PARIS Fashion Week Fall 2018 PART 3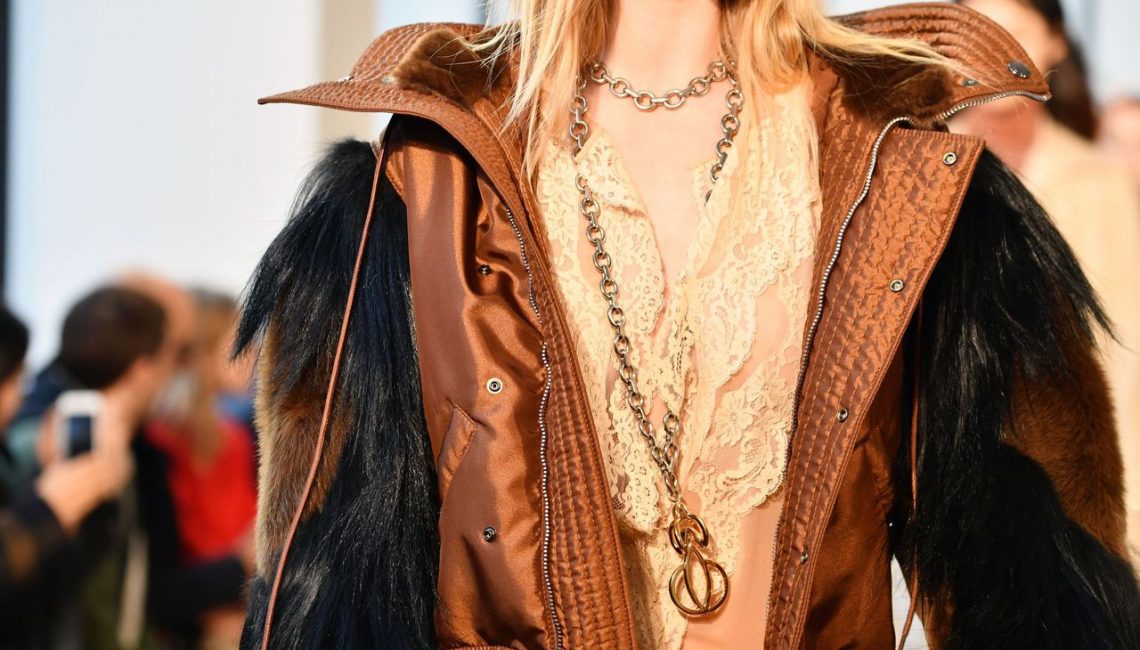 More from the runways of Paris Fashion Week Fall 2018 as designers here continued to deliver innovative fur treatments that served to punctuate that oh-so-Parisian style….
More to Love From Paris Fashion Week Fall 2018
Rarely have we seen shearling used in such an exciting, creative way.  Nehera's fall 2018 RTW collection proved that, while clothes are important, a key coat made of beautiful natural shearling can make all the difference.  The shearling coats featured in this collection were so soft and supple they wrapped and wore like duster sweaters, raising the bar on 'effortless' chic. Clever plush patches of shearling added to pumps drew the eye down and completed the looks. Engineering a shearing hat like a hood with chin strap closure made for pure  fashion armor.  Another design risk that paid off was an olive cropped cape that would easily repel a cool, north wind. In a collection dominated by chunky knits layered to create cozy, enveloping looks, long wrap shearling skirts fitted with oversized snap closures, were the perfect compliment. The muted color pallet of ice, sand, stone, and pebble gave a sleek, somber feel that was earthy and solid.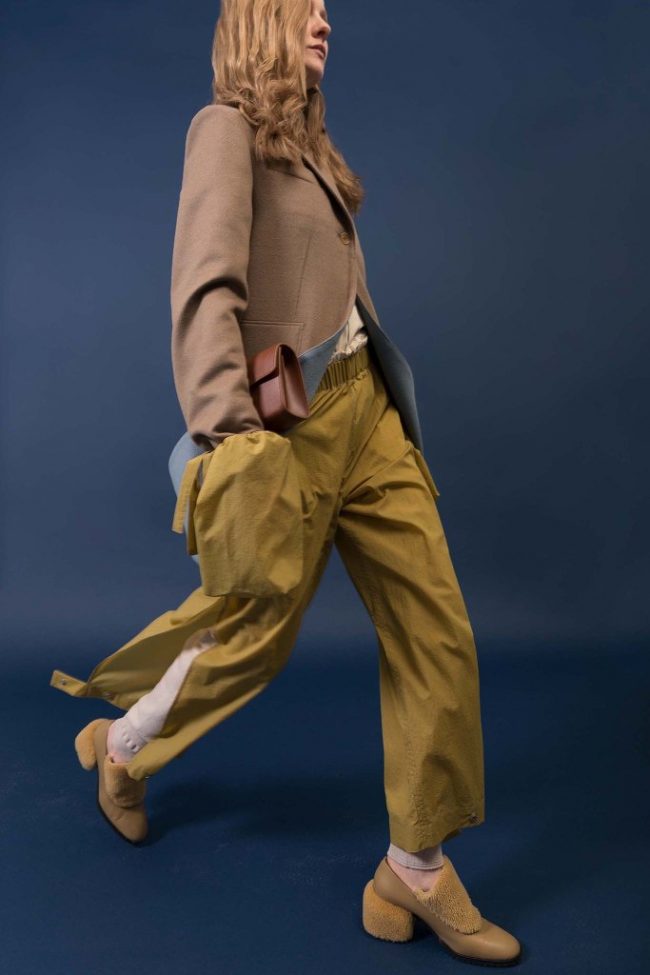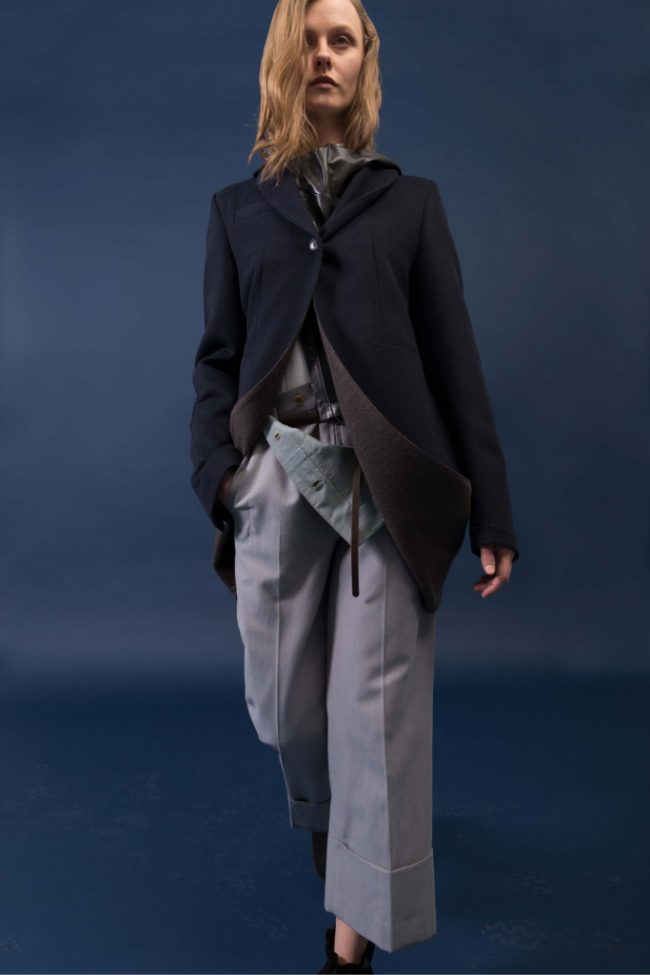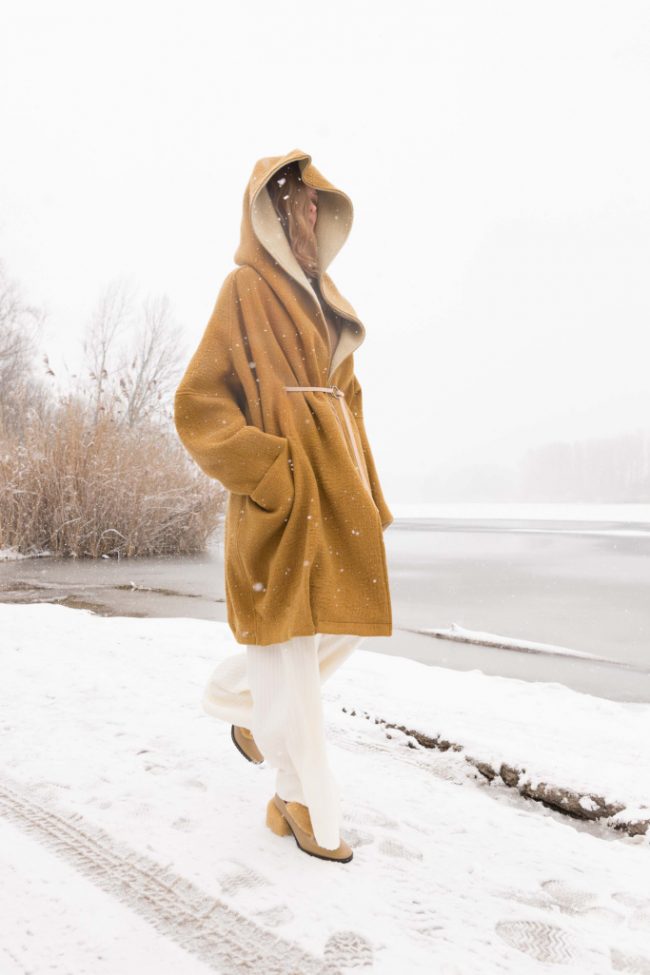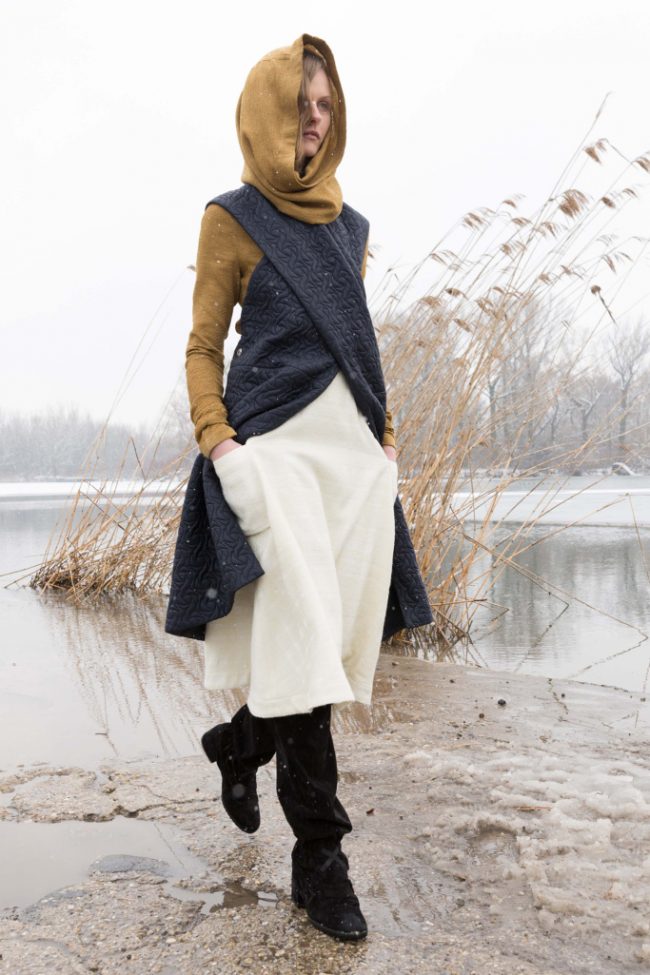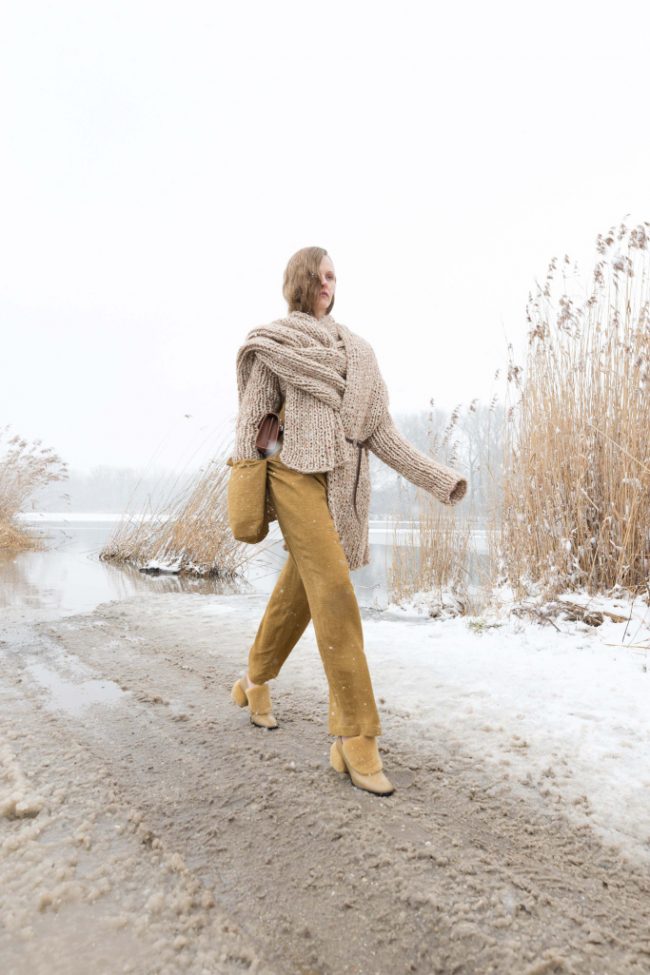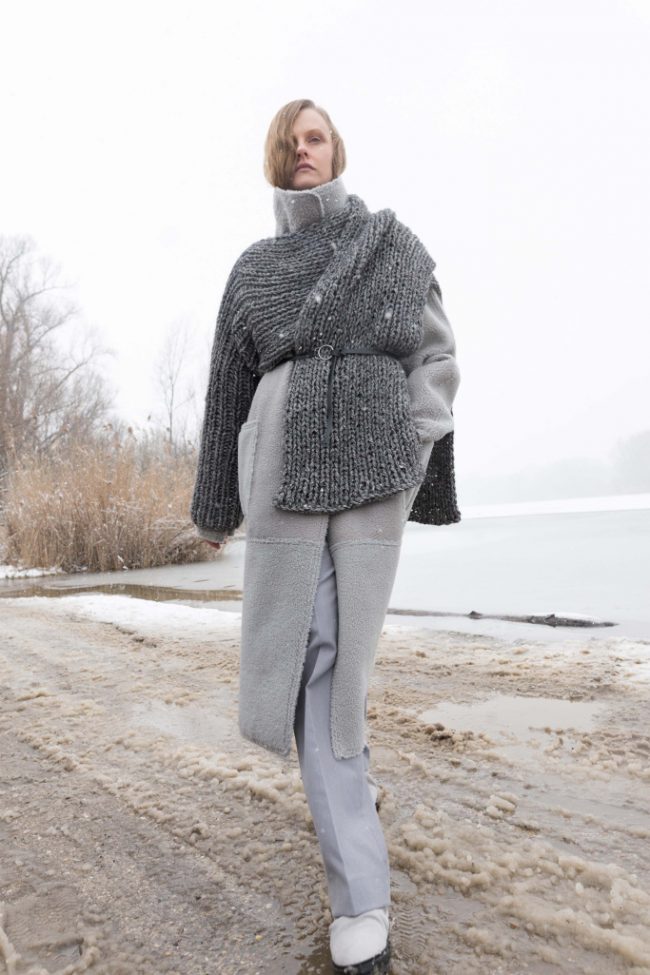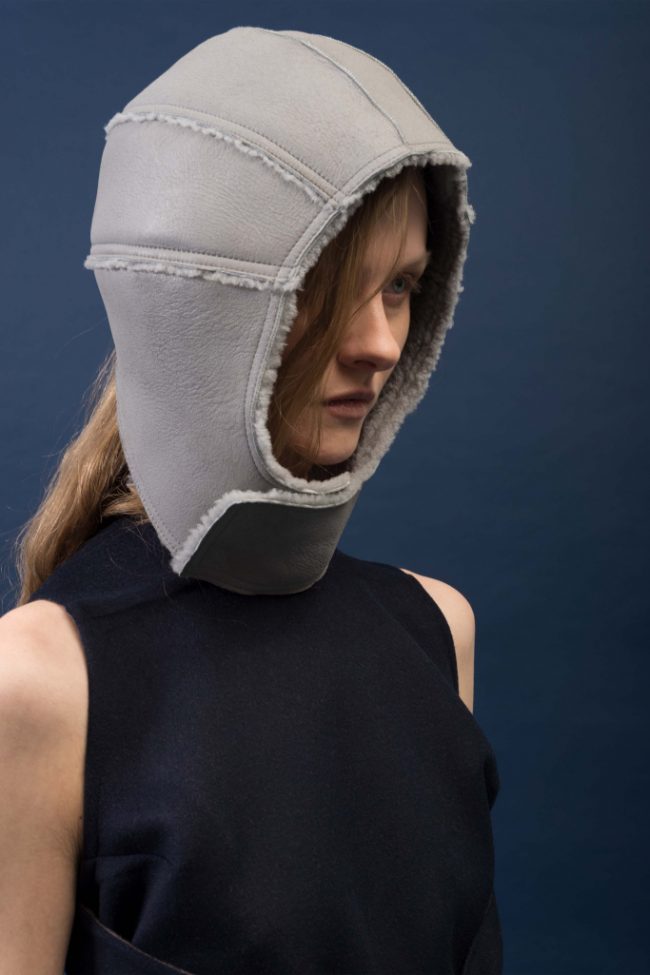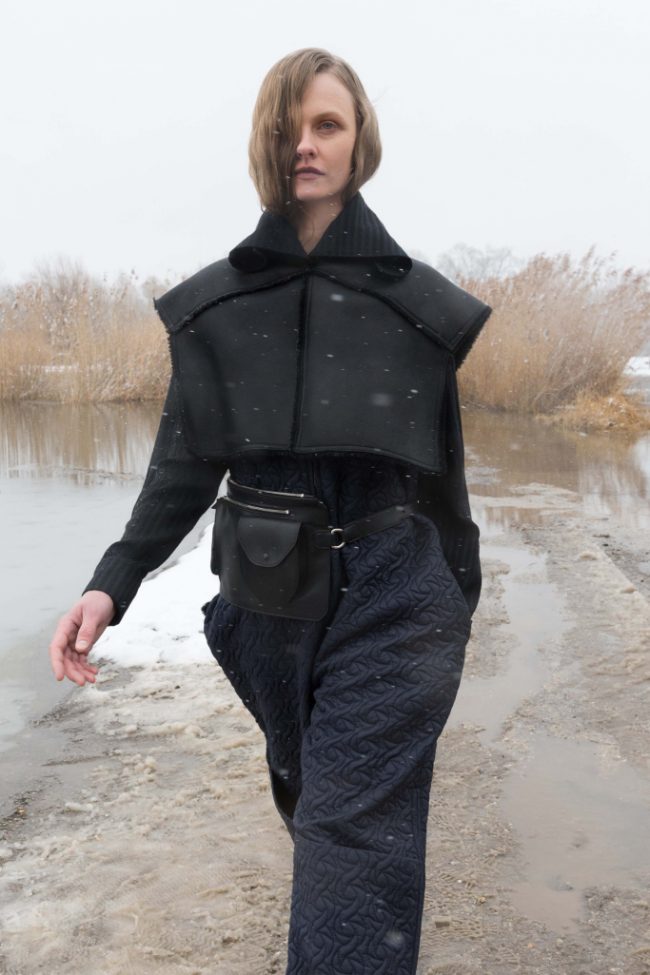 The Altein fall 2018 RTW was a tale of two collections. Men's wear trousers paired with shearling jackets were in stark contrast to the jersey rouched bod-con club dresses that were mixed in. Heavy black, olive, and midnight blue anchored the line giving it a contemporary vibe. Cropped jackets prevailed with mixed media wool and shearling. The buff suede and brown shearling cropped jacket had the precise, fitted tailoring that reflected the bodycon sensibility of the collection.  A dark olive and black shearling bomber had a more masculine appeal and is sure to be a chic basic.  Largely, a clean and fresh collection with a youthful appeal, there were plenty of solid wardrobe building blocks.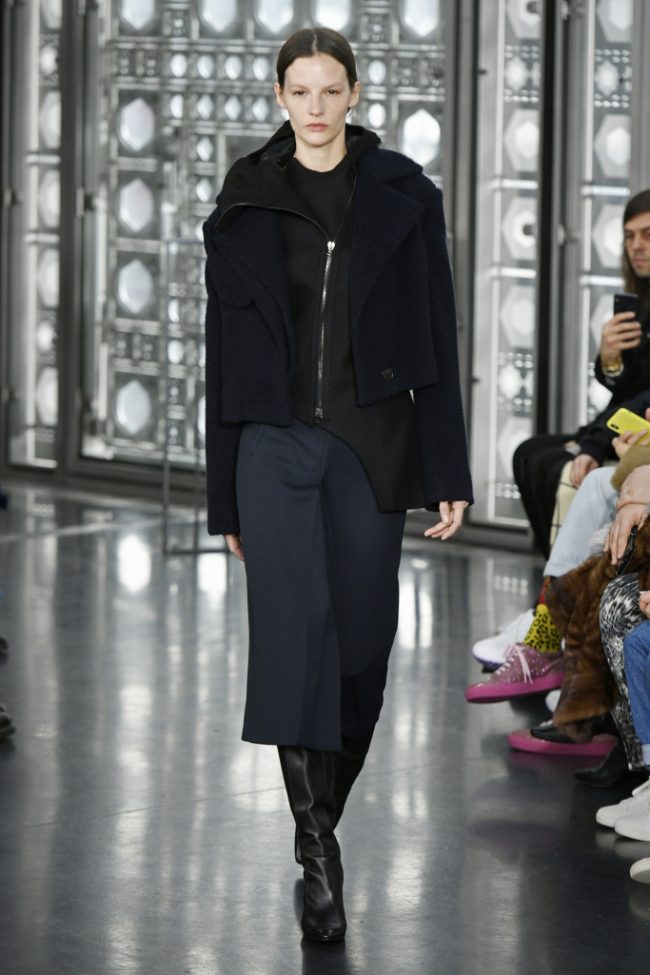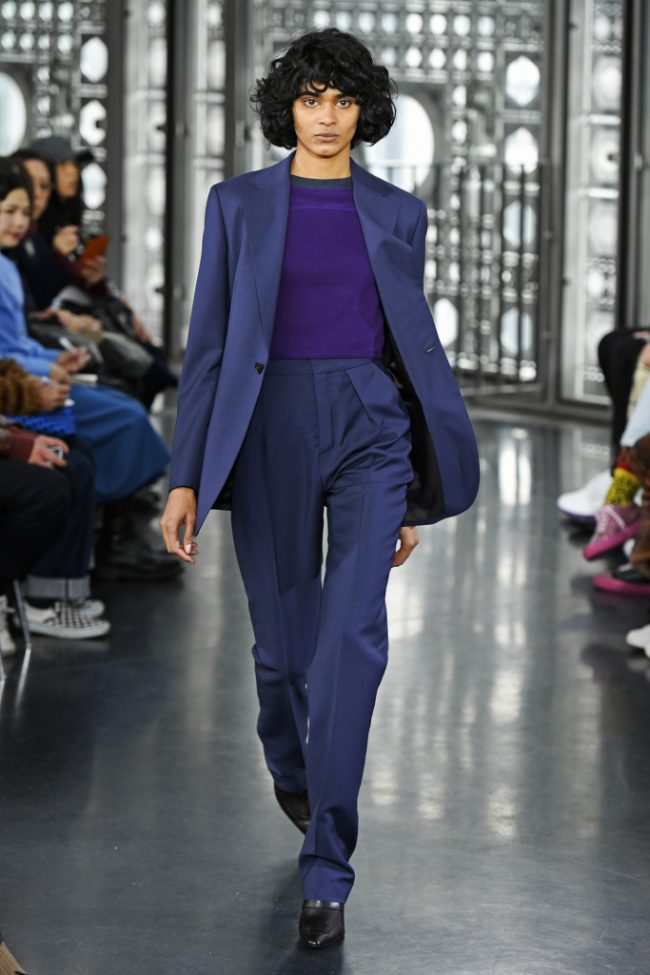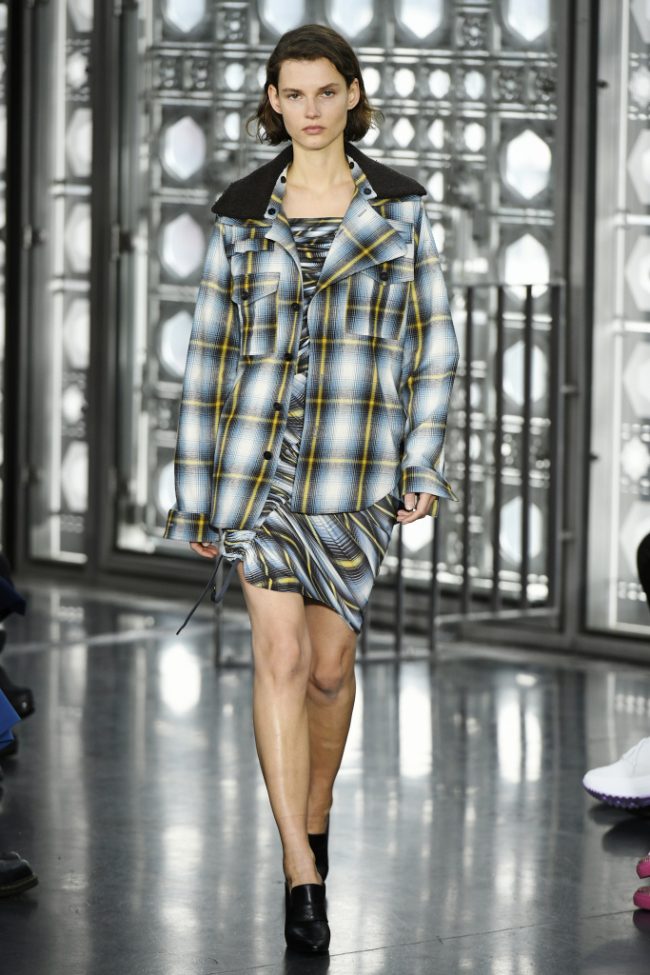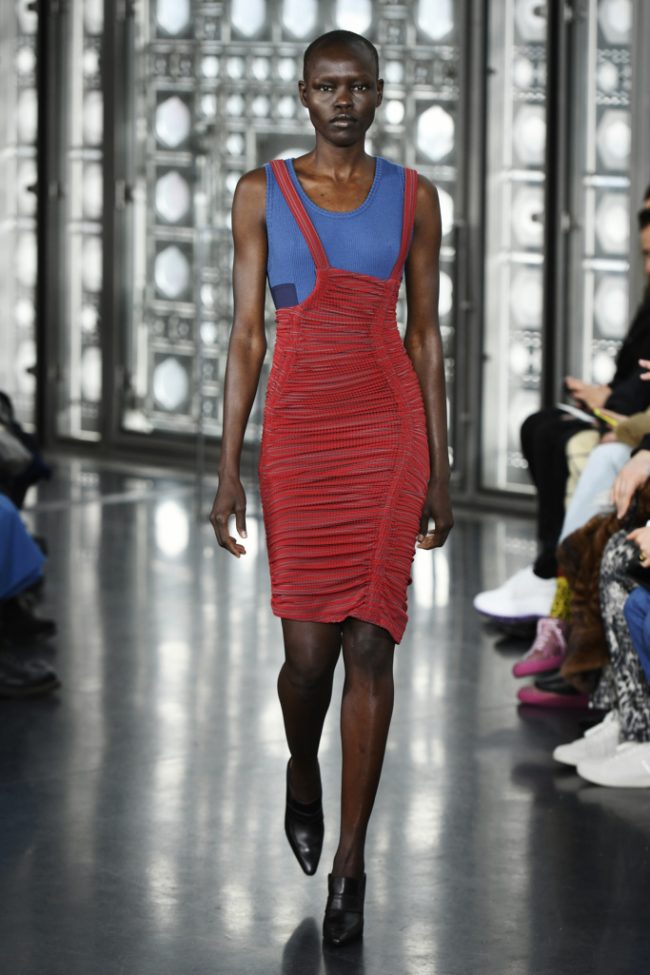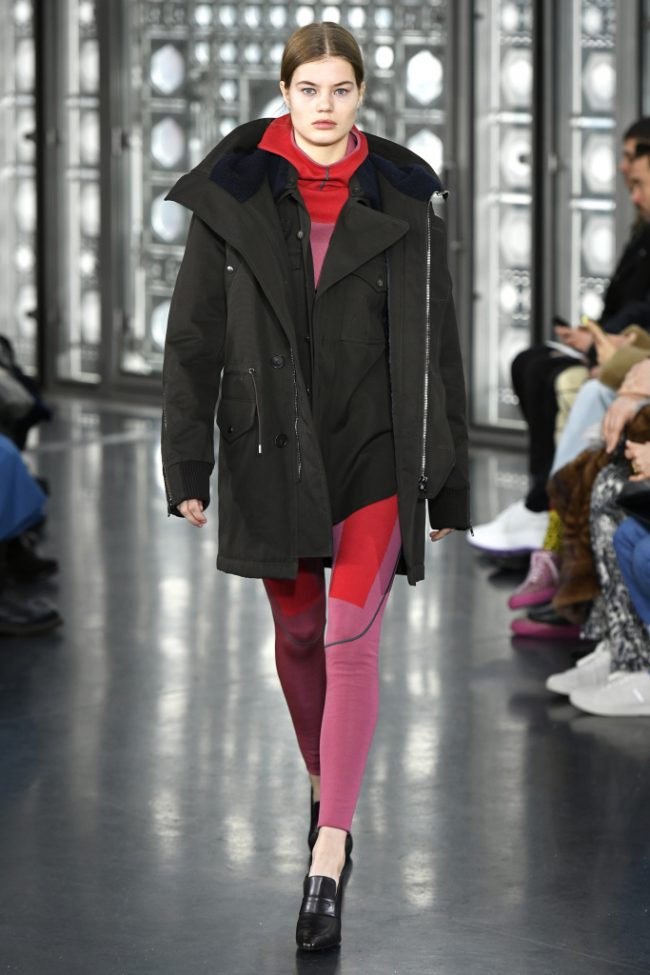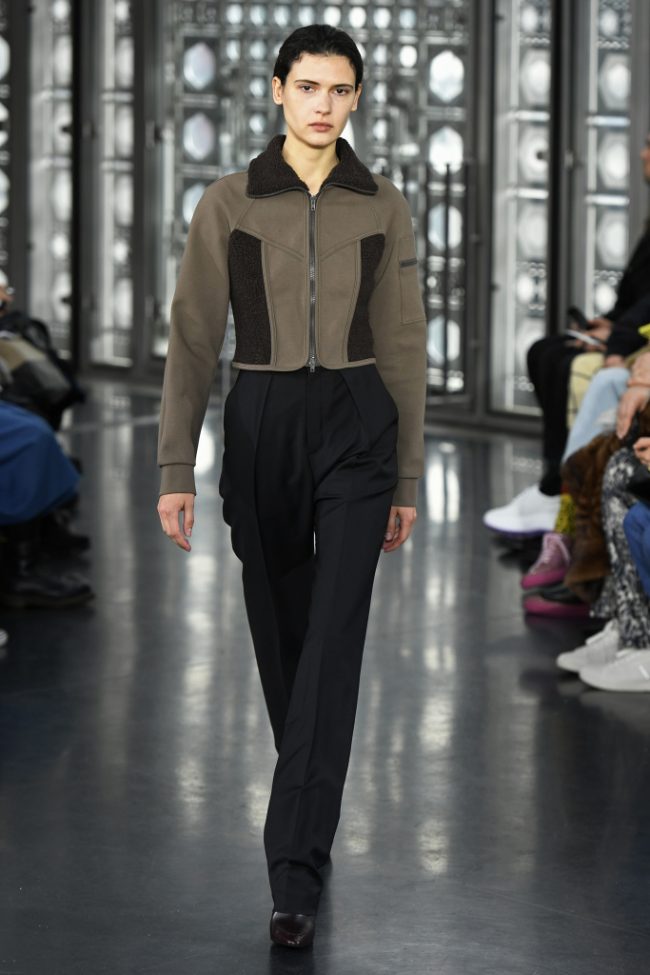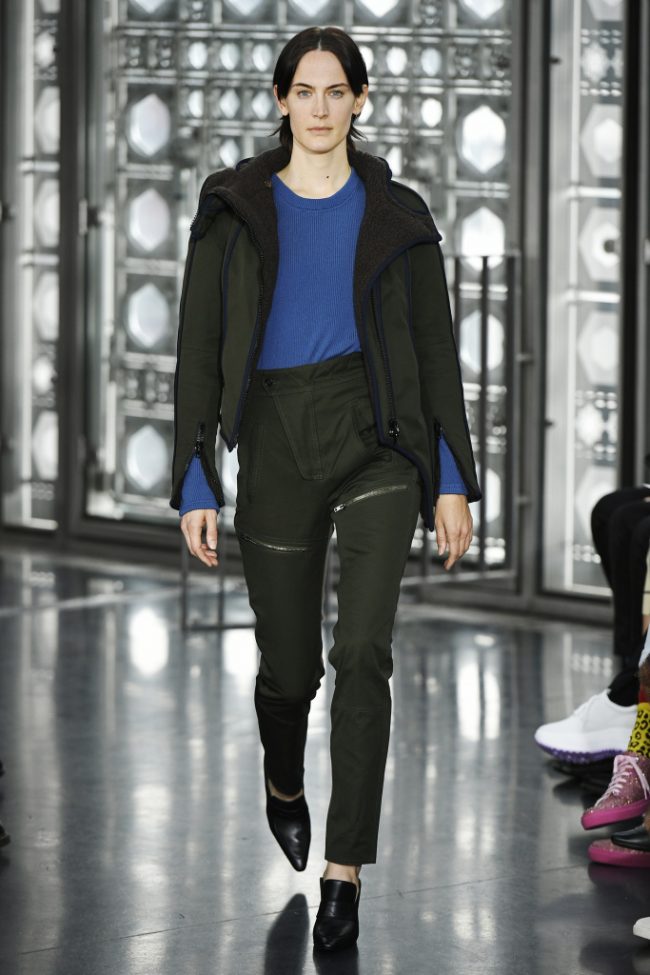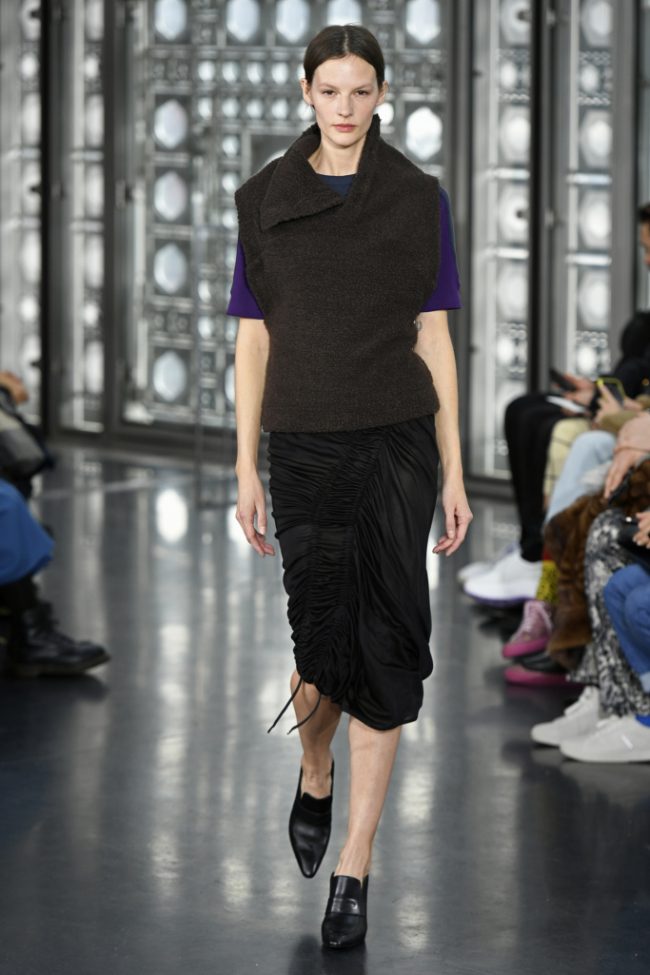 Blurring the lines between fashion and art, avante guard and approachable, Dries Van Noten is always clear about his passions. He summed up his 2018 RTW collection for fall by saying, "It really [addresses] the free spirit with free hands, no boundaries just, like, go for it." And 'go for it' he does unabashedly and without restraint. Sharp and refined tailoring gave his looks a power lunch kind of feel. Van Noten turned up the volume by adding Mongolian lamb trims and coats which were anything but tailored. Generous and colorful walking coats done in copper, cream, and red were trimmed with Marabou feathers to update and delight. Another key artistic license included prints all drawn by hand in studio.  We love to watch a creative genius at work.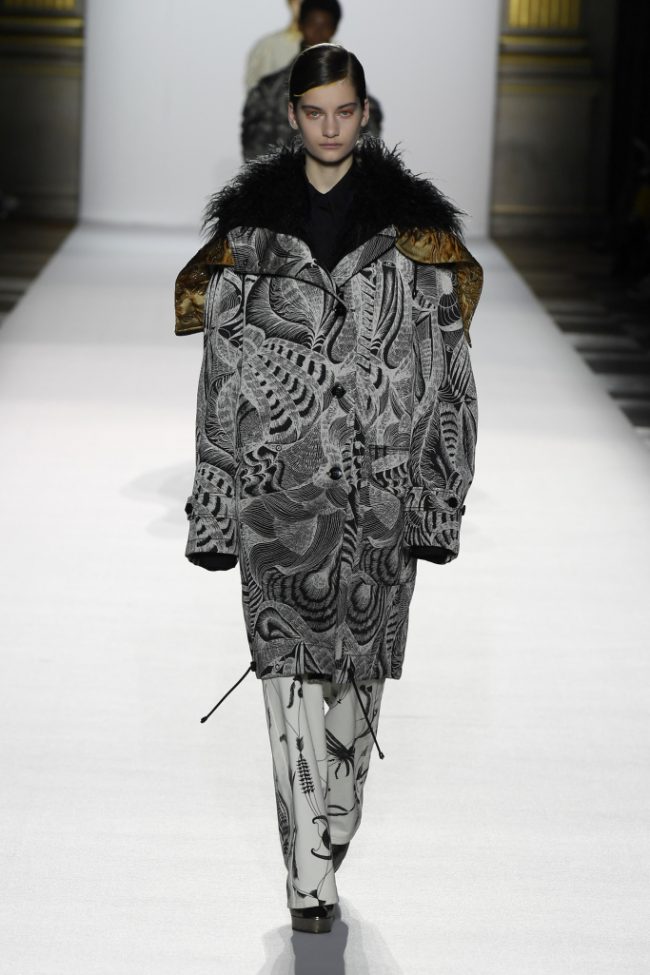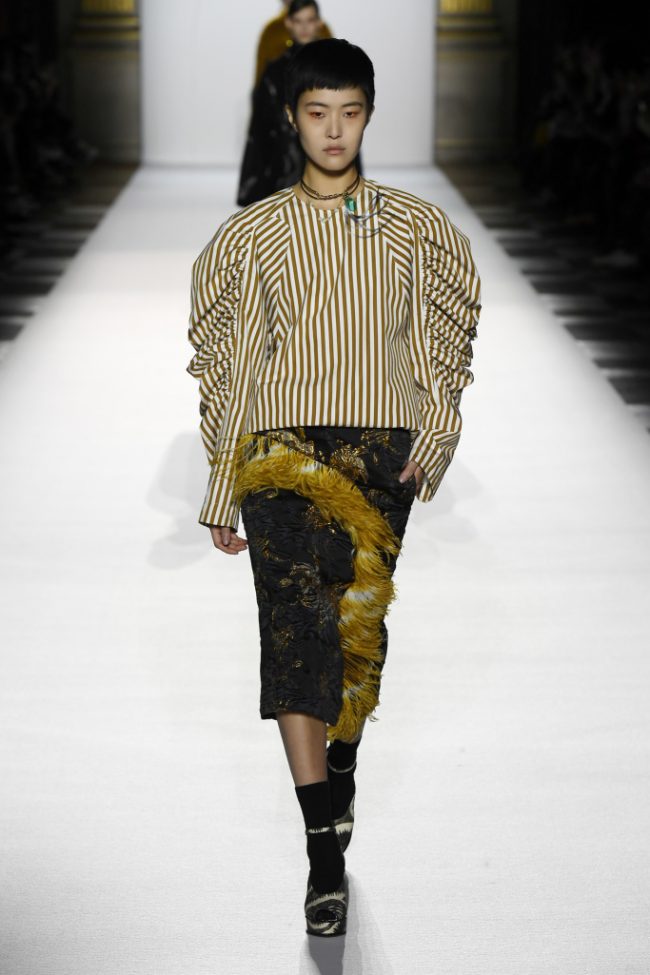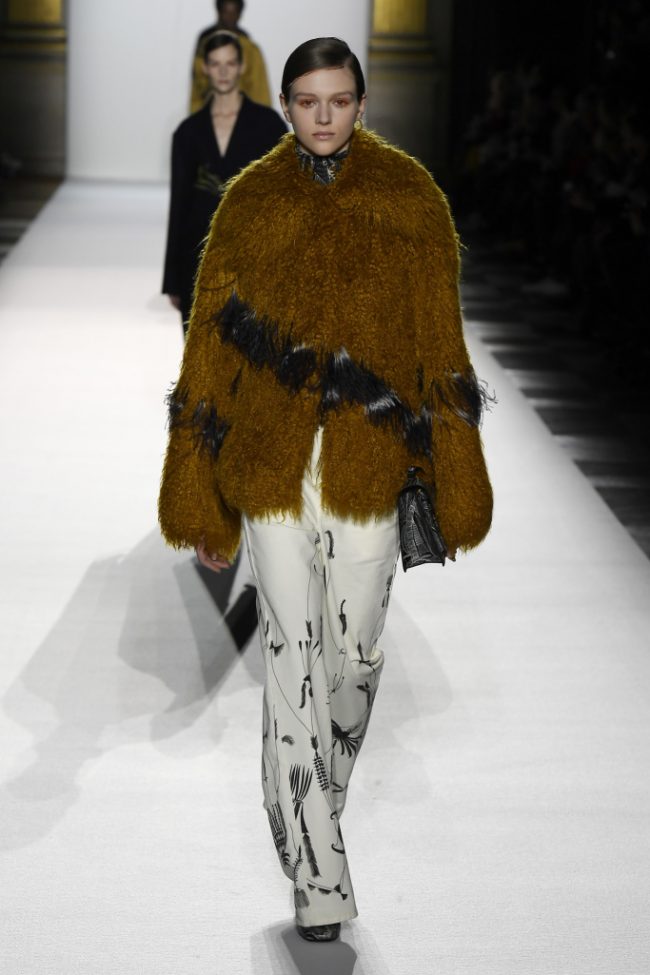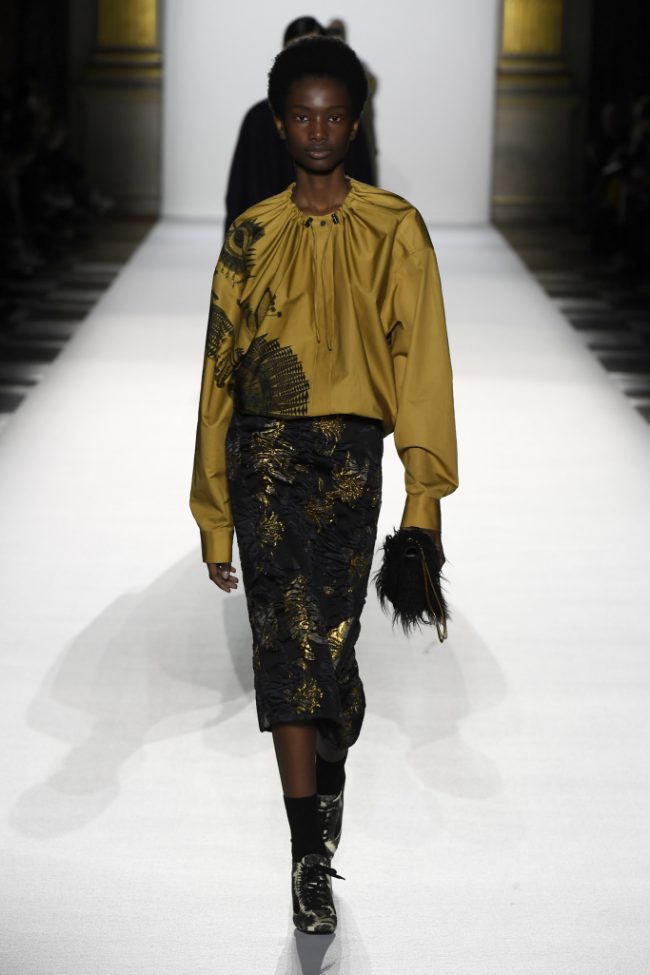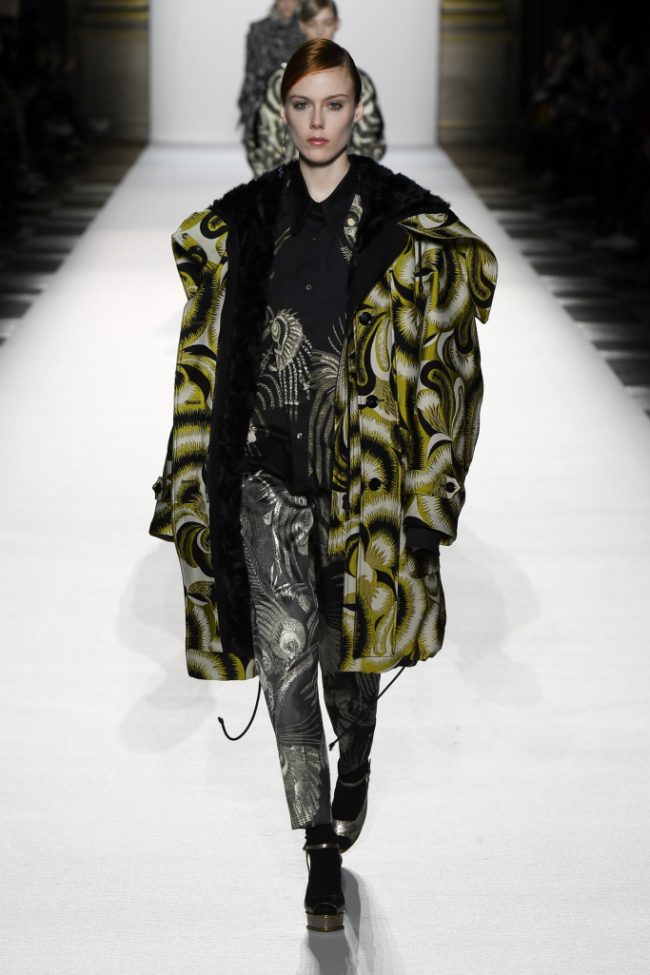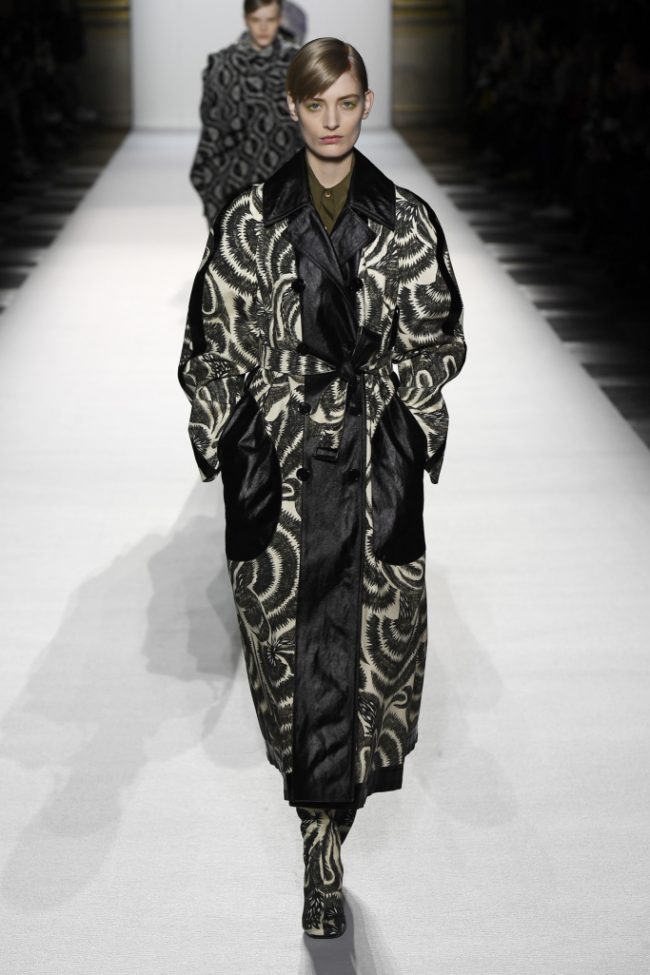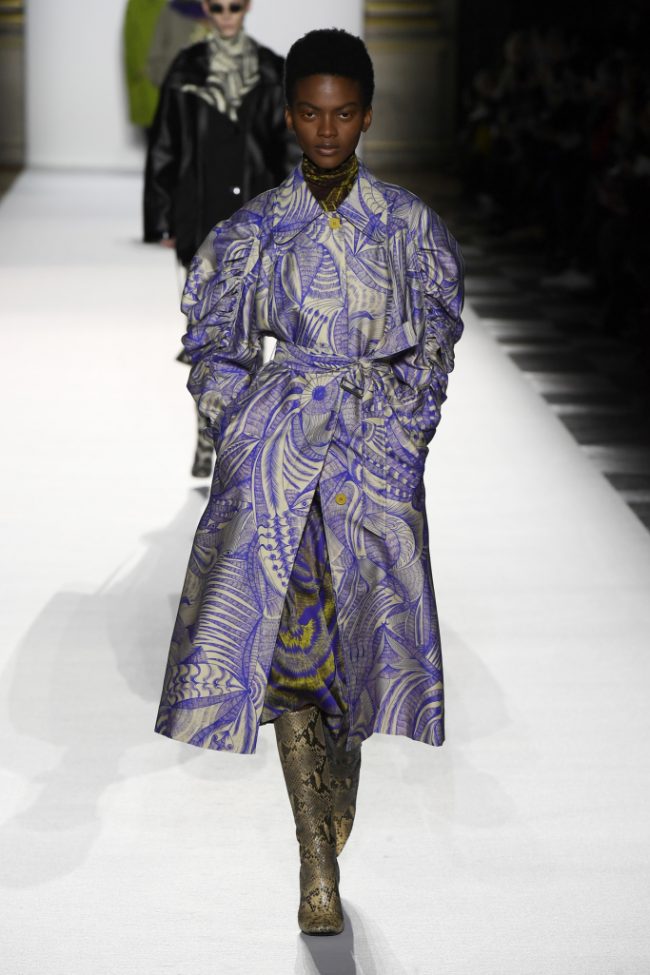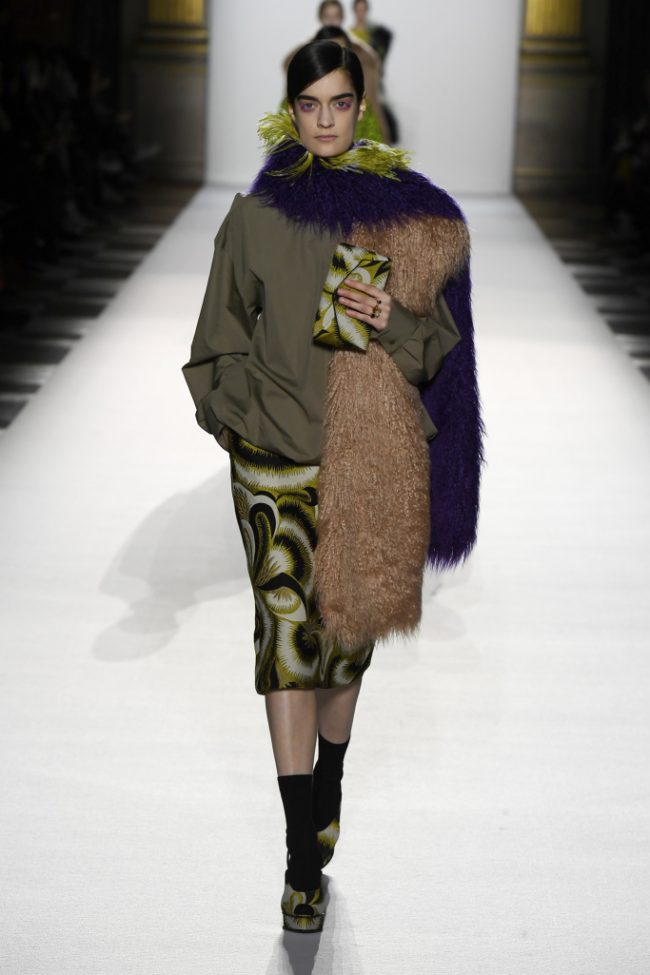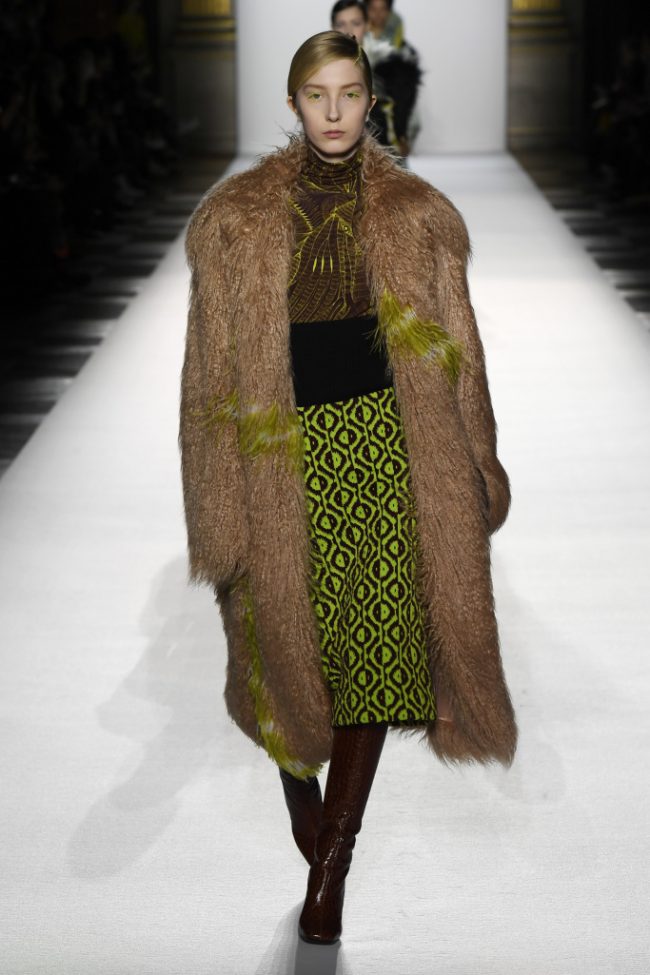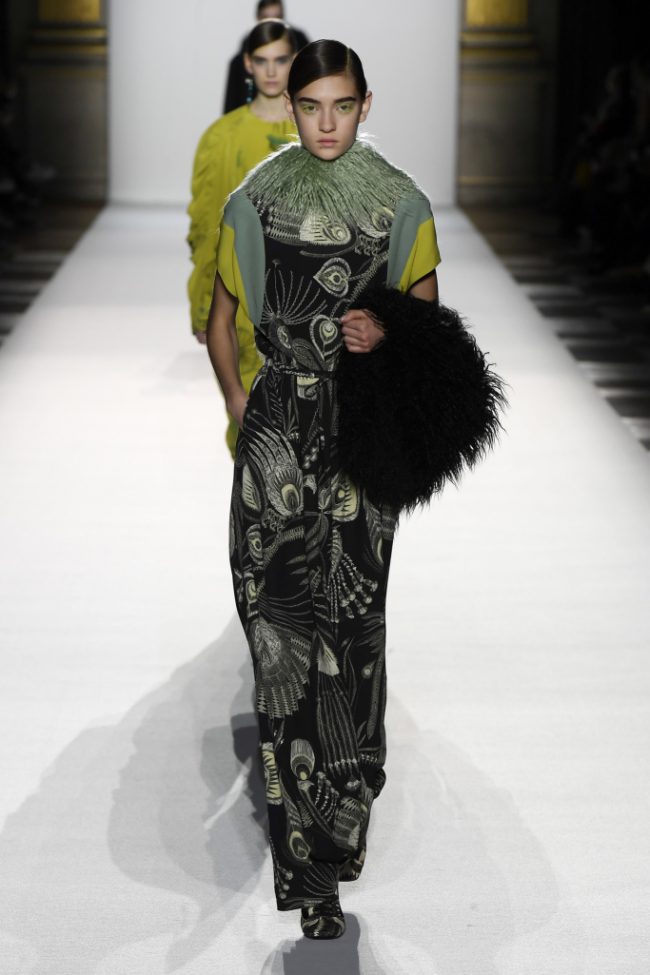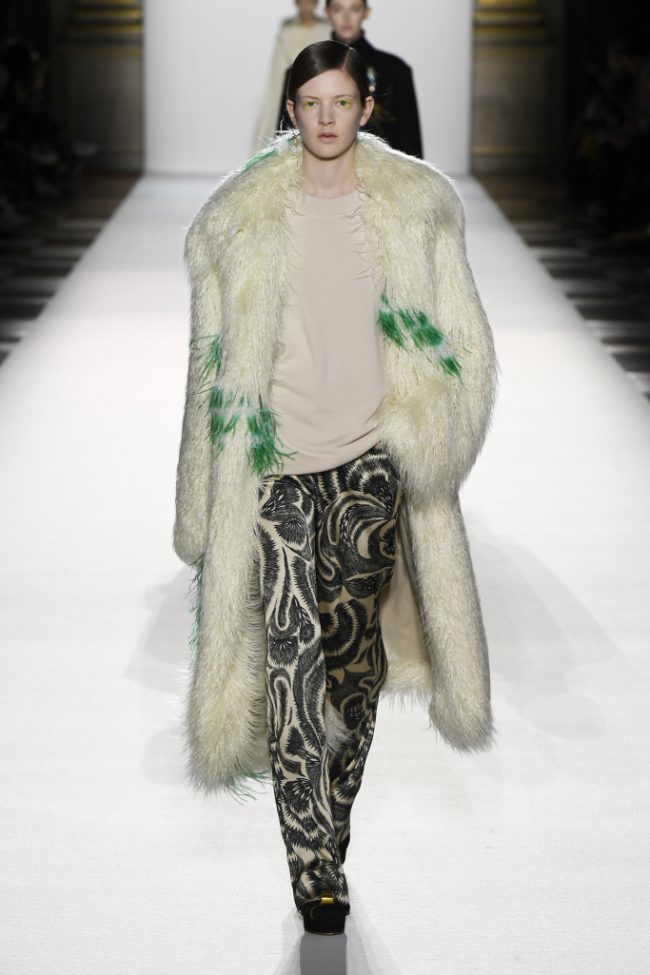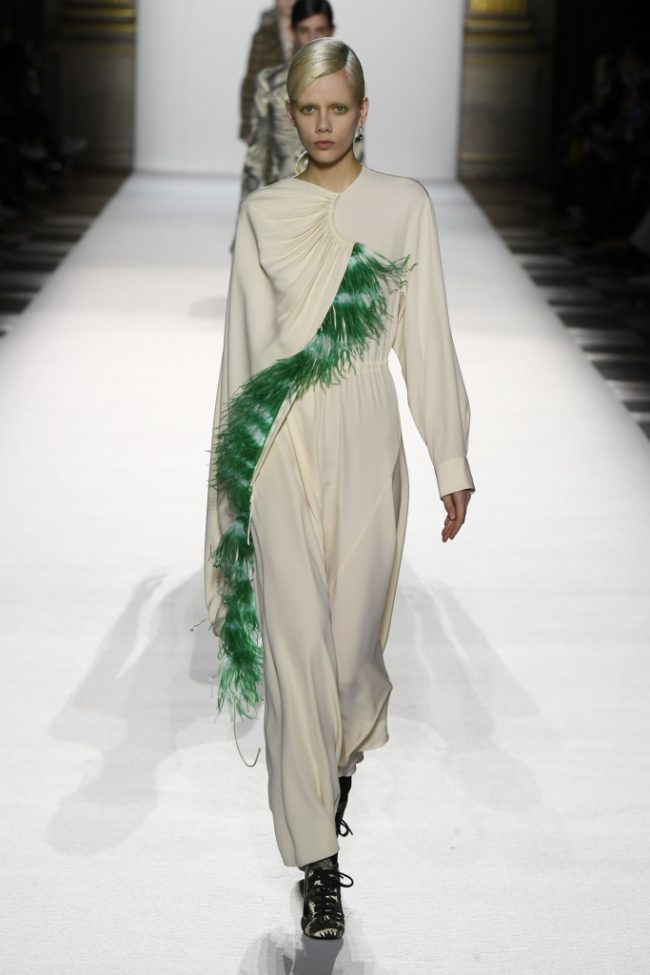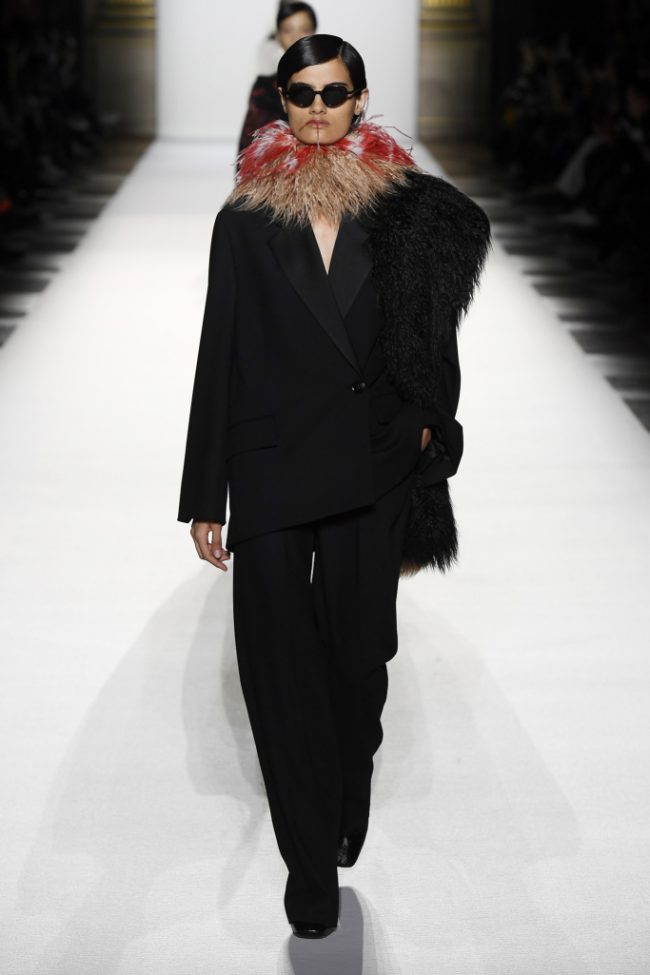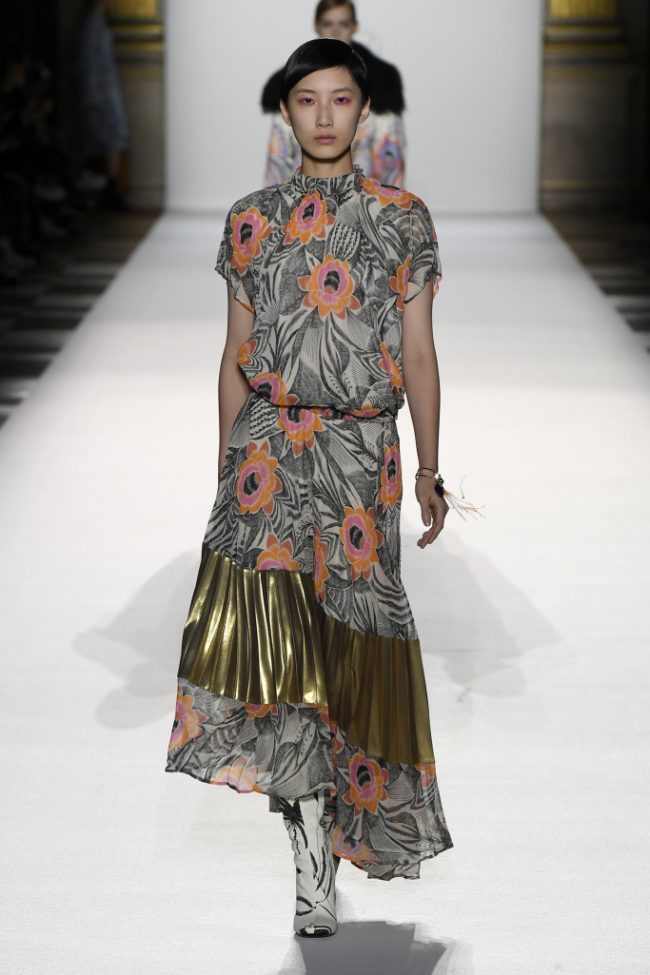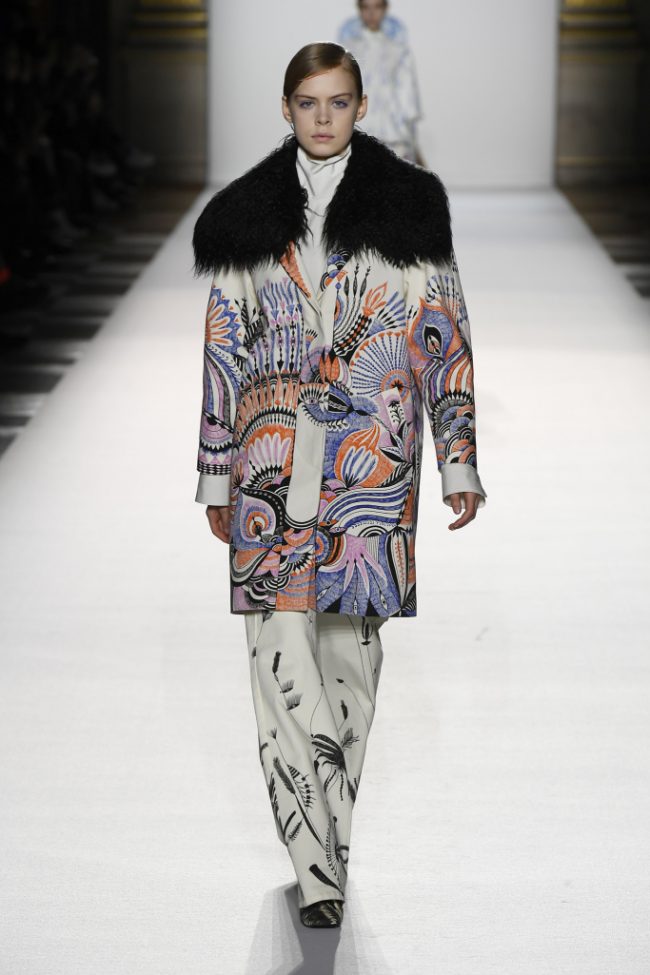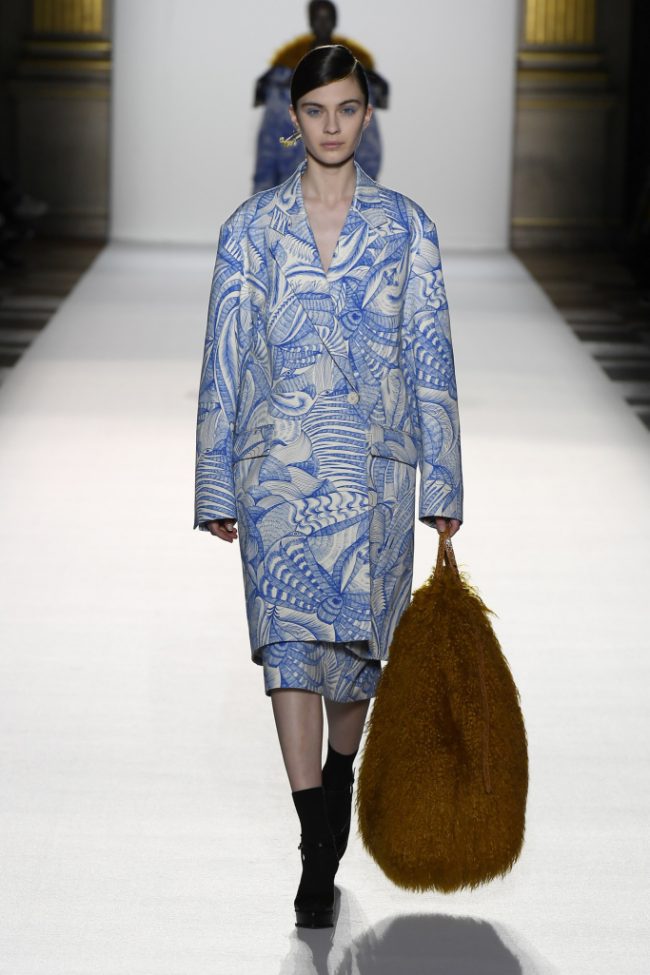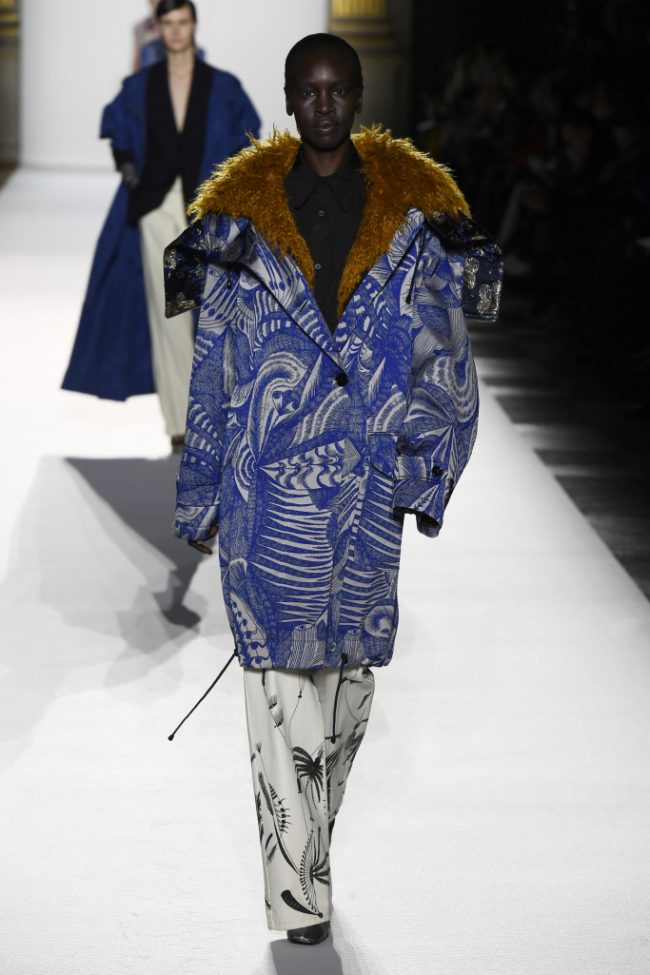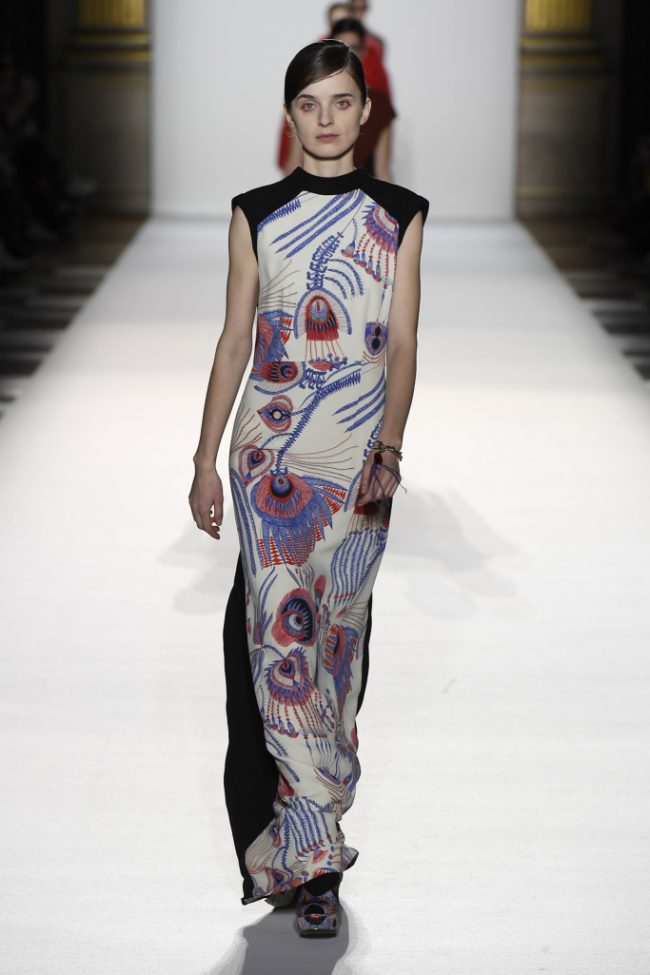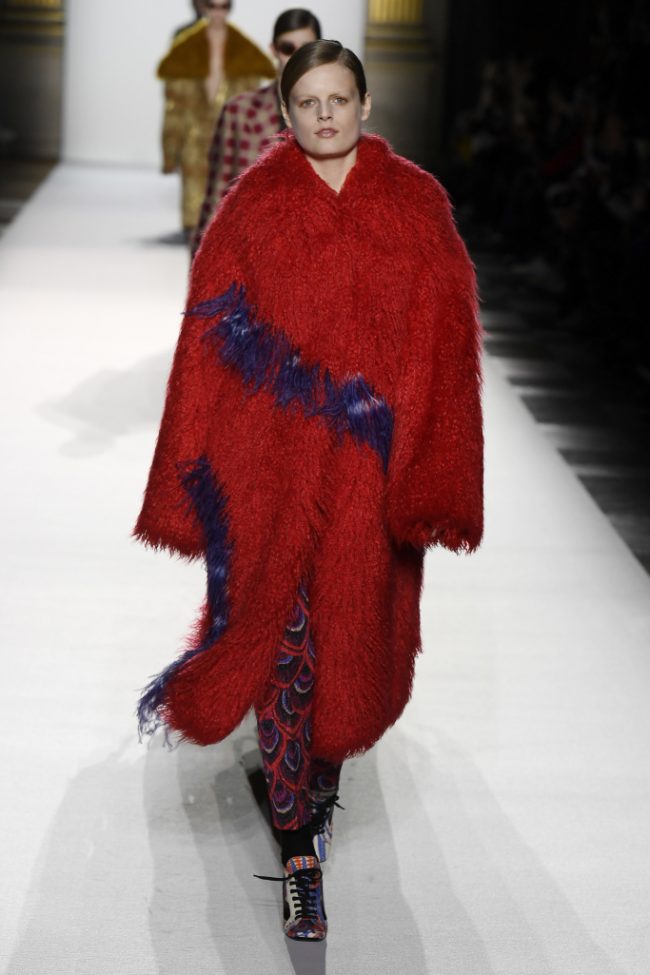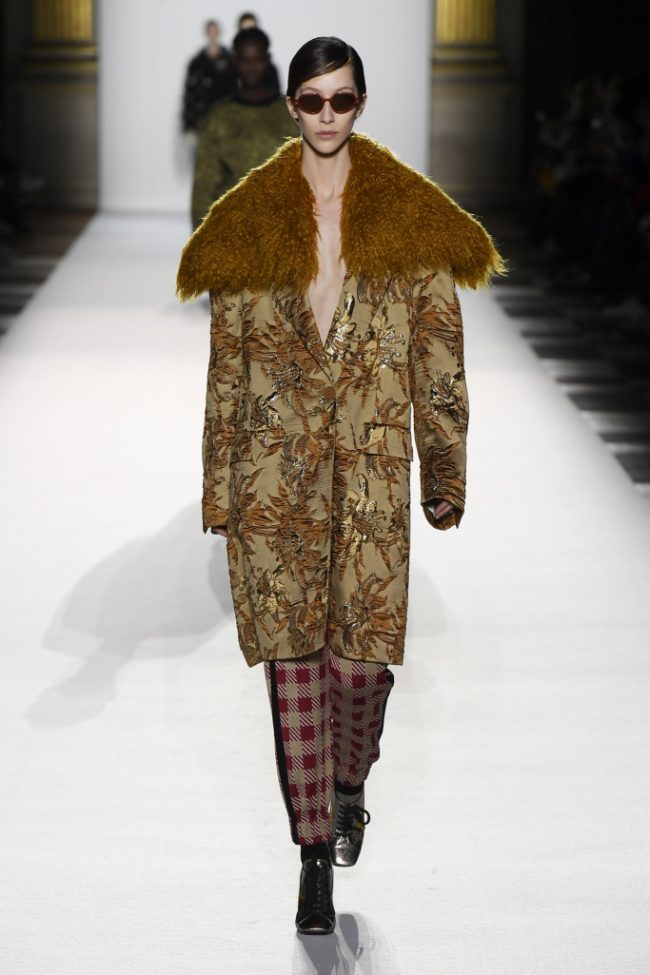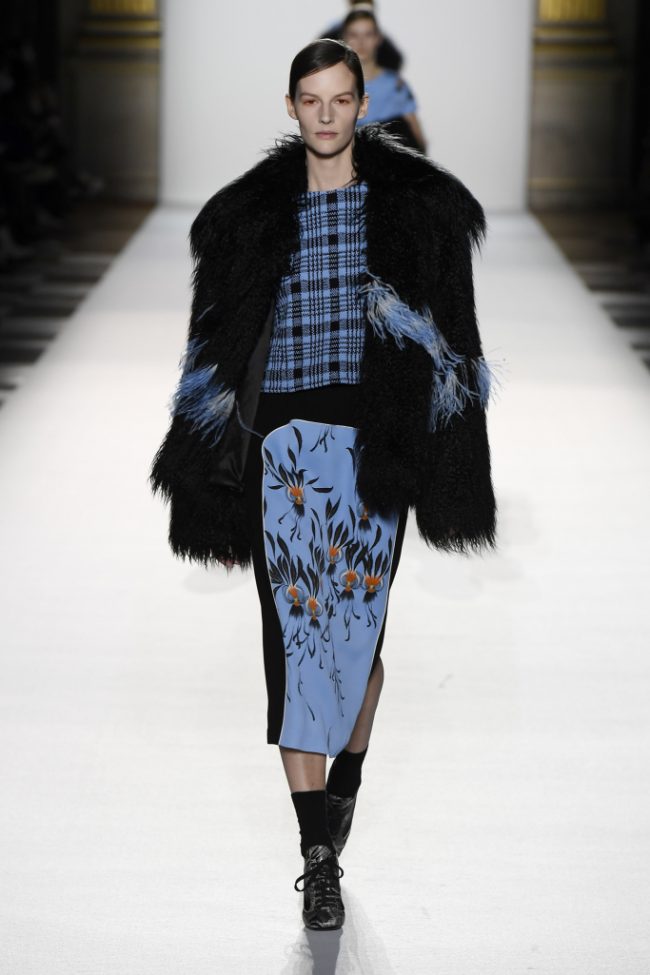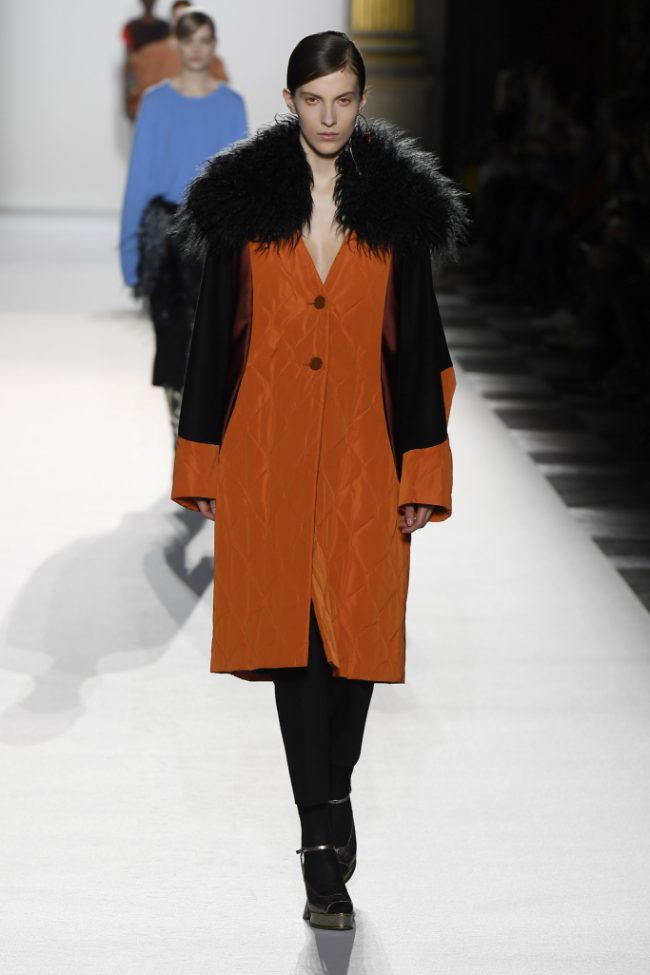 Sebastien Meunier's stewardship at Ann Demeulemeester has been marked and memorable. His fall 2018 RTW collection for the brand came as no exception to this storied past. There is little mistake about how Meunier feels about the women of today, he said pre show, "….strong activist kind of woman. It's a harder image than before. They're accomplished women, free to be whom and what they are," and the clothes he put forth reflected that.  Thigh high leather lace up boots and over the elbow leather gloves were among the powerful add-ons. Lots of drawing trims, dangling belts and buckles, and waist cinching belts hinted at a bondage vibe. By far and away the two shearling wraps were the highlight of the show. Distressed grey leather and ivory shearlings, one a belted coat cut on the bias and the other a floor length cape were both a fierce woman warrior's dream.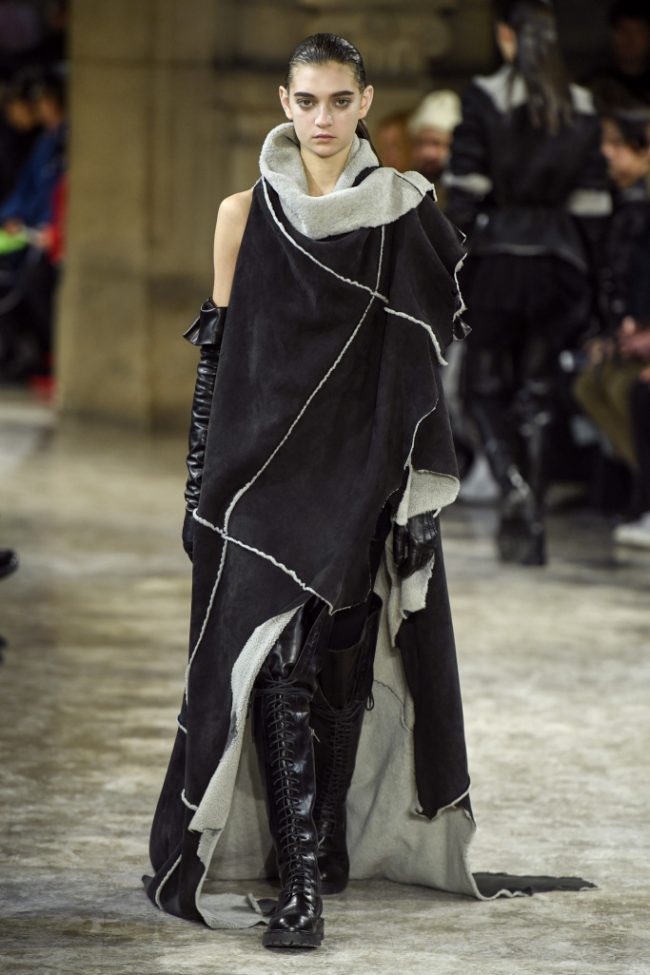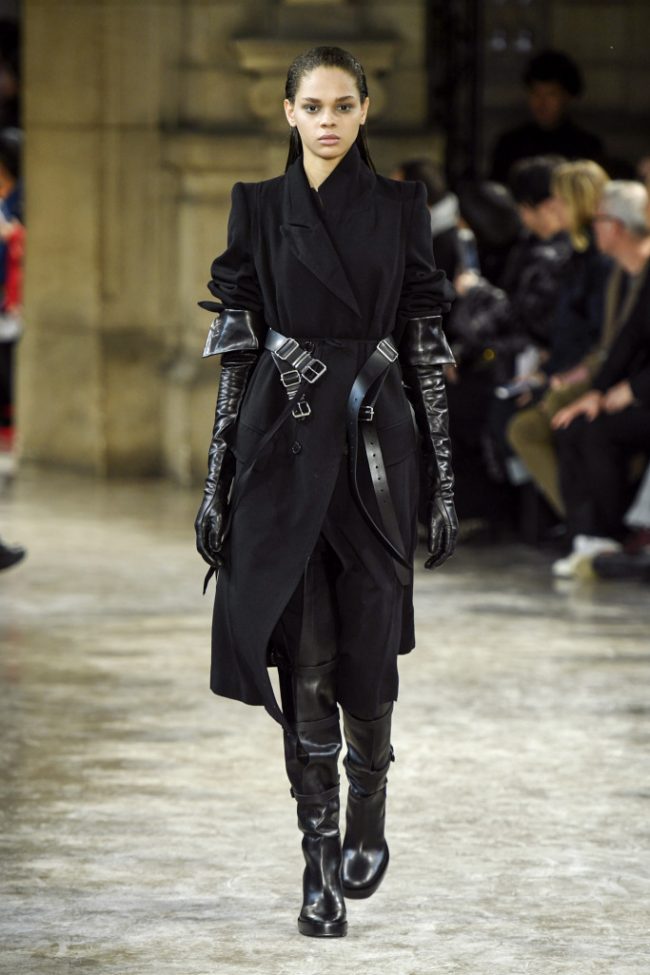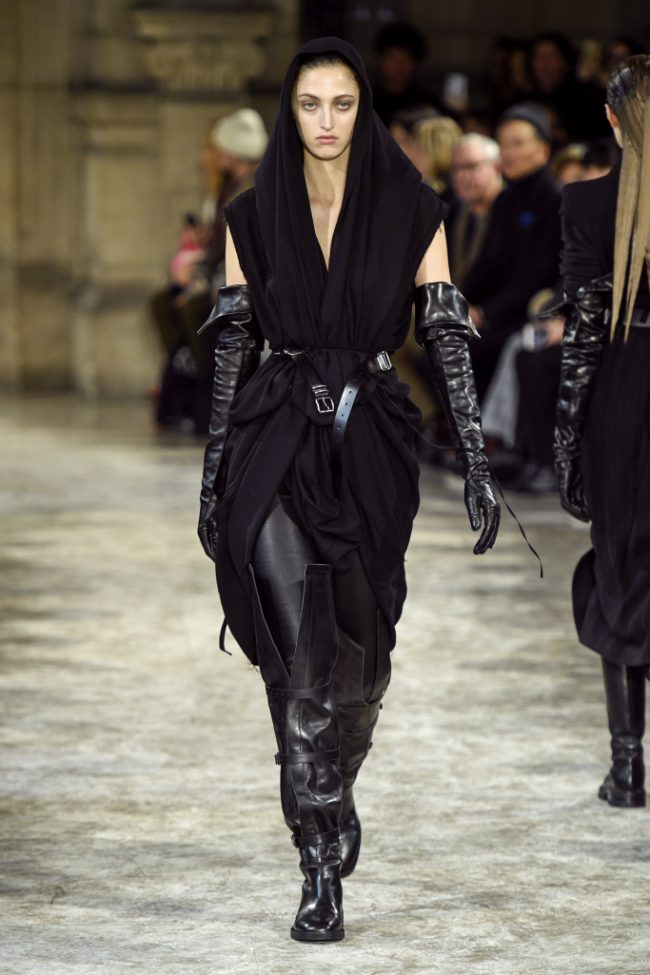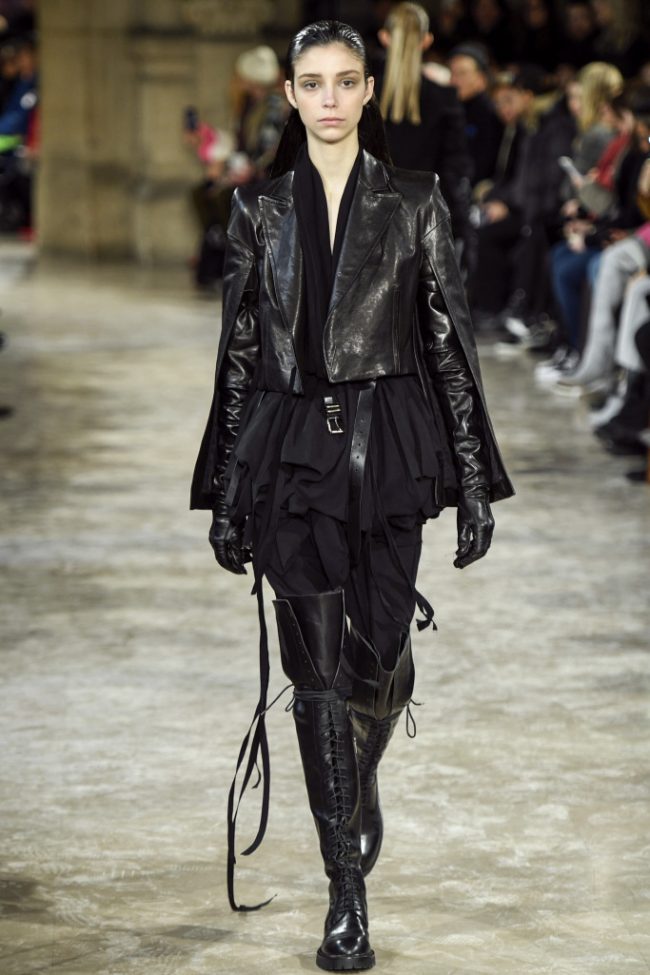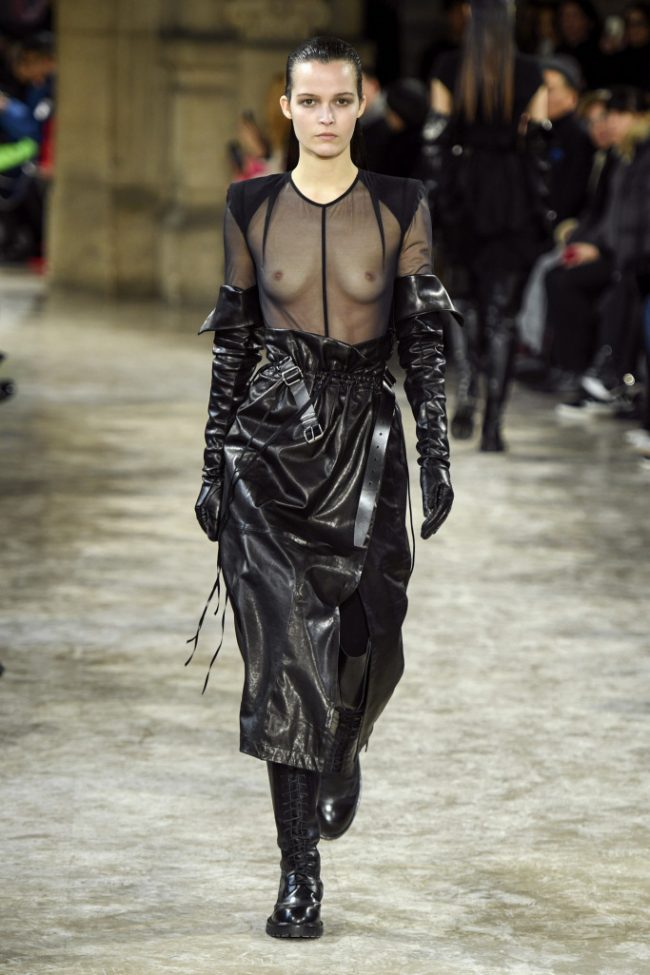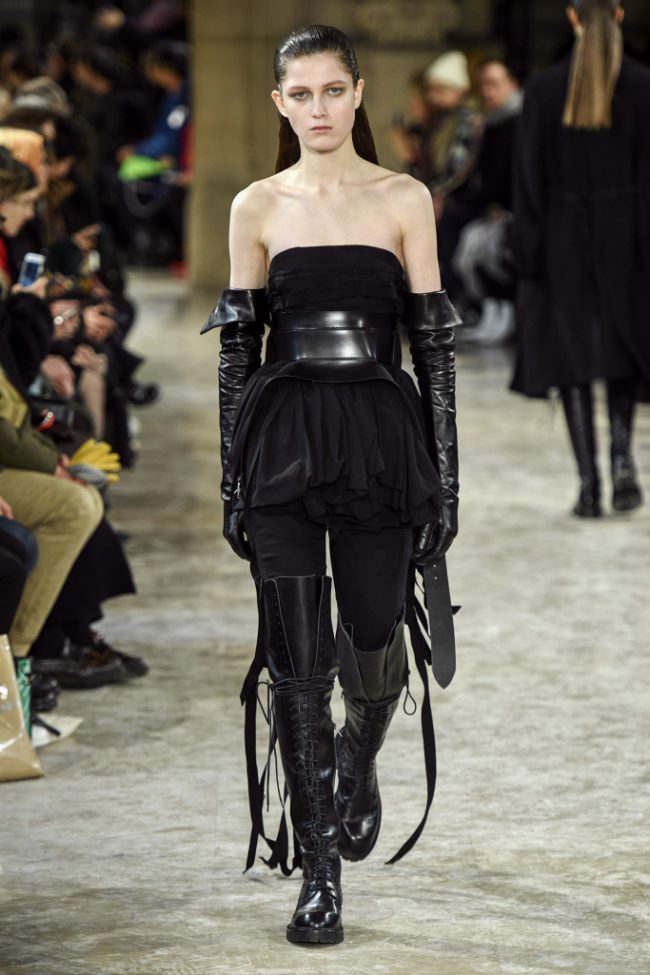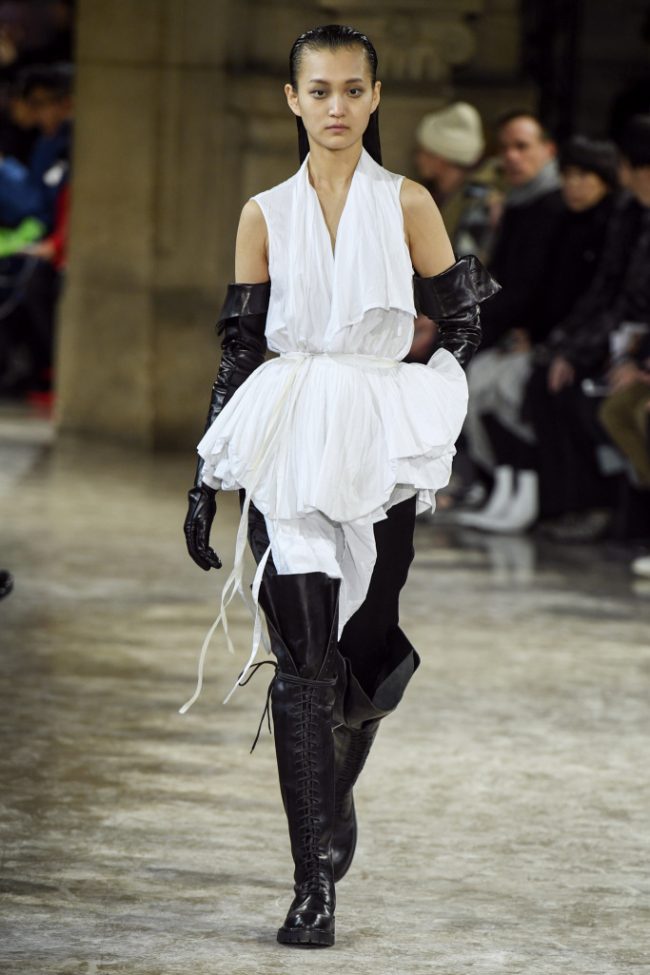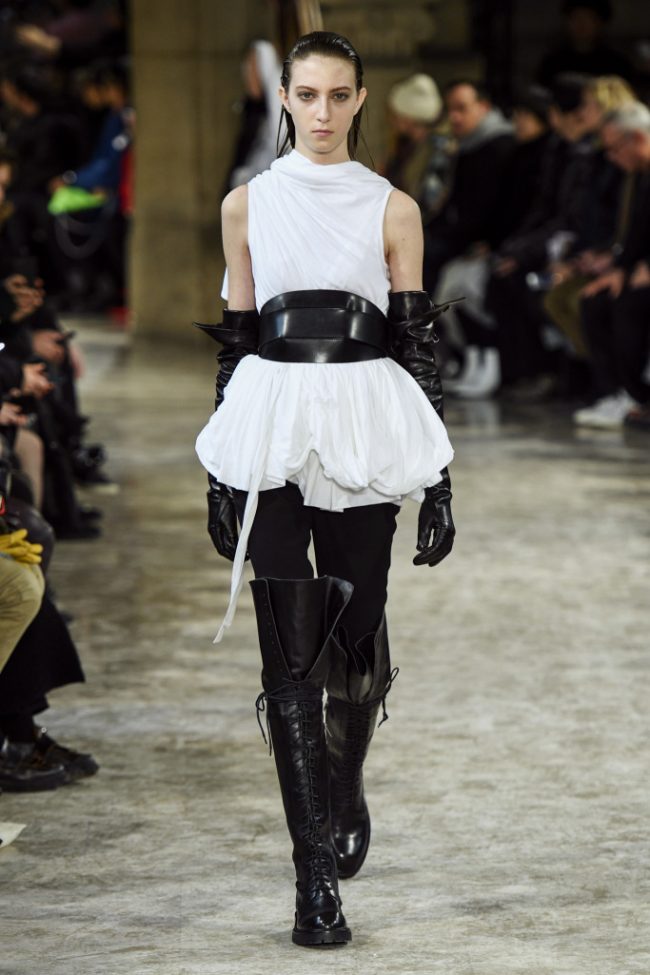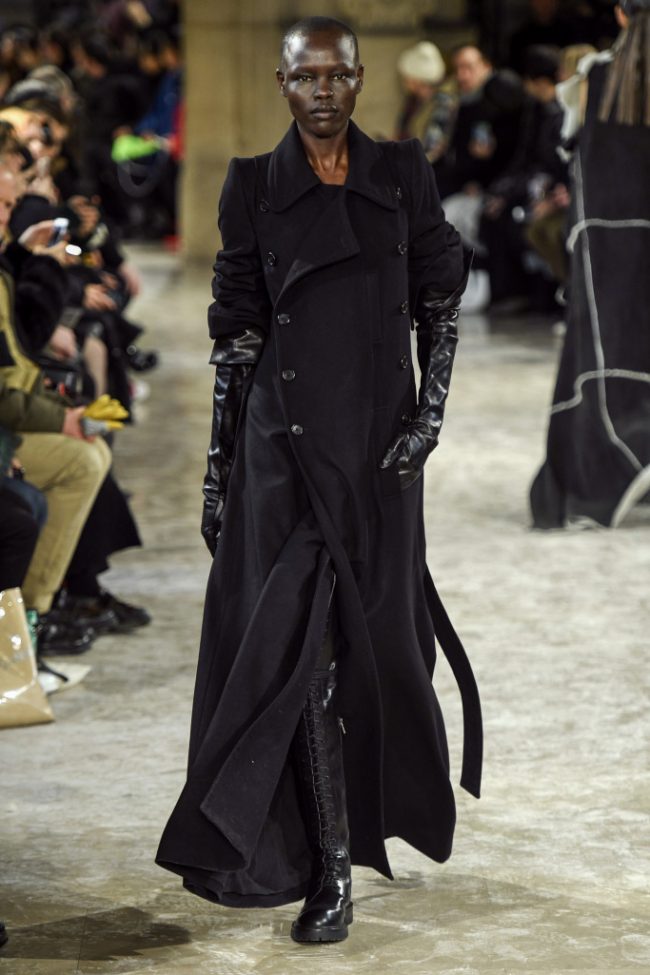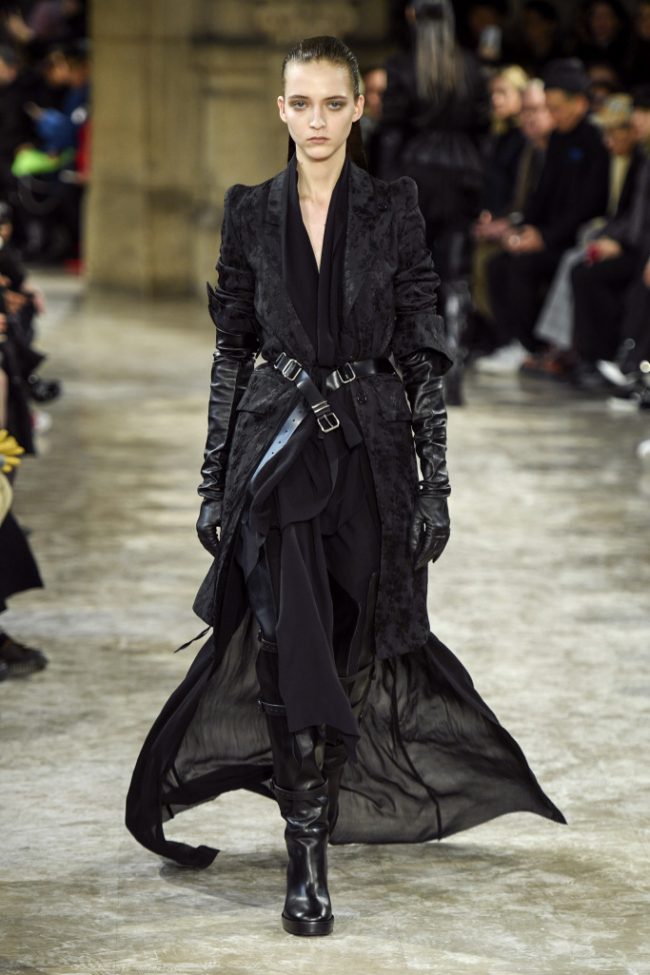 Designer Julien Dossena, for the fabled house of Paco Rabanne, has news for you – HE IS PARIS.  With paillettes, plastic disks and squares, and chain mail, he confirmed the house's Parisian roots in his Fall 2018 collection.  The materials were stand off-ish, uptight, and impossible to take your eyes off of which is very much the French way.  The paillette theme was echoed in a rich brown textured shearling.  A coat of buff shearling and leather connected with metal links mimicked the chain mail construction. Natural fur helped soften the hard edge of the plastic discs and chain mail looks.  A shearling lined hooded sweatshirt was approachable and, dare we suggest, casual?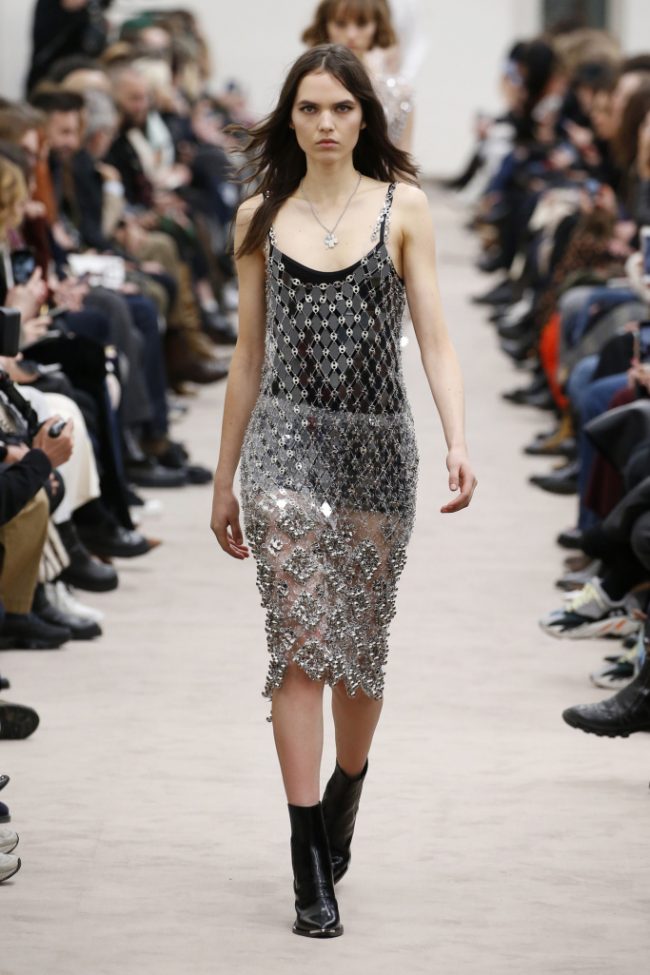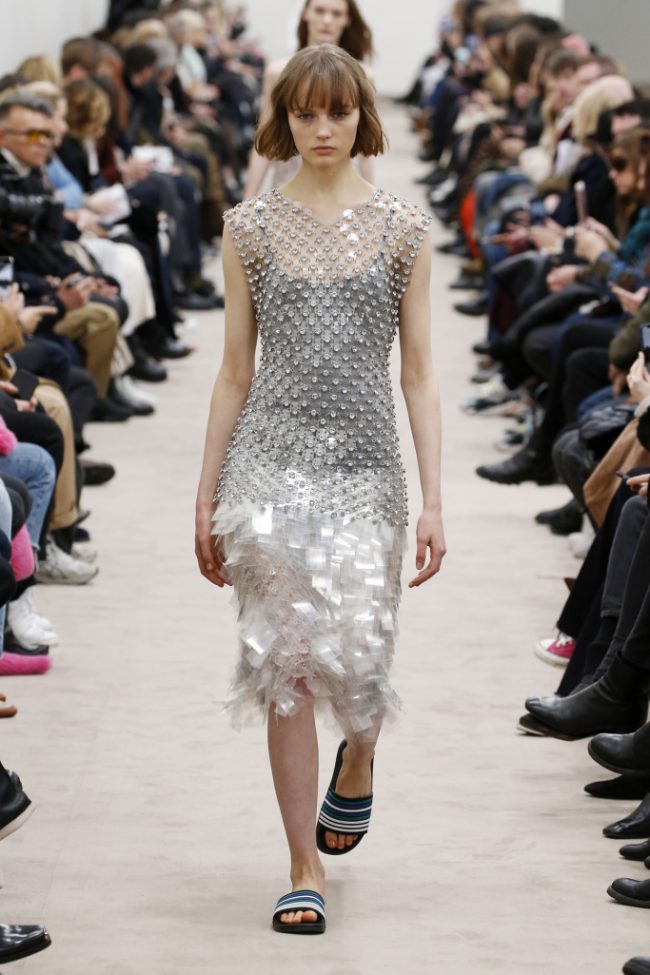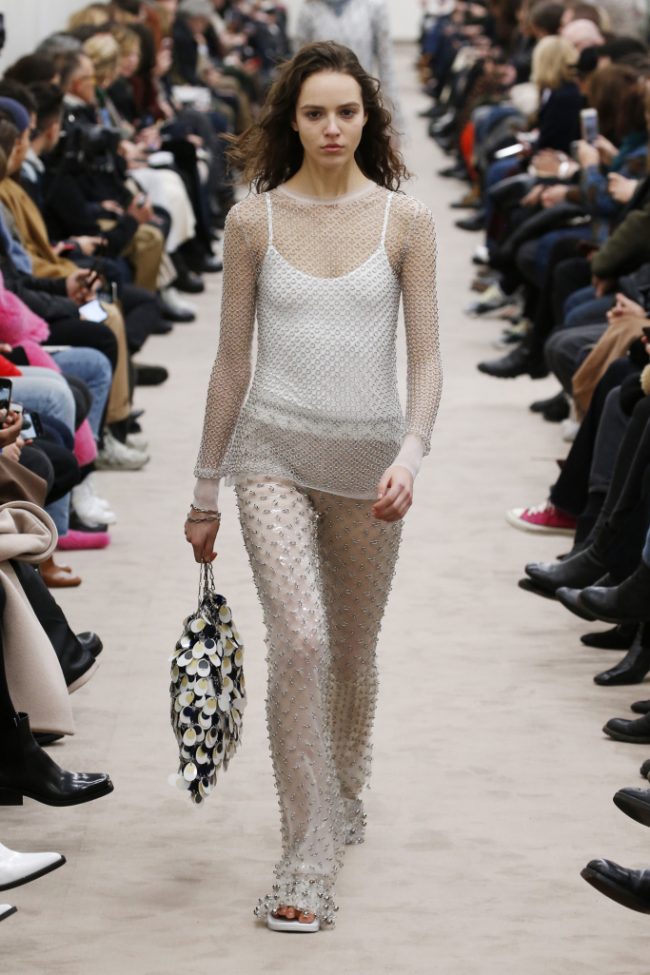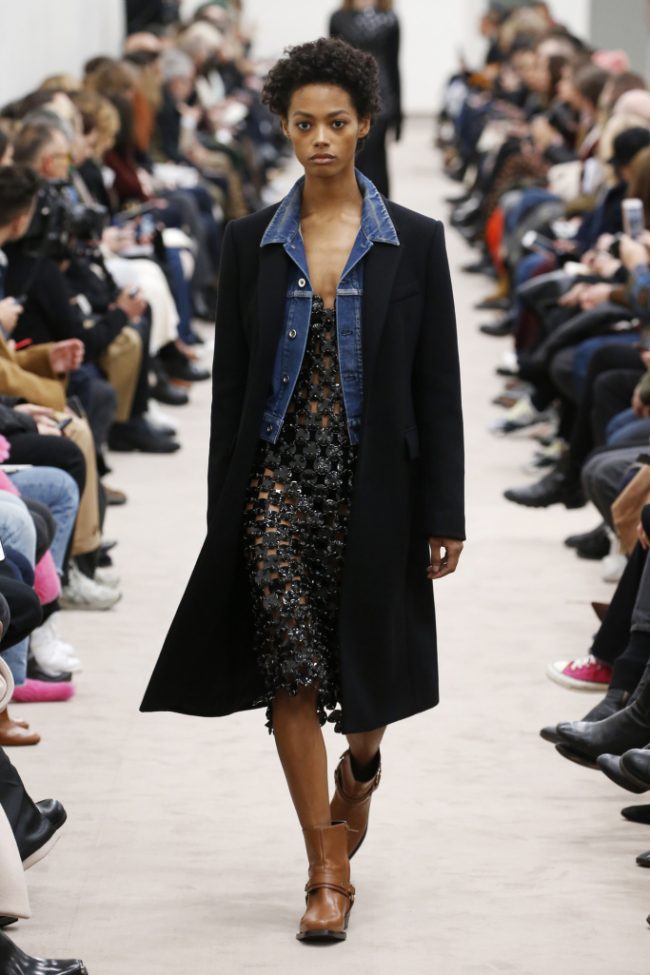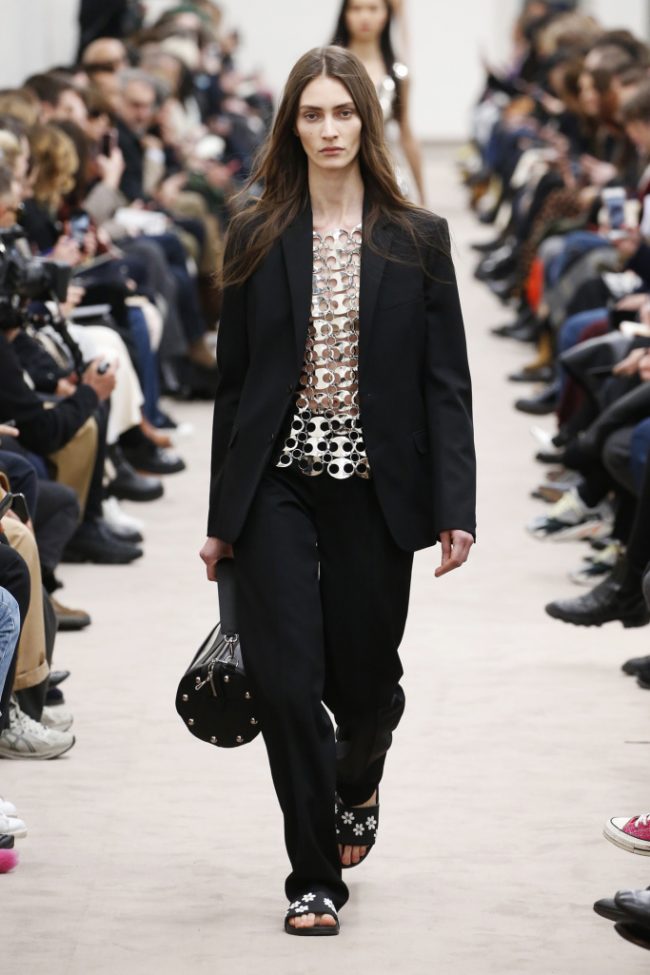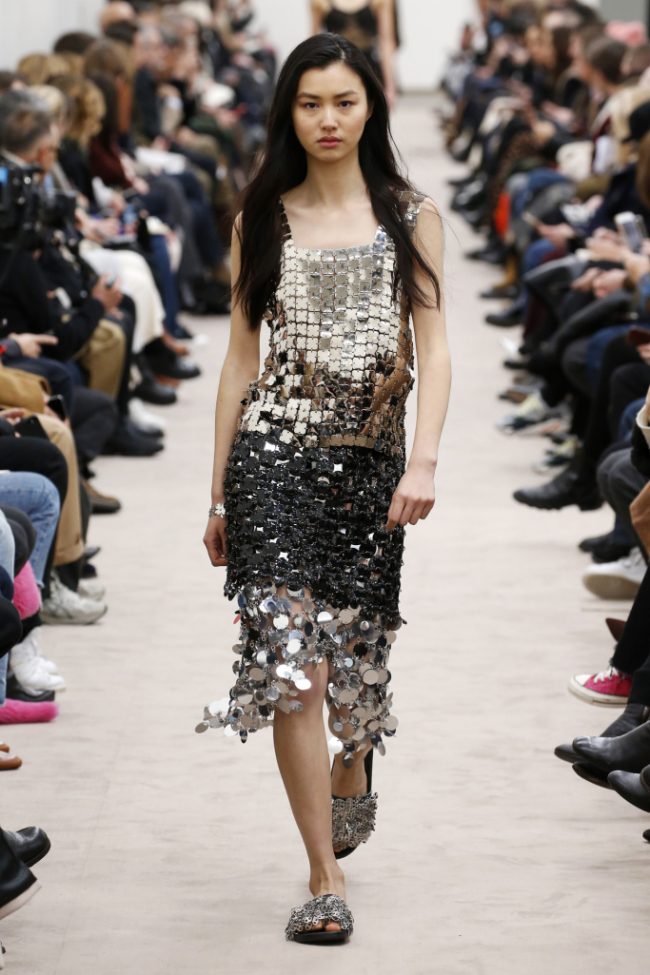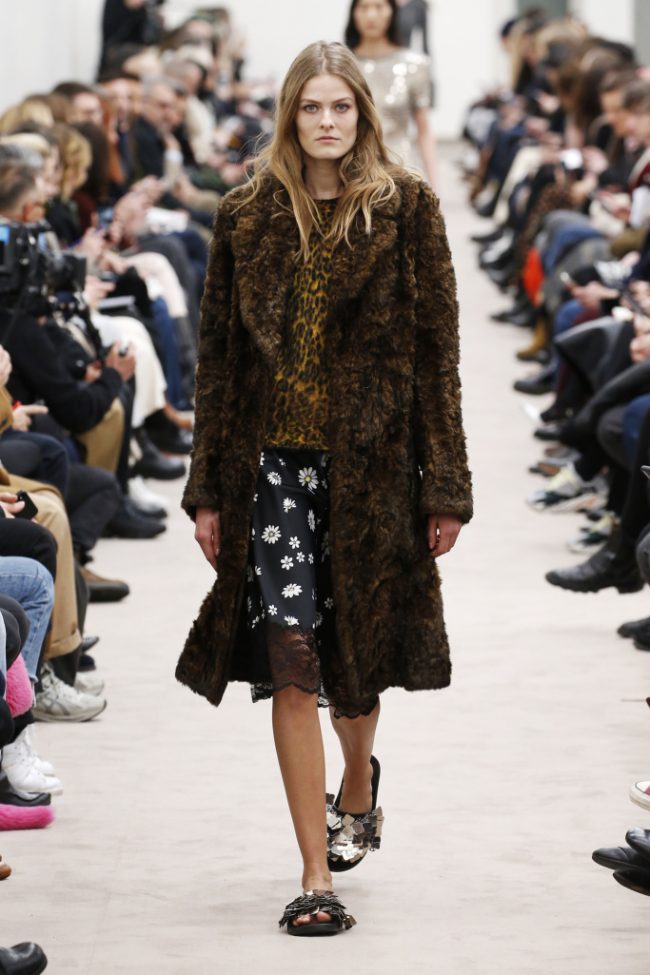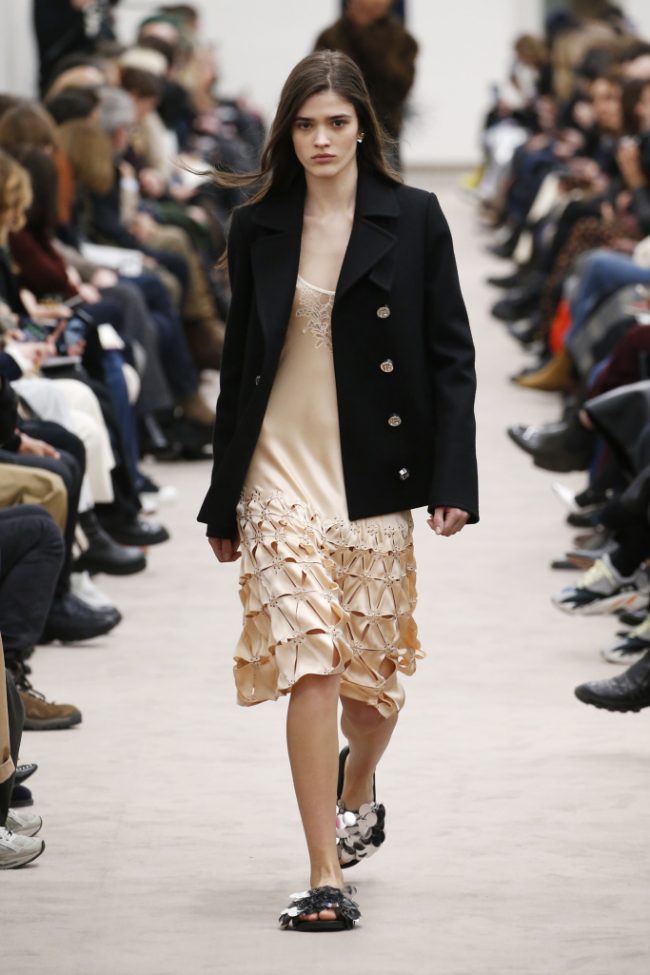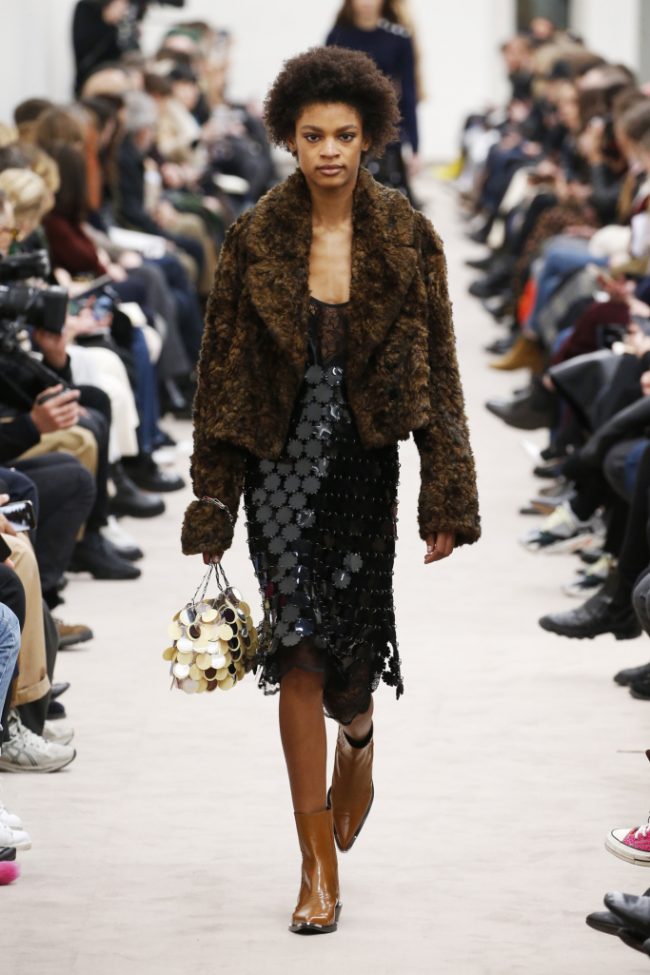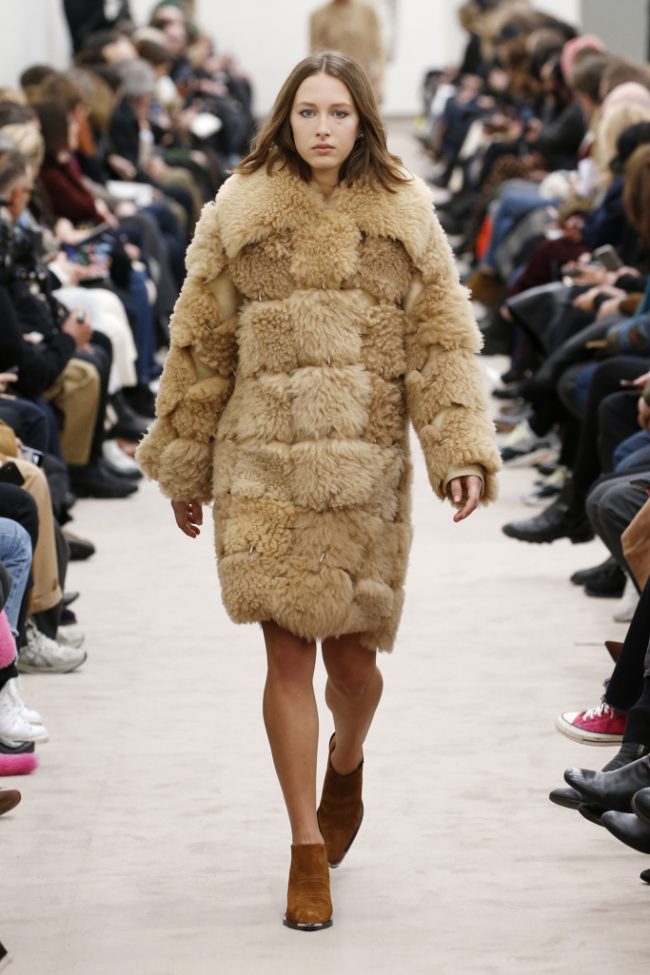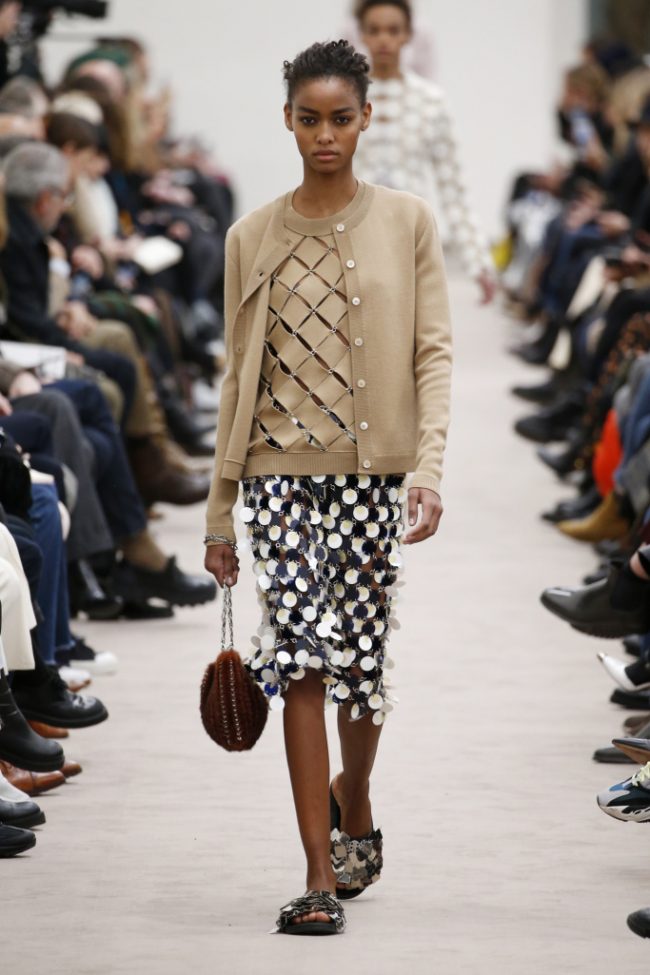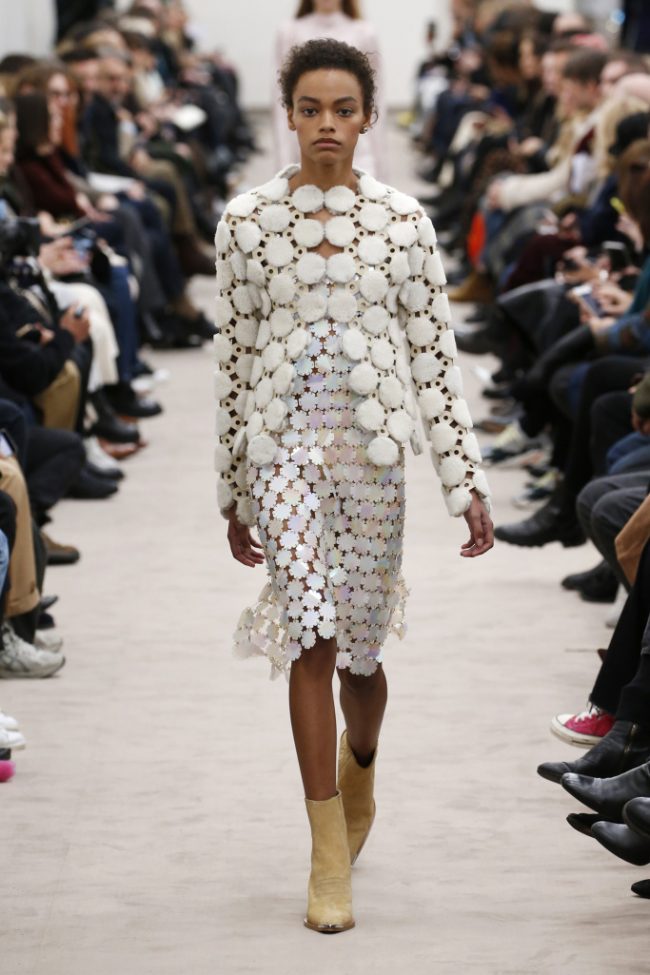 The only thing that's constant is change, just ask the House of Chloe. With a long lineage of world class designers who have lead the charge, Natacha Ramsay-Levi took her second shot at leaving her mark while staying true to the brand. For her fall 2018 RTW collection the effort was clear. Sophisticated, muted tones in brown and rust, 70's geo prints, and lots of fabric movement gave these pieces the markings of the boho chic we know and love. A key element for Chloe is the luxe that their client expects and this was assured by the addition of shearling and goat. Without this, the collection would have looked like any other RTW show. A shearling bomber jacket, goat trim on leather jodhpurs, a copper nylon jacket with sleeves of mutton, and a double belted ivory goat coat all had just the hint of raw edge and drama plus the affluence that is Chloe.