PARIS Fashion Week Fall 2018 PART 2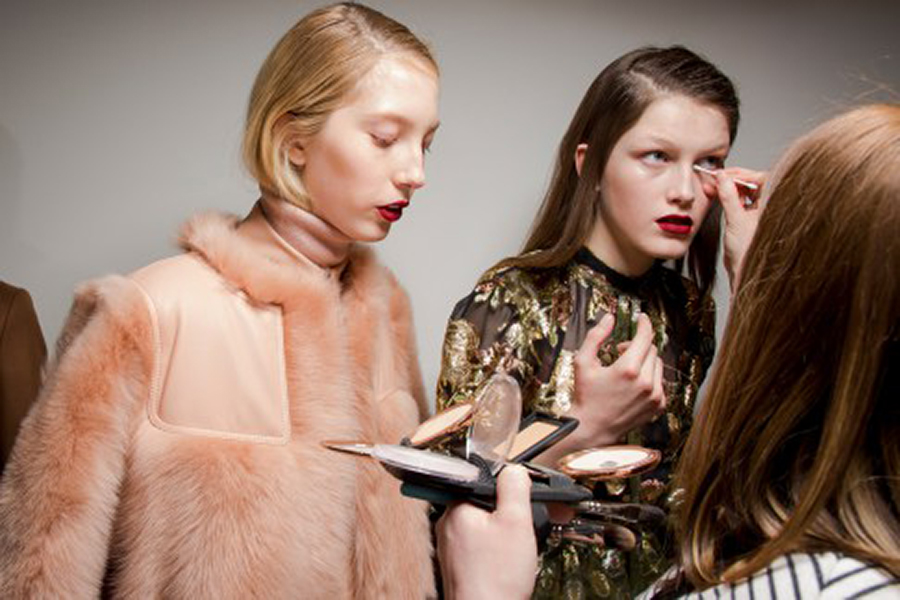 Designers in Paris seemed to integrate fur in their collections with greater purpose.  Leveraging fur's unique tactile and visual qualities they adapted fur to RTW and outerwear to create innovative looks that affirmed their creative vision and locked in their luxury positioning.
Paris Fall 2018 Collections… A City Like No Other
Being cast in a new creative role whether you're an actor, artist or fashion designer can be challenging.  It is difficult to overcome the images of the past. For LaCoste, a brand known mostly for piqué cotton polo shirts, designer Felipe Oliveira Baptista has had his work cut out for him.  For his fall 2018 RTW collection Baptista broke the mold and infused the label with an ath-leisure-meets-street vibe for looks that are easy and so wearable. Shearling was his choice for special touches. A quilted nylon jacket with shearling patch pockets and hood and an olive nylon long coat with shearling trim were just the right combination for casual style. A butter cream yellow track suit was offset by an olive sculpted shearling jacket with a quilted pattern that was a winner in every way.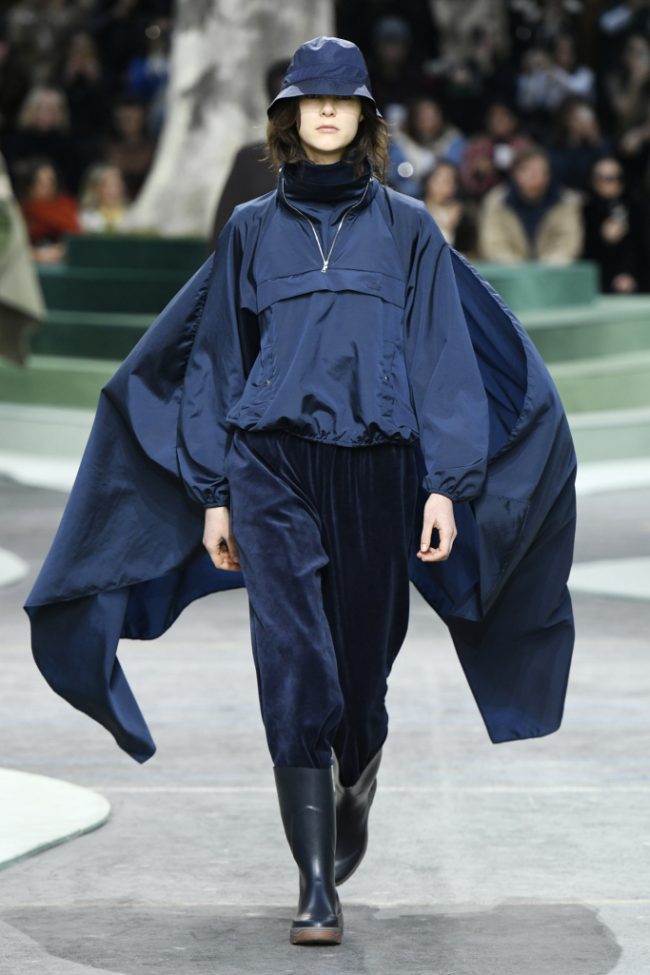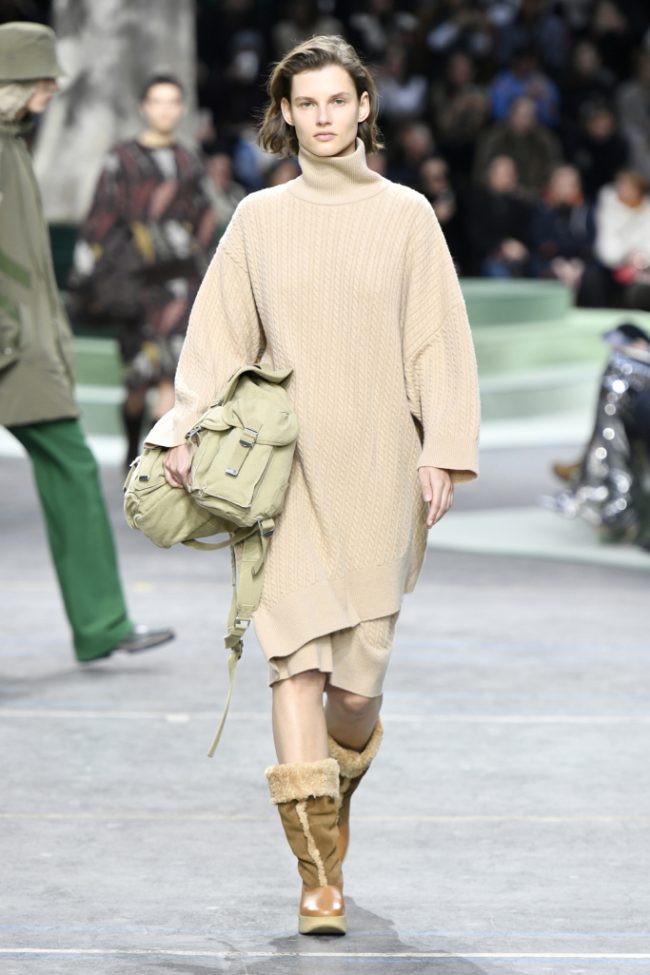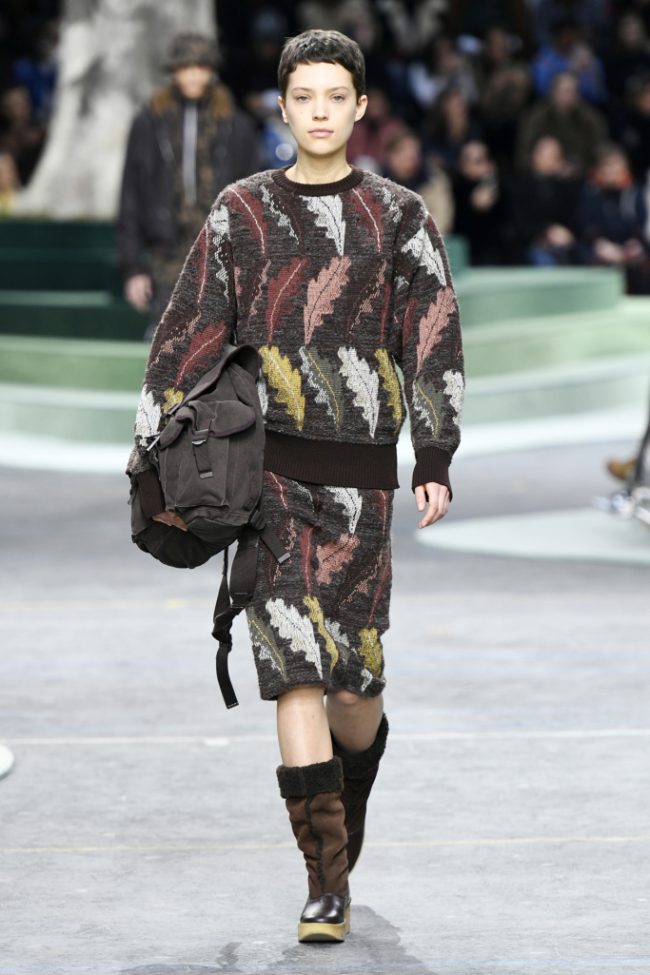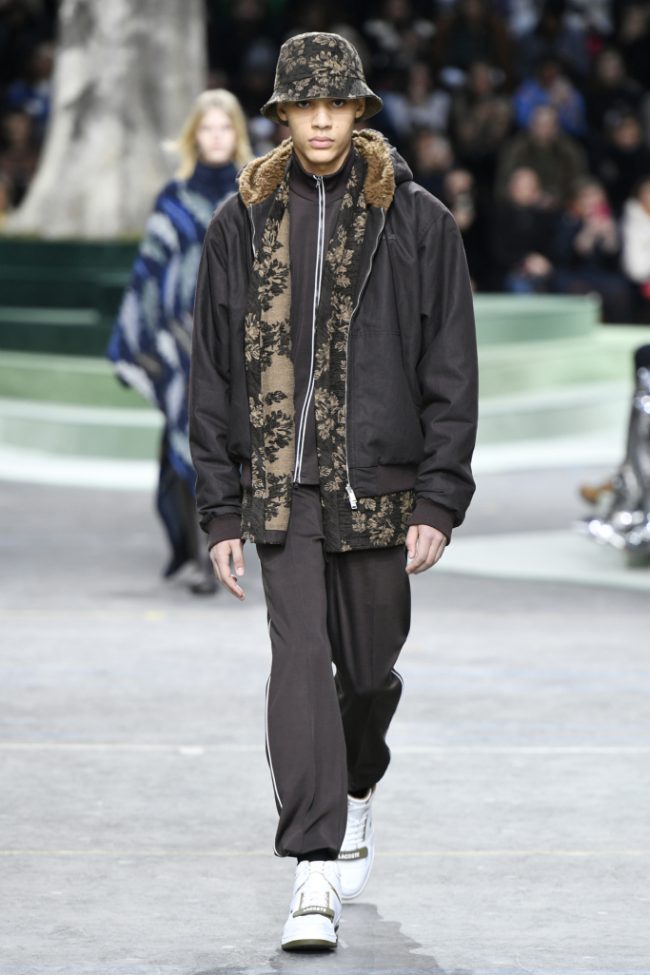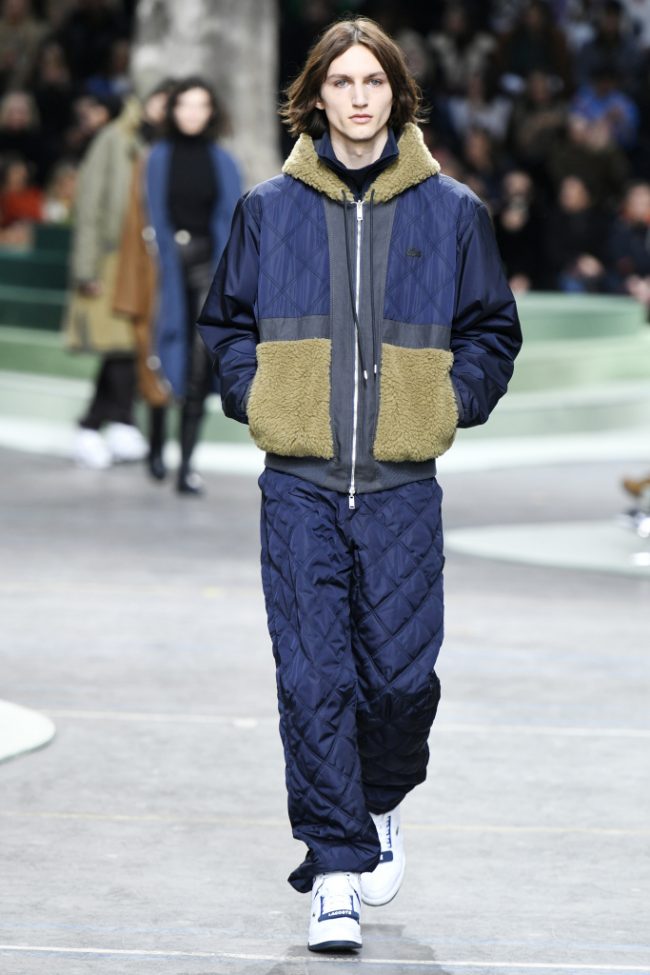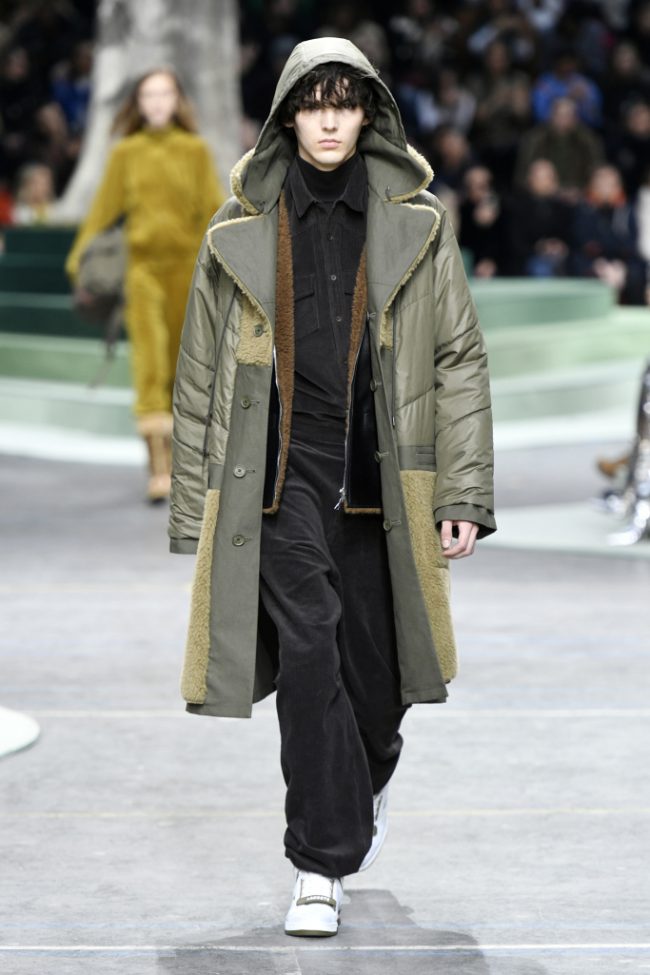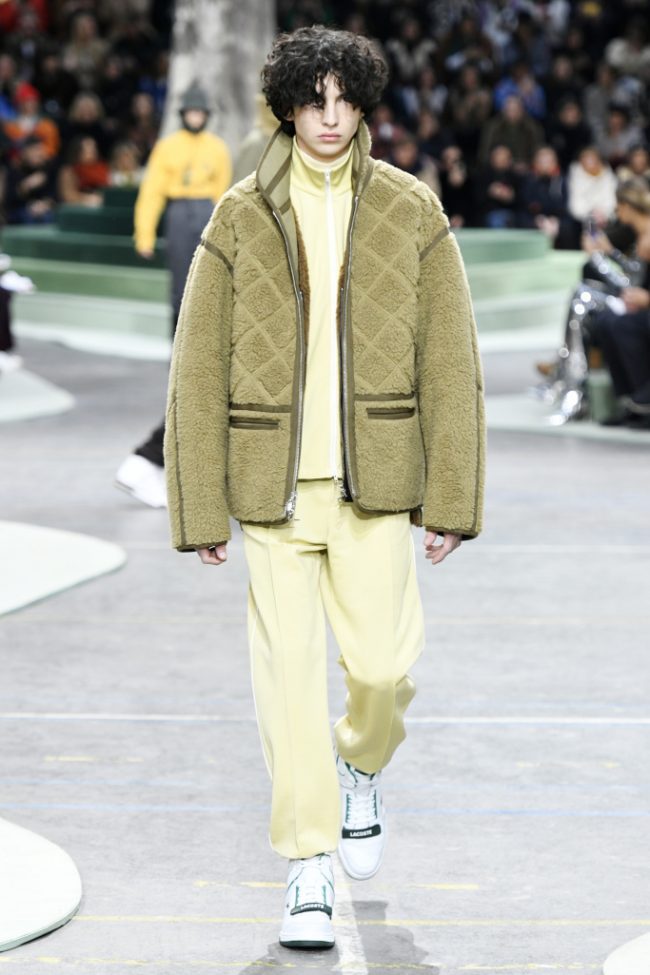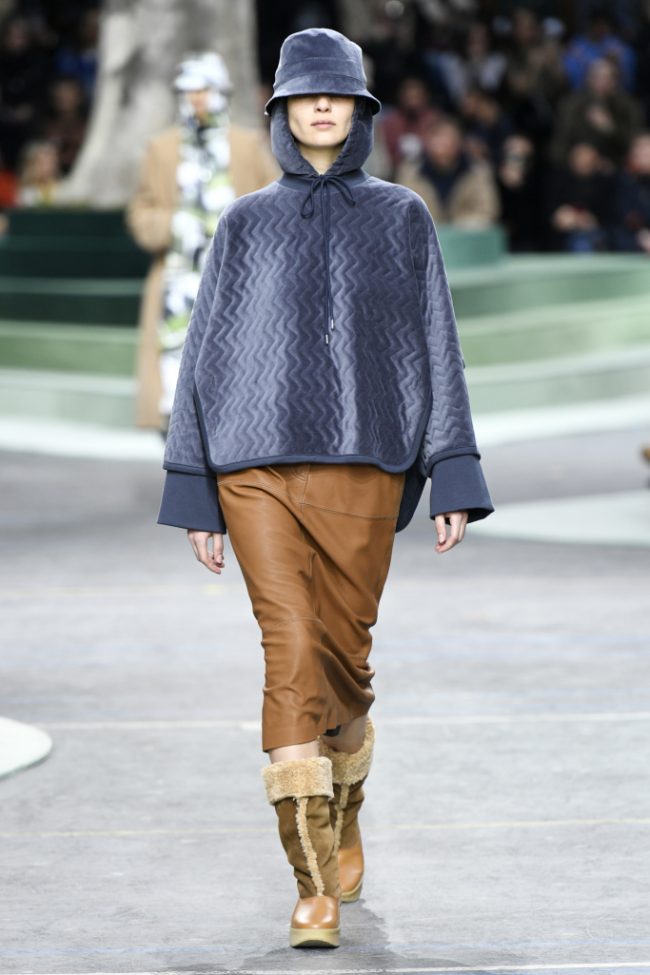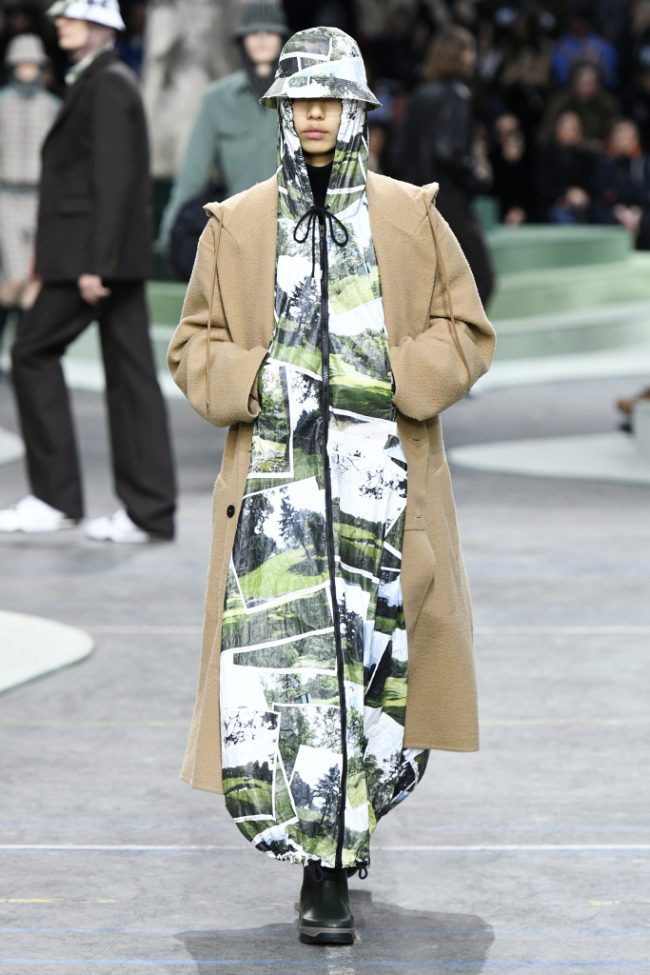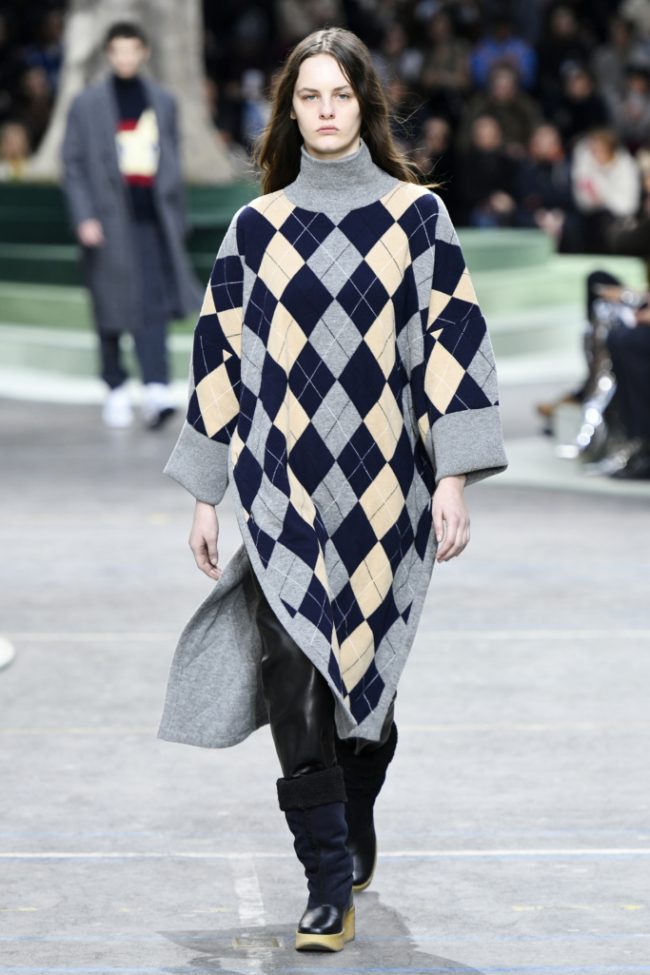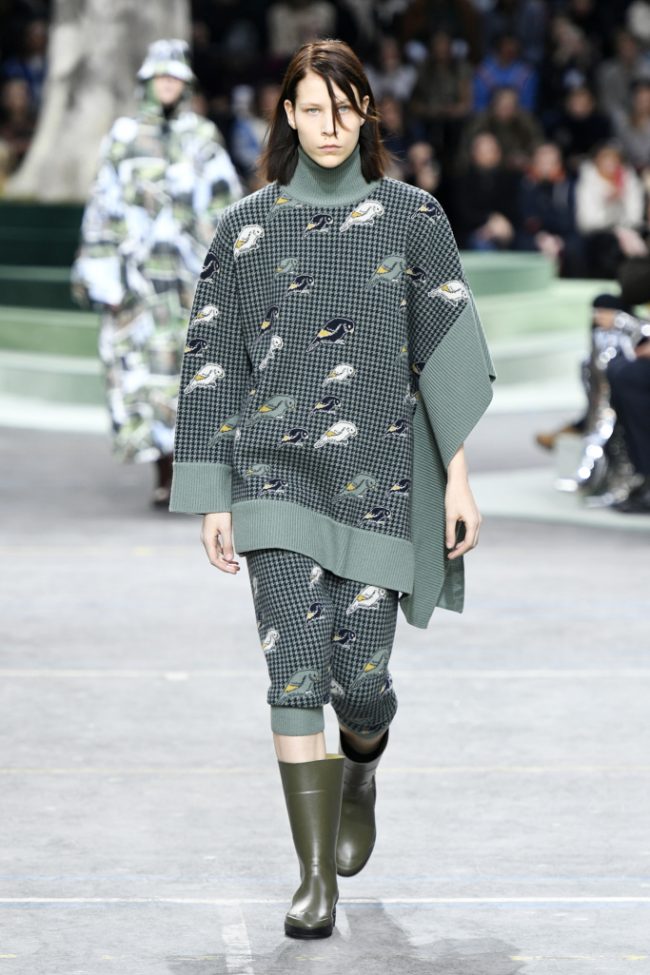 If you're the kind of girl who doesn't take her fashion too seriously, Mulberry's fall 2018 RTW collection was the perfect mix of fun and function. Beautifully crafted and tailored suited styles and fanciful dresses in confetti colors were trimmed in marabou, Johnny Coca's choice to create that plush effect.   From jackets to skirts, socks to bags and even shoes, the marabou added a touch of luxe and a bit of whimsy to his looks.  While we appreciate the fun effect of the marabou, we couldn't help but think that replacing marabou with fox on some of the tailored suits could have brought a sophistication and sense of luxury that would have broadened the appeal of the collection.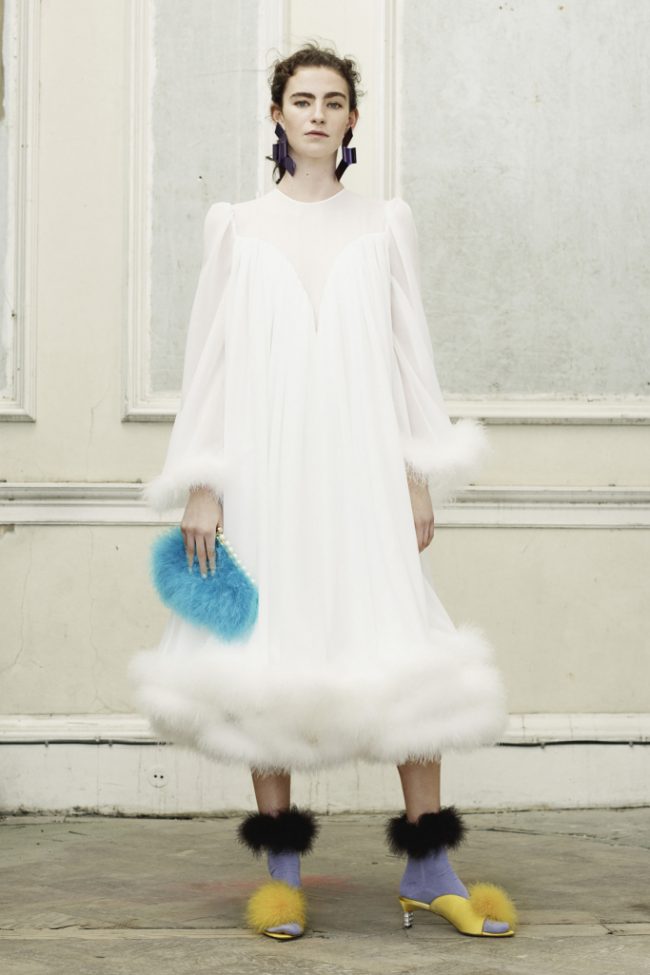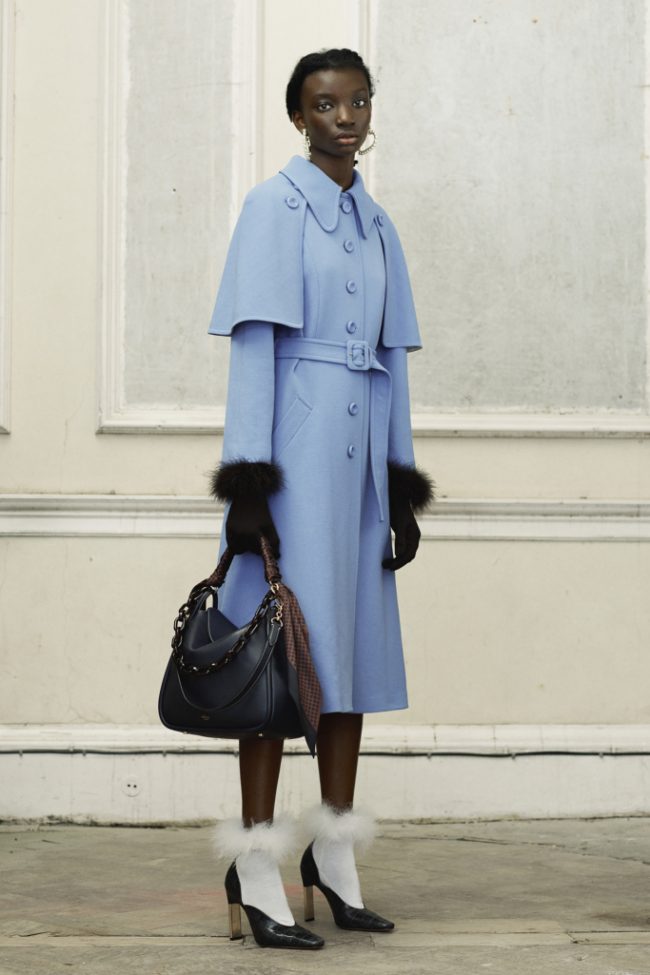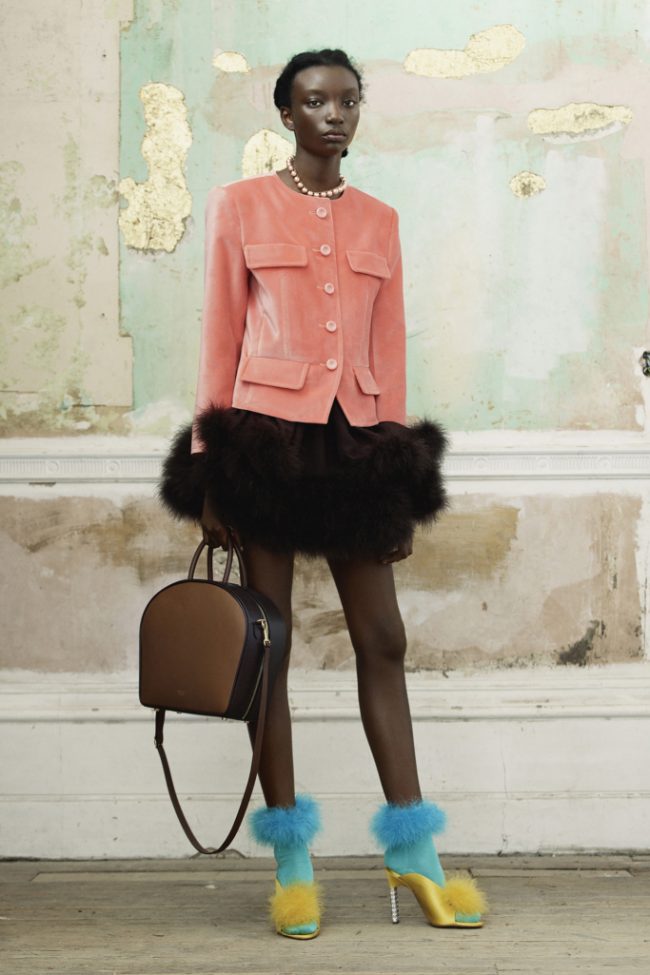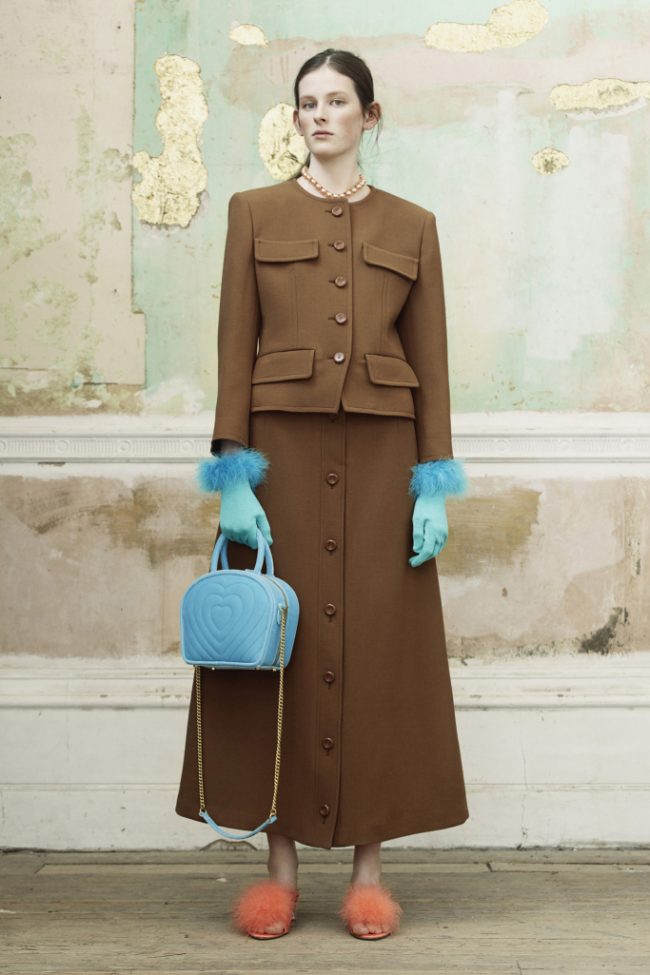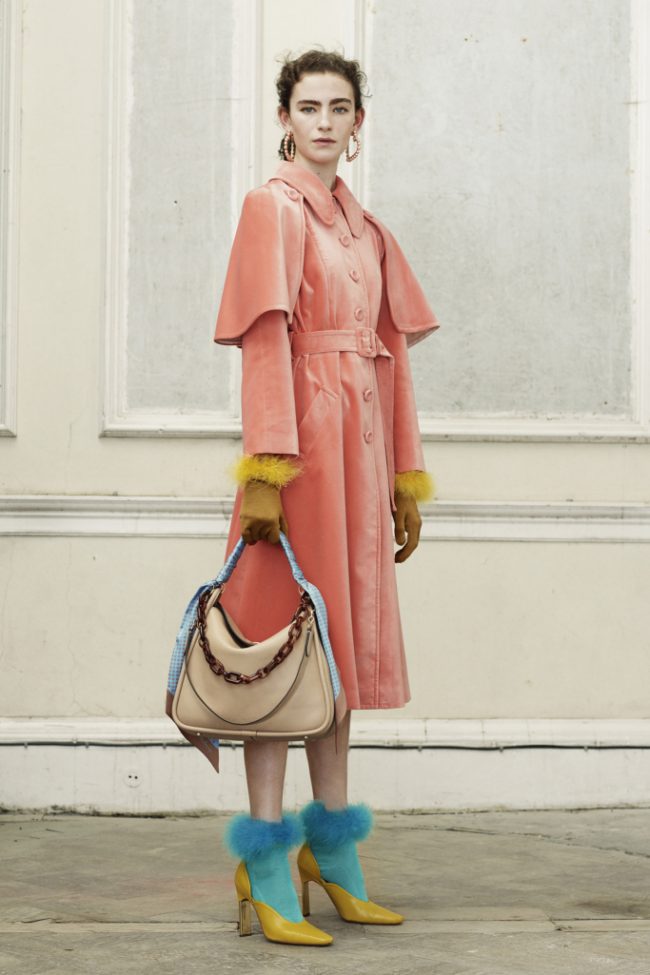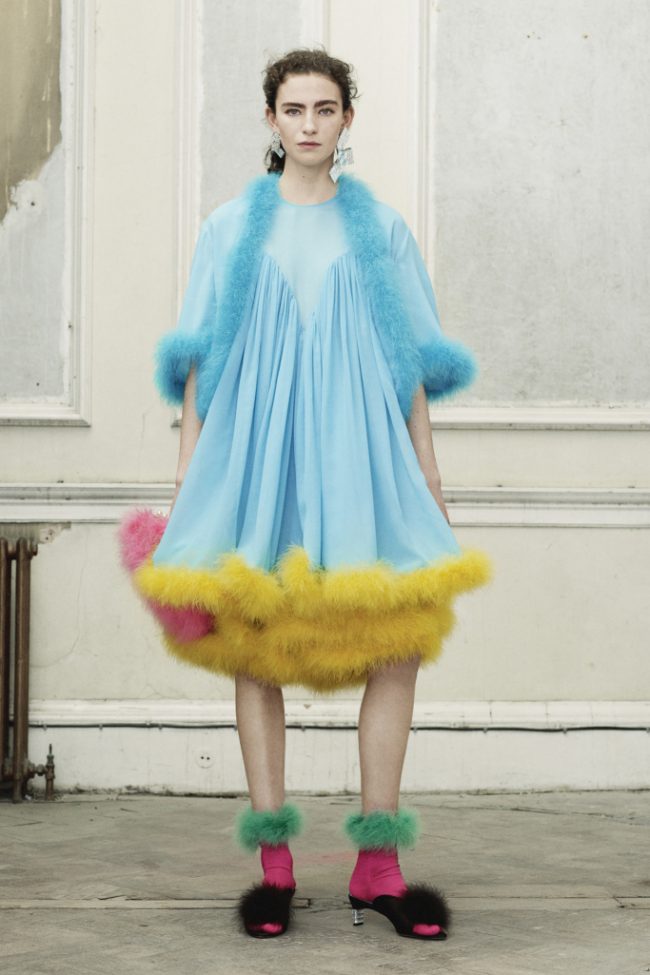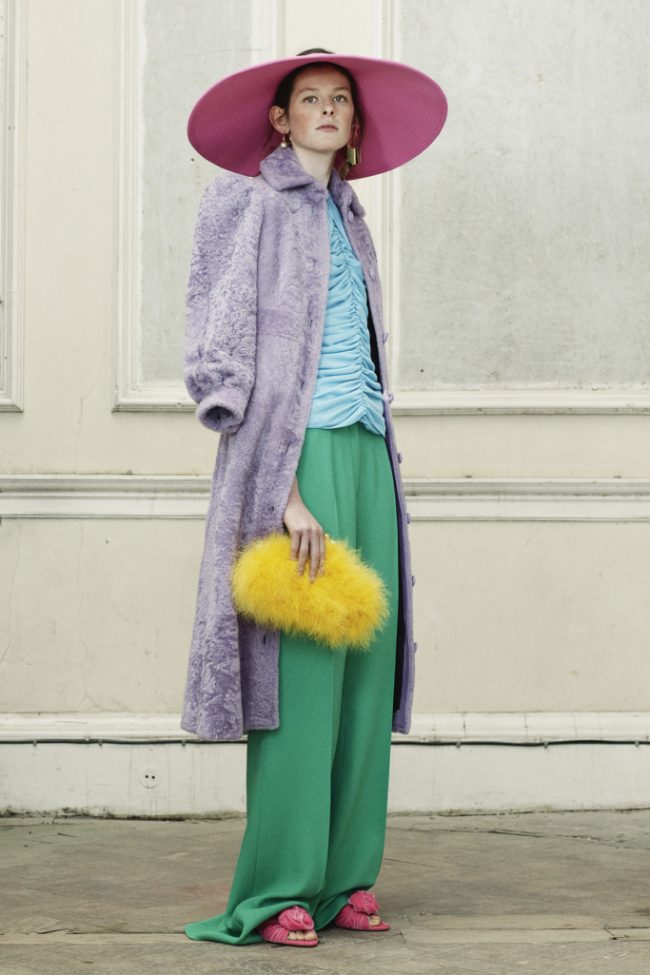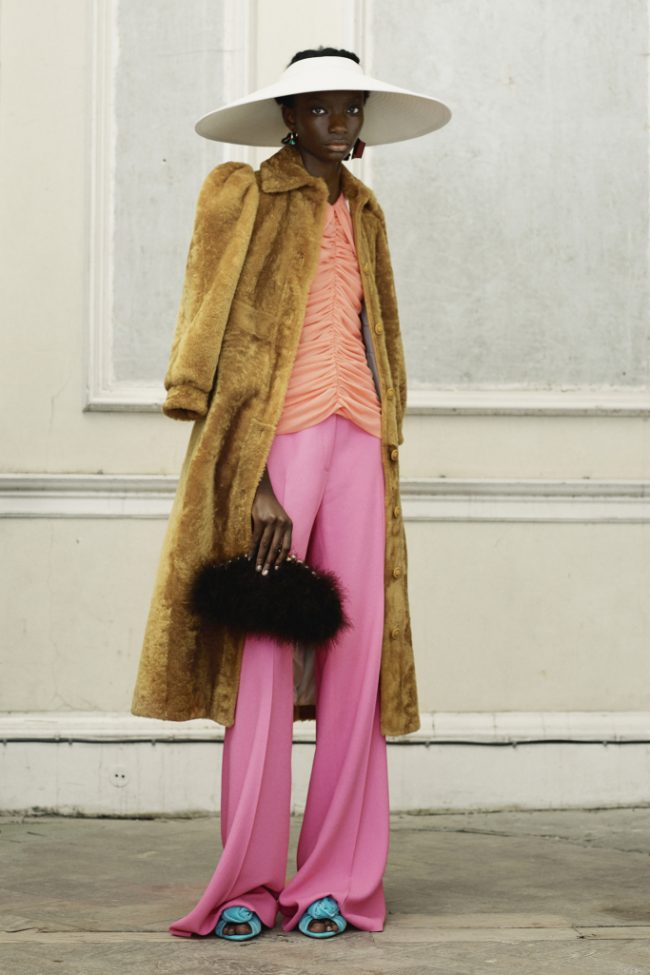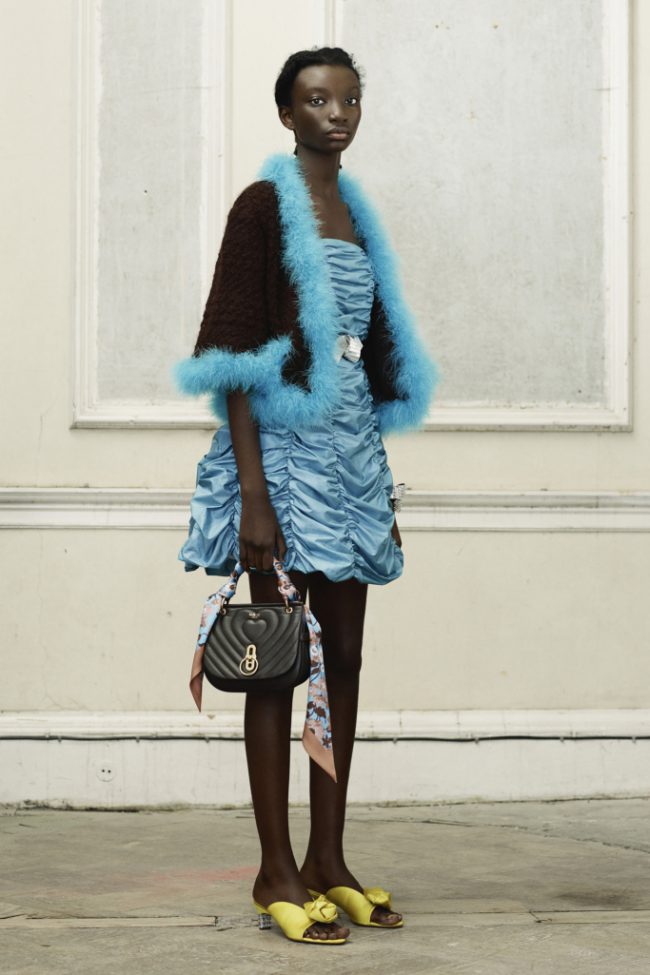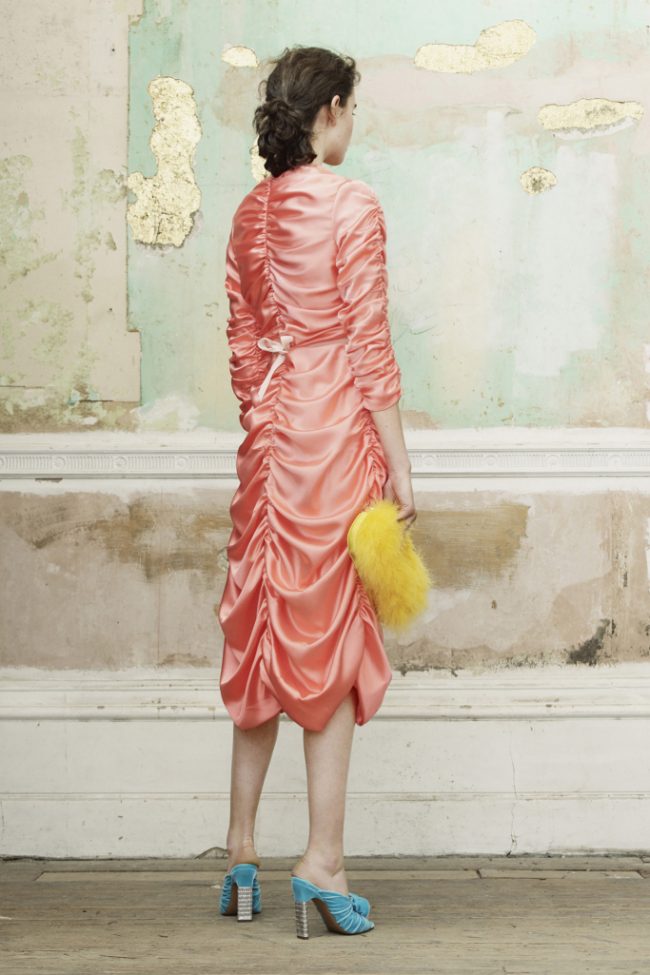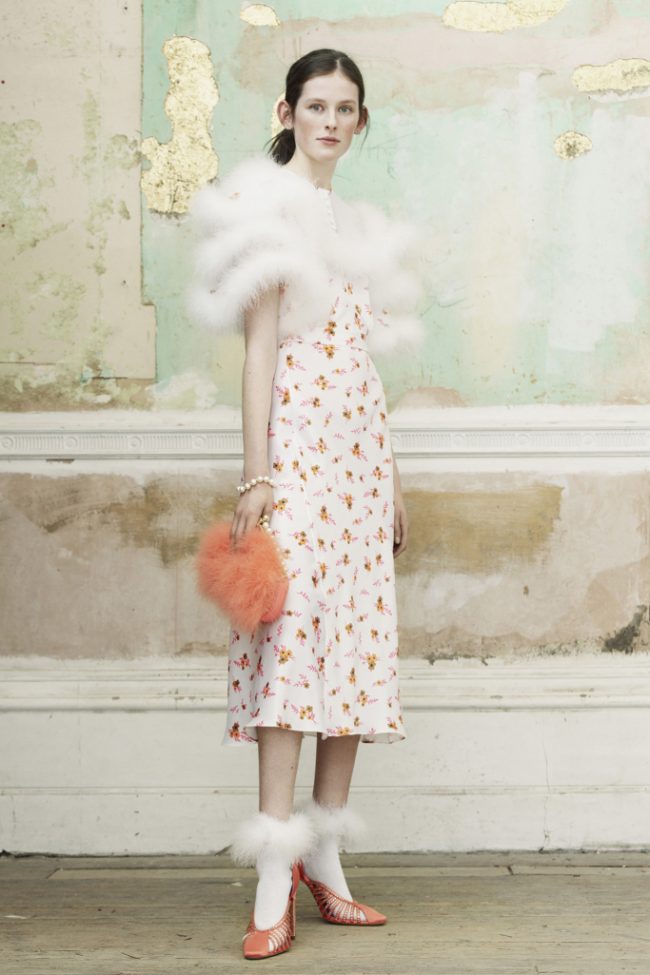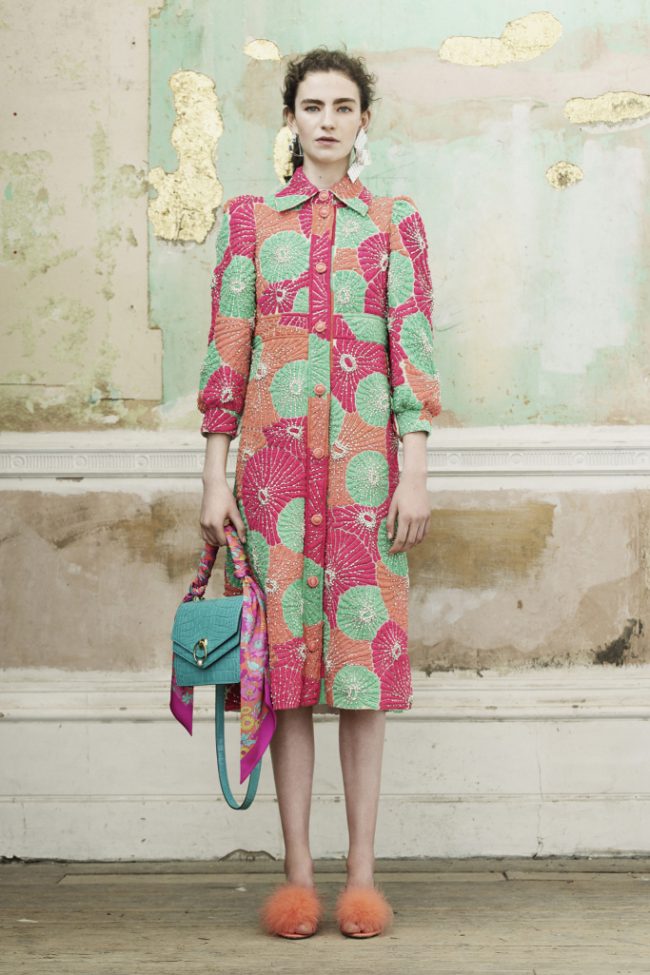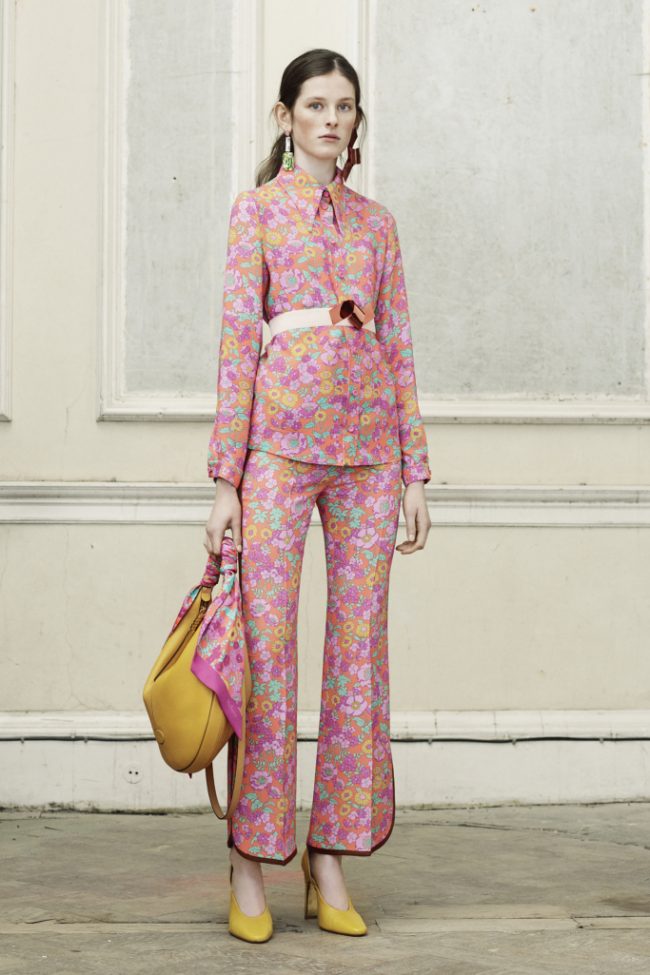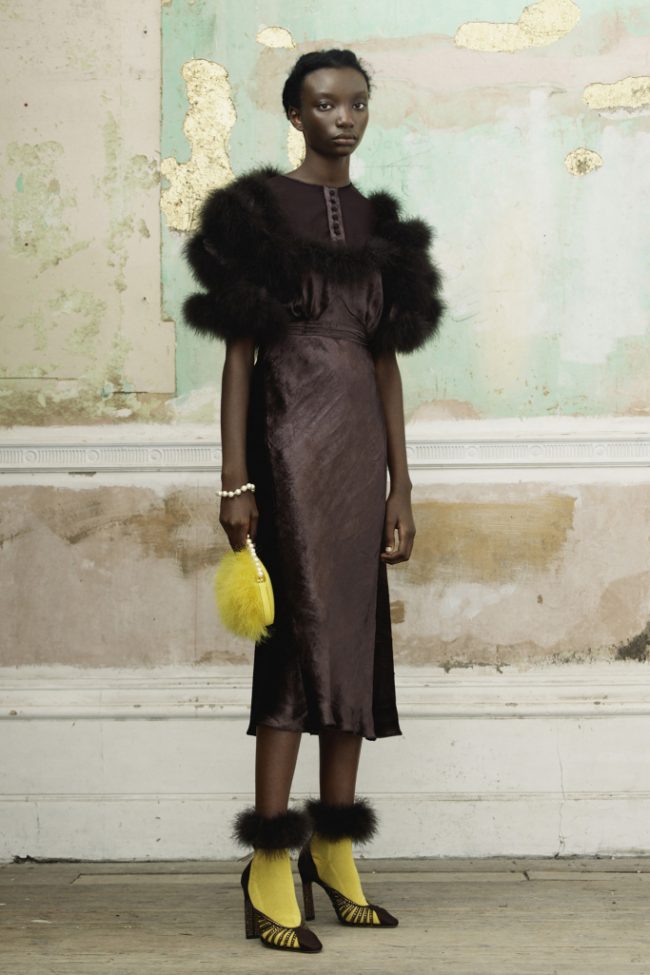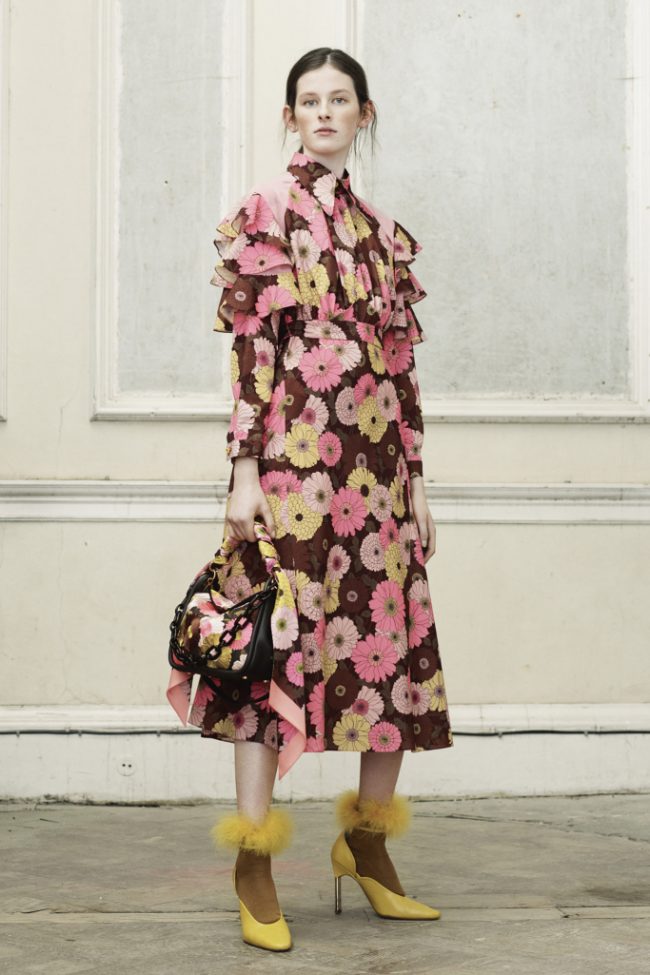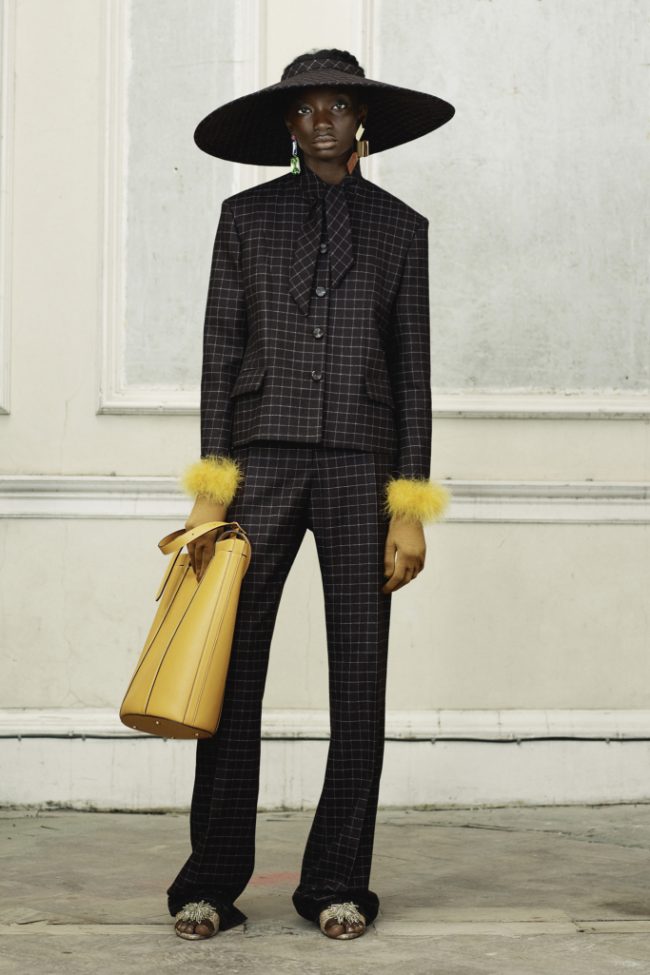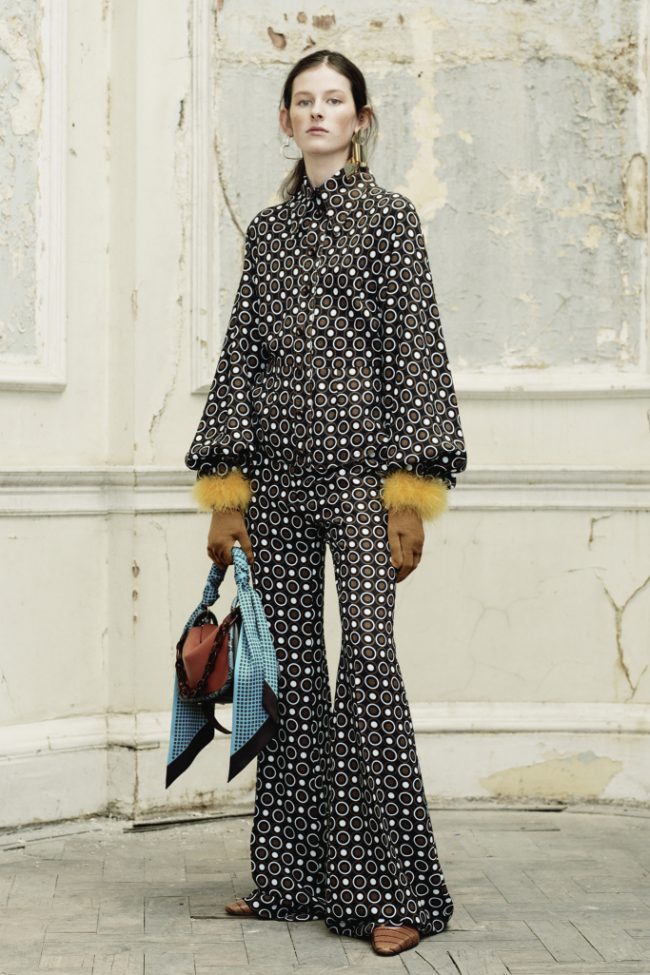 Nothing frames the face like fur, and for her namesake Ingie Paris collection for fall 2018 Ingie Chalhoub set out to prove it with richly dyed fox scarves. From kicky knits to luscious, liquid silk wrap dresses, the looks were finished with color coordinating fox flings. Wrapped around like collars or statement necklaces, this accessory takes the attention away from any bad hair day! A fuchsia and black tipped fox fur was among our favorites. It was impact drama and we're sure to have a lipstick color to match!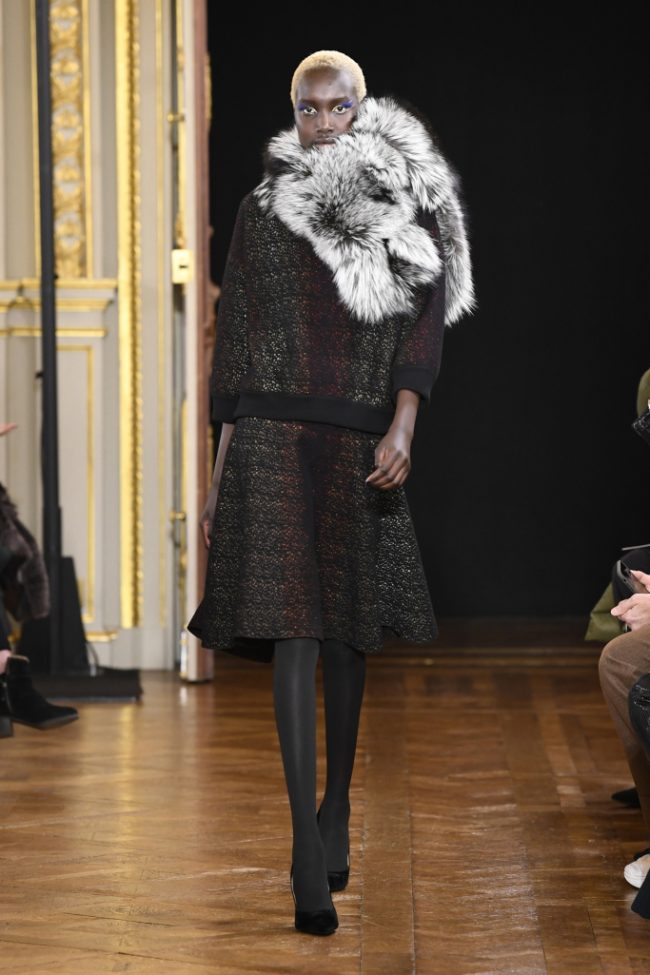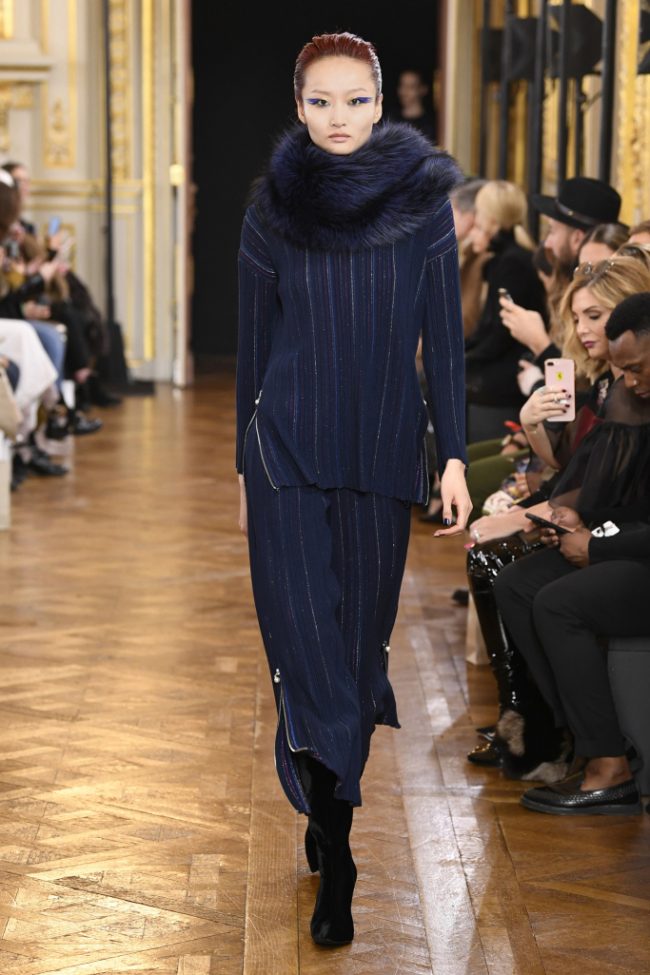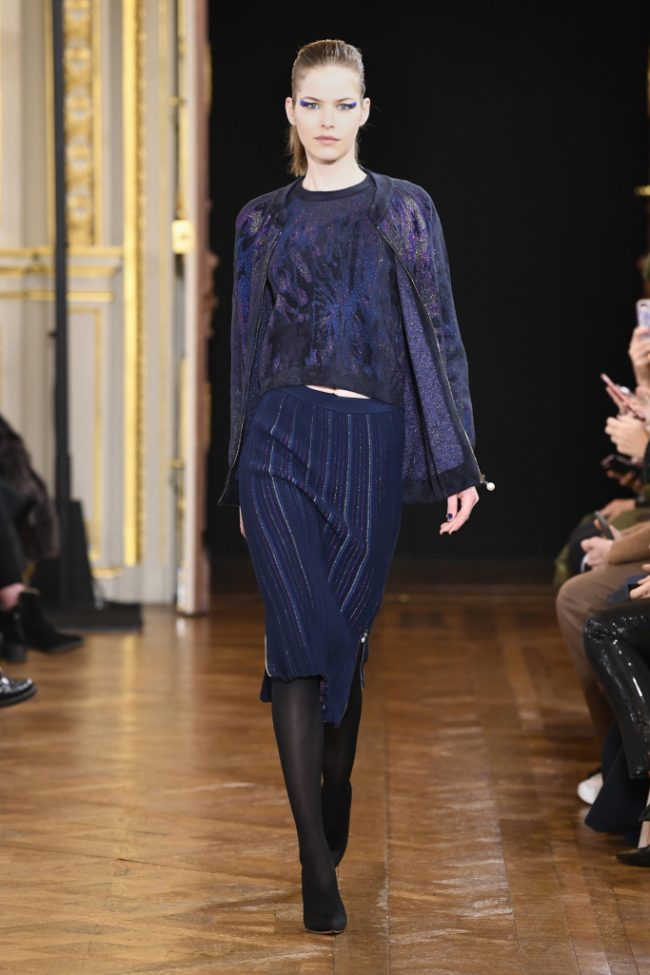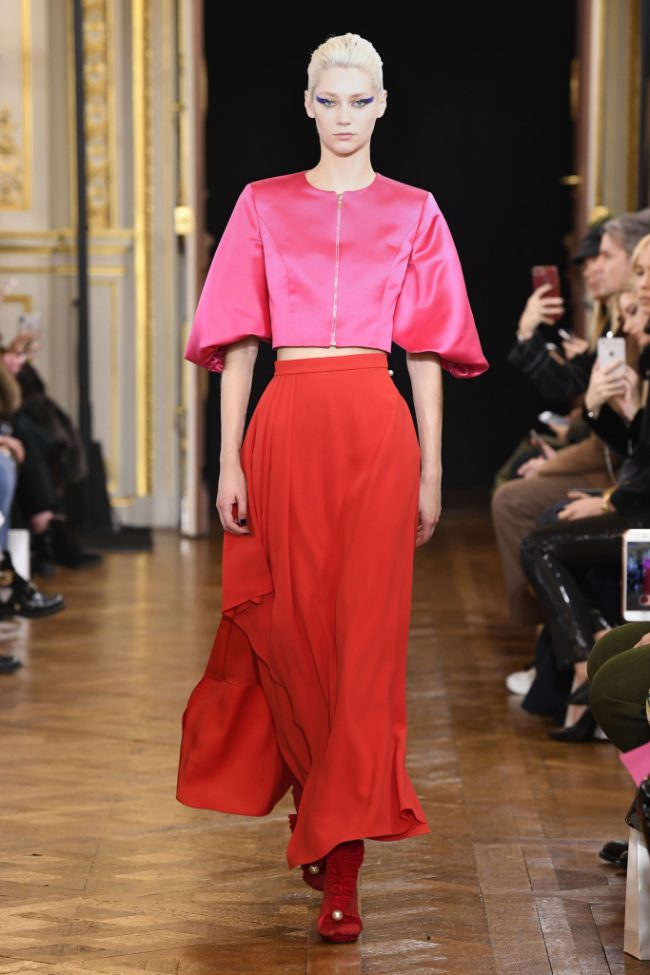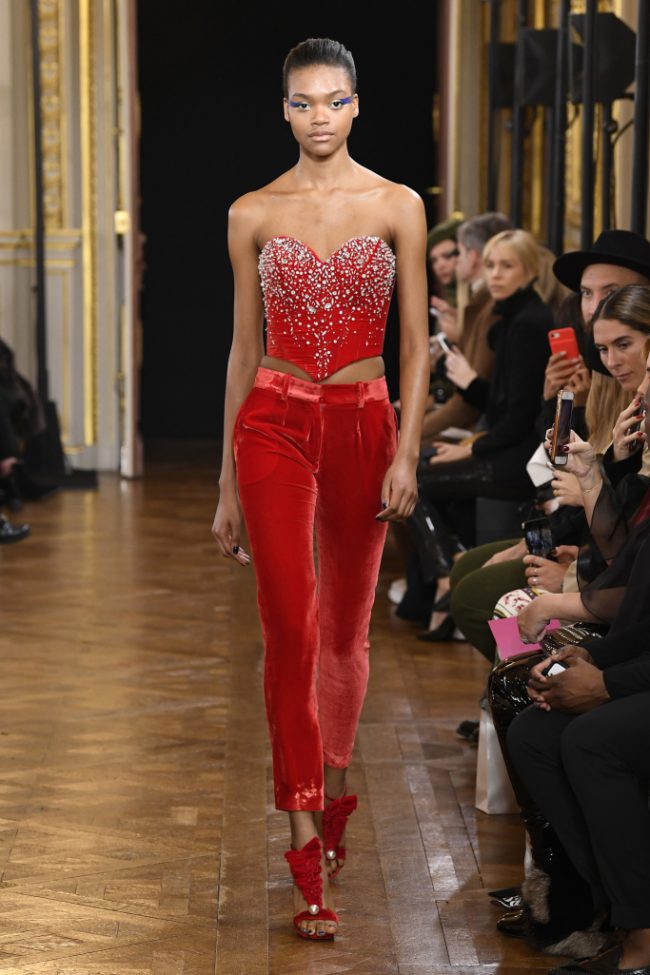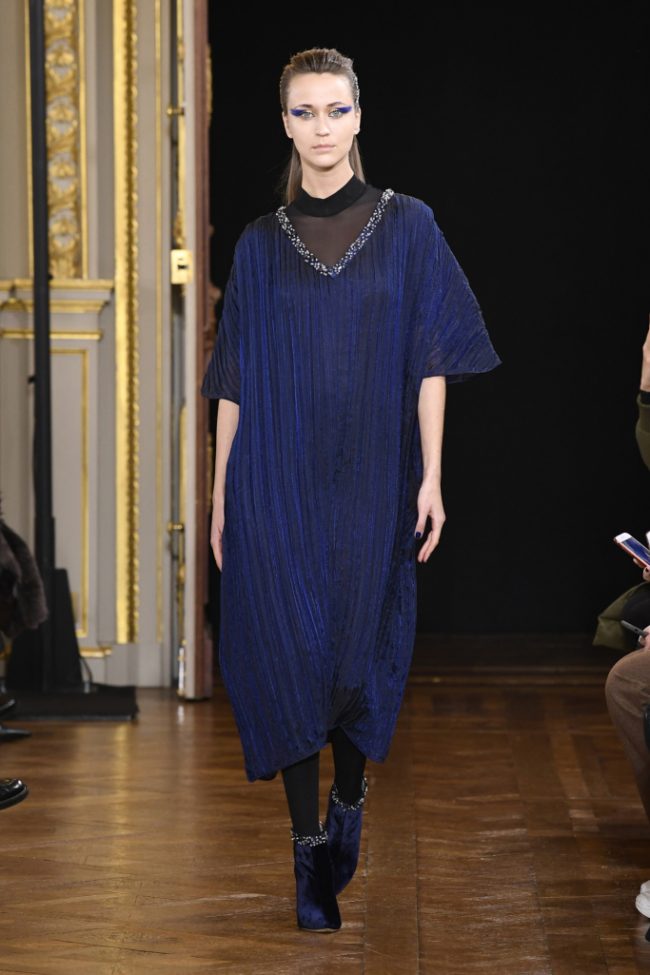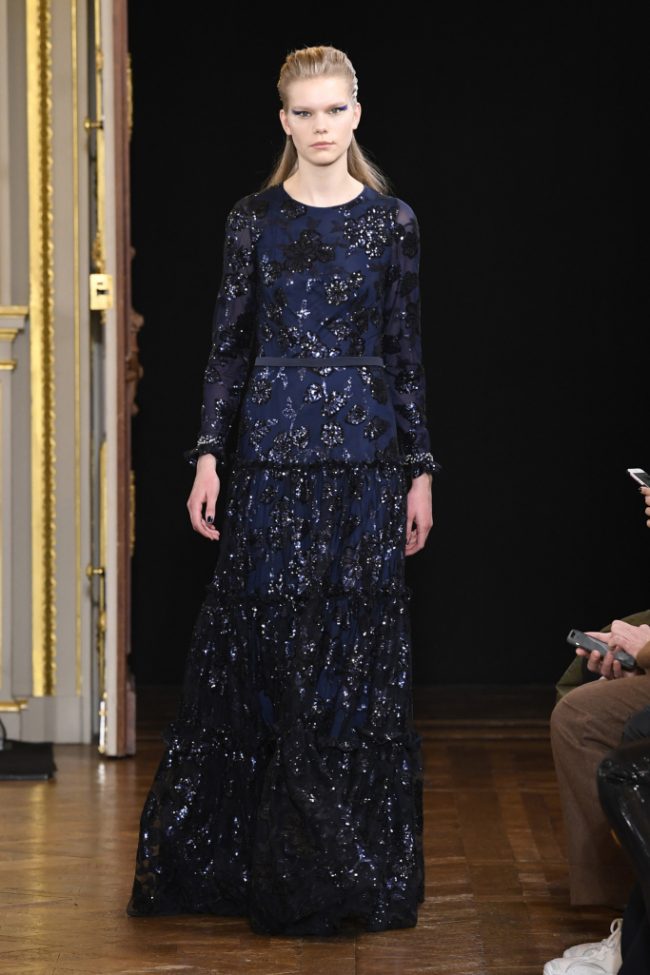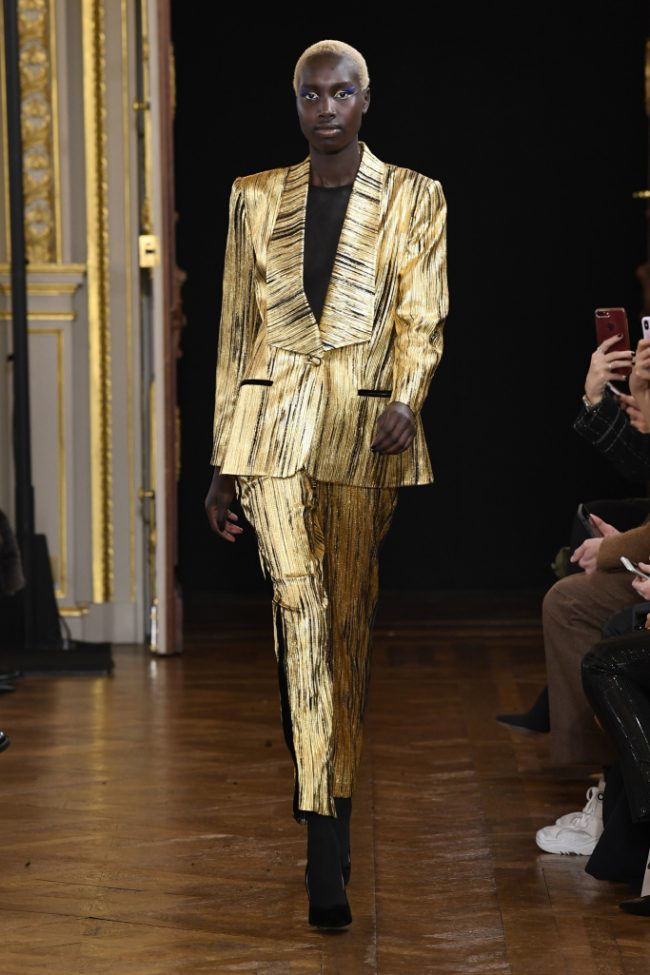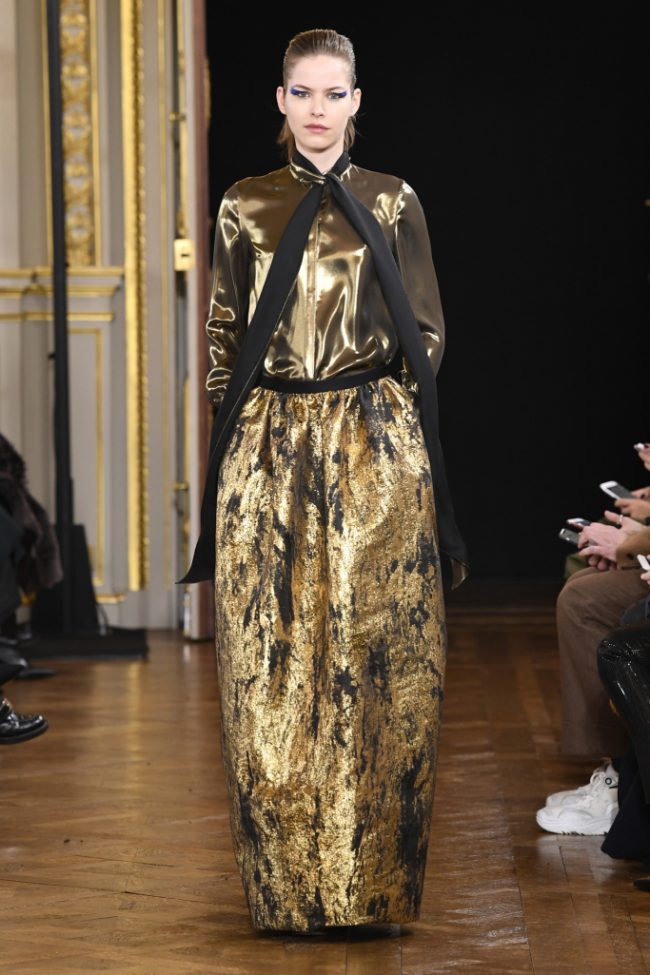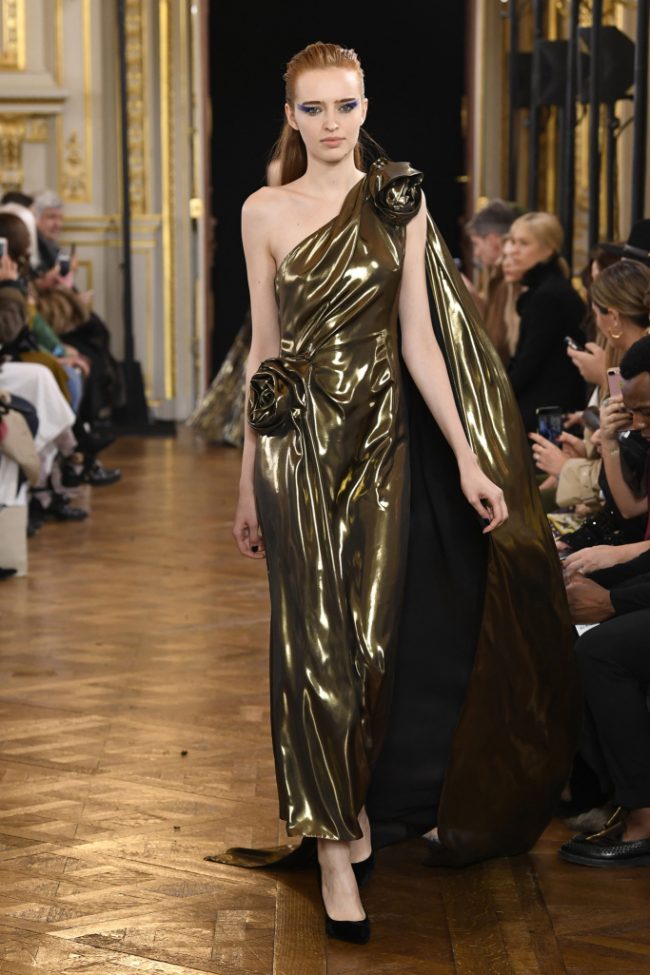 If you're the kind of lady where money is no object, then the fall 2018 Rochas collection will have you dressing the part. With a focus on razor sharp tailoring and rich fabrics, the collection oozed luxury and sophistication. An amethyst bow blouse stood out for its uniqueness and sartorial excellence and spoke to the brilliance behind the brand. The well-heeled demand the finest in luxe touches and Rochas answered the call with fur trims and jackets. A light olive colored, super fitted varsity jacket with leather trims said, "yeah, I do casual at another level."  A soft pink lamb coat served to put the final punctuation on their message…rich and ladylike.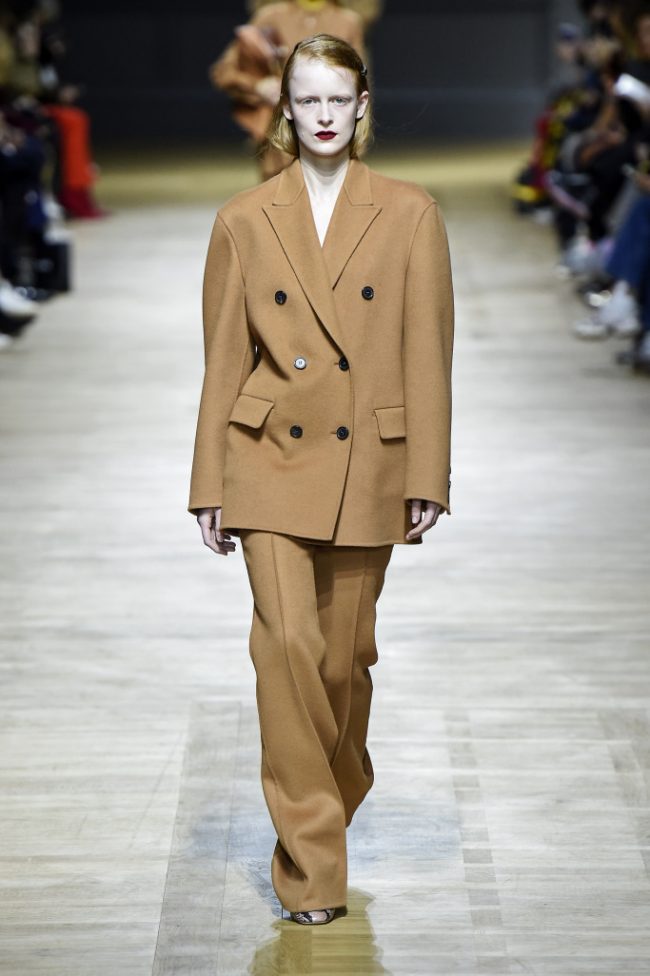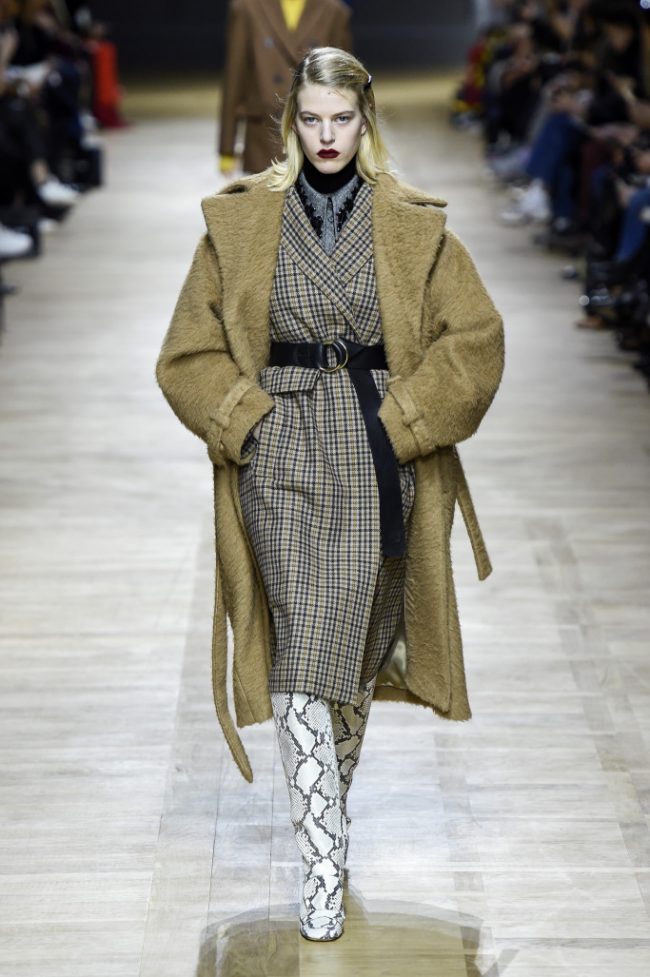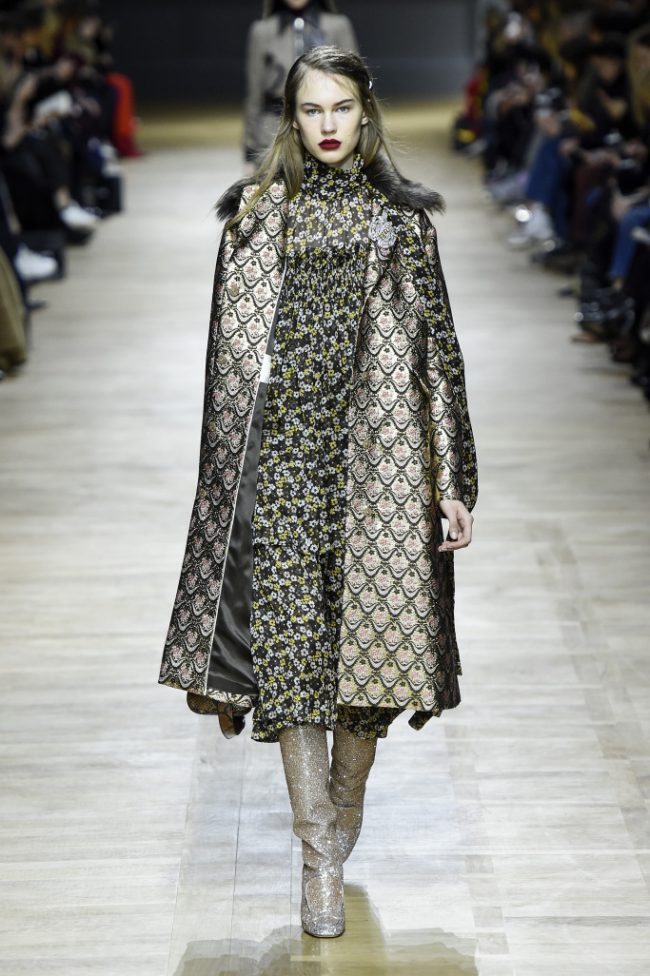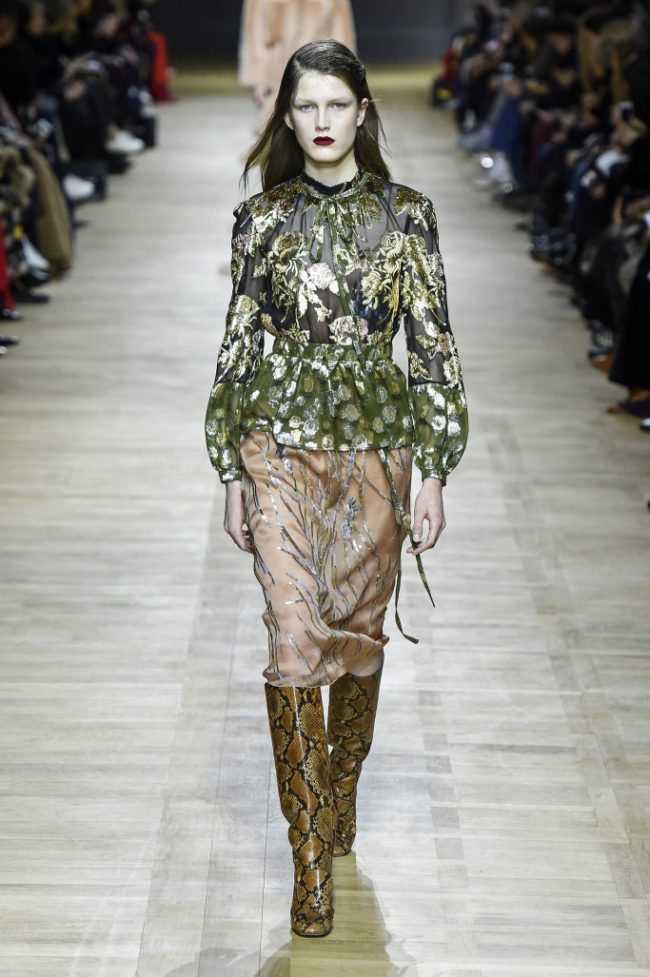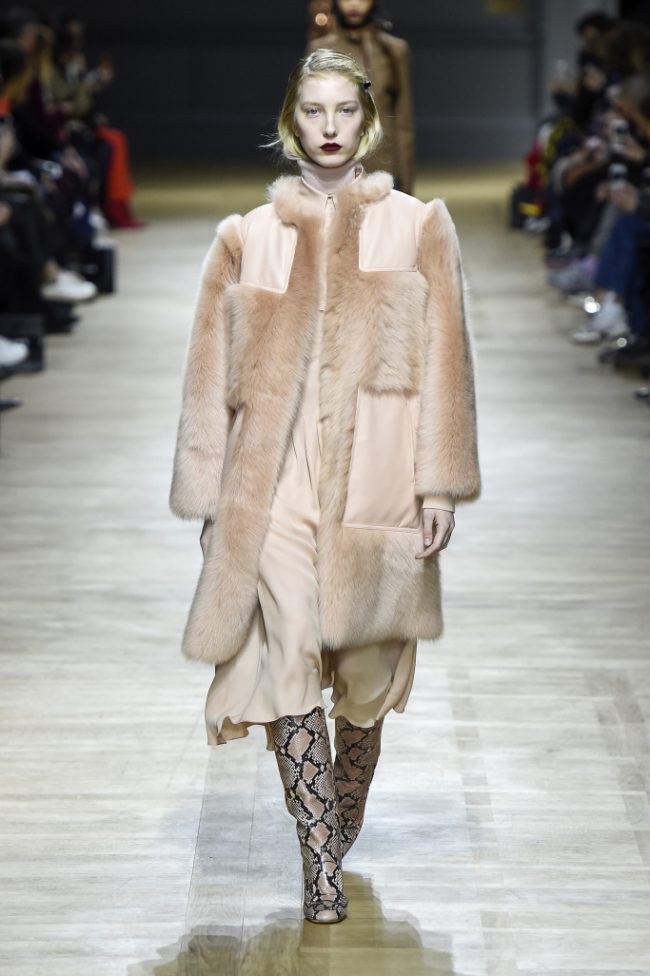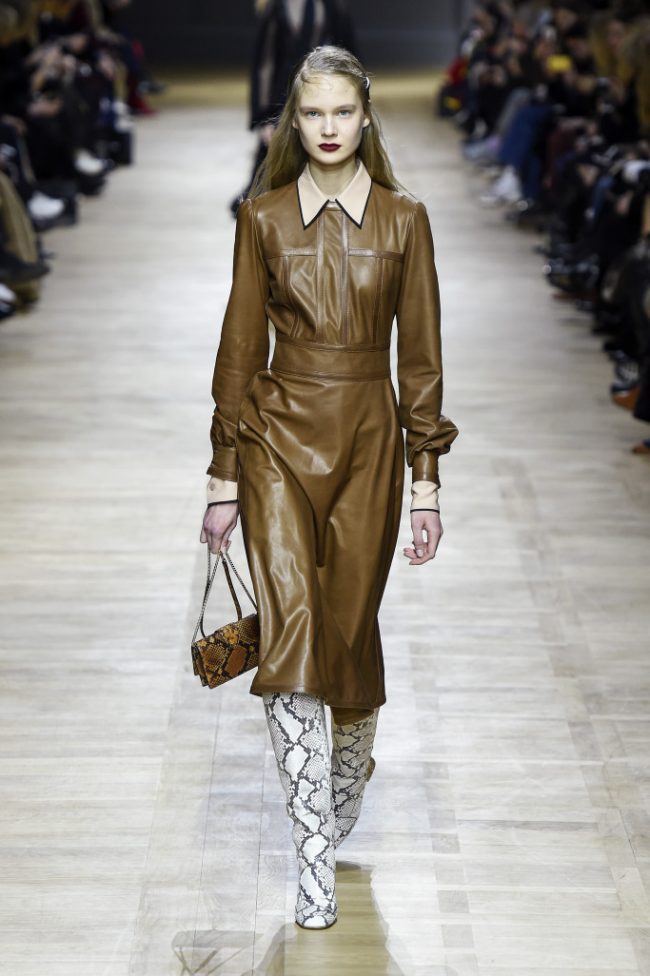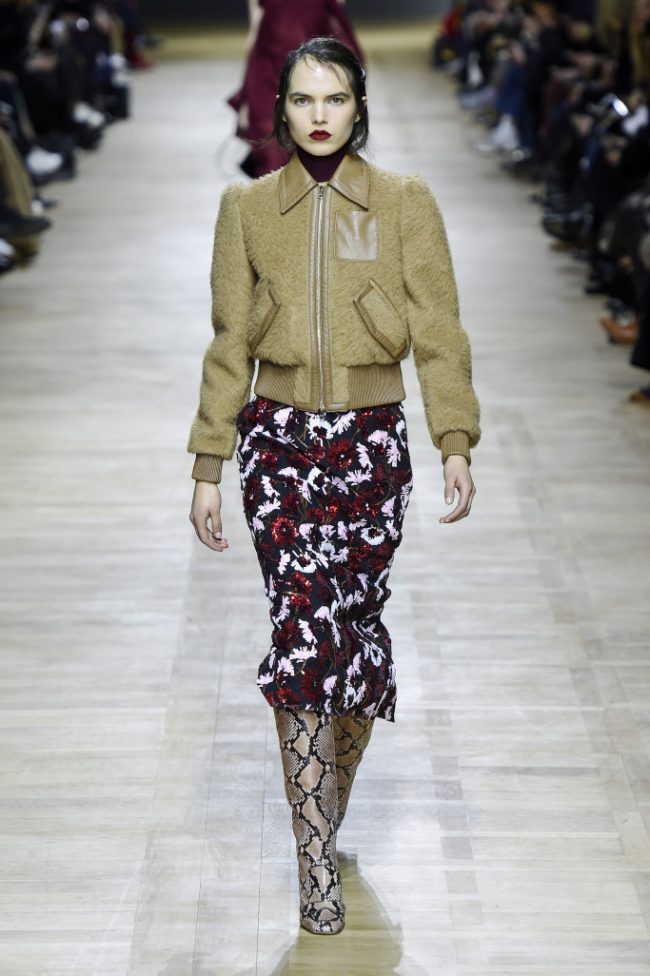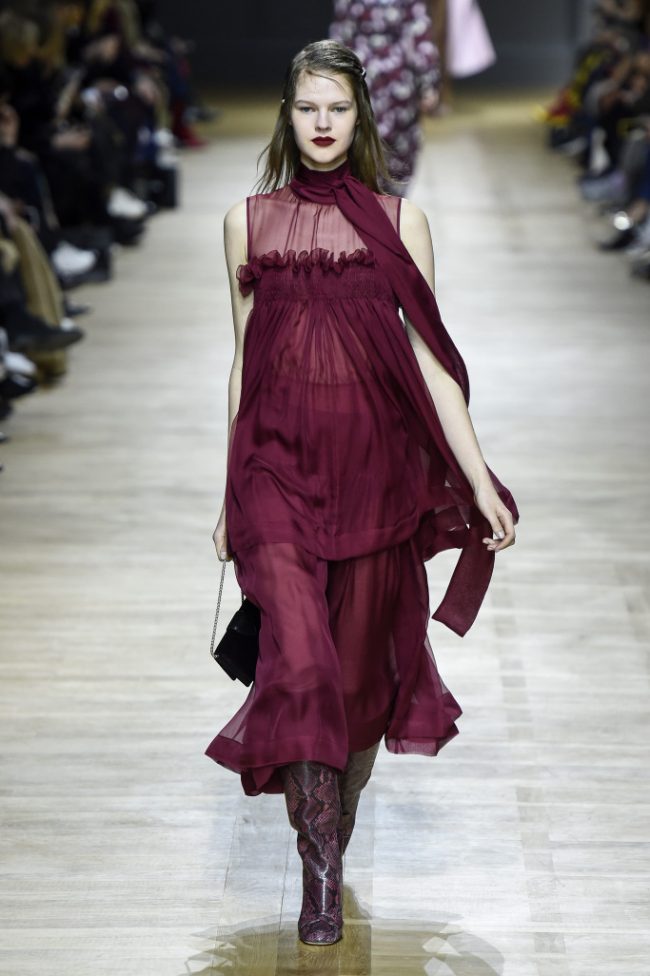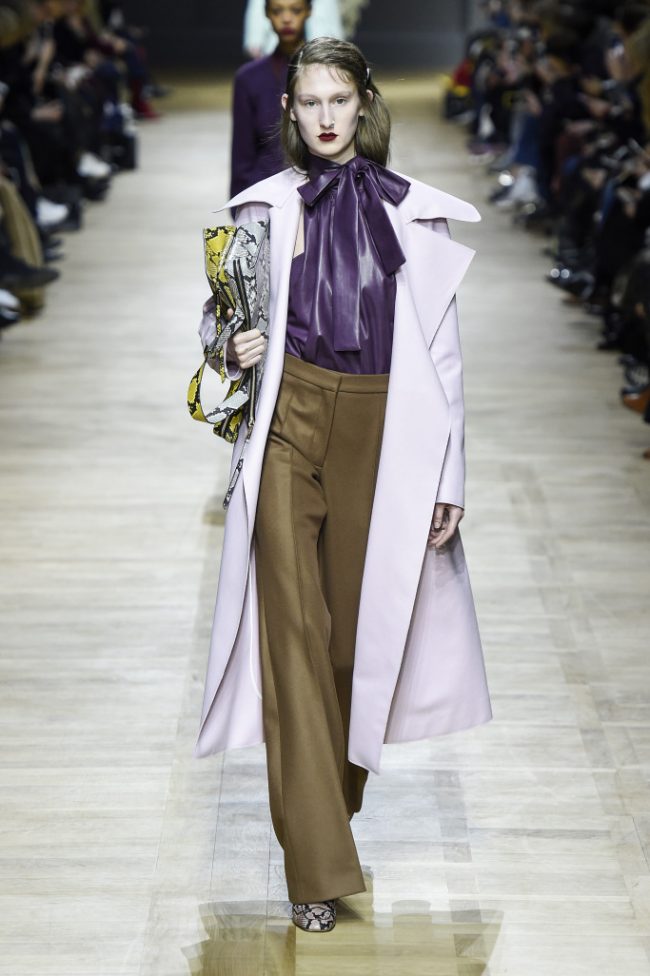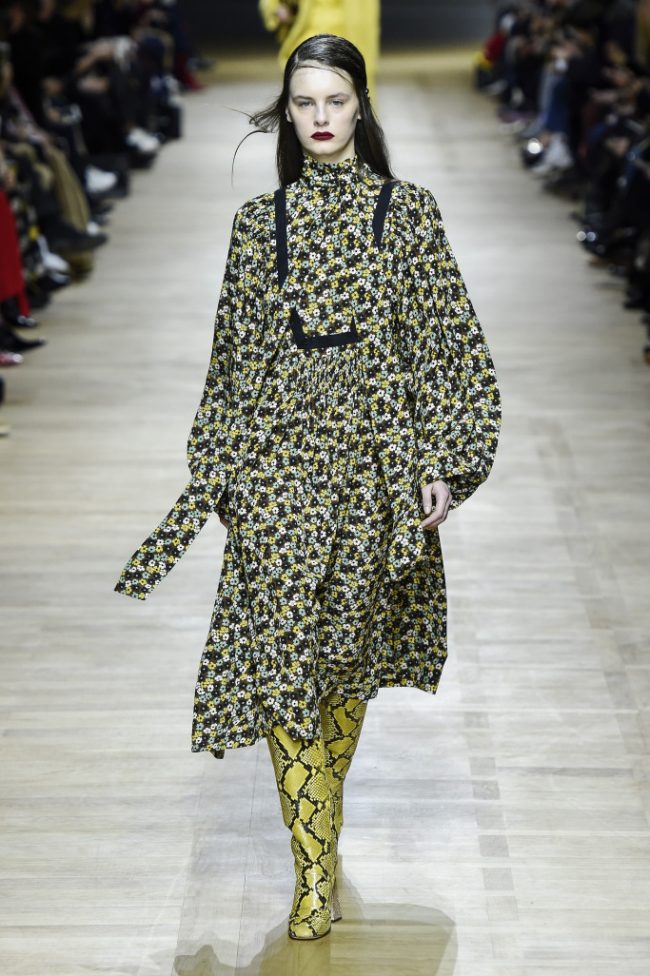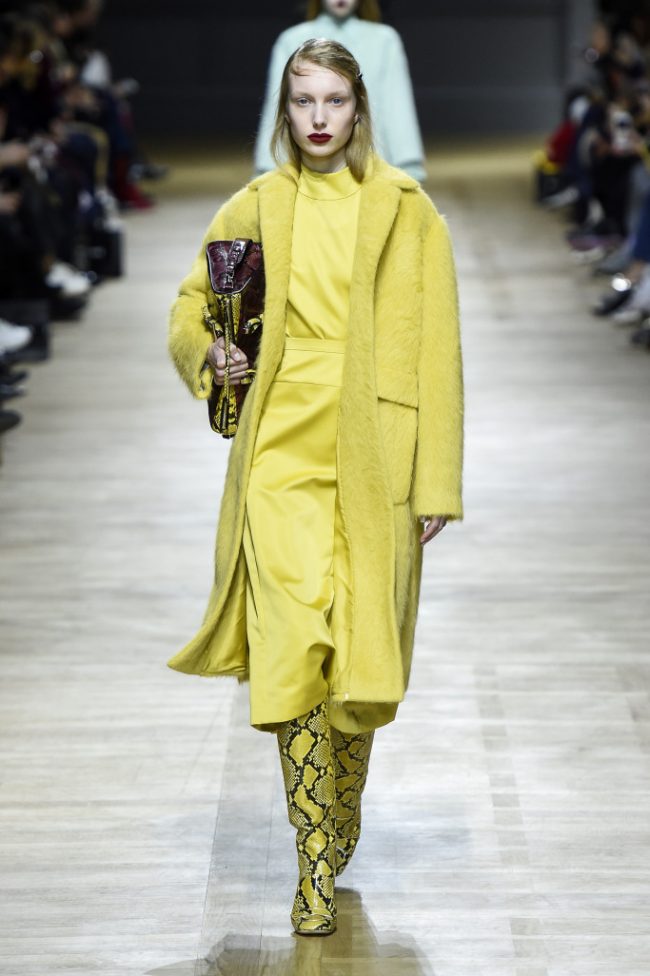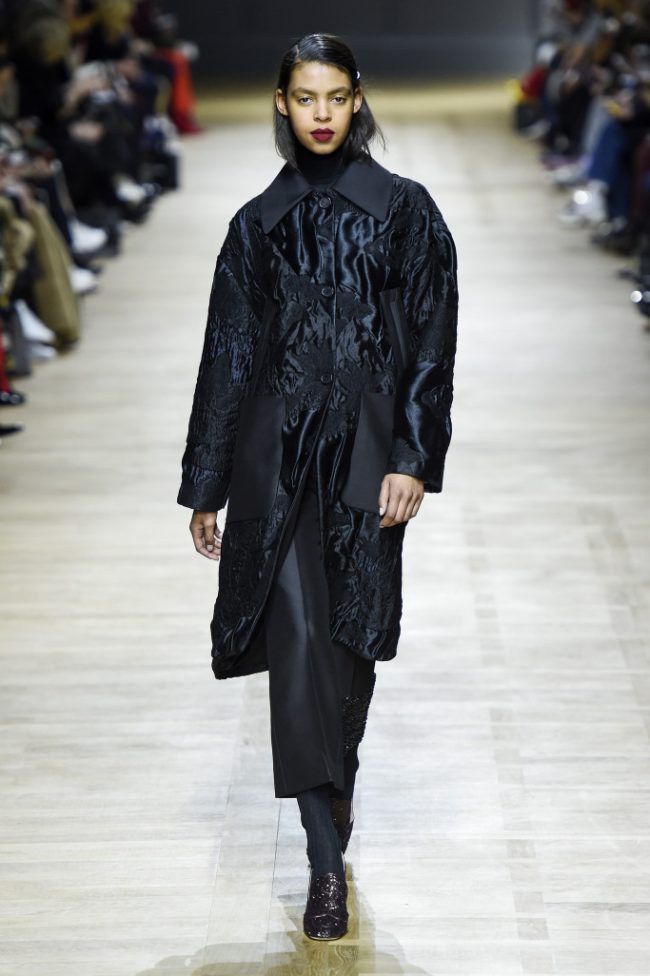 Unravel literally came unraveled with their fall 2018 RTW collection. Deconstructed, cut up and pieced back together, sweatshirts and shearlings alike got the scissor touch. We love them for taking streetwear to new levels with innovative design and tailoring.  A matte black and ice blue shearling managed to be plush with an edge. But it was a ruby red deconstructed shearling moto jacket that threw out the rule book on mainline motos and may be one of the coolest looks of the season.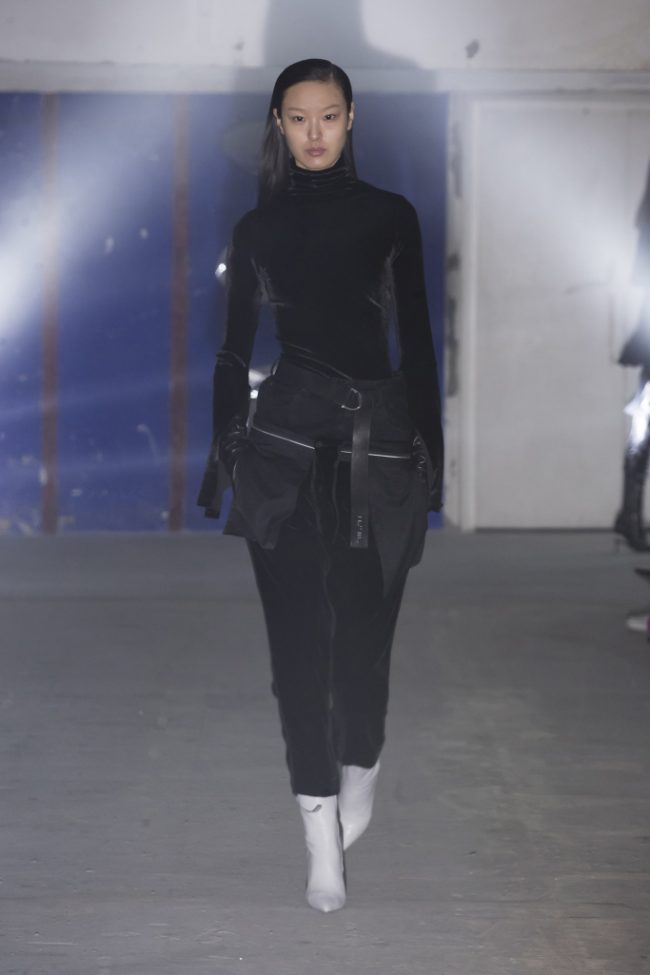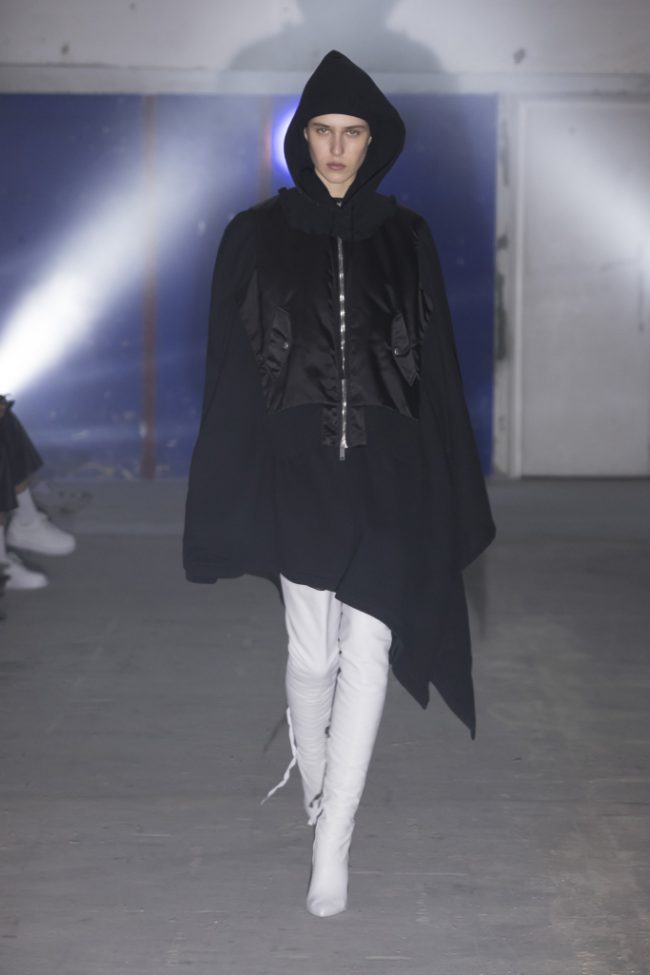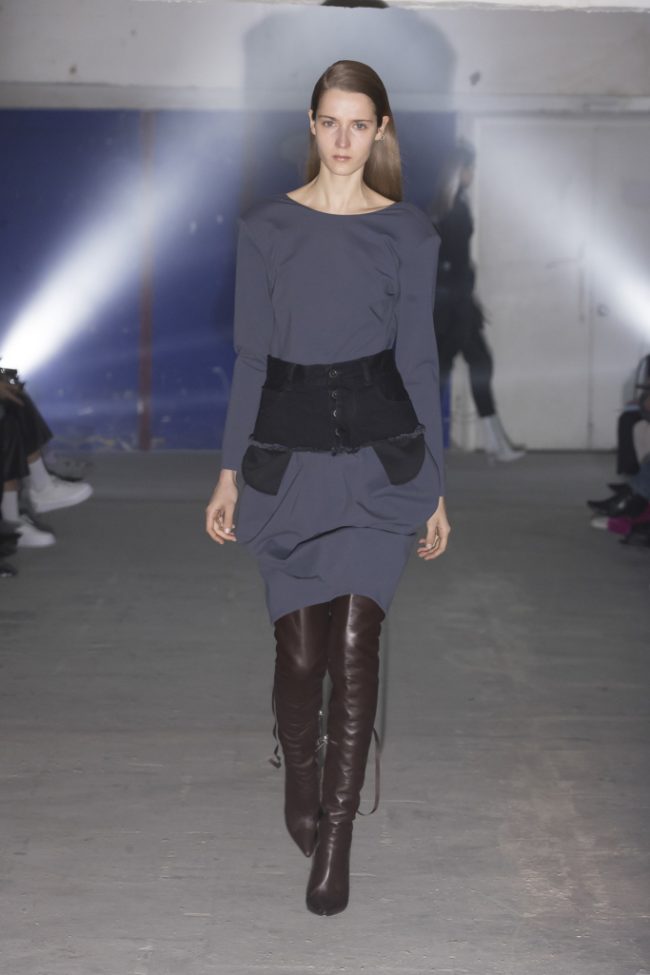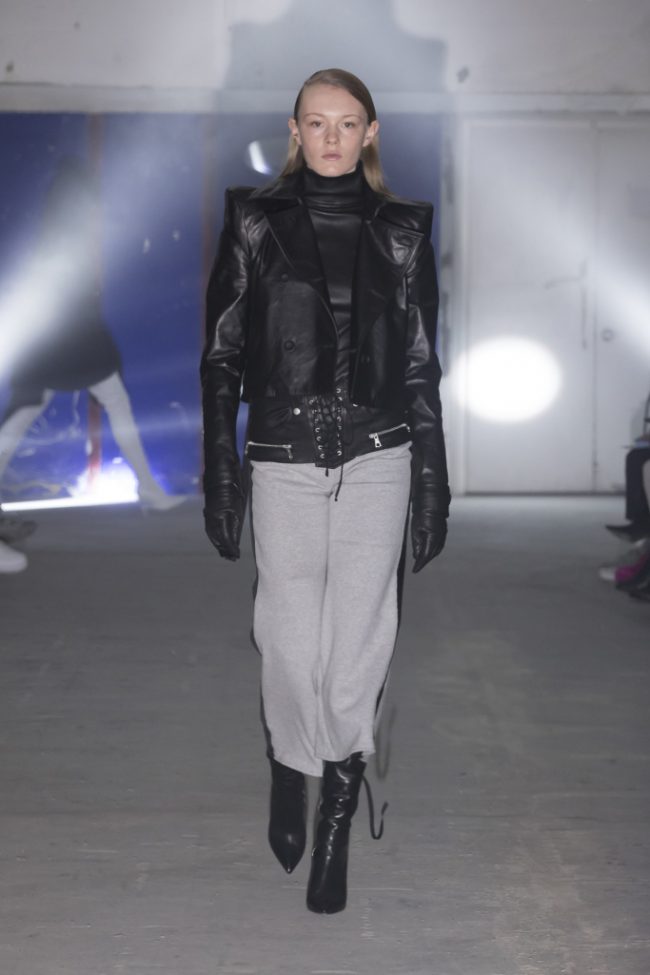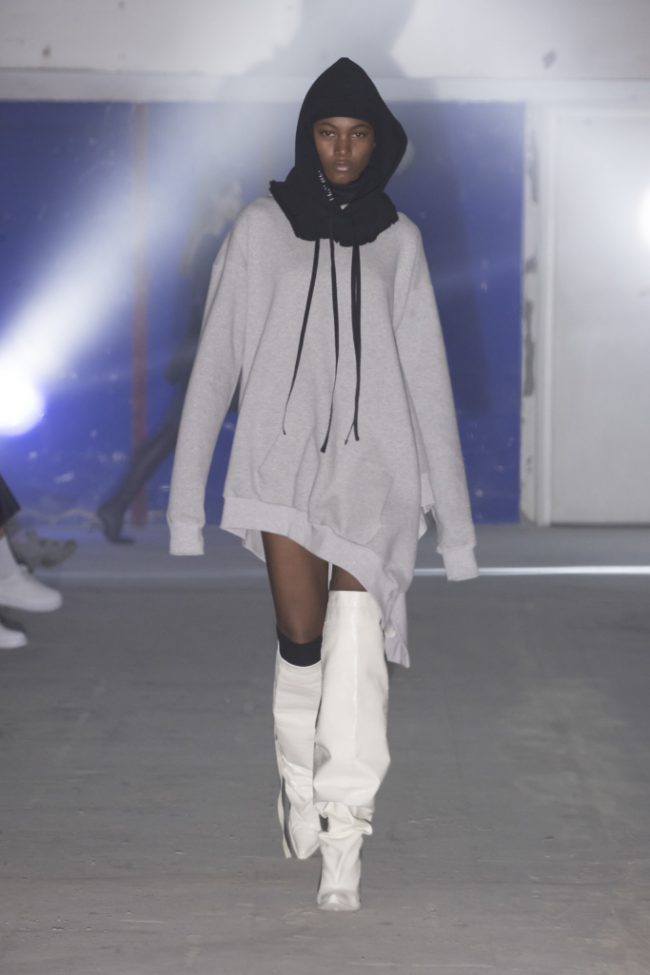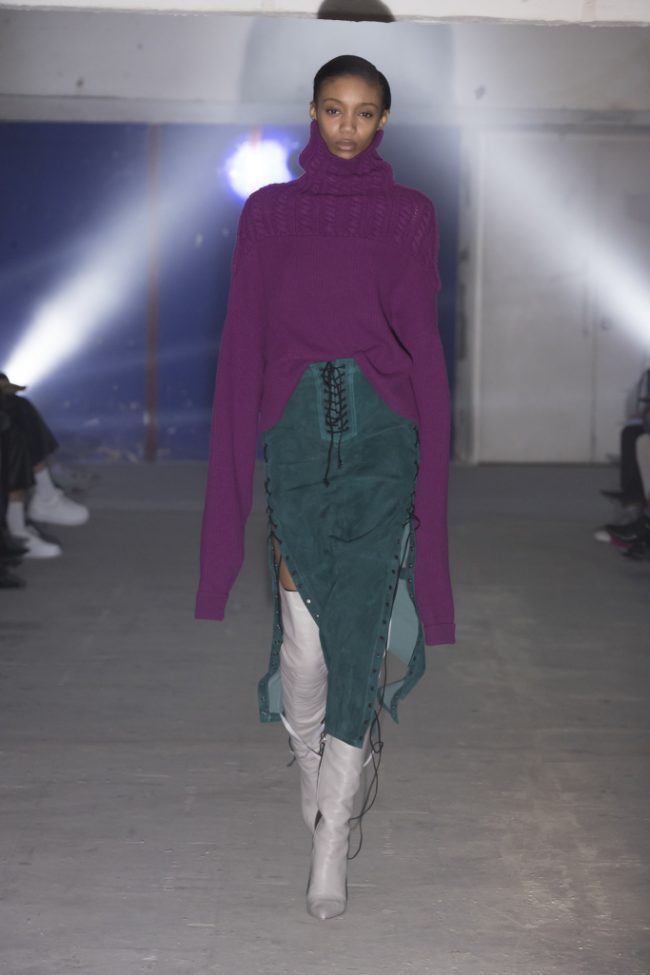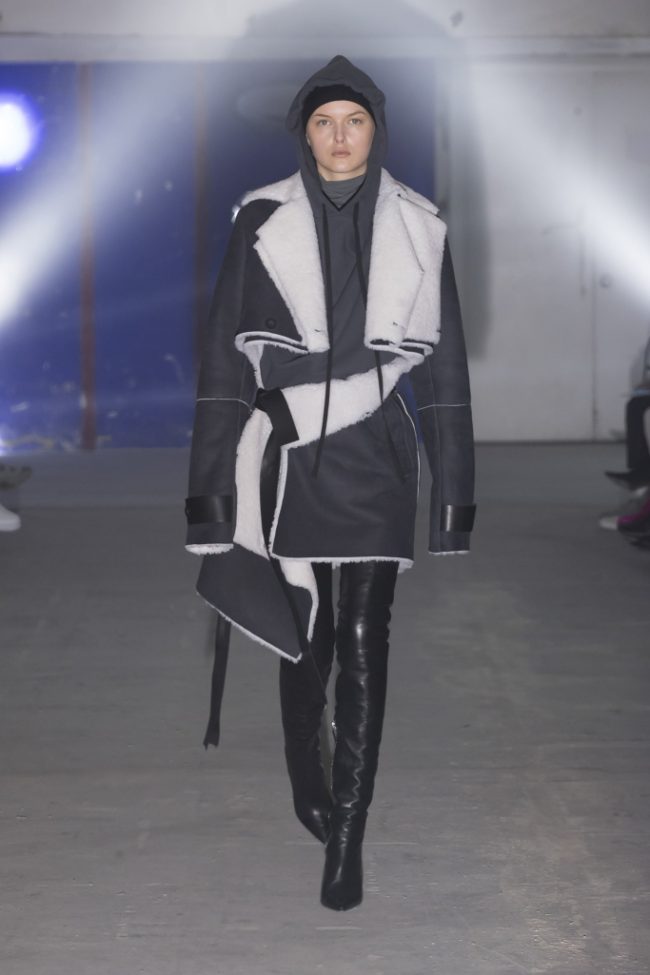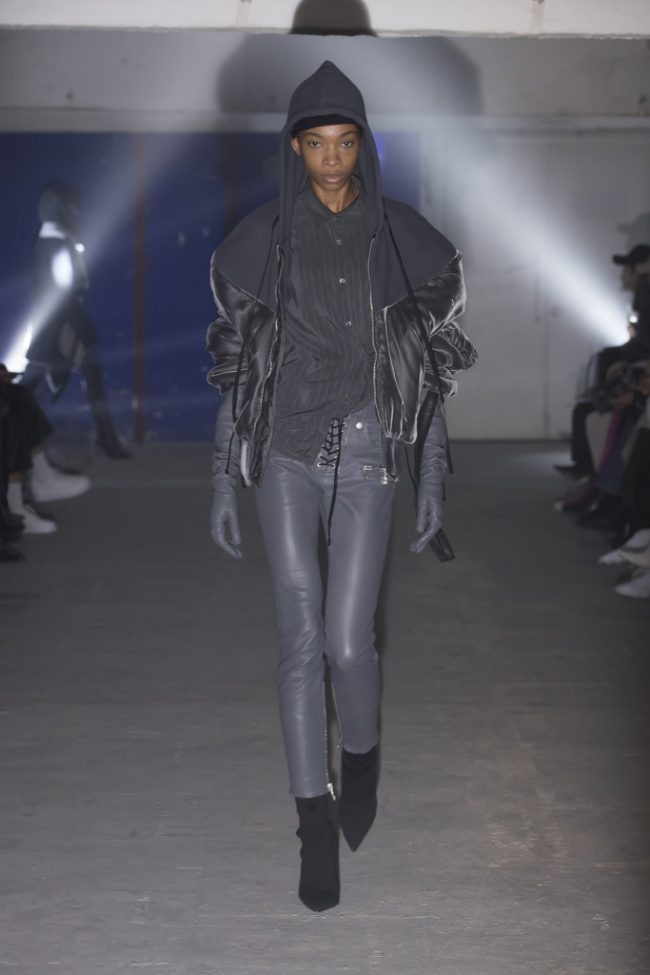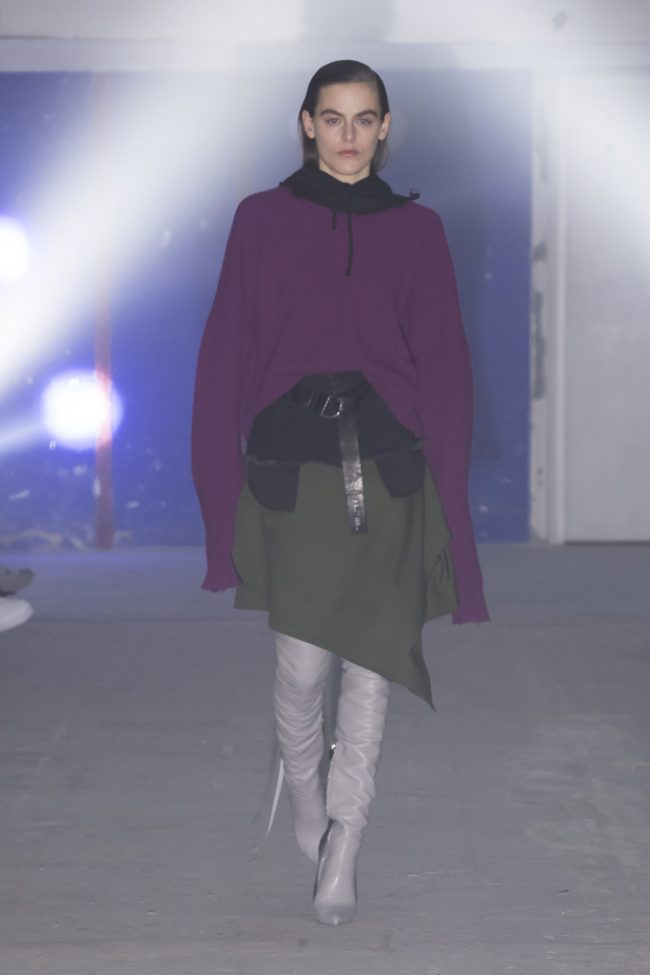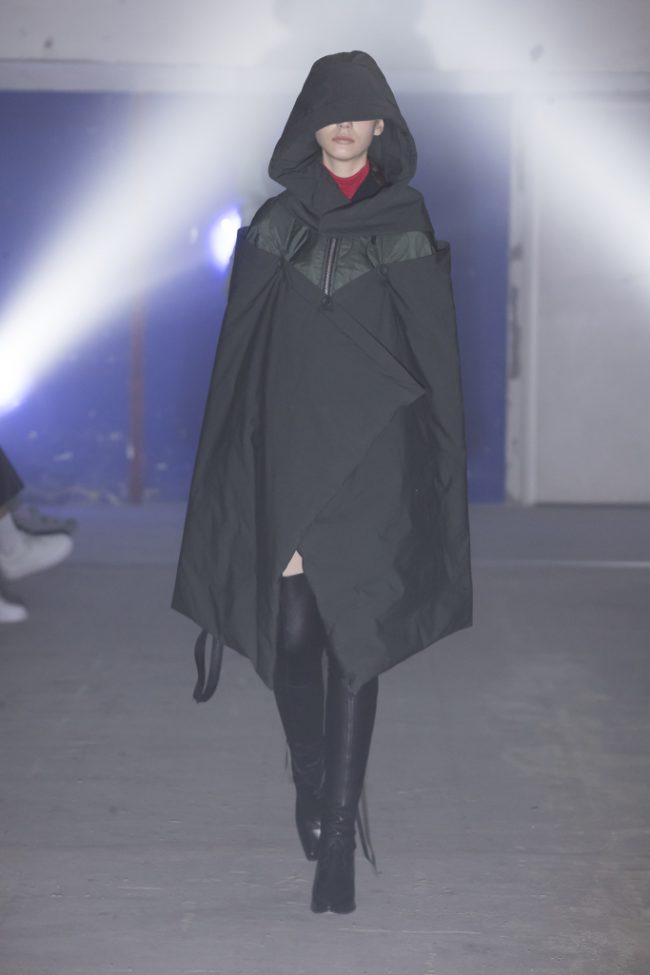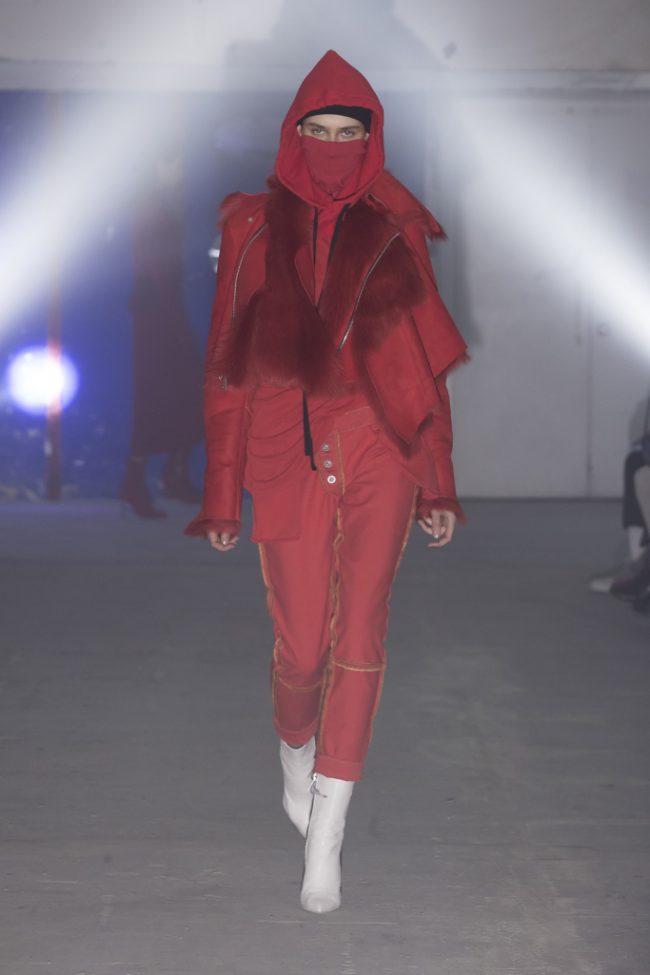 For apparel with a lot of heart and imagination, Aalto's fall 2018 collection by Finnish designer Tuomas Merikoski may be our fashion crush for the season.  Merikoski embraced love for the arts and his country with logos of Love Records, a 60's alternative rock label from Finland. Fur accents brought visual pop that heightened the vibe and, with neon colors, there was a lot to love. Breaking up the festive feel,  grey plaids and stripes for tailored suits, skirts, and jackets brought a surprising twist of grown-up sophistication and polish.