PARIS Fashion Week Fall 2018 PART 9
What really matters to fashion buyers?  Paris Fall 2018 collections made it clear.  Here well-honed sartorial skills are reflected in expert construction and impeccable tailoring.  There is a special appreciation for quality materials including soft leathers, smooth silks, rich woolens and cashmeres and luxurious natural furs.   Innovative and creative accessories and details deliver a unique and distinctly Parisienne style message.   This is what luxury fashion is about.
Paris Fashion Week Fall 2018: Good To The Last Drop
A mix of Eastern and Western influences made for a younger, more modern vibe in Shiatzy Chen's fall 2018 RTW collection. Lipstick red played a central role on her runway and lingered in our memories like an impassioned kiss. The color popped on a suit of embossed leather shorts and jacket and on the red and black tipped mink coat dress that integrated patterned accents inspired by murals from the Mogao caves.  An Asian inspired red silk embroidered jacket got a luxe boost from the dramatic dyed Mongolian lamb hem.   Veering more to the Western motif she delivered a shearling jacket with a red plaid outer shell and laminated leather accents and a jet black laminated leather shearling jacket that had definite urban roots.  A softer approach came in the subtle tones of an ice blue mink collar on a beautiful silk print coat, a butter cream mink bomber jacket, and a dusty rose patchwork lamb chubby coat.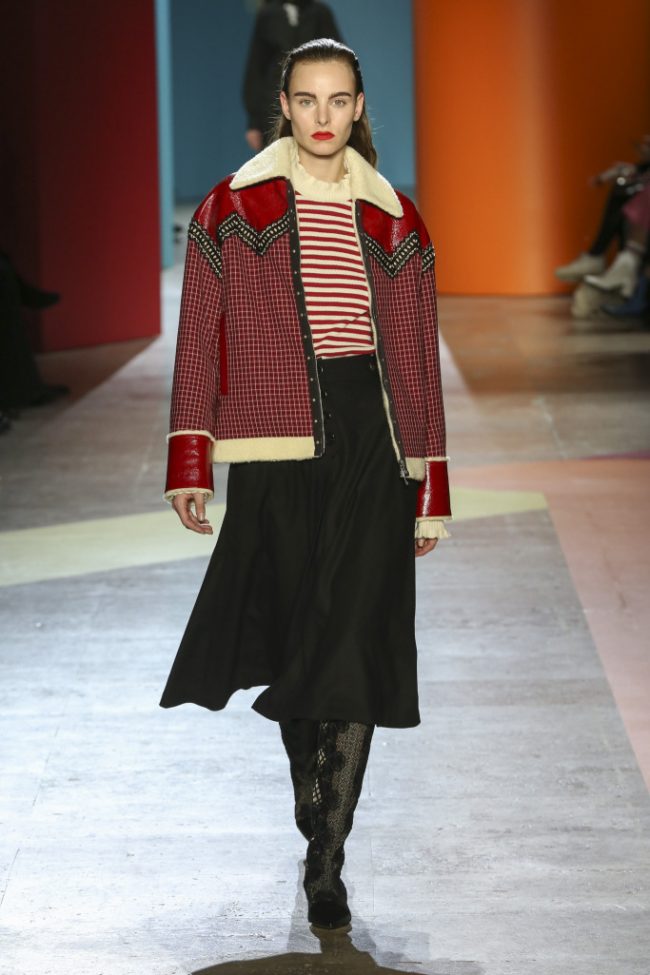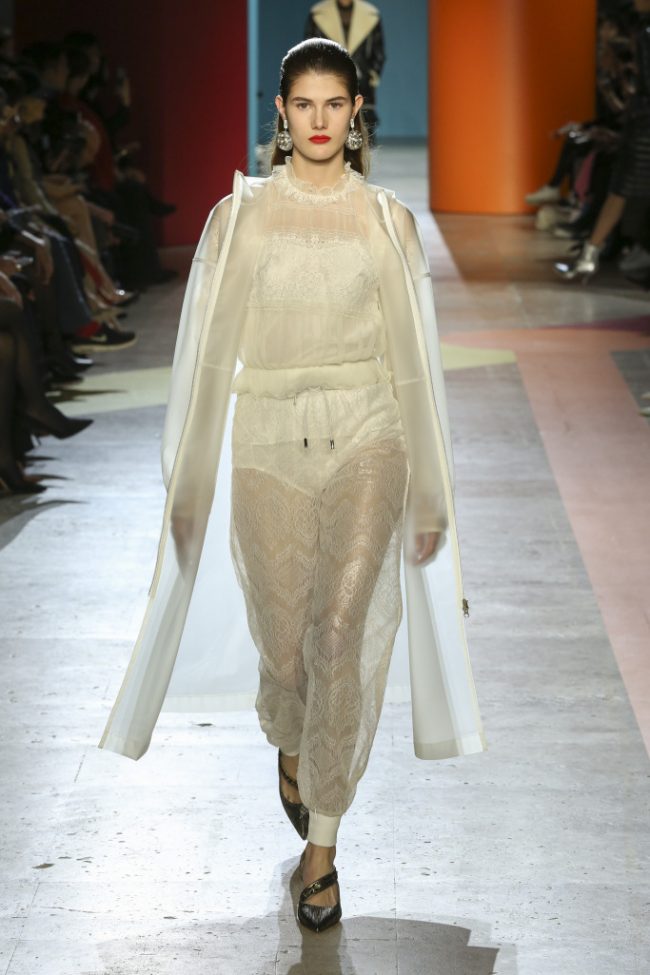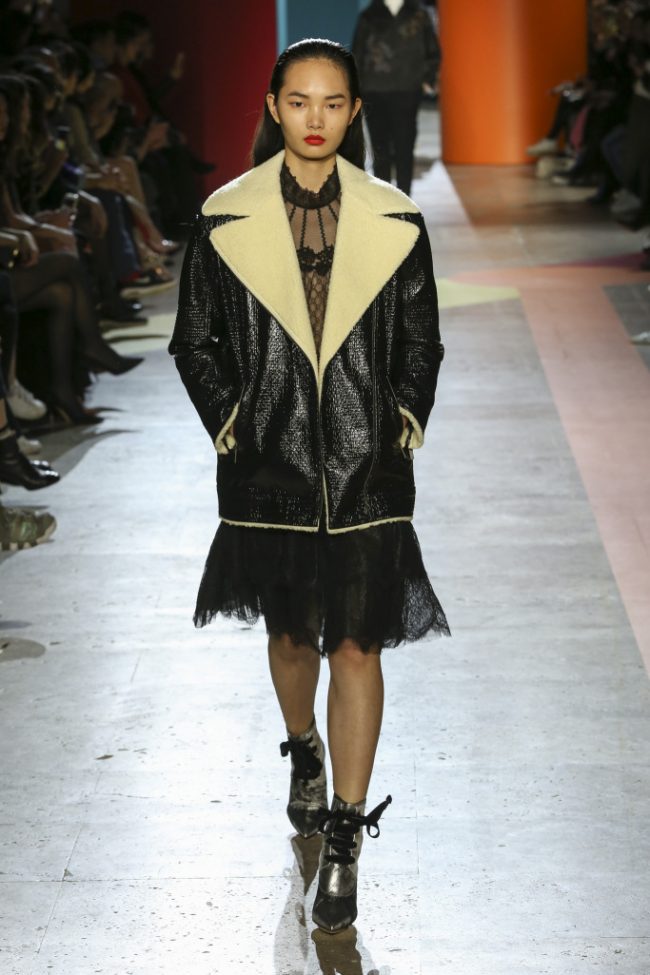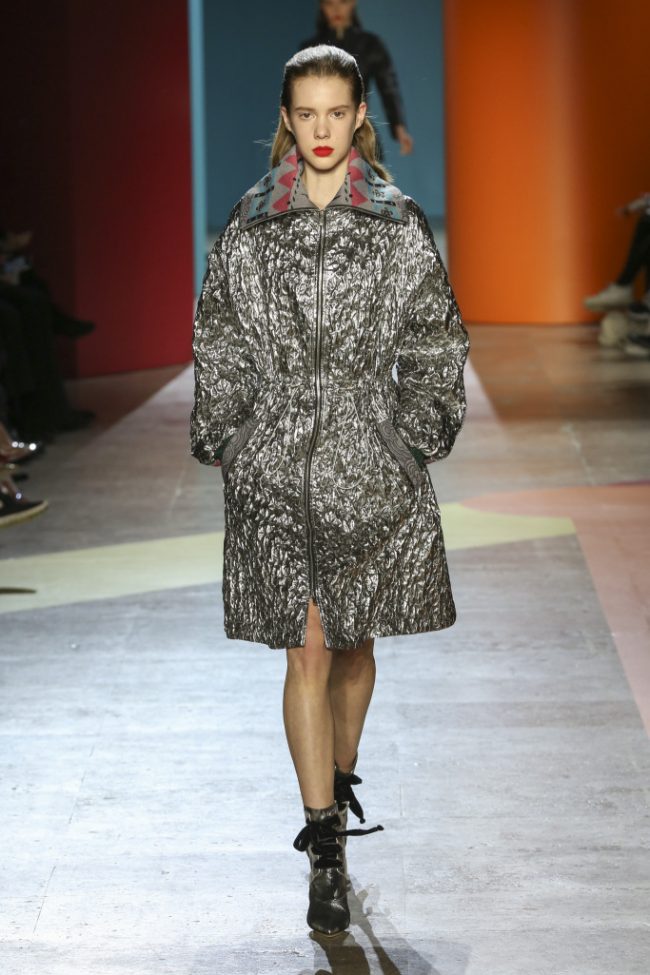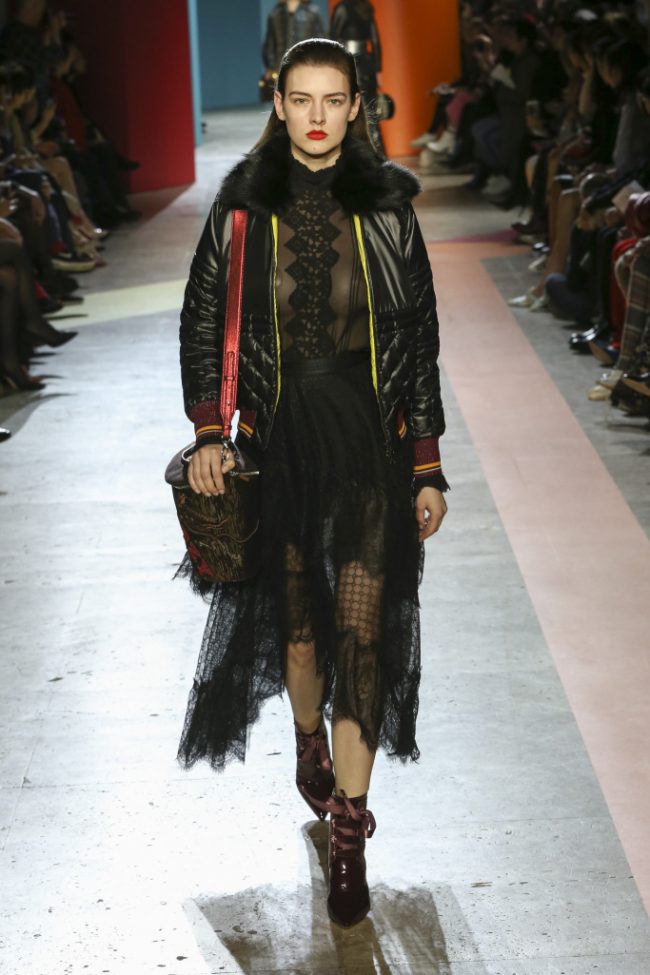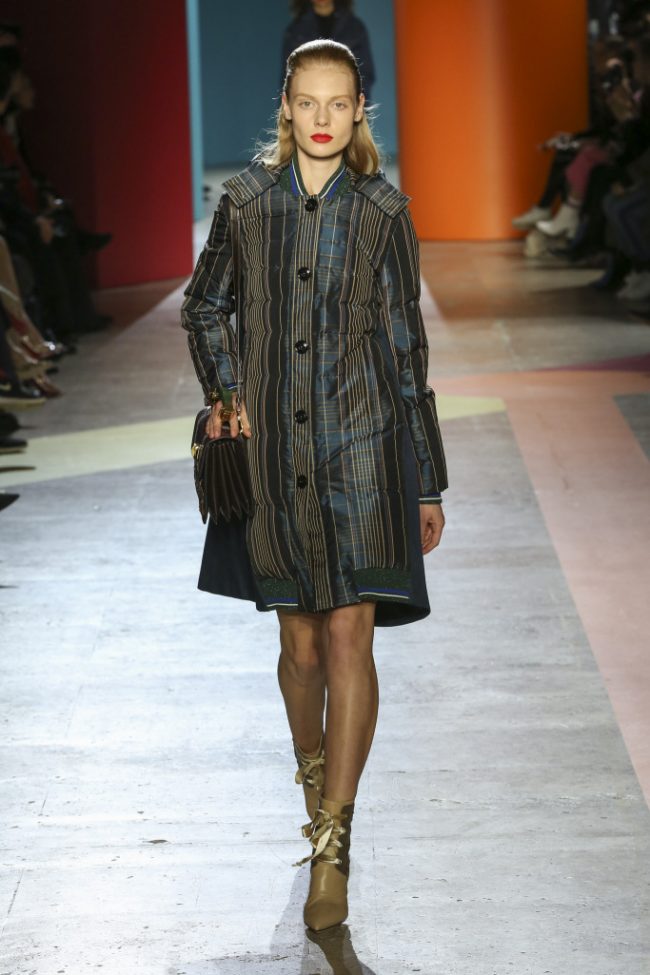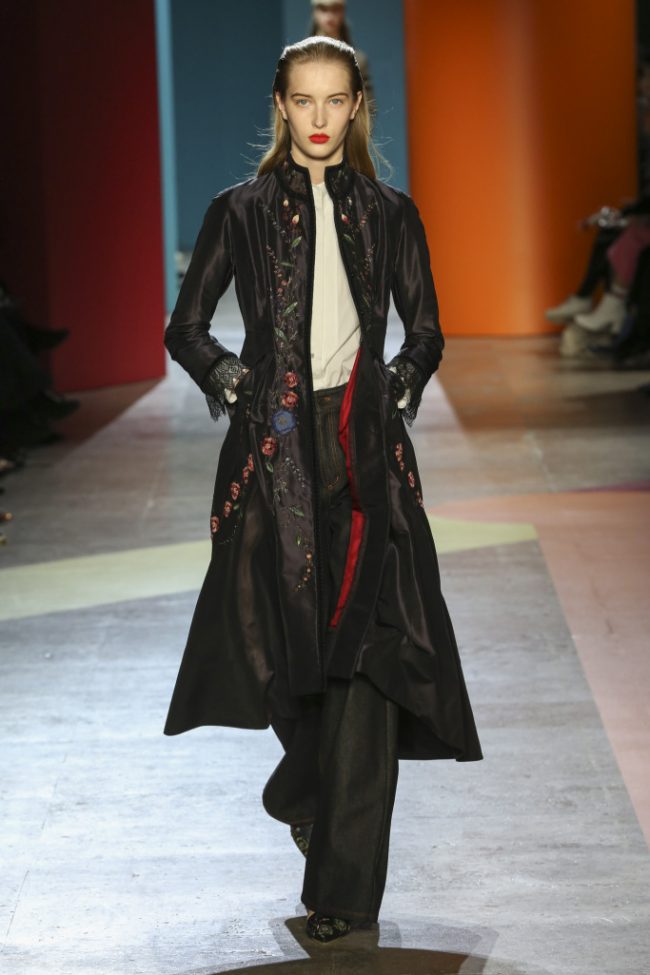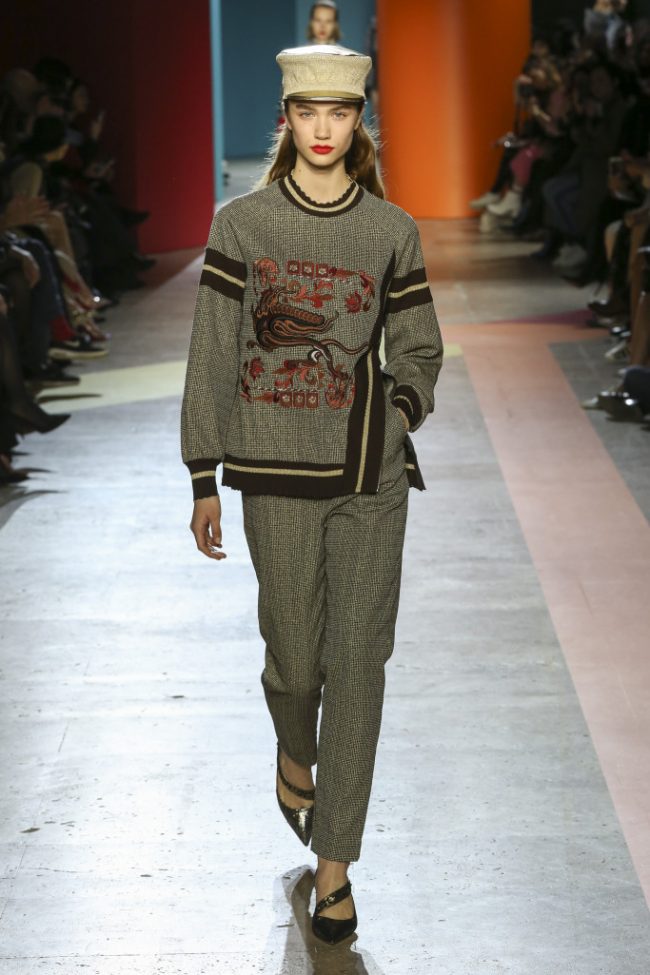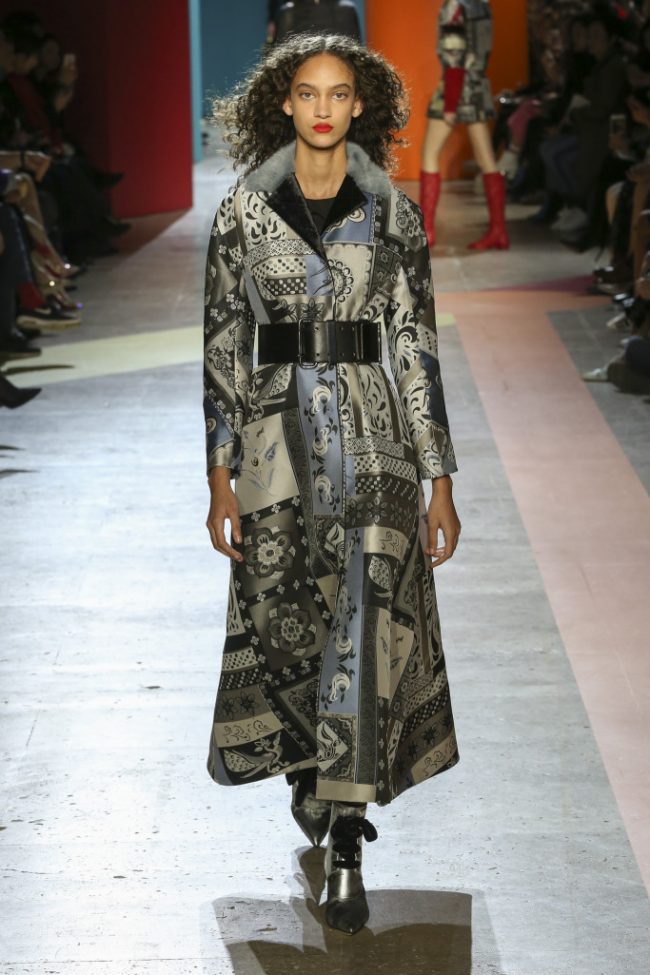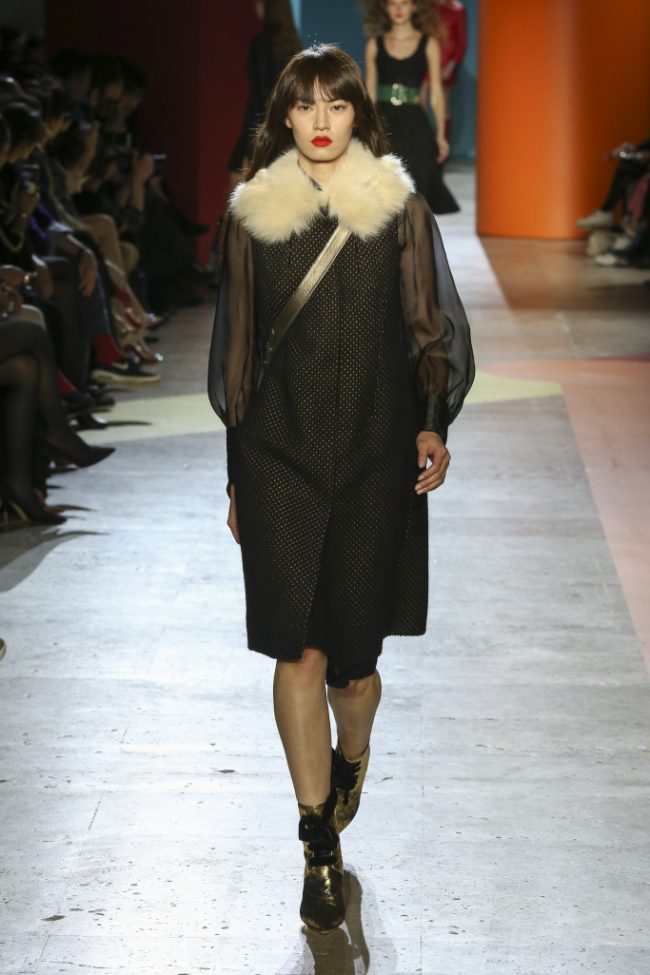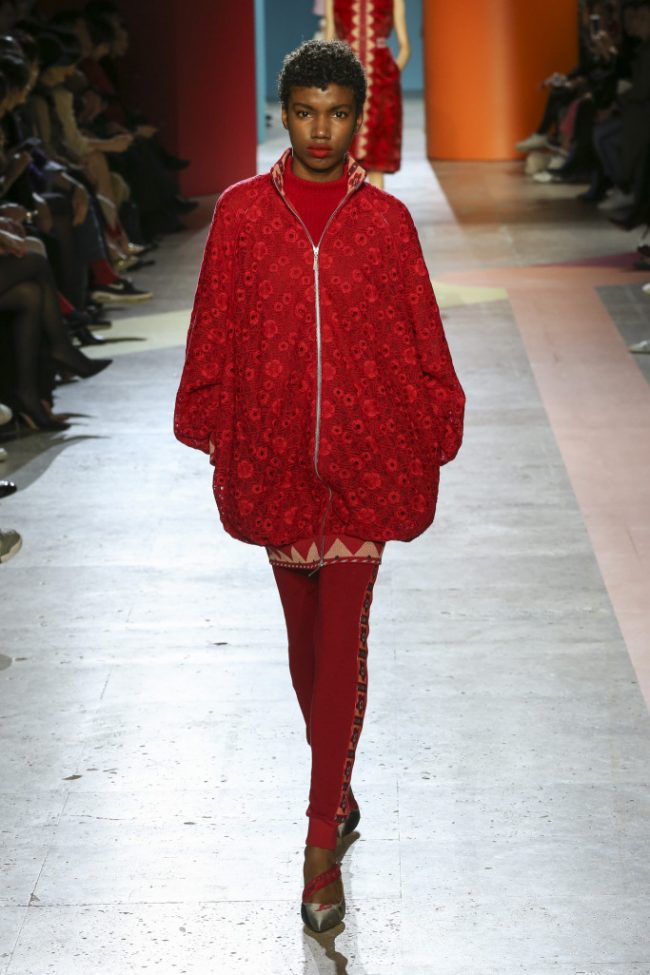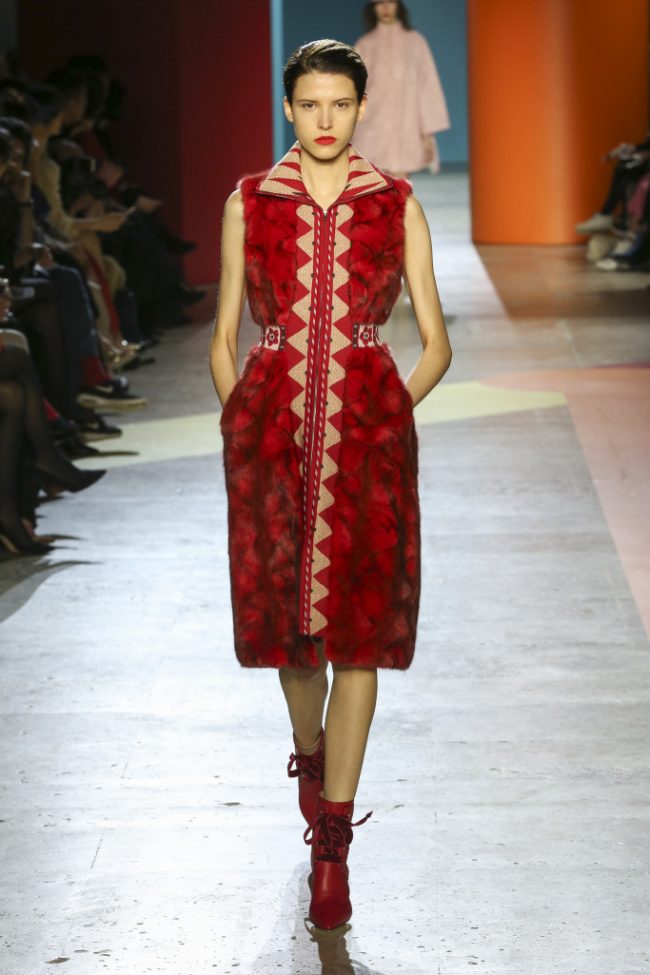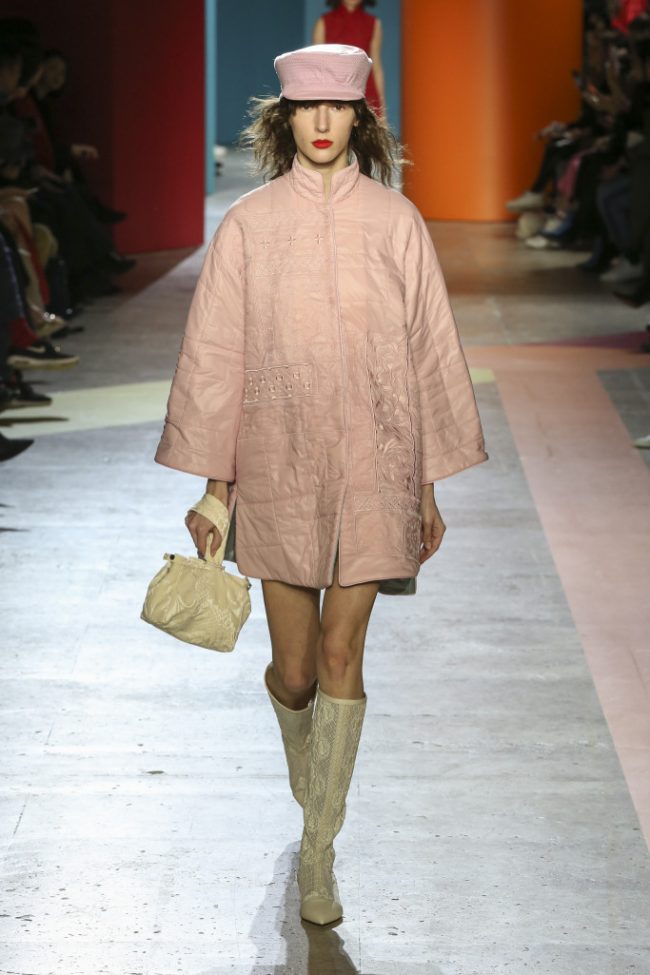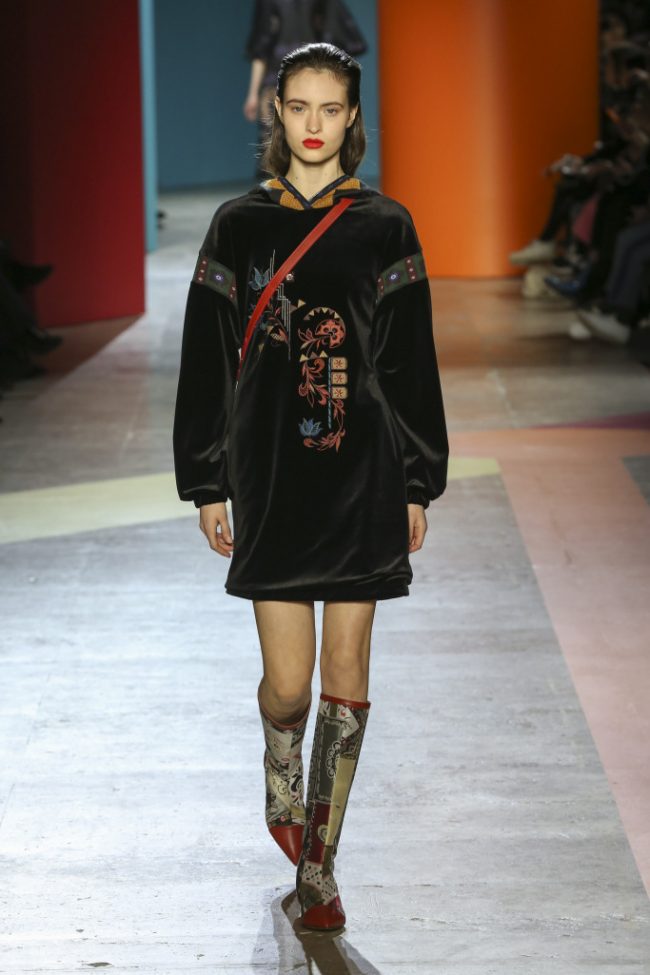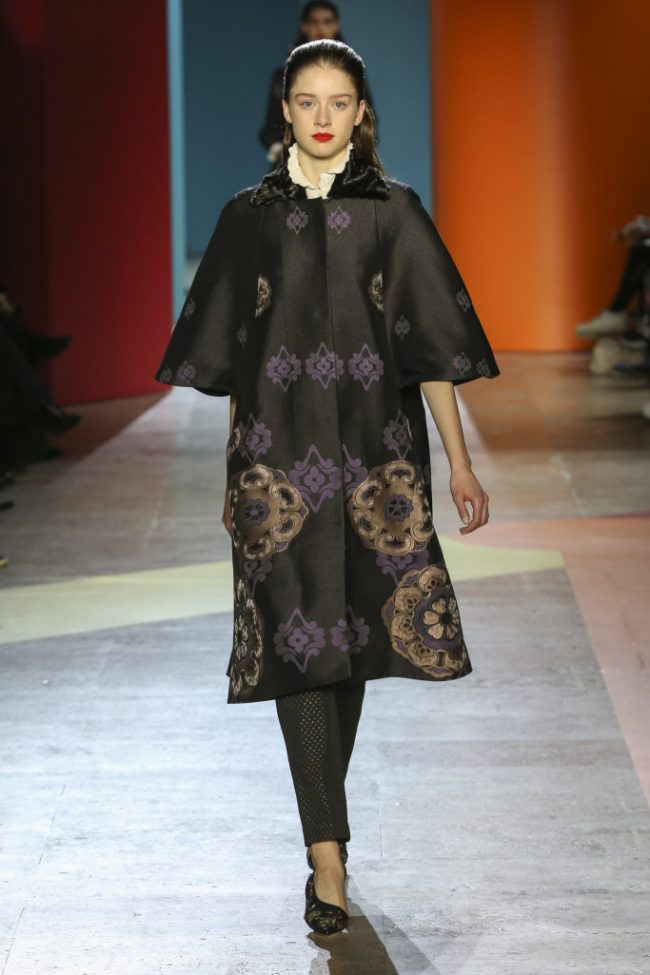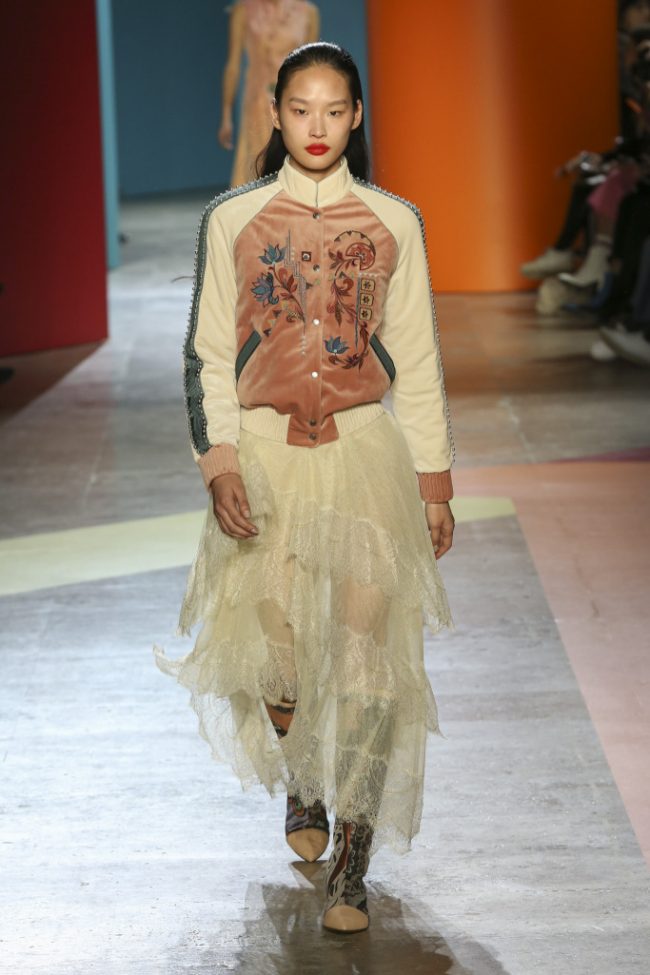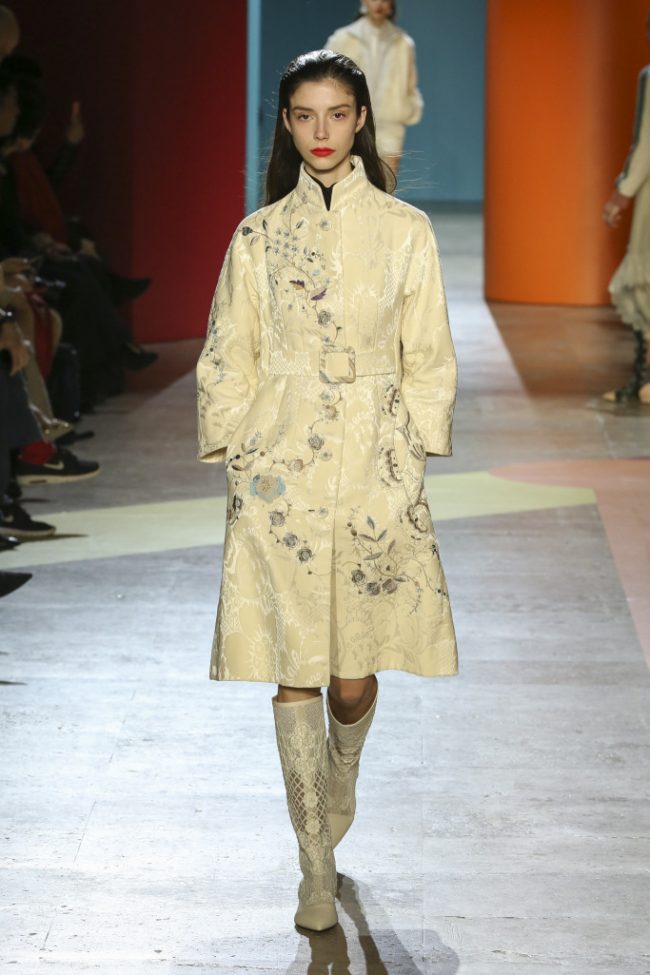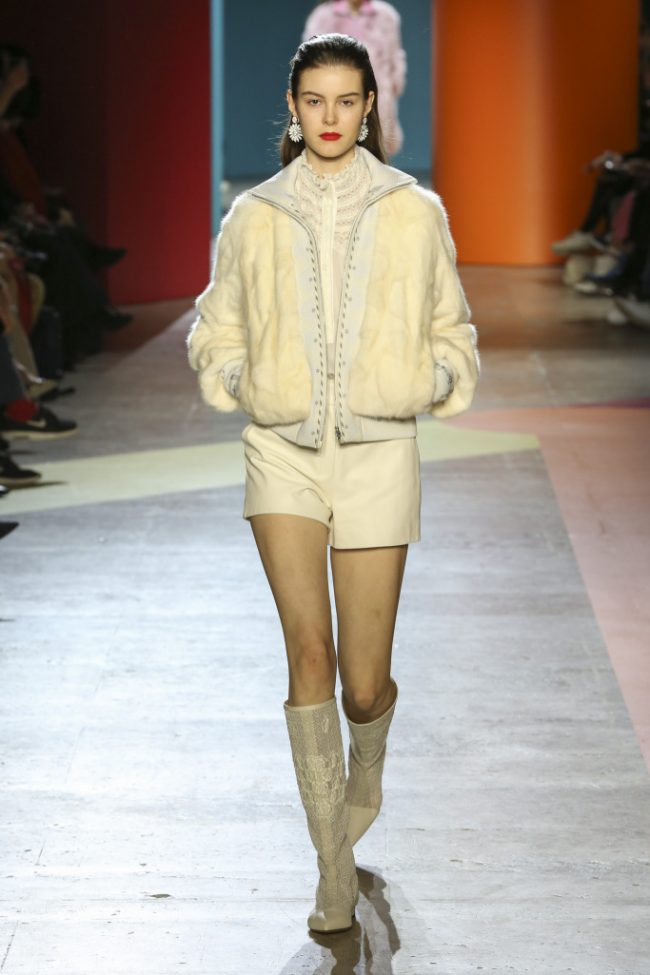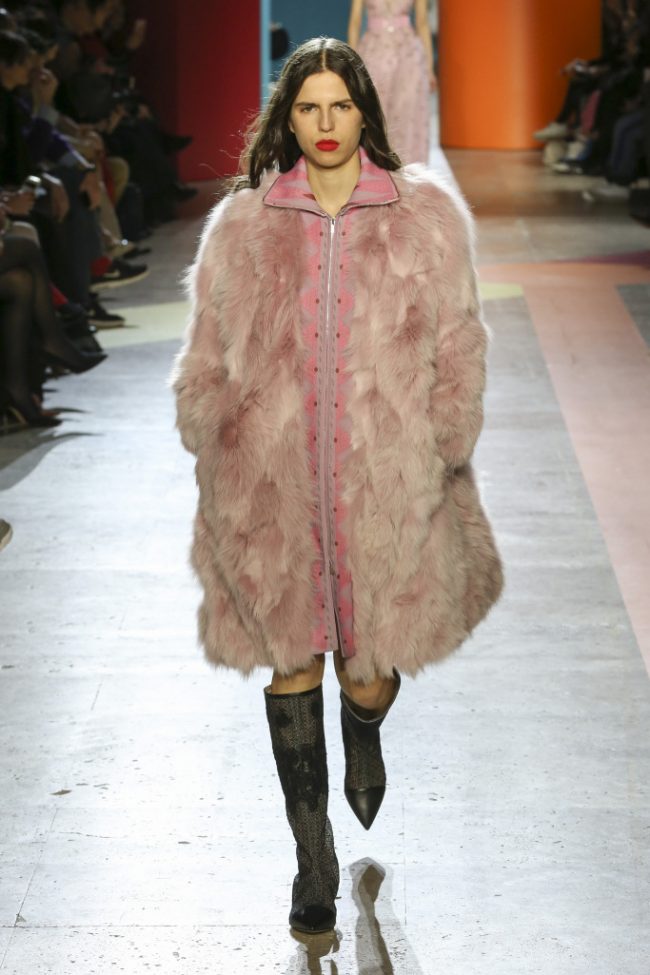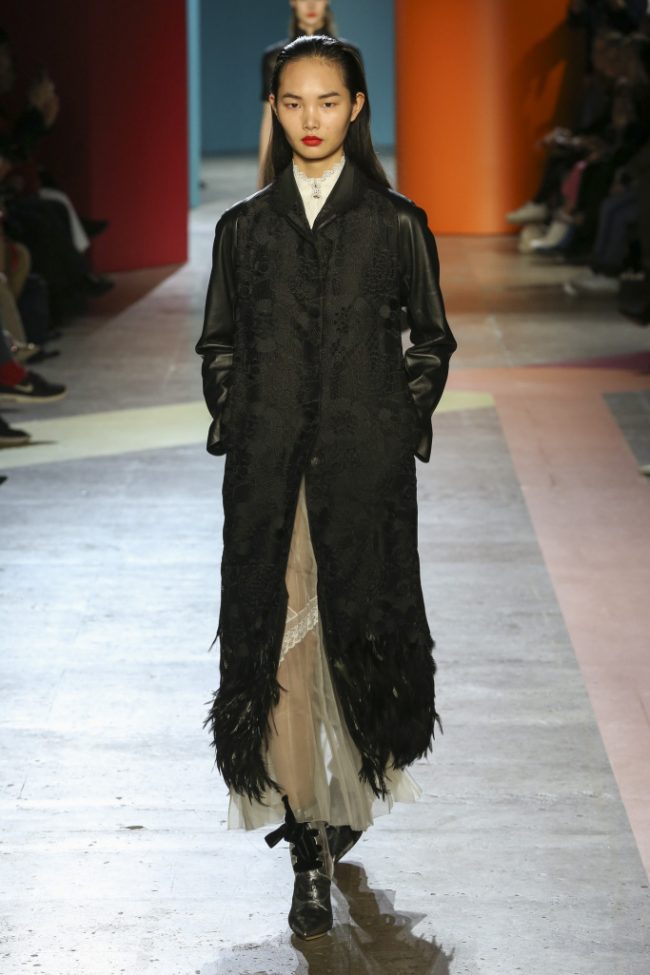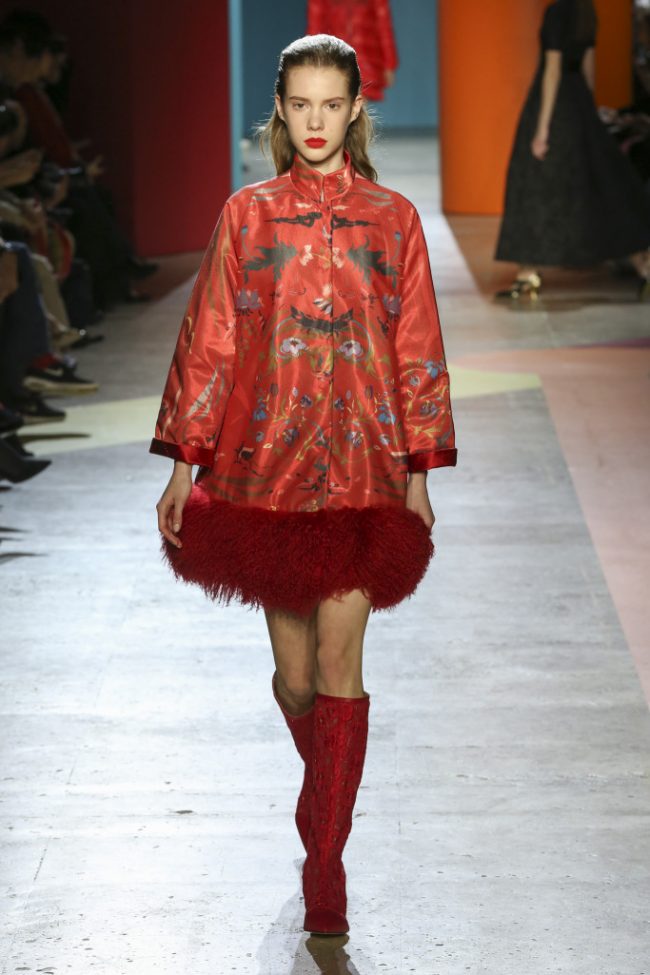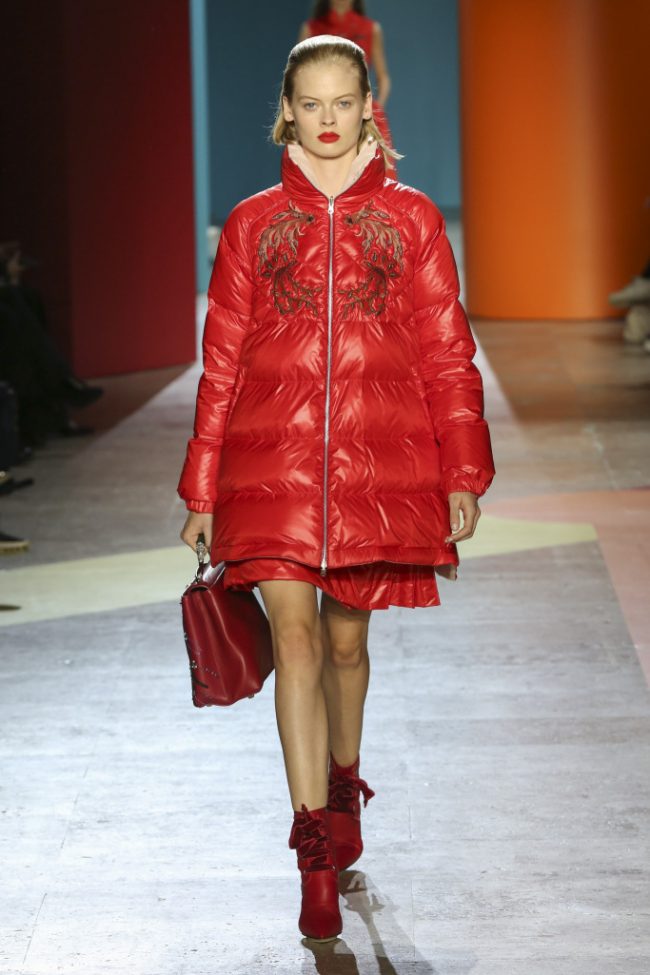 Christa Bösch and Cosima Gadient, the design duo behind the brand Ottolinger, took the fashion rule book and chucked it out the window. In their fall 2018 RTW collection, deconstruction, reconstruction, detours, and roads less traveled were how these pieces were put together. Rough edges, denim that was cut and sewn back together, and media mixing created innovative, new looks that gave the collection a fresh urban feel. Who says that we have to suffer for our footwear?  Chunky platforms trimmed in shearling promised comfort and style at the same time.  Ottolinger put their very own stamp on the season's quintessential puffer coat trimming a black jacket in black lamb and an olive jacket with ombre lamb.  We could get used to these new rules.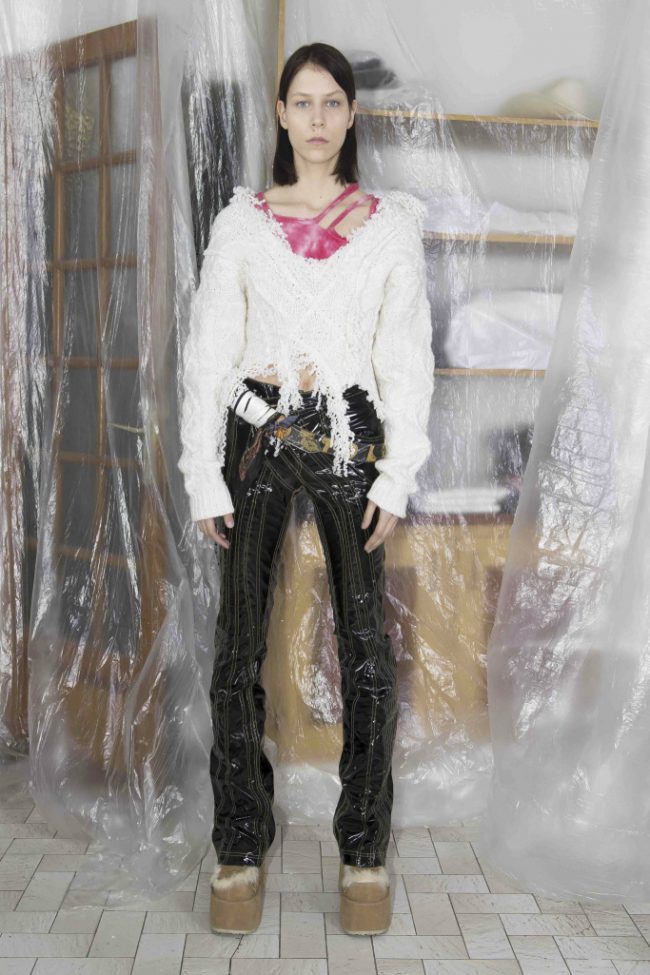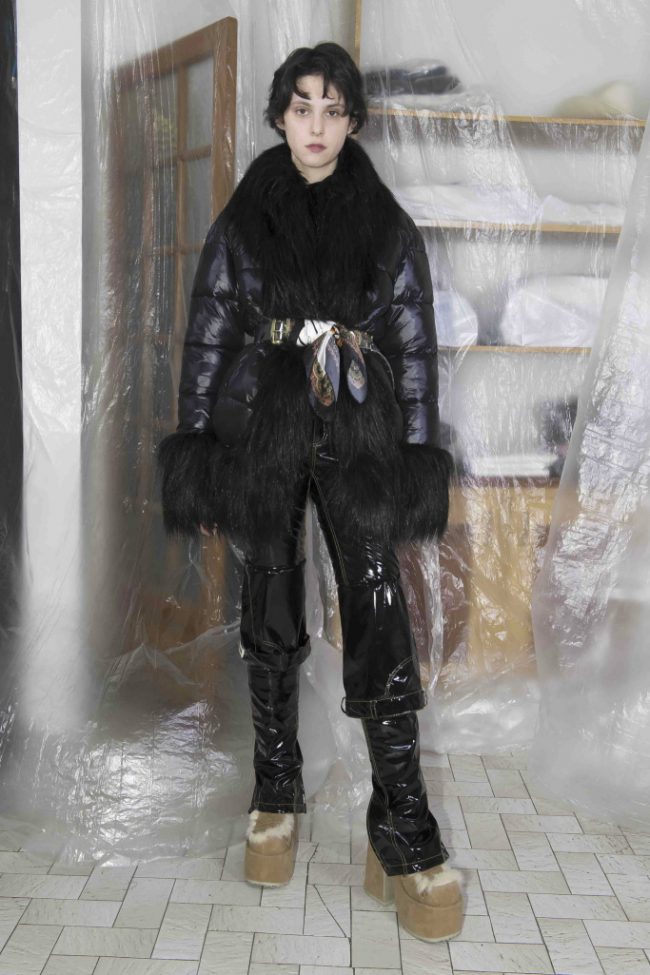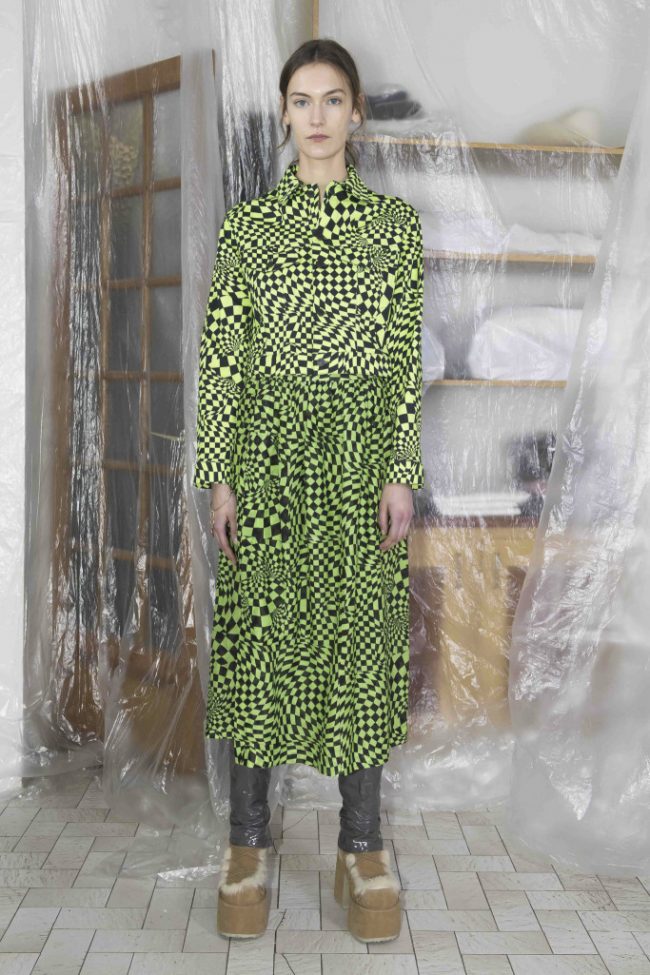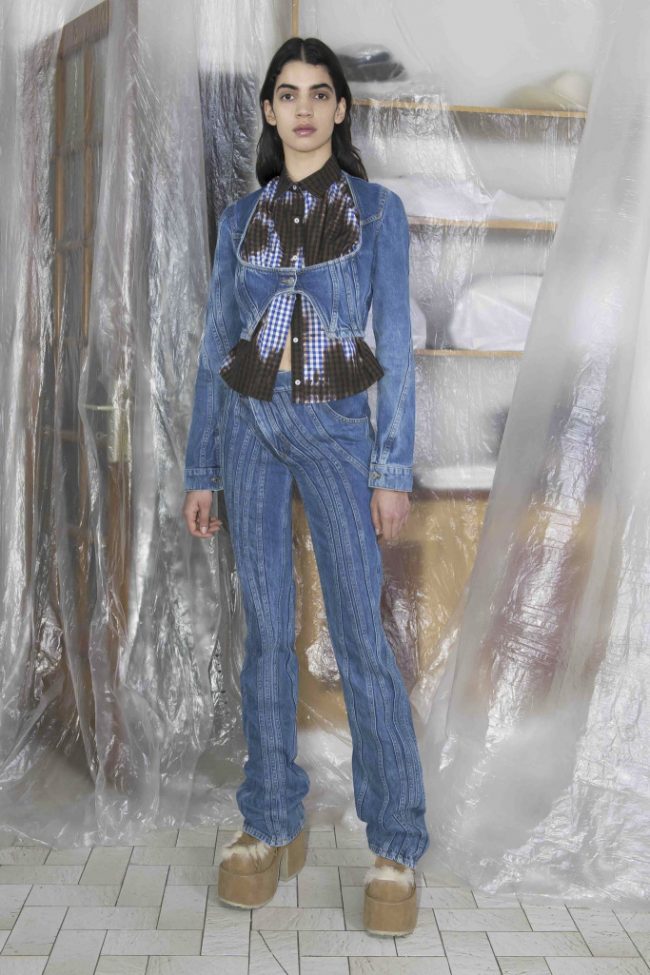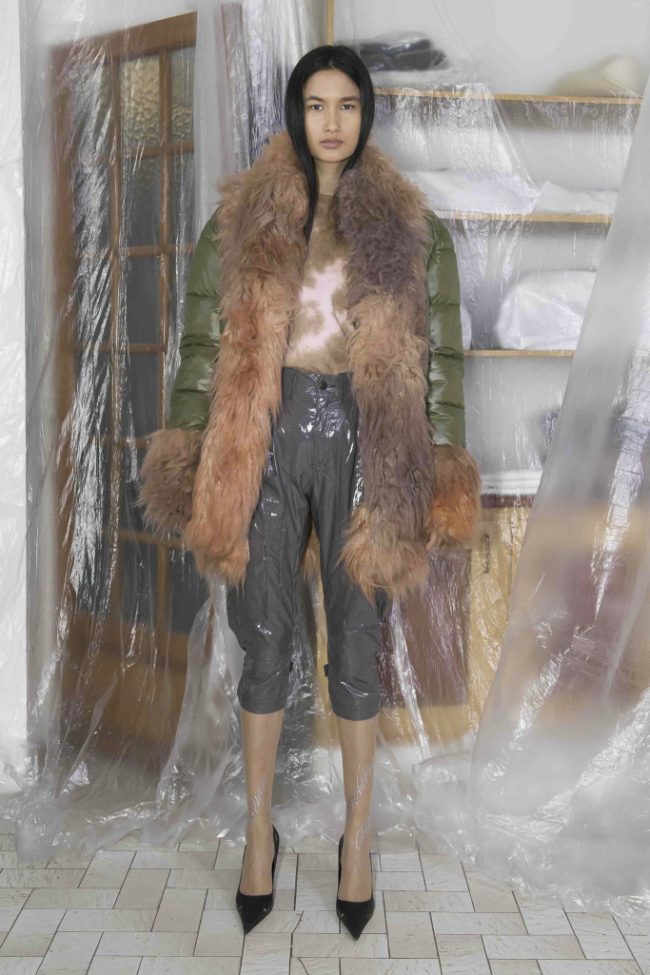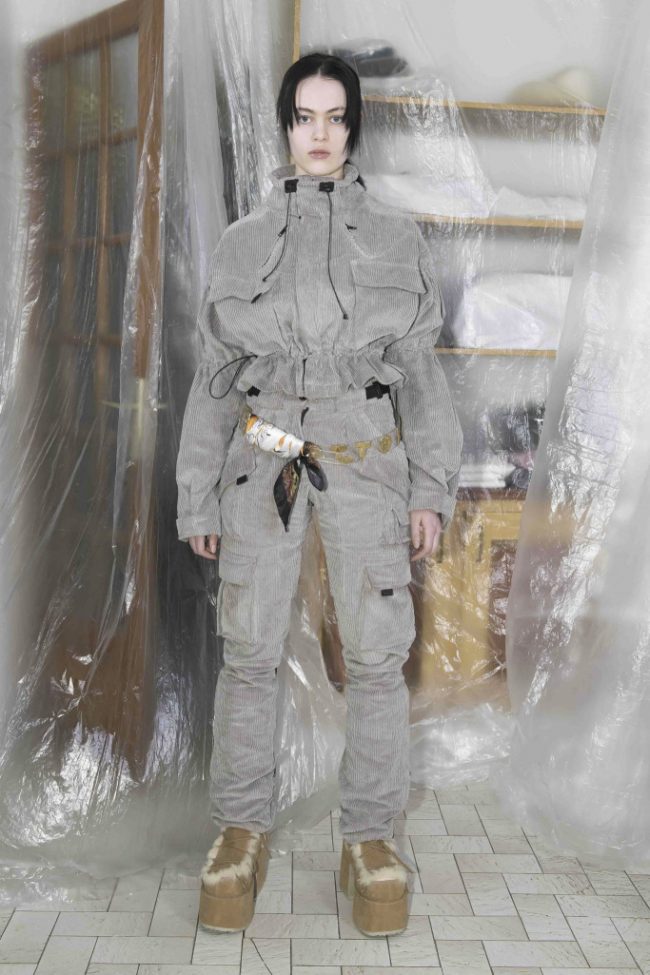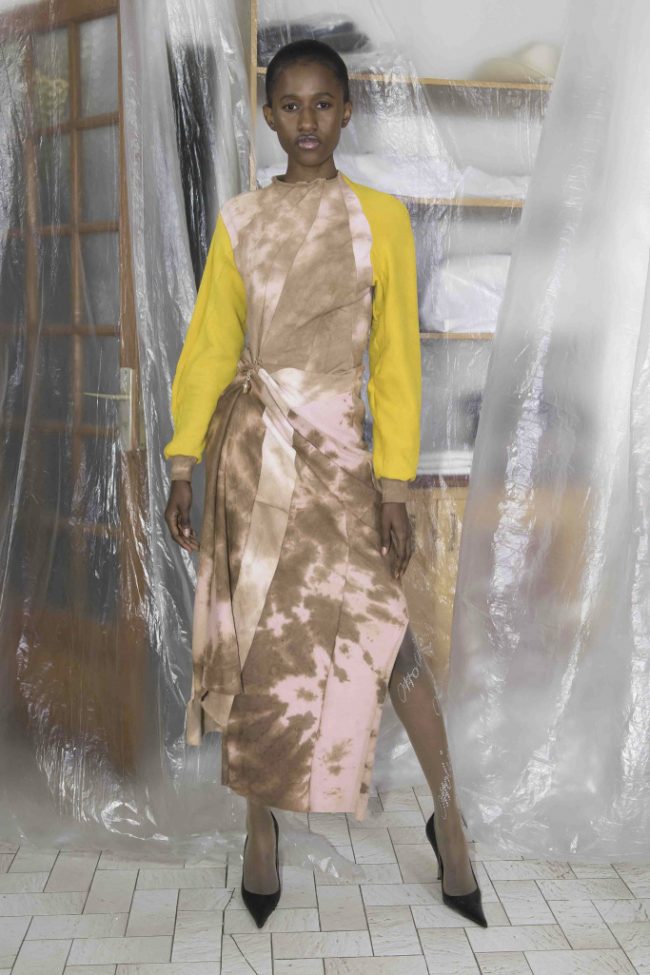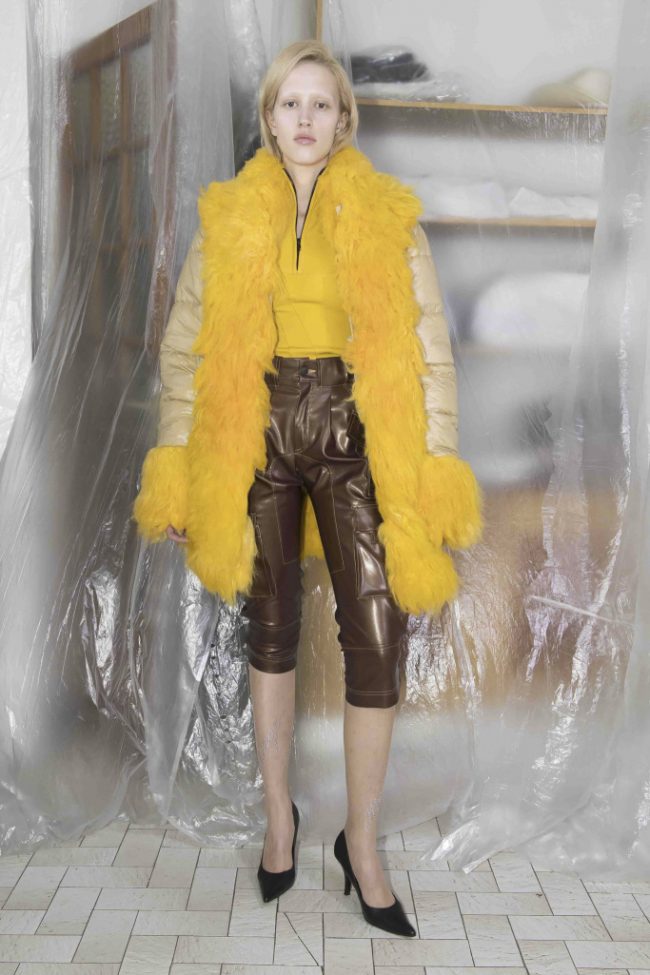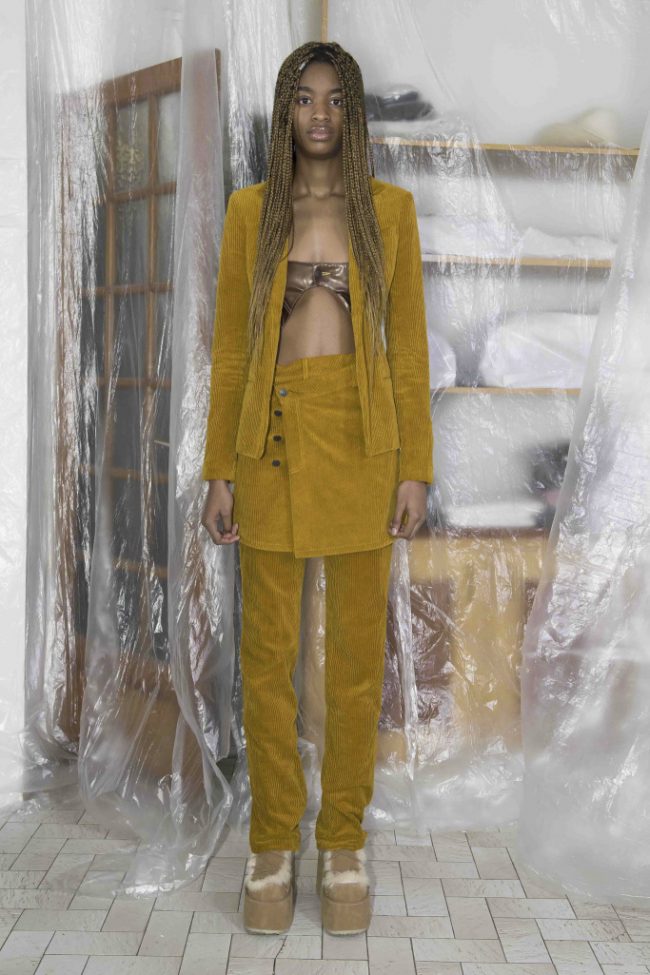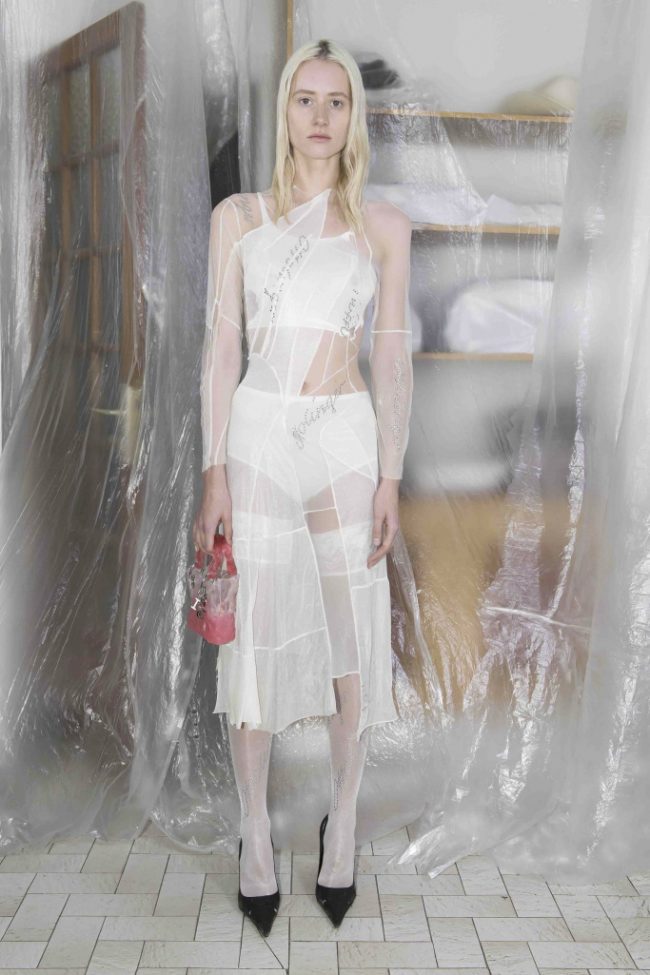 You know how much we love and adore Chanel and Karl Lagerfeld. So you understand how it pains us to say that his fall 2018 RTW featured too many of the recycled, ubiquitous looks we have come to know from Chanel. Tweed, tweed, and more tweed in muted fall color tones all blended together making it hard to see the forest through the trees which, quite literally, provided the backdrop to the show. But all was not lost.   Brightly colored opera gloves and scarves bought a jolt of youth and excitement paired with neutral looks and black lace dresses.  And Lagerfeld did two things which we found fresh and exciting.  Knit jackets with fox panels were the ultimate in easy chic.  And his fur capes, one with a dramatic mix of feathers and fur, were statement pieces that delivered elegance with an edge.  Hitting the sweet spot for the new millennials he included  a variety of puffer jackets and coats with that special Chanel  twist that are sure to put them on fashion's  "must have" short lists for fall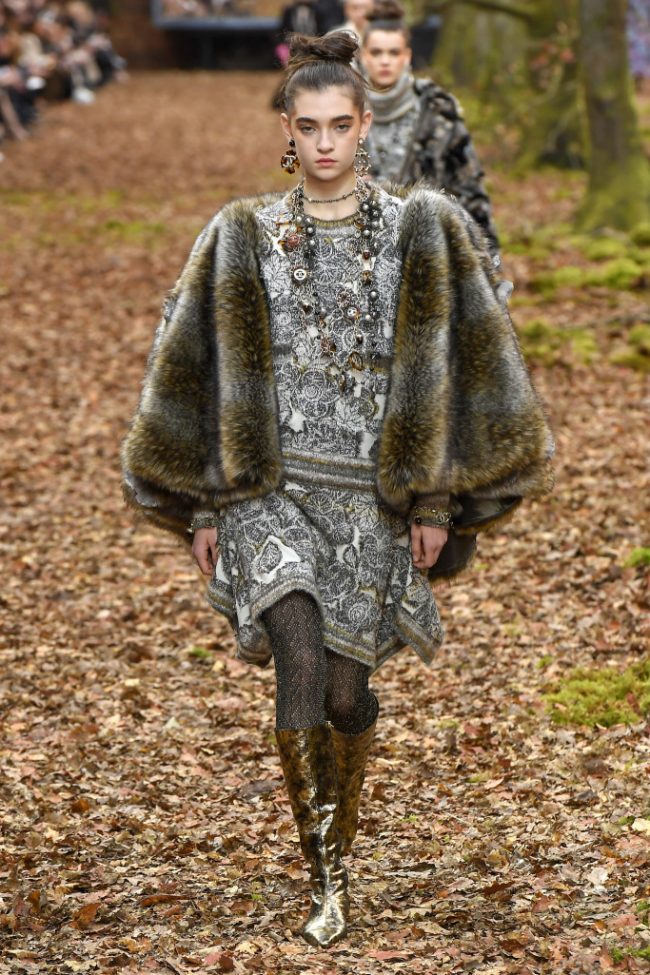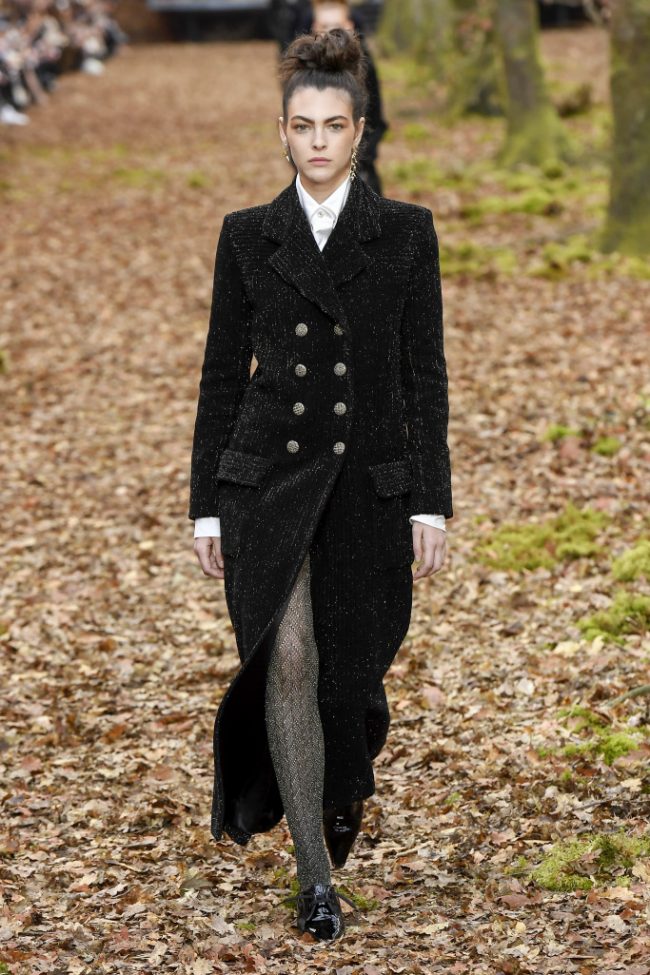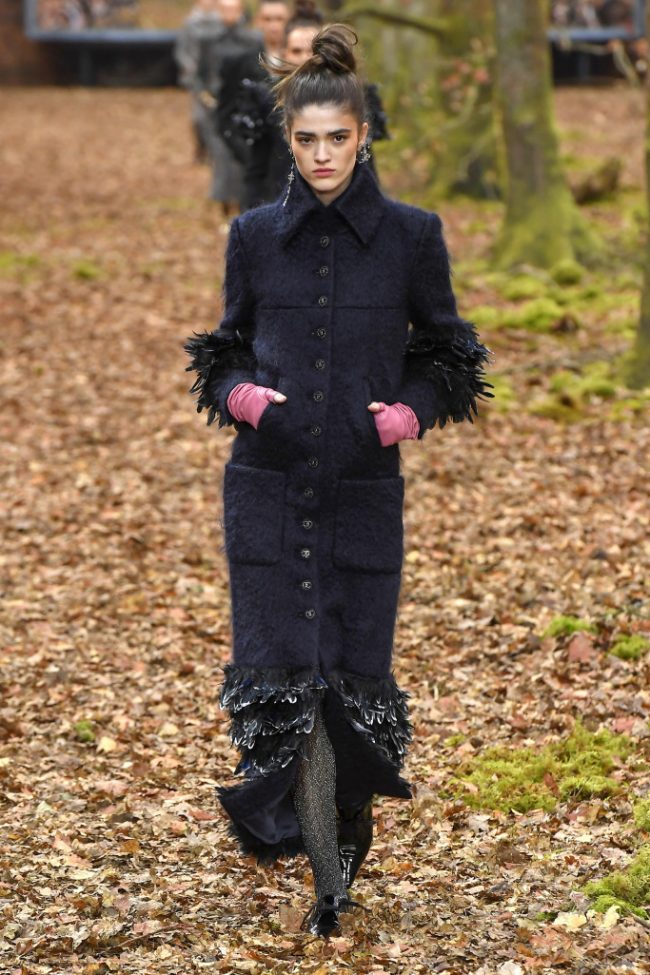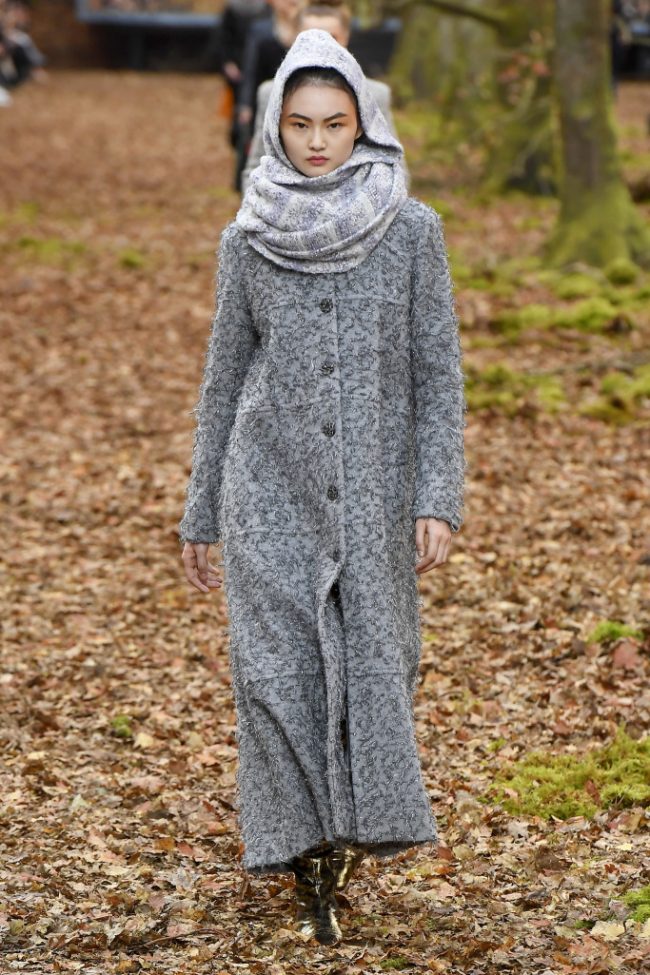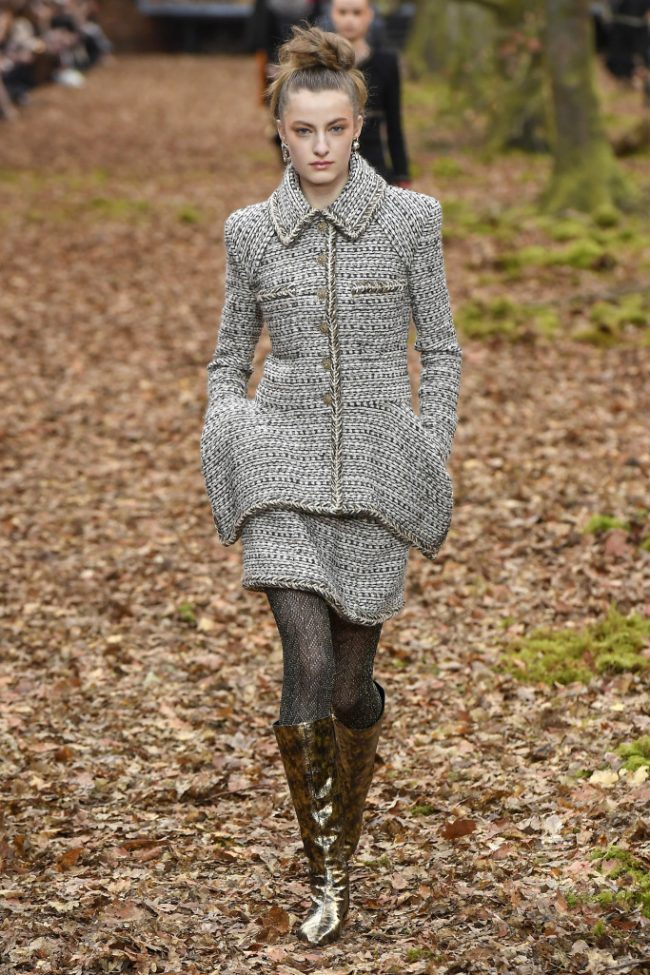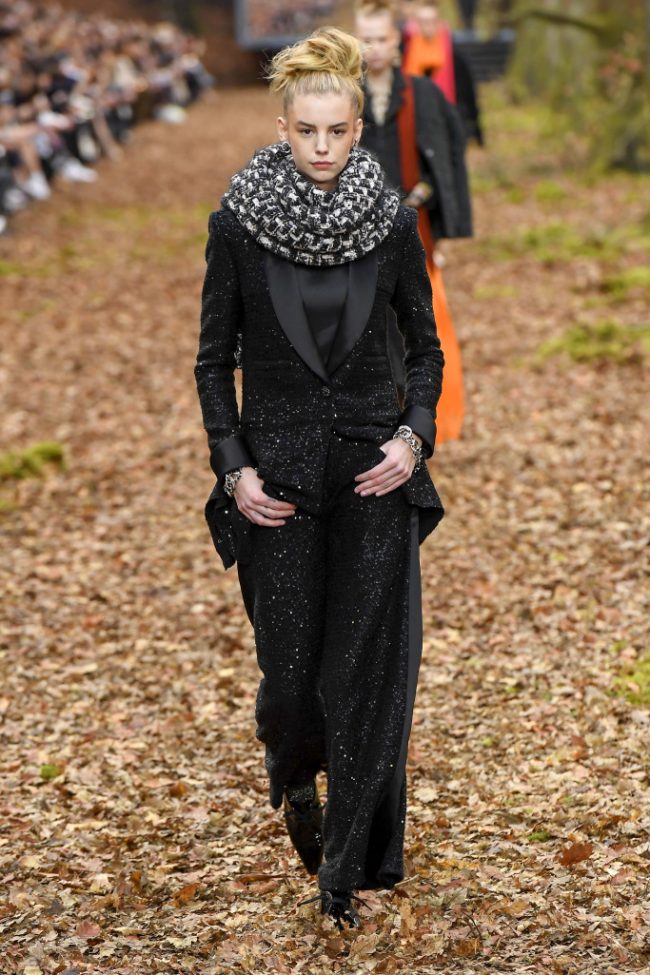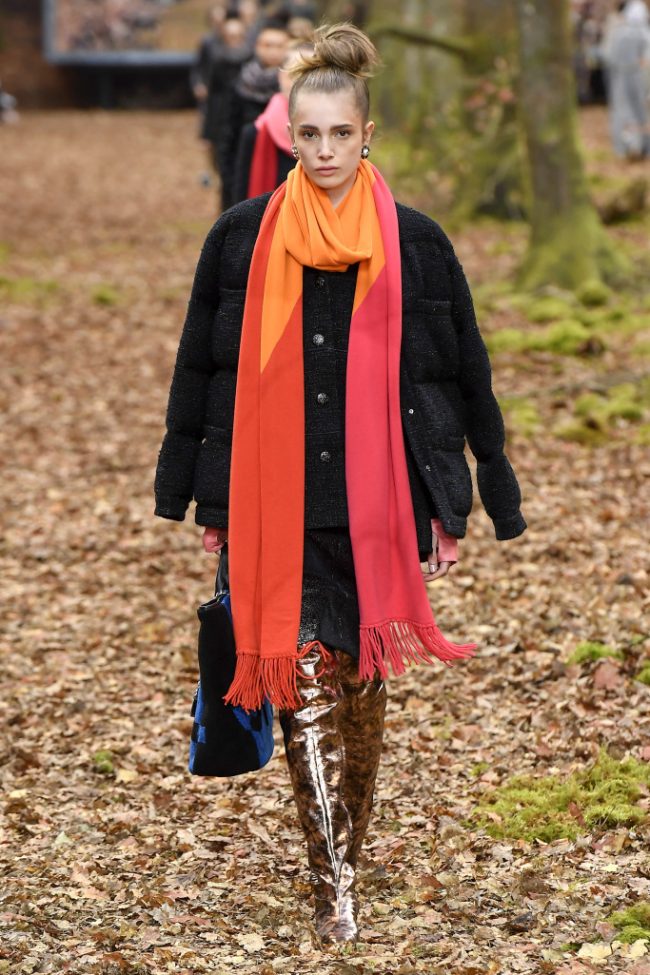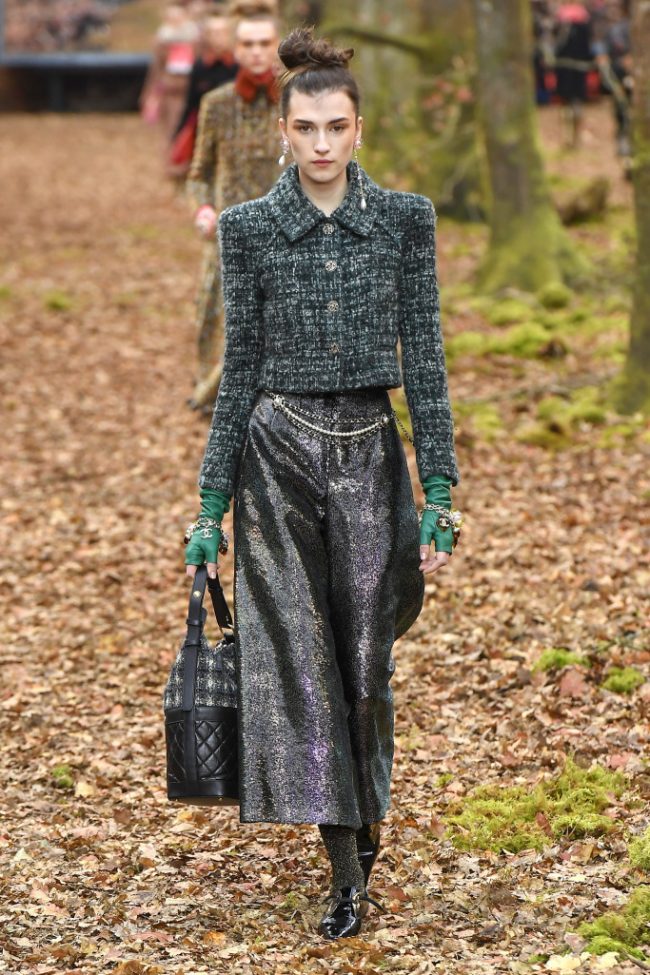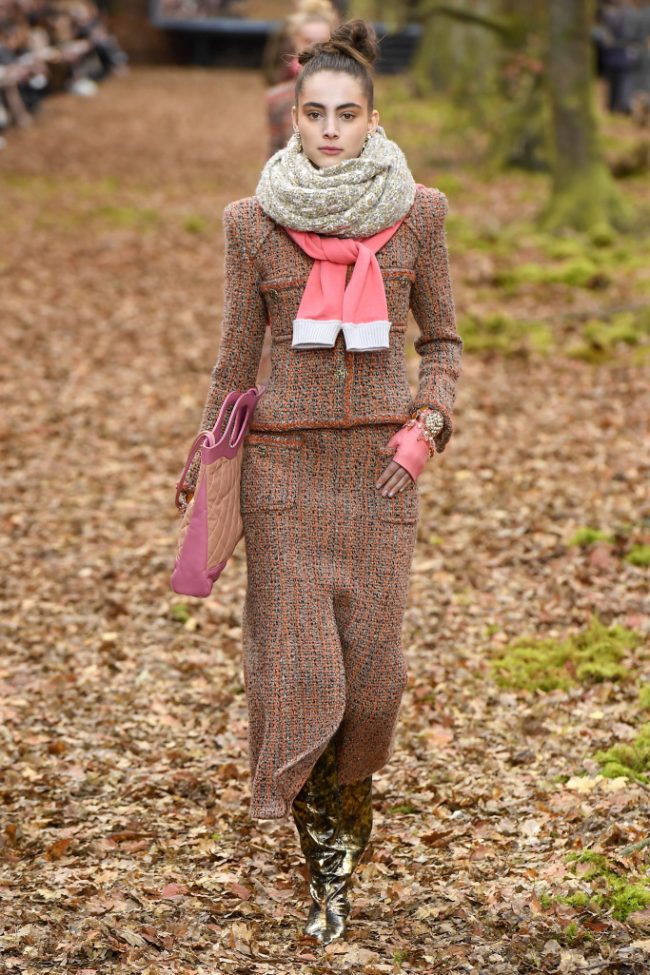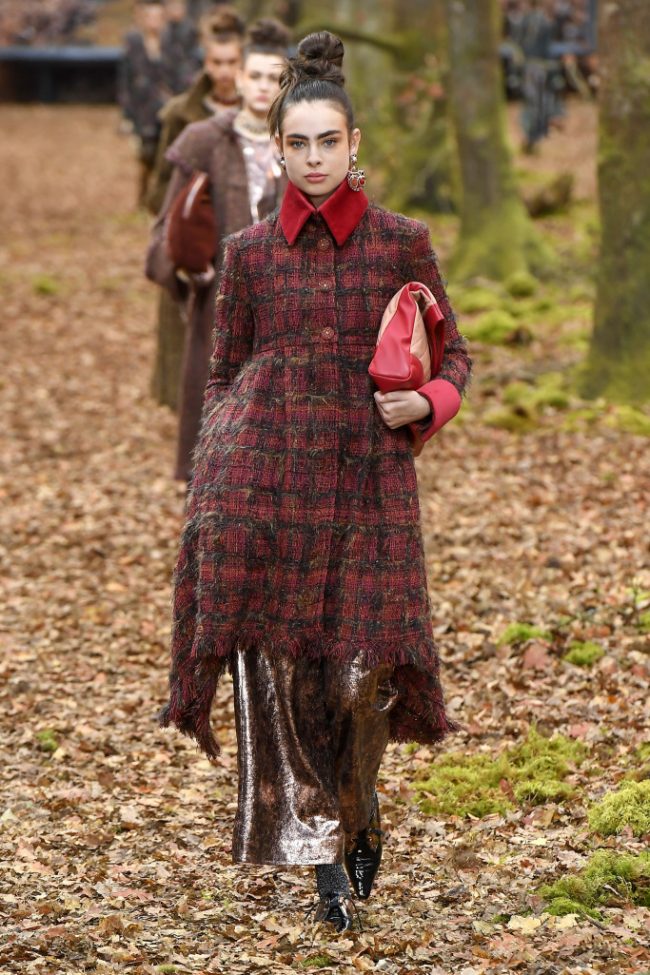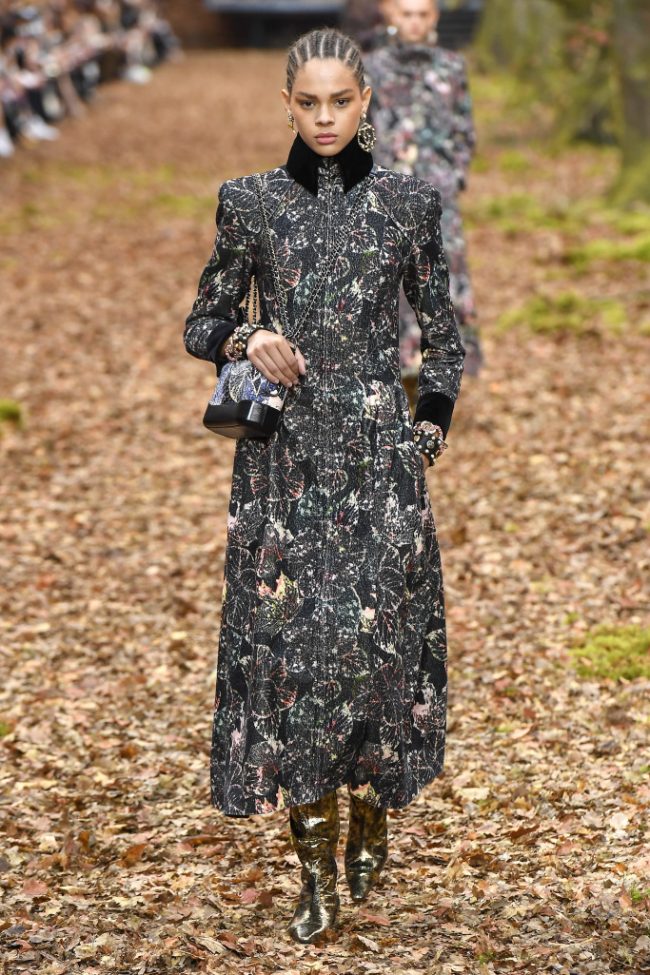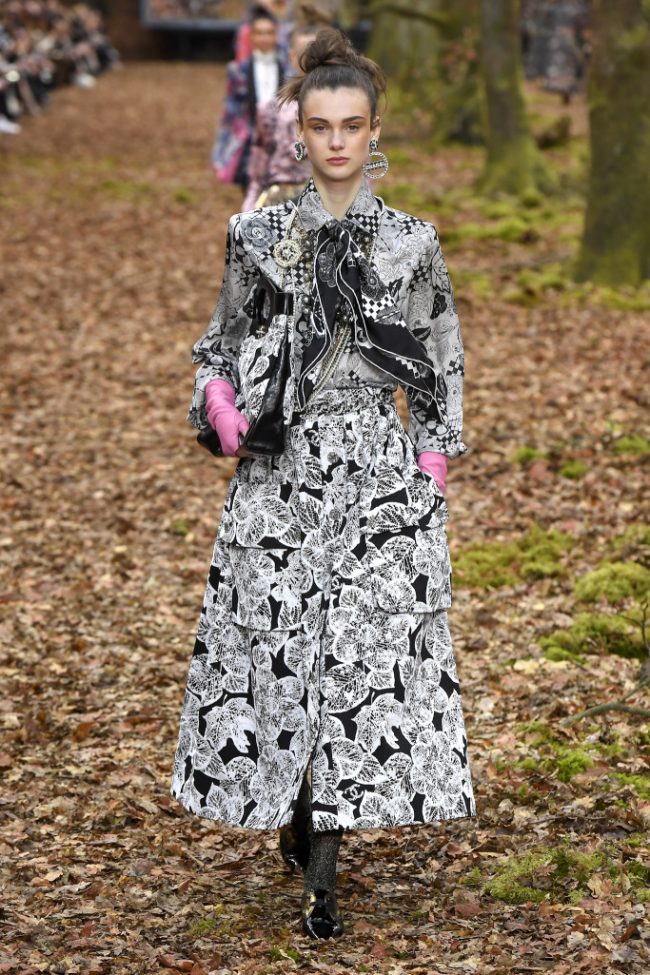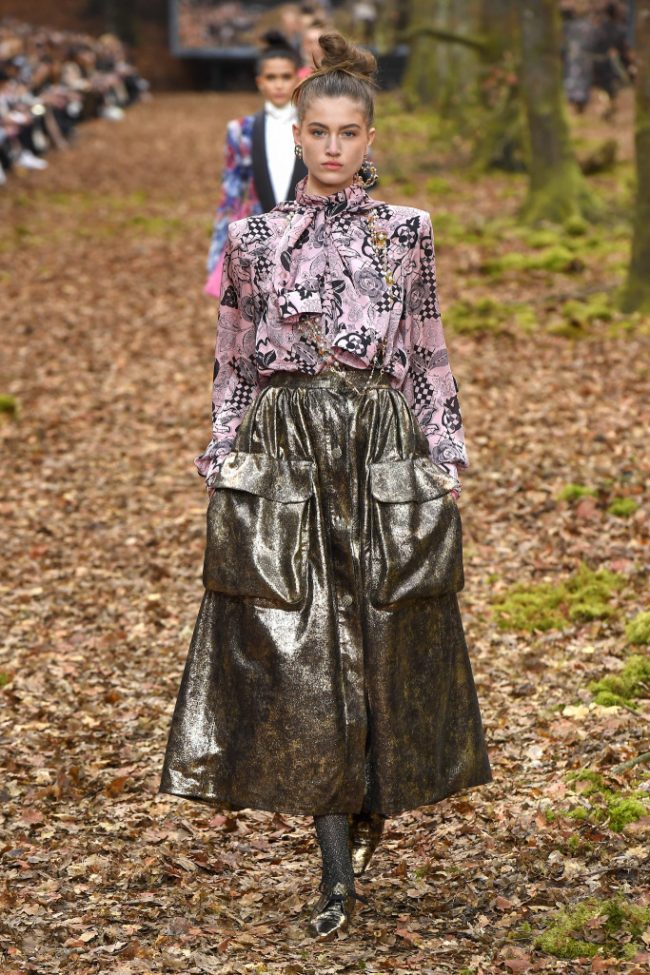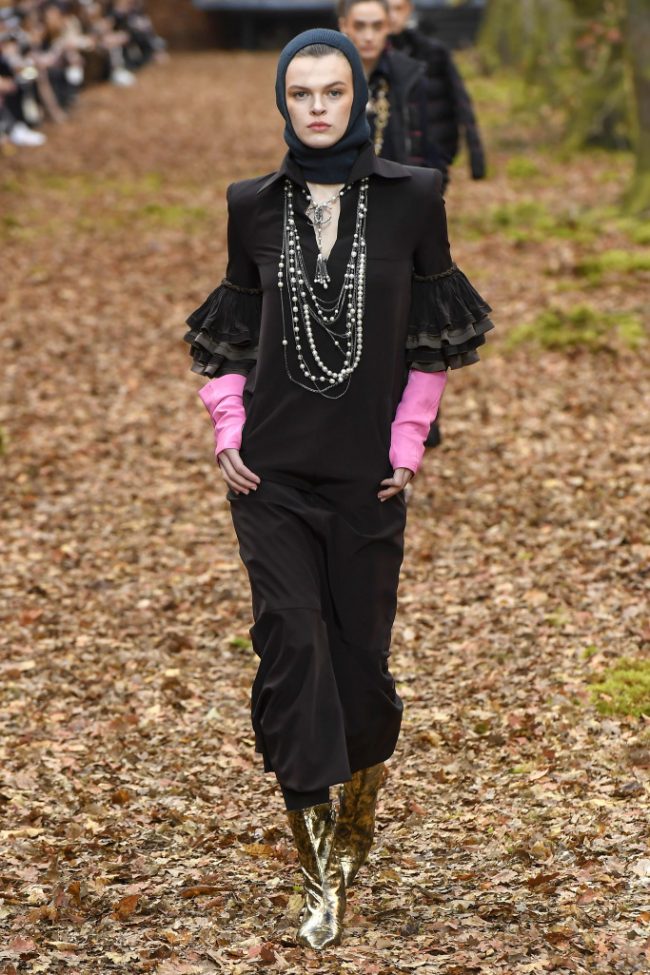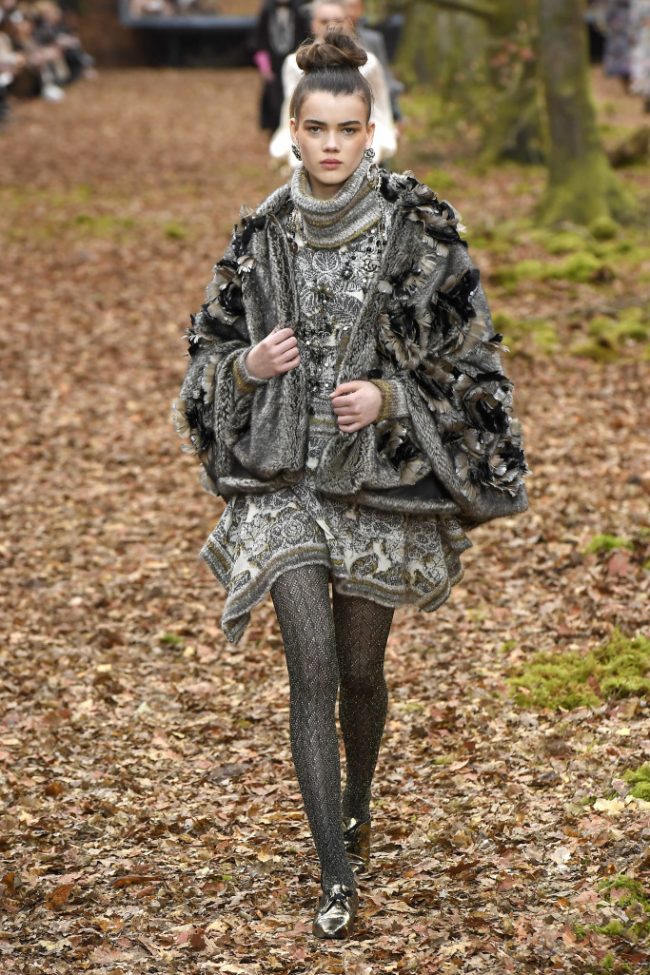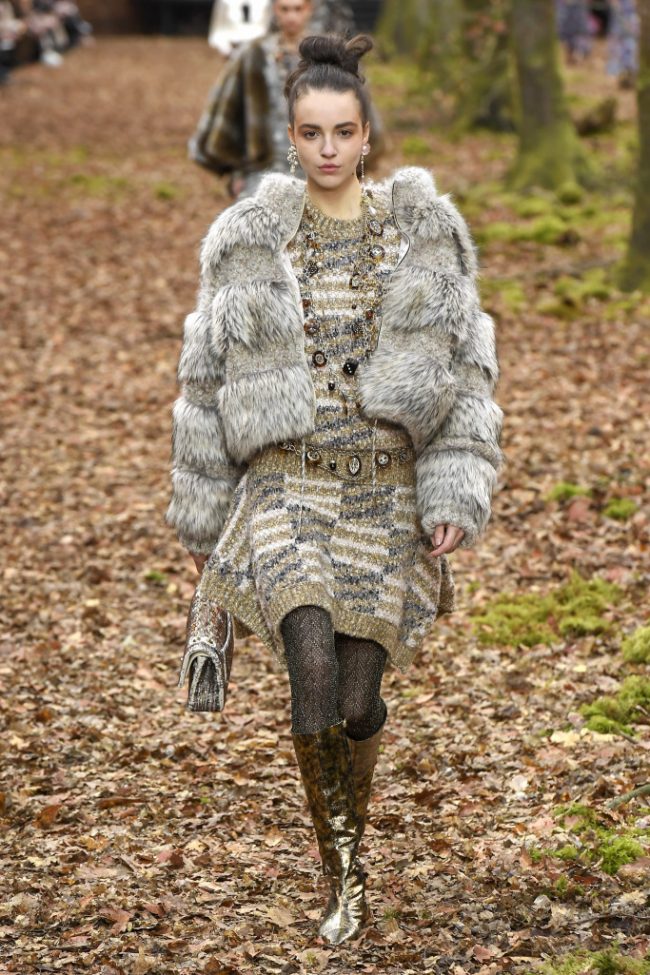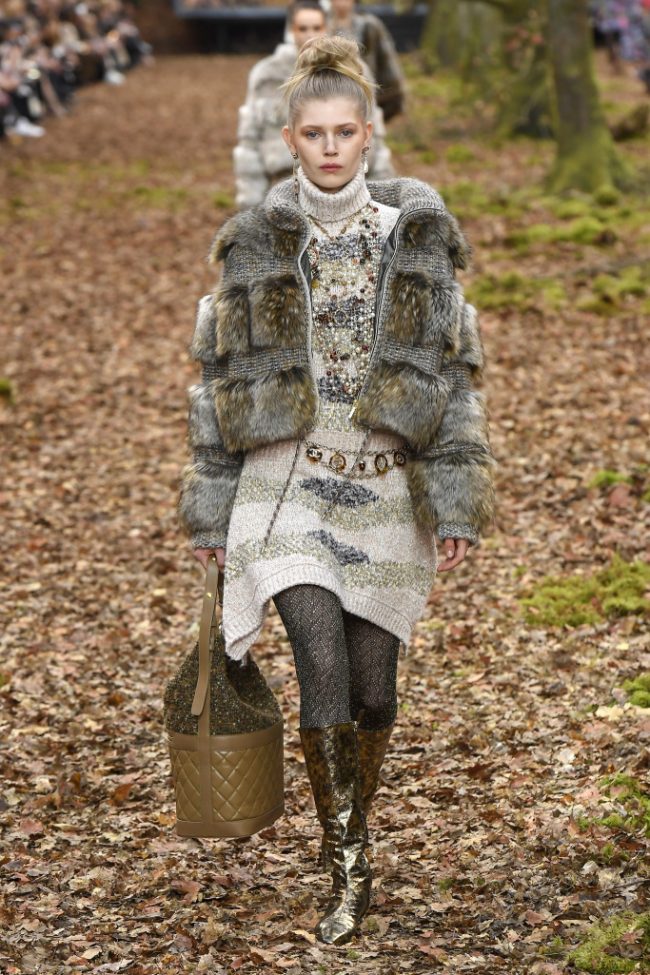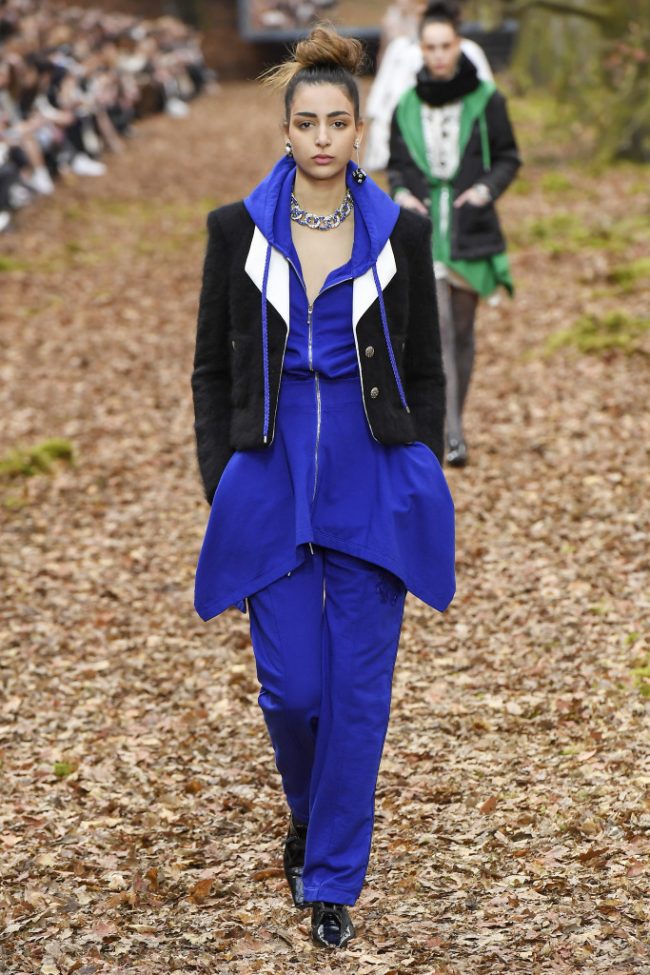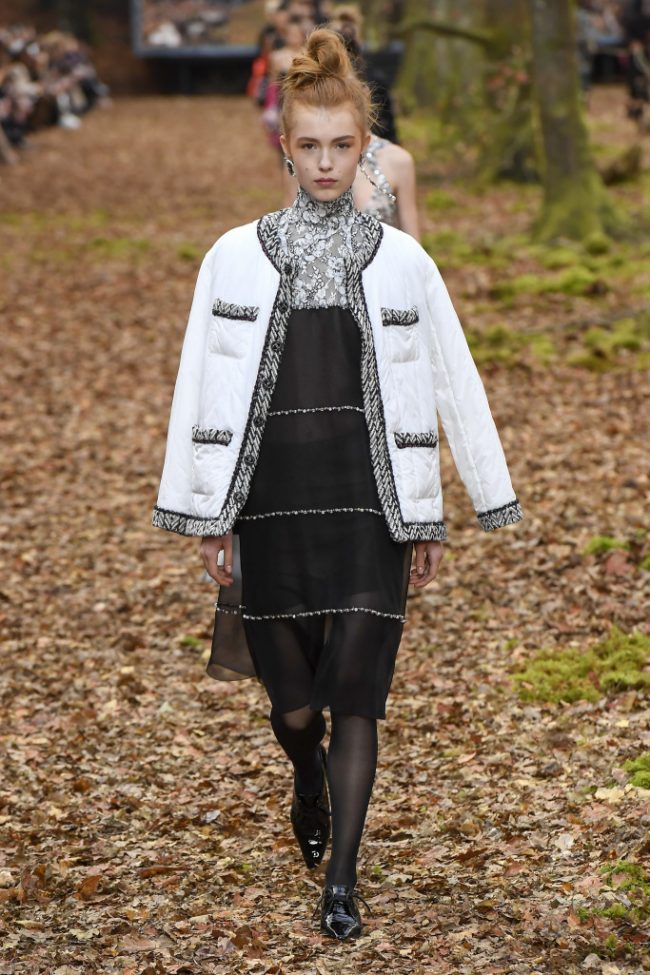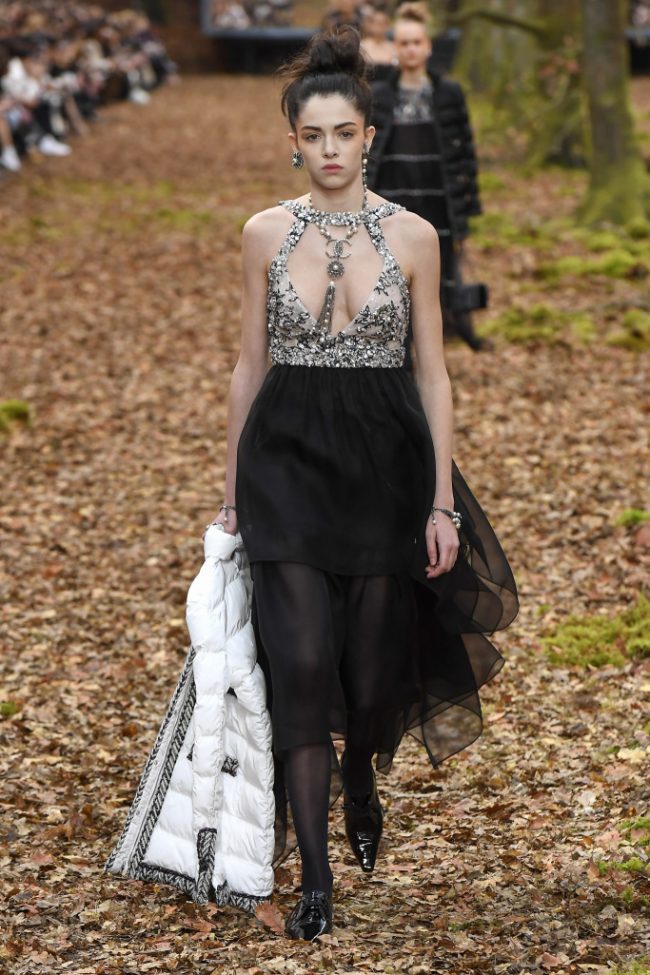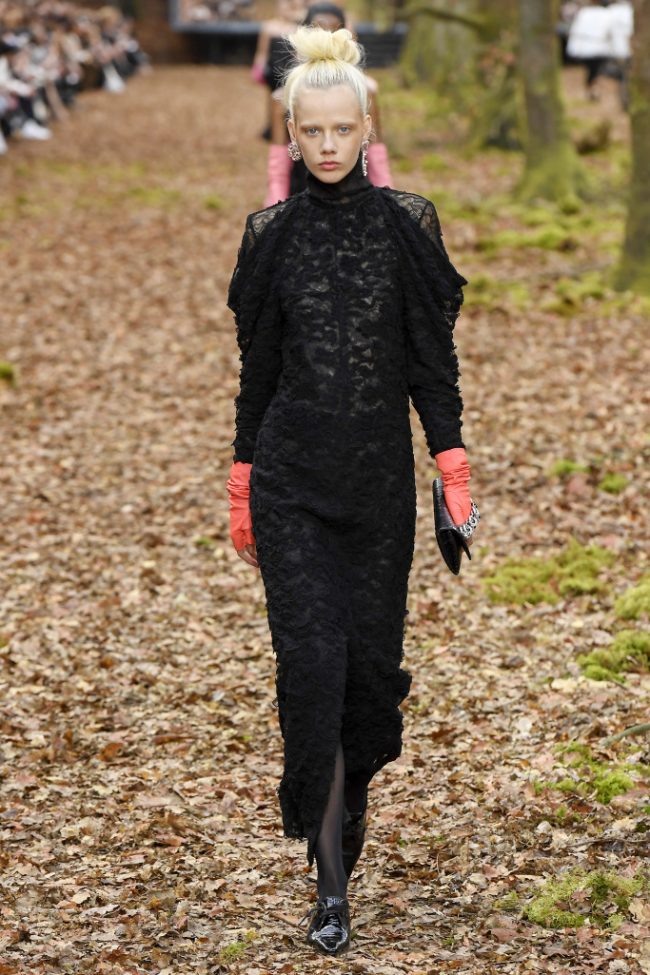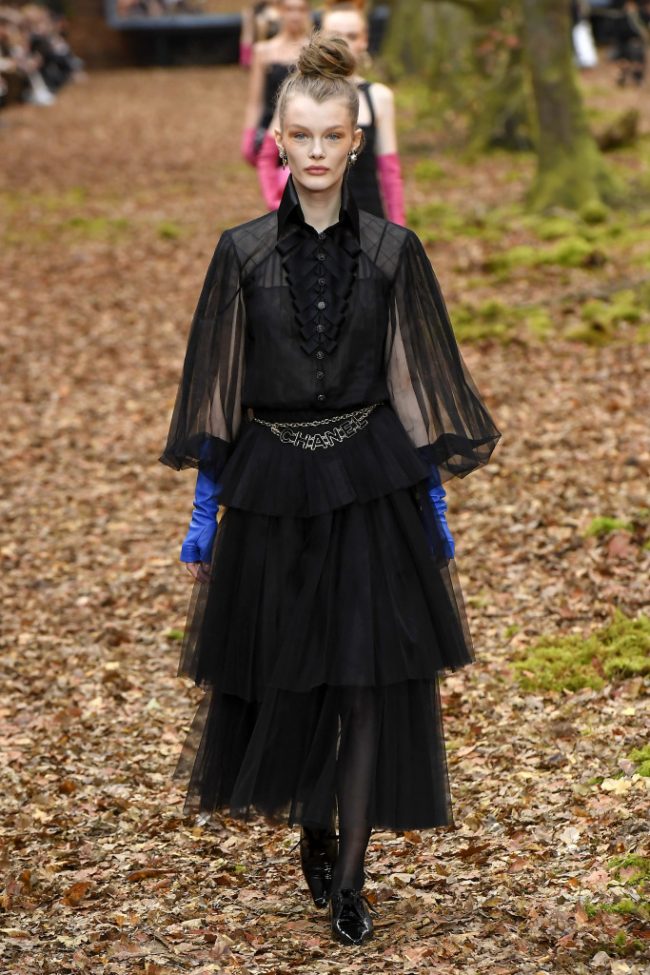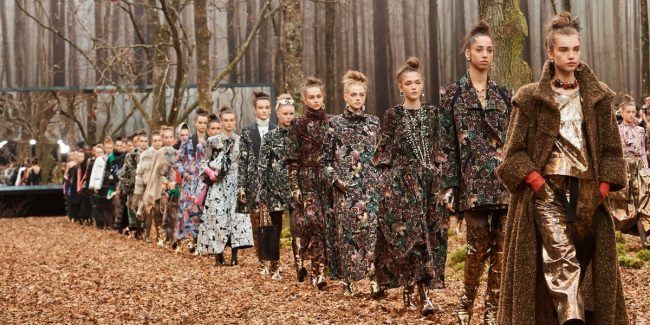 If you want them to be talking about you with a dash of envy this fall make sure to snag a few pieces from the Paul & Joe fall 2018 RTW collection. Anybody who's anybody knows Sophie Mechaly is the designer du jour. Take her champagne metallic shearling jacket for starters. It was the perfect neutral key piece with day to evening versatility. For the young ingenue or professional, a double breasted wool felt coat with shearling collar and sleeve trim provides just the right textural twist and visual pop. Wide whale corduroys, screen print sweaters, plaids, and kilt skirts also played up the school girl charm. And it will be hard for today's "it" girl to resist the Marlboro man burnt orange shearling jacket.  #fashionenvy