PARIS Fashion Week Fall 2018 Collections Closing Day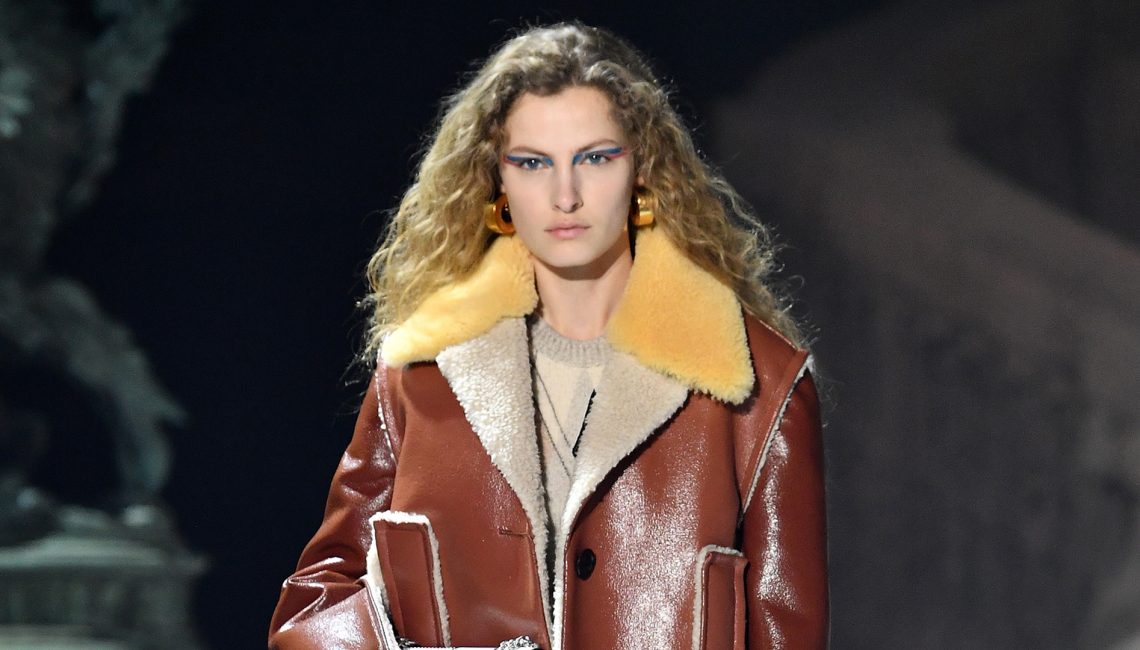 From the unabashed and unapologetic fun of Junko Shimada to the modern sophistication of Louis Vuitton, our final reviews of the fall 2018 collections serve to remind us of the breadth of creativity and innovative styling that have marked the season.  Designers played more with color and construction this season to define their collections.  And though there seemed to be an air of subtlety, the season is certainly not short on luxury with rich woolens, buttery soft leathers and suedes and plenty of plush shearling and fur.  Across the runways of New York, London, Milan and Paris it was a season of strong wardrobe building options that will stand the test of time.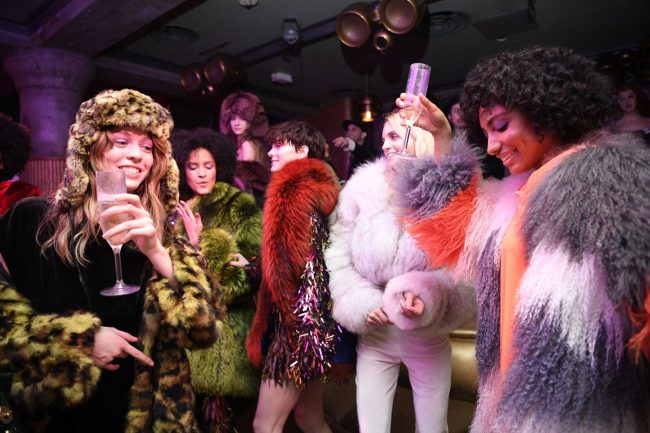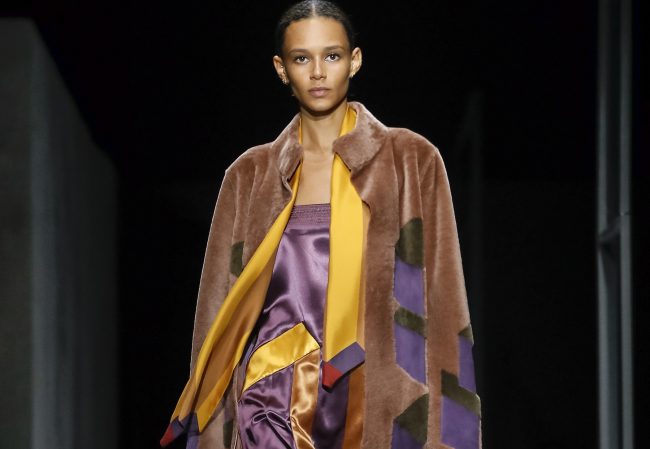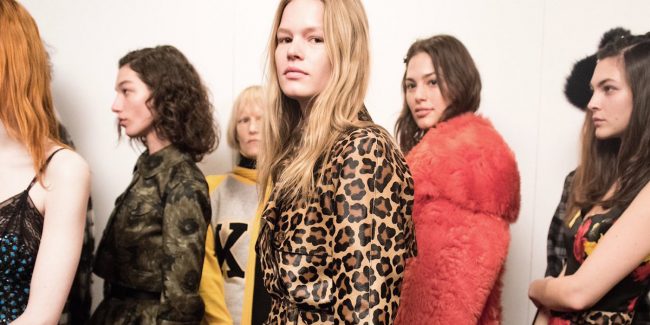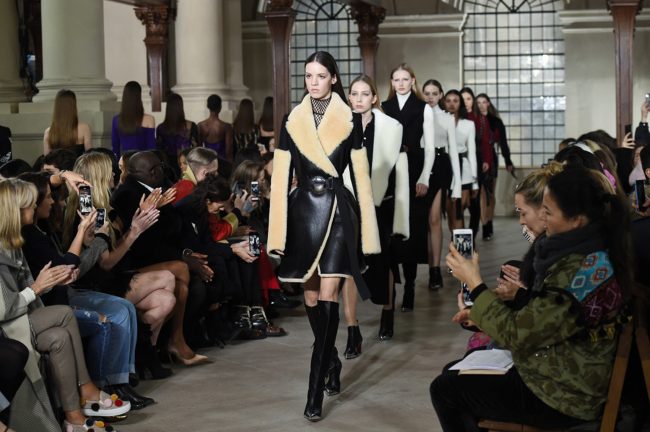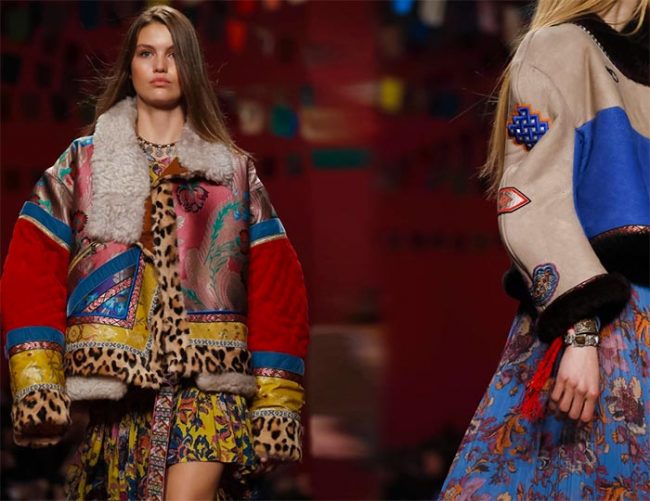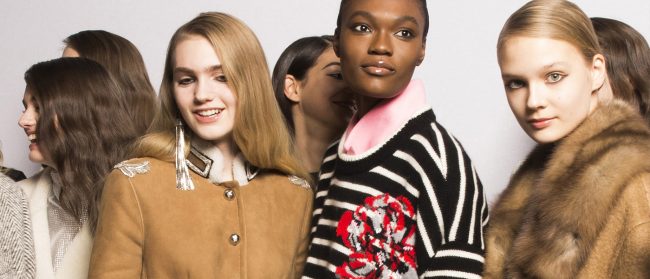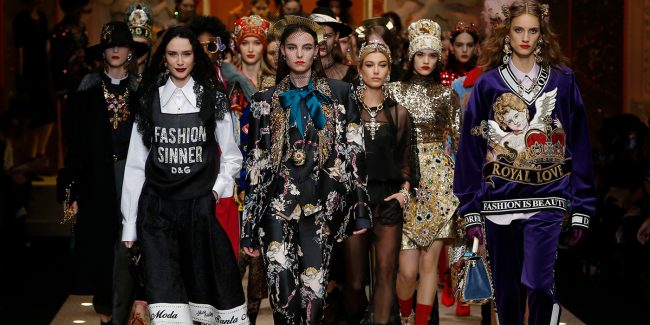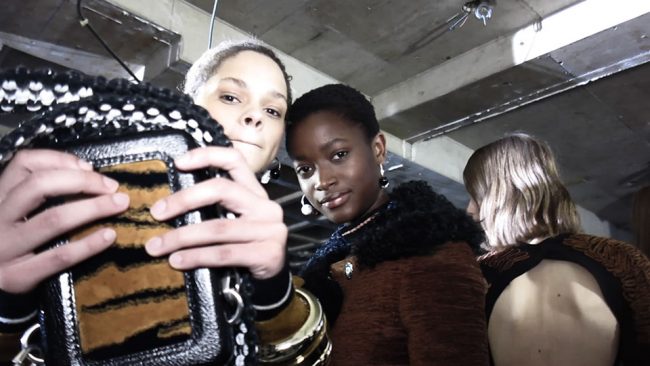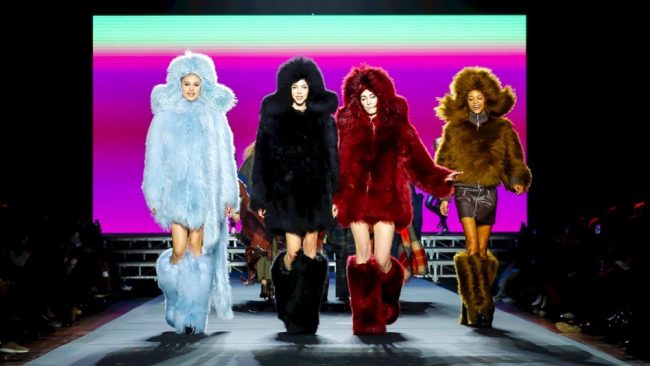 A Last Glimpse at Paris Fashion Week Fall 2018 Collections
Junko Shimada is a disciplined Japanese woman with the heart of a Parisienne. We always look forward to seeing which alter ego is going to come out in her collections. For fall 2018 the spirit and joy of African tribal cultures seemed to drive her as she delivered a mash up of prints and patterns in bright festival colors of red, fuchsia, sunshine yellow, blue, and green.   Bold tartan plaids, bright multi-color stripes and graphic floral prints were paired in unexpected devil-may-care combinations.  For the girl who is always ready to play she accessorized ladylike looks including a pale pink woolen suit and a shift dress with striped knee-high socks.  Trapper hats in pink leather and shearling or leopard stenciled fur provided a different twist on the traditional headdress.  Recognizing the grace and power of the African leopard Ms. Shimada carried the leopard print theme through her collection in a stenciled fur ¾ sleeve jacket that was pure sport chic and as trims on coats and suits.  This is fashion for the girl who is not afraid to break a few rules and have a lot of fun along the way.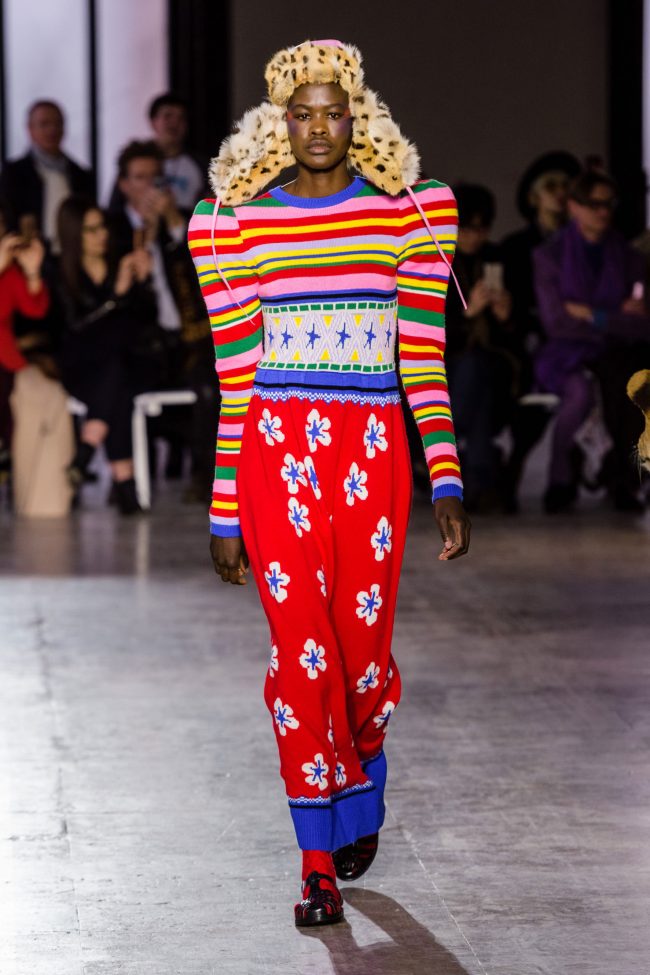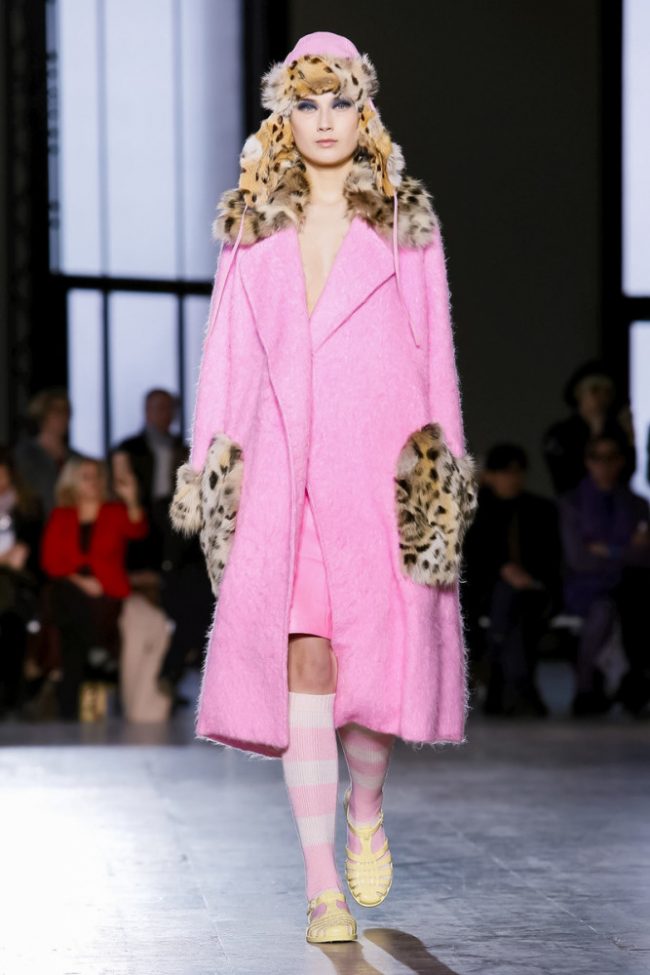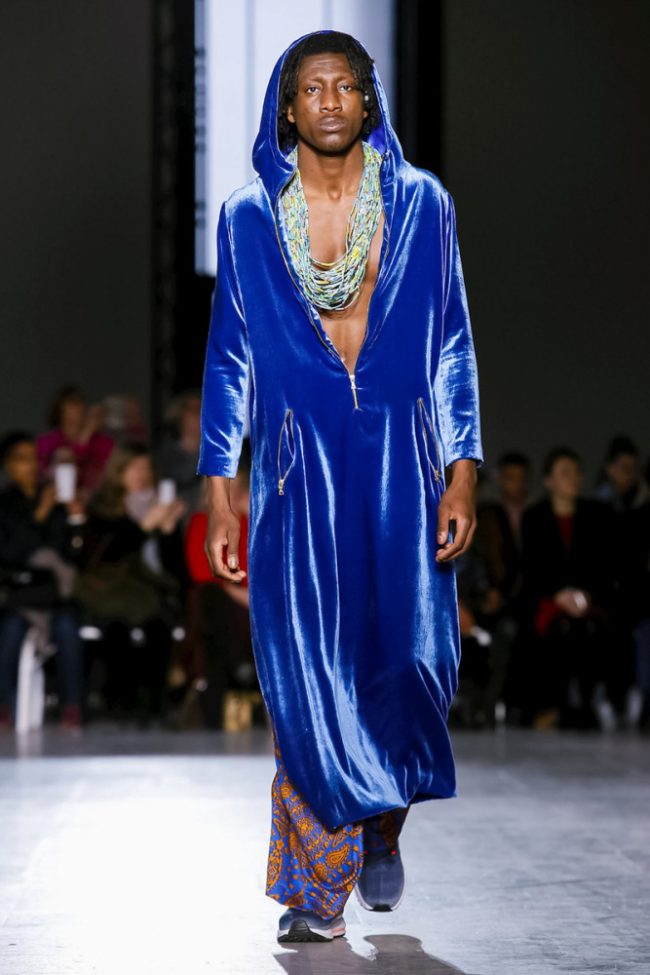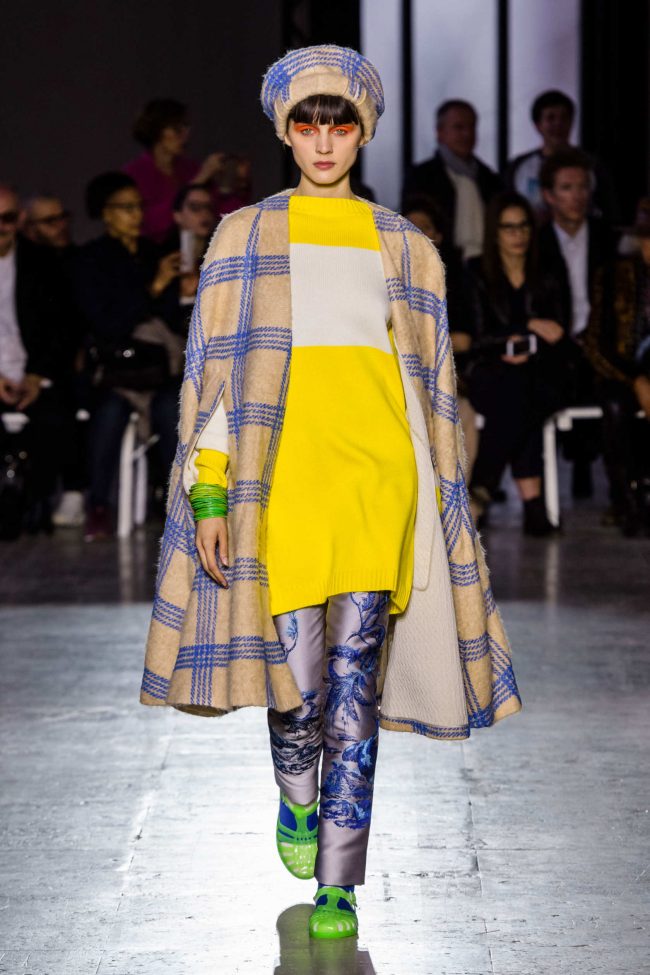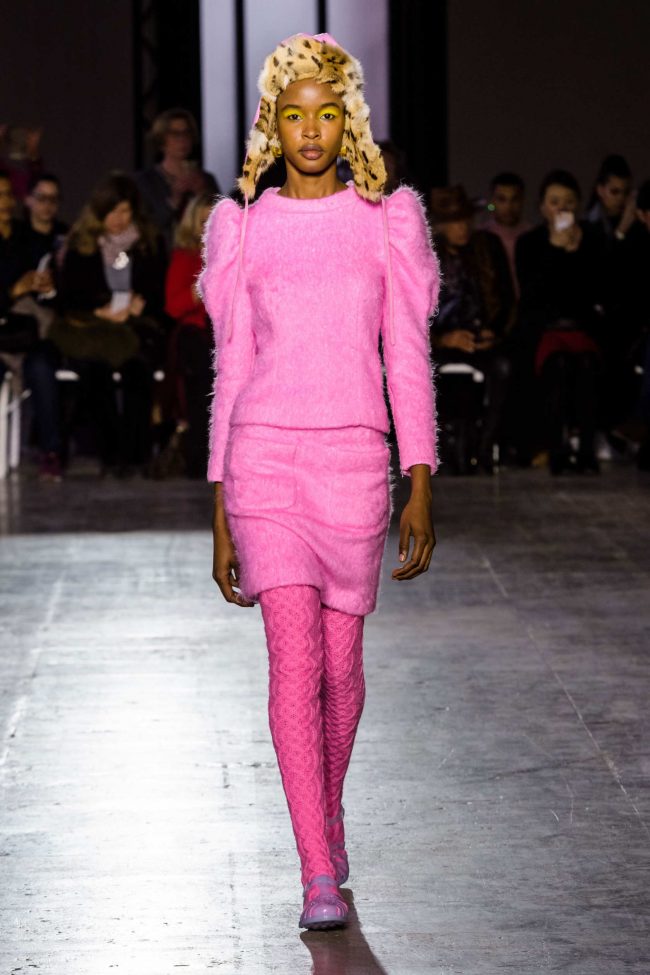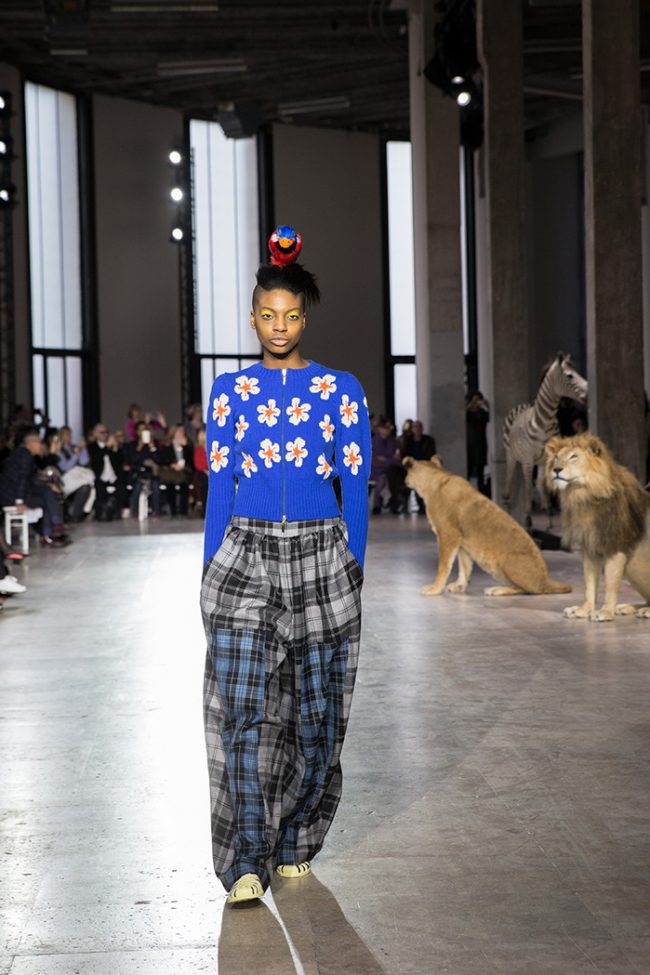 Have you ever looked at a thousand piece puzzle and wondered how those jumbled, colors will come together to a make a beautiful picture? Well, that's exactly the reaction you get when looking at the simple and yet complicated fall 2018 collection from Sacai. It was an absolutely gorgeous assortment of clothes with plenty of great wardrobe building options.  A broad range of textiles from bold, striped wool to shiny puffers, windowpane woolen plaids and Navajo inspired knits, fur and denim were skillfully cut and tailored and delivered in a palette of rich colors. Layering added depth and dimension to the collection but break the styling down and these separates can certainly stand on their own. Brass buttons, flounces, straps and grommets provided the kind of detail that demanded attention.    When is the last time you've seen dreadlock sheep's wool? Used as hem line trim, this was the kind of imagination and innovation we just don't see often enough.  The deconstructed jean jackets were far and away the show stoppers. Done in a choice of black or blue denim, the patchwork golden and black beaver or black mink trim added rich, visual dimension. A swath of golden Marten played a leading role on a navy blue coat. Picture perfect!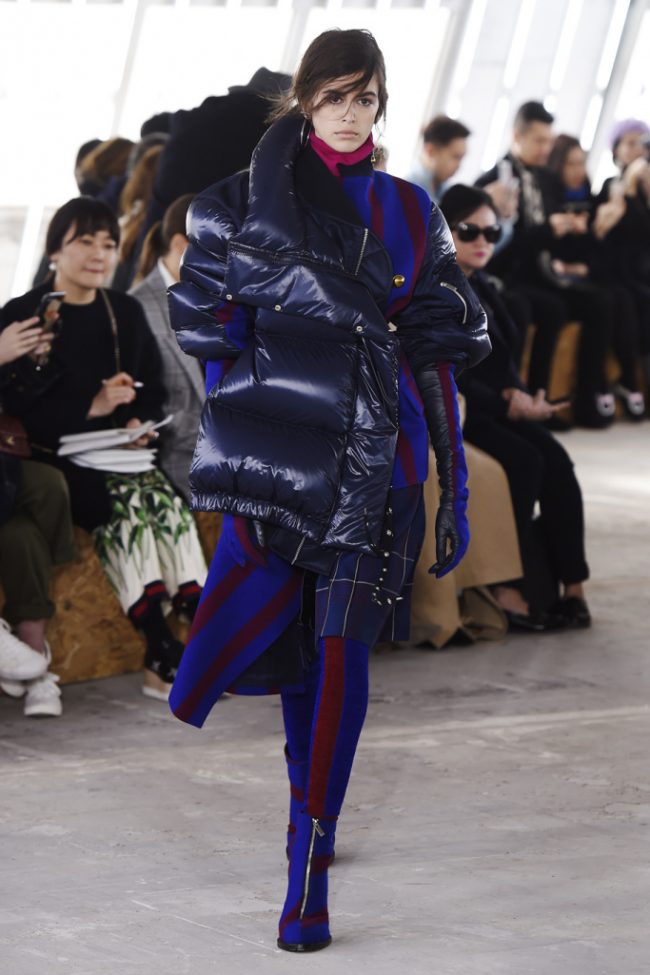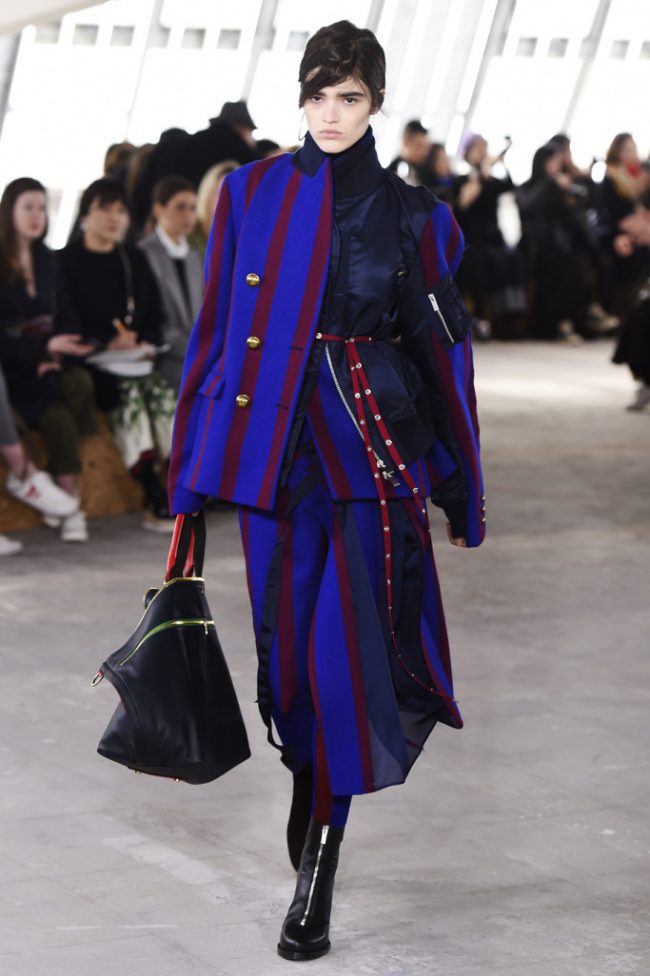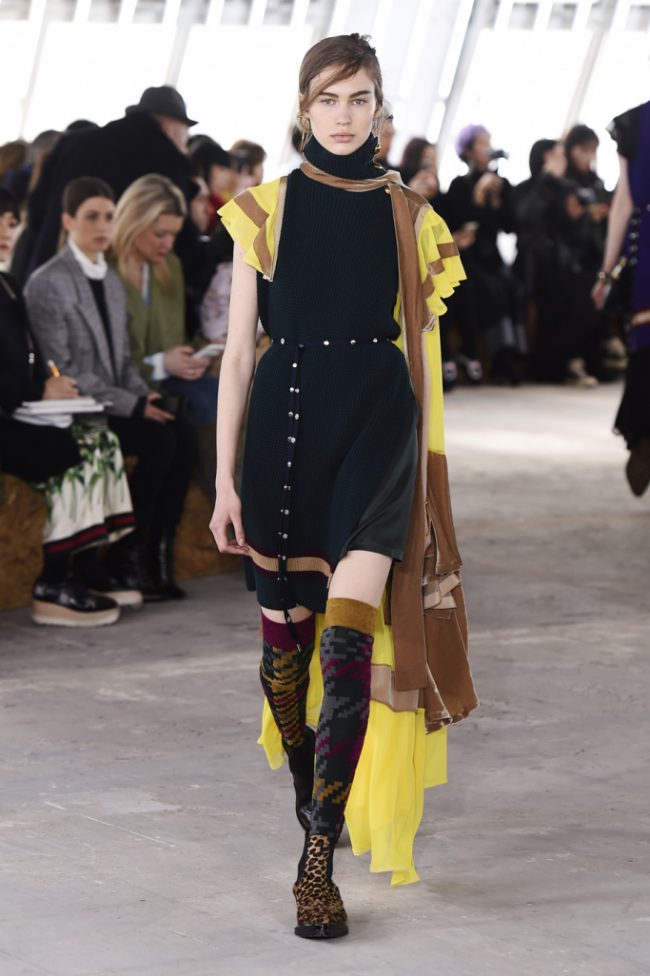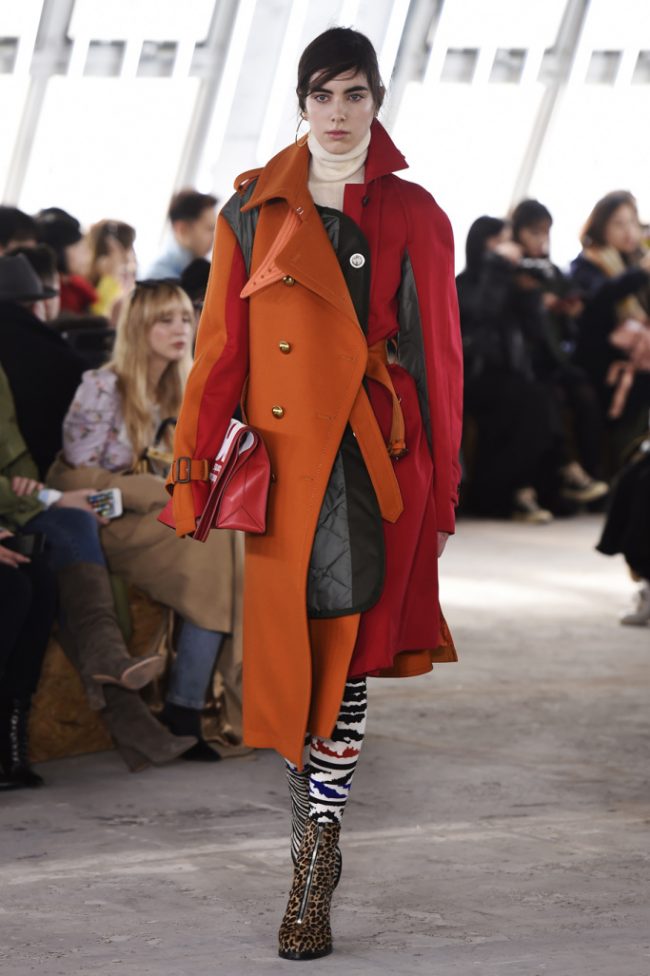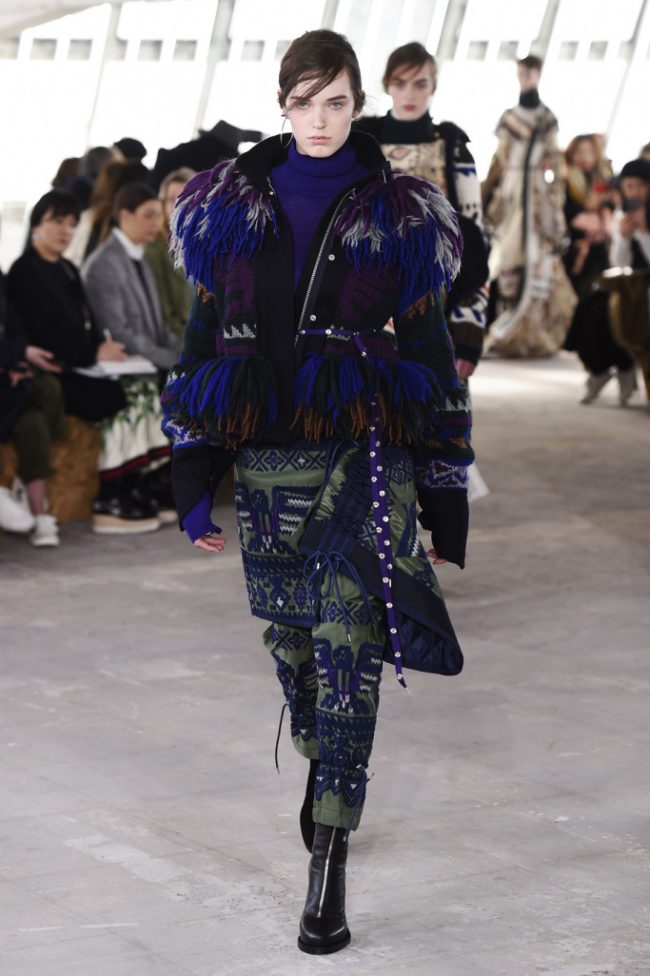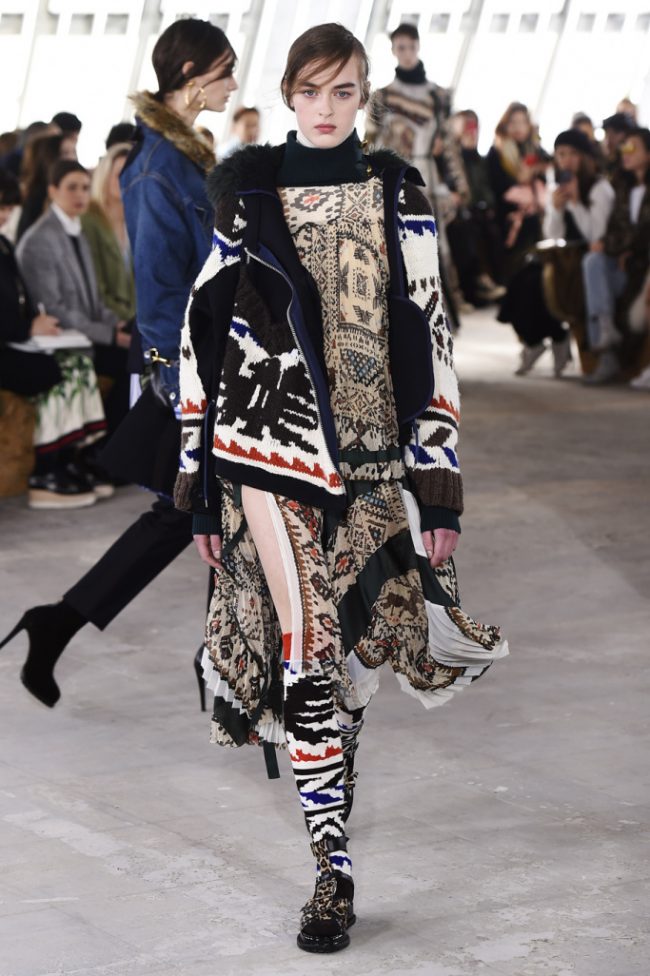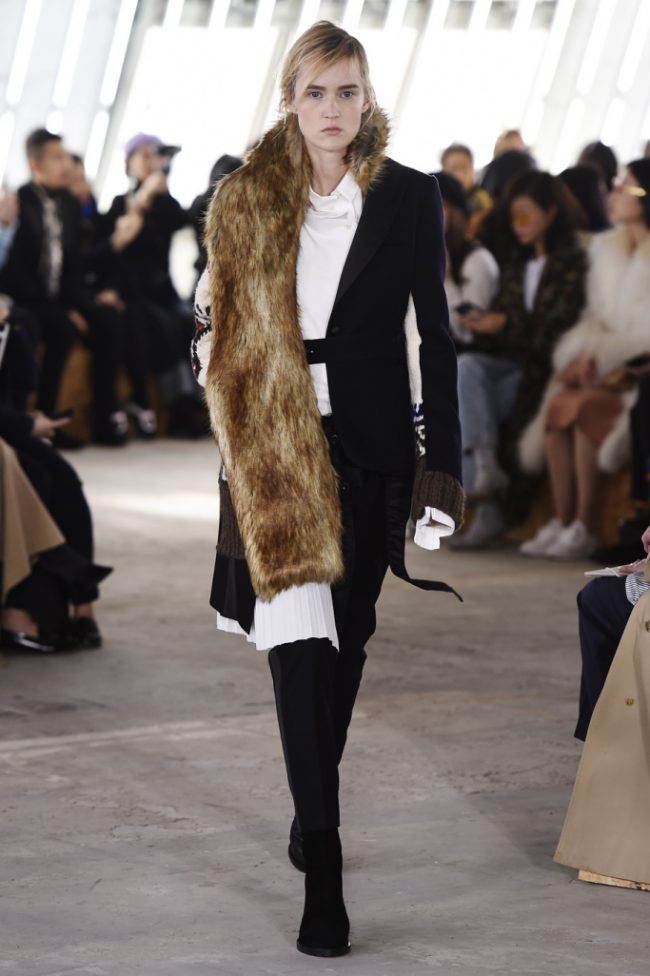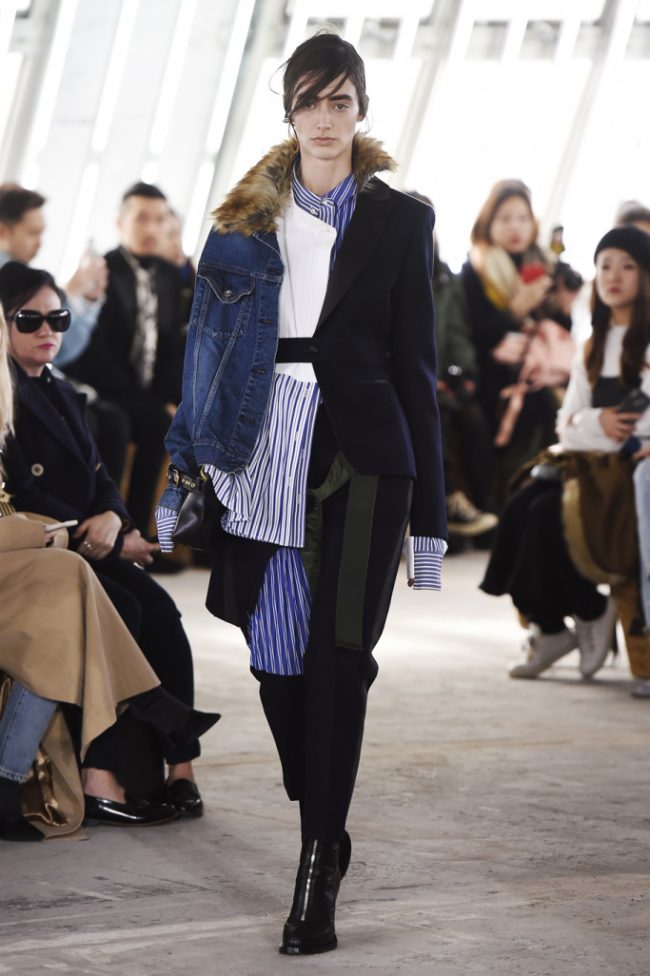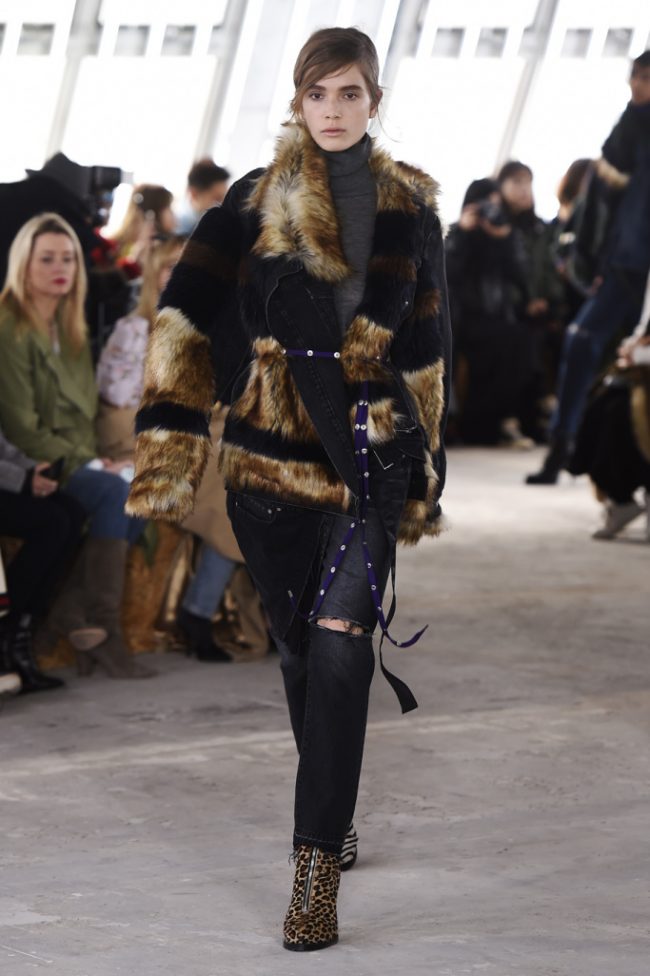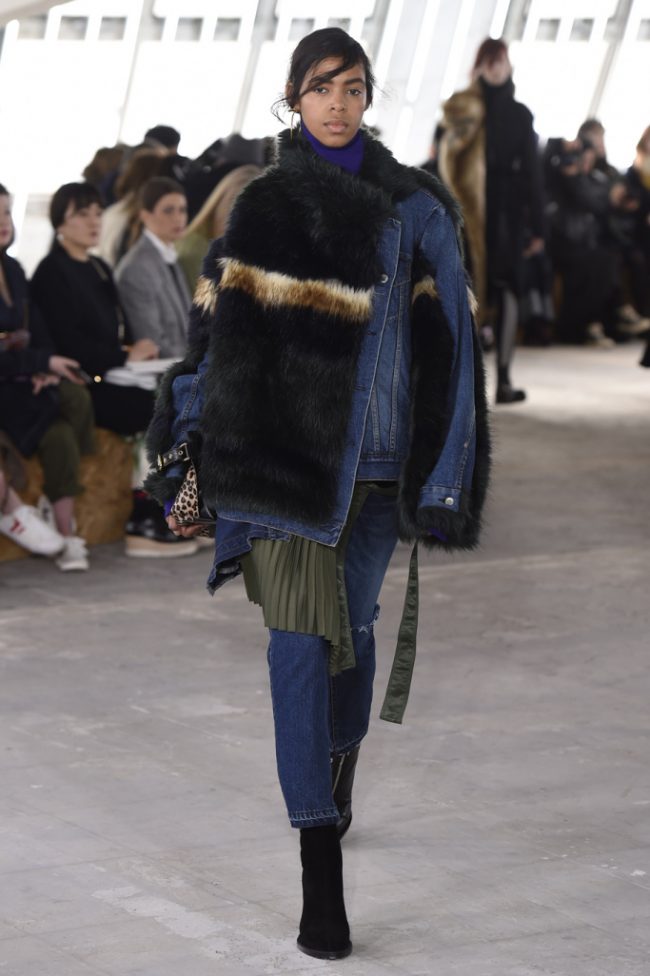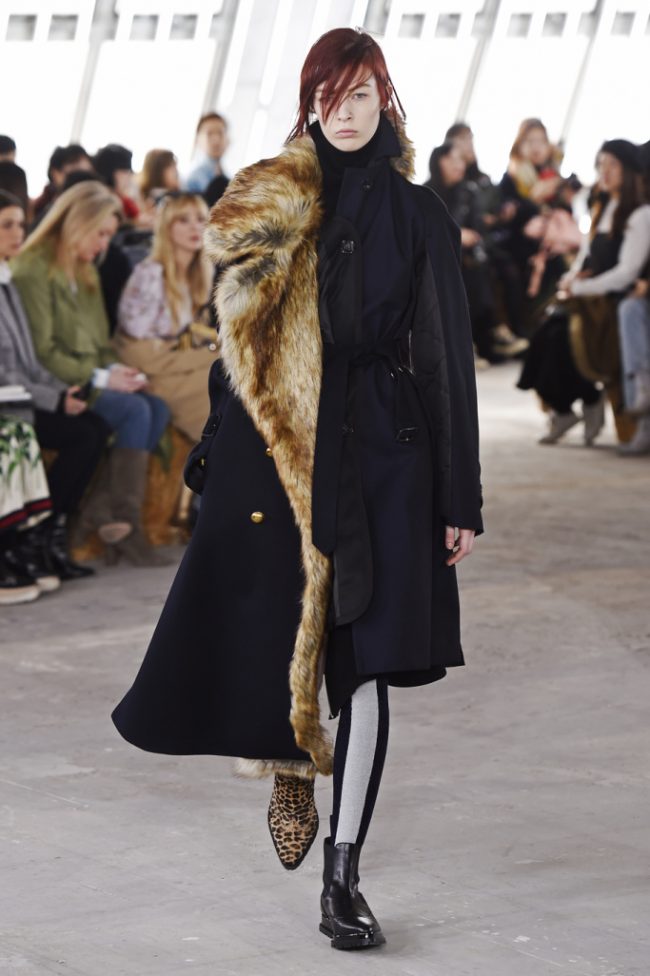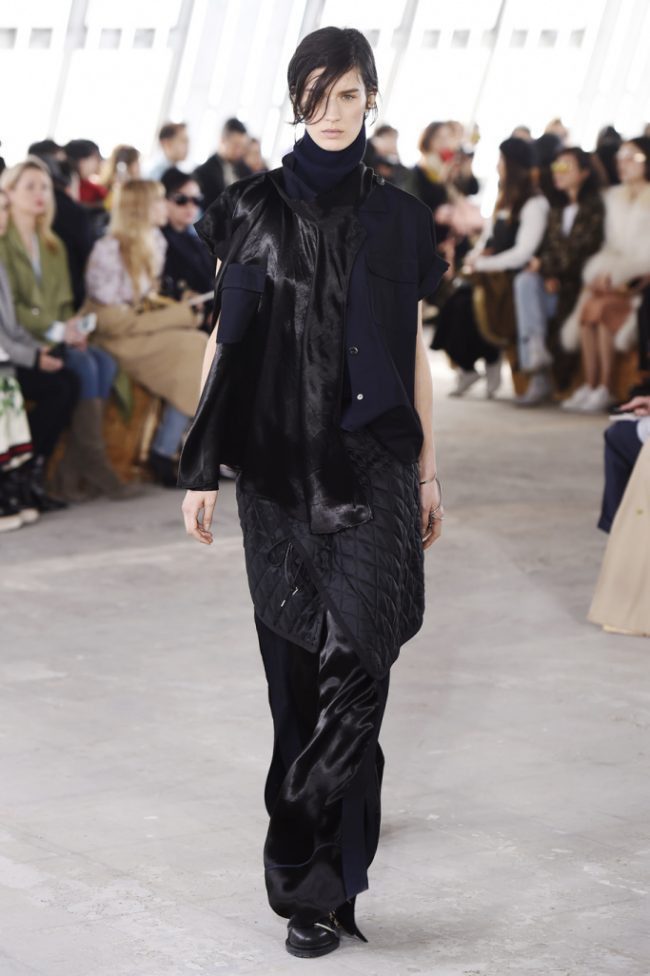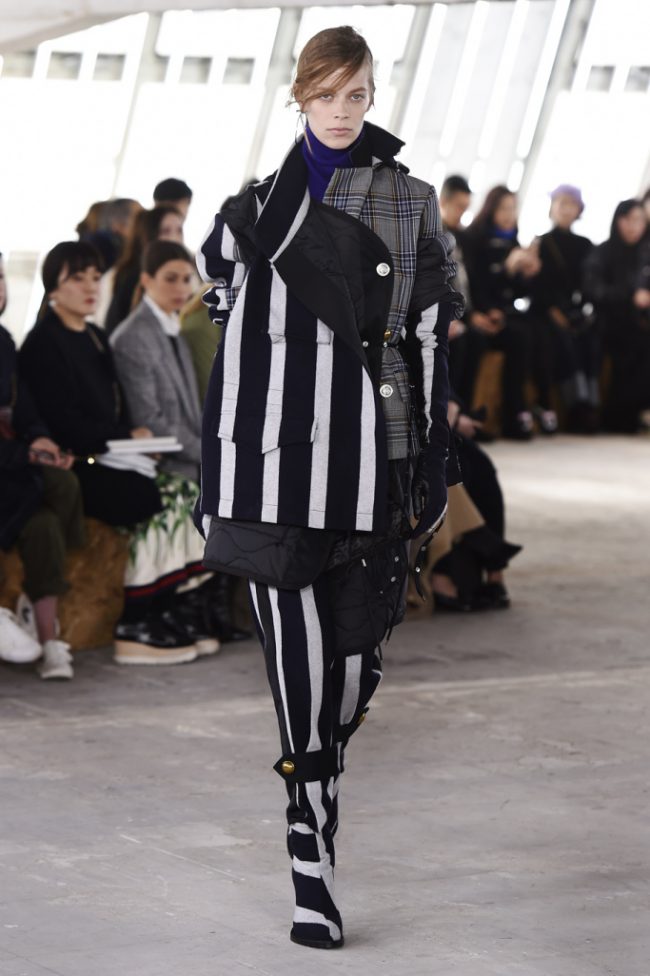 There was lots to love in Louis Vuitton's fall 2018 RTW collection. Elegant, ladylike separates dominated with fitted pencil skirts and rounded shoulder blouses with layered ruffle trim. Nicolas Ghesquière, the tour de force behind the brand, bridged the mélange between refined, old money and youthful excess. A leather peplum jacket with lamb collar evoked a sophisticated  40's glam.  Shearling came in all kinds of silhouettes. Two patchwork shearling trench coats reflected a Western touch-each dusty ivory fitted with silver concho scalloped ornaments which were Aspen ready. A buttercup yellow shearling cropped jacket with rounded suede shoulders was the ultimate in easy chic, perfect for any age and any occasion.