Our 2019 Golden Globe Awards Top 10 Best Dressed List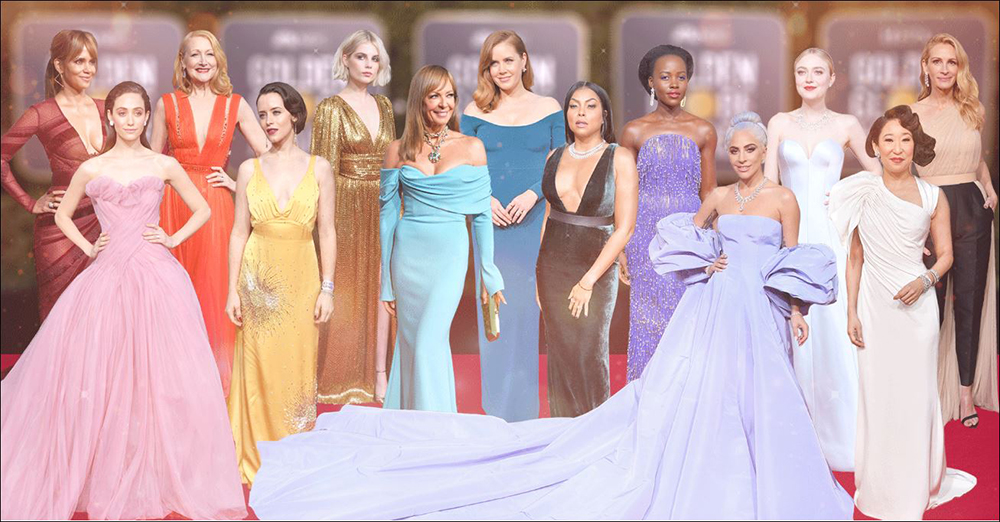 As the saying goes, "you can't have the rainbow without the rain", and last year's red carpet season was a gloomy affair.  But our faith in red carpet fashion is renewed!  Last night's 2019 Golden Globe Awards red carpet was a good fashion omen for things to come this year. A strong showing of confidence and fashion risks, sprinkled with a healthy dose of good old fashion Hollywood glamour made for a beautiful evening of great style.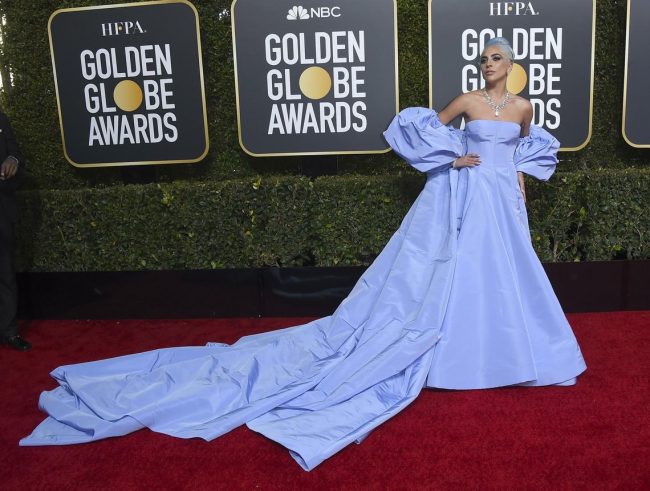 Hollywood's major award shows continue to go through somewhat of a rebirth led by actresses finding their voice and refusing to be defined by what they wear, and award show producers trying to honor this reclamation of strength.  A fine line to walk indeed, but as we know that like coal turning to beautiful diamonds under enormous pressure; nothing good ever comes easy. The #MeToo shake up over the last year is bringing out some of the most authentic style choices we have seen to date. With that in mind, we compiled a list of our Top 10 favorite looks from this year's Globe's red carpet that glittered above the rest.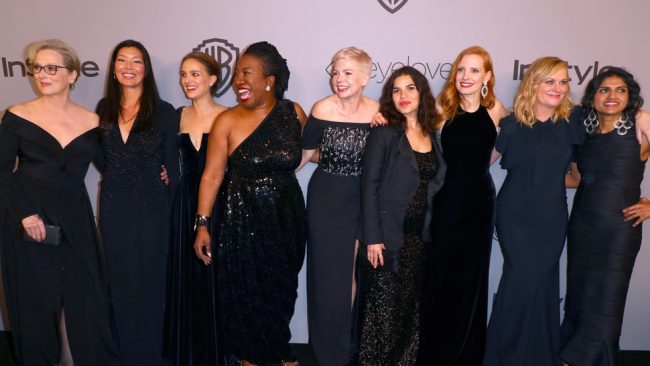 #10 Lady Gaga – 2019 Golden Globe Awards Red Carpet
Talk about committing to a look! Lady Gaga in her periwinkle blue Valentino gown committed to the look, from top to bottom, and sold it through right 'til the very end. Drama, drama, drama and to top it all off, the singer turned acclaimed actress, wore an eye popping 5 million dollar custom made Tiffany & Co. necklace that deserved its own zip code, or at least its own security detail.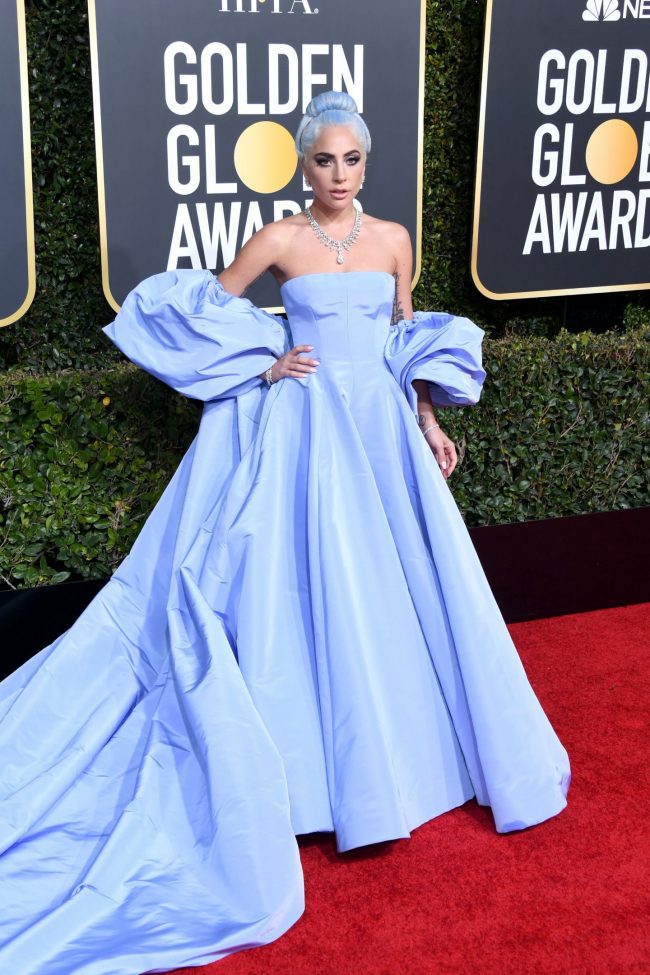 Jewels this spectacular deserve their own close up!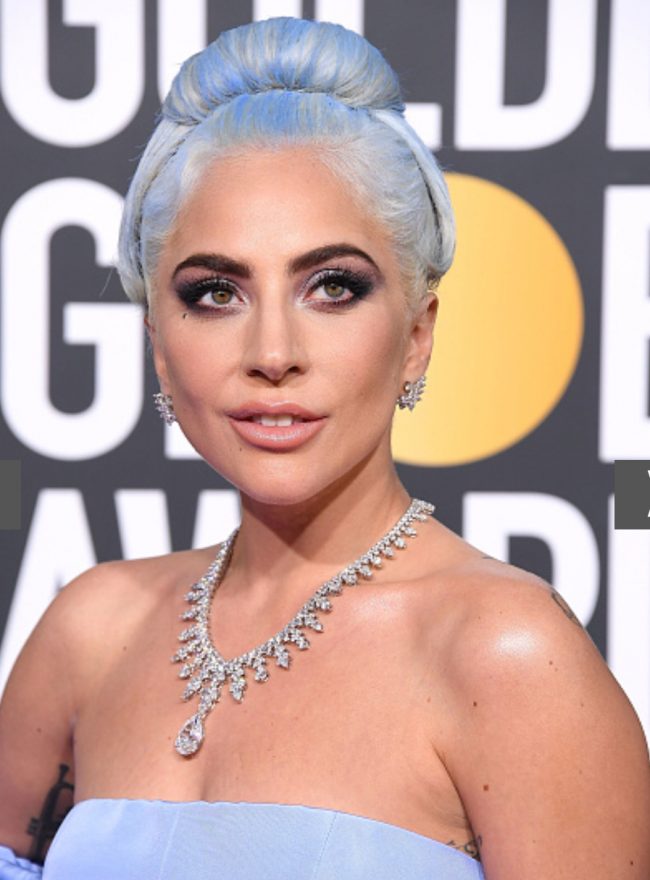 #9 Melissa McCarthy – 2019 Golden Globe Awards Red Carpet
What does a true superstar wear? Stars of course! Melissa McCarthy brought major star power to the night's red carpet and a proved that she was Hollywood royalty in her majestic purple Reem Acra gown. The bold, rich color and loosely cinched waist accentuated the fact that beauty comes in all sizes! Thank you lady McCarthy.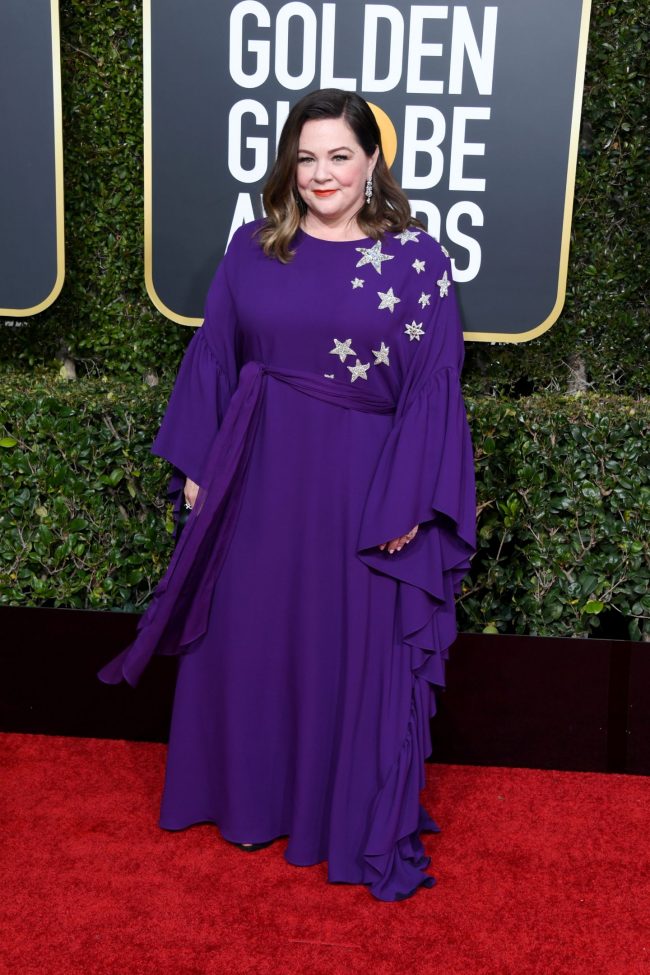 #8 Thandi Newton – 2019 Golden Globe Awards Red Carpet
Move over Donna Summer, there's a new disco diva in town! From the dark smoky eyeliner to the perfectly parted and teased locks, and sleek and shimmery Michael Kors dress, Thandi Newton's look went platinum with us. Newton struck the right chord between being retro and current and we love her for it.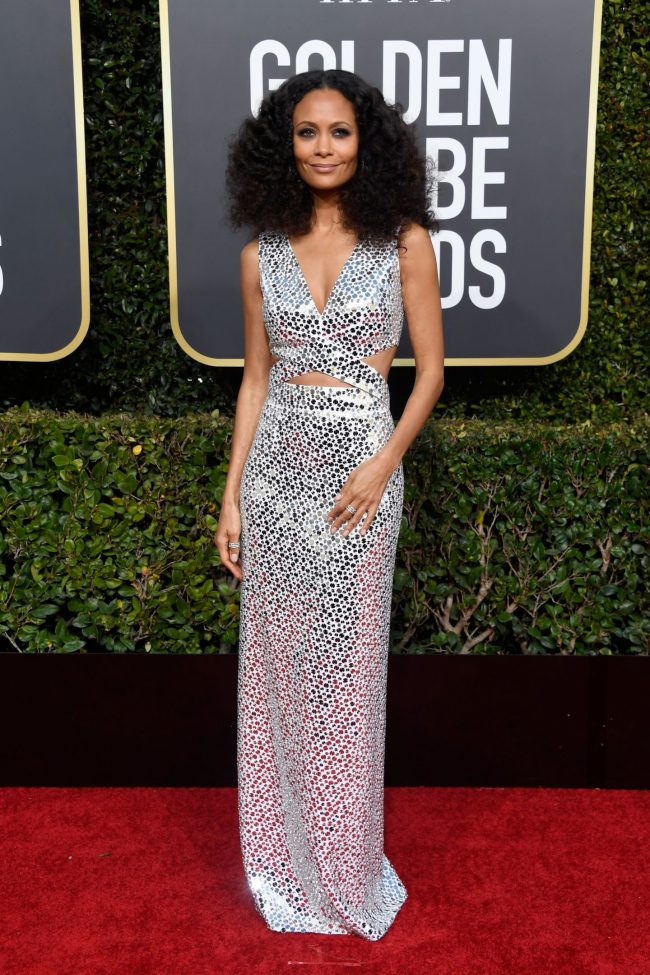 #7 Jamie Lee Curtis – 2019 Golden Globe Awards Red Carpet
Silver fox doesn't begin to describe this red carpet moment for actress Jamie Lee Curtis. Regal, confidant and sassy all rolled into one, this veteran beauty is age-defying in her pristine Alexander McQueen gown. She proves that ageing gracefully, yet beautifully is the only way to go.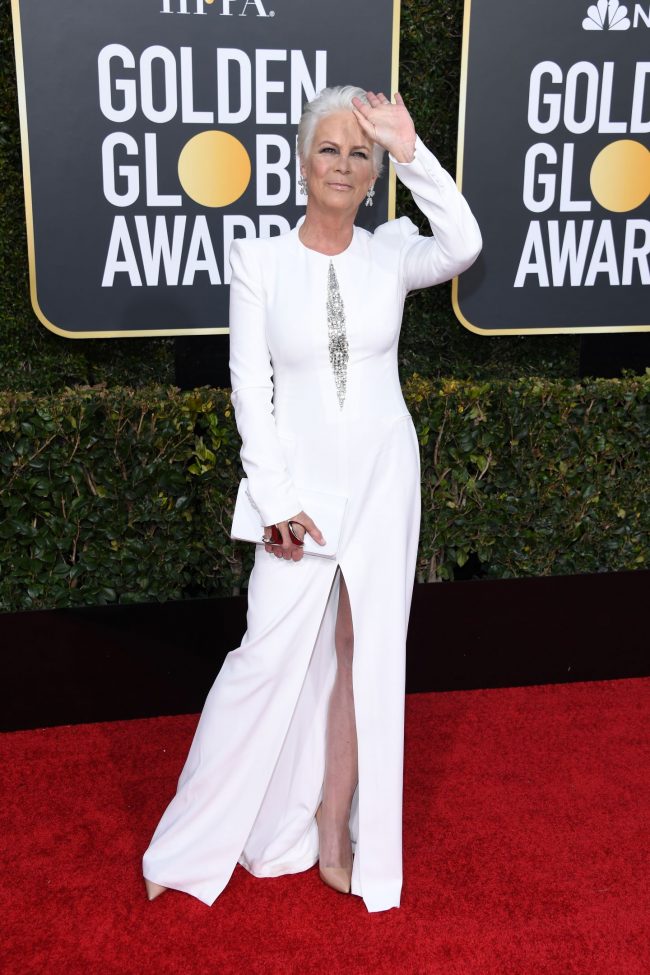 #6 Regina King – 2019 Golden Globe Awards Red Carpet
This newly minted best supporting actress winner delivered an Oscar worthy red carpet look. Perfectly molded to hug all of Regina King's curves to a "T", the Alberta Ferretti rose sequin gown was one of the best of the evening showing off the artistry of masterful tailoring, design and spot-on styling.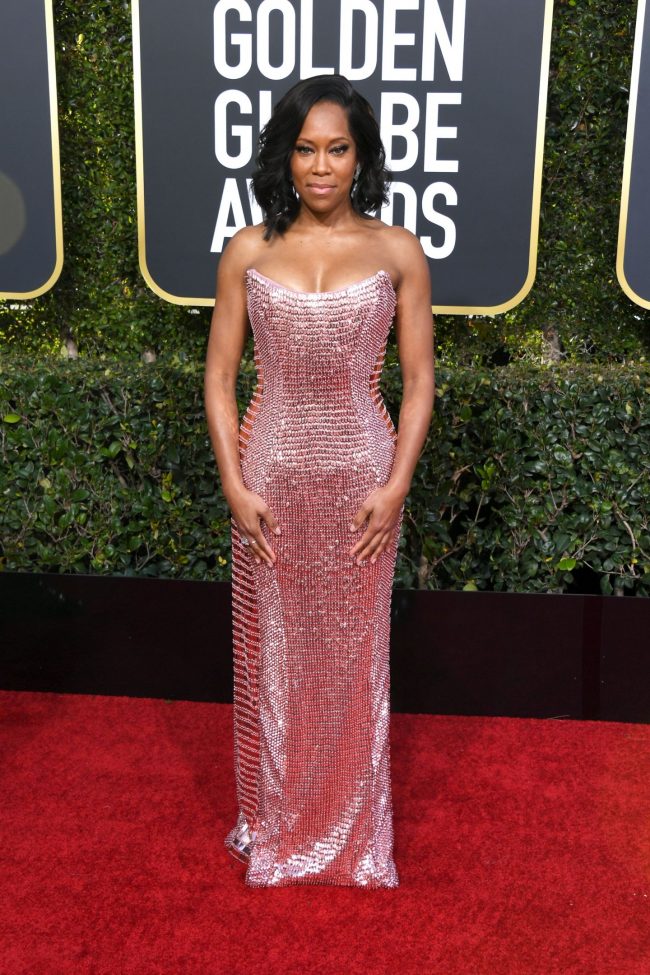 #5 Taylor Swift – 2019 Golden Globe Awards Red Carpet
Vampy in Versace  won this beauty a number five spot on our list. Possibly one of her best looks yet, Taylor looked grown and sexy, but owned the look comfortably like a second skin.
#4 Allison Janney – 2019 Golden Globe Awards Red Carpet
It seems like simple silhouettes were the greatest accessory for the evening. The sleek and vibrant canvas that Allison Janney's Christian Siriano dress provided allowed her to go mega bold with her knockout jewels.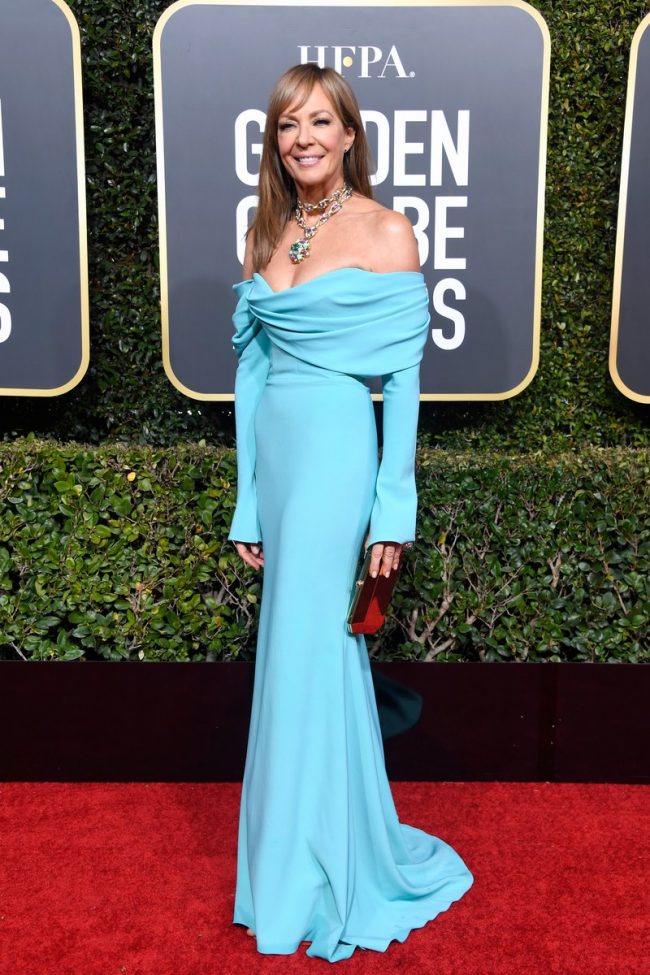 #3 Nicole Kidman – 2019 Golden Globe Awards Red Carpet
Like liquid gold Nicole Kidman was a tall drink of water on a sun parched day in this figure flattering Michael Kors dress. Not for just any bashful beauty, this dress screamed Nicole! On paper, a full-length, long sleeve, turtleneck dress shouldn't be so stunning, but it was. Add the body and poise of Nicole Kidman and all bets are off.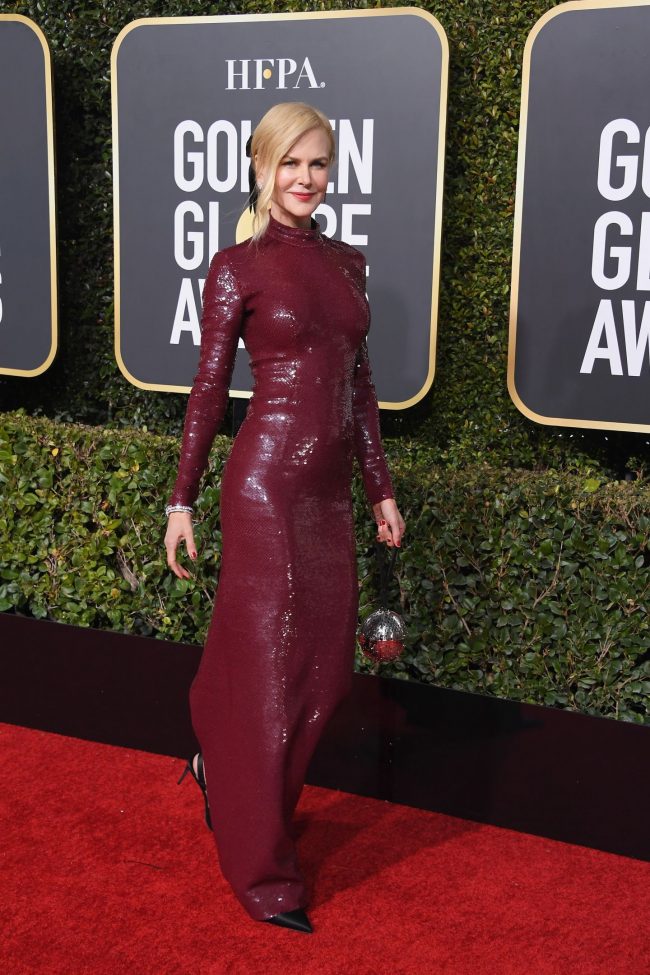 #2 Halle Berry – 2019 Golden Globe Awards Red Carpet
And, she's back! Halle Berry, once a complete shoe in for best dressed at any event, took a little bit of a stumble over the last few years in some of her style choices. With this one plunging Zuhair Murad dress the Queen has reclaimed her throne. Her hair is tousled perfection, her makeup is whisper light  and she showed just enough skin to keep 'em guessing; the look was top notch. Being that she has stuck with Zuhair Murad for many of her red carpet walks; it appears that they are finally in sync with a look that takes this natural beauty into the stratosphere without looking too overdone. Cheers to a woman that knows her body and what it needs!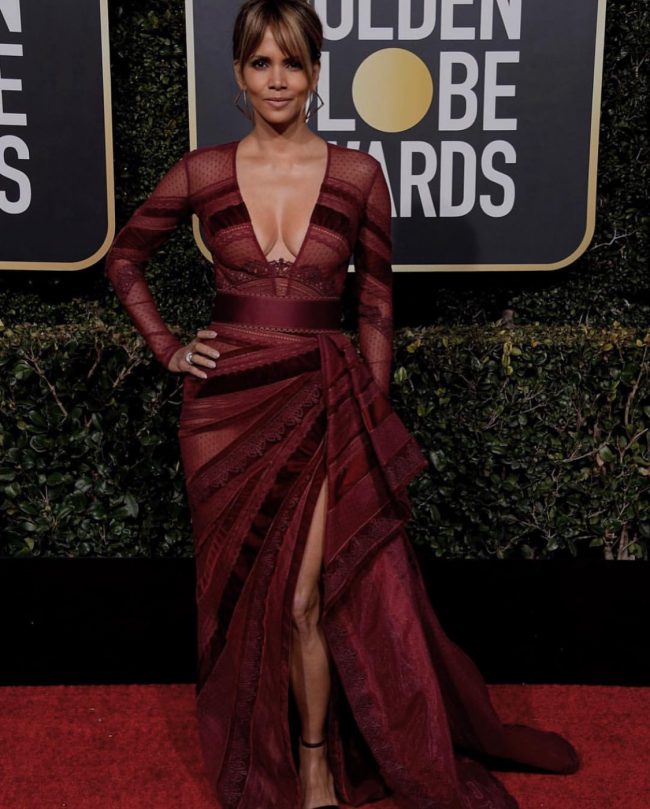 #1 Julia Roberts – 2019 Golden Globe Awards Red Carpet
This pretty woman is simply perfect. Julia Roberts ditched the traditional gown and went for unconventional comfort which translated into a new way to define glamorous. There is not one thing we didn't love about this Stella McCartney pantsuit with pleated train. Muted flesh-tones against what looked like shantung silk cigarette-esque pants were perfection. Add simple and sleek side swept locks and you now have a look that Julia Roberts owned from head to toe. It doesn't get any better and that's why she's #1.