NYFW Spring/Summer 2017 Collection Reviews Part 6
The standard bearers of luxury apparel seemed to be reacting to recent sales declines in the luxury retail sector presenting Spring/Summer 2017 collections that were safe, if not a bit uninspired.  From an editorial perspective there were plenty of easy, pretty looks but these presentations were short on the dazzling, breathtaking and even over-the-top looks that we've come to expect.  For retailers, on the other hand, there were enough strong, solid wardrobe additions to convince customers to pull out their plastic.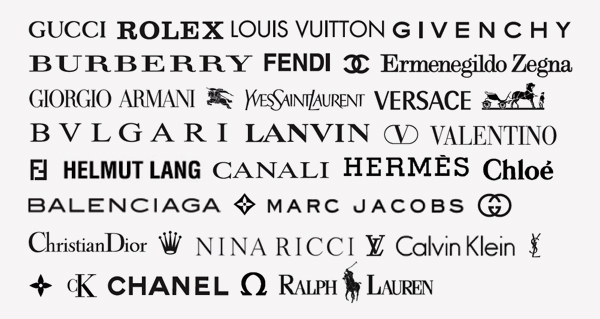 Carolina Herrera said of her SS17 RTW collection, "I'd like for this collection to be . . . effortless. Notice all the flat shoes!" and yet she opened the show with a strapless, handkerchief hemmed voluminous ball gown type dress in medium wash denim which was pretty darn cool! Regrettably, it was mostly downhill from there. Models paraded the runway in the looks we have come to expect from Ms. Herrera – the usual cotton dresses with cap sleeves and a few pantsuits for our democratic candidate fans.  Evening gowns, usually a highly anticipated component of her collection, were somewhat forgettable this season.  A solid, safe range of wardrobe staples in blacks, whites and denims with enough polish and sophistication to keep her clients happy.
The big news coming out of the house of Oscar de la Renta was not about their spring RTW collection for 2017, it was the announcement and excited anticipation for design team, Laura Kim and Fernando Garcia of Monse, to take the reins next cycle. While the presentation in New York this week was nice, safe, and pretty, it was very much a place holder for a new infusion of life to take hold. Lots of eyelet lace, peasant dresses, and the expected mix of after five, you could only count a few pieces as remarkable. If the objective was to maintain retail presence, there were certainly some sellable pieces.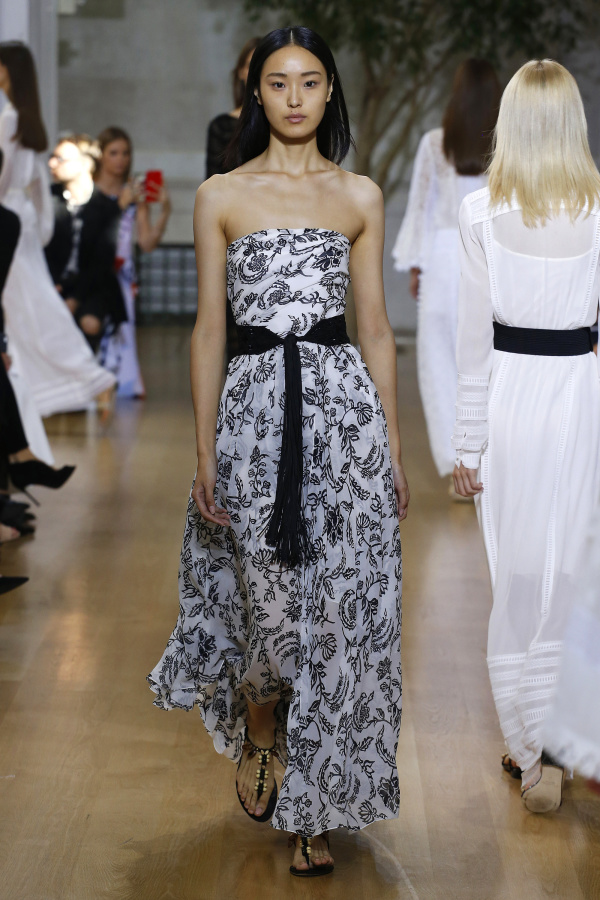 If you break down the 3.1 Phillip Lim SS17 RTW collections, you'll find strong separates that will make for good wardrobe building blocks.  Bra tops, short shorts and duster length, tailored vests were among the standouts. Patterns and fabrics included florals, denim and some interesting python pieces. Mixed in were a few satin pieces that, in between the hard ages of denim and leather, presented a nice contrast. Another safe collection…These are clothes that don't require much thought nor do they make a statement.
The boys of Proenza Schouler,  Jack McCollough and Lazaro Hernandez, put on quite a graphic display of creativity and craftsmanship. McCullough and Hernandez went to the almost defunct couture houses of Paris to learn endangered tailoring secrets. The collection would be best appreciated up close to admire the intricate box pleating, plisse, and woven leather and ostrich feathers. Moving away from seasons of mainly neutrals, they burst forward with bold graphics and powerful silhouettes.  The boys of PS put forth mink intarsia walking coats with tee shirts tied at the waist. An interesting twist to a belt, these were clothes that make an entrance.
A little bit of the 1950's Stepford wife meets her younger, mod 60's sister was how the Zac Posen SS RTW 2017 collection read on the runway. Rich, shimmery satin two piece suits with circle skirts were contrasted by micro-mini skorts in bold prints.  Blouson sleeves and rounded shoulders lent a retro vibe to silhouettes that were feminine and shapely. In an effort to stay connected to his client, Posen said of the collection, "we took the feedback from our retailers into account," he said, before he mentioned "playing with surface details" as a subsequent tactical approach.  His rich brocades did the job.  Give 'em what they want we always say!
Looking at the Libertine spring RTW  collection for 2017 was a bit like looking at a jar full of colored jelly beans, or a glass jewel box full of gems, or perhaps even a graffiti emblazoned bridge in Brooklyn. But any way you see it, Libertine puts fire in your eyes and excitement in your heart. Creator Johnson Hartig shows little restraint in any of his collections by using rhinestone studded surreal motifs, neon color contrasts, and generous fur collars to punctuate his pieces. While there was little that was "new", you buy Libertine for the creative and recognizable genius that it is.
Related articles