NYFW Spring Summer 2020 Trends PART 4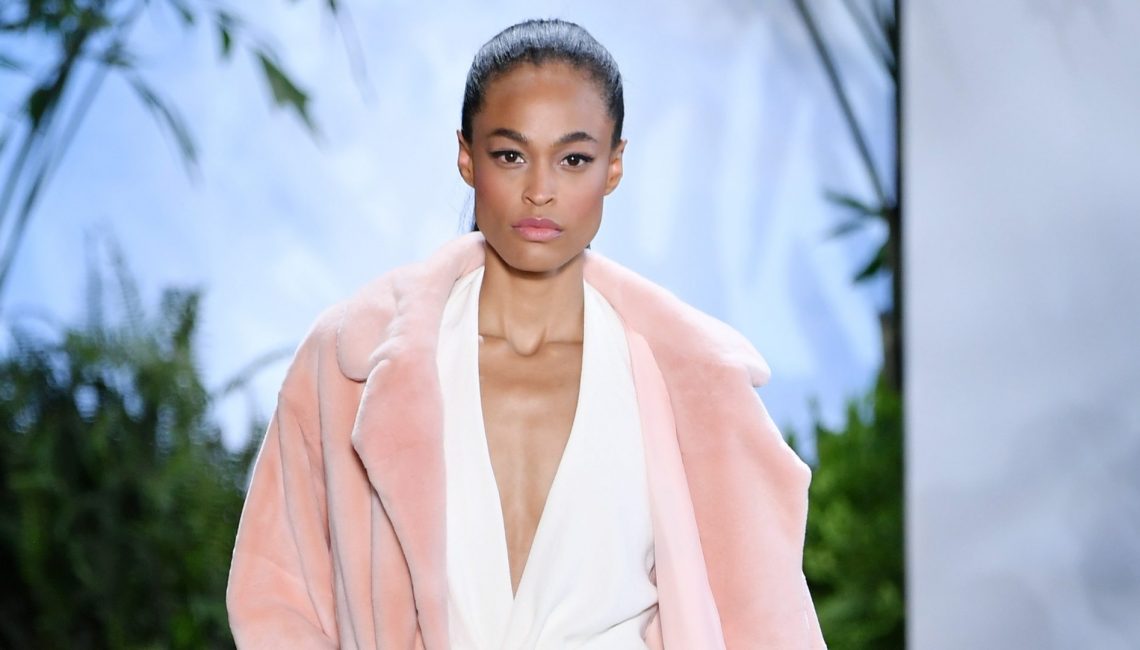 The Spring Summer 2020 collections are proved that summers don't have to only mean flip flops and casual dungarees! The collections that we saw come down the New York Fashion Week runways echoed a time of sophisticated elegance and glamour of yesteryear and we were thrilled!
Spring Summer 2020 Buy Now Wear Forever
Designers who want to dress mother and daughters have historically had to dummy-down the look imploring oversized floral patterns, ill proportioned silhouettes, smocking…you catch the drift….but NOT Dennis Basso! No way, no how is the Basso girl-no matter her age-ever going to look like fakata! Backstage, Basso elaborated on his mission to be more inclusive of curvier women as well as grab the eye "of both the mother and the daughter" with his brand. With a wide variety of silhouettes and day to evening looks, it was a broad reaching show. But, about the FUR! No Basso show isn't without swoon worthy fur. His peach shearling coats were just dreamy! A powder blue mink walking coat with illusion detail was so delicate and lovely it should come with a with its own fairy dust. The piece de resistance was his signature Russian broadtail. A black bolero jacket was so perfectly tailored to frame a woman's body. The fur was so silky it would give off a reflection. Mirror, mirror….!
Pull off casual, loose fitting clothes without looking cheap or sloppy? How? Combine a sophisticated rustic color palette with the finest textiles, that's how! Two tone tops of sweatshirt material with dyed to match heavy cotton, these looks were carefully crafted which helped elevate the collection. Macramé dresses, skirts, and purses hinted at boho chic but, again, made with an artisan eye, it would be a shame to call this collection "causal." It just doesn't cover the expert quality.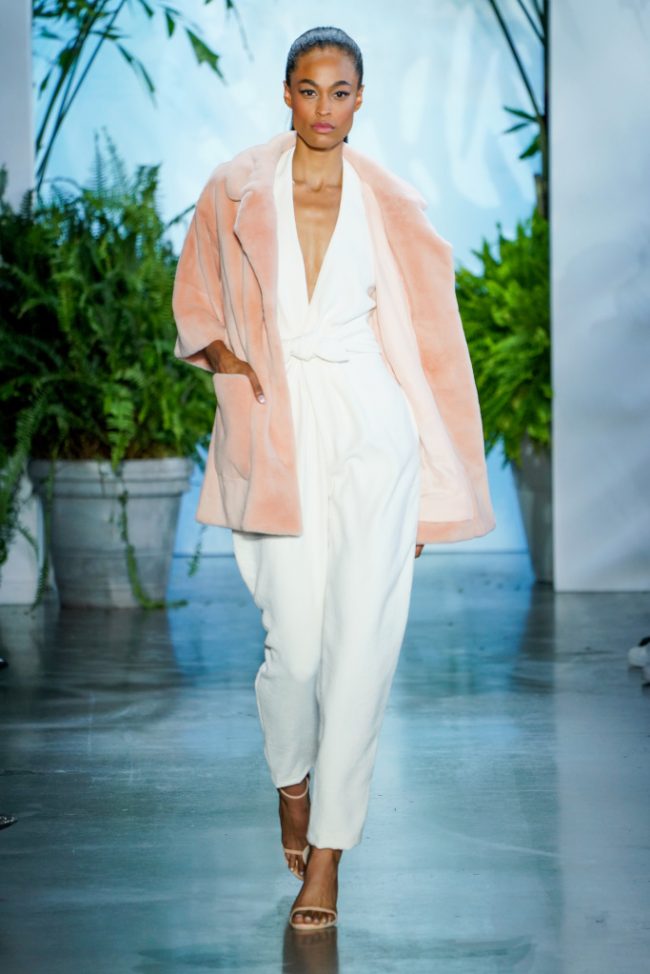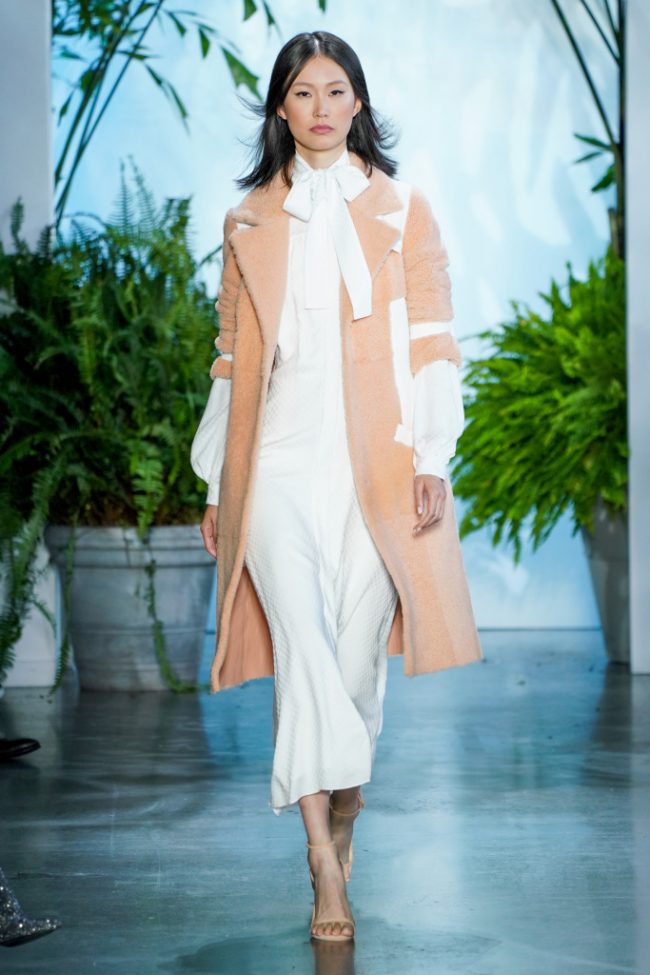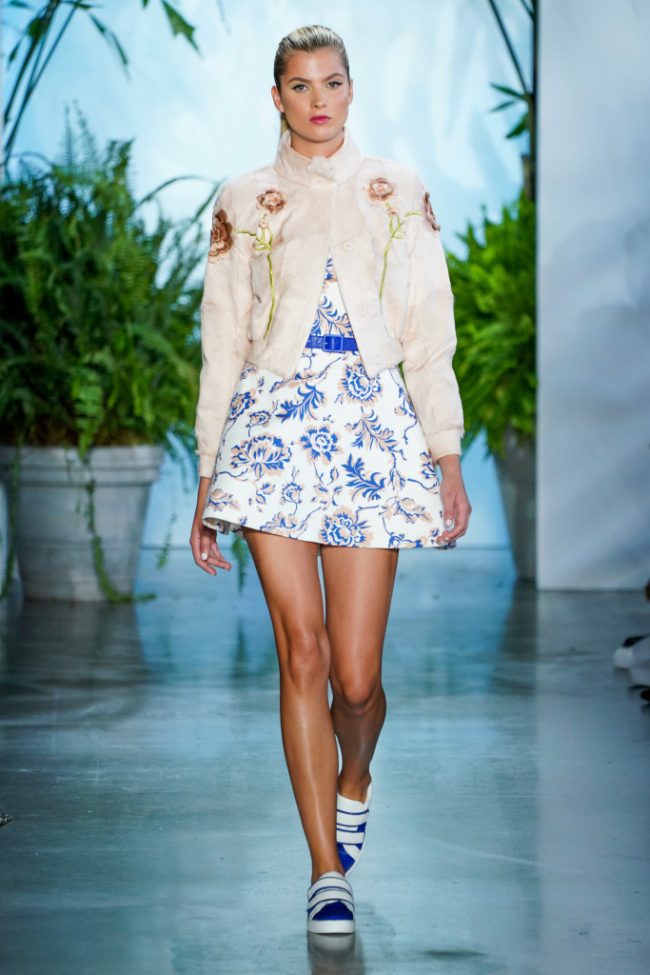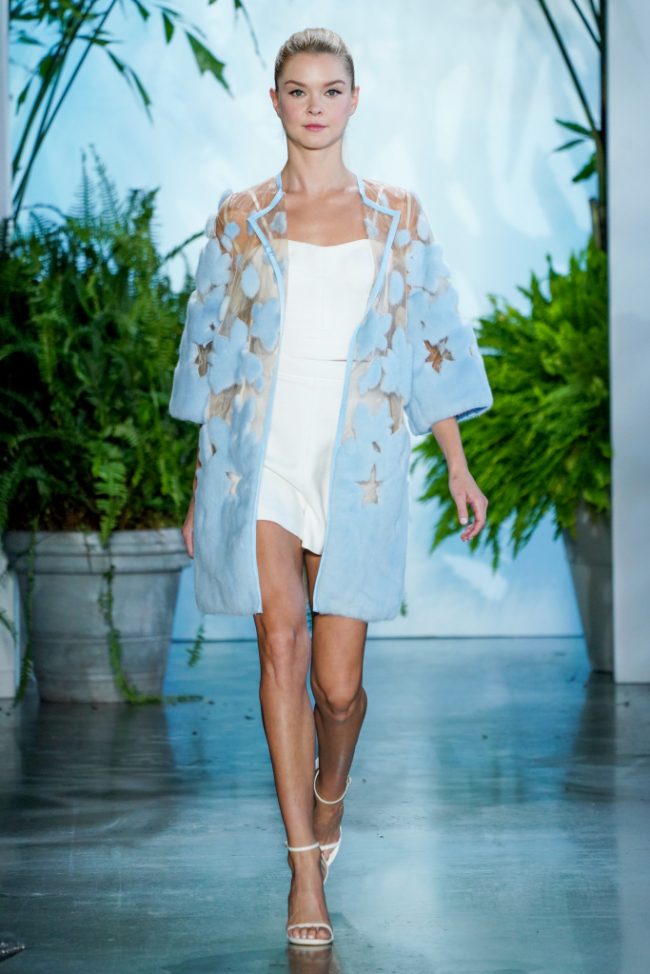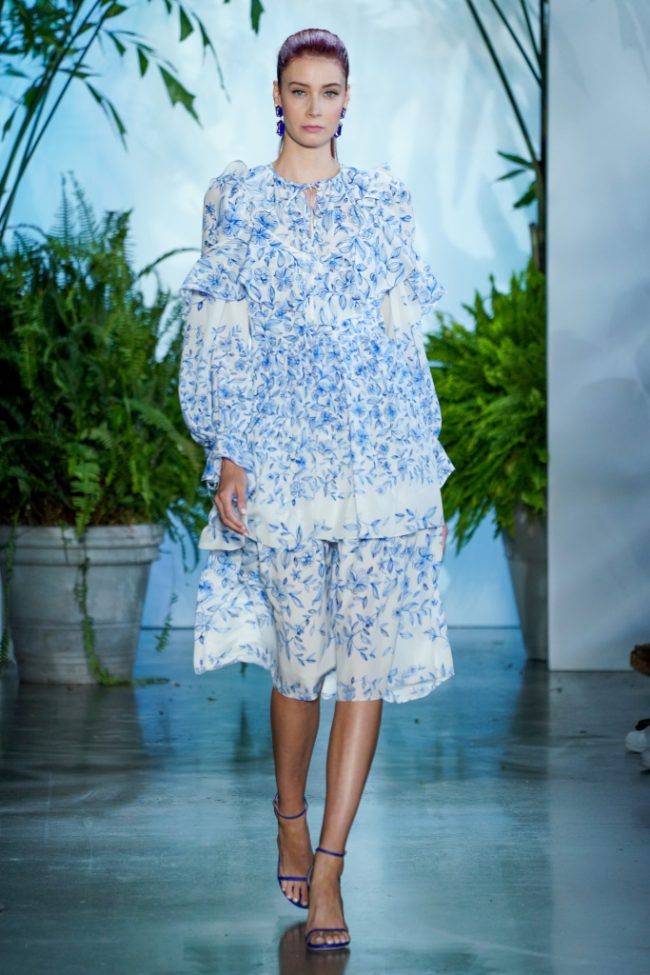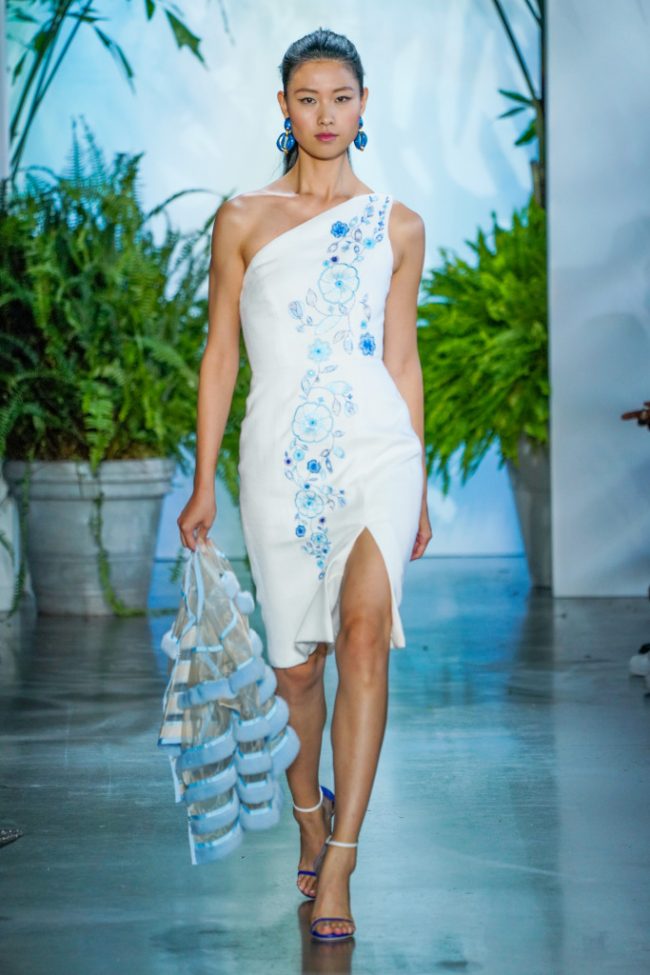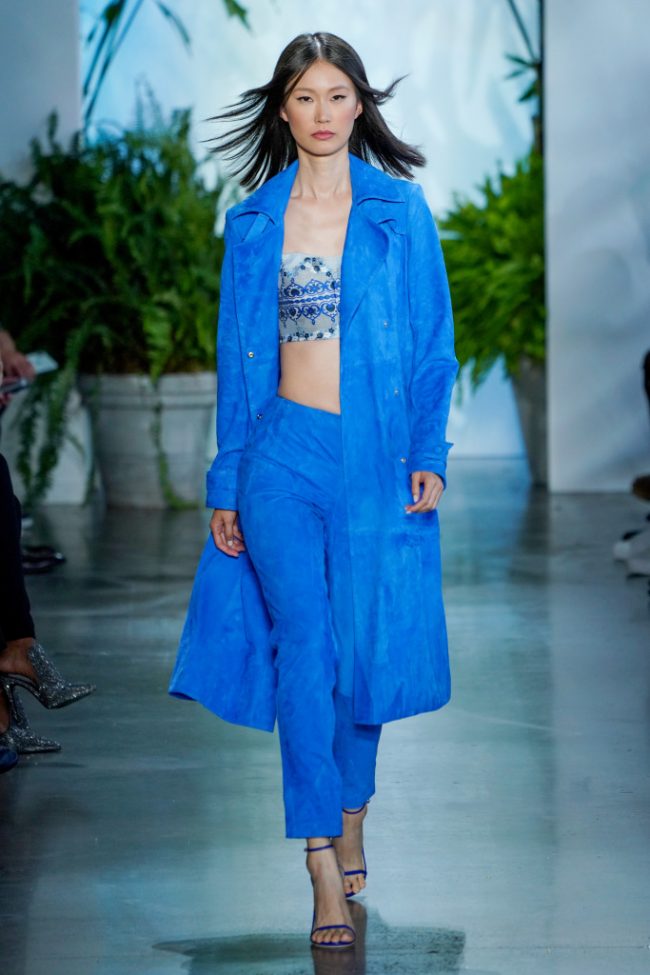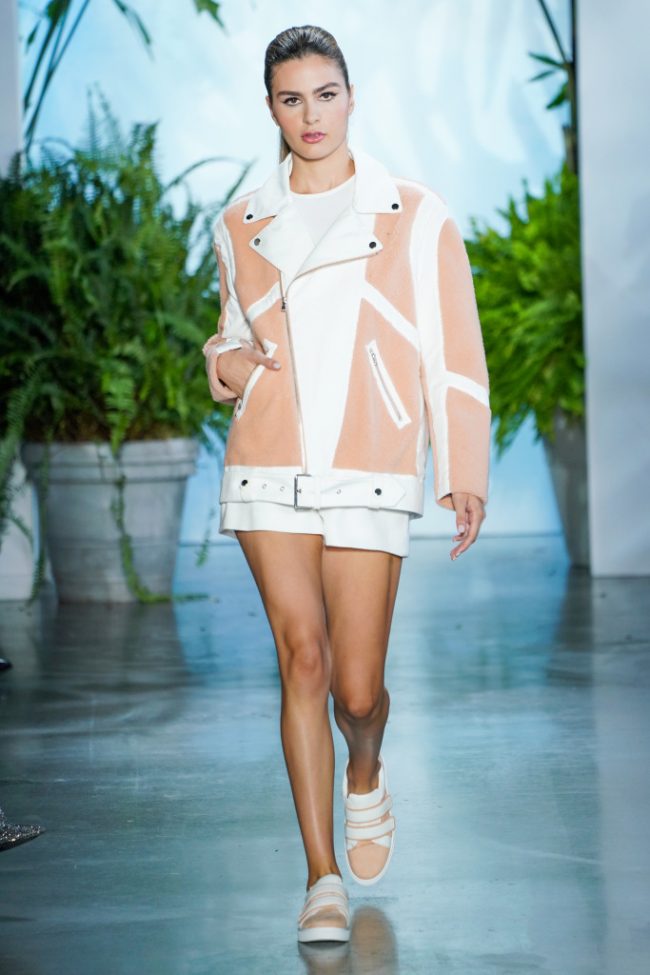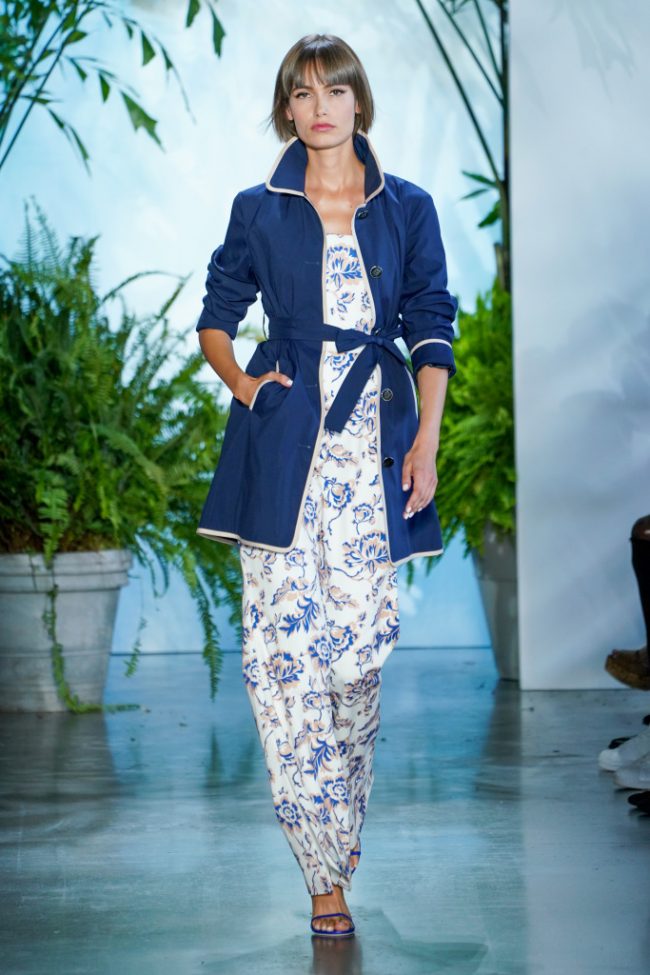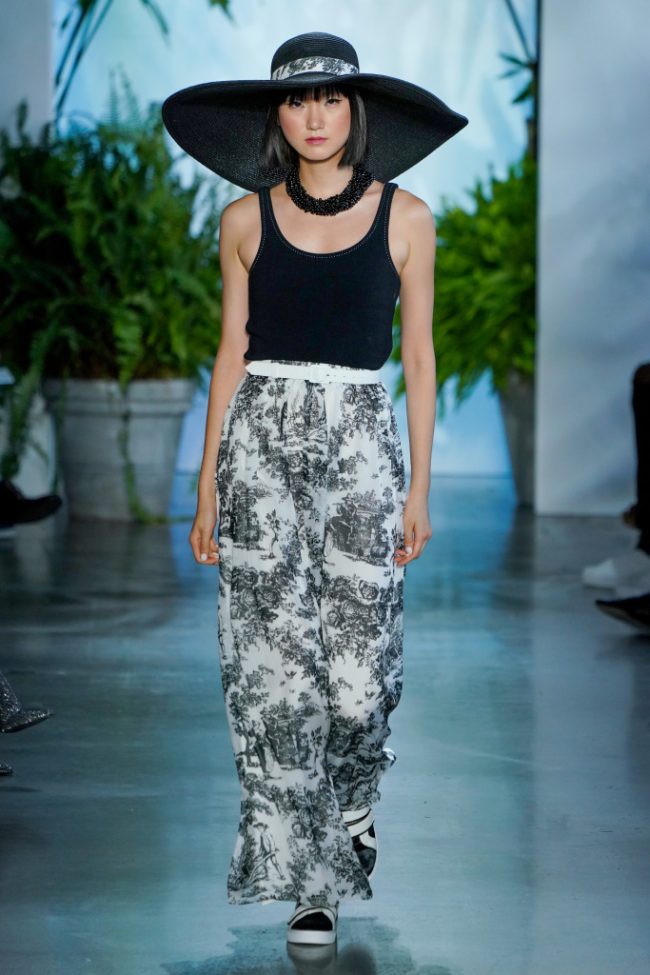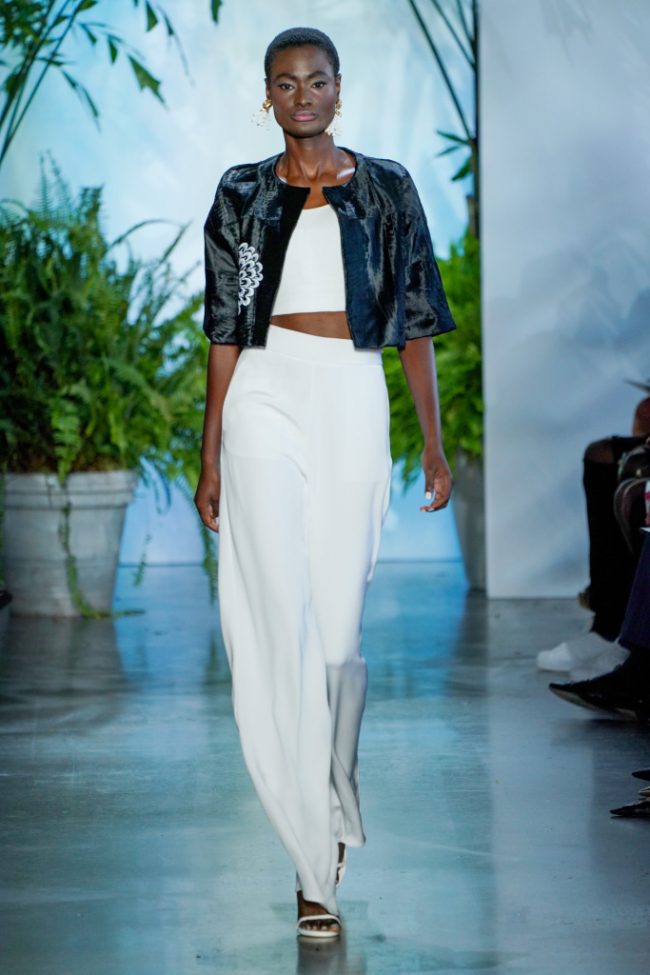 First, let's just say when you put a pair of sexy, backless heels with anything (picture Olivia Newton John's shoes when she stamps out her cigarette and says, "tell me about it, stud"in the movie Grease) you're gonna set the tone for something good to happen. Veronica Miele Beard and Veronica Swanson Beard's spring 2020 collection harkens back to a 60's gal- feminine, pretty, stepford-ish, and a boiling hot tea kettle of sexy ready to whistle! Pedal pushers, form fitting tops, neat and tidy silhouettes, this collection was called "The Dolls" and rightly so-pretty looks package to perfection.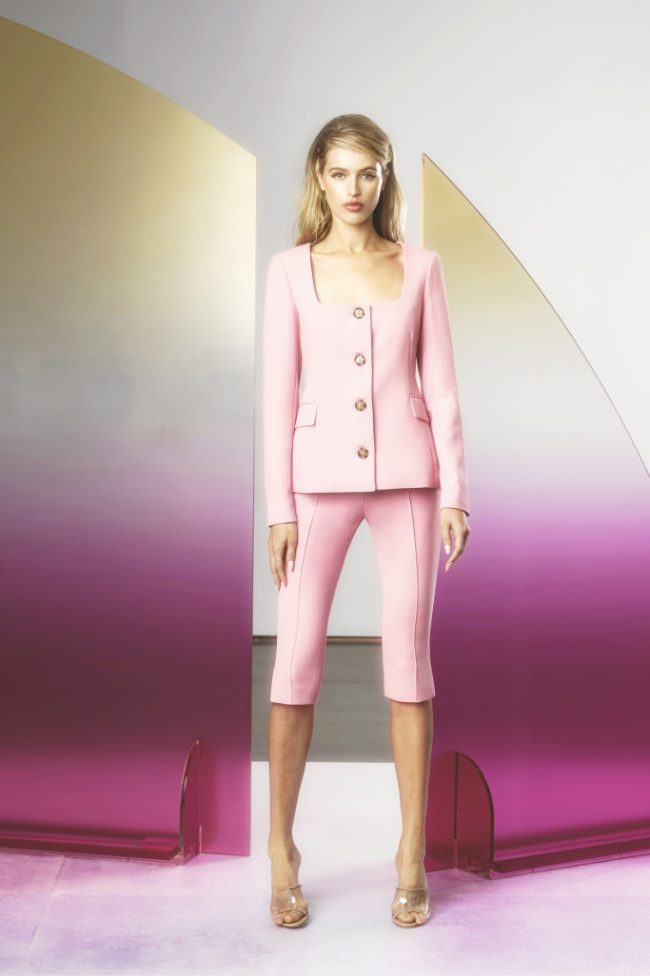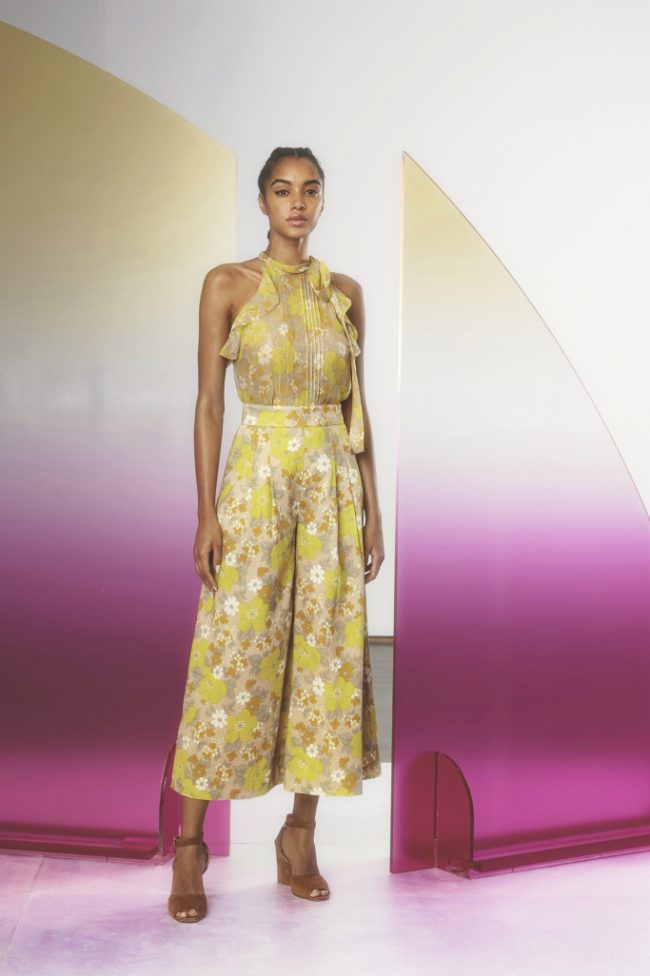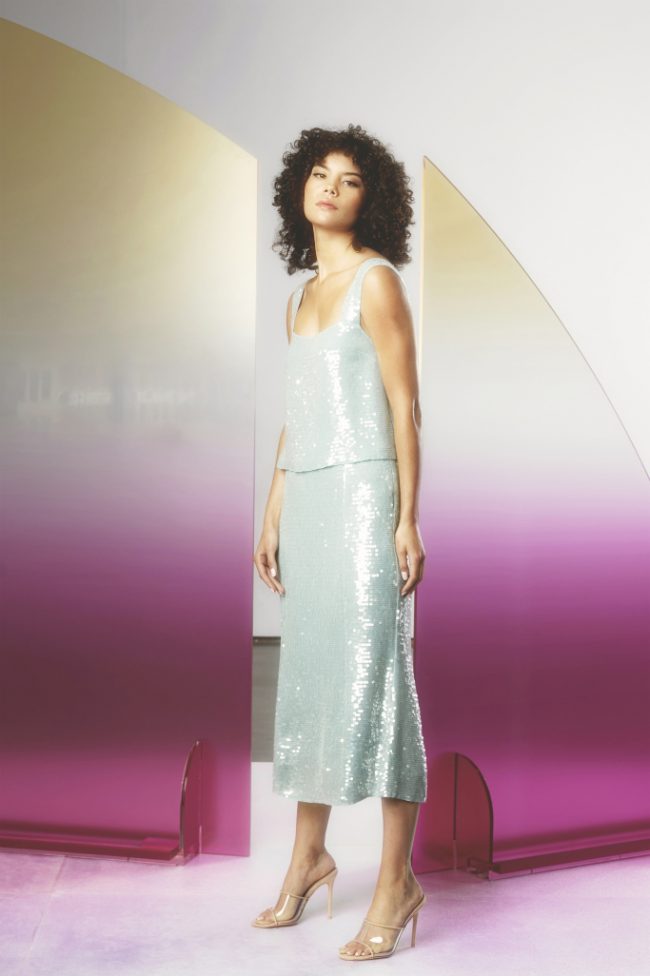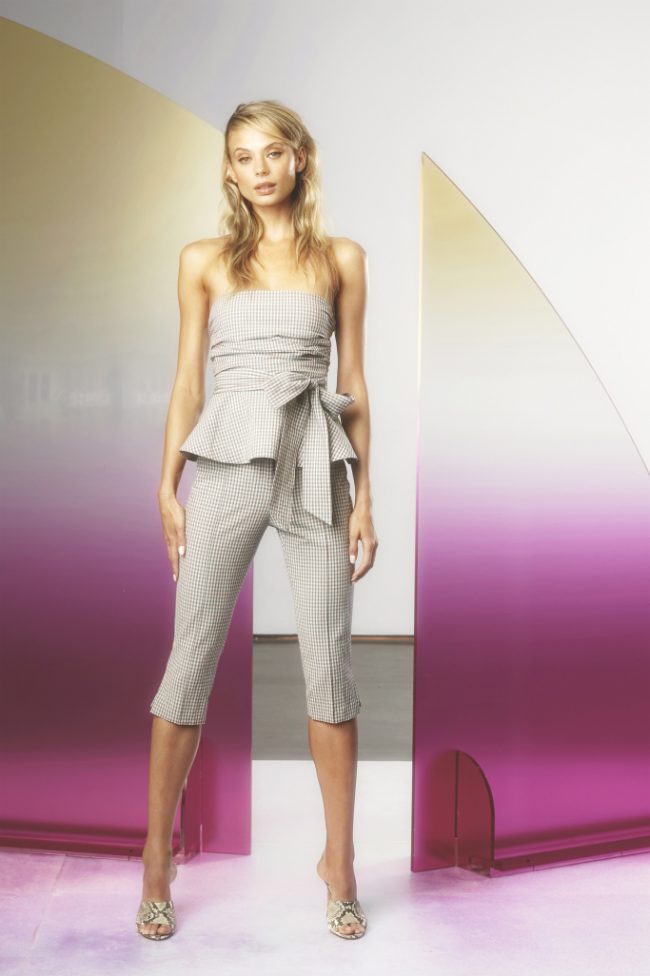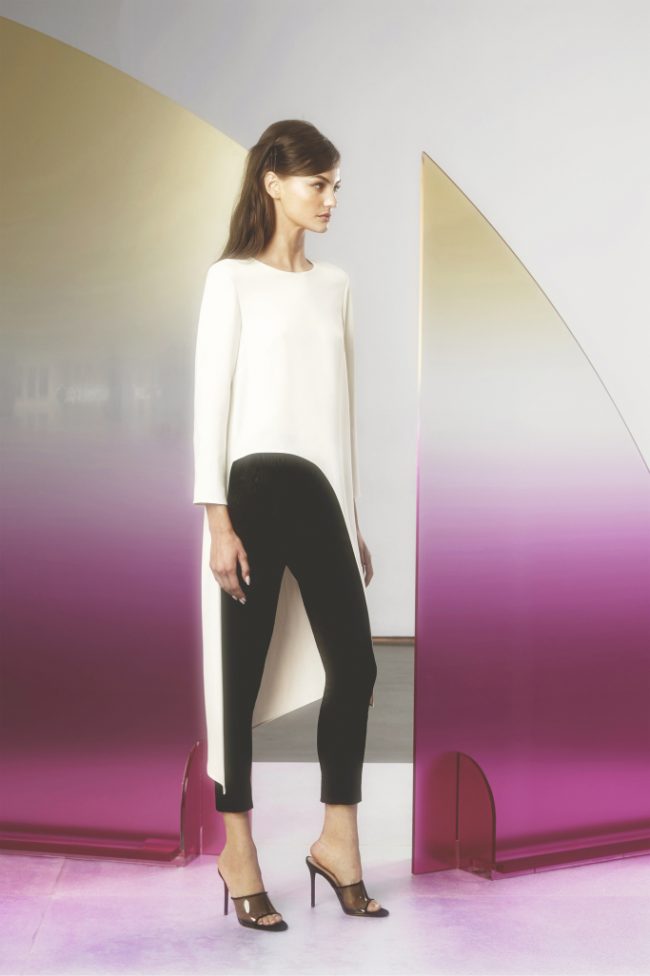 Stop. Drop. And Roll…..The Blonds x Moulin Rouge The Musical ss2020 debut required sunglass and a valium to watch. The New York City-based brand was co-founded by designer Phillipe Blond and creative director David Blond in 2007  who "are known for creating collections that are glamorously over the top with a rebellious twist that cater to the entertainment industry," and boy, oh boy, did they deliver! Glitzy cat suits with matching headdresses were just the kind of thing you're not going to go grocery shopping in, but if you did, Instagram would blow up!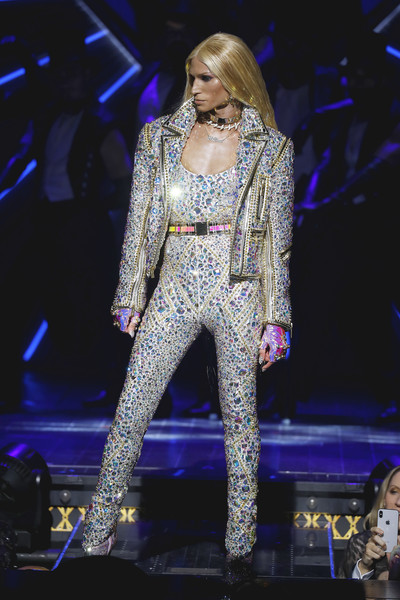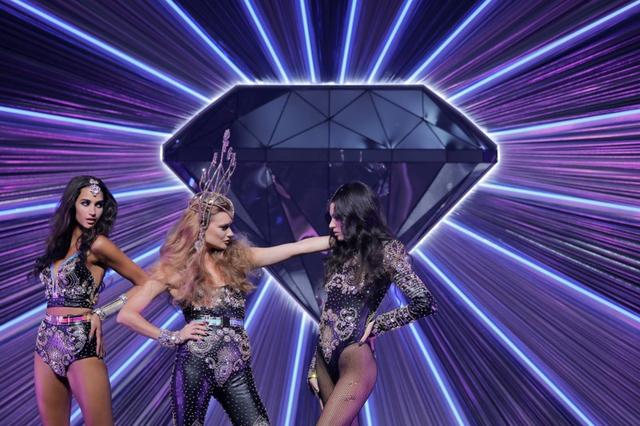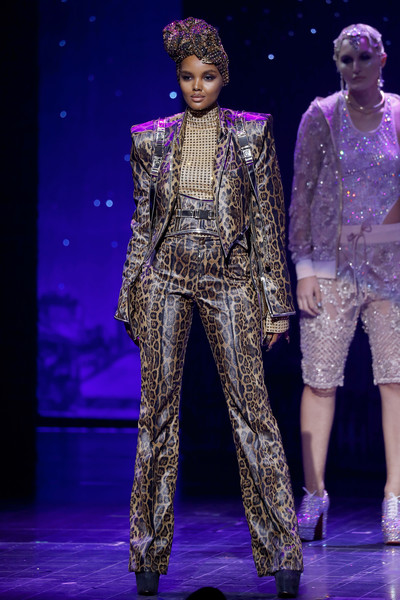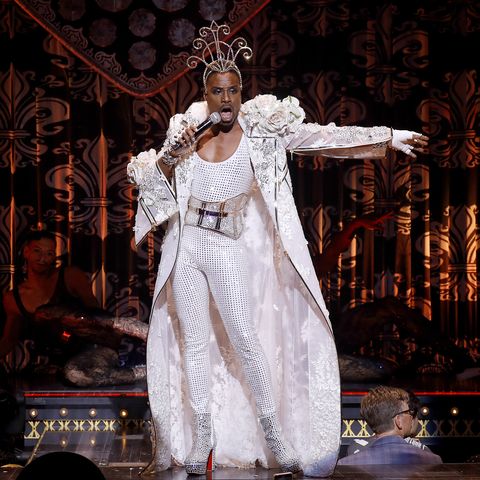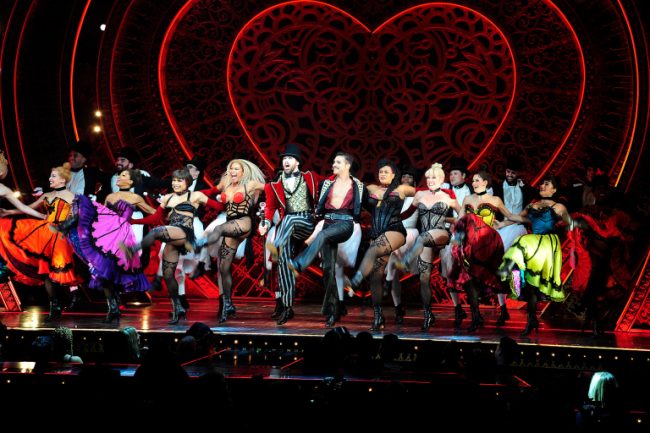 Baby pink sheared mink! Three cheers for that! Sally La Pointe ss2020 collection was her usual clean lines, loose fitting silhouettes, and monochromatic coloring. For some reason La Pointe can get away with "usual" and "expected" because we are rarely disappointed. Her clothes speak to the women who wants effortless, classic fashion. Tangerine colored curly lamb was whisper soft. La Pointe also know how fur keeps her brand true to luxe.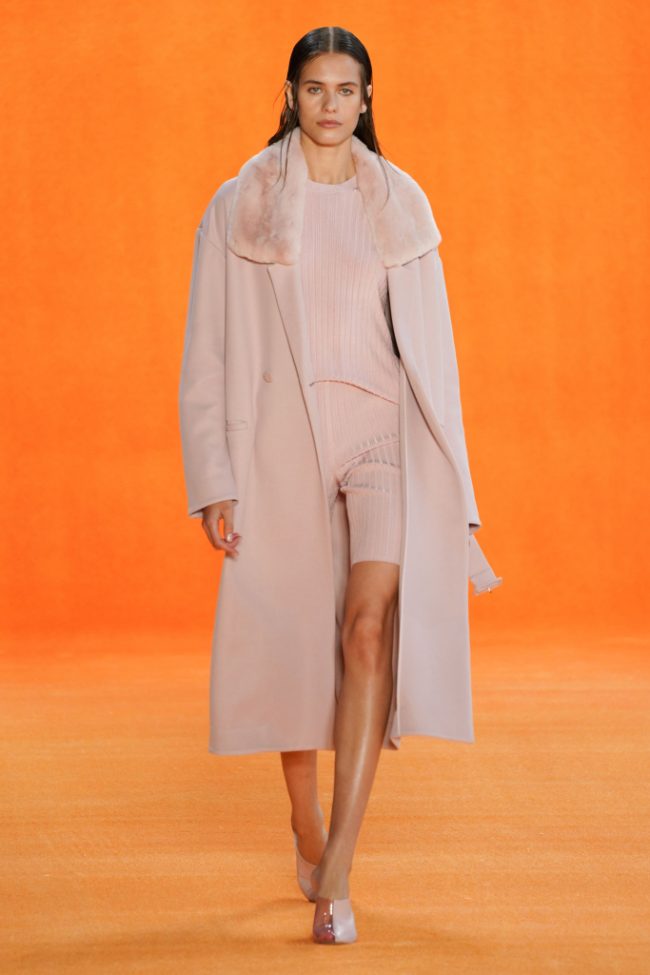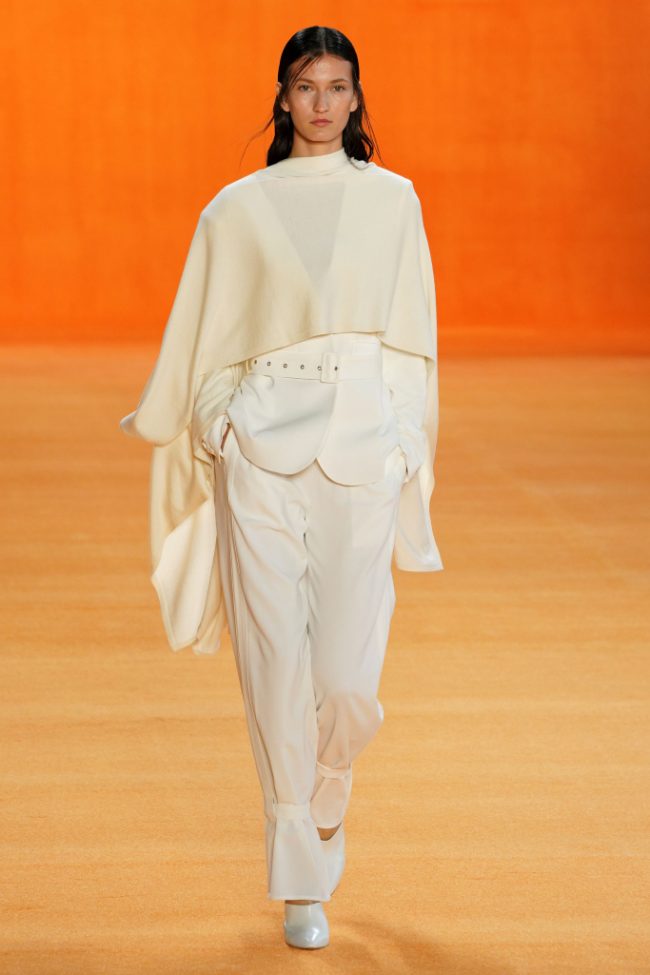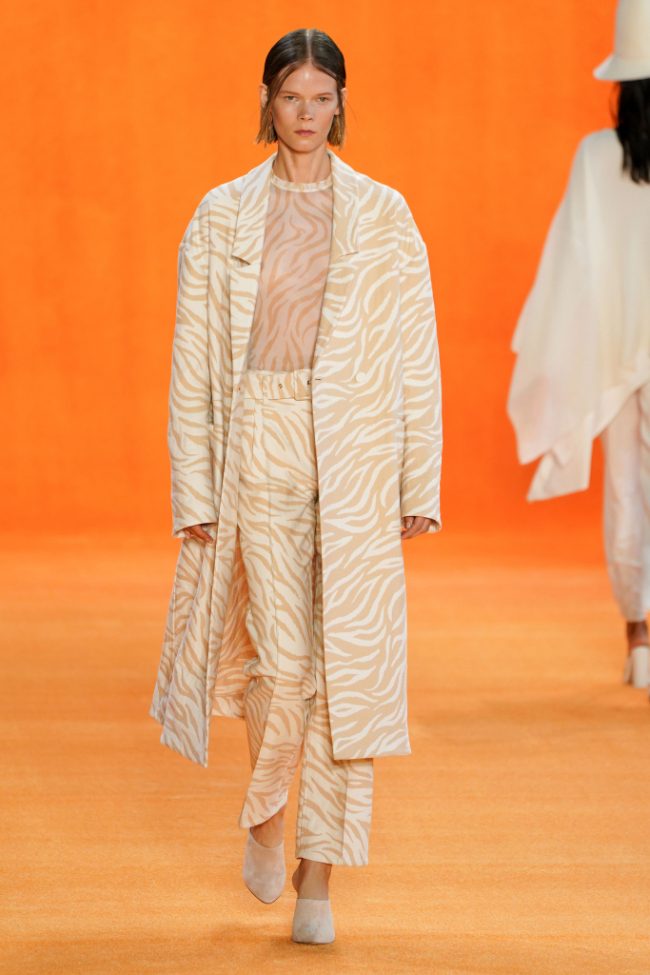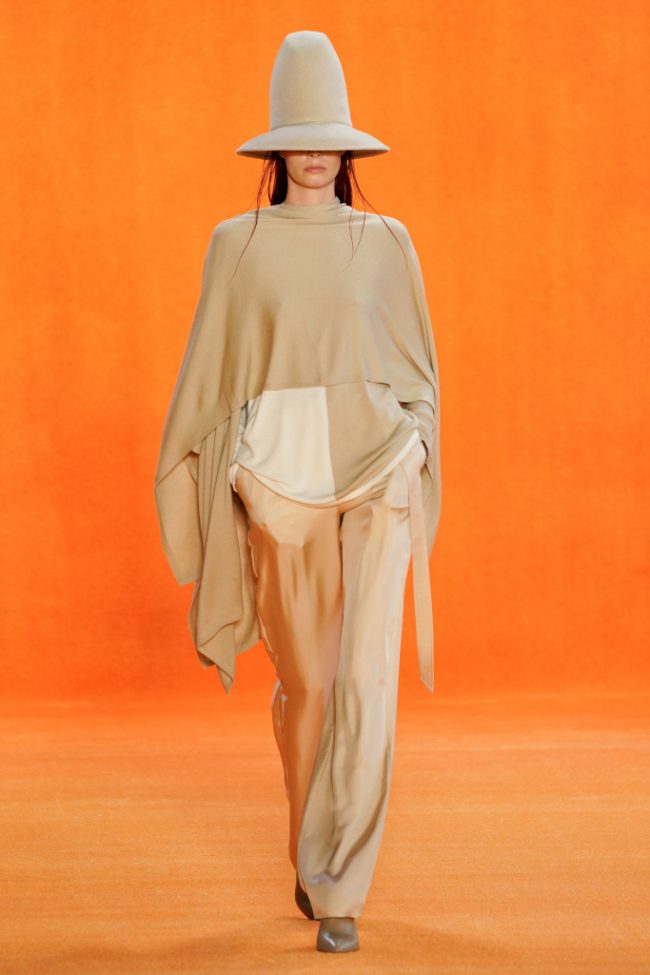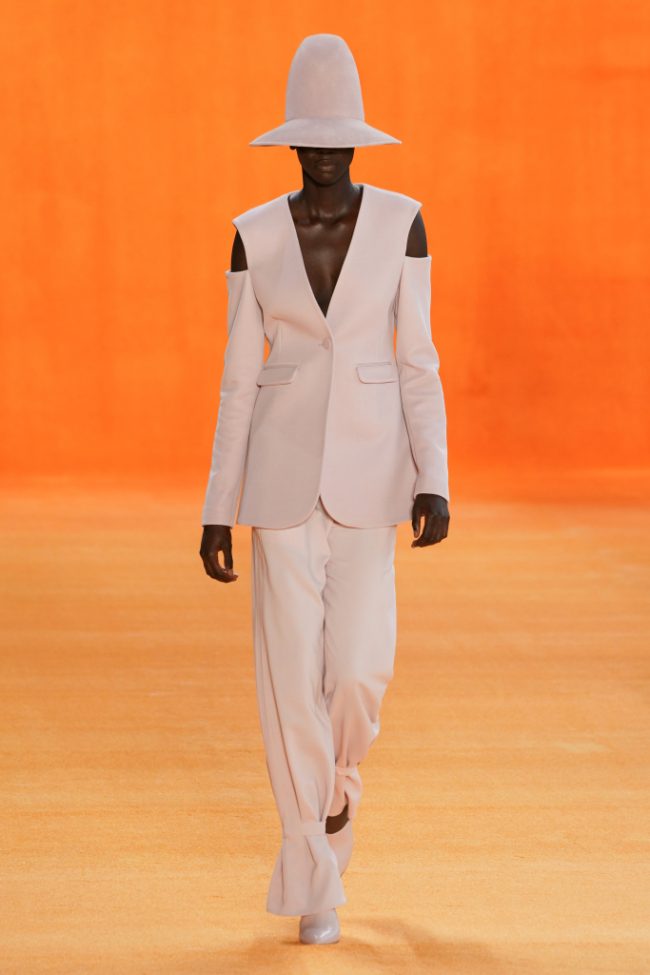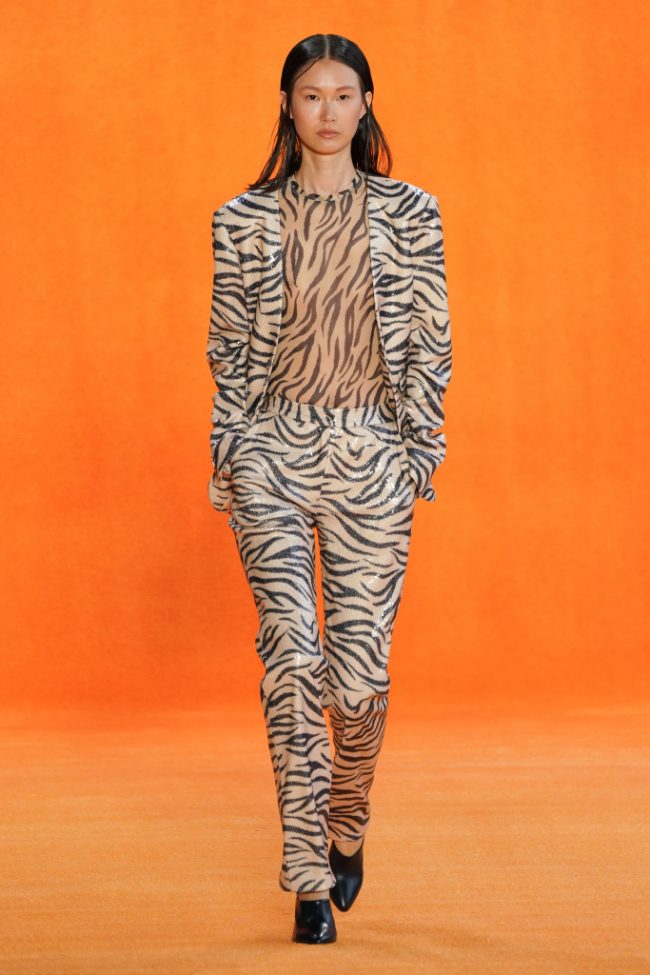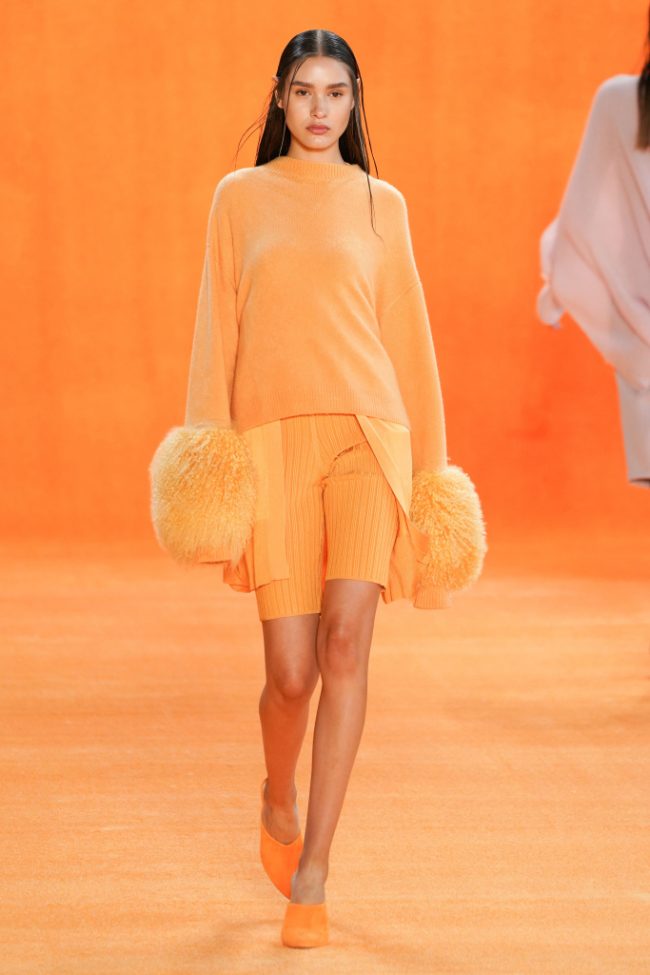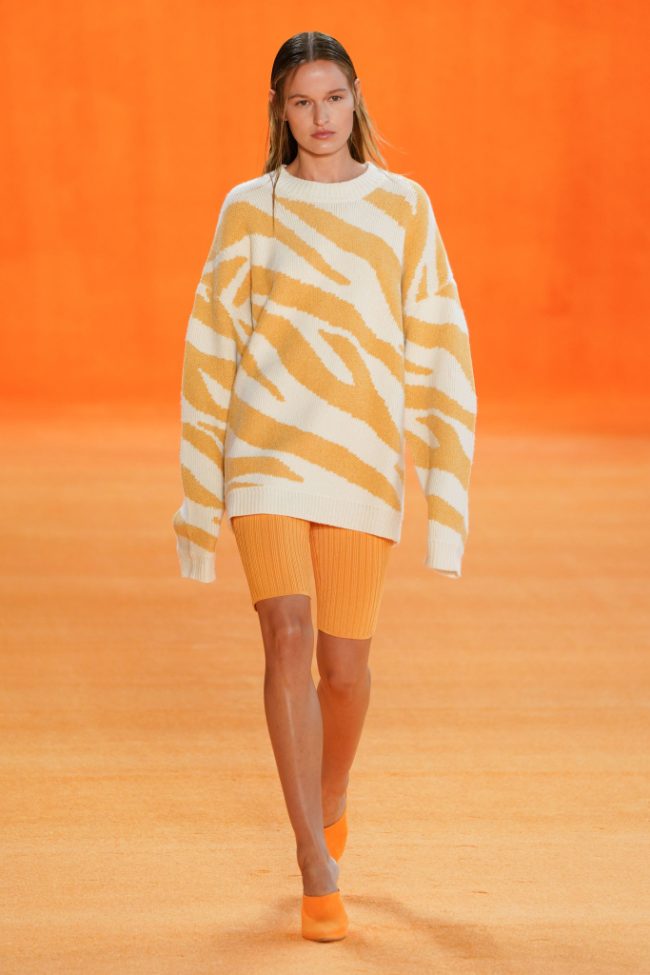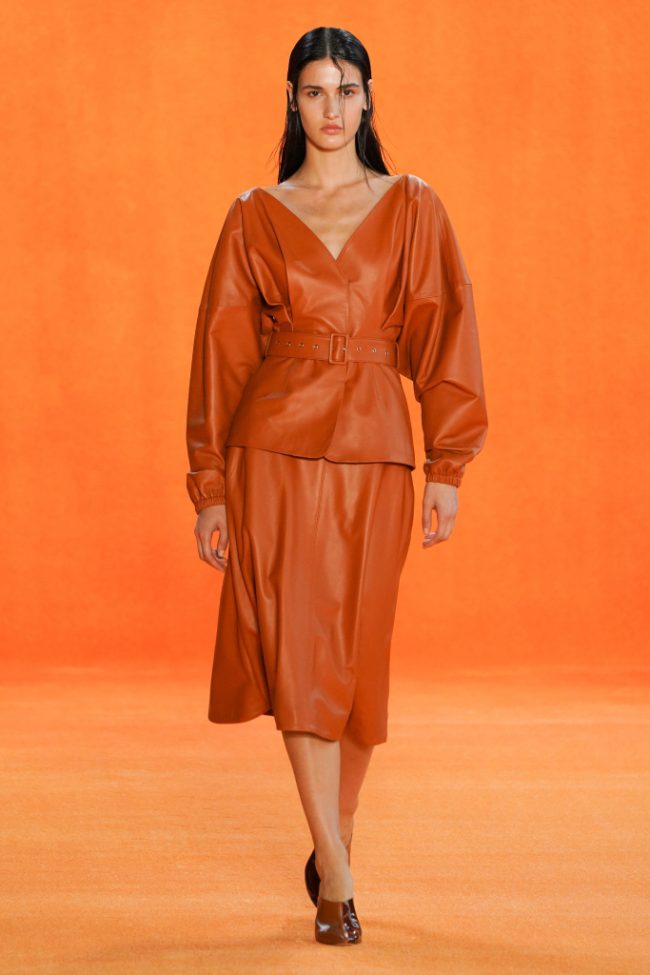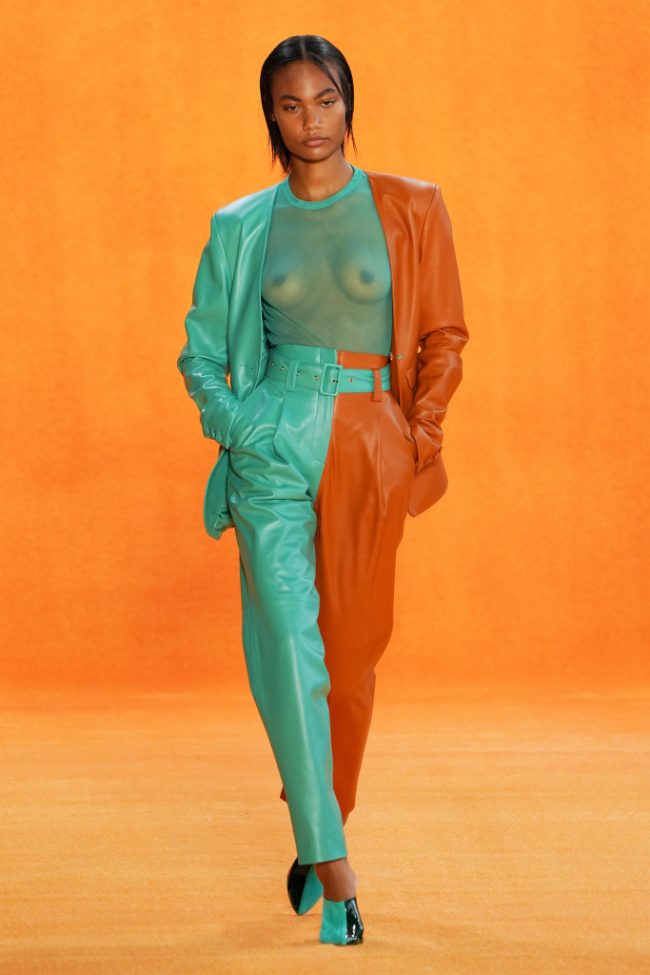 Oh my god, it kills to say this but, at first glance, Noon by Noor ss2020, looked like it belonged at H and M. Plain and unimaginative cotton dresses that anyone could make and lounge-y dresses you would hide an entire family underneath. When NYFW has been so strong with luxe and excitement, this brand should have skipped the season.