NYFW Spring Summer 2020 Trends PART 2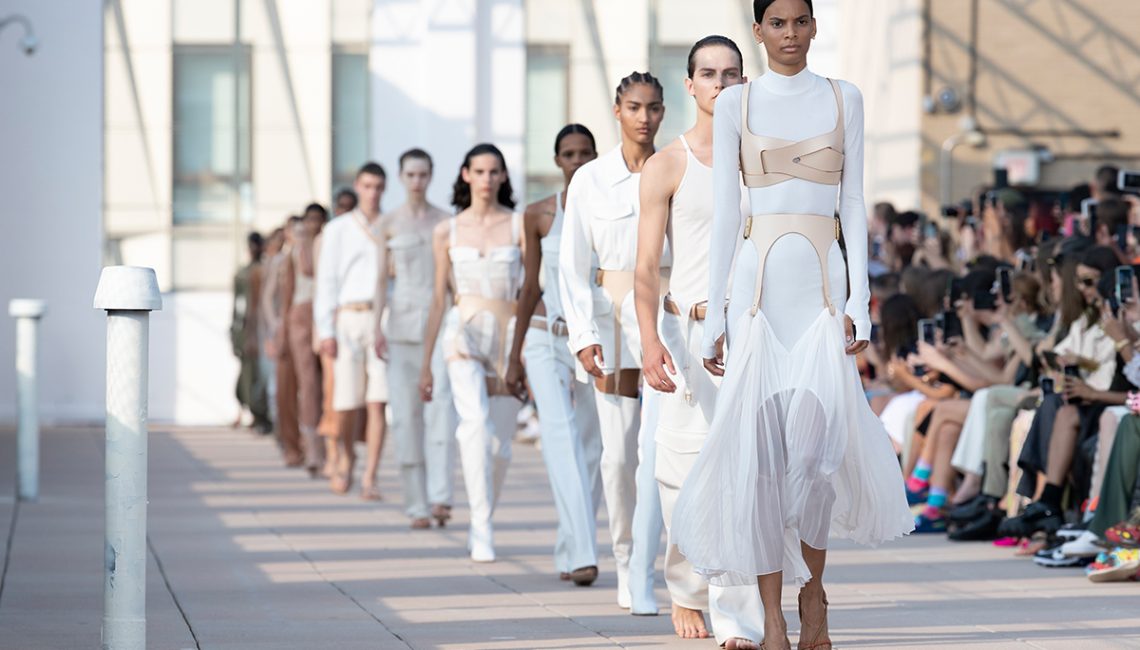 If there is one style trend coming off the NY runways for Spring Summer 2020, it's that there is no clear trend. Designers give you the perfect opportunity to express your individual style and strut your stuff. Your imagination is your limitation for spring! Go for it!
Top Grade Spring Summer 2020
The upper body silhouettes were the highlight featuring looks like Zero + Maria Cornejo's rounded shoulders with puffy sleeves, cold shoulders from Christian Siriano, ODL's plunging v neck with cummerbund waist, Brandon Maxwell's popped collar, crisp cotton blouses, iconic House of Carolina Herrera voluminous white shirts, crop tops galore (ugh, better hit the gym HARD), and peplum hems like a midnight blue blouse from Jonathan Simkhai. There was so much visual interest to savor. We couldn't help but imagine all these styles made into fabulous tops with fur for fall!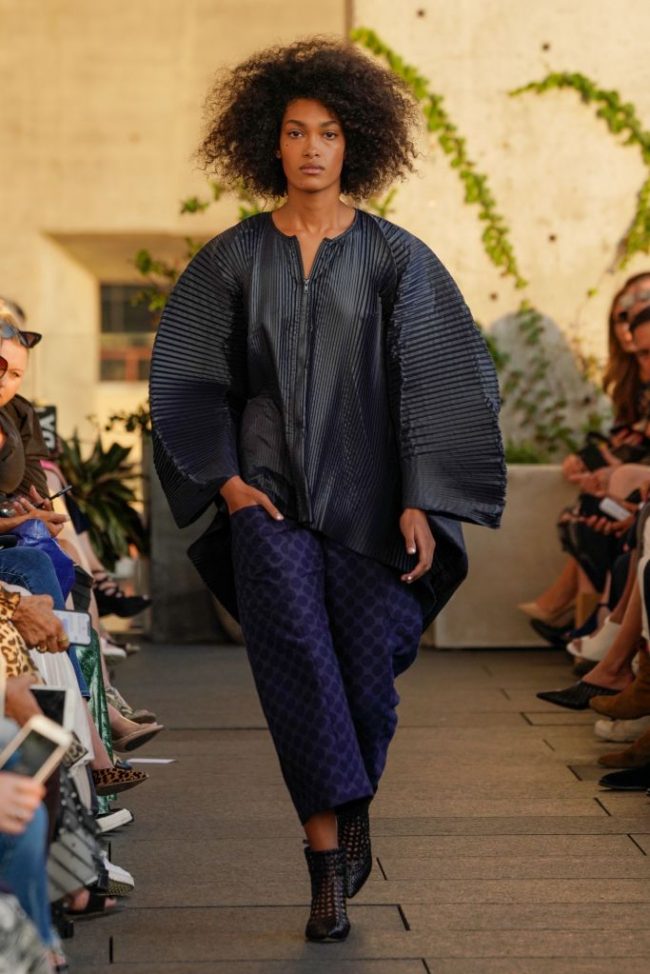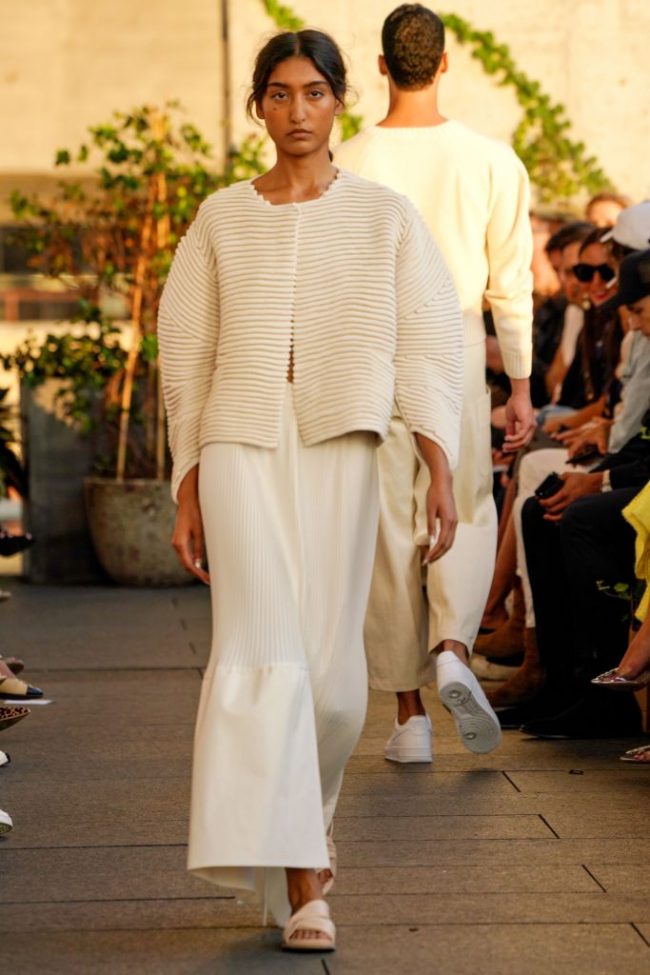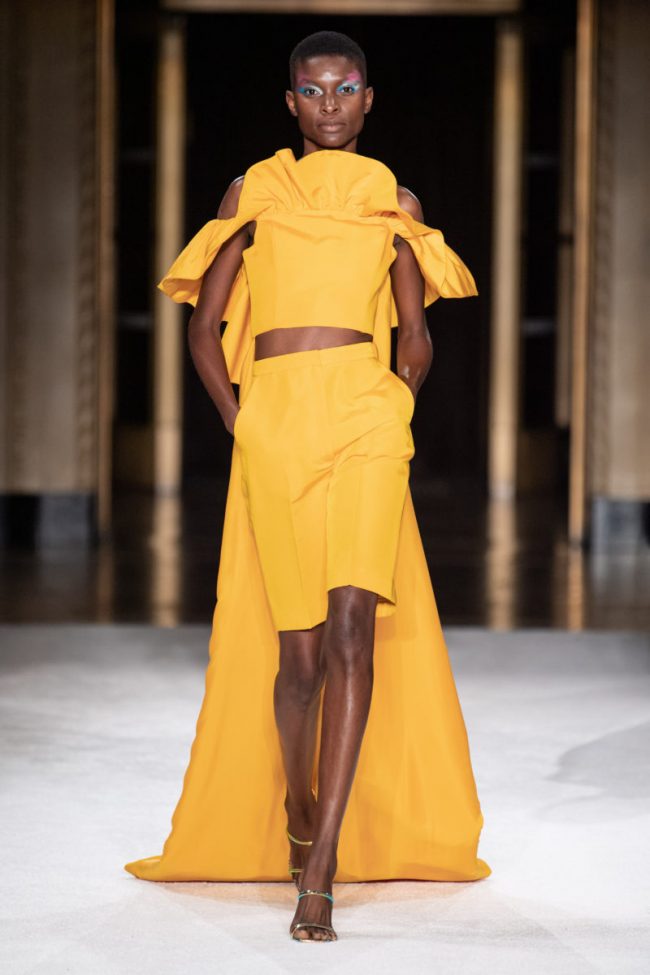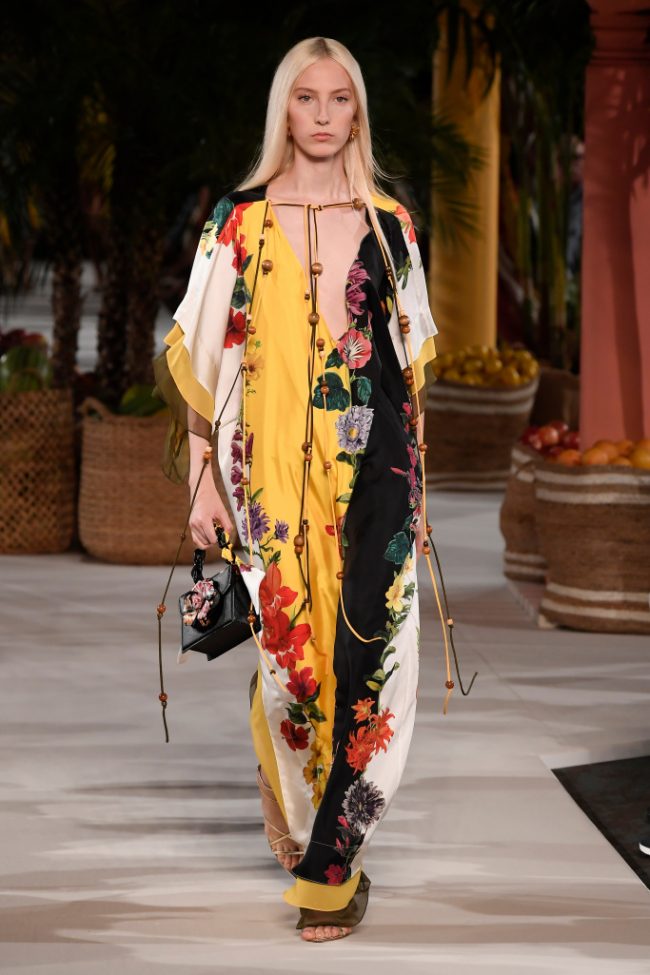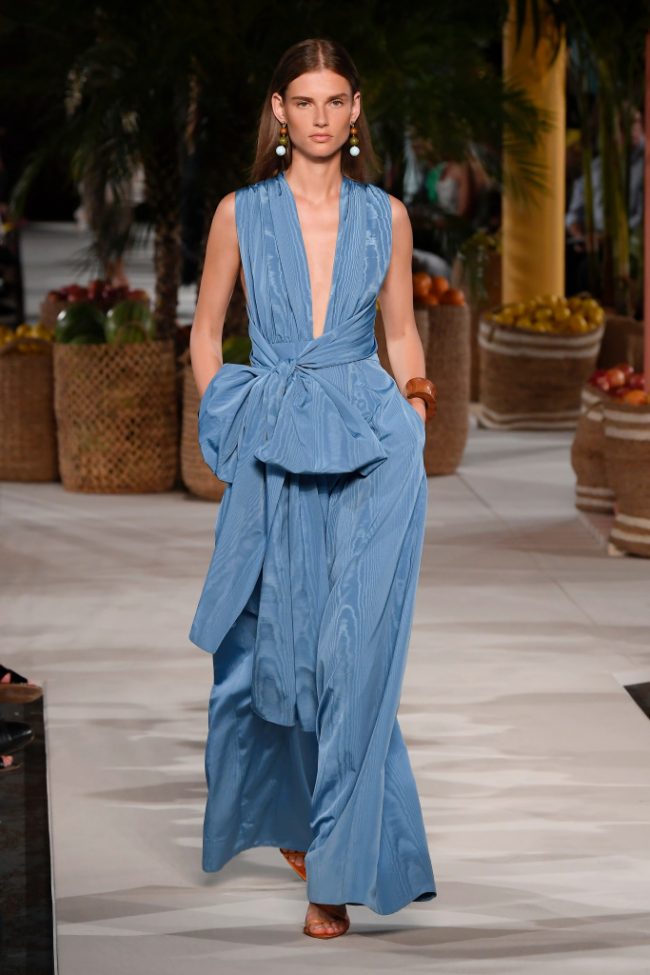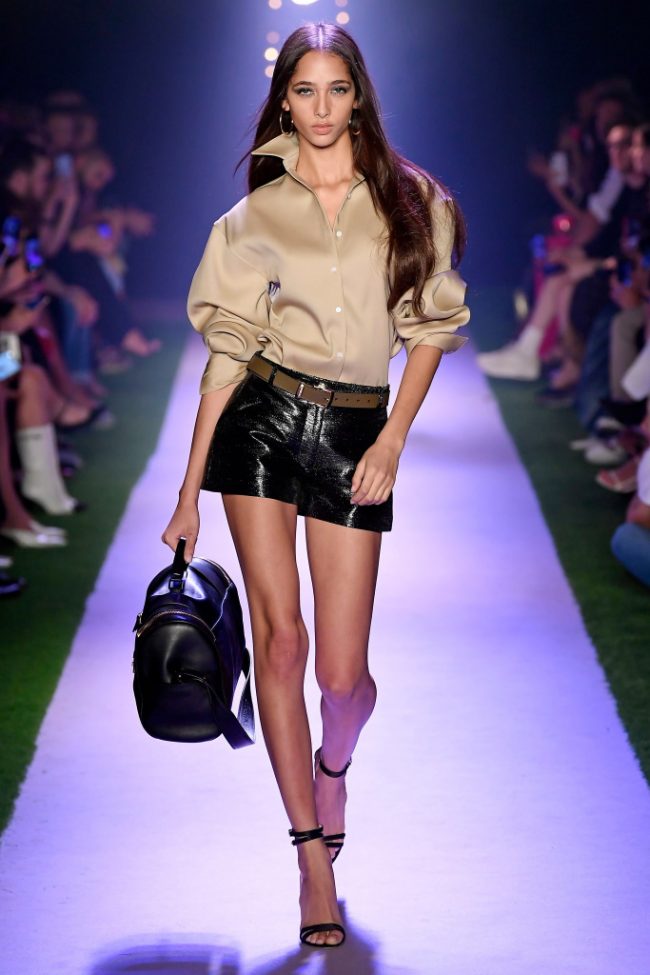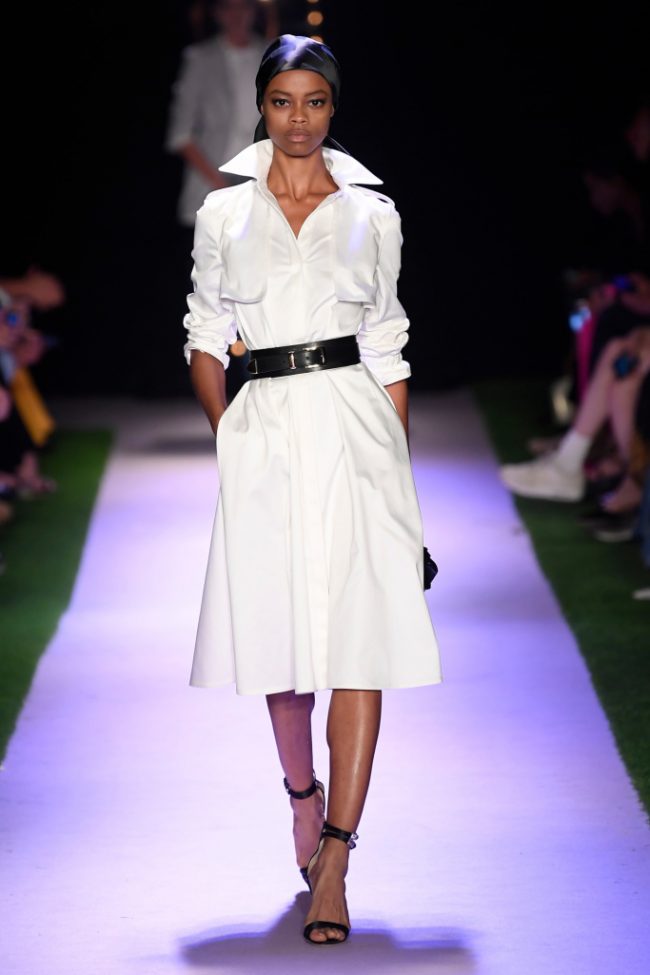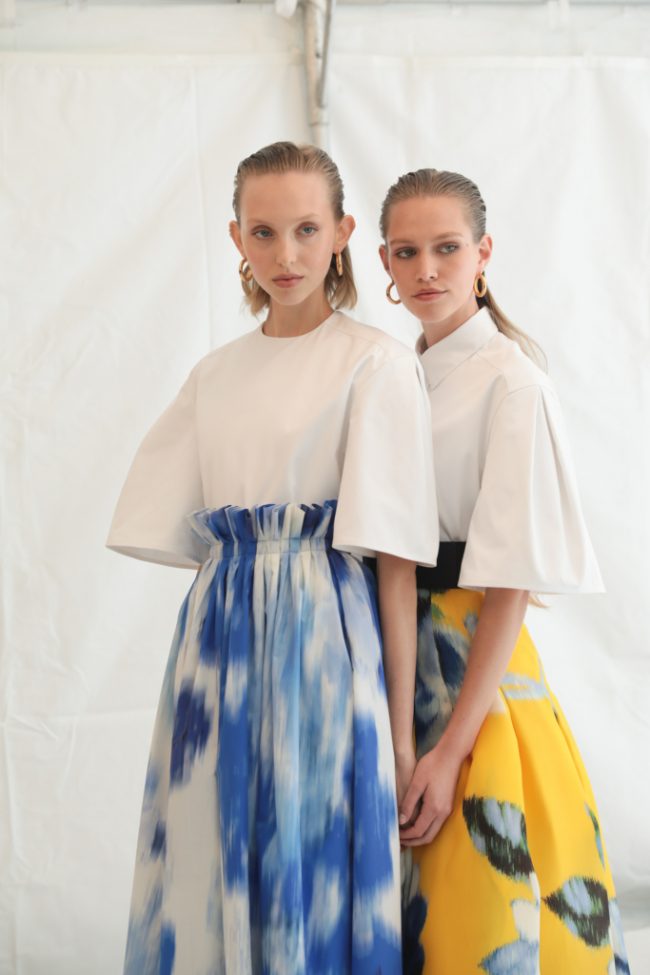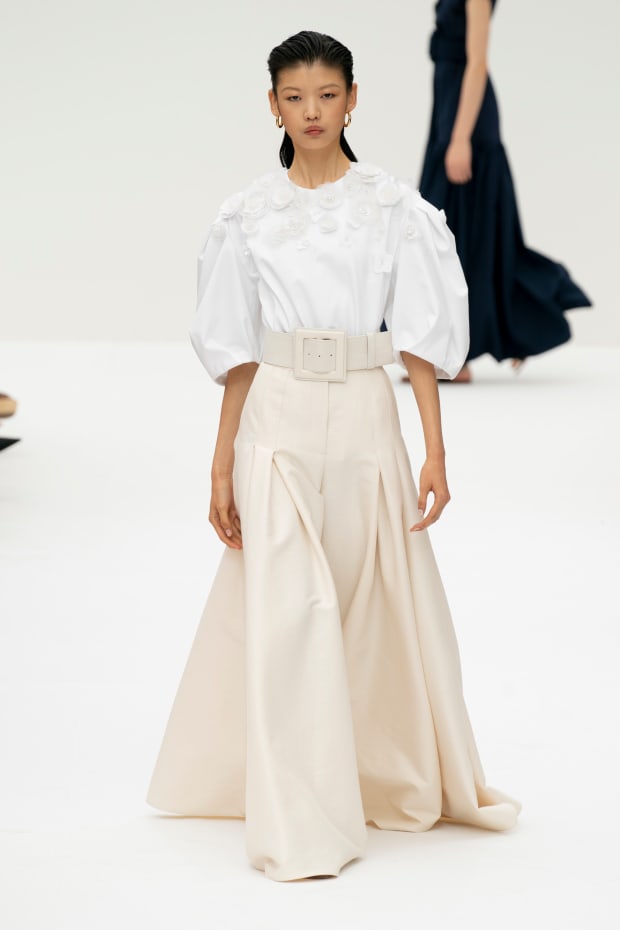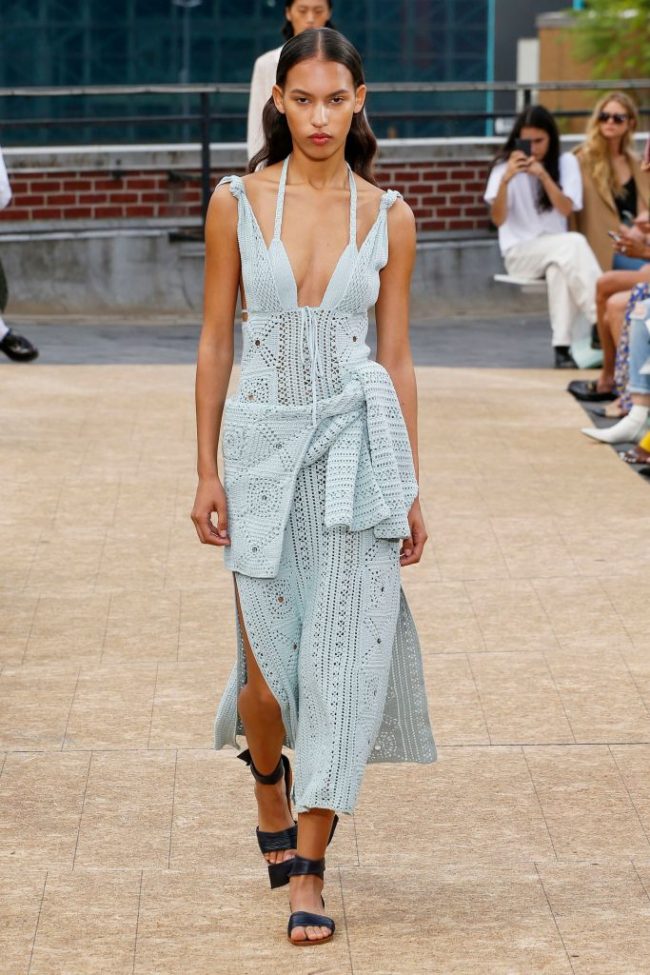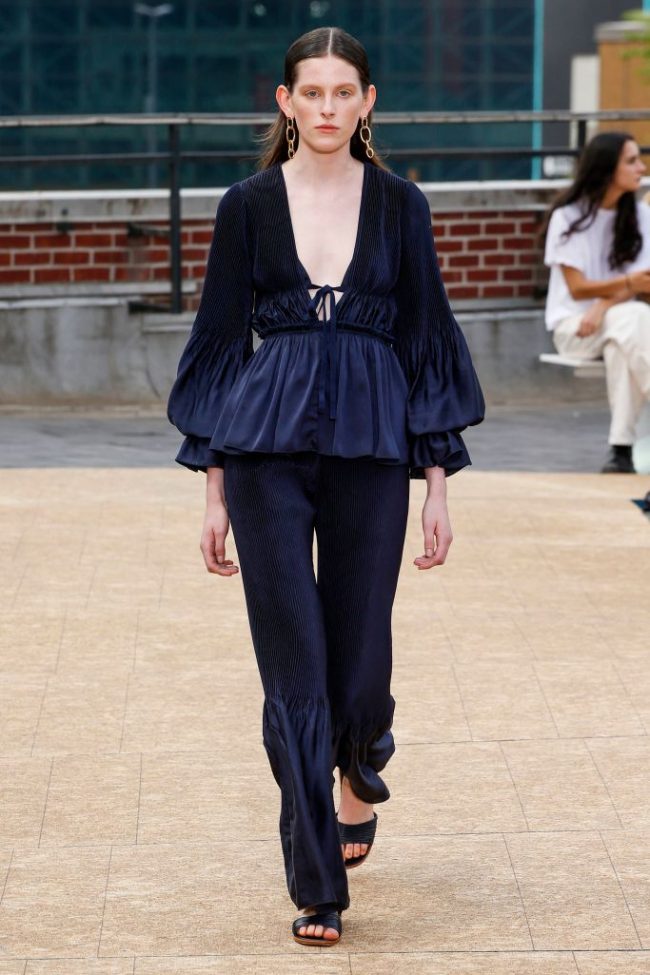 Turning Night Into Day Spring Summer 2020
The internet lost its ever loving mind when a picture of Katie Holmes showed her "who me?….I just threw this old thing on" signature fashion style wearing a cashmere bra top. Well, after that pic went viral, what designer didn't do bra tops for Spring Summer 2020?  Vera Wang in black bondage, Jonathan Simkhai's straight up lingerie looks, Tom Ford, who, of course, took this trend and made it nightclub worthy in shiny emerald green, Lela Rose with an athleisure feel, white overlay from Dion Lee, black bralette over a crisp blouse from Marina Moscone, and a delicate western rose print from Anna Sui were among the many dizzying interpretations.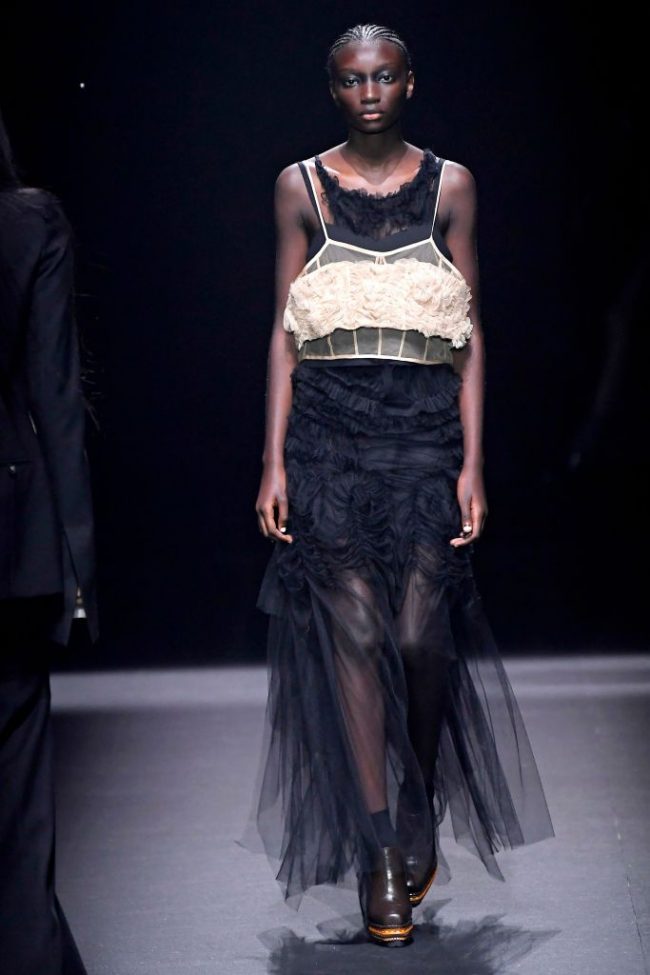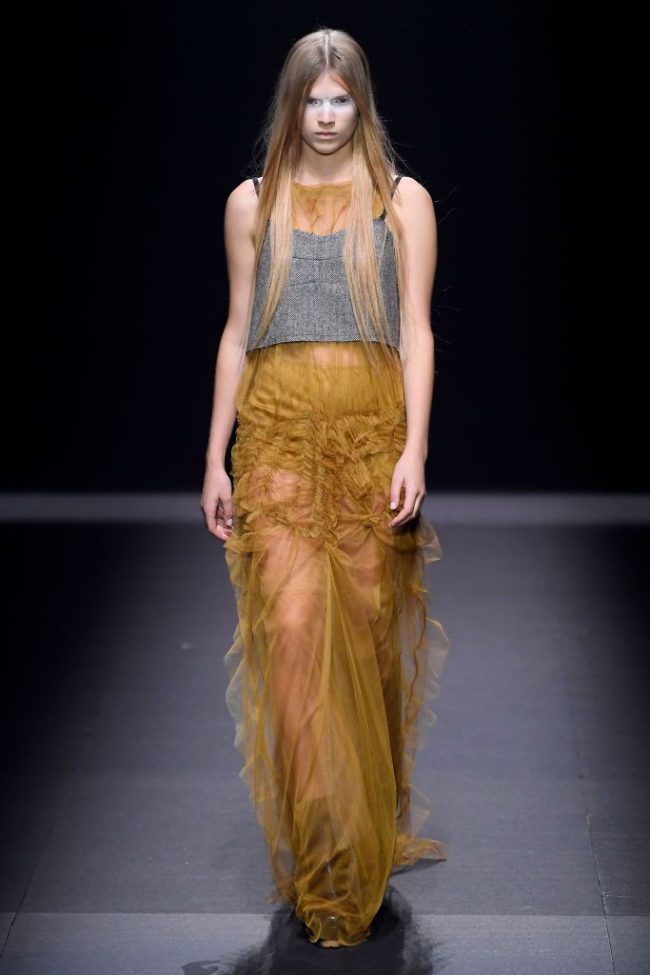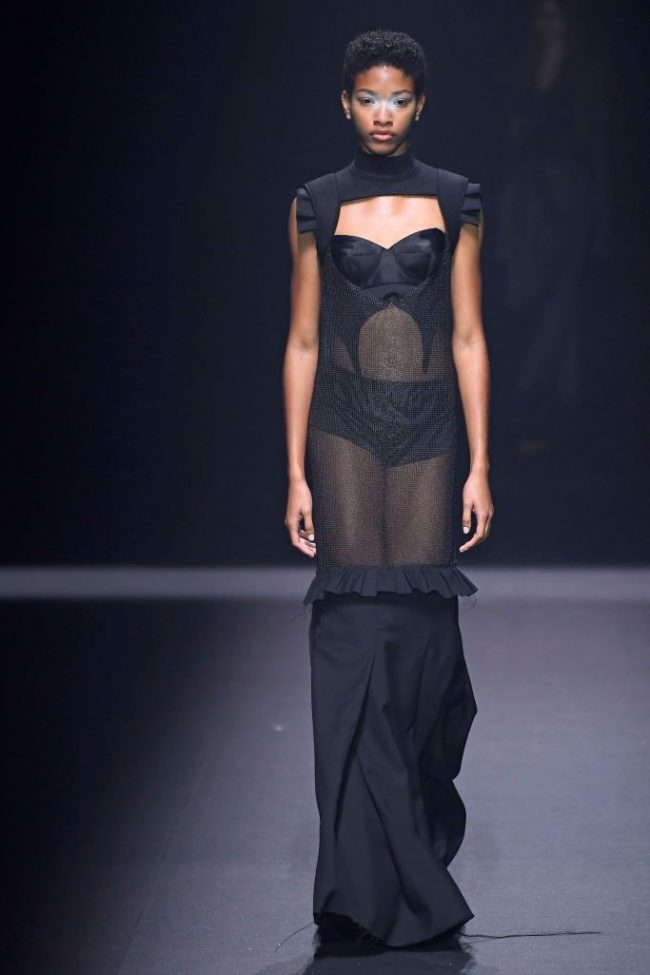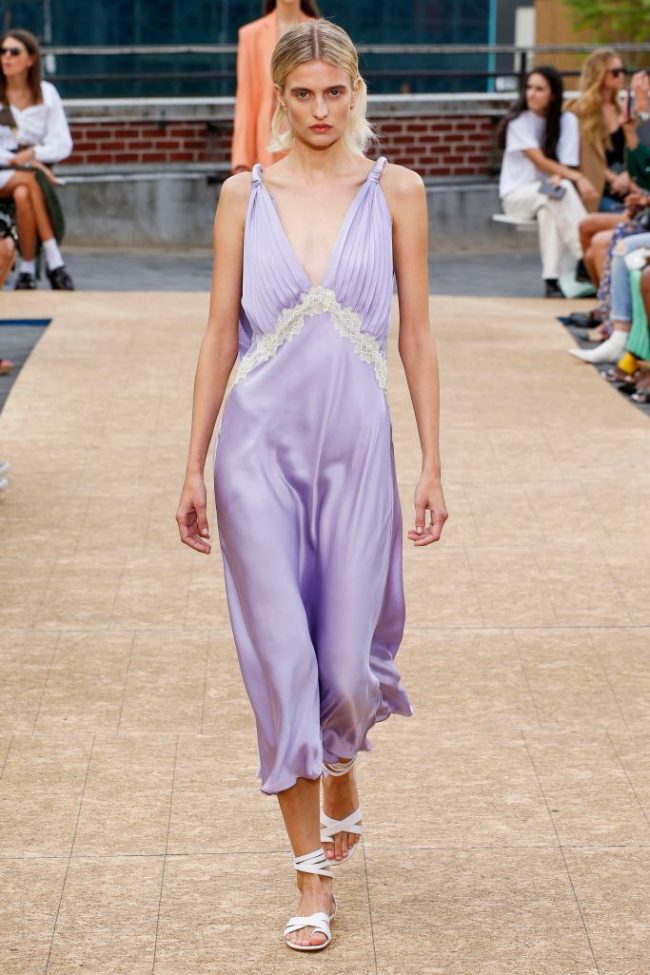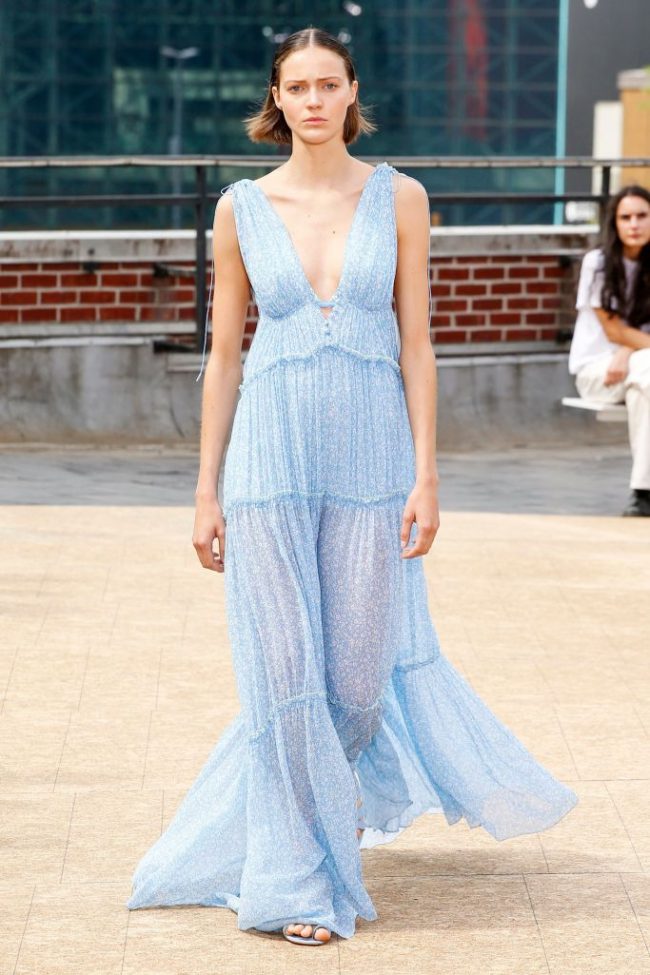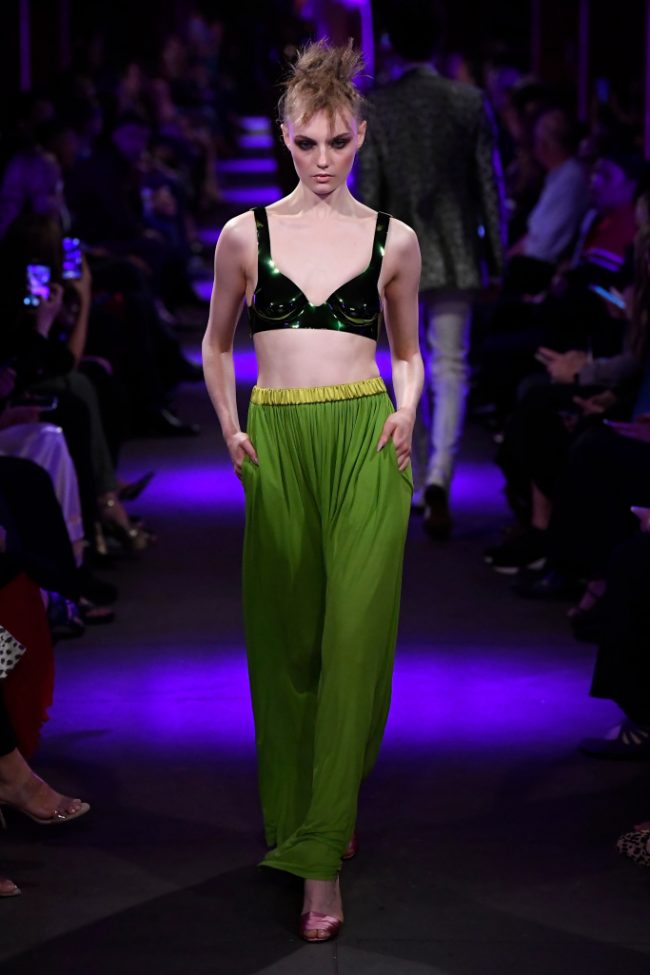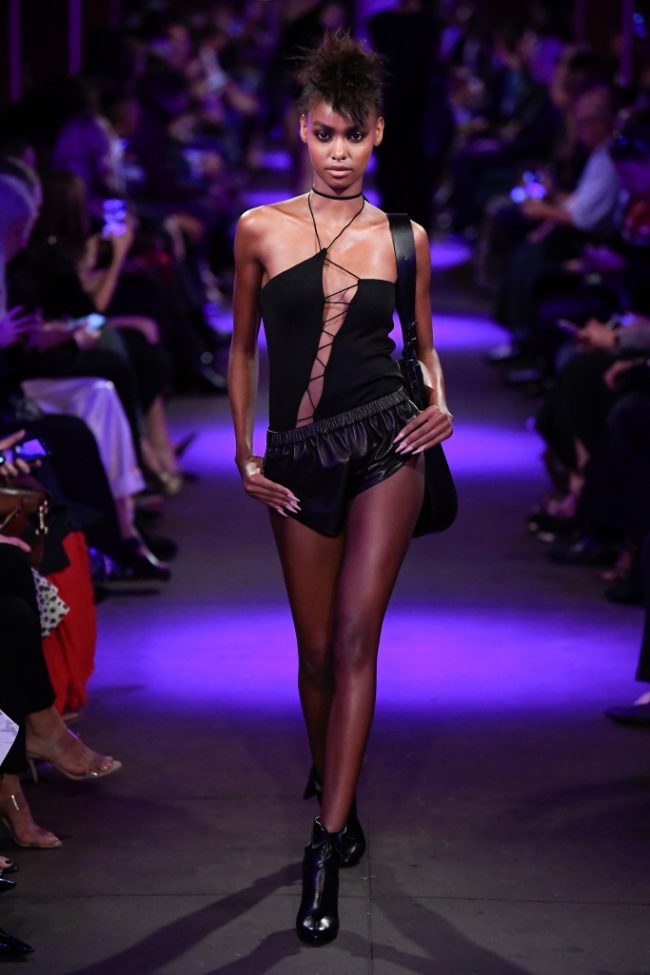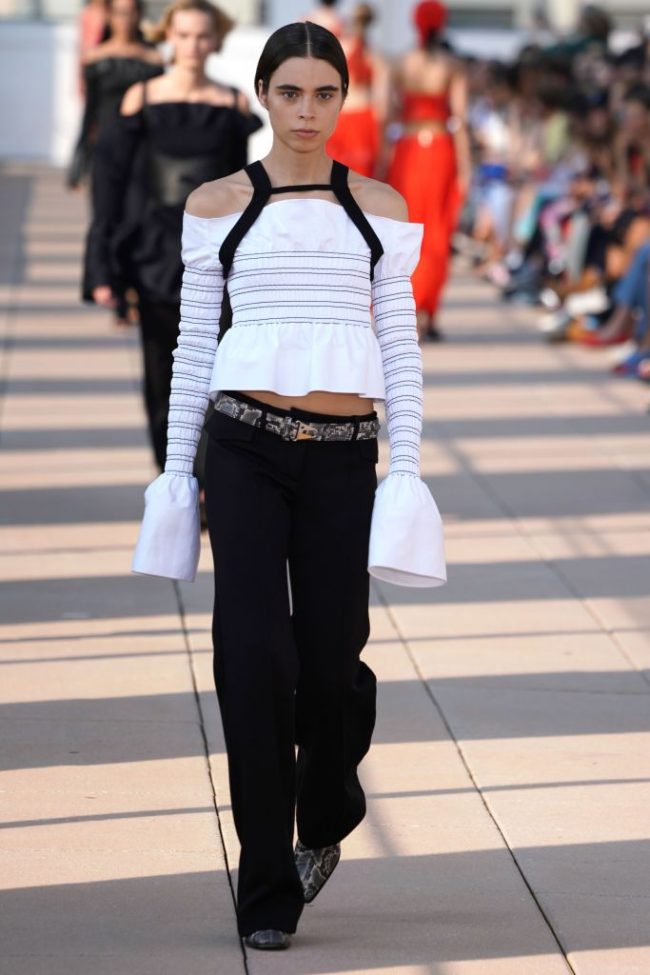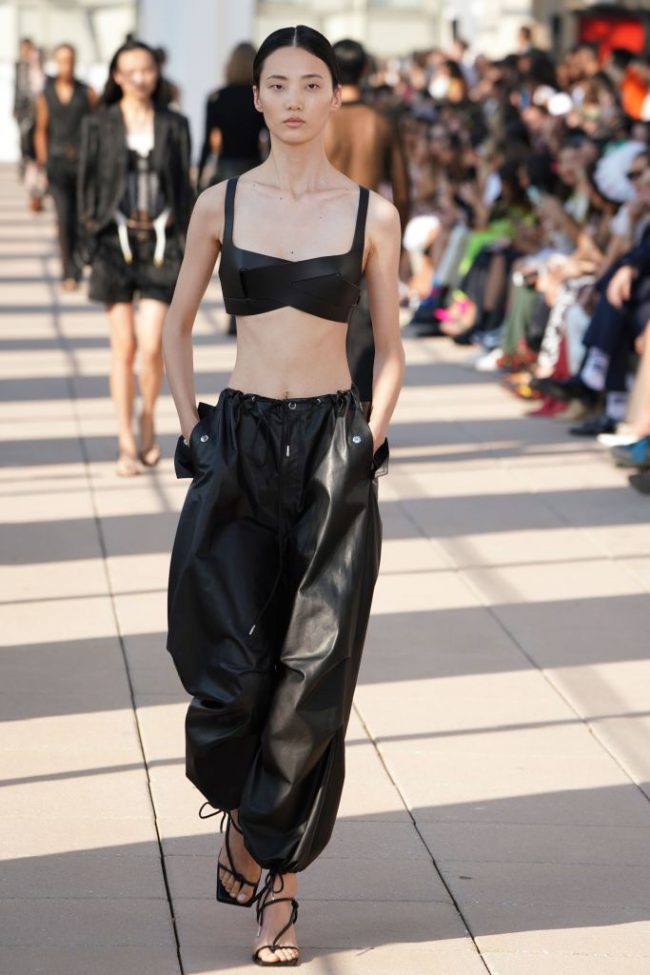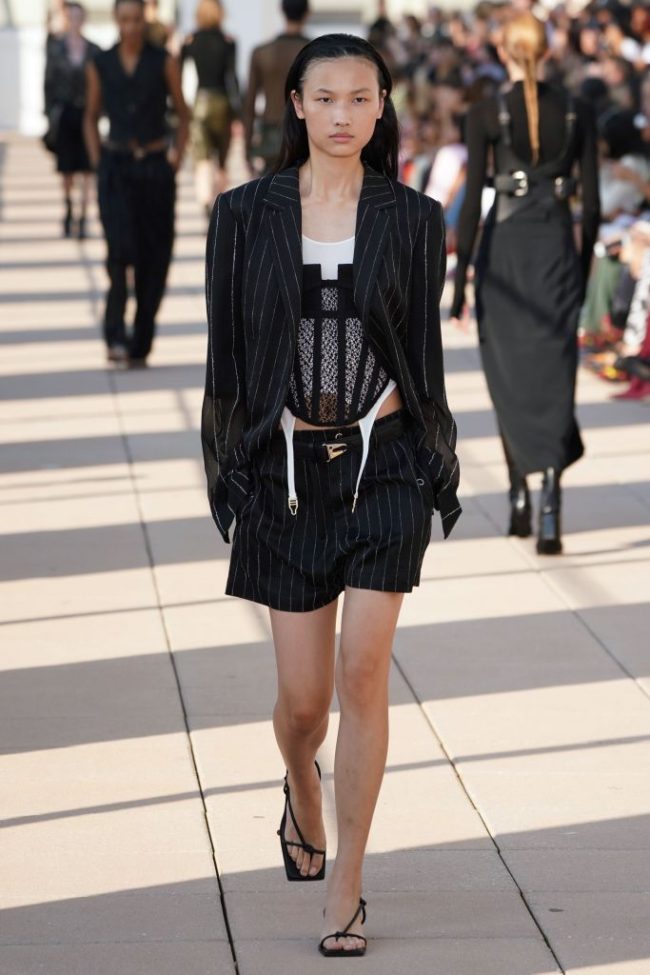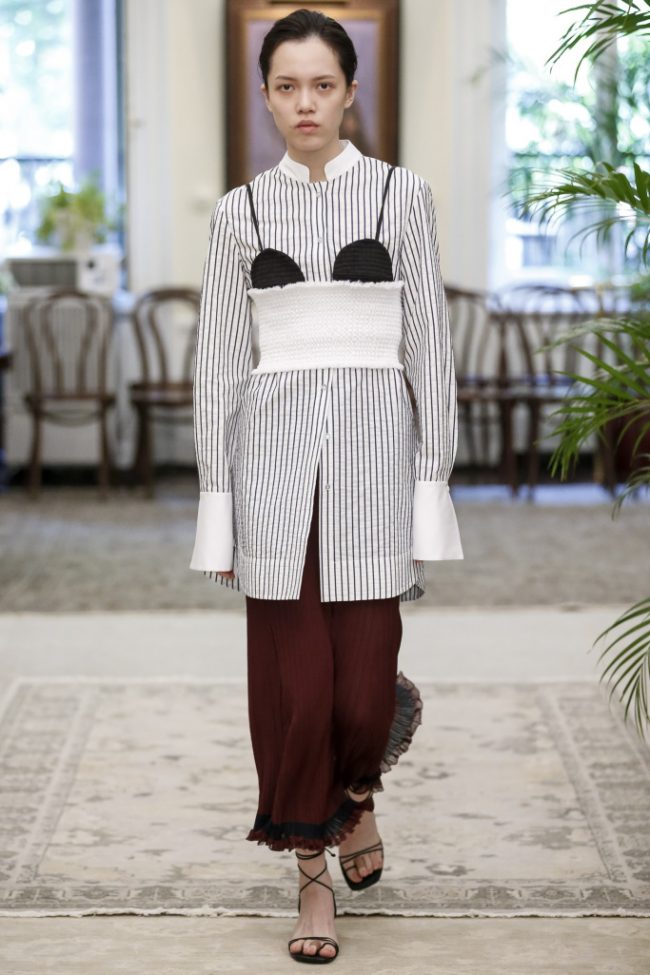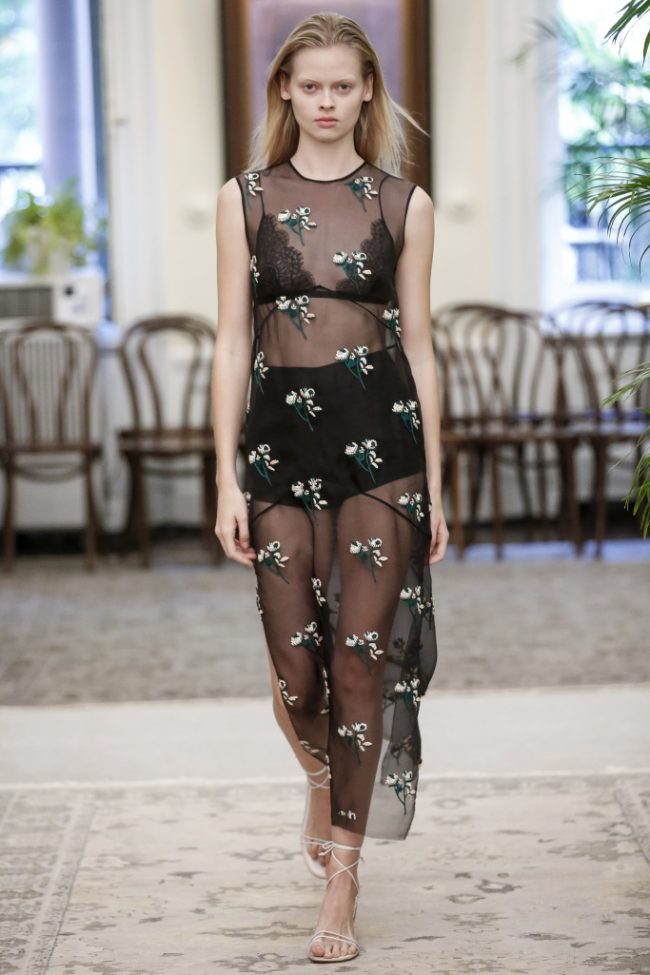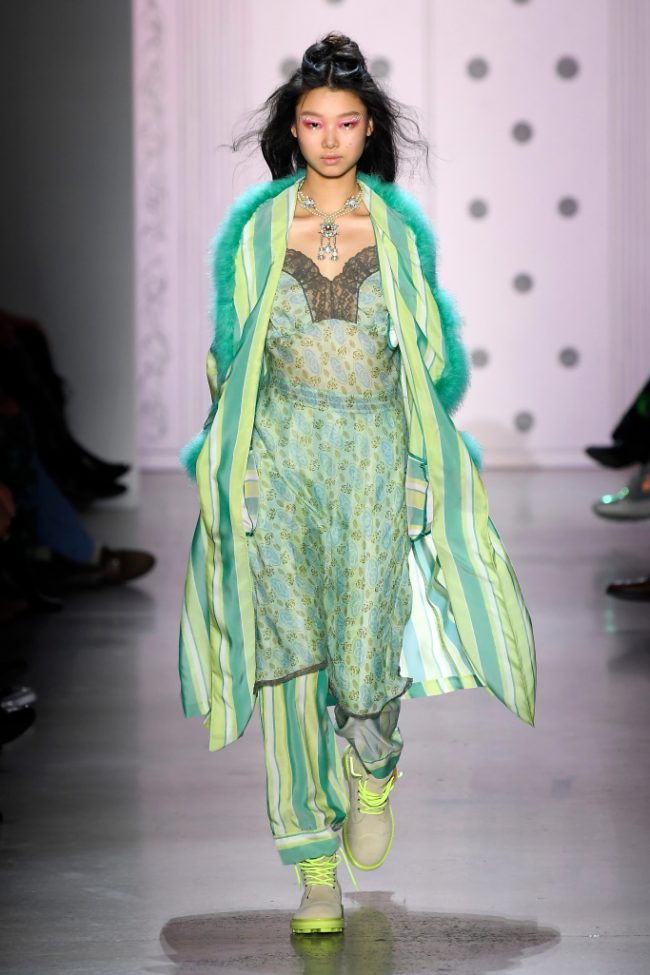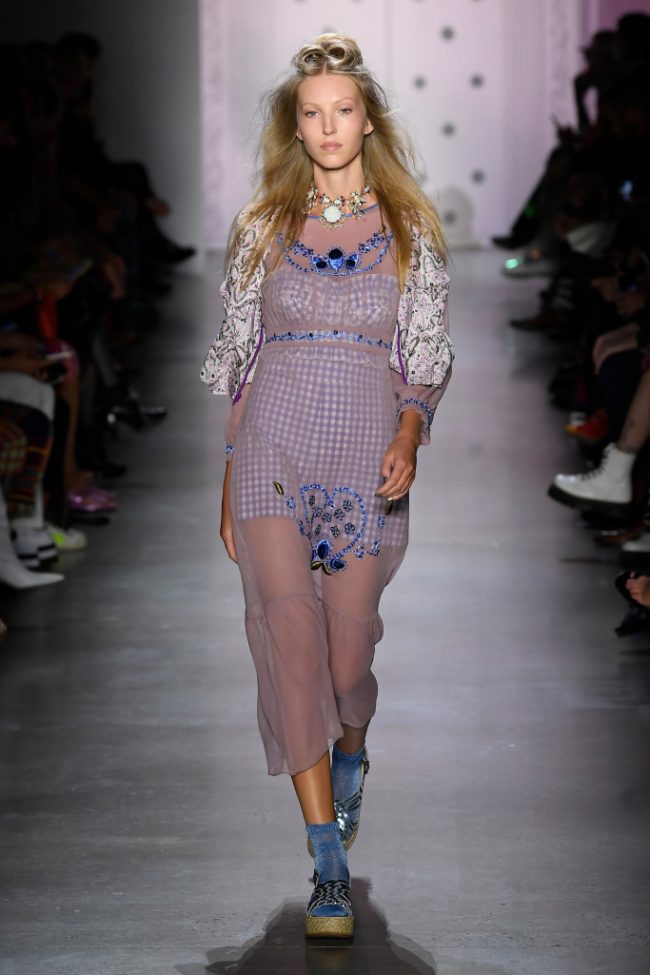 Woven Perfection Spring Summer 2020
Large, open weave crochet made its requisite appearance for spring but was spun in a most sophisticated way. Oscar de la Renta's was divine!  Alejandra Alonso Rojas' knits looked as if grandma, herself, painstaking turned out each piece. A multi colored pullover from Jonathan Cohen channeled today's casual chic. Gabriela Hearst effortlessly crafted multiple looks including an off the shoulder drape effect for a top, an open front seam on a tuxedo pant, and a beautifully executed ivory pantsuit. Don't miss Nicky Zimmermann's eyelets.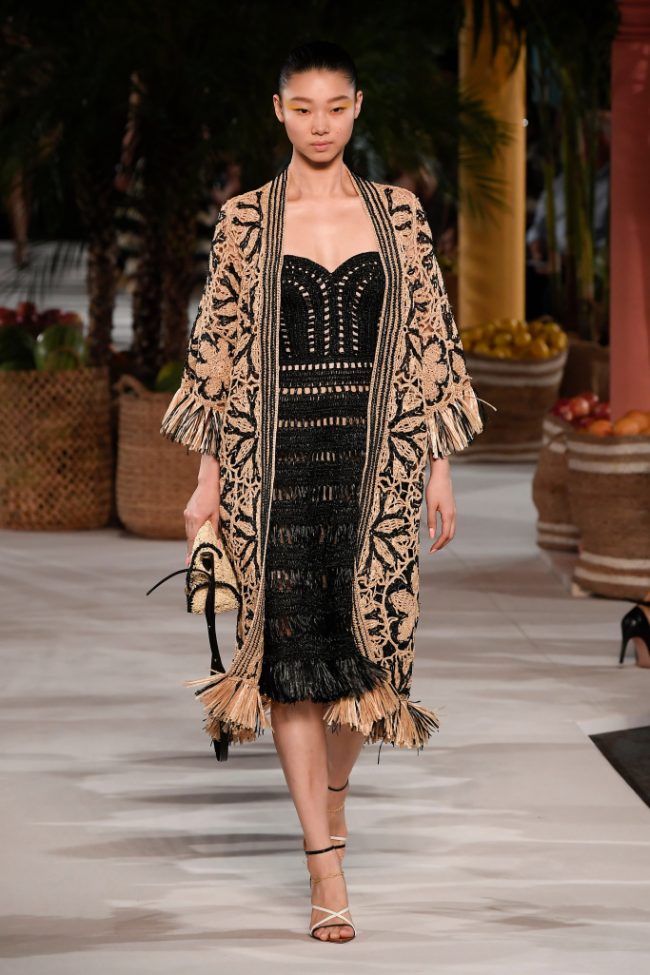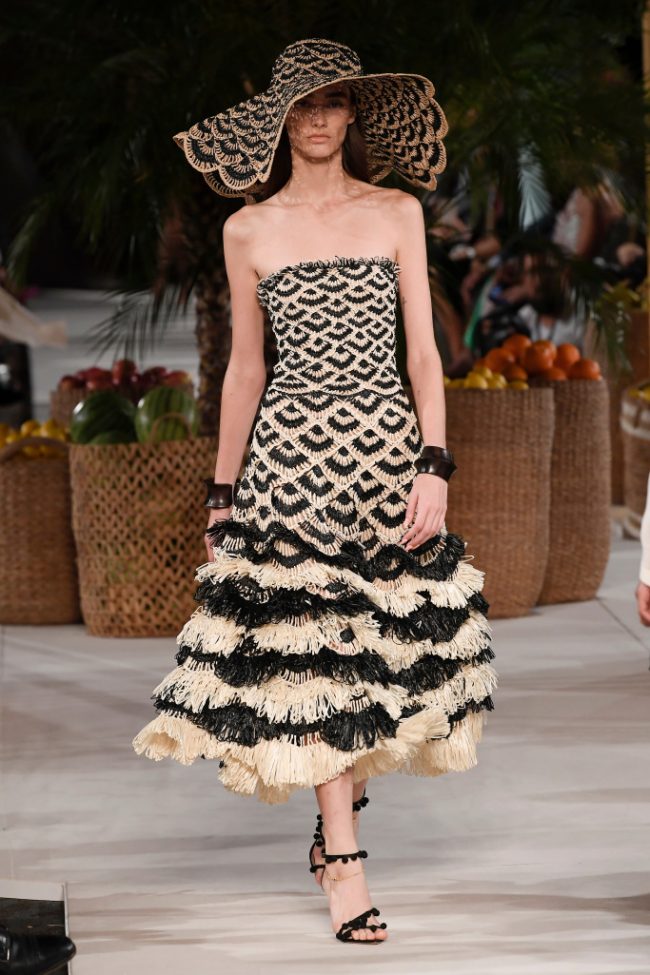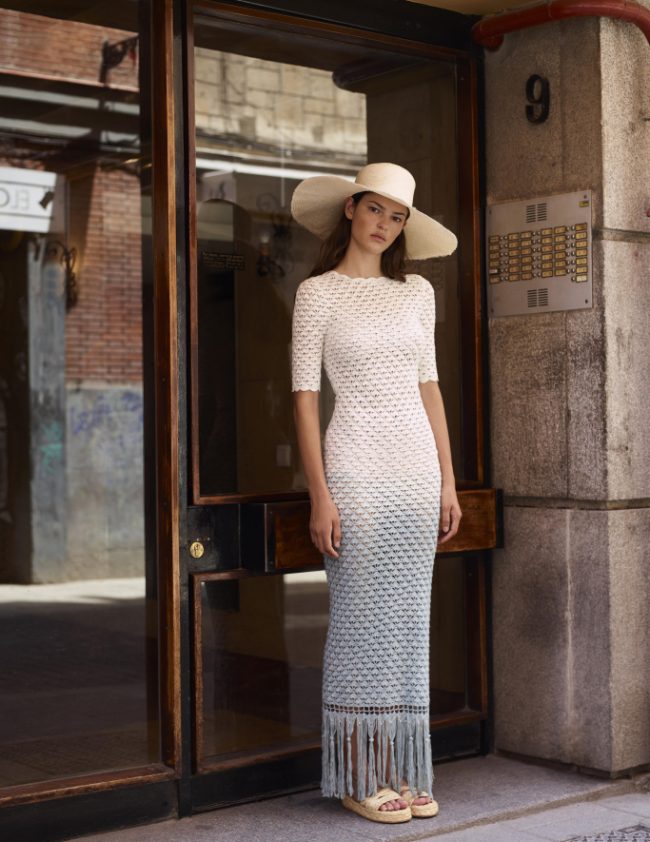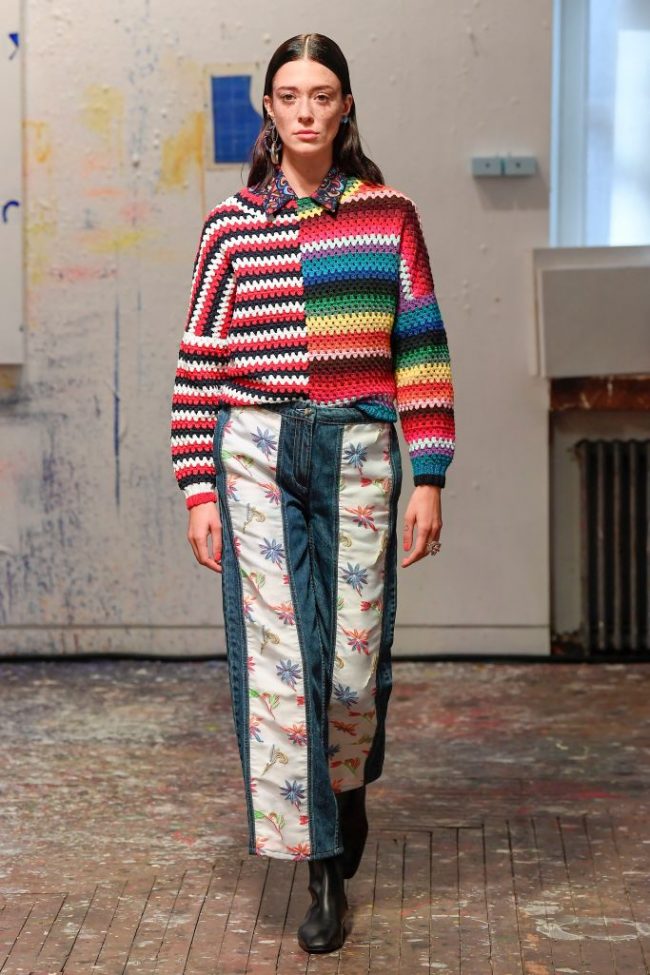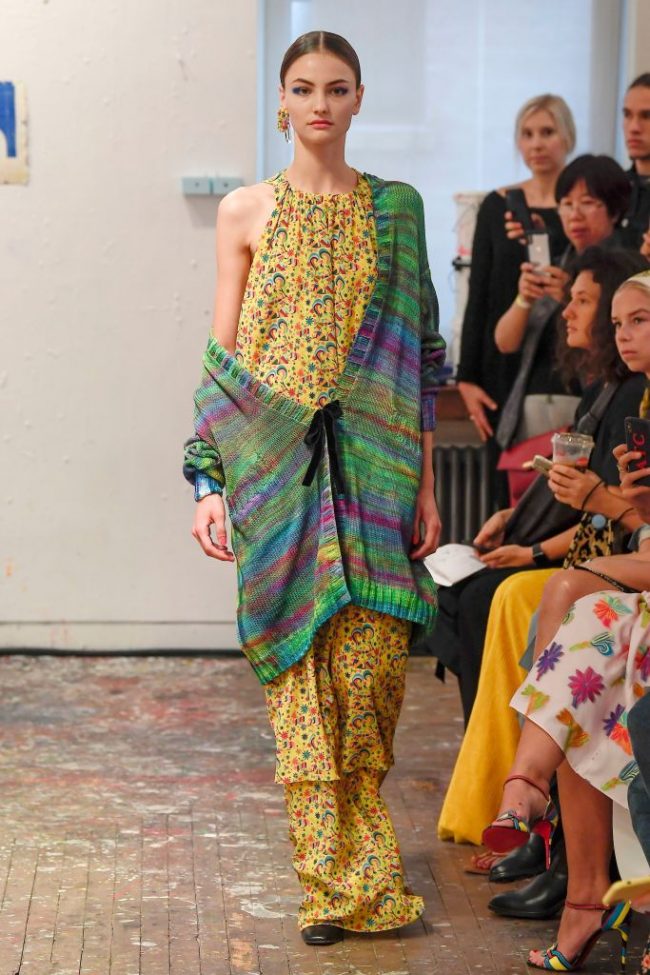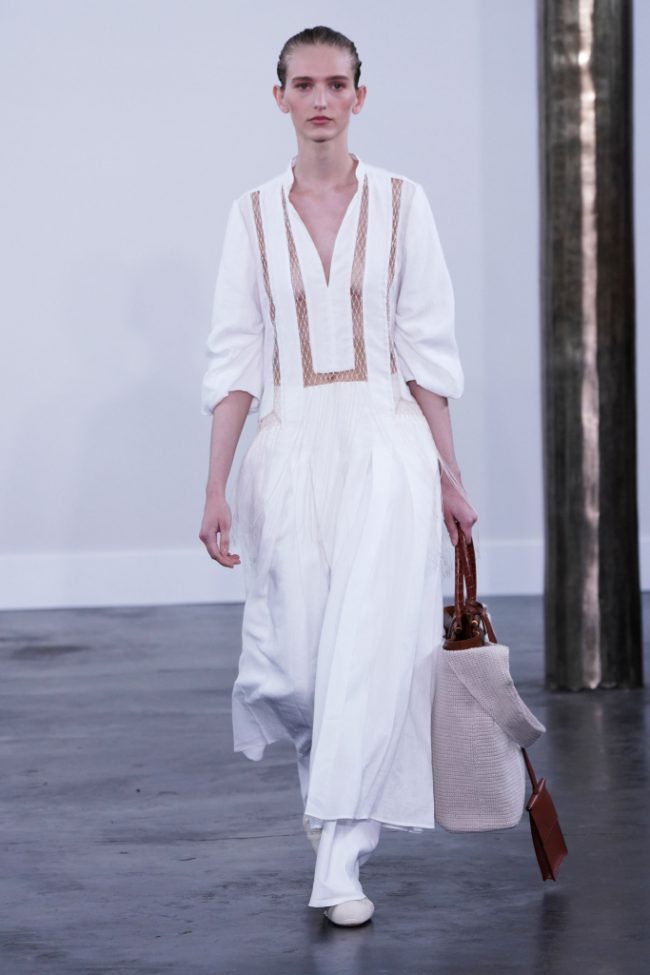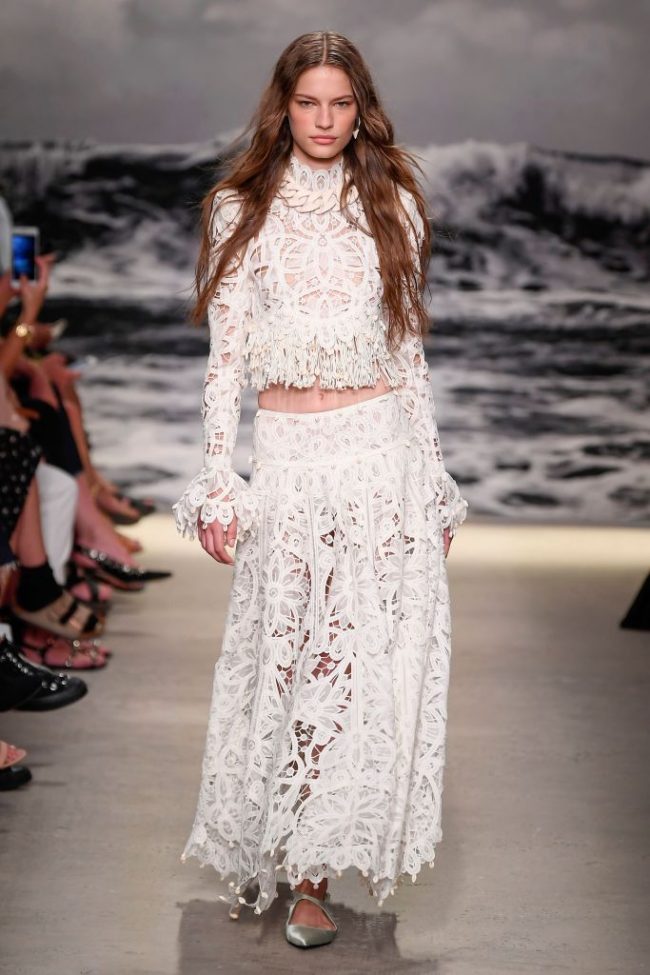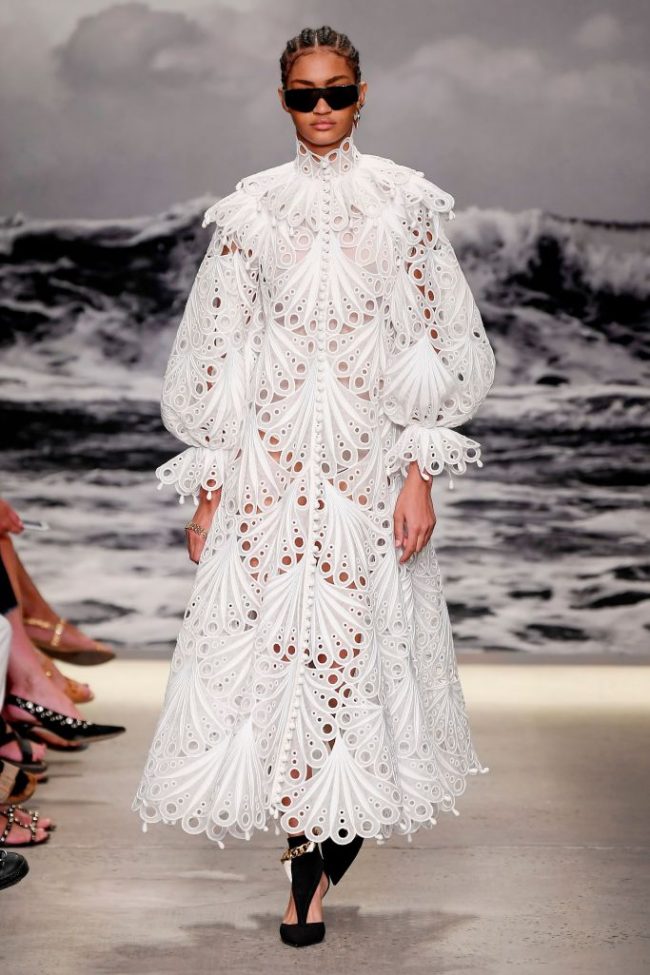 Mad For Plaid Spring Summer 2020
Glen plaid patterns showed up in a big way among the designers for spring. Khaite's golden rod and grey color combination, Rosie Assoulin chose electric blue and yellow plaid, and black and white from Carolina Herrera by Wes Gordon were a handful of favorites.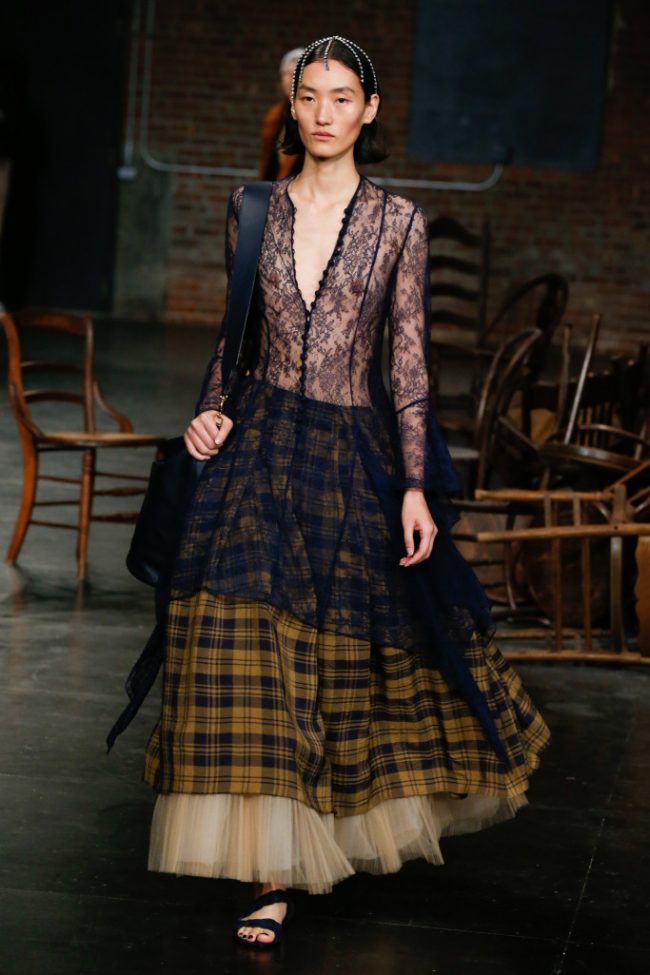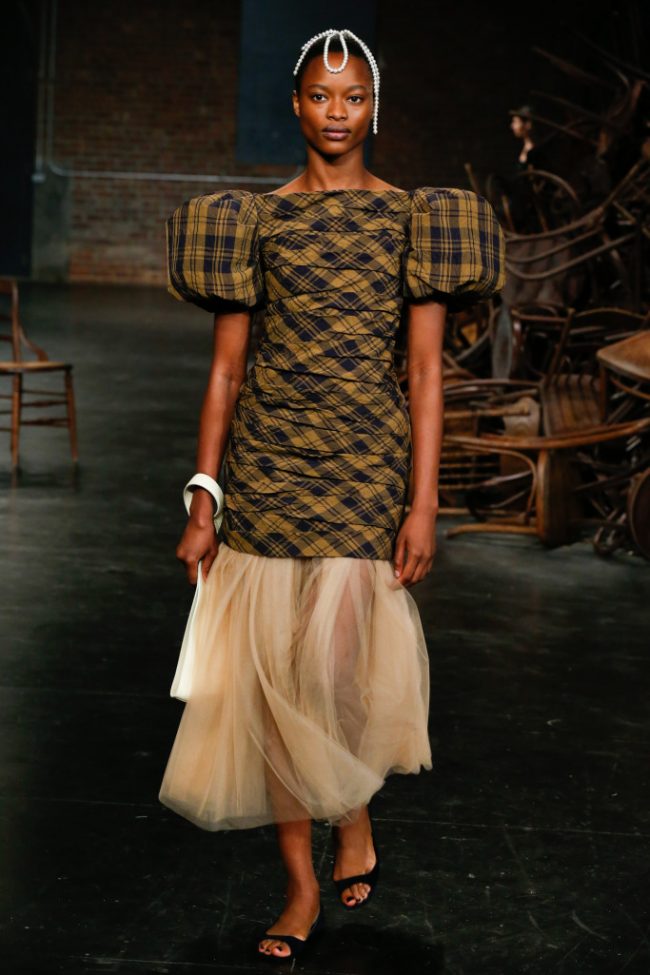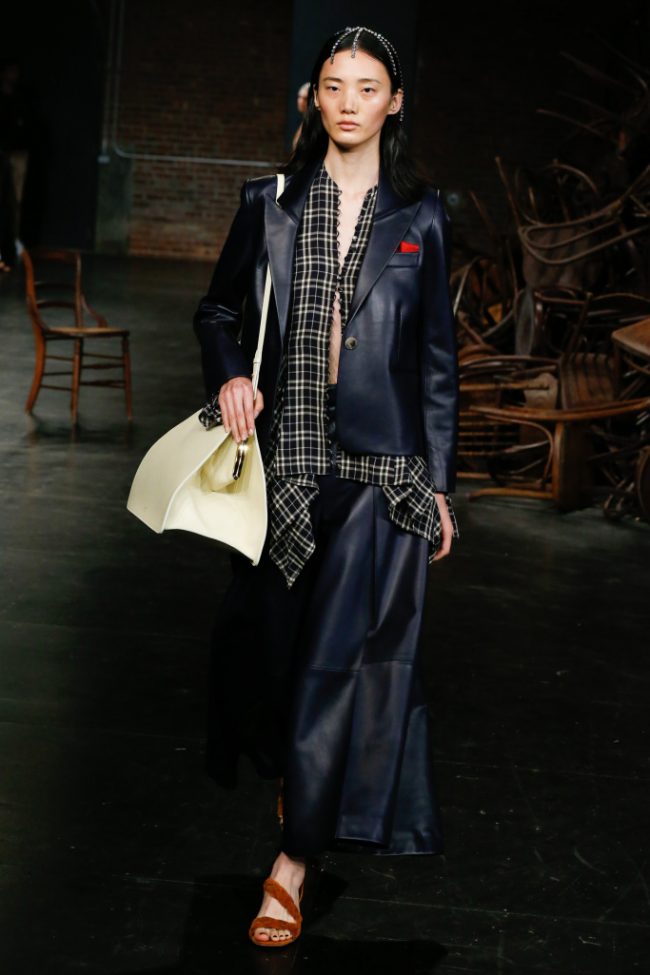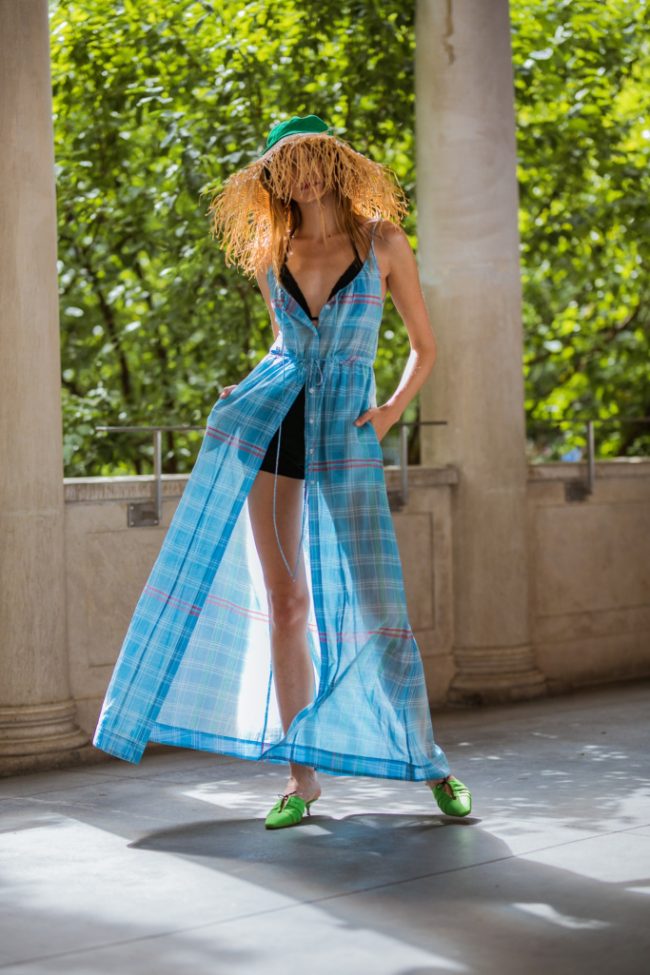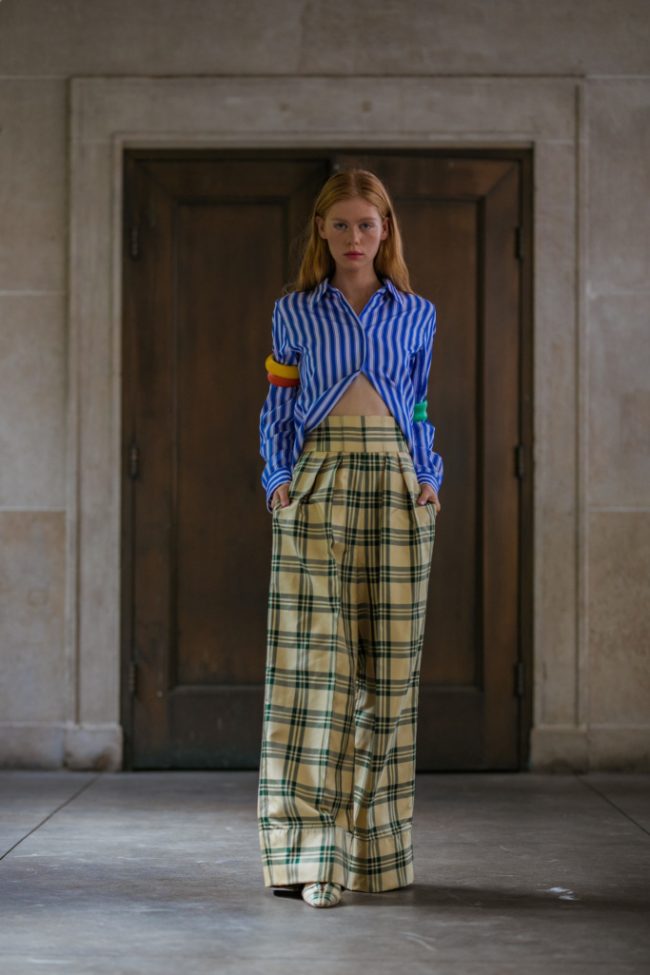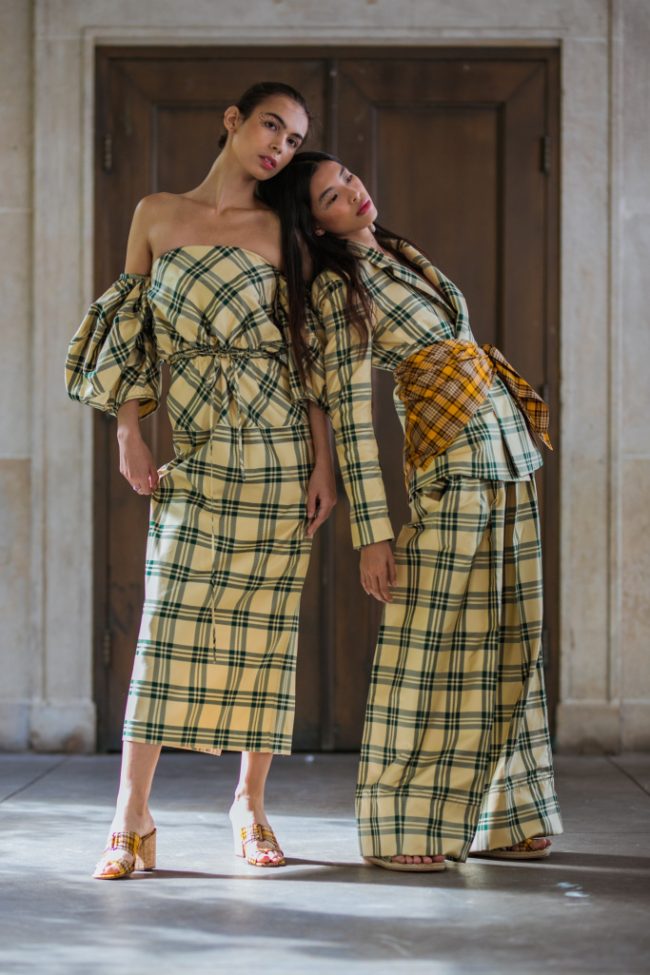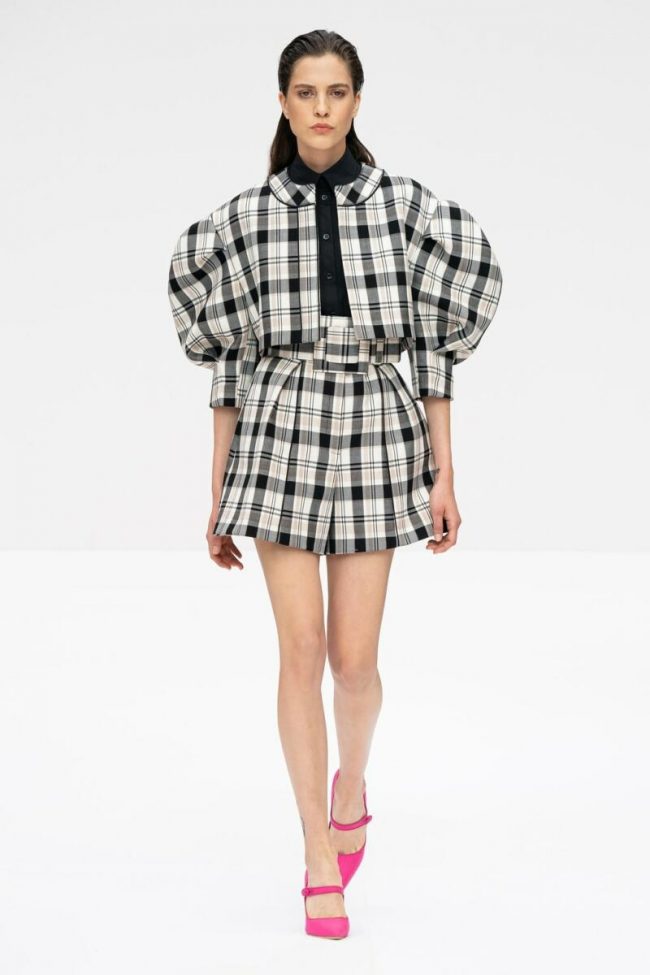 Leather Ladies Spring Summer 2020
Leather weather includes spring and be sure to check out ensembles from Jonathan Simkhai in dove grey, coco brown from Tory Burch, forest green from Kate Spade and, COACH 1941 with a swoon worthy merlot belted trench coat.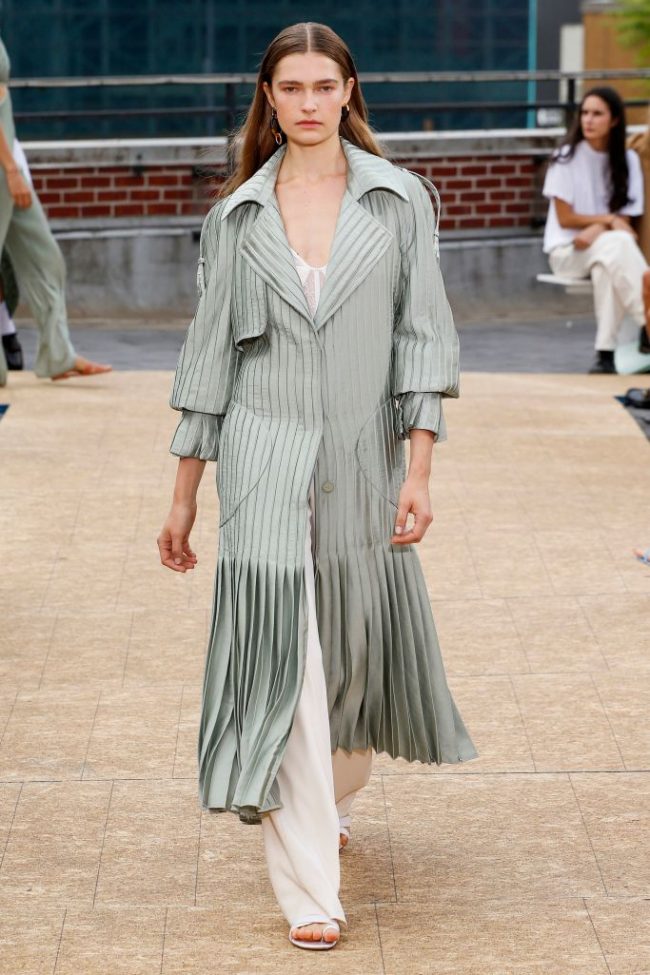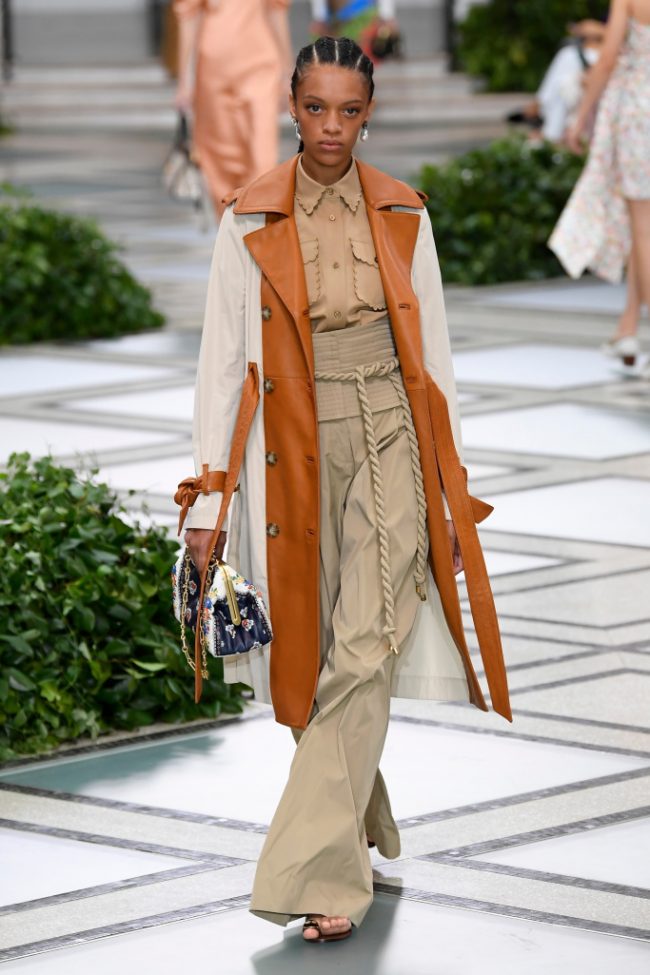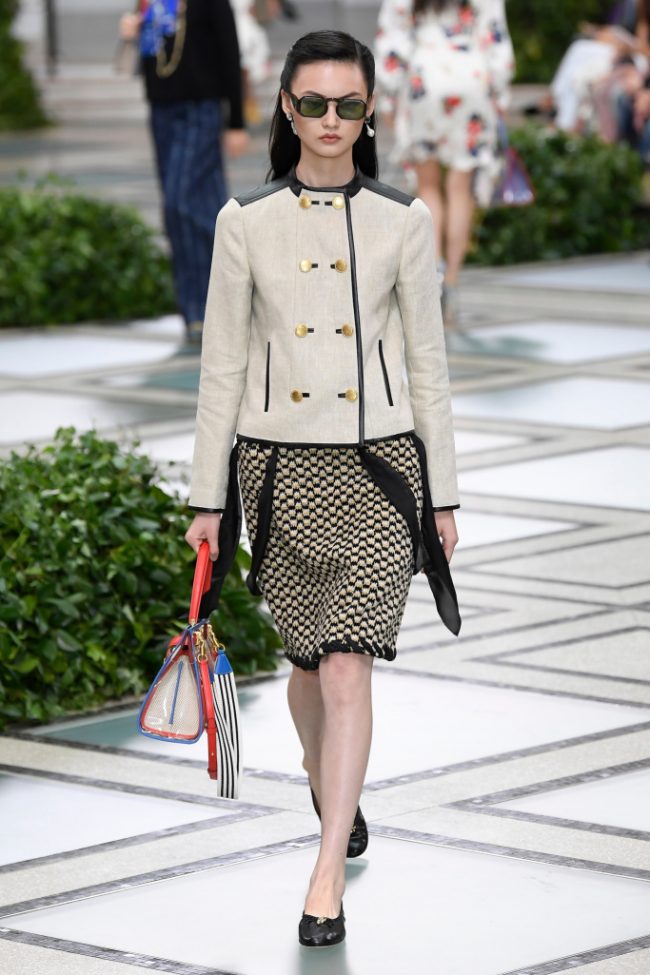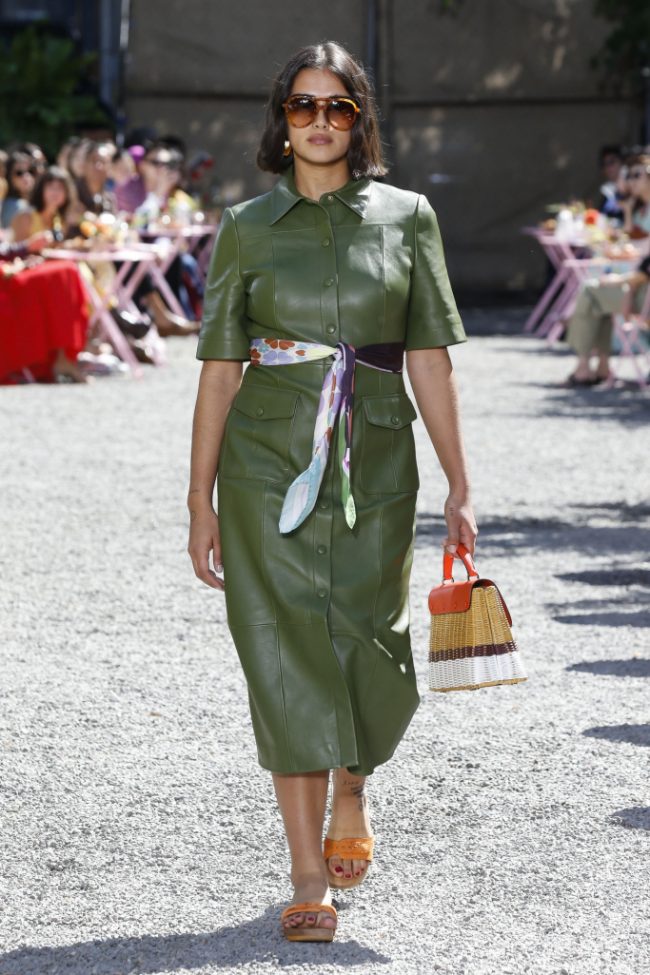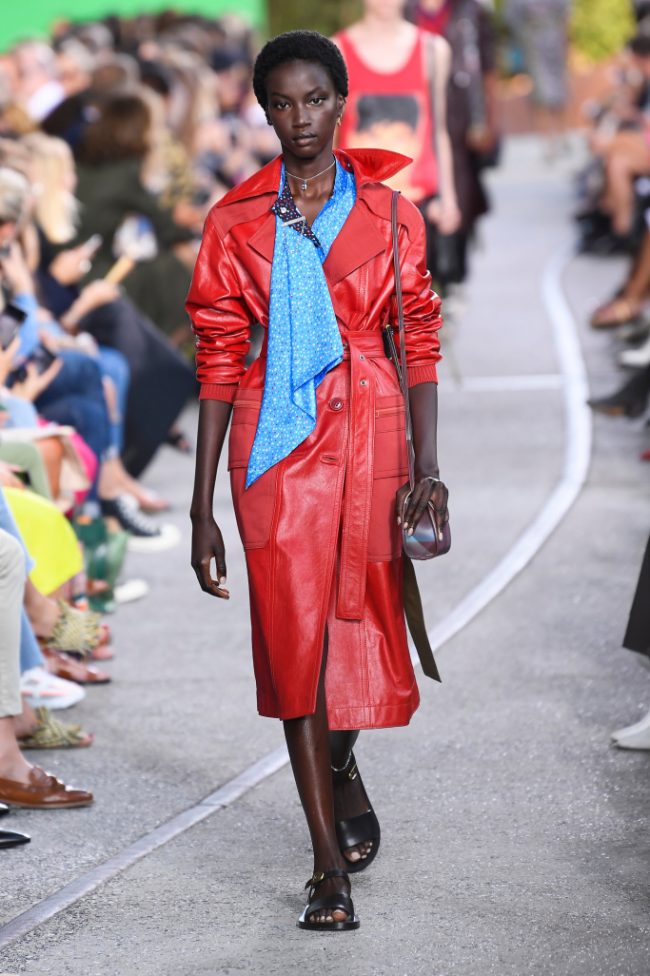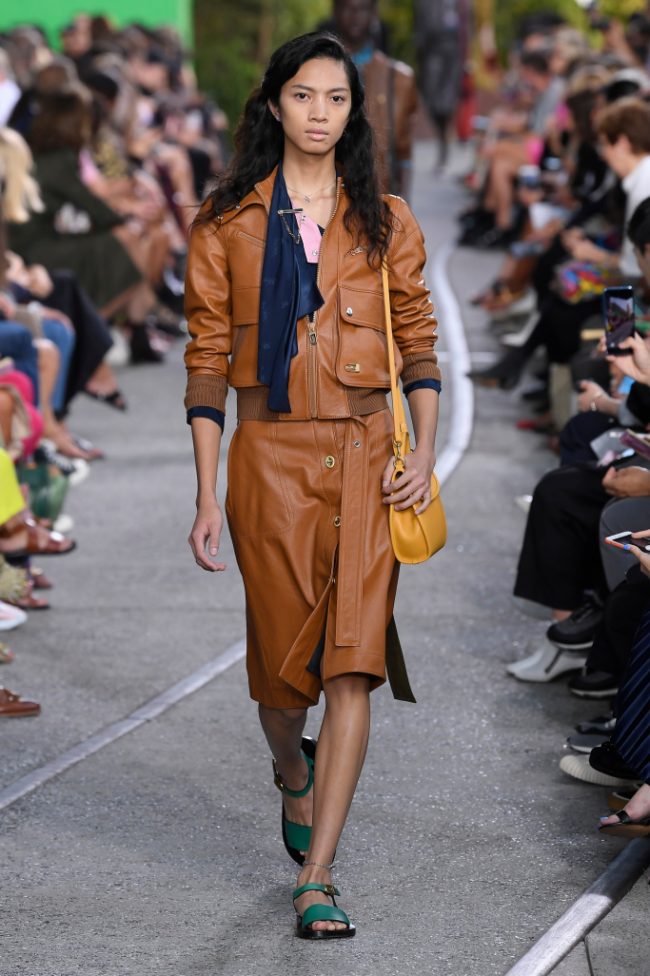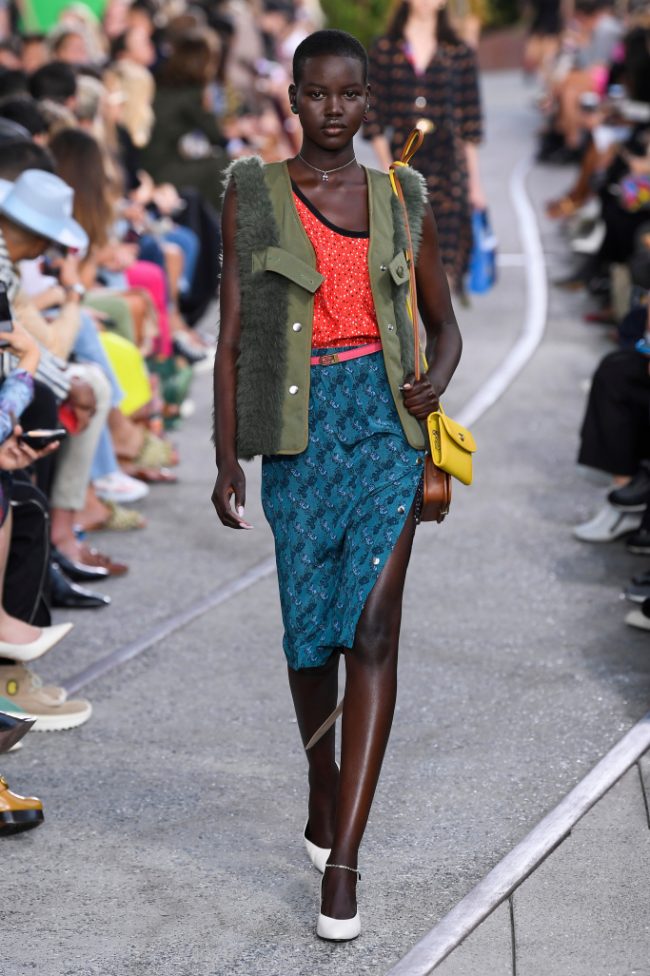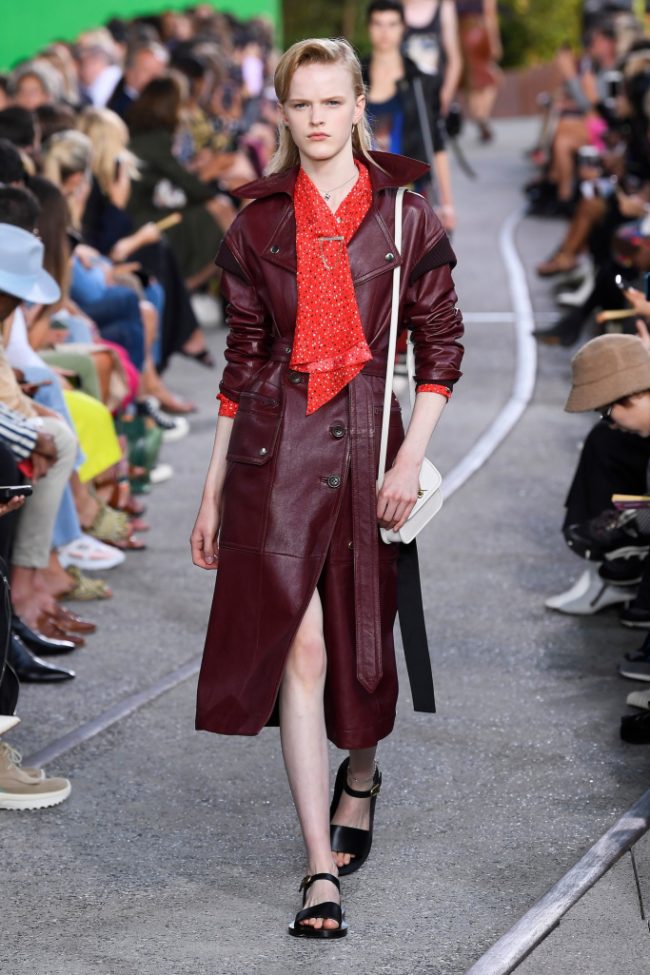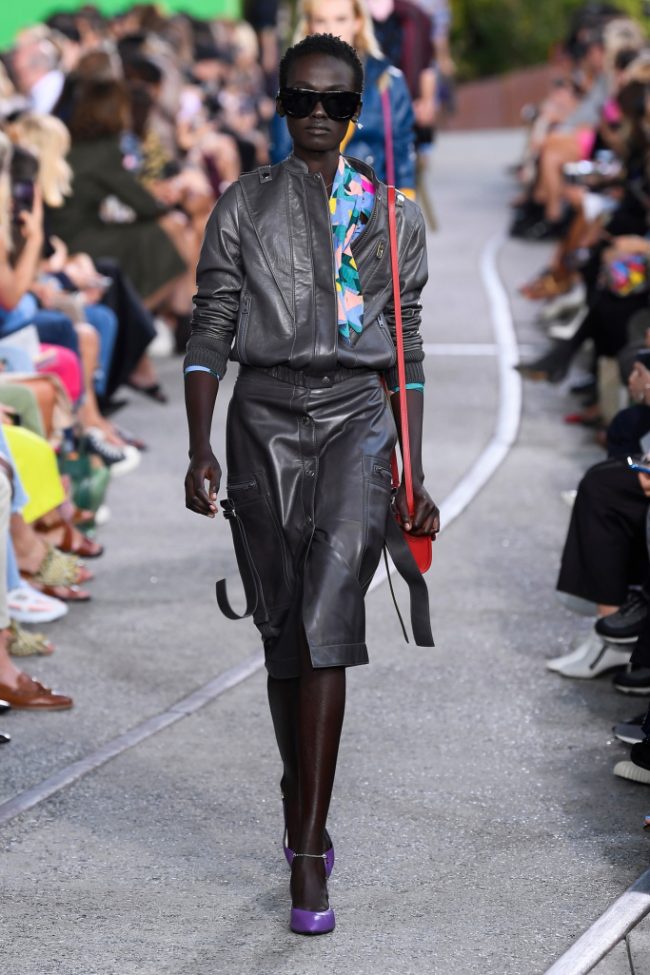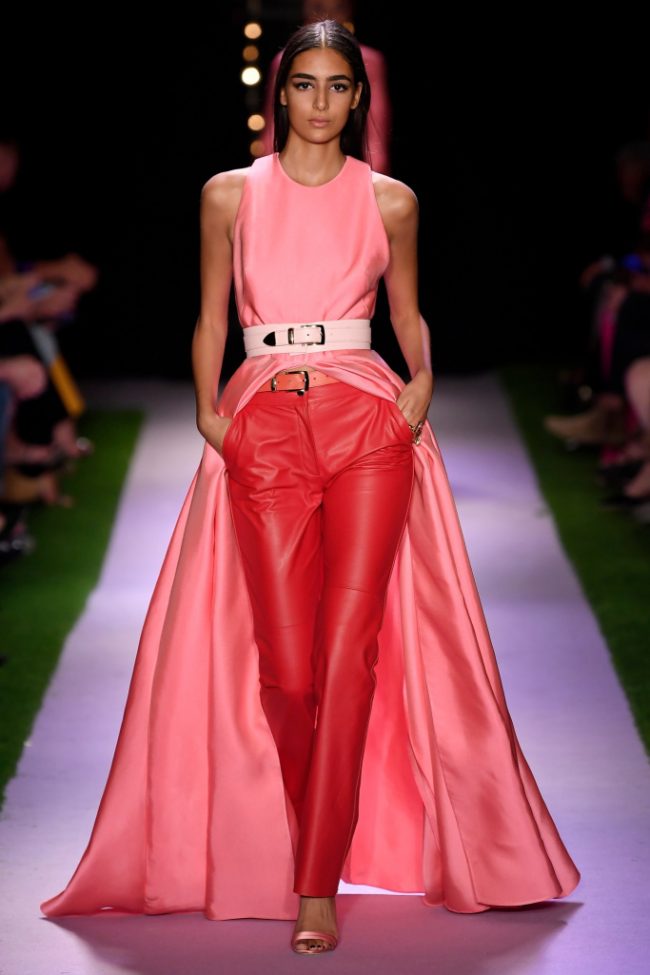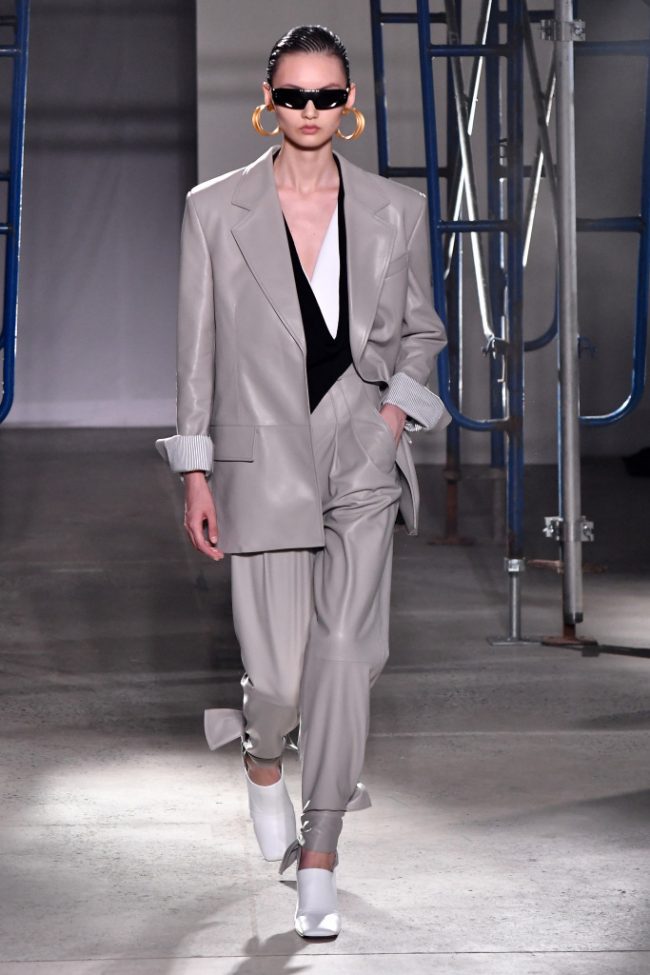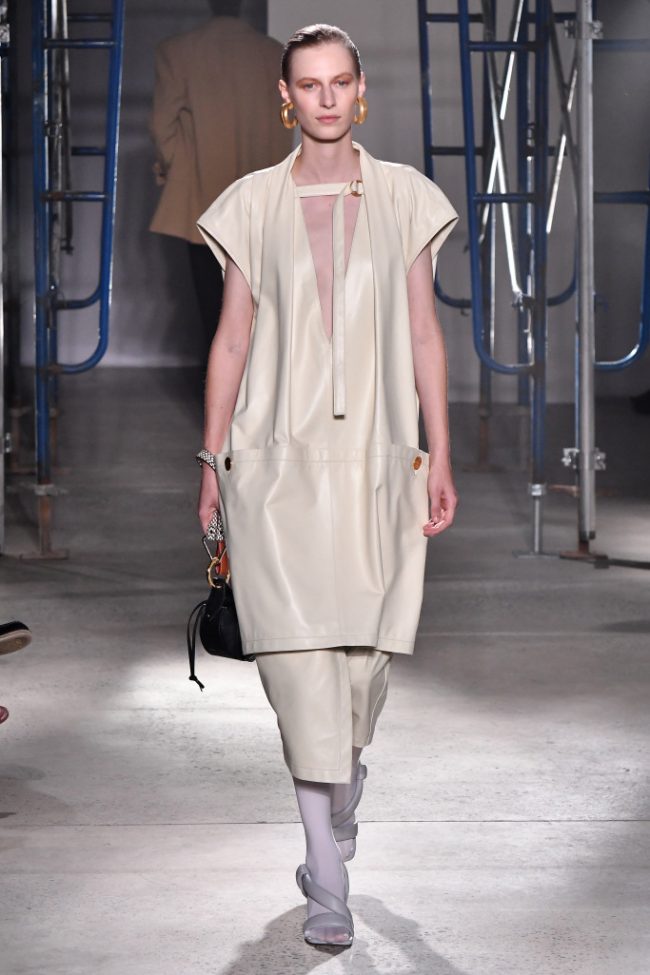 Accessories Trends Spring Summer 2020
Accessories were scarce but what was there was strong. A statement making red side slung leather bag with huge O ring from Brandon Maxwell stopped us in our tracks. Leave it to COACH 1941 to go retro-  mini sized saddle bags in fun colors reminded us of what made their purse so hot in the 80's. Zimmerman's oversized ivory chain link choker necklaces paired with patterned or crochet fabric was of massive visual interest. Big, boxy totes from Dion Lee and Tory Burch gave us the perfect spring update. Always a favorite, Proenza Schouler, in with the "win", featuring chunky, gold hoop earrings!