NYFW Spring/Summer 2019 RTW Collections Day 2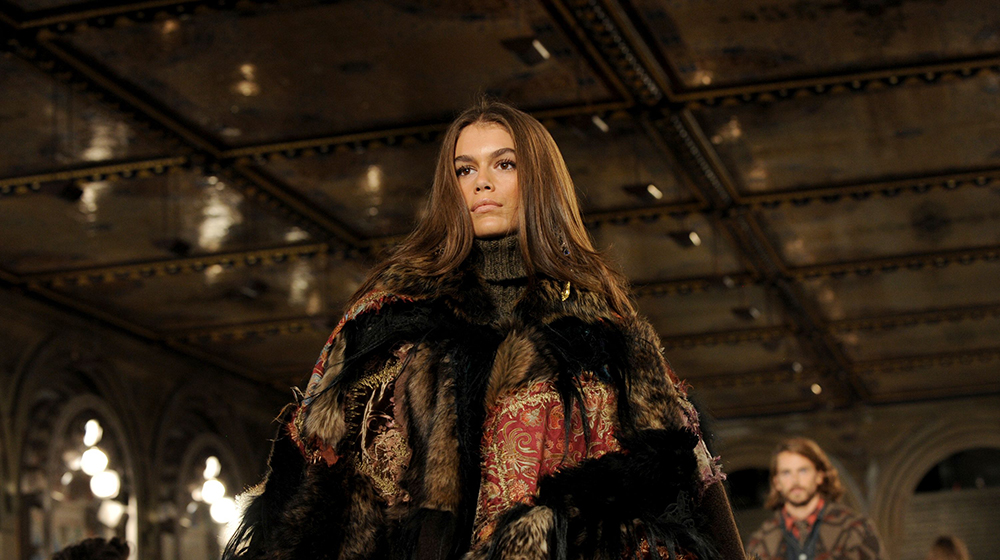 Ooops…perhaps we spoke too soon!  As the week progressed and we saw more of the "established" names parade their looks down the runway, it's clear that designers are not shying away from luxury for Spring/Summer 2019.   It came in the form of fine fabrics, creative embellishments and perhaps the most important luxury of all, skilled tailoring.
Spring/Summer 2019 … Luxury Prevails!
Carly Cushnie unveiled her first collection since going solo from her long time design partner and, from start to finish, she earned our applause. This duo has been a favorite of ours for years for their polished silhouettes, enthusiasm, and accessibility, coupled with the fact that they are just darn, nice girls.  For Spring/Summer 2019 Cushnie showed she has a way of breathing life into fabric. Soft, billowy silks danced in the breeze on silhouettes that were  polished, figure flattering, and sophisticated. Subtle use of embellishments added traction to her luxury message. We loved that Cushnie is recognizing that women of all shapes and sizes deserve beautiful clothes and she featured curvy models in her show. We'd suggest you clear some space in your closet because you'll be wanting to  add some of these timeless looks.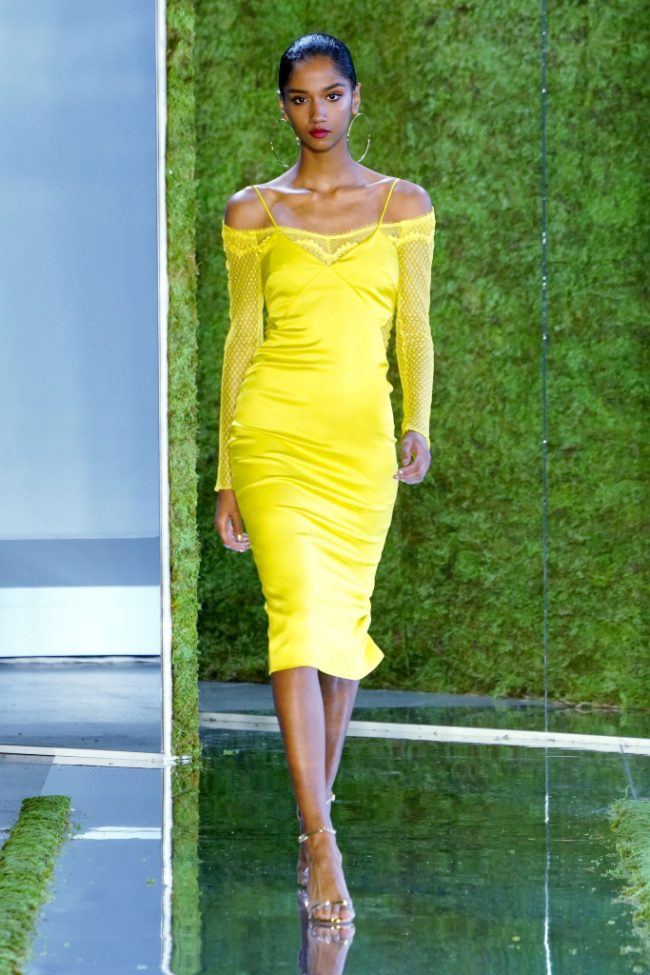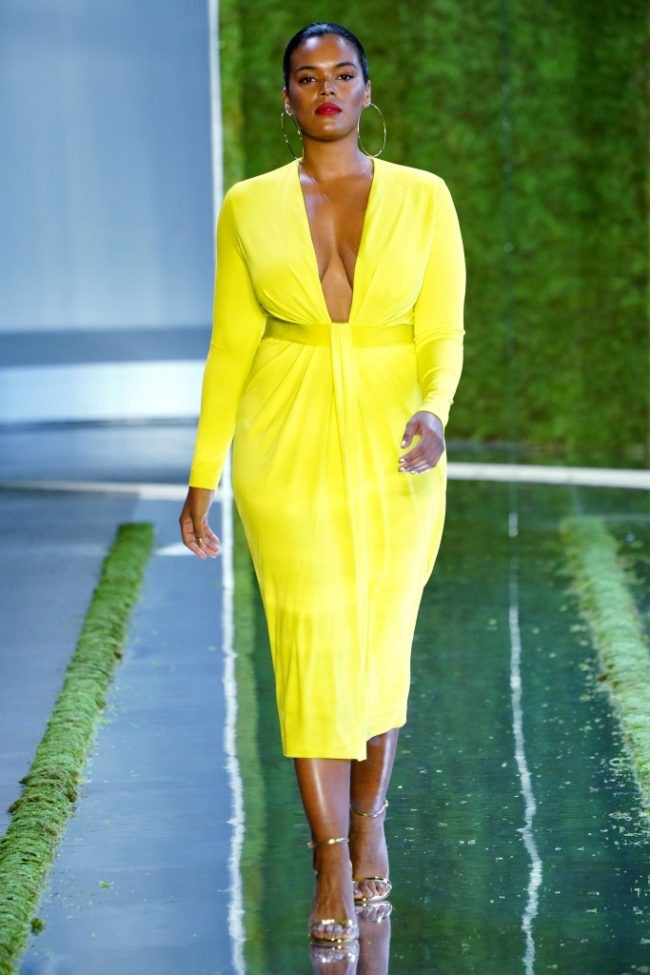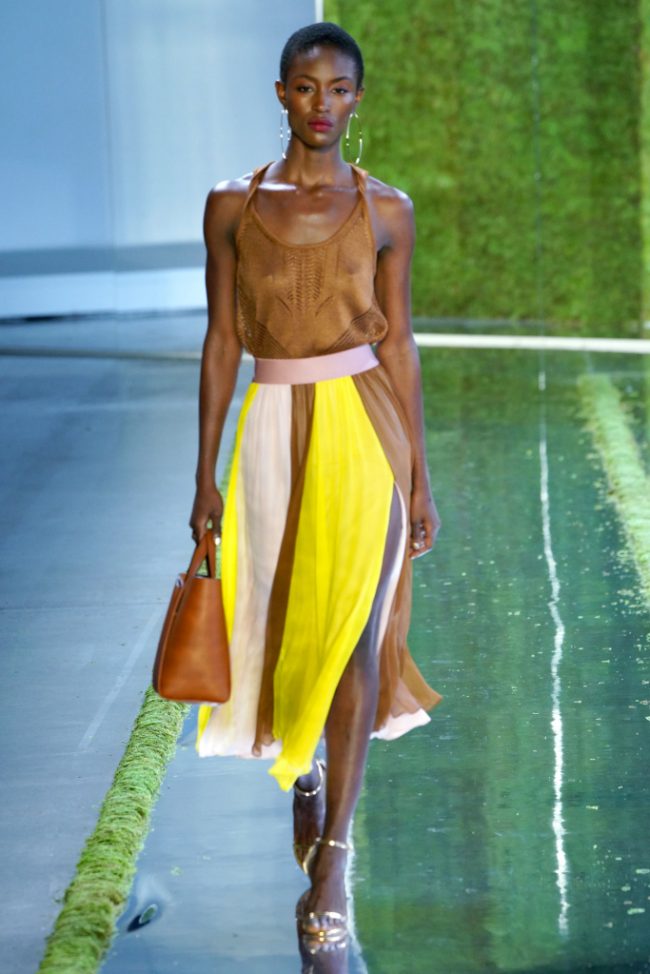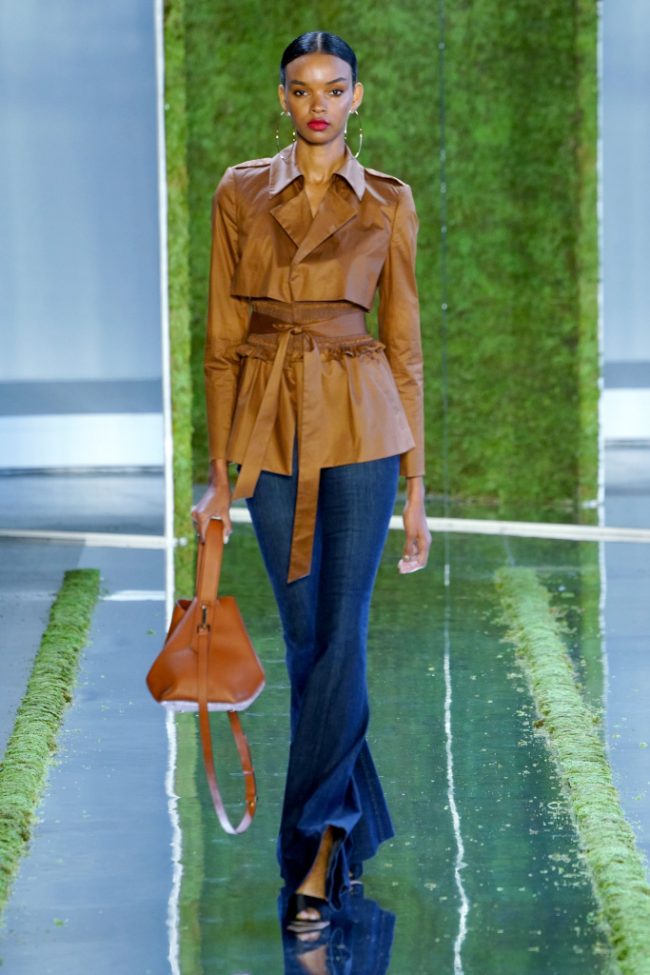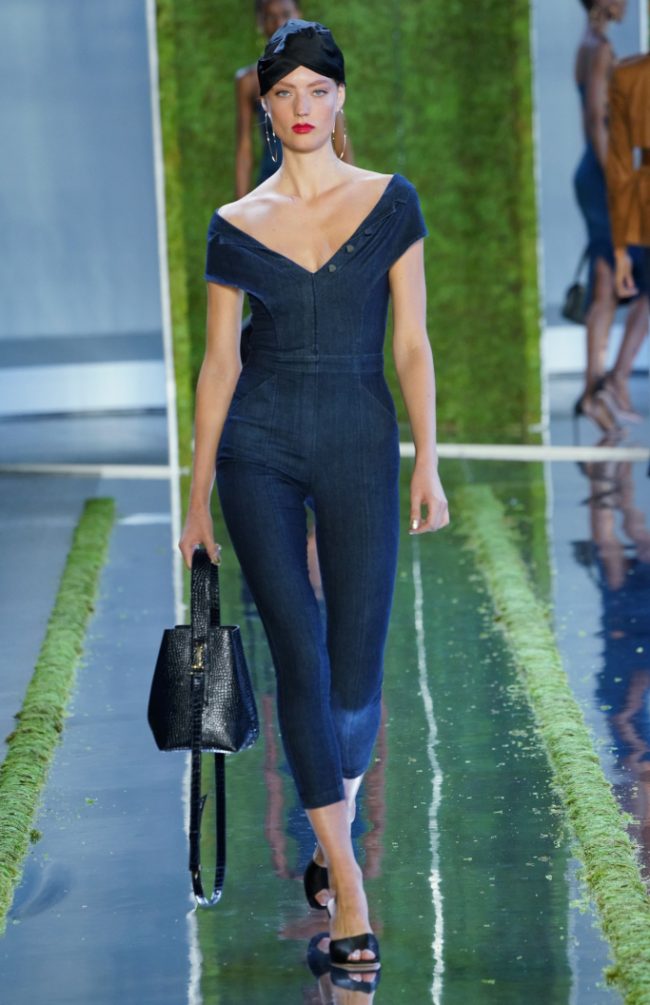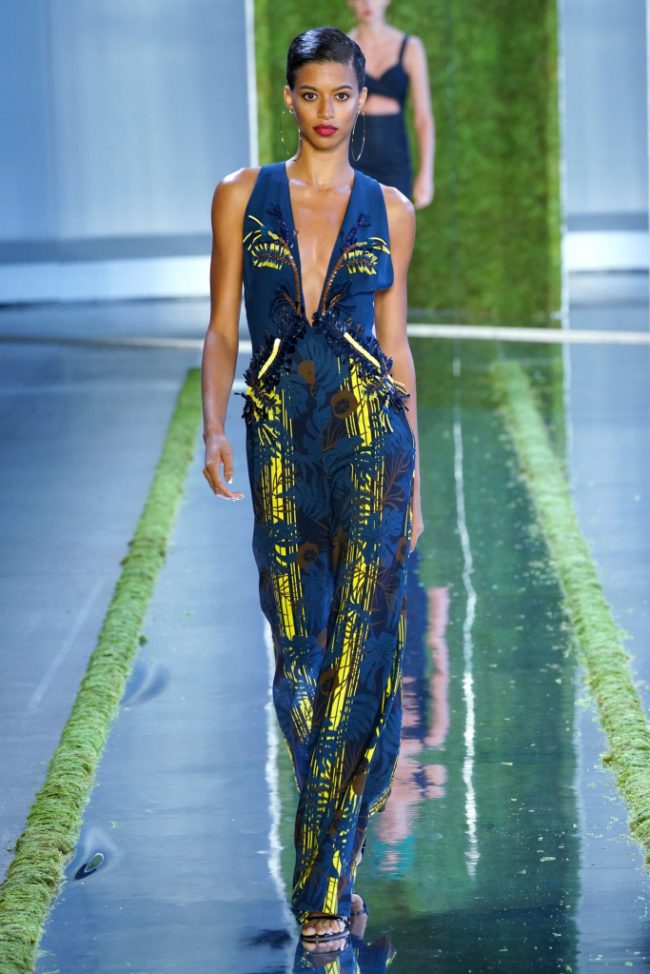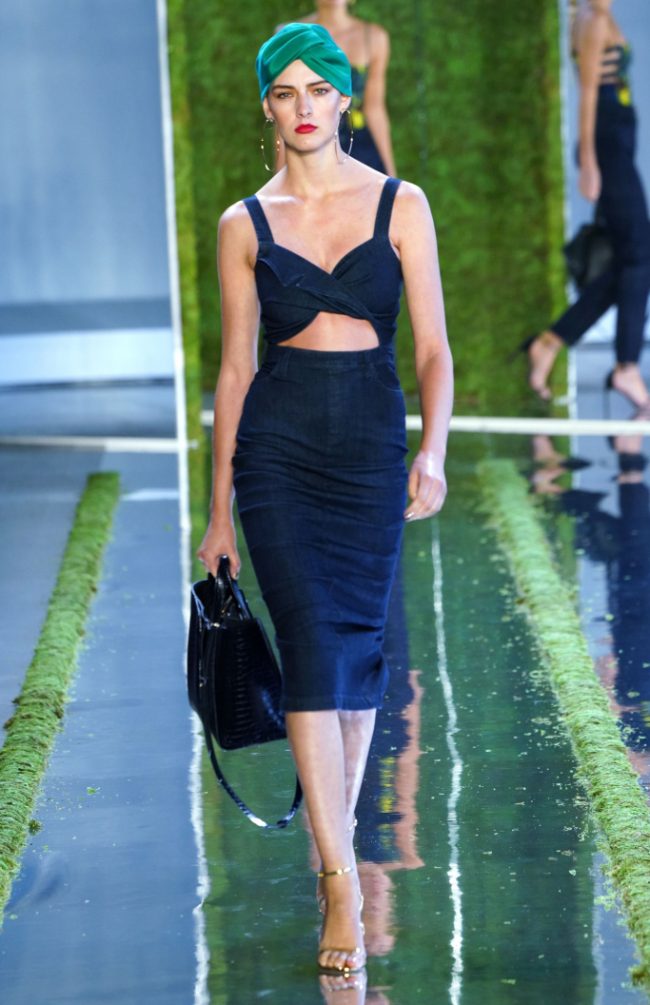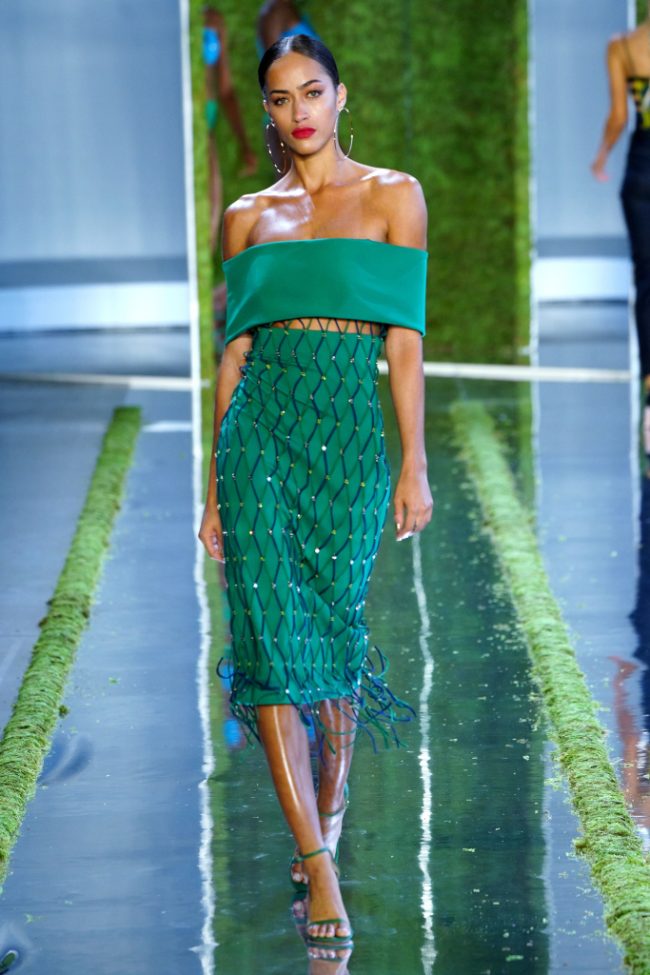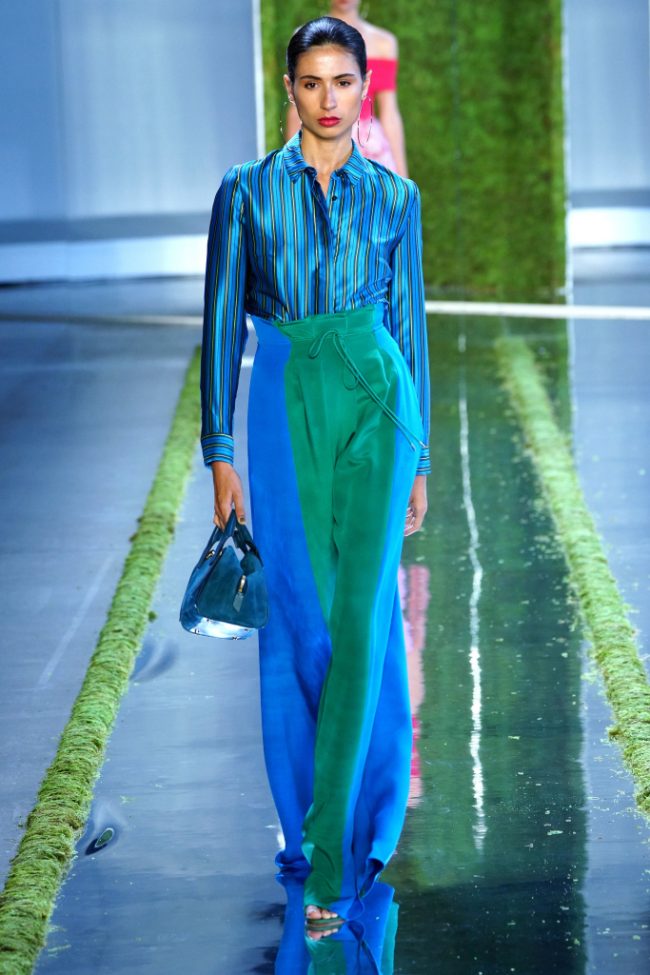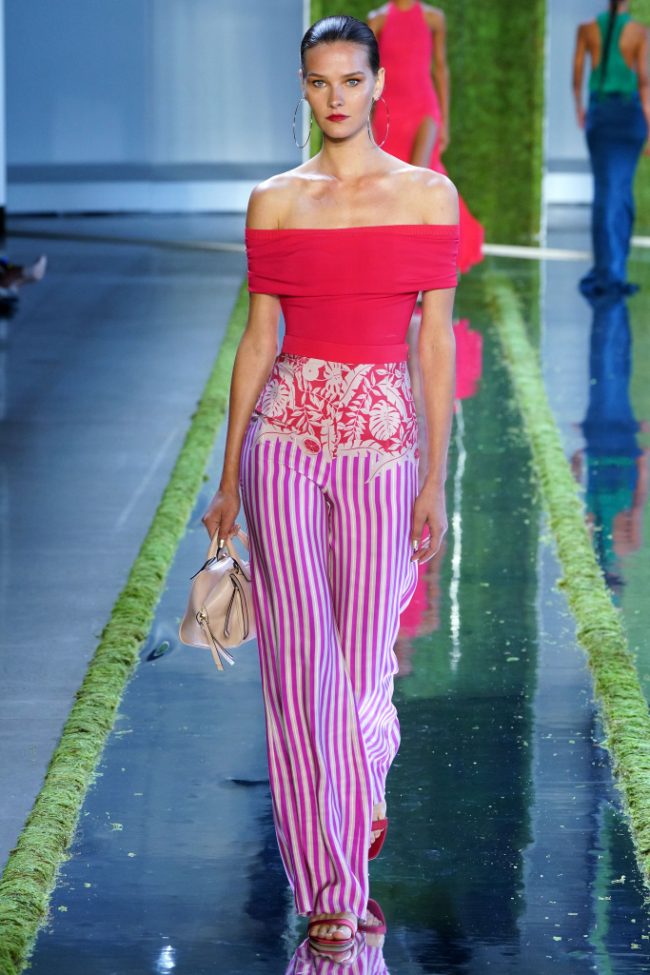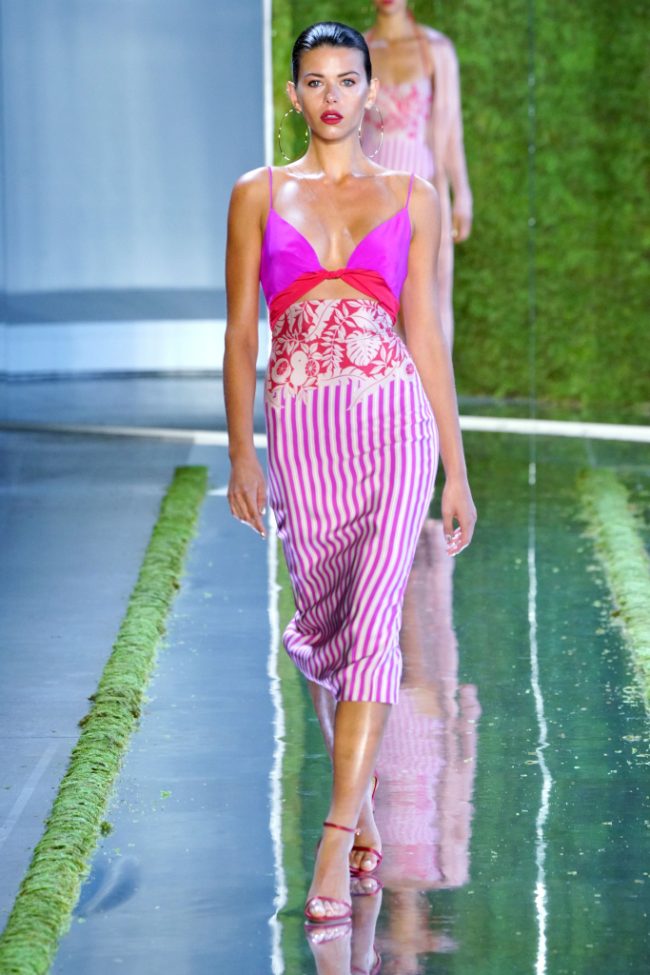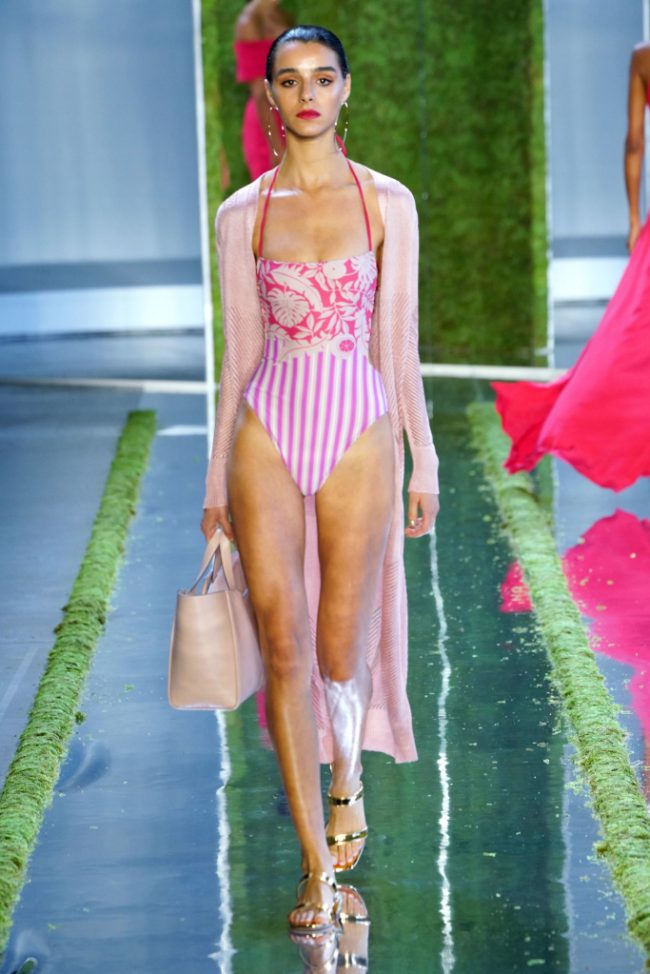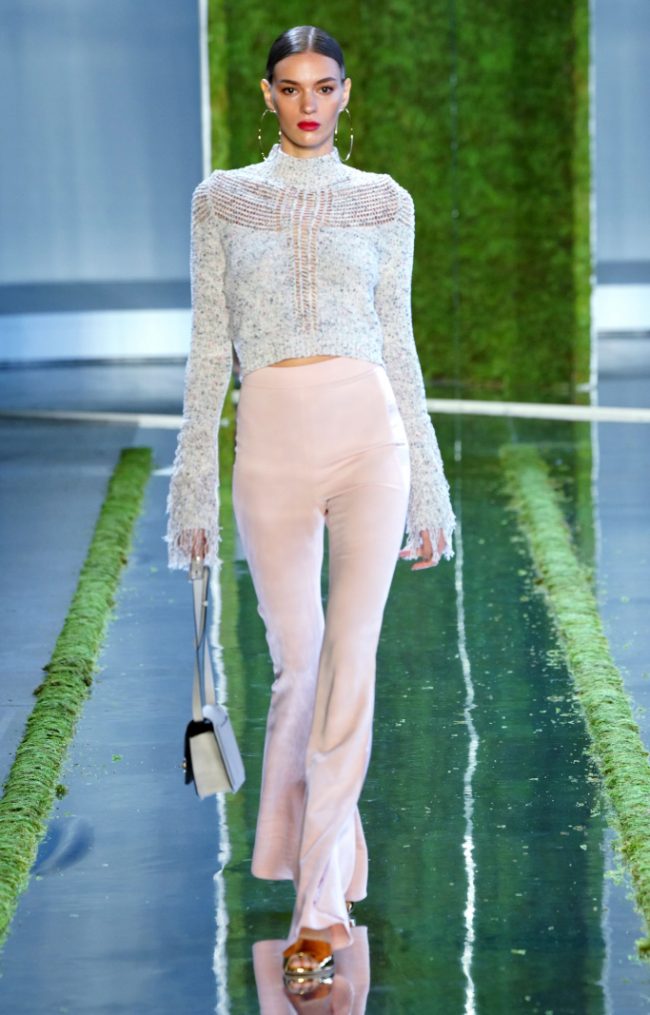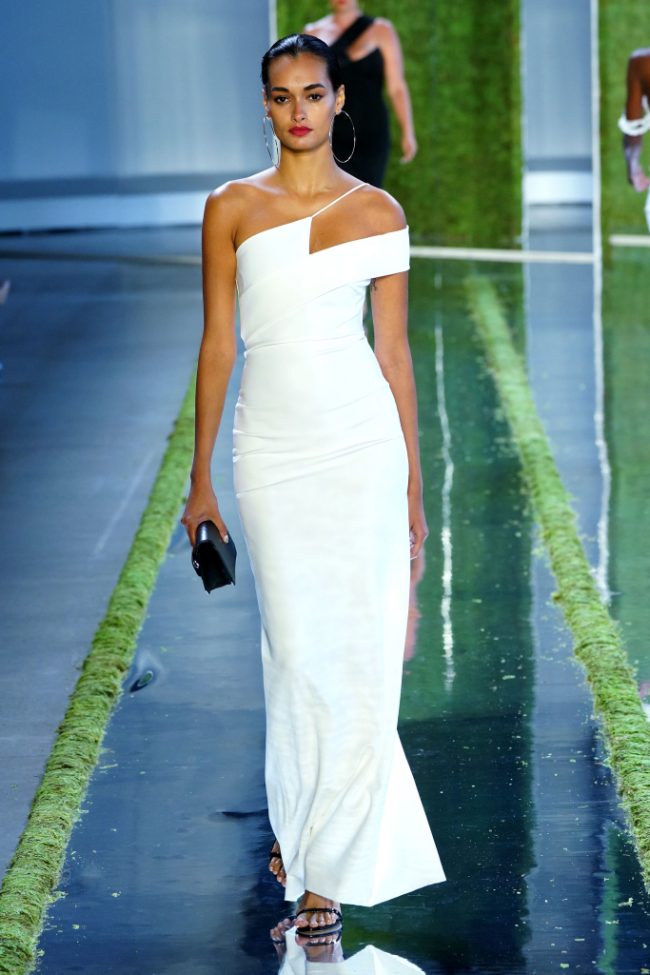 The design duo of Fernando Garcia and Laura Kim have established themselves as fashion's "it" design team with their amazing collections for both Oscar de la Renta and their own Monse label.  The powerhouse team's spring 2019 RTW show for Monse was New York's fashion week hot ticket. This season marked their intro into menswear. While they have relied on menswear tailoring for the Monse line in the past, this season they took it a step further,  blurring the lines between what's for him and what's for her by casting male and female models to cross dress. "We consider it unisex," Garcia said backstage speaking about the line. A nautical theme came in the form of rope graphics, knots, and boat stripes. It is remarkable that these two designers have such a strong cache of fresh ideas and a clear focus to deliver two extraordinary lines-Monse and ODLR. Some people have all the luck!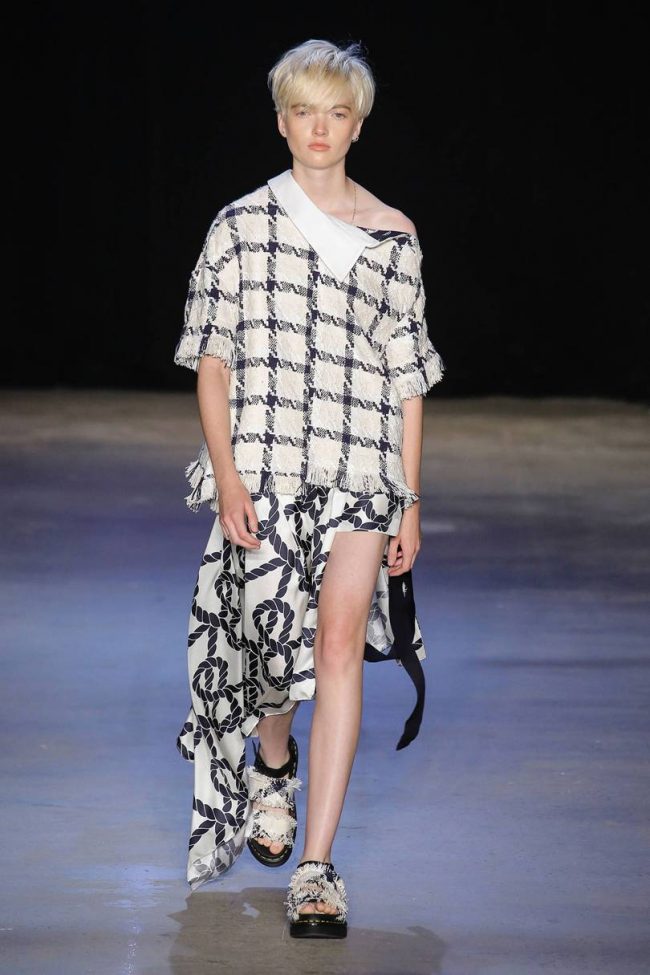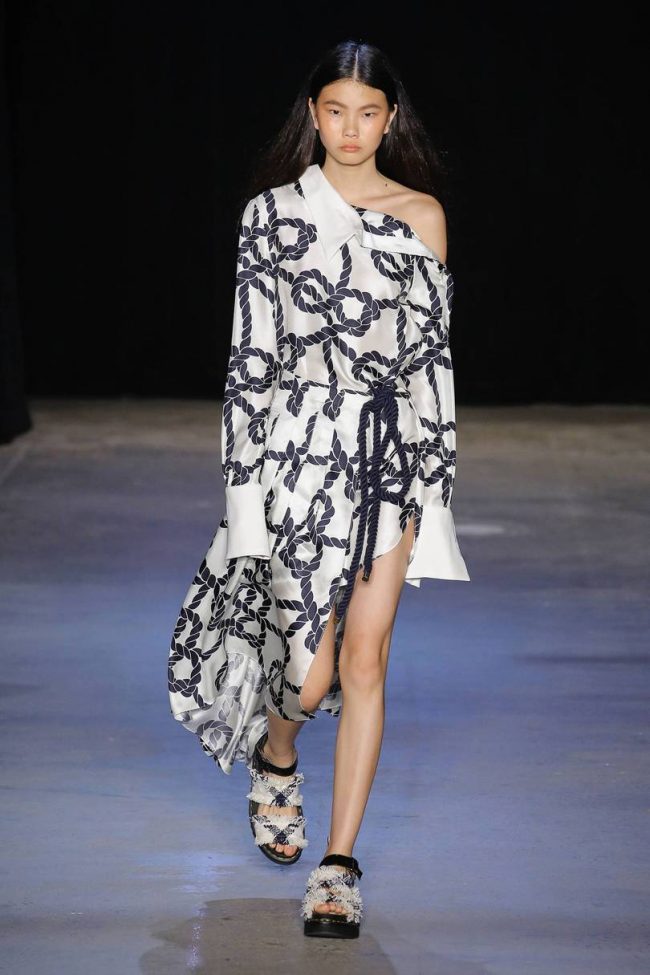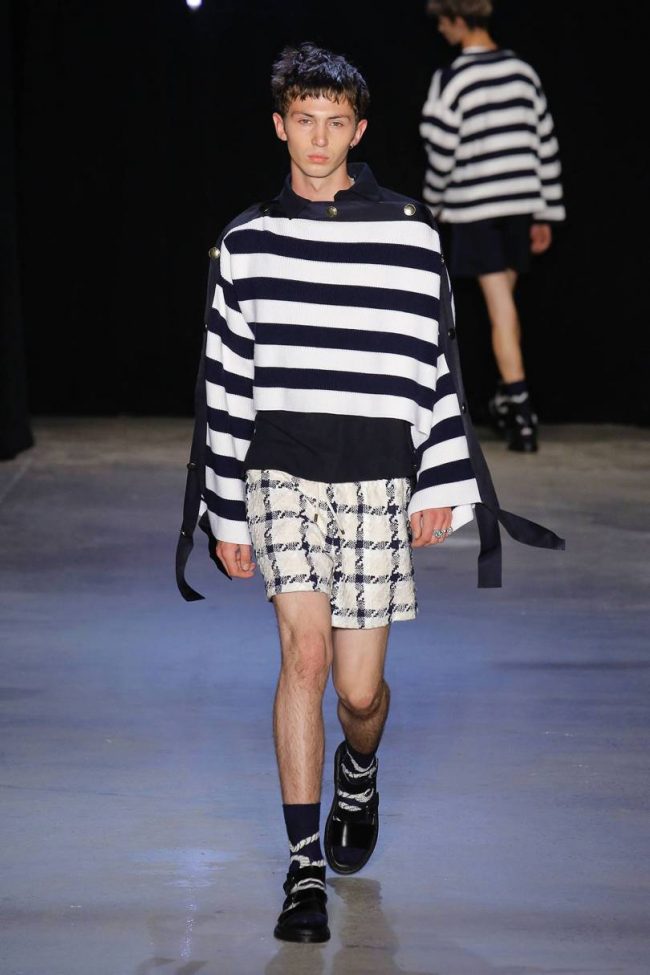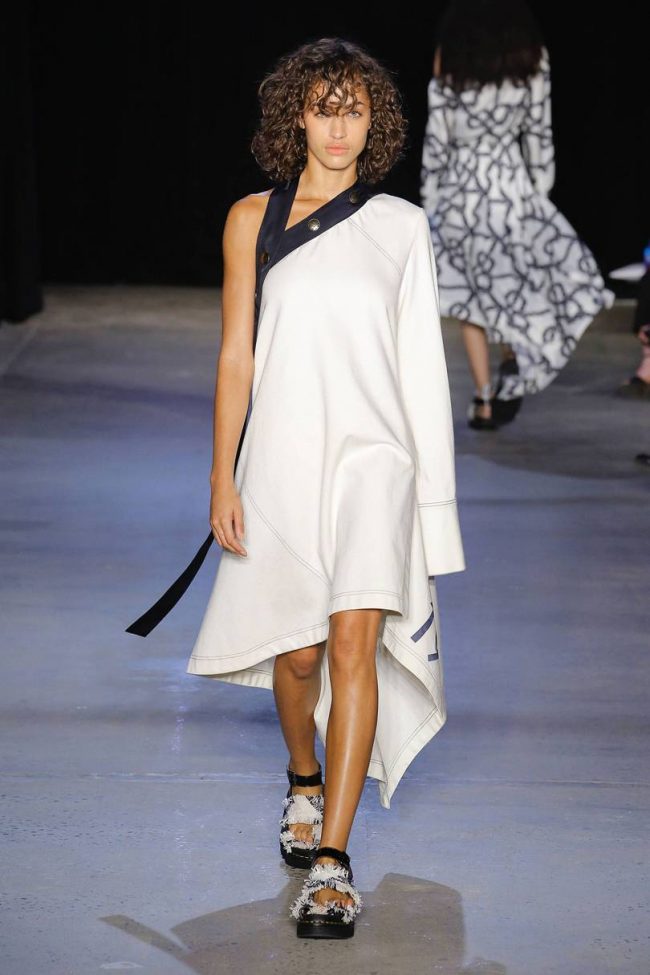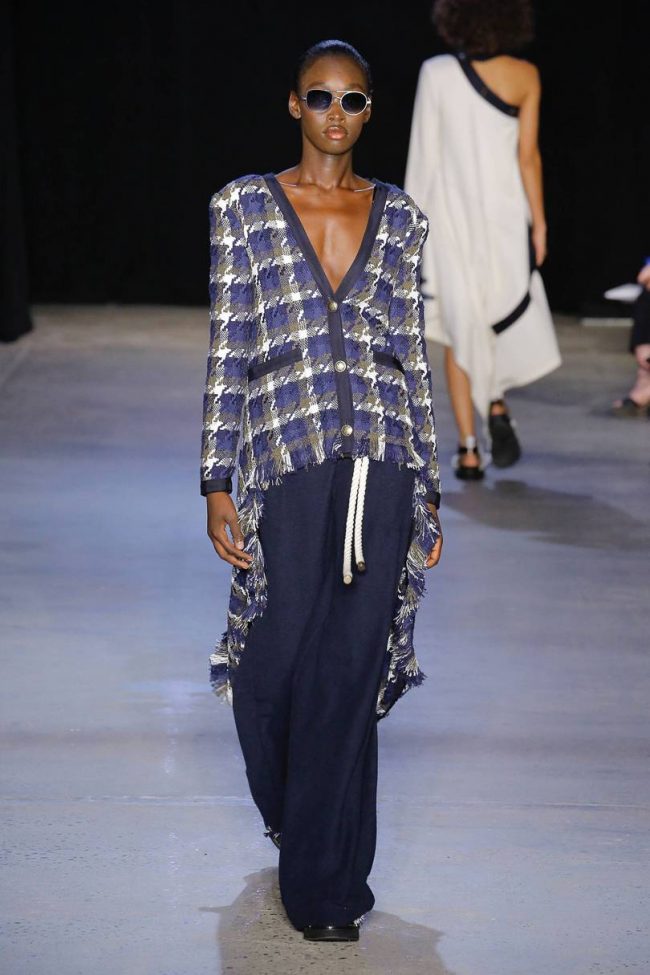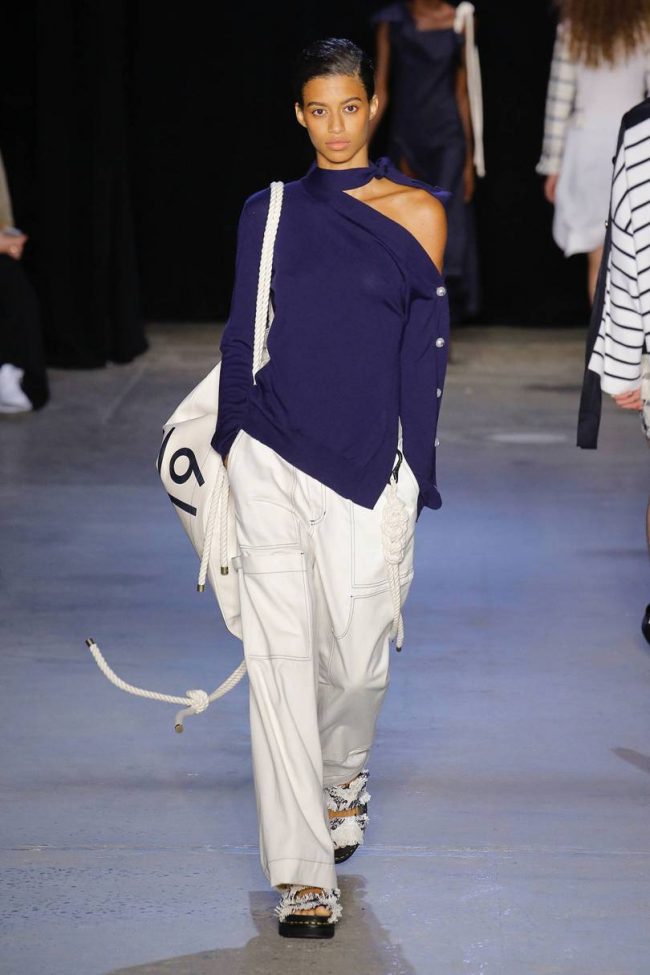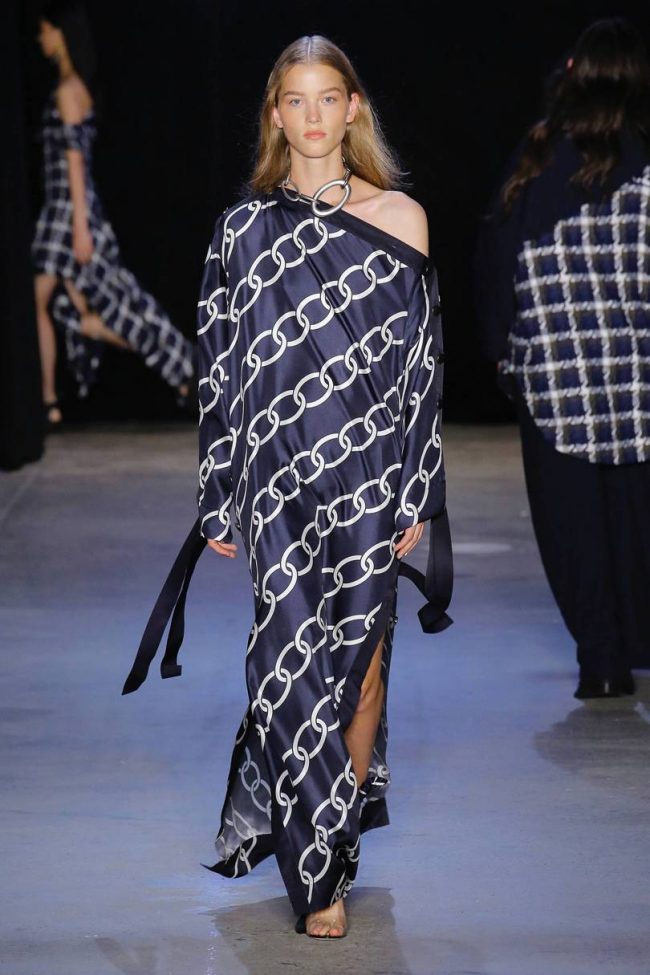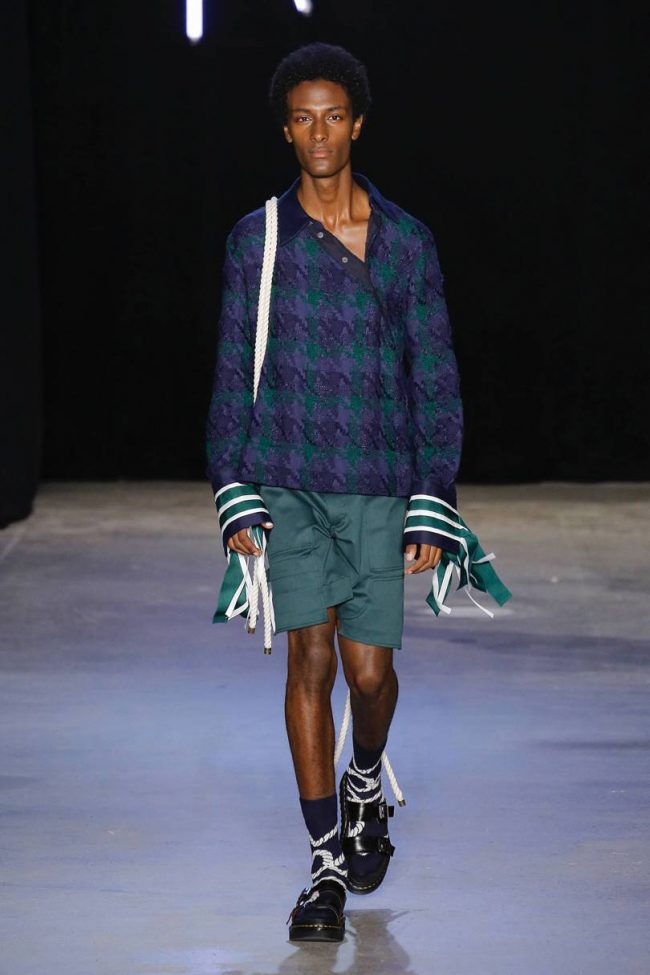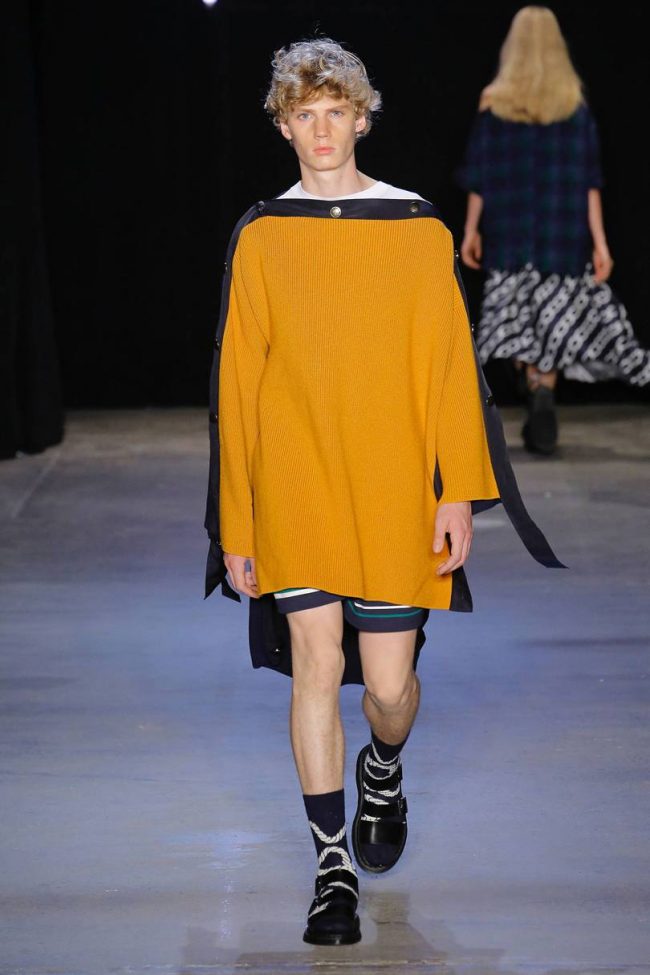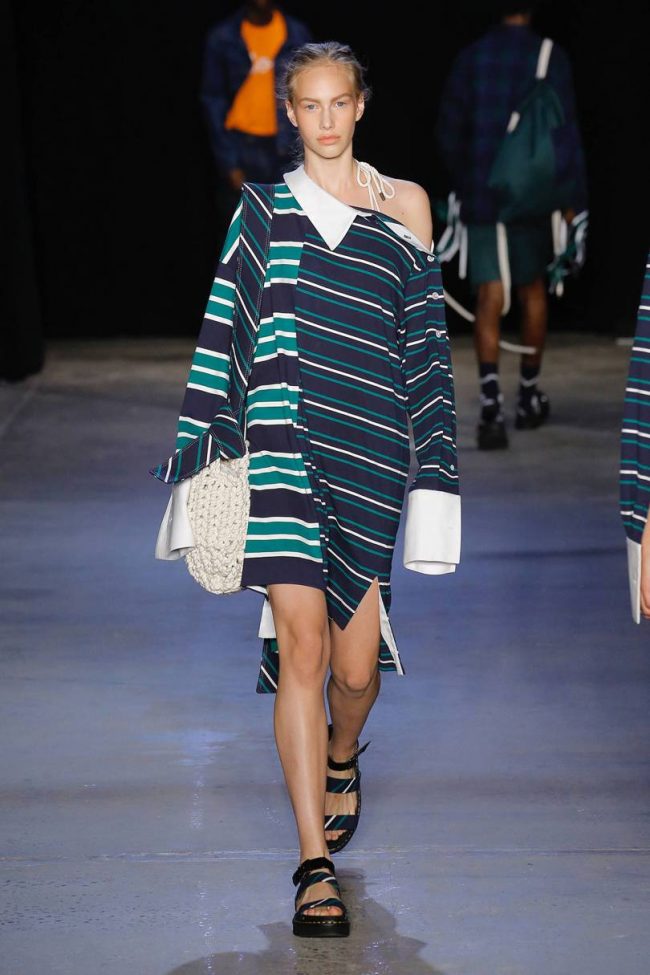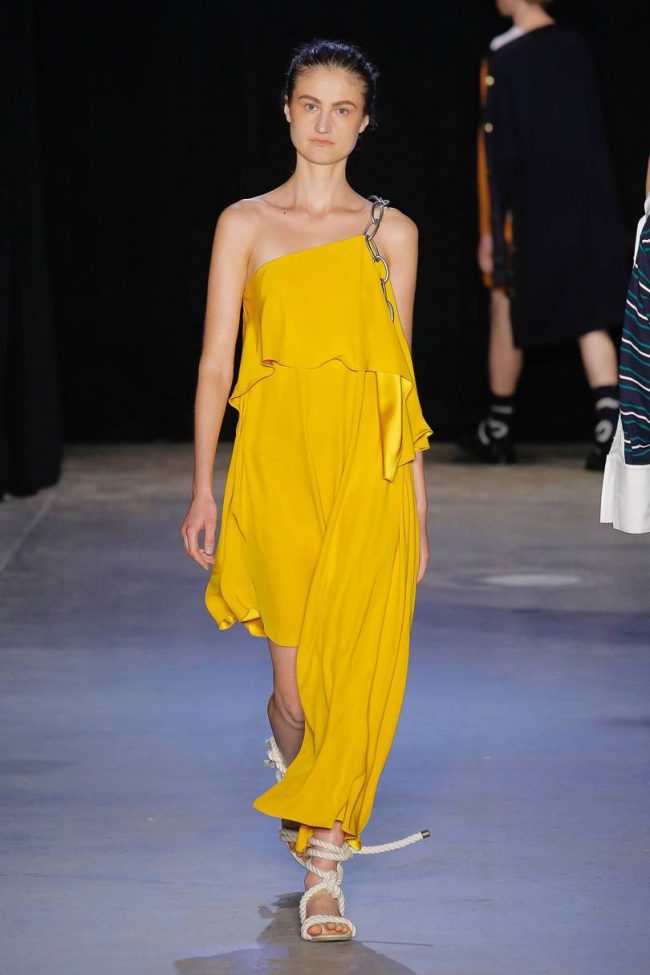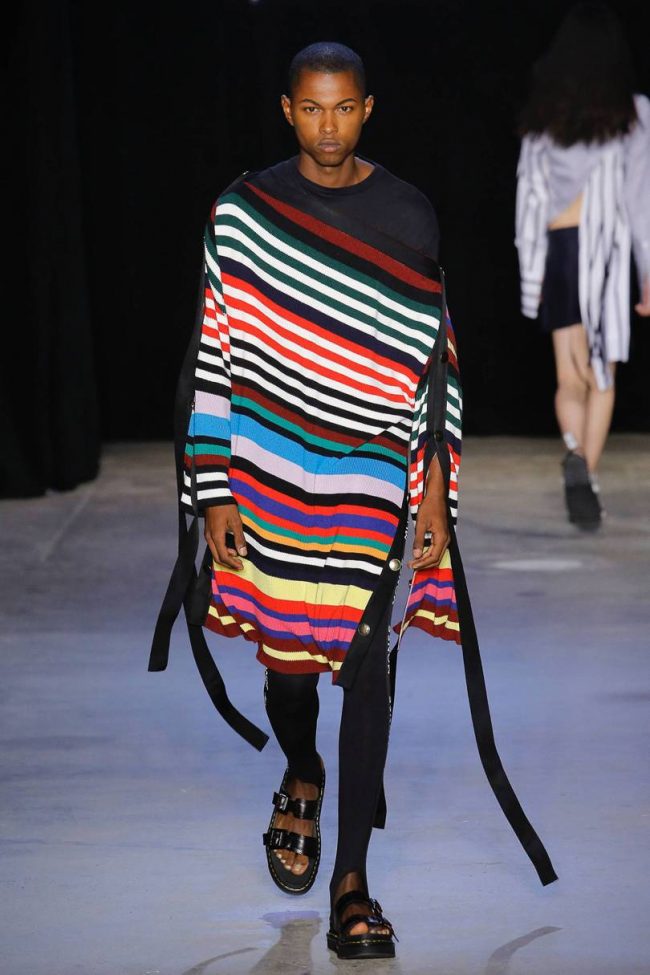 Ralph Lauren sprinkled fairy dust on his signature style and lit it up with magic for a 50th Anniversary retrospective for his  SS2019 presentation.   Some funky, fun family weekend wear popped up in the mix. Tweeds and woolens, knits and crushed velvets had a rarified country vibe.   Bright colored solids mashed up with muted tweeds and plaids.  Sweaters and jackets adorned with decals delivered a preppy, collegiate message.   Navajo prints and rich, rugged shearling evoked the American southwest.   Shellacked distressed leather, techno colored tattered patchwork fur, delicate spider web jewelry….the list of special touches went on and on. "This is all about the world. It's about to change," Lauren said during a preview hours before his show. "It's about all kinds of people, all kinds of countries. This is an inspiration of what I feel is happening with young people that are individual and love individuality." The special occasion was a bit of a surprise. While it would have been nice to see some over the top, boundary breaking, and wildly innovative gowns to celebrate the anniversary, Lauren stayed in the vein of sophisticated and understated for after five.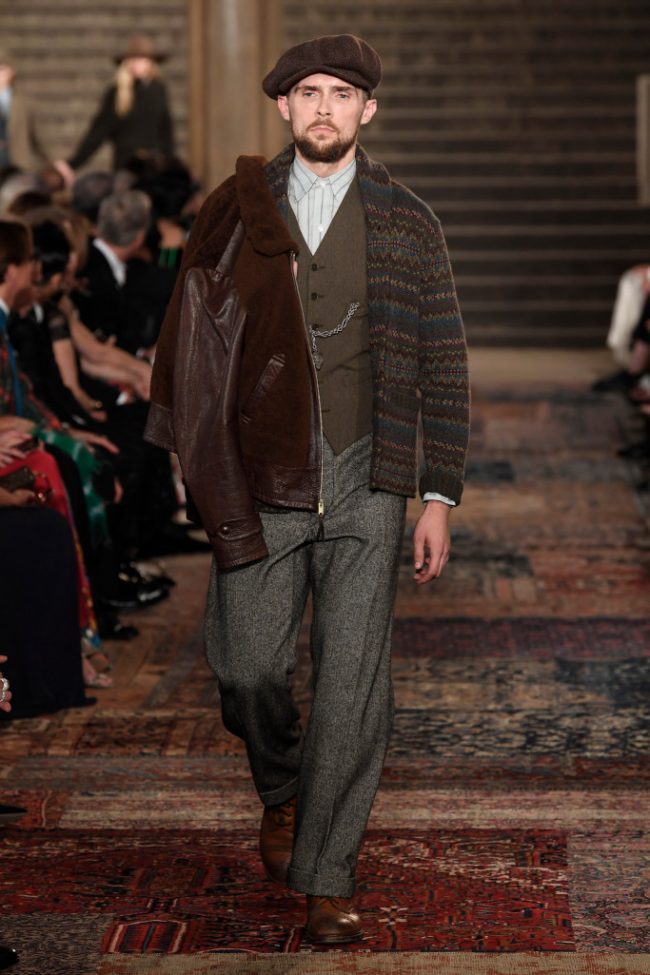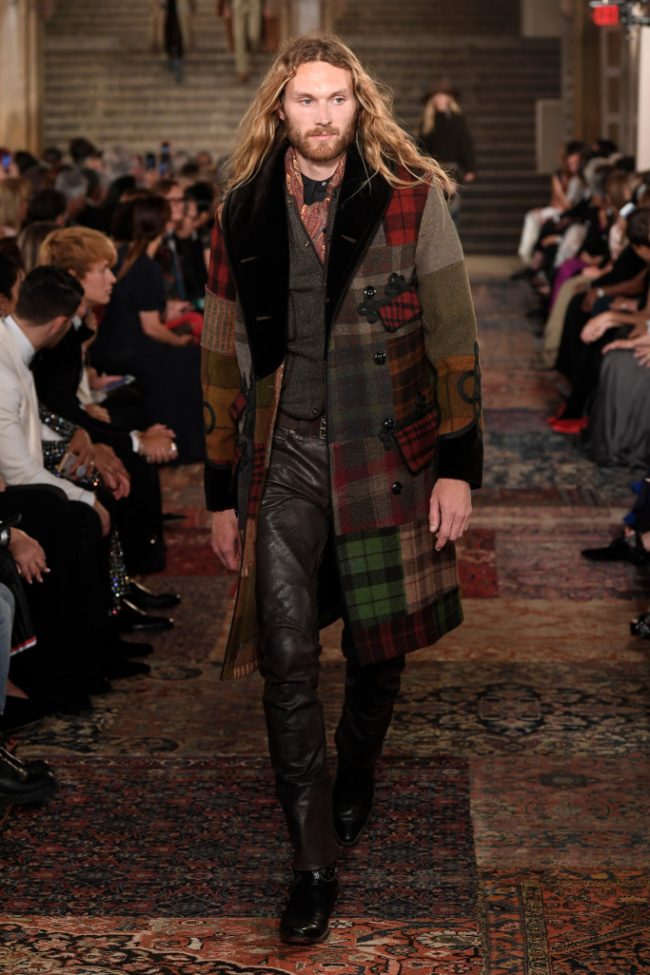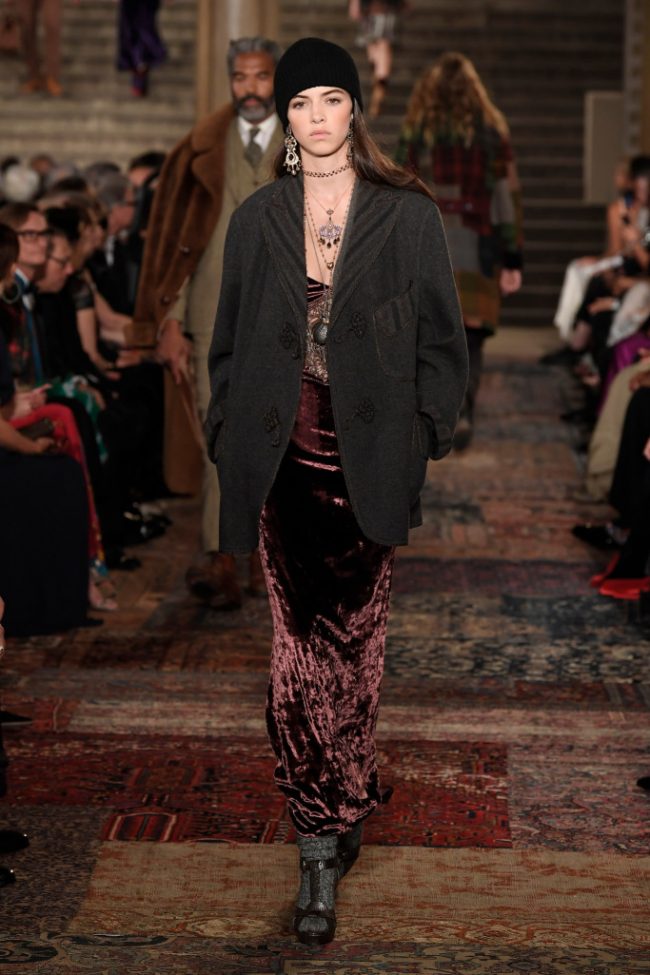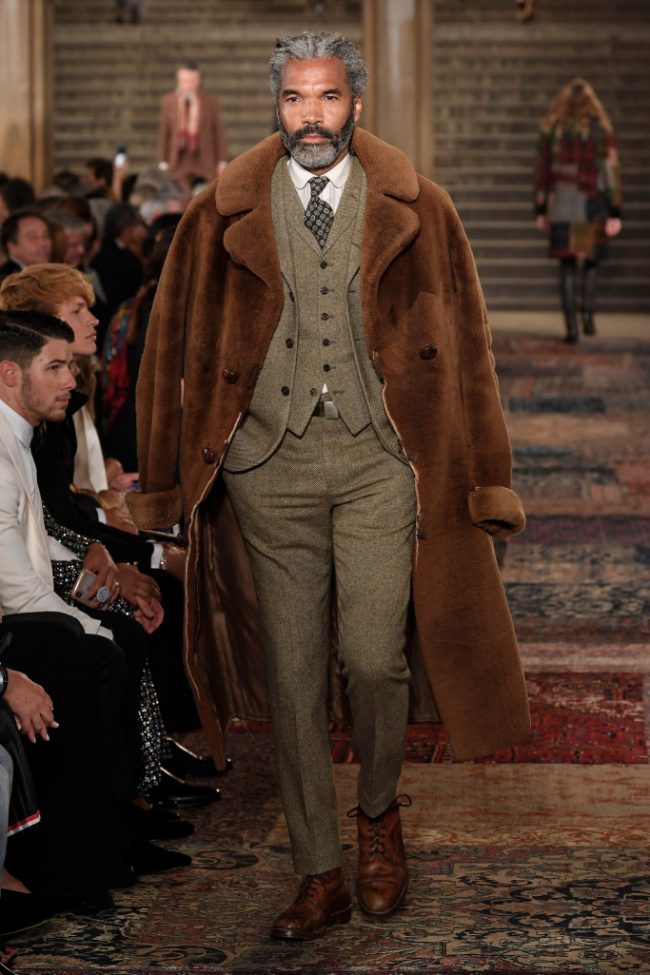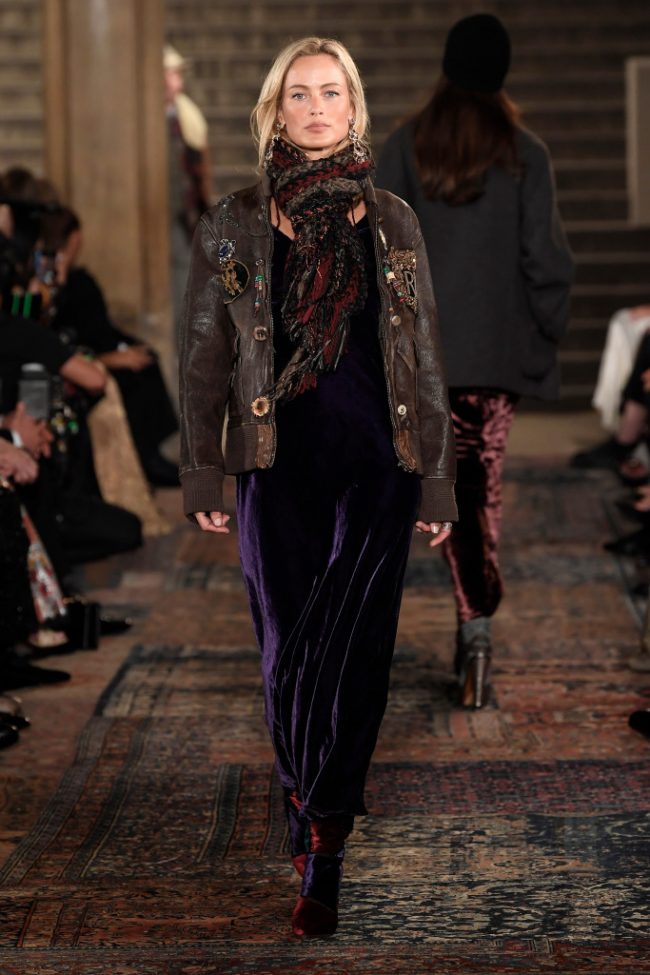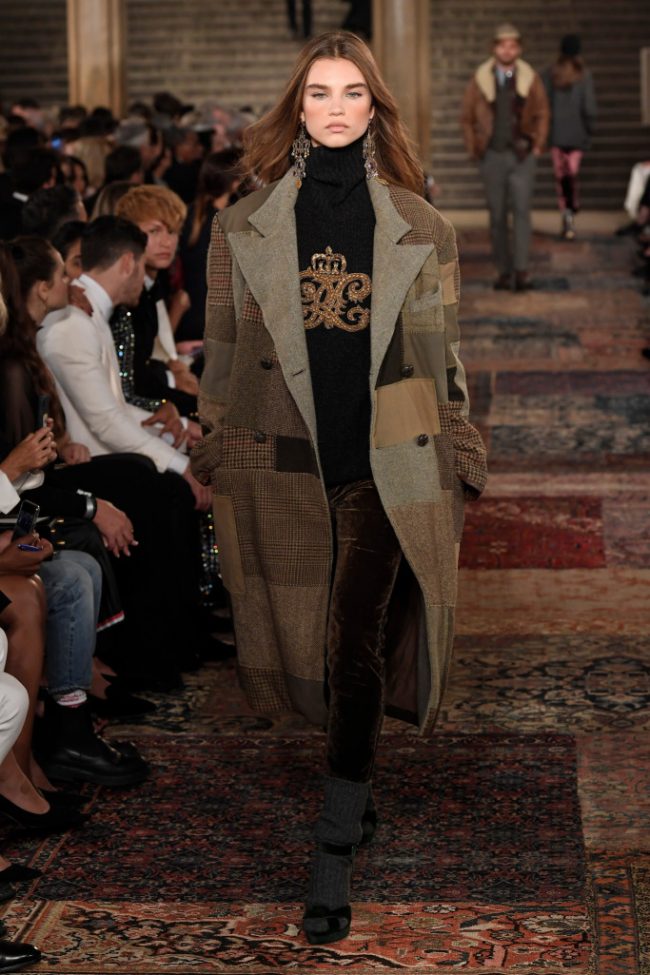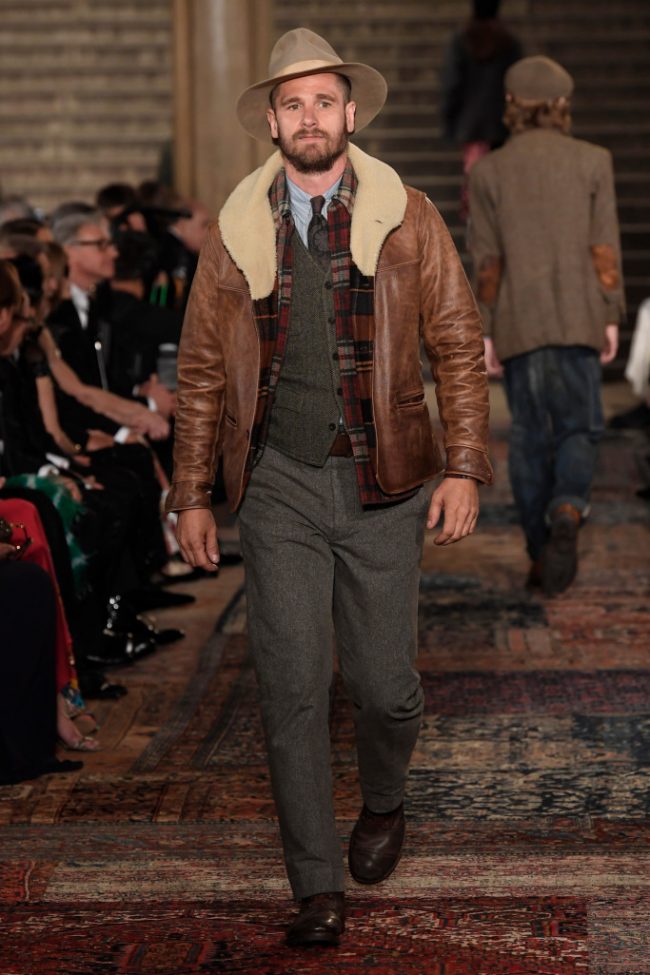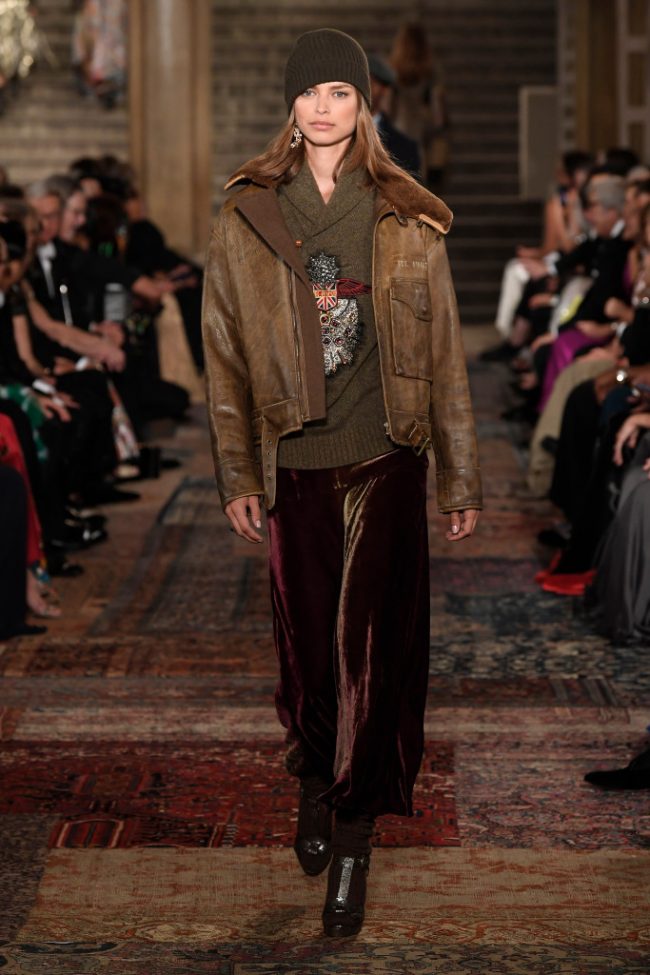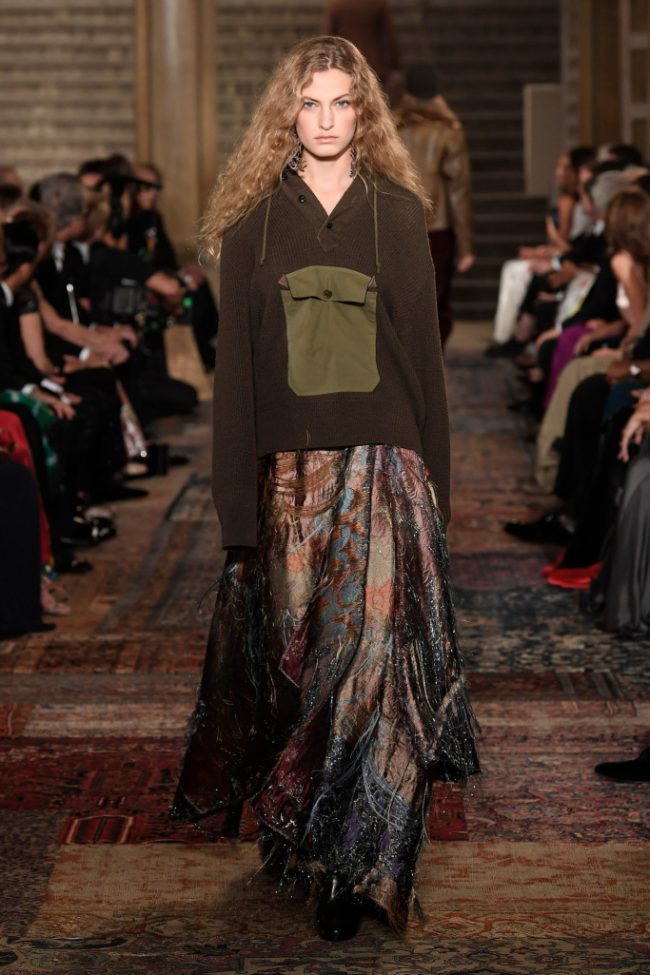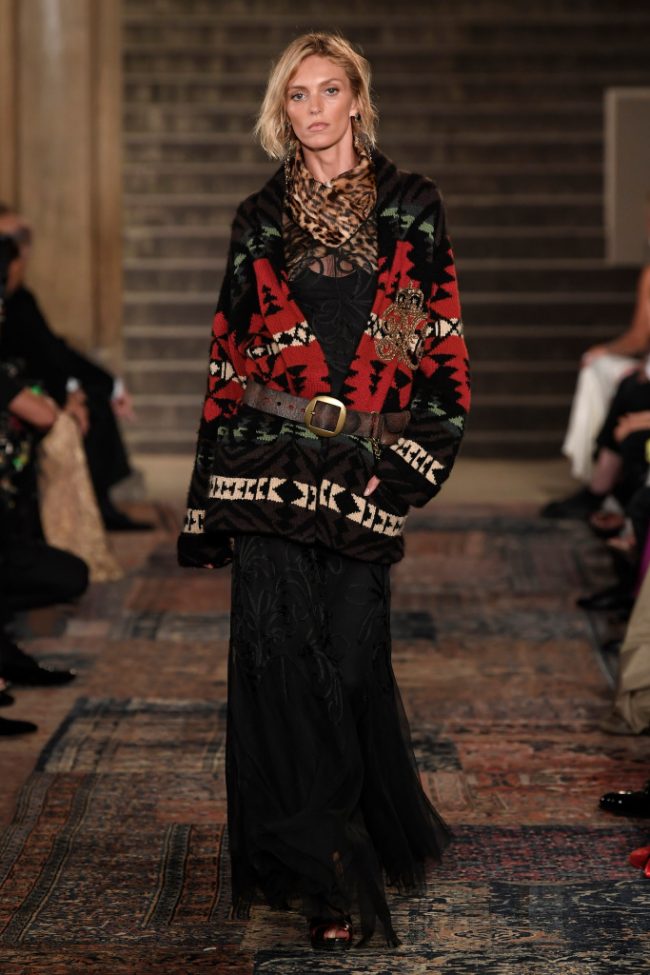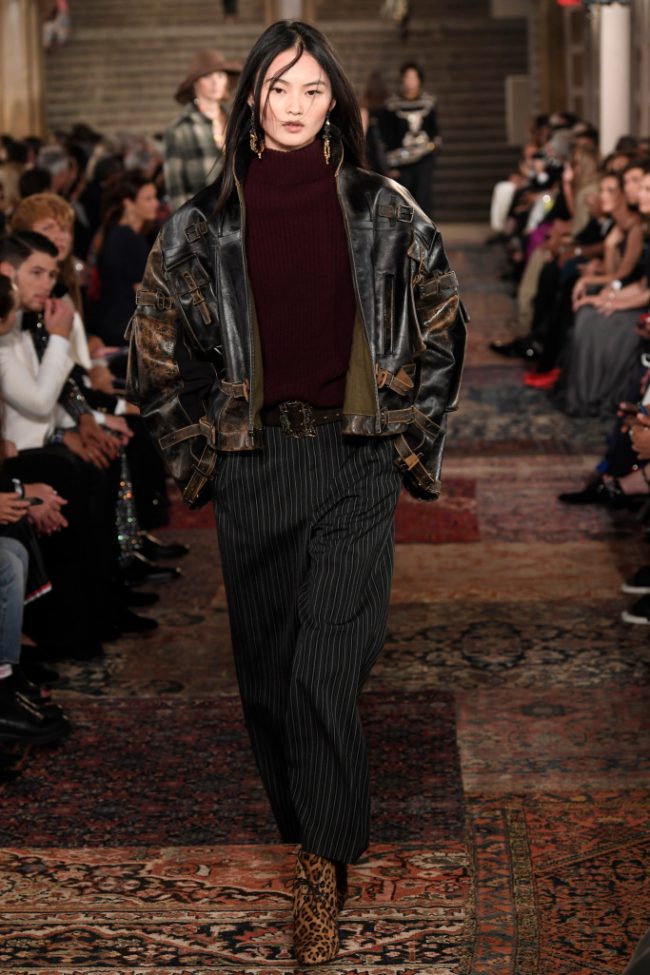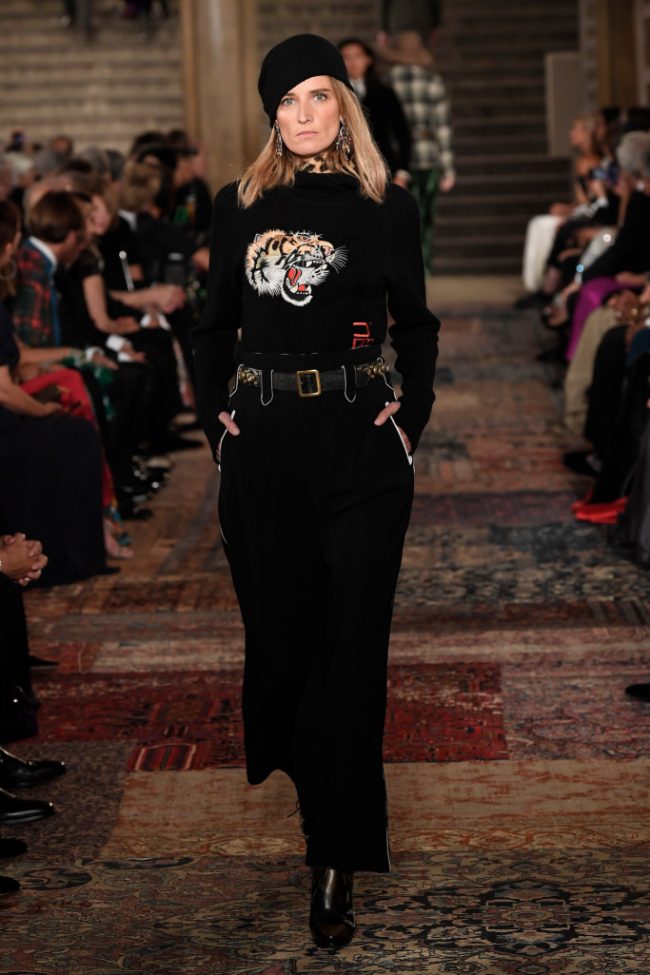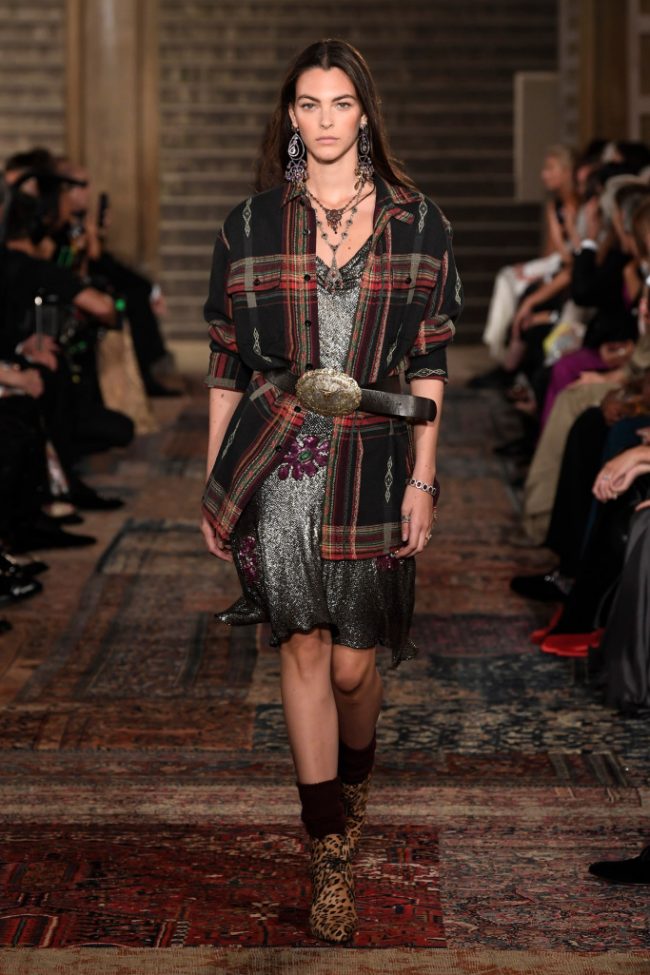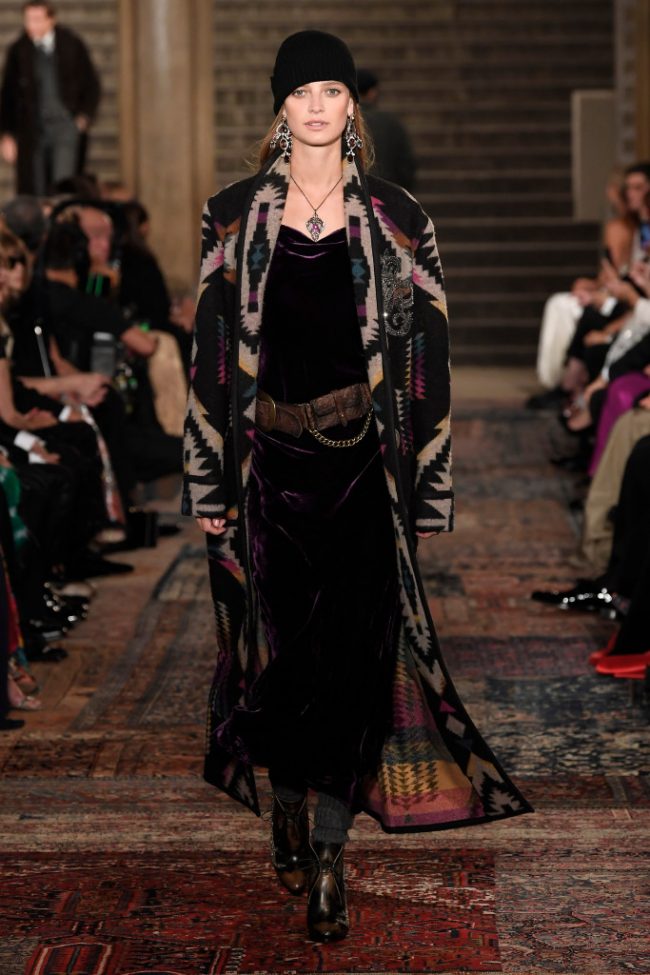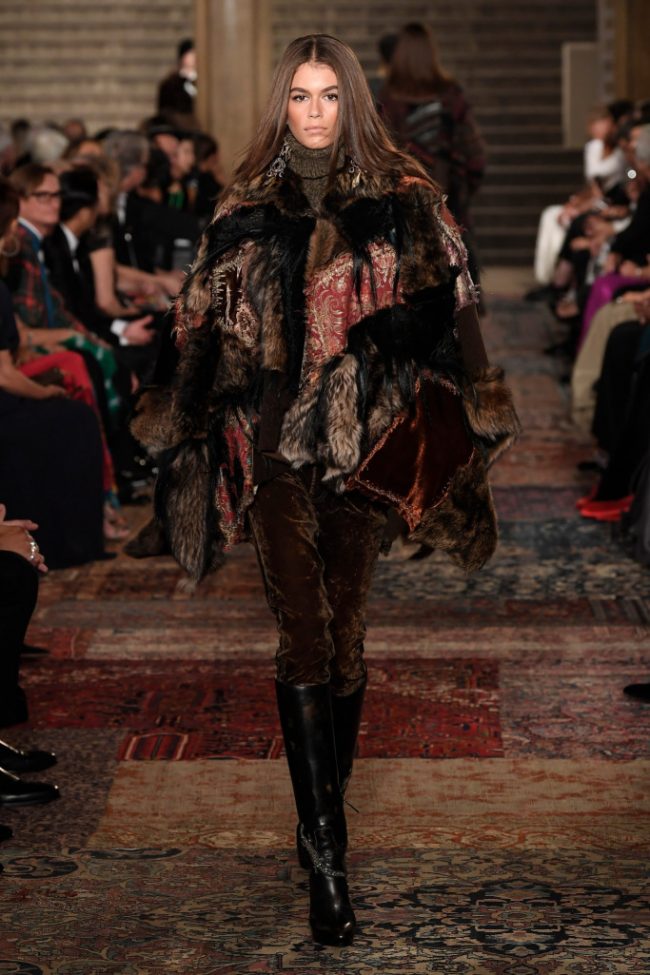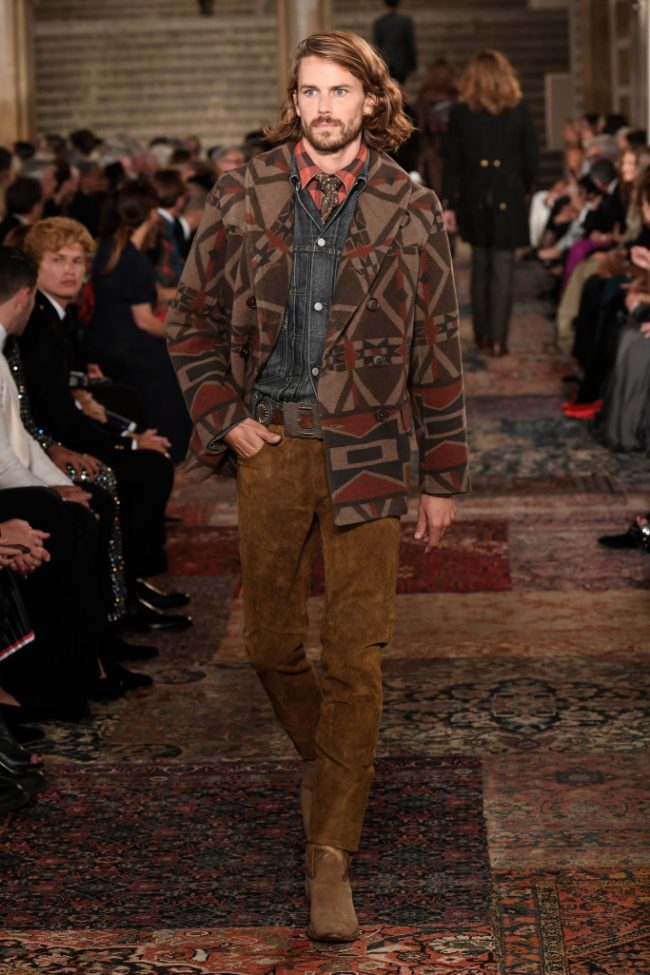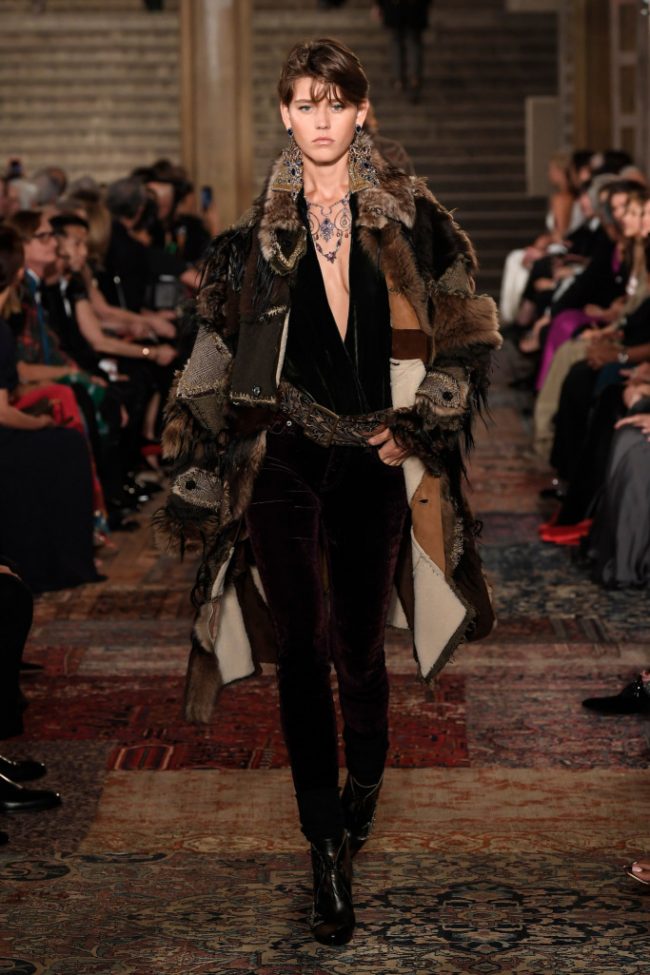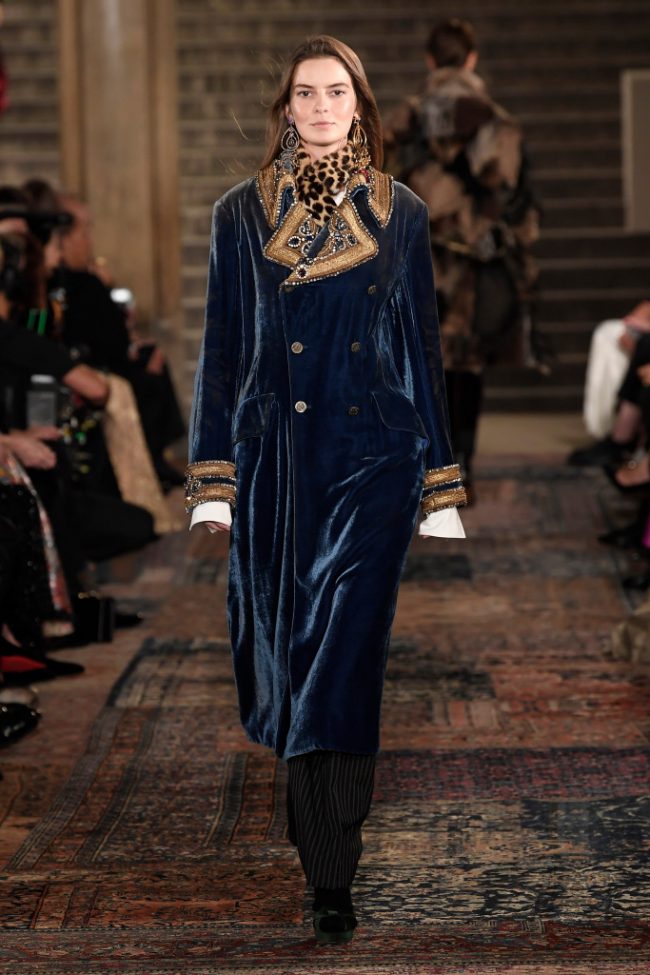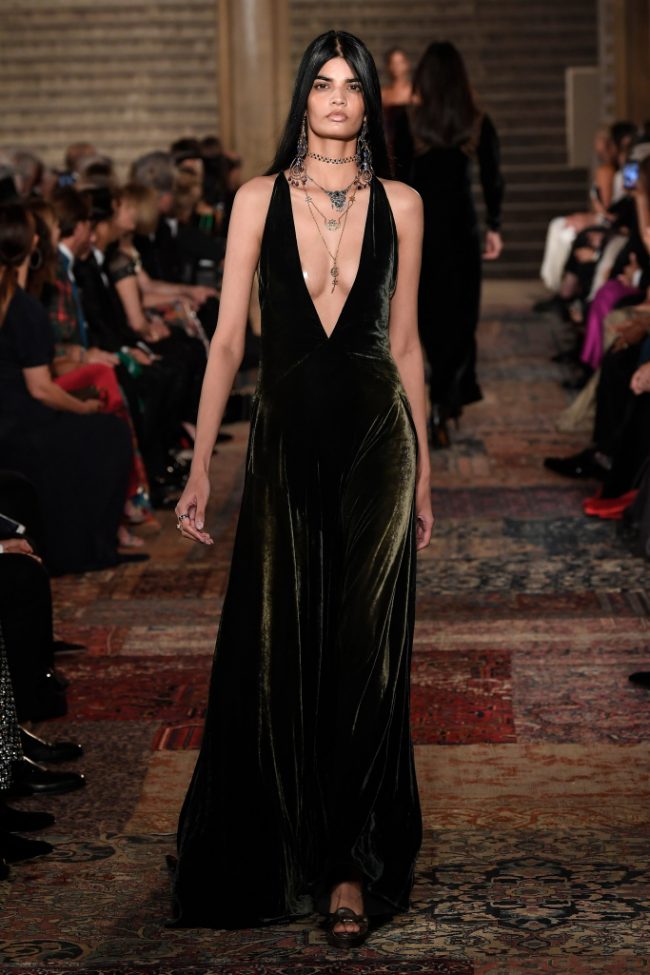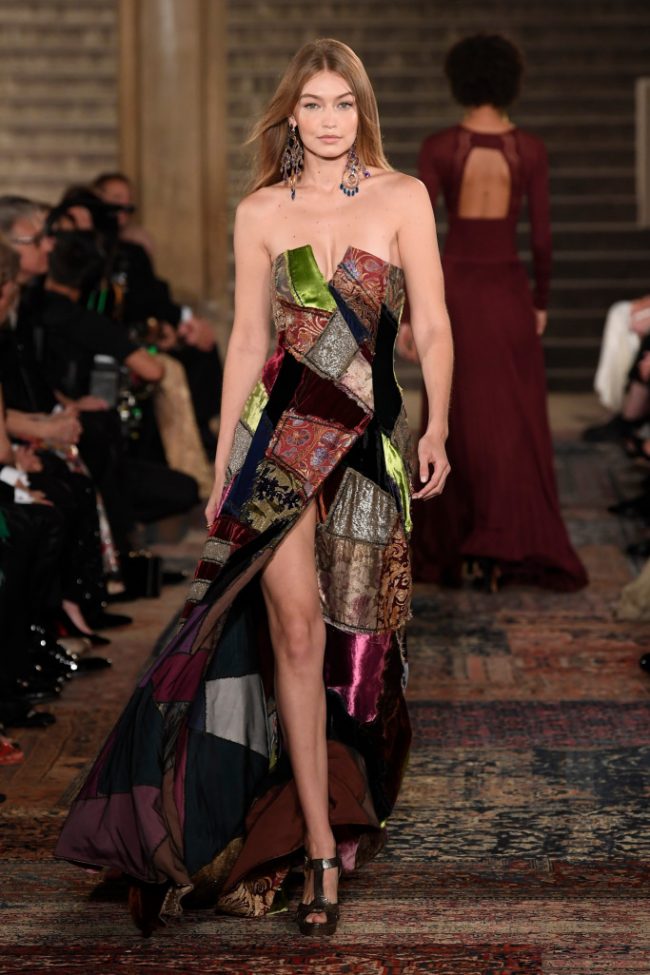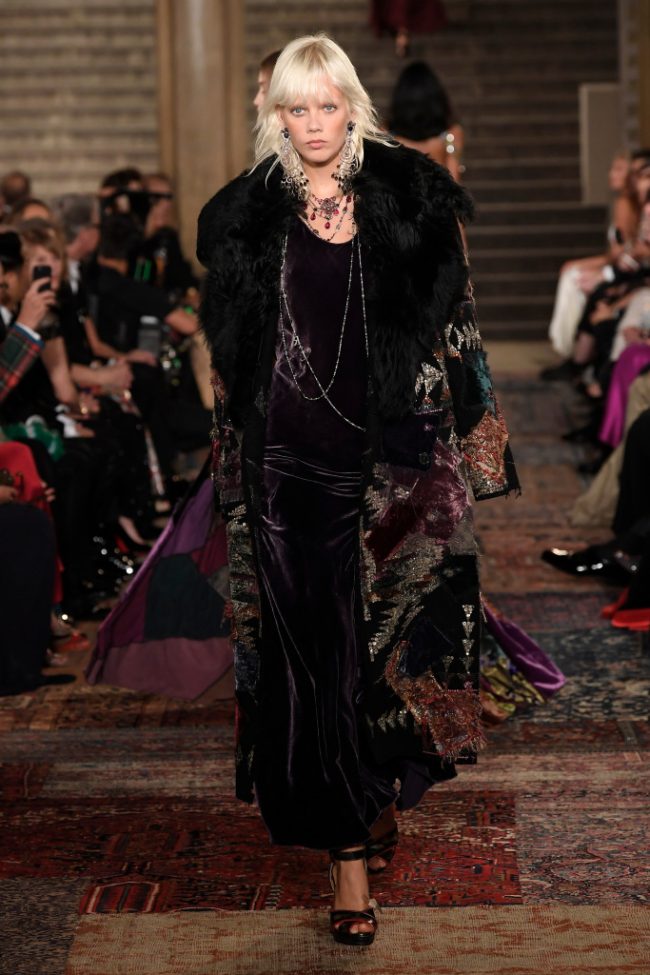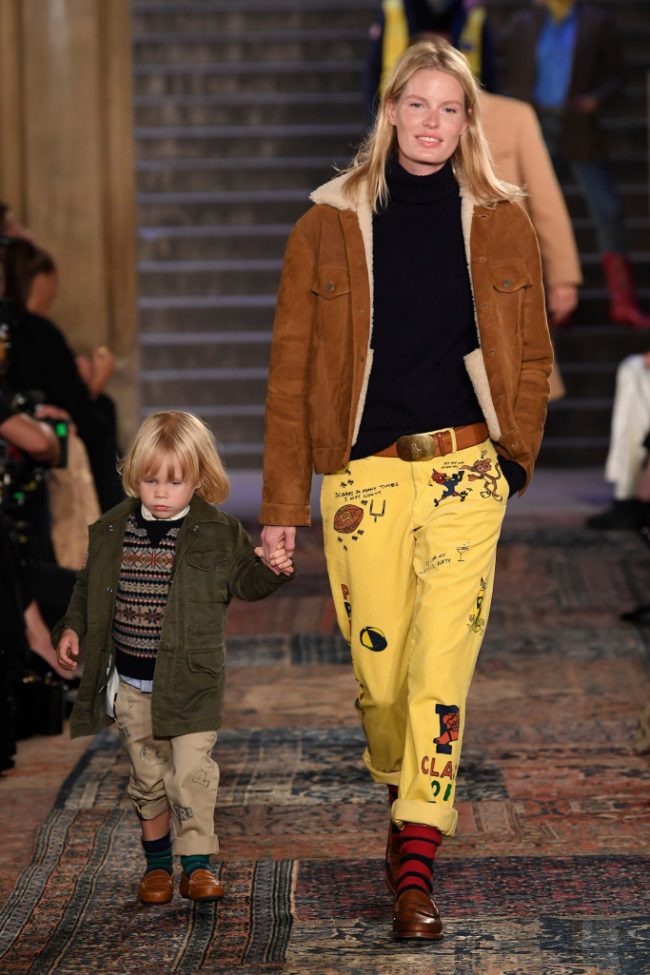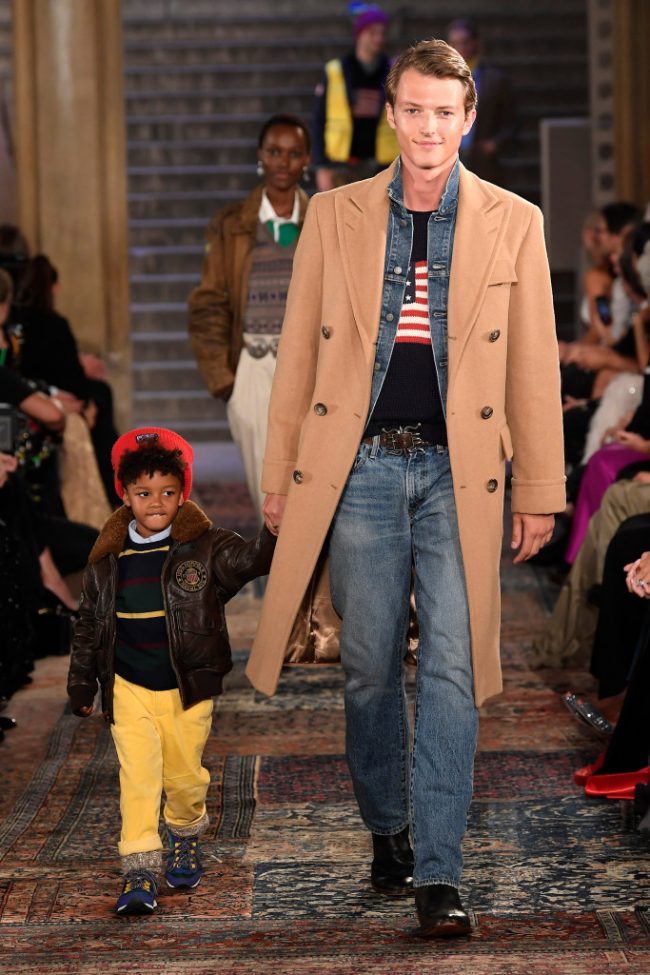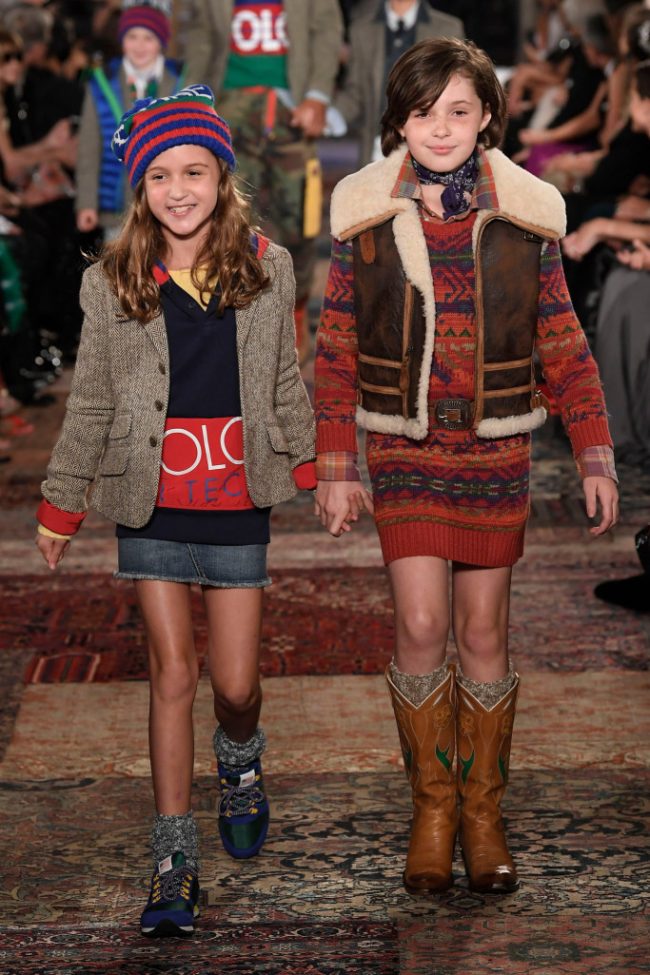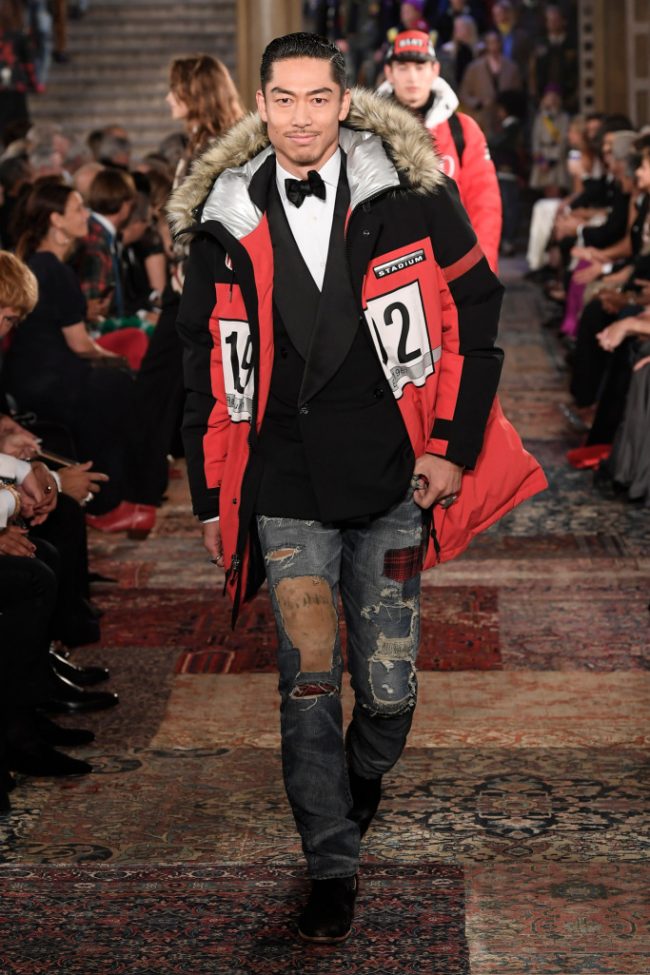 Longchamp, the brand renowned for their handbags, accessories, luggage, and apparel, has firmly established their presence in outwear and RTW. Showing in NYFW for the first time, Sophie Delafontaine's deft hand and modern vision was on parade for SS2019 RTW. One of her muses for this collection was Verusckha which was music to our ears. Verusckha was, after all, the star of the legendary 1966 Vogue campaign "The Great Fur Caravan." Shot by Richard Avendon under the direction of Diana Vreeland, it remains one of the most talked about fashion campaigns of all time. Longchamp's extraordinary legacy of leather and fur craftsmanship shone bright through fringe and fur. A pair of pony hair slides quite possibly will become the must have accessory of the season replacing another well know fur lined slide shoe with bit hardware. Move over, G#@[email protected]#i.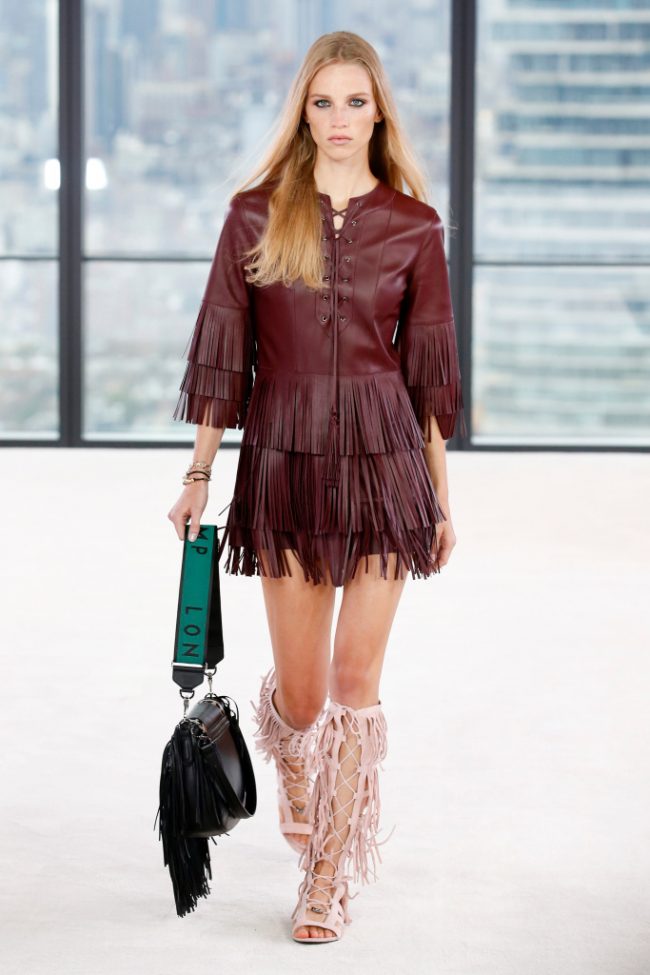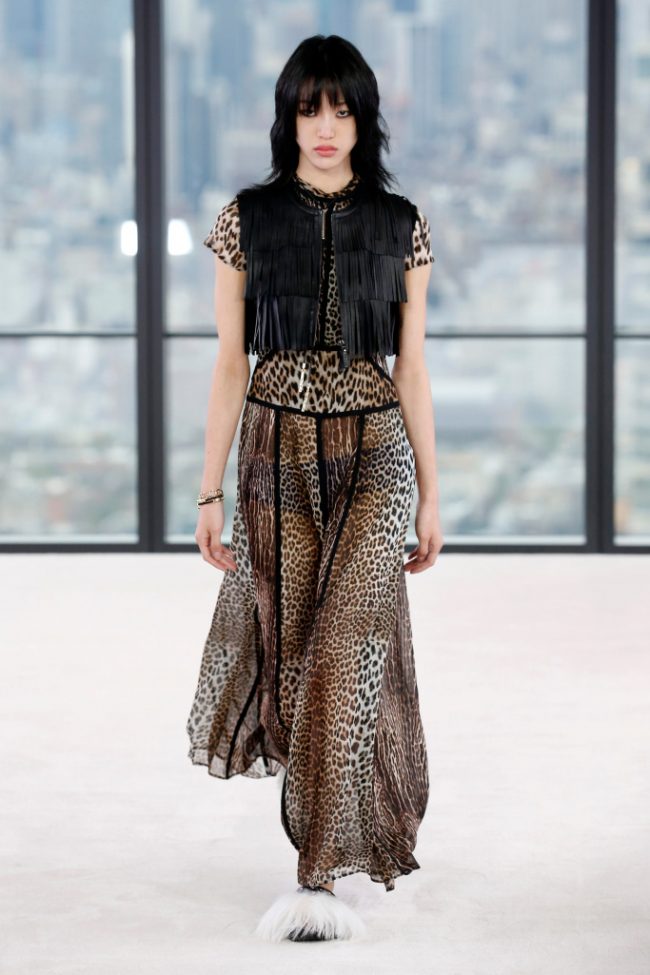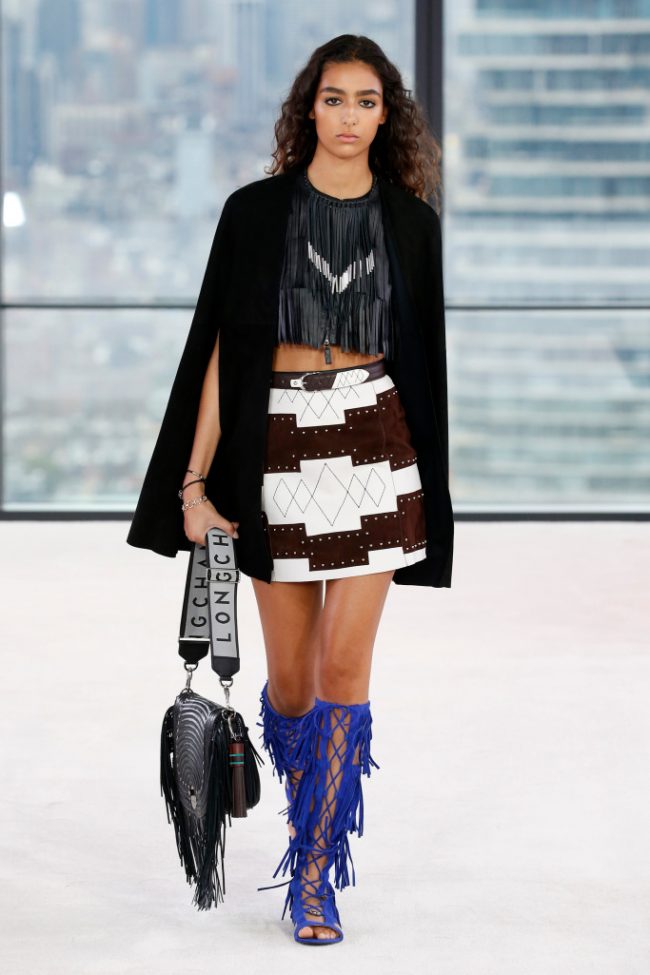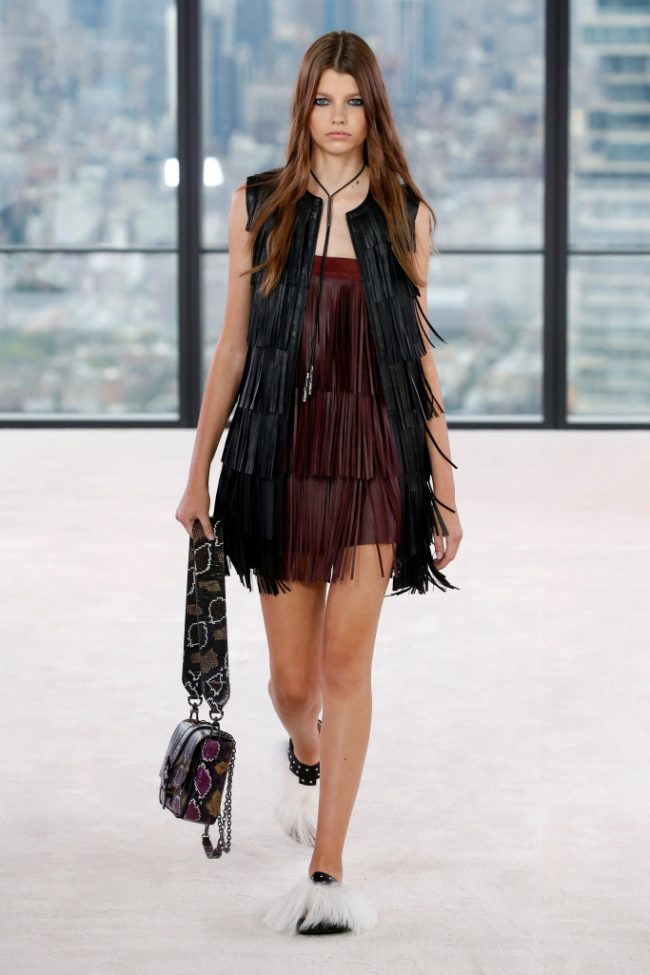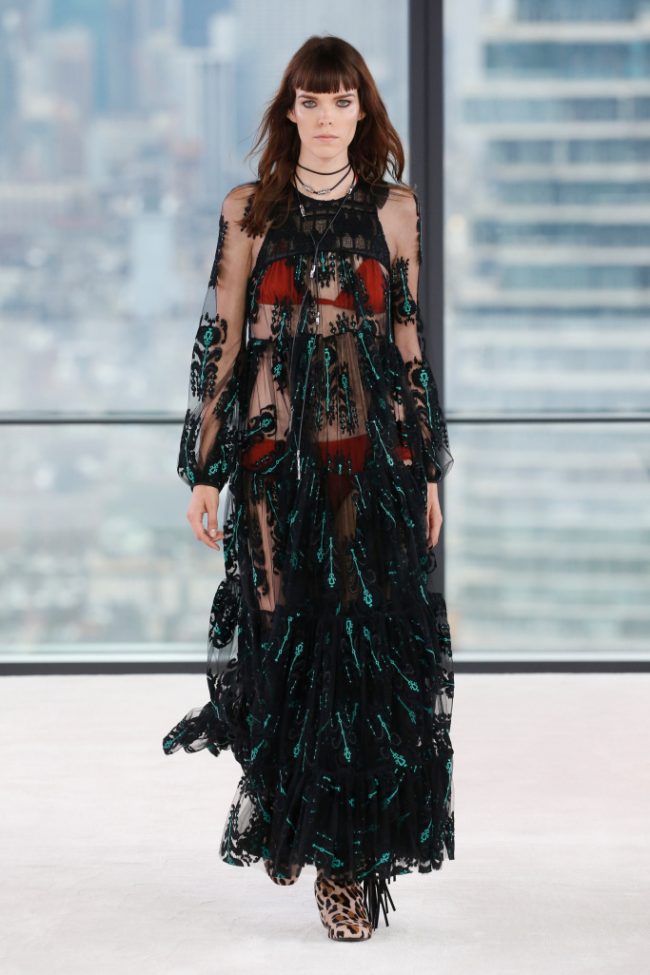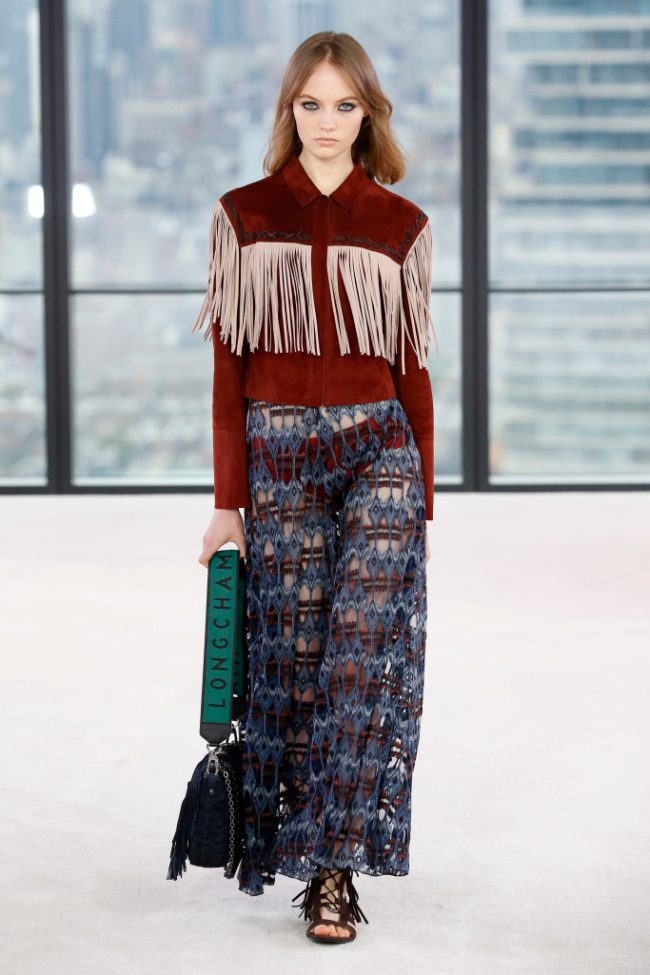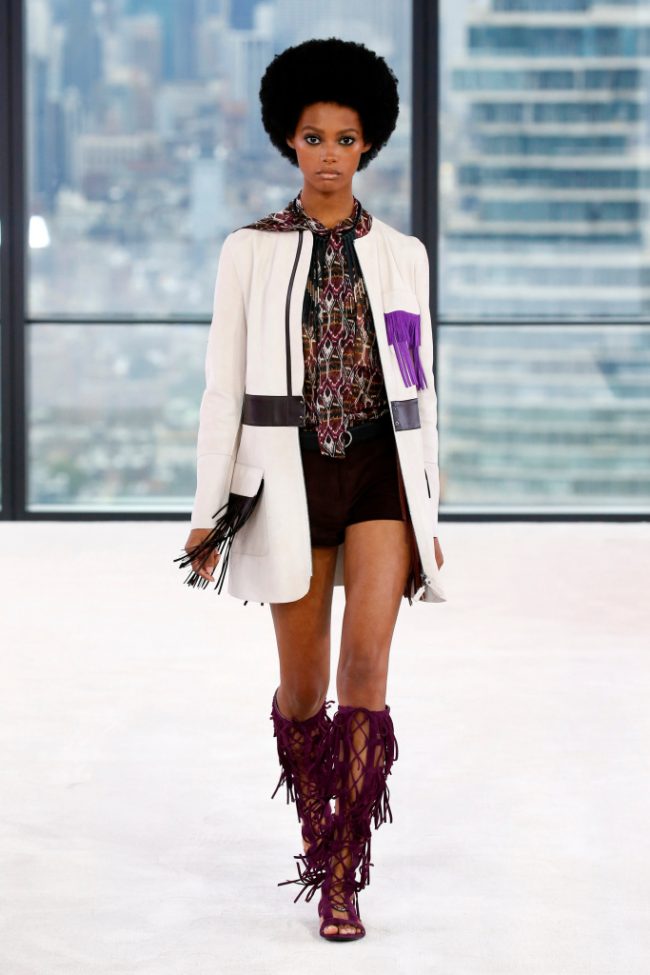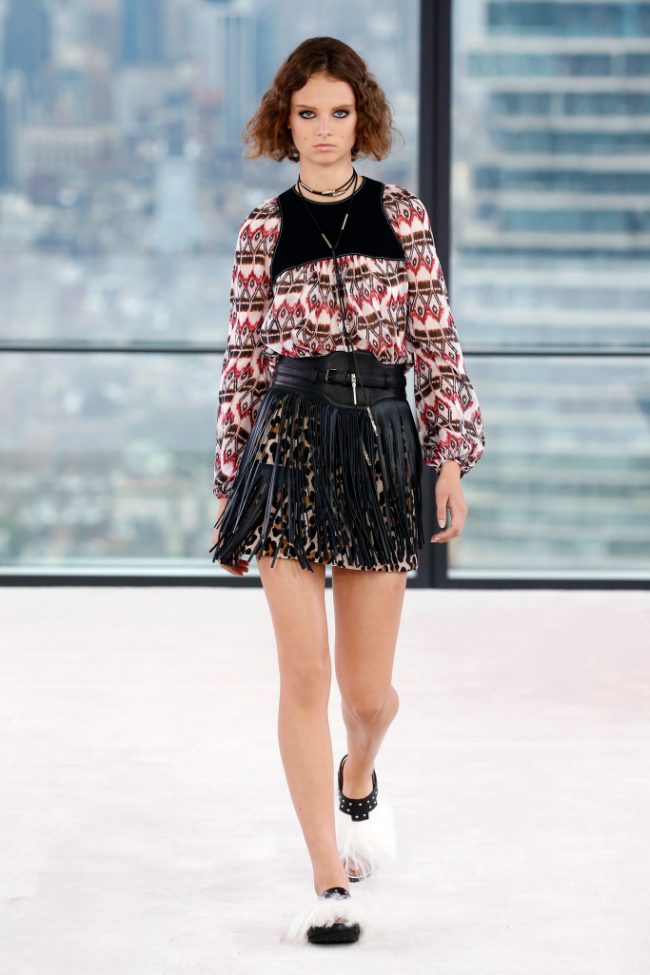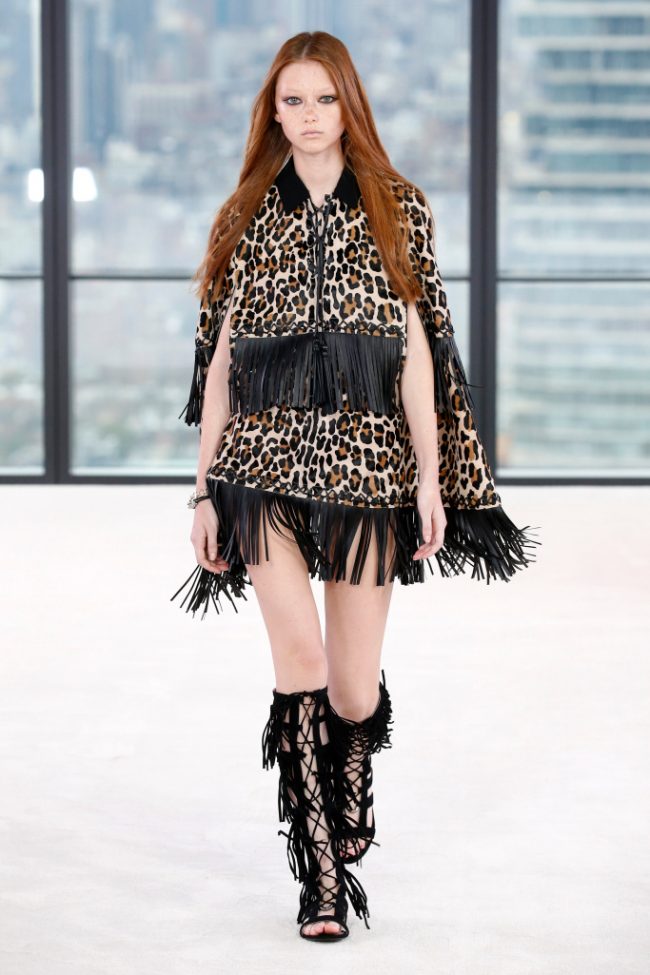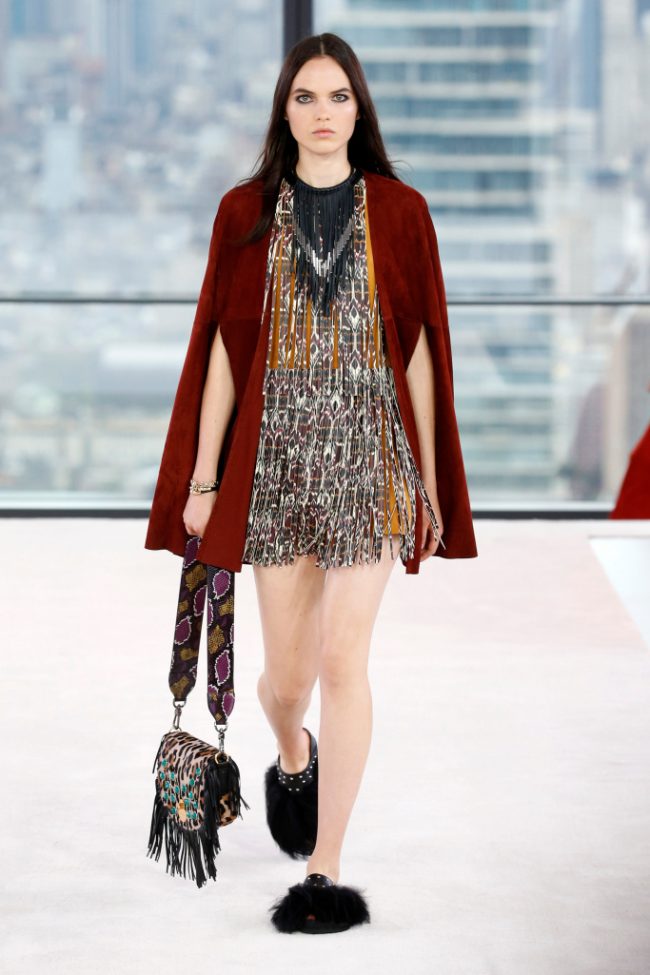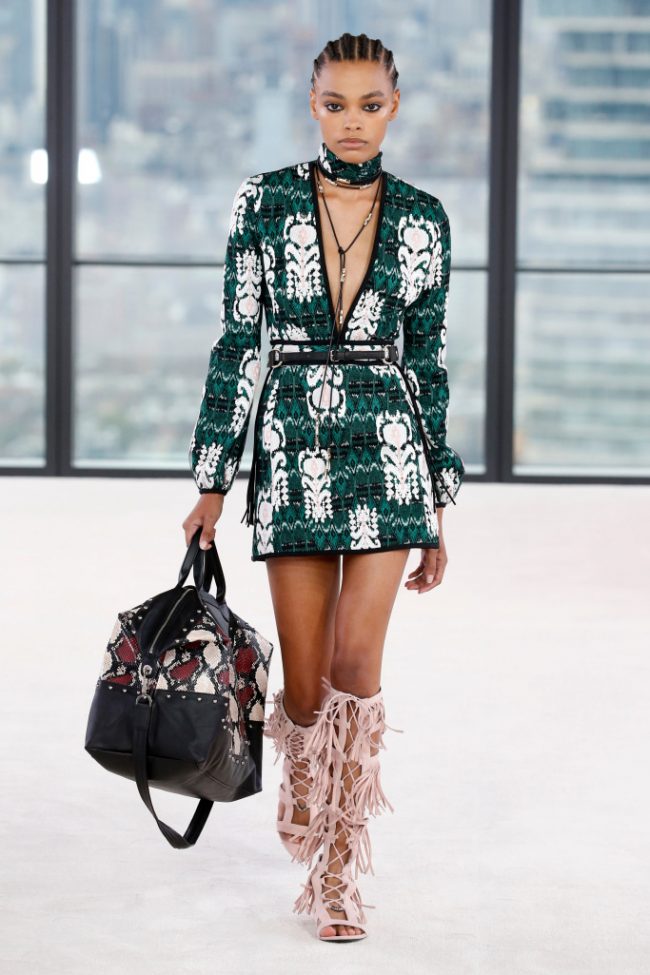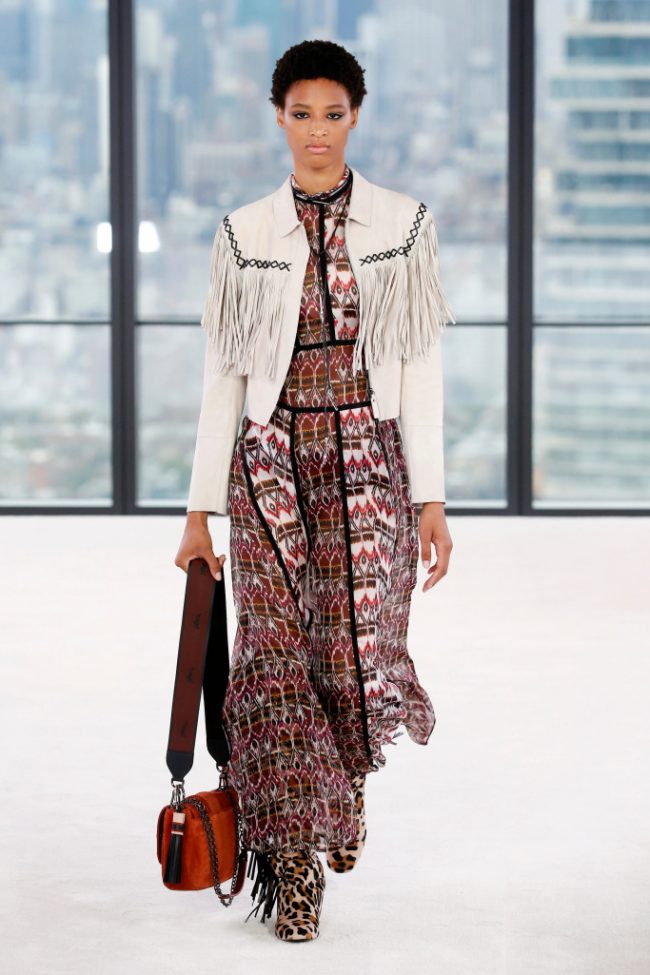 There has never been a better offering for the young fashionista with a Black Card and an eye for style than Chris Leba's R13 SS2019 collection. A youthful, edgy vibe inspired by rebellion marked his styling.  His clothes may be playful and rough but there is a seriously skilled hand at work. With an appreciation for the kind of indulgent, trend setting materials, these looks say, "I may be a bit of a rebel, but look who's on top now." Consider for example, the ultra-cool shearlings he delivered in his fall 2018 collection. Pulling from the archives, tie-dyed kimonos, and fringe were a welcome flash back. Hip, sexy, smart clothes for the young and the young at heart…hey, they deserve fashion too!