NYC Pre-Fall 2018 Collection Reviews PART 6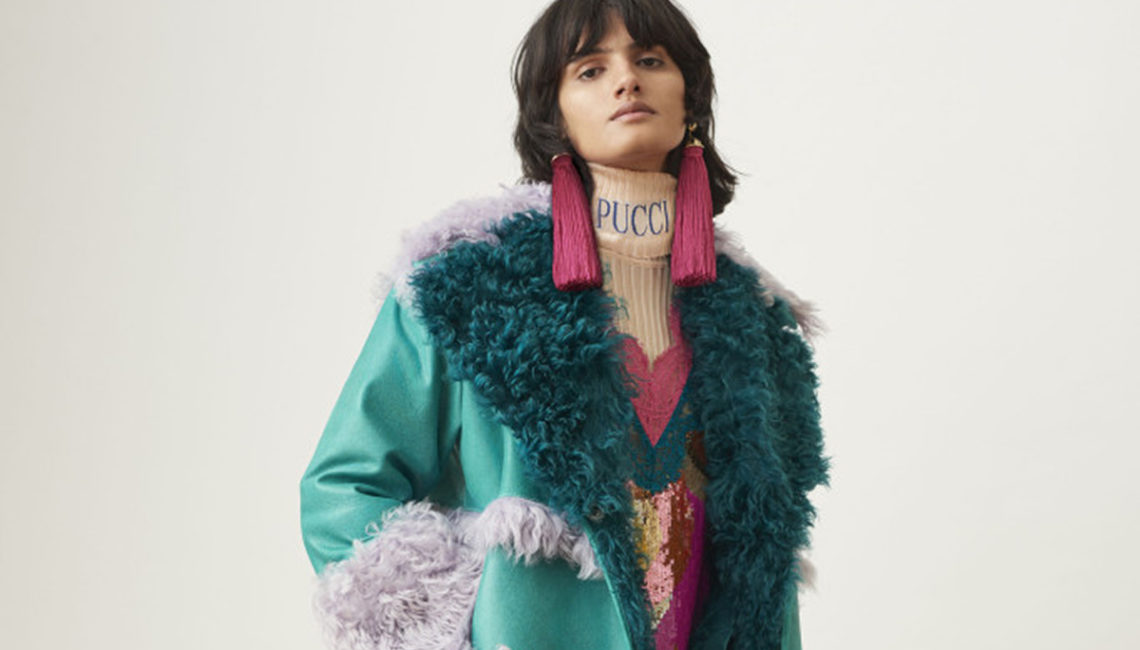 Amidst reports of strong retail numbers for the holiday selling season, we return to our reviews of the pre-fall 2018 collections.  We are particularly buoyed by the strength in the sales of cold-weather items such as coats and sweaters.  Will these results coupled with a wealth of exciting and innovative designs portend a healthy season for fur and fur-trimmed outerwear in 2018?
Pre-Fall 2018 Continues to Mesmerize
Dennis Basso took a new turn for pre-fall 2018 with a collection that was more restrained, more subtle and more modern than we are used to seeing from him. There was plenty of sizzle and glam to be sure with luxe velvets, sequins and hand-beaded gowns, but the silhouettes were more streamlined, he added more short dresses and fluid pants.  A shimmering pant shown with a matching long coat trimmed in sable and fox was pure polish and sophistication. A black and white print dress with sheer overlay proved that he had fully mastered cool, casual elegance.  The word Siren in sequins trimmed a pant and served to define his new direction.  Mink toed boots and fox-trimmed strappy sandals offered his take on the furry footwear trend we're seeing this season. This was Dennis Basso for a new generation.  Even his furs reflected his new approach.  A deep blue fox boa had a dash of street cred.  The grey broadtail with white leather inserts and fox trim was so completely fresh.  And only Dennis could imagine something as powerful and exciting as the broadtail and mink dress with beaded collar and shoulder yoke and sheer sleeves with chains. Bravo Dennis!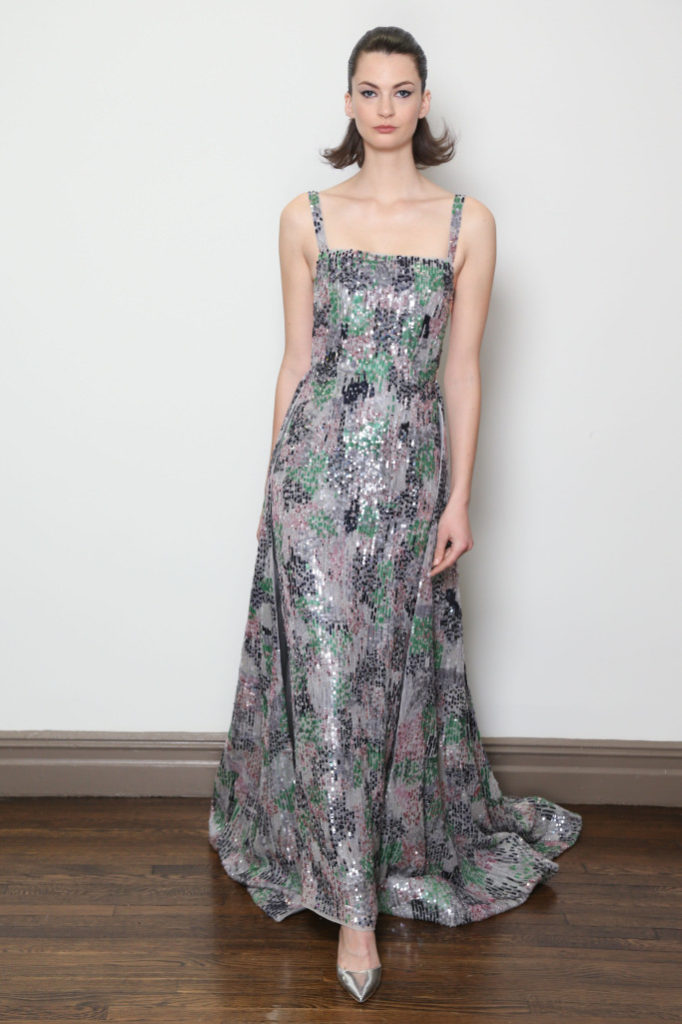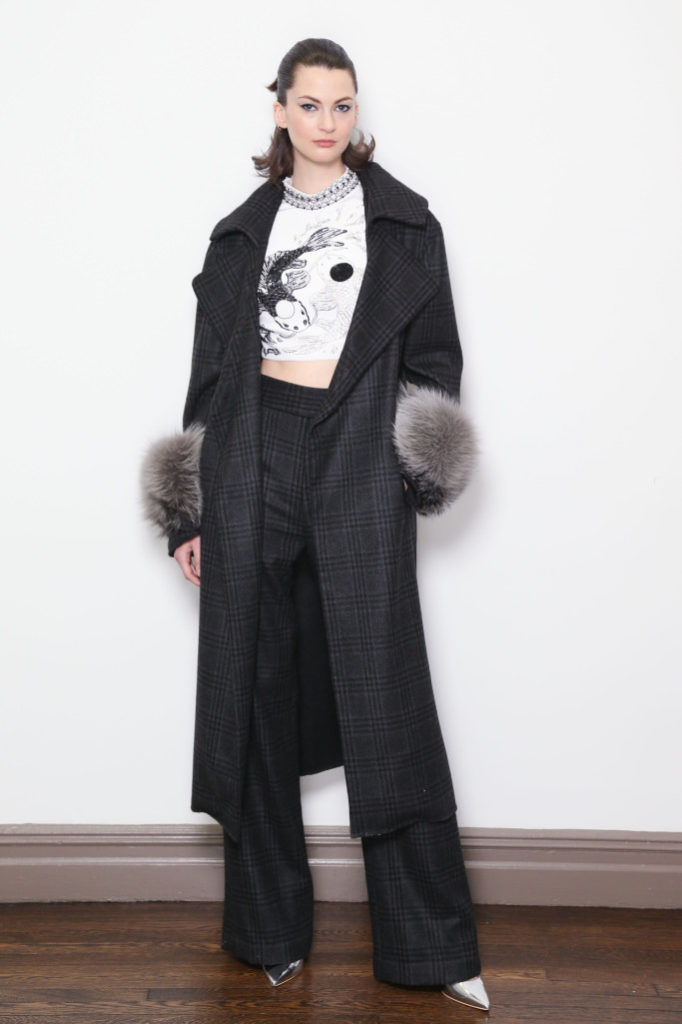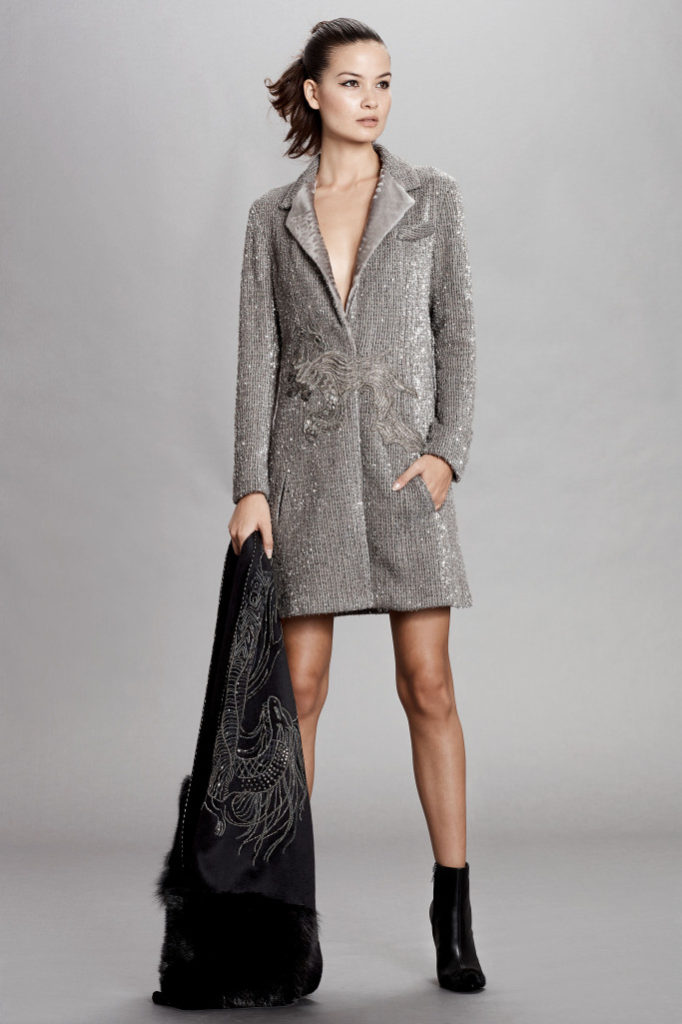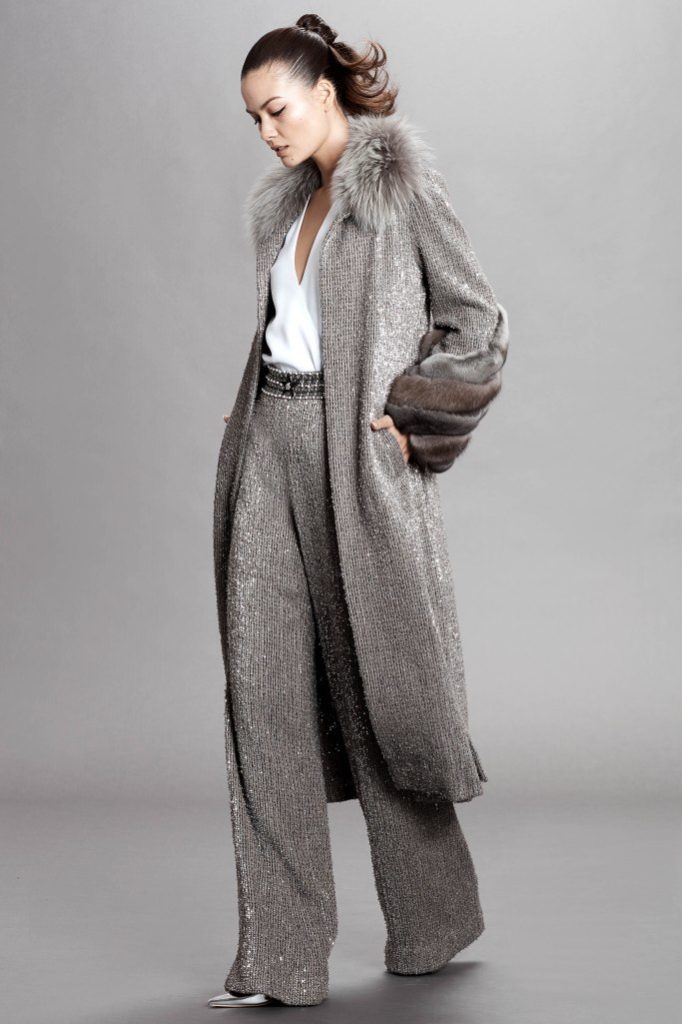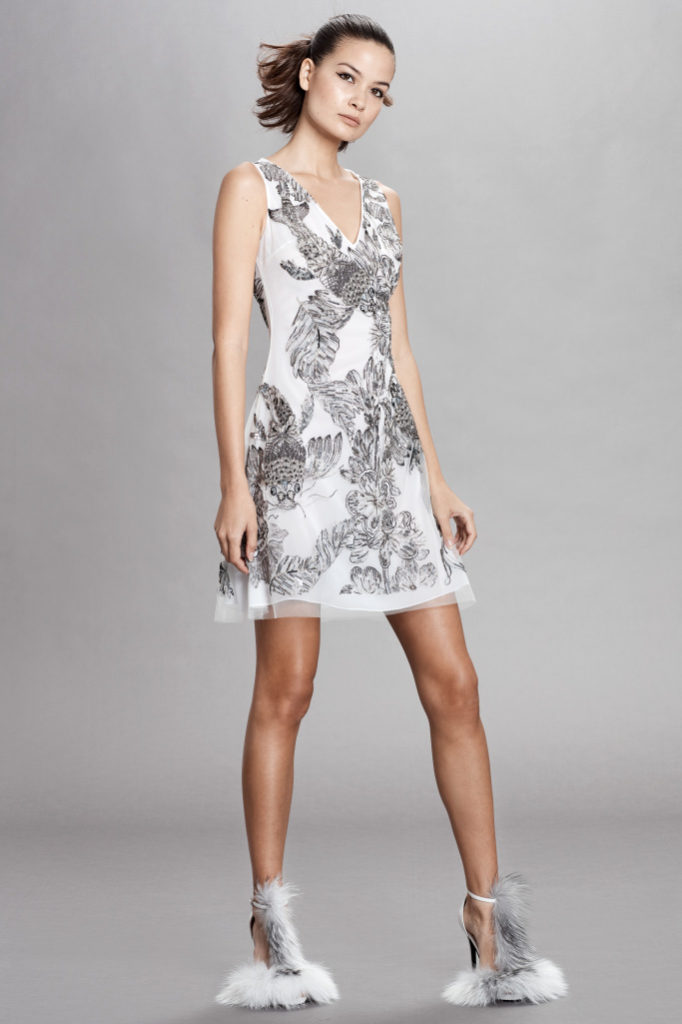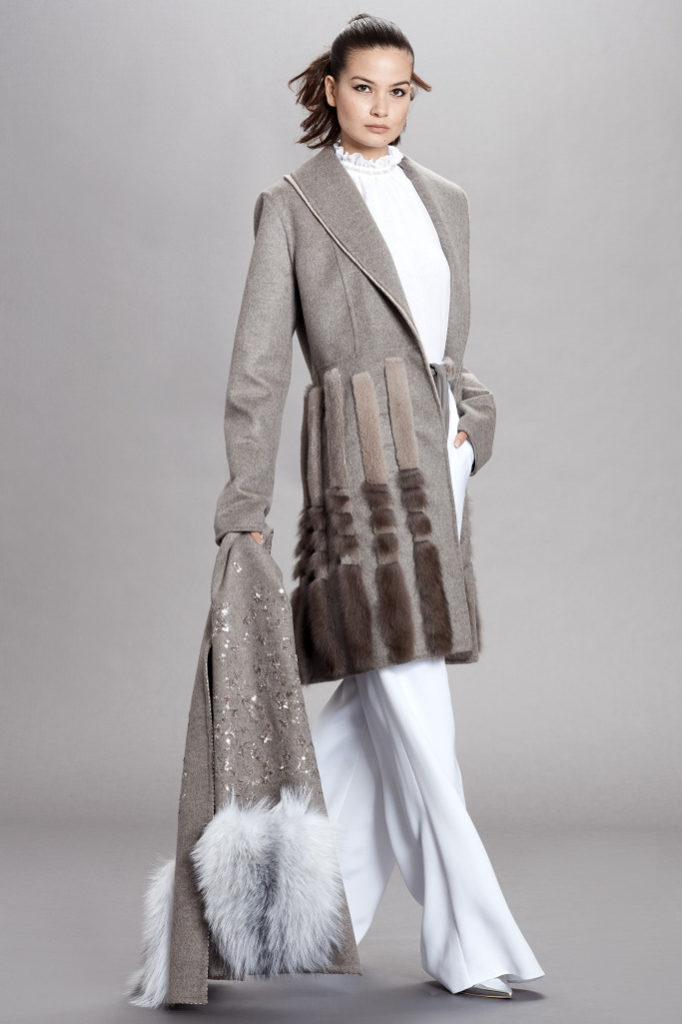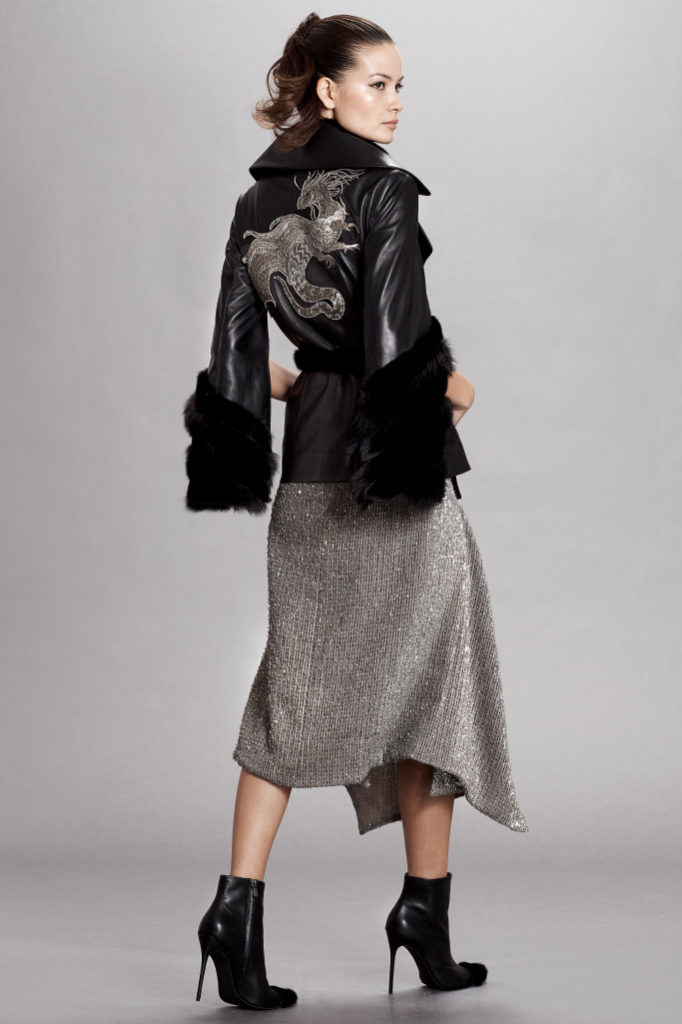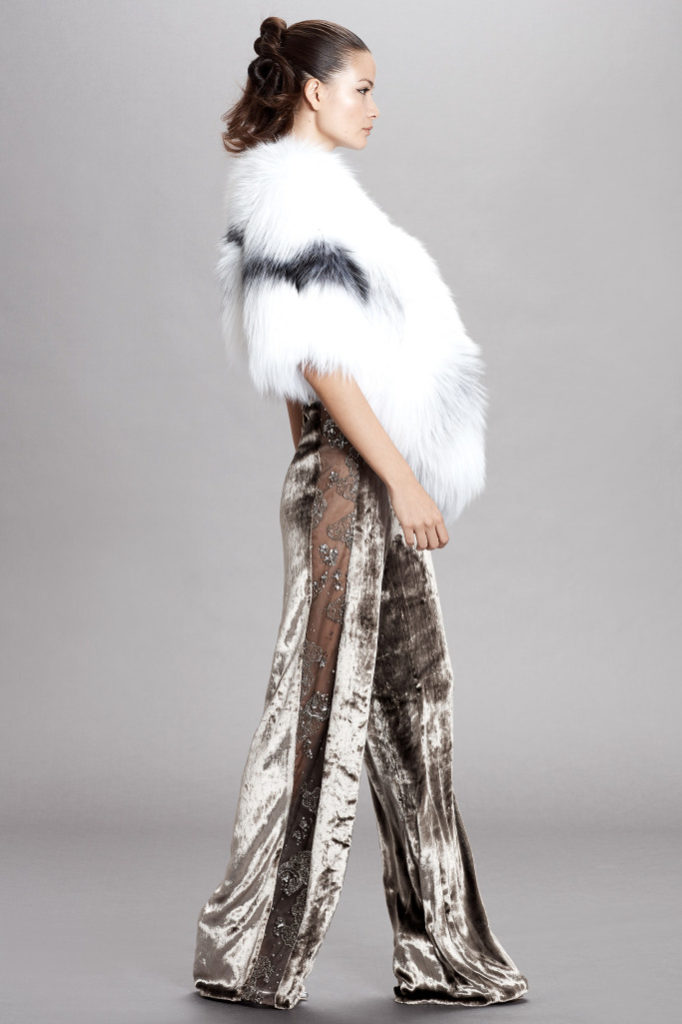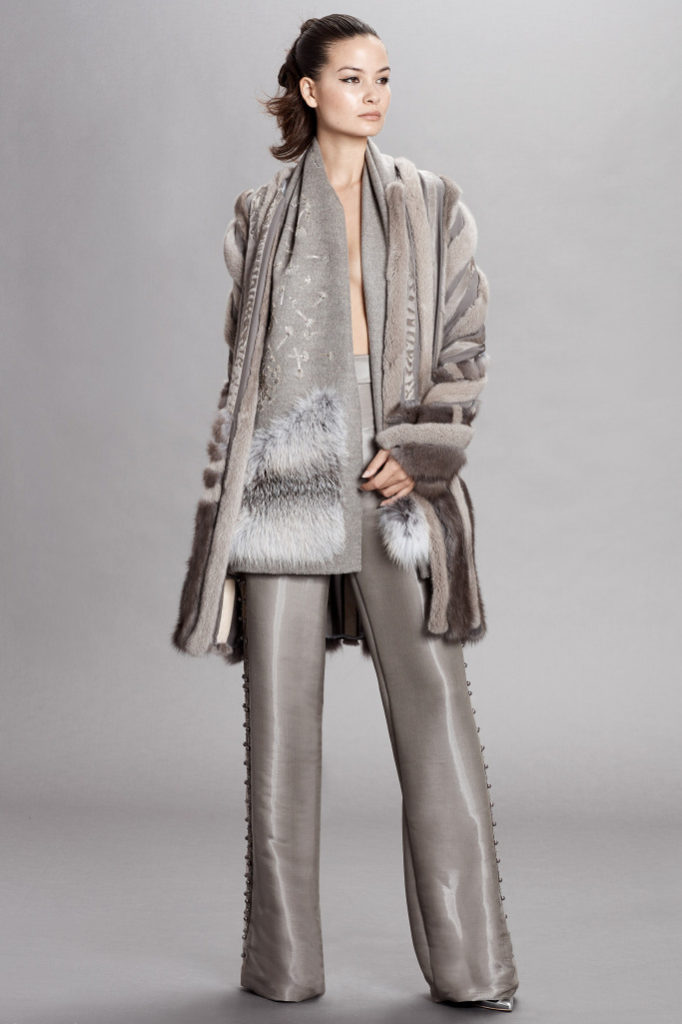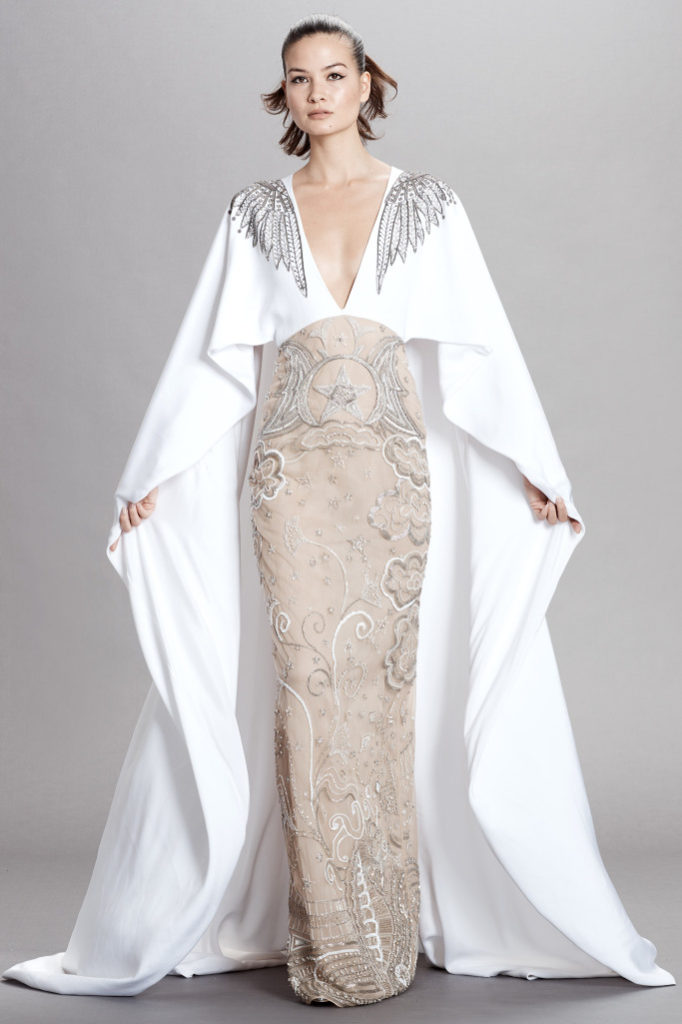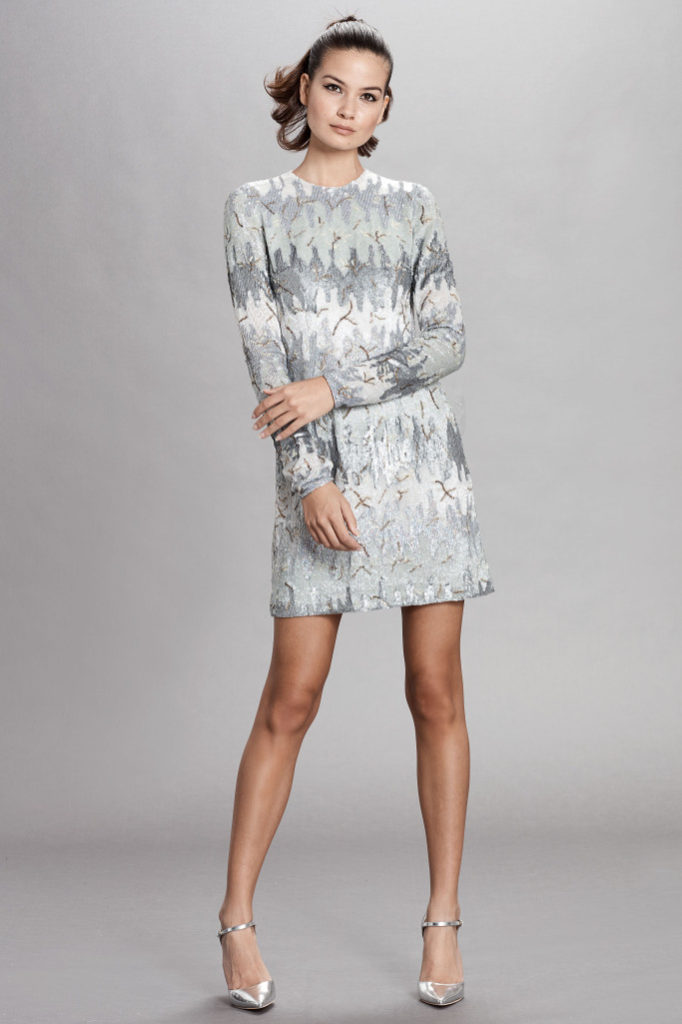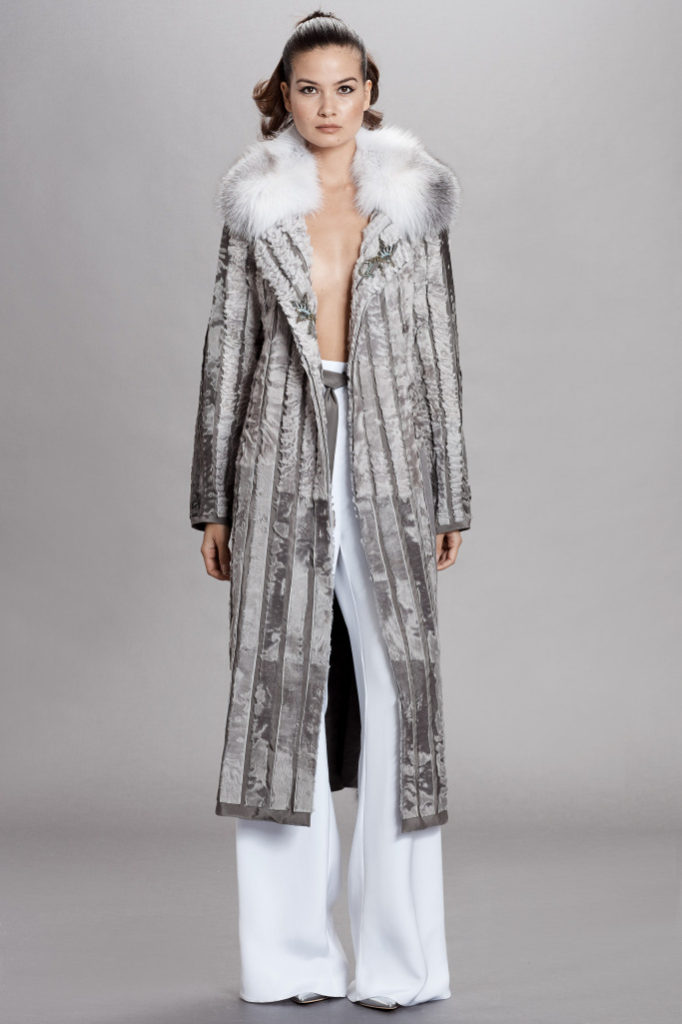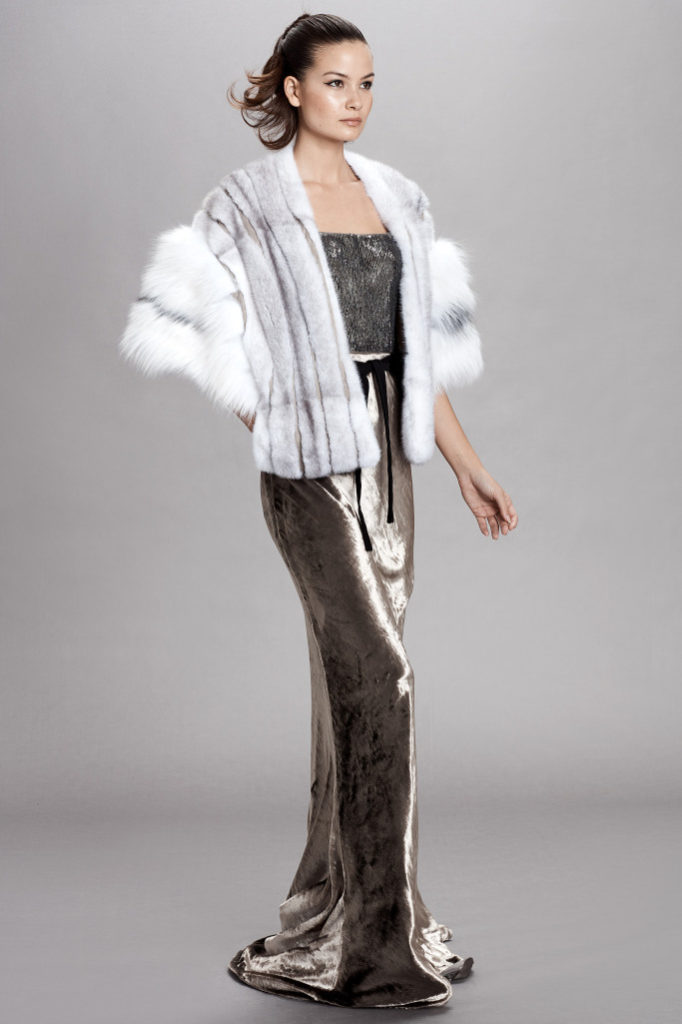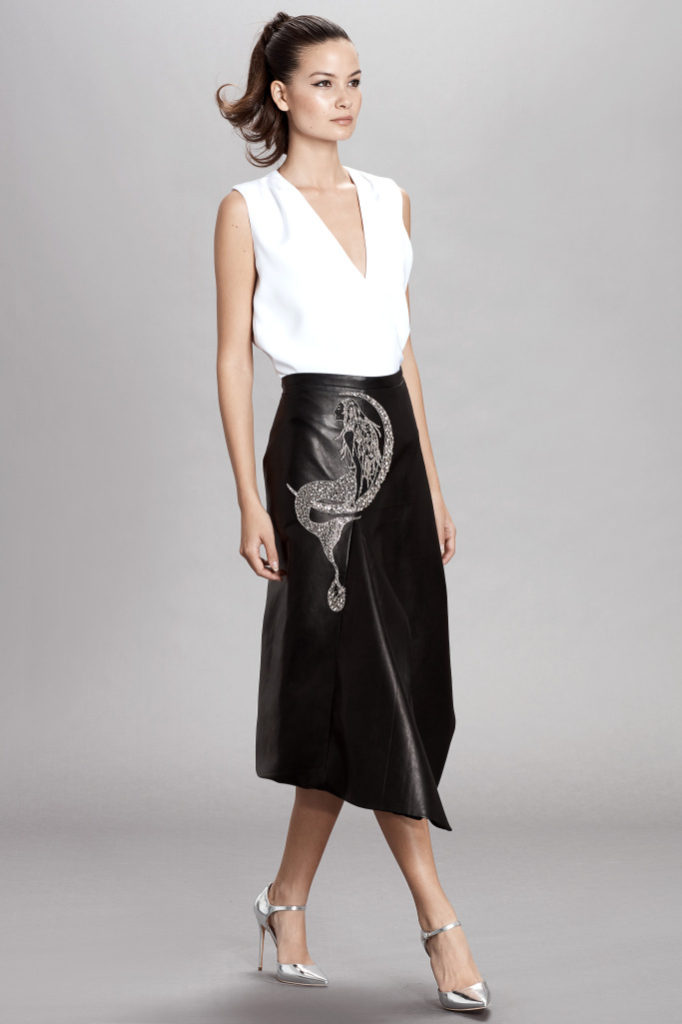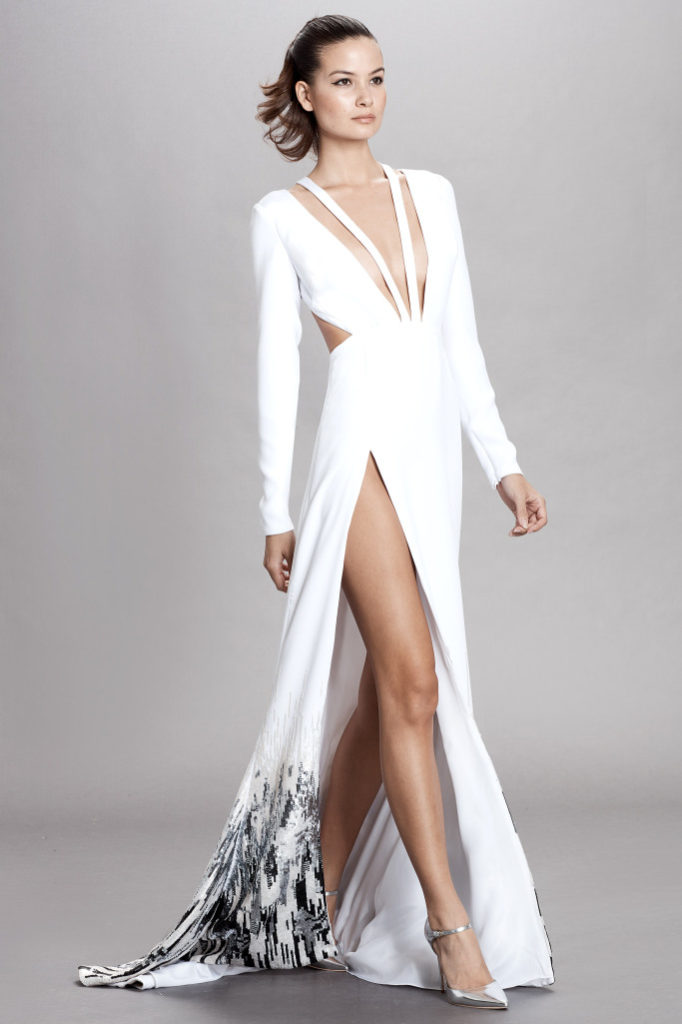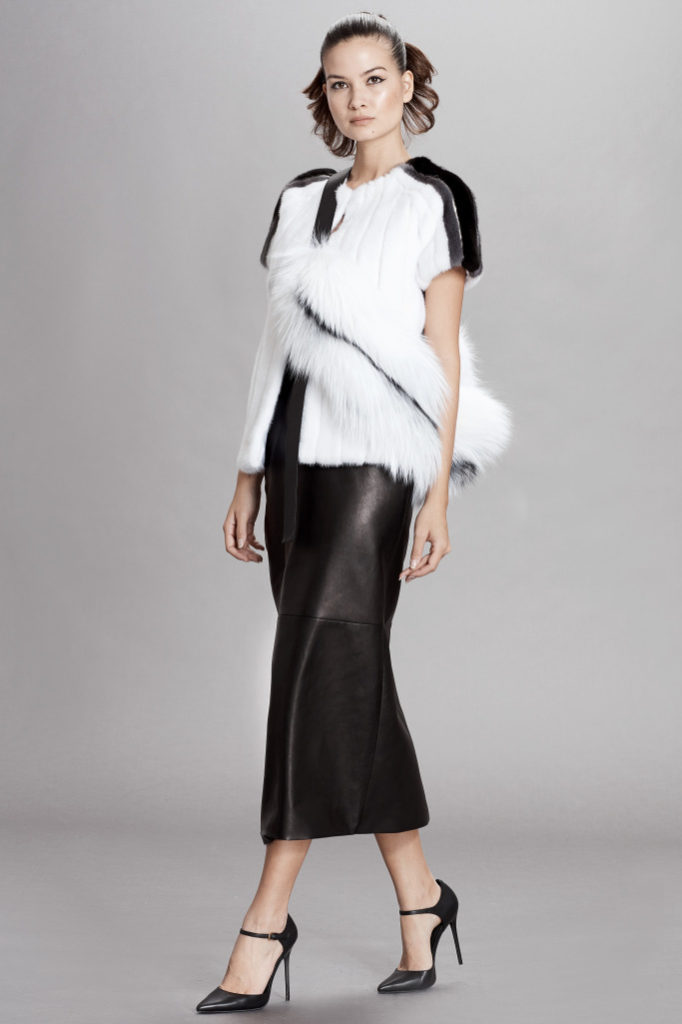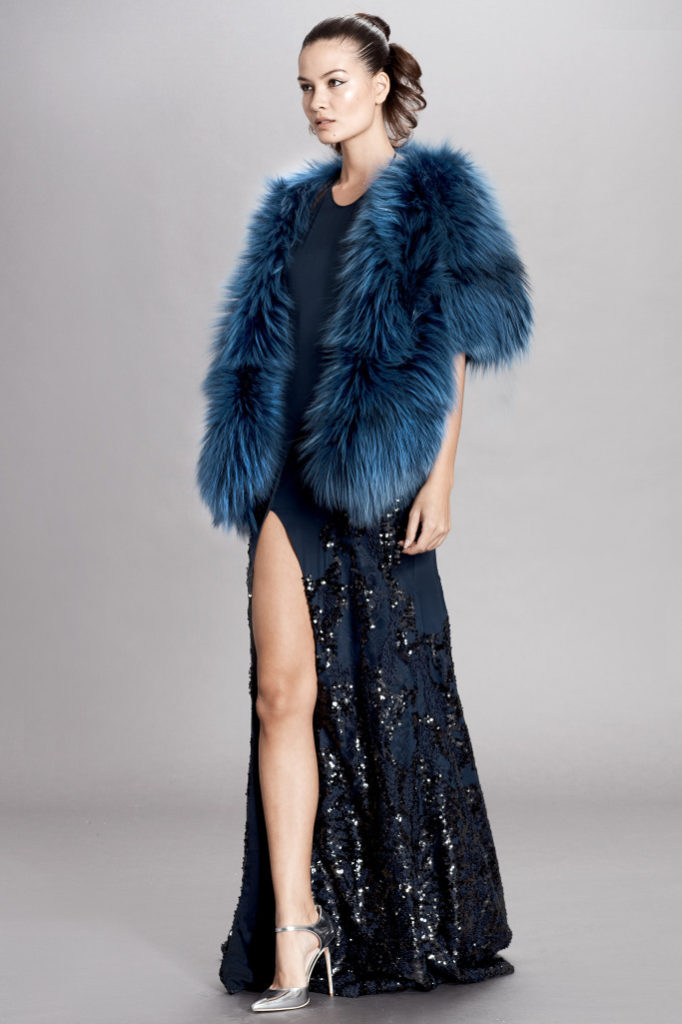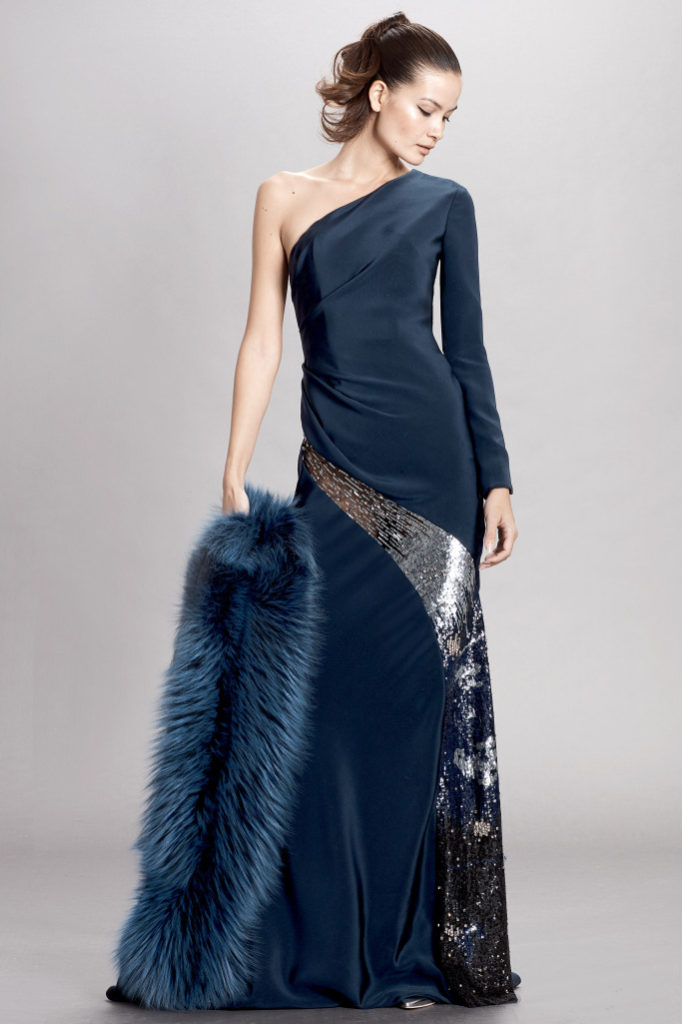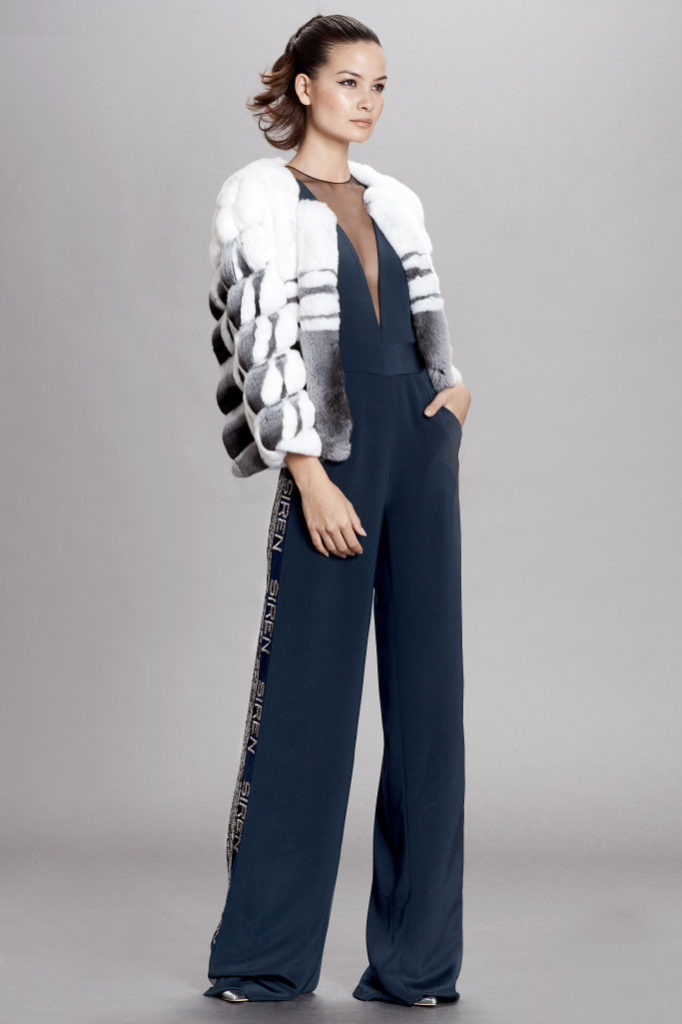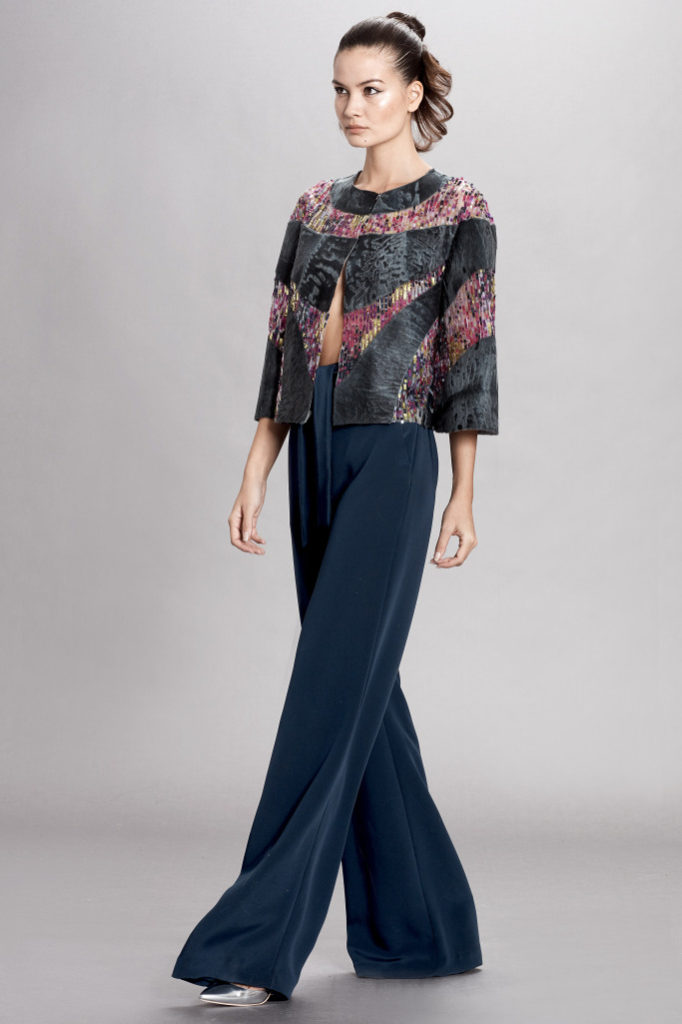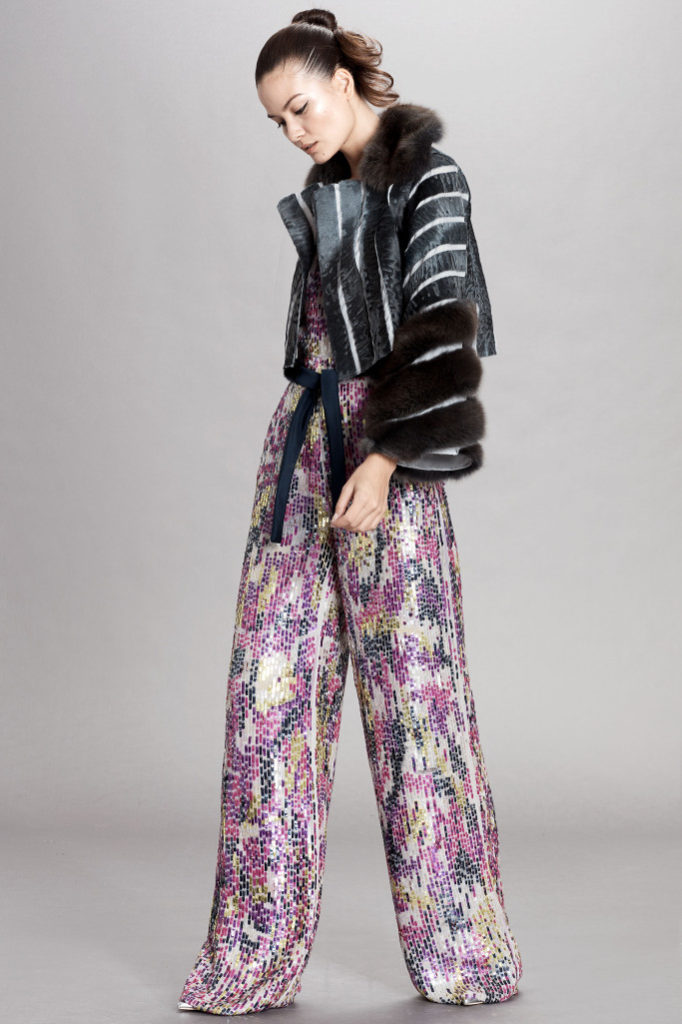 Grey Jason Wu is Mr. Wu's more casual line but, as his pre-fall 2018 collection showed, the line is still steeped in his trademark luxury.  A menswear inspired suit with wide-legged pants and a long jacket set the tone for the collection reflecting relaxed and effortless style.  A more tailored black suit continued the mannish appeal.  But a softer, more ladylike vibe was on the menu too, with easy jersey dresses and plenty of floral prints making their mark on tops and dresses.  Knits and quilted tops added depth and texture while for pure cozy comfort it will be hard to top his white lamb vest.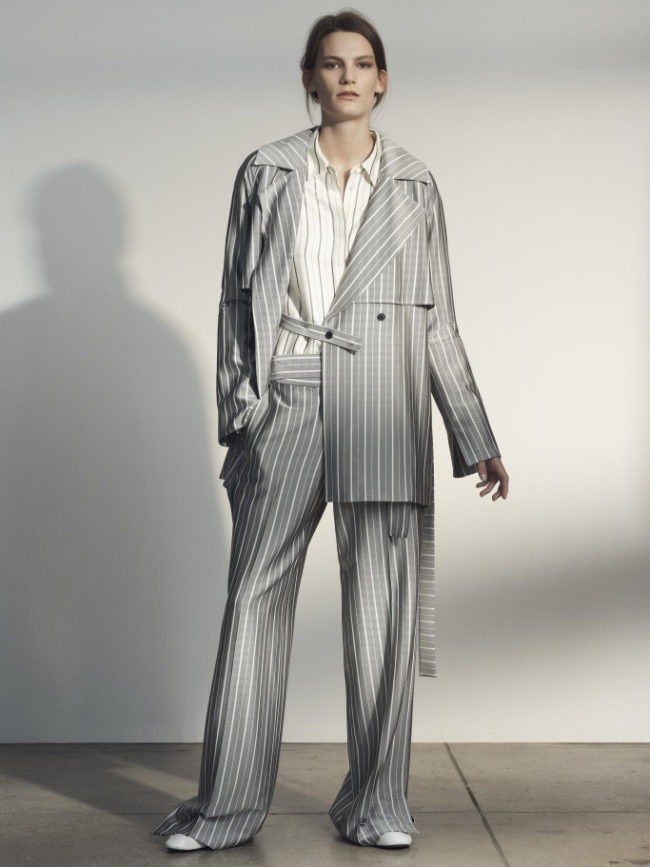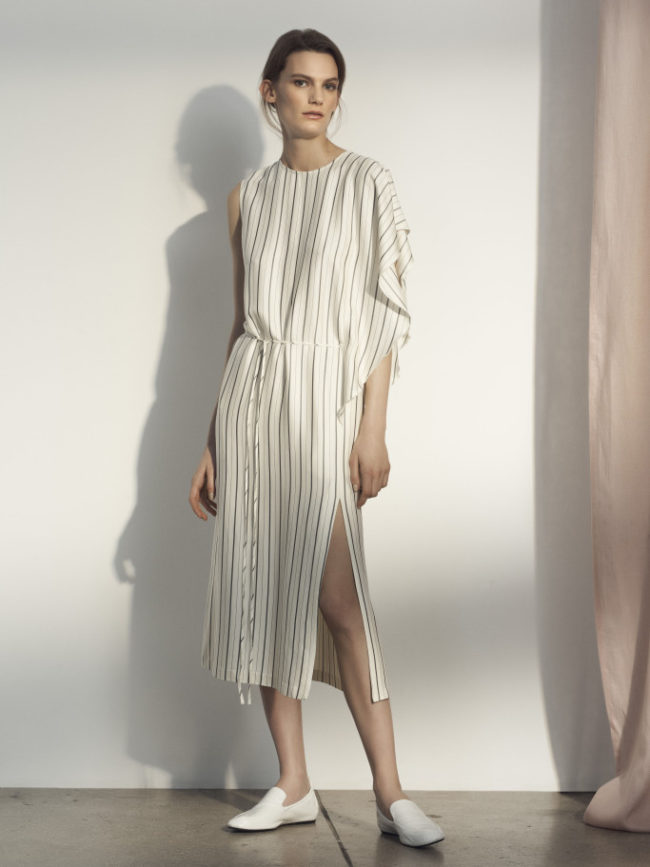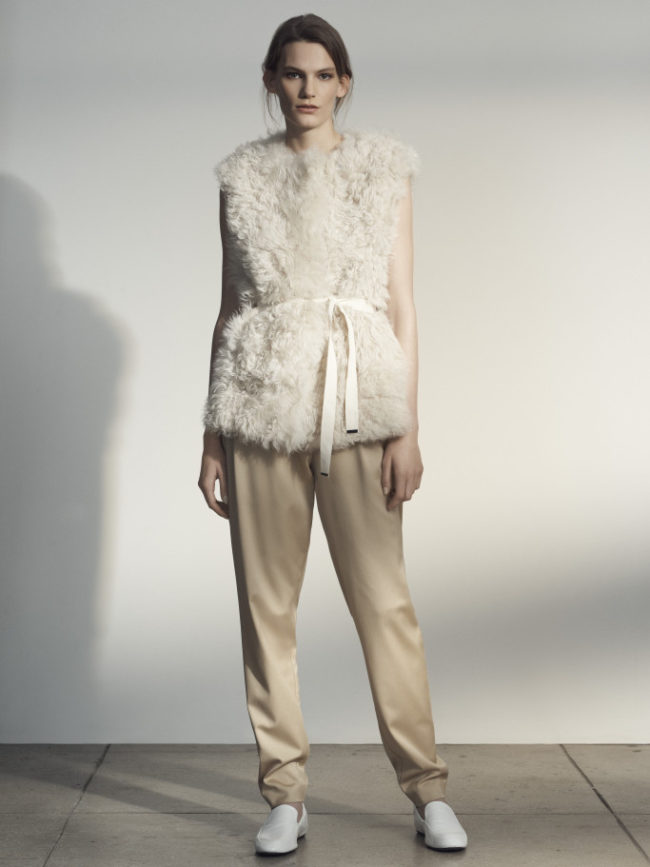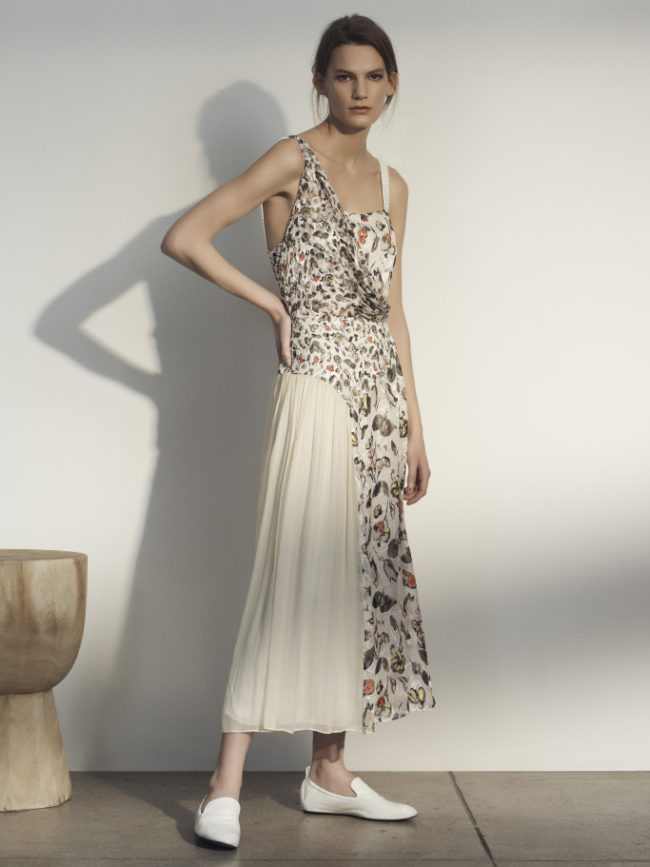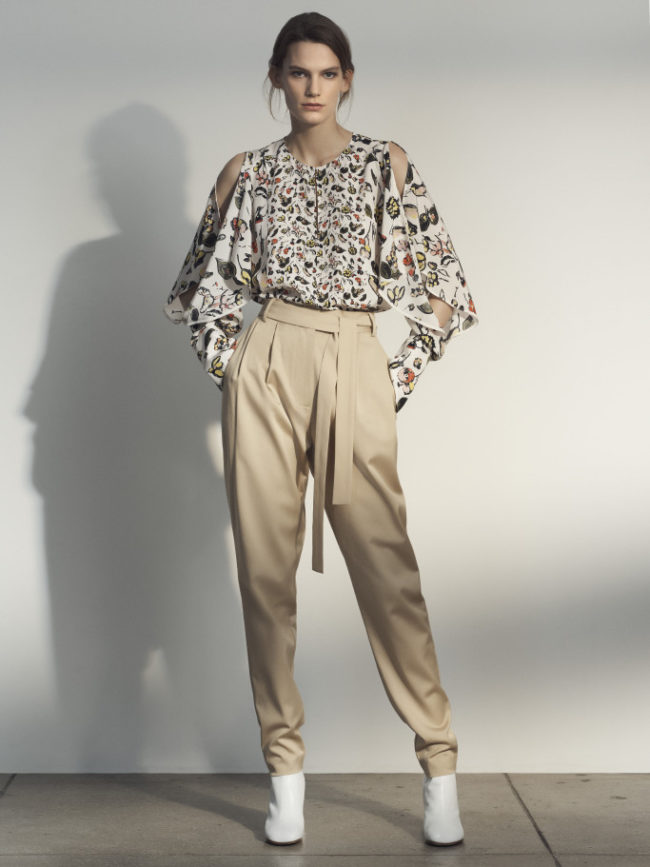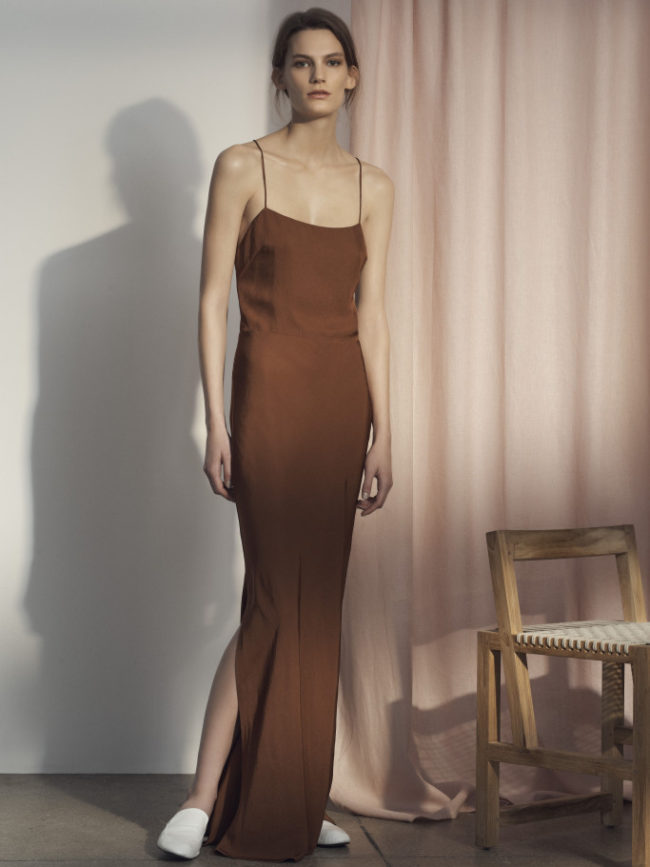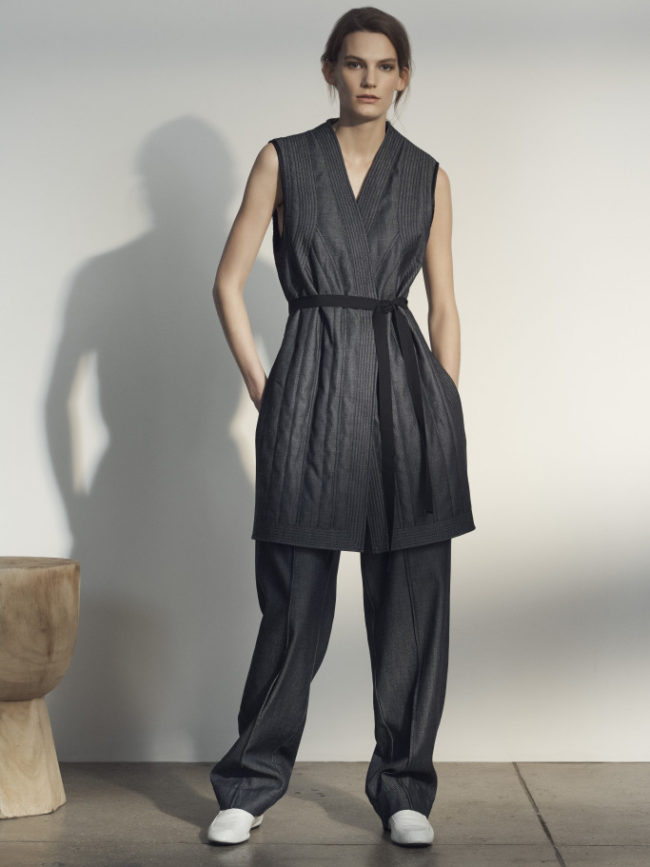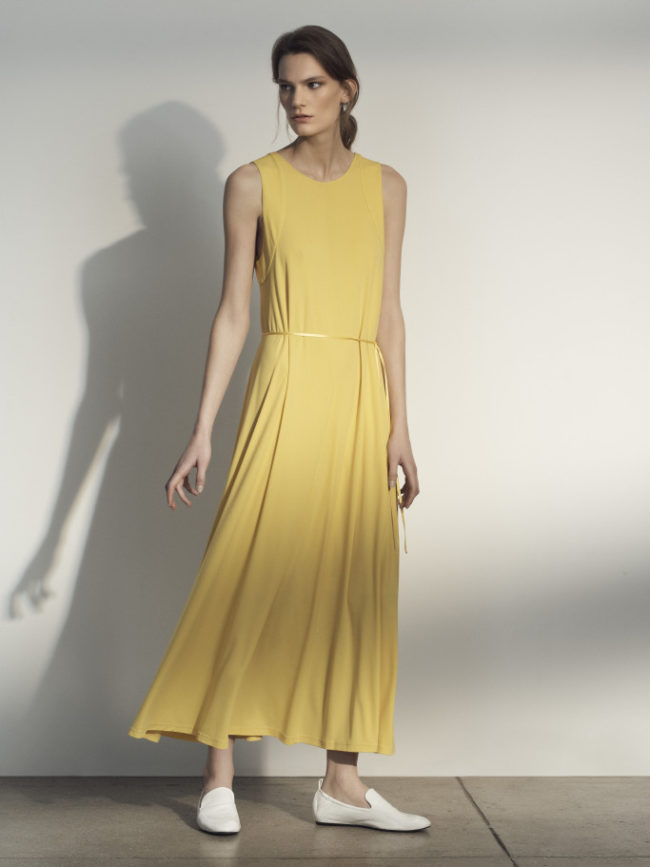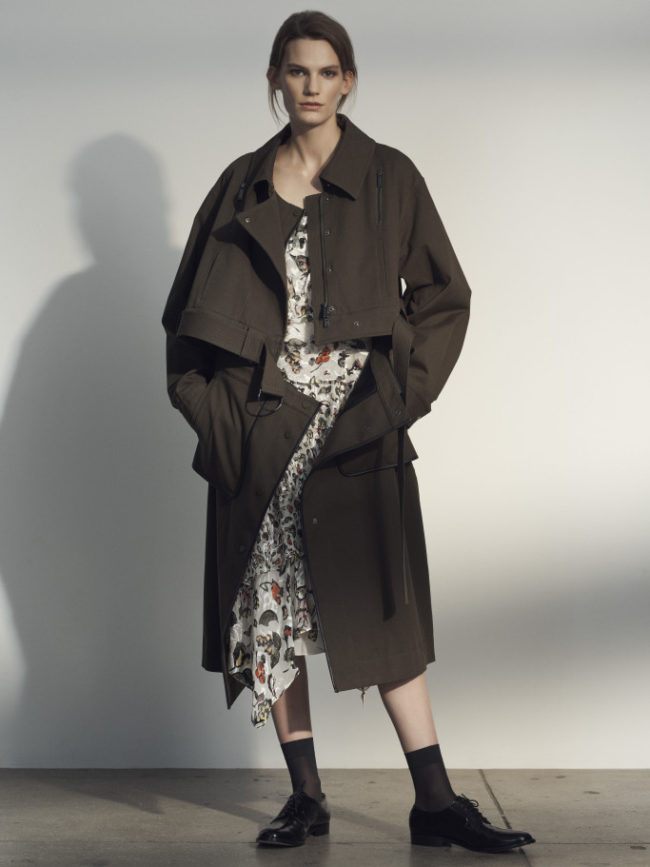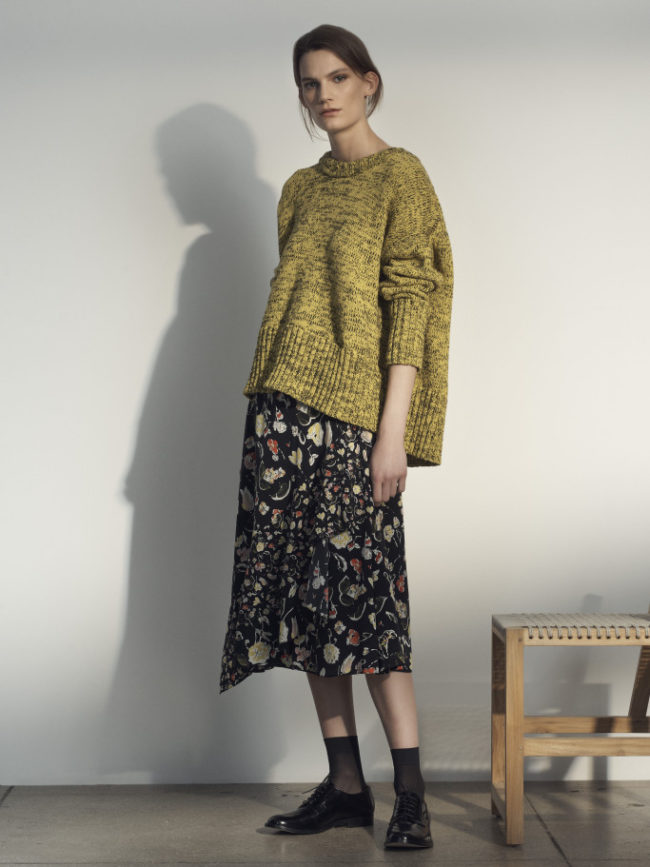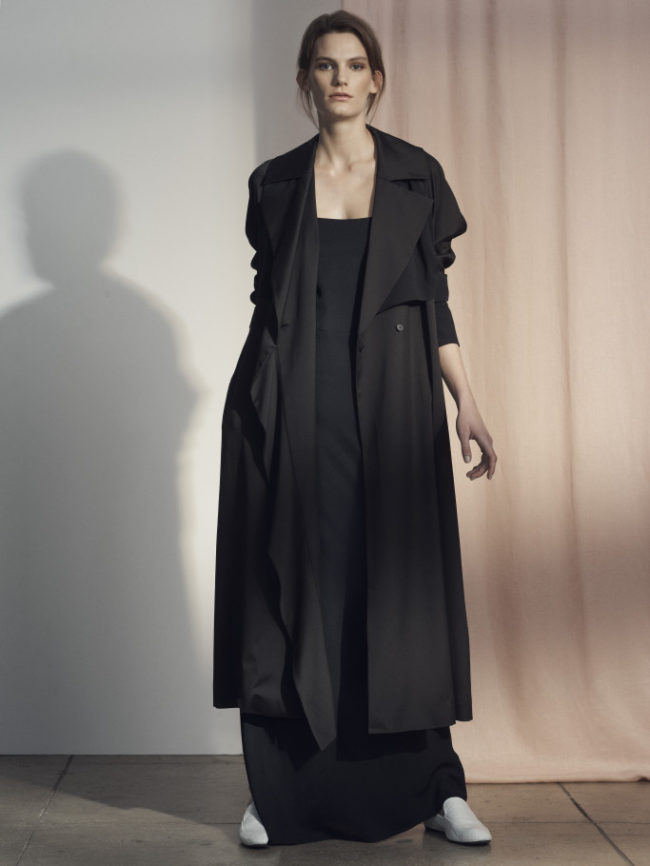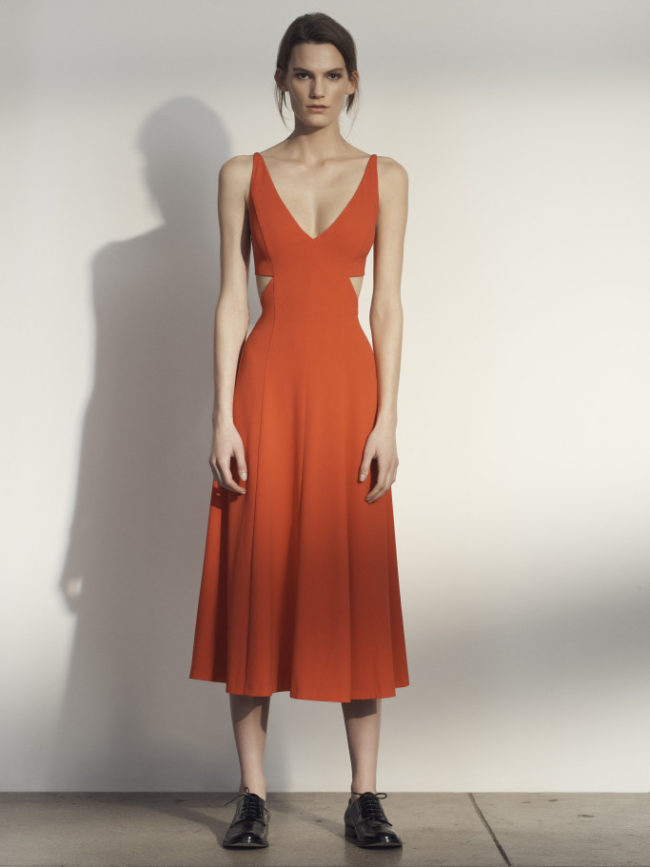 The first clothes designed by Emilio Pucci, an avid sportsmen himself, were for the Reed College ski team.  So it is perhaps no surprise that his designs, infused with energy through bold prints and bright colors would become a favorite among those leading an active, jet-set lifestyle. For pre-fall 2018 the key trademarks of Emilio Pucci were on full display.  The colors and patterns have been adapted to a wide range of silhouettes, from their iconic playful leggings to a tailored columnar gown, making for a collection of separates that are sure to add a sense of fun and fashion cred to any wardrobe. Picking up on the logo trend for the season the Pucci name was embroidered on the collar of turtle neck sweaters.  Here Prince of Wales plaid took on a new life in a deep blue oversized jacket and a hot pink tailored overcoat.  A hot pink cape with plush fur collar had a definite 1960's vibe. A Pucci print bag with shearling flap and a chunky chain strap was pure fun.  When it comes to making an outerwear statement, their teal leather jacket with two-tone shearling trim may be one of the best bets of the season.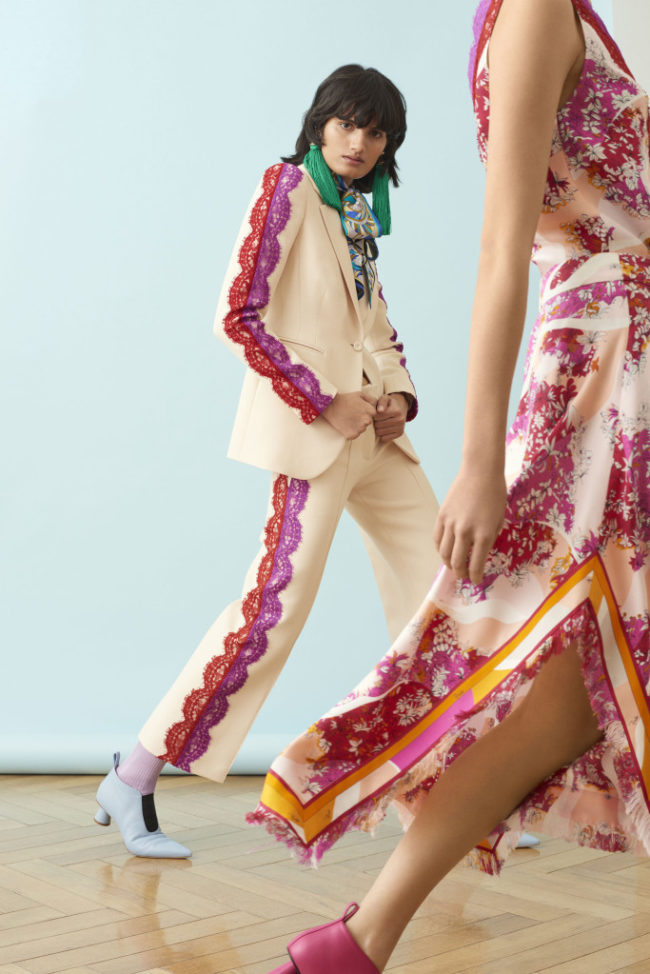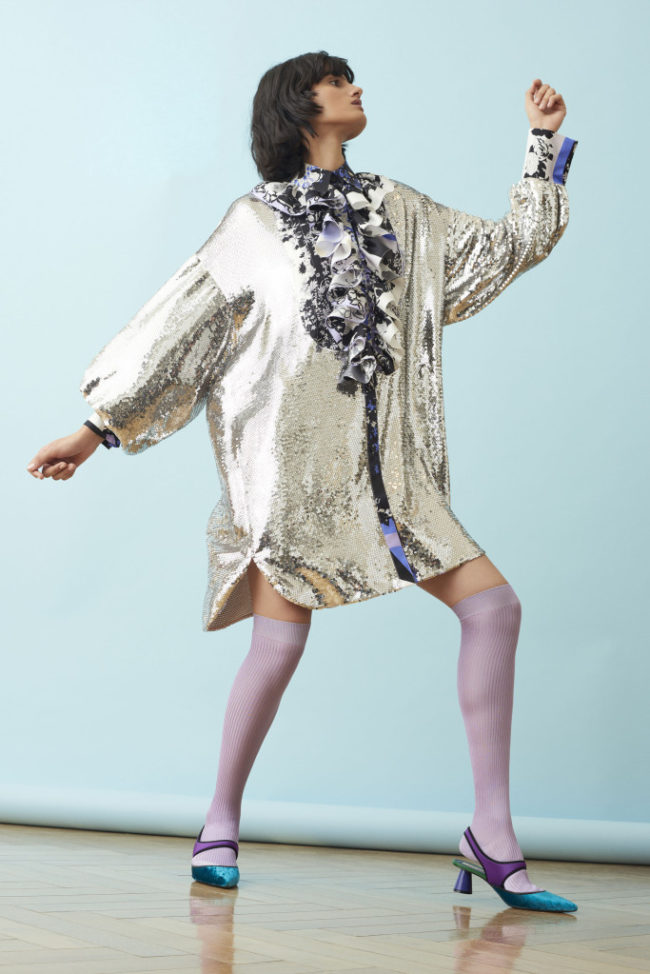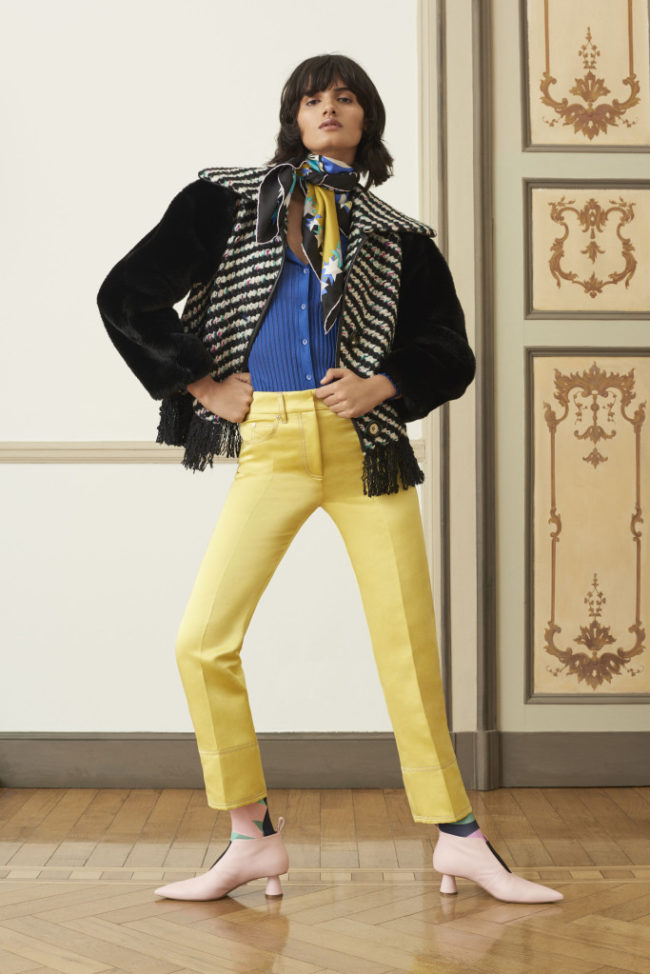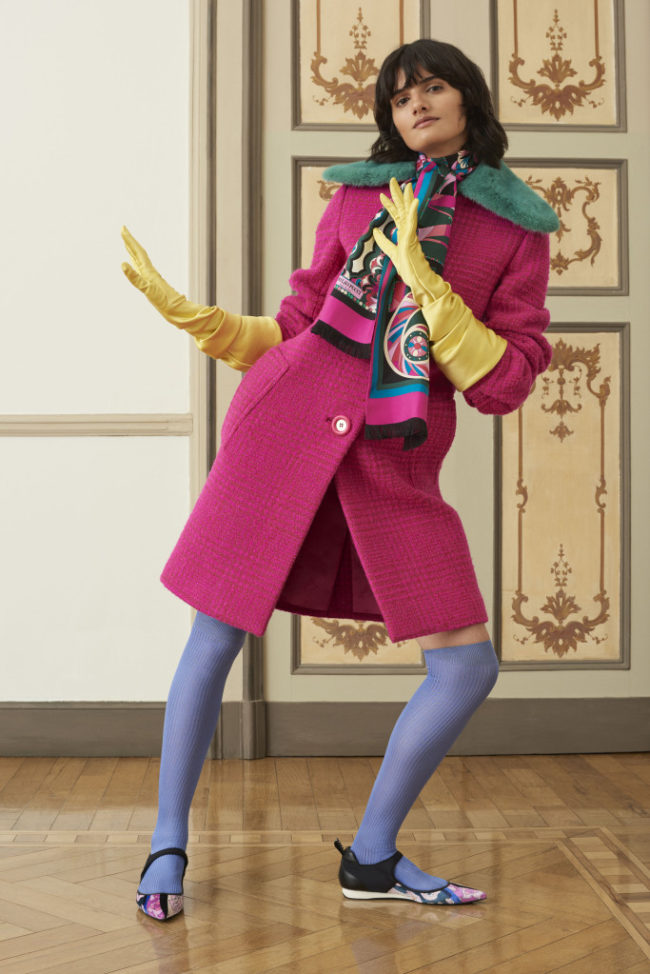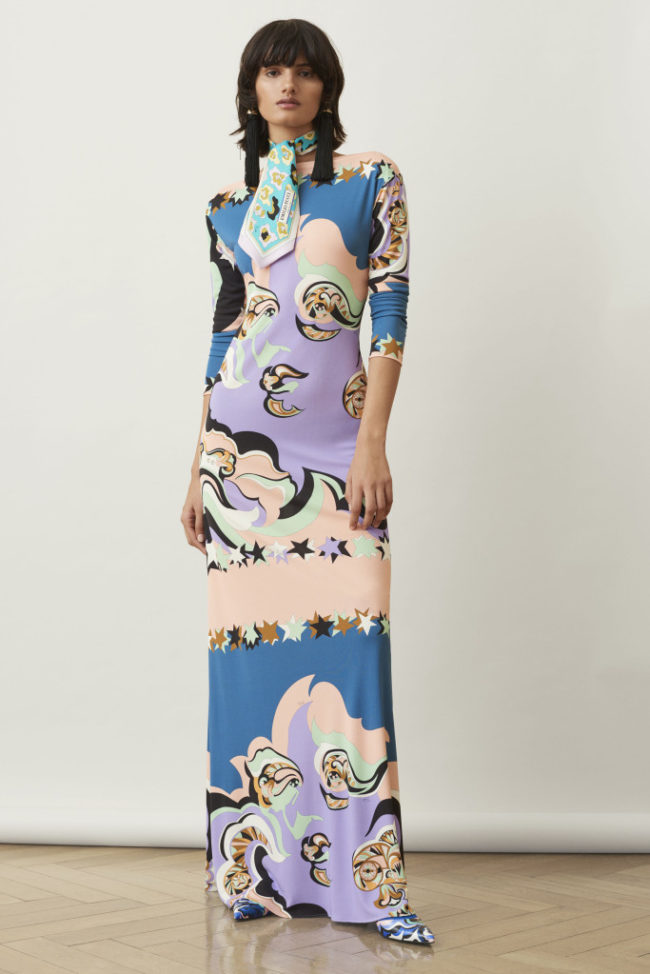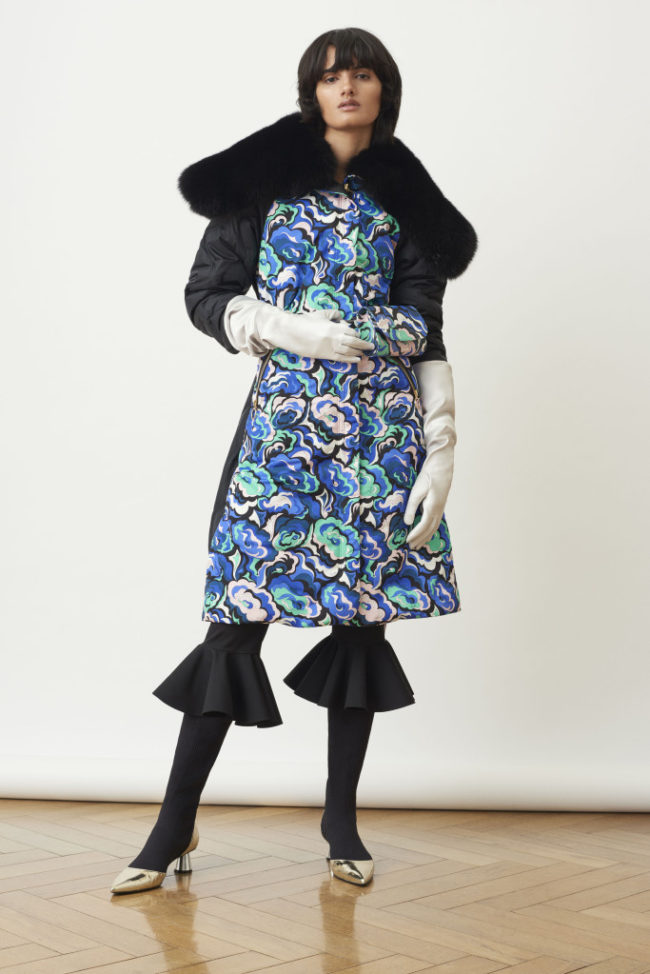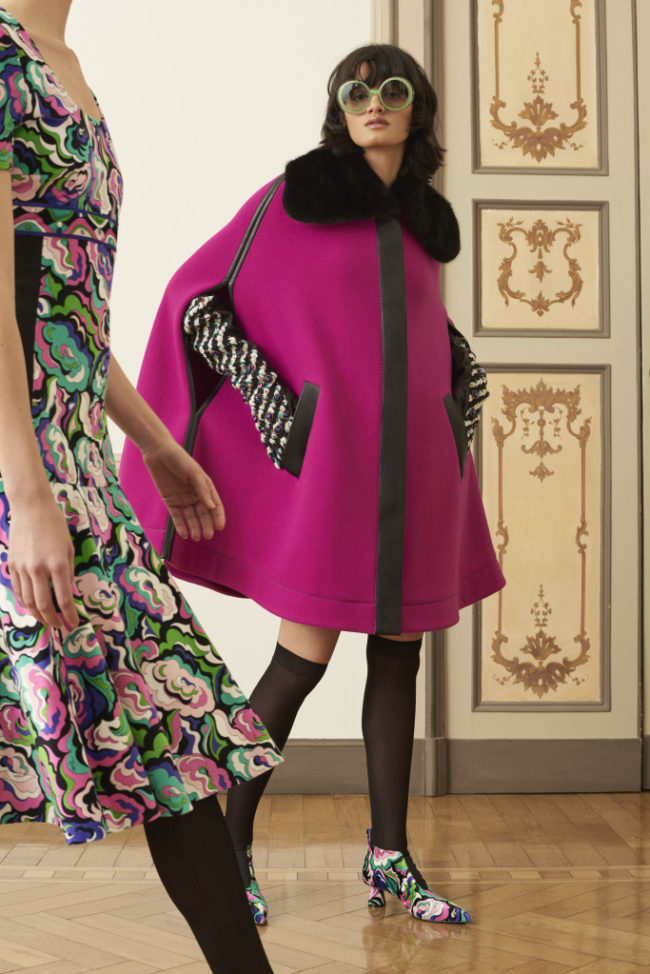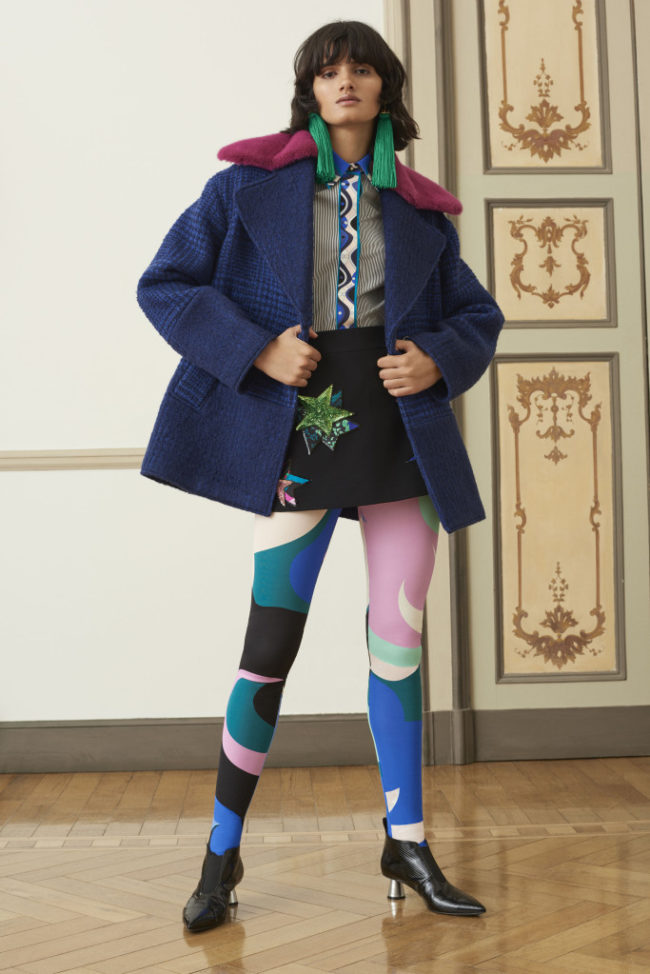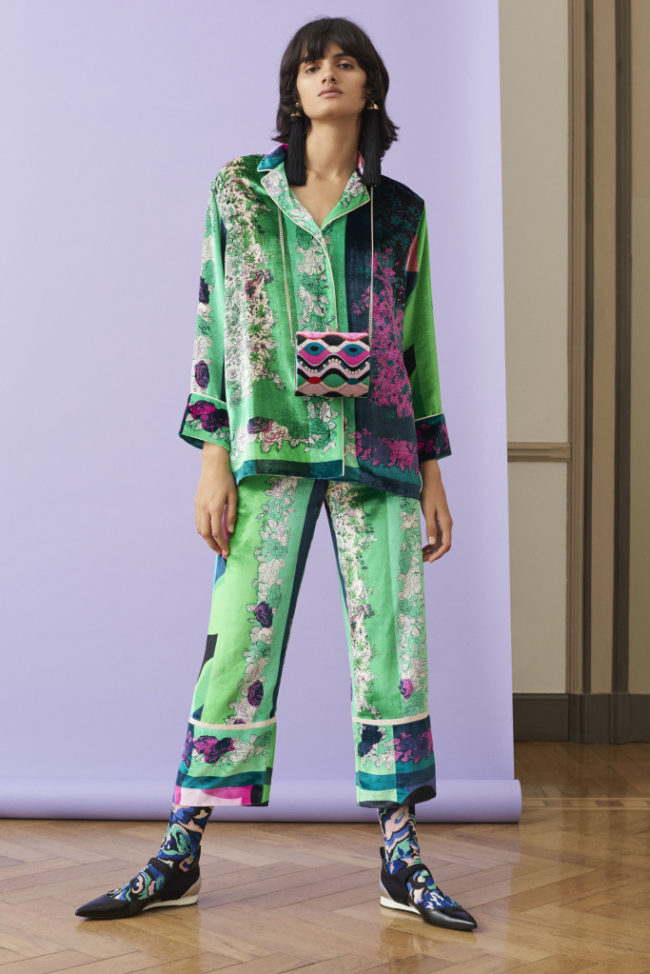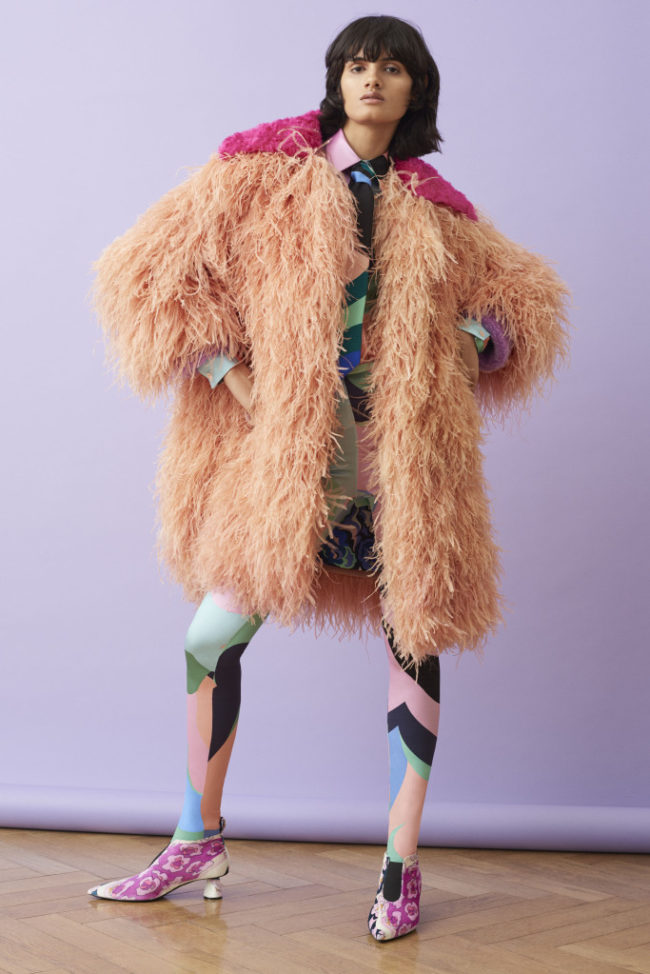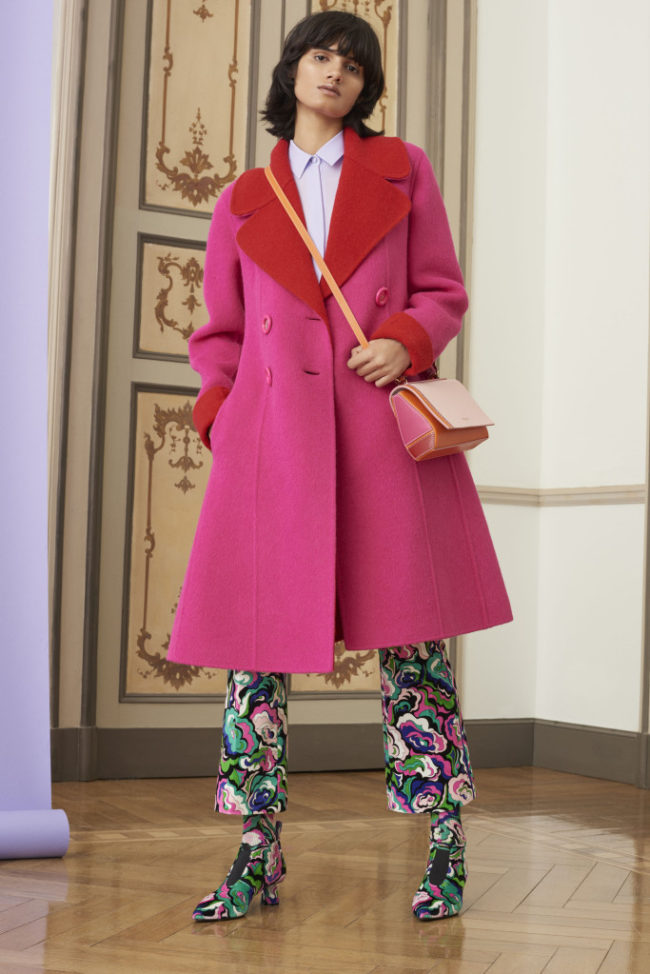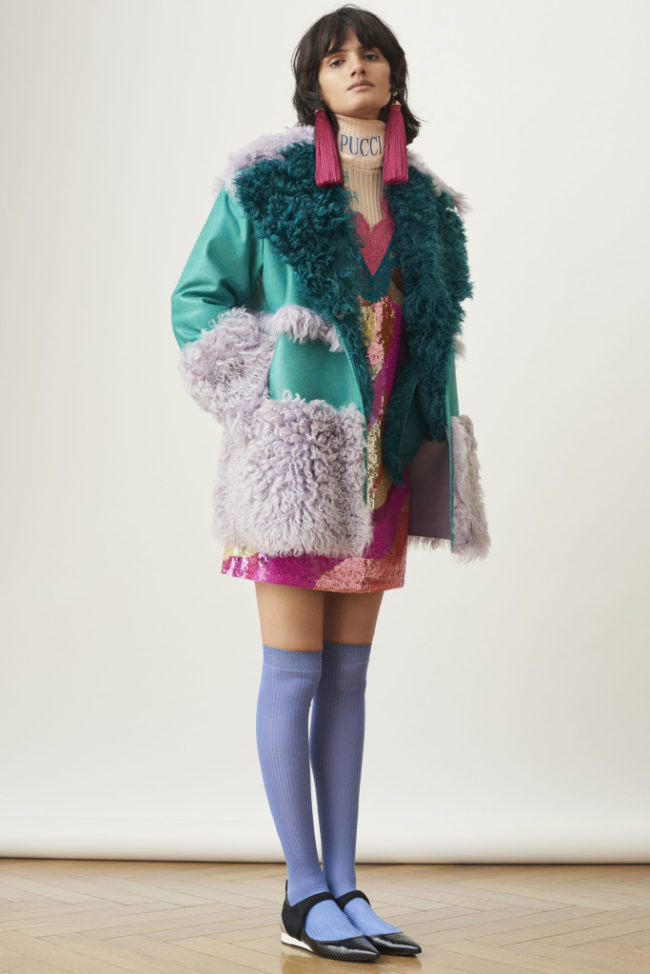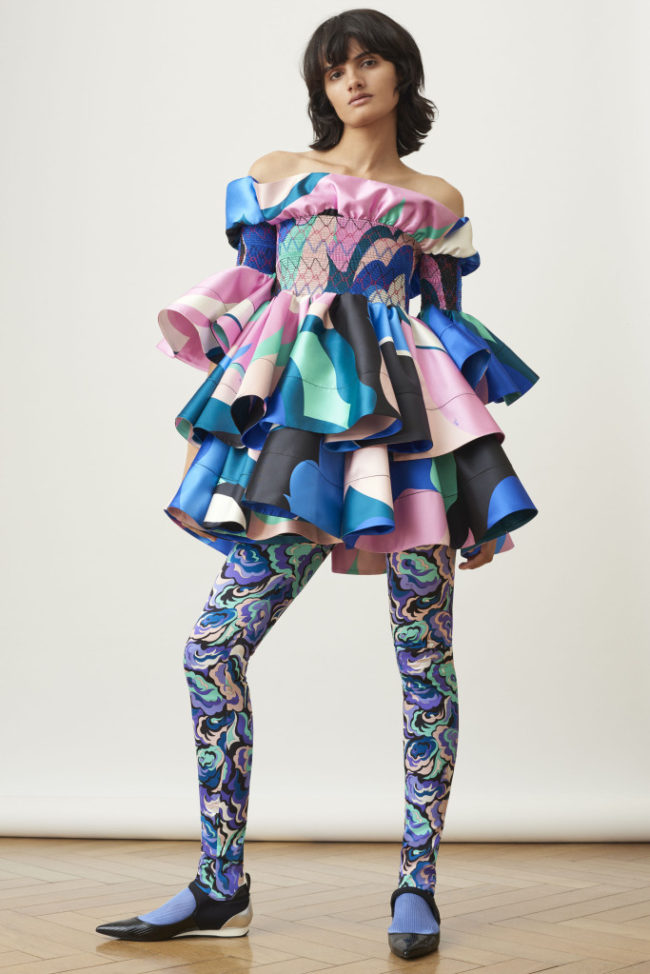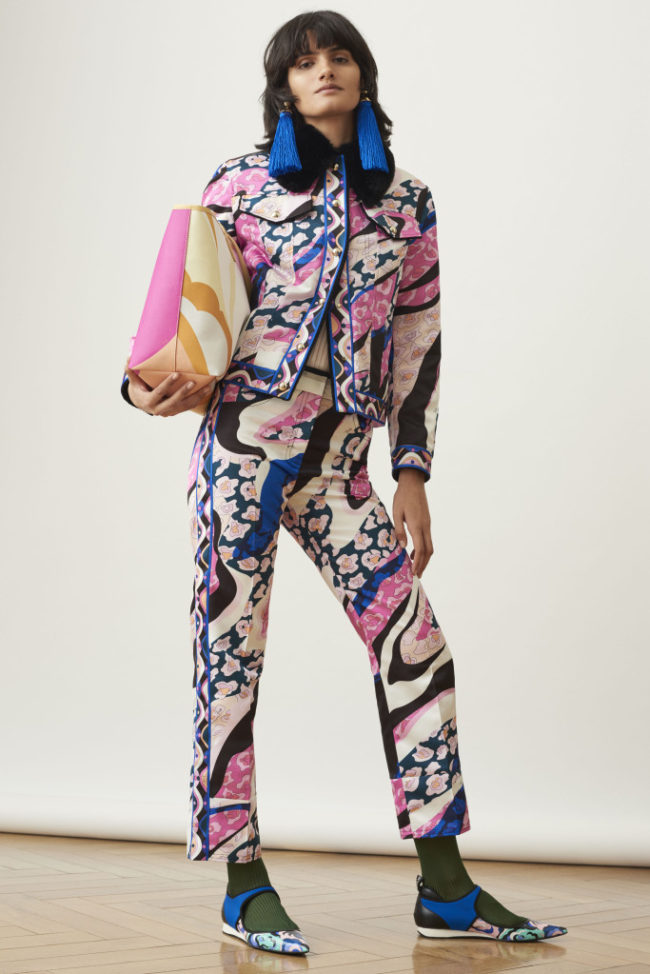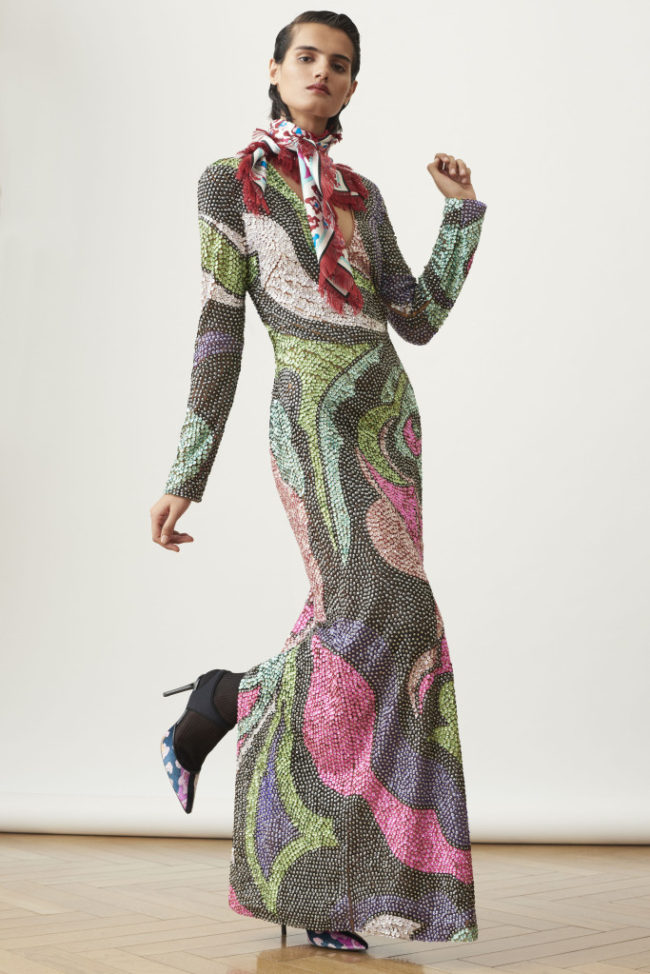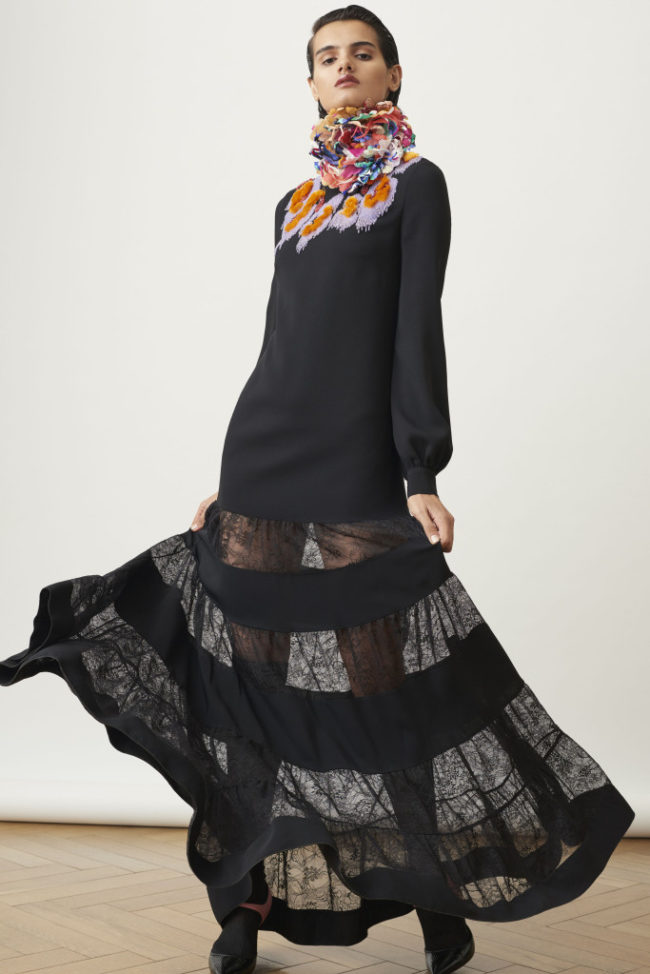 Still more to come…..