NYC Pre-Fall 2018 Collection Reviews PART 5
Pre-Fall 2018's Preview
The bold Baroque prints that established Versace style in the 1990's are back for pre-fall 2018. This time around Donatella featured them on everything from skirts and tops to coats and puffer jackets, leggings, scarves, bags and even shoes giving a new generation plenty of options to become a member of the Versace tribe.  And if one or two pieces don't make quite the statement you seek, why not go head-to-toe with a single print pattern or mix and match prints and colors?  This is the Versace we love.  Fun and fearless and flamboyant.  For those seeking a subtler approach, the patterns were featured on flared velvet pants and a perfectly tailored jacket…the softer side of Versace.  Exotic skins, another Versace trademark, were reimagined in crocodile embossed vinyl this season, still delivering the same punch on a pair of overalls and a cigarette pants.  And what about the sexy, sensual looks that were so much a part of the Versace legacy?  Tulle leggings and body suits embroidered with crystal beading were just revealing enough to deliver the tease.  For après ski, it will be hard to top the black quilted jacket with black lamb trim and bright blue lamb sleeves.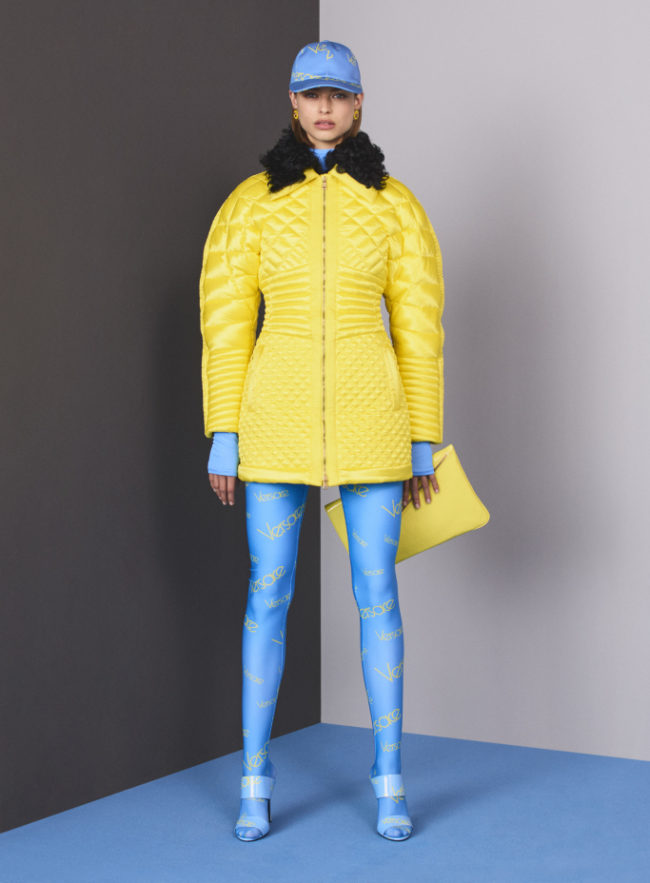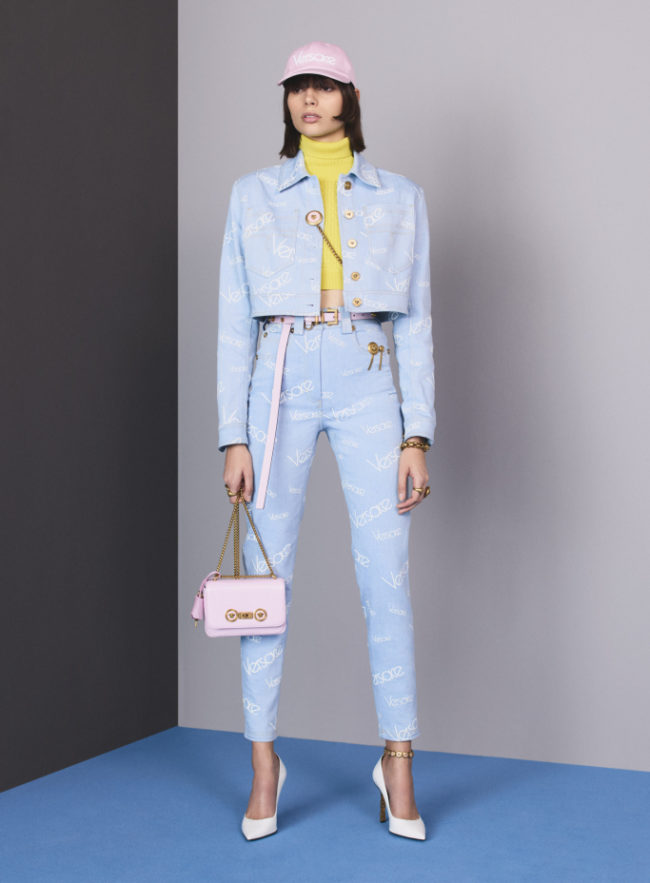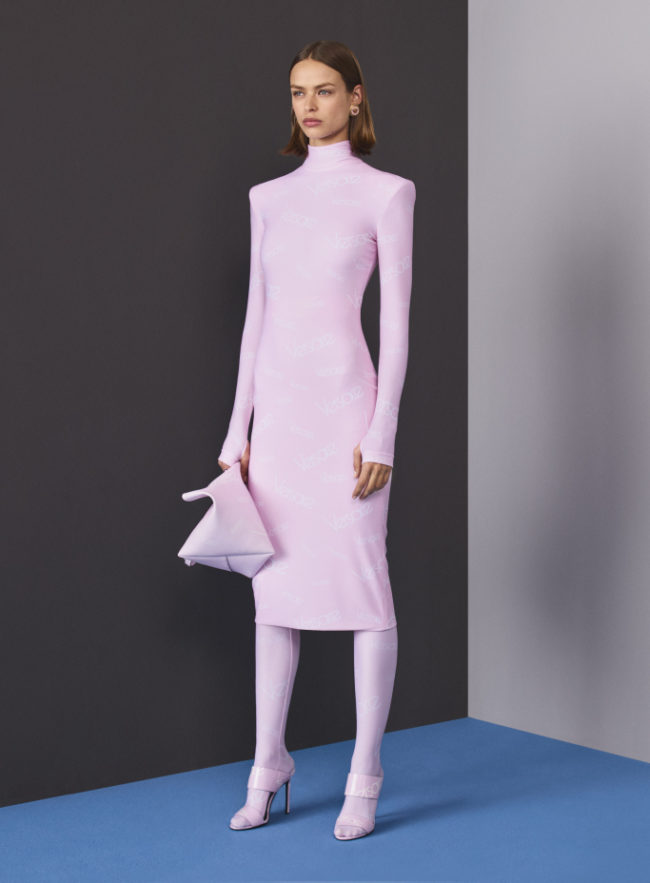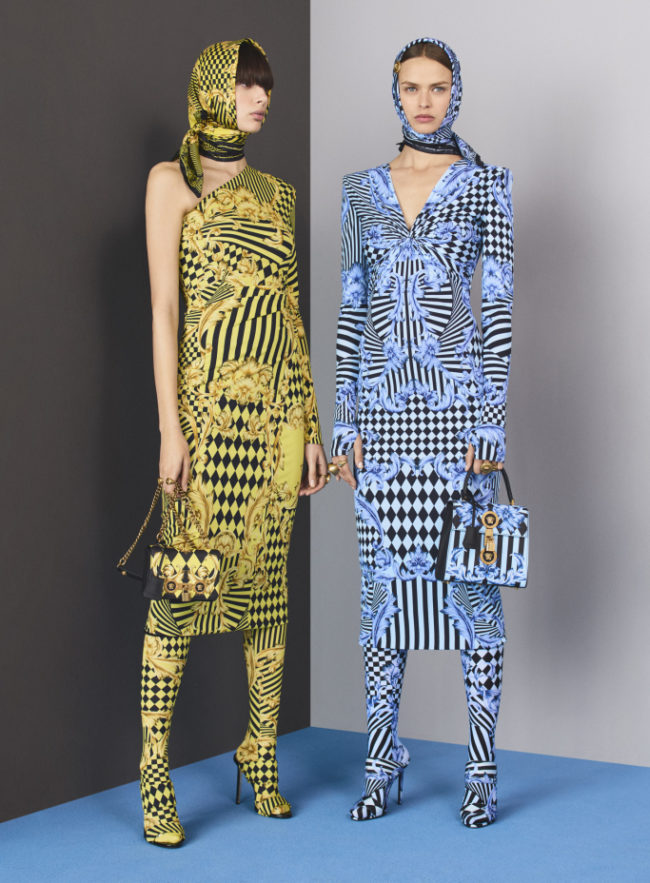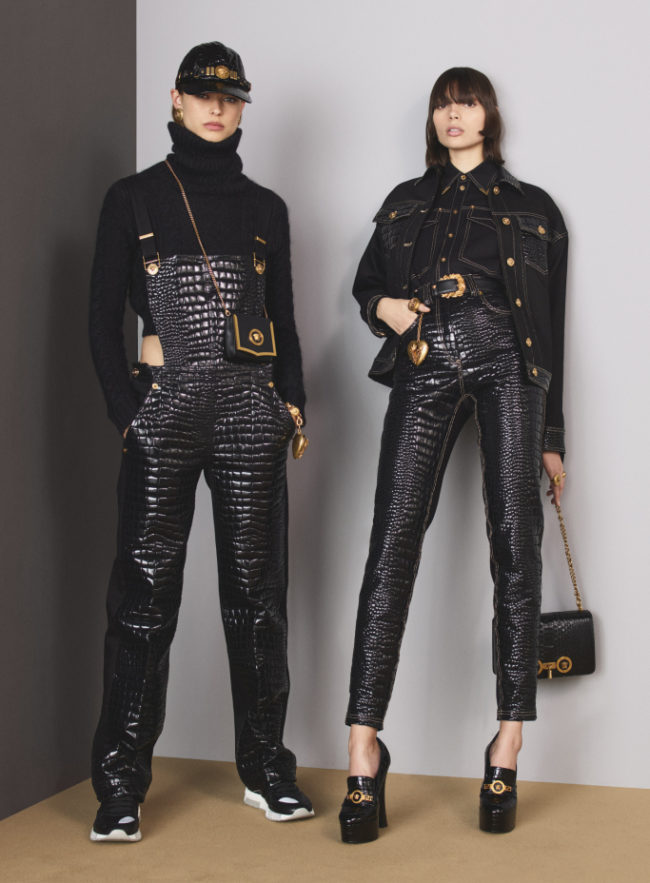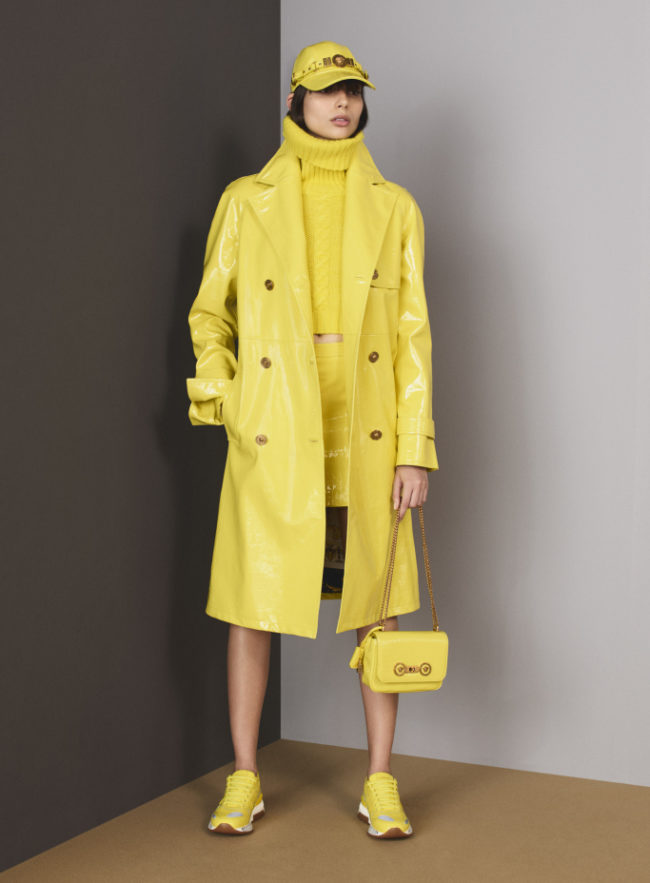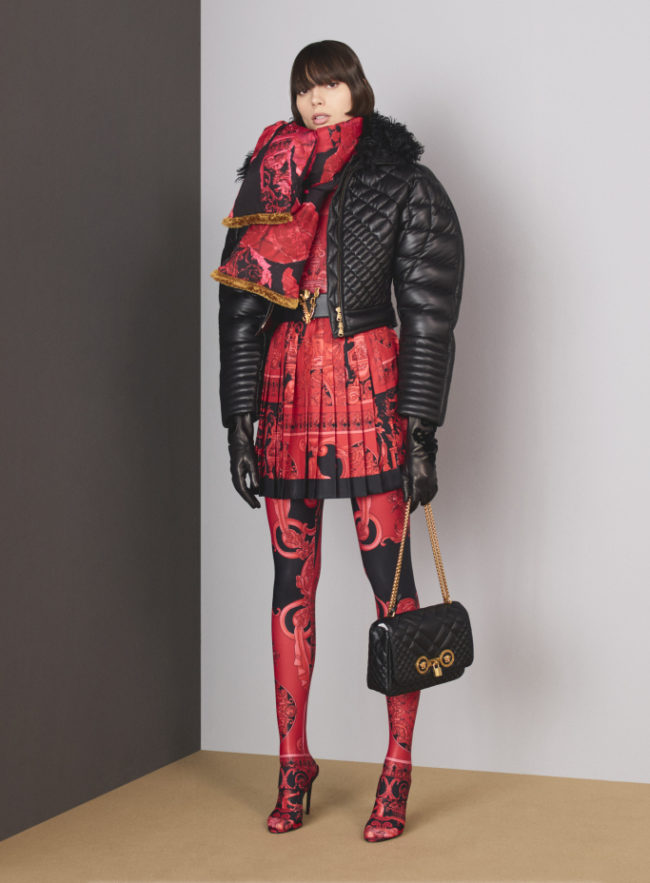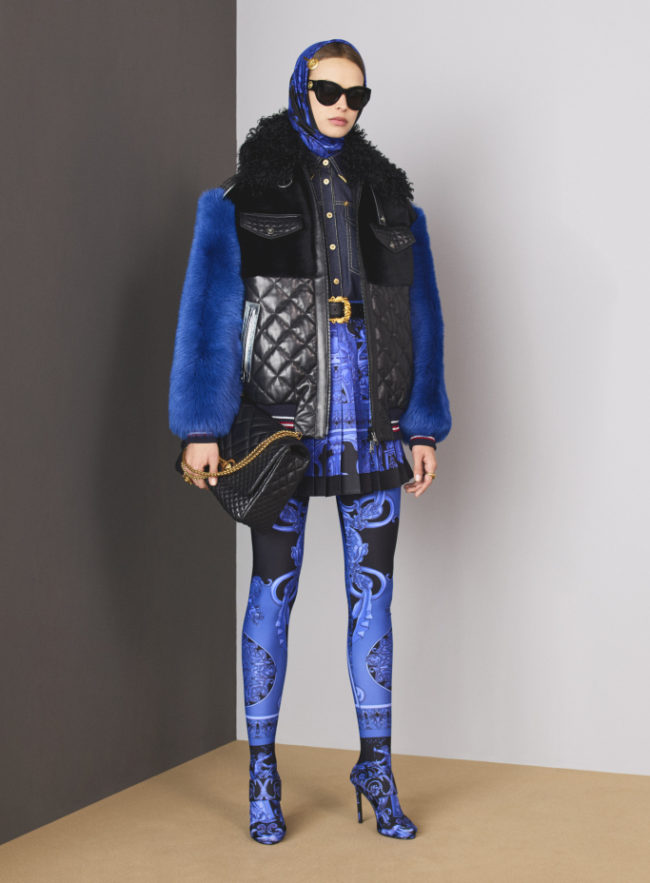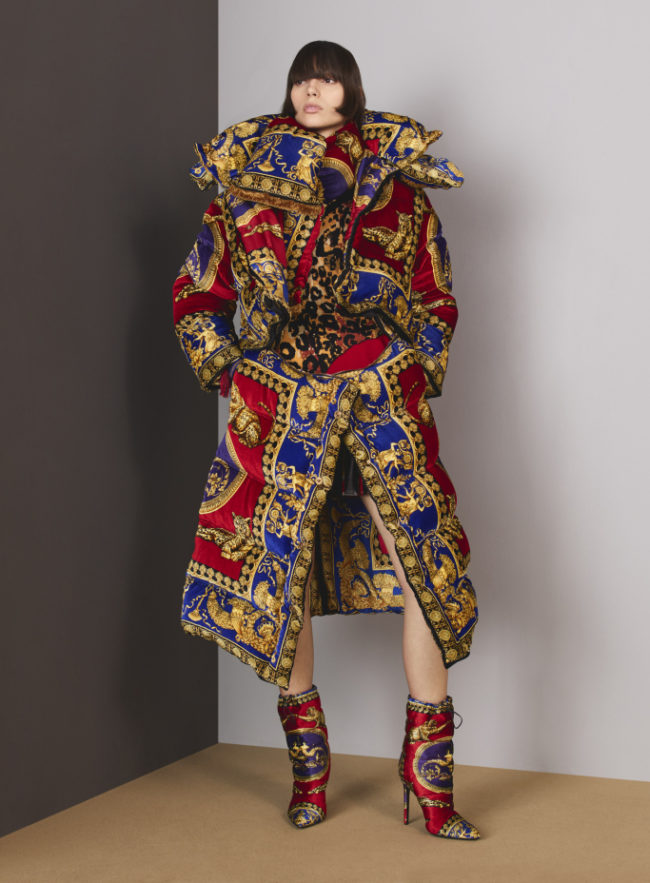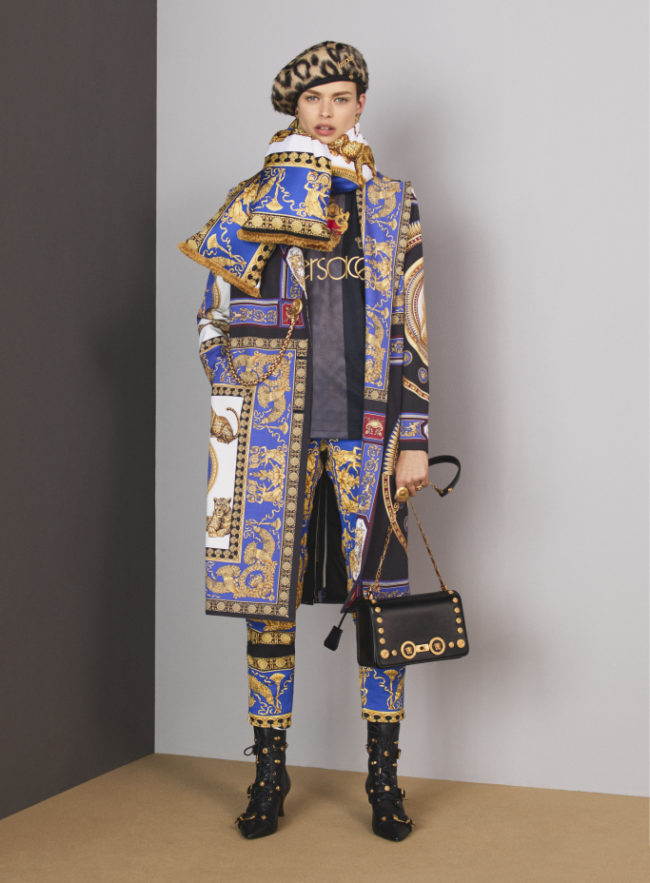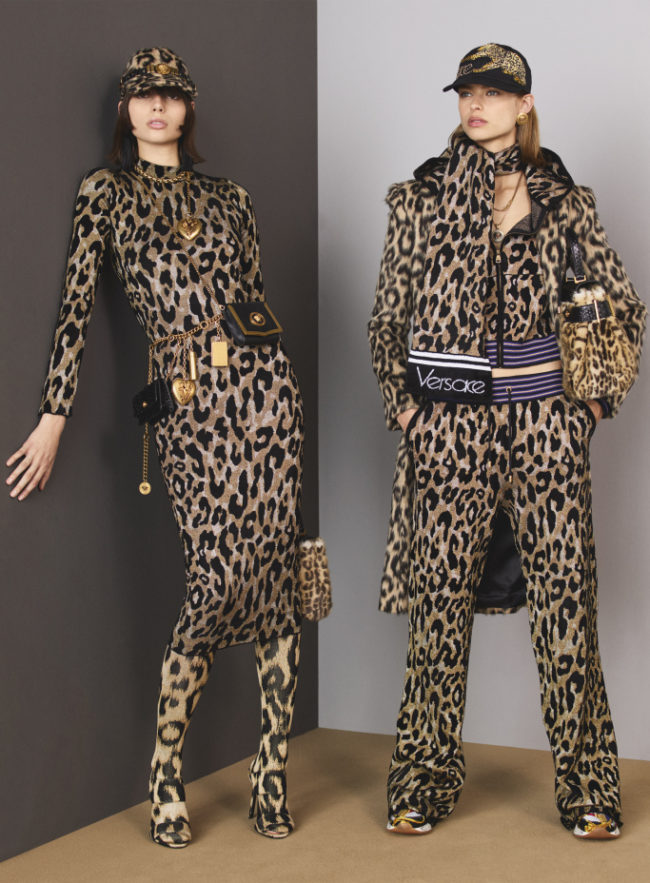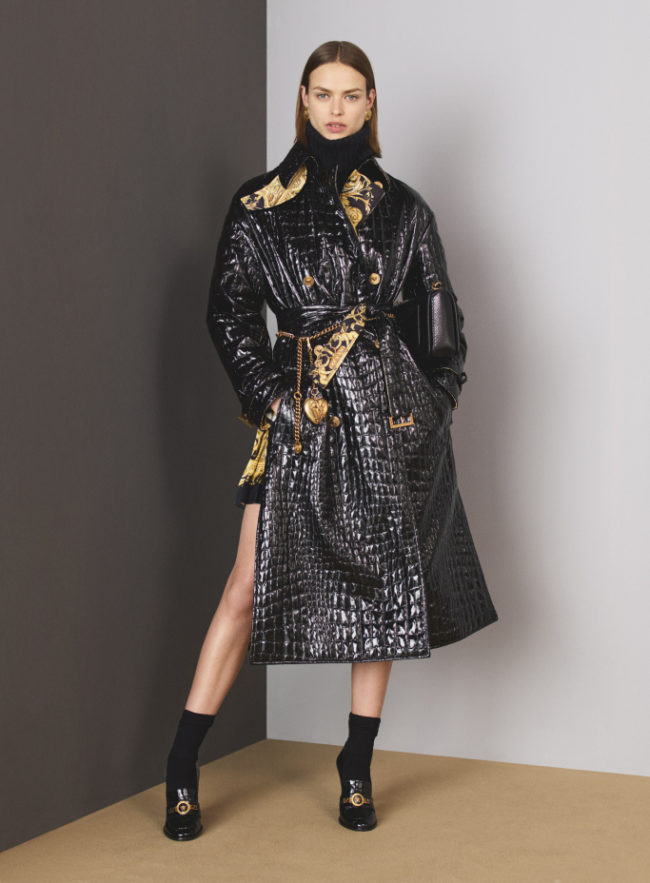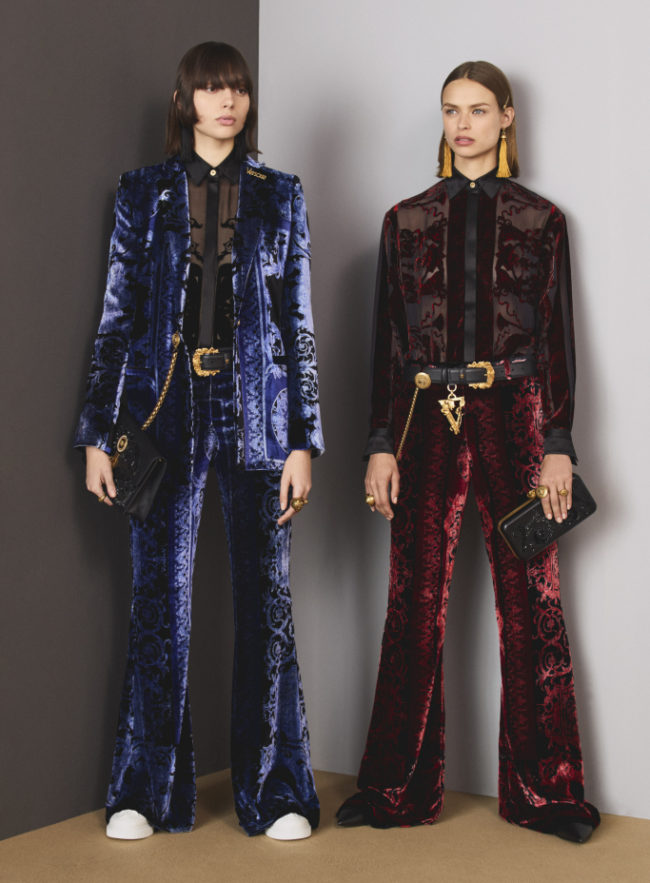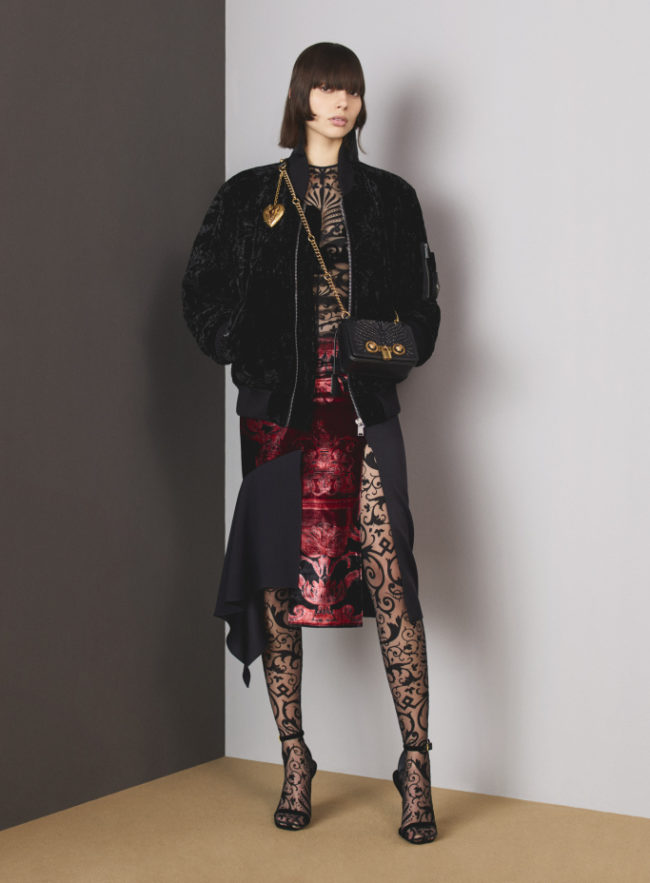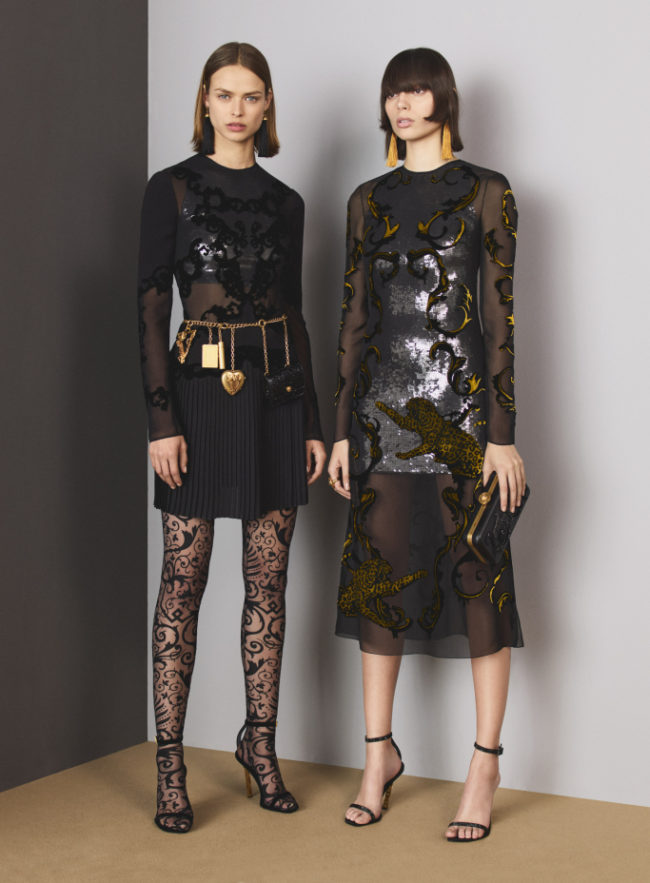 Under the direction of Fernando Garcia and Laura Kim the Oscar de la Renta vocabulary continues to evolve.  For pre-fall 2018 the mood was light and easy.  A trip to the seashore must have inspired the duo as seagulls showed up in the print of a shirtdress, the beaded appliques on an ivory tulle cocktail dress and in the design of an ivory intarsia mink coat.  The theme continued with the fishbone pattern of the sequined embroidery on a sweater and the leather applique on a black tulle cocktail dress.   Crisp white shirting was paired with pencil skirts, skinny trousers or a tailored black crepe coat for effortless, chic.  For dressier occasions the duo presented tulle cocktail dresses, some with appliques or beading, that gave the Oscar girl plenty to dream about.  The casual sophistication of a gold fox coat and an ivory shearling punctuated their vision.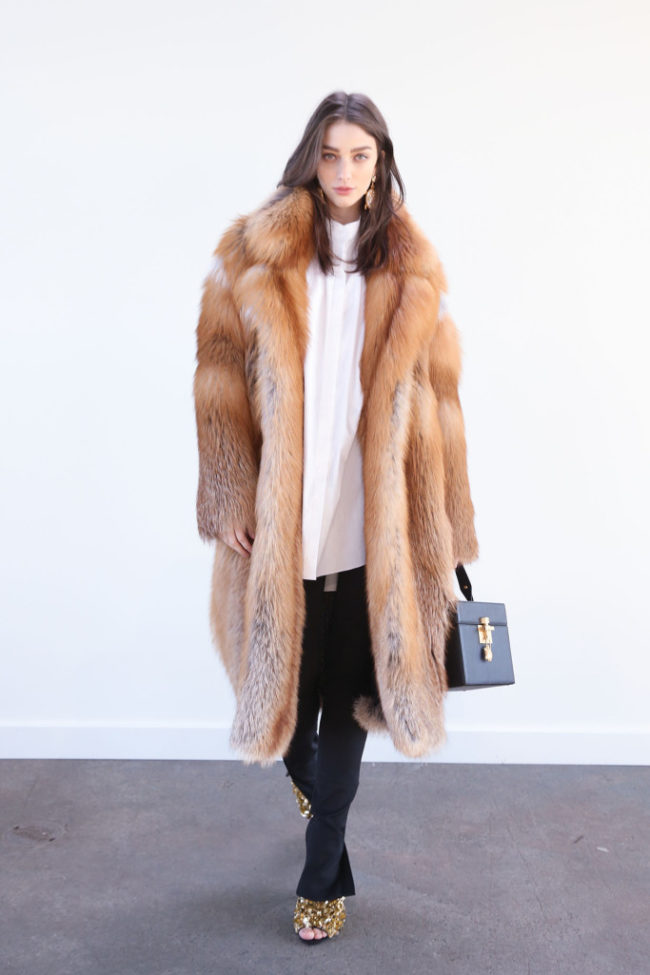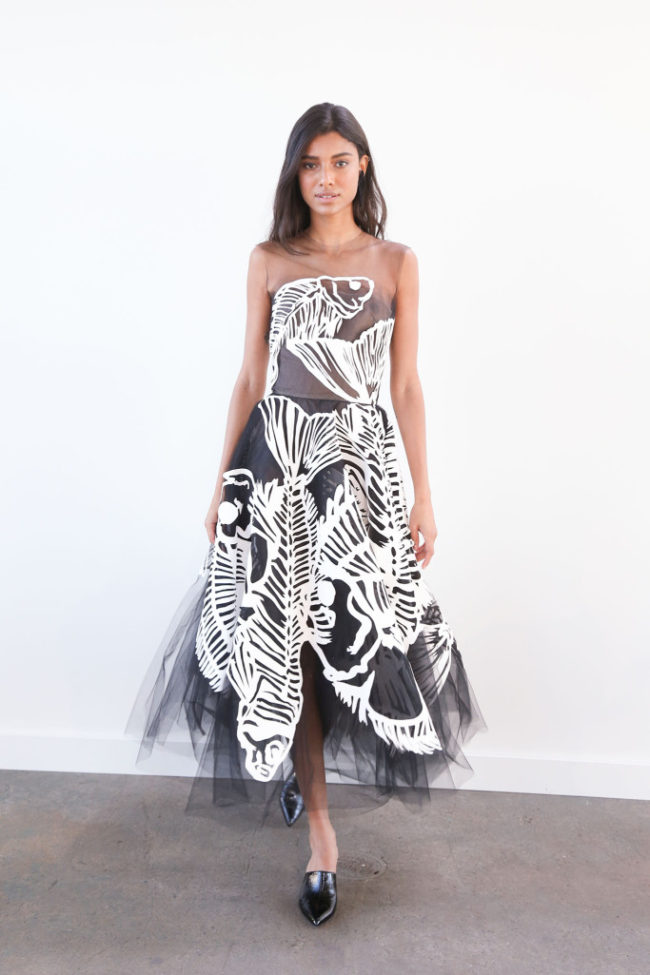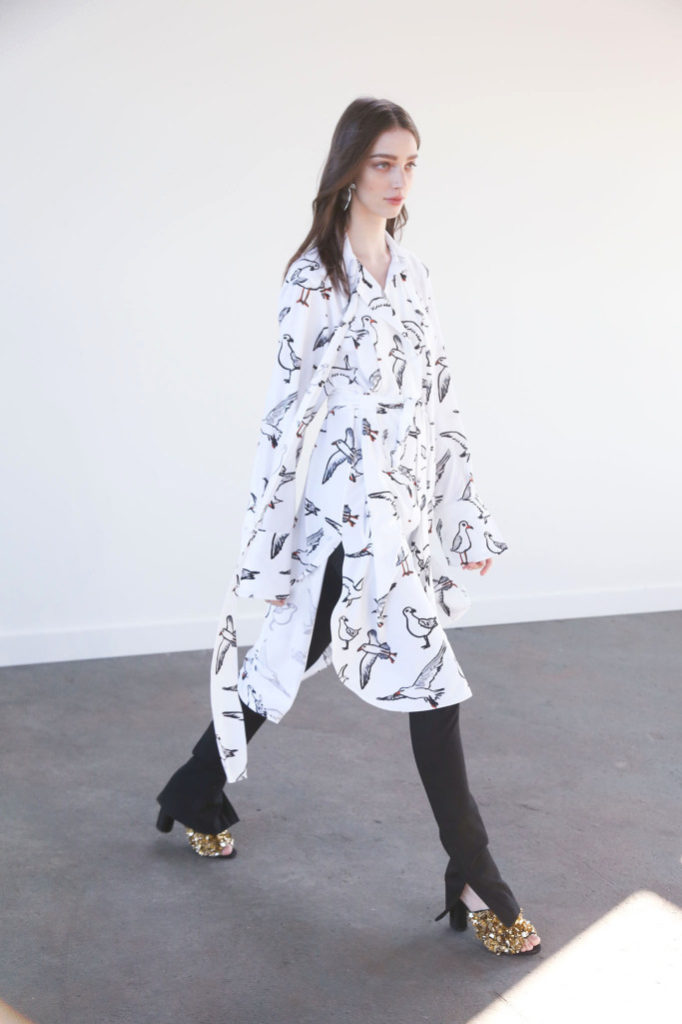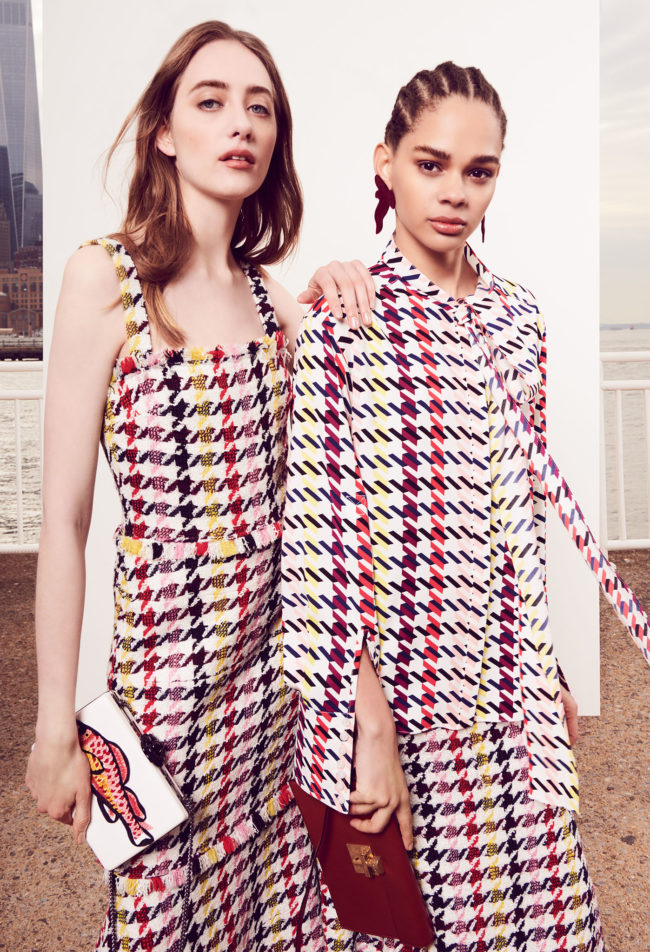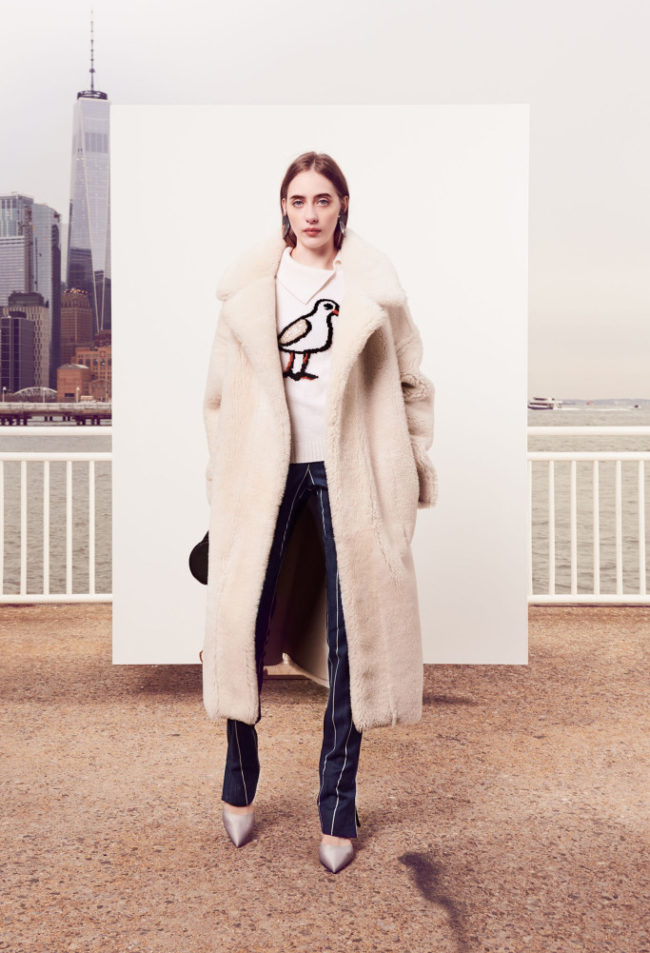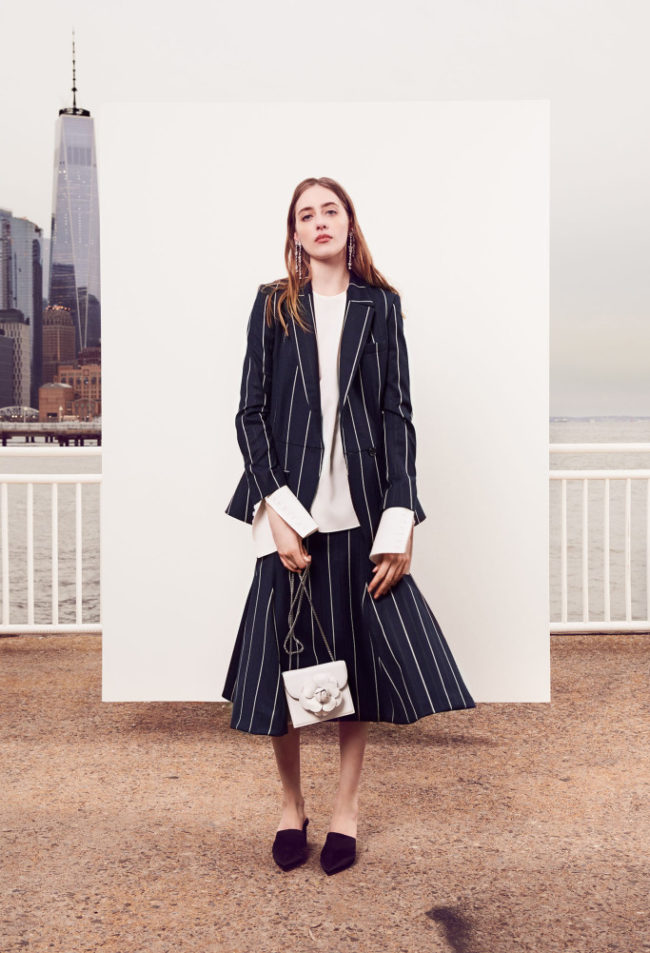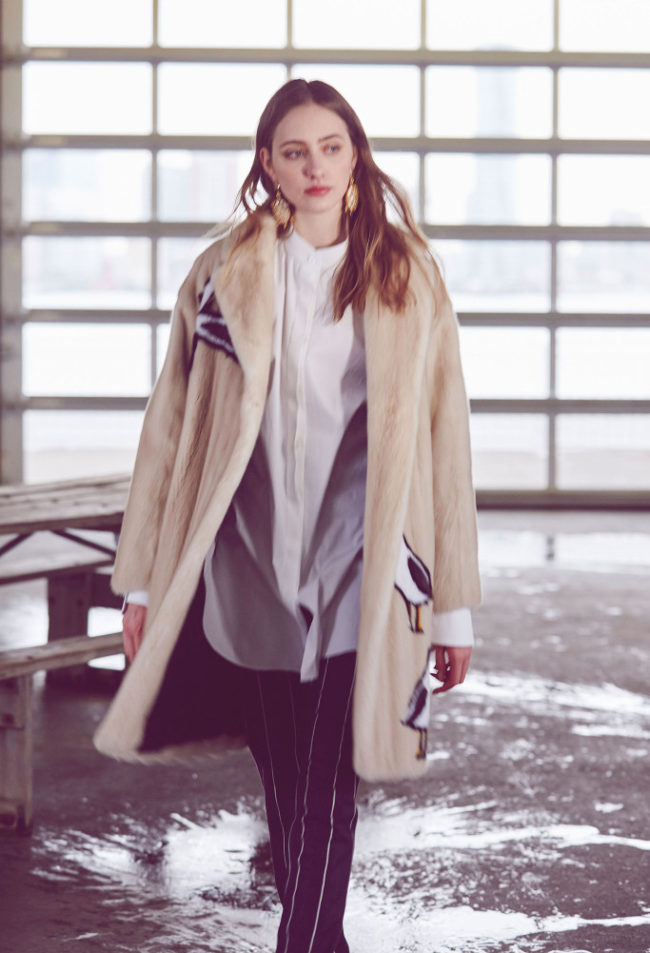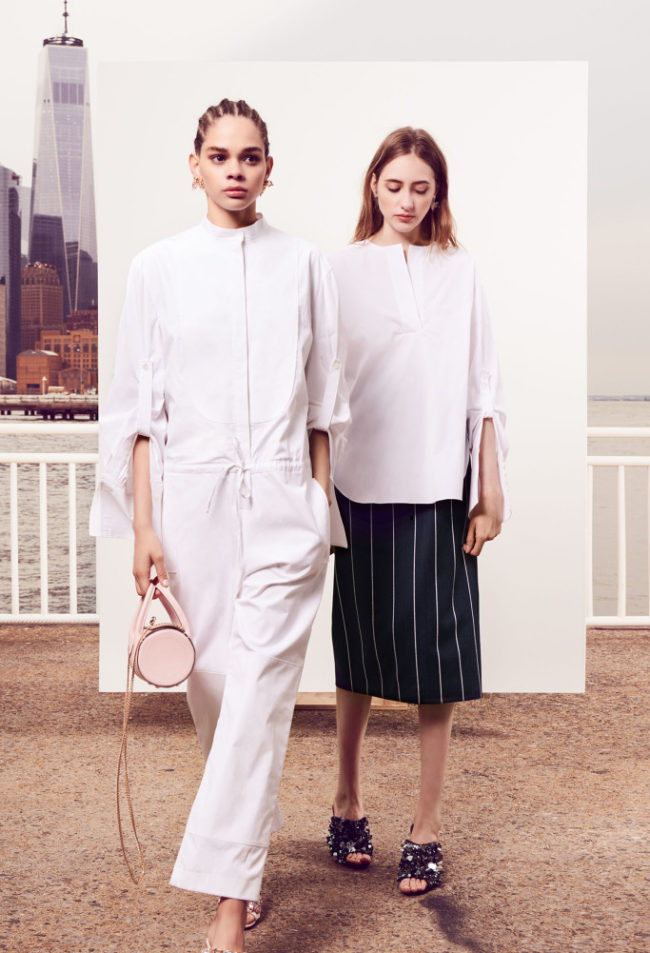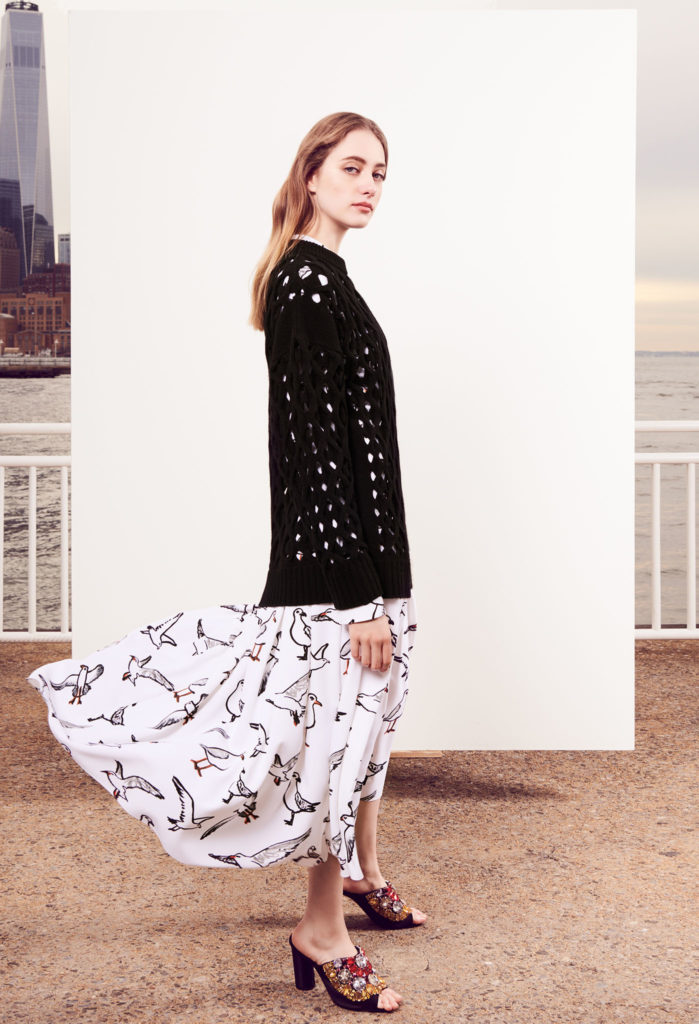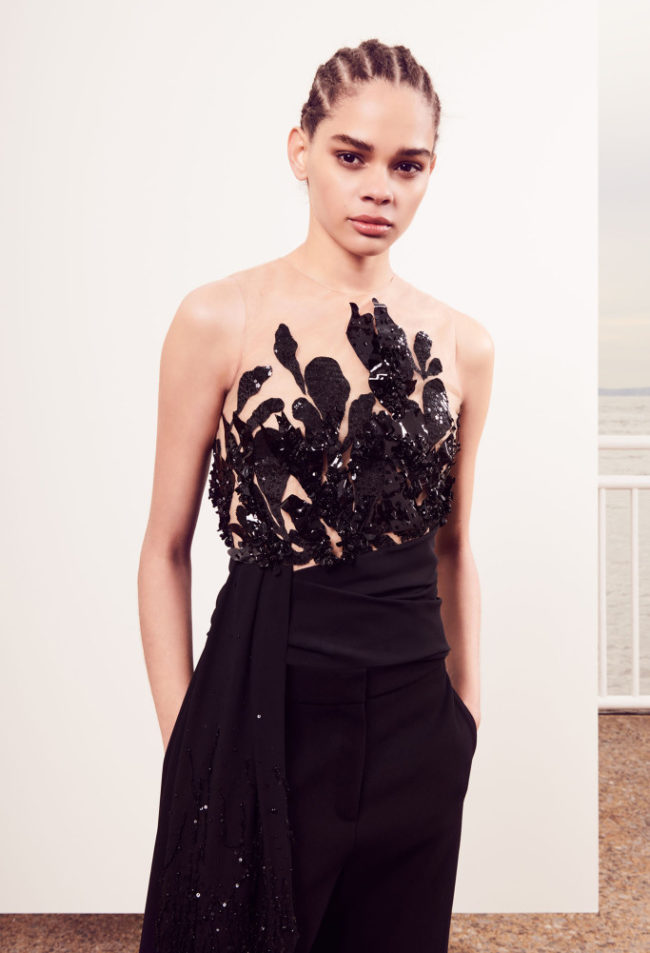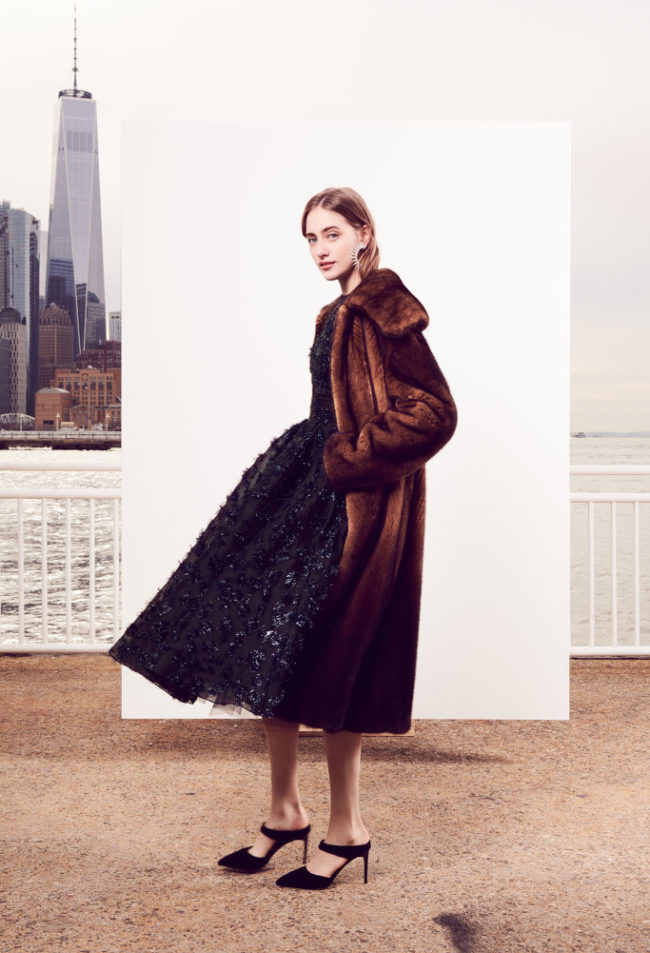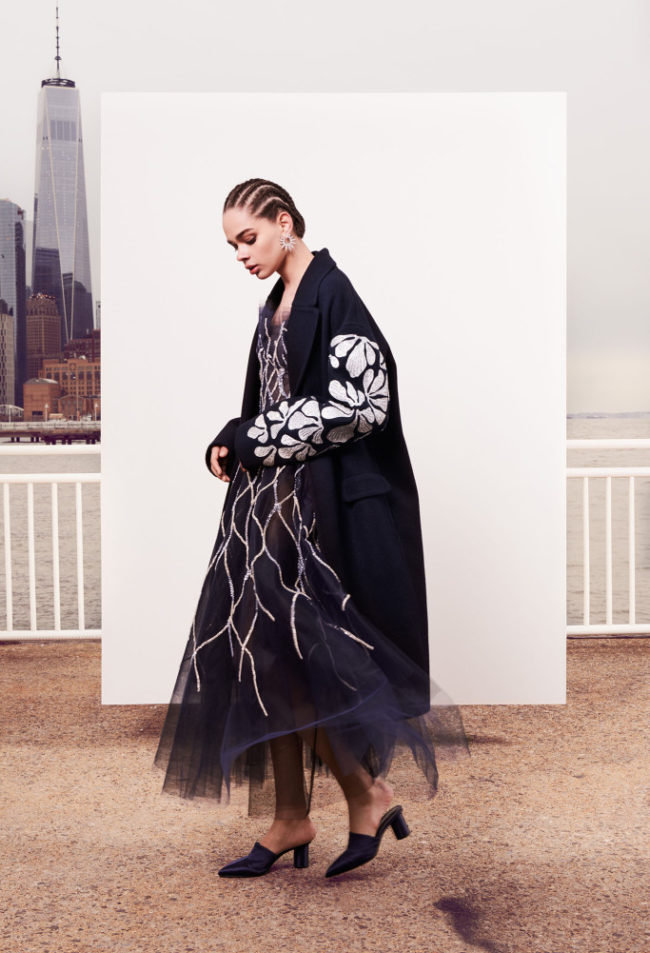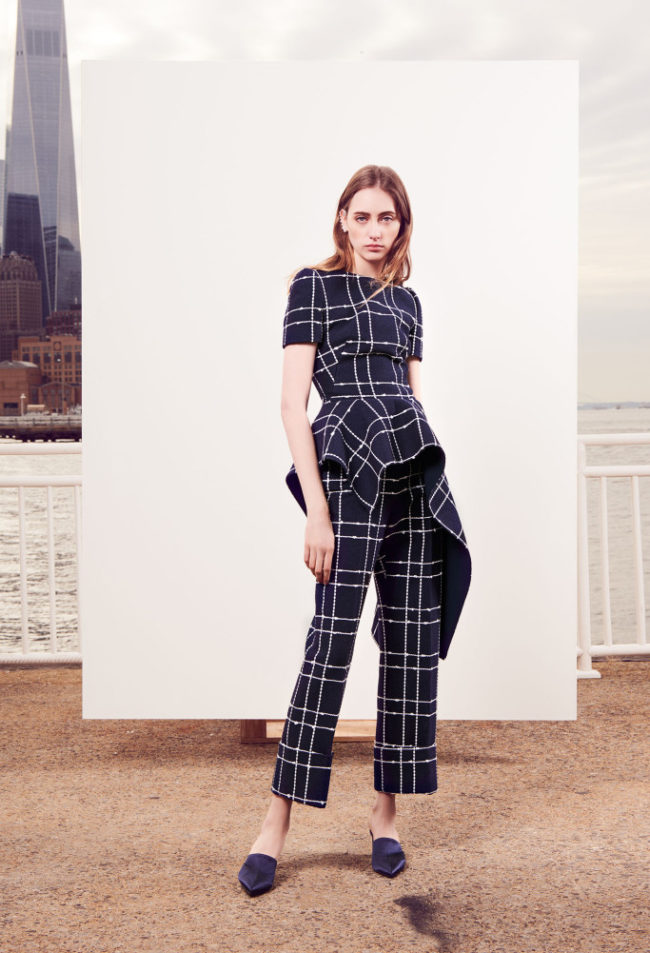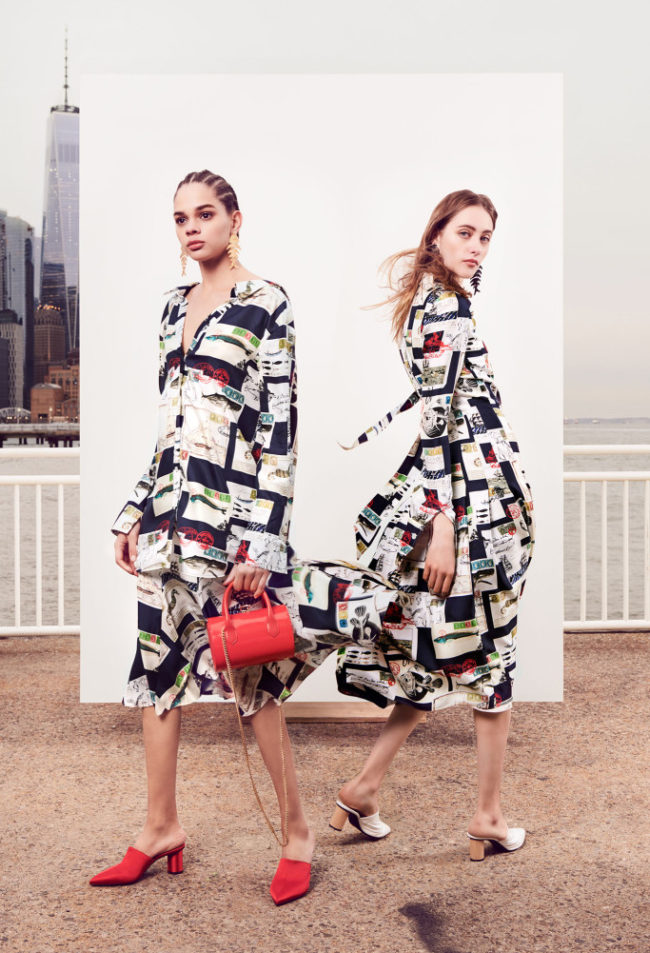 J Mendel cited actress Talitha Getty's free-spirited bohemian style as the inspiration for his pre-fall 2018 collection.  Ruffled blouses, pleated gowns, and wide flared pants referenced the late sixties and early seventies, but Mr. Mendel infused them with the modern elegance that has become his calling card.  The collection oozed ladylike sophistication.  Deep, vibrant colors, often in unusual combinations added to the rich feel.  Sumptuous velvets and furs augmented the luxury appeal.  A plum chinchilla was breathtaking.  But the magnificent striped mink coat that was the real stand out.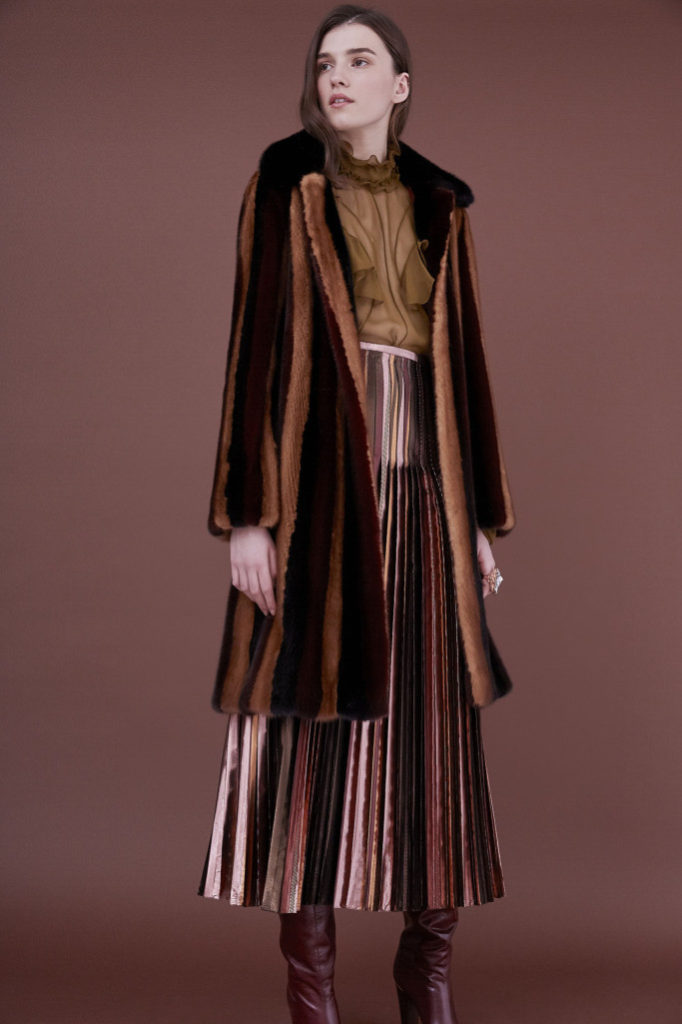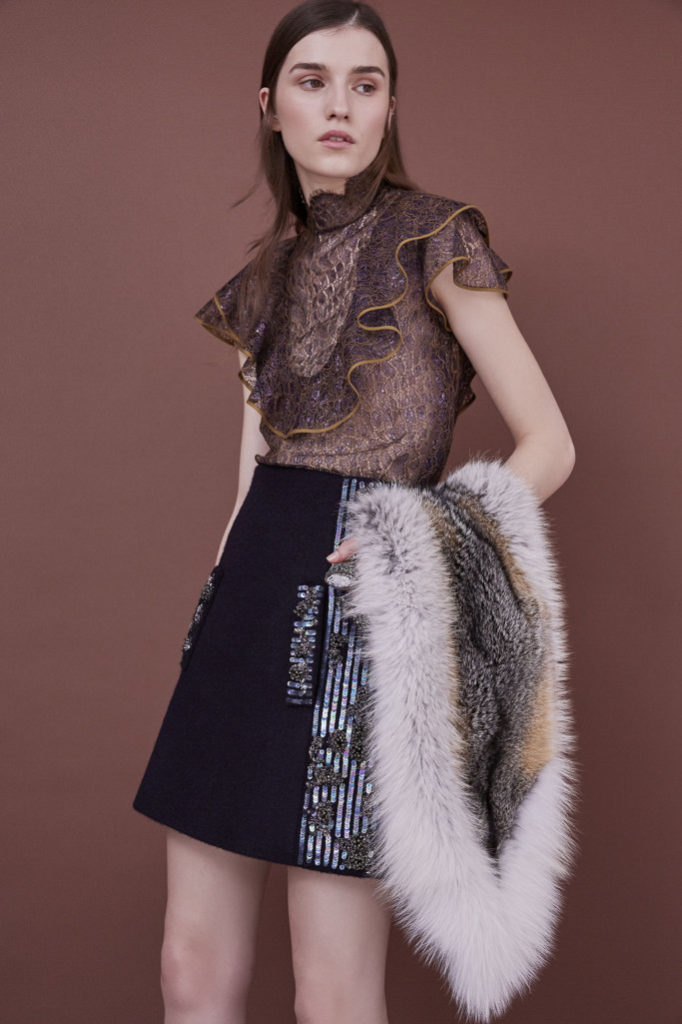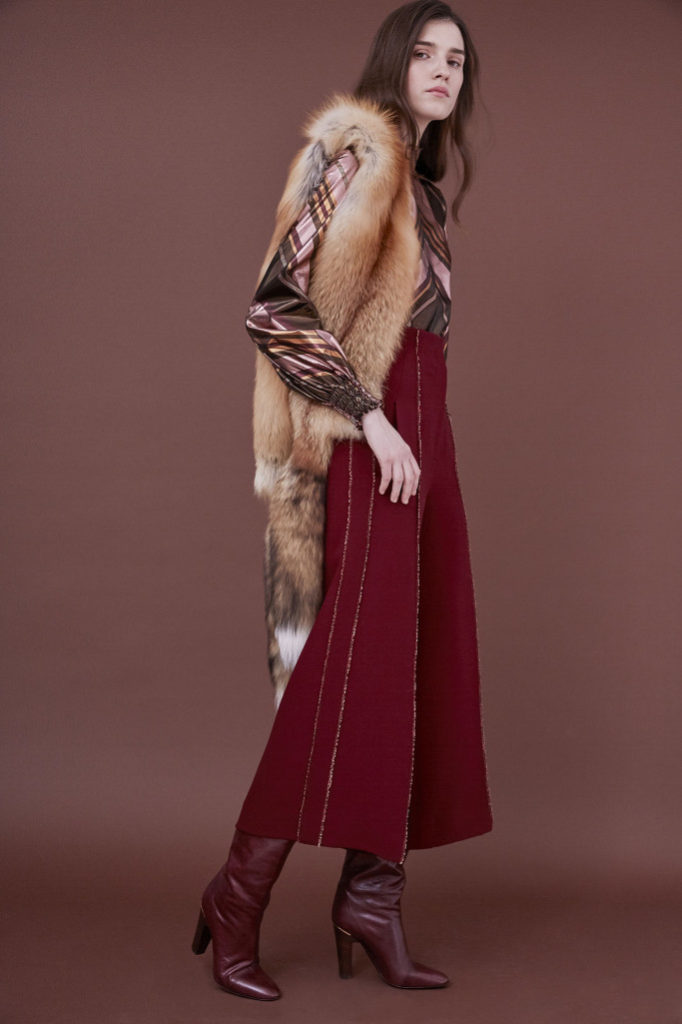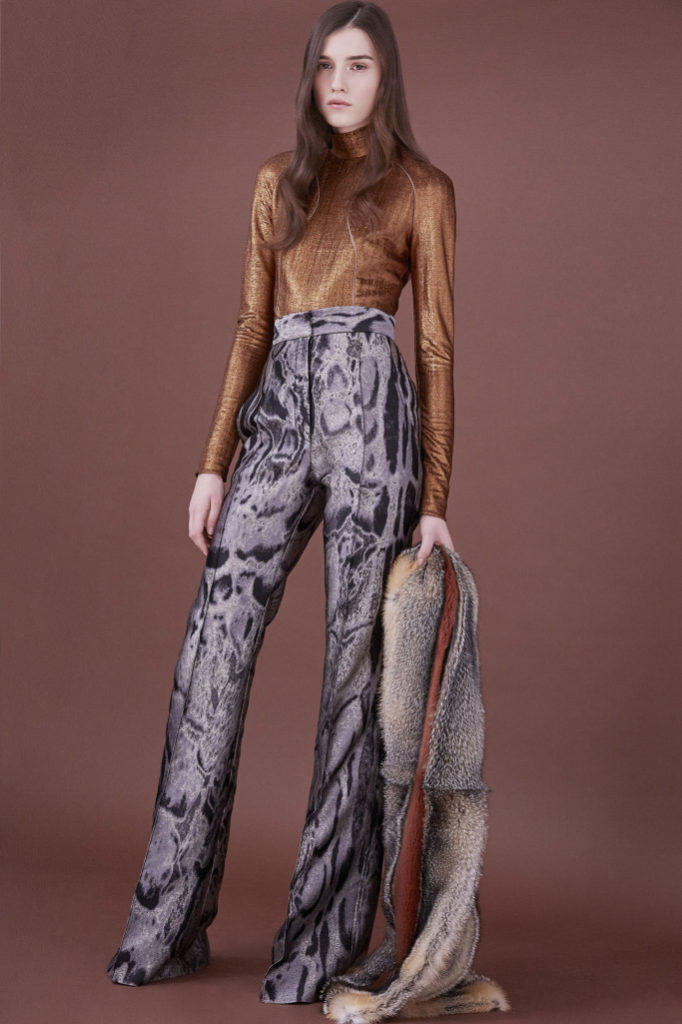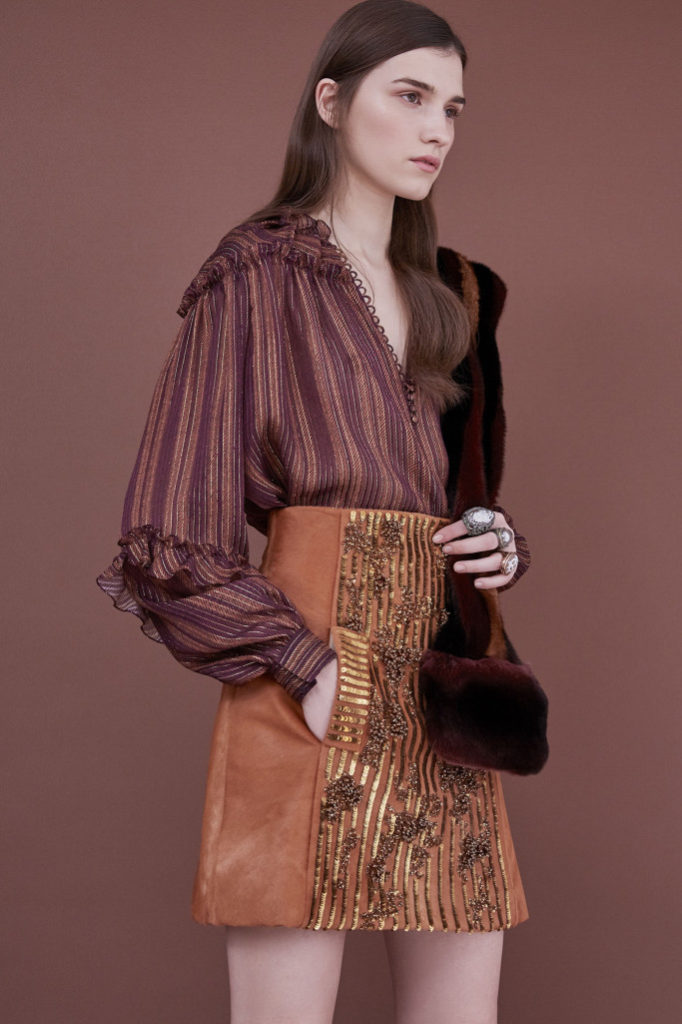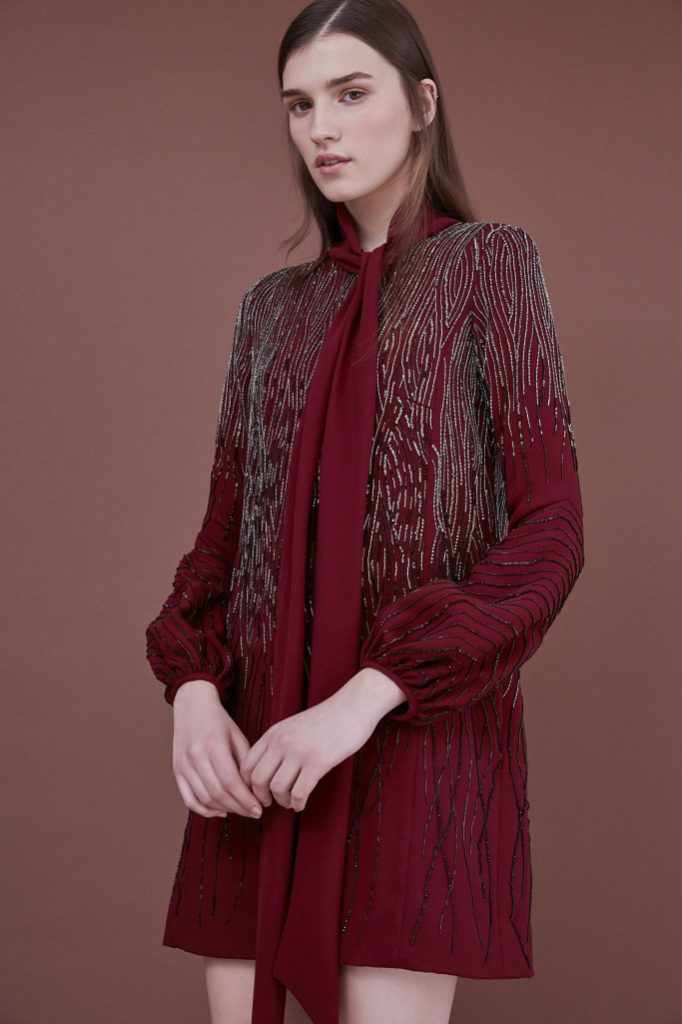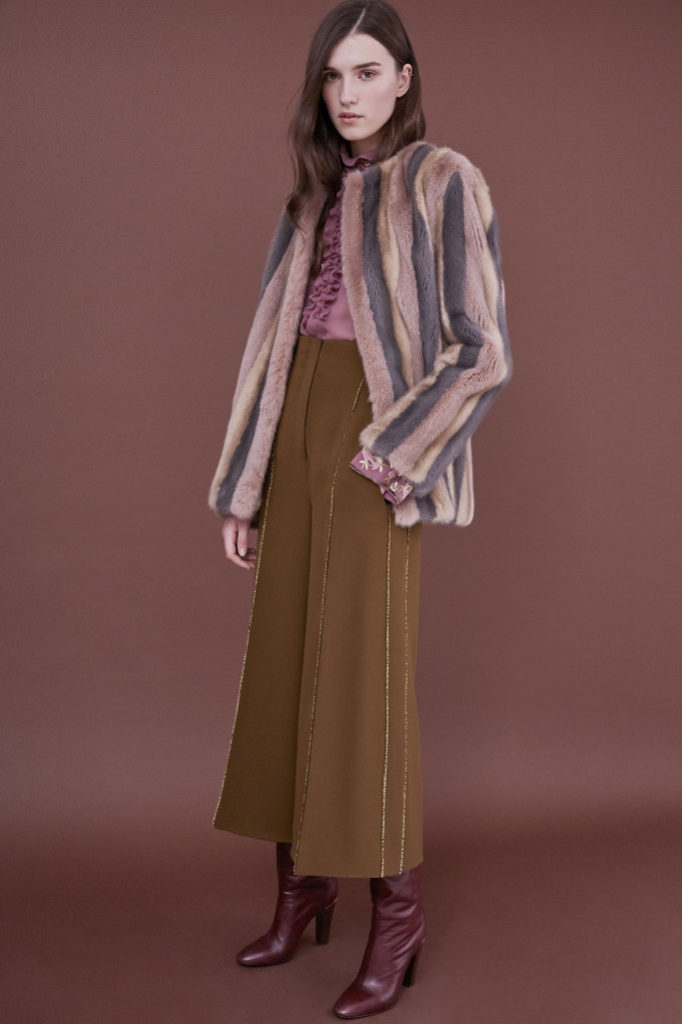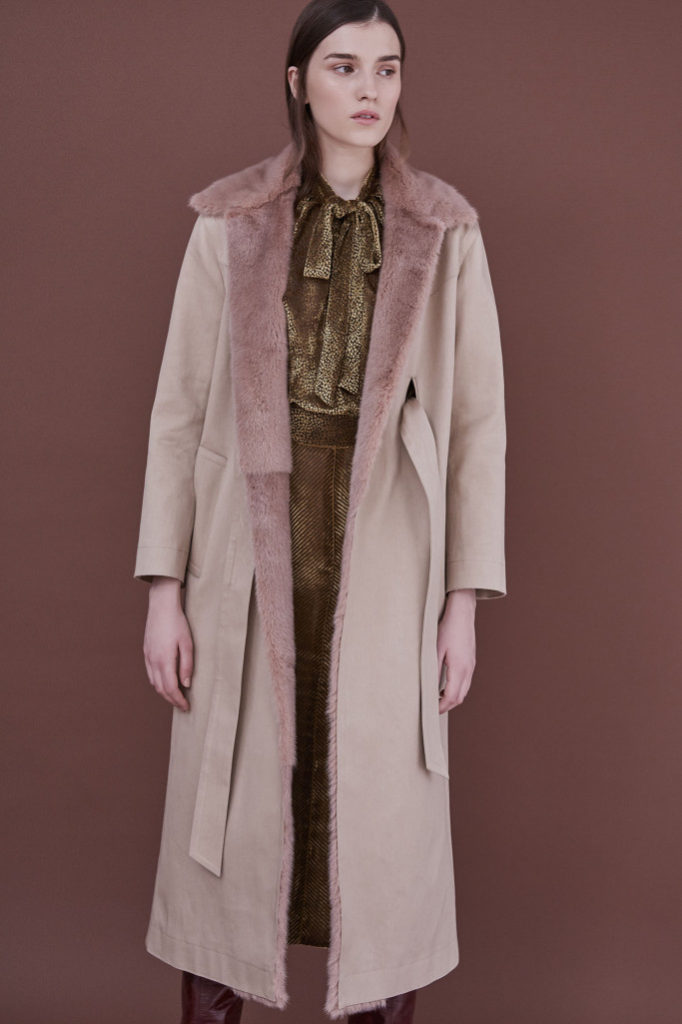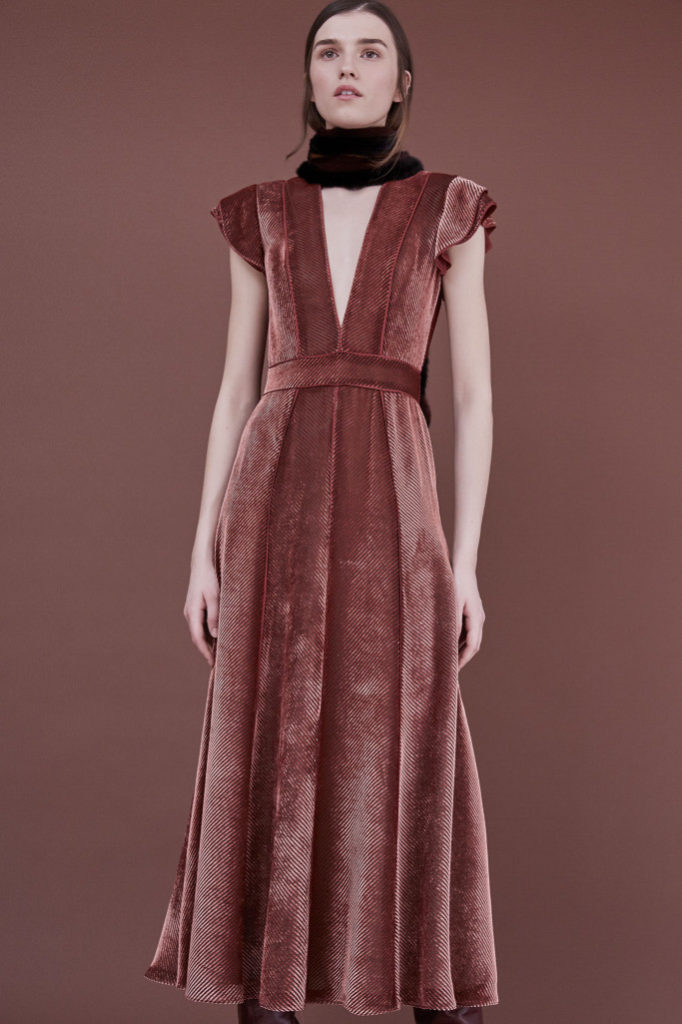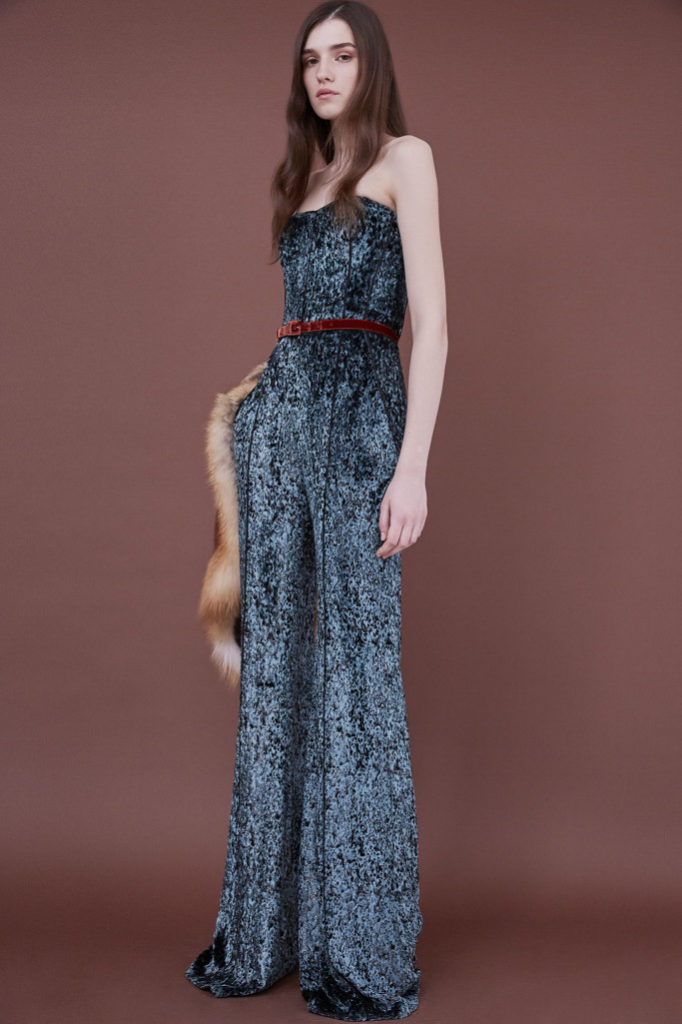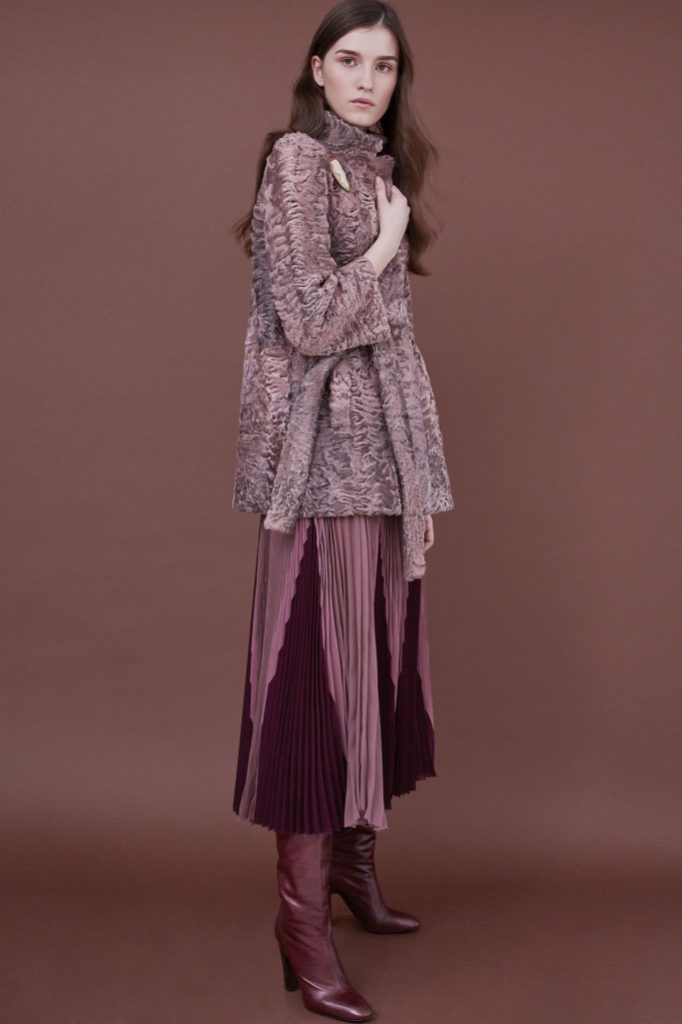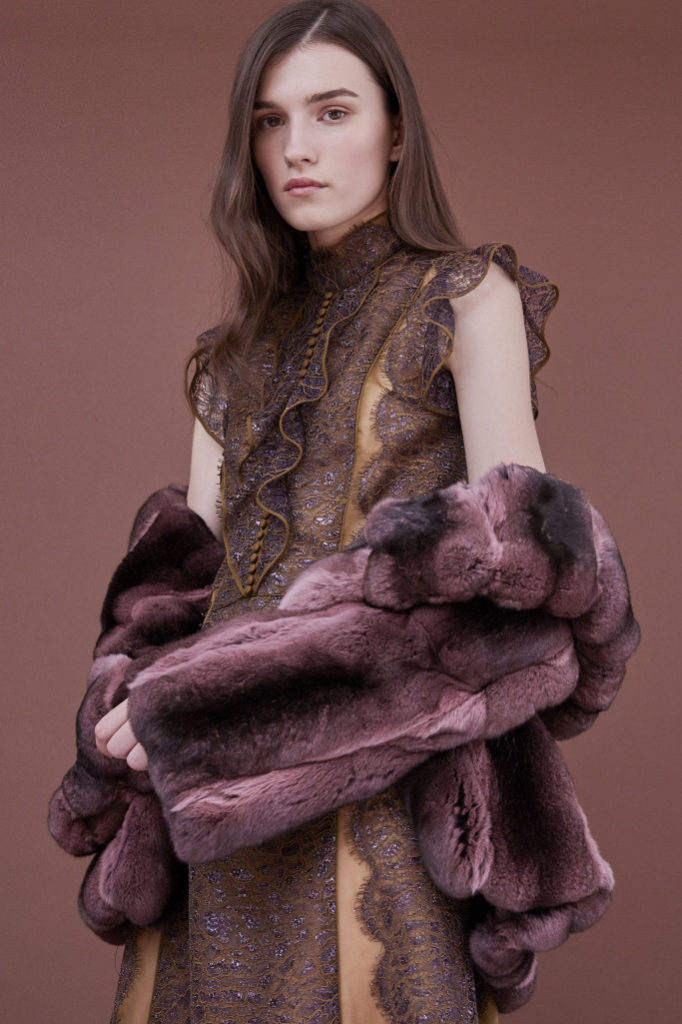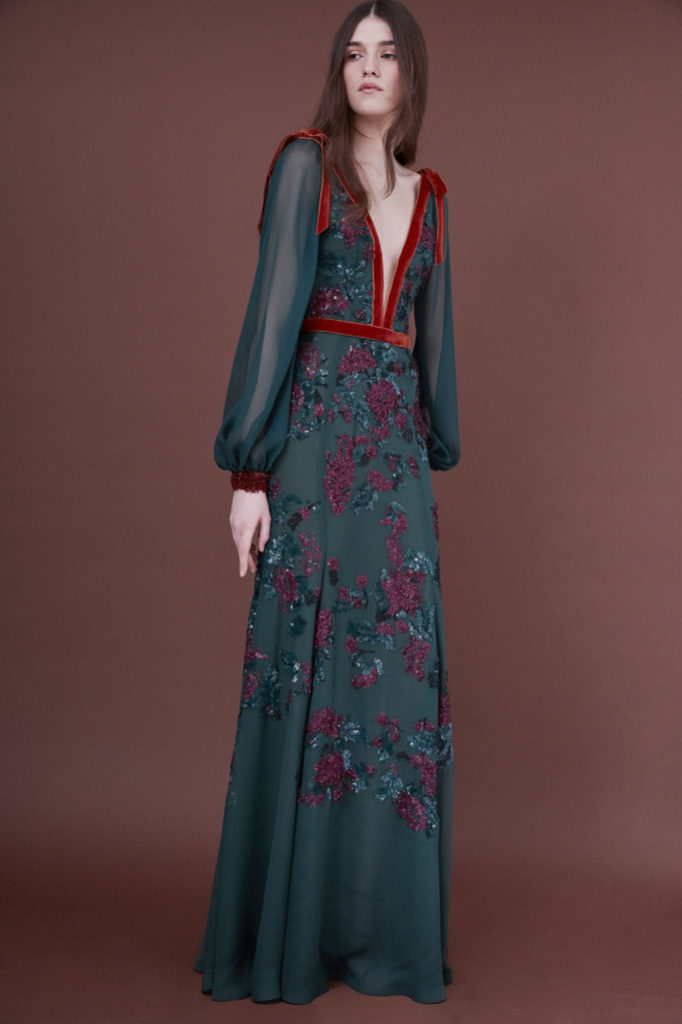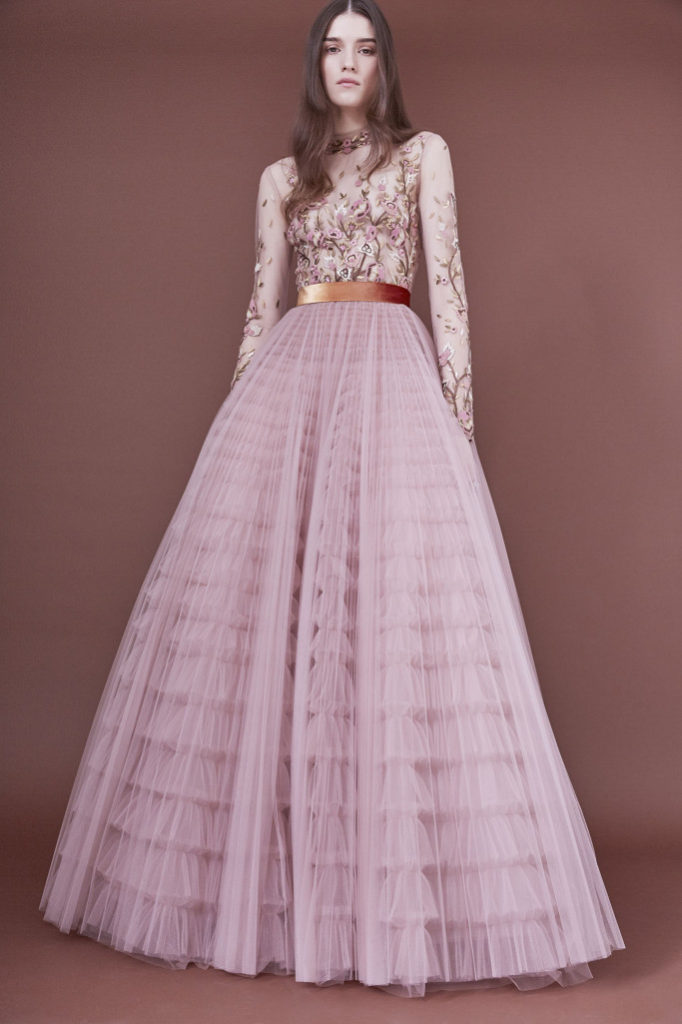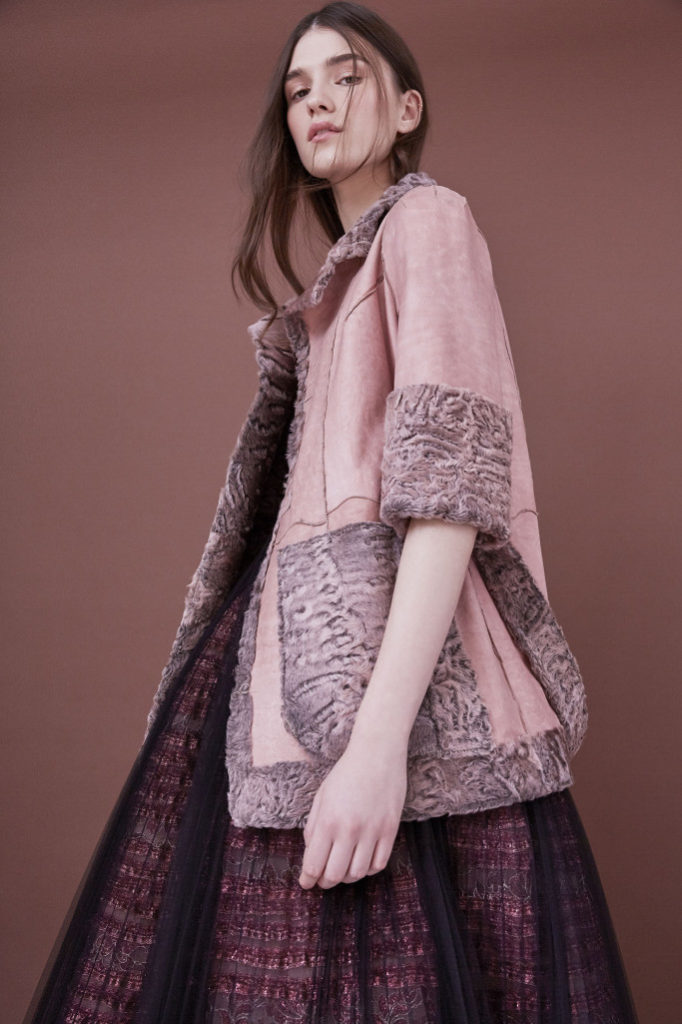 In Amanda Wakeley's world fashion is where beauty meets utility..and comfort.  For pre-fall 2018 she delivers fluid shapes with a focus on texture and color that provide the perfect fashion armor for her busy urban woman.  Cozy oversize sweaters and tweed blazers are solid wardrobe building blocks sure to get a lot of use.  Dresses are simple and stylish.  Roomy wide legged pants and tuxedo-style flares are practical but sophisticated.  She tops it all off with sharply tailored coats and handsome shearling gilets and jackets.  And then, for an unexpected pop she gives us a leopard print jacket with a bold green fox scarf.  Thanks Amanda!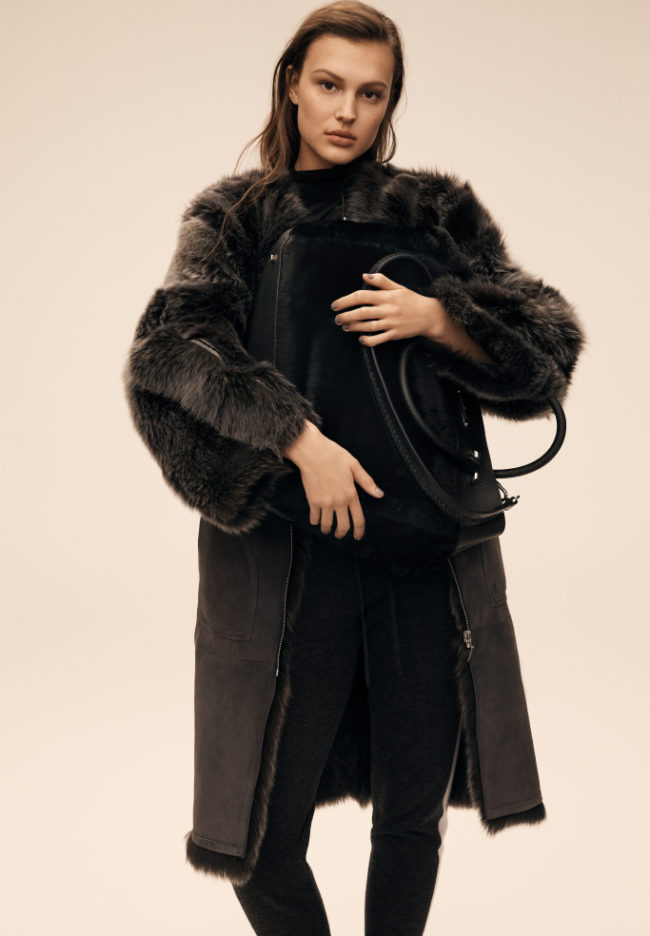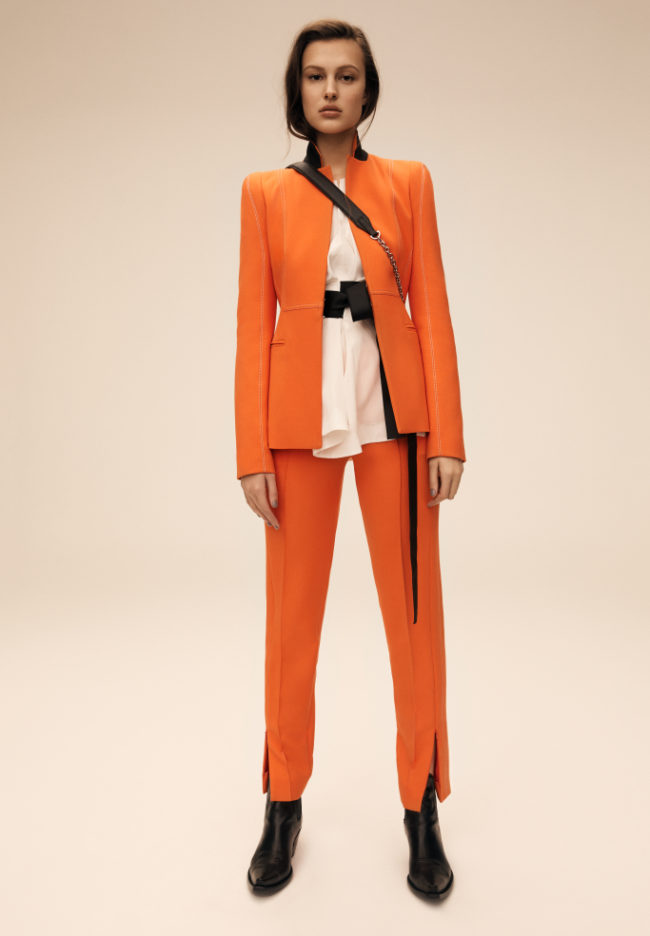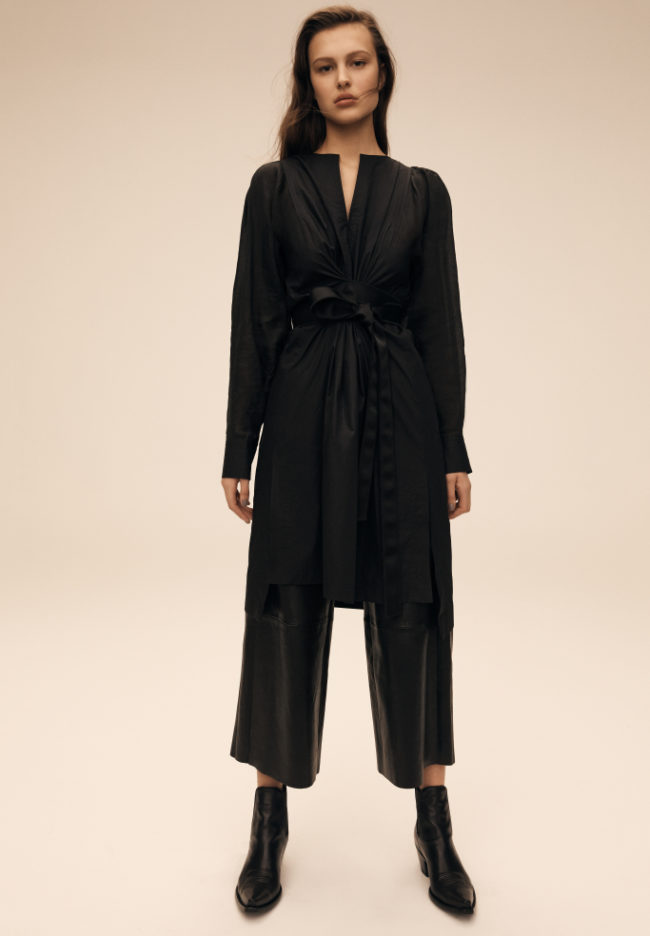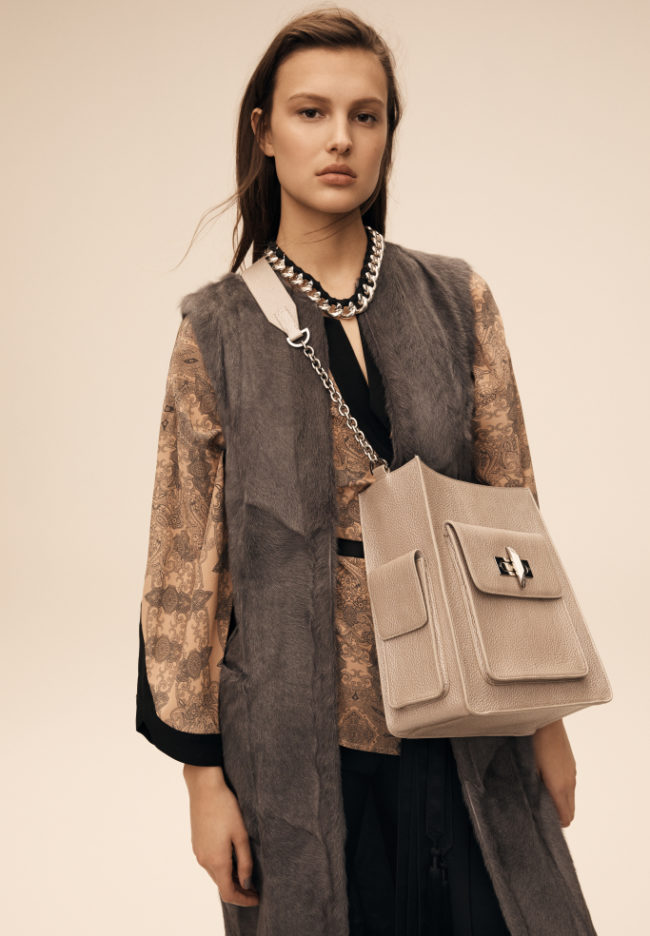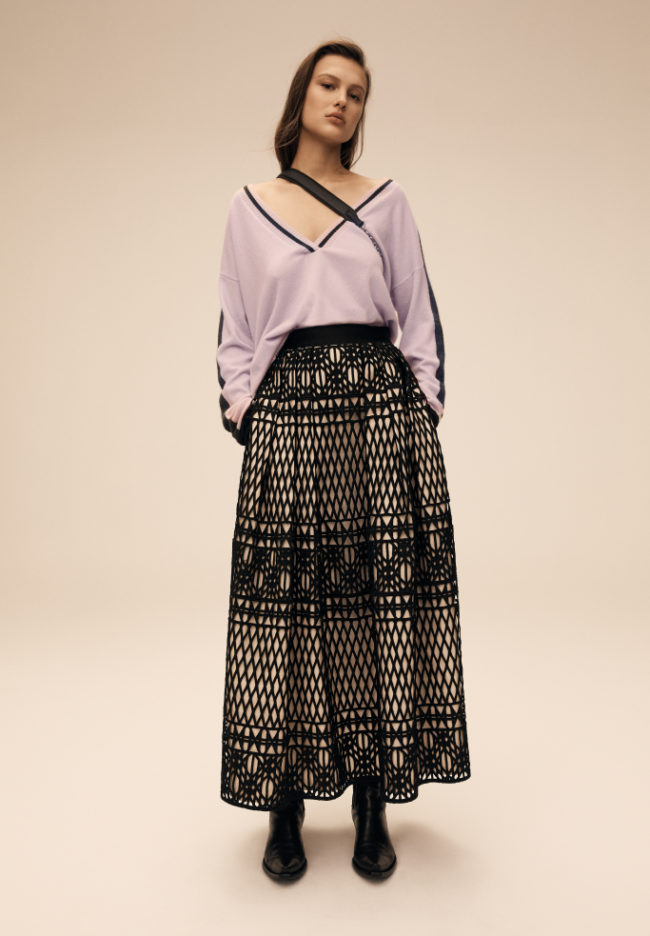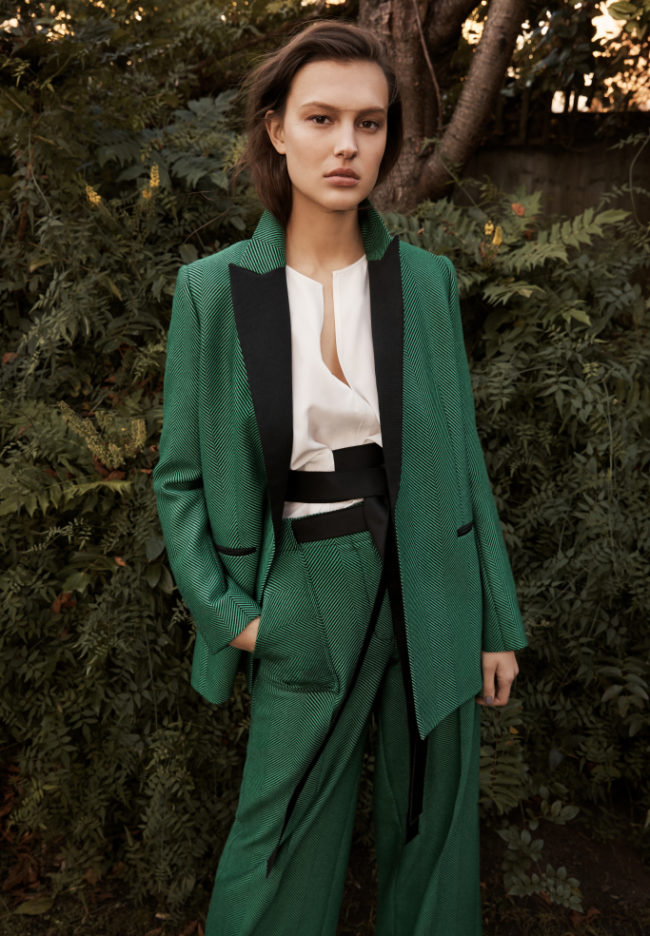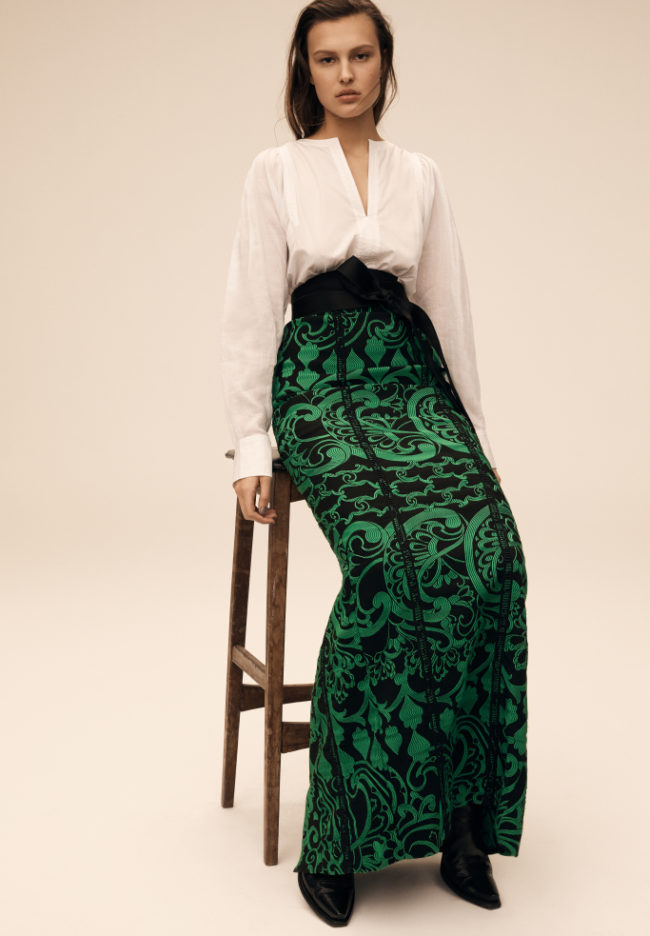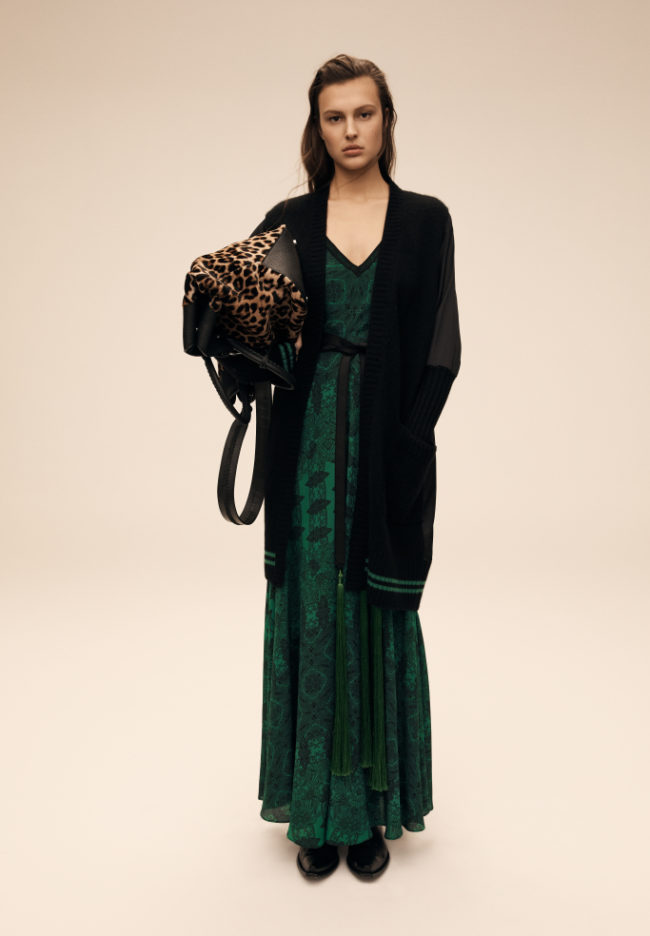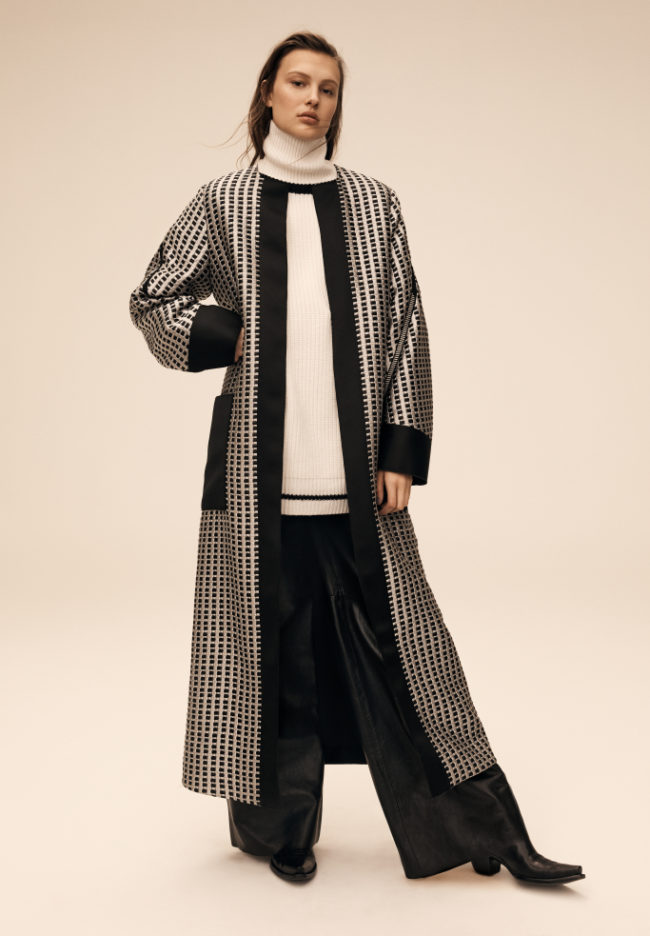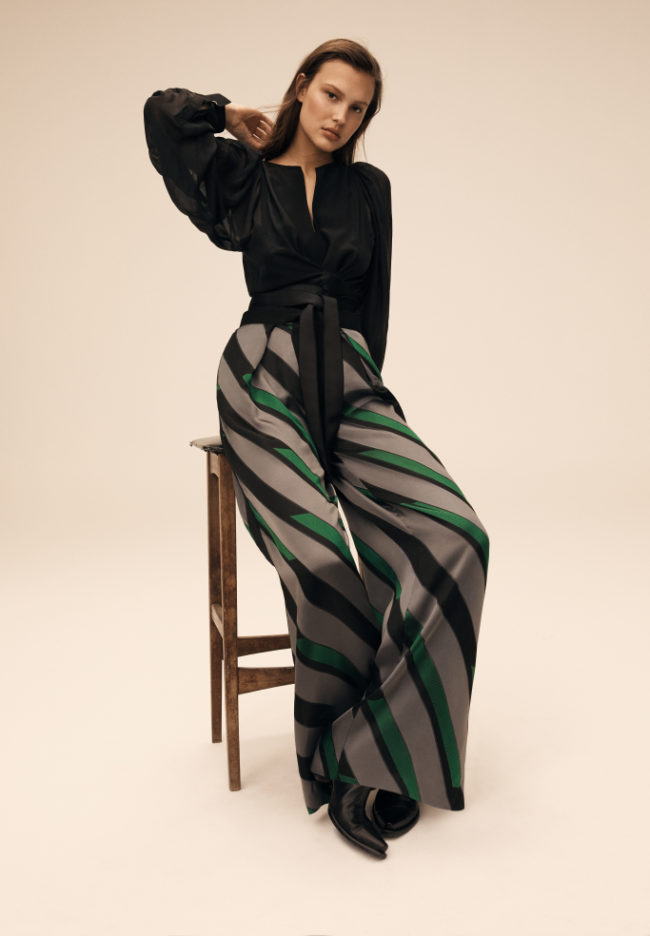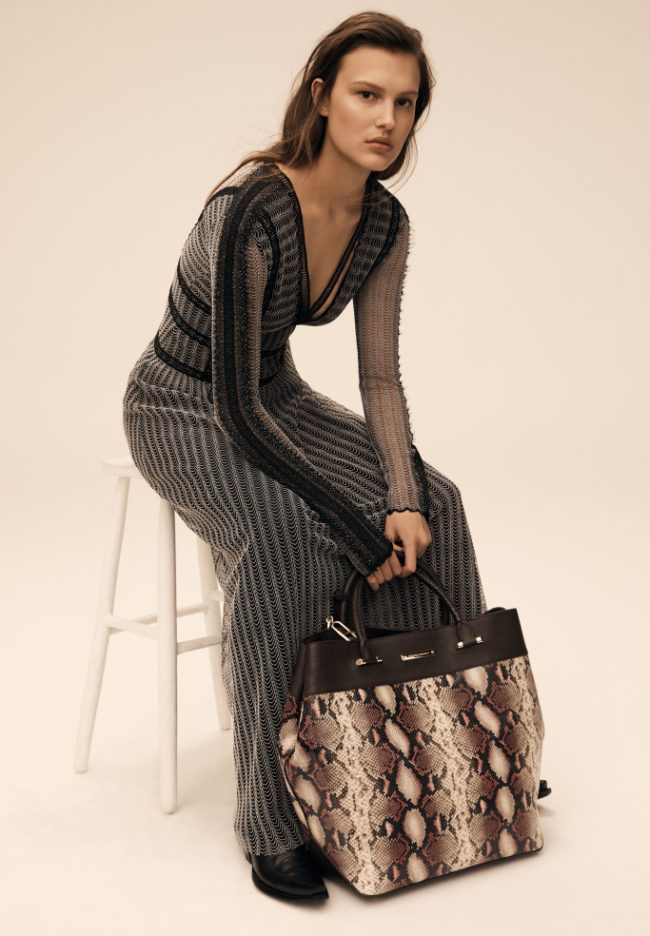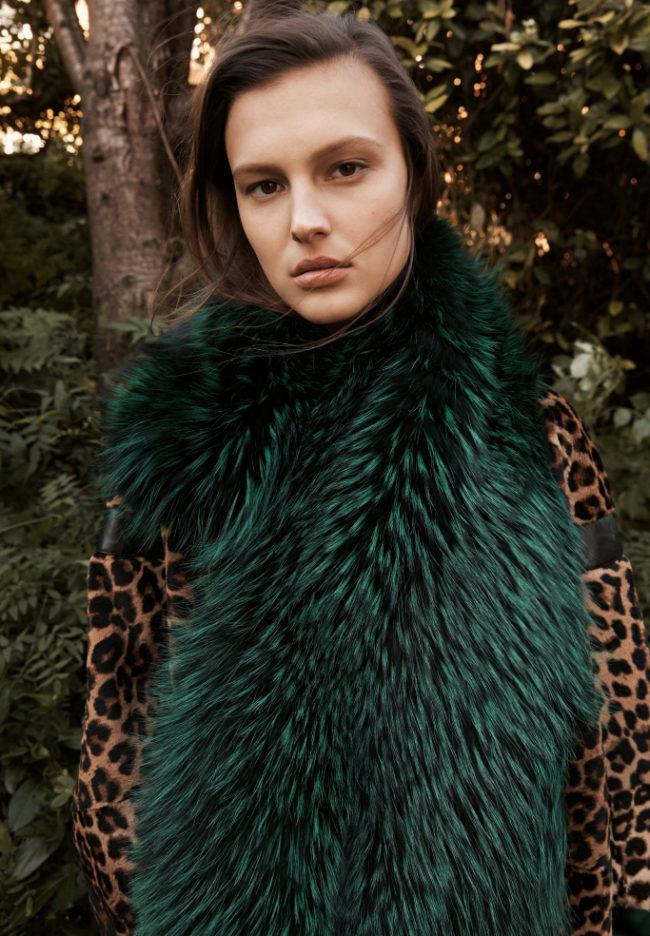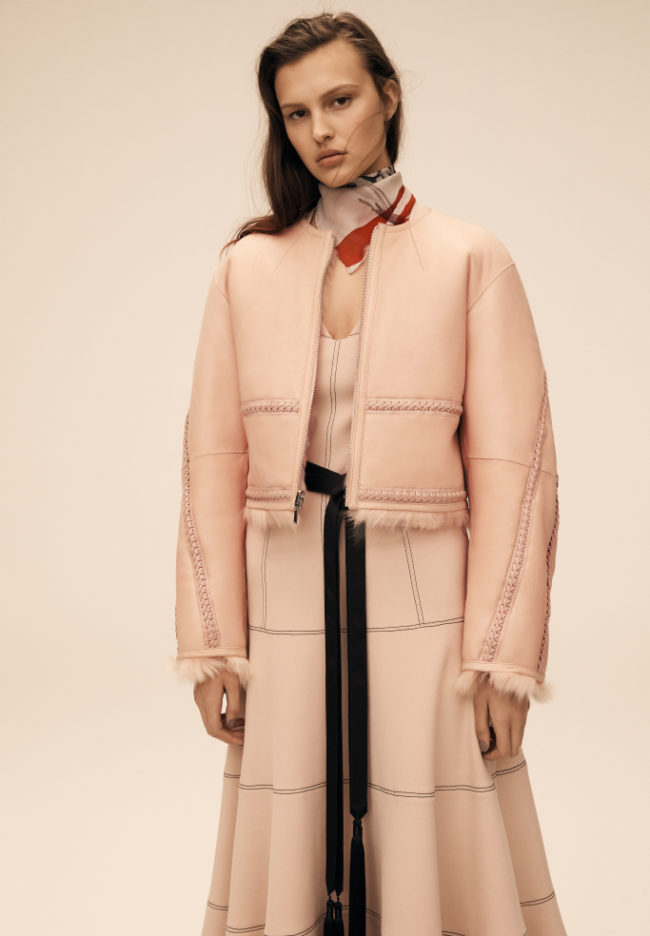 Sonia Rykiel was a pioneer.  At a time when women were expected to wear somber tones and skirts, she introduced color and encouraged her ladies to wear pants.  She made stripes her signature look and gave birth to a casual chic aesthetic  that would become synonymous with Parisian style.  She was always about the unexpected.  Julie de Libran, who now heads the label, has carried this spirit forward with a pre-fall 2018 collection that is innovative and exciting.  Function and fit are the focus with versatile pieces that inspire her clients to be creative, playing with the clothes to create their own personal style.   A blue corduroy coat can be worn as a coat paired with pants or as a dress with a pair of boots.  A whiskey mink blouson features detachable black leather sleeves.  A matching leather t-shirt and skirt can each be worn separately, but when cinched with a belt they appear as a dress.  Sonia would be proud.