NYC Pre-Fall 2018 Collection Reviews PART 4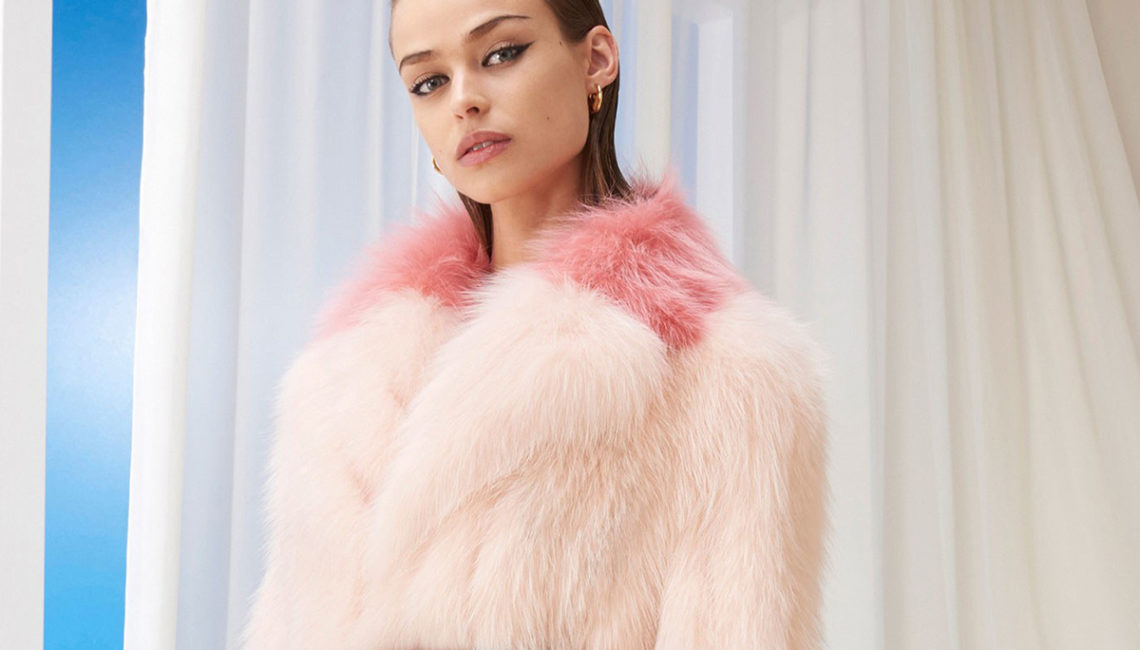 We're Falling for Pre-Fall 2018!
Season after season the exquisite artisanal craftsmanship of Fendi's work confirms their place in the pantheon of the luxury fashion world.  For pre-fall 2018 these extraordinary skills were reflected in their trademark intarsia fur designs as well as the hand-cut leather work on a suit of  jacket and skirt and an extraordinary cape covered with heart-shaped mink pom-poms.  The heart, in fact, was a recurring theme throughout the collection featured on t-shirts, a velvet midi-dress with sable sleeves and repeatedly on intarsia fur designs including fox stoles and a show-stopping whiskey mink coat with horizontal striping and padlock hearts.  With bold plaids, checks and floral prints this collection felt modern and energetic.   The rising emergence of the logo, already established as a trend for the season, was well played out here with the familiar Fendi F logo appearing as a graphic design on a mink hat, jacket and a bag that is sure to be a must-have for the season.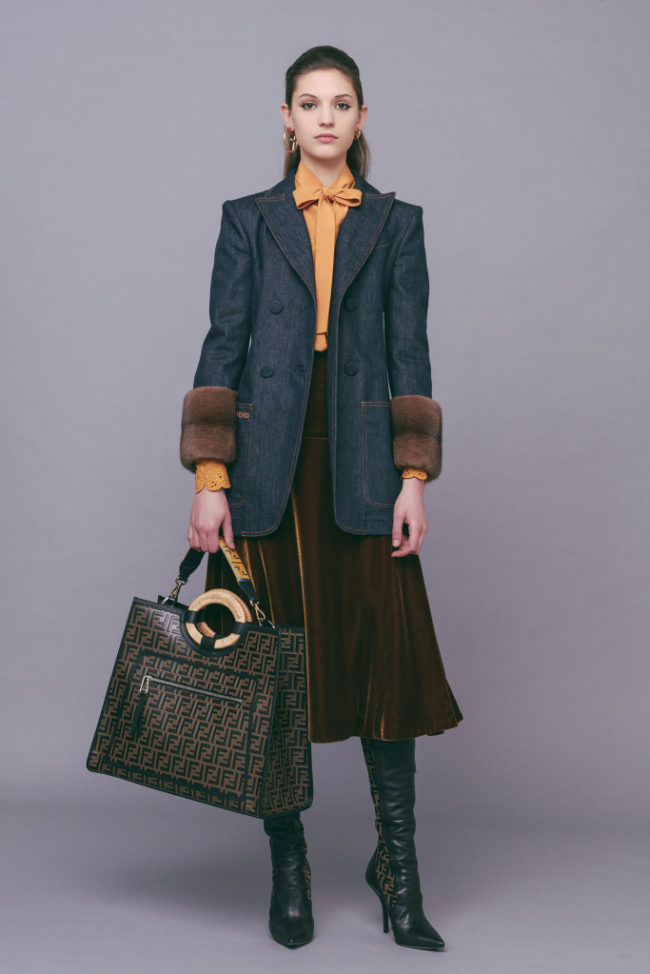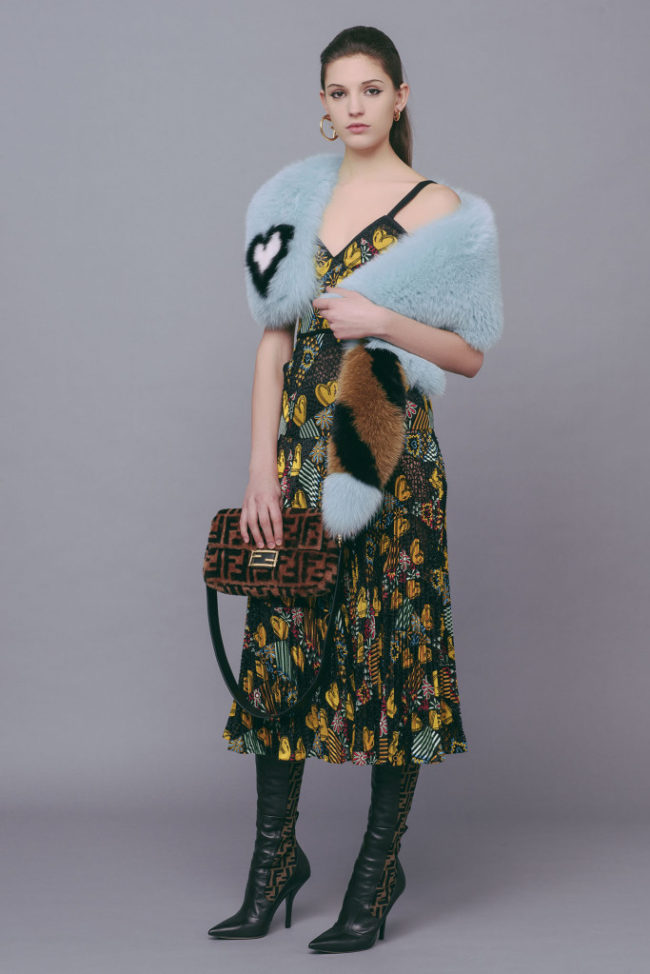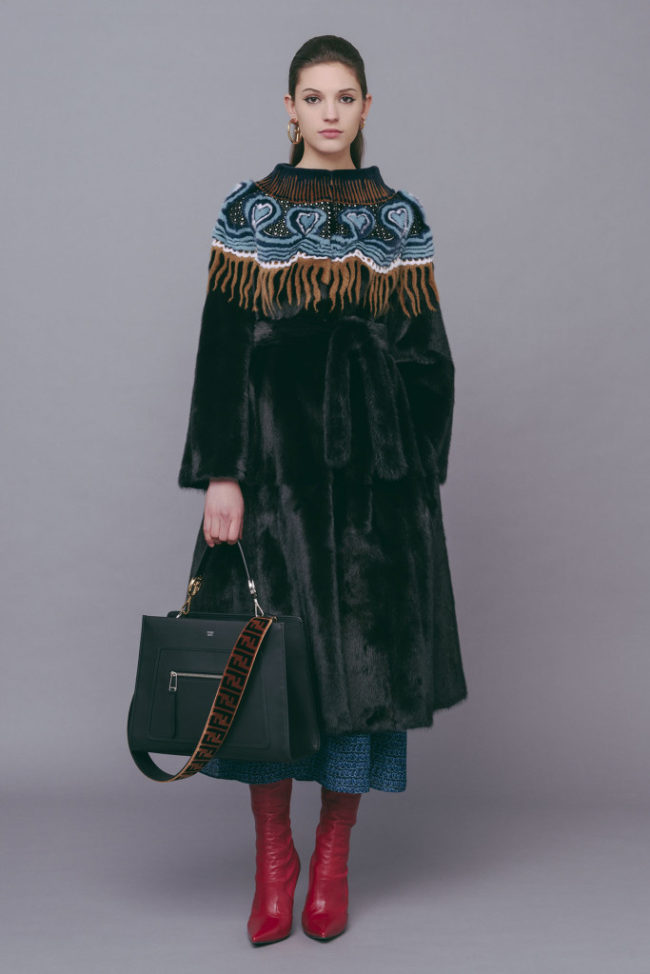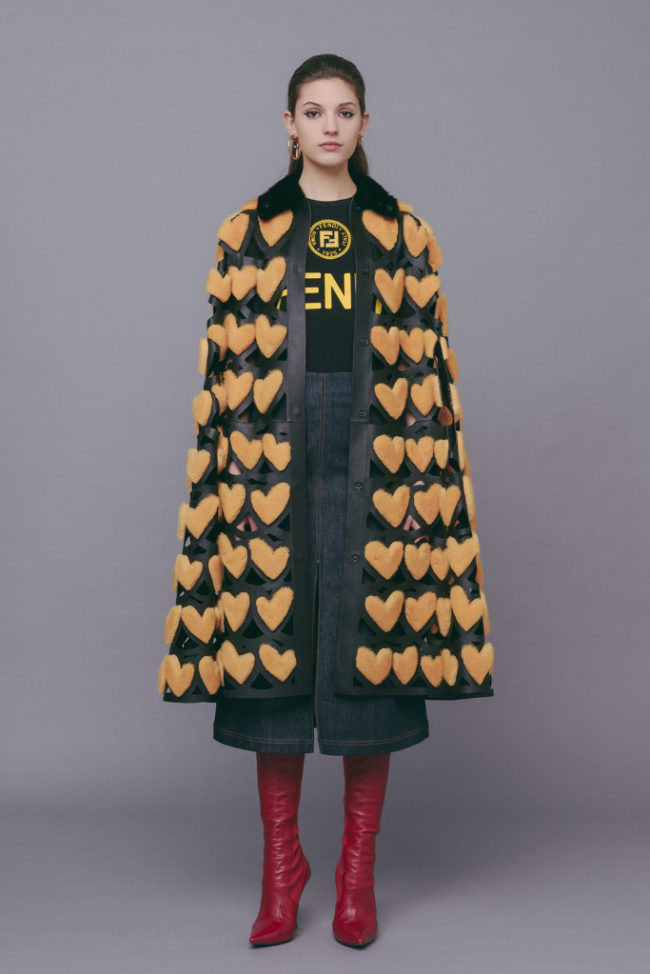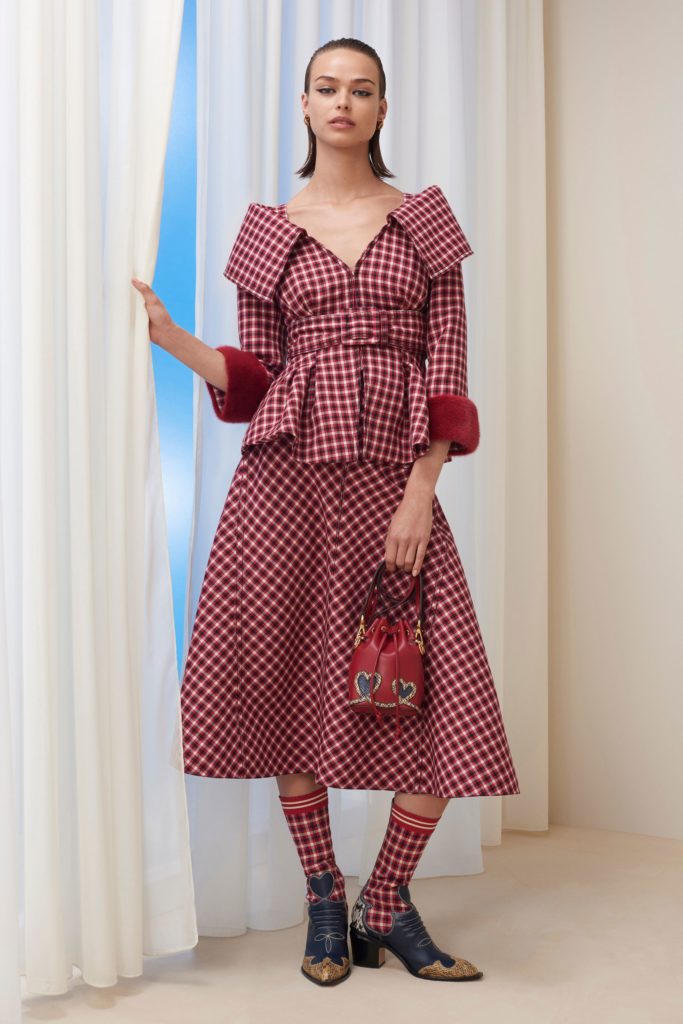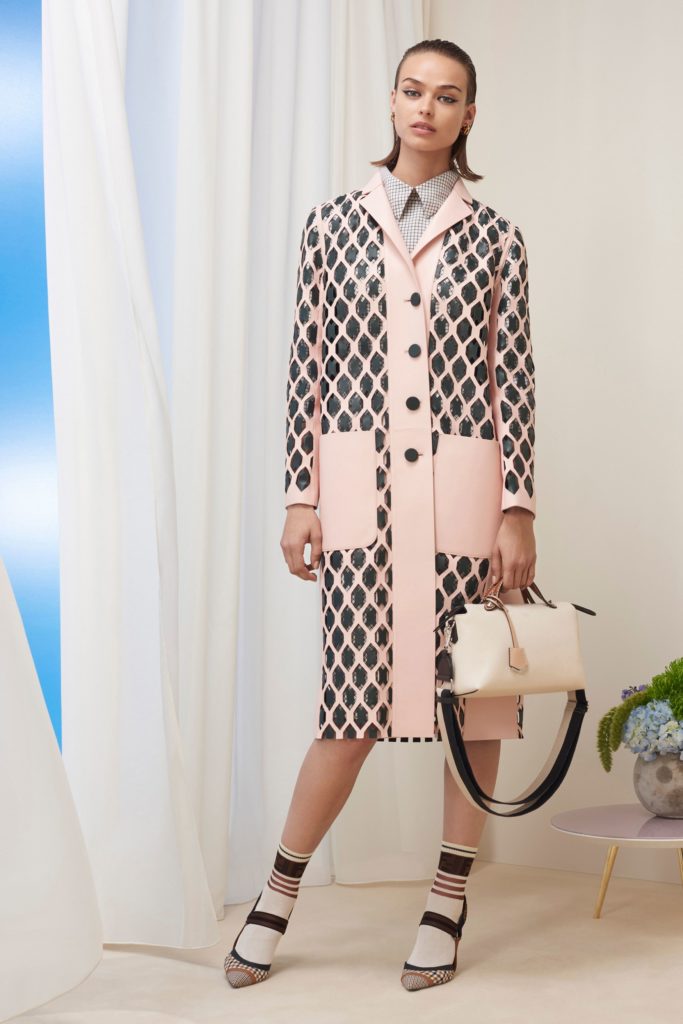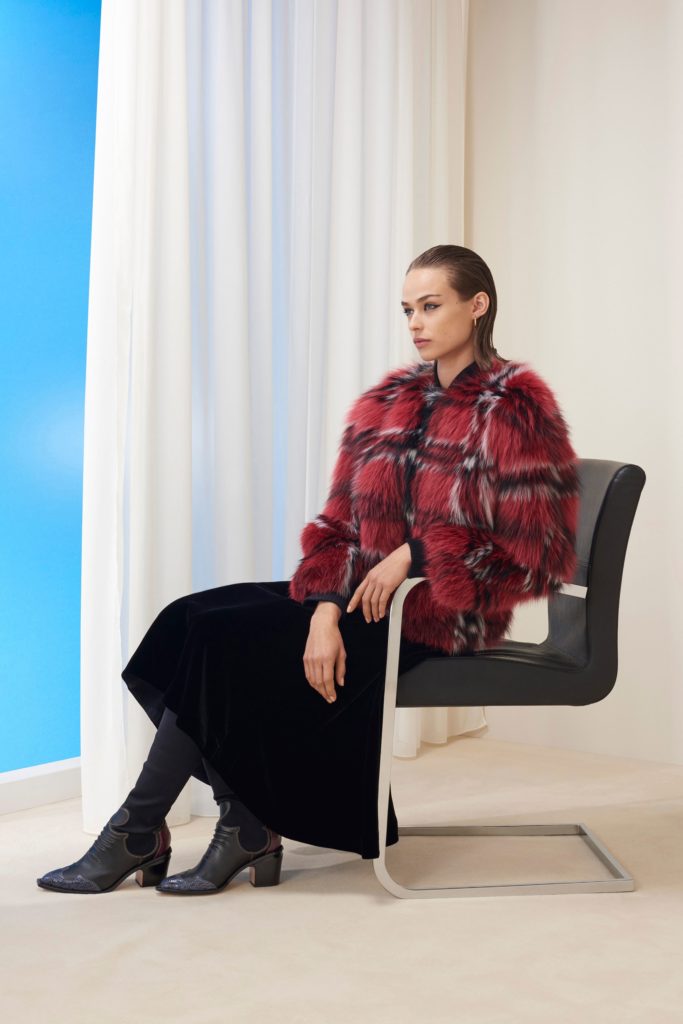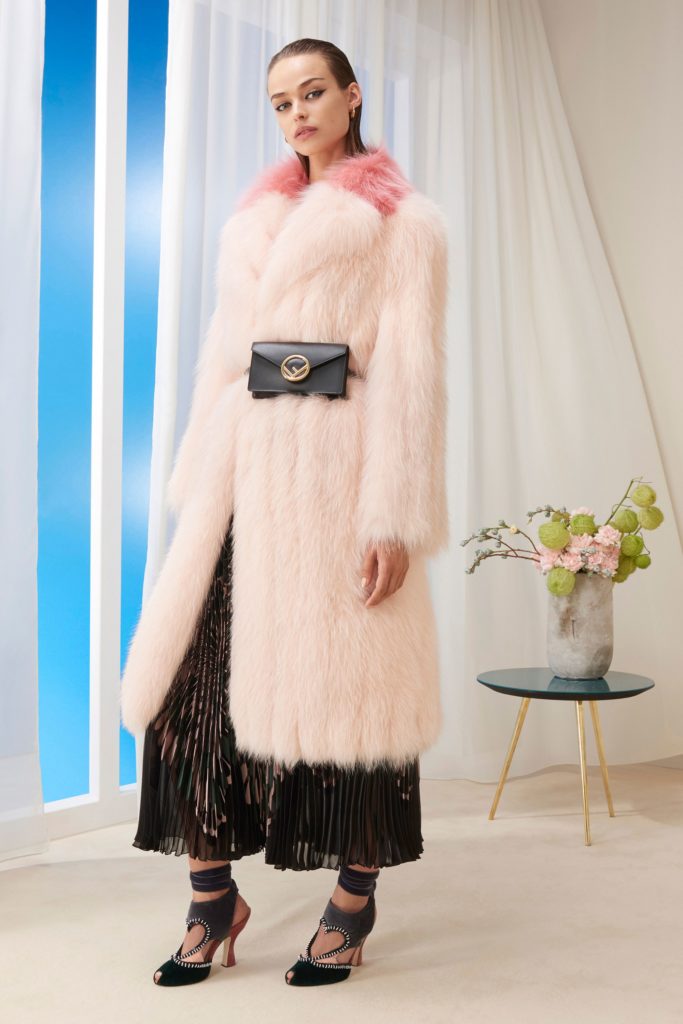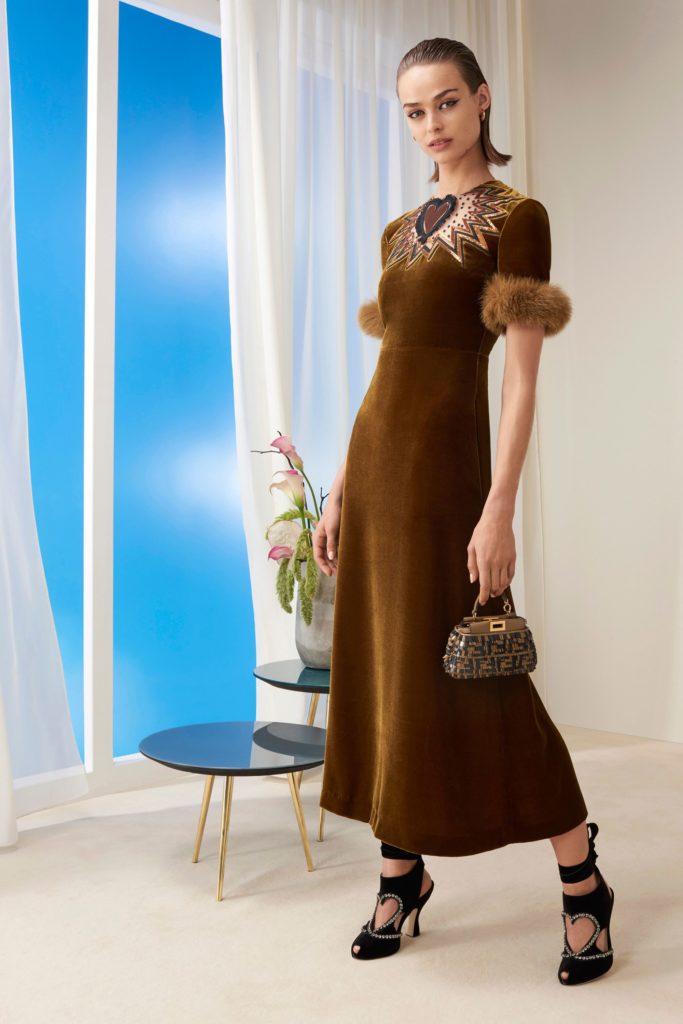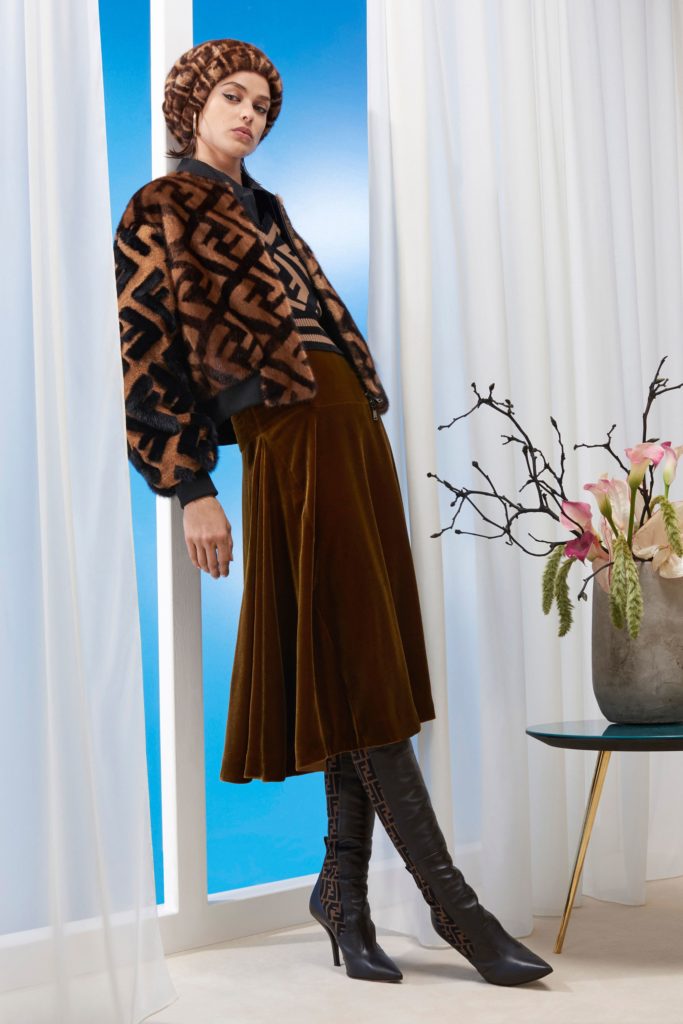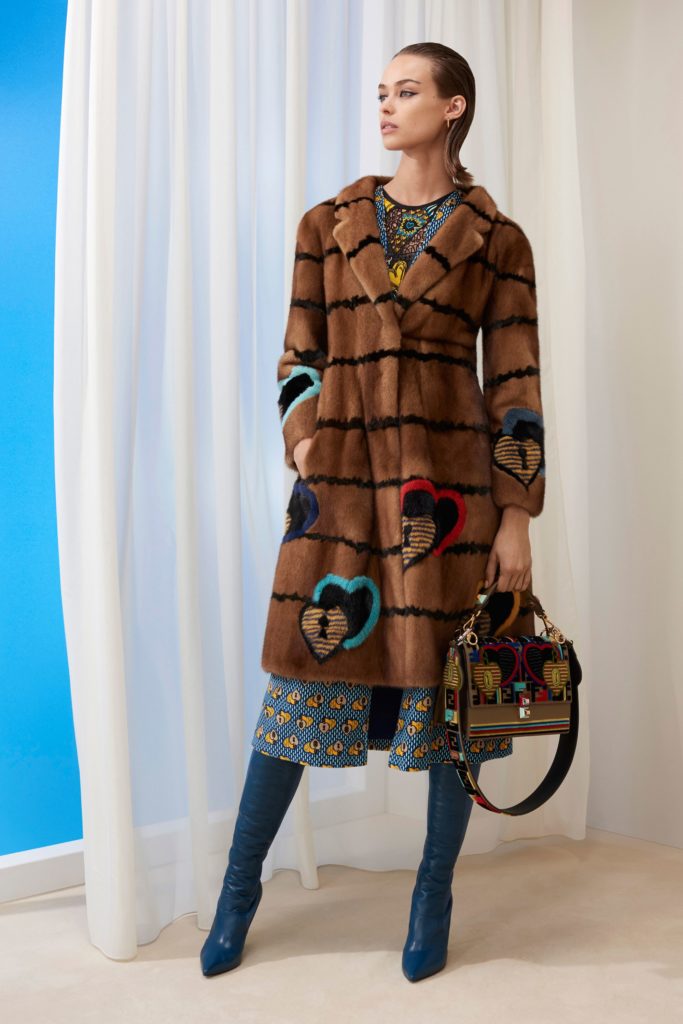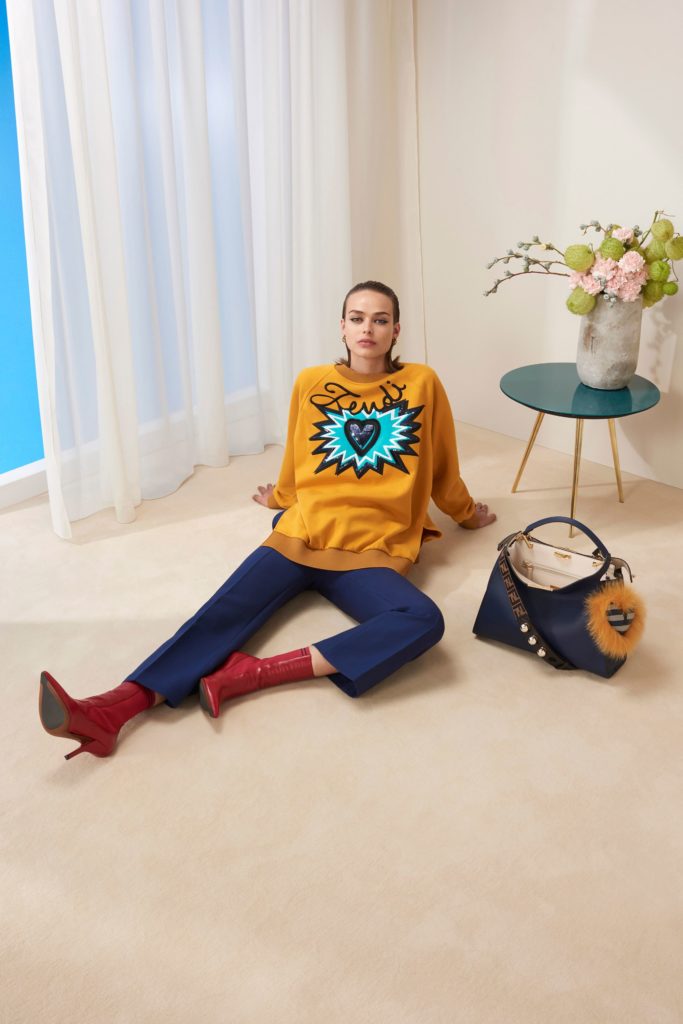 For the past several seasons Carolina Herrera has focused on evolving her design aesthetic to attract a younger clientele and insure the future of the label.  With her pre-fall 2018 collection she has proven that she has arrived!  Modern silhouettes had an air of casual elegance.  Bright colors injected vivacity.  Floral prints and embroideries had a girlish appeal.  With knitwear and denim she delivered a more youthful, relaxed vibe that still reflected the polish and sophistication that is at the core of her DNA.  Brightly colored intarsia mink coats, one with a floral print and the other in a color-blocked pattern  were fresh and modern.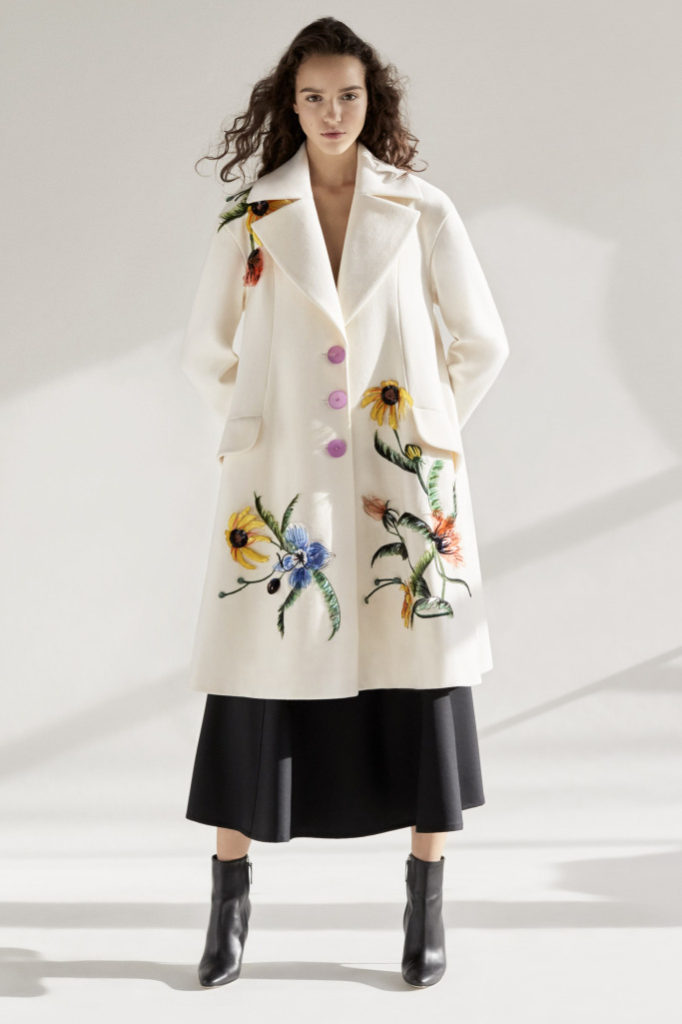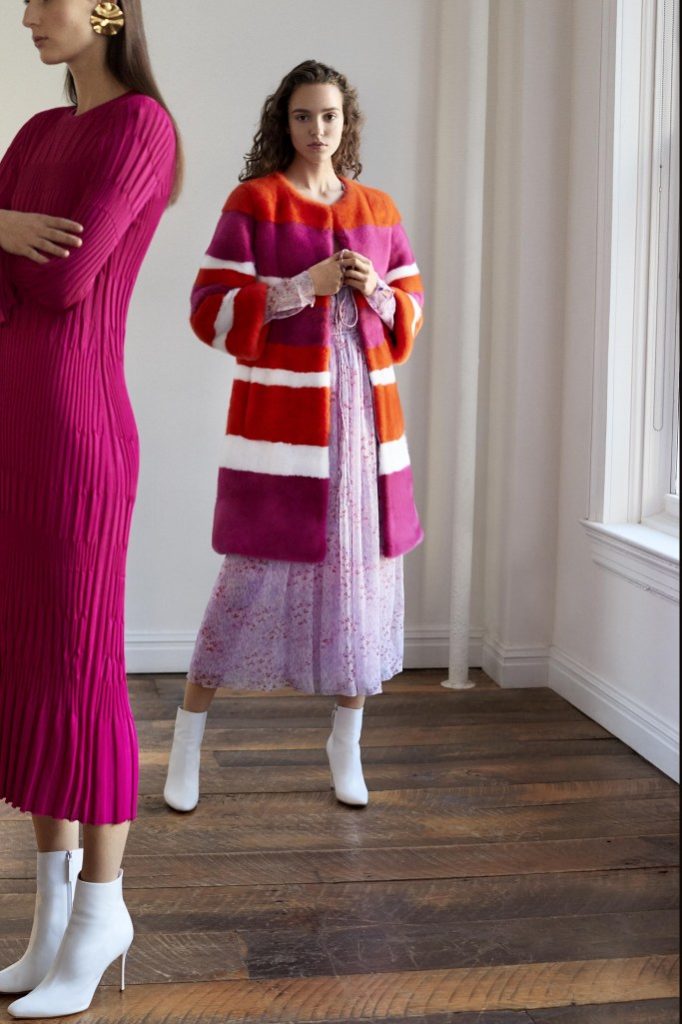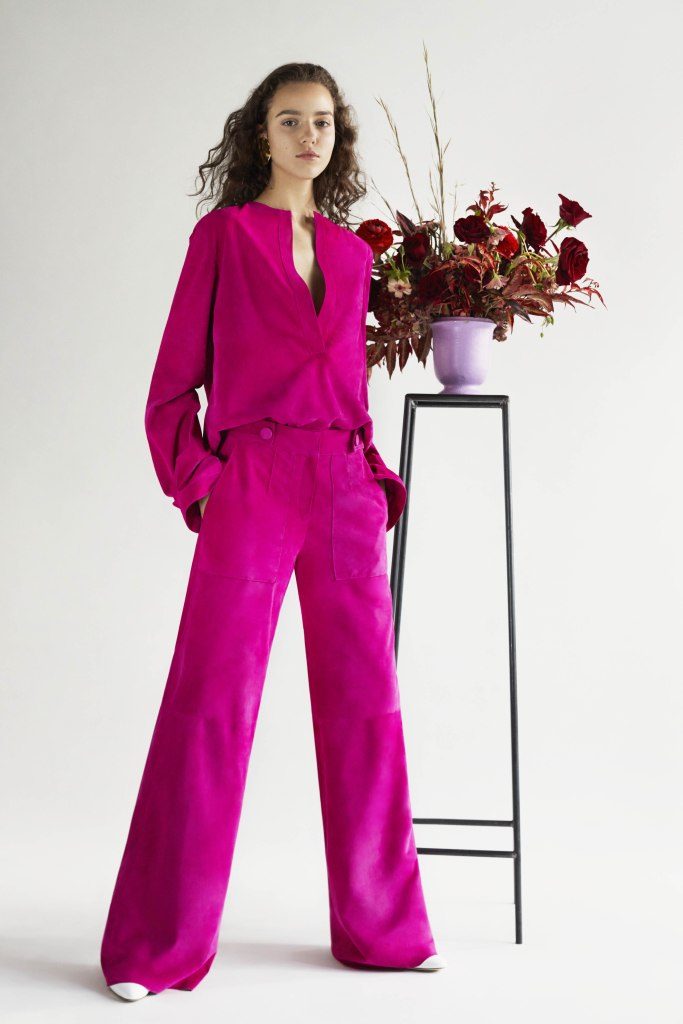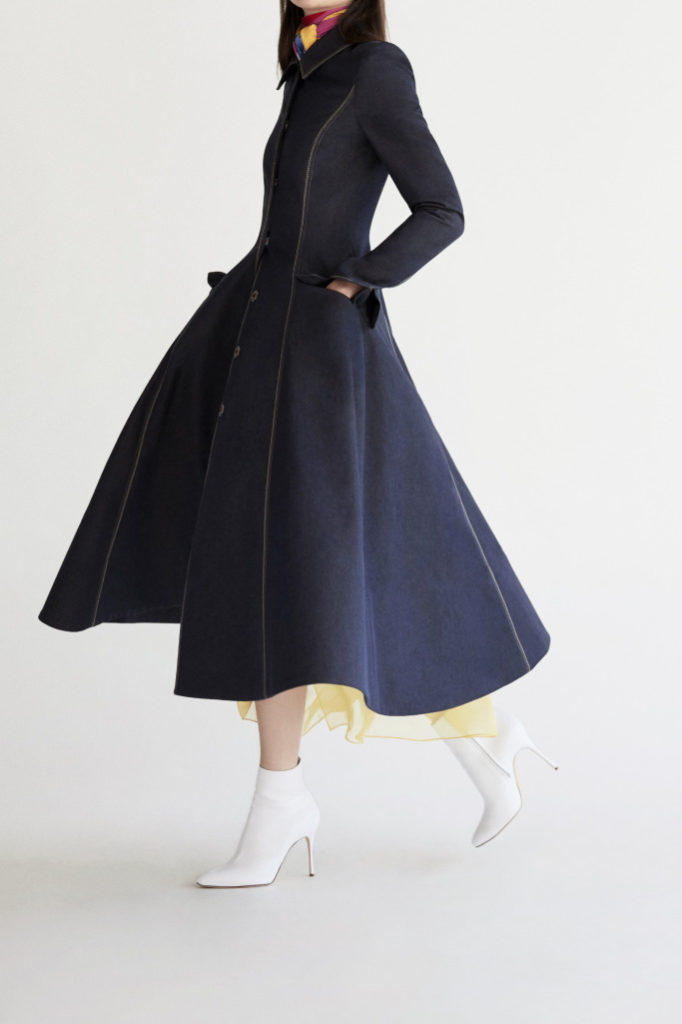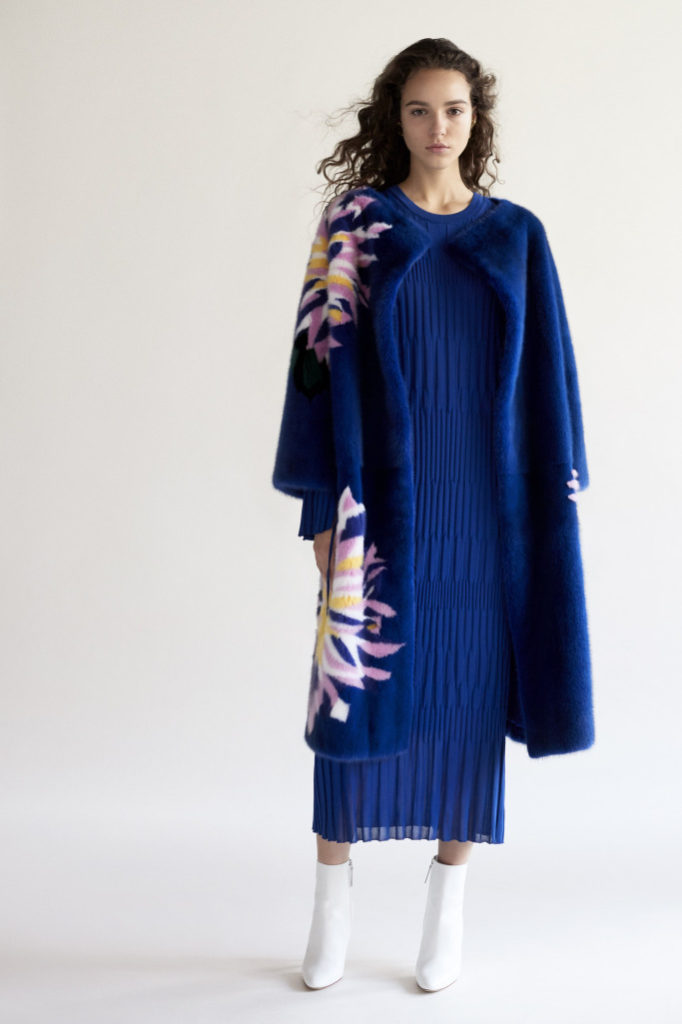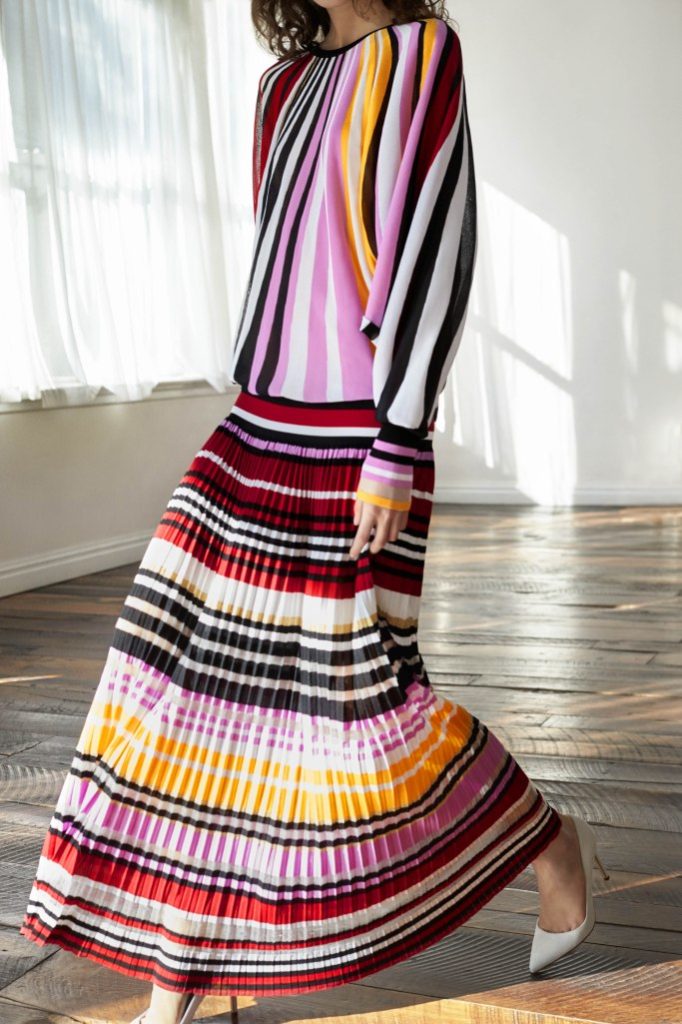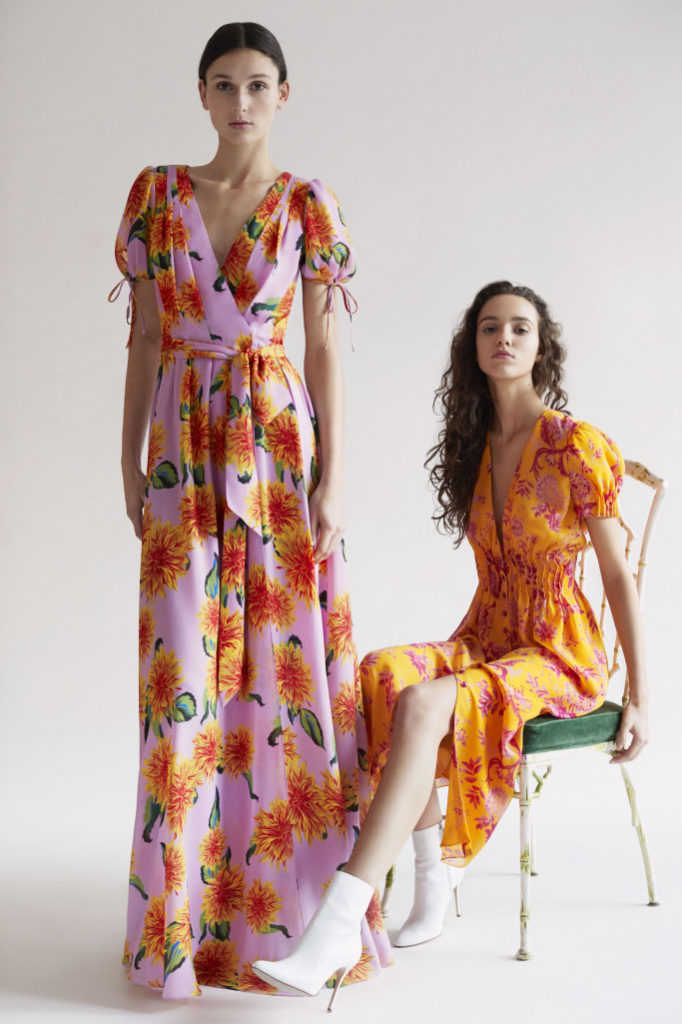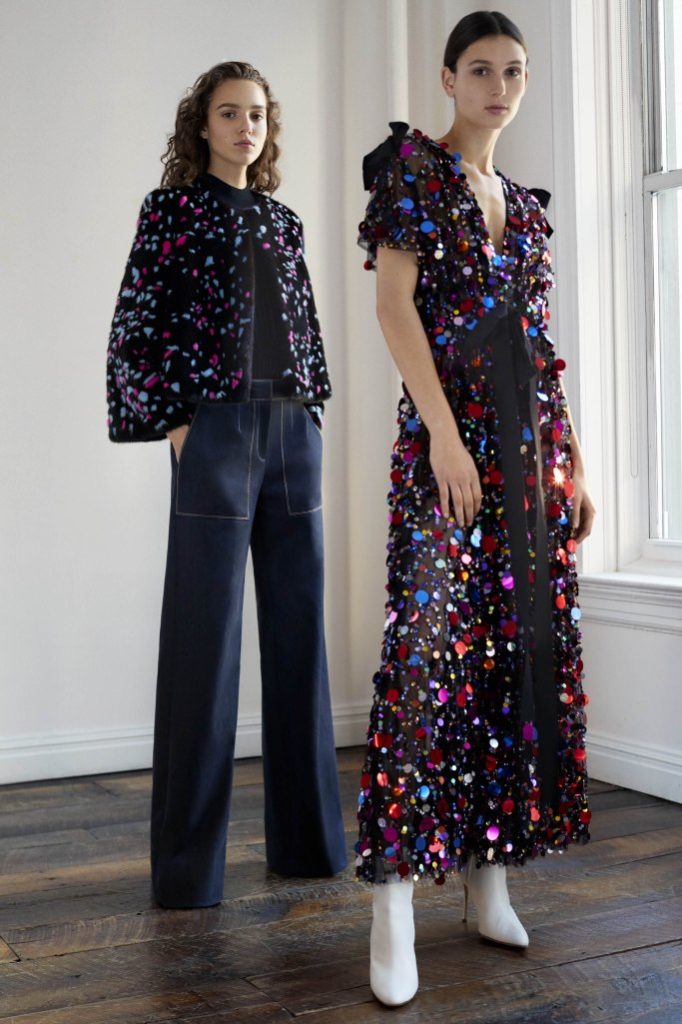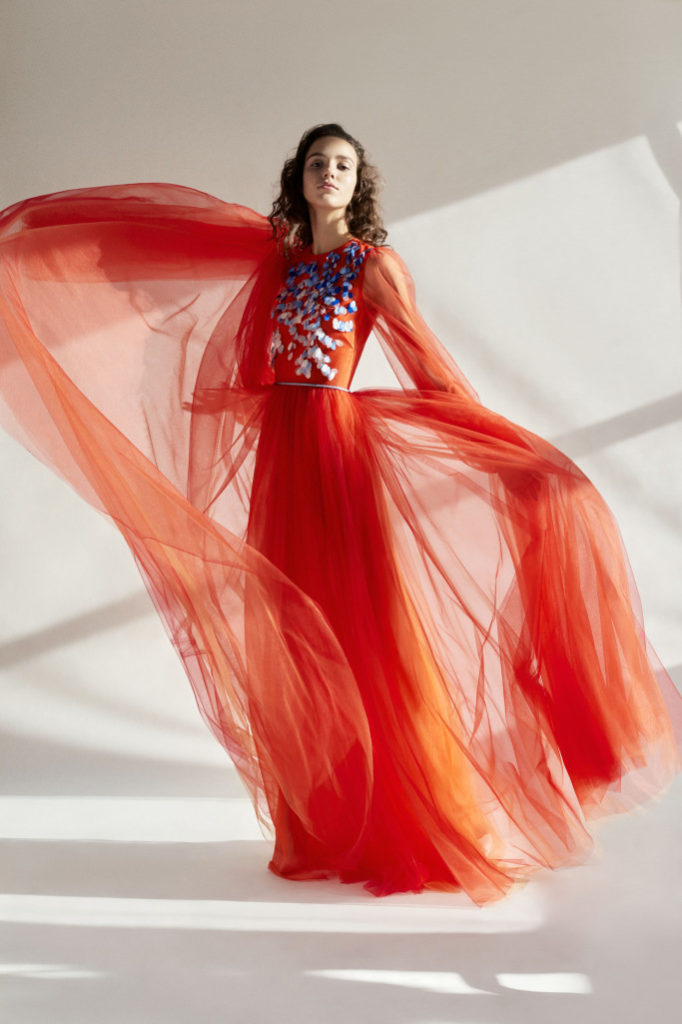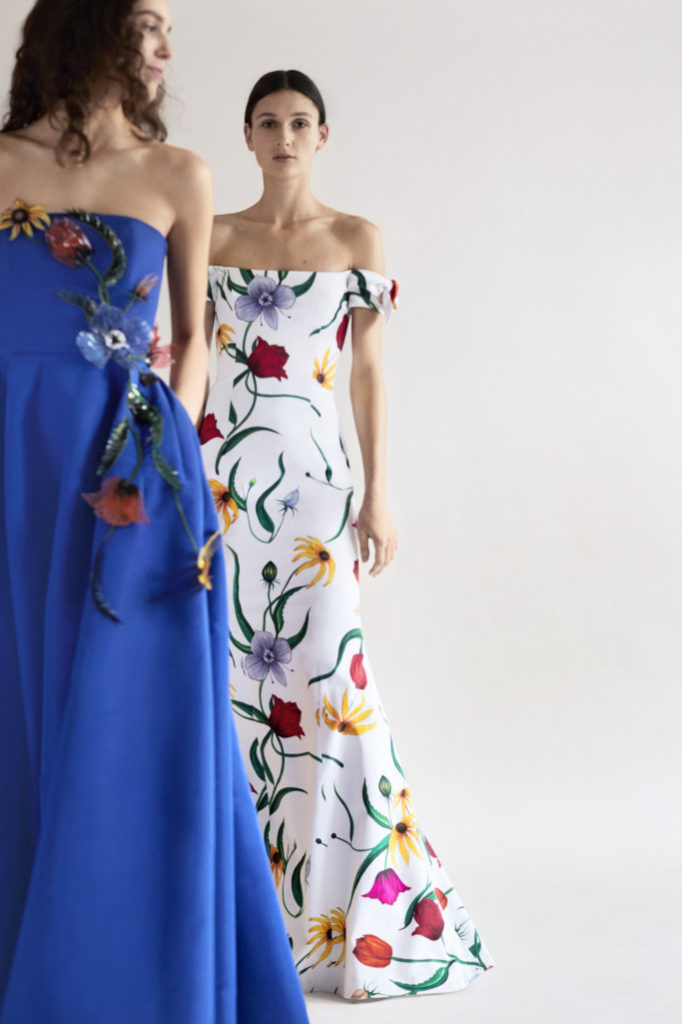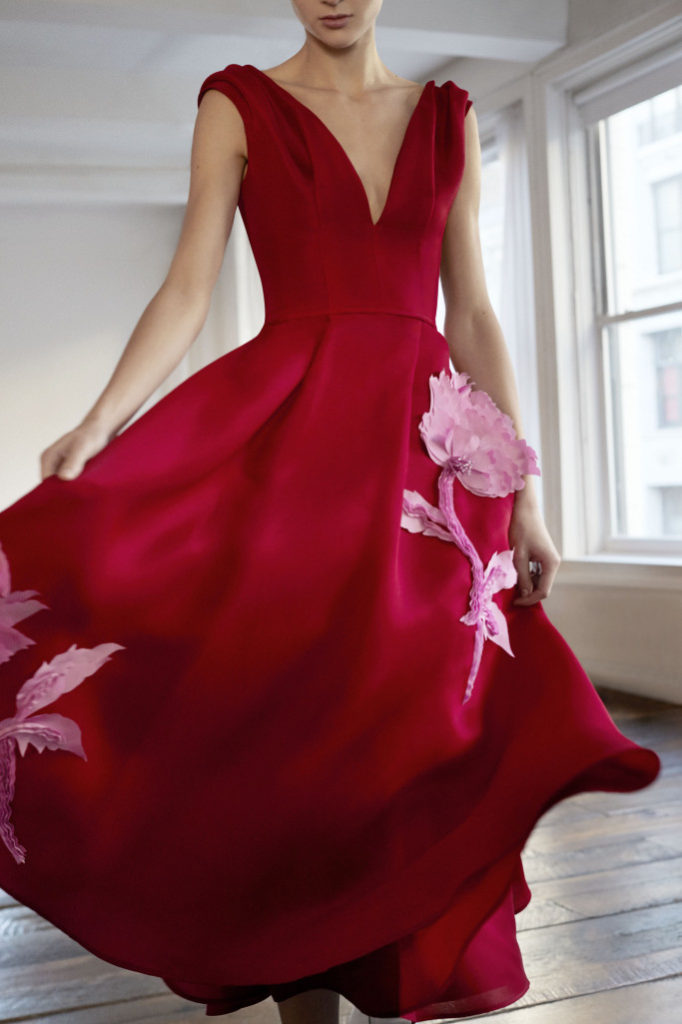 Pre-fall tends to be a more edited, transitional collection for most designers, but not so for Karl Lagerfeld.  His pre-fall 2018 collection for Chanel was another themed fashion extravaganza.  This time the scene was Elbphilharmonie, a spectacular concert hall in the port town of Hamburg, Germany where he was born.  Inspired by the surroundings, a nautical influence carried throughout the show with sailor caps that came clean or with jeweled pins or veils, cable knits and military detailing.  The cable knit sweaters,  so cozy they made you want to jump right in, were brilliantly paired with matching leg warmers for an easy chic.  The rich textural story continued with the juxtaposition of fluffy white fox on a black leather biker jacket and, of course, the iconic Chanel boucle.  This season Mr. Lagerfeld reimagined that boucle in styles that ranged from classically tailored tweed suits with boldly contrasting edging to the more casual feel of a plaid boucle jacket paired with denim culottes to elegant evening looks in metallic threads.  Boucle suits with mini-skirts worn over black tights had a decidedly 60's Georgy Girl feel.   White fox booties may be our favorite take so far on the furry footwear trend this season.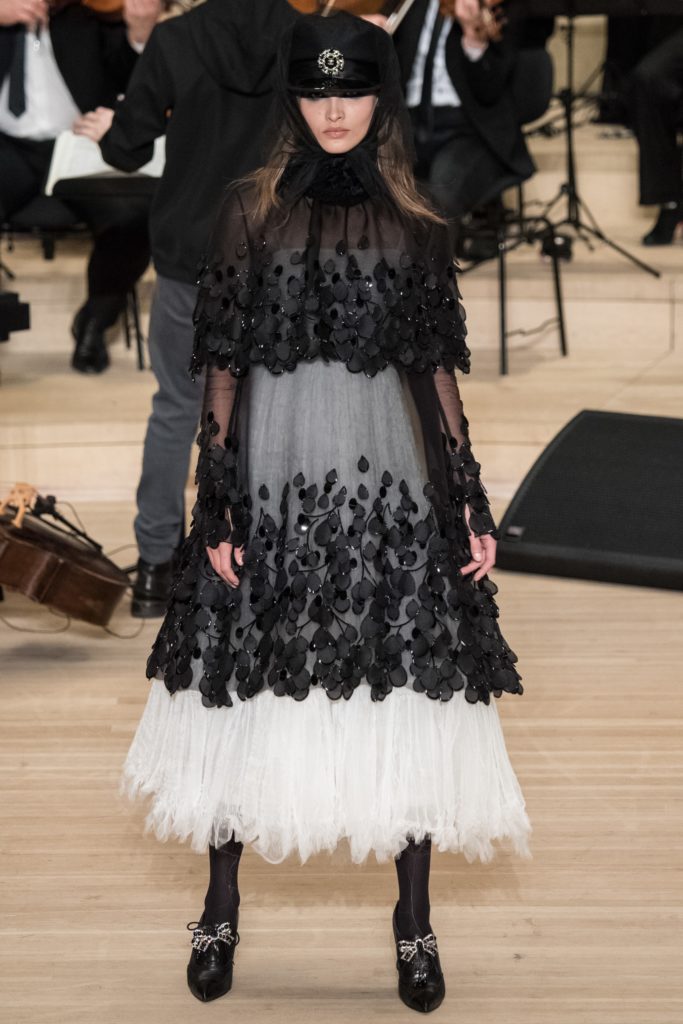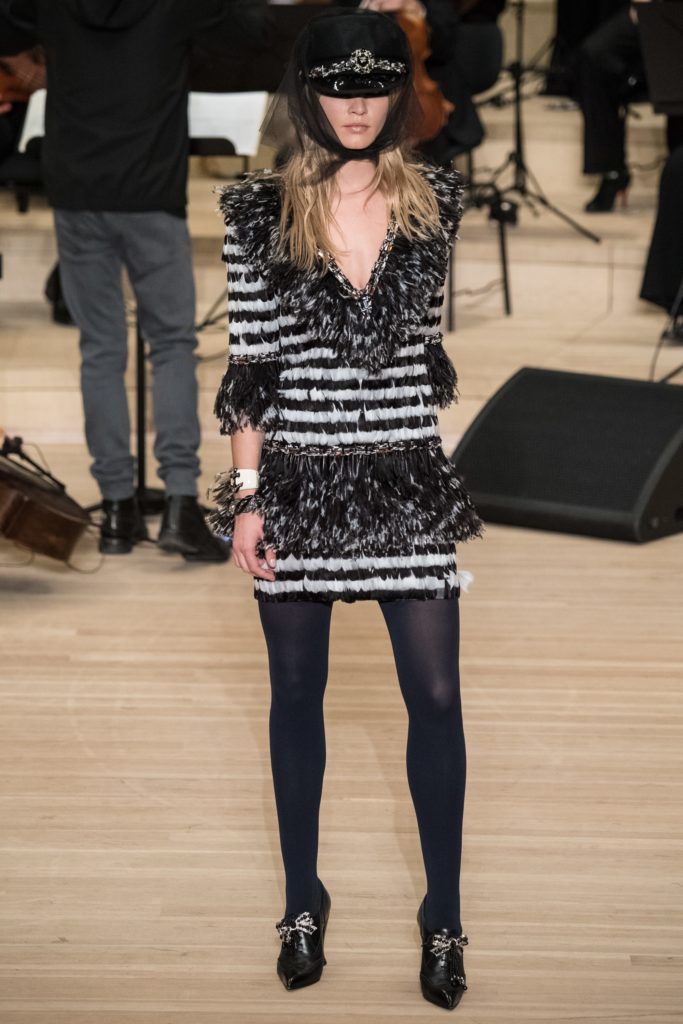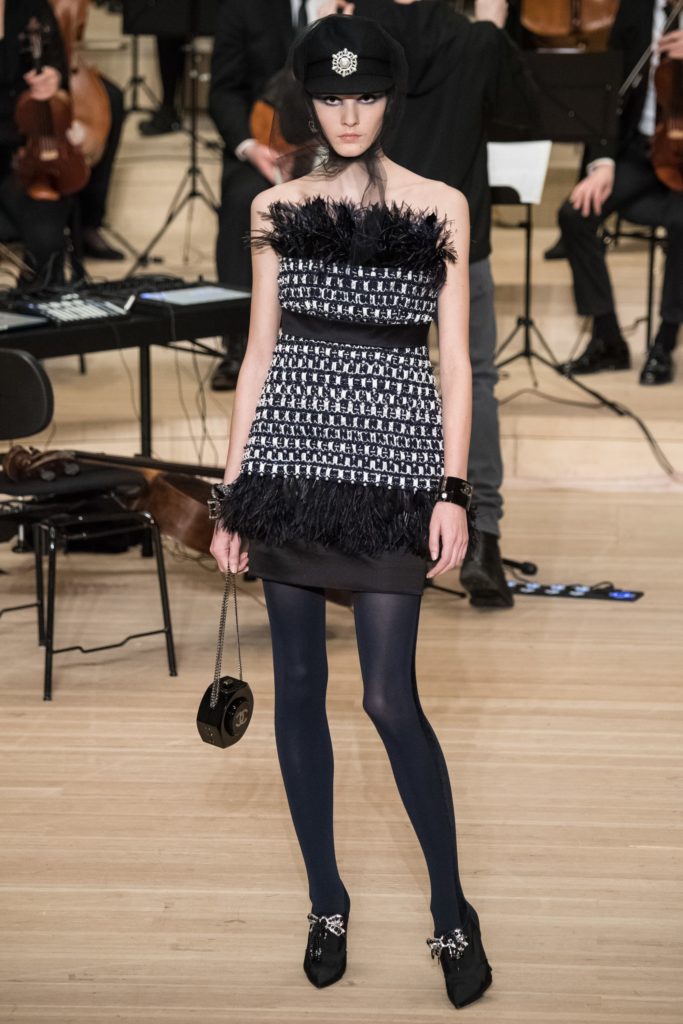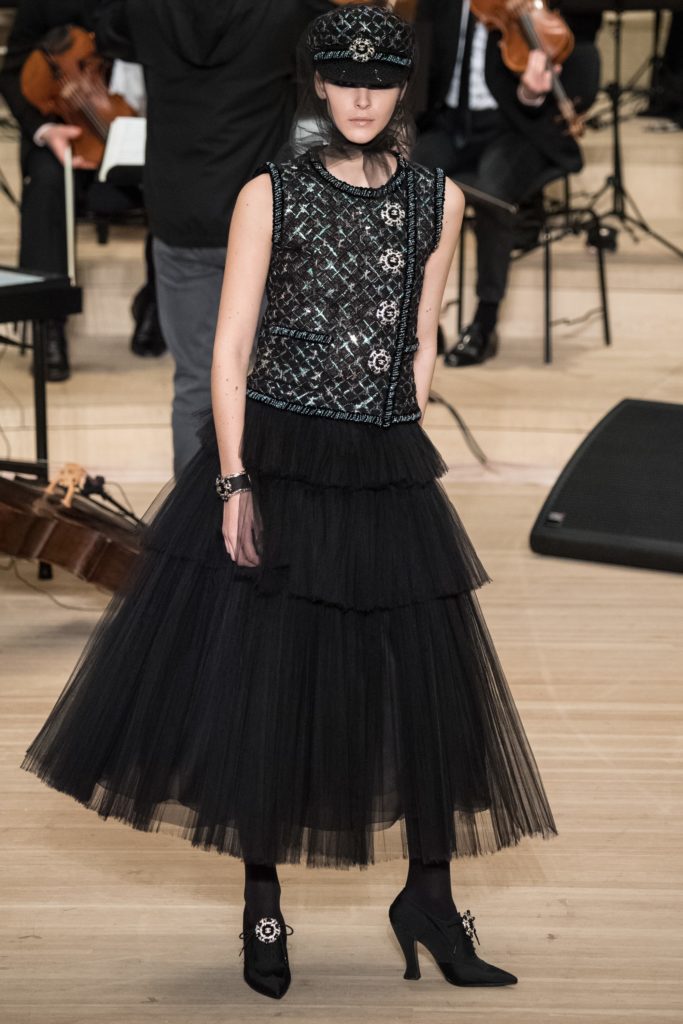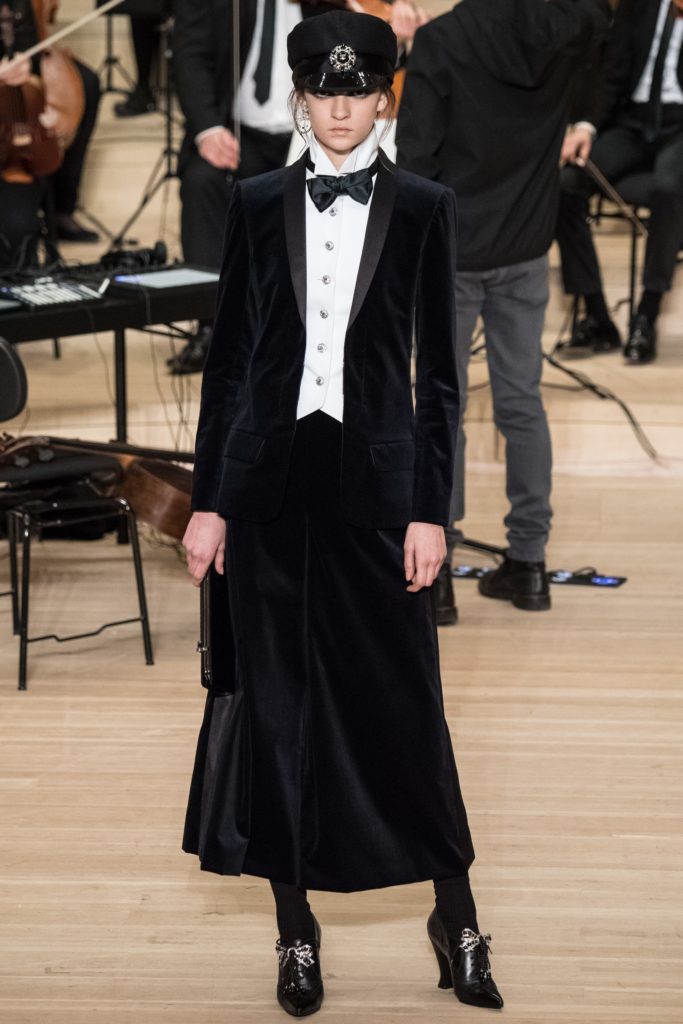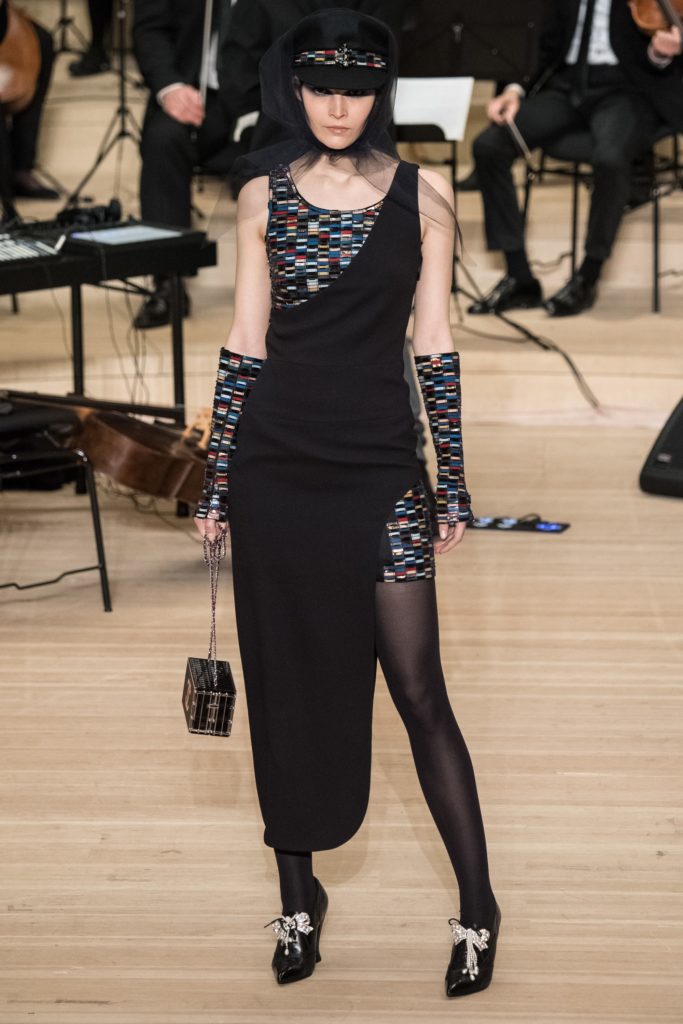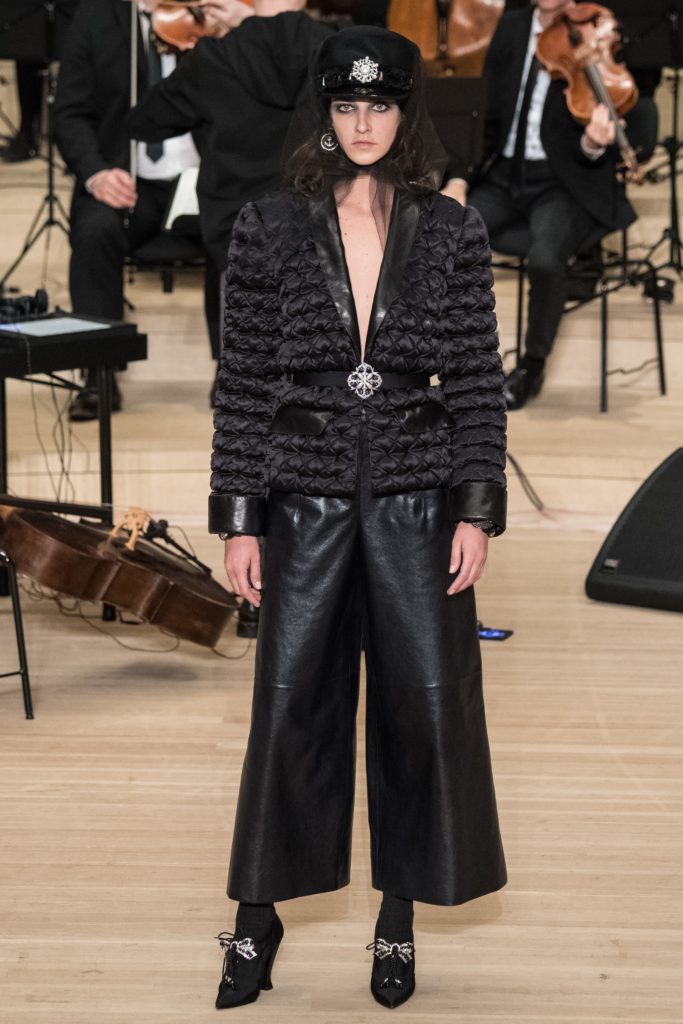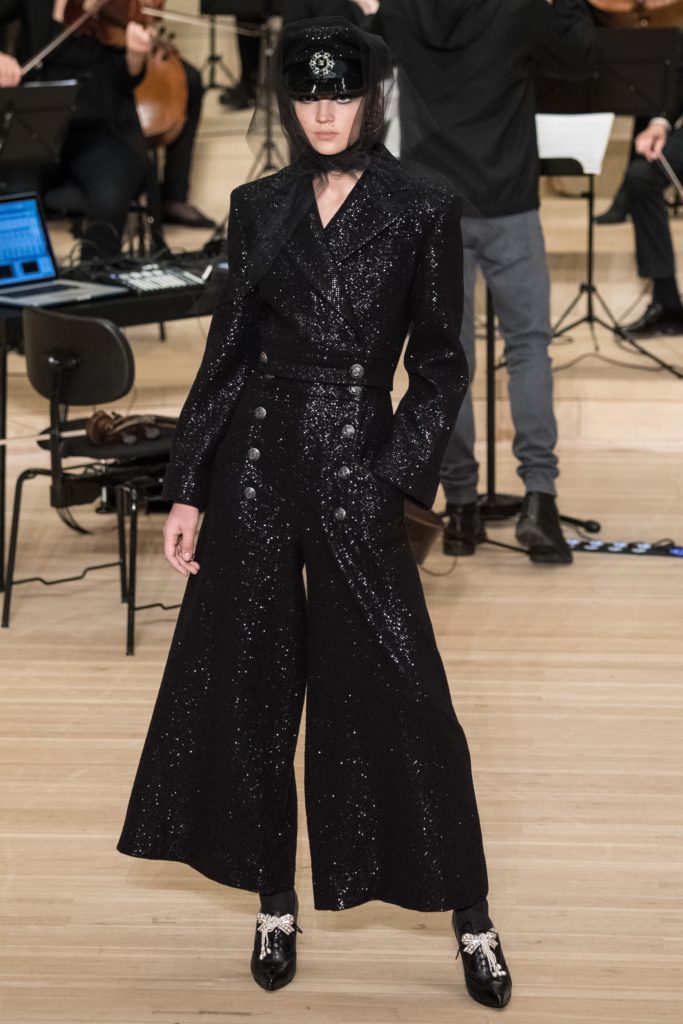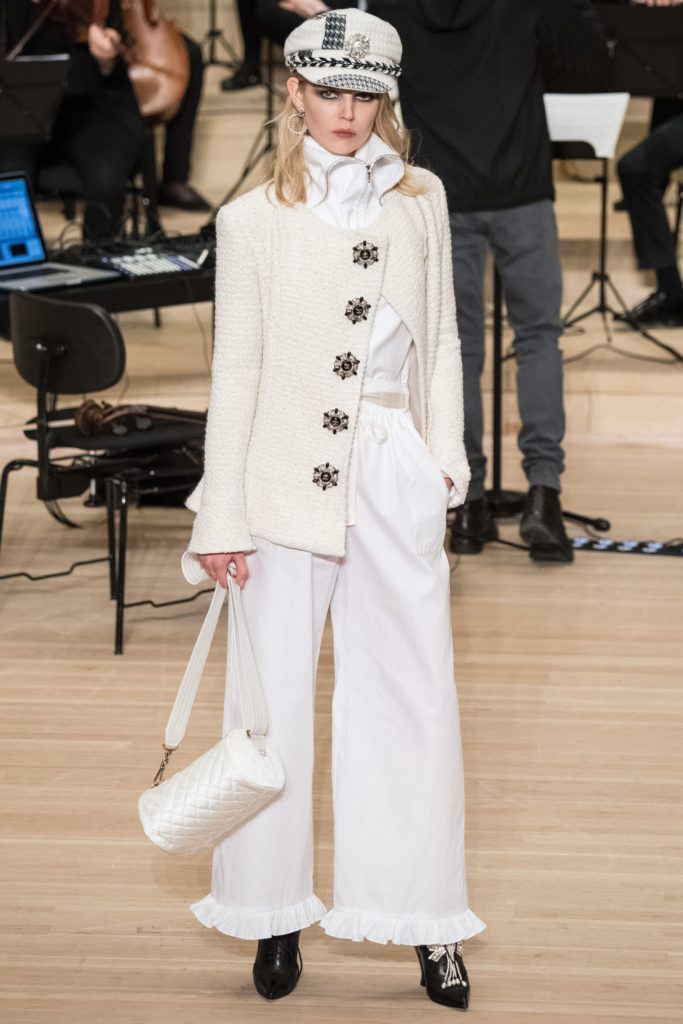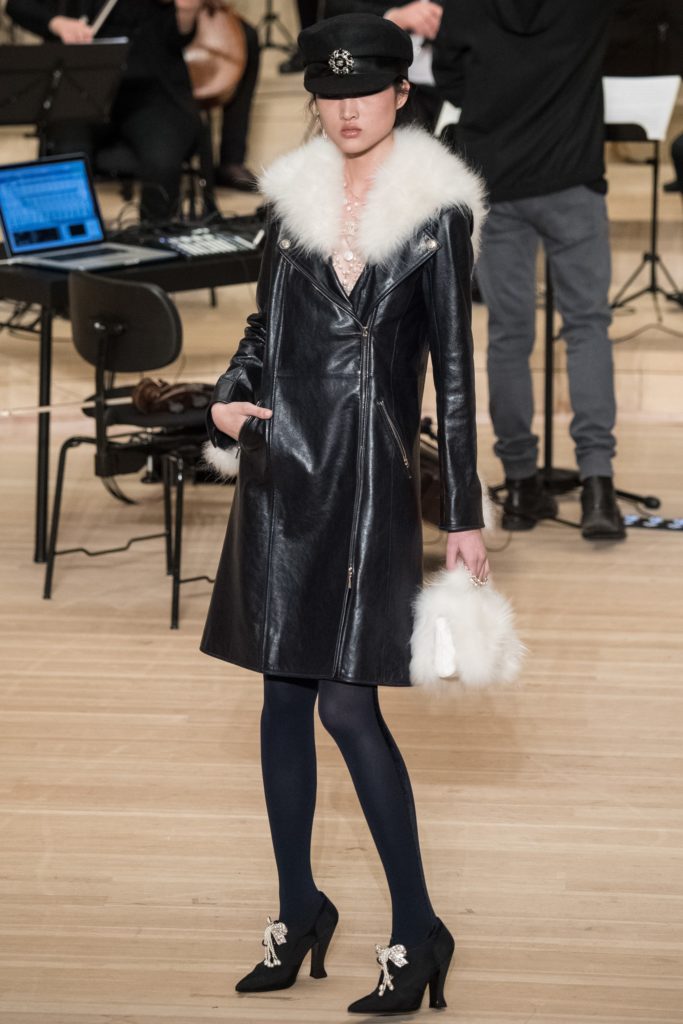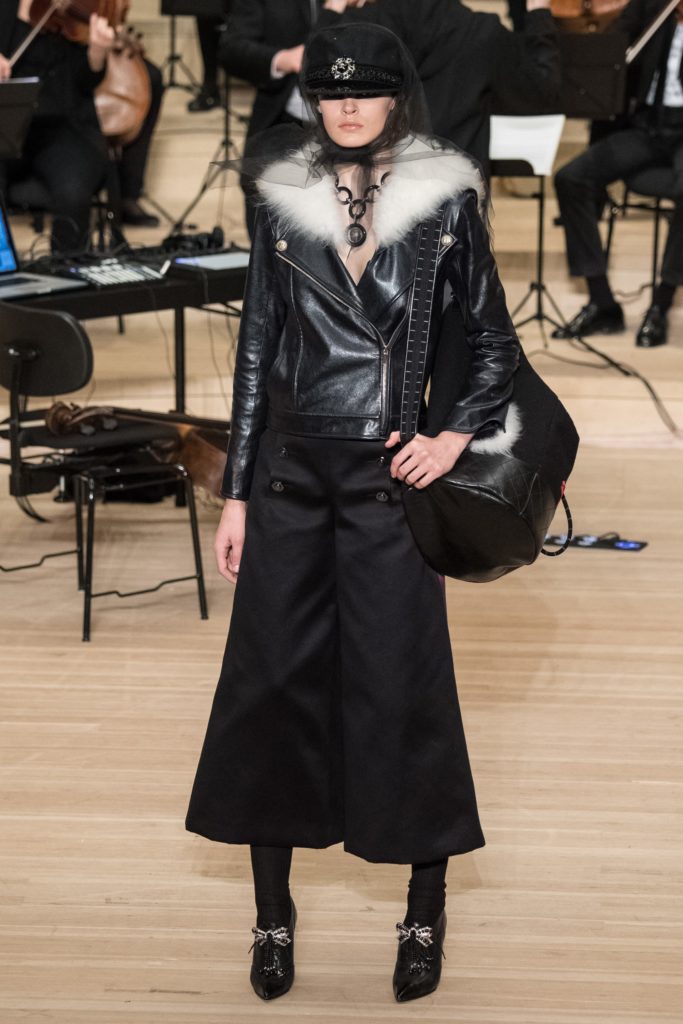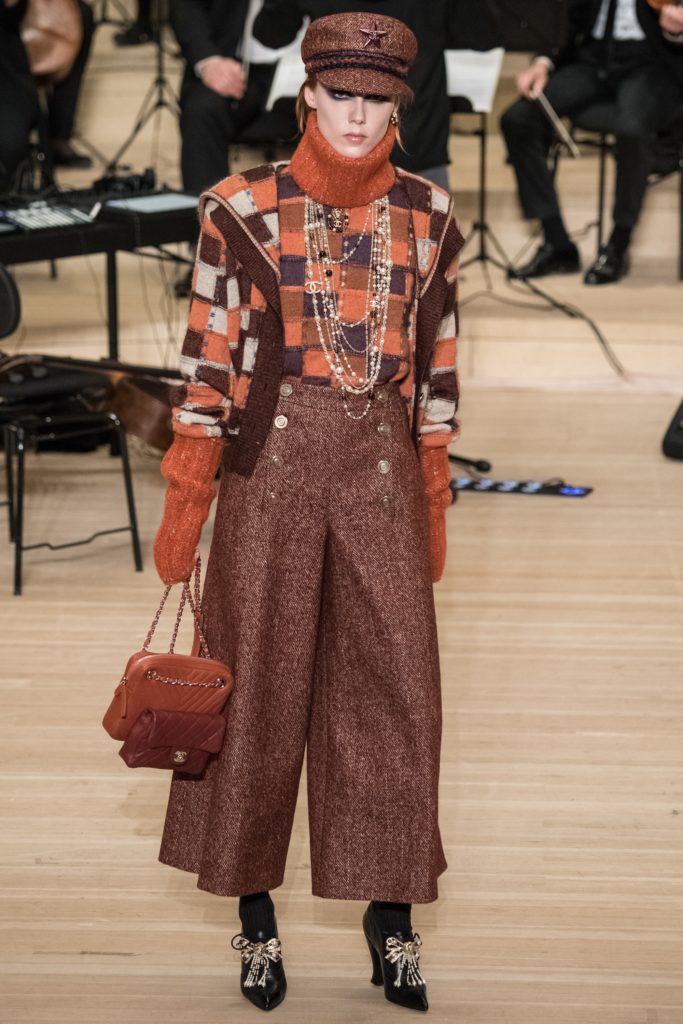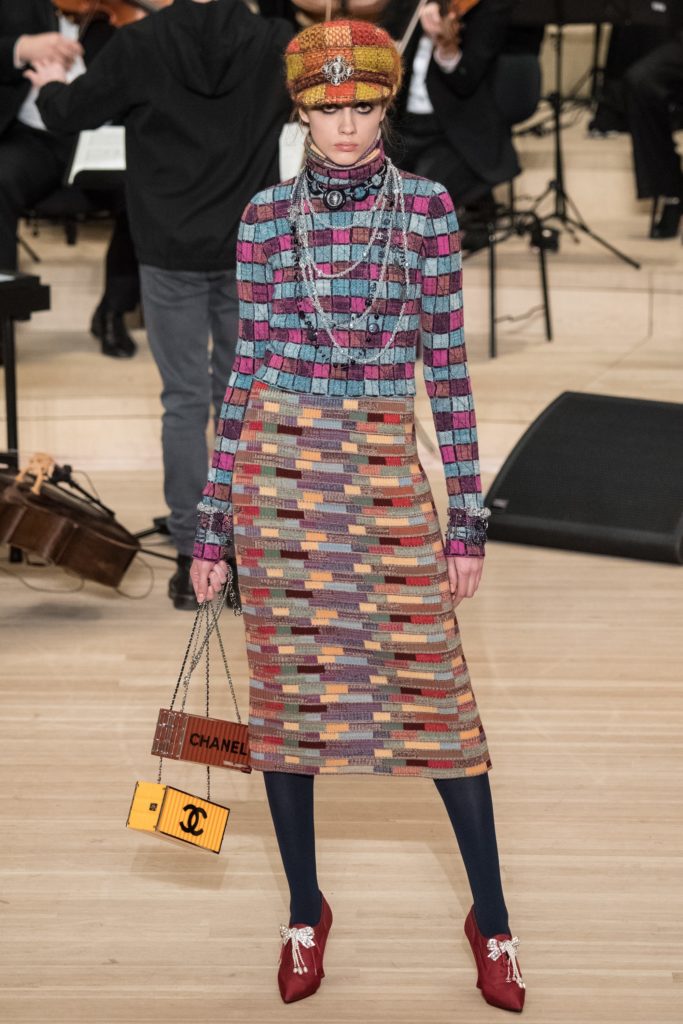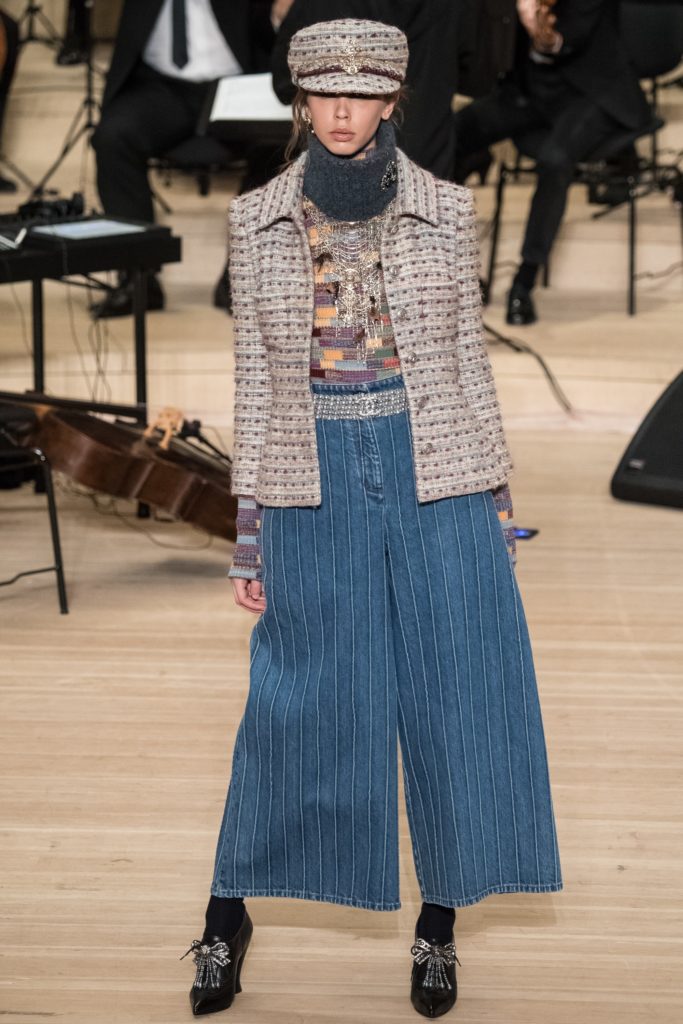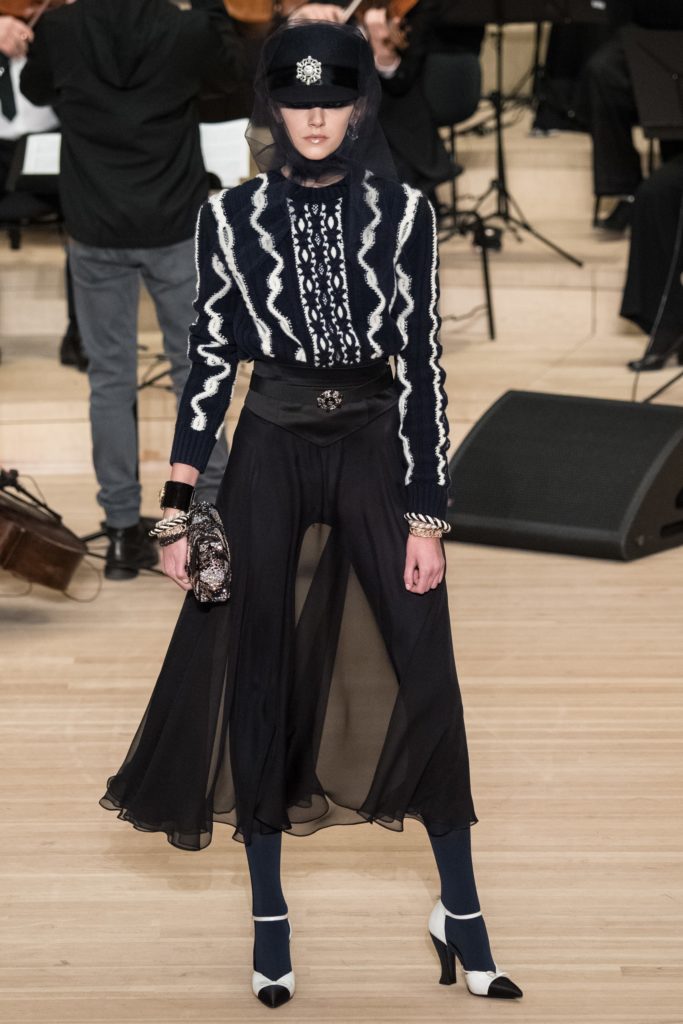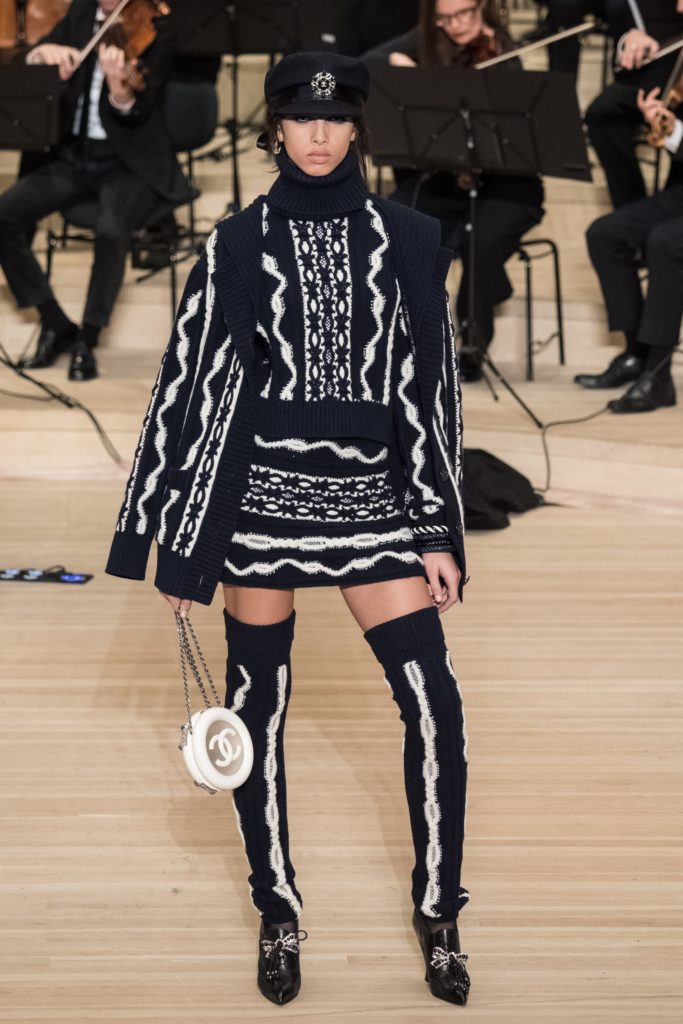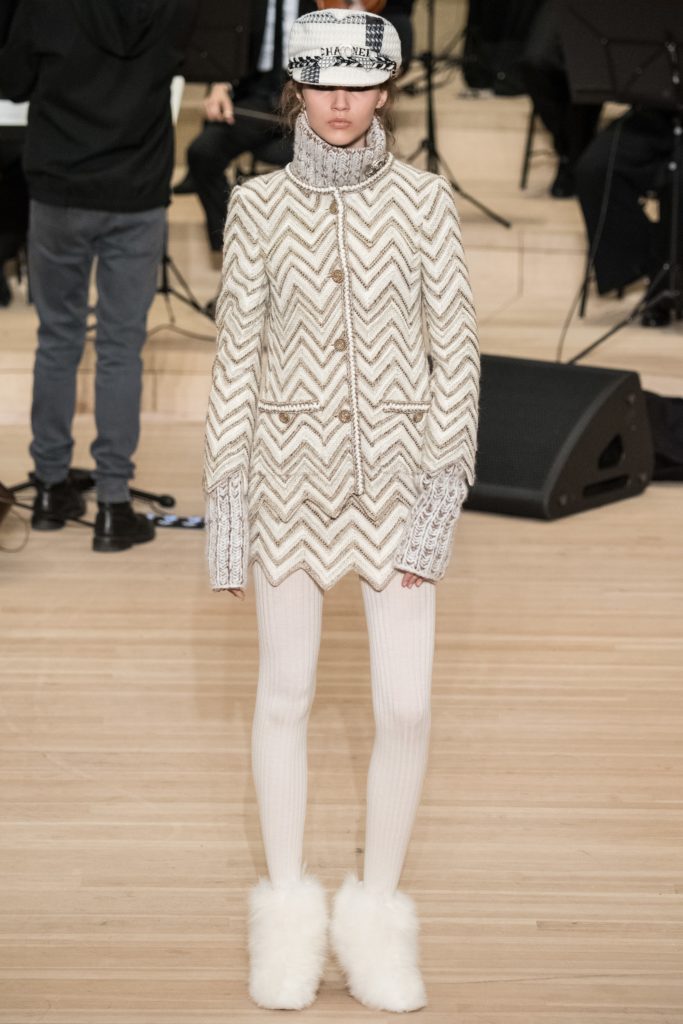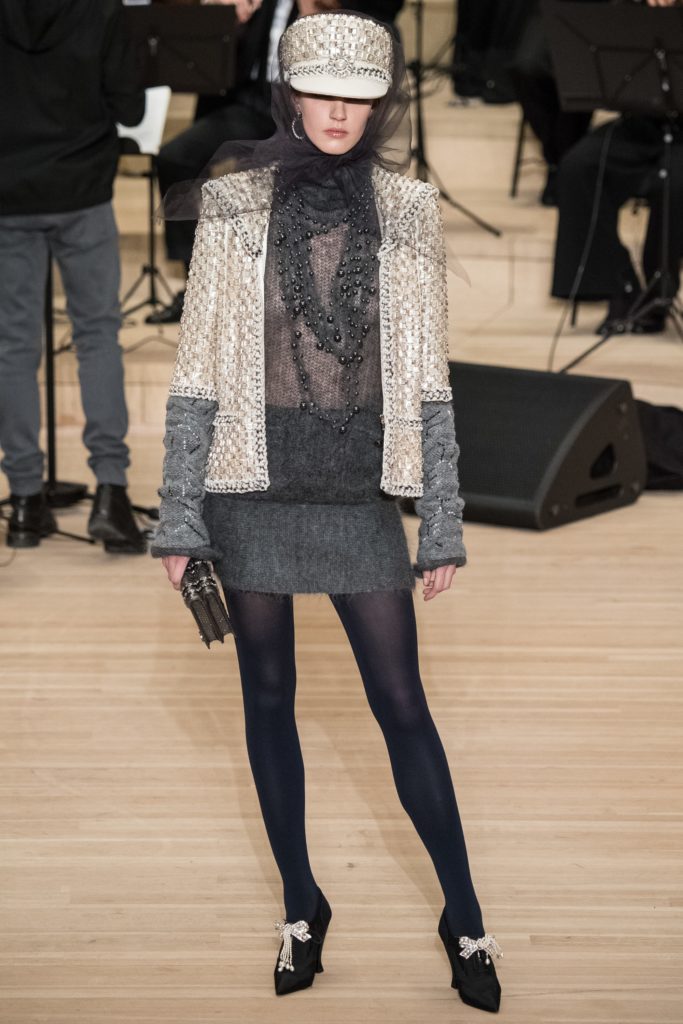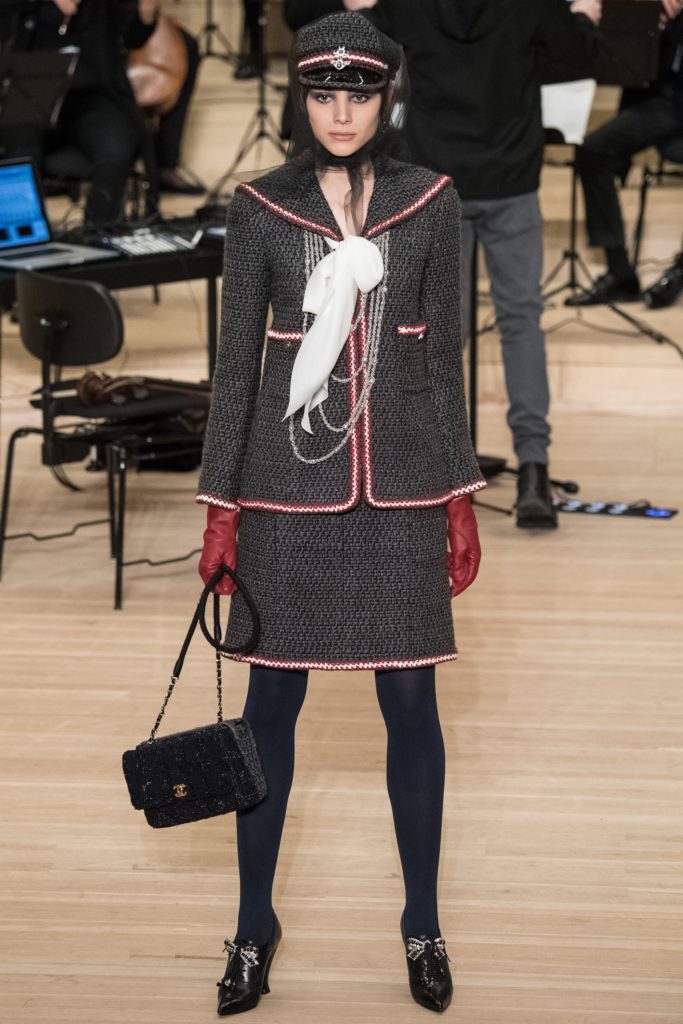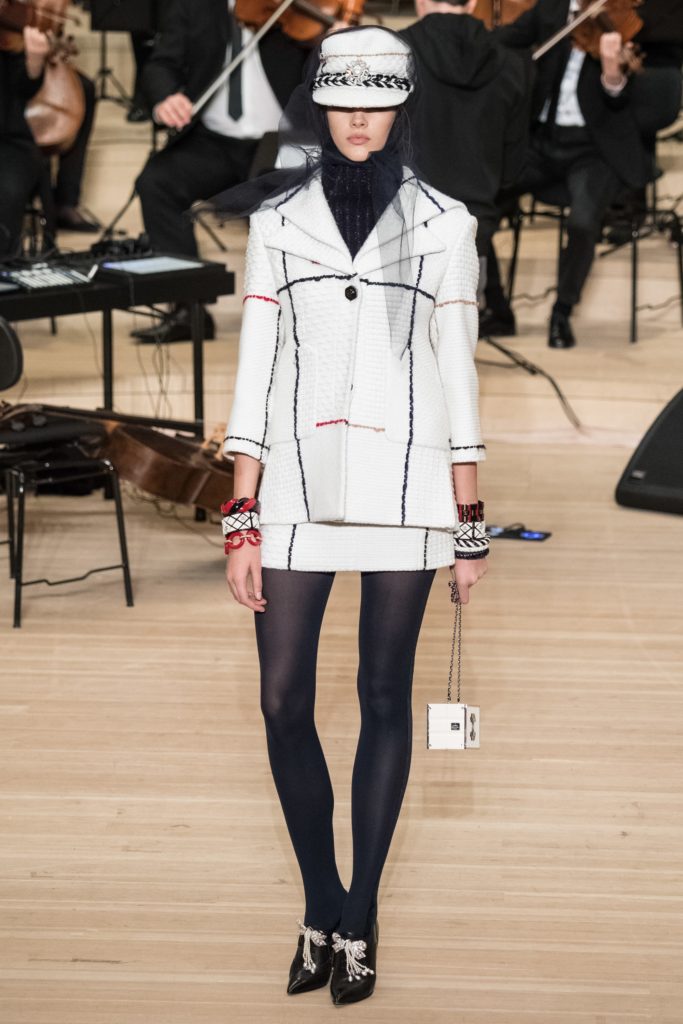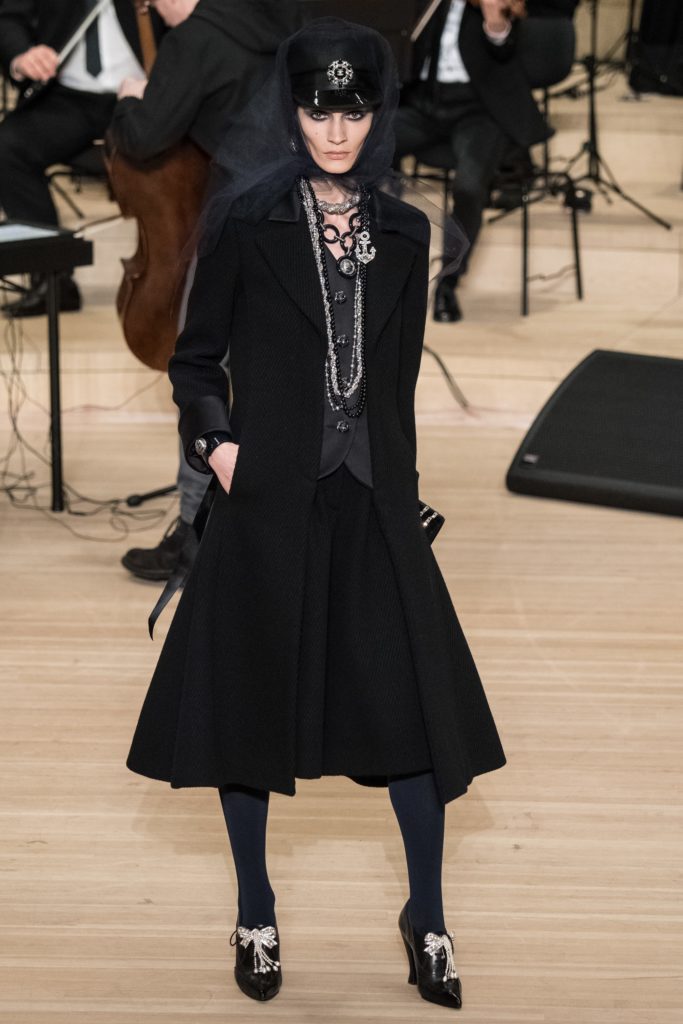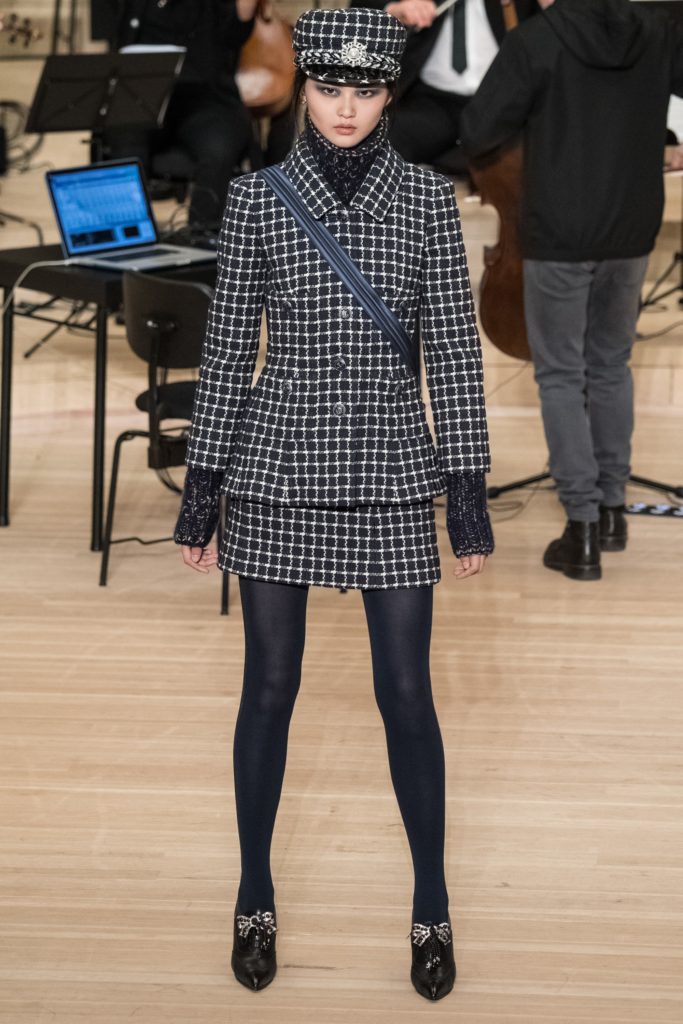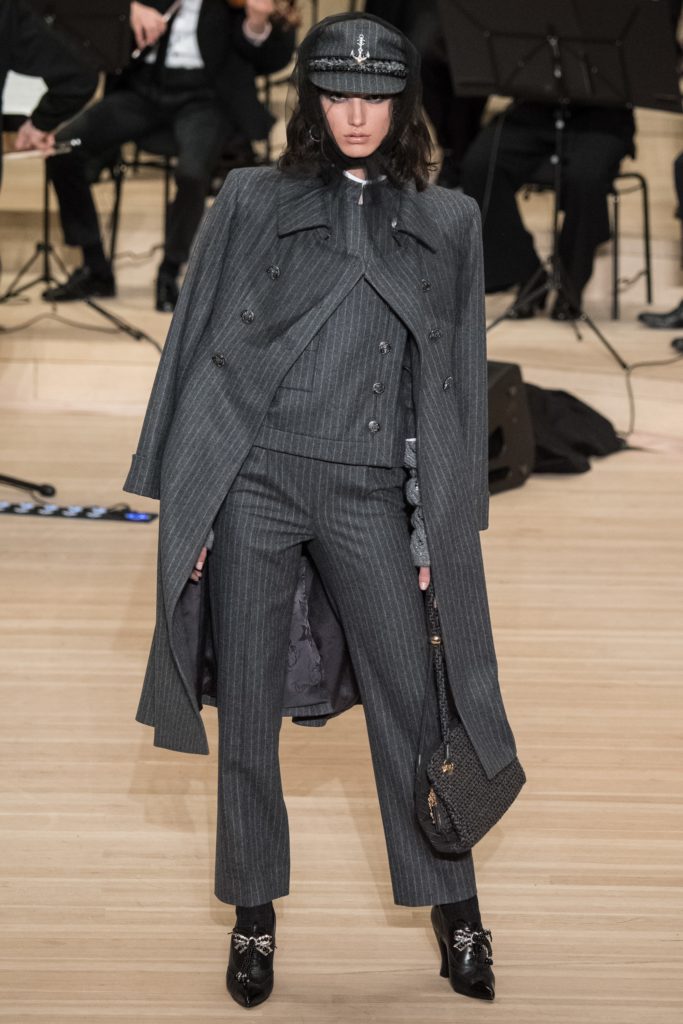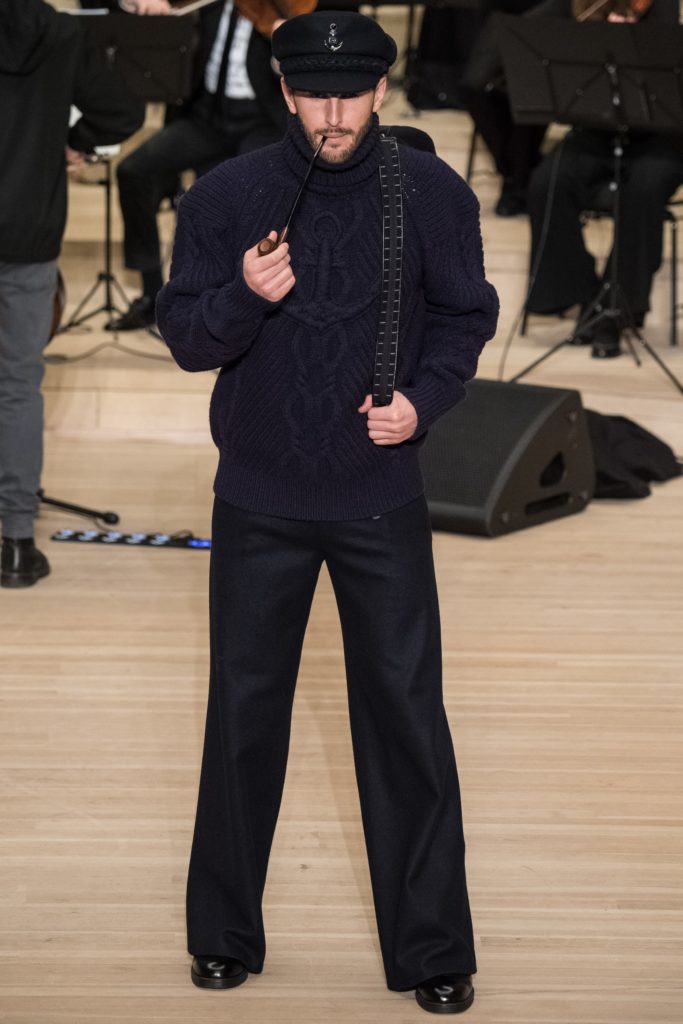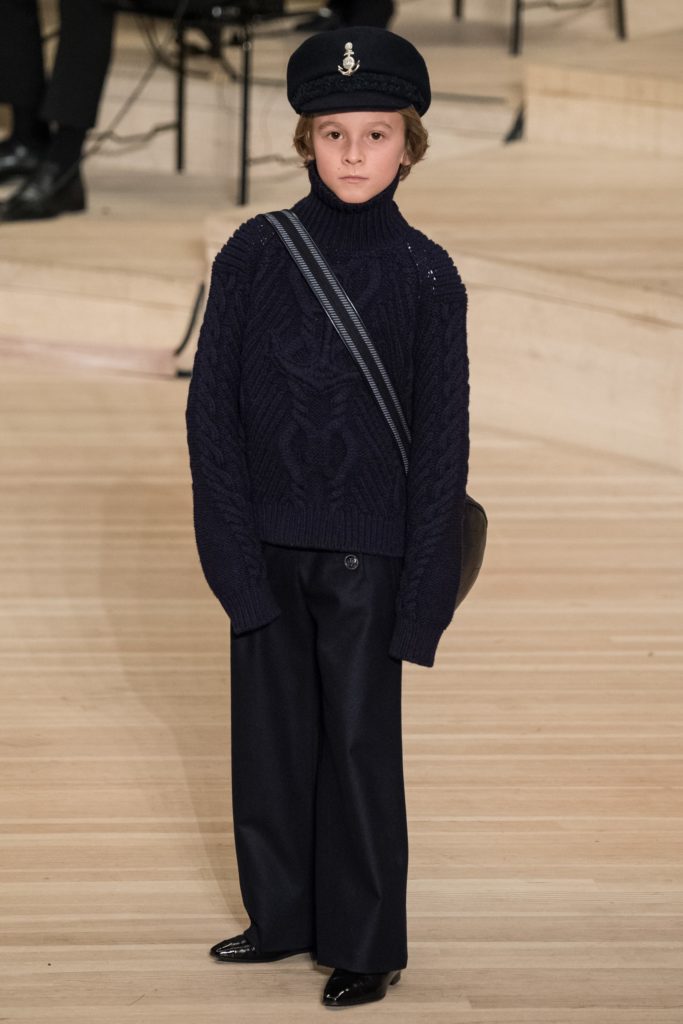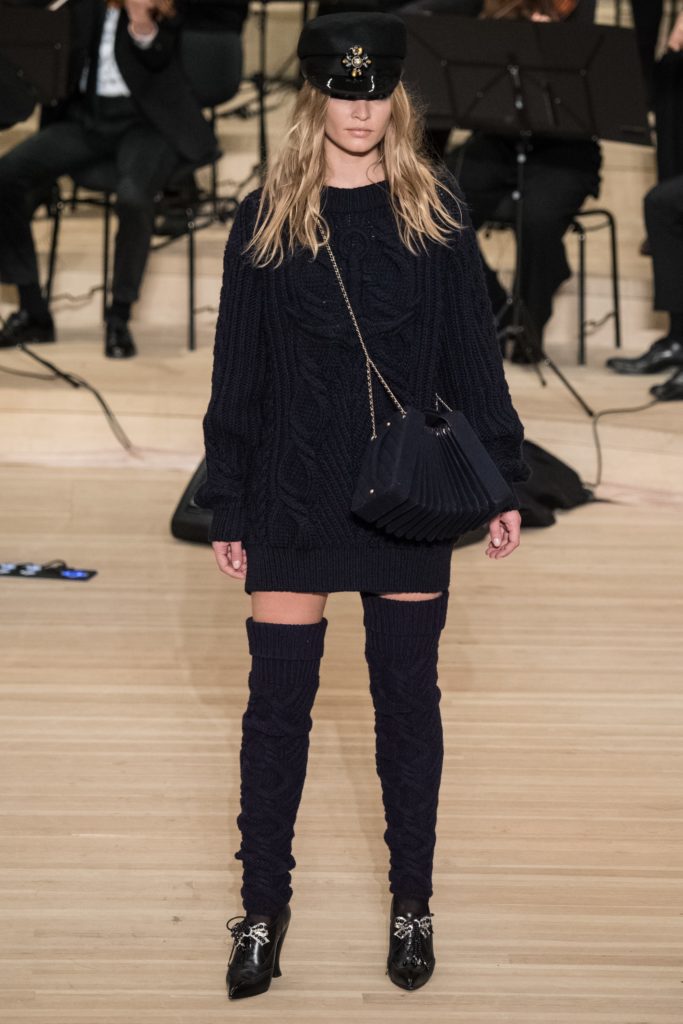 Looking at Alice + Olivia's pre-fall 2018 collection I was reminded of The Women, the 1939 film directed by George Cukor starring Joan Crawford, Norma Shearer and Rosalind Russel.   With costumes designed by Adrian, the film defined the fashion trends of the period.  Many of these late 1930's glamour  references were on display here, though Stacey Bendet gave them decidedly modern twists.  I could almost see Ms. Shearer coming down the grand staircase in the airy, ruffled floral print gown or dashing off to lunch in the tiered floral print dress with the bowtie collar. The blue satin robe-jumpsuit, seductive and powerful, would have been perfect for Crystal, Ms. Crawford's character.  Ruffles continued the 30's vibe on a sheer hot pink blouse with matching wide-legged pants. The soft knit sweater with the fox sleeve caps is as perfect for today as it was back then.   And oh those hats!  They would have made Rosalind Russel proud.  Stepping out of the 30's Ms. Bendet offered a  sharply tailored black suit with floral print and a blue satin floral print suit with shorts that were pure modern sophistication.  All in all, it was an exciting creative exploration and one we think the Alice + Olivia client will love.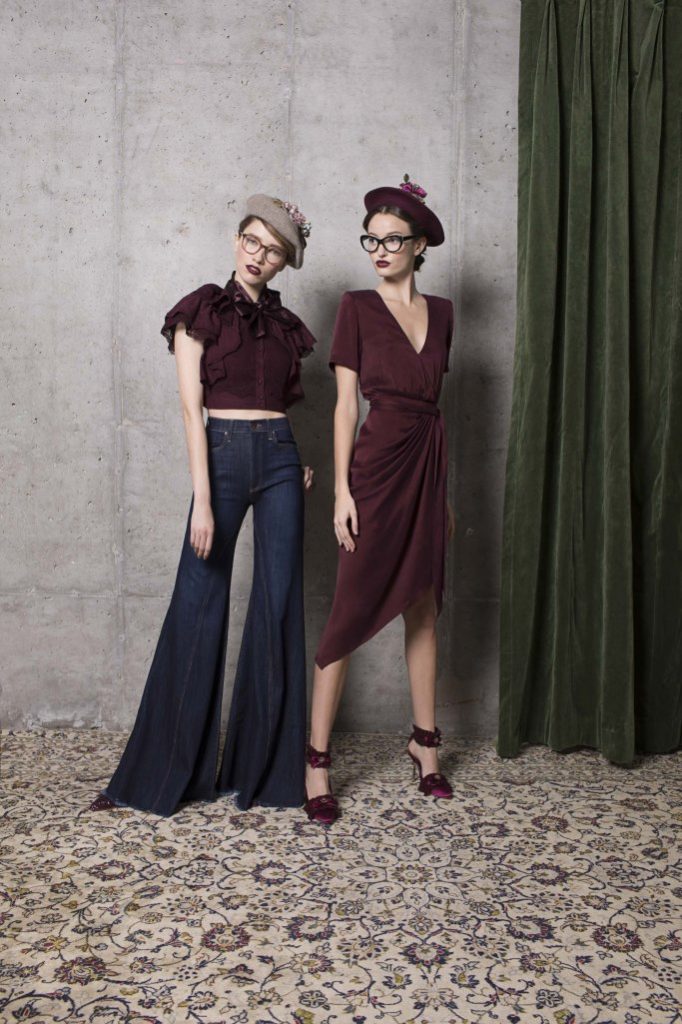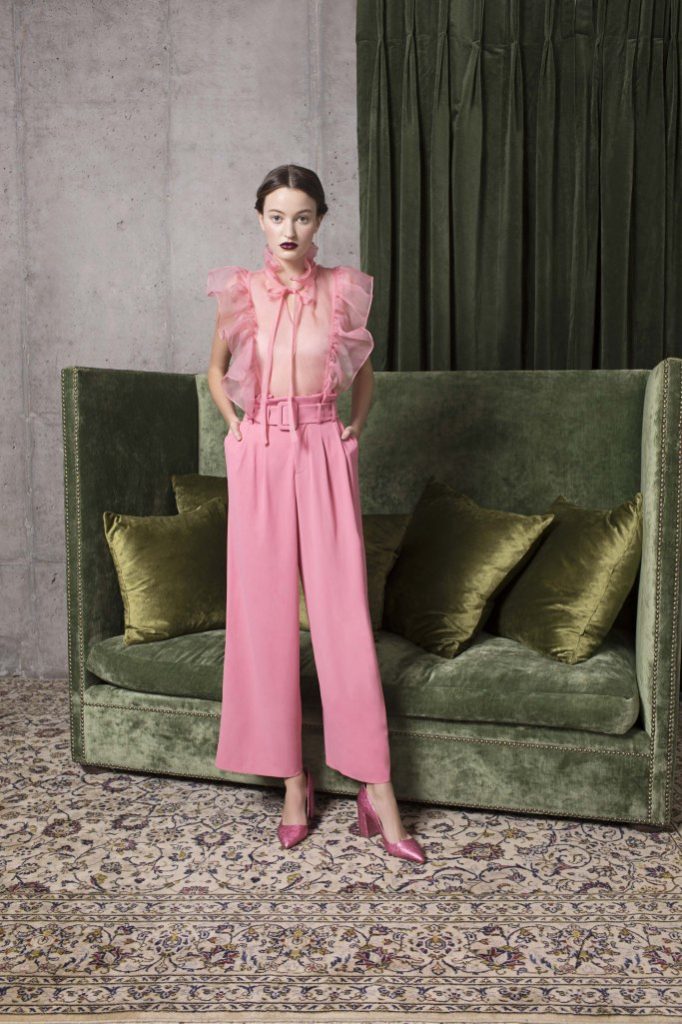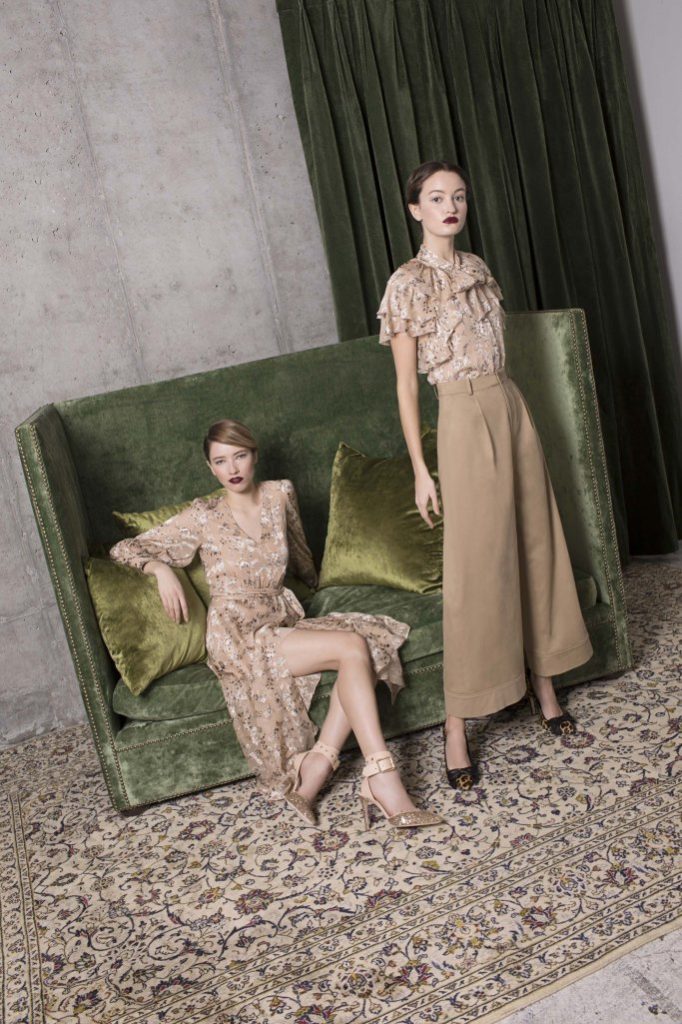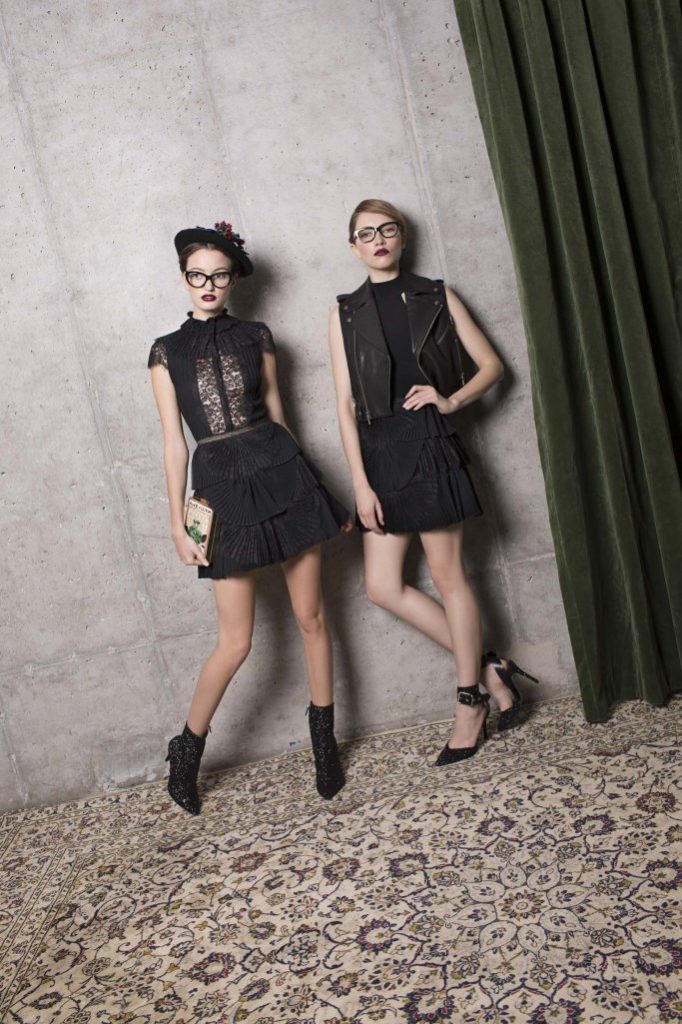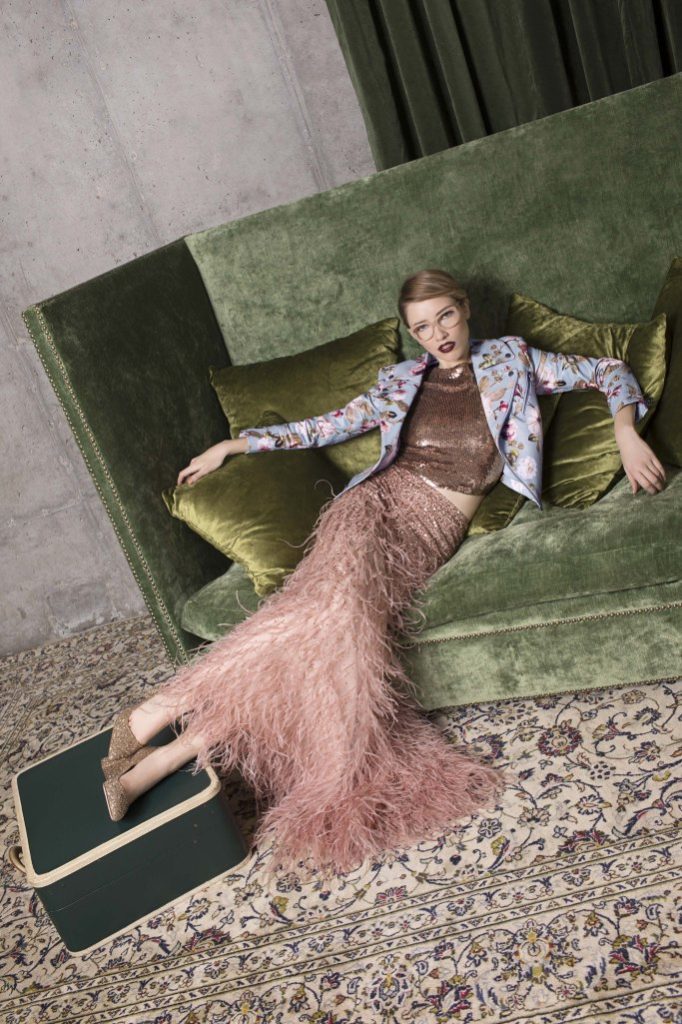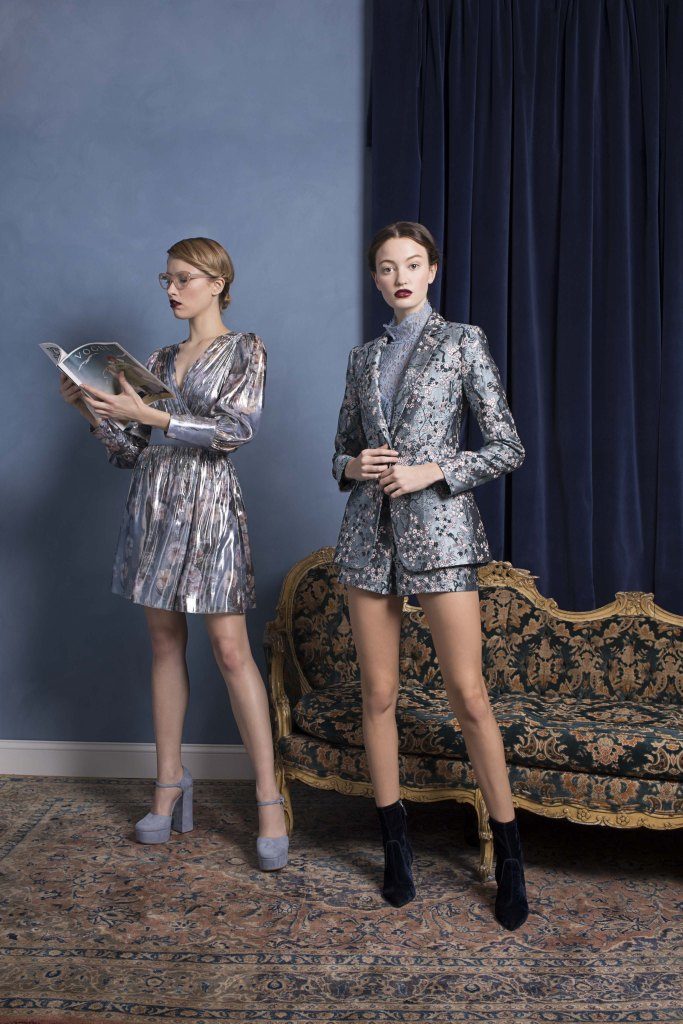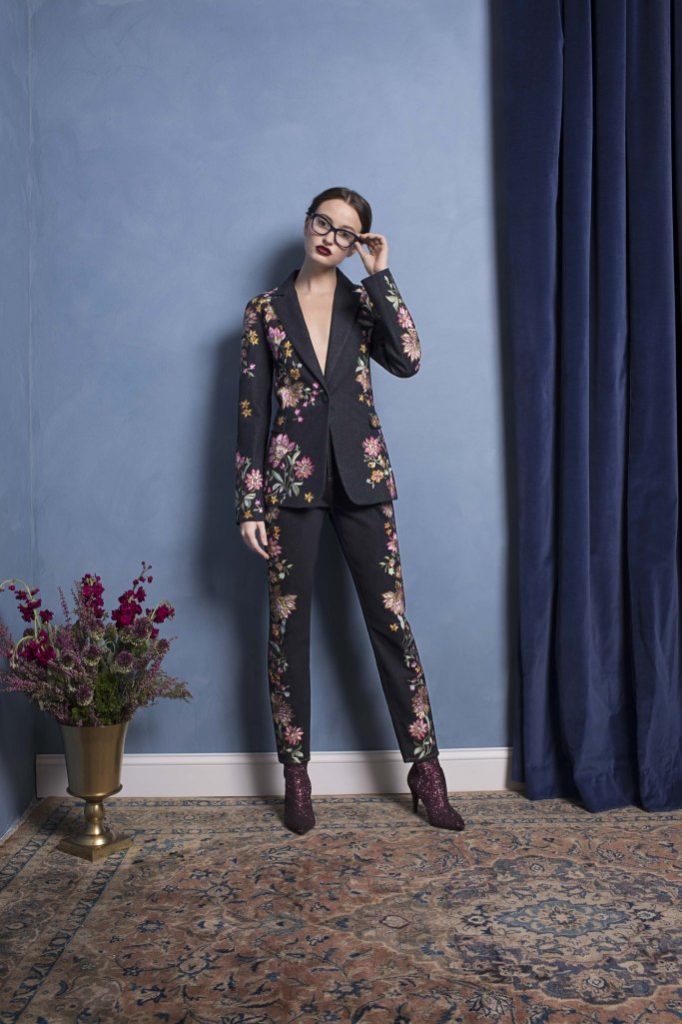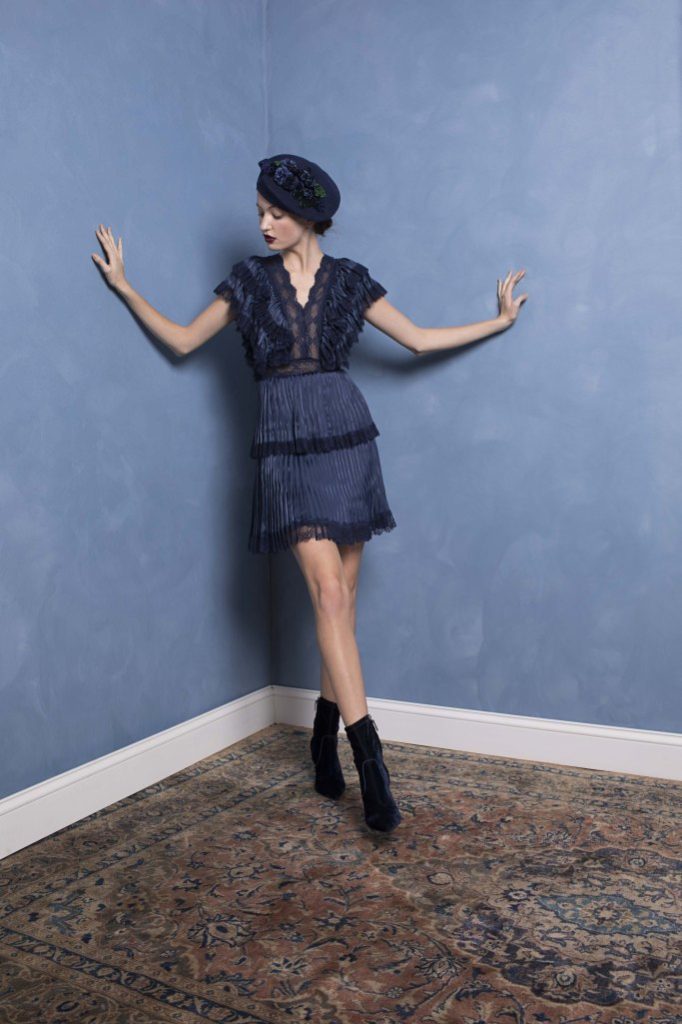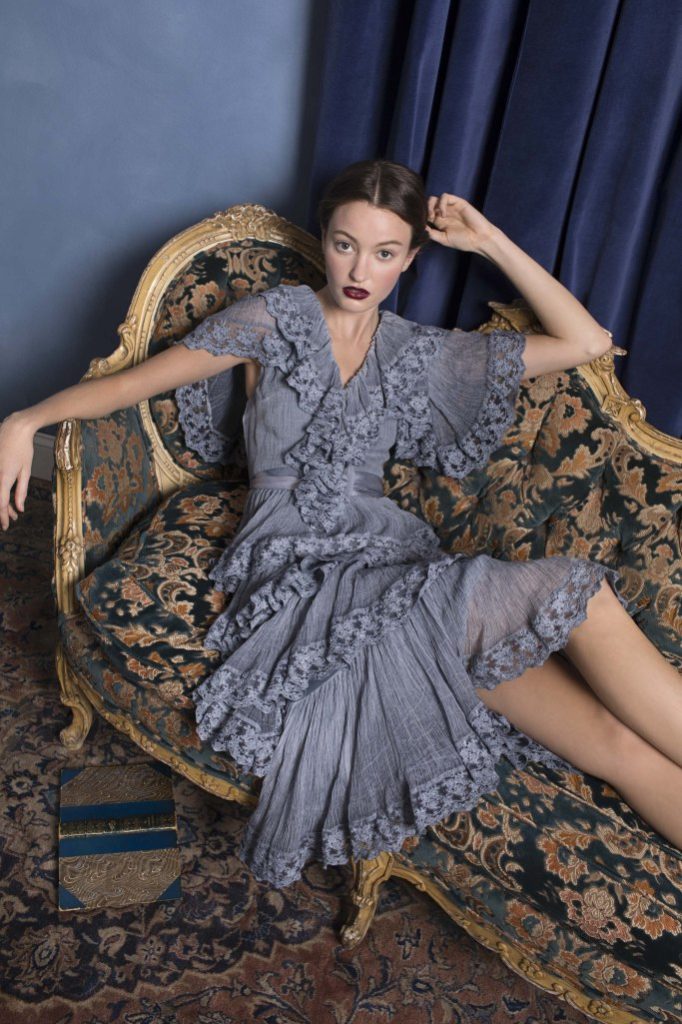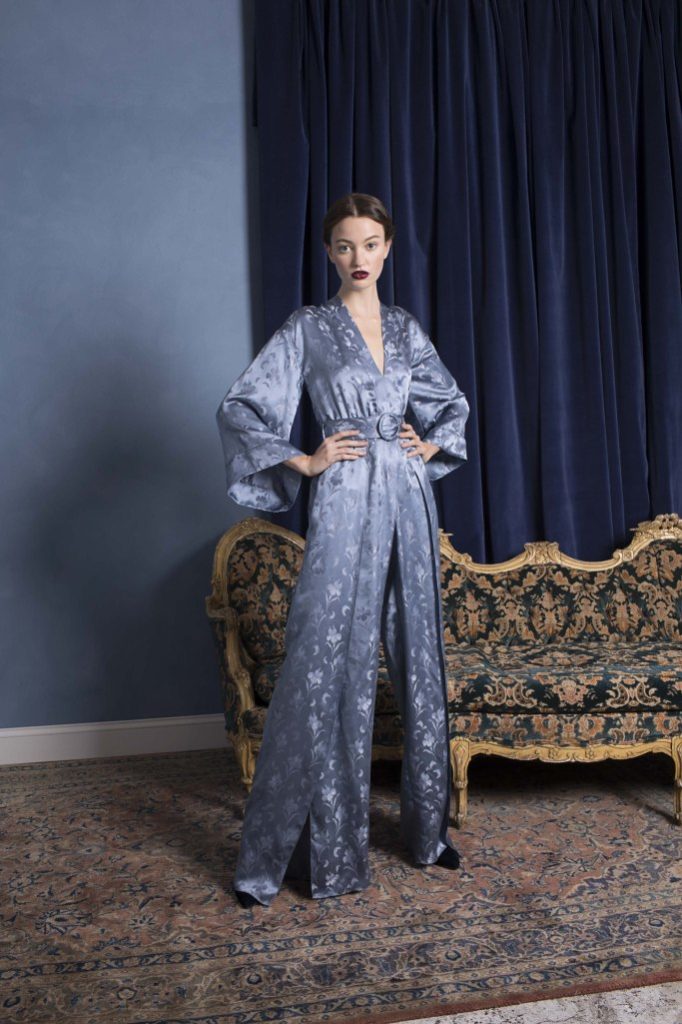 With voluminous overcoats, high necklines and elongated trousers and overlaid buttoned corsets, Luke and Lucie Meier delivered fashion armor for pre-fall 2018.  These were clothes with attitude, sure to make a statement when you go out to face the world.  Angular cuts and deconstructed looks added an edgy, futuristic appeal. The bold jacquard floral prints in skirts and dresses are sure to grab attention.  But there were softer notes, too, in the delicate knit of a sweater and skirt set or the plush natural white shearling of a jacket and long vest.  The Jil Sanders response to the new logo trend had the logo in black on clear plastic overlays for tops and sweaters.   Admittedly, fur is our thing and we would be remiss if we didn't call out the super-cool smoky black cropped cowl neck vest in shearling and fox.  When can we get one?