NYC Pre-Fall 2018 Collection Reviews PART 3
Following on the heels of a series of rather dull spring presentations, the pre-fall 2018 collections are bringing some excitement back to the fashion landscape.  Designers are focusing on luxury with lush fabrics, great detail and lots of fur.  If pre-fall does, in fact, present a map of what to expect come February when the fall collections march down the runway, we can't wait!
Pre-Fall 2018… Something for Everyone
Paul Surrdige seems to be the perfect choice as Creative Director for Roberto Cavalli.  For pre-fall 2018, his second foray for the label, he continues to work with the bold prints, seductive silhouettes and  hyper-glam aesthetic that have built a loyal following.  But his approach is a bit more refined, delivering looks with a sophistication that should broaden the appeal of Cavalli to include even the more demure among us.  True to the brand's DNA, this collection provided a visual banquet with bold animal prints, vibrant florals, paisleys, plaids and geometric patterns.  Handsome knits, some with fox fur accents, added depth and warmth to the collection.  Asymmetrical dresses offered effortless style while tailored pants suits provided a sharp, power-dressing alternative. Sexy was on the menu too, coming in more subtle forms including a black dress with lace insets, a black jumpsuit with cutouts and a gold knit dress with cutouts.  The wide belted trench coats, one in a smooth camel leather, may be the best trench coats we've seen in a long time.  Surridge delivered bold statement outerwear too, with a zebra striped goat jacket trimmed in fox and an ivory shearling coat trimmed in fox that are sure to turn heads.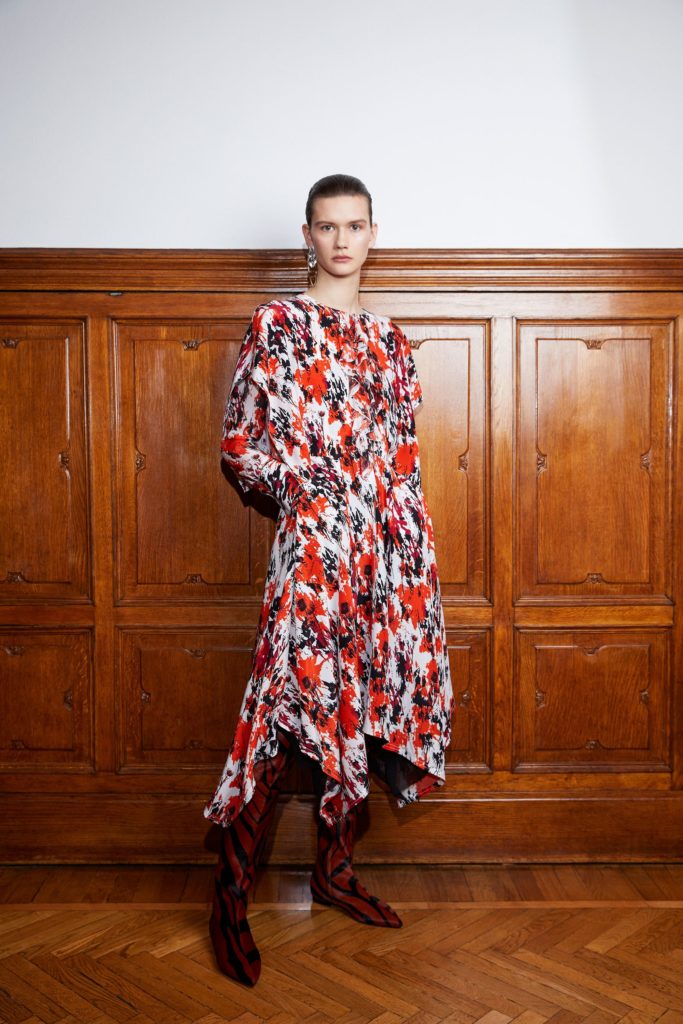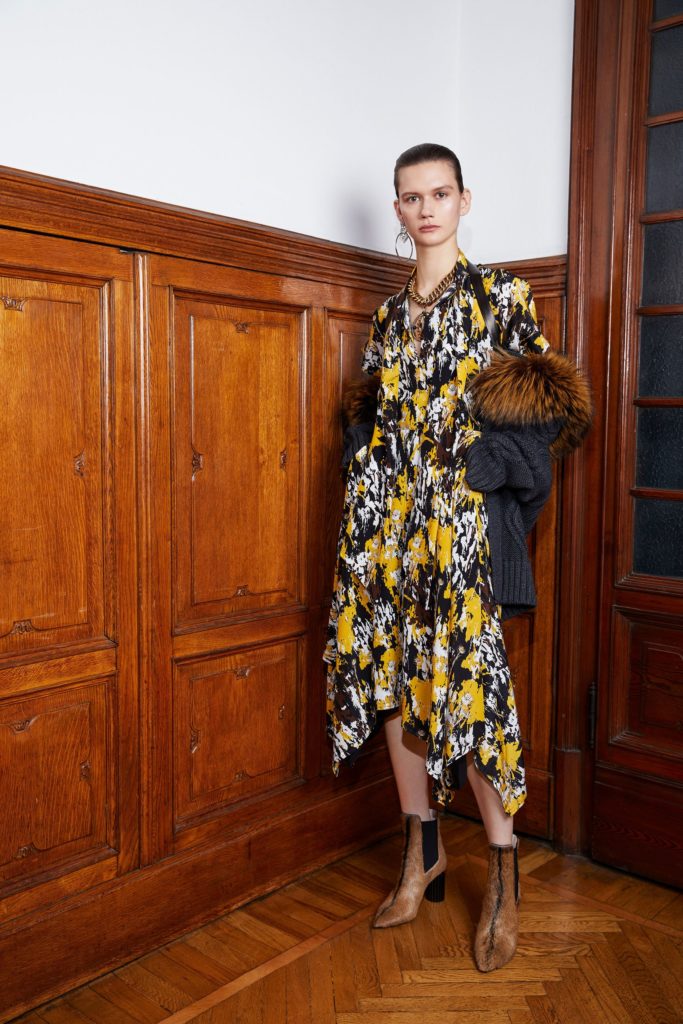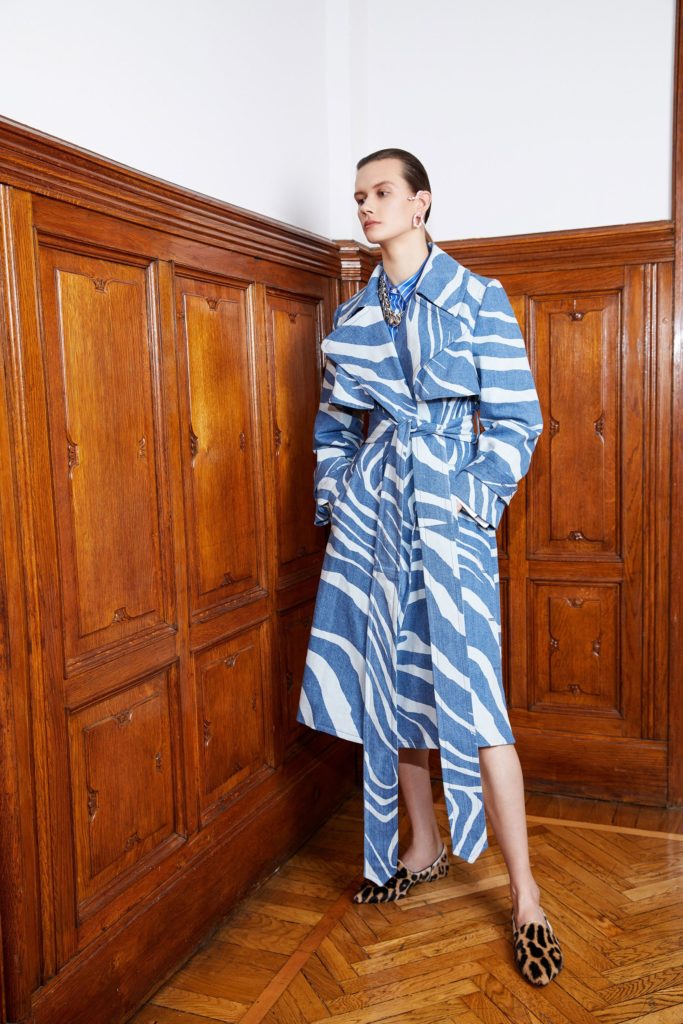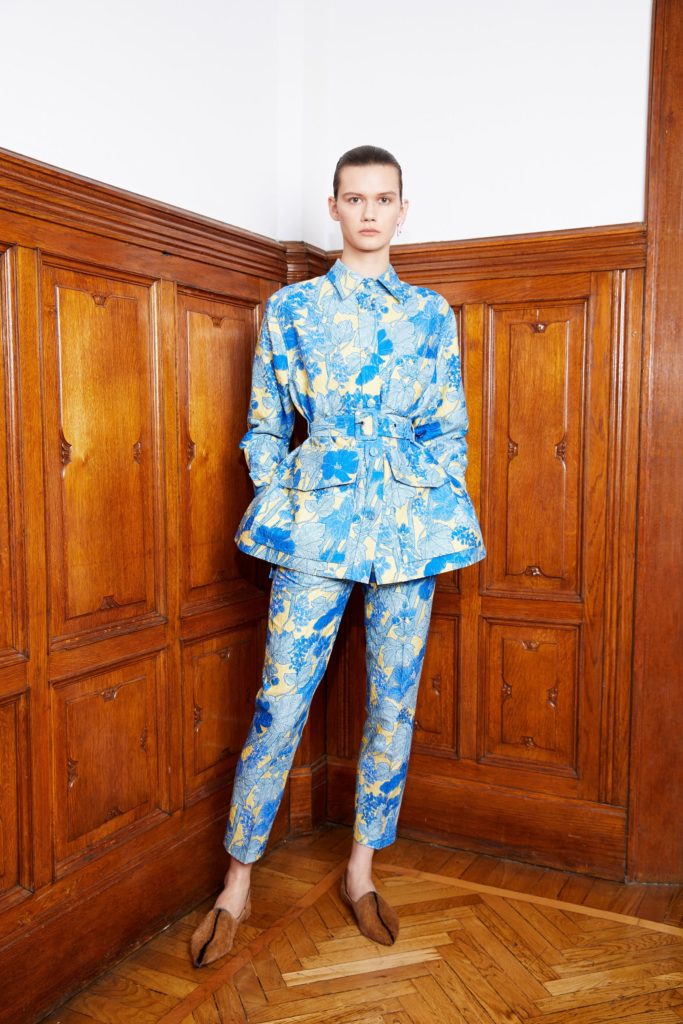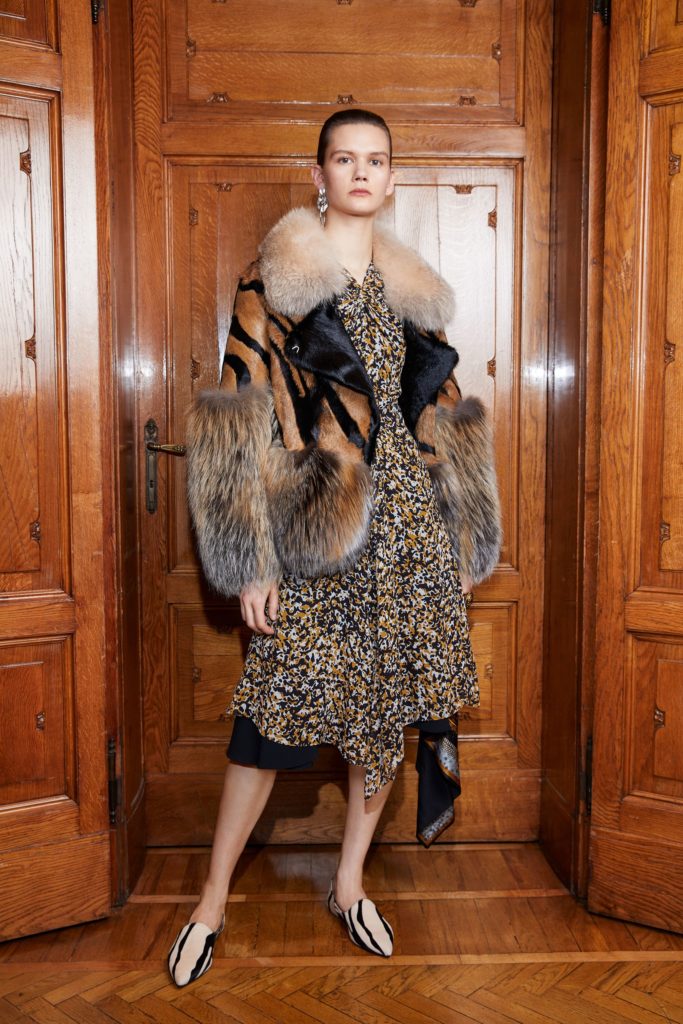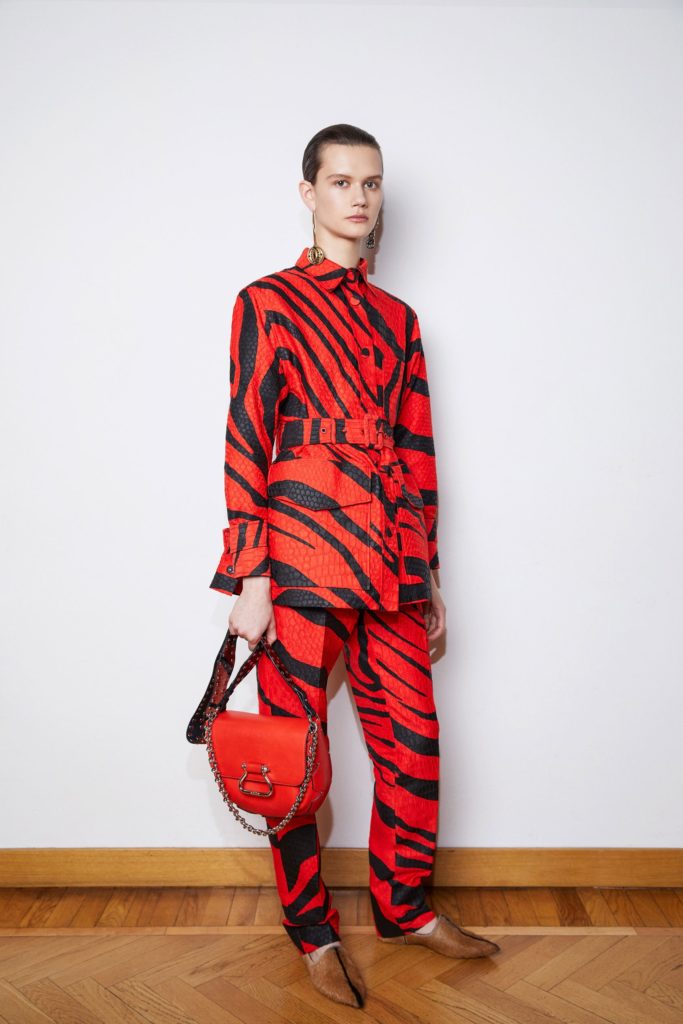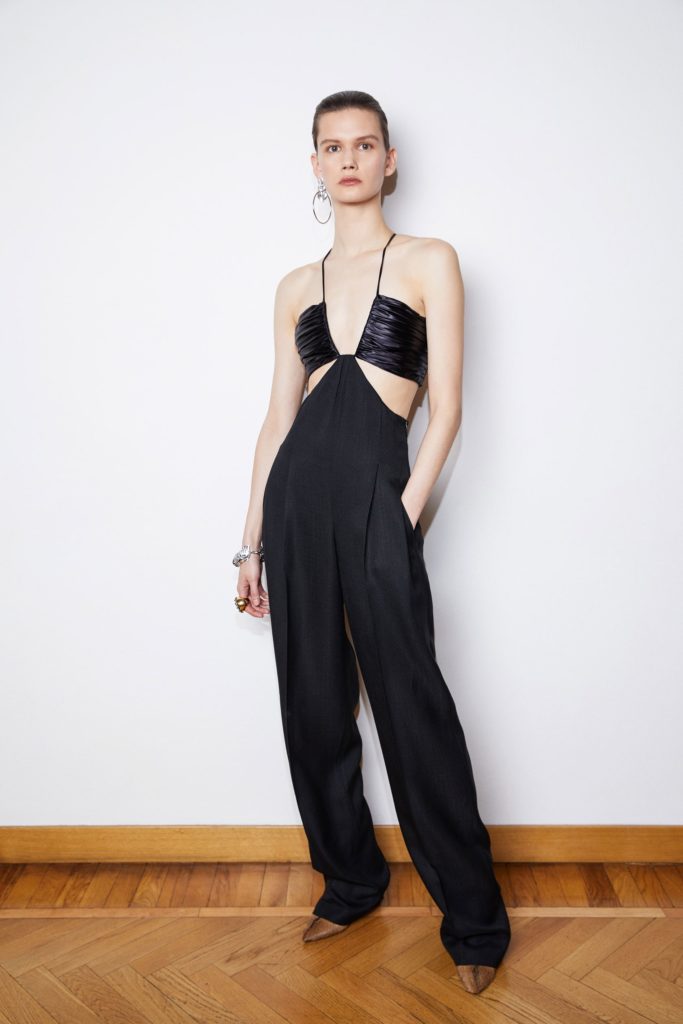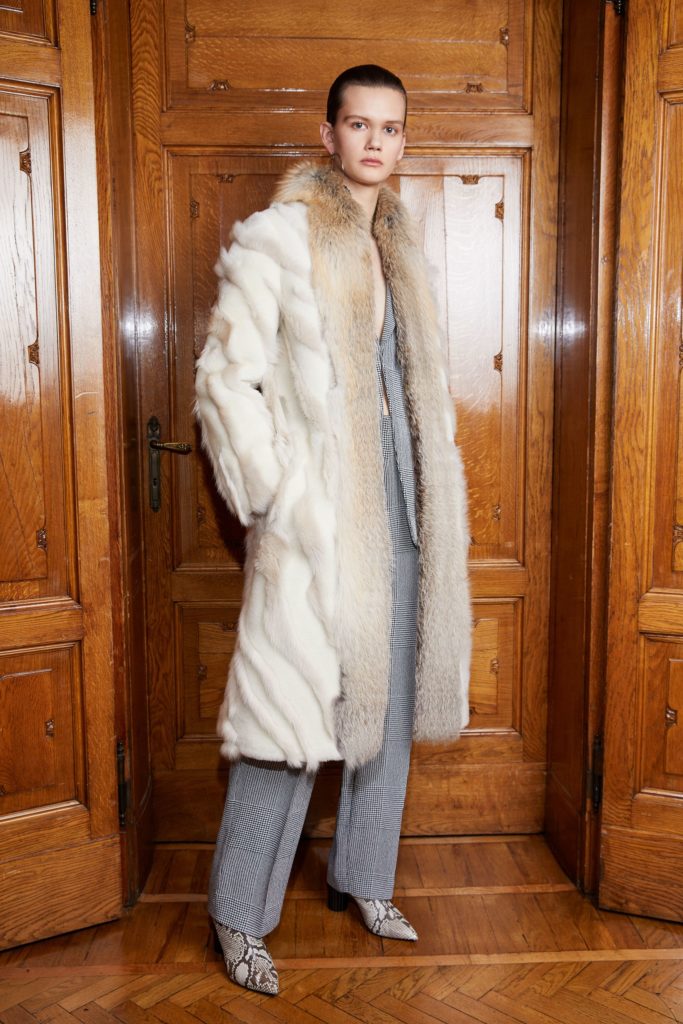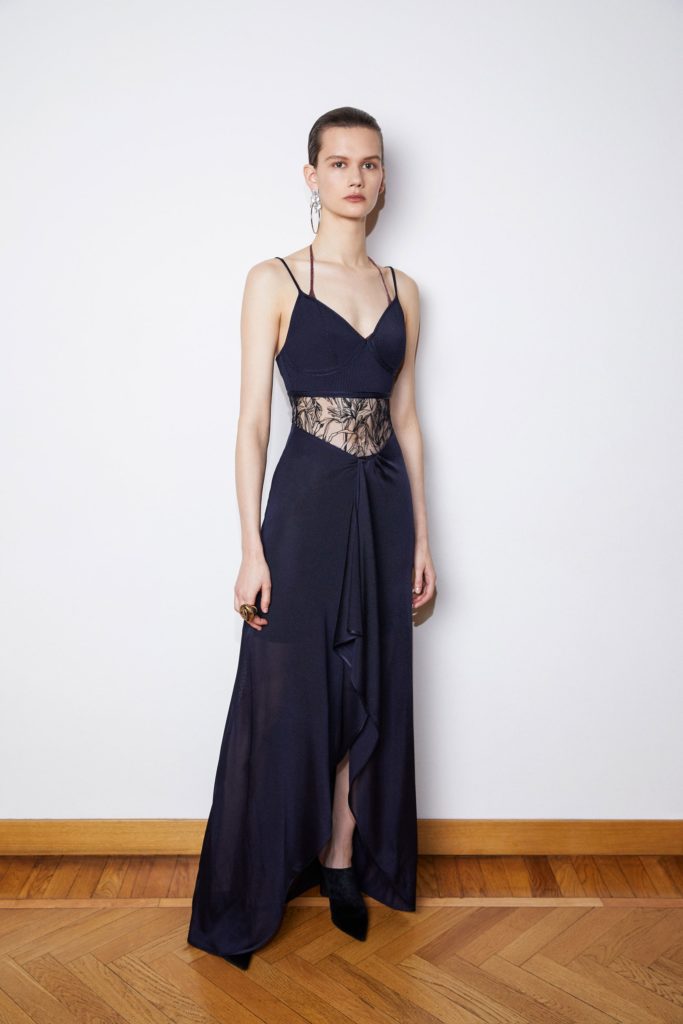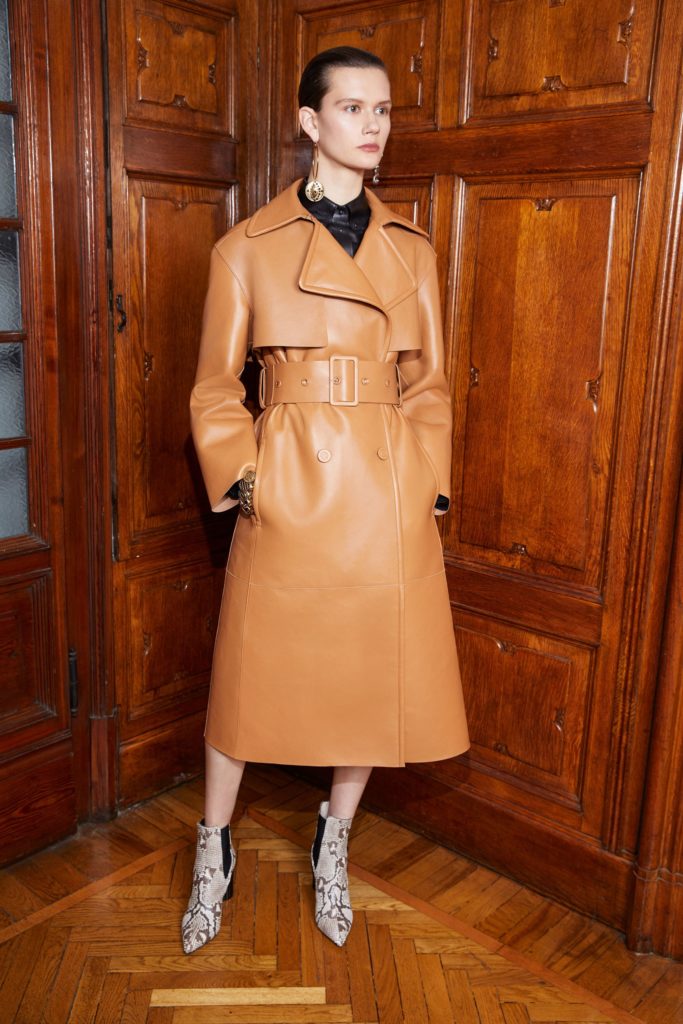 A few ruffles and a bit of volume were the only hints of the flirty, feminine boho vibe that Clare Waight Keller has favored in past seasons for Chloé.  For her pre-fall 2018 collection for Givenchy the keynotes included menswear inspired tailoring, strong shoulders and crisp pleats for looks that we call handsome dressing.  Reflecting a trend we've seen throughout the week, the Givenchy four G logo reappeared on clever unisex sweaters and jackets.  Her menswear looks included a mix of peacots, parkas, track pants and tailored suits in floral and animal prints that evoked the rocker vibe of London's Carnaby Street in the 60's.   Big, bold faux fur coats with zig-zag patterns delivered drama, but it remains to be seen how well these will stand up to the test of time and the elements.  Ms. Keller has jumped on the shearling bandwagon delivering a color blocked shearling coat for her and an ivory shearling jacket for him that were pure easy chic.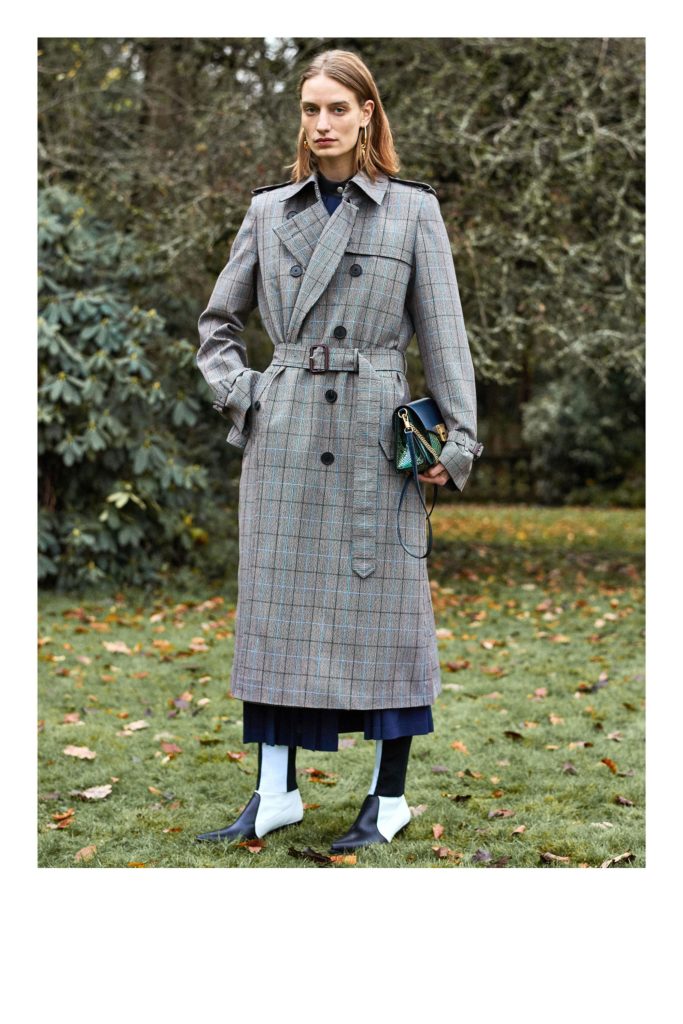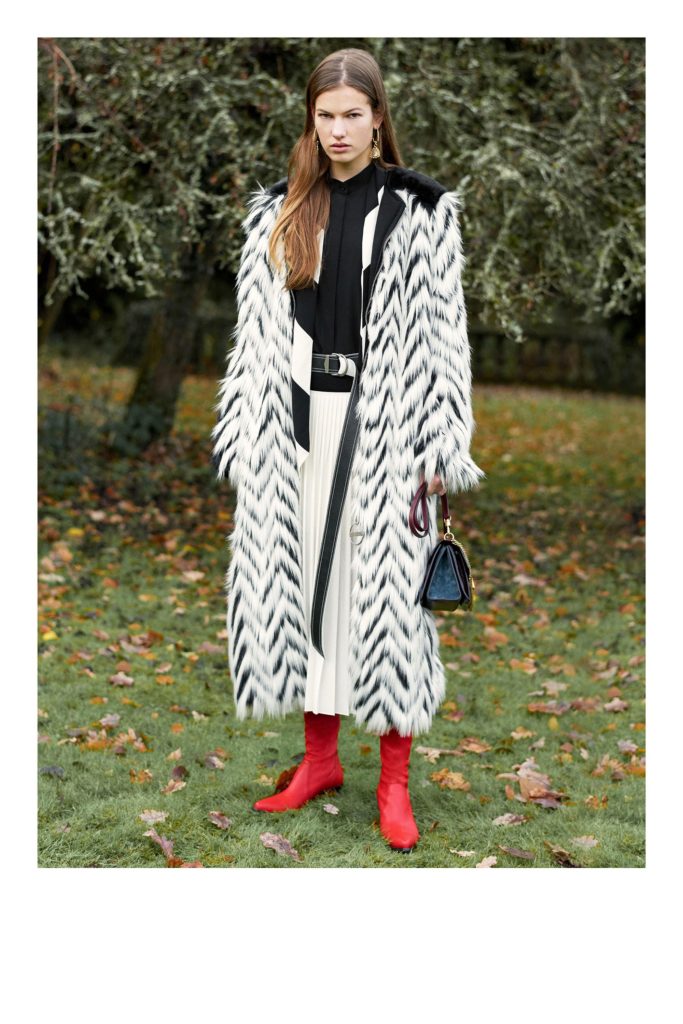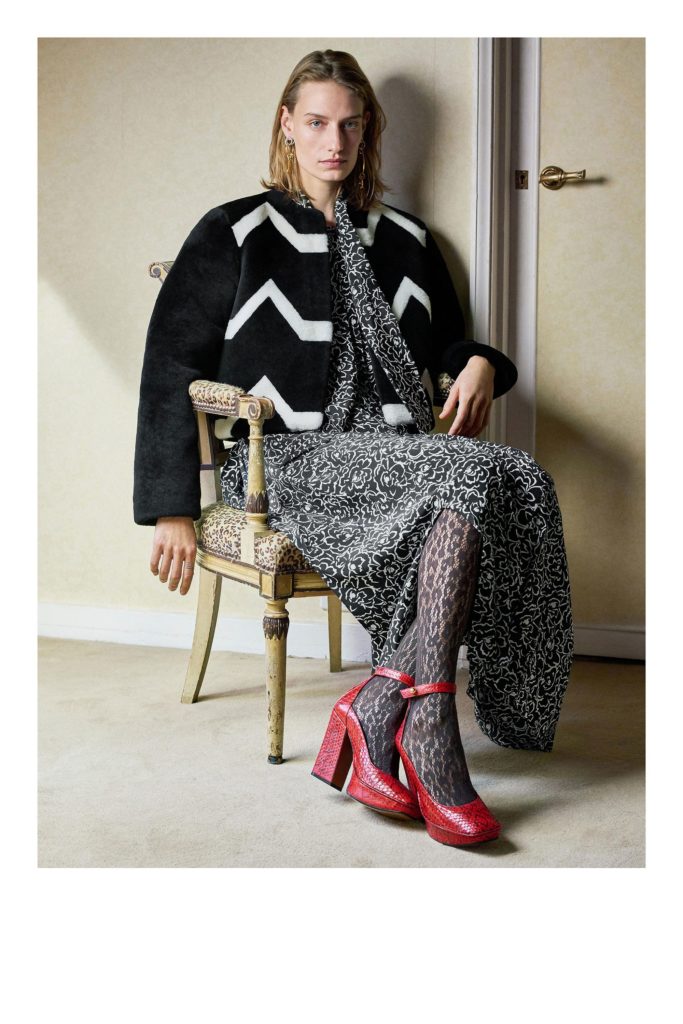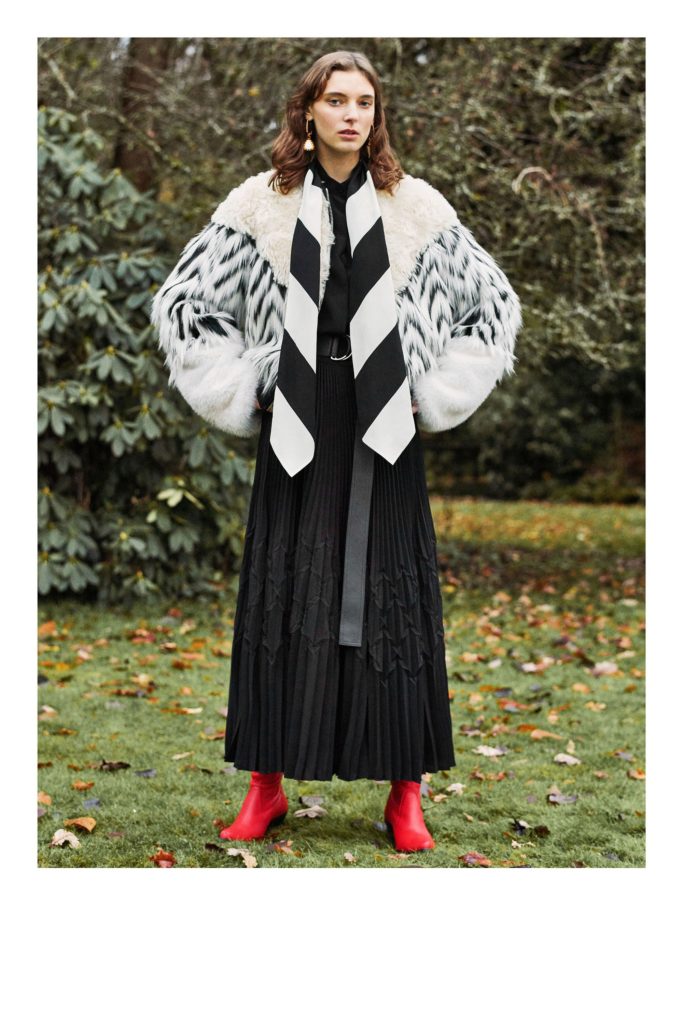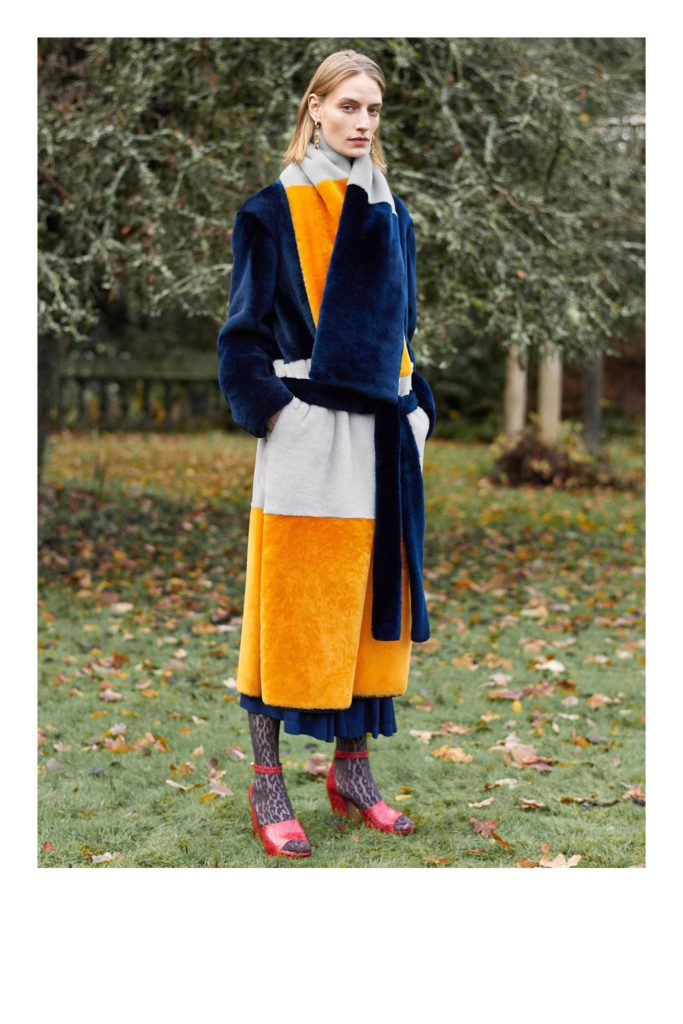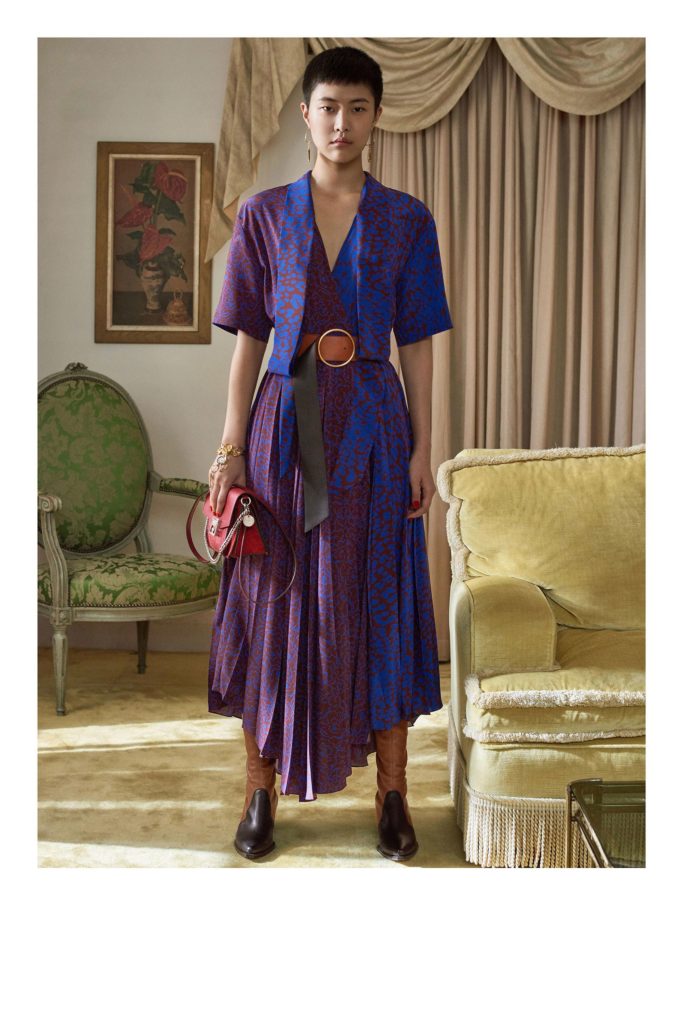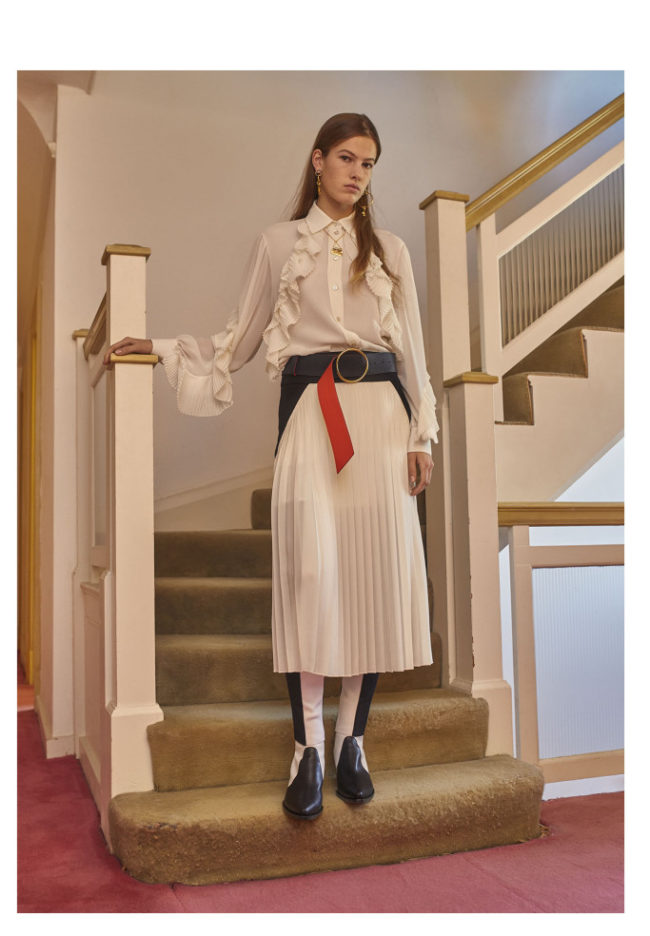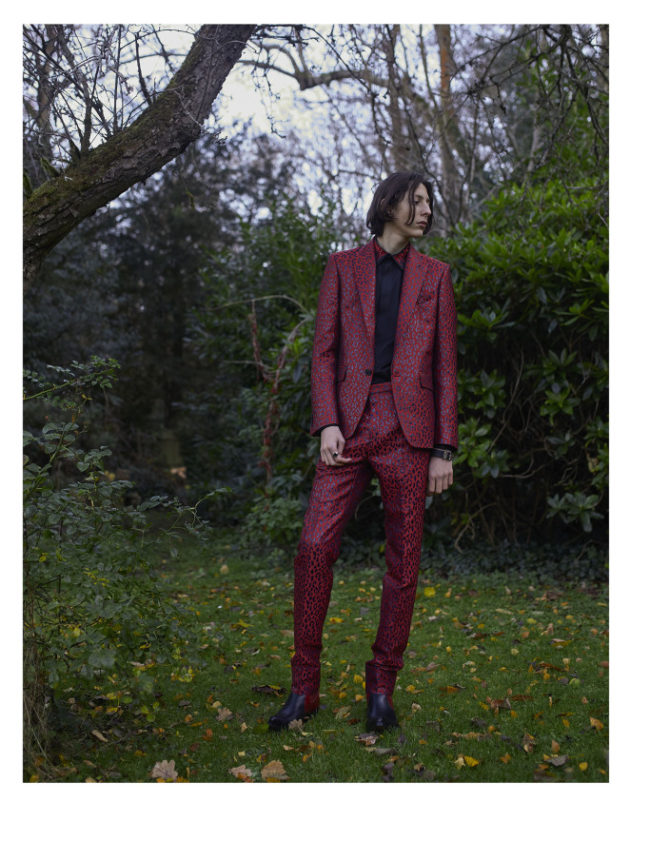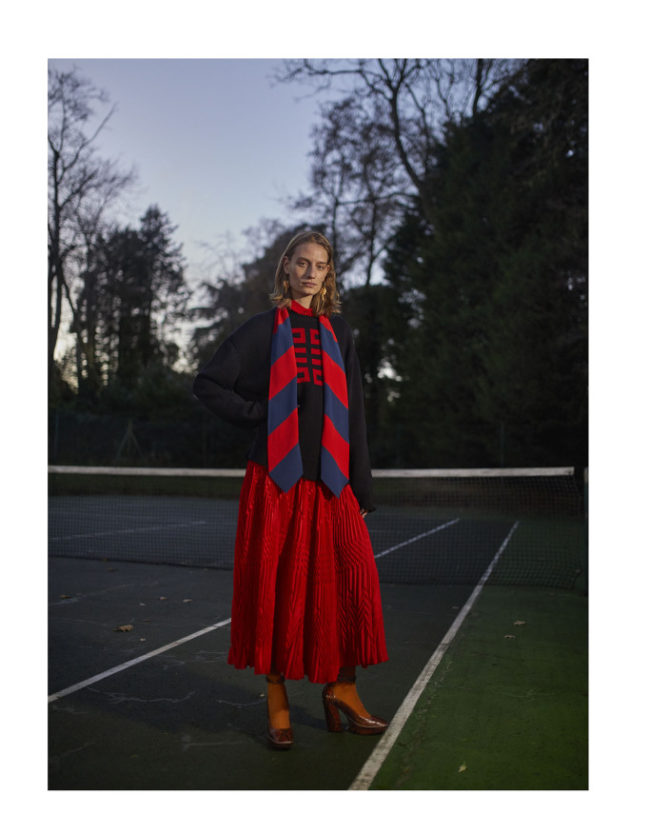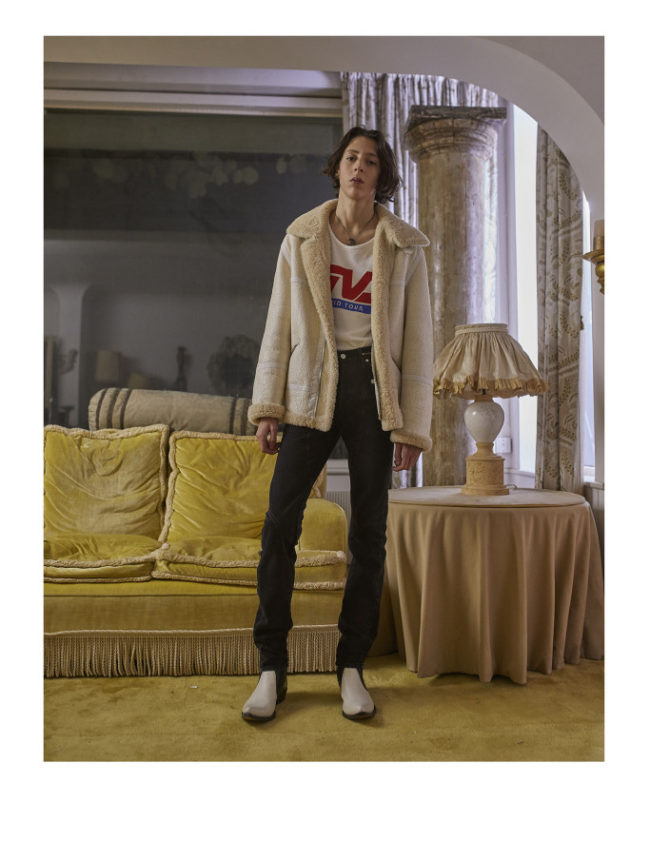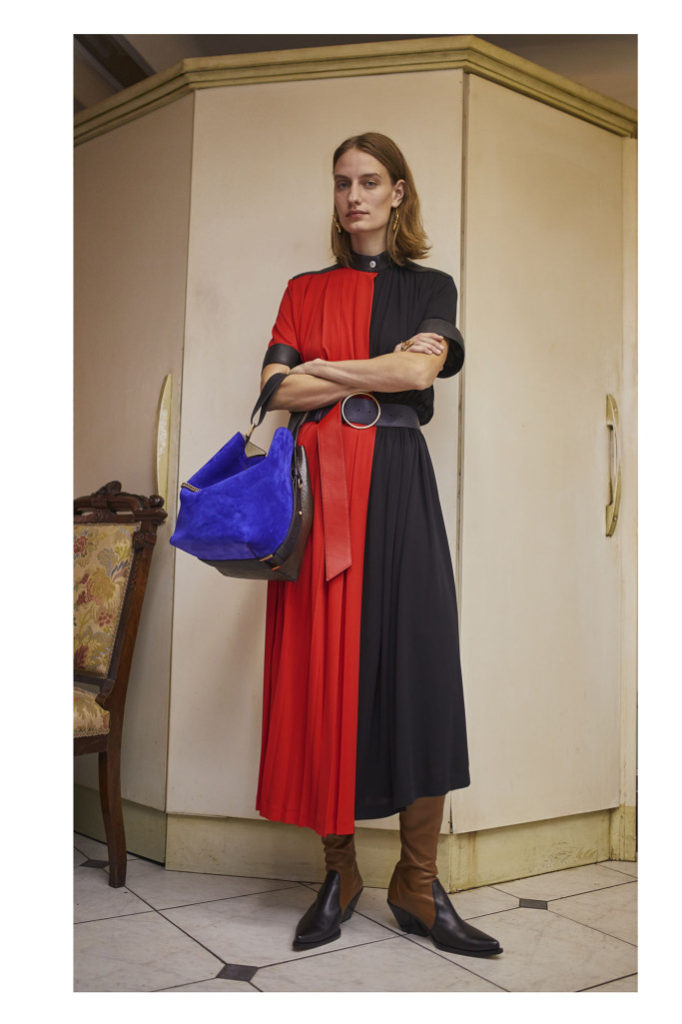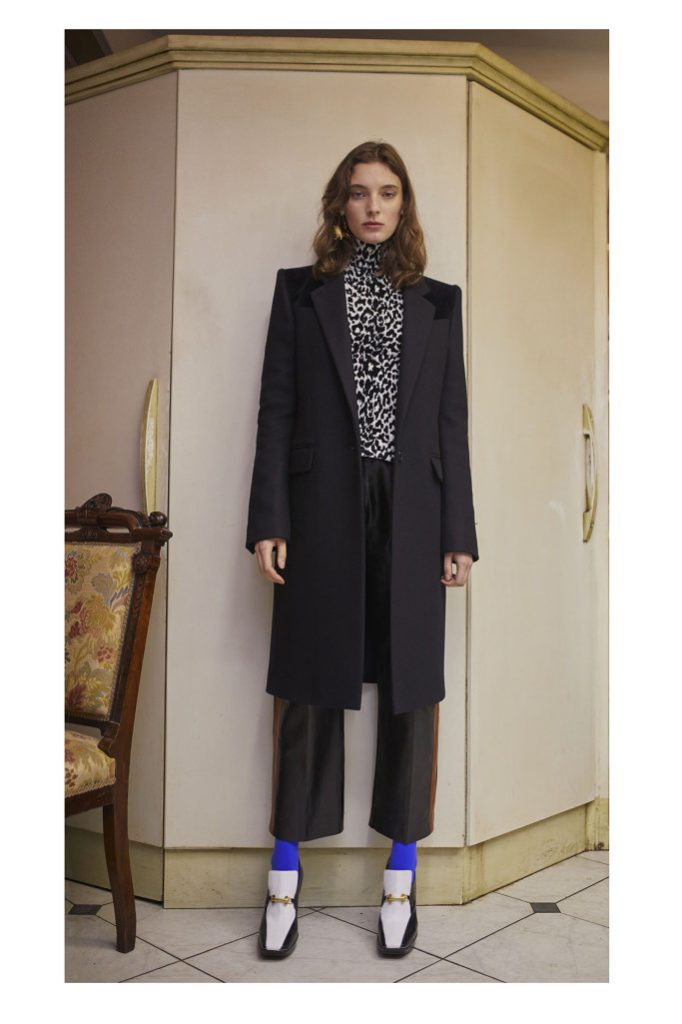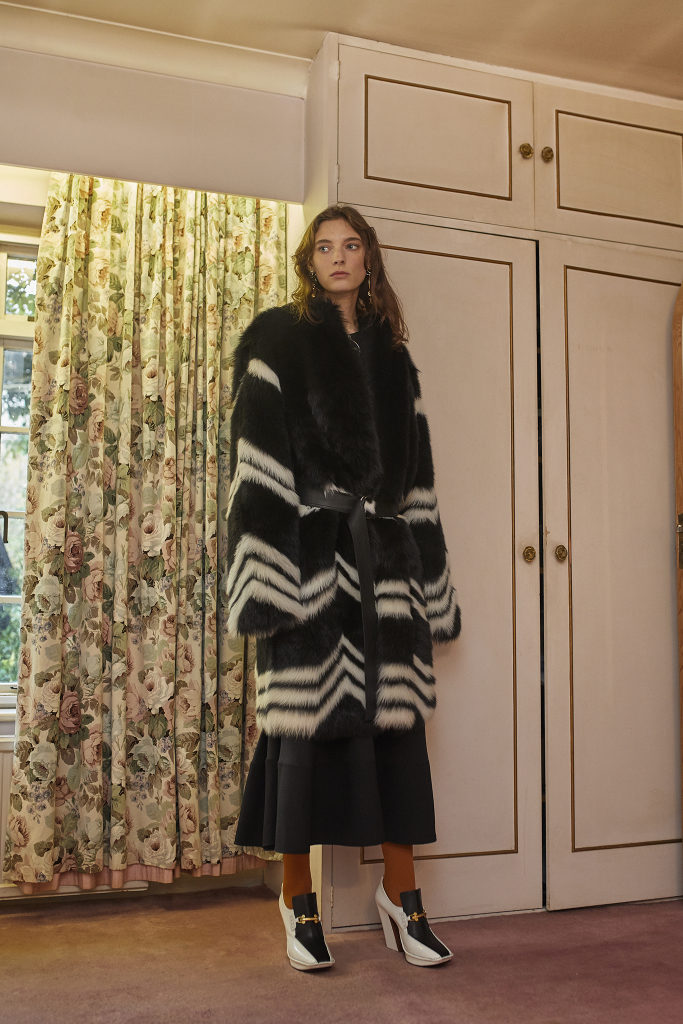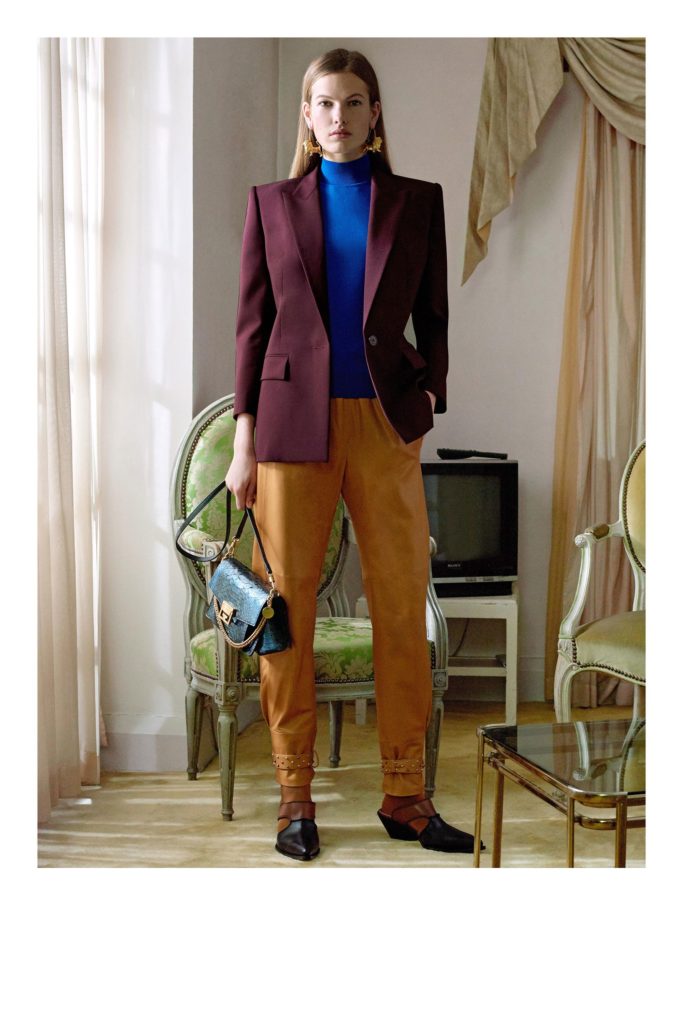 Marta Marques and Paulo Almeida followed the logo trend for pre-fall 2018 injecting the Marques Almeida name in Baroque prints on t-shirts and jackets.  Another trend they followed?  Furry footwear.  Buckles, straps, metal and contrasting textures lent a smart, urban edge to the collection that also had plenty of ruffles, feathers and other feminine details for a softer, feminine appeal.   Architectural puffer jackets were a bold experiment, but we feel like we've seen these before. A rugged black moto jacket lined in pale blue lamb defined the duality of the line and brought their message home clearly and succinctly.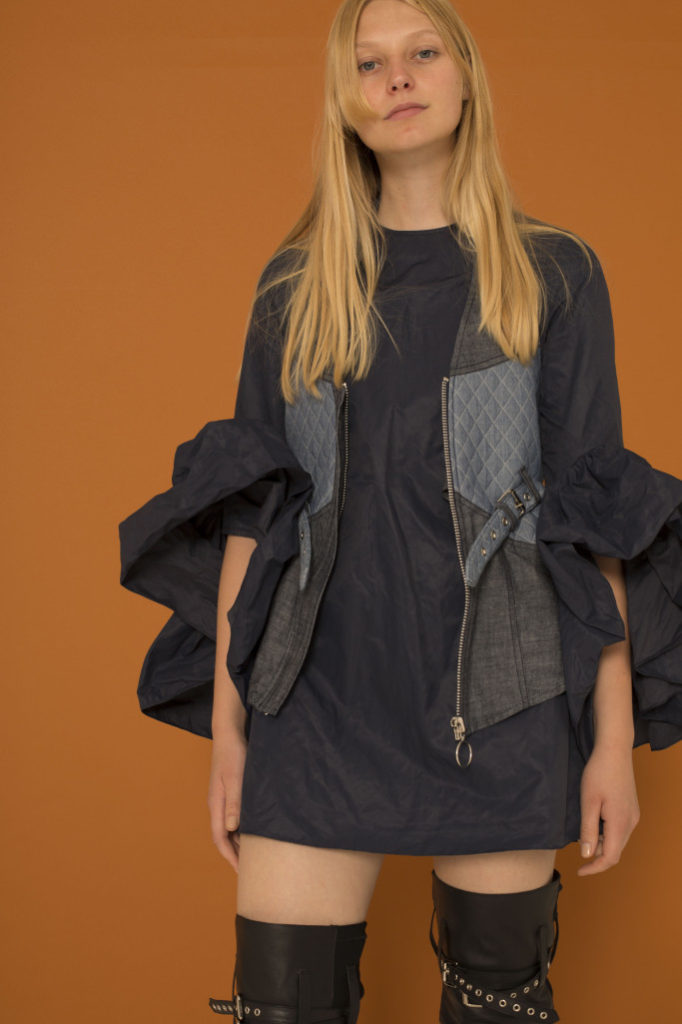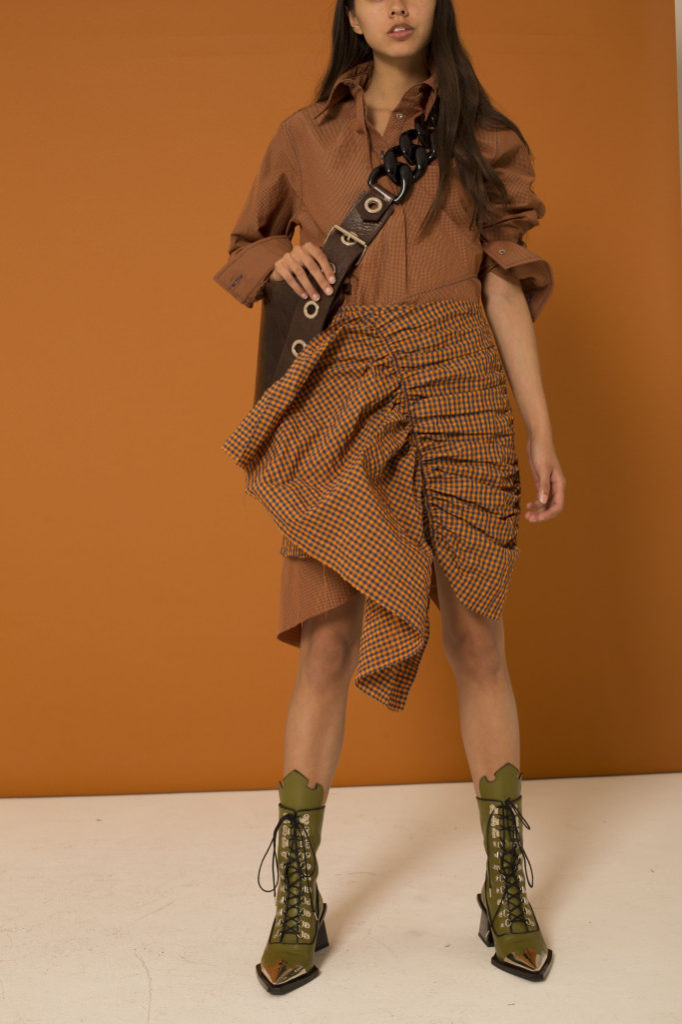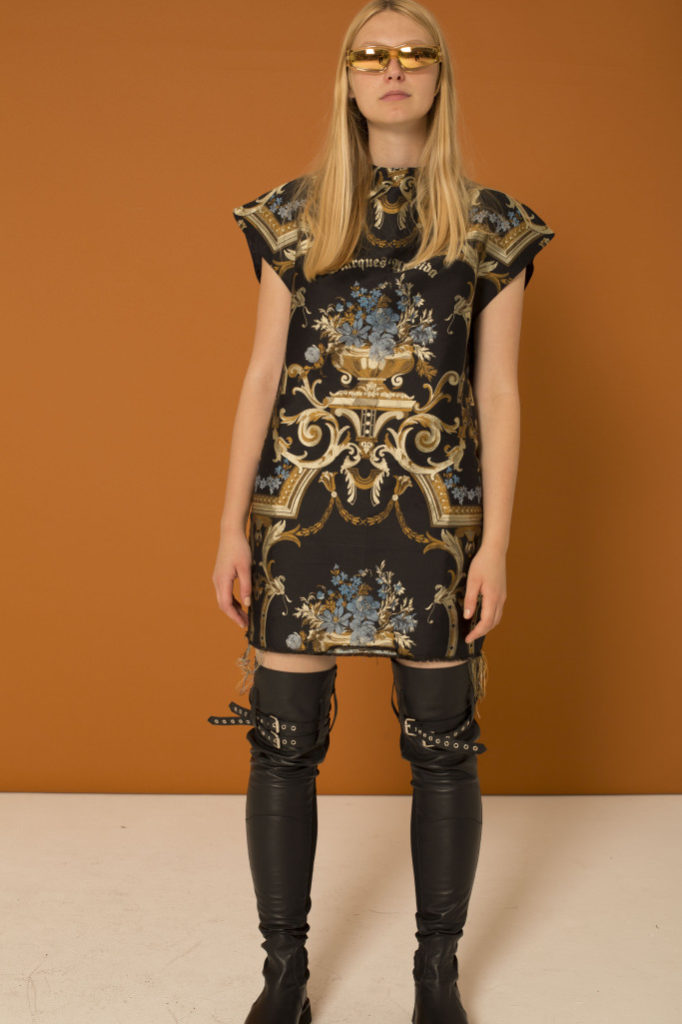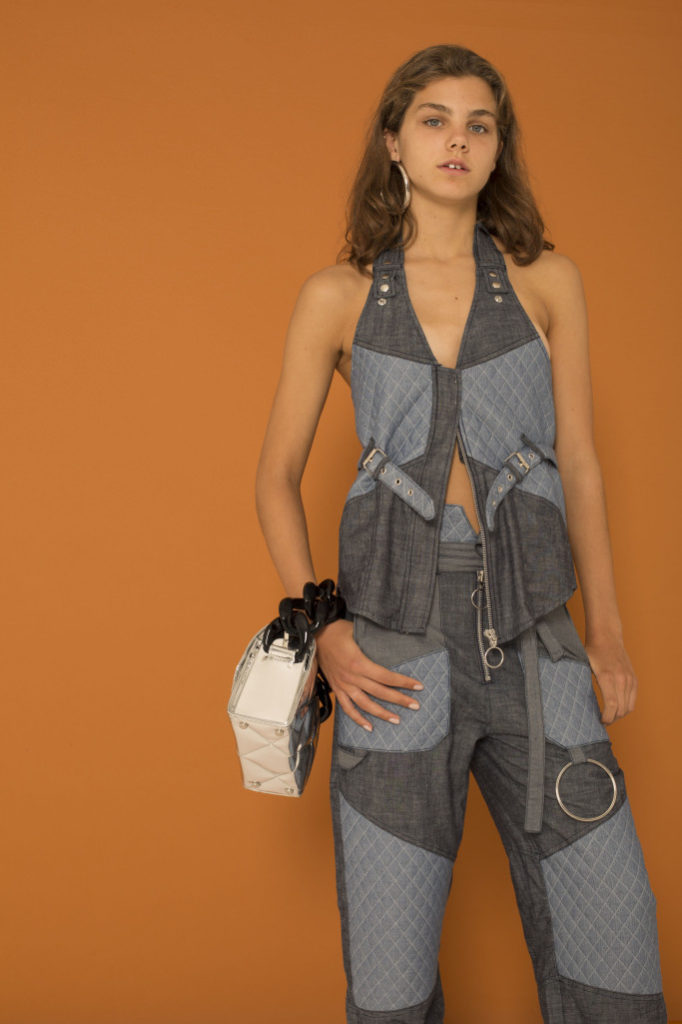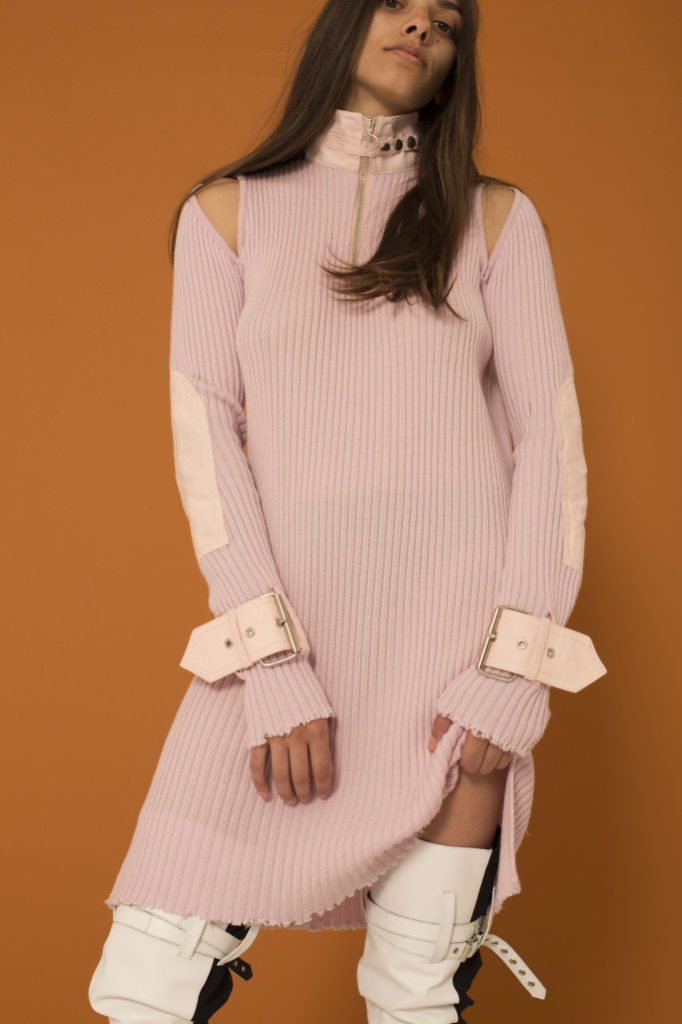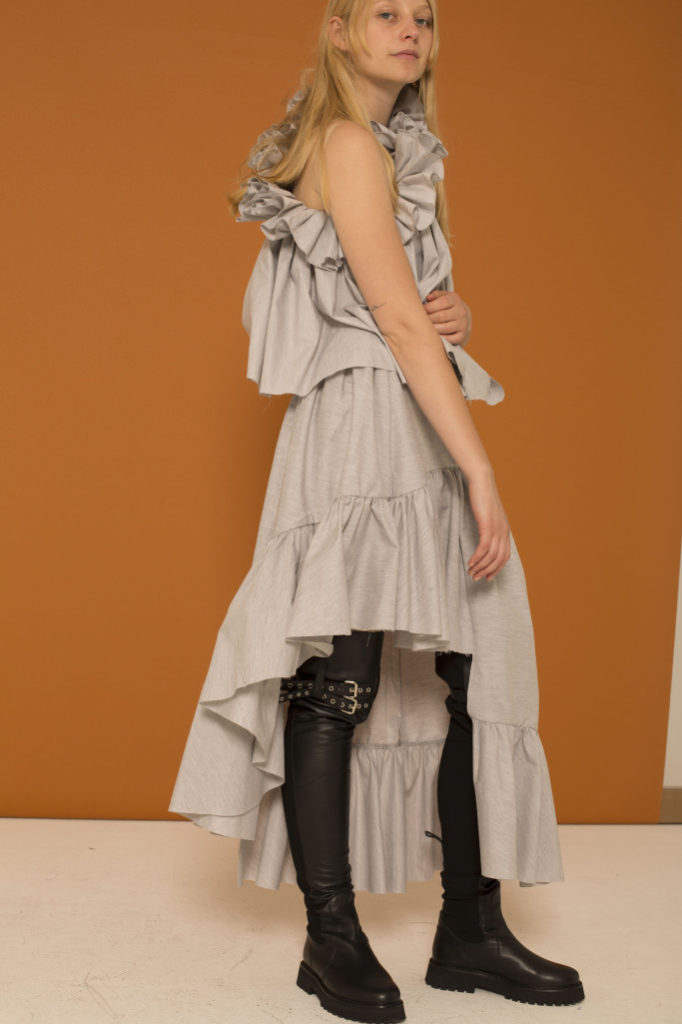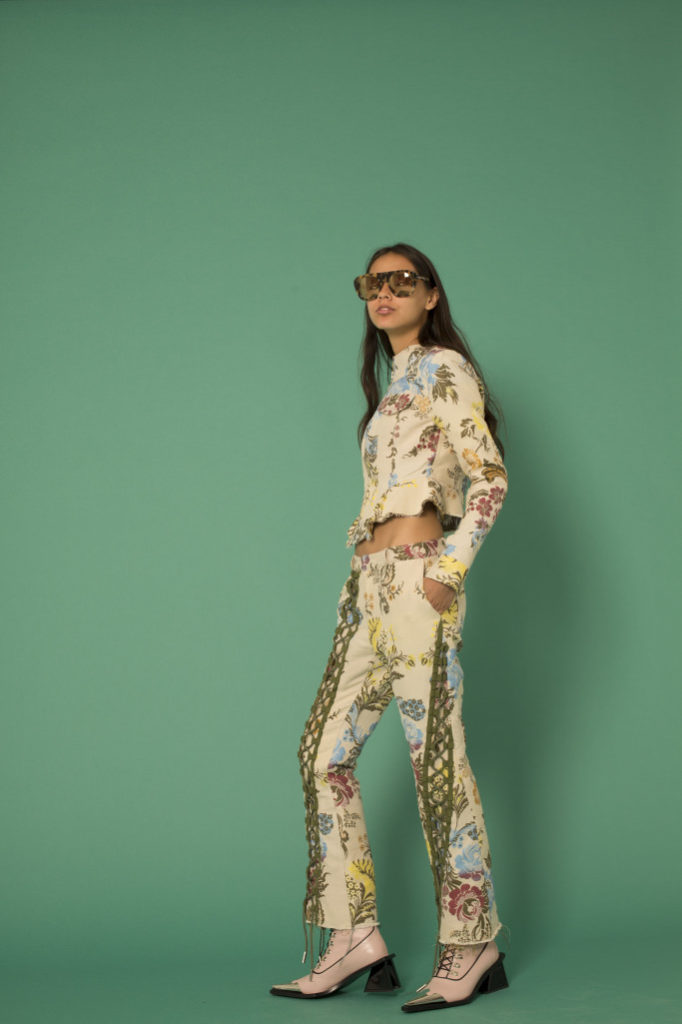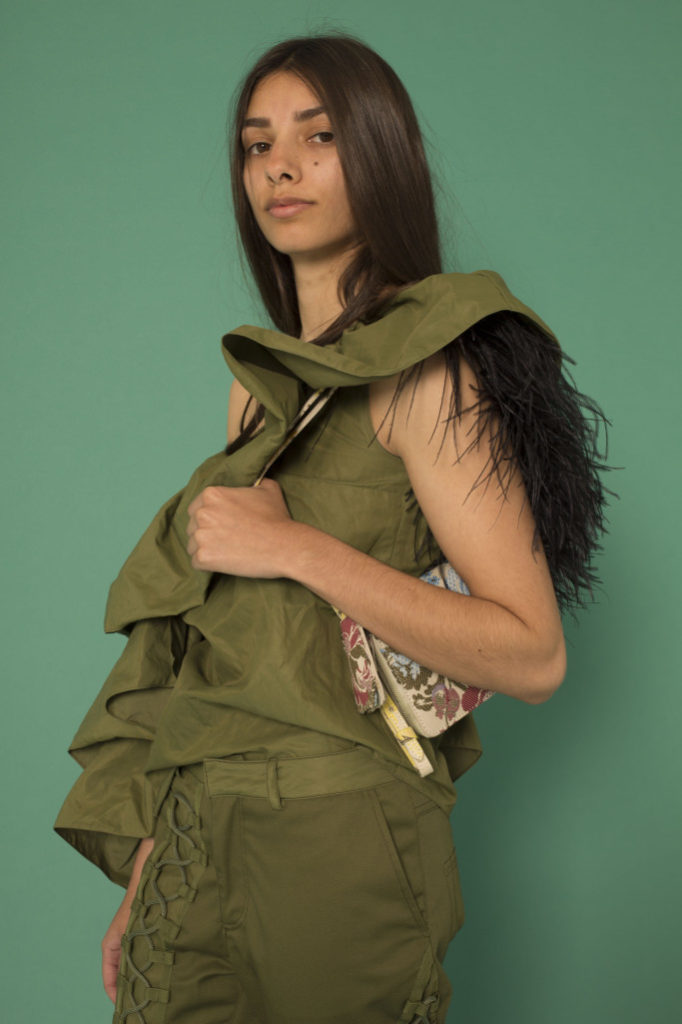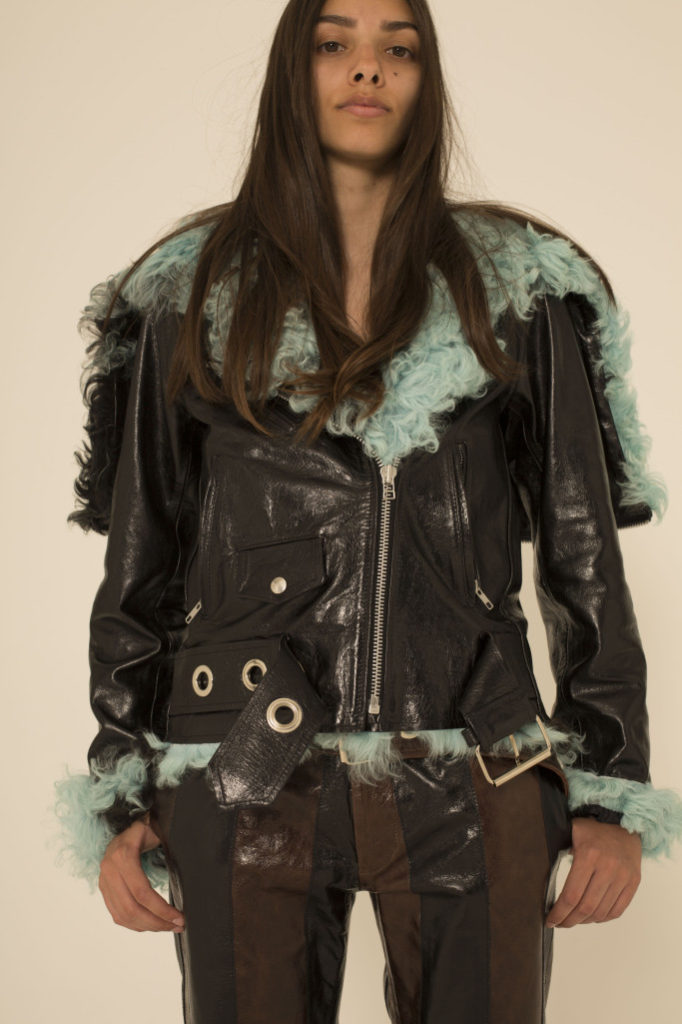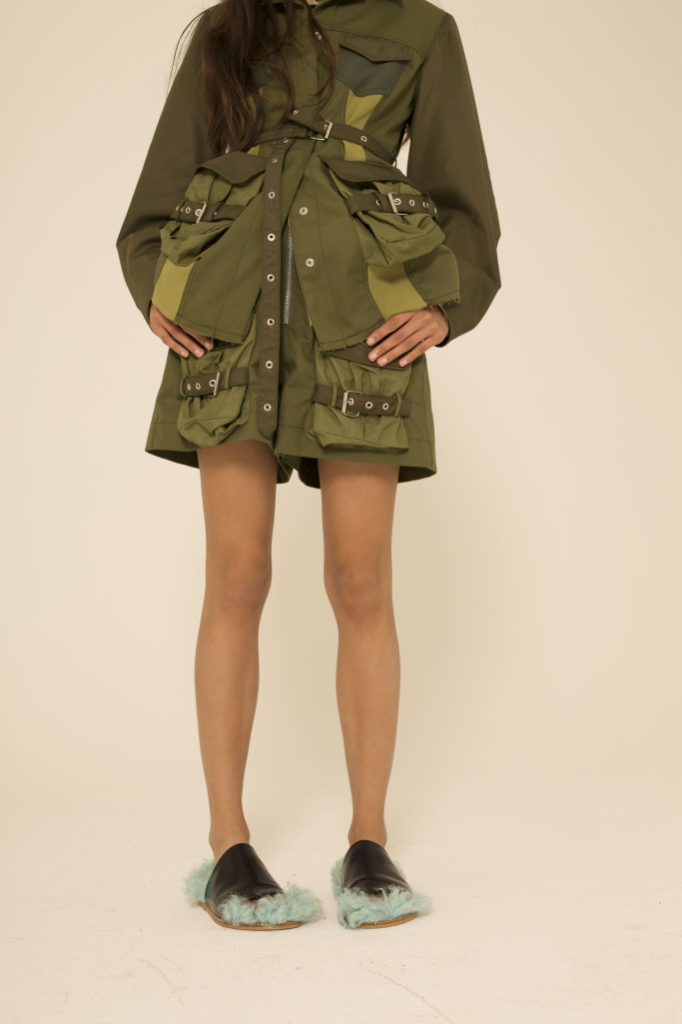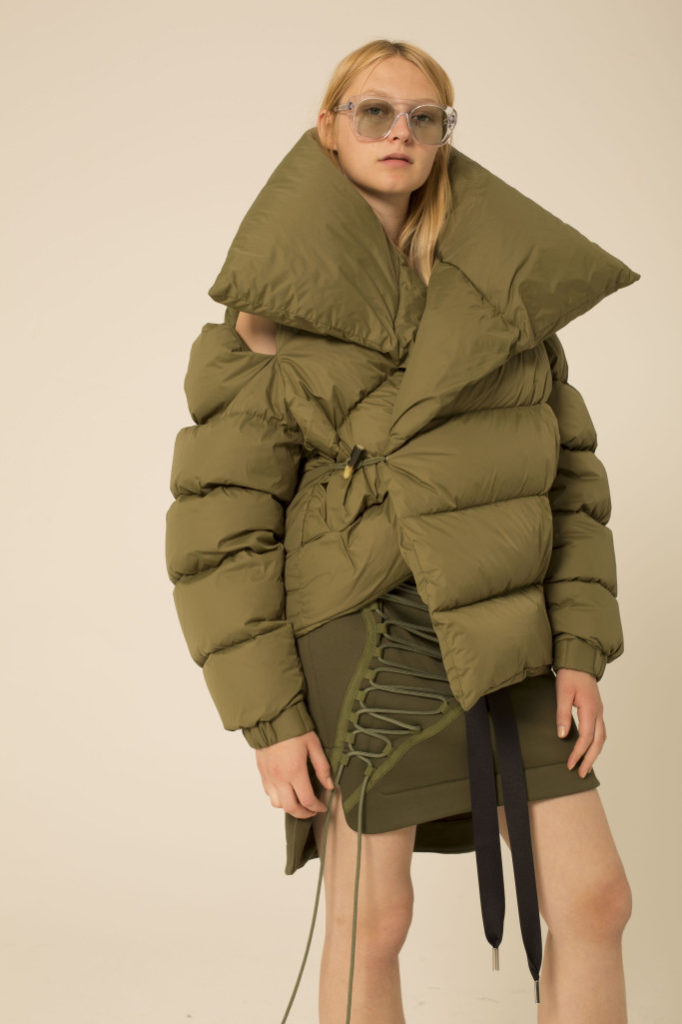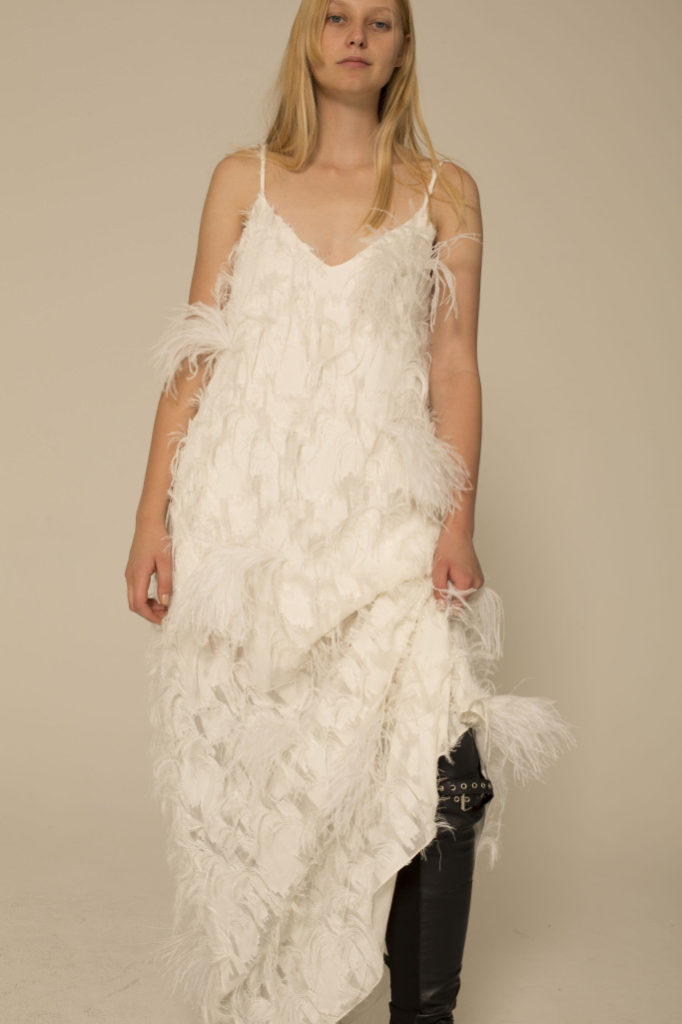 Sally LaPointe's trademark casual elegance and modern sophistication were on full display for pre-fall 2018. Clean silhouettes were skillfully tailored to deliver flattering, polished looks.  Plush fox trims heightened the luxe appeal of sumptuous cashmeres and rich cable knits. Metallic toned fabrics, shiny fish scale pailettes on skirts and sweaters and metal beading lent an air of glamour. This was a collection of beautiful separates that will make solid wardrobe building blocks for the girl with somewhere special to go.    A track suit with fox trim provided an uber-luxe take on ath-leisure and showcased Ms. LaPointe's philosophy that elegant dressing could still be comfortable and effortless.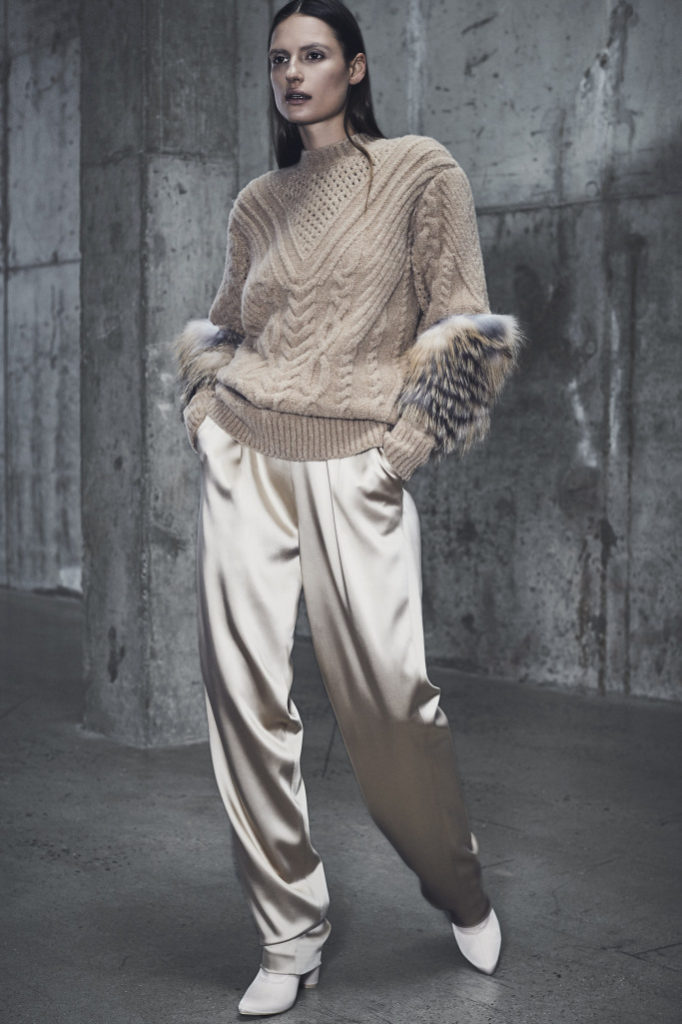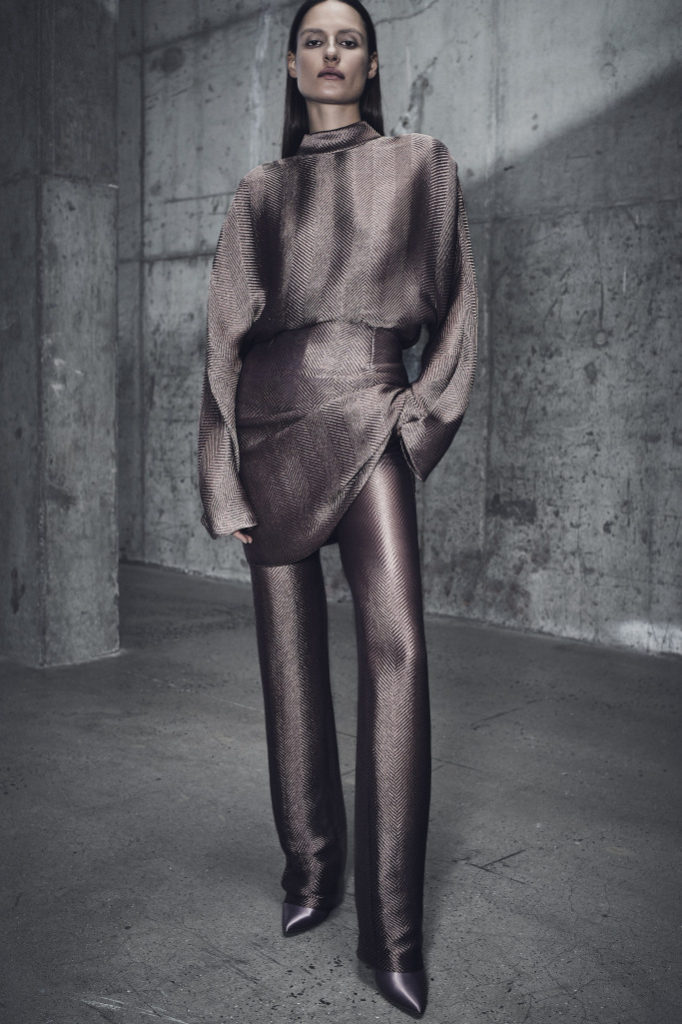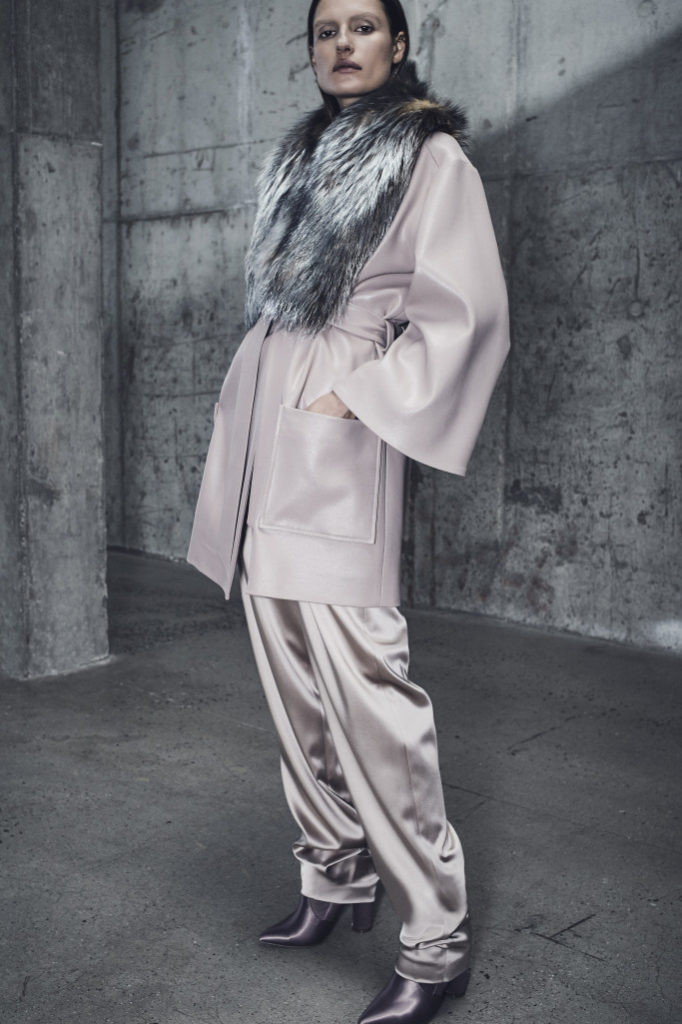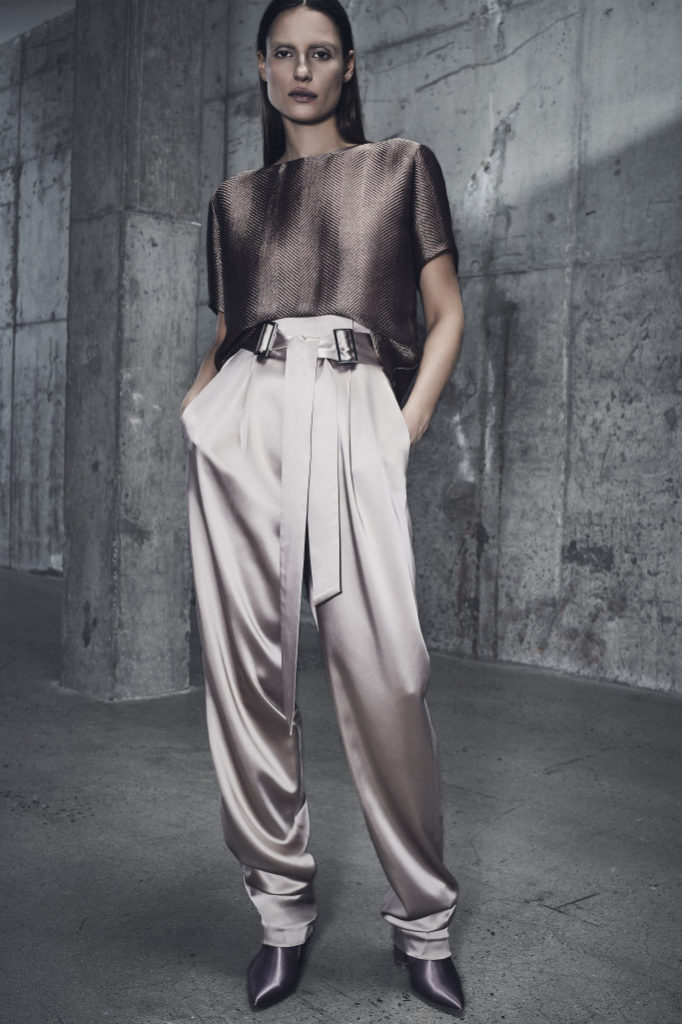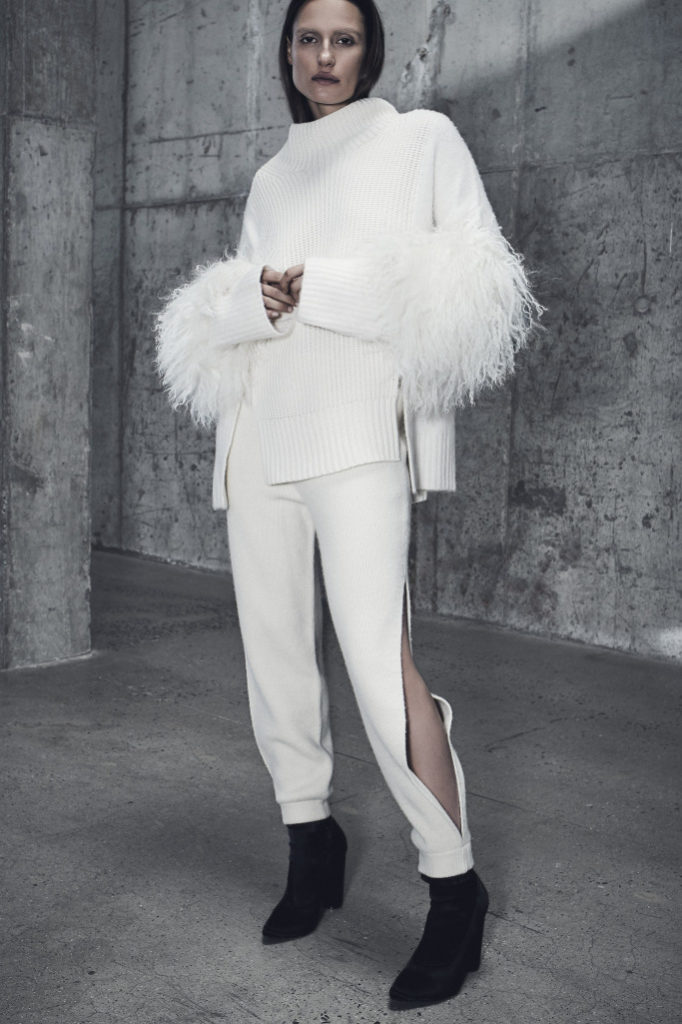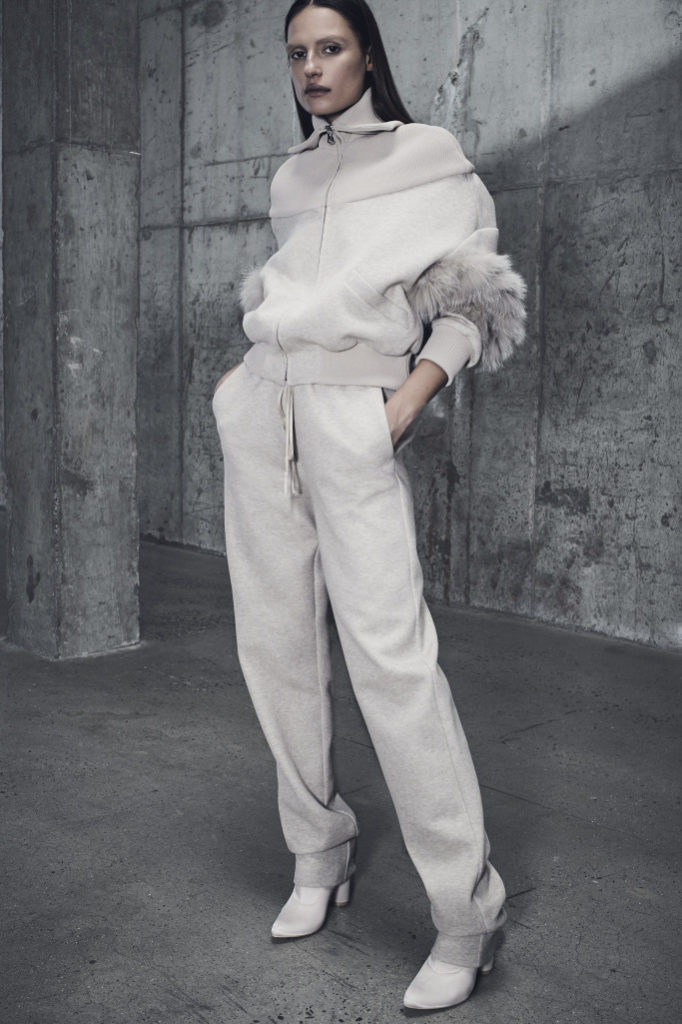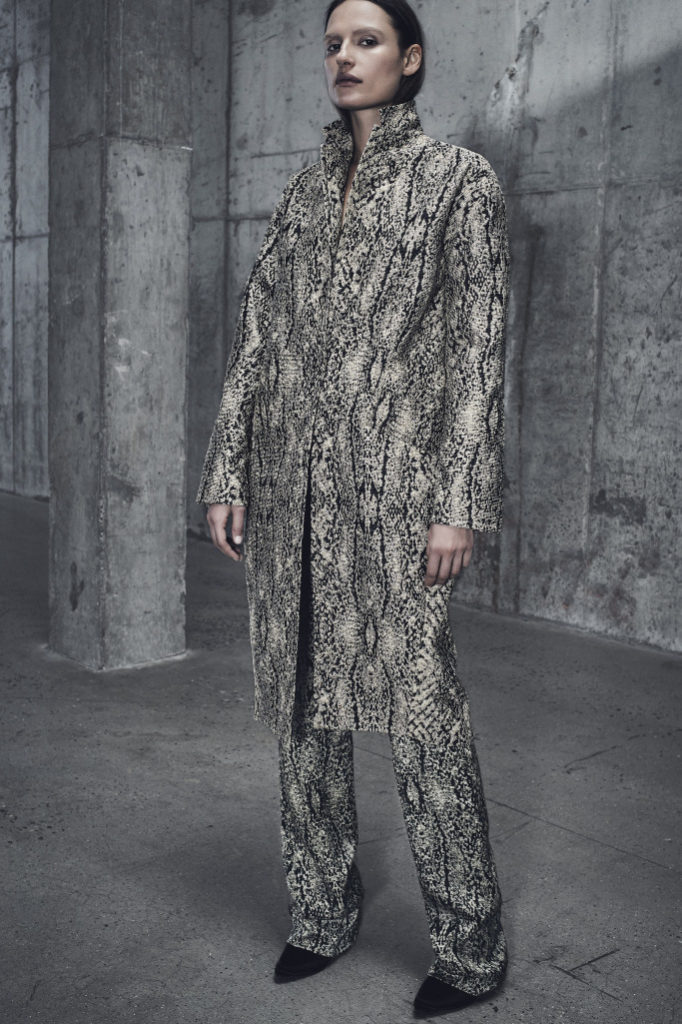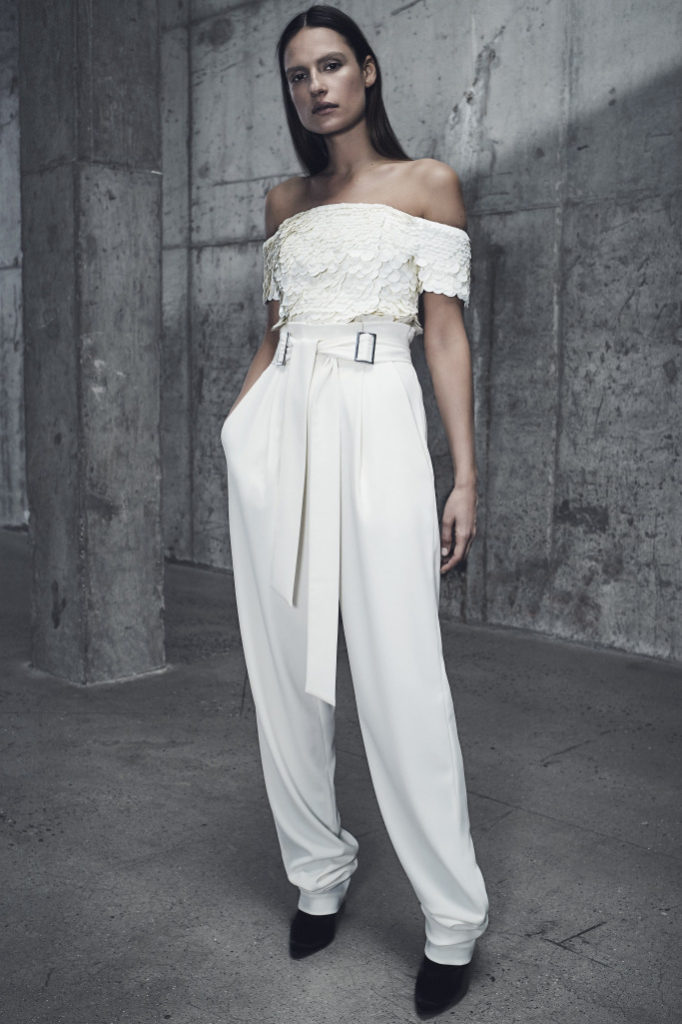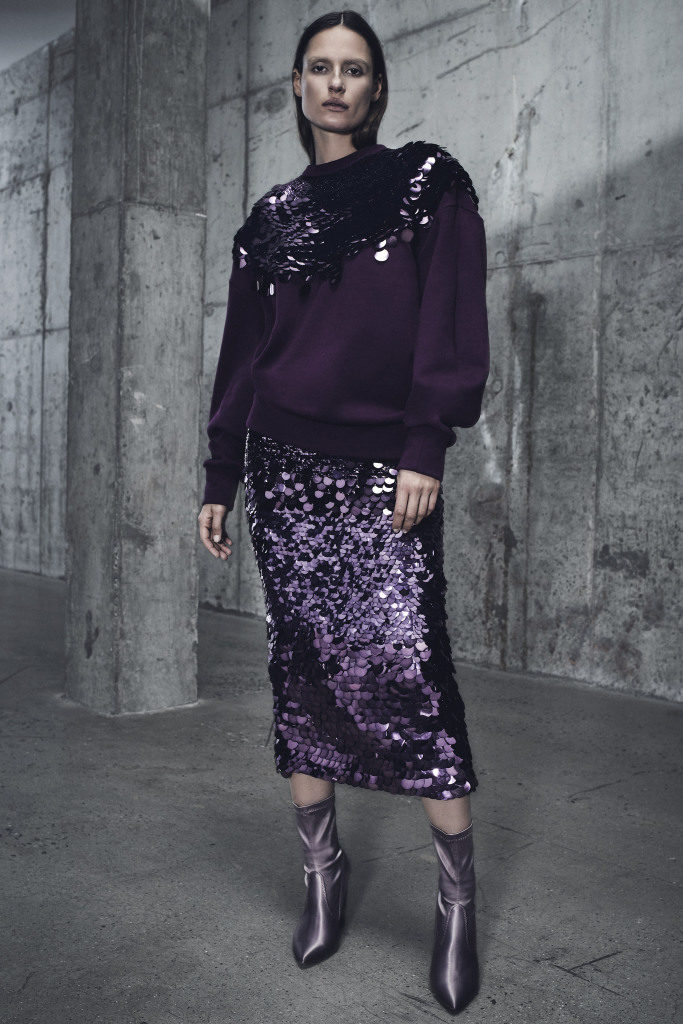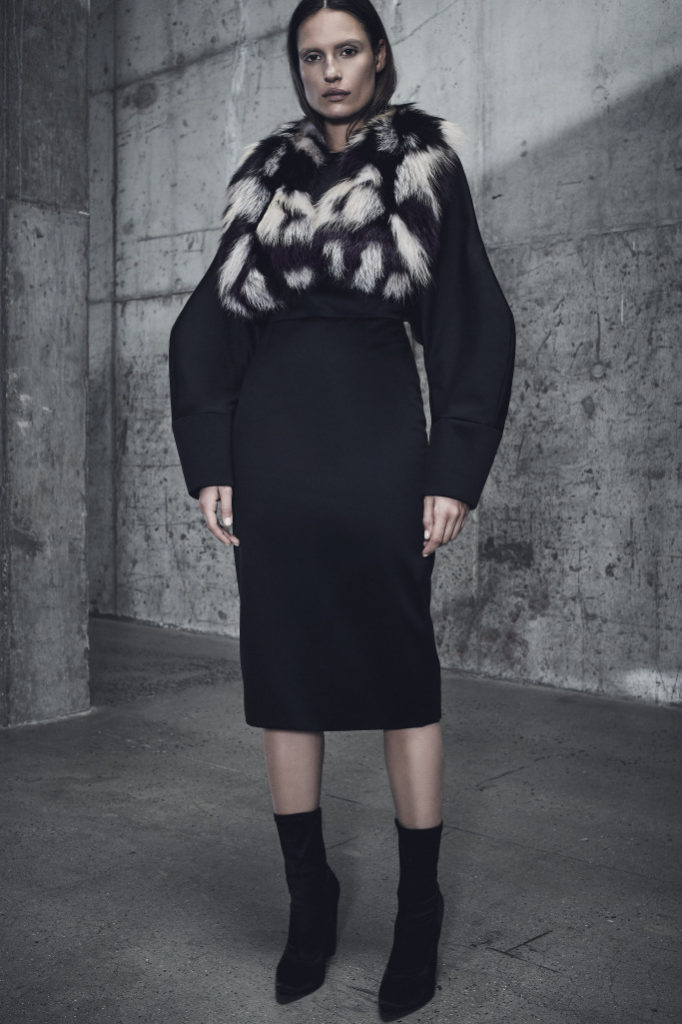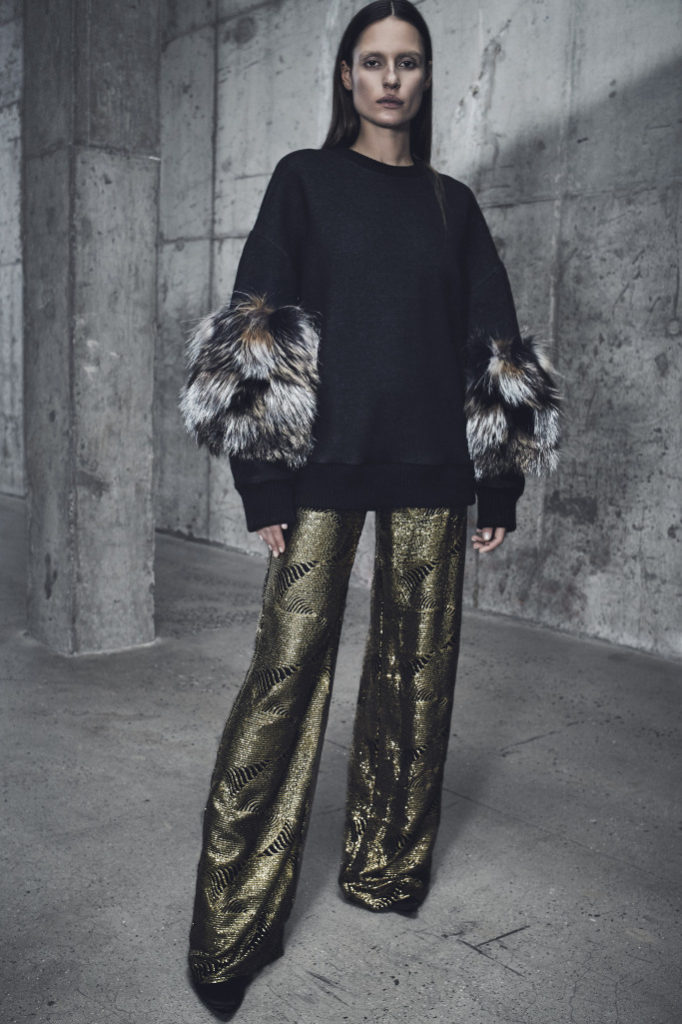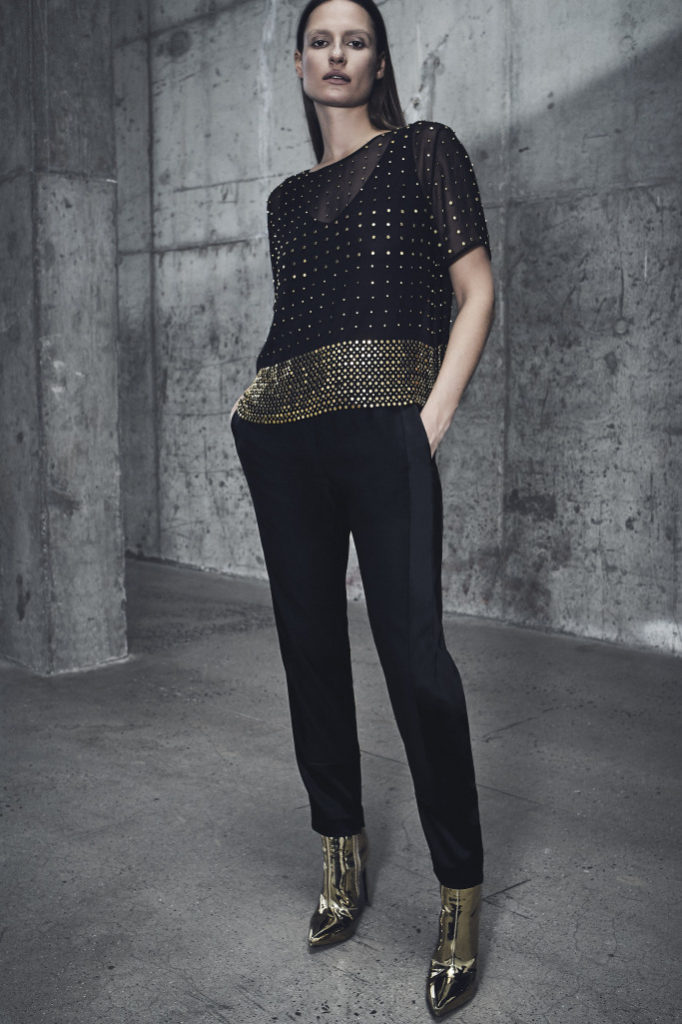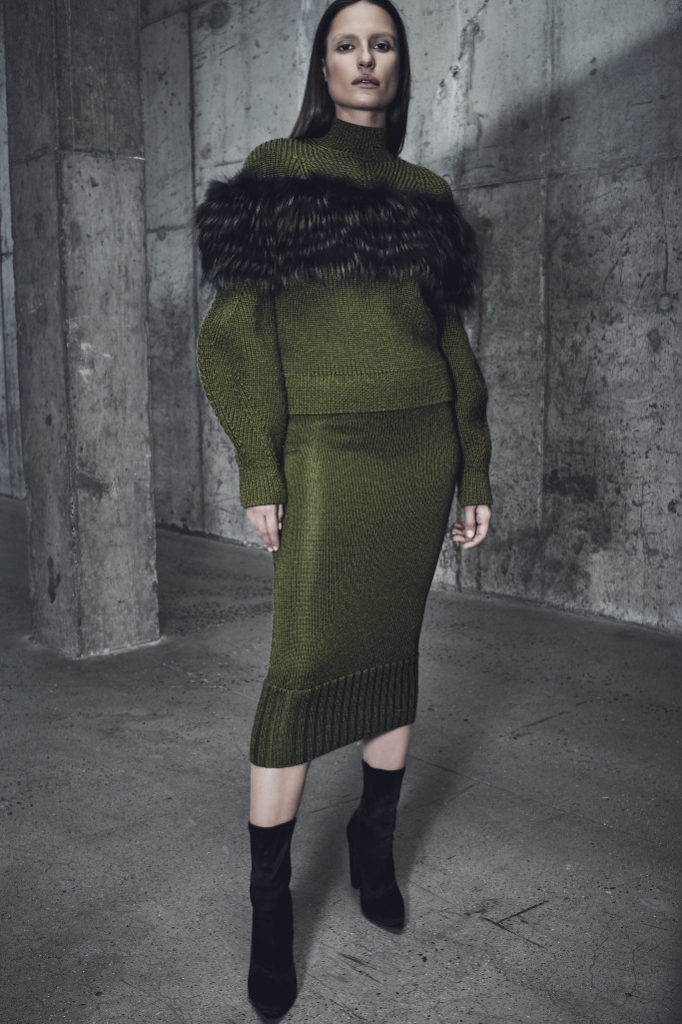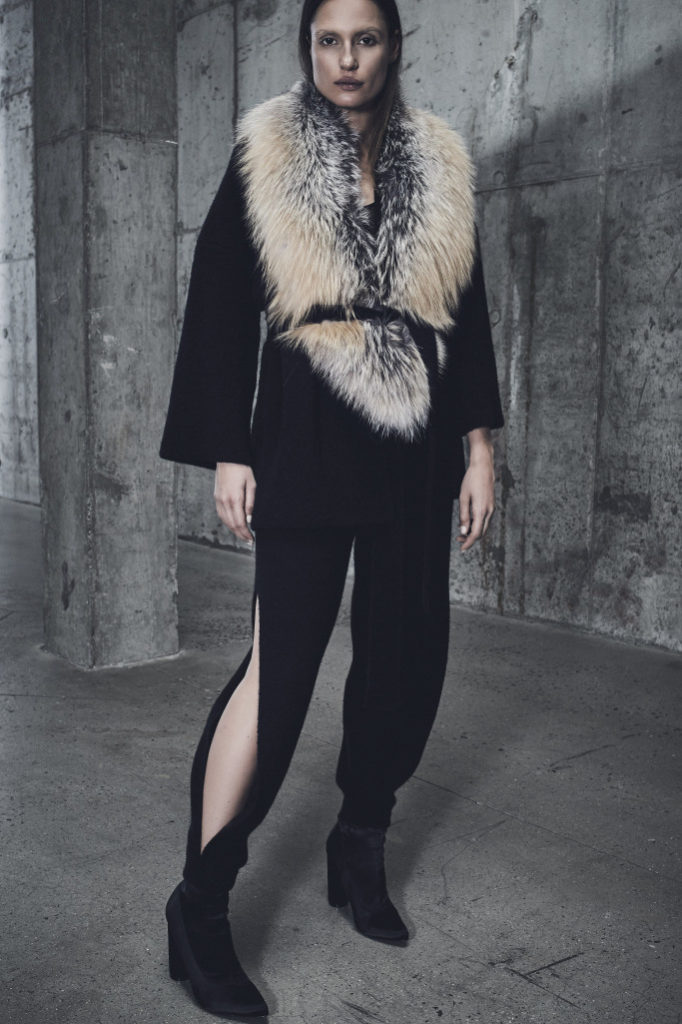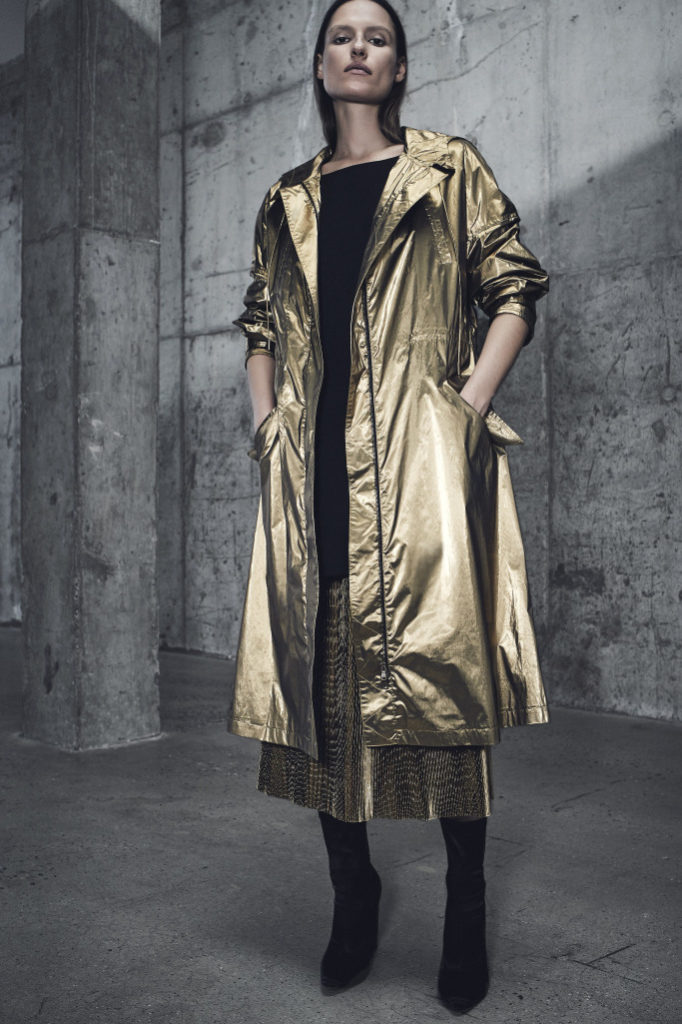 Elie Saab is best known for his elegant, opulent gowns that have made him a master of the red carpet.  So the heavy Western influence of his pre-fall 2018 collection may seem like a bit of a disconnect.  But Mr. Saab managed to deliver the theme with a sophistication and feminine appeal that should only broaden his fan base.  Graphic prints evoking a Western feel were the starting point, with studs and sequins, fringe and even fur pom-poms helping to present his glamorous take on cowgirl chic.  Adding to the overall look were accessories from necklaces to bags and belts to boots.    Of course it wouldn't be Western without leather and Mr. Saab accommodated with looks that included a pleated leather skirt and an extraordinary studded moto jacket.  Fur accents including a fox stole and a fox vest served to soften things a bit and reminded us that luxury can reign on the Western front.   And then there were the gowns.  Still referencing the Western theme with the detailing seen throughout the collection, he managed to deliver the opulence and elegance consistent with his red carpet legacy.