New York Fashion Week Spring-Summer 2015 – Day 3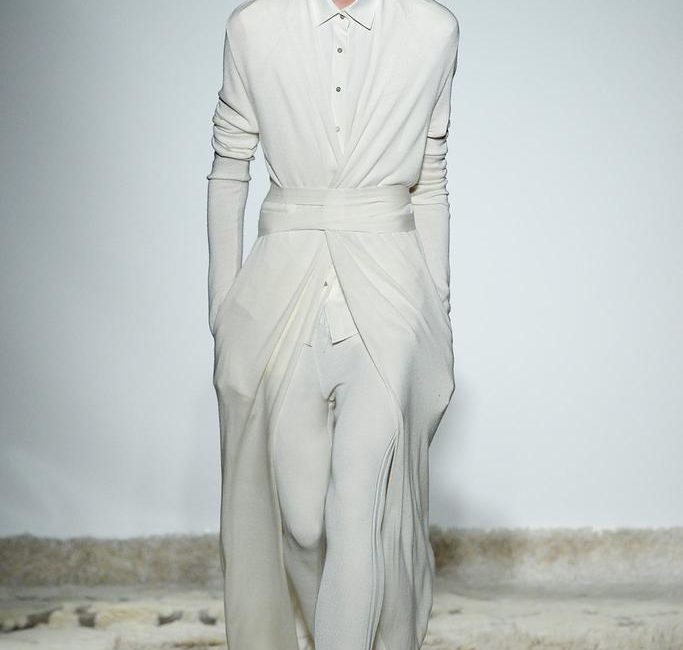 Well, we can call Day 3 a mash-up! This Spring-Summer 2015 cycle is starting to take form with a distinct group of evolving trends, yet a few details are coming out of left field that are changing the game. For one, Spring-Summer is channeling Fall-Winter in mood, luxury factor and color palette.
Although we haven't seen that much in terms of embroideries, a few applications are generating buzz for the very special looks they create and the creativity of the surface treatments.
As for silhouettes, we can herald spaghetti pants as a chic addition to the workplace. Many of the looks strutting down the runway would work very well for fall. We see these pant ensembles as the other side of the skirt renaissance.
Sinuously tailored skirts are unquestionably a trend to follow. These are going to be around for some time… mark our words! Aside from these ultra-glam tailored pieces, longer skirts with varying volumes are making an appearance in most fashion shows. These are usually past the knee and even flirt with floor-length – a new movement within daywear.
Another skirt look that is starting to blossom is the midriff-exposing silhouette of a skirt worn with a detached top that often appears to float about the shoulders. This look is not only great; it recalls 1940s creations by greats like Claire McCardell. It is pure Americana sportswear.
A very elegant New York flair is permeating throughout many collections this season and we must give a shout-out to Ralph Rucci for introducing a fresh look that is rejuvenating his repertoire. Others are also delivering great looks, conveying their elegance through simplicity.
More collections to come…
Related articles