New York Fashion Week Fall 2019 Trends Recap PART 6 Finale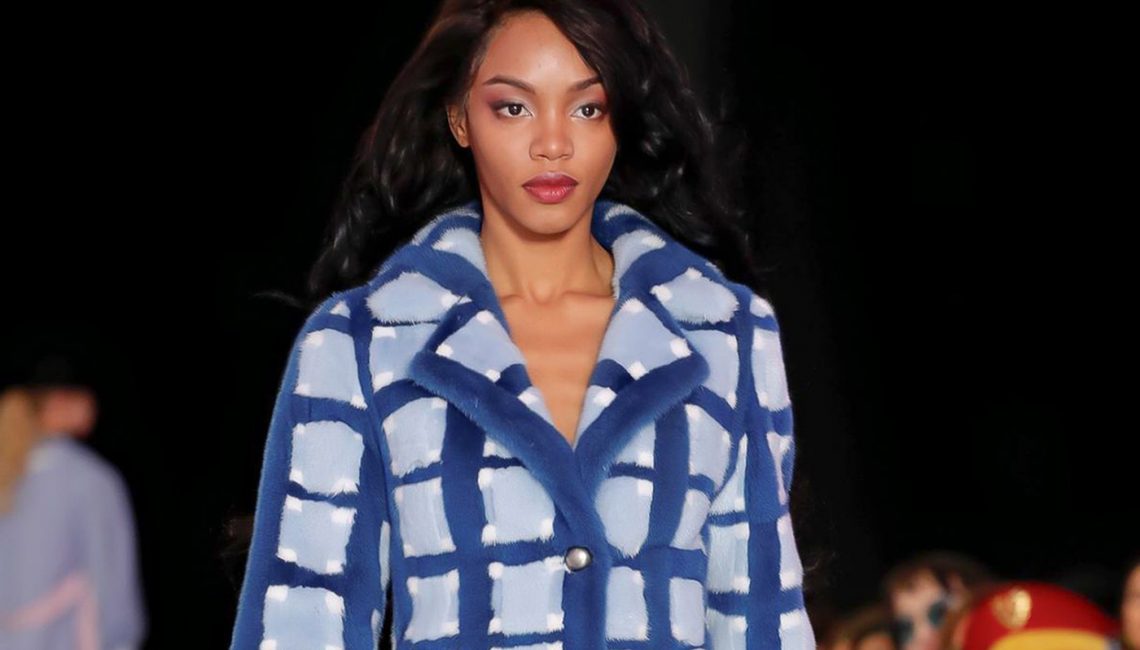 Trends go and they come, but good style stays forever. This seems to be the moonacre under which the New York Fashion Week Fall 2019 collections presented themselves. Great classic styles and silhouettes, an obvious attention to refined tailoring, and creativity that was refreshed, but not instantaneously dateable. New York Fashion Week Fall 2019 will go down as a showing of pieces that we wardrobe builders, and less about trendy throwaways.
So Long to New York Fashion Week Fall 2019
Jonathan Simkhai's Fall 2019 collection is a celebration of angular details which had a little something for everyone.  Triangular sharp cut necklines that dip down showcasing the slightest peek-a-boo lace details, angular hemlines on suit jackets and printed scarf dresses that bring a new flavor to past season high-low and shark bite trends proved to be refreshing, wearable and visually interesting. Arts and crafts patchwork denim pants and dresses were perfection. And for the outdoorsy kind of gal,  a pretty floral full-length puffer with matching dress proved that "matchy matchy" can work. For the romantic at heart delicate slip dresses and lace dress were used as layering pieces over trousers and under drop shoulder blazers. Fun looks for day and night.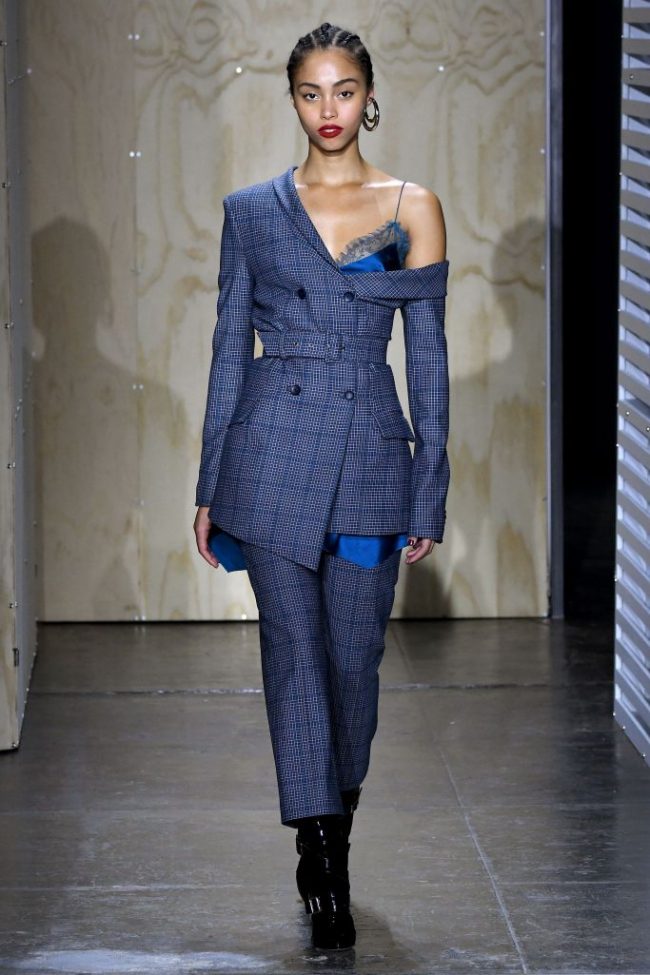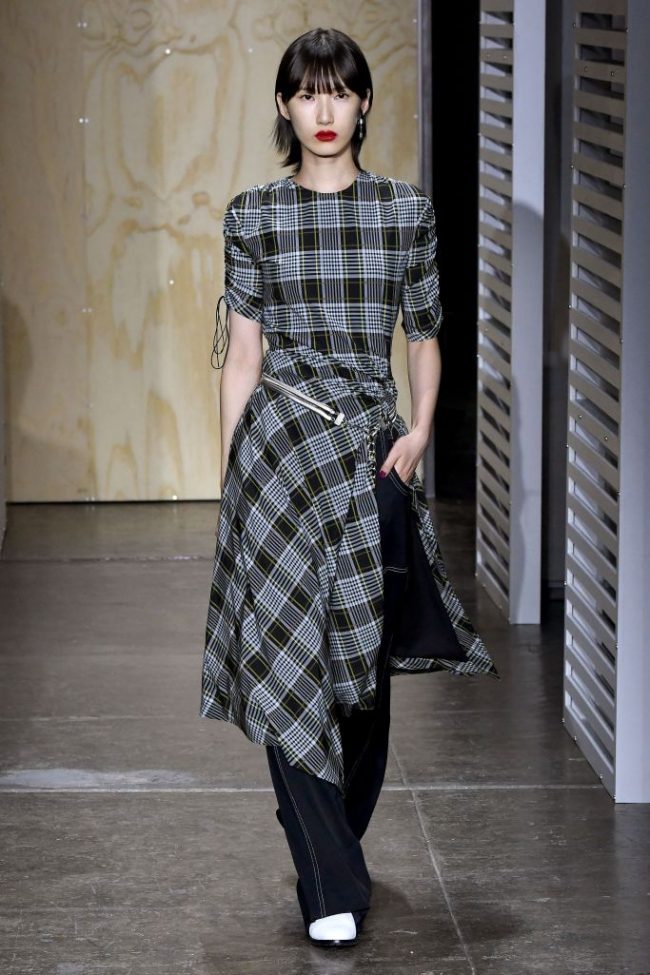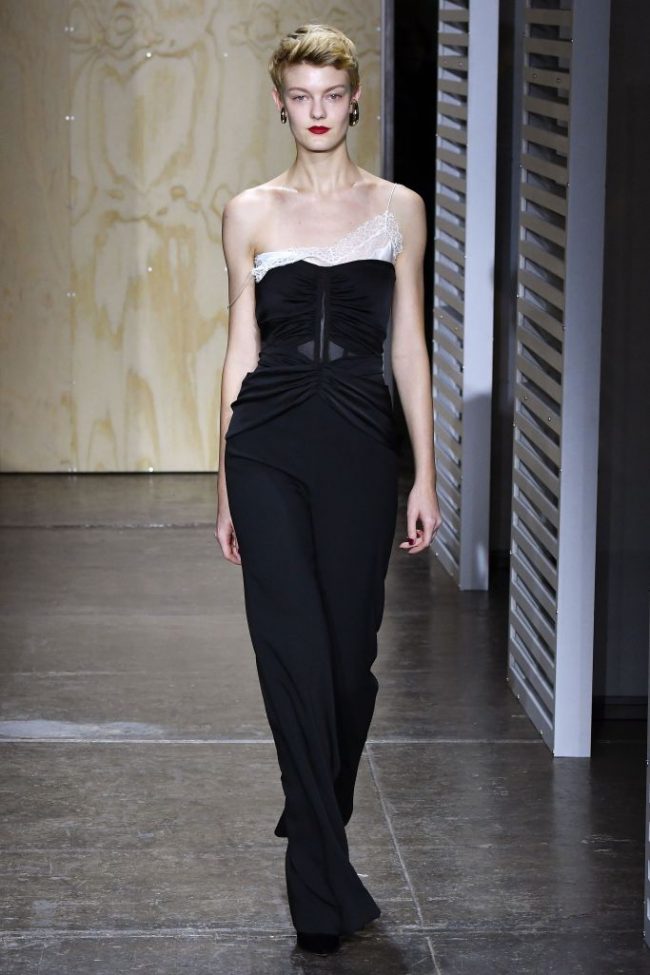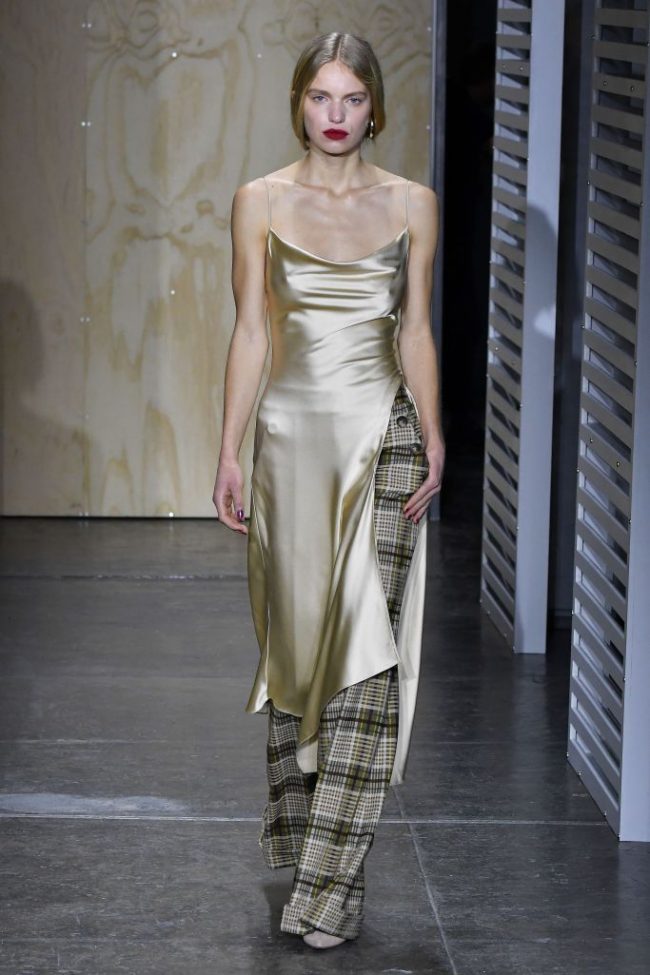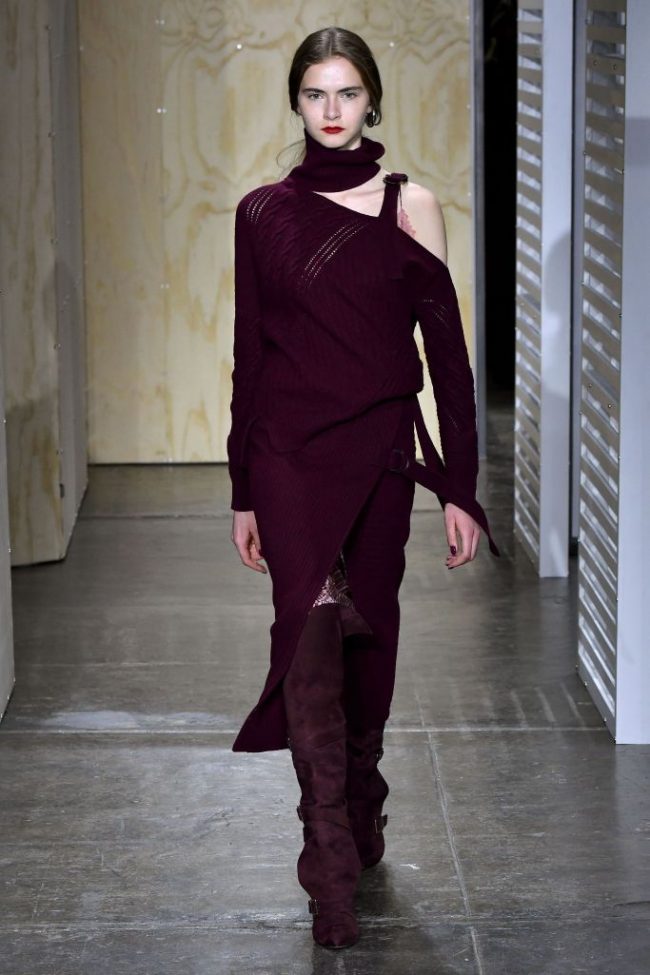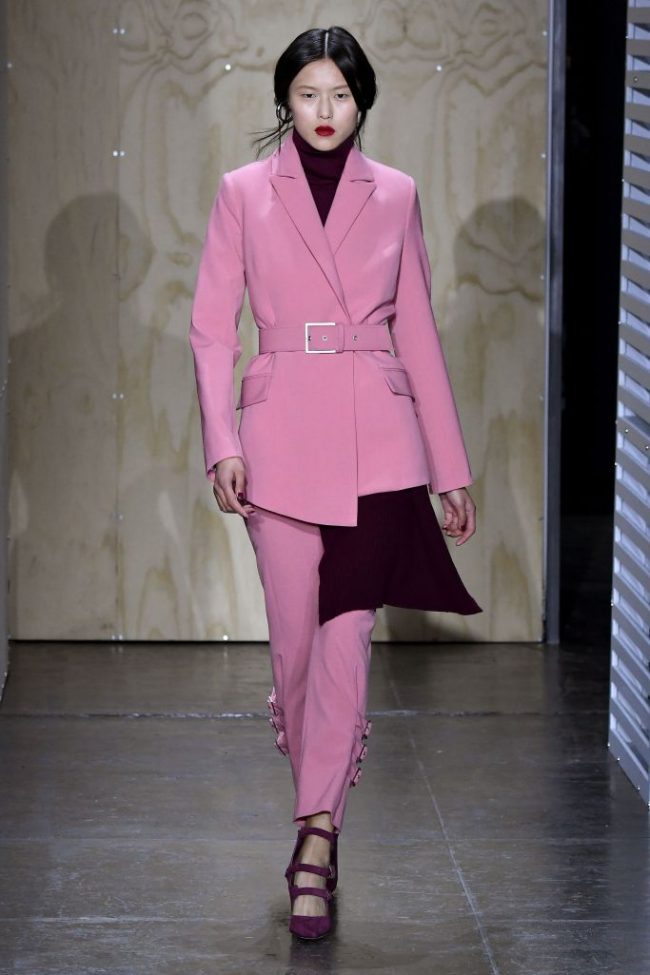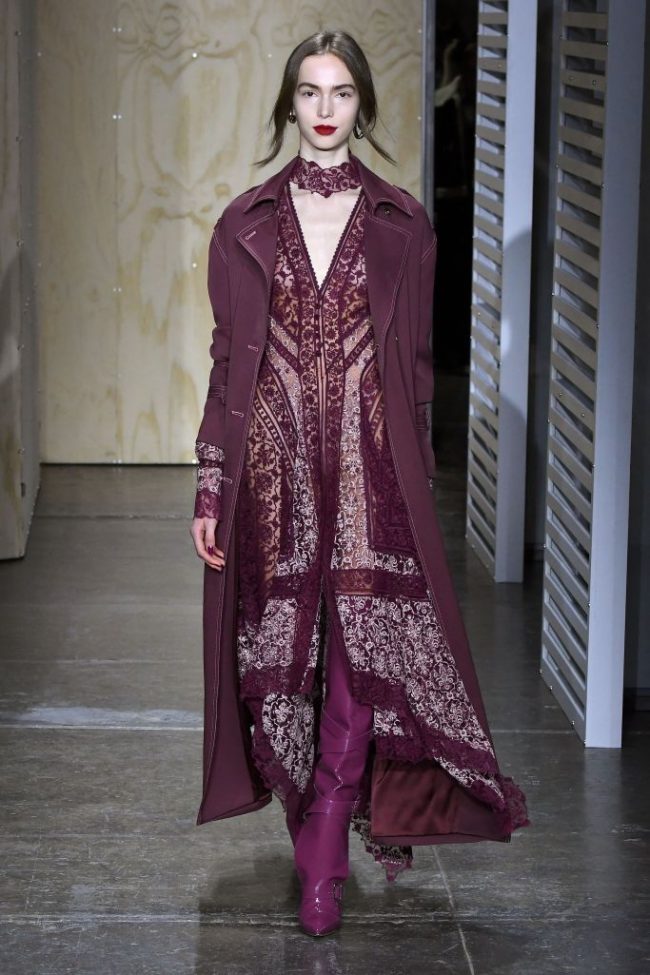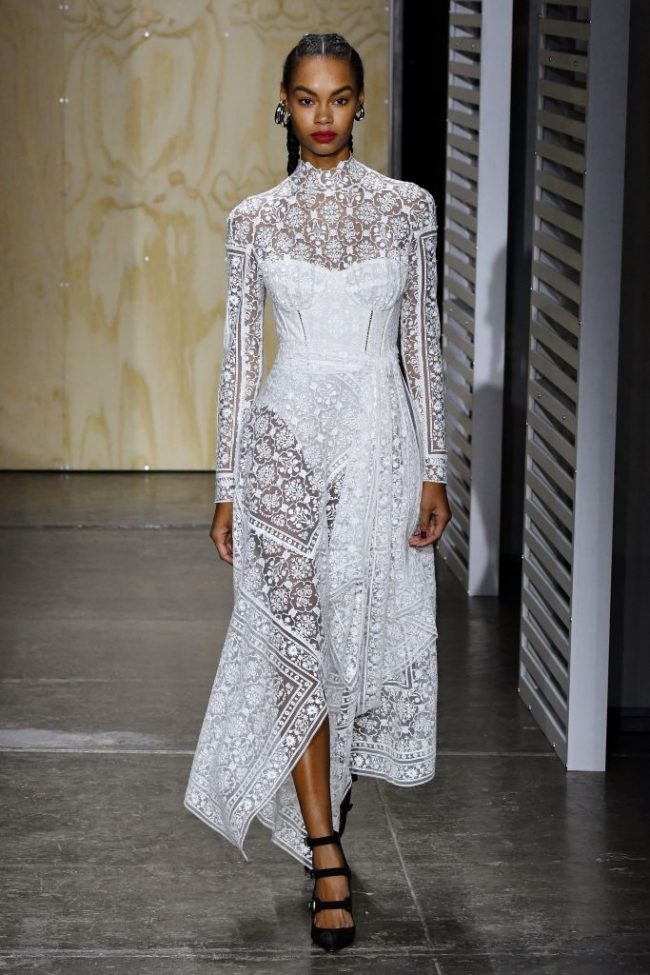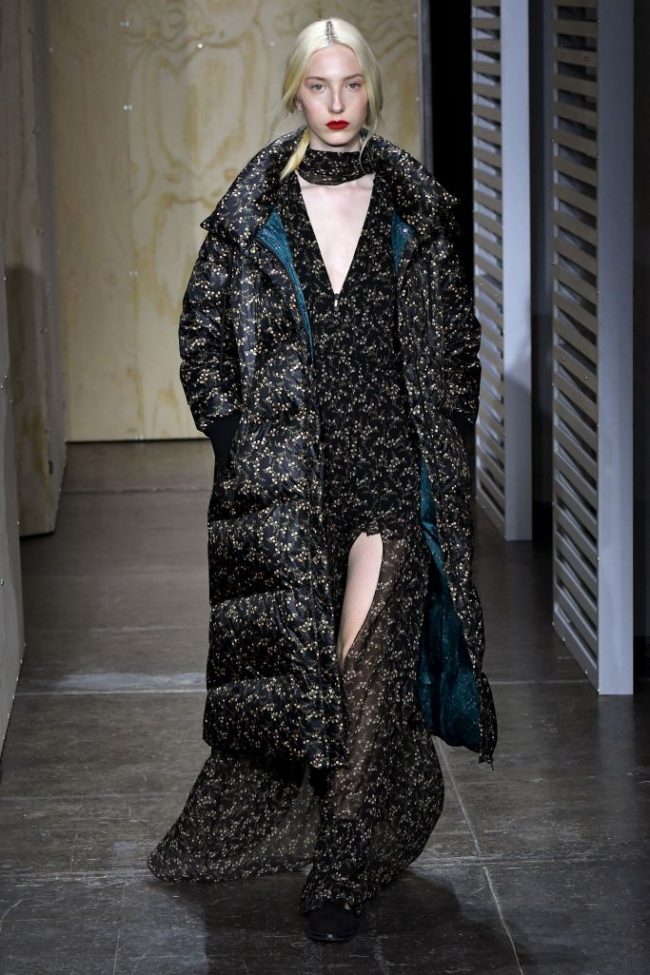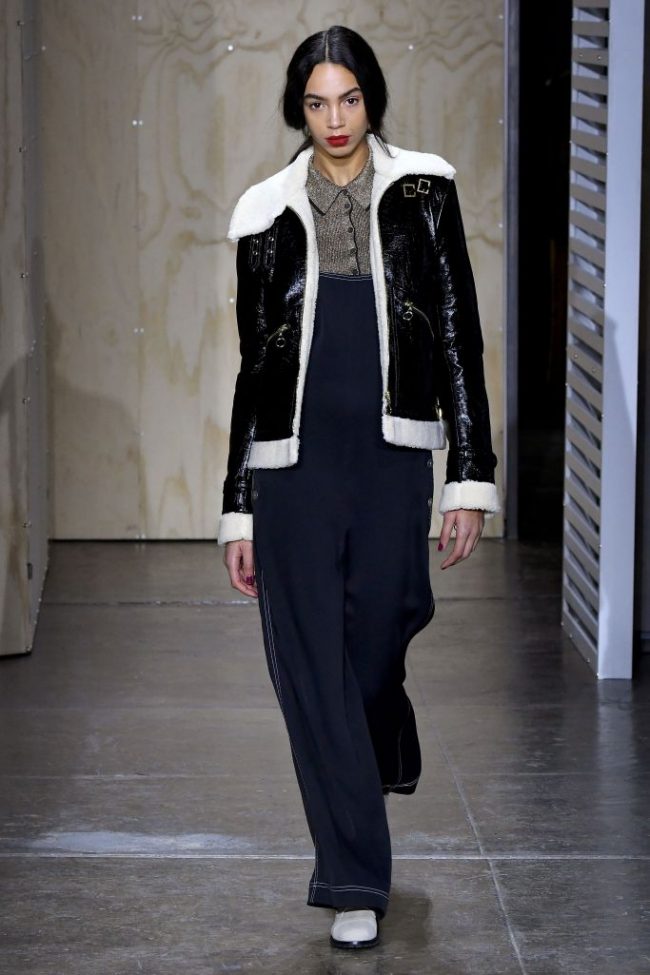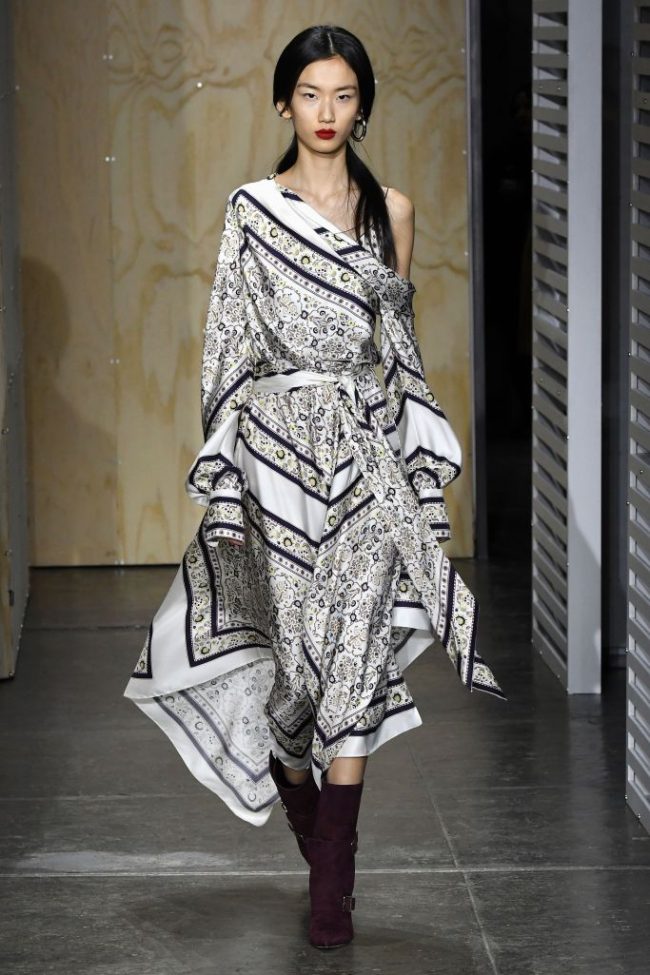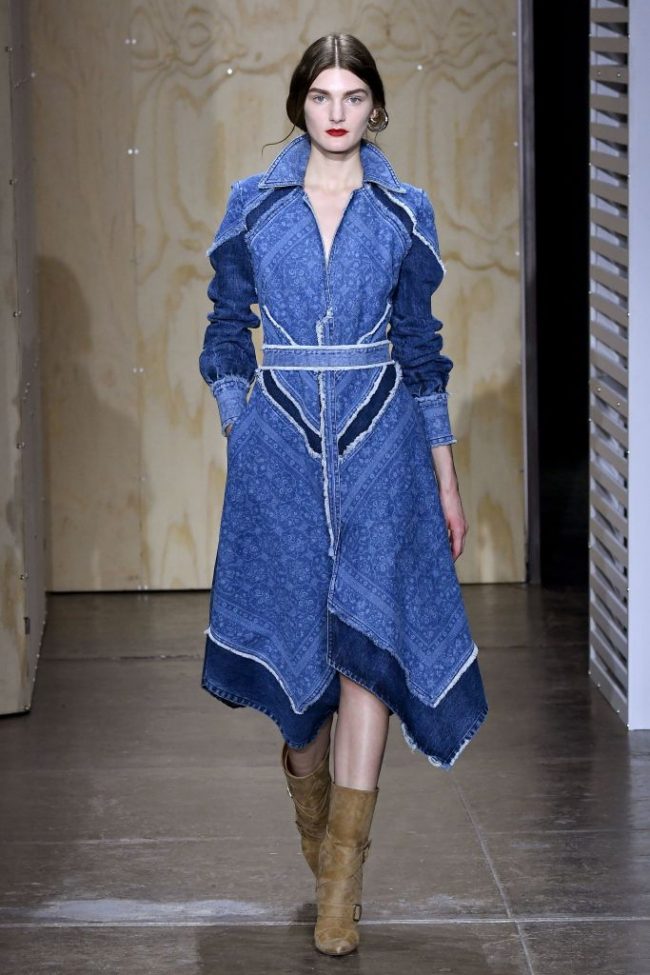 We love Lafayette 148 New York for its easy street chic styles that get you noticed. Rich cashmere fabrics generously layered was just the kind of excess we enjoy. Only two pieces of fur were included but, my oh my, did they stand out. A black mink fanny pack belt and fox pockets really made a statement.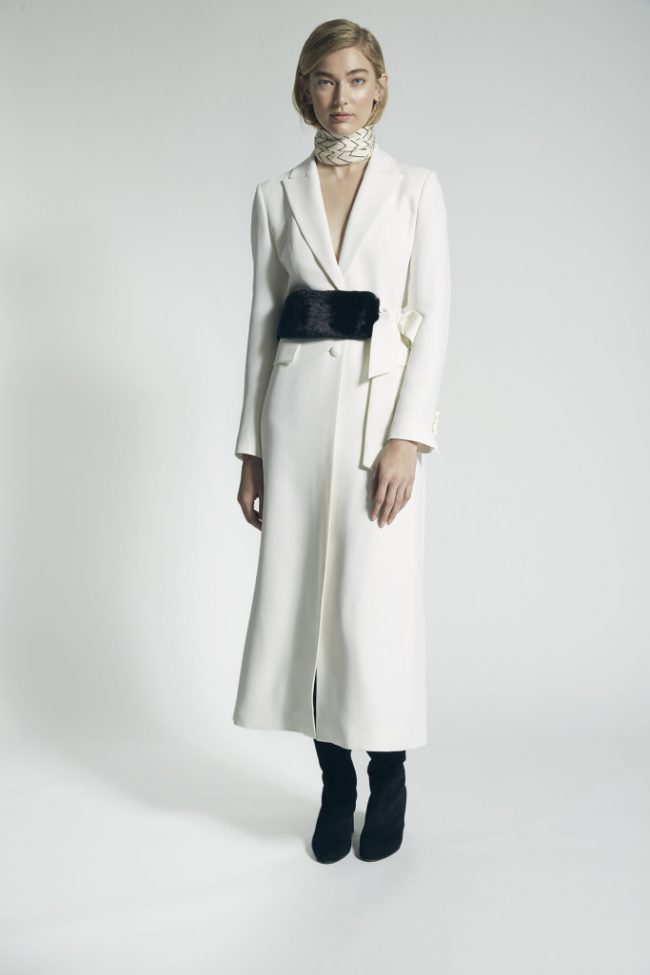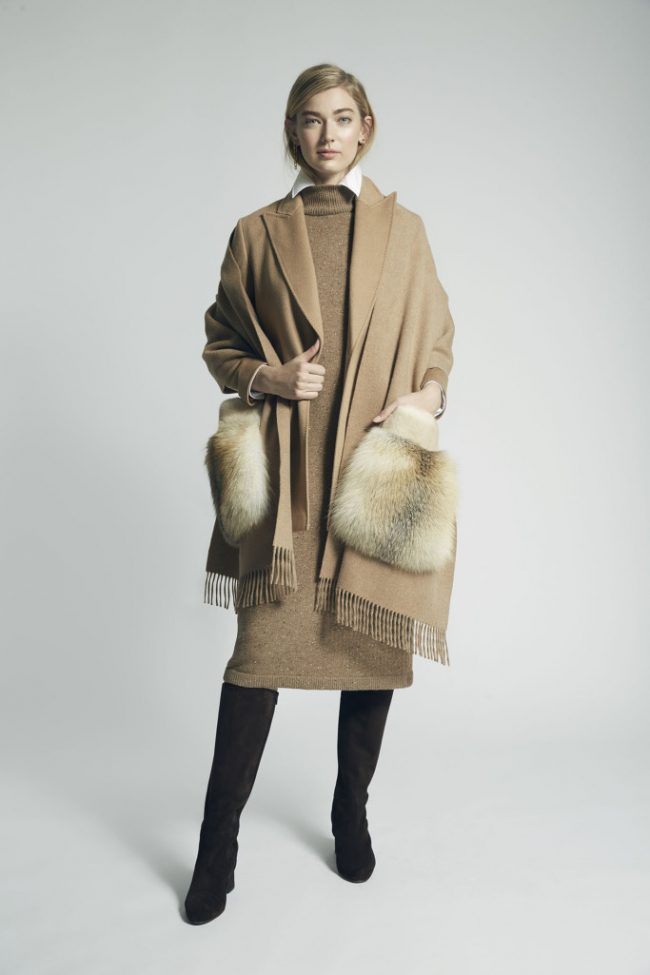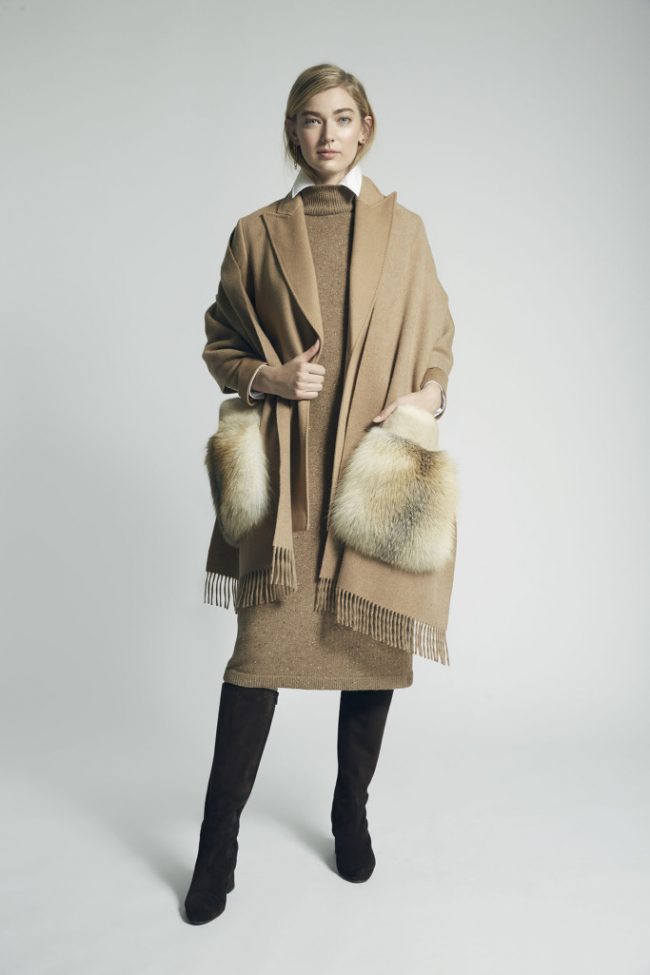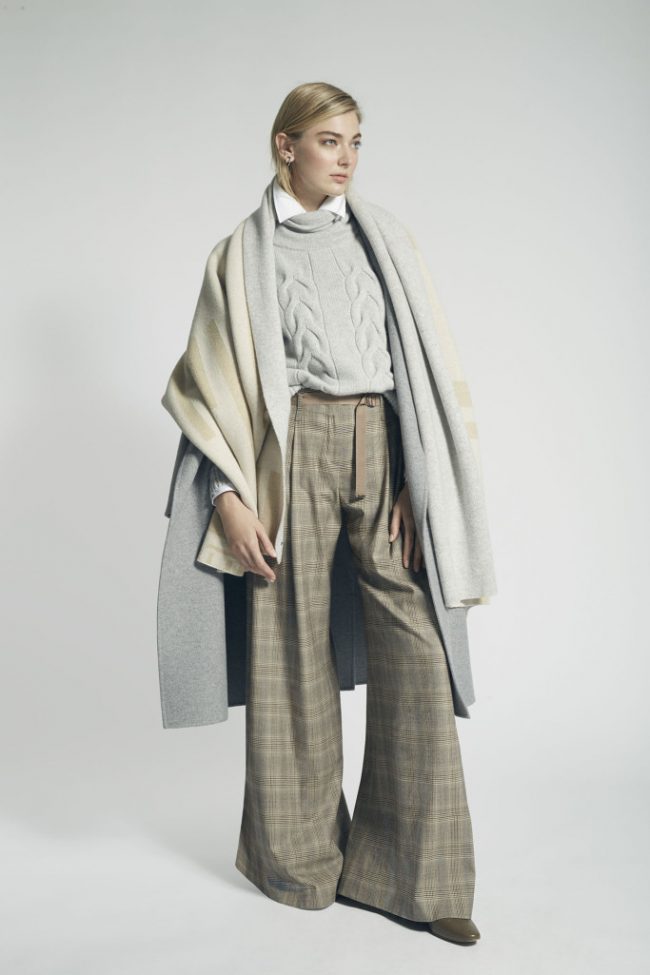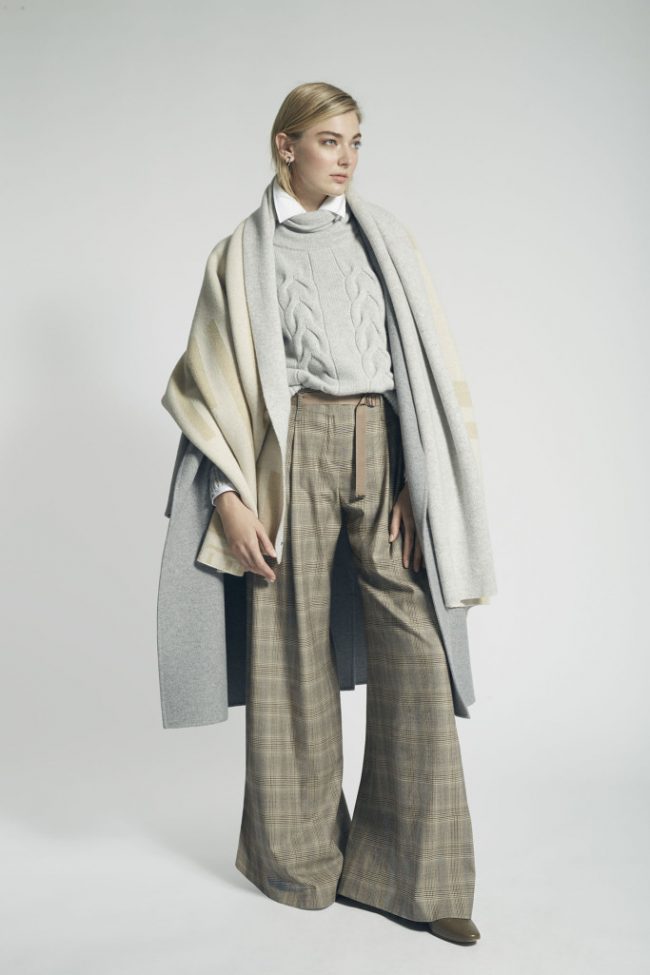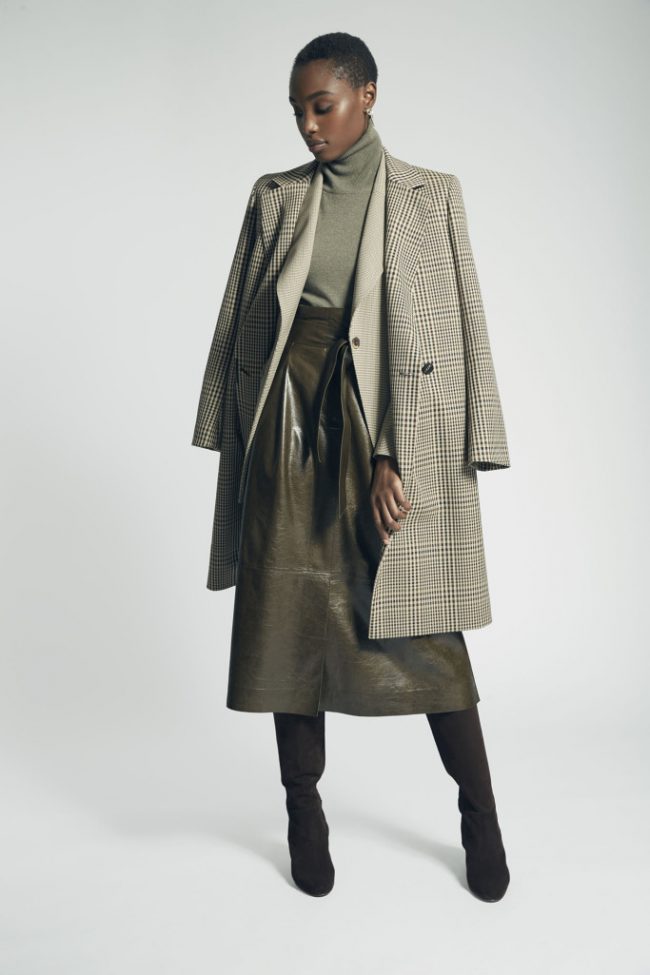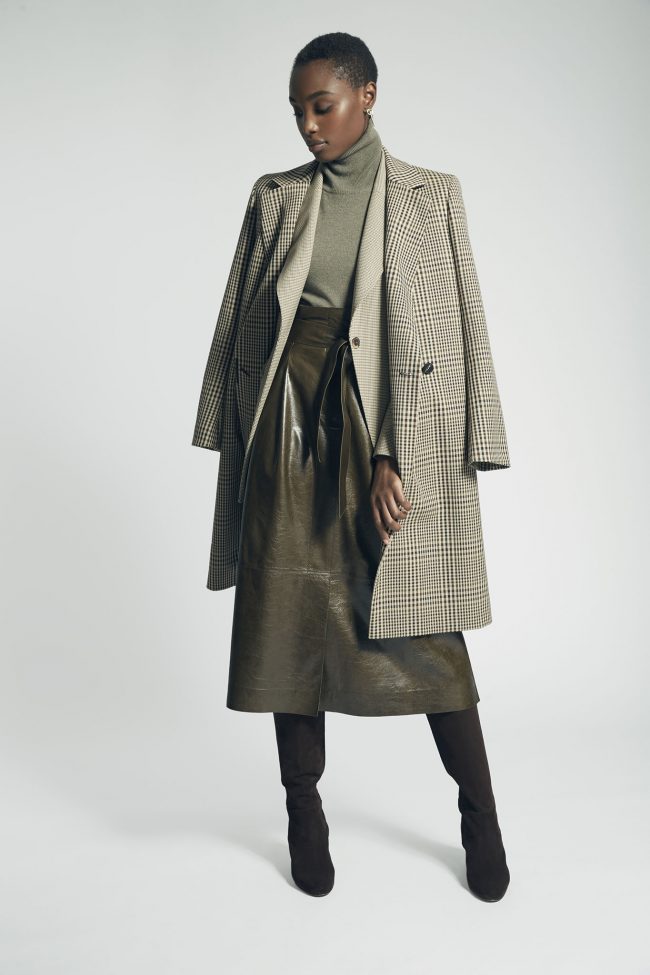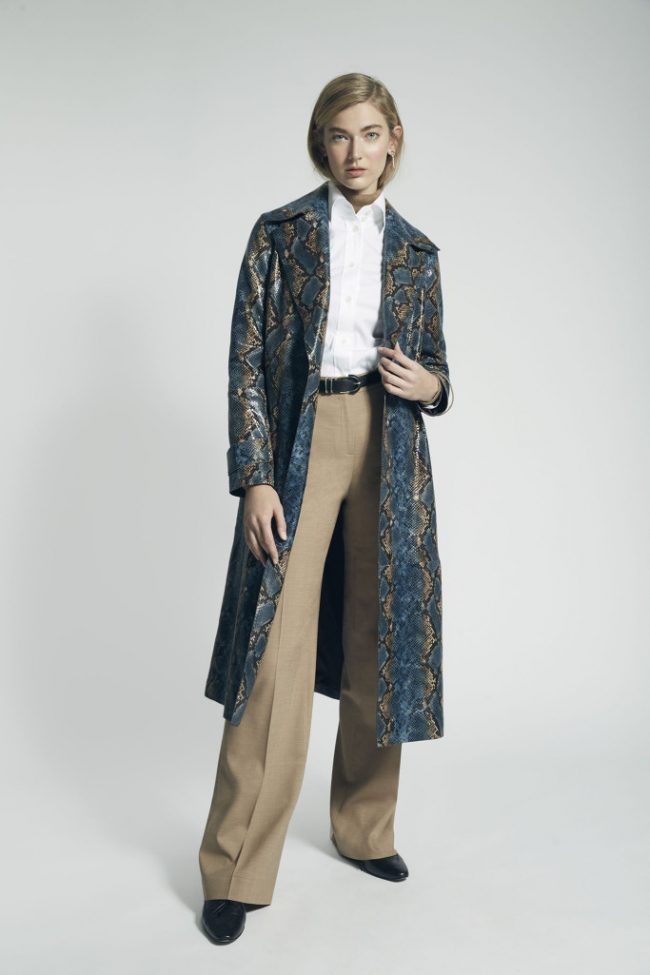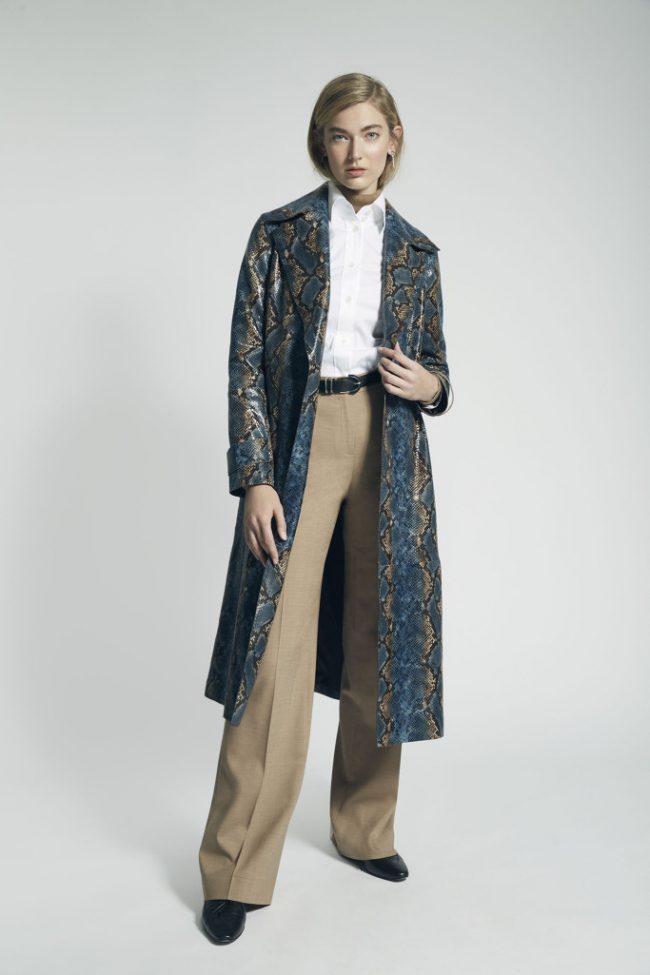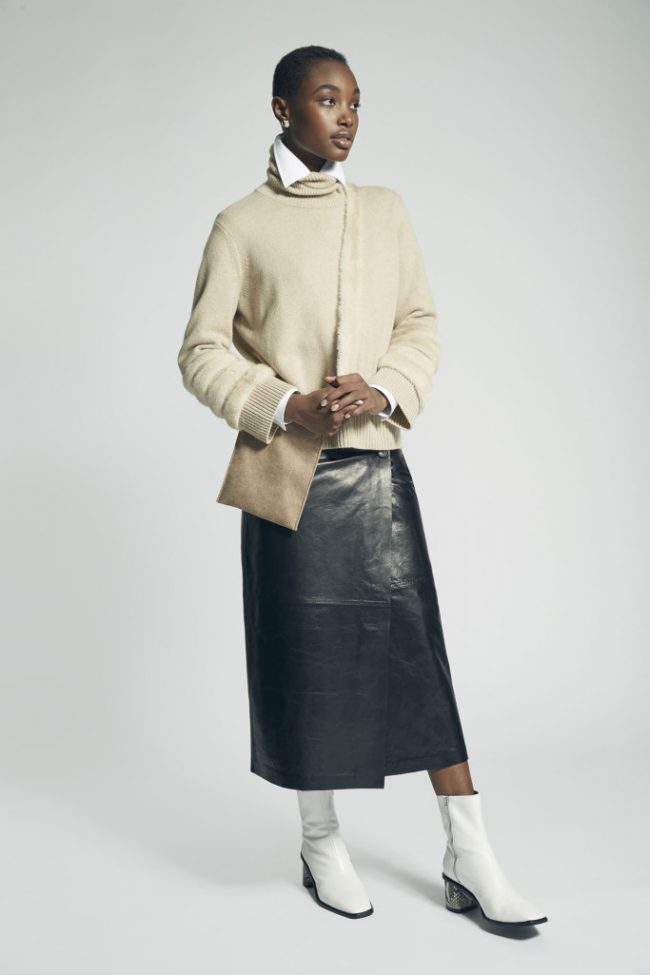 It is unclear if the See by Chole fall RTW 2019 collection will get traction and find a following. The brand likes to mix the mood from gypsy to grunge to girl on the go, but this show was none of this. With a very cultural feel, harem pants, prairie style tops, and a key accessory made of faux fur all felt very disjointed. Using a muted, sepia color story only added to the dullness of this show.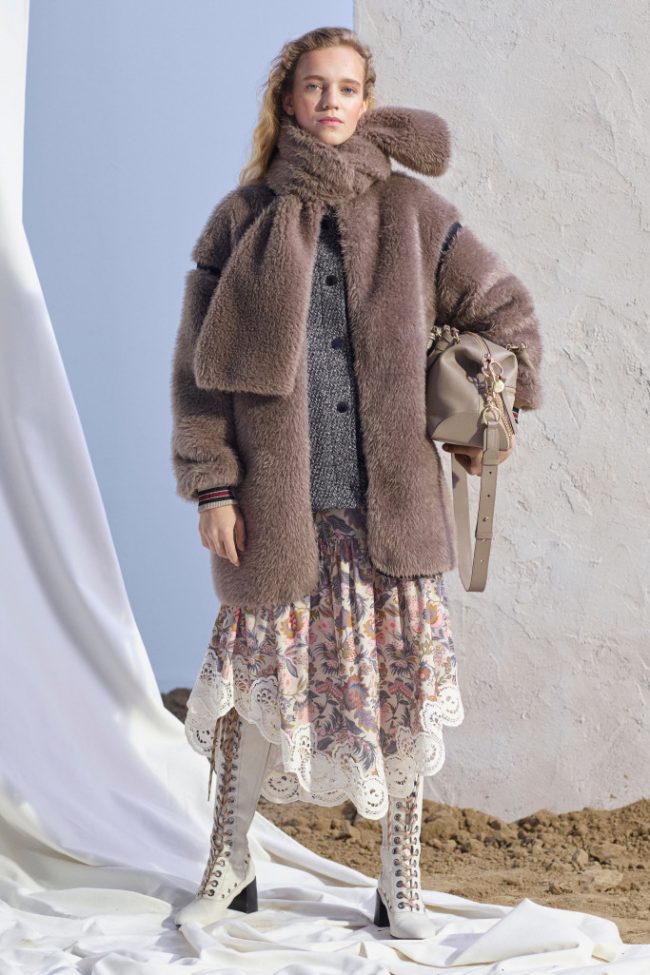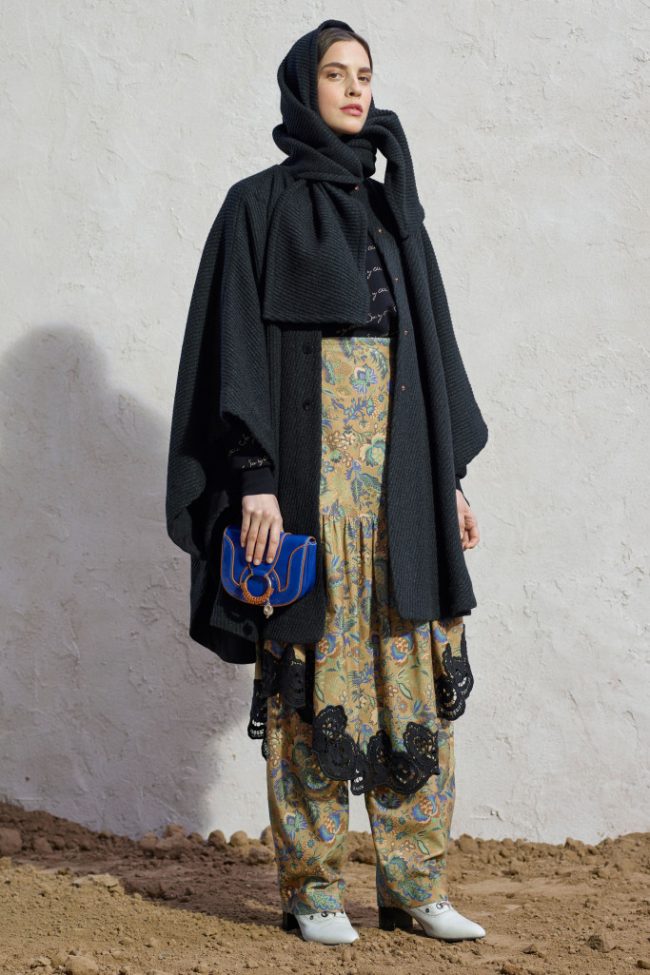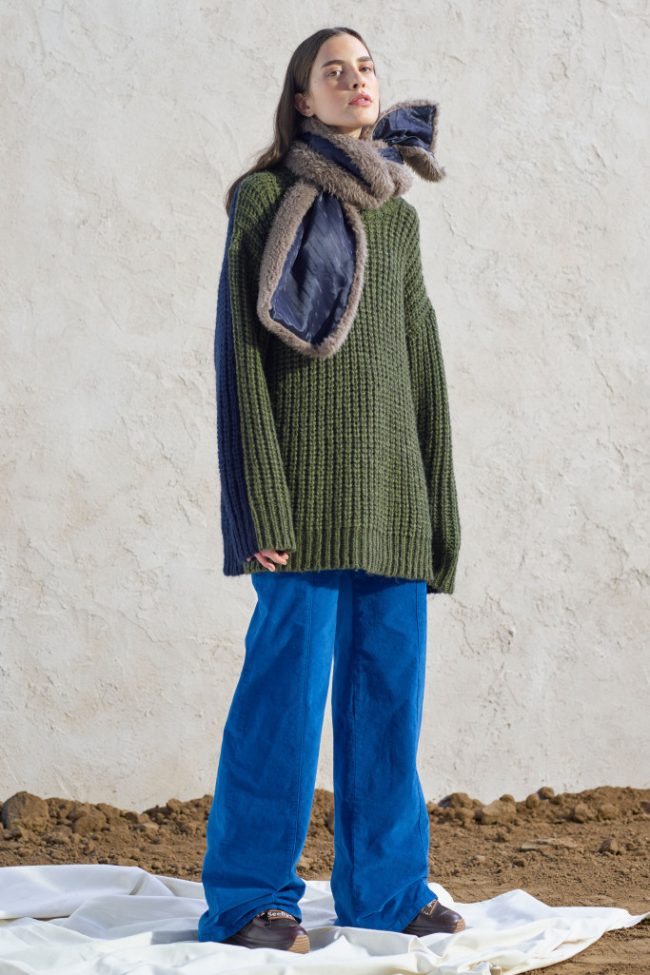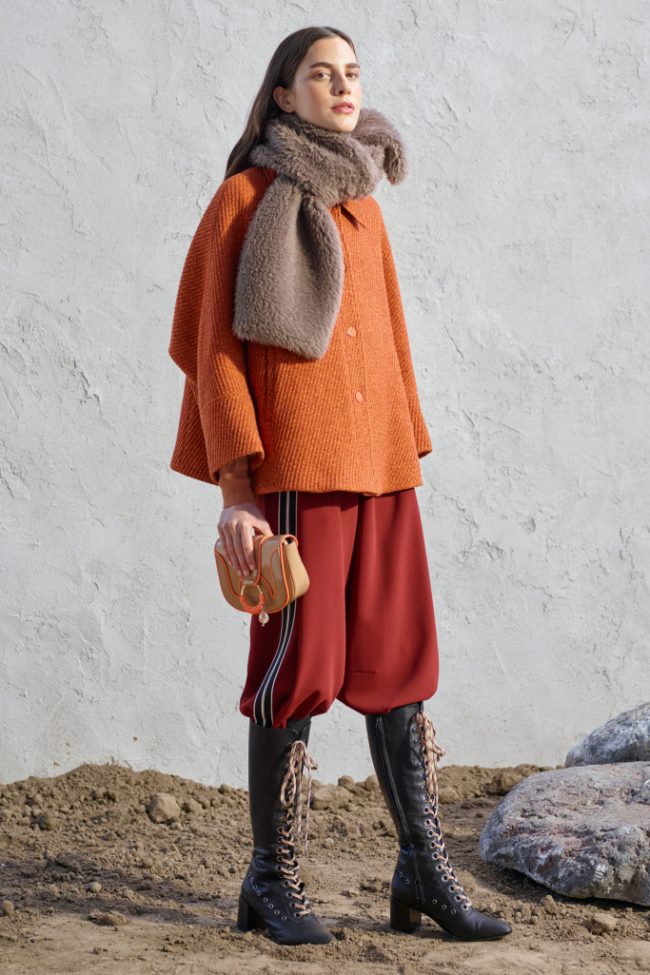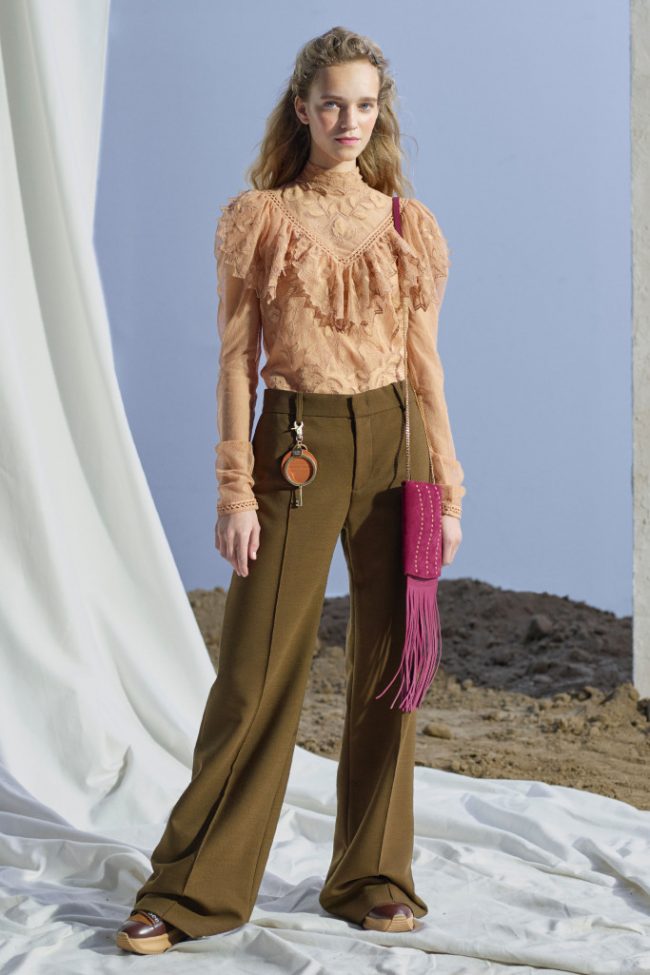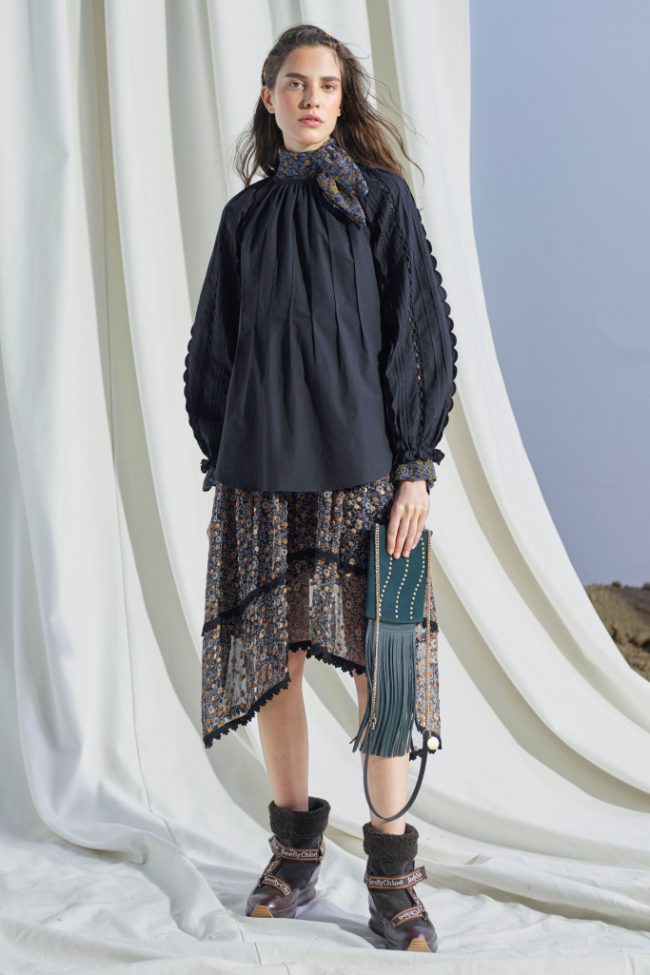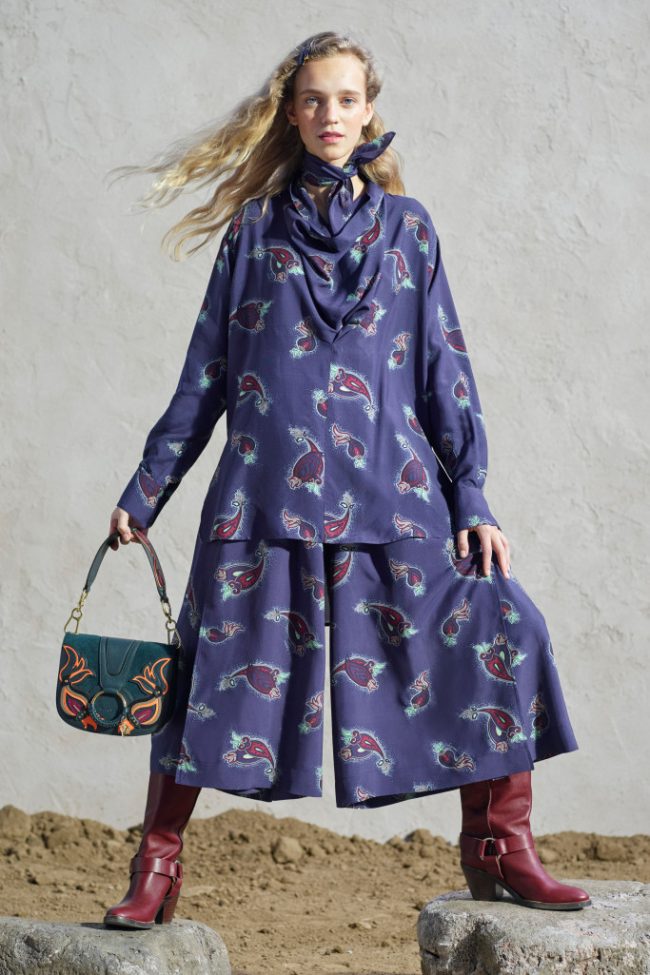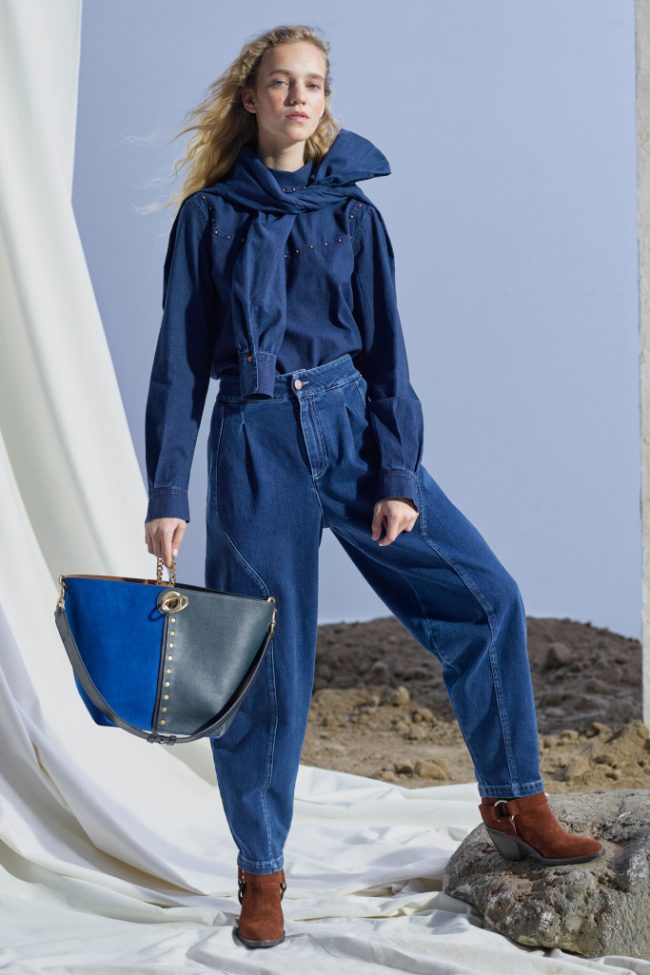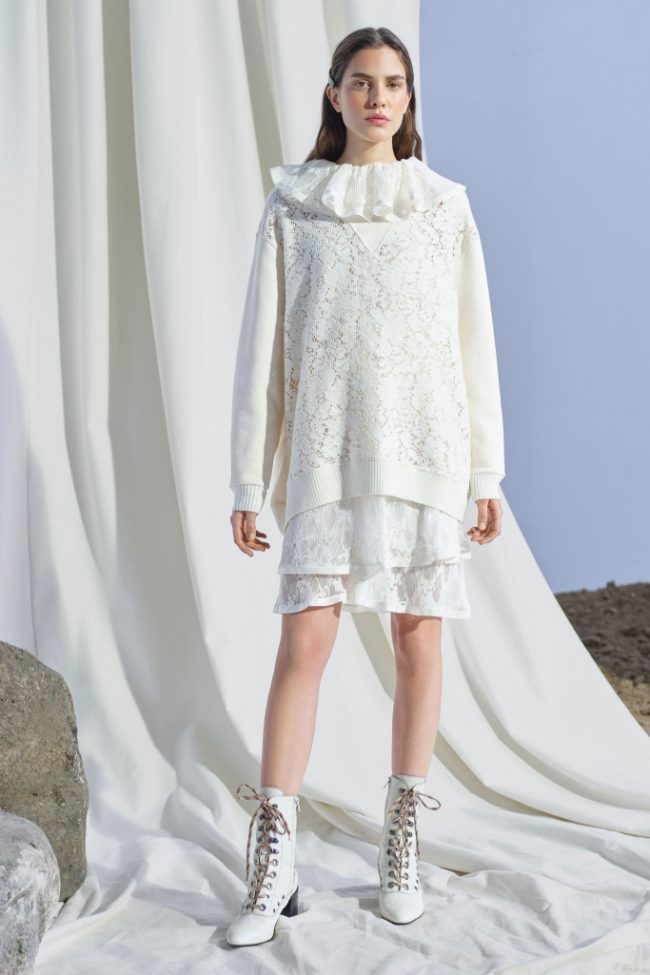 We really liked Alexander Wang fall 2019 RTW but we loved it even more when we broke it down in pieces. Lots of layering-skirts over pants, netting under sweaters, and vests beneath coats, there was so much solid RTW for the gal who loves to create her own style. Innovative uses of natural leather pieces layered and stacked in unexpected combinations packed quite a punch for the collection.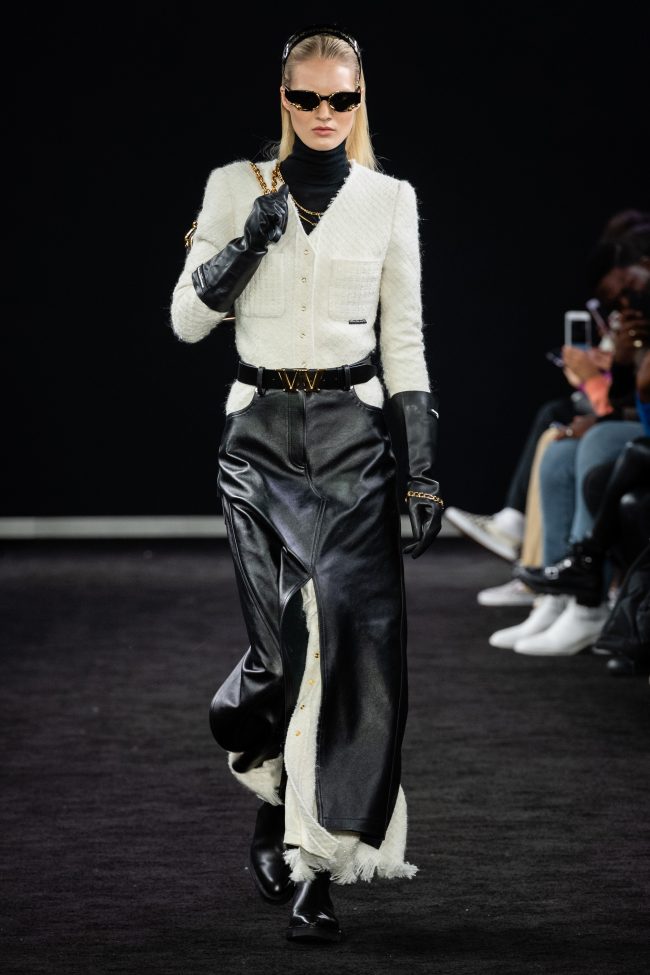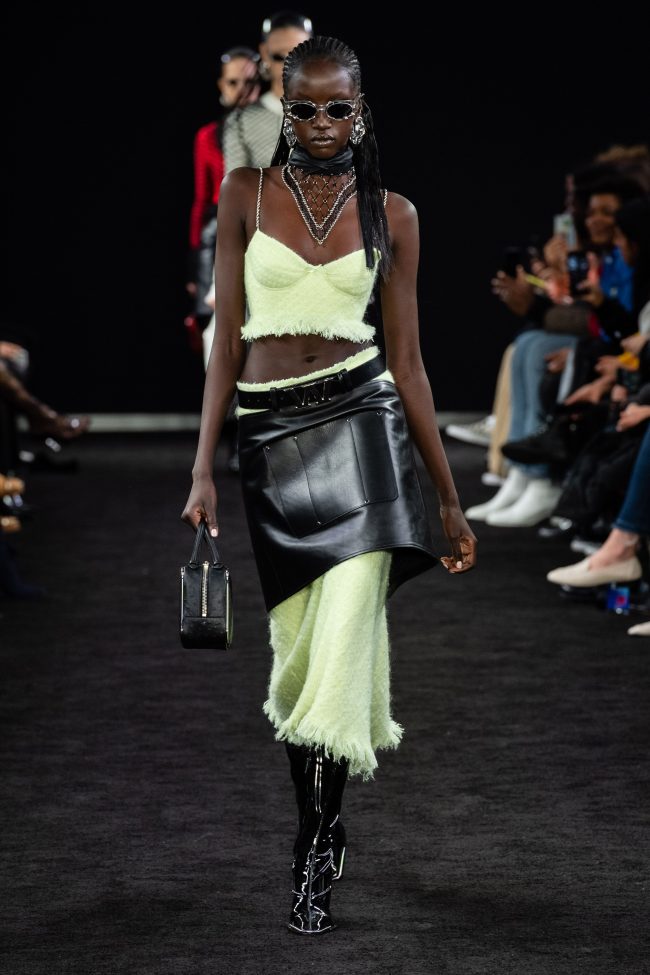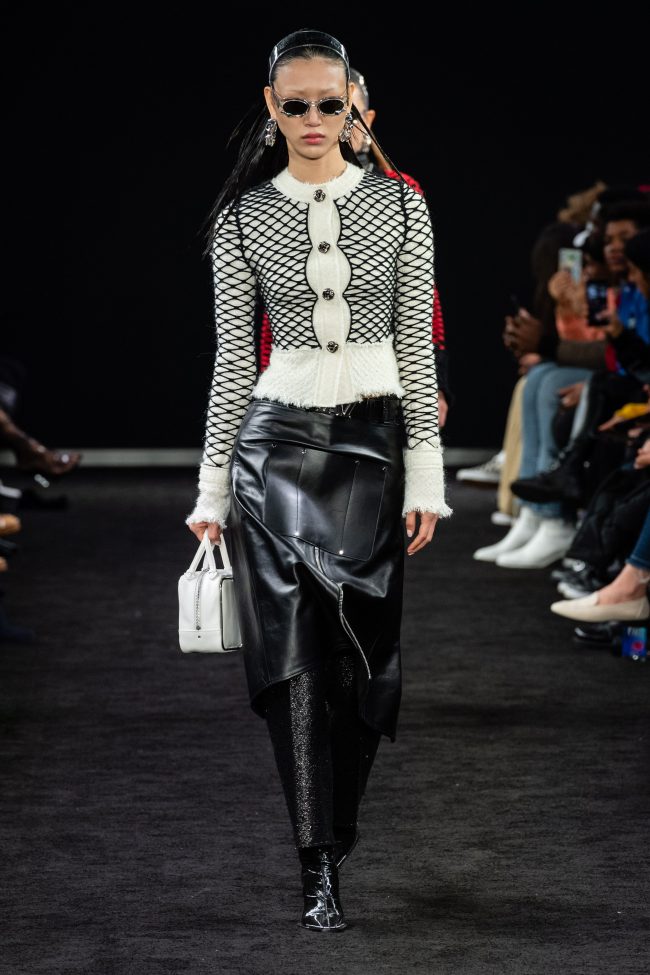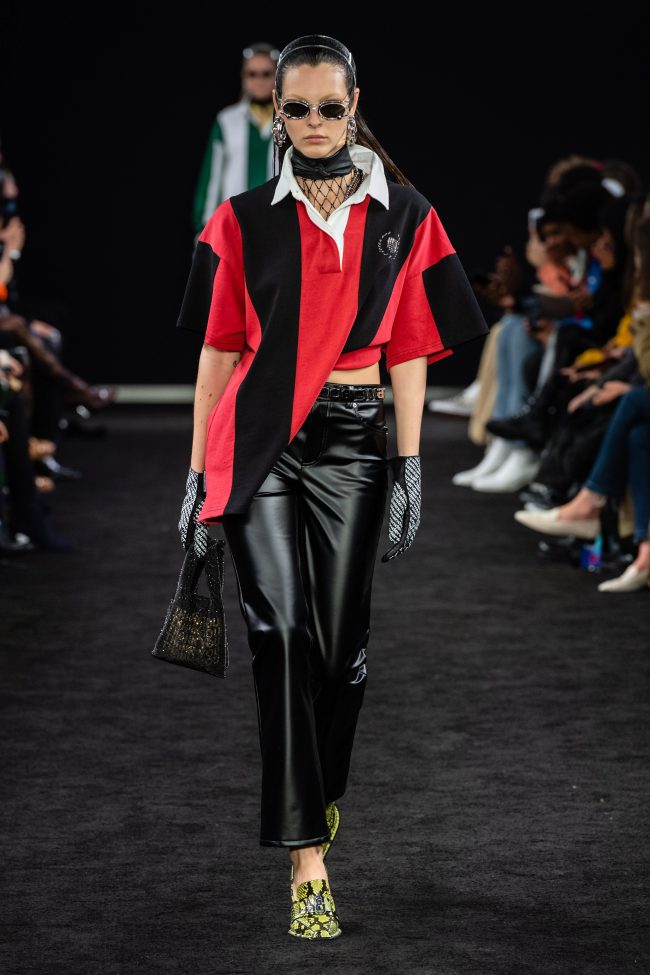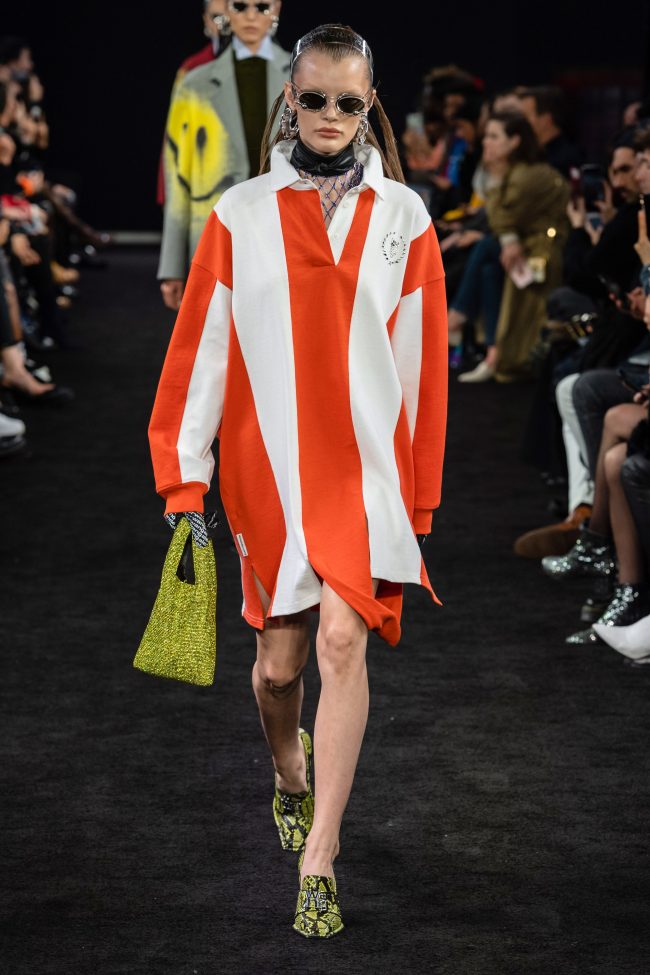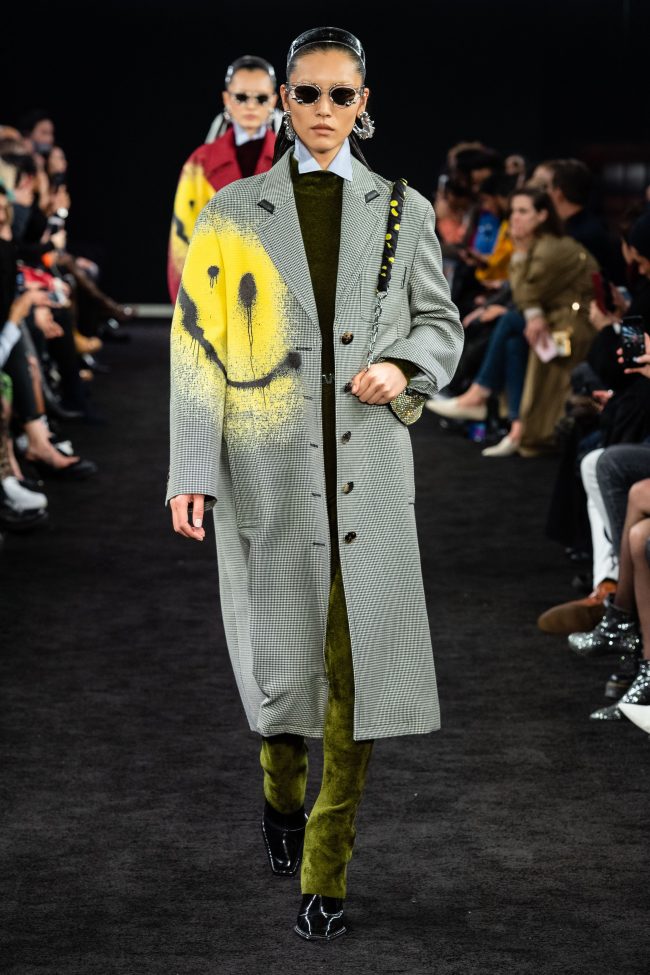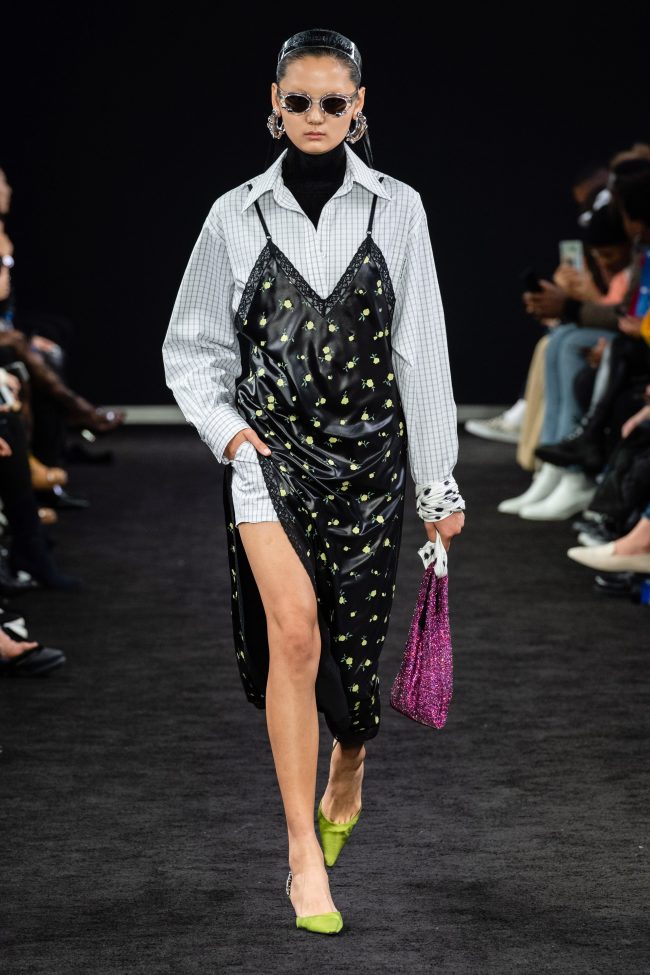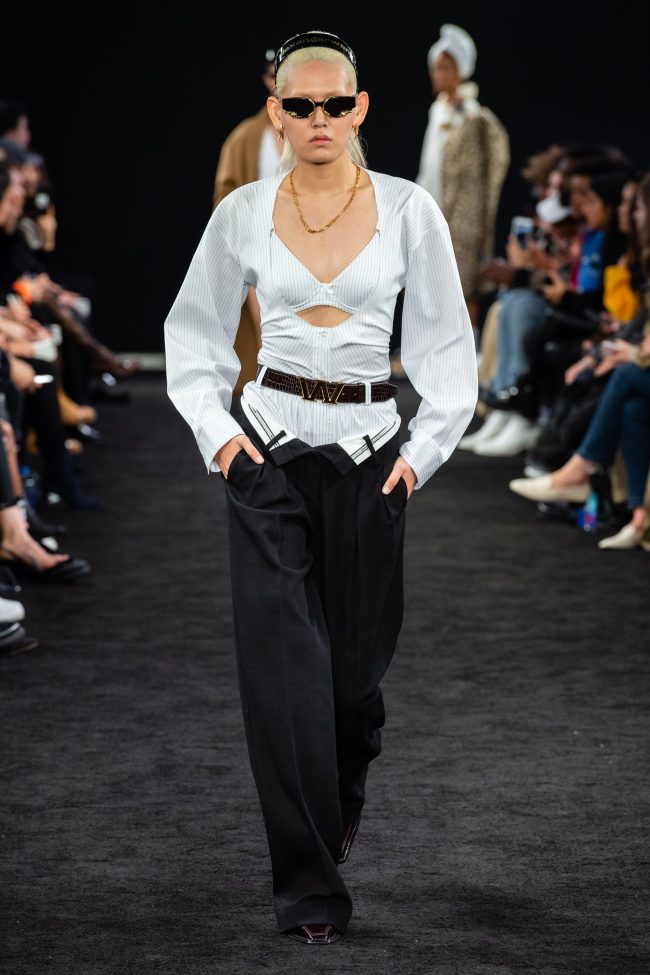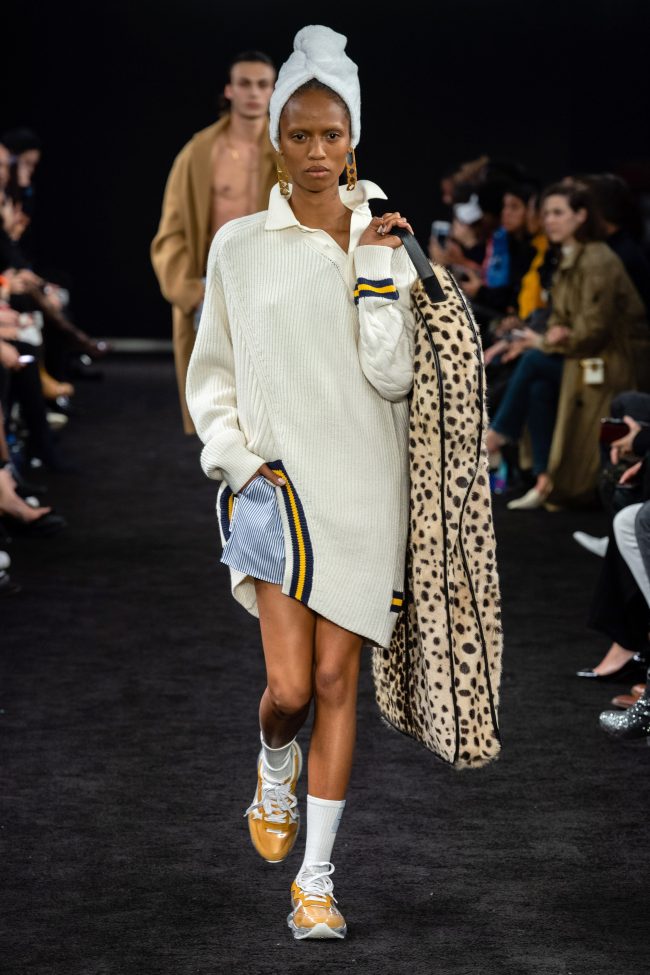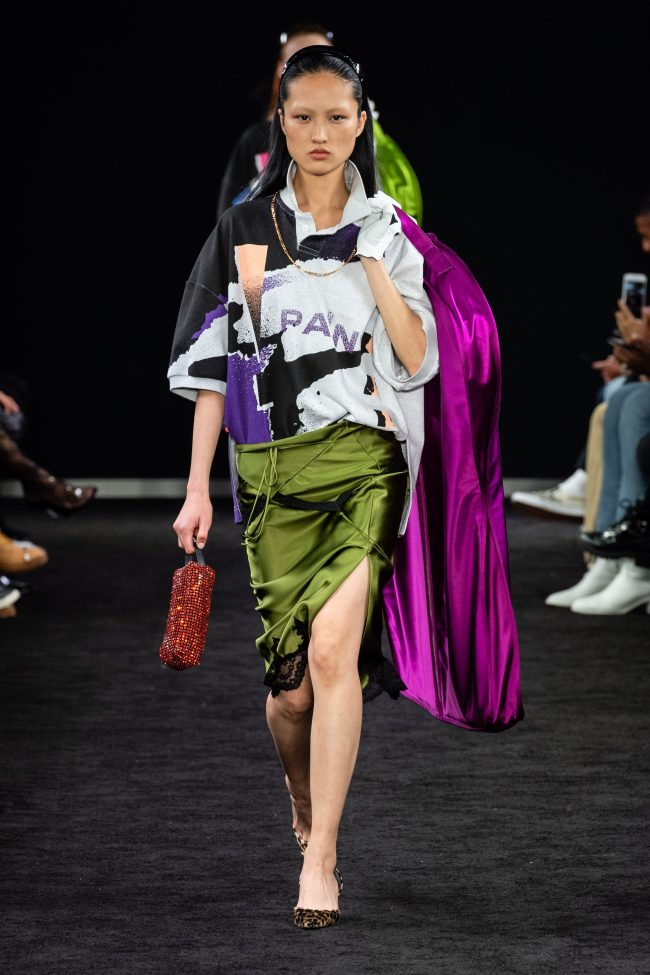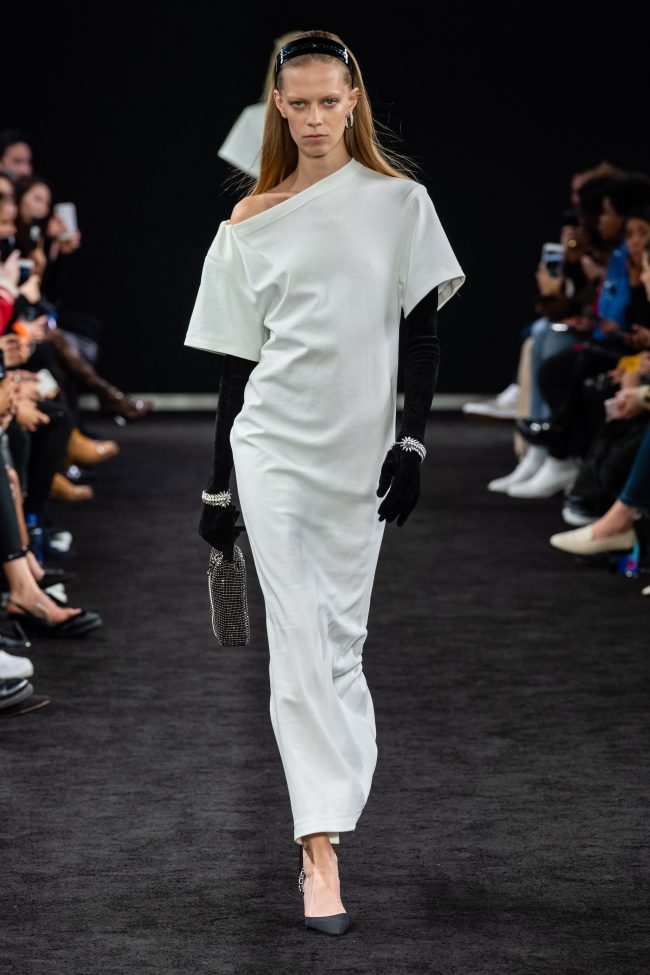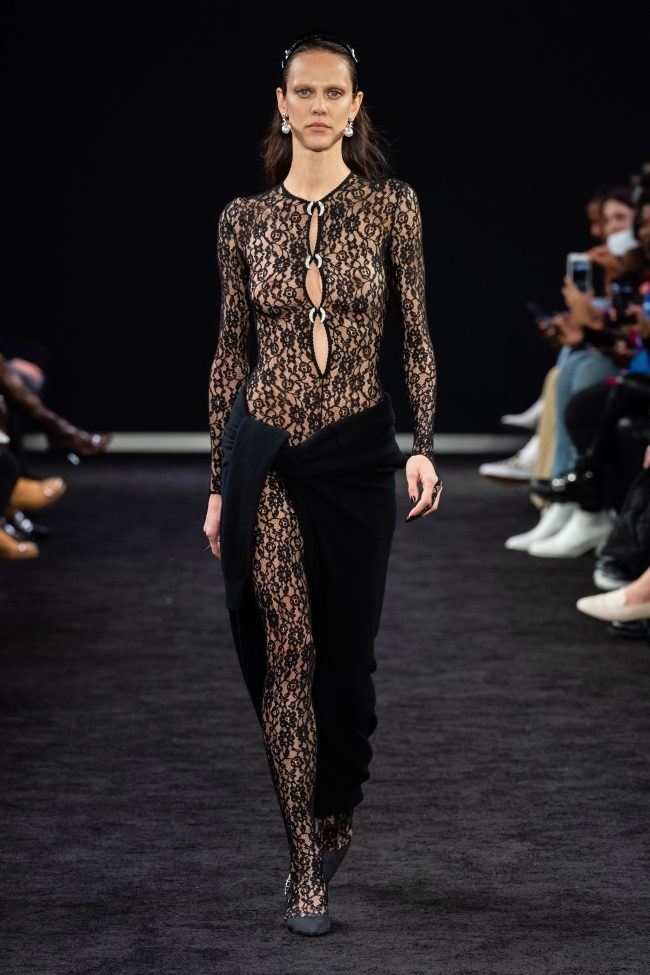 Foxy ladies rejoice! We LOVED everything at Zang Toi fall RTW….we mean EVERYTHING! Blue and black color combinations, floor length casual coats with a boxer in the ring motif, mini skirts with black opaque pantyhose and Converse shoes…WOW….this is the kind of daywear that means business. A navy car coat lined in black mink was the bomb. Interchanged fox and mink trim details made our jaw  drop in their utter simplicity and instant elegance. Each of these pieces are wardrobe makers and keepers!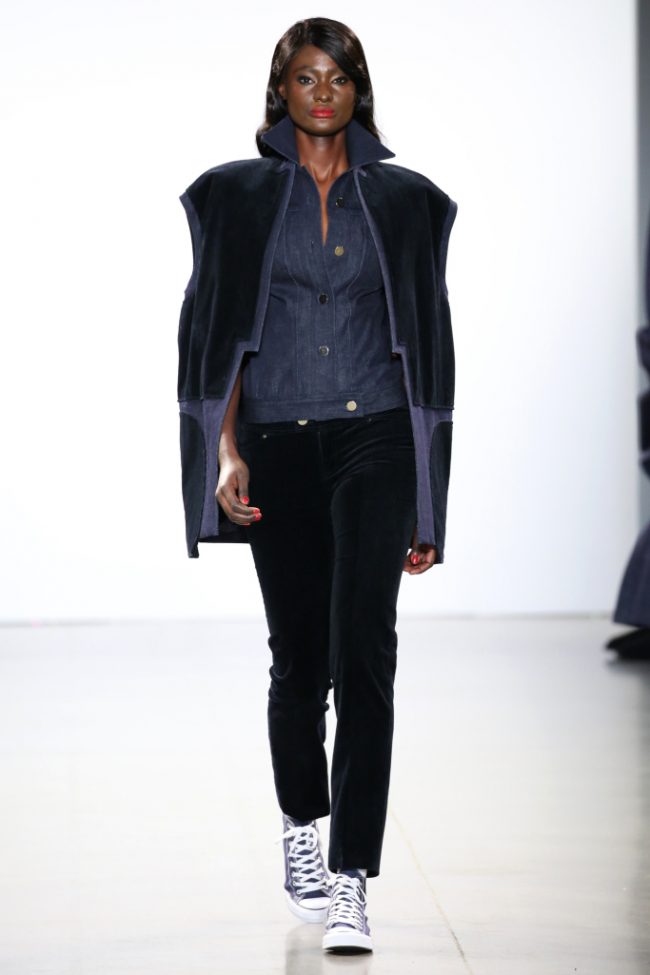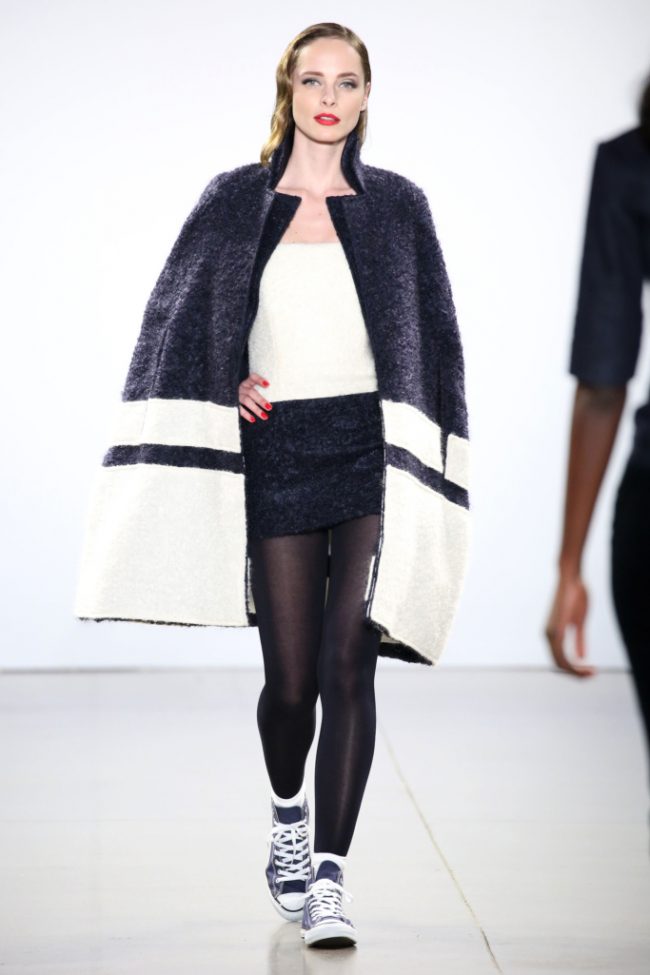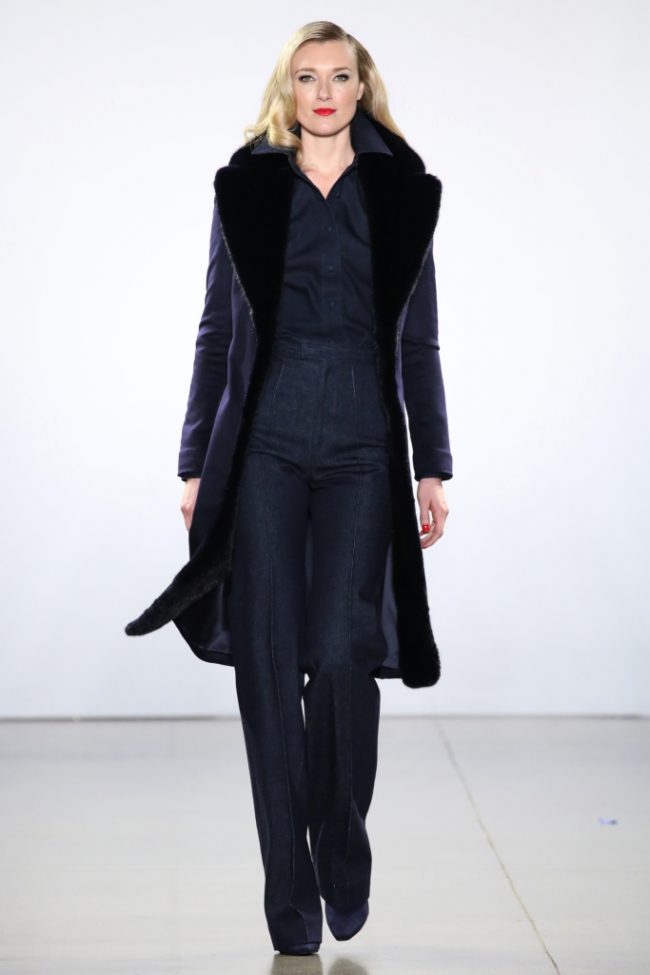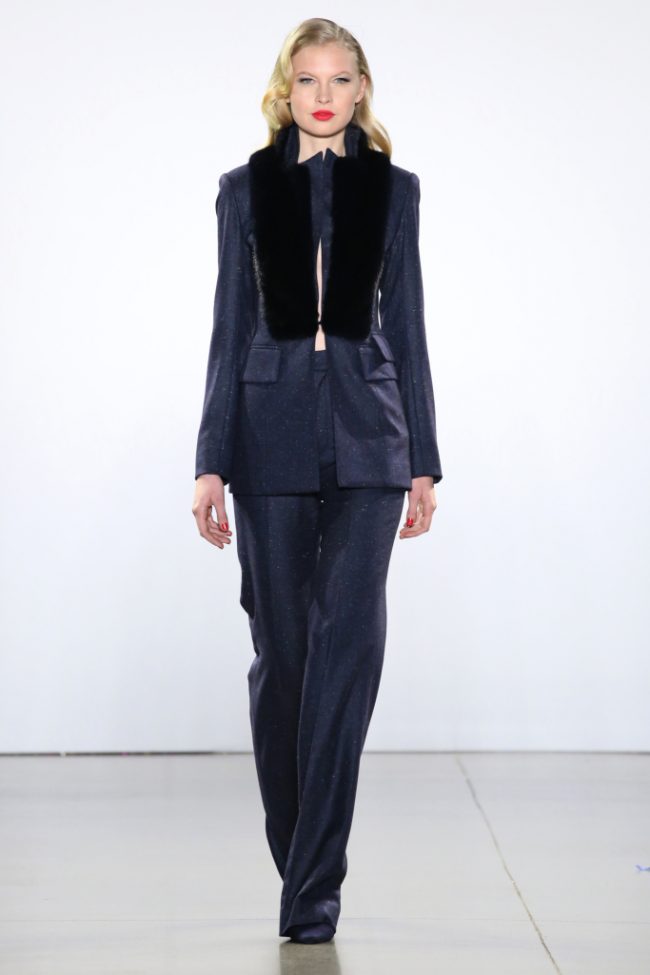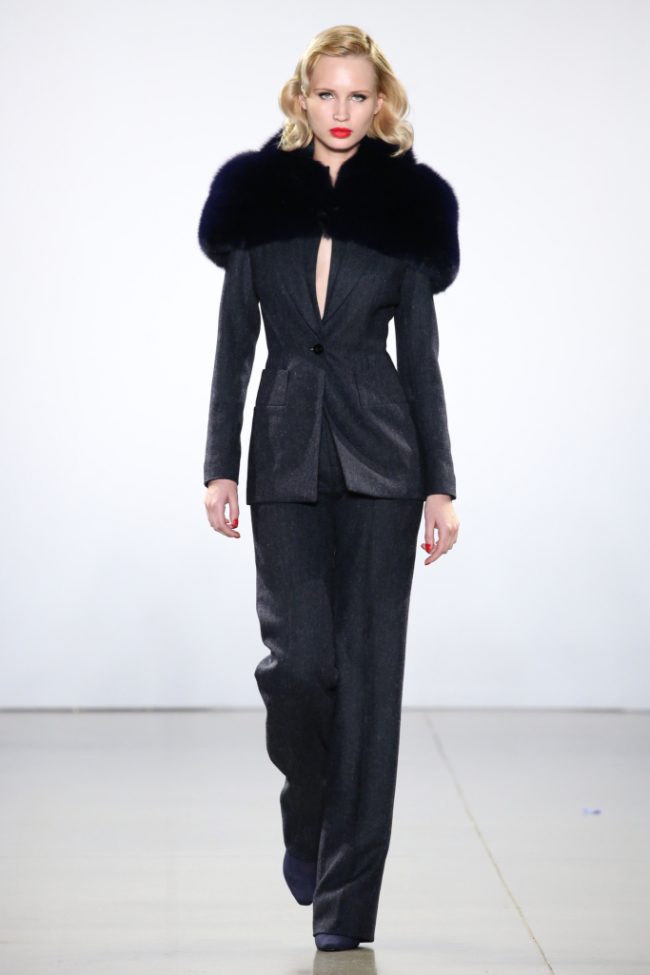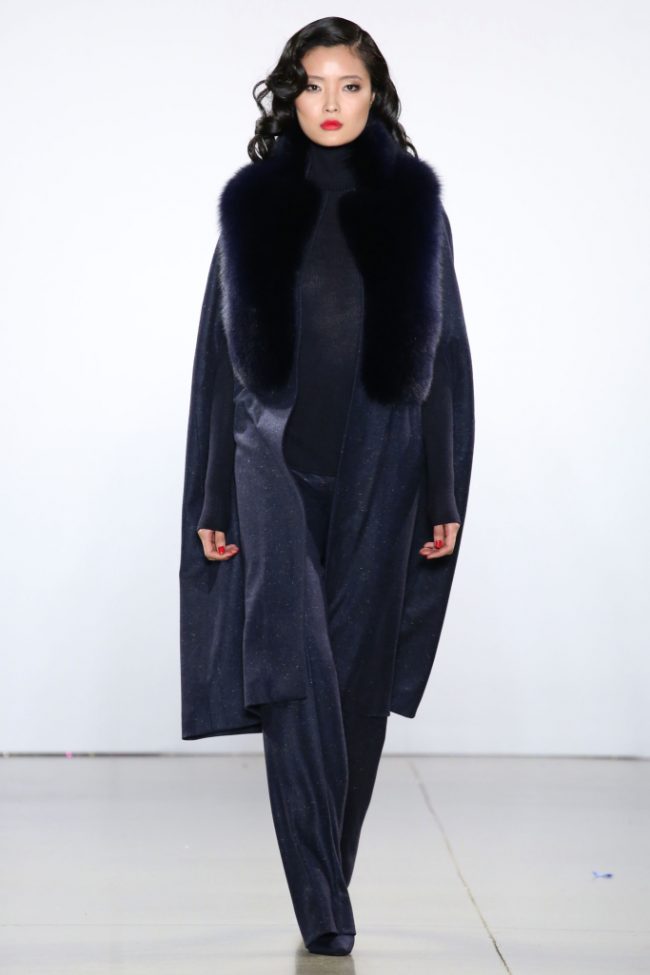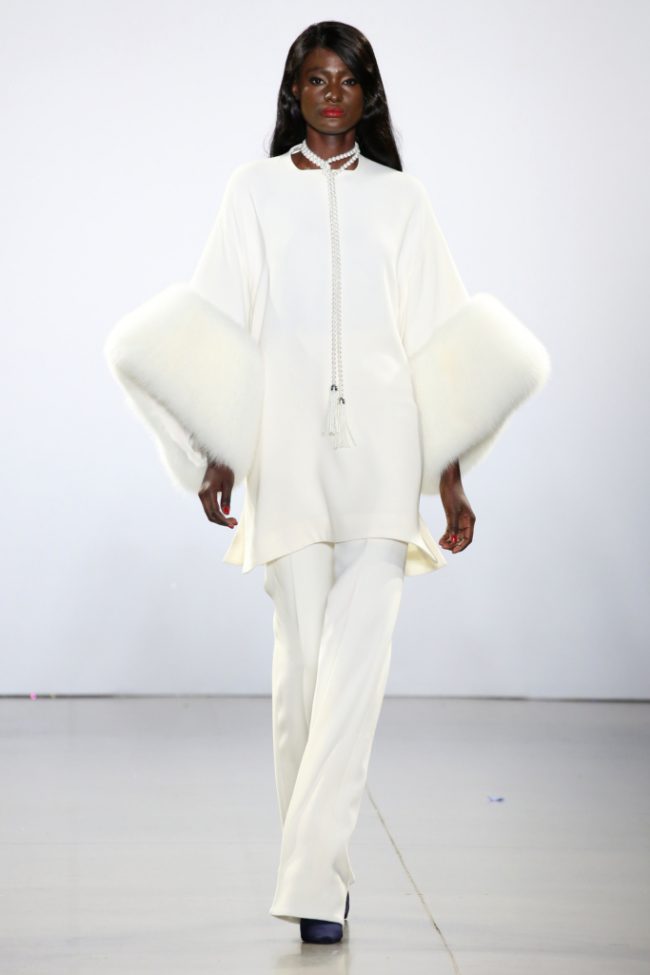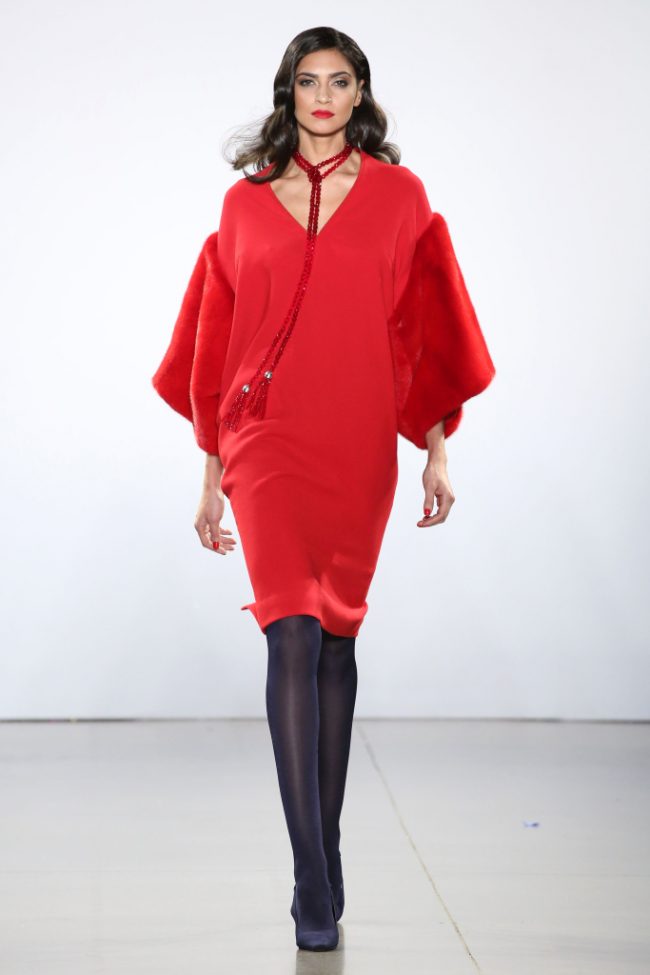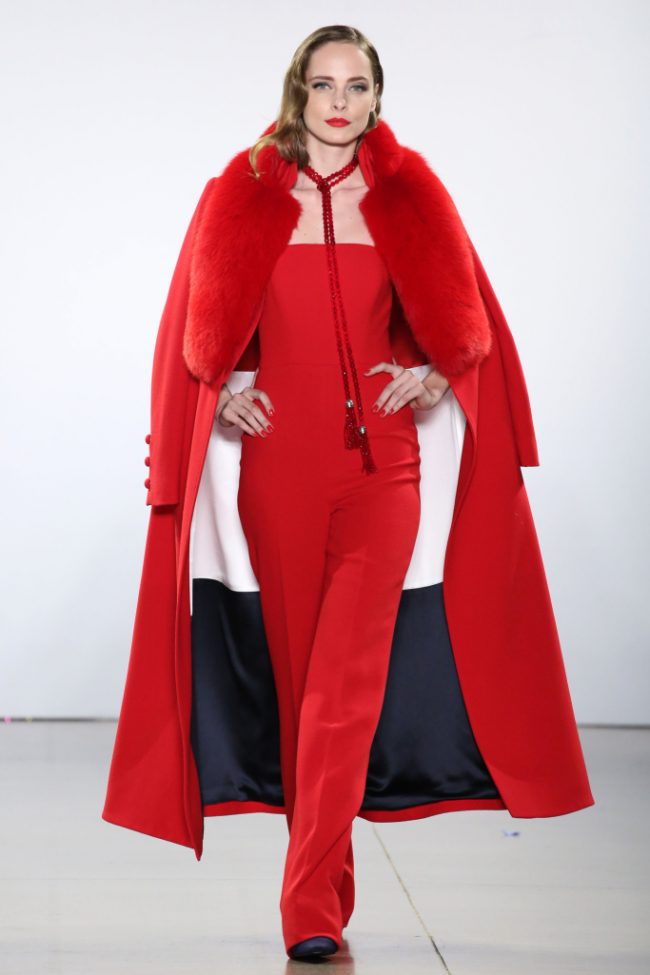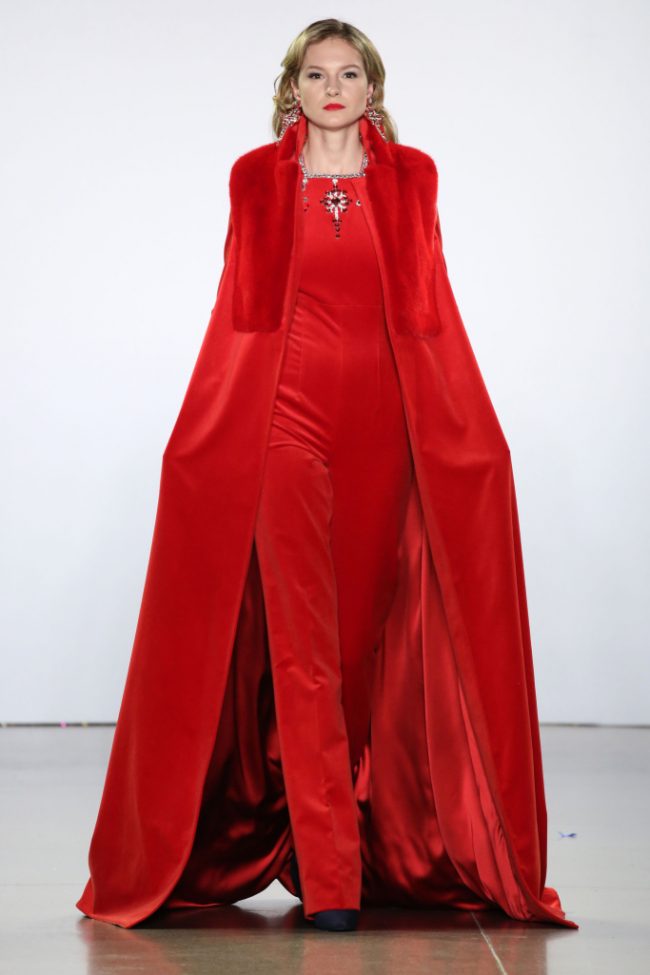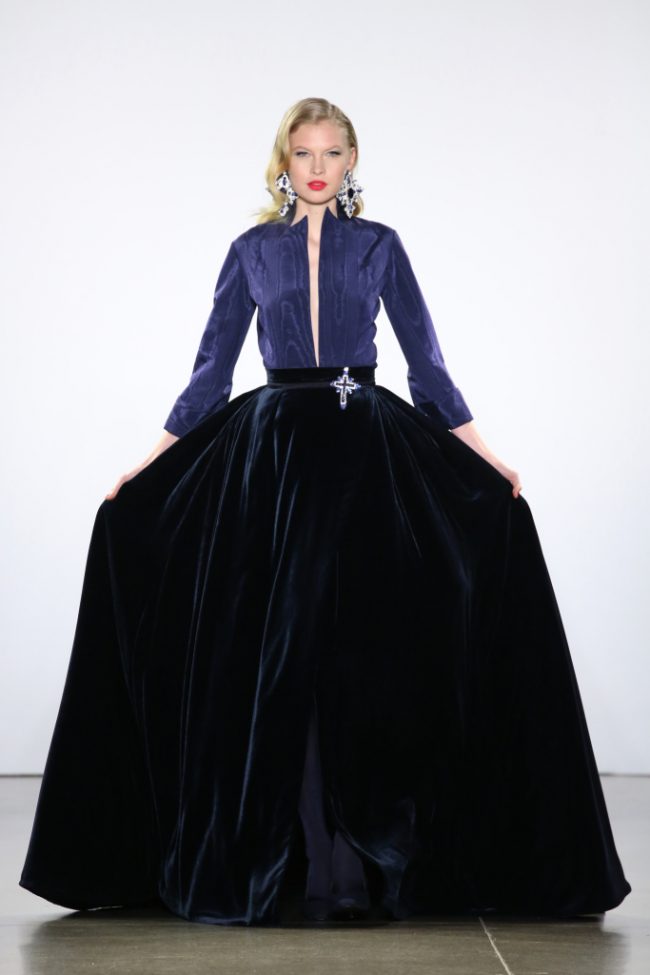 Monique Lhullier gave us red carpet ready fashion for fall 2019. 28 glorious gowns with a hint of 80's excess, there wasn't a bad one in the bunch. From a flat, matte gold sequin jumpsuit to Chantilly Lace ball gowns, the styles and silhouettes were many. A black velvet gown with a drop wait and contrasting white skirt reminded us of our dear Princess Di who would have surely had an occasion to wear this.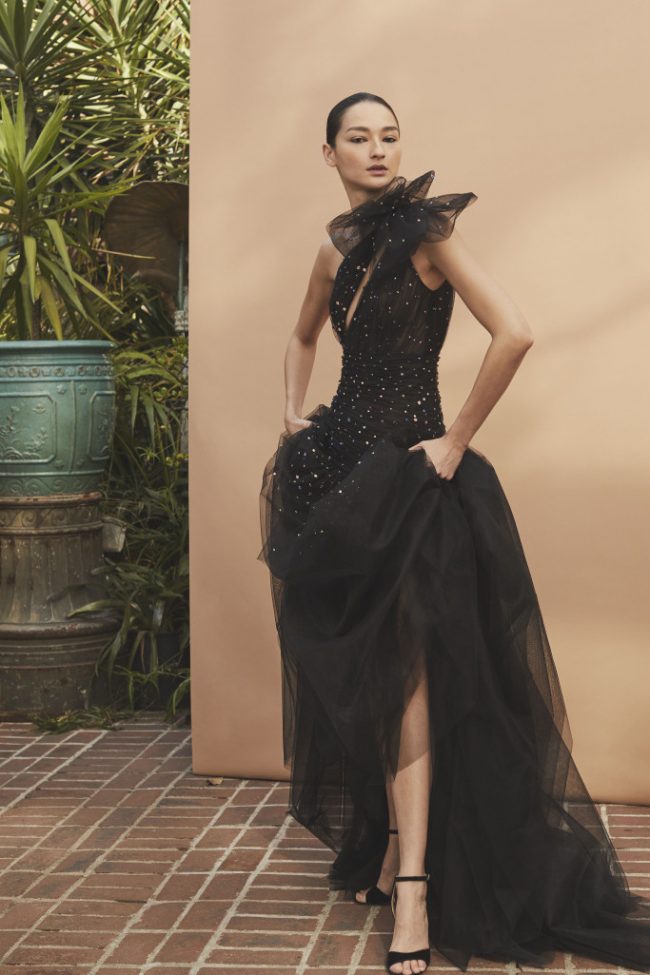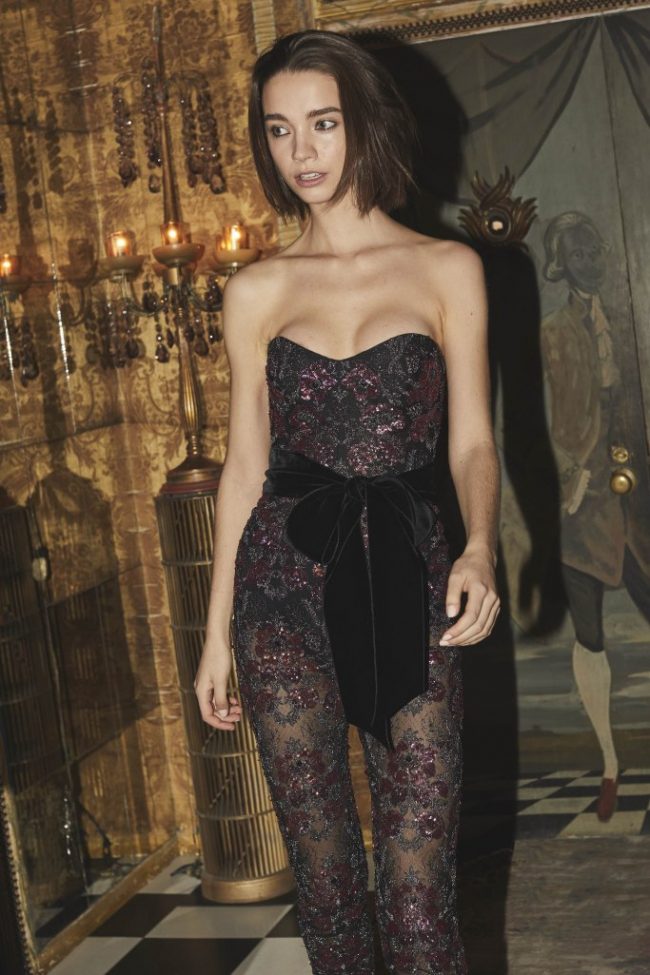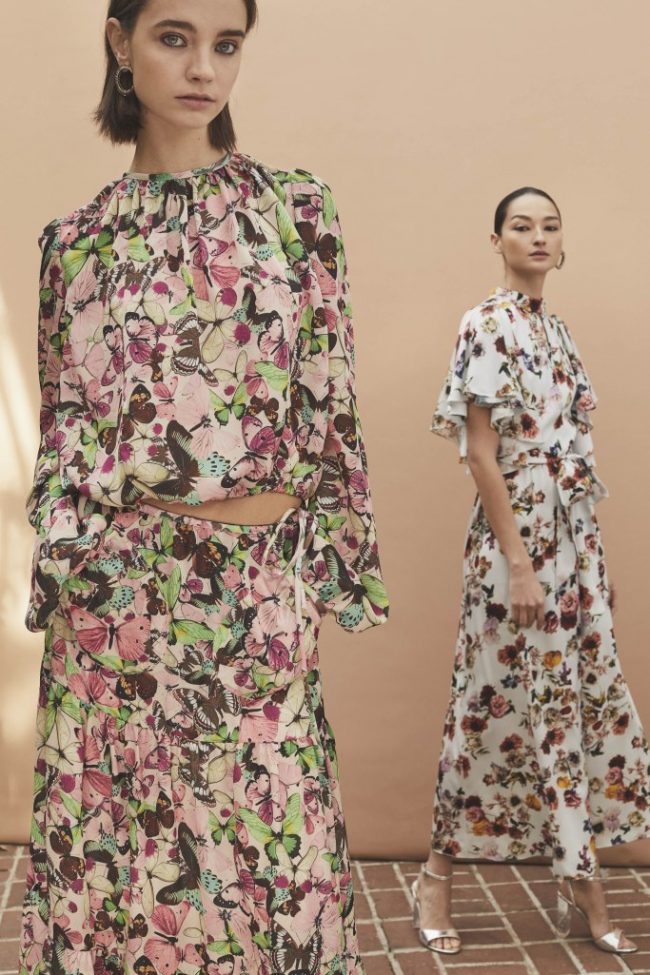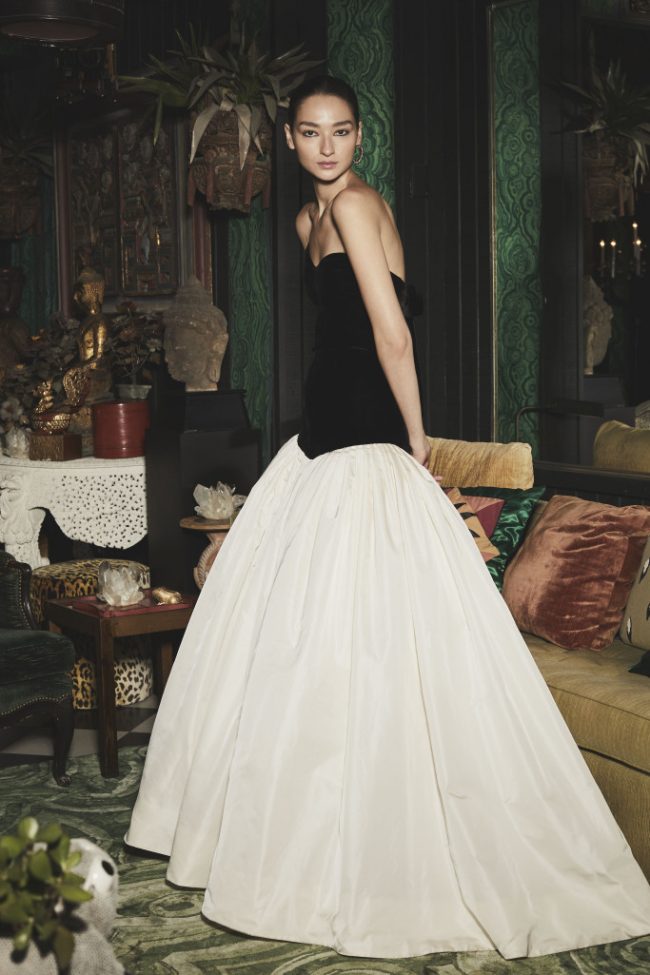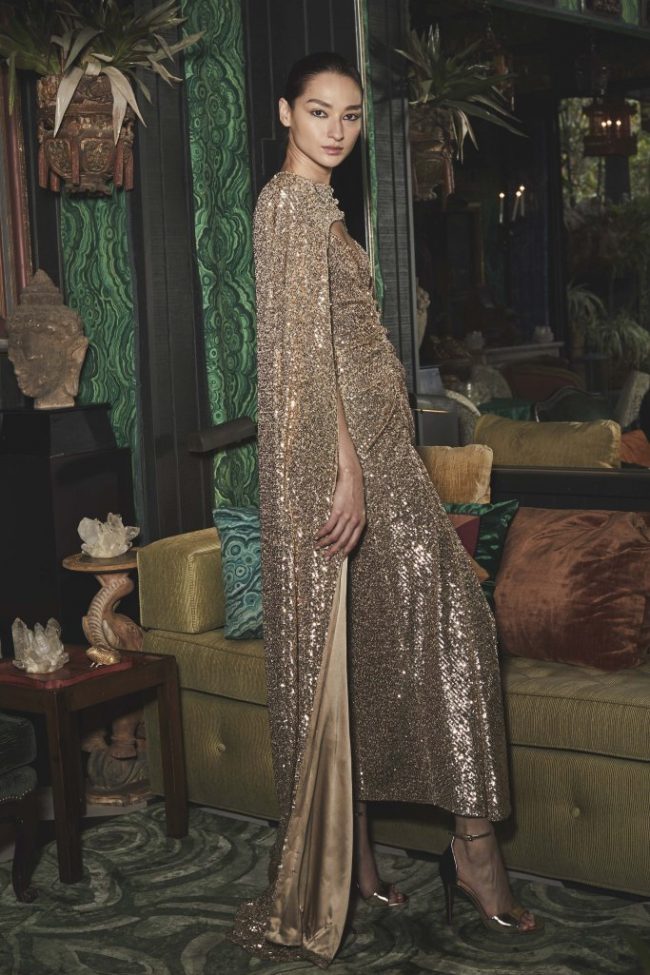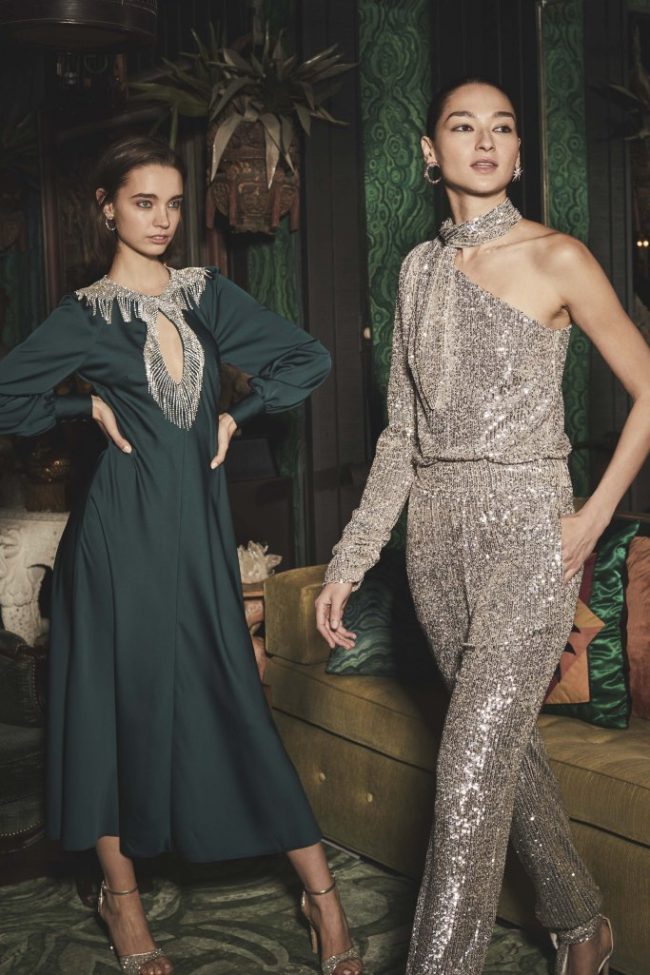 Derek Lam's fall RTW was a study in deft tailoring and the finest textiles. This is just the kind fashion that reminds of what a genius designer is all about-creativity combined with super human skill. There were lots of natural leather options to choose from which is a great luxe, natural, sustainable fashion alternative. Black leather harem pants were the key piece of the collection.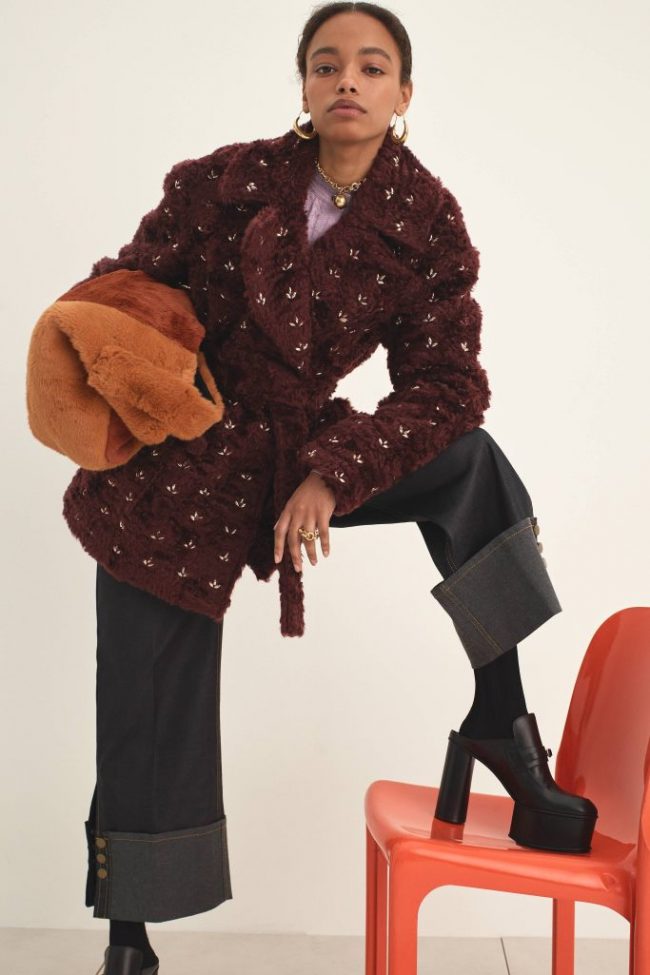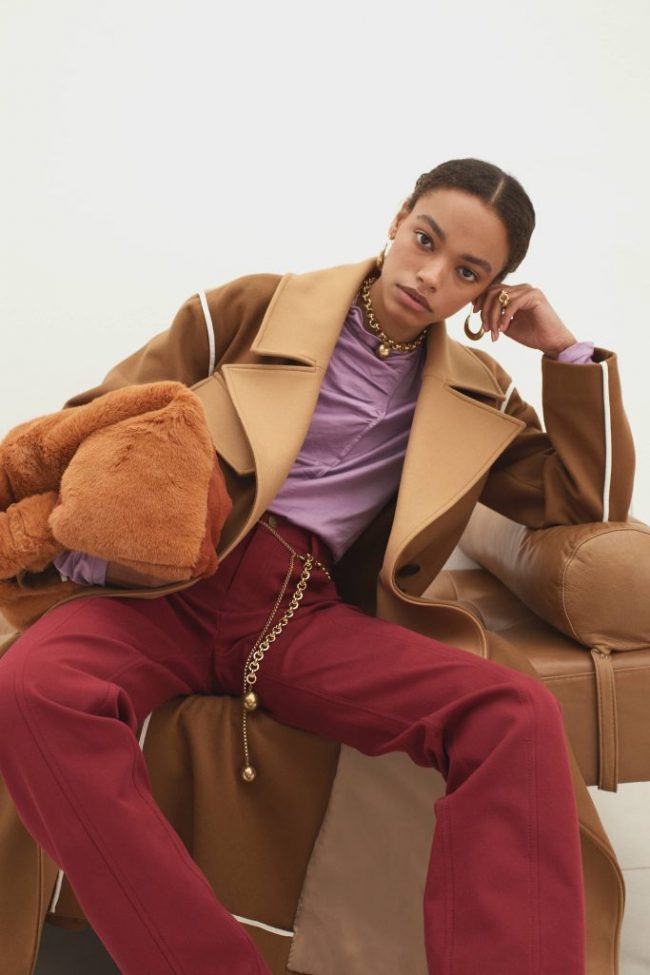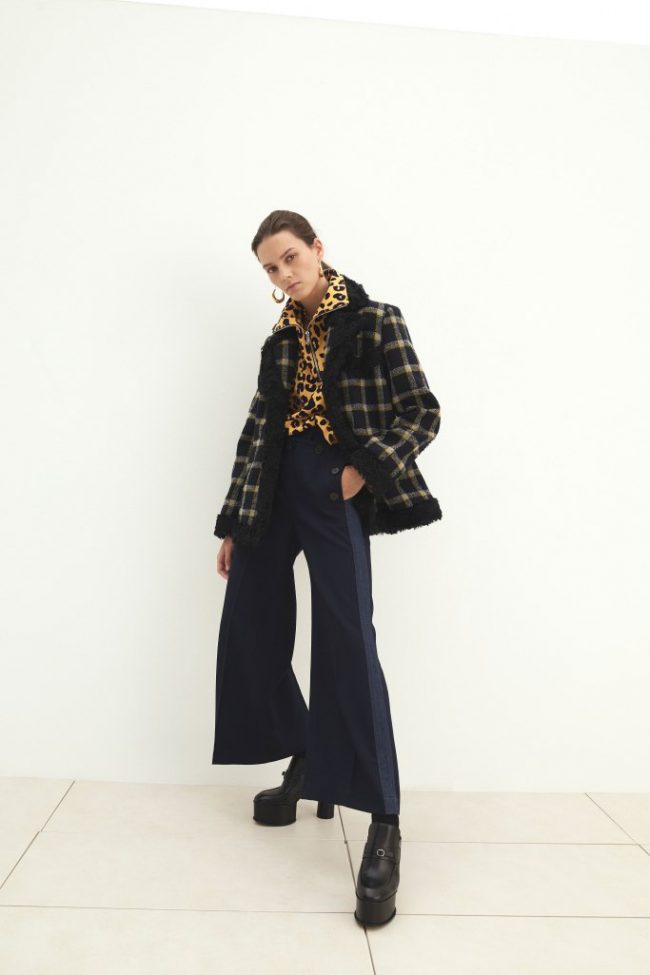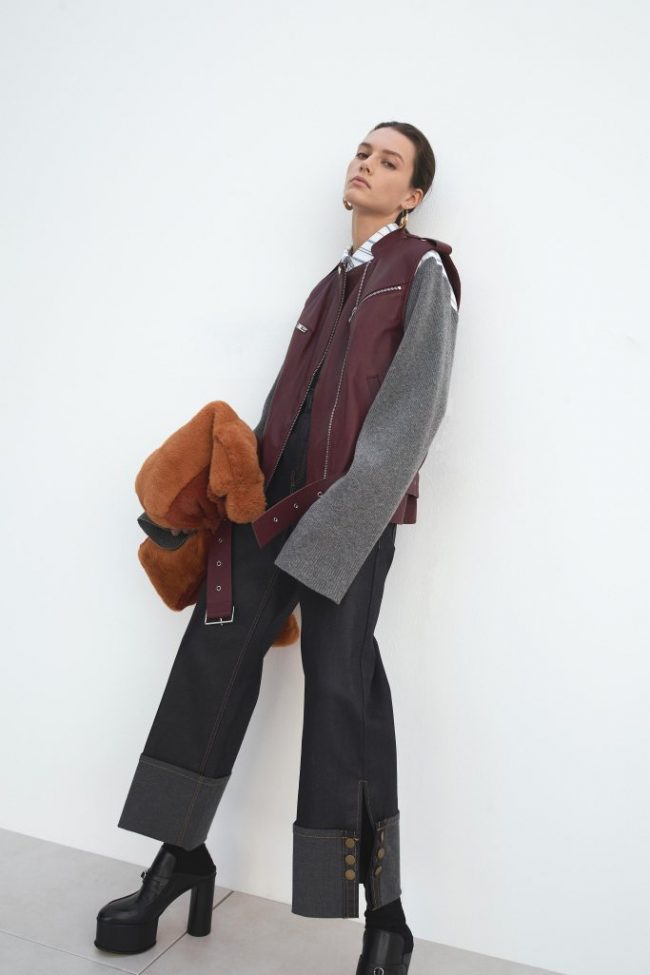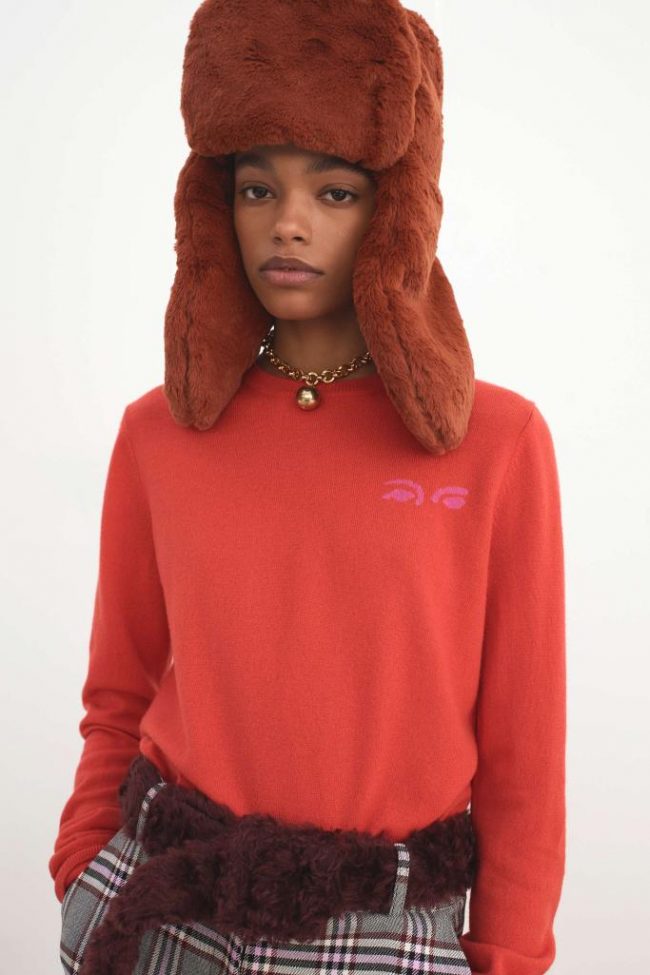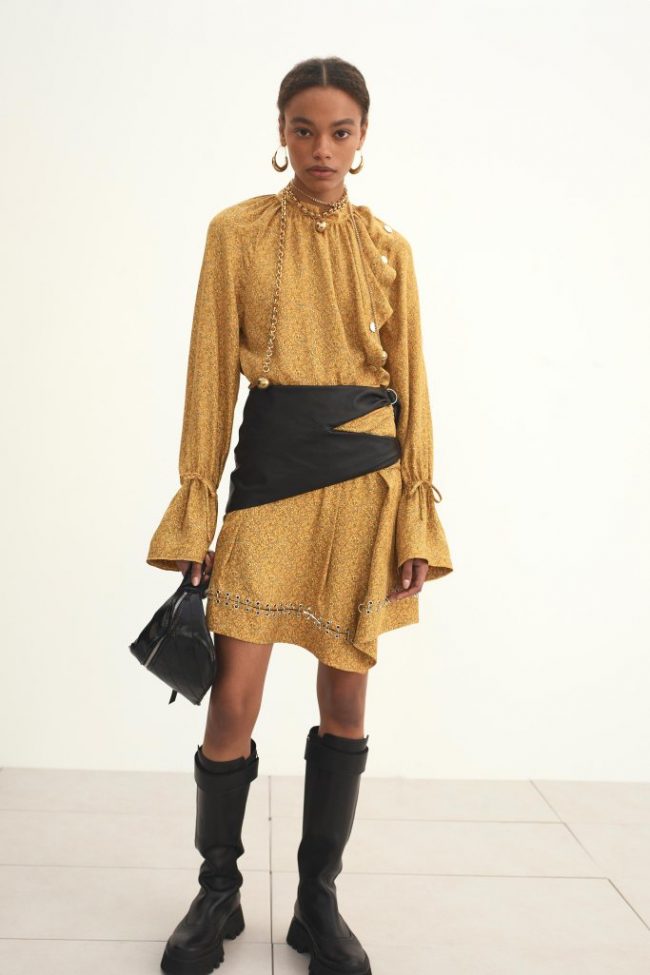 Vivienne Hu presented the versatility of fur in the Fall 2019 collection @viviennehustudio and what fun it was!  A plush hooded fox coat in the softest whisper of lavender color accented with purple patches, she paired silver sneakers with purple fox trim to complete the look. It was youthful and fresh and unlike anything we've seen this season. An orange mink suit was shock and awe kind of surprise. Large power blue lapels and a hint of a peplum finish, this was another twist for the modern day women. Intarsia workmanship was on full display with a windowpane mink coat in periwinkle blue and purple contrast. Not to mention the mink and fox-trimmed footwear!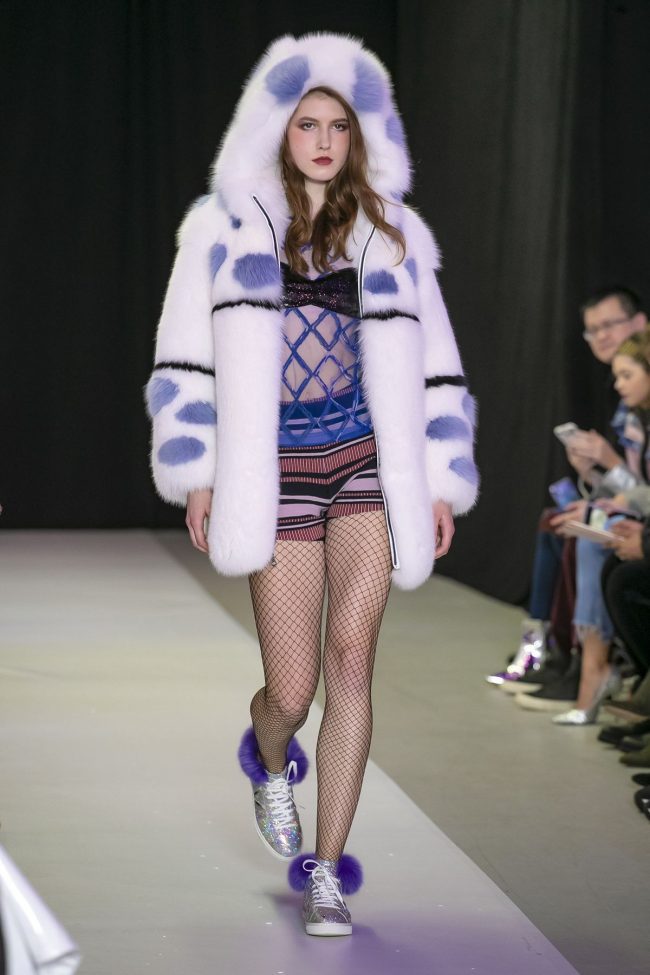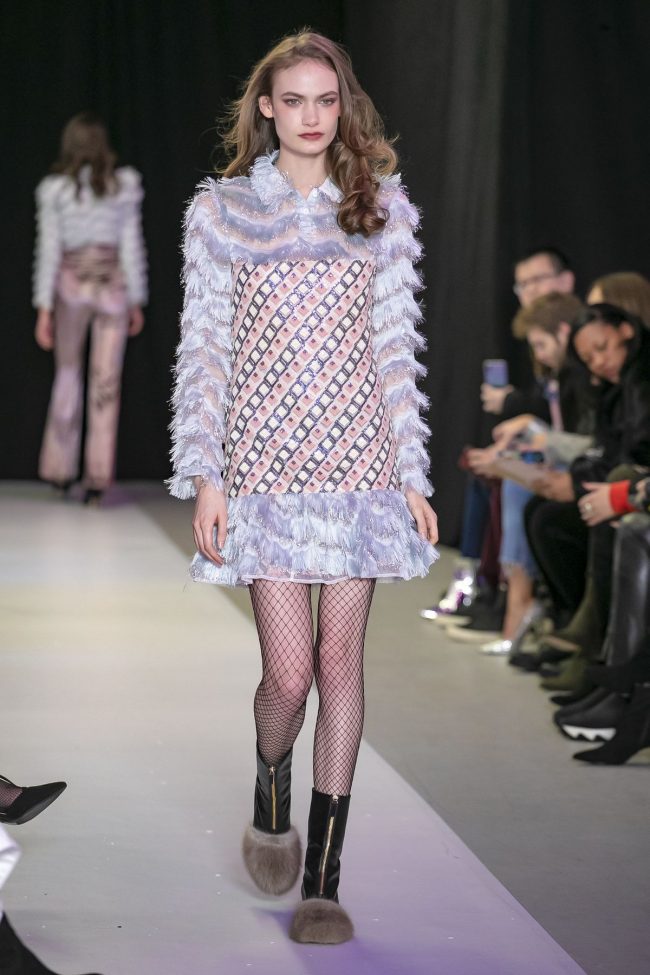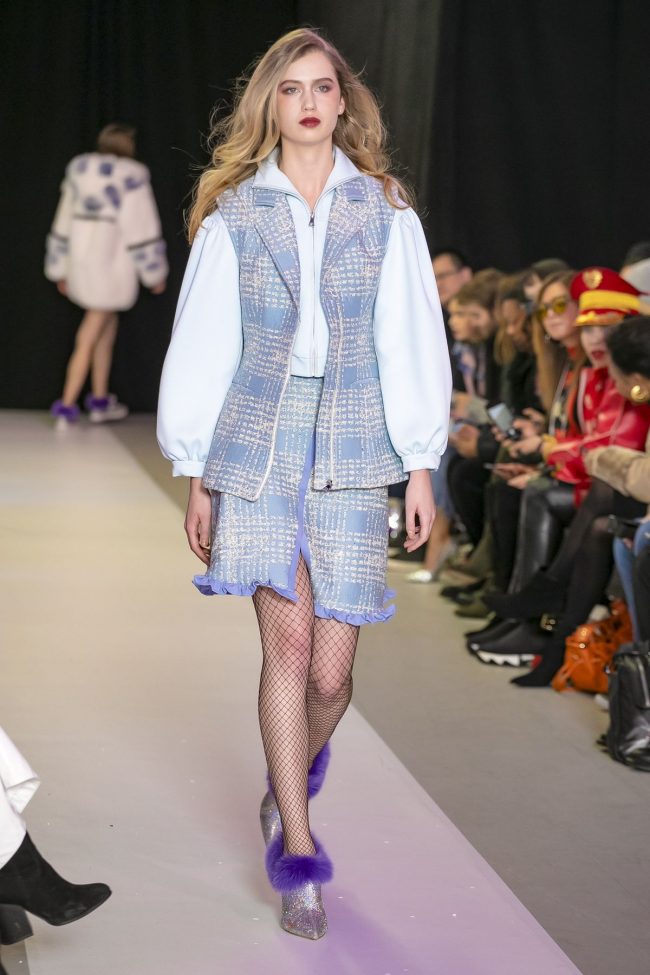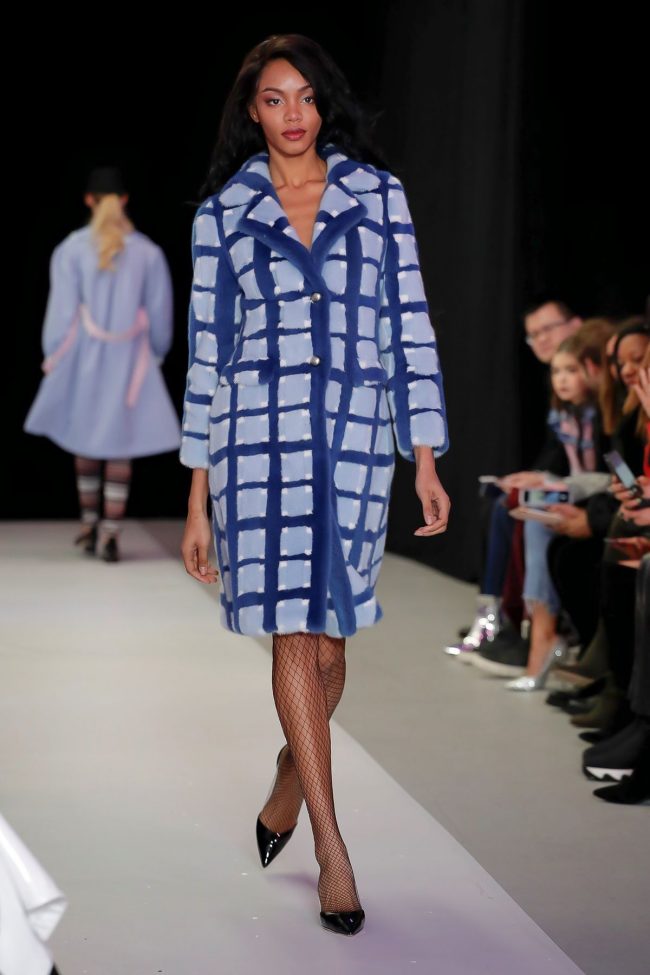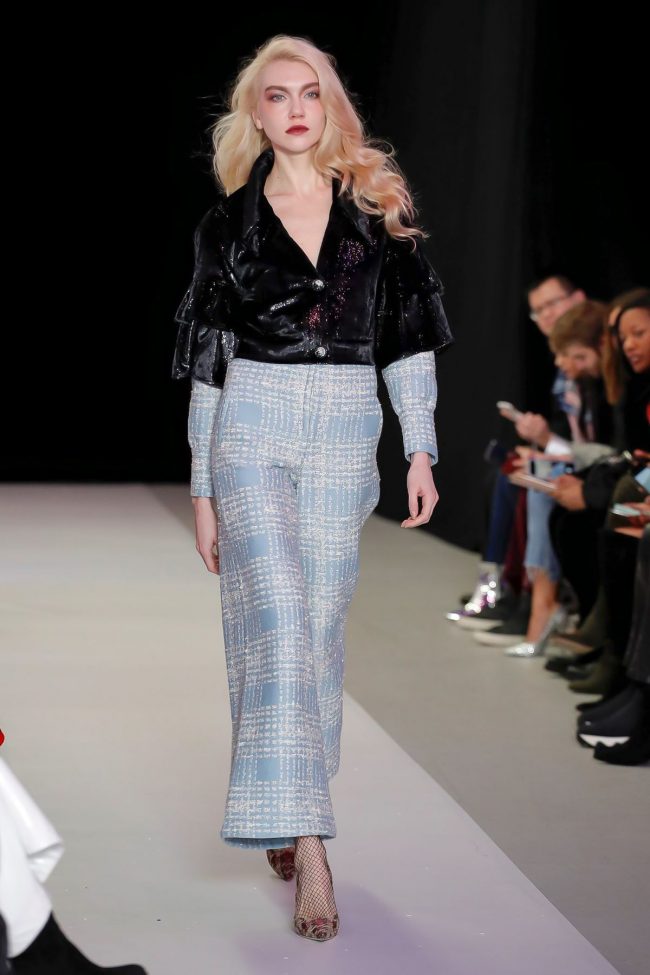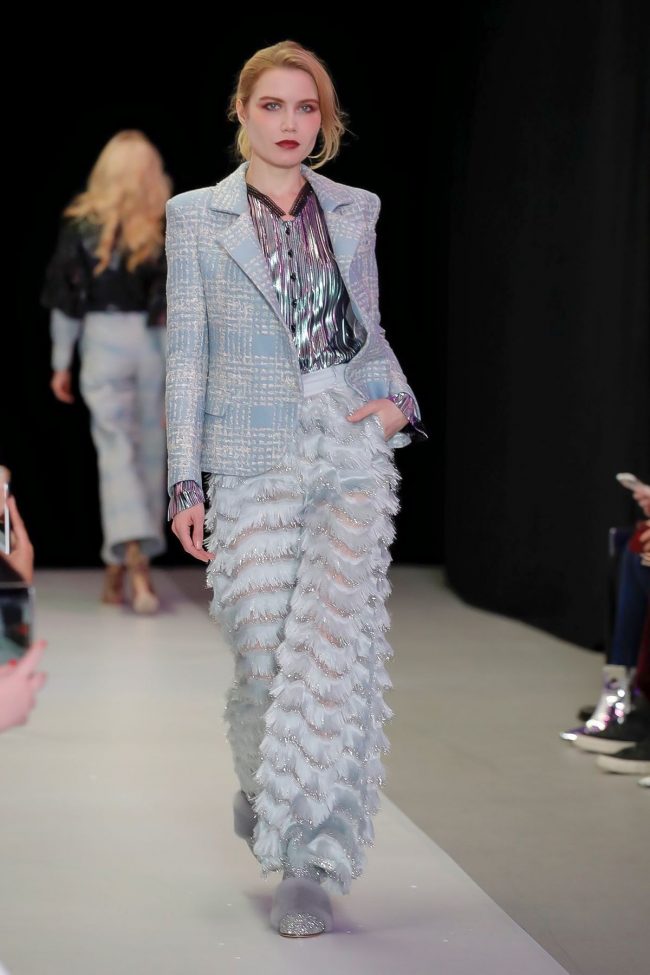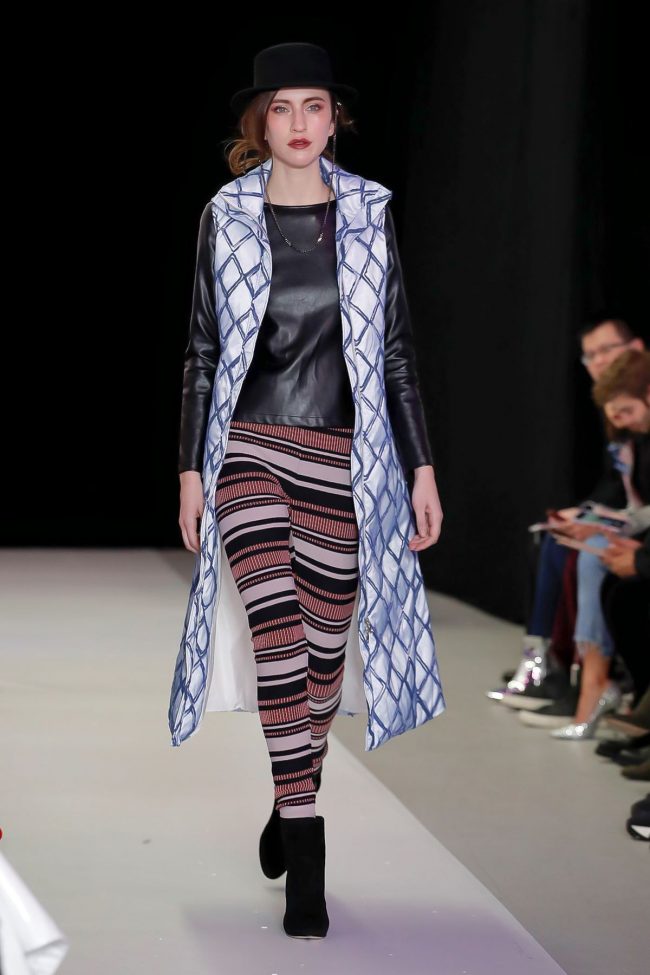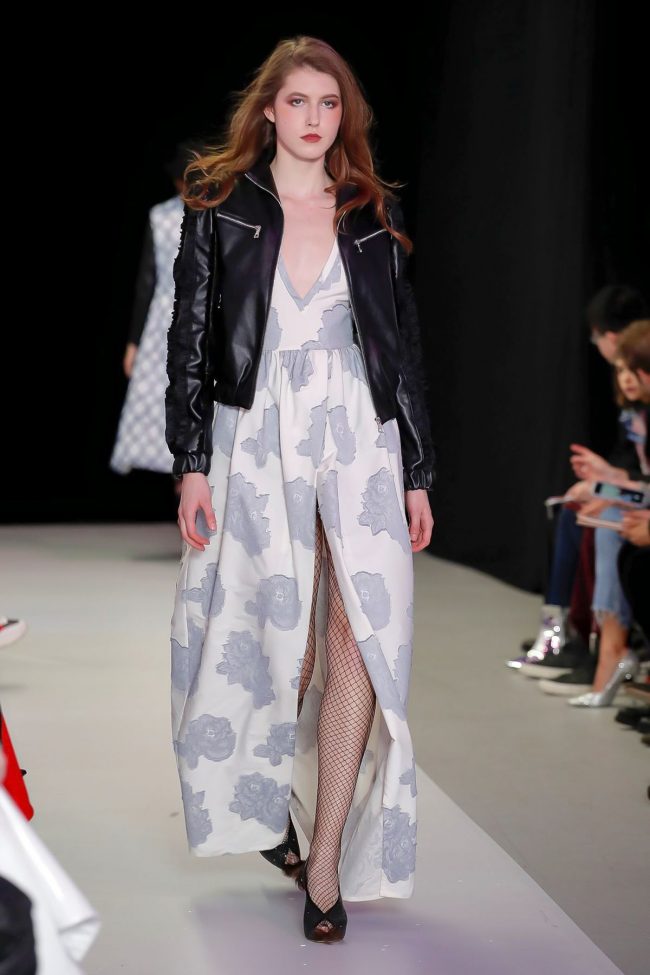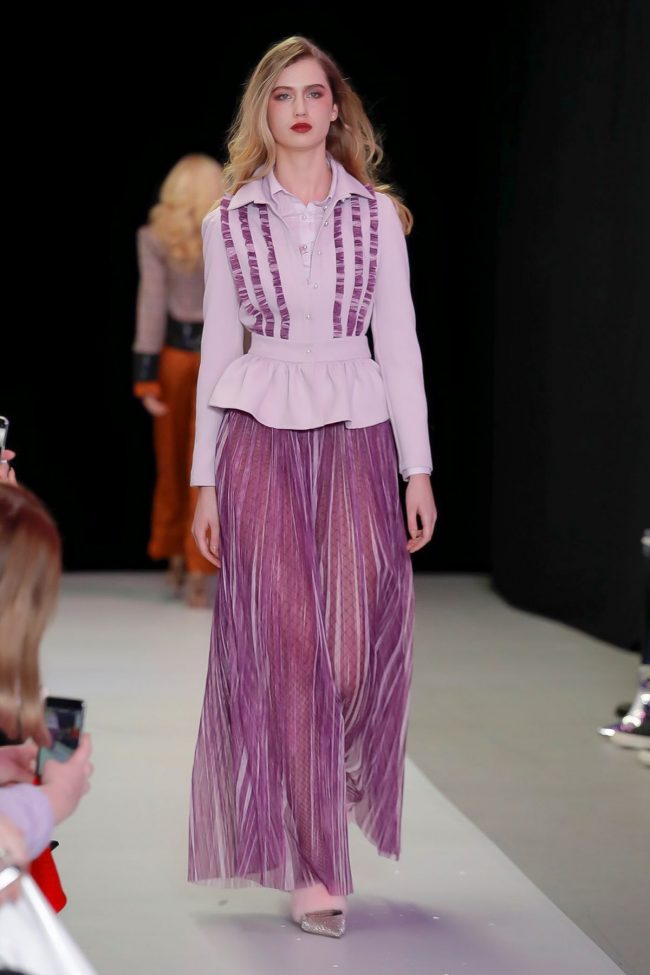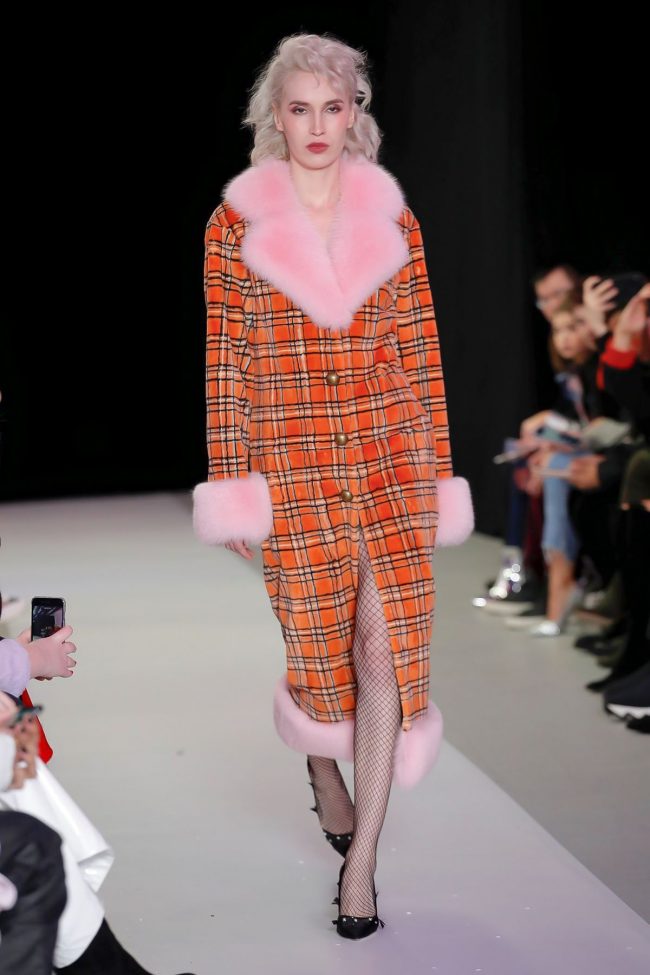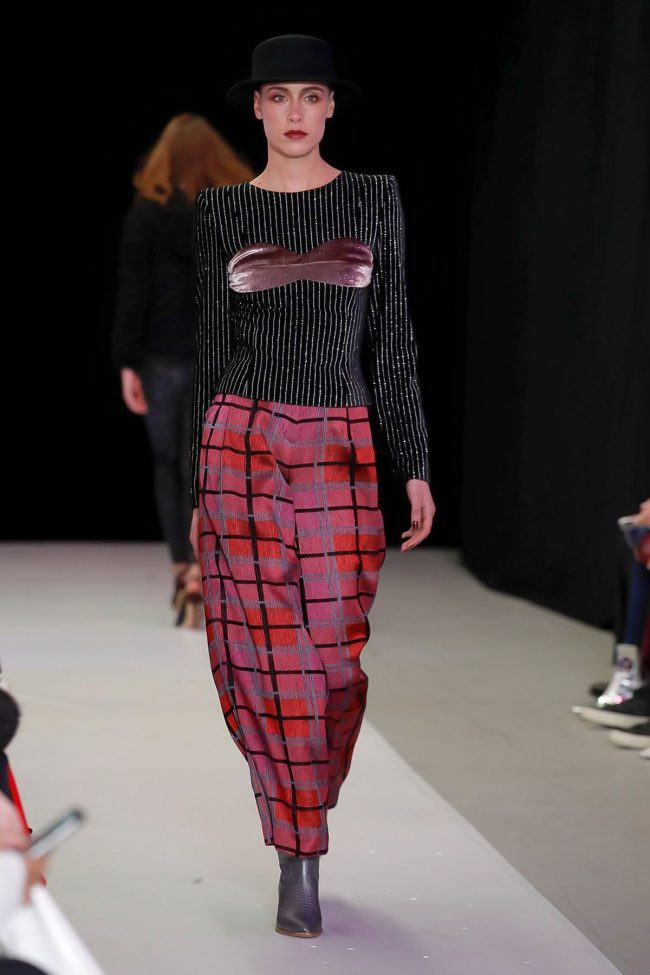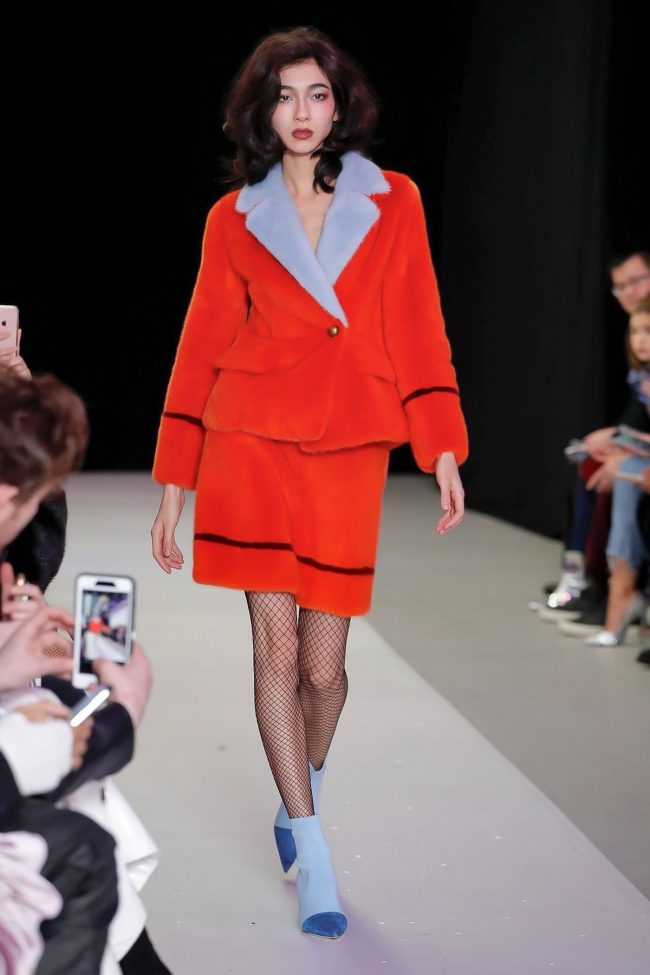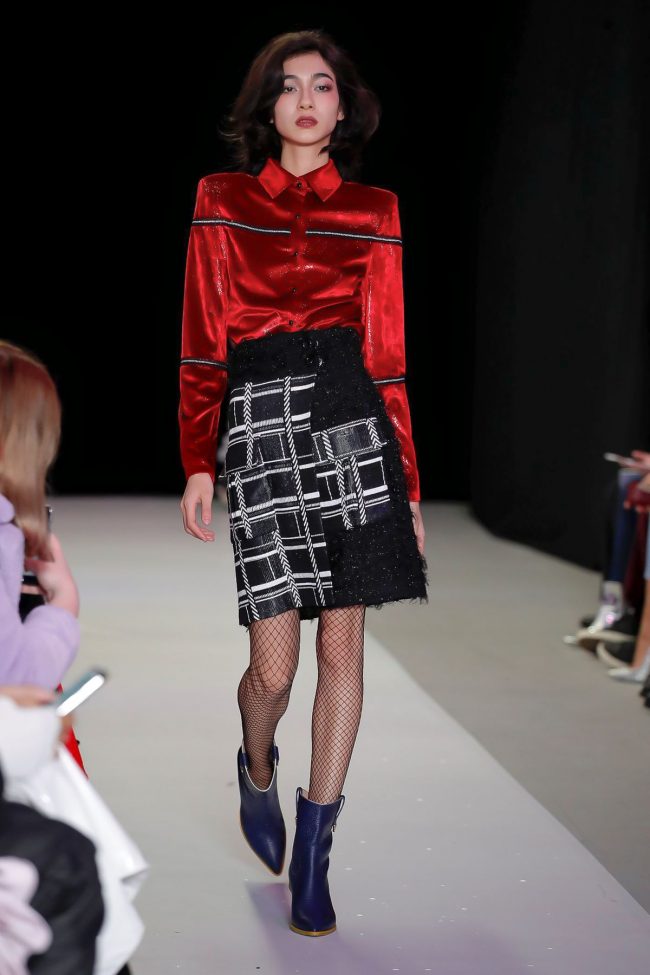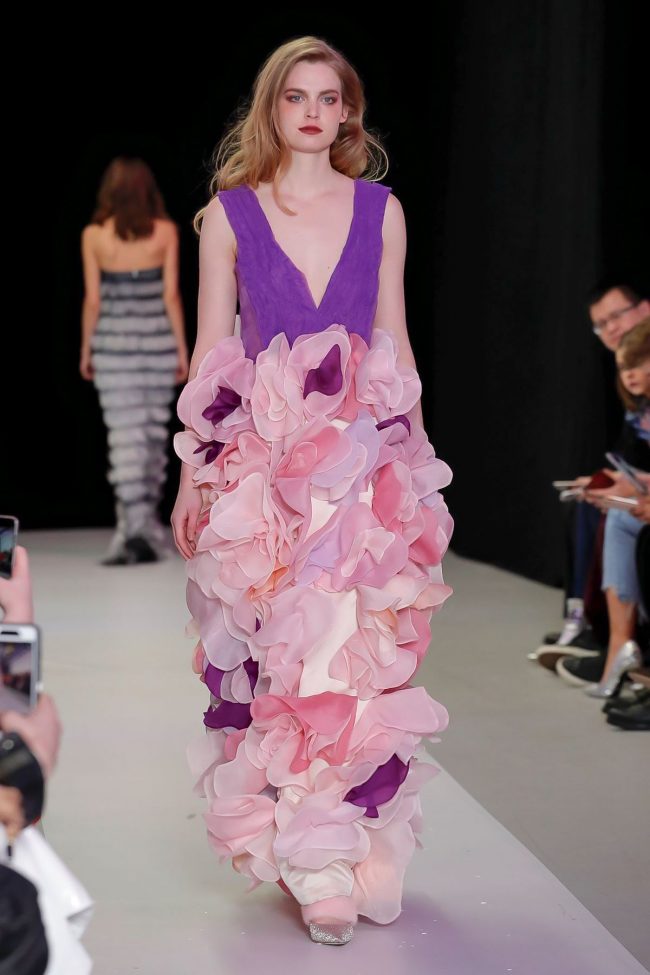 It's a wrap New York… let's see what London brings! Cheerio Pip pip!