New York Fashion Week Fall 2019 Trends Recap PART 5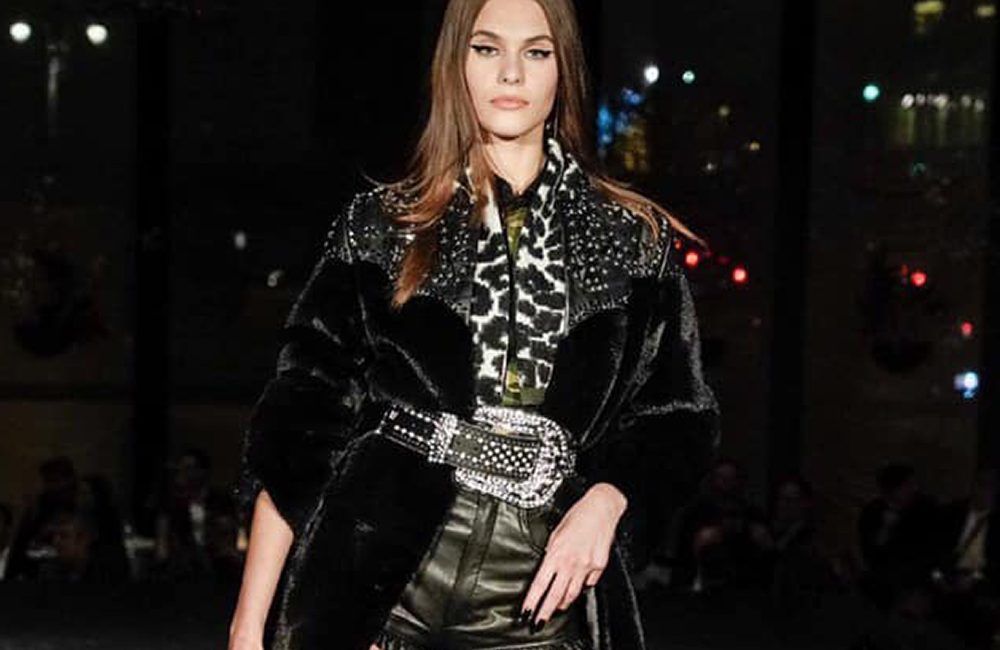 As we draw closer to the end of our download on the New York Fashion Week Fall 2019 collections, the key trends were non-trends. What do we mean? Designers played it safer than we've seen  in recent history. The collections have been filled with pieces that were nice, but not outstanding, creative, but not entirely unforgettable. Perhaps the upending of the retail paradigm which has now left it in dissoray, an uncertain and tumultuous economic climate, or perhaps fashion fatigue all together has quite possible scared the creativity out of our go-to designer names. We'll let the cash registers speak for themselves.
What Tomorrow Brings…. New York Fashion Week Fall 2019
You're either going to love or dismiss the Ralph Lauren collection for fall. Very recognizable signature brand pieces, v neck nautical sweaters, column dresses, Wonder Woman belts and necklaces, and Payette tops, there was nothing new to see. So, it's up to you to decide if you need more of the same from Ralph.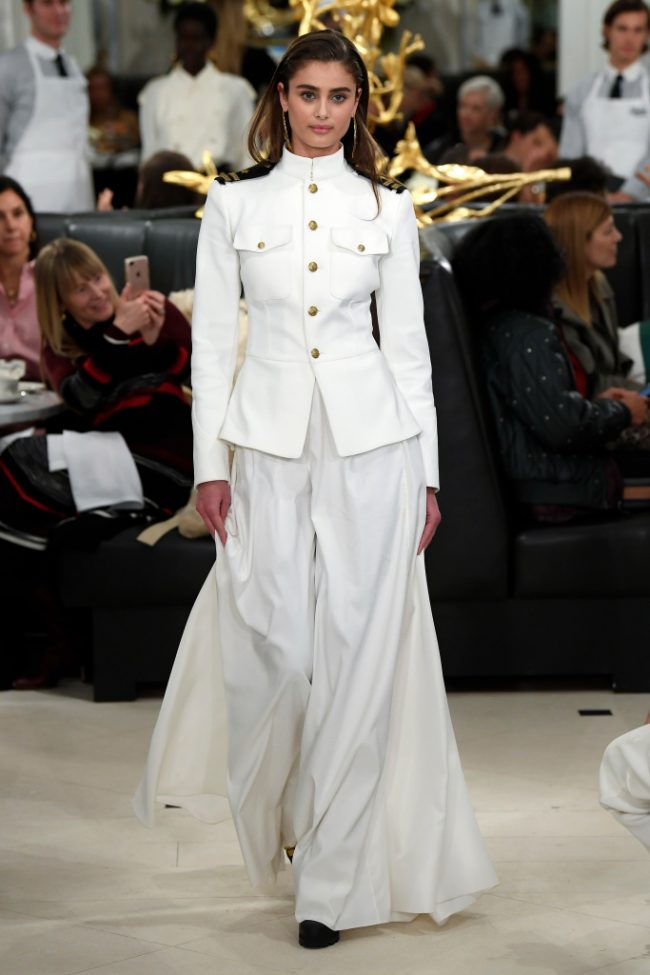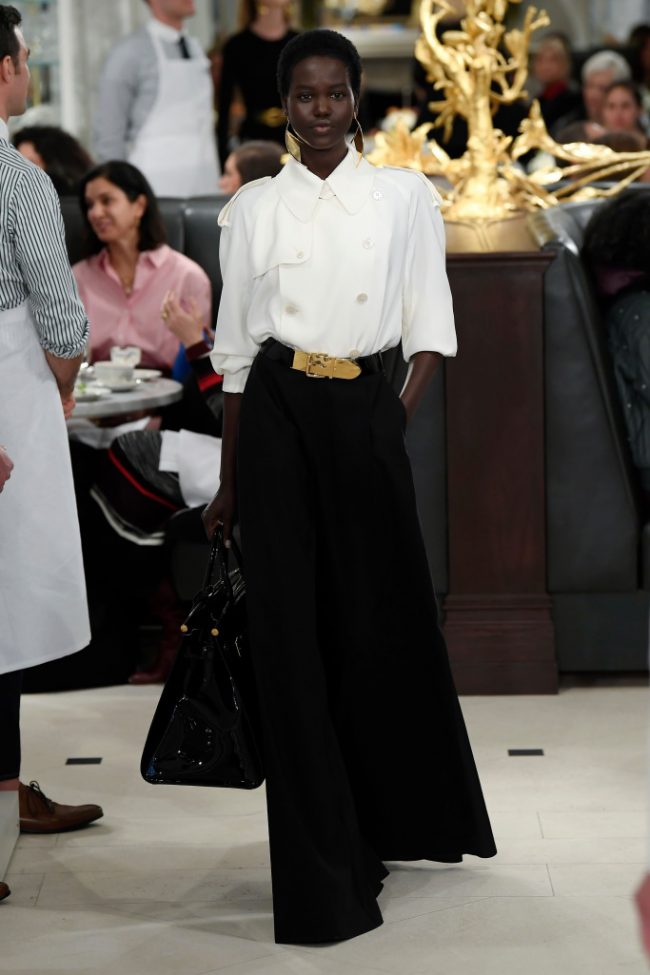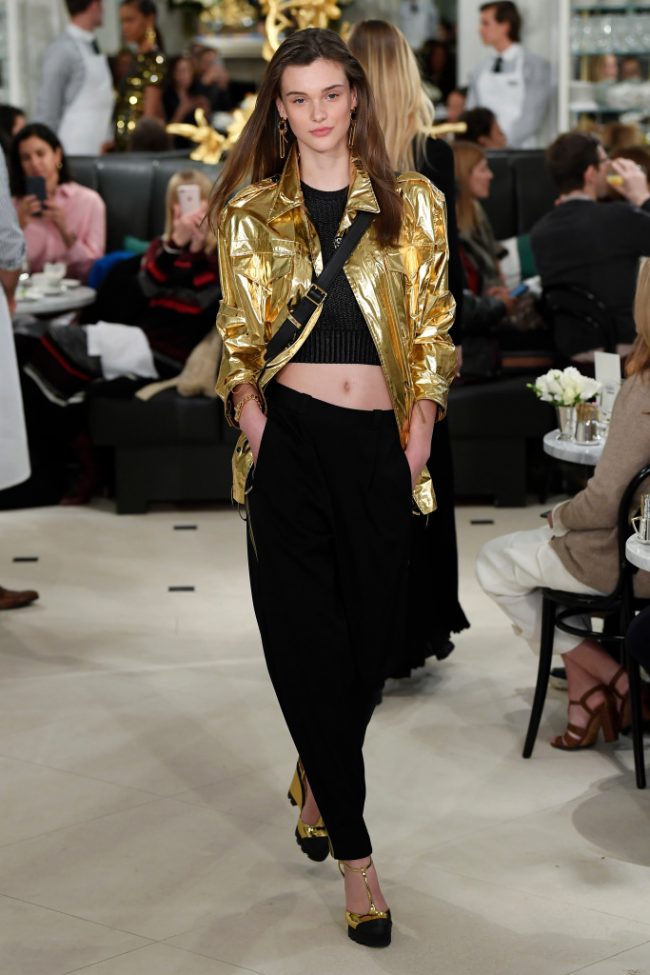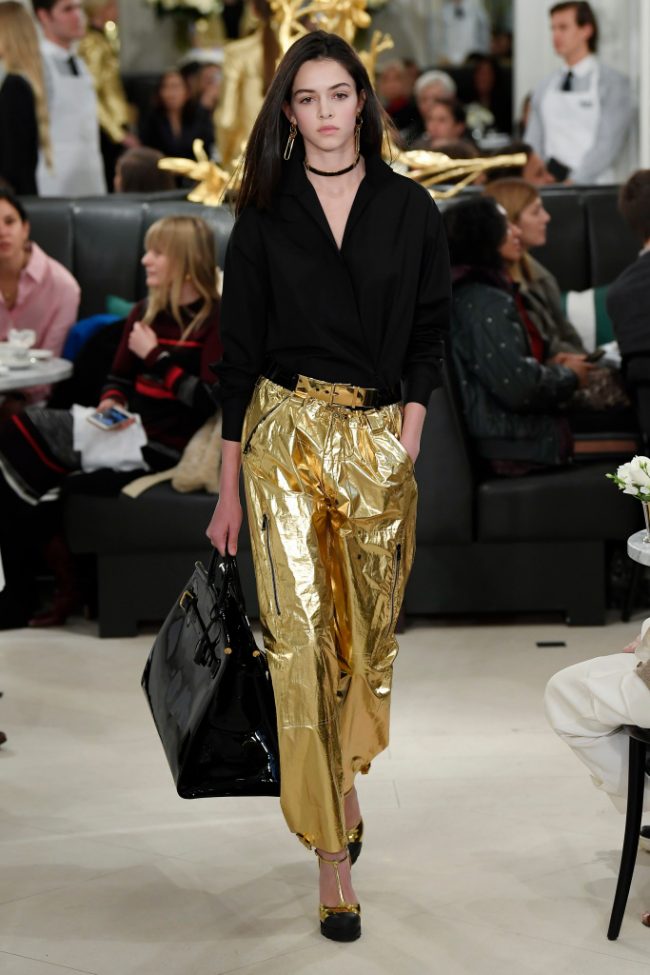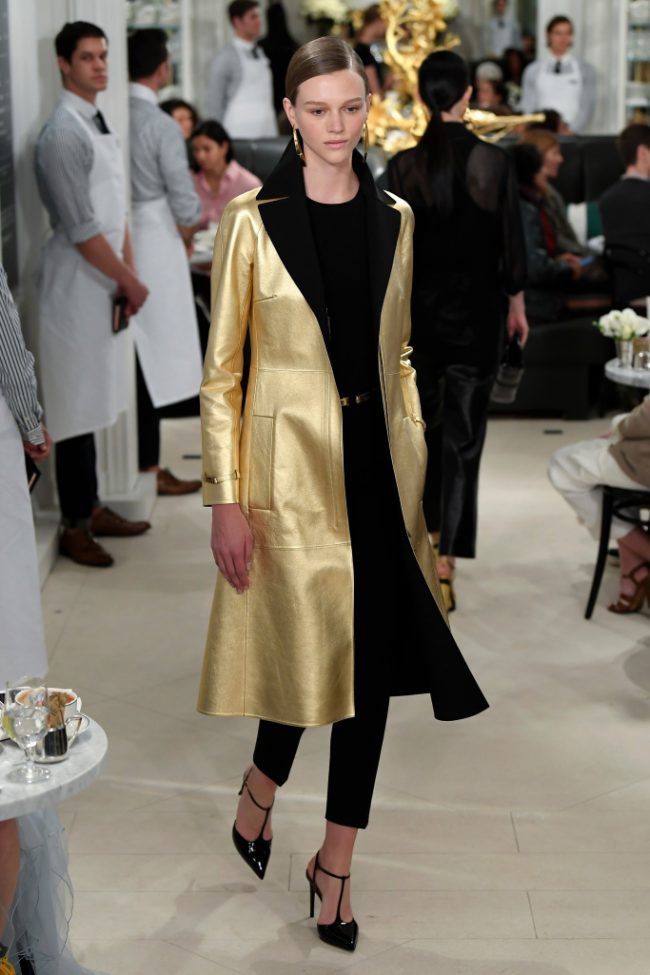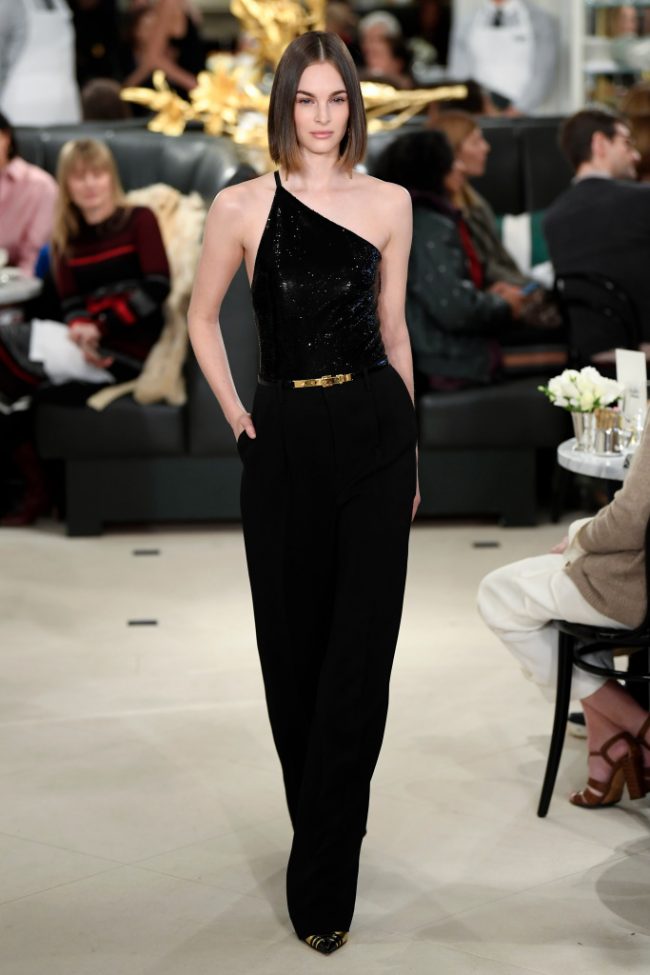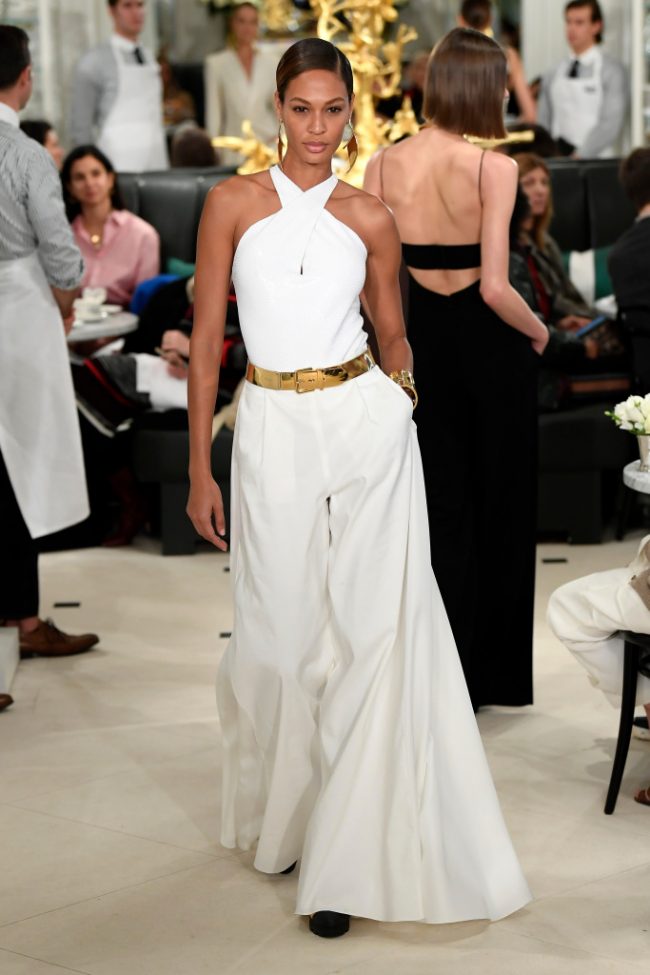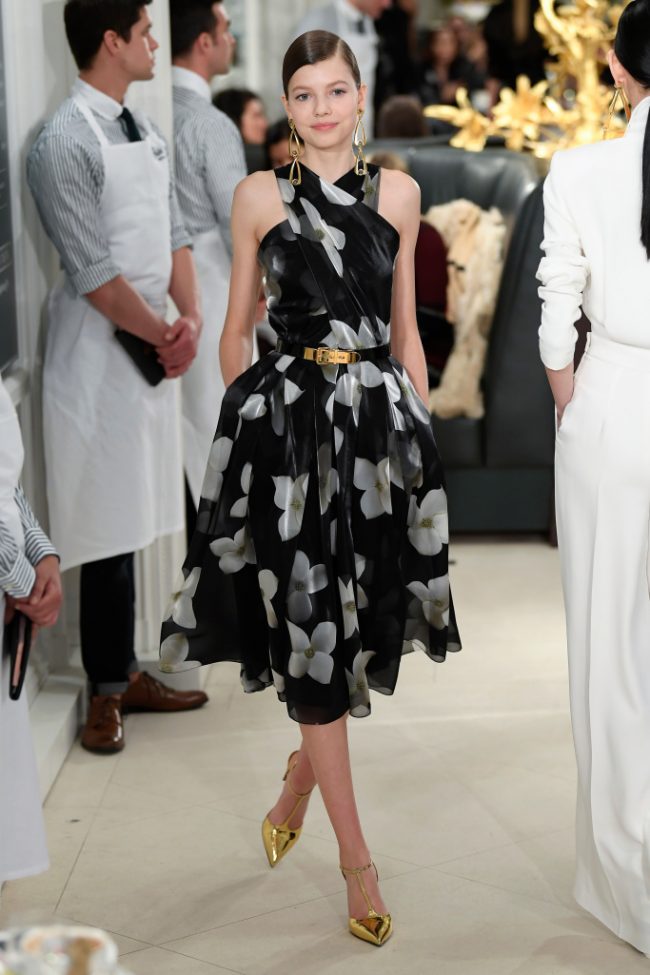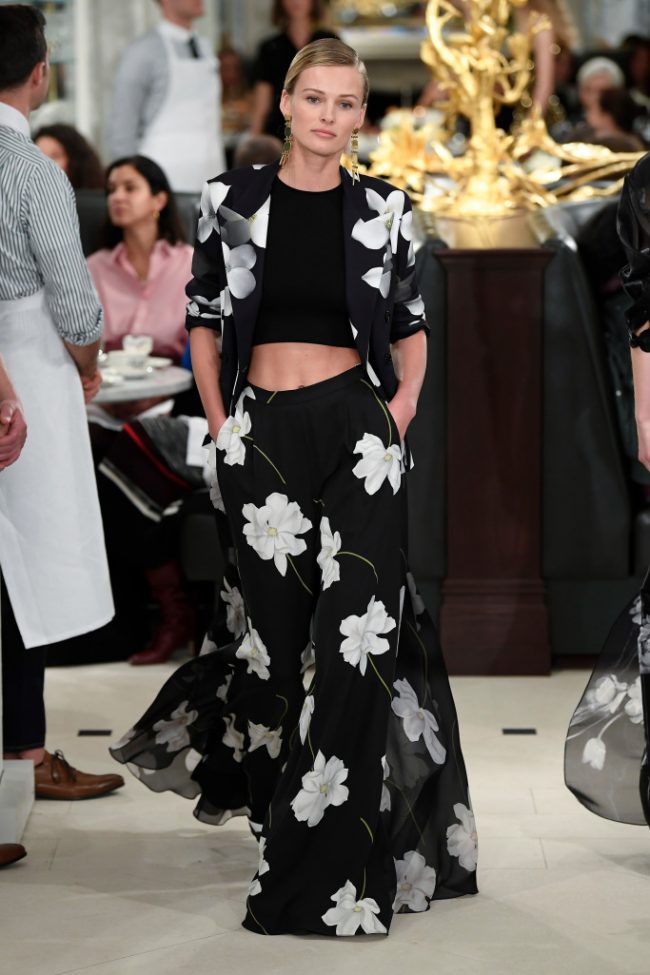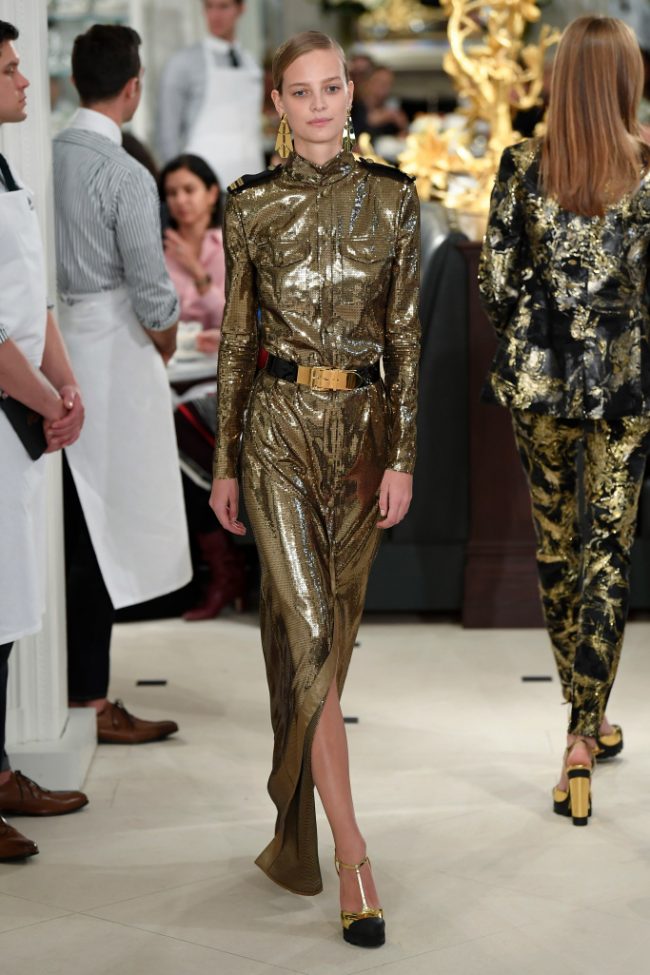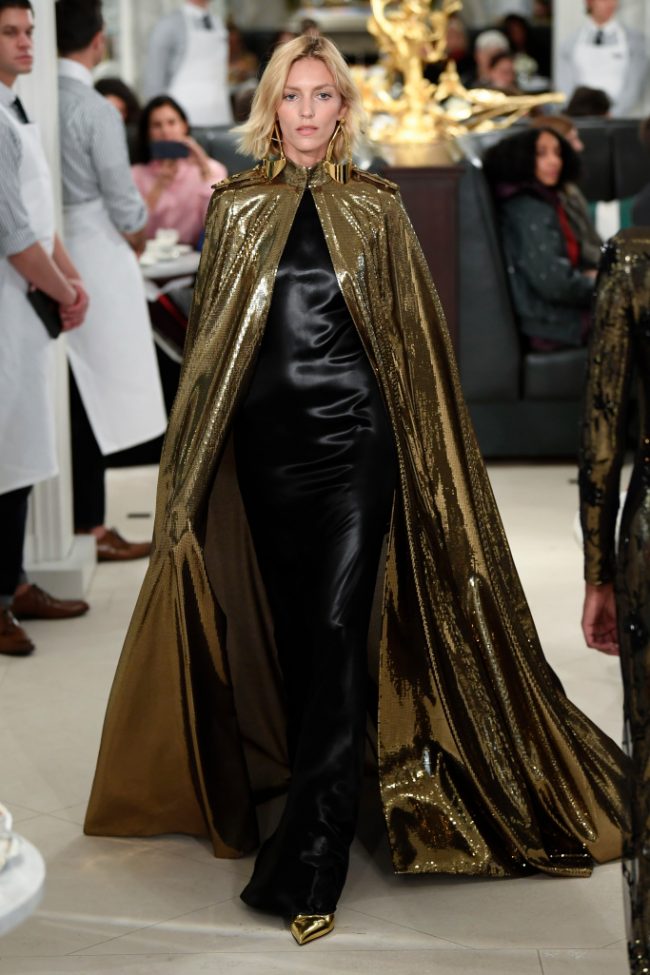 Women go crazy about a sharp dressed man and they're going to go absolutely wild for Philipp Plein's fall men's wear. Whisky mink has never looked so good when wrapped around the shoulders of a strong man in a velvet tux. Tons of animal skin embossed leathers added to the luxe on steroids feel of this collection. For the women, the OMG moment was an intarsia mink western themed stroller. But, honestly, there was just so much to love, we'll take it all. Please ship it Prime!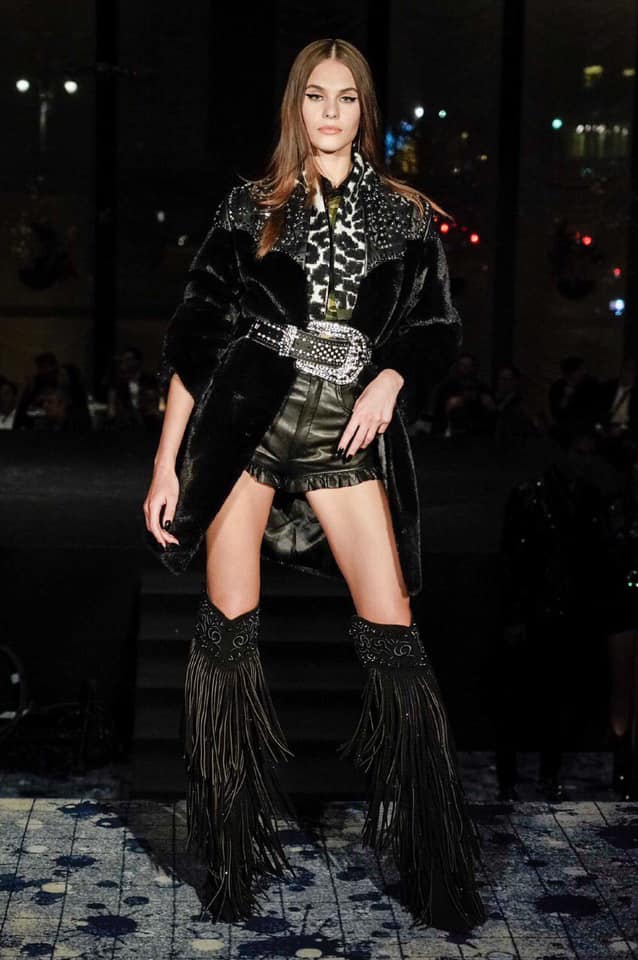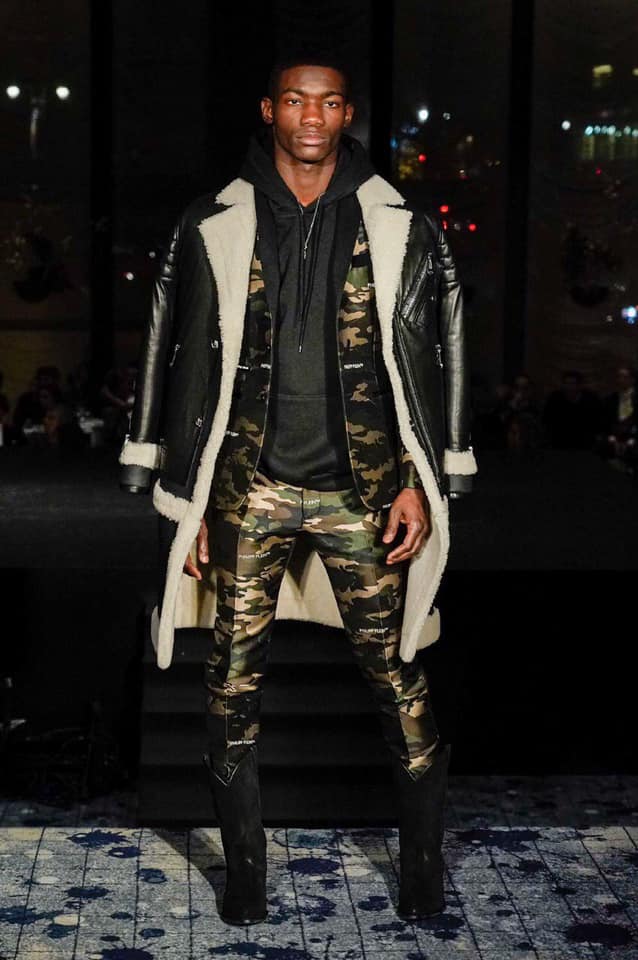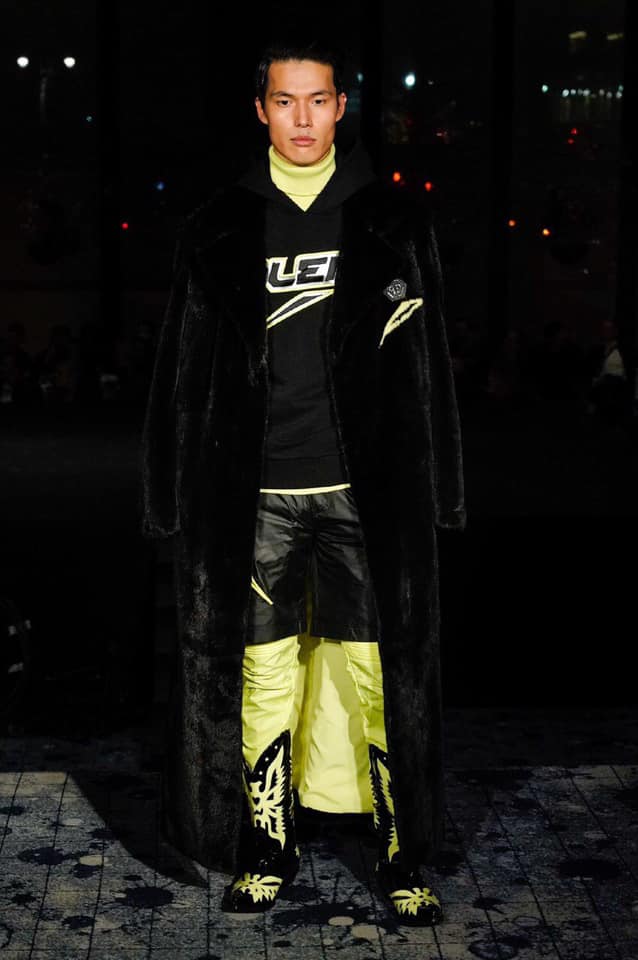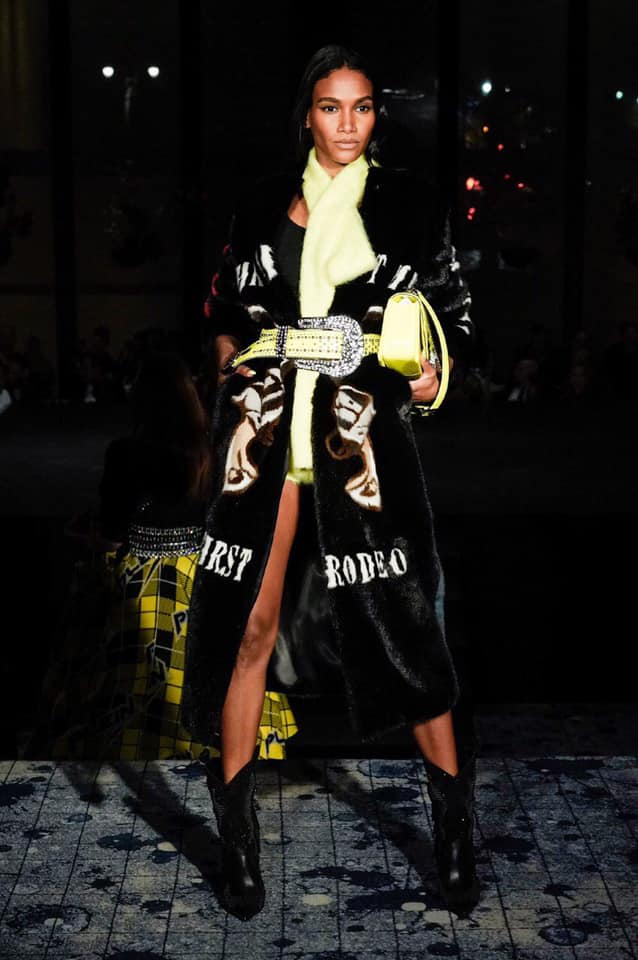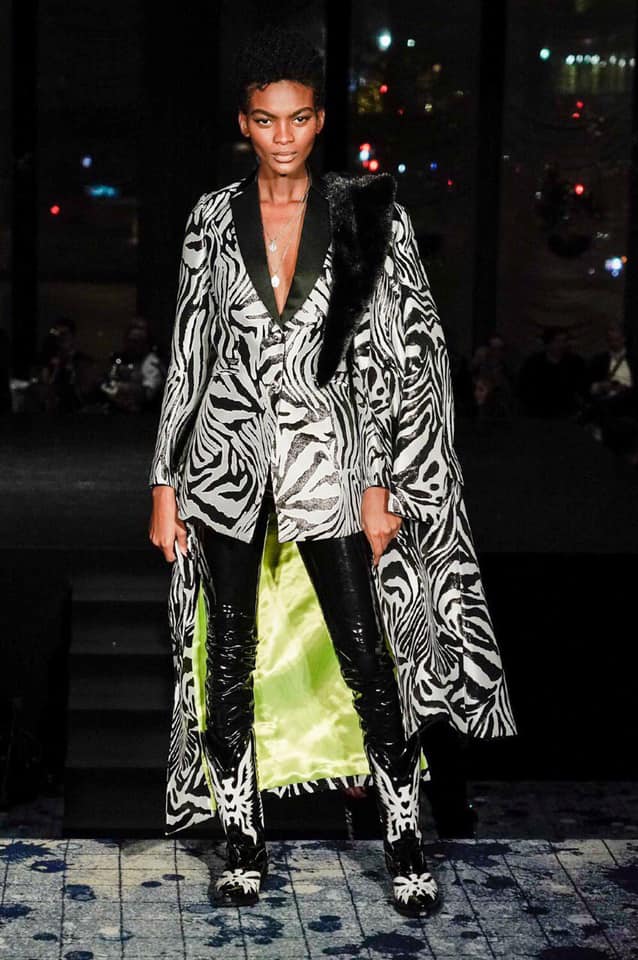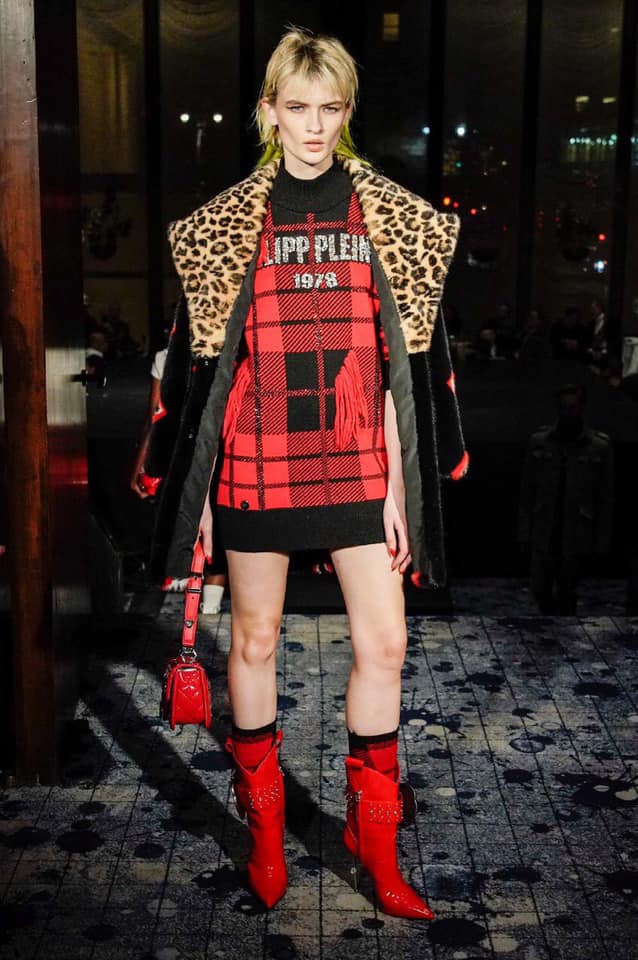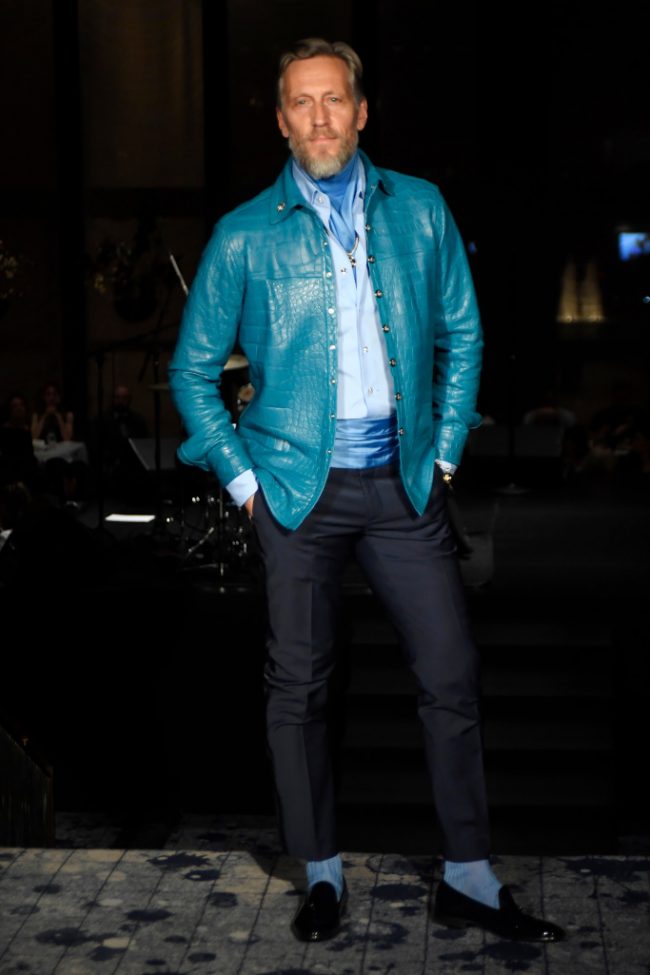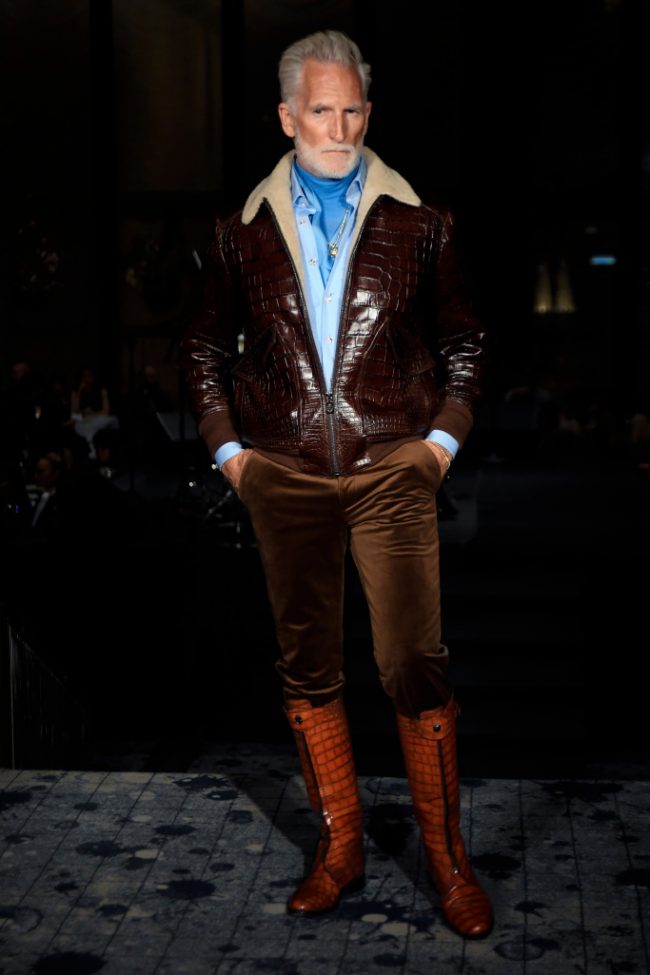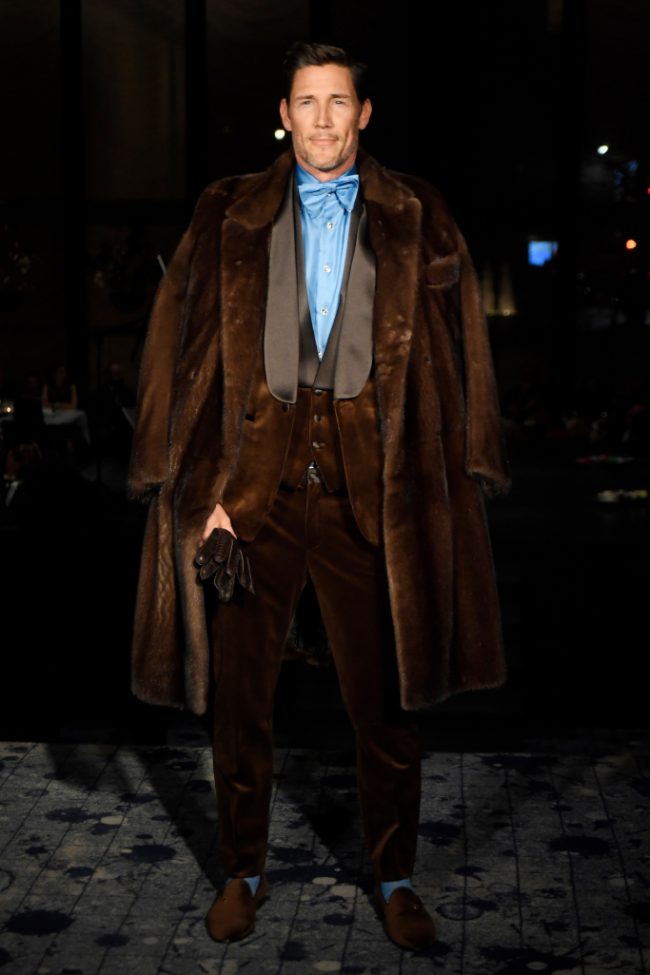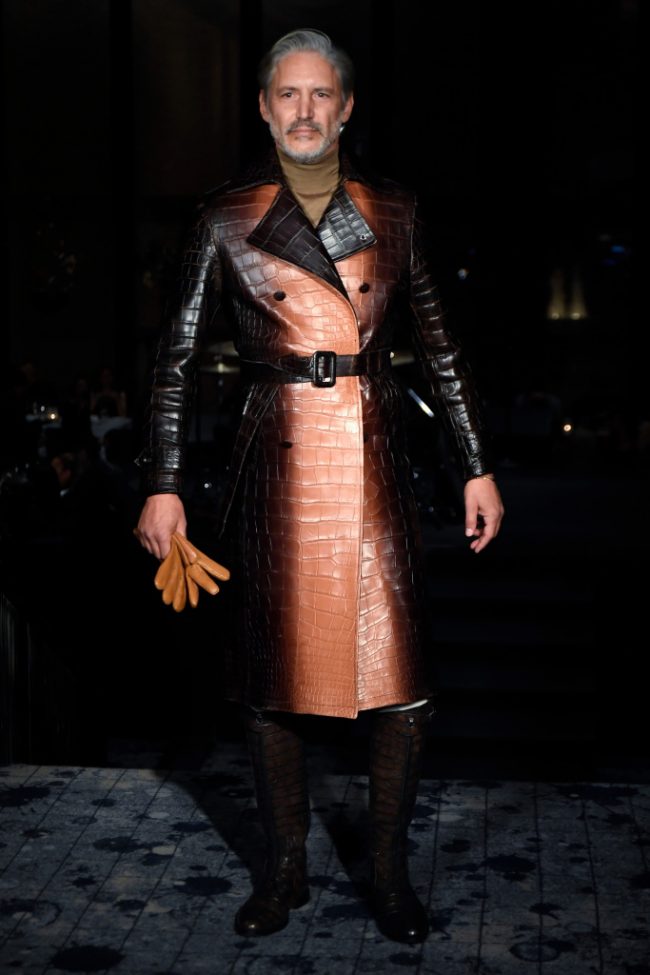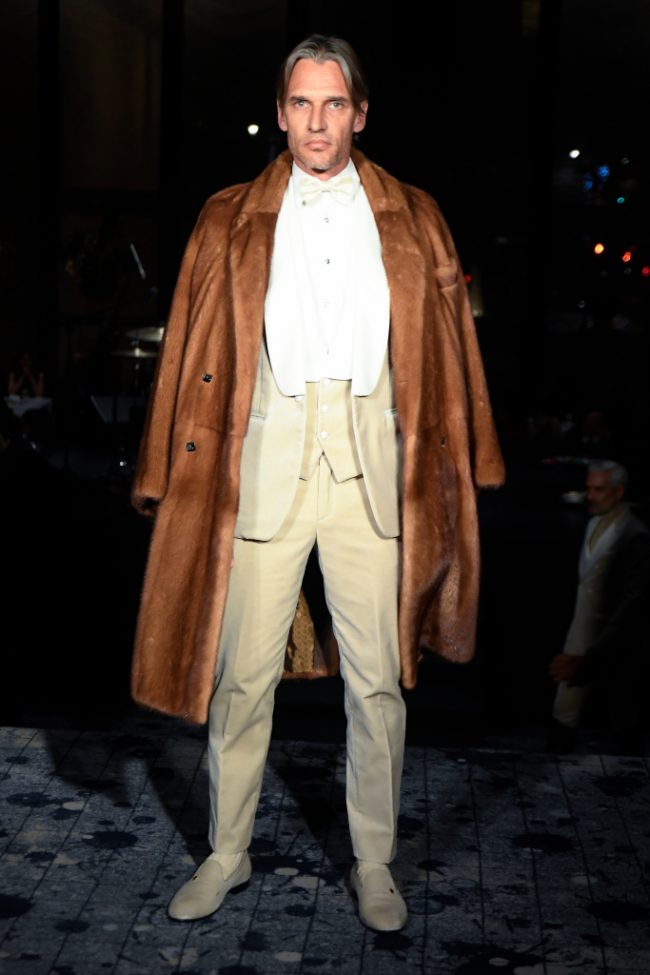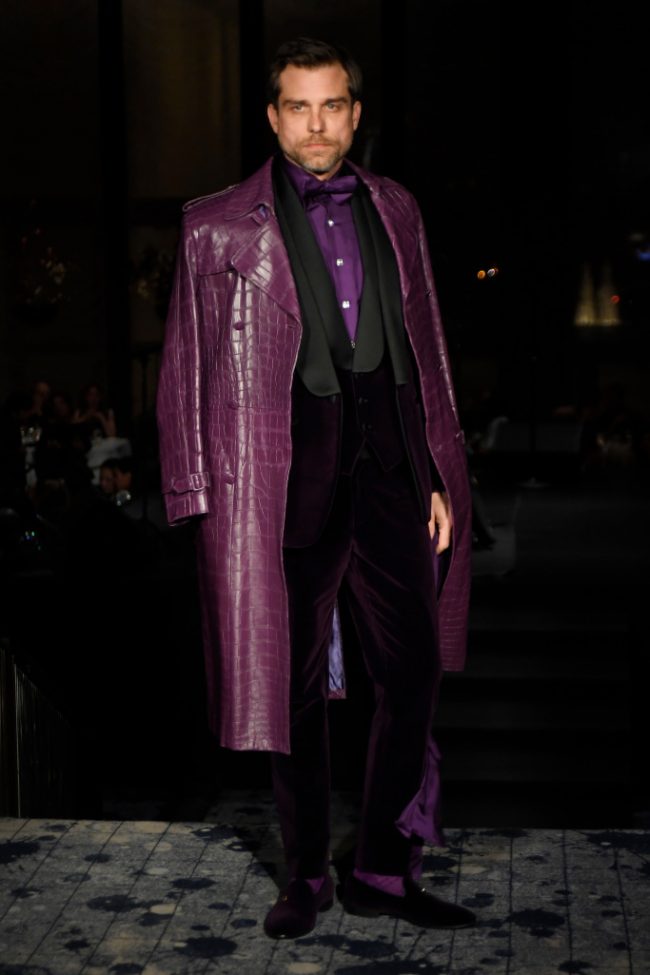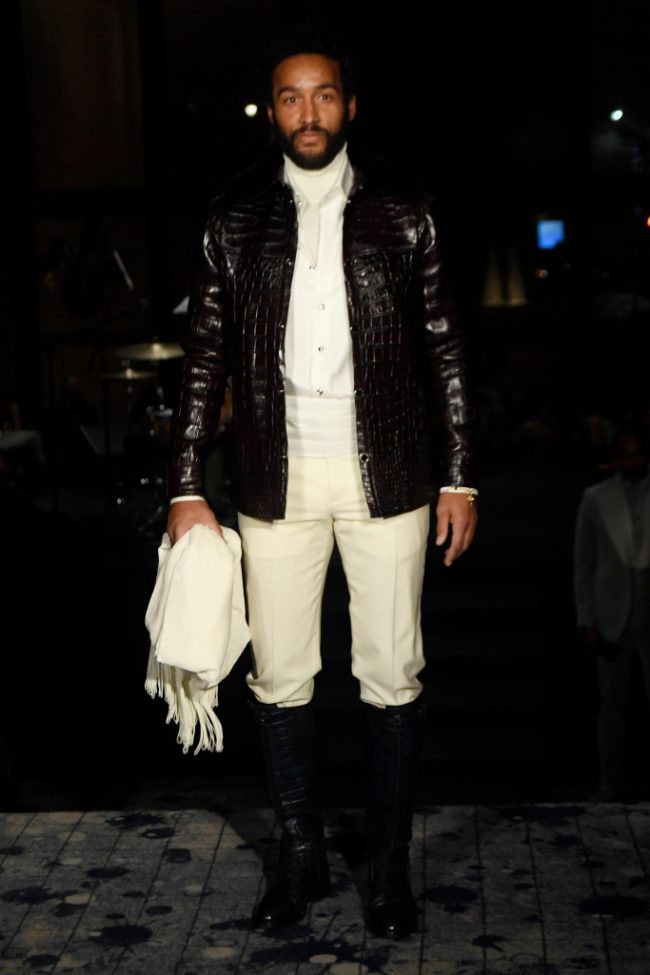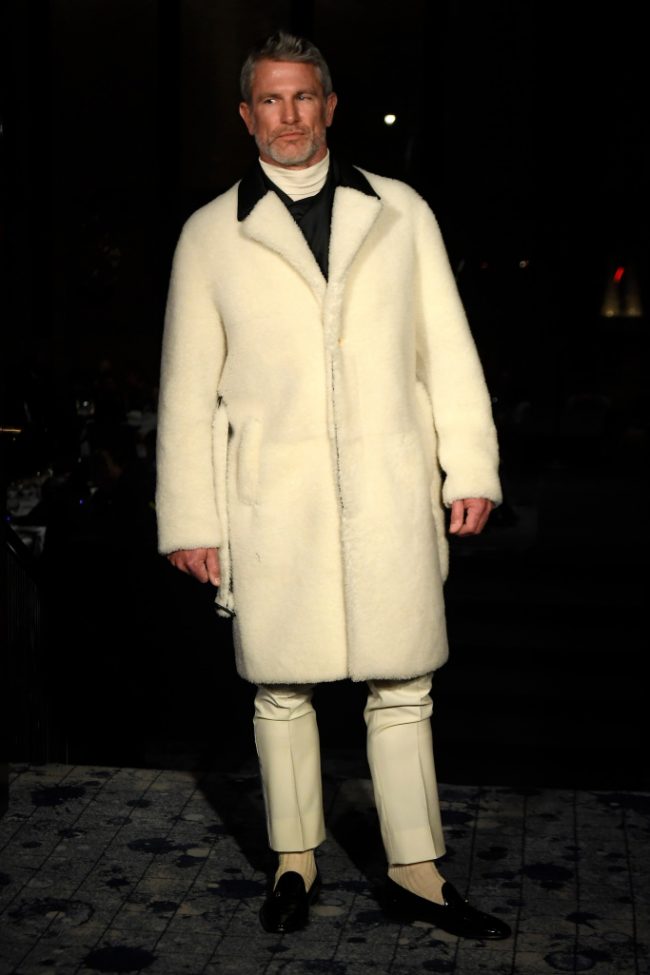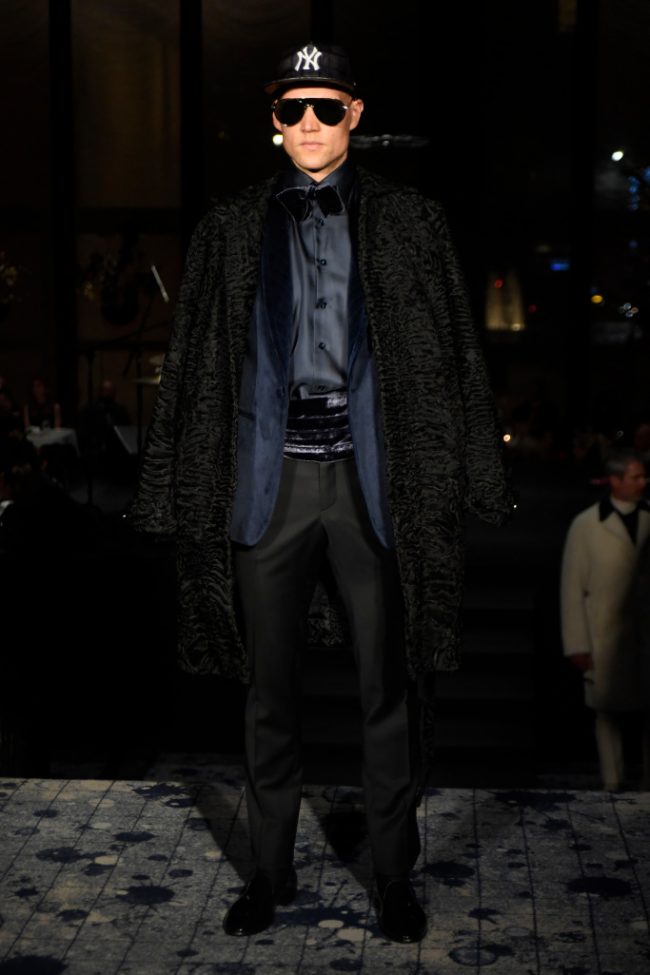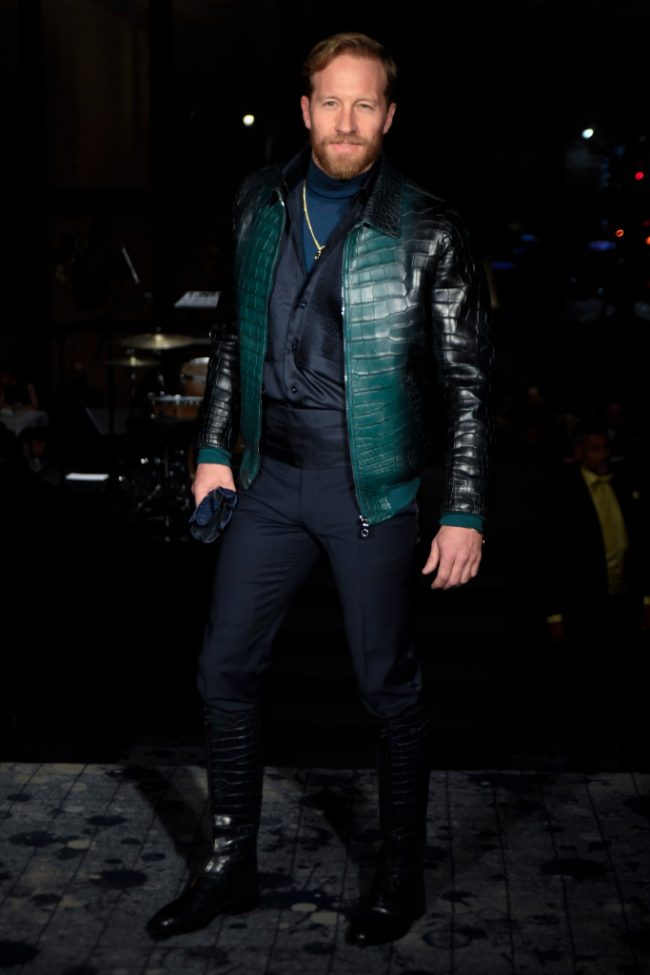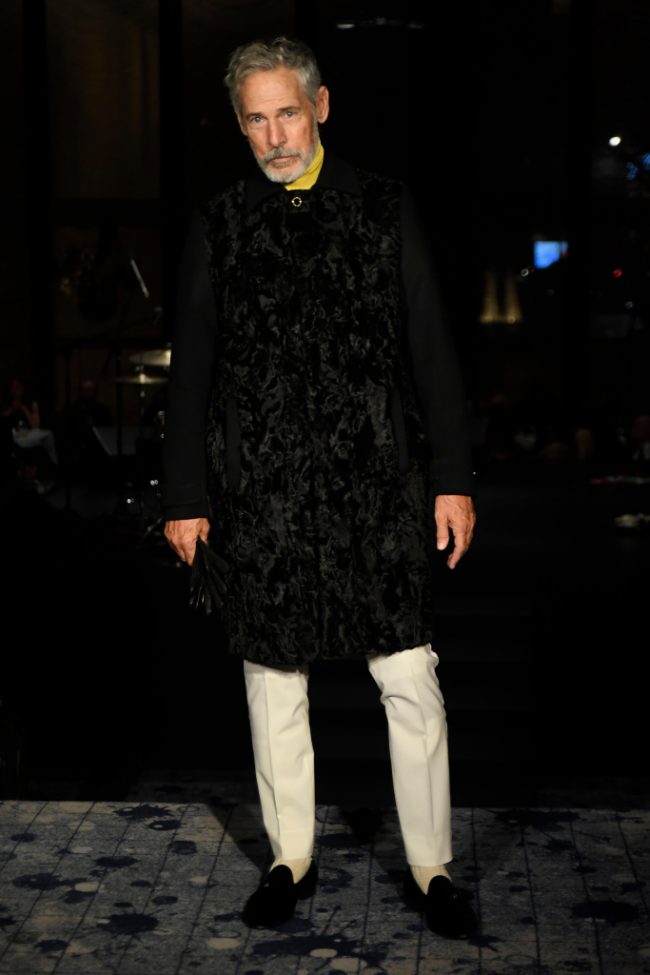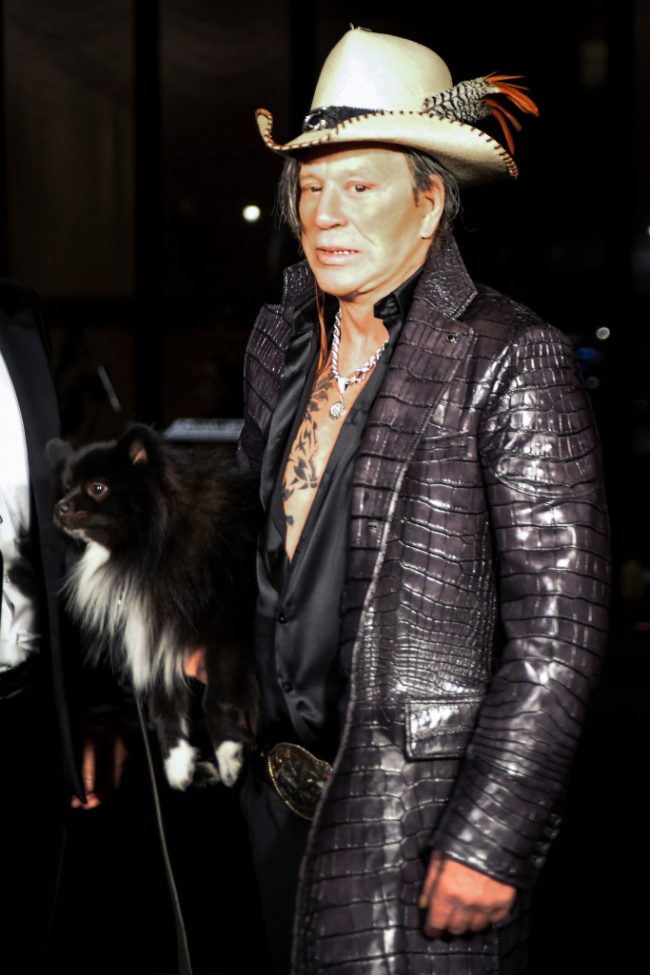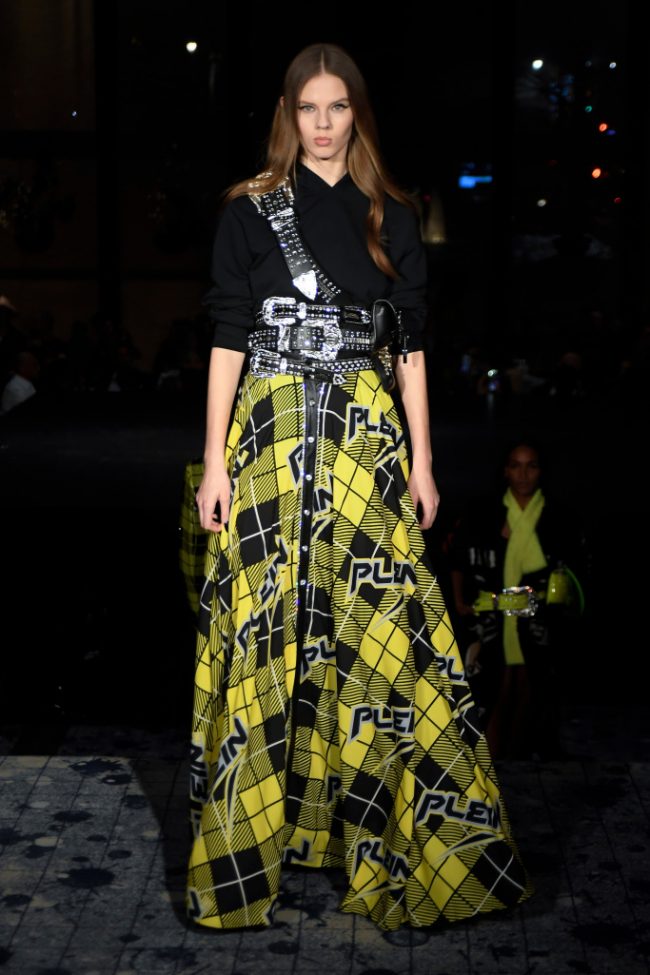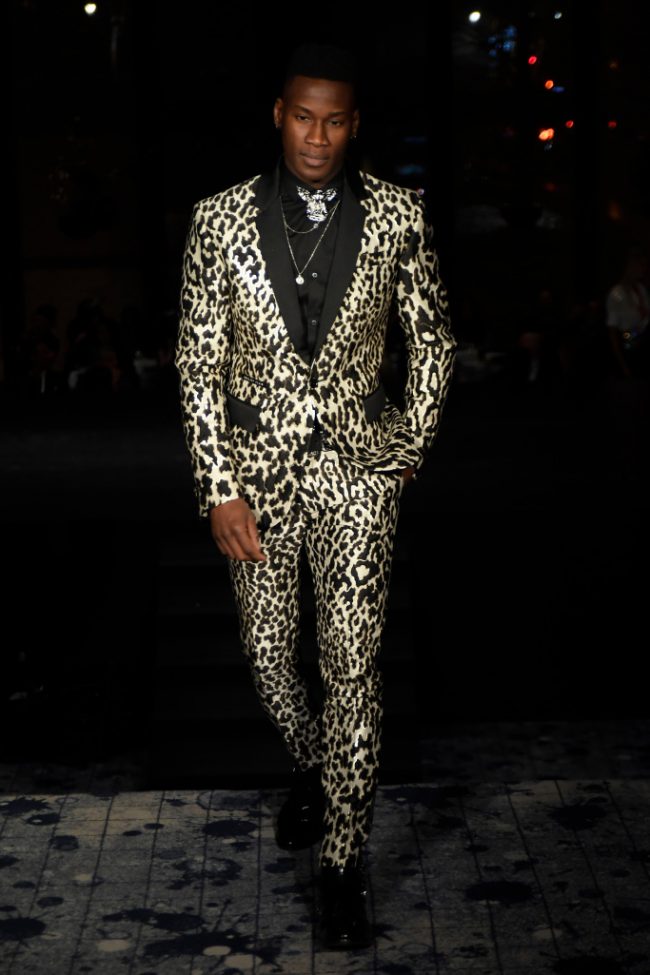 The excitement continued over to  J. Mendel's fall 2019 RTW collection. At first blush  (pun intended as there was a lot of this color story), you'd have thought this was a couture show. Exquisite tailoring gave way to finely fitted fur coats in fox, long haired shearlings, and sheared mink. The RTW spanned from flirty dresses to organza ball gowns. Designer Gilles Mendel said of his mood, "for me, it's a celebration of craftsmanship." There was sure a lot to celebrate!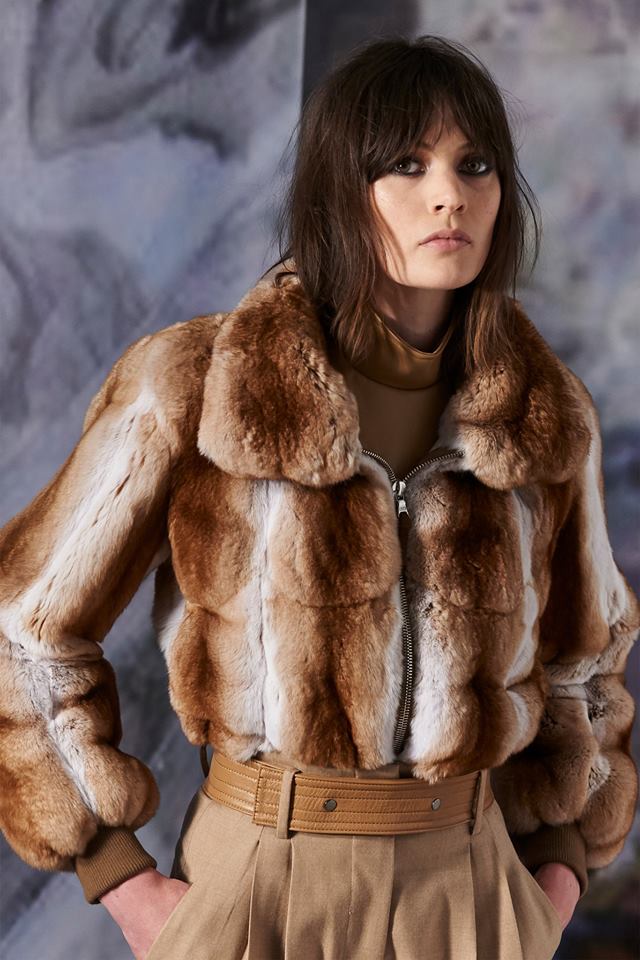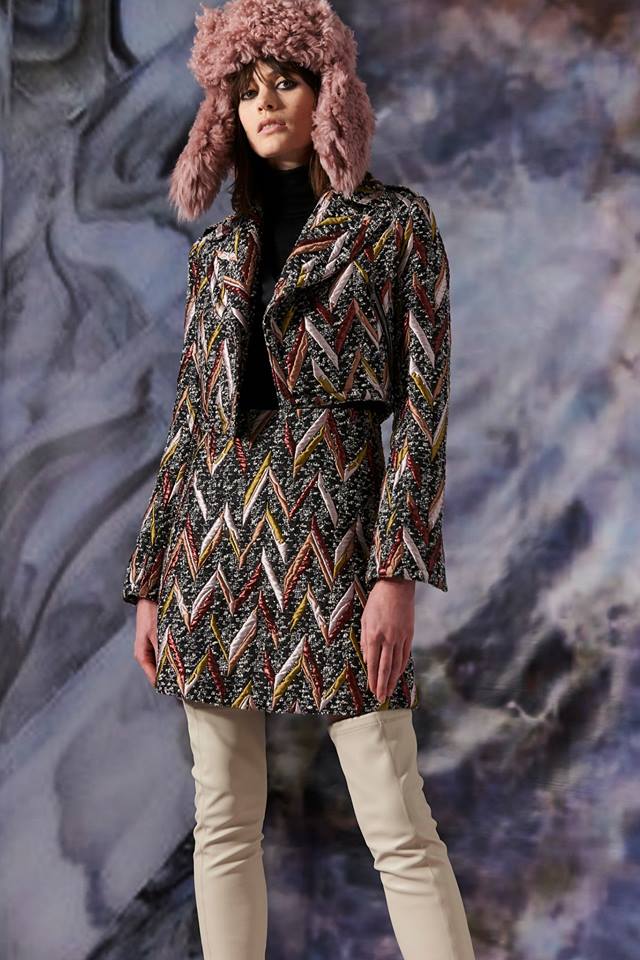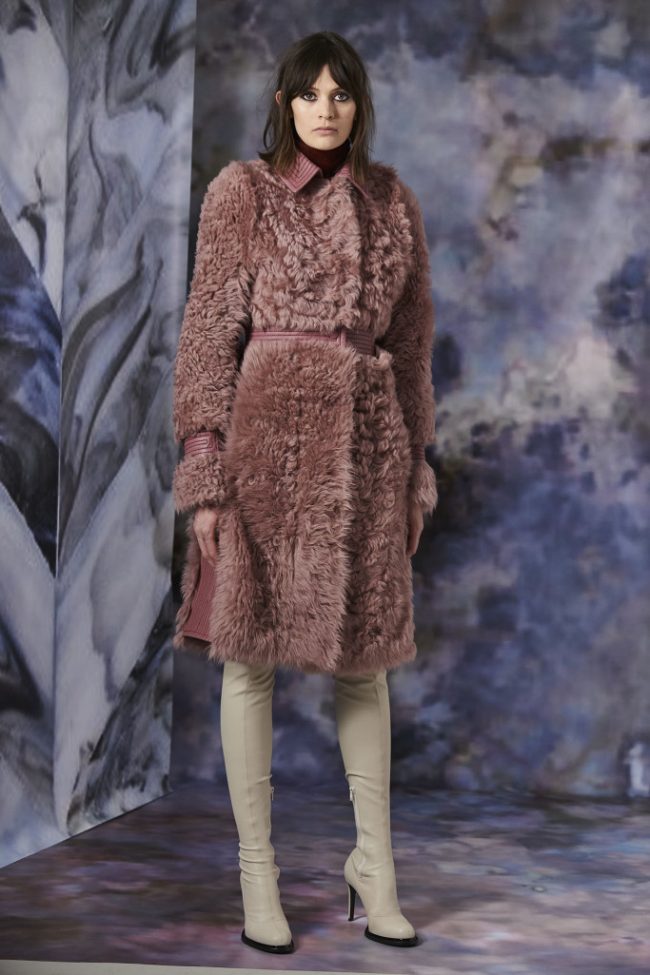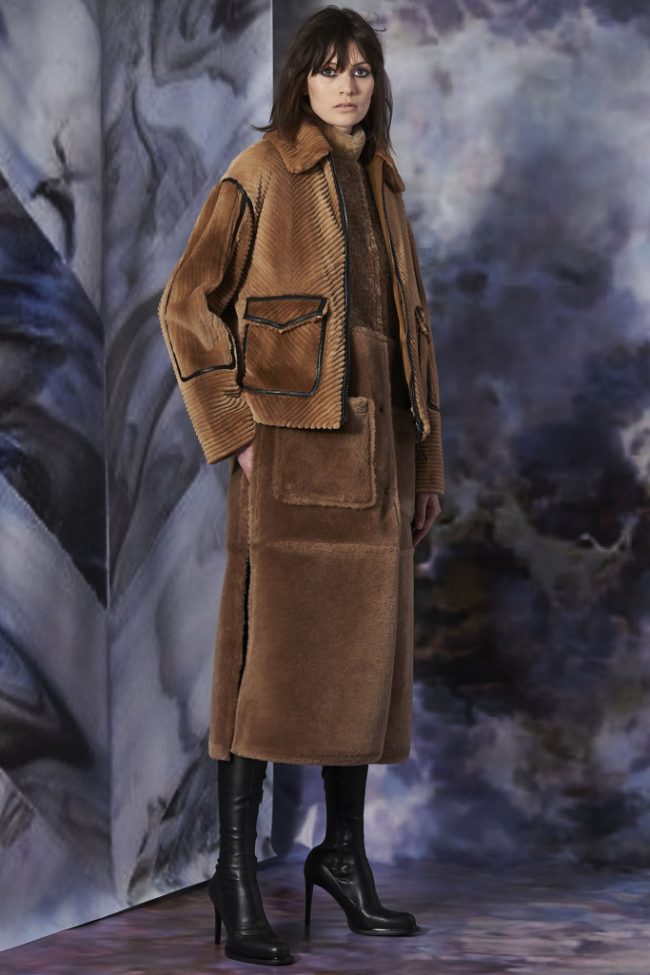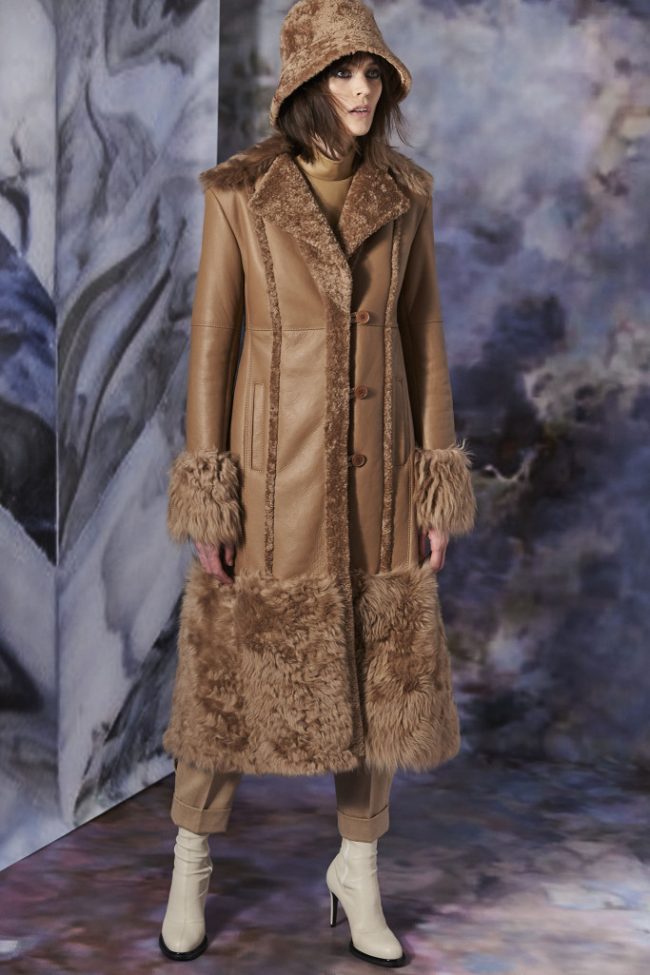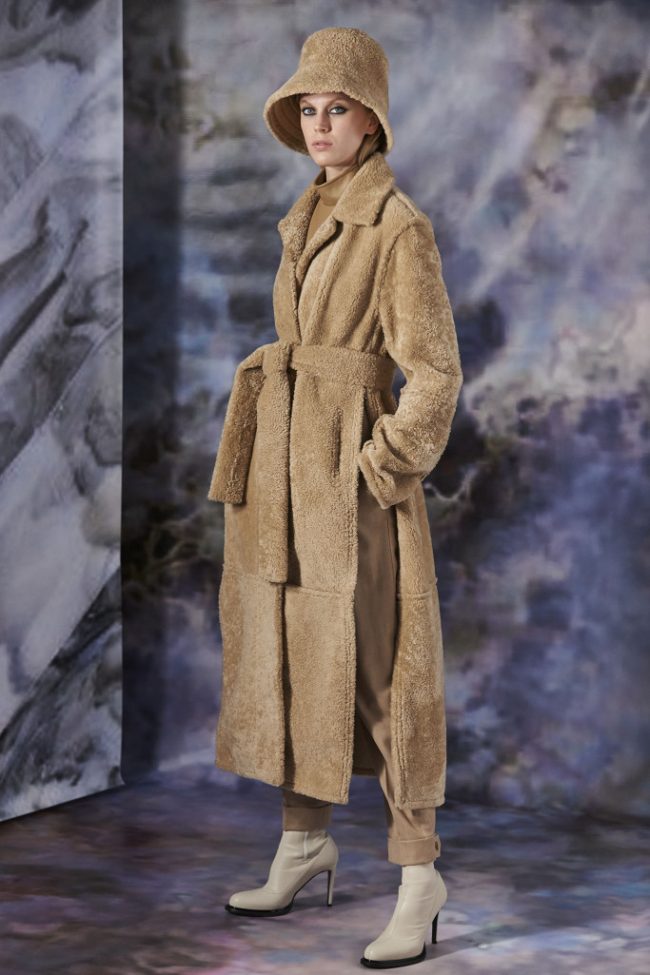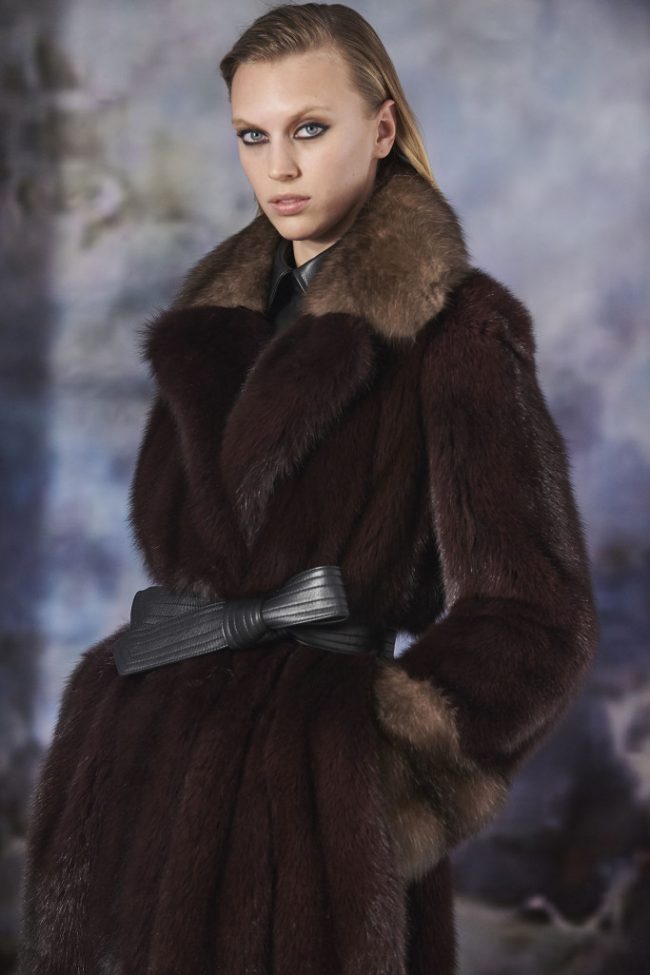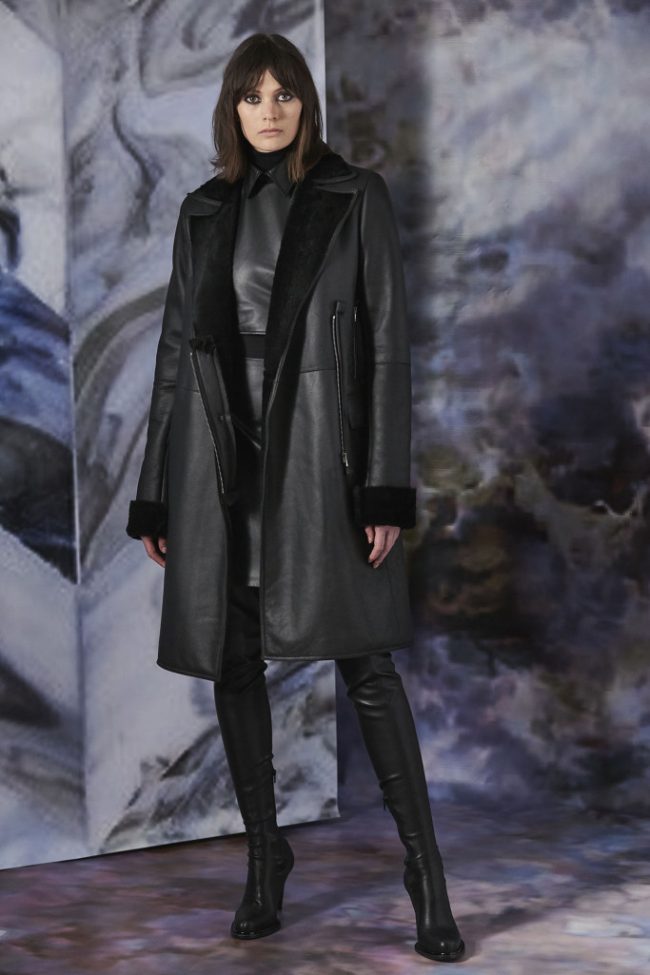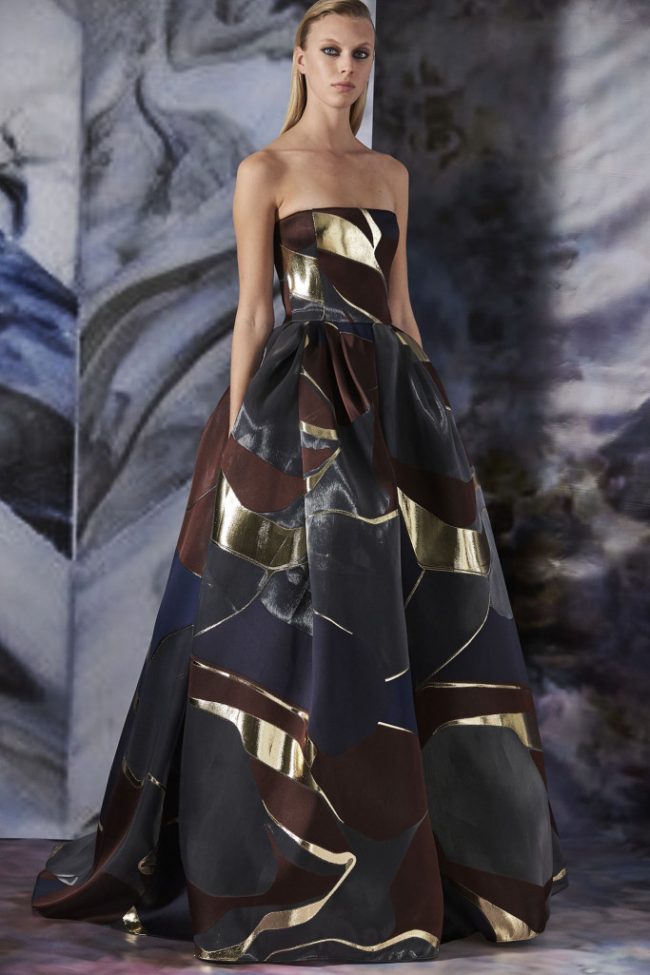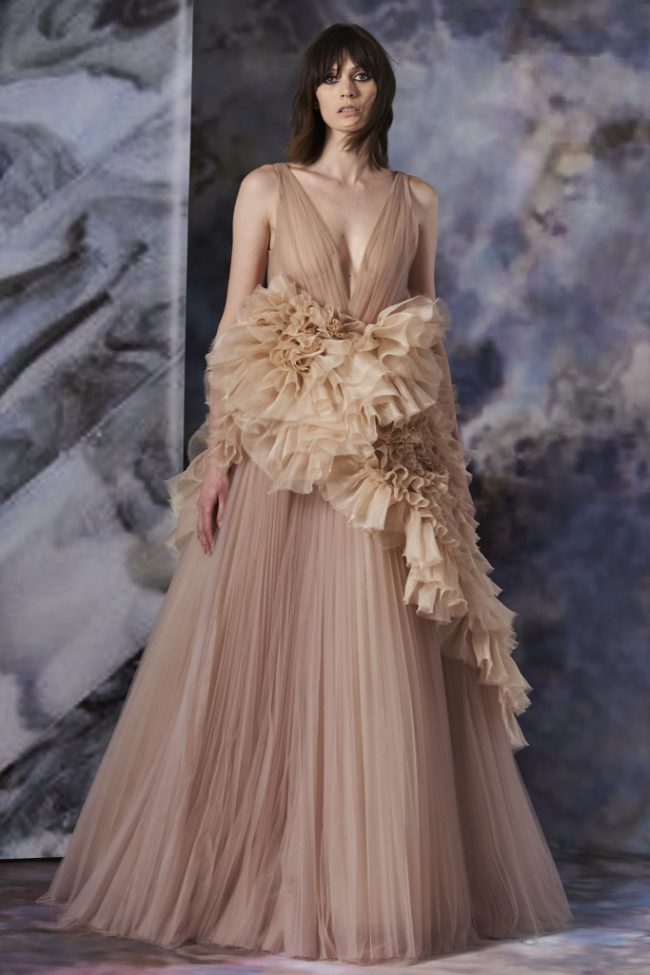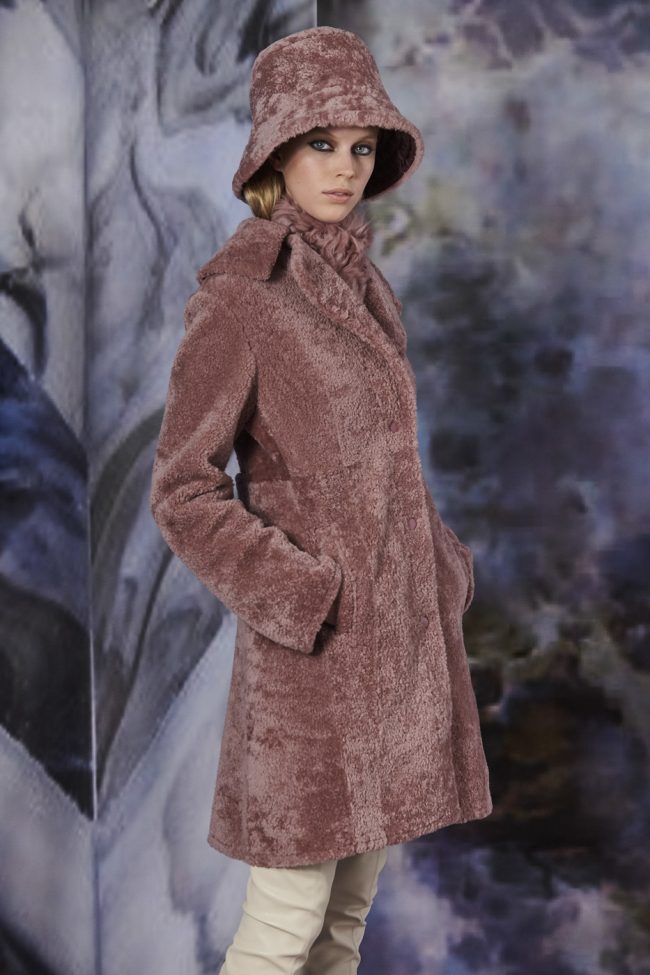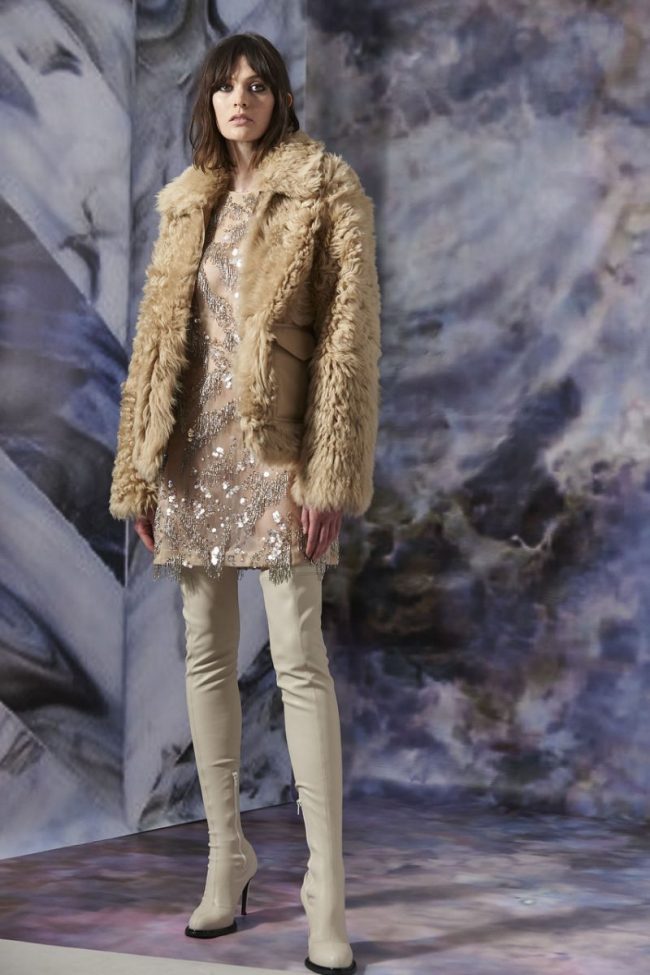 Everything old is new again for designer Alena Akhmadulina and Michael Kors. 70's styles crafted in a color palette of burnt orange, brown, sage green, and goldenrod, it was a warmth and coziness we crave for fall 2019. Belted furs are on trend for the season and Akhmadulina showed some of the strongest yet. Chubby fox car coats and flings got the belted touch giving shape and style. Her intarsia sheared minks with a fox logo kept in line with the retro theme. A favorite piece by far was a feathered fox stroller with a windowpane pattern that will supercharge anyone's look. Kors' commanding curly lamb coats in deep rich blue tones accentuated the supple and textural aspect of the fabric.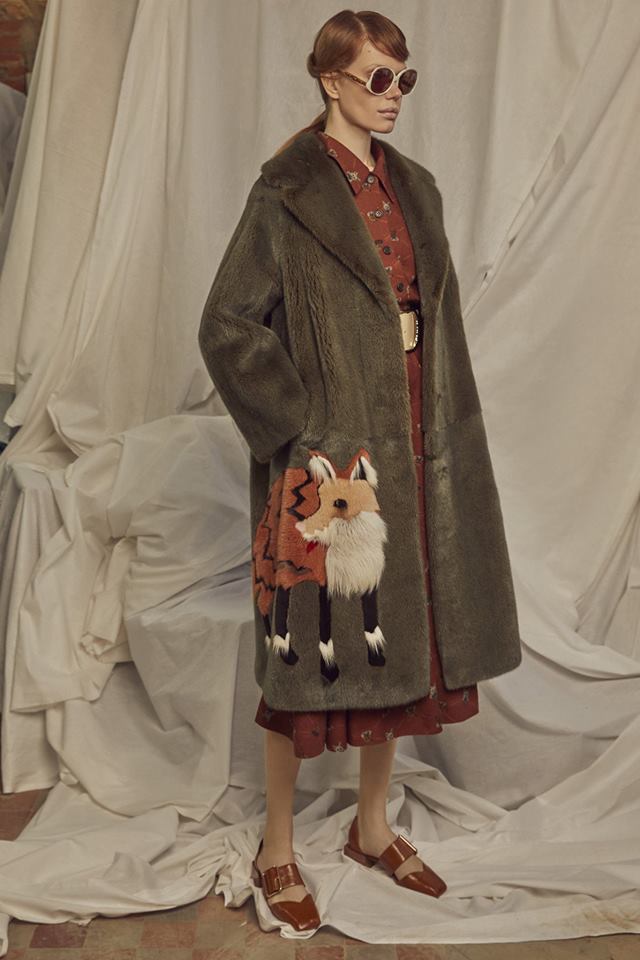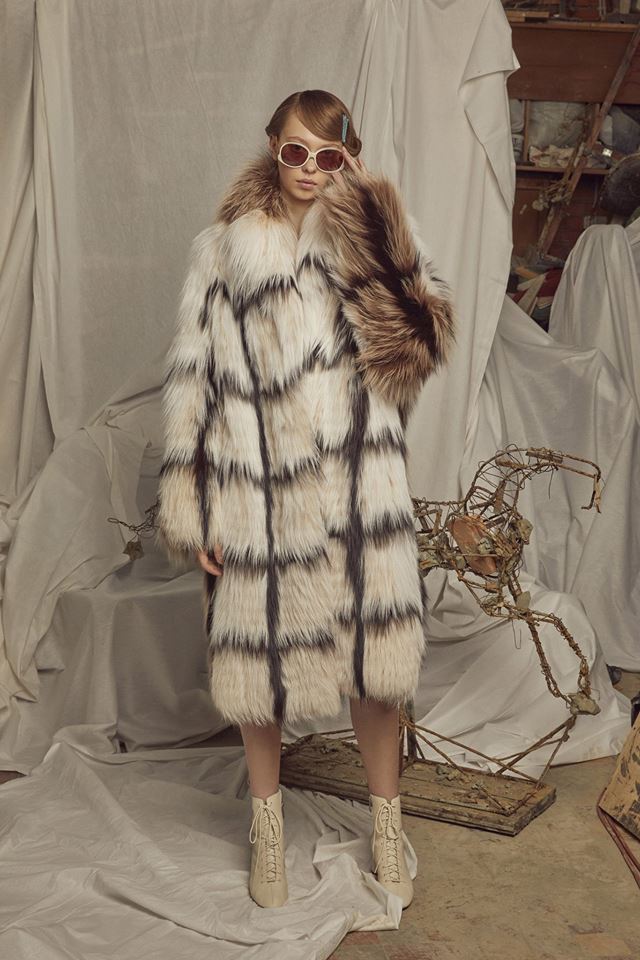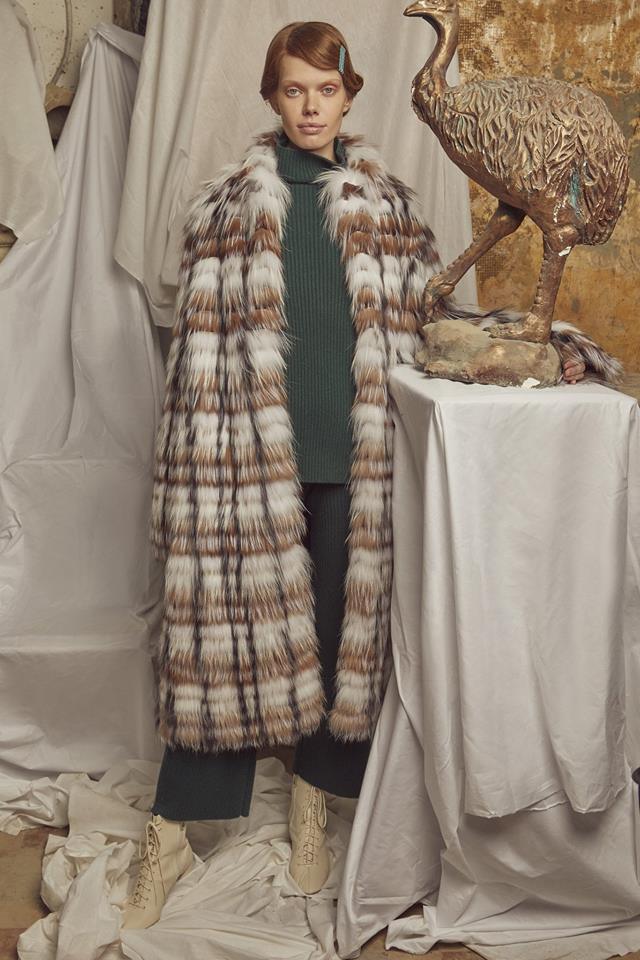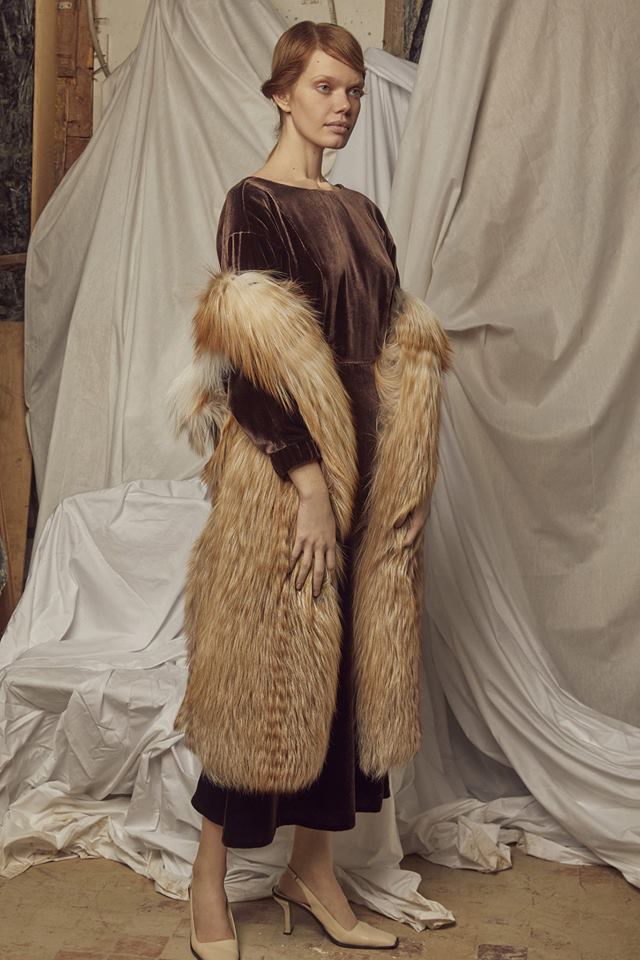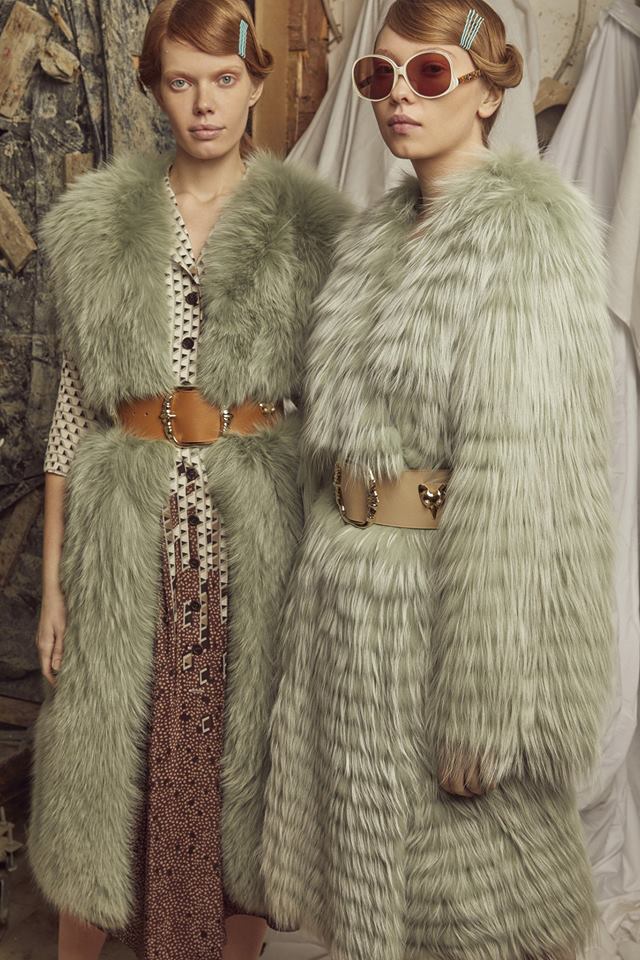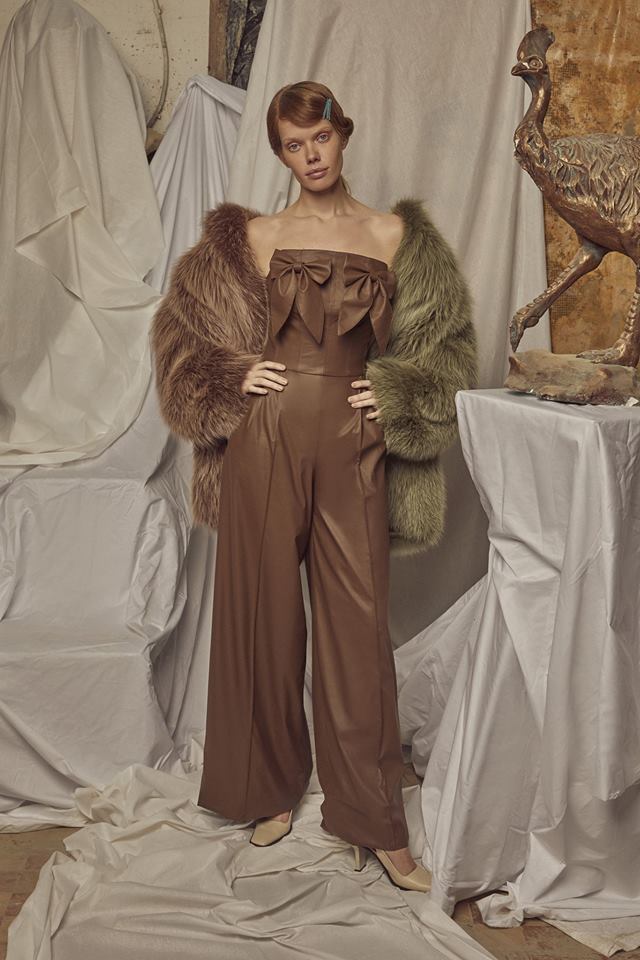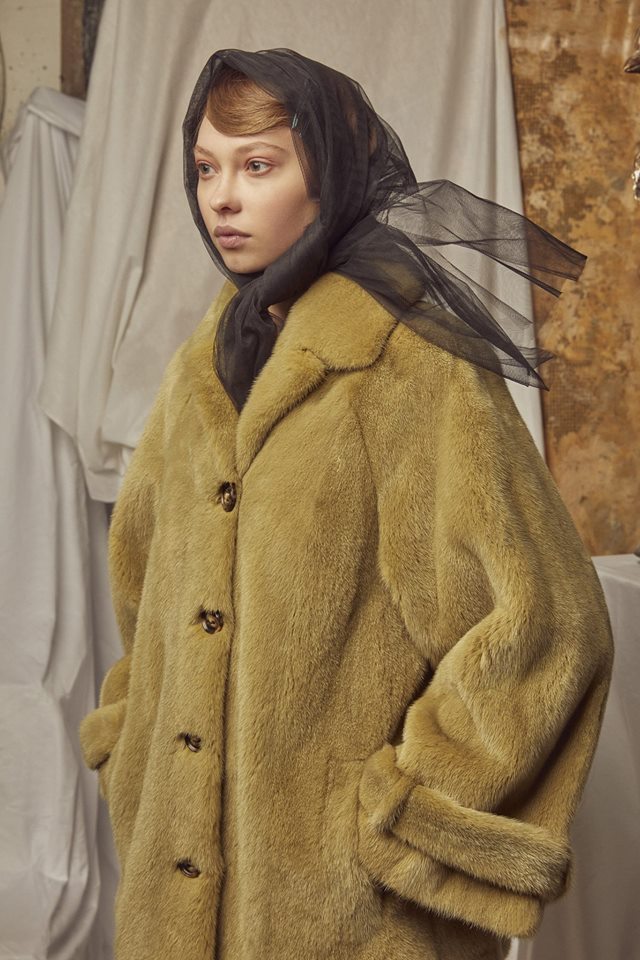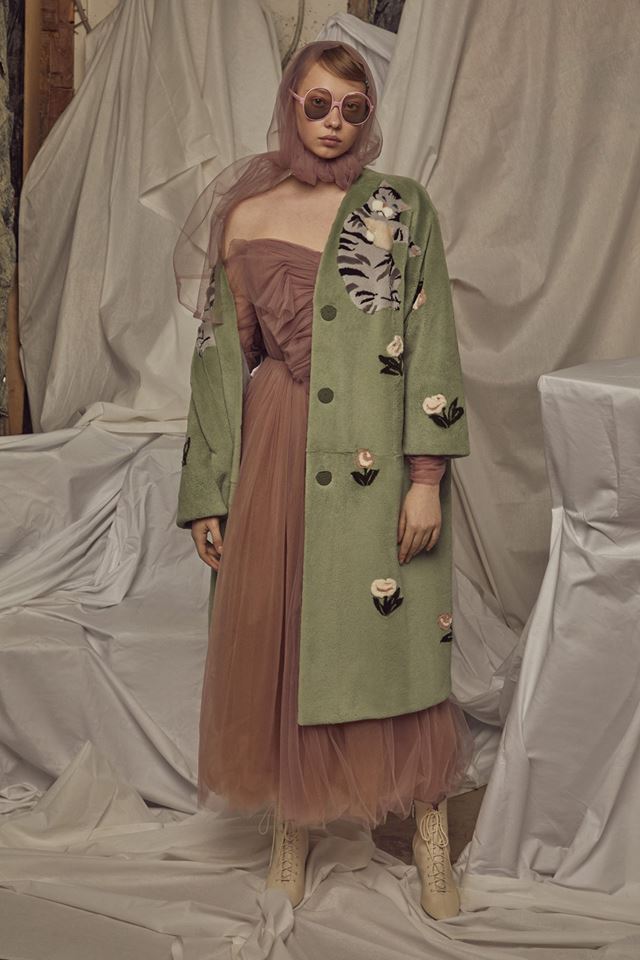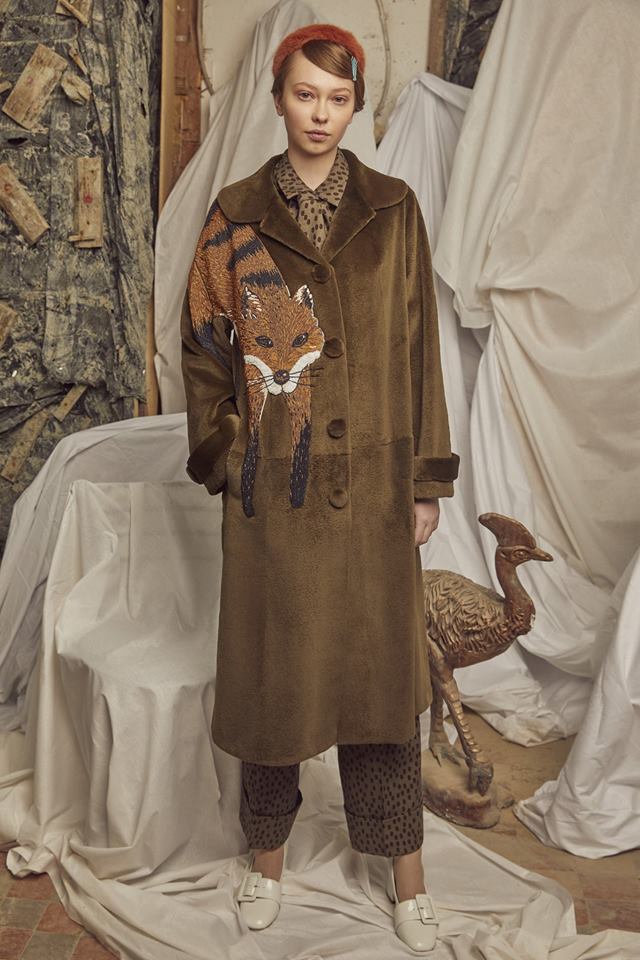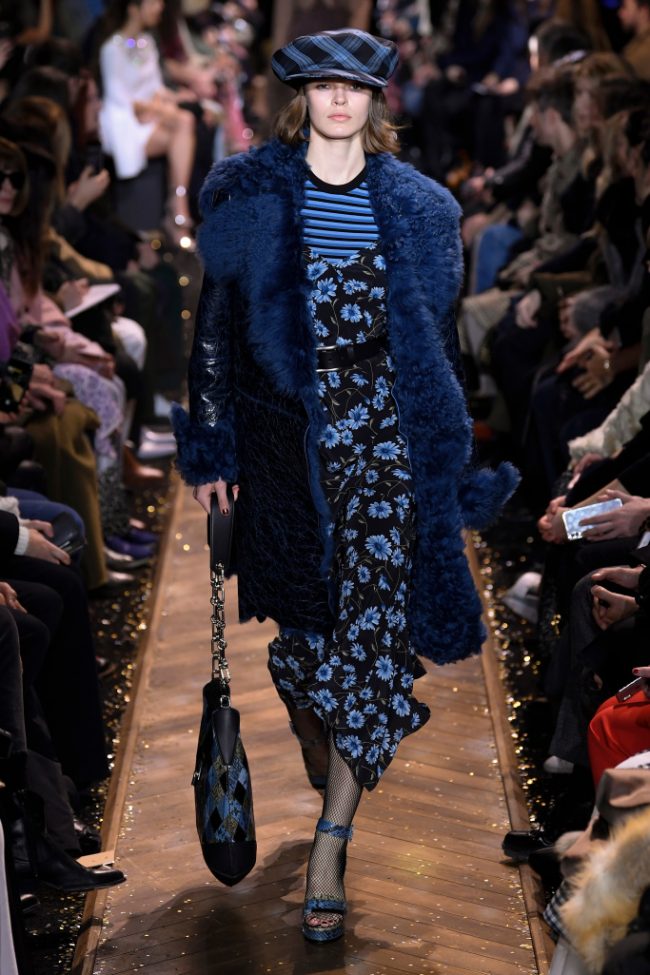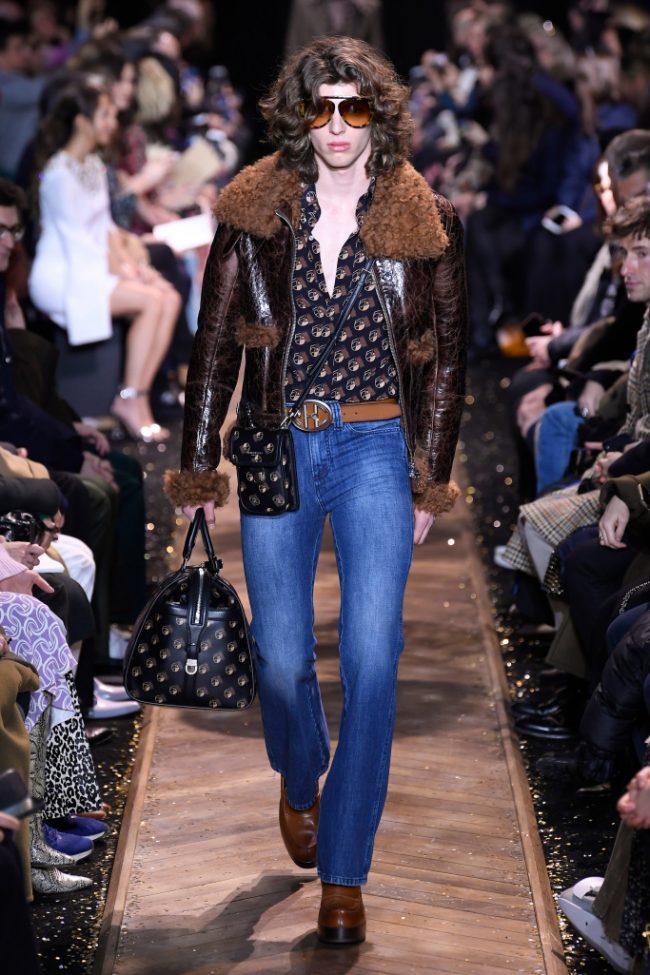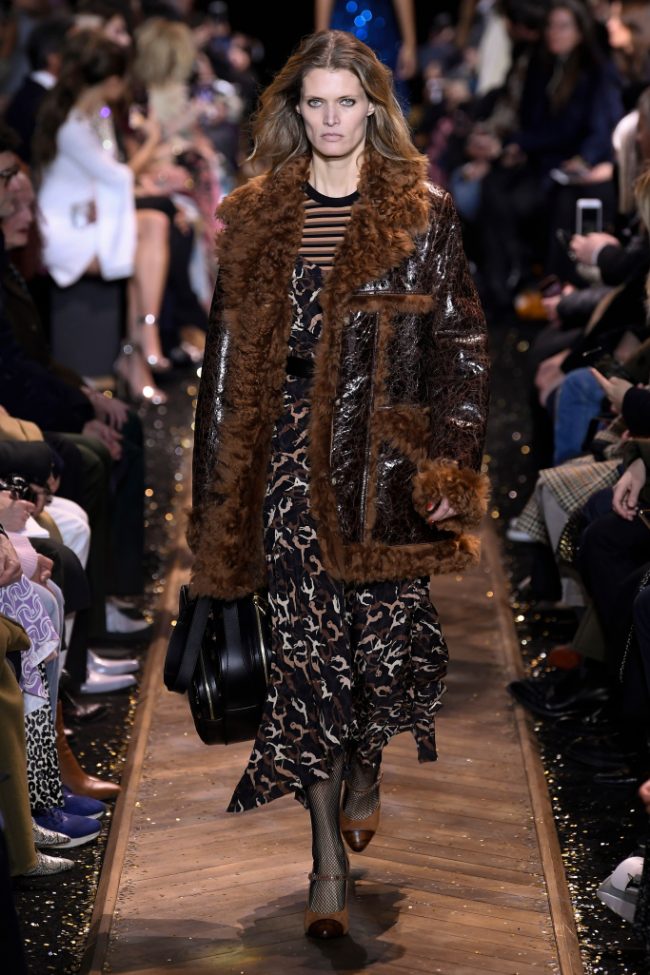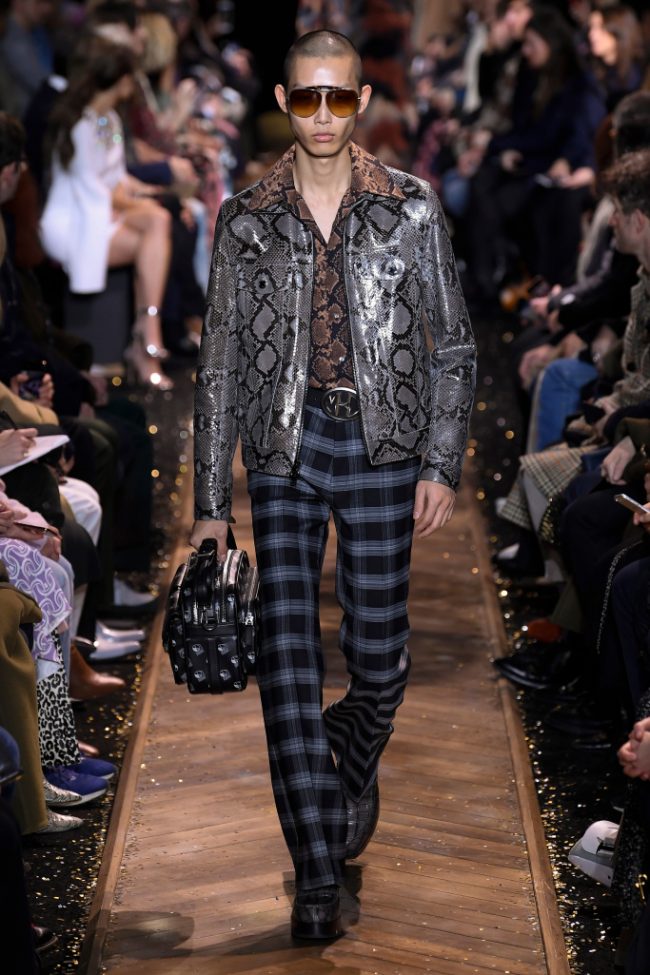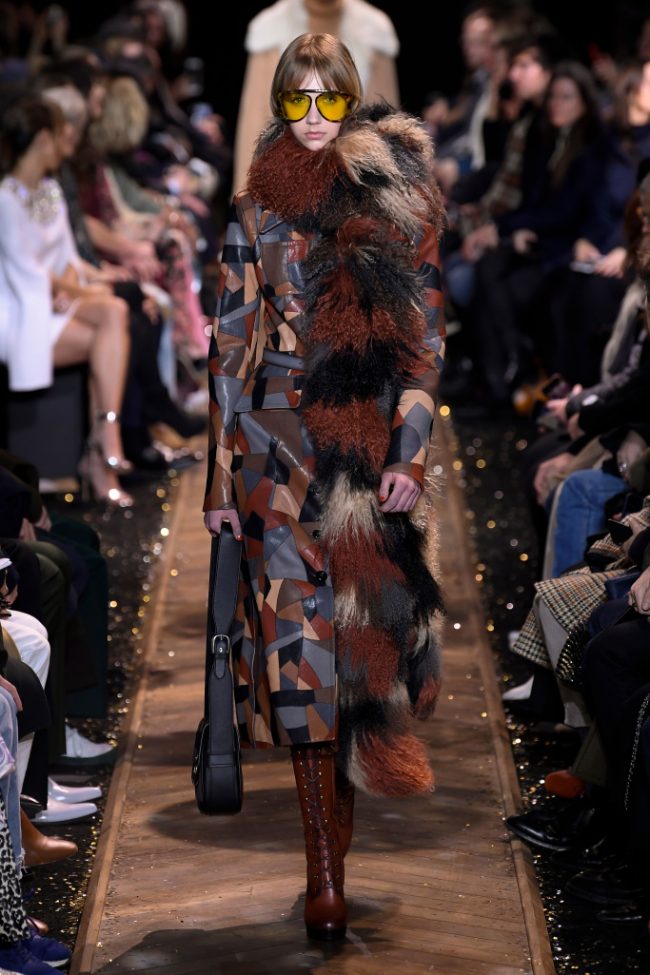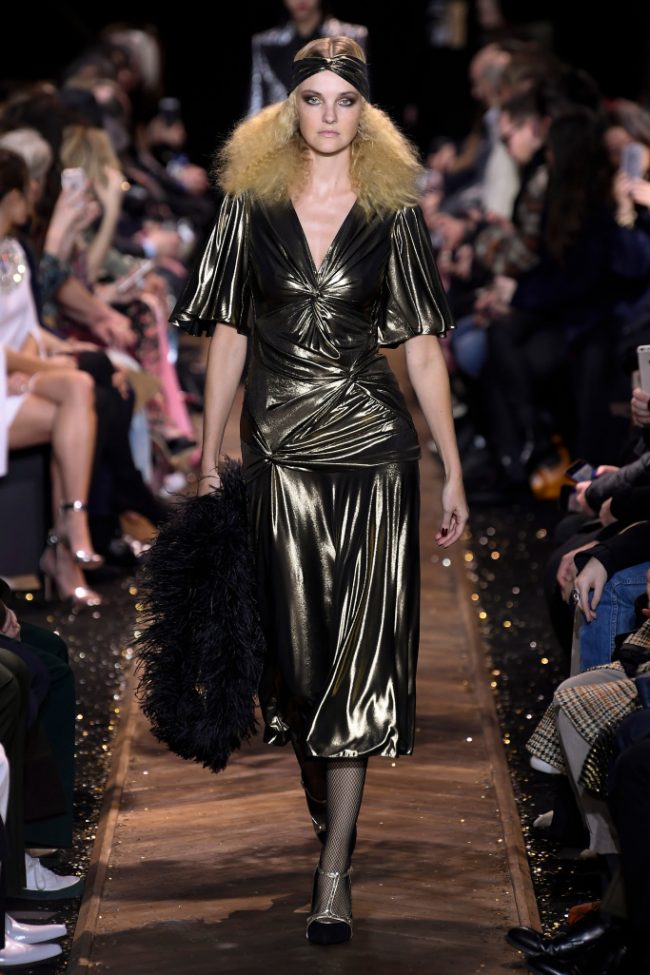 True to the brand's heritage, creative director Mark Howard Thomas for Helmut Lang, marched out boxy, clean cut, utilitarian daywear. While Howard Thomas was charged with updating the label, he fell back into the structured styles Lang's loyal audience loves. Almost a gender neutral collection, the fall 2019 RTW featured one key fur coat. A smoky grey curly lamb bathrobe topper was our favorite for obvious reasons!