New York Fashion Week Fall 2019 Trends Recap PART 4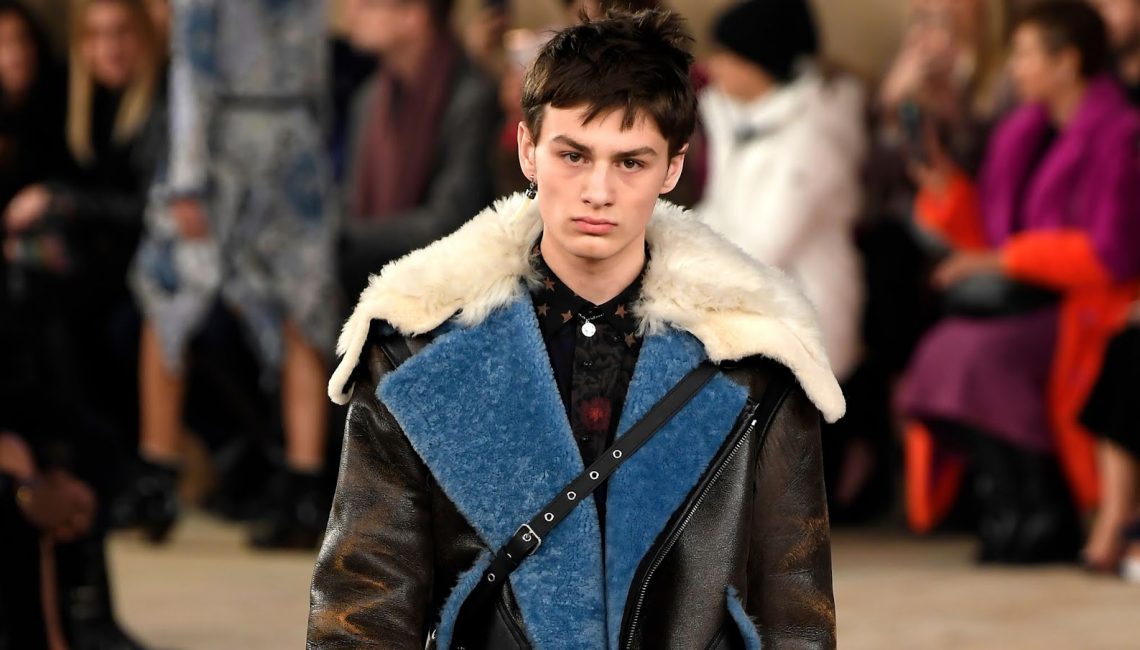 We are seeing less ostentatiously obvious fur pieces in the fall 2019 collections which is giving way to a huge uptick in more designers using fur more thoughtfully and artistically as they grow more and more familiar with the pliability and luxe versatility that the fabric allows. Tons of shearling, which was traditionally relegated to more "outdoorsy" rugged looks, curly lamb and Tibetan lamb creations are taking on a more feminine and refined feel. Ahhhh….. variety really is the spice of life!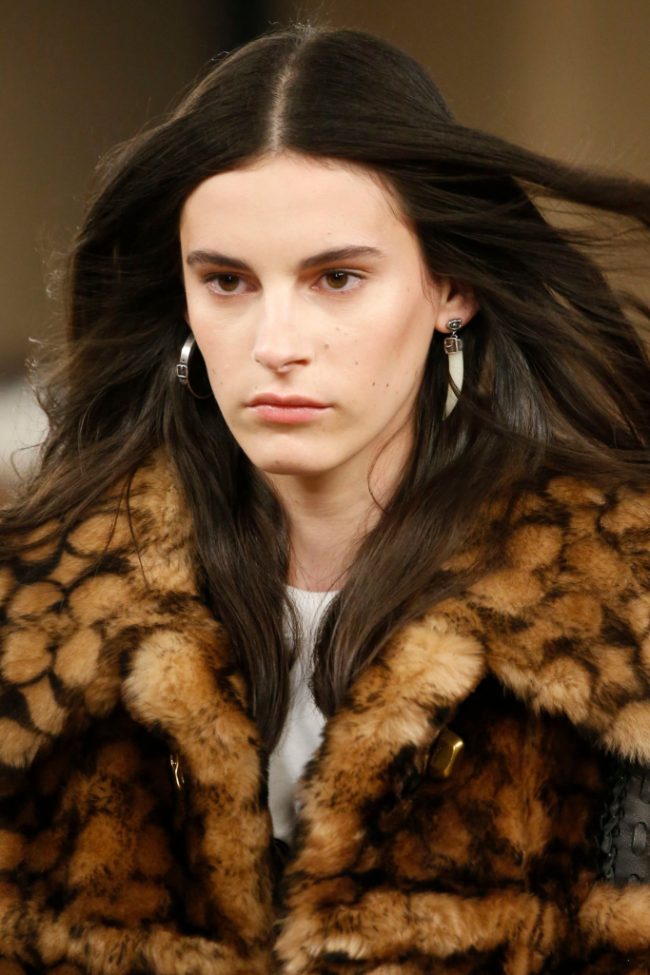 Rugged Good Looks of Fall 2019 at New York Fashion Week
Coach 1941 riffed on their signature brown canvas purse logo pattern and translated it into fur. Why not take their major money maker pattern and use it for outwear? Genius. Not only will this most certainly help the bottom line for the brand but it will make their loyal customers oh so happy. More fierce options for today's modern man charged down the runway. Oversized moto jackets lined with shearling were made for those looking for some serious street cred. Tons of solid cold weather layering galore-this was a show that made us shiver with delight!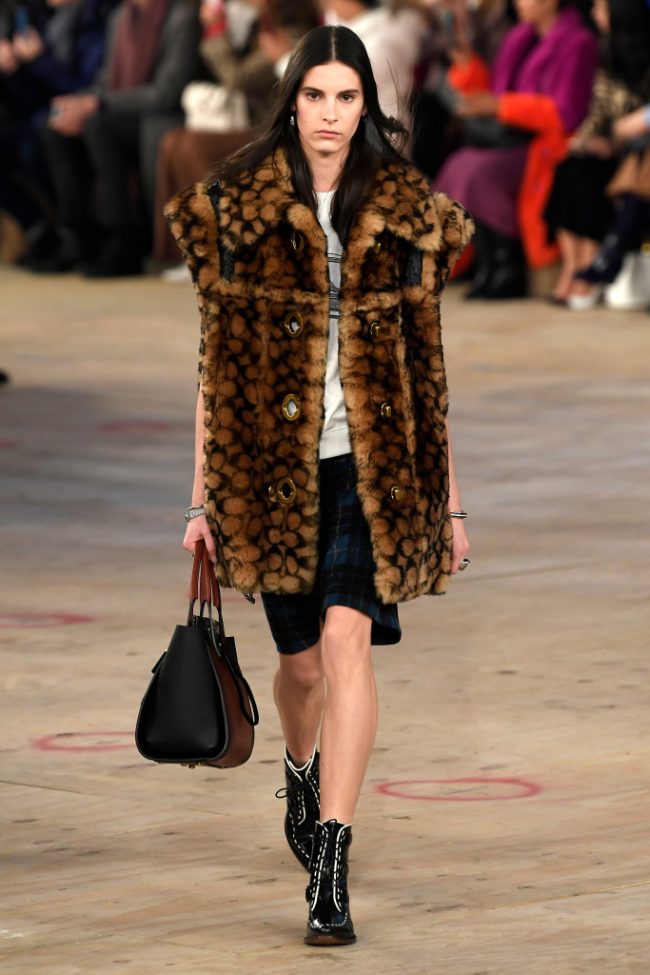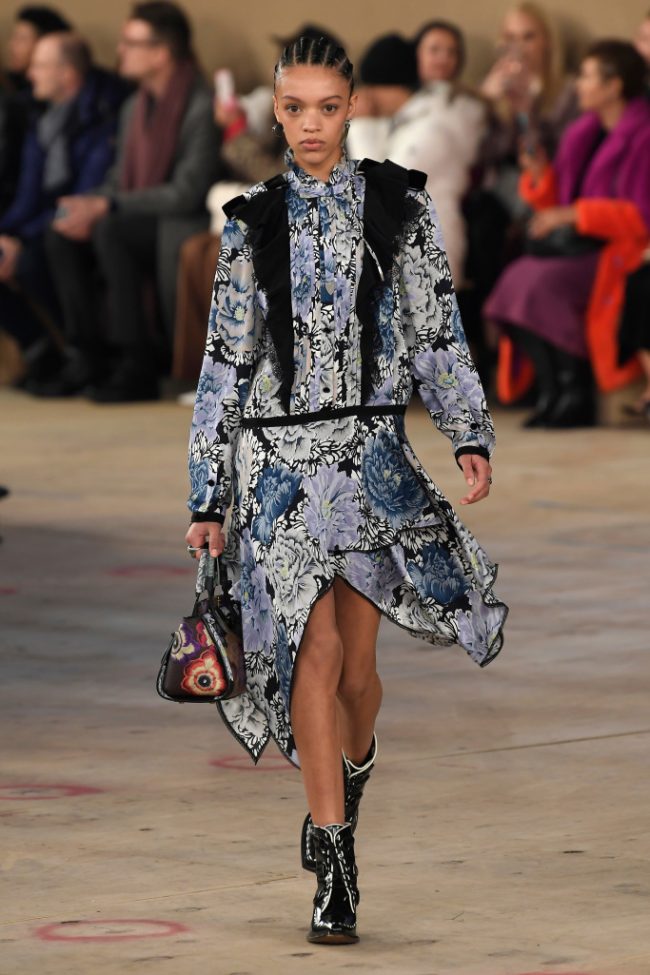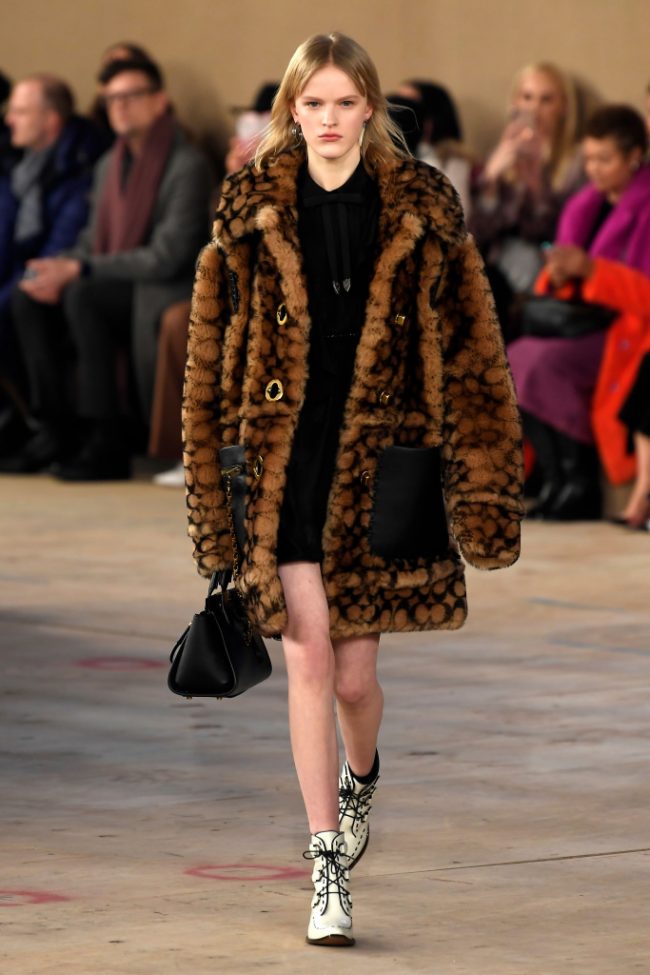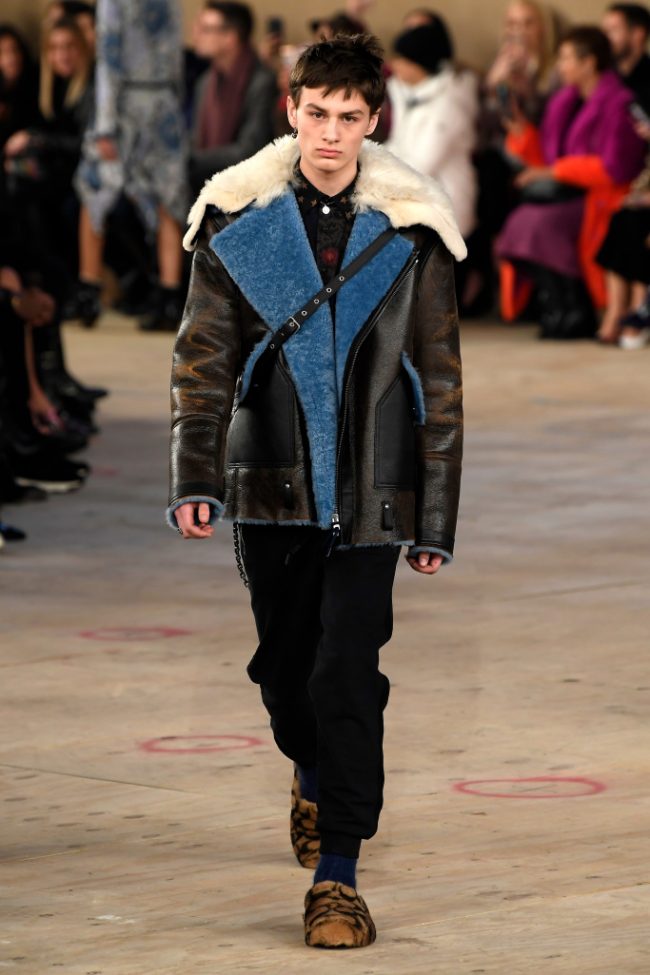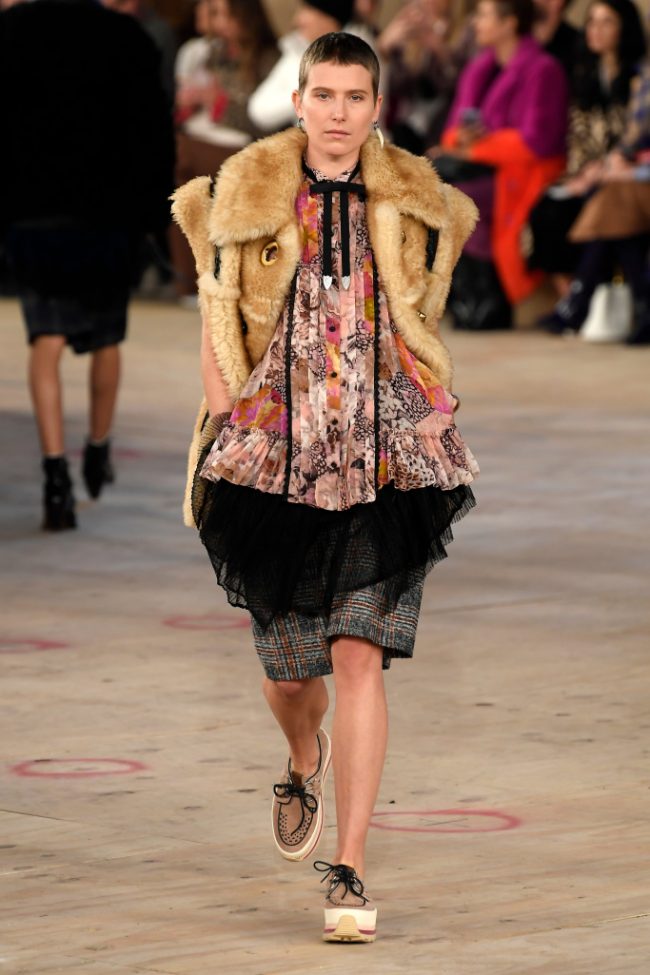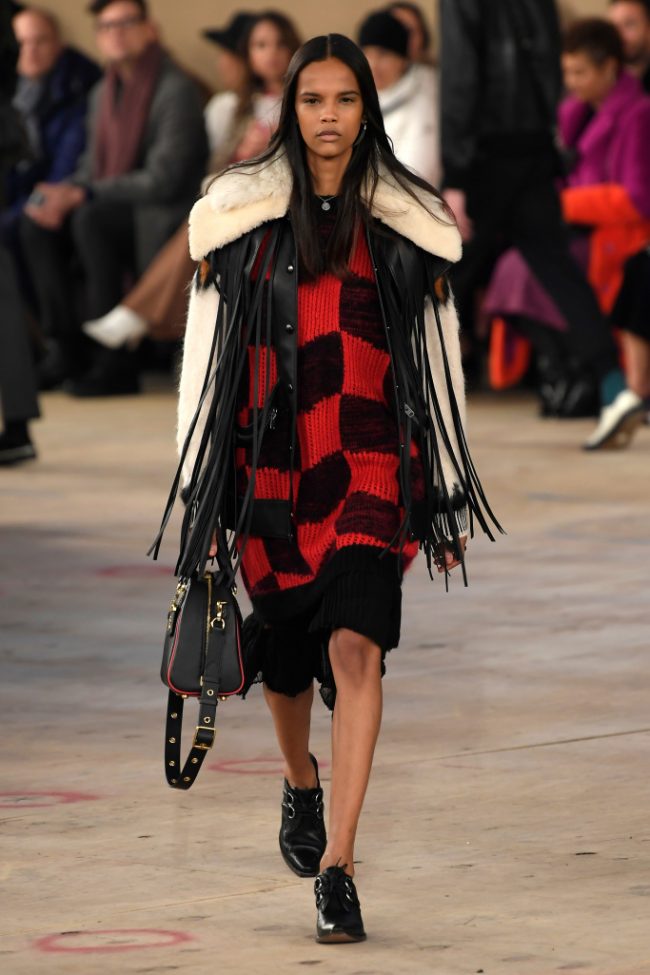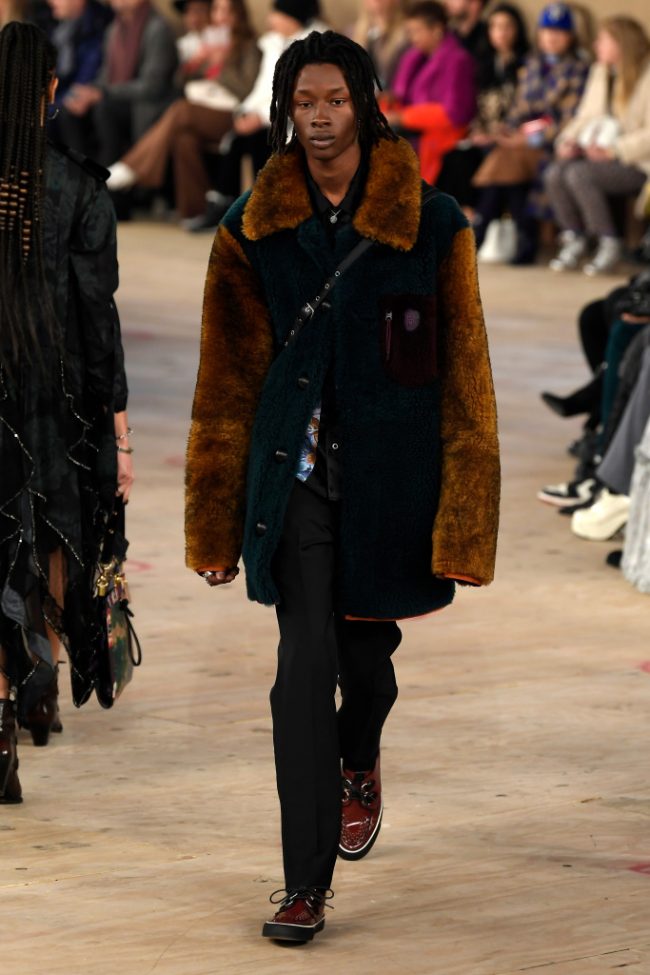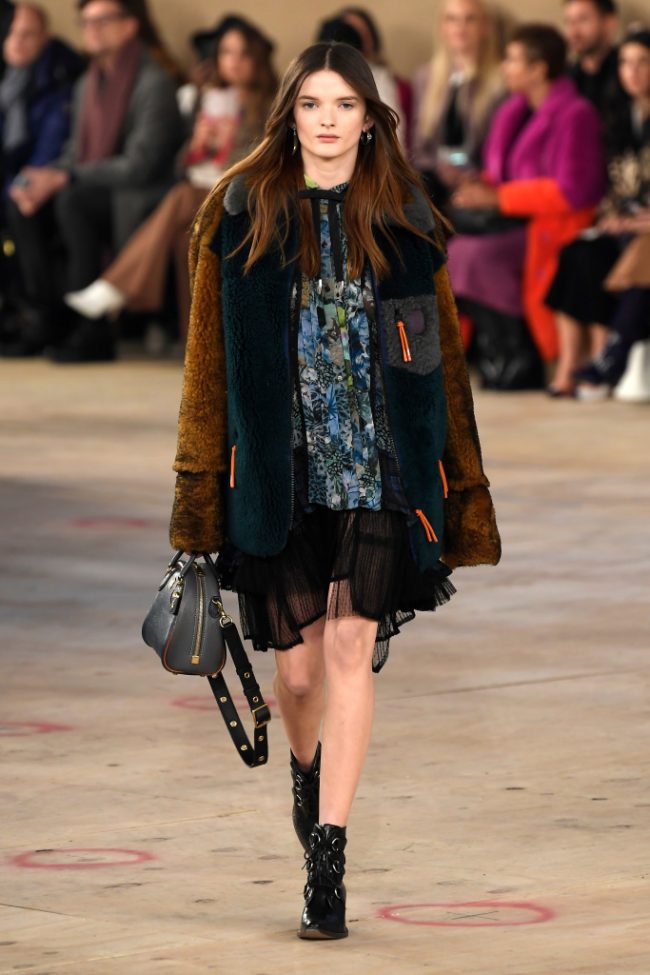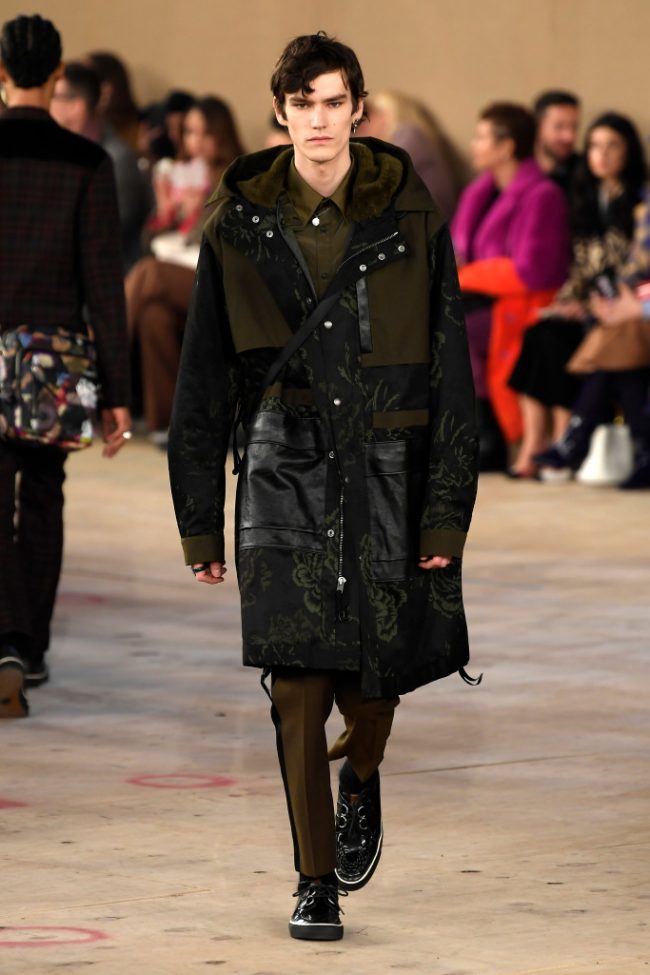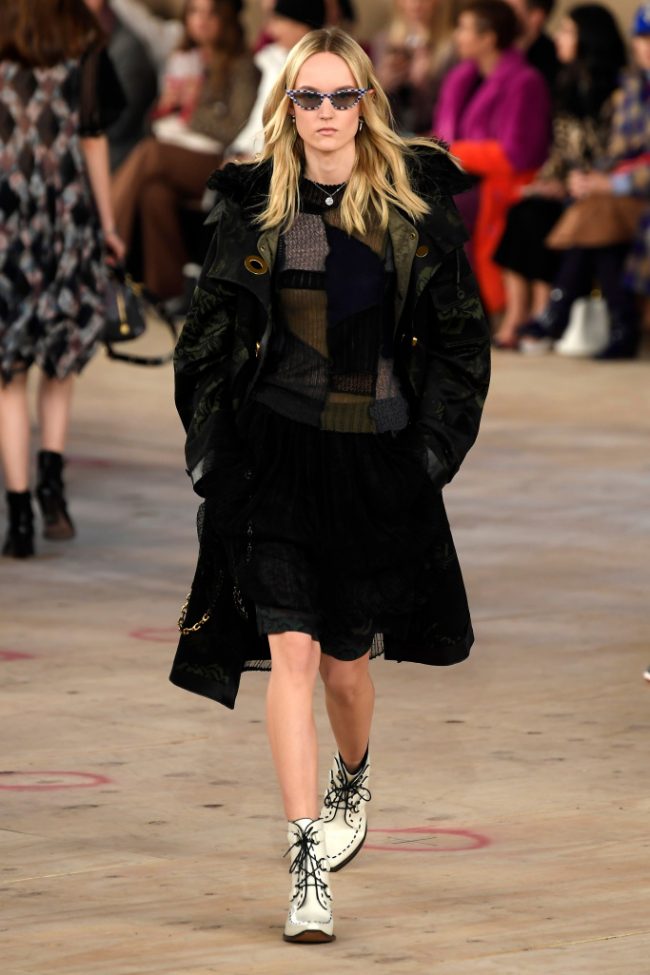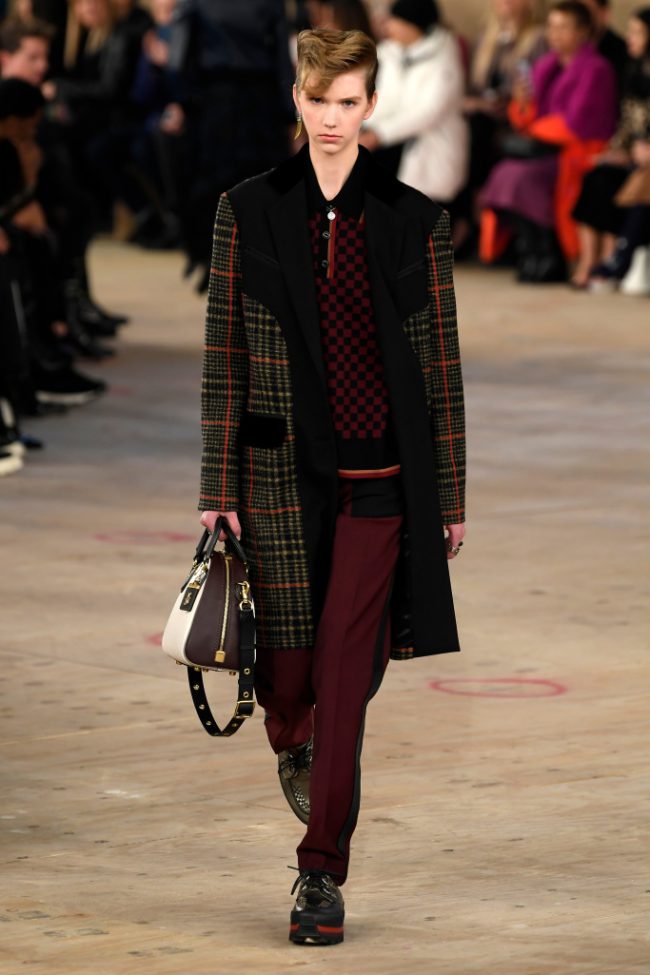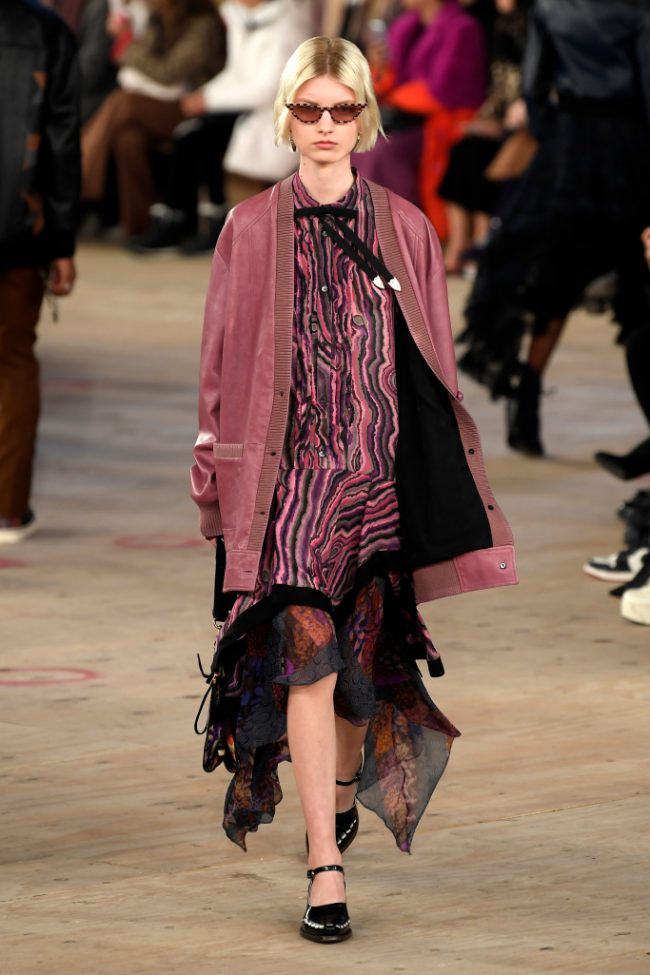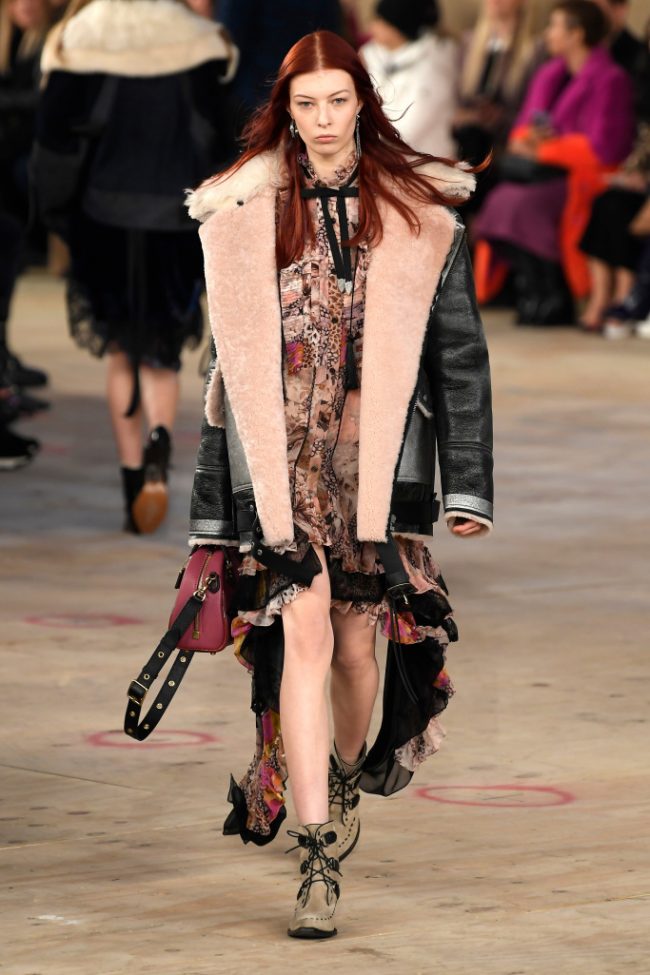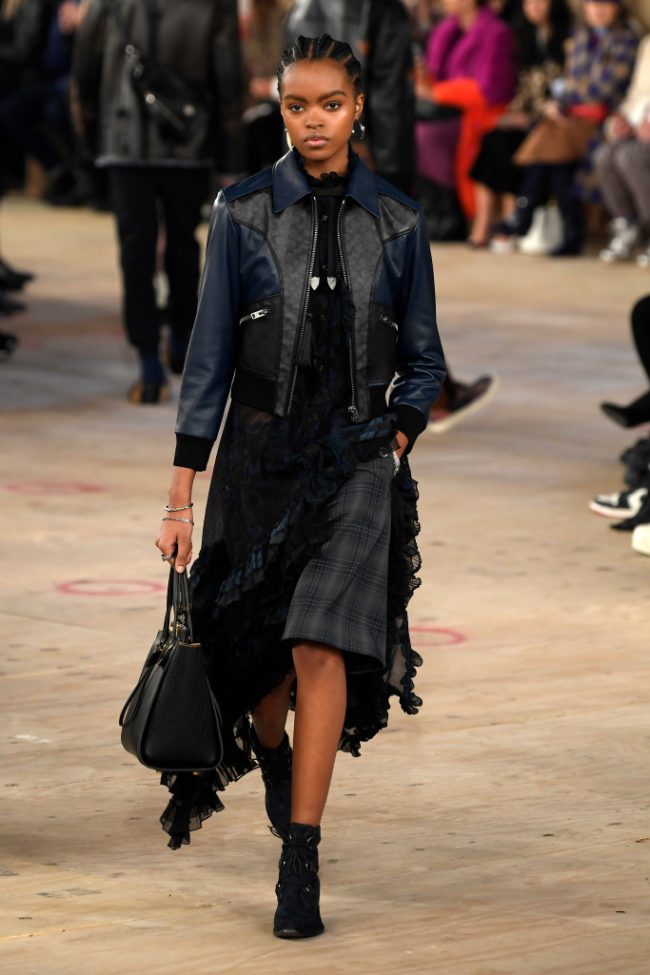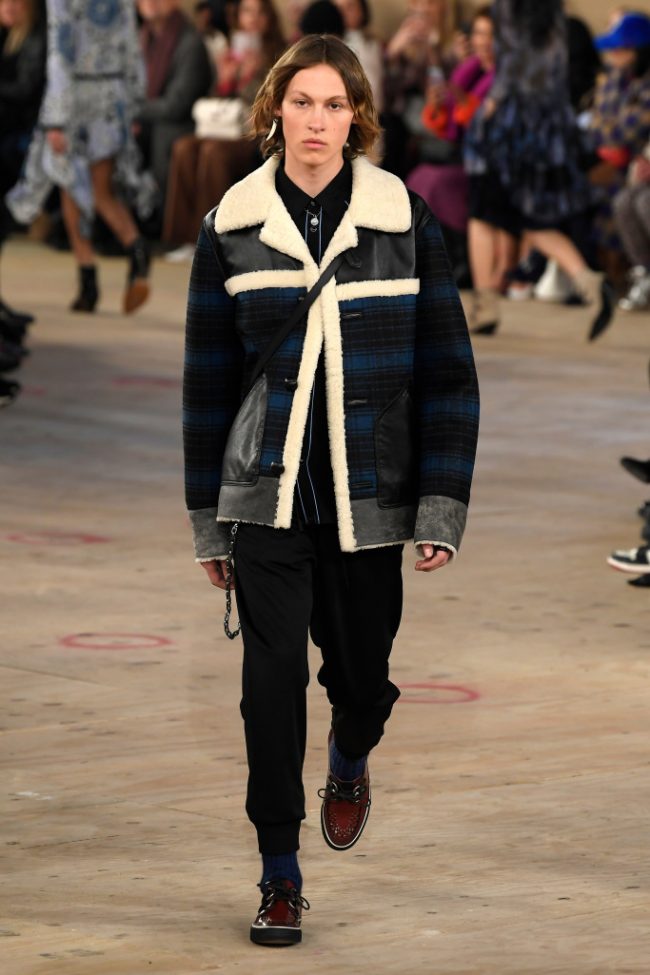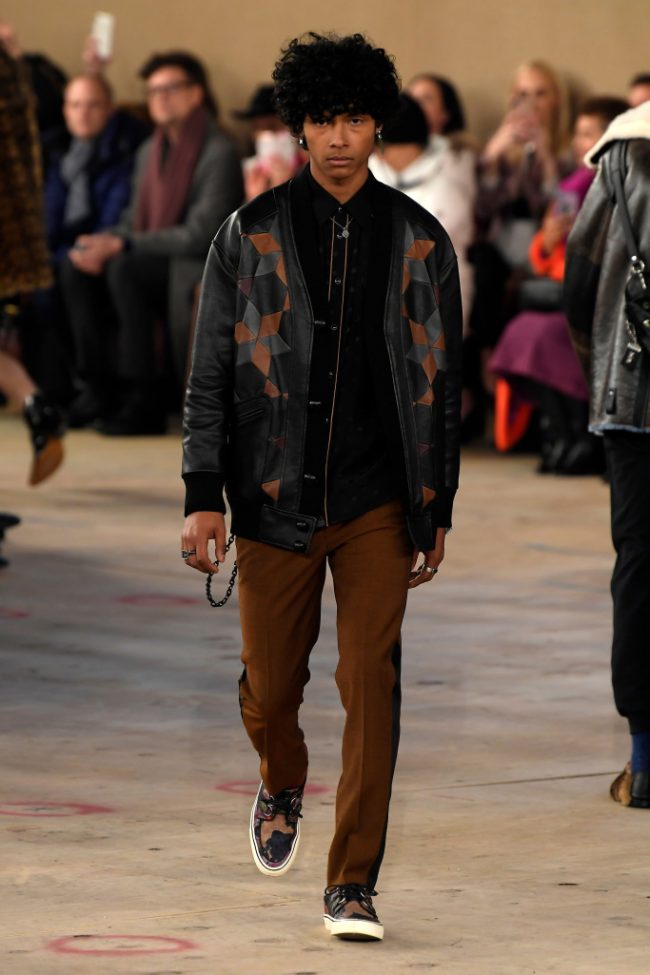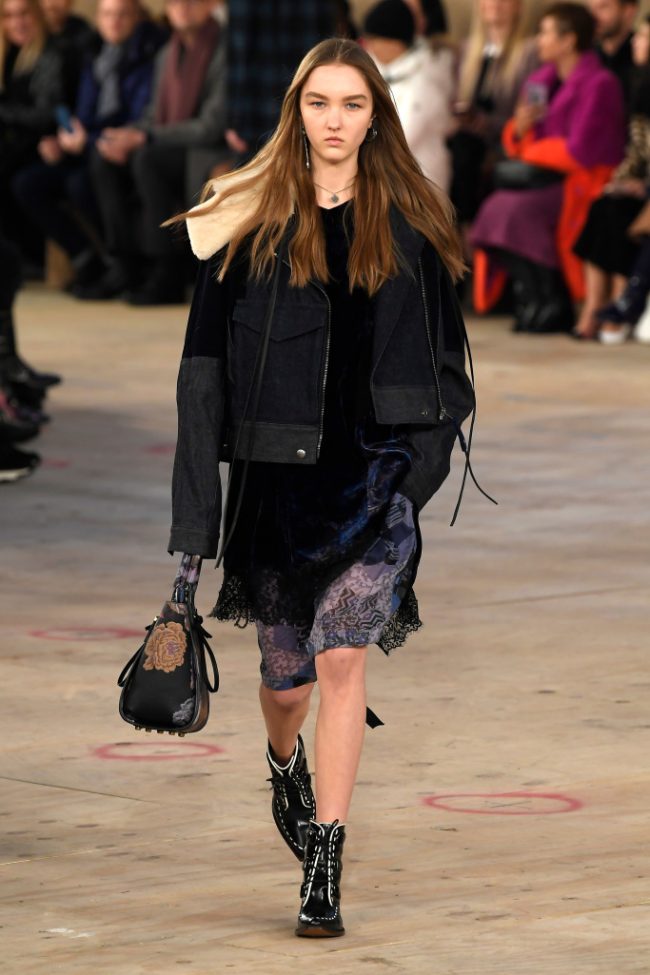 Prabal Gurung's fall 2019 RTW left us breathless and wanting for more. The trend to use bright colors was best demonstrated here on rich, silky fabrics and textured brocades. Lots of high style suited looks with broad lapels, cinched waists, and ruffles making these looks all the more interesting and engaging.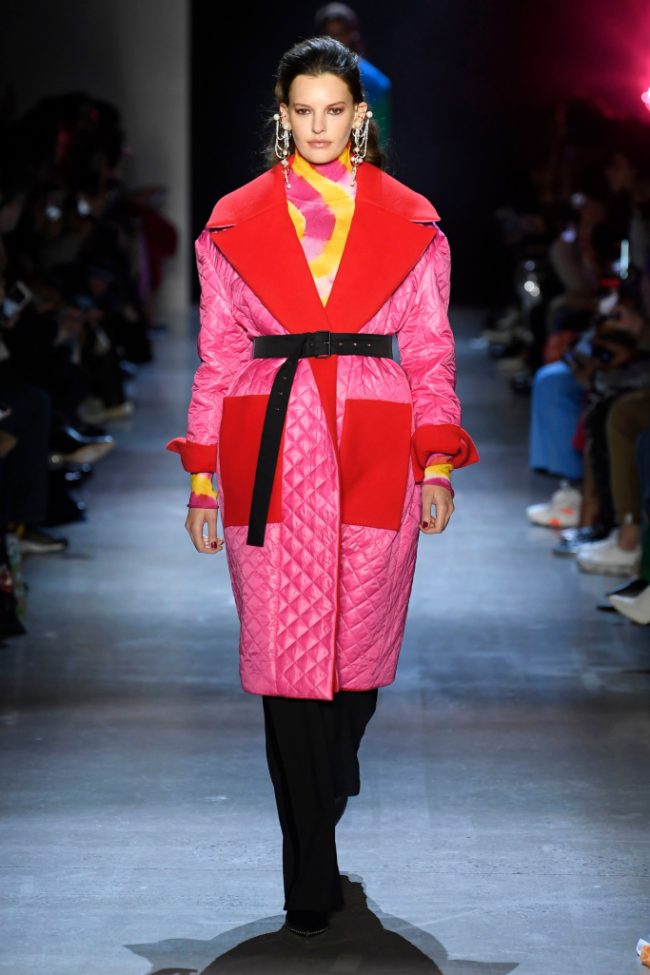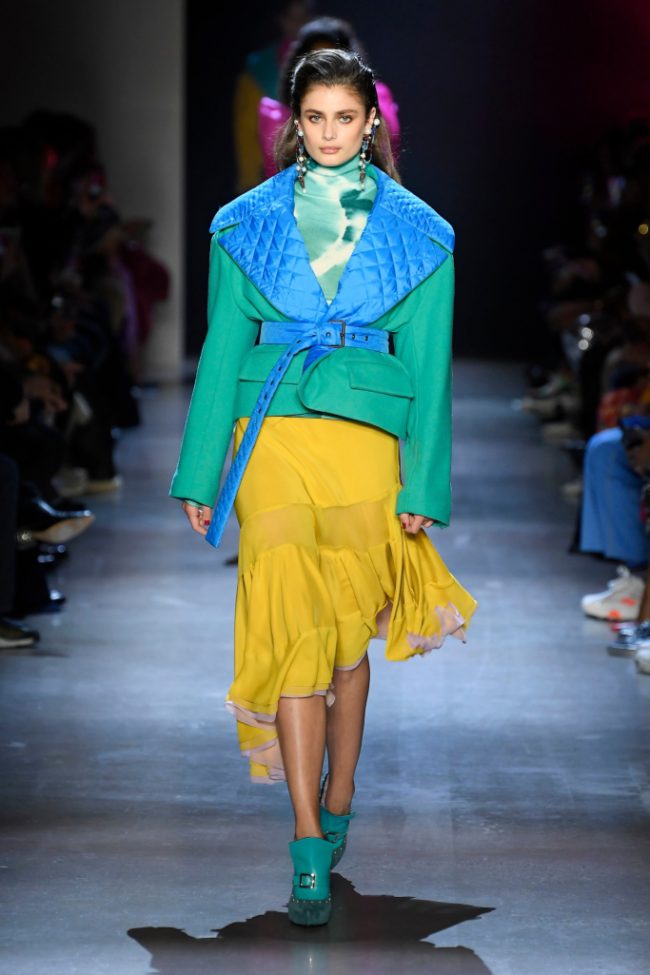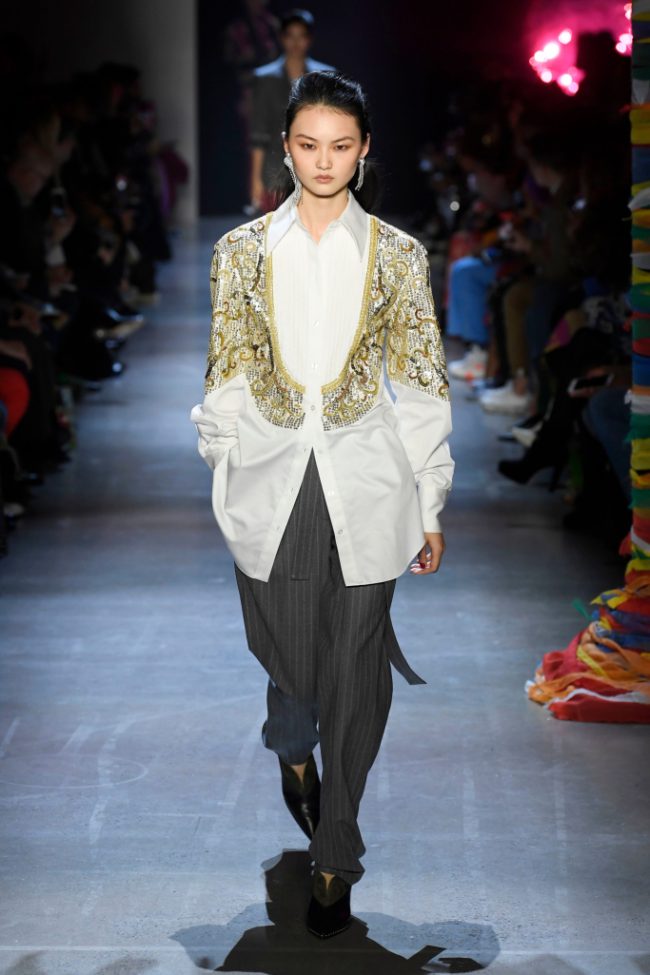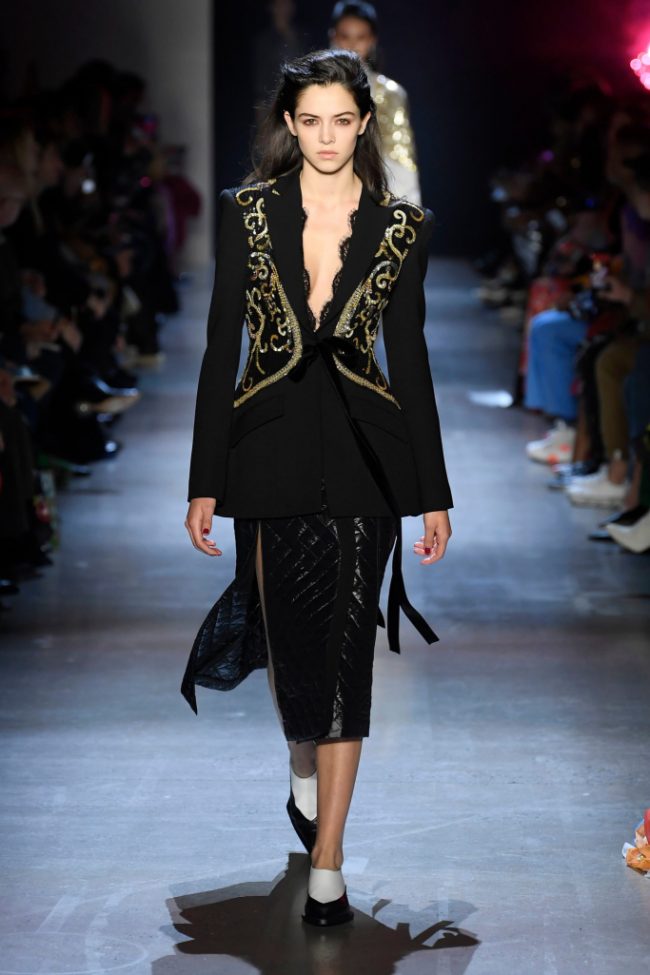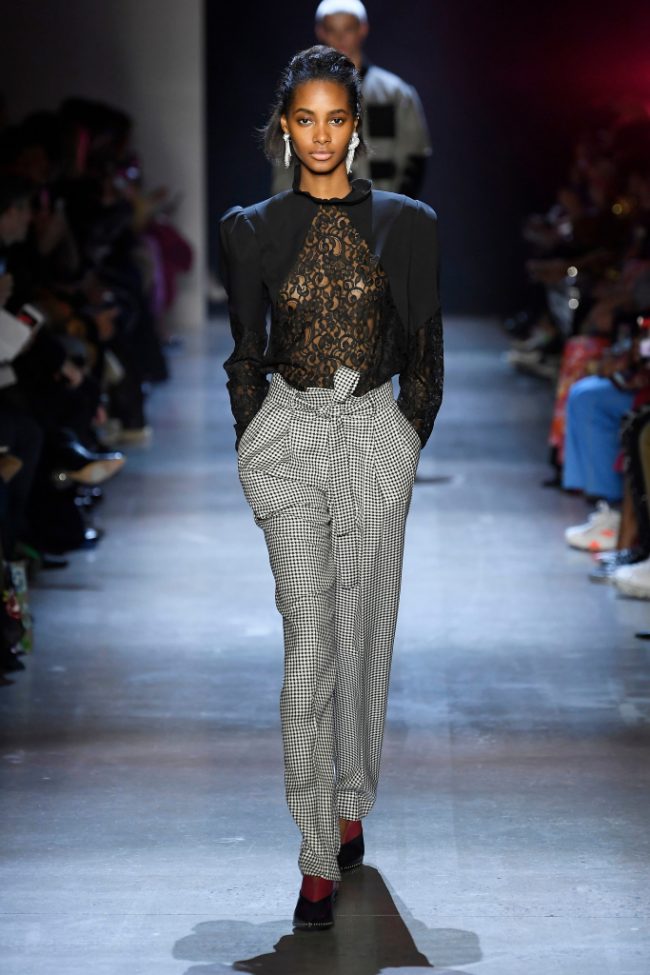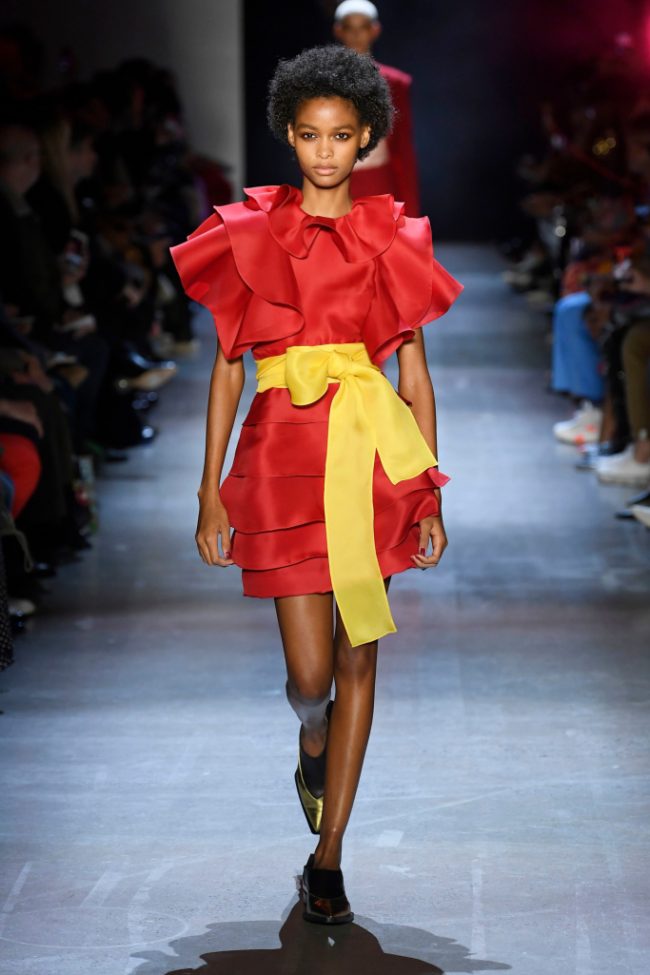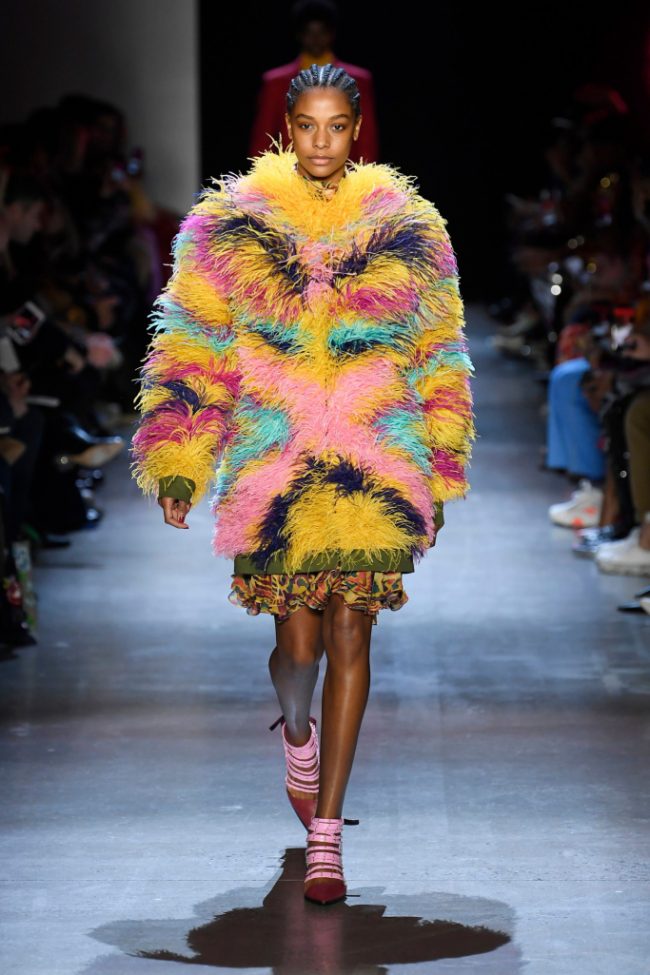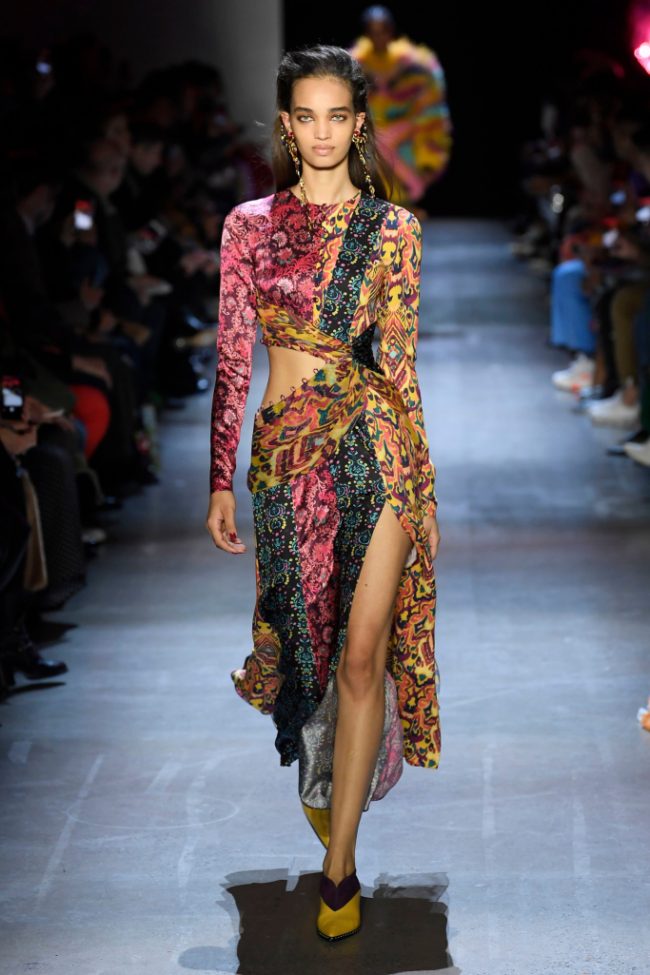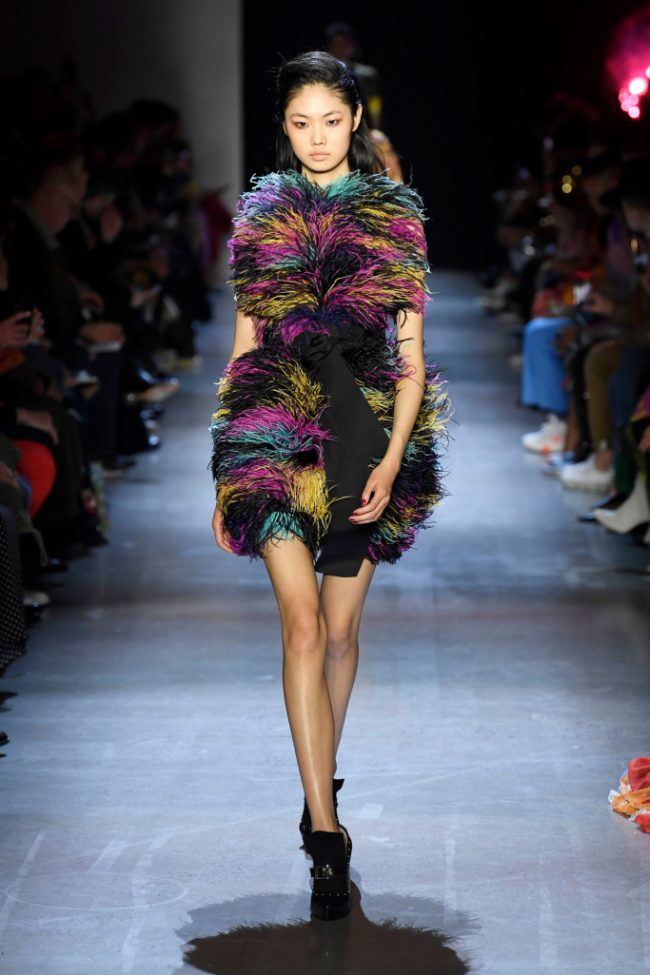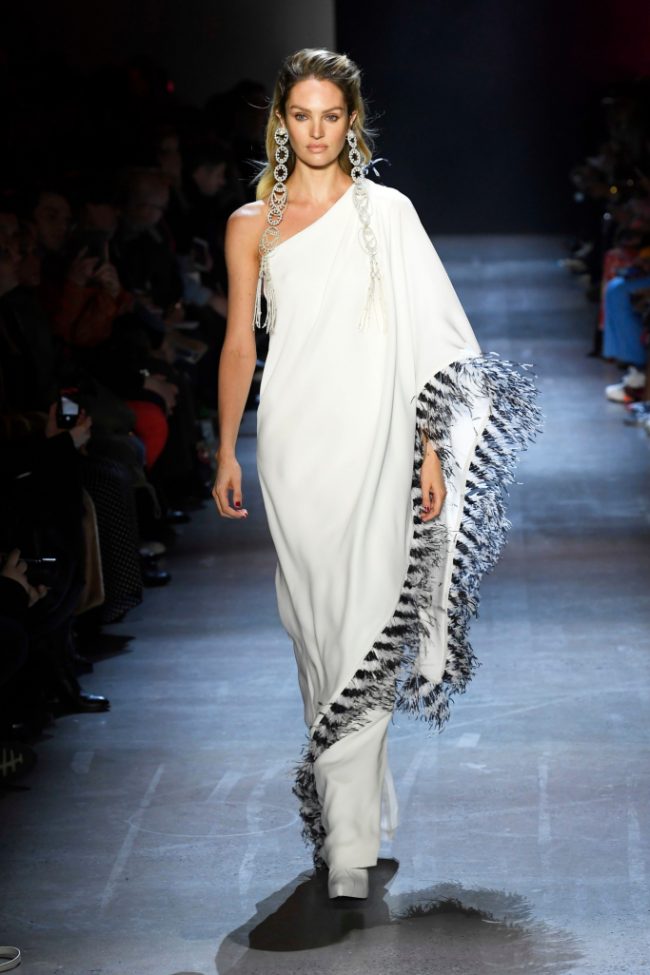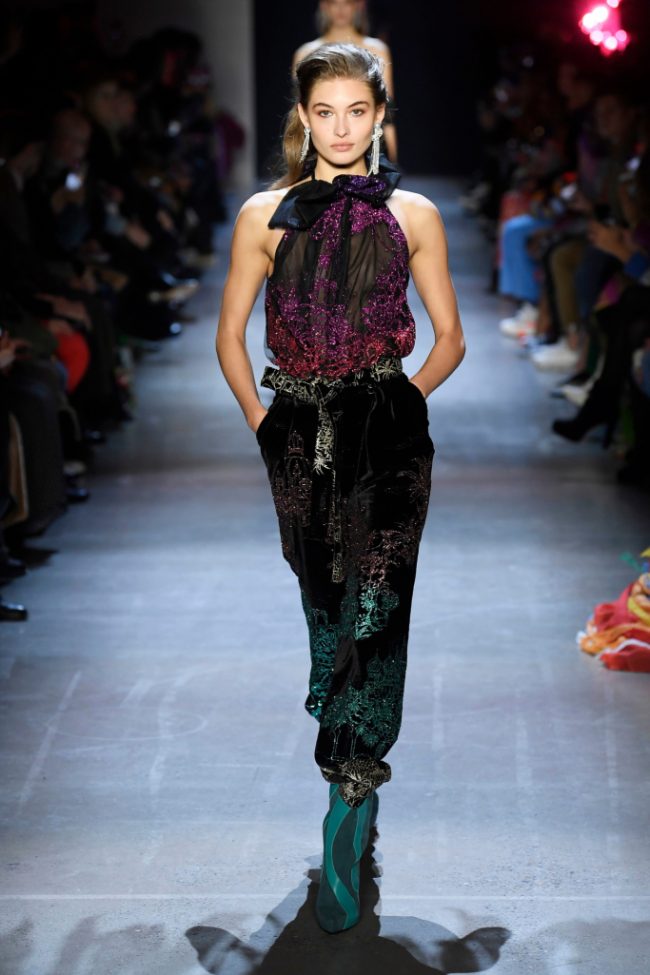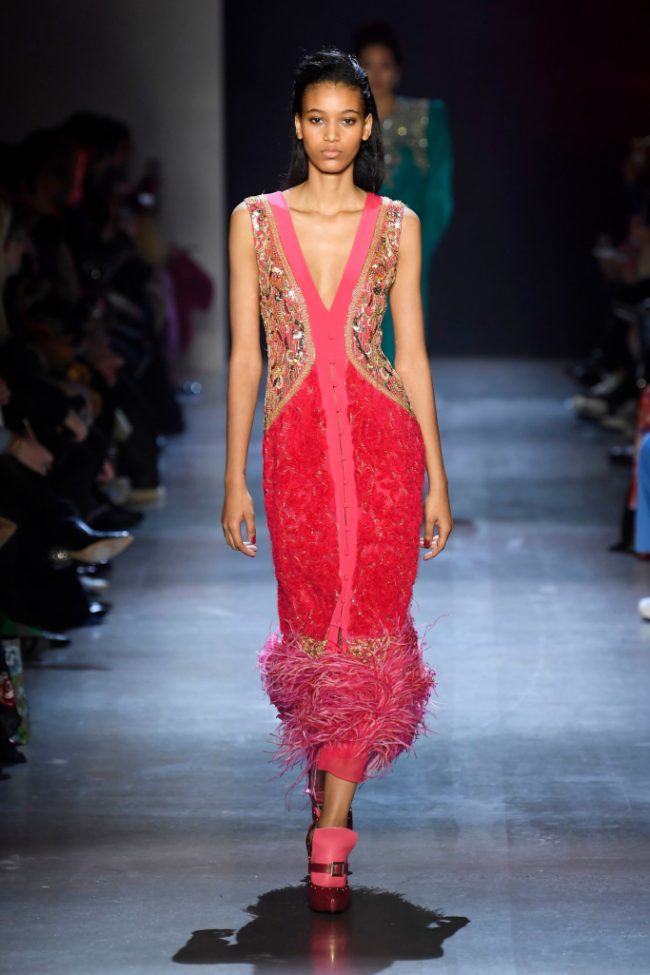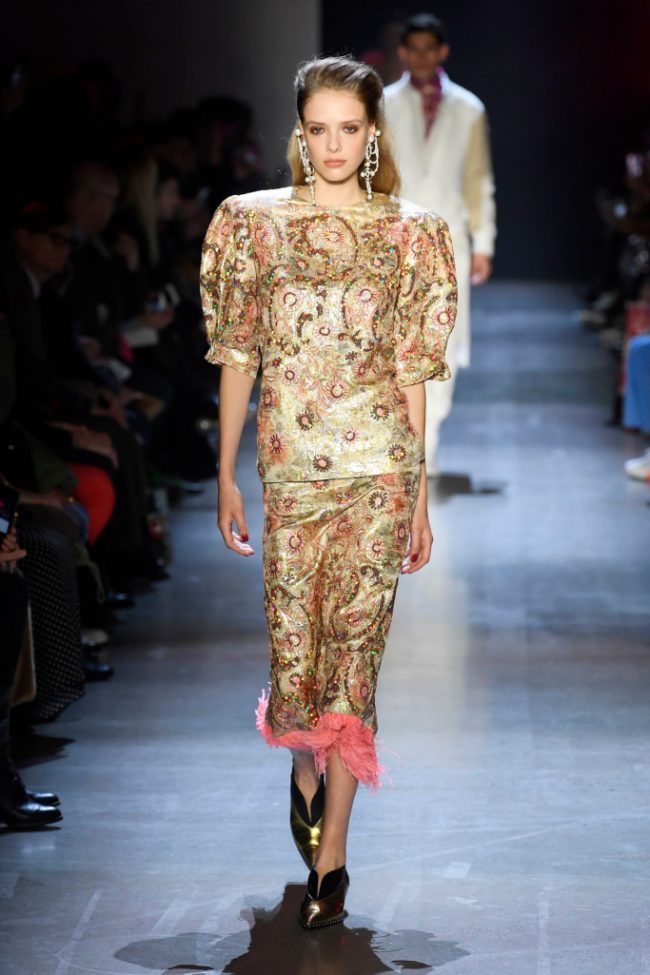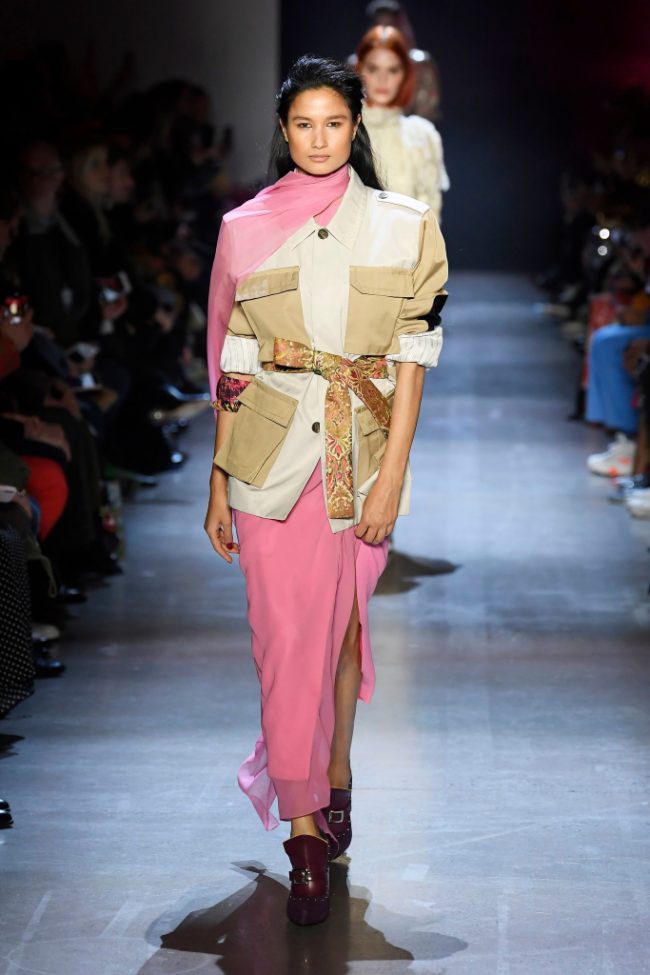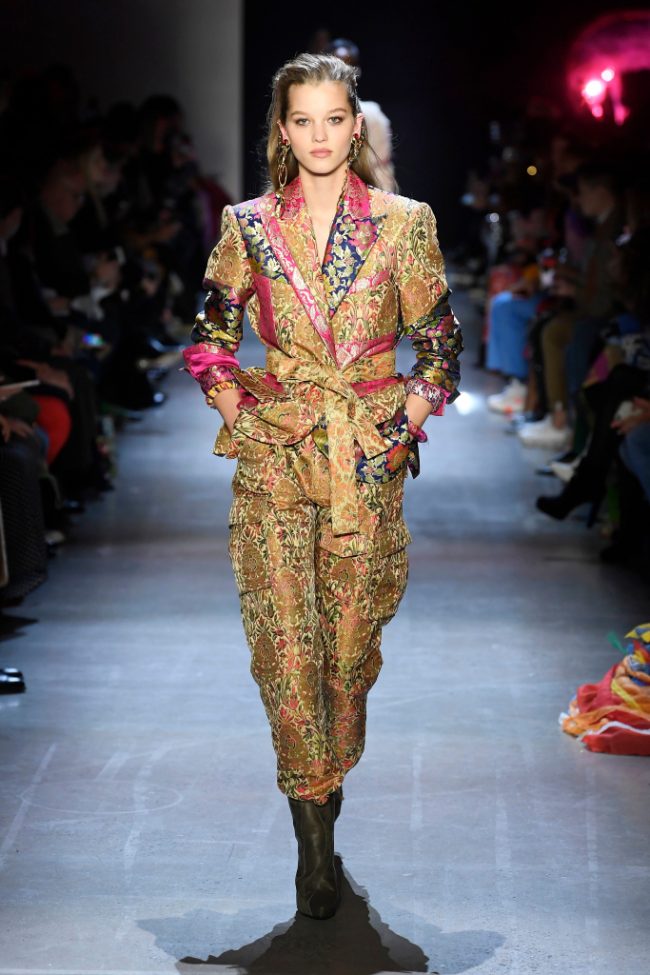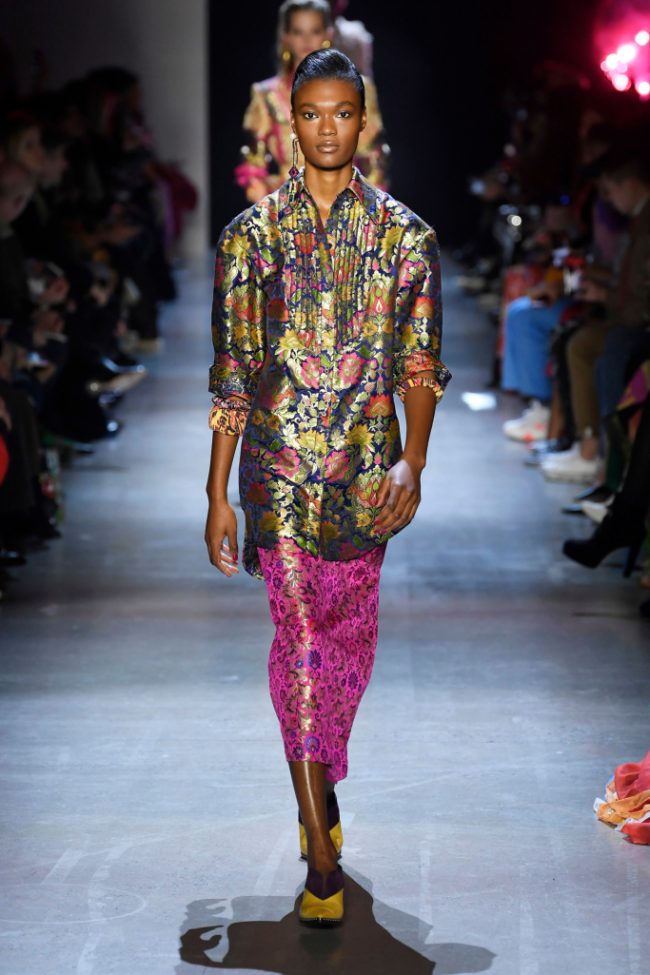 Stylist Jason Rembert showed his debut Aliette collection for NYFW and his lineup captivated us right from the word "go!" A stylist turned designer, his show was a true study in fashion and architecture which demanded a close look. Rembert's fabric choices and construction were innovative and exciting. Grecian style organza gowns and bodycon leather dresses showed the duality of this designer. As any good stylist knows, the accessories are what make the look. A bold, dramatic black and tan fox coat was the mic drop to this collection.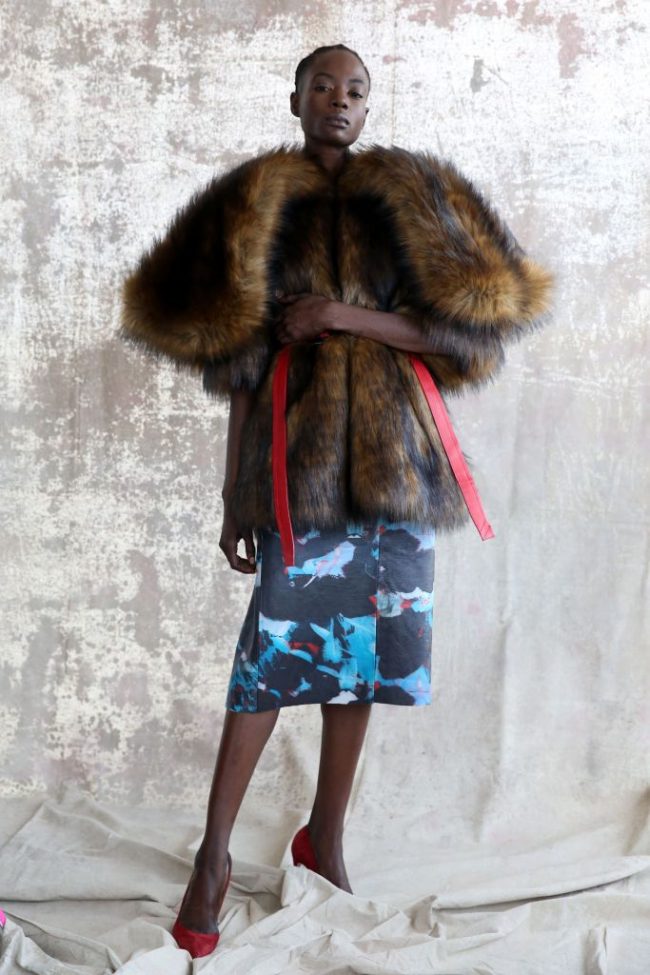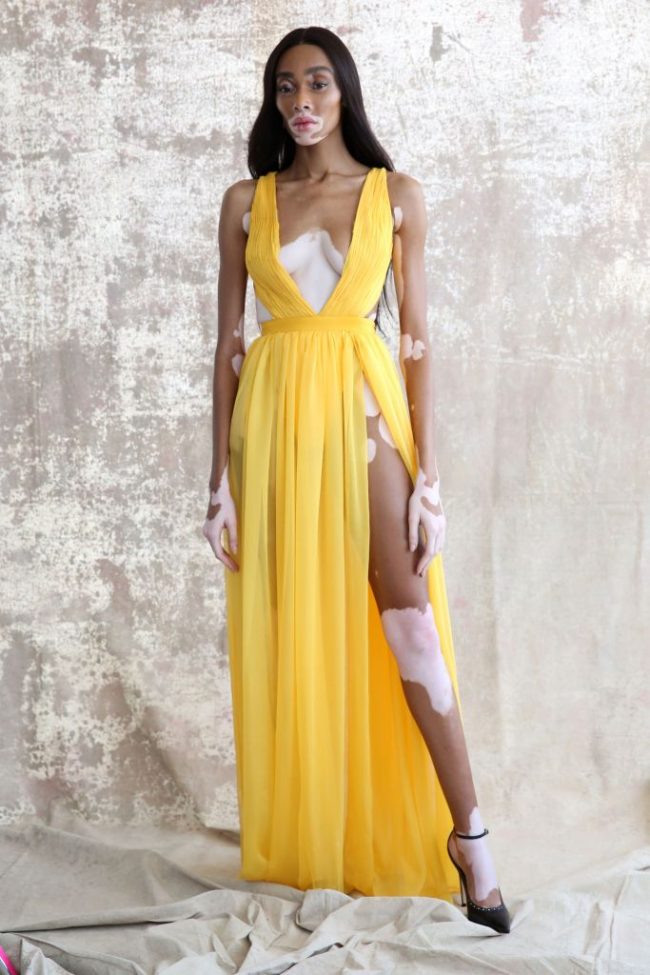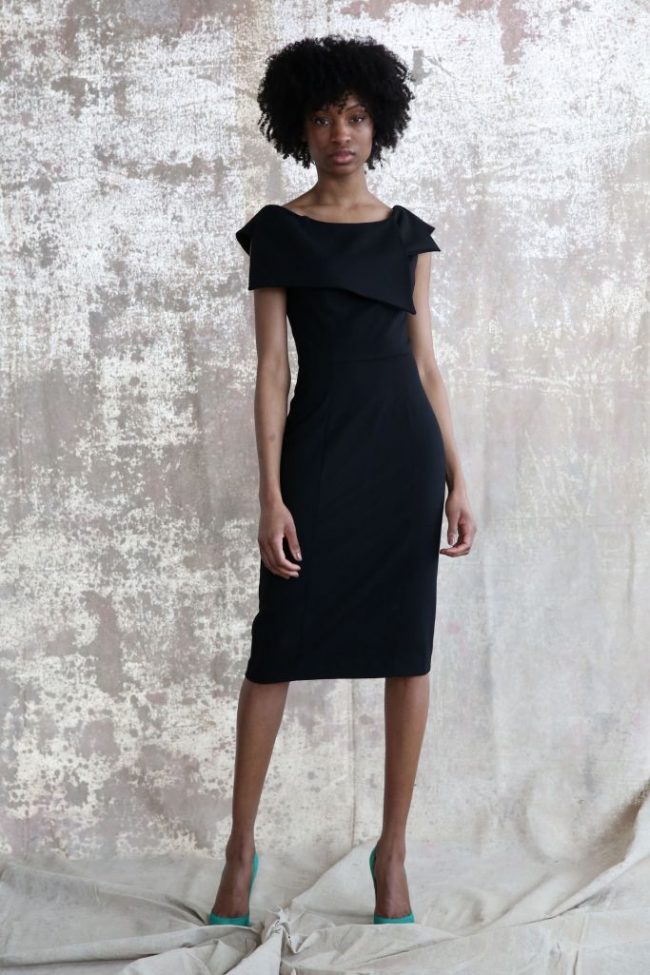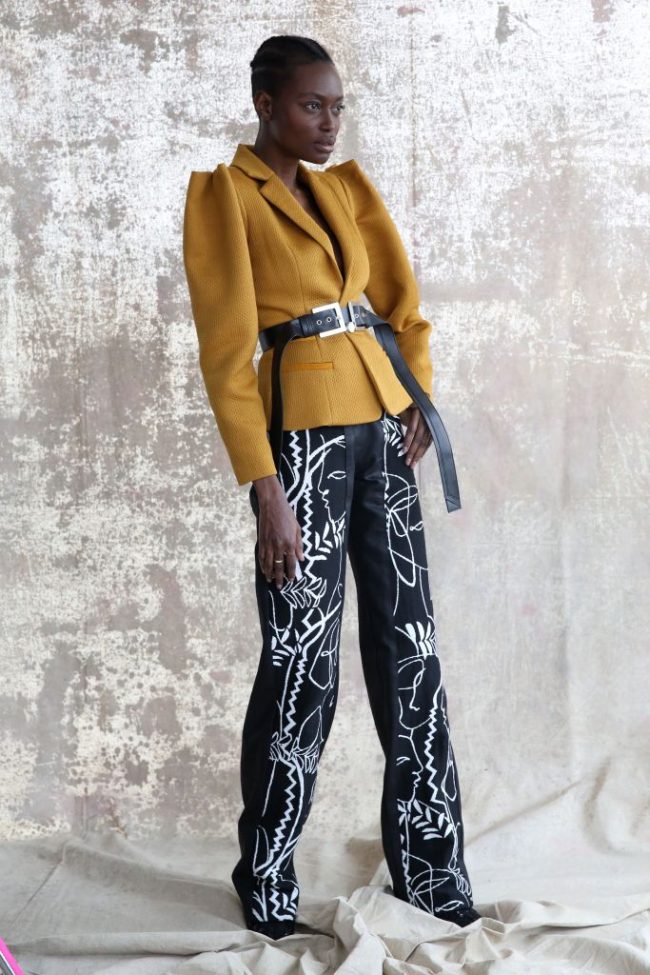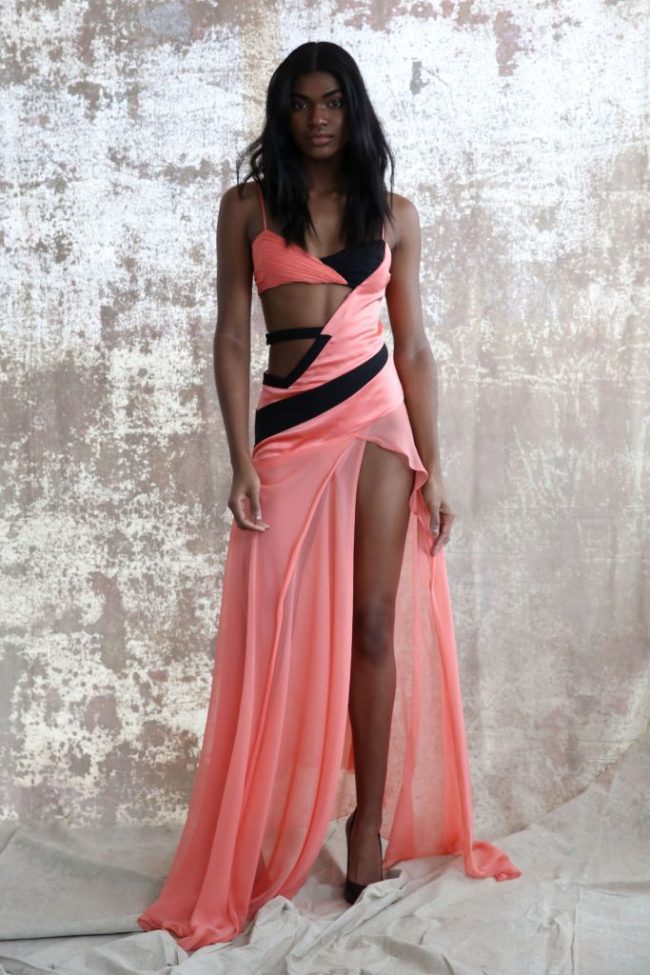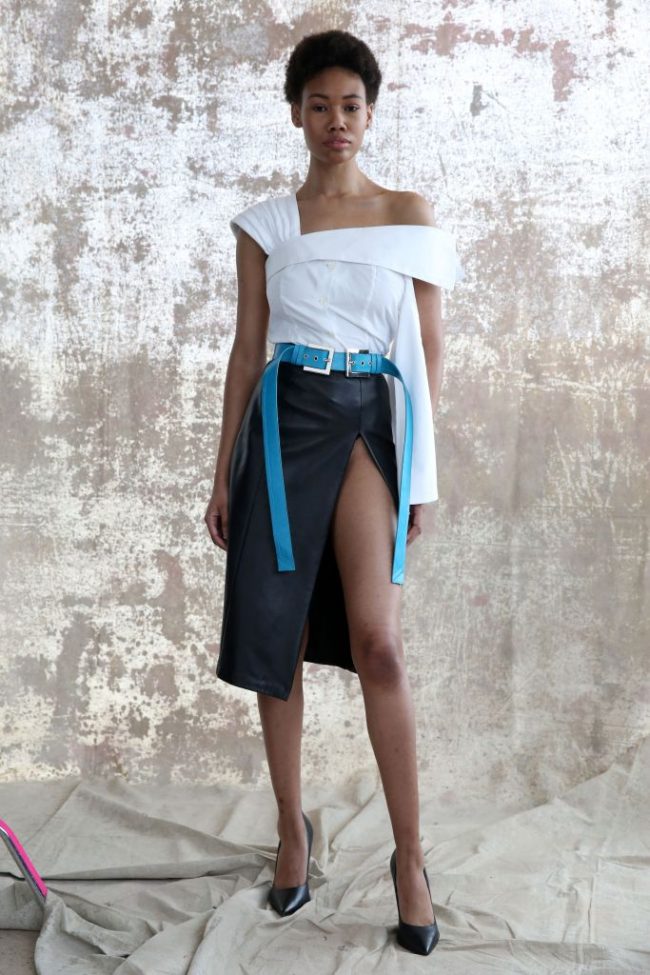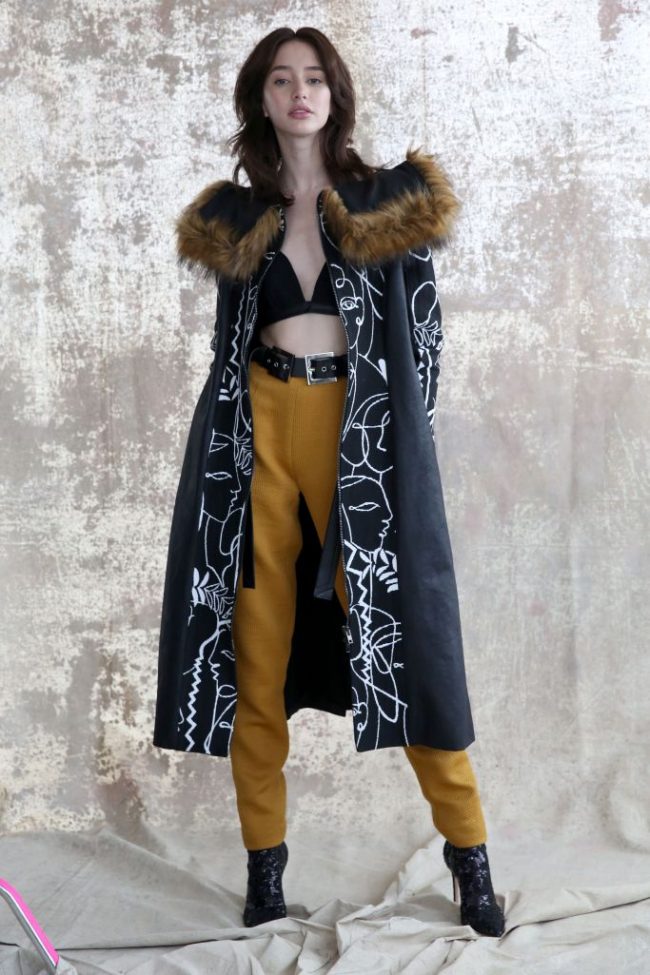 Romeo Hunte's fall 2019 RTW collection was street chic that was anything but pedestrian. Super charged denim trimmed in fringe was just the kind of update our jeans needed. Paired with copious choices in fur toppers, the intarsia mink lined car coat for him  was like, "yeah, I line my coats in fur because I'm boss." An electric blue sheared mink bathrobe coat was another such play on the uber rich lifestyle of today's young elite.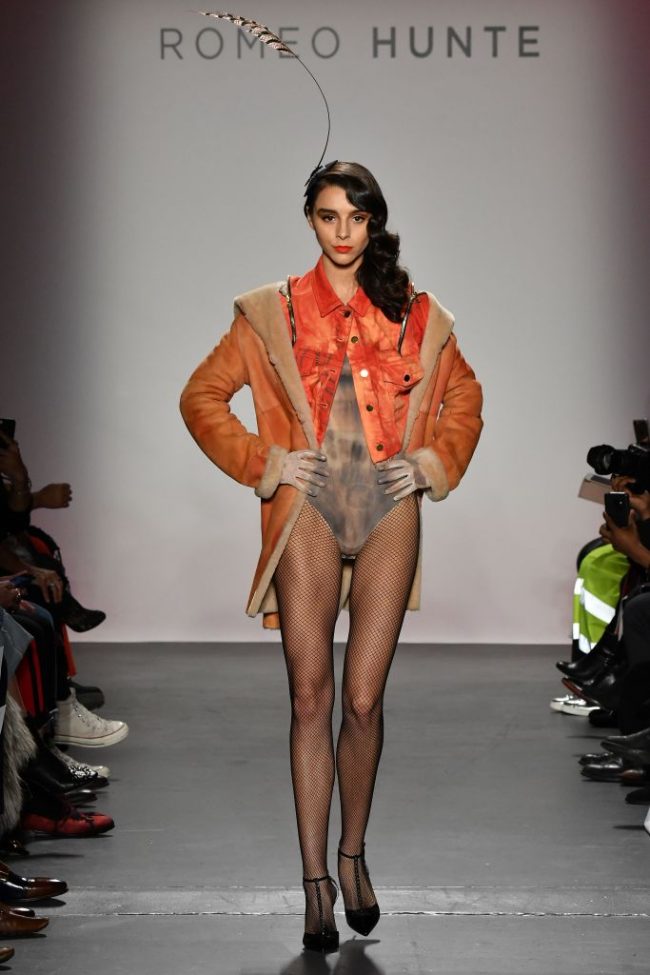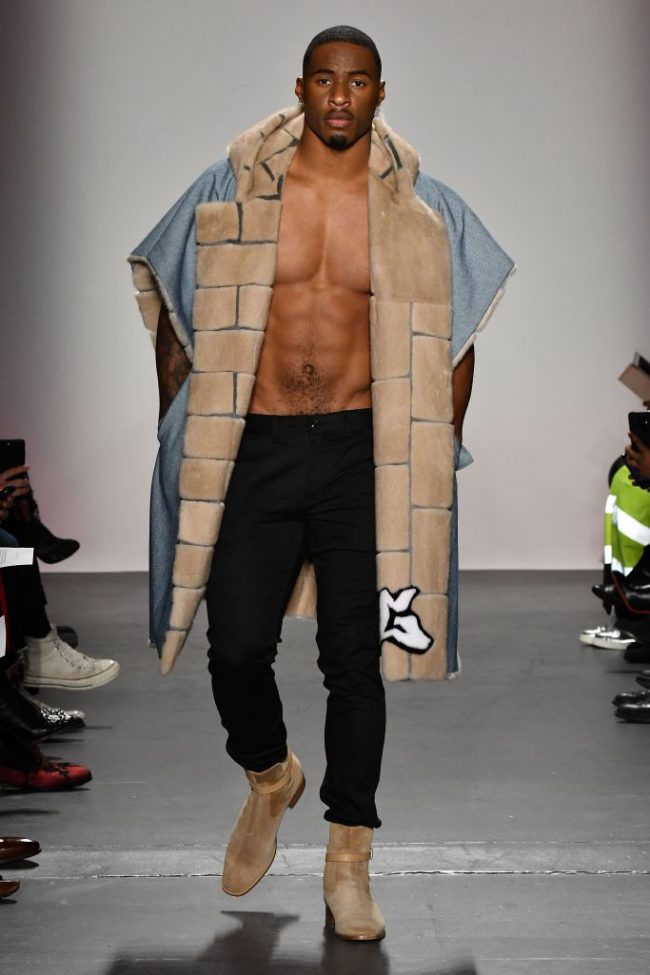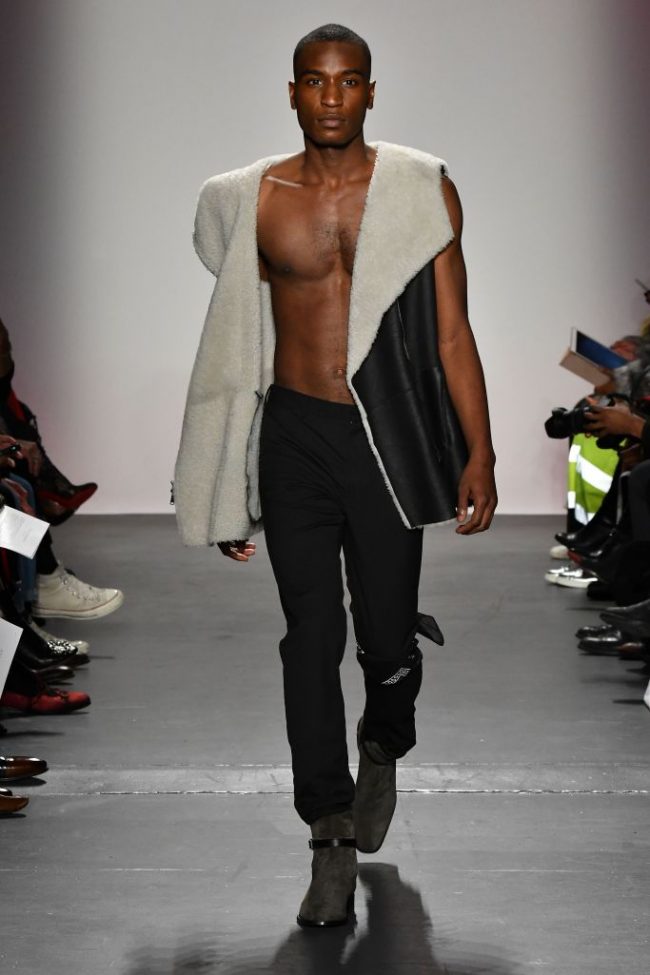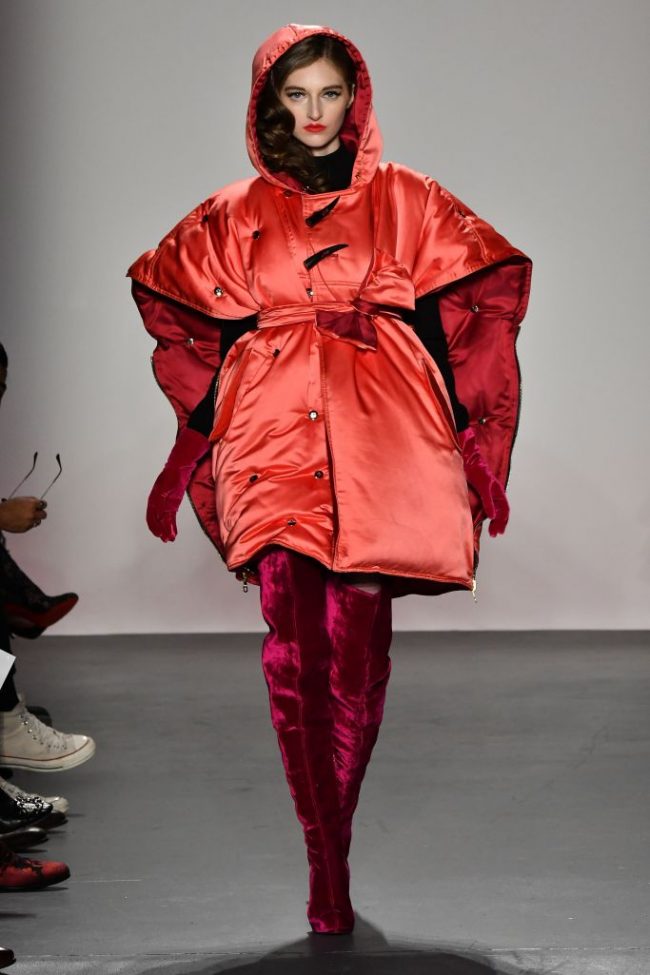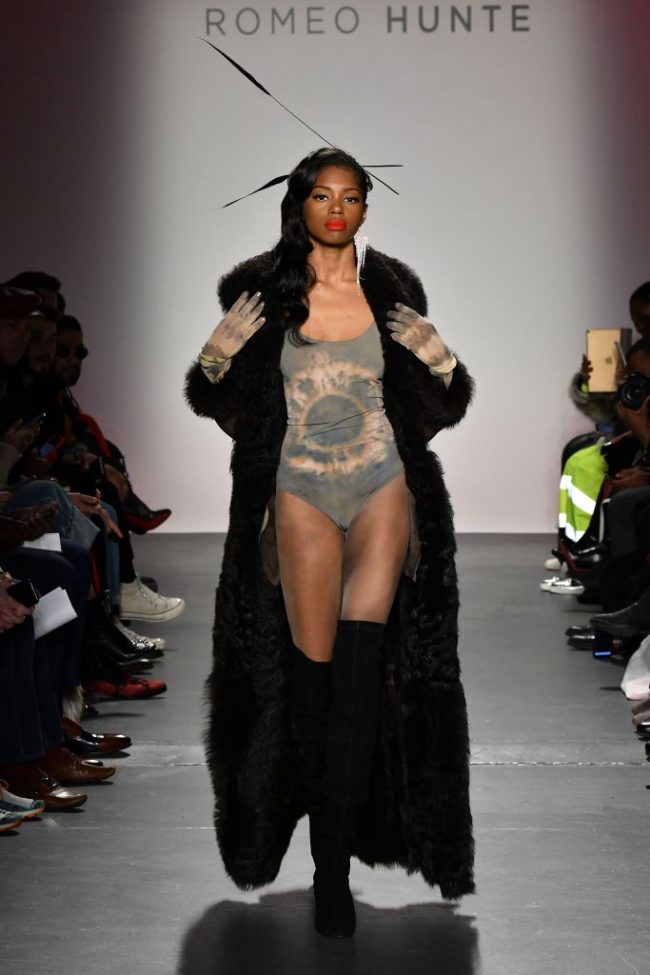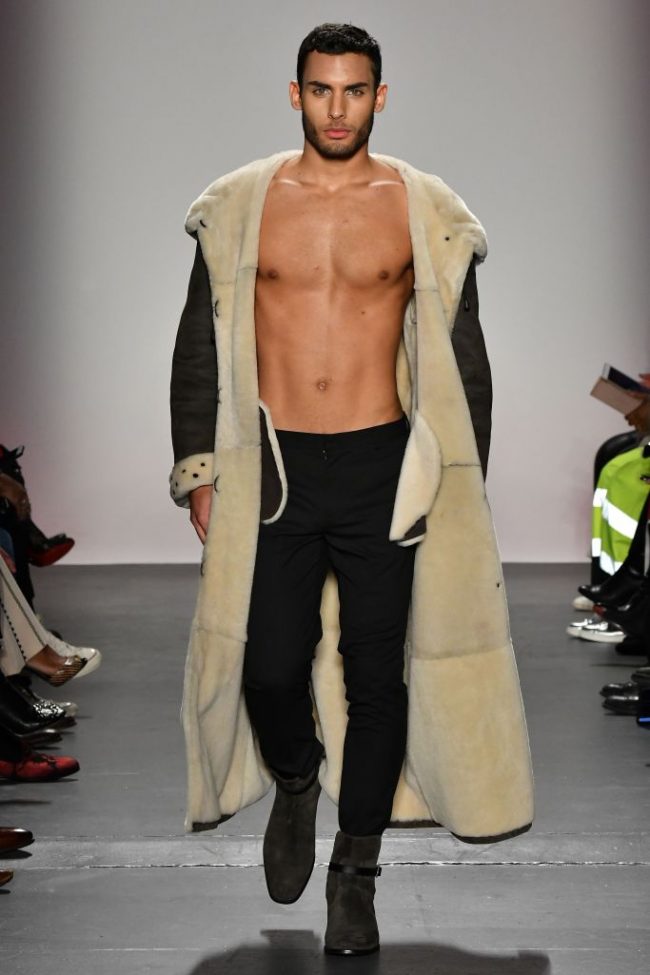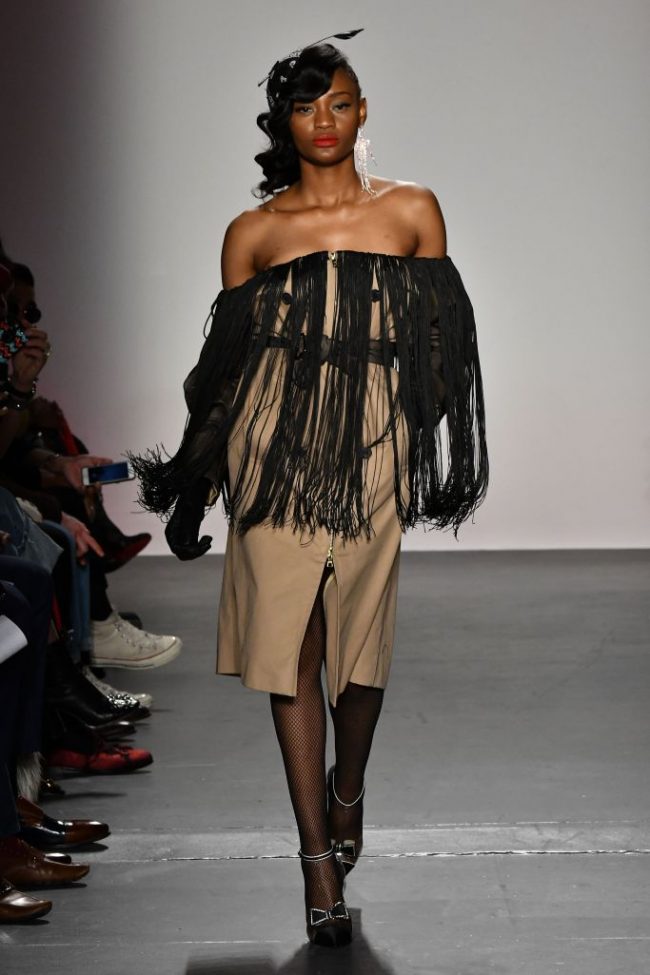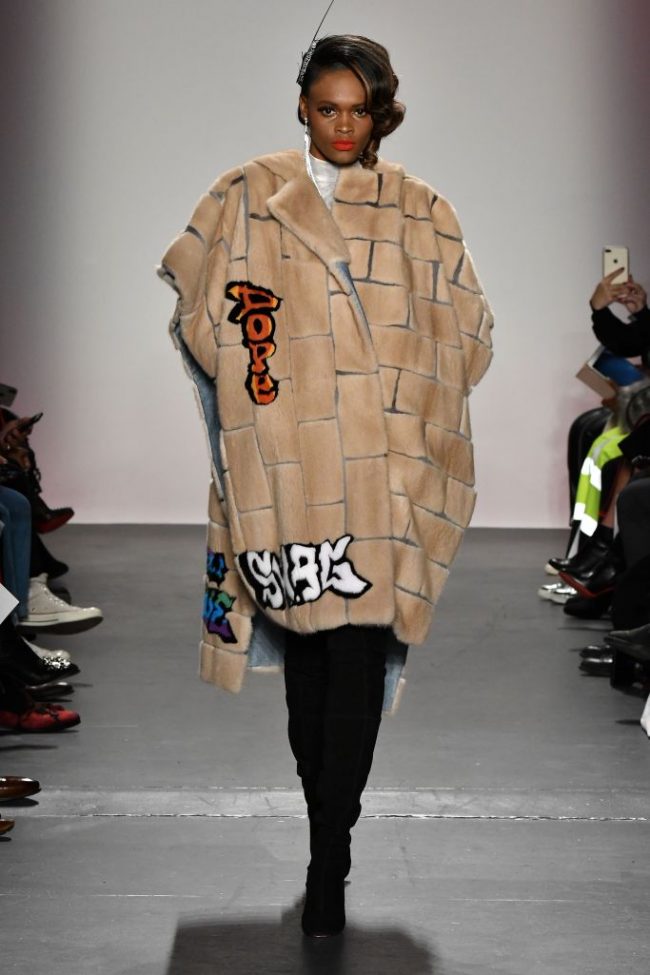 Girls, you better get you AB Blasters out of storage because Dion Lee hit us hard with must have midriffs for Fall 2019! Stunning peek-a-boo knotted dresses were made for those ready for the spotlight. He injected fitted corseted tops paired with slouchy, relaxed tailored pants and flowing bottoms for a nice contrast. Sumptuous satins and silks in rich tones glided down the runway with grace. A billowing, bright white Tibetan lamb jacket over a deconstructed winter white sweater and pants was e-v-e-r-y-t-h-i-n-g!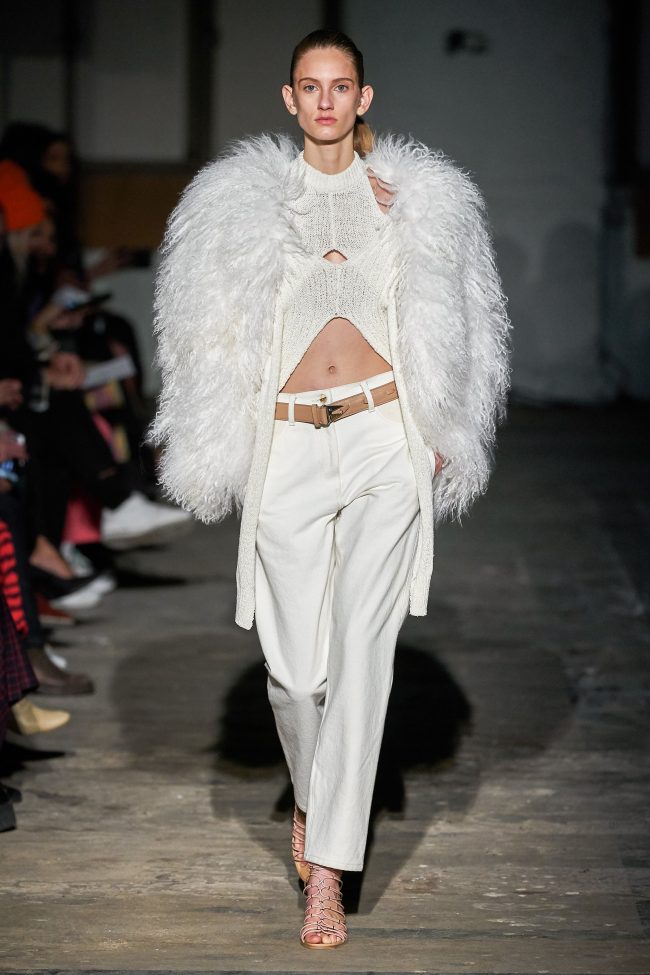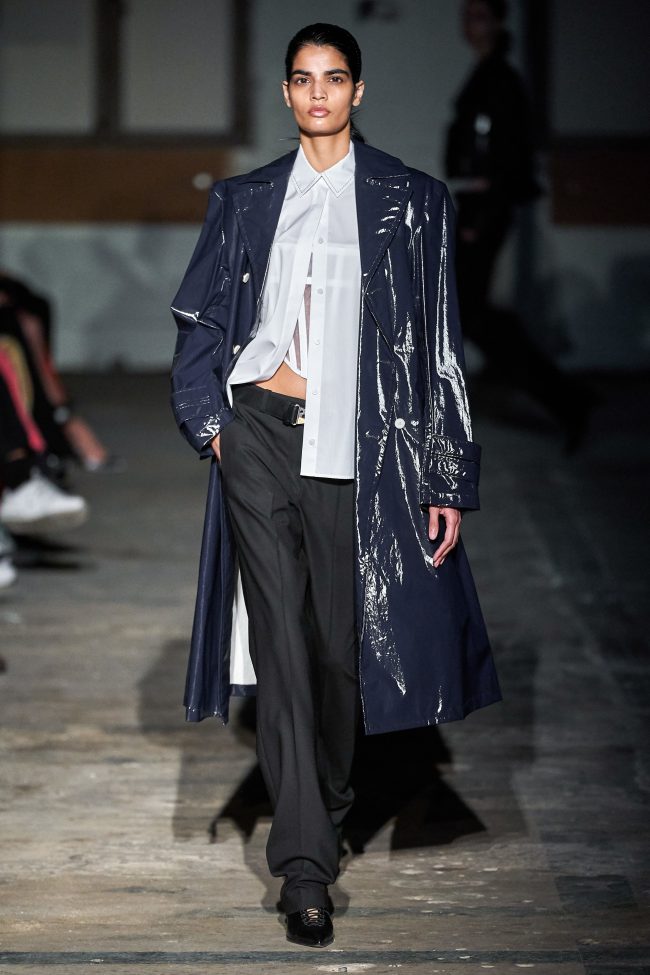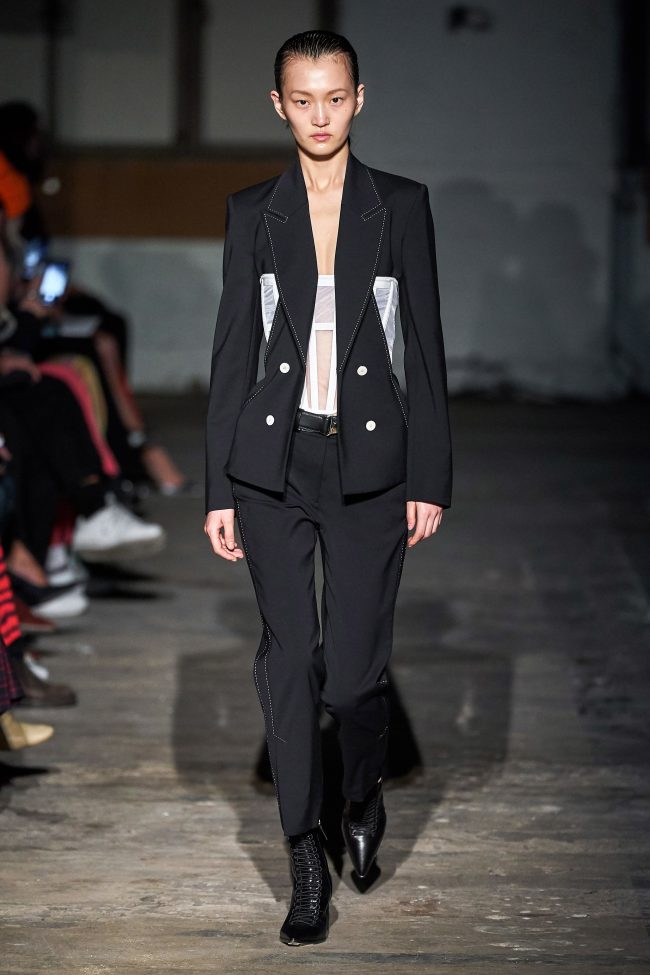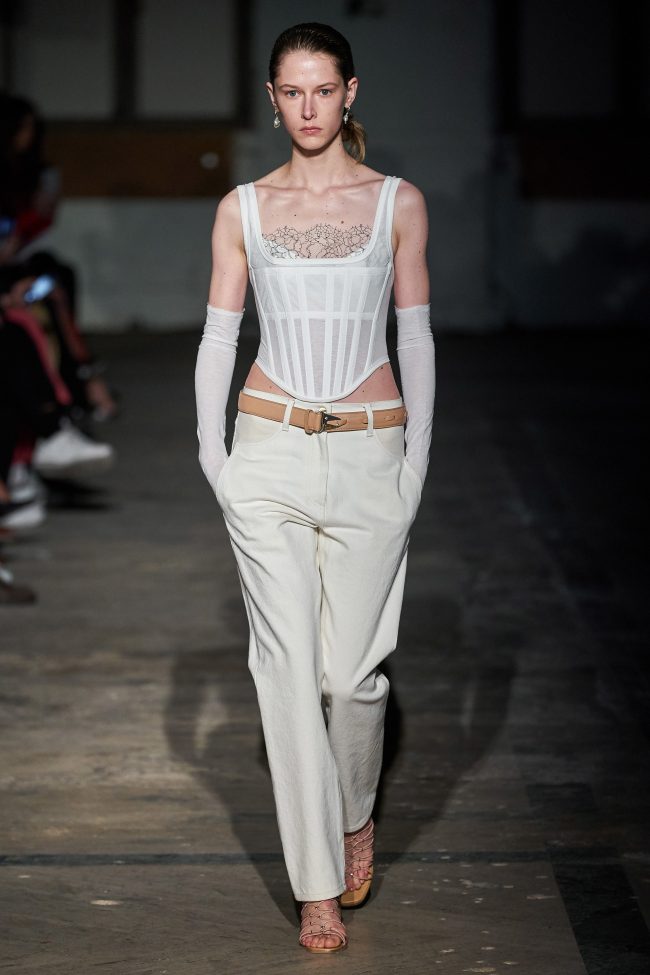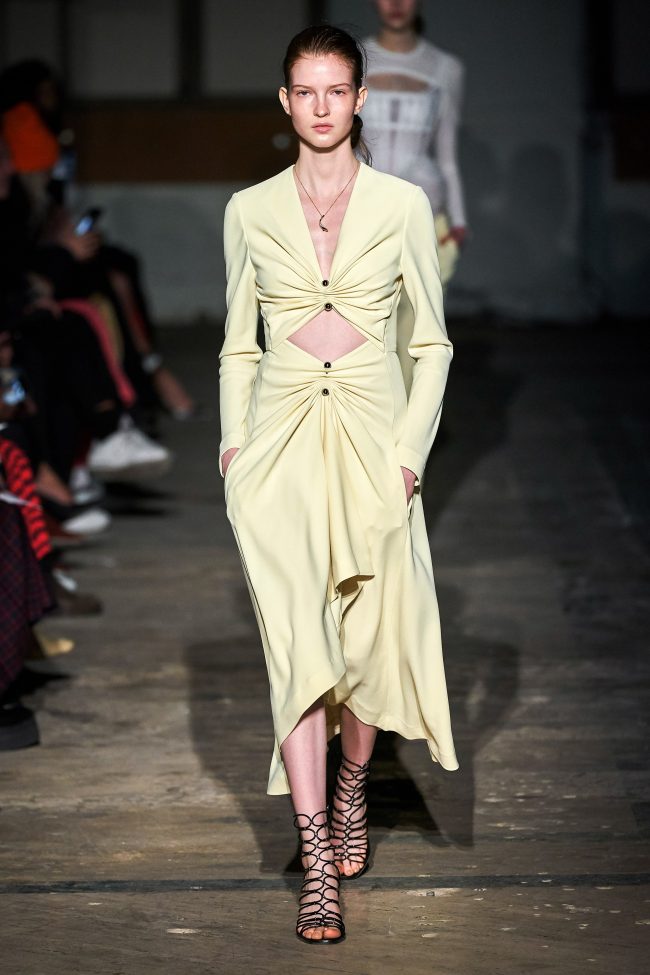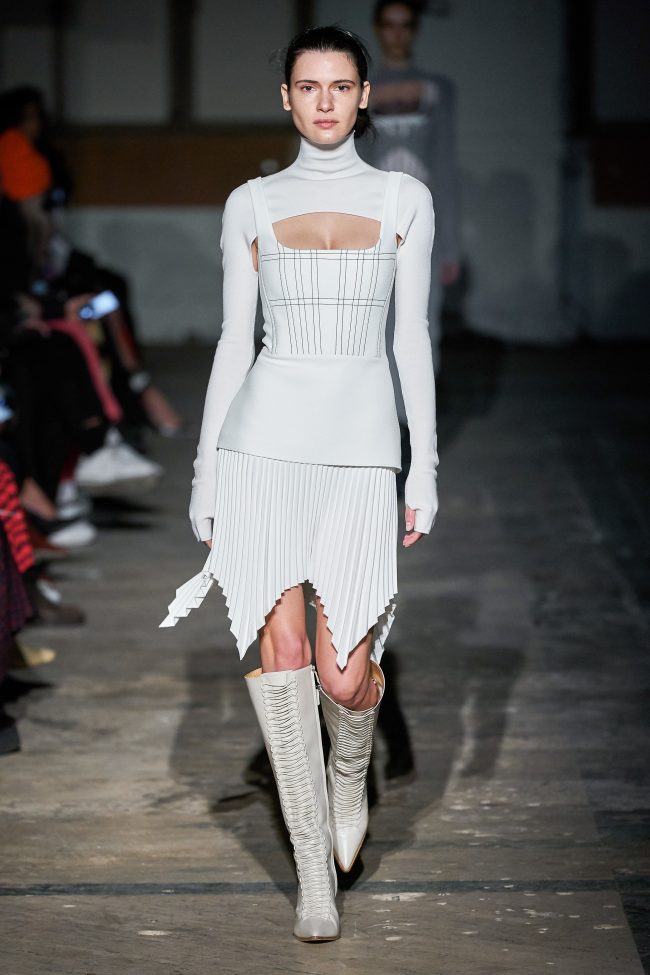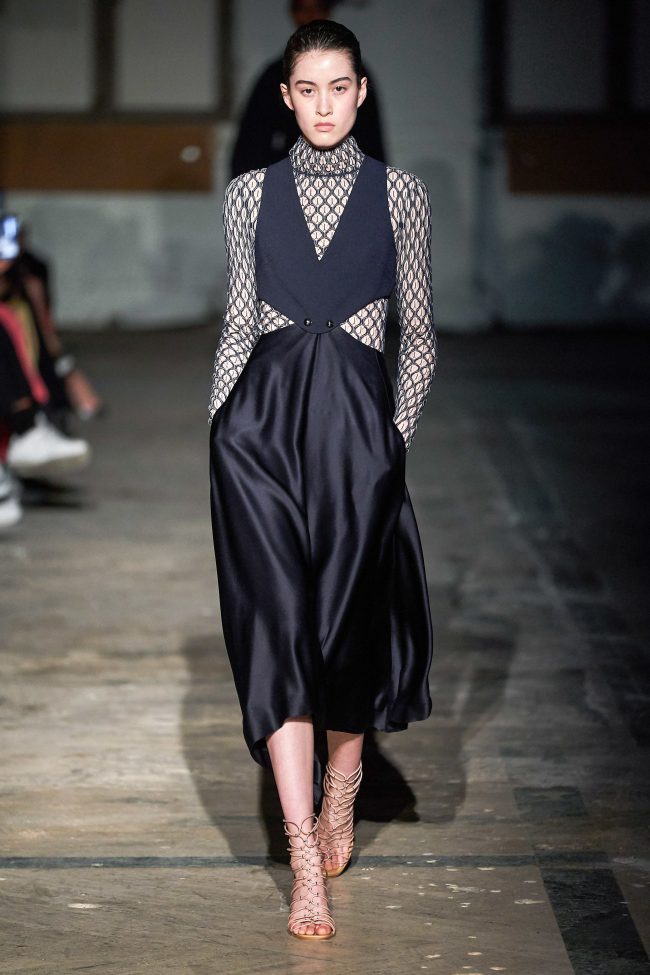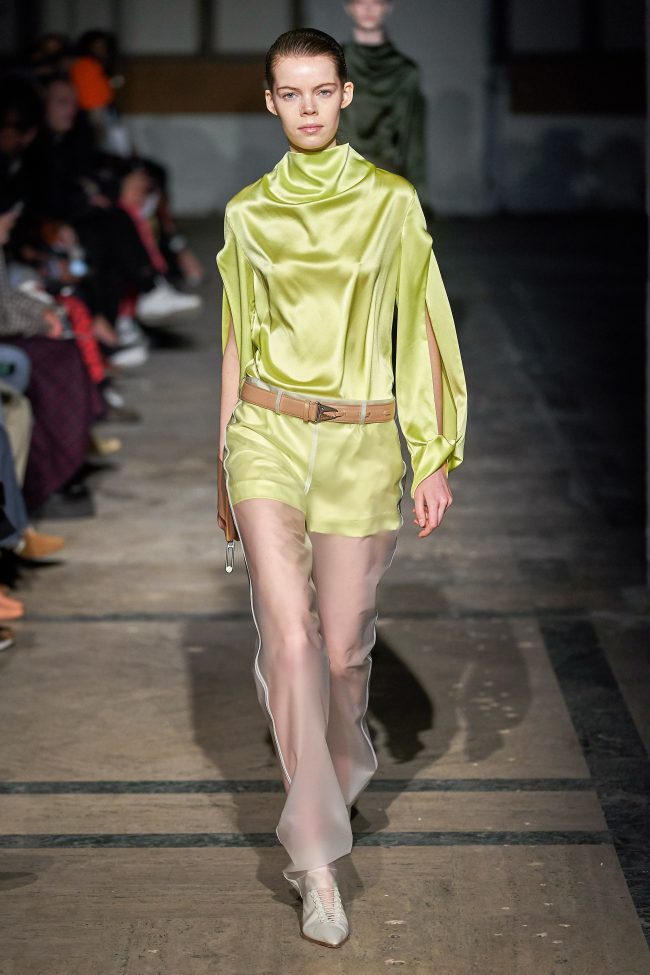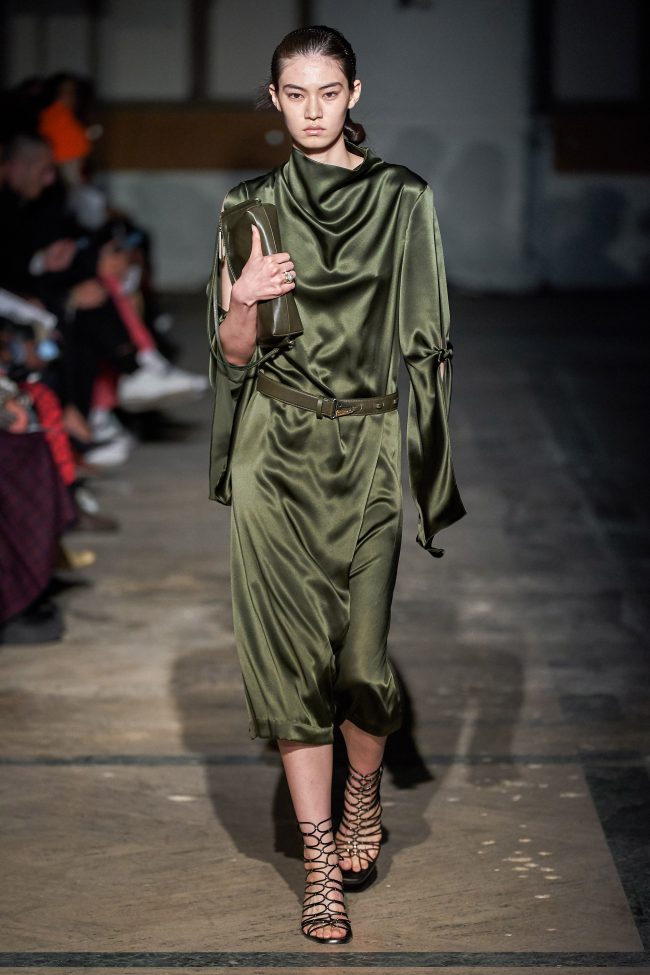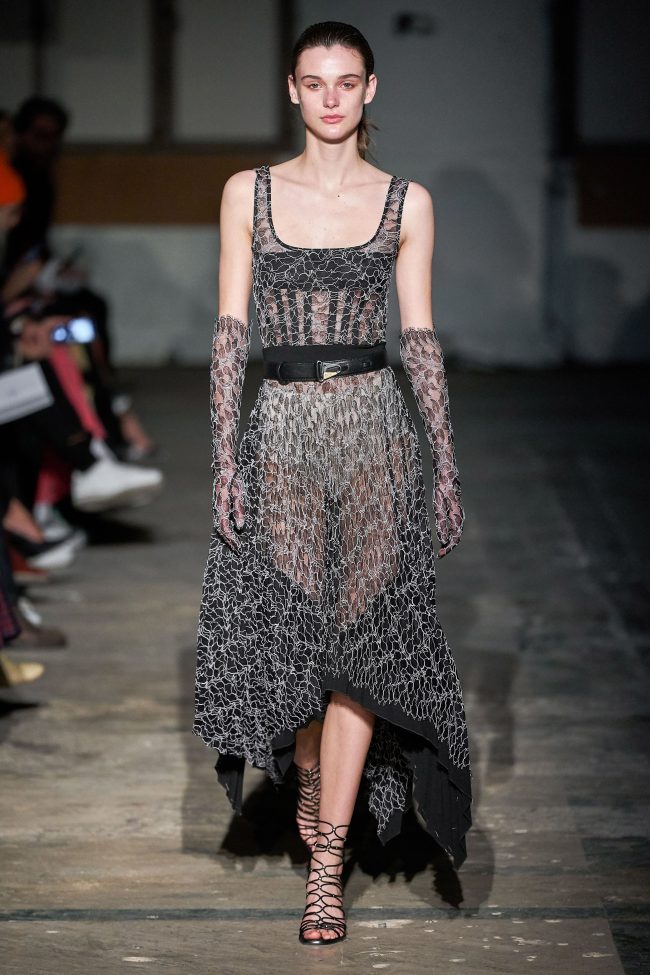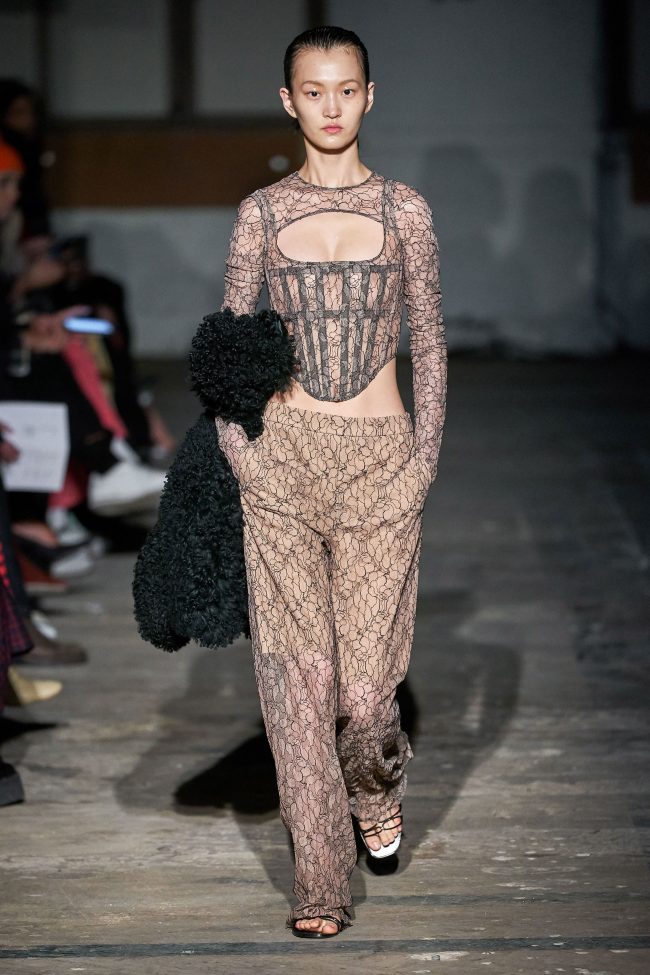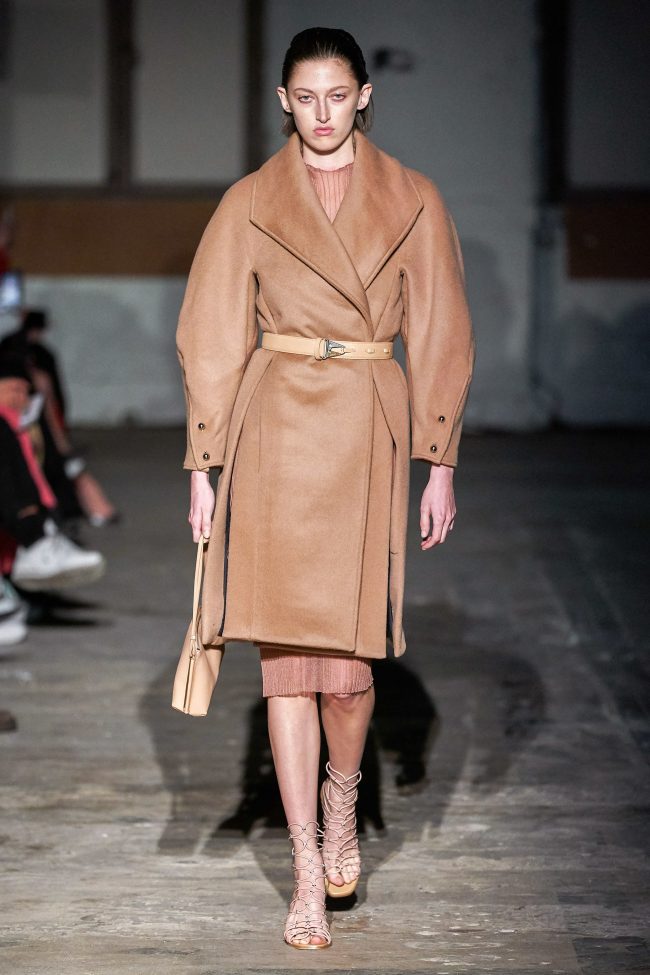 The Nicholas K sister/brother team took Fall 2019 RTW to a level of sex appeal we've not seen yet. Super laid back styles with roomy fits and cozy fabrics, the tops were off the shoulder and the backs were barely there. Just enough of a reveal that kept it interesting. Sometimes the power of suggestion can be very convincing. The outwear was worth every gasp of ecstasy. A black shearling car coat with rounded shoulders and black leather piping was just the kind of power piece we love. Using the same sleek black shearling with copper colored leather would be worth every red cent and more!