NEW YORK Fashion Week Fall 2018 DAY 9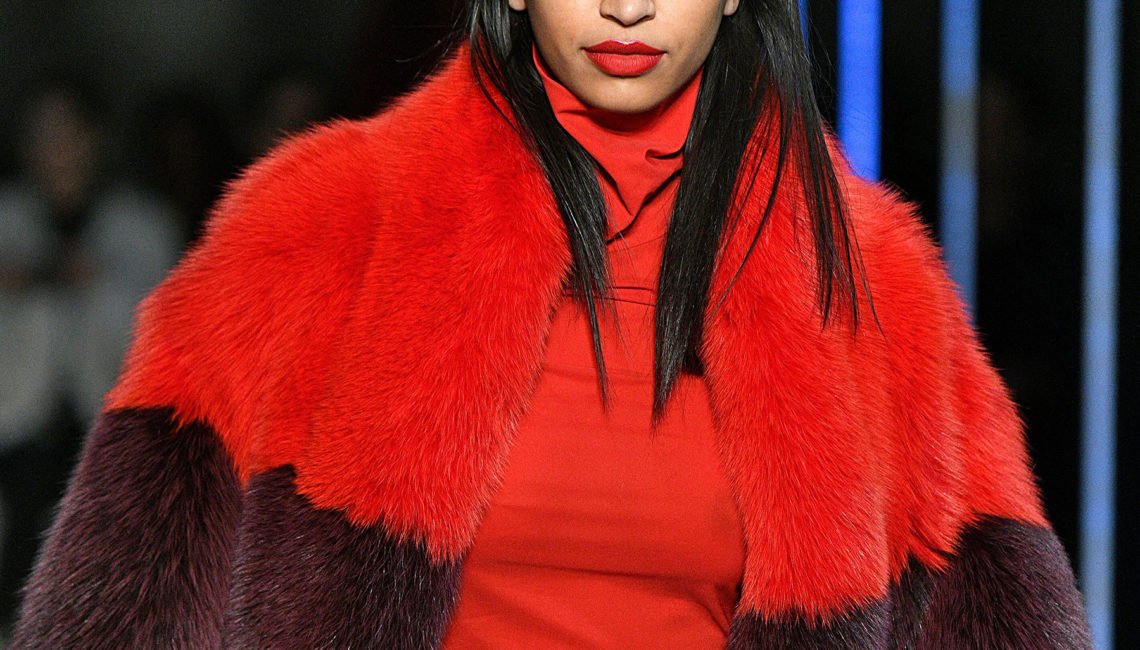 Why are so many designers including fur in their collections again for fall 2018? Surely one of the reasons is that more and more they have come to understand that real, natural fur is a sustainable, renewable resource that hits the key notes of environmental responsibility. But there are so many other reasons.  The rich texture of fur is an easy read that pops from the runway, the photo or in the store to establish a brand's luxury DNA.  The unparalleled creative possibilities of fur give designers so many techniques and twists to play with to create innovative and exciting styles that set them apart.  And because real fur garments are produced by hand, requiring the artistry and skilled handiwork of talented craftsmen, they deliver the sought-after quality of exclusivity that luxury buyers demand.
Fall 2018: Fur's Show of Force
While white mink pumps or kitten heels seem impossibly hard to wear, Jeffrey Dodd put them not only within reach but as an urgent must have for fall 2018.  Mink has been his forte and once again this season he gave us plenty of reason to think mink. An acid green mink stole was so fresh and, paired back with a long, languid chartreuse gown, it was perfection. A black and red short sleeved, open front cardigan mink would make the best transitional piece. Dodd rounded out his collection with fuchsia wool felt coat with a black mink shawl collar. All these festive color combinations left us punch drunk.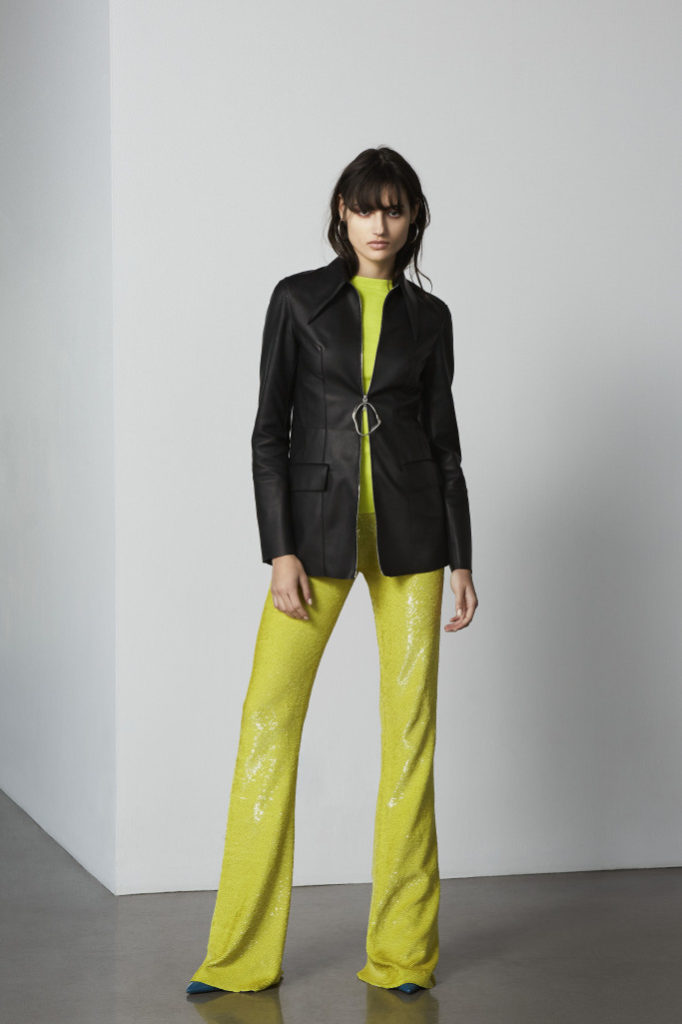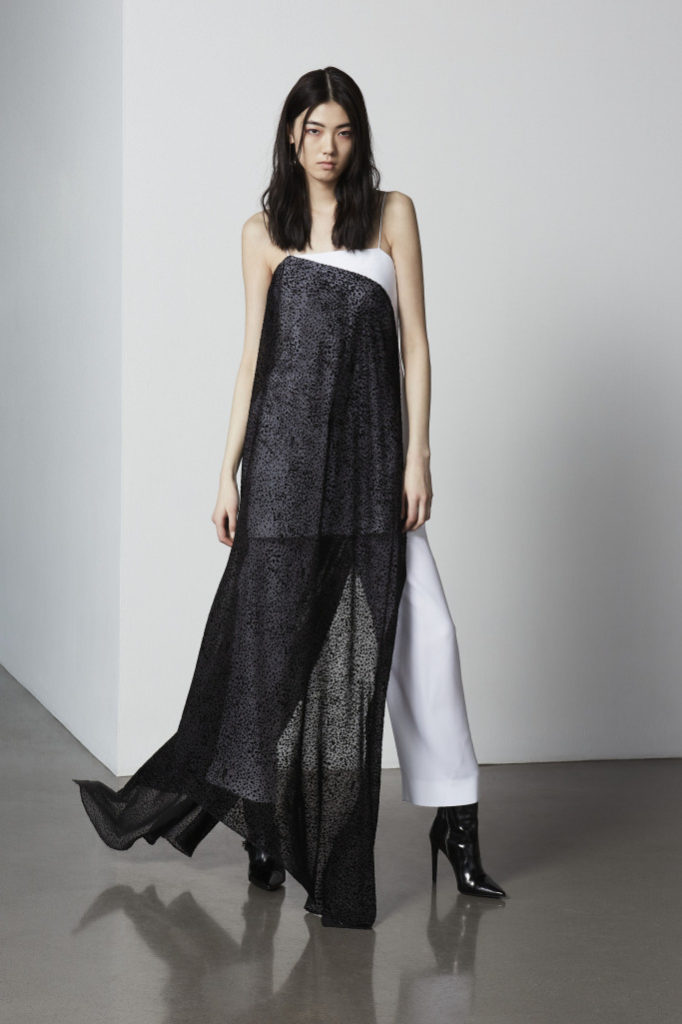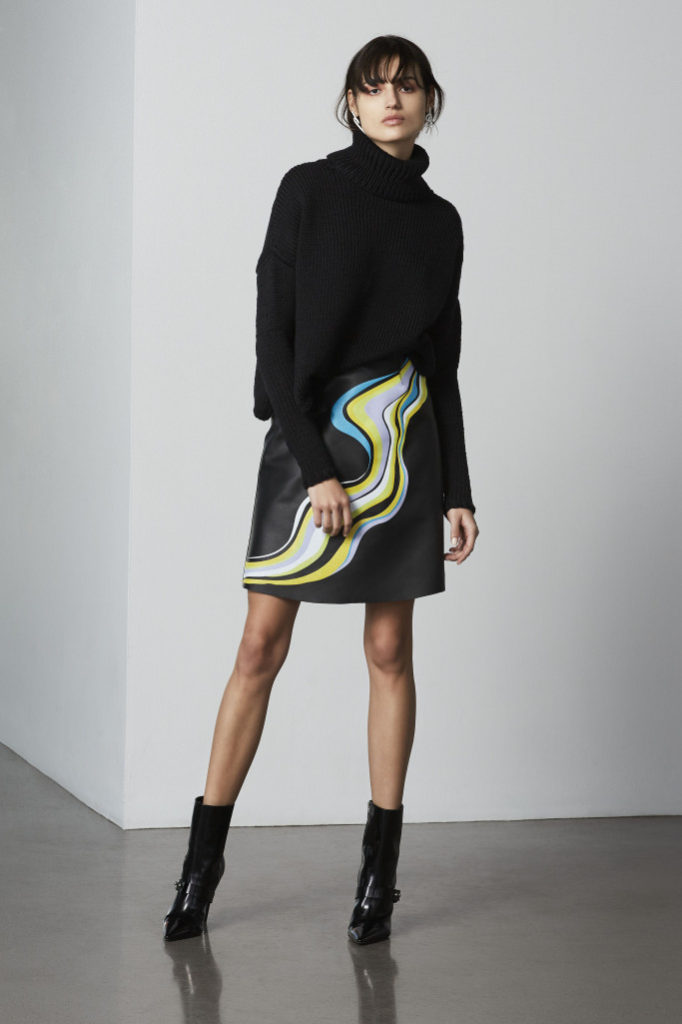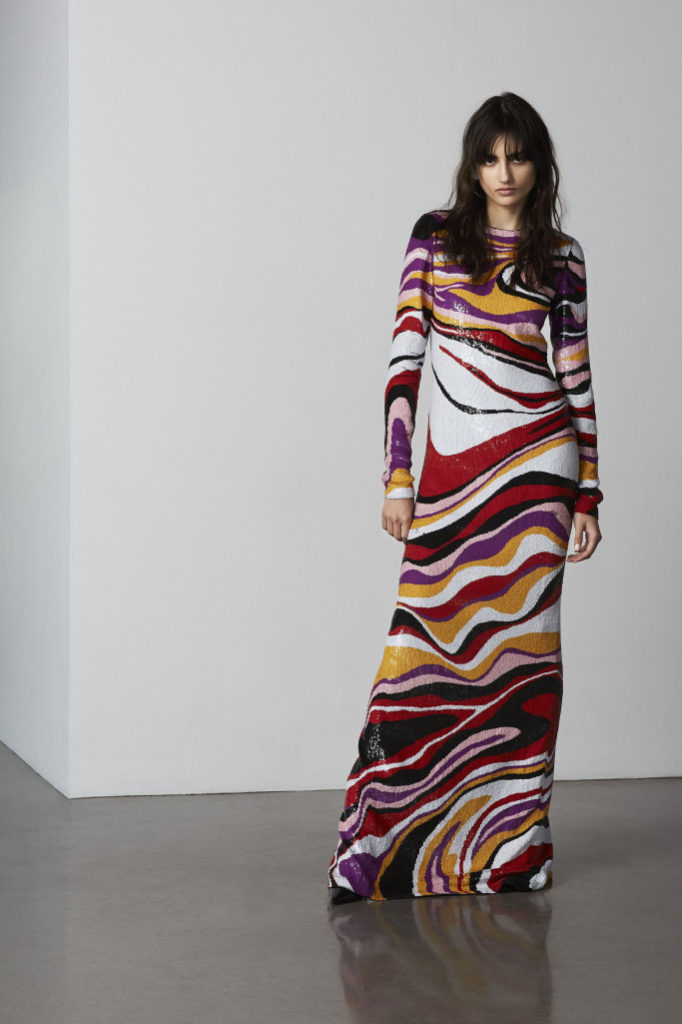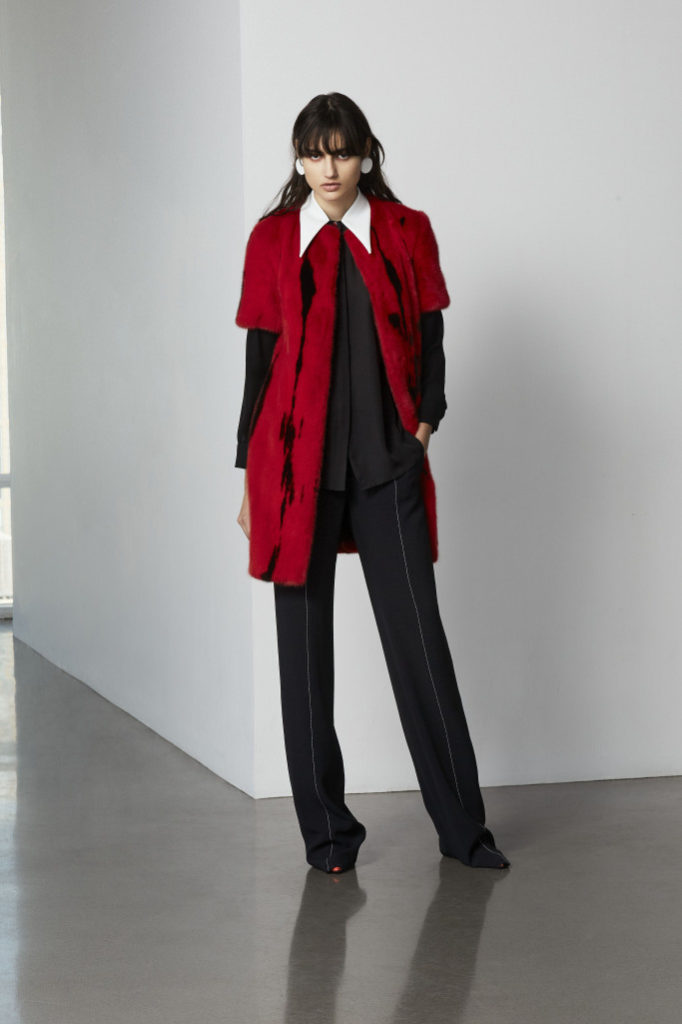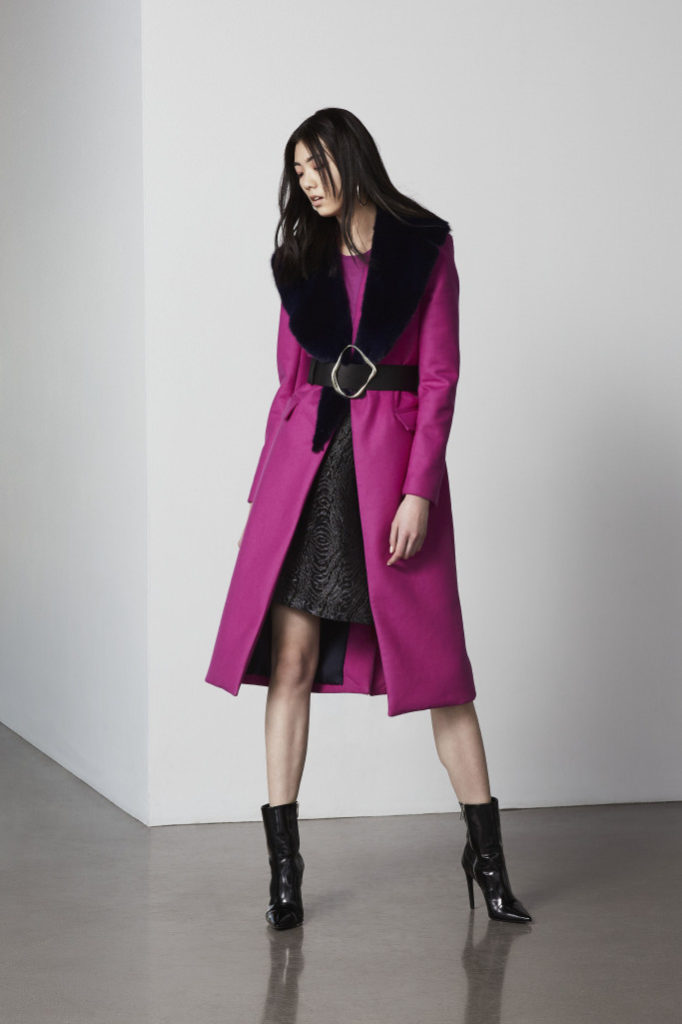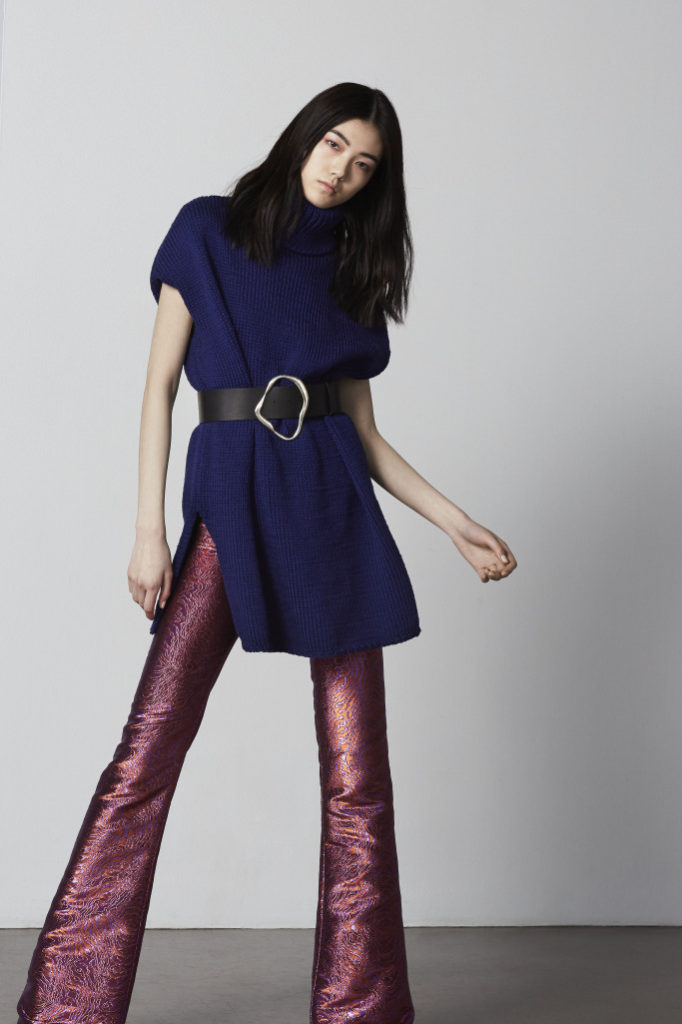 Noon by Noor was kind of a snore and a bore for fall 2018. A mix of menswear suiting, oversized top coats, and pants, mostly in black, were unoriginal.  But Noor Rashid Al Khalifa introduced black Mongolian lamb into the collection to pump up the drama and luxury and add a cool factor, and it worked! Voluminous black curly lamb sleeves turned a jacket into an outerwear statement piece. Black Mongolian lamb made a second appearance as an oversized cuff on a textural wool coat taking the coat from expected to exceptional.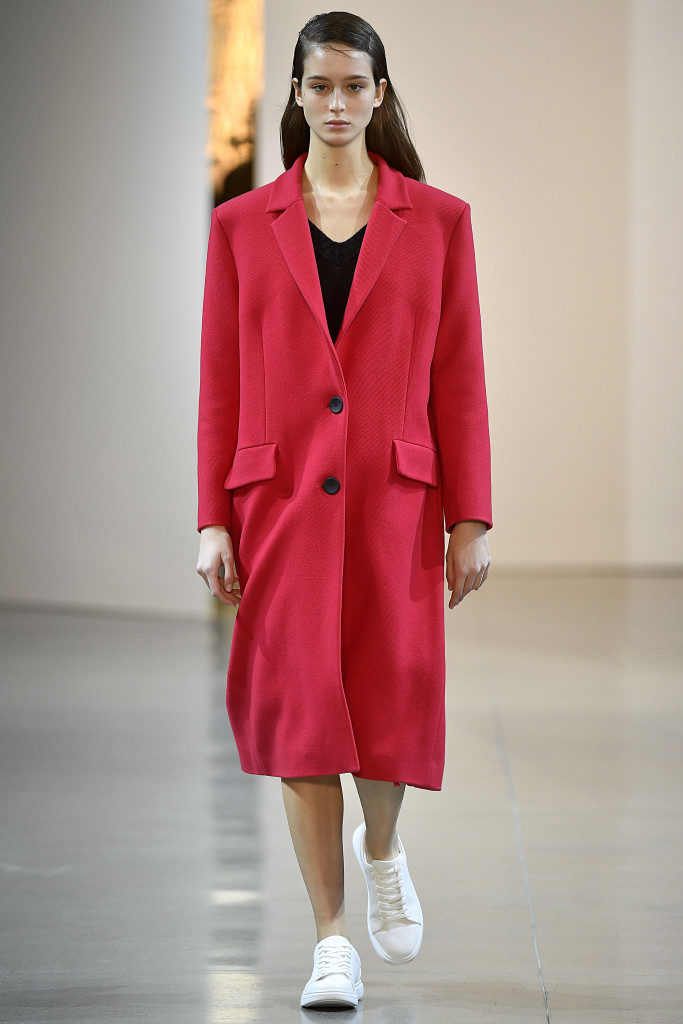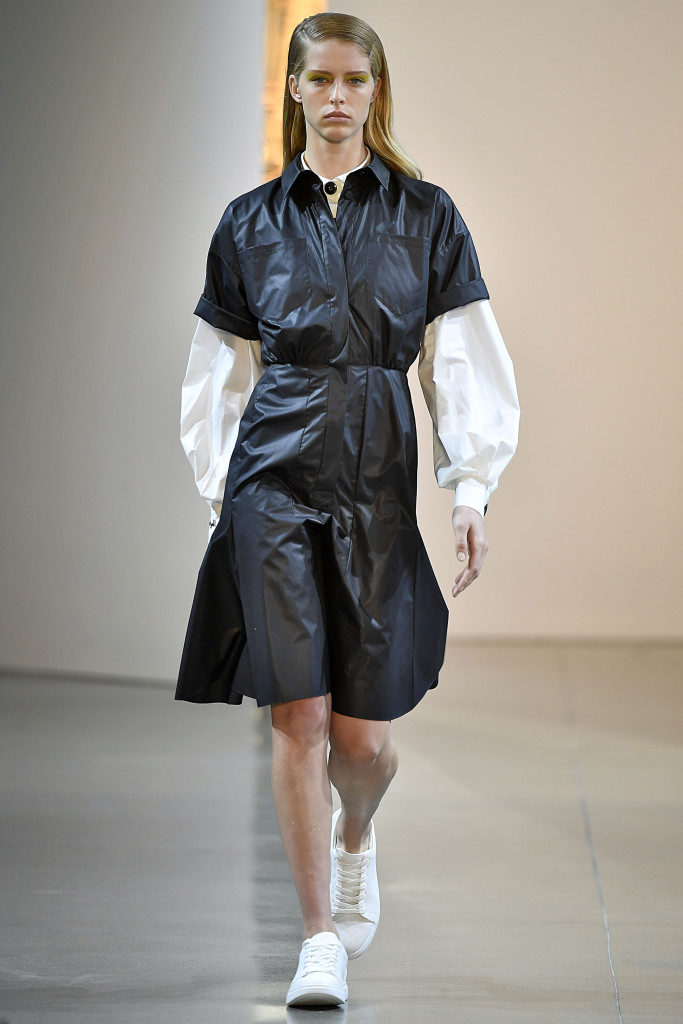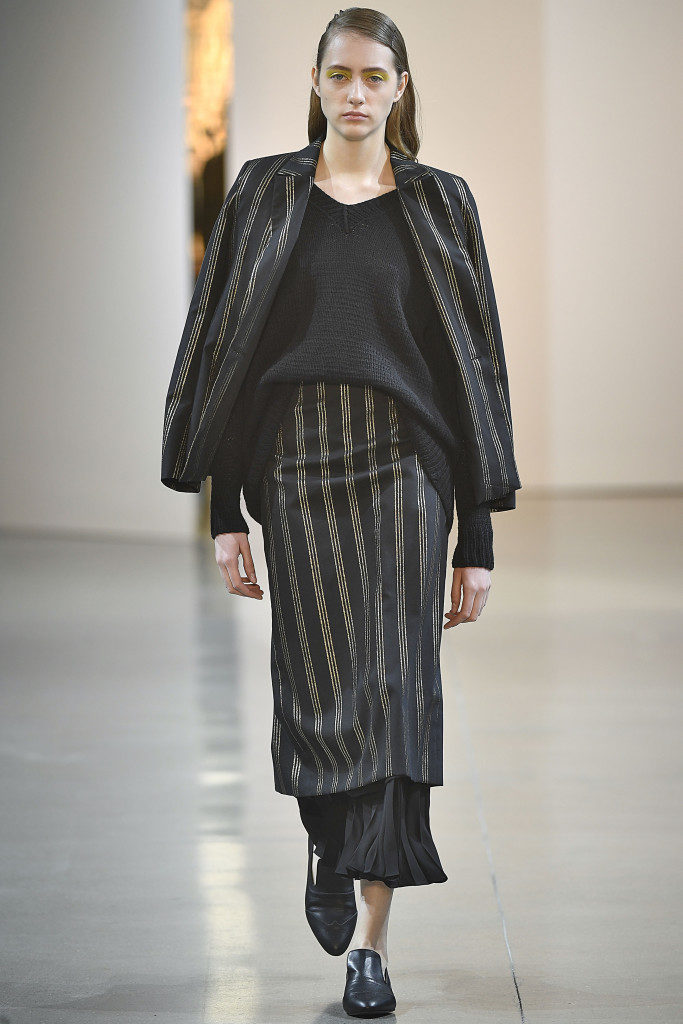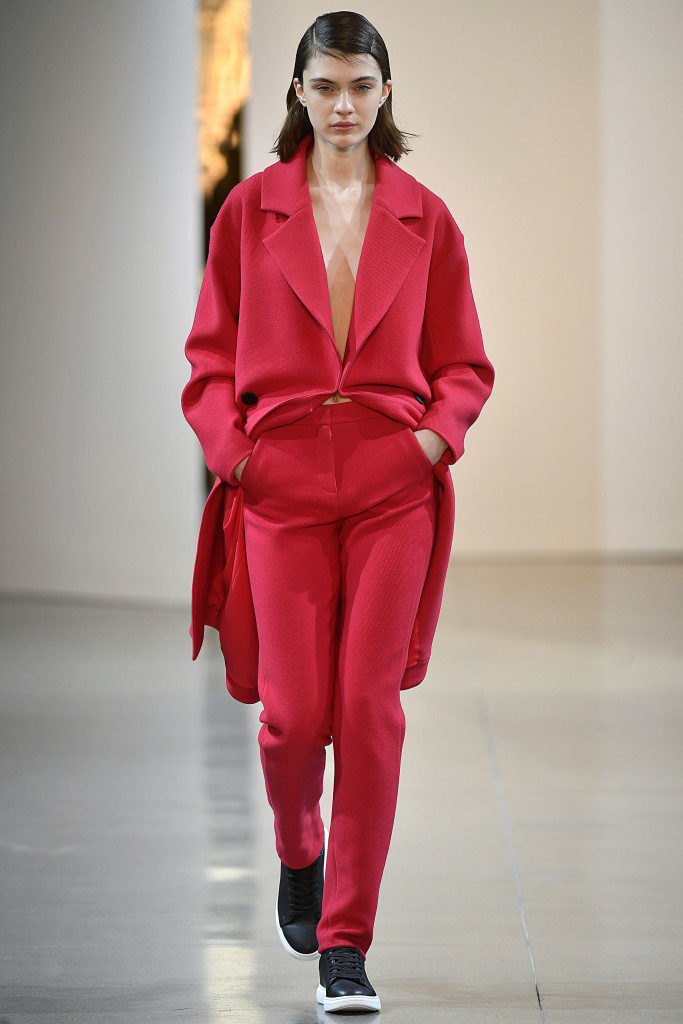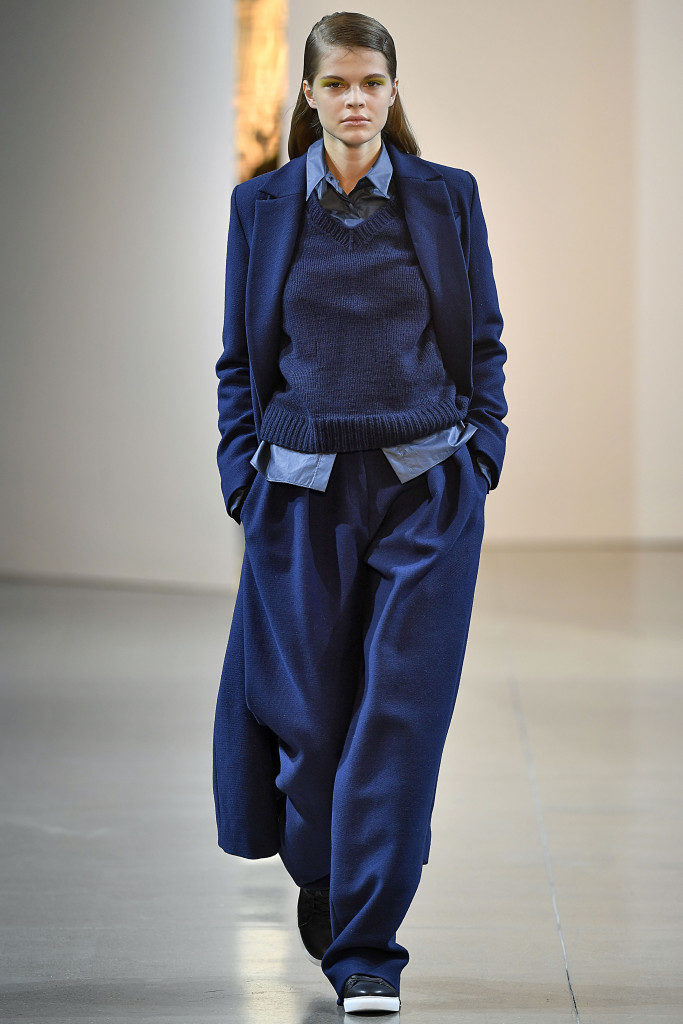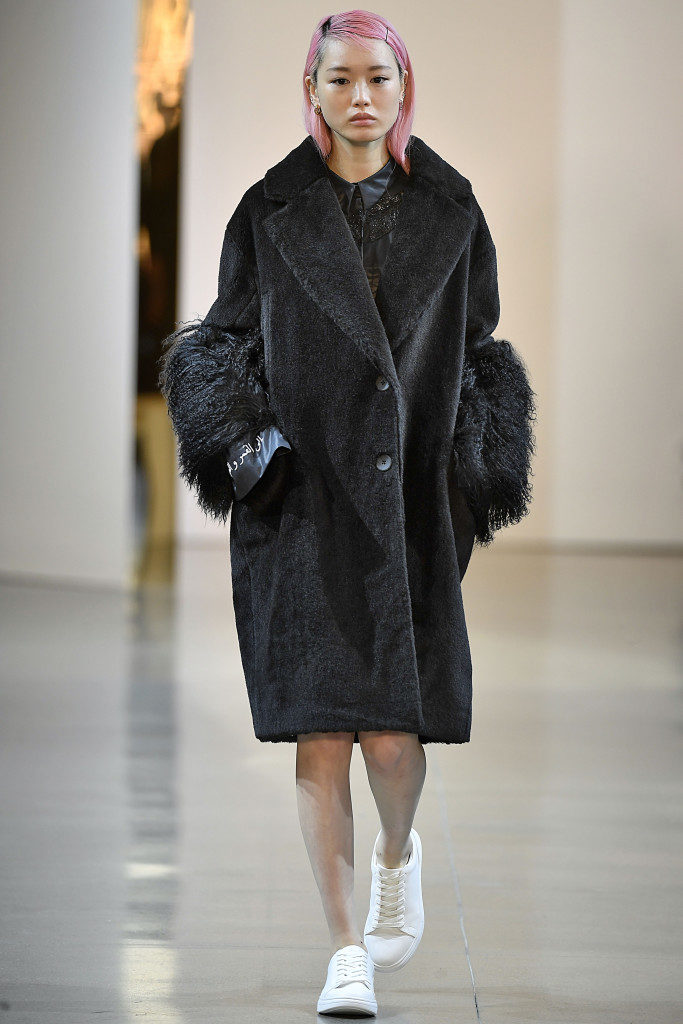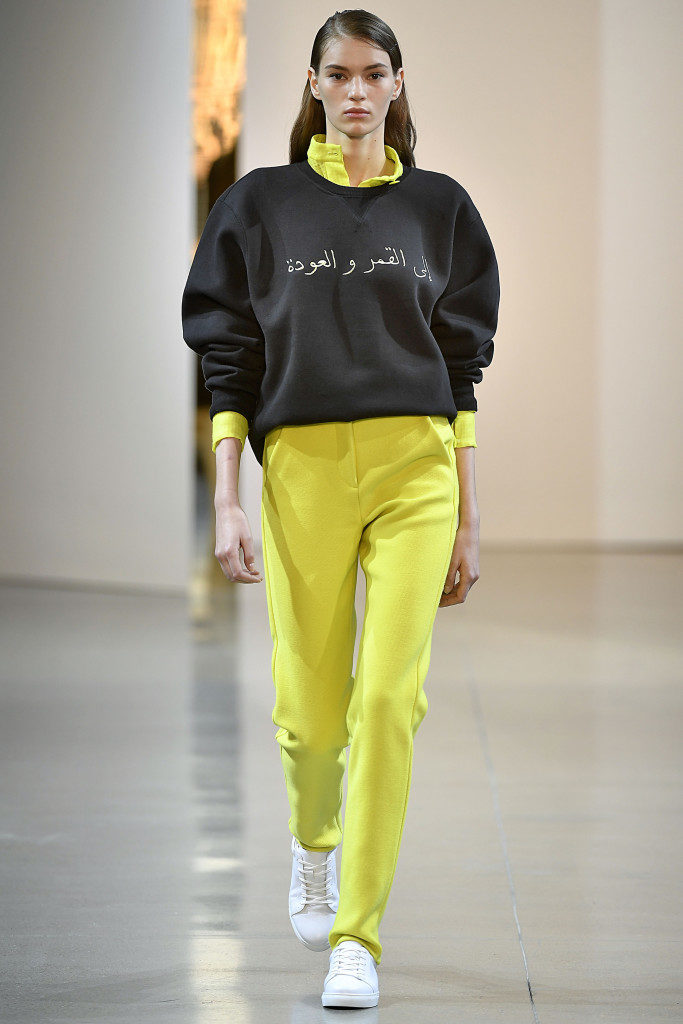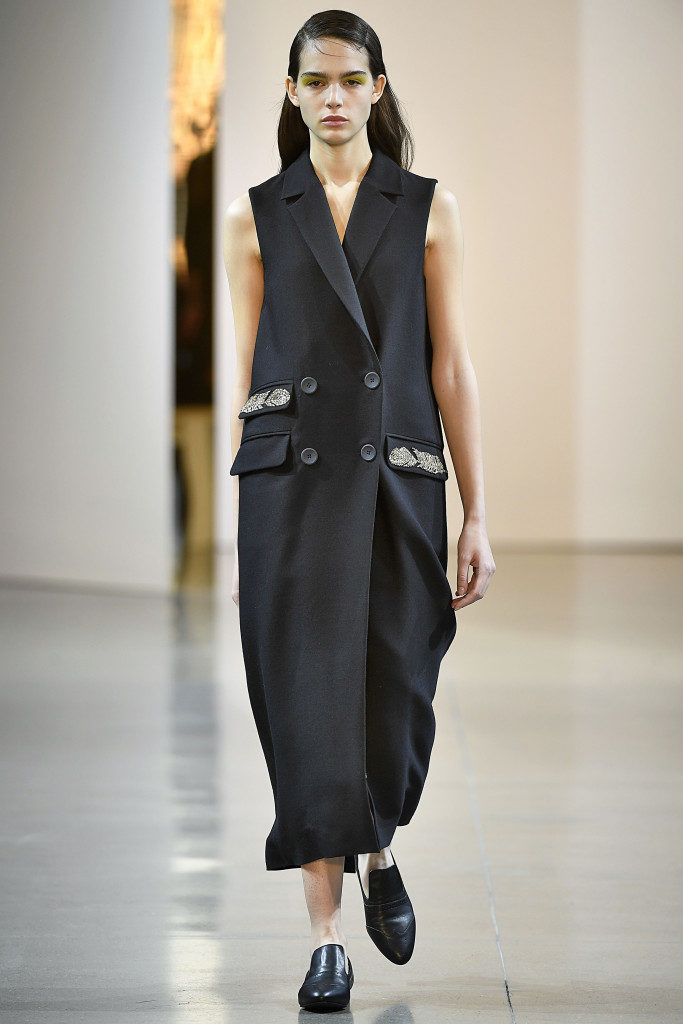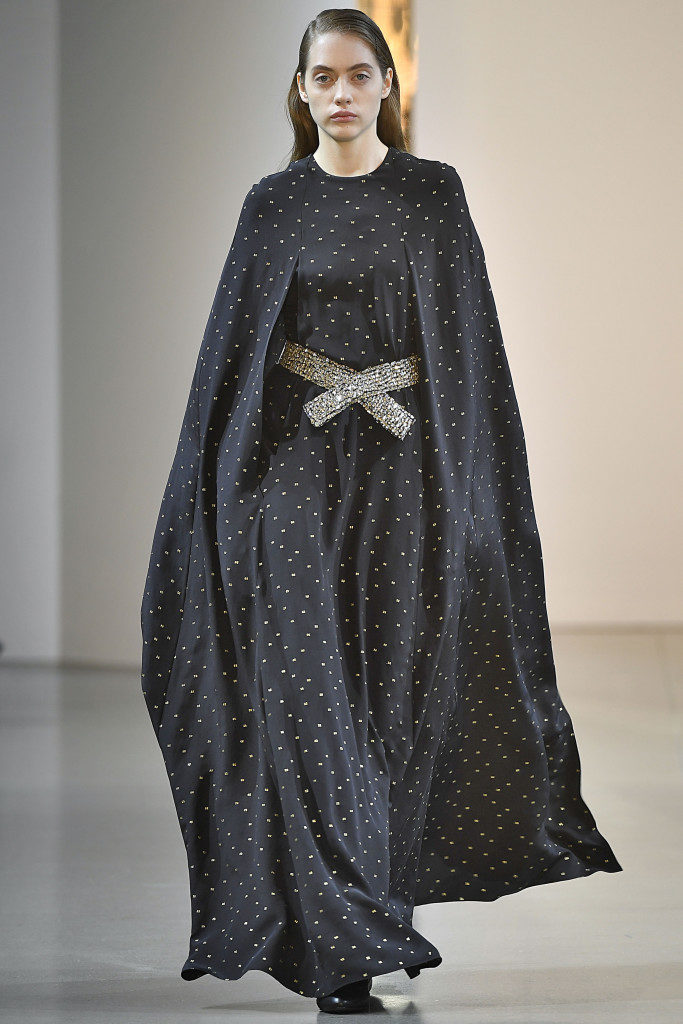 Sally Lapointe designs for a woman who seeks sophistication and luxury with a modern twist and for fall 2018 she gave her ladies a lot to think about.  Classic silhouettes were perfectly tailored and given just the right tweaks to look fresh and modern. Copper, silver, gold, and ruby red caught our attention and held us in rapture.  Knitwear has always been a strong suit for Ms. Lapointe but when she trims her sweaters with plush lamb or feathery fox as it seems she did with almost half of the looks she showed, they become something very special.  Feathered fox trims found their way on a pewter wool sweater and later as cuffs on a jacket. A copper colored chunky, textured knit turtleneck with tiered red fox cuffs was warm and inviting and would look amazing on any women, any hair color and any occasion.   The crown jewel of color, ruby red, accented a black fox coat and a multi-hued fox jacket. Throw on the Mongolian chubby in a deep plum with matching lipstick and, Baby, gas up the jet because you can go wherever you like.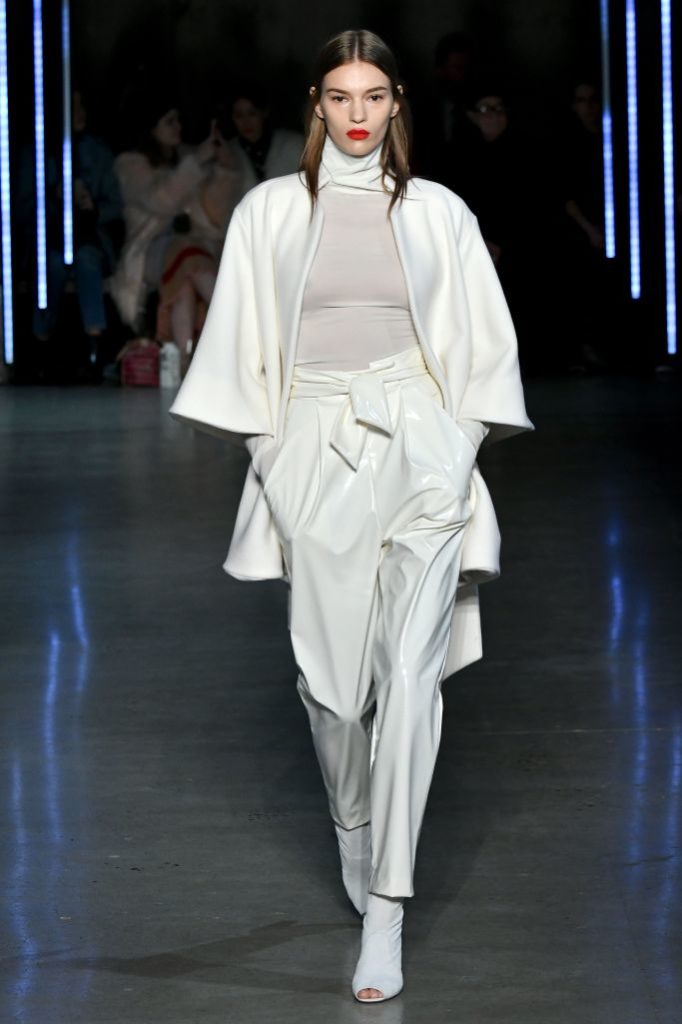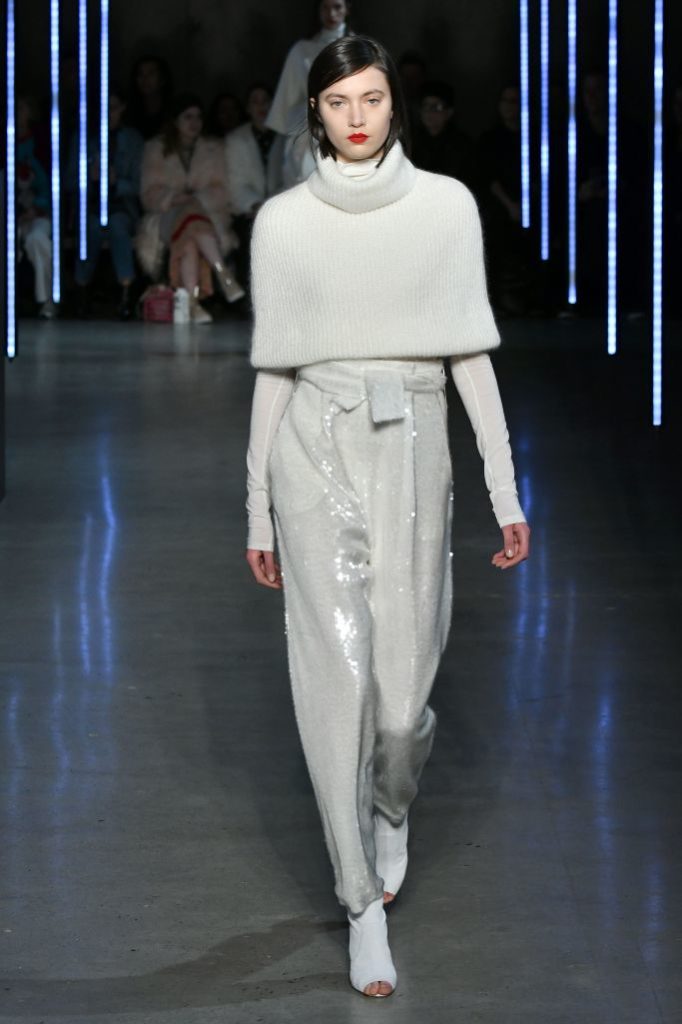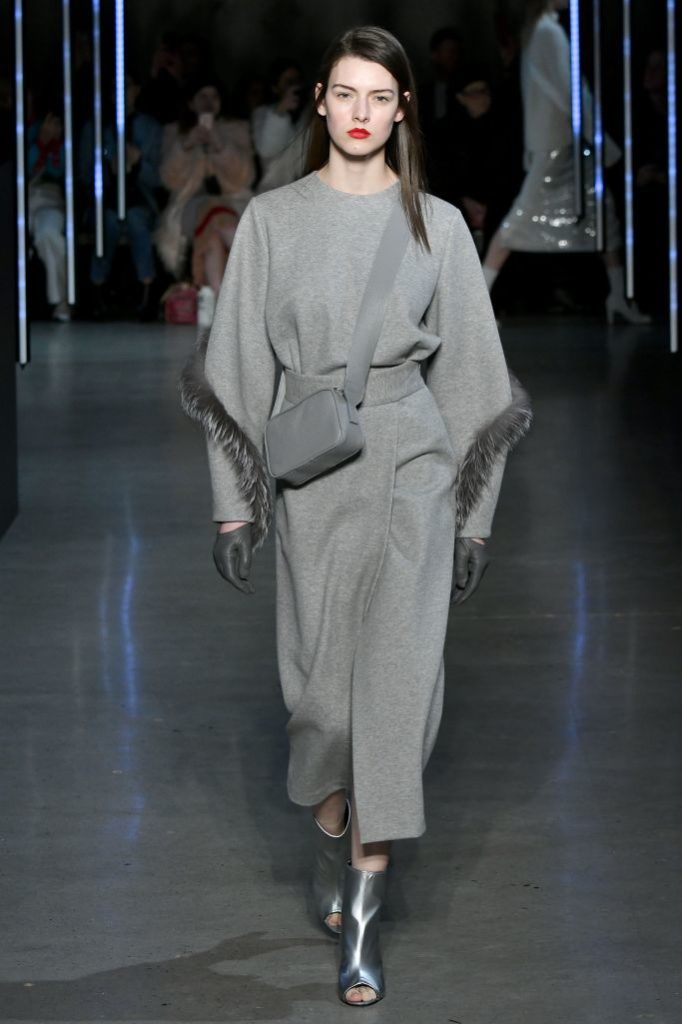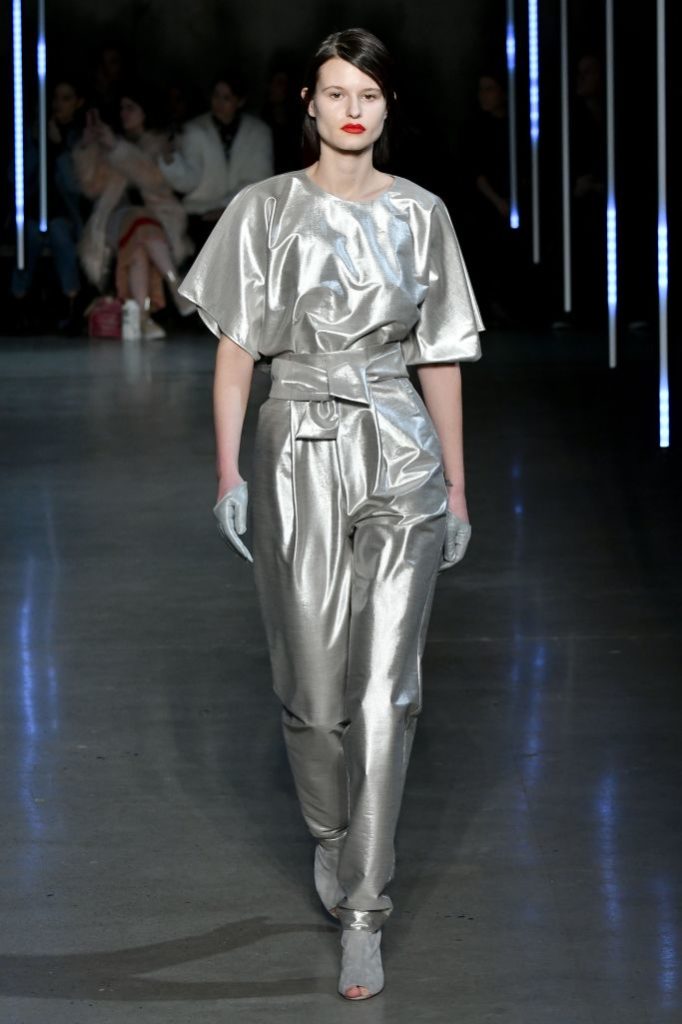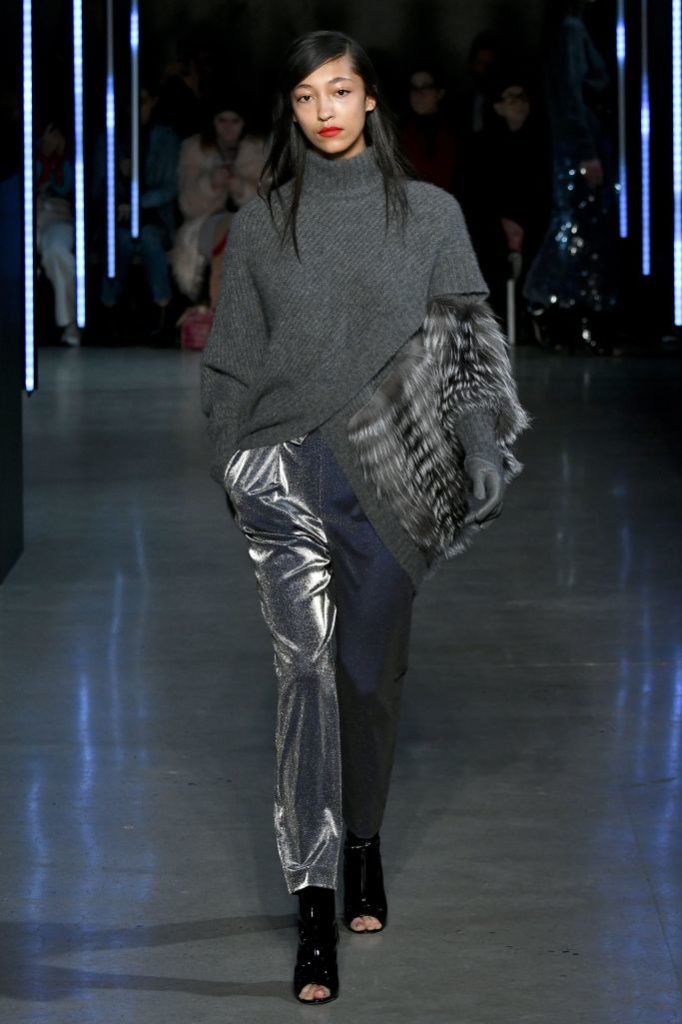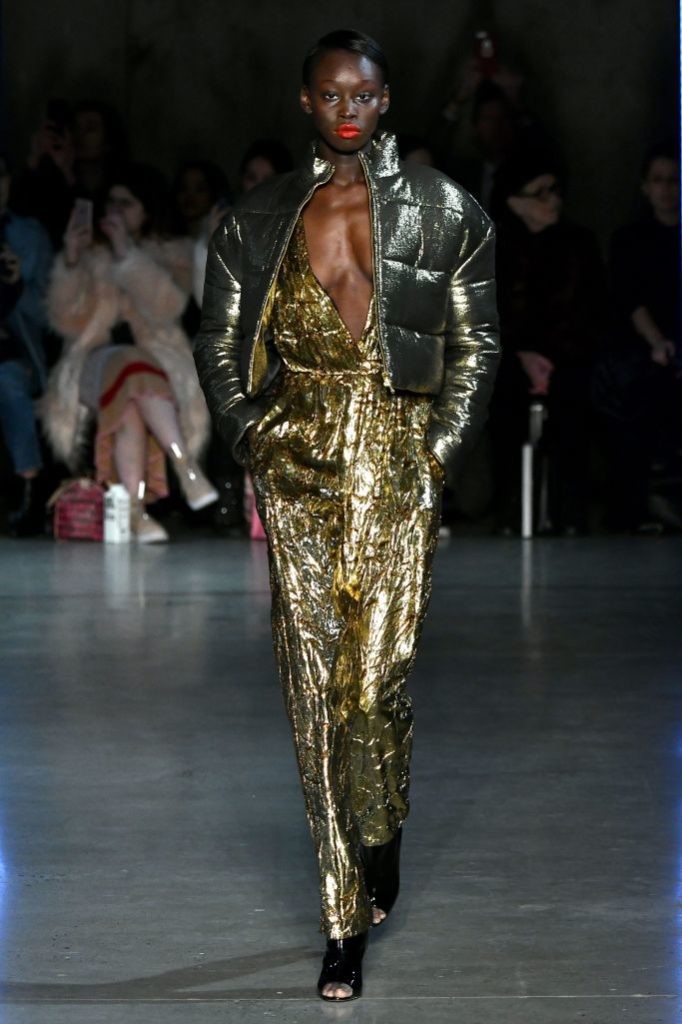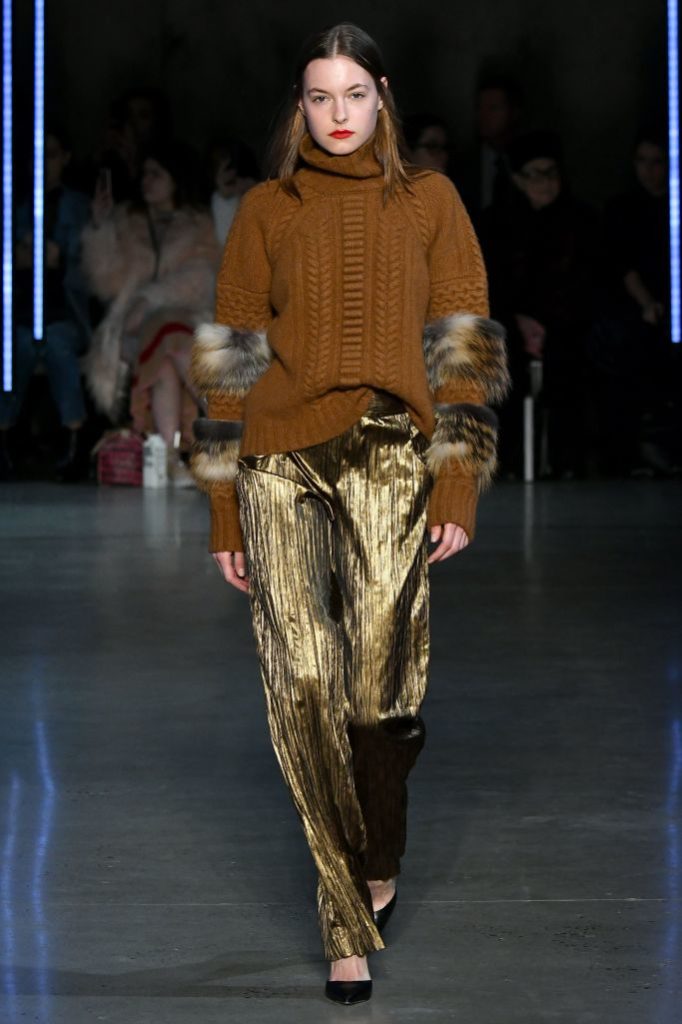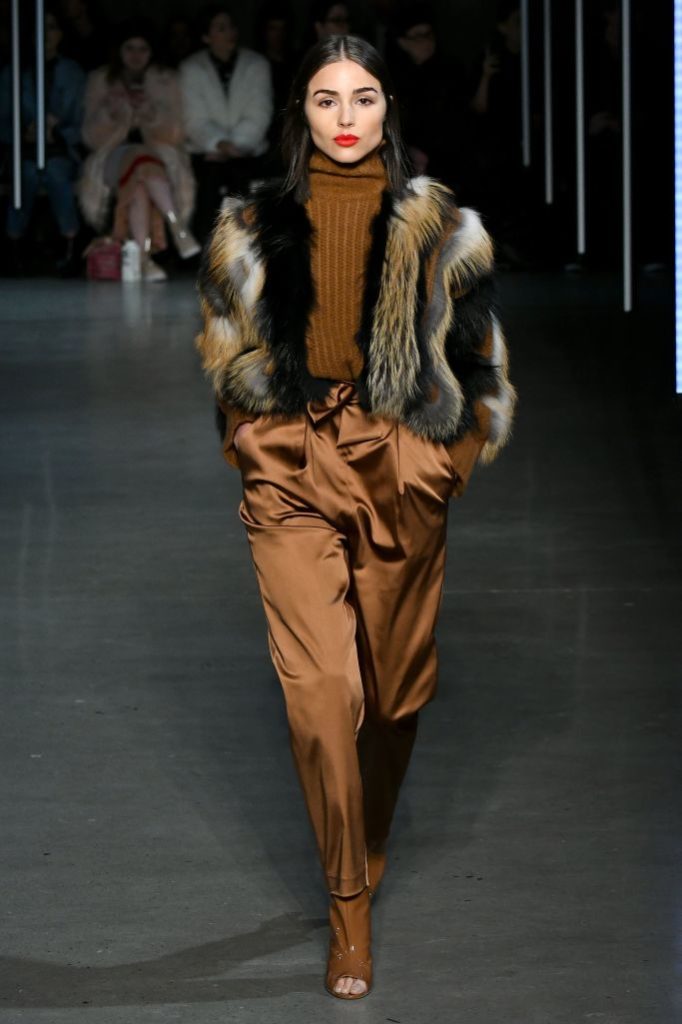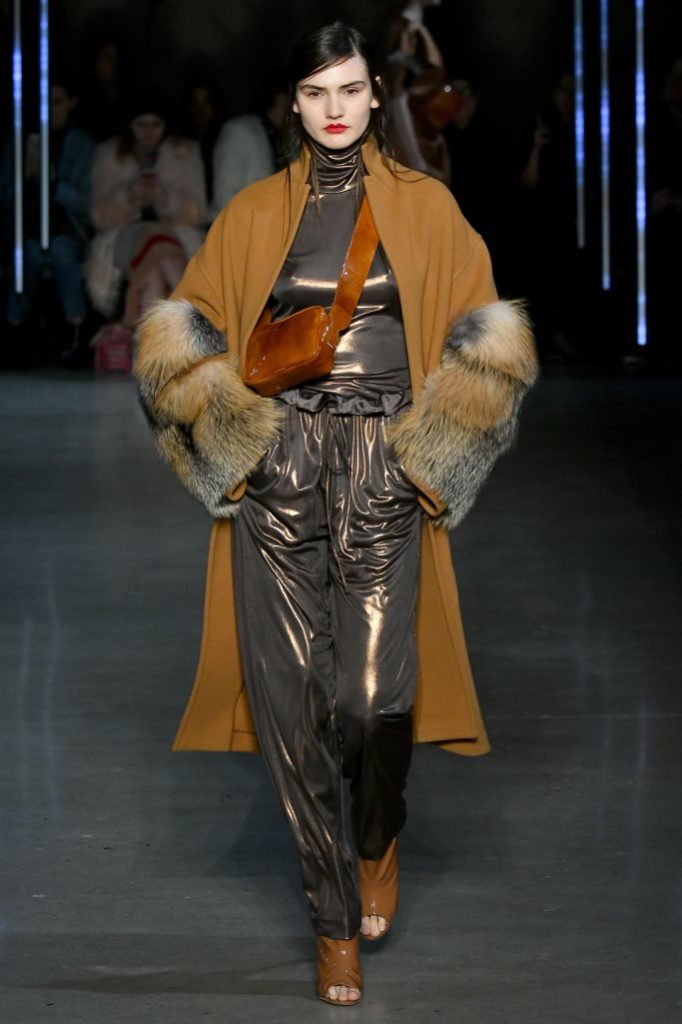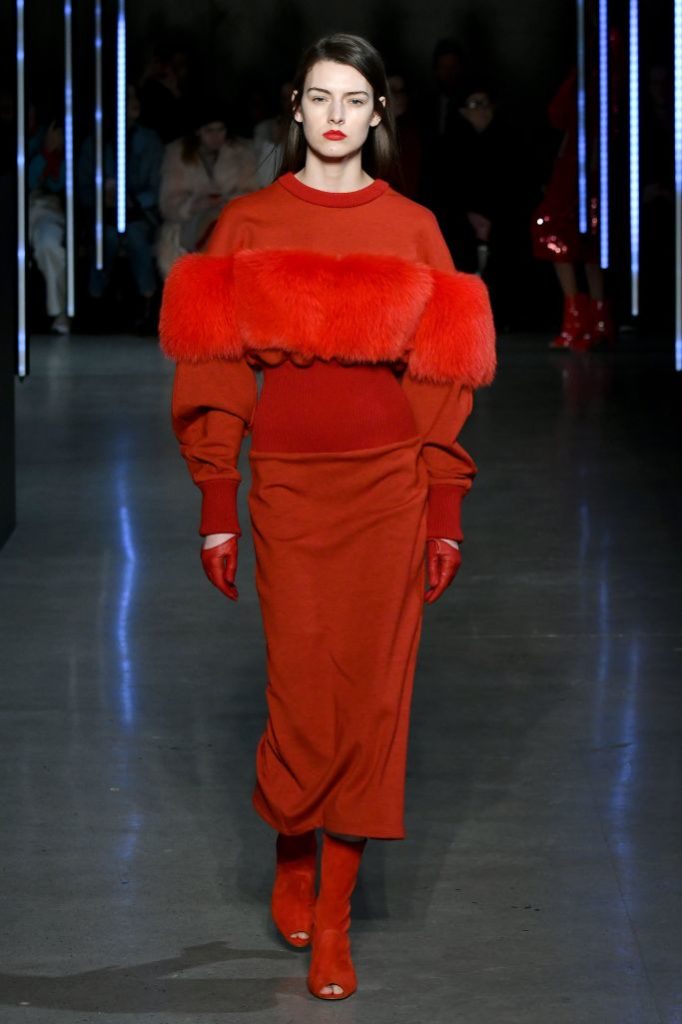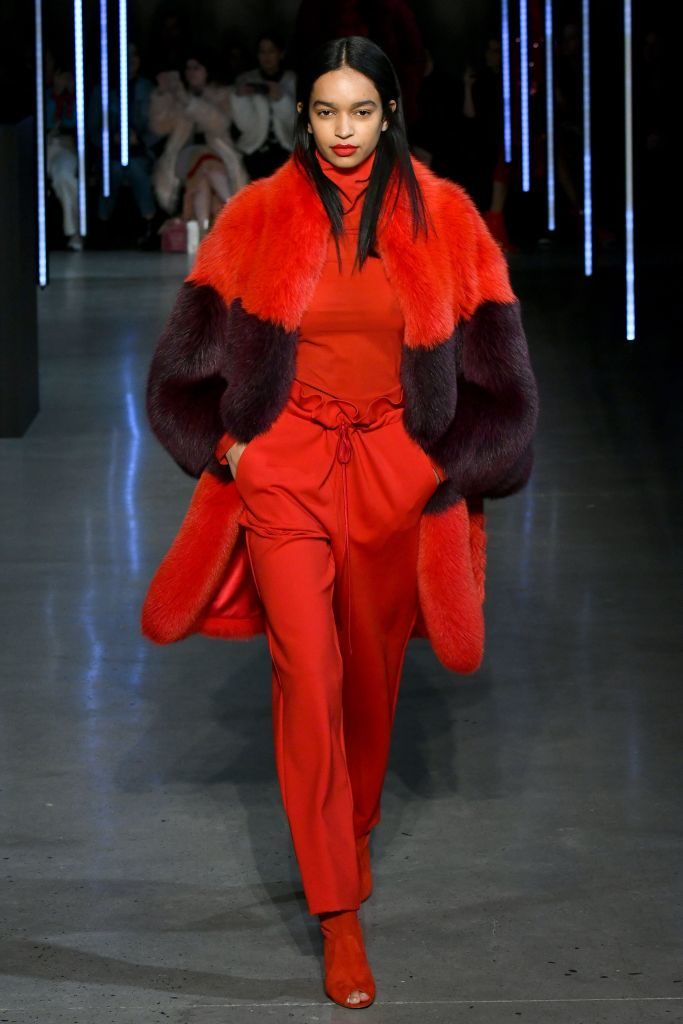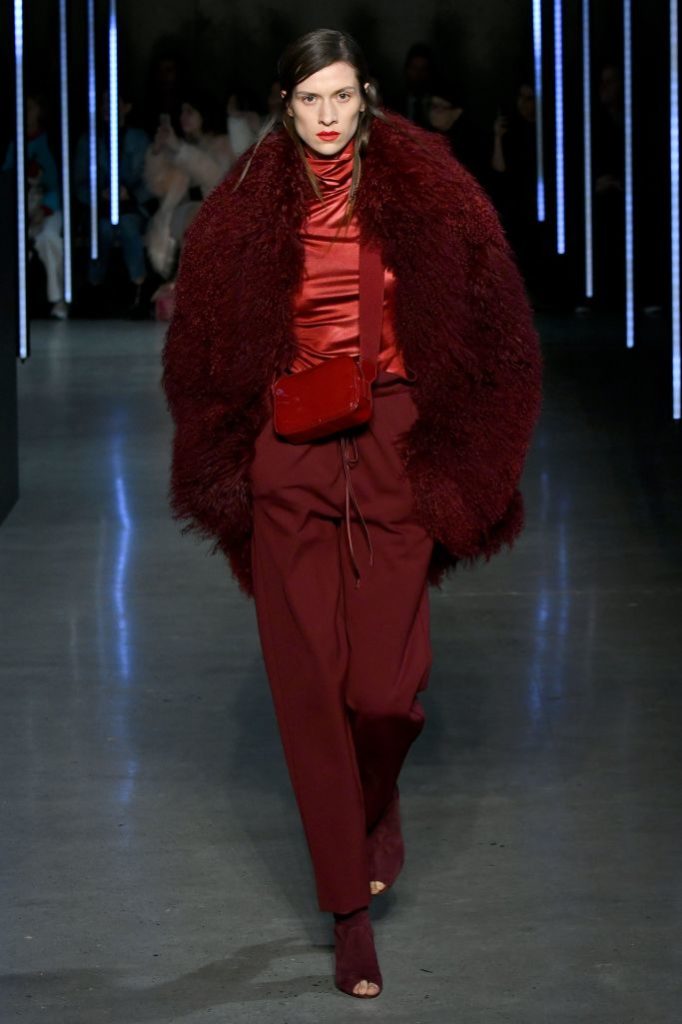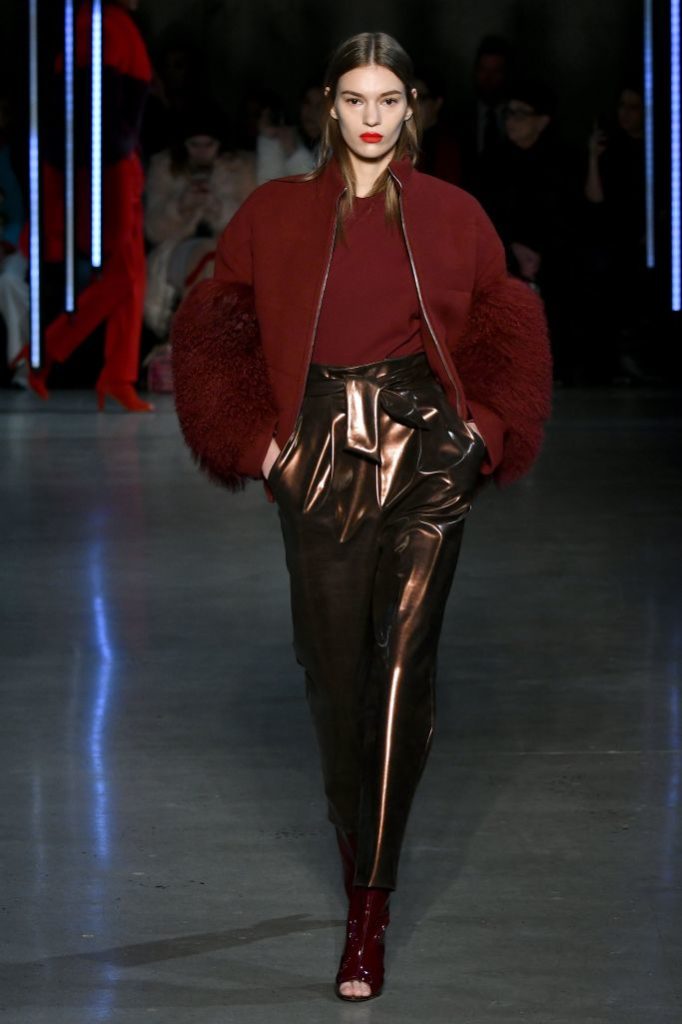 The Gilles Mendel girl is not one to cut corners, skimp on fine details, or suffer the cold without arming herself with just the right fur. After all, fashion does serve a very important purpose.  For fall 2018 J. Mendel proved once again that he is now firmly rooted in RTW and eveningwear, but he also stayed true to his roots with a collection of extraordinary luxe outwear.  For the young, up and comers, his patchwork leather jacket with crystal fox trim gave just the right street cred. A more approachable choice was a mink coat in rich tones of brown, blue and grey stripes. Rarely seen but always appreciated was the natural coloring and markings of Fitch which make a bold, style statement even on the simplest of silhouettes. A corduroy sheared mink jacket with two-tone broadtail liner showcased his mastery of fur. His long, slender evening gowns in lace and chiffon were delicate and elegant and at least some of these looks are sure to be gracing the red carpet this awards season.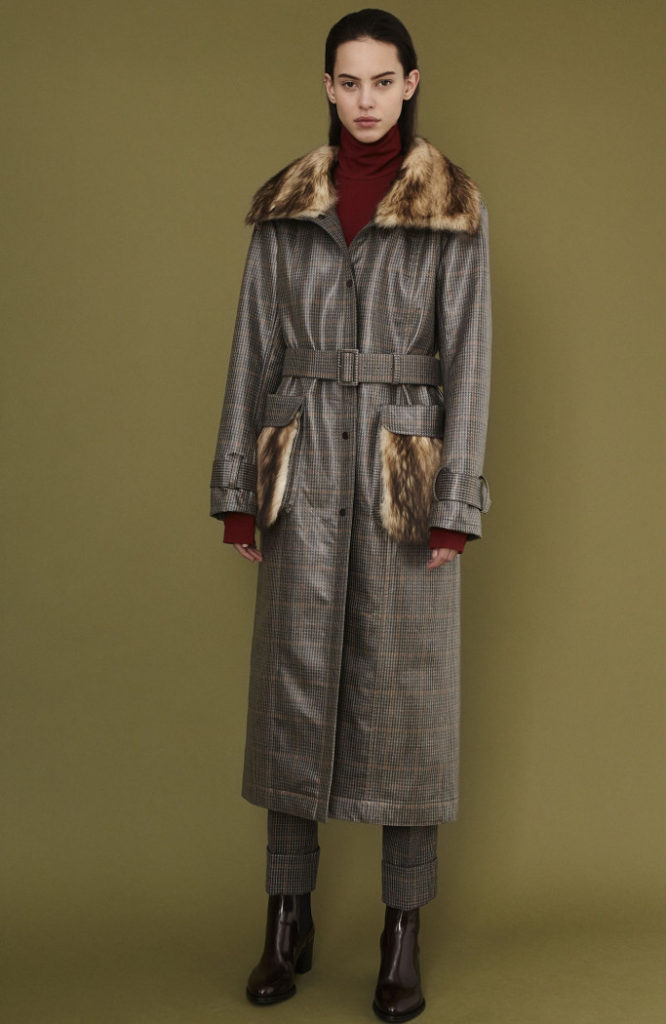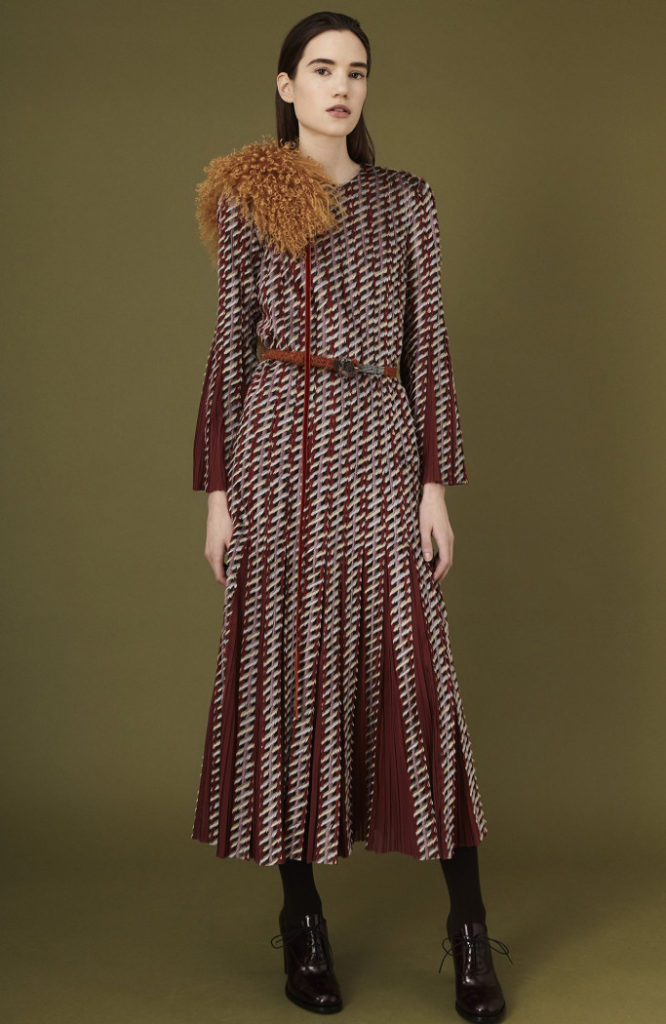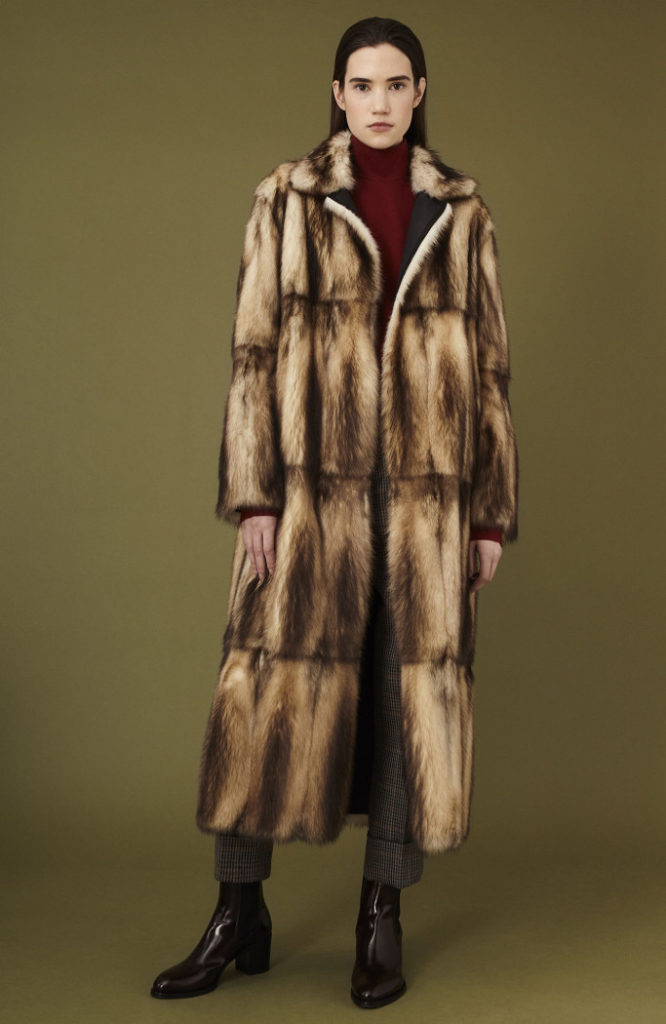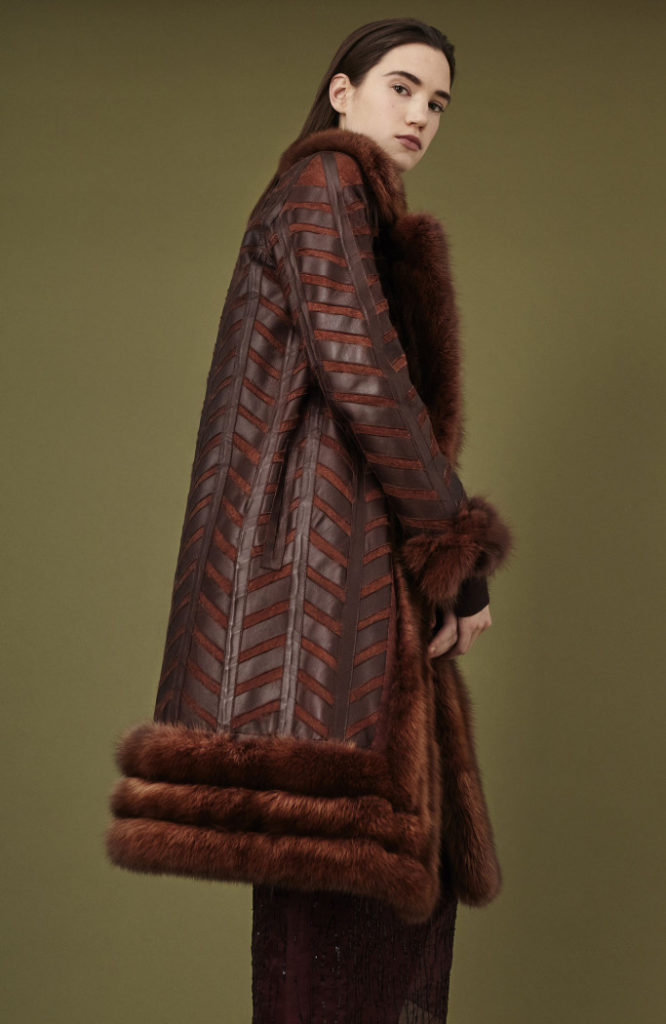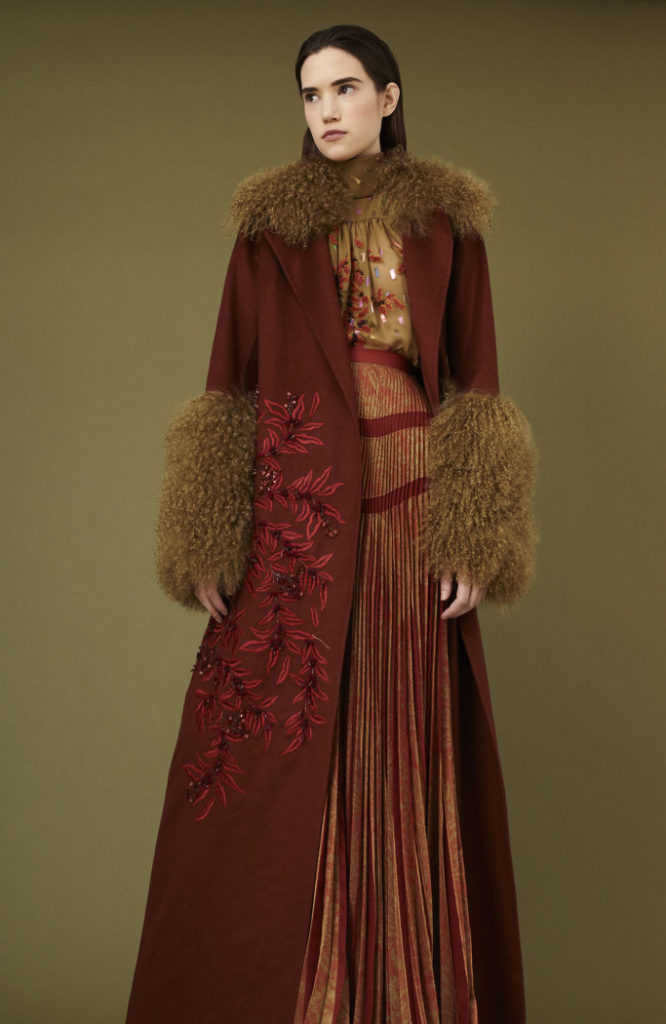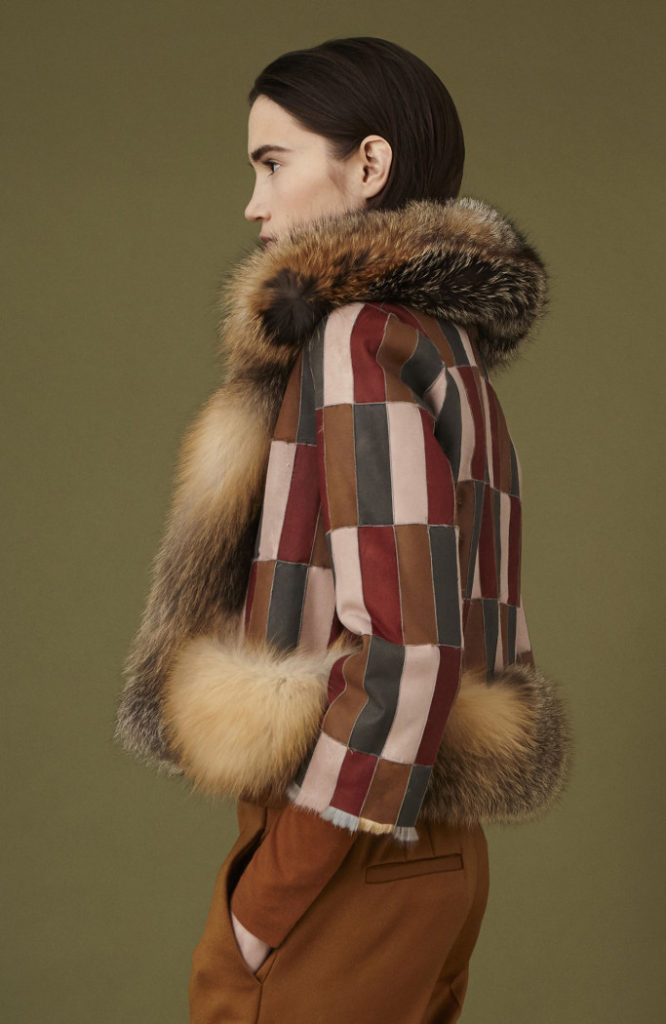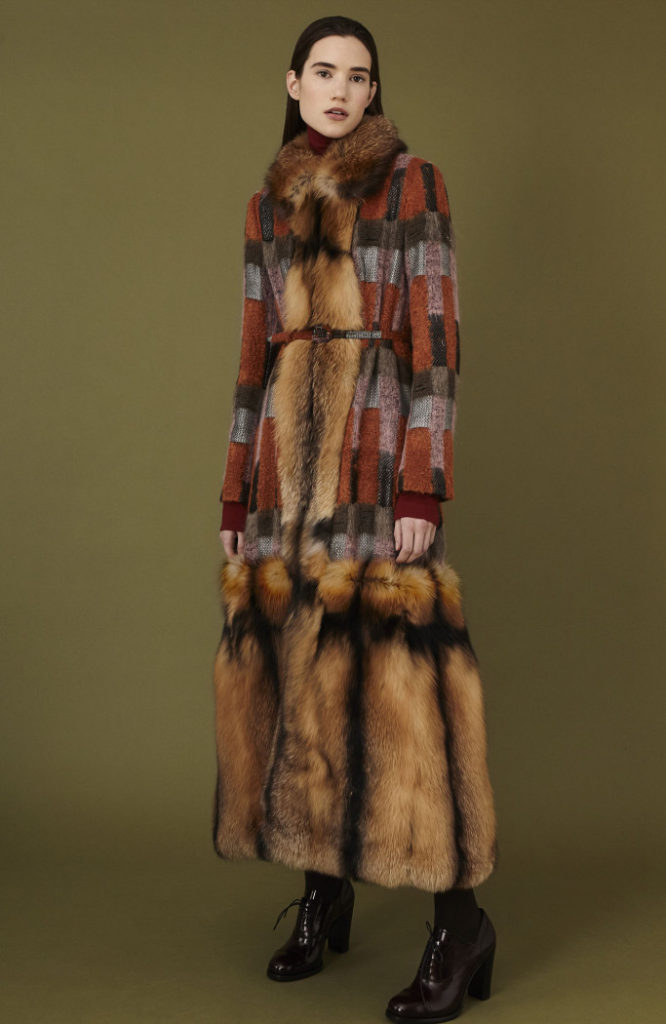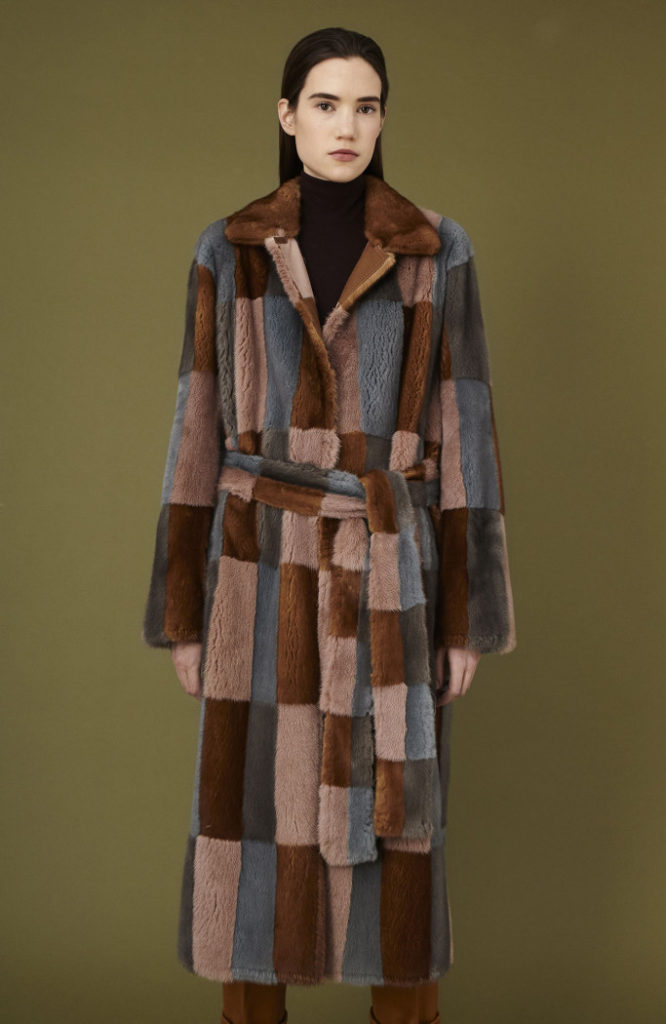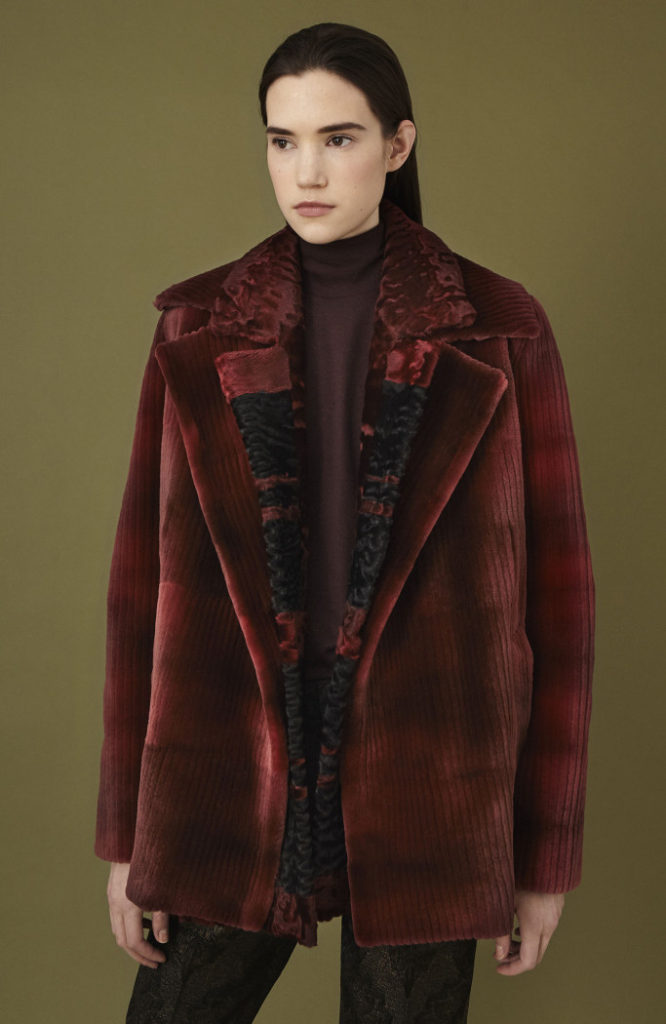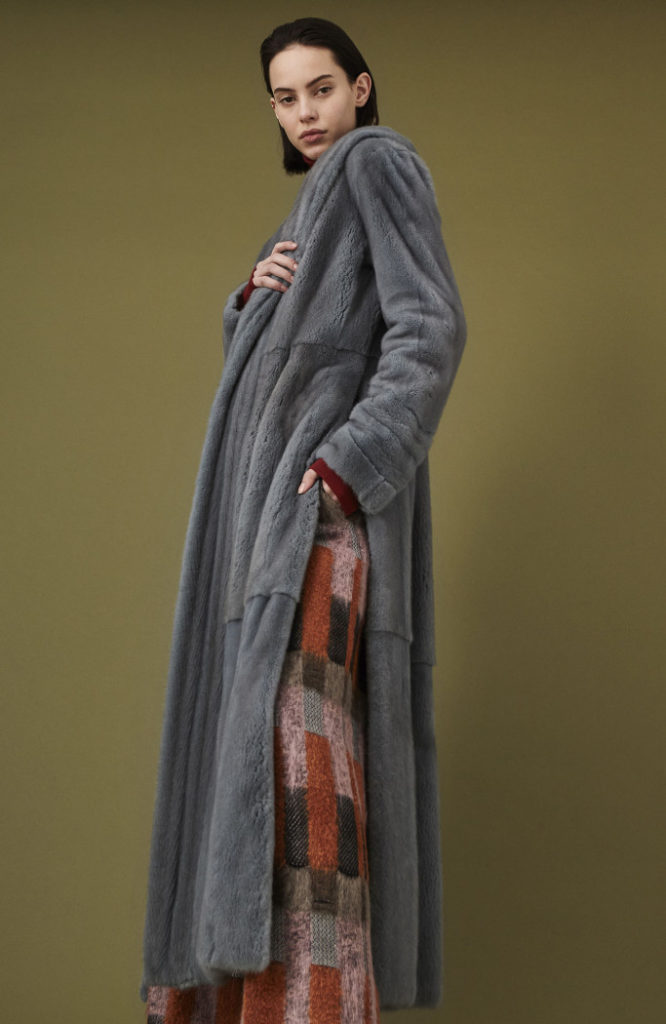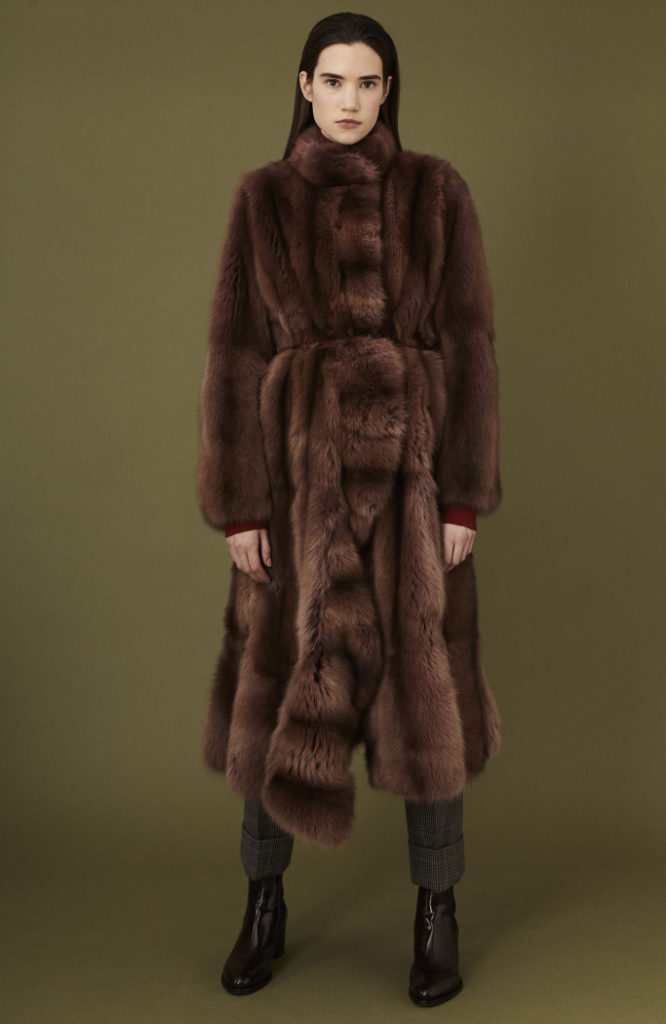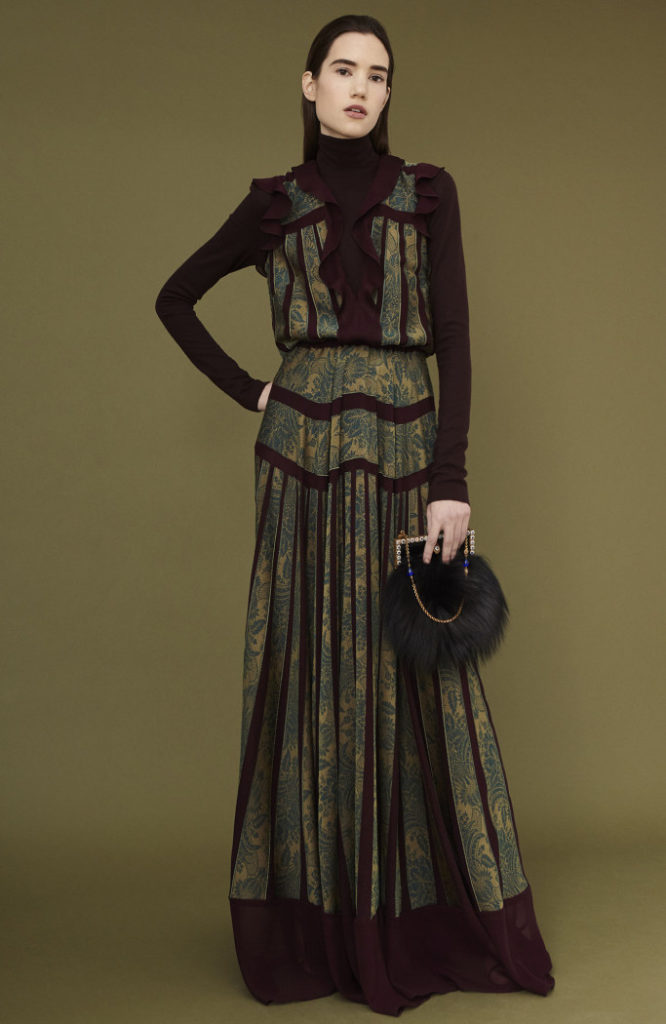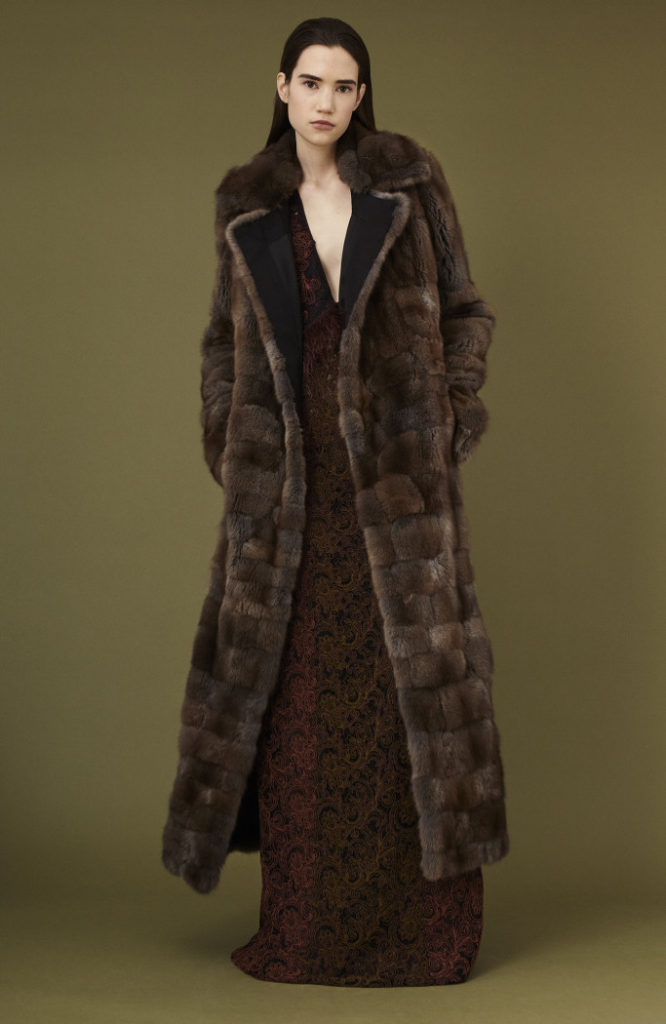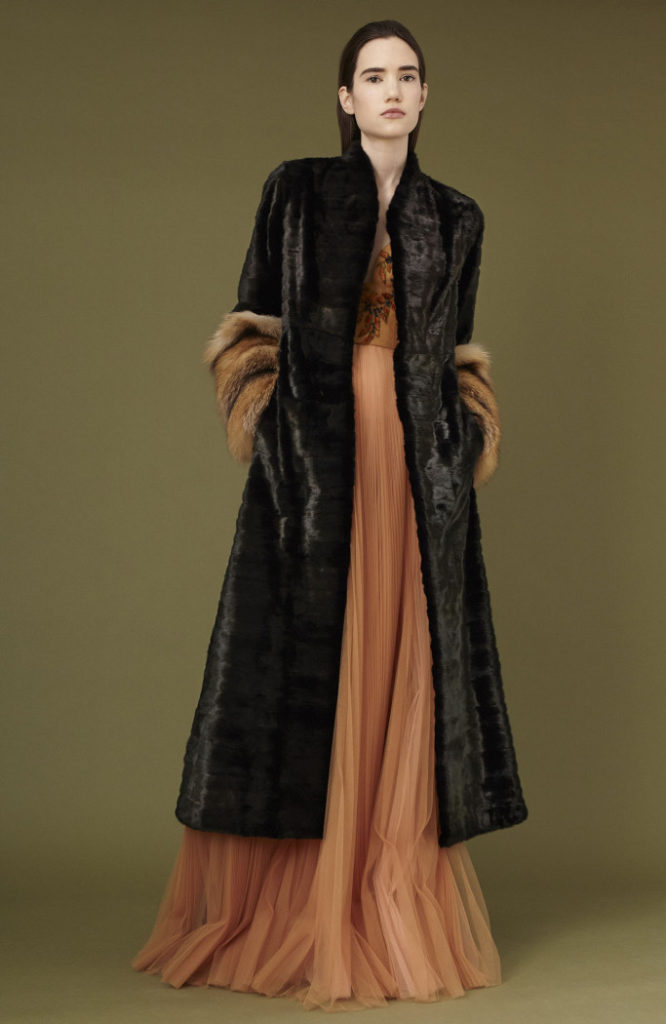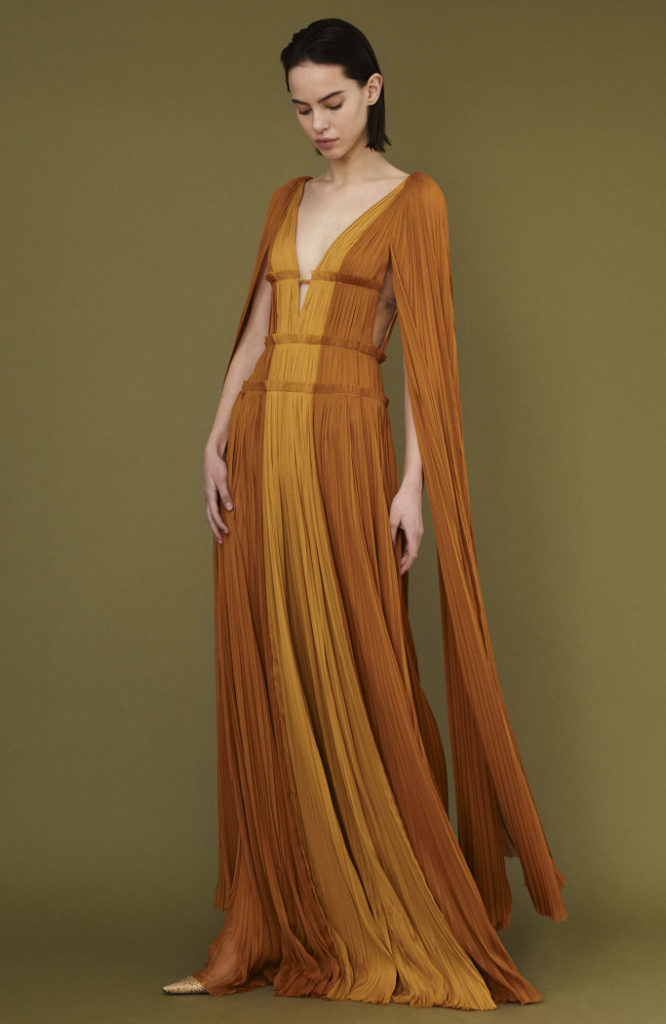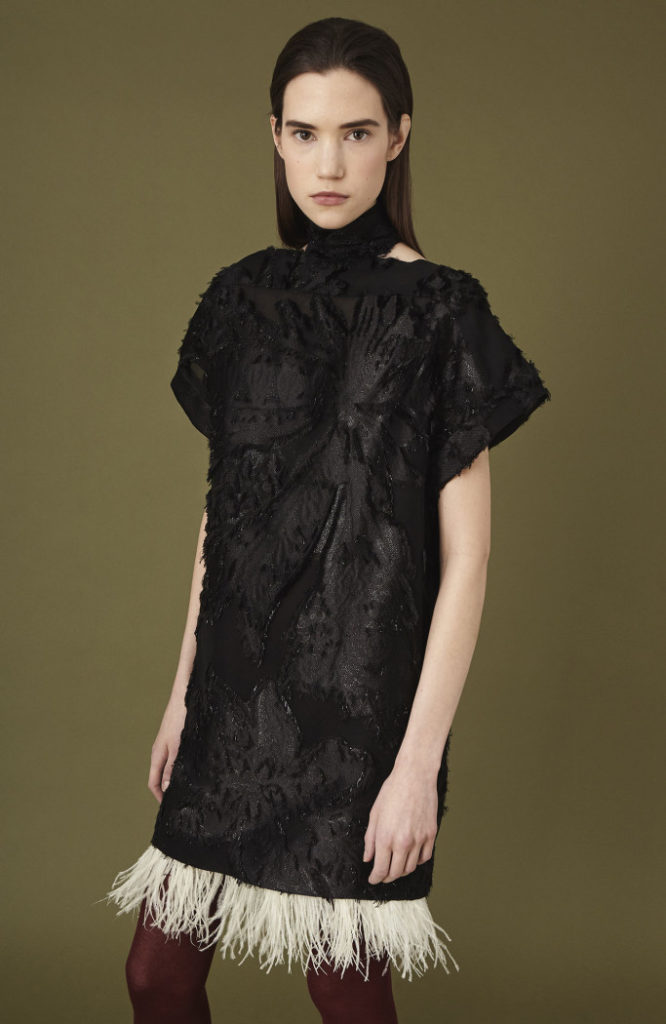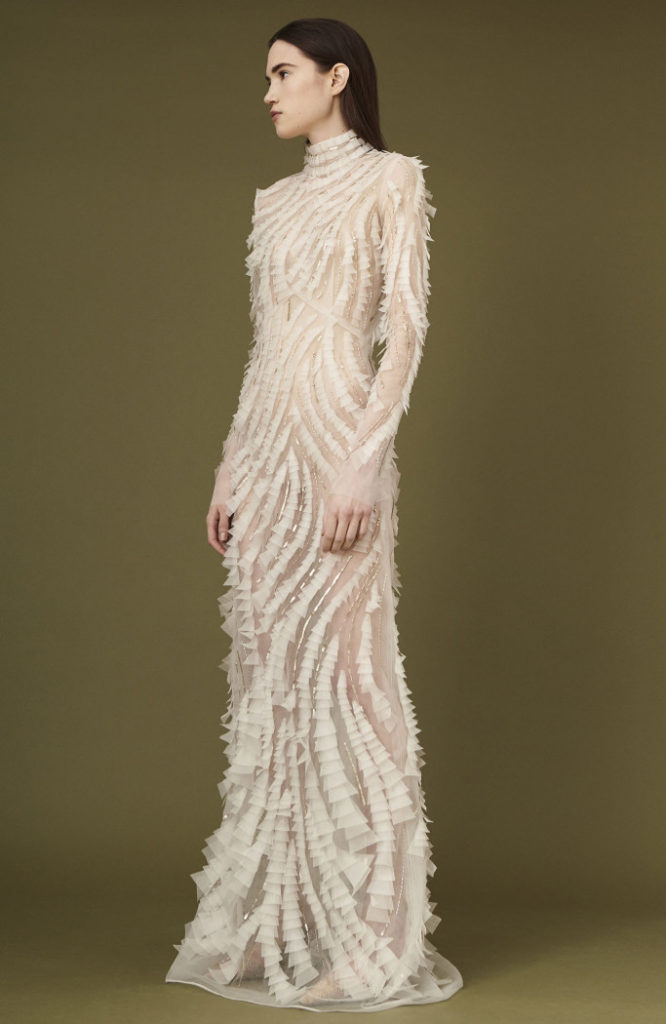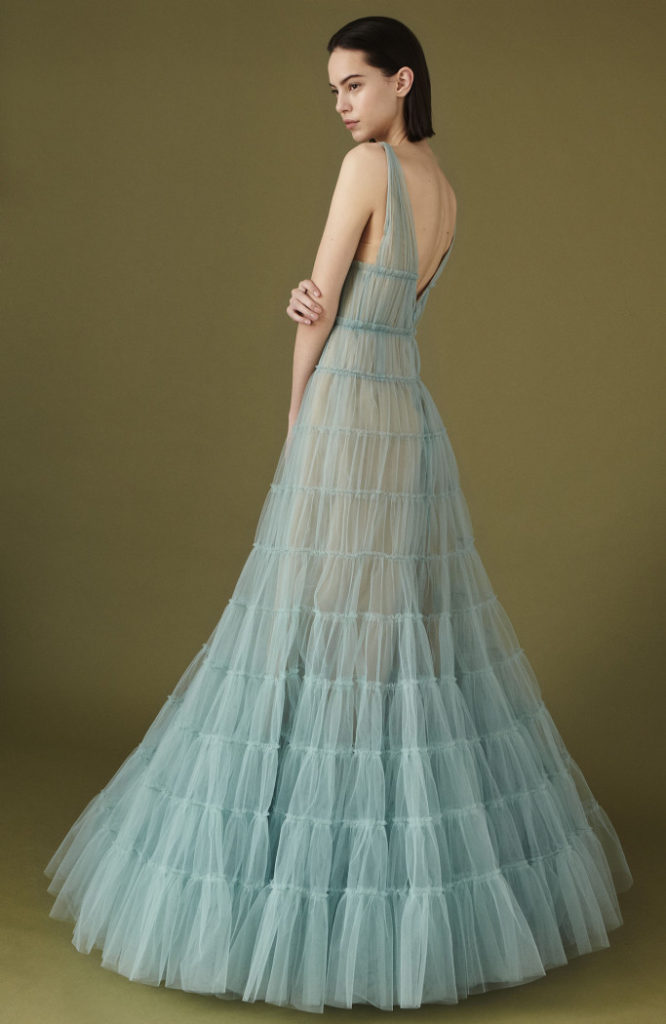 Designer Stacey Bendet, the powerhouse behind the brand Alice + Olivia, hit us with her best shot for fall 2018 RTW. A Pat Benatar kind of style with black eye liner, mussed hair, and lots of rock 'n roll chic- proved true to the brand's DNA that mixes boho chic with a vintage appeal.  Plush fur coats in bright red, white, and rainbow stripes were a kaleidoscope kind of fun. For the girl who has it all, it would be hard to beat the super cool bright blue Tibetan lamb chubby paired with a glittering blue skirt and matching boots.   A white Tibetan lamb coat showed a softer, more romantic side coordinated with a dress made of ruffles, lace, and pearls But don't let the frills fool you, the Alice + Olivia brand always has the undercurrent of girl power.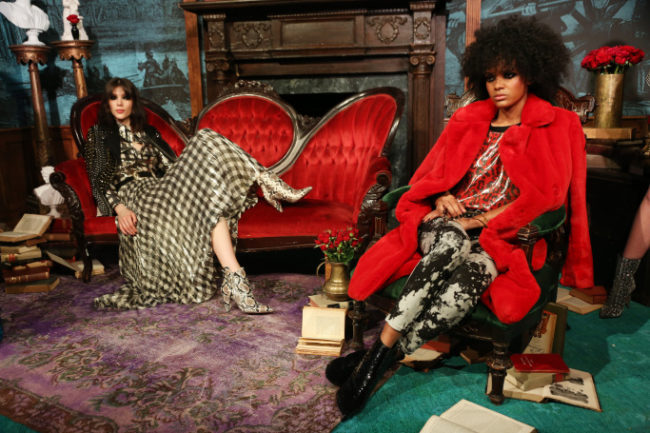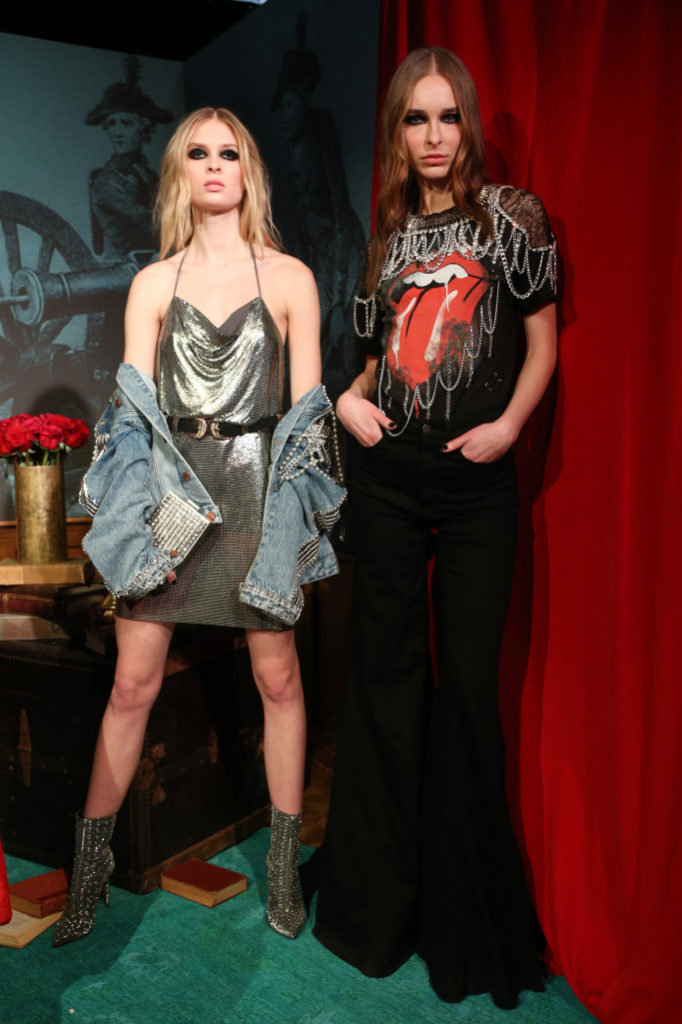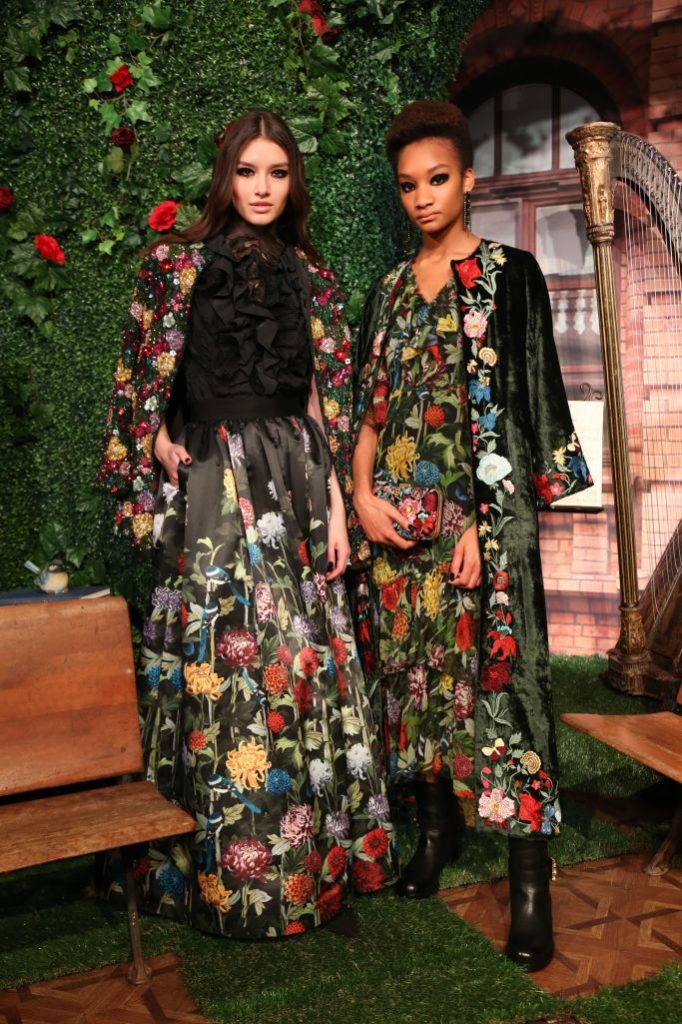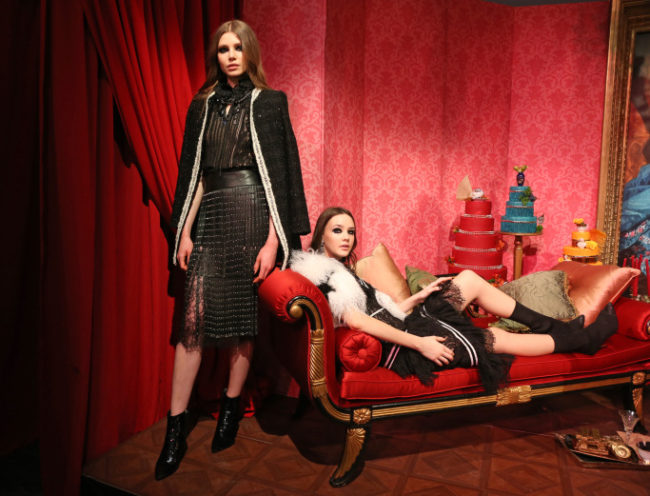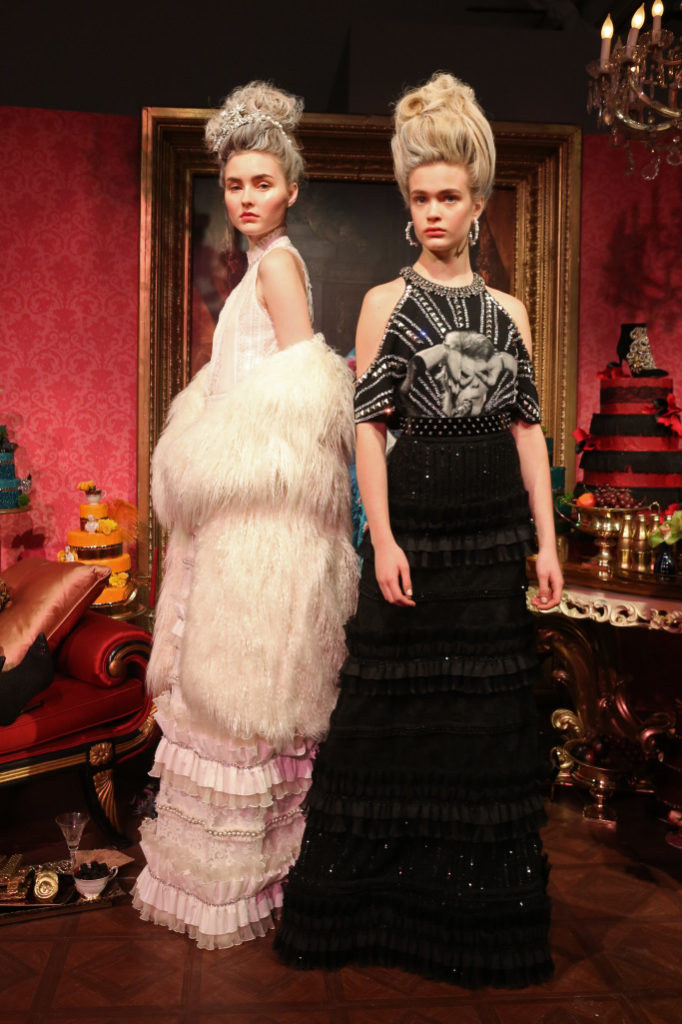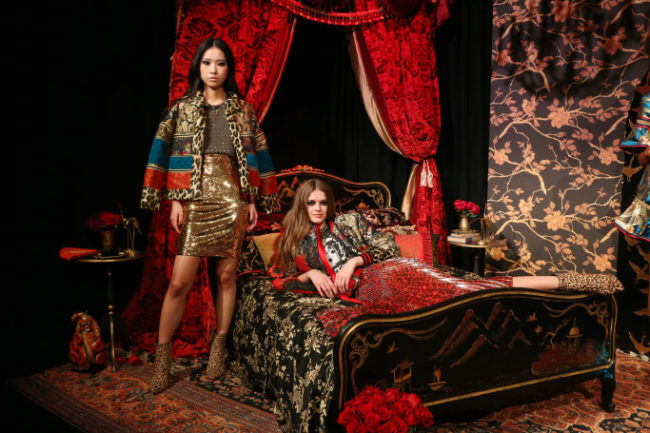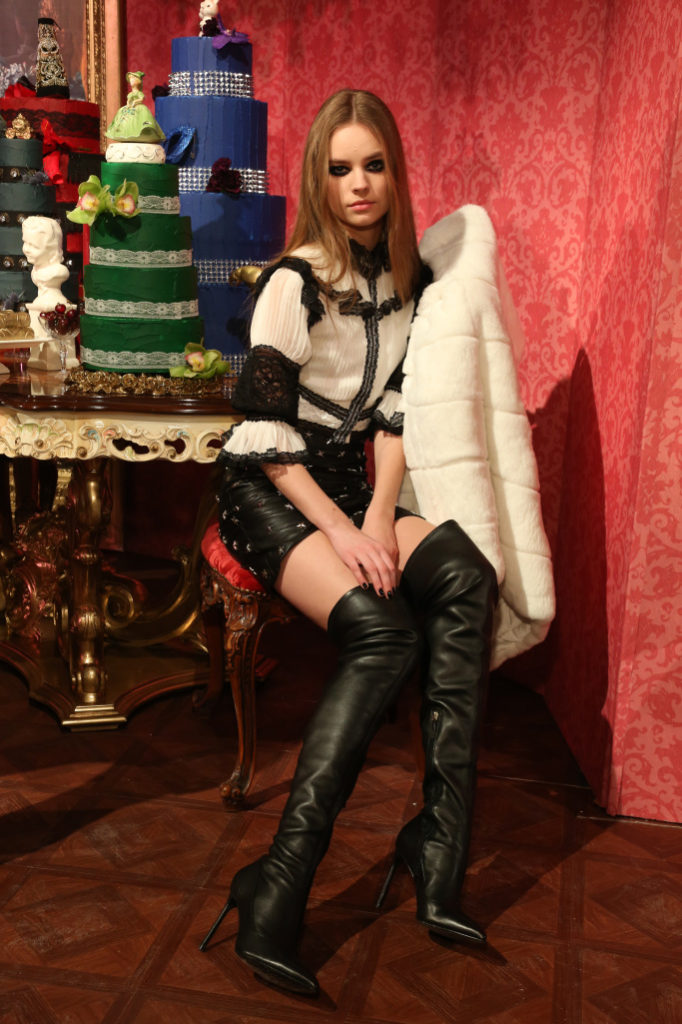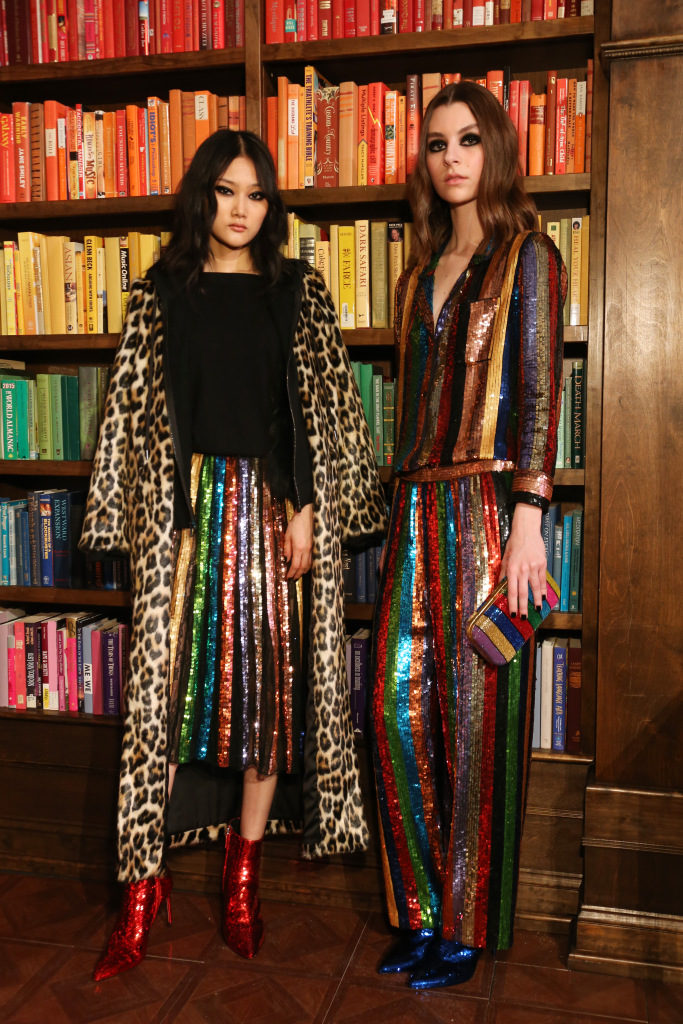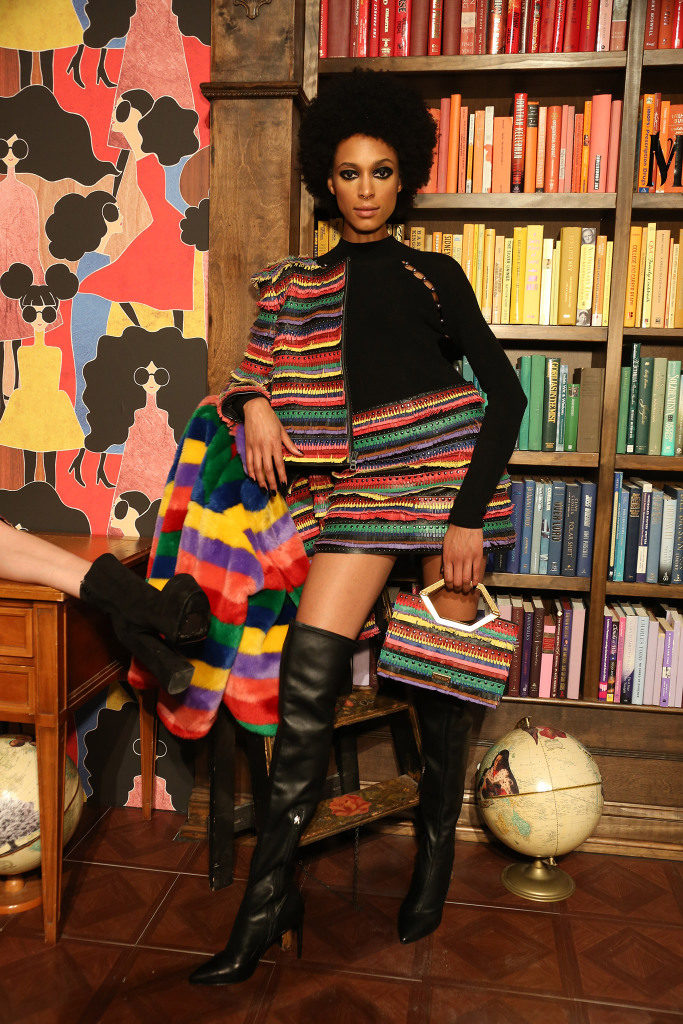 Well, kids, whip out your debit card because it's about ready to get a good workout. Stuart Vevers, lead craftsman behind the Coach brand, has proven himself to be a master of shearling design and for fall 2018, he didn't disappoint.  With a NY kind of rich glam, the show reflected a decidedly western theme.  Favorites included a white shearling with black and tan leather trim and fringe, a burgundy leather jacket with tan shearling hem and fringe, and a studded tan shearling jacket with, you guessed it, more fringe.  A and hers collection, the grey hooded shearling jacket for him was so simple, so plush, and so luxurious it must be had!