NEW YORK Fashion Week Fall 2018 DAY 8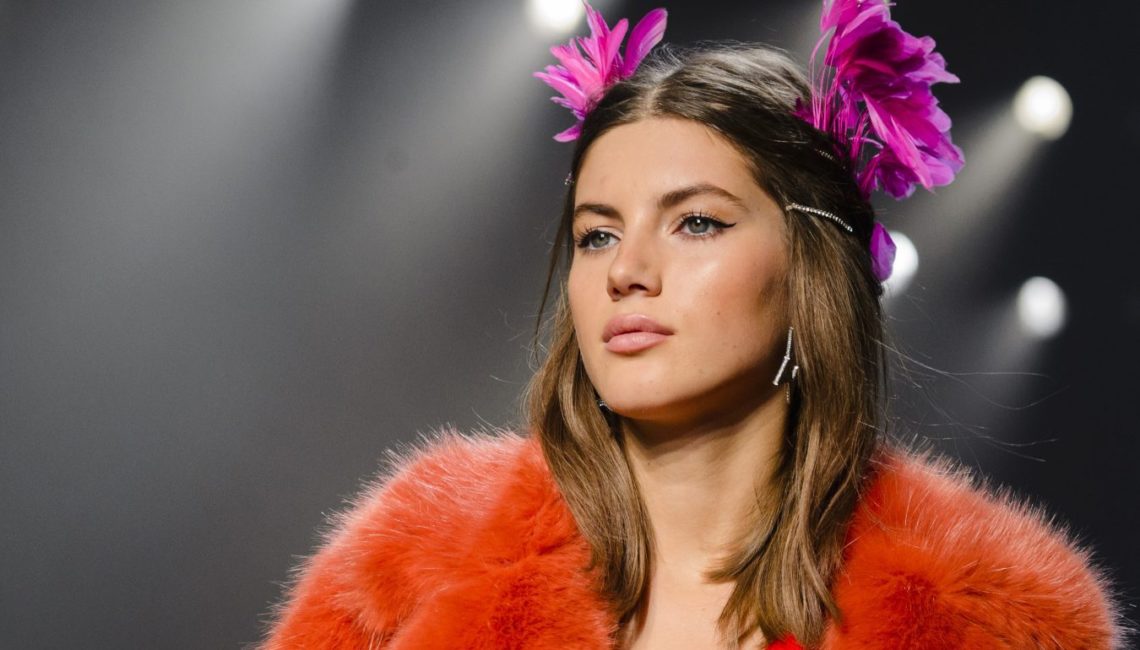 Fur Fashion 2018.  You may have noticed by now that fur is the focus of our reviews of the fall 2018 collections.  And with so much fur in the collections it is taking some work!!!  It seems that in an era of environmental consciousness and social responsibility designers and consumers alike are recognizing the sustainability and environmental benefits of real fur and are becoming more aware of the environmental problems caused by "fast fashion" and petroleum-based synthetics.  Moving forward, as this message begins to resonate even more loudly we suspect the sustainability credentials of fur will become even more important and appreciated. That bodes well for fur fashion devotees.  And if it means it will take even more time for us to write our reviews, we're all for it.  That's what Furinsider is all about.  Now, on with our reviews of the last days of New York Fashion Week…..
Highs, Lows & Everything In Between for Fall 2018
We love mixing day and evening looks to make one strong outfit to take us from desk to date night. For fall 2018, Tanya Taylor gave us plenty of options to do just this. Taking a casual varsity jacket with a banded knit hem and silver zipper, Taylor threw on a colorful fox fling to bring it to life. For the girl who's all business, a tea length floral print dress is nice but when she wants to show off her fun, flirty side she adds a pale blue Mongolian lamb belted vest.  Taylor crafted a few stand out topper coats. Mongolian lamb cuffs softened the look of a military inspired grey wool felt coat and the bright orange fox stole showed off her whimsical side.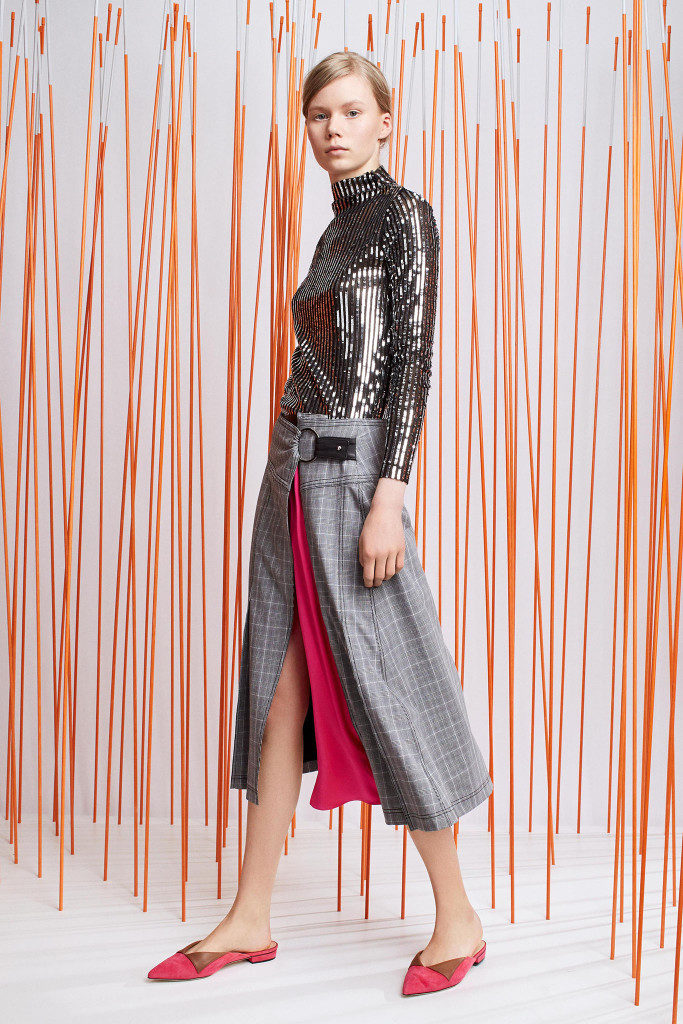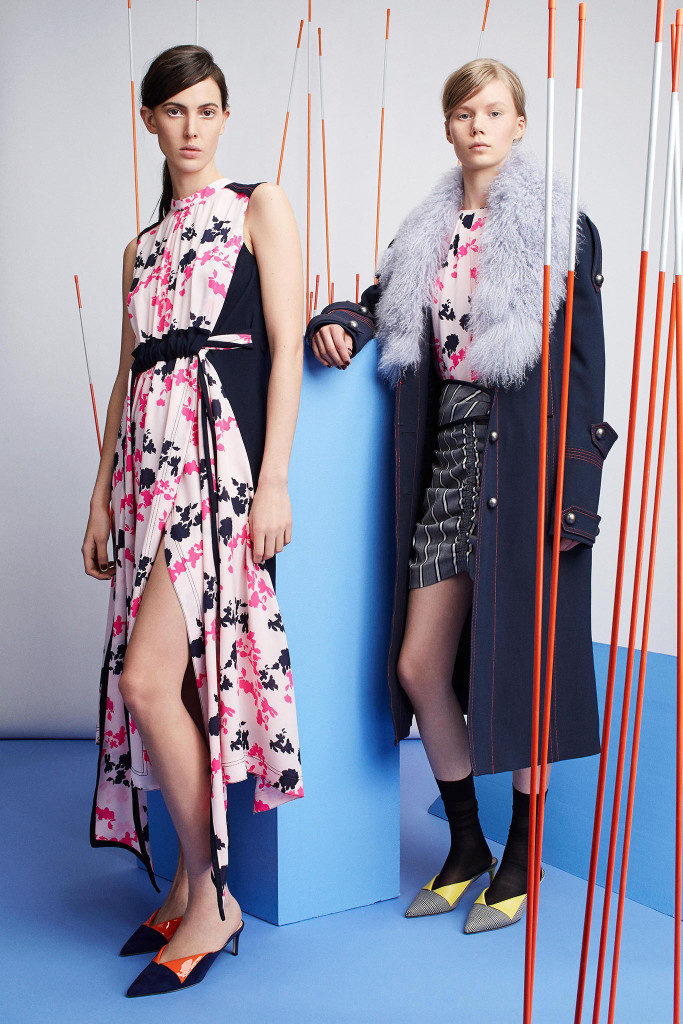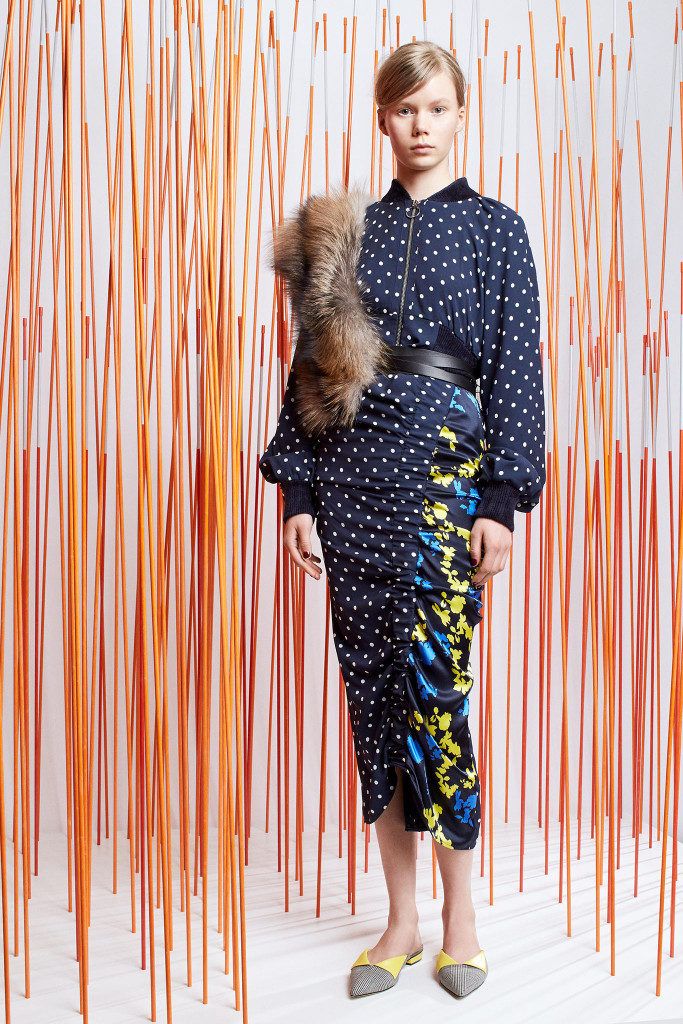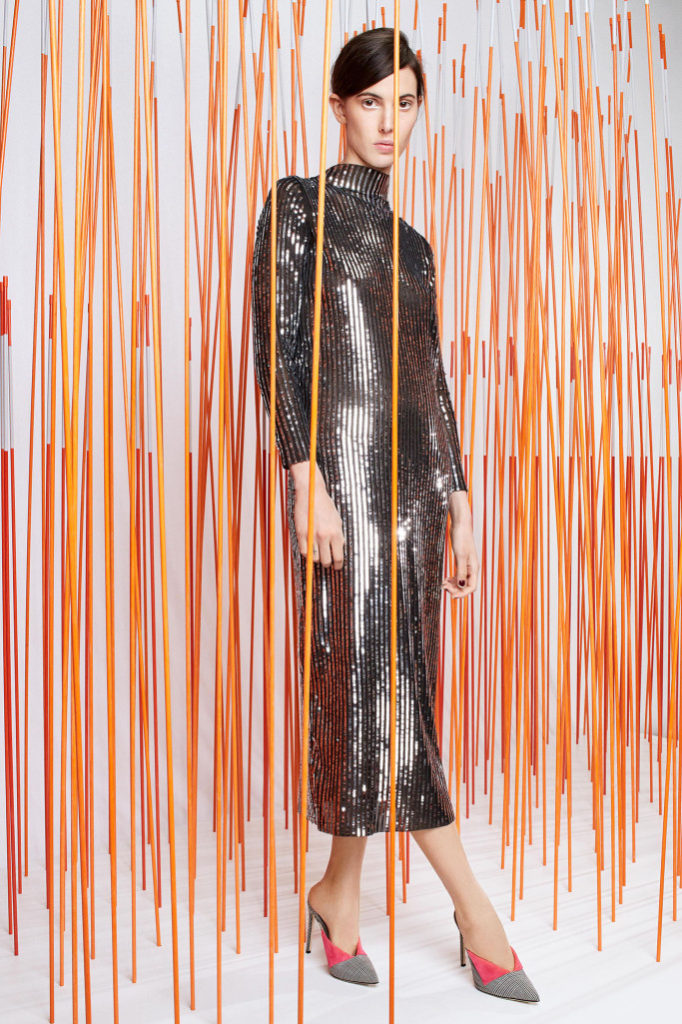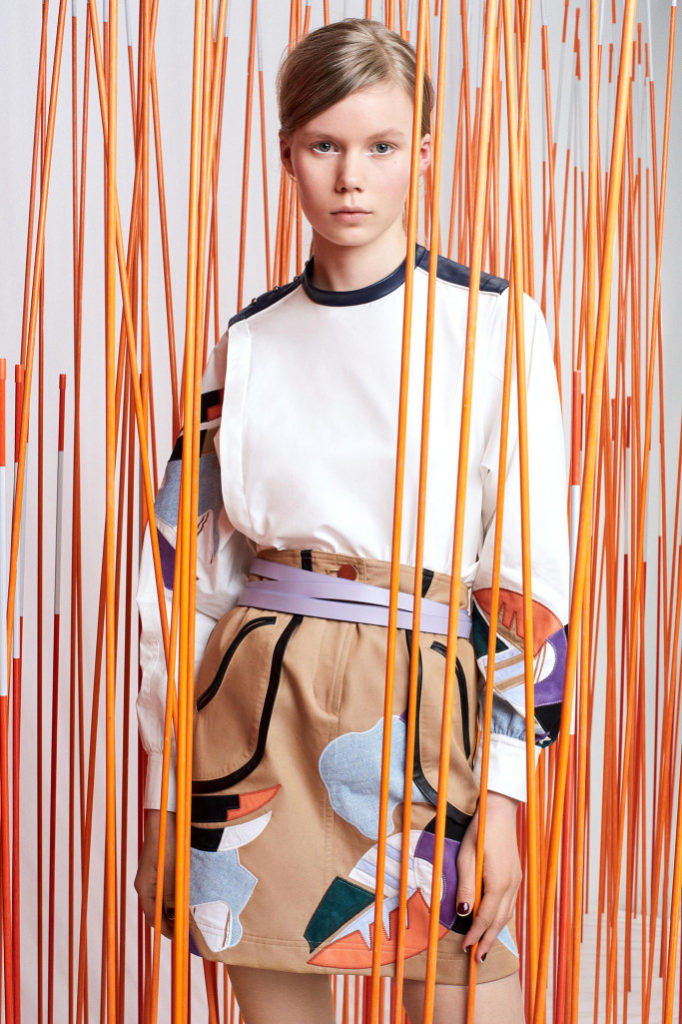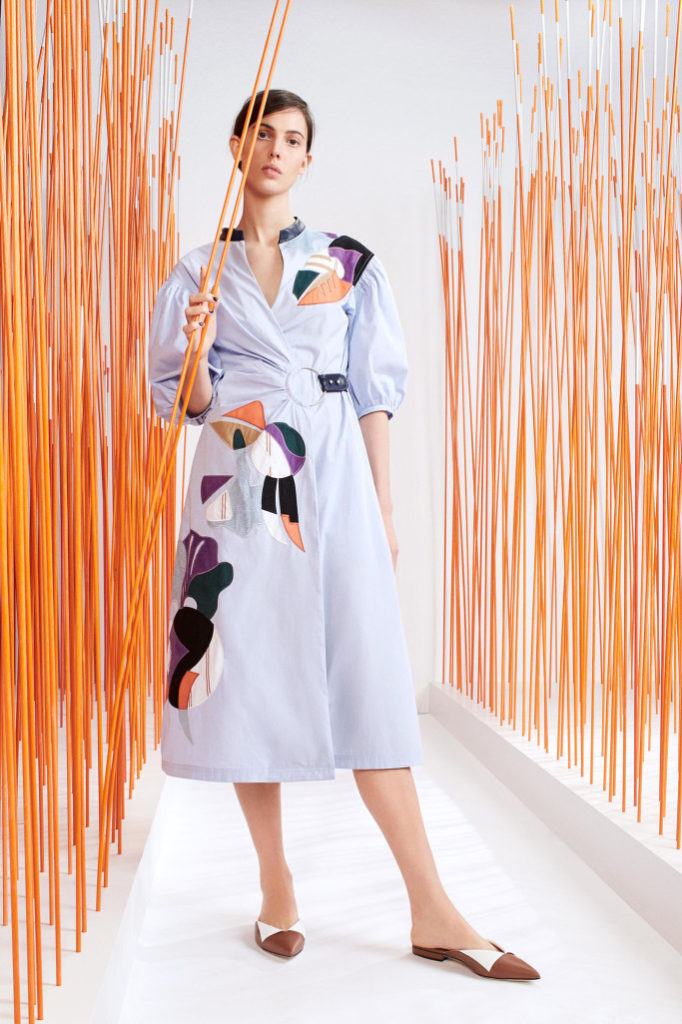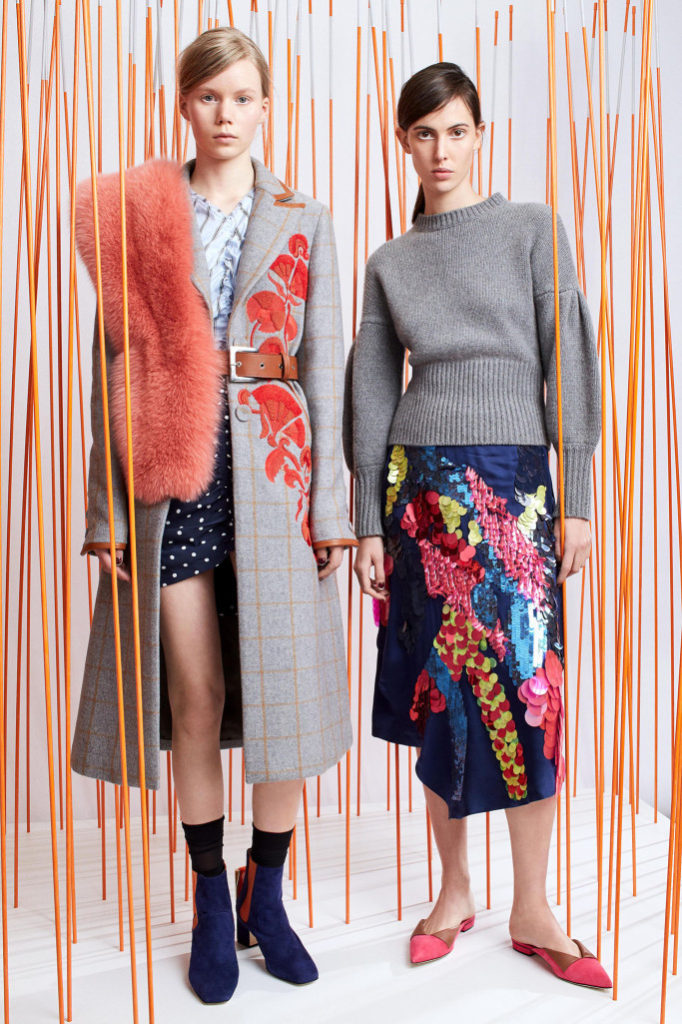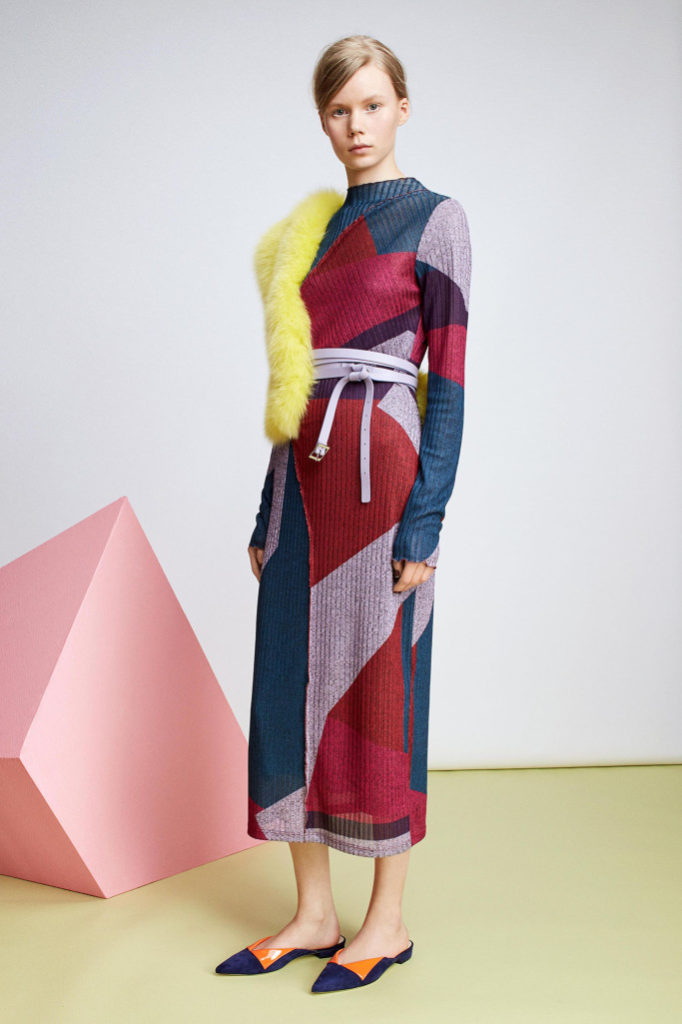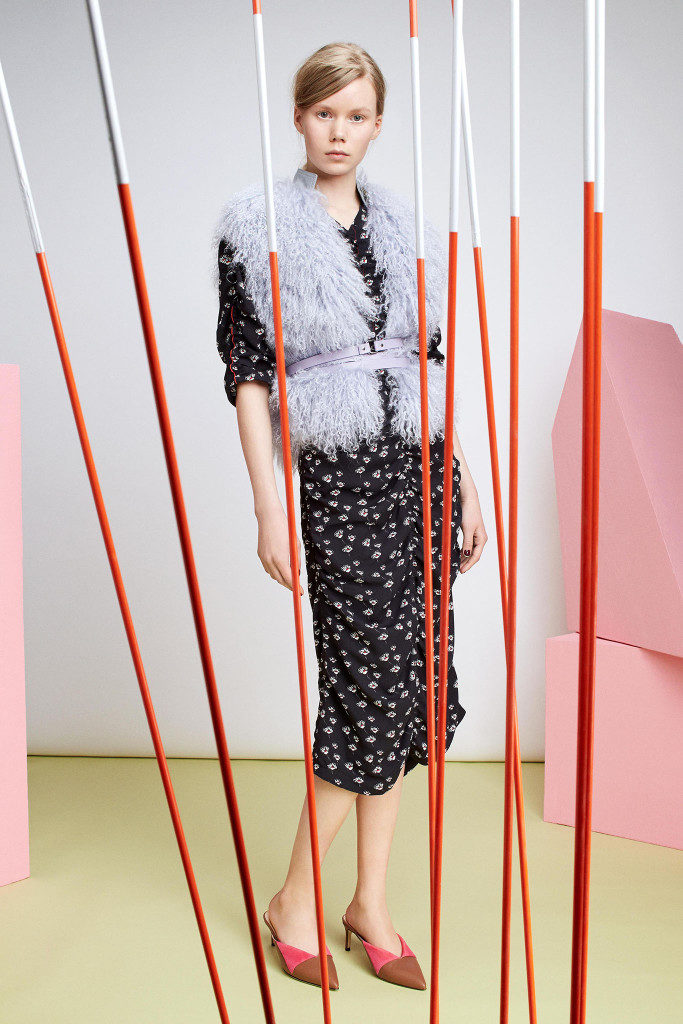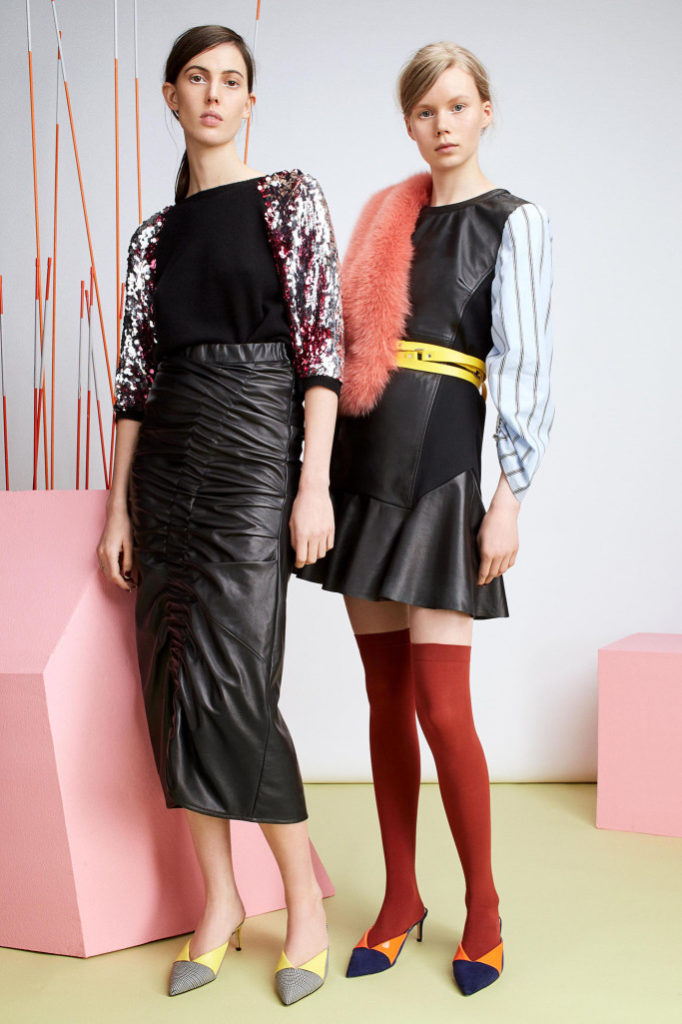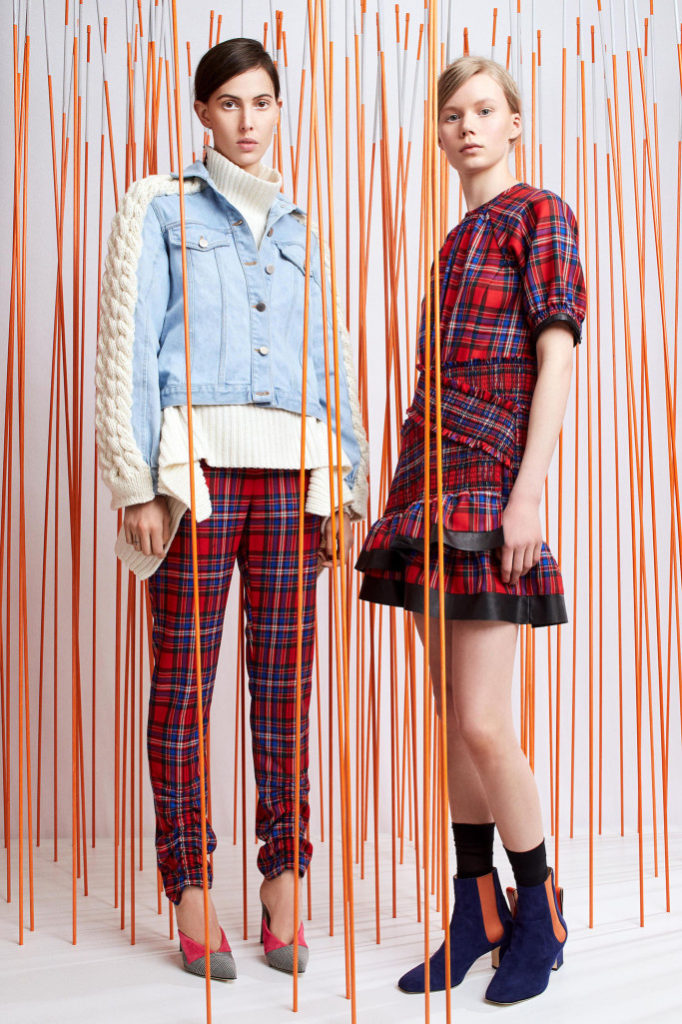 The Zadig & Voltaire fall RTW 2018 collection was like a sexually frustrated single girl trolling for a good time, and that's not a bad thing. The beauty of it all was that artistic director Cecilia Bönström 's clothes didn't come up empty handed. The perfect mix of textures, colors, and styles, these looks were seductive and elegant. Try on a dyed pink mink belted jacket for an instant good time or maybe the less fussy bright pink shearling would tickle your pleasure. A lipstick red distressed patent leather shearling was like a long lasting kiss. To heighten the tension, Bönström crafted a conservative tartan plaid shearling for him making a yin and yang match made in heaven.  Not to be missed or forgotten, swipe right on the champagne mink coat worn nonchalantly off the shoulder for the perfect tease.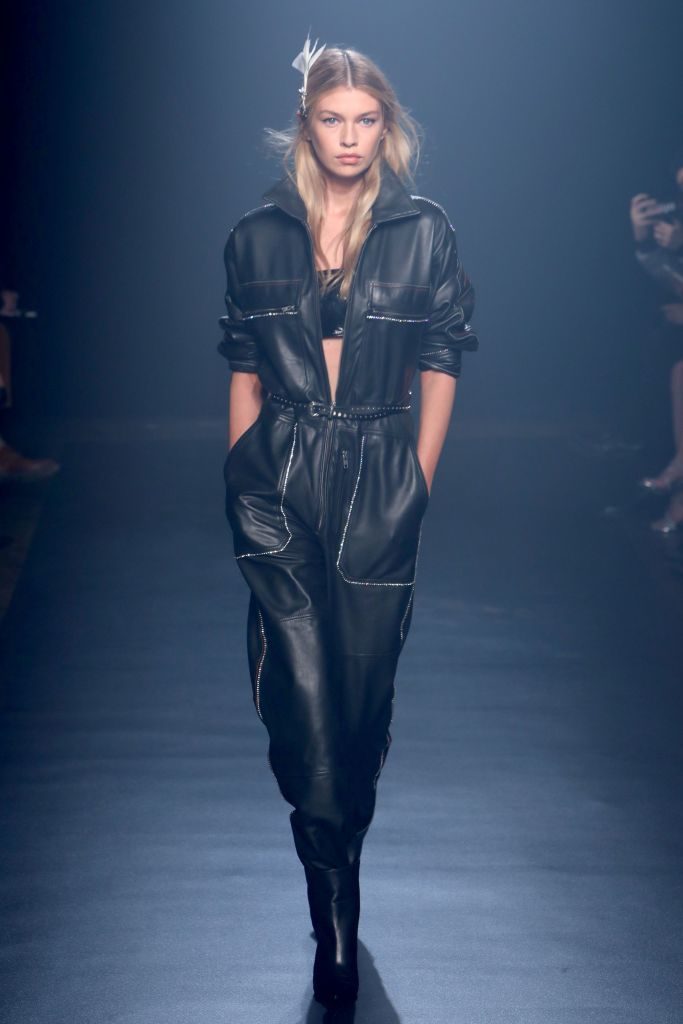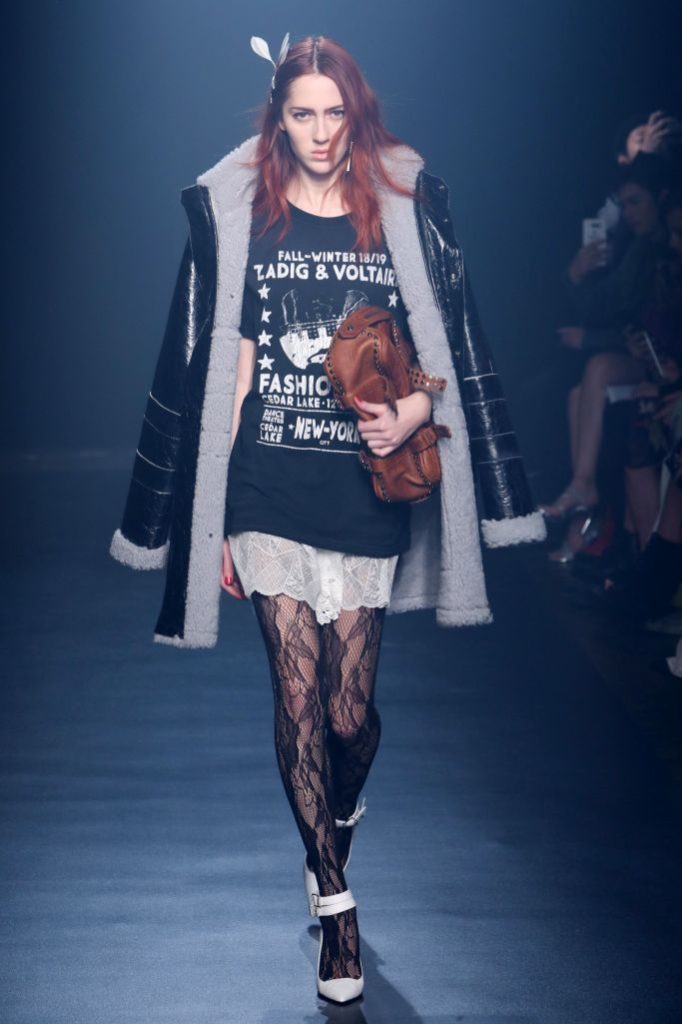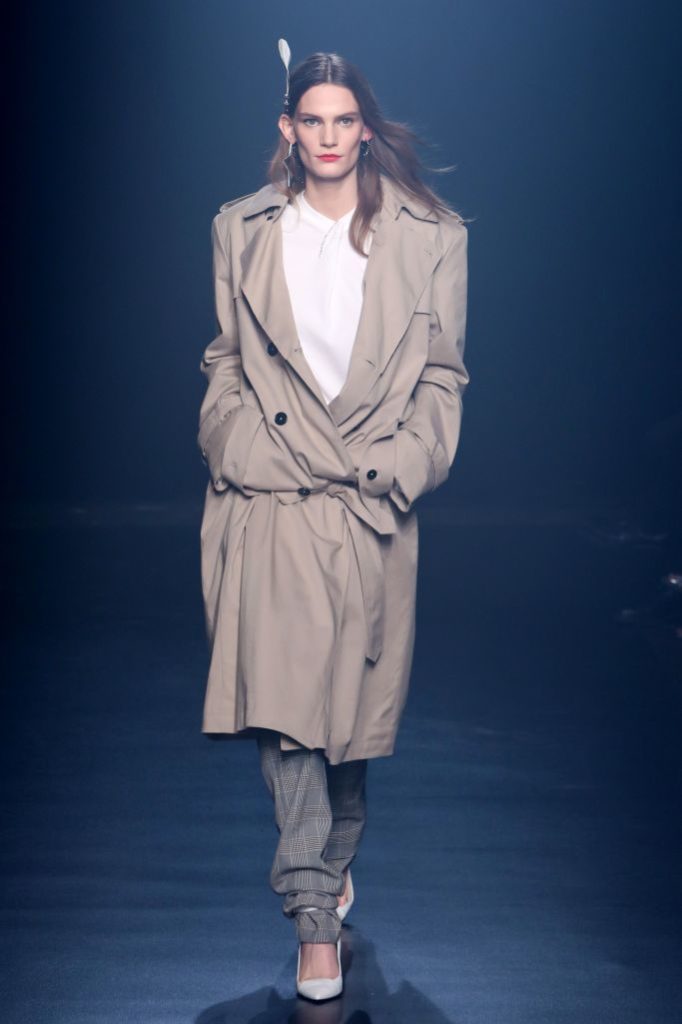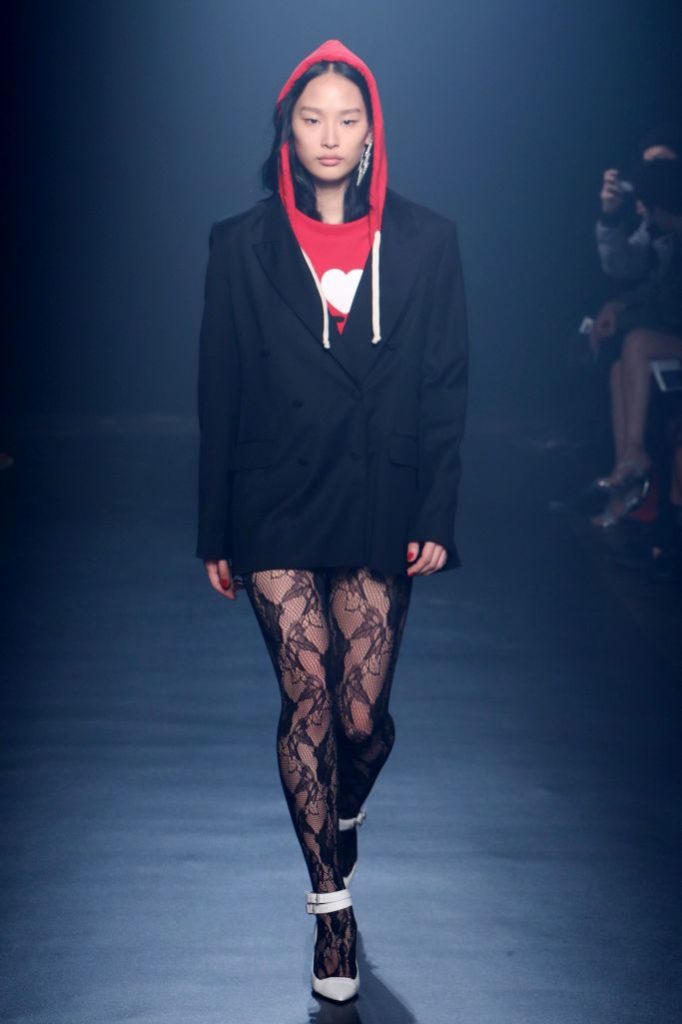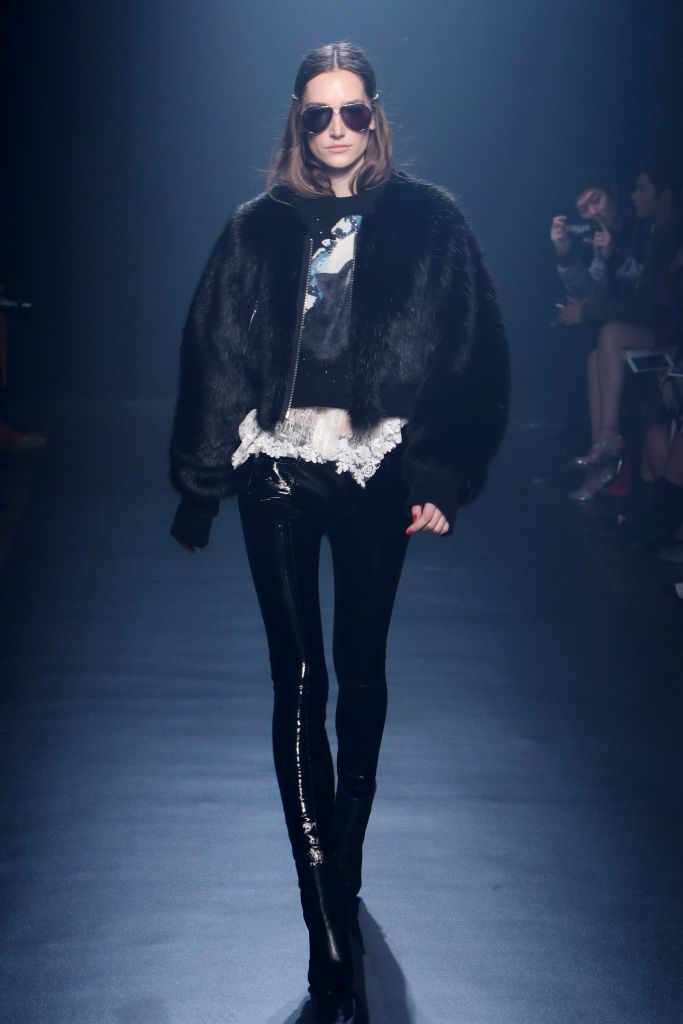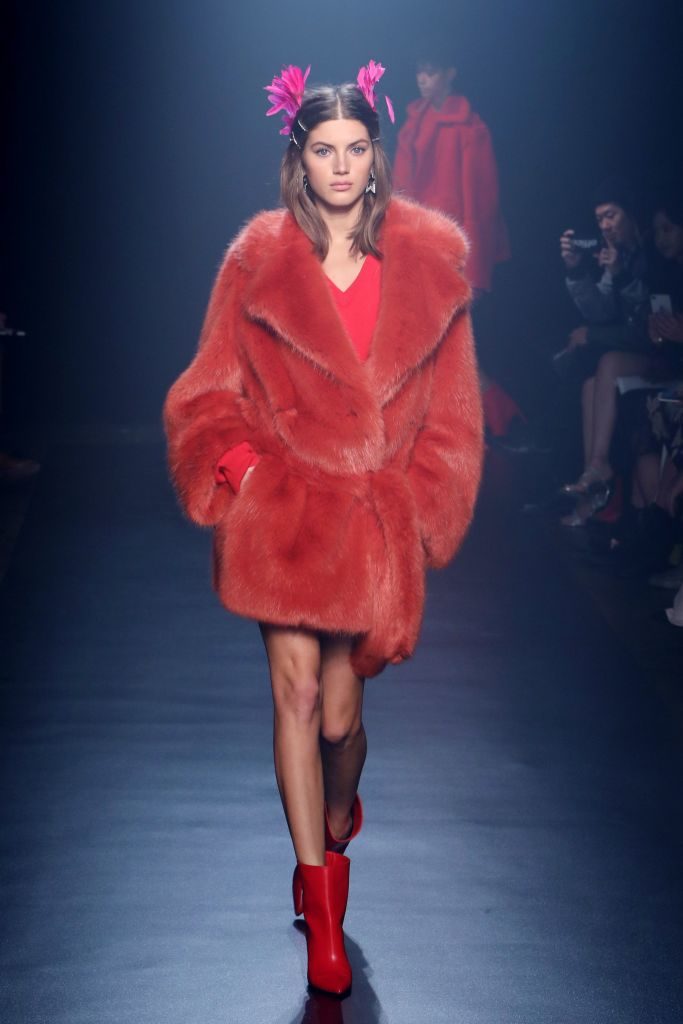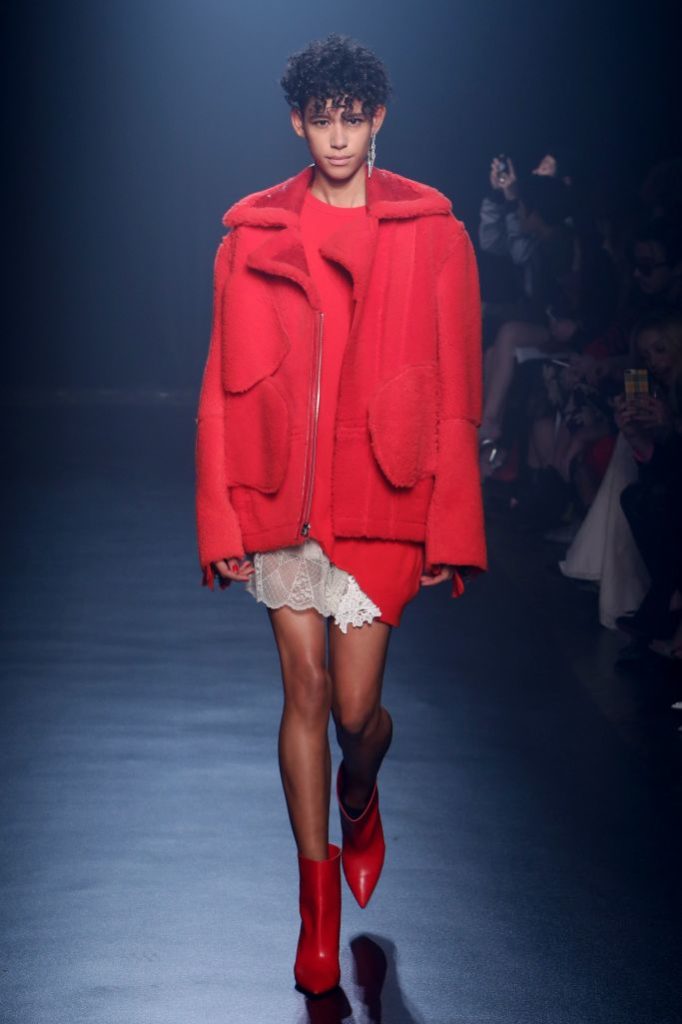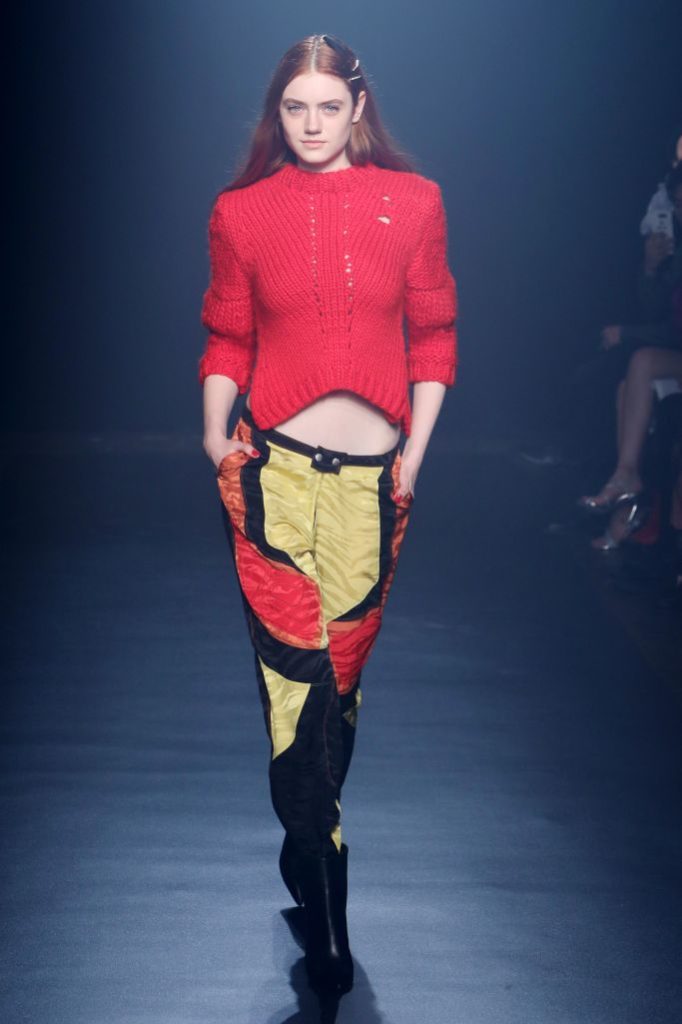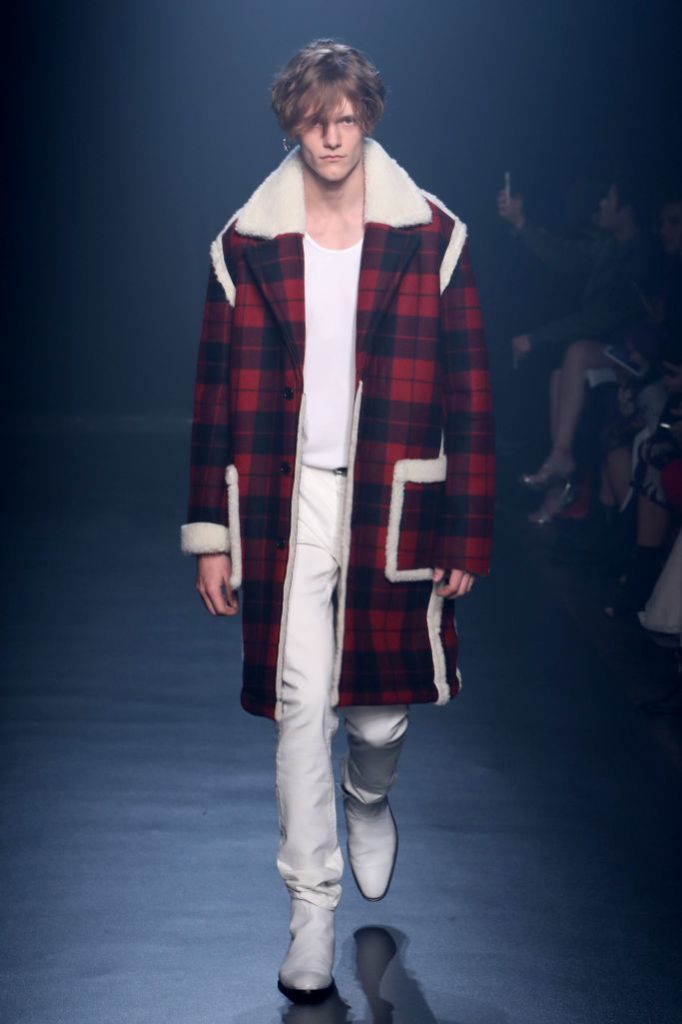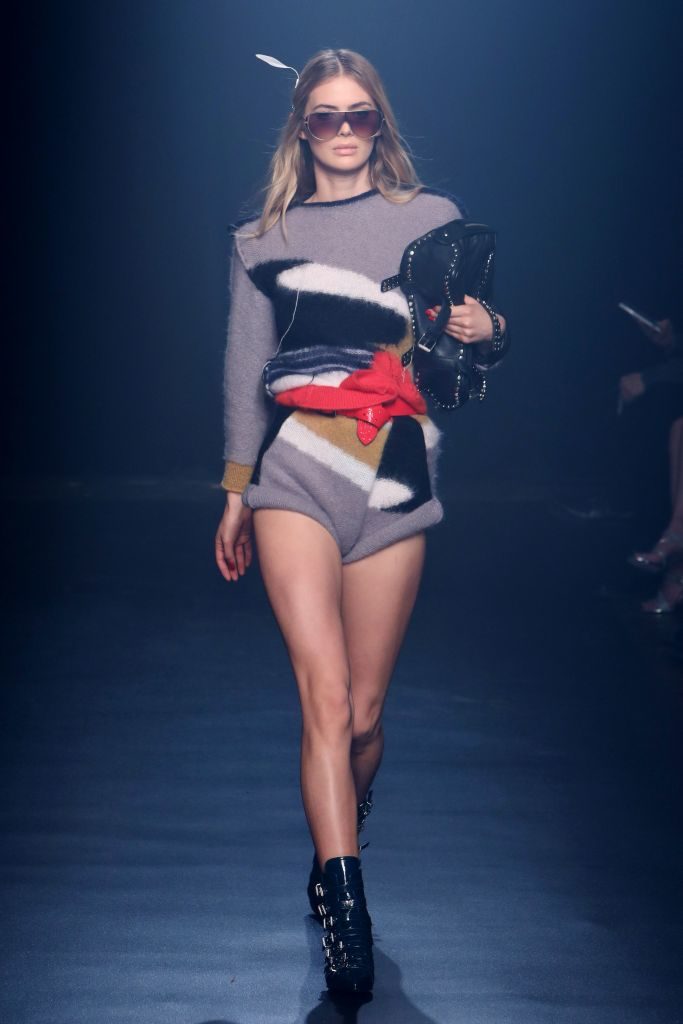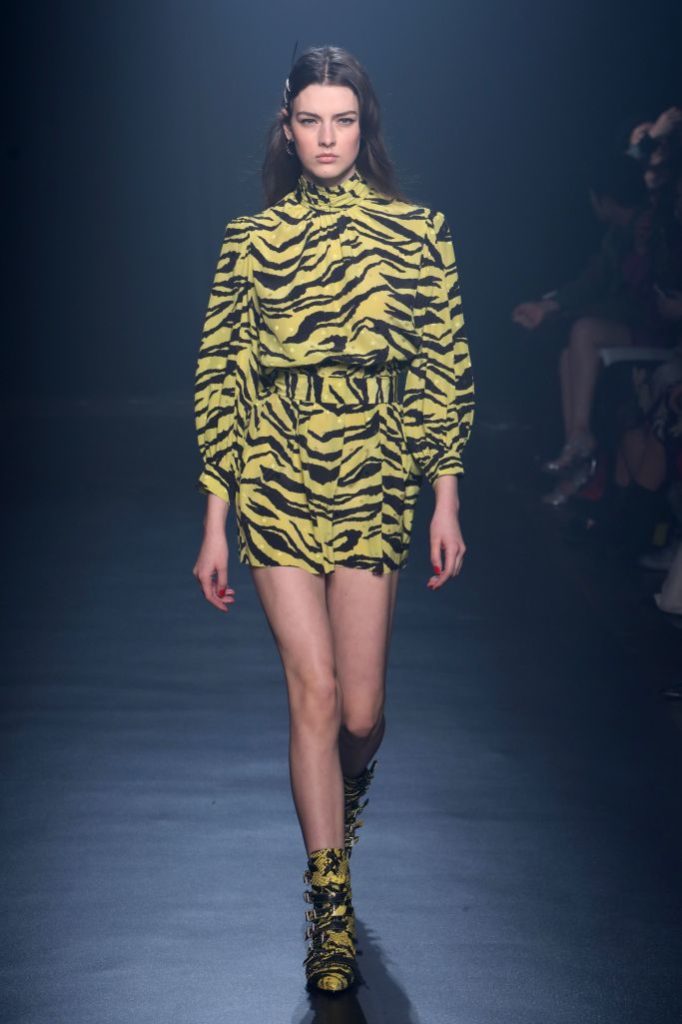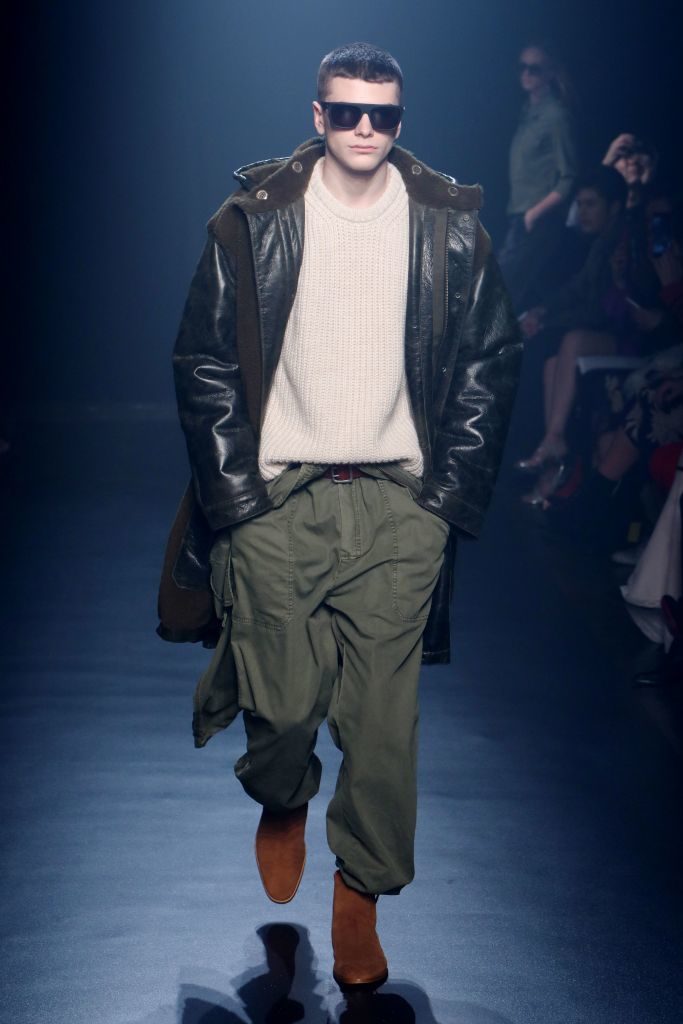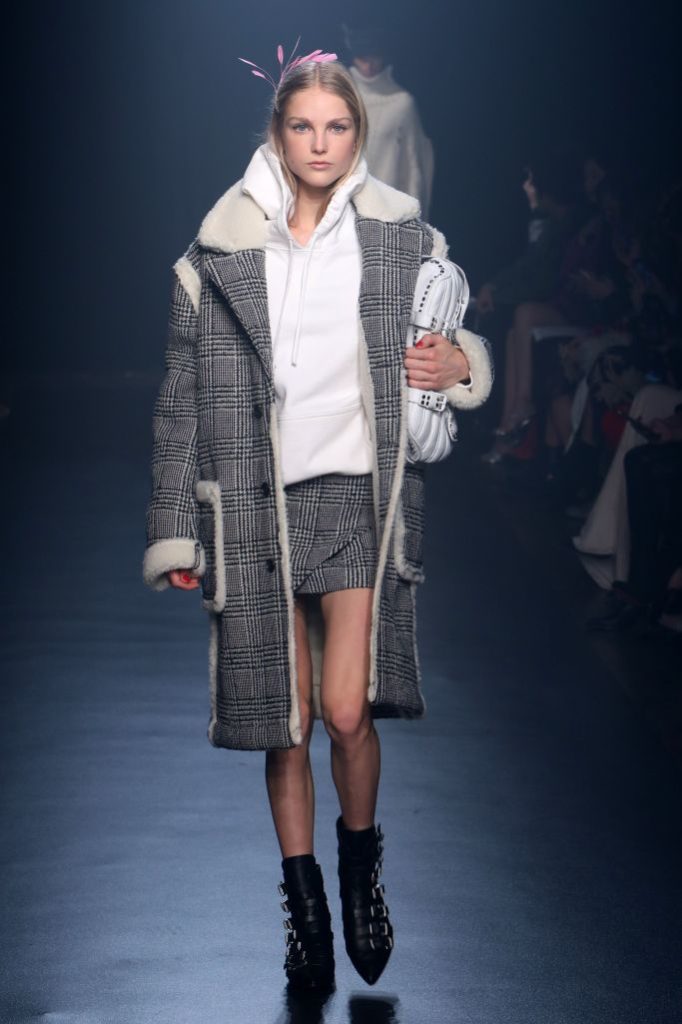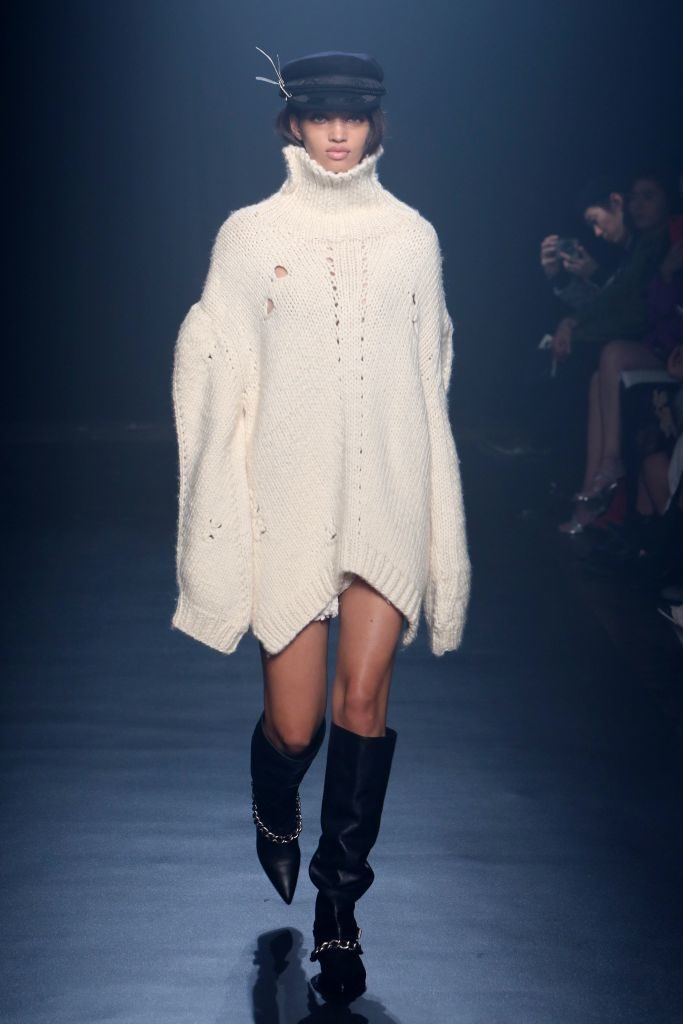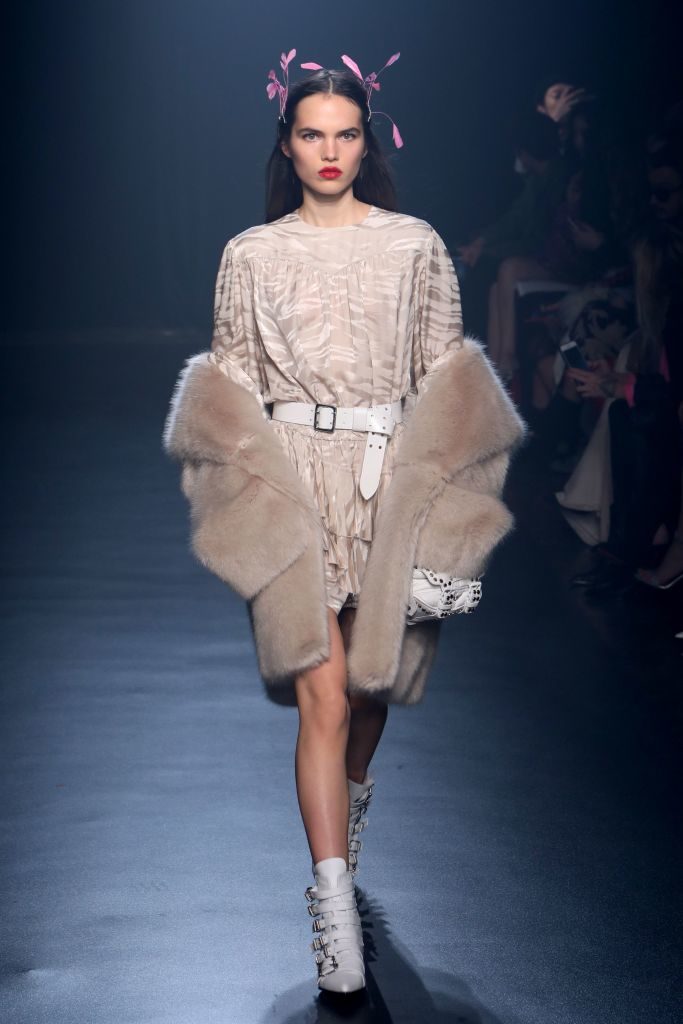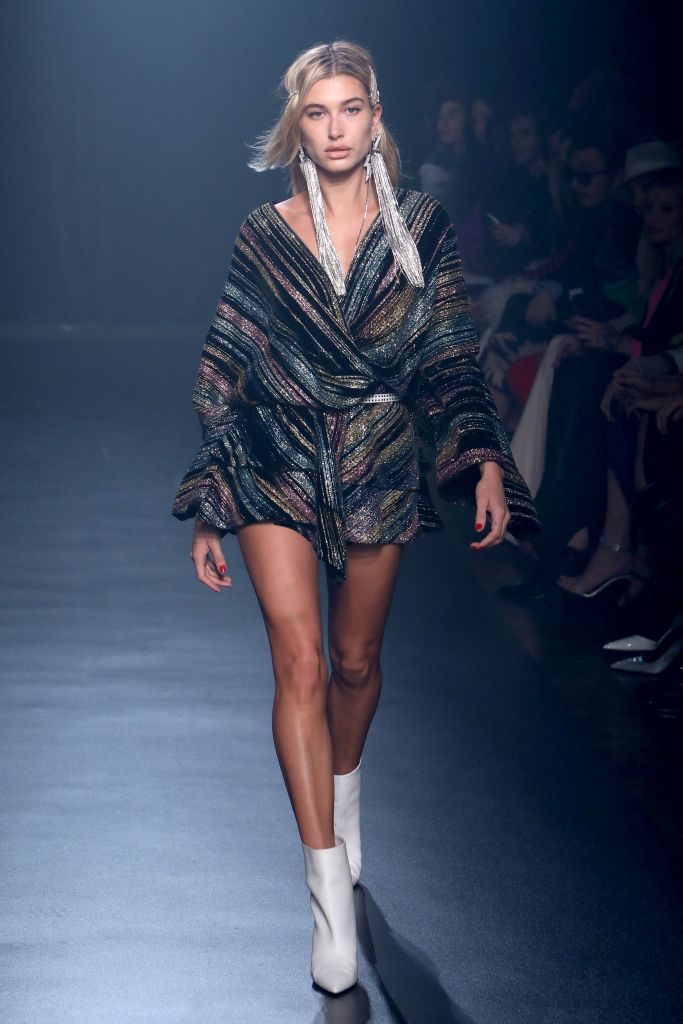 Finally, a designer who understands a woman's body and designs accordingly! Maria Cornejo of Zero + Maria Cornejo put more oomph and ahhh in her 31 pieces for fall 2018 than we've seen of late. Geometric patterns of black and red stitched on the bias accentuated all the positives. Low slung hip lines in supple silk fabrics were sexy as well as shape shifting. Cornejo's black leather faced shearling in 3 silhouettes – a vest, a jacket and a coat with shearling sleeves – were all impeccably tailored, less encumbered, and unmatched in style and sophistication. Trifecta for sure!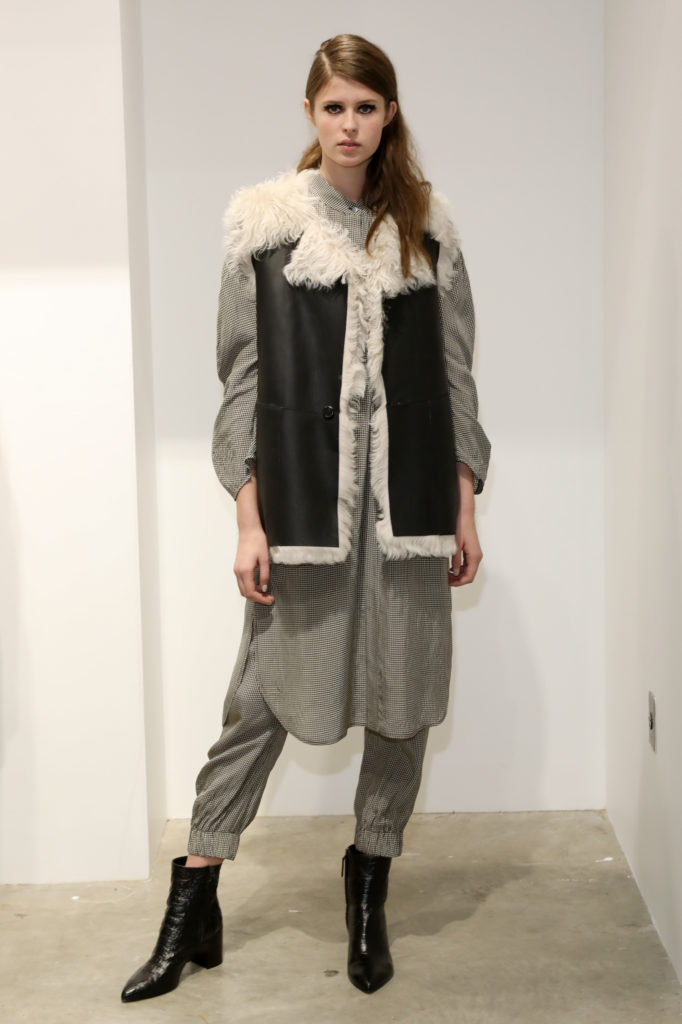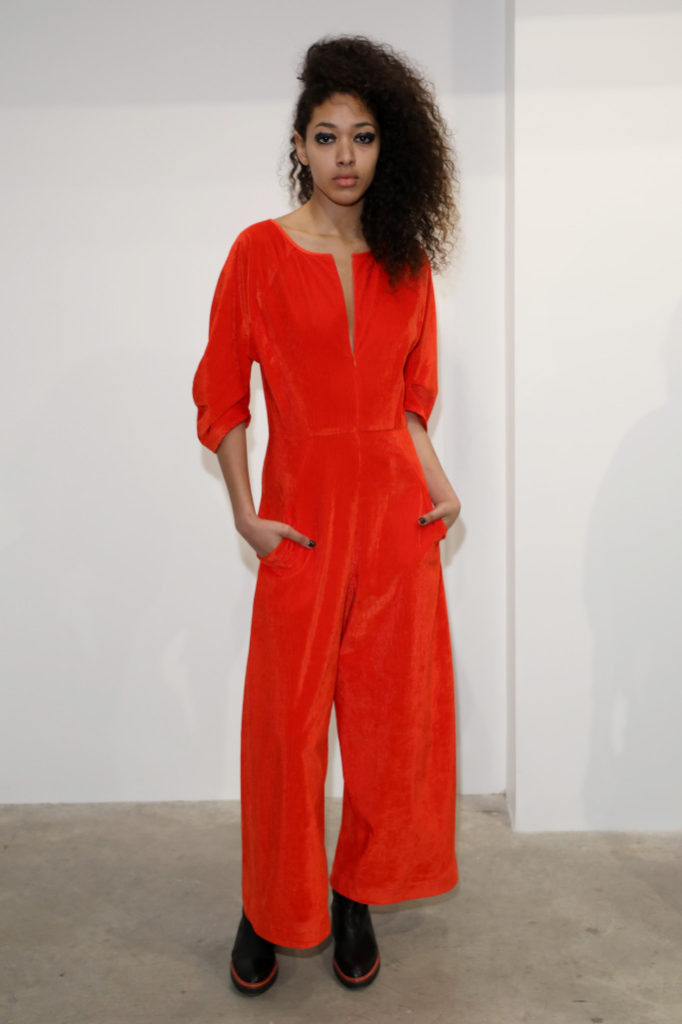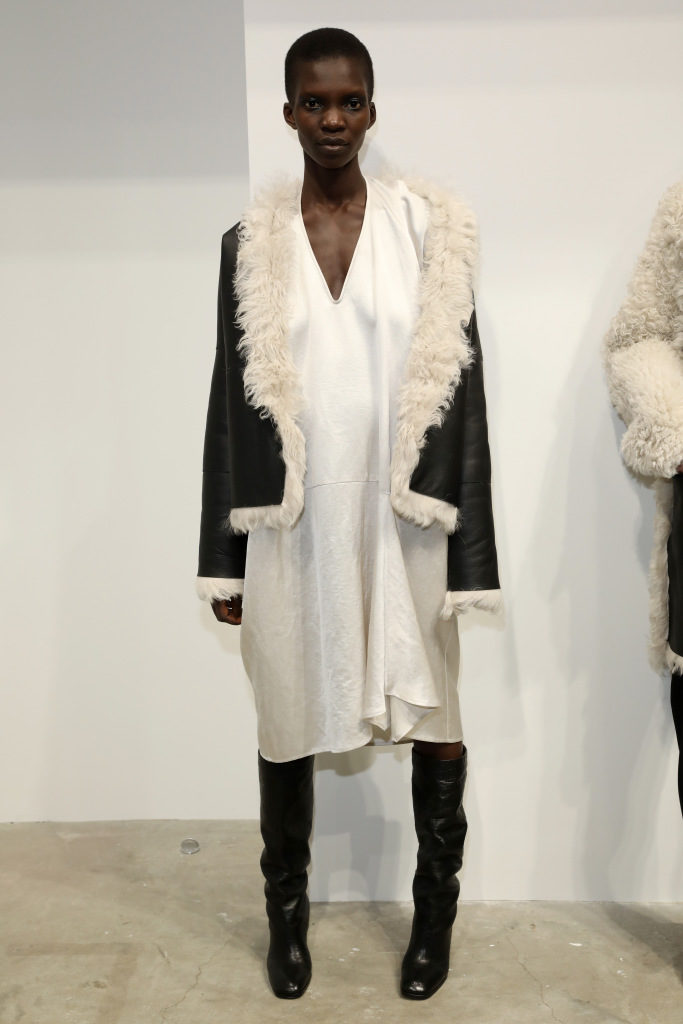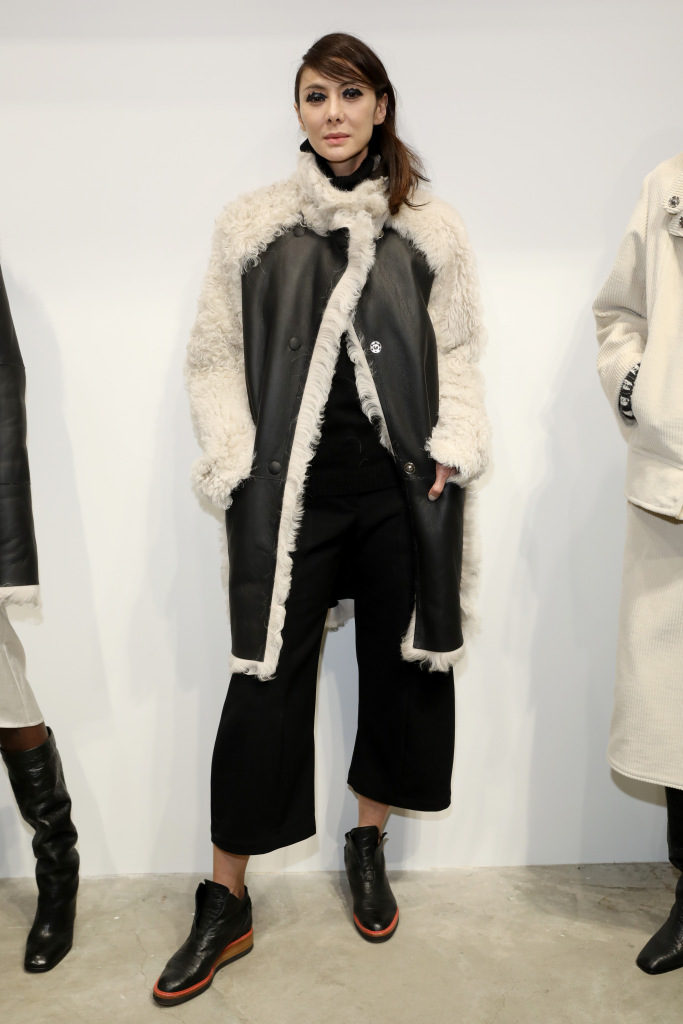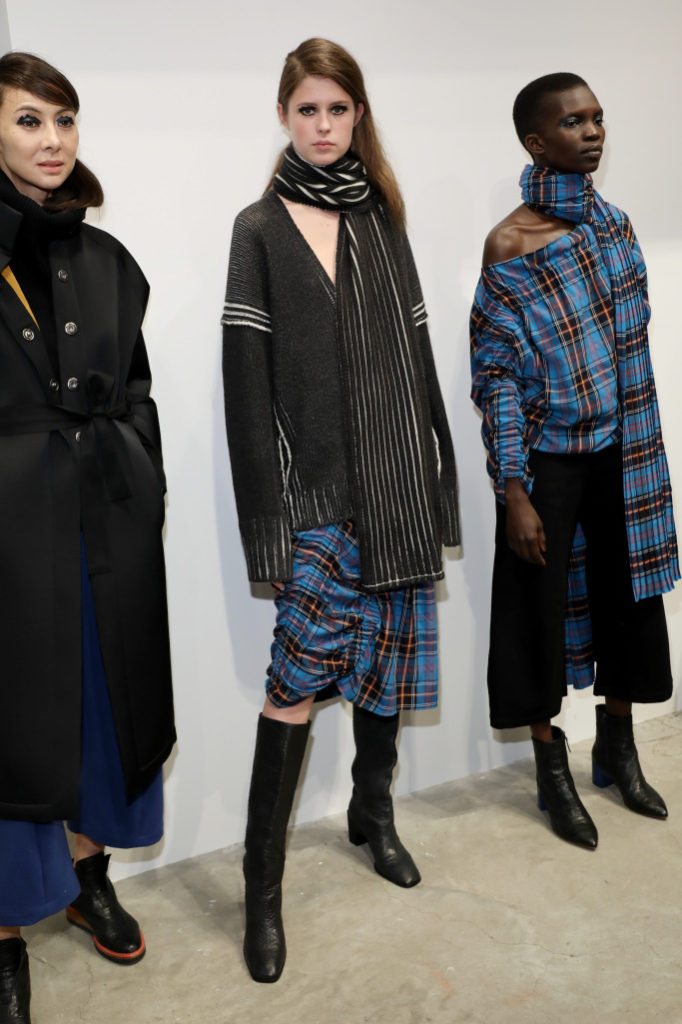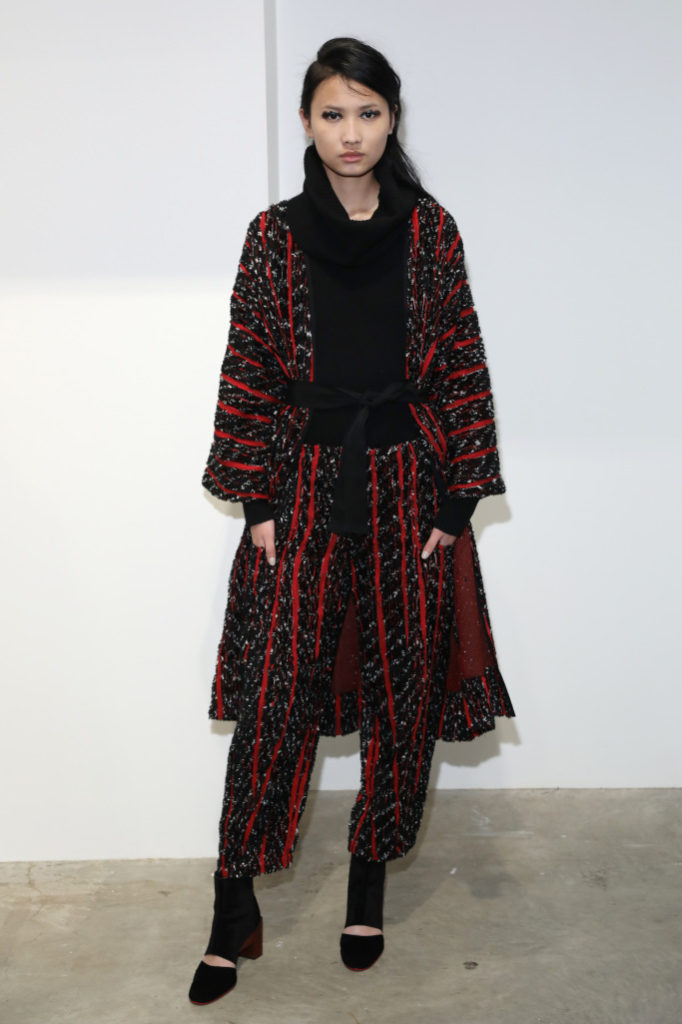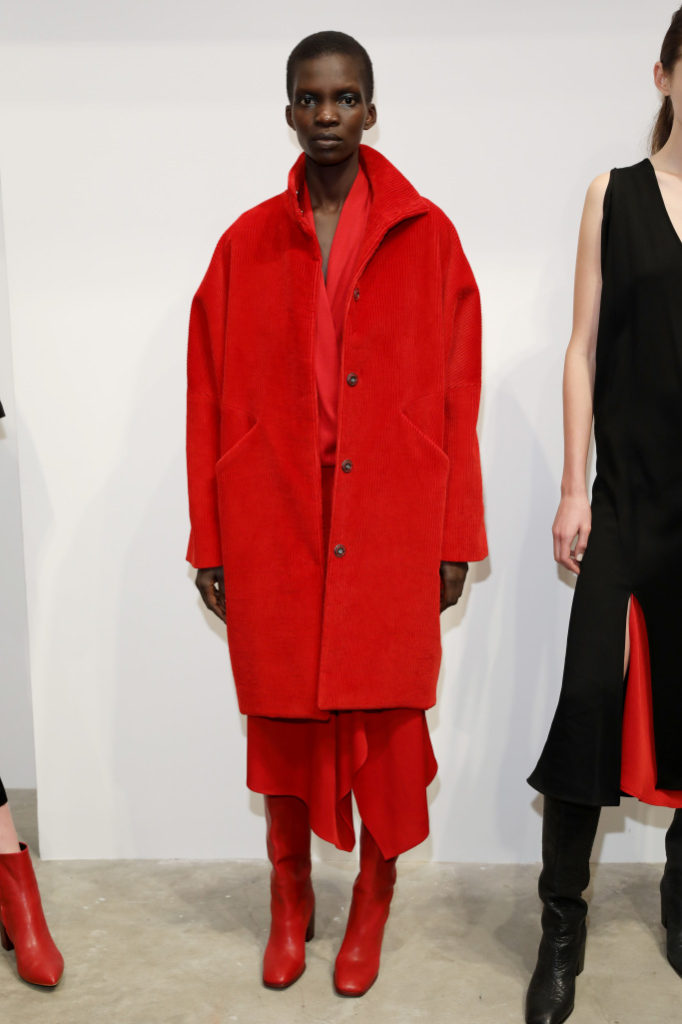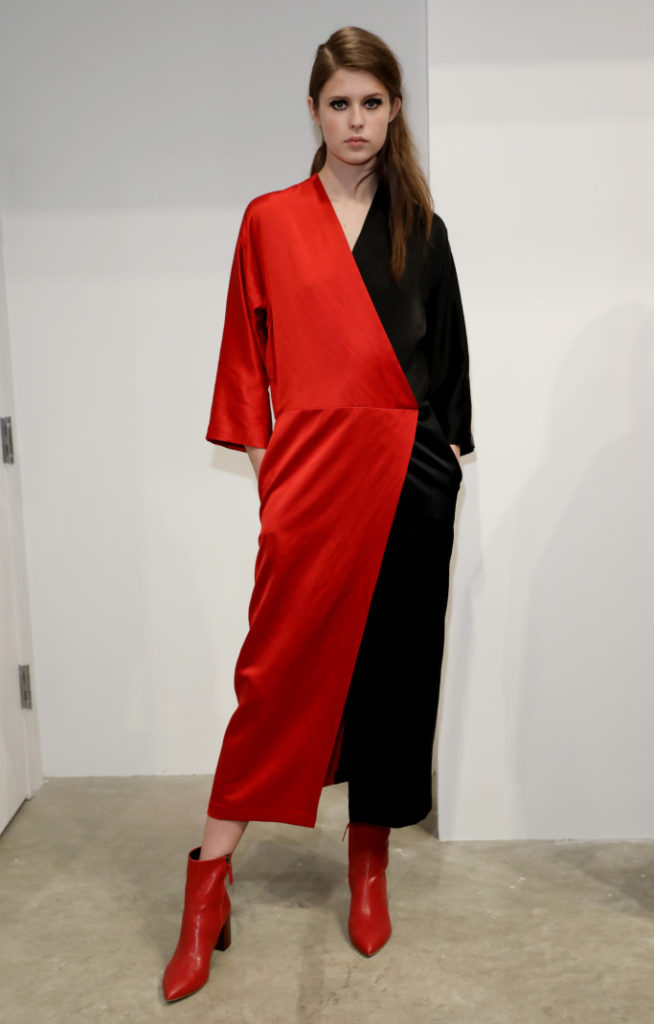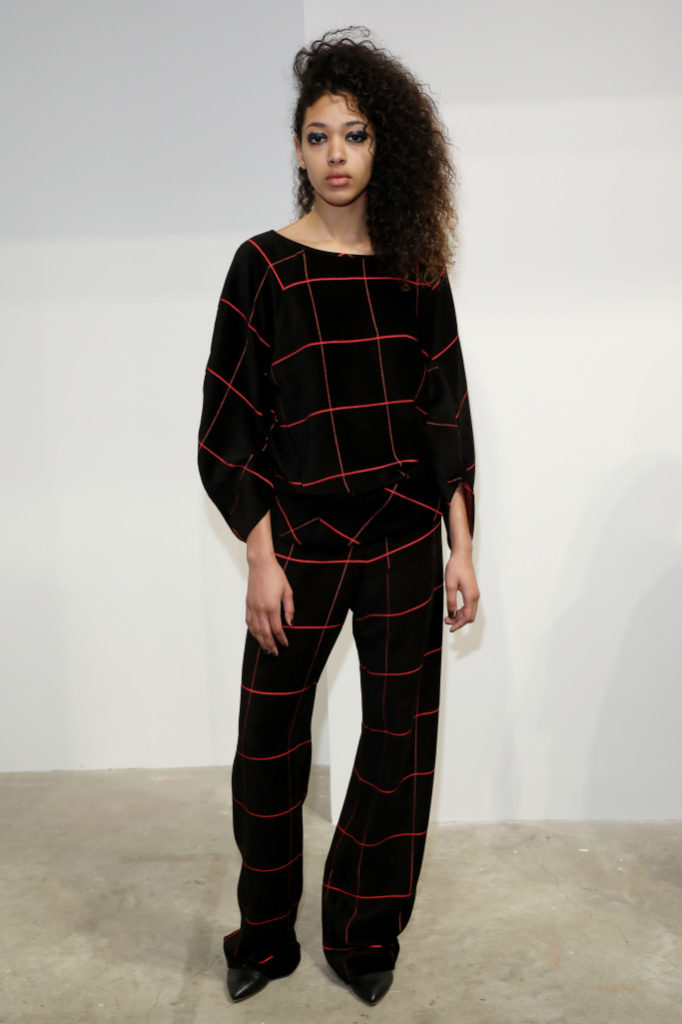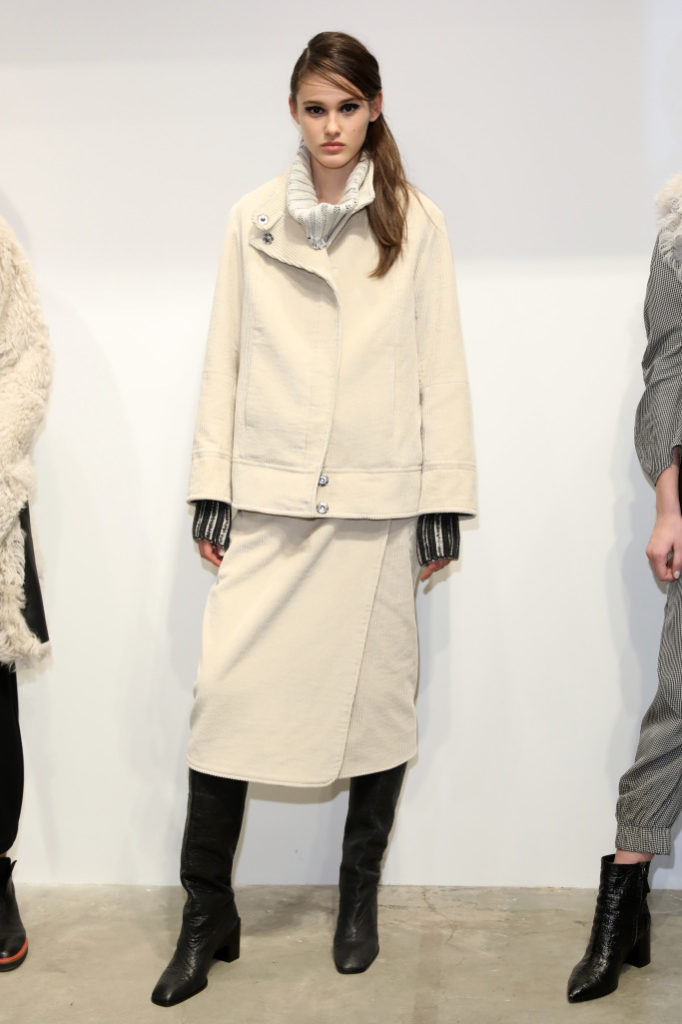 We say "bows", "tulle", "flowers", "ladylike", and you say….. "Oscar de la Renta". Design team Laura Kim and Fernando Garcia furthered the singular fashion brand synonymous with all things belle femme for fall 2018 RTW. Expected but never taken for granted, a classic notch collared mink coat was timeless and modern at the same time. Slip on a black sheared mink coat with shiny sequined embroidery and watch the fabulous unfold. Upping the fashion ante, Kim and Garcia doubled down with two broadtail coat choices – pick a black one with floral embroidery or choose a sleek moss color with a glistening of gold. Tough choices so we'd say just take both! The de la Renta label is one never to miss the littlest details, and a chic little mink bag with chain strap was a nice punctuation.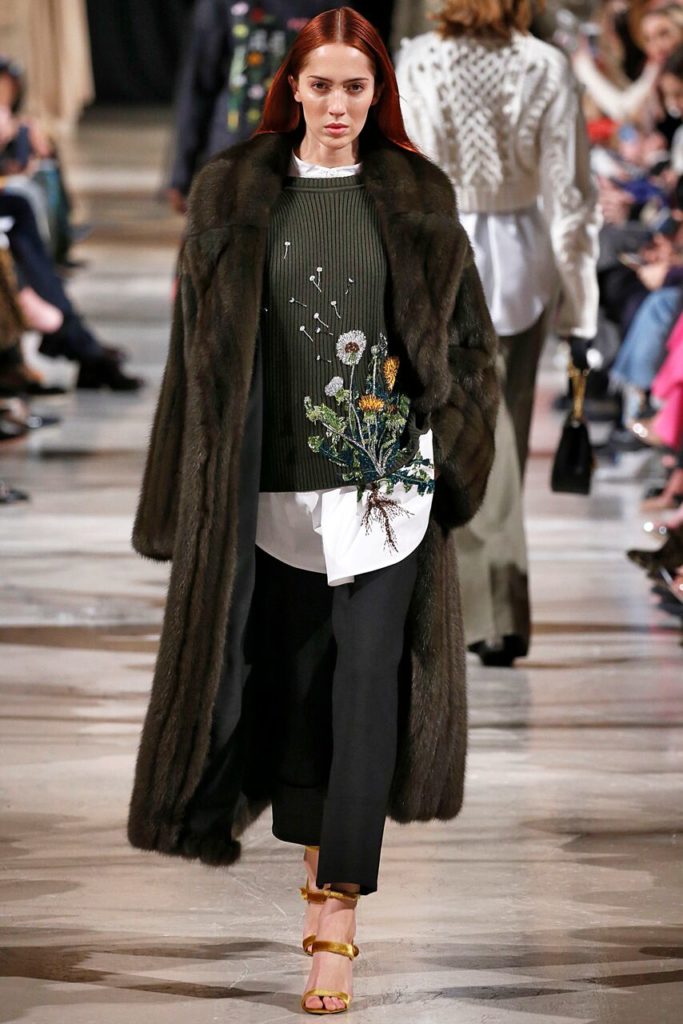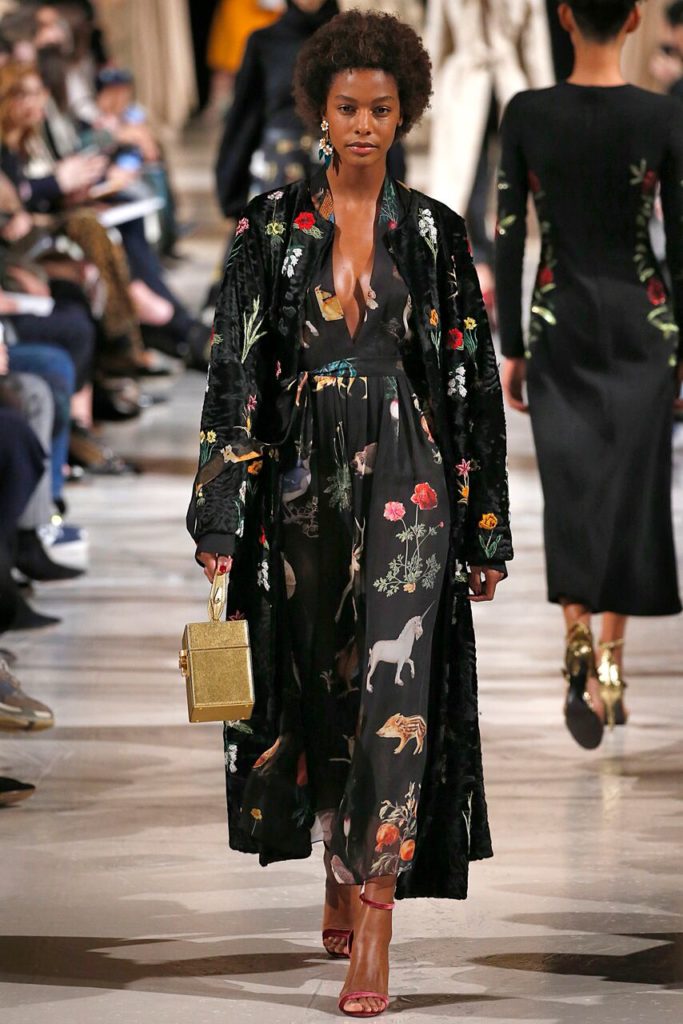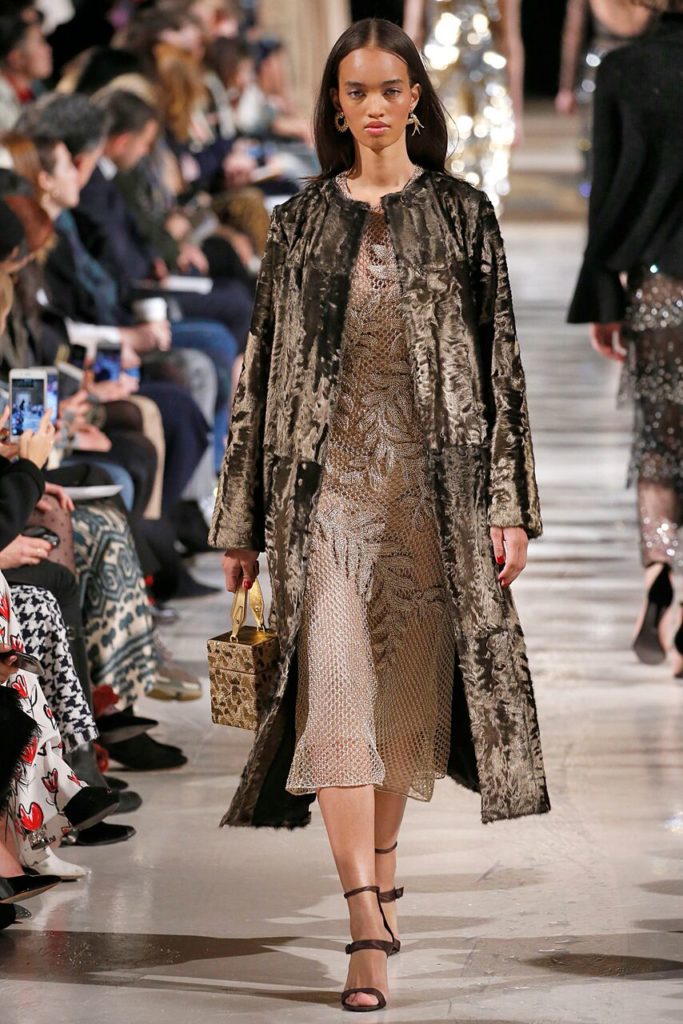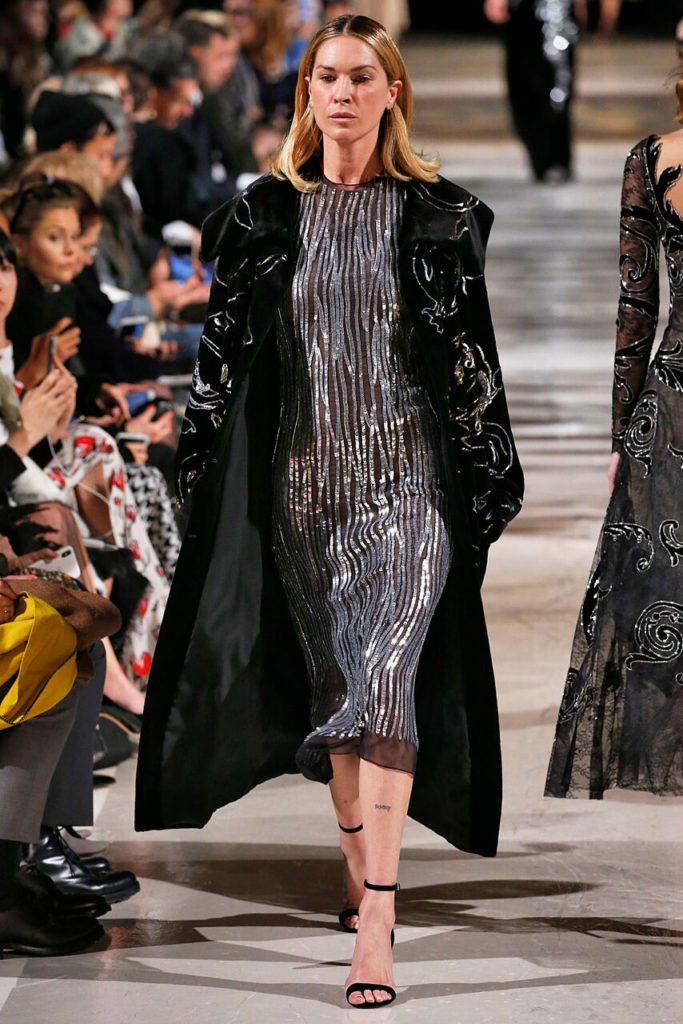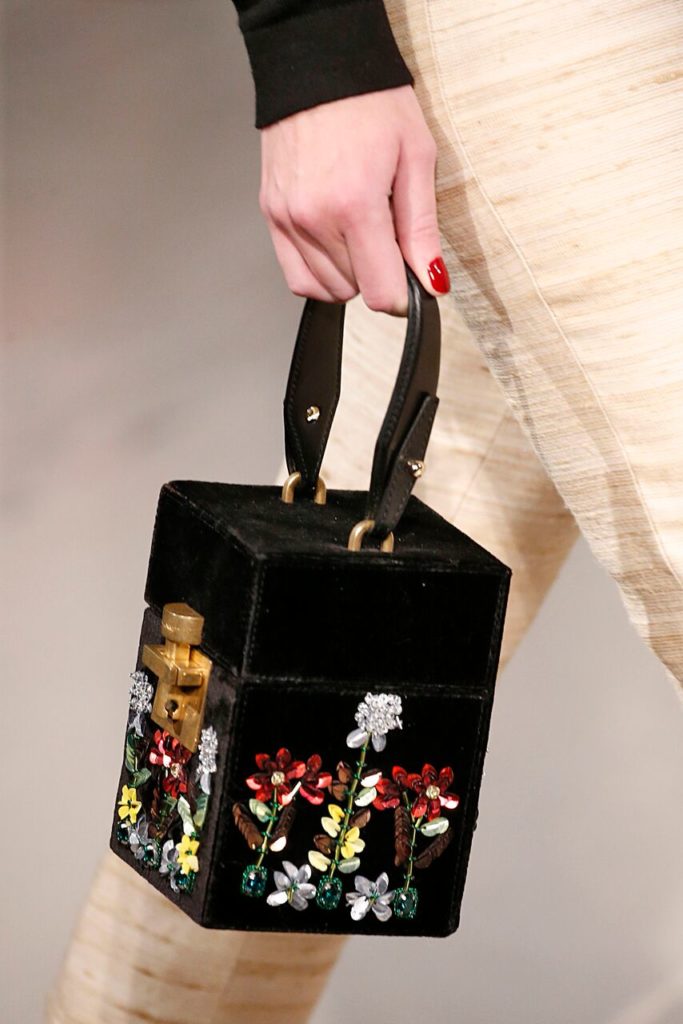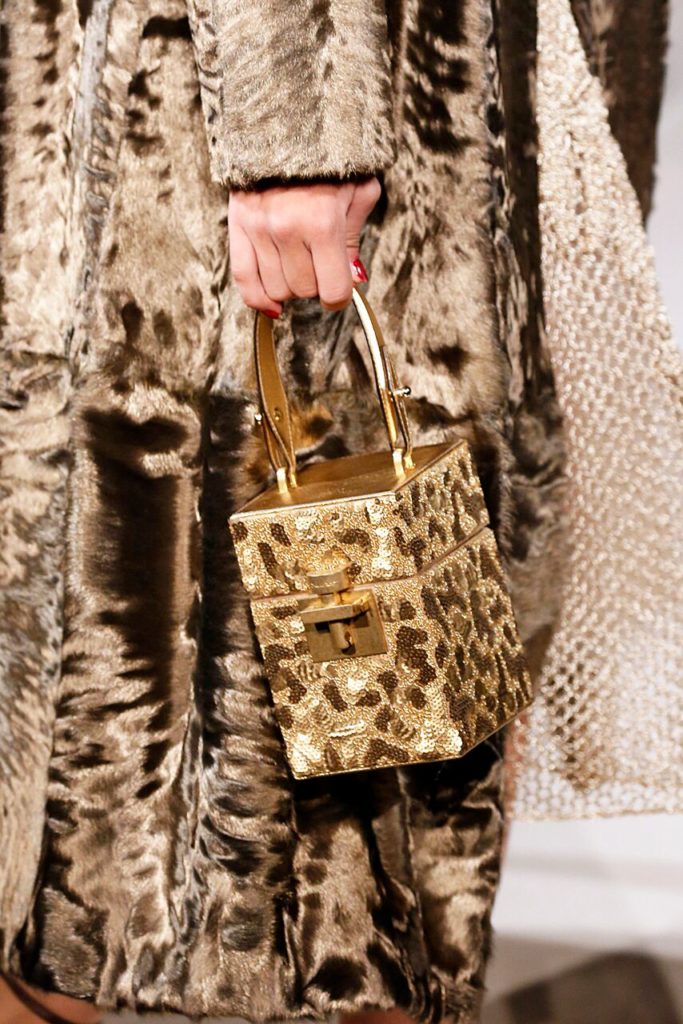 As her final collection before handing over the reigns to Wes Gordon, Carolina Herrera's fall 2018 presentation was a tribute to the elegance and sophistication that have defined her label.  Her iconic style was showcased in the clean lines and sophisticated refinement of crisp white shirts paired with dressy slacks or balls skirts. Signature ball gowns came in jovial colors of coral, sky blue, fuchsia, and teal in regal fabrics of taffeta, silk, and chiffon.  A theme of navy and white mink intarsia played through as a walking coat as well as a collar on a yellow topper coat and cuffs on a white duster.  Though Wes Gordon has proven himself up to the task of moving the label forward, we're glad to know Ms. Herrera will still be around as the brand's ambassador to reflect her unique sense of style and glamour.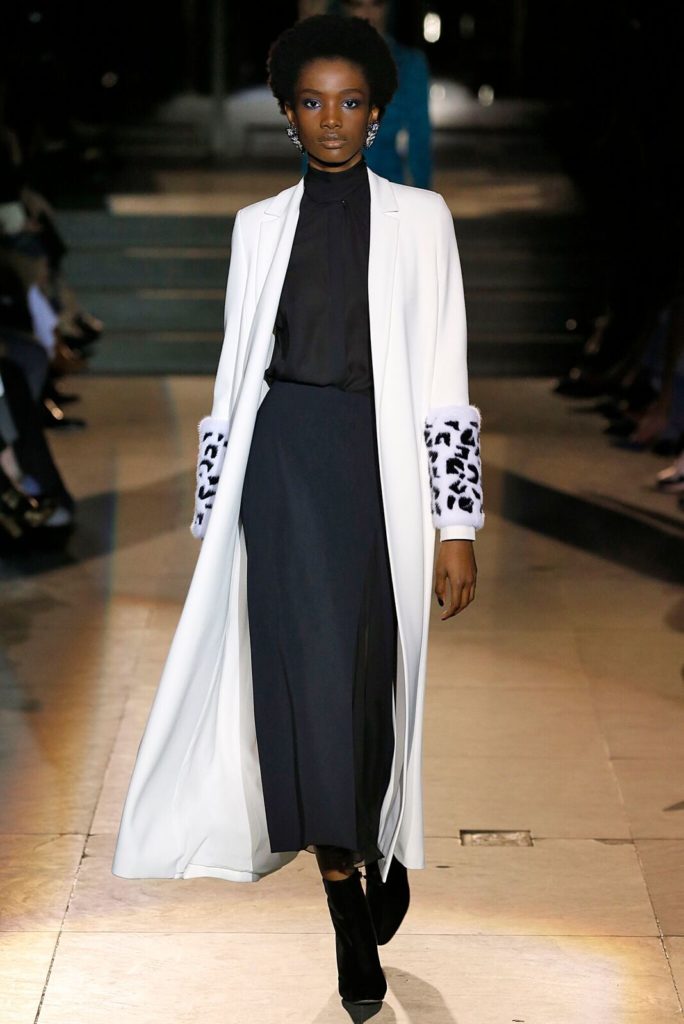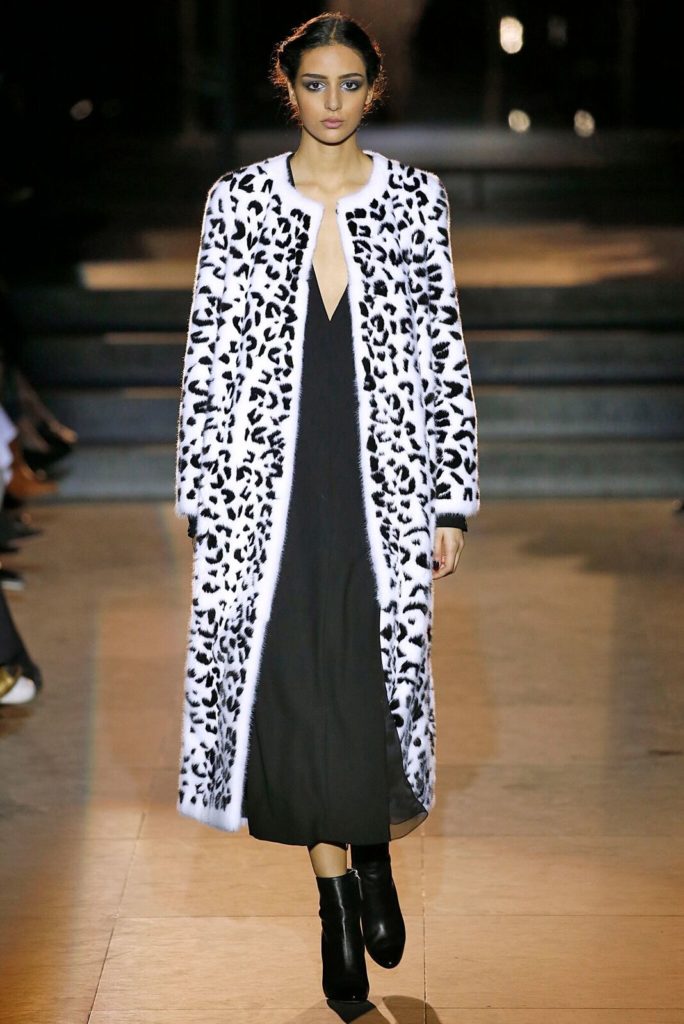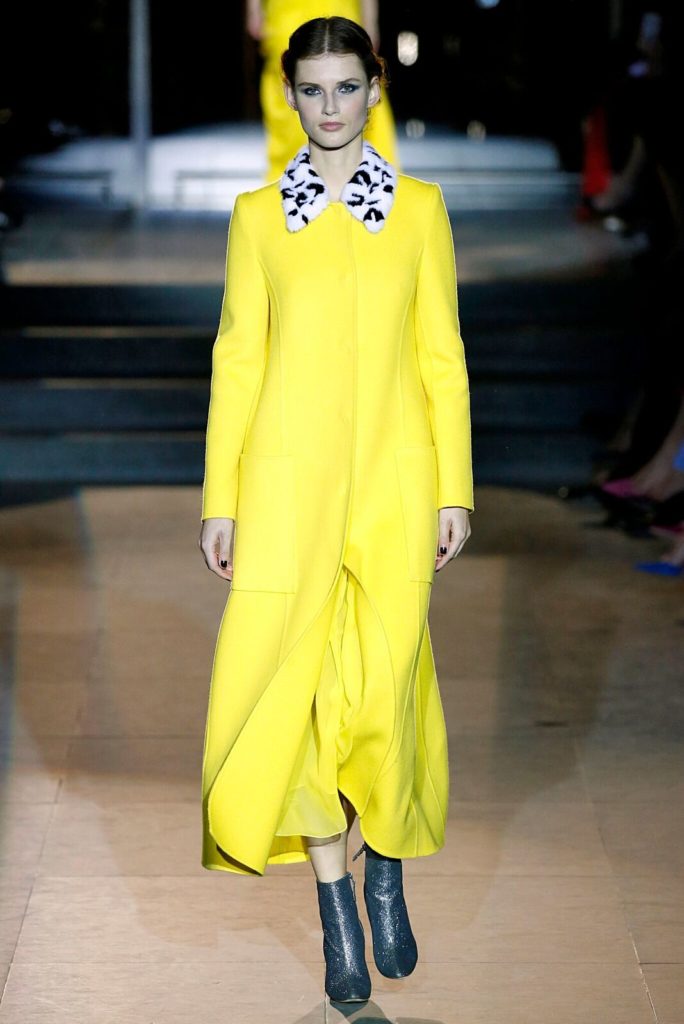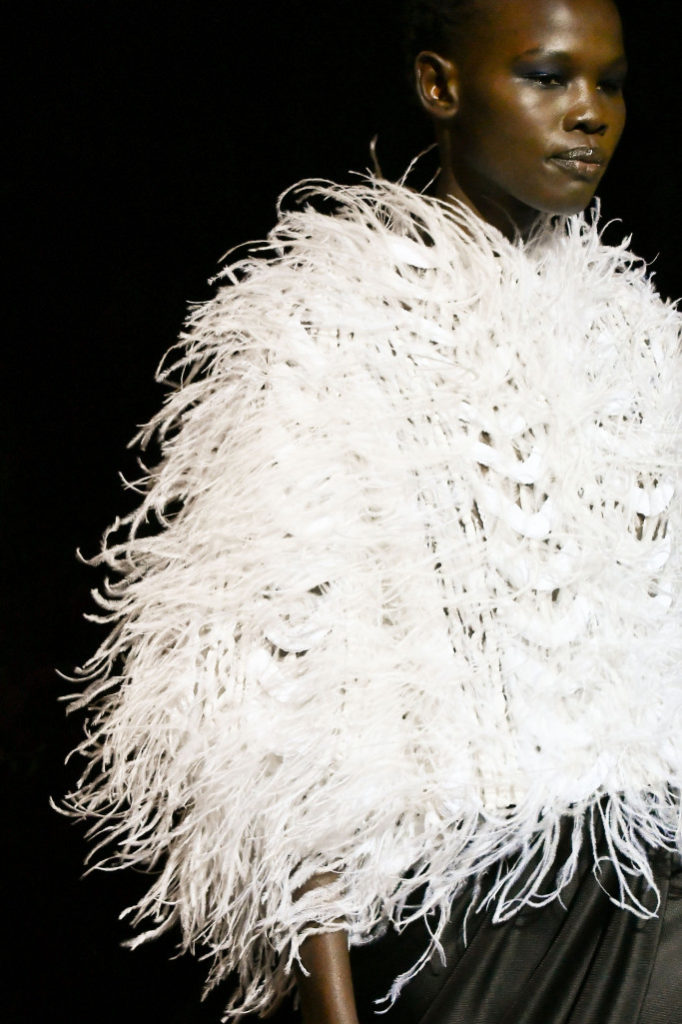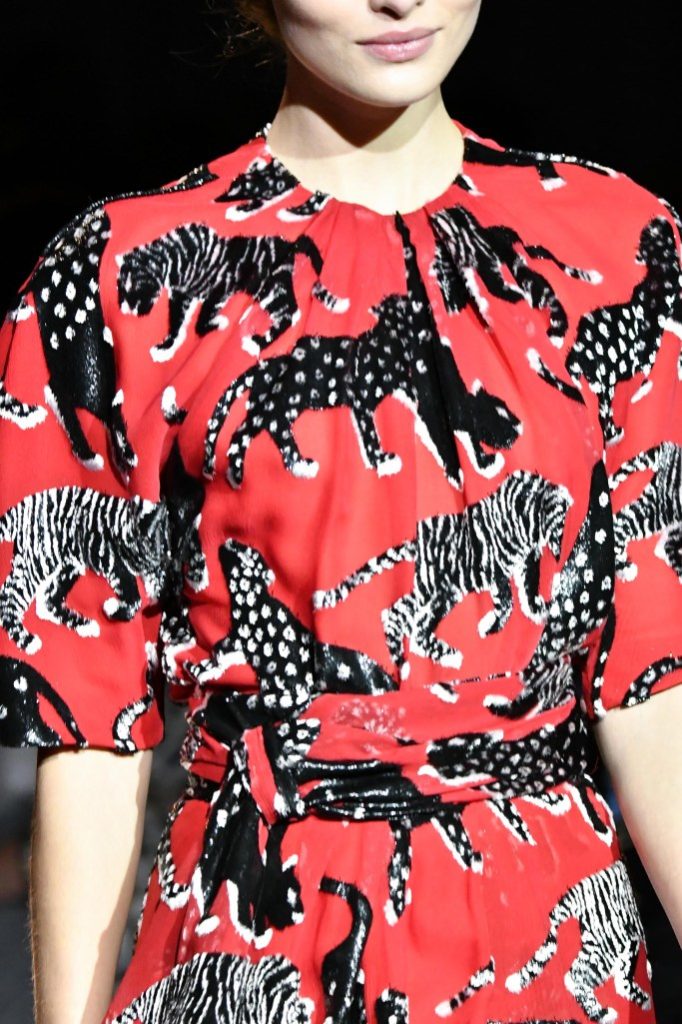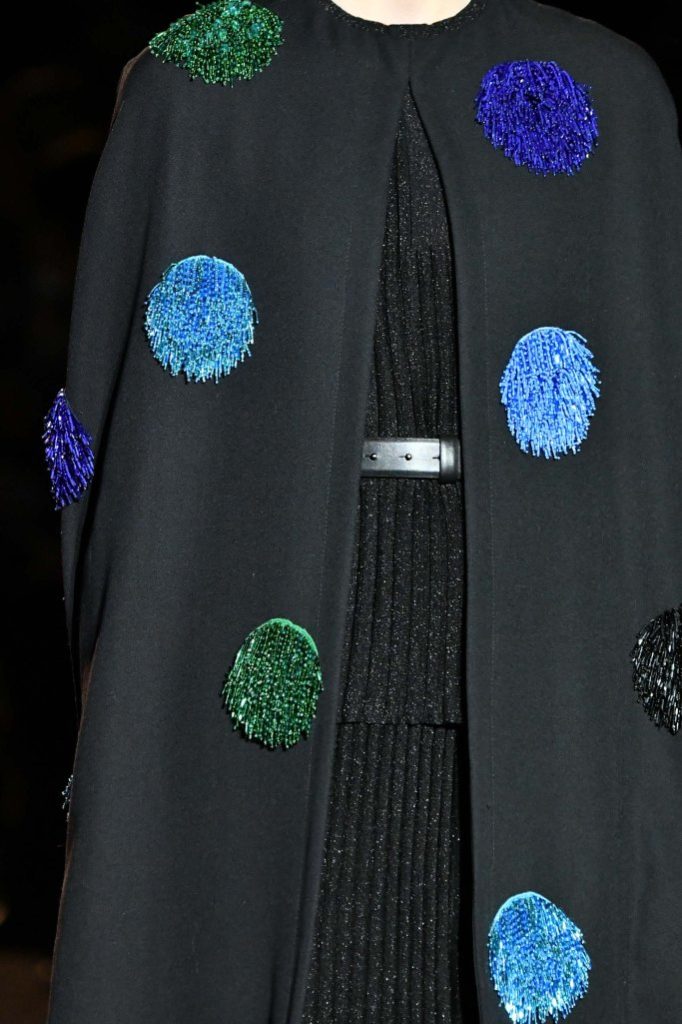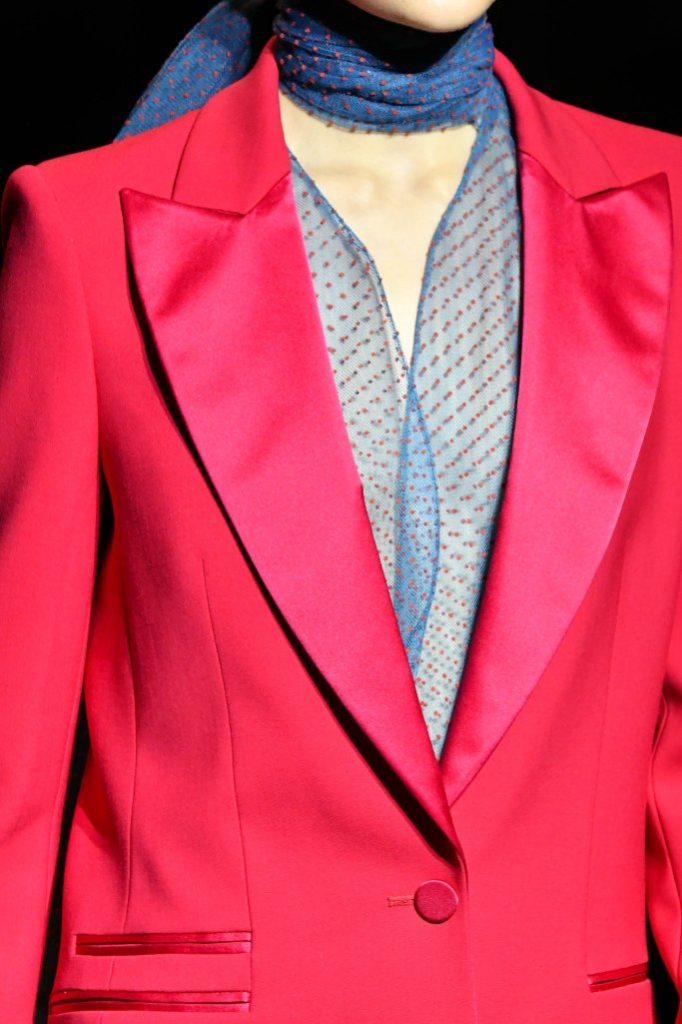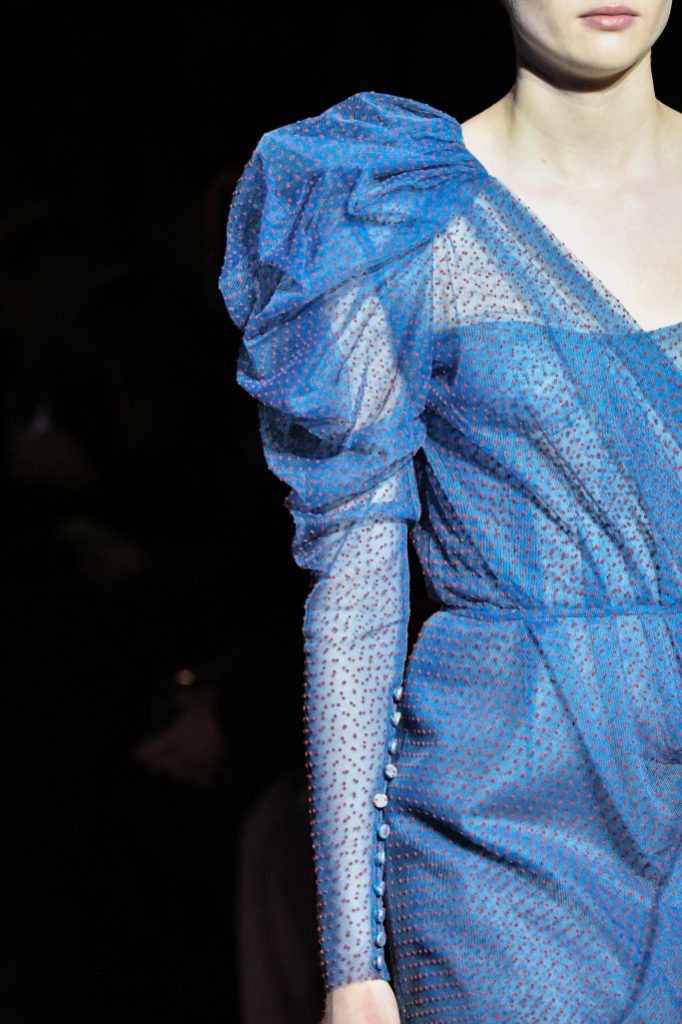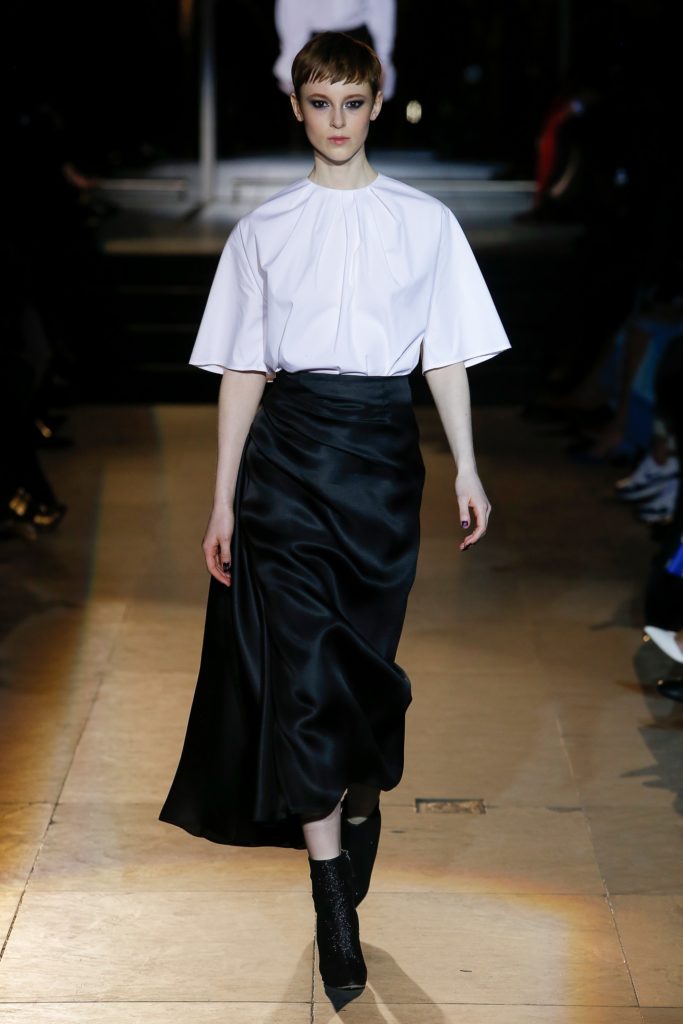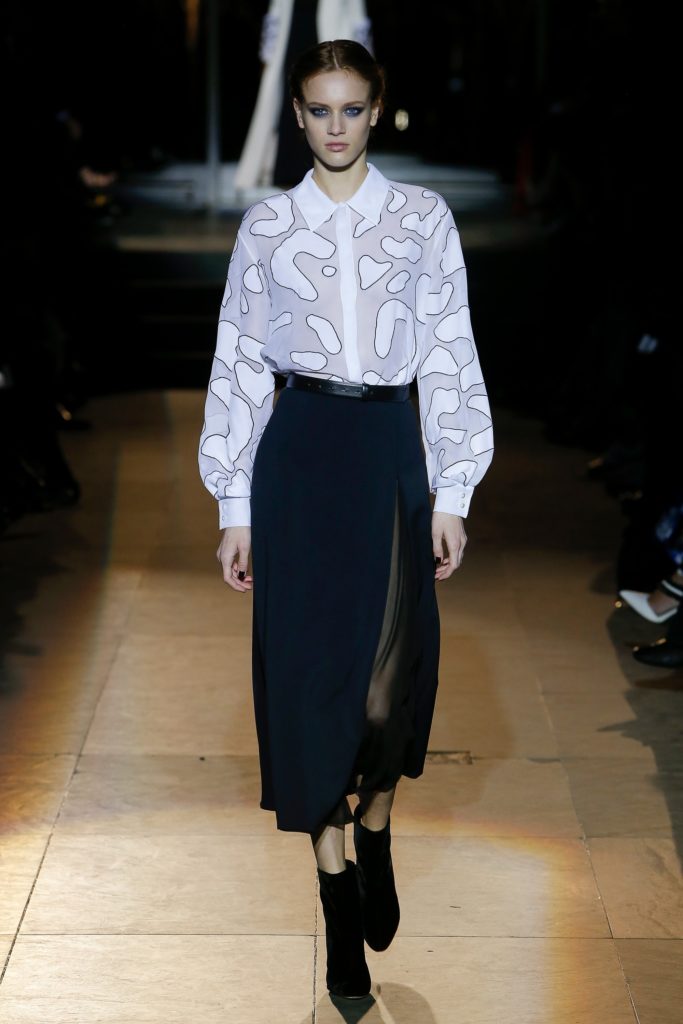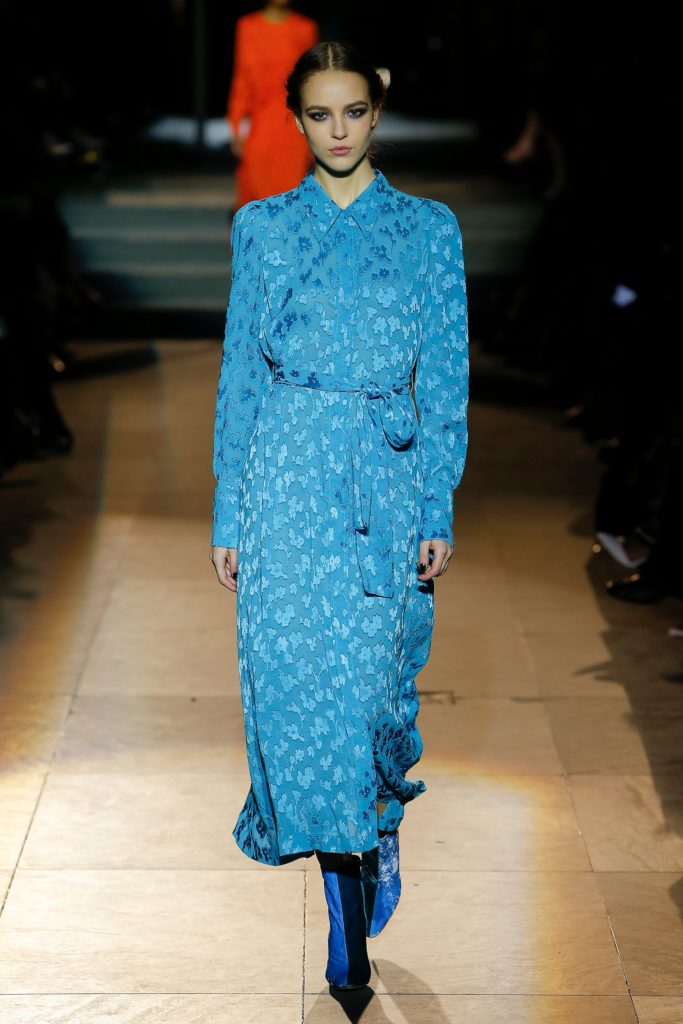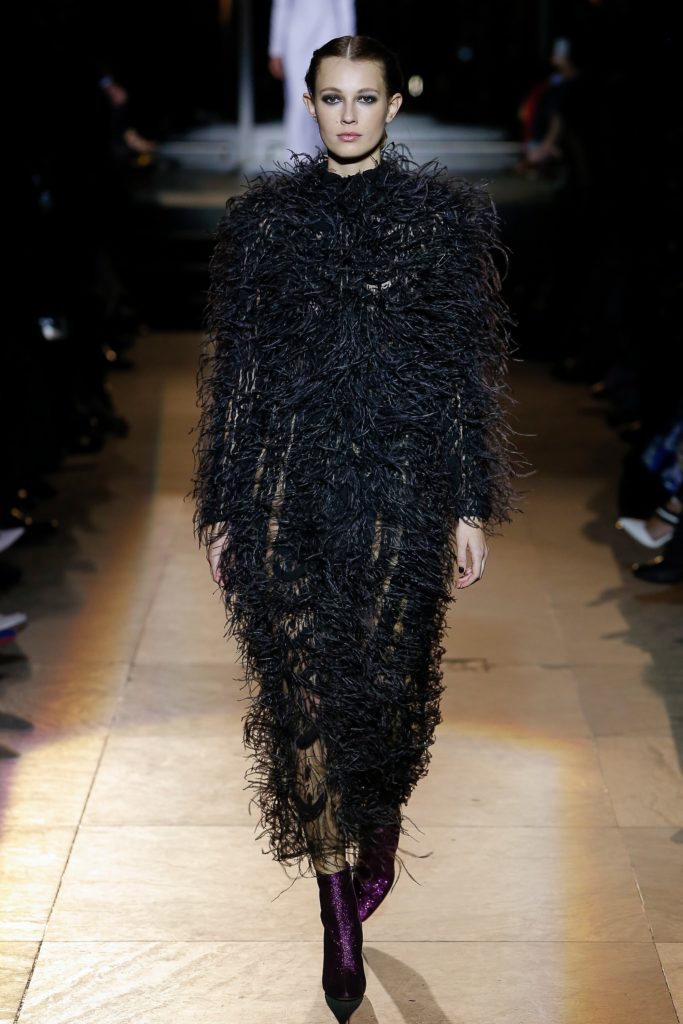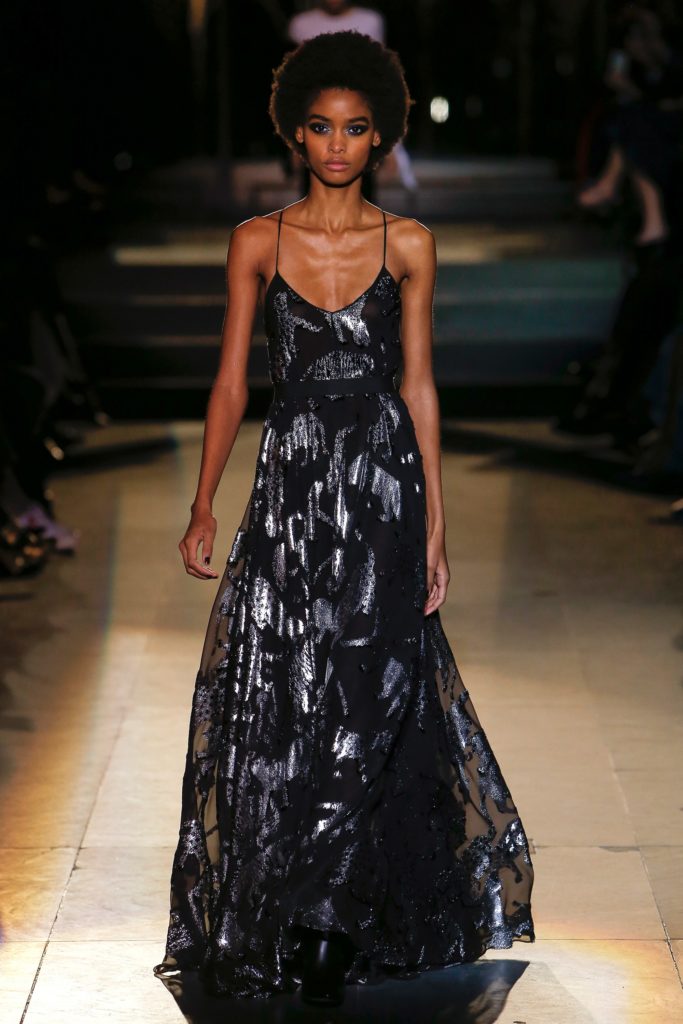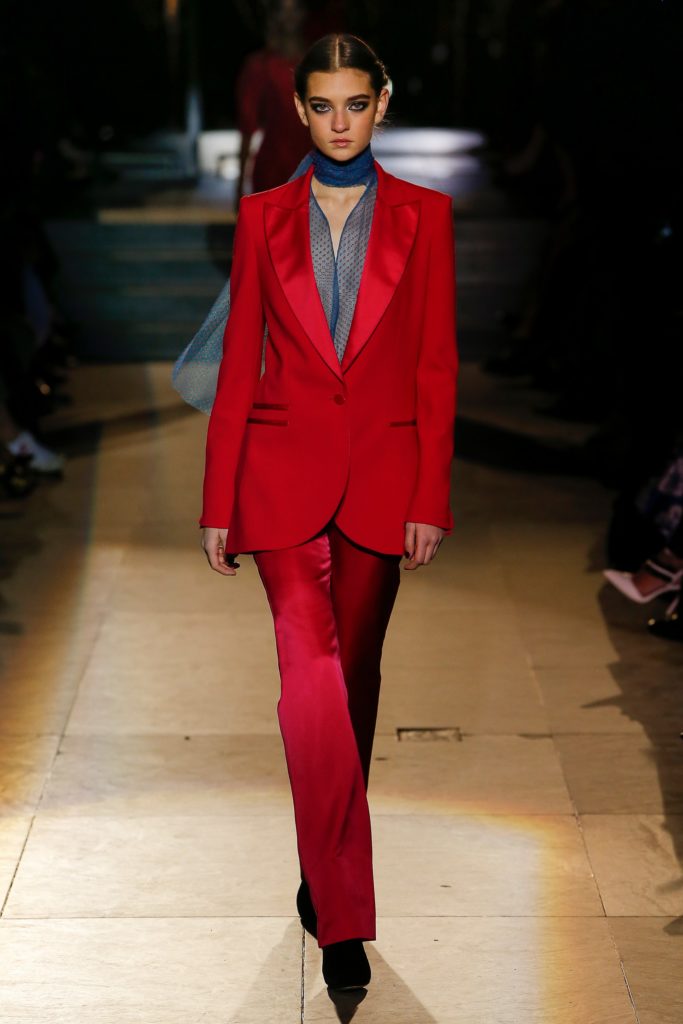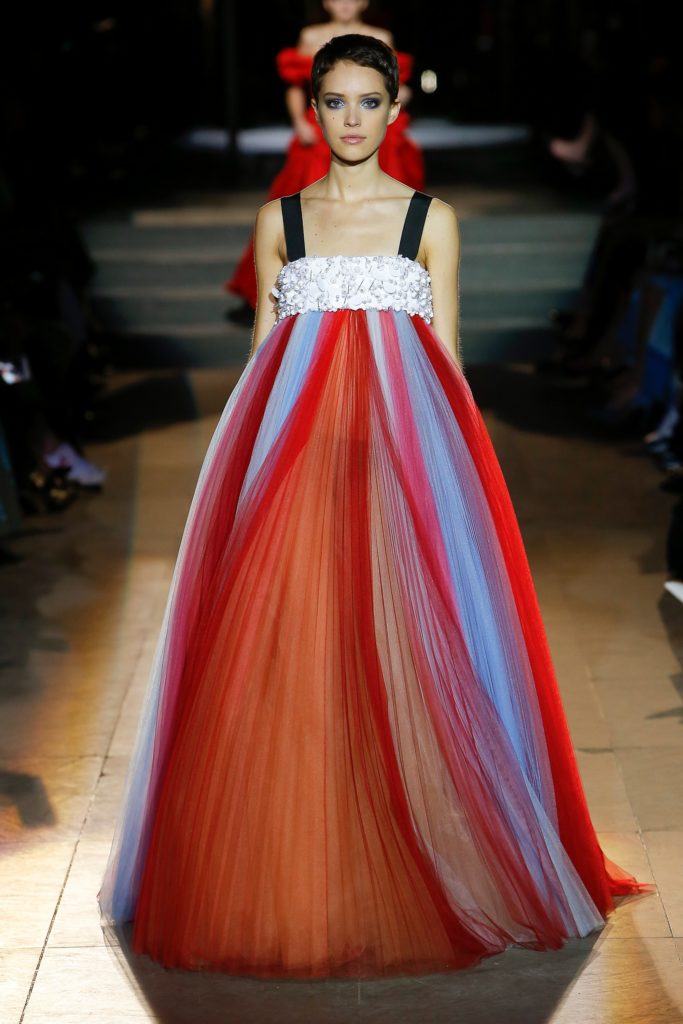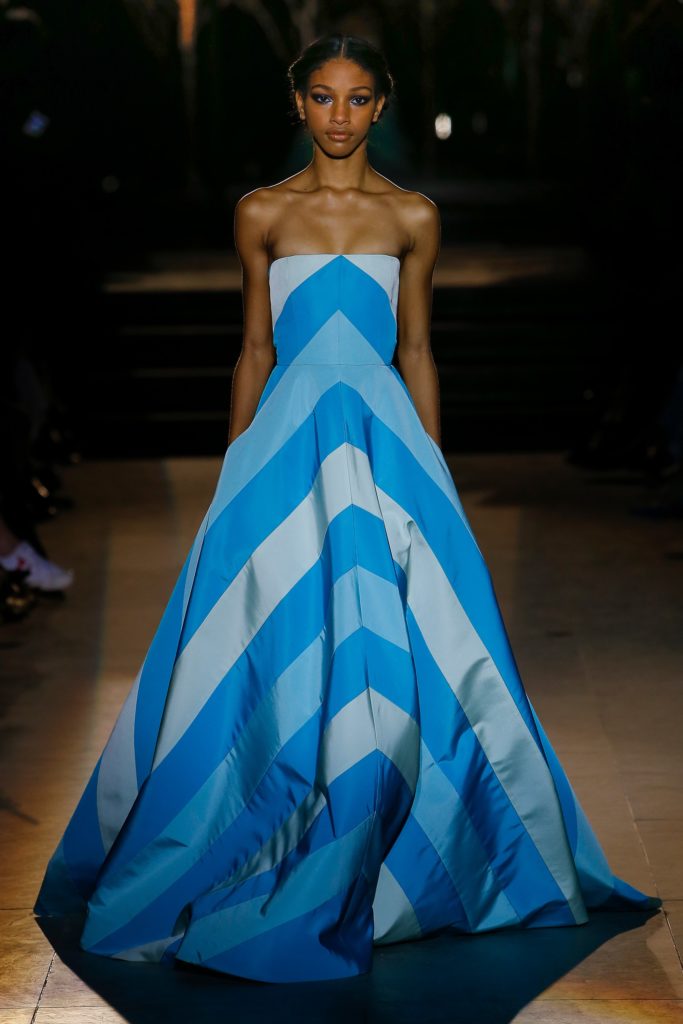 Johnson Hartig, the savant behind the brand Libertine, takes bedazzling to a supernatural level. His pieces are coveted by fashionistas far and wide for their originality and collectability.  We always look forward to the Libertine collection with its high energy and sense of whimsy and fun.  But look closely for fall 2018 and you will see the impressive detail and craftsmanship that goes into the Libertine collection. A mink collar on an army fatigue jacket is the unexpected twist we love to see at Libertine. Mink trim adds an elegant edge to an intricately beaded black coat or a bright yellow coat with a bottle motif print. For those who like a little kitsch in their style, a black and white long-haired goat coat with fringe was pure rock and roll fun.