NEW YORK Fashion Week Fall 2018 DAY 7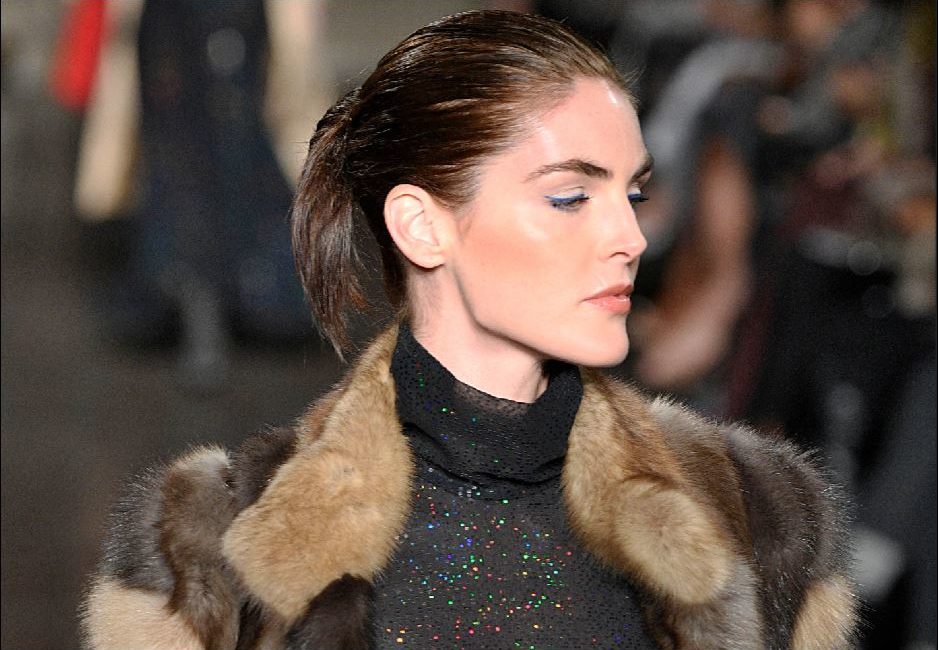 This year we made a decision to make our lives a little easier by limiting our reviews to those collections featuring fur.  Hey…we are Furinsider after all!  But here we are still covering New York Fashion Week while the London shows wrap up BECAUSE THERE ARE SO MANY DESIGNERS INCLUDING FUR IN THEIR COLLECTIONS!!!  We're certainly not complaining, but we do ask that you be patient and stick with us.  We've been looking ahead and there's lots more great fur fashion coming up!
So Much Fur So Little Time @ New York Fashion Week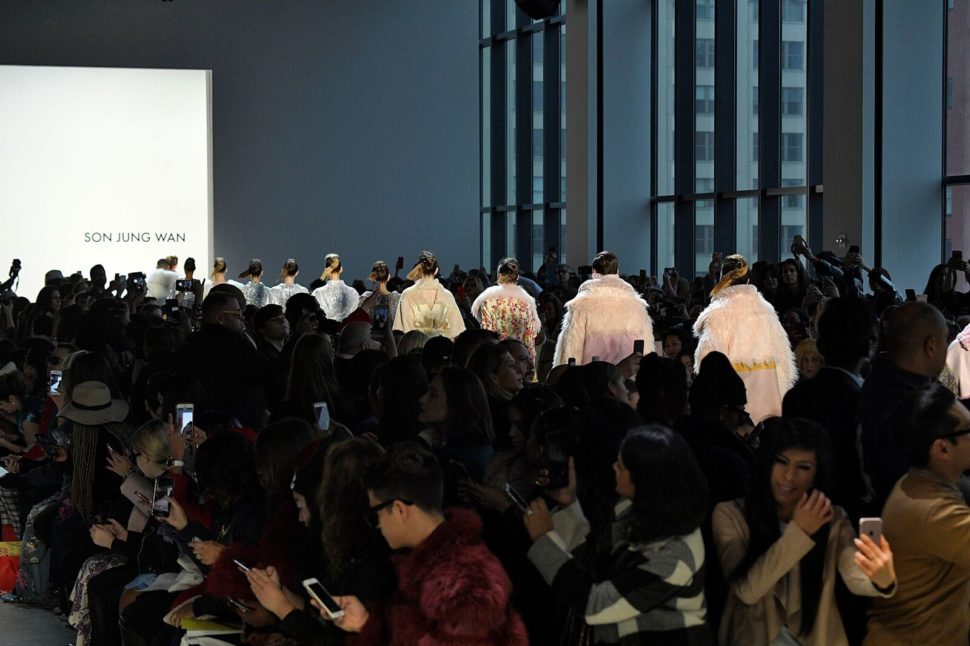 Carmen Marc Valvo gave us one for the ages with his fall 2018 RTW collection – The Dark Ages, that is.  Victorian inspired high-neck long dresses with long lace gloves, most done in black, floated down the runway in a pool of smoke. Macabre and somber, these were very sophisticated pieces that narrowly avoided crossing the line into costume.   A dyed red fox cowl collar adorned the neckline of a red floral print dress, making it look more courtly and imposing.   Dyed black goat hair added drama in a  ¾ sleeve coat and capelet.  CMV has been a steady source of sophisticated daytime and evening looks for many a season, and though we appreciate the artistry of this collection it may leave his loyal client base feeling  a bit lost.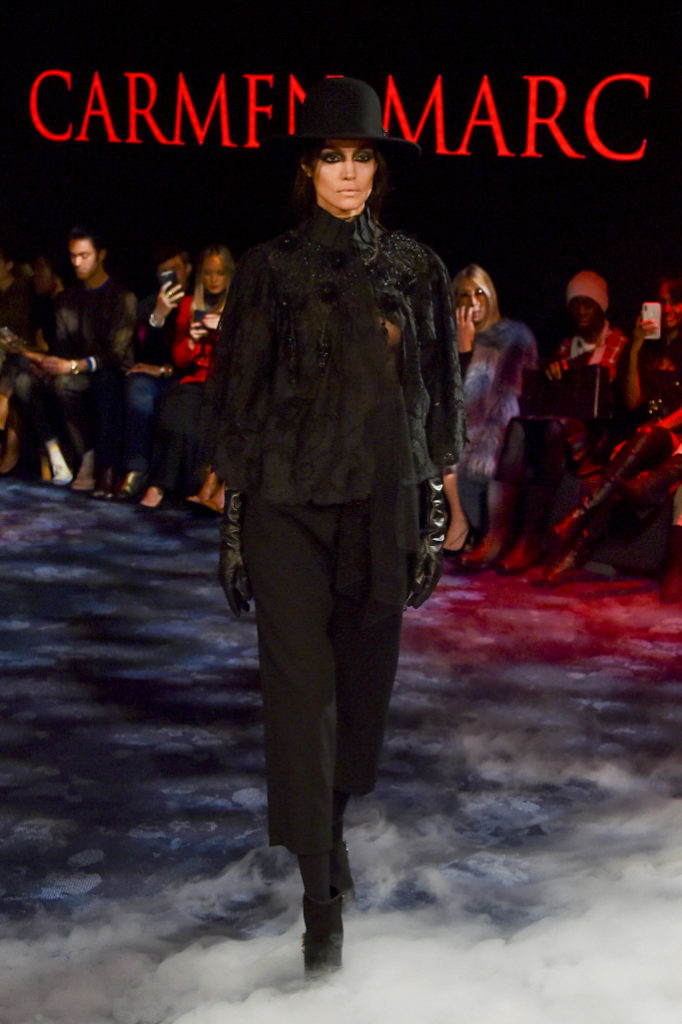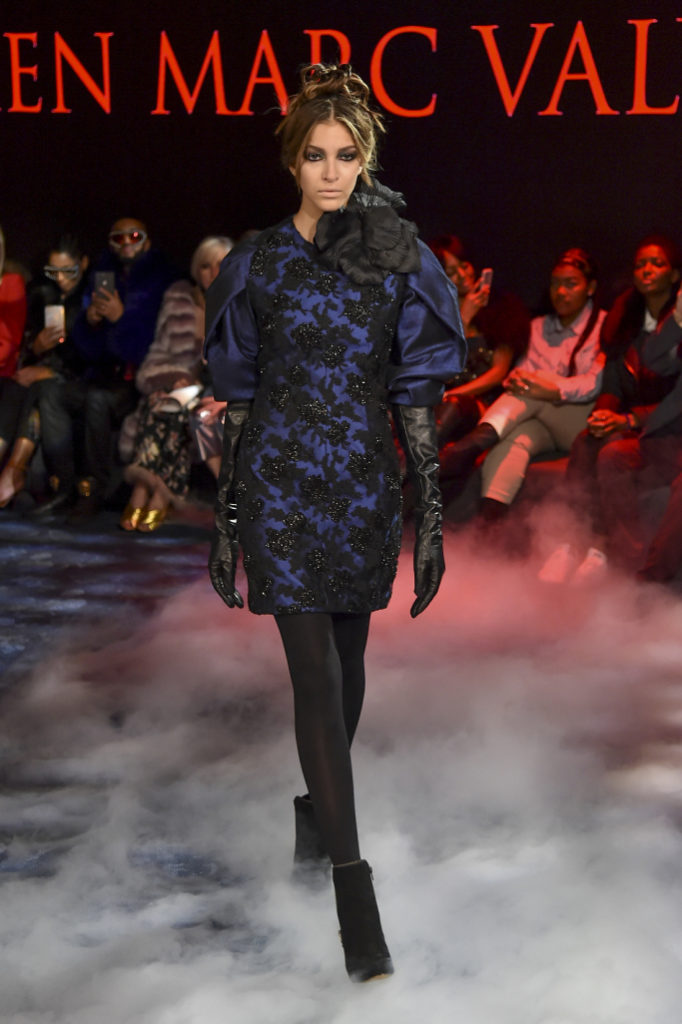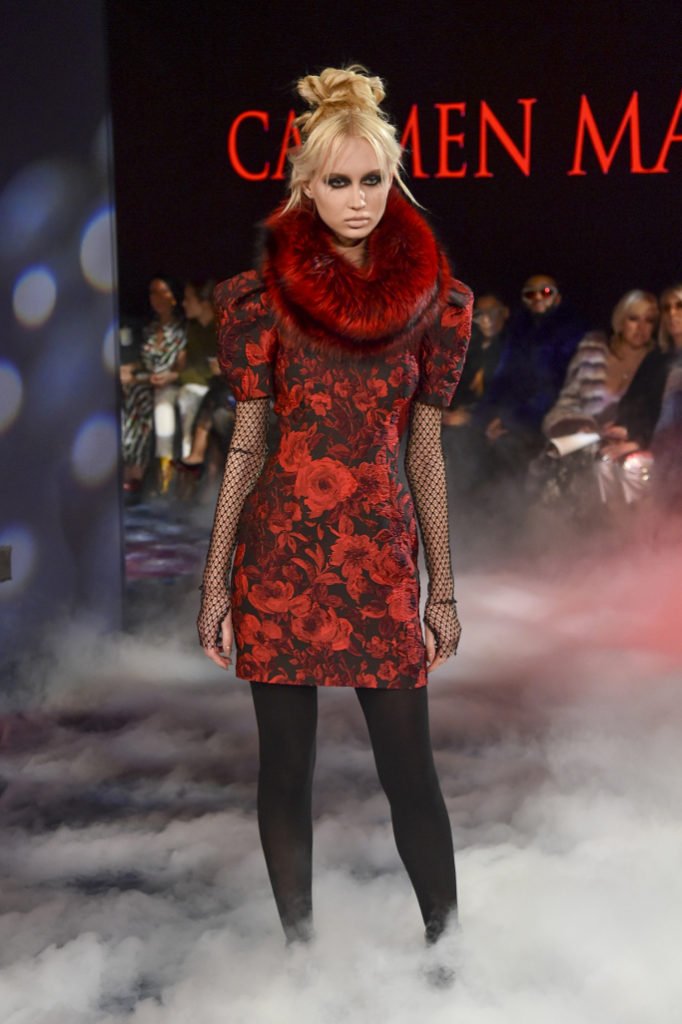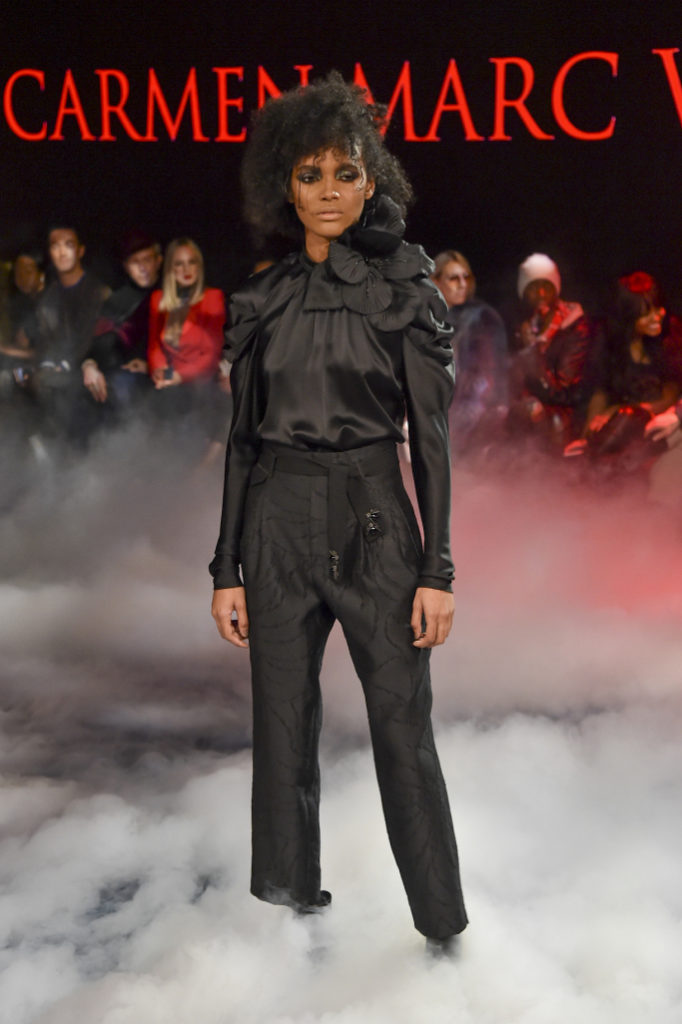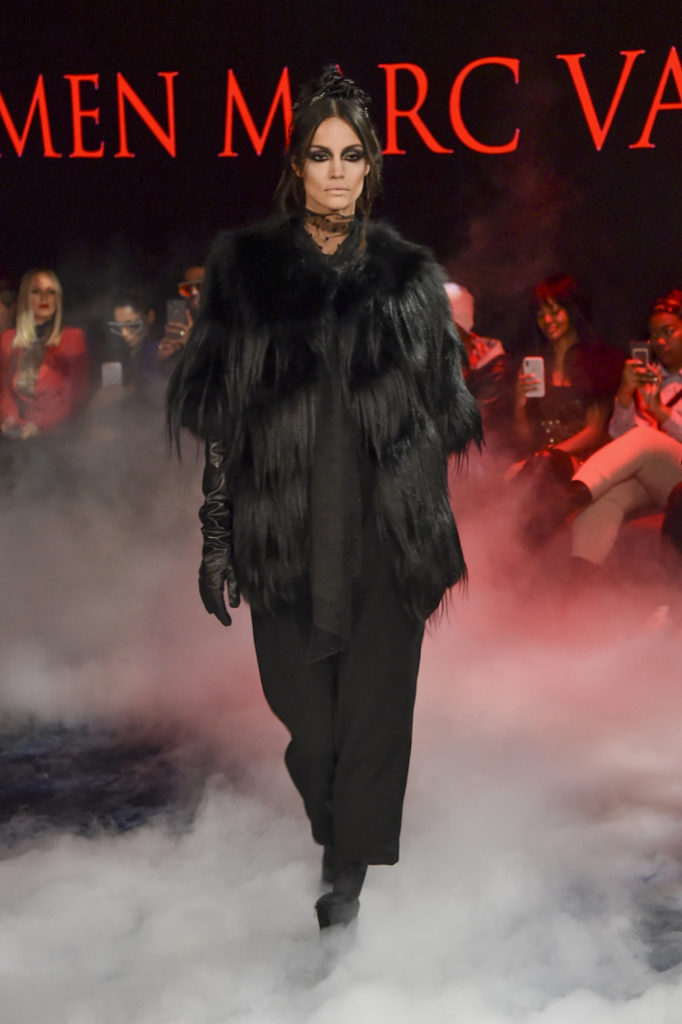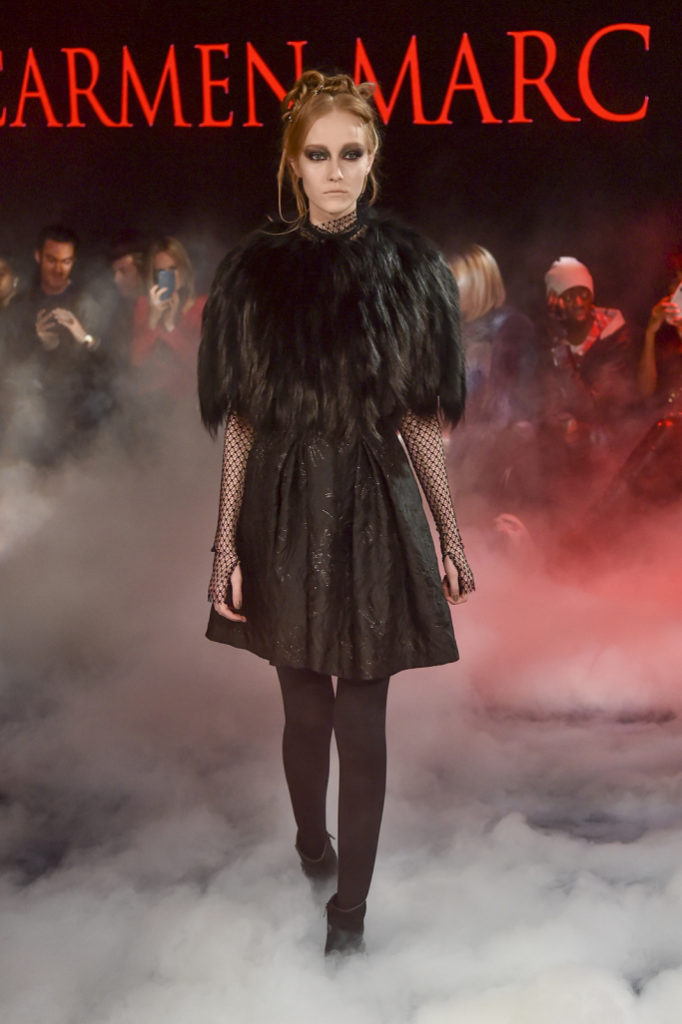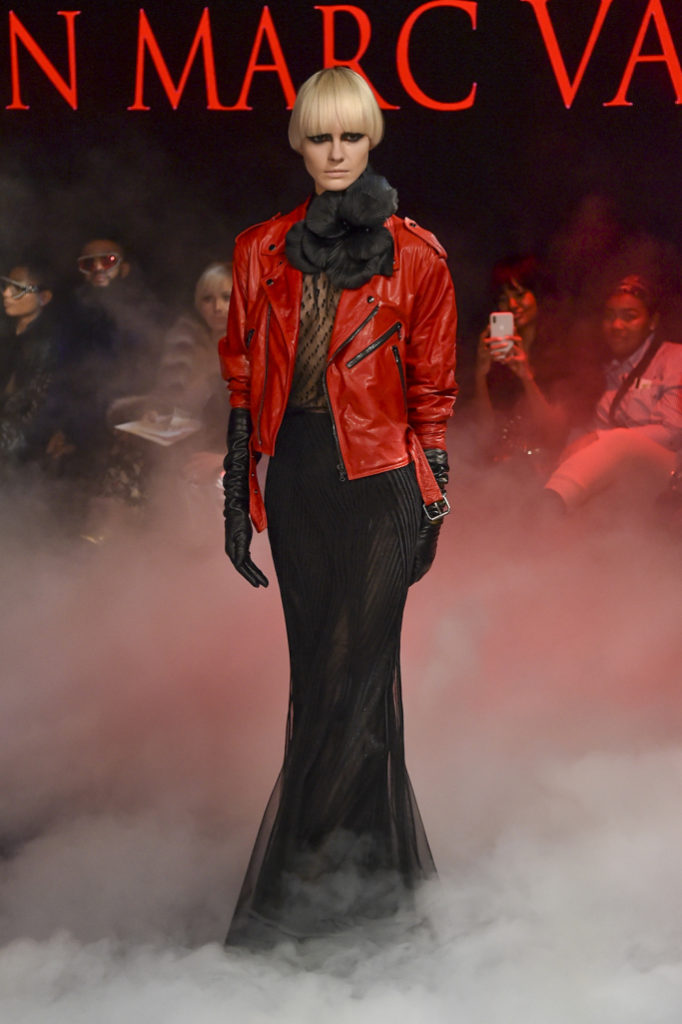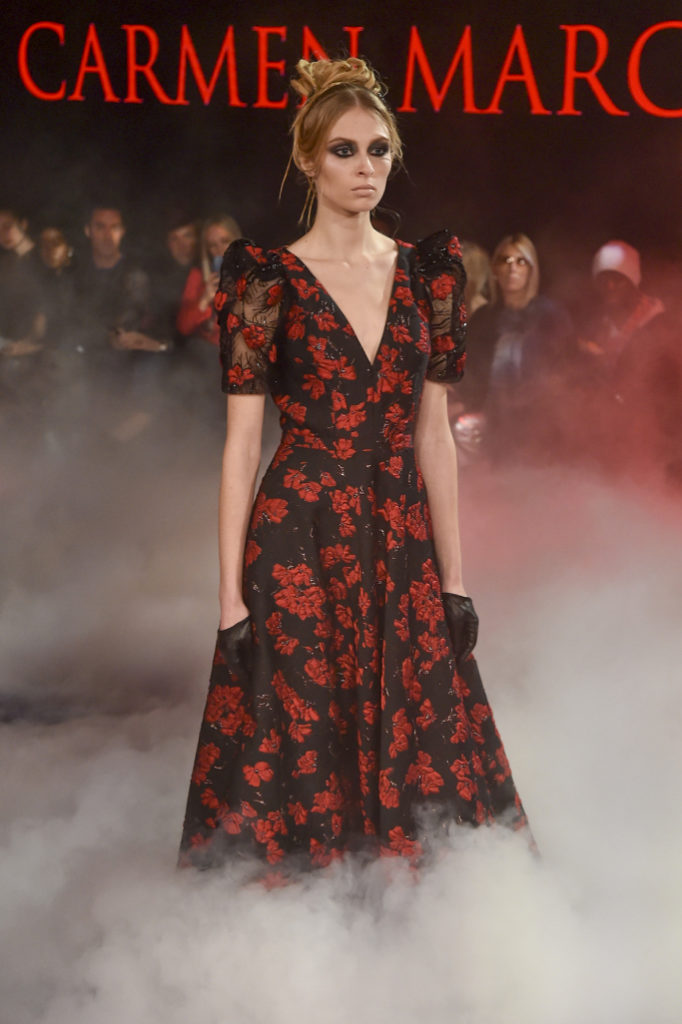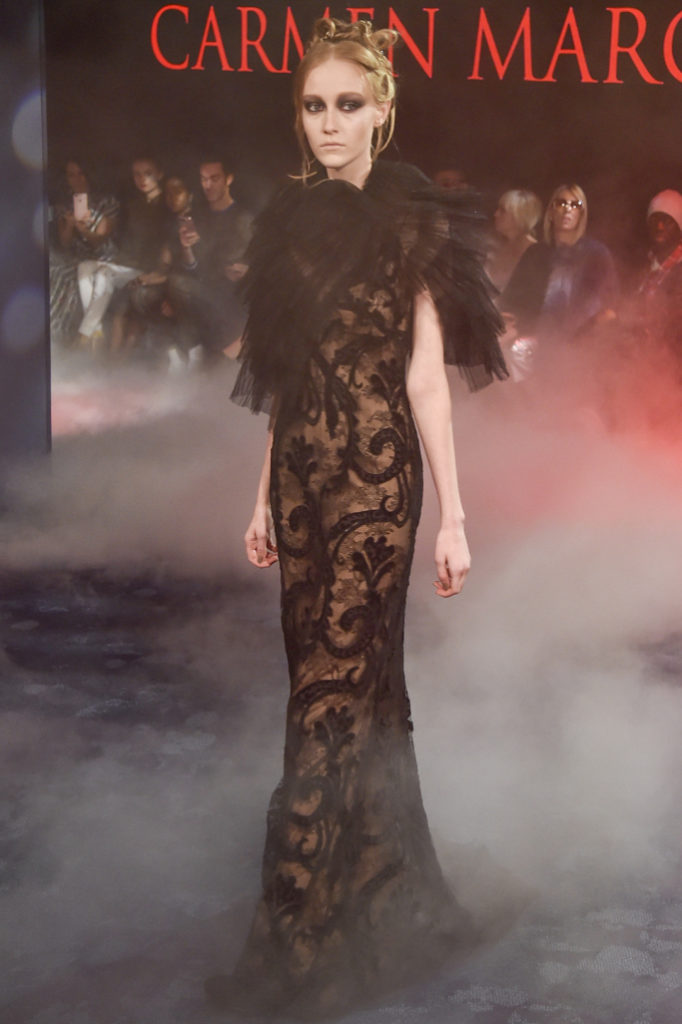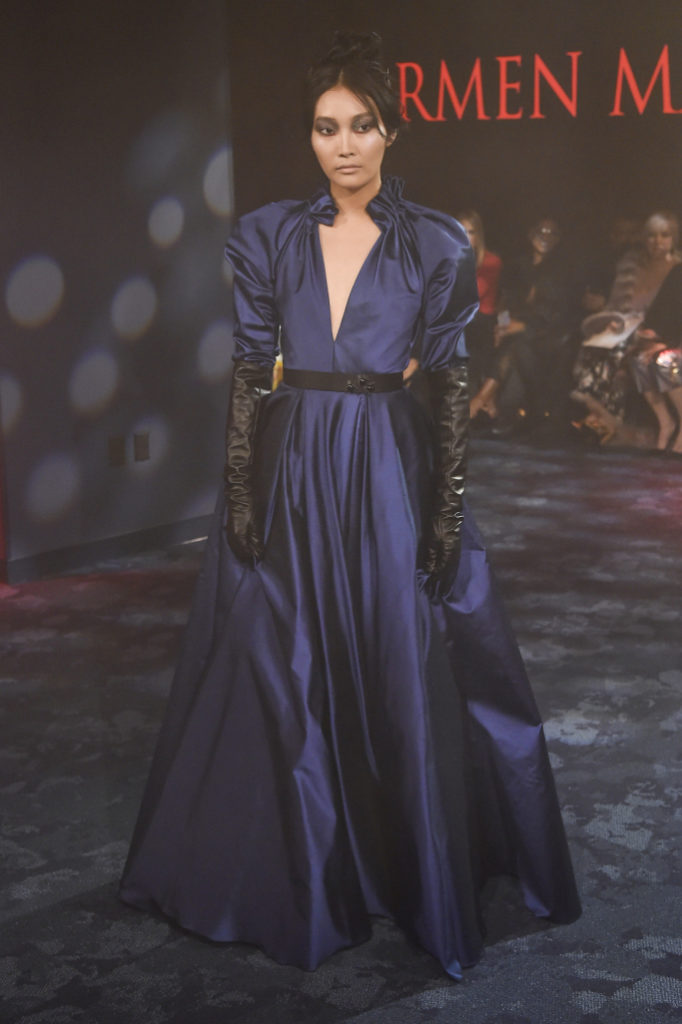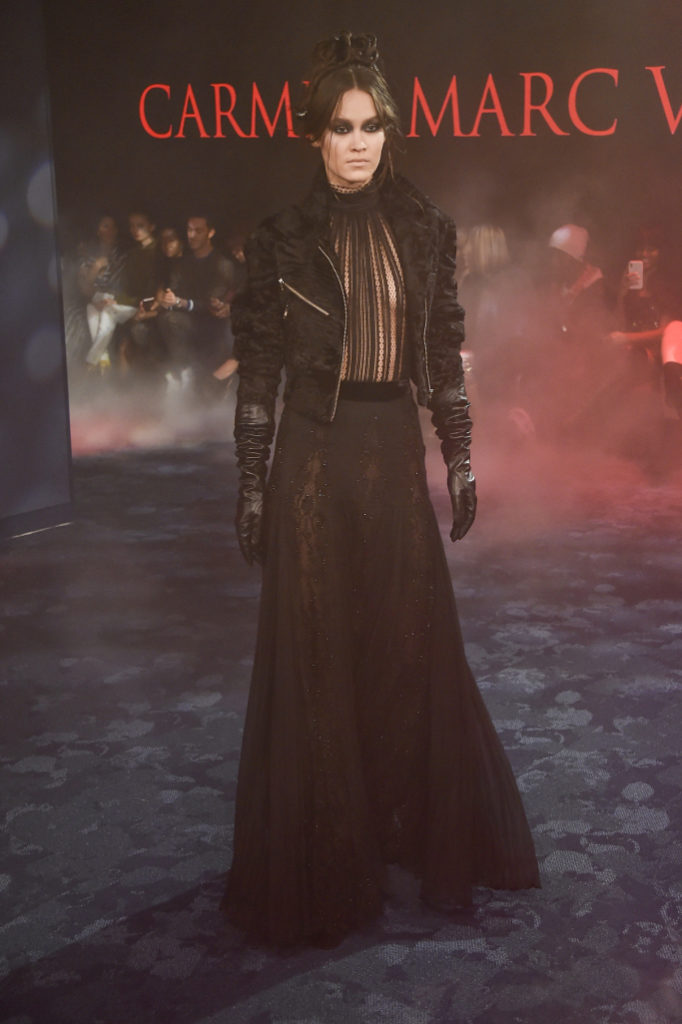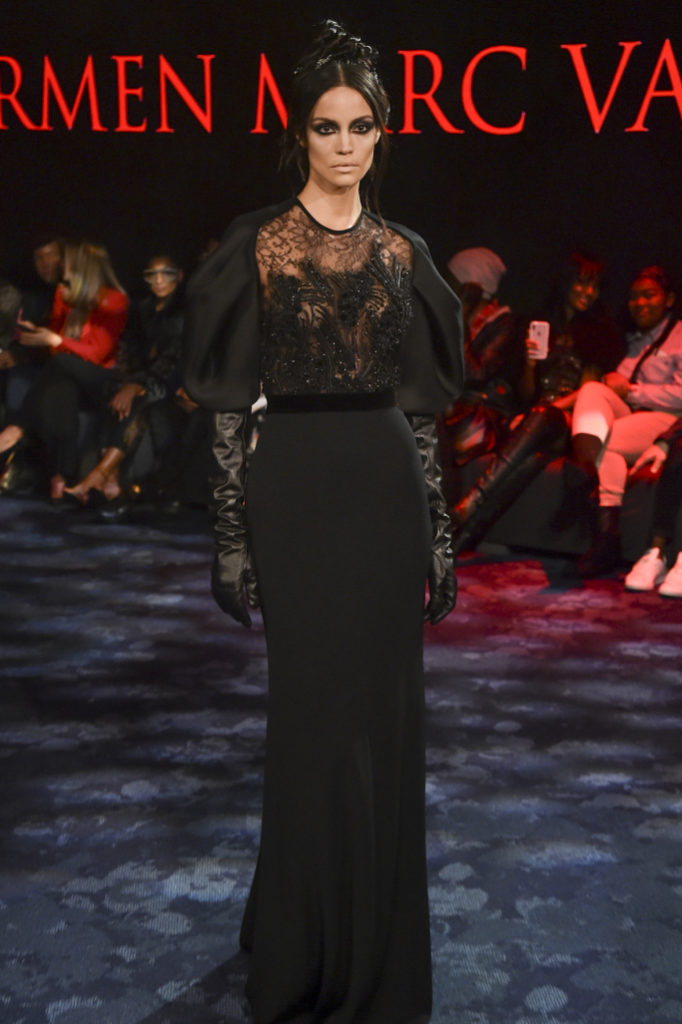 As the late Mae West would say, "too much of a good thing can be wonderful" and that's how we feel about Dennis Basso and his generous offering of all things luxe. Cutting no corners, Basso used the finest furs of chinchilla, lynx, his signature broadtail, and, the king of it all, sable for fall 2018. The Master of Fur celebrated his 35th anniversary presenting a collection of sportswear, evening wear and furs that set the bar for luxury fashion. Striped mink in tones of light grey, dark grey, and whiskey brown felt fresh and modern. He understands the impact of broadtail and leveraged it beautifully in a simple, sophisticated black coat. Included in the collection were dual toned plush fox stoles that were elegant and fun. Basso managed to merge over-the-top opulence with a modern sportswear appeal in a hooded chinchilla jacket with diamond button closures and a multi-hued fox jacket with a deep blue fox chevron stripe. Winter weather was in motion with ice fox cuffs on a grey and white plaid coat.  Happy anniversary Mr. Basso.  And may you/we enjoy many more!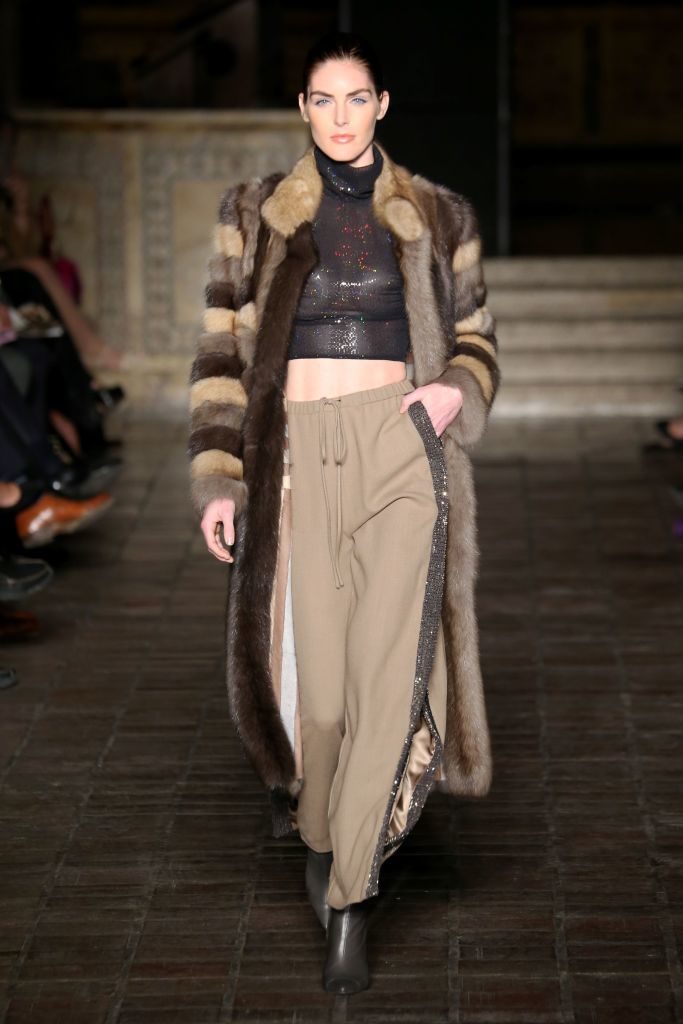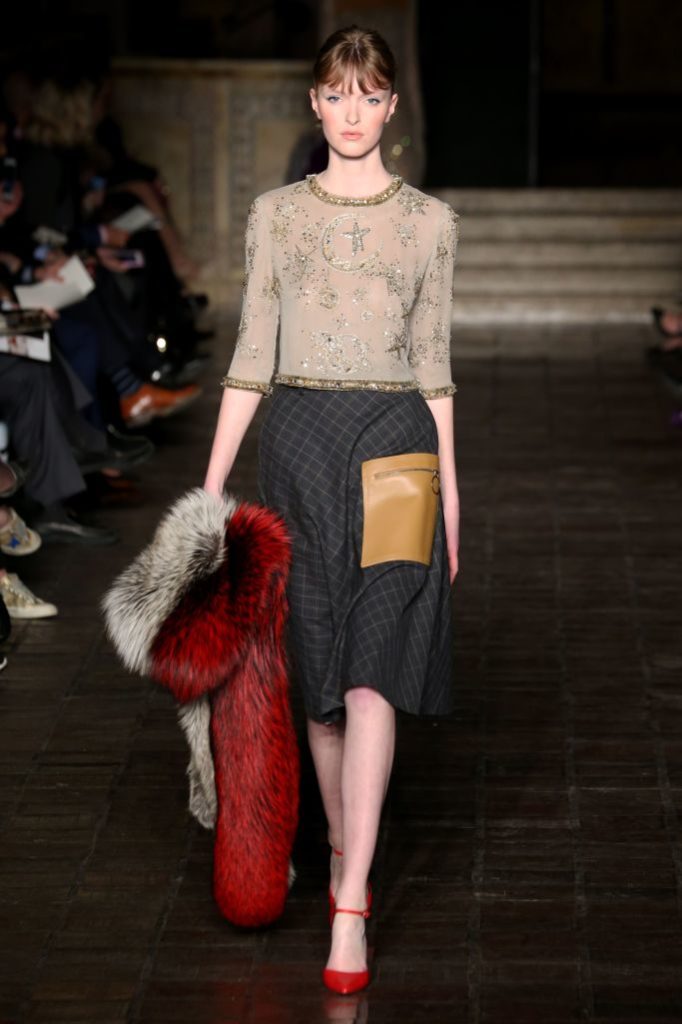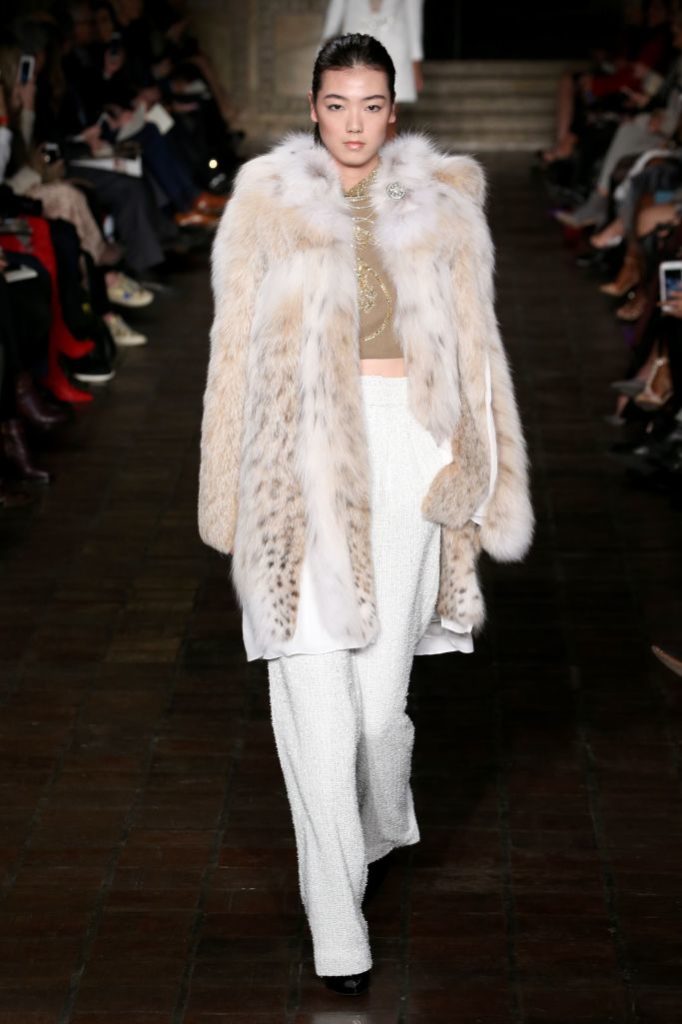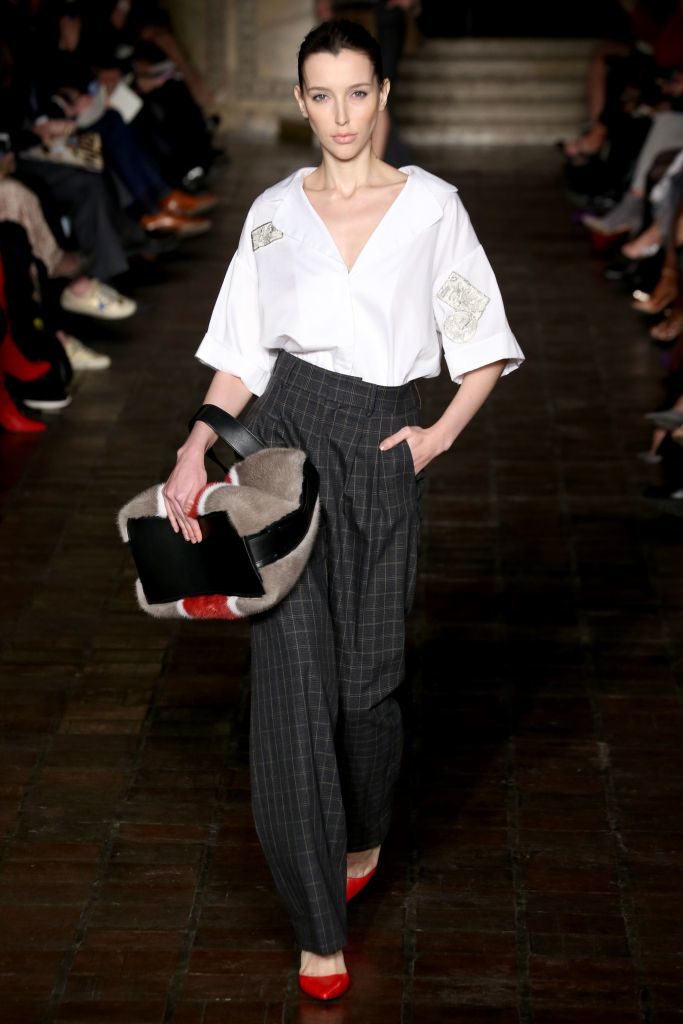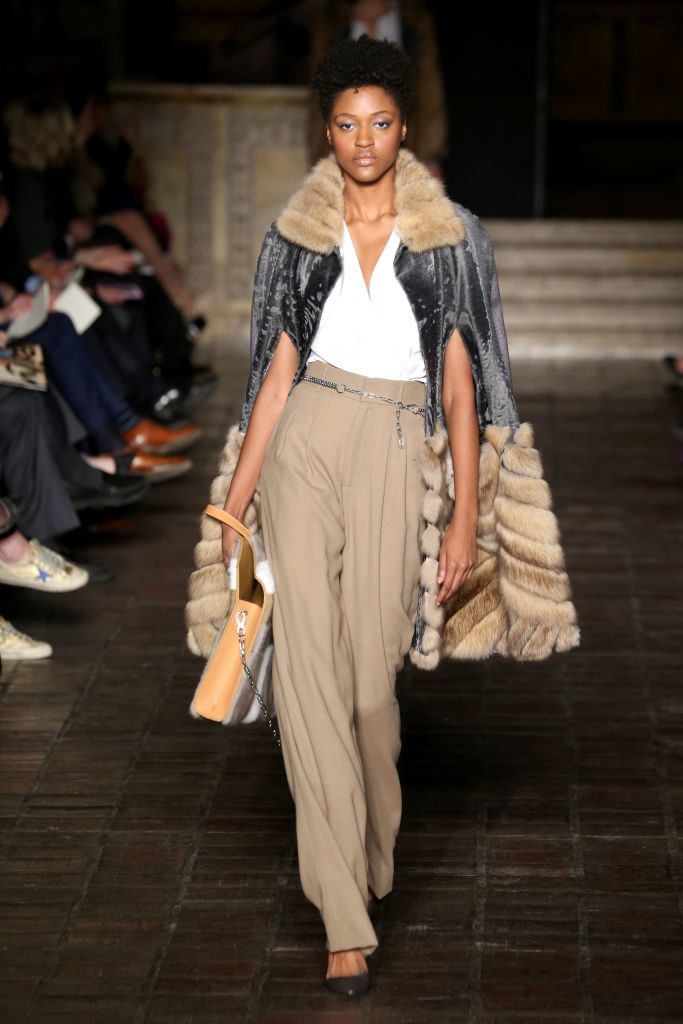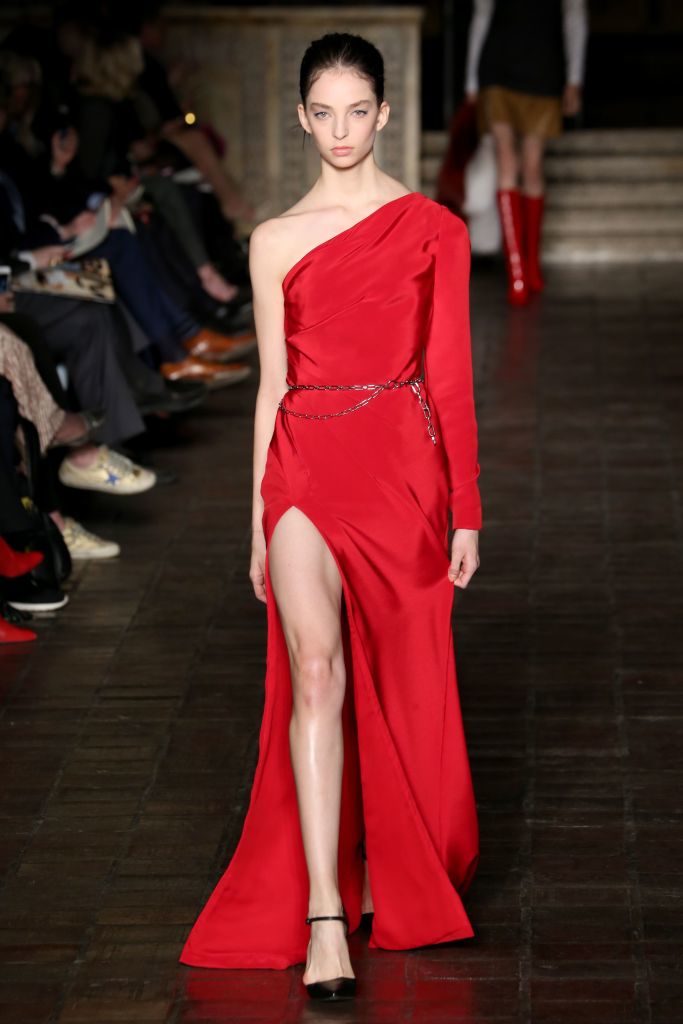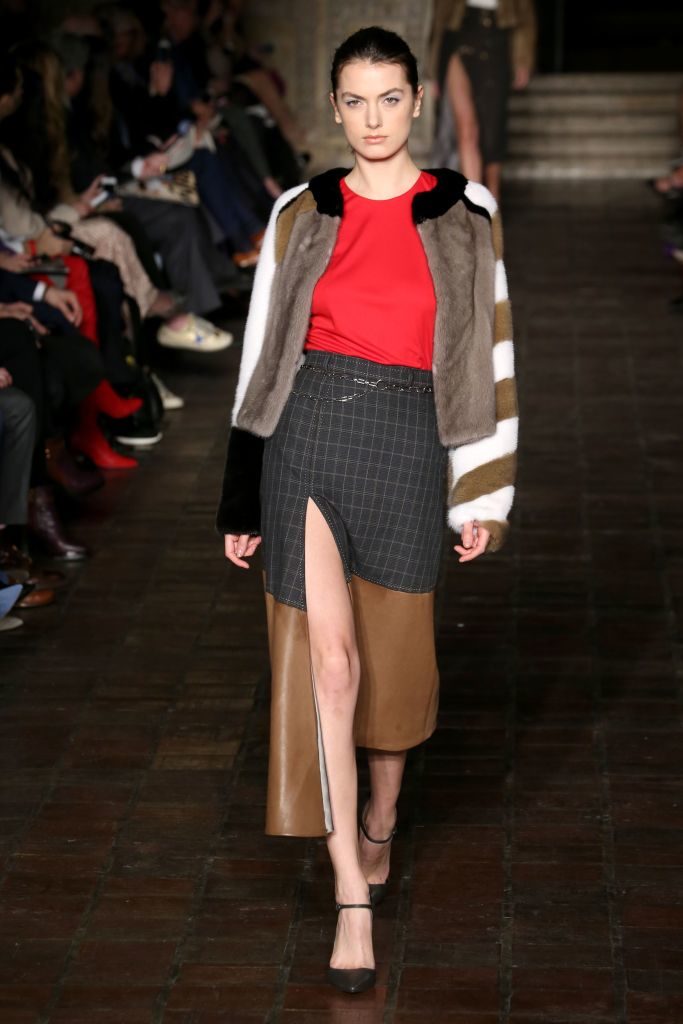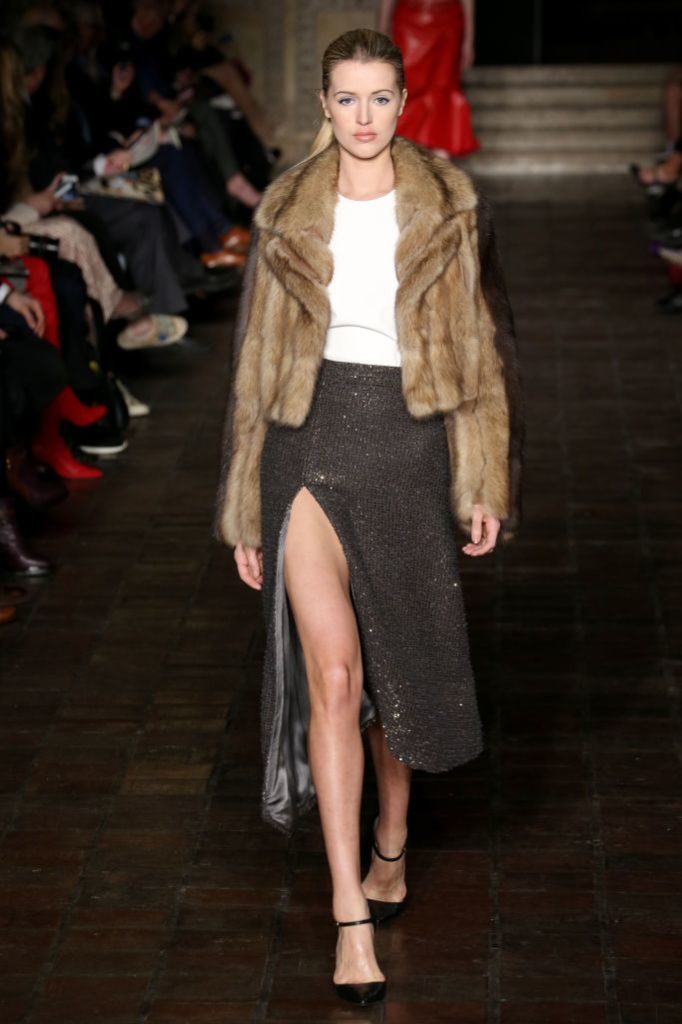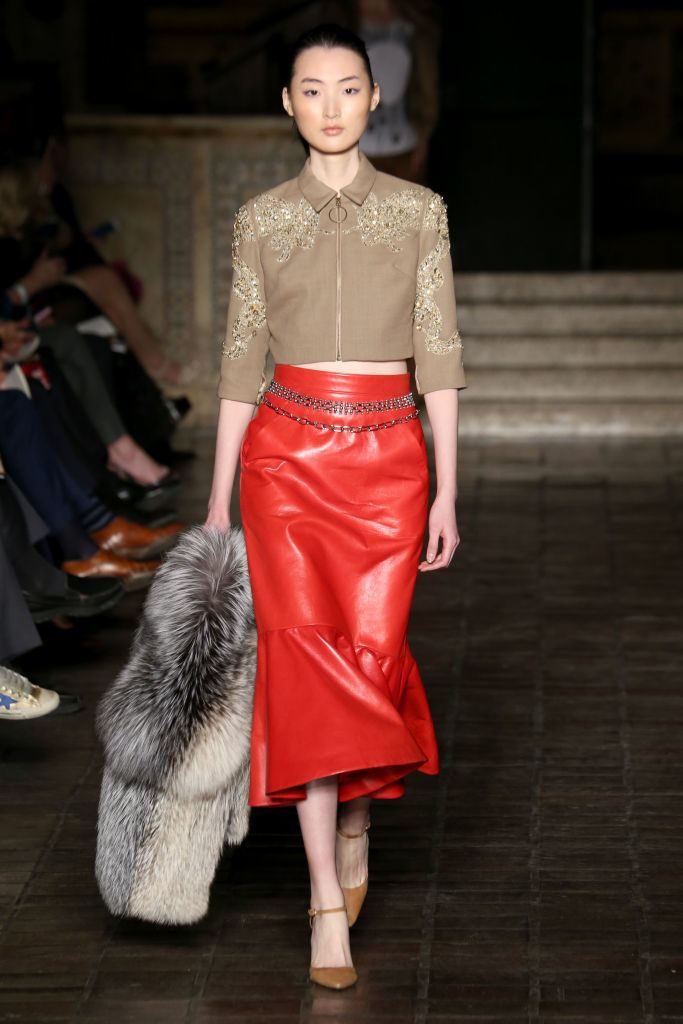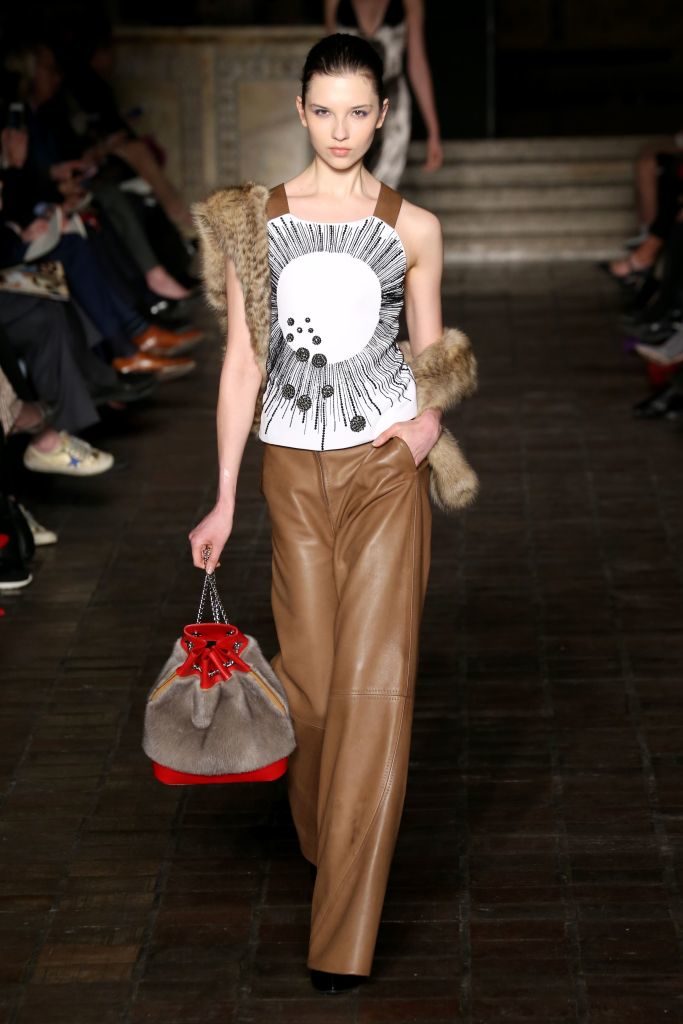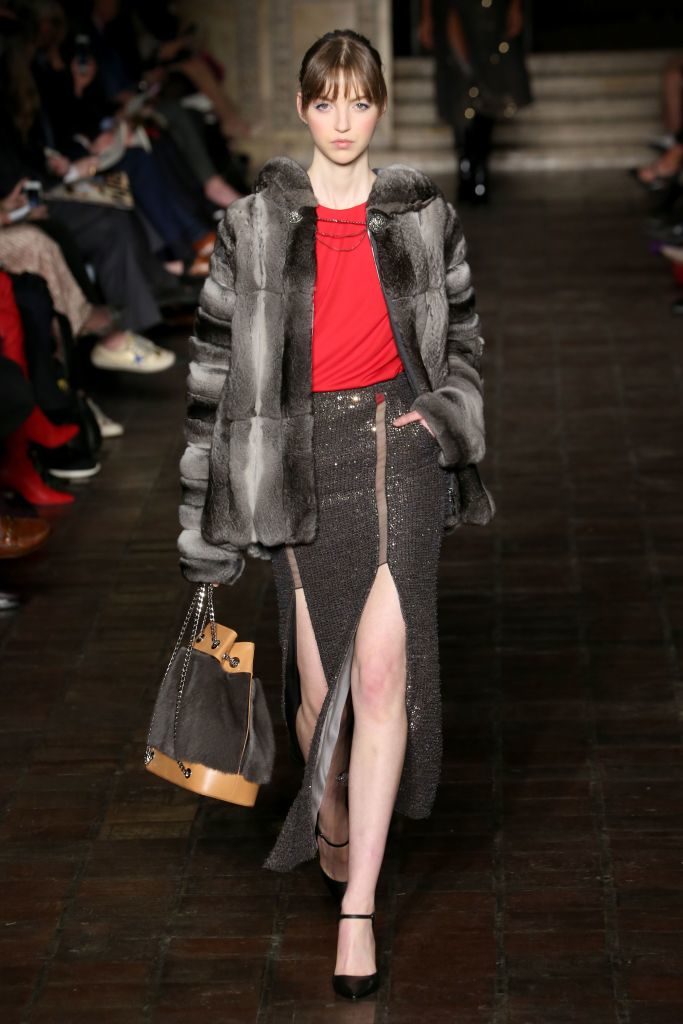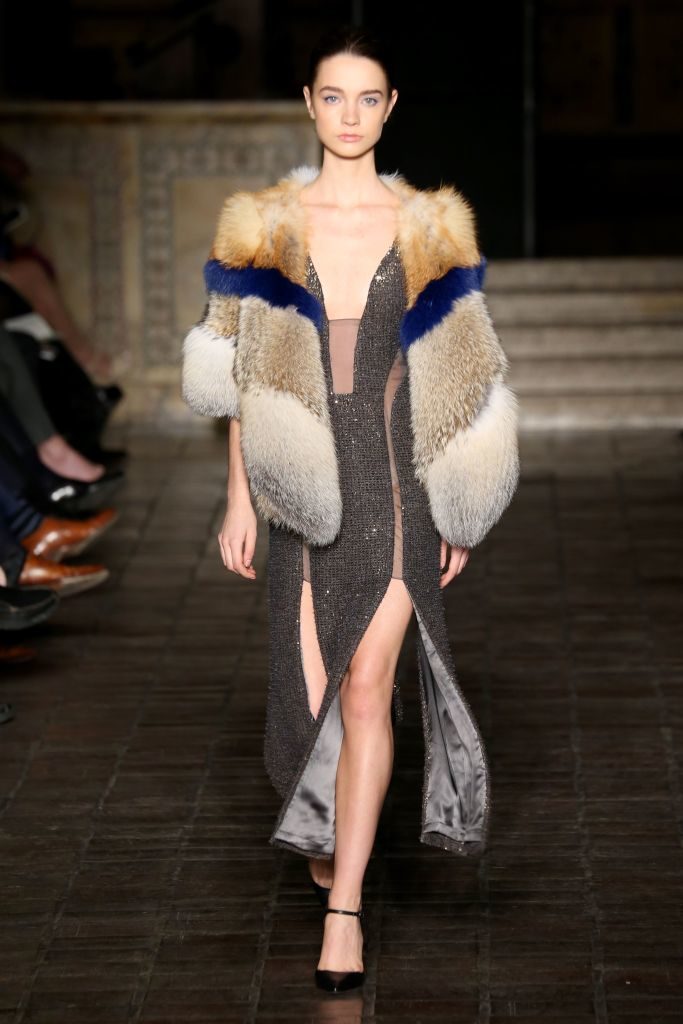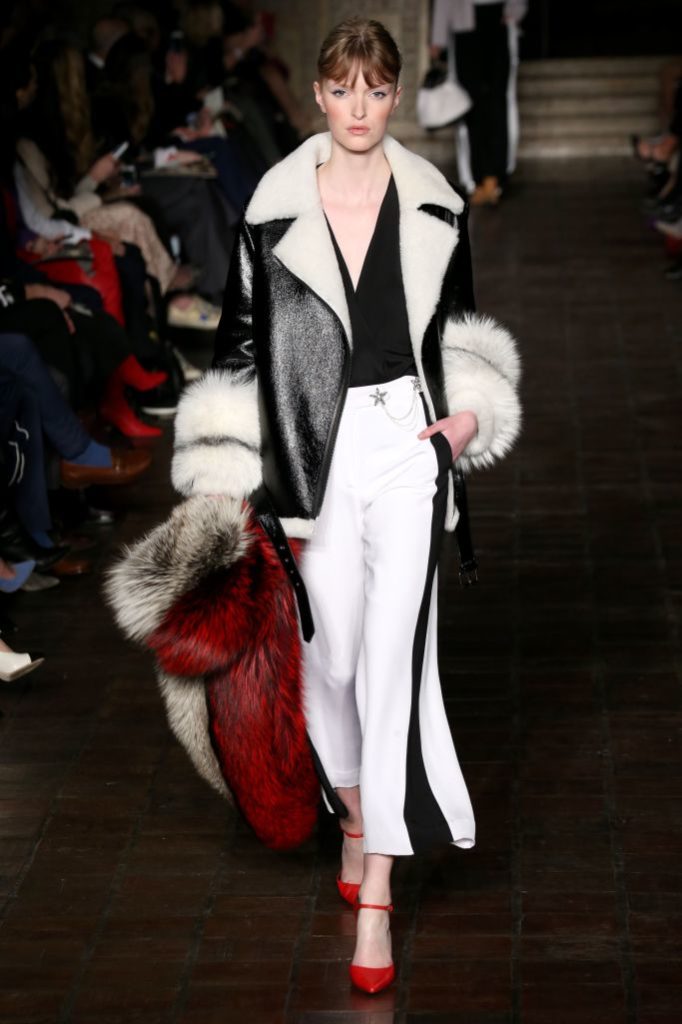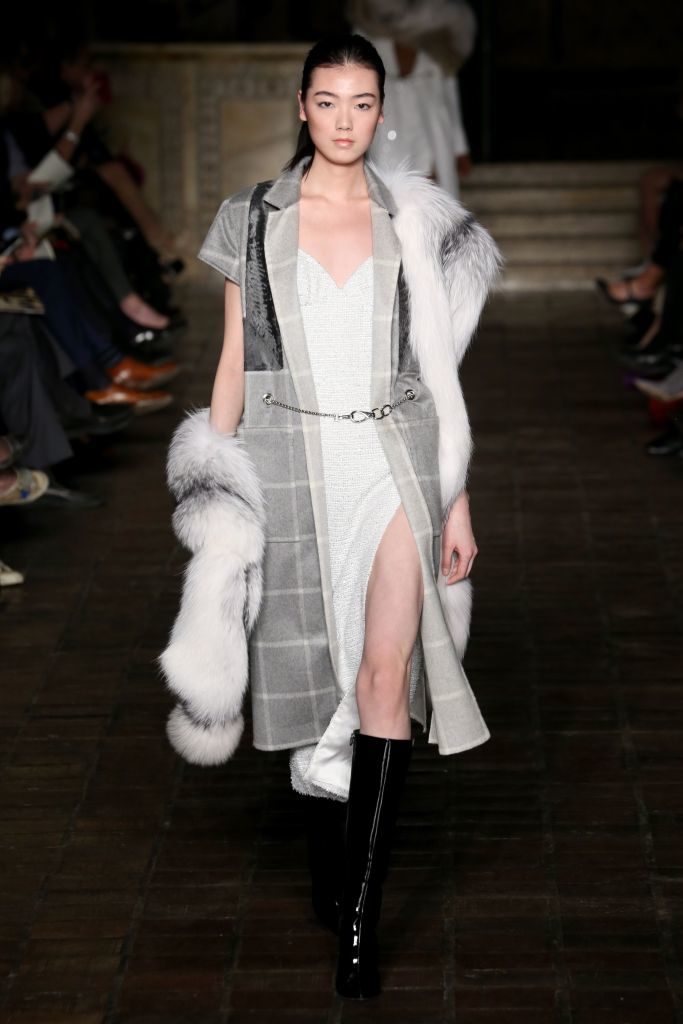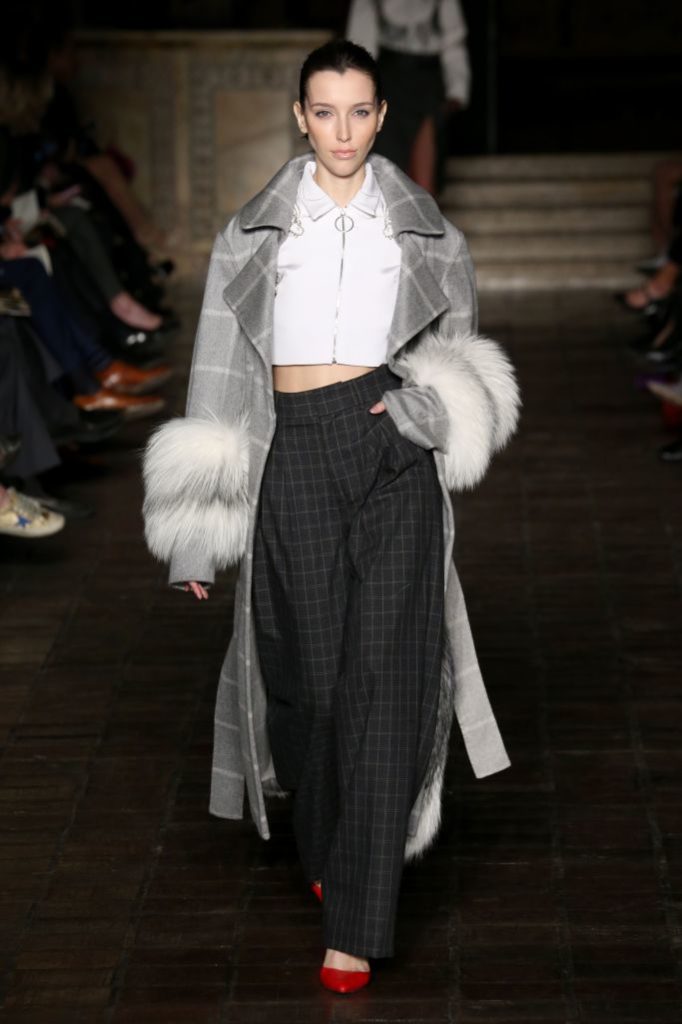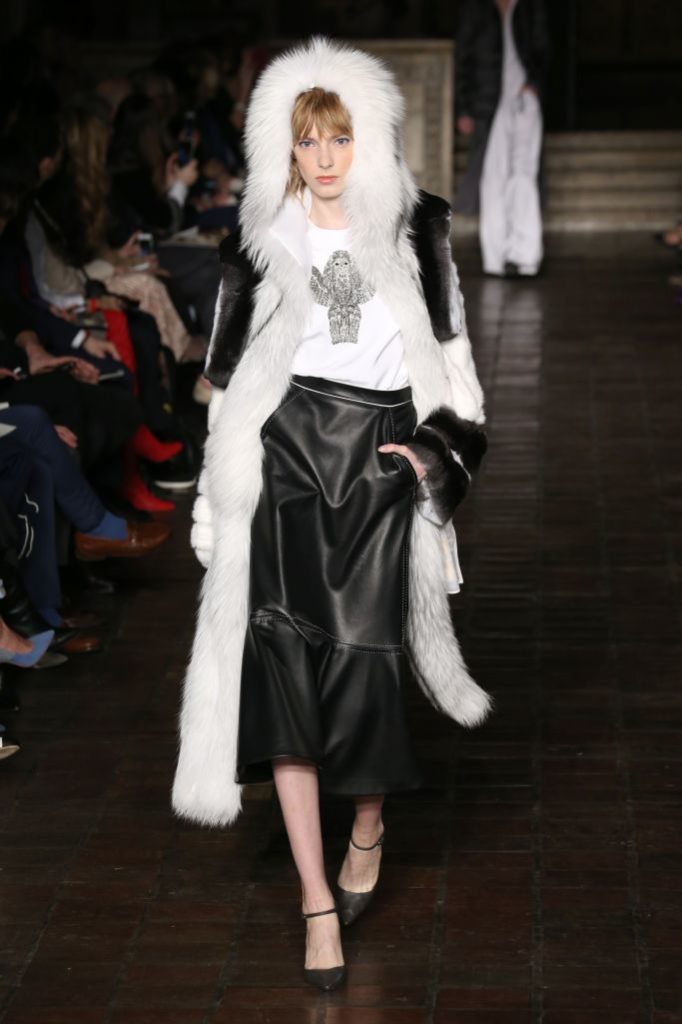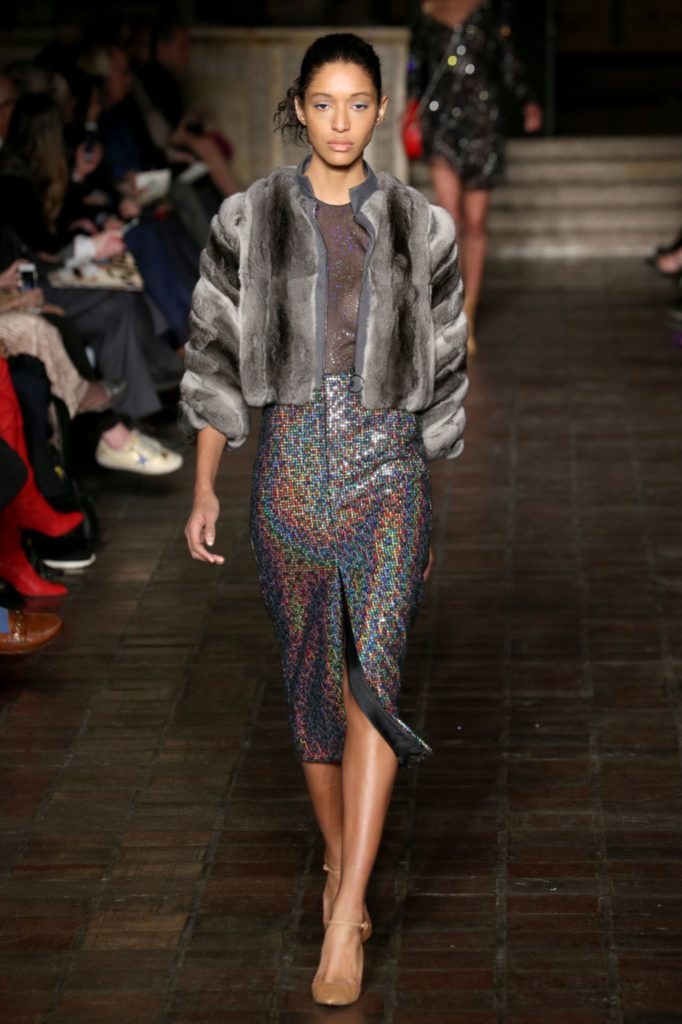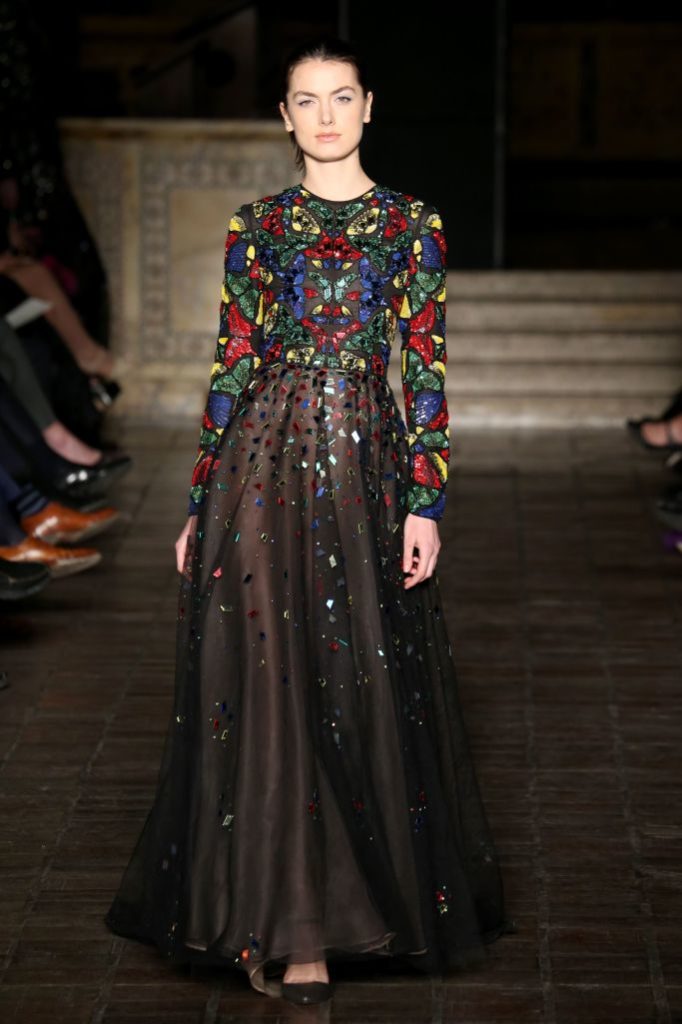 For her fall 2018 collection Son Jung Wan continued to push boundaries and take chances with volume, texture, color and innovative, architectural shapes. A dreamy yellow fox stole topped off a floral print jumpsuit. The oversized knit cuffs were an unexpected twist on a powder blue shearling jacket. An eye popping black and white patchwork fox stole kept things fresh and exciting. A pretty pink and gold shearling jacket with a diamond zipper overlay showed her special brand of sporty elegance. The boldest statement in the collection may have been her fox coat of deep blue and white horizontal stripes with a black and white patchwork fox collar.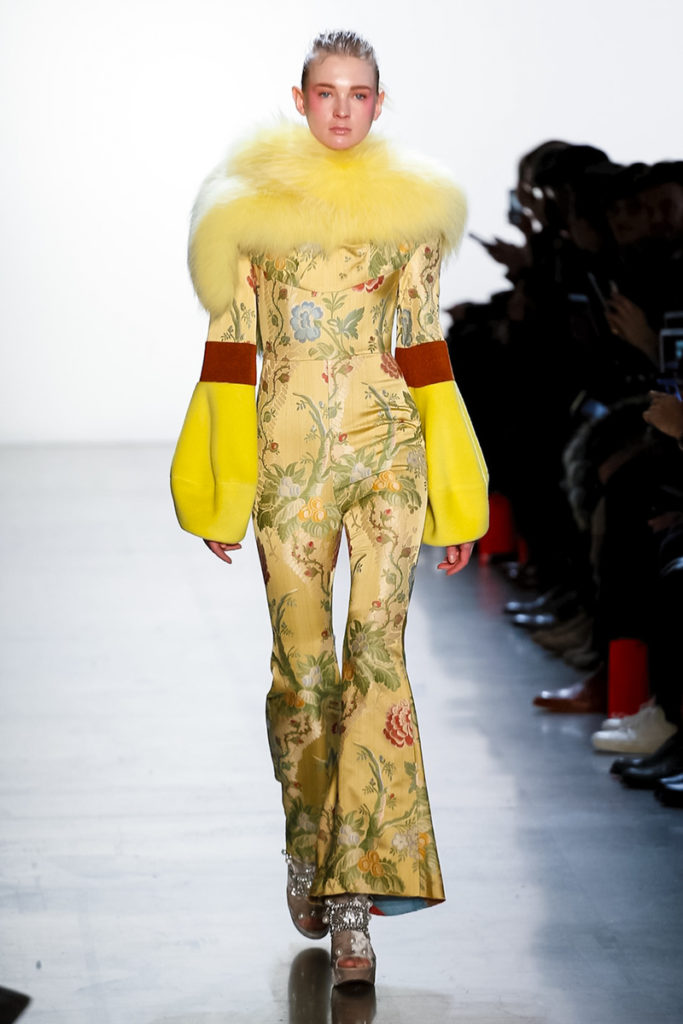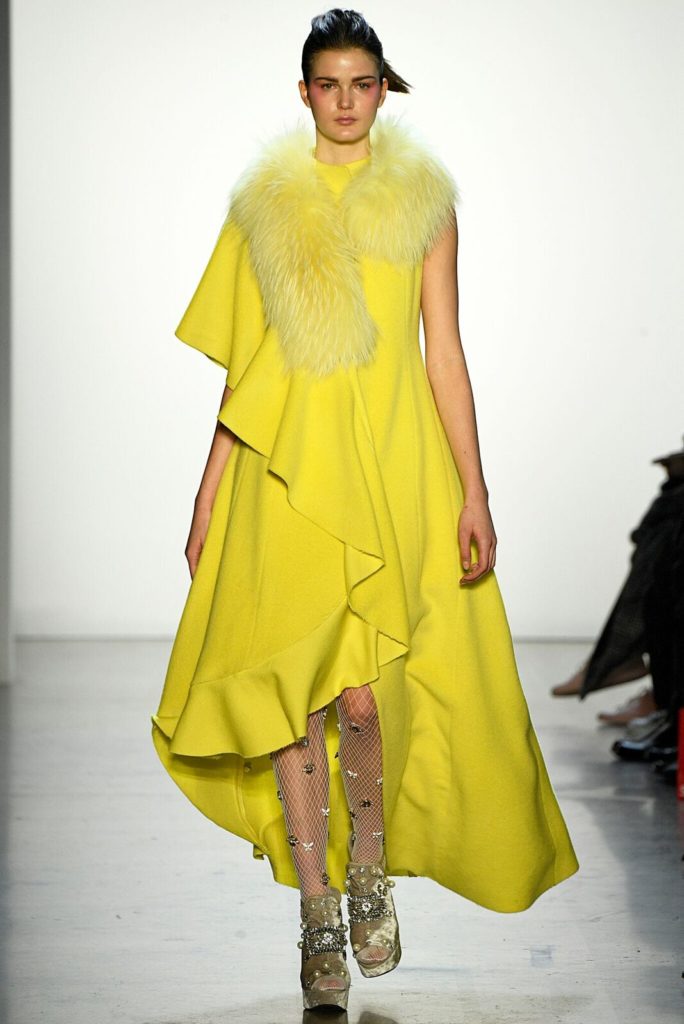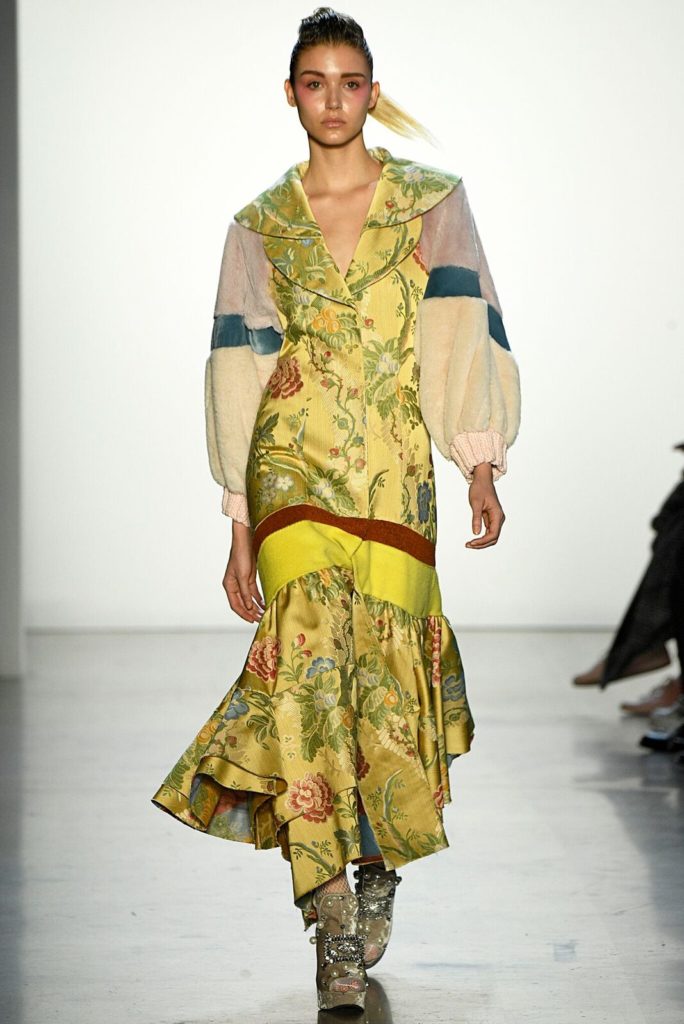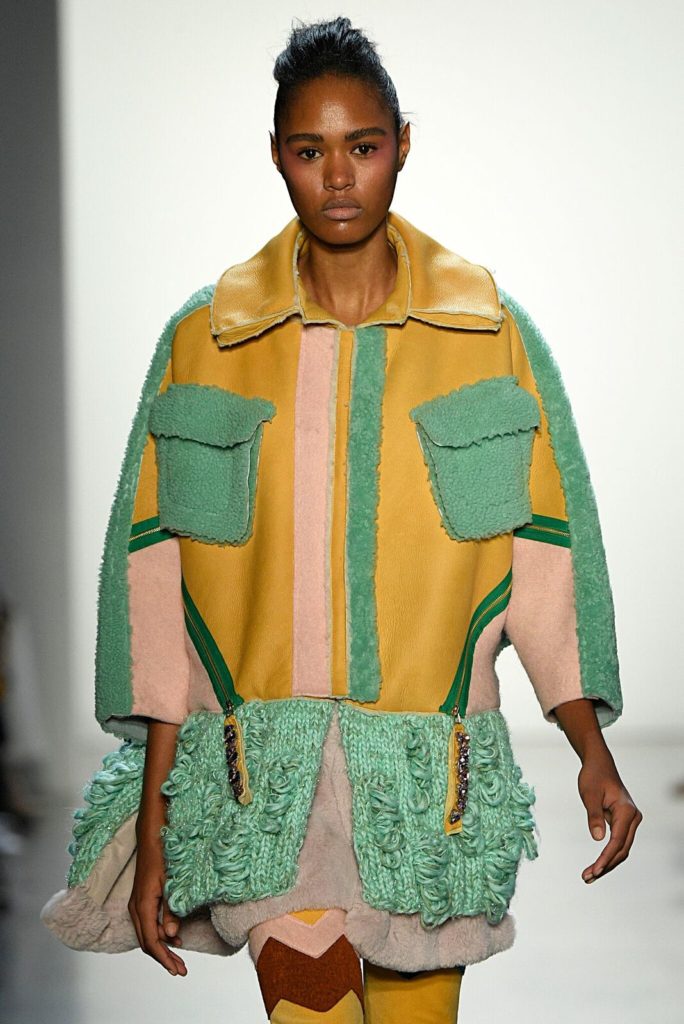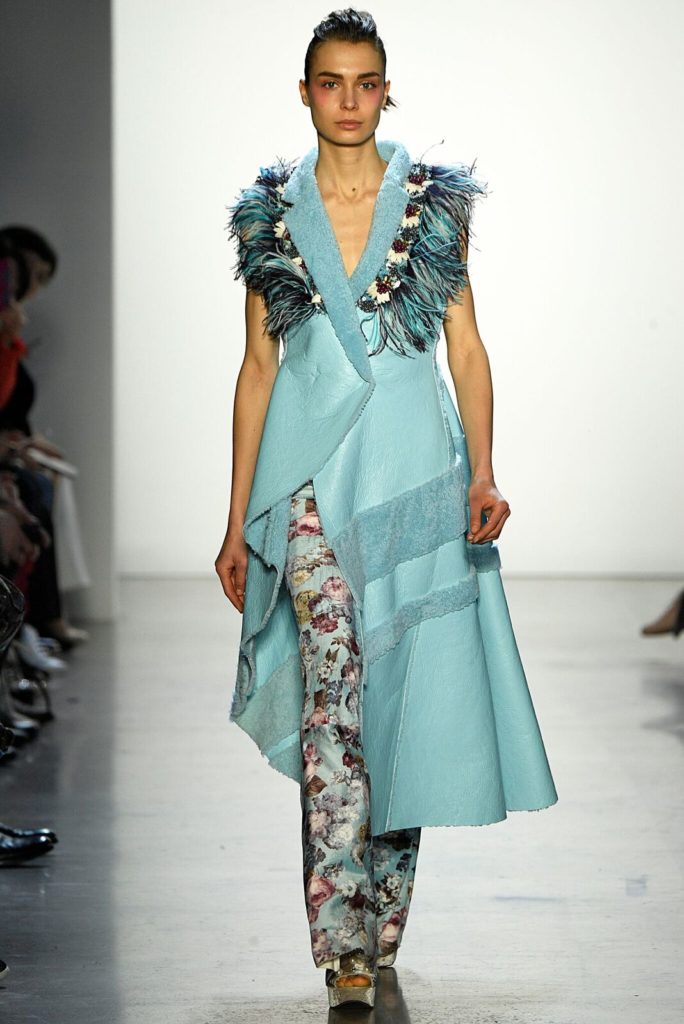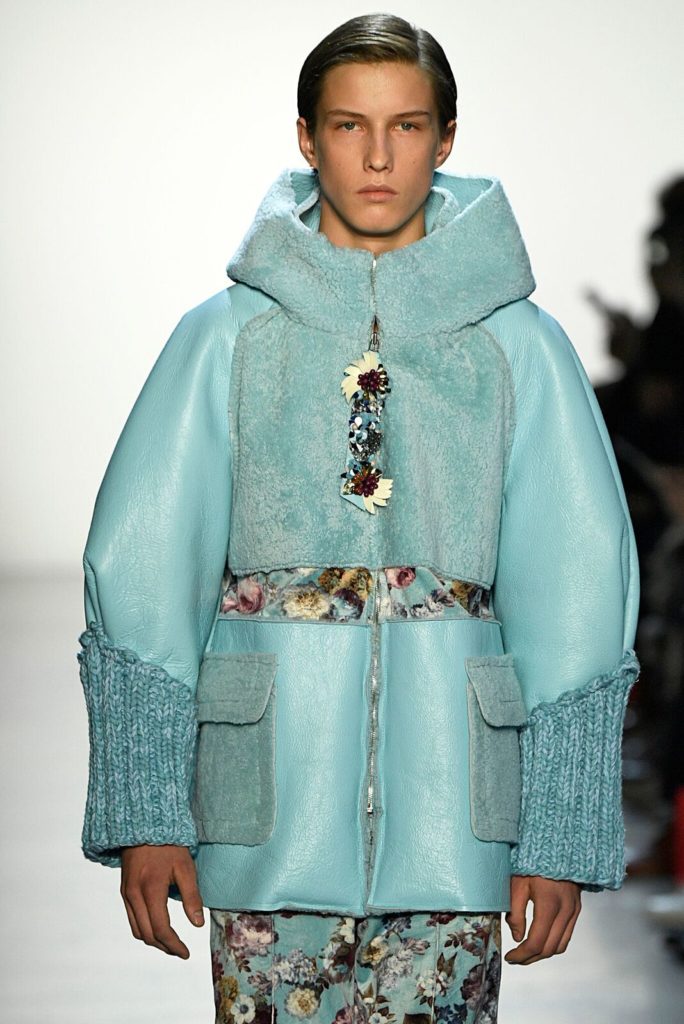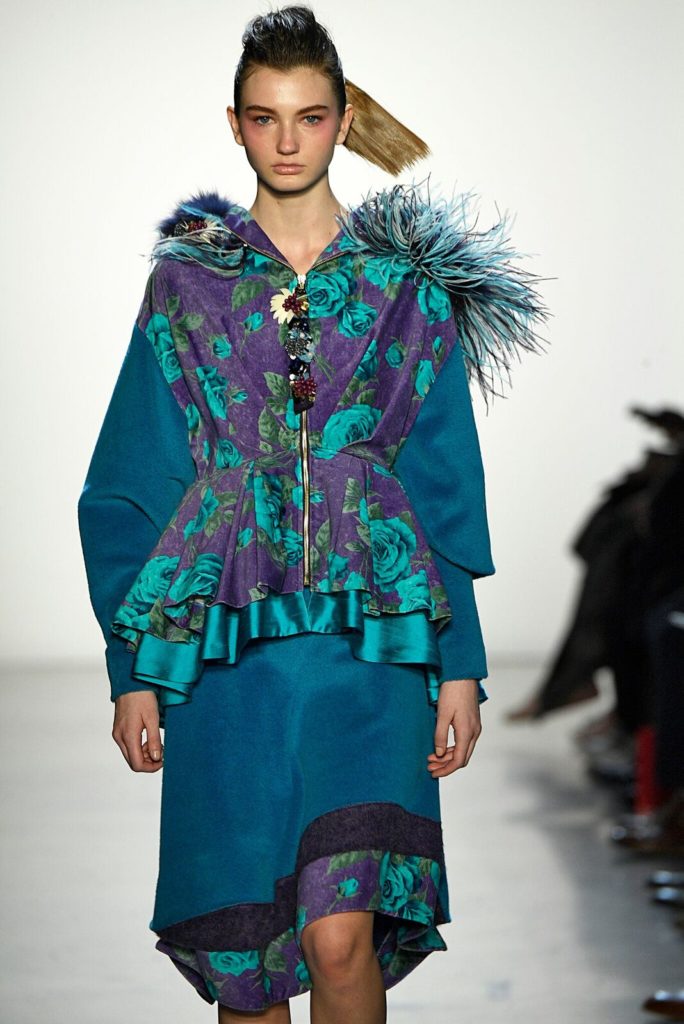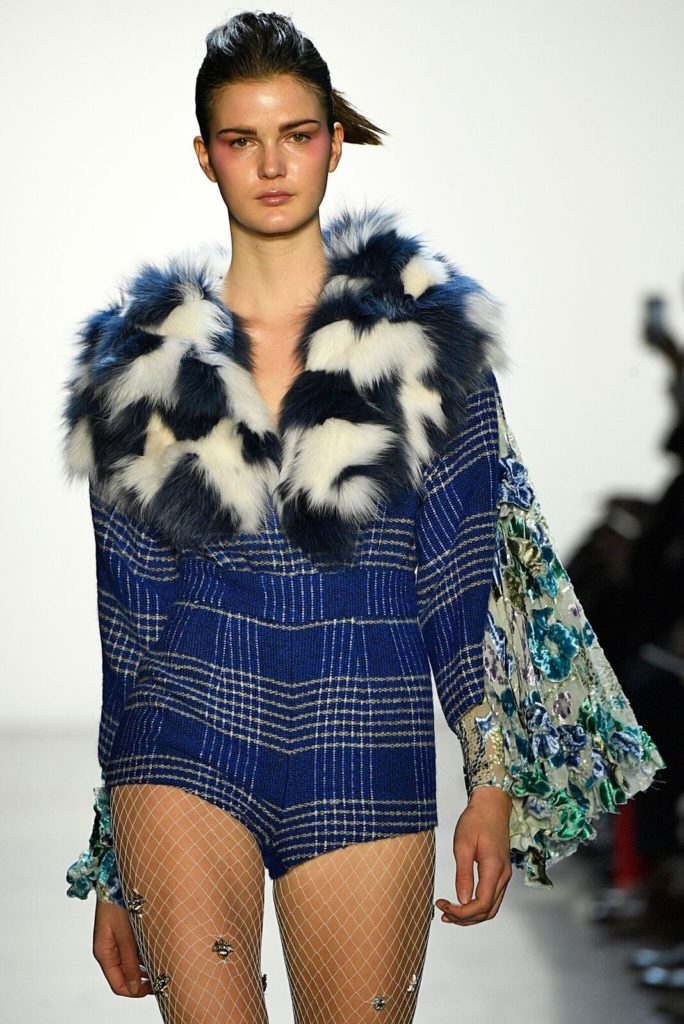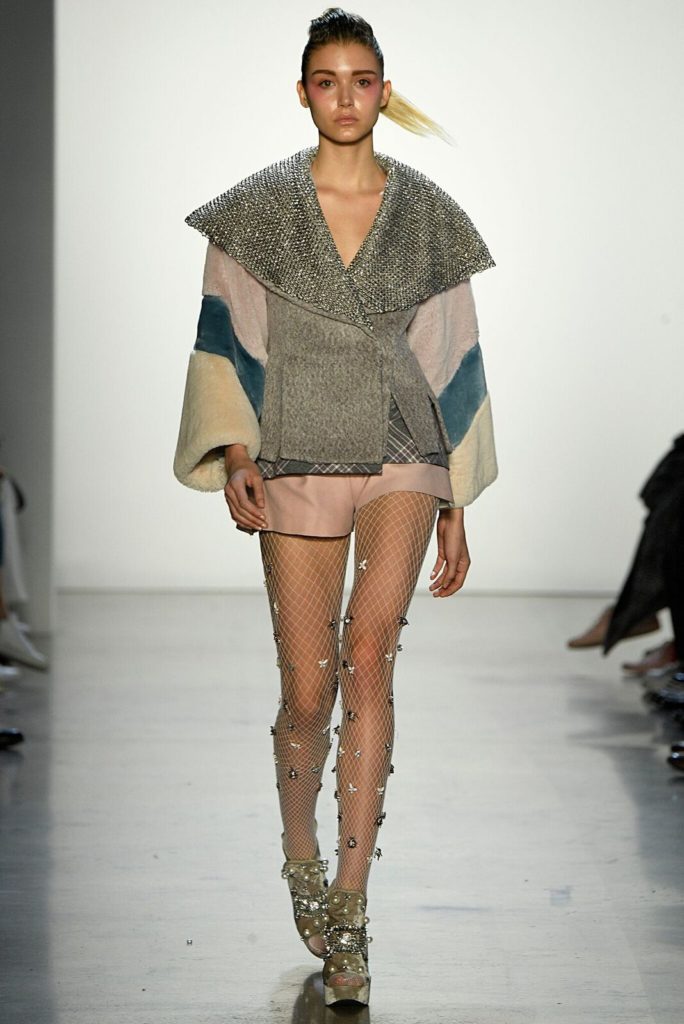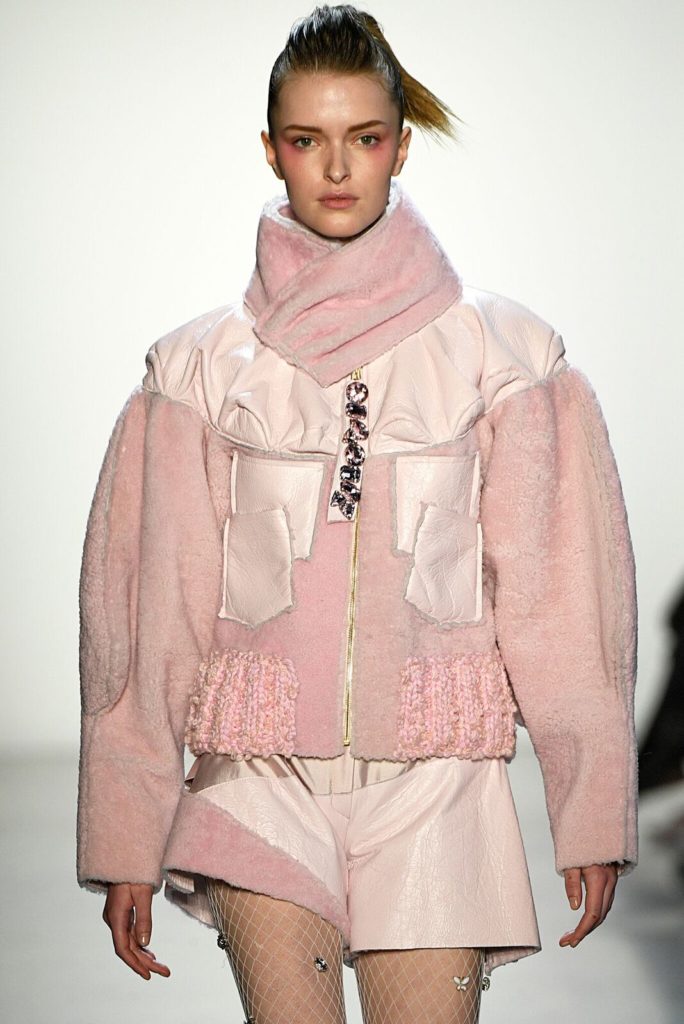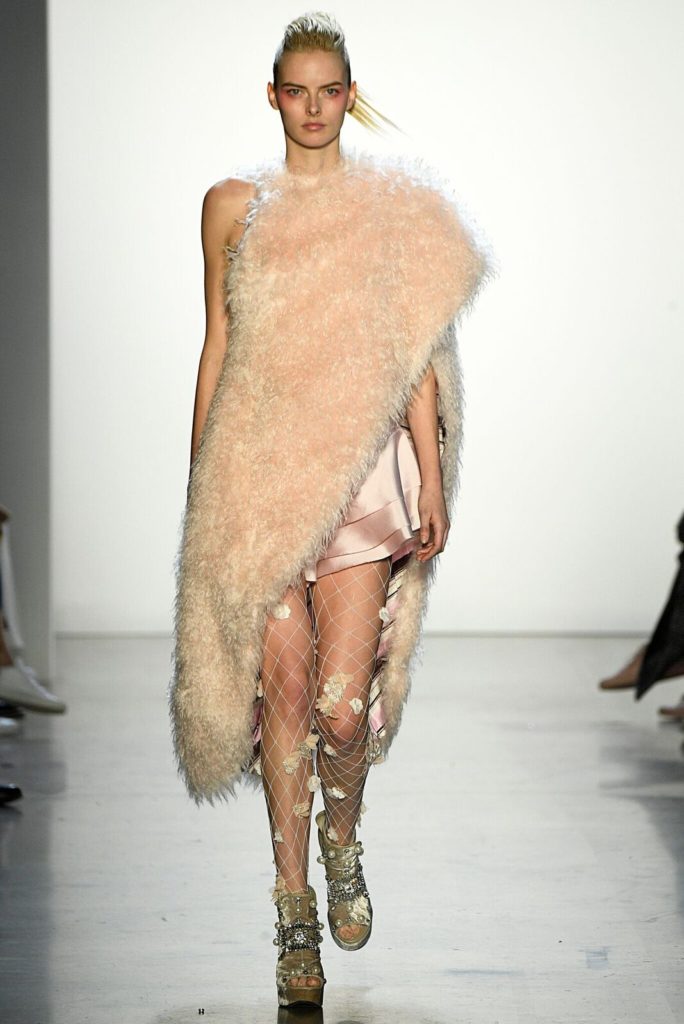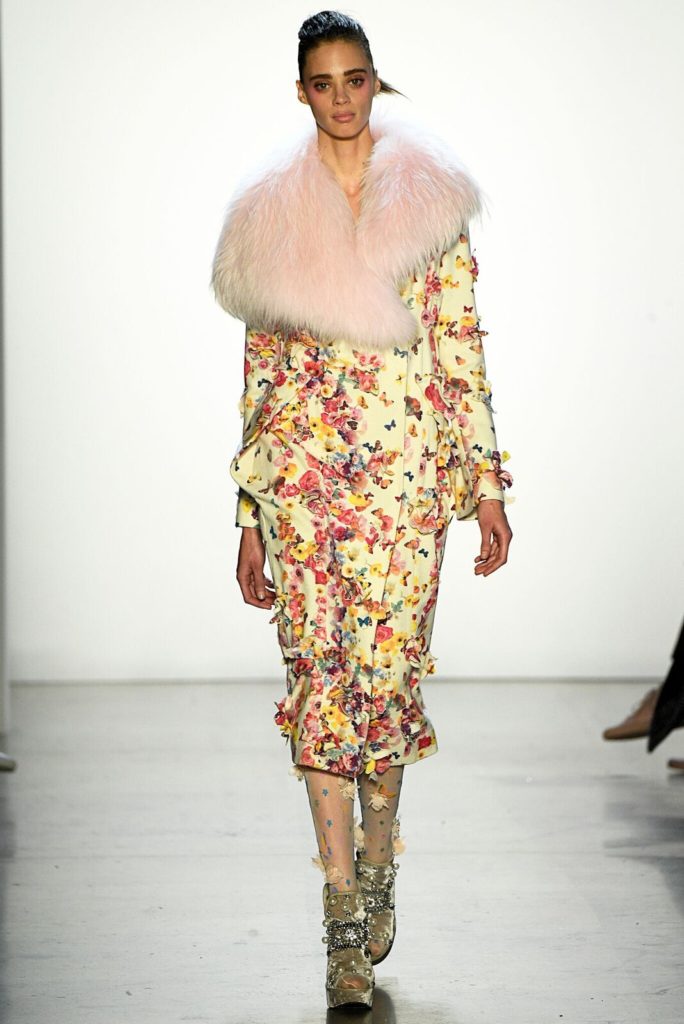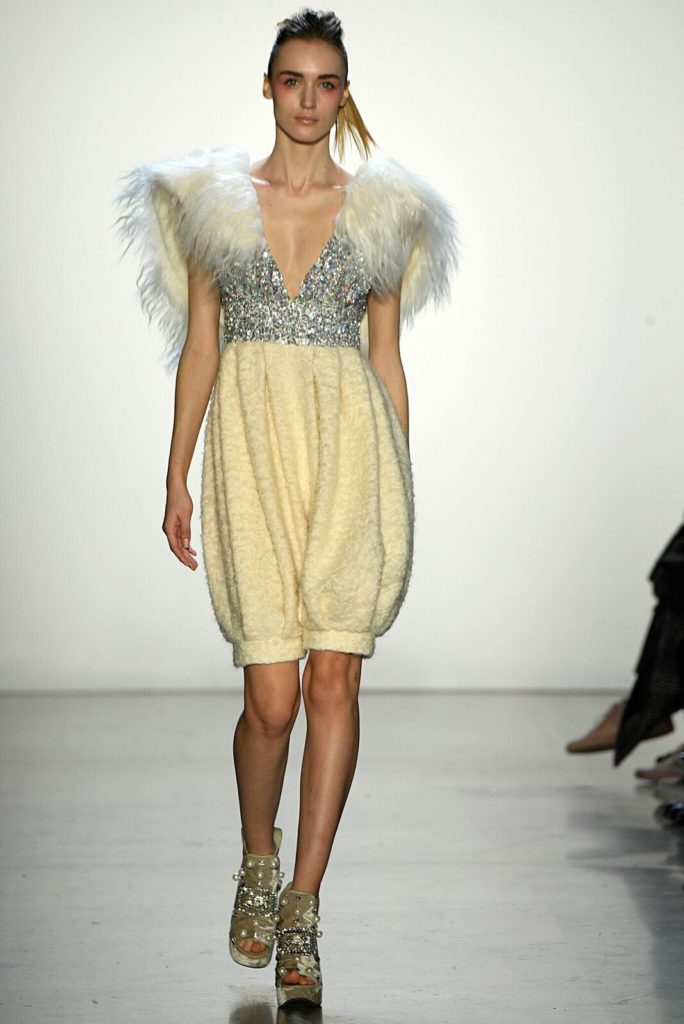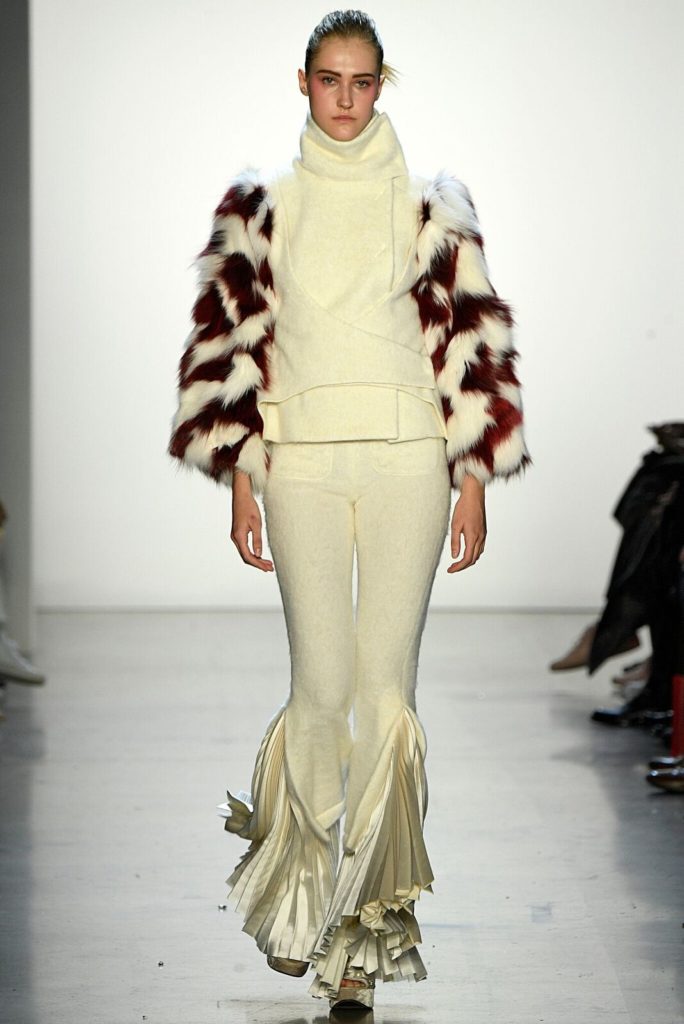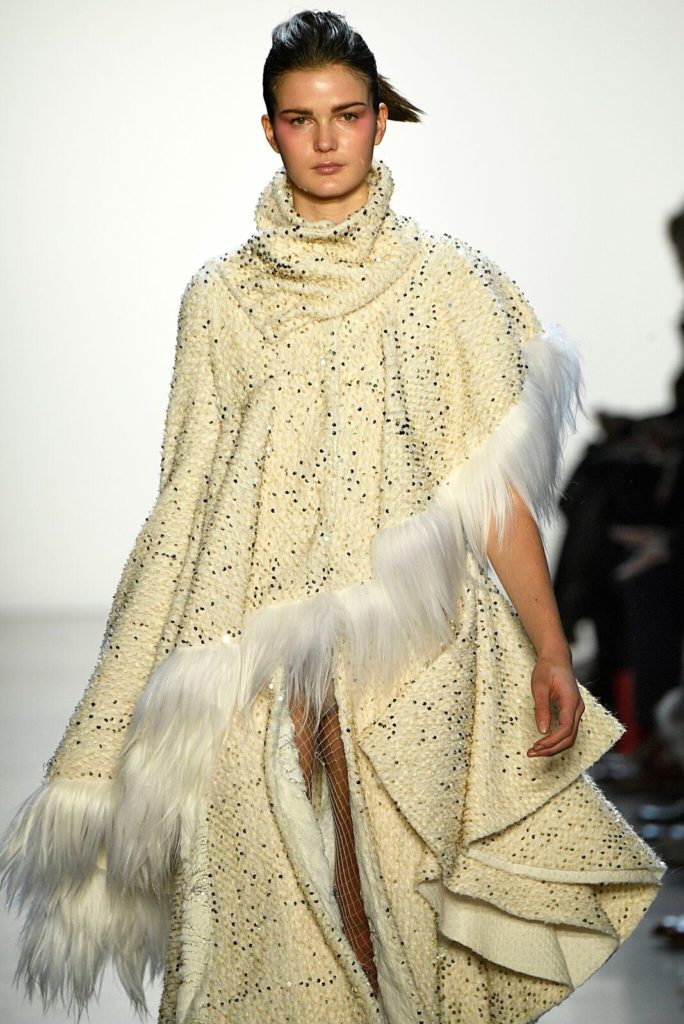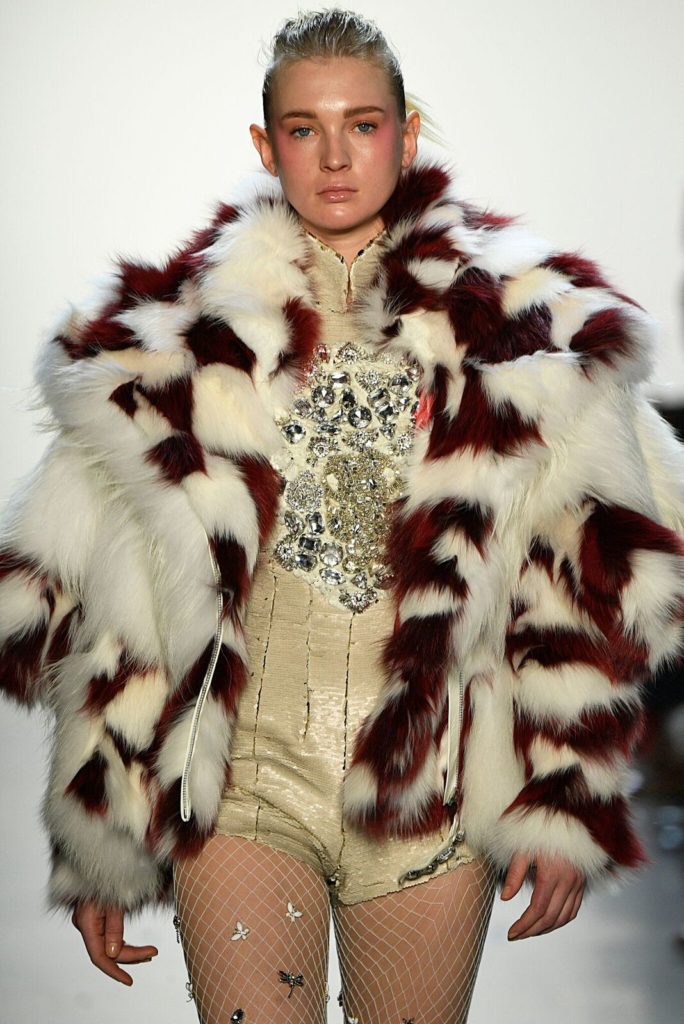 For Zoe Jordan, a designer who has made a name in textiles and knitwear, it makes perfect sense that fur would be her next creative frontier. Her fall 2018 RTW collection featured plenty of activewear to stimulate our fashion fitness.  But texture is in her DNA. This season she played with Mongolian lamb to frame a face in a generously layered neckline that looked pretty in pink.  A contrasting Mongolian lamb collar on a sporty grey nylon jacket indulged her penchant for interesting textural combinations and elevated the luxe quotient with just the right edginess.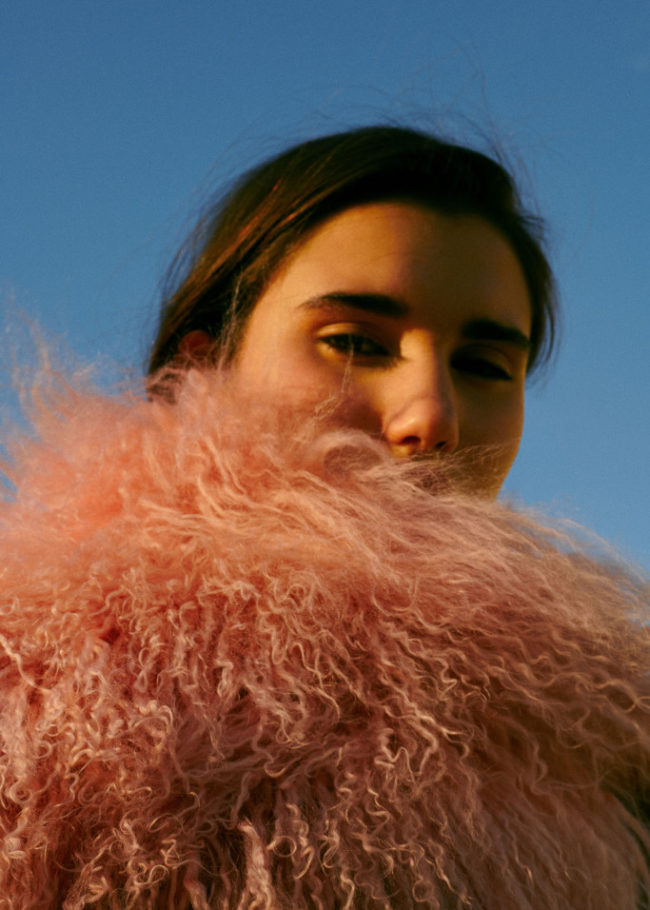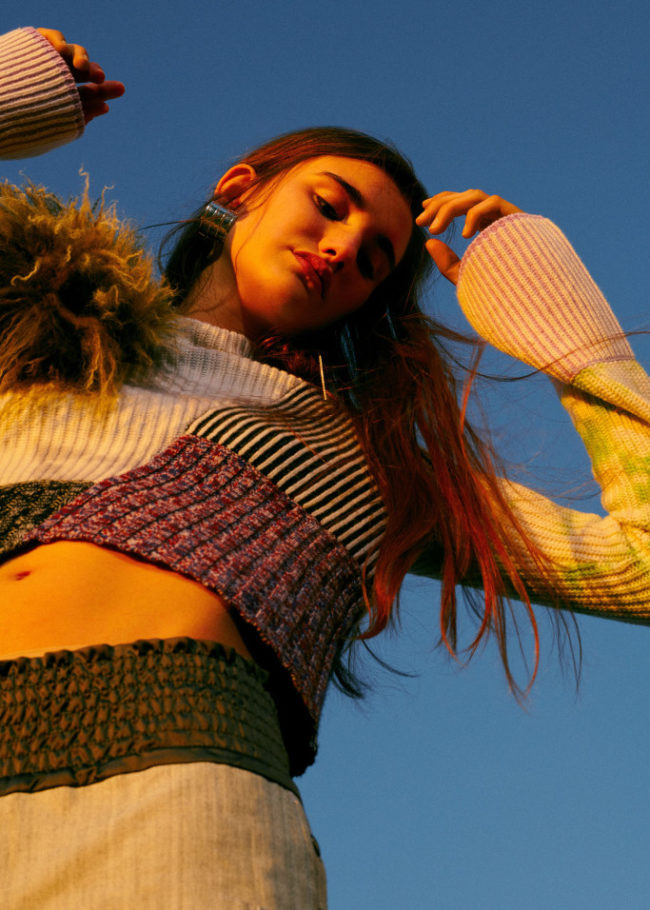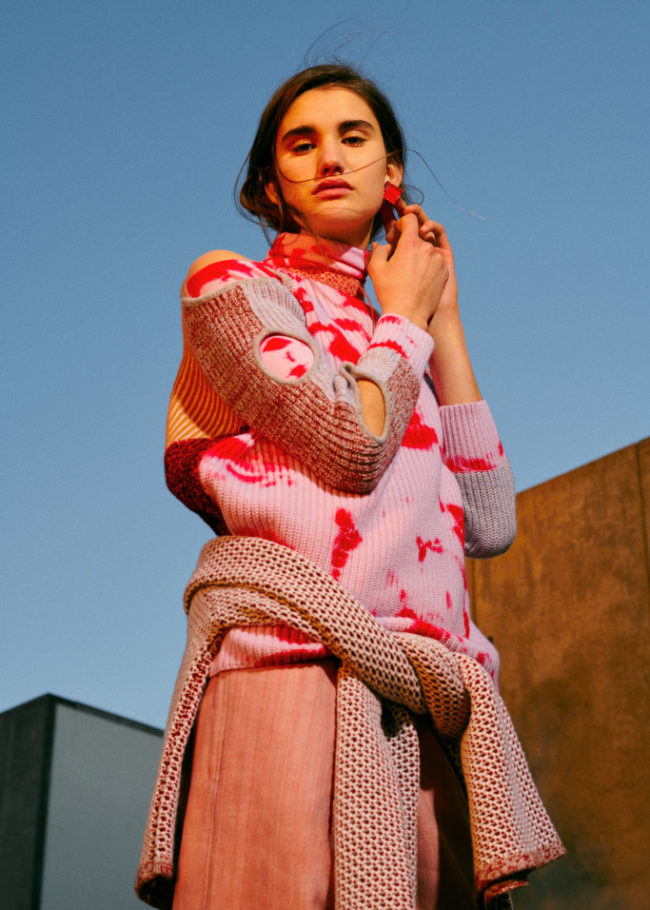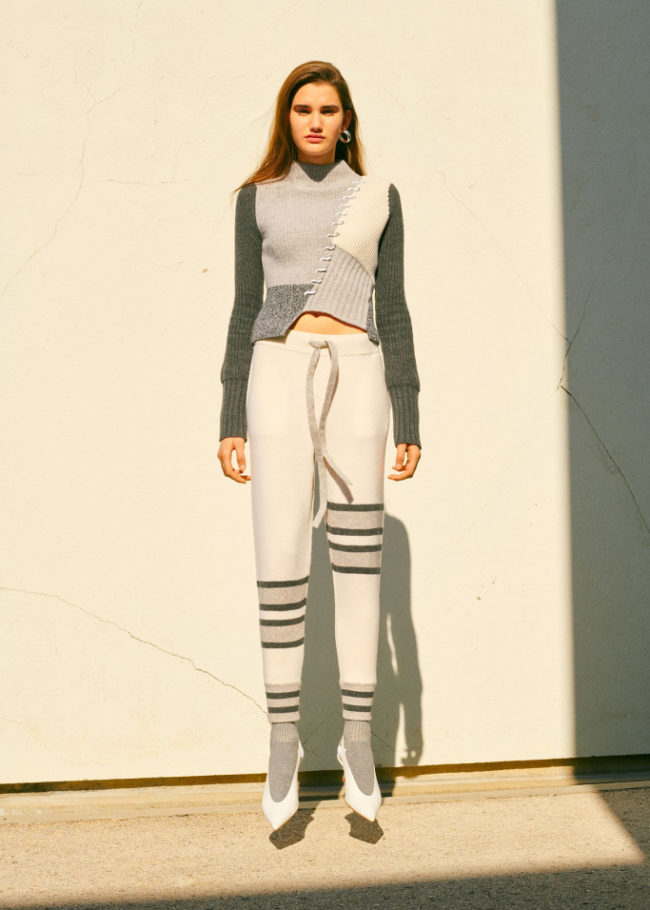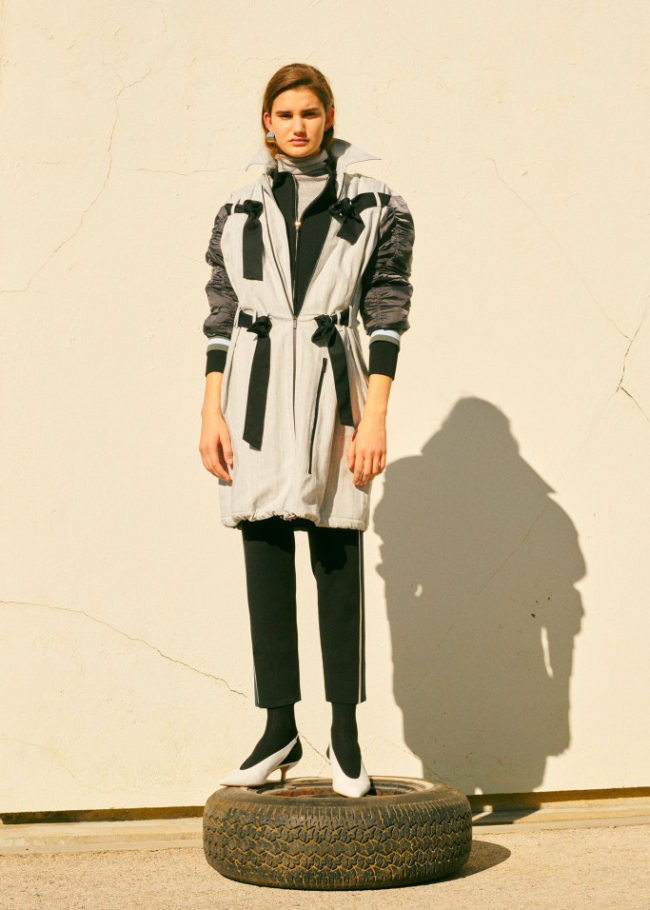 If Sherlock Holmes and Jane Austen had a baby and the baby was a young millennial, the Zimmerman fall 2018 RTW collection would be her look of choice. A brown shearling coat over a girly ruffled pink dress with leather corset belt said it best. Lots of floral prints and plaids in dusty rose and brown added to the antique, English feel. A rich taupe shearling coat and jacket were key pieces. The moto jacket continues its rein as the "it" look and Zimmerman's brown shearling cropped version was a perfect union of old meets new.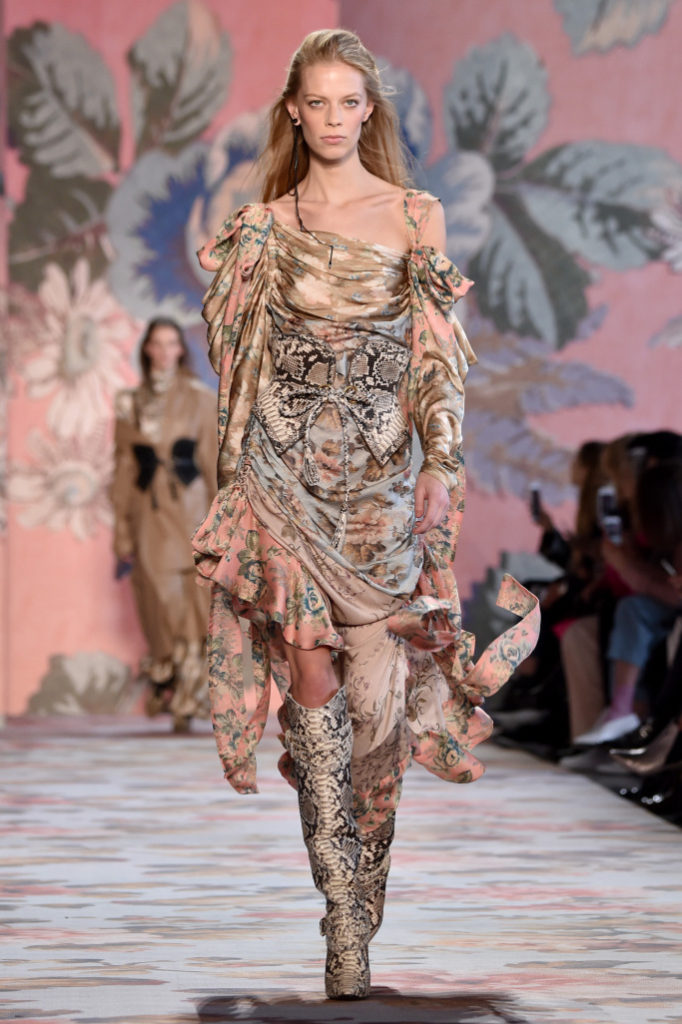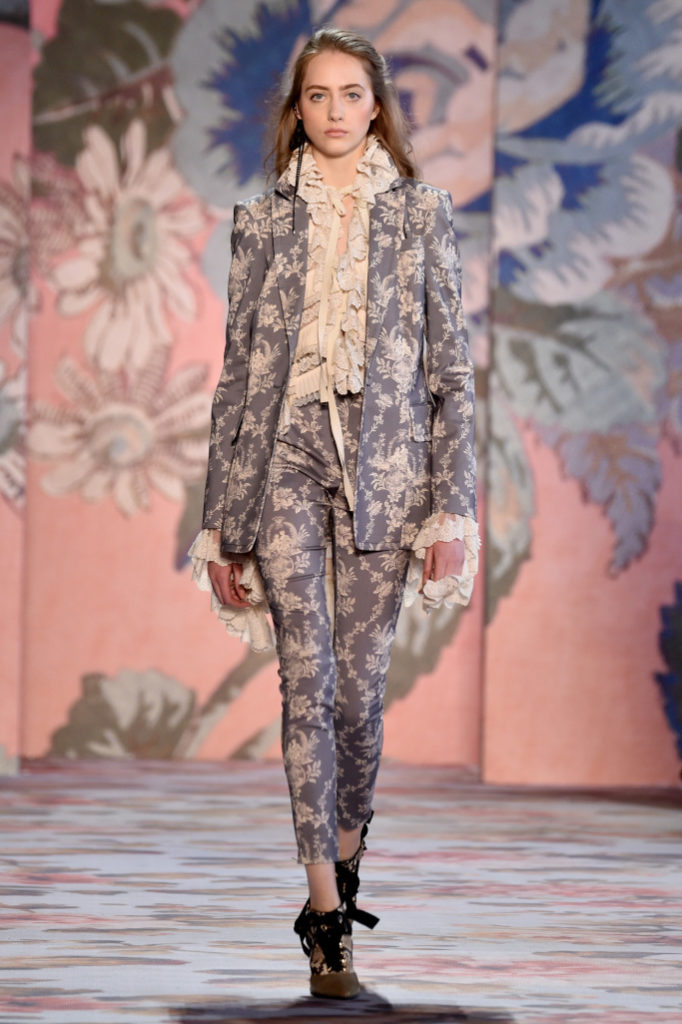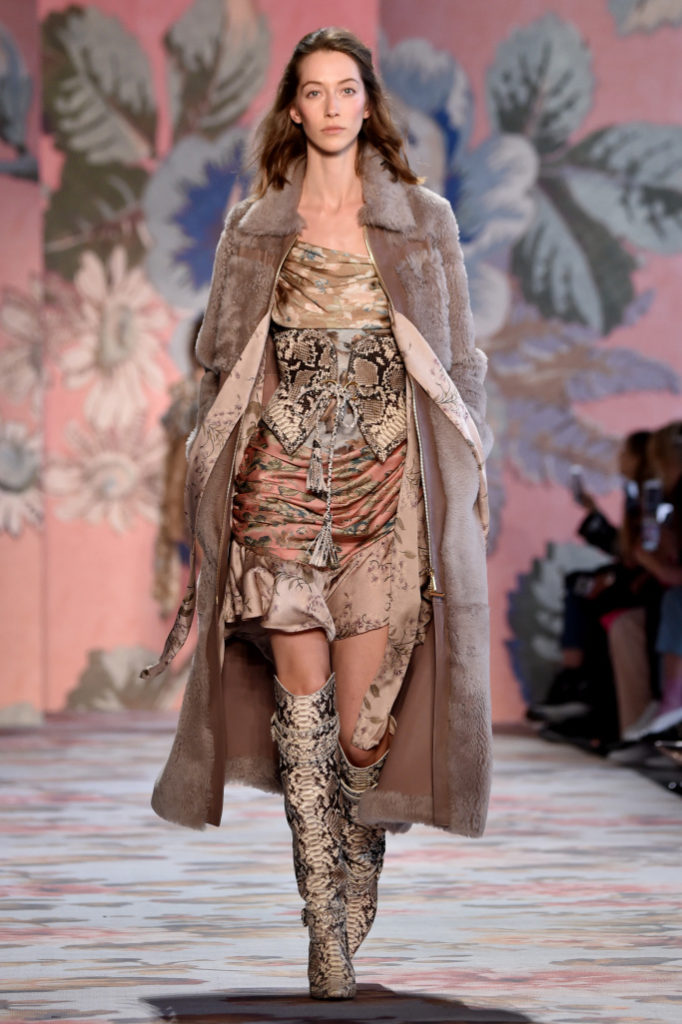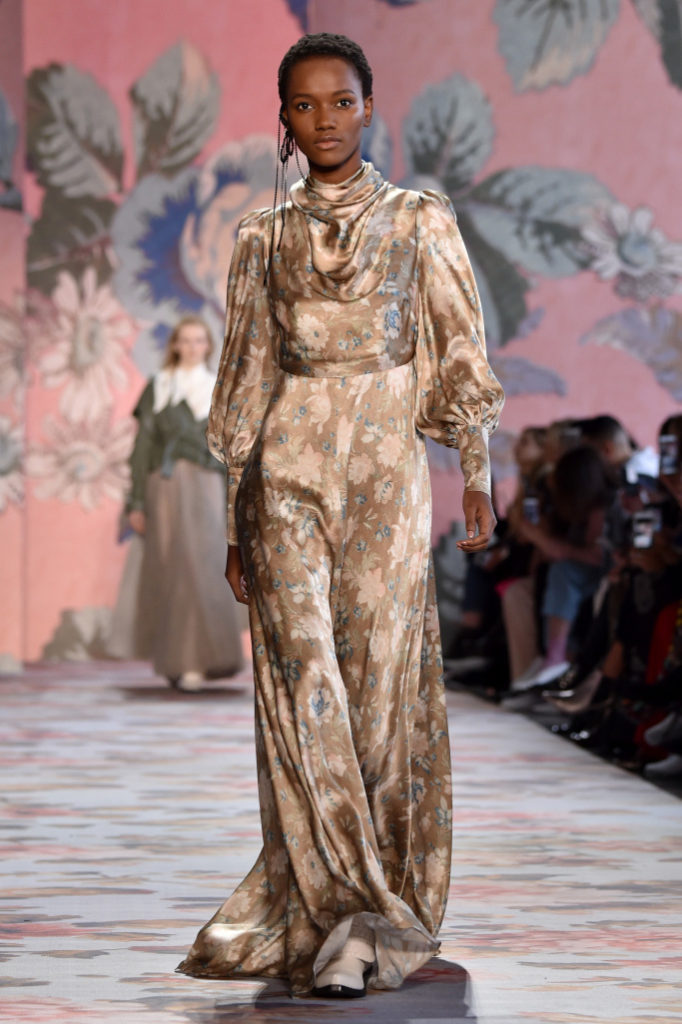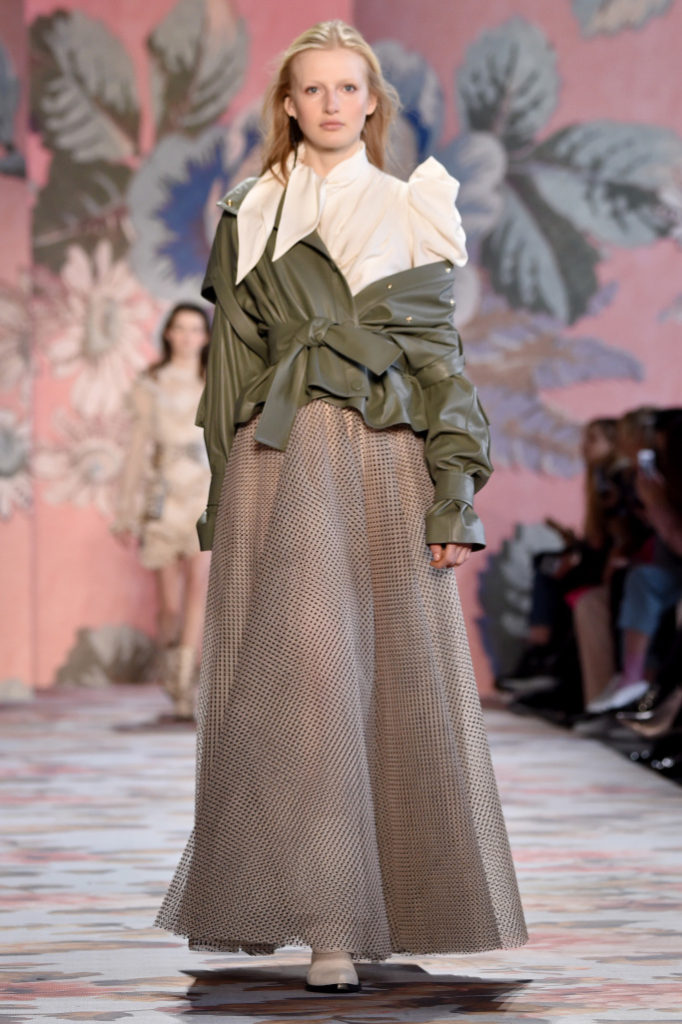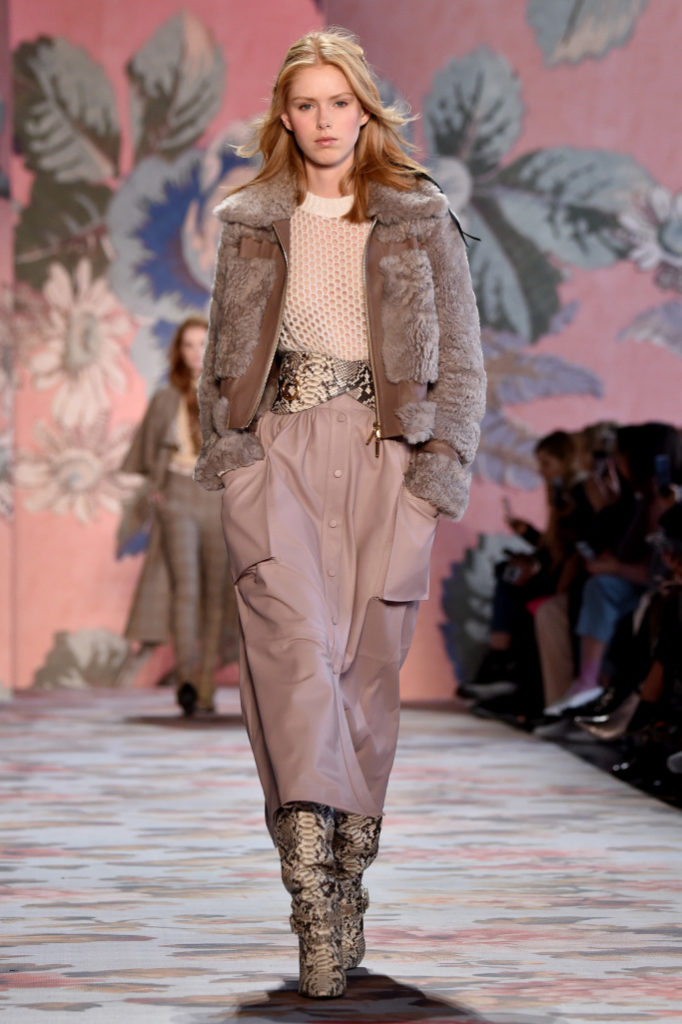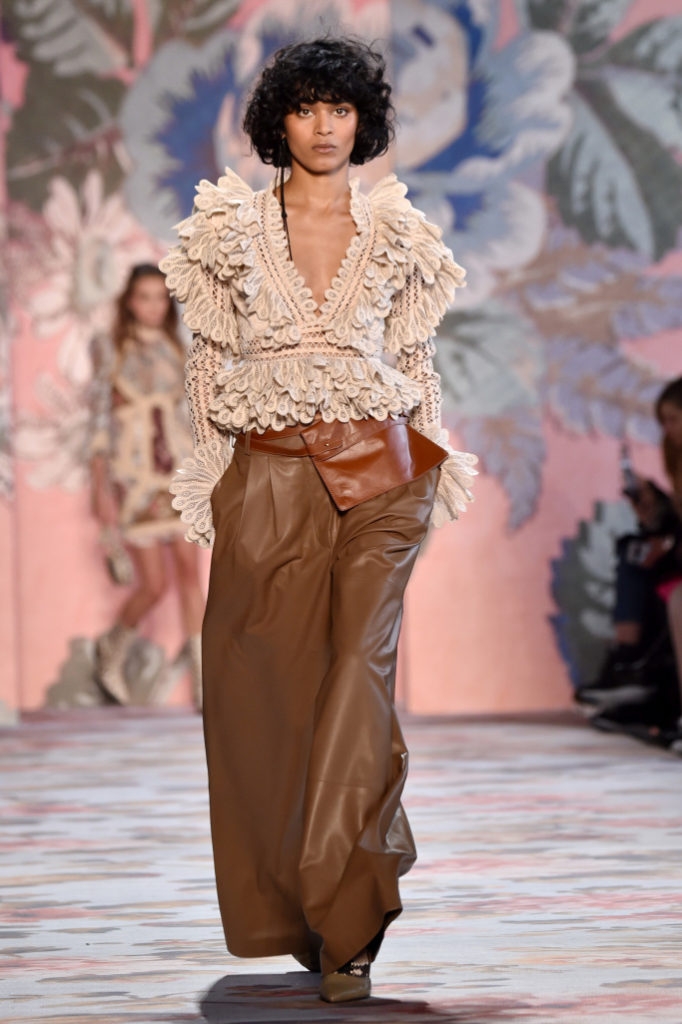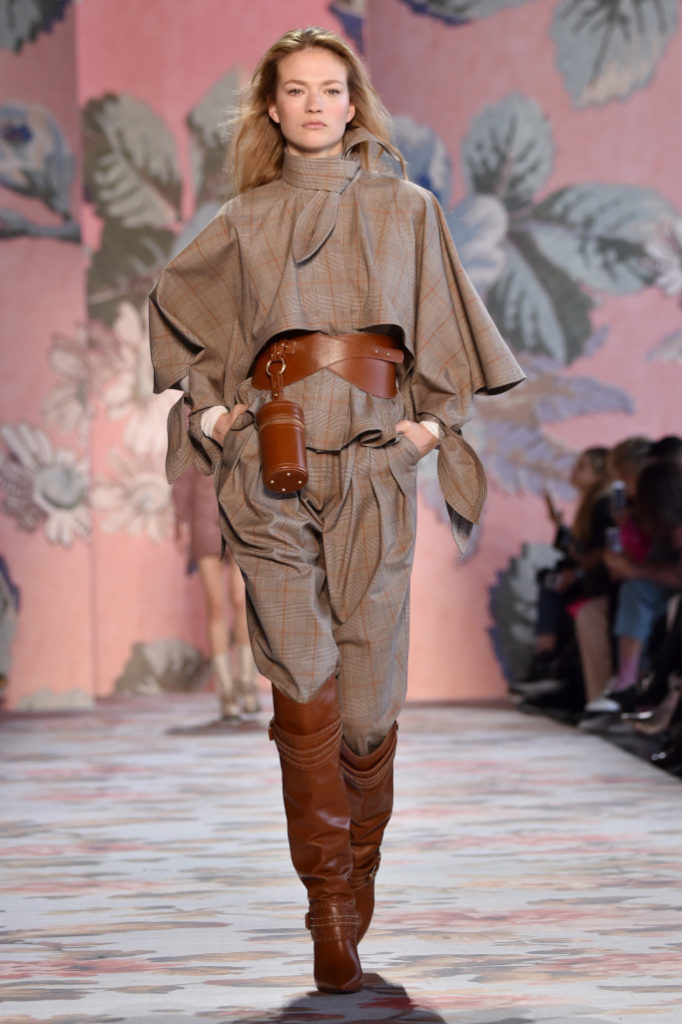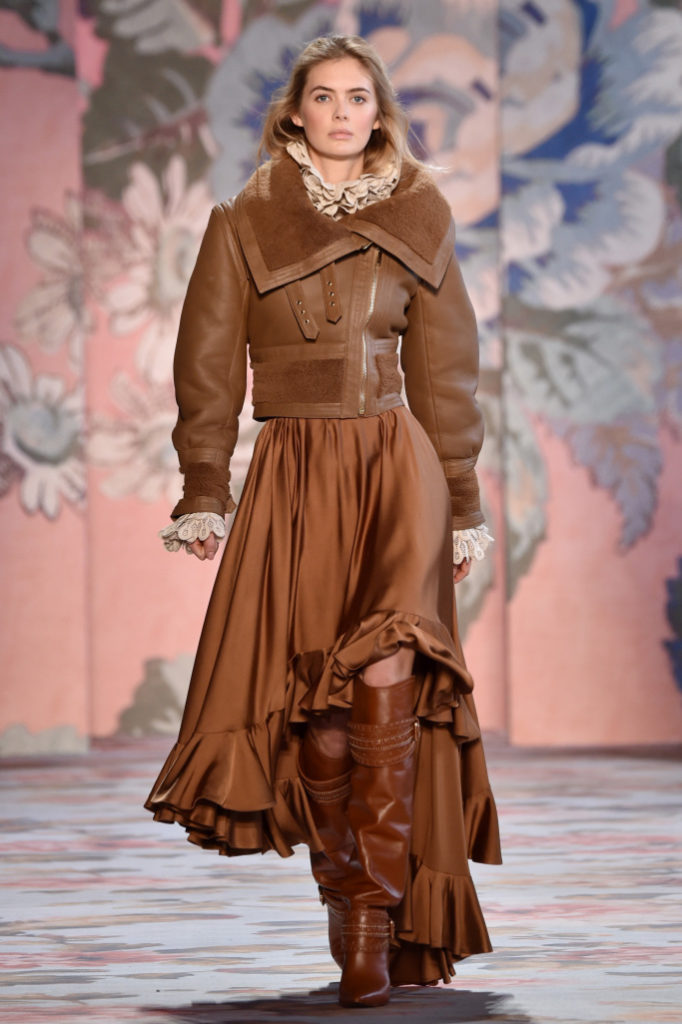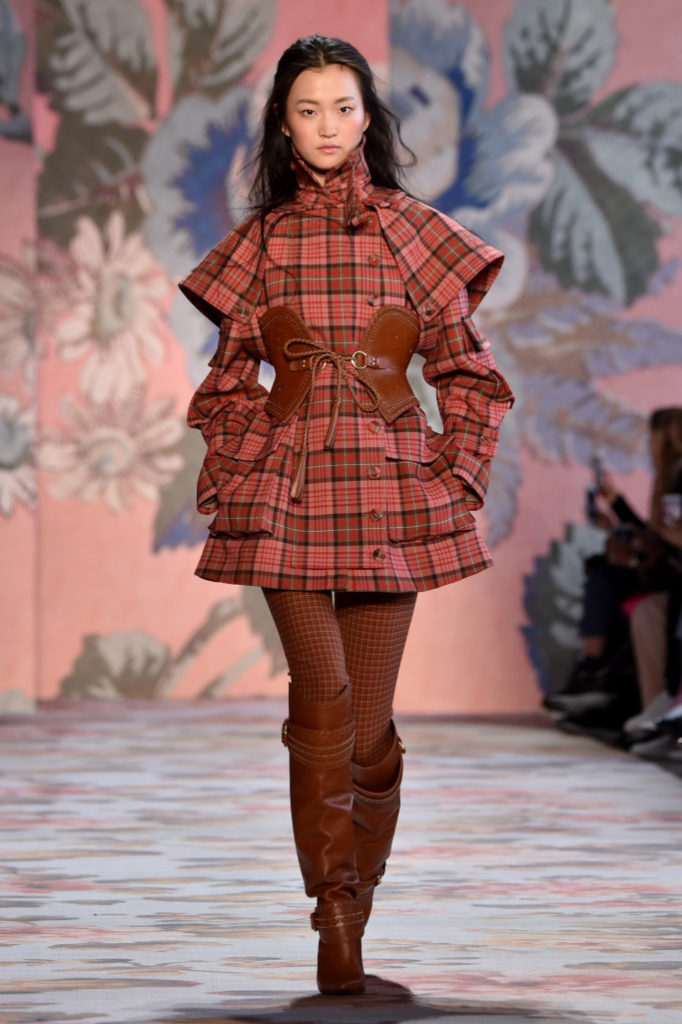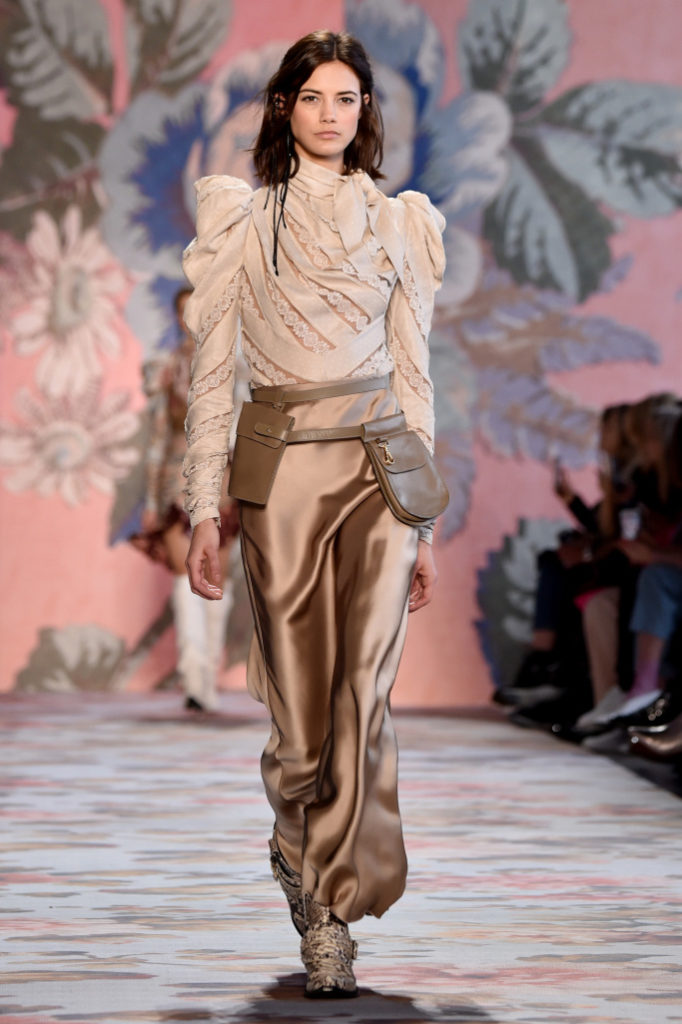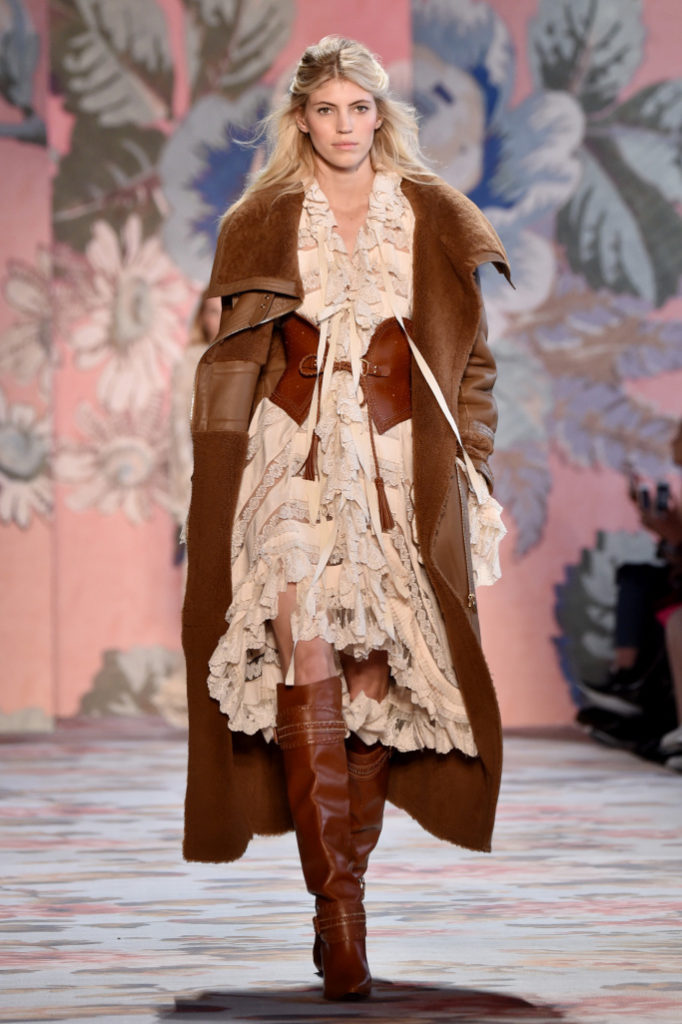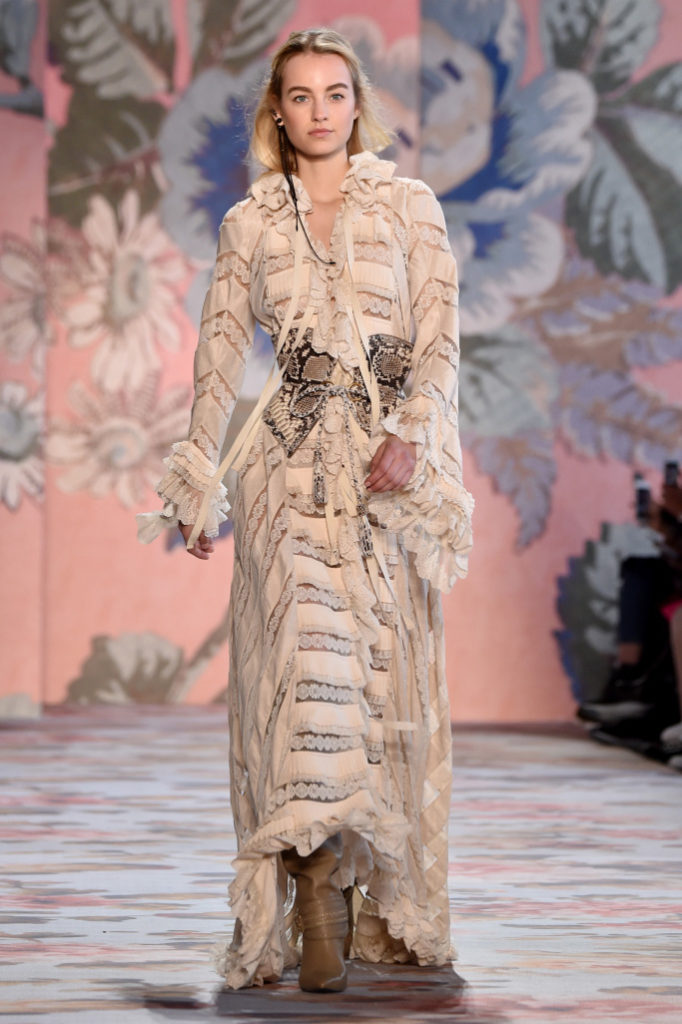 Oh, Philip Lim, you had us at the black and white pony hair coats. We are suckers for anything black and white, but when it comes by way of cow print pony coats, we just swoon. Paired with bright, multicolored knit tube dresses, this was just the right kind of casual elegance the every girl loves, and so do we!  Add a fur collar on a black anorak or an olive green leather vest and Lim shows how fashion and utility can be happy bedfellows.