NEW YORK Fashion Week Fall 2018 DAY 4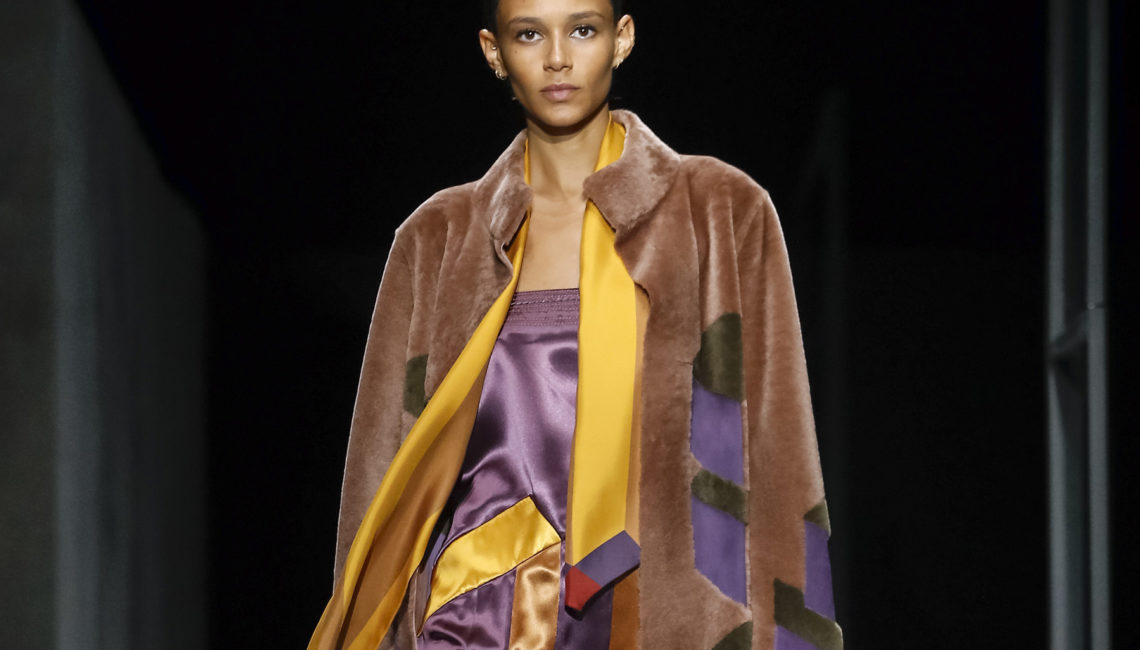 Rough Edges Refined at New York Fashion Week
You know when you're looking at something really special because it takes time to take it all in. That's the overarching theme of the New York Fashion Week Fall 2018 shows. The littlest details bring you joy. And you're left with a sense of wonder and merriment. The Brock Collection fall 2018 RTW was all this and more.  A vintage elegance with a modern feel, the collection was punctuated by mink adding luxe touches as cuffs on a floral dress, a shoulder yoke on a coat, and a fanny pack. Romance and folly were woven through a redux of a classic whisky mink coat that looked both timeless and modern. Simple elegance was achieved in a collarless mink jacket with ribbon closures.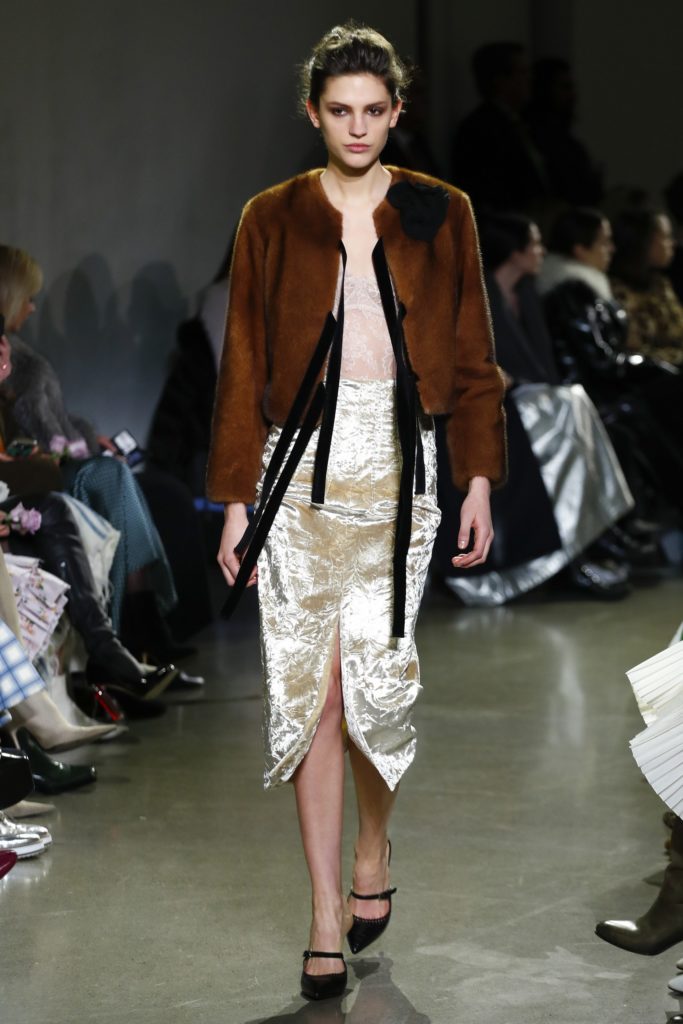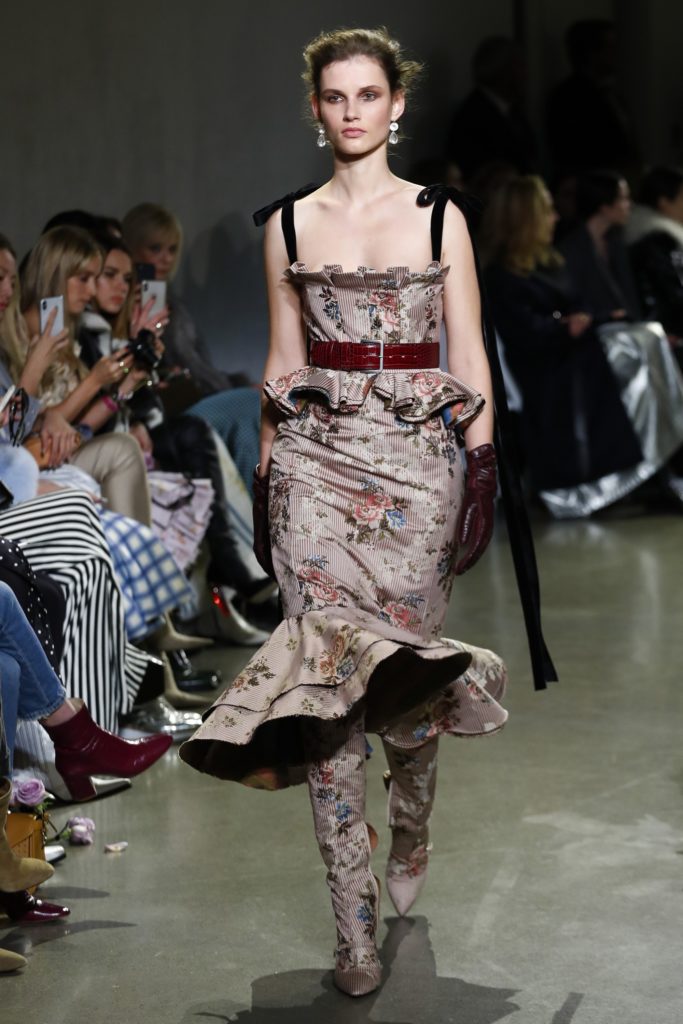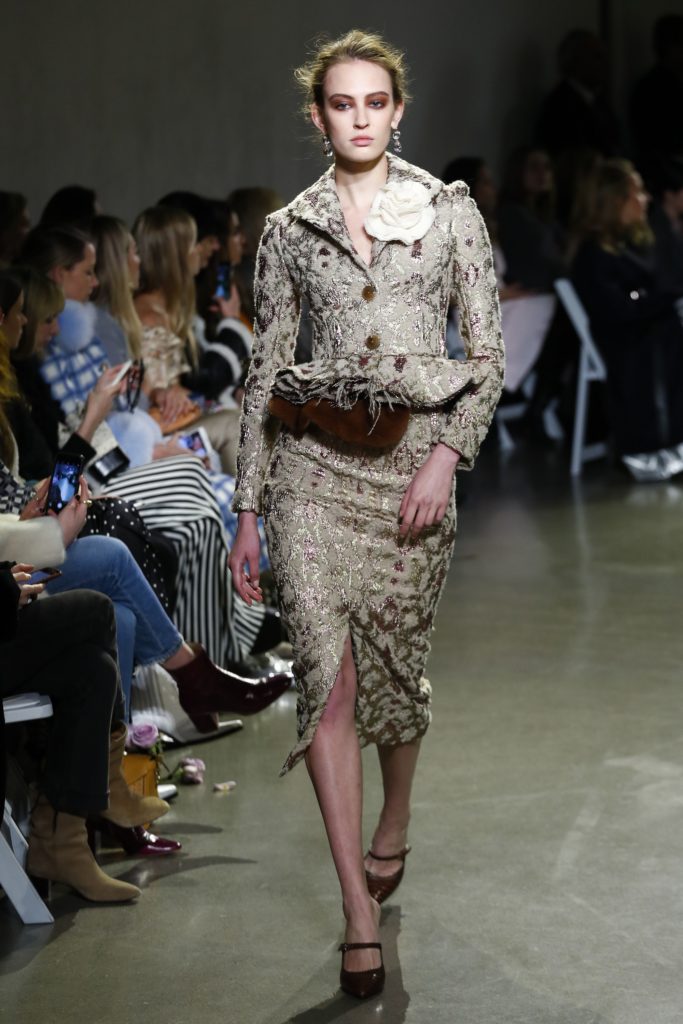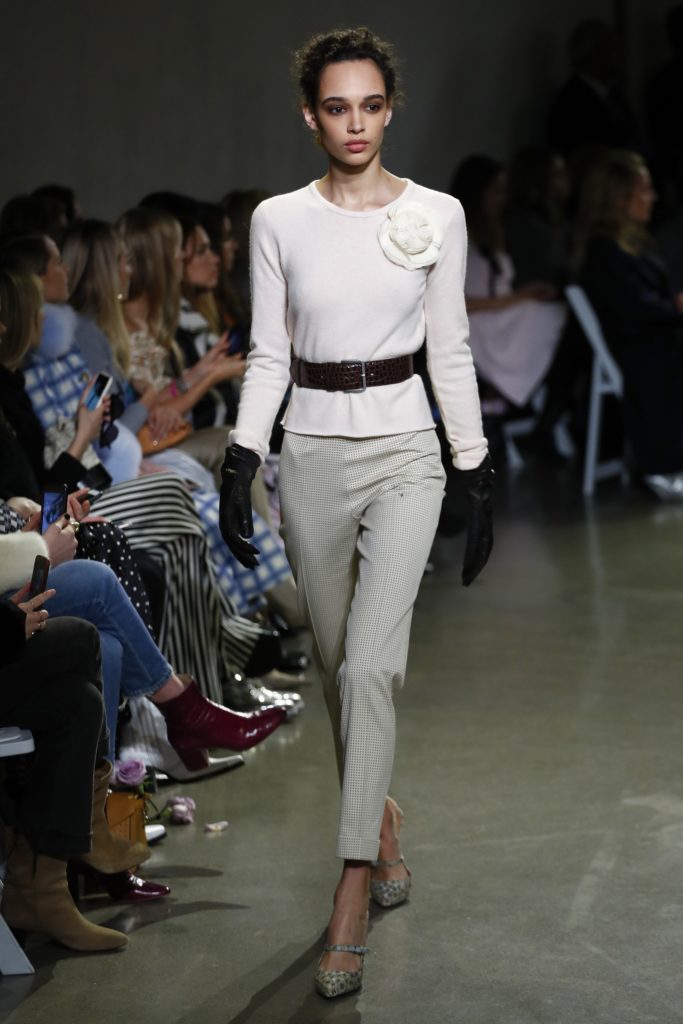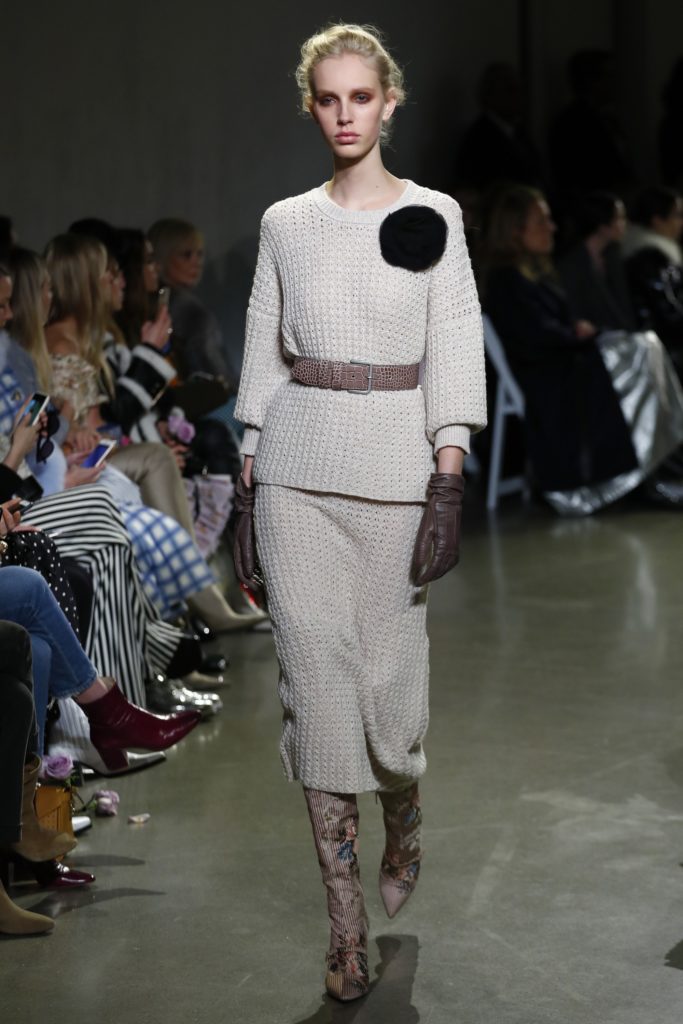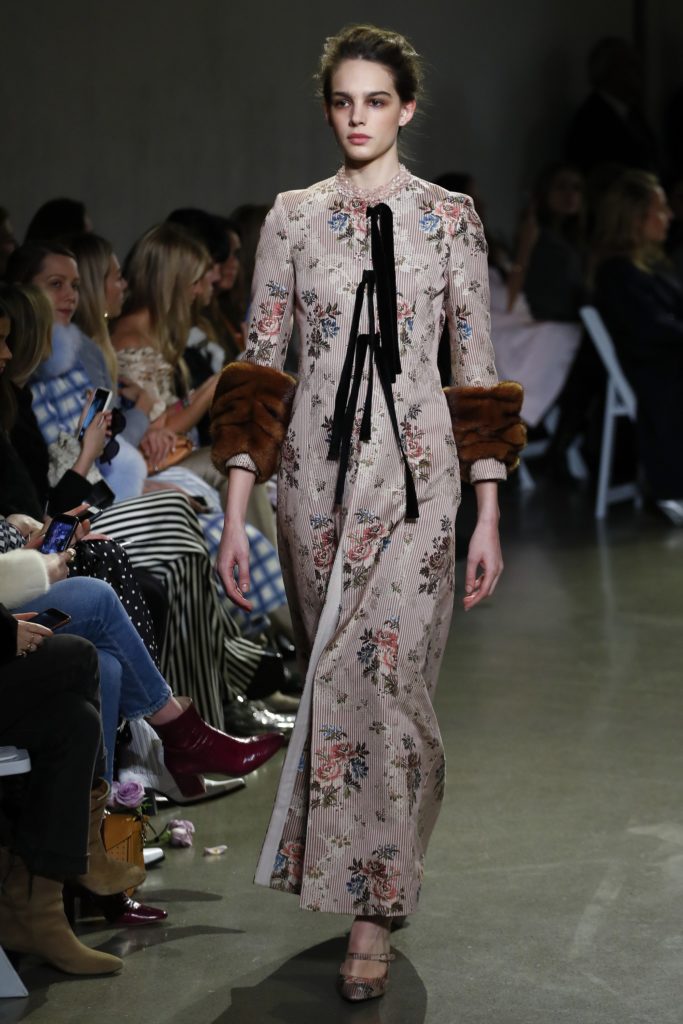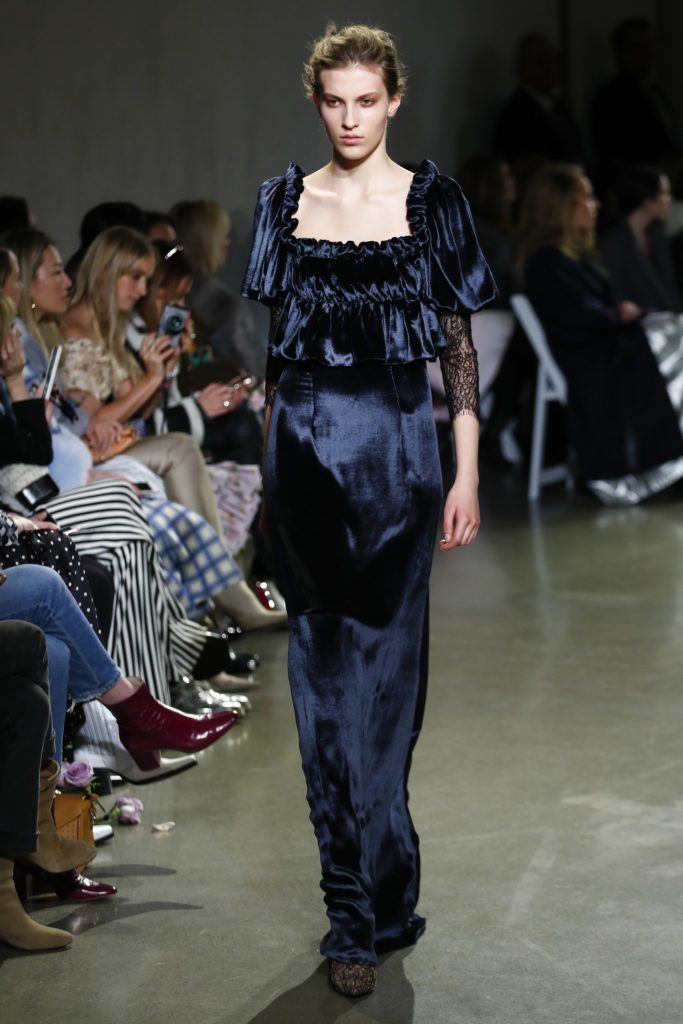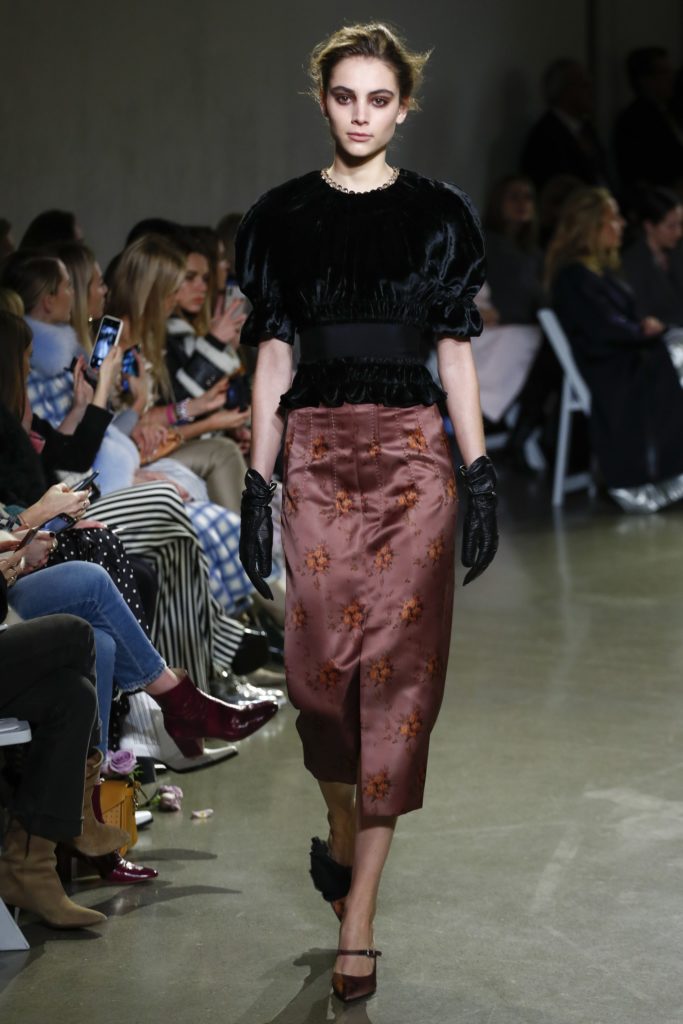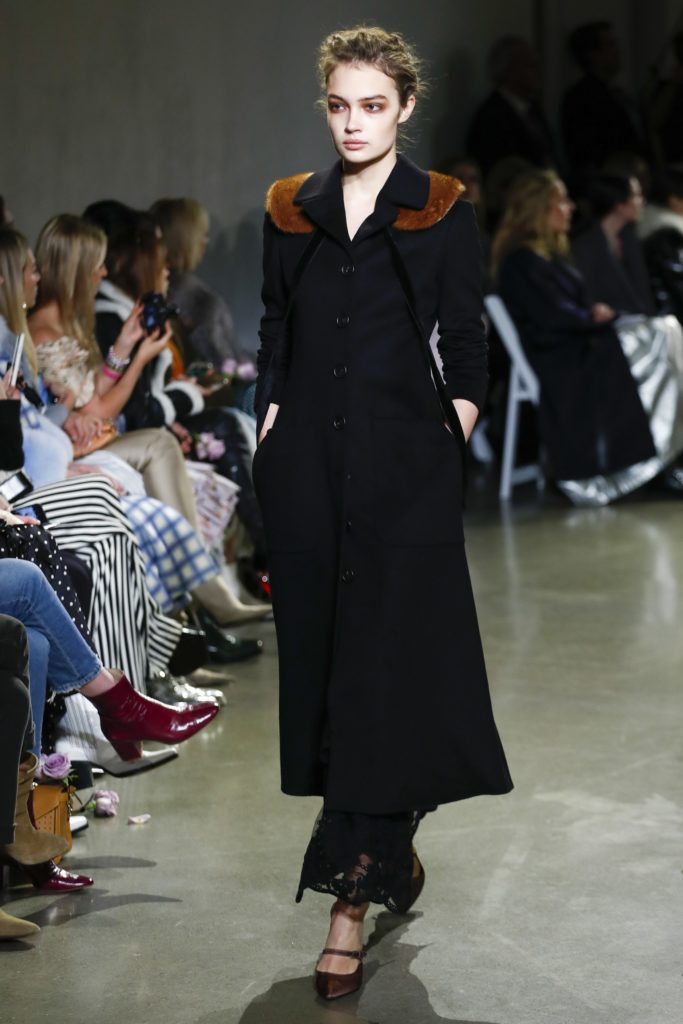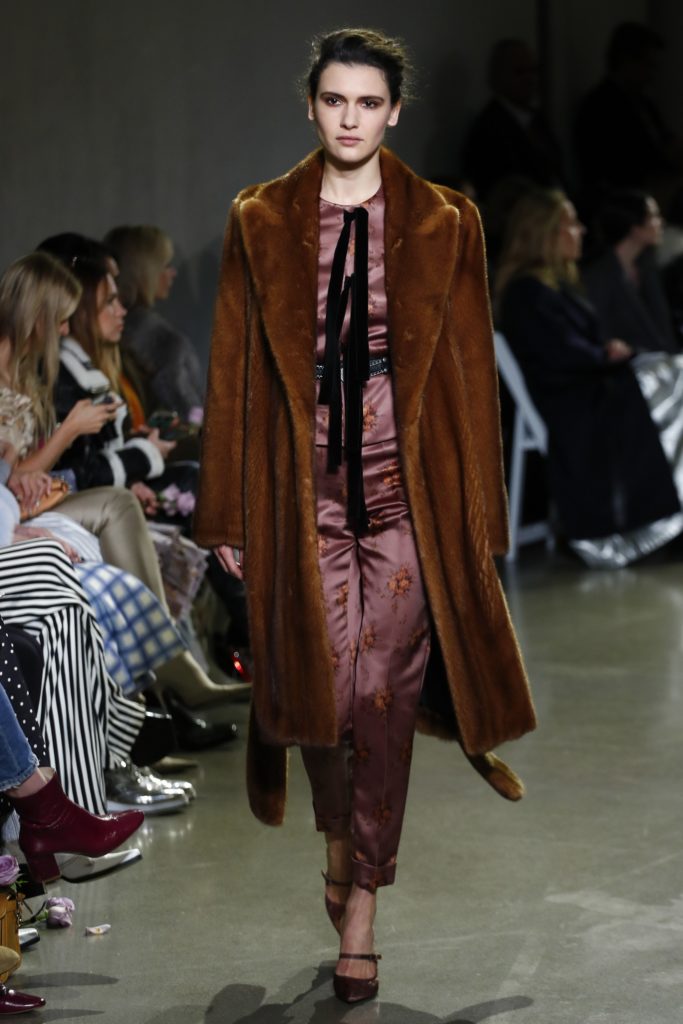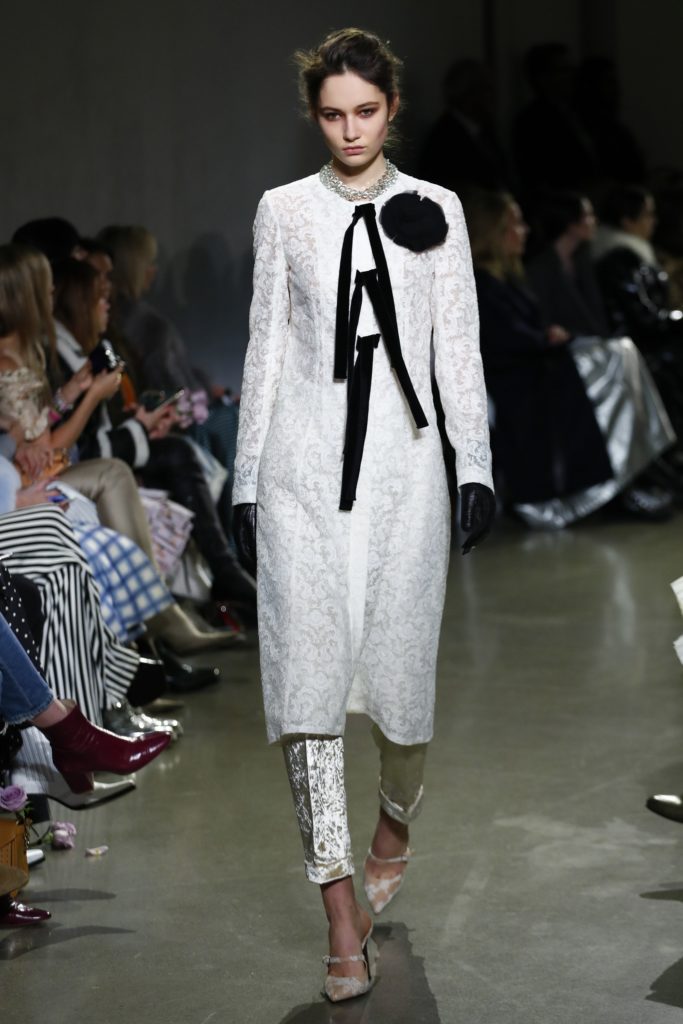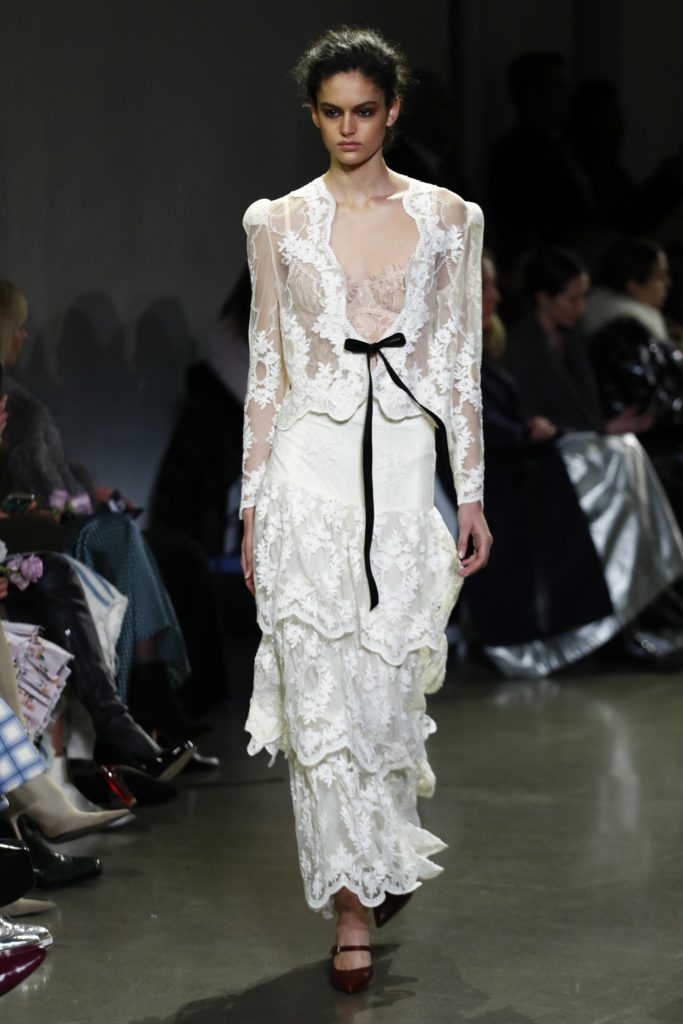 Leave it to Kate Spade to ace the fall 2018 season. Deborah Lloyd, the chief creative officer for Kate Spade, is leaving the powerhouse after 10 years at the helm. While there was little that was jaw dropping drama, Lloyd is subtle in her 'gotta have it now' kind of style urgency. She put forth a collection of strong separates with a go-anywhere appeal. A burnt orange suede moto jacket said it best….I'm cute. I'm sassy. I'm versatile. Try me!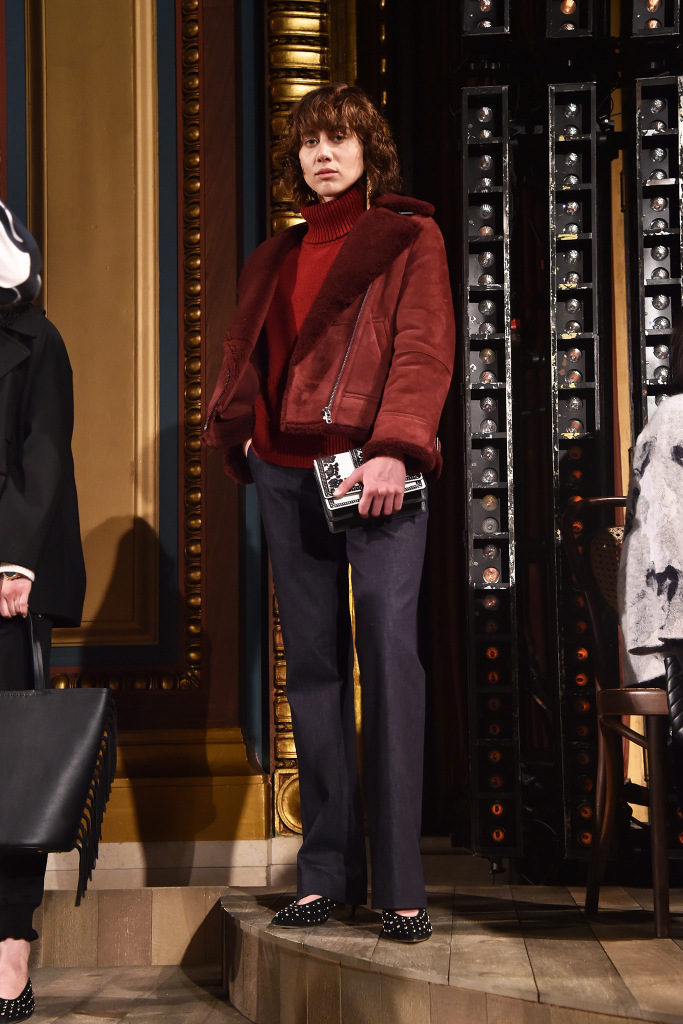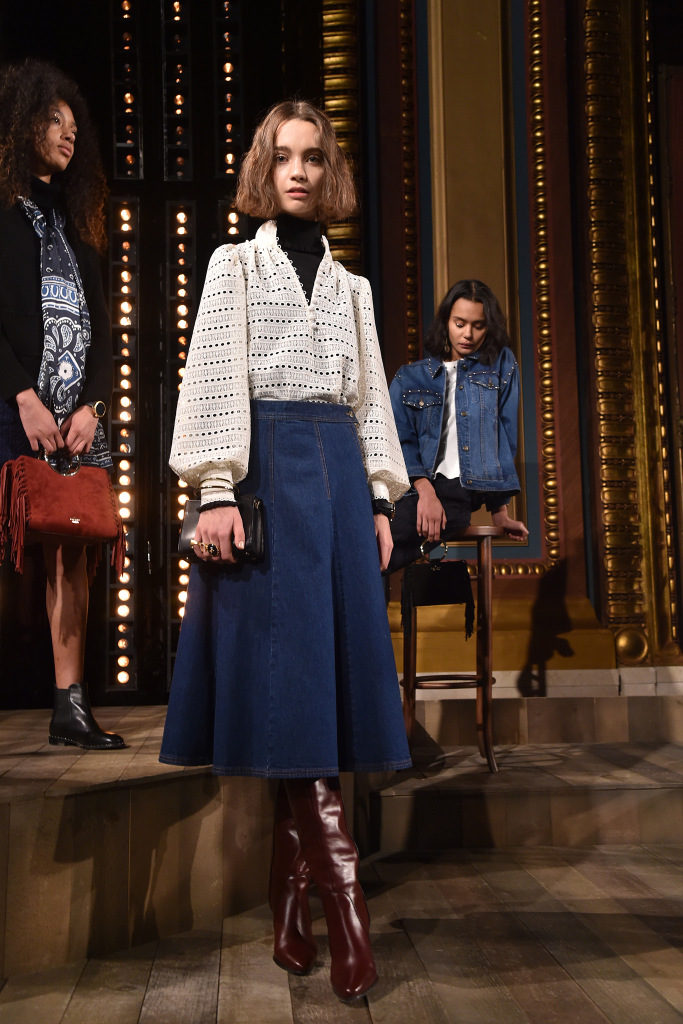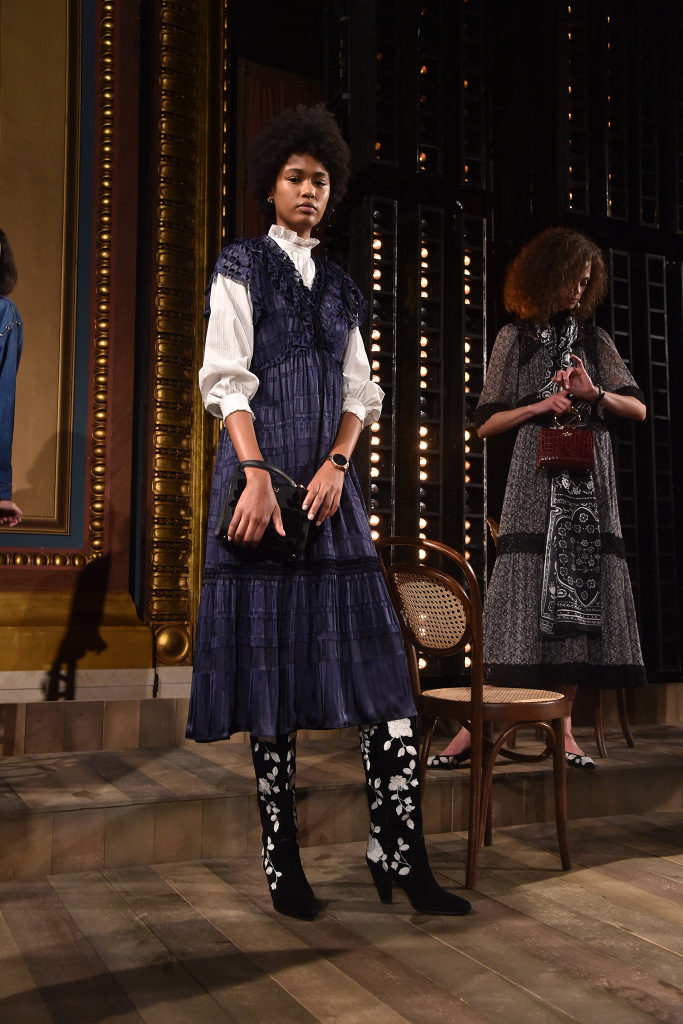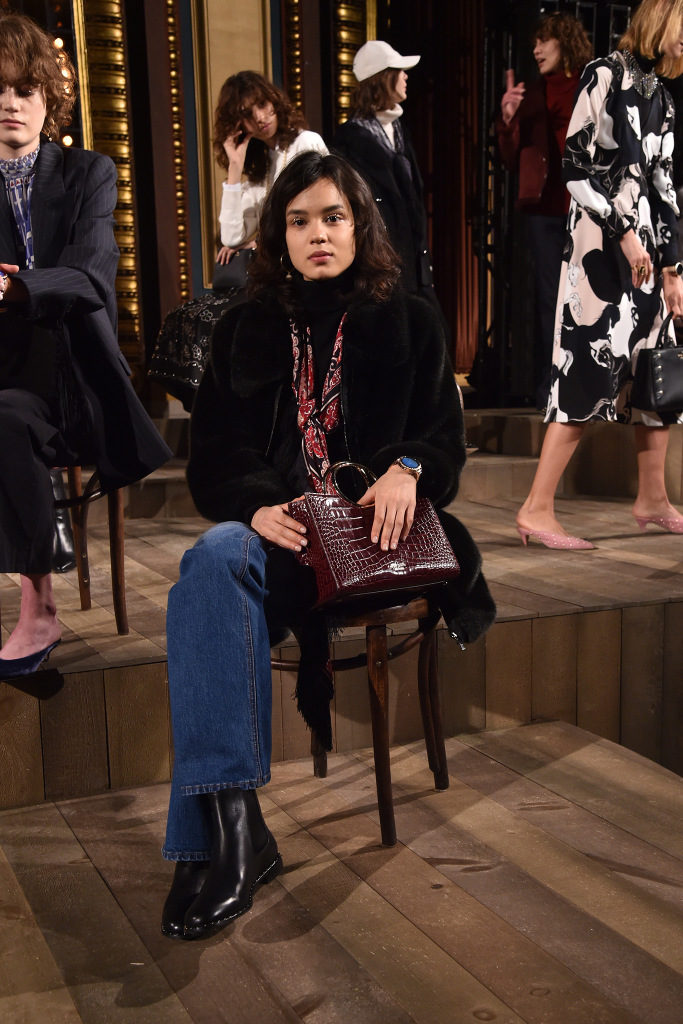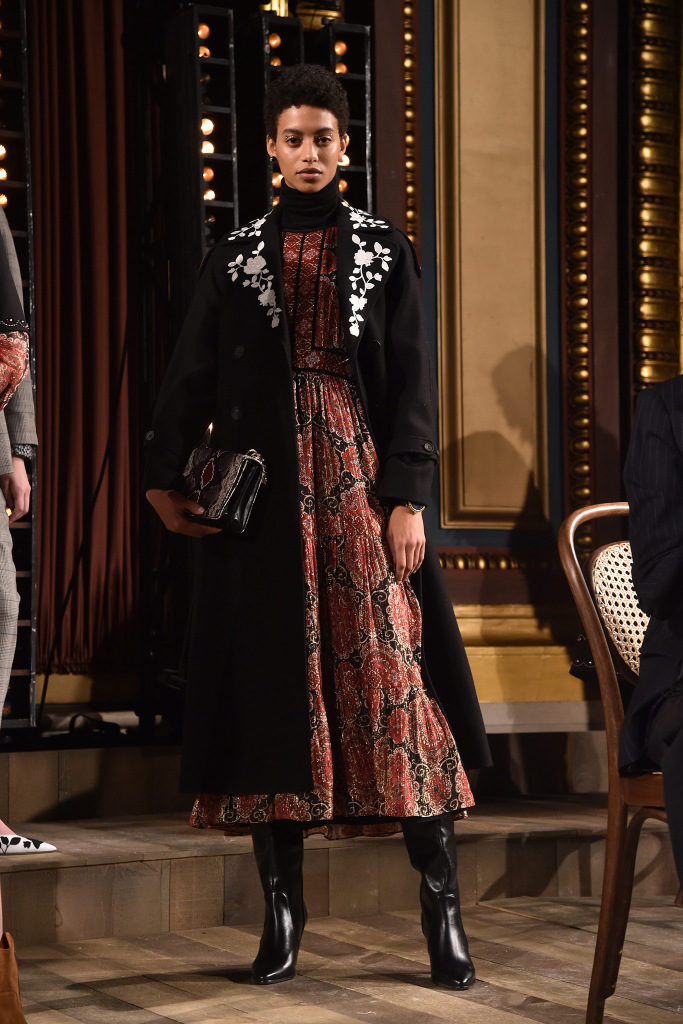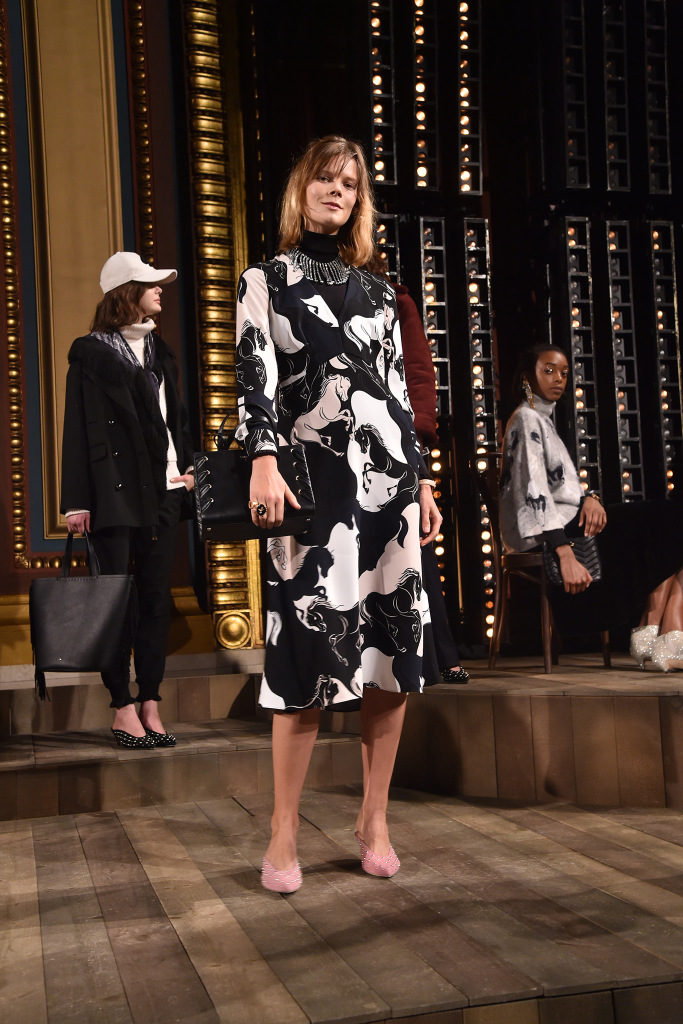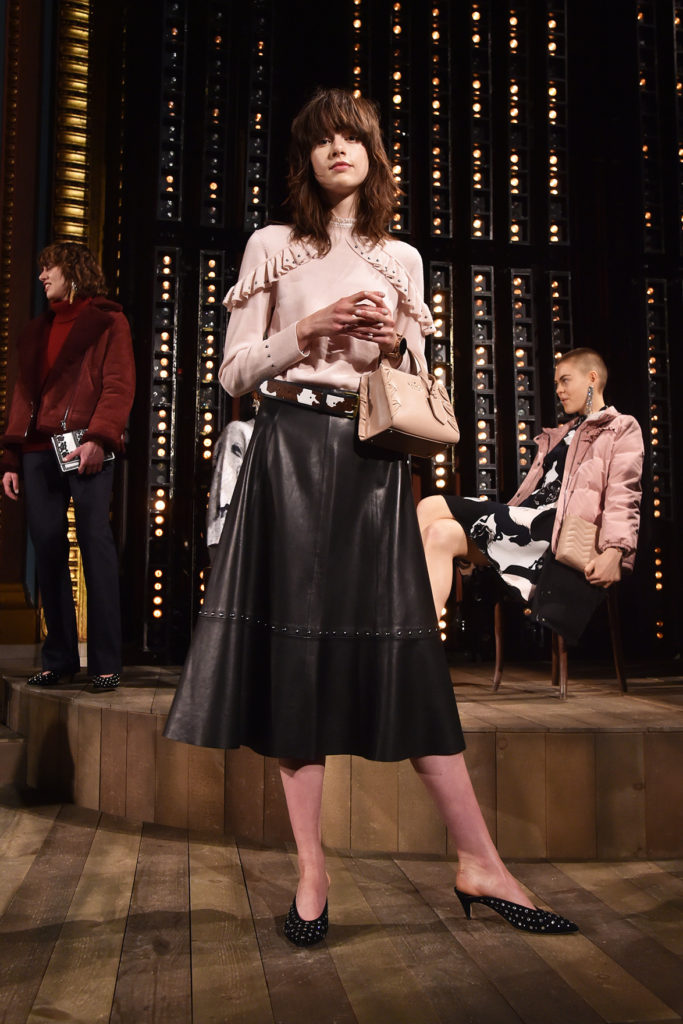 Saddle up your senses and corral some of the wildest twists on western wear yet to be seen. Head to where country luxury is now "a thing" and you'll find that Billy Reid is the cowboy designer behind it. For fall 2018 earthen tones in fine wools and cashmere made up a breadth of his and her's suited styles. But what makes these looks even cooler is styling them with sneakers. The austere look of a 3/4 black leather topper is softened with a taupe color lamb collar. Reid paired it with black flecked linen pants and white gym shoes…..a winning look for sure. It was his fur-lined parka over a puffer vest that may be de riguer layering for the coldest of arctic blasts to sweep the prairie and beyond.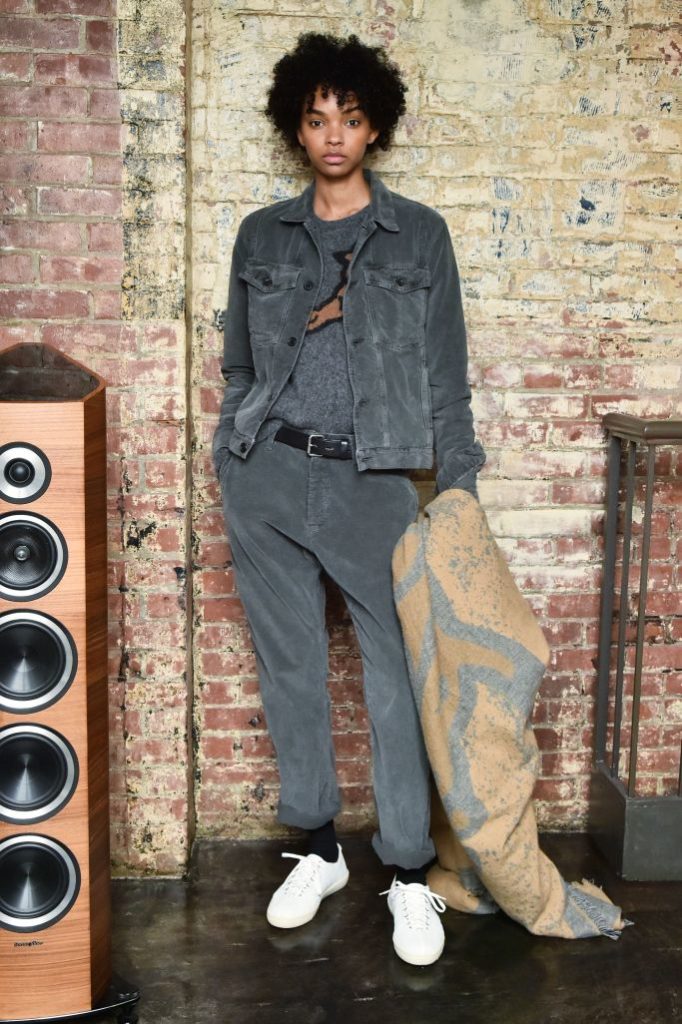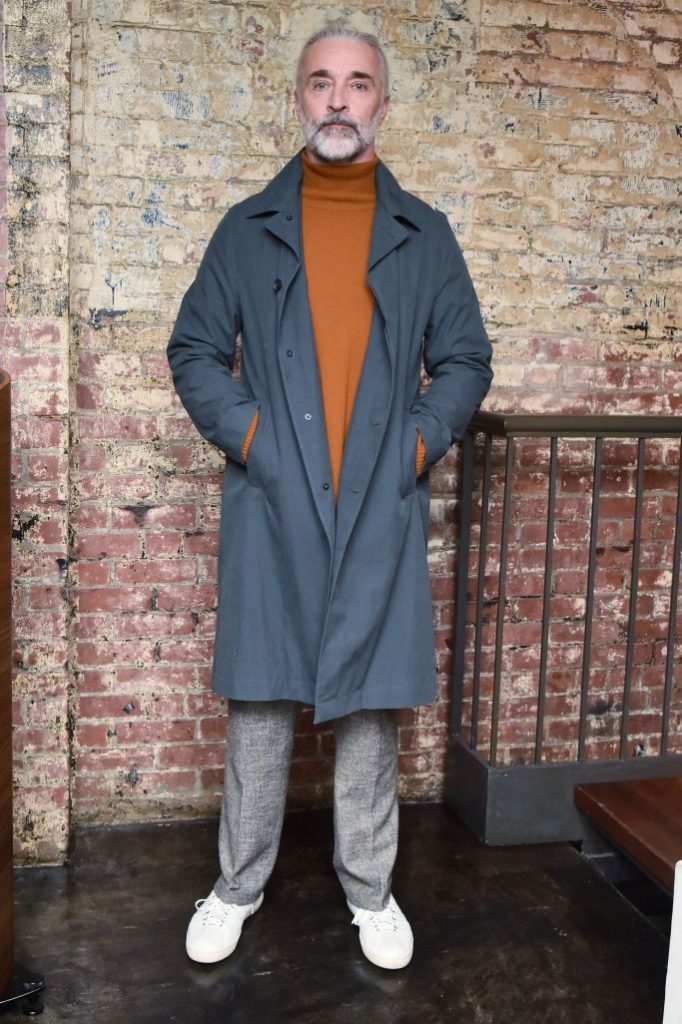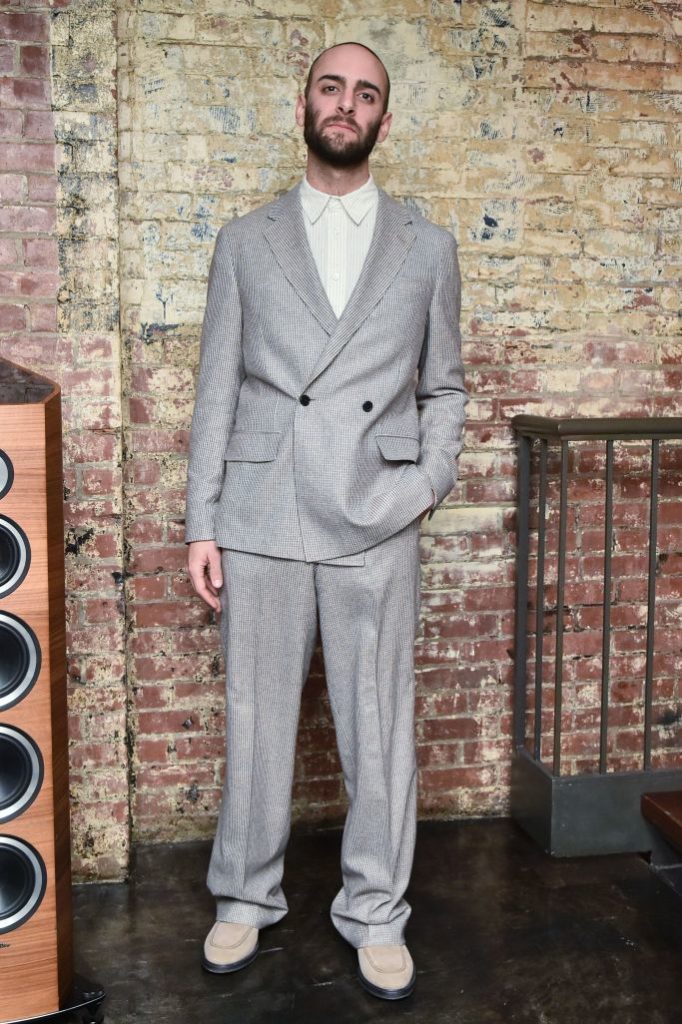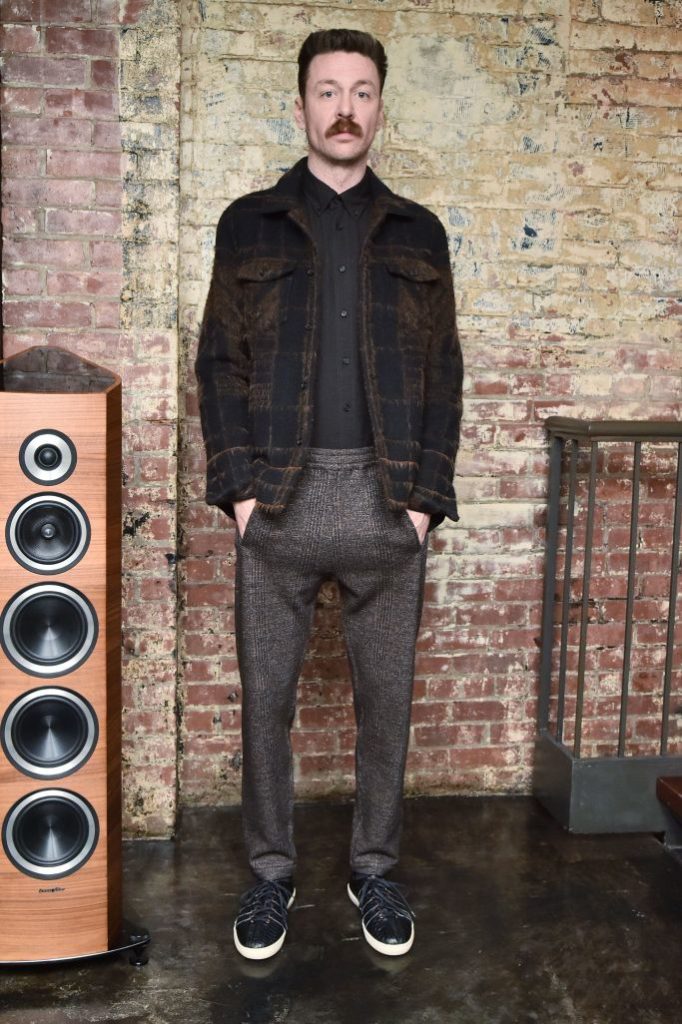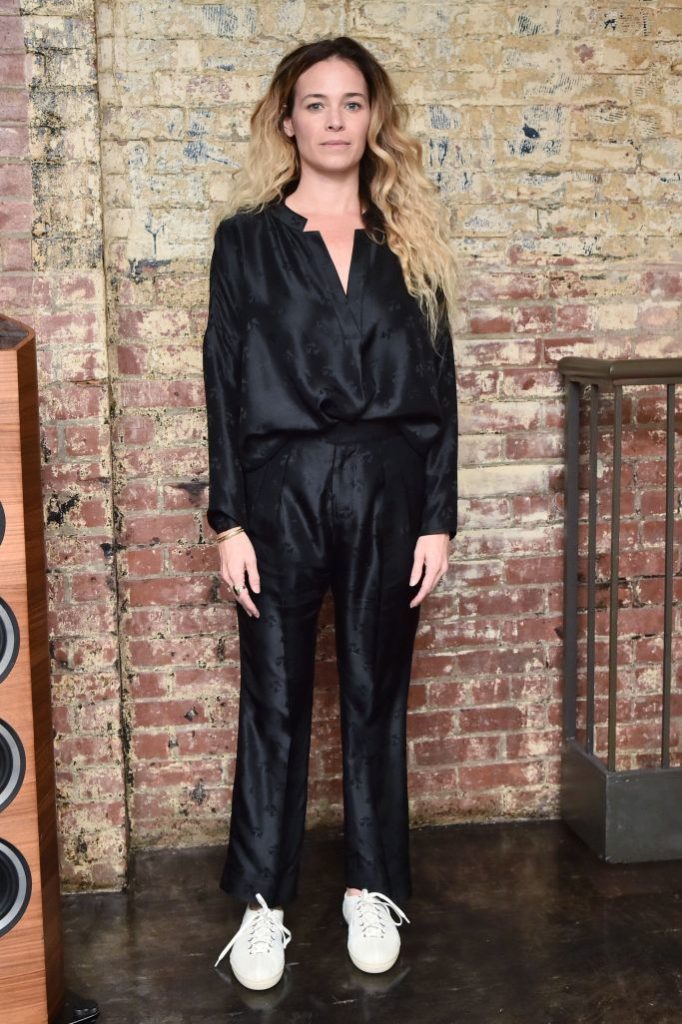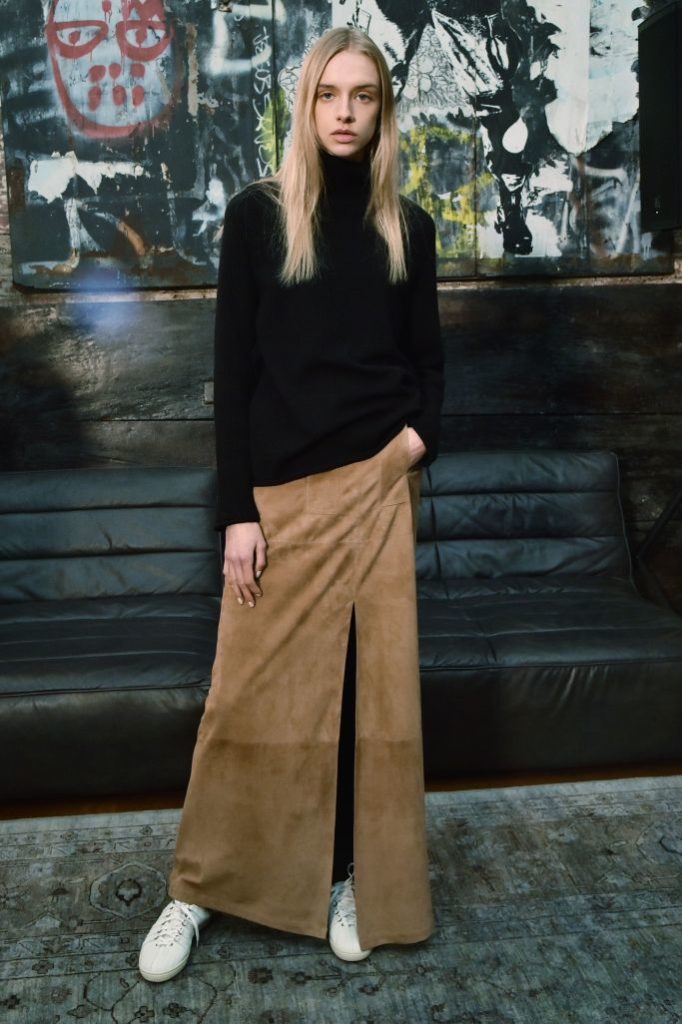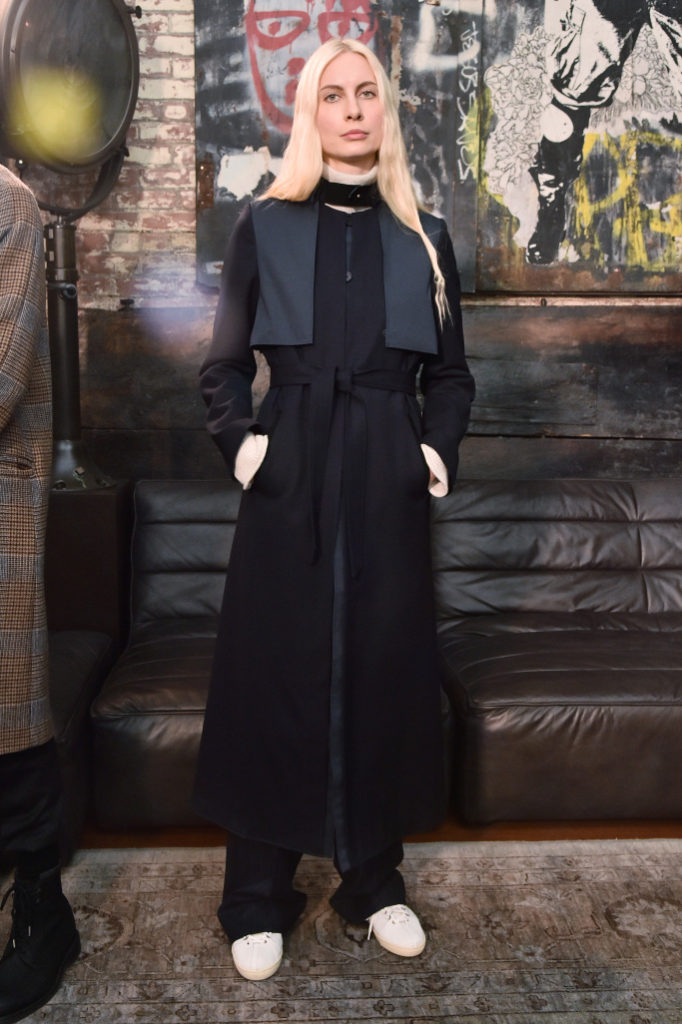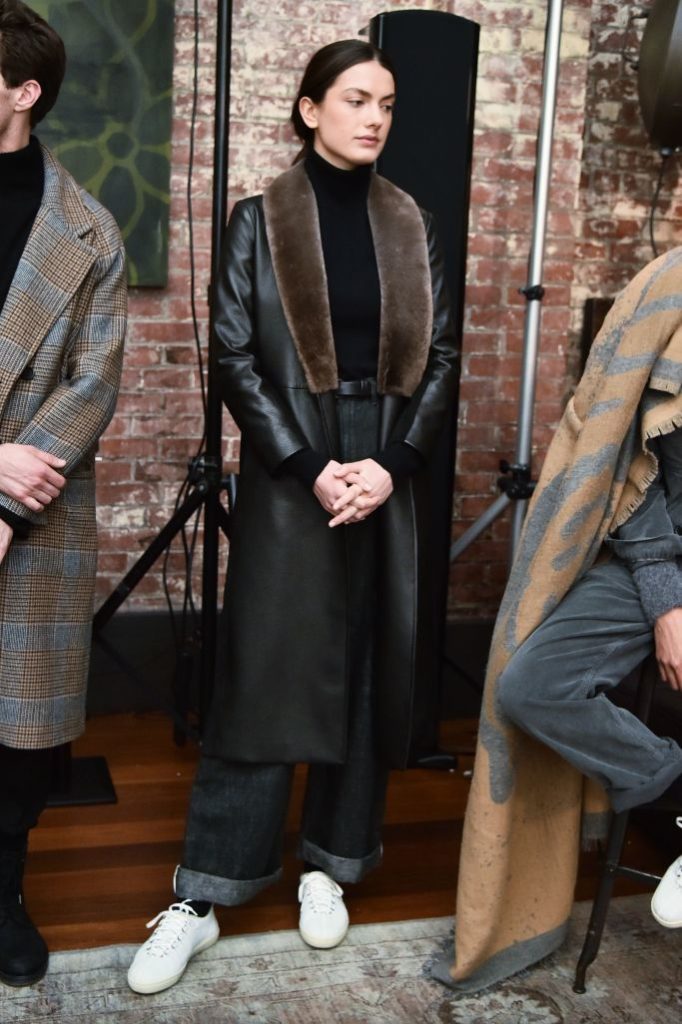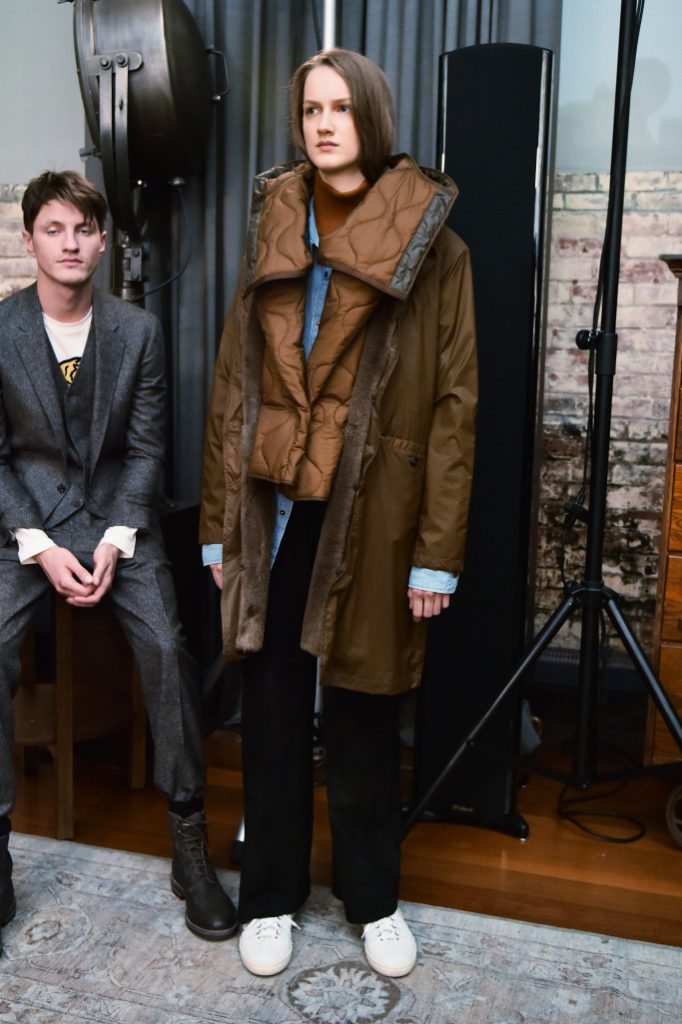 What's the one key piece we see coming out of fall 2018 RTW? It's the parka coat and Nicole Miller gives you one to die for. Black leather with fox collar, it's the perfect juxtaposition of casual and luxe.  Another twist to the trend, Miller adds a rich fox collar to an orange quilted anorak for street chic. Touches of drama are shown in a hint of fur peeking out of thigh-high suede boots. Her knitted fur scarf is so cozy we want to wear it now. The moto jacket is also a key piece that's here to stay. Invest in Miller's oversized shearling and you won't regret it. What's unfortunate is that Miller cheapened her brand by adding waxy faux fur blousons which took away from the more sophisticated feel of the collection.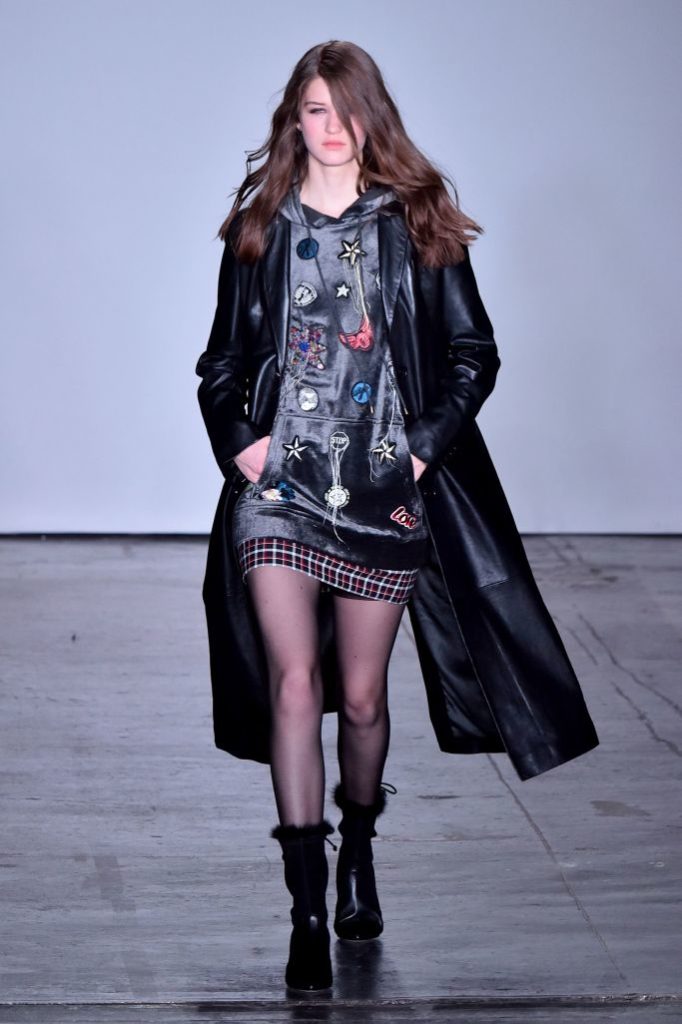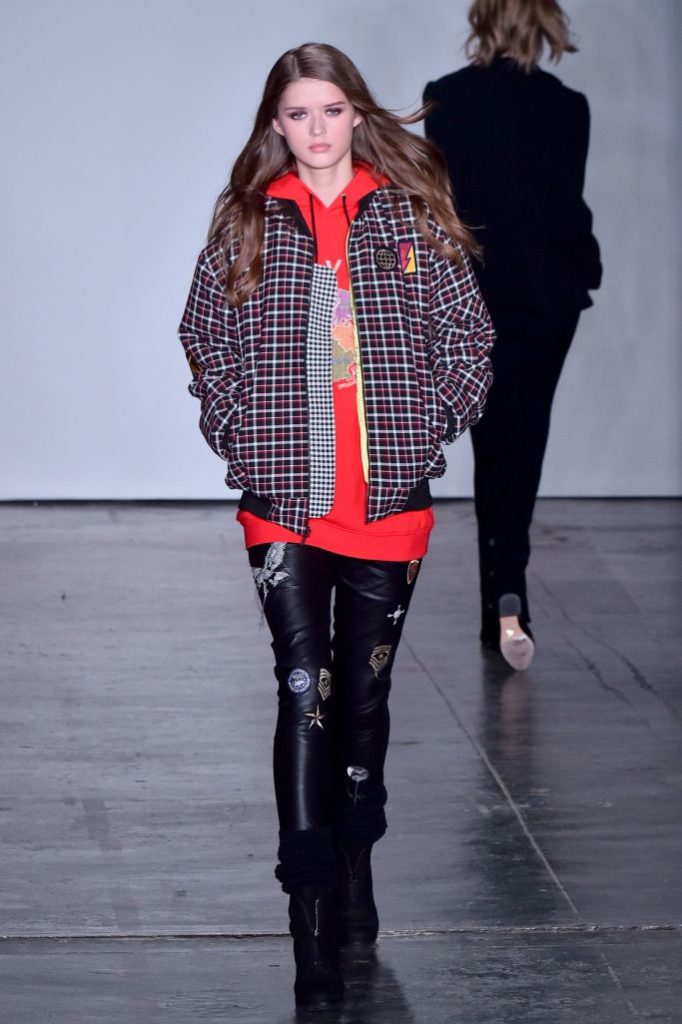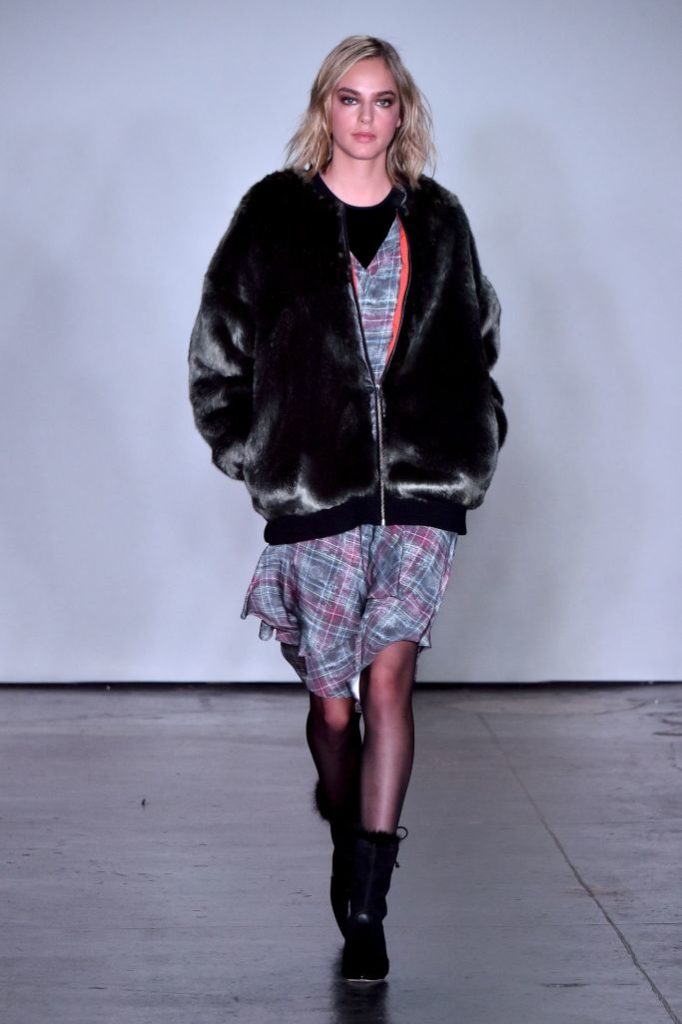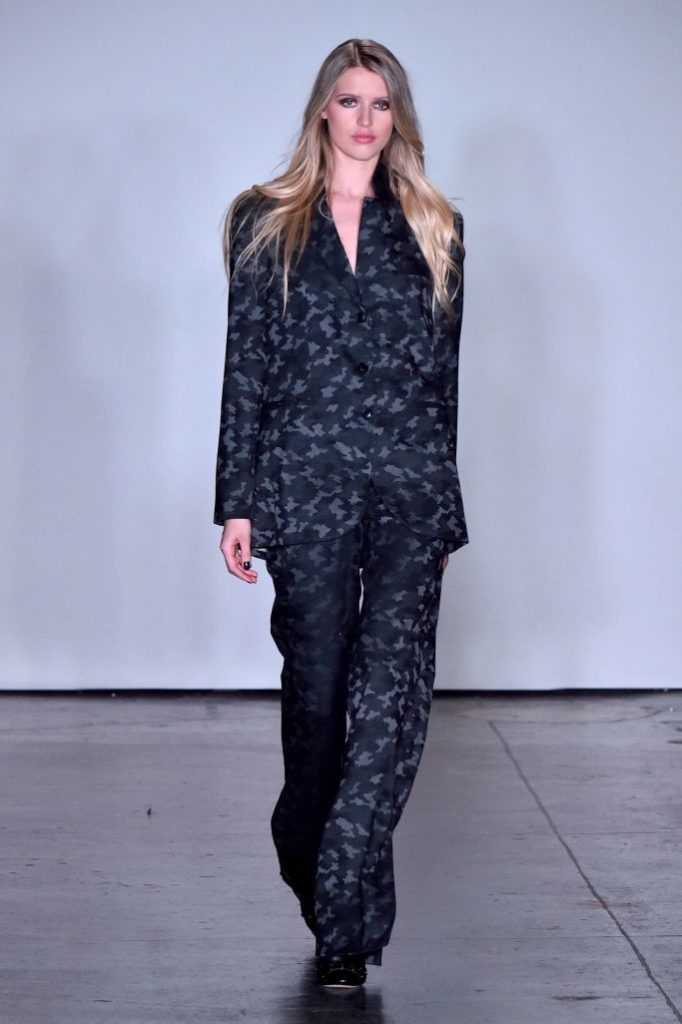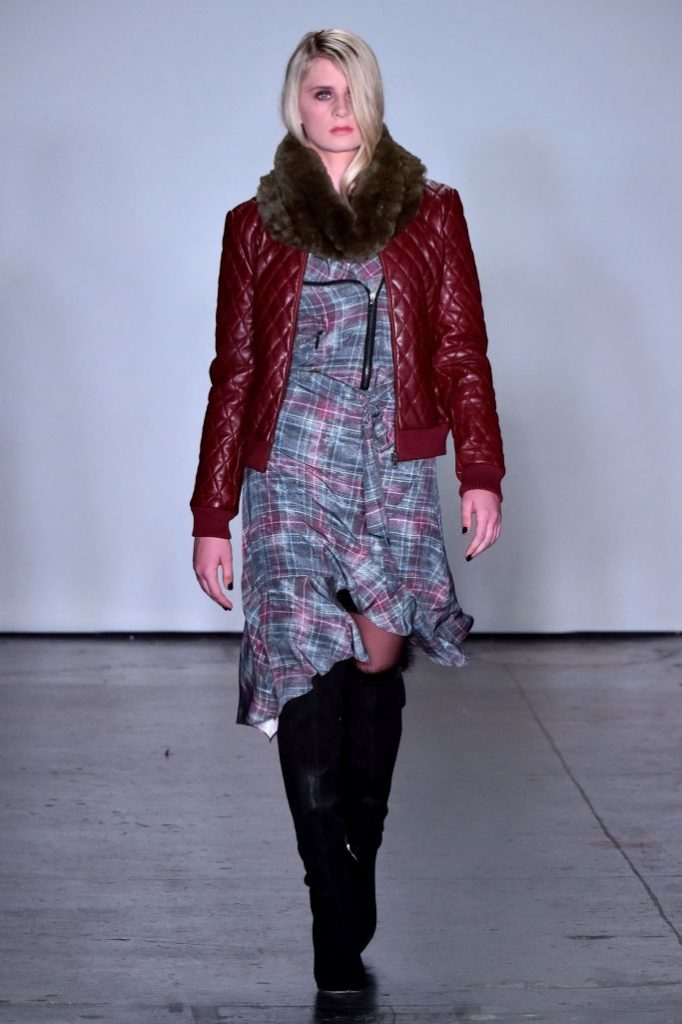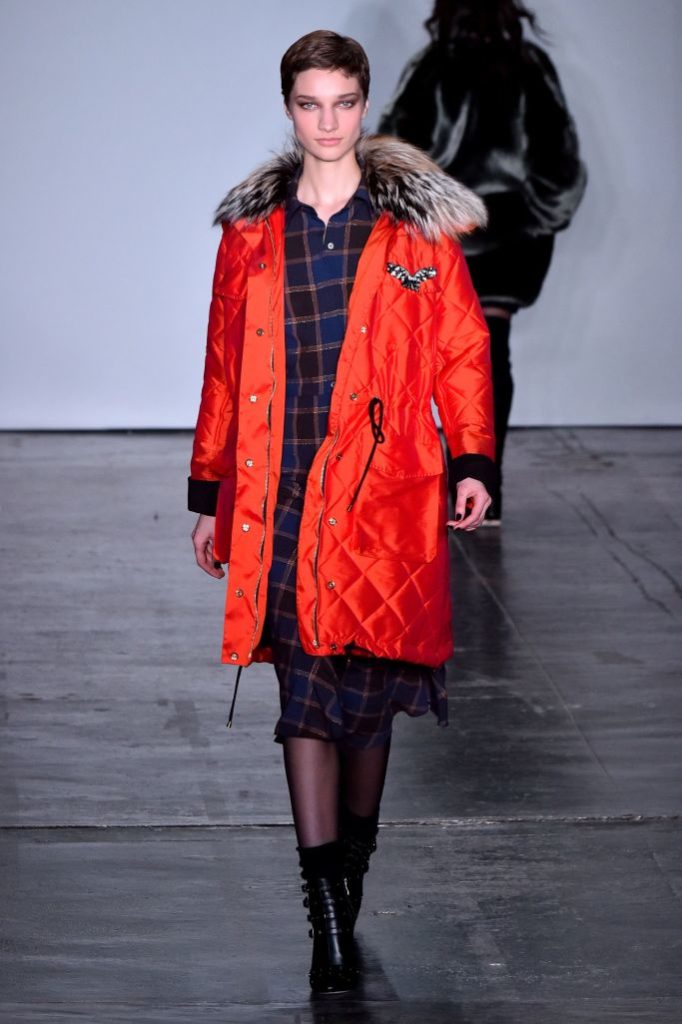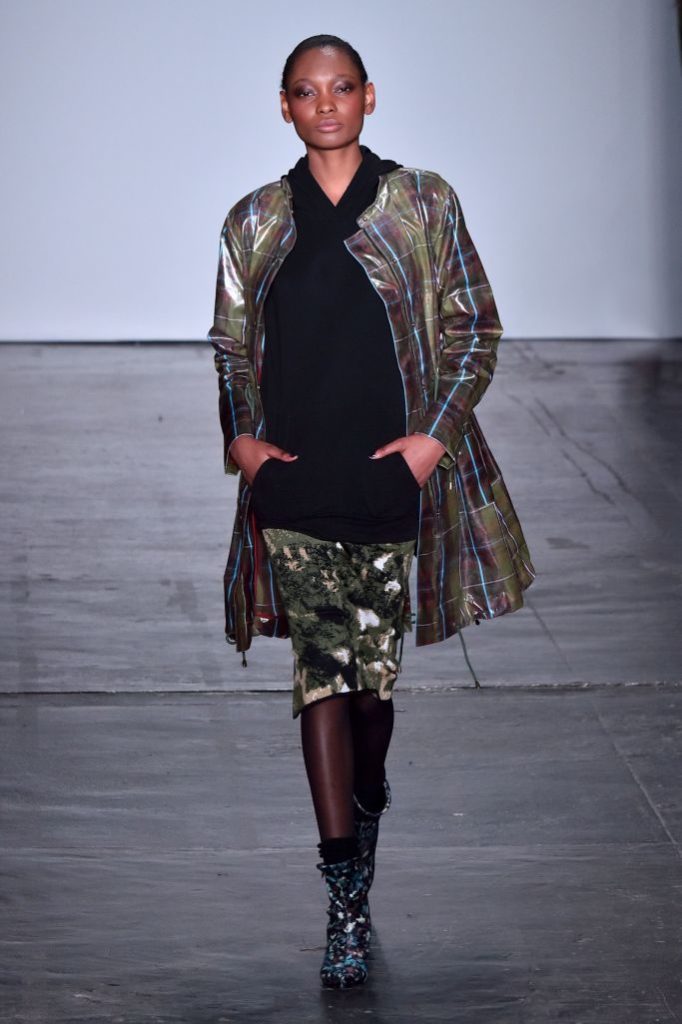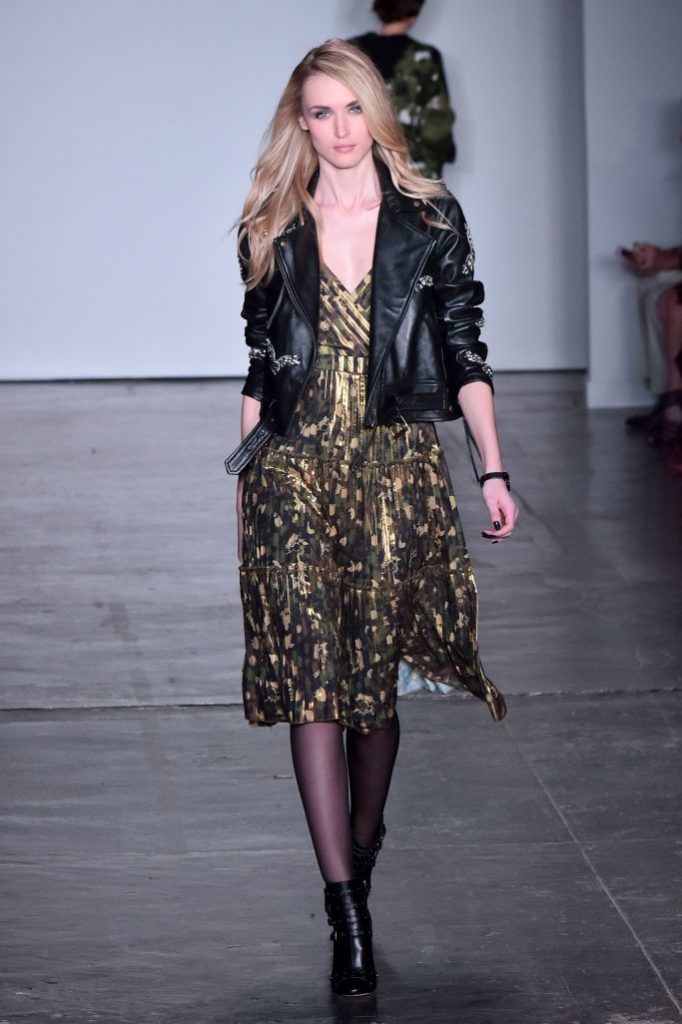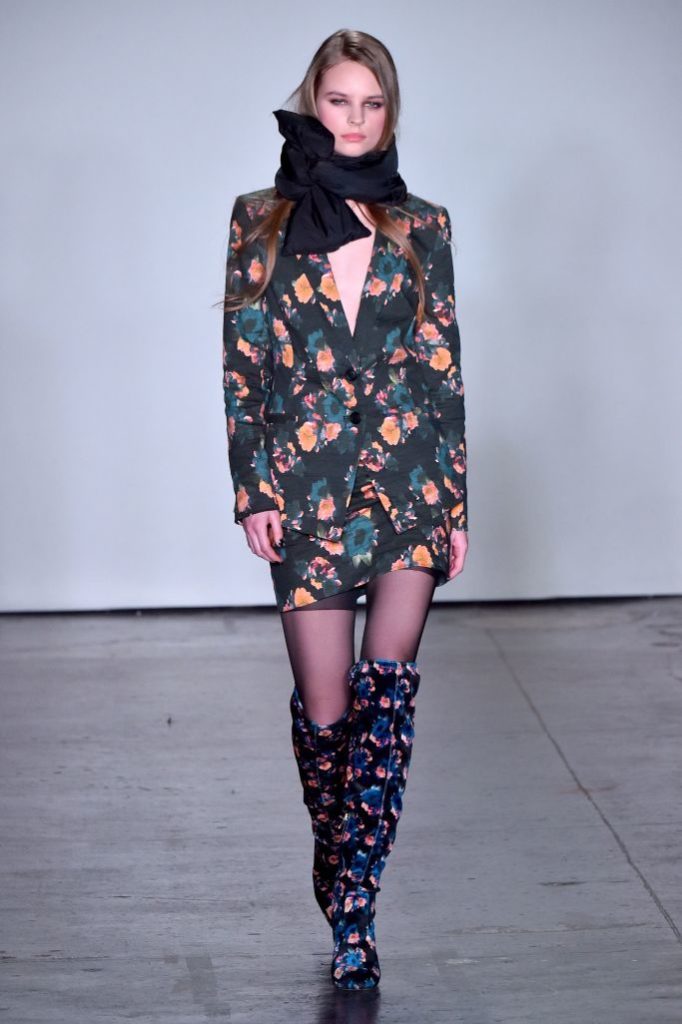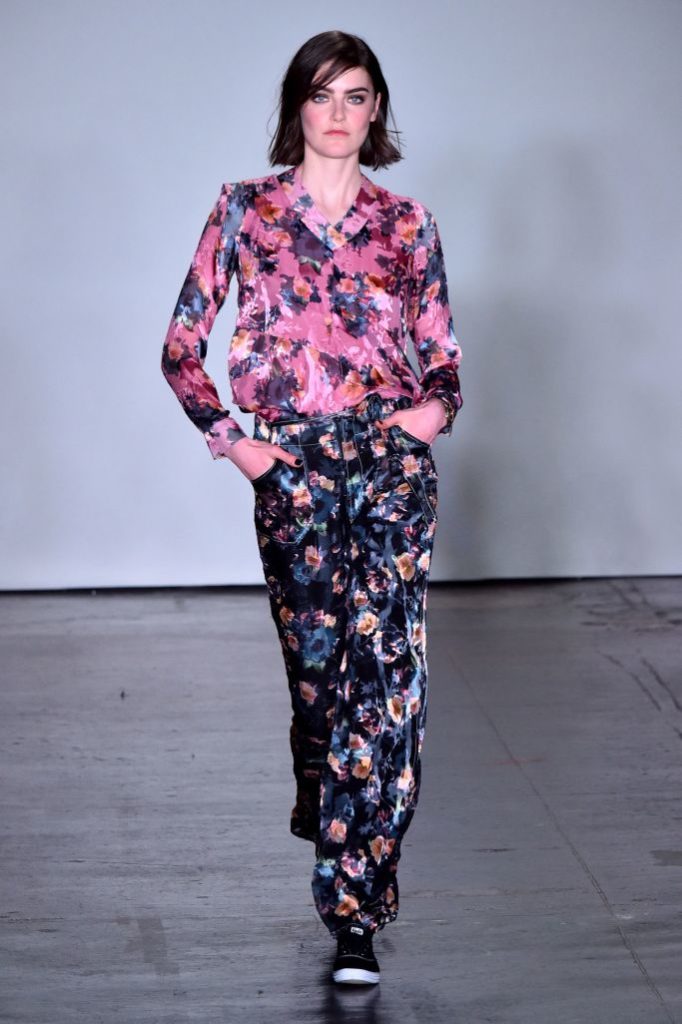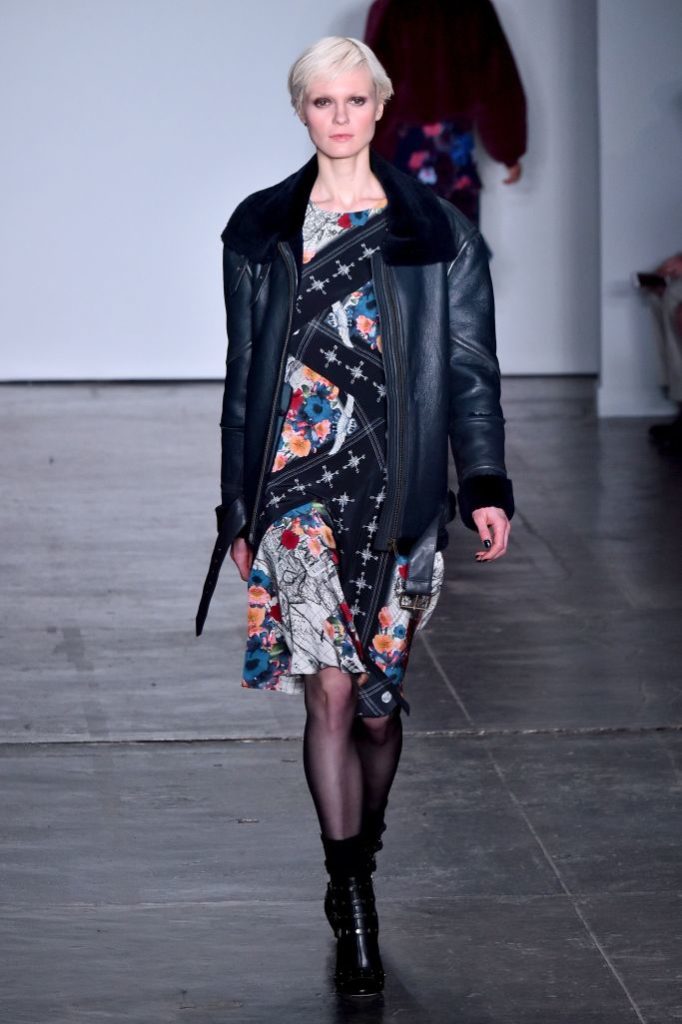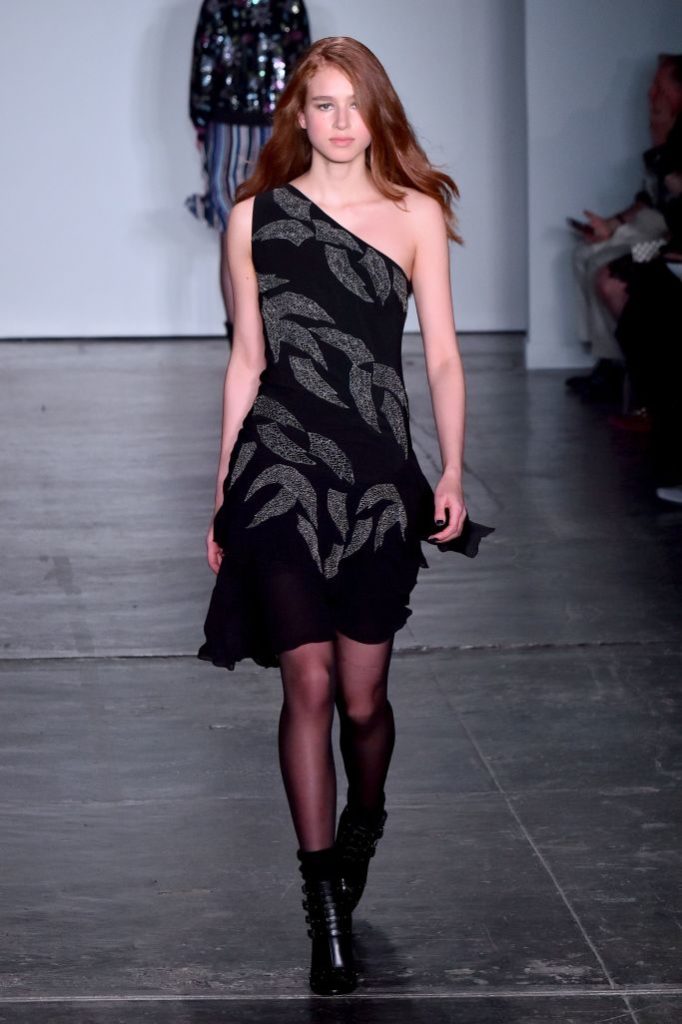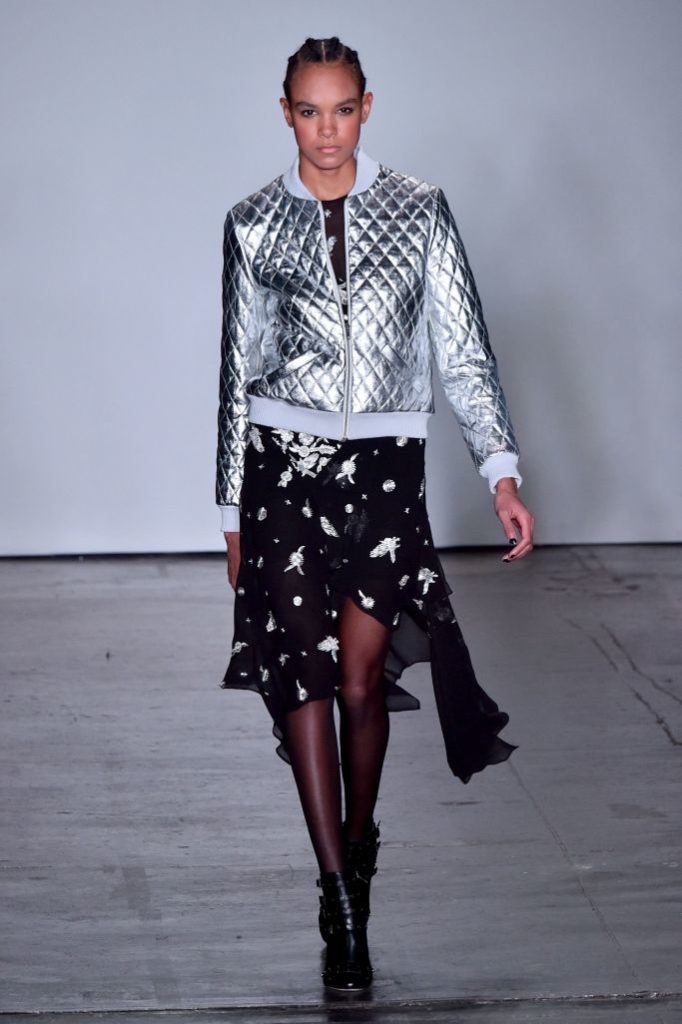 Bottega Veneta, the venerable power house of fine fashion, left us wide-eyed and dreaming again for fall RTW 2018. Tomas Maier, the Wizard of Oz behind the brand, eschews logos for thematic motifs proving, once again that for the clients of BV, their own names are always enough. Known for the highest level of craftsmanship with the most exquisite materials, Maier delivers some of the most extraordinary and innovative twists on shearling. Among the offerings include a dreamy multi-colored geo patterned shearling in camel, purple and olive. Another shearling popped in brightly colored angled strips of orange, cranberry, and purple. Even a seemingly simple men's shearling jacket had a surprise – rust suede on the outside, the shearling lining and collar graduated across a spectrum of color. Last but certainly not least, how can you not appreciate the bold zebra print shearling collars and jackets?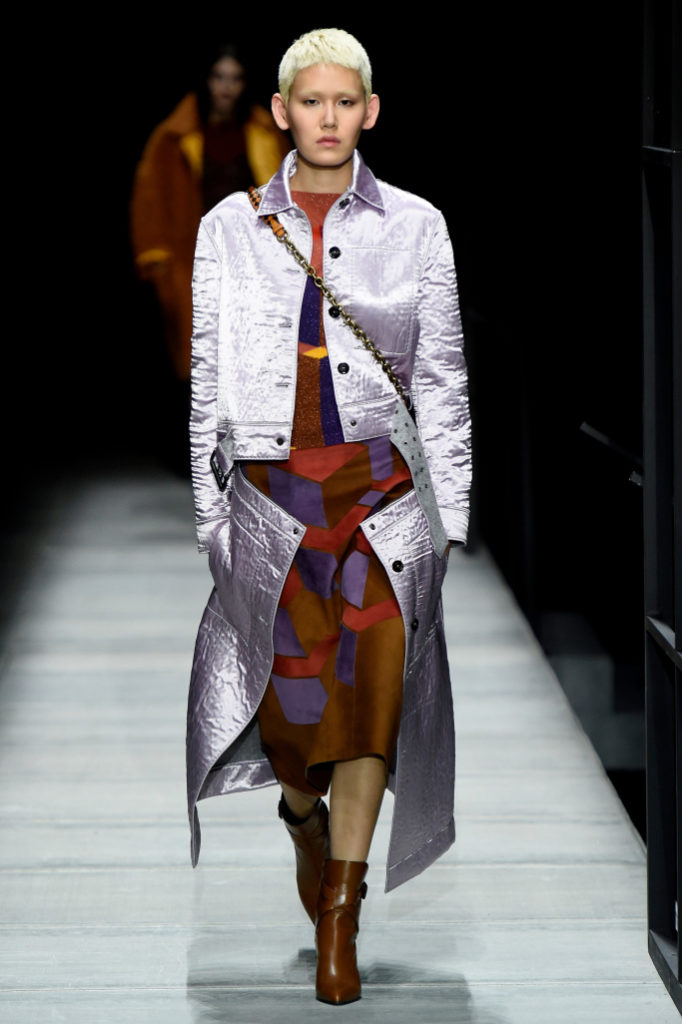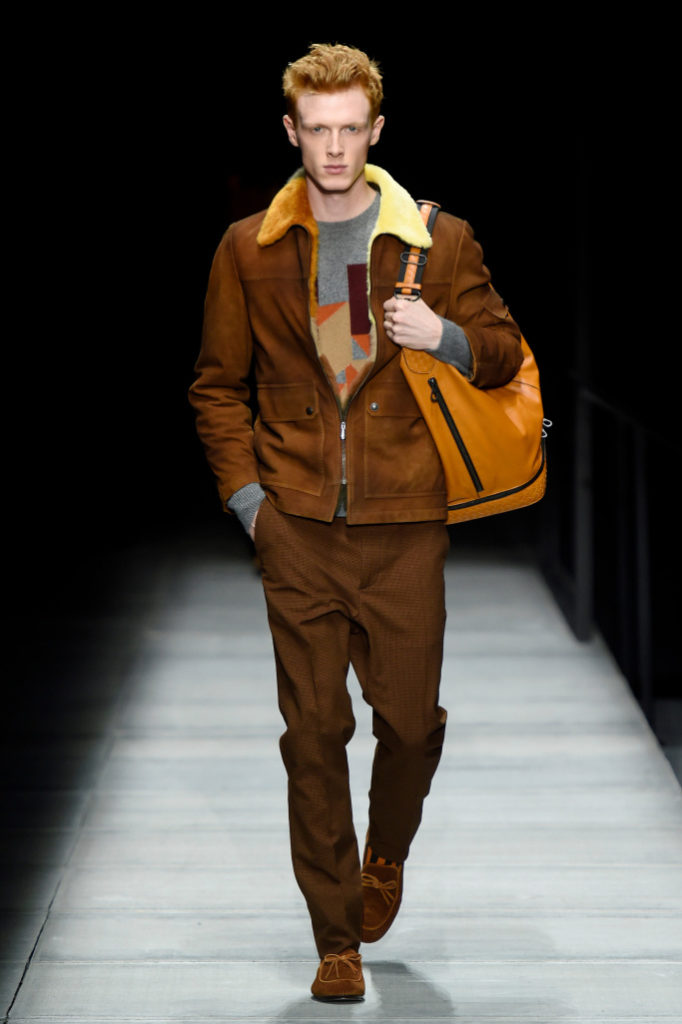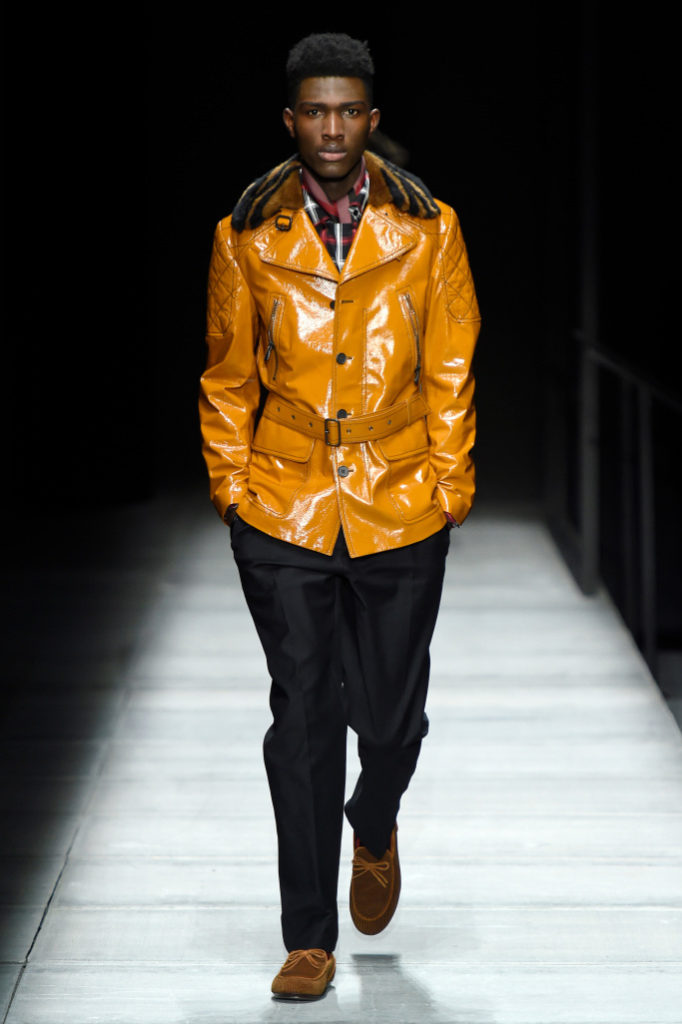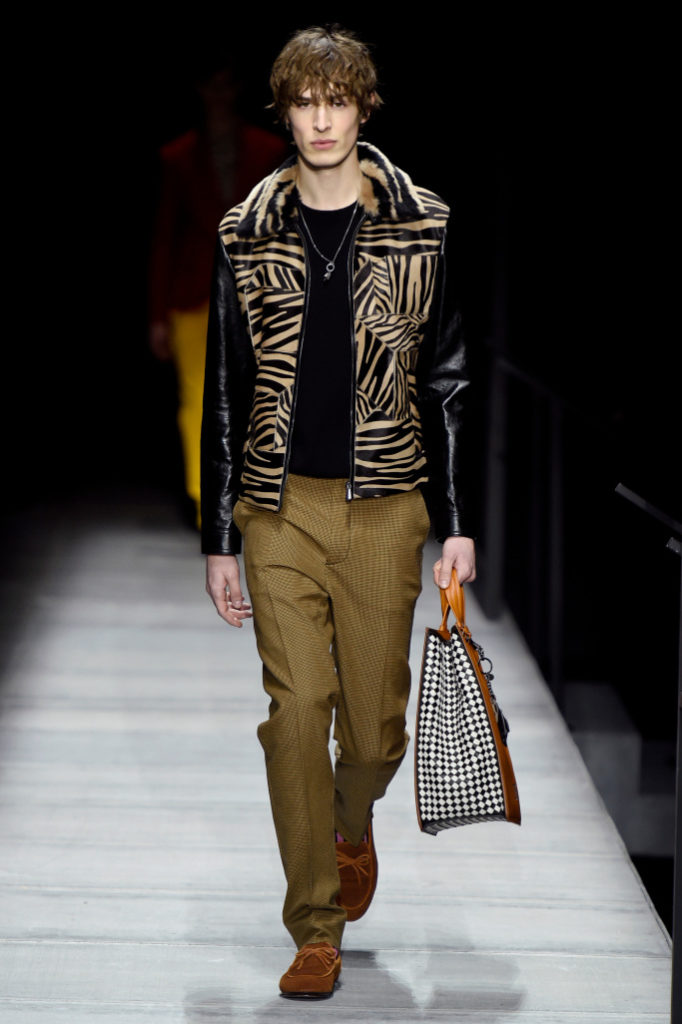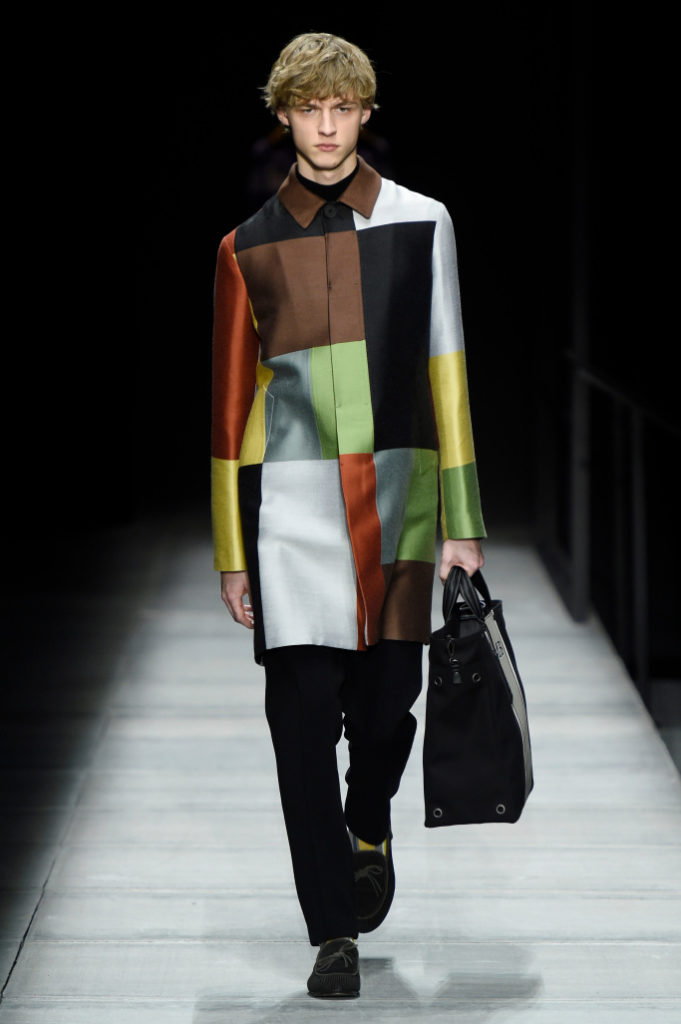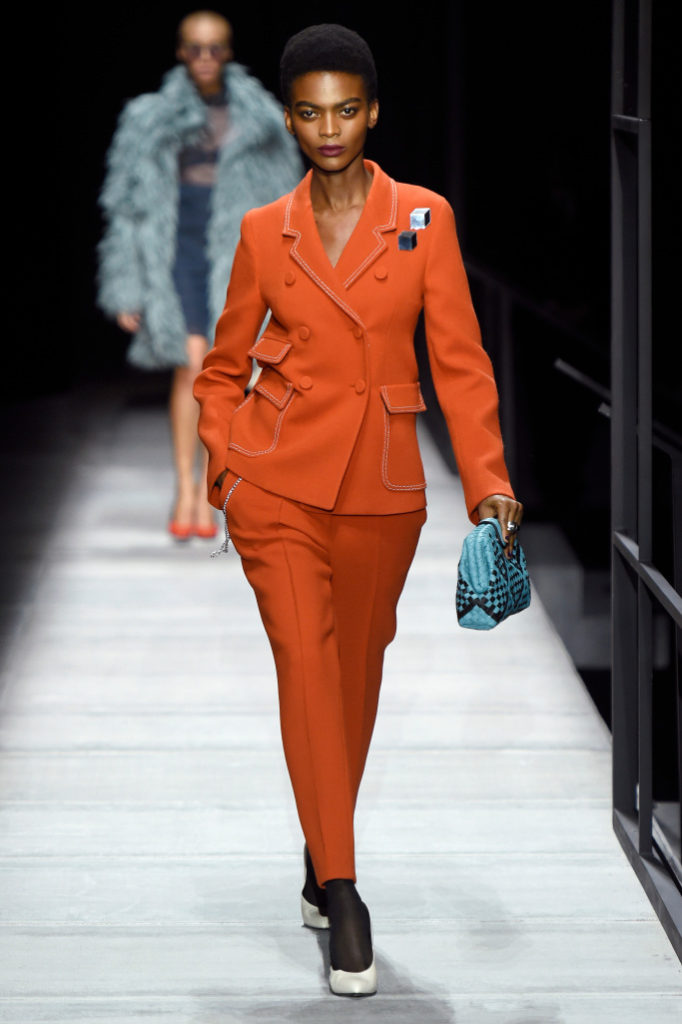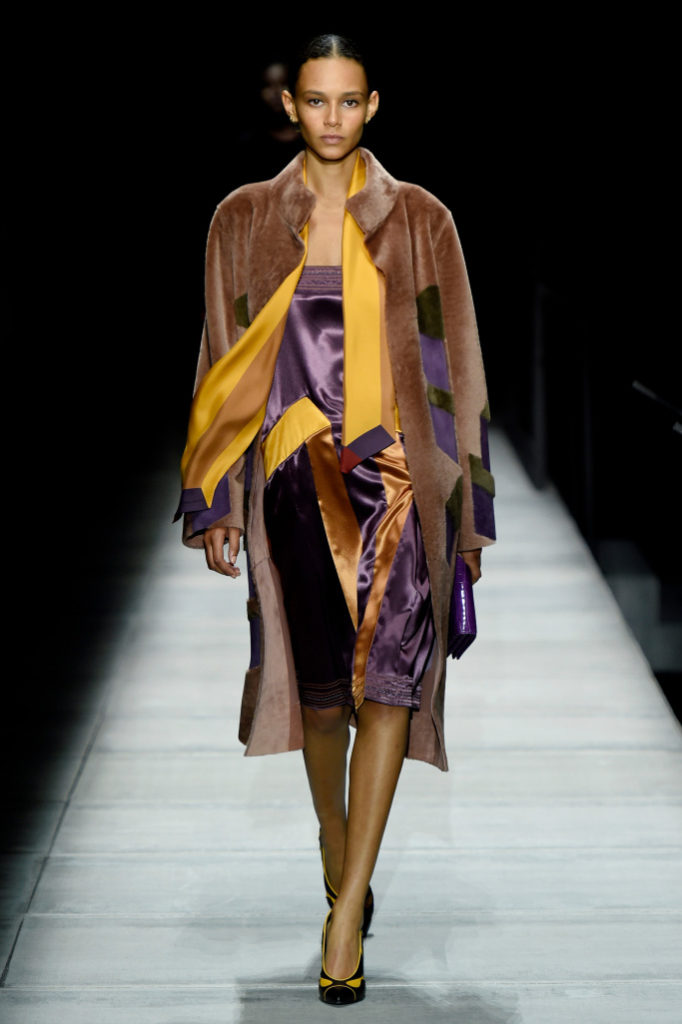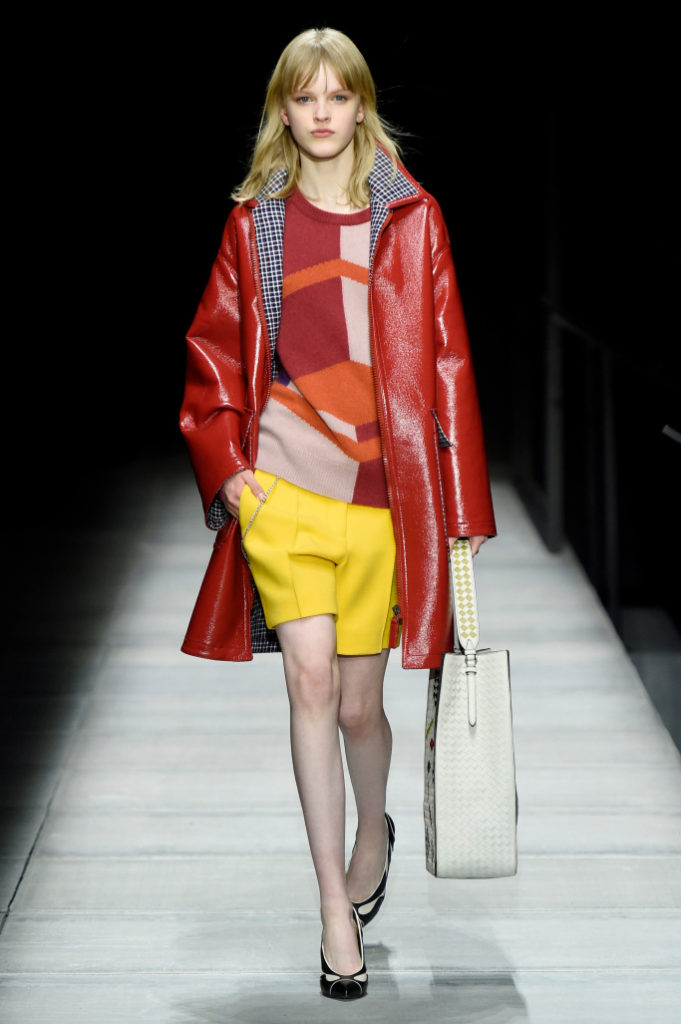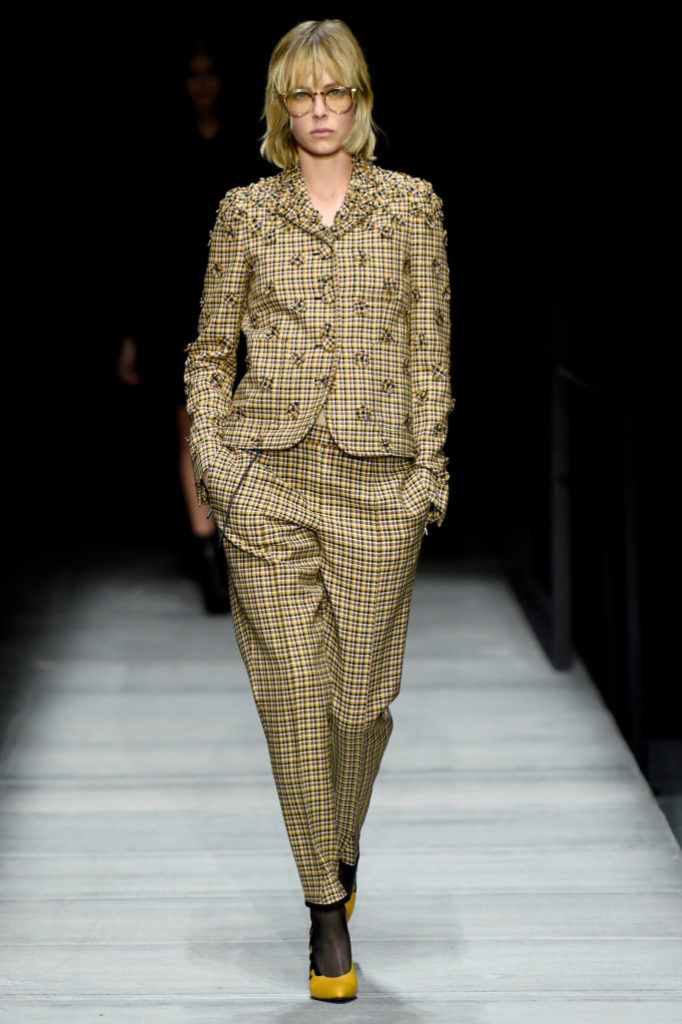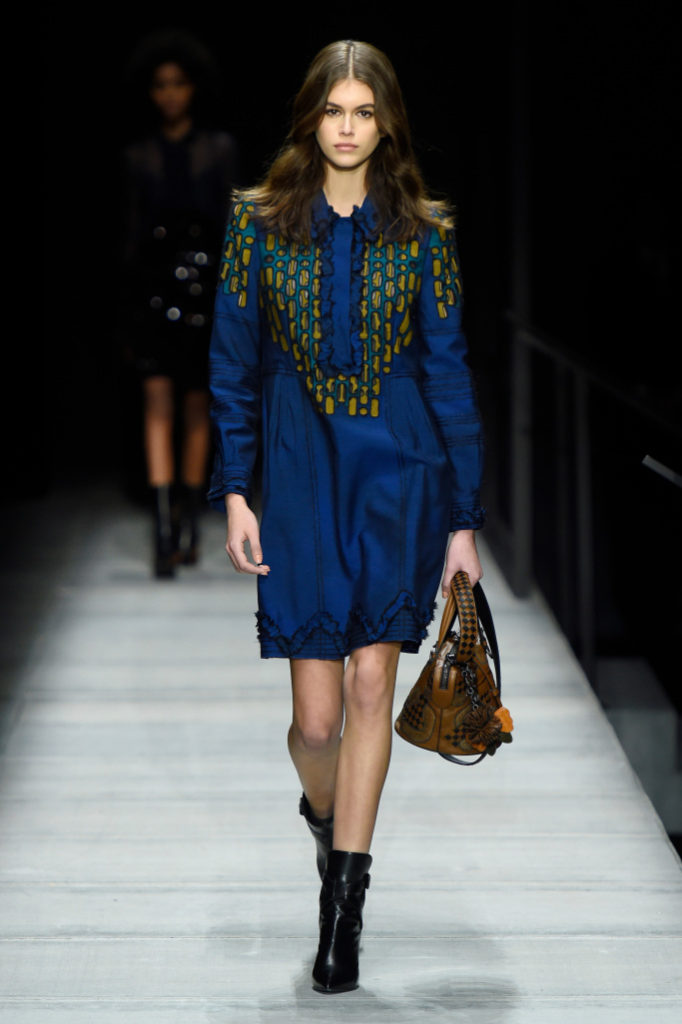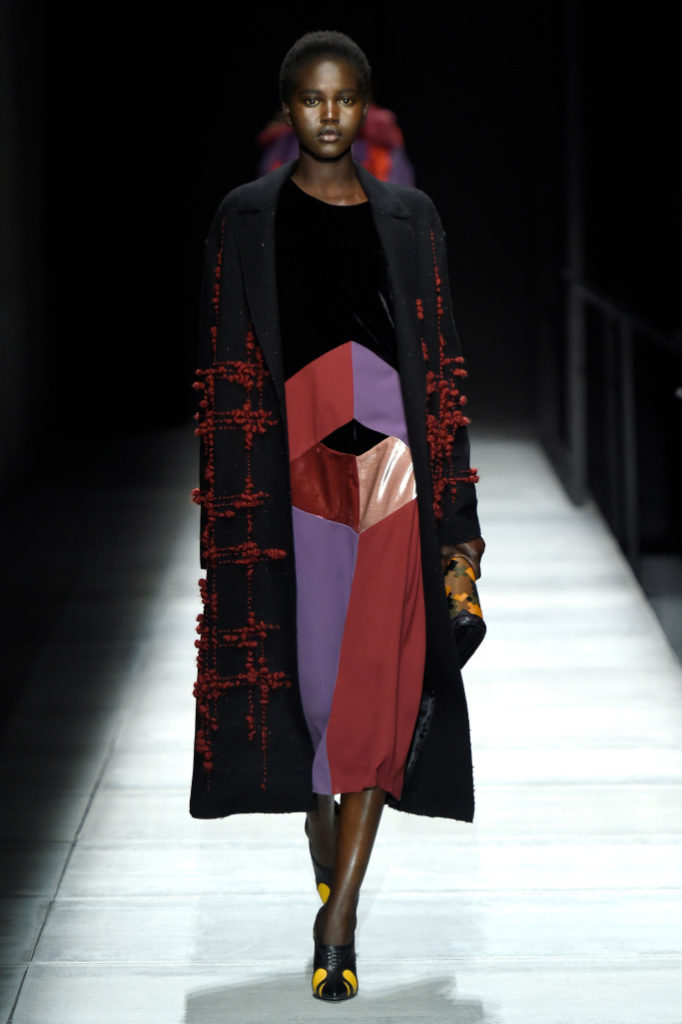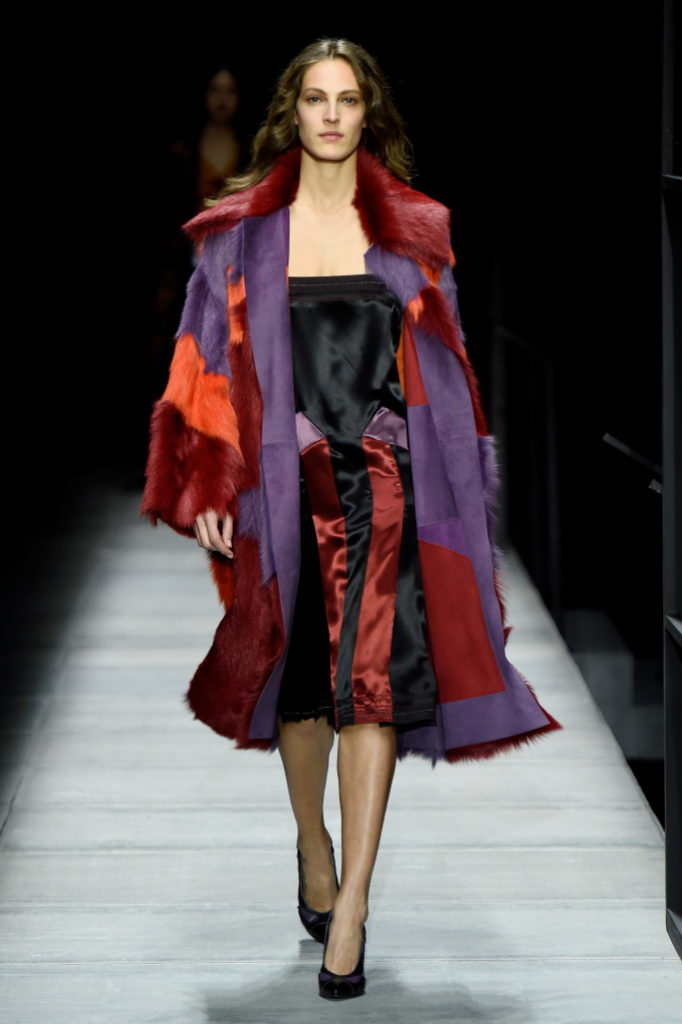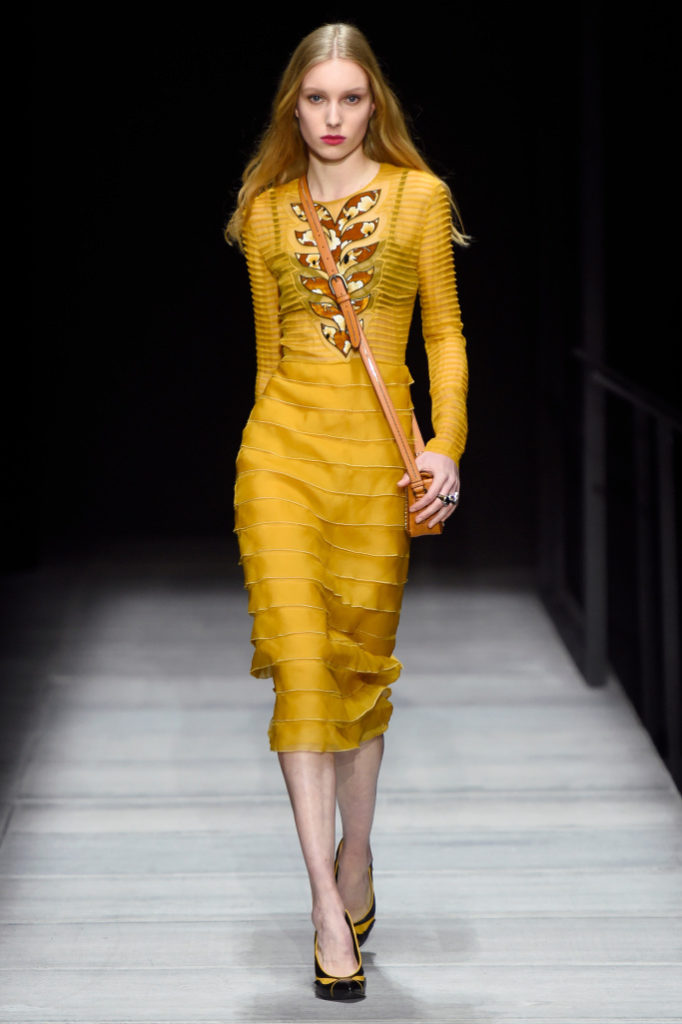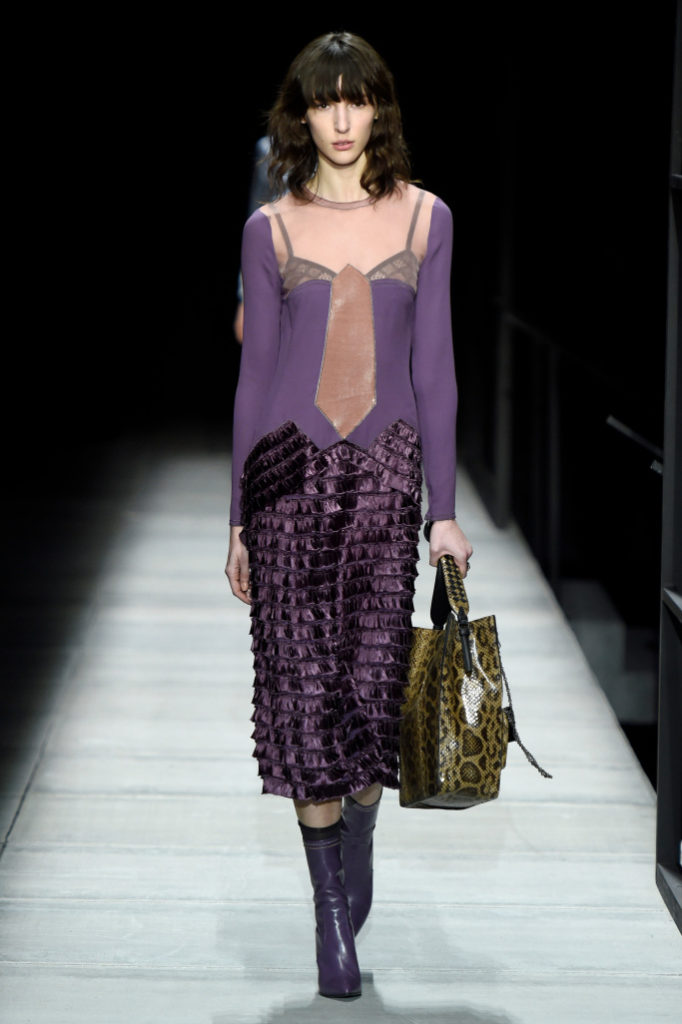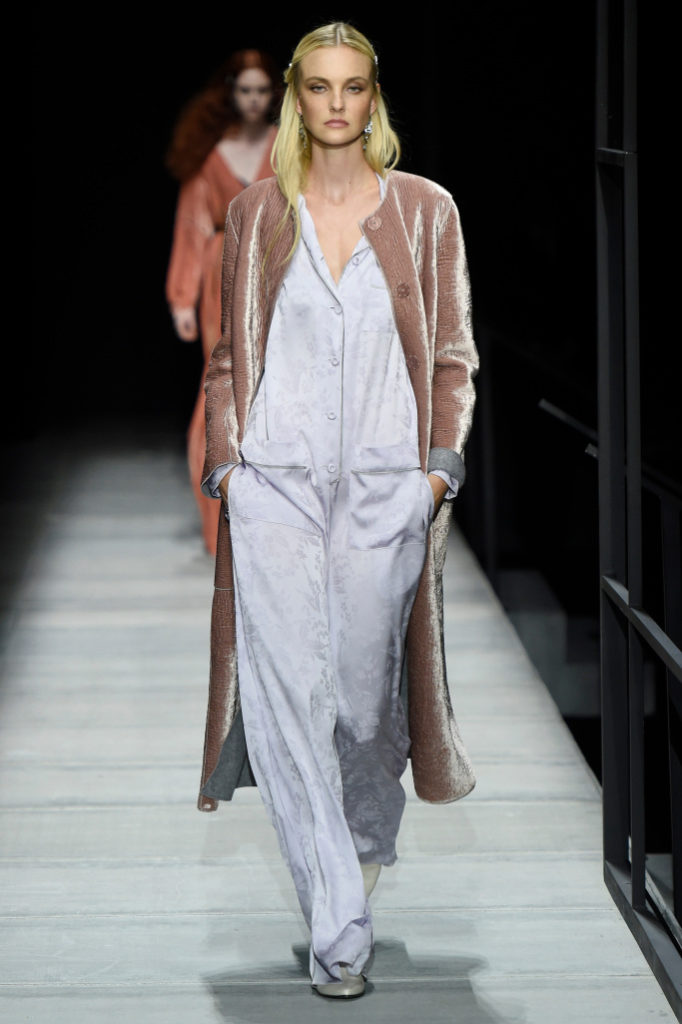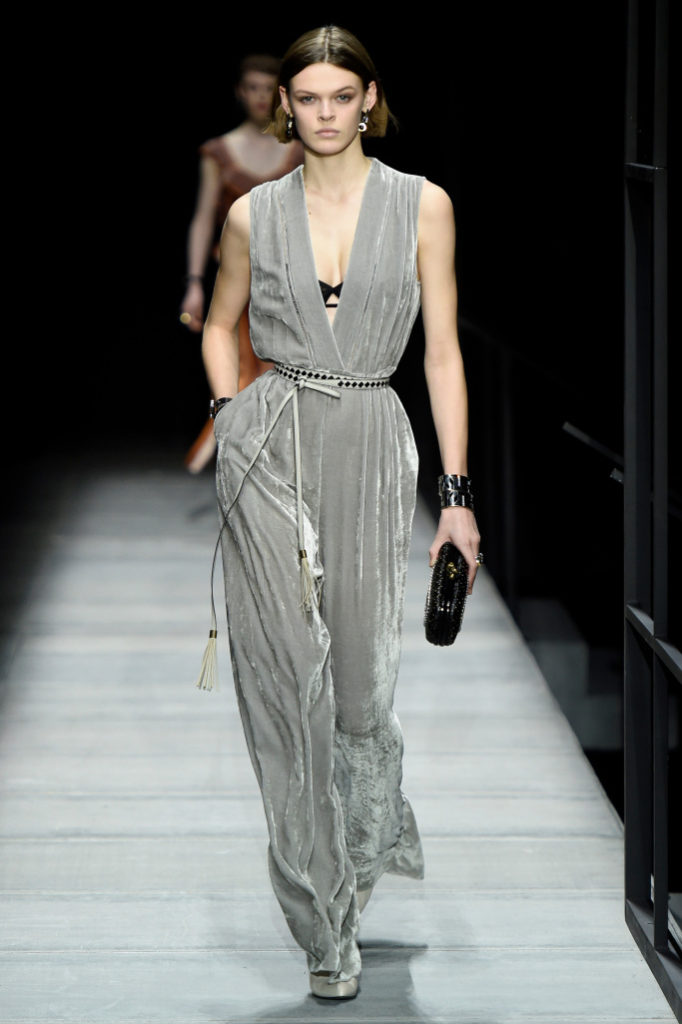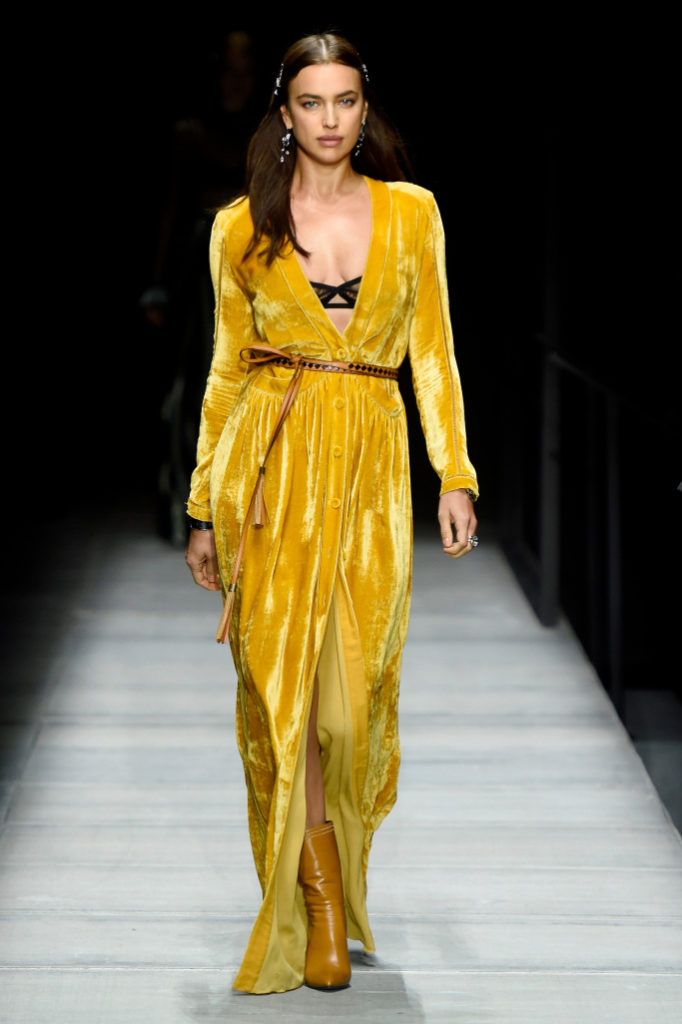 Someone needs to give Dion Lee the 411 on how women really feel about bras since his fall 2018 RTW was, in large part, all about the bra. With cut-out tops and corset overlays, Lee emphasized the lingerie look but it wasn't soft or supple. Instead, the looks were stiff and constrictive. While we love a good bra top motif, bringing back the image of Madonna and her many bra contraptions is not something we want to revisit. Honeycomb skirts and dresses were sexy and, paired with a fur chubby, well now, that's something to write home about. Dion had another saving grace…..his saffron colored patent leather and shearling deconstructed jacket and coat provided another entirely new twist on architectural design.