NEW YORK Fashion Week Fall 2018 DAY 2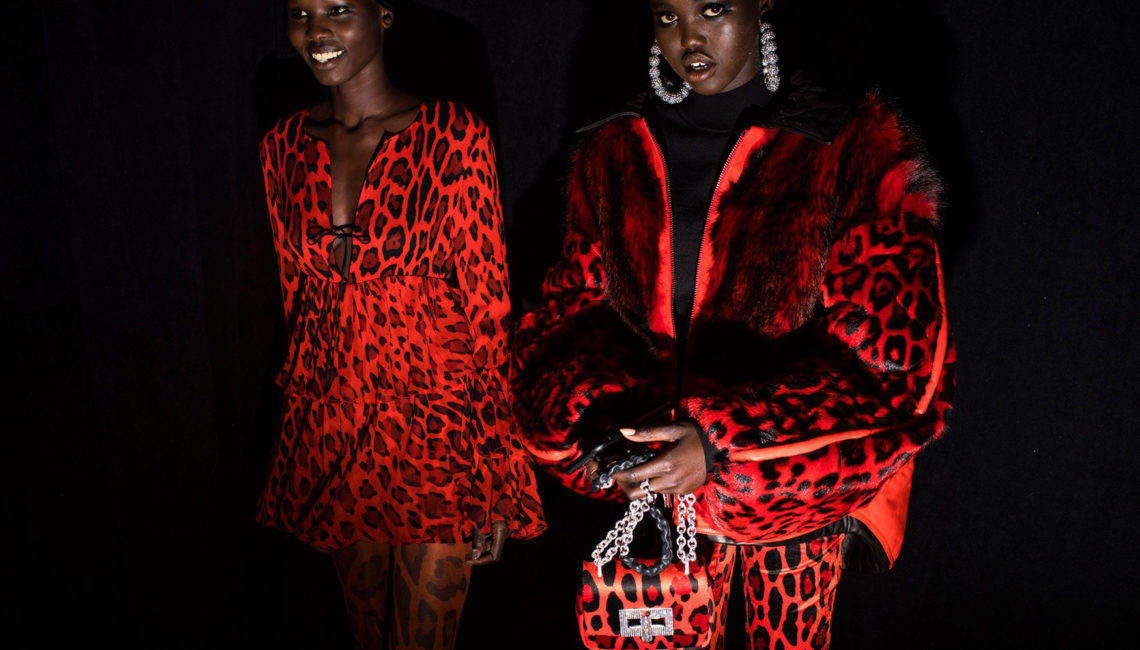 Just two days into New York Fashion Week Fall 2018 's collections and we are already noticing that outerwear continues to be a strong component of the collections, allowing designers to put the final punctuation on their fashion message.  Helping them to confirm their luxury DNA, fur and shearling are adding texture and richness to the collections.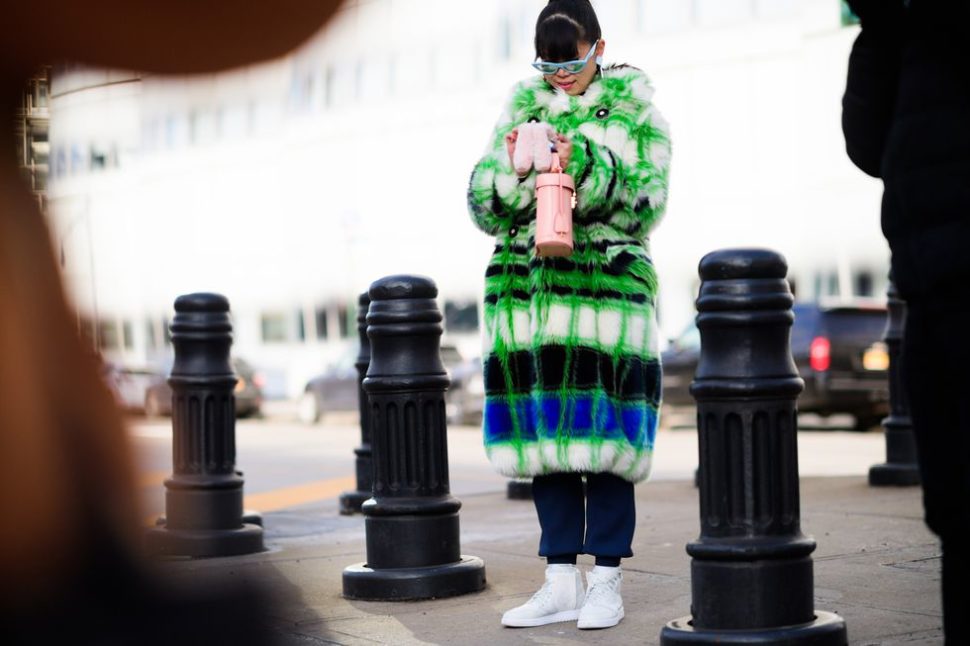 New York Fashion Week … Details Matter
This is your ticket to ride to the hottest party in town. The most cosmopolitan looks for you know who – the model, celebrity, tycoon – whatever your fantasy, Pamella Roland has you covered for fall 2018. Throw over your shoulders her white opera coat with plush lamb collar for that effortless private jet set look.  Pick up her white dress with rich lamb hem to really shine. Roland's white mink with fox collar walking coat, pure as the driven snow, shows a clean and modern sensibility that says you've arrived.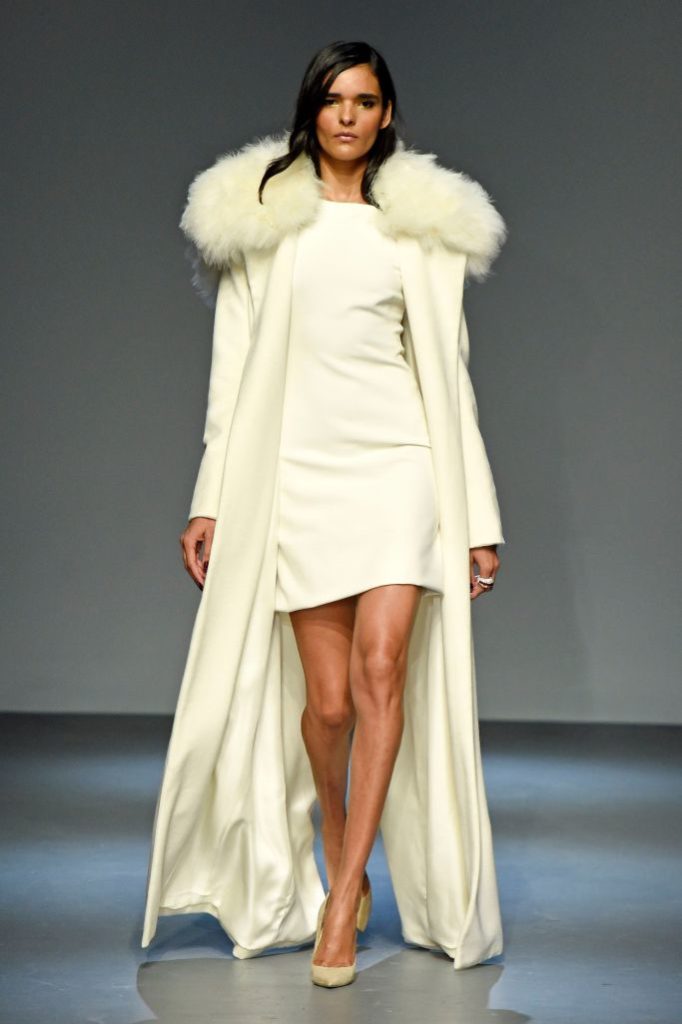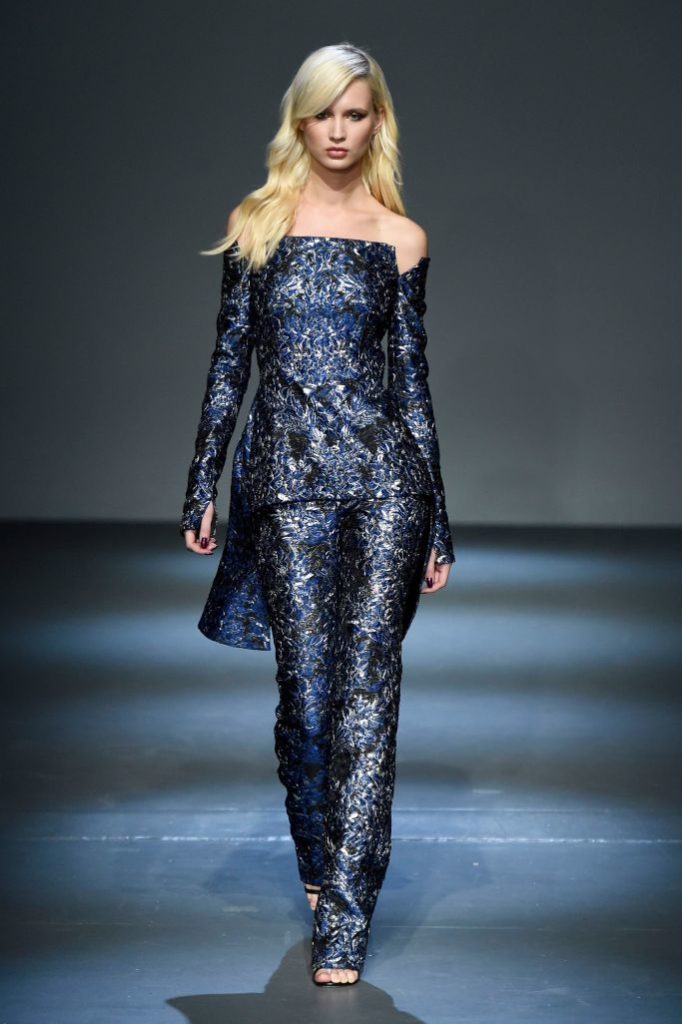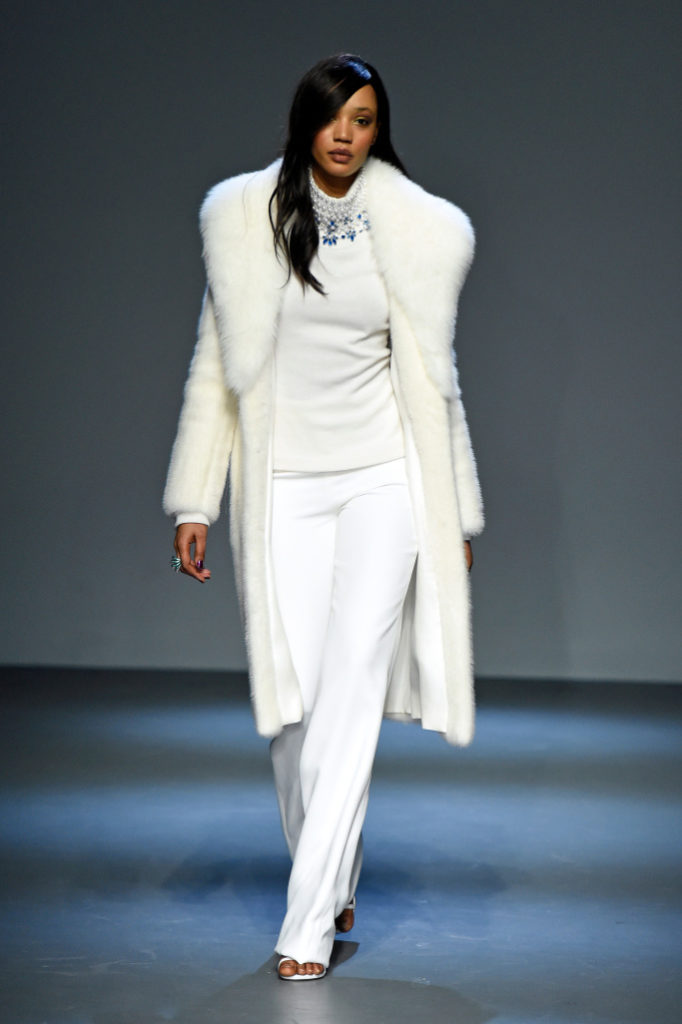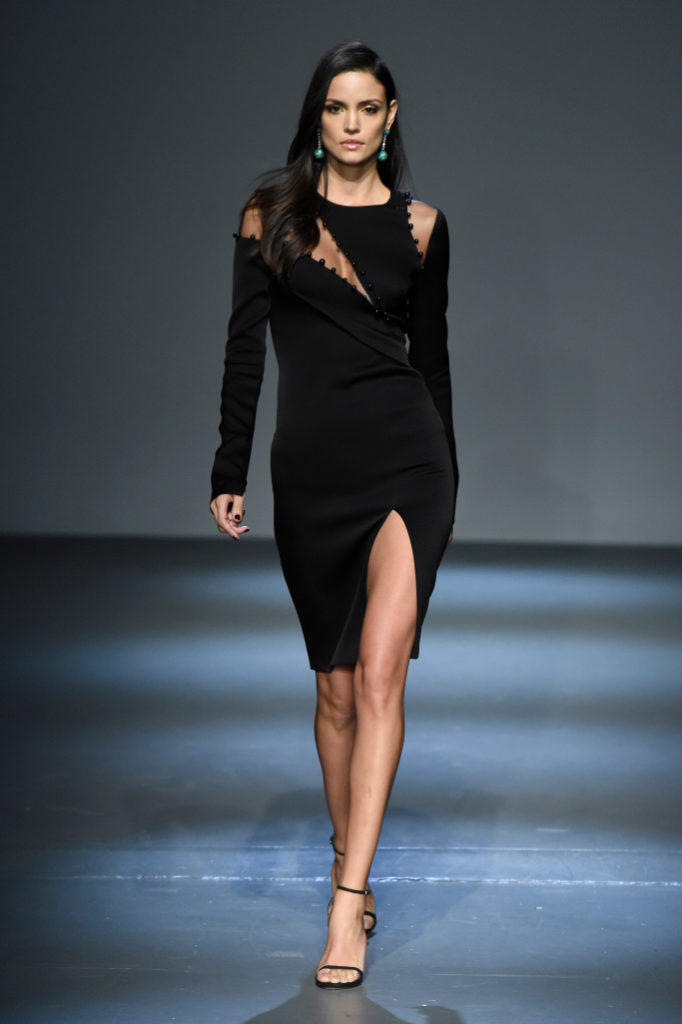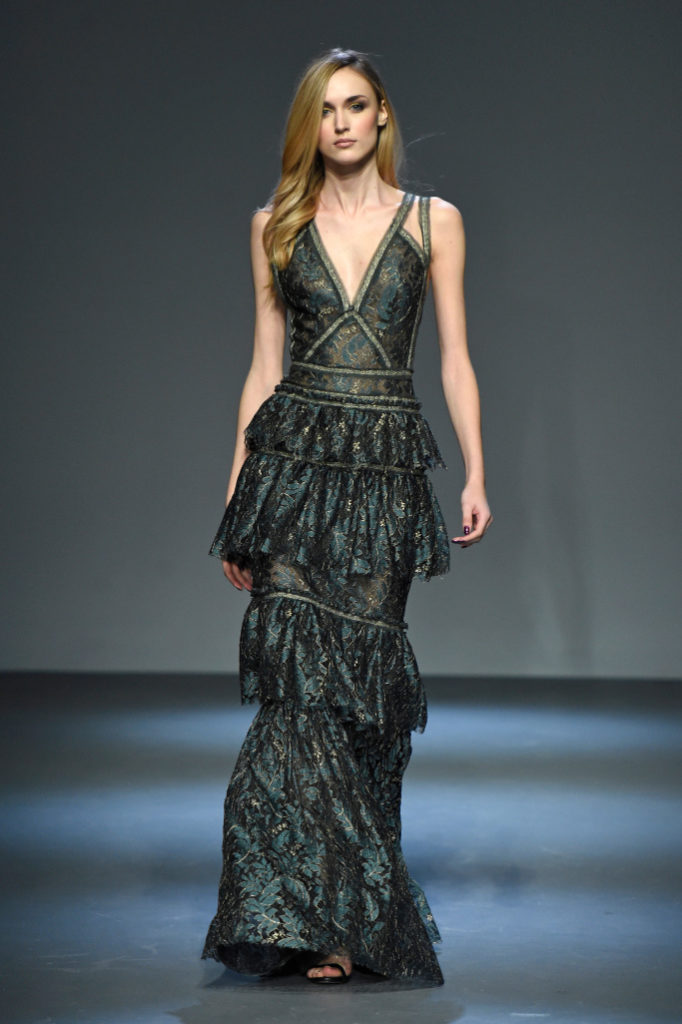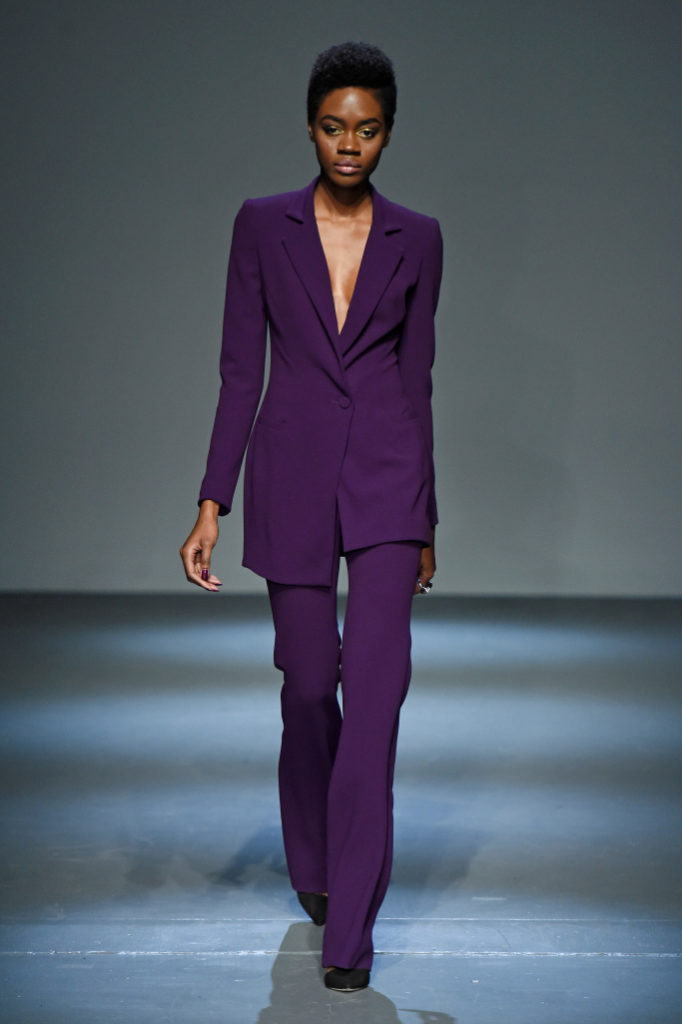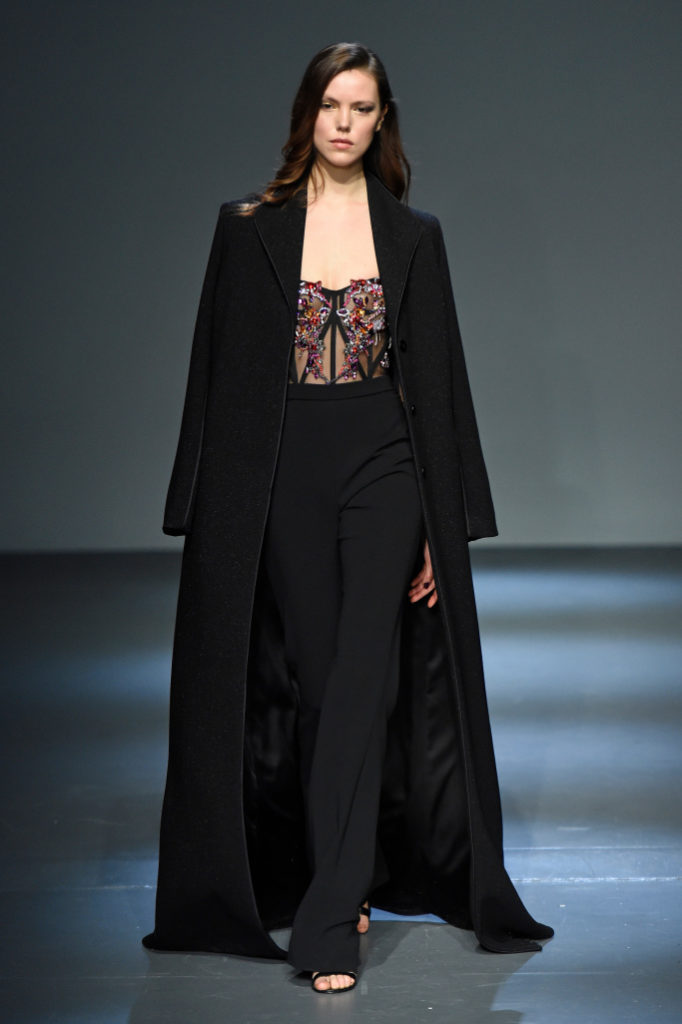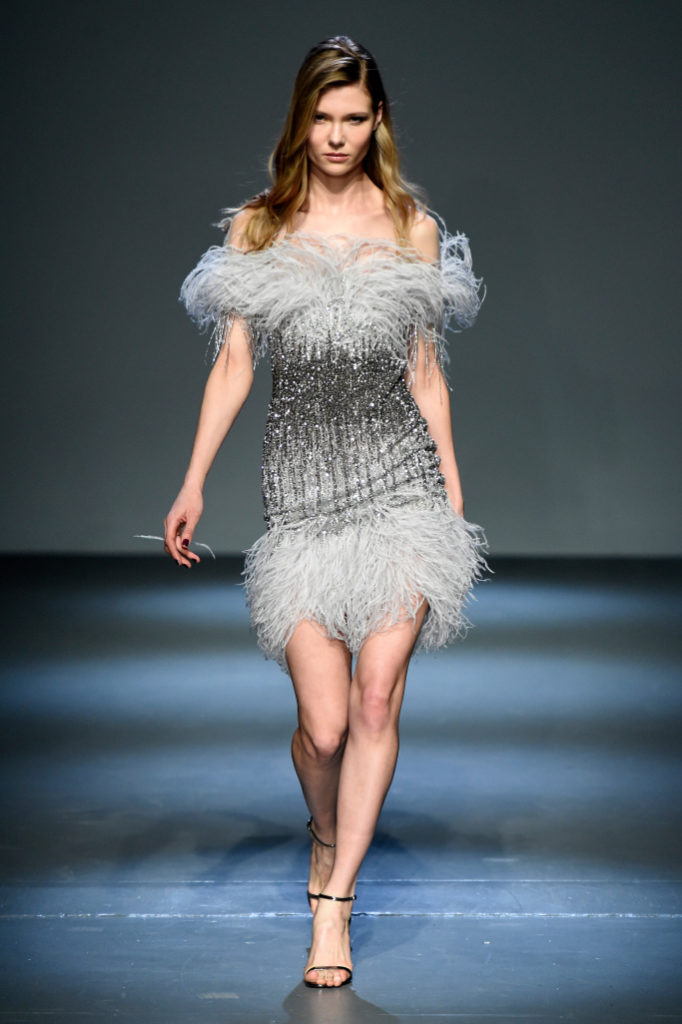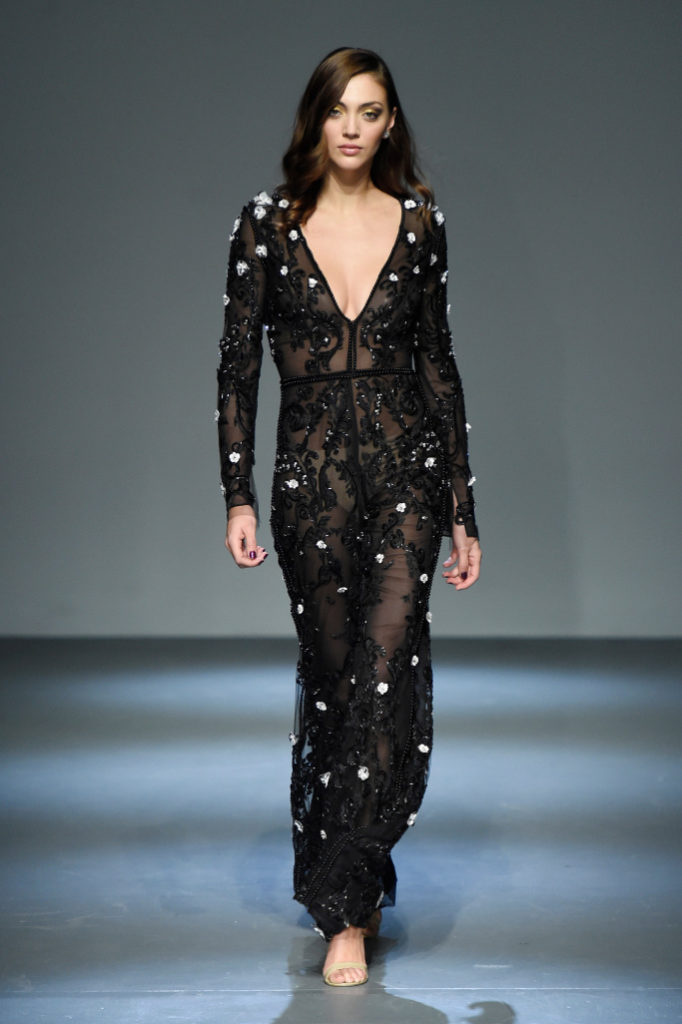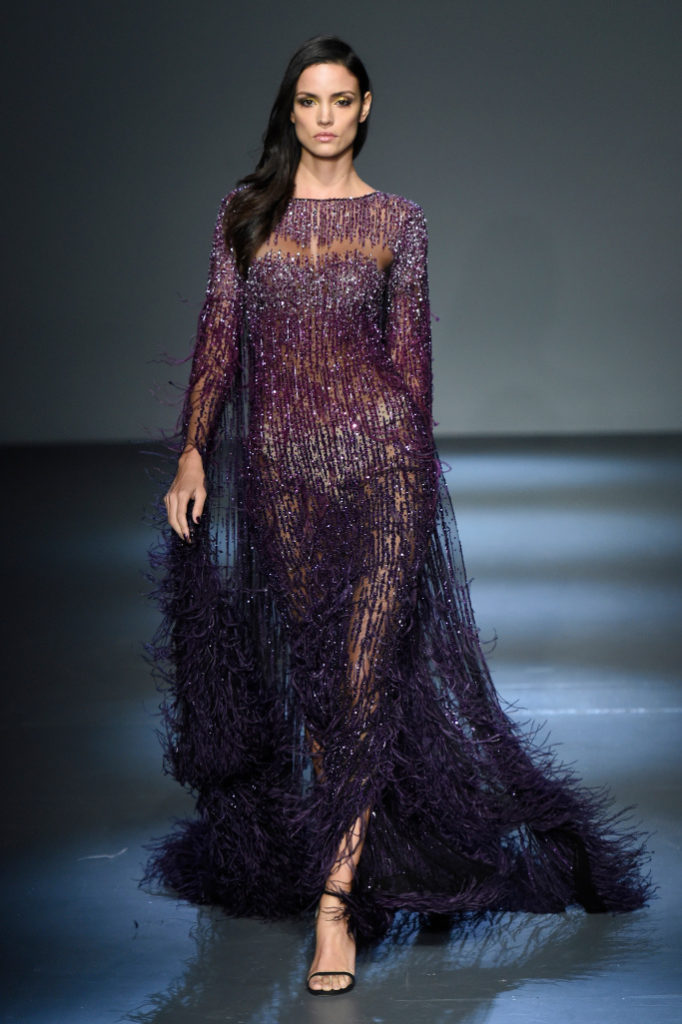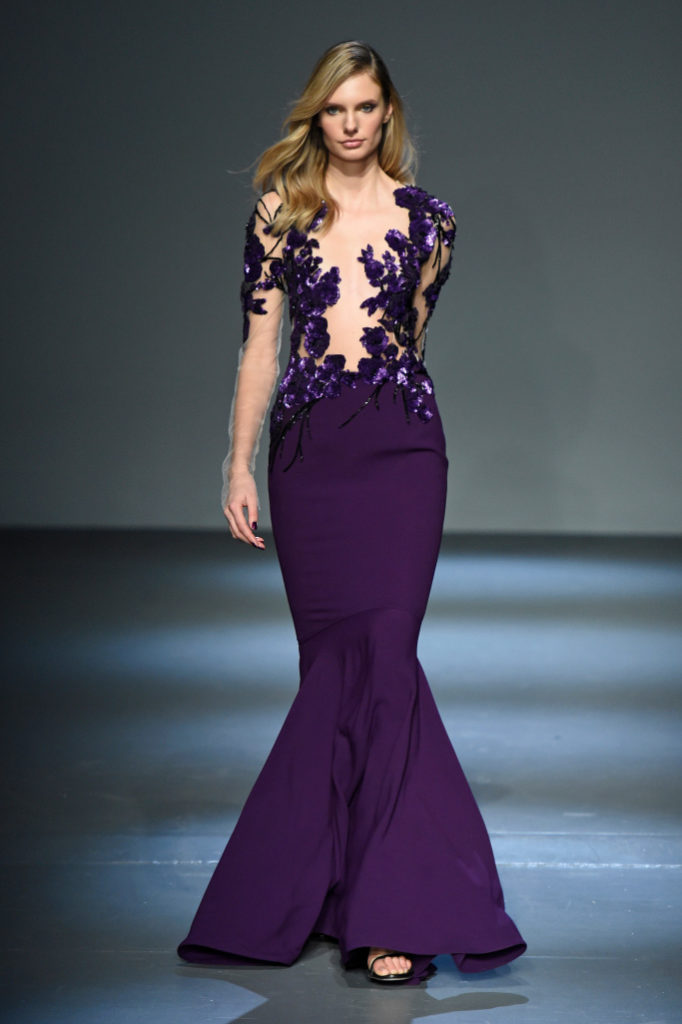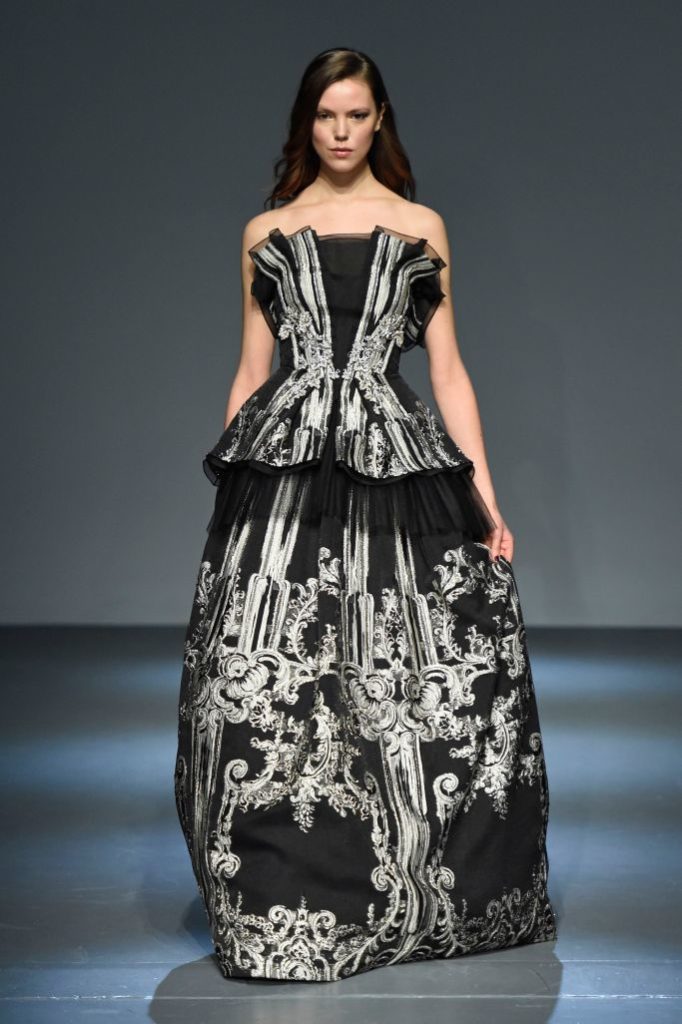 Tom Ford turns up the volume and rocks the house with his fall 2018 RTW collection. Bold and glamorous, with a California energy and vibe, these aren't your mother's clothes.  Stenciled leopard spots on acid pink mink pops on a black mink coat with nylon puffer detail.   The stenciled spot theme continues on a mink bag with chain strap.  Ford's collection is hopped up 80's glam that is pure fun and is sure to set the tone for fall 2018.  A more muted approach, his diamond crystal buttons on a simple white shearling made us hungry like a wolf.  And a multi-colored puffer nylon coat with black mink becomes the luxe outerwear exclamation point.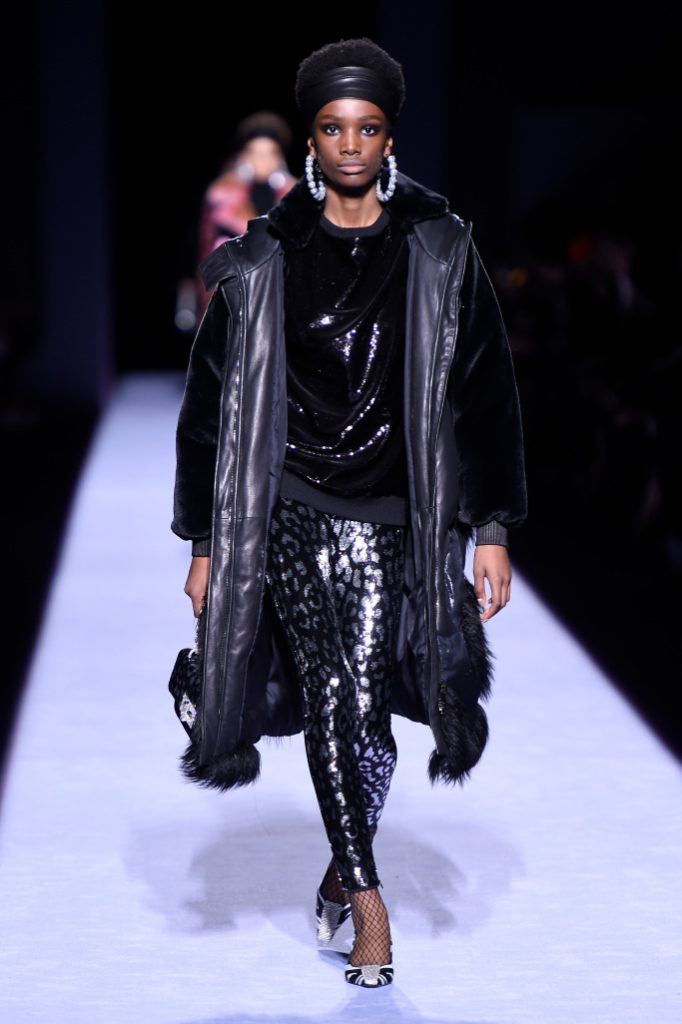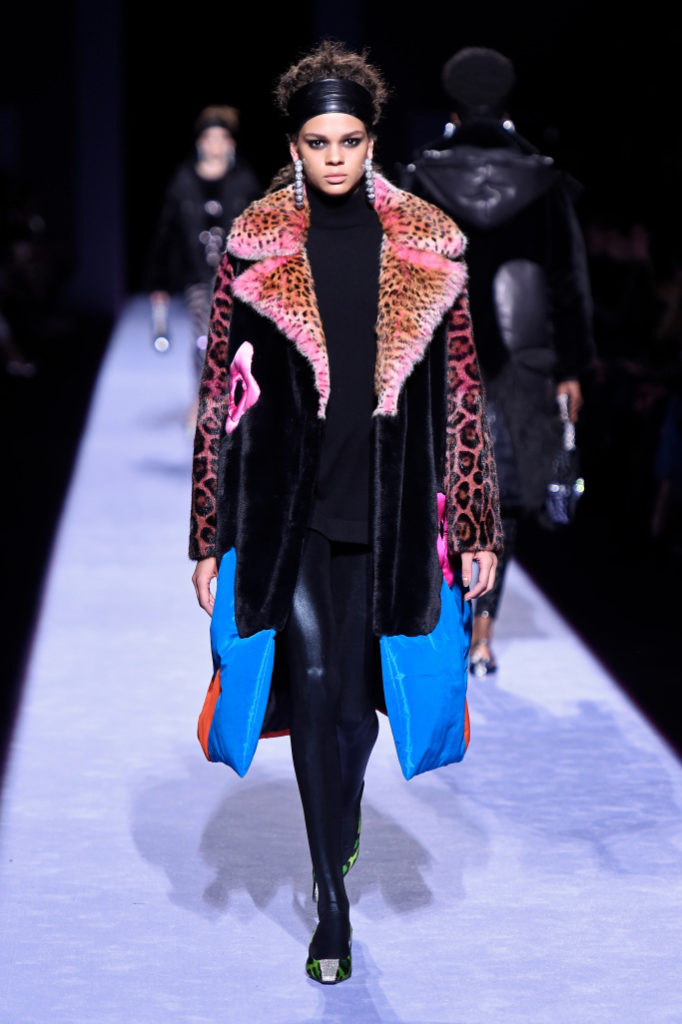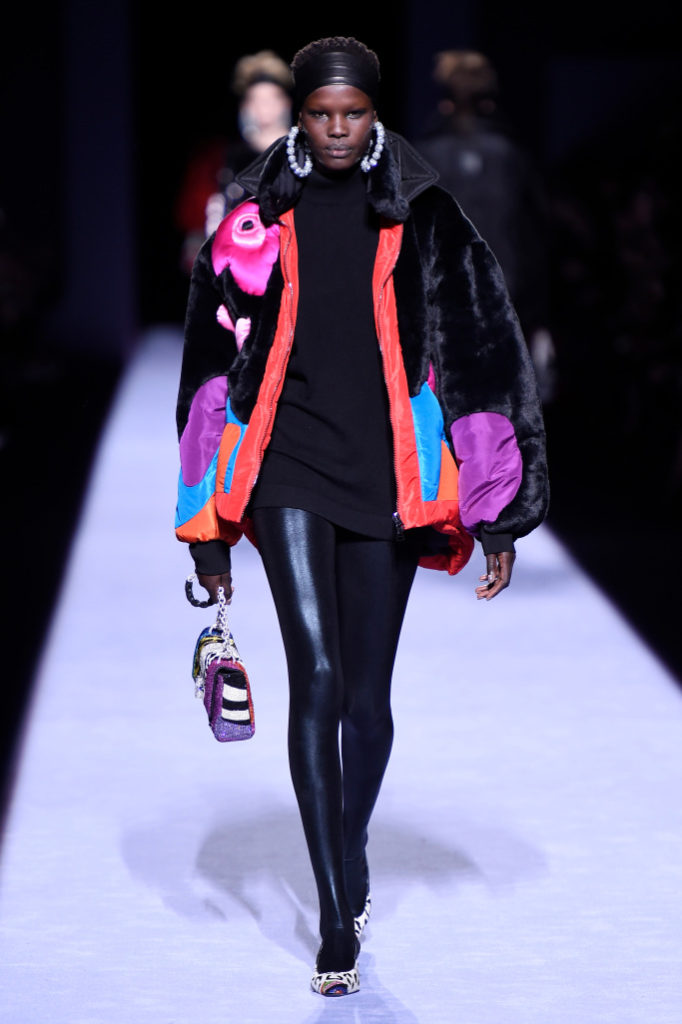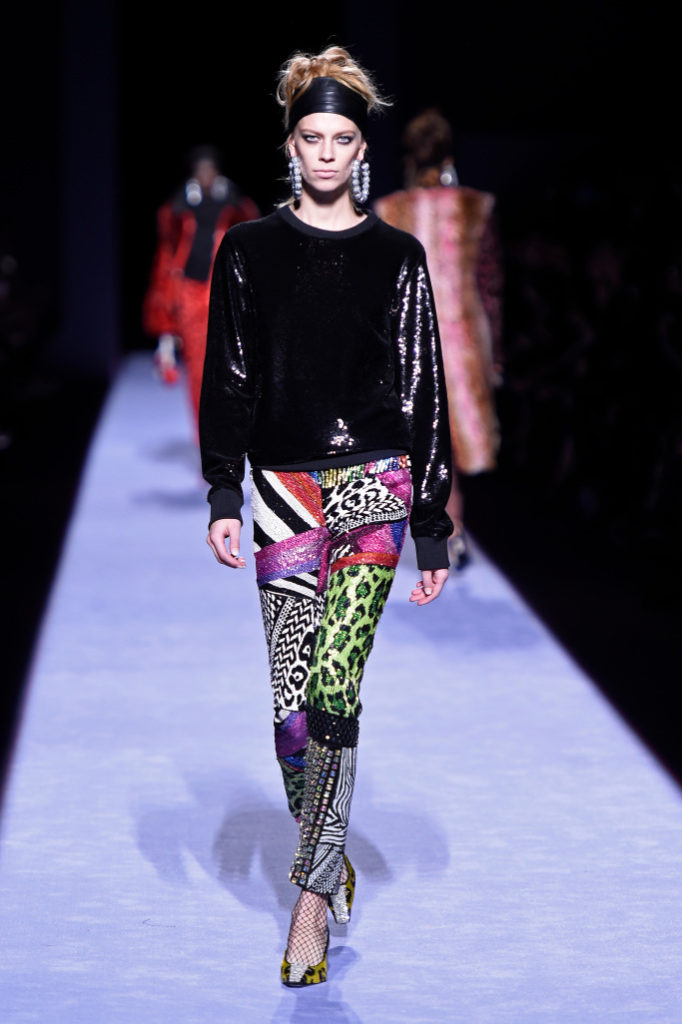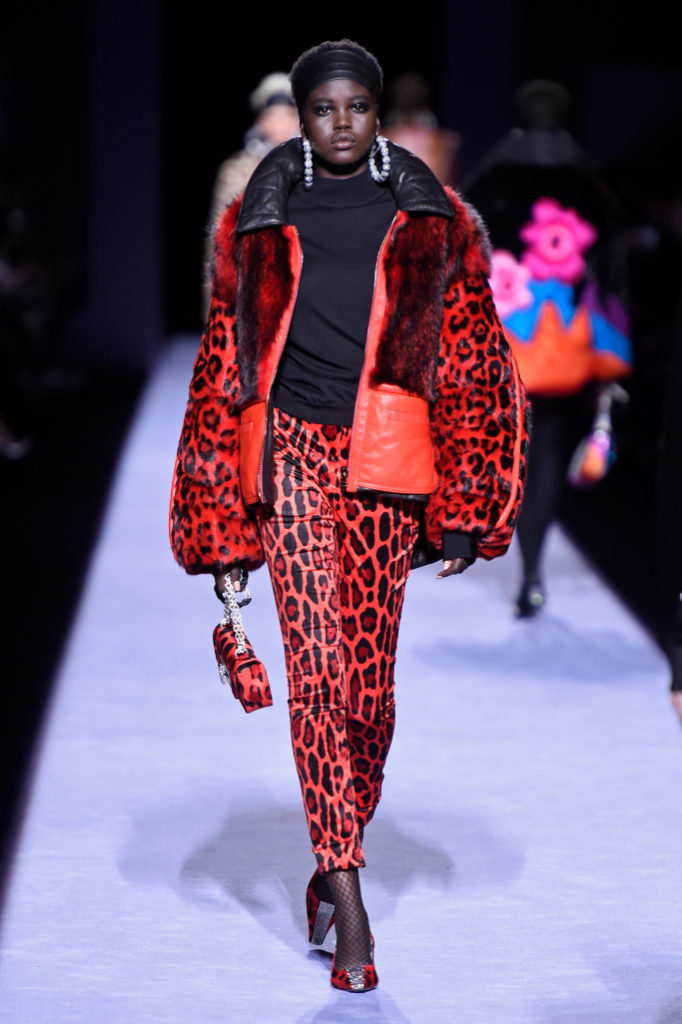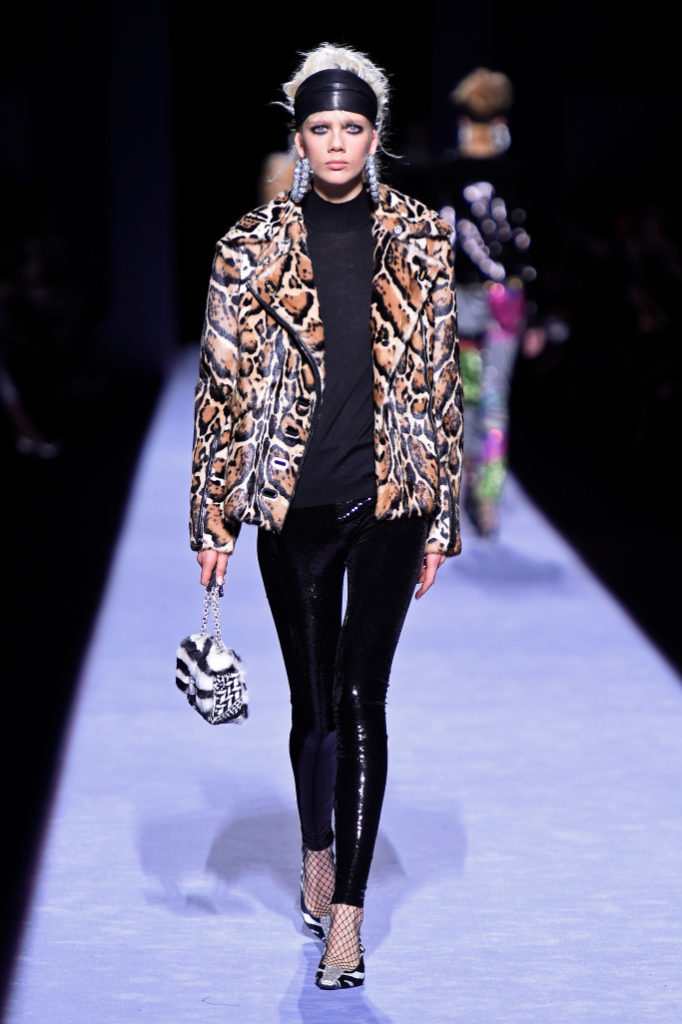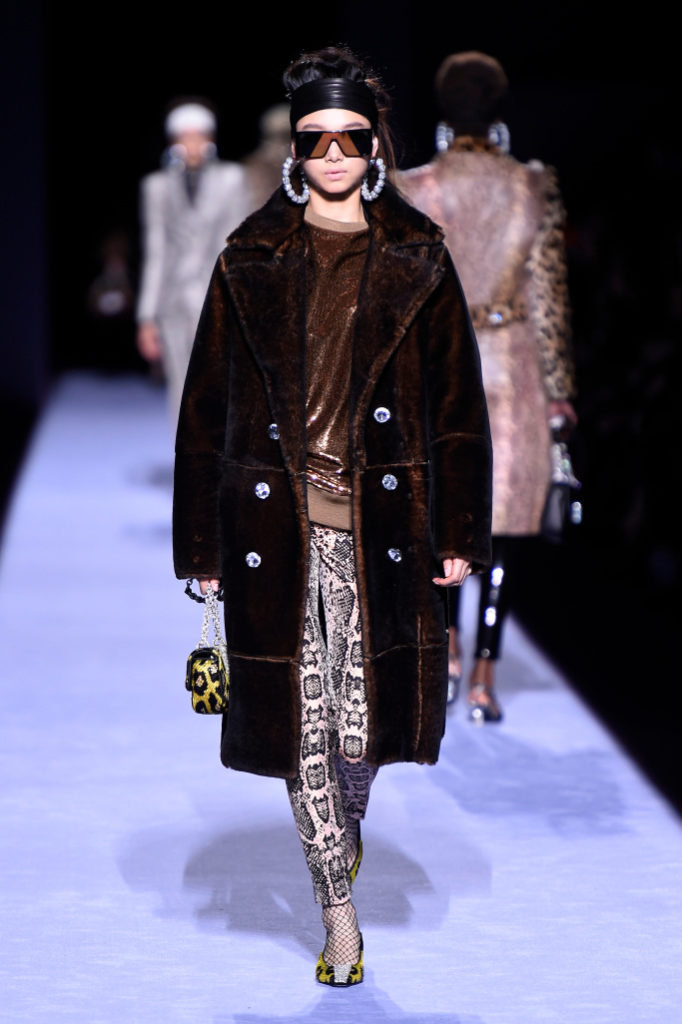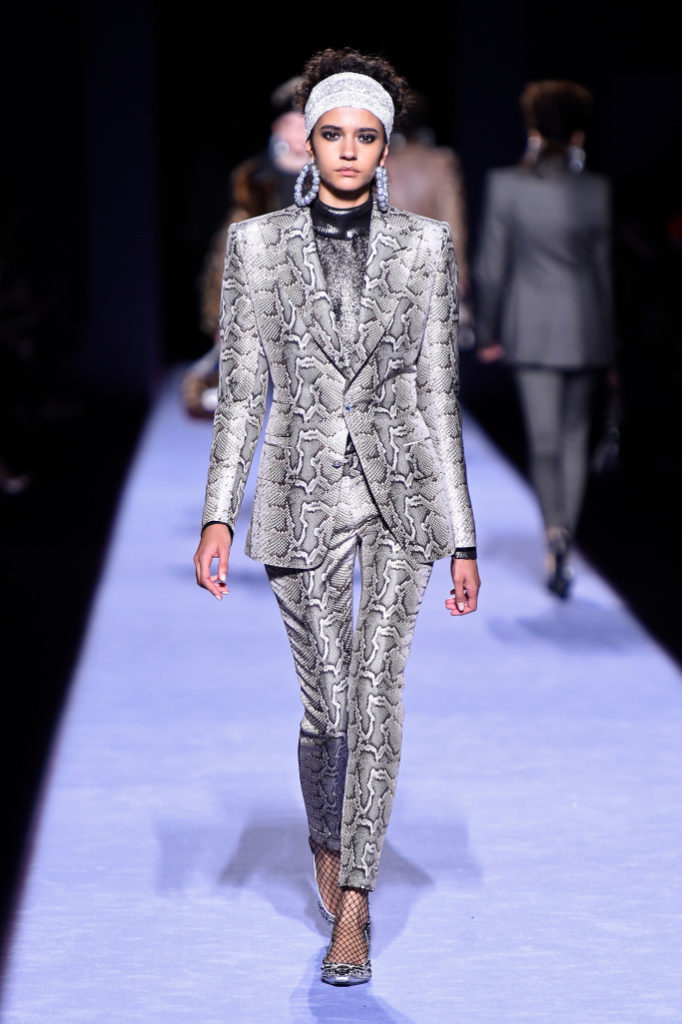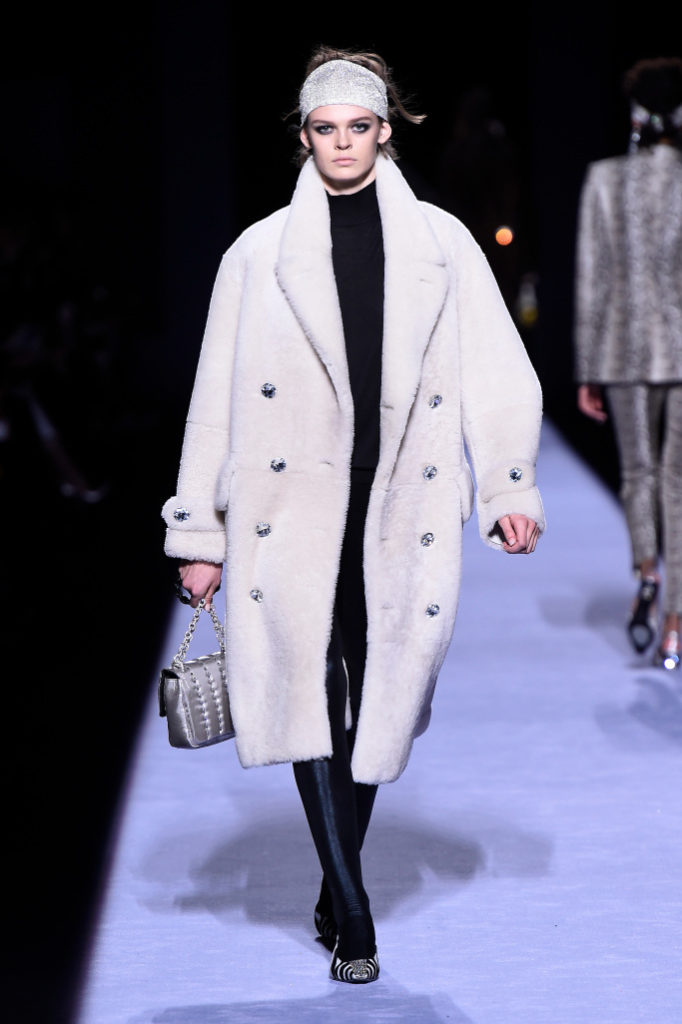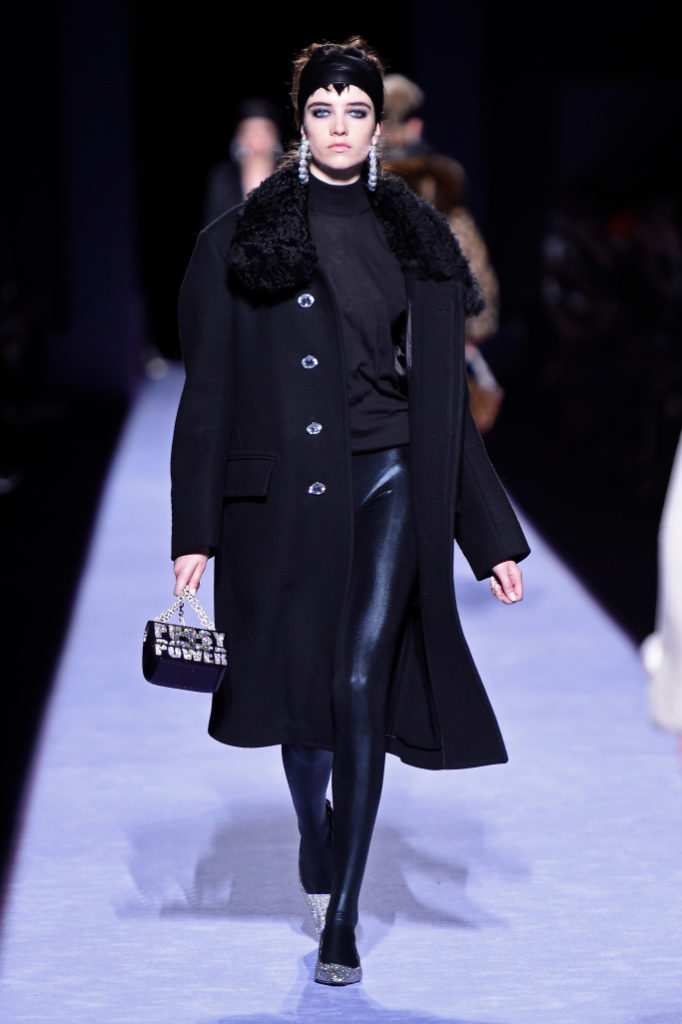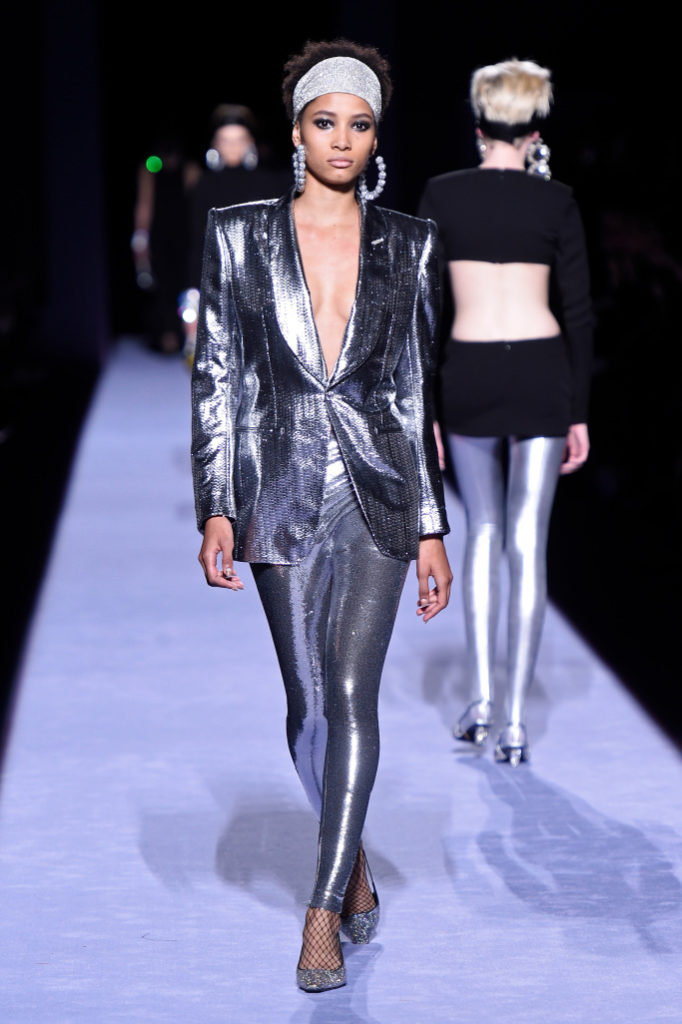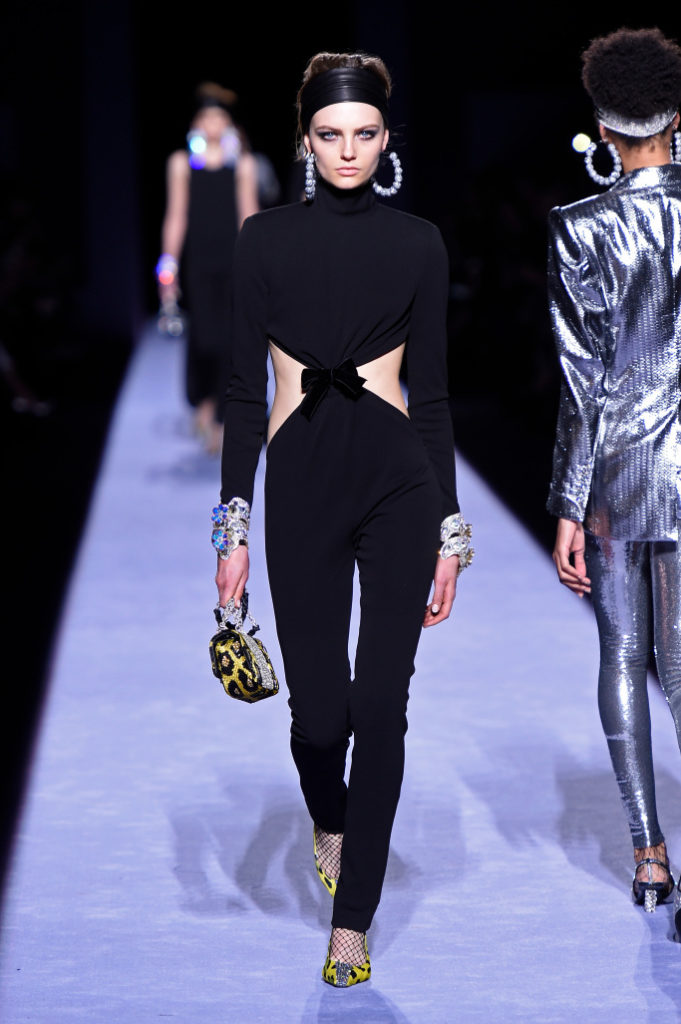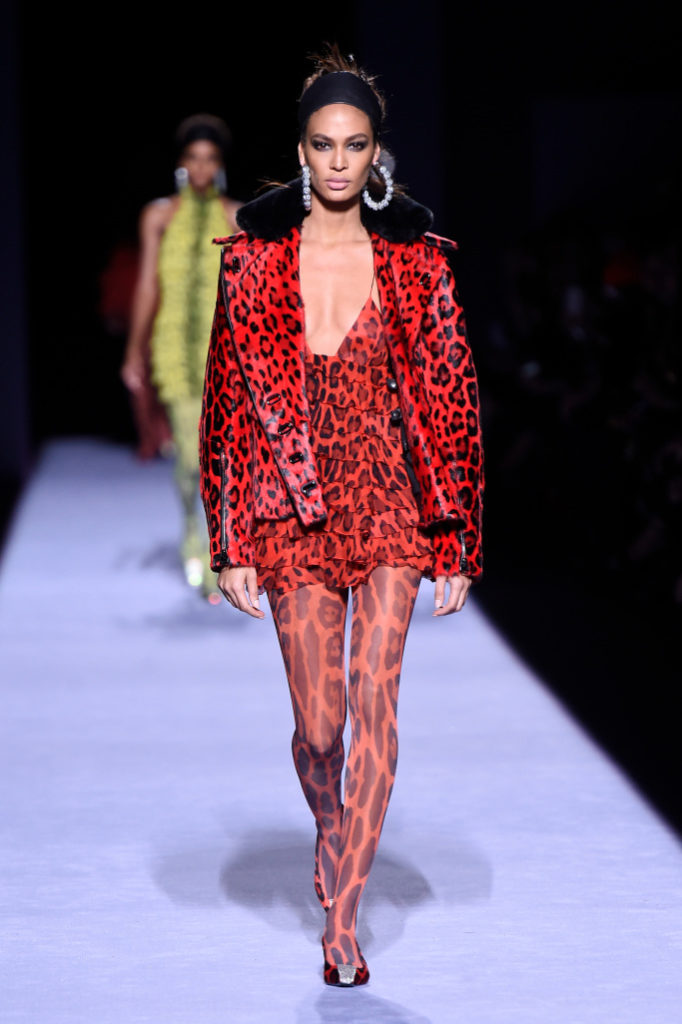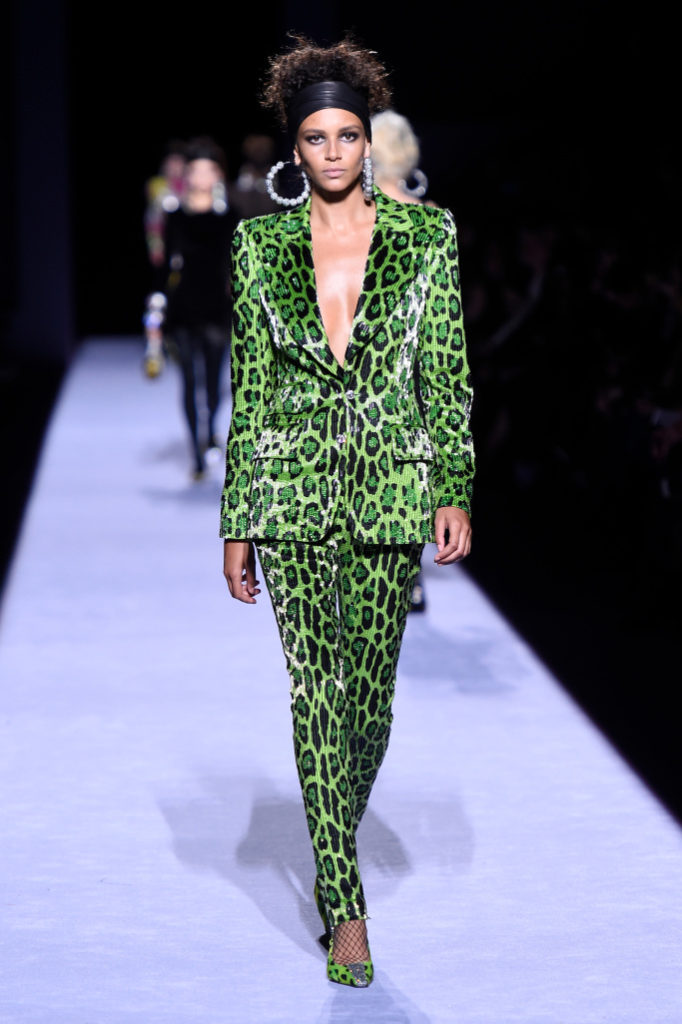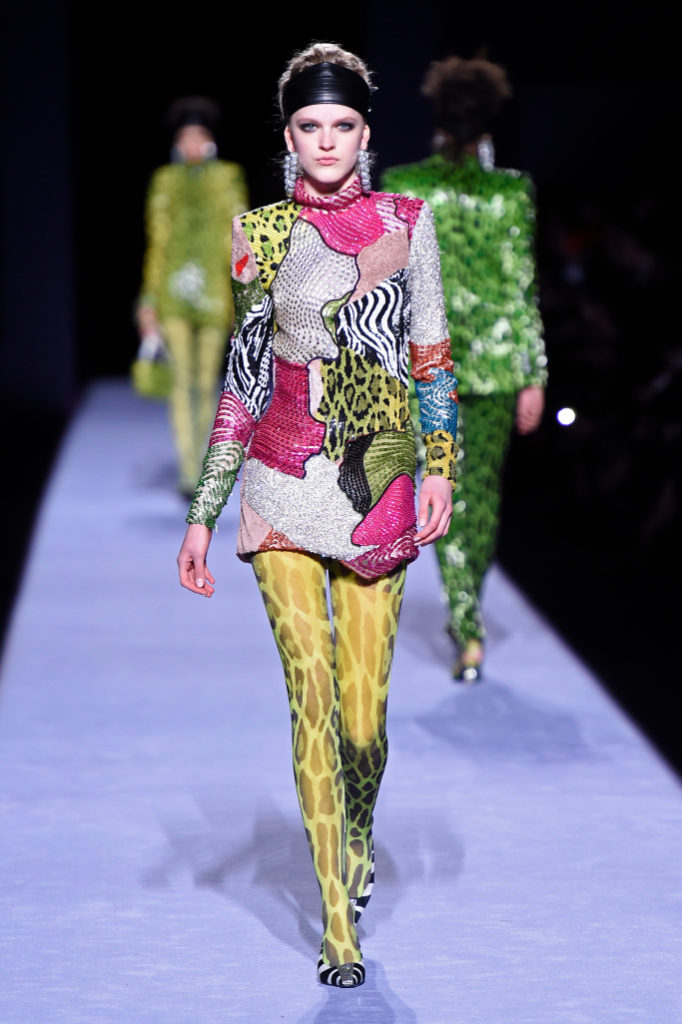 We love the "bad girl" prepster look and Red Valentino gave us school girl on steroids for fall 2018. Mixing a tailored navy pea coat with brass buttons and mink collar with hard core moto boots was lockstep cool. A popped collar black lamb shearling jacket paired perfectly with a screen tee was the uber casual chic feel. There was a hint of bohemian style in brightly printed maxi dresses. An off the shoulder plisse dress with dyed mink trim had the ladylike notes and elegant touch to remind us of Valentino's roots.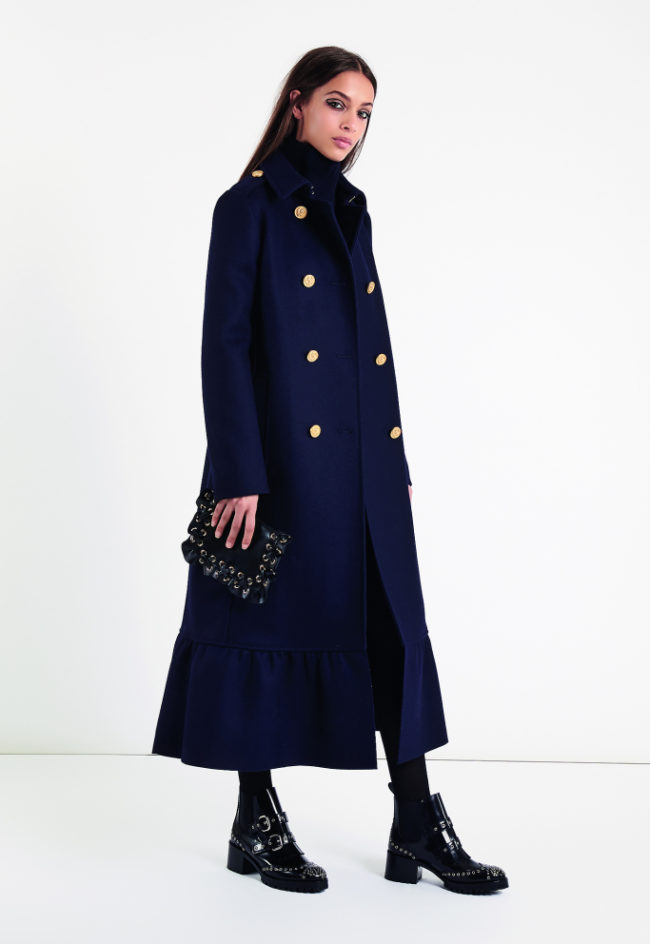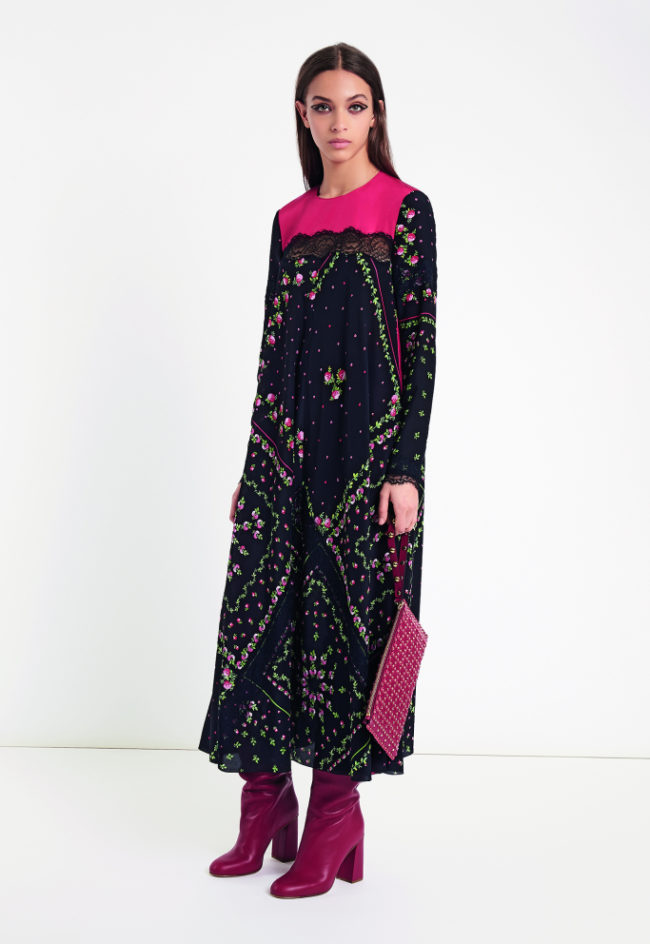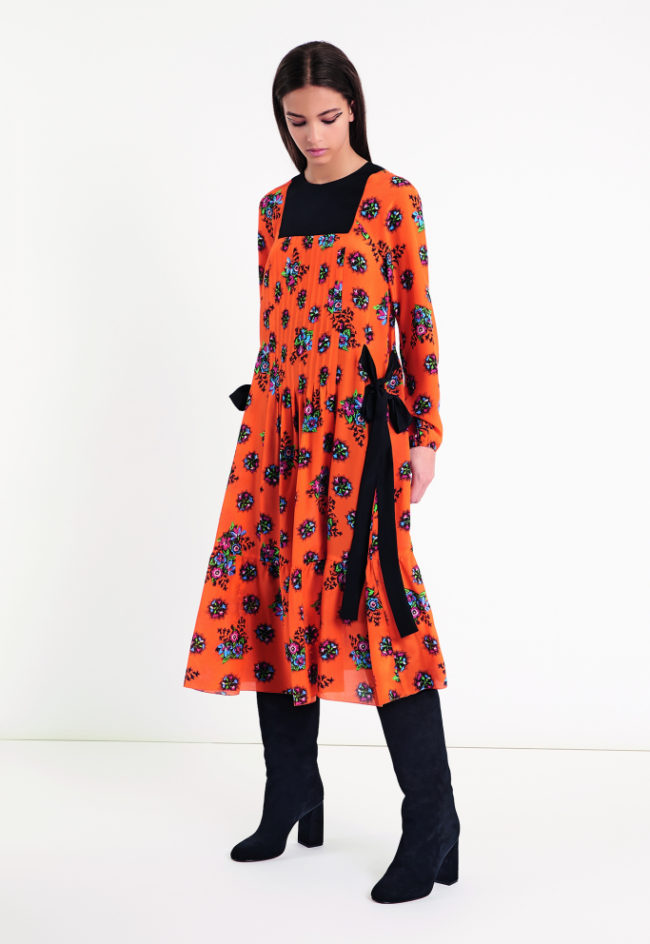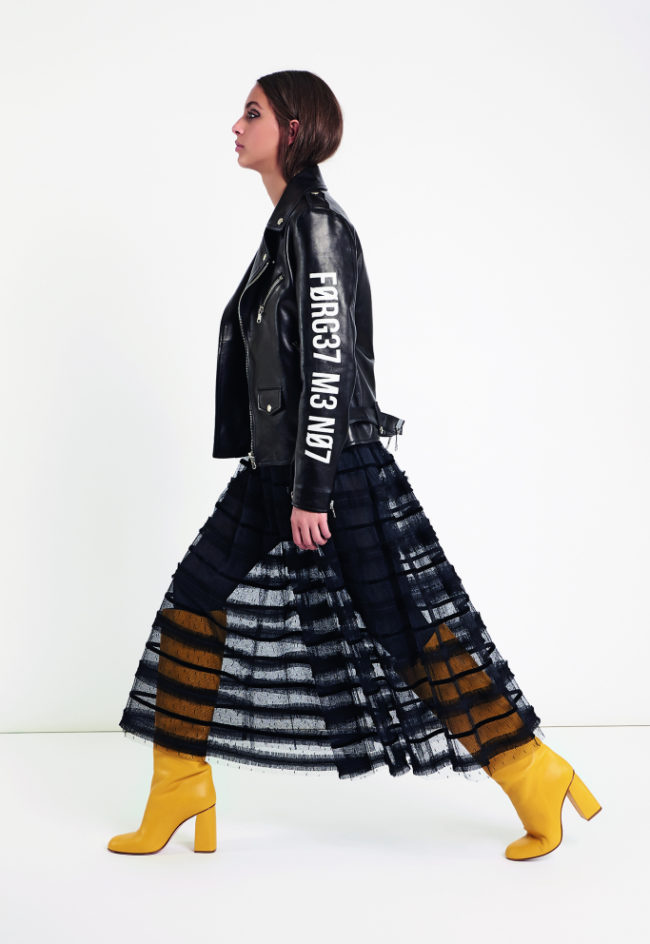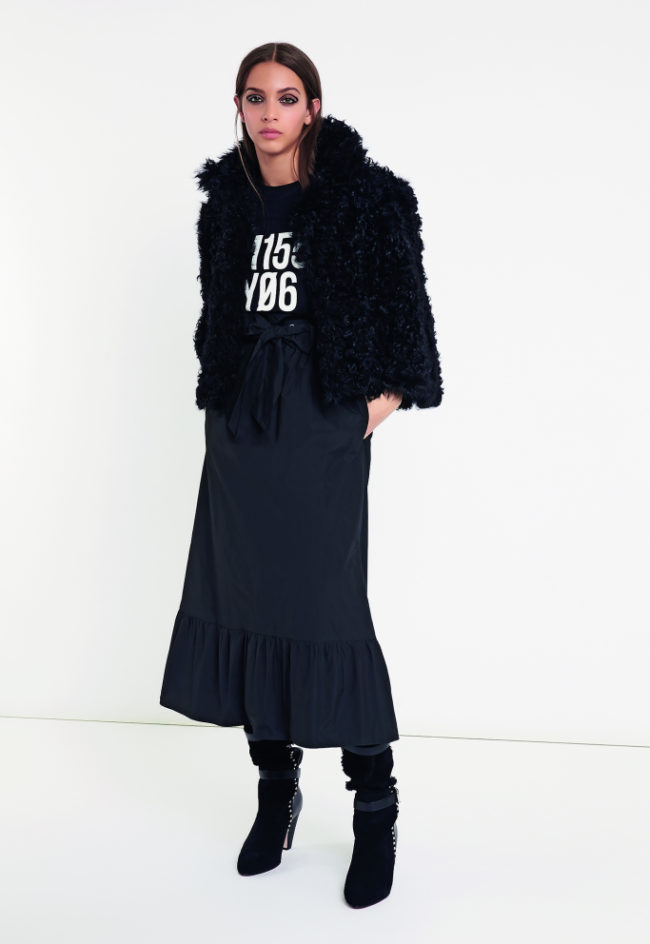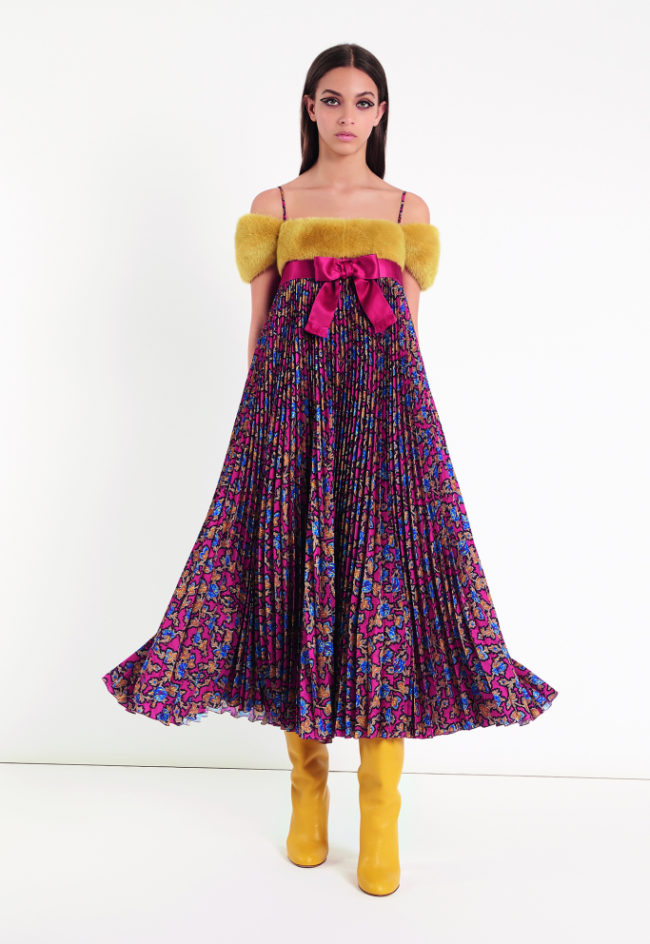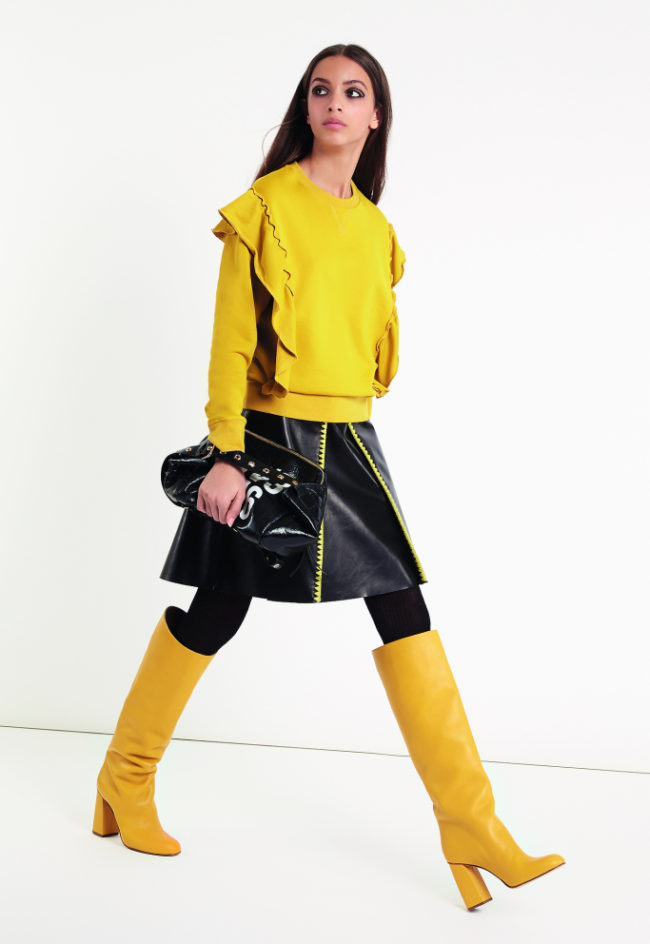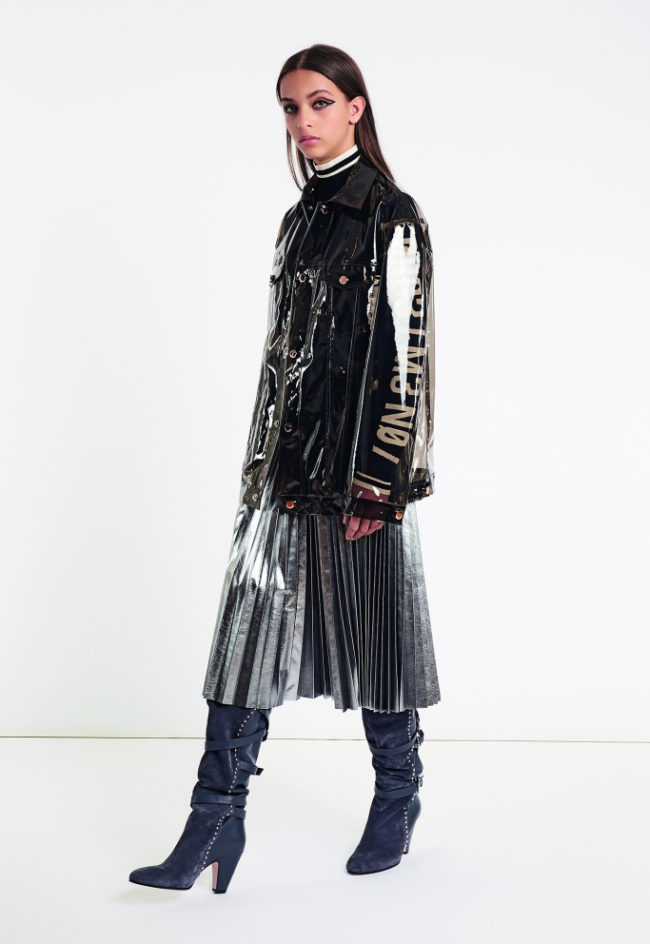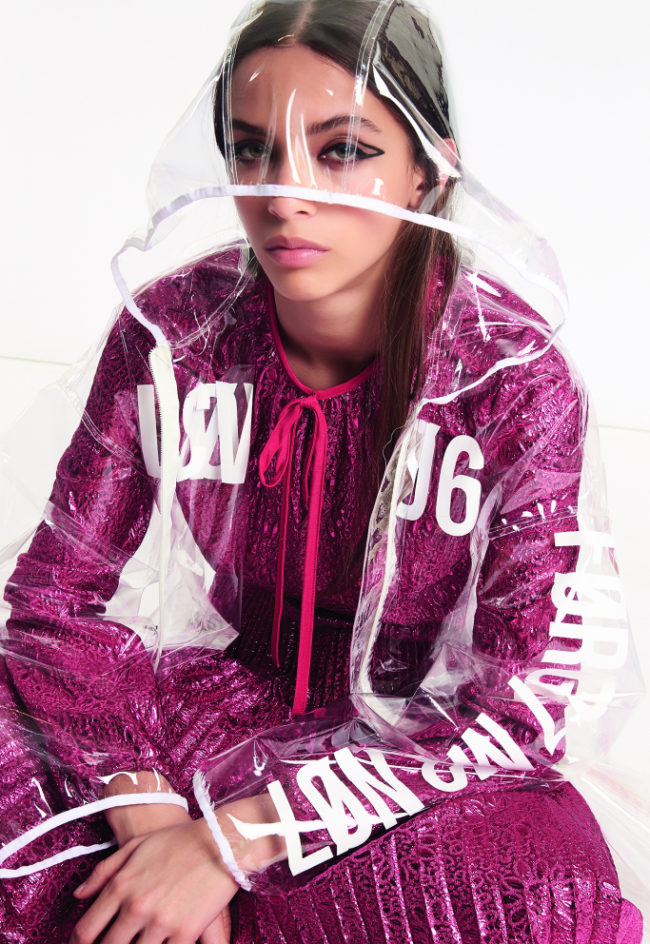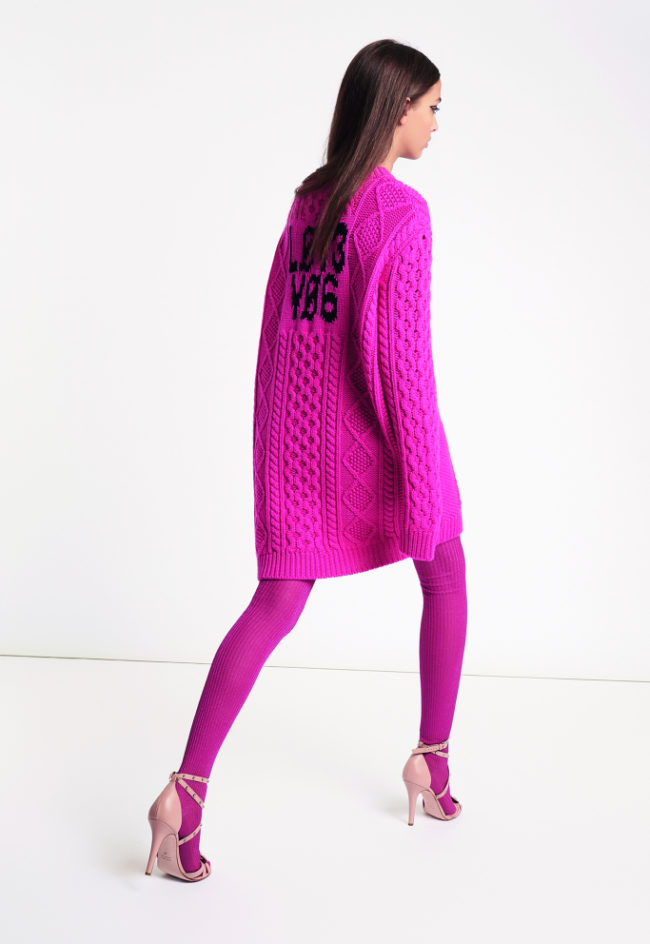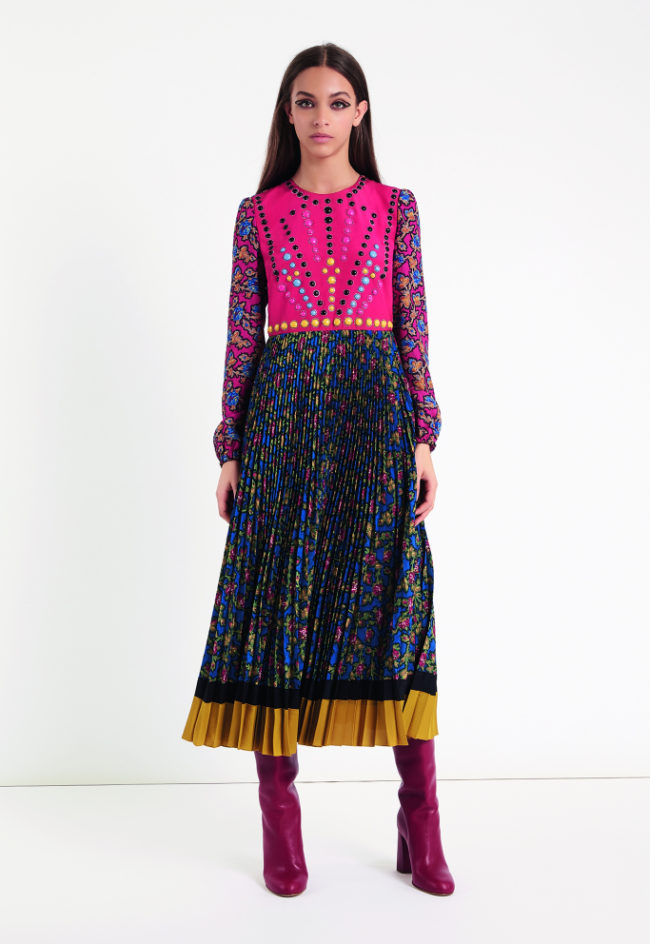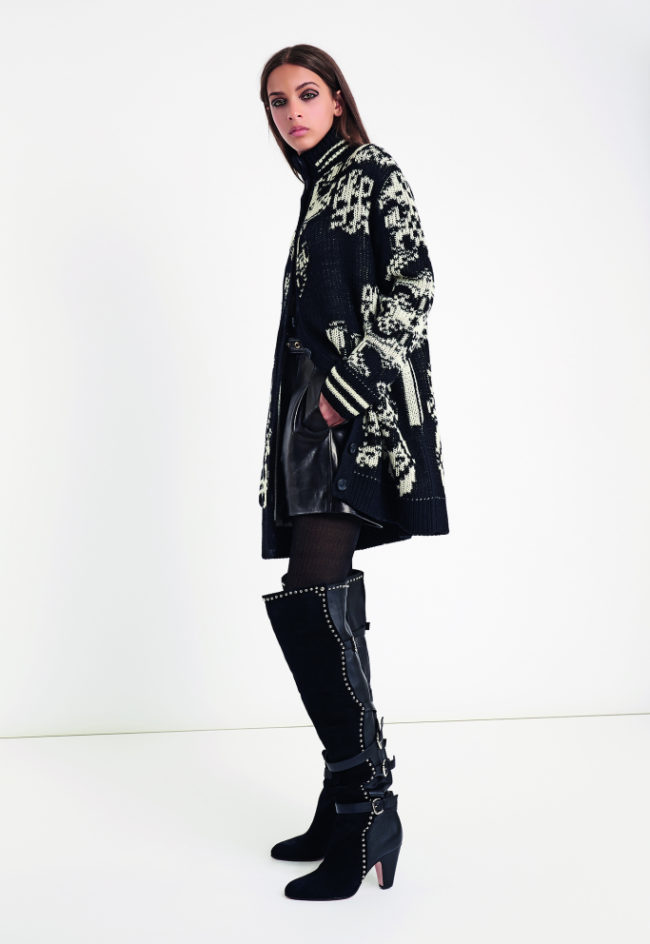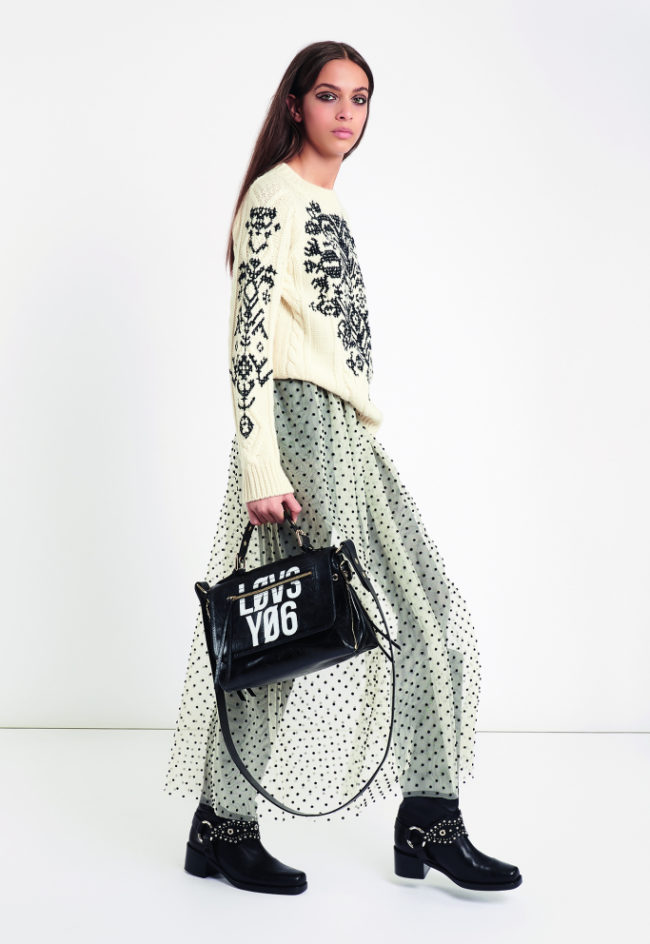 Ulla Johnson, in her fall 2018 RTW collection, was replete with plush, teddy bear fabrics. These were the kind of clothes you want to snuggle up to. Supple velvets and cozy knits made up flowing tunics over palazzo pants. A muted color palette included olive, antique rose, and burnished brown, but it was her midnight blue shearling coat with delicate embroideries and voluminous curly lamb shawl collar that was, far and away, our  favorite. Another key piece was her multi-colored fur vest that promised it would be like wearing a loving hug.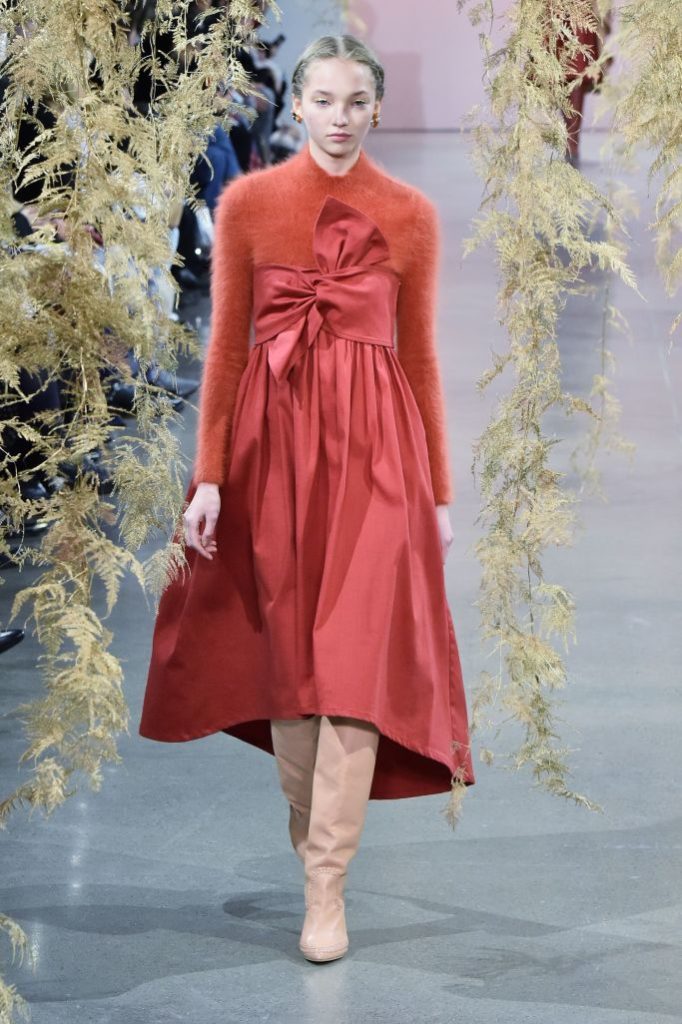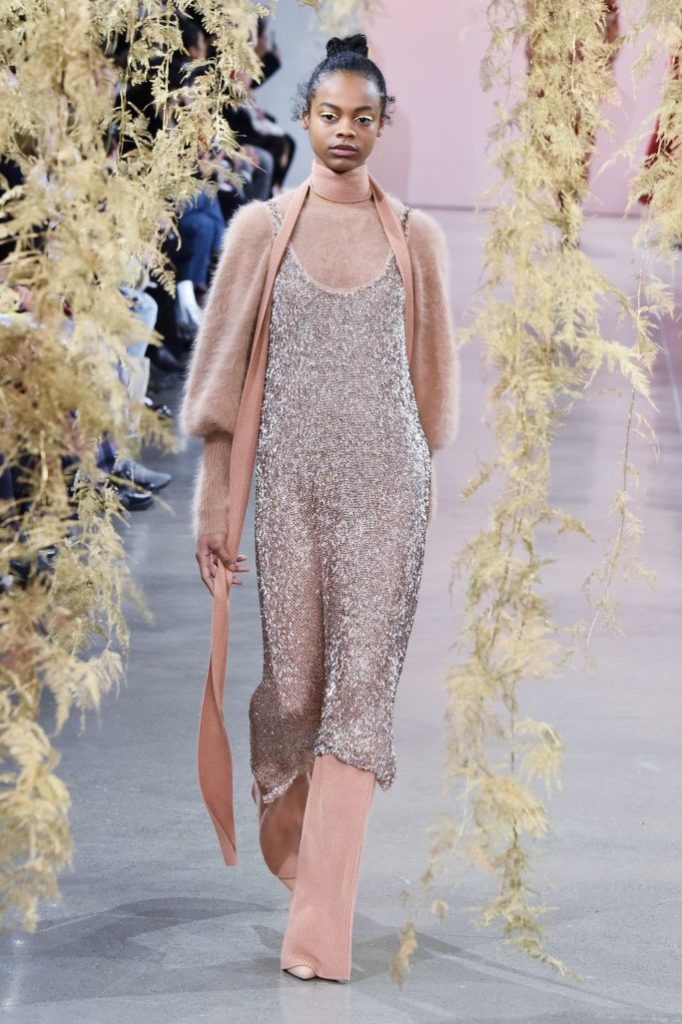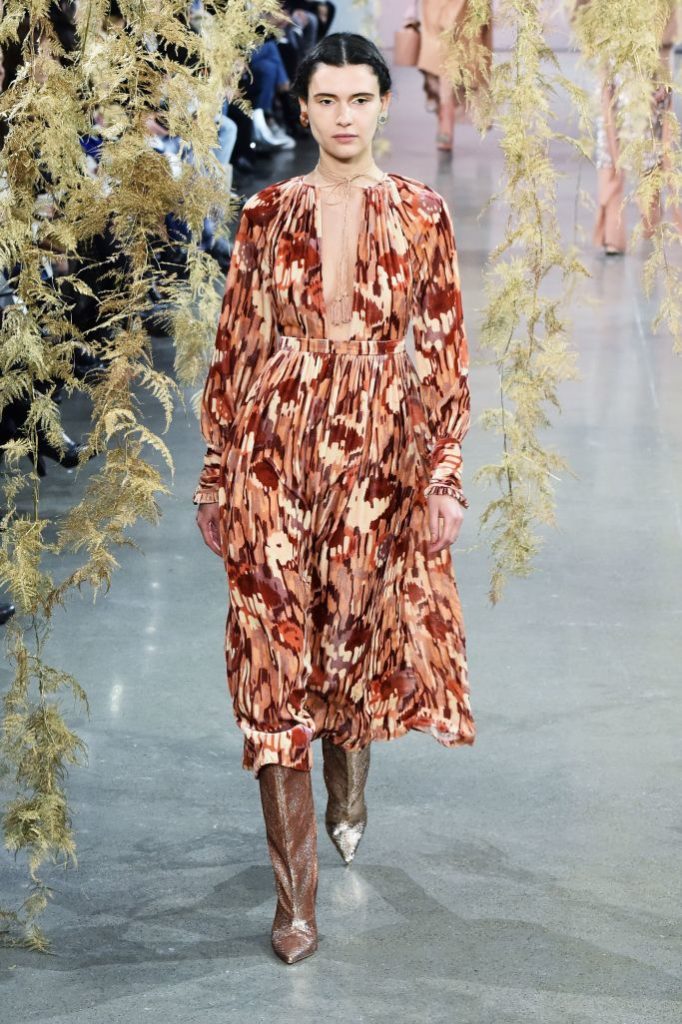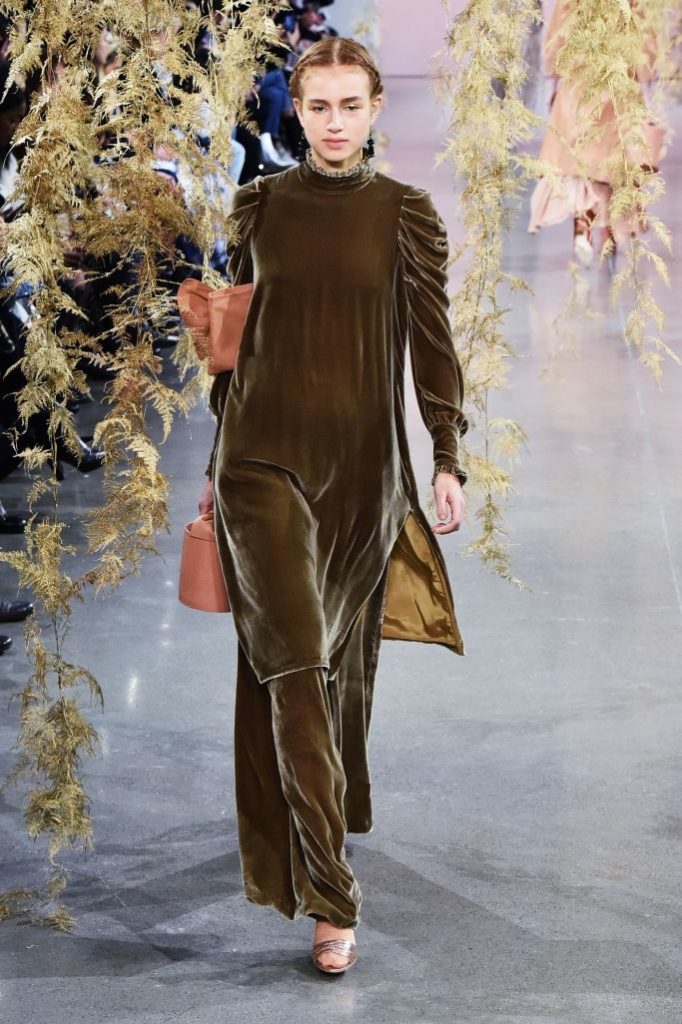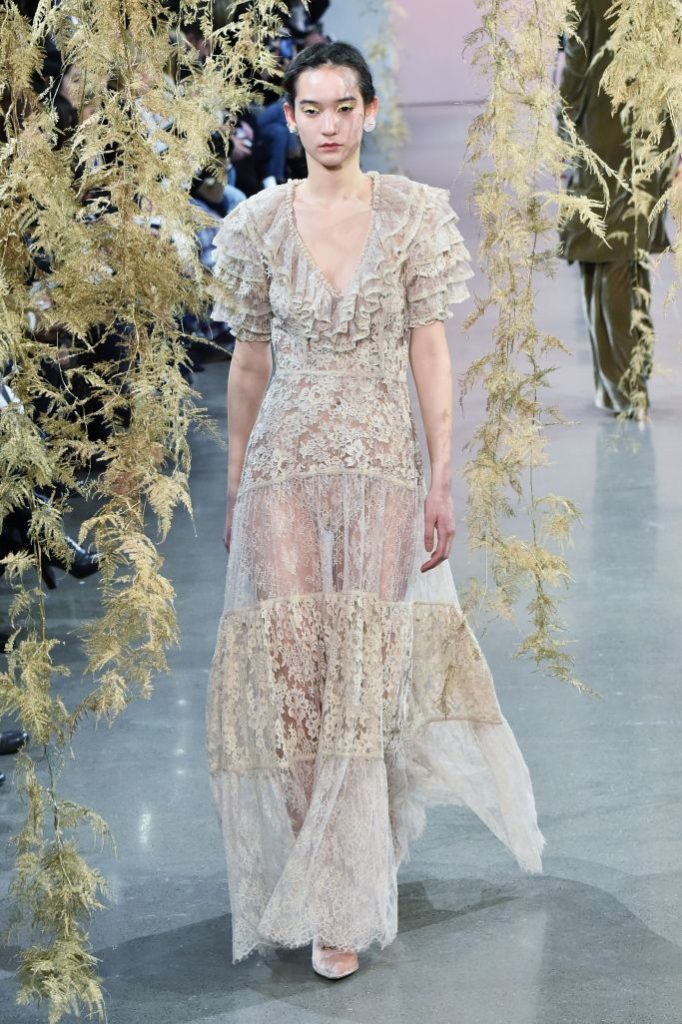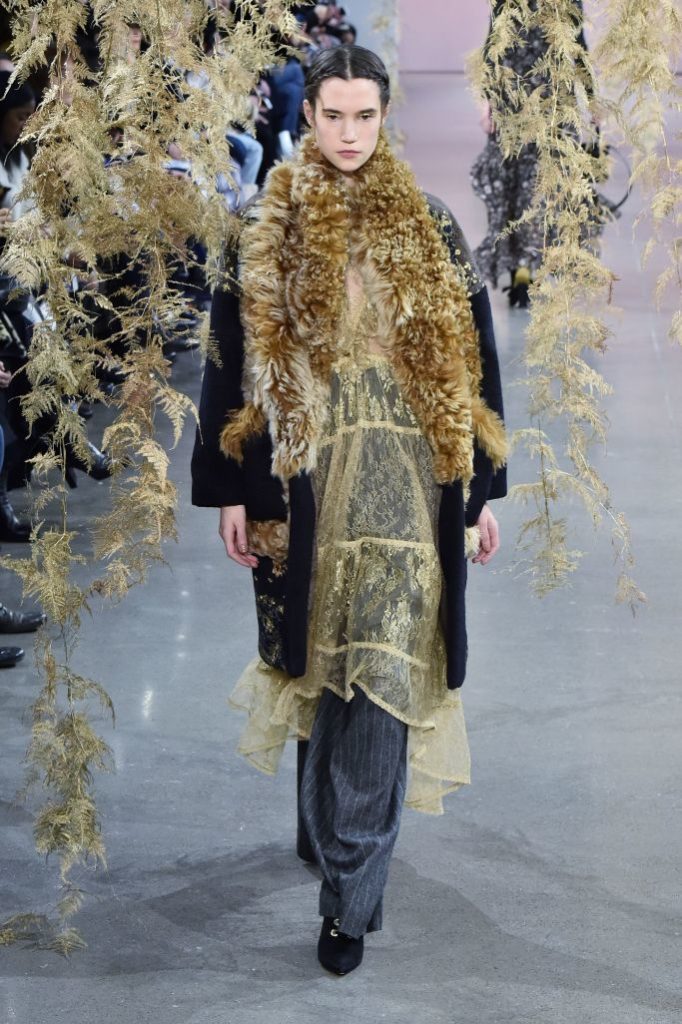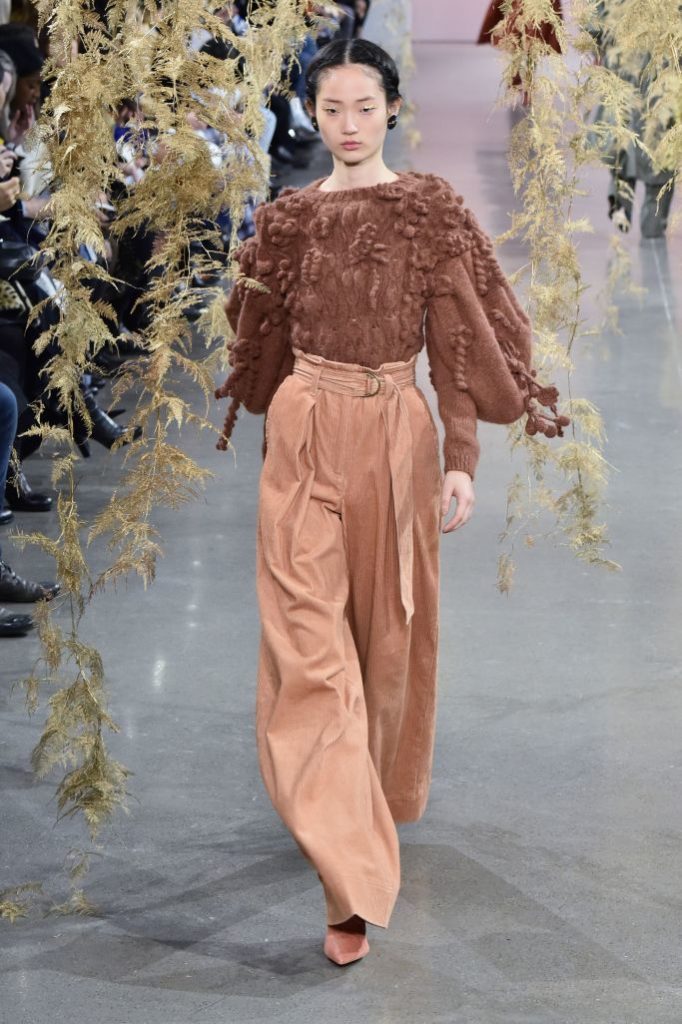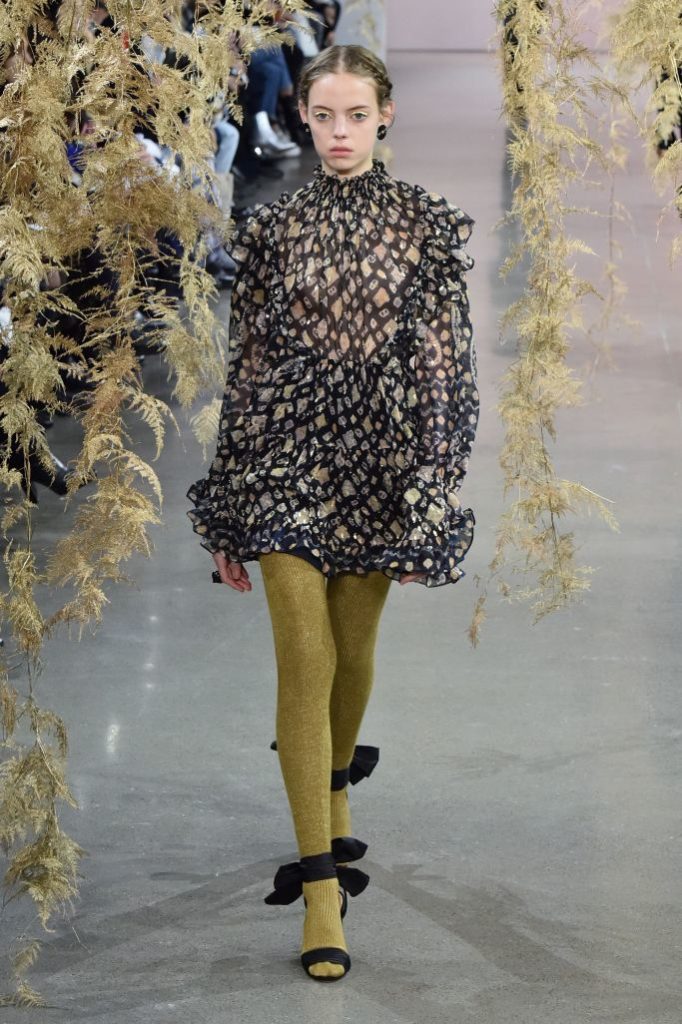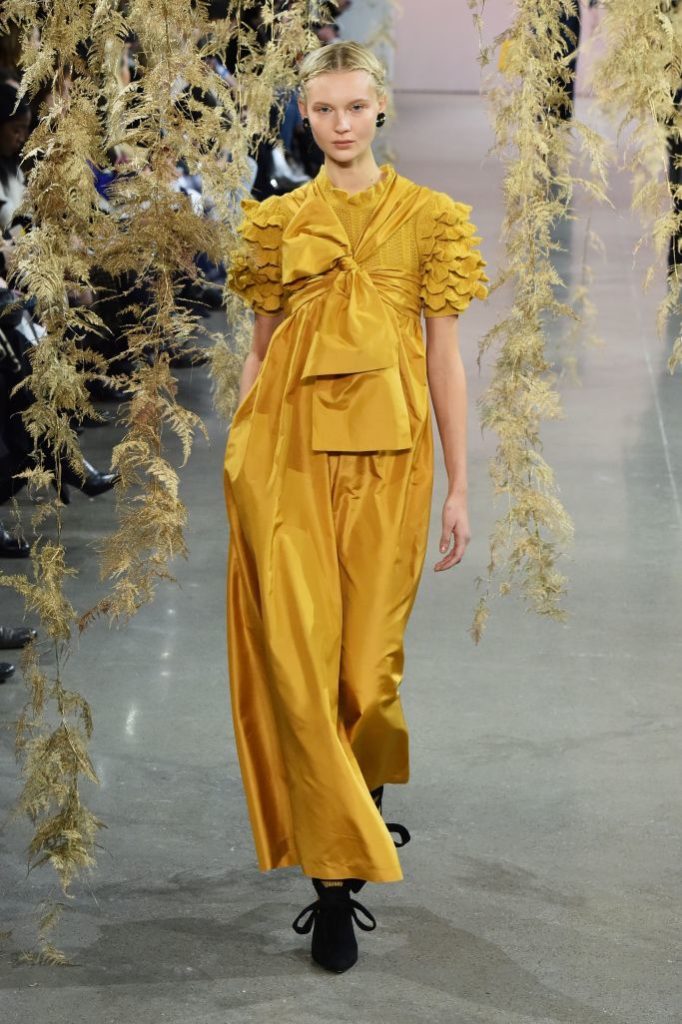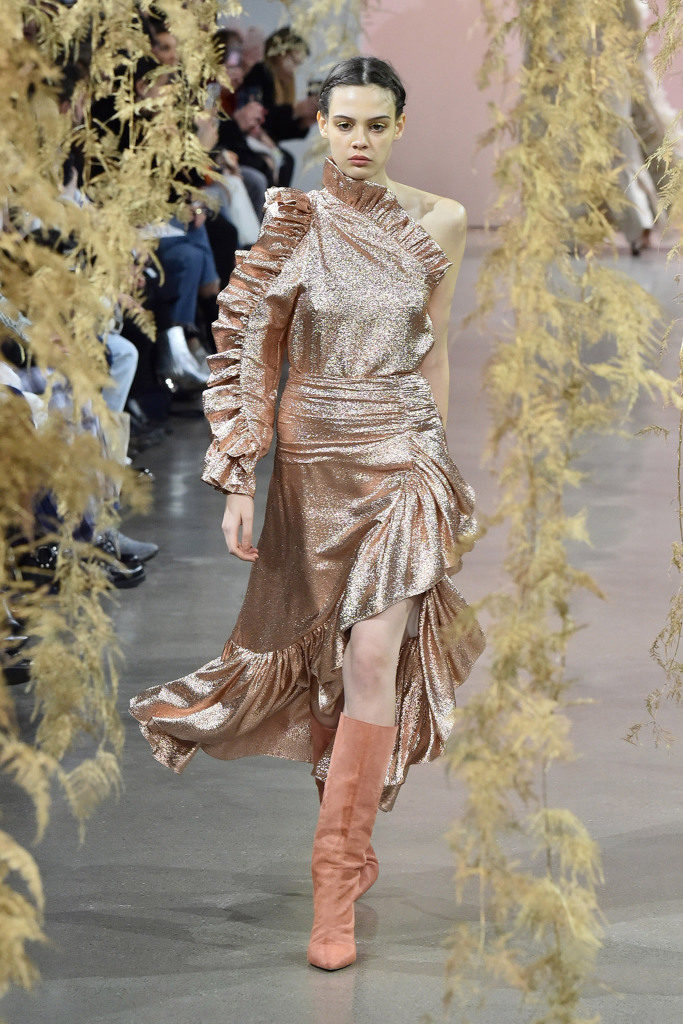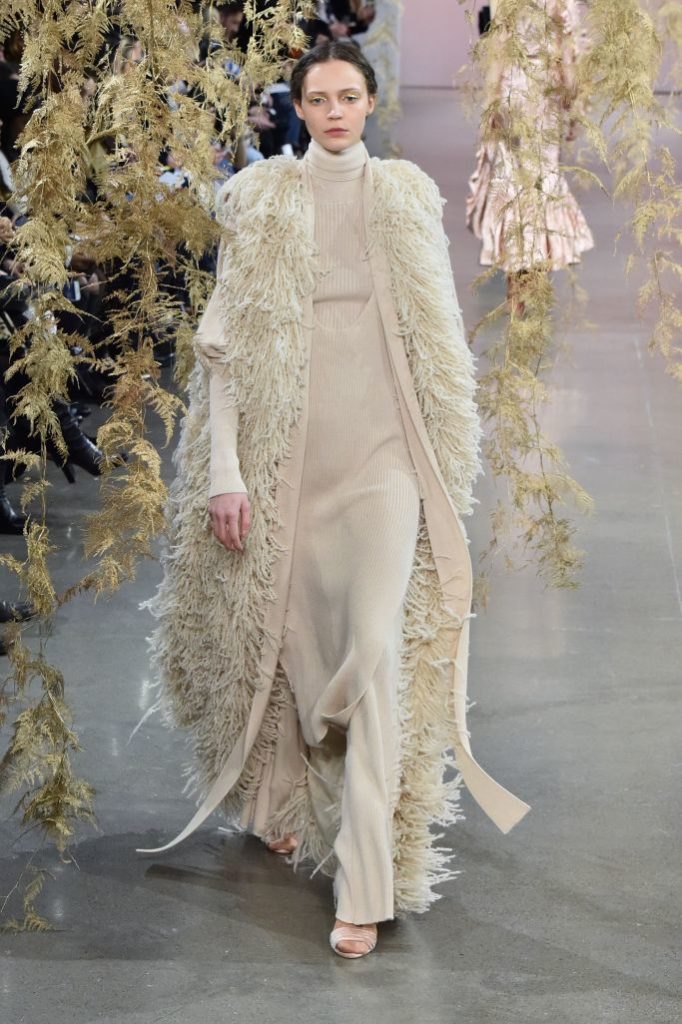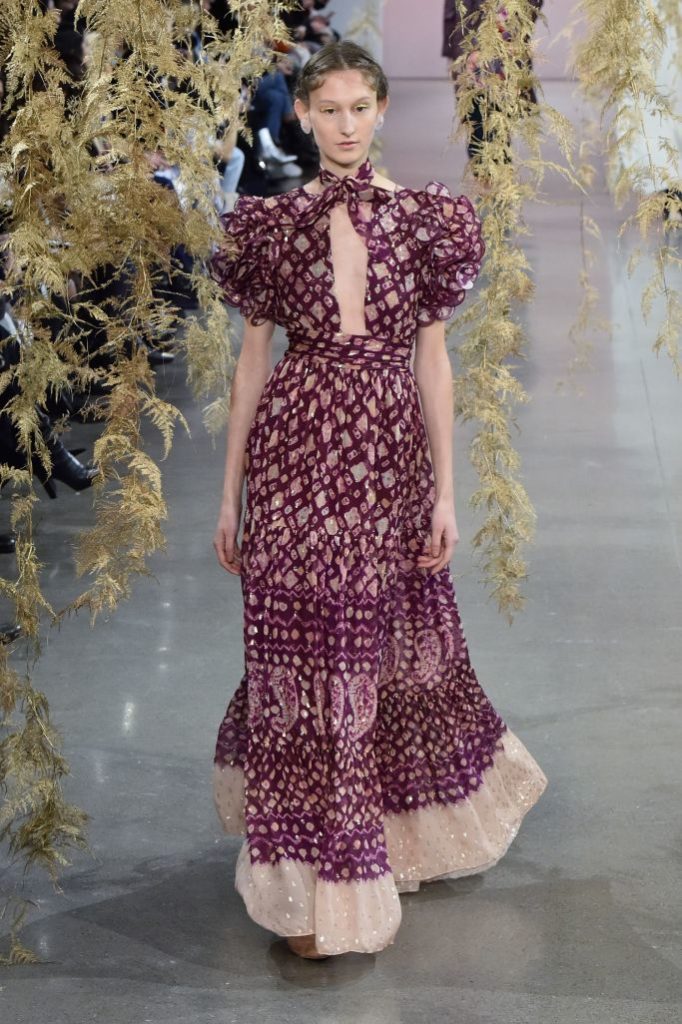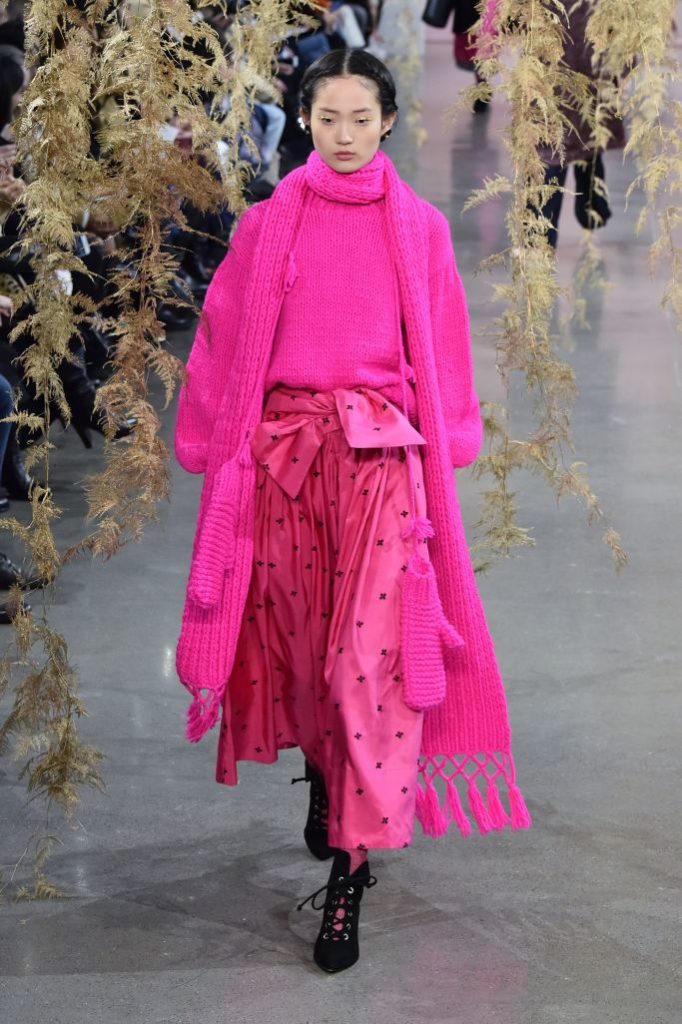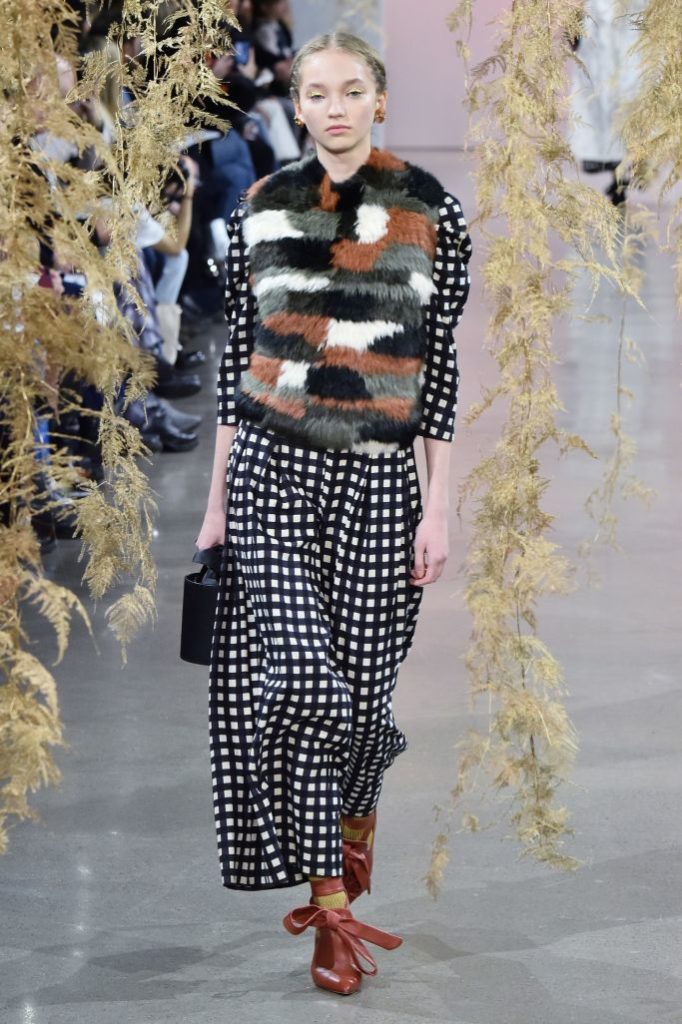 Black and tan was on tap at Yigal Azrouel's fall RTW collection for 2018. Dynamic separates to mix and match showcased strong architectural tailoring and included gaucho pants, peek-a-boo shoulder tops, and just the right shearling jacket to pull it all together. A black patent leather shearling had an "of the moment" excitement. Azrouel crafted a taupe shearling jacket with contrasting elbow pads which coordinated with every look so……. take your pick! We just love the countless options here.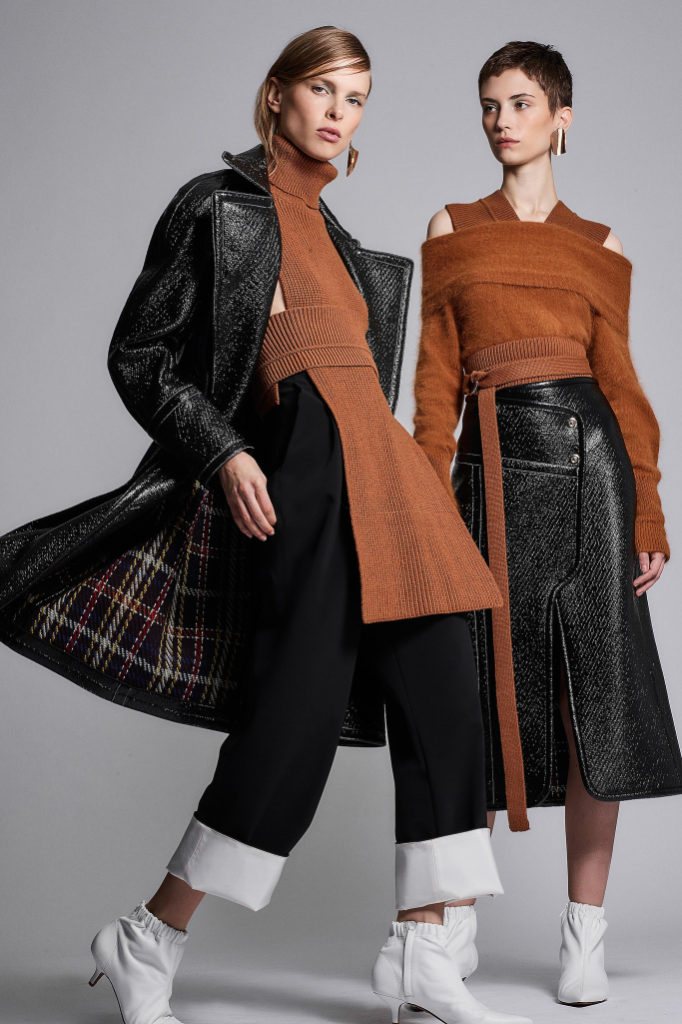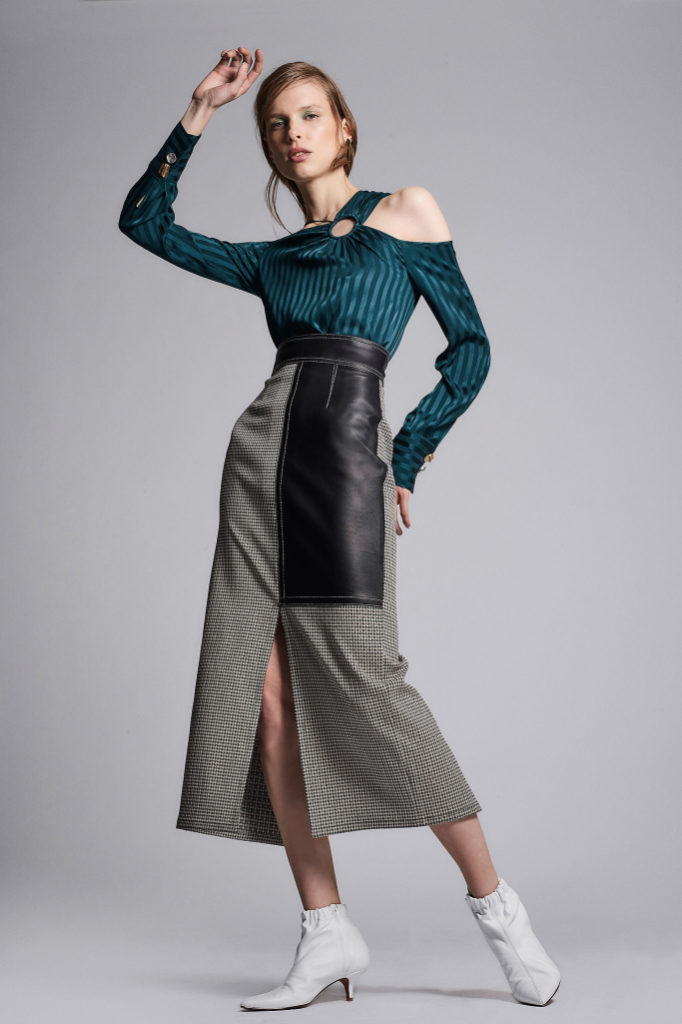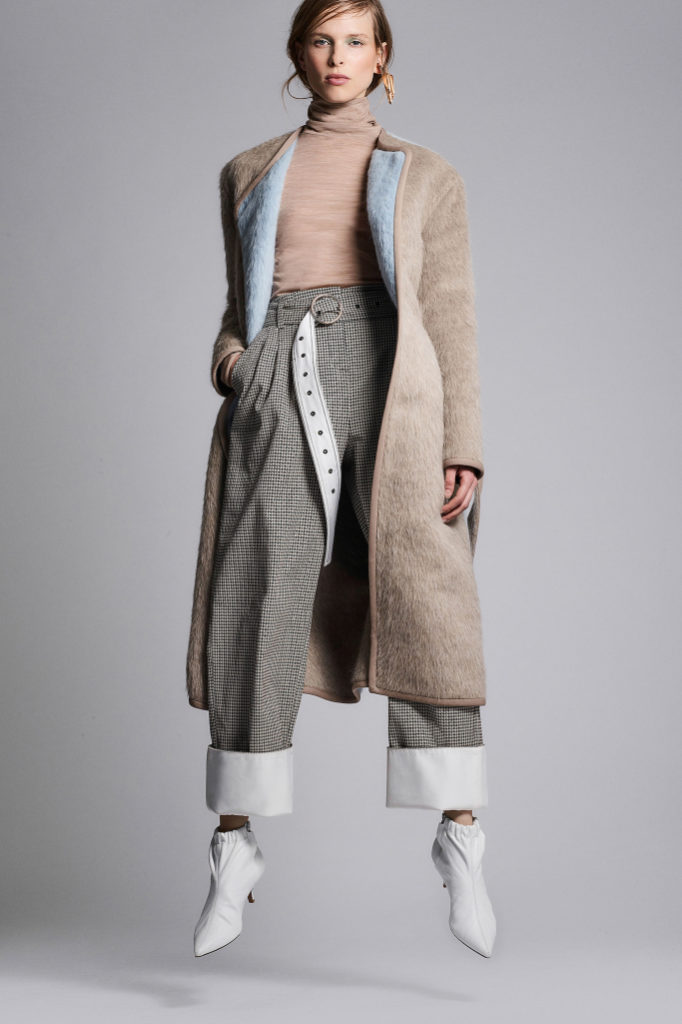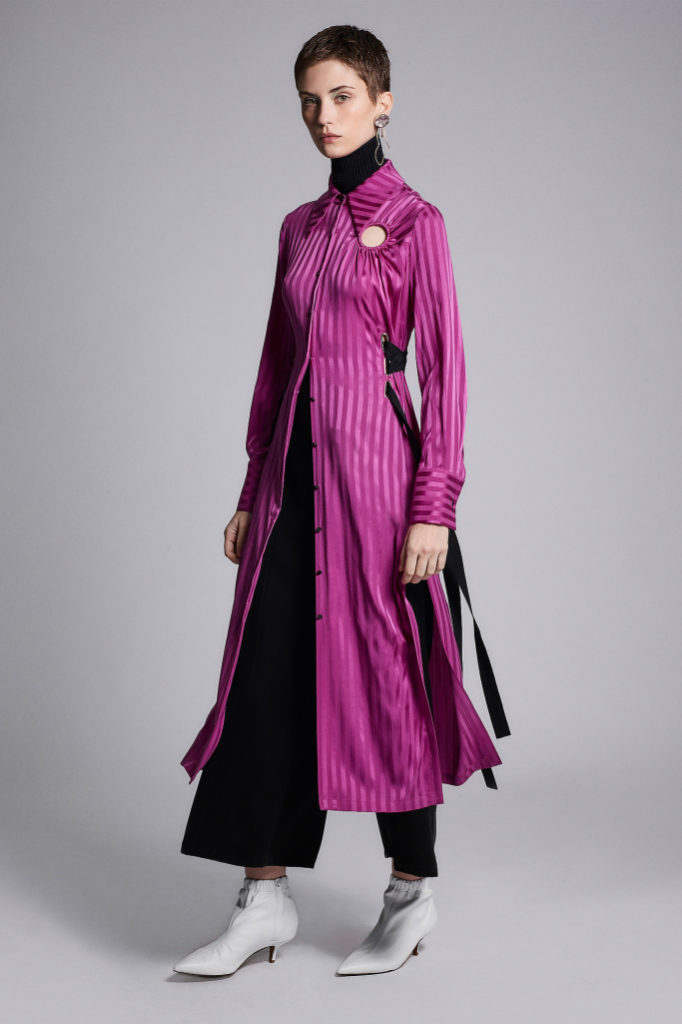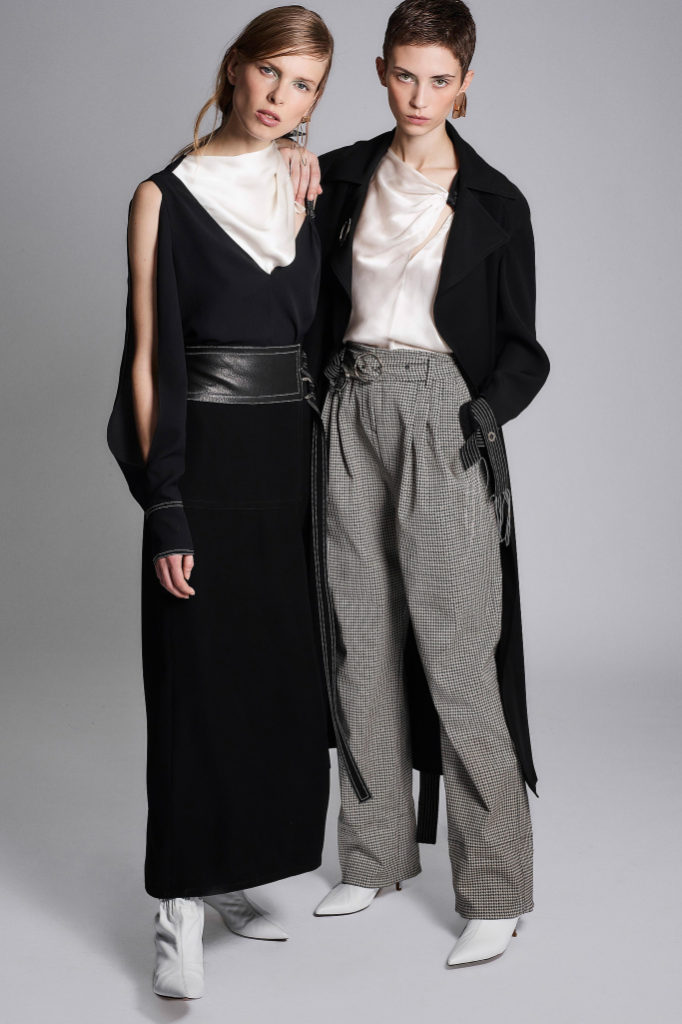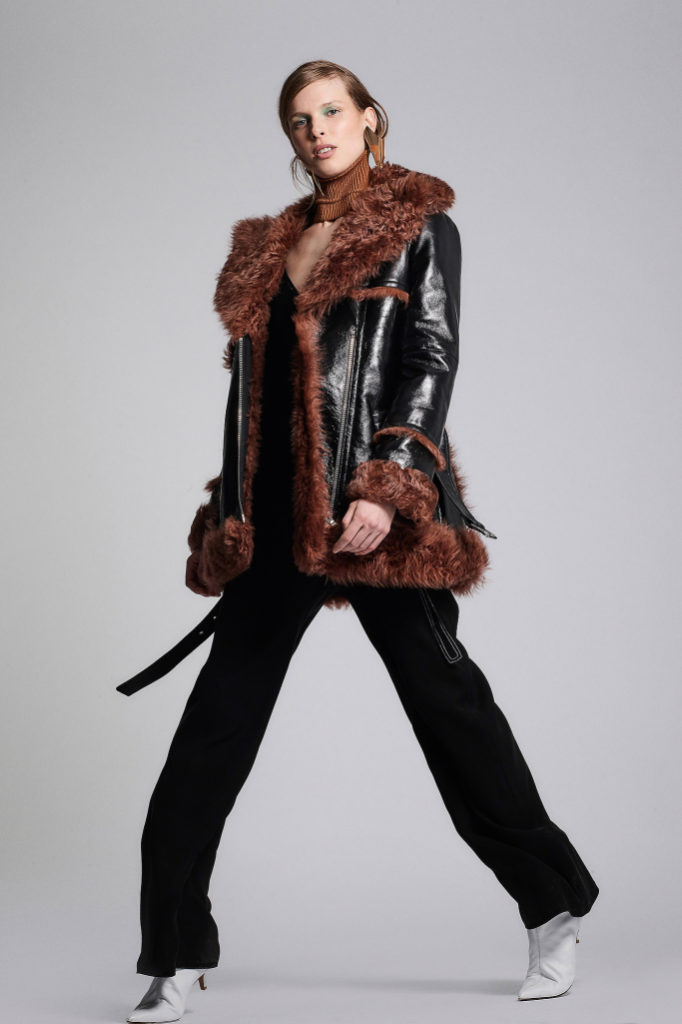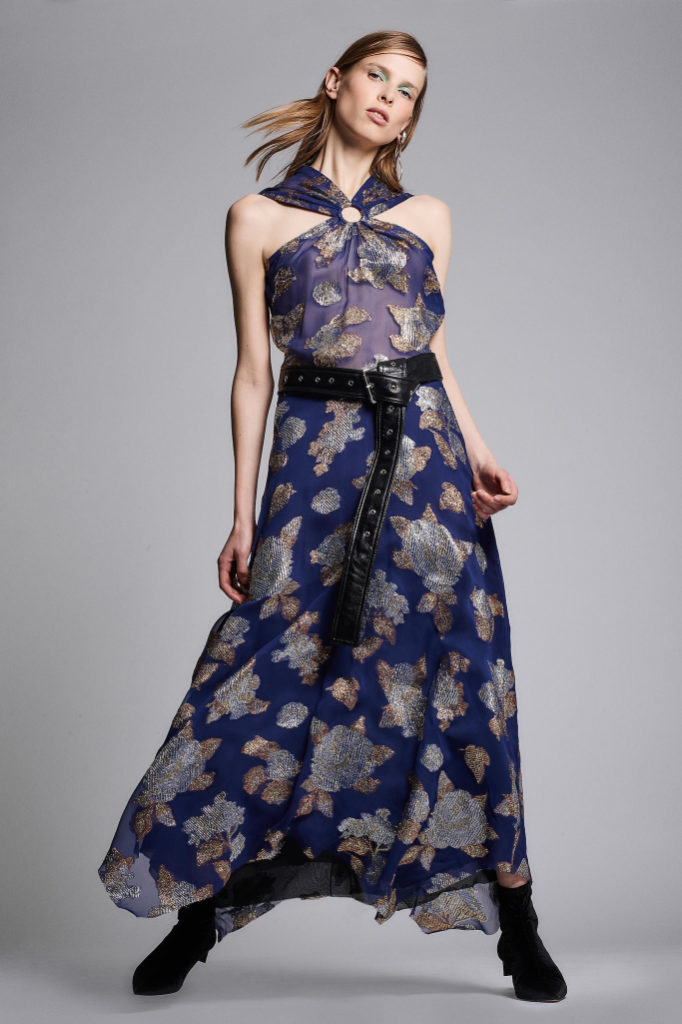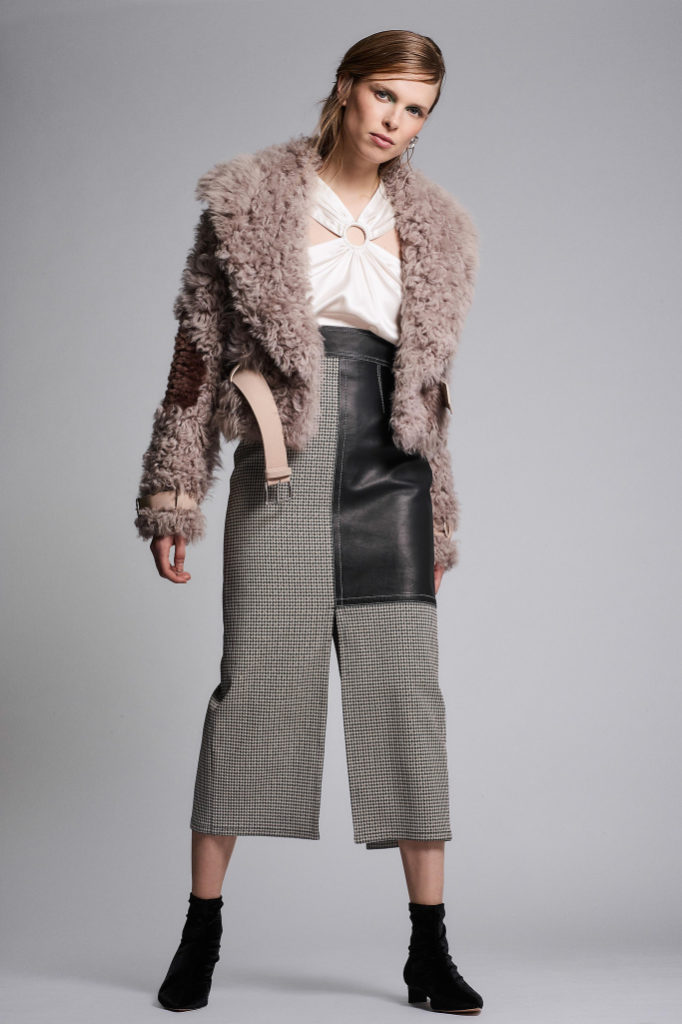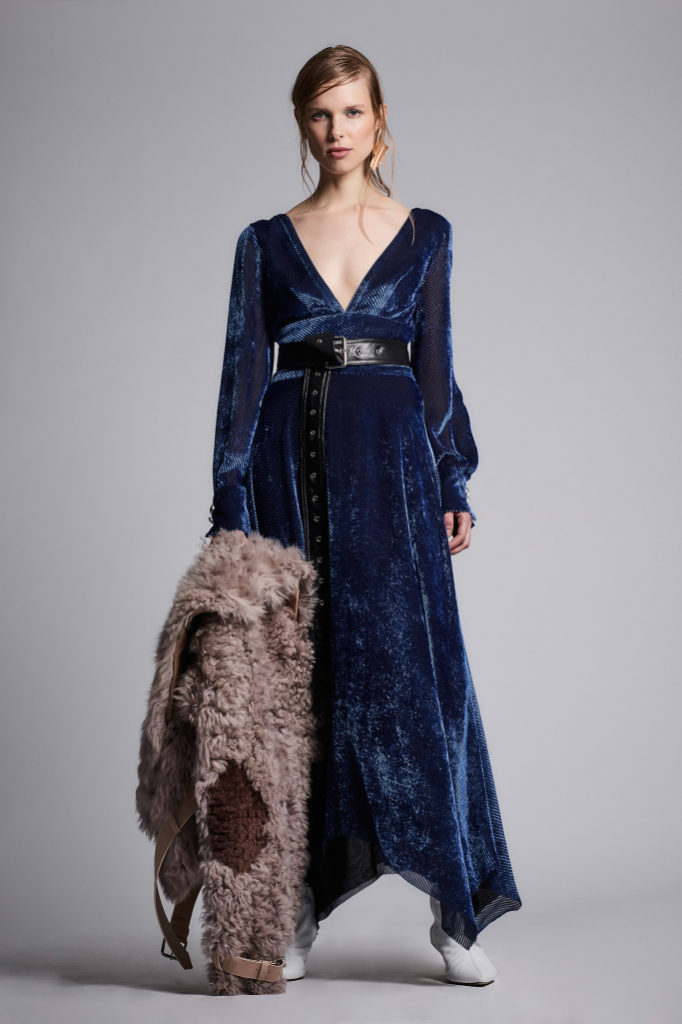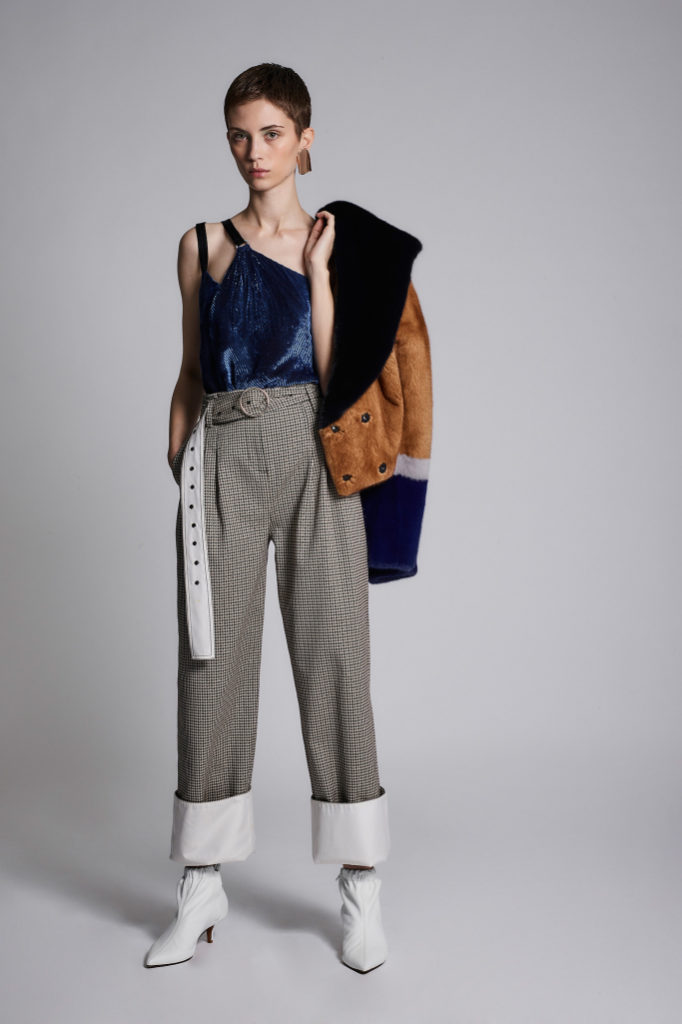 If "lazy sexy" is the new thing in fashion, creative director Marie Mazelis of Halston Heritage is the Dr. Ruth of this new trend. Mazelis is unafraid to mix casual with upscale. Loungewear that clings to every curve has a confident sex appeal that arouses the senses. Kick back in a liquid metallic blue slip dress, suede mules, and cashmere and fox collar cape and let it all go. Languid days lounging in a patchwork multi color fox jacket in dreamy grey hues was just another reminder to relax. You might just be tempted to smoke a cigarette after taking these pieces all in.