NEW YORK Fashion Week Fall 2018 DAY 1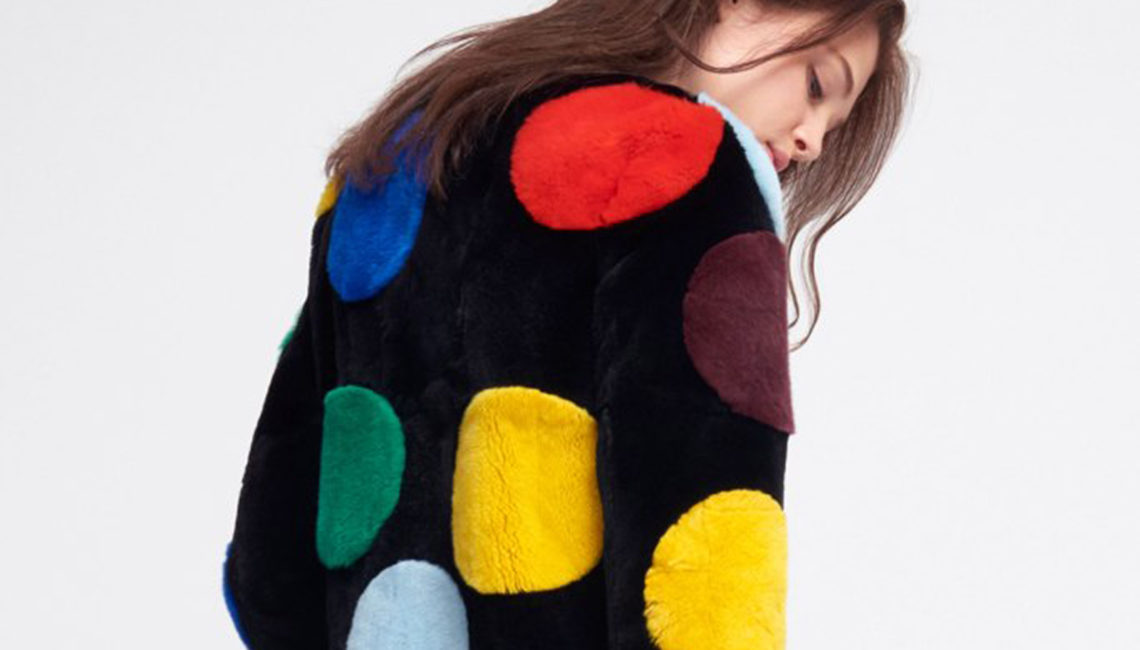 The anticipation has been building for weeks.  As the #metoo movement has ratcheted up and women are proving their power it is an interesting time for fashion.  What can we expect from designers this season?  What messages will they deliver amidst this extraordinary time?  Buckle up kids….here's our first crack at New York Fashion Week Fall 2018!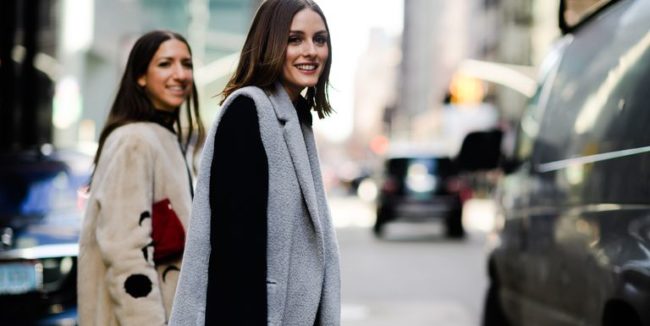 All the Glory of New York Fashion Week Fall 2018
A clean, bold, and bright 60's mod fashion bubbled up from designer Lisa Perry in her fall RTW collection for 2018. Solid primary colors with polka dot designs were showcased in a mix of chic separates, dresses, and fine outerwear. A rabbit fur ¾ walking coat glistened in black with brightly colored discs and is sure to make a statement coming and going. Perry also crafted a powder blue and navy polka dot cashmere coat with a rich fox hem that rounded out her circle themed collection and popped with excitement.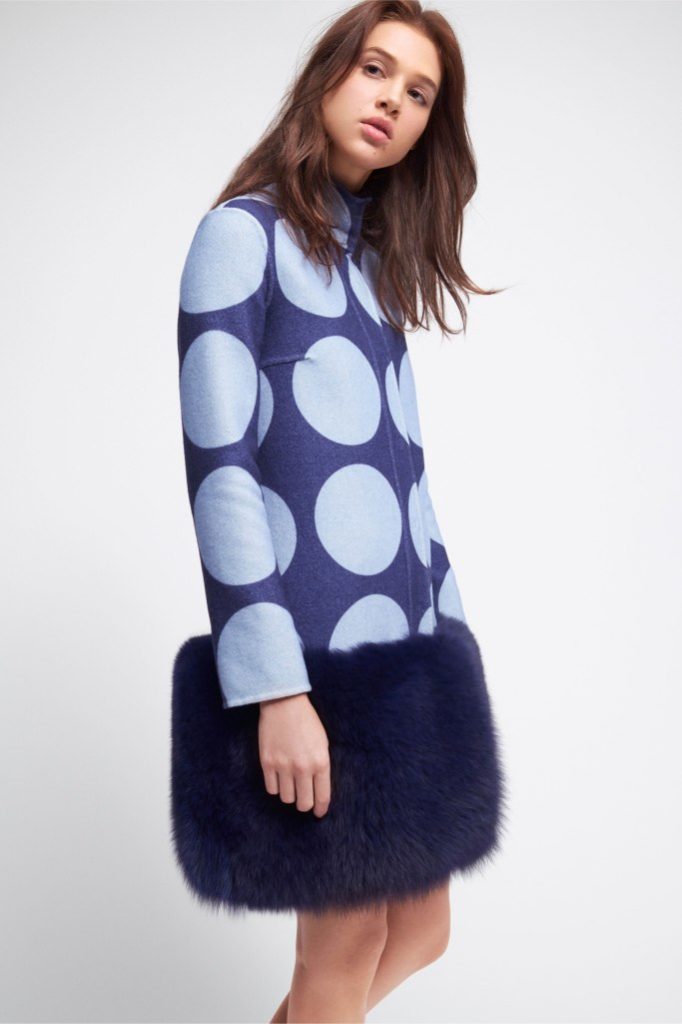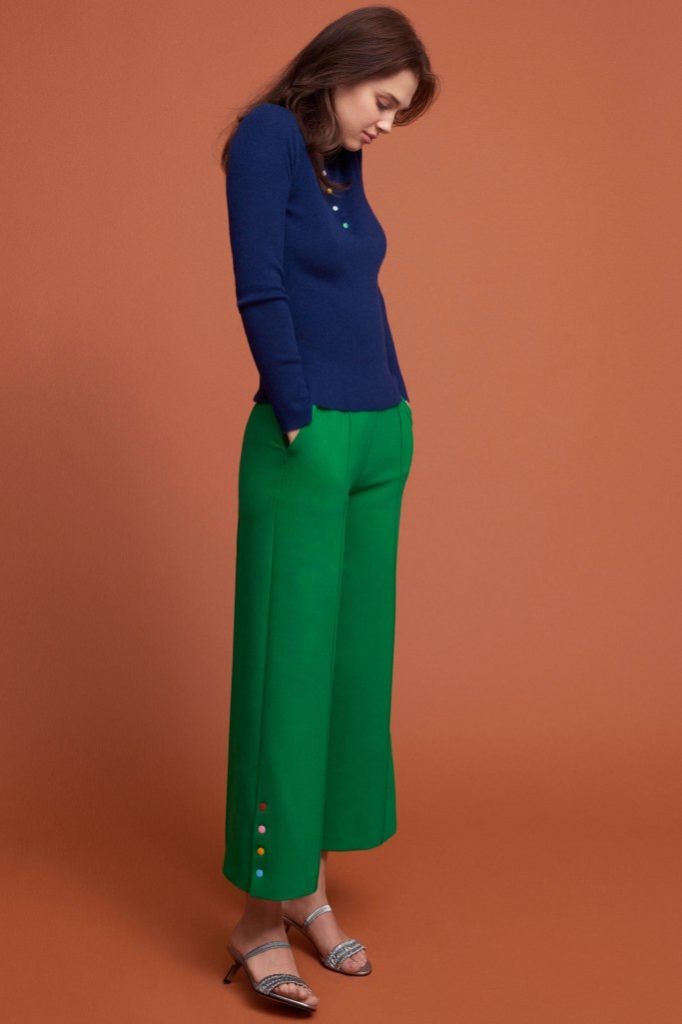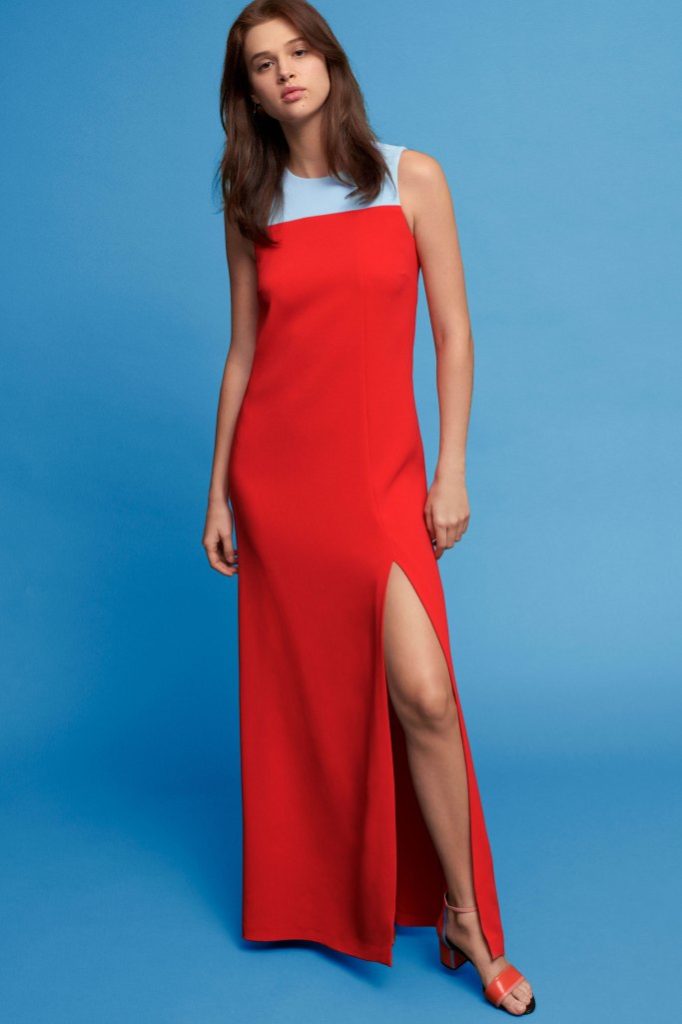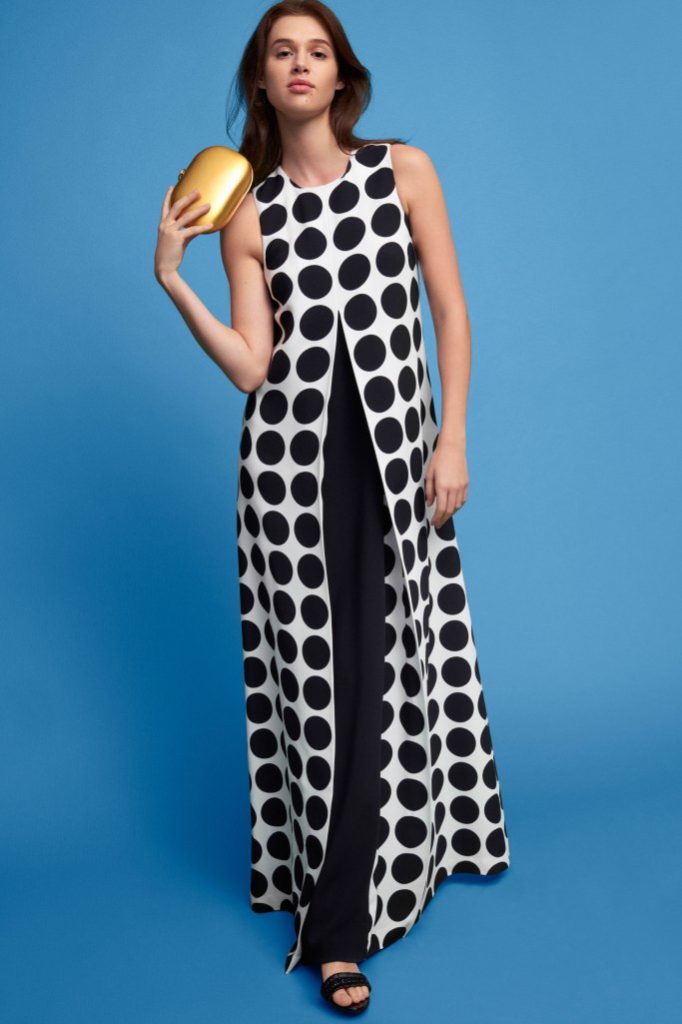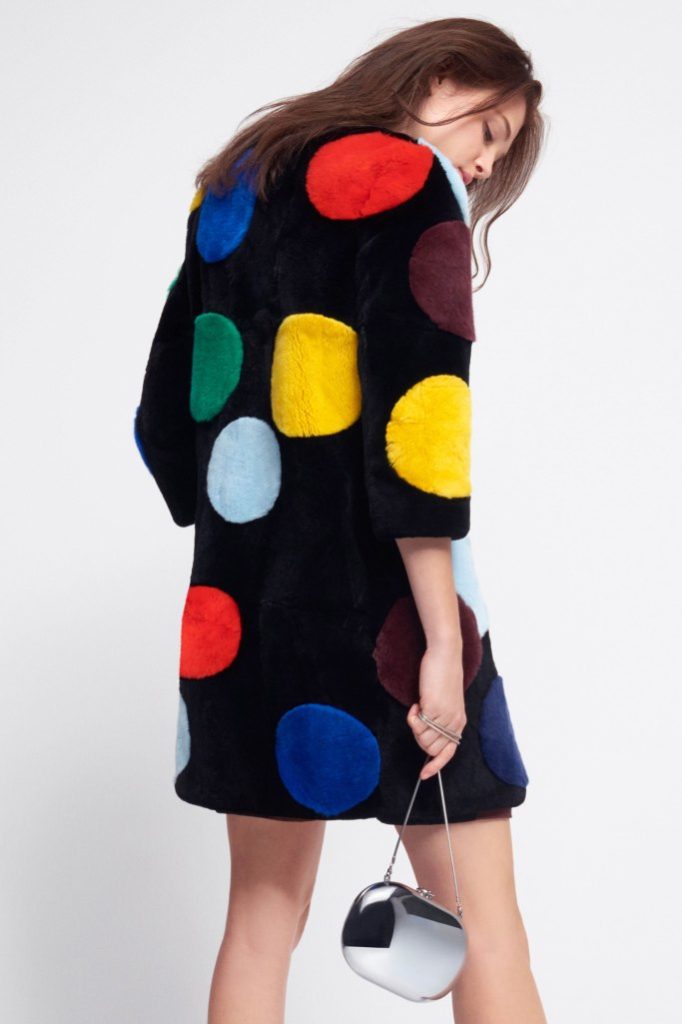 If you want to see what happens when a designer listens to his clients' wishes and dreams for fashion, and then actually delivers it on a silver platter, look no further than Kobi Halperin. In his copious fall 2018 RTW collection, he hit on every burning desire a woman has for her wardrobe. Mr. Halperin's designs have  always been marked by his attention to the details and for fall 2018 he was at the top of his game.  Smart, well-fitted suits, billowy blouses, plush sweaters, and playful dresses were elevated with his exotic trims. Rich fox collars and cuffs, fragile feathers, and touches of metal and jewels put the perfect luxe touch on approachable fashion to give it dramatic flair. Top it all off with his black shearling jacket and prepare for massive style envy.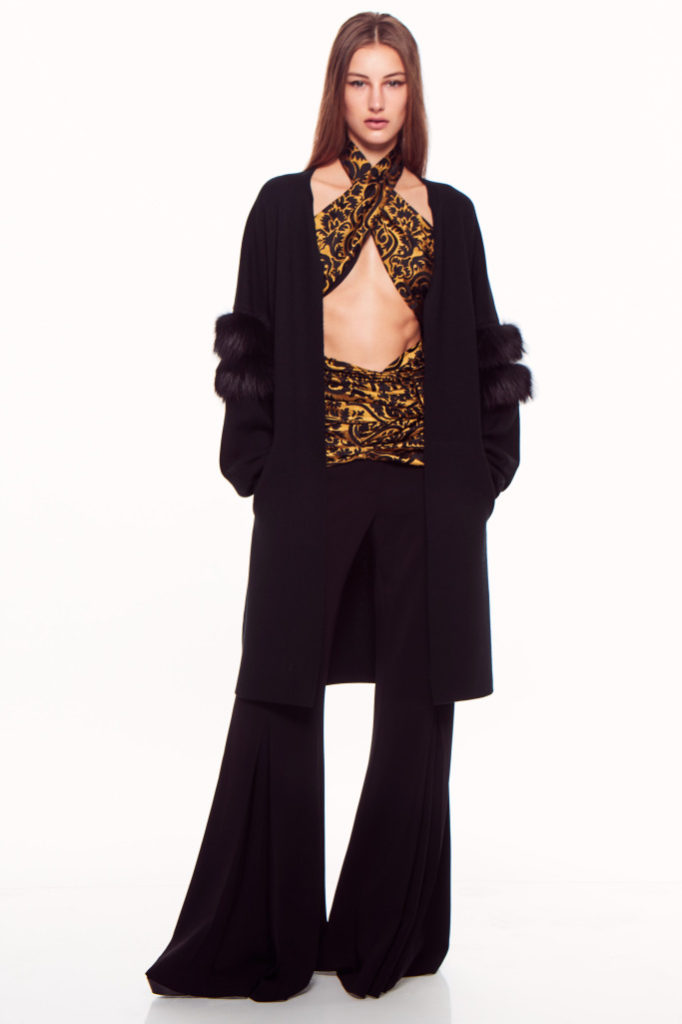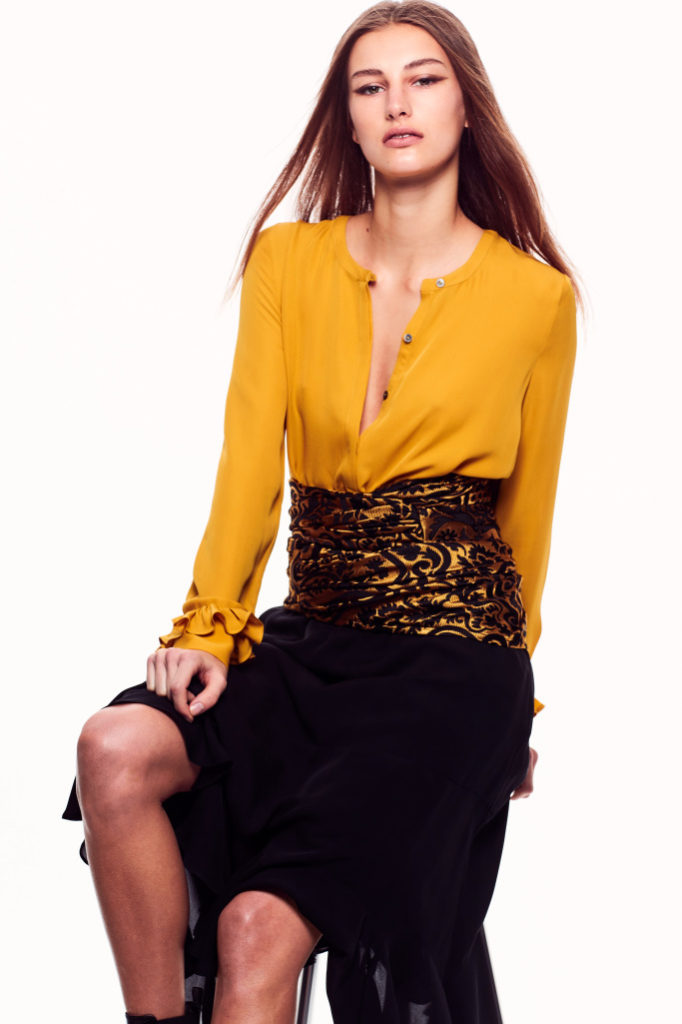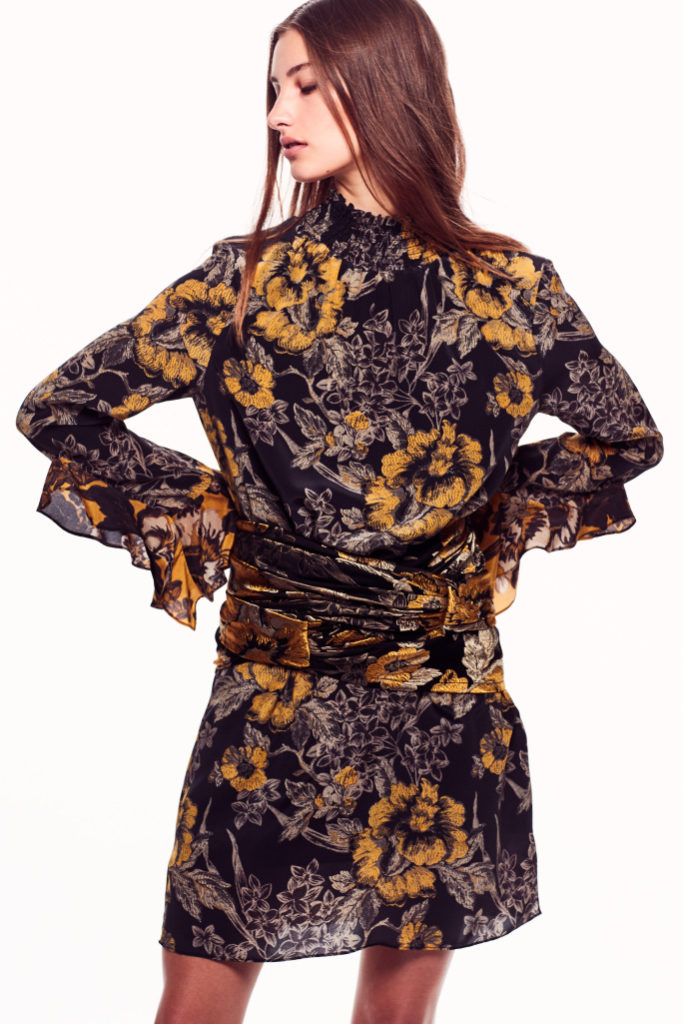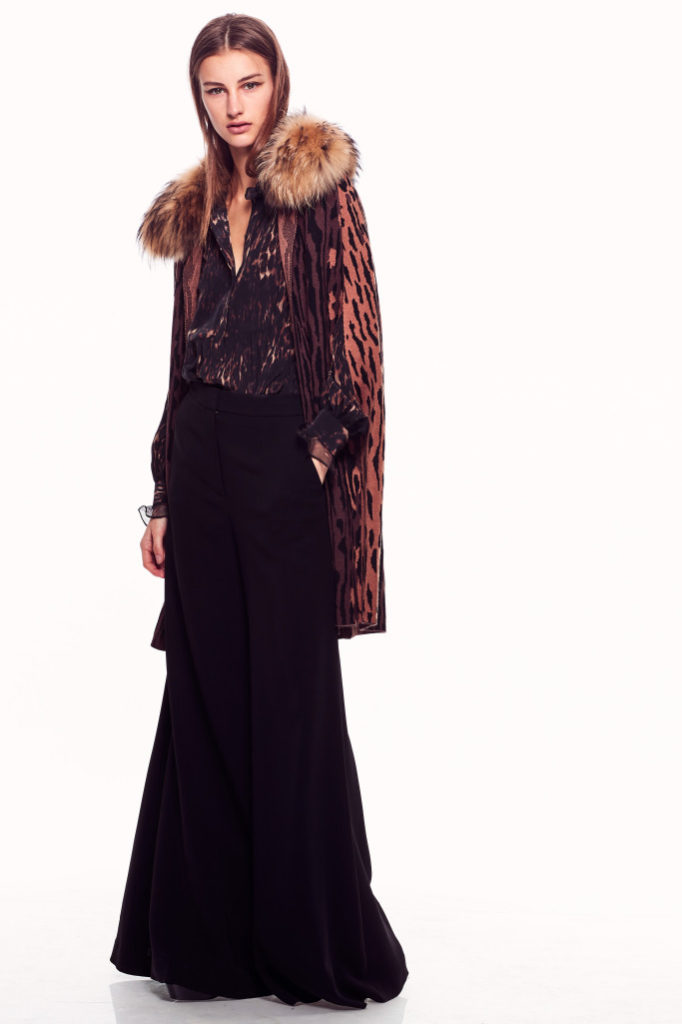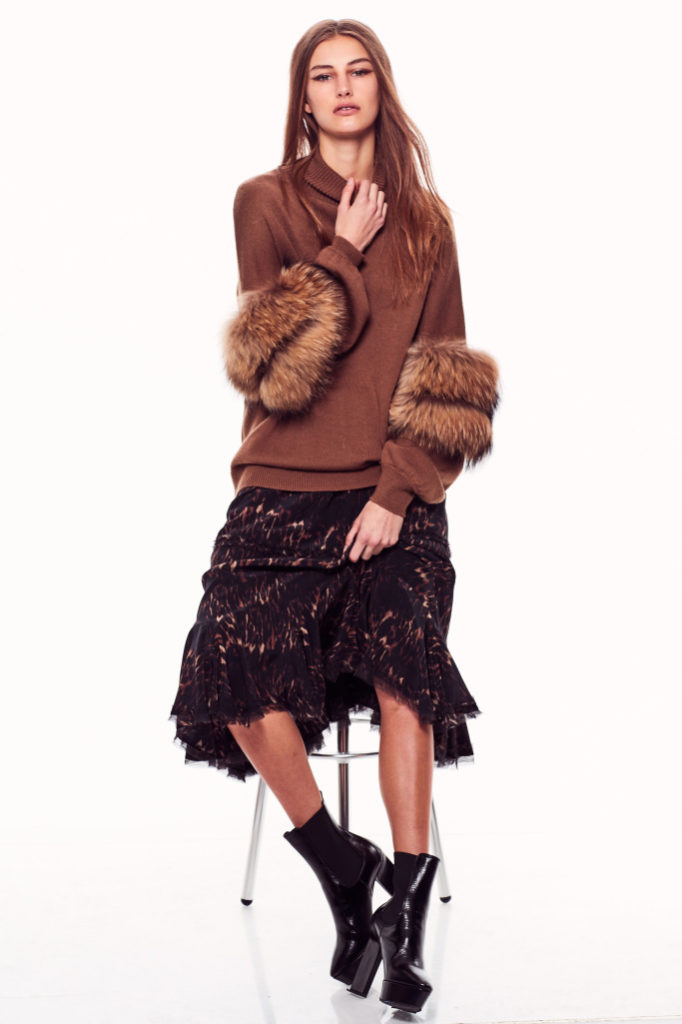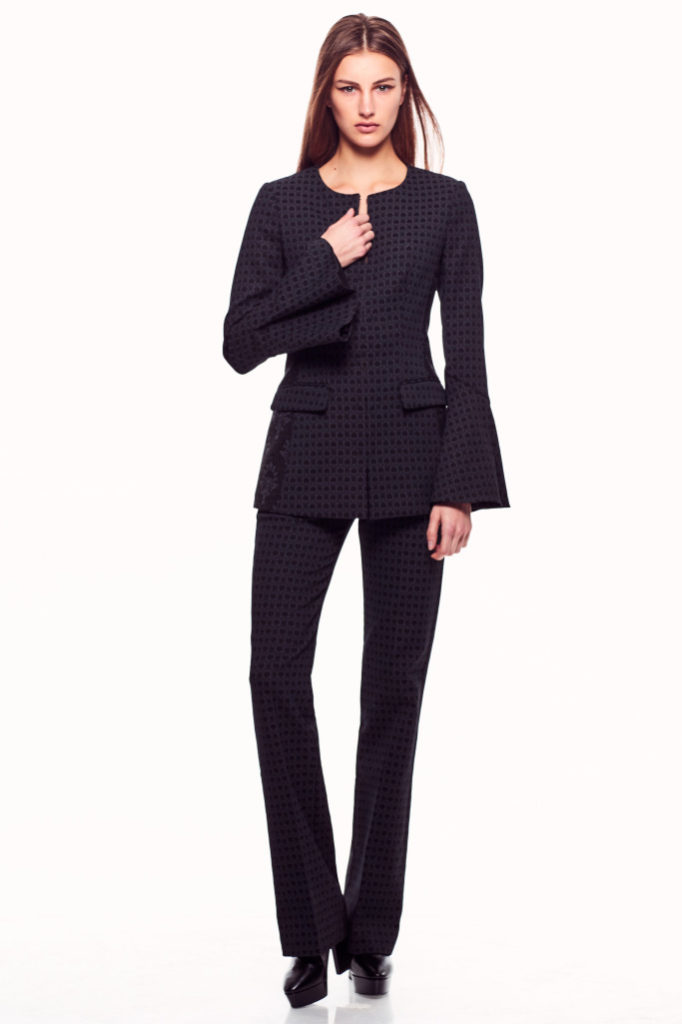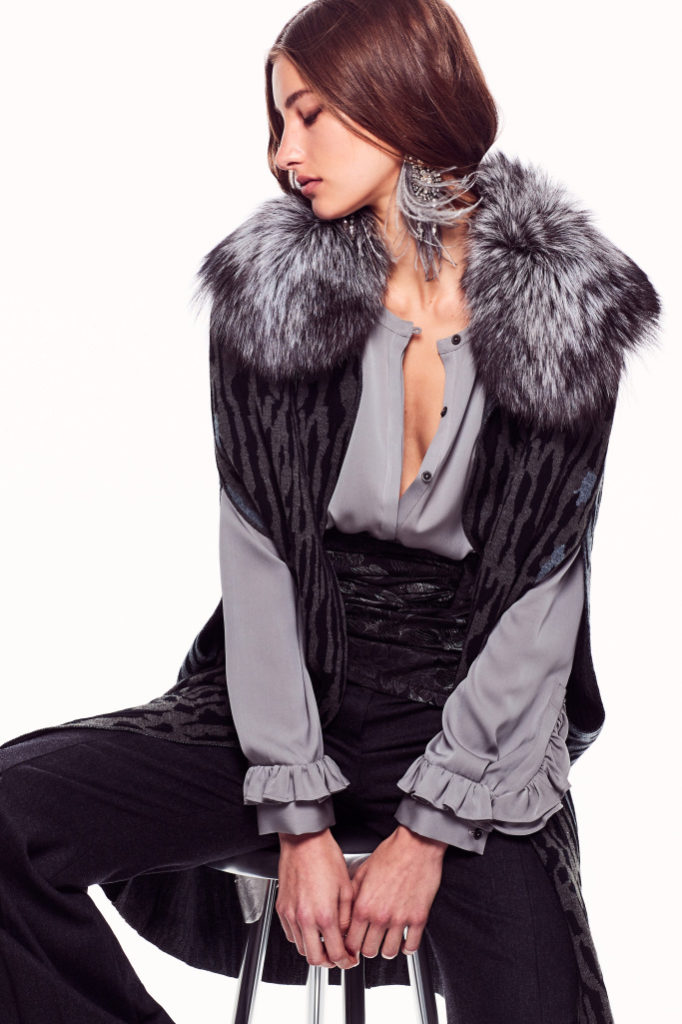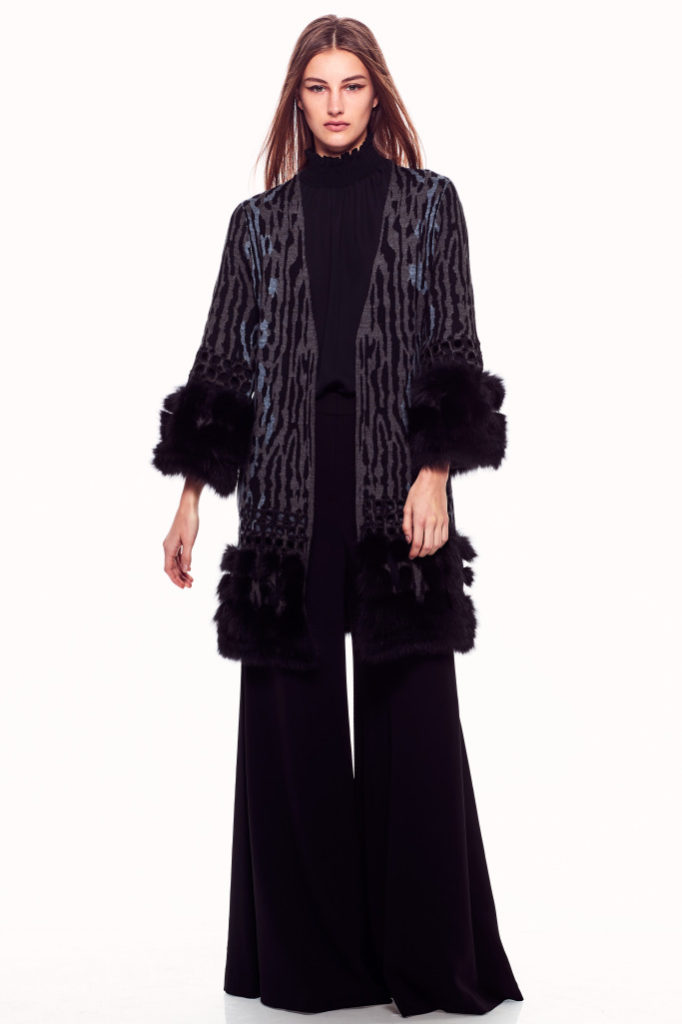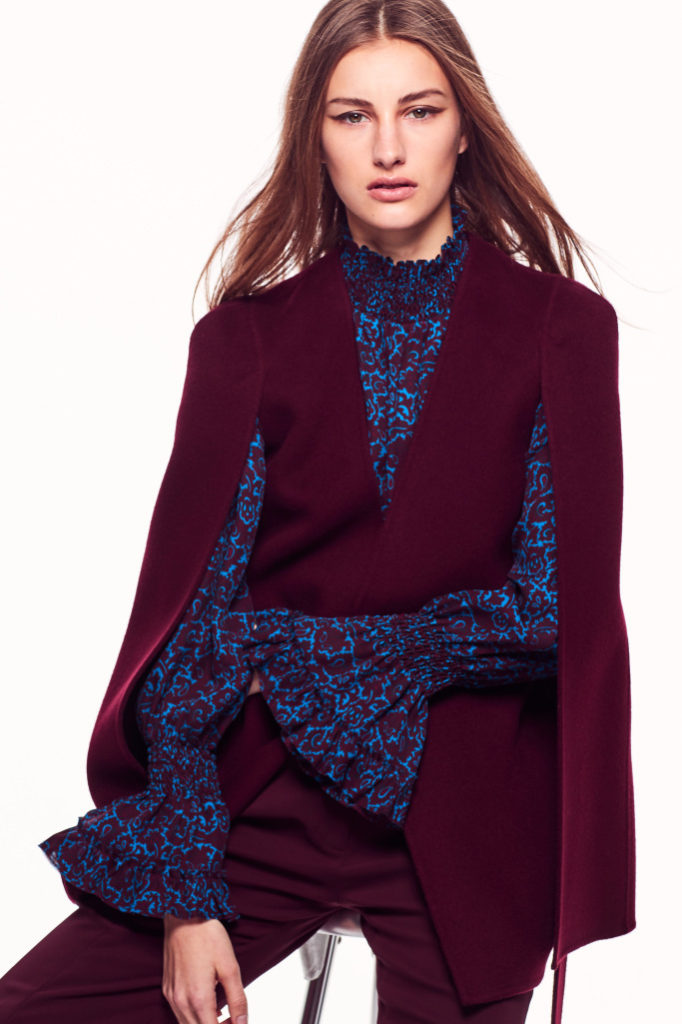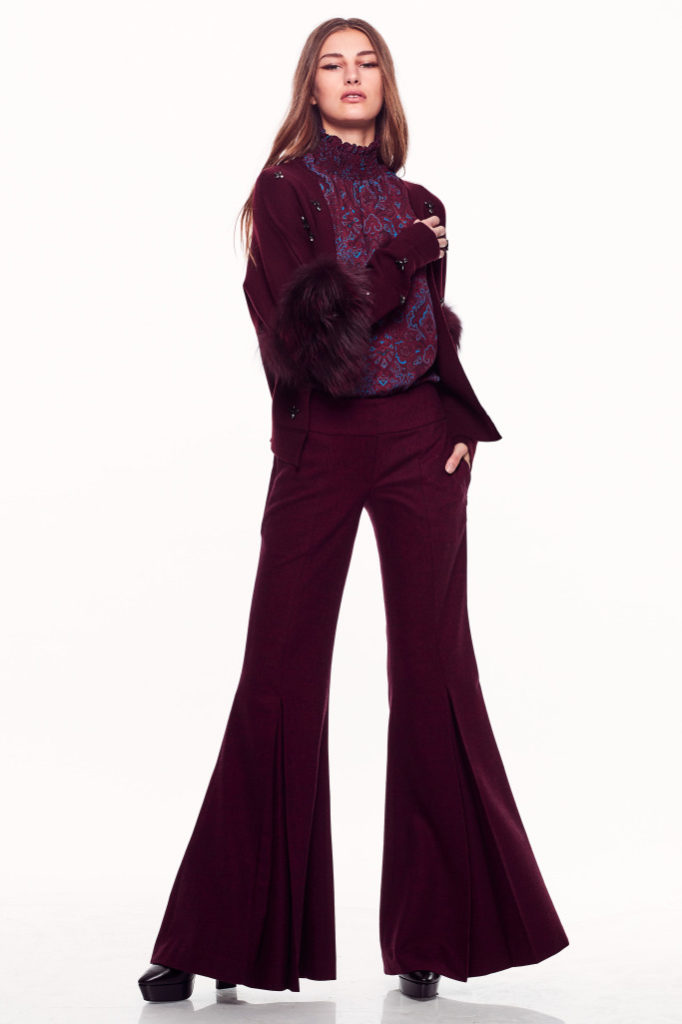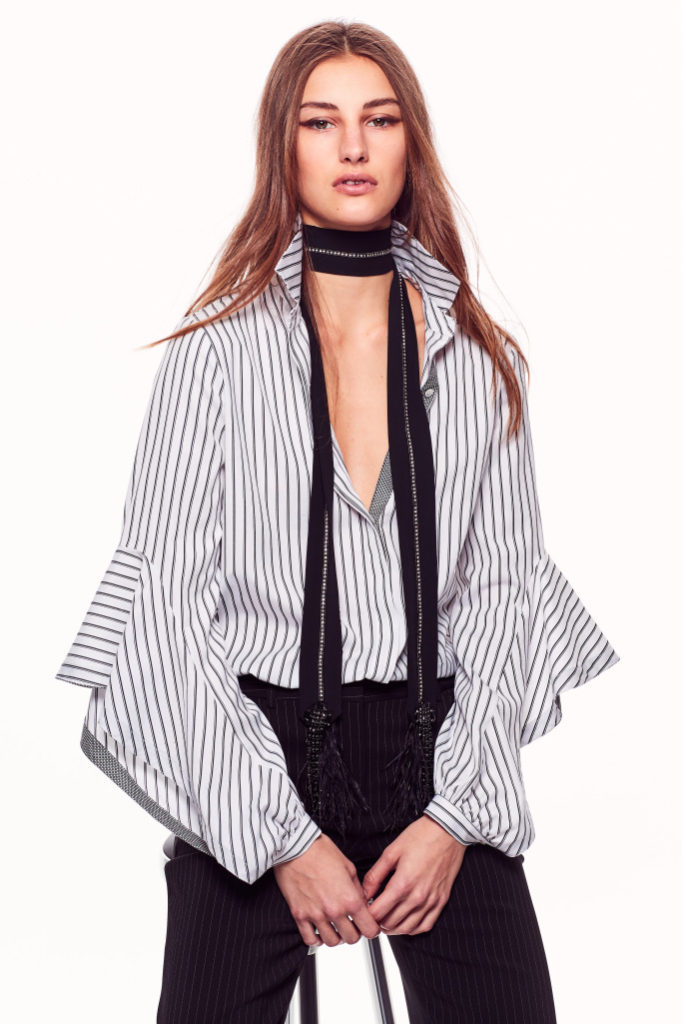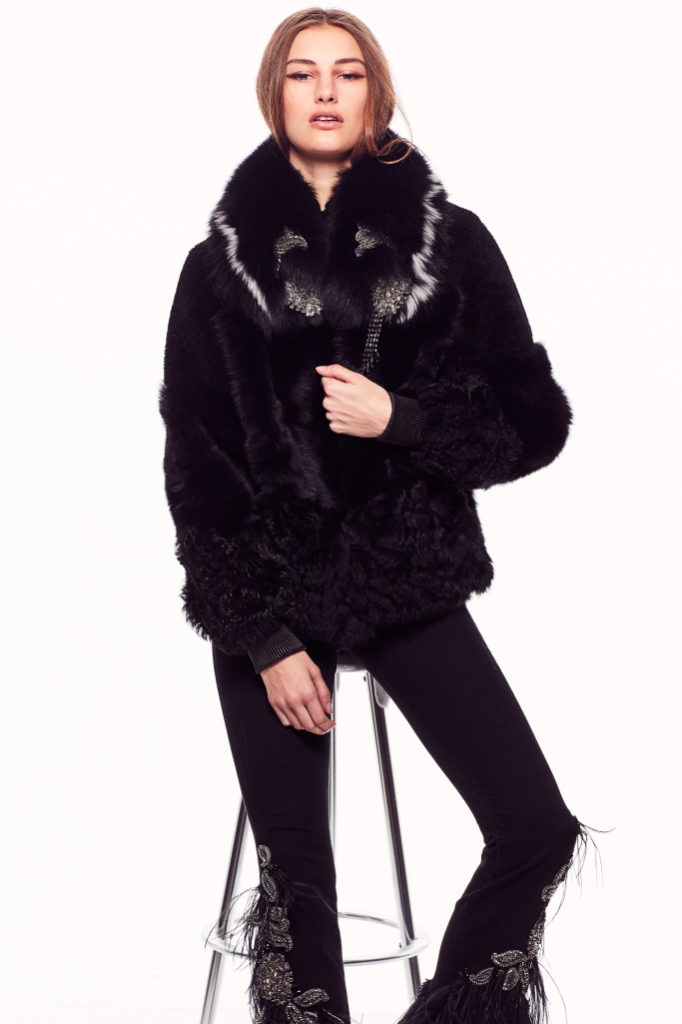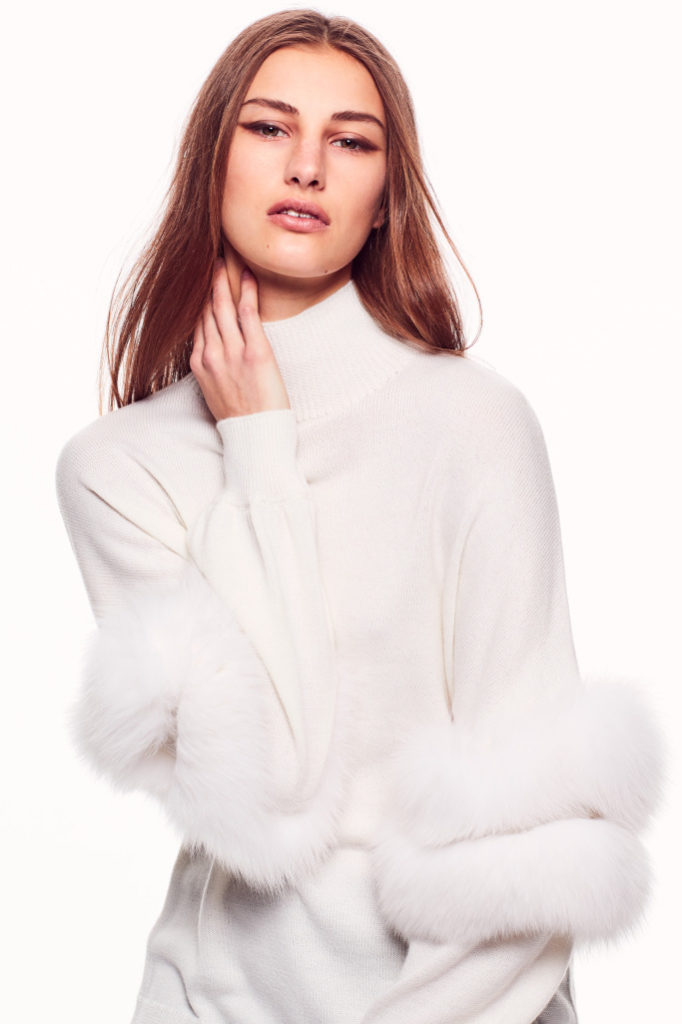 Designers for fall 2018 RTW are showing no fear of bright colors and Jordana Warmflash, the creative genius  behind the brand Novis, is no exception. Candy colors in bubble gum pink made a shearling jacket hit our sweet tooth. A bright Orange mink vest was anything but bland. Cropped pants, sleeveless dresses, and eyelet fabrics looked more like resort wear but the collection was punctuated with a few crochet sweaters that gave us a warm, fuzzy feeling.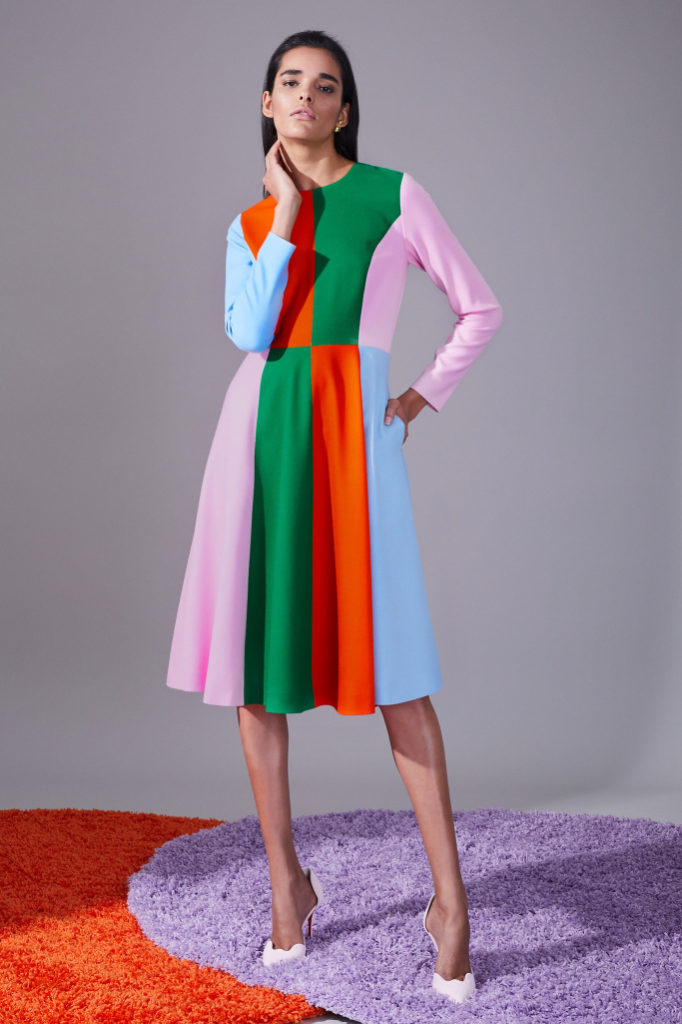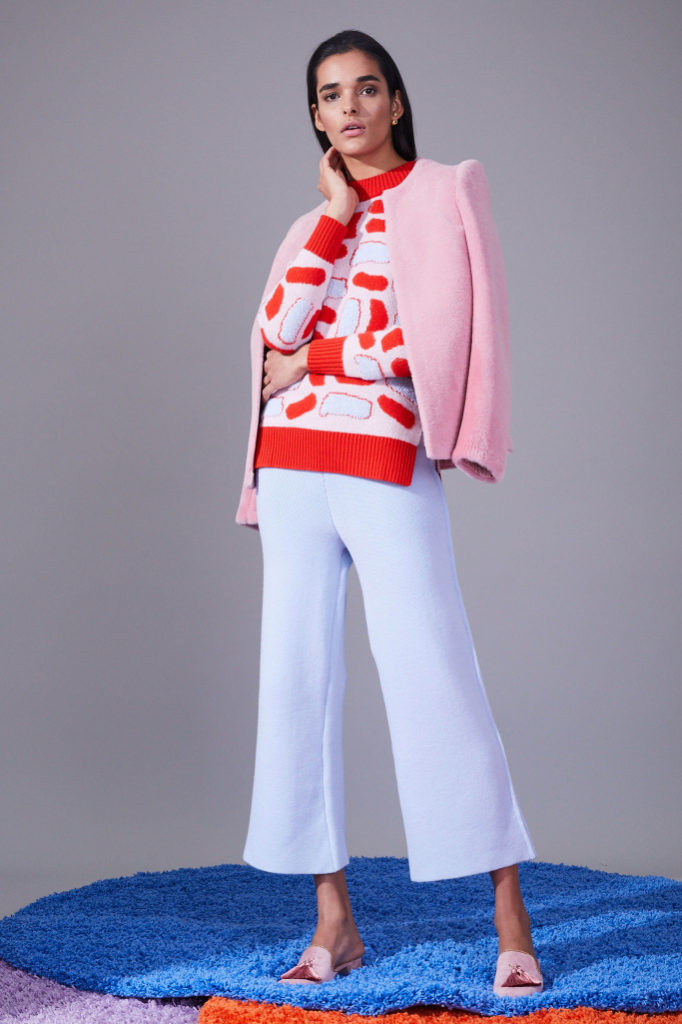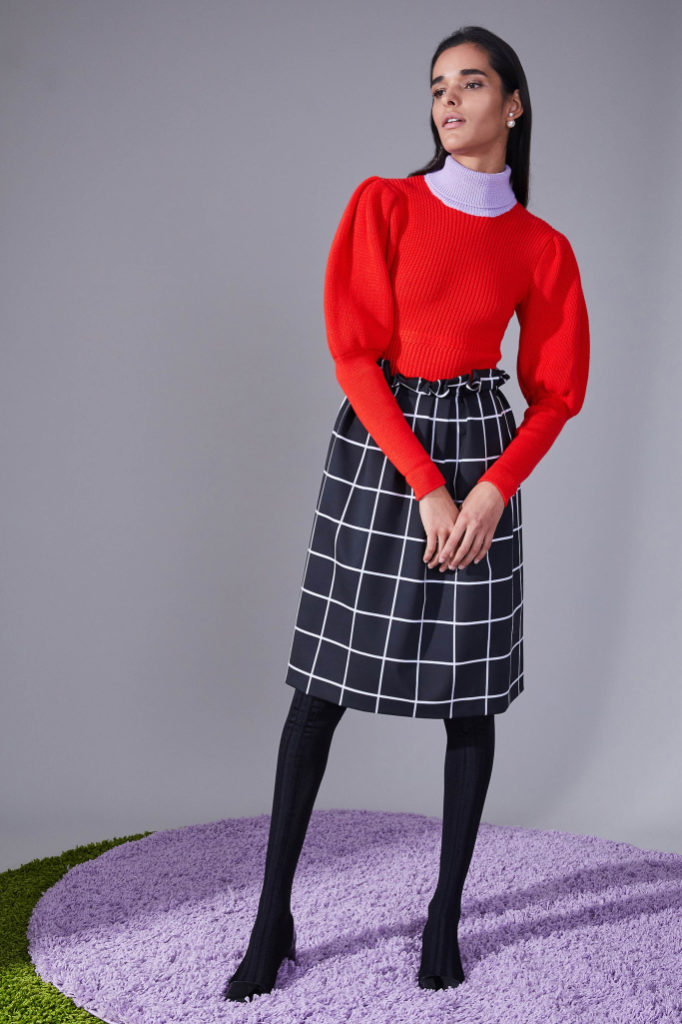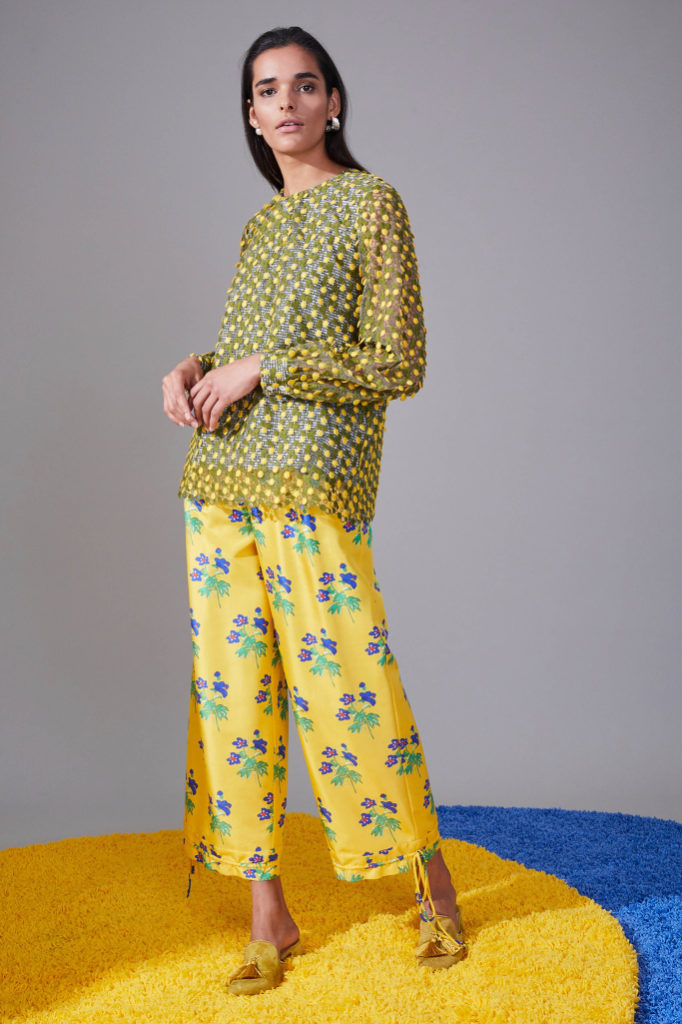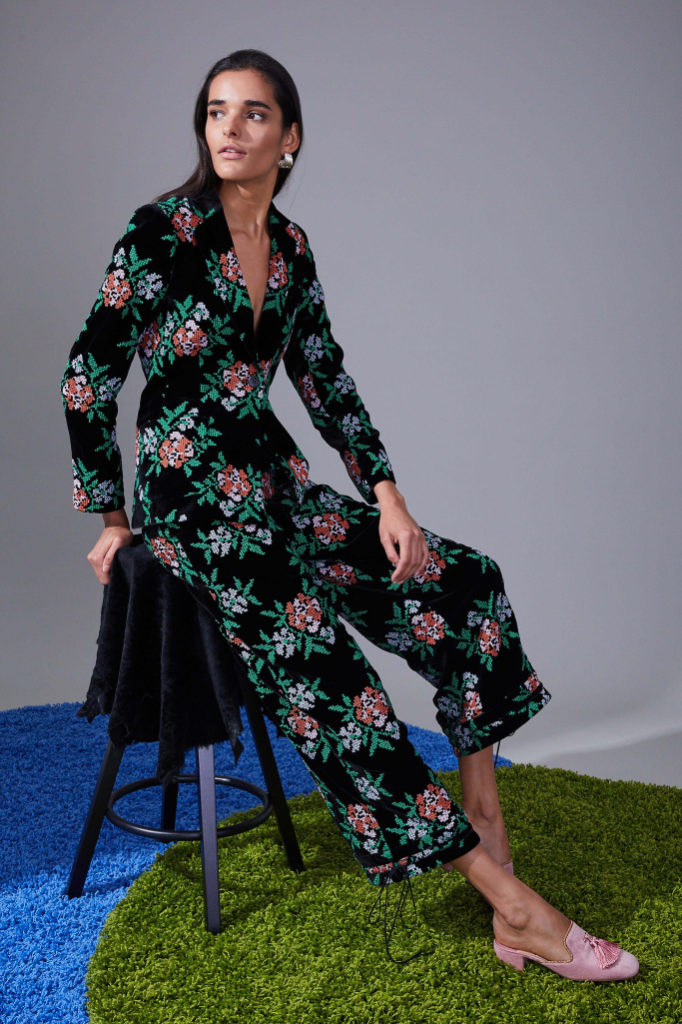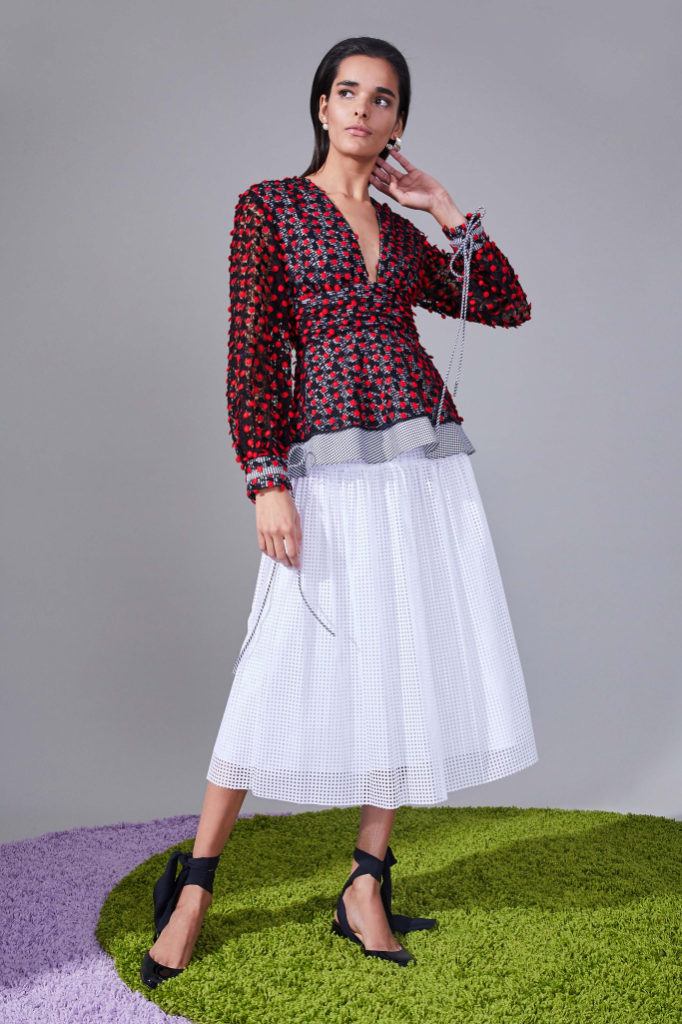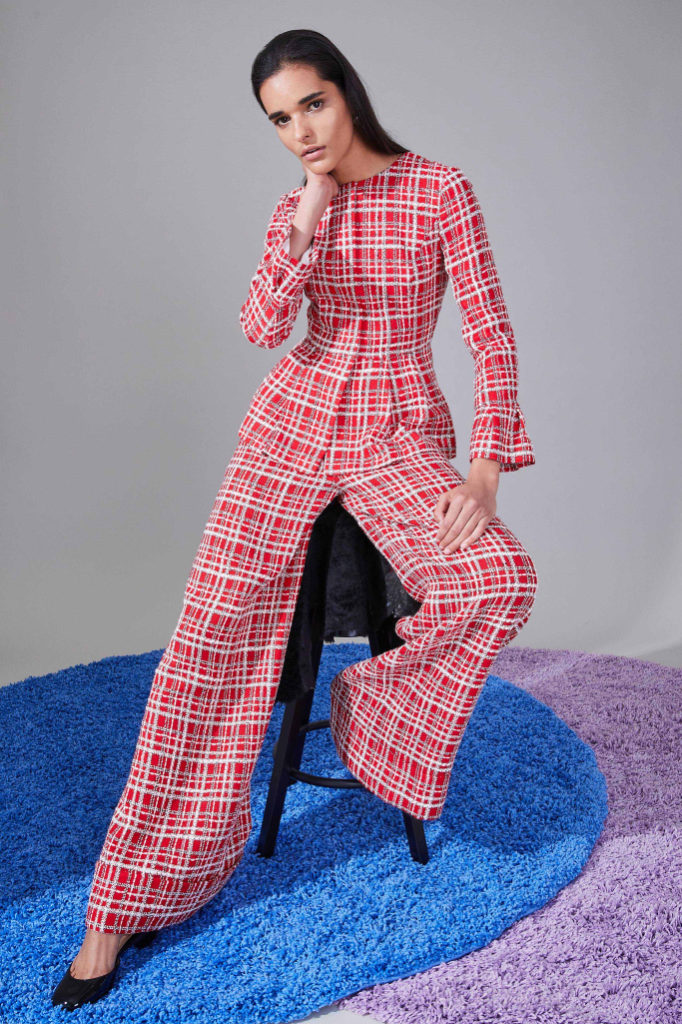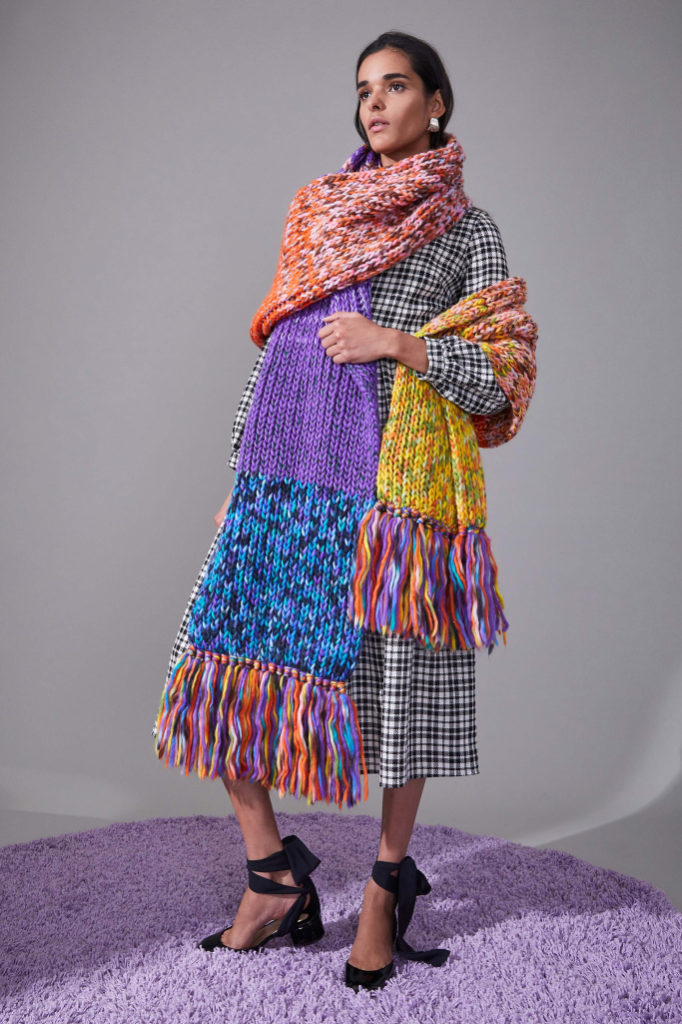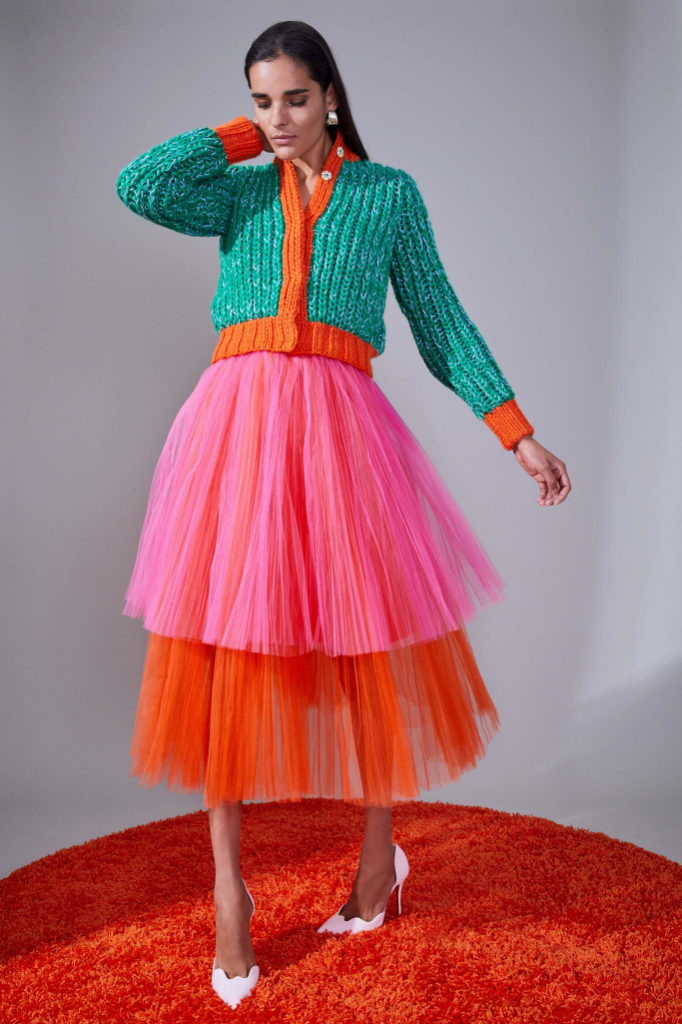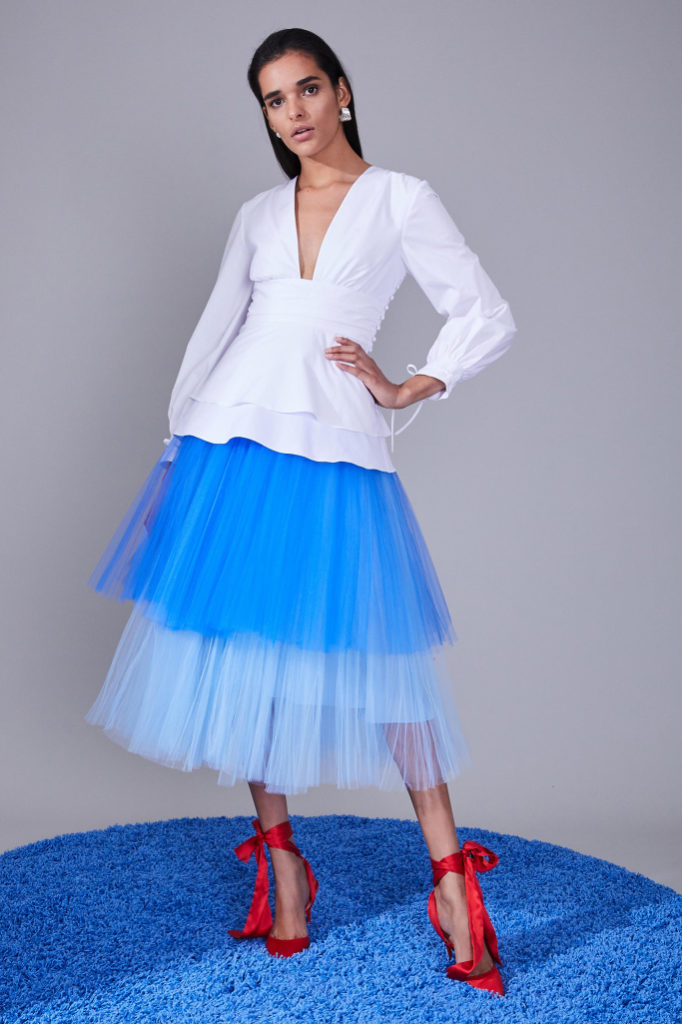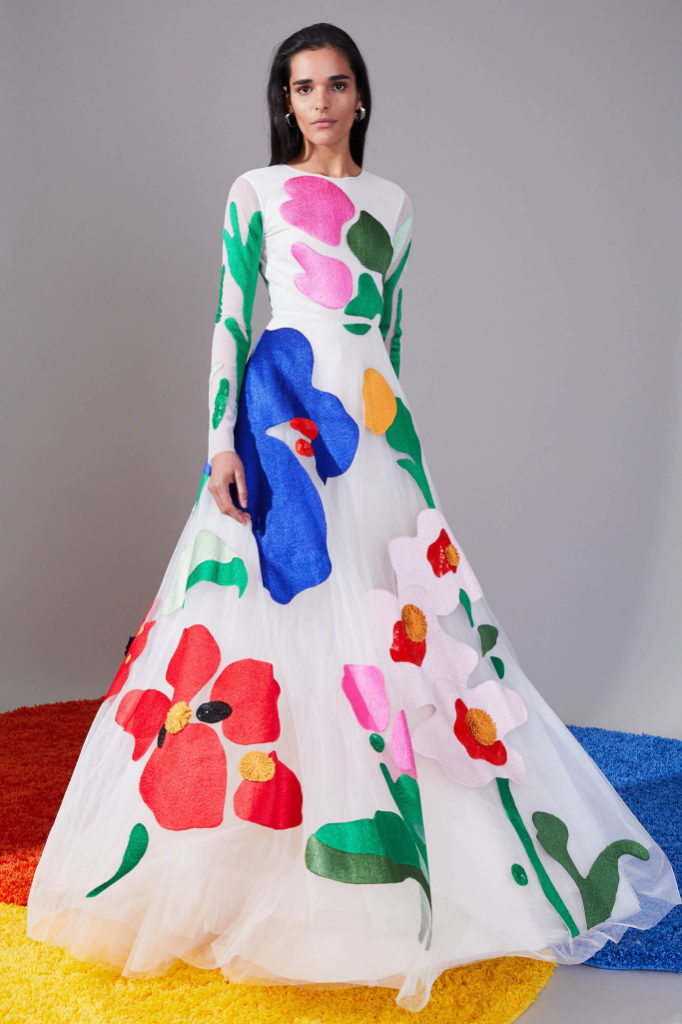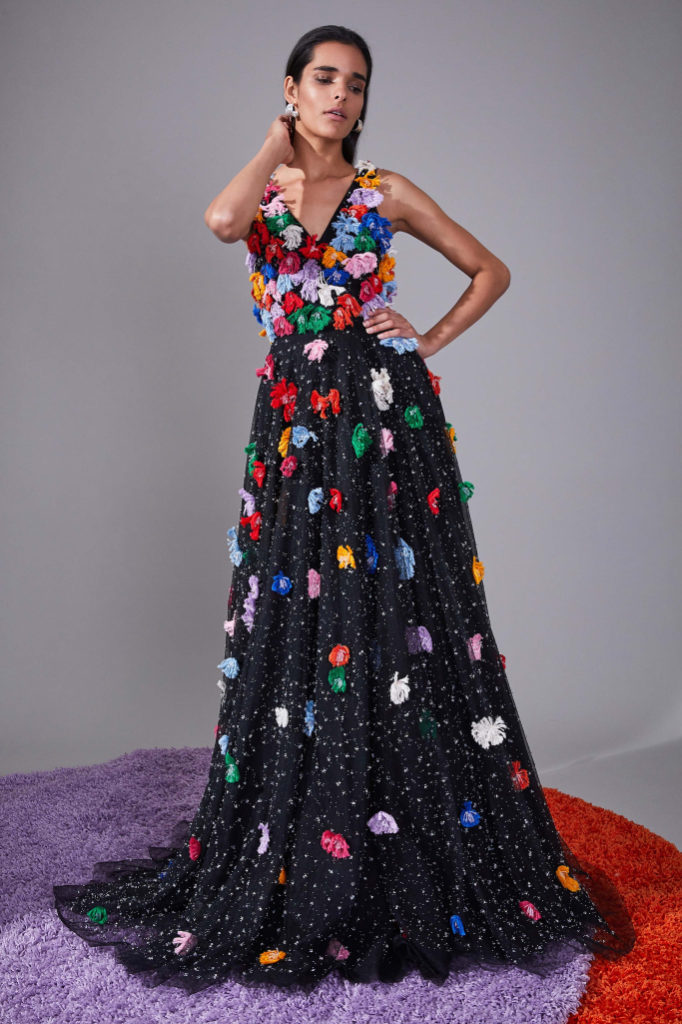 We're suckers for soft spoken elegance by way of romantic silhouettes trimmed in fur and Cinq A Sept delivers! For fall 2018, the RTW was a perfect balance of silky slip dresses paired with rough and tumble fox collar moto jackets. While this look is not entirely new, the brand added bra tops, ruffles, and lace to give it that girlish charm we know and love so well. Rich brocade coats were trimmed in fox for a vintage elegance.  Bubble gum pink continues to trend for fall and the curly lamb jacket was a key piece we'd never get tired of wearing.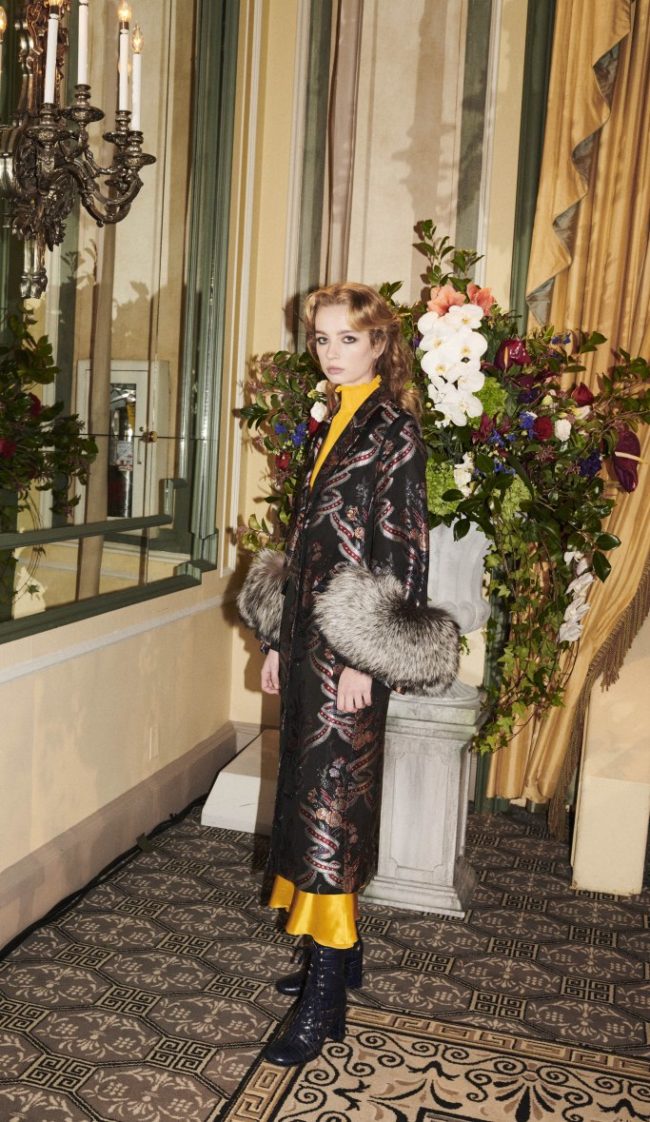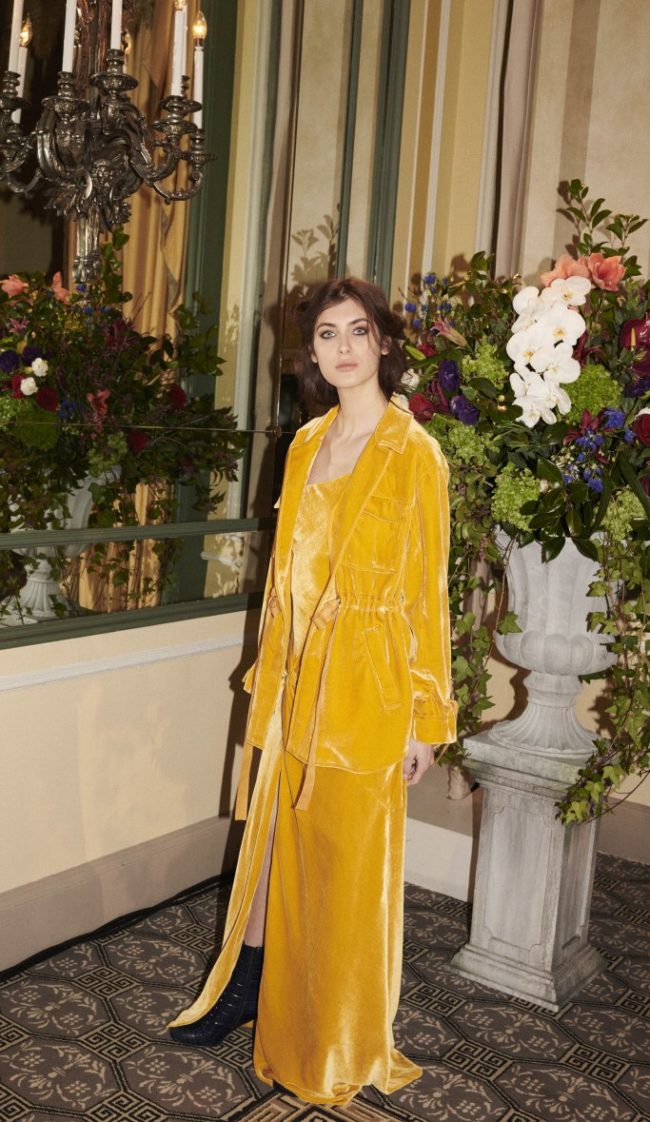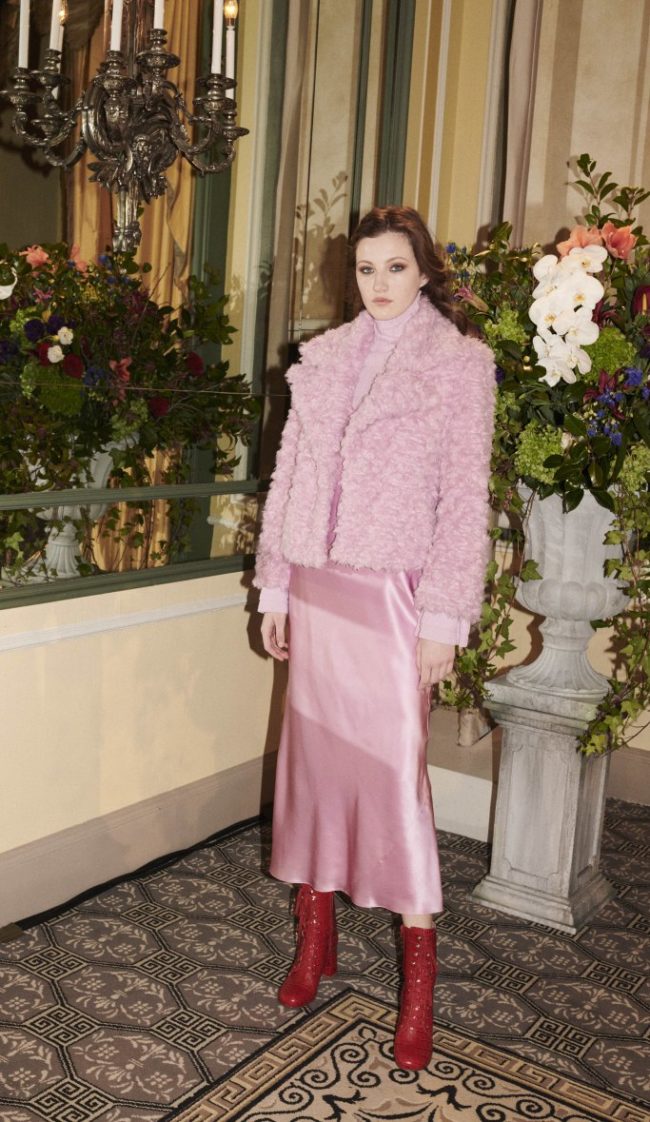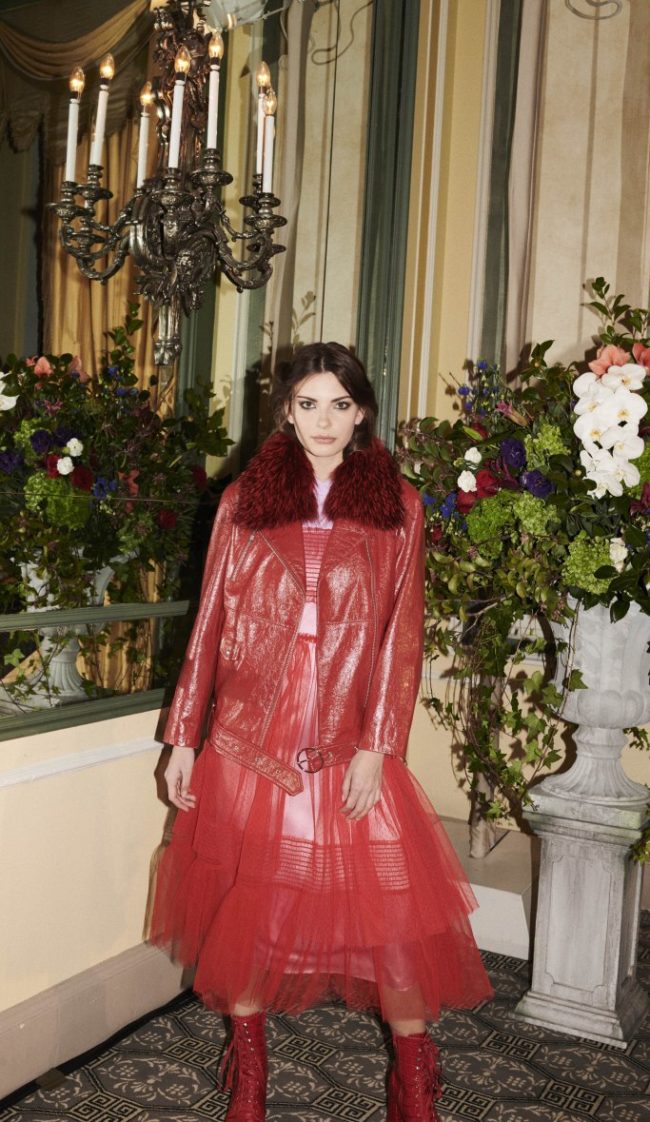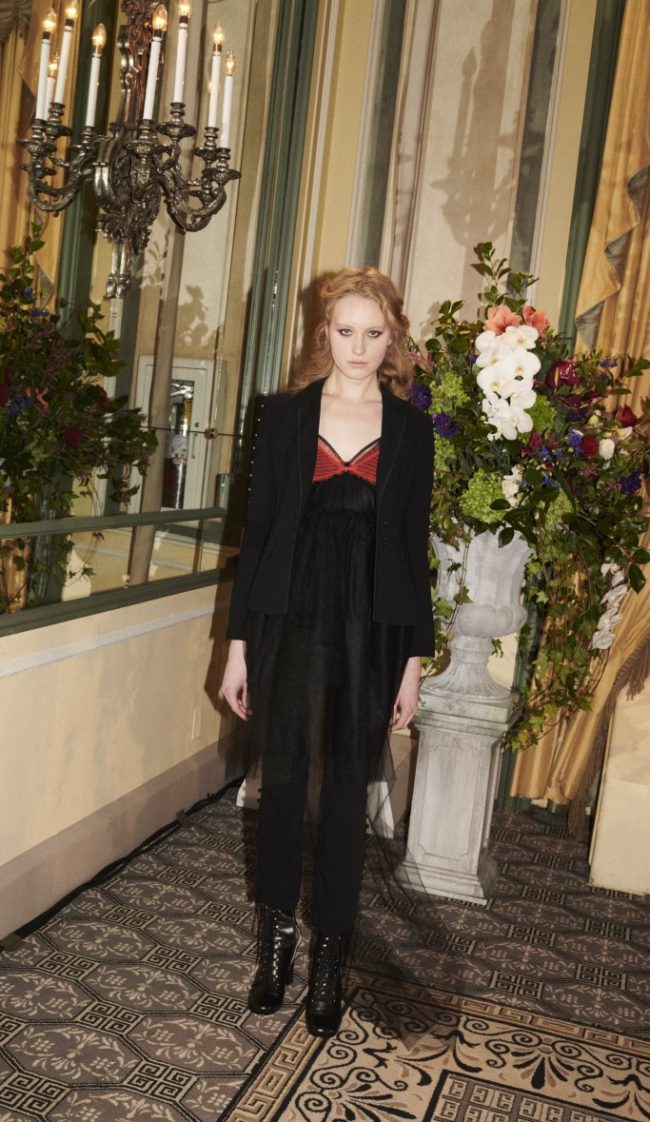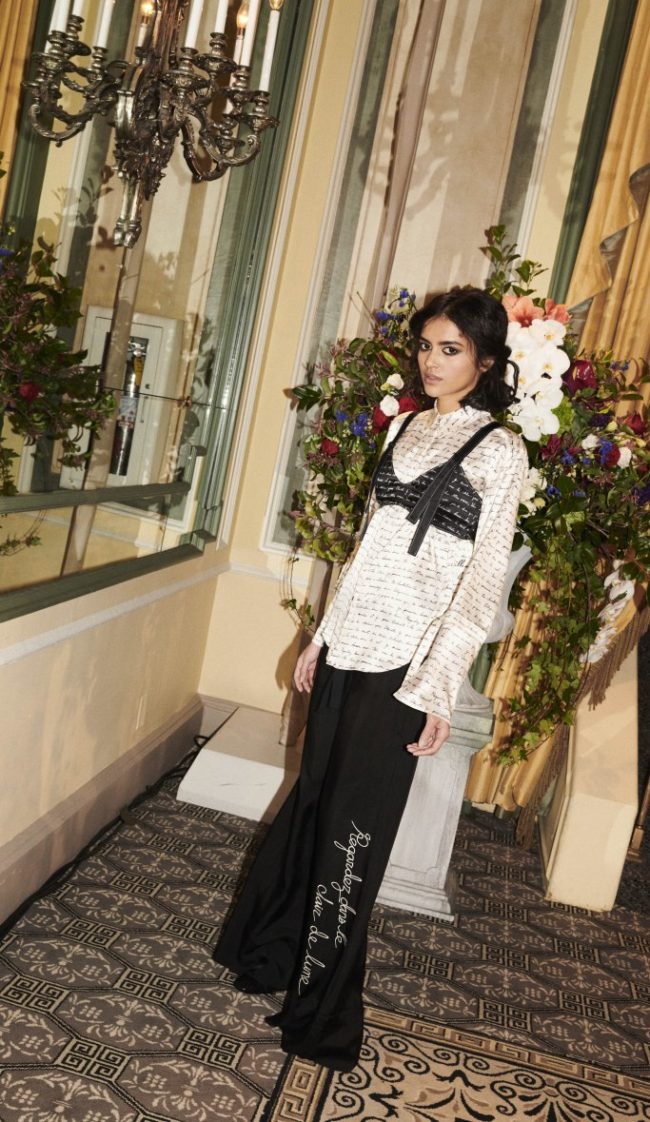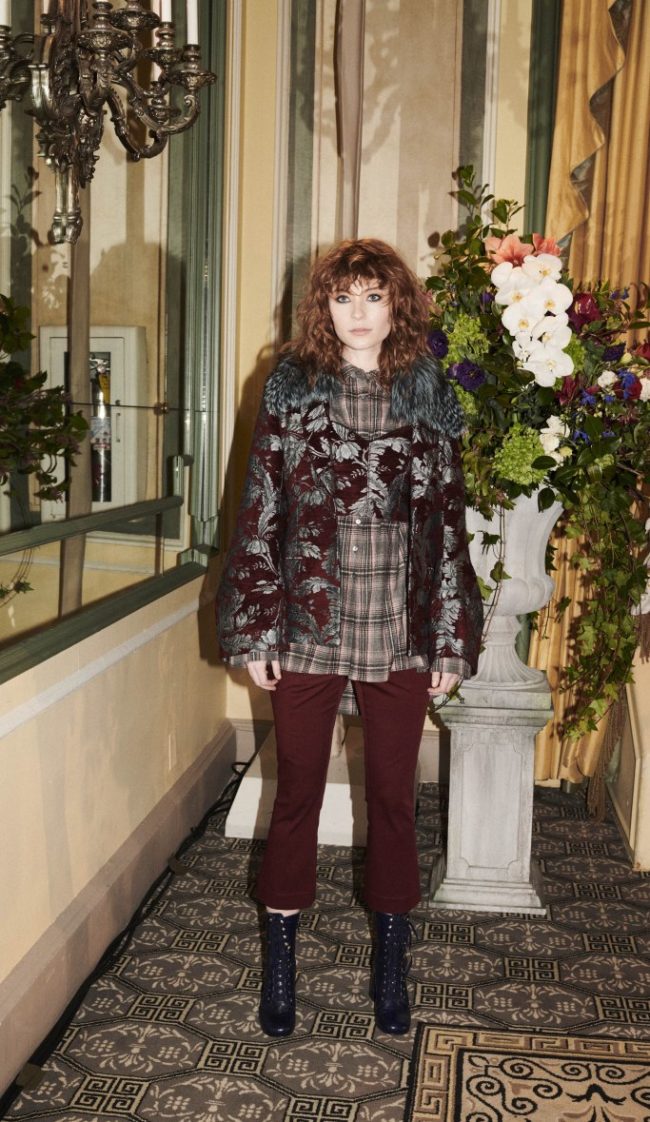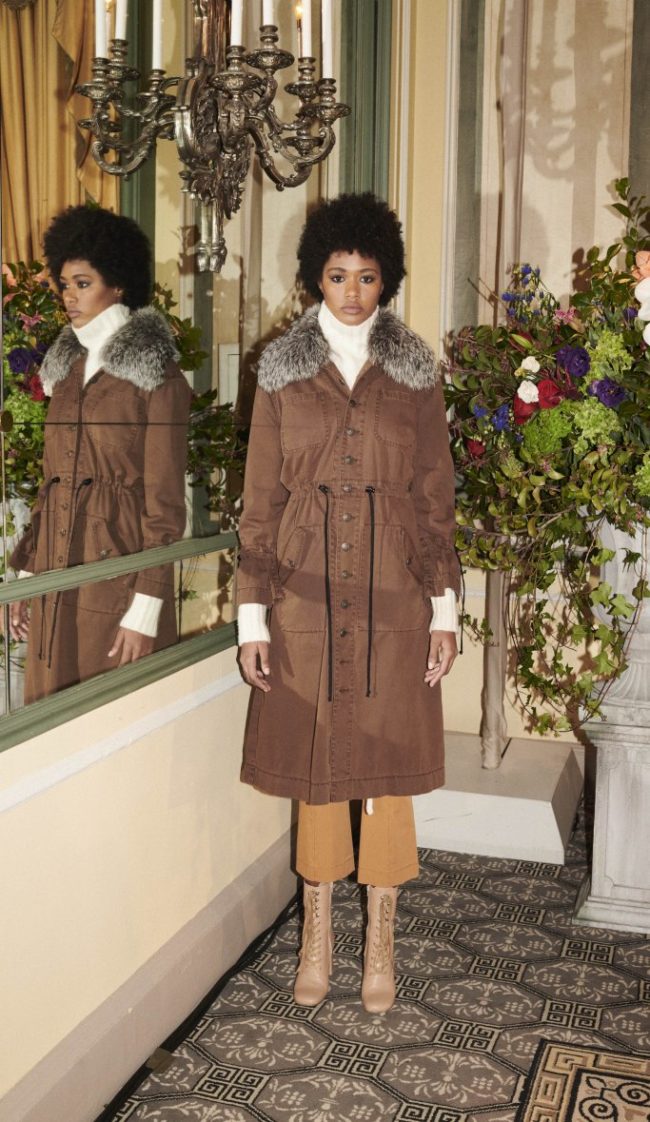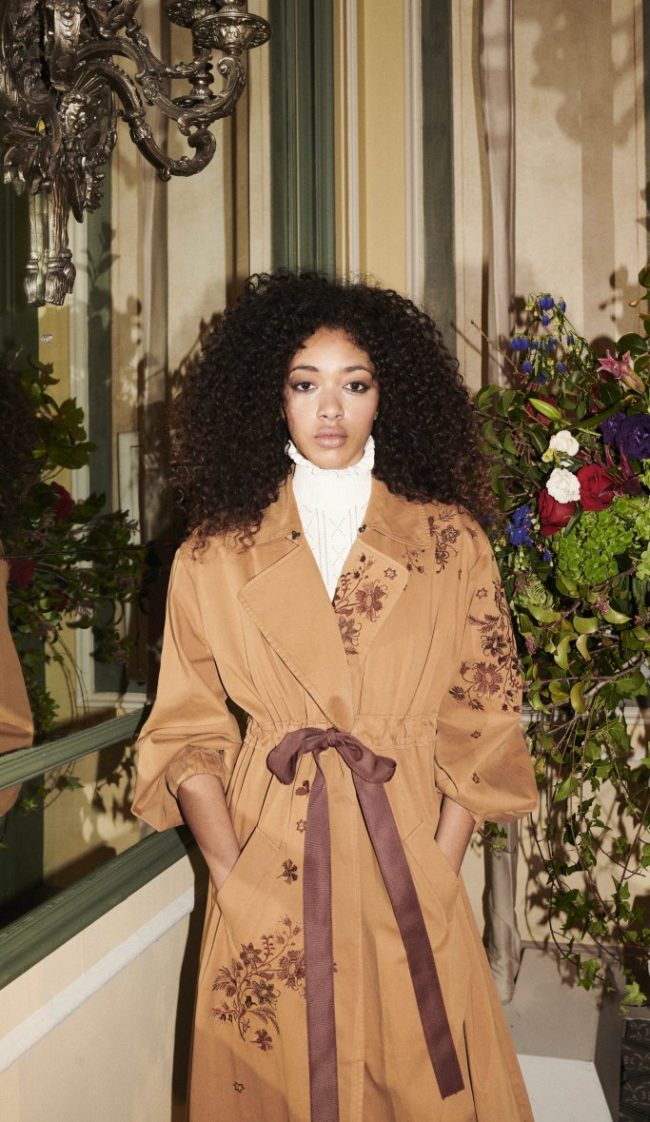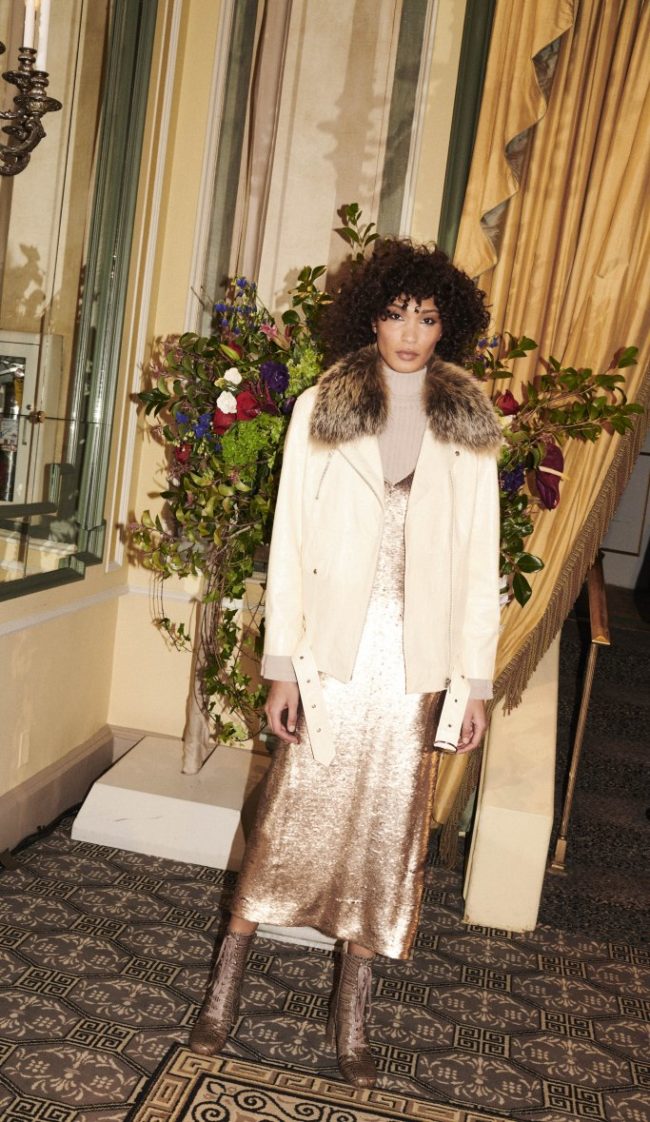 Refined elegance, body con satins, and just the right blend of colors made for a vibe of modern day romantic revival at the Adeam fall 2018 RTW collection. Architectural details included drop waists, ankle length dresses, asymmetrical hem lines, and teeny tiny buttons. Two chubby fur jackets- one black and one blush- trimmed in marabou feathers -were just the right mix of old and new, bold and cool! A fox collared hounds tooth duster coat added to the old fashioned appeal.  Fox trim softened the hard edge of a leather biker jacket, while plush lamb added a rich texture to a taupe trench coat.  And how about adding a fur handled purse to soften your touch, but of course dah-ling!  A shout out to Hanako Maeda for a job very well done!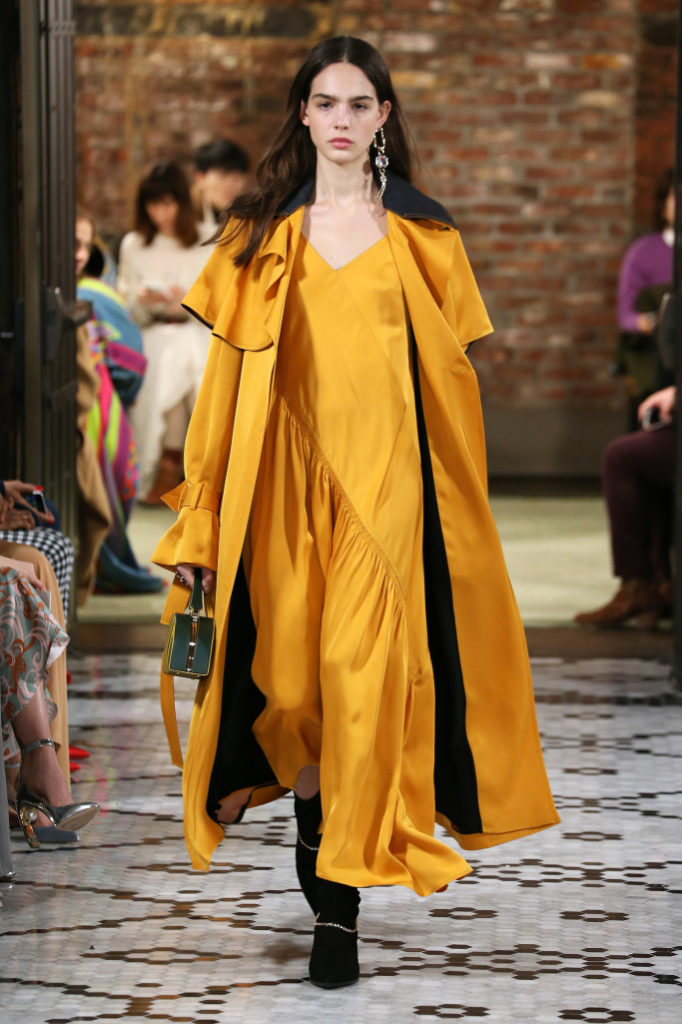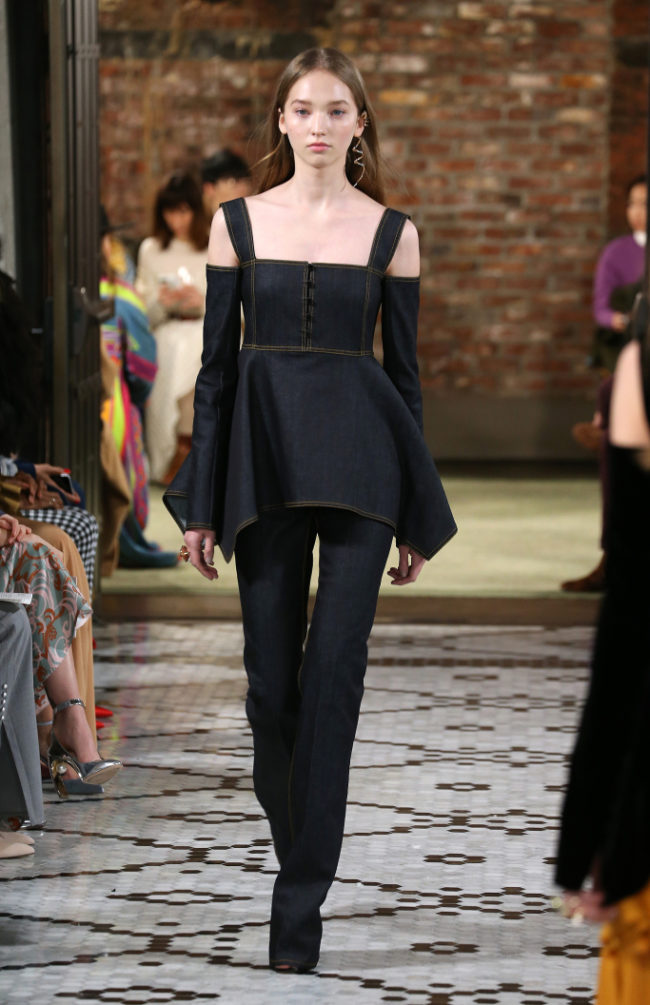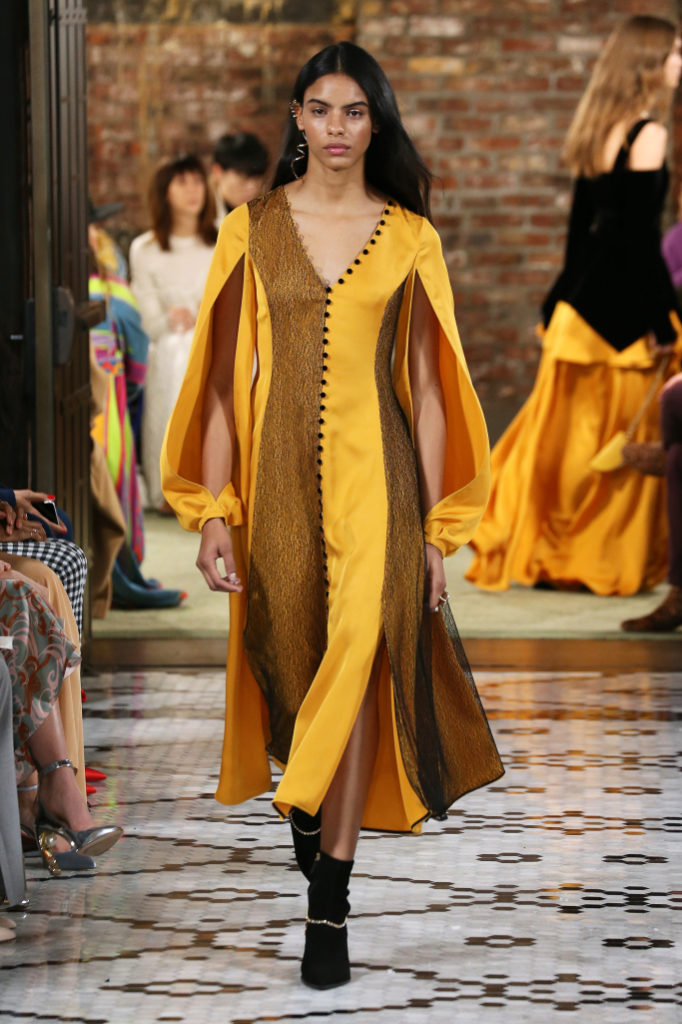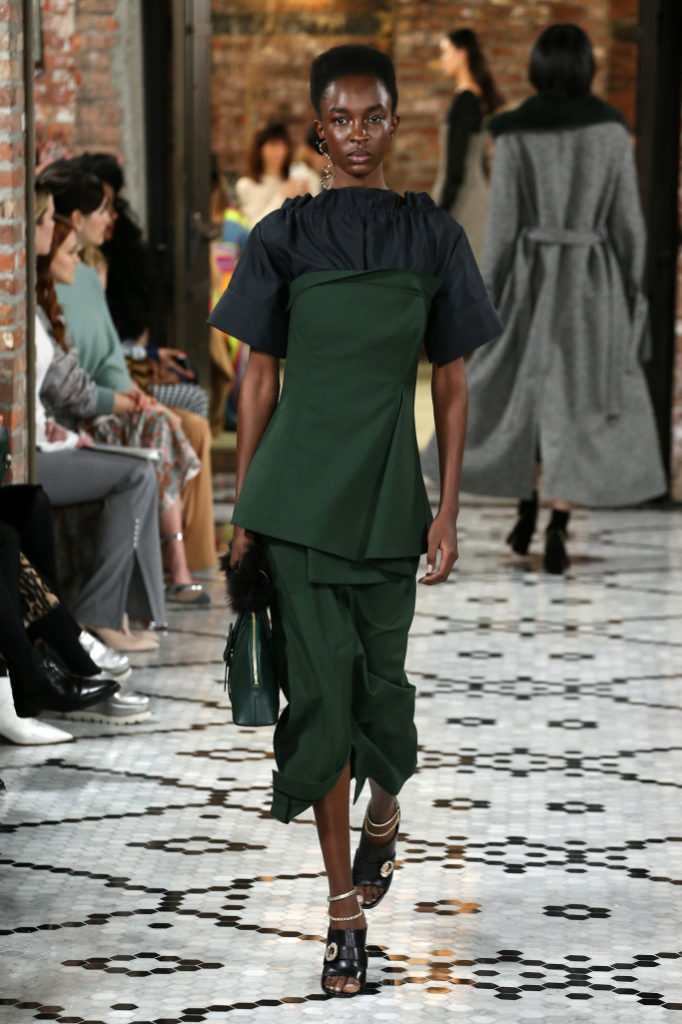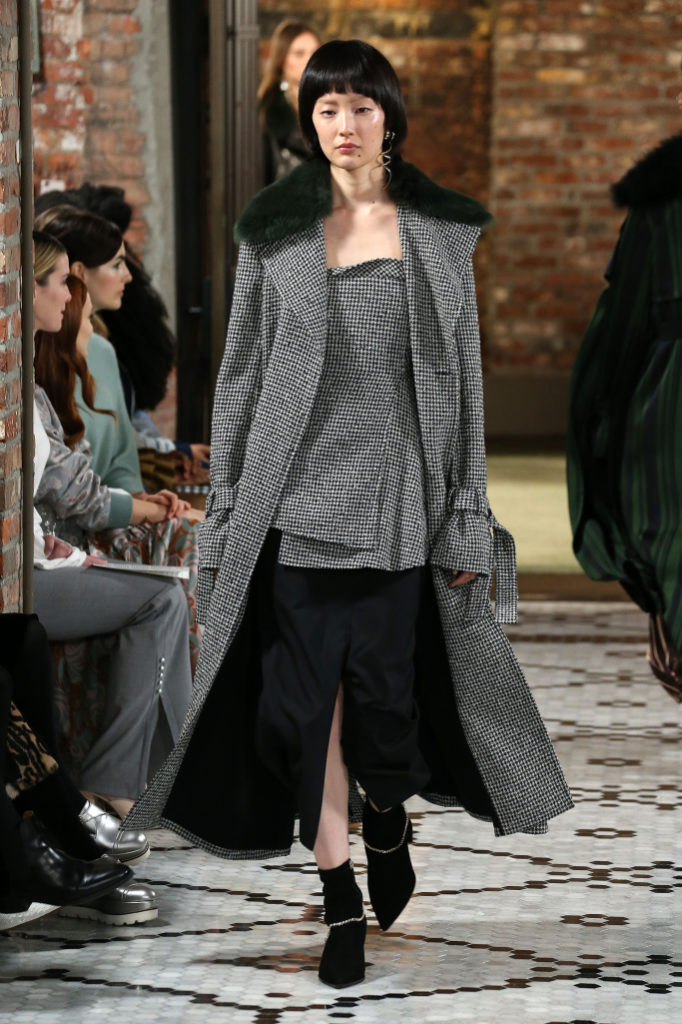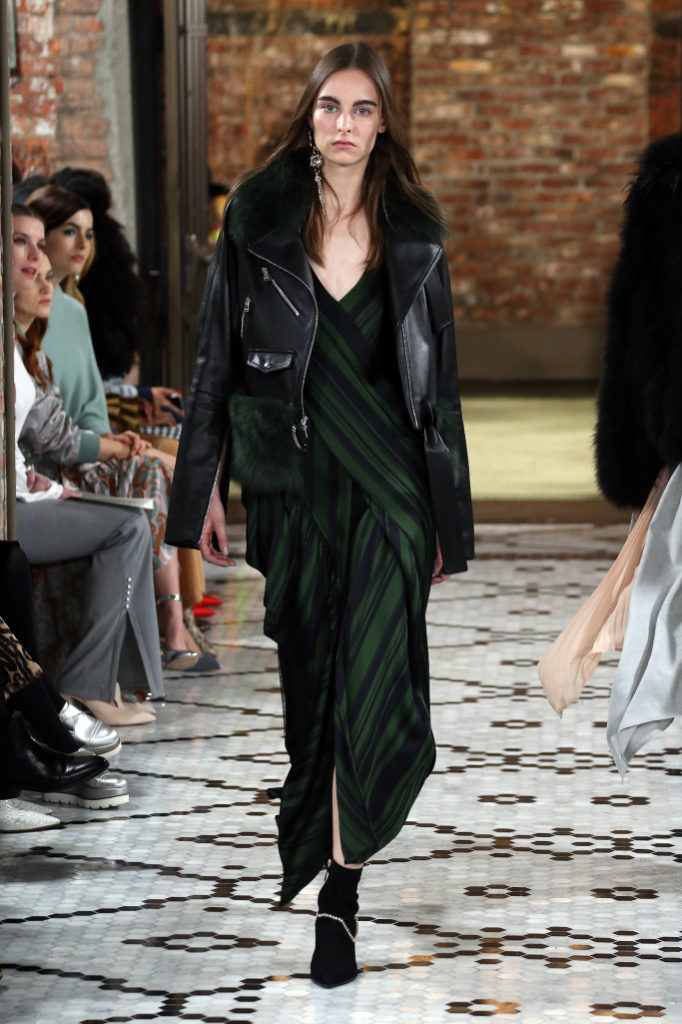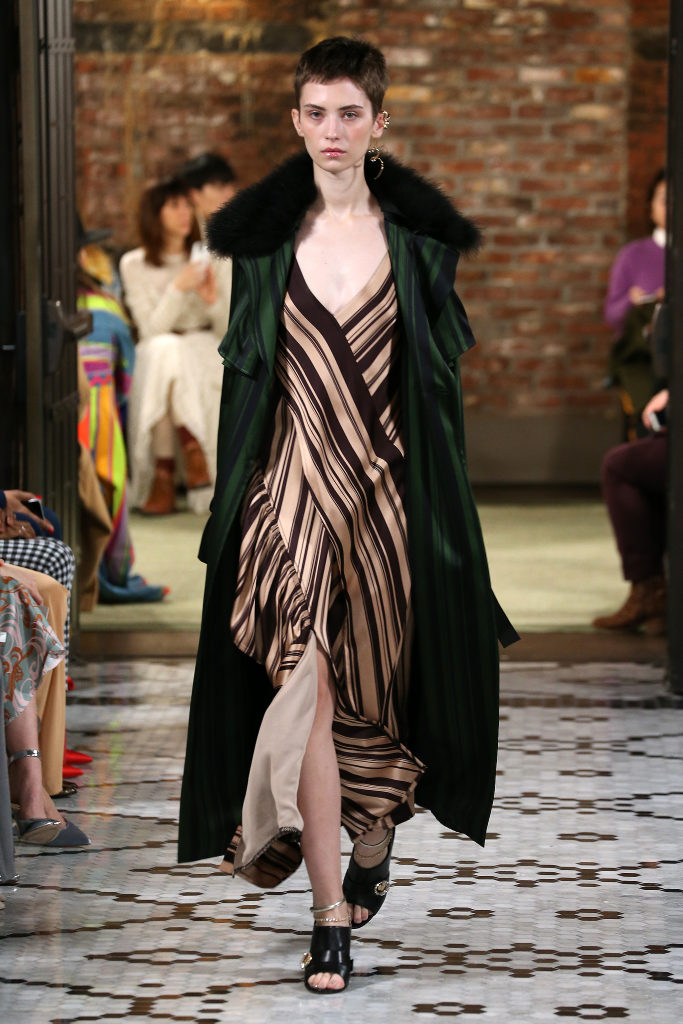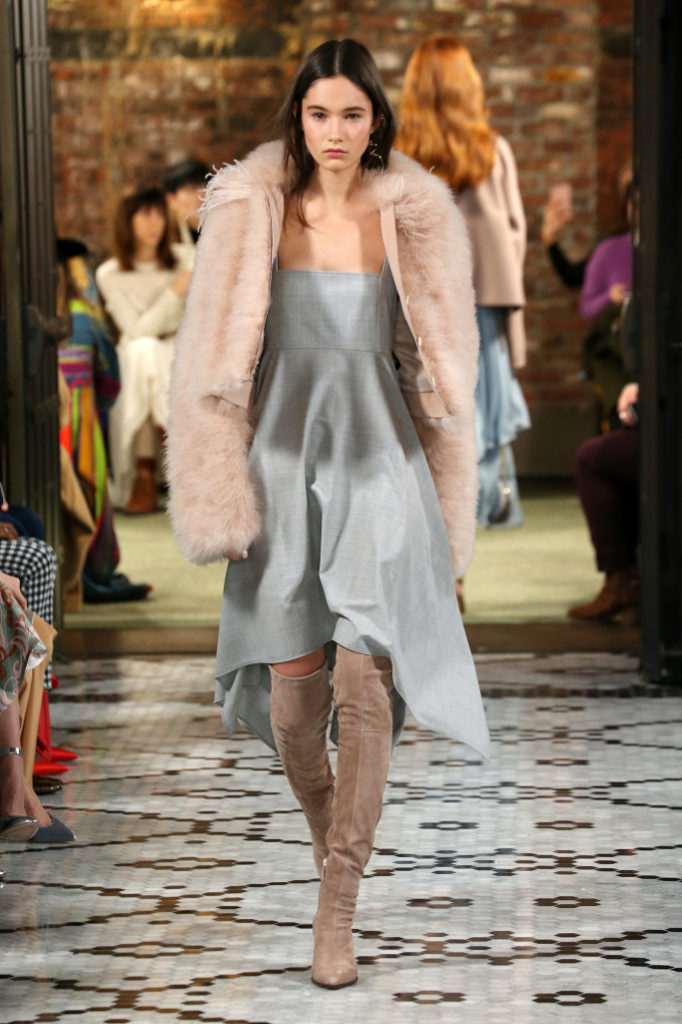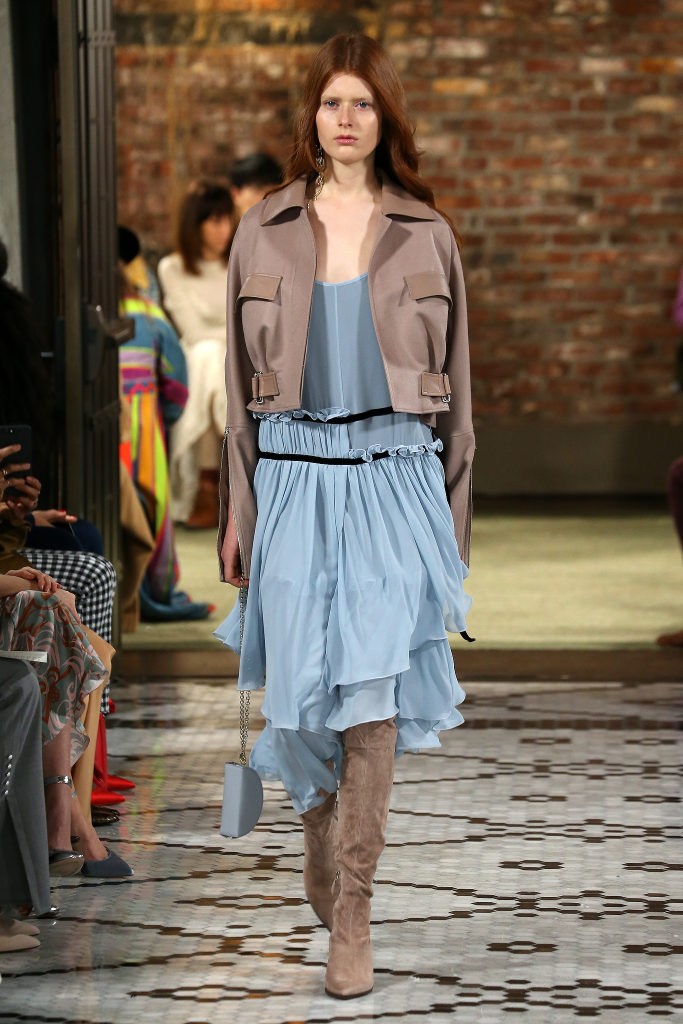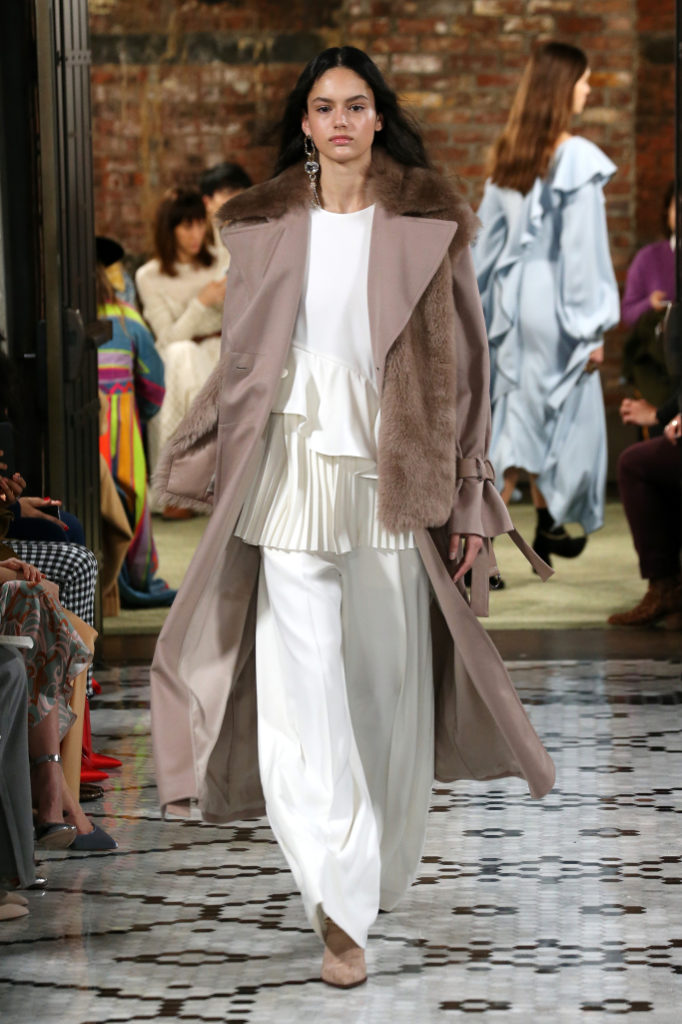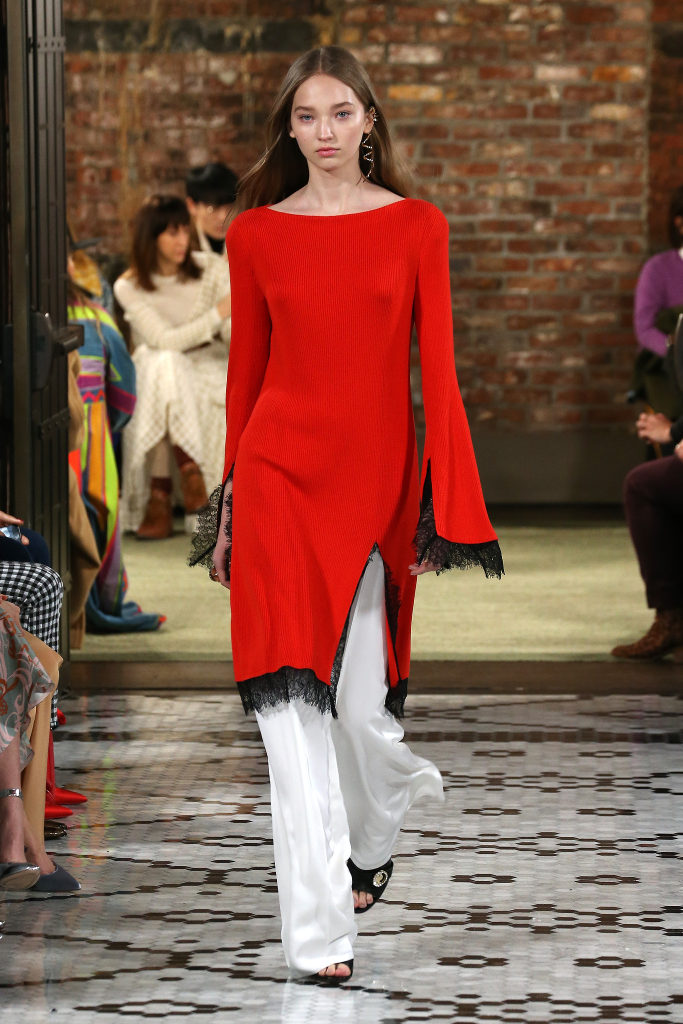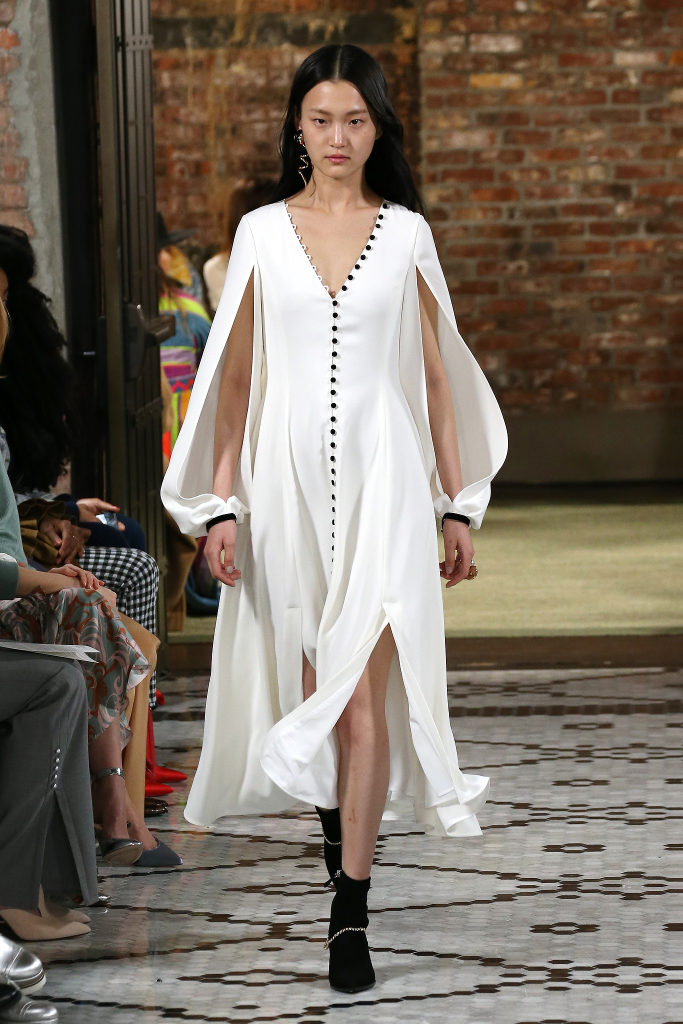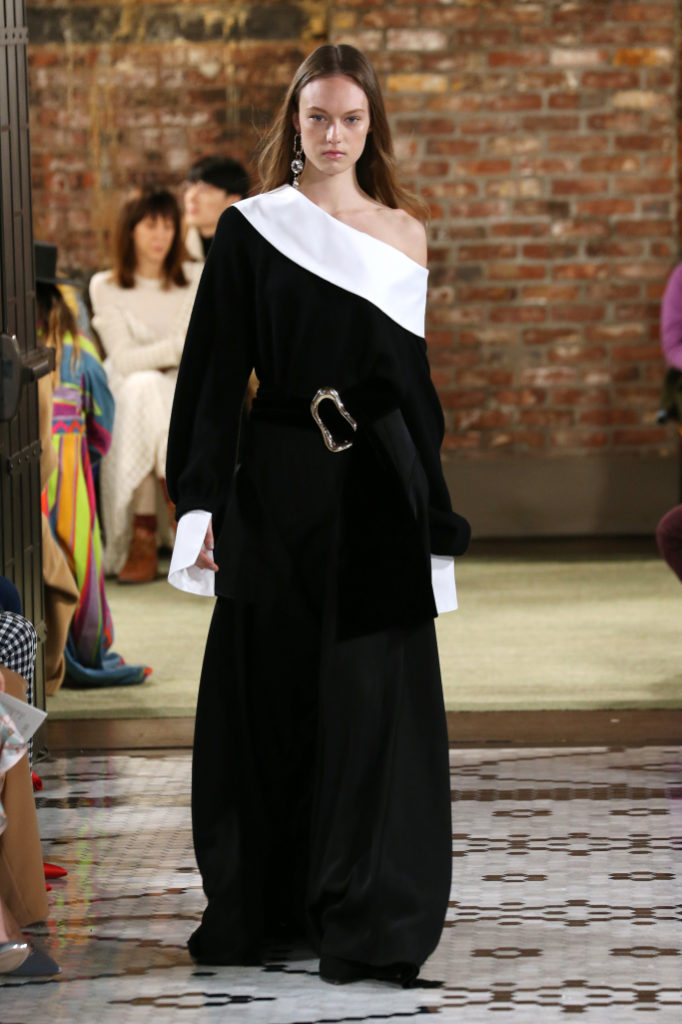 If you are in the market for some solid outwear options, look no further than Sandy Liang and her fall 2018 RTW collection. This was the finest showing of fashion with versatility, practically, and indulgence all wrapped up in the perfect selection of fur coats. How about a mink hoodie? Well, we don't mind if we do! A sky blue croc walking coat with curly lamb sleeves? Hell yah!  And for those of you who are channeling your inner royalty…a two toned mink walking coat with ermine-esque detailing…..We'll take a his and hers please. While there were some RTW looks in plaid, checks, and dots, these took a back seat to her strong selection of finishing touches in coats.