New York Fashion Week Fall 2017 Collection Reviews PART 2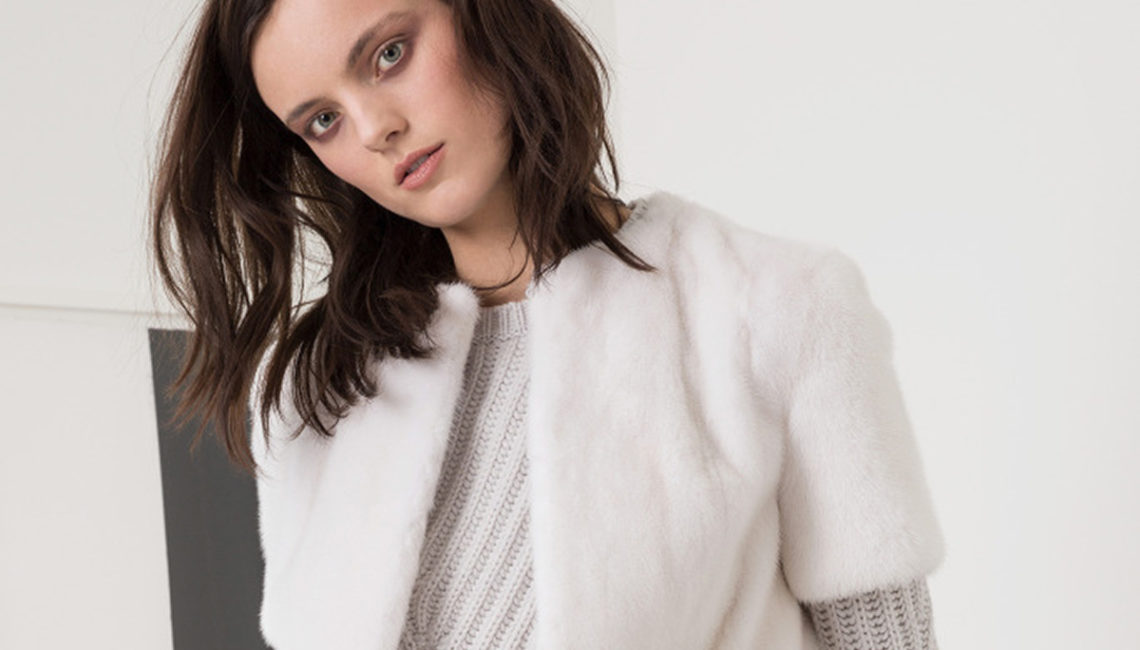 Despite the travel glitches, delays and  snowy, slushy streets the excitement and energy of New York Fashion Week Fall 2017 is in full swing.  No matter how messy, fashionistas rise to the occasion shuttling uptown and downtown with aplomb, dressed to impress and creating a fashion parade that is nearly as noteworthy as the runways inside.  So here goes…more from the New York Fashion Week Fall 2017 collections….
New York Fashion Week Fall 2017 Collections…Something for Everyone!
Born in a sepia color hue, the fact that the clothes at Valentino Red fall RTW 2017 looked old fashioned, made perfect sense in light of Pierpaolo Piccoli's admitted fascination with the Amish.  Quilted patchwork details, peasant dresses, and pin dot tulle fell right in line with the theme. Embroideries and floral prints referenced Valentino's primary label.  It was the plush fox collars and cow hide skirts that added an "of the moment" WOW!
Gonna' be pretty tough to put a finger on the overall theme coming from Monique Lhullier in her fall RTW 2017 collection….but that's a good thing!  Ms. Lhullier chose to present this collection via look book allowing her to better show the rich textures and details that make this collection so special.  On the one hand, it was formal, rich, and will appeal to the woman who likes wearing her money. But there were strong separates that can easily be dressed up or down to appeal to a broader audience. A plush fox collarless coat had a very modern feel but it was the trademark ladylike elegance of the laser-sheared white mink that really took our breath away.
One outfit fully describes the R13 fall RTW collection – a pale colored silk slip dress, turtleneck, and an oversized shearling with a masculine edge.   This look was repeated through and through with a few plaid wools mixed in. Over all, Chris Leba has come out from the shadows since launching his label anonymously in 2009. His grunge girl has grown up a bit and his new direction combines a bit more of a ladylike appeal with the comforts of the boyfriend look.  R13 is poised for a bright future.
Marissa Webb creates clothes that are just down right adorbs and her fall 2017 RTW collection did not disappoint. We love her  youthful, fresh take on pant length that shortens the ankle pant to the lower calf and adds drawstrings. She heightened the waistband and added a paper back closure. LOVE, LOVE. Ms. Webb defines chic and easy everyday dressing with this collection.  Her modern, girl about town approach will continue to play well with her 29 years and holding fan base.
It is not easy to pull off quiet elegance. ON the one hand it can come off as boring. On the other, it can be impossible to use restraint. It can also look cheap. But when it's done well, it sings from the heavens. Jeffrey Dodd's fall 2017 RTW collection was dripping with class and sophistication. A black, short sleeve 3/4 mink coat paired with long black pants cut to expose the front of the ankle was divine. A white mink car coat with wave patterns sheared within was like a snow drift glistening through the window.
Cinq a Sept's designer Jane Siskin reached into the history books on fashion and decor for inspiration in her fall 2017 RTW collection. It had such a vintage feel you could almost smell the moth balls. Damask prints, crushed velvets, and dusty rose slip dresses were some of the elements that evoked the feeling of a Victorian home and referenced the lady of the house. A fun, two-tone fox chubby over a screen tee reminded us that mixing old and new can be very refreshing.
Related articles