NEW YORK Fashion Fall 2018 DAY 10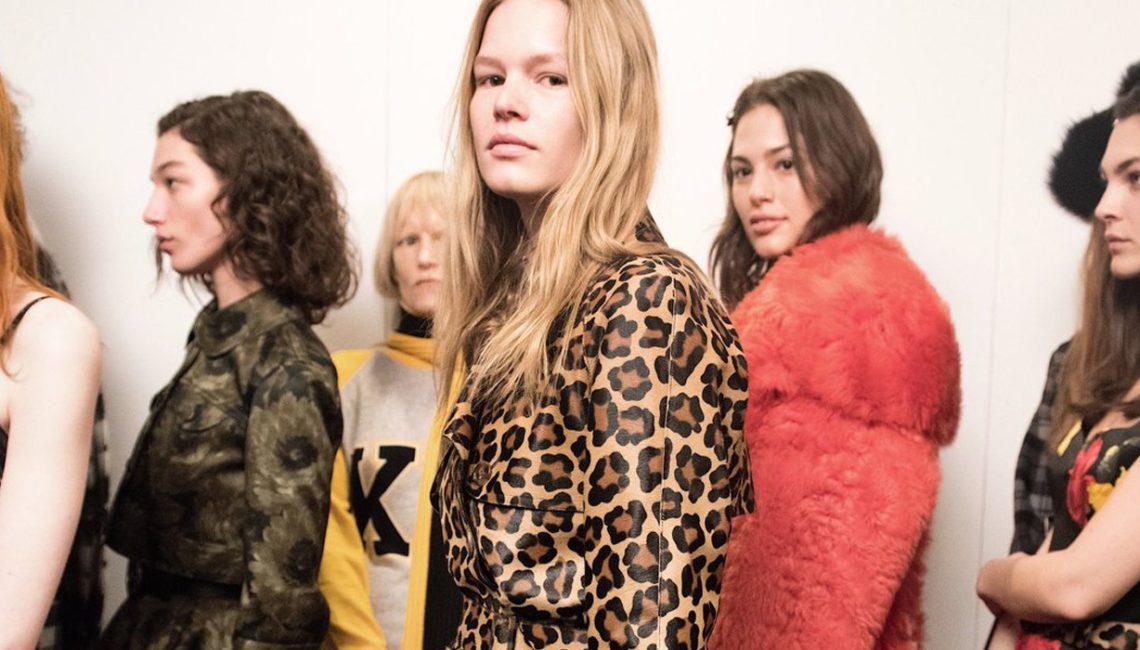 How much does milder weather influence the styling and presentation of the fall 2018 RTW shows?  If the past few years are any indication, there seems to be somewhat of a correlation.  Where spells of frigid temperatures and snowstorms surrounded shows the past two years, outerwear dominated the runways and put a very important stamp on the collections.  This year, with milder weather conditions in the few weeks leading up to the shows there seems to be a bit less emphasis on outerwear.  Still, there has been plenty of fur this season from full garments to accessories to trims as designers continue to leverage the luxury feel and look and the broad creative possibilities of real, natural fur.
Fall 2018 Unexpected Twists
Laura Kim and Fernando Garcia's fall 2018 RTW collection for Monse is full of clothes made for the "IT" girl of today. She's an A-lister, cuts the line at Starbucks, and never waits for a table. Earlier in the week, Kim and Garcia rolled out their looks for Oscar de la Renta which were on par with the house's classic, refined brand. In contrast, they used the Monse brand to trumpet head-to-toe dressing with a more casual approach. The design and presentation expressed a more urban, edgy, downtown vibe as in their voluminous black and white shearling boyfriend coat with retro logo design.  The "it" girl knows how to transform her look with a whisky leather shearling moto that turns into a vest with its zip-off sleeves. For her fancy lunch dates, the easy fit and wide sleeve sapphire mink coat was first choice and, of course, the silver fox stole was for her after-hour events.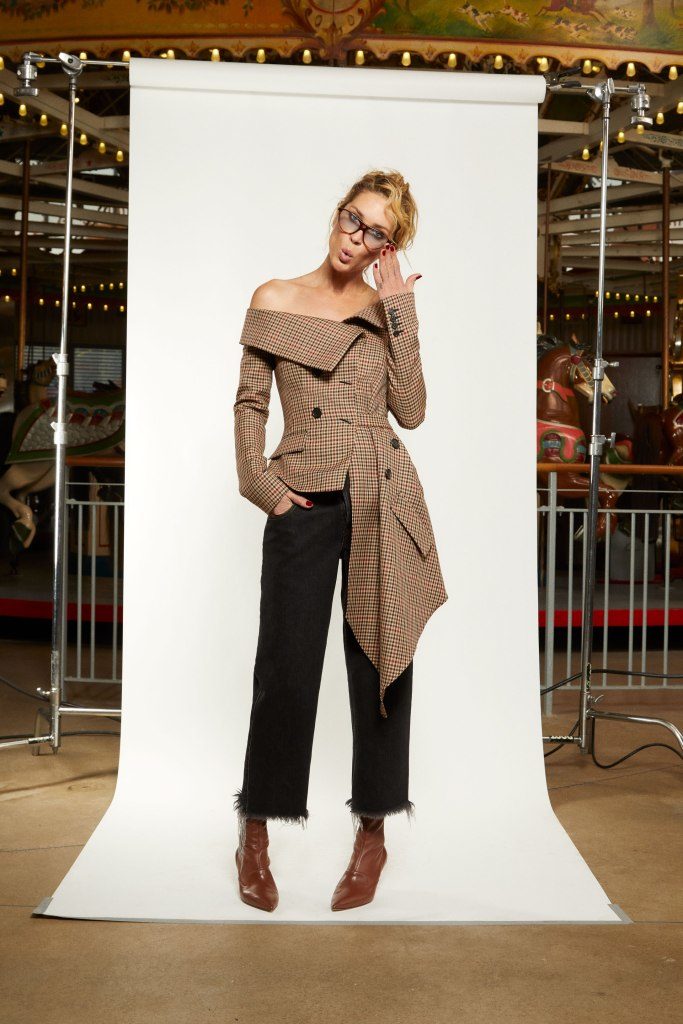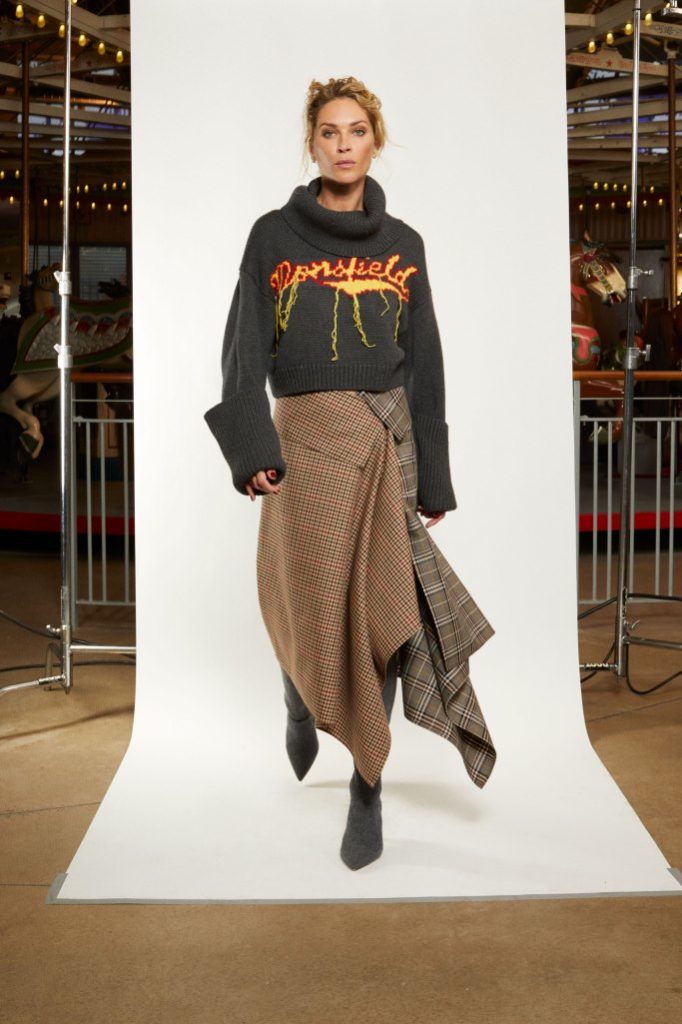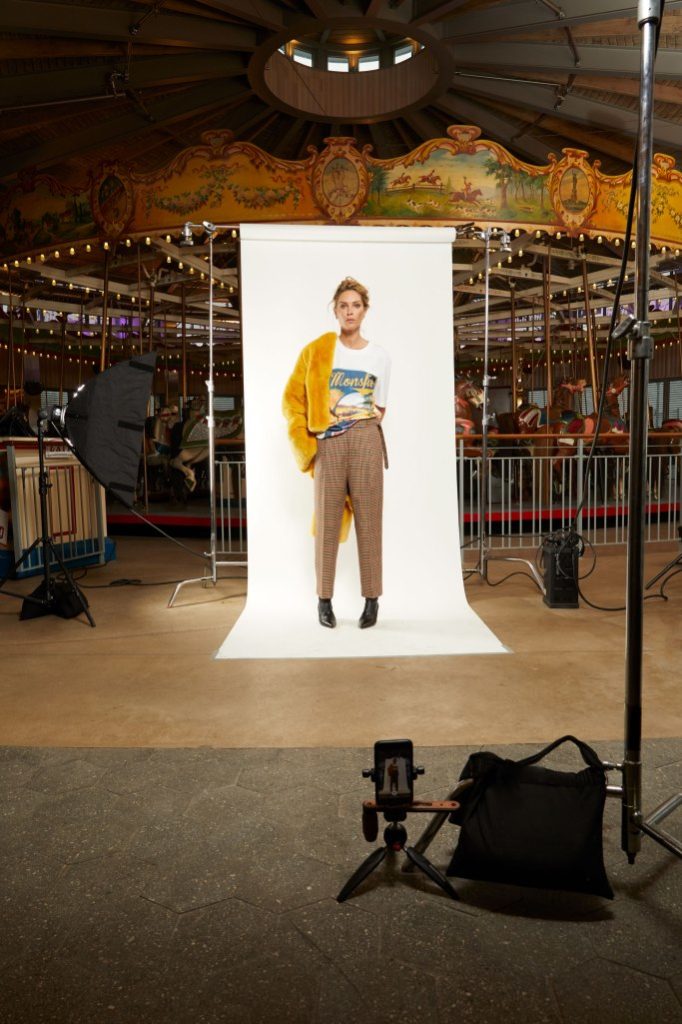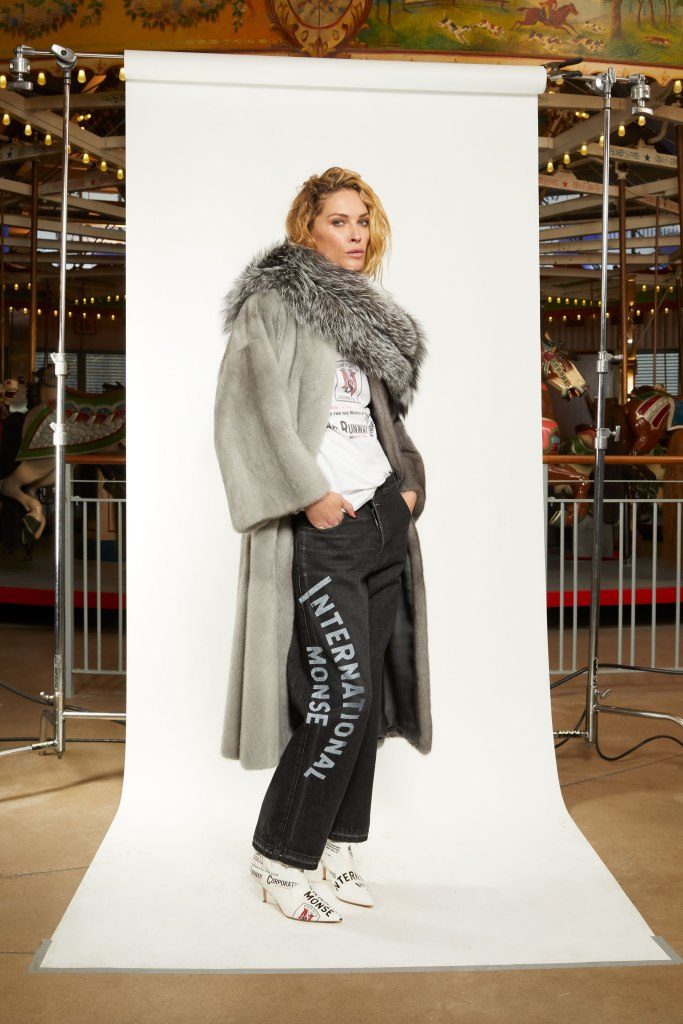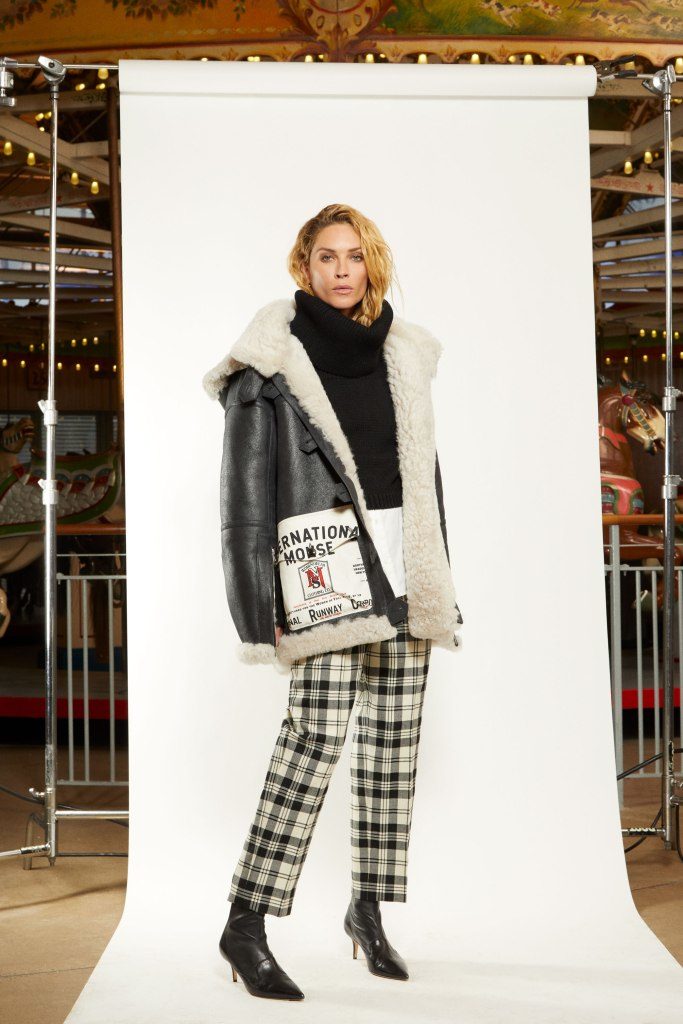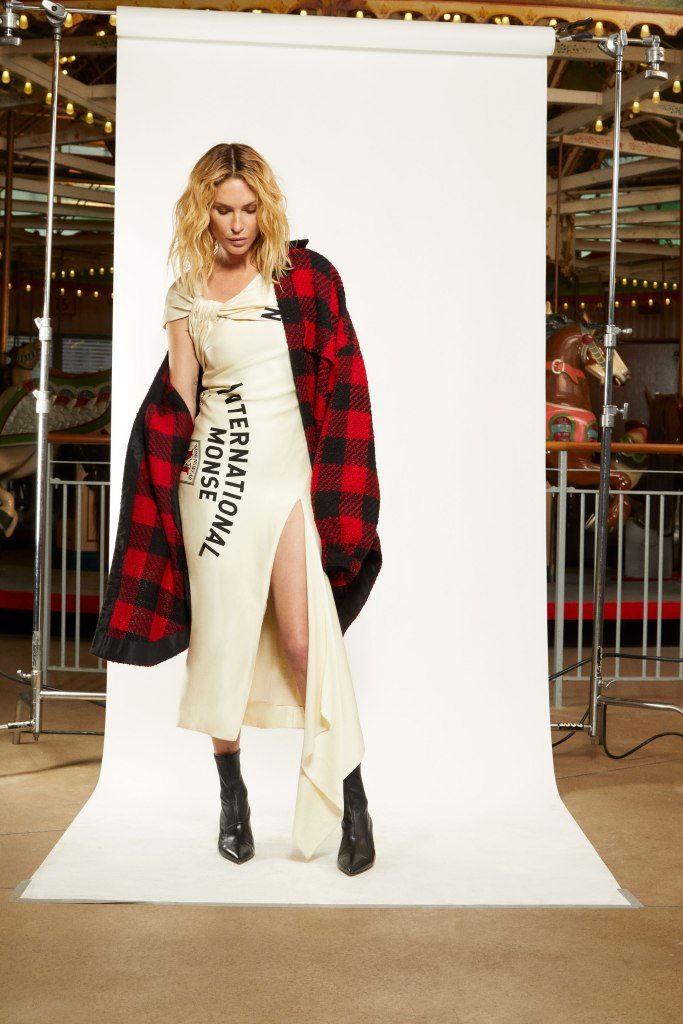 Zang Toi's fall 2018 RTW collection had a dual personality. On the one hand, beautiful, brightly colored caftans were cut as evening gowns and decorated with floral headpieces to deliver a stately, sophisticated and spring-like appeal.  On the other hand, the more minimalist charcoal grey and black cashmere suits were fastidious, flawless, and touched with fur for fall.  Toi beautifully integrated fur to deliver modern, sophisticated looks steeped in luxury. Among our favorites were the charcoal wool coat with sapphire mink bib and a tailored jacket with dark grey mink half-sleeve. A classic sapphire mink coat was elegance defined. Mr. Toi has a penchant for dramatic effect and delivered it here in a stunning, floor-sweeping black mink opera coat and a black fox jacket draped perfectly to spotlight the bright floral appliqués on a black satin gown.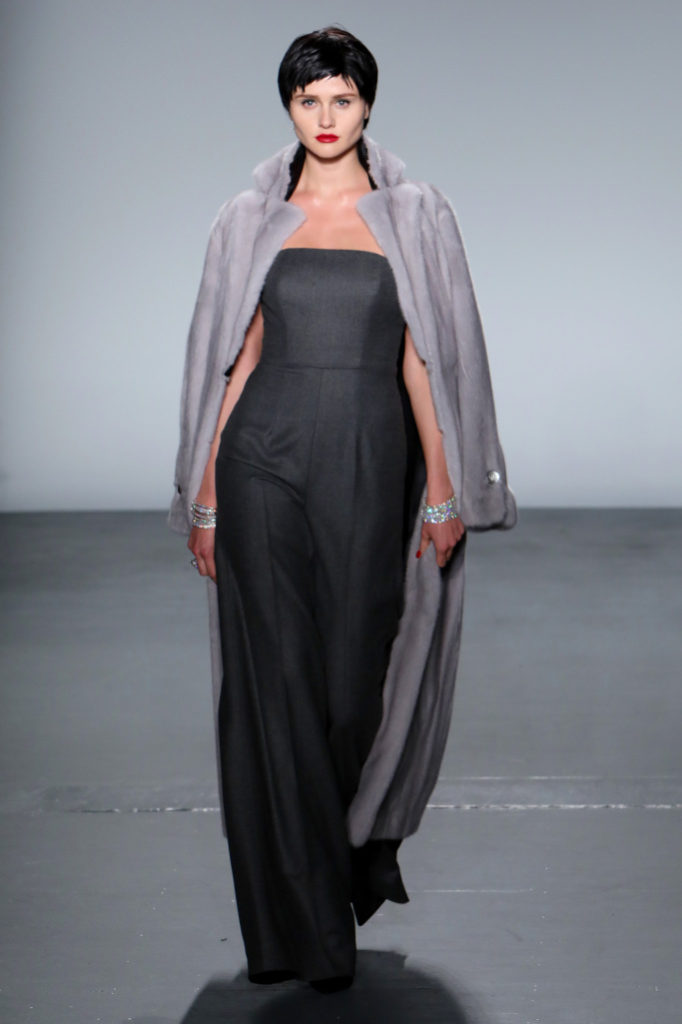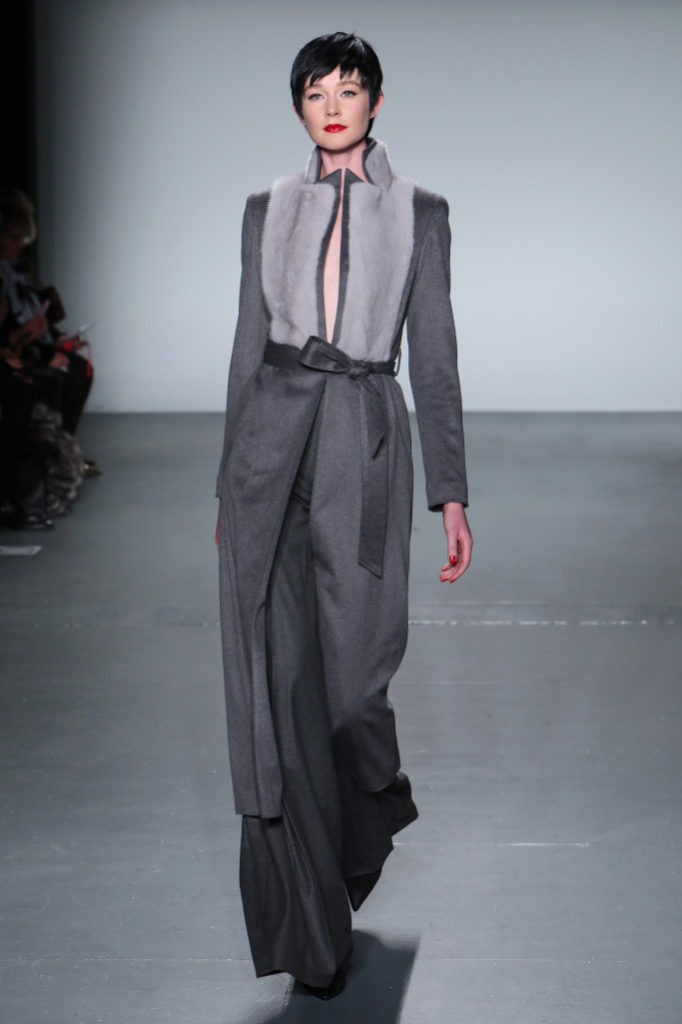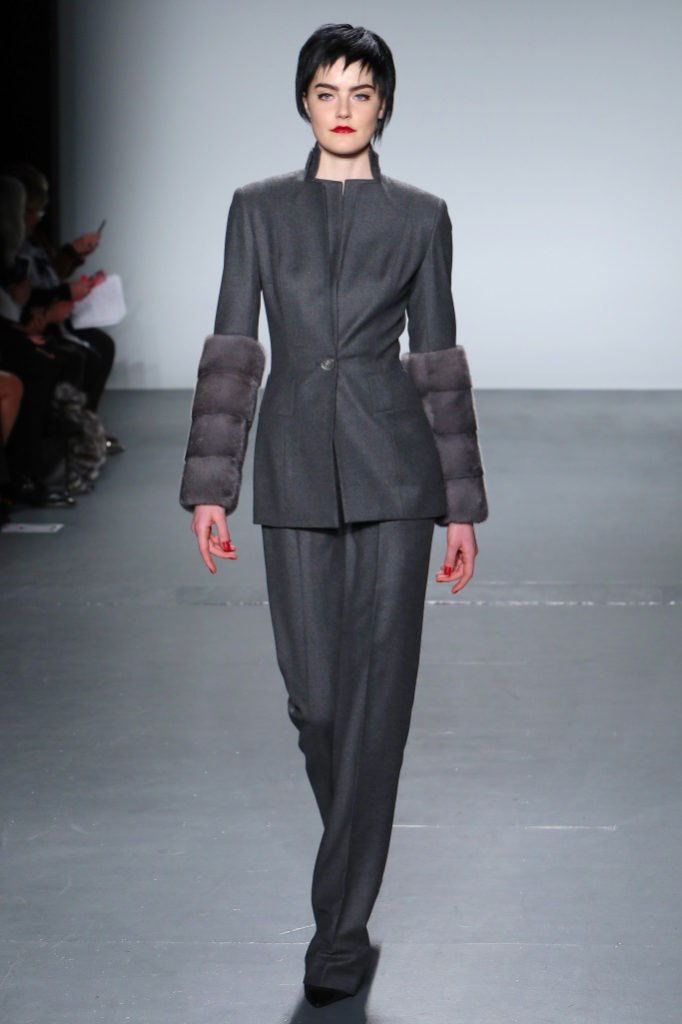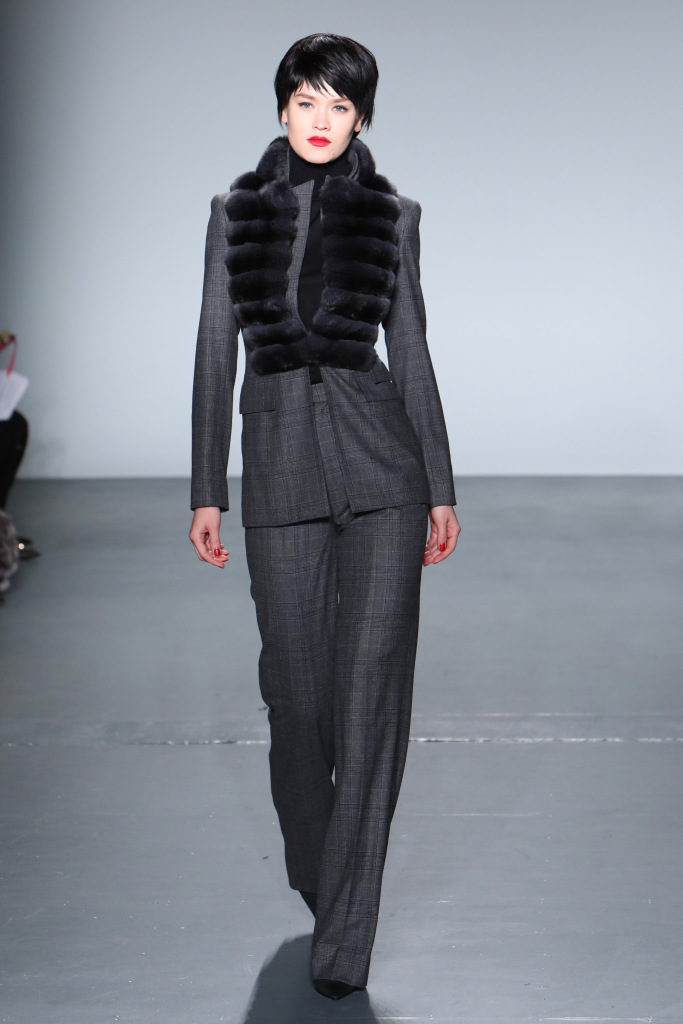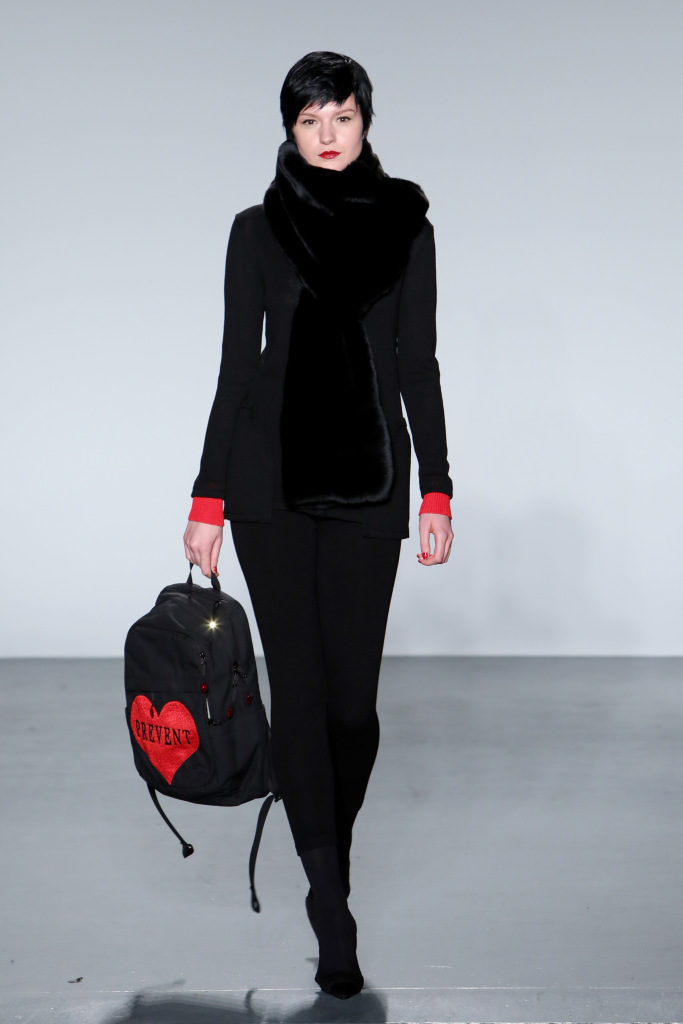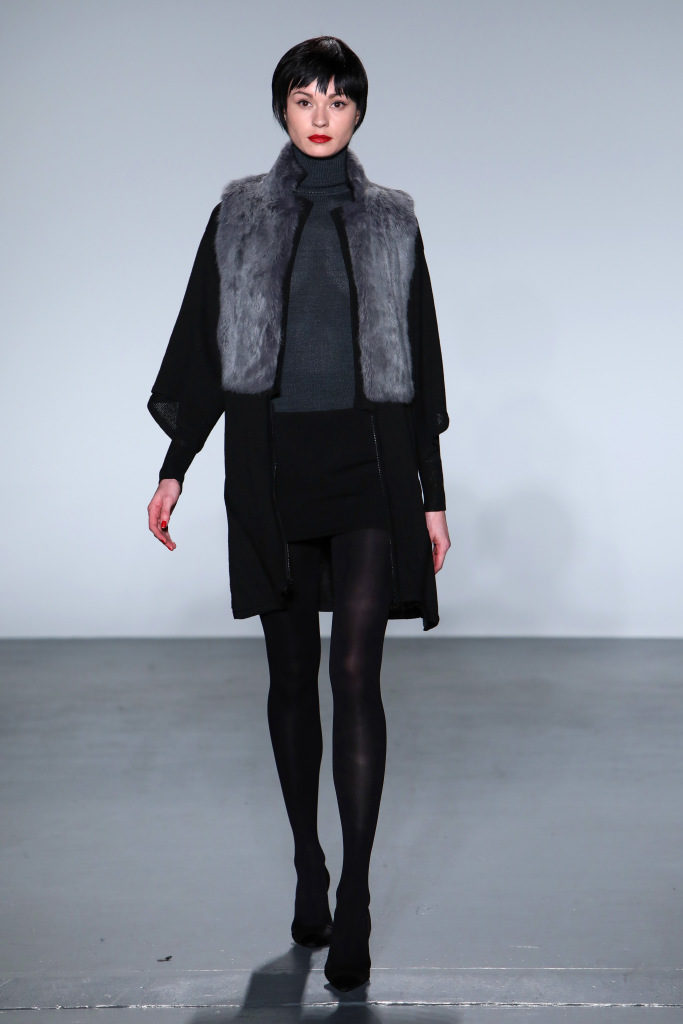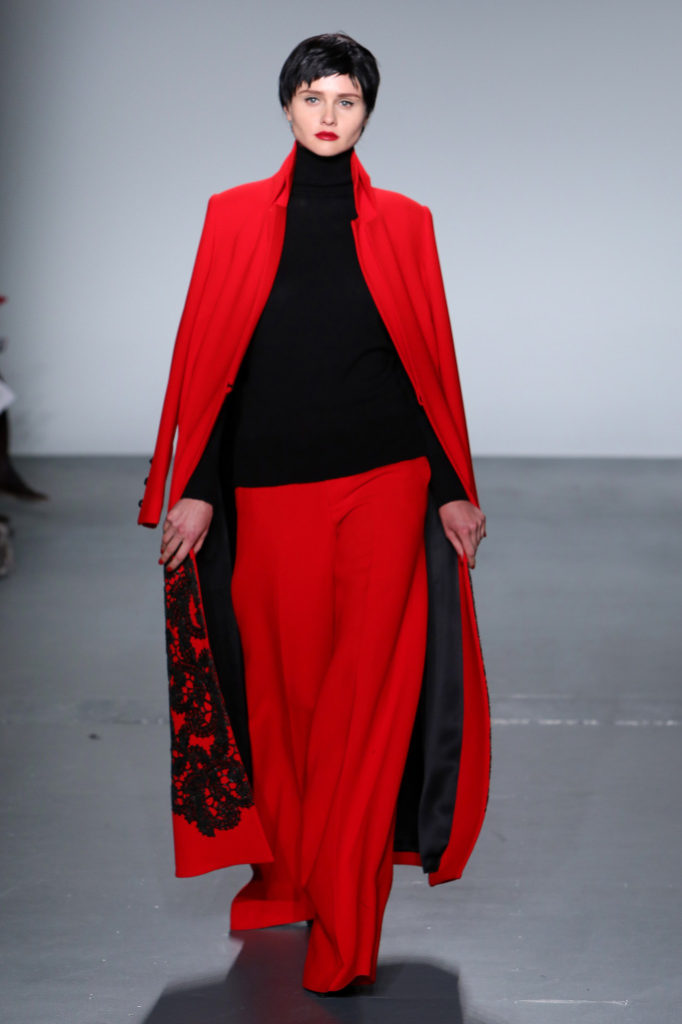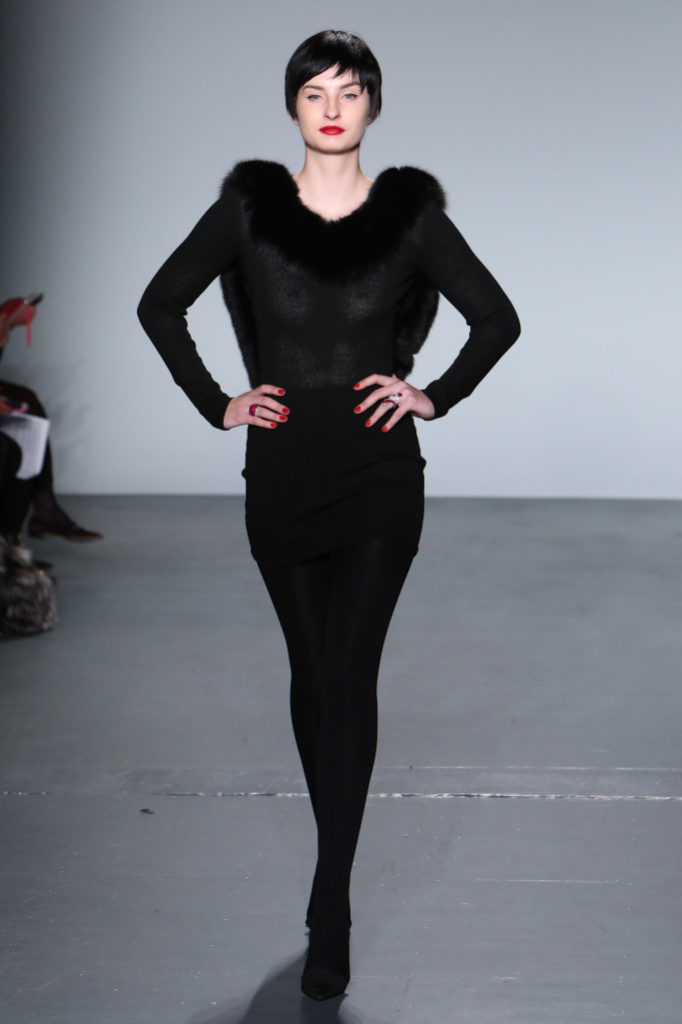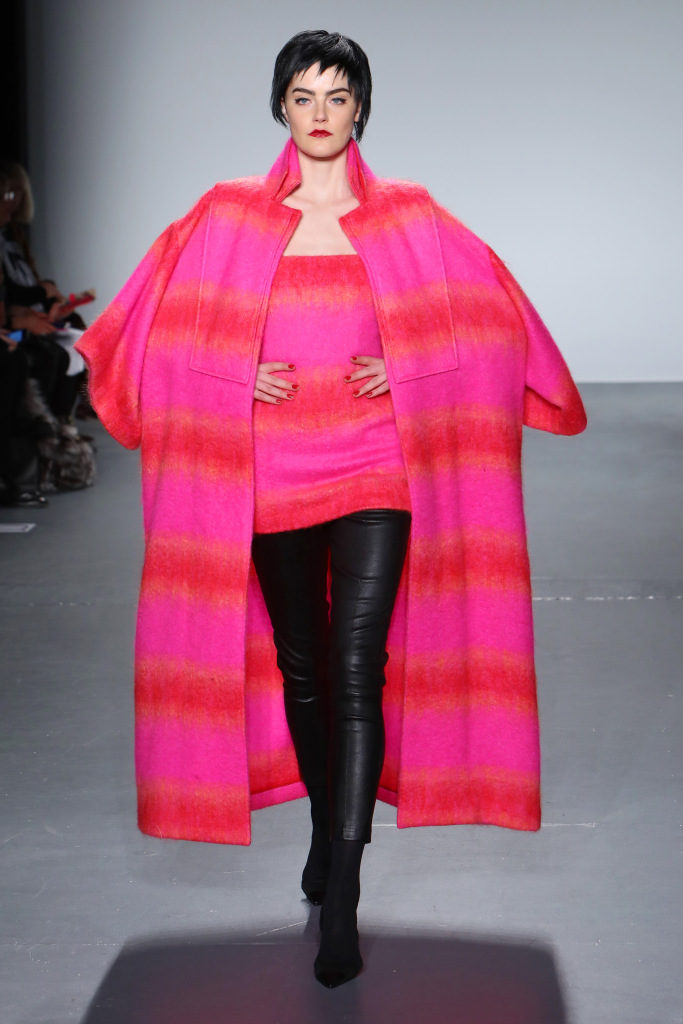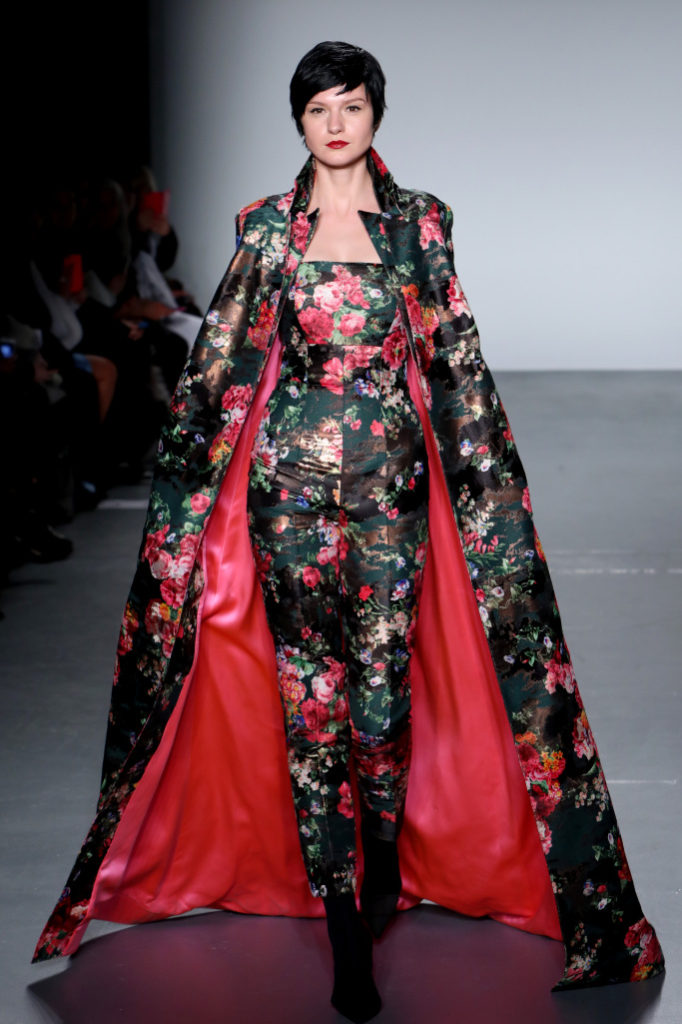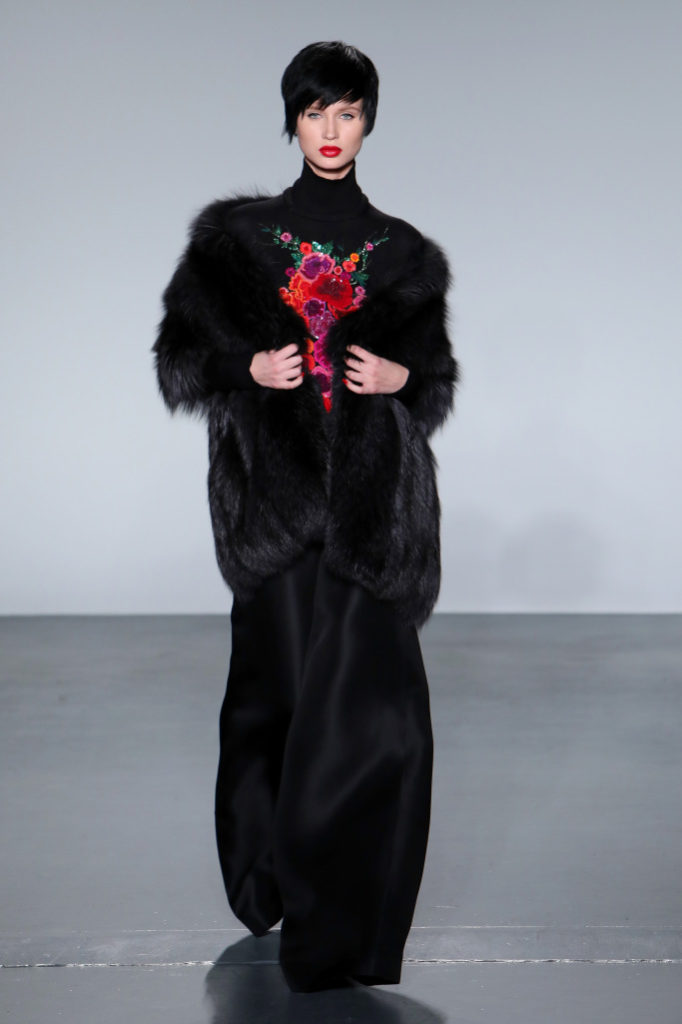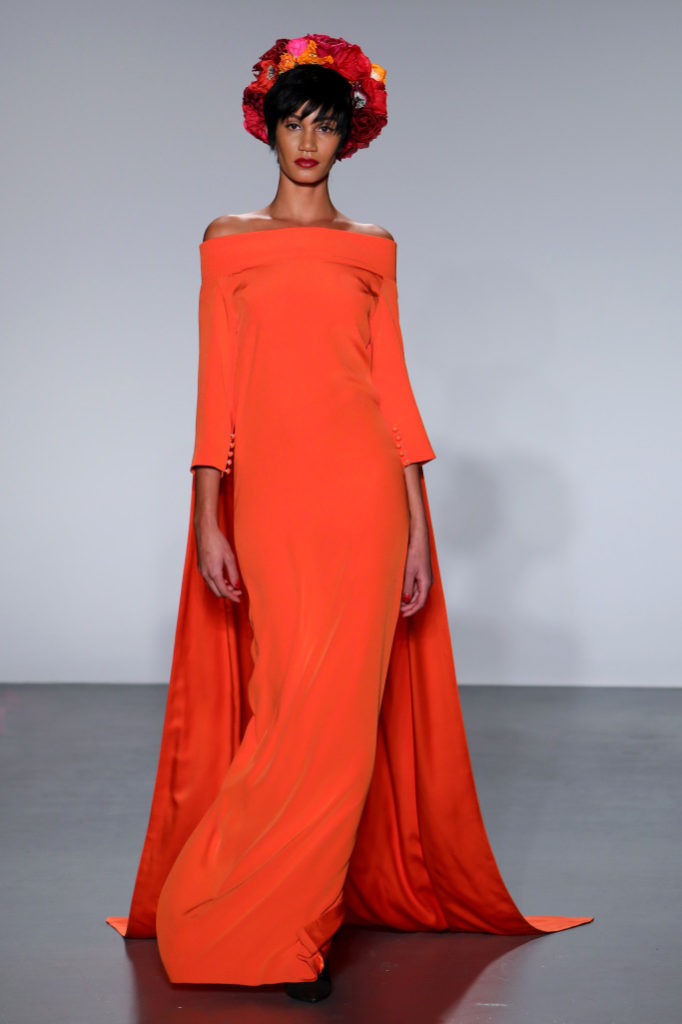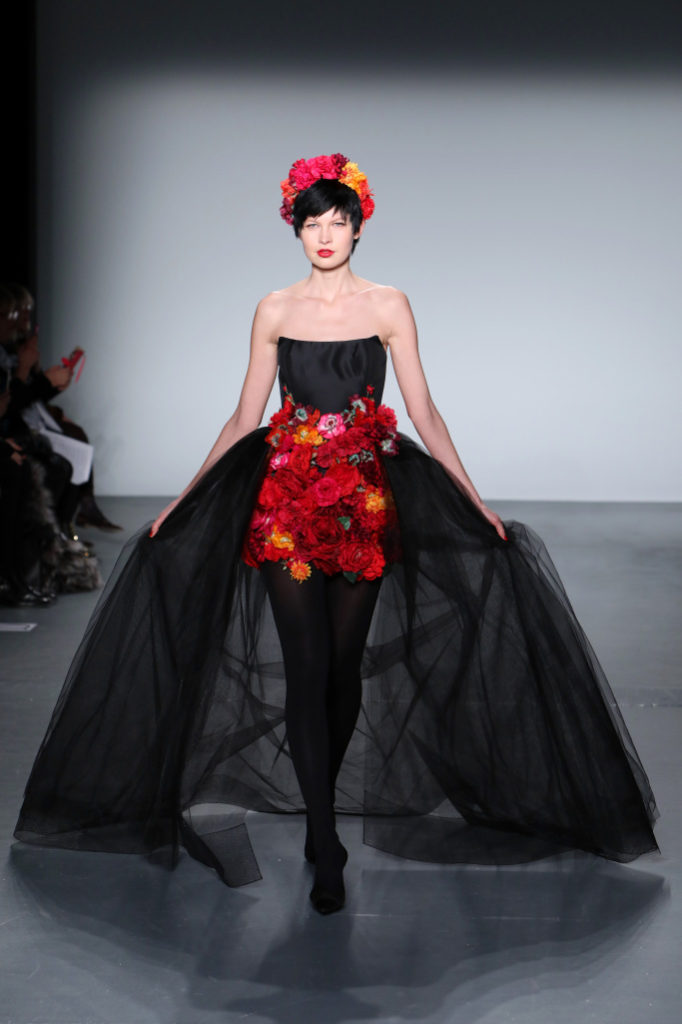 LaQuan Smith knows a thing or two about high-style and urban glamour and nothing tells this story better than the dense, long-haired furs he showed for the guys and girls for fall 2018. A big, easy men's coyote coat was ruggedly sexy (the bare chested model didn't hurt!) with plenty of bling. The man wearing Smith's silver fox coat says "don't mess with me, or……… maybe you should". The floor-length, richly dyed copper fox coat for her was the perfect statement piece..strong and edgy yet elegant and polished. Smith's looks evoke the character of Cookie on Empire played by Tarji P. Henson, rich and beautiful and strong on grit and sex appeal.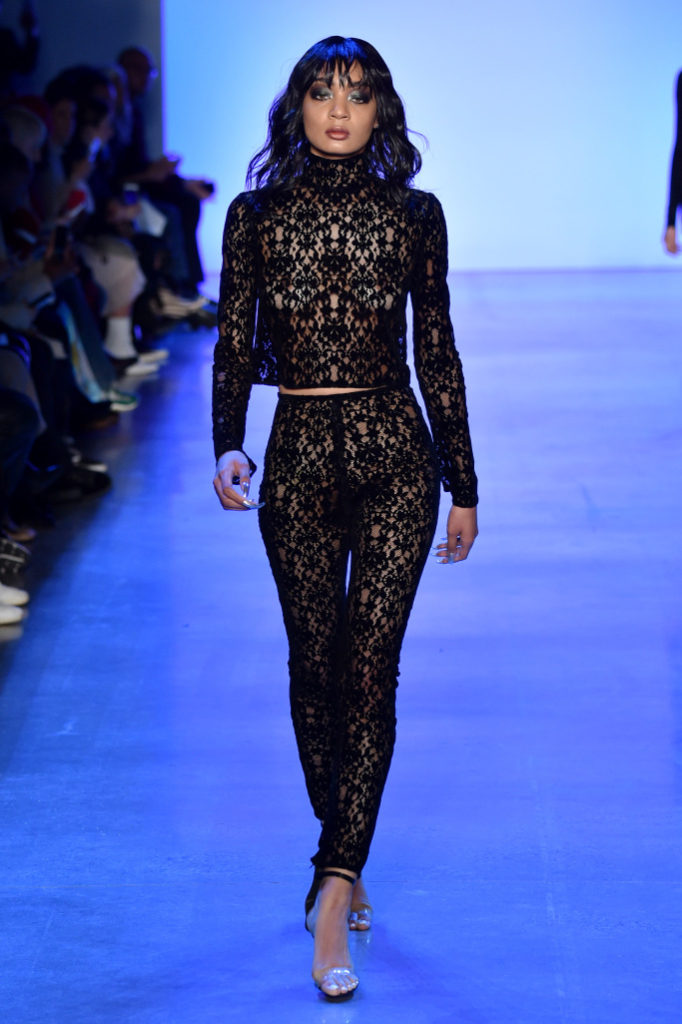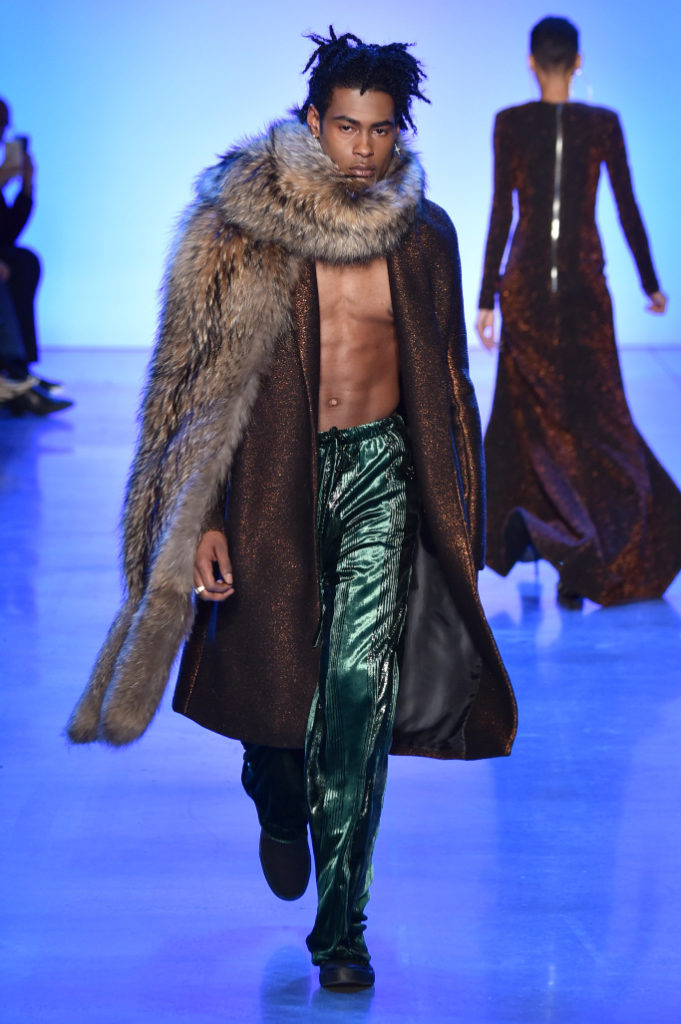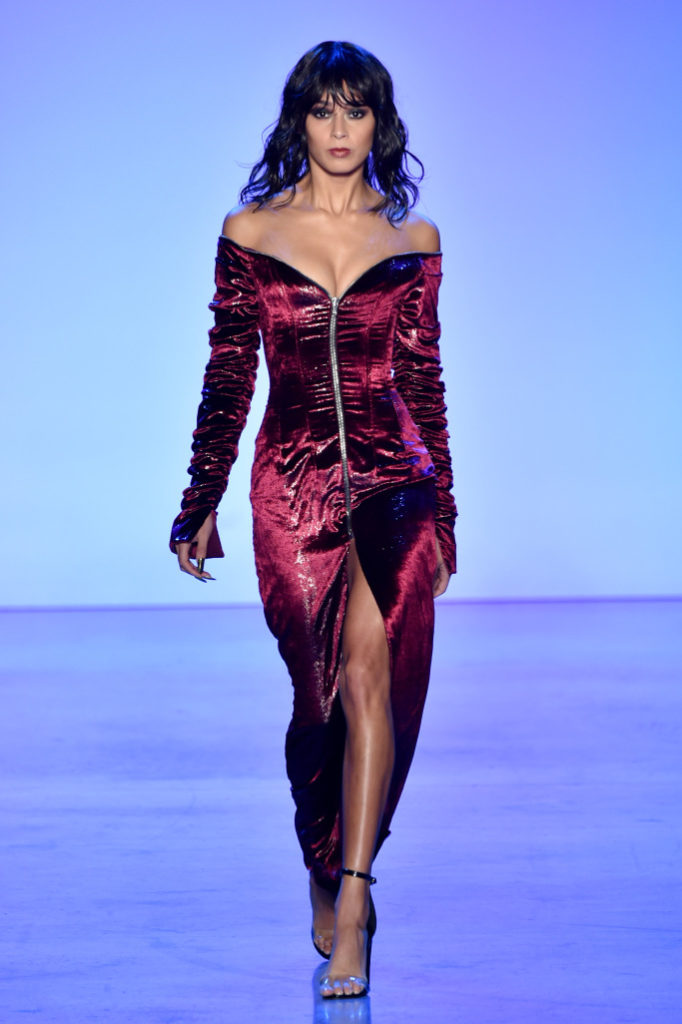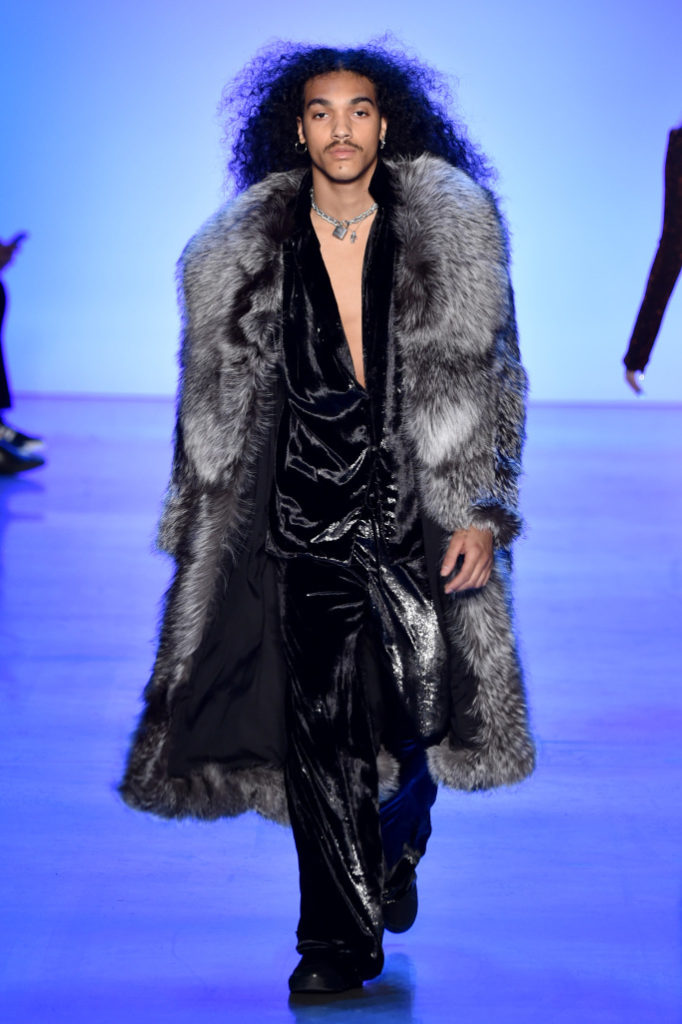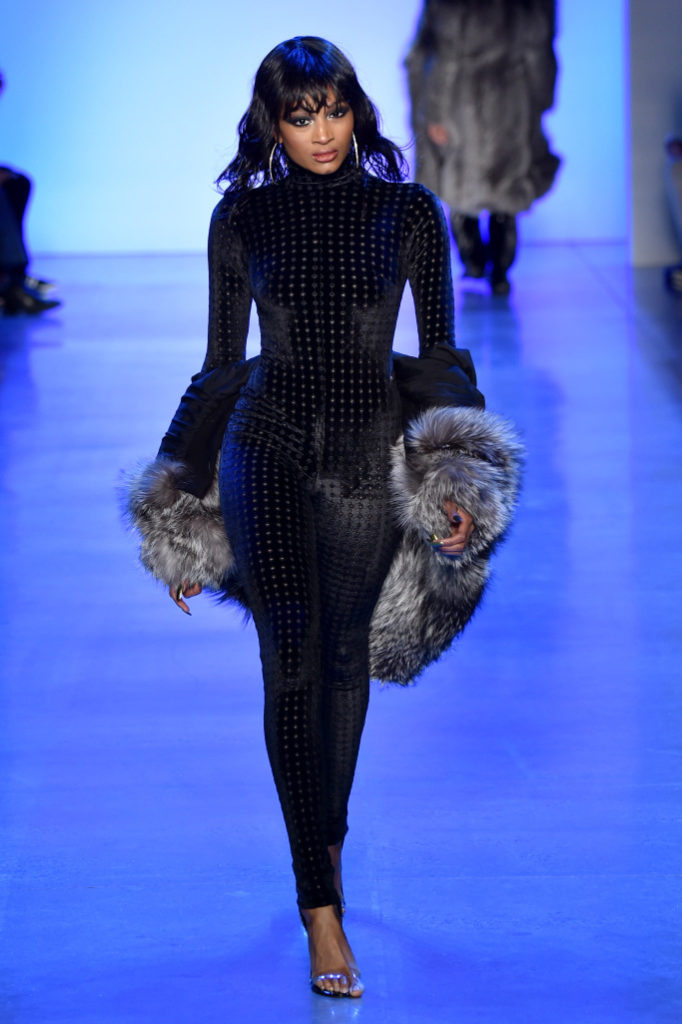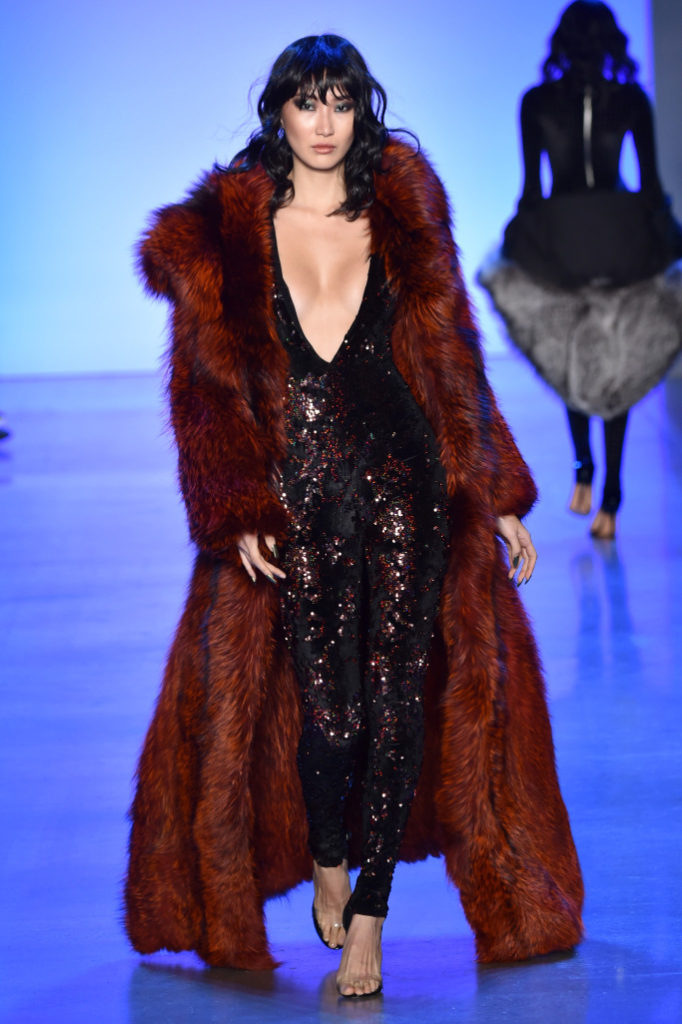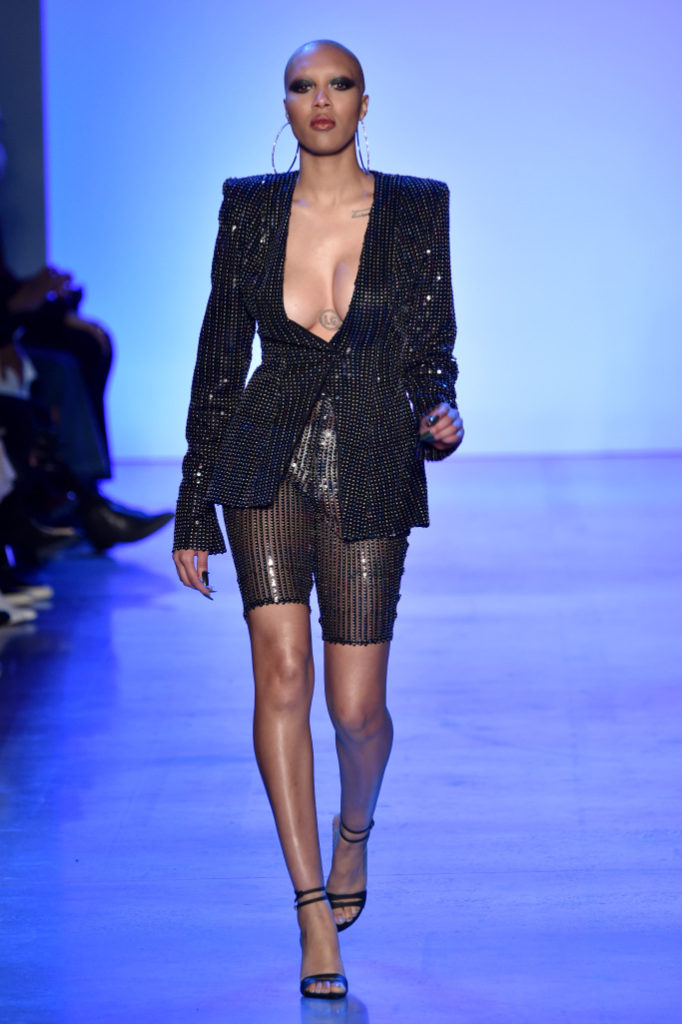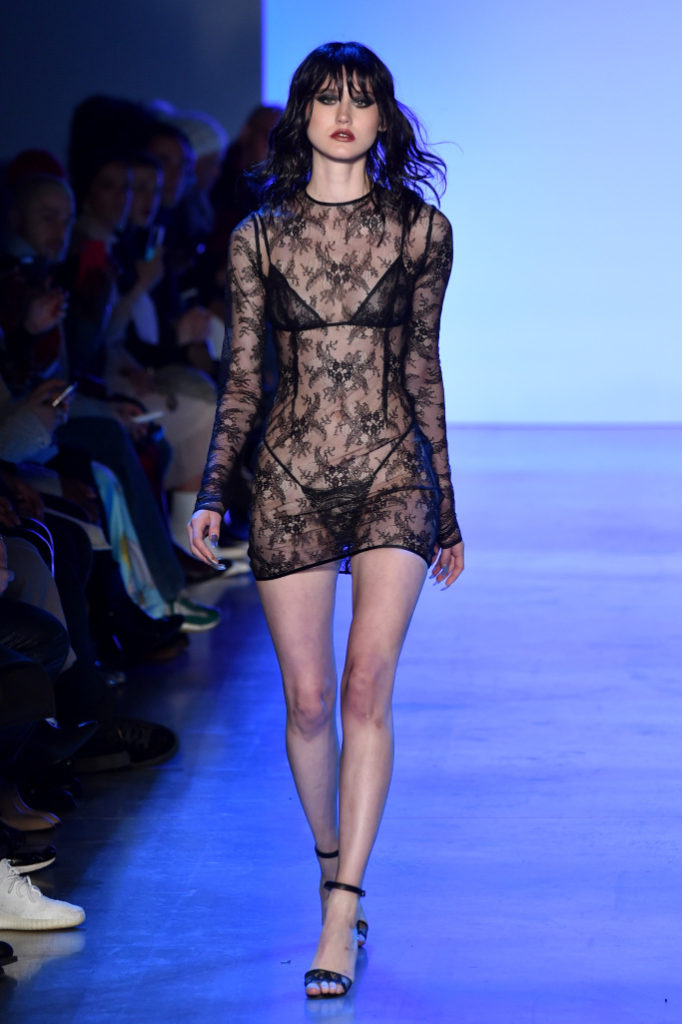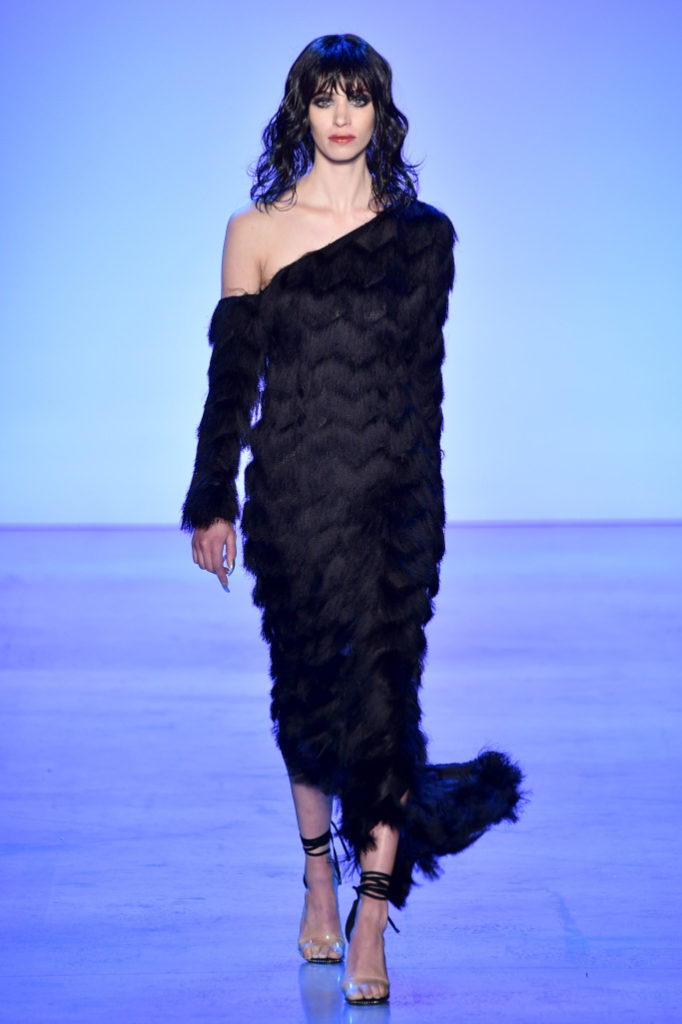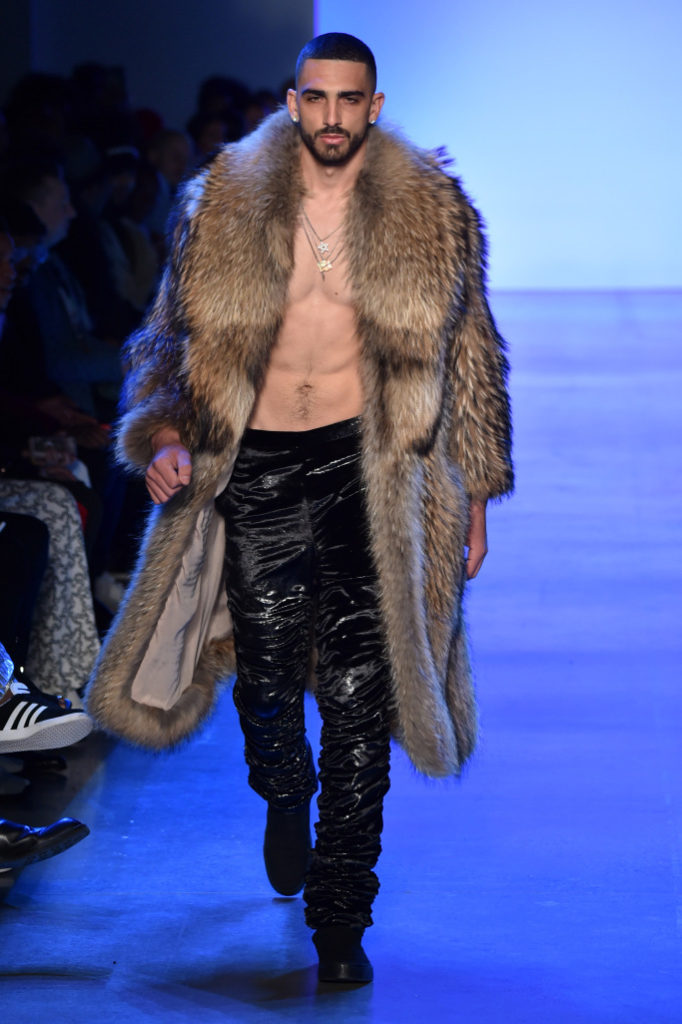 Western wear seems to be trending for fall 2018 and the Derek Lam 10 Crosby collection gave us their unique take on this craze.  Prairie dresses, yolk trimmed shirts with fringe, and rich tapestry fabrics all played into the theme.  If laid-back luxury was Lam's message, shearling provided the perfect punctuation.  He took full advantage of the rich, plush texture of shearling in his simple, straight-forward burgundy shearling coat. A big bear marigold shearling coat with a bold burgundy and white pattern corralled the best of all fashion elements.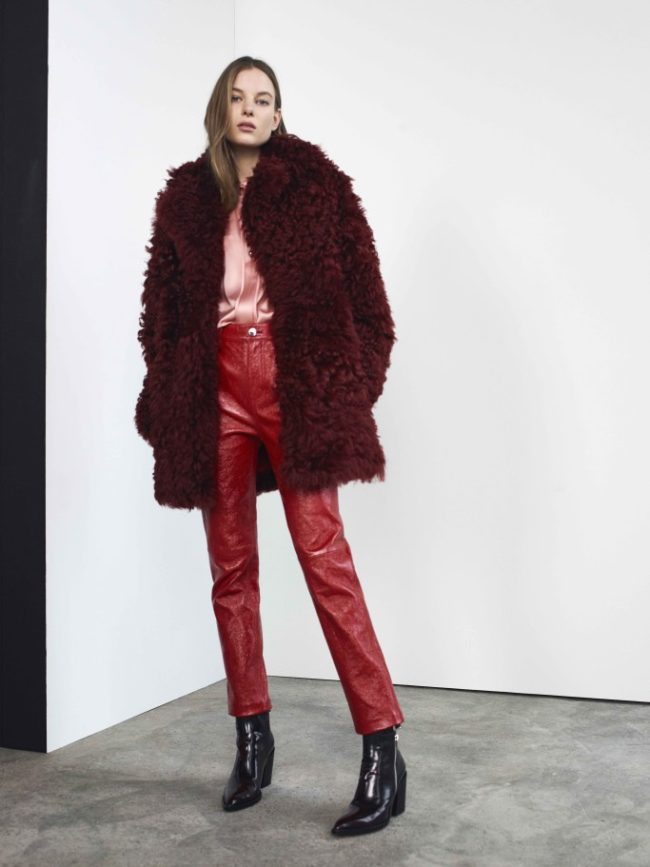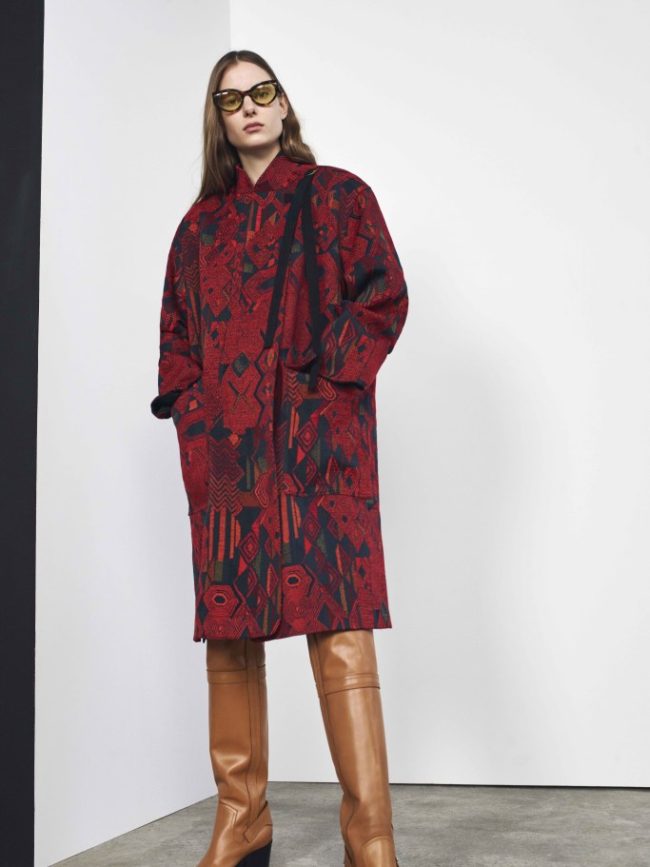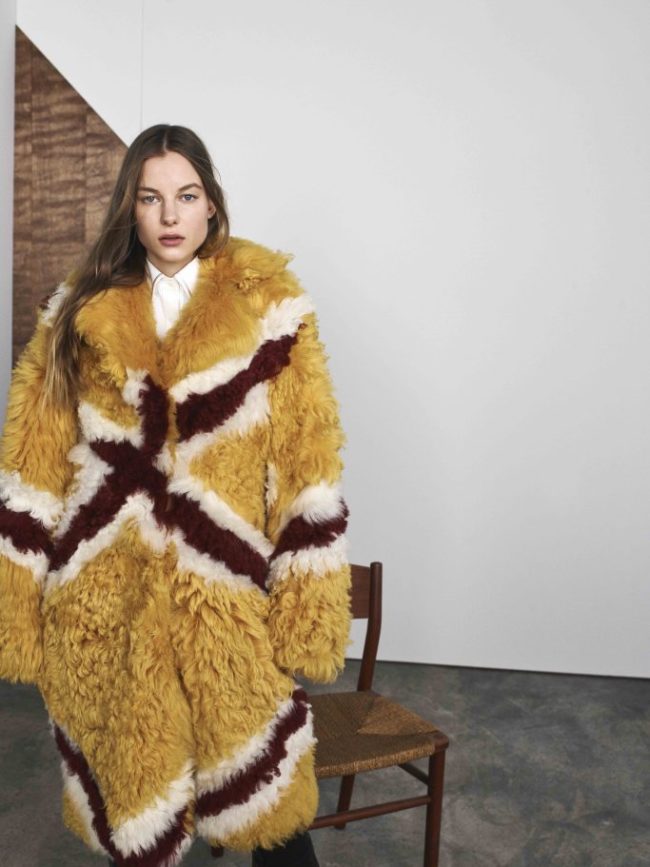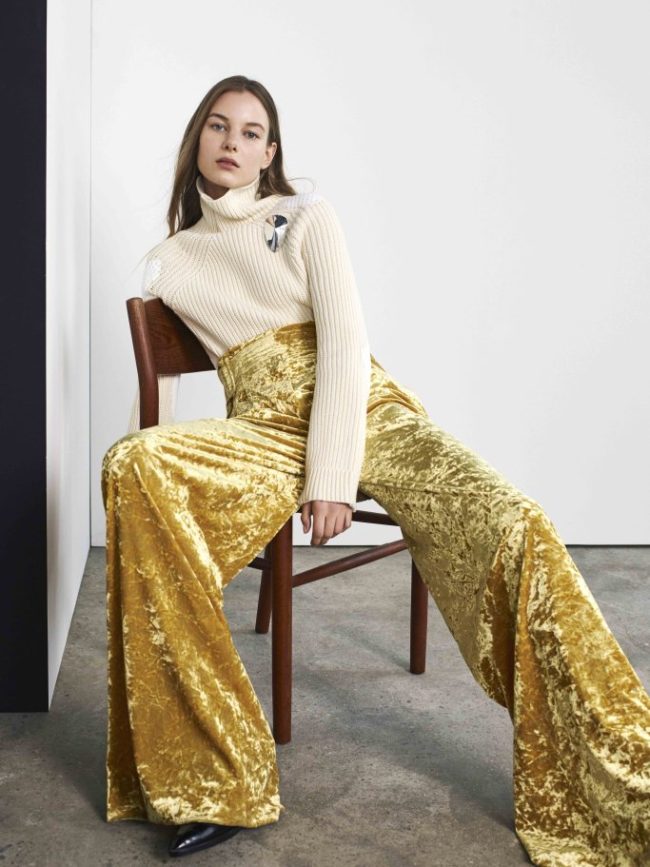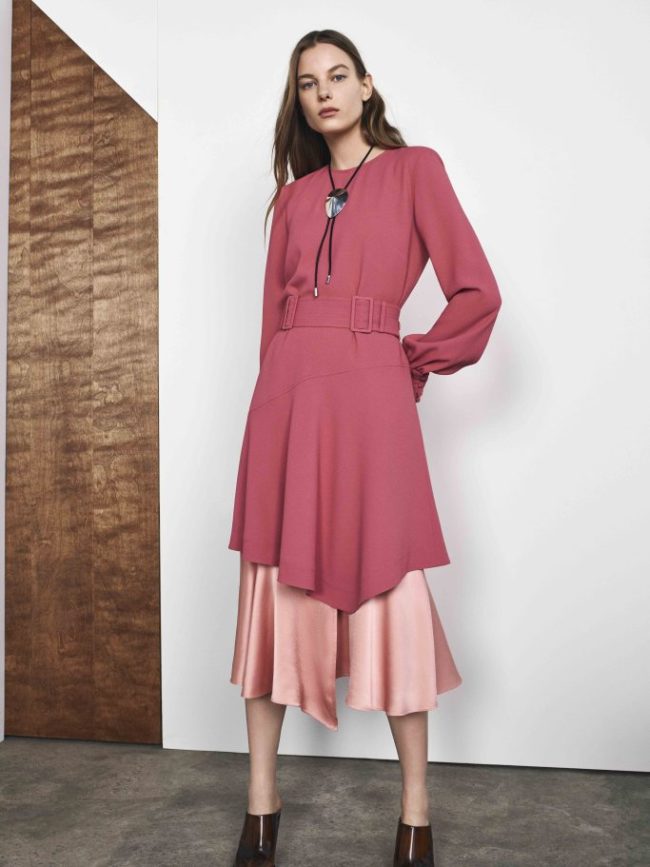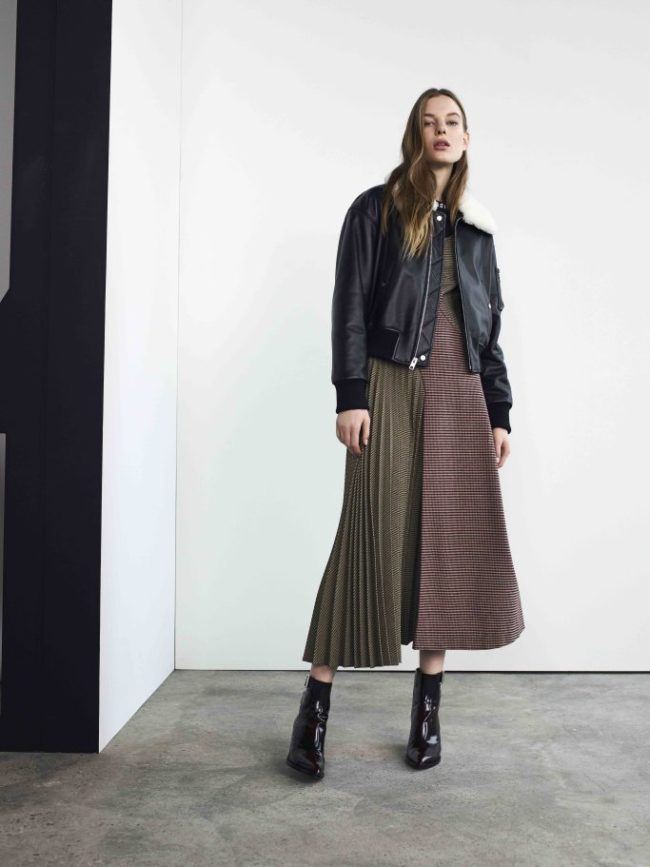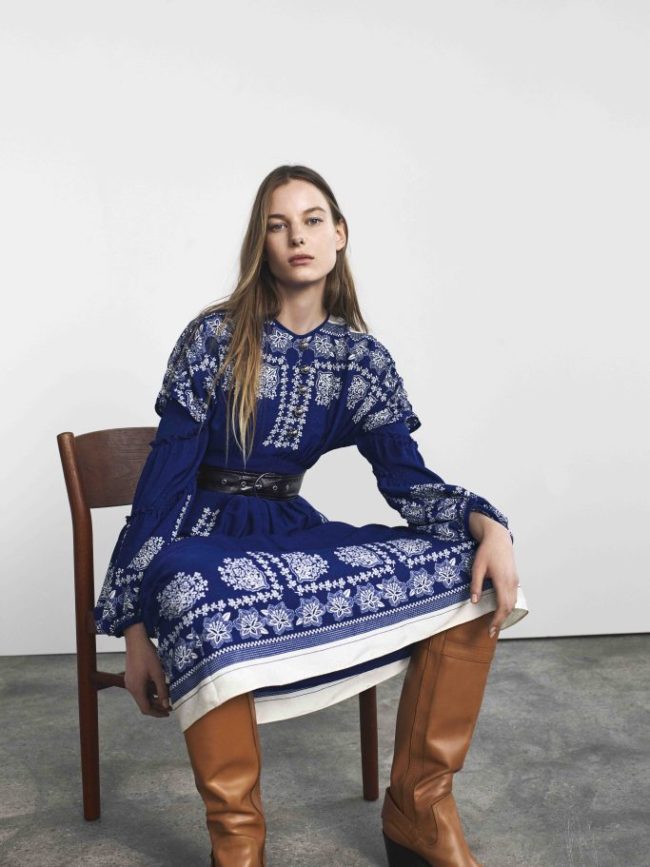 It's a tricky thing.  Designers give in to the threats, intimidation and harassment of animal rights extremists and declare for the media that they are "fur free".  But they don't give up on fur.  Not entirely.  Like Armani and Ralph Lauren before him who similarly pronounced they were fur free, but season after season continue to include beautiful lamb and shearling pieces in their collection, Michael Kors looked to the rich textures and unparalleled creative opportunities of fur to help deliver his luxury message for fall 2018.   Shearling came in brightly dyed hues as in his deep yellow shearling coat or shearling jackets in green and pink. A buff shearling scarf was an easy, "goes with anything" accessory. The popularity of animal prints remains strong and Kors broke new ground with his leopard stenciled shearlings.  Mr. Kors has long been recognized as the king of American sportswear, introducing cool, chic, clean looks with an easy sophistication and elegance.  This may not have been one of his best collections, but we're not ready to knock him off that pedestal quite yet.