Naomi Campbell | DIVAS WE LOVE Series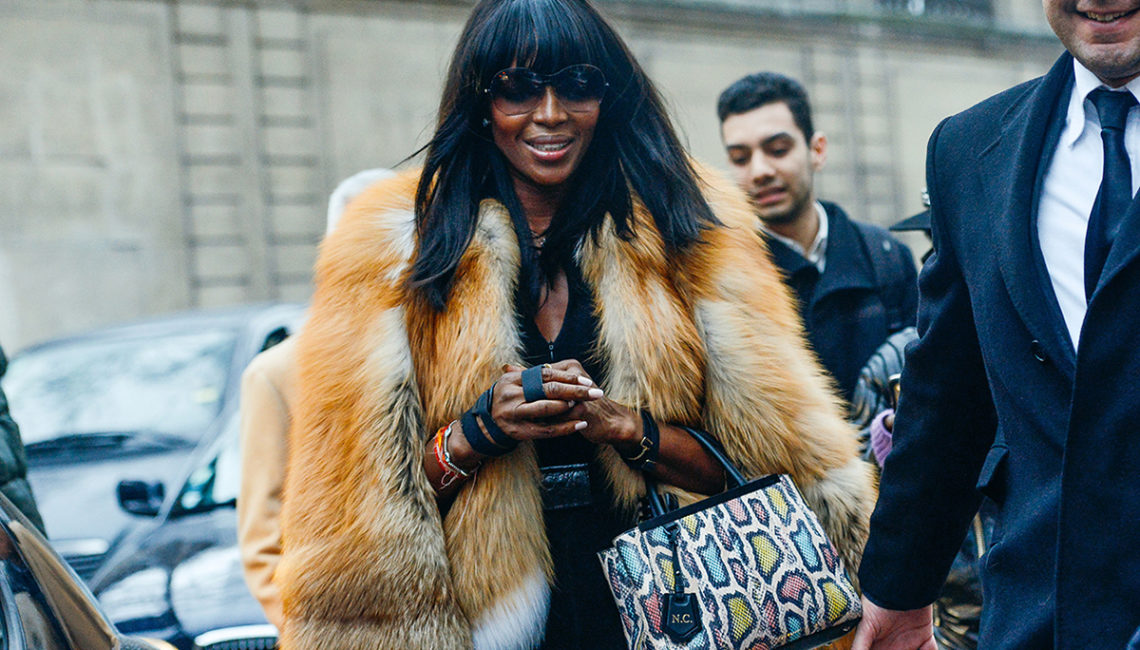 Naomi Campbell is unquestionably beautiful. Discovered at the age of fourteen while hanging out with friends in London, the straight-talking British beauty became known, and worshiped, for her powerful and commanding presence on any catwalk. She redefined what it meant to "work' the walk and reinvented what it means to be a SUPERmodel!
Naomi Campbell: A Blooming Rose; Thorns and All
What hasn't she done? Naomi Campbell's first foray into the public spotlight was in 1978 when she seven and was featured in the music video for Jamaican superstar Bob Marley's "Is This Love". The model also went on to star in the music video for George Michael's 1990 cult classic "Freedom" along with Linda Evangelista, Cindy Crawford and Christy Turlington. Singer Michael Jackson came calling and in 1992 Naomi was featured in his "In the Closet" music video.
In the cutthroat world of modeling, which was and is especially unkind to women of color, Naomi used her tough-as-nails and no-nonsense attitude to carve out a space for herself at the top of the pyramid. Not only was she the most prominent black model of the 80s, 90s and early 2000's, she still remains the "queen bee" from which many models to this day seek approval, and tips. It has been reported that for Vogue magazine alone, Naomi Campbell has graced the cover 65 times!
Vogue US (7)
Vogue Paris (6)
Vogue Italia (10)
Vogue UK (8)
Vogue Germany (6)
Vogue Brazil (6)
Vogue Spain (5)
Vogue Russia (4)
Vogue Japan (3)
Vogue Korea (3)
Vogue China (1)
Vogue Australia (1)
Vogue Turkey (1)
Vogue Thailand (1)
Vogue Hellas (1)
Vogue Portugal (1)
Vogue Argentina (1)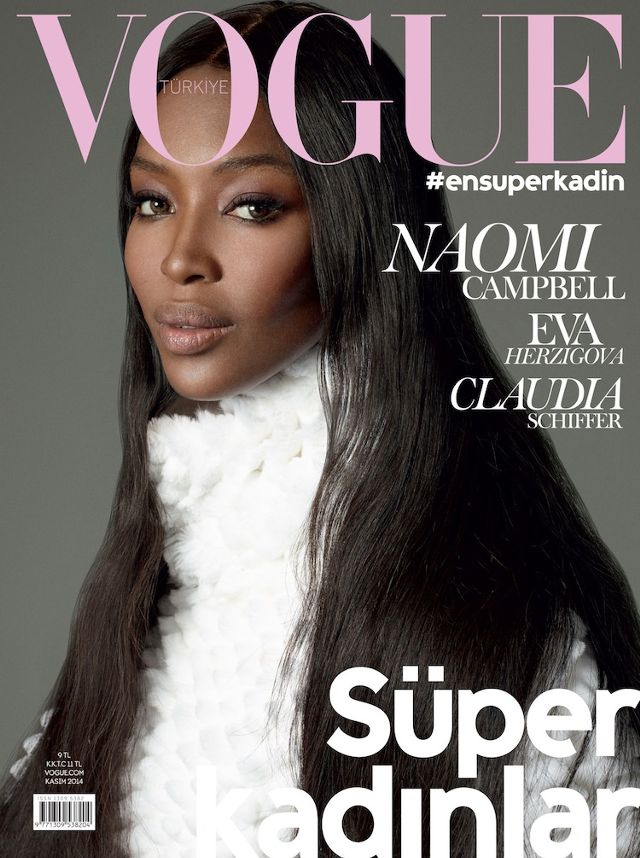 With a string of notable admirers, Naomi has lived an enviously cliche life of glitz, glam and opulence….without any excuses we might add! With her uber-famous friends and confidants, Naomi Campbell is the epitome of what it means to be in the "in-crowd".  But, there was always more than just what met the eye to this beauty as evidenced by the plethora of successes and brand extensions based on her popularity.
No doubt flawless on the outside, supermodel Naomi Campbell has not always shown her inner beauty; evidenced in her long and winding list of allegations of a hot and quick temper. In 2015 she was given a six month suspended sentence in an Italian court for scratching a photographer's eye during a 1999  incident. And, Naomi was even ordered to perform a five-day community service sentence sweeping up for the Department of Sanitation as the result of a 2007 conviction for assaulting her housekeeper with a cell phone. Naomi being Naomi, she has always taken her lemons and made stylishly served lemonade.
The fashion world is not the only group enamored with Campbell. She has found her second act in the world of acting and countless philanthropic endeavors.  Most notably, in 2015 Naomi Campbell joined the cast of the super hot and glitzy Emmy Award winning Fox television drama Empire. As the tough talking and devious powerhouse Camilla Marks, Naomi has brought her stylish British wit to the show. Naomi is also simultaneously starring in Director Lee Daniel's show Star on Fox.
Now an accomplished author, activist, actress, entrepreneur and bankable brand name; Naomi has her hands full with countless projects. Adding a "second act" to her still-active and fully engaging modeling career, Naomi has been responsible for raising millions of dollars globally for AIDS research. She was especially close with former South African Prime Minister Nelson Mandela and worked tirelessly to support his Children's Fund.  She is also the global spokesperson for the organization Fashion for Relief which is a charitable organization which she founded in 2005 that has raised funds for various environmental and humanitarian causes. She has also played a leadership role with Breakthrough Breast Cancer, Quincy Jones' Listen Up Foundation, The UNESCO orphanage in Jamaica and Fidel Castro's Cuban Children's Fund. Naomi is also godmother of the Italian Atlha Onlus association which supports young people with special needs and disabilities. Charity work is in her blood as she unselfishly lends her time, name and relationships to causes that move her globally.
With her legacy in the world of fashion firmly secured, Naomi Campbell shows no signs of slowing down in any area of her life. This DIVA We Love has lived many enviable lives and continues to touch the lives of millions with her awesome charitable nature. Naomi has the gift of making connections that matter and never tires of bringing the most stylish together in situations that could use a little of her magic dust. Thanks for living such a colorful life Naomi!  Thorns and all, you are like no other we've seen!
Related articles