Move Over Bloggers: 2017's Hottest Luxury Fashion Influencers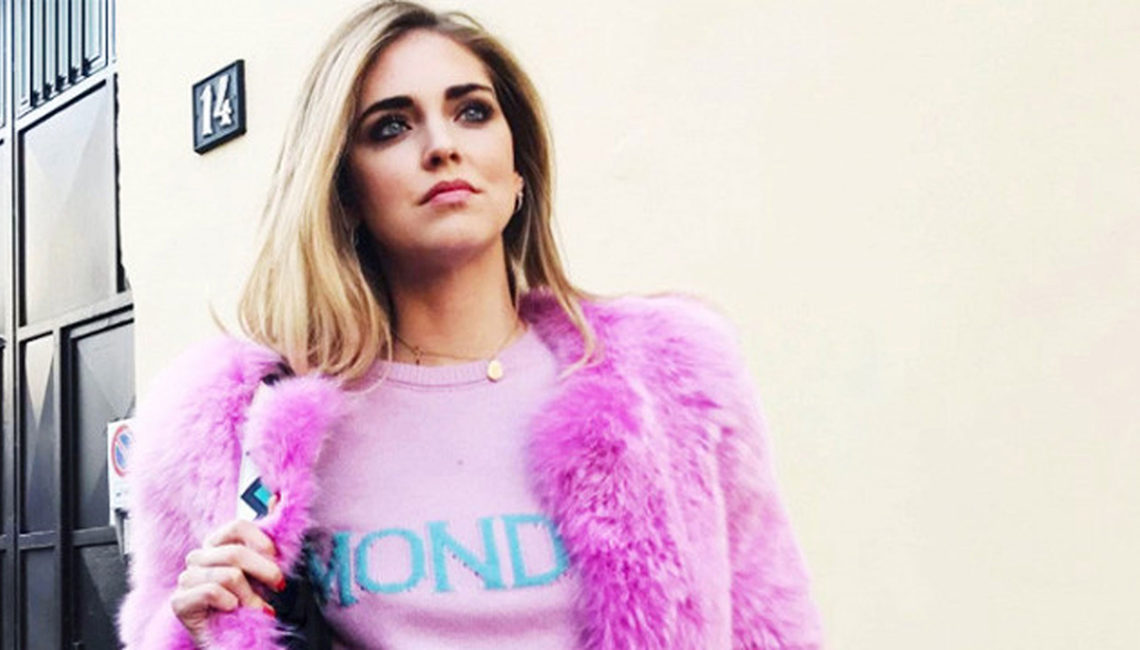 In this two part series, we'll show you some of our favorite fashion influencers that come from a variety of sectors. There will be some you'll know, some you love and some that need to be on your radar.
The Rise of Fashion Influencers
For years, the front row only held spots for fashion editors and high-profile celebrities. But, now? The game has changed. Since the rise of social media, bloggers and creatives are taking the fashion world by storm. Recognizing this trend, we've posted annual updates of "Bloggers We Love" to make sure you have easy access to a range of the most relevant and engaging fashion points-of-view.
But more recently, The lines have begun to blur. In today's world a blogger, a model, a fashion editor, a designer, or a celebrity can merge into something we now call an influencer. Their style influence spans further than ever before as they inspire current and future trends on and off the runway.
Let's kick it off with a list of our favorite bloggers and design entrepreneurs who have evolved into major fashionable and fur-friendly influencers of the moment. Let us just warn you–you are about to feel some serious closet envy!
1) Shea Marie
What do you get when you mix a California cool girl with a high fashion tastemaker? No one other than Shea Marie of Peace Love Shea. No wonder she has made our list of favorites once again.  Over the years, Shea's style has evolved from relaxed and beachy to full-on glamazon…and we can't get enough. Her brand itself has been revamped and now offers more than just a fashion blog. I'm talking major collaborations with brands such as Dolce & Gabbana, Dior, and Gucci. Enough said. Our favorite looks from Shea are definitely her collection of bright and fun furs. She styles them to perfection with her own modern twist.
Follow Shea on Instagram here!
2) Caroline Vreeland
We can't forget about Shea's fashion partner-in-crime, Caroline Vreeland. If that last name sounds familiar, it's because it is familiar. Does the name Diana Vreeland ring a bell? Caroline is her granddaughter. It's obvious that good fashion sense runs in the family. Like Shea, Caroline has some fierce fur style. She mixes high fashion with grunge to perfection. Can we talk about this 90's Tommy Hilfiger throwback with the chubby fur jacket? It definitely shows the versatility of fur whether you dress it up or down.
Follow Caroline on Instagram here!
3) Aurora James
Aurora James is our ultimate girl crush…for so many reasons. This Toronto-native is the founder and creative director of the sustainable fashion brand, Brother Vellies. You probably recognize the name because it's popping up everywhere. Each of Aurora's designs (shoes, accessories, and handbags) are constructed with sustainable fur and leather from local artists from Africa. She's also taken a stand against the rise of fast fashion. In other words, it's all about merging high design and high quality. You want a great piece that will last forever? Sustainable materials like fur and leather make that happen. We can't wait to see more from this talented designer!
Follow Aurora on Instagram here!
If you're obsessed with street style shots like we are, you've probably realized the "model off duty" look must have a few key parts. I'm talking nude makeup, a top knot or loose waves, and a fabulous fur coat to layer on. What makes the "model off duty" style so trendy? It's functional yet still completely on trend. That's where our next influencer comes in. Natalie Lim Suarez of Natalie Off Duty makes fur fashion look as easy as throwing on a pair of sneakers. Our favorite look of Natalie's? This multi-colored mink Roxbury jacket from Jocelyn fur paired with a beanie and fitted black jeans.
Follow Natalie on Instagram here!
Since we last covered Chiara Ferragni aka "The Blonde Salad" on The Fur Insider, she has blown up!  This blogger-turned designer-turned mogul has officially infiltrated every sector of the industry. Her new line, Chiara Ferragni Collection, is fast becoming the destination for the street style obsessed.
With that said, we aren't surprised. Specifically in fur, Chiara has continuously shown us how any type of style, whether classic or edgy, can mix and match perfectly with the season's newest trends. She's not afraid to take risks which is one of our favorite qualities about this fashion trendsetter. It should also be mentioned that Chiara's fur accessory game is always on point! With all the business ventures in this stylish influencer's future, let's hope fur designer is next! #GOALS
Follow Chiara on Instagram here!
6) Marta Pozzan
These days, everyone is obsessed with the downtown cool girl. The type that seems to always be on trend but with her own twist. In other words, a girl who doesn't try to be cool. She just is. That's exactly how we'd describe blogger and fashion influencer, Marta Pozzan.
Hailing from Italy, Marta is known for her unique and experimental street style mixing her European roots and her American life. Many of her looks include vintage fur, bright prints, and statement-making accessories. She's a true trendsetter who proves that when you have fun with fashion, it shows.
Follow Marta on Instagram here!
Make sure to stay tuned for part 2 of Influencers We Love right here on Fur Insider.
Related articles