MONCLER – Alpine Gear meets Street Style
Few labels have experienced a 360 degree fashion democratization like Moncler. In just a few decades, this French label, known for their down-filled ski parkas, has turned itself into one of the most sought-after global Street Style labels – one with strong appeal to young fashionistas and more seasoned yuppies alike. Moncler is an outerwear success story, a true retailer's 'cash-cow'. For the business-model minded, it is a fascinating case study in everything done right!
Founded in 1952 by René Ramillon outside Grenoble, France, and currently owed by Italian entrepreneur, Remo Ruffini, the label has flawlessly transitioned itself from professional ski and mountain climbing gear into a fashion-forward winter staple.
There really is a Moncler jacket for everyone (there are about 5 lines for the fashion alone, excluding the accessories; so, there is a little Moncler for everyone).
– Moncler is the original men/women main line launched in 1952)
– Moncler Enfant is the children collection
– Moncler Grenoble is the collection launched in 2010 during New York Fashion Week.
– Moncler Gamme Rouge is the haute couture level collection presented during Paris Fashion Week. It combines more prints and fur details.
– Moncler Gamme Bleu is a men's collection presented at Milan Fashion Week.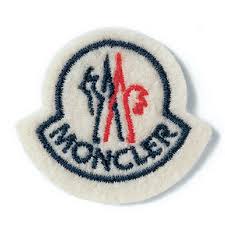 Part of the Moncler success comes from their historical expertise in developing garments for high-impact mountain sports and exploration. This savoir-faire is still presently adapted to garments that read much more fashion than functional, but still have that quality and efficiency built-in.
The initial quilted down jacket favored by French mountaineer Lionel Terray – who himself became associated with a line "Moncler pour Lionel Terray" – still resonates today with the casual, chic city lifestyle. Most may not even be aware that the science behind their new Moncler jacket helped adventurers explore some of the world's harshest terrain from Alaska to the Himalayas! But today's Moncler can go well beyond this, with fabulous fur trims and sophisticated broadtail coats in the mix.
With the Fall 2014-Winter 2015 advertising campaigns hitting the media, one can appreciate Moncler's history as much as its fashion appeal.
Related articles