MILAN Spring Summer 2018 Collection Reviews PART 1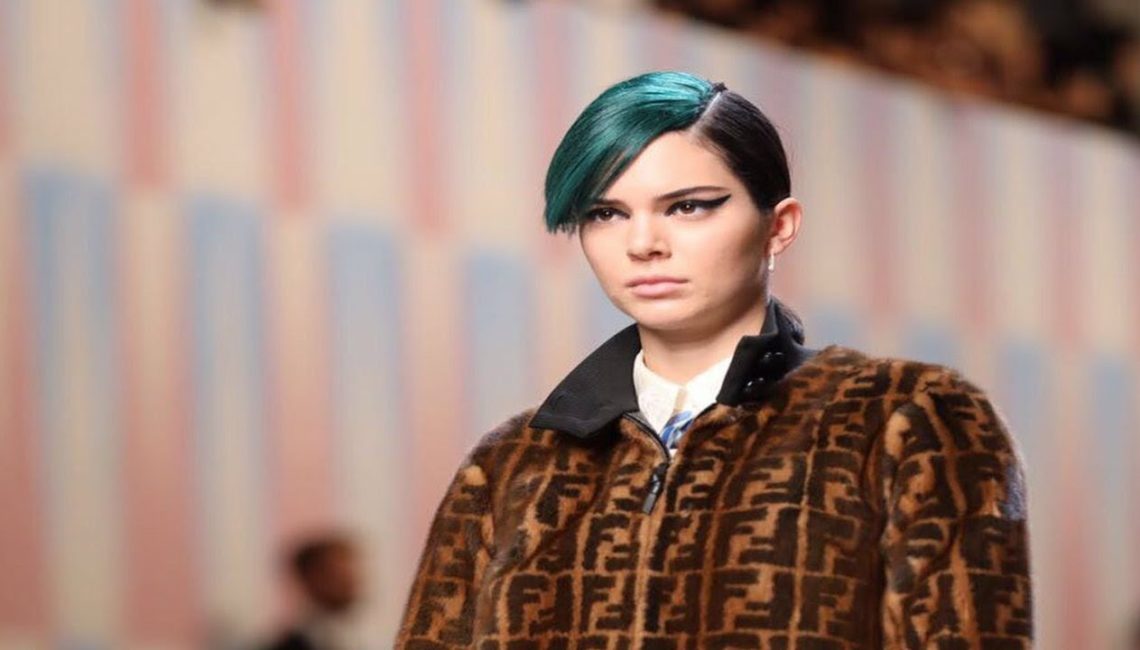 We look forward to the Milan Spring Summer 2018 collections.  An appreciation for fine fabrics coupled with impressive sartorial skills and remarkable design talent allows designers here to create fashion that inspires and excites.  From the masters of fashion design to new and emerging talents, we have high expectations for these Milan spring summer 2018 collections!
The house of Pucci is under construction as they go about the task of finding a new creative director. Massimo Giorgetti and Emilio Pucci parted ways last spring and that is where the opportunity lies. In the meantime, Pucci did what Pucci does best for spring/summer 2018.    Bold prints on caftans, capri pants, and smart dresses all lent themselves perfectly to a poolside romp. Bursting with energy and happiness, as only this brand can do, the looks may have been safe and expected, but they deliver the best of the brand's DNA.  Are we sure we need a new vision?
Fabiana Filippi put forth a small but mighty collection for spring/summer 2018. Simple, clean lines with generous cuts, it was a solid showing of separates to mix and match for maximum effect. Wide leg linen trousers paired with unstructured trench coats were effortless chic. A full circle skirt in tulle with a belted denim blazer was equally as smart. And her teal blue shearling vest was just the right hit of color to pull it all together.
Vivetta Ponti, in her self-titled brand Vivetta, reminded us just what makes fashion tick. In her spring/summer 2018 collection she unlocked imagination and innovation with her choice of fabrics, motifs, colors, and silhouettes to create an explosion of all the elements that make fashion so great. A bright green satin, high/low hemline dress with illusion sleeves was one example of her creativity. Adorned with matching marabou trim, she continued a trend that has been widely established in Milan. She coordinated most looks with customized knee high boots in a variety of sparkly metallics. For this shoe-obsessed girl, it worked!
Gigi Hadid has made it perfectly acceptable to wear silk pajamas out and about.  And why not?  When you take a gorgeous girl and put her in beautifully designed and richly luxurious silk pajamas, who could object?  But where should one shop for such a trend? Let us recommend FRS.  For Restless Sleepers, under the stewardship of Francesca Ruffini, is more than just a perfect name for this brand, it's a lifestyle. Rich, we mean REALLY rich satin fabrics with the most decadent patterns in the most glorious colors were just the tip of the iceberg here. For spring/summer 2018 Ms. Ruffini showed long piano shawls trimmed in fringe that topped pant sets to create stunning looks that were pure ecstasy.   FRS has become one of the most difficult appointments to get during fashion week and now you know why.
The Kiton women's spring/summer RTW 2018 collection just oozed sophistication and luxury.  As well it should.  After all, the Kiton girl is the kind of girl who, in a wind storm, would not dare show up with a hair out of place.  Perfectly tailored pantsuits were among the expected offerings from a brand that made its mark in menswear. What really set these looks apart were the fabric choices. Try on a green leather blazer with robin's egg blue cropped pants and watch all heads snap to attention.
Silvia Venturini Fendi together with Karl Lagerfeld and their team of elves are the Santa Claus of fashion complete with all the magic that surrounds the bearded fellow.   How Fendi turns out such extraordinary RTW time and again we may never fully understand, but their spring/summer 2018 collection delivered just like the miracle of Christmas day. Intarsia fur walking coats with bold shoulder cut outs seemed impossibly beautiful. The logo is coming out strong as a trend and Fendi made their statement on a mink bomber jacket and walking coat—-IN FUR! A handful of broadtail jackets punctuated the looks and were perfect layering pieces for spring.  It is a true testament to their artistry that Fendi has made fur a fashion staple for every season.
Not a lot of fresh and new from Mucca Prada in her spring/summer RTW collection for 2018. Muted color tones, heavy fabrics, and confusing layers made up the overall vibe. Ms. Prada is well known and loved for creating fashion that is art. There was still a feeling of collectability and sound investment in some of her outerwear. A few pieces were dotted with stones on the shoulders and a massive spree of buttons that reflected the genius creativity we know and love. We would have liked to have seen more in that vein.
Related articles