Milan Fashion Week Spring Summer 2020 PART 4
Summer fur made a huge splash in one of our tried and true favorite brands during the Spring Summer 2020 Milan Fashion Week collections. Fendi proved that true luxe still lives…thank you!
True Luxe Still Lives Spring Summer 2020
Silvia Venturini Fendi showed no fear or misstep as she paraded out her first solo RTW collection without her beloved design genius, Karl Lagerfeld. For spring/summer 2020 it was Fendi+fur=fabulous! With couture type quality, the craftsmanship that goes into her clothes is always the very best. A print patterned dress with mink print patterned chevron stripes was the singular piece that said it all. Supple, soft leather shearling coats and jackets with laser pin dot detail were matching elegance and sophistication the Fendi brand is revered for in investment dressing.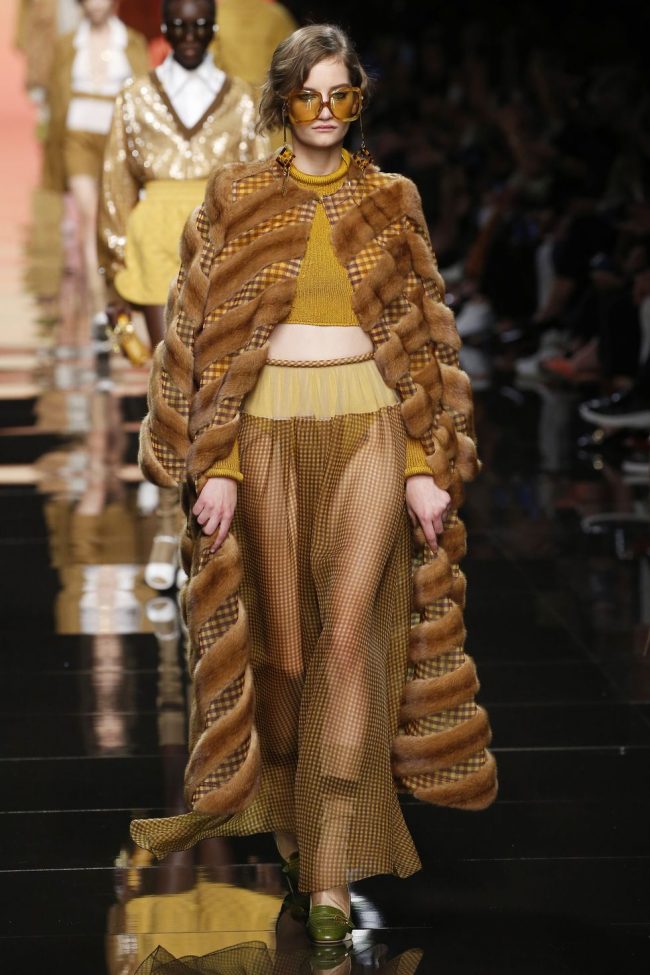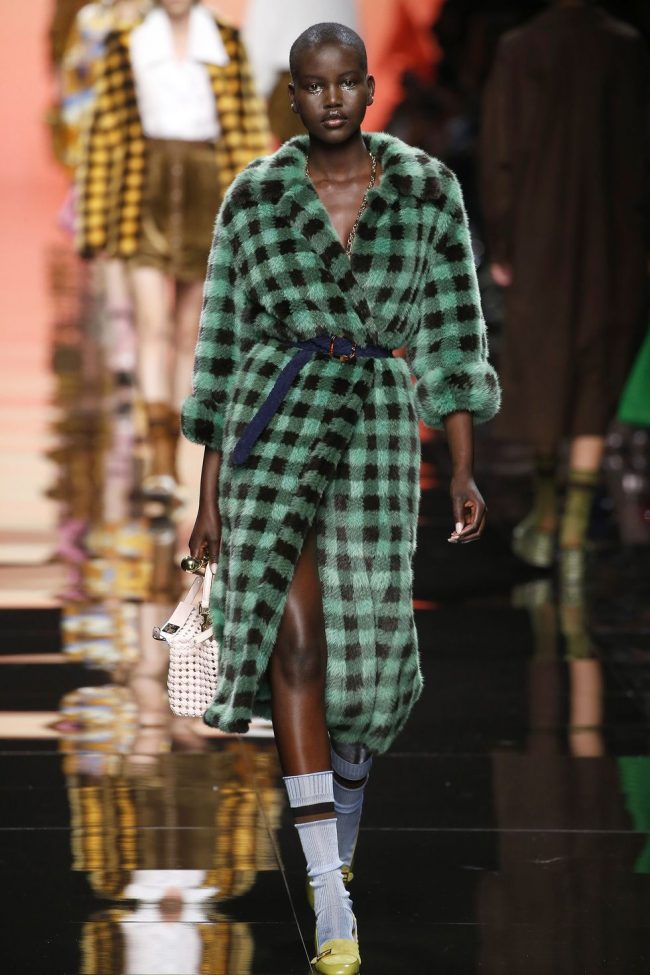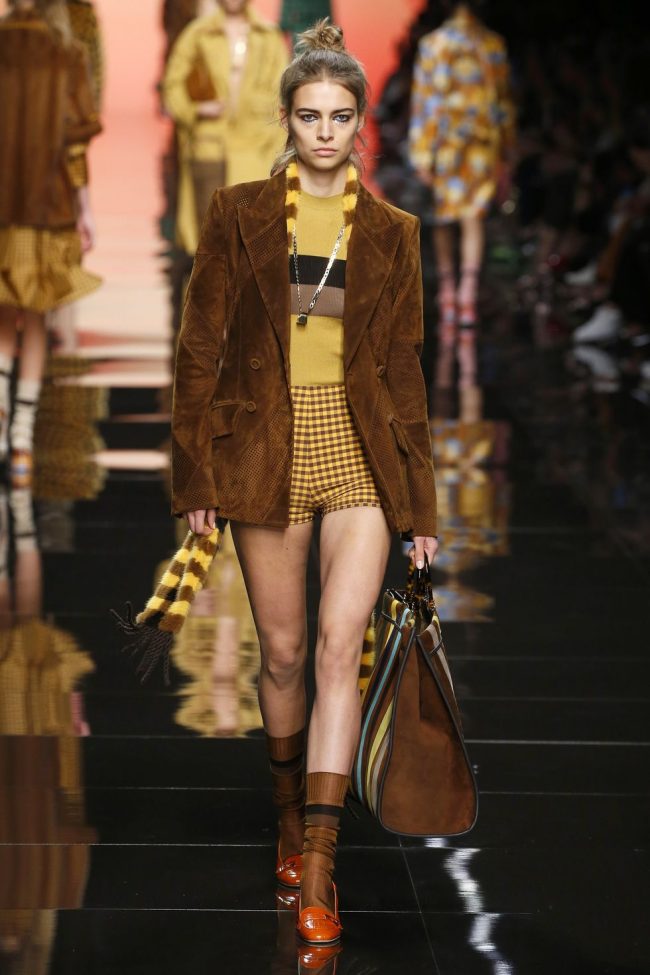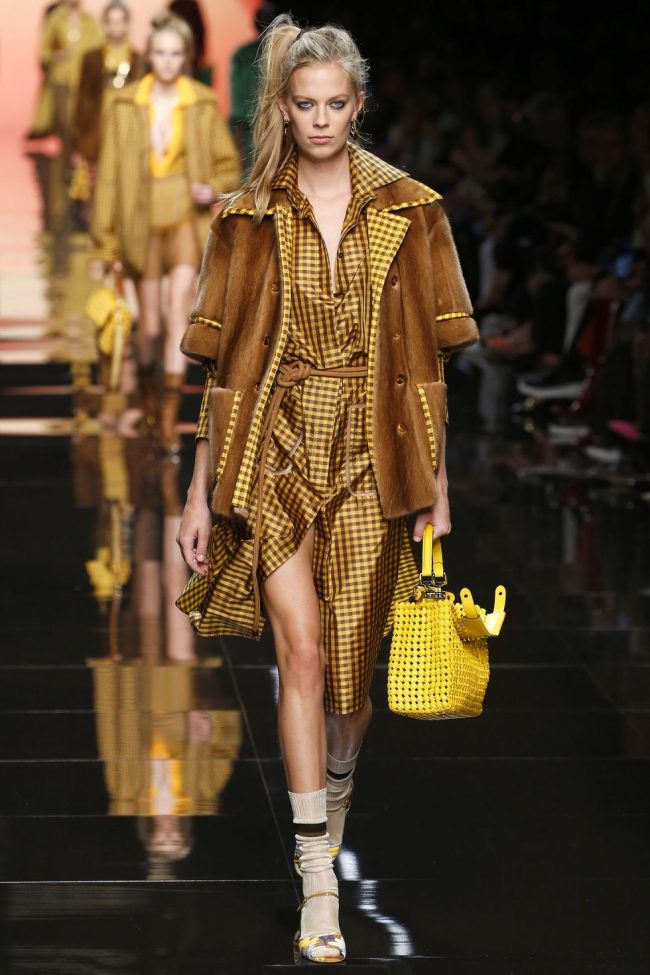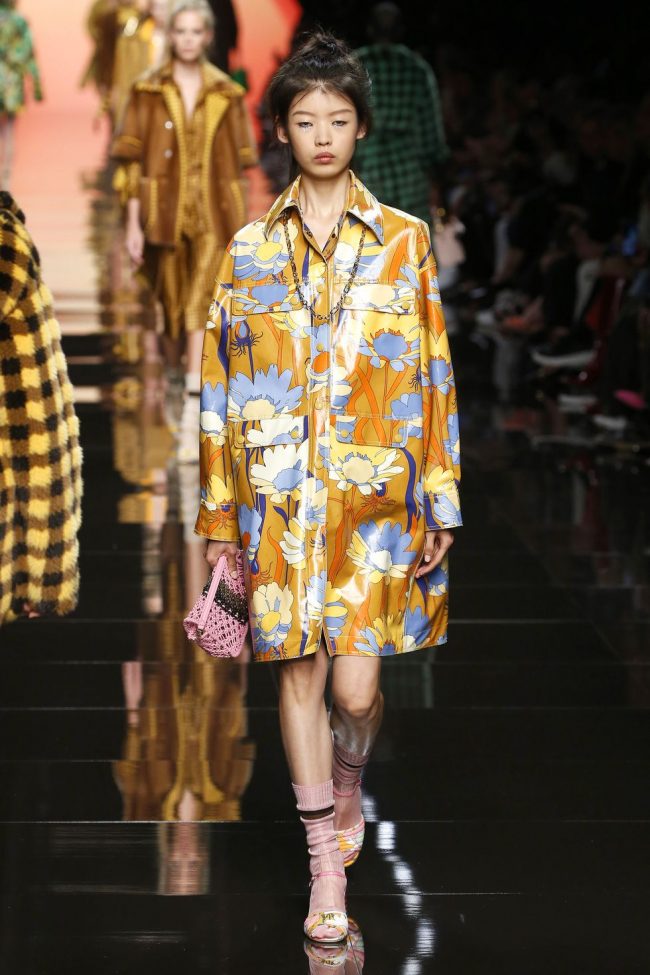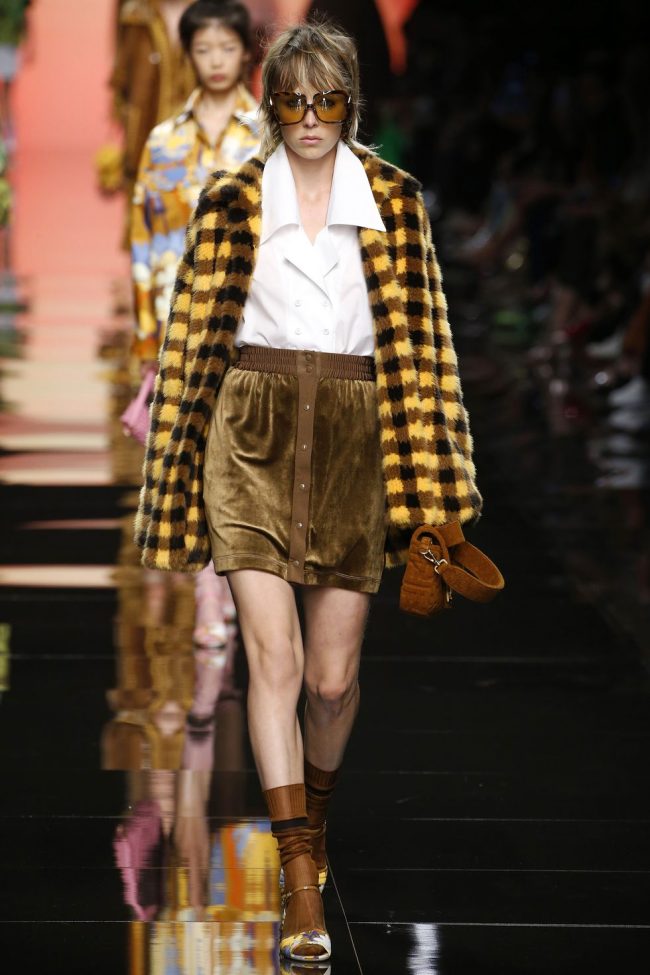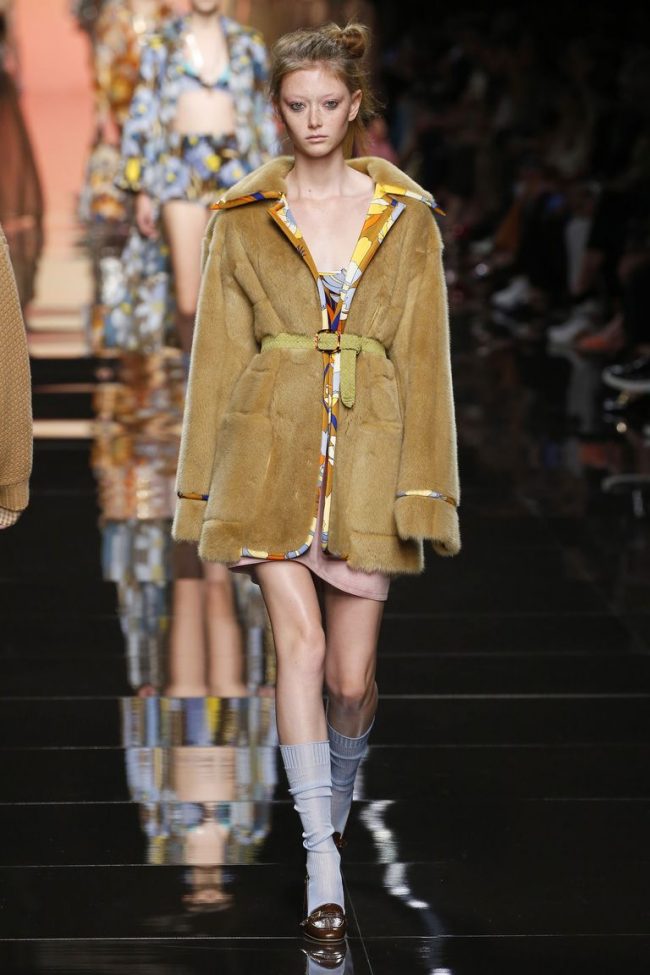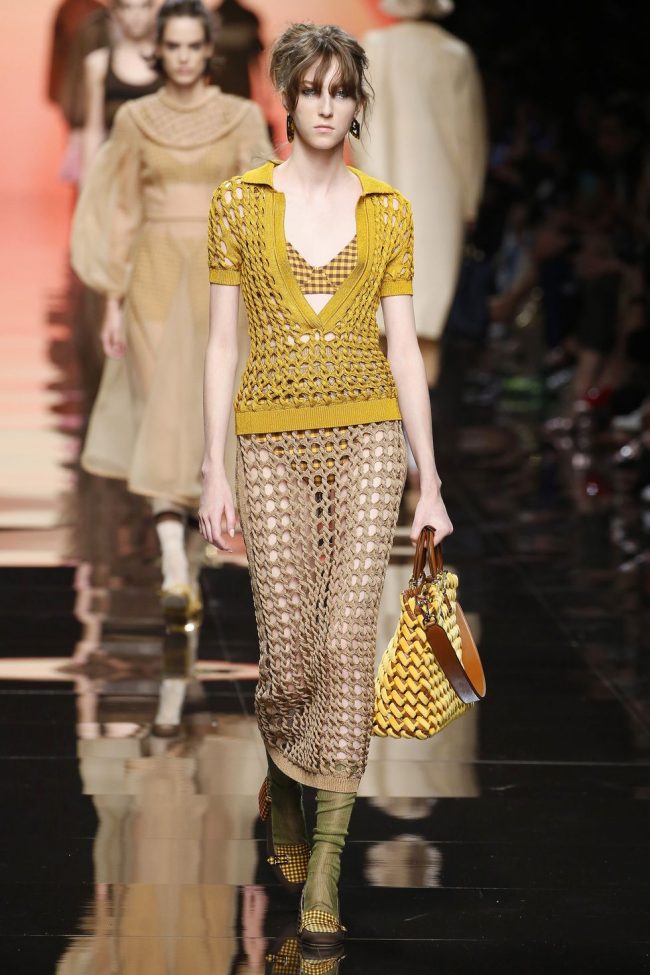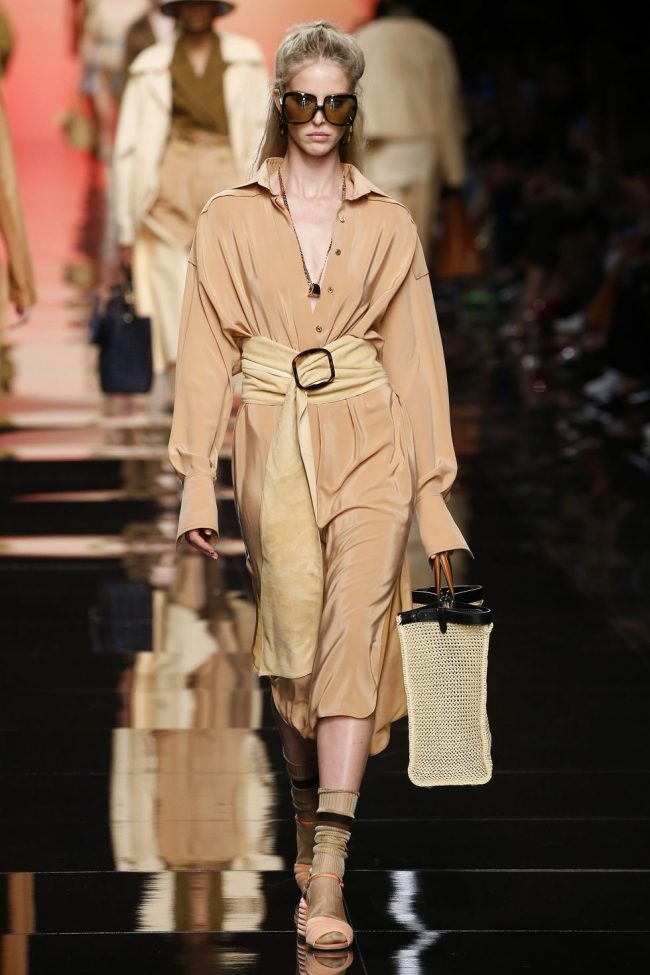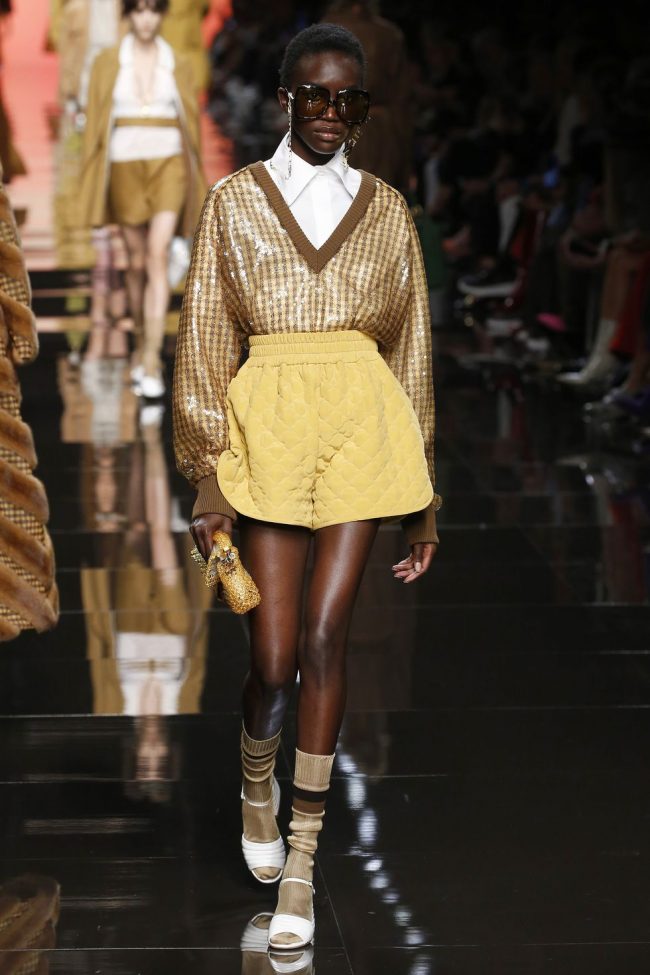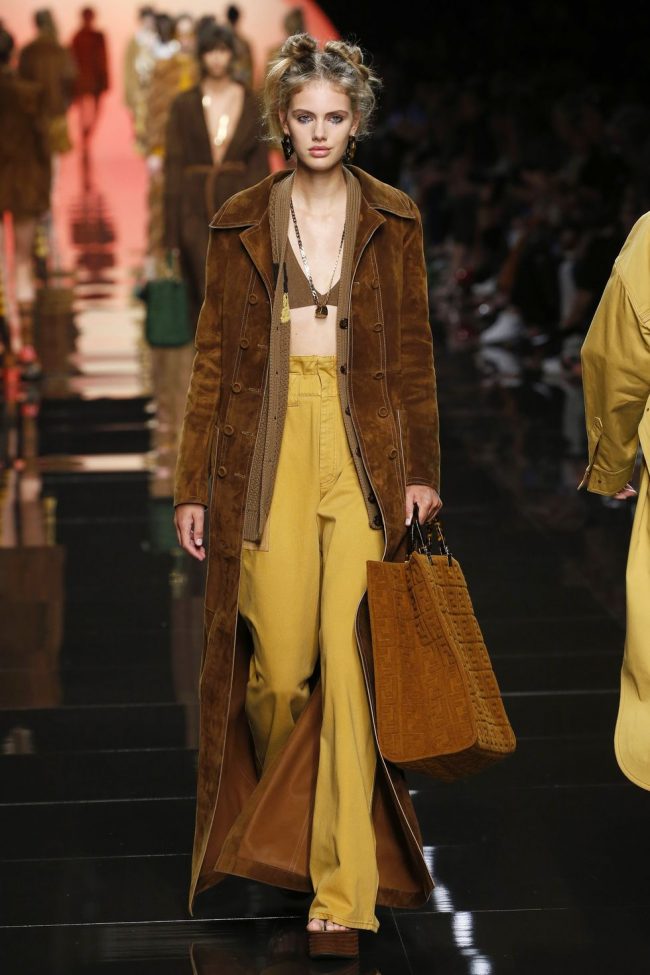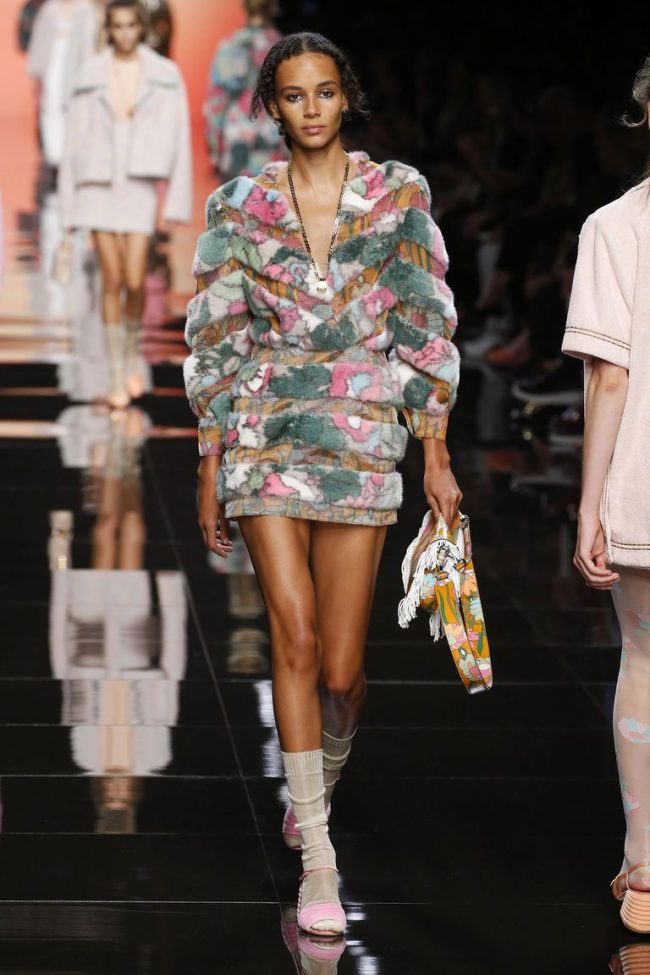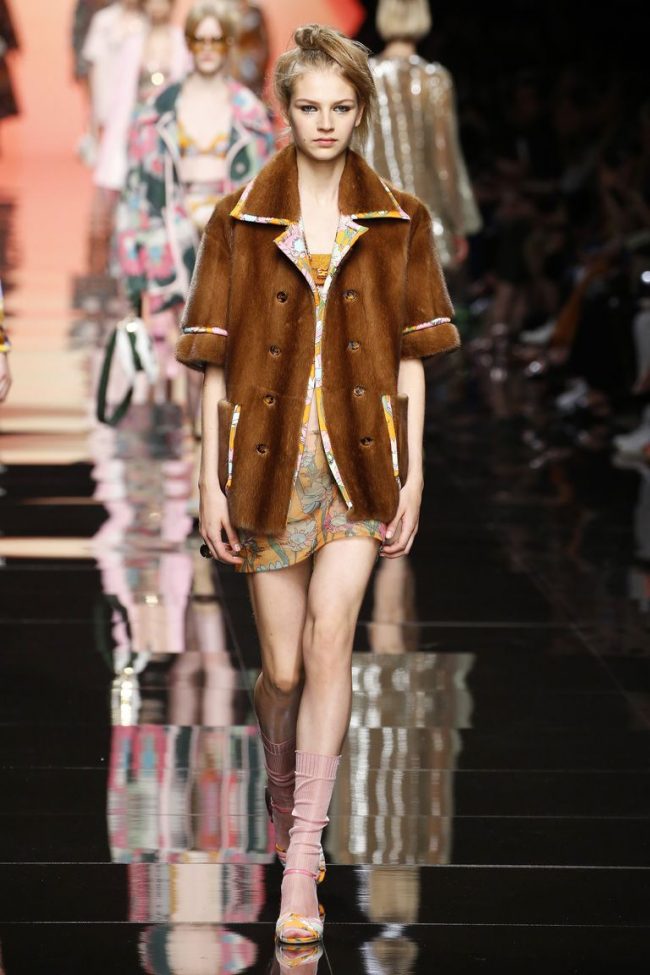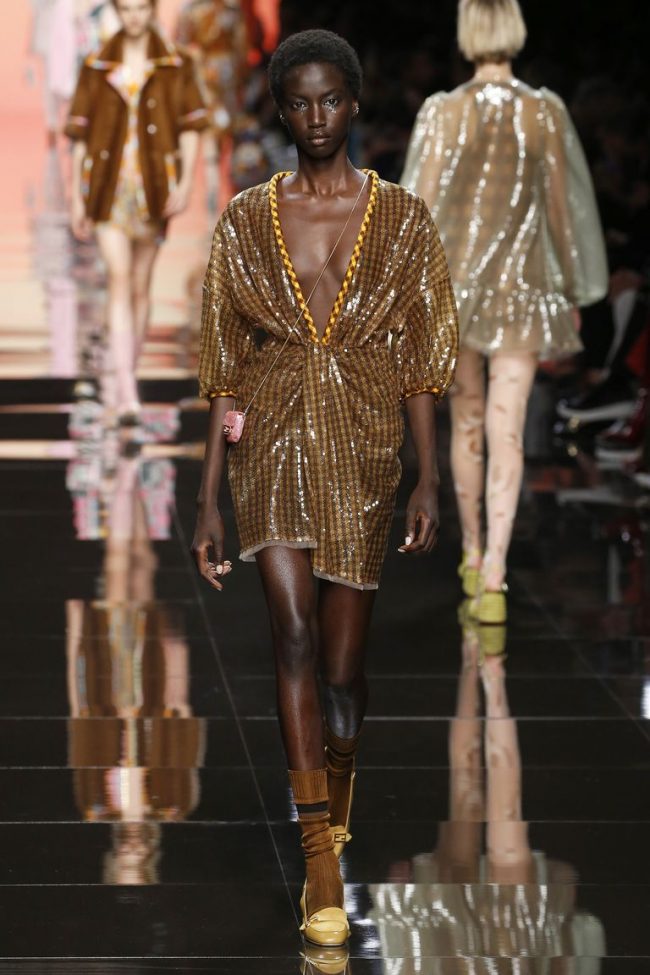 Donatella Versace is showing her savant-like prowess for today's social media and using it to solidify her brand, front and center. Her iconic green dress JLo wore at the 2000 year Grammy awards inspired Google to create the "images" tab because the dress was so wildly googled. Versace knows that her audience will immediately instagram her show, she hired JLo to make a cameo appearance in that same iconic green image that keeps people wanting for more. This is a genius marketing mind at work. As for the rest of her ss2020 collection, well, it was awesome! Lots of retro looks in black leather with large brass buttons. Versace also knows a good LBD must be included and there were plenty to choose from here.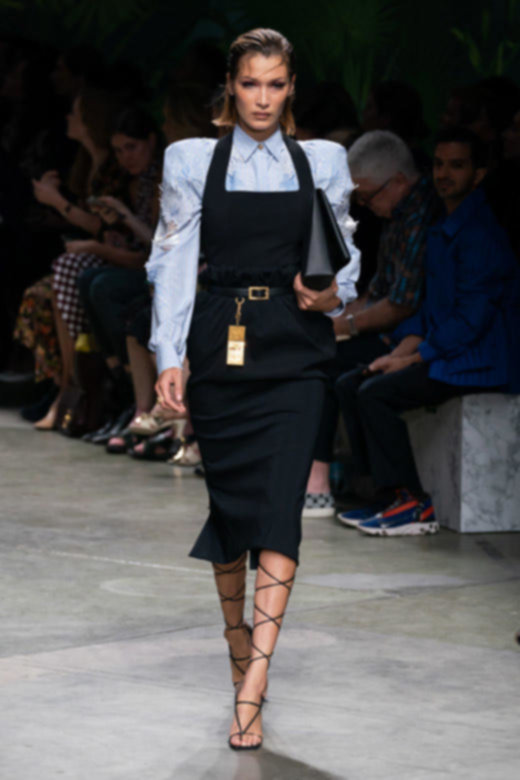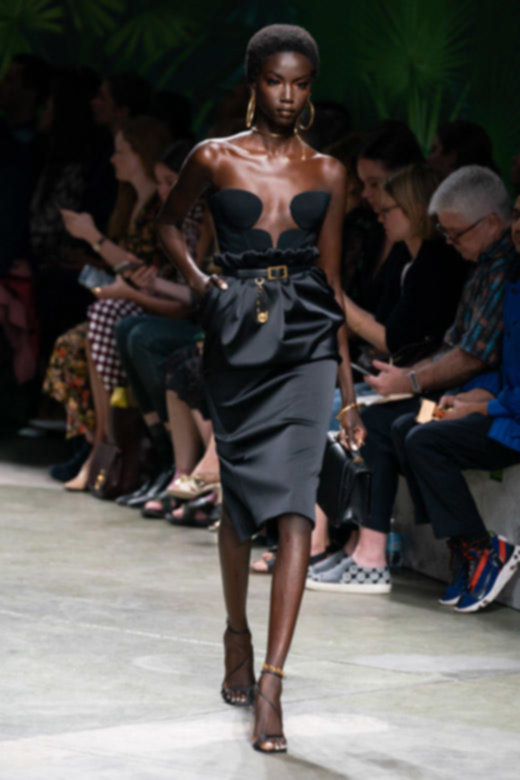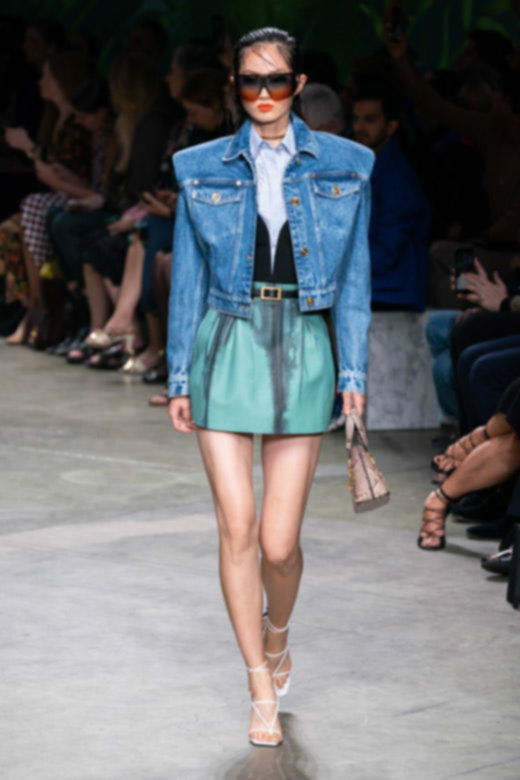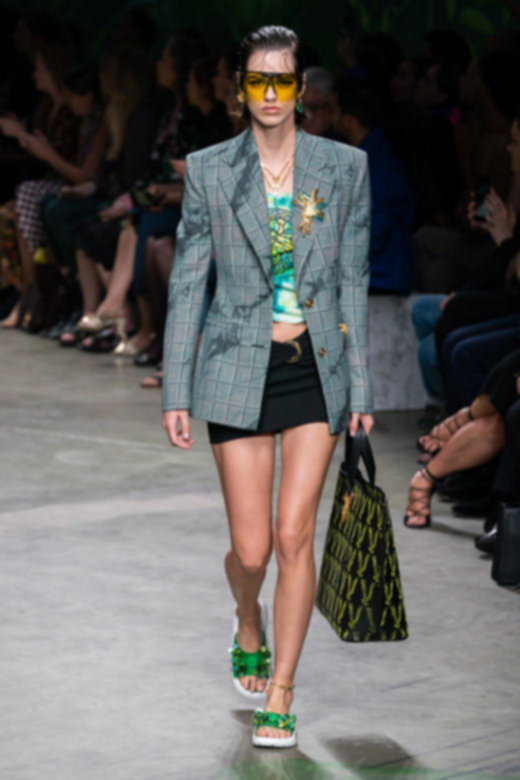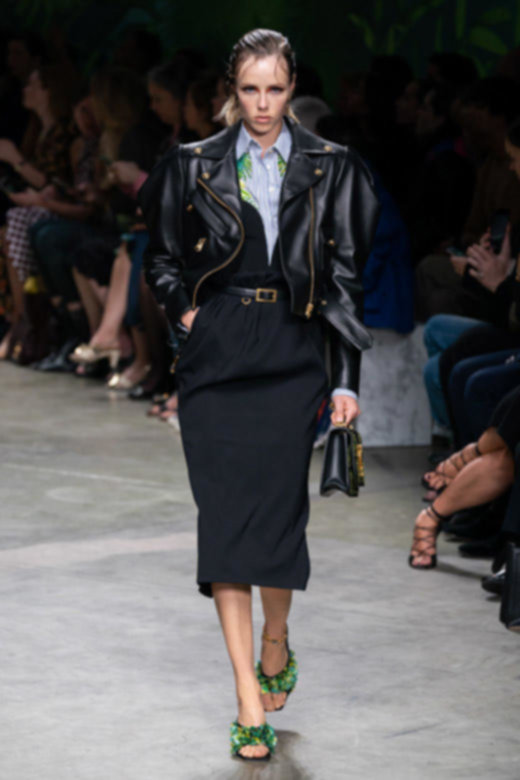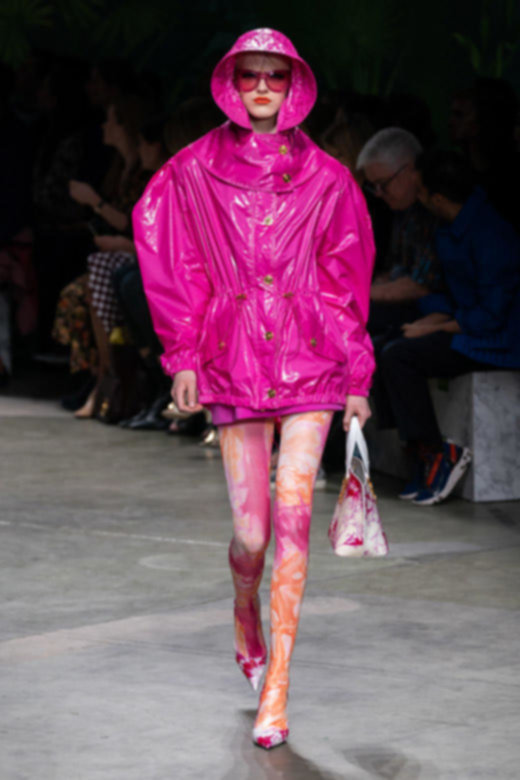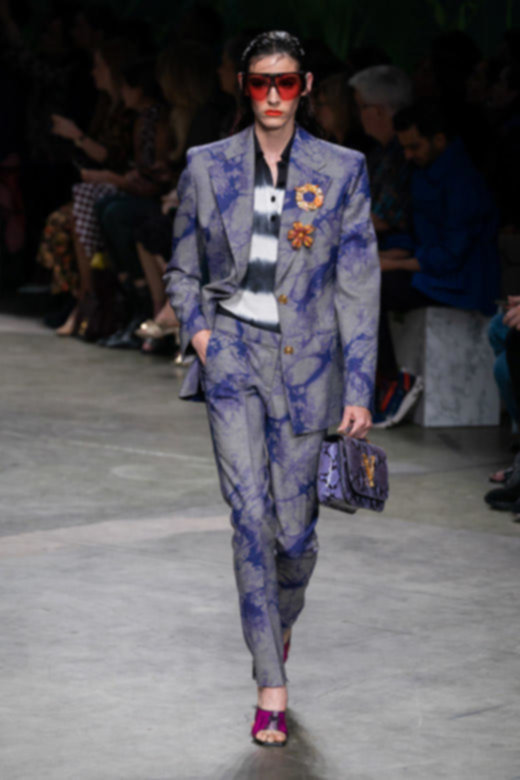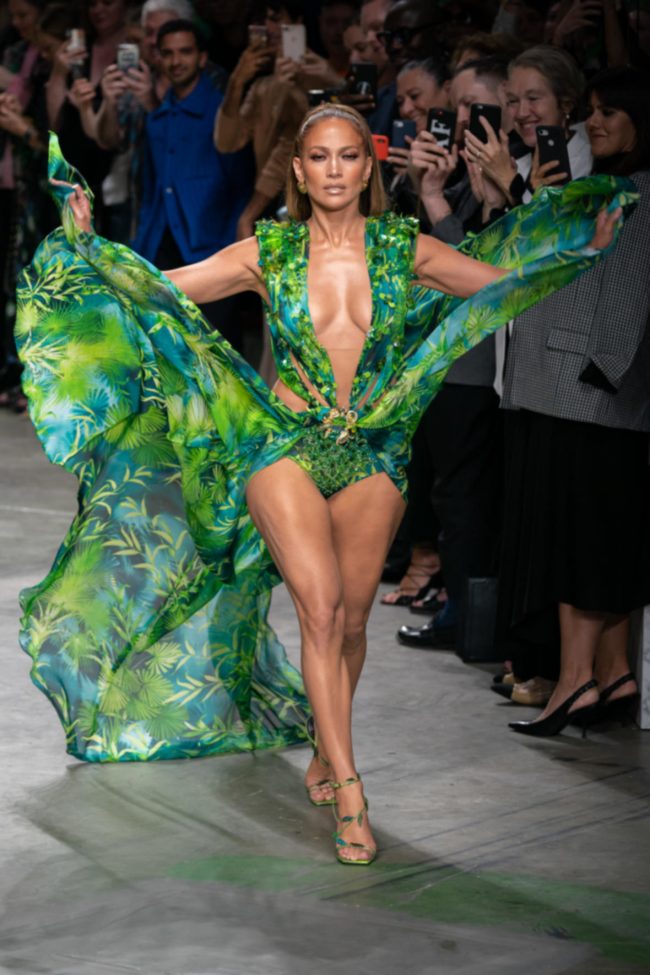 Move over Hilfiger, you've got competition. Philosophy's Lorenzo Serafini's ss2020 was nautical and very nice. Lots of boat stripes and denim set on a back drop of red, white, and blue. Rounded shoulders harkened back to the great, old 80's. Large, single roses were used as broaches and neck chokers. Overall, the whole collection felt very feminine and fresh and a nice update to what we've been used to seeing in an Americana type genre.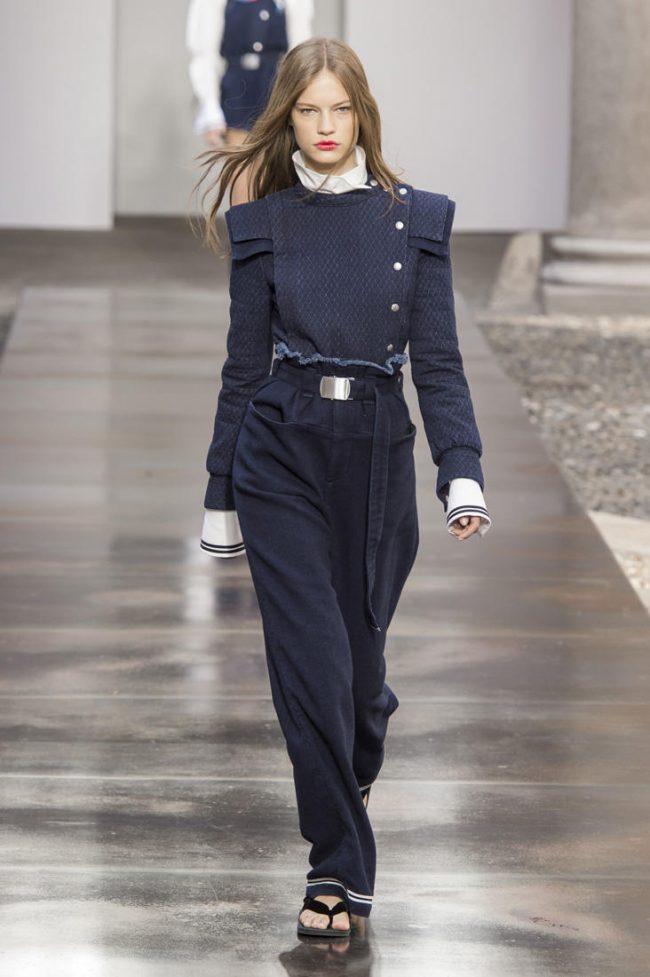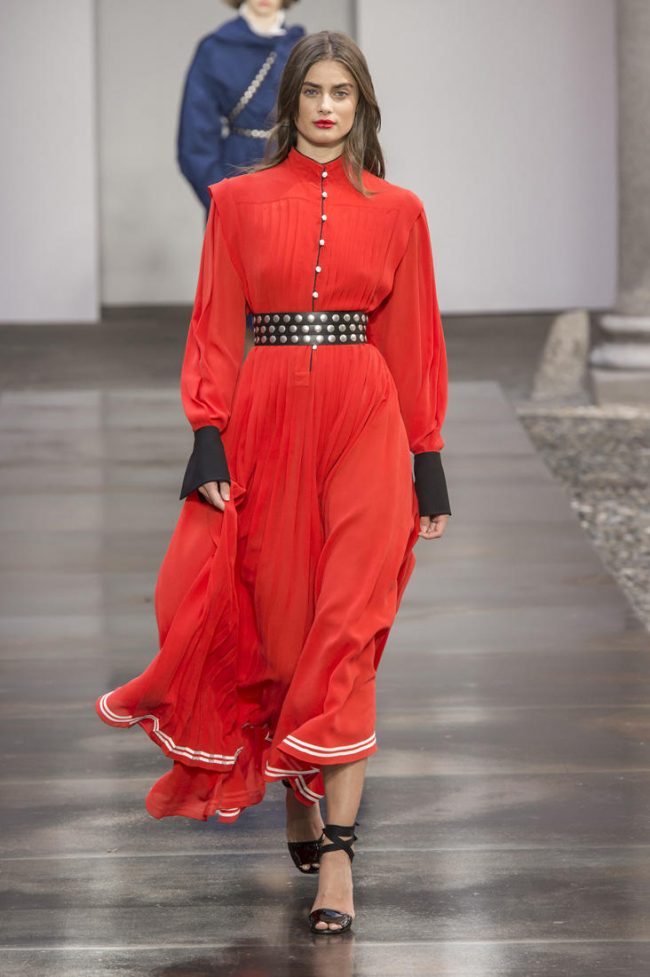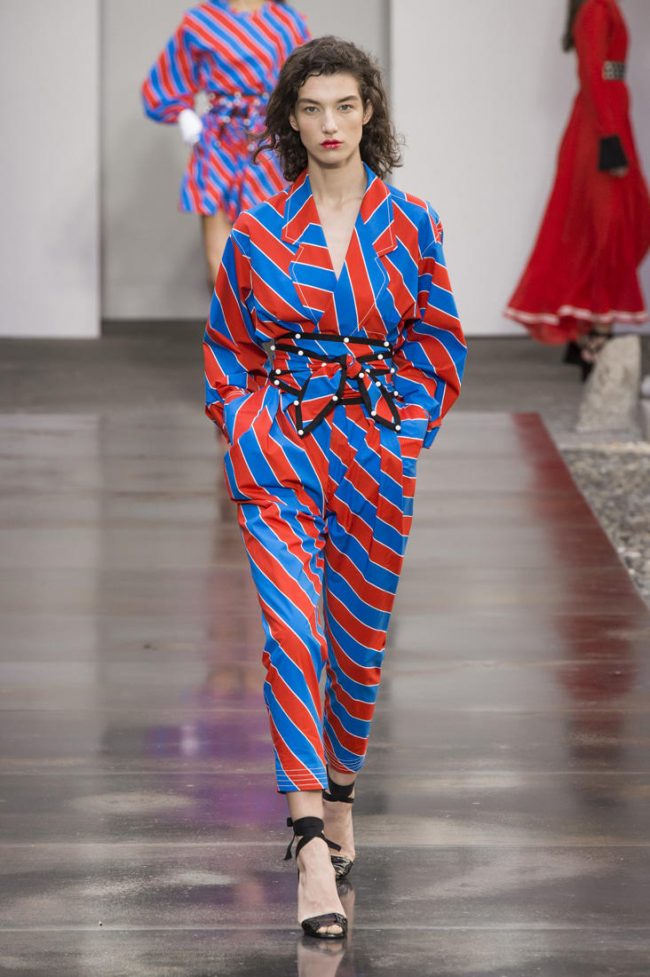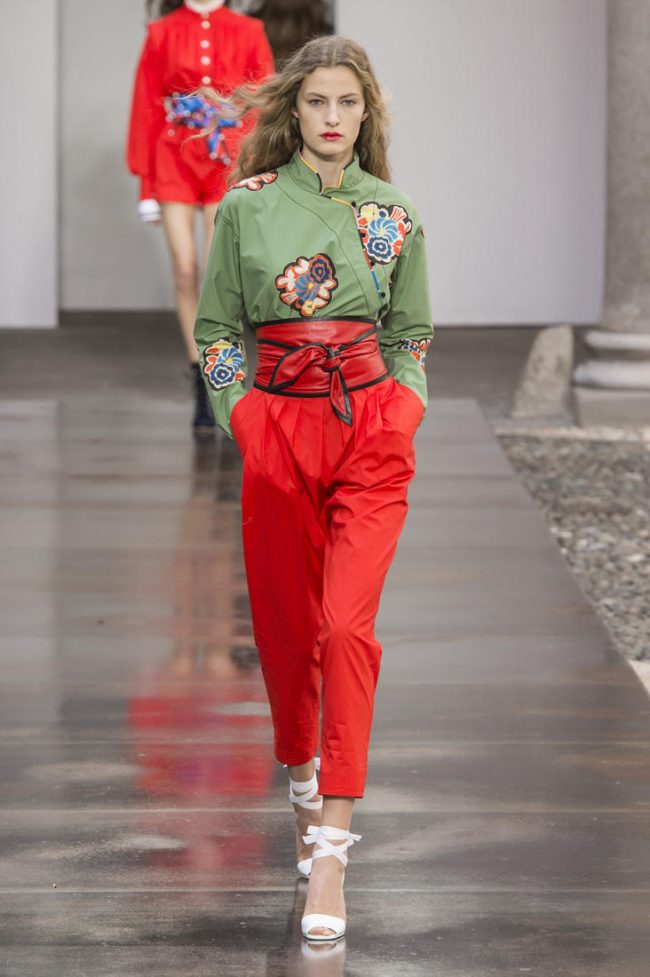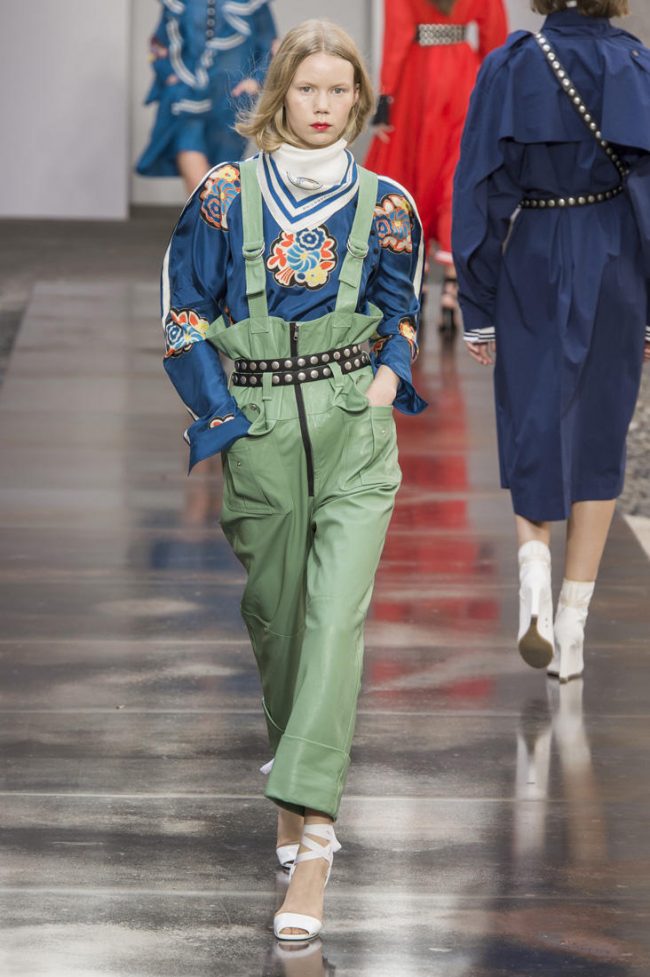 Creative directors Lucie and Luke Meier for Jil Sander took the house's signature sleek, streamlined steely style and gave it life a it's never known. While the clothes were still monochromatic or muted boxy men's wear, this season they used soft silks and supple leathers trimmed in crocheted raffia to infuse a sensuality not seen before. This was a really nice change. Fur would do a lot to keep the momentum here.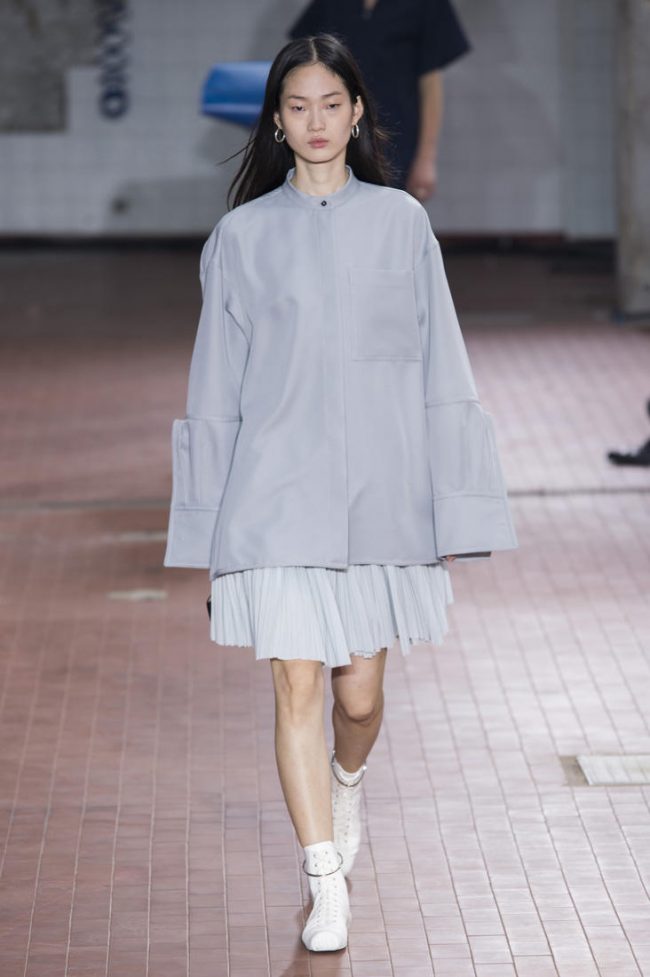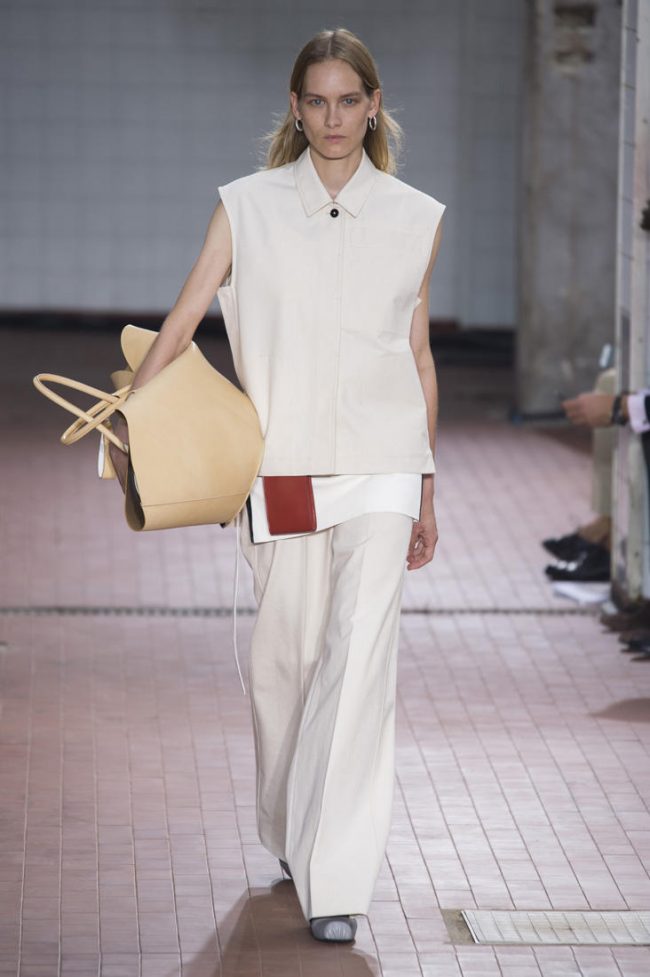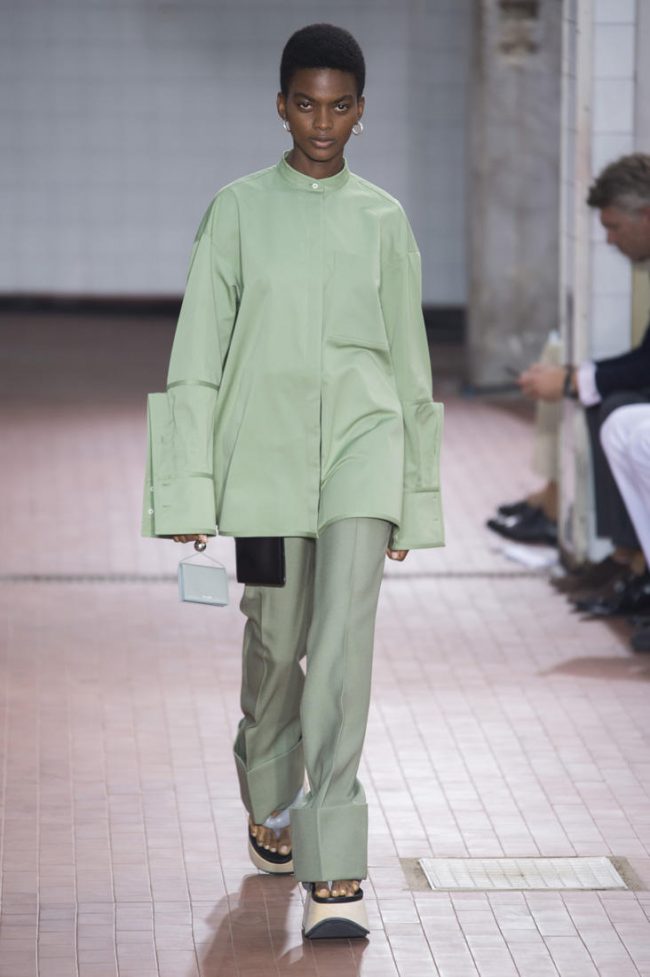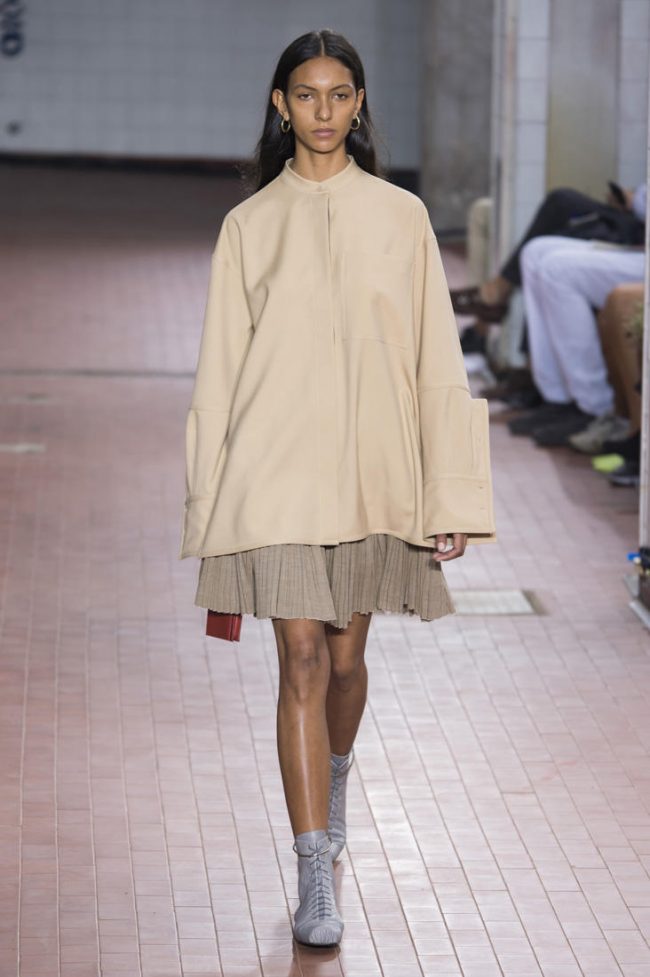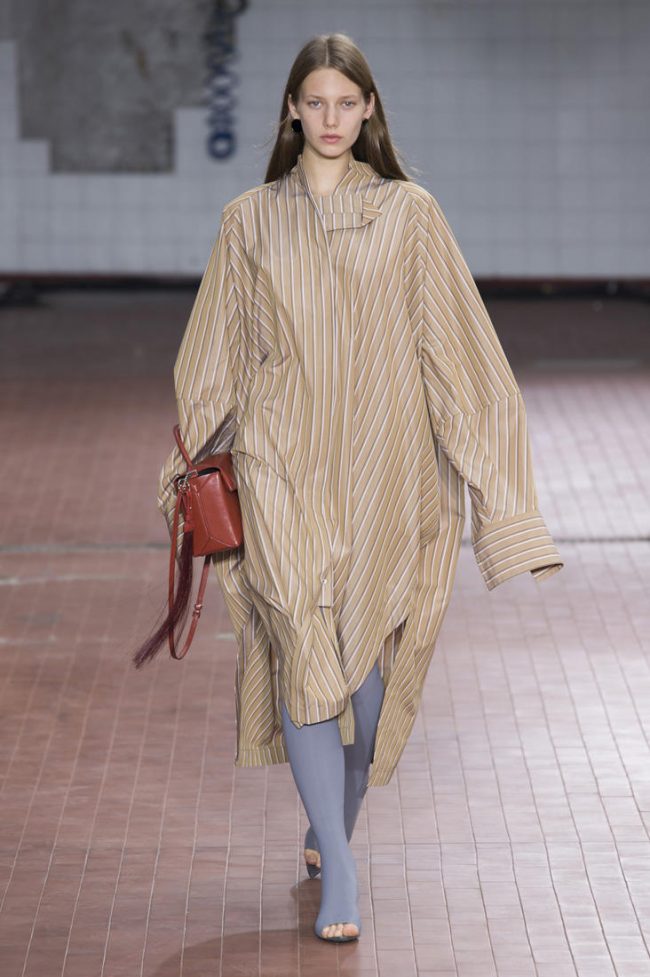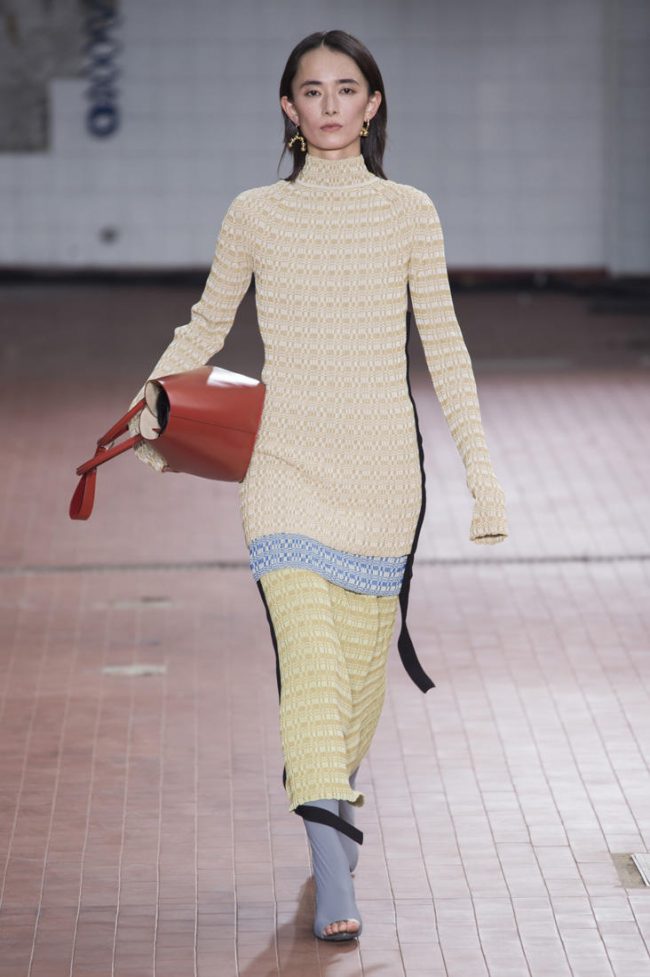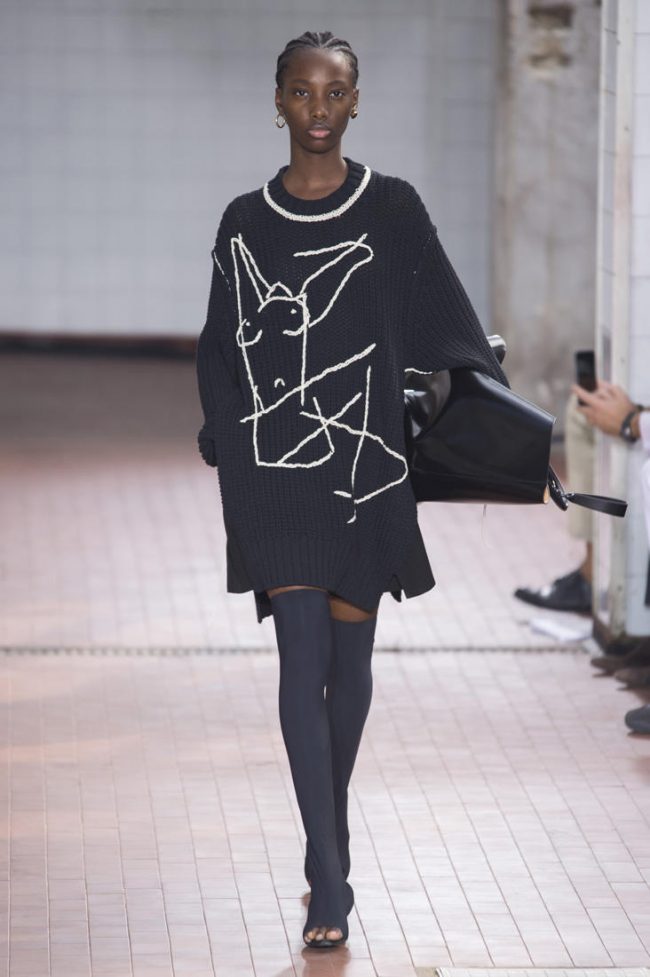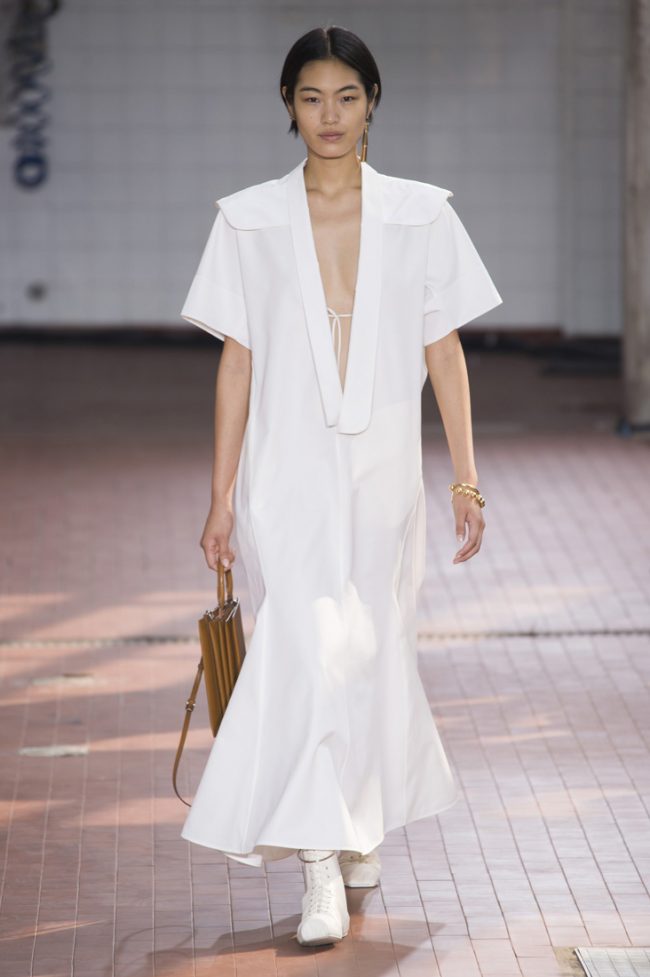 It's leather weather for DROME's ss2020 RTW collection. Lots and lots of fabulous choices in skirts, jackets, and full suits! Chestnut brown, soft antique pink, and ivory skins all had a soft, spring-like feel. Very cool O-ring belts slung around the hips made an impression we couldn't shake. A couple of perforated blouses had us wanting an up close view with their inviting creativeness and sex appeal.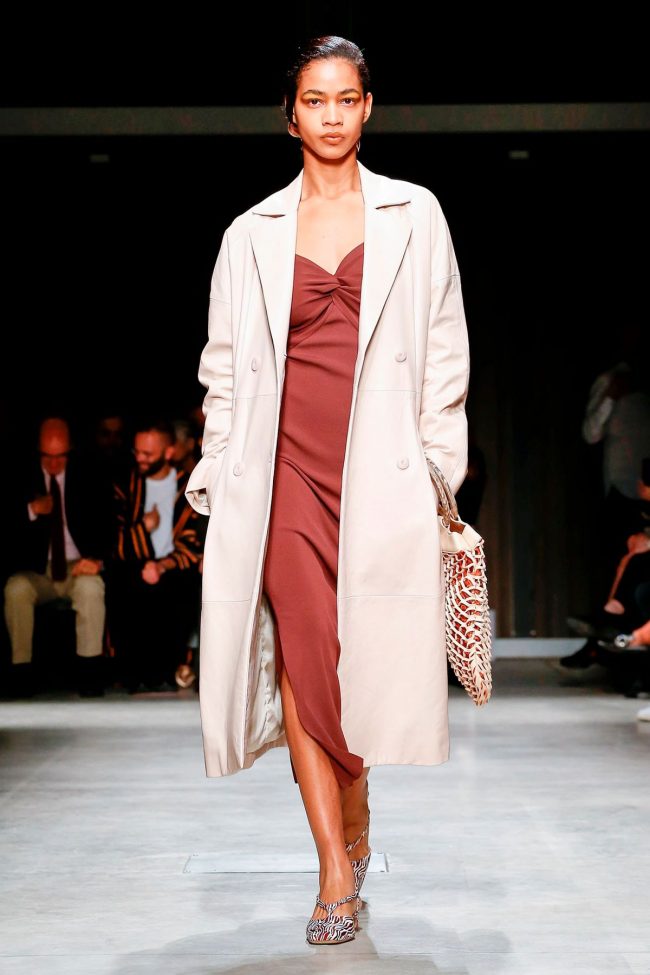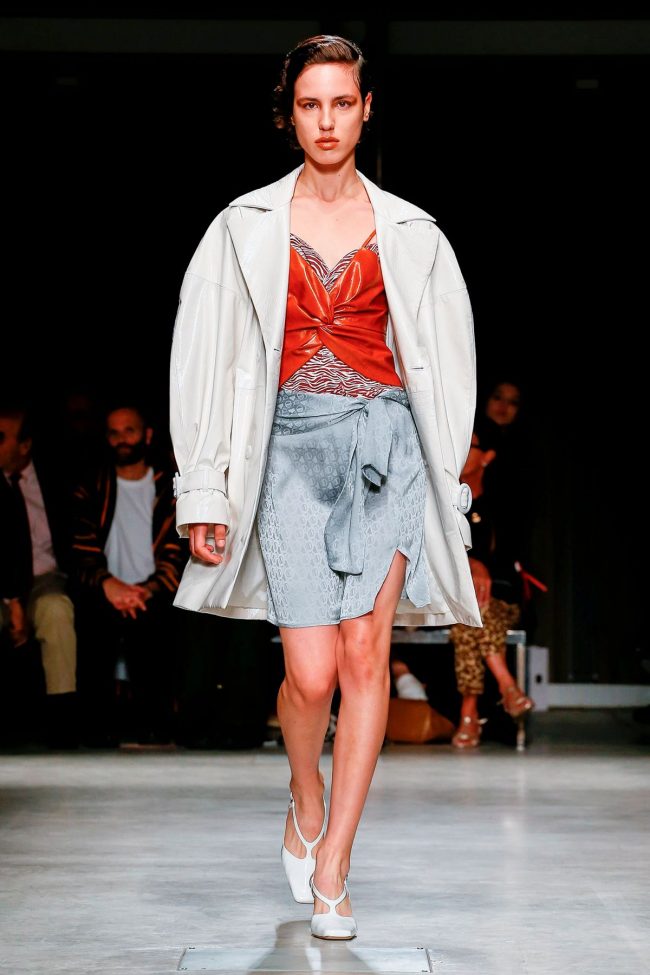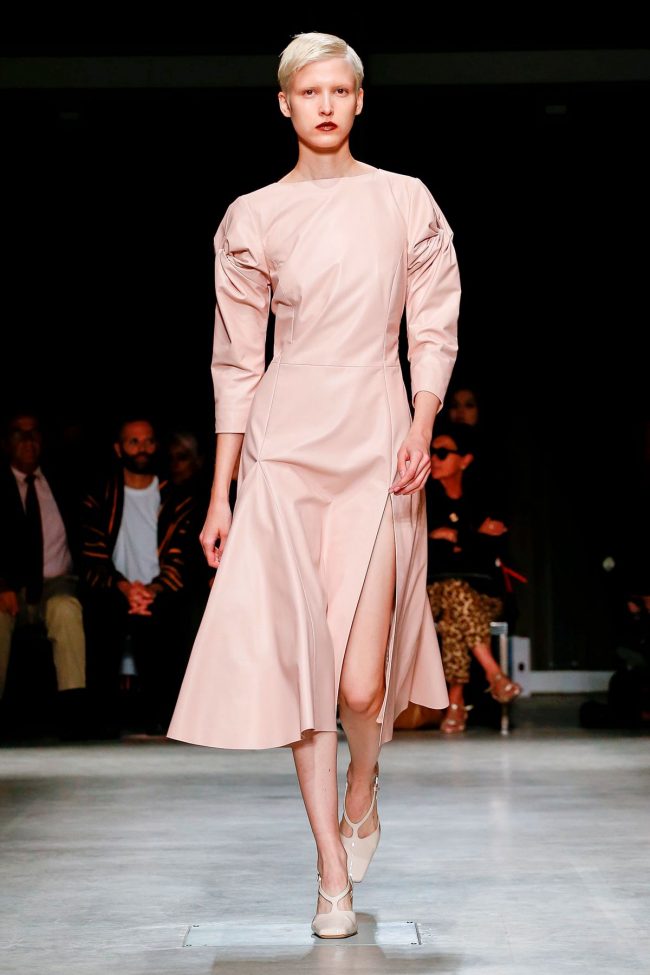 There was a pent up sexuality in Ermanno Scervino's SS2020 RTW collection. Masculine men's wear paired with silk robes were unusual and appealing. Scervino's prowess in tailoring is what we always look forward to seeing. Fine lines and silhouettes in the most luxurious fabrics, few match his level of sophistication. Leather jogger pants, short shorts, shirt style jackets, and moto jackets were rough and tumble next to the businesslike attire featured which added to the sexual tension. Spliced throughout, lacey handkerchief, light-as-air gowns gave a clear feminine approach for evening.