Milan Fashion Week Spring Summer 2020 PART 3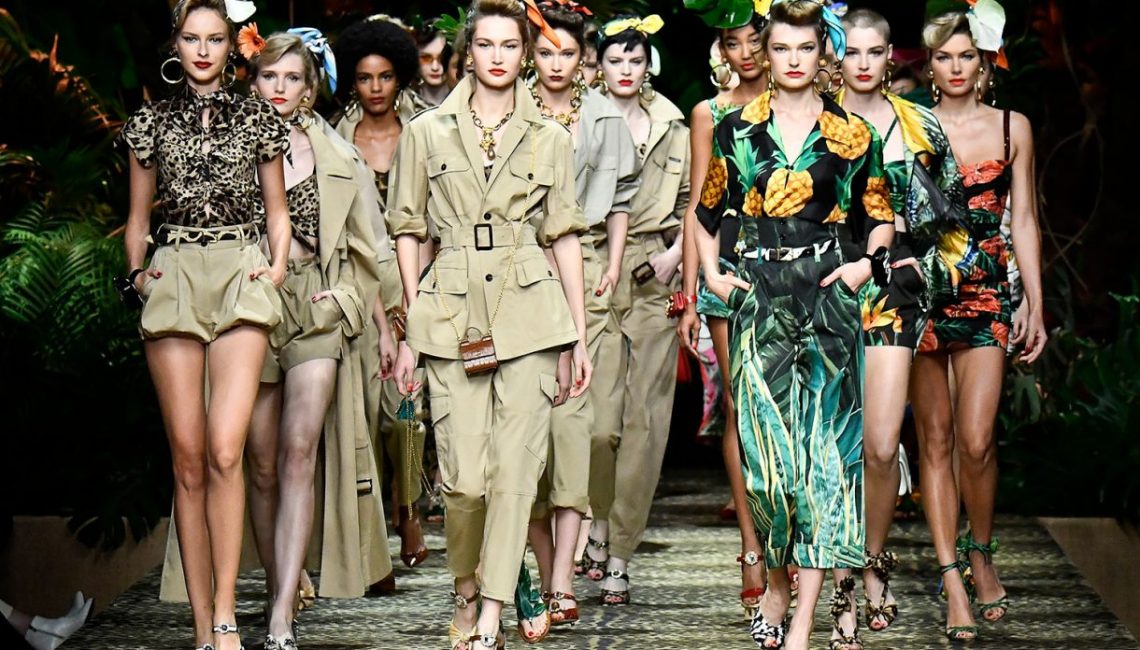 Edgy Meets Chic at Milan Fashion Week Spring Summer 2020
Francesco Risso's Spring-Summer 2020 show for Marni was a breath of fresh air-not just for the playfulness in patterns and colors but because much of the textiles were organic and reclaimed. Using organic cottons and "recuperated" leathers, Risso wanted to create a "joyous protest"—"an homage to nature and our sense of humanity." Well, he took the words right out of our mouths when protest for the sustainable use of fur is just such a thing! Tribal prints with side tied sarongs, the collection had a very close to equator kind of feel. A patchwork leather jacket with tall, green reed grass motifs or handprinted floral designs on leather, these jackets lit the runway on fire. Risso's floral watercolored painted cotton dresses were just what the doctor ordered after a long winter's nap.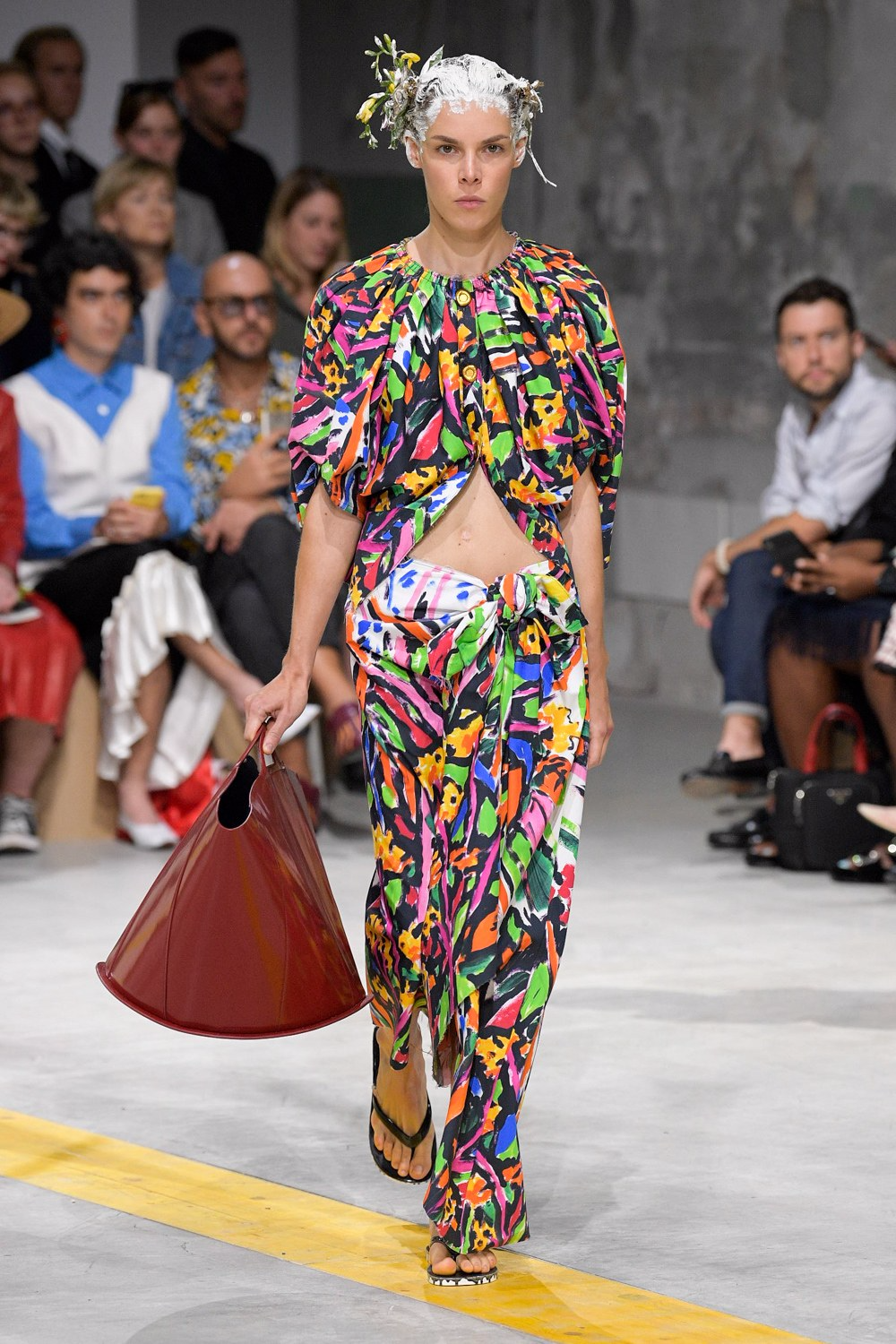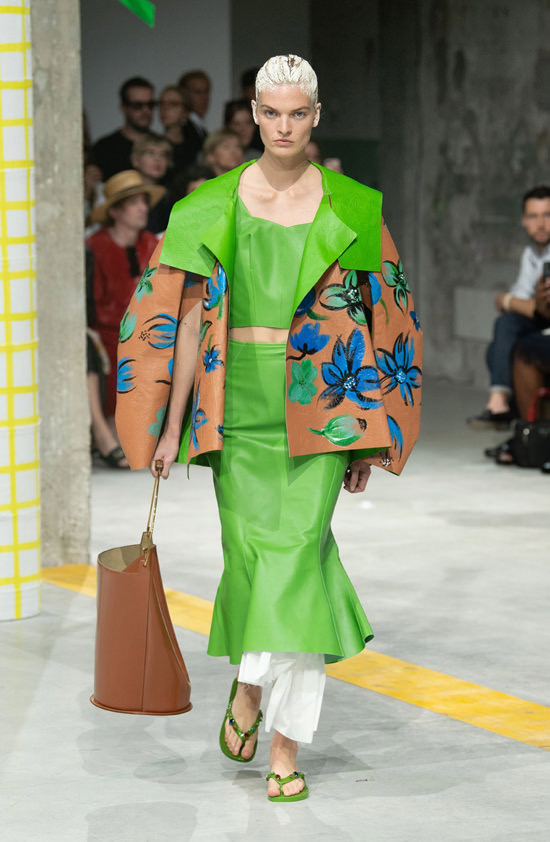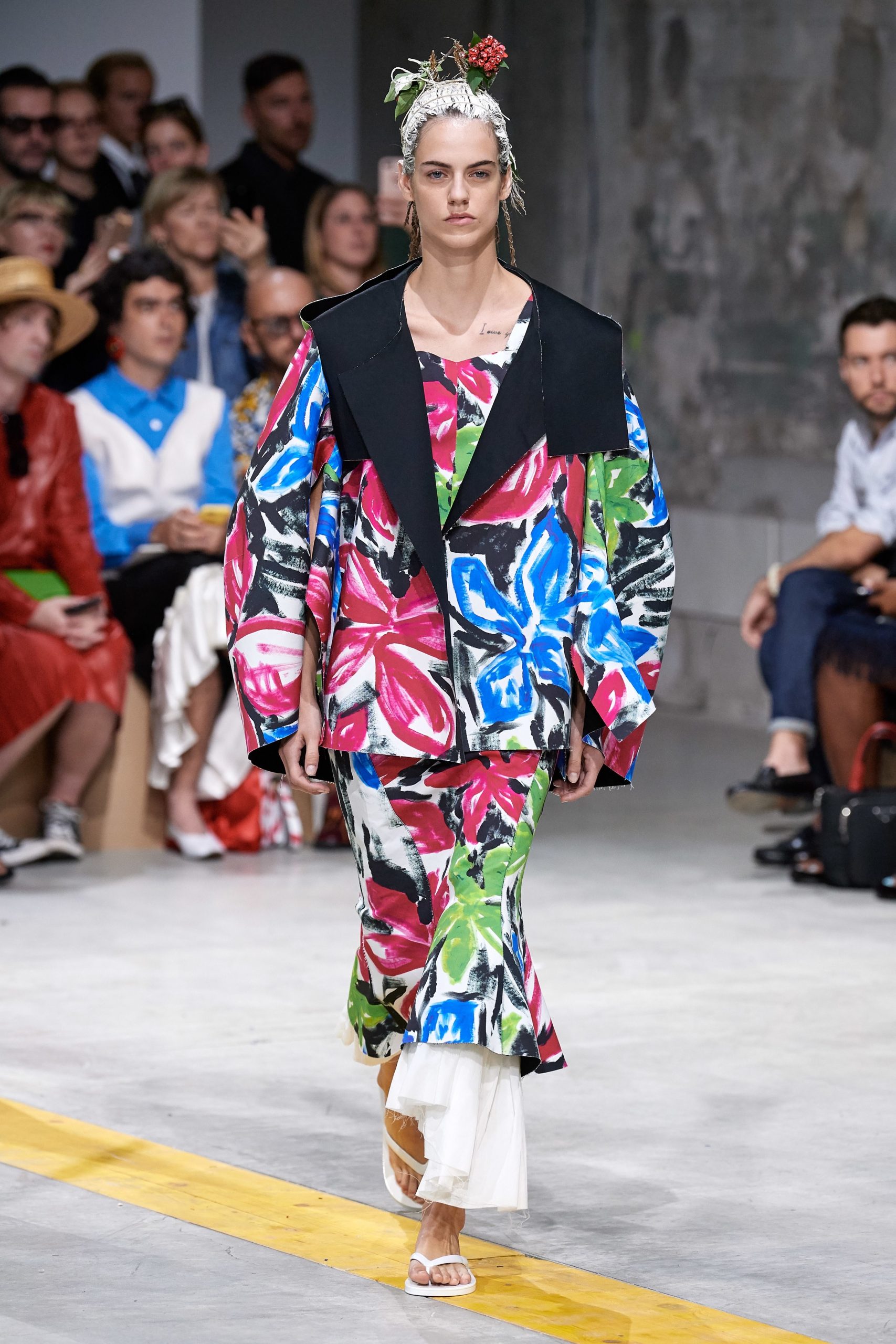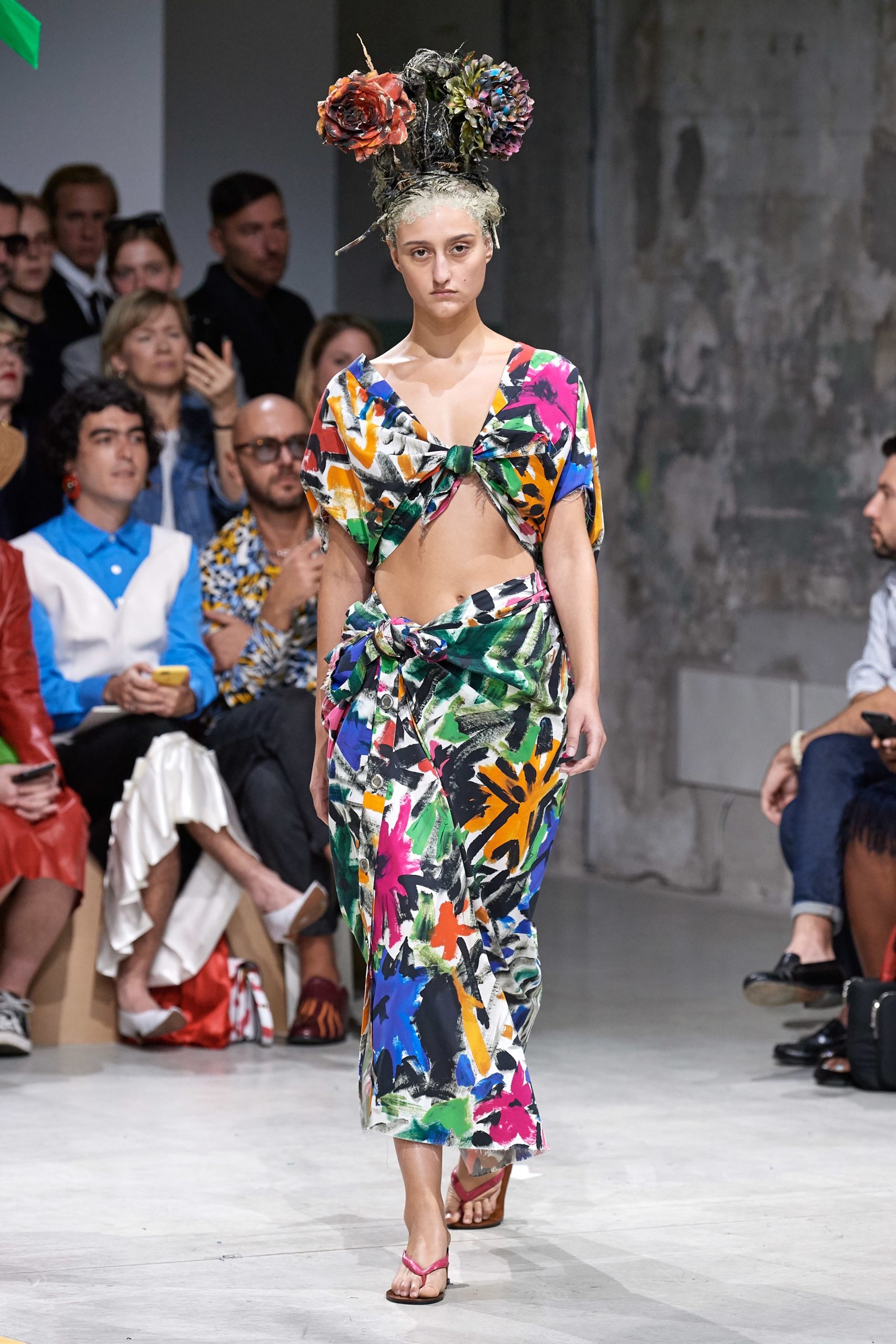 If Tarzan is the king of the jungle well, Domenico Dolce and Stefano Gabbana are the king's of fashion planet! Their ss2020 RTW was a little bit of Tarzan, a little bit of Jane, and a whole lot of wild! Fierce animal and fowl painted silks had a storybook kind of charm. Plenty of D&G cheetah prints to add for underpinnings. Khaki safari flack jackets had a utility and a purpose to them. Texture came way of raffia, crocheted knits, and leather. Wouldn't fur be an obvious choice here?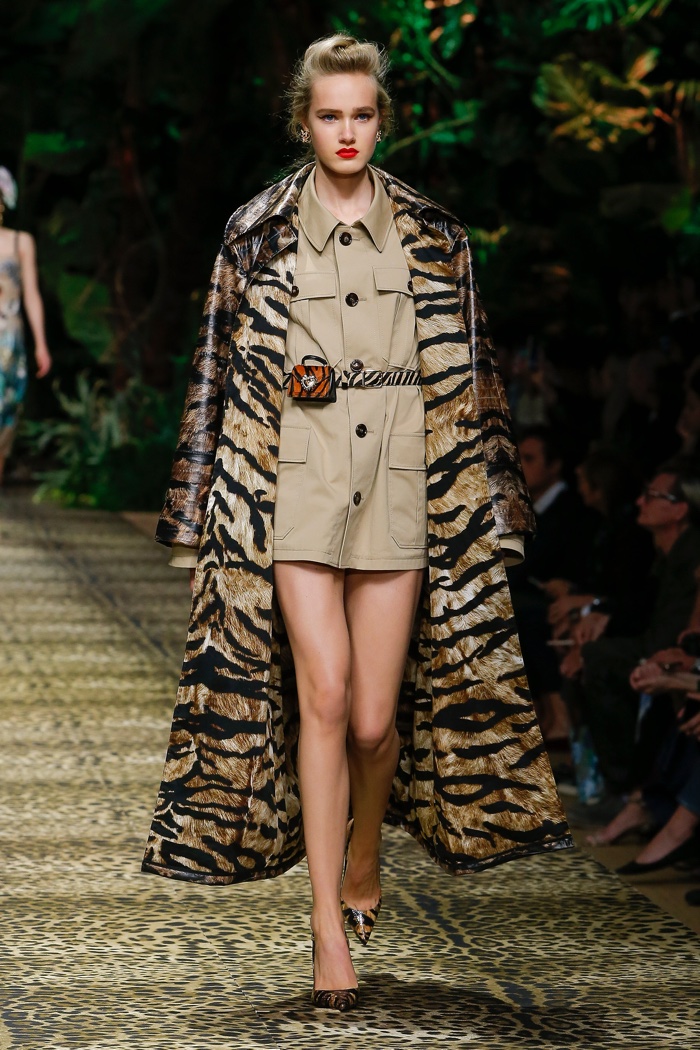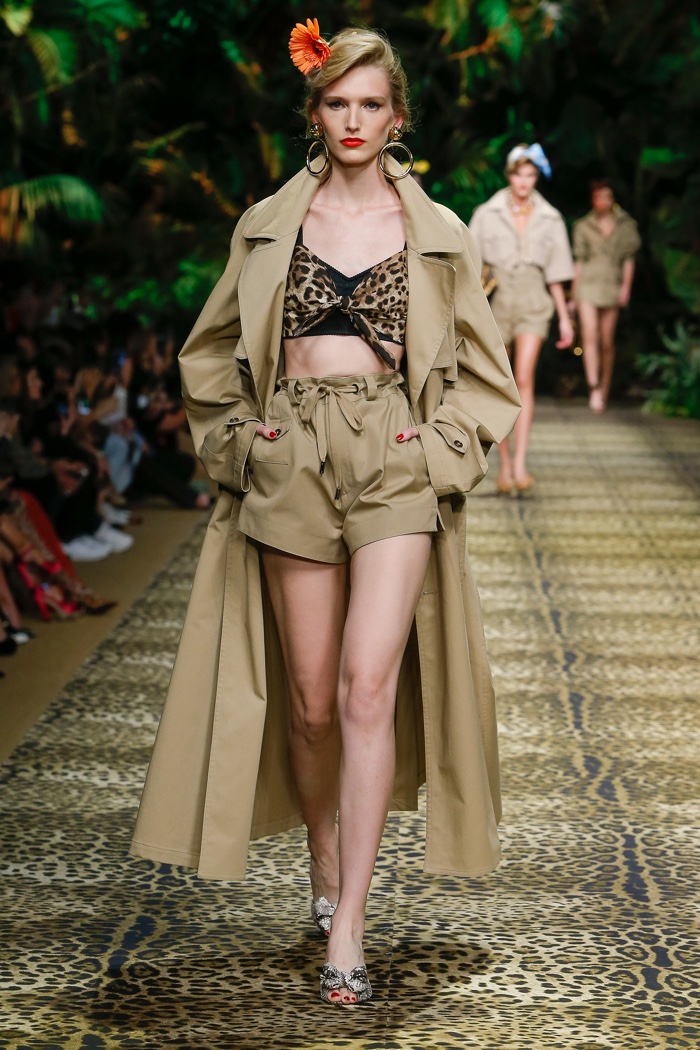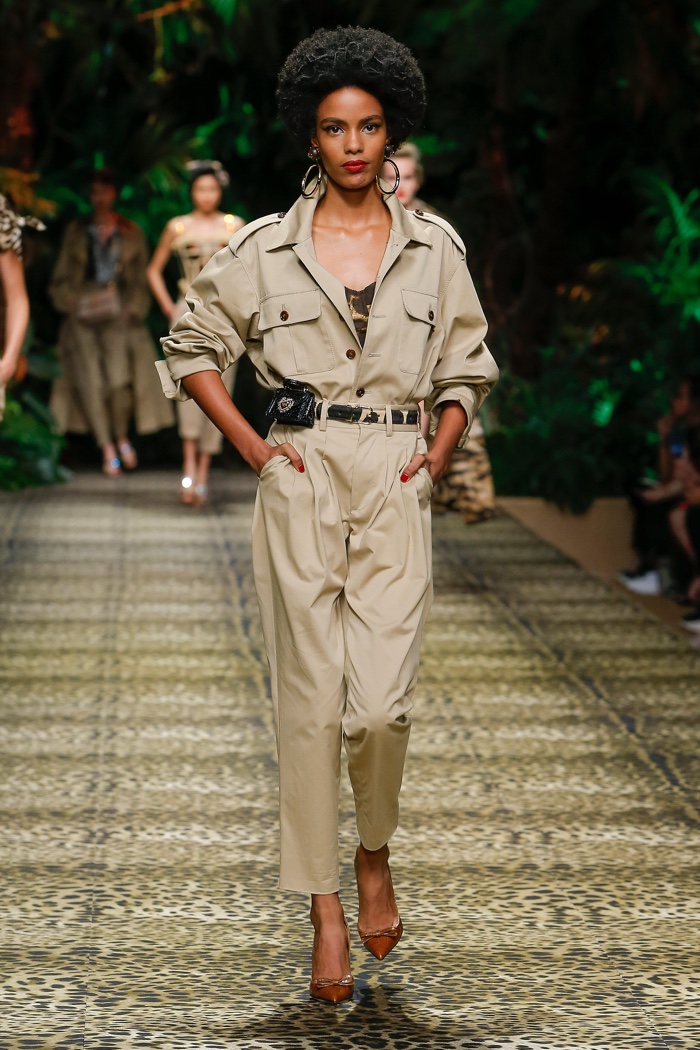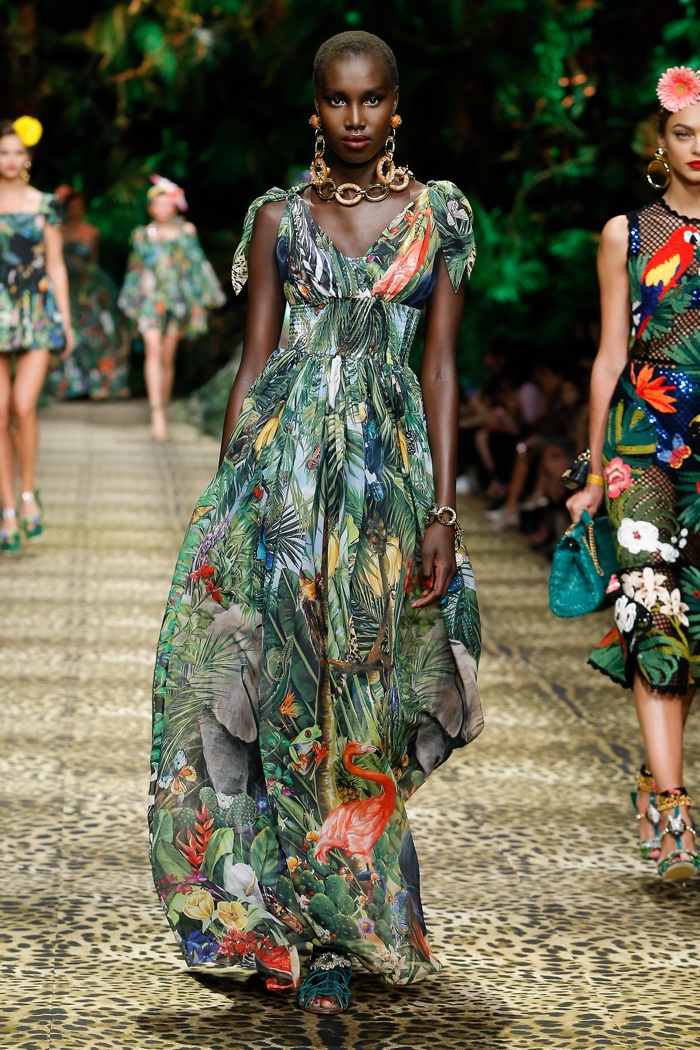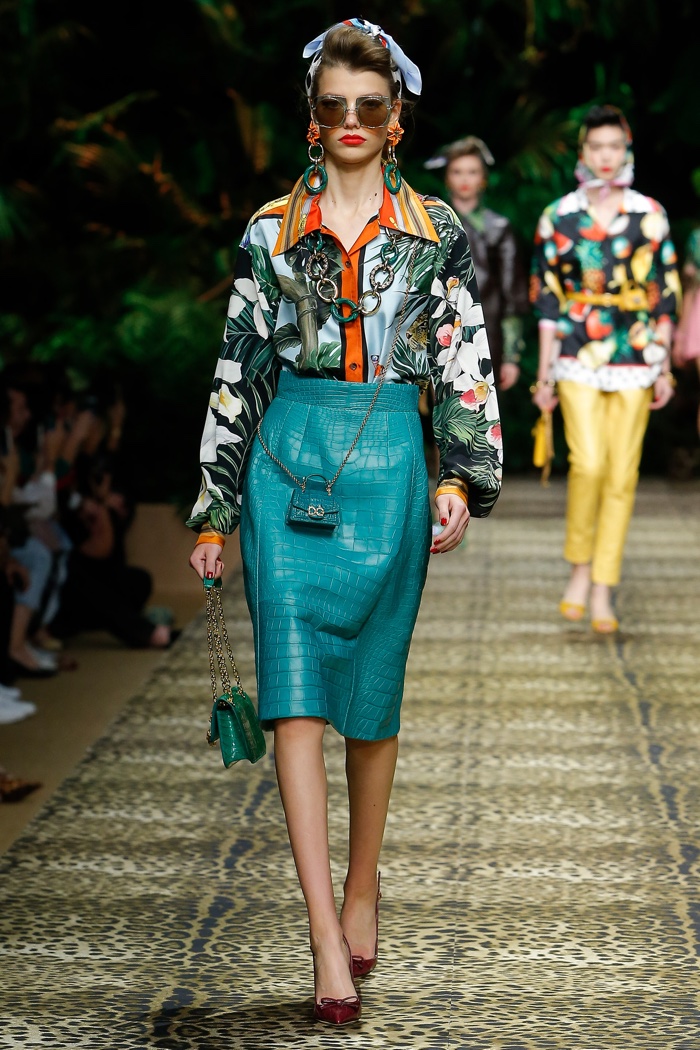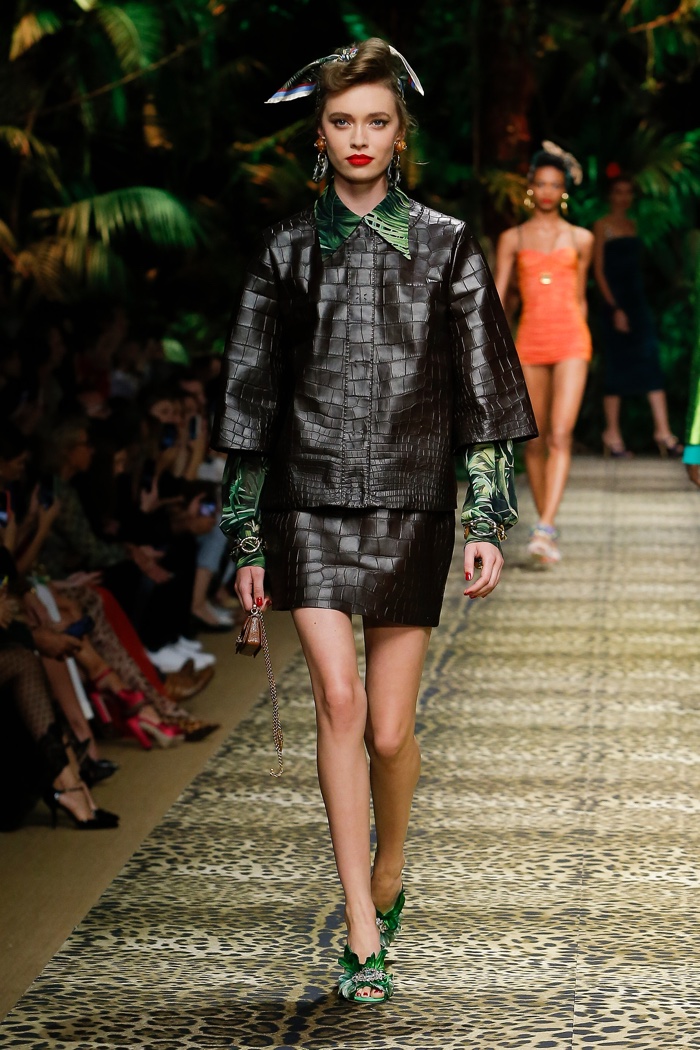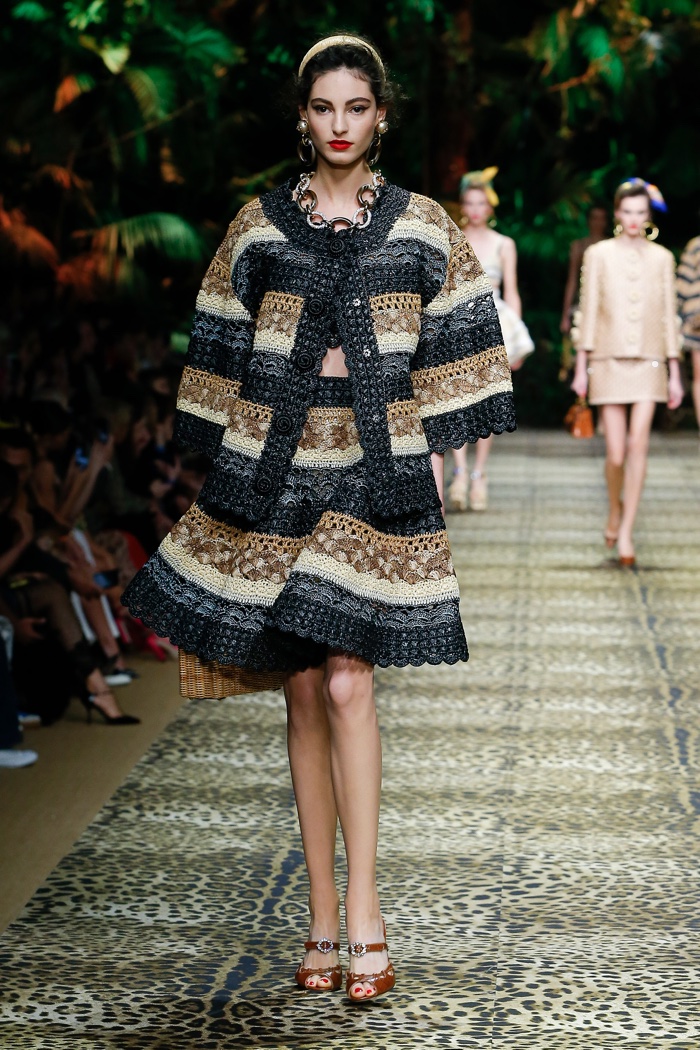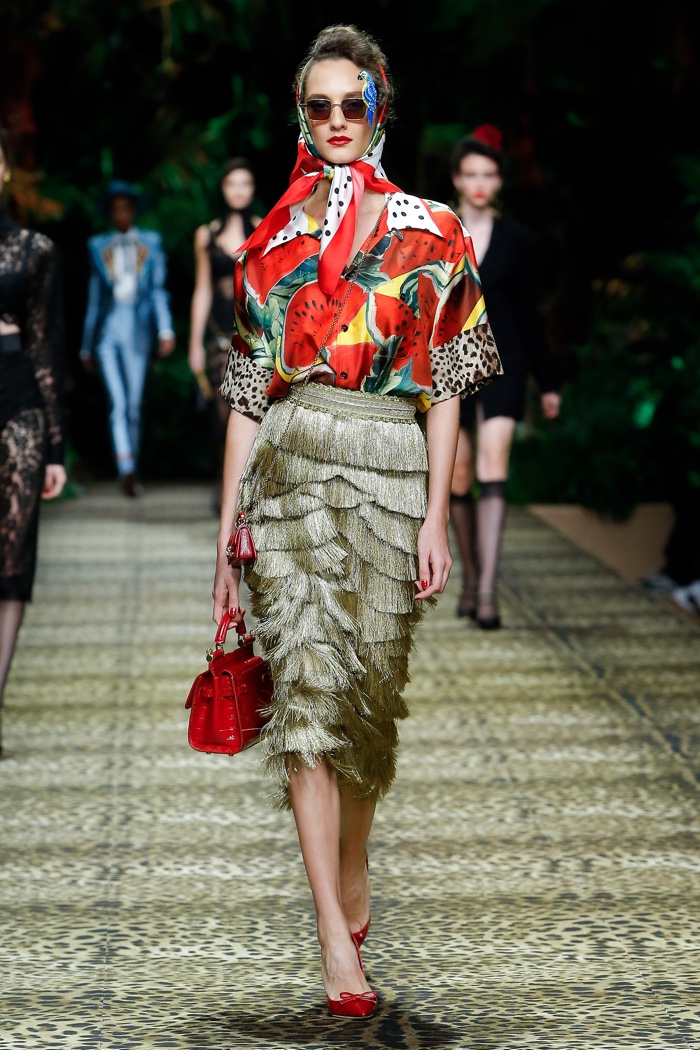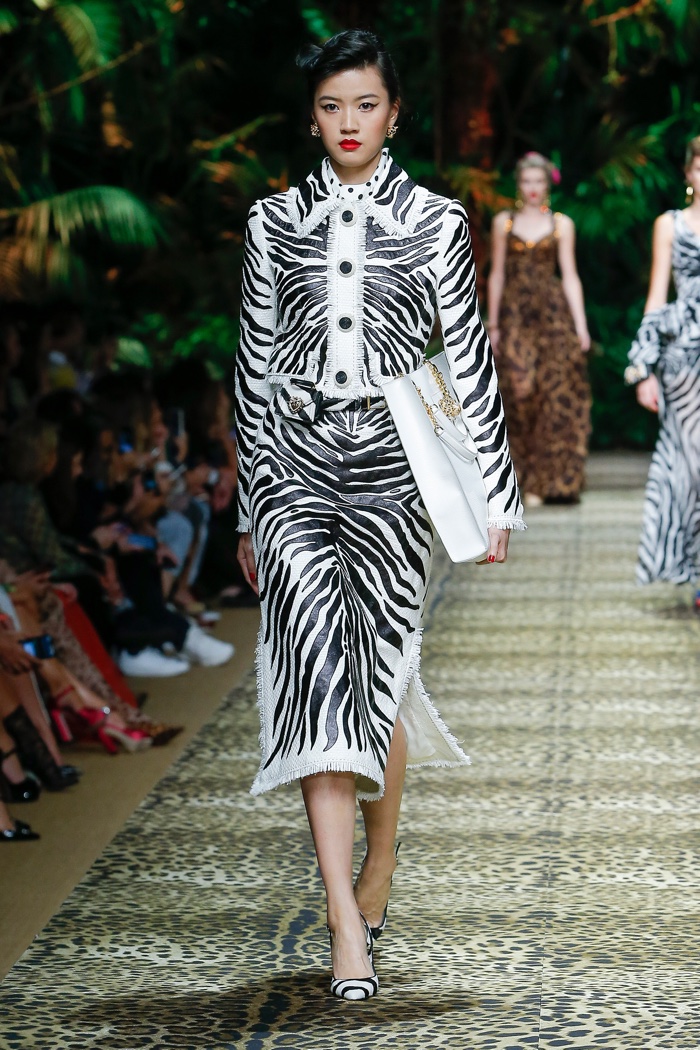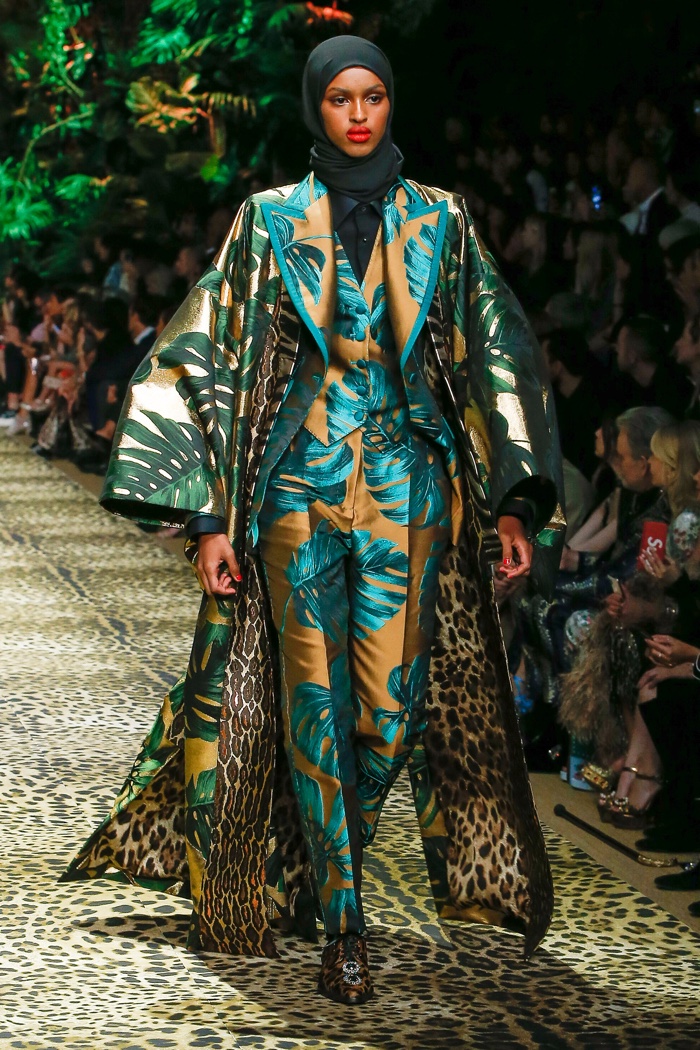 Creative director Ian Griffiths for Max Mara played ss2020 close to the vest, tie, and suit. Literally. Monochromatic grey and camel ensembles are exactly what this brand does best. Clean and tailored silhouettes, there was nothing out of the box here to see. Another thing you can always count on at the house of Max Mara are the finest merino wools and cashmeres. While known for their outwear, very little was shown for spring. So you decide, are you happy with the same ole, same ole, or should Griffiths push the envelop a bit more?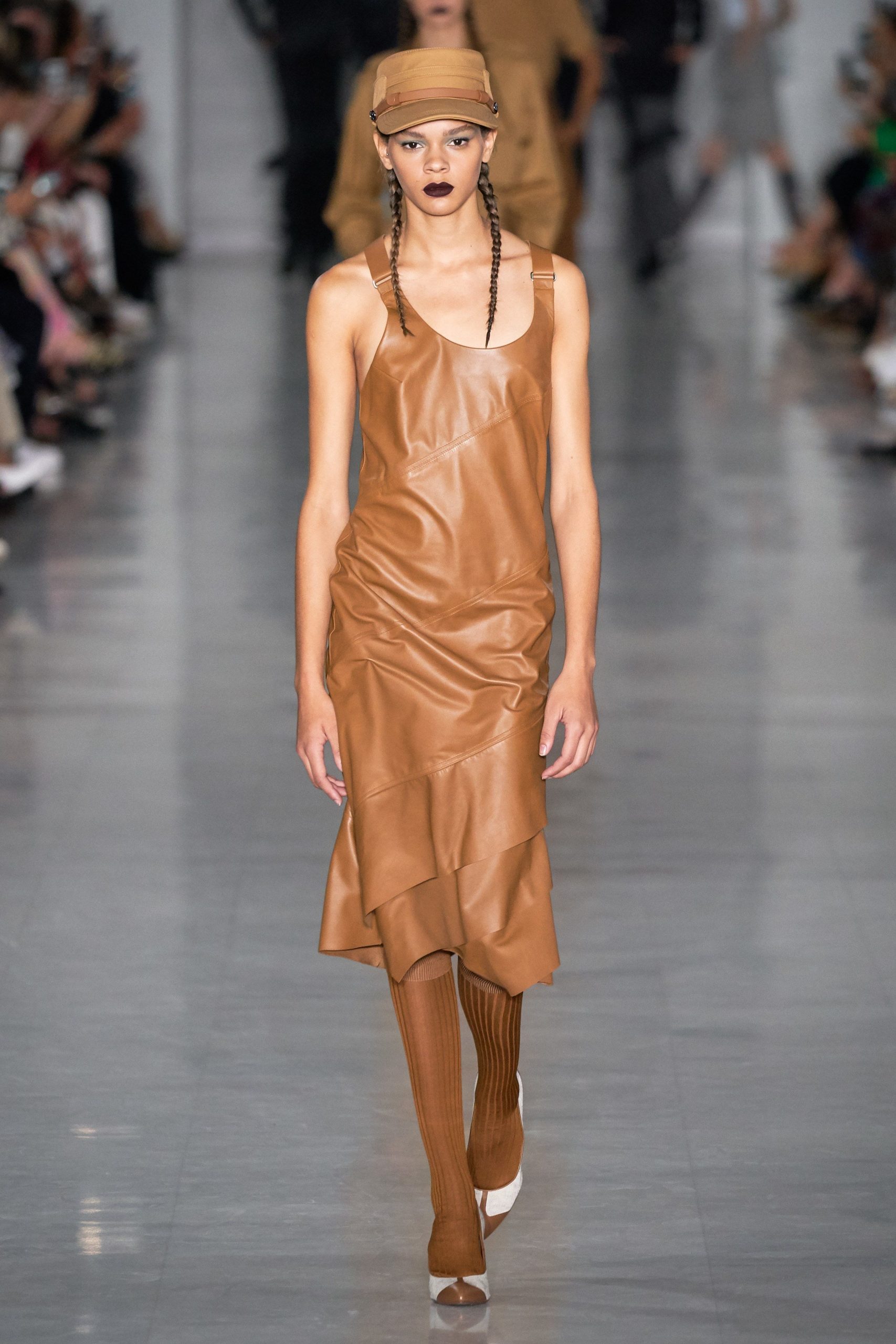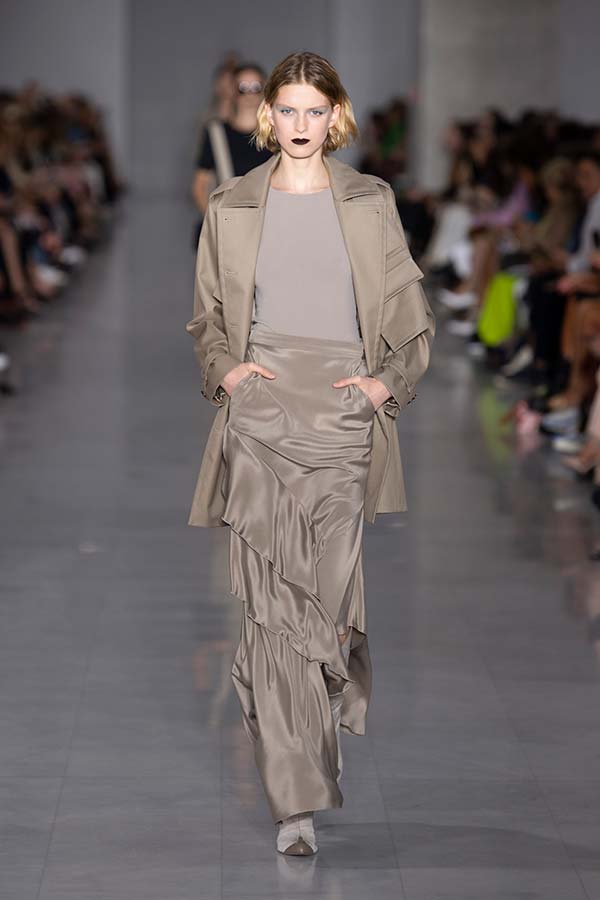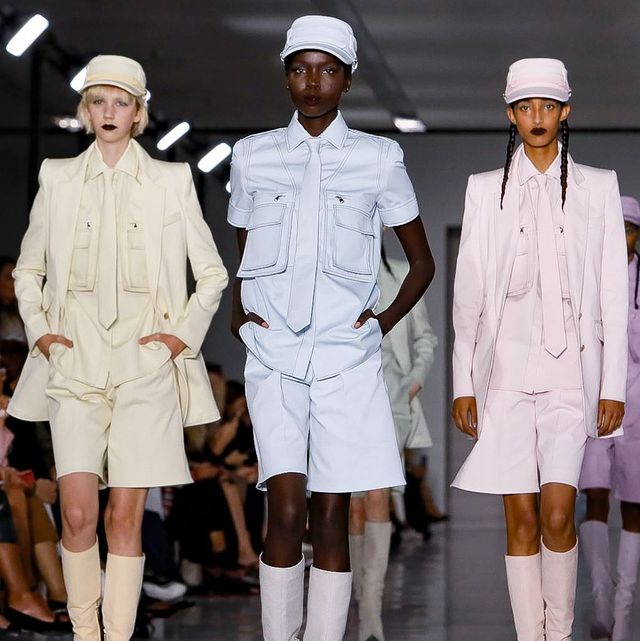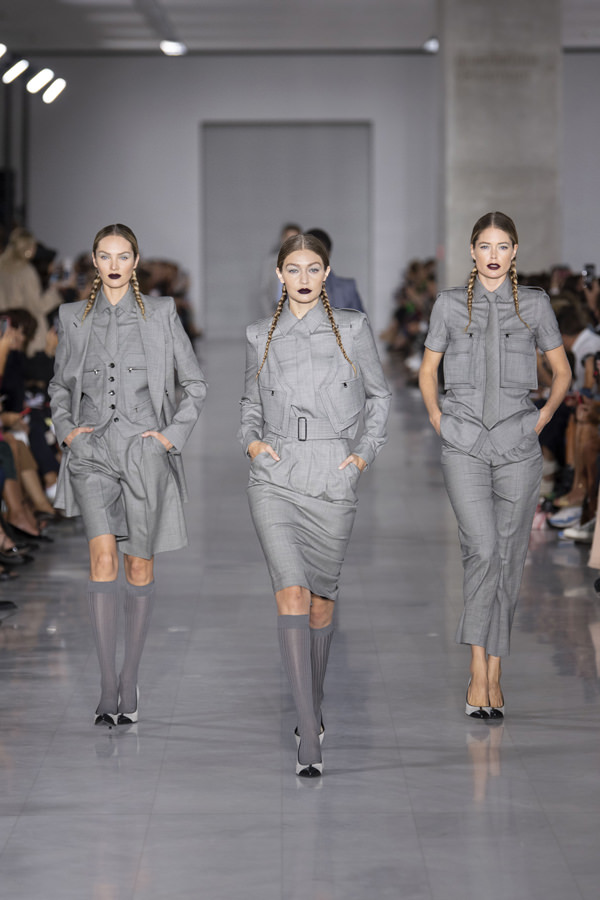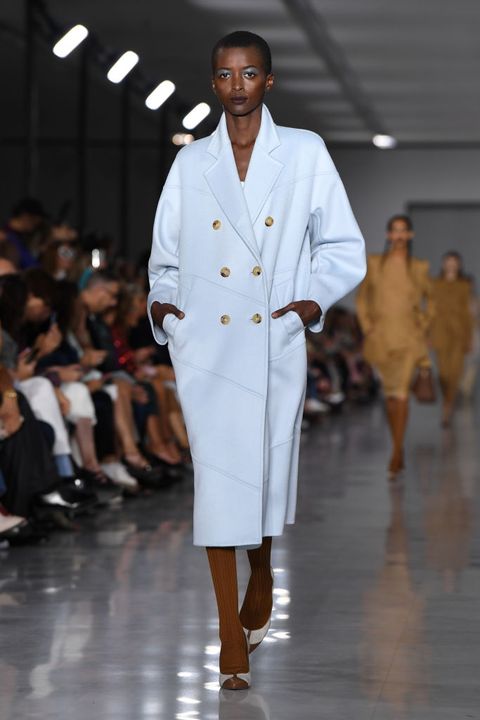 Let's start with the positives out of Laura Biagiotti's ss2020 RTW collection. Lavinia Biagiotti is carrying on her late mother's brand and she said, "……I wanted clothes that would have meaning on a daily basis." Easy to say but what has proven to be very hard to do. Her denim and chambre pieces were all this and a bag of chips! She nailed casual chic. Really beautiful tie dyed fabrics lightened up the looks giving a soft, sunset feel. What we could have done without was the logo prints that were pervasive throughout.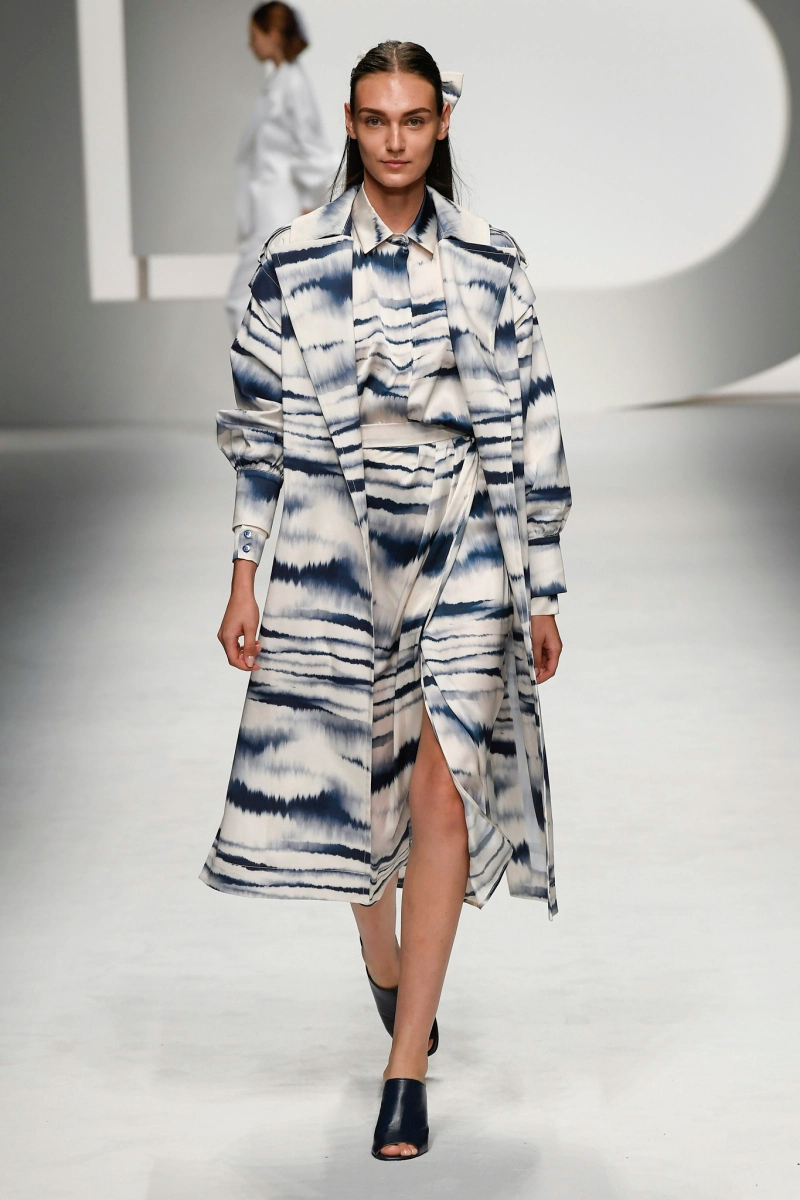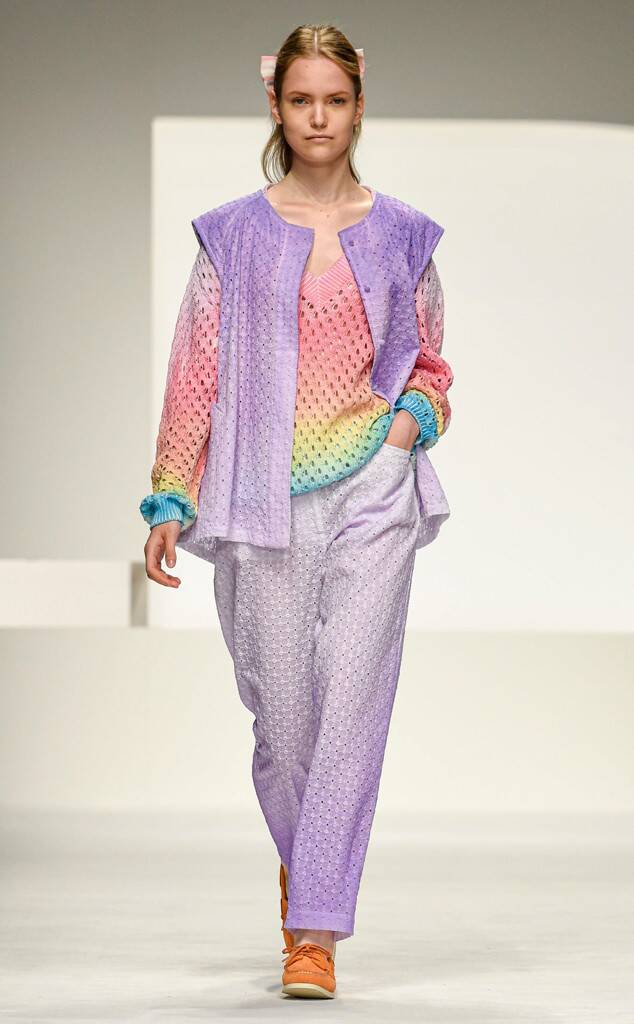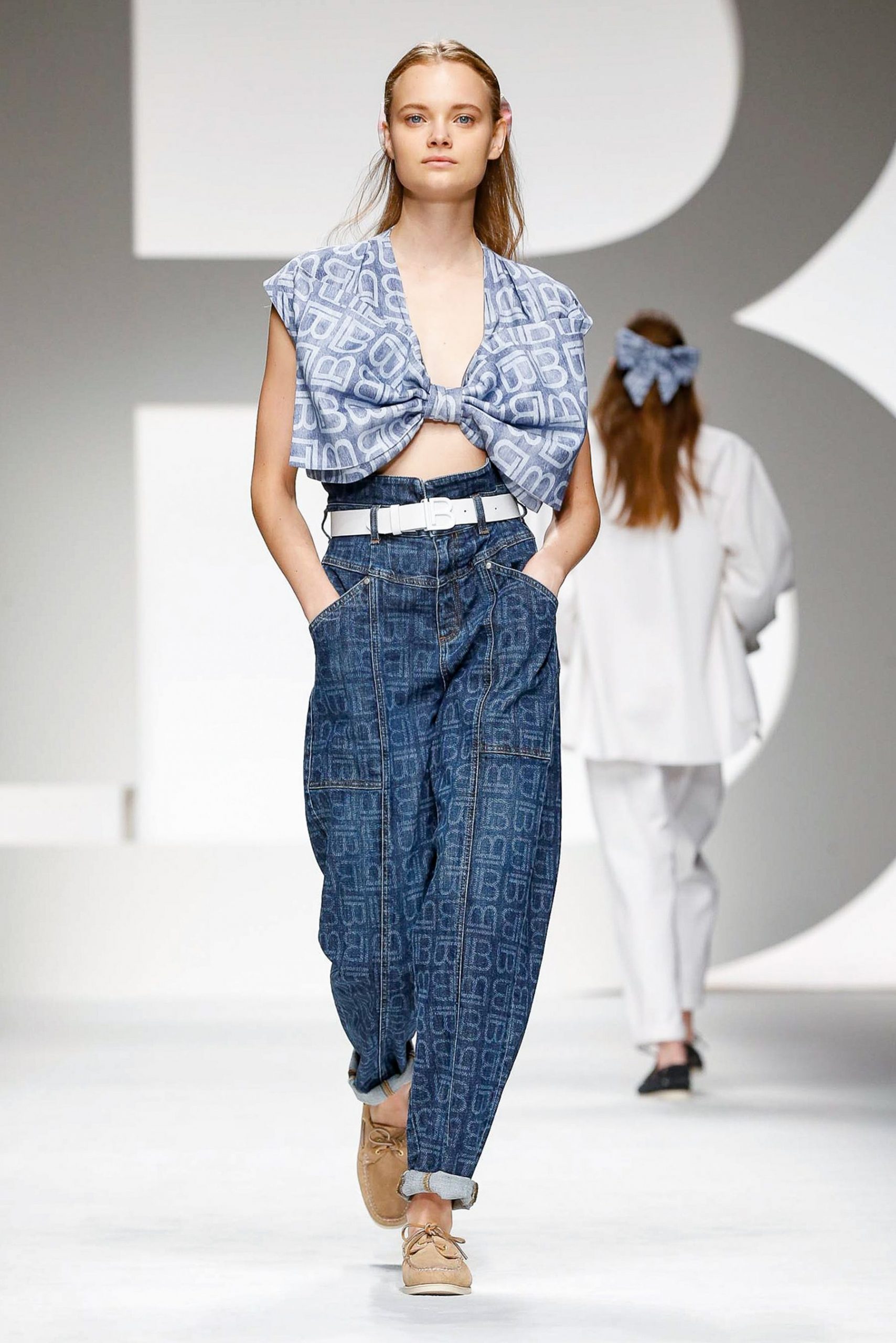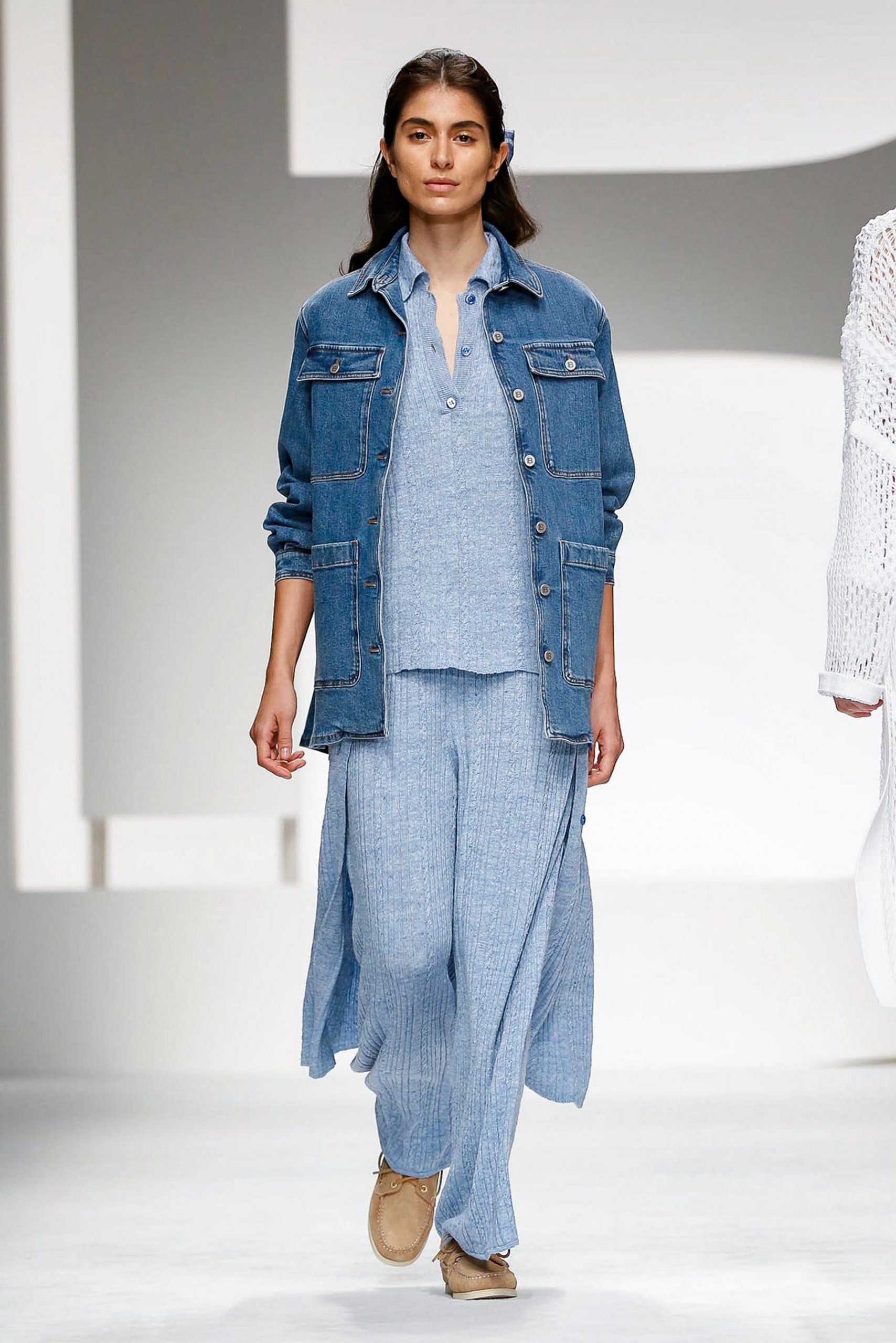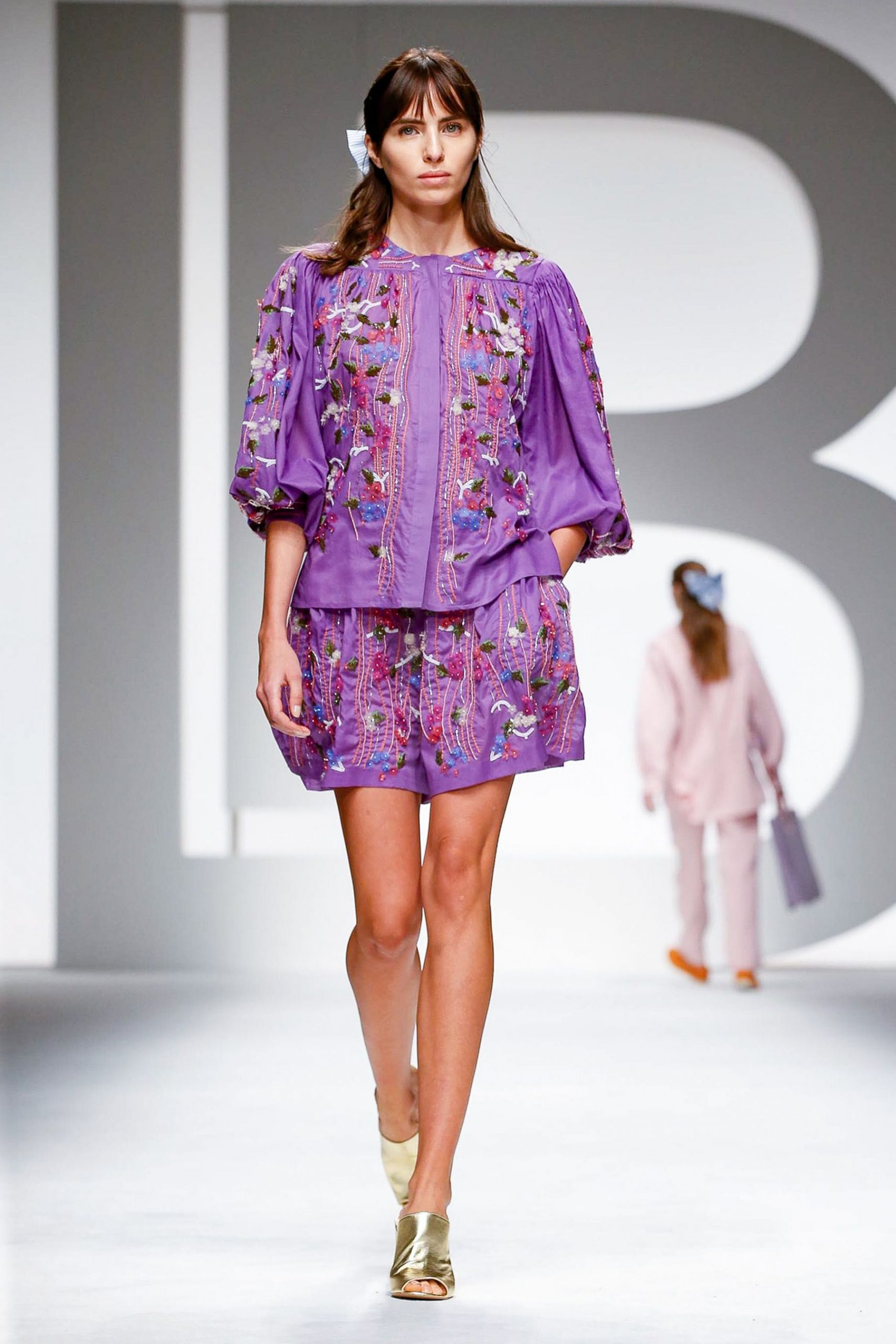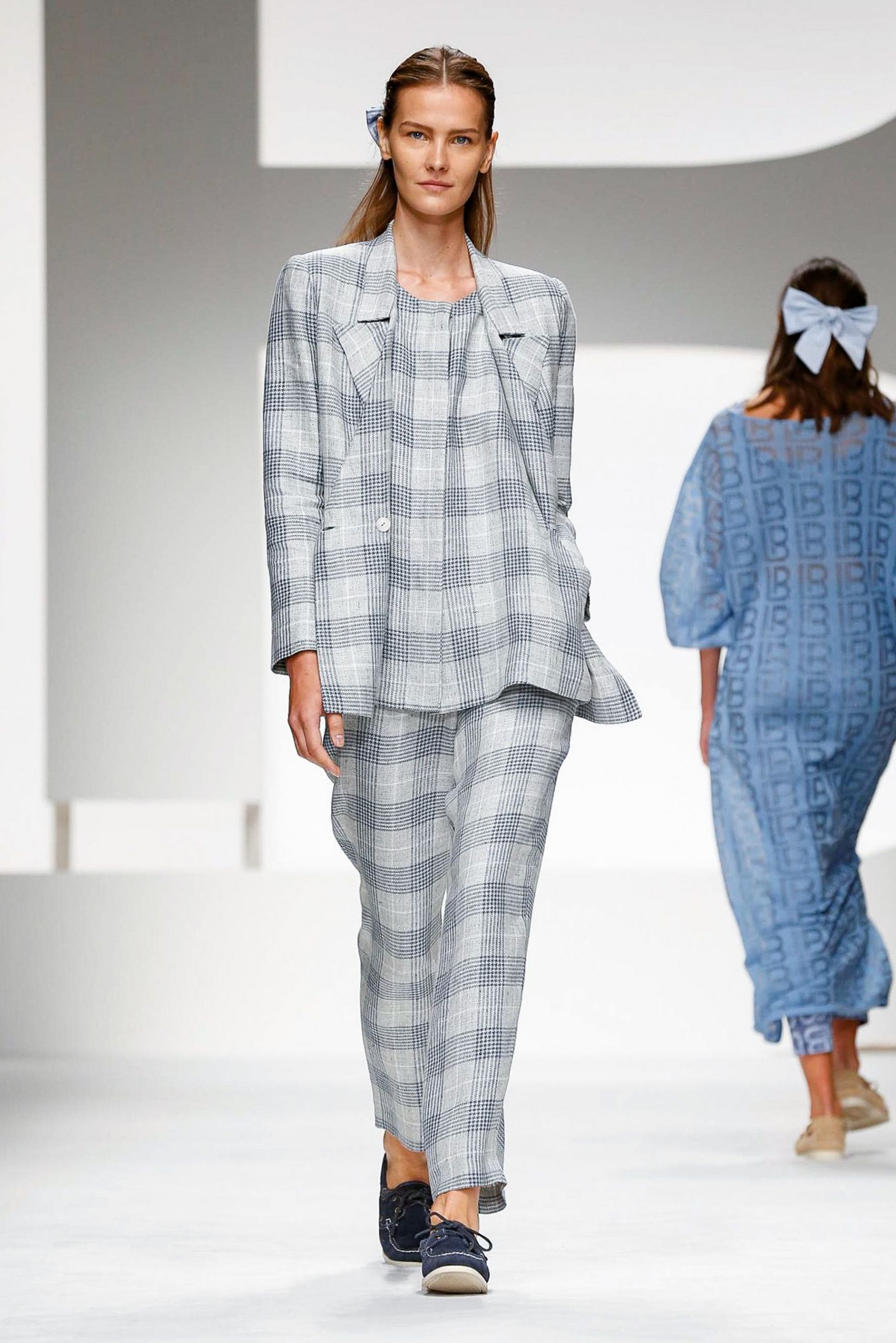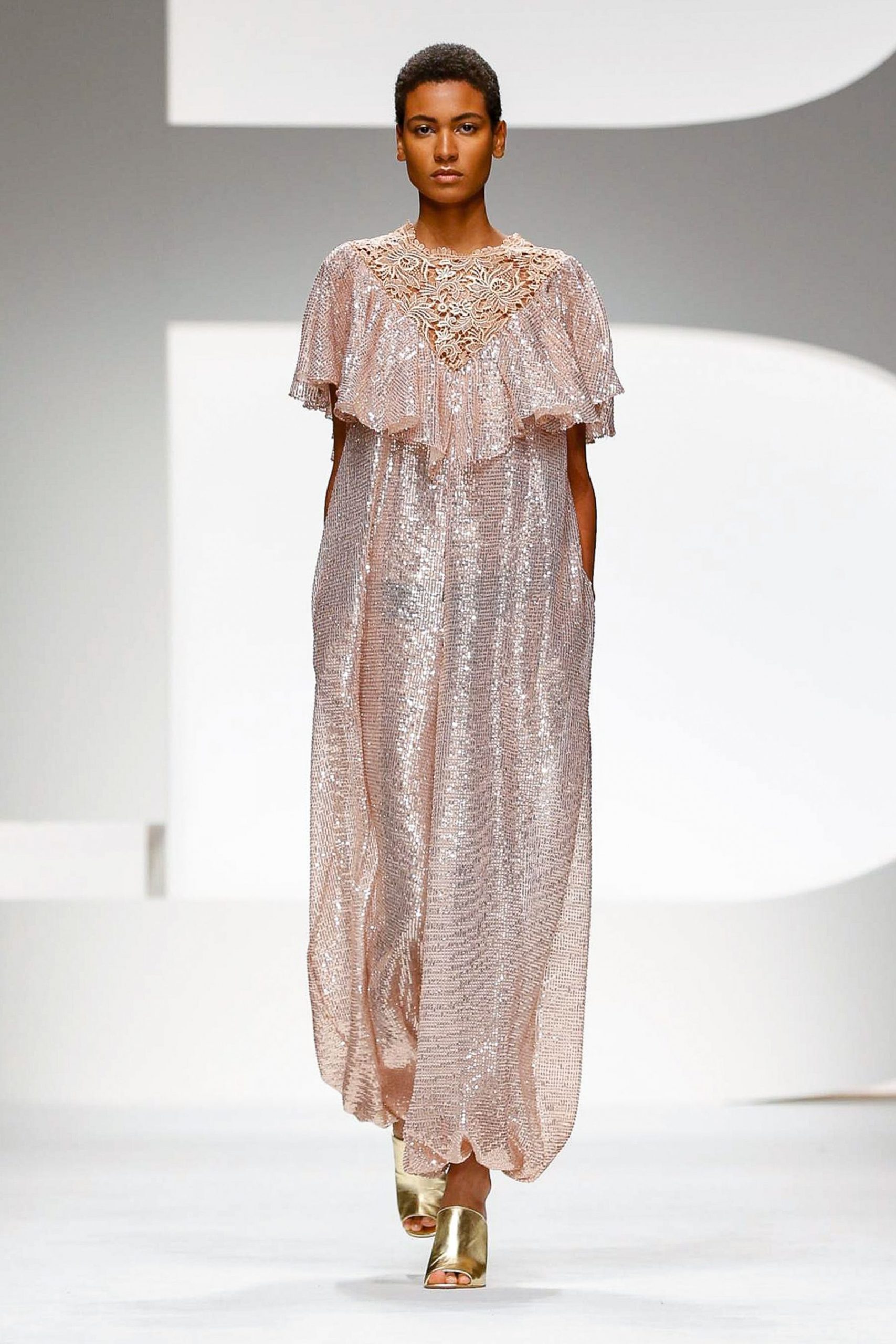 Loro Piana is not just for sweaters anymore! They are legit RTW players for women and men who know style, quality, and investment dressing. The ss2020 RTW collection was a compact show of beautiful, slender dresses, modern parkas, wrap skirts, and just the right flat sandal to coordinate with it all. Some of the fabrics were treated with a waterproof technology making these clothes a perfect travel companion.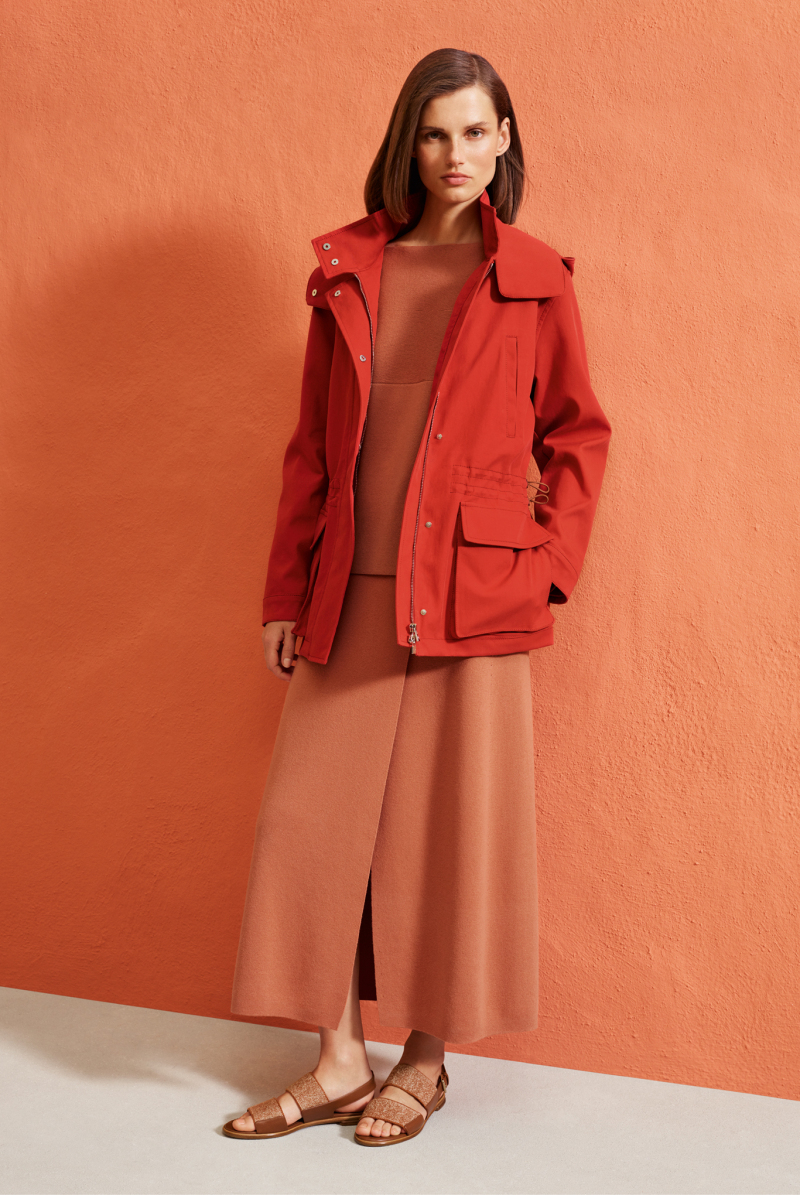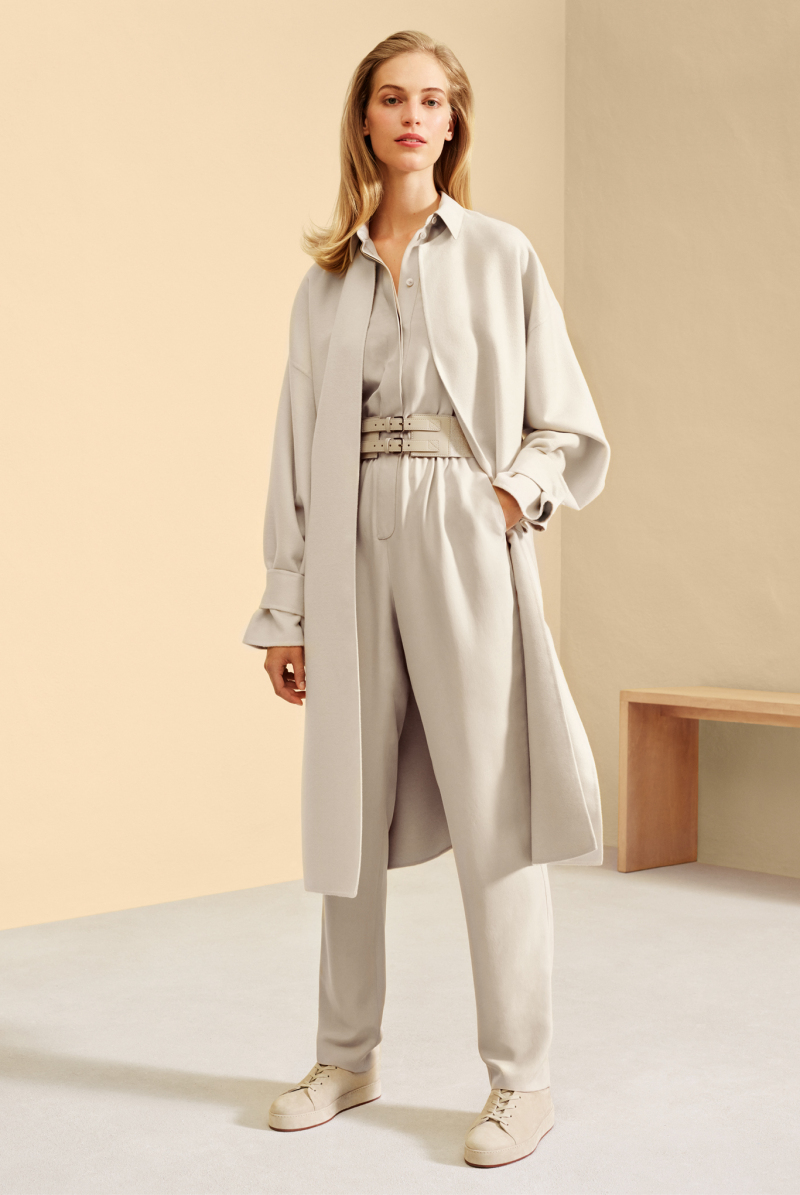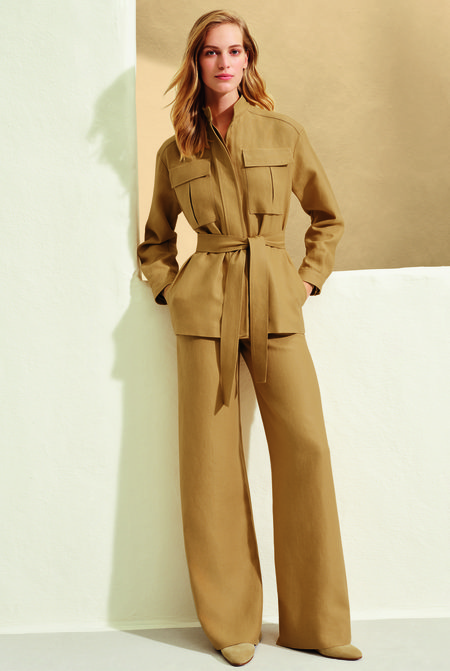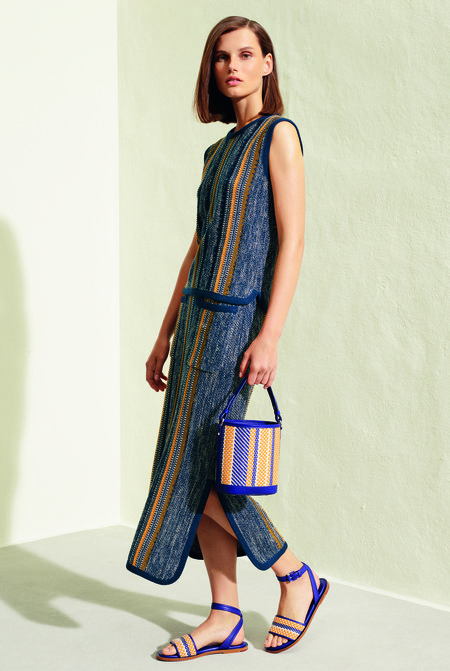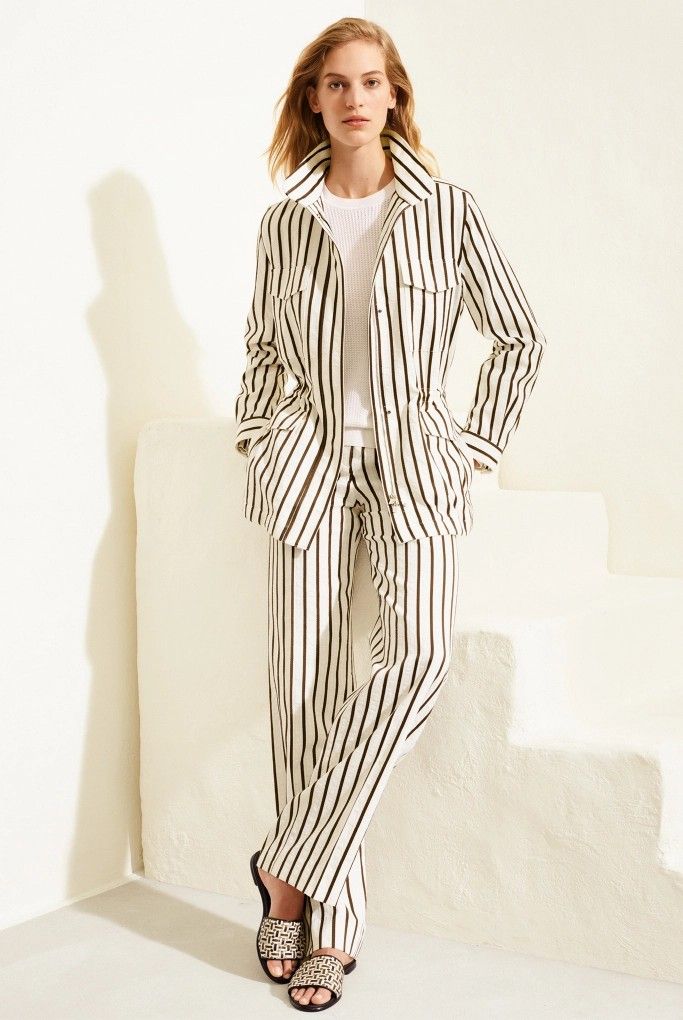 James Long's first womenswear-only show, not only for Iceberg but also in his design career to date. Iceberg has mastered the athleisure look- not too techno, not too casual, not too gym rat- it's all just right! Upscale sequins in violet, iridescent, hot pink, and Caribbean blue were contrasted with icy white knits and silks, these clothes pumped up the volume hard. Paired with clunky sneakers, it all had a fast paced heartbeat about it all.