MILAN Fashion Week Spring Summer 2020 PART 1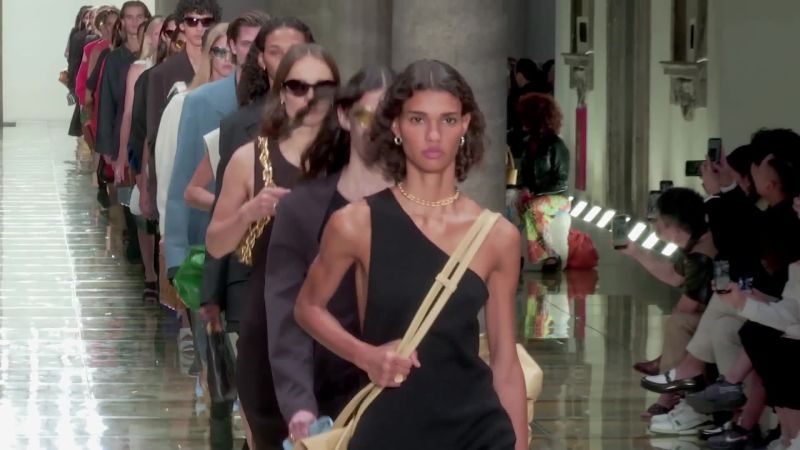 With the holiday's glitter and gifting behind us, we bring you a rundown of trends from Milan Fashion Week Spring Summer 2020 to start your year off right!
TRENDING: MILAN Fashion Week Spring Summer 2020
Accessories were the star of the show for Daniel Lee's Bottega Veneta ss2020 collection. Braided sandals, basketweave clutches, and supersized leather hobo crossbody bags were front and center that had an "urgency to buy" sensibility for spring. This iconic house of style stakes its reputation on leather goods and this season didn't disappoint. Supple black leather crafted into walking shorts, trench coats, and jumpsuits had us dreaming in the second skin.  Just a hint of a shearling lining would have helped soften the otherwise austere designs.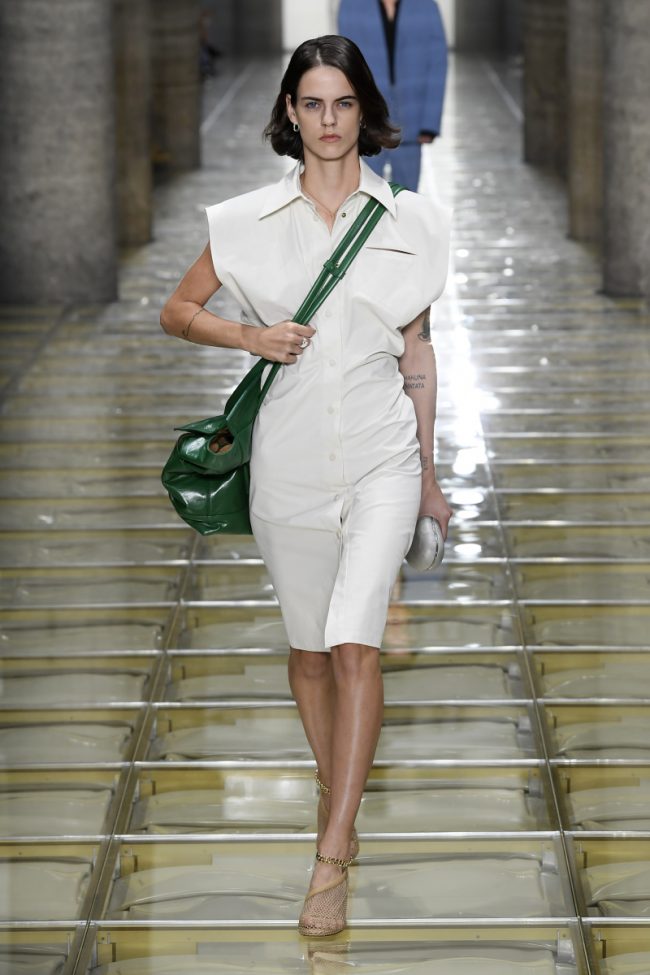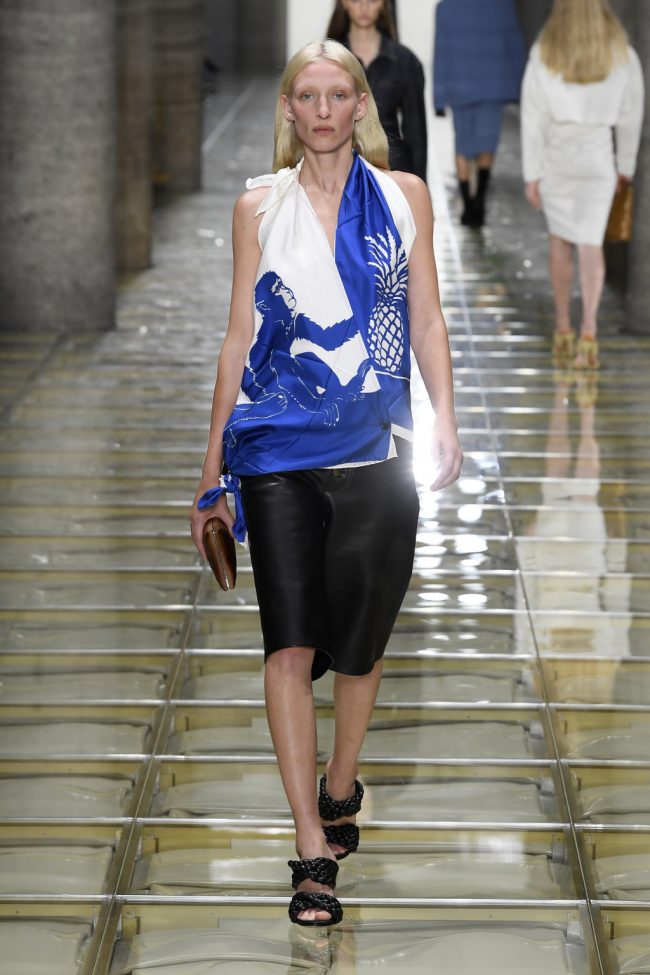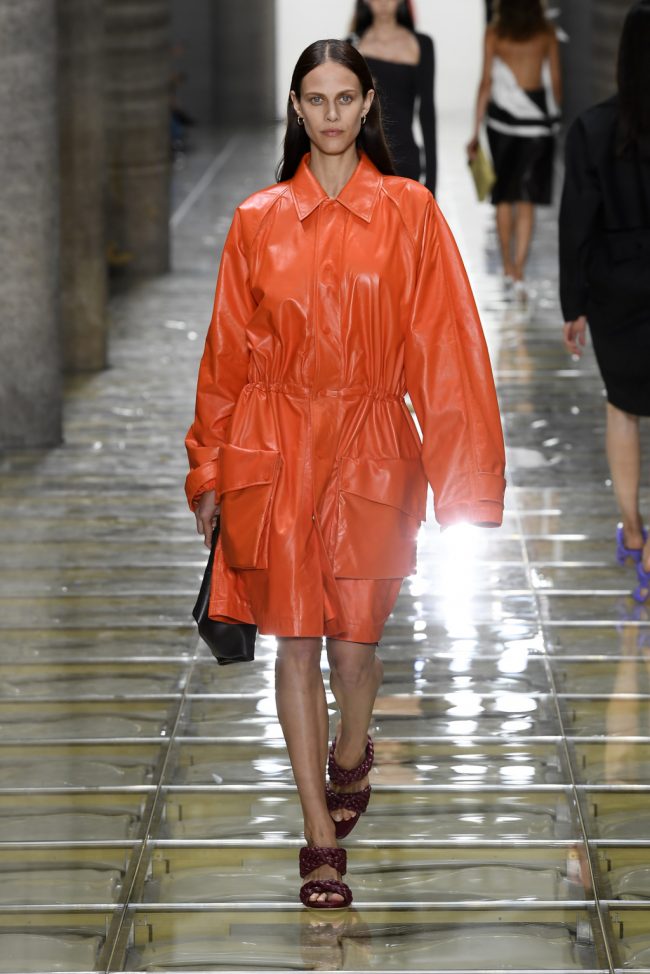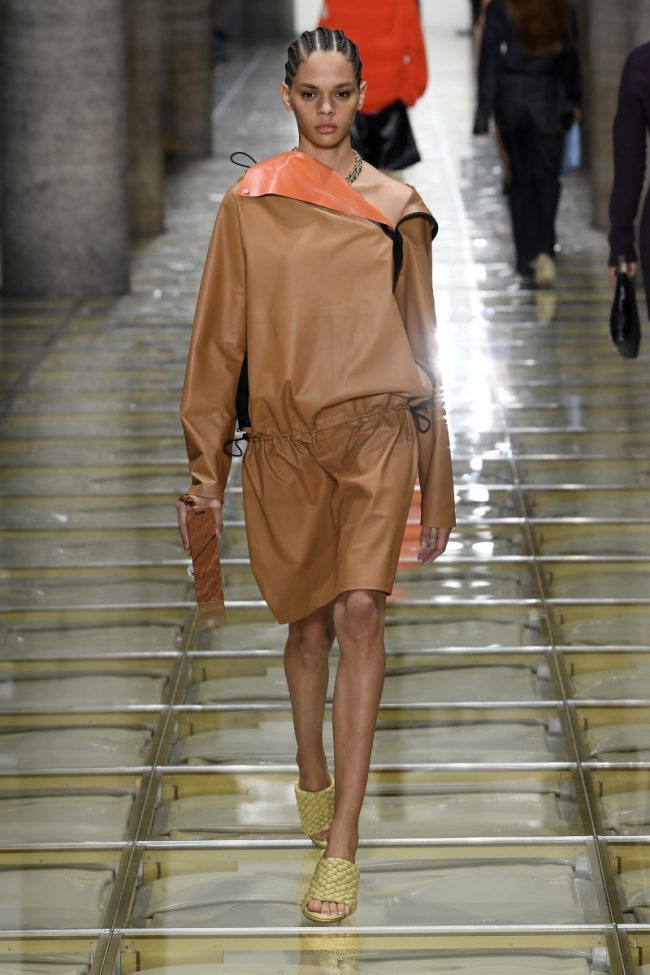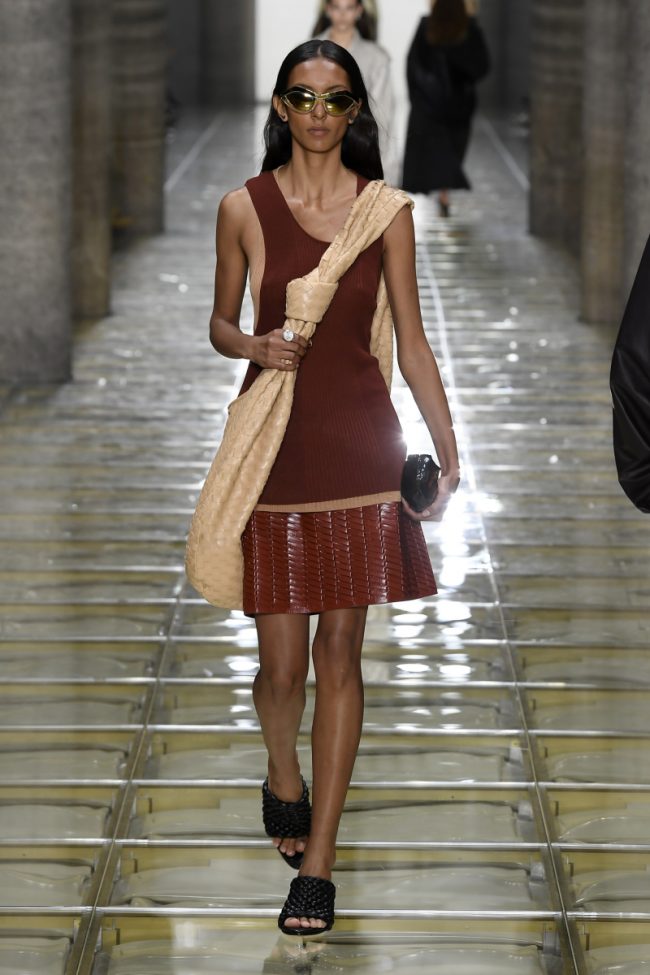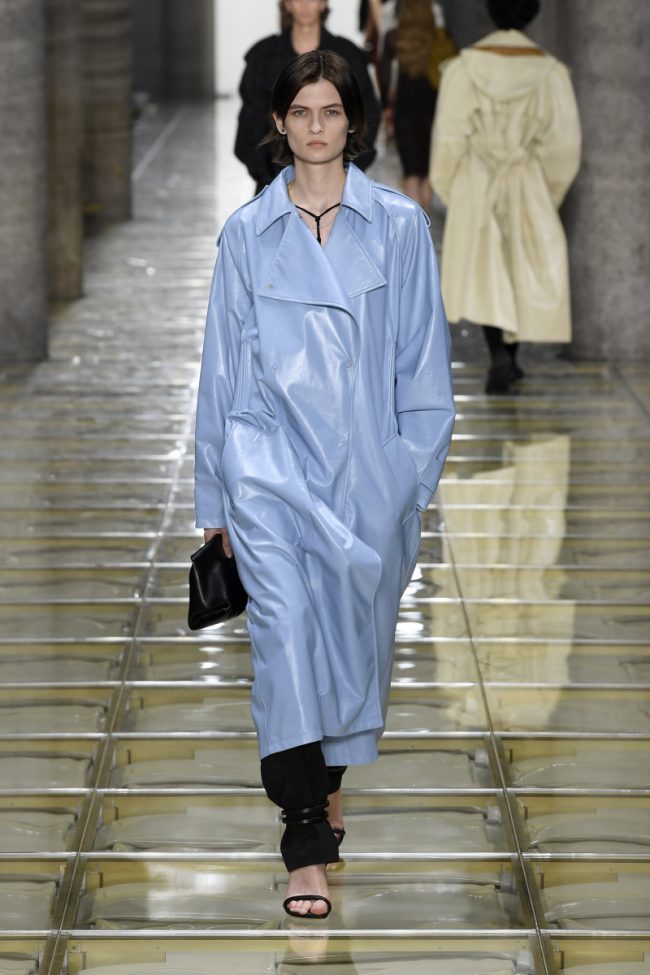 It's hard to know where Alessandro Michele's mind is at when he creates a collection but you always know where his hands are at…..eclectic and provocative styles with razor sharp tailoring, Gucci's ss2020 show was what buying "designer" is all about for the elite fashionista. Nipped and tucked blazers, riding crops, and gold bits reflected on the equestrian look which was Gucci's heart and soul back in the preppy 80's. It was a whole entourage of white straight jacket outfits that was the hard left turn in this collection. While we couldn't really see a purpose or occasion for this kind of RTW, we also had a feeling we couldn't live without it either. And so the duplicity of Michele and his fashion genius continues!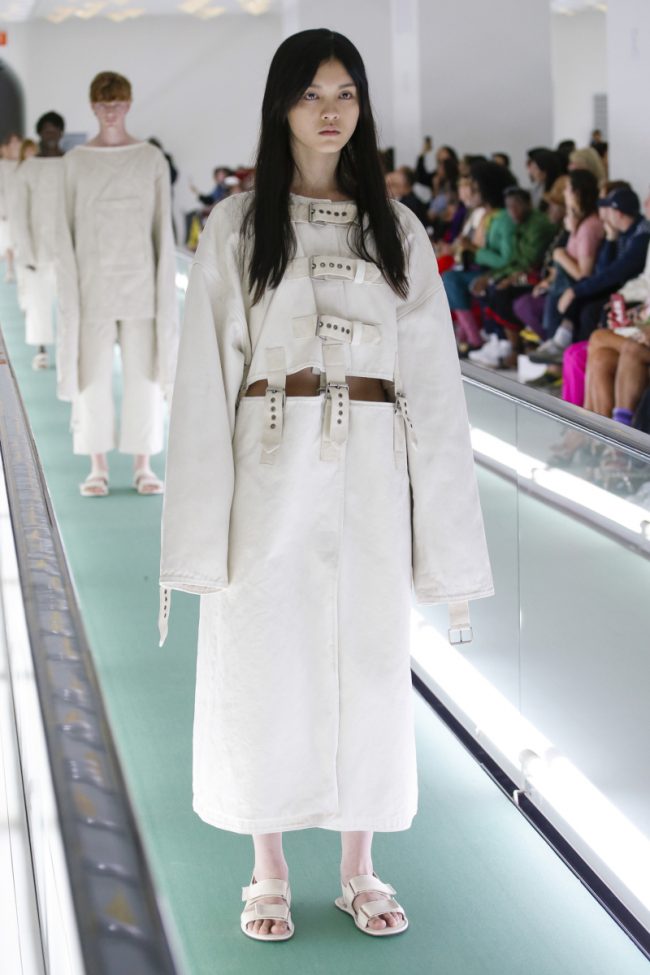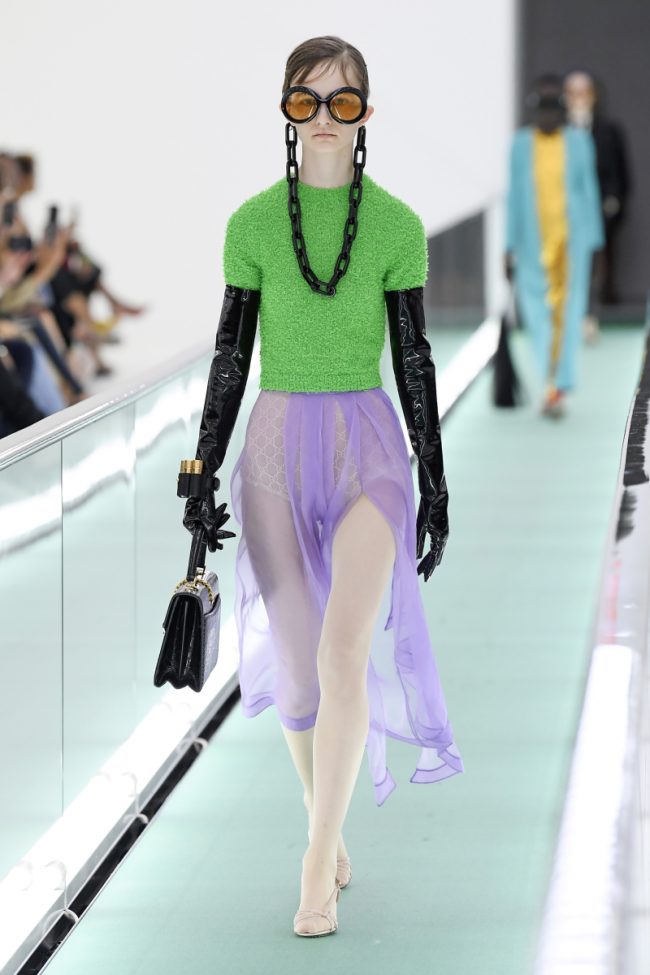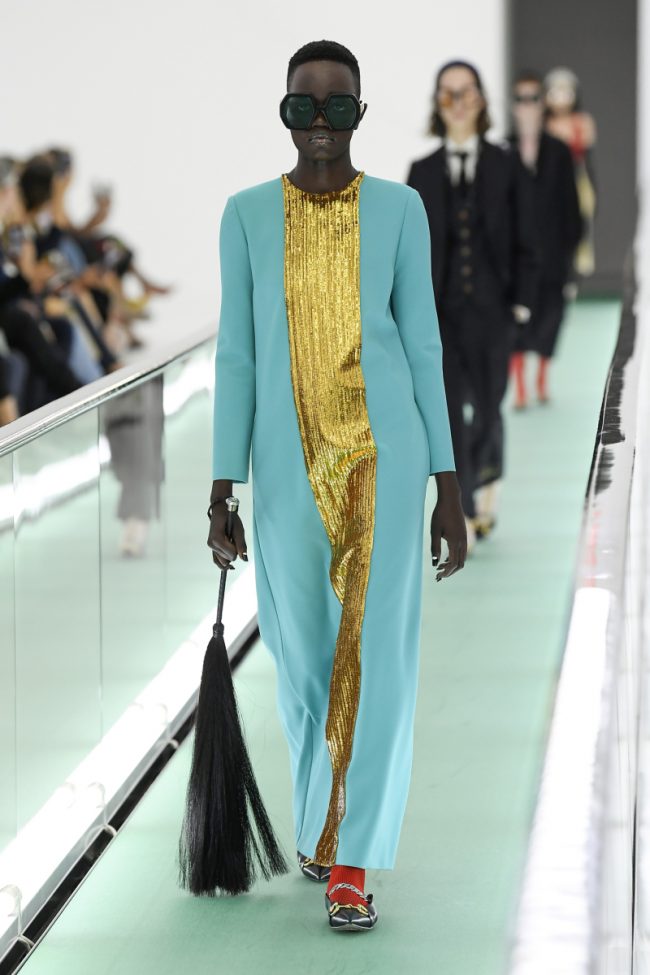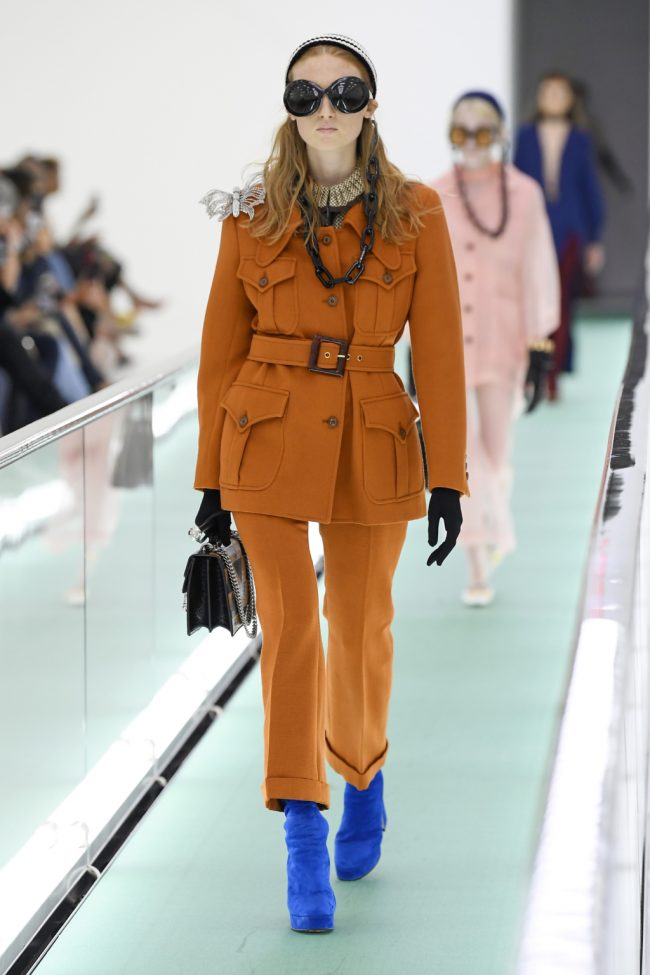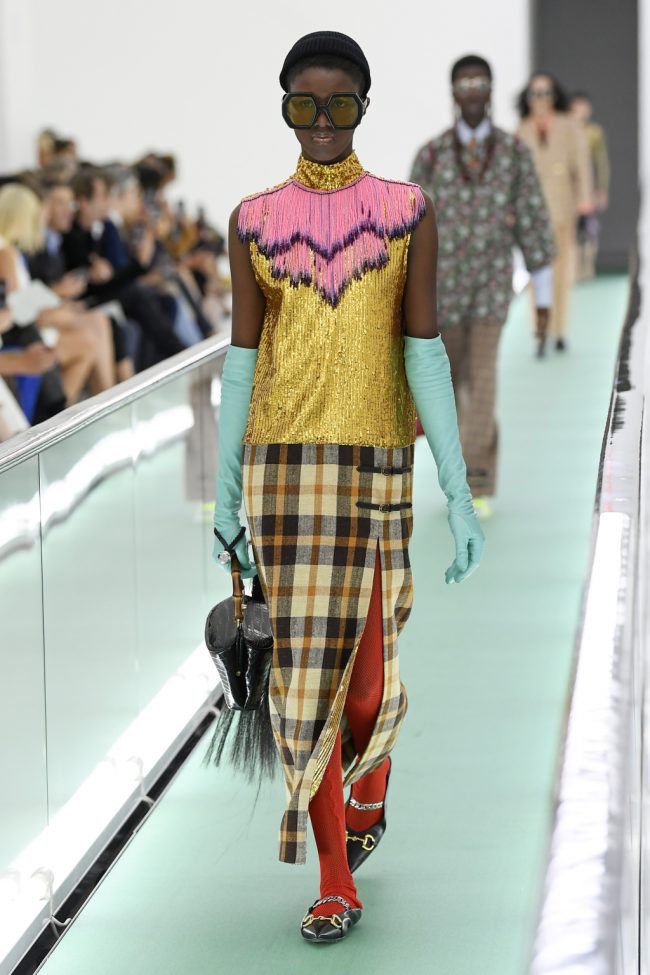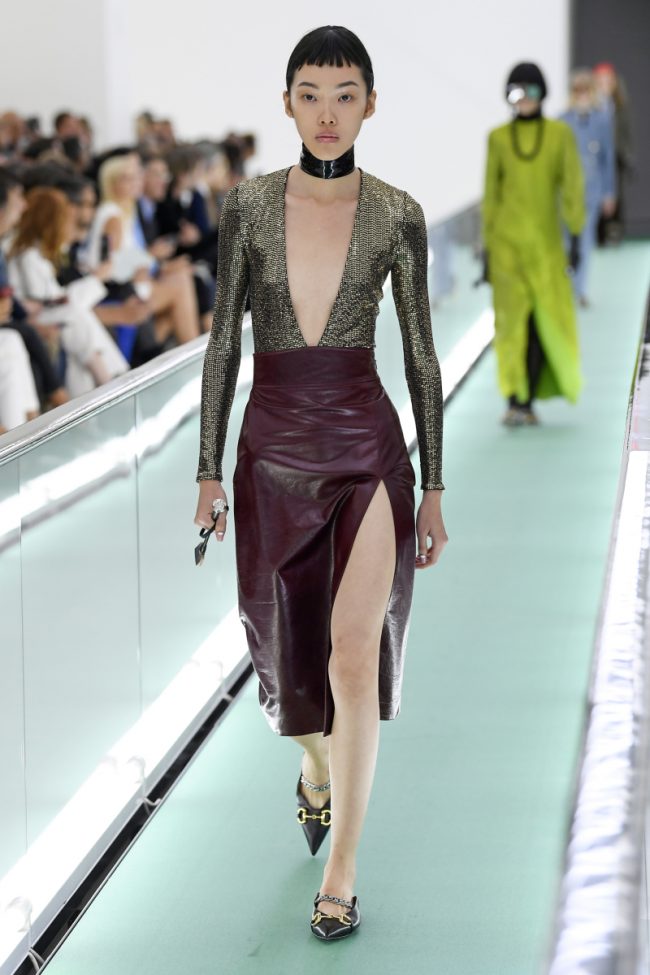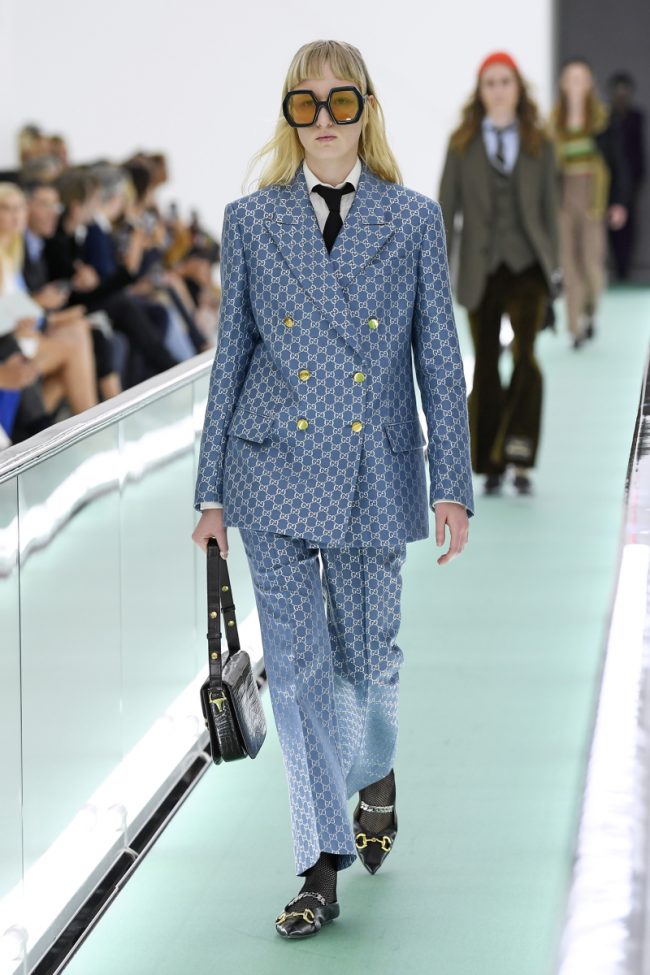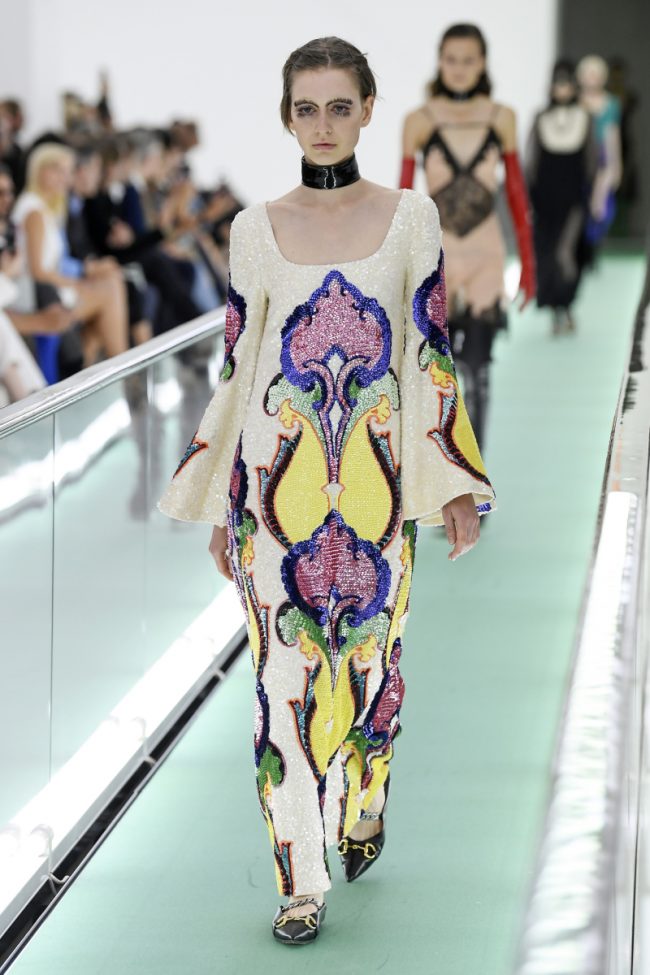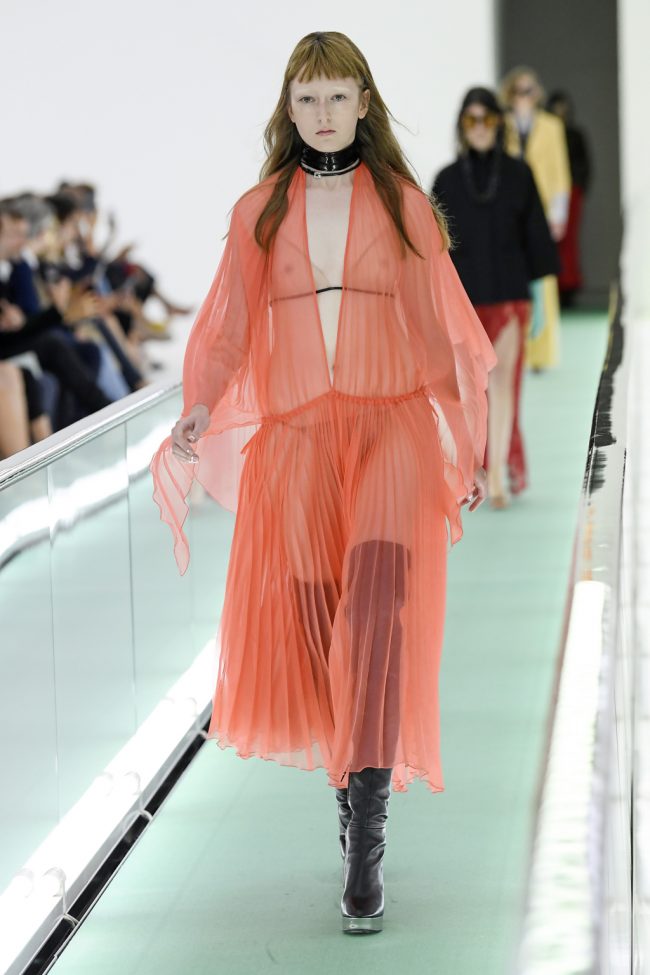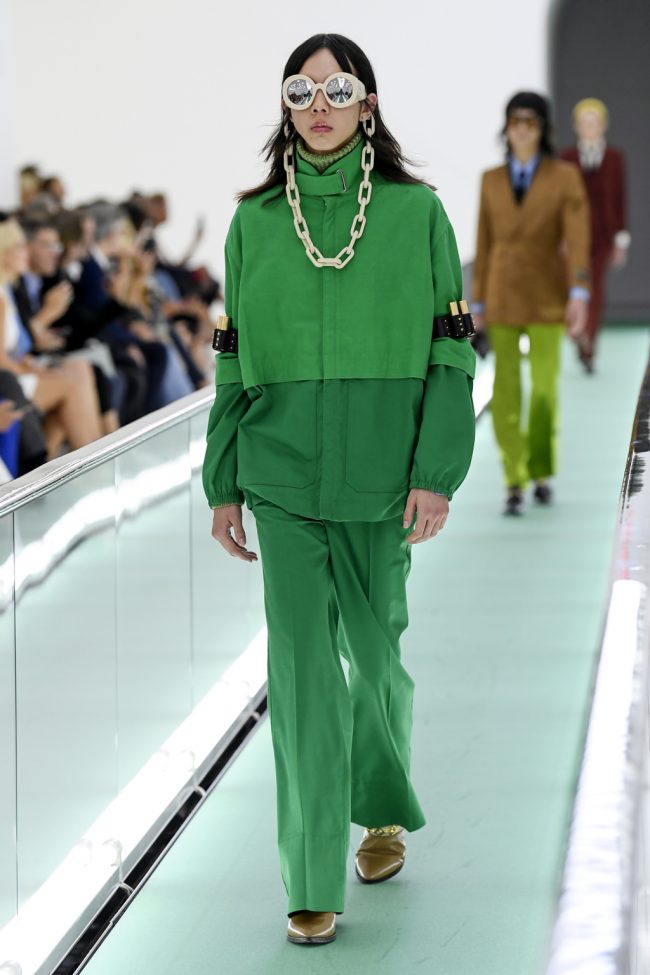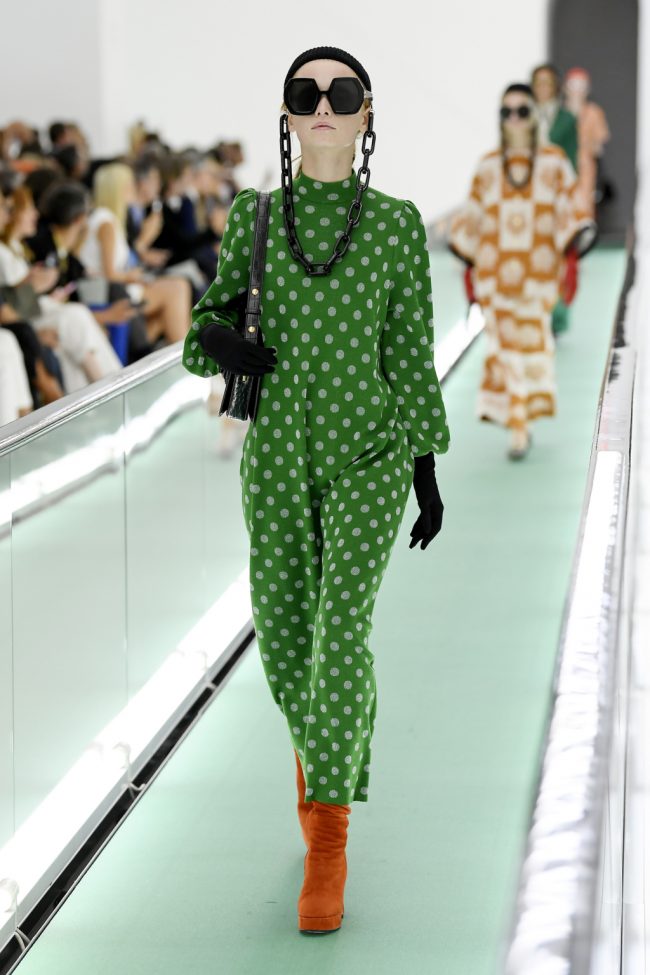 Alberta Ferretti, hands down, knows how to dress women! Just look at her ss2020 RTW collection and see for yourself. Perfectly cut and sewn suedes and silks, it was almost an embarrassment of riches. Luxe daywear for every decade, cropped caplets that revealed your midriff and sweeping maxi dresses, mother and daughter both can sport these looks. Really beautiful golden rod colors punctuated with pinks and browns, Ferretti kept the feel very feminine. A touch of a hippie vibe in geo patterns and tie dyed overalls will curb the millennial's appetite for vintage. The evening gowns juxtaposed the soft and lovely RTW with dark and sophisticated inky blues and blacks which were moody and deep.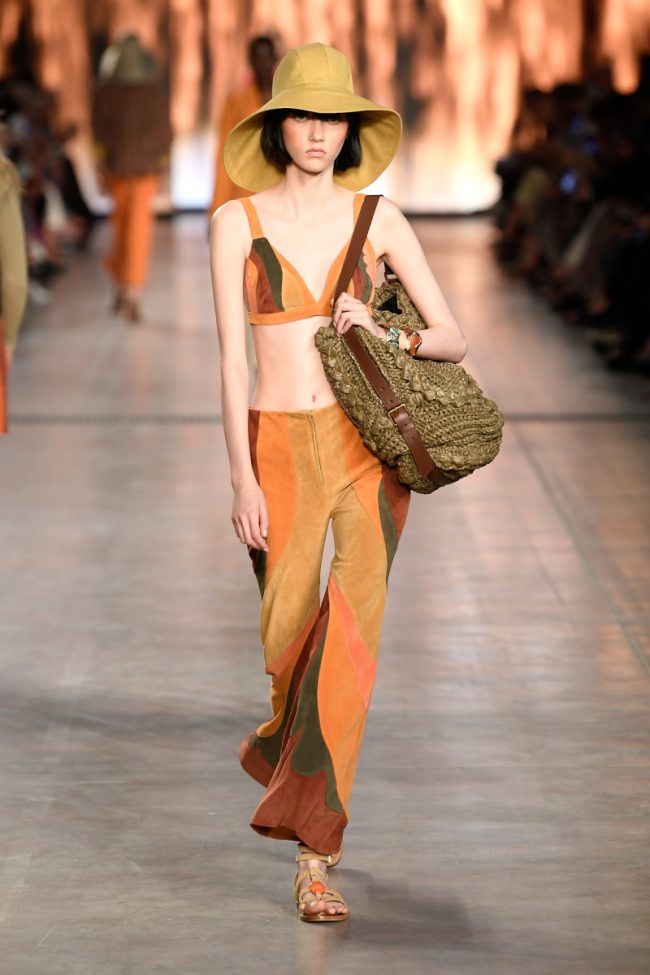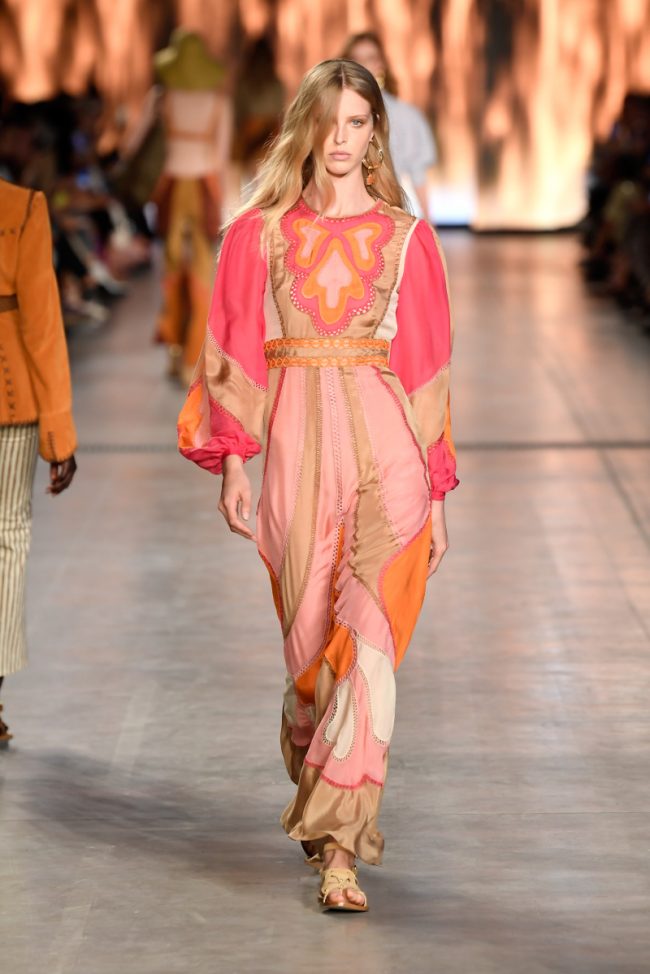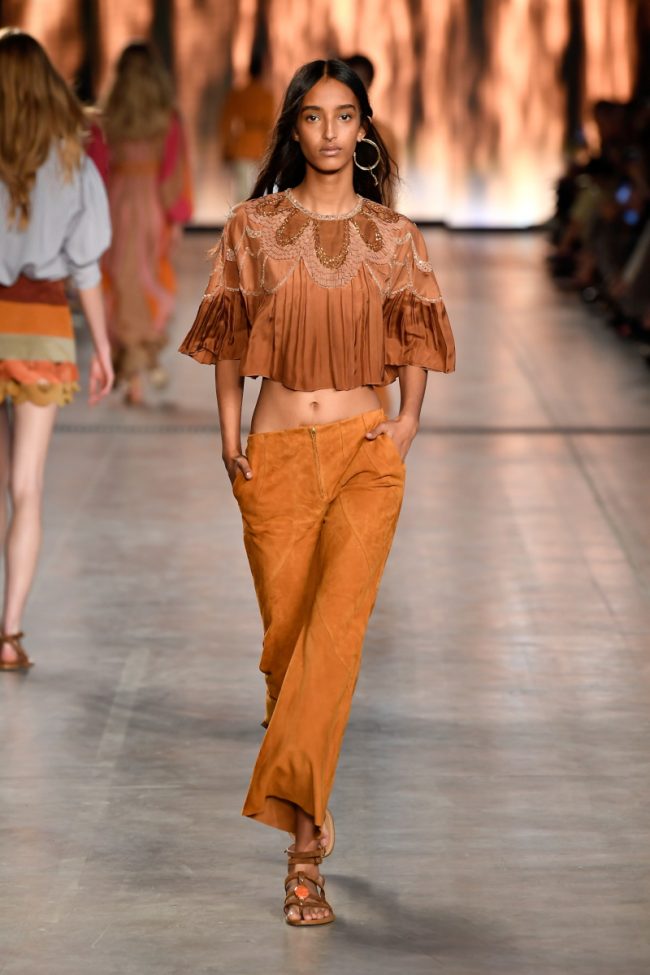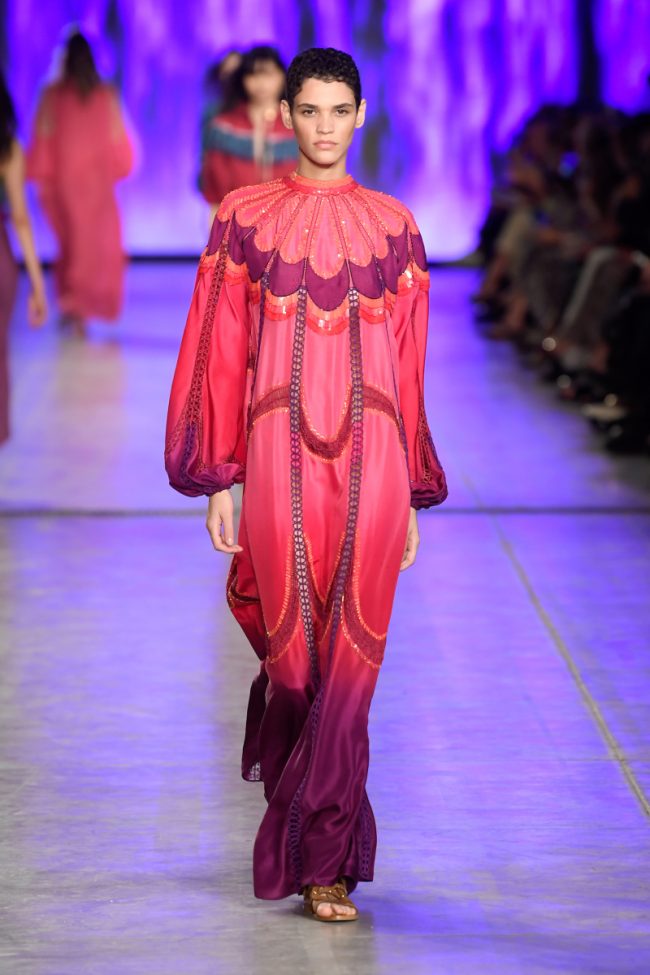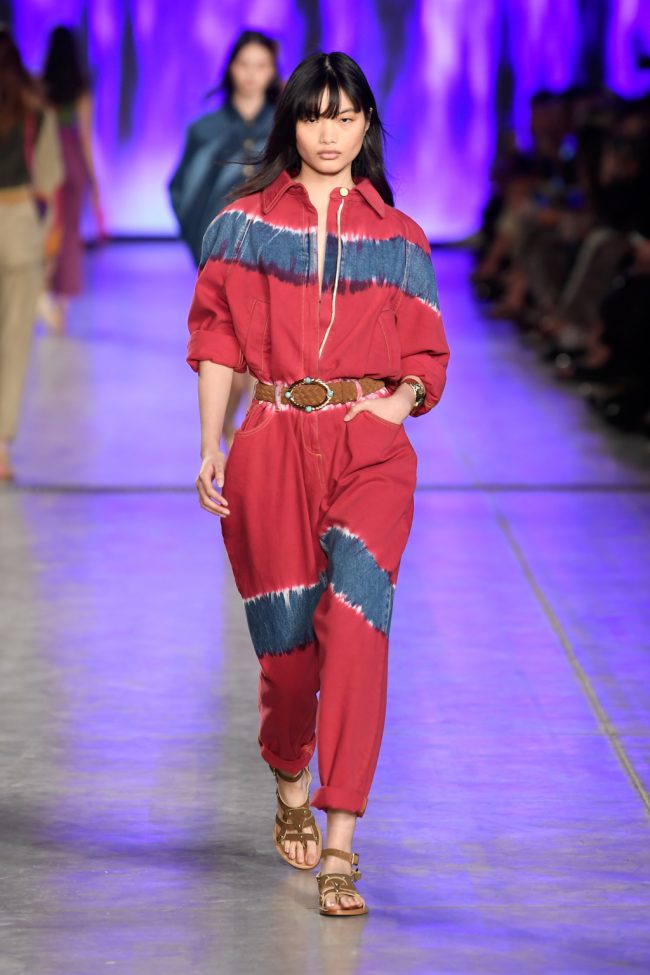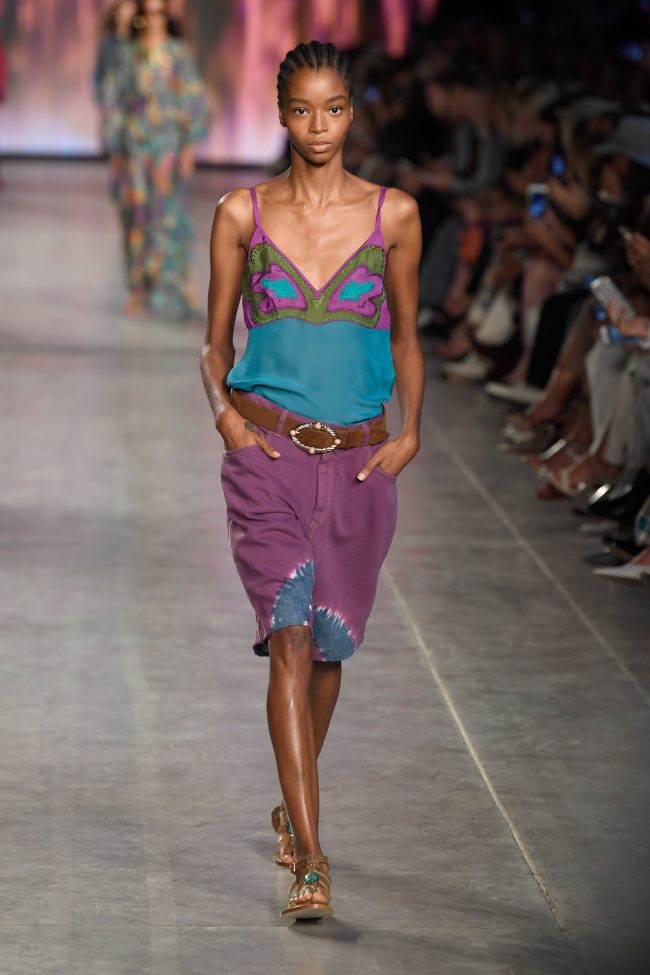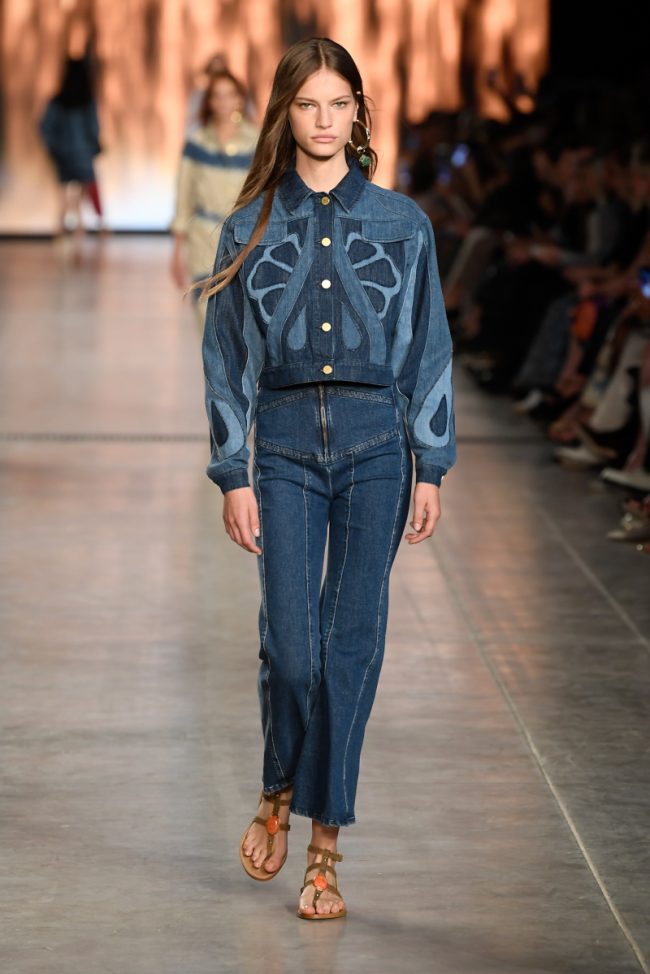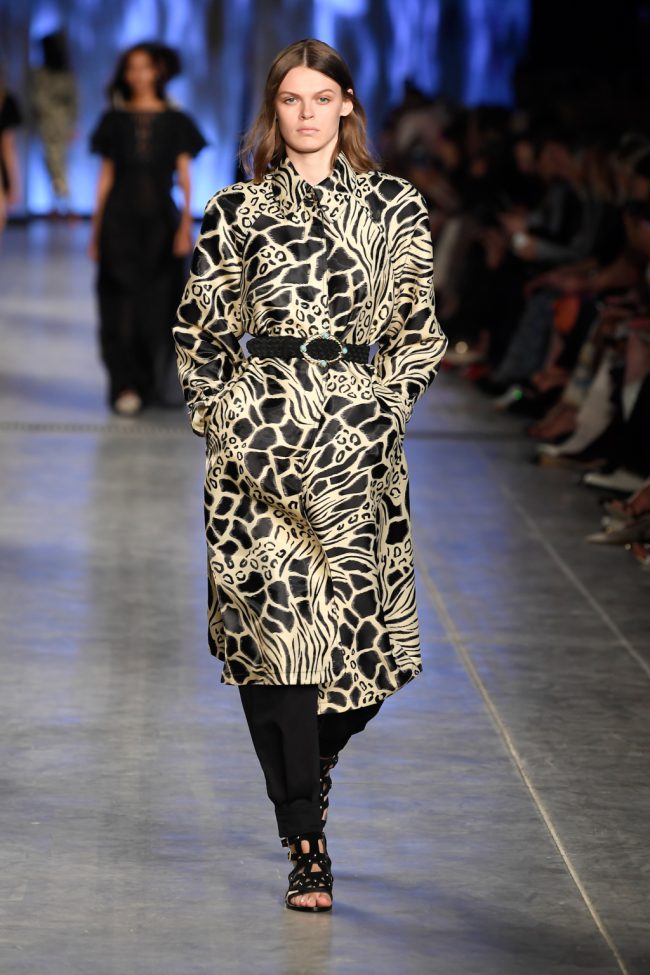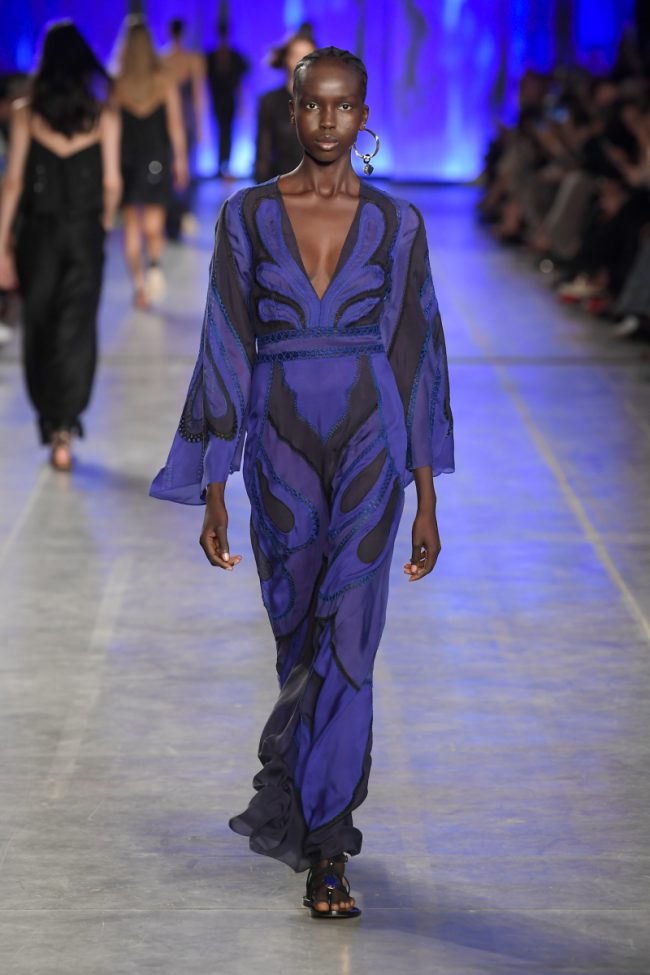 From lounge-y moo moos to shift dresses to buttoned up blazers, the Kiton ss2020 offerings were an endless array of awesomeness! But it was the sophisticated fabrics that stole the show! Creamy soft satins begged to be touched along side supple chestnut leathers, this collection was long on luxury. Let's hope Kiton remembers to use the number one luxury fabric-FUR- in its fall collection.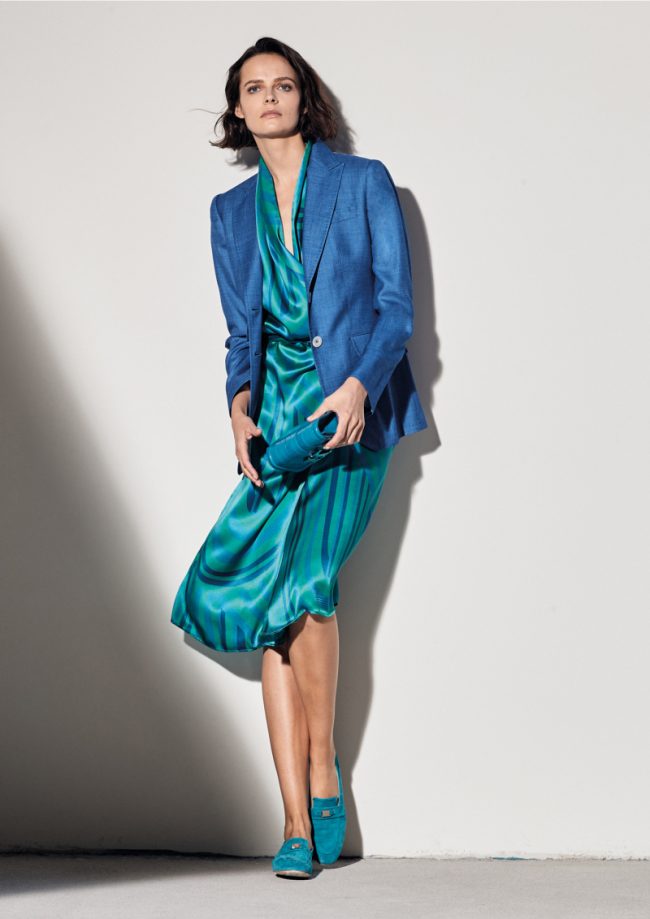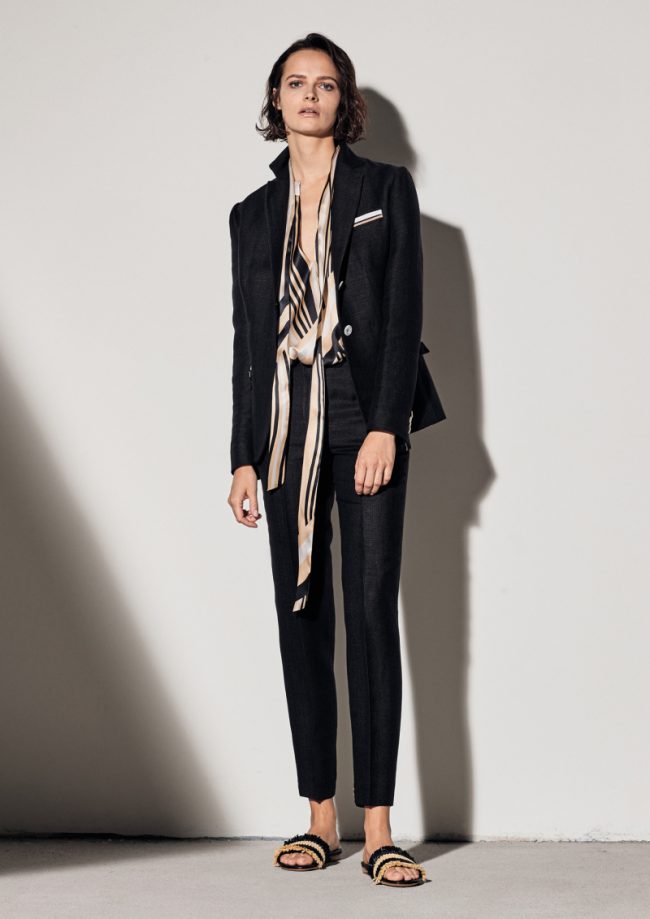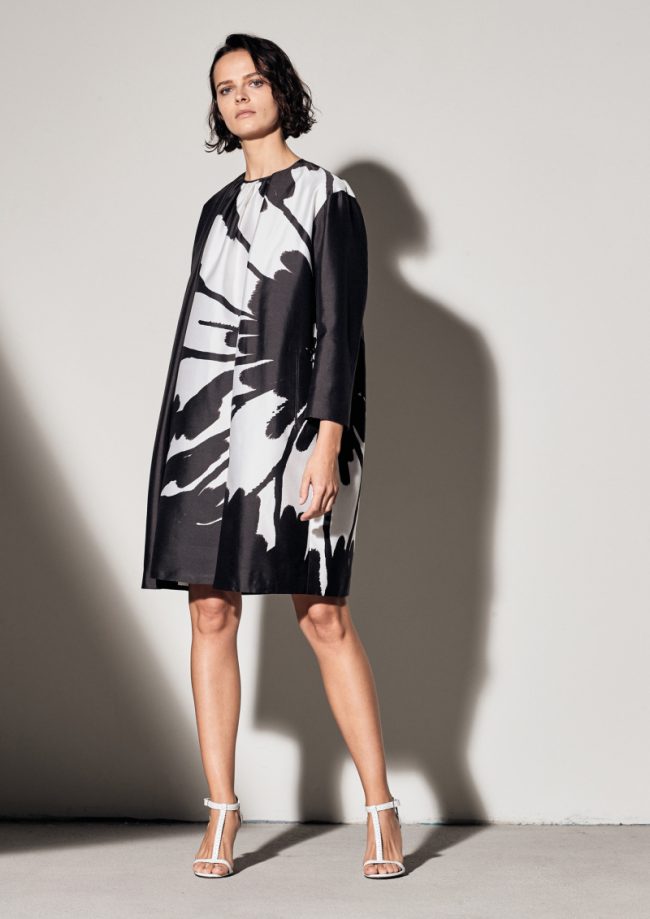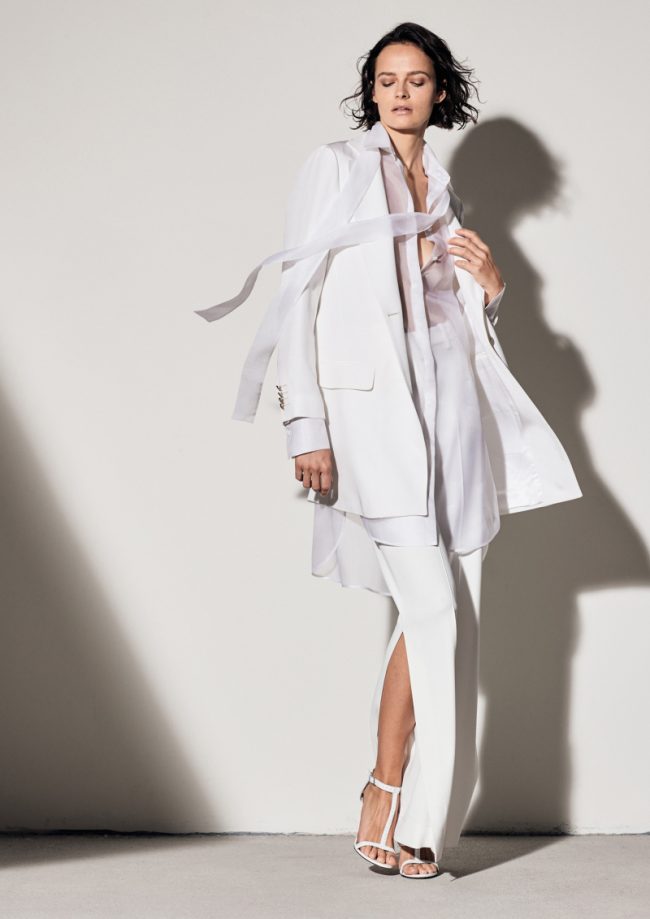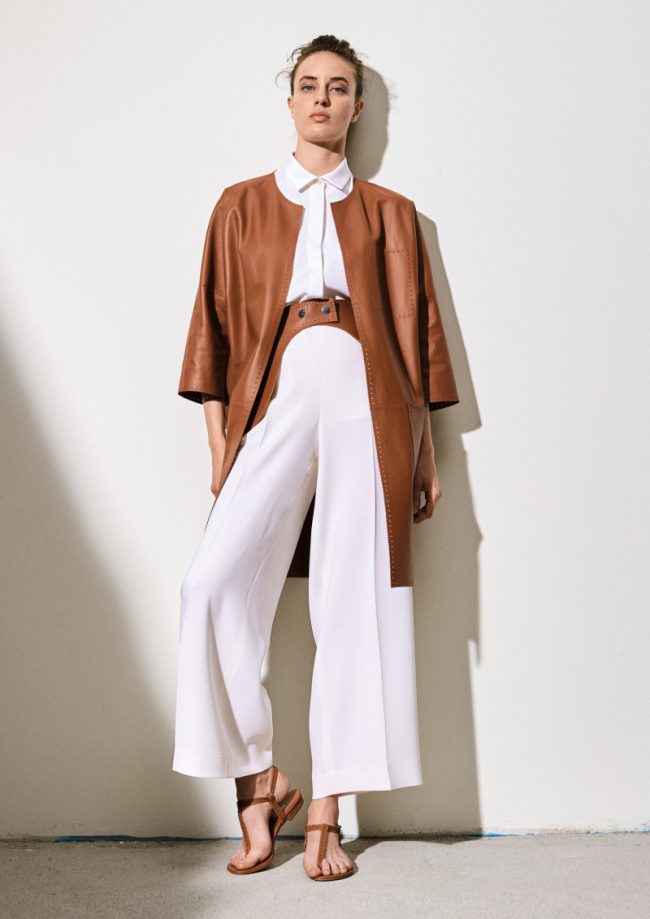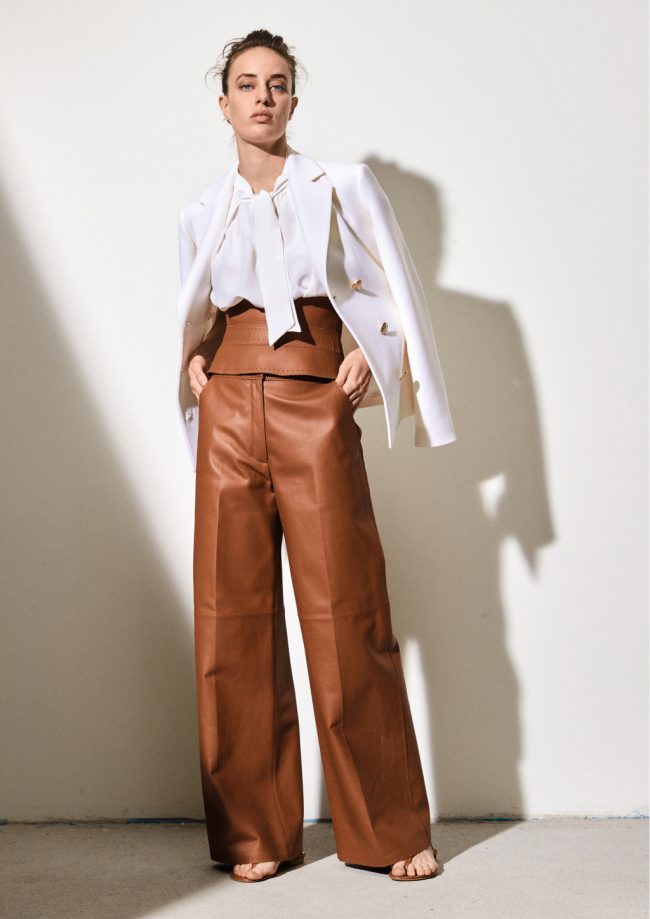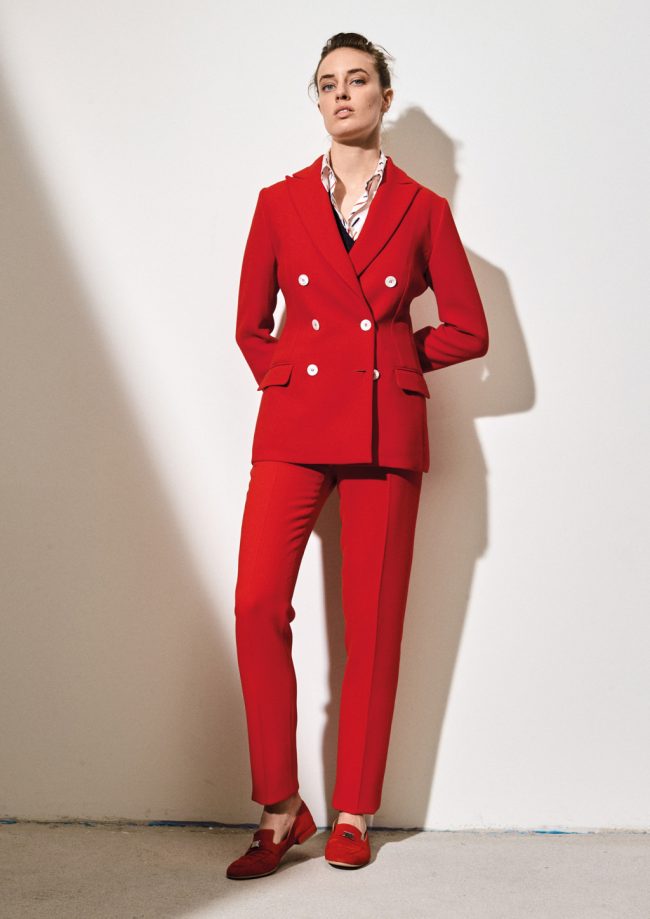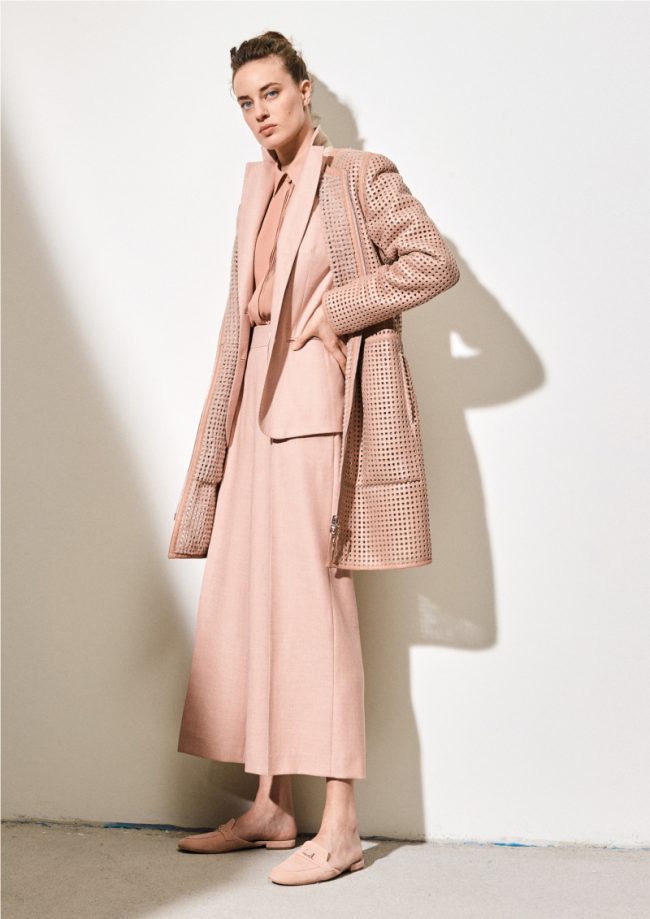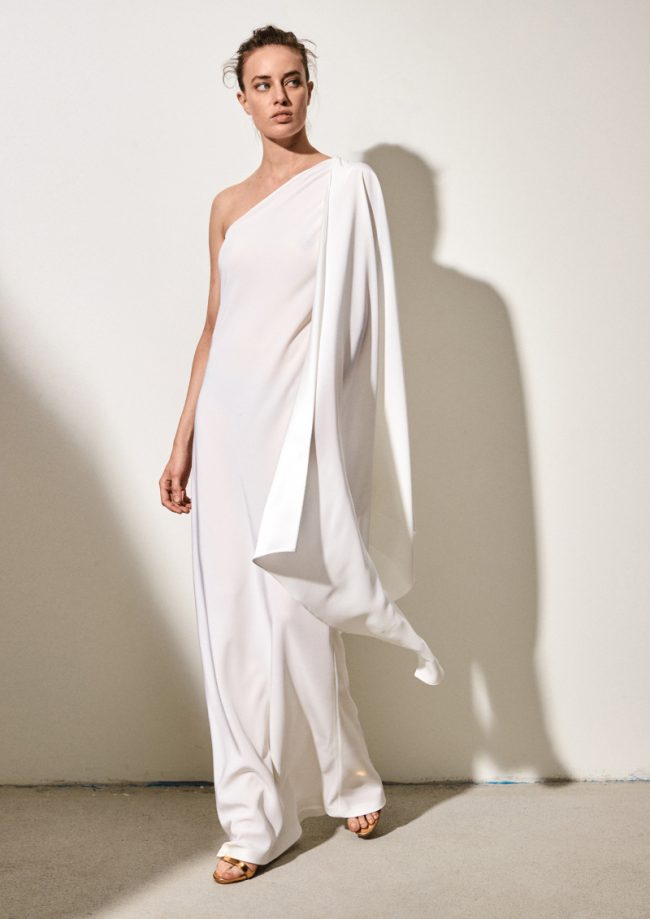 One fashion reporter was said to have overheard Giorgio Armani riffing on his latest collection as it being "brave." A word has never been more perfect to describe his ss2020 RTW. Let's be honest though- when you think 'Armani' you think monochromatic, unimaginative, reliable pant suits-after all, Armani owns that look. So you probably would be expecting more of the same but not this season!! Fun tailoring tricks like pleating and gathering gave these clothes life and dimension. His necklaces were worth the risks he took-oversized statement pieces that will undoubtedly be remembered as Armani. The only thing we wish he'd be brave about is offering fur. Most certainly there were clients in the audience wearing fur and wondering the same thing about the luxury brand.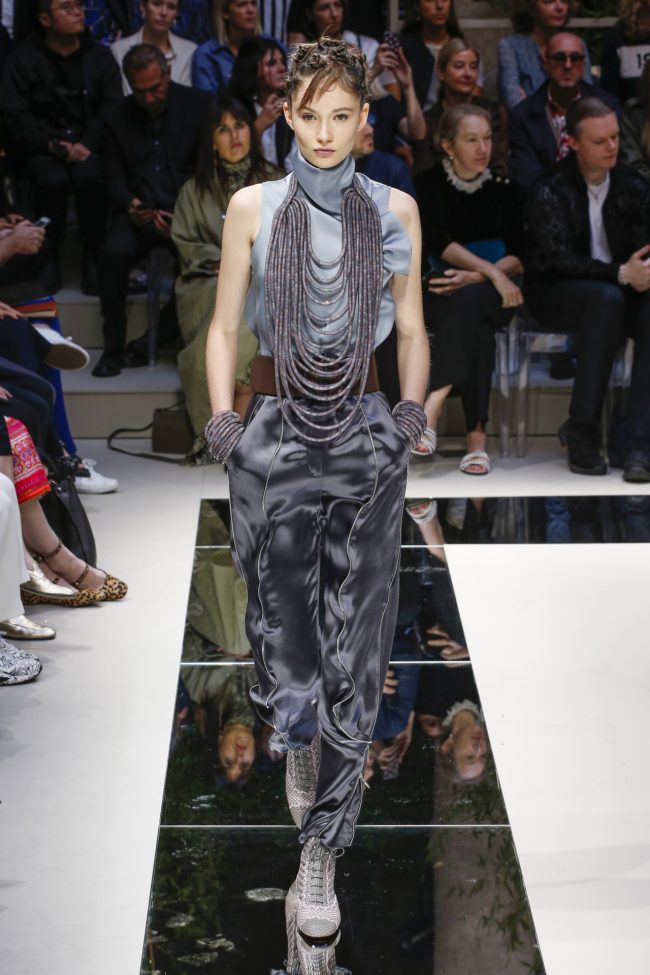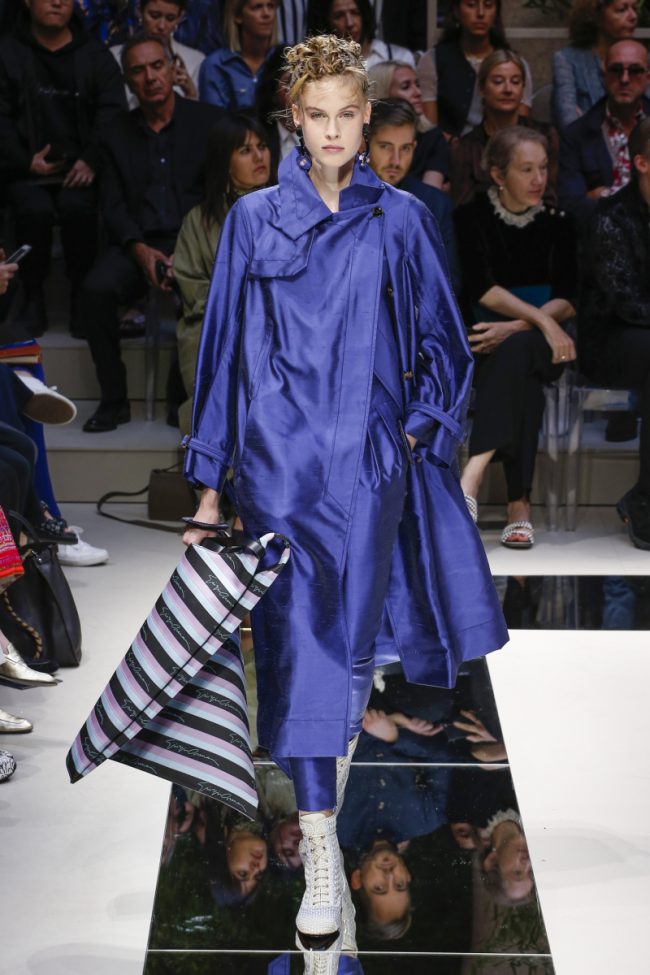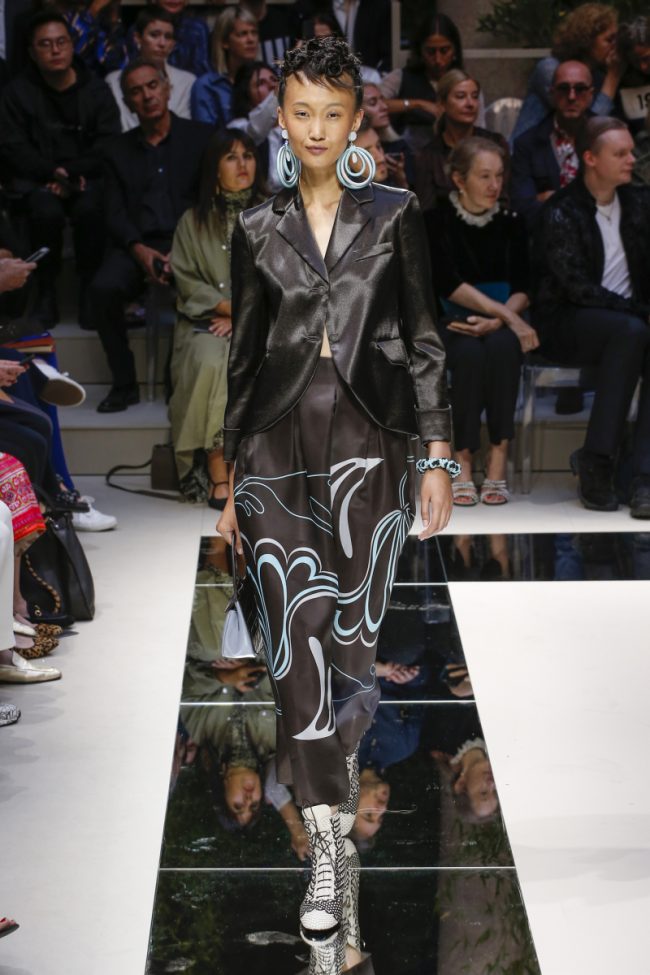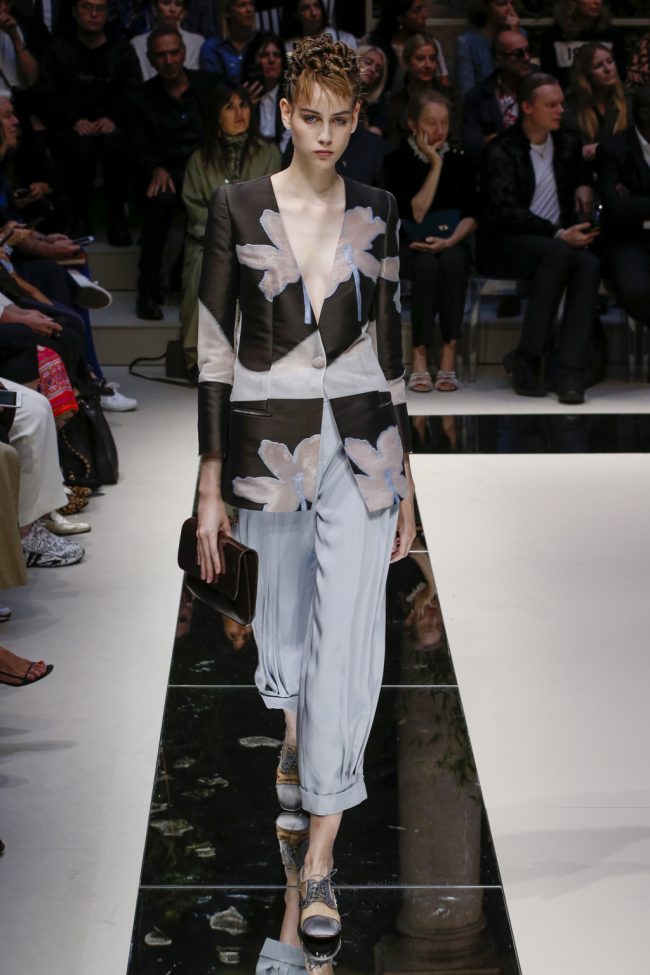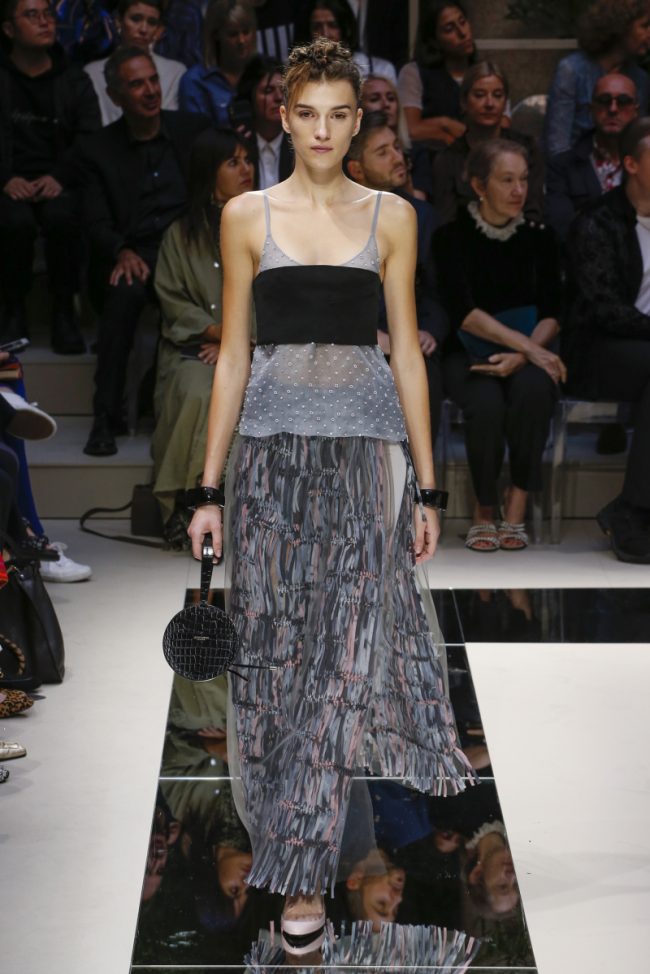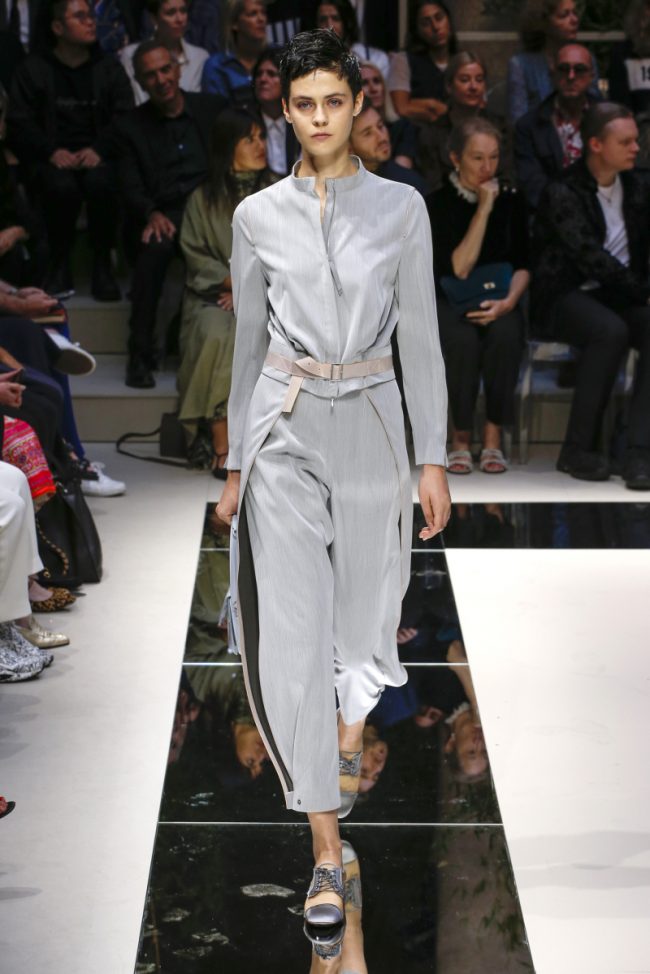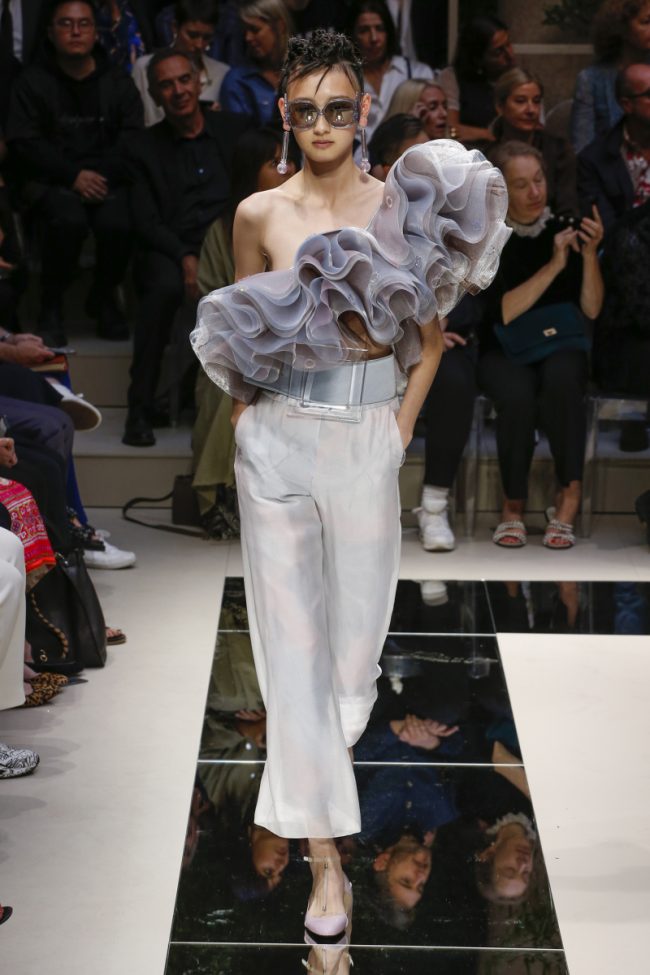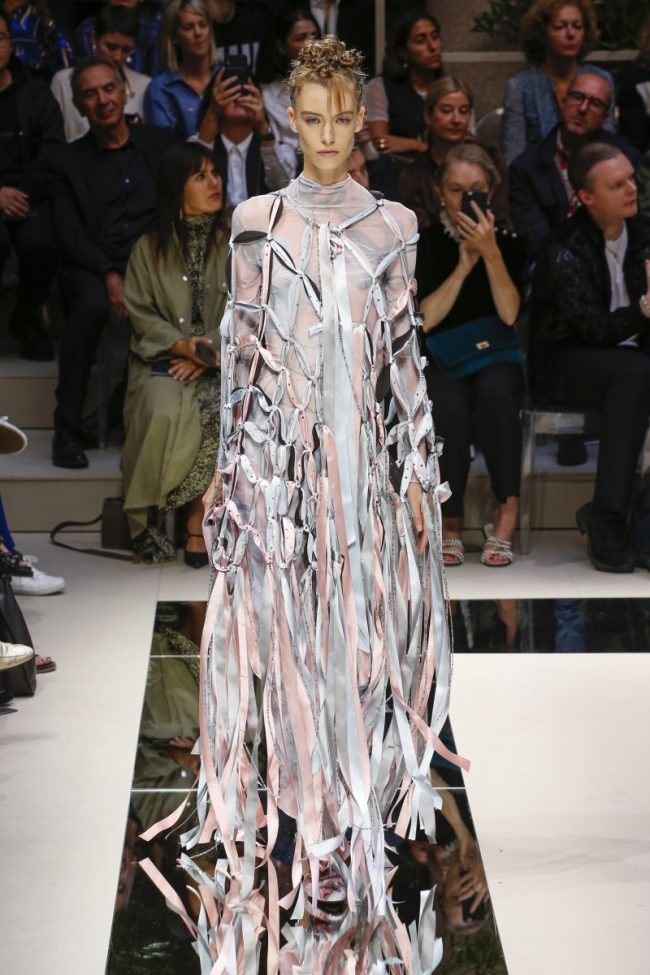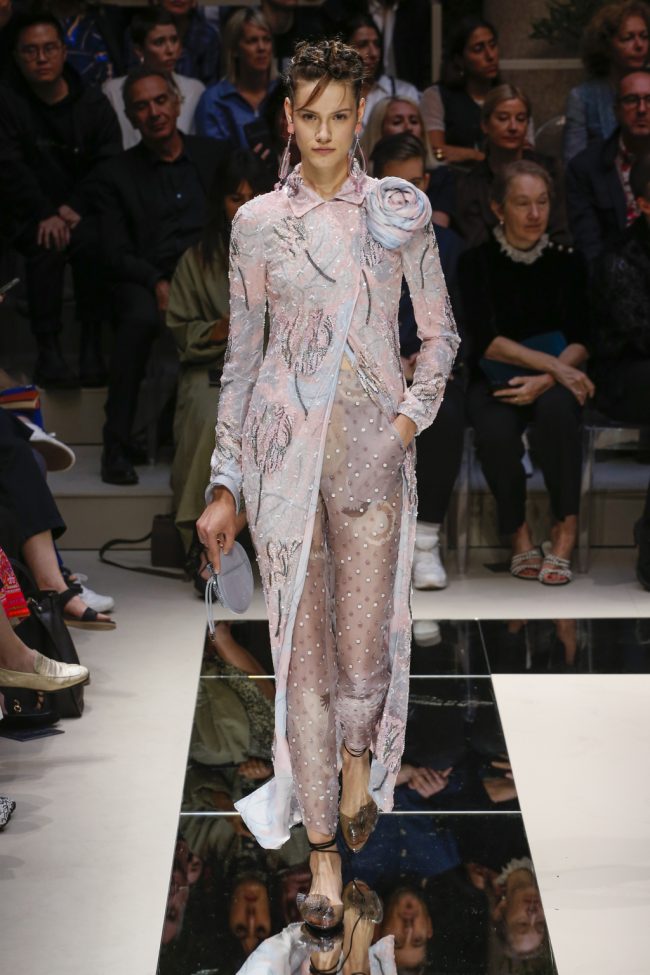 It's going to be difficult to be kind to the Emilio Pucci RTW collection for ss2020. Let's just say that their in-house design team is trying to find the sweet spot between the iconic brand's prints, today's modern woman, and athletic wear, but what we got was a disjointed, awkward, cringeworthy attempt. Black stirrup leggings were a dead give-away that this brand has no clue who their customer is so they just went with what all the girls are wearing. This is not a good direction. We'll leave it at that….someone send a Pucci life line!