Milan Fashion Week Spring-Summer 2015 – Last Day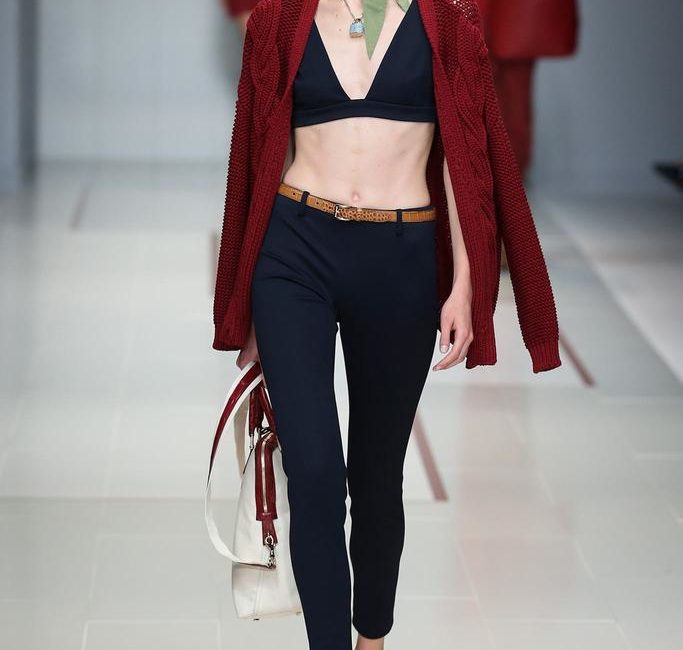 As the last day of the Milan Fashion Week Spring-Summer 2015 collections came to a close, word on the street from editors and buyers is that these collections lacked the innovation and creative excitement that fashion demands. While things do seem a bit "safer" for the season, we feel it is important to note that it isn't a crime to showcase garments with commercial savvy; designers, like everyone else, have bills to pay and must keep their business afloat. Yes, this week has been slow to deliver entirely new trends, but it has not been without its share of fun, creative twists along the way.
As we mentioned throughout the week, we are seeing some prints, but they did not overwhelm like seasons past. The medley of prints presented by designers reflected various artistic genres and wearability quotients. Bold abstractions echoing anything from kimono prints to pop art really made a mark and created the most imposing statement pieces. Coincidentally, some of the embroidered treatments read like print from afar, bringing a welcome element of surprise to the design aesthetic.
A polite and understated luxe factor seems to be forming the Milanese mindset this season–something we usually attribute to the French. Low-key looks that appear simple at first glance actually show complexity once experienced up-close. Detailed construction, embroidery and precise, clever tailoring give these garments an expensive air…and in the end, the craftsmanship, quality and exclusivity will justify the price. That's what luxury is about, after all.
Transparency might be a minor trend for Milan. Sheer applications came and went without much fanfare or criticism. The idea is fun and the executions were well measured as a rule. We hope we see more of this with the Fall-Winter line-ups.
This season Milan has done a good job of declassifying the floor-length hemlines as designers showed floor-length skirts and dresses for every time of day and dress formality. Similarly, as we have noted, designers also showcased much shorter lengths that adapted equally well to the broad spectrum of dayparts and dress occasions. Which one of these hemline directions will dominate in Paris?
Paris is next!
Related articles