Milan Fashion Week Spring-Summer 2015 – Day 3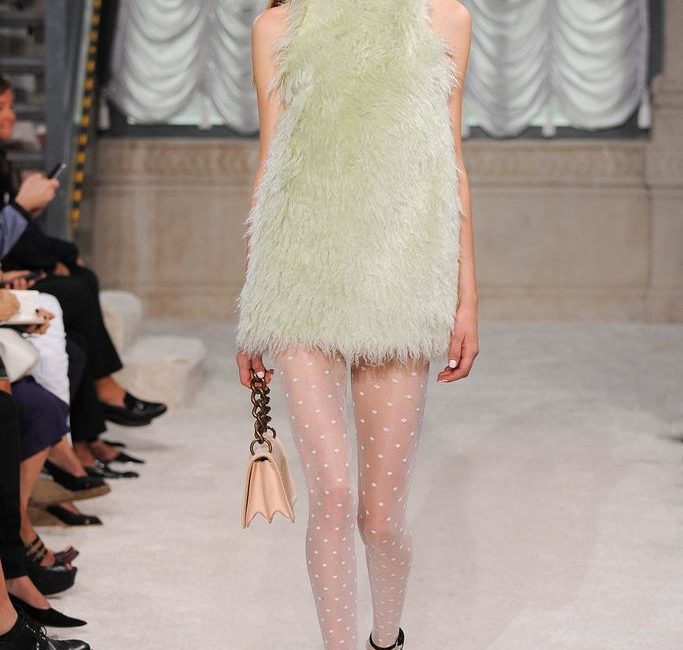 Milan is once again flexing its creative muscles for the fashion world to see. Yes, there was something polite and classic dominating the first three days of collections, but that doesn't make the looks complacent or lacking in ingenuity. From short hems recalling the 1960's Youth Quake to pants suits of varying volumes to curious surface treatments, Milan is slowly defining its point of view for Spring-Summer 2015.
The micro-mini length is on the menu with a broad array of runway favorites at Milan Fashion Week Spring-Summer 2015. That said, the length may the only thing in common as the hemlines veer effortlessly from skirts to shorts to deliver a fresh, modern vibe. These shorter pieces are also getting the luxe treatment, introduced in every material possible, including leather.
Pants and pantsuits are really making a statement this season and Milan is not disappointing. Unlike traditional pantsuit ensembles, here they are paired with blousons and coats of various styles. From retro-futuristic play to jet-set easy Milan's treatment of pants is defining a trend and offers a look for virtually every fashion buyer.
Snake print is popping up on some of the runways and we couldn't be happier! From natural skins to prints, these looks are exciting and fun. We love the glamour factor, particularly when applied to elongated skirts.
Rich, reflective treatments are influencing more than a few looks via embroideries and textiles. From silk fringes to sequins to satin, luster in rich colors is adding a glamorous ring to Spring-Summer 2015.
Embroidery work is very much a player this season too. The treatments are not only giving great visual excitement, they are also playing with textures to add depth and drama.
Milan confirms that photo printing is no longer the global phenomenon. Today, every type of print is featured including retro looks from floral to ethnic. We expect to see more on this trend direction in the second half of the week.
More on Milan next…
Related articles