Milan Fashion Week Spring-Summer 2015 – Day 2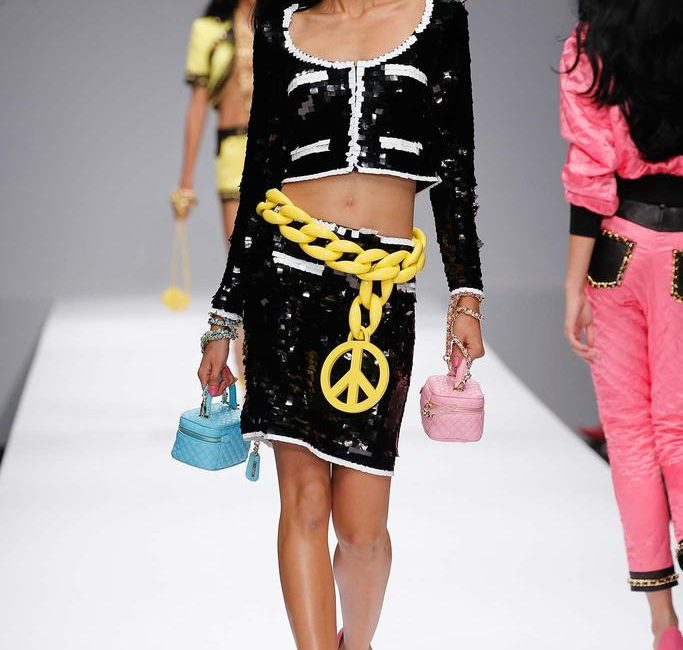 Whereas New York felt much more Fall-Winter in its color palette, Milan is embracing the brighter, happier colors we saw in London. Of course the more somber tones are present here too, but the overall feel from the first two days is that spring is busting out all over!
What we are also seeing in Milan are some experimental looks – really hyper-editorialized ones – that will surely grace the pages of magazines around the world and will likely influence other designers. Yet most of these creative looks will probably not make much of a dent with civilians.
Prada, an icon of Milanese style, again, rehashed the"ugly" early 70's and the results were mixed. The goat coat actually works for us; the medley of patterns is another story…
We saw pants/trousers returning to the fashion forefront last year and this season is equally embracing this most practical garment. The Italians are elevating this archetype as a staple that migrates effortlessly between day and evening and takes the wearer from casual to dressy. It is a foolproof addition to any wardrobe.
Fuller cropped pants are being introduced, challenging the past decade's obsession with skinny jeans and stovepipe shapes. We saw volume beginning to manifest itself last year and we expect it is just a moment in time before this trend turns mainstream.
If you get your hands on 1970's fashion magazines, you'll recognize the inspiration behind some Milanese silhouettes. This continues a trend that began to take shape in New York. From micro-mini wrapped dresses to pantsuits, midi skirts to loose coats, the 1970's are on the menu without reading 'costumy'. The practicality of specific garments is likely to have broad appeal at retail.
Continuing on quasi-historical looks, hybrids of silhouettes popular in the past are generating great excitement. We favor this approach, as the looks are less literal and will easily adapt to preexisting garments in people's wardrobes. Again, silk and suede are very much in demand for spring-summer 2015. We will see if this trend persists throughout the week and heads to Paris.
More on Milan next…
Related articles