MILAN Fashion Week: Menswear Fall 2018 PART 5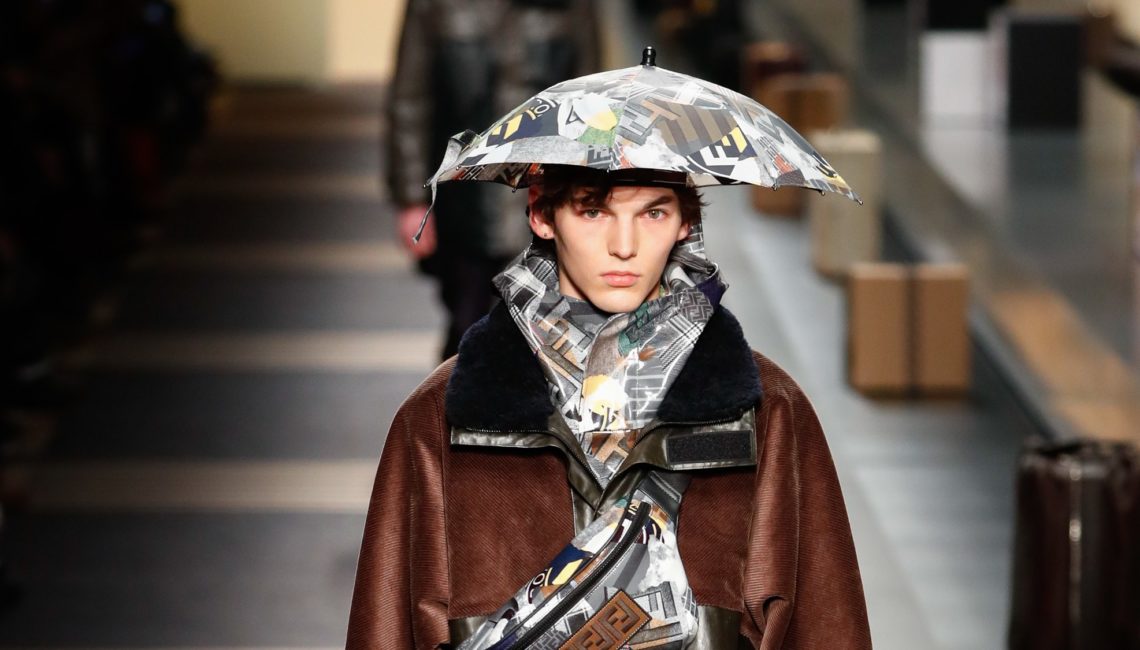 Milan saved the best for last as their menswear fall 2018 collections wound down with some of our favorite menswear presentations to date.  Rich fabrics and skilled tailoring were the keynotes of these collections that delivered sophisticated, elegant looks ranging from tailored classics to weekend sportswear.  And as we have seen across the menswear collections, to add to the luxe appeal, designers looked to fur and shearling.
Milan's Last Hoorah for Fall 2018
At Fendi it was all about mink and shearling for their fall 2018 menswear collection.  The double F logo featured in mink made for an eye-popping  collar that dressed up black leather coats. The logo treatment was repeated in mink for hats and bags and angled across the chest of a shearling jacket.  There was even a mink blouson entirely made up of the double f logos.   Strips of fur, either shearling or mink, were edged in metal leather and sewn together in coats and jackets.   A buff belted suede and shearling coat with a Fendi nameplate reflected sporty elegance.  But for pure artistry it would be hard to top the collage pattern of words and images cut into a colorful shearling jacket.  Fendi reminds us once again of the unparalleled creativity that fur offers.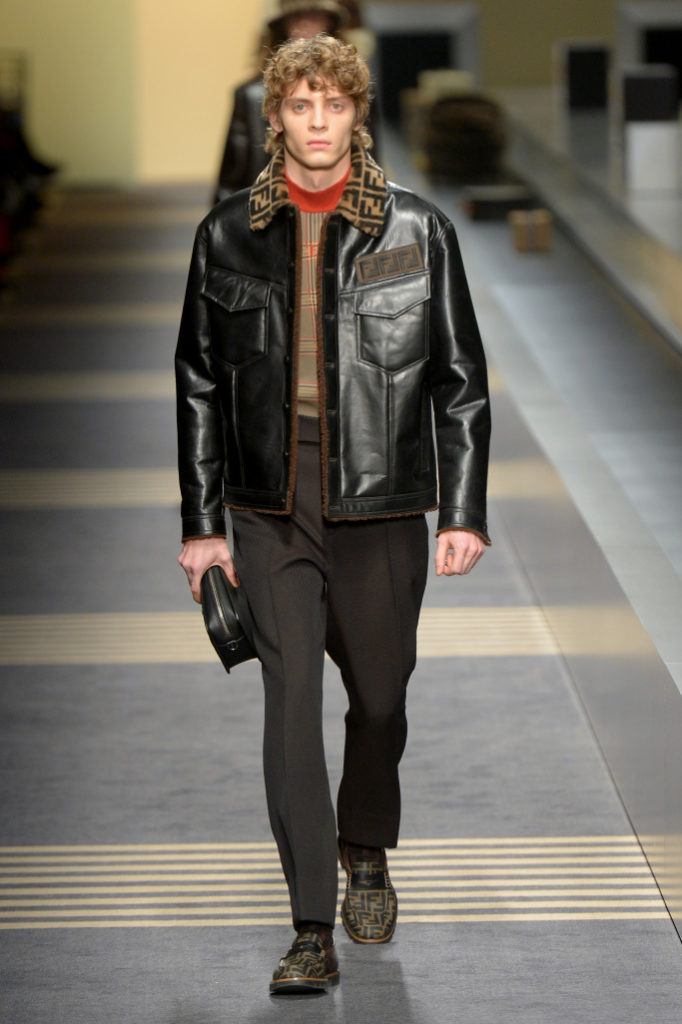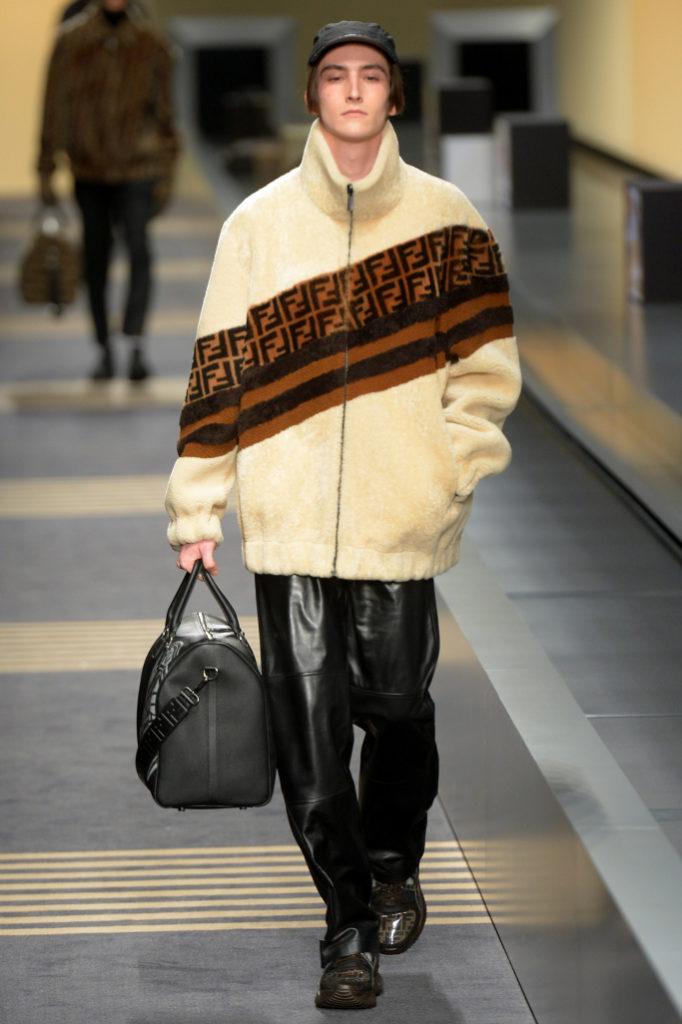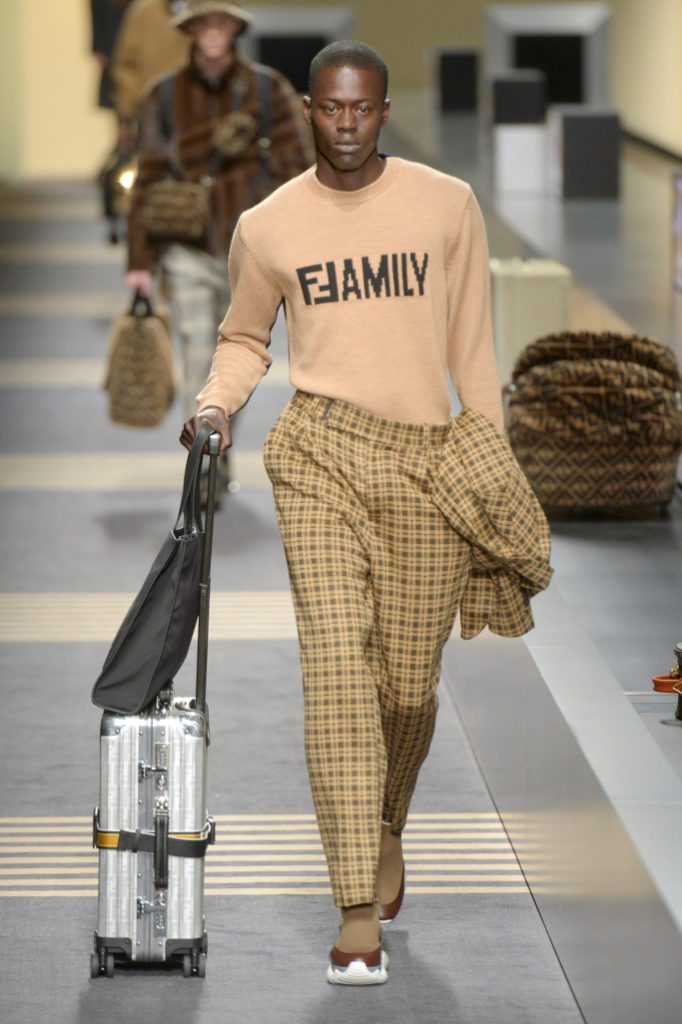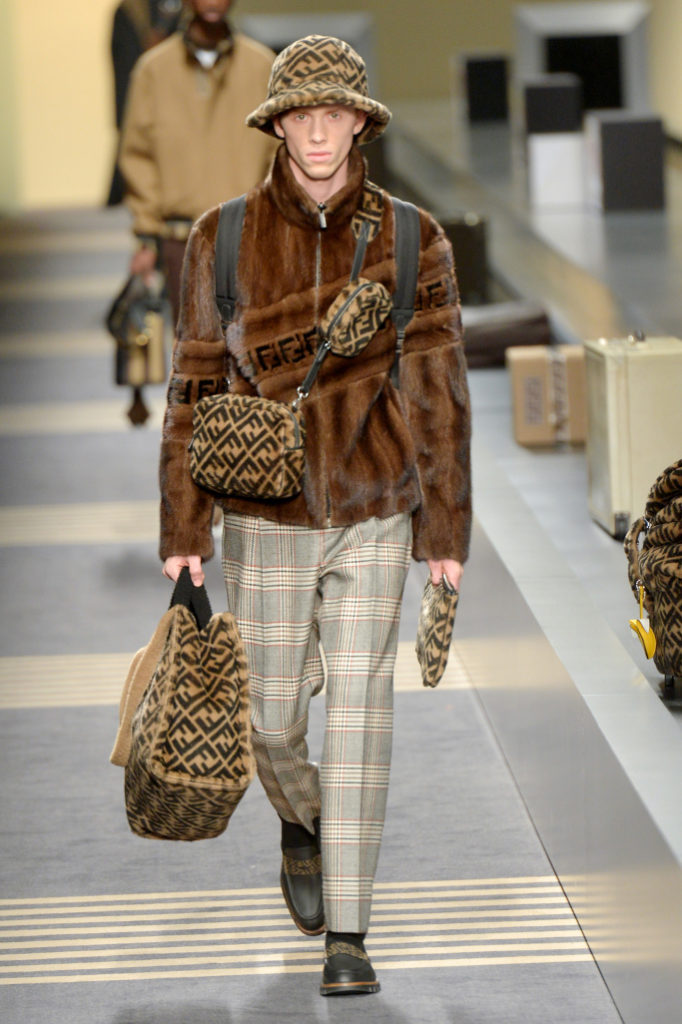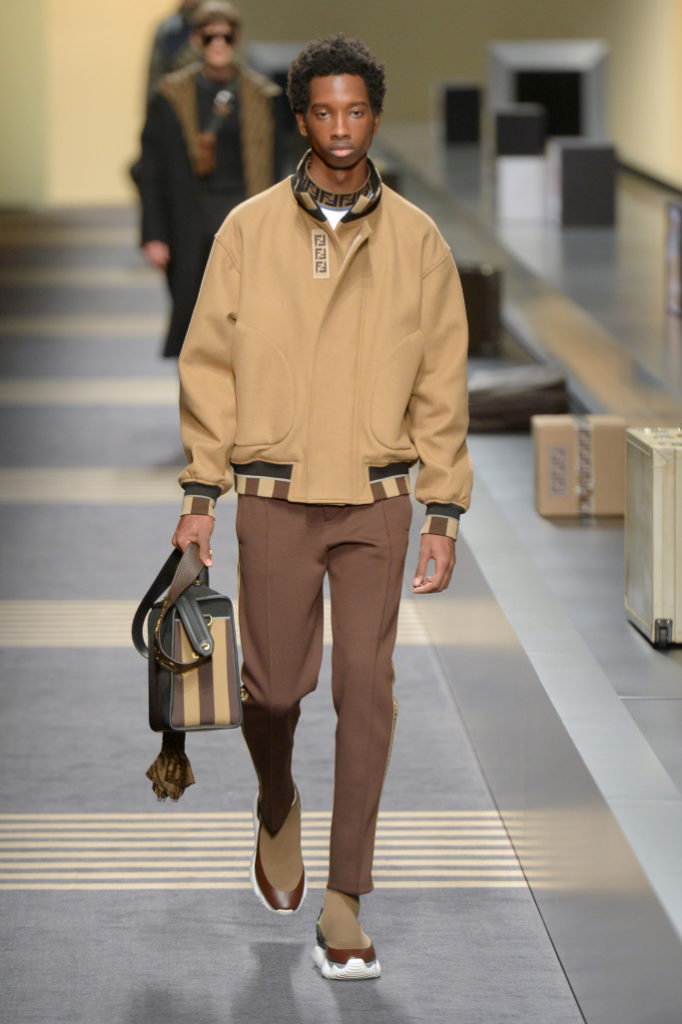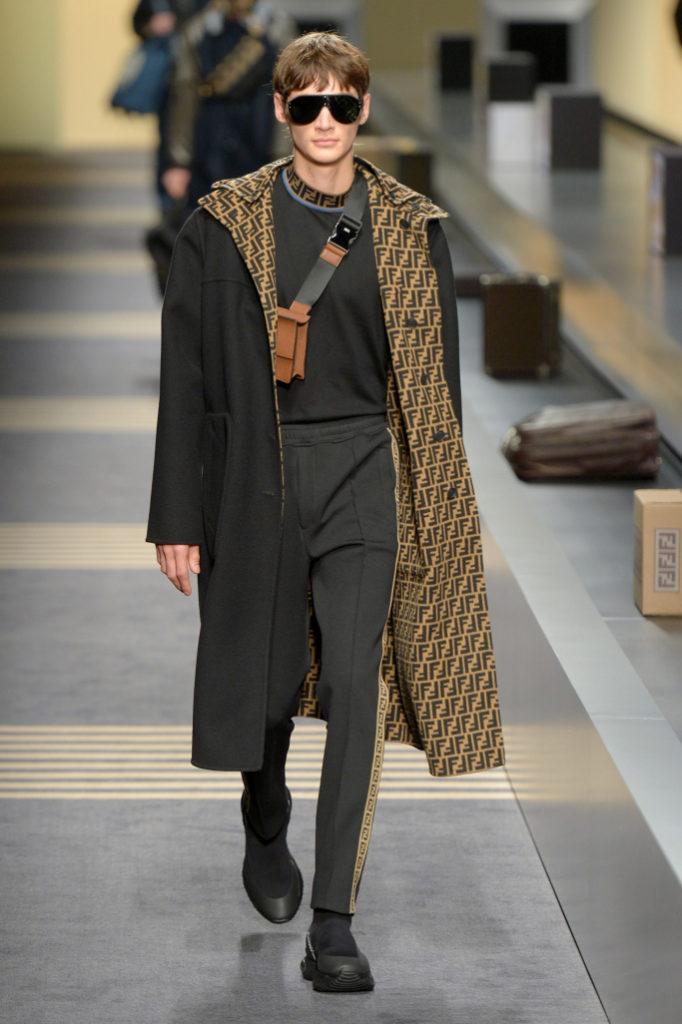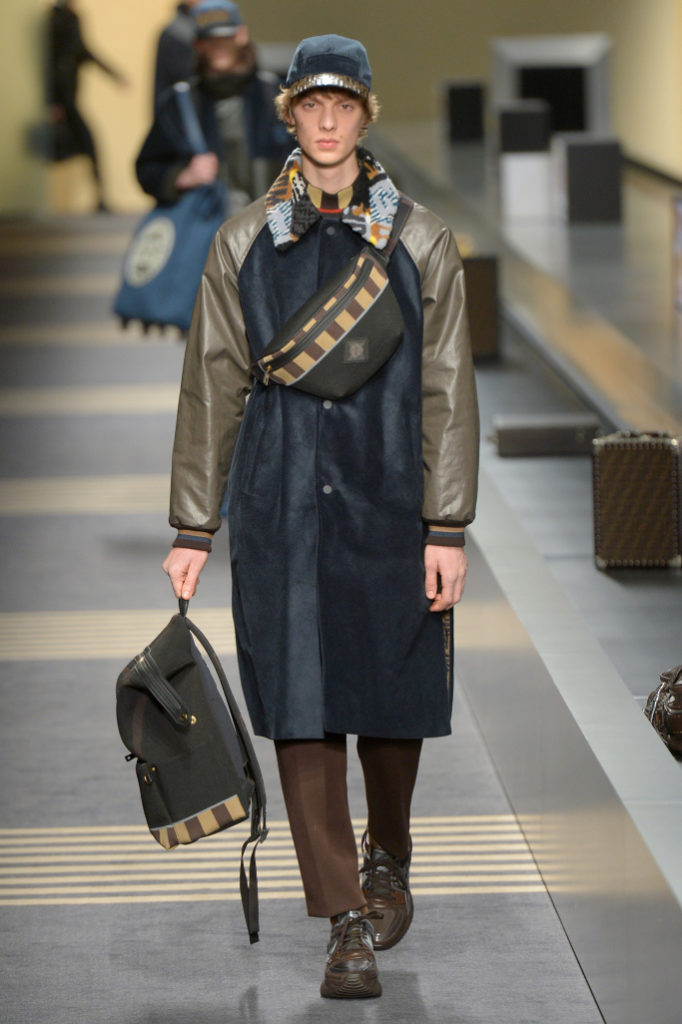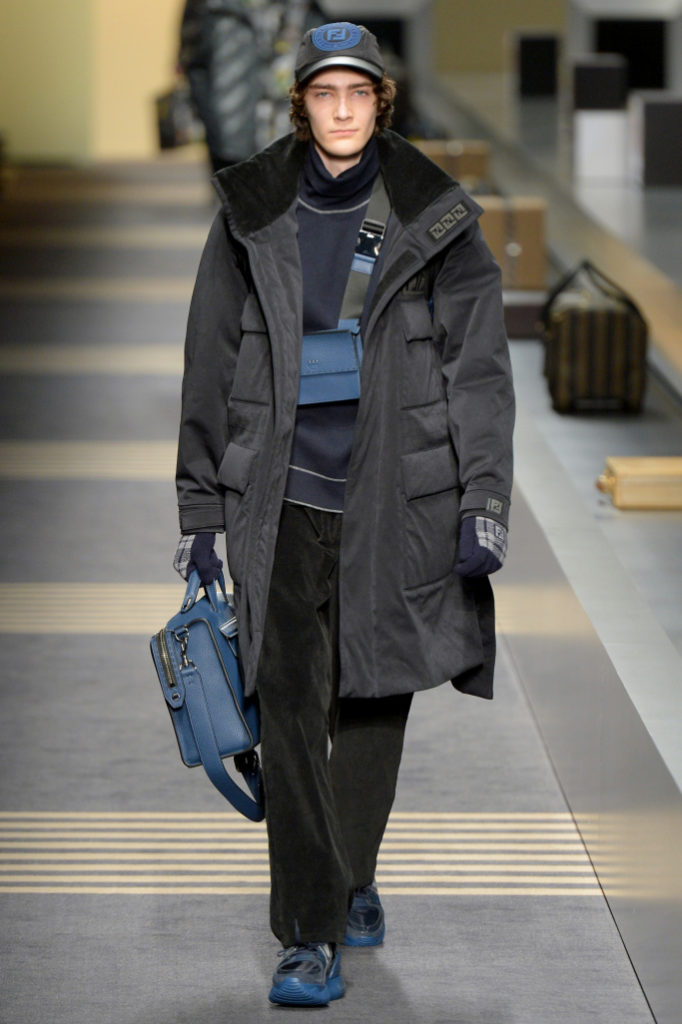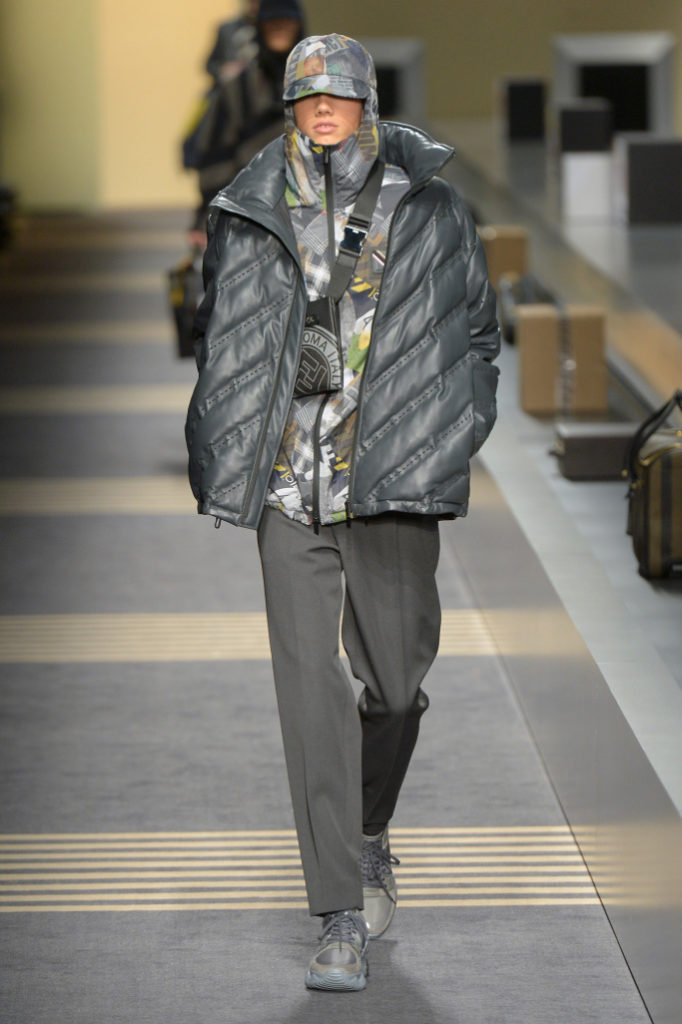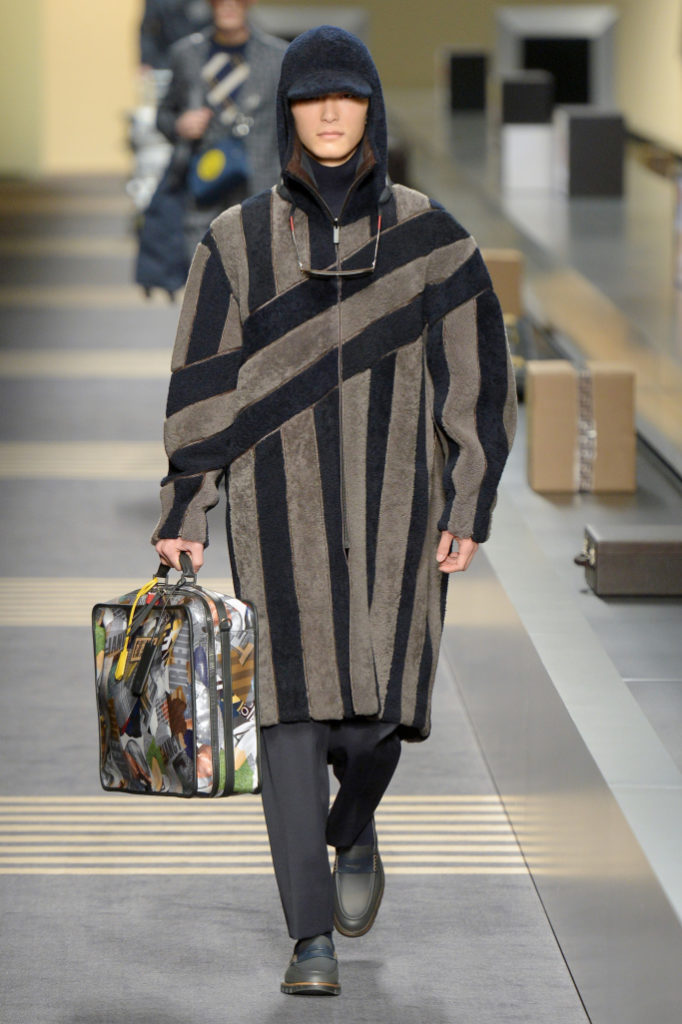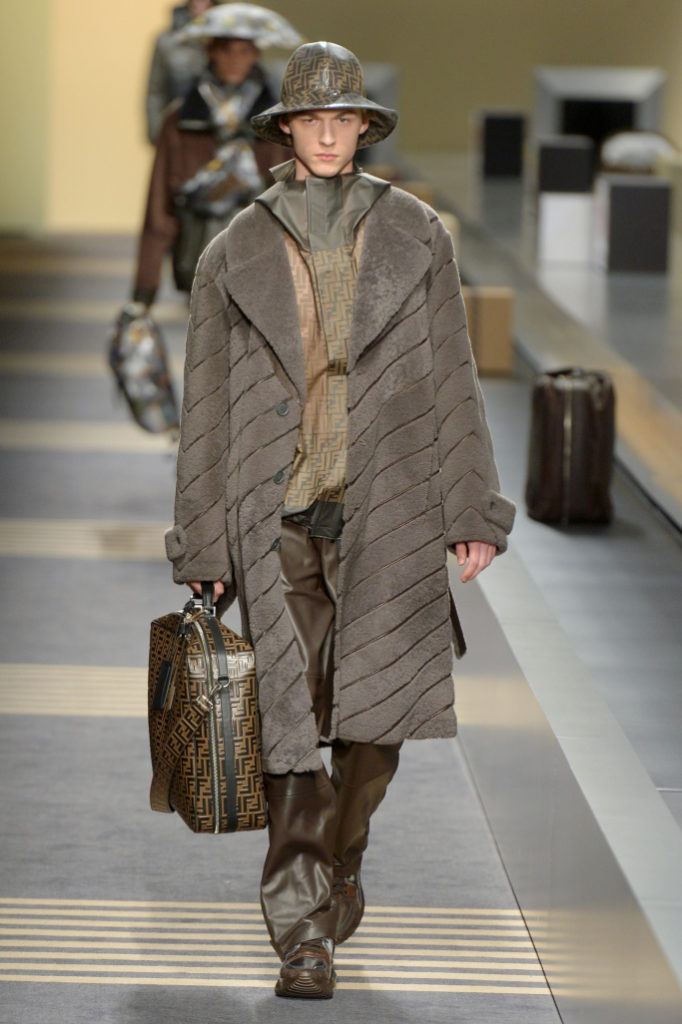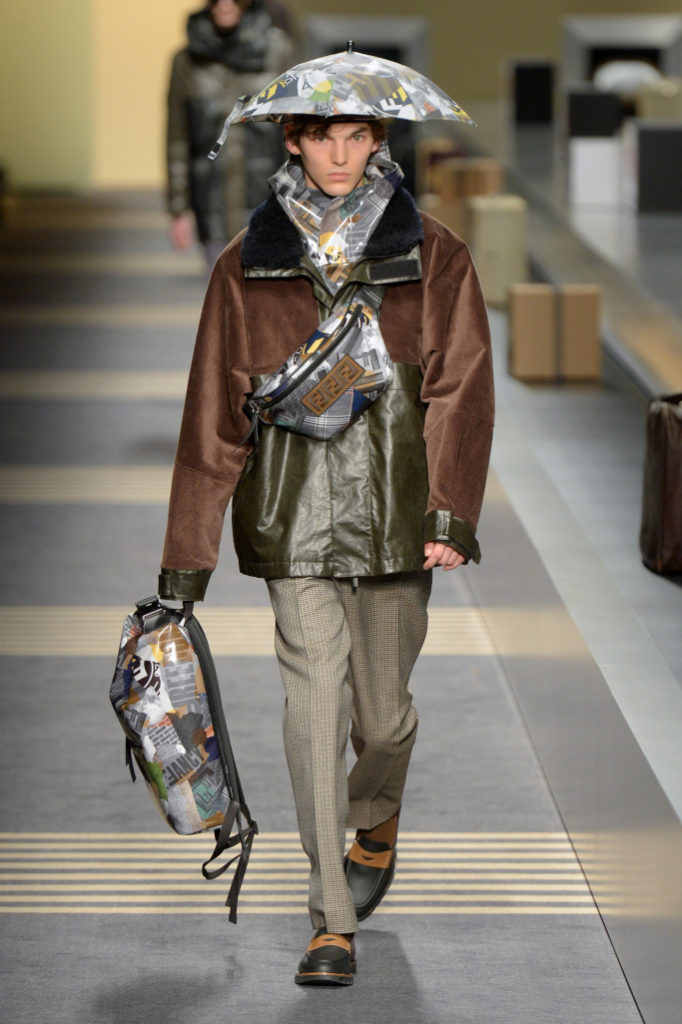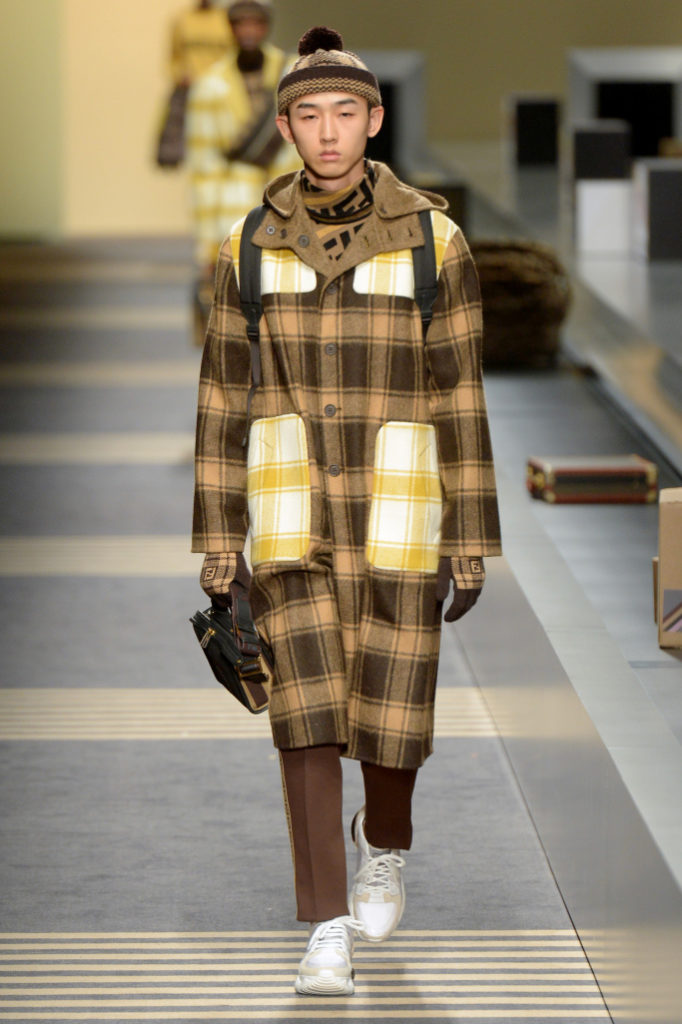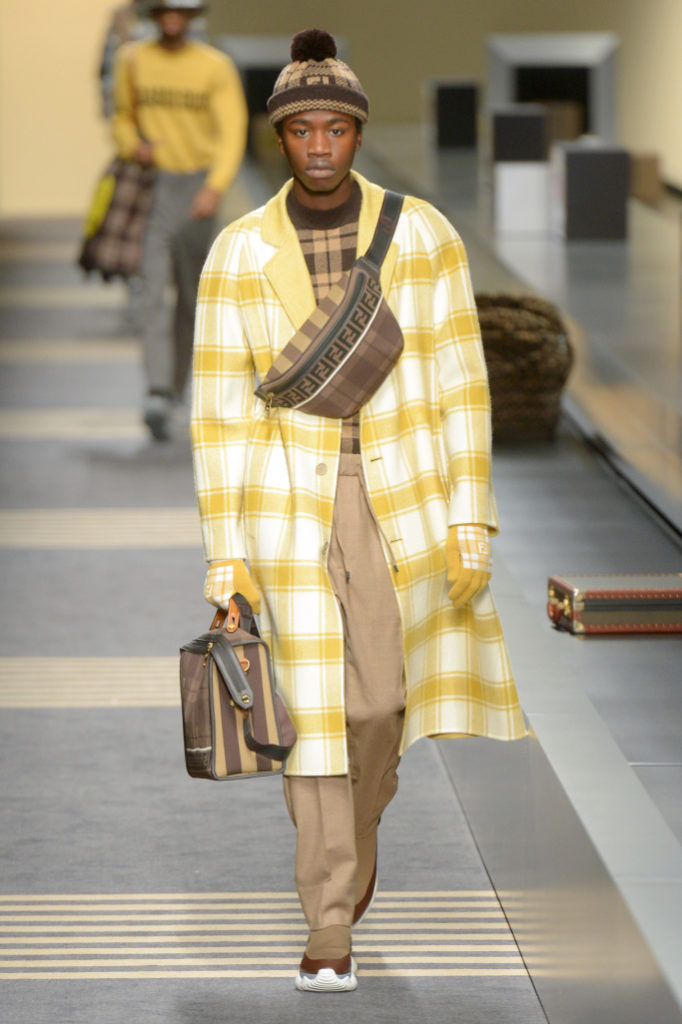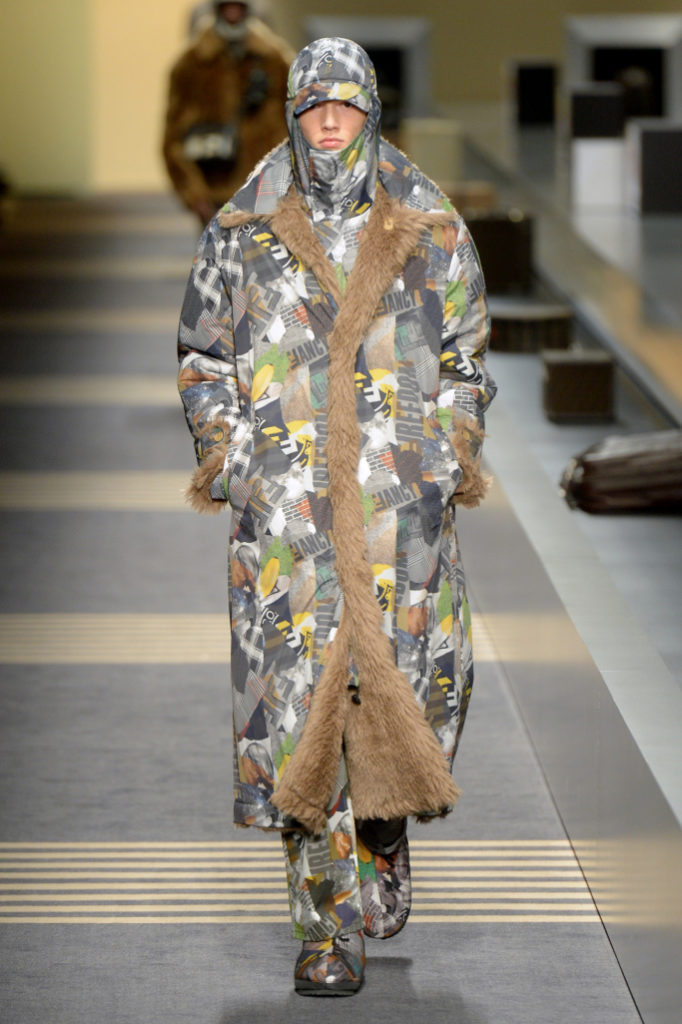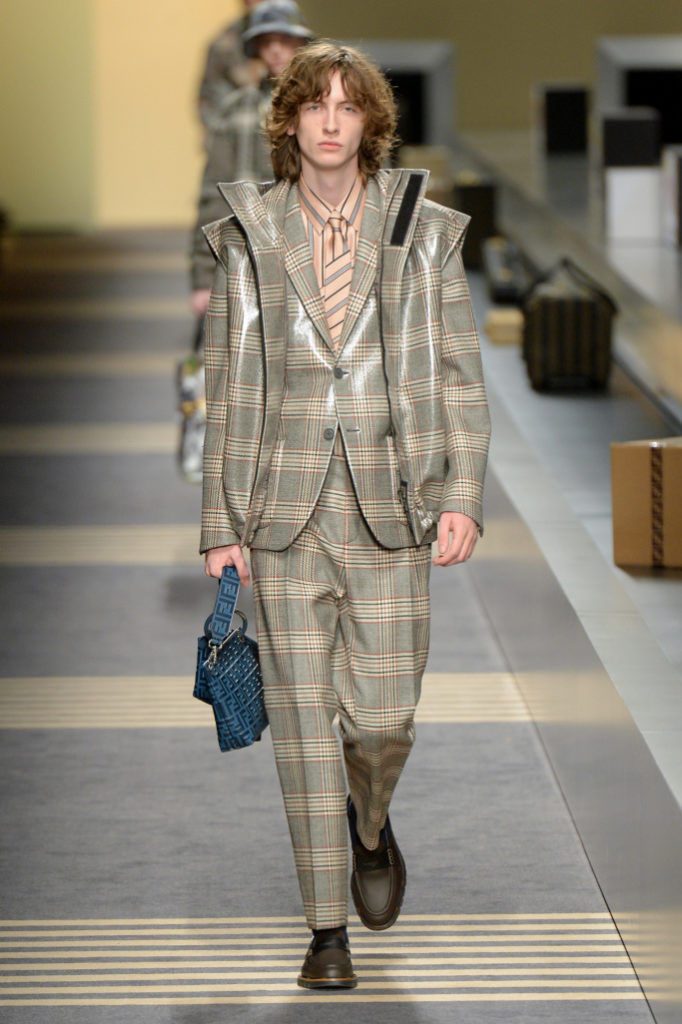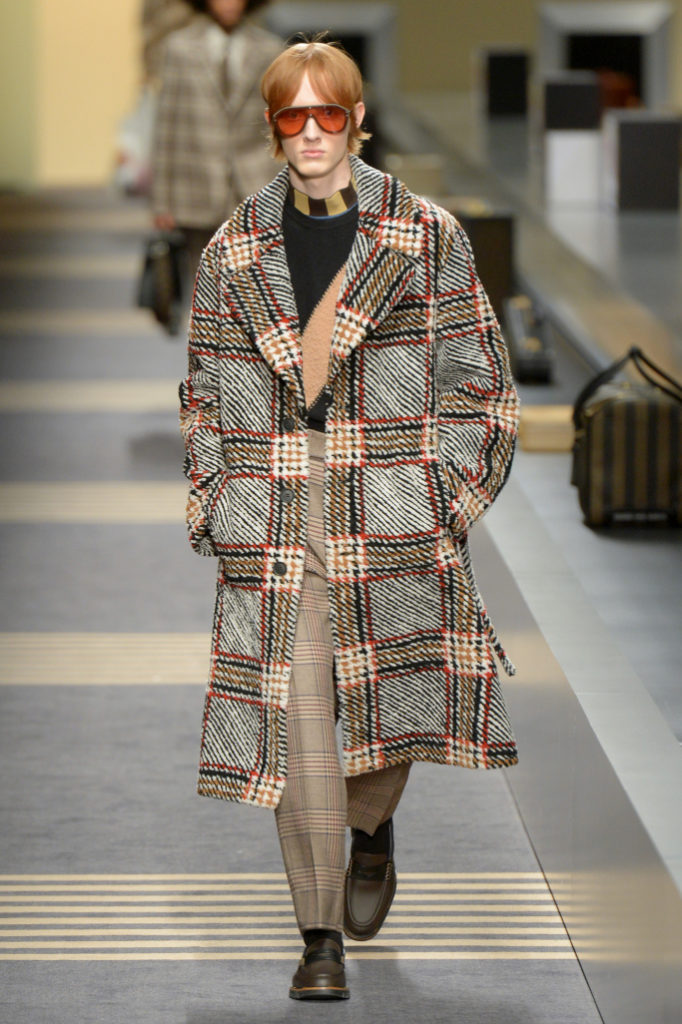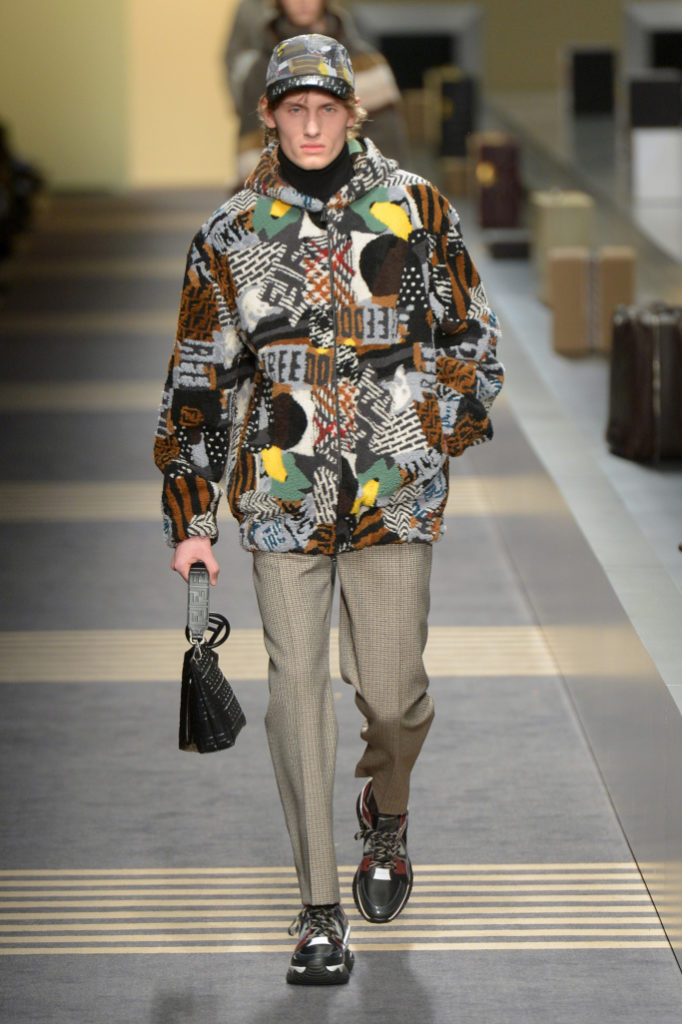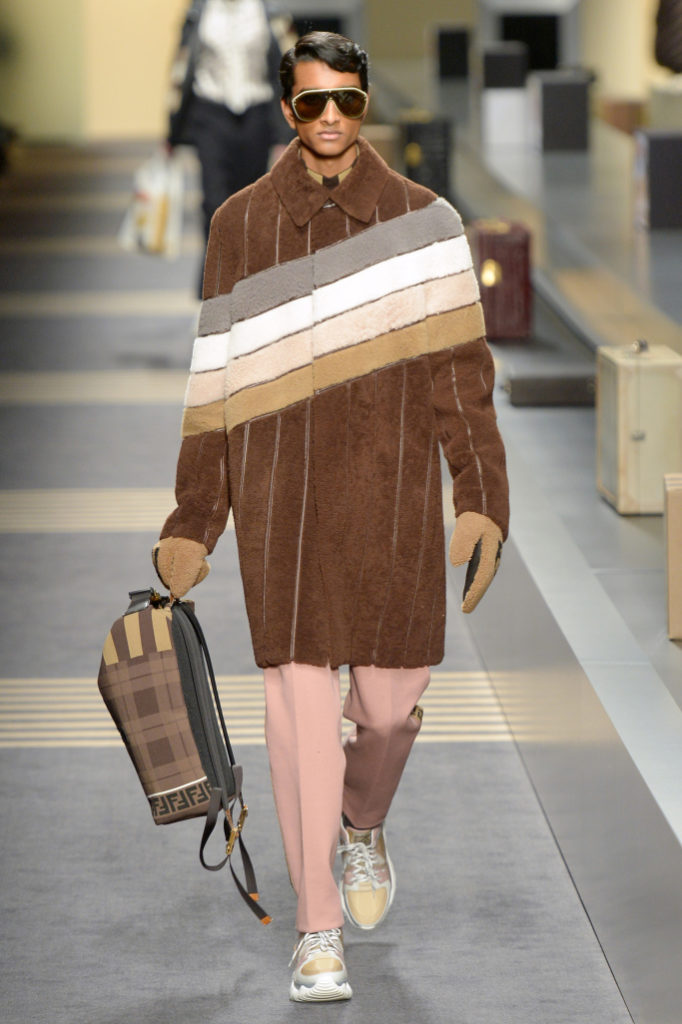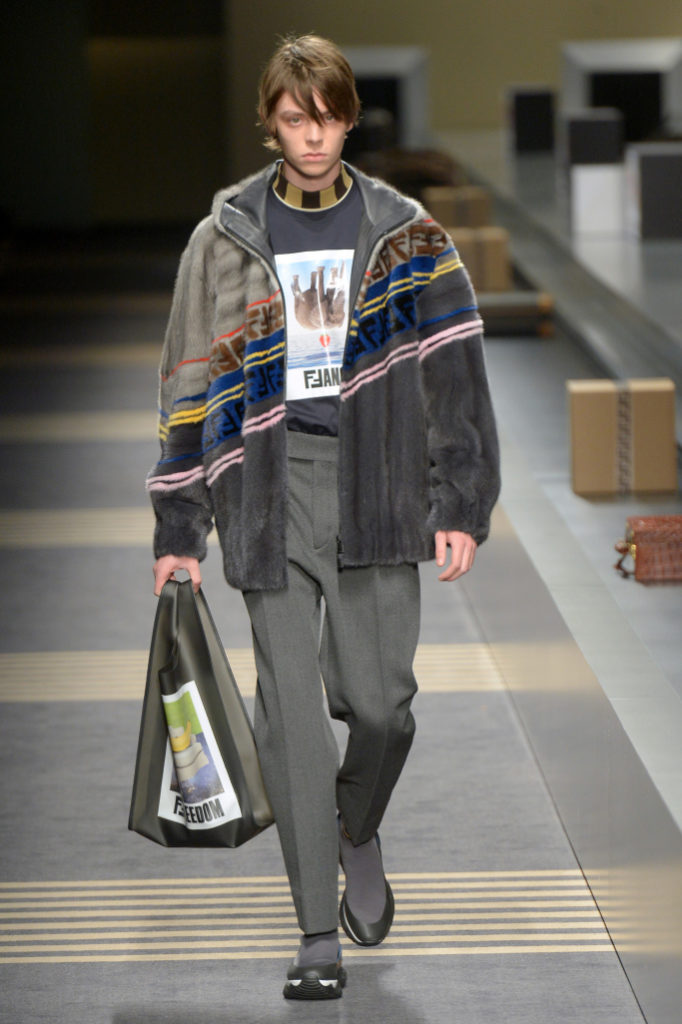 Yosuke Aizawa fall 2018 collection for Hunting World managed to blend an urban sophisticate feel with an outdoor sportsmen look.  Plaids and Navajo prints dominated the separates for both men and women with a cute rodeo print playing too.   Functionality merged with style in puffer coats and vests, some with fox trimmed hoods.  A slim fitting plaid jacket paired with contrasting plaid pants had an edgy schoolboy vibe.  Cozy, rich knits added depth and texture to the collection.  Blending in may be the key to successful hunting, but standing out is the promise of this chic collection from Hunting World.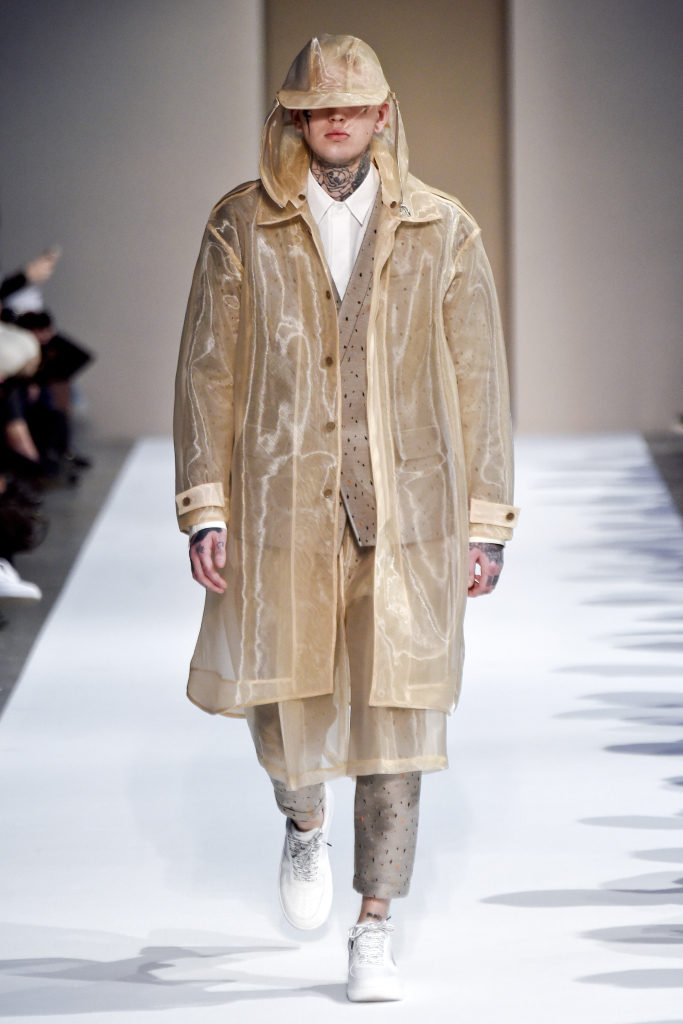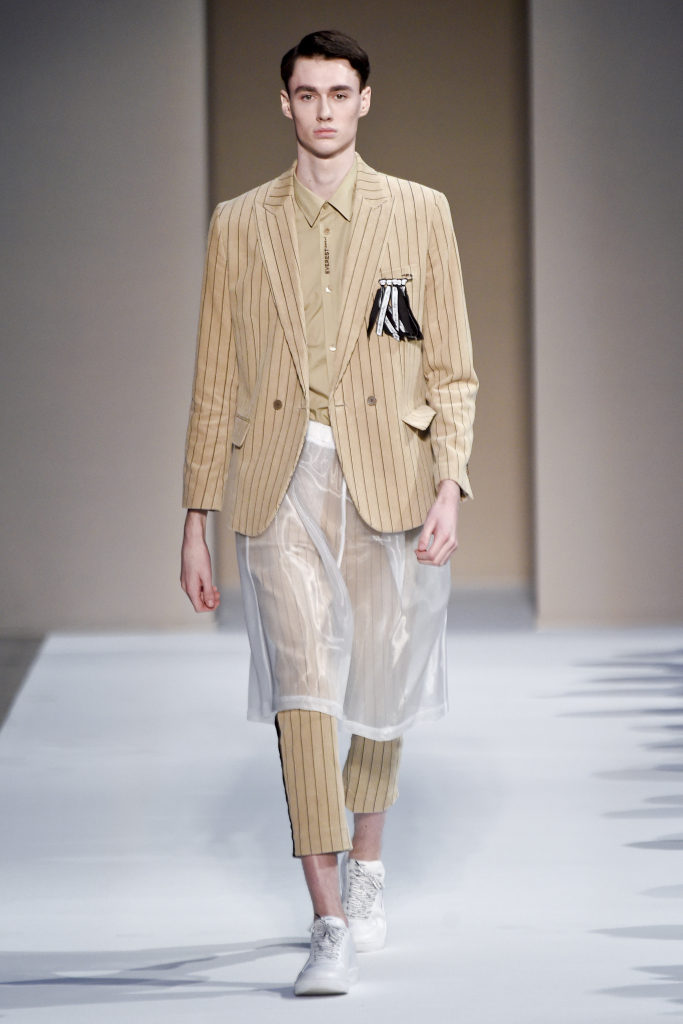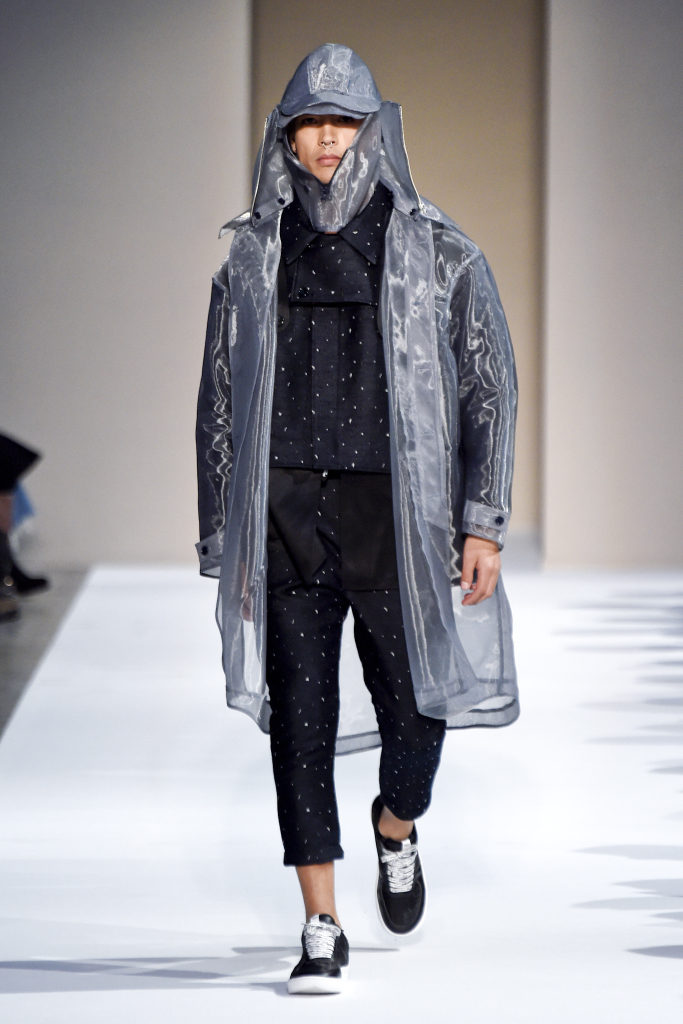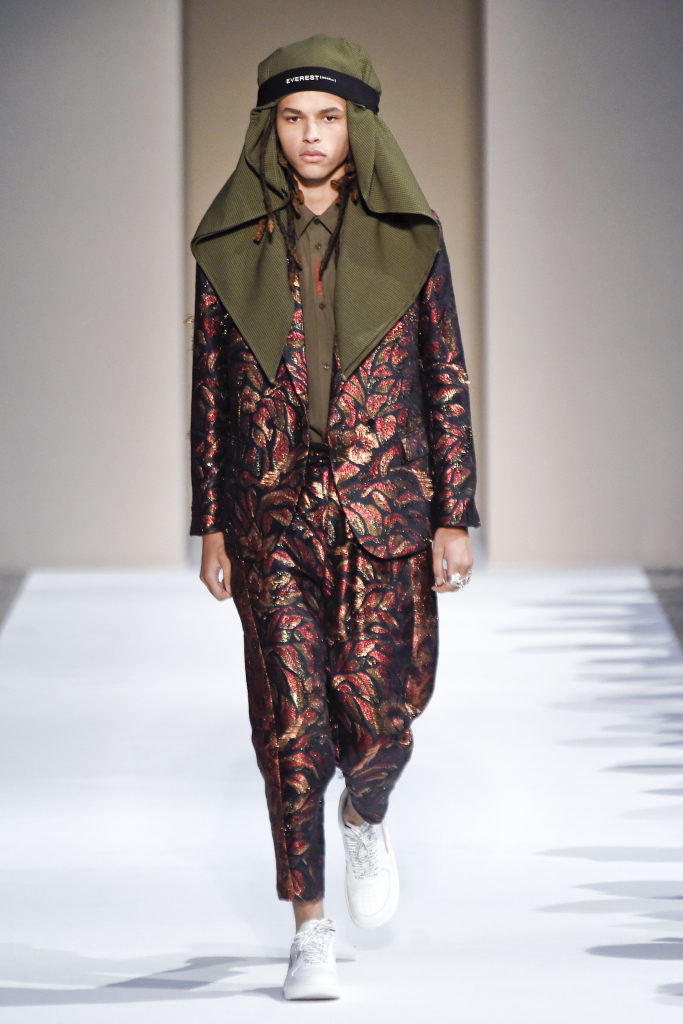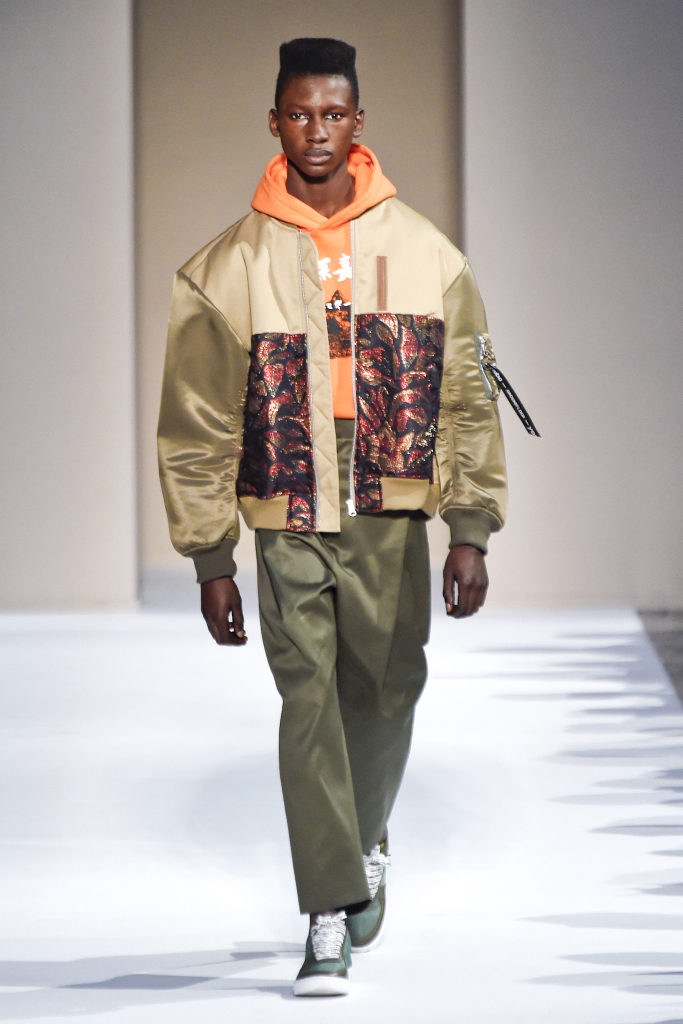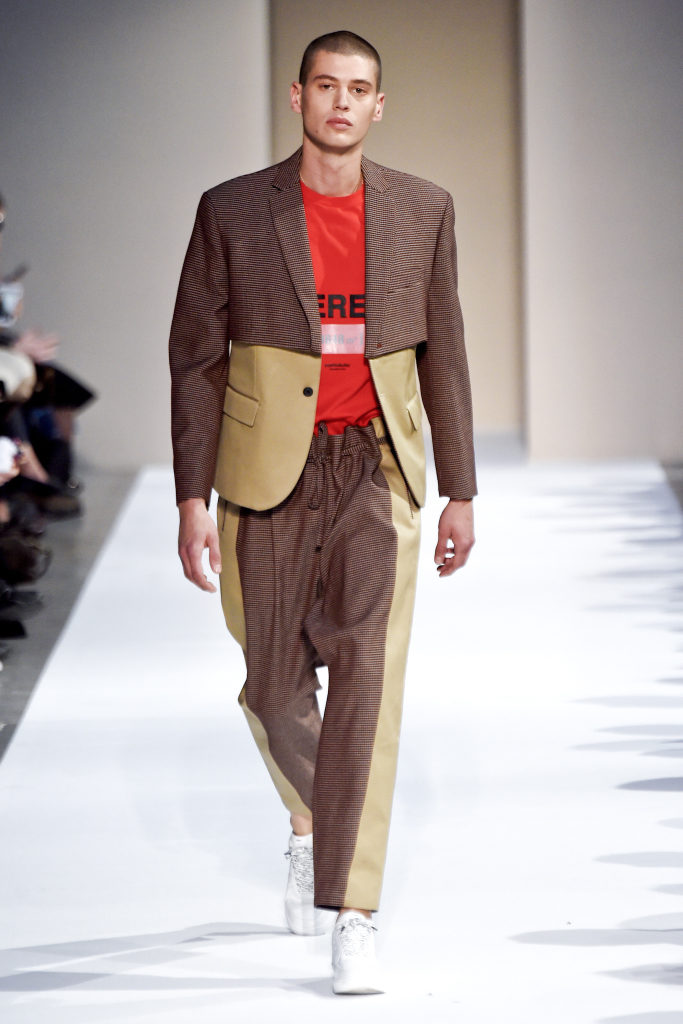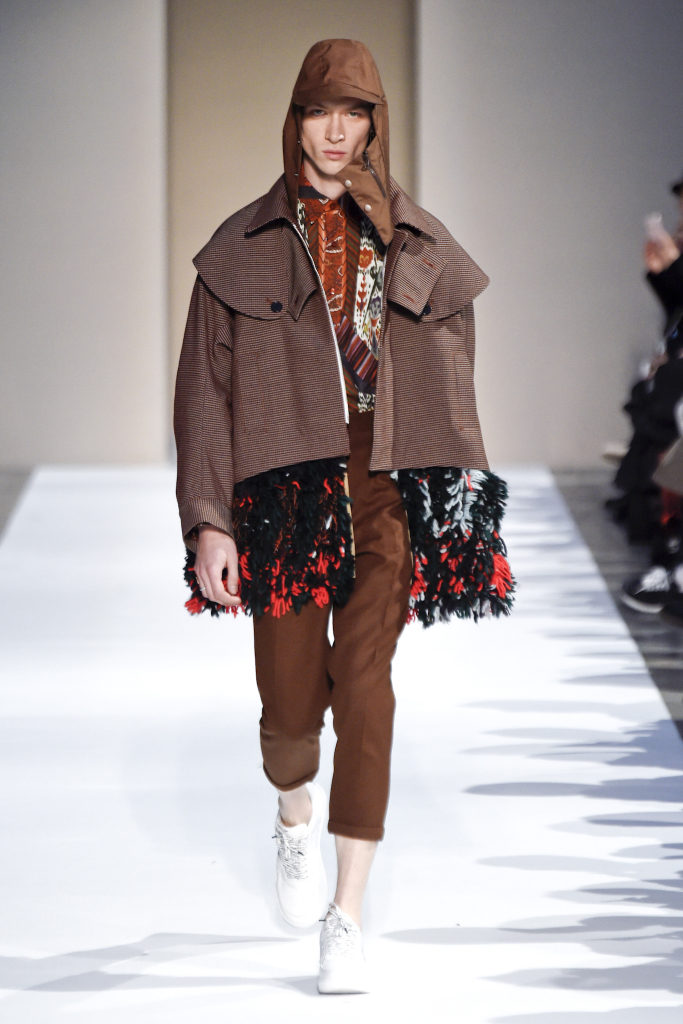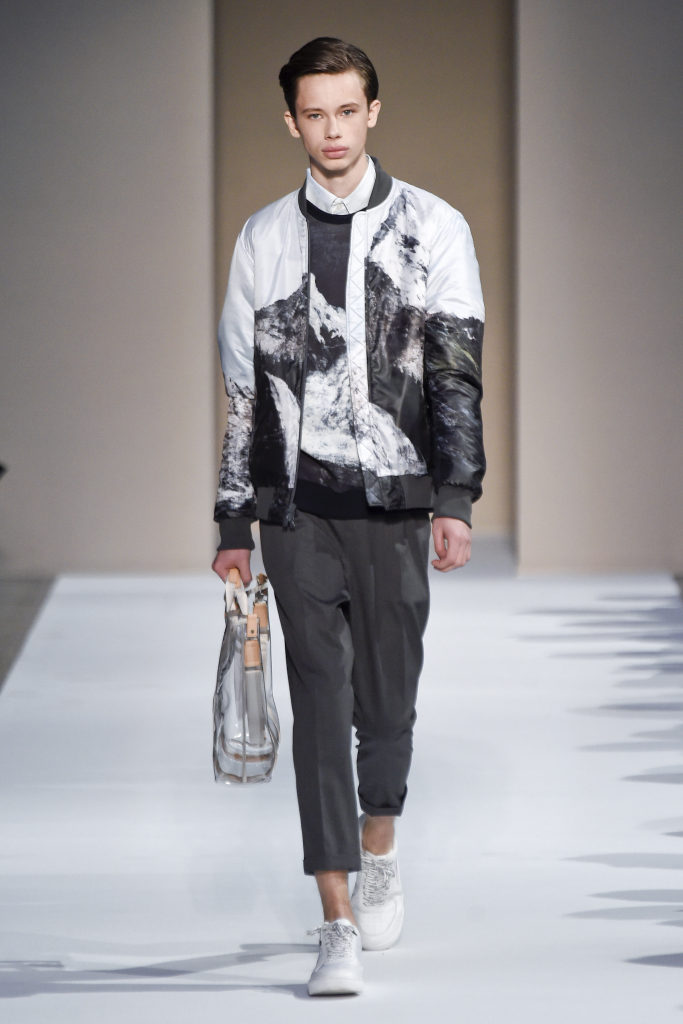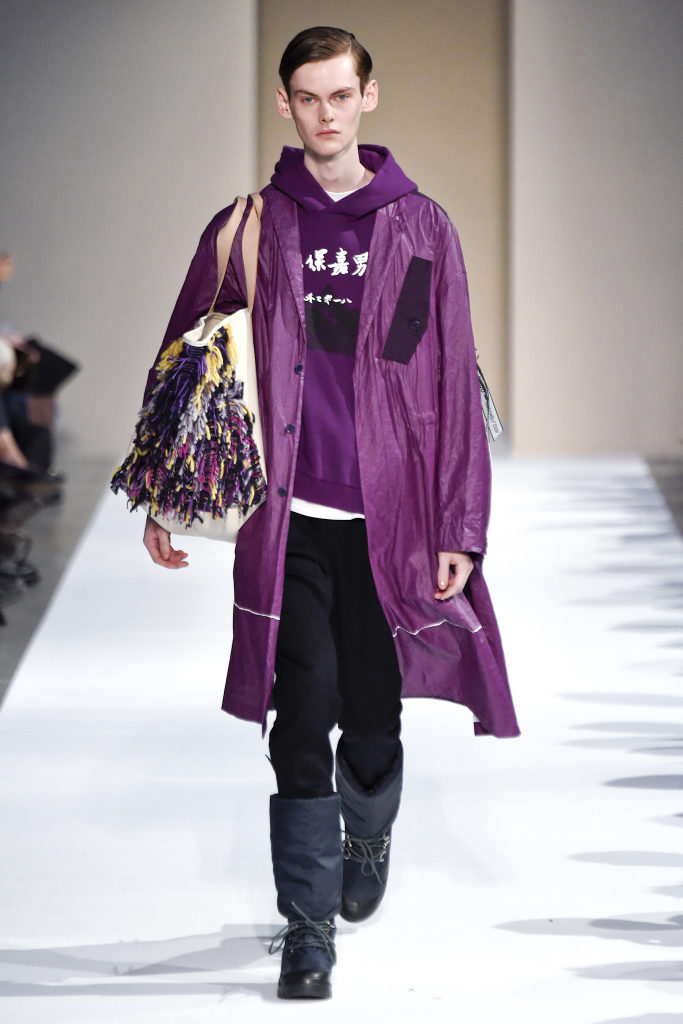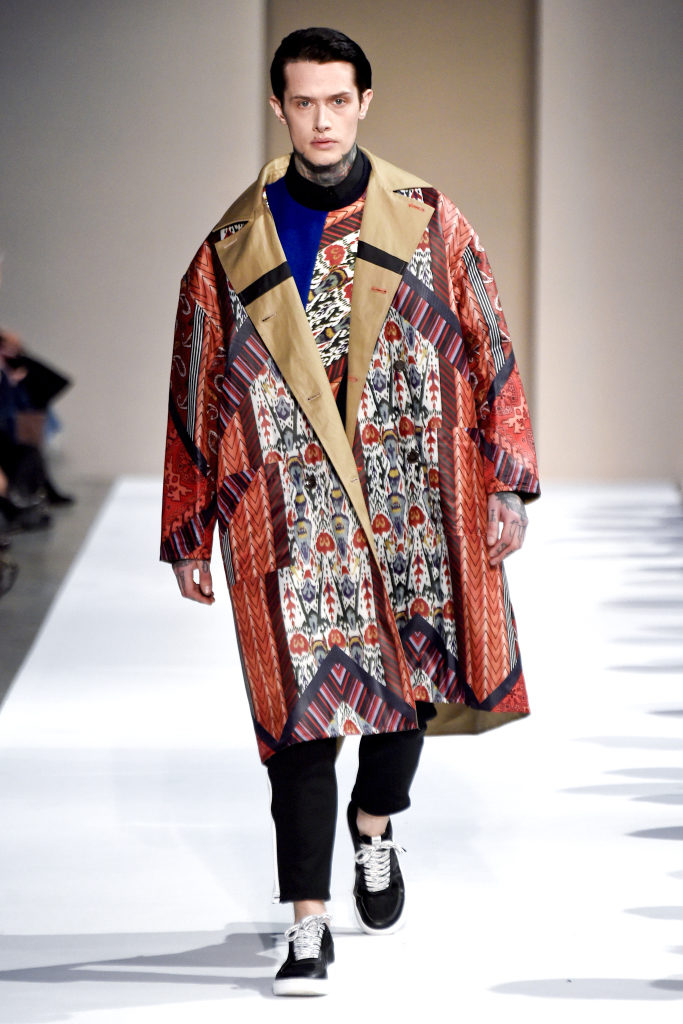 There is nothing we don't love in Ralph Lauren's fall 2018 menswear collection.  Beautifully tailored plaid suits, rick cable knit sweaters, military-inspired peacoats and double breasted overcoats….what's not to love?  The rich, textural look of a fair-isle sweater paired with a medium grey shirt, a darker grey tie and a checked jacket is sublime.  Who can match the elegance of a velvet tuxedo jacket with brocade trim?  And how about those handsome, rugged shearling aviator jackets?  This is a collection that defines sophisticated, manly elegance the American way and we pledge our allegiance.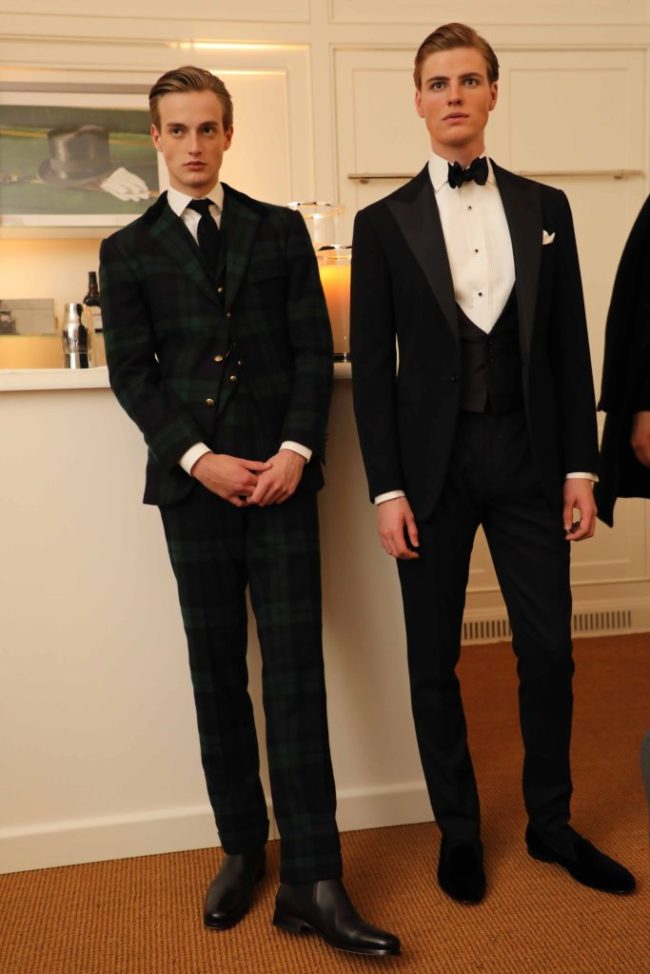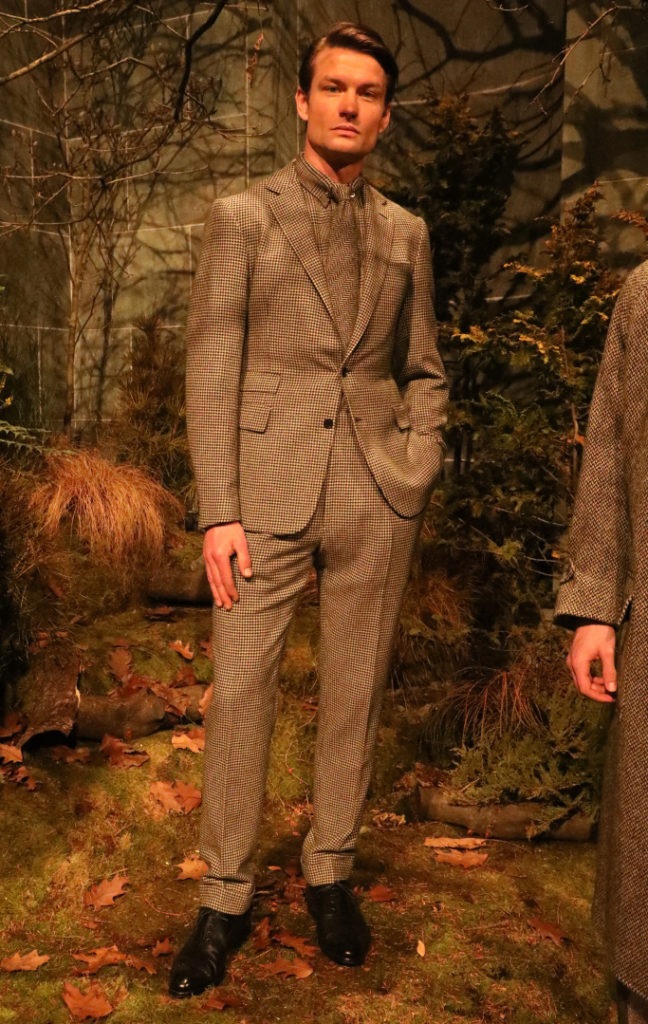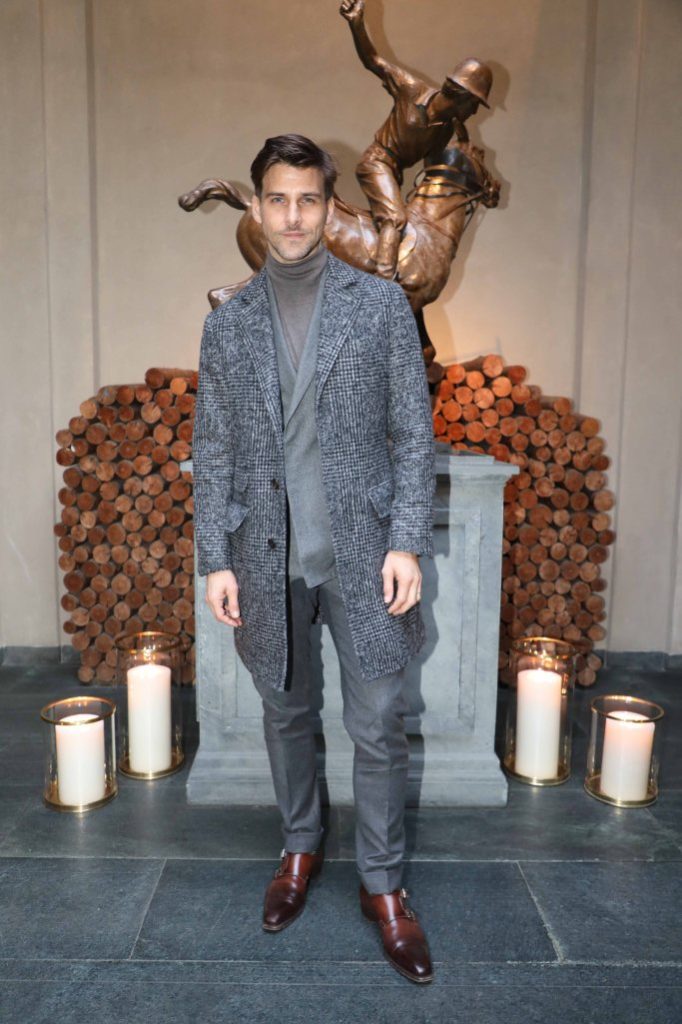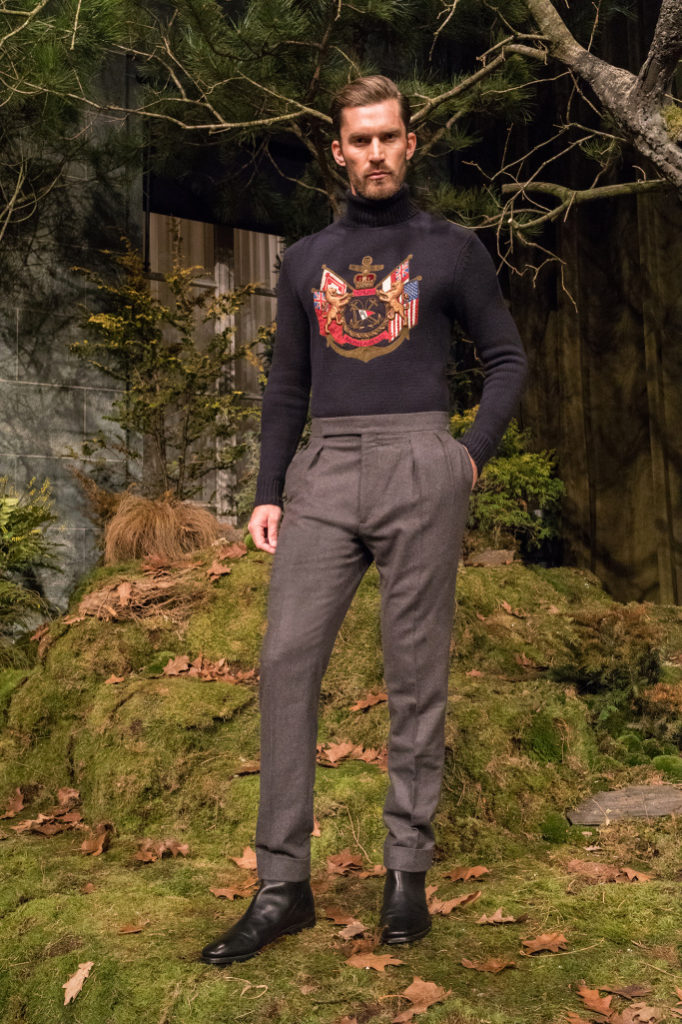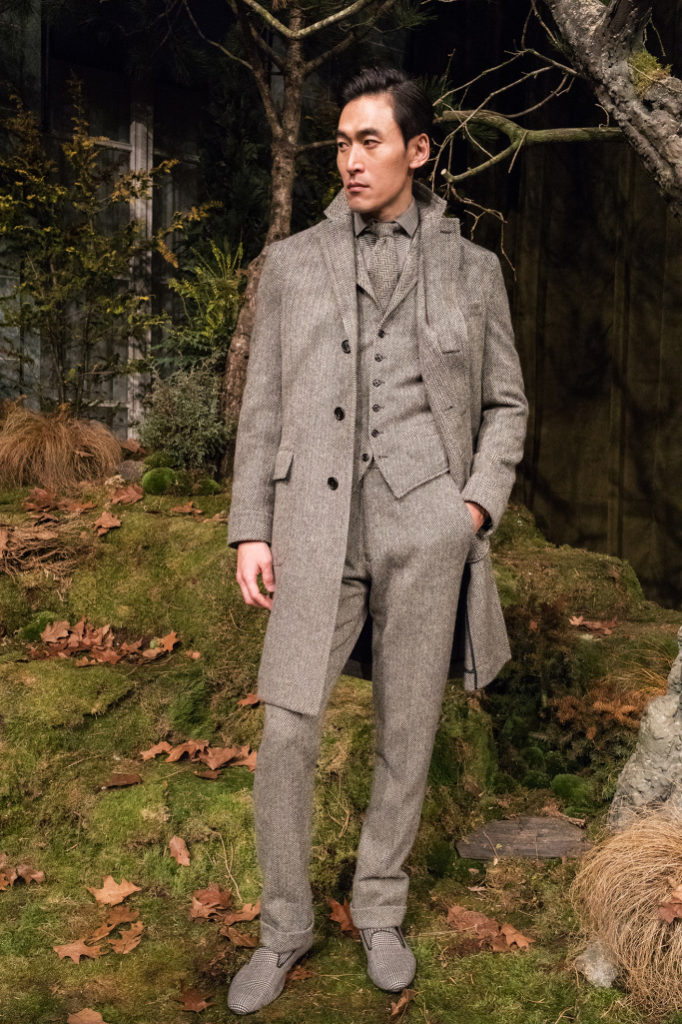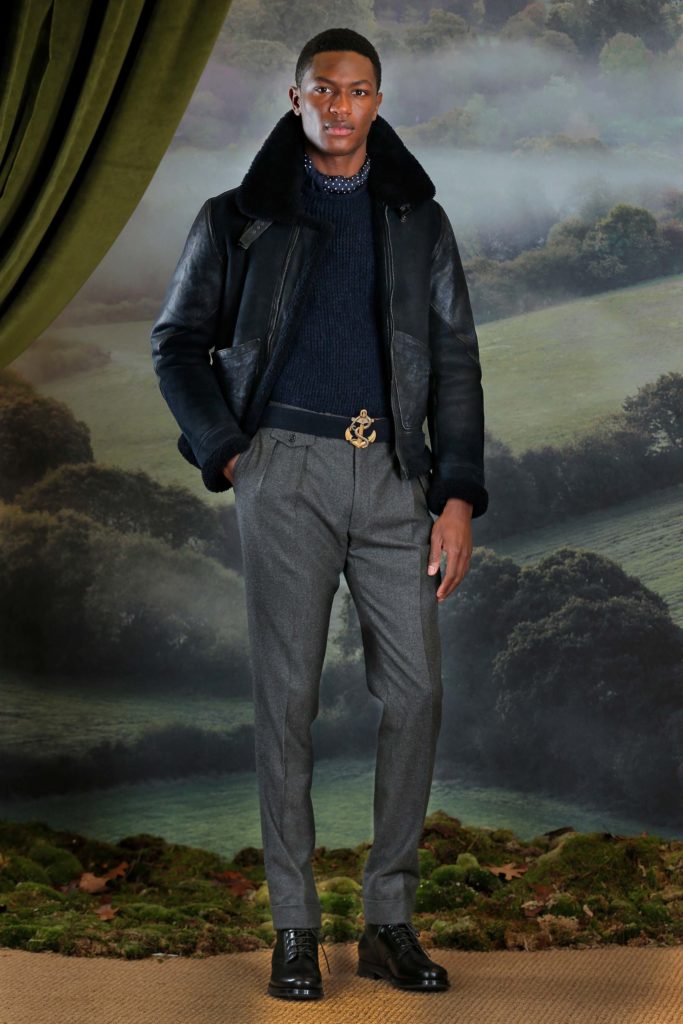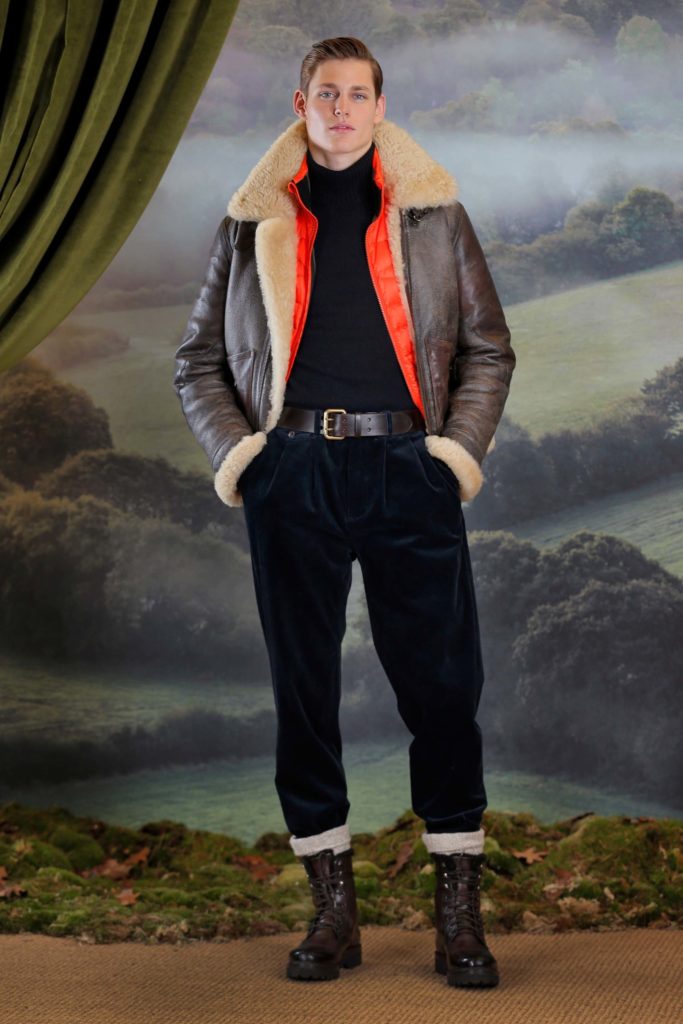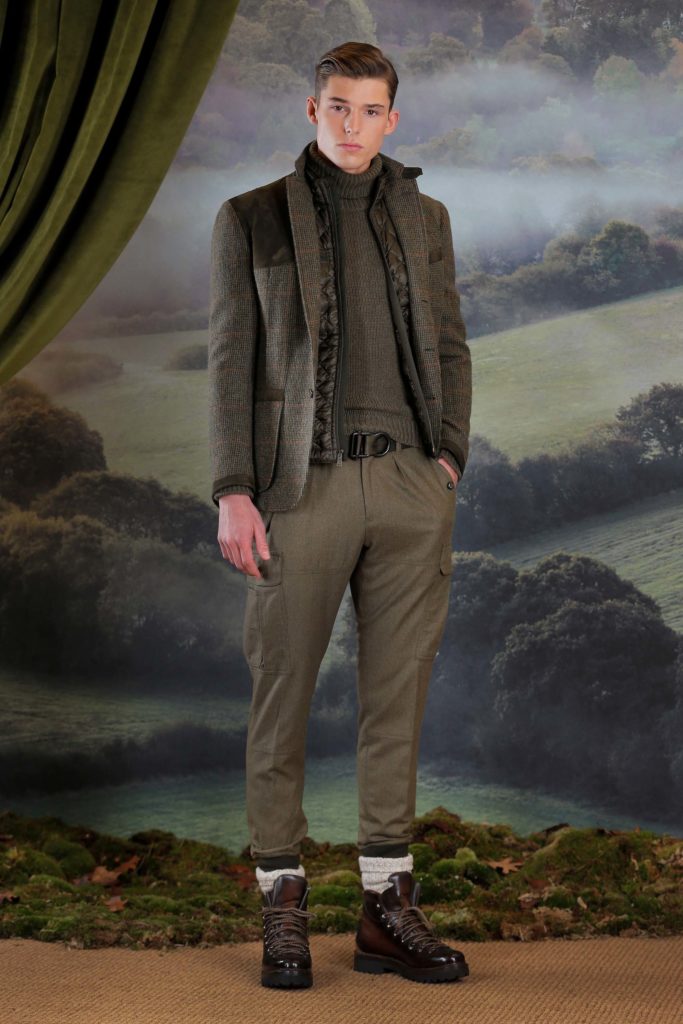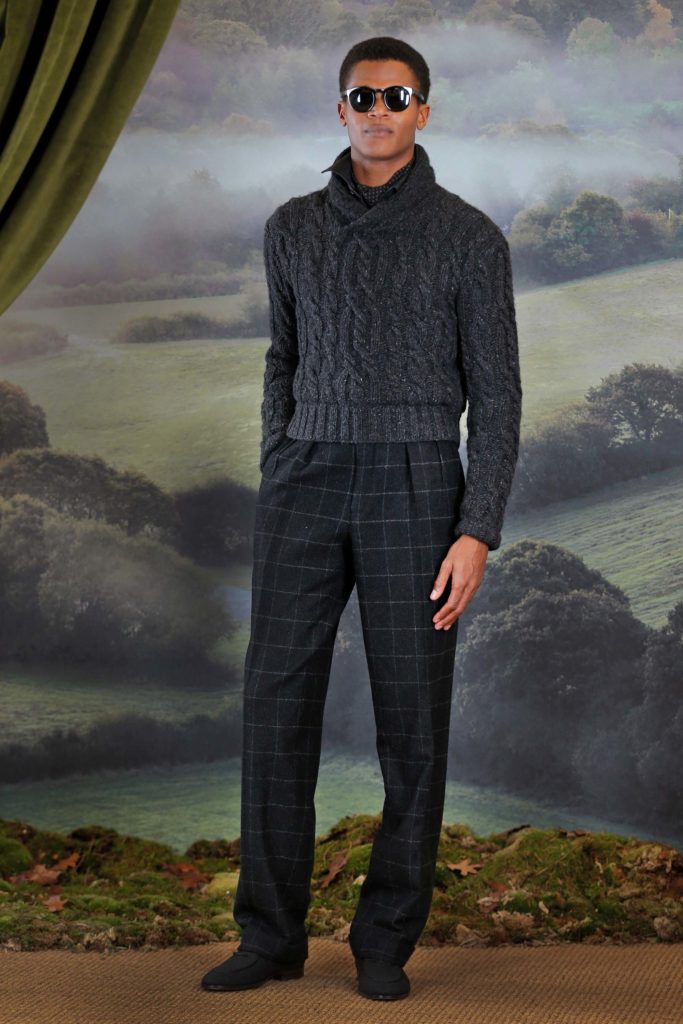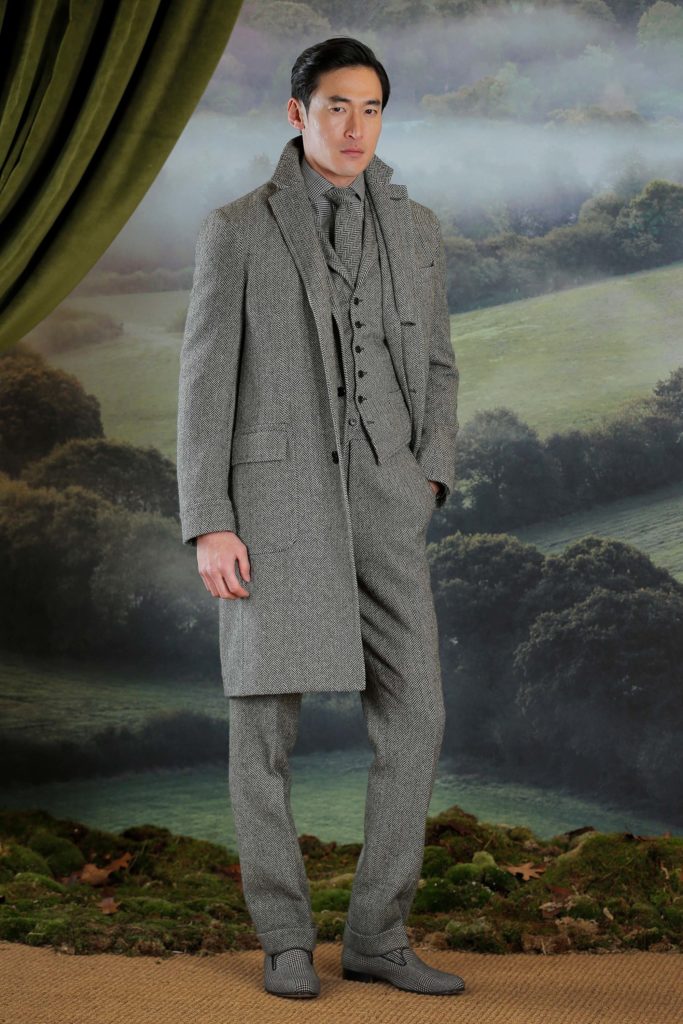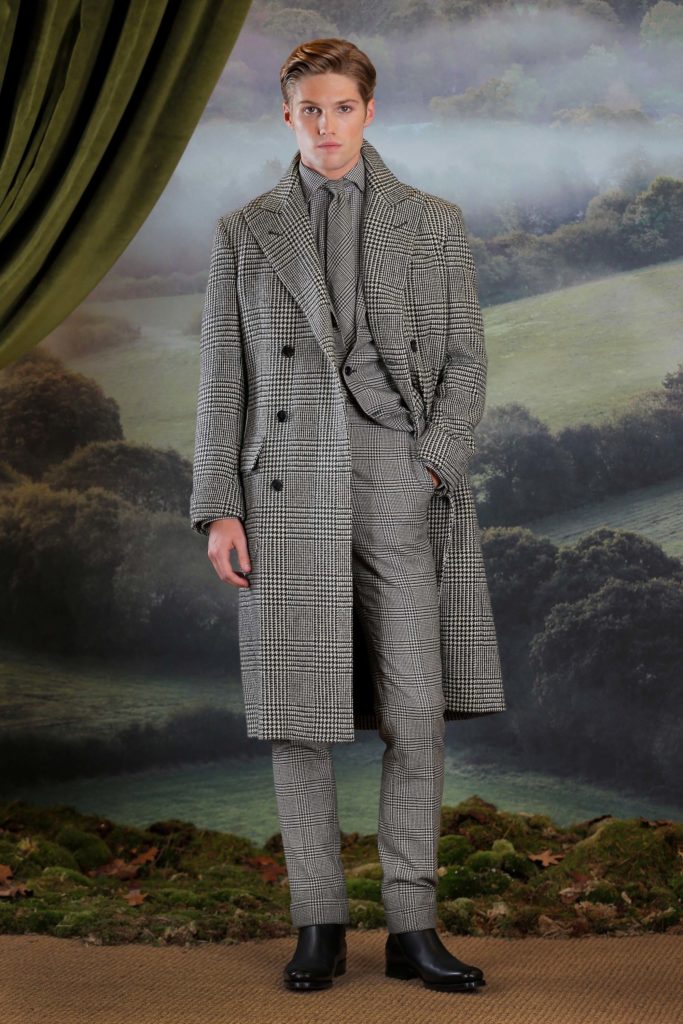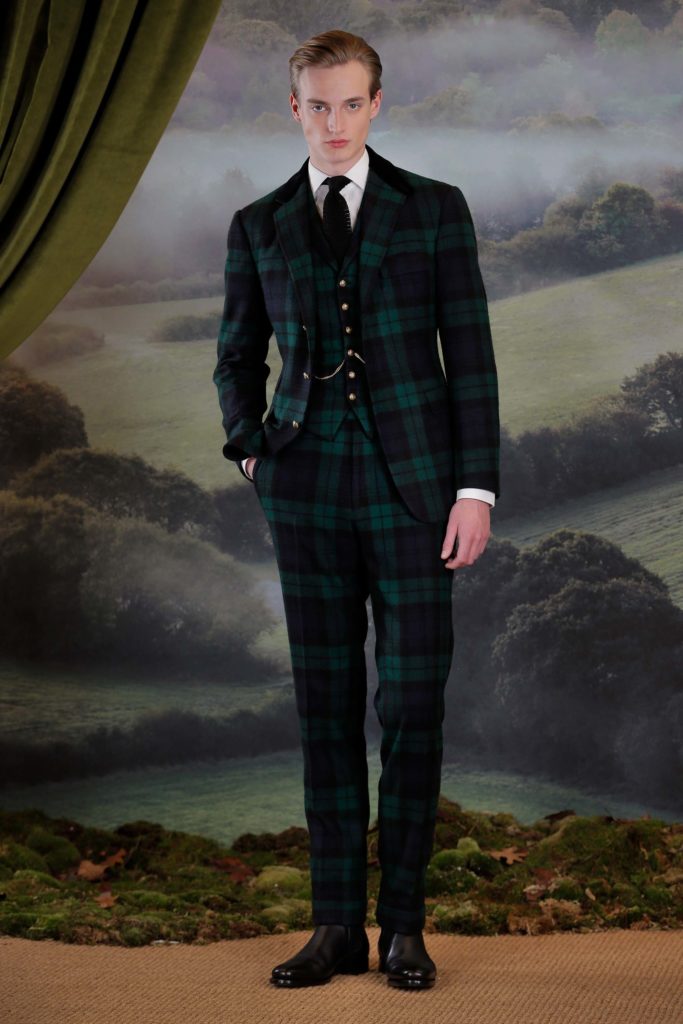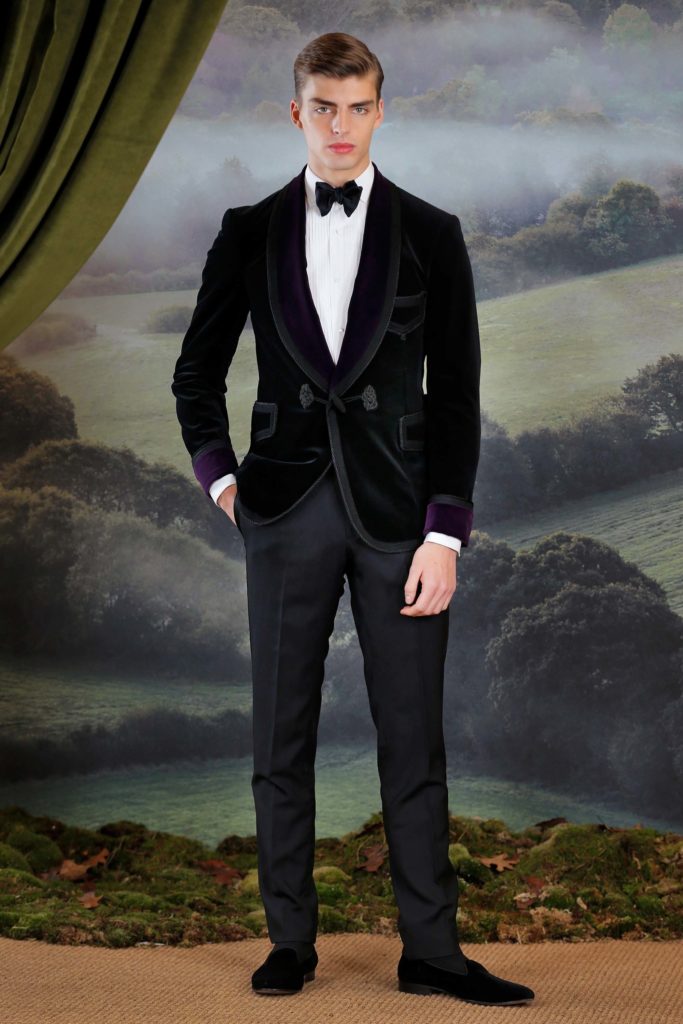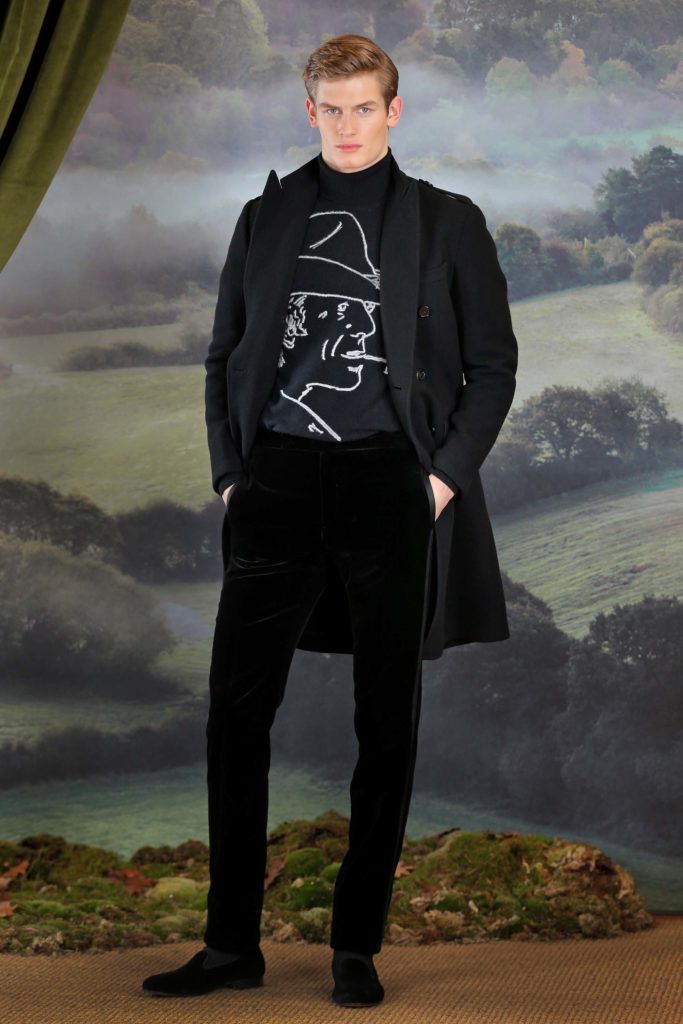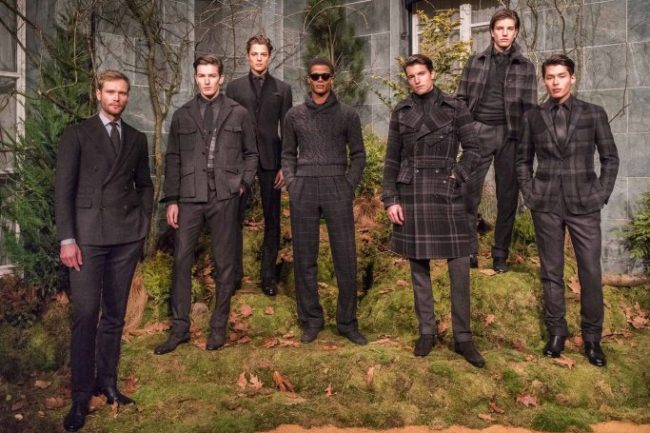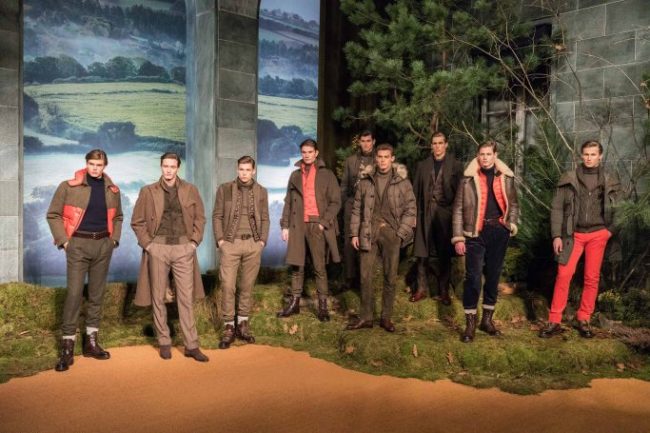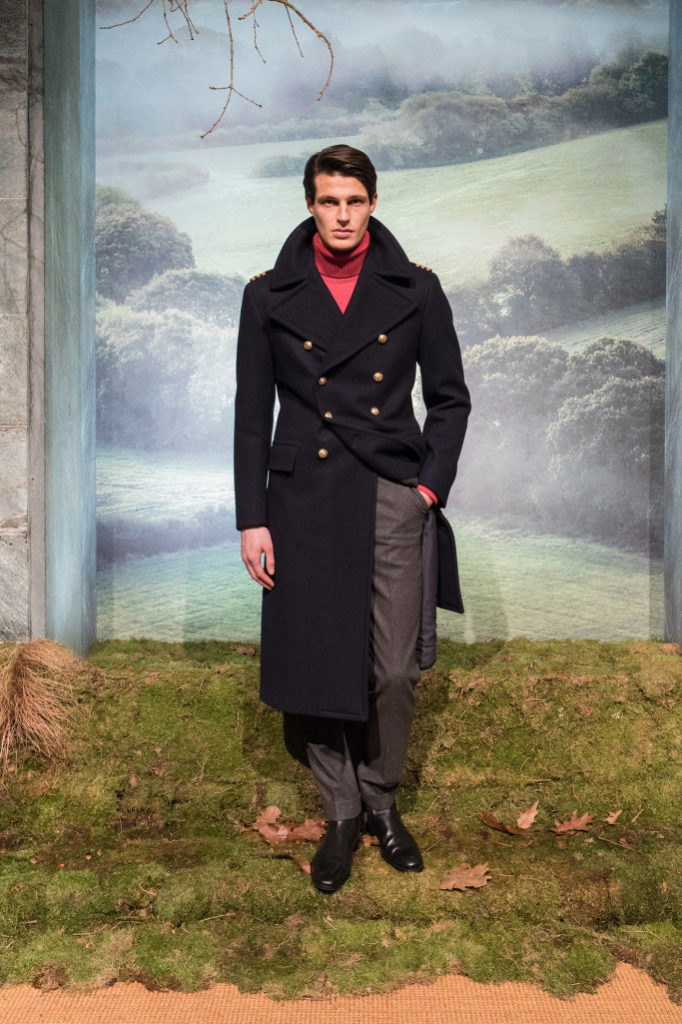 Rocco Iannone showcased beautiful tailored looks and rich fabrics in Pal Zileri's elegant presentation of menswear for fall 2018.  From the pin-striped suits to the plaid jackets paired with corduroy pants or jeans, this collection offered plenty of easy, elegant options for the gentleman who is living La Vida Loca. Mr. Iannone understands refinement and sophistication and his subtle stylings delivered a powerful message.  Plush shearling collars on overcoats added to the luxe appeal of the collection. A color-blocked shearling jacket reflected the effortless style that defines the Pal Zileri man.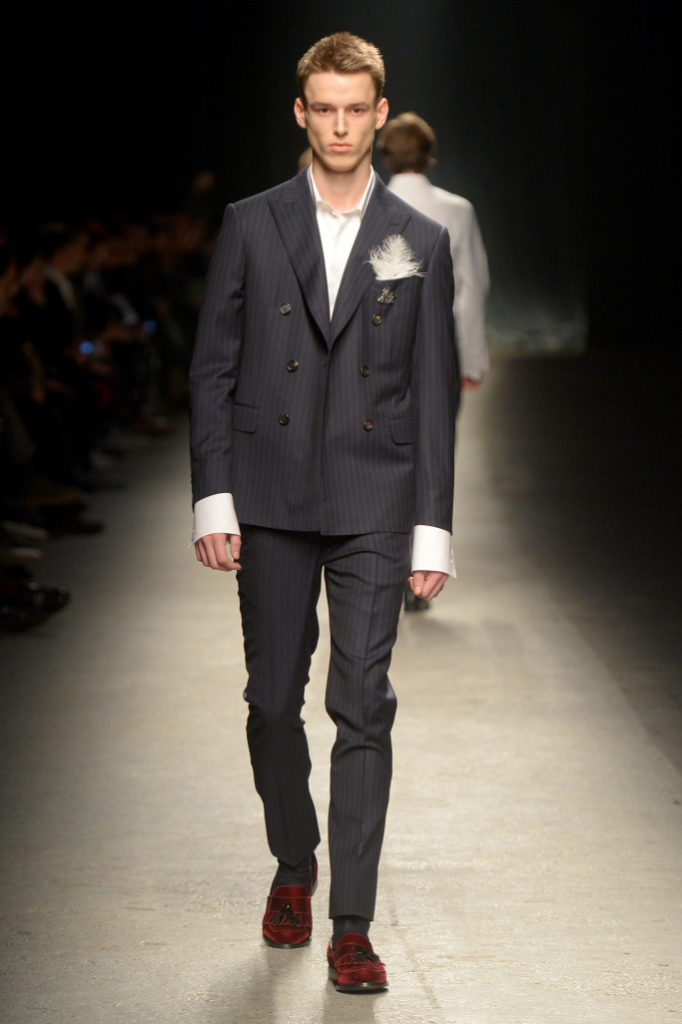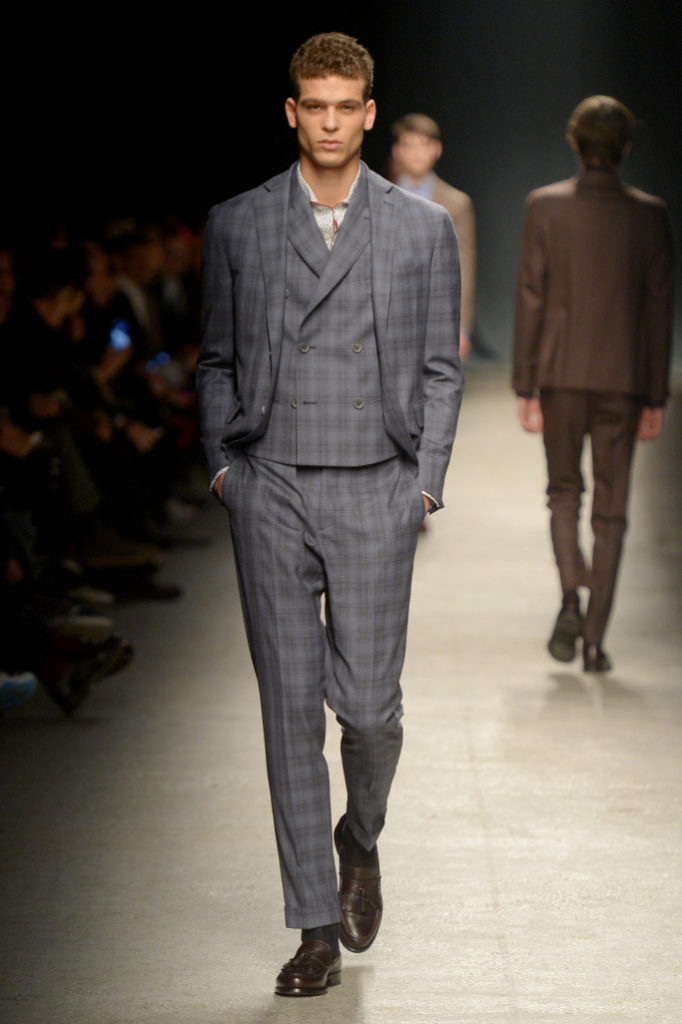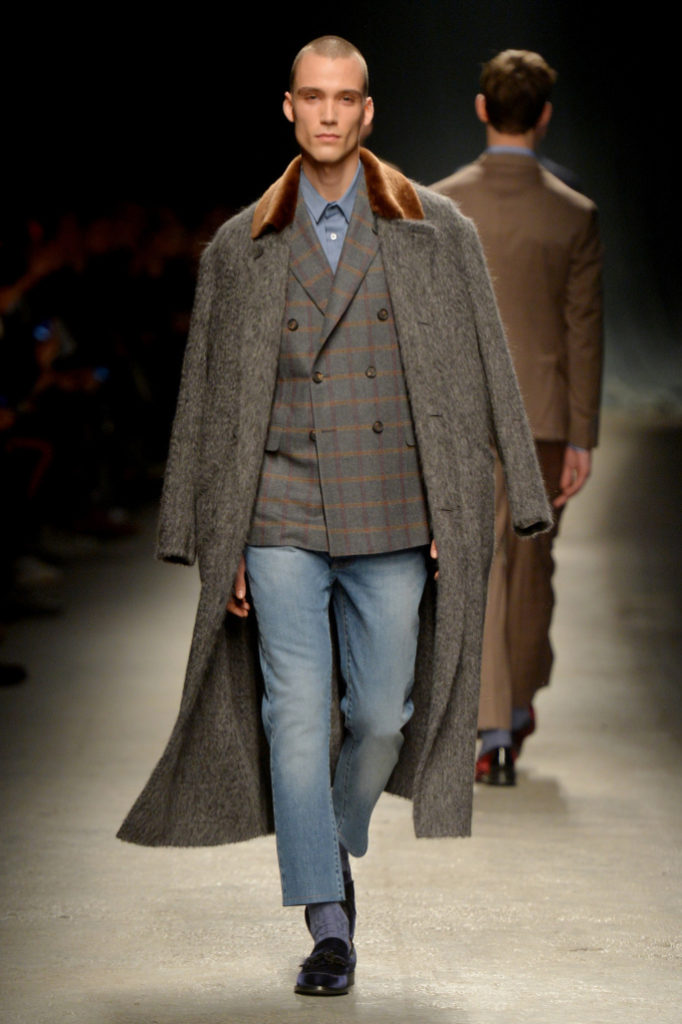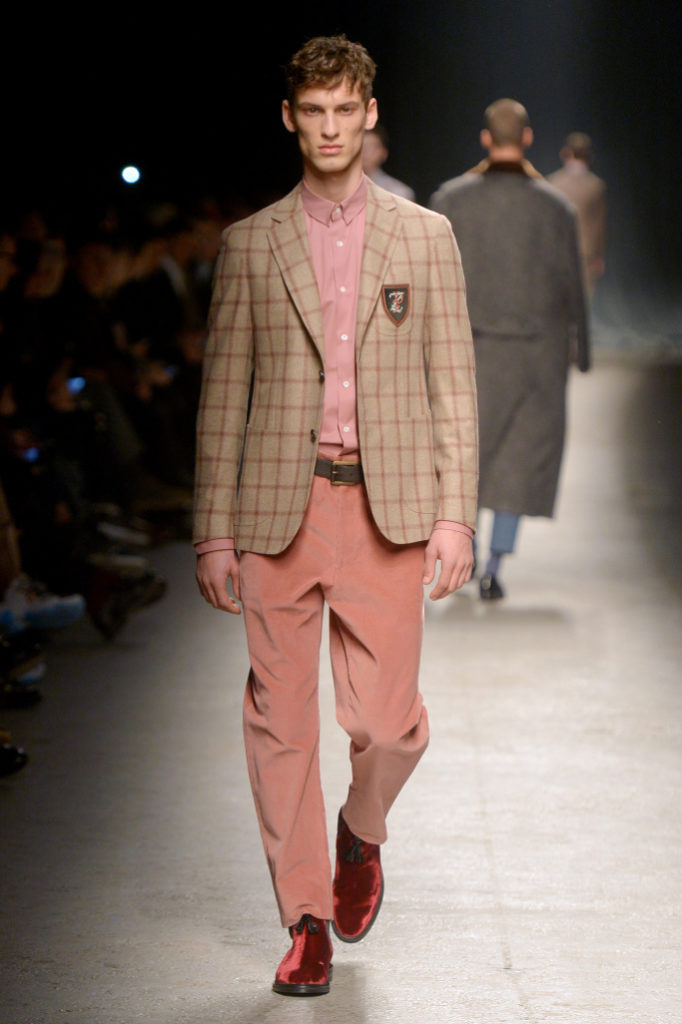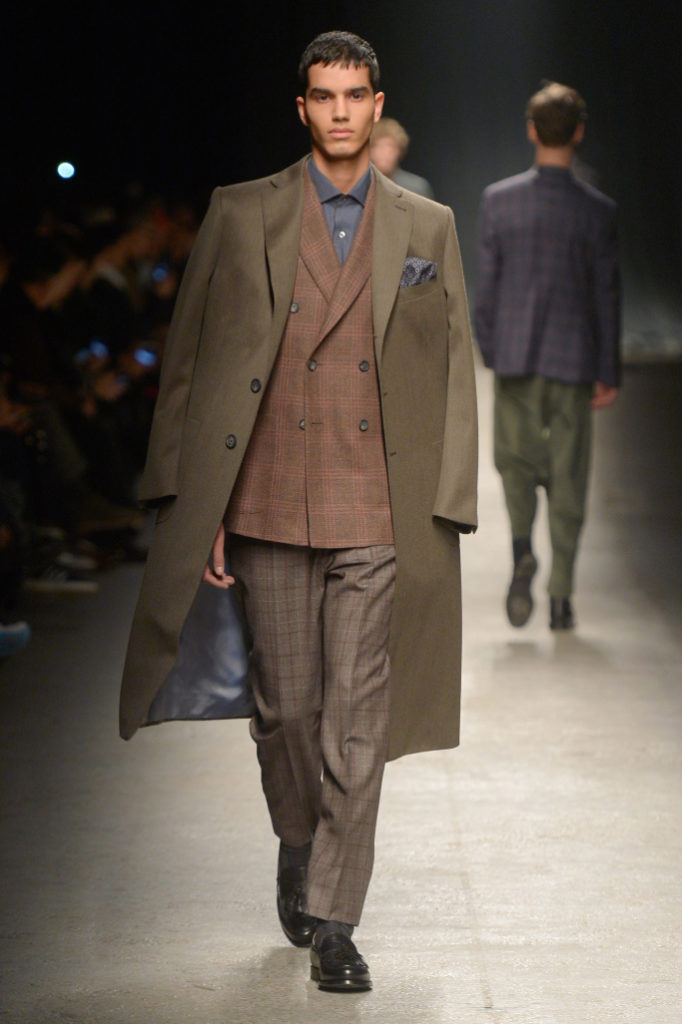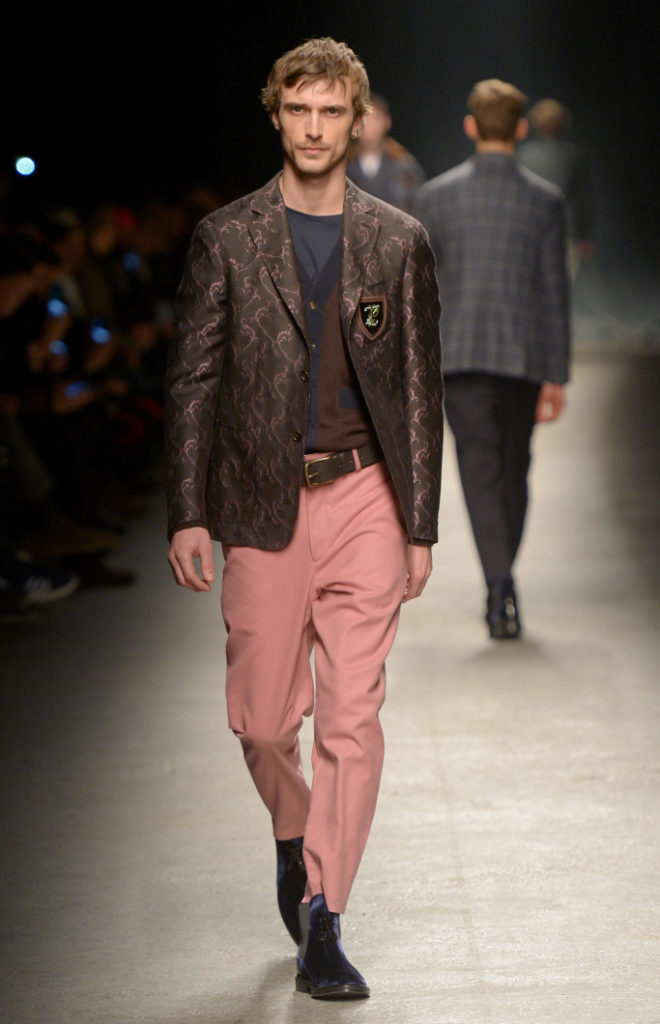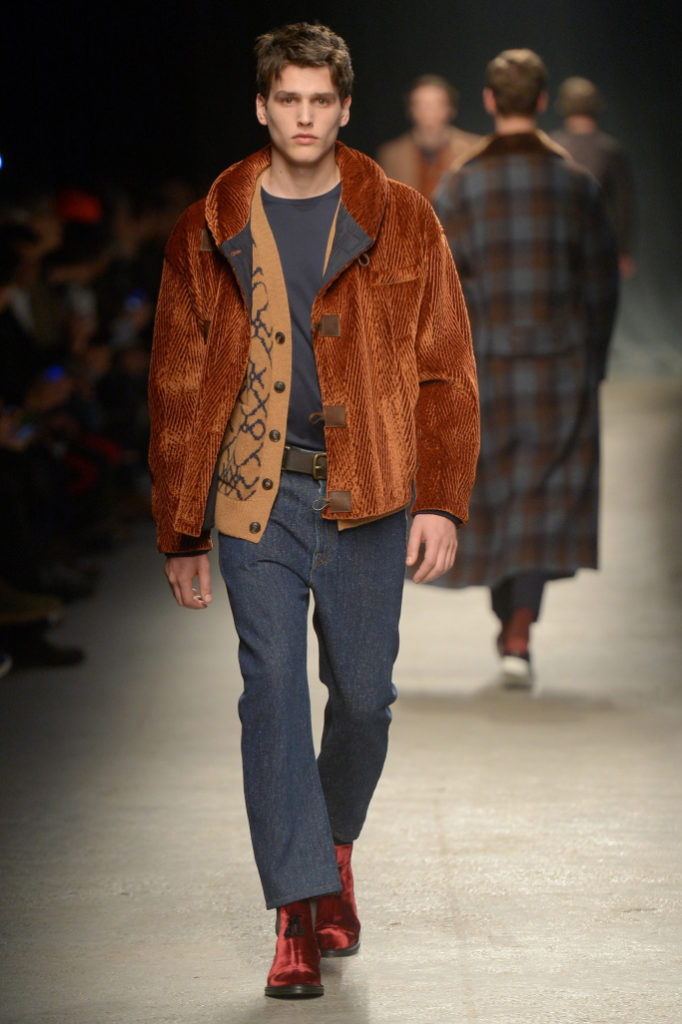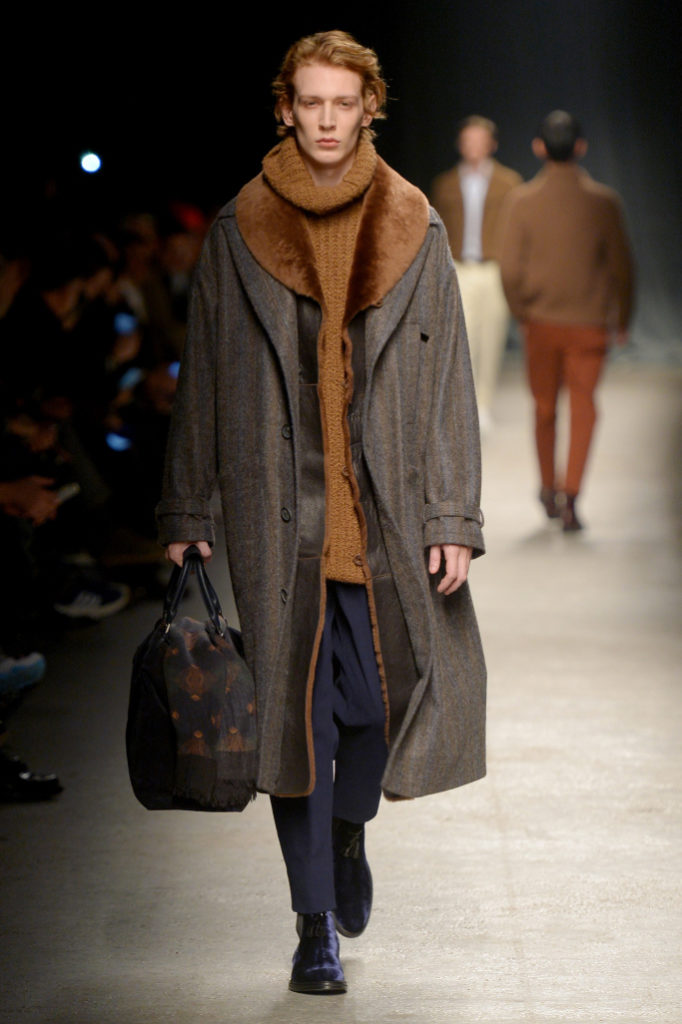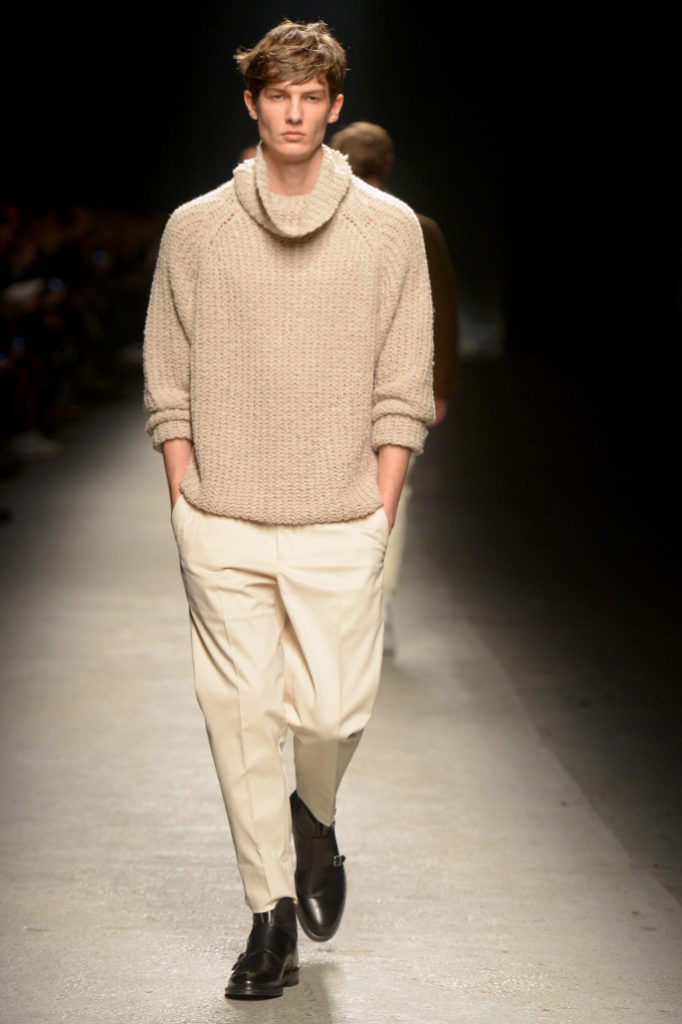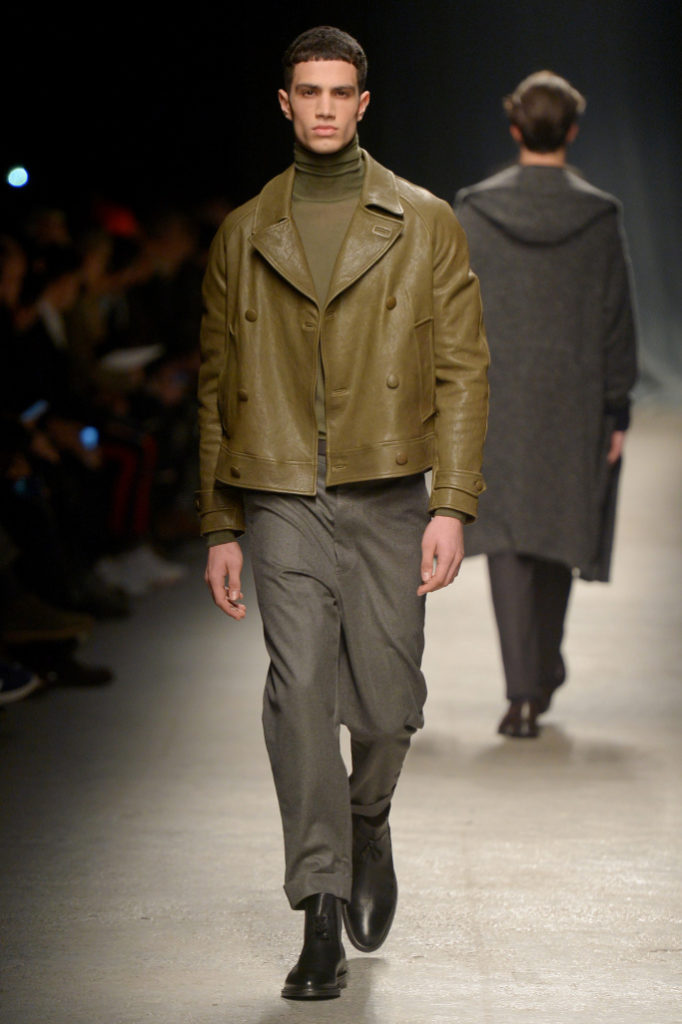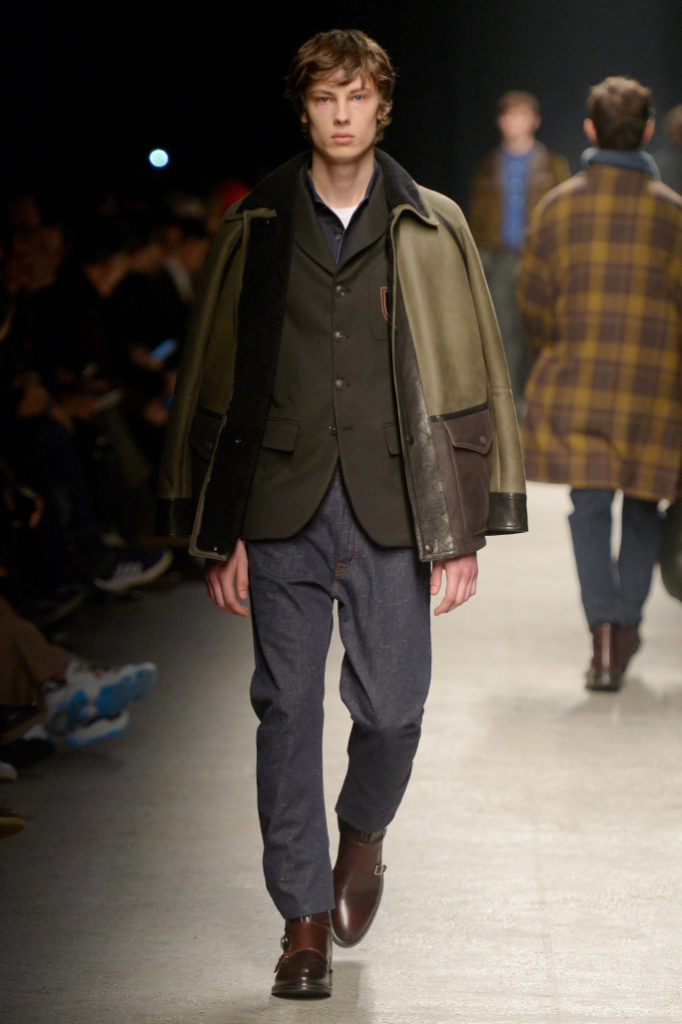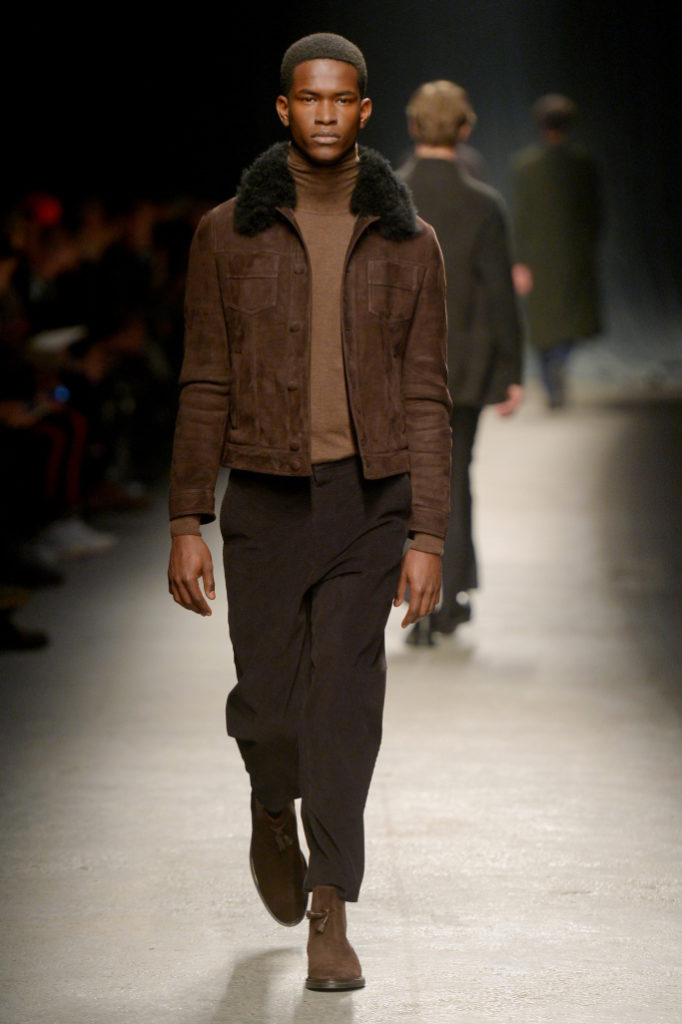 Eleventy's fall 2018 menswear collection may be the one-stop shop for the weekend warrior who likes to look a cut above the rest.  Clean, simple silhouettes came in rich textured fabrics including tweeds, alpacas, corduroys, boiled woolens and cable knits.  The effect was modern with a sporty edge and an effortless style.  There were tailored suits and jeans, track pants and great rib knit sweaters, shearling jackets and puffer vests with fox trimmed hoods….all the requisites to take the guys through the weekend looking like a million bucks.  These were timeless looks and great investment pieces that are certain to be a success at retail.