MILAN Fashion Week: Menswear Fall 2018 PART 4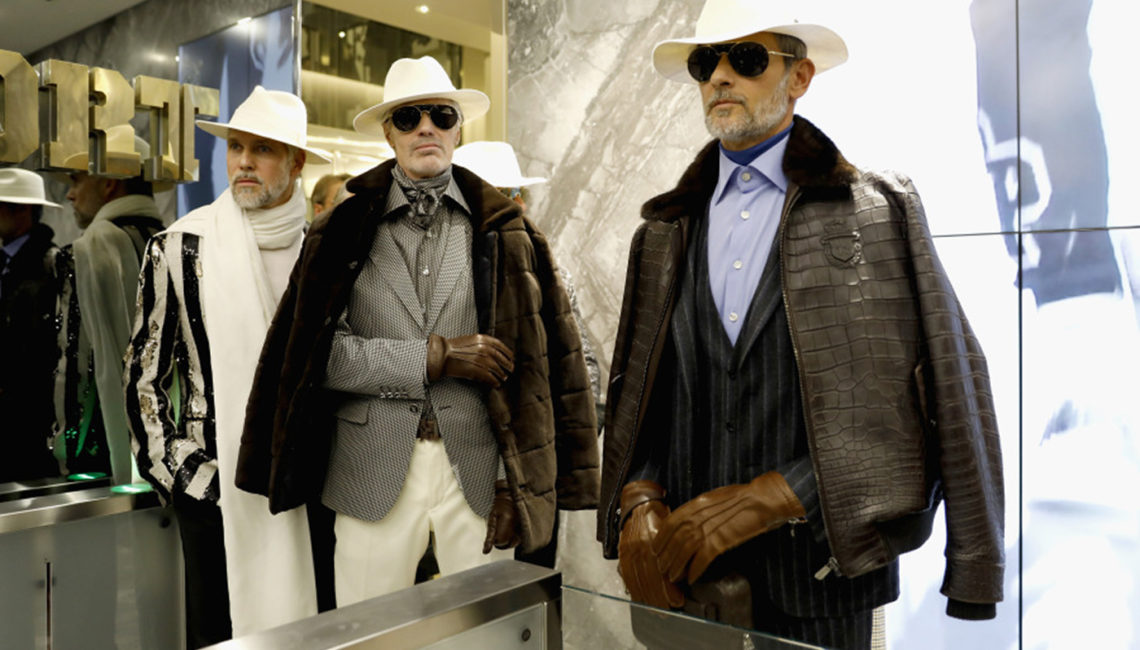 From the over-the-top bling of Billionaire to the simple, clean lines of Eidos, designers presenting at Milan Fashion Week covered the full gamut of men's tastes.  Tailored clothing is reflecting more modern notes which may work to finally bring the category some much deserved love.  And, as we have seen across both menswear and womenswear for the past few seasons, outerwear plays a key role, with fur and shearling used to create statement pieces.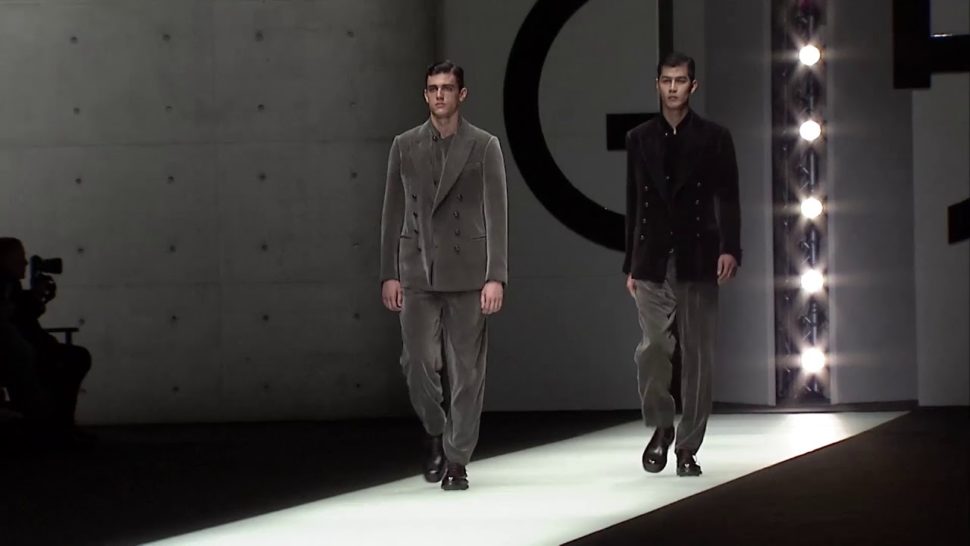 Milan Fashion Week…  Stretching the Boundaries of Men's Fashion
Daks put the fun back in fashion with their coed presentation for fall 2018.  It was a celebration of swinging London in the 1960's with a wide range of silhouettes and accessories that reminded us of one of our favorite films, Georgy Girl.  Houndstooth checks, plaids and florals popped in bold colors.  Cable knits, leather and touches of fur added luxe texture.  The fox trapper's hat made an appearance, reminding us that this item has become a wardrobe staple.  Even the models couldn't resist smiling and that's a trend we hope to see expanding.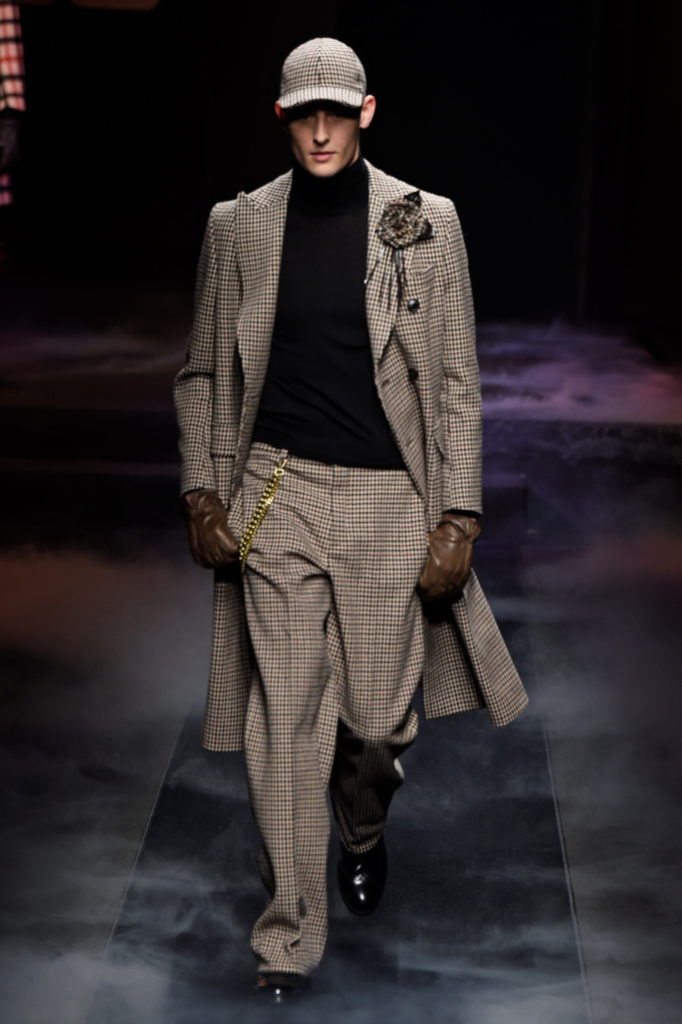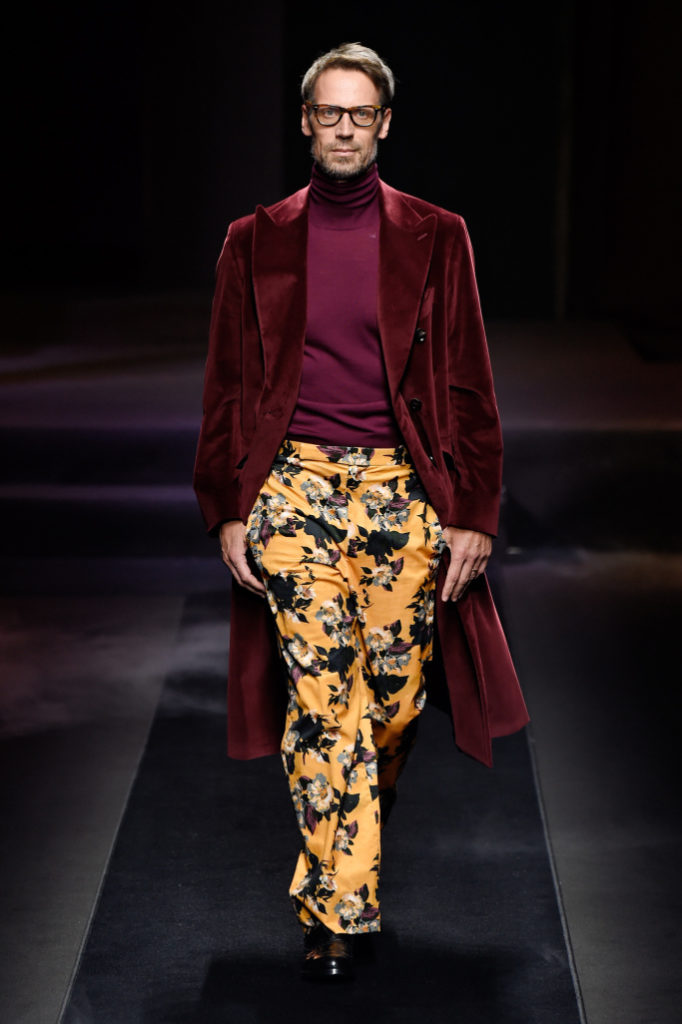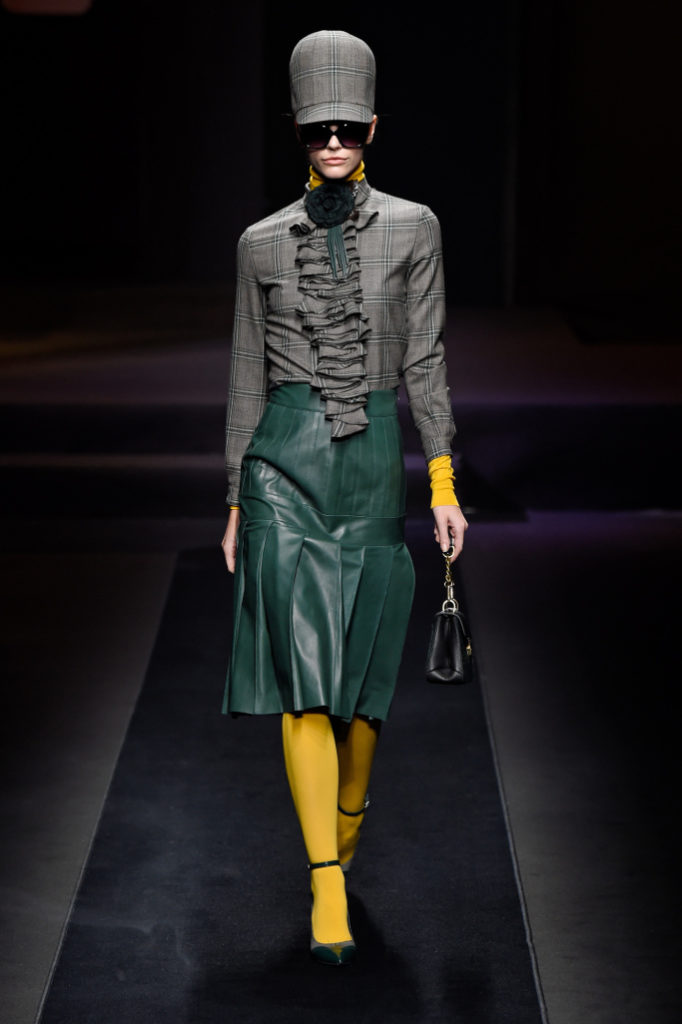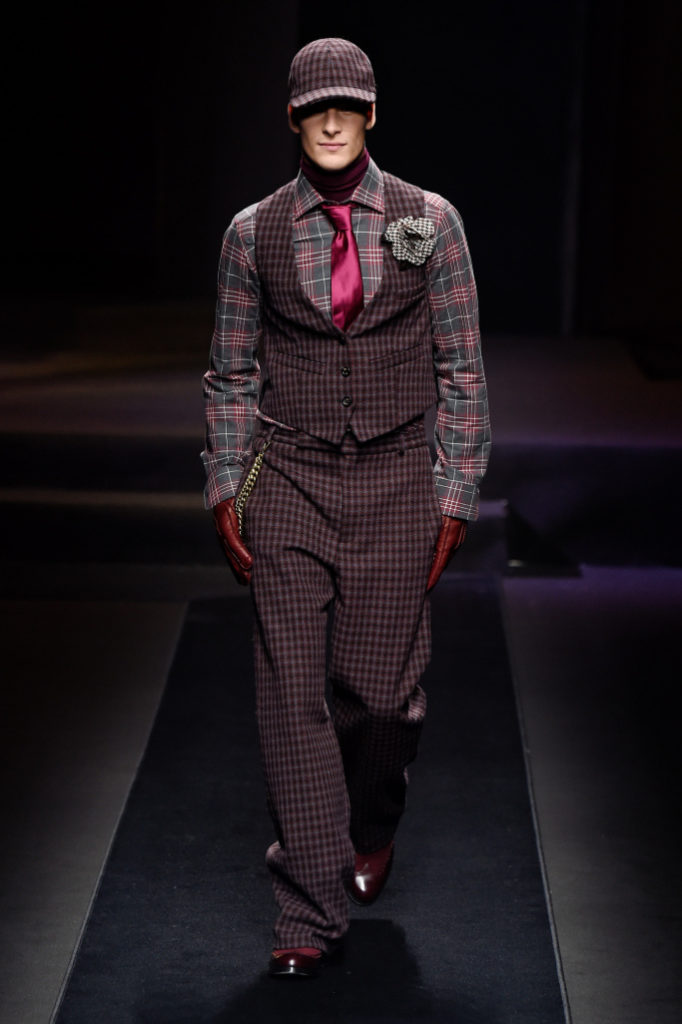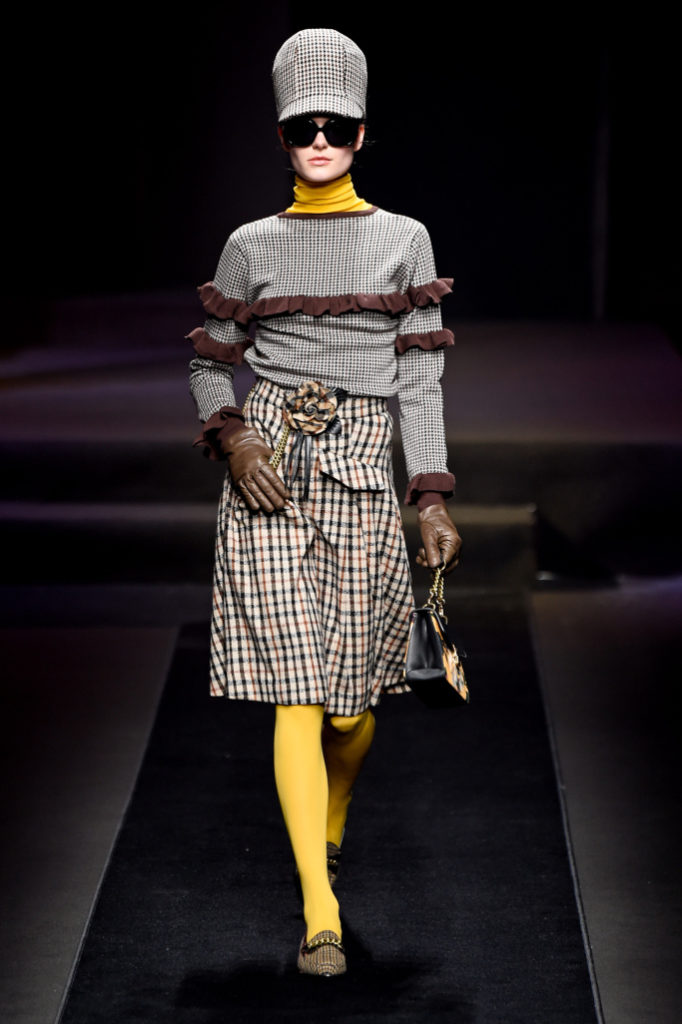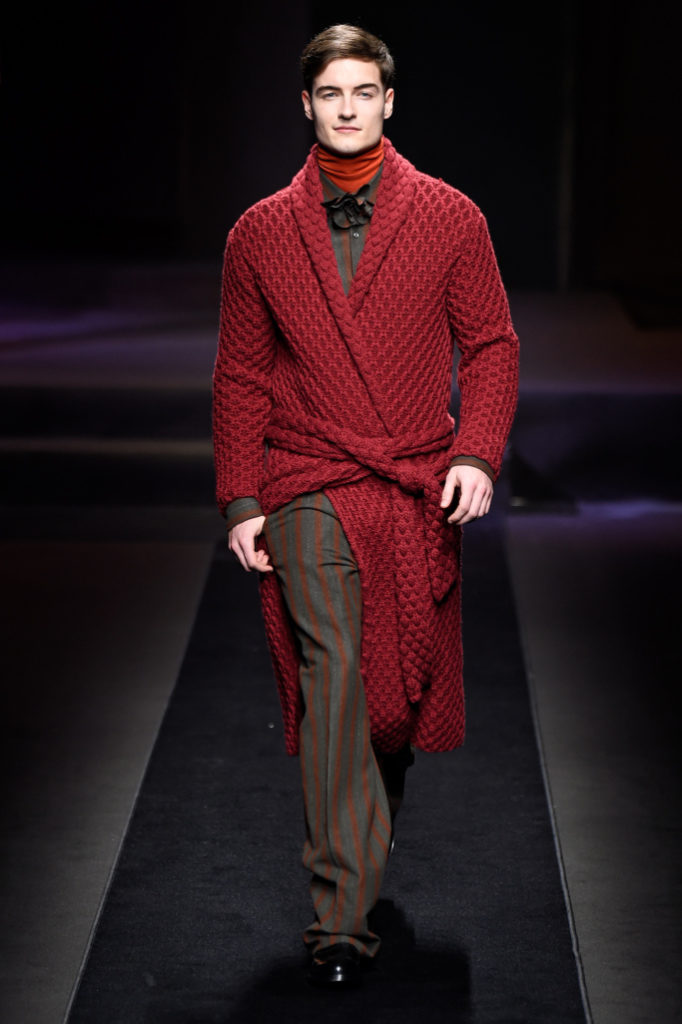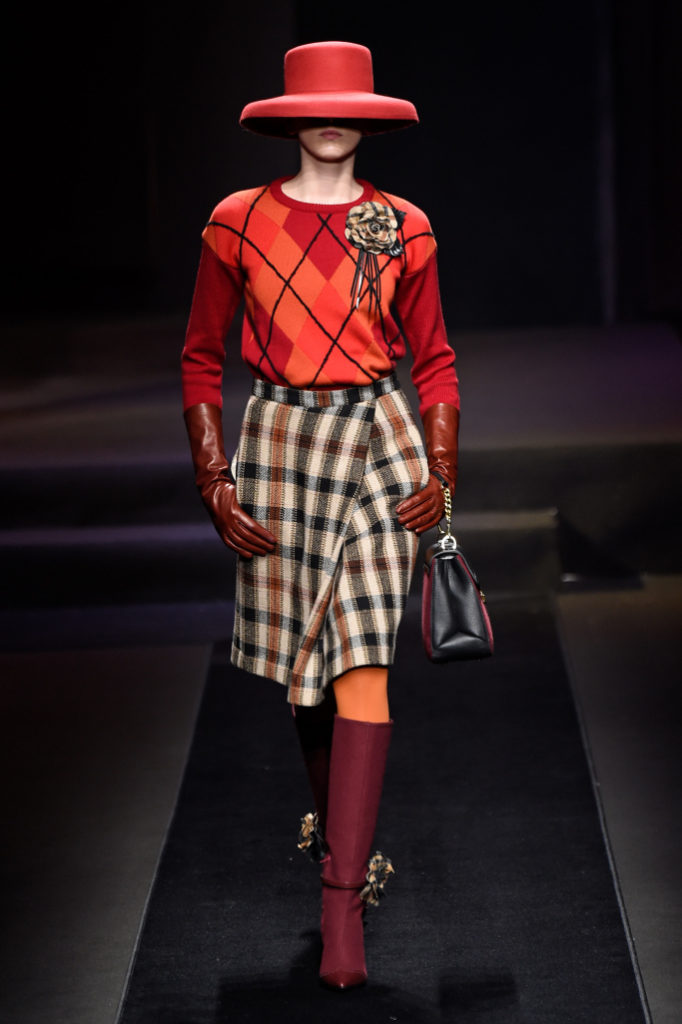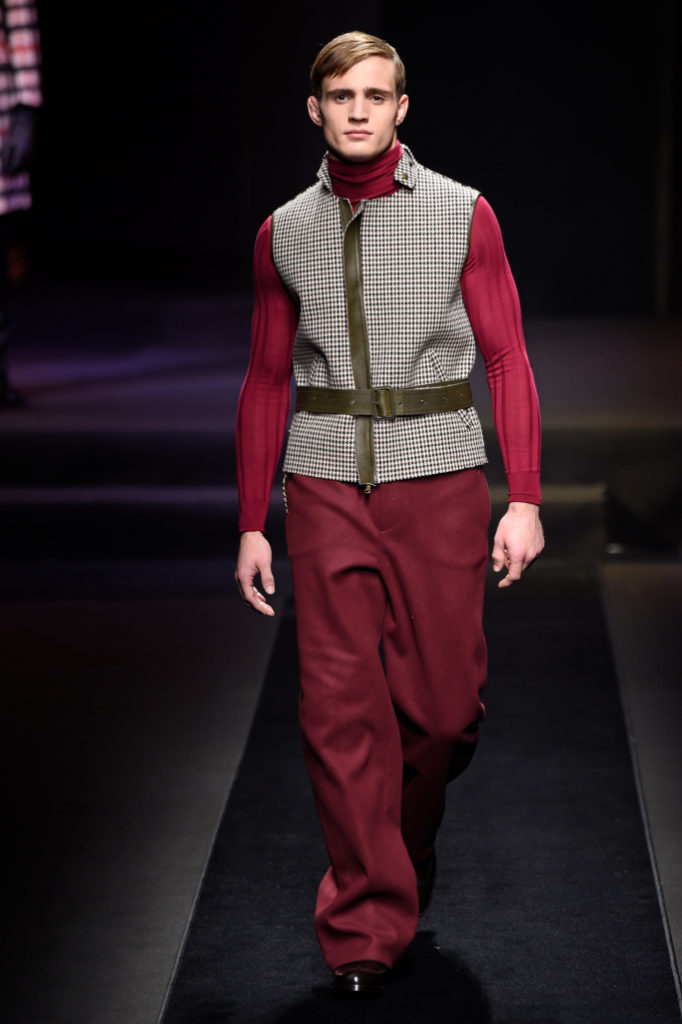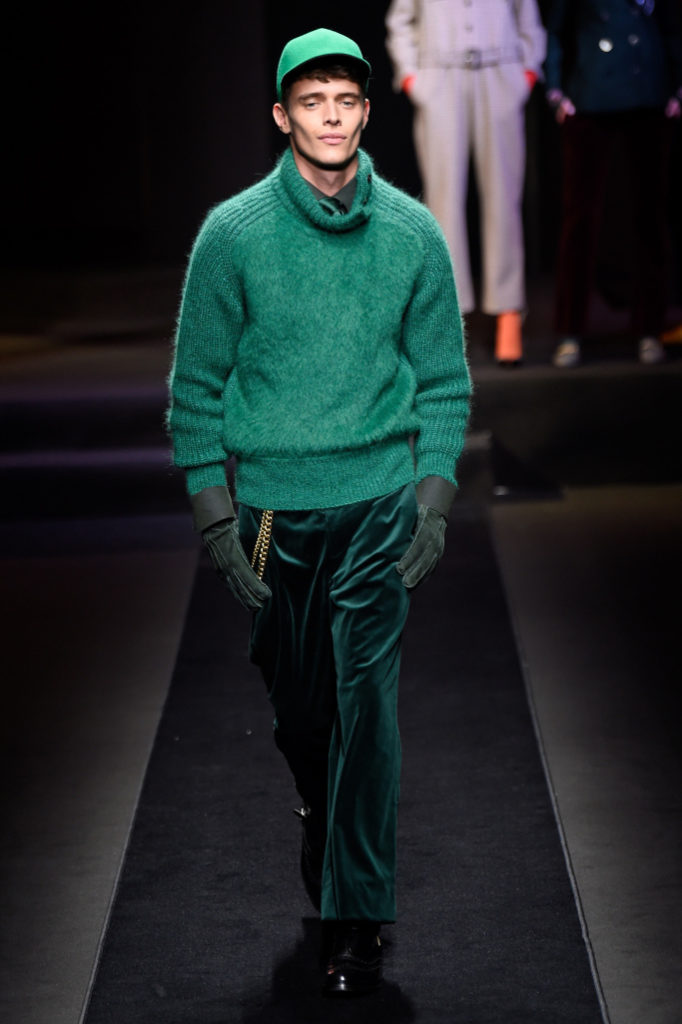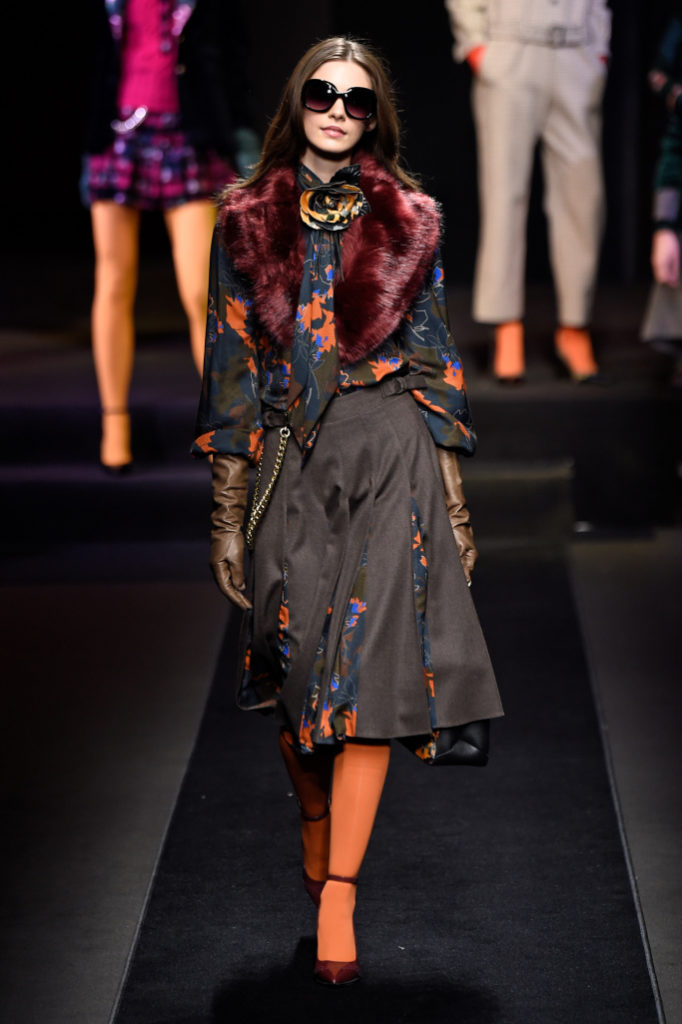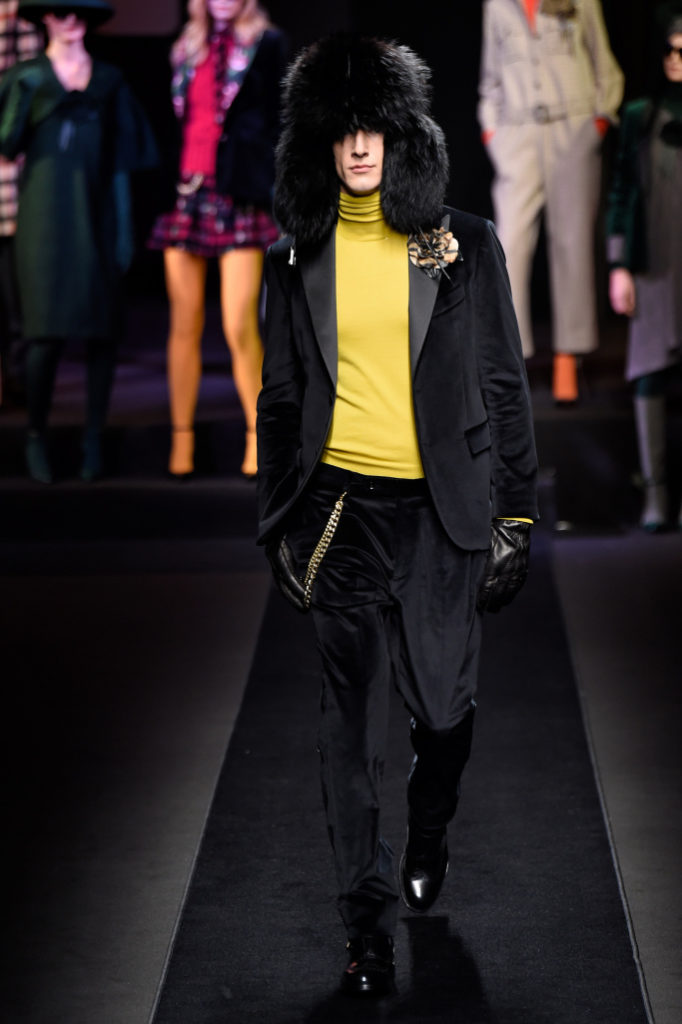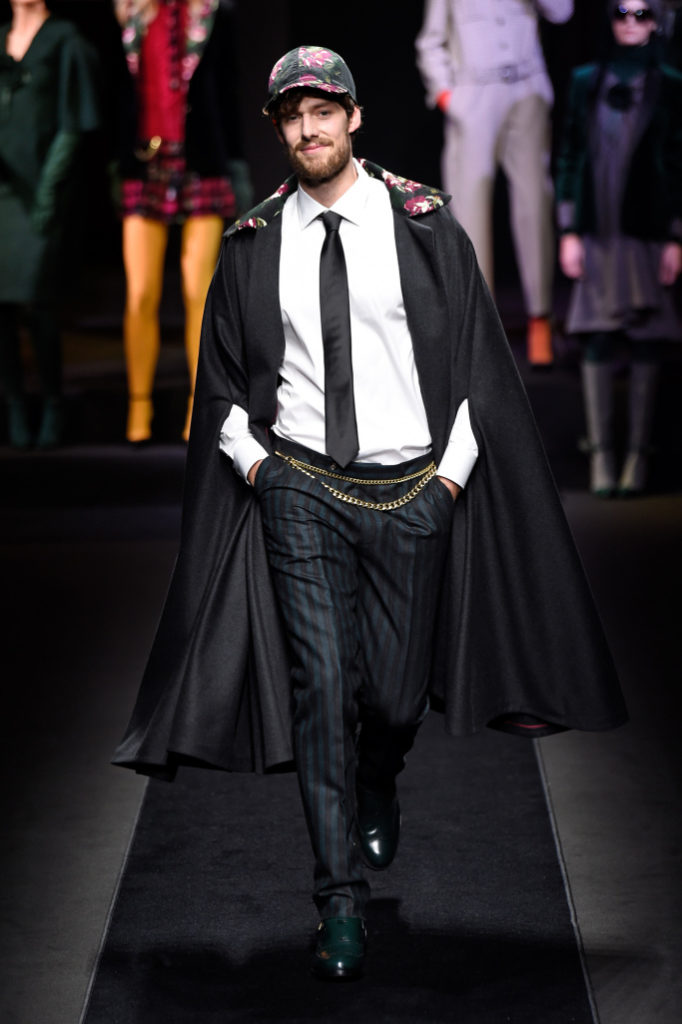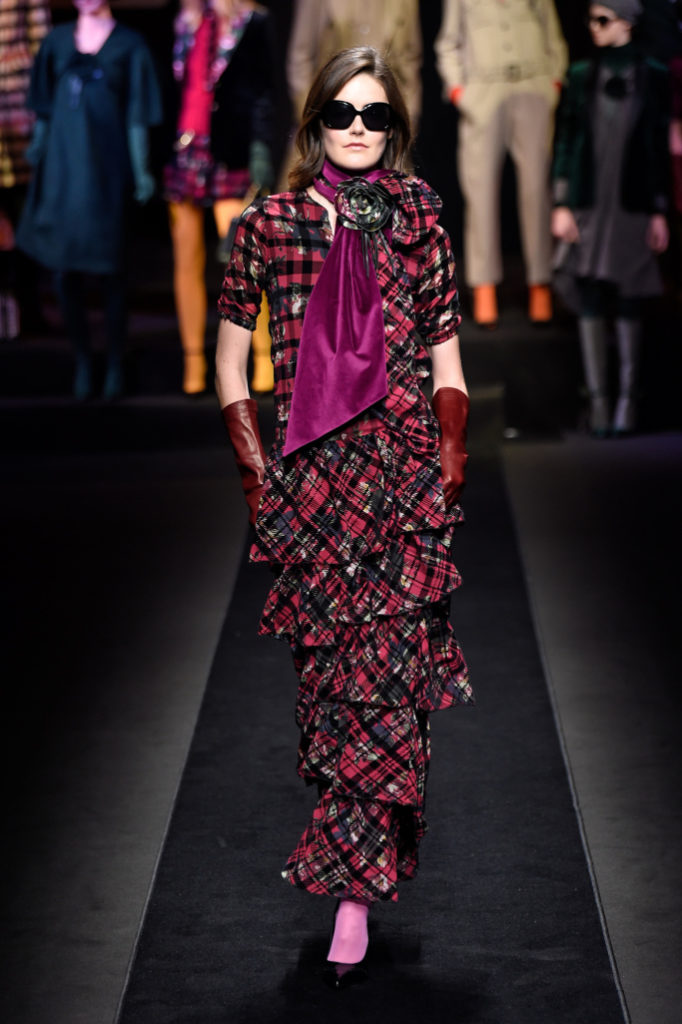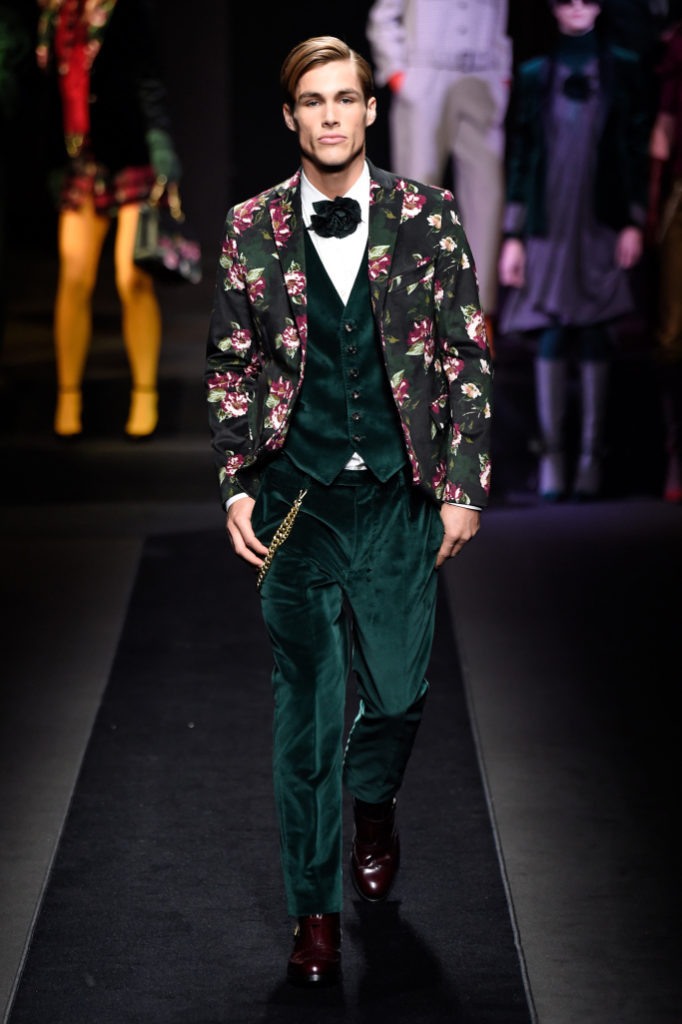 By its name, Philipp Plein's Billionaire label suggests the over-the-top bling and glamour that only those of a certain income bracket can afford.  Their fall 2018 menswear presentation didn't disappoint.  Classic silhouettes were reinterpreted in velvet, python, crocodile and fur to create in-your-face styles. Mink, both sheared and long-haired, chinchilla and coyote were among the fur types featured in statement outerwear pieces that are sure to generate buzz among rappers and moguls alike.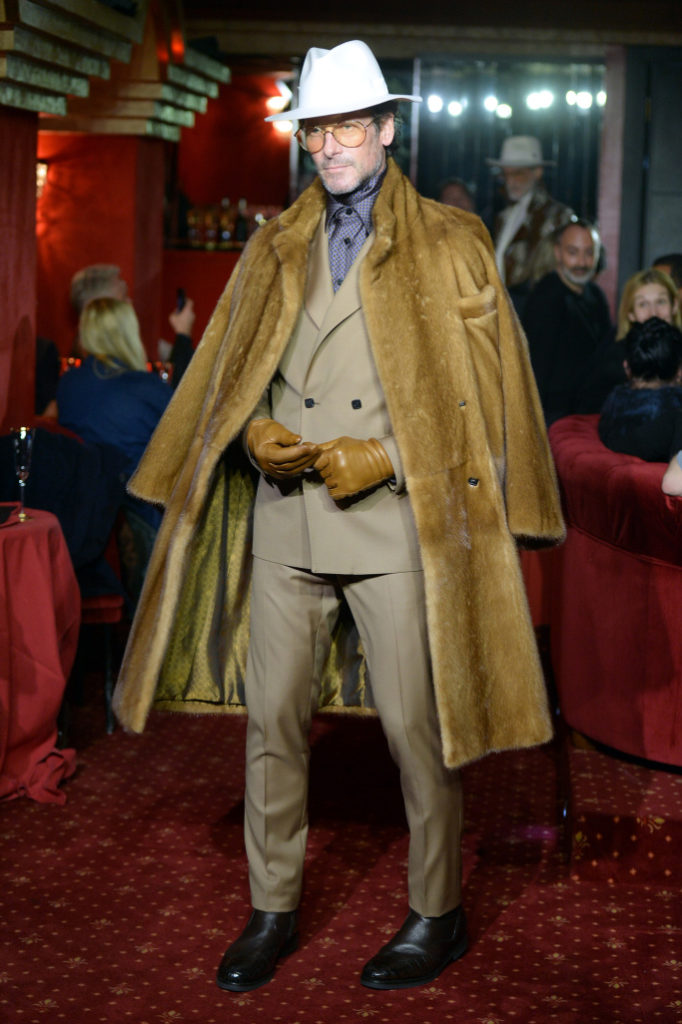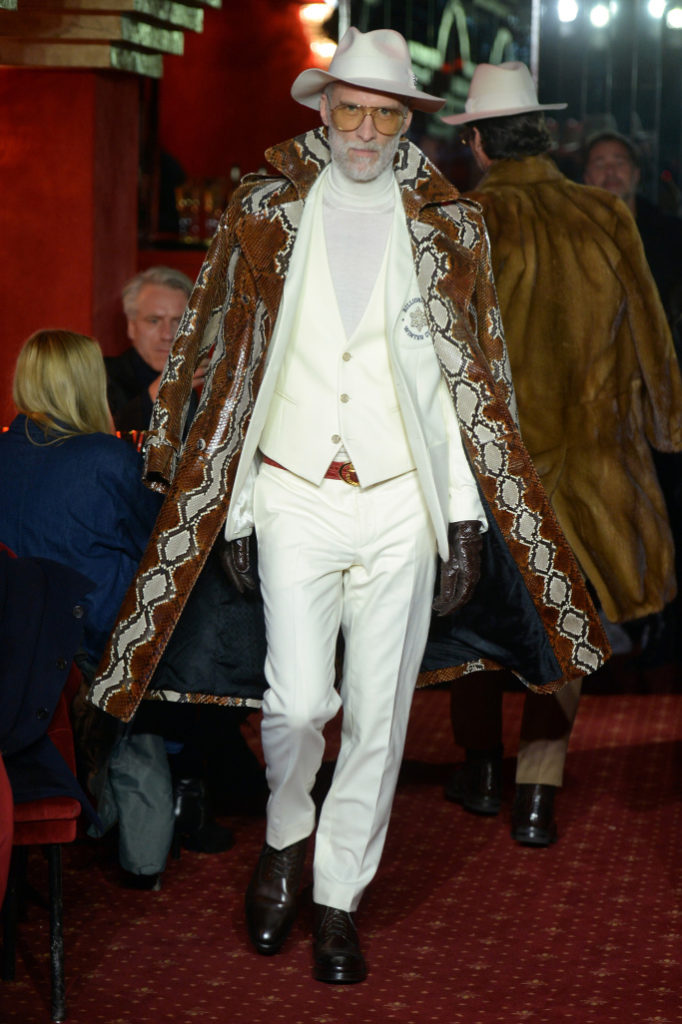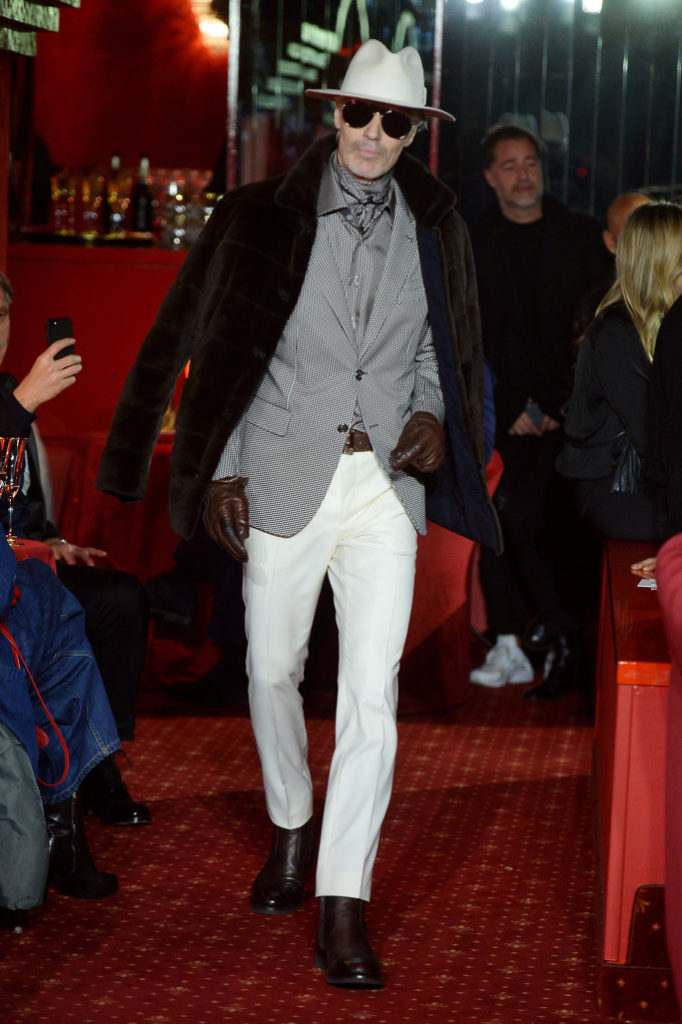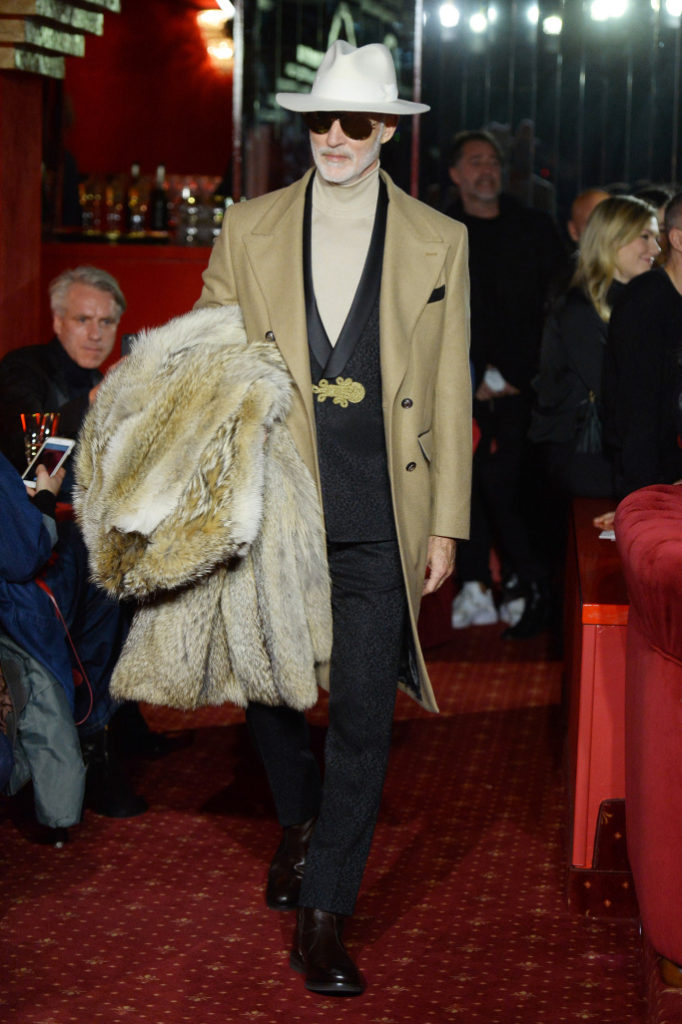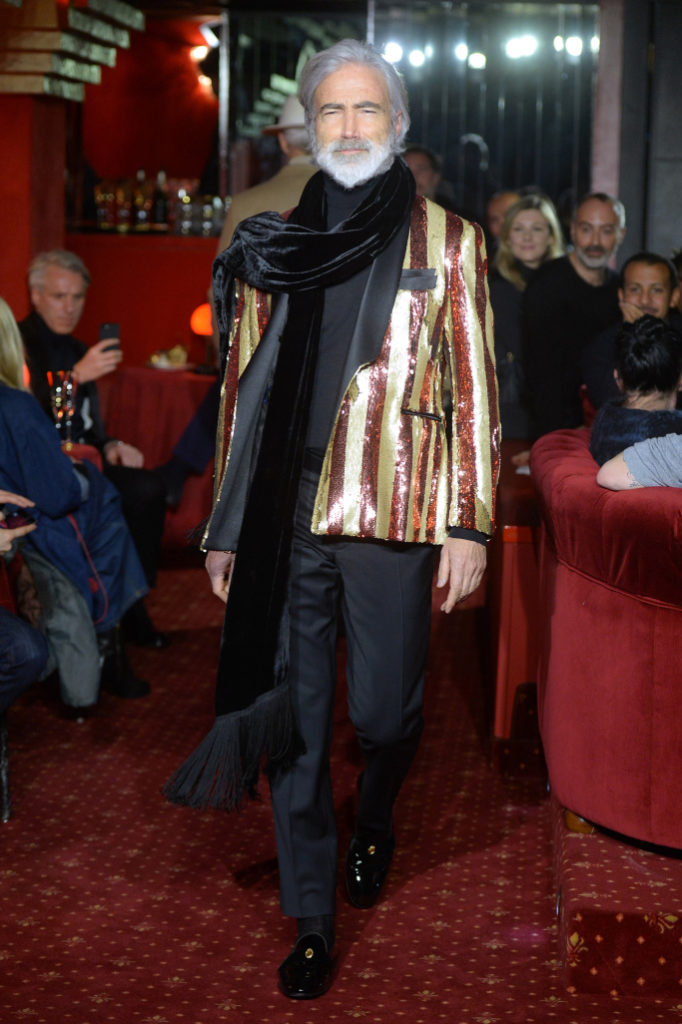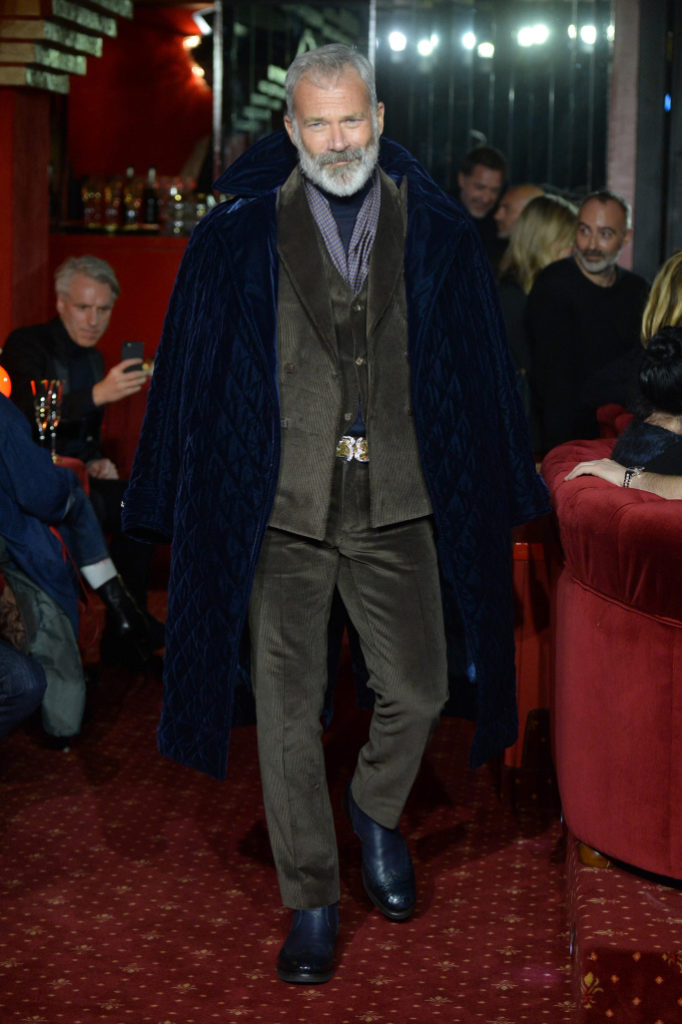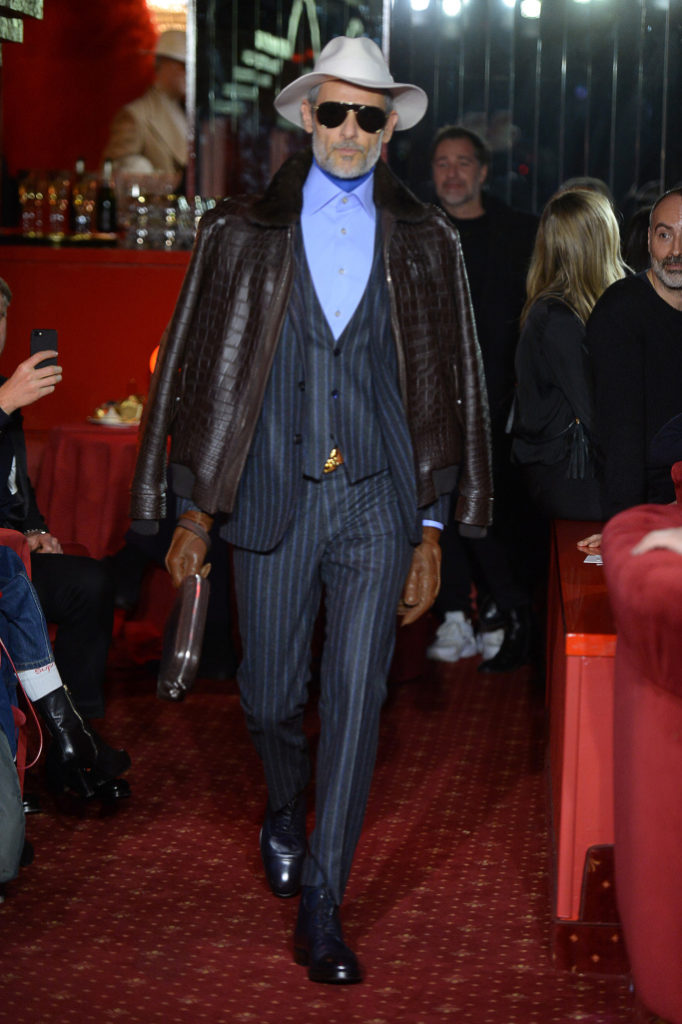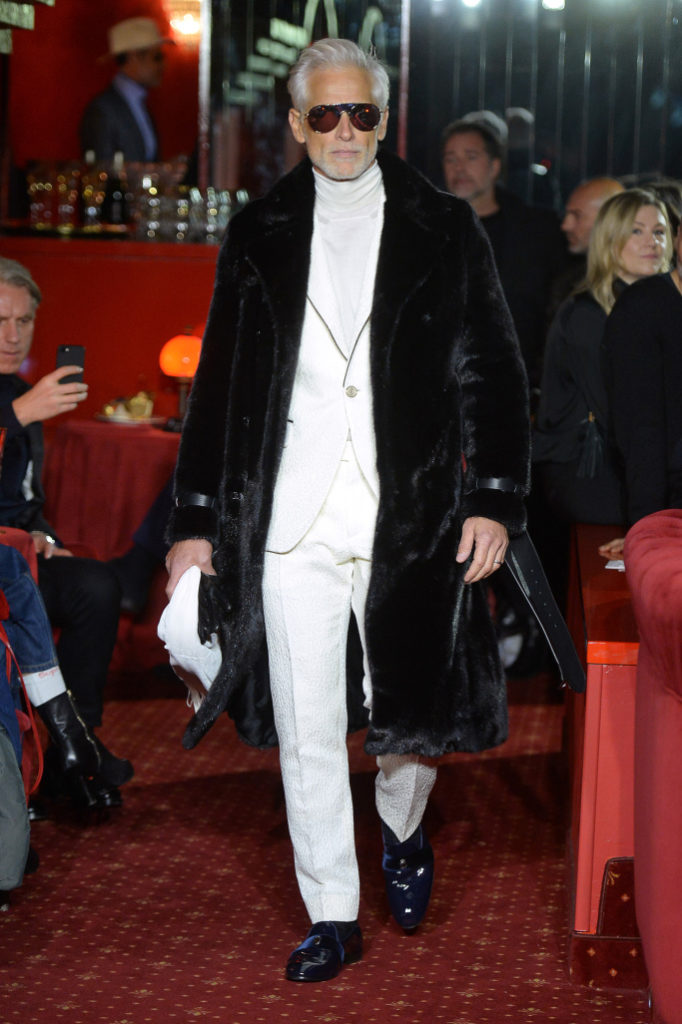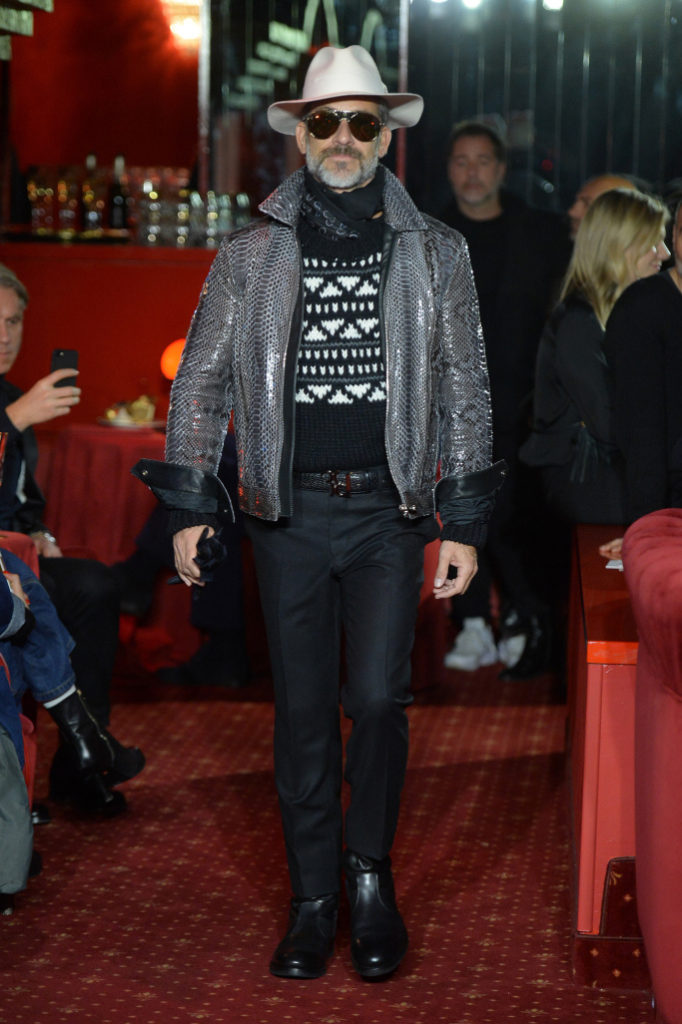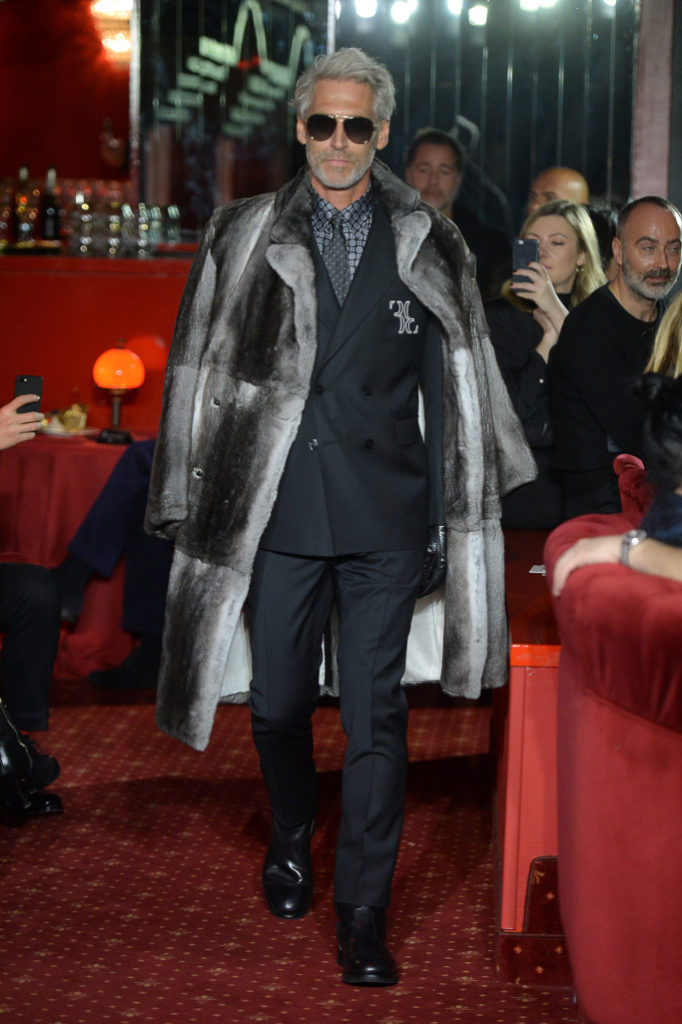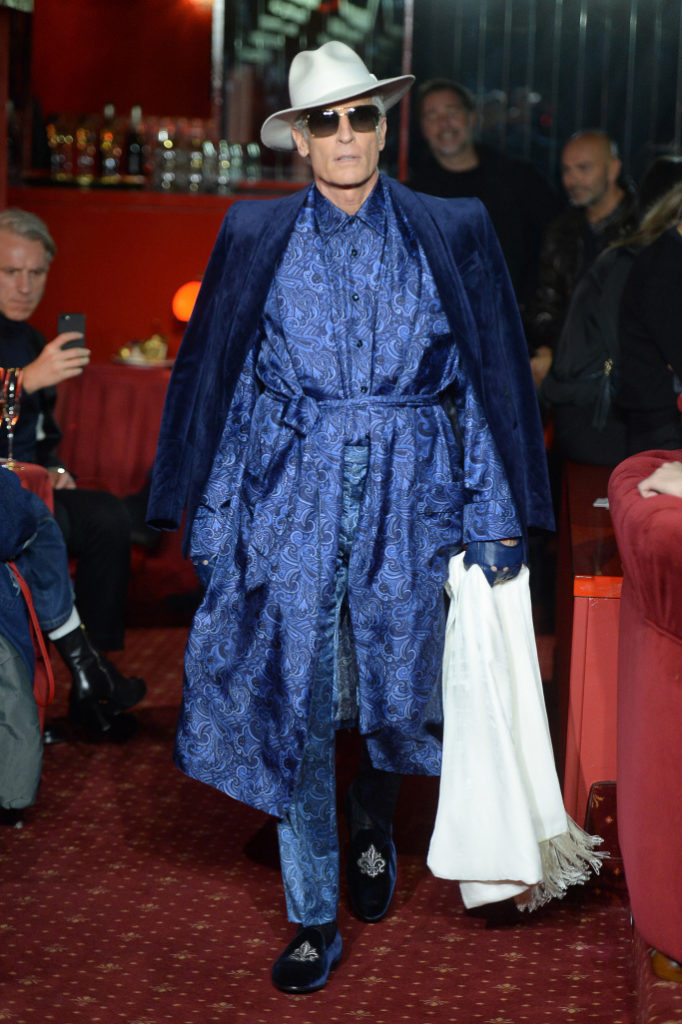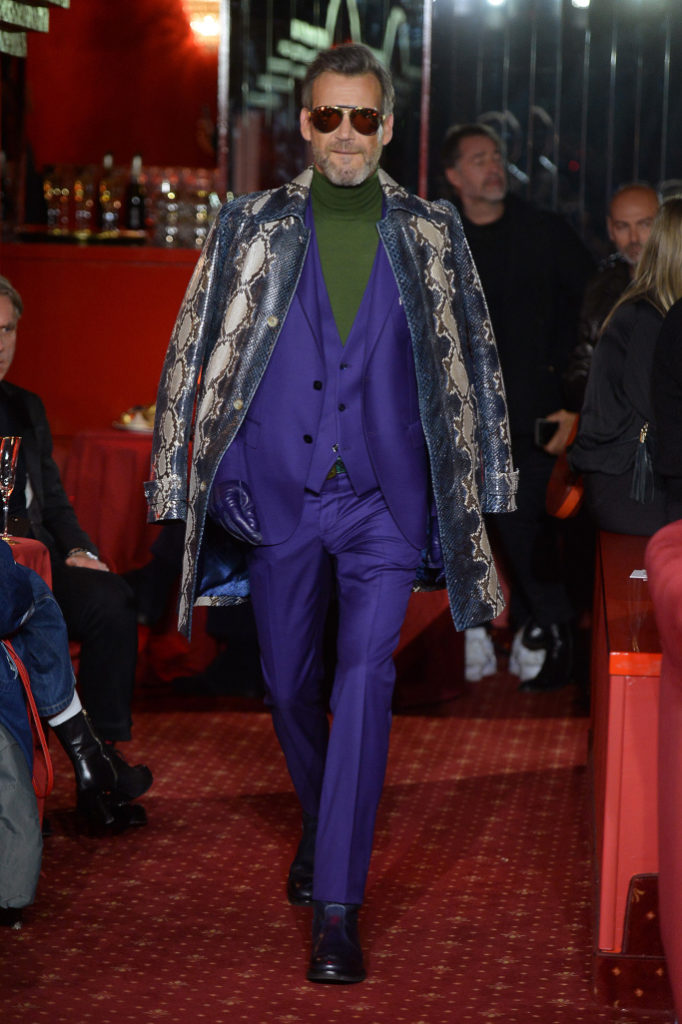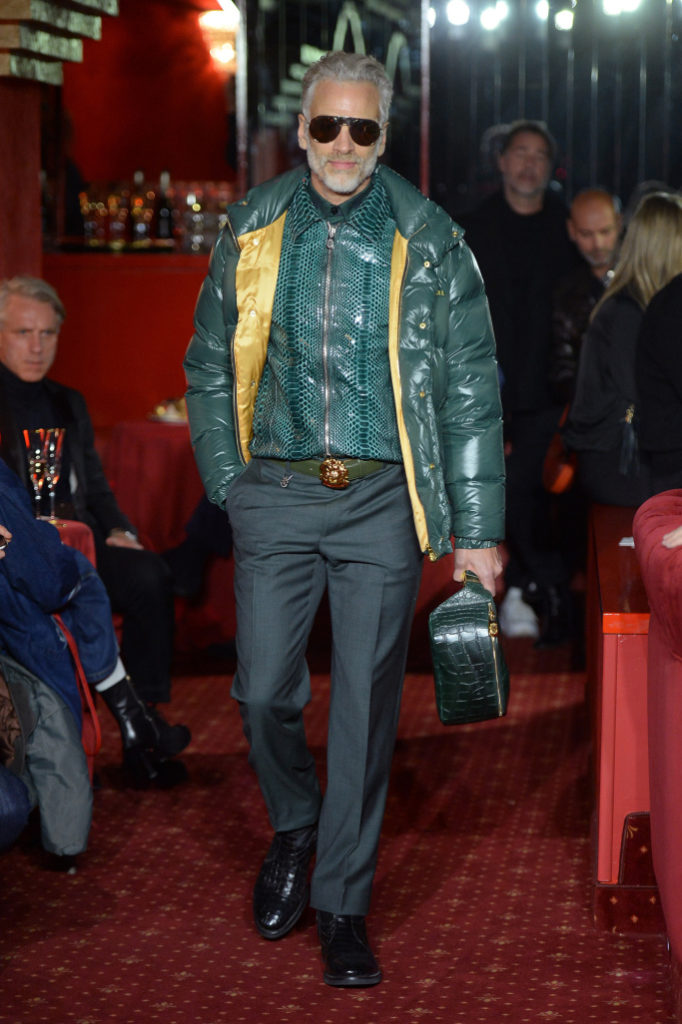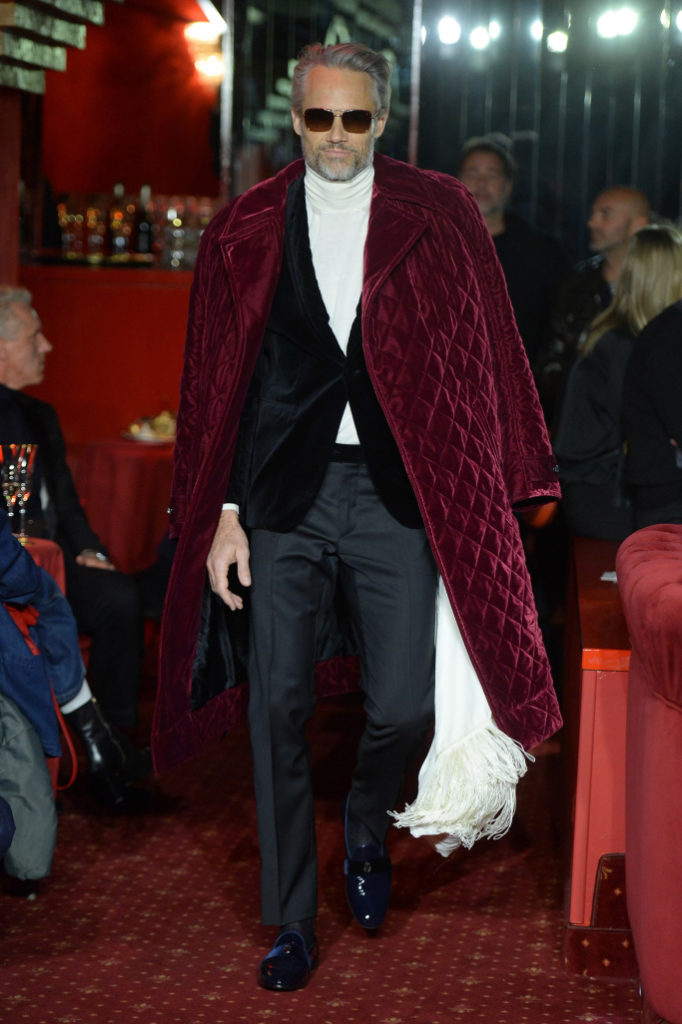 Alessandro Dell'Acqua's fall 2018 menswear collection for No. 21 had a distinctly American feel.  Clean silhouettes with a bit of a collegiate vibe were tweaked to create modern, wearable looks that would be a solid addition to any wardrobe.  Sport jackets and coats were relaxed and easy with a bit of volume. A bit of ath-leisure came through in pants with side striping. Cardigan sweaters were a particular strong suit in this collection and should do well at retail in the absence of much competition.  Shearling played a role here, too, as trim on puffer vests and nylon jackets or as linings and collars on plaid wool jackets or nylon parkas.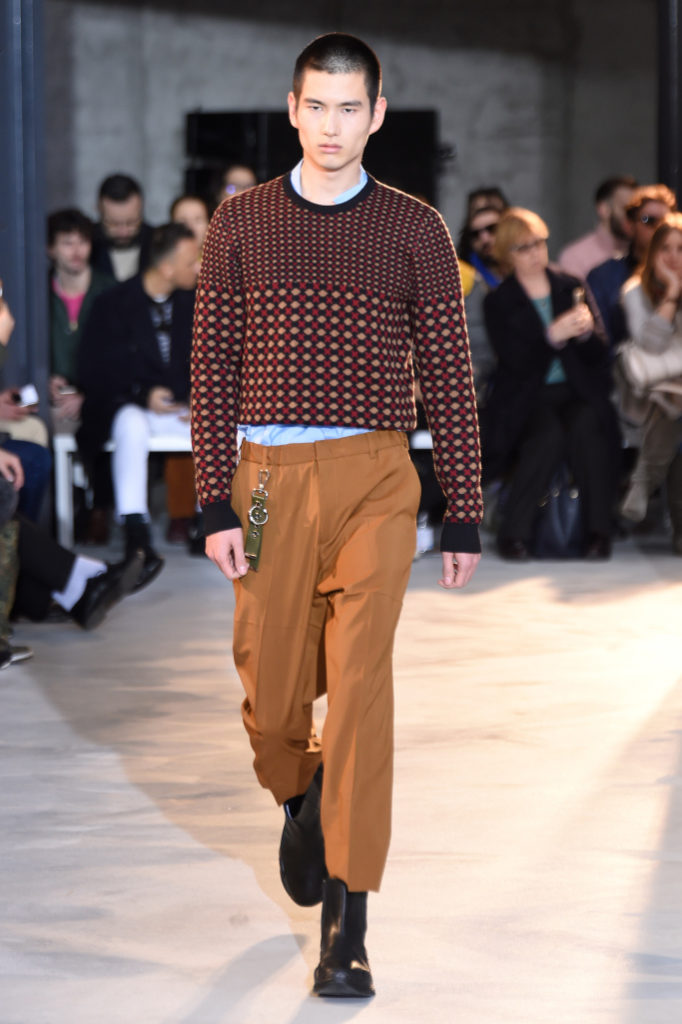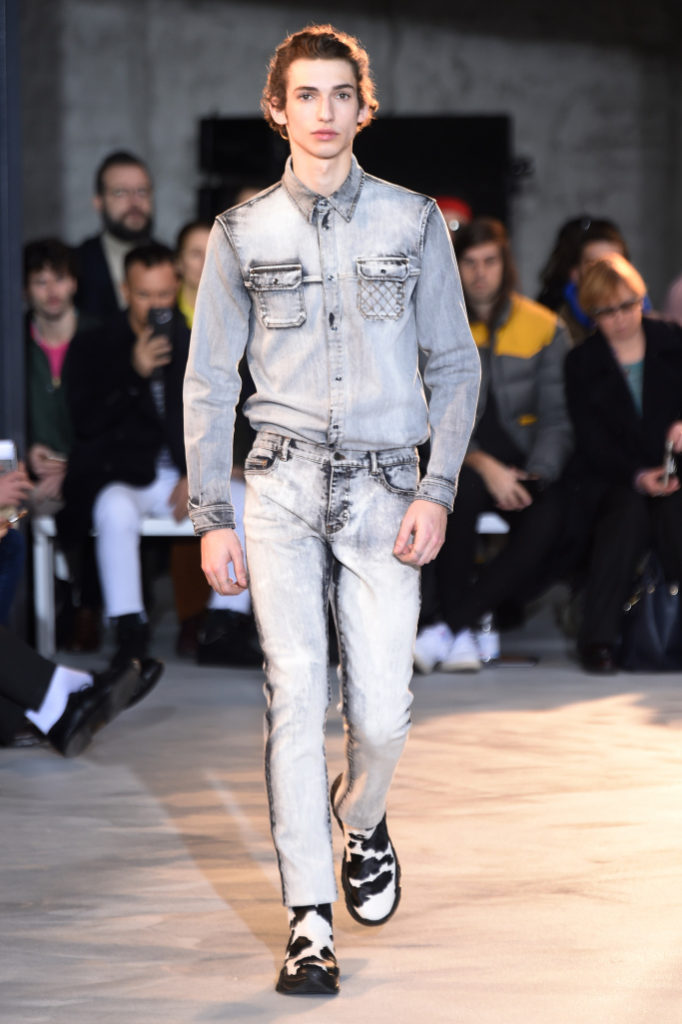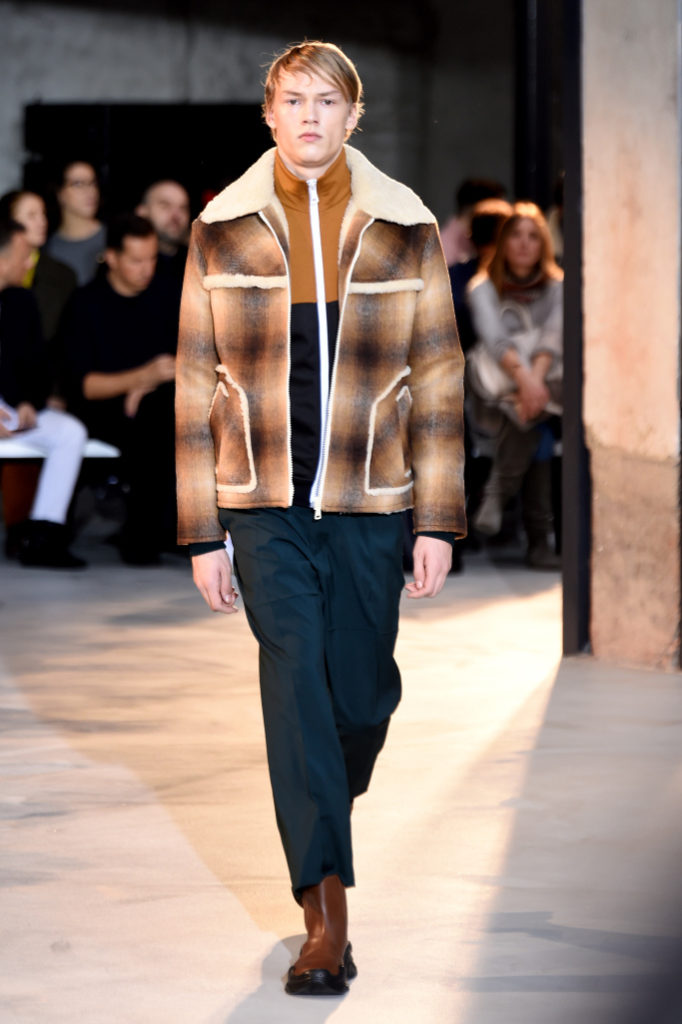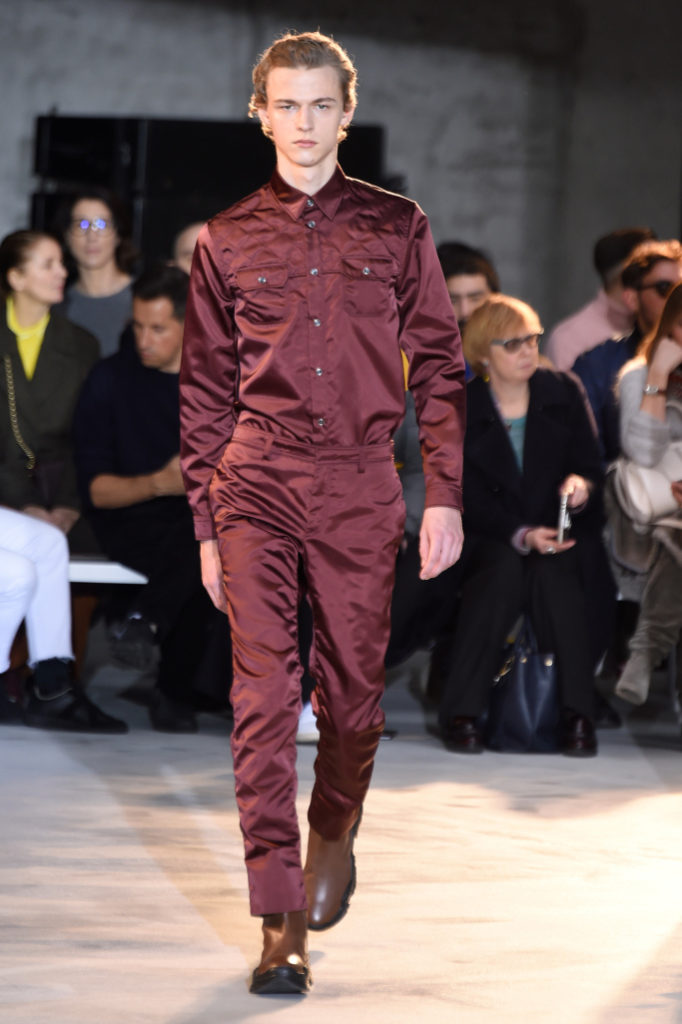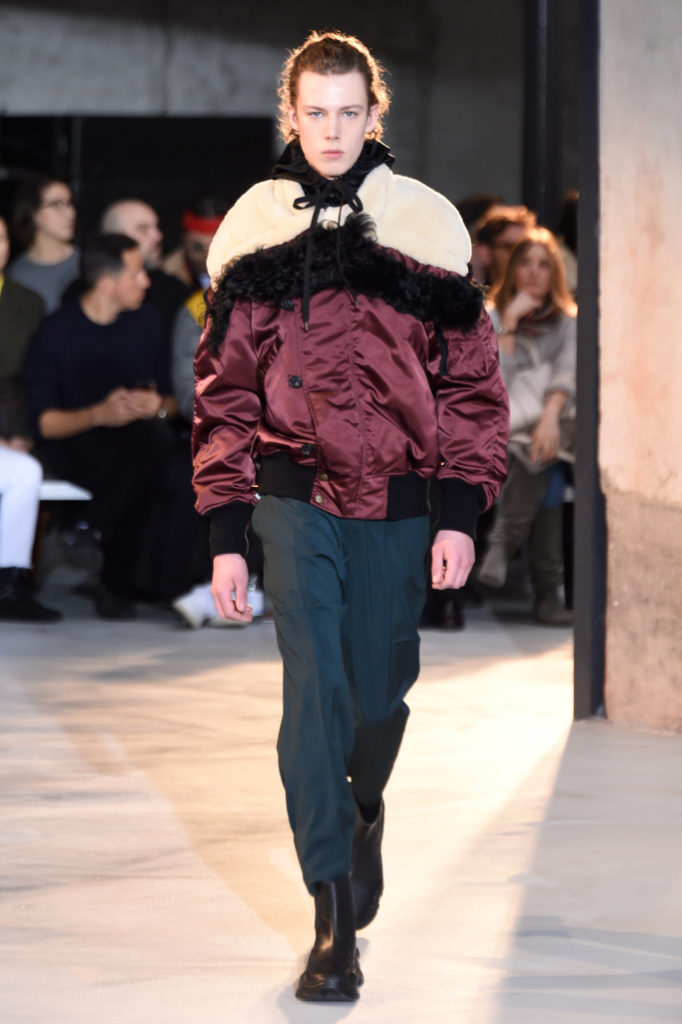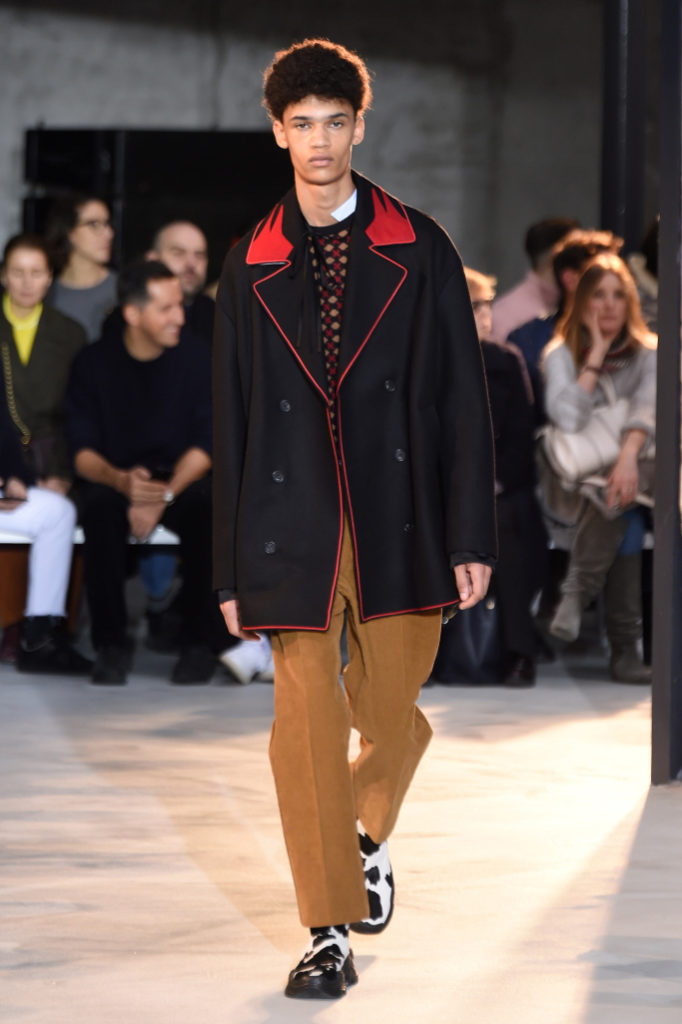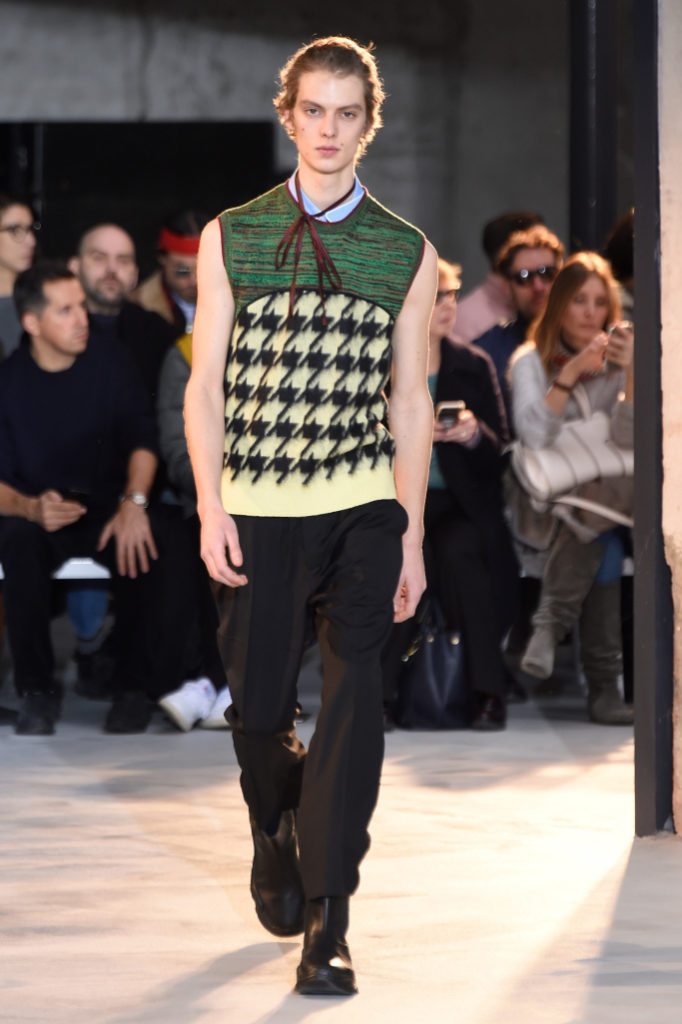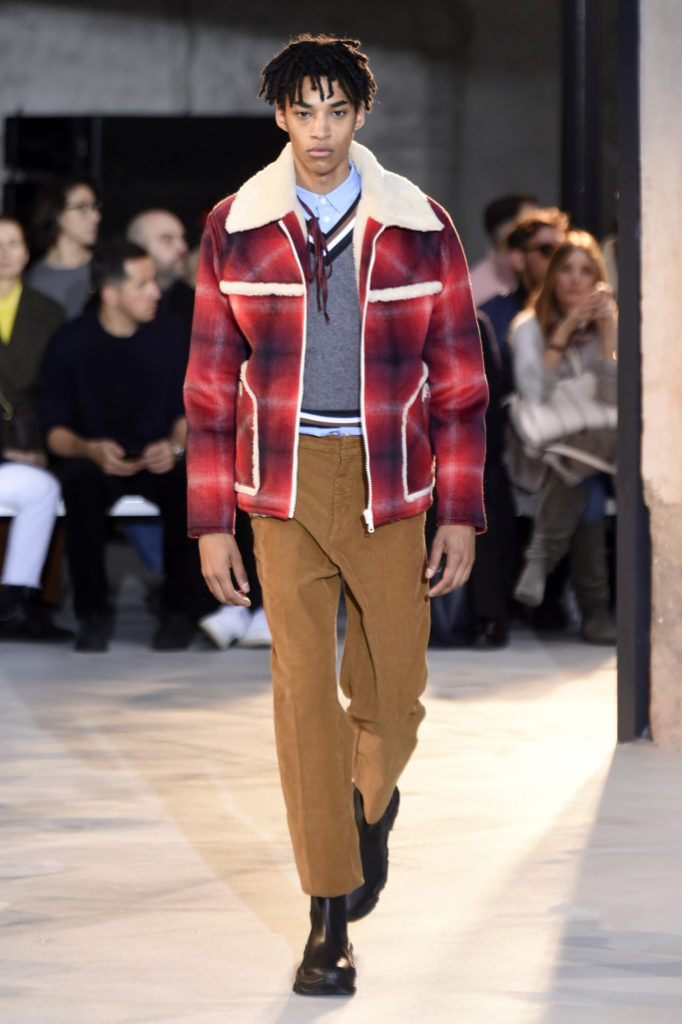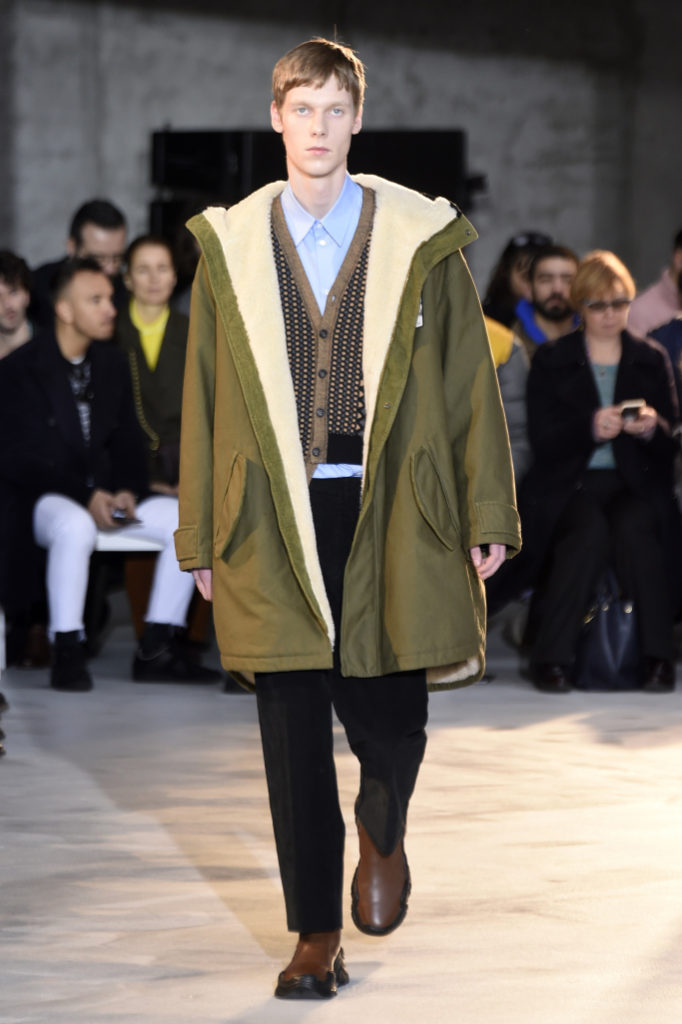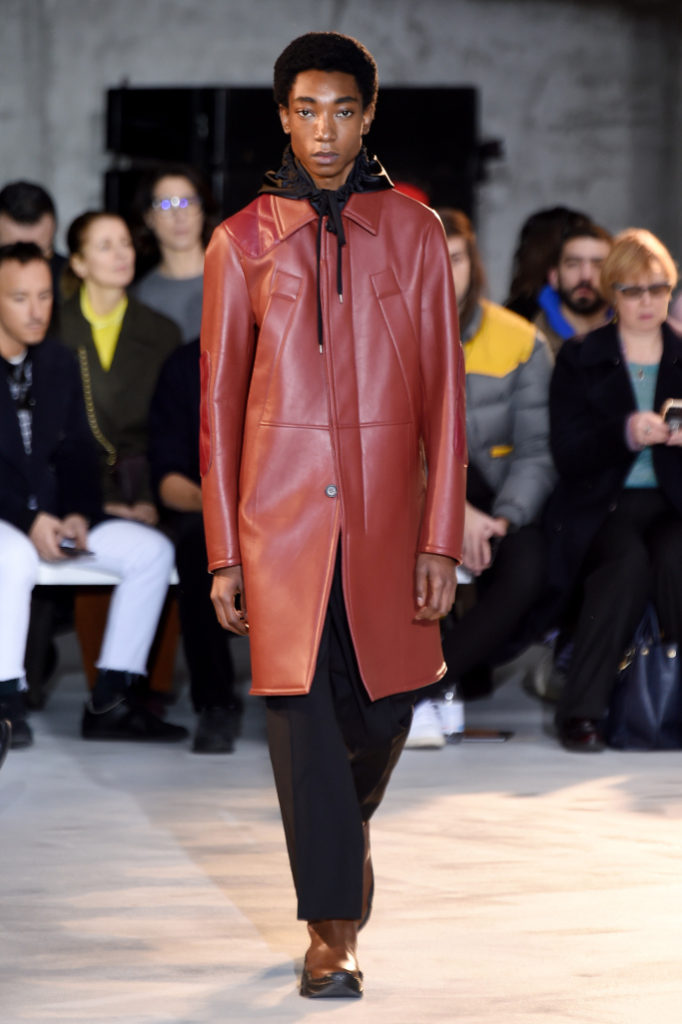 With 94 looks, the Giorgio Armani fall 2018 menswear collection could have used some editing.  No matter how good the designer, that many looks makes for an awfully long show.  In fairness, there were plenty of new and refreshing takes, particularly on tailored clothing which is a strength.  A double breasted jacket with 8 buttons was crisp and sophisticated.  Other jackets showed softer silhouettes and  many of the pant options that came down the runway had a relaxed feel to match.   Velvet was a fabric of choice and came in different forms.  A double breasted trench evoked Germany's WWII gear while aviator jackets added to the military references.  We can't help but wonder what kind of deal Mr. Armani made that allows him to claim that he is fur-free when in fact his collection is full of shearlings and lamb-trimmed coats and jackets.  His sporty black overcoat with curly lamb trim, a taupe suede coat with toggle closure and brown curly lamb trim and a range of aviator jackets with shearling collars are just too good not to be noticed.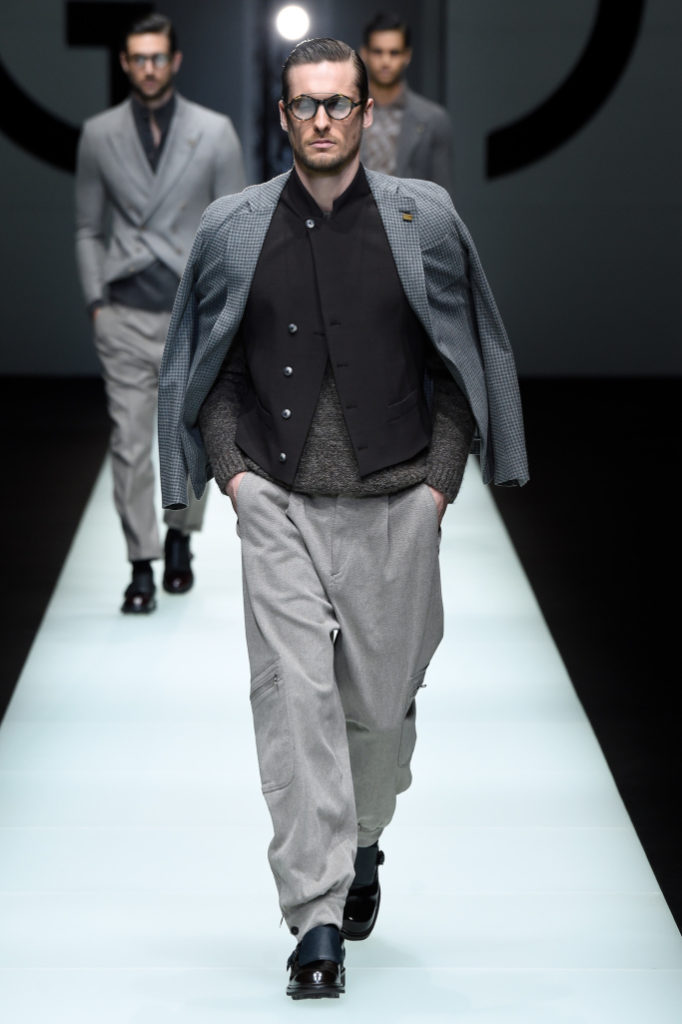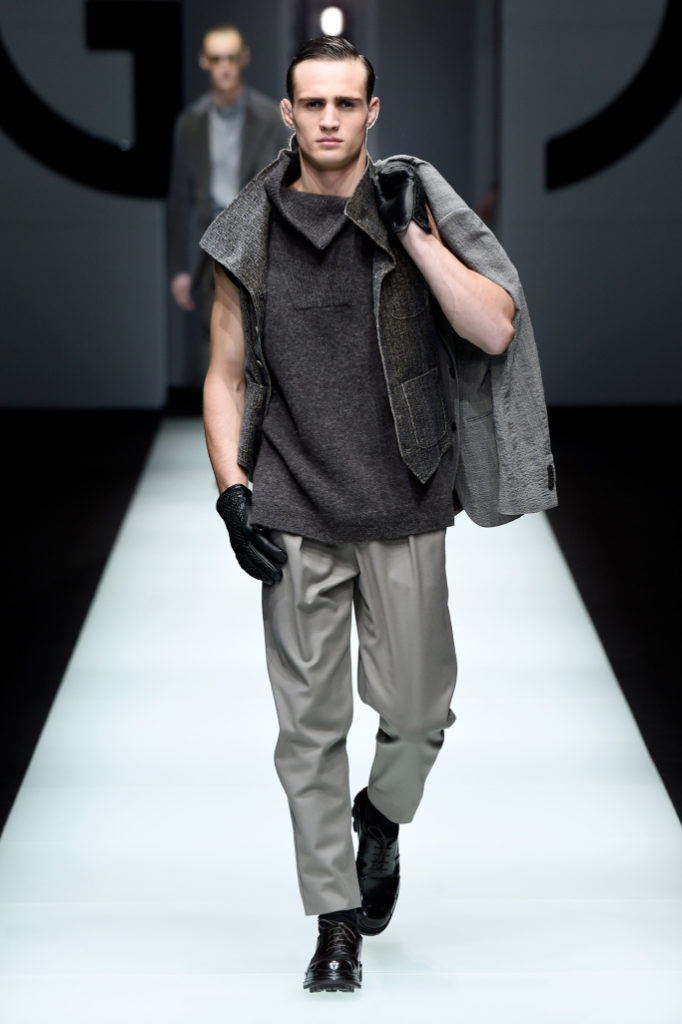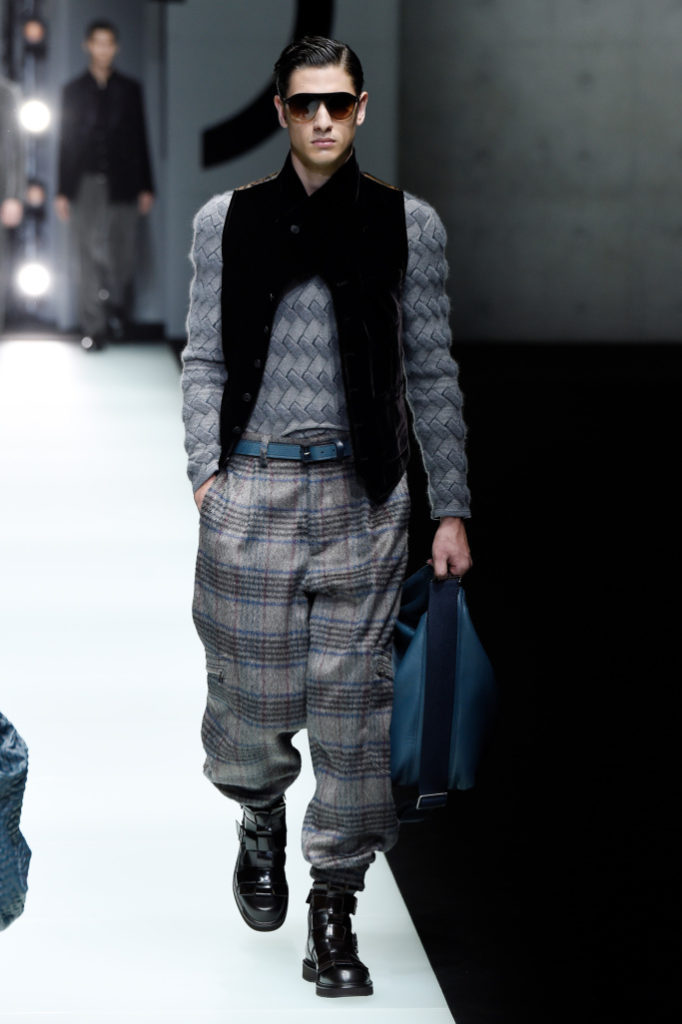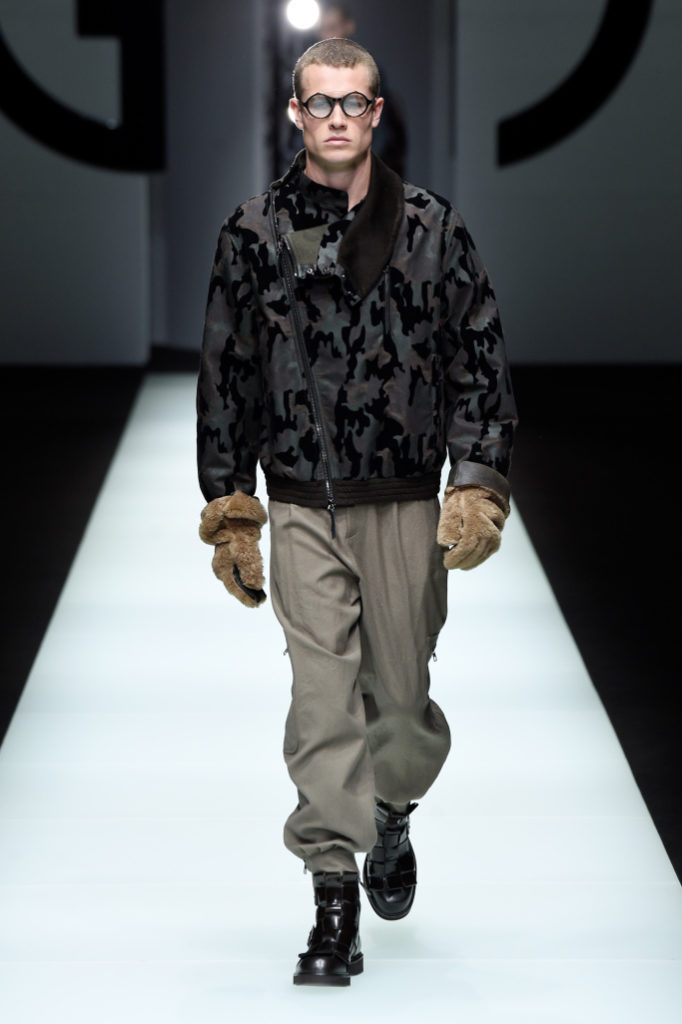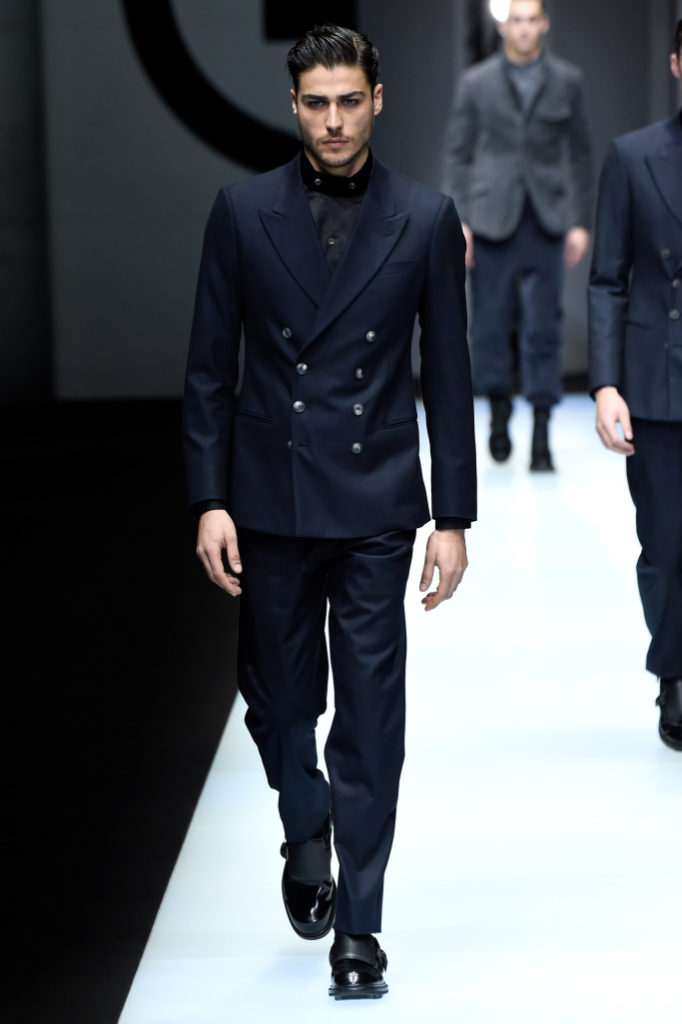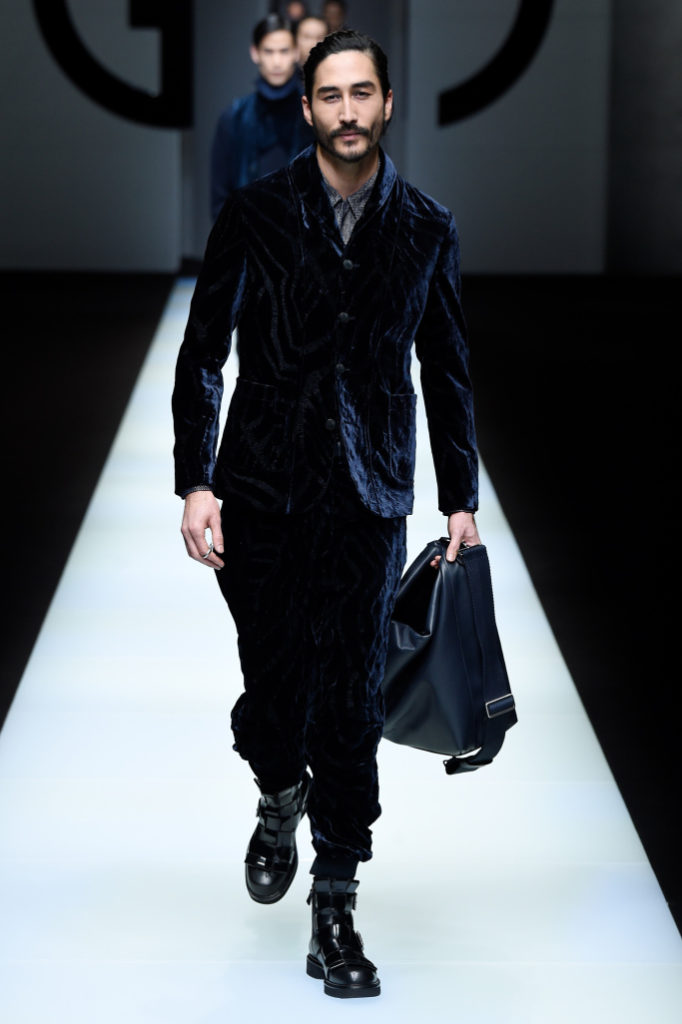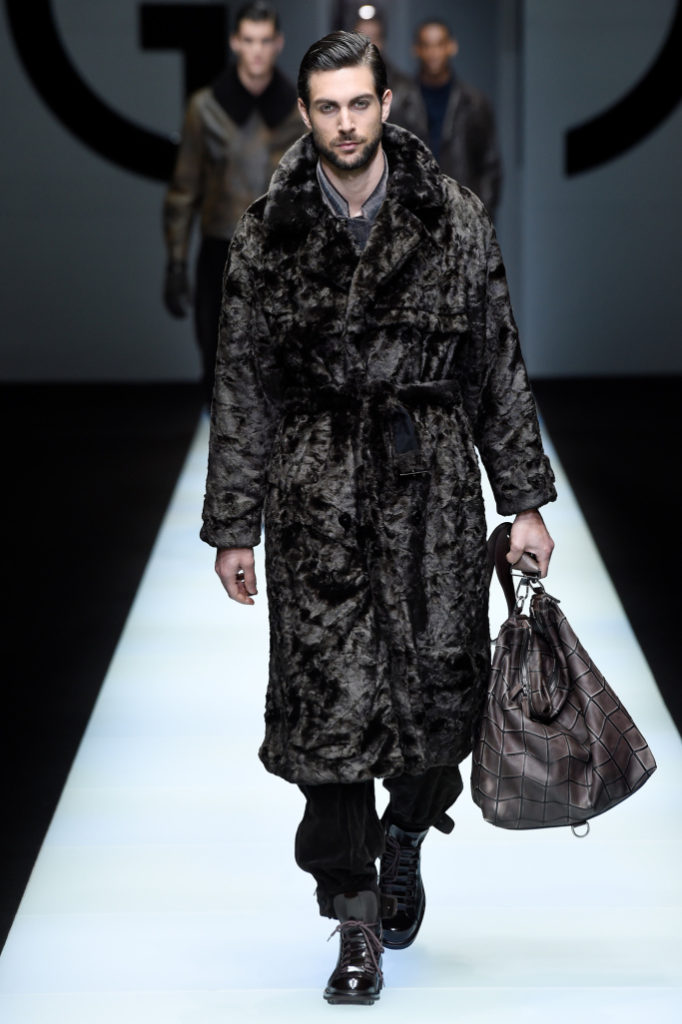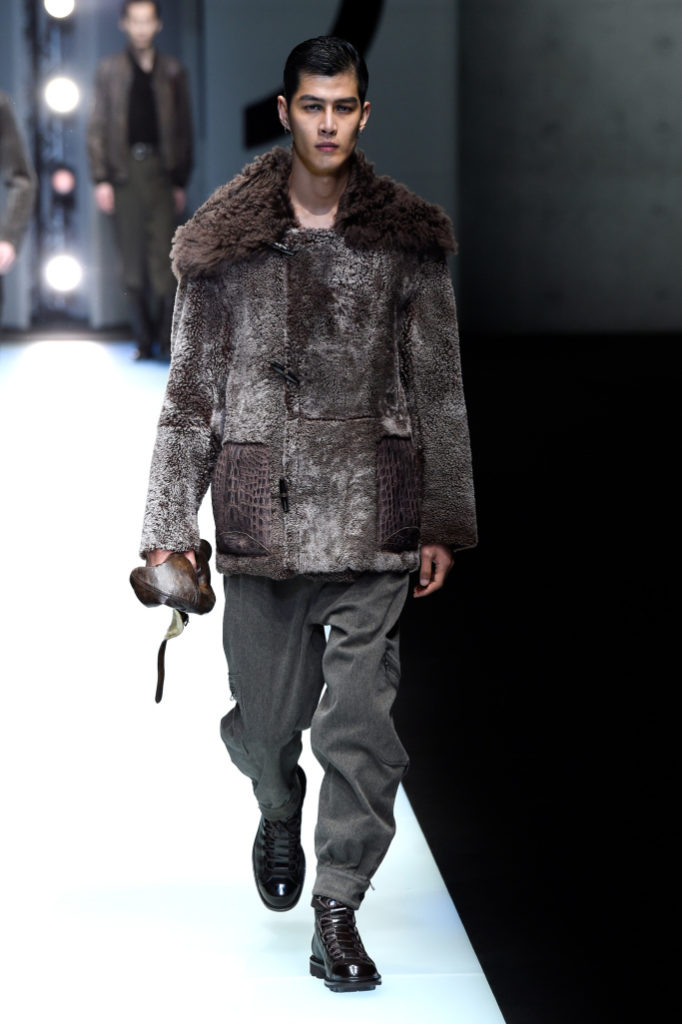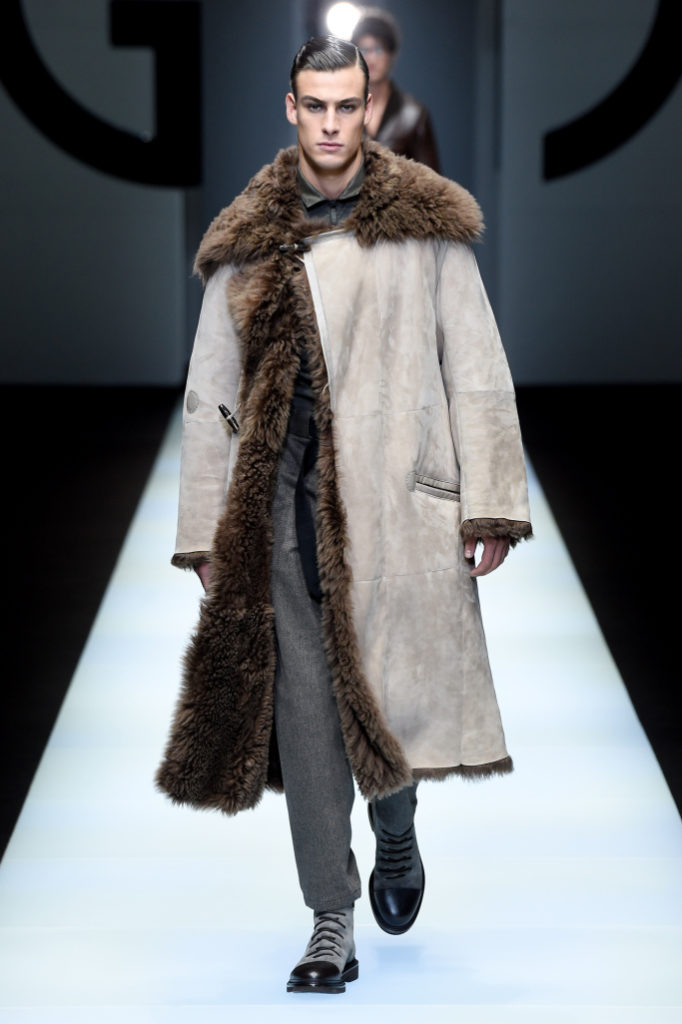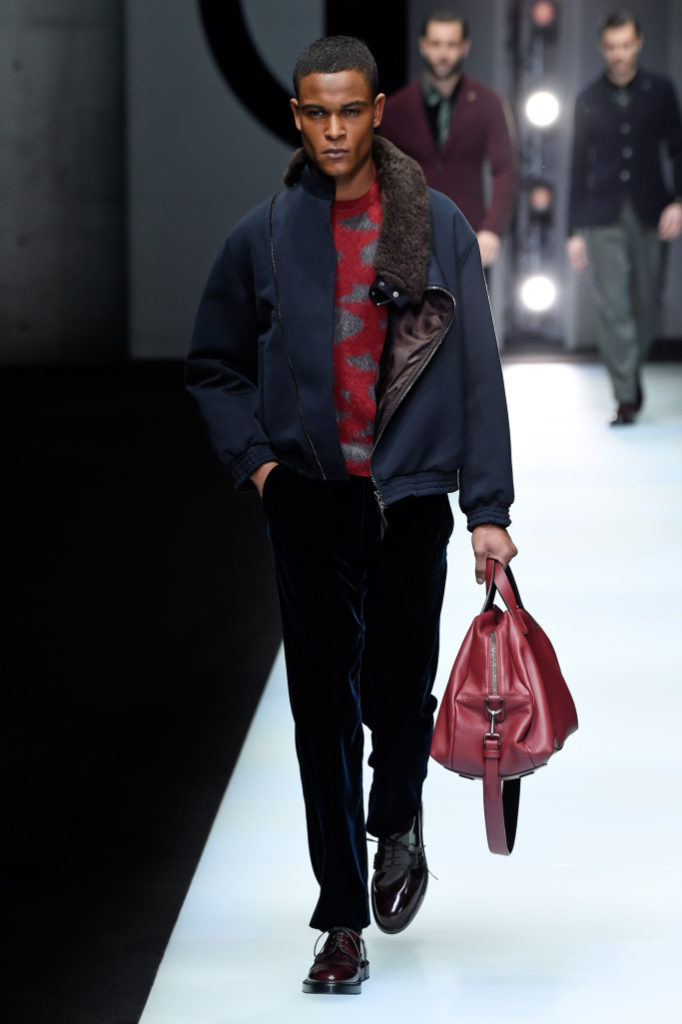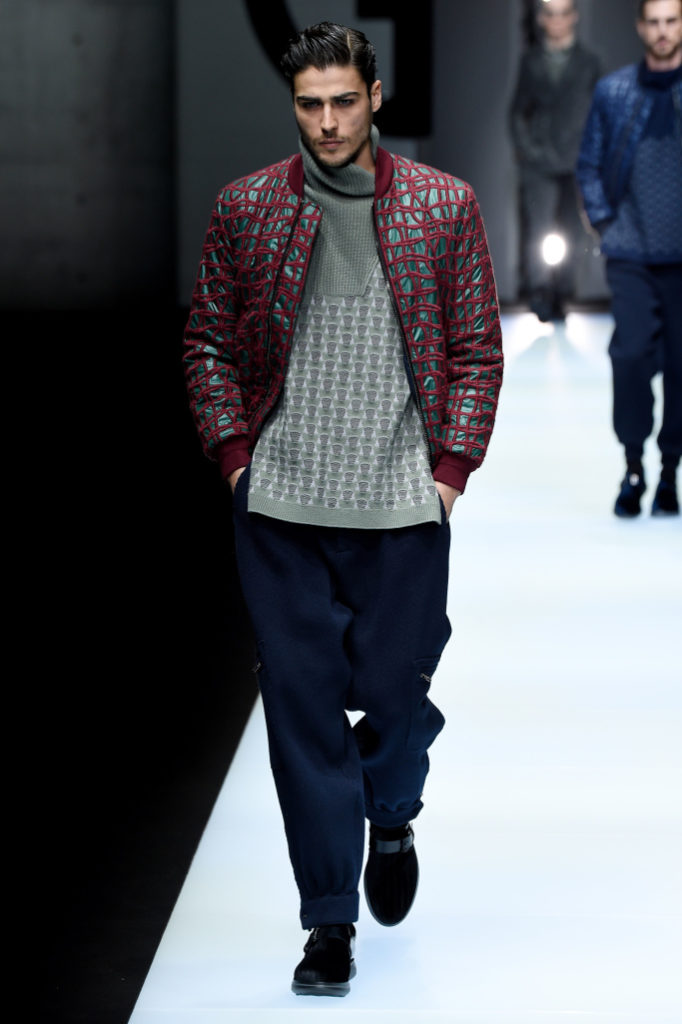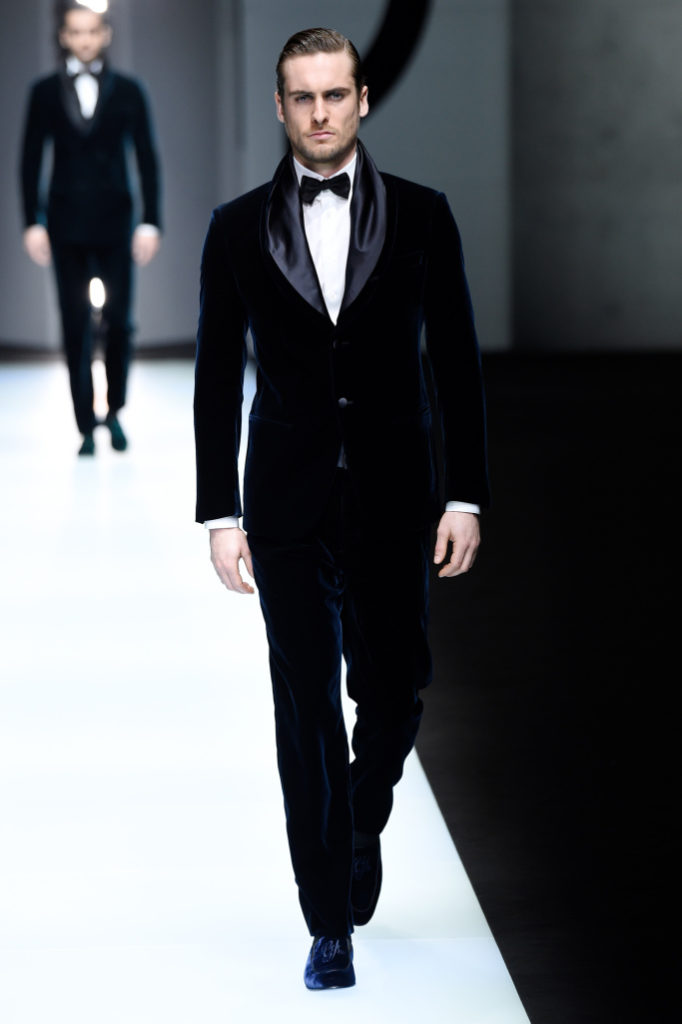 Simon Spurr's fall 2018 collection for Eidos marks his debut for the brand and he is redefining the label.  The slim cut suits and separates were precisely tailored to create a modern, youthful appeal.  Their Milan Fashion Week silhouettes were classic but with a slight play on the details.  His double breasted jackets, for example, feature a 6 button stance rather than 4 and a leather biker jacket is double breasted to reflect impressive sartorial skills.  From the suits to the outerwear the clean lines reflect a cool, chic sensibility that should make this line a favorite among the 20-somethings.