MILAN Fashion Week: Menswear Fall 2018 PART 3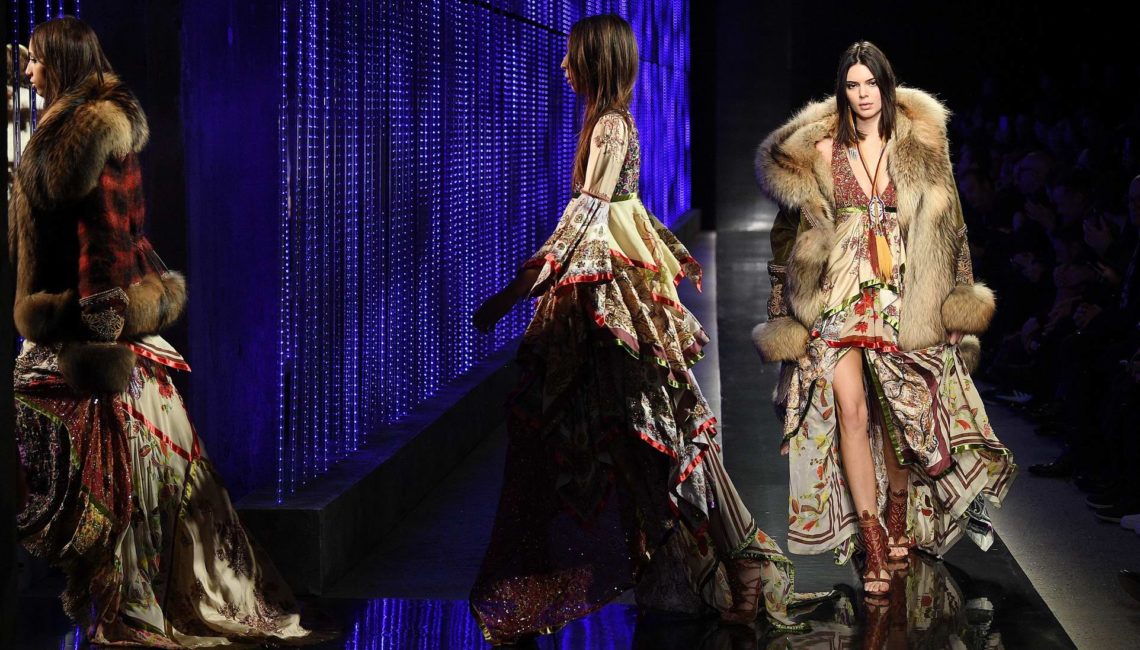 Milan's menswear Fall 2018 collections provide a lesson in sartorial excellence as designers here focus on fabrics and tailoring.  The idea here is that, no matter how bold the look the men wear the clothes and not the reverse.  In the end, shapes and patterns you might never expect to see on the guys manage to have a modern, masculine appeal  that gives the guys greater breadth to create their individual style statements.
Menswear Fall 2018 The Classics Reinvented
From the trim tailored bright blue two button suit to the soft shouldered duffle overcoat volume was a key story in Dirk Bikkemberg's menswear fall 2018 collection.  The duality of the collection insured that there was something to appeal to almost any guy.   The line had a distinctly fresh and modern feel with clean lines, skilled tailoring and plenty of color.  Bright geometric patterns made knitwear pop.  A cropped jacket had just the right edge.  A monochromatic look with relaxed pants and a knit v-neck sweater was polished and sophisticated.  For power outerwear it will be hard to beat the boxy metallic shearling jacket. This impressive collection from creative director Lee Wood gave us a lot to consider for fall 2018.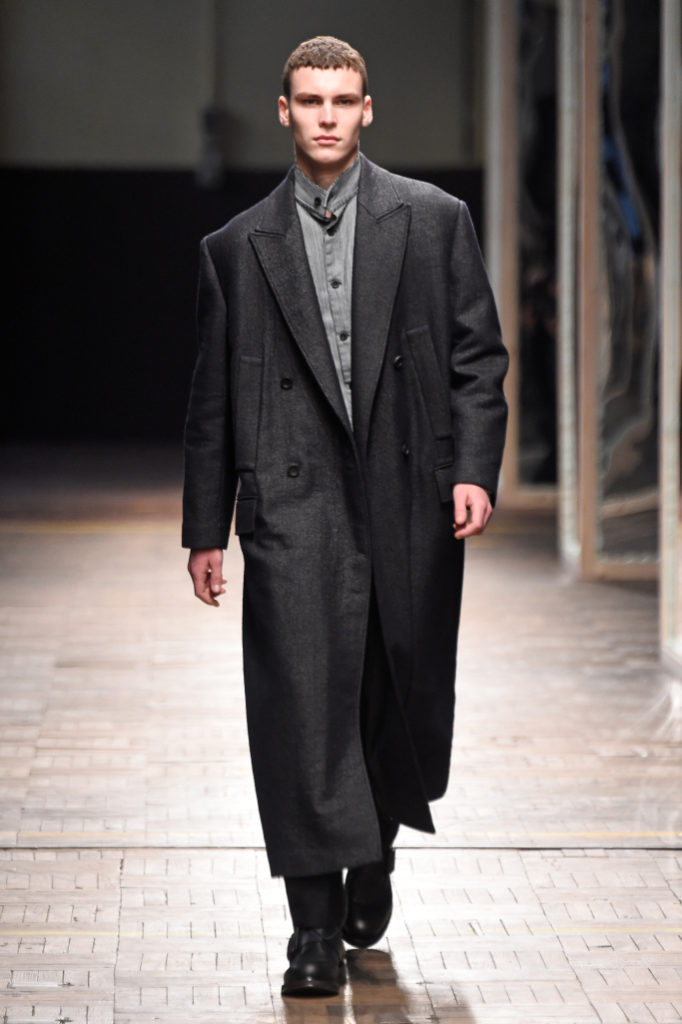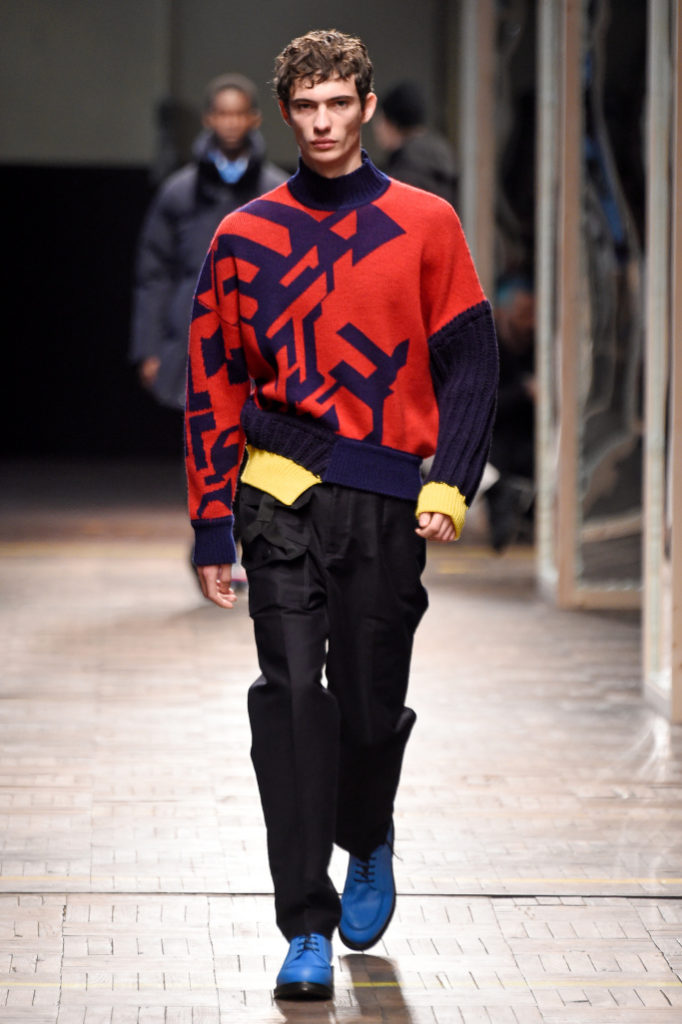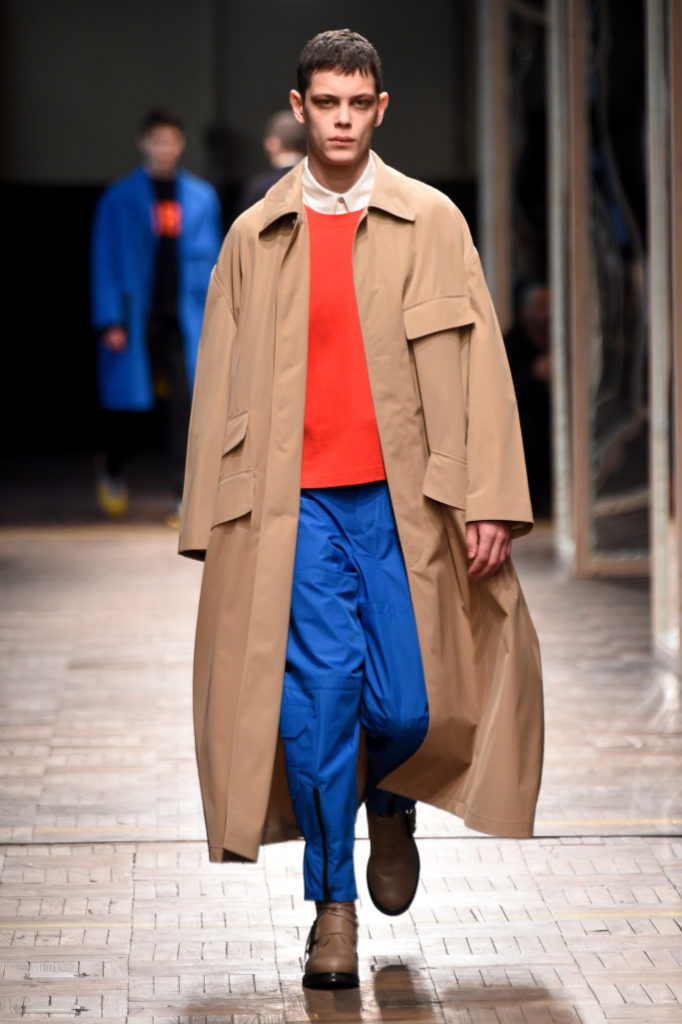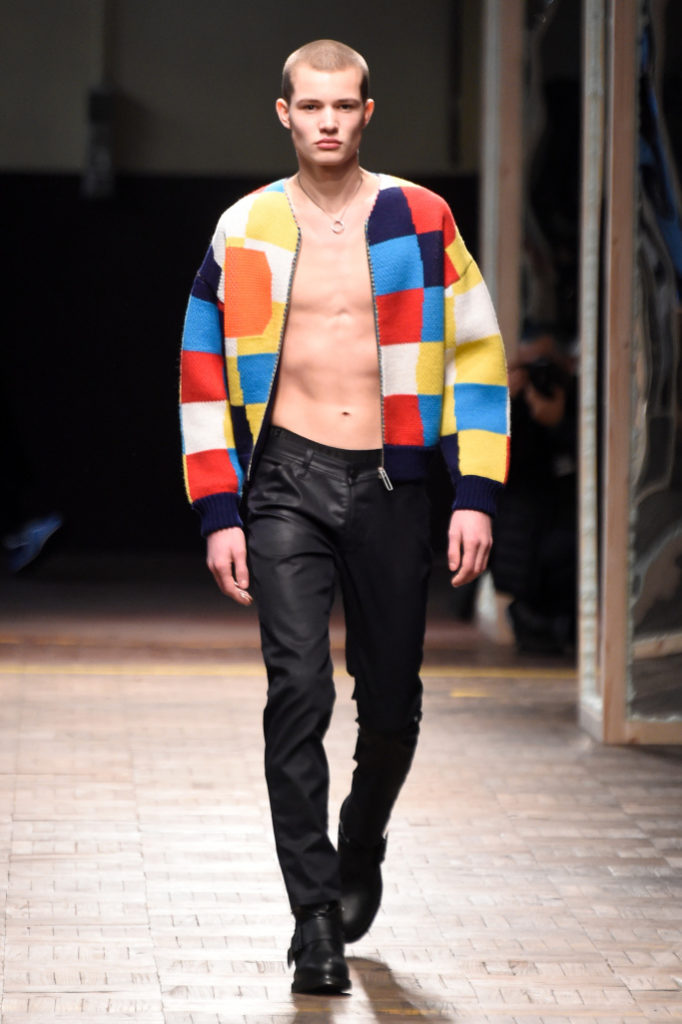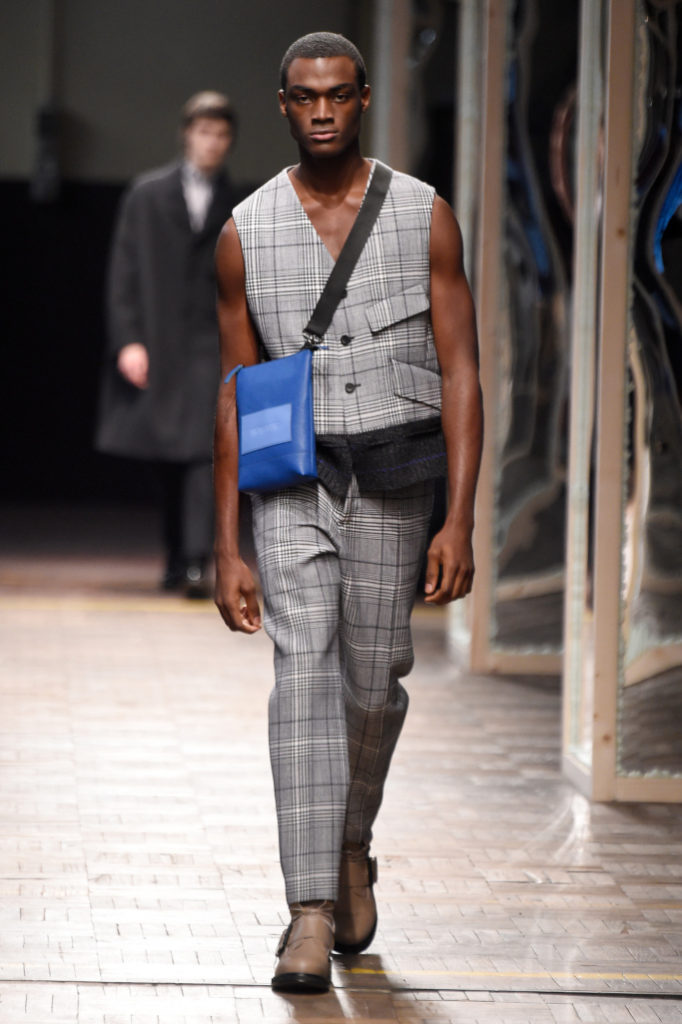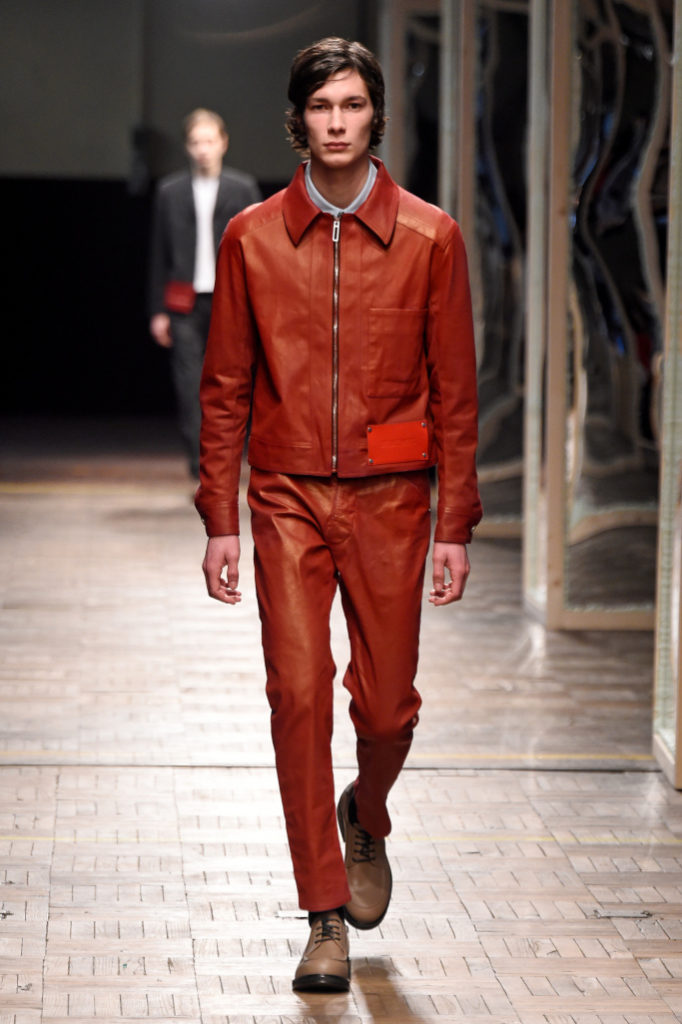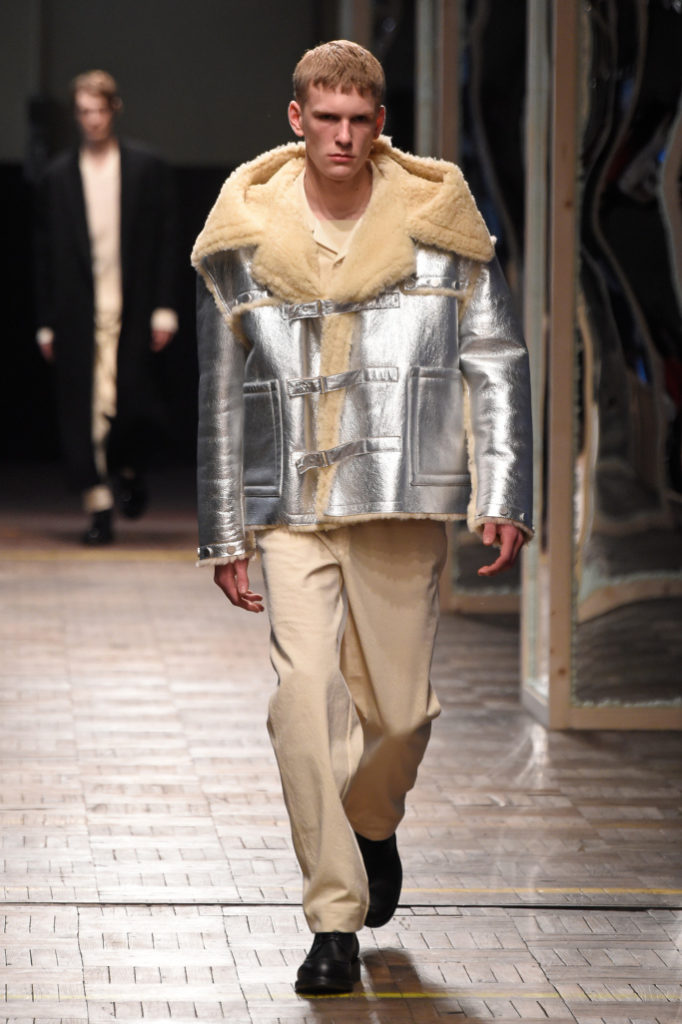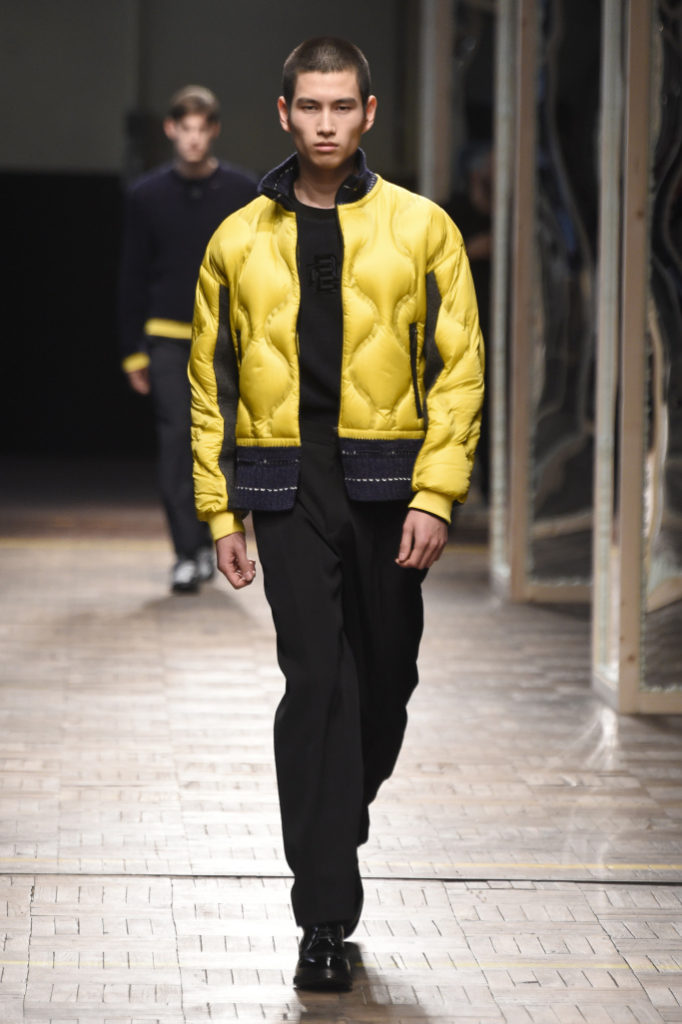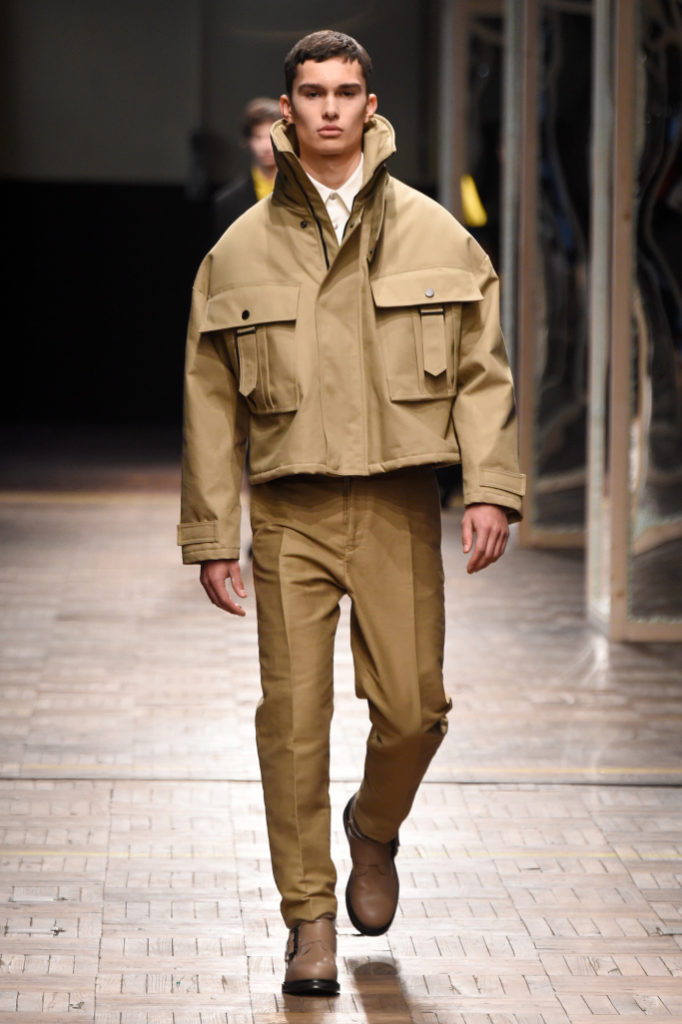 Yee ha!  Dean and Dan Caten delivered a western inspired collection for the fall 2018 menswear shows that was high on style and big on glamour.  Pony skin, rhinestones and leather fringe trimmed plaid shirts, leather jackets and leather jeans.  Layered white cotton created flowing dresses for the girls and shirts for men that, when paired with Dsqaured2's great denim jeans suggested an easy chic vibe. Floral print dresses had a boho vibe but still managed to be effortlessly glamourous.  Their outerwear was an exercise in artistry with plenty for the collector to consider.  A cropped red leather jacket with balloon sleeves and pony skin yoke caught our attention.  Coats and jackets were embellished with rhinestones, fringe and western detail, each unique and super cool in its own right.  Shearling is synonymous with western wear and the Caten brothers showed their creativity with shearling looks that ranged from the more classic look of a whiskey shearling coat with the rugged Marlboro man look to a geometric patchwork jacket.  A cropped plaid jacket with big, bold fox trim made the boldest statement though, confirming that luxe has its place on the plains.  Pushing the boundaries, the Caten brothers still delivered a collection of fun, wearable, investment worthy looks.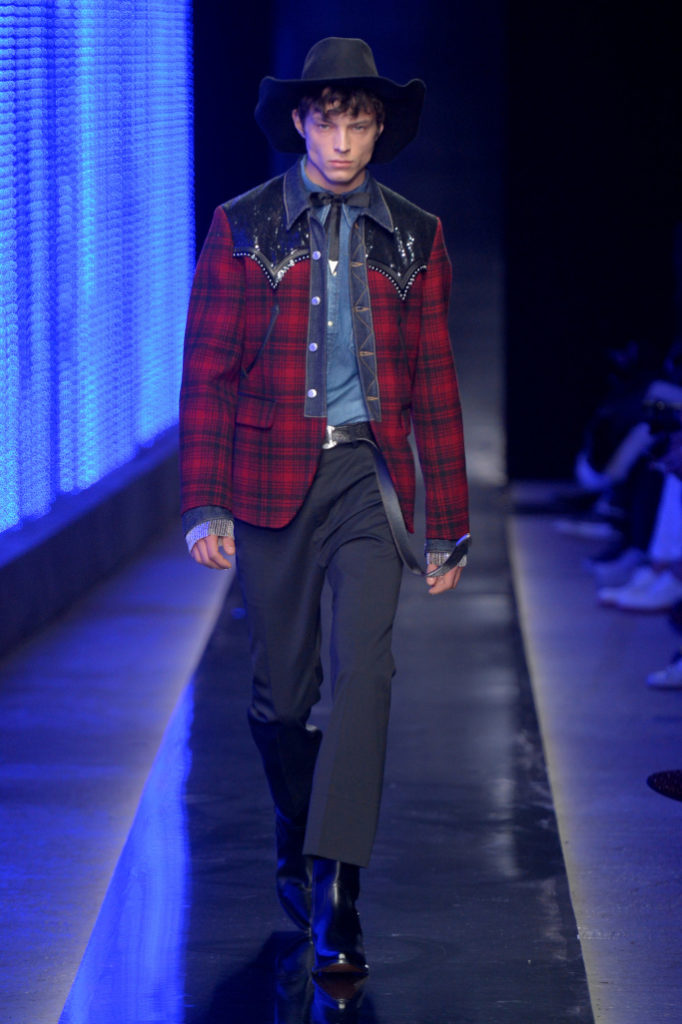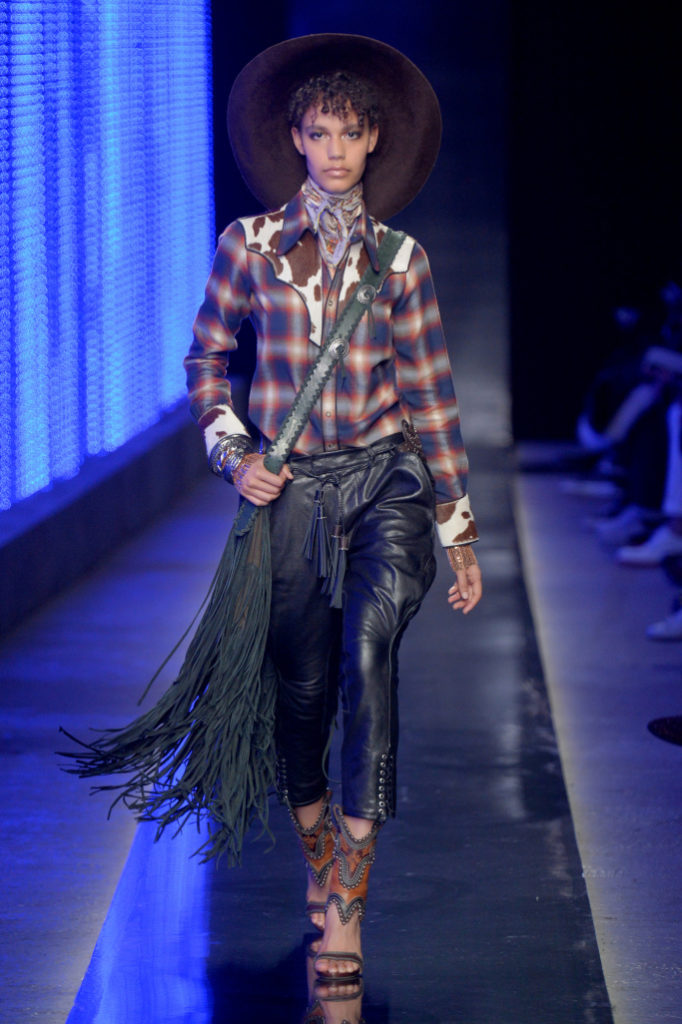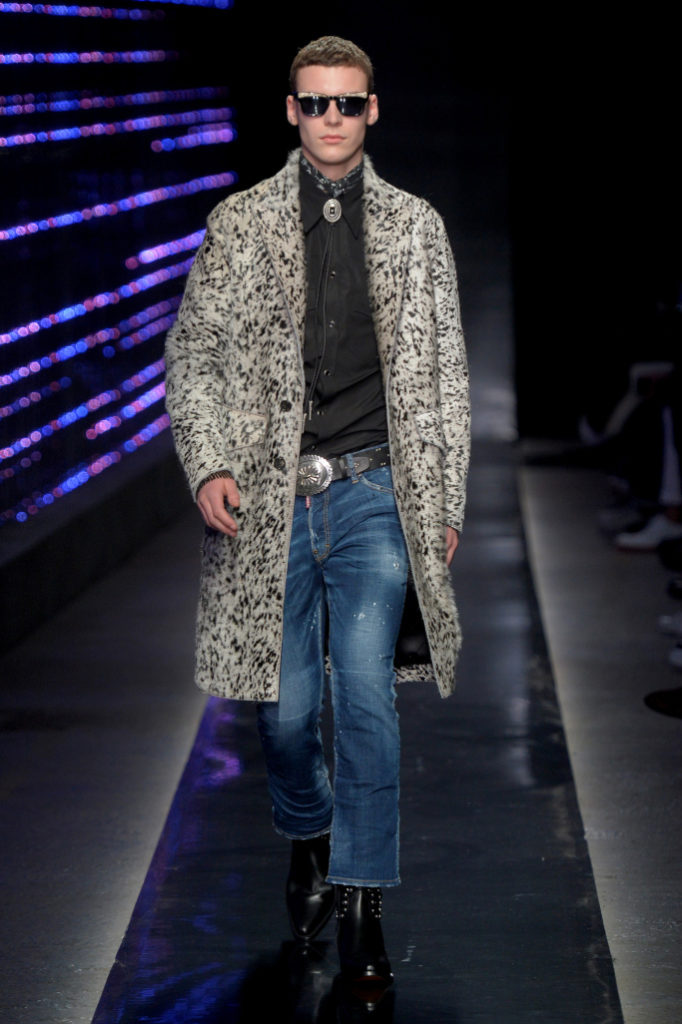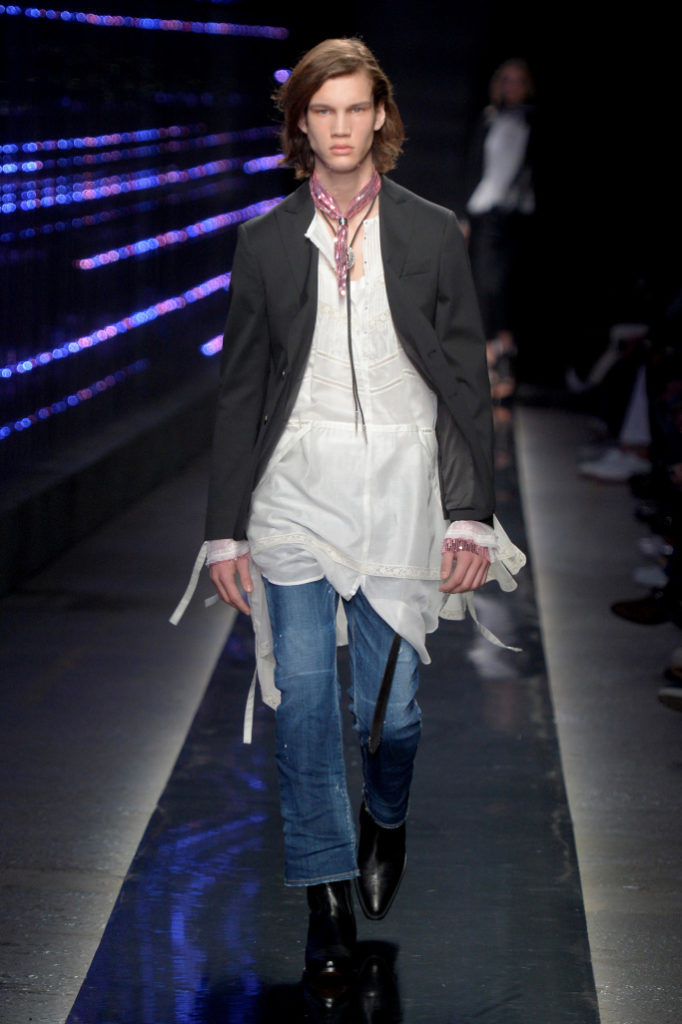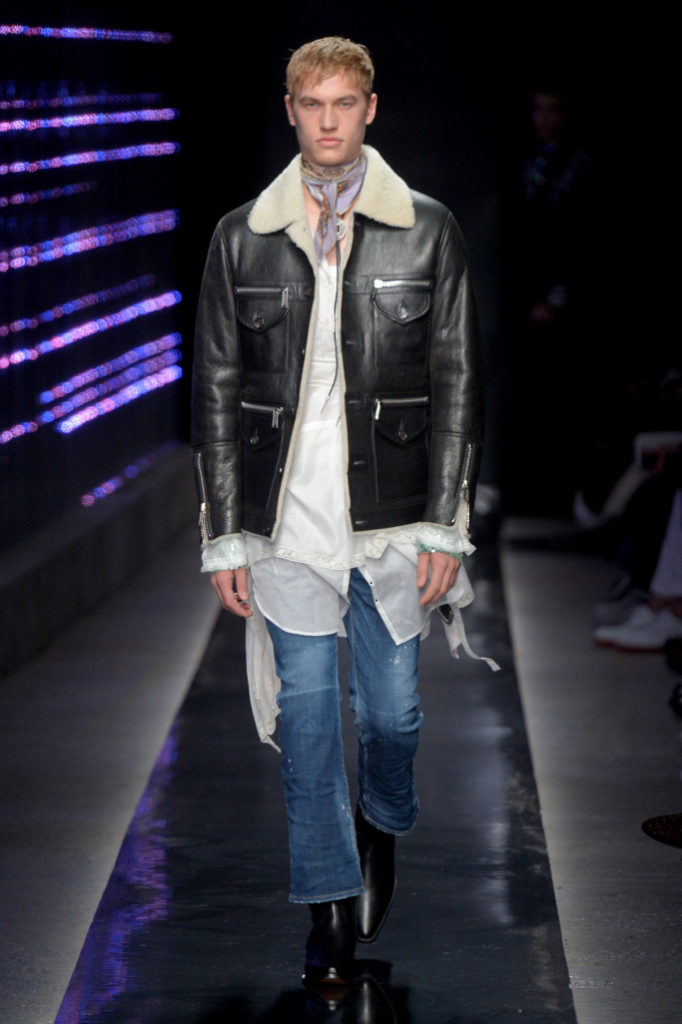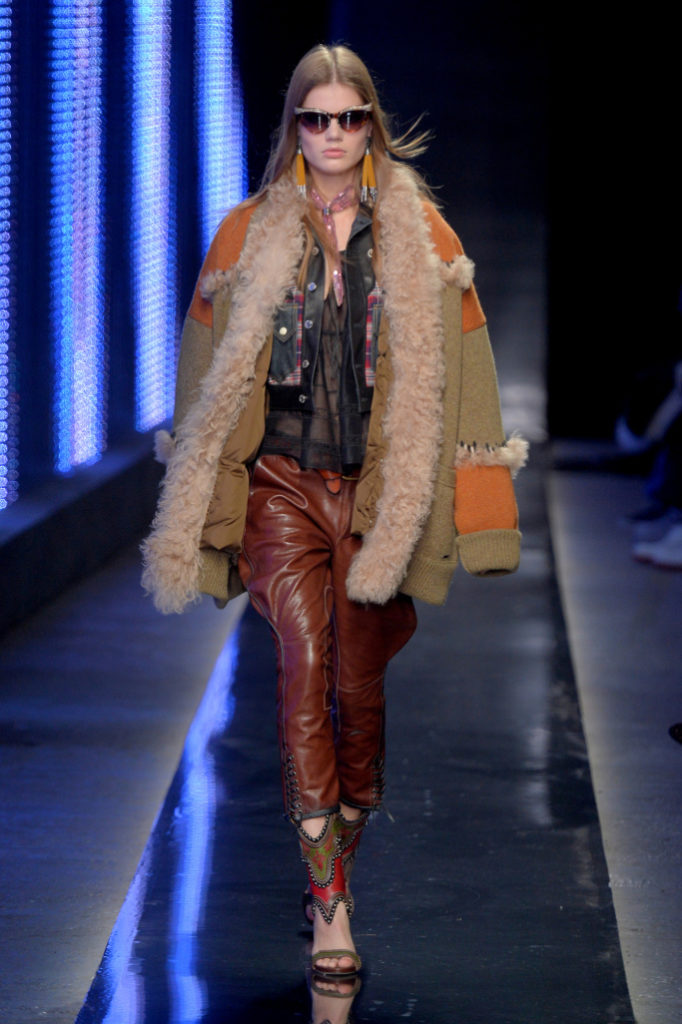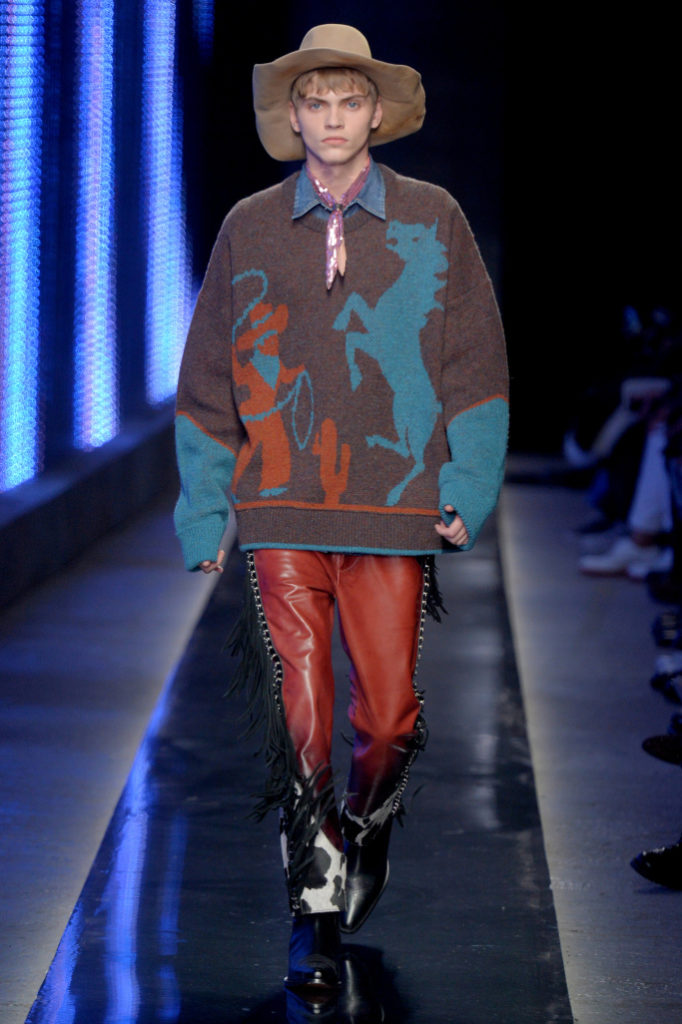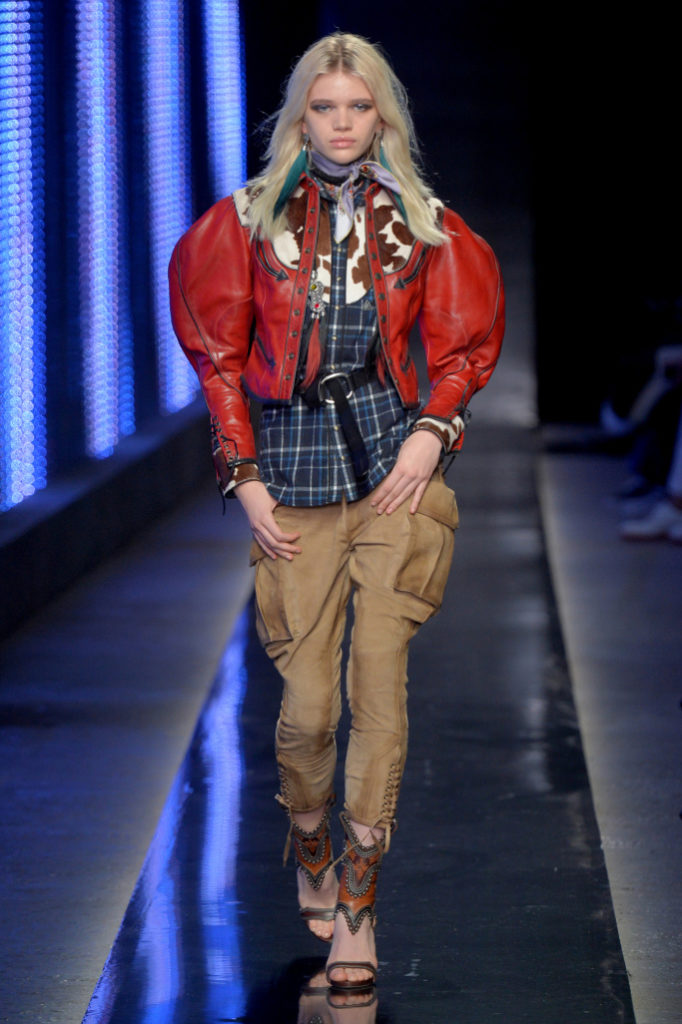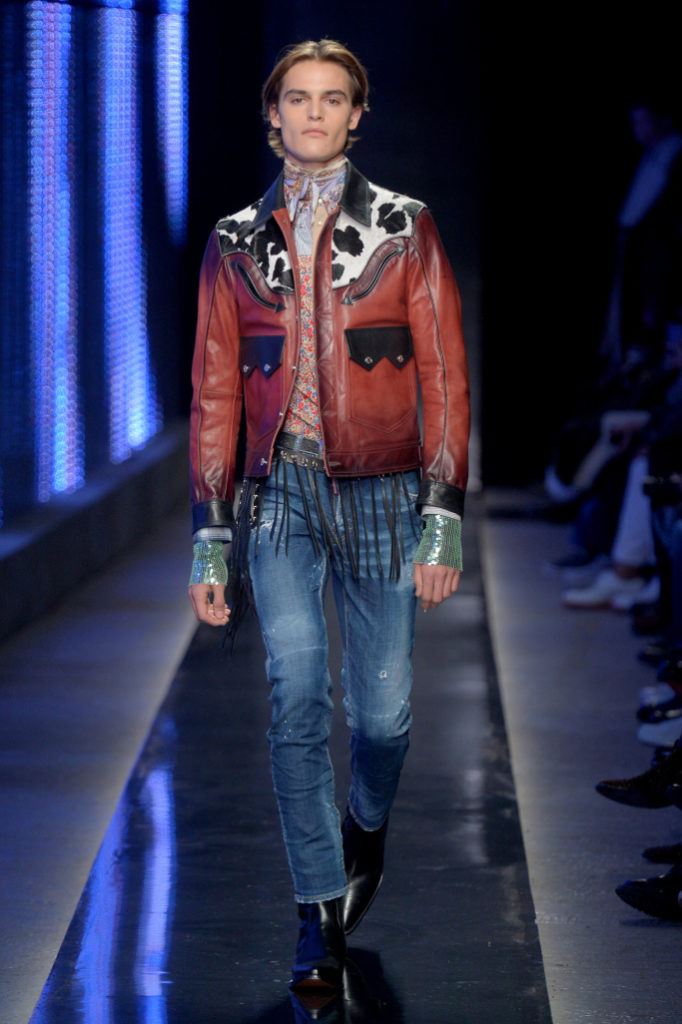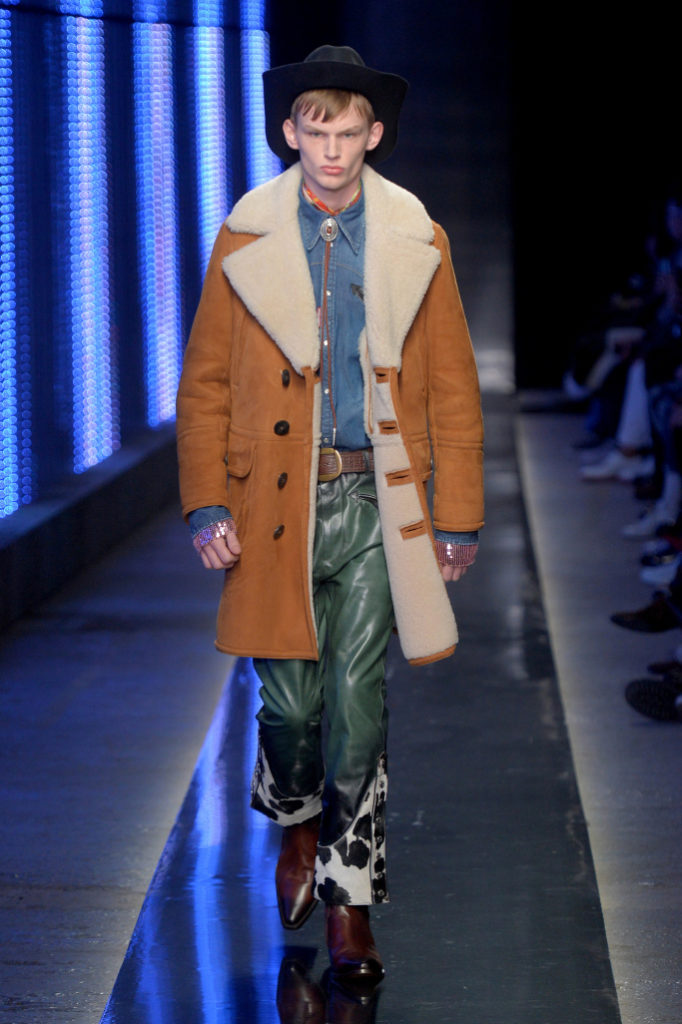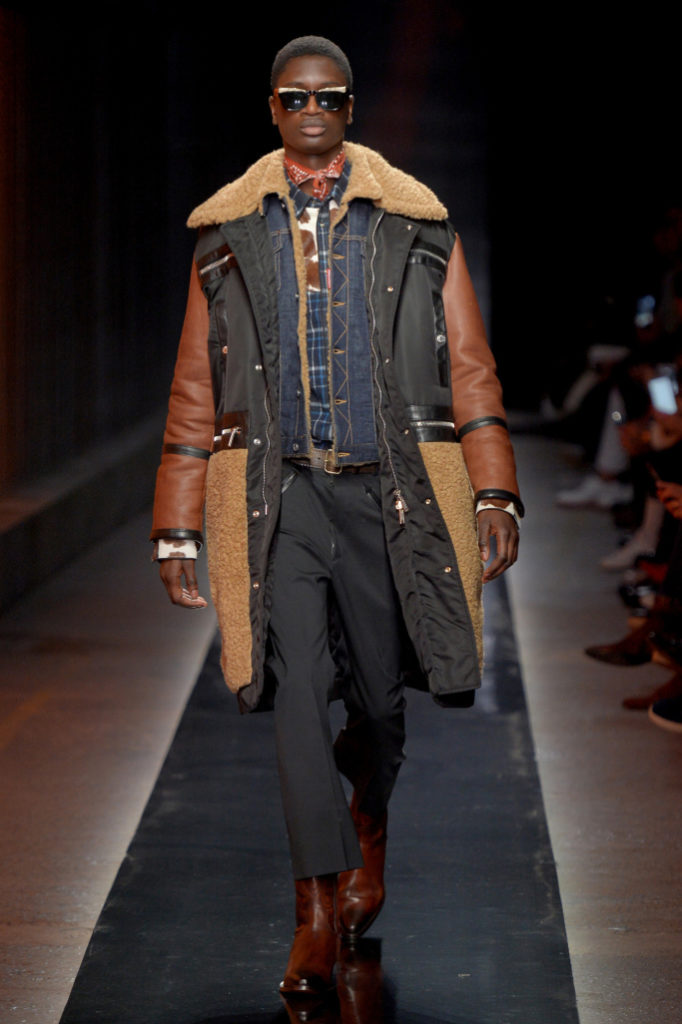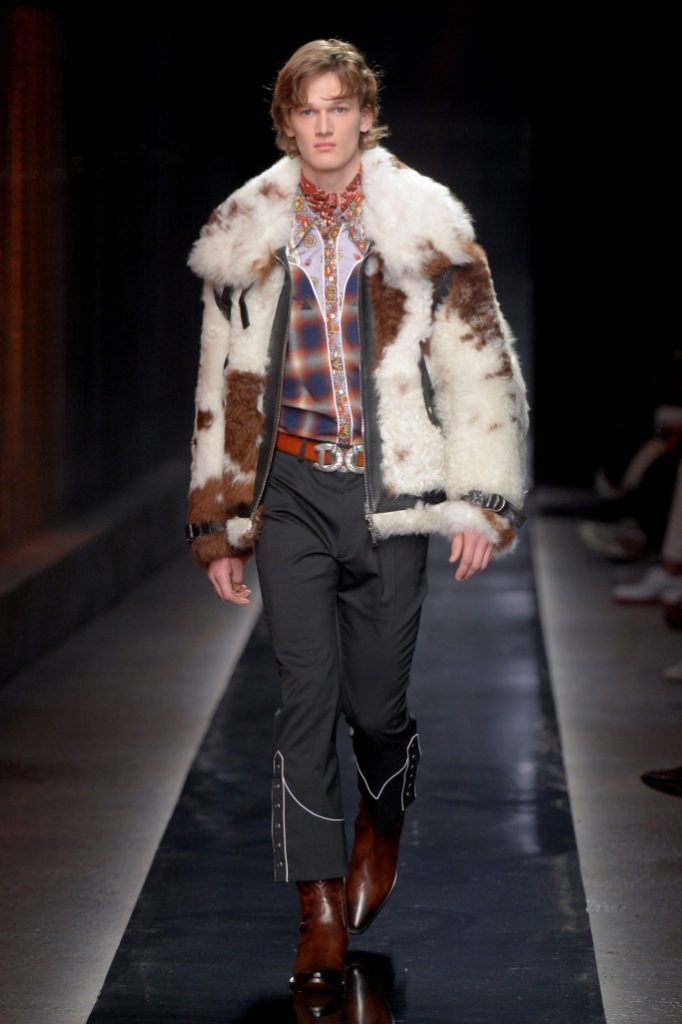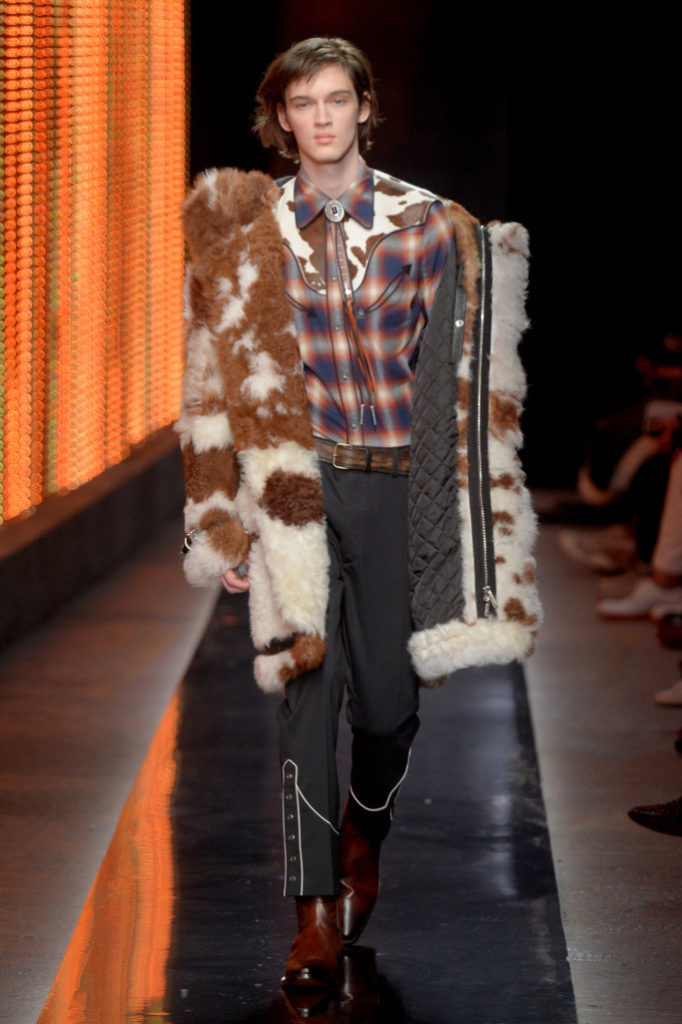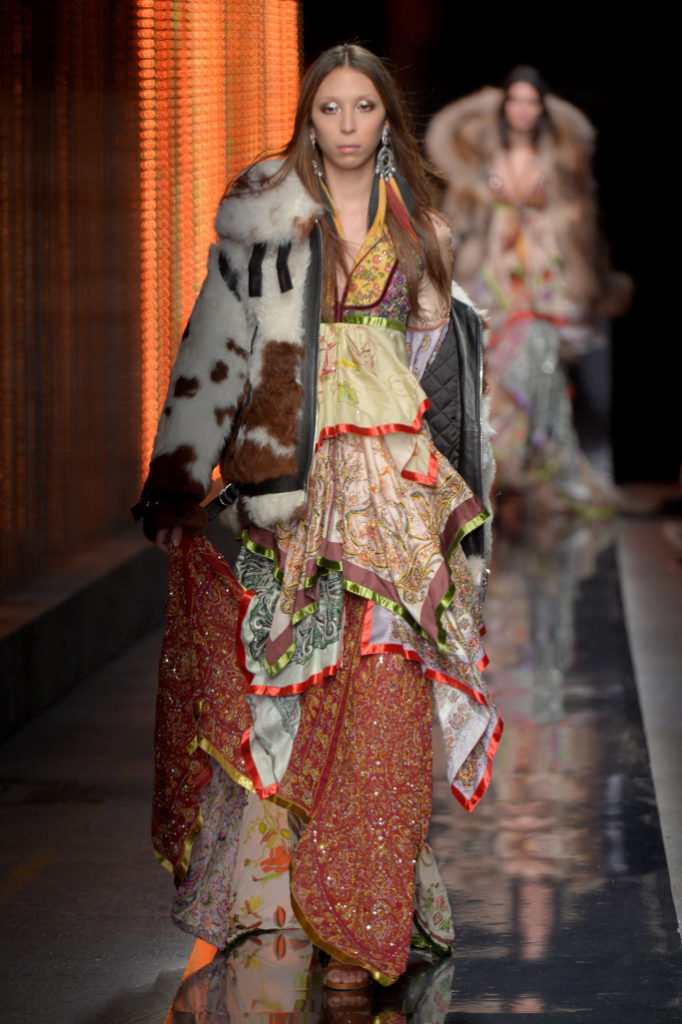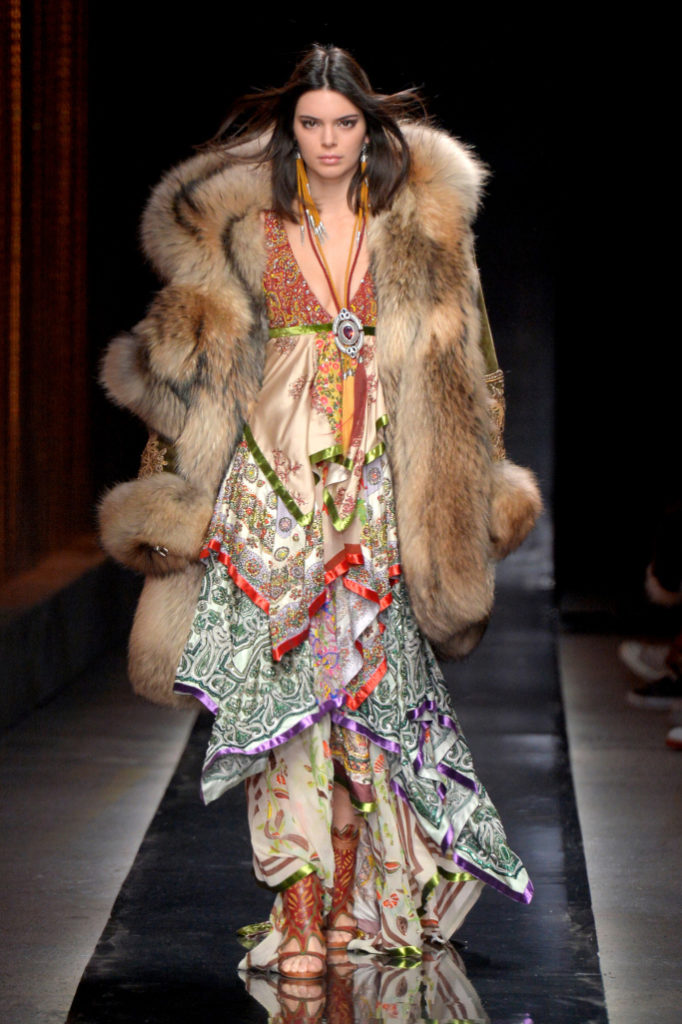 Streetwear, skaters and the ath-leisure vibe dominated the Marcelo Burlon County of Milan menswear collection for fall 2018.  It was a collection of hoodies, baseball jackets, sweatshirts and track pants with edgy graphics.   Pops of color gave the collection a blast of energy.   It seems that shearling is a go-to for designers here in Milan and Marcel Burlon gave his jackets a fresh twist with puffer sleeves and patches of tarot card graphics.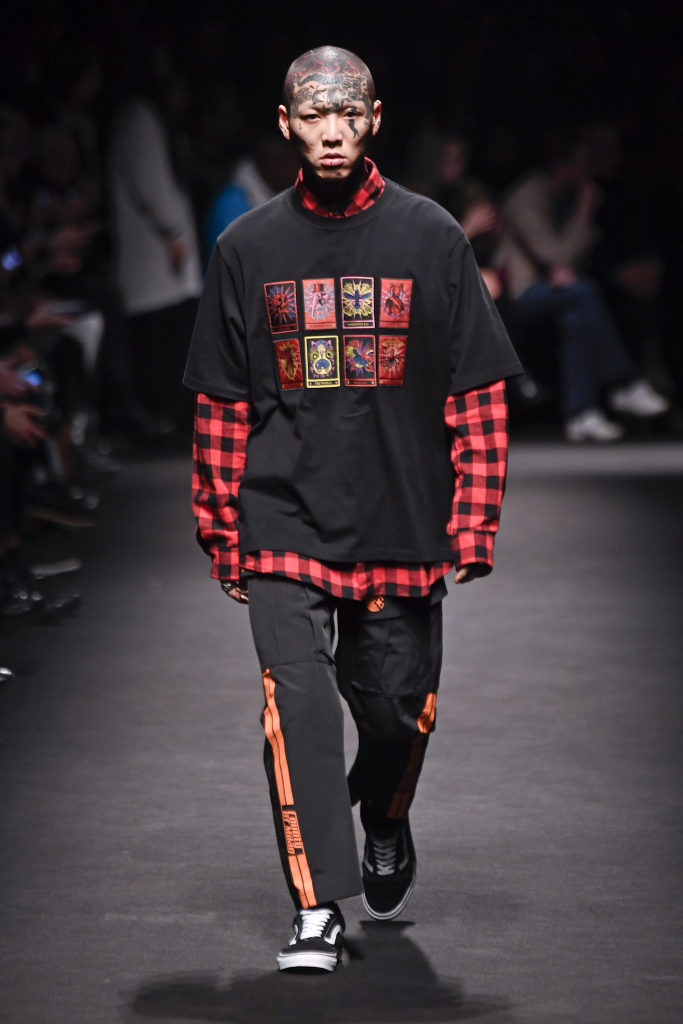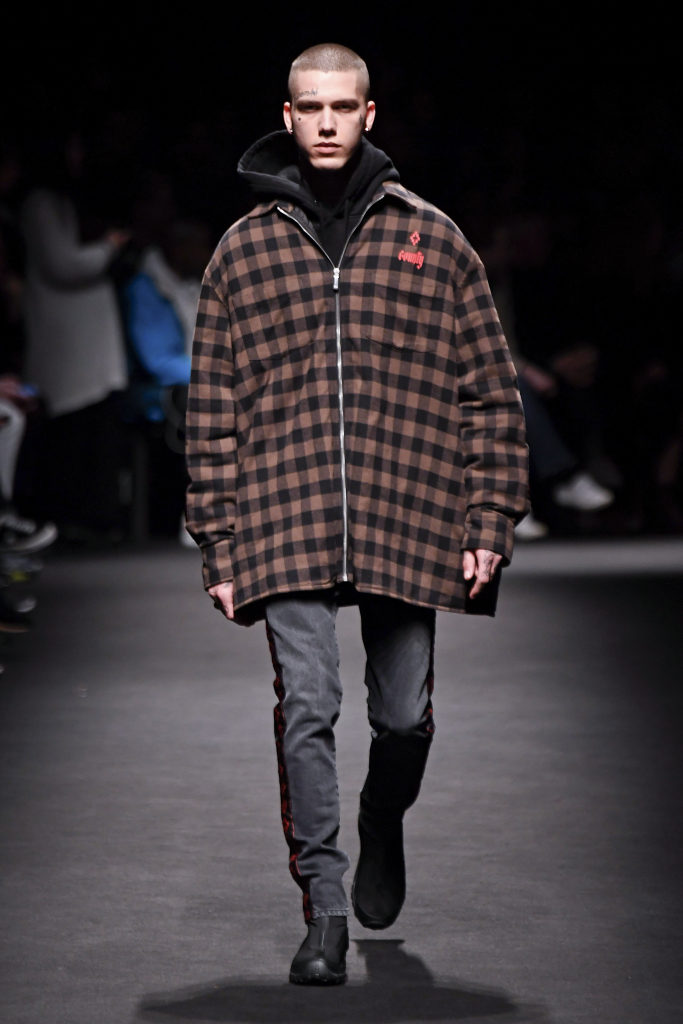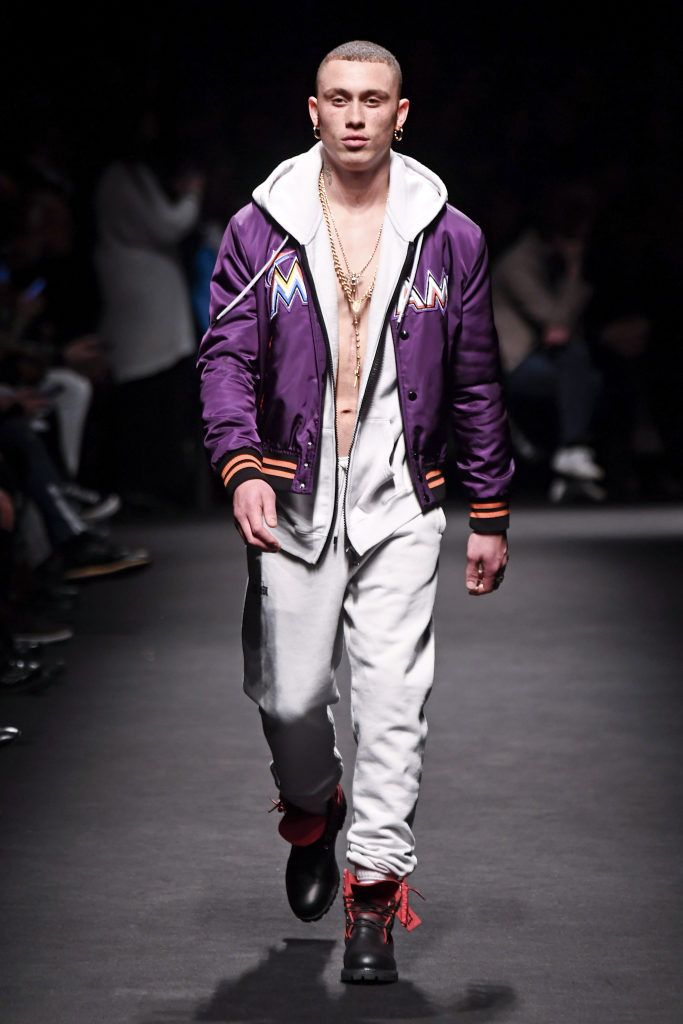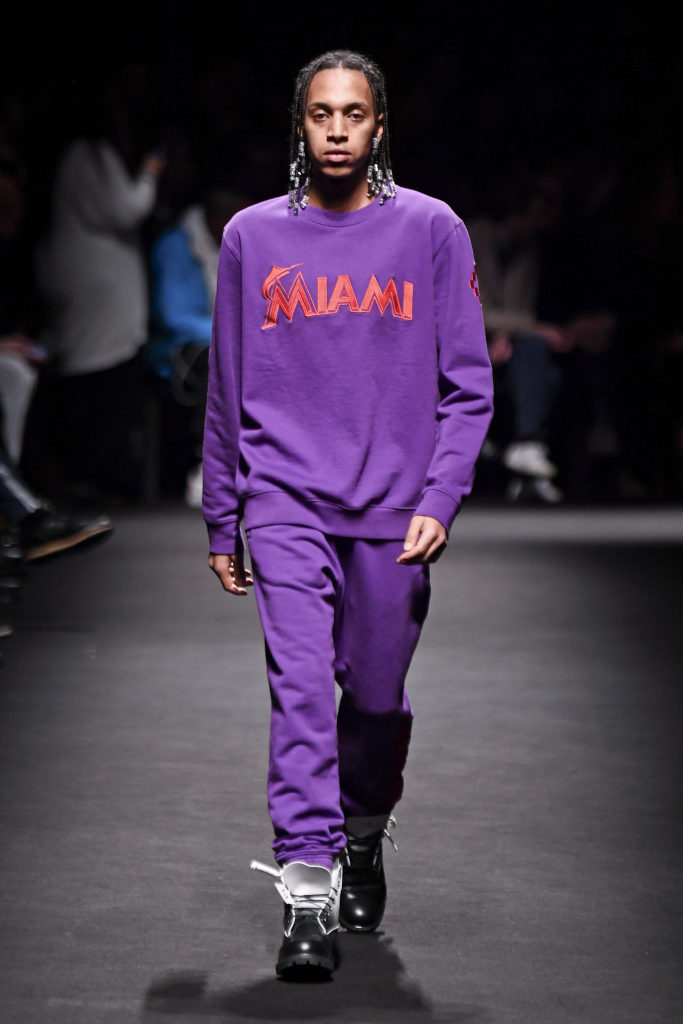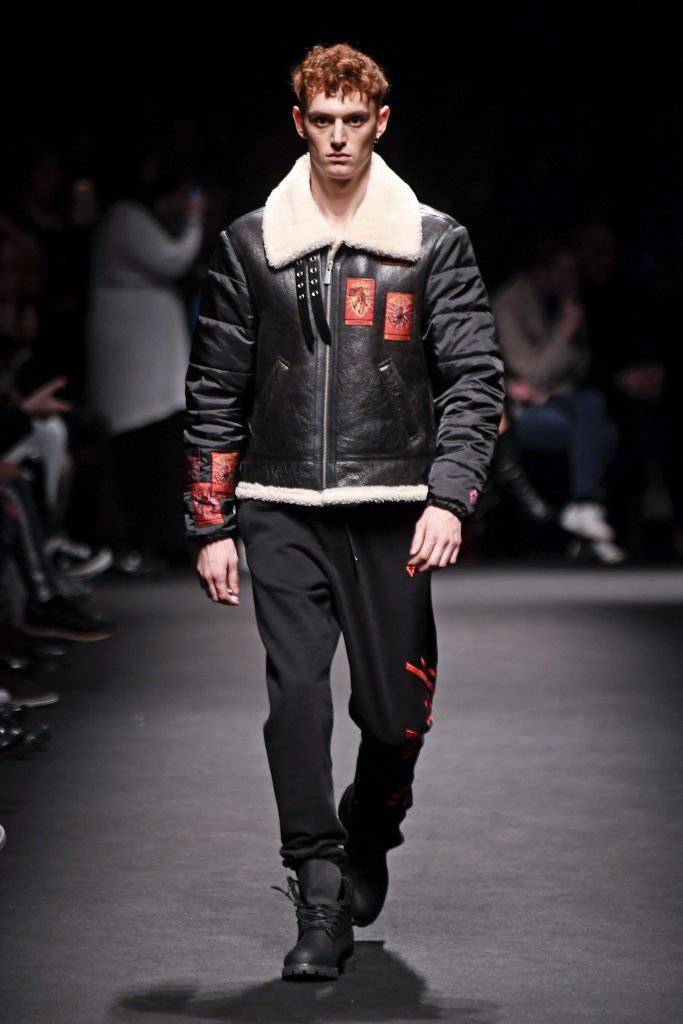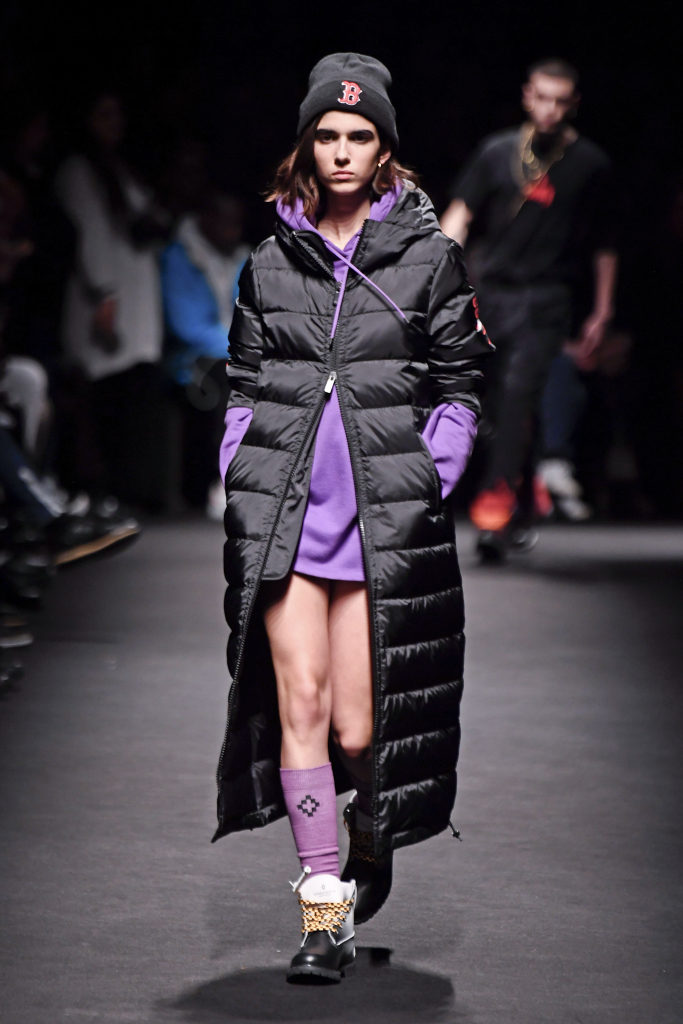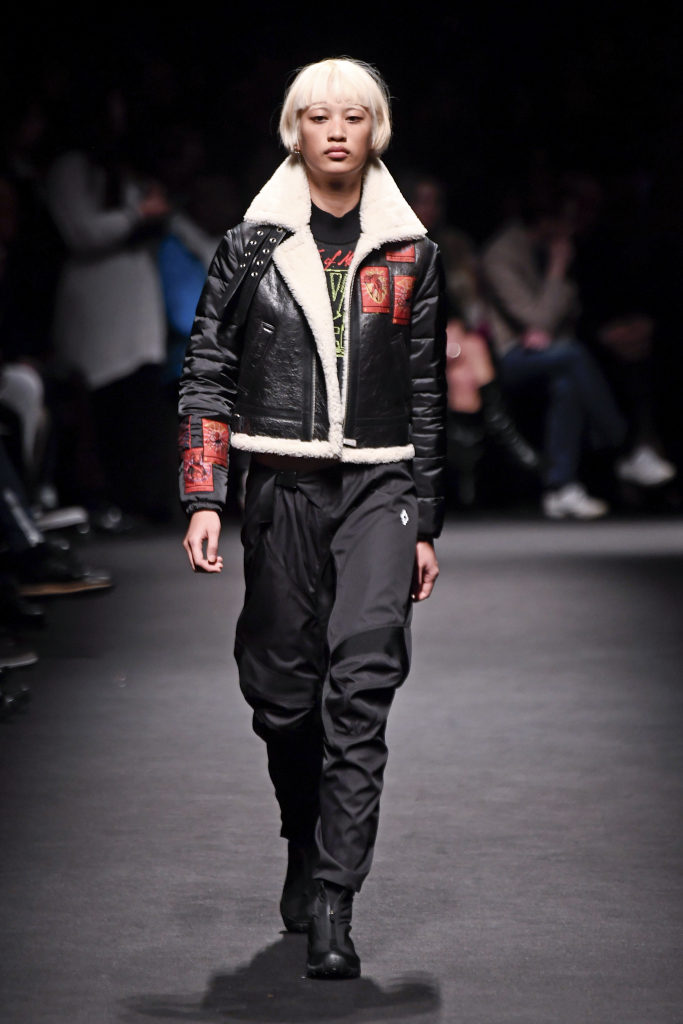 It is impossible not to appreciate the trademark artistry of Missoni.  For their fall 2018 menswear collection they paired their intricately patterned knits with checked pants, plaid jackets and cotton floral shirts to create bold, attention-grabbing looks that still managed to have an air of cosmopolitan masculinity.  Cleaner, simpler looks came in the form of solid color velvet pants and shearling jackets that added an air of sophistication and upped the luxe quotient of the collection.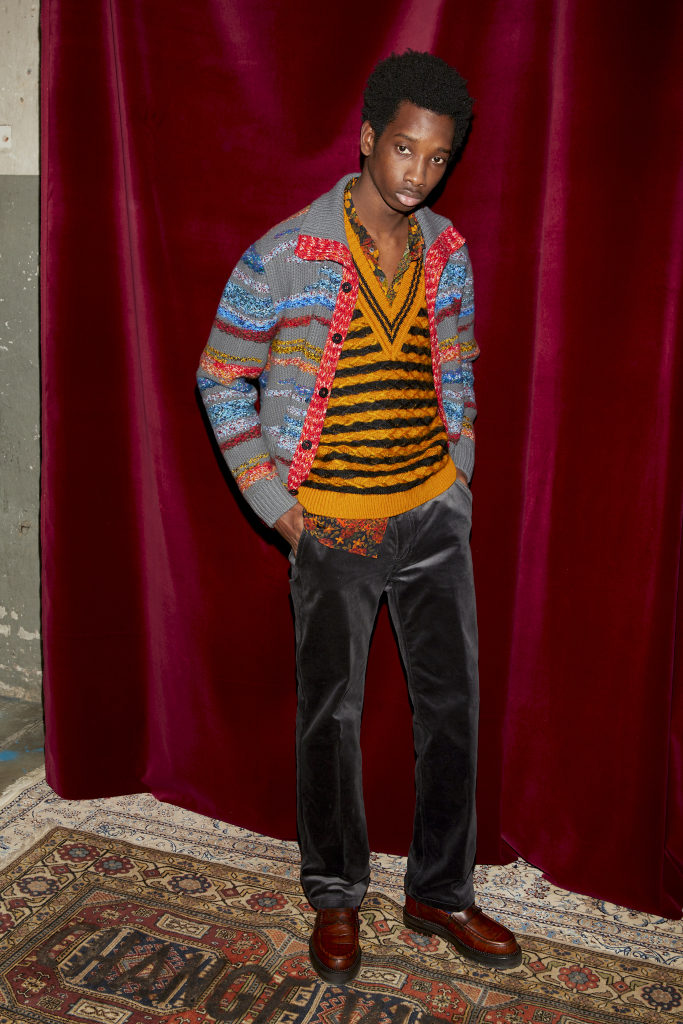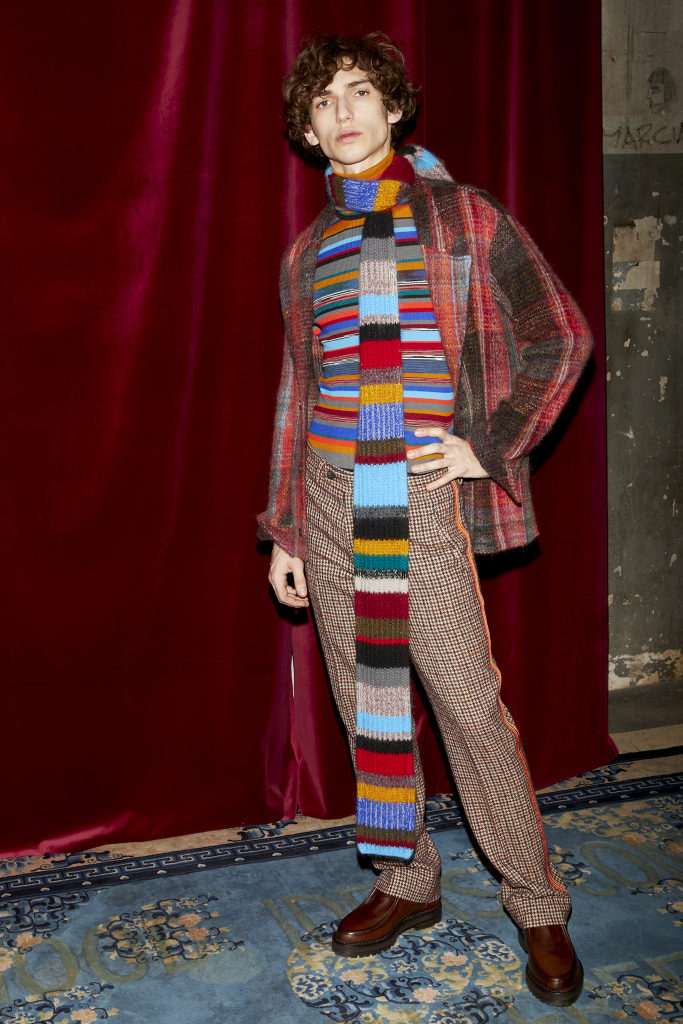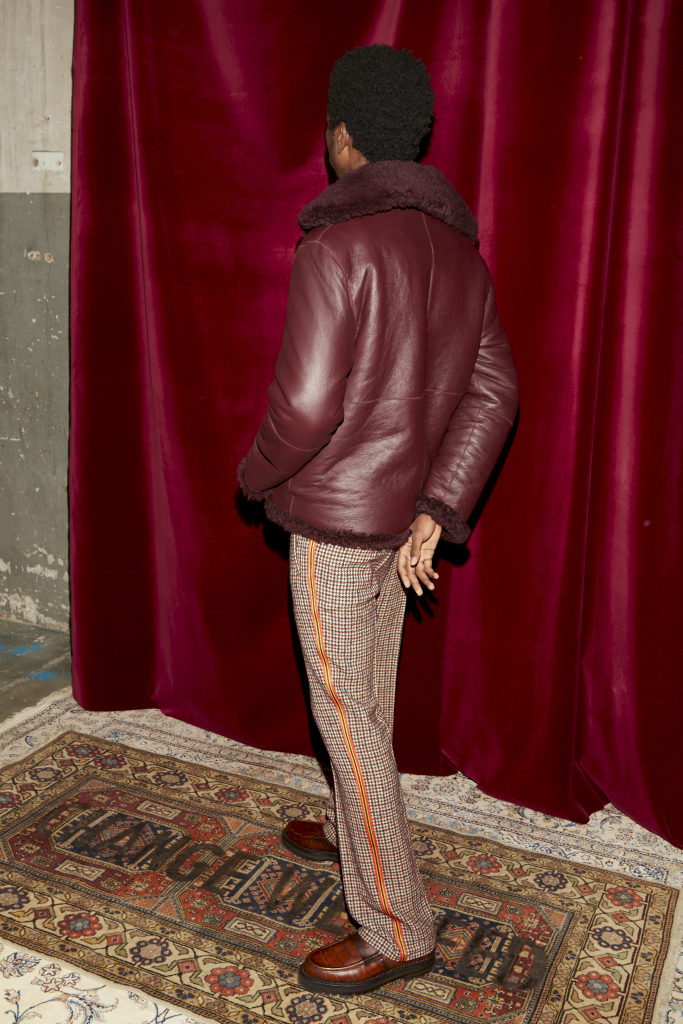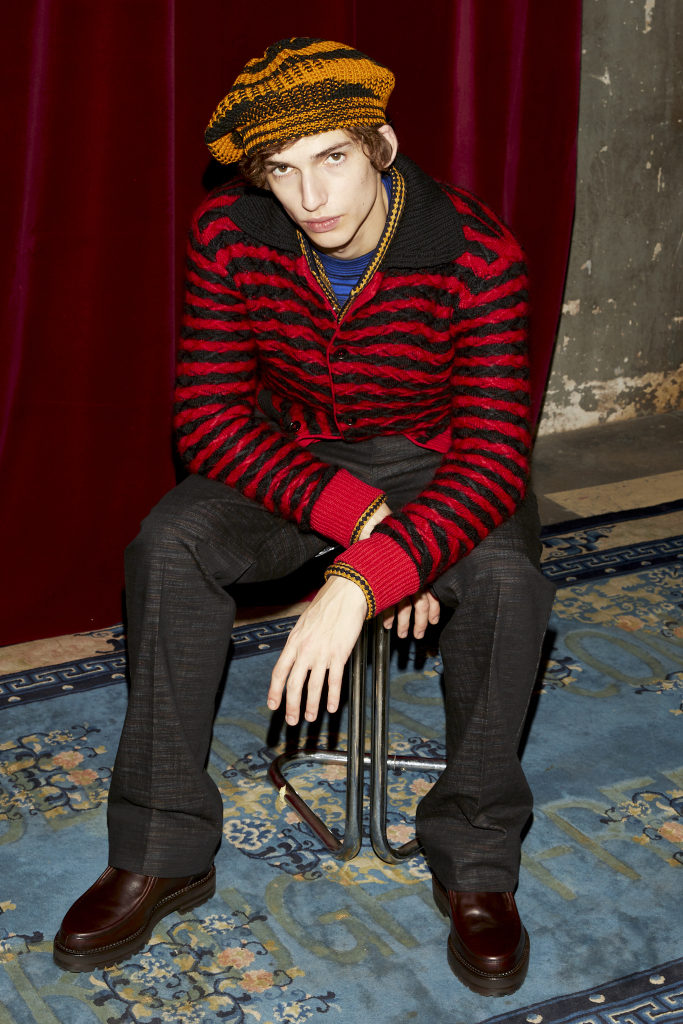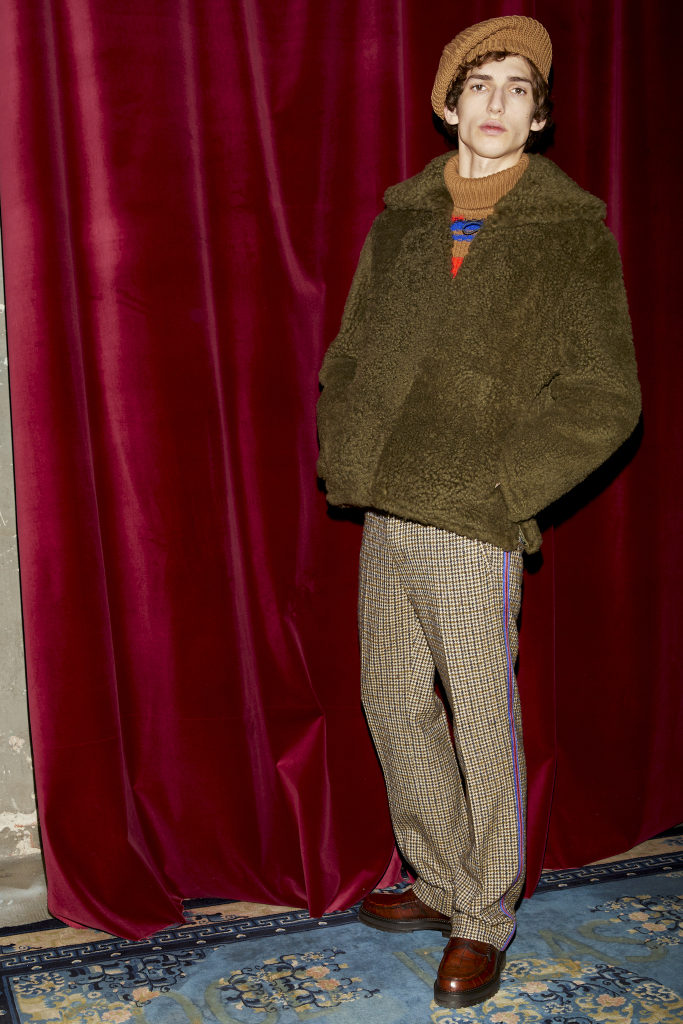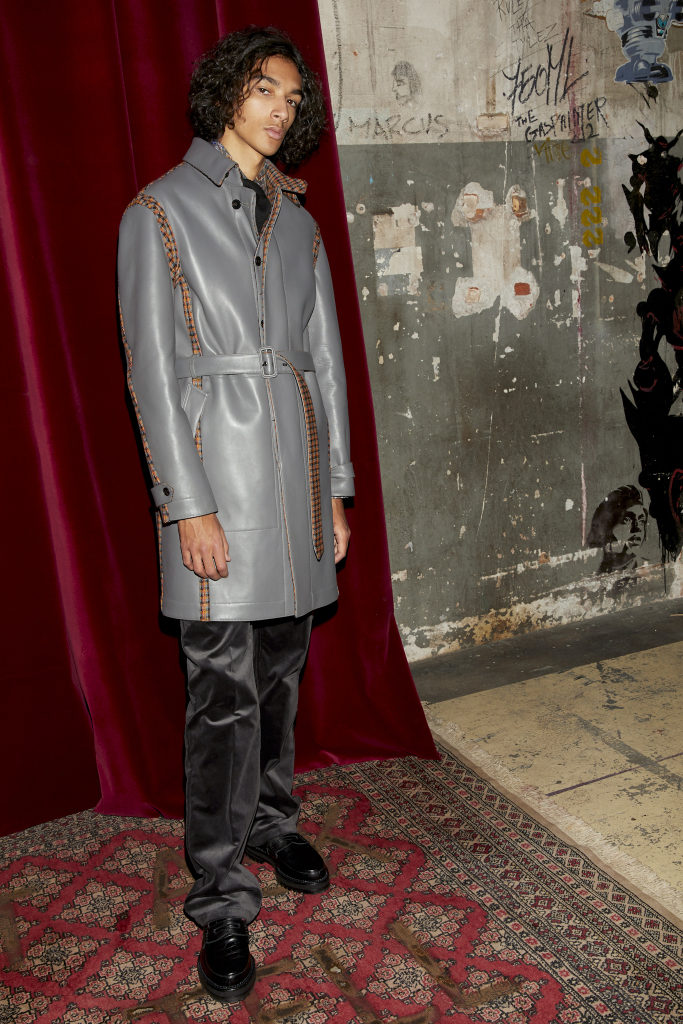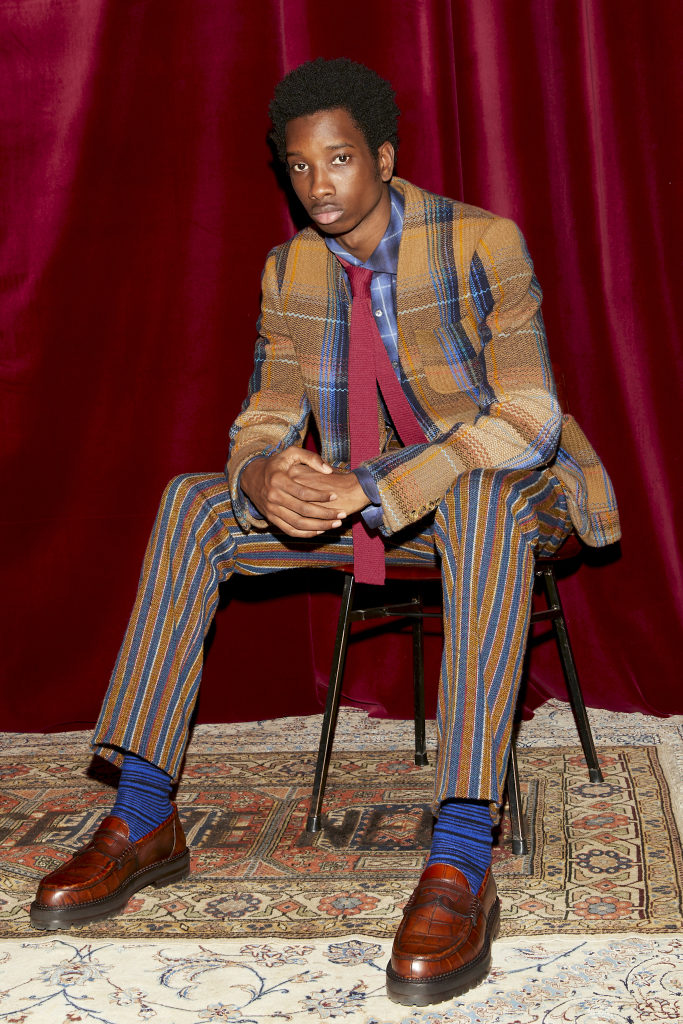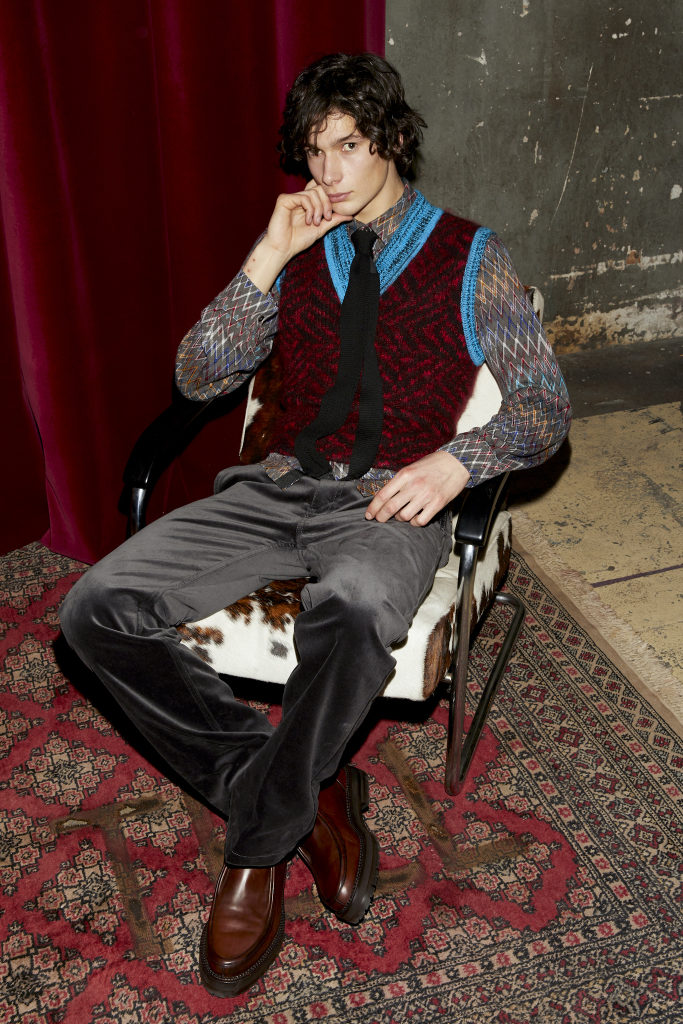 With a label named Sartorial Monk you expect great things and they did not disappoint with their fall 2018 menswear presentations.  The silhouettes were clean and modern, with crisp tailoring and luxe fabrics.  Relaxed pants and tailored jackets delivered effortless style.  A run of crinkled velvet looks had an air of elegance.  Kimonos and coats were roomy and fluid and so easily wearable.  Confirming their luxury roots they delivered  a cashmere coat with fur trimmed hood and cuffs and a belted cashmere robe coat with fur trim.  Though they may be known for their directional techniques in tailoring, Sartorial Monk has managed to create pieces that have a classic, timeless appeal.