MILAN Fashion Week: Menswear Fall 2018 PART 2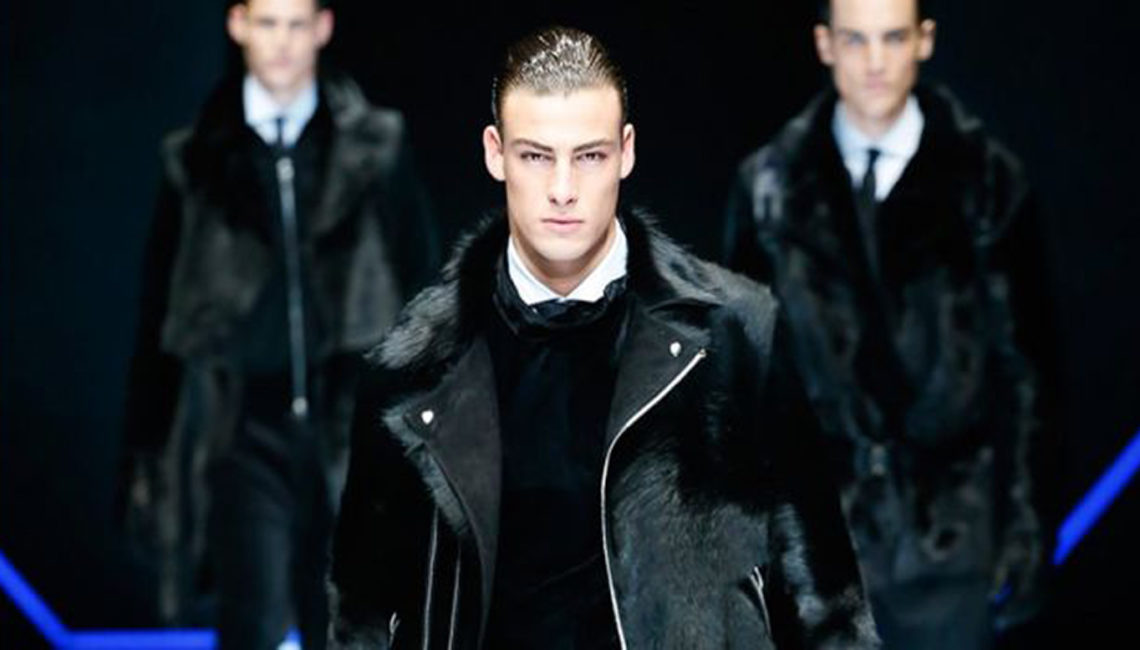 Like many of you I was hit with that dastardly cold going around this season.  Right in the middle of the awards show and the fall 2018 menswear shows the timing couldn't be worse.  Bundled up in my knitted rabbit throw I've been doing my best to keep up.  But I have to throw out a warning….this one packs a wallop so be careful, and if it hits you, take it seriously.  Thankfully I am through the worst of it and back in the saddle, so here I go…..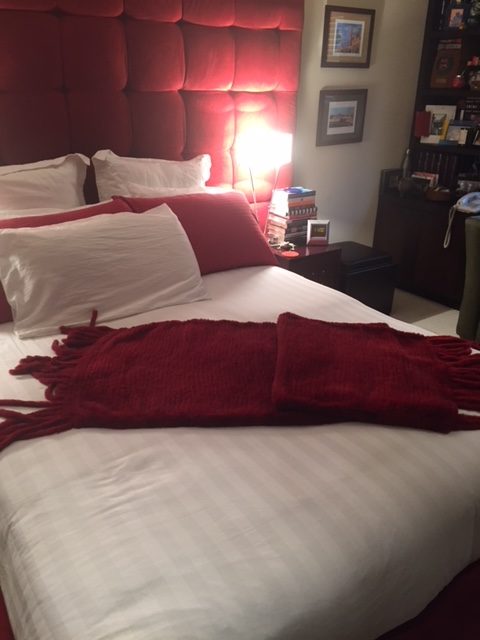 Menswear Trends for Fall 2018
Donatella Versace brought the fun back with this fall 2018 menswear collection for Versace.  The bold patterns, bright colors and gilded opulence that roared "Look at me" were reminiscent of the Versace looks that established the South Beach look in the 1990's.  Familiar themes included the animal prints, gold coin prints and Romanesque graphics.  We loved it then and we love it now.  There is something undeniably sexy about these clothes, thrown on so casually and exuding such confidence.  Elegant pin striped suits in both single and double breasted versions and a to-die-for camel overcoat reminded us that Donatella understands the more subtle side of menswear too, and has a brilliant grasp on tailoring.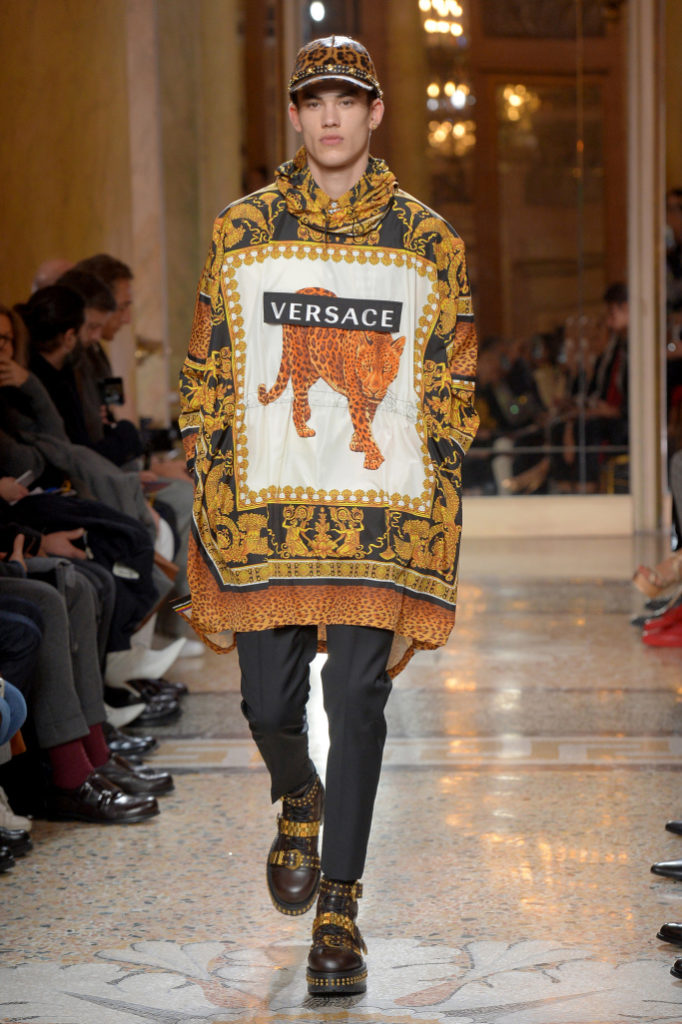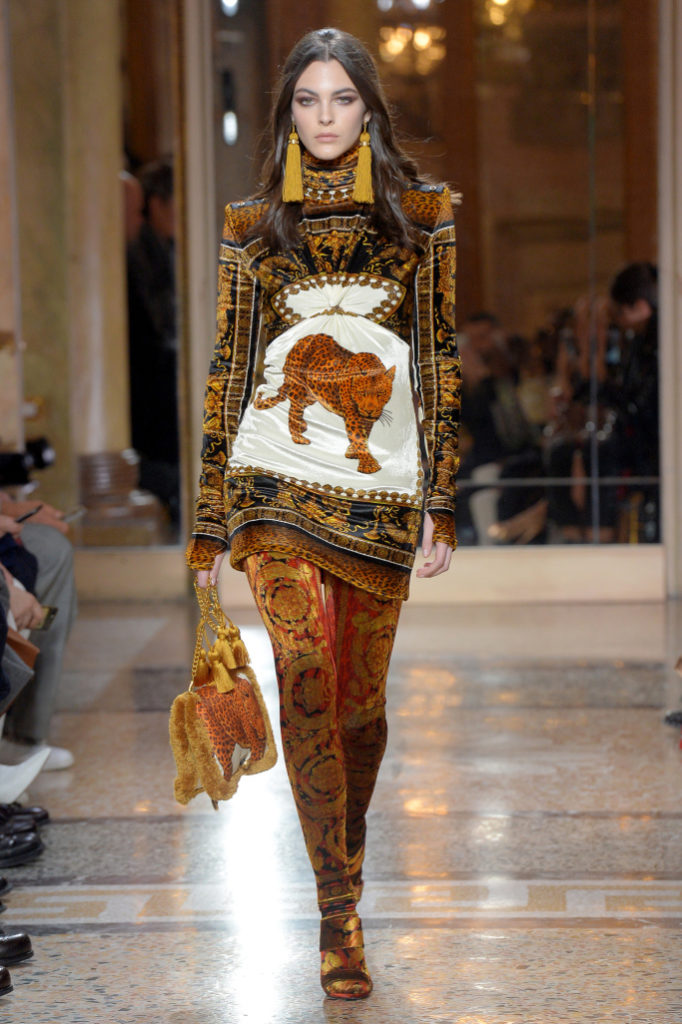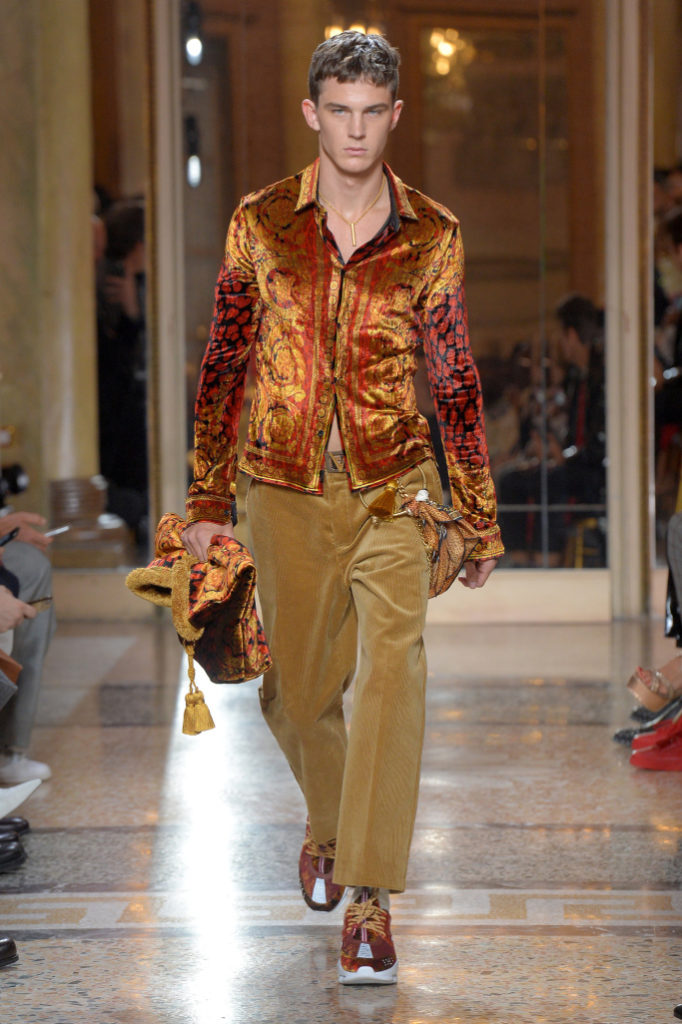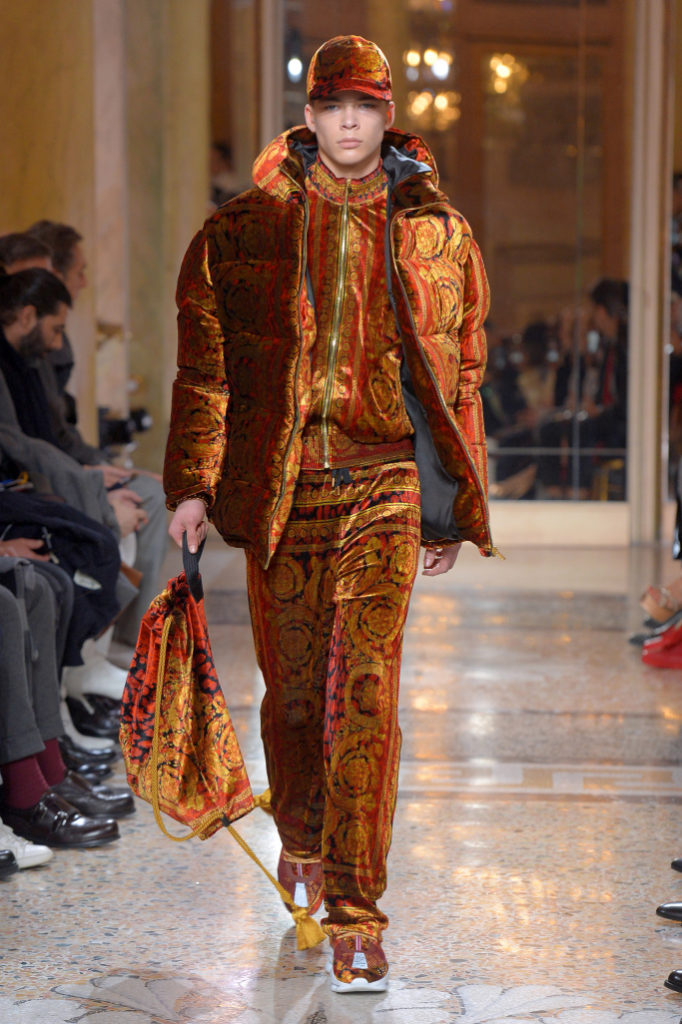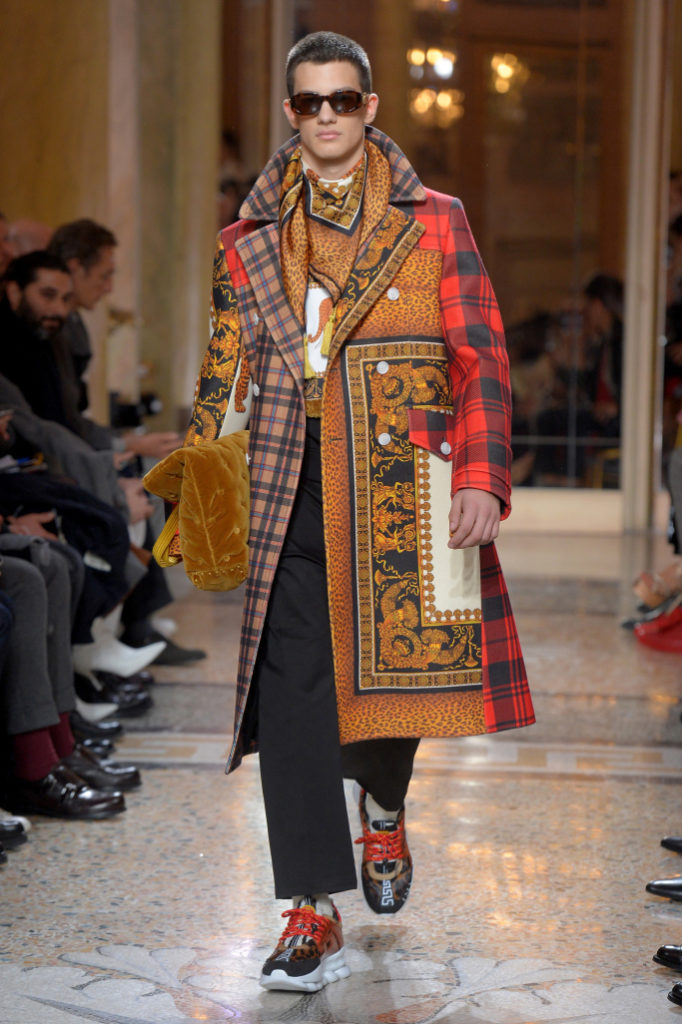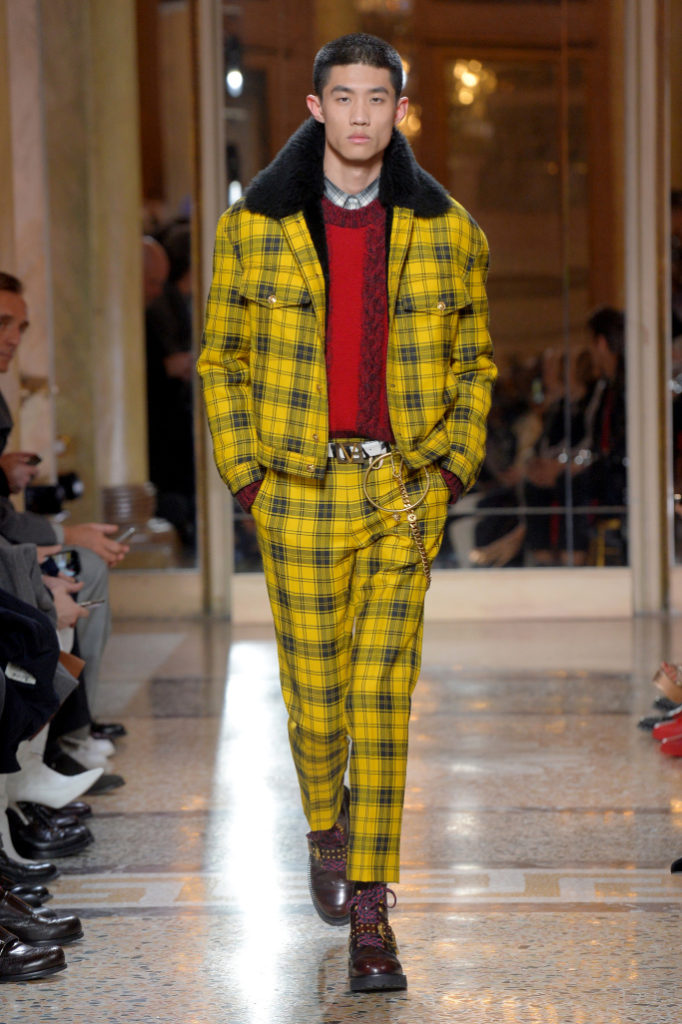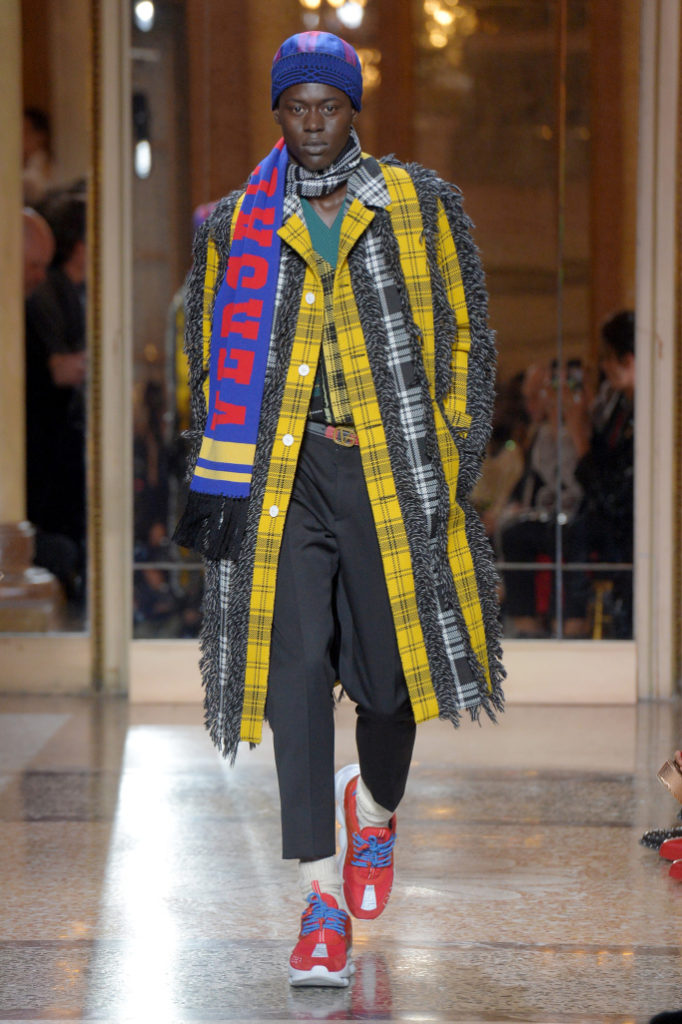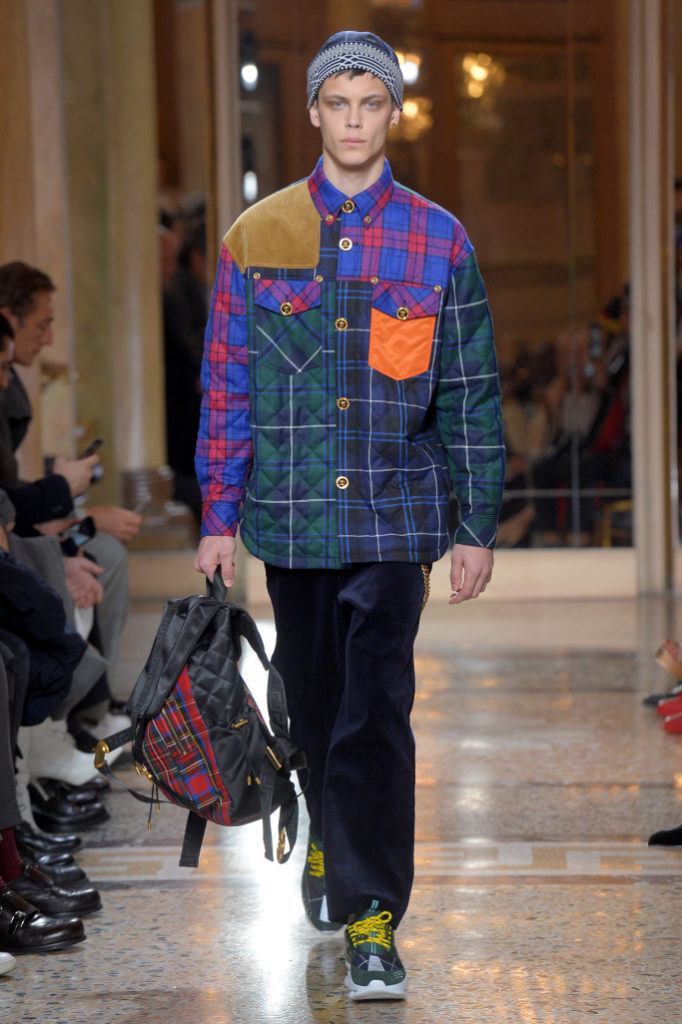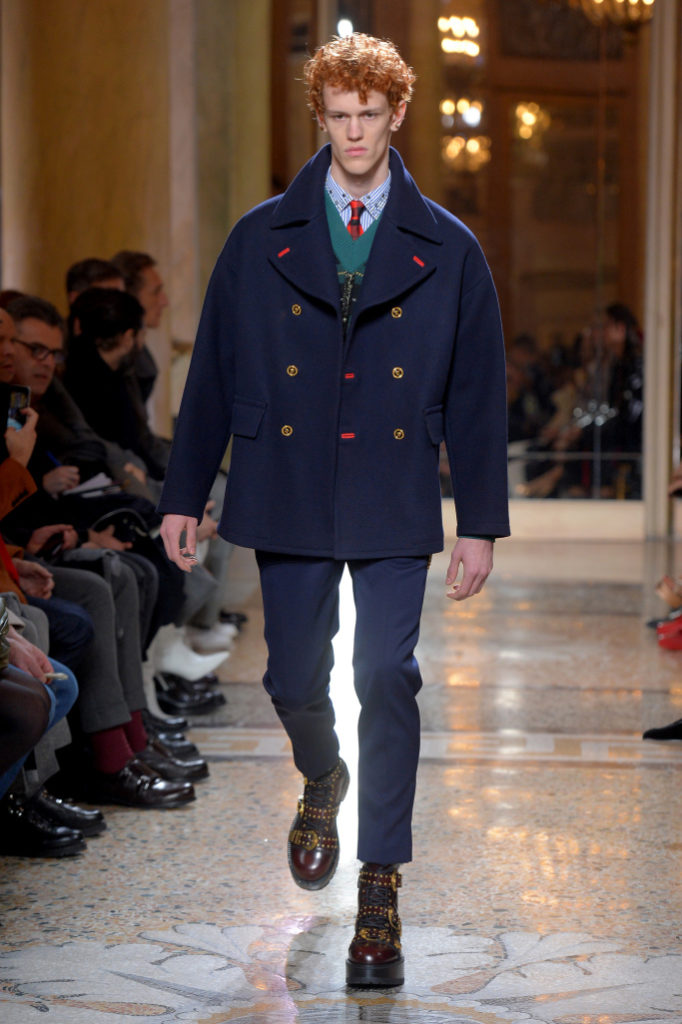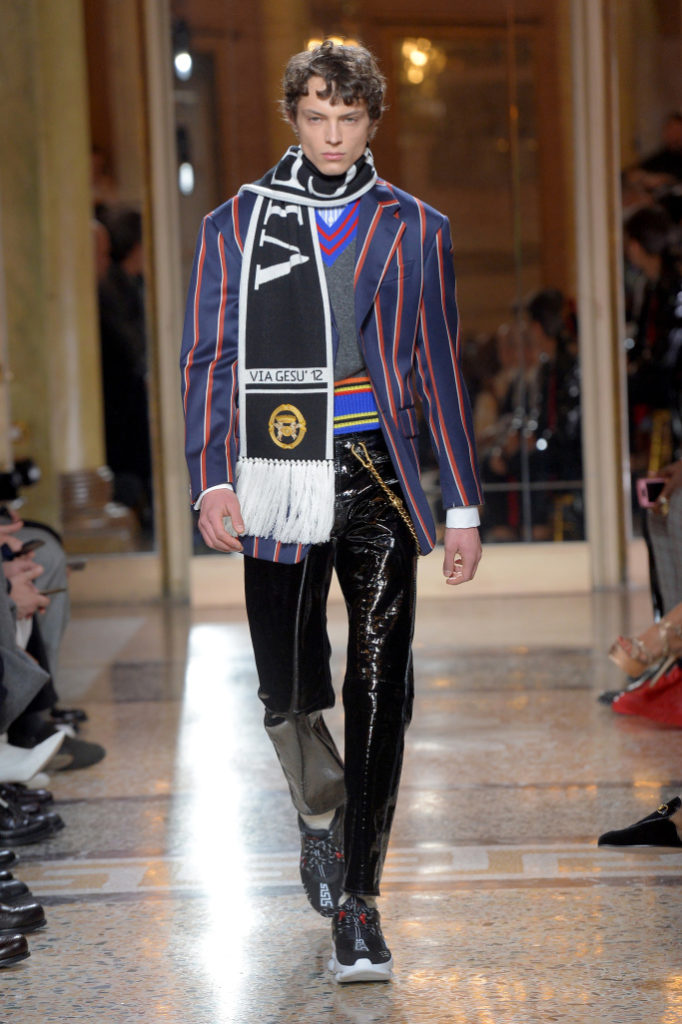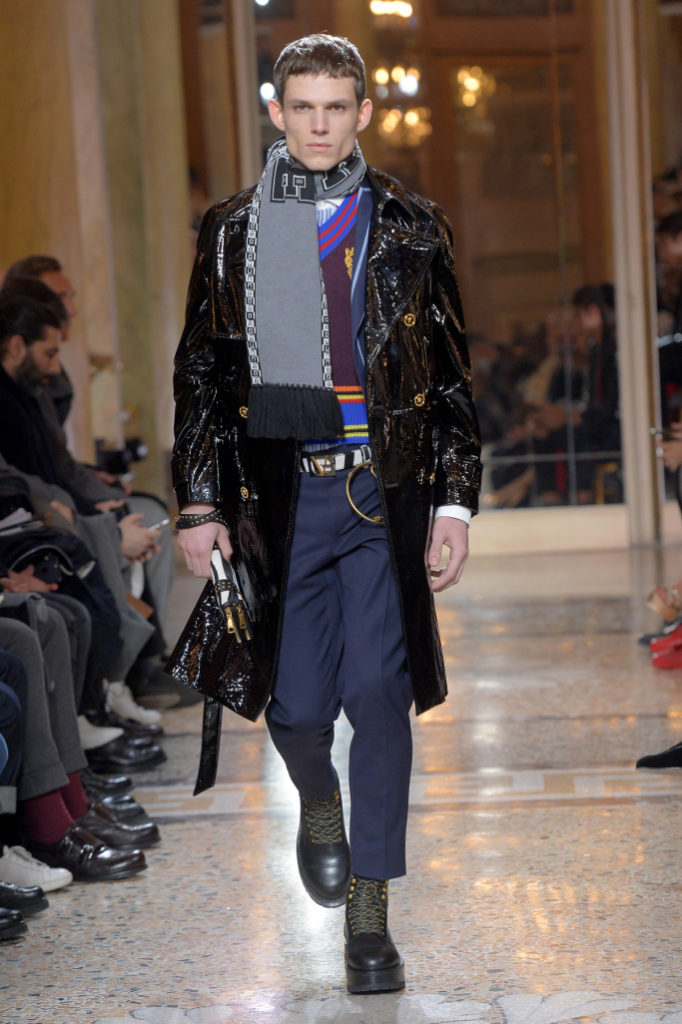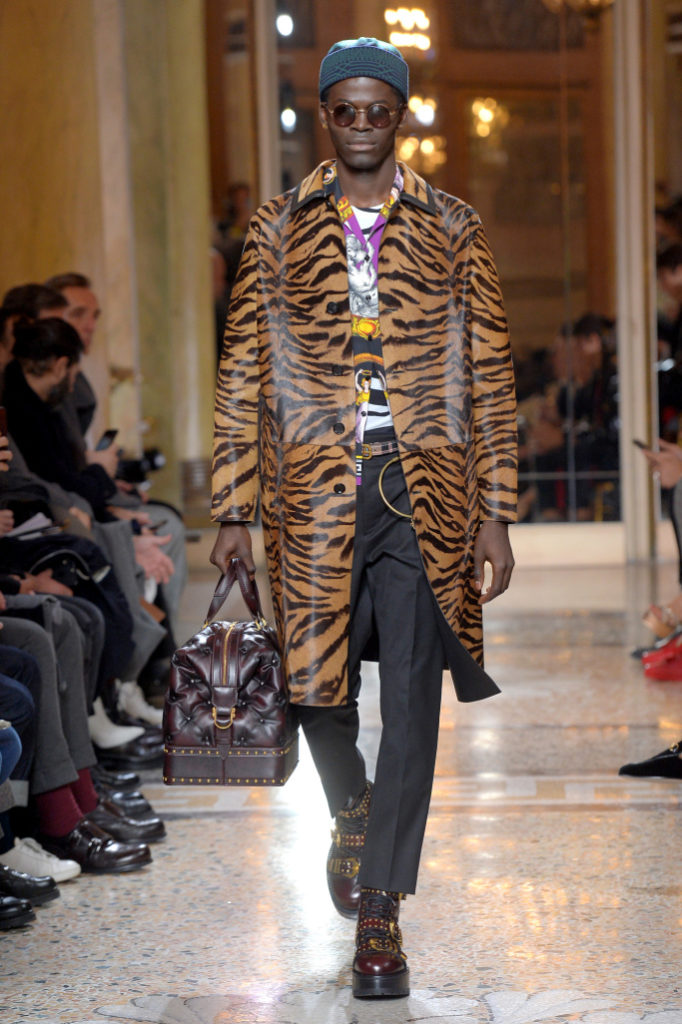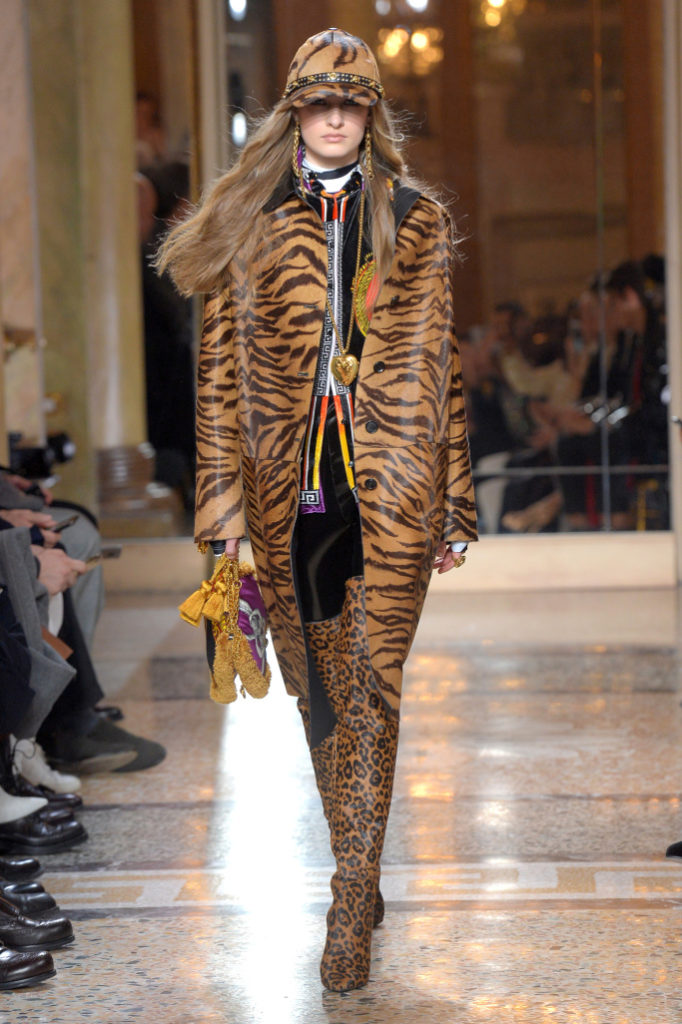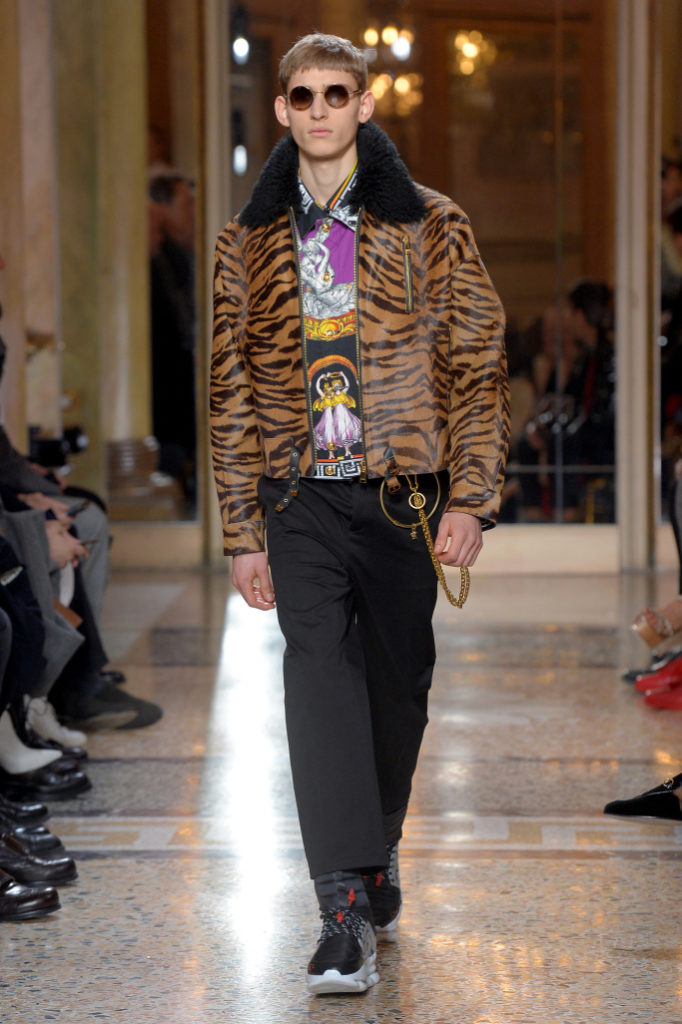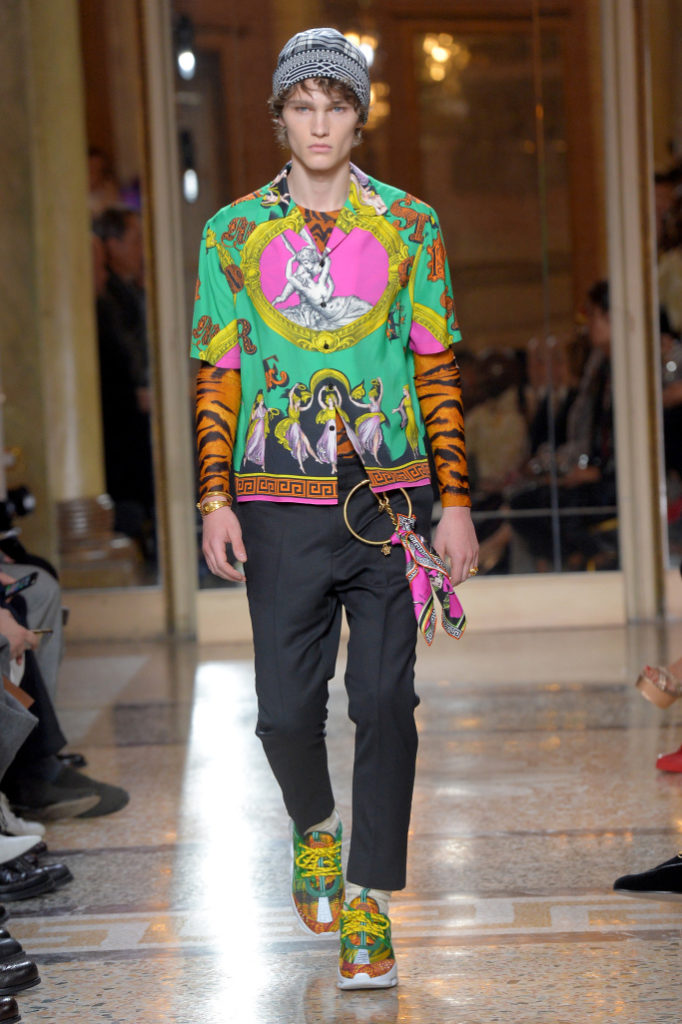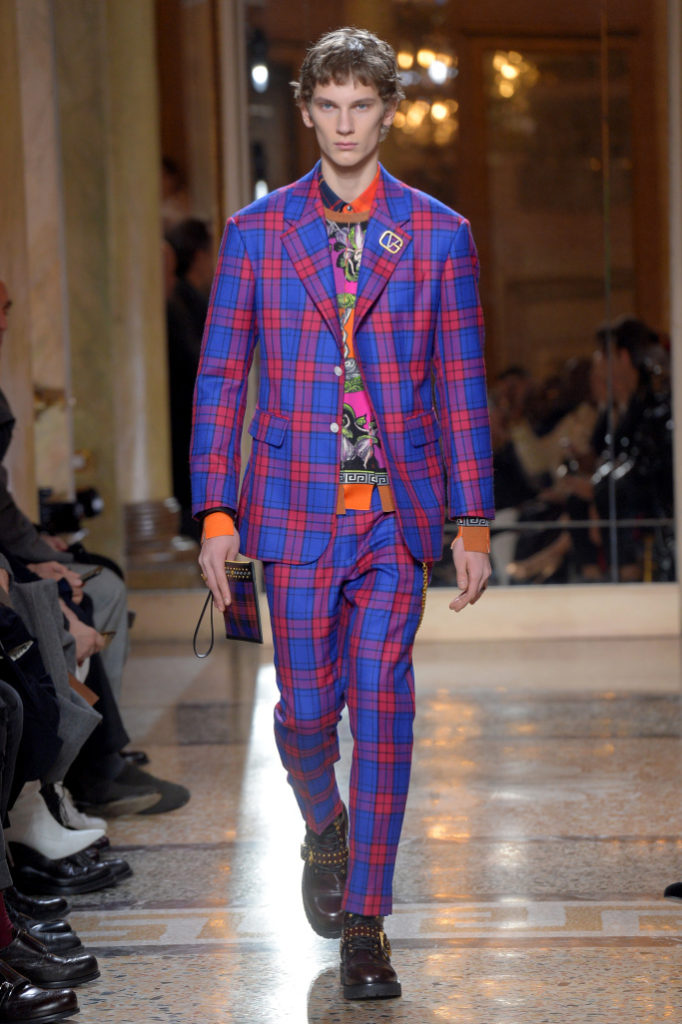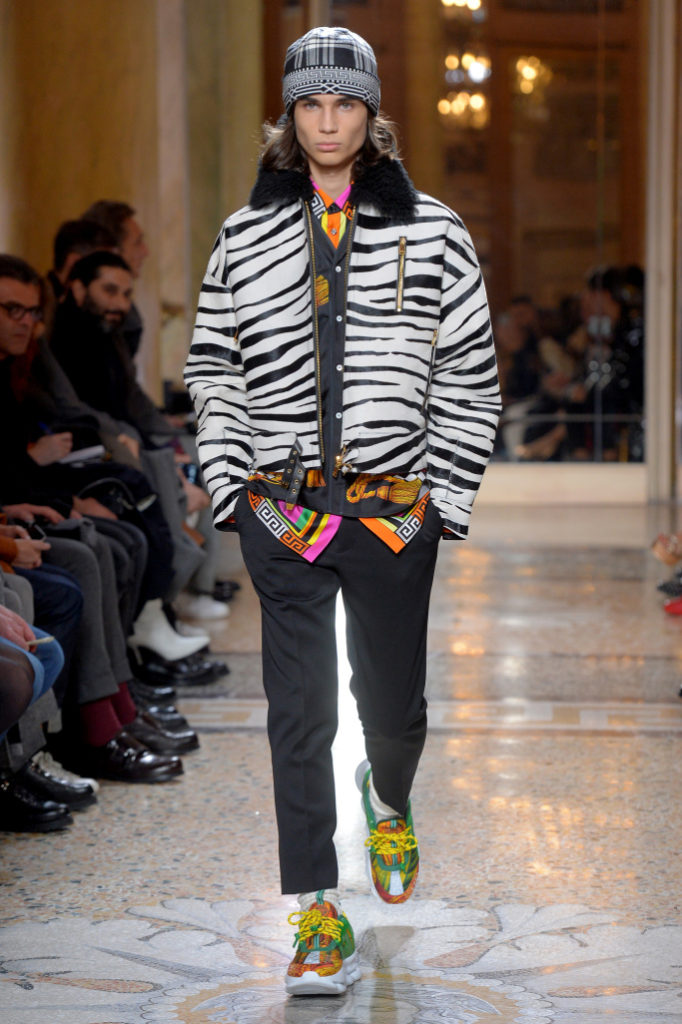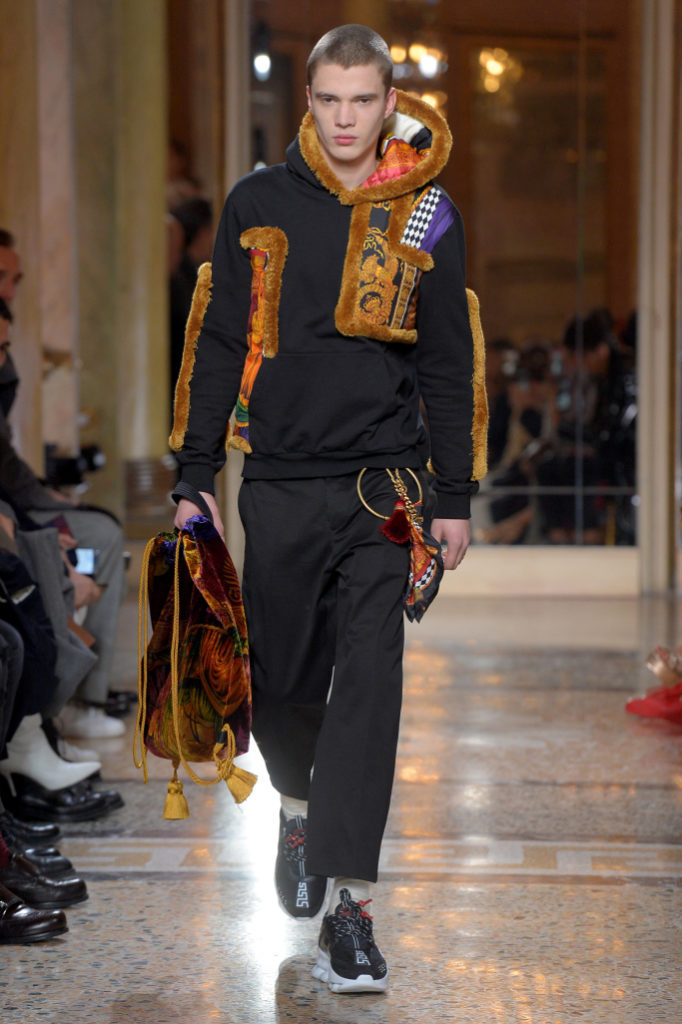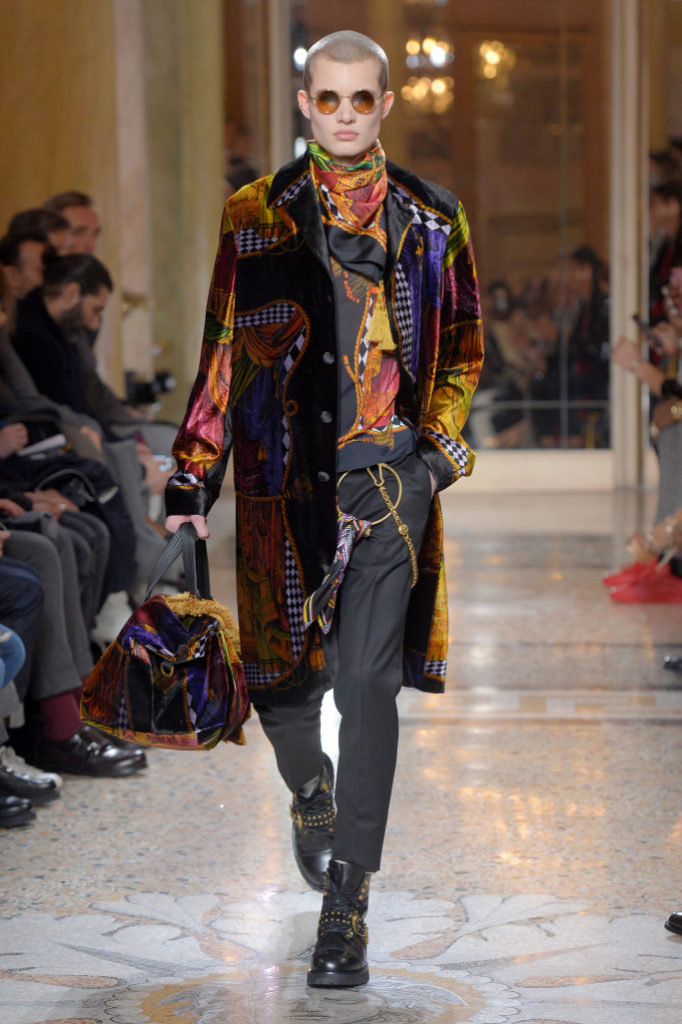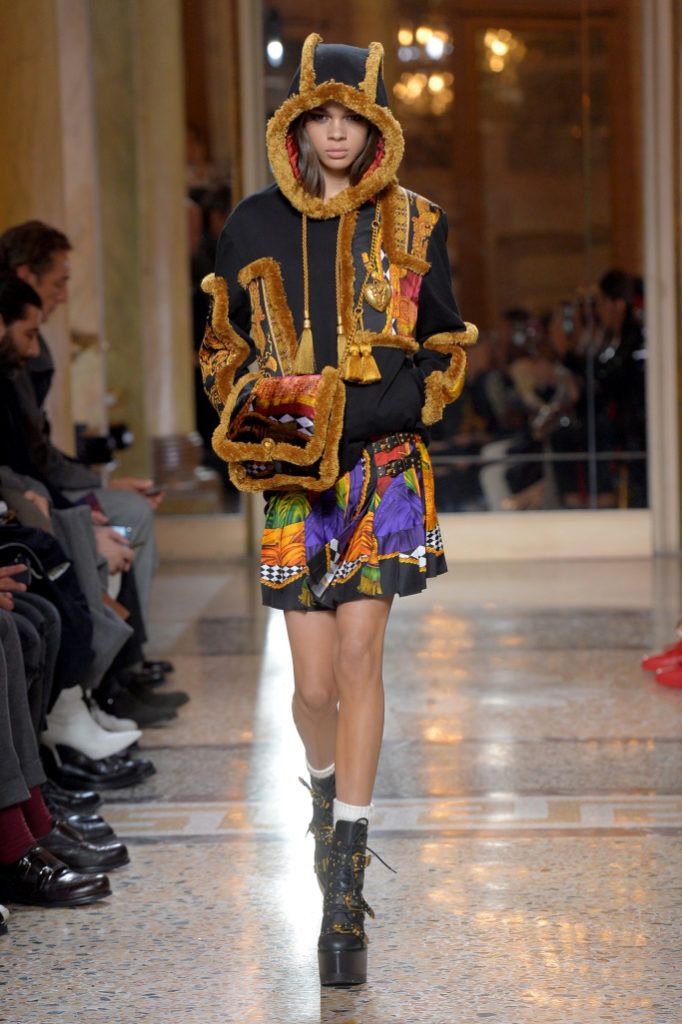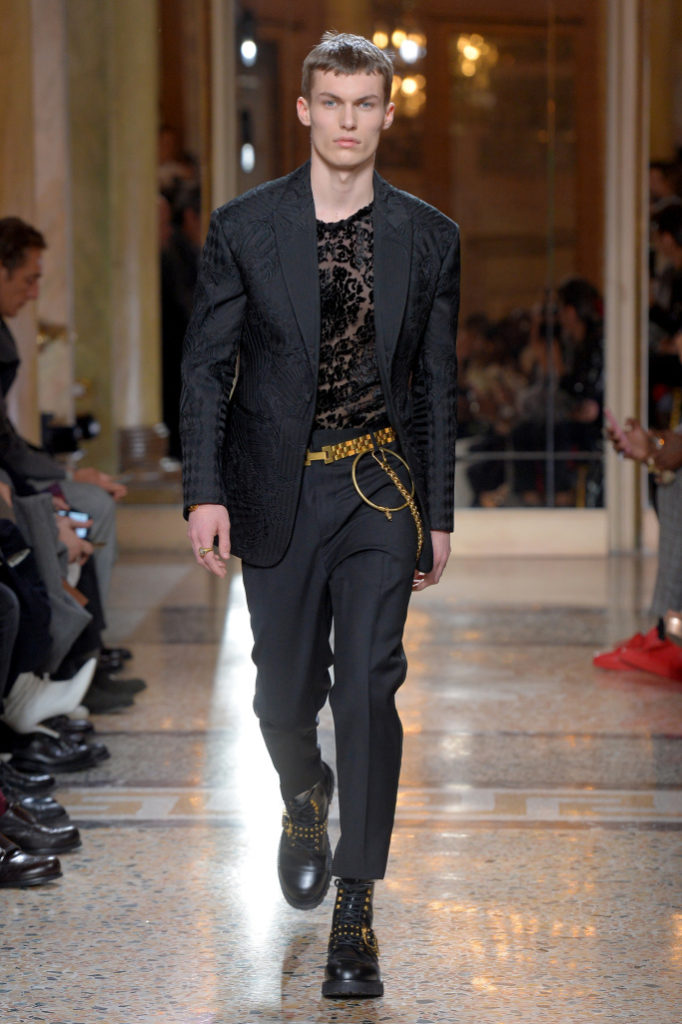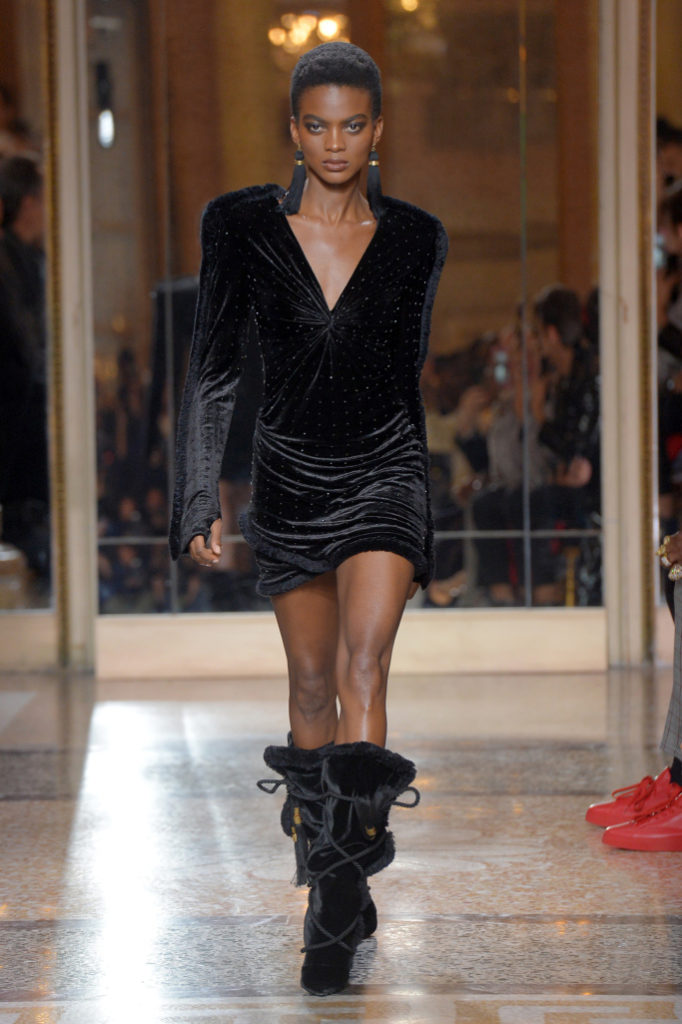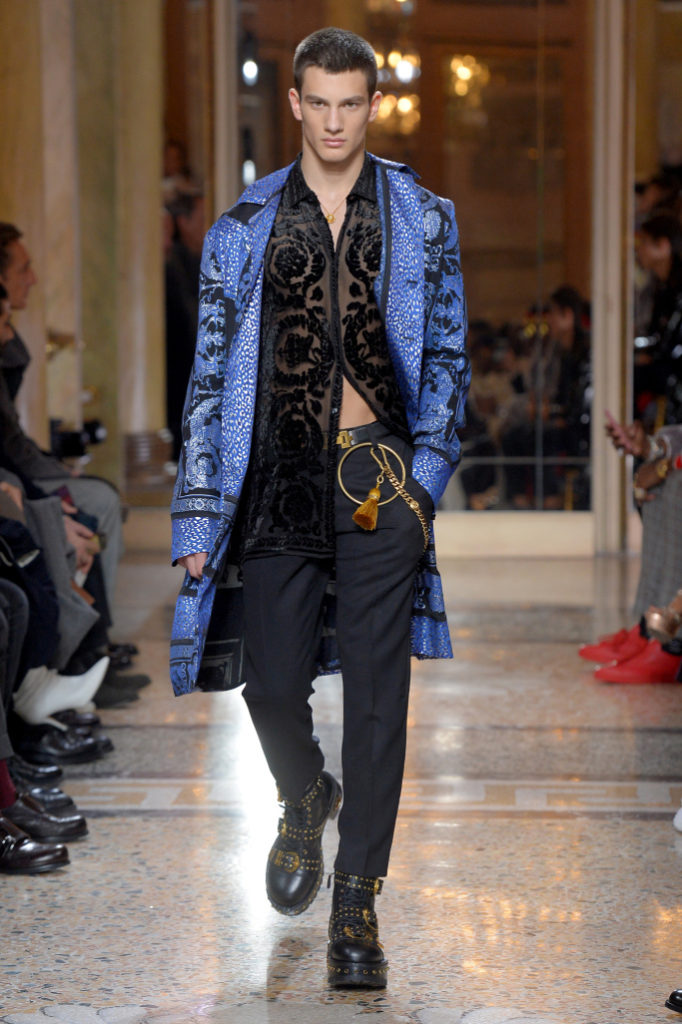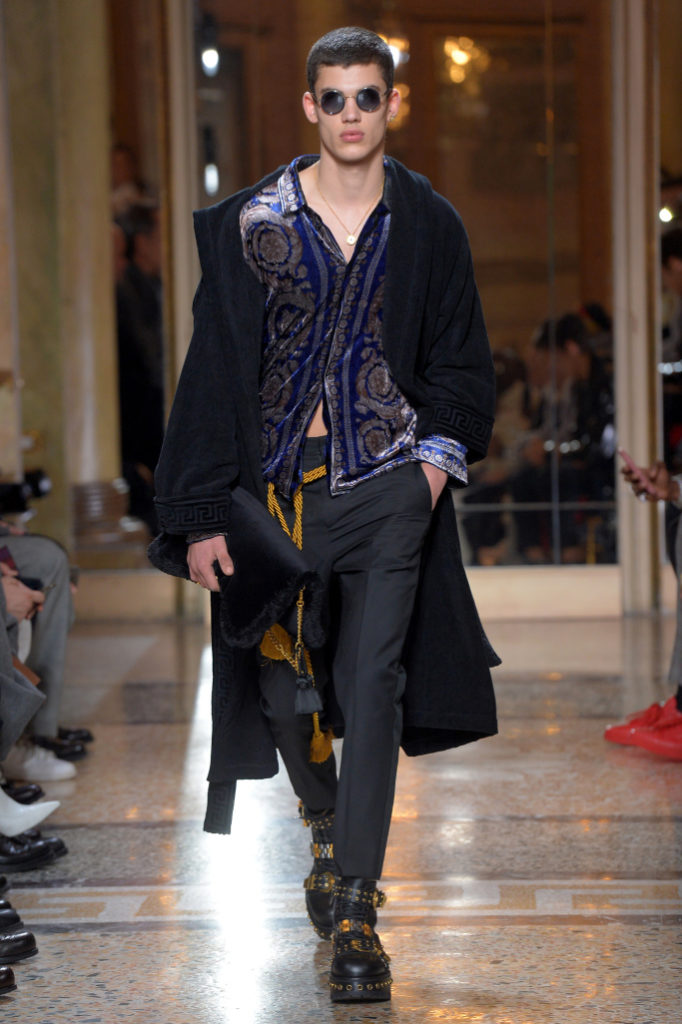 The clean, modern lines of Neil Barret's fall 2018 menswear presentation made for a range of solid, wearable and versatile wardrobe building blocks.  Sharply tailored suits, chunky knitwear, leather biker pants and ultra-cool shearling coats and jackets offered plenty of options to take the guys from weekday office wear to weekend casual.  The womenswear had the same easy, effortless style.  From minimalist black and white to houndstooth check patterns or military style khaki Neil Barret made sure to cover the many moods of his man.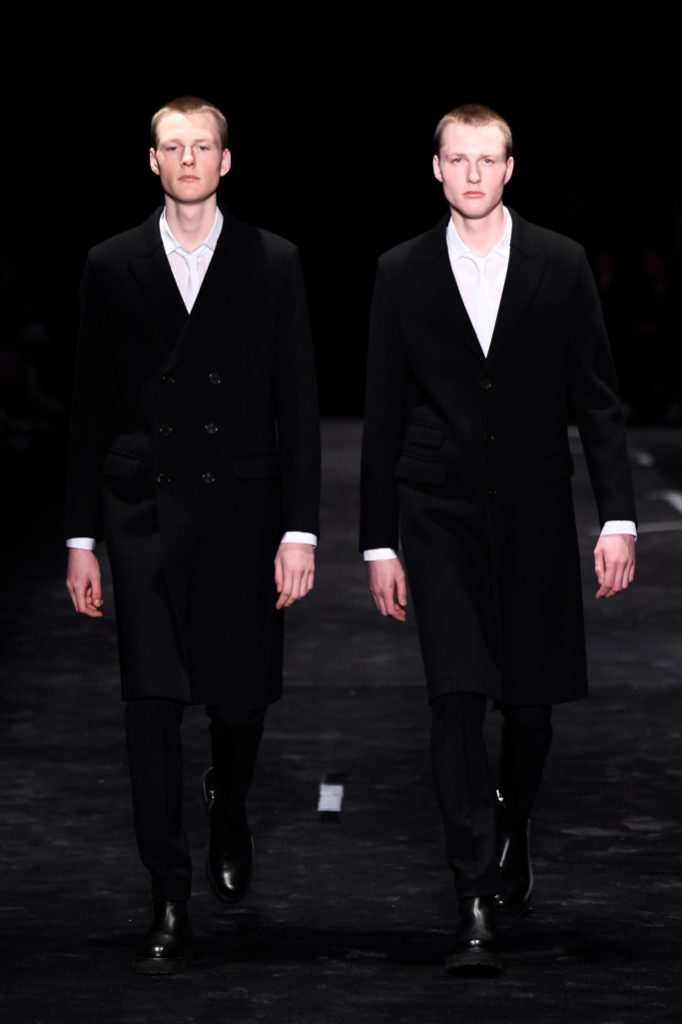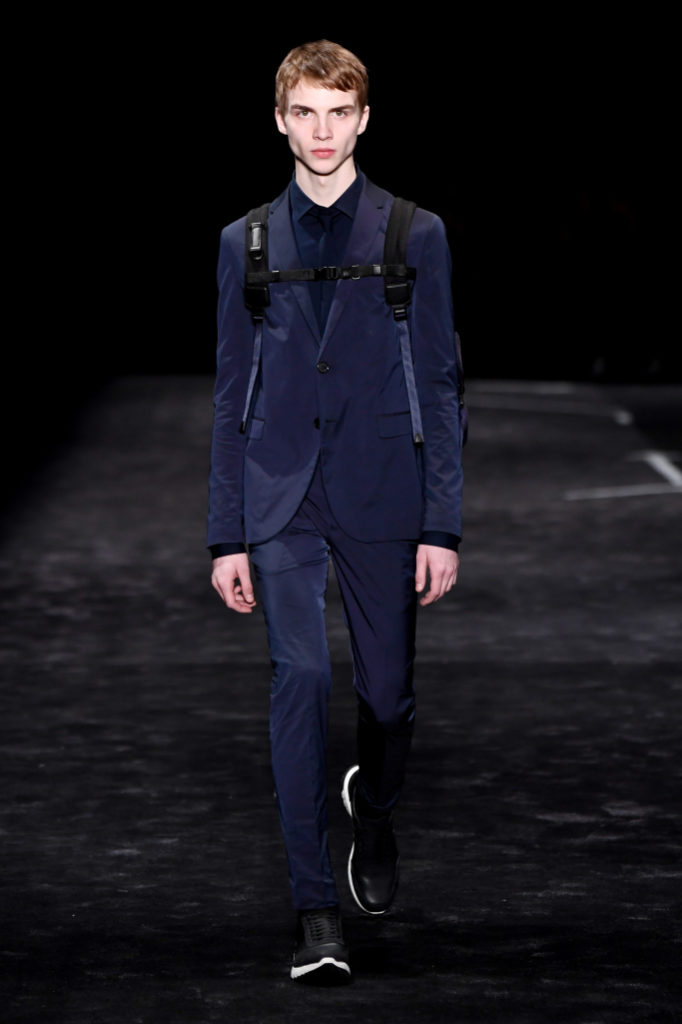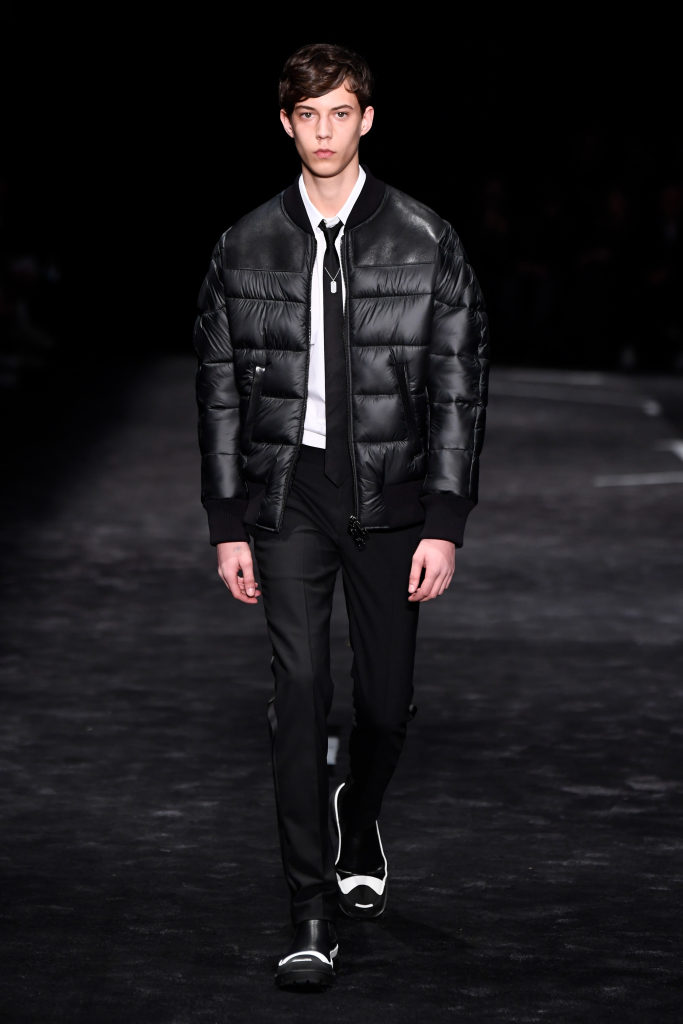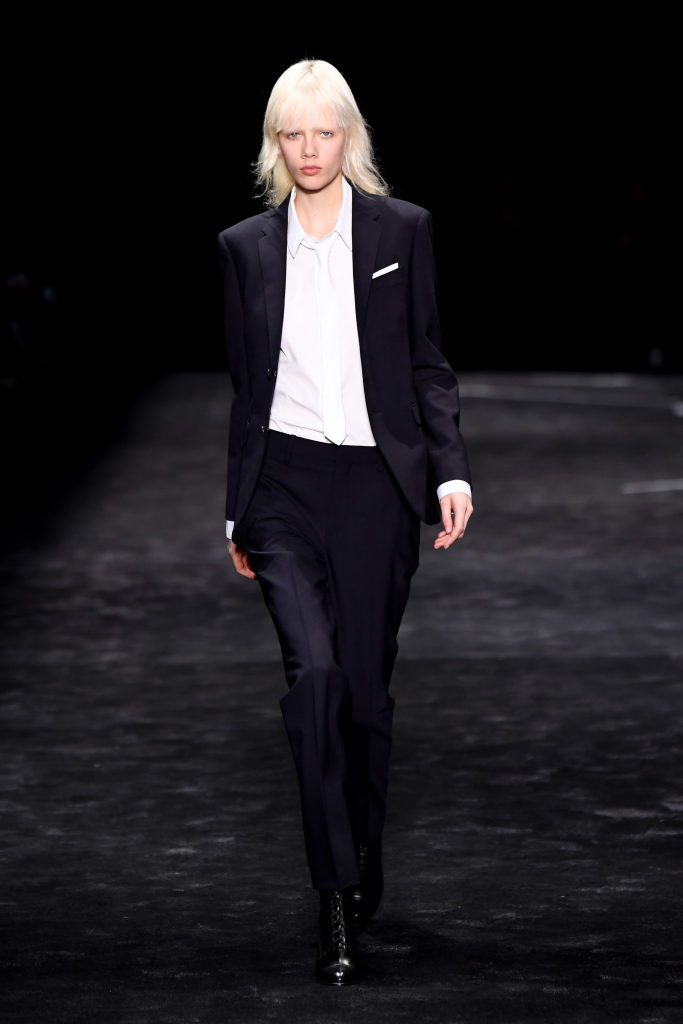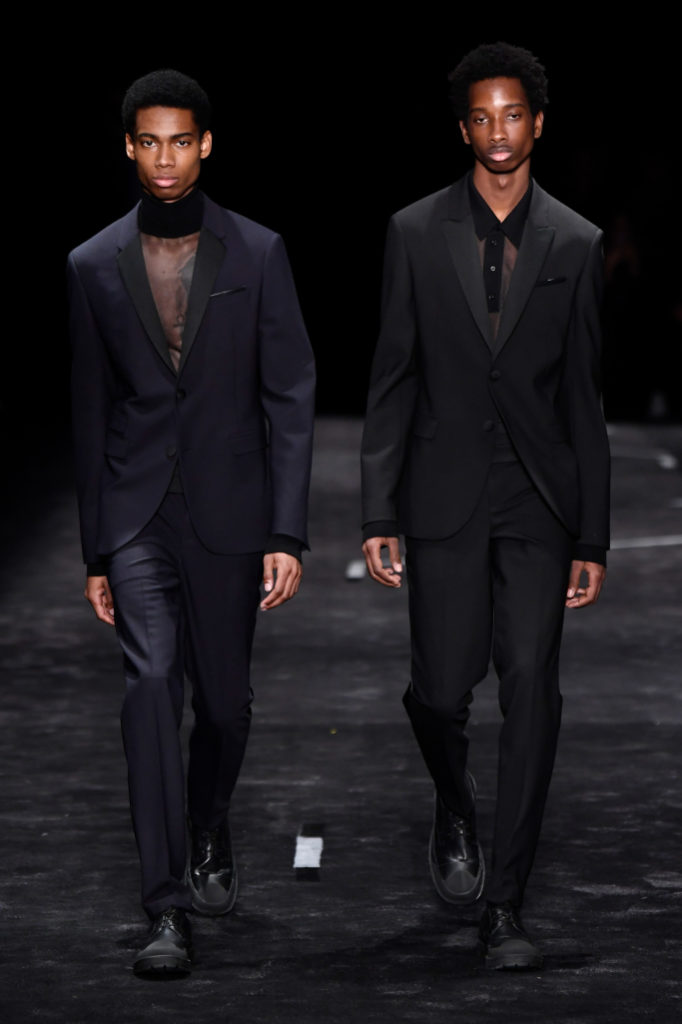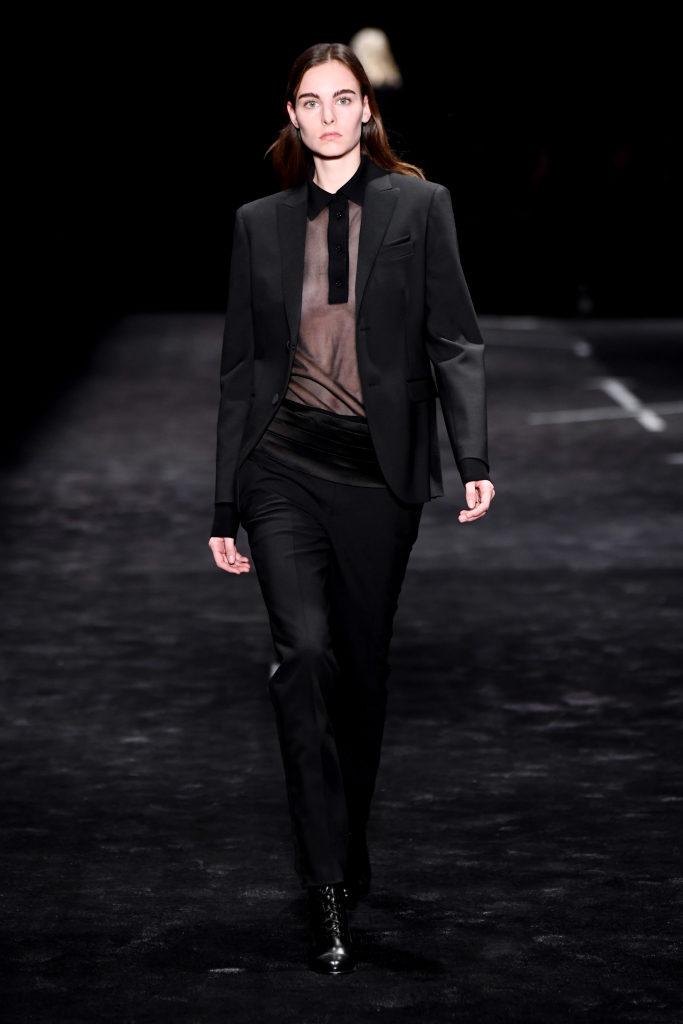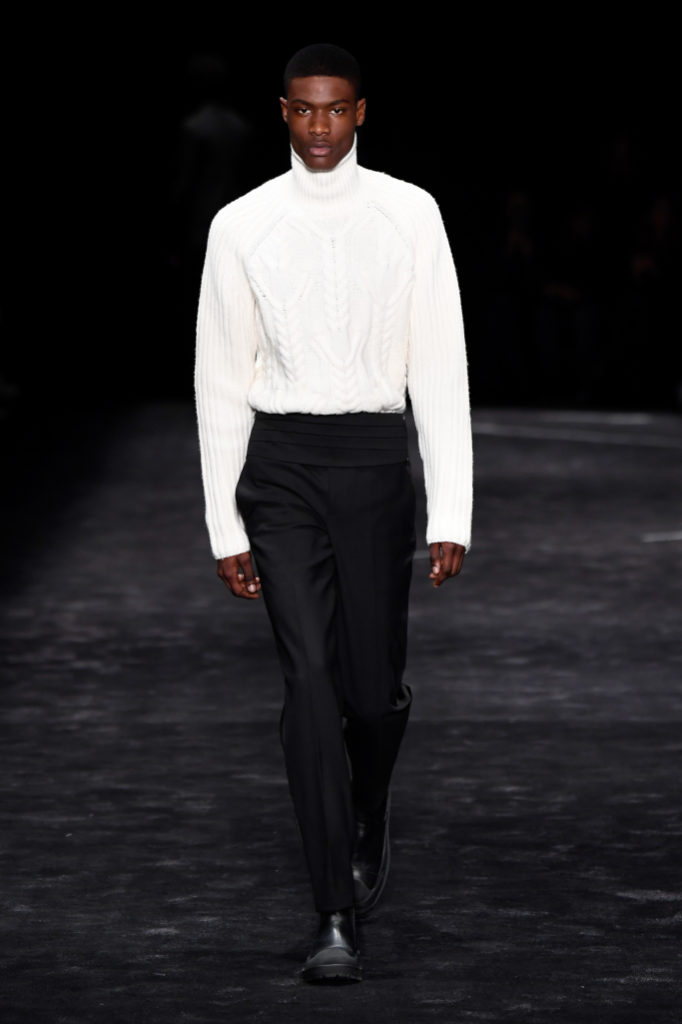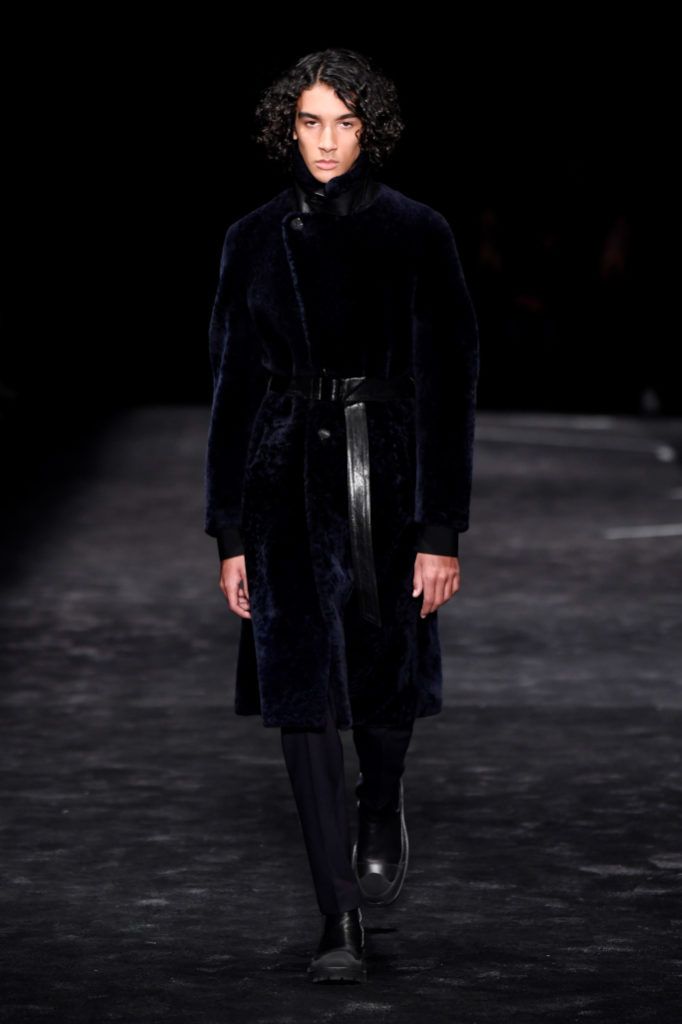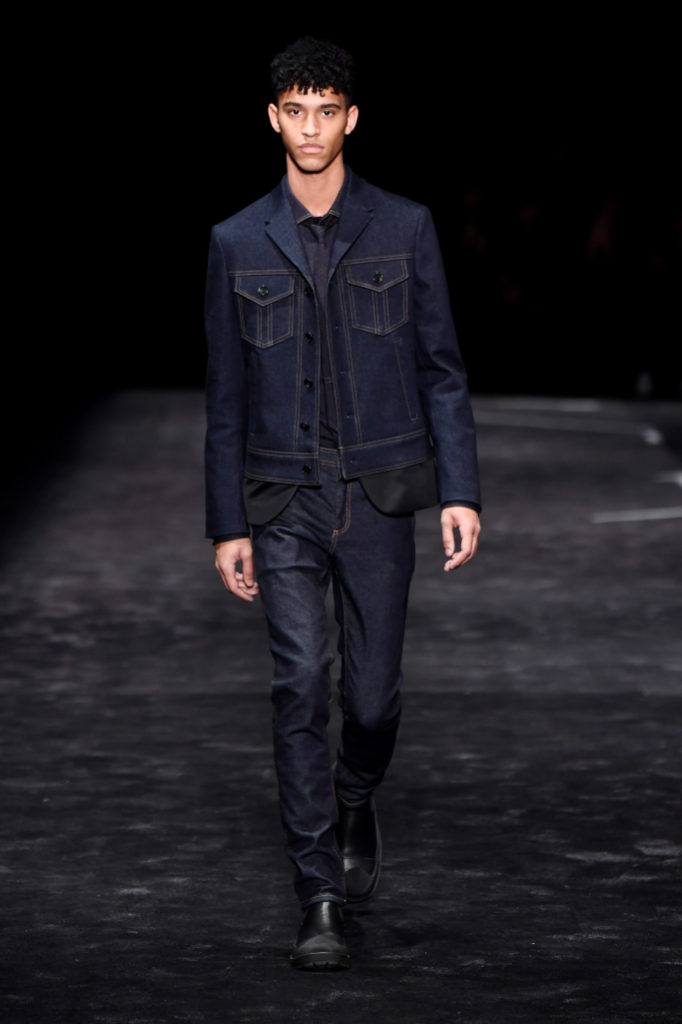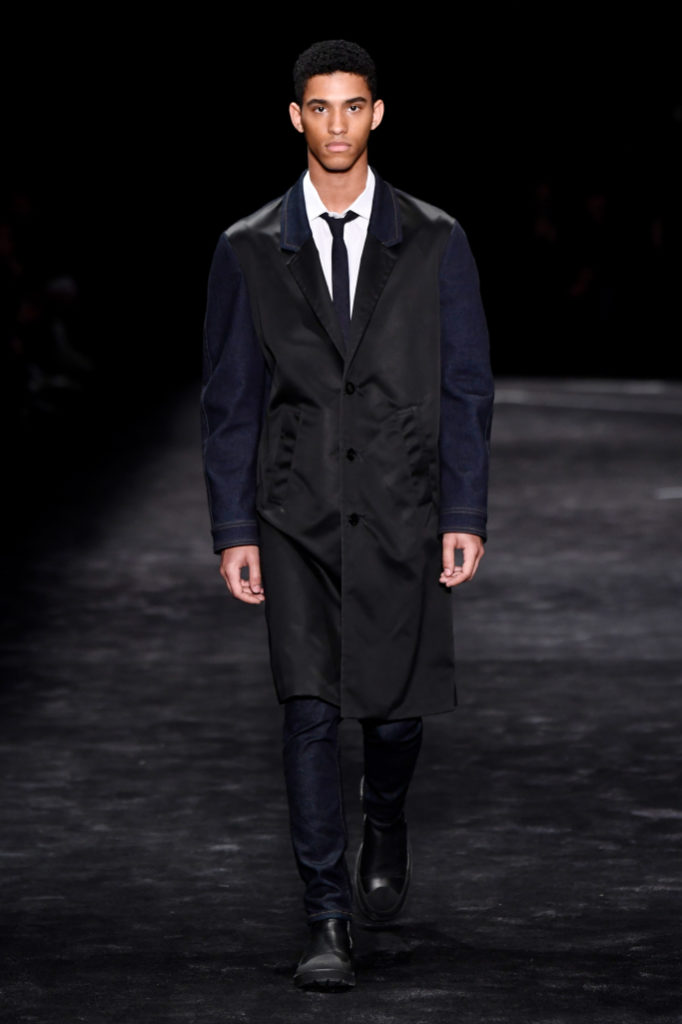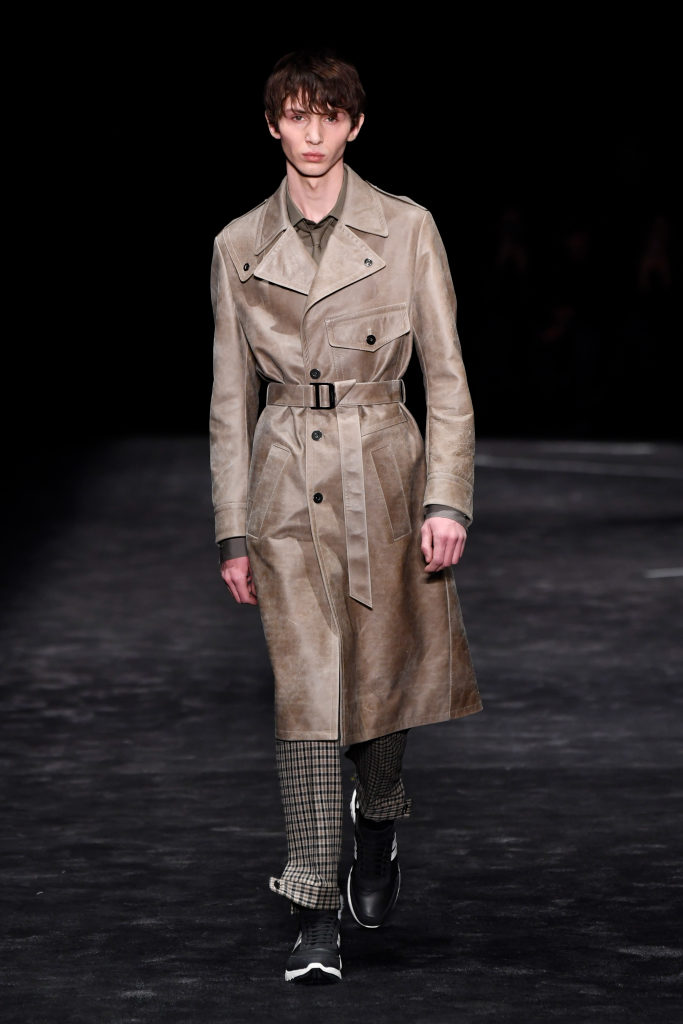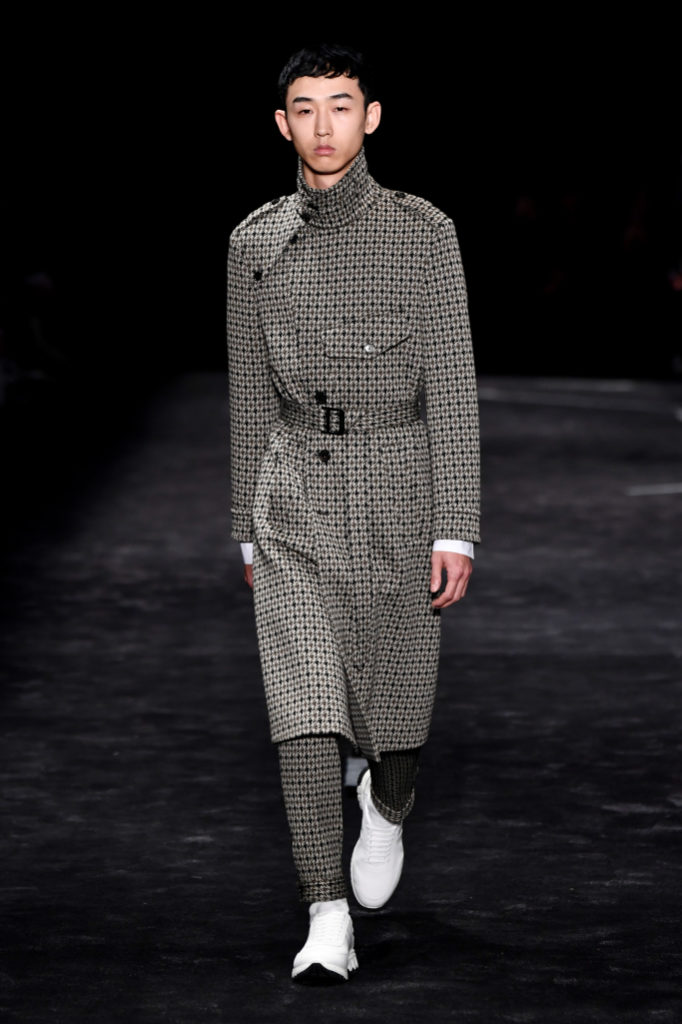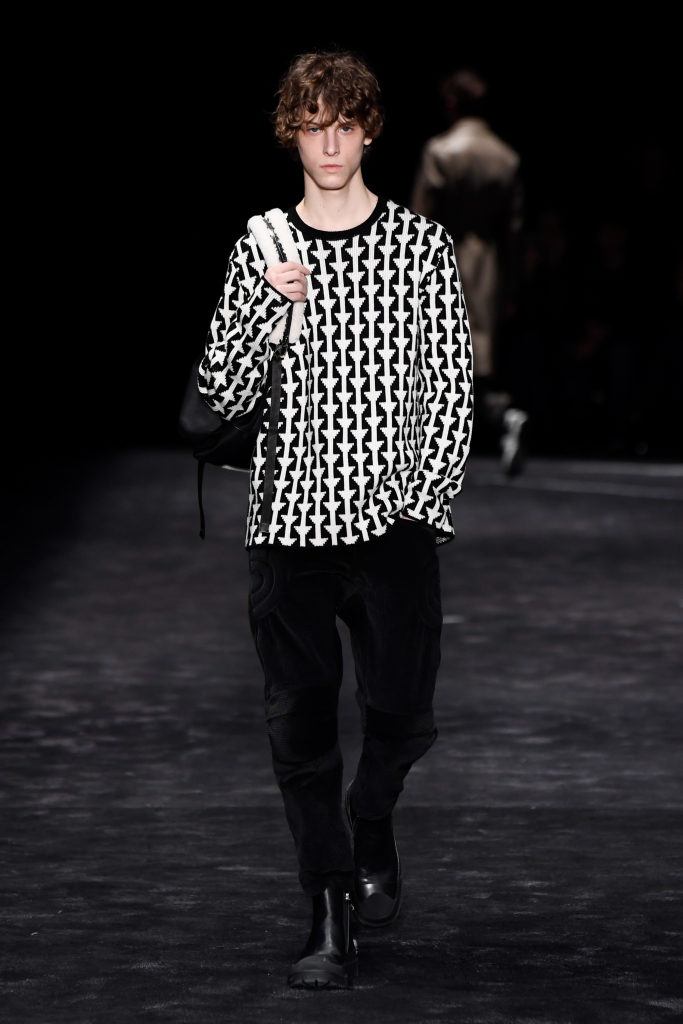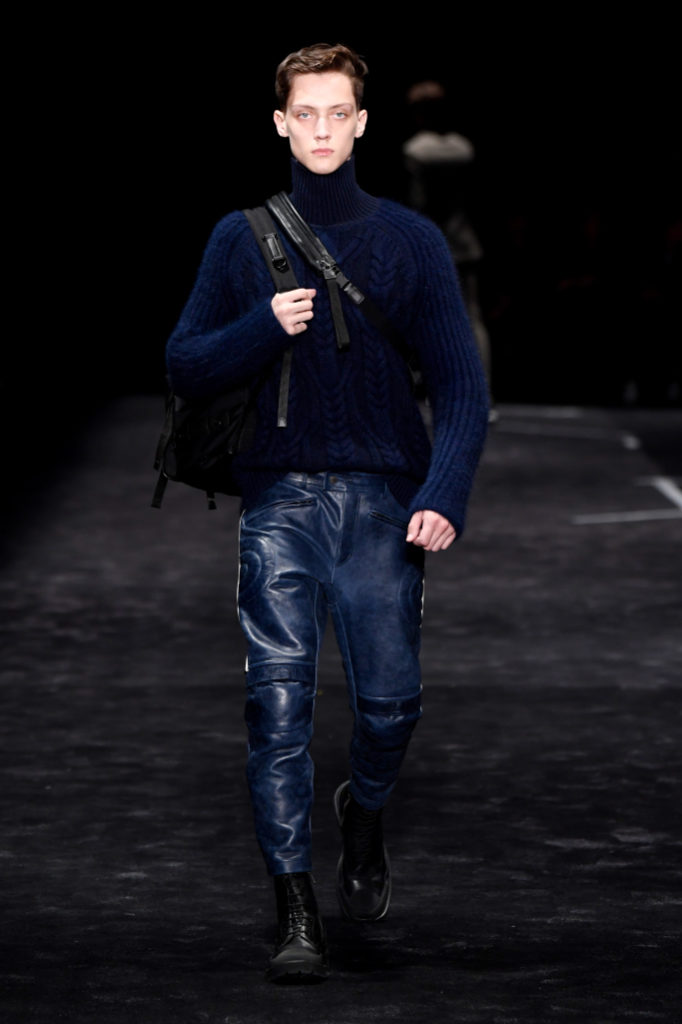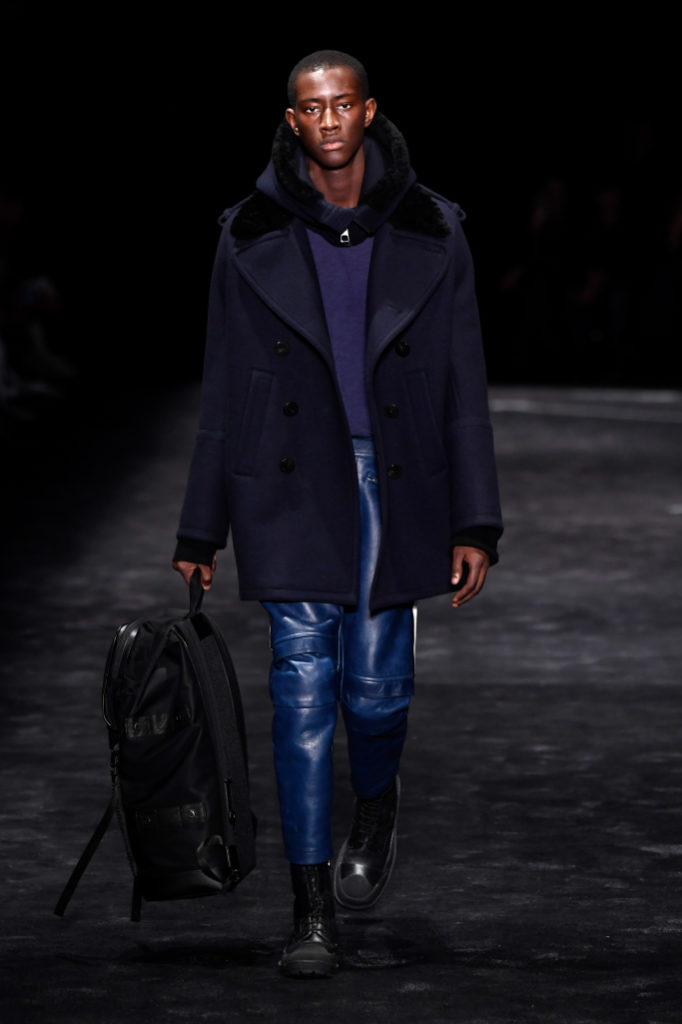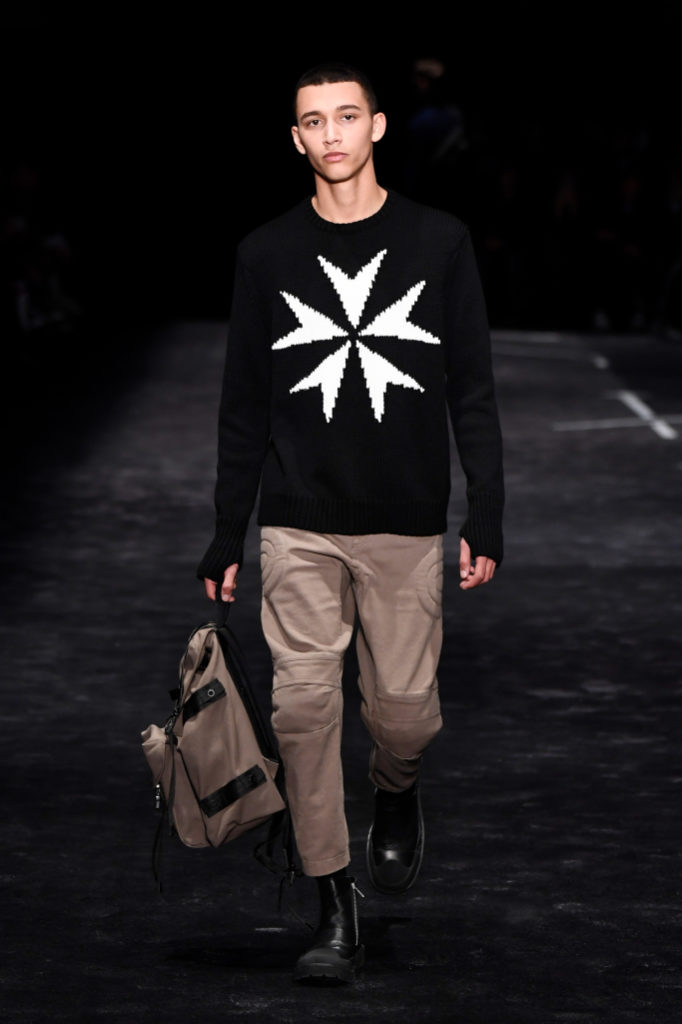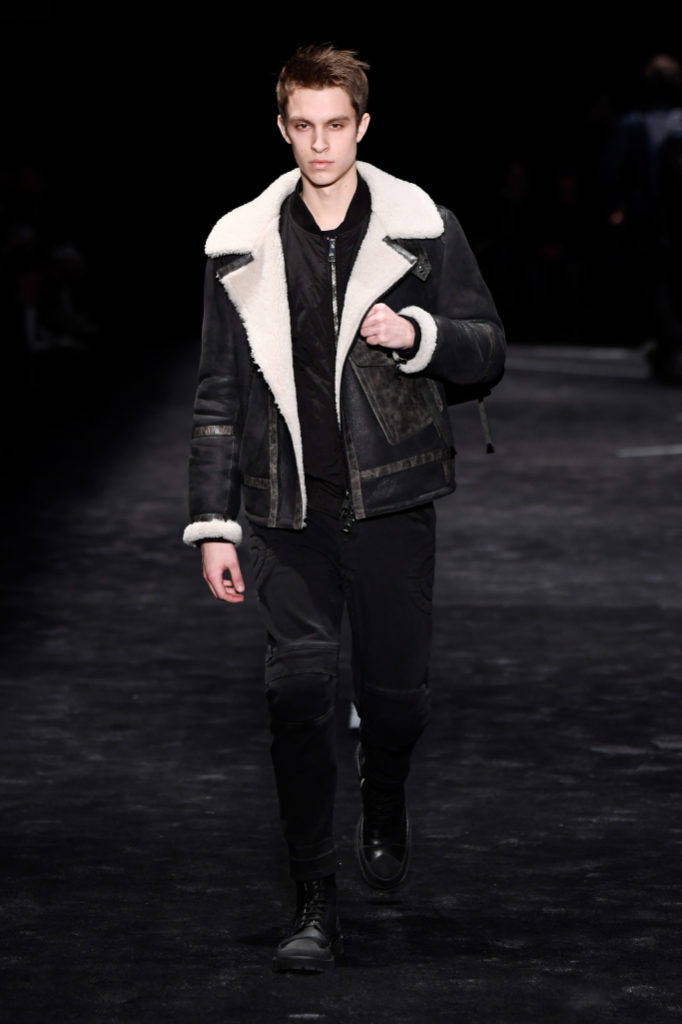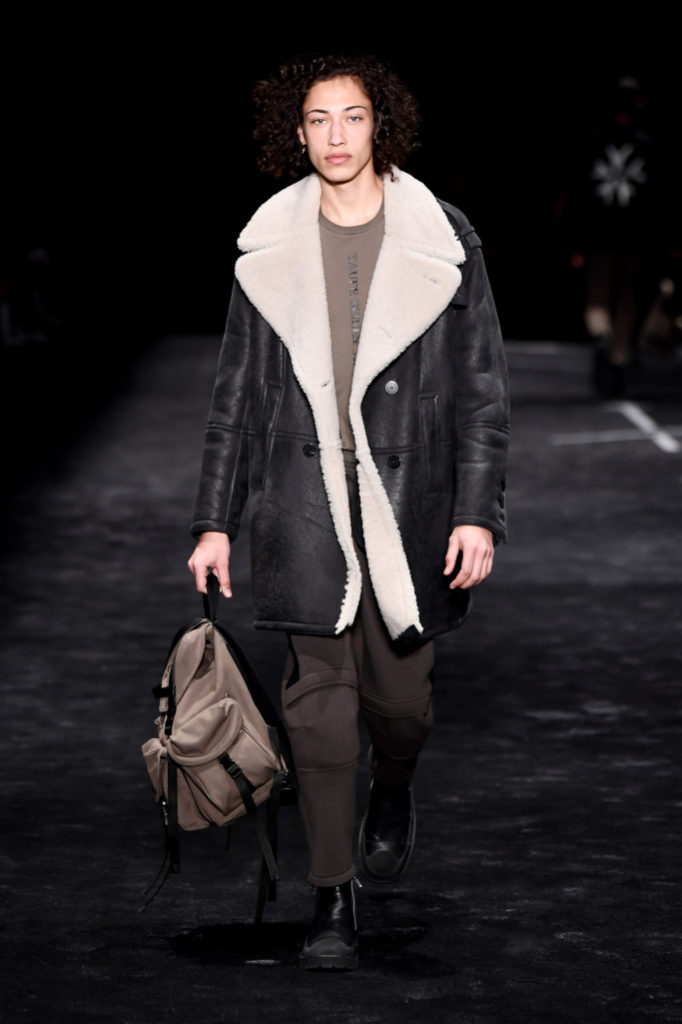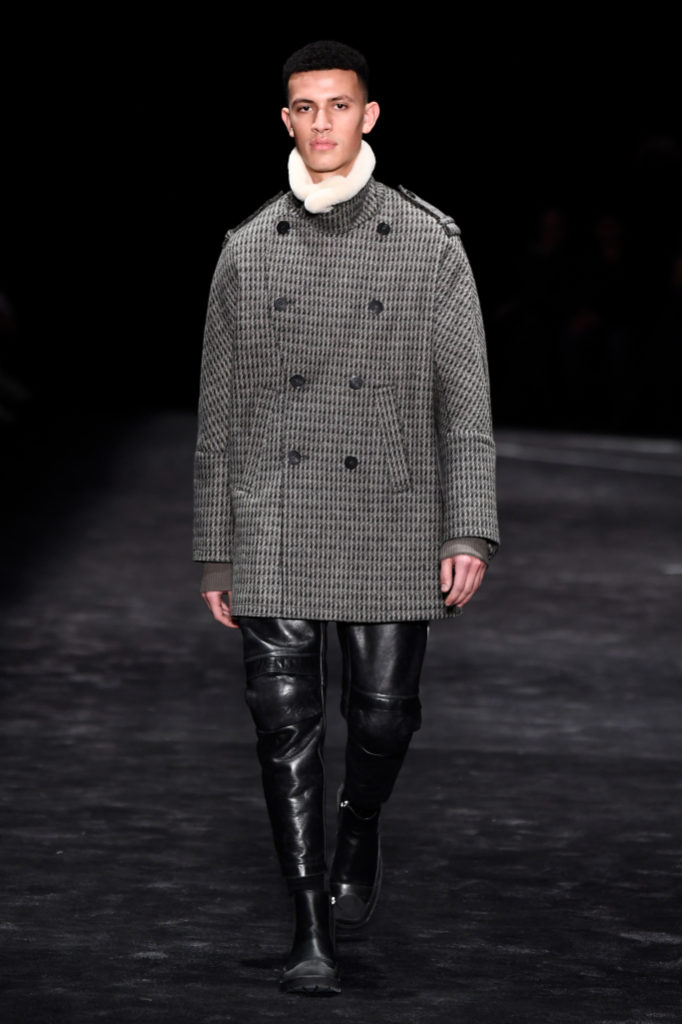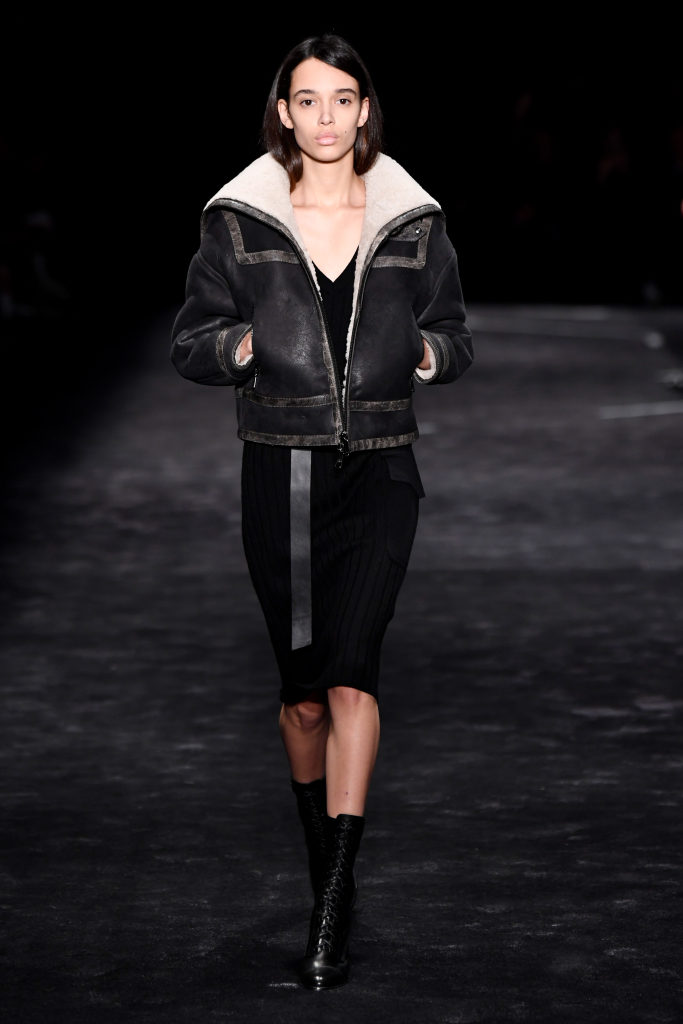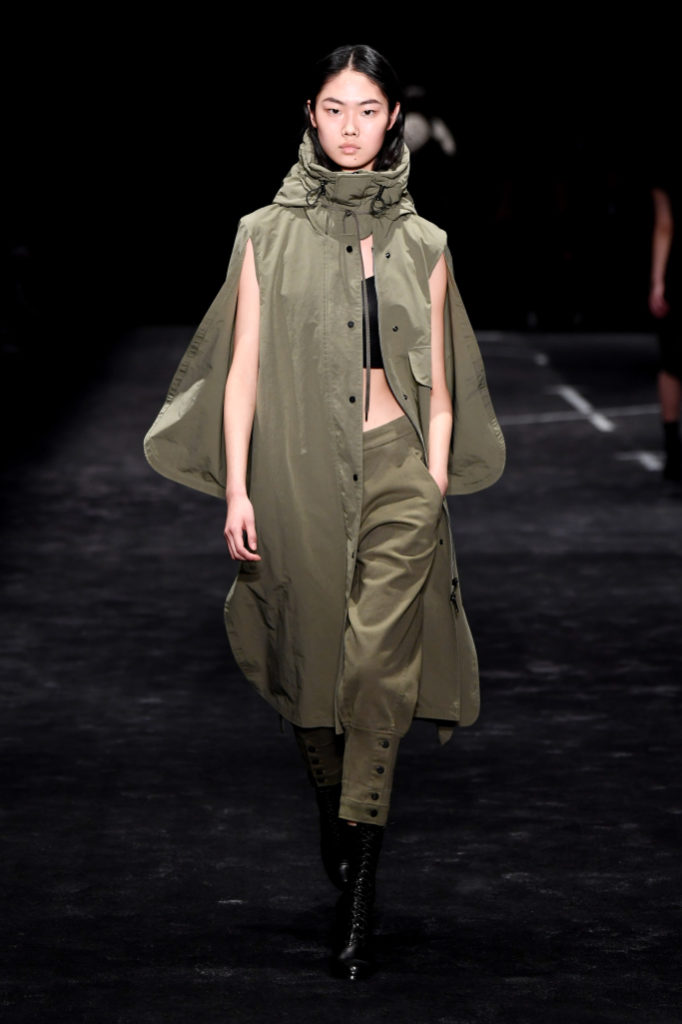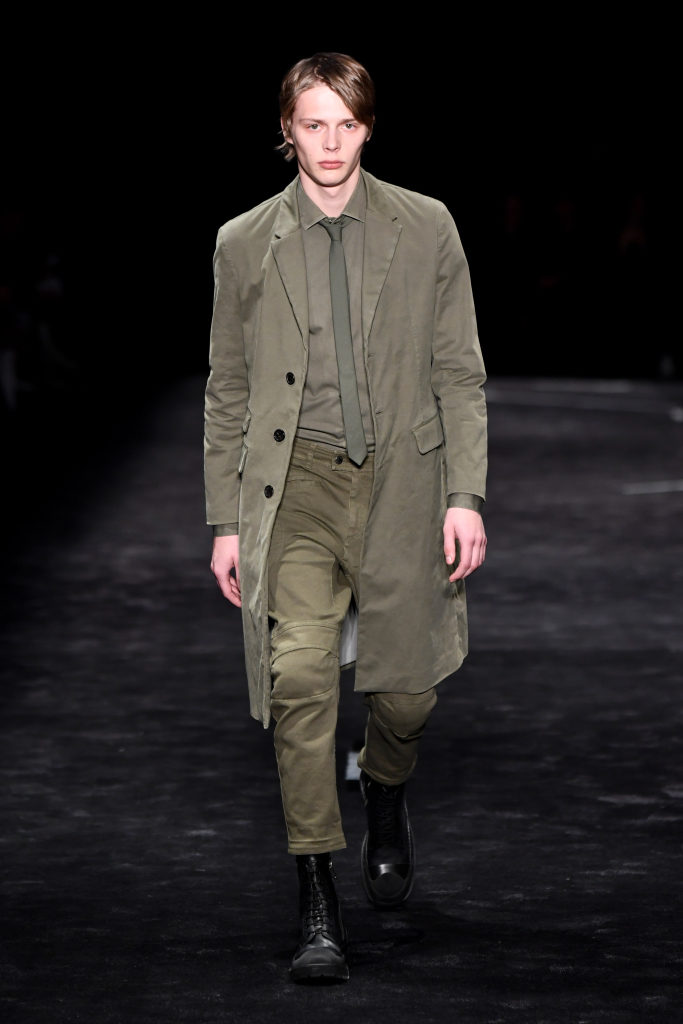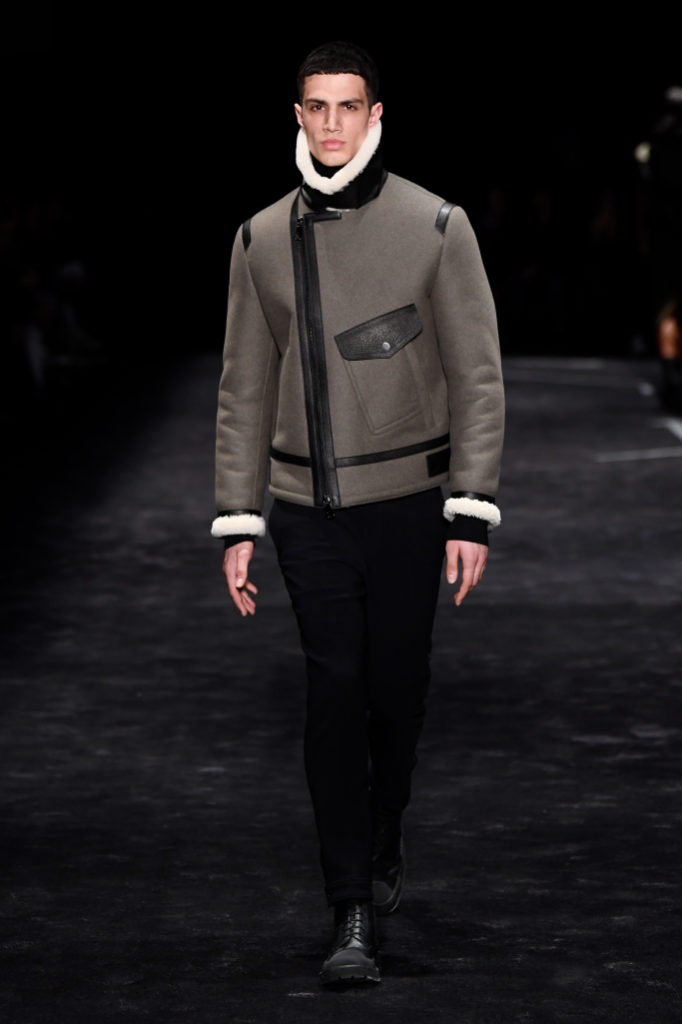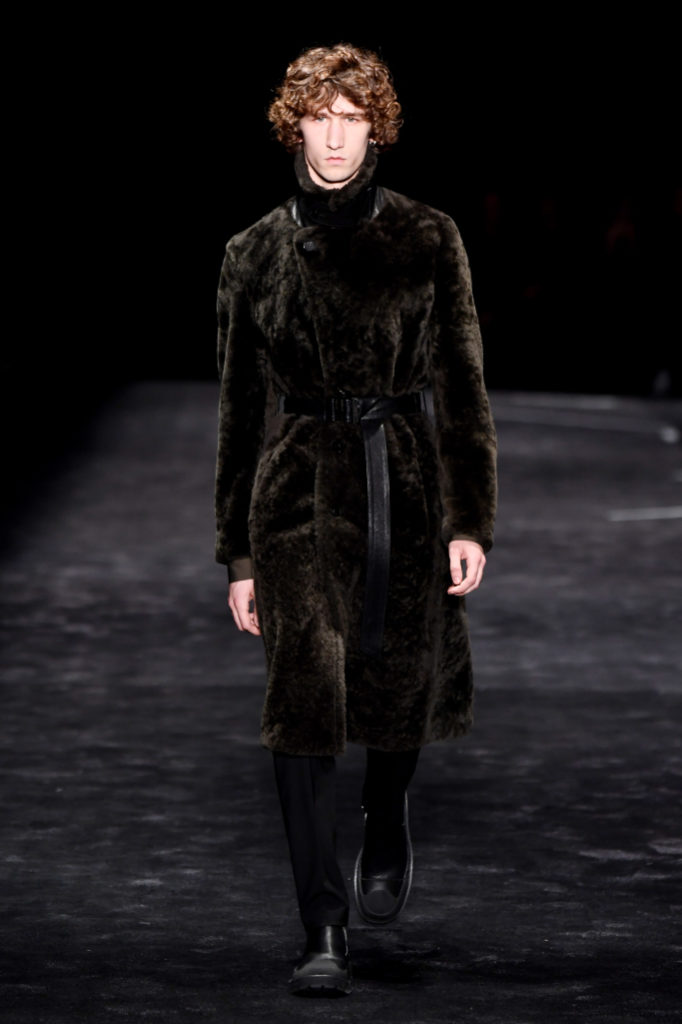 I had to do a double take as I watched the Emporio Armani show.  For several years now we keep reading about how Armani has gone "fur free" yet the show was loaded with luxurious and handsome sheepskin coats and shearling jackets….some of the best we've seen for the season.  Sheepskin even adorned footwear and bags for a show that was strong on plush luxury.  Tailored wear took a bit of a different turn for Armani this season with cropped jackets and snug fitting suits dominating the collection.  A camo-like print and floral prints, though easy on the eyes, didn't do much to impress us.  We did, however, love the series of velvet suits in single and double breasted versions.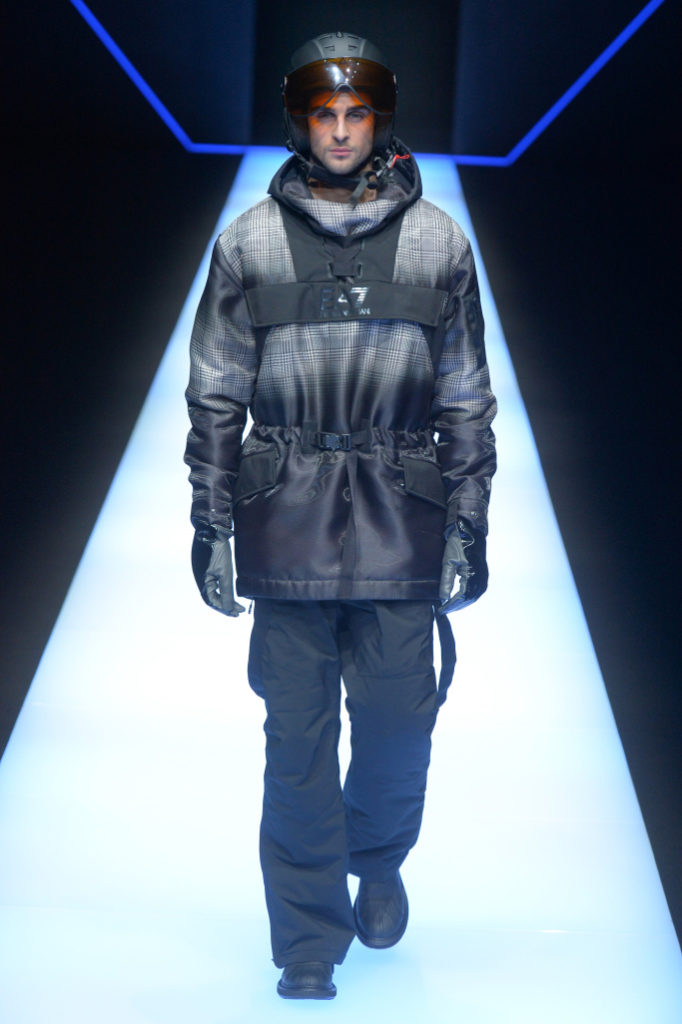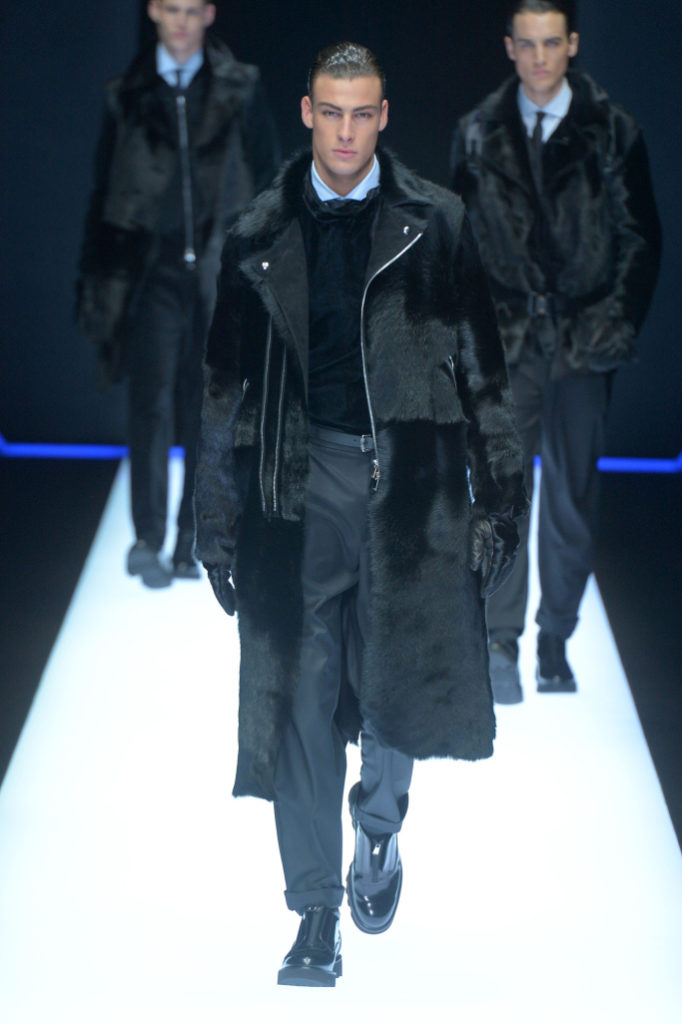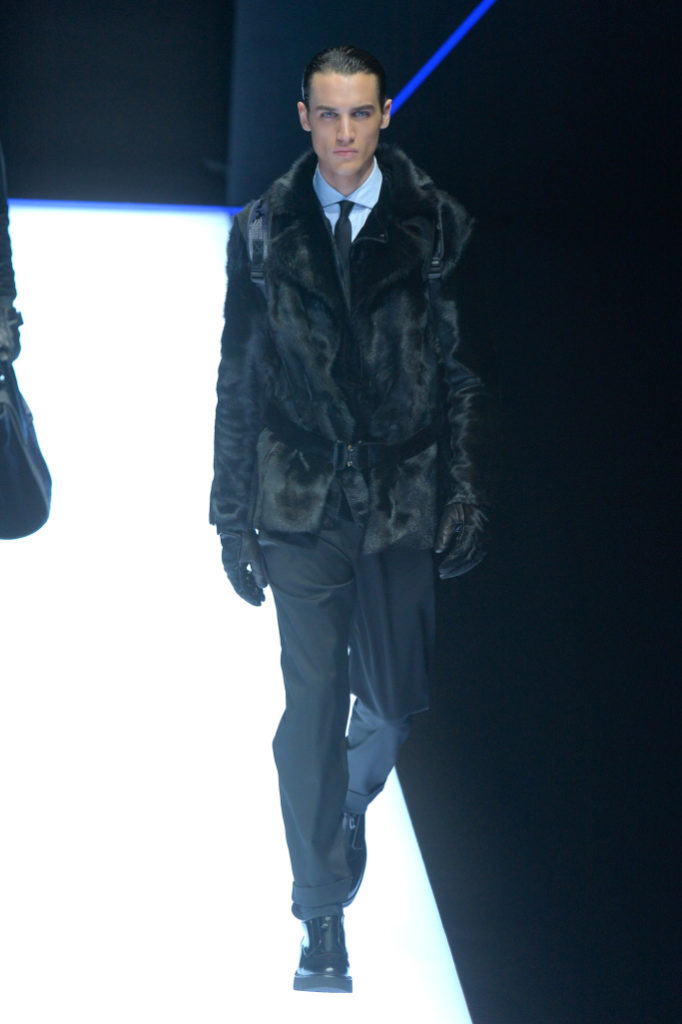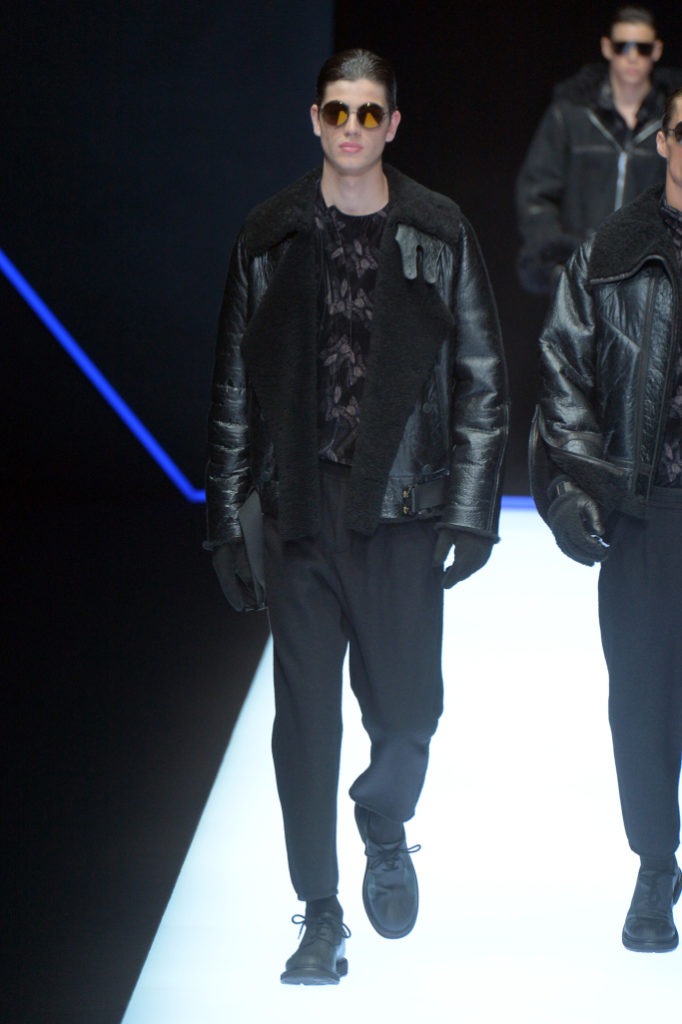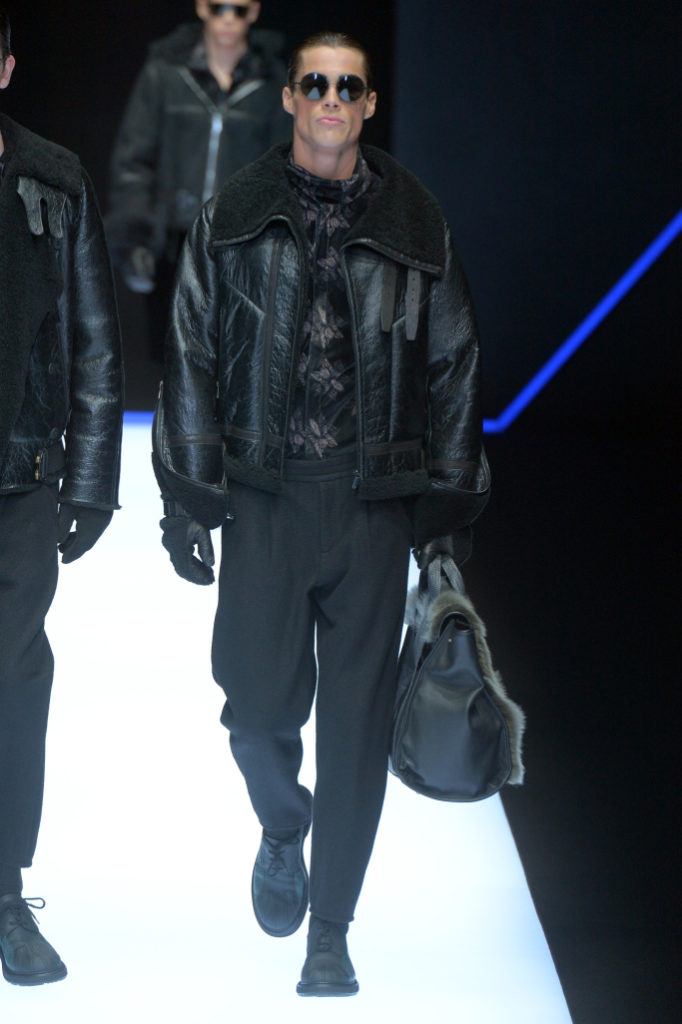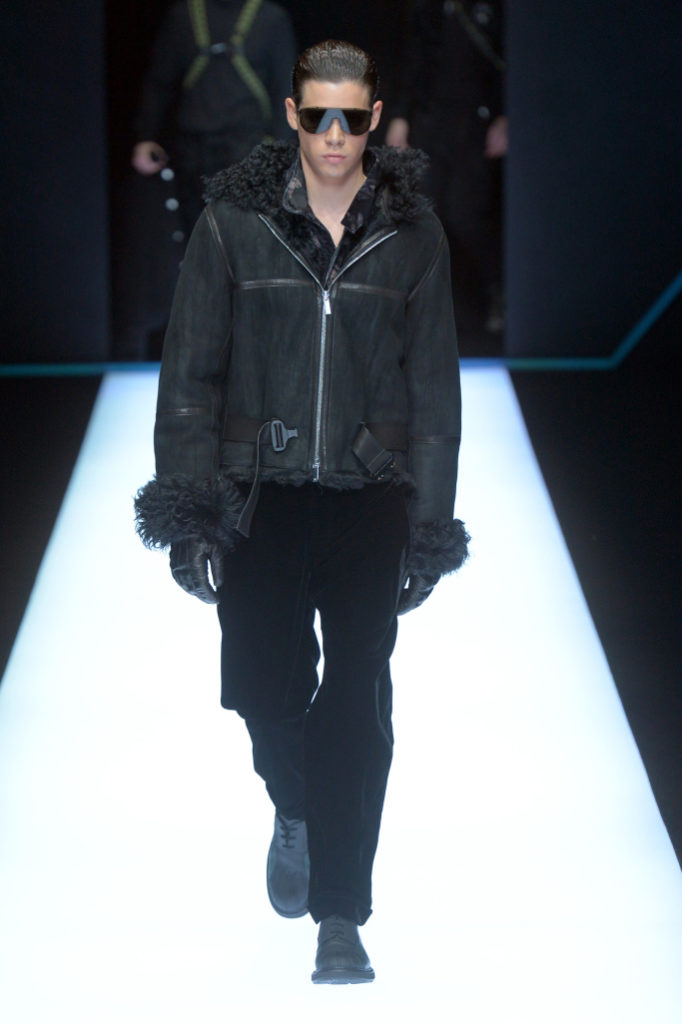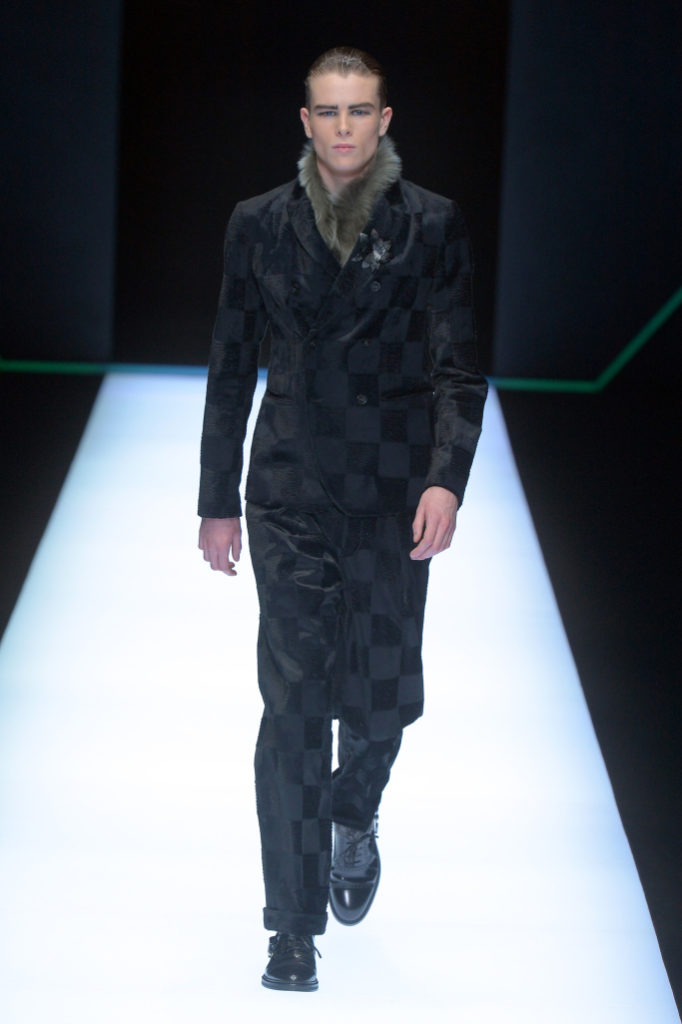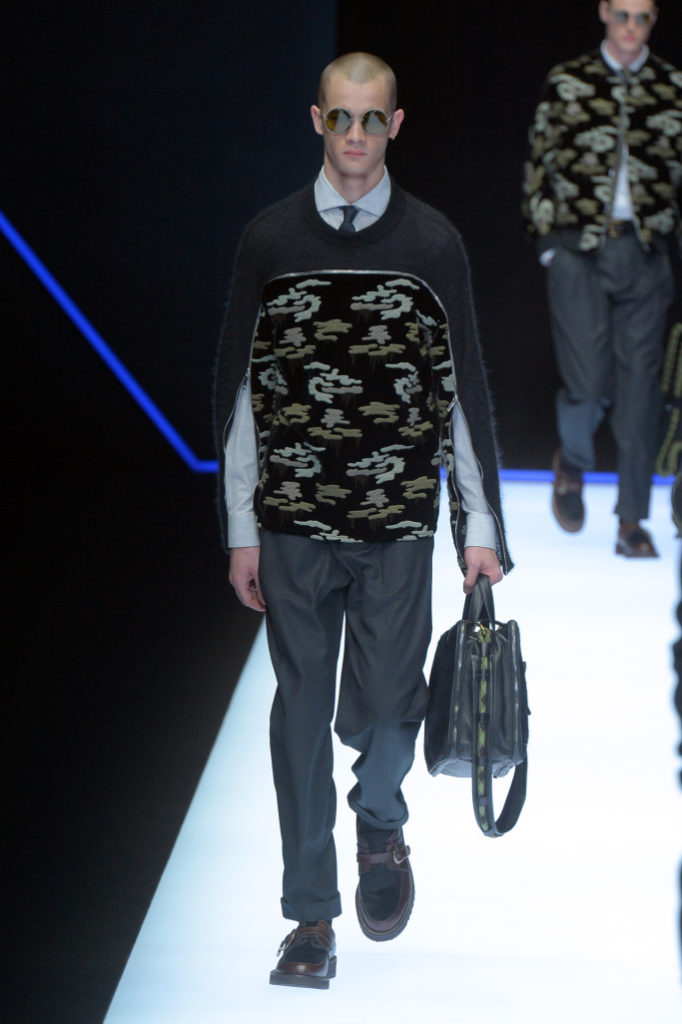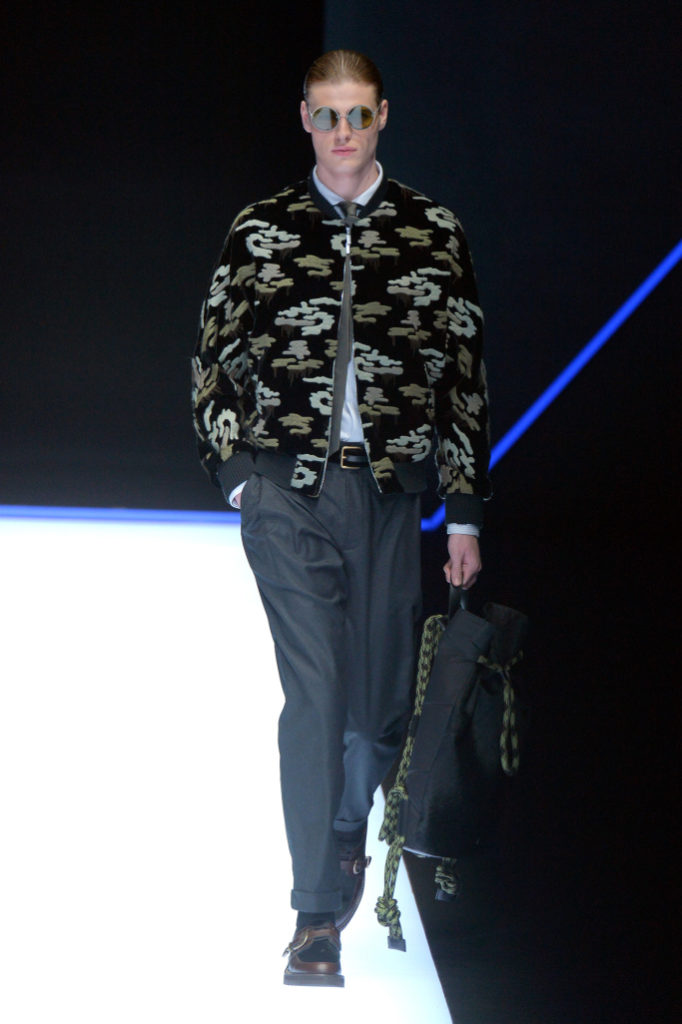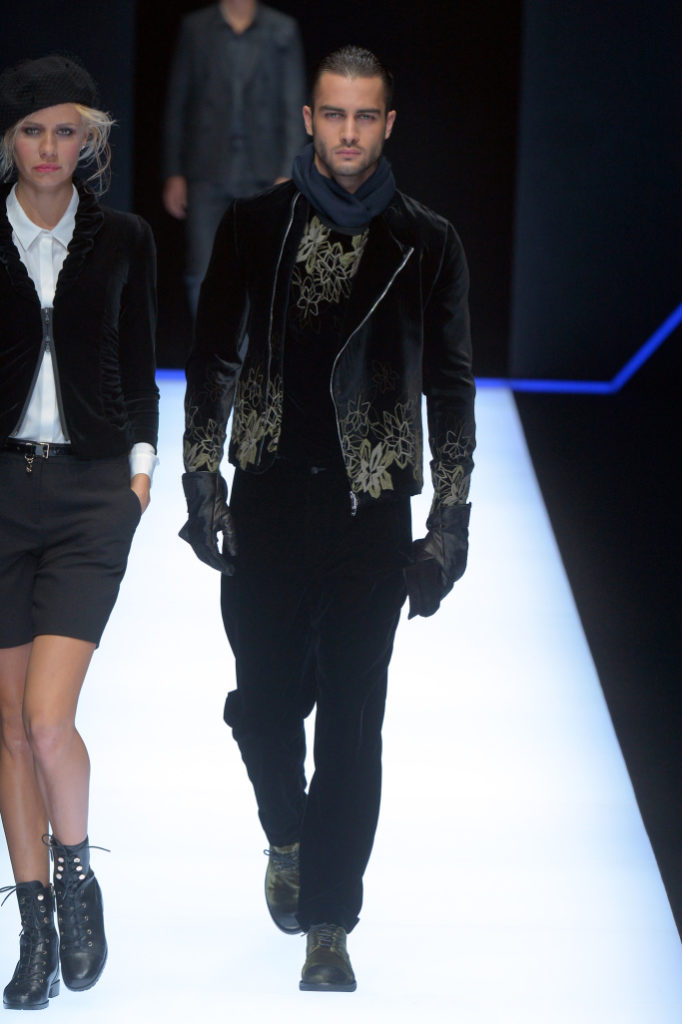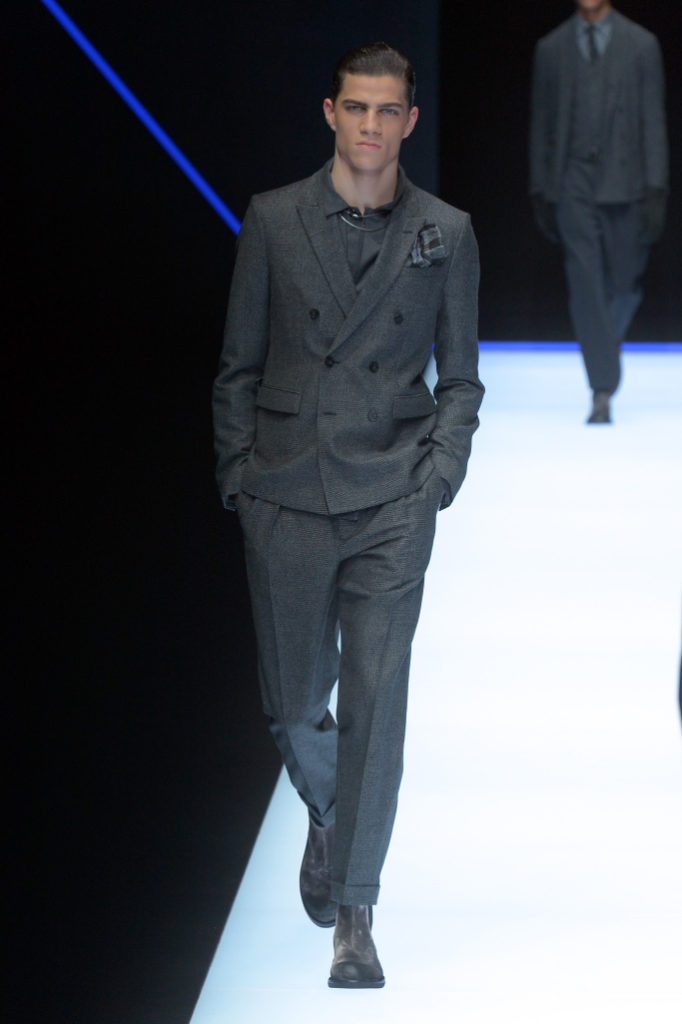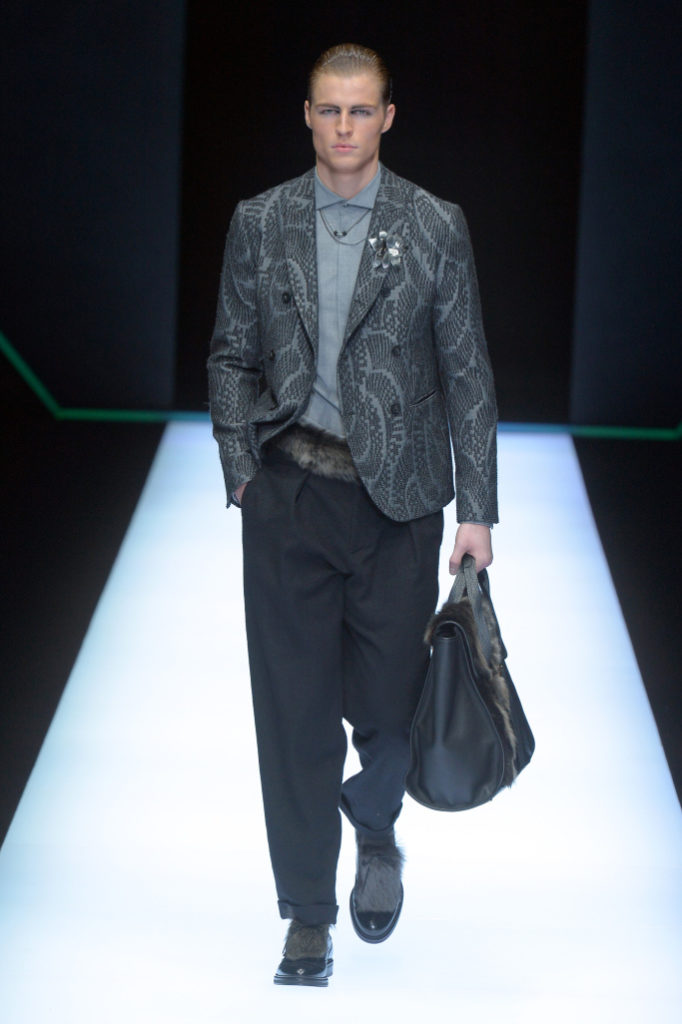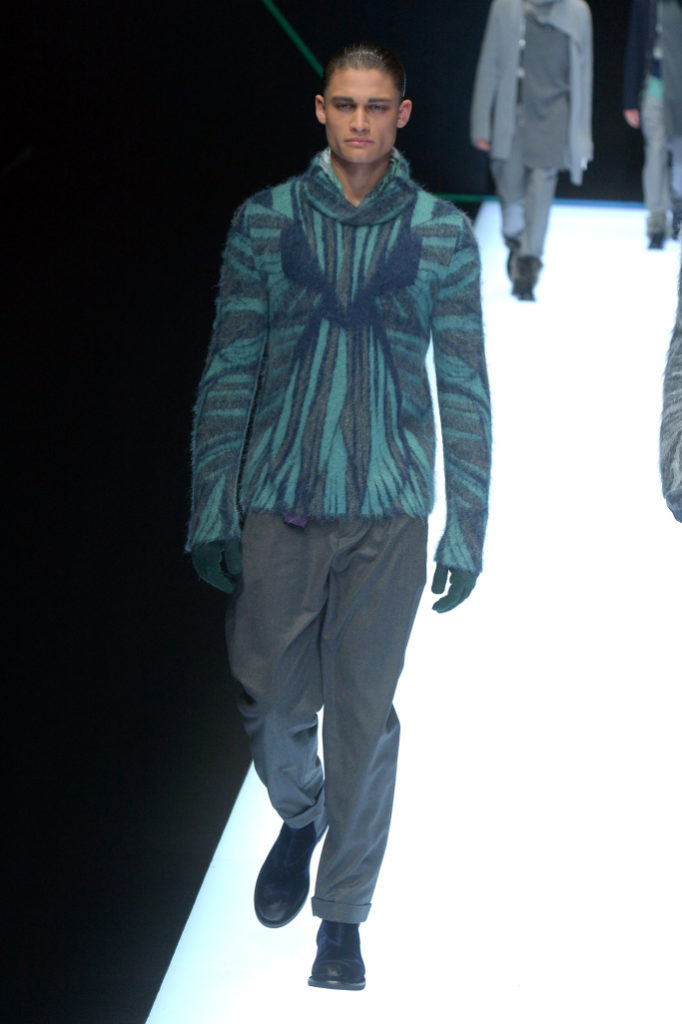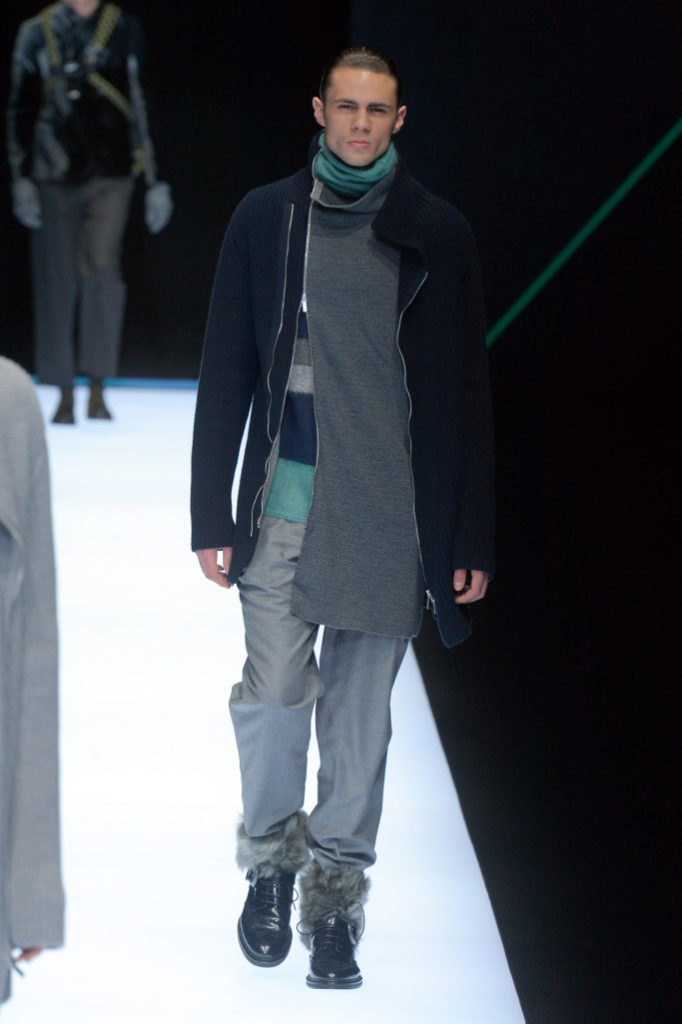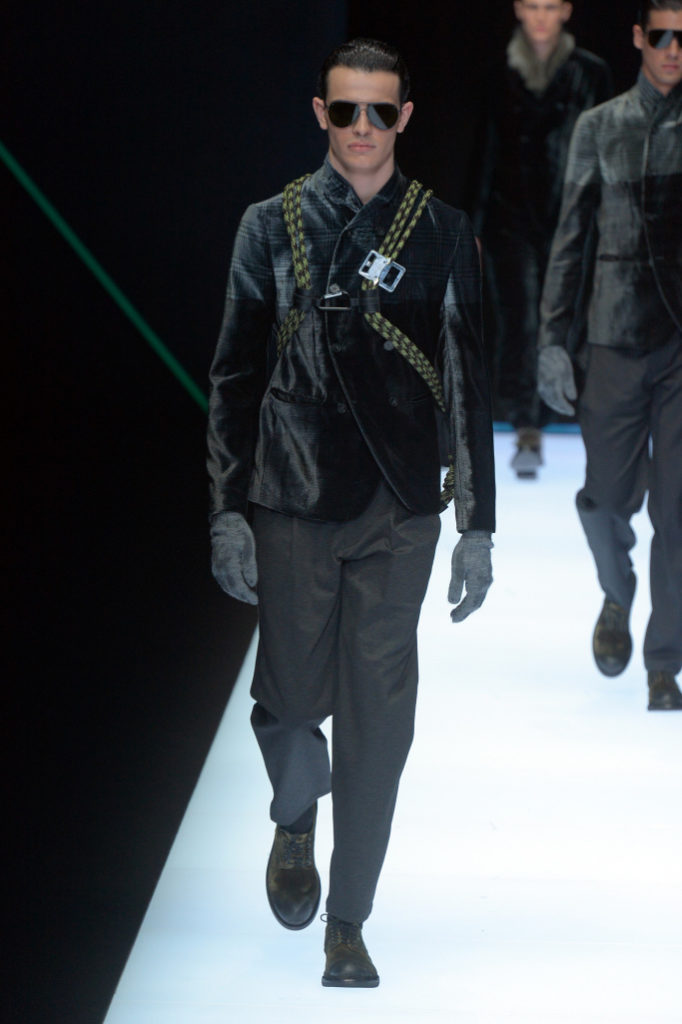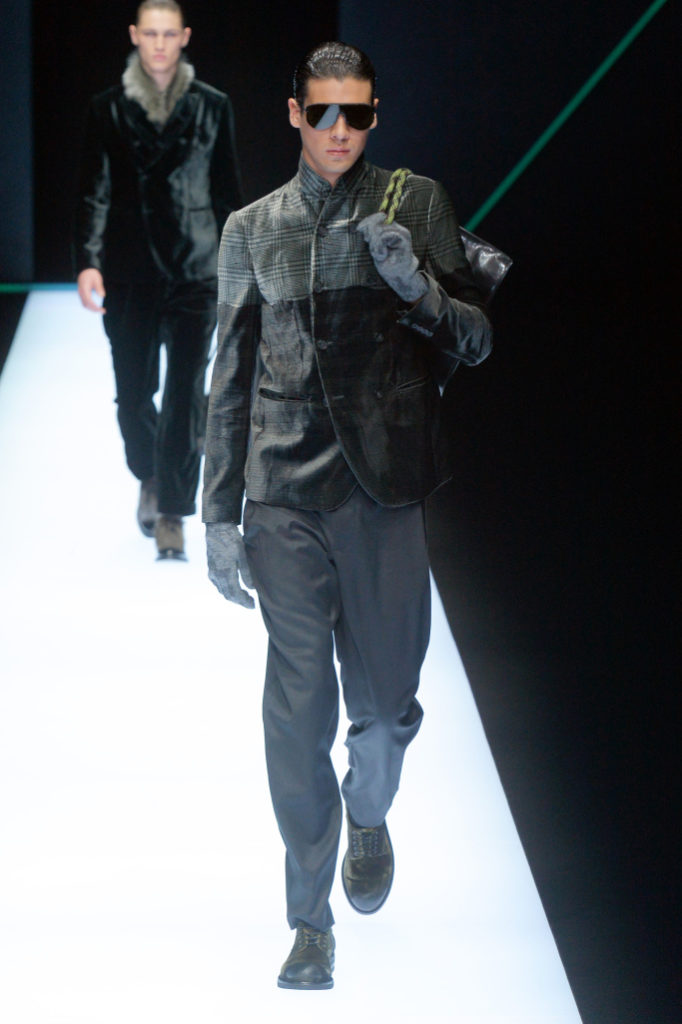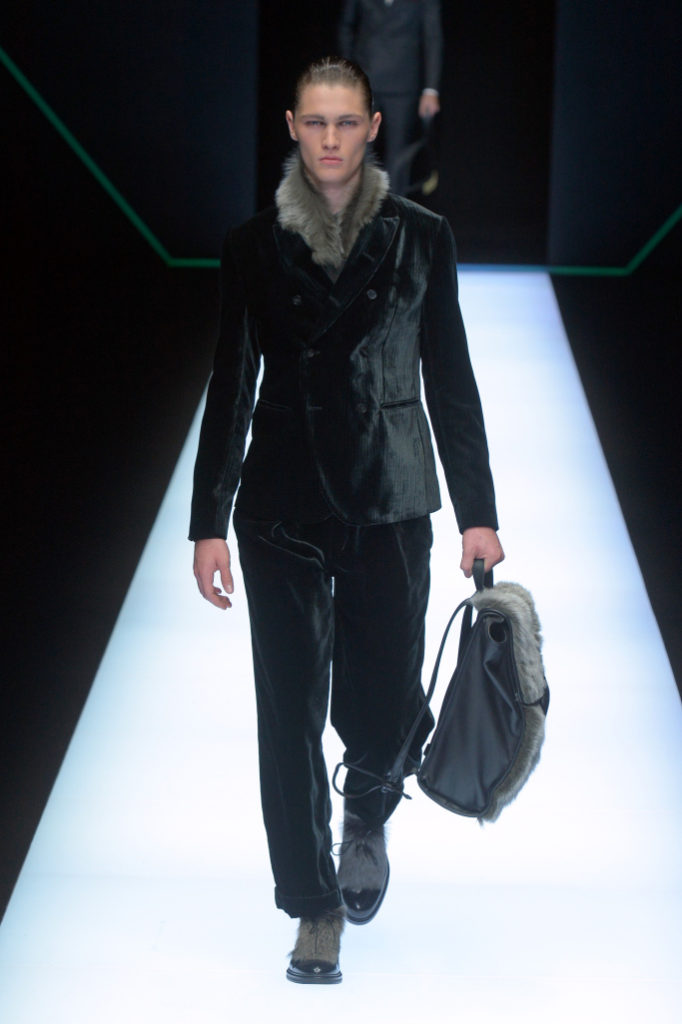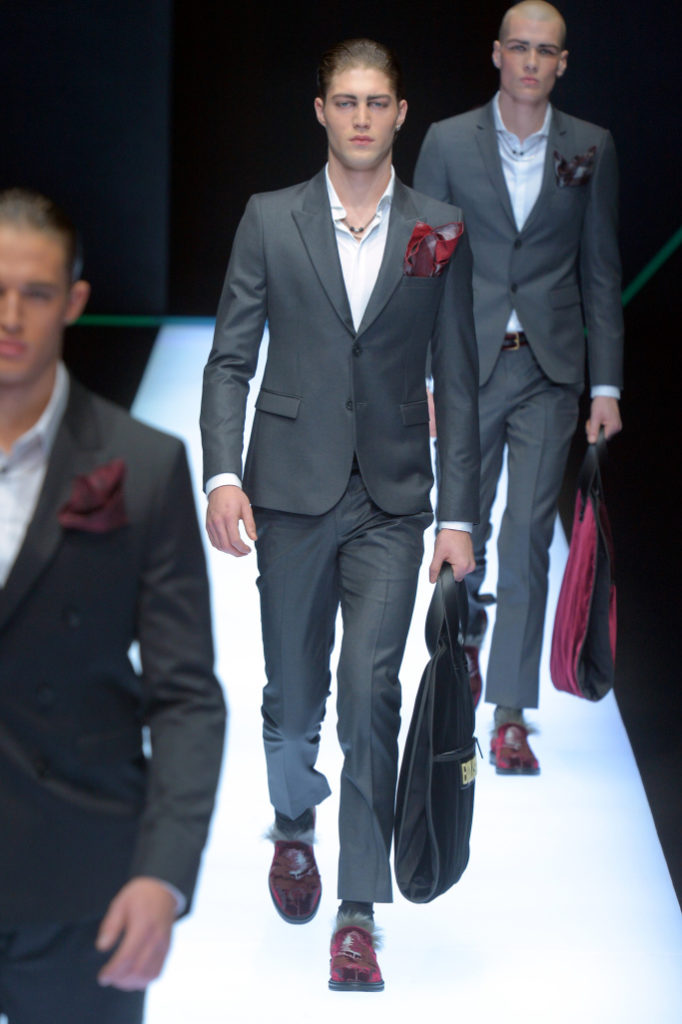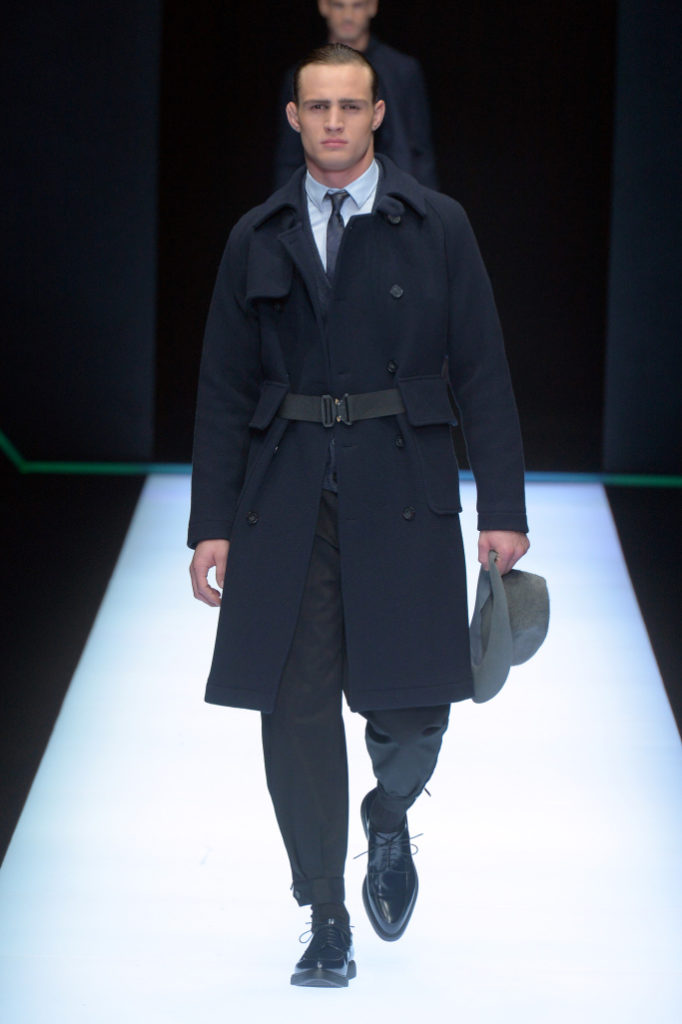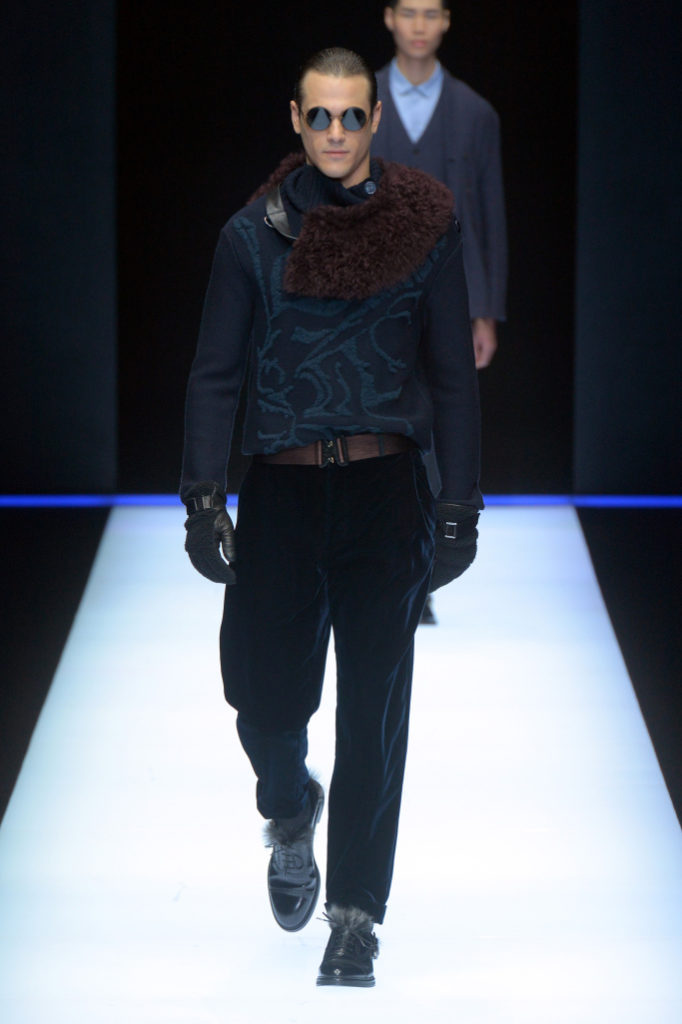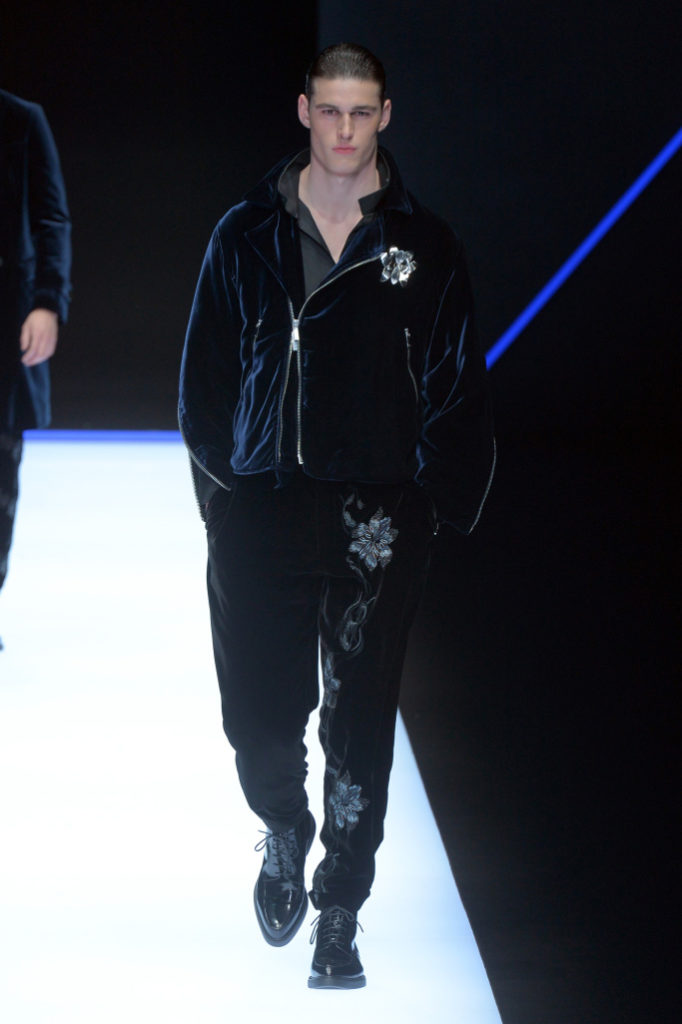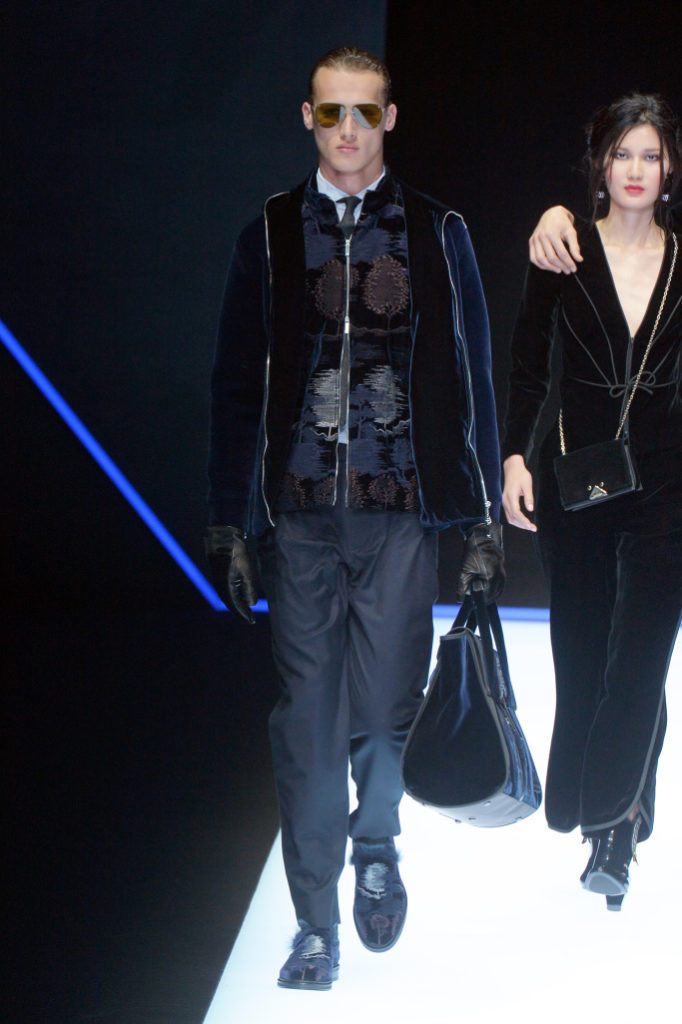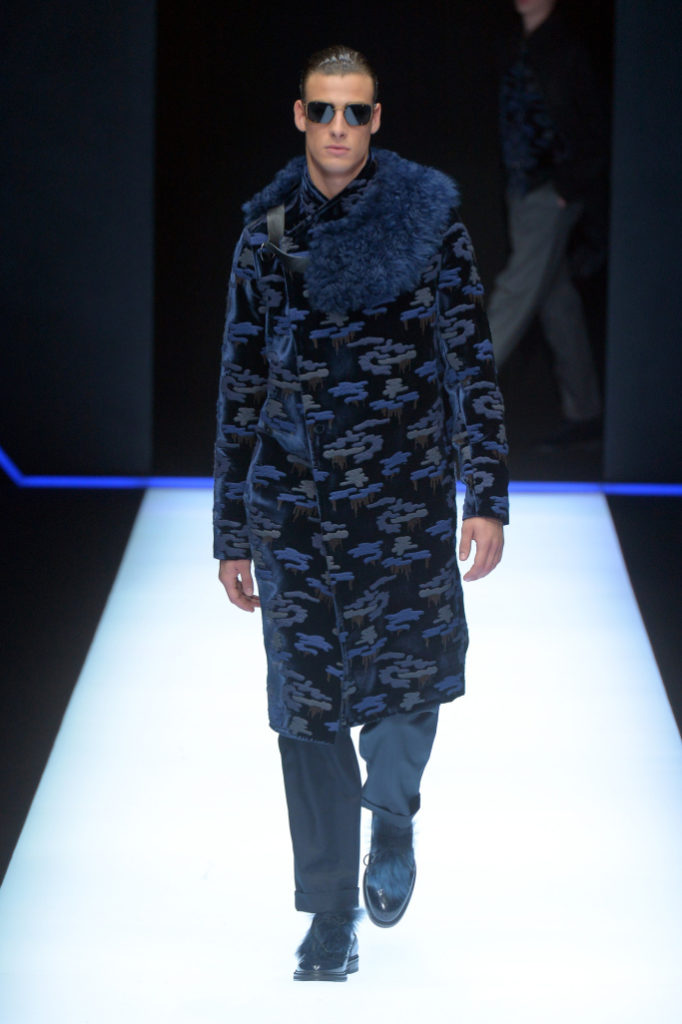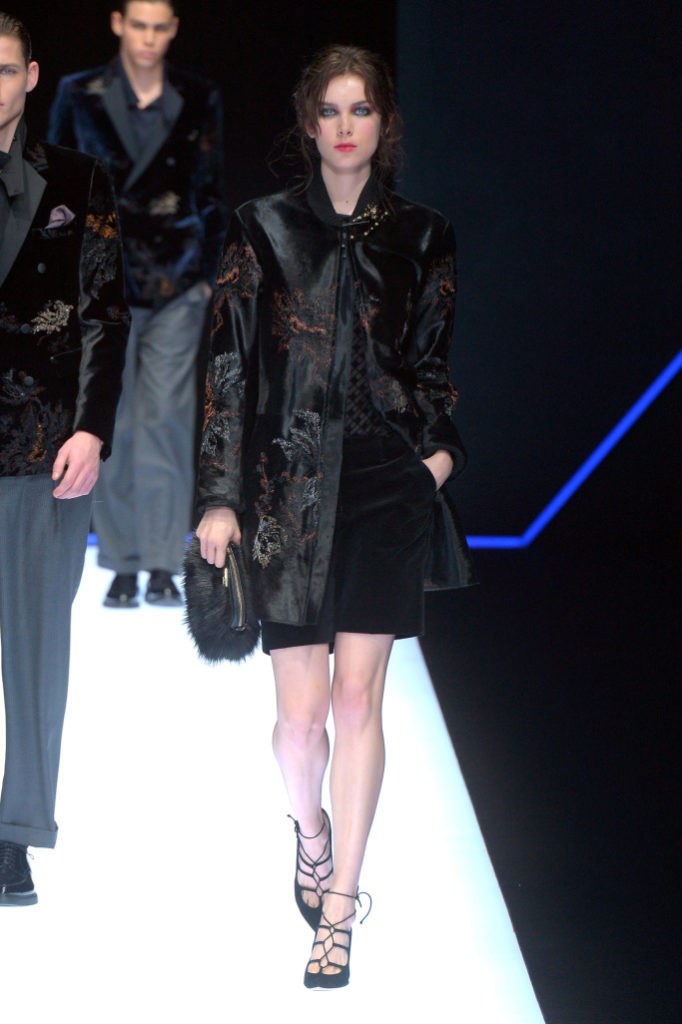 Few have mastered the art of mixing color and pattern as effectively as Etro.  With their fall 2018 menswear presentation they proved just how fun this mode of dressing can be.  Rich velvets, corduroys, silks and woolens featured bold prints and patterns and unique fabric treatments that allow their men to show their more creative side.  Pairings are unexpected and layering is key to maximizing the style vocabulary with looks like the cozy denim shearling paired with an oversized turtle neck knit sweater.  A bit romantic, a bit dandy, but these looks exude a confidence that is just downright sexy.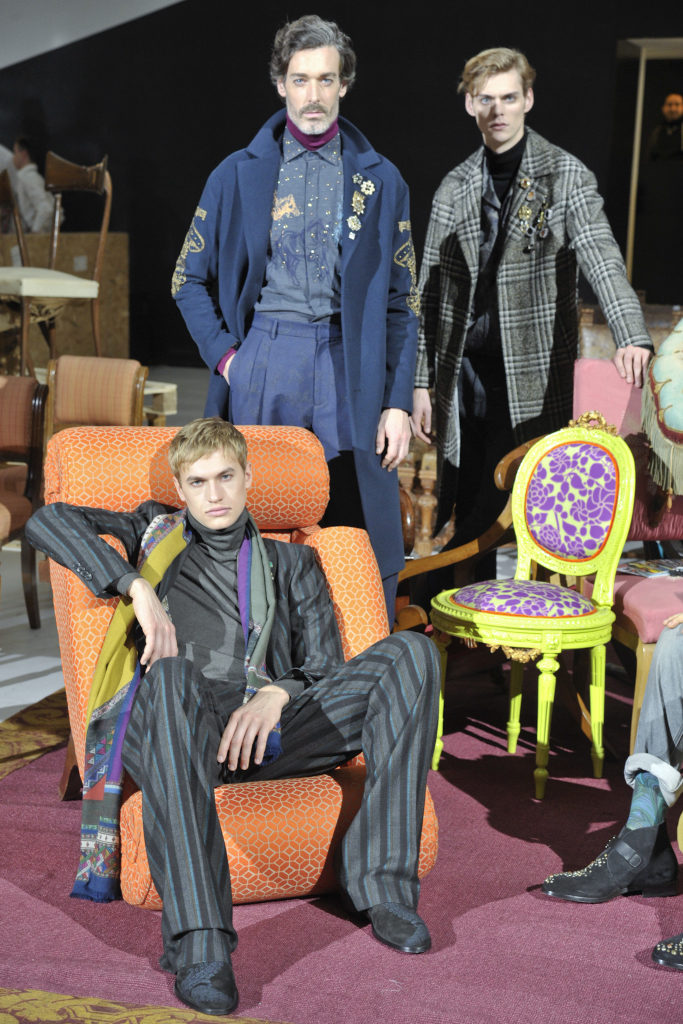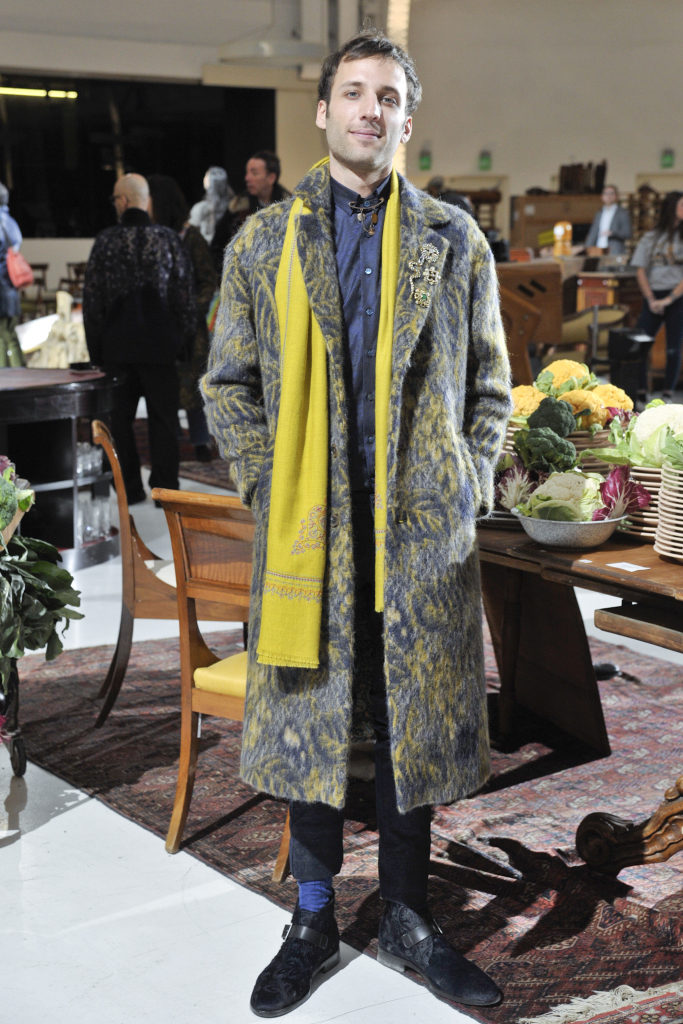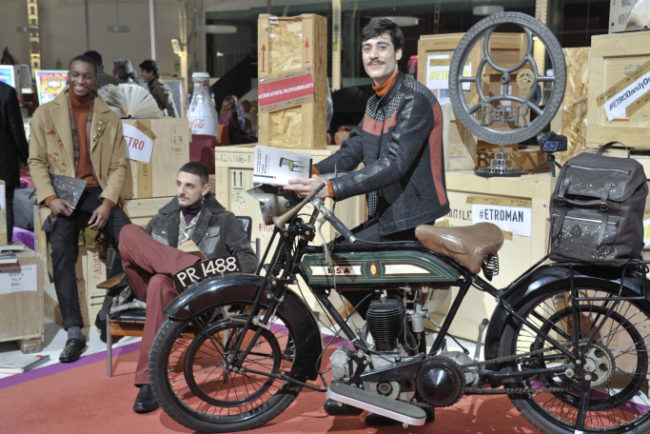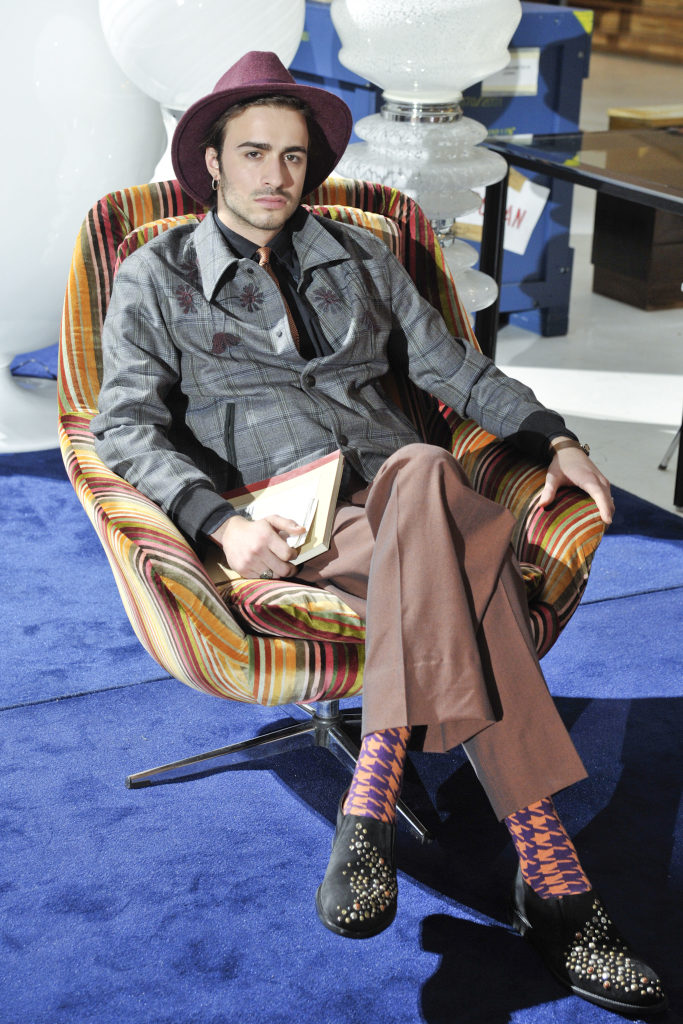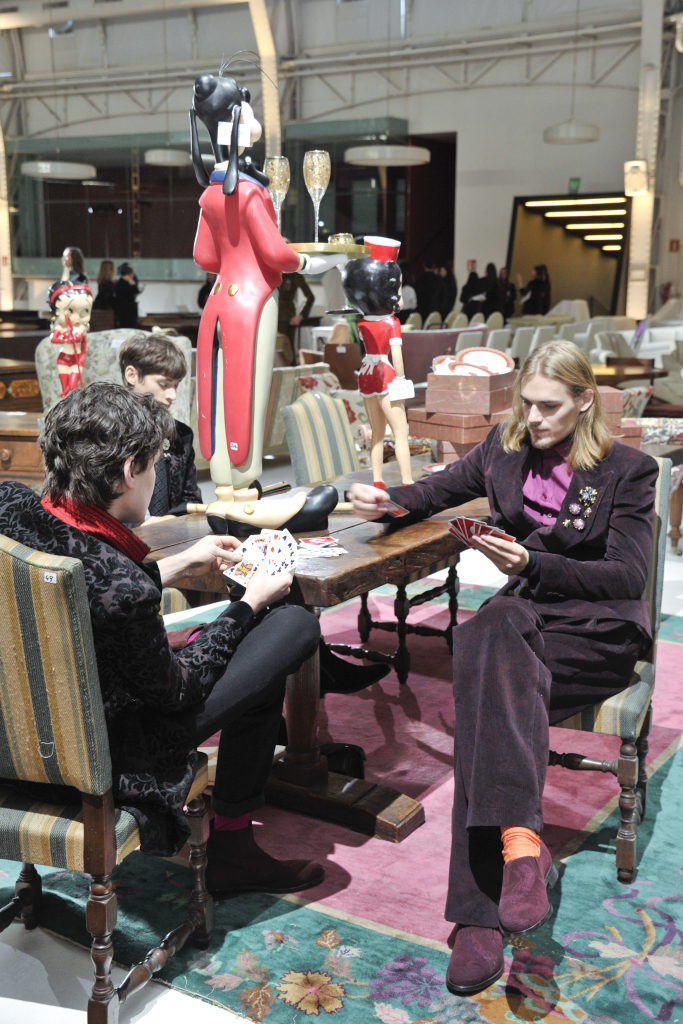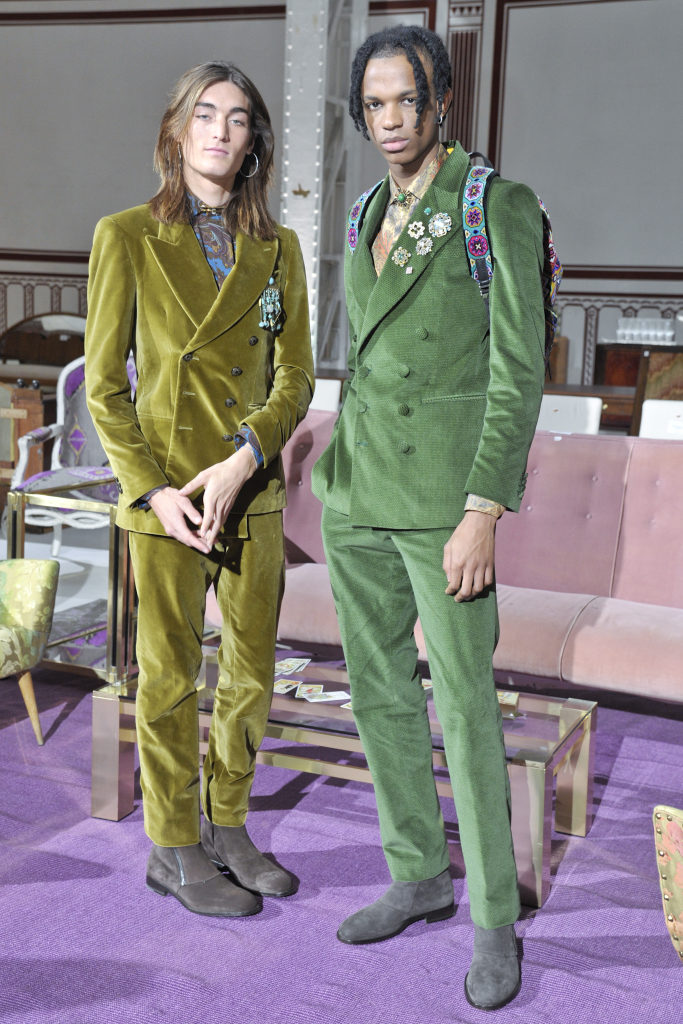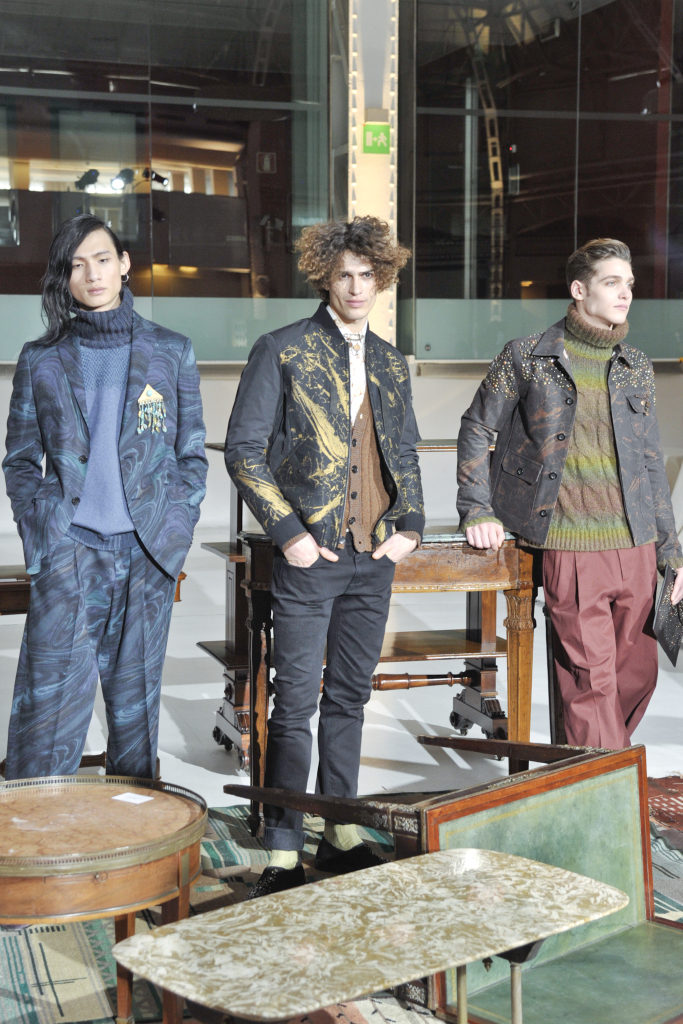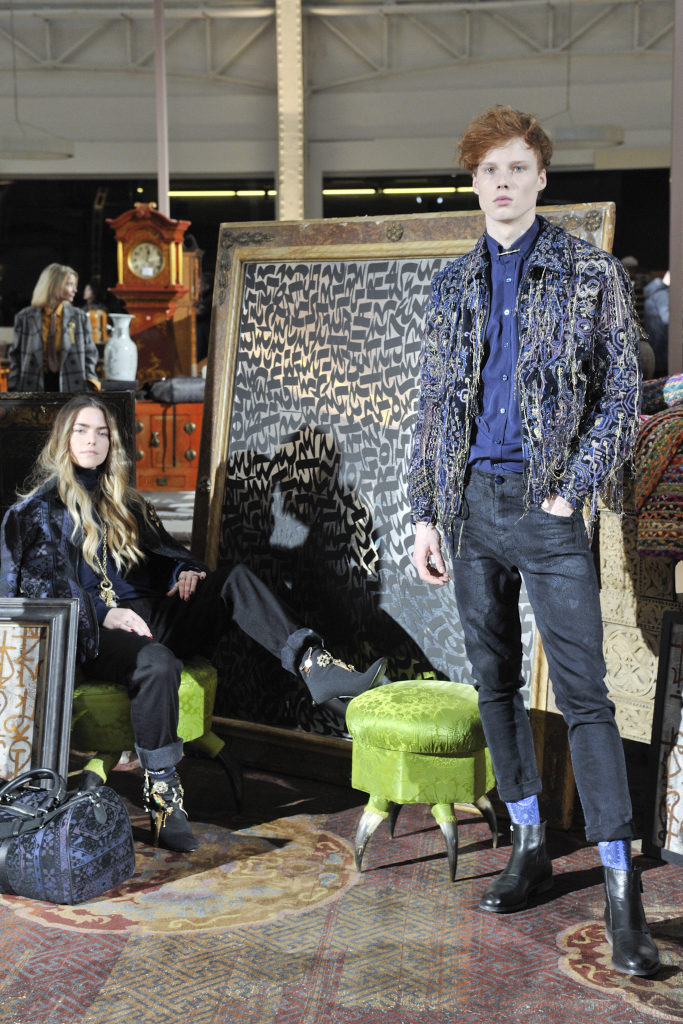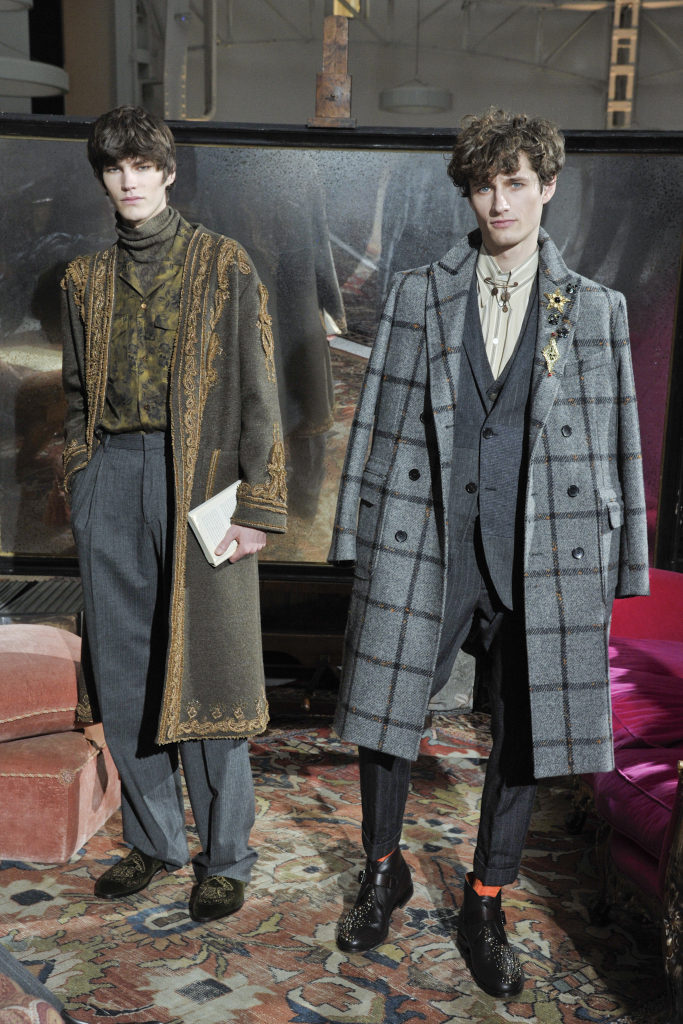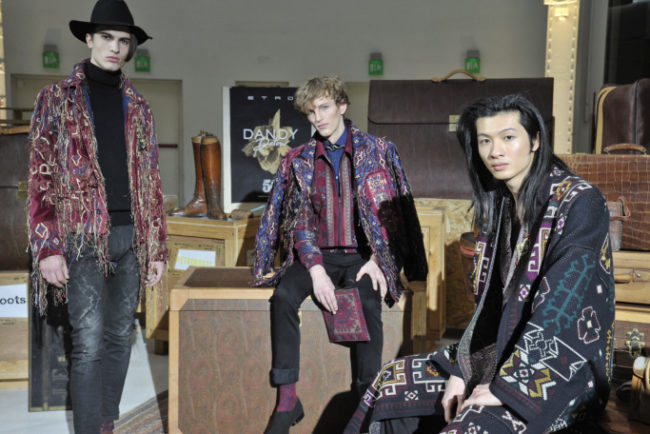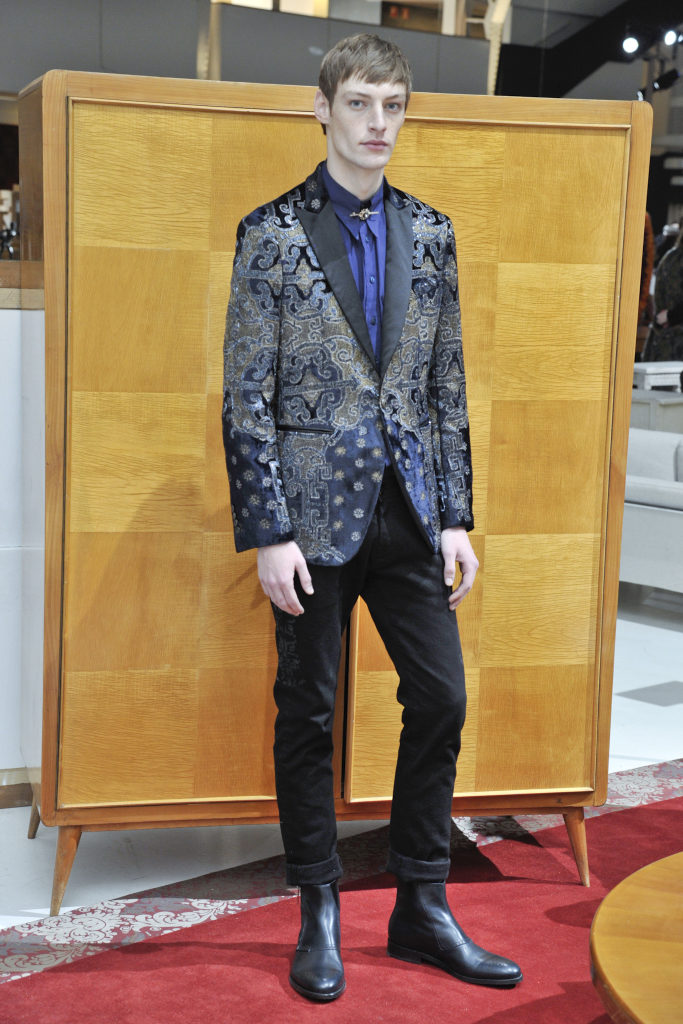 With corsets and leather bra straps, thigh-high lace up boots and thick soled biker boots Jeremy Scott had a message to deliver with his fall 2018 menswear show for Moschino.  Blurring gender lines he confirmed a "don't mess with us" attitude relevant amidst today's #metoo movement.  Suits were deconstructed and reimagined in the way that only Jeremy Scott can.  The soft touch of velvet, sheer chiffon and ostrich feathers were offset against shiny patent leather.  A head to toe leather biker look came down the runway on one guy followed later by a layered sheer chiffon train on another guy.  With Jeremy Scott it is always about expecting the unexpected.  Soft art prints and floral patterns popped up to add a pretty, delicate edge.  Cut-out words created an interesting print motif on mink coats that are sure to be statement outerwear pieces for the season.