MILAN Fashion Week Fall 2019 Trends Recap PART 4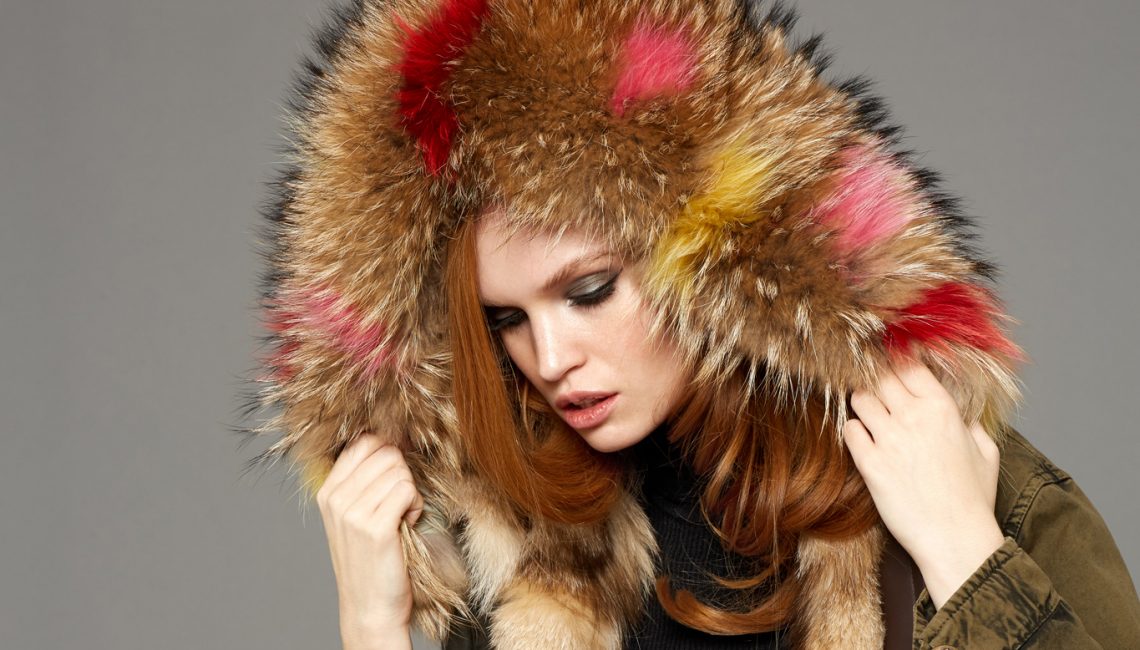 Fall 2019 Milan Fashion Week.. The Hits Keep Coming
Look, we get it….taking over a behemoth brand like Bottega Veneta is like a child trying to walk in your father's big shoes…. not easy or graceful. But that's no excuse not to fake it til you make it. New at the brand's creative helm, Daniel Lee said of the collection to the pensive crowd congregated backstage, "I'm tired. I don't know what to say." Well, we know a few things to say. When given much responsibly, much is required. Lee may have tried to keep it on track but his fall 2019 RTW was a runaway train. Ill fitting leathers, Star Wars costume copycats, and boring puffer coats, this collection neither felt like fashion or luxury. If at first you don't succeed Lee, try, try again! We'll be waiting and hoping.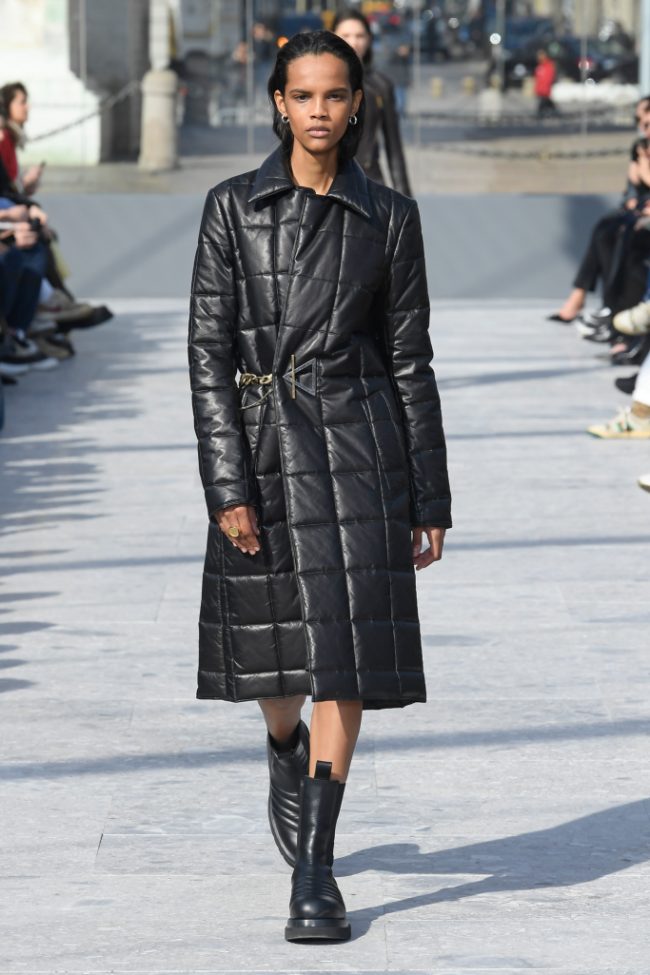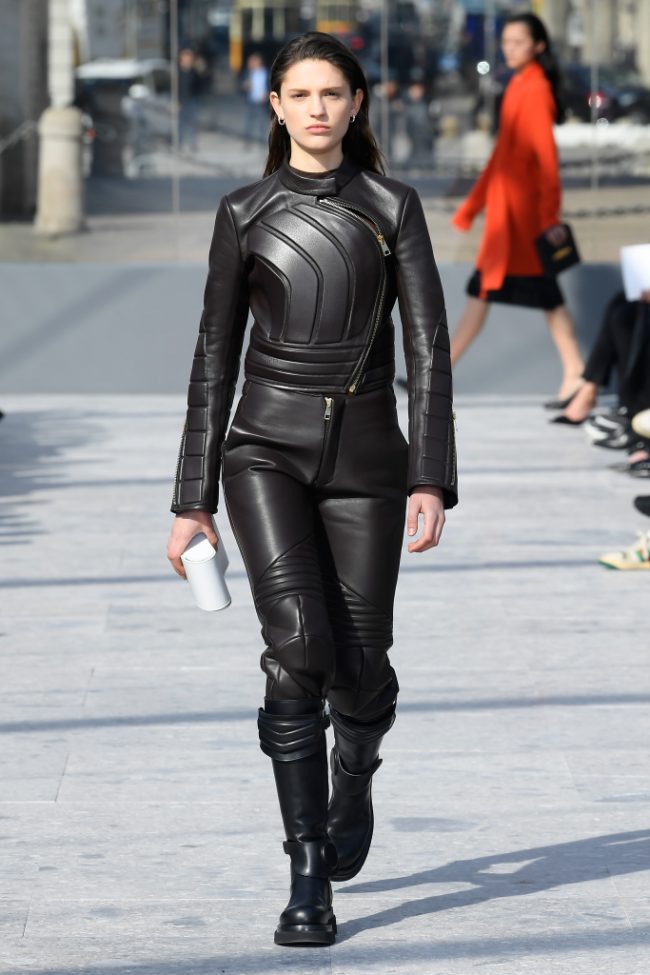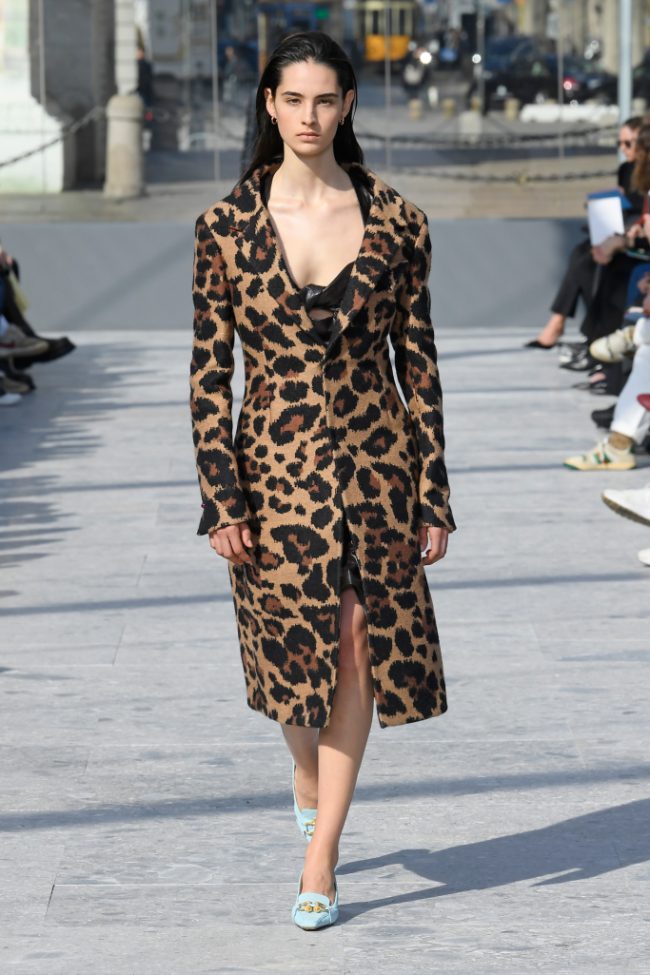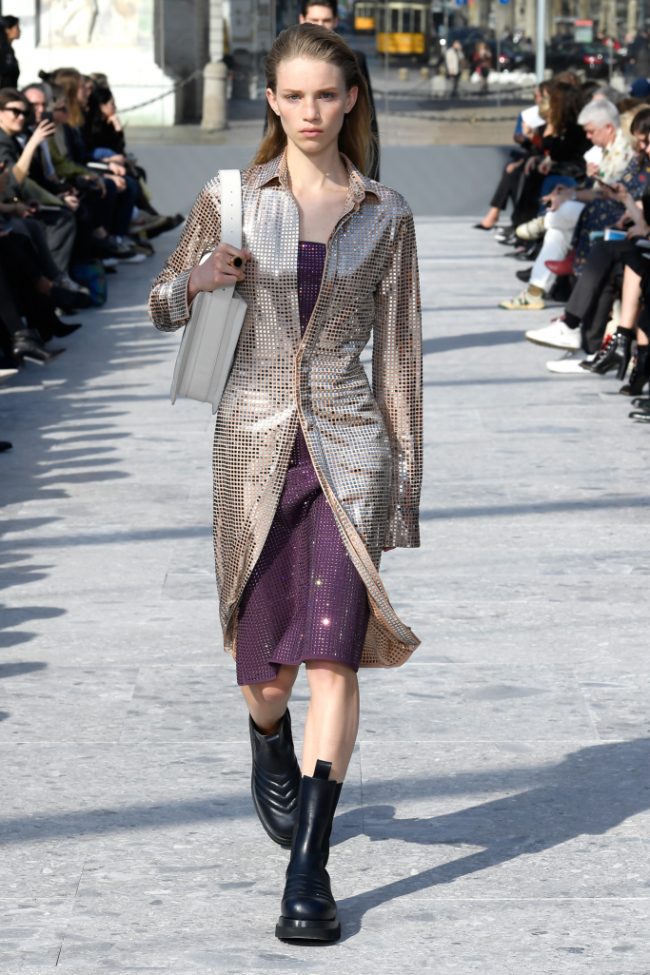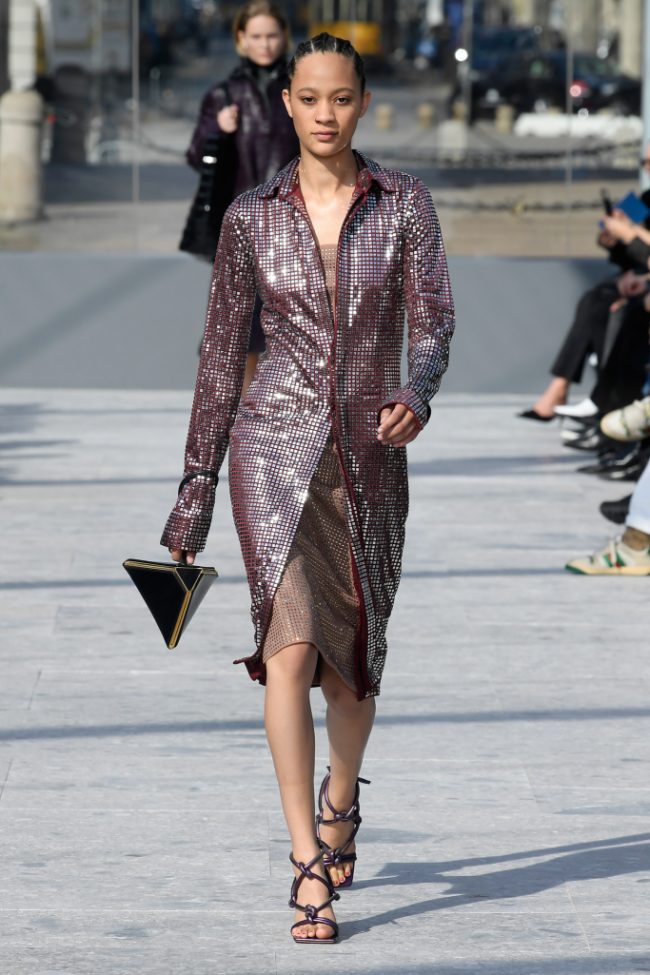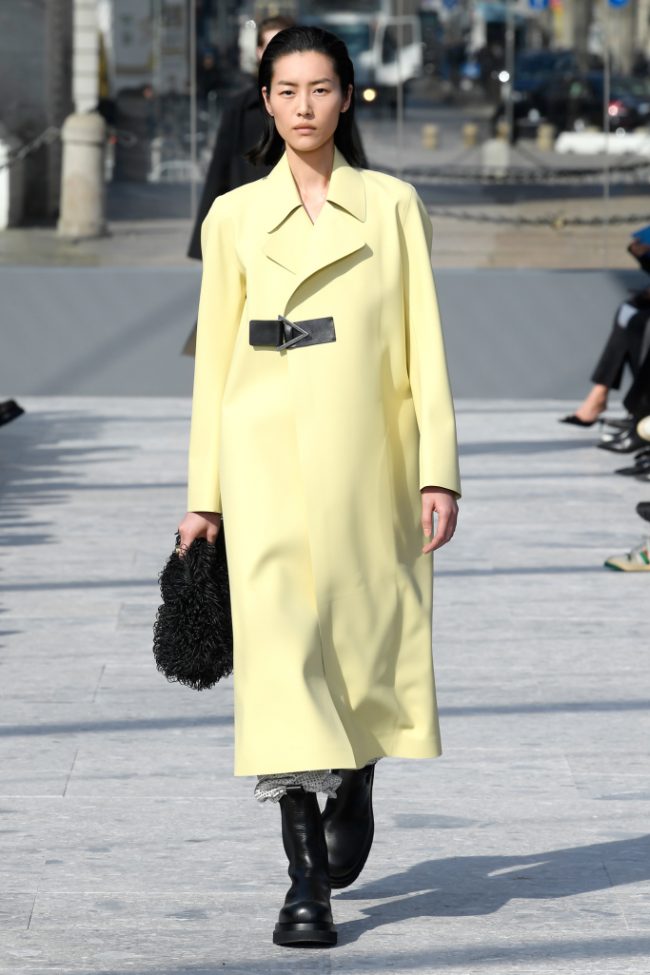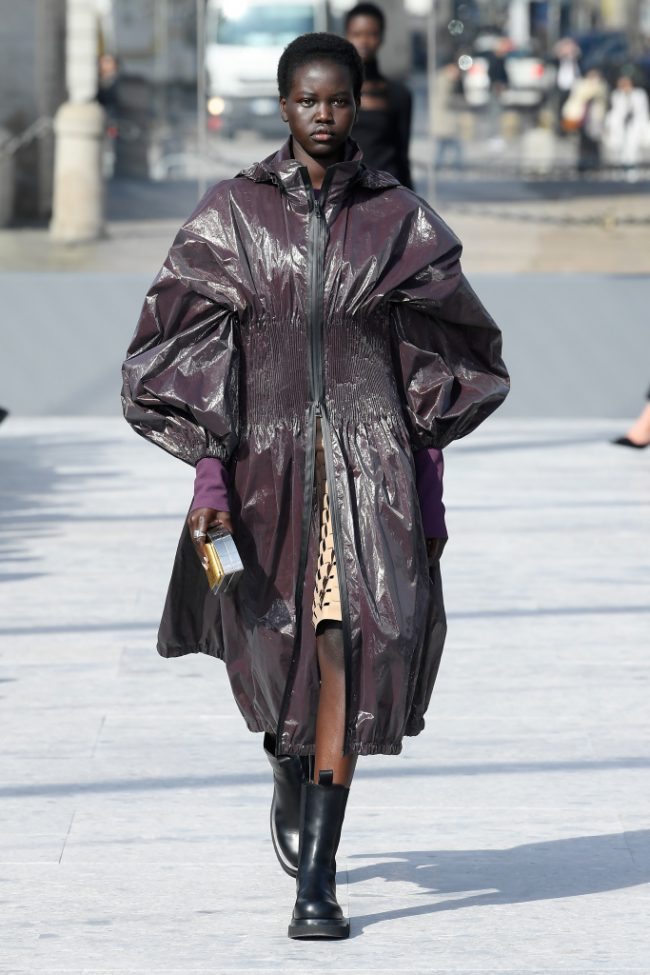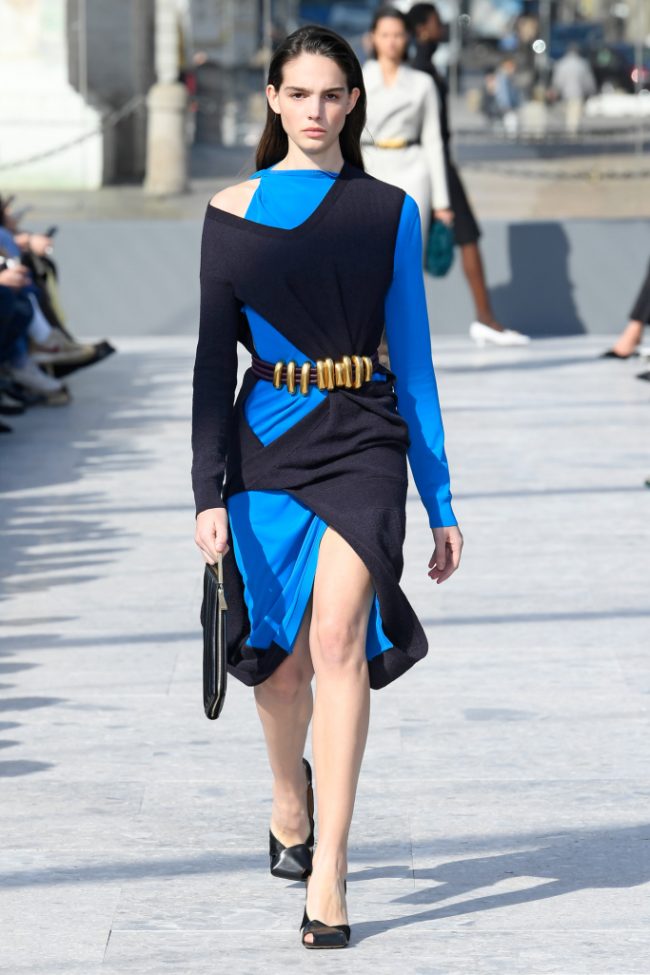 Angela Missoni streamlined the Missoni fall 2019 RTW collection making the silhouettes the emphasis and not the brand's iconic zig zag pattern. Solid colored floor knit capes graced the runway with a certain whisper soft, gentle breeze kind of feel. On the flip side, bodycon metallic knits made wearing a "sweater" oh, so, very sexy. The most remarkable feat was the use of ombre shading. Slick topper coats and suit pants colored in navy bleeding into burgundy or black running into blue, the effect was subtle and expertly executed.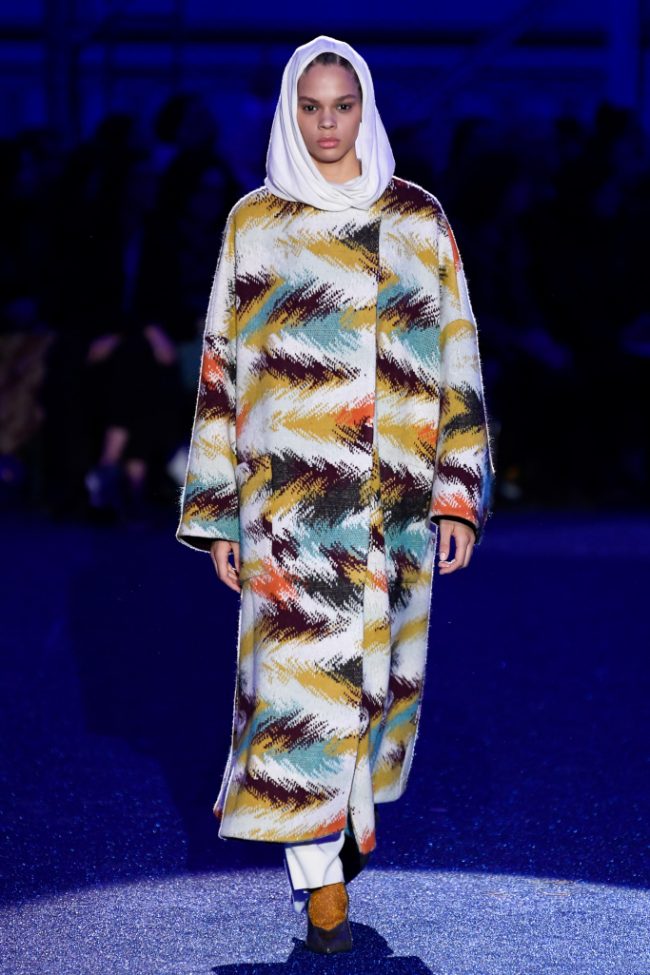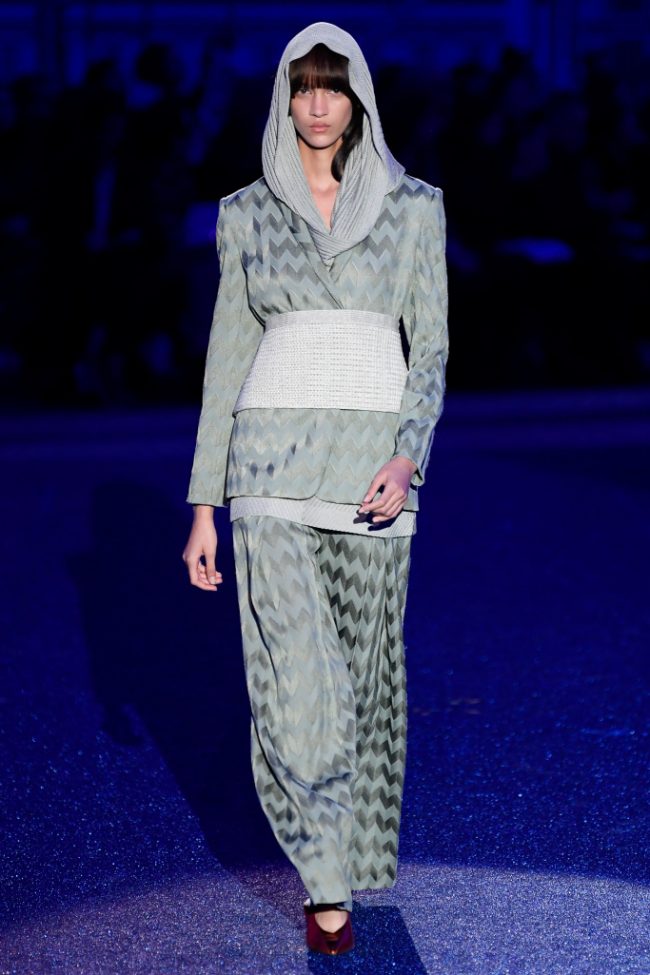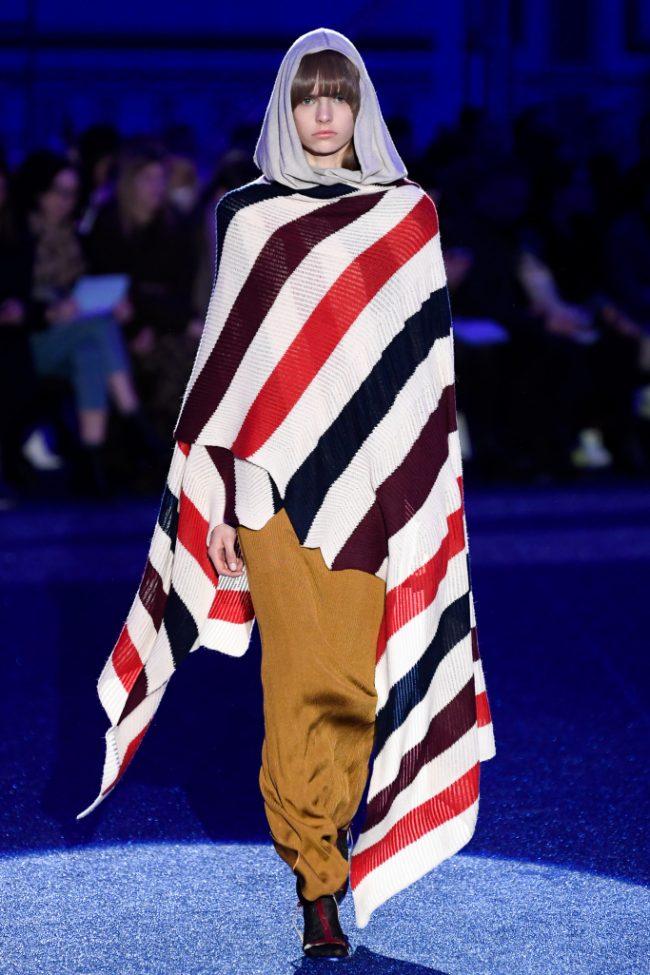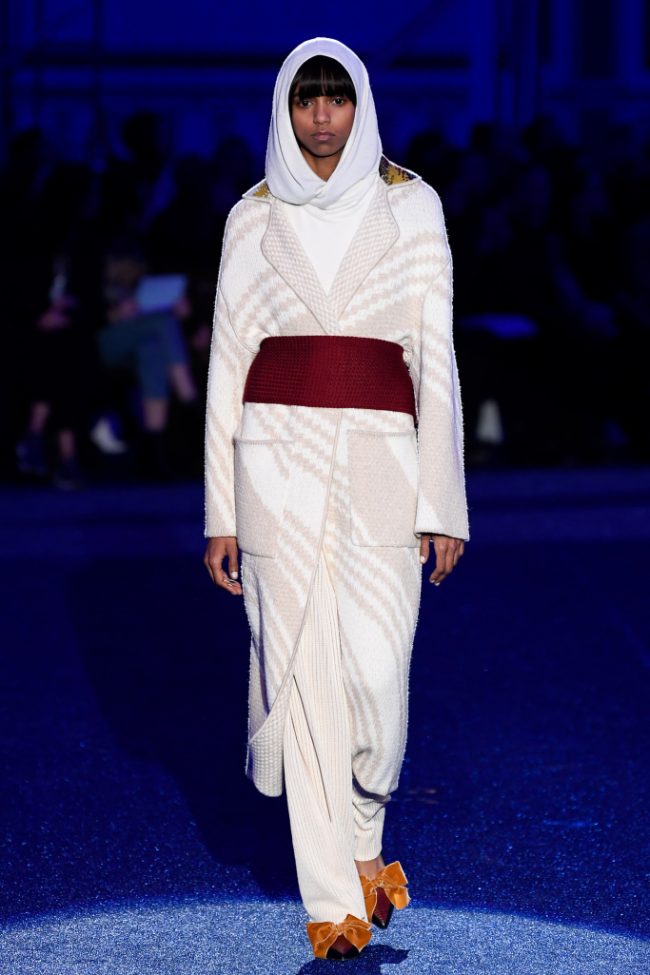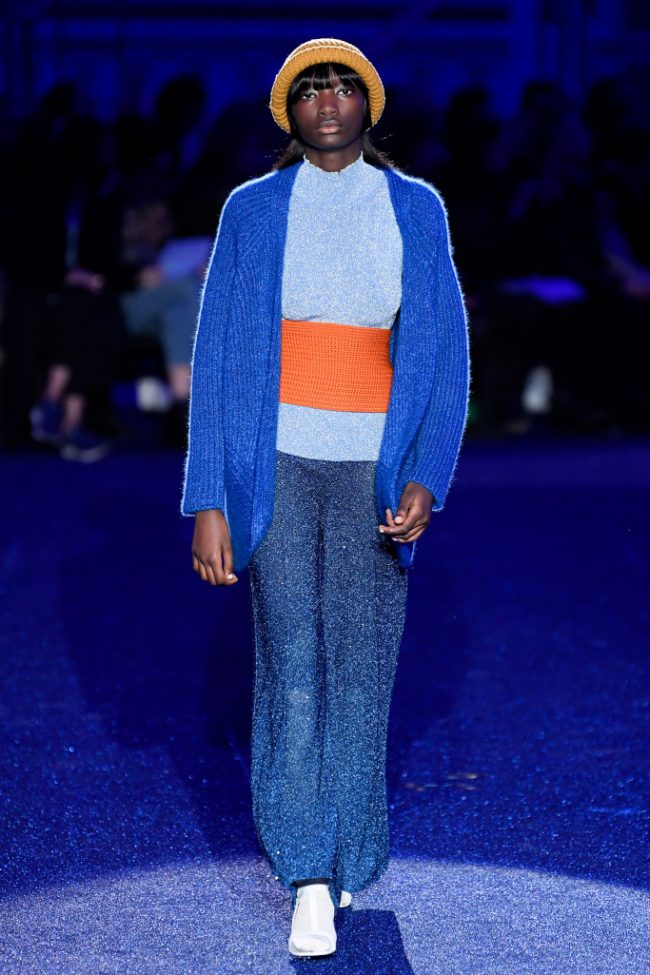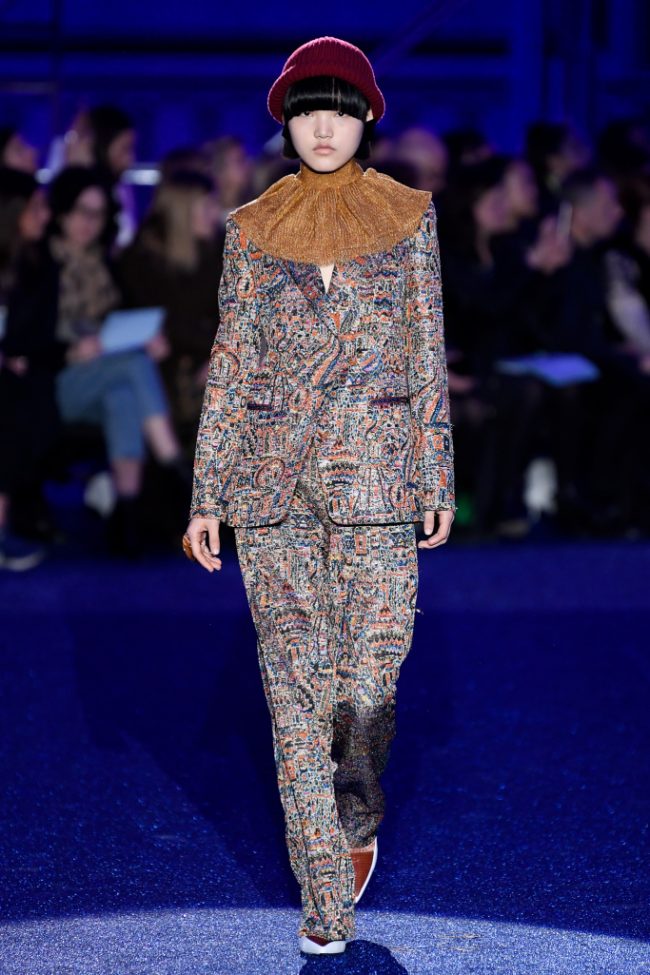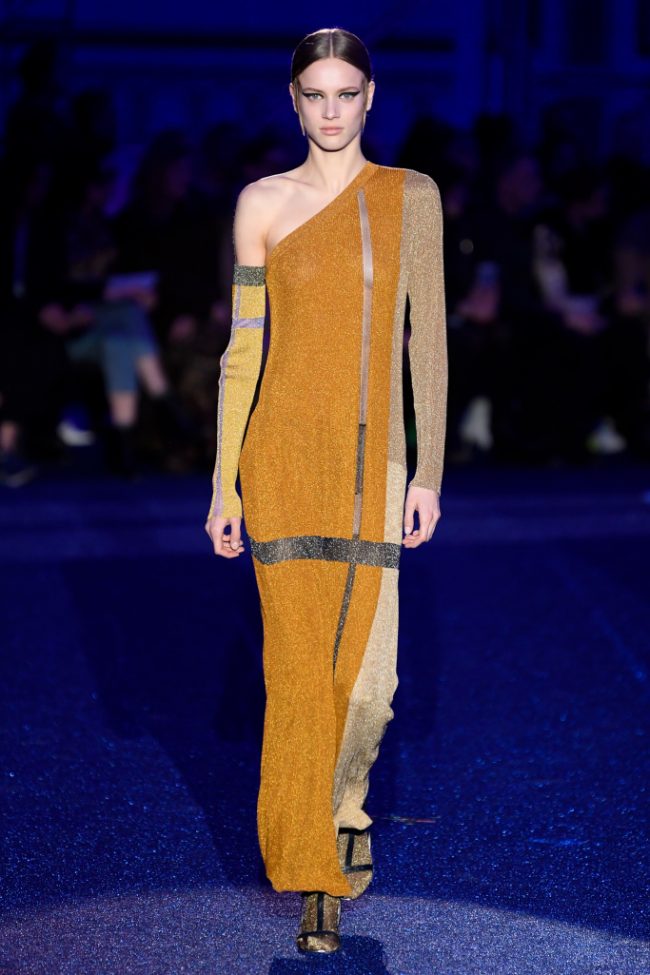 Vintage inspired, period piece dressing, Antonio Marras' fall 2019 RTW collection belonged on stage at the theatre. Patchwork plaid jackets with unfinished hems gave a hobo chic vibe-if there is such a thing. Mink and fox peter pan collars were another throwback to years gone by. Delicate antique lace and pin dot tulle added to the mixed media multidimensional craftsmanship that prevailed in the collection. A very muted, somber tone color pallet set the mood for old world charm and simpler times.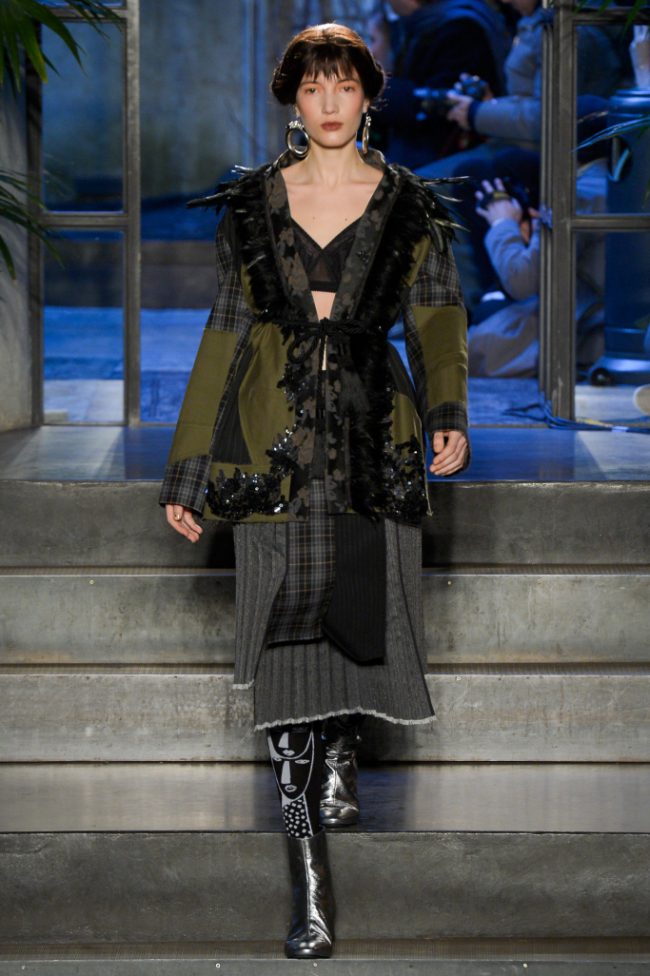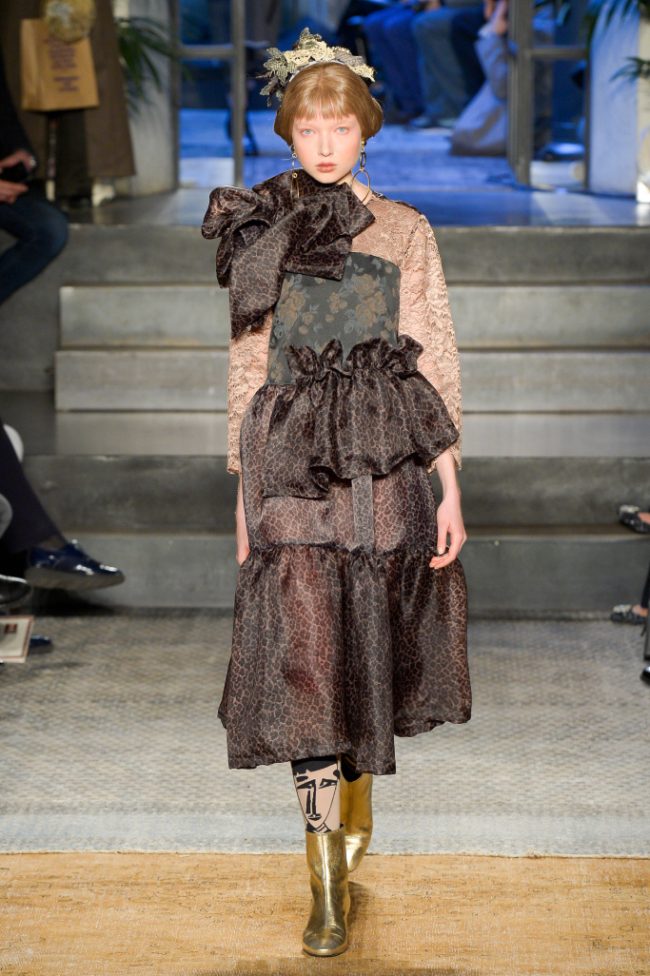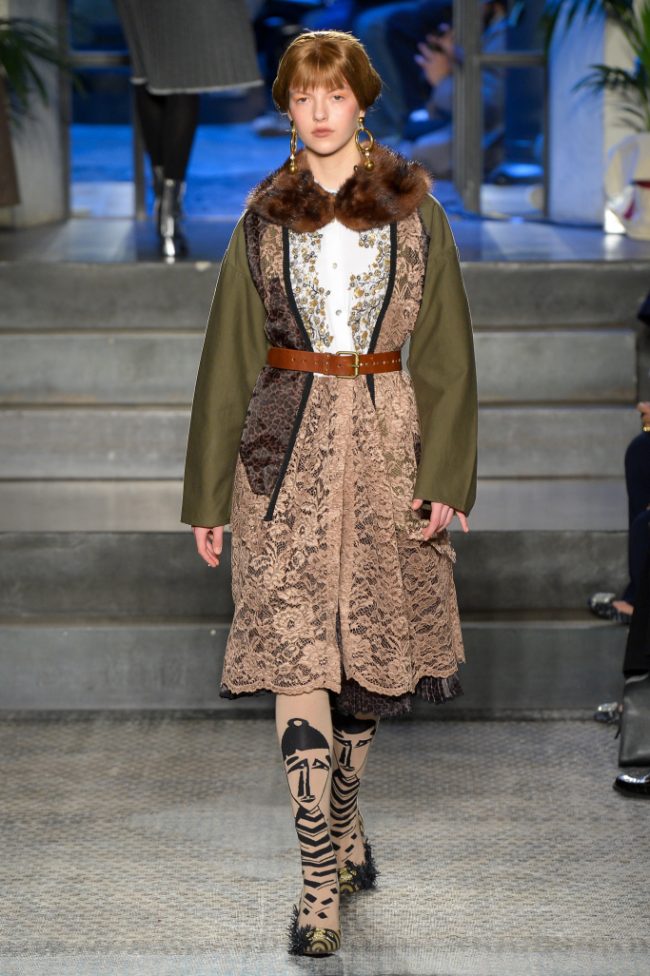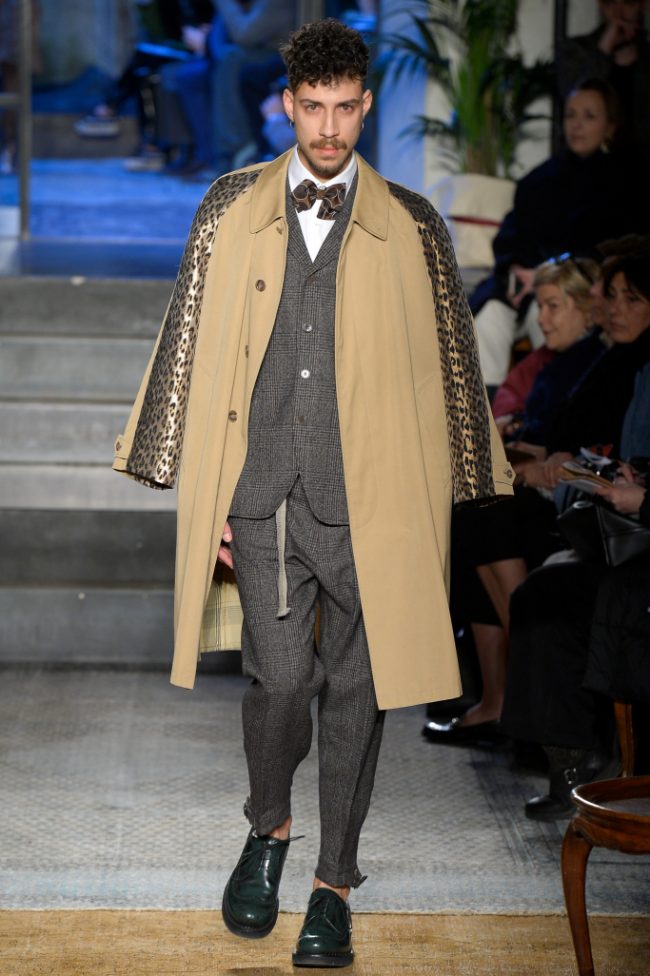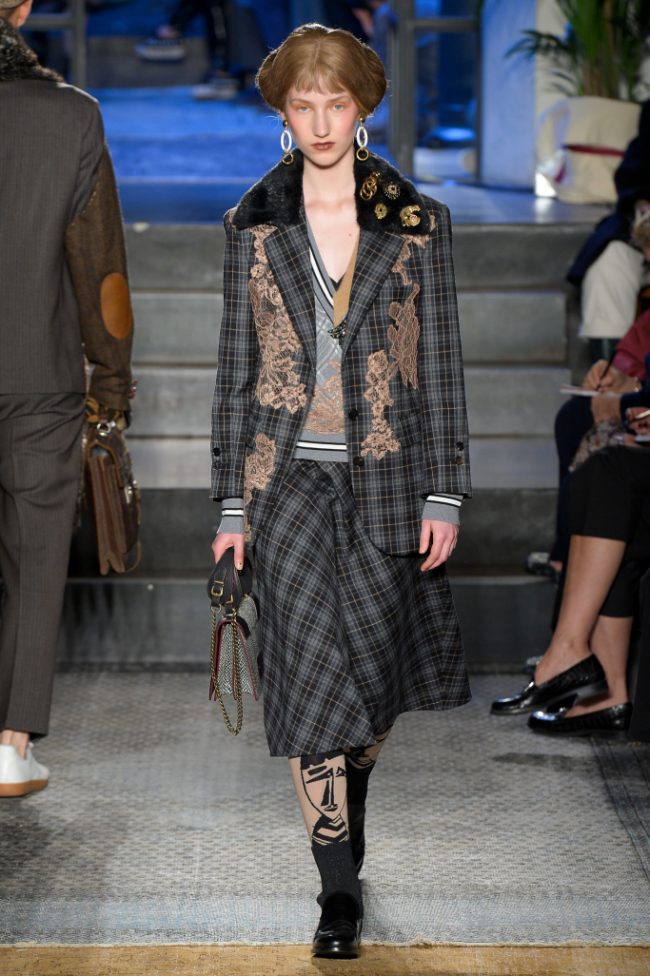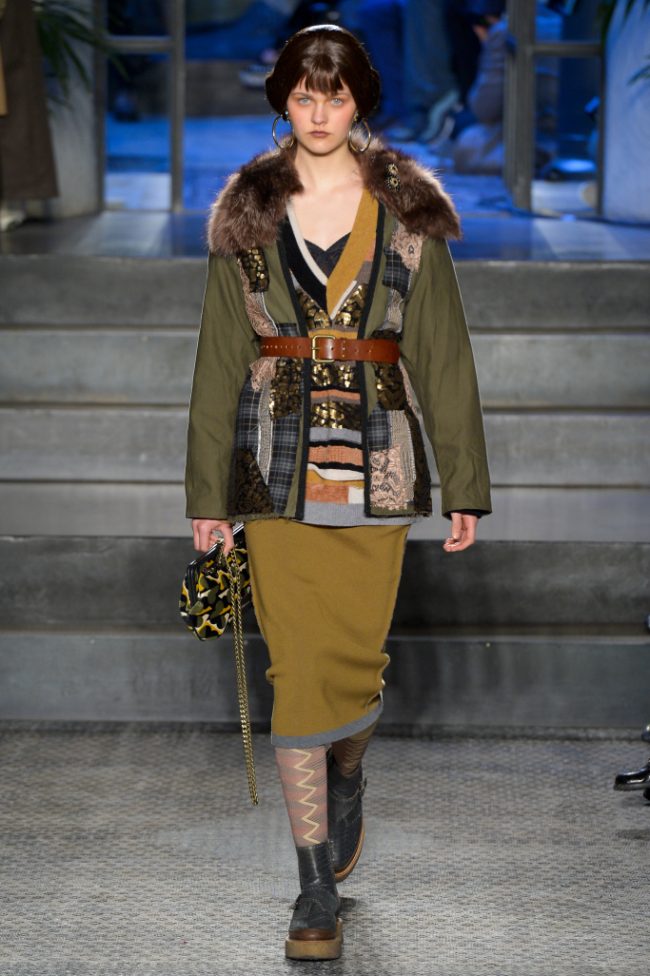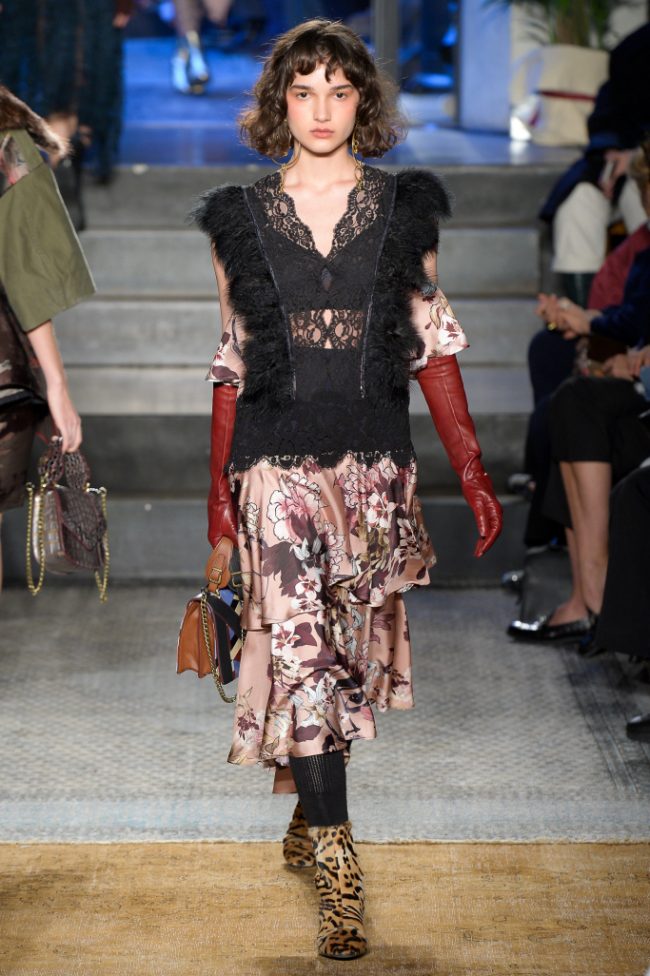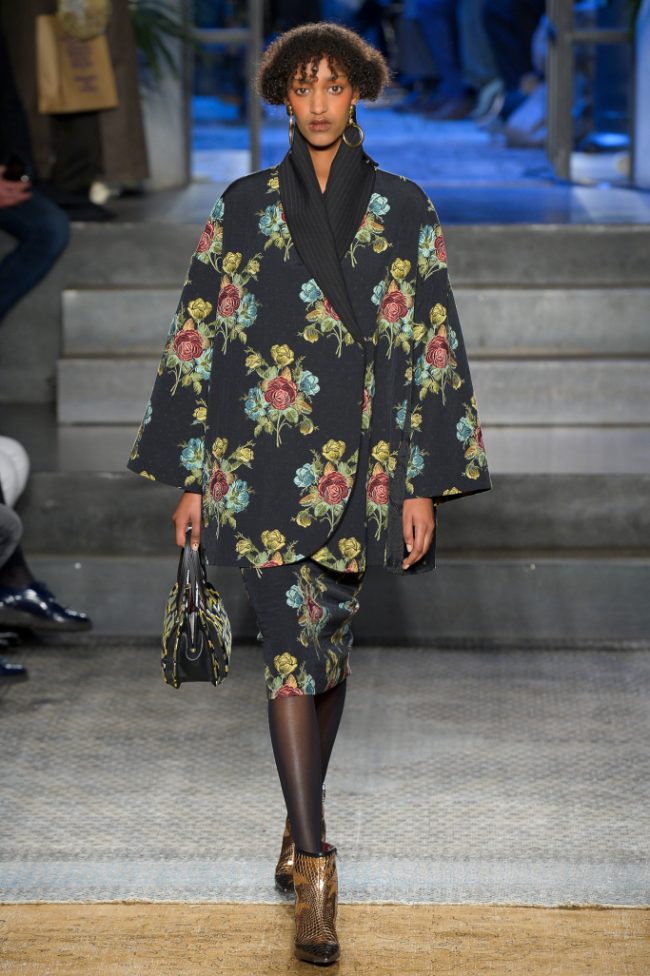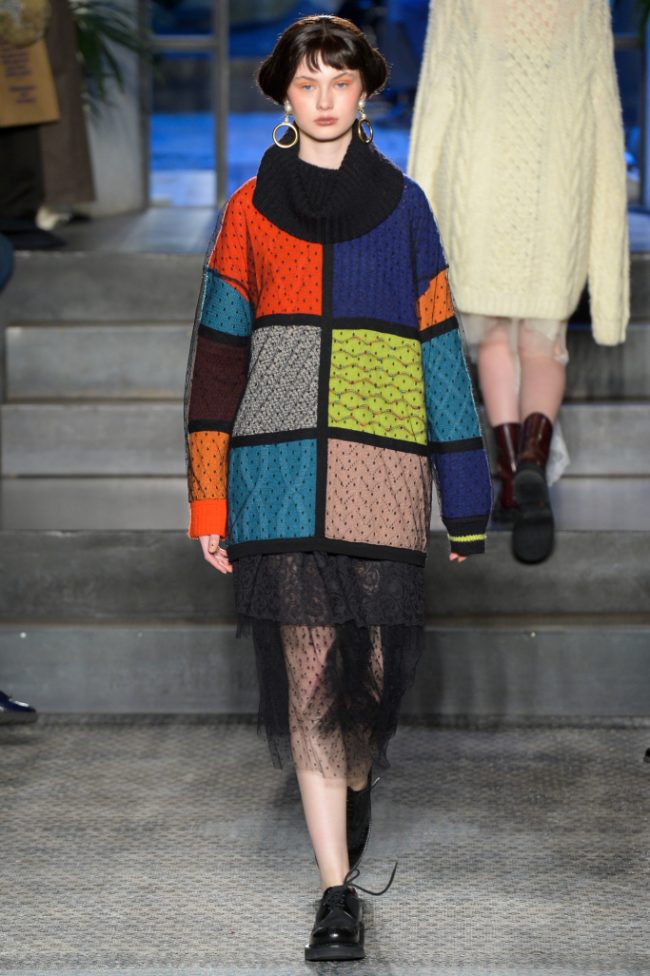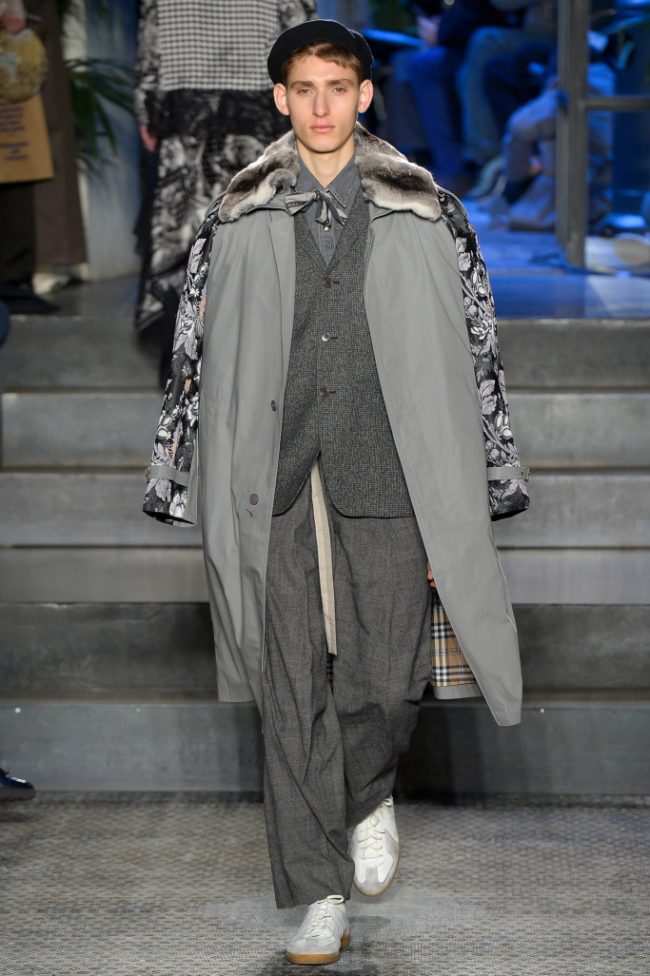 If there was any question who's collection we were watching, Laura Biagiotti reminded us with her logo print on every……single….item! But were we mad about it? Not…at….all! Her fall 2019 RTW show was chock full of wearable, approachable, youthful fashion that had us sit up and take notice. She covered just about every tailoring technique and fabric application. Puffer coats, crochet knitwear, taffeta ruffles, and quilted jackets were just a handful of sumptuous styles to sink your teeth into. Her color choices were just as diverse. Several sophisticated ivory and beige ensembles contrasted with deep fuchsia color added to the joy that was Laura Biagiotti!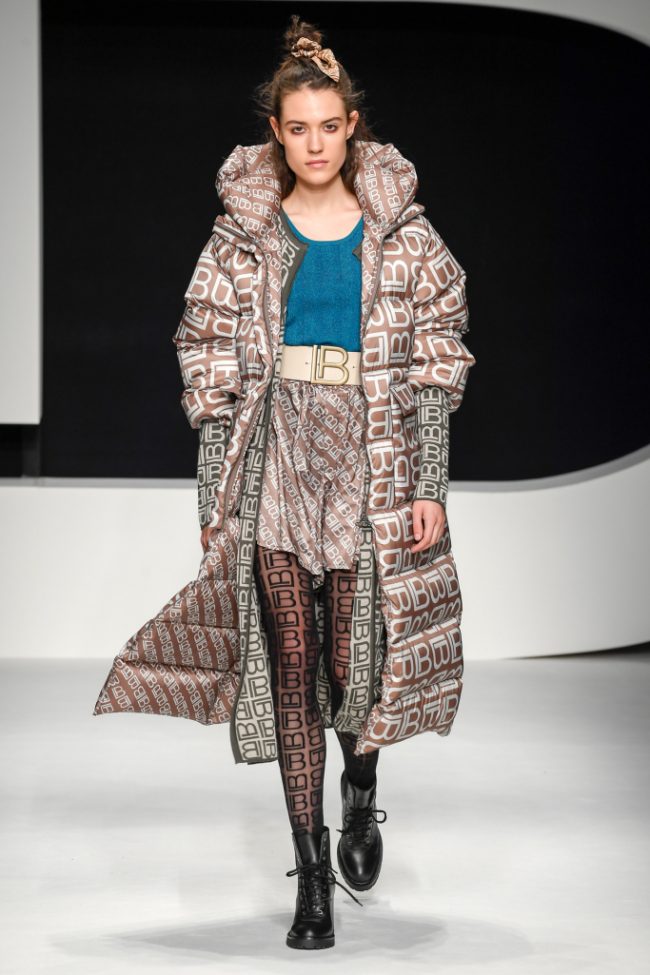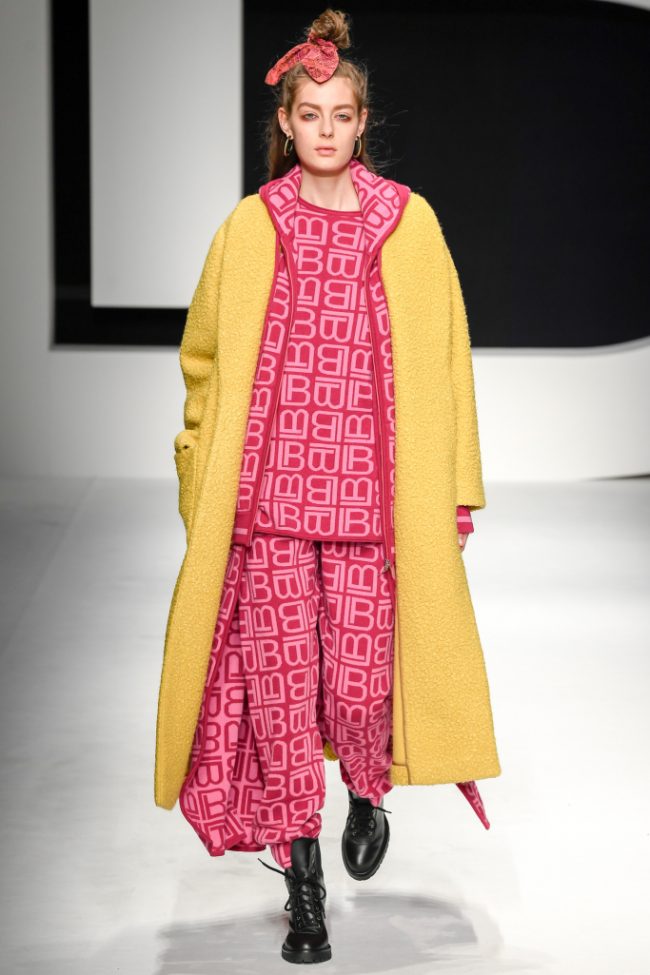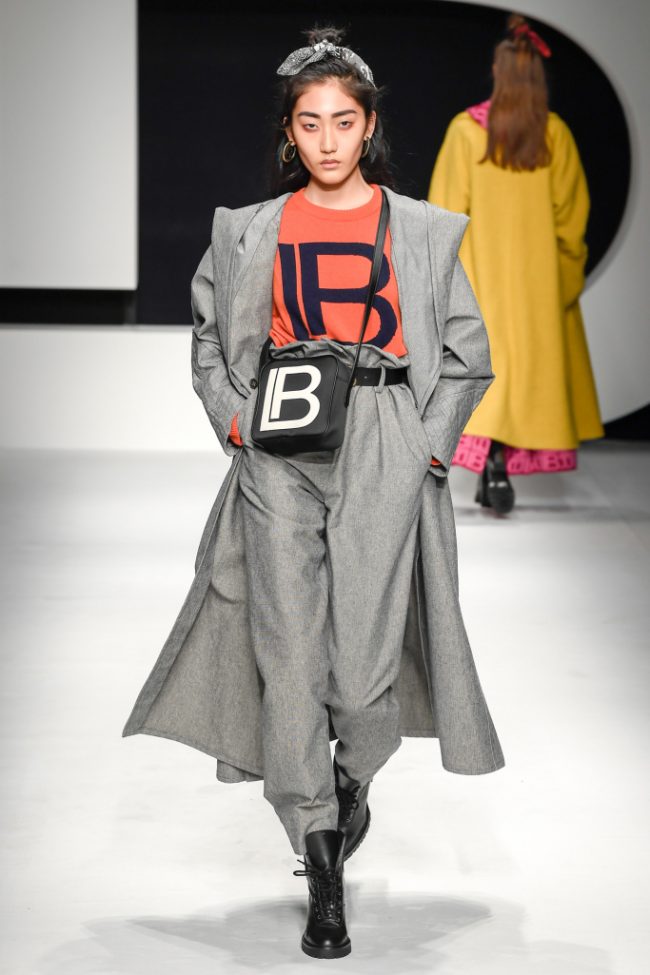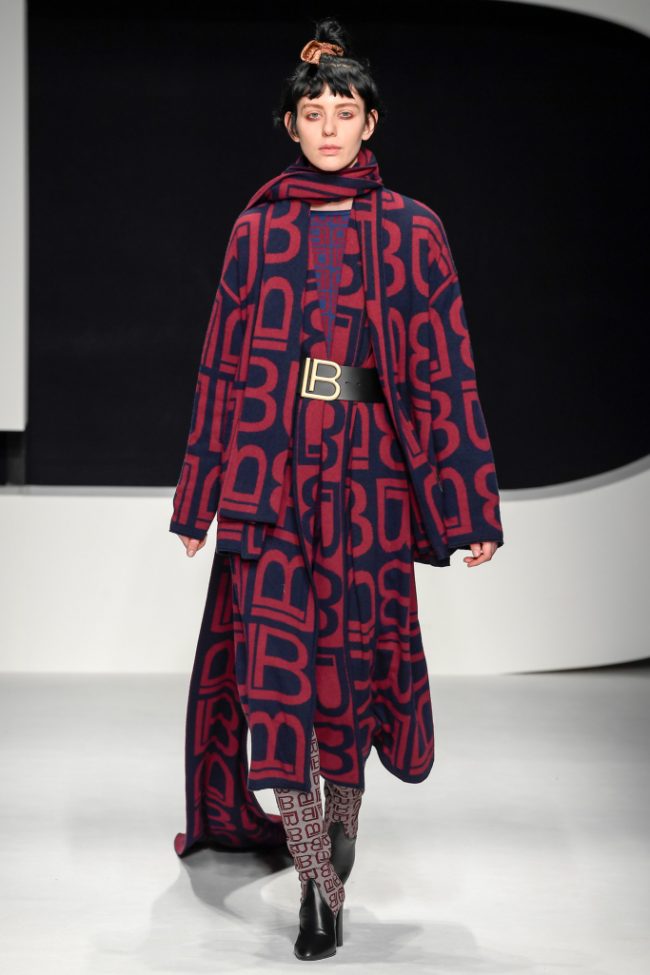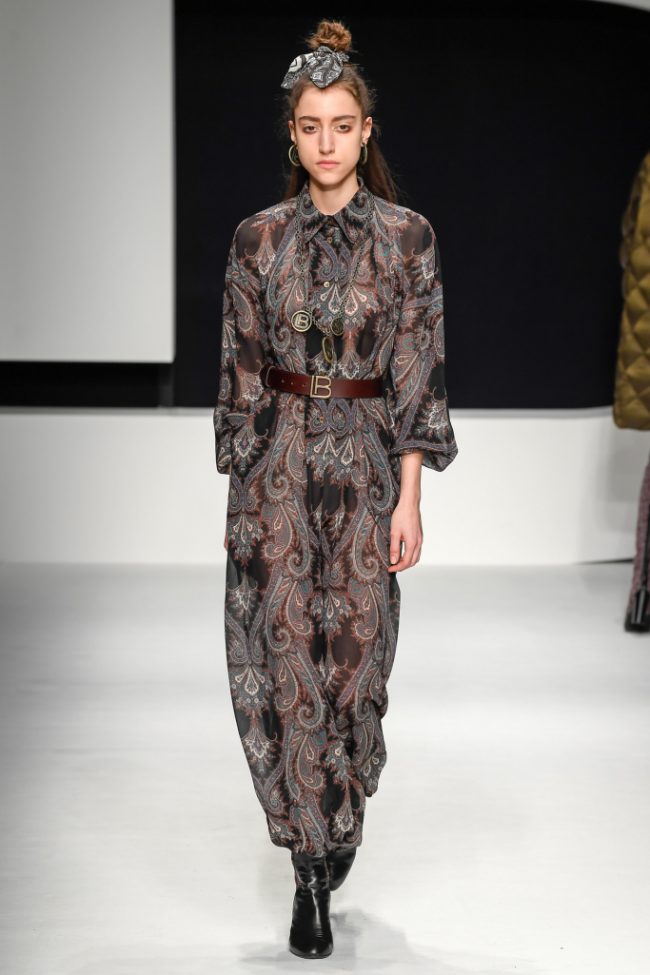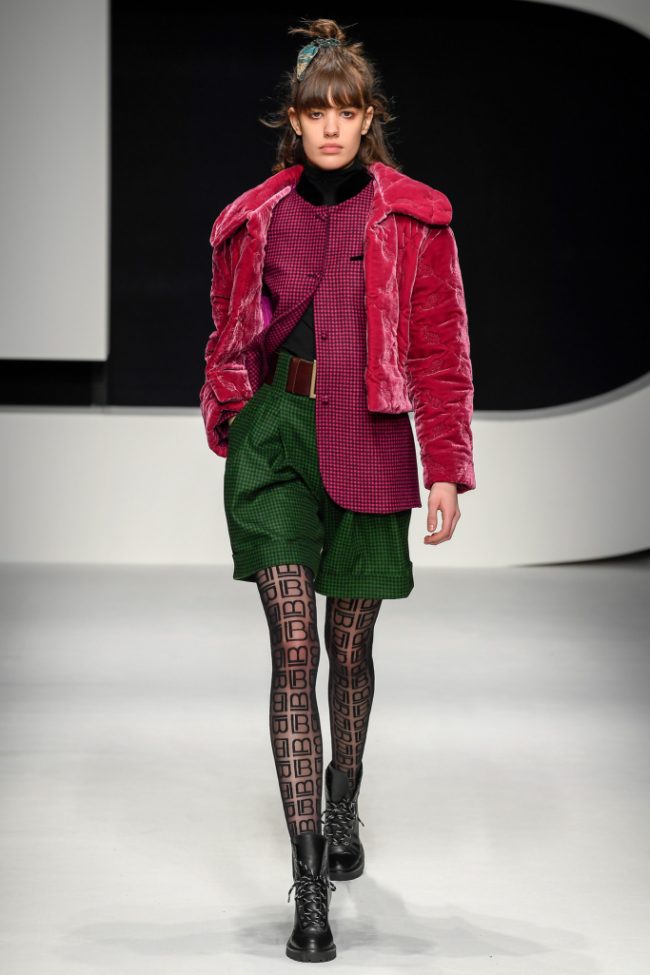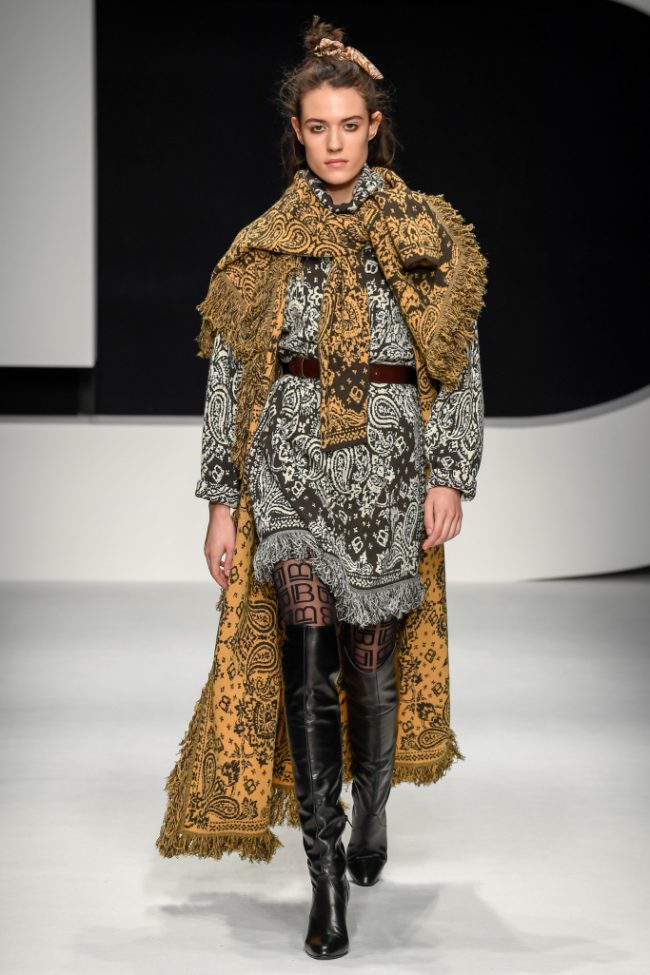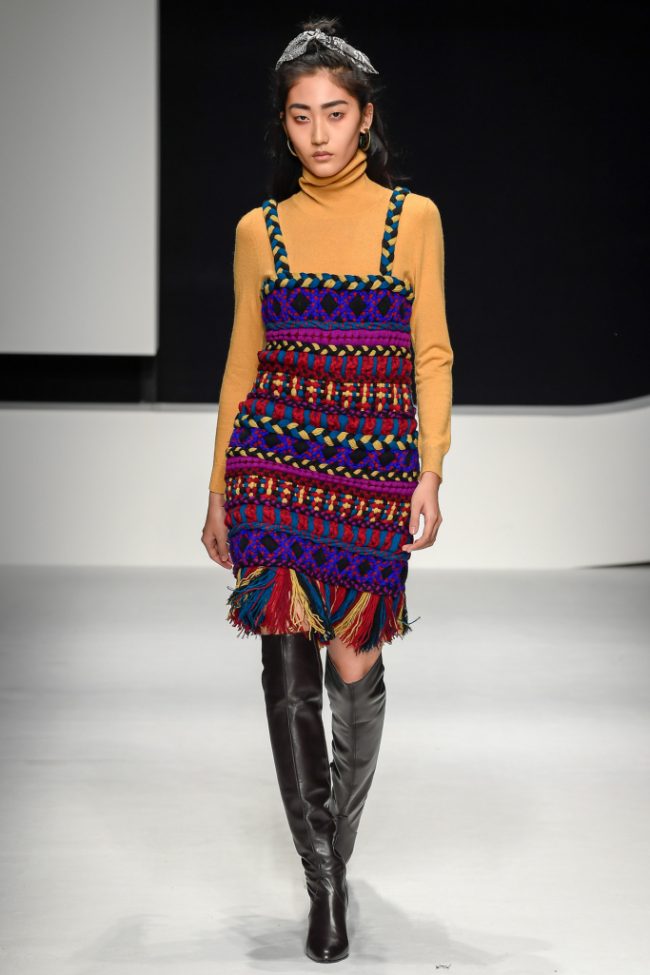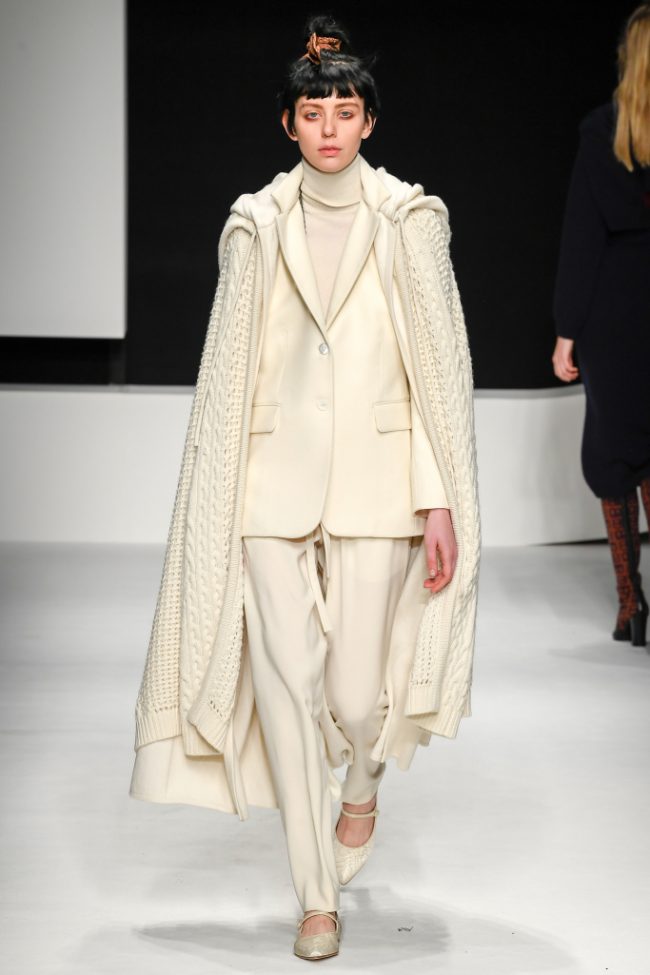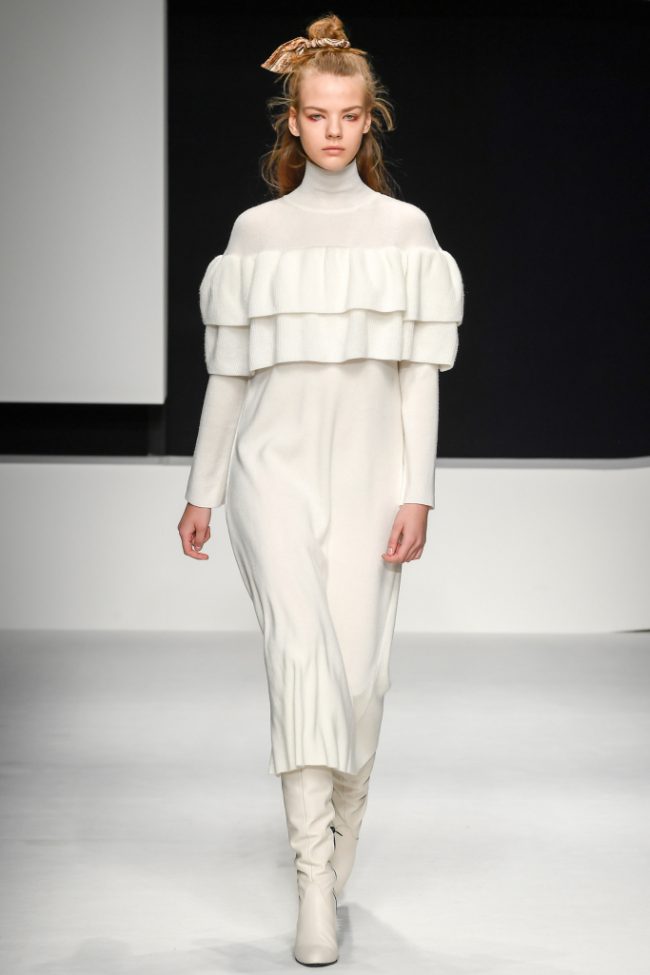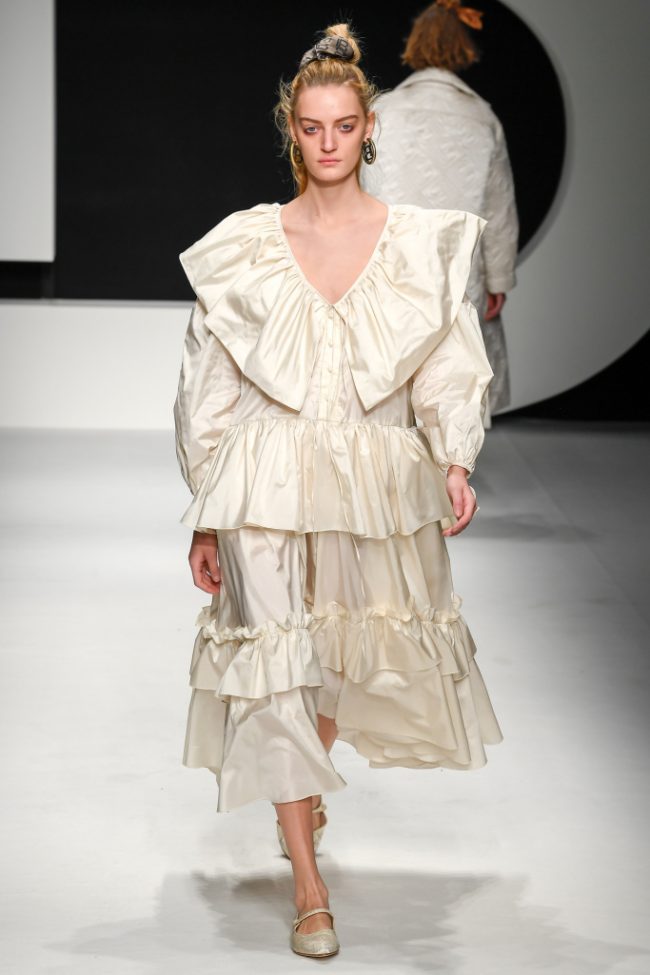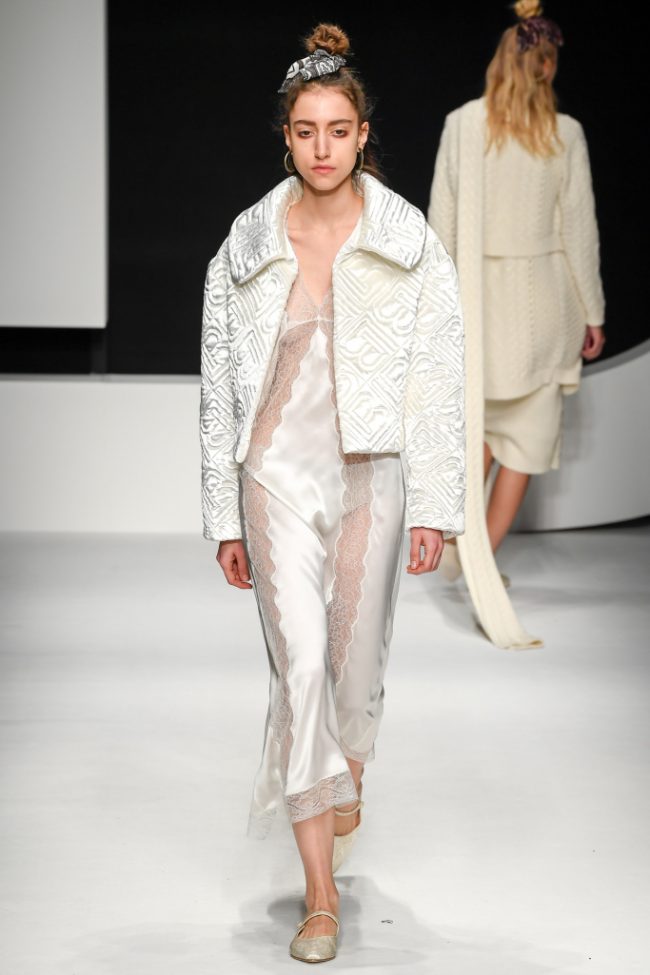 There seriously is, was, or every will be a match for outwear next to Mr. & Mrs. Italy. Their fall 2019 RTW collection featured the most exciting, creative, coveted down parkas trimmed in plush, colorful fox fur, which made all these coats swoon worthy! What's especially nice and surprising, was that all the fur was detachable making the coats a convenient transition piece for spring and fall. A sheared mink intarsia bomber jacket in black and white was bold and modern. "We've kept the brand values; we're an outerwear brand and we want it to be cool, colorful and about travel," said Frediano Sebastiani, the chief executive officer for Mr. and Mrs. Italy. Well, mission accomplished!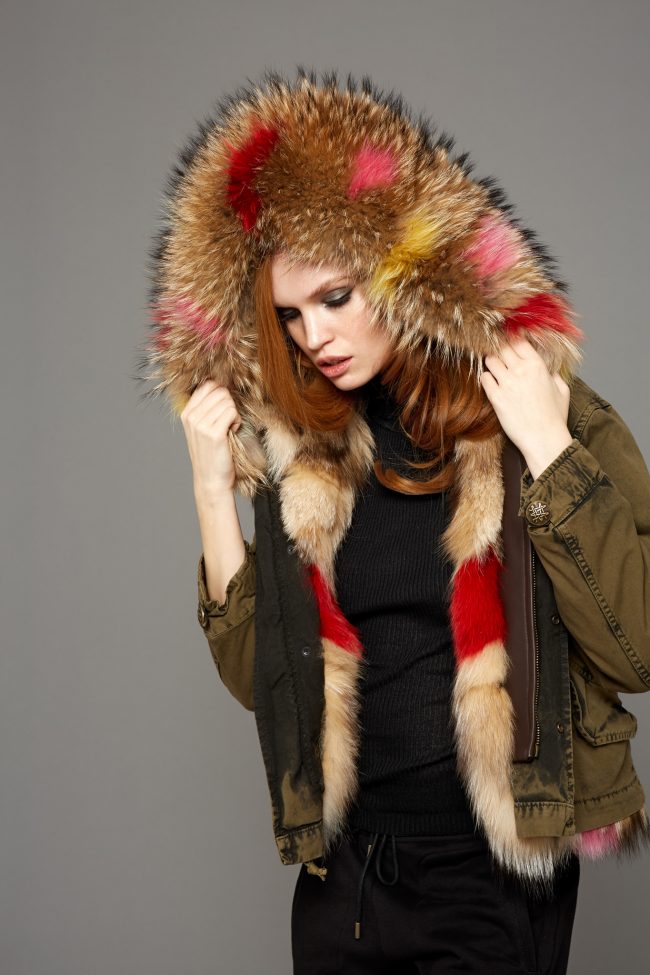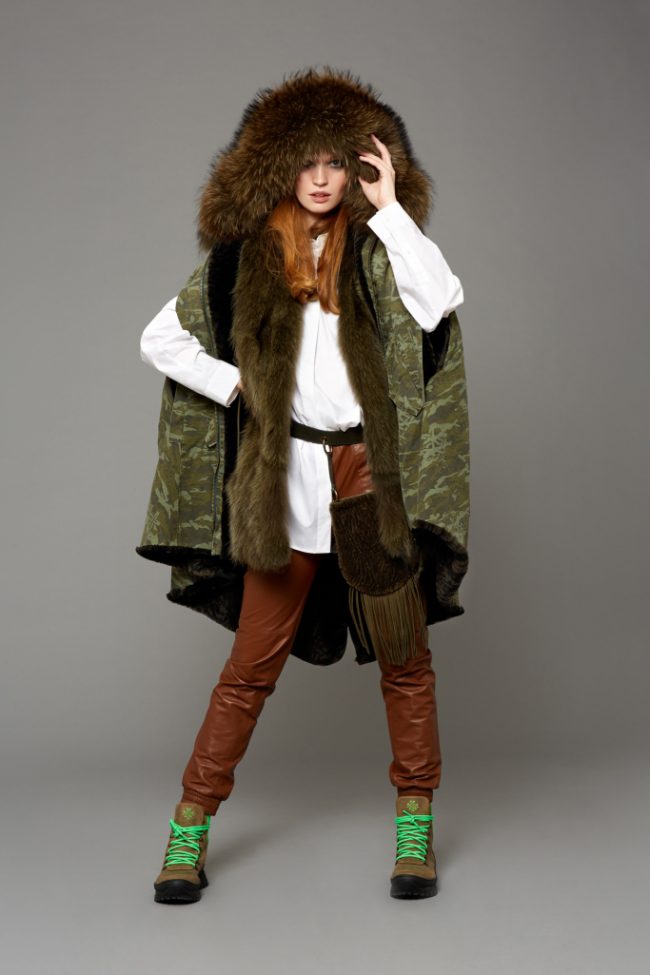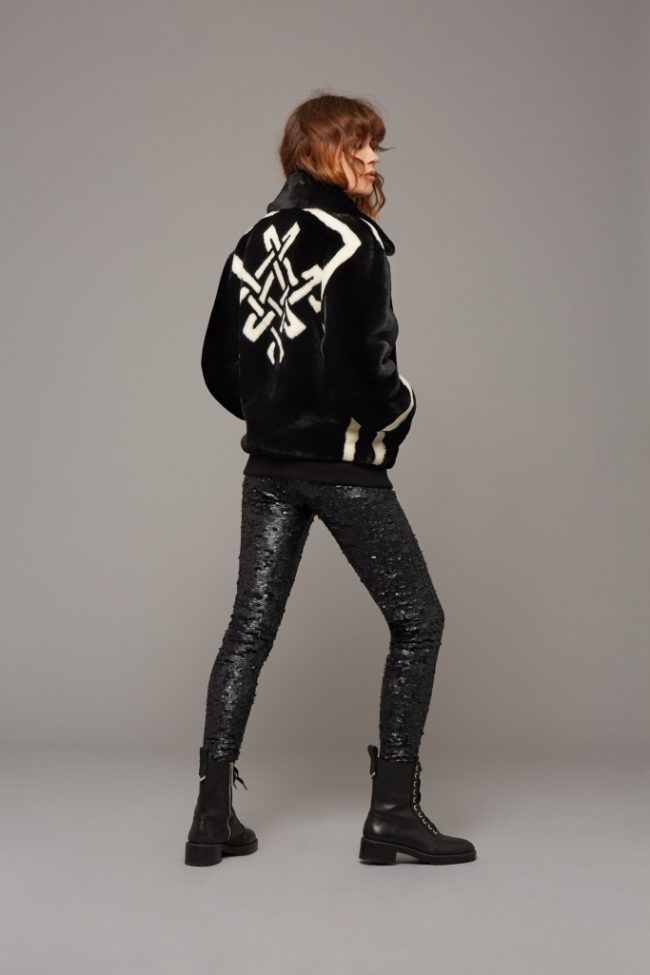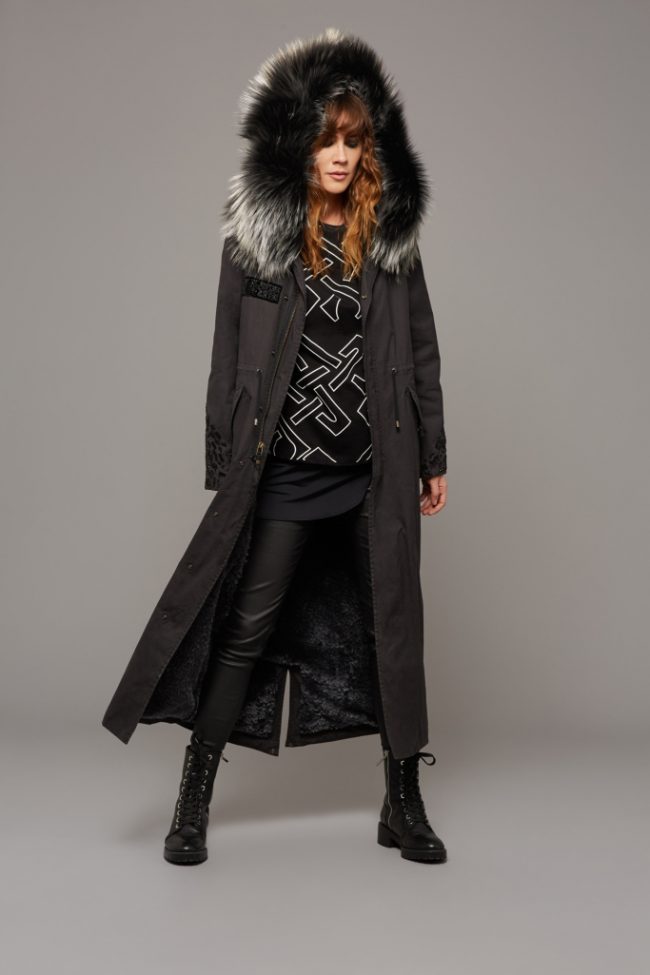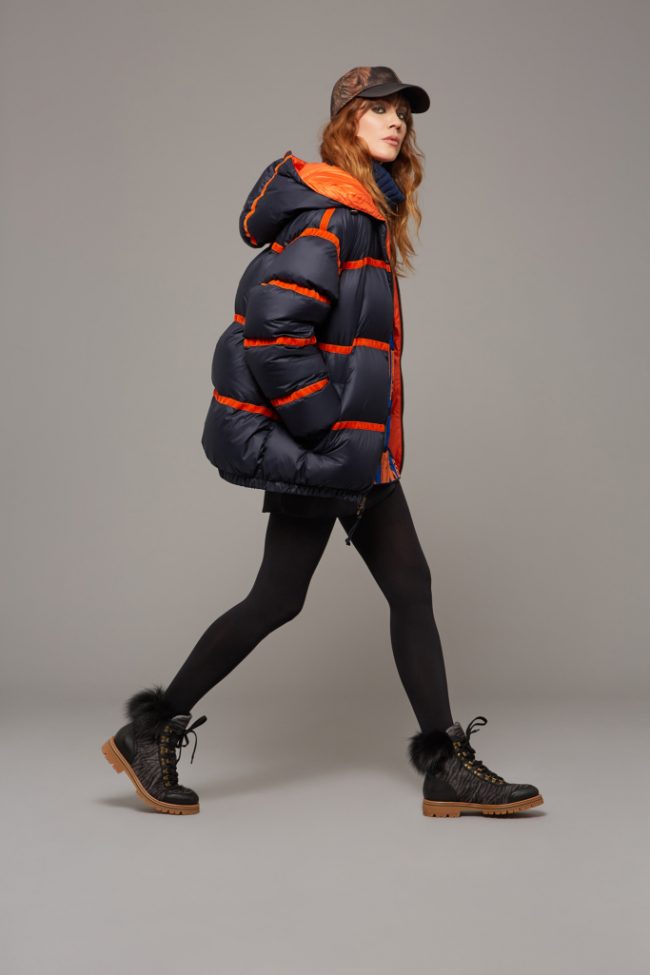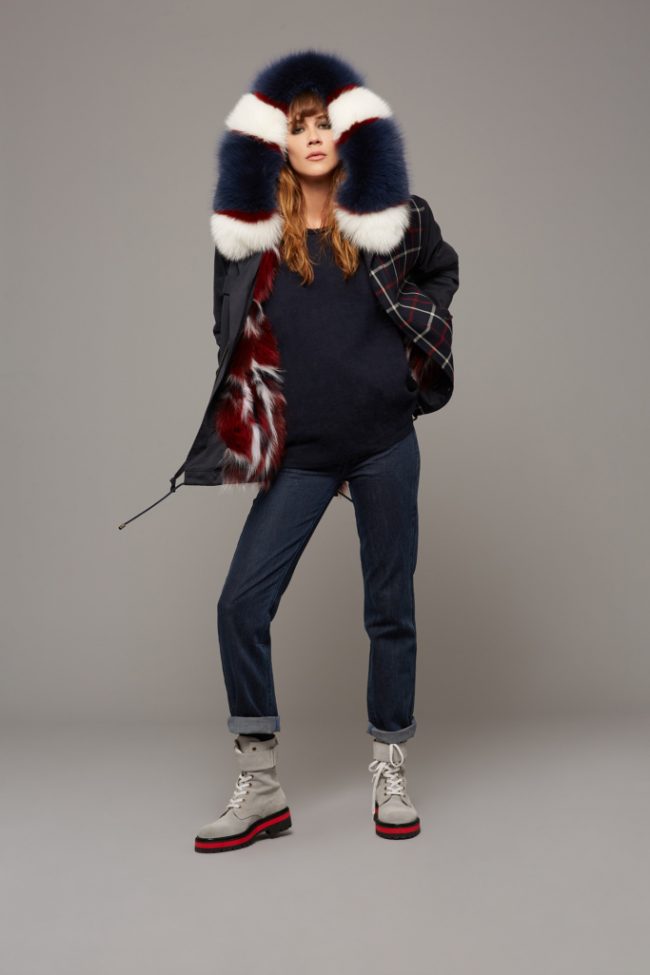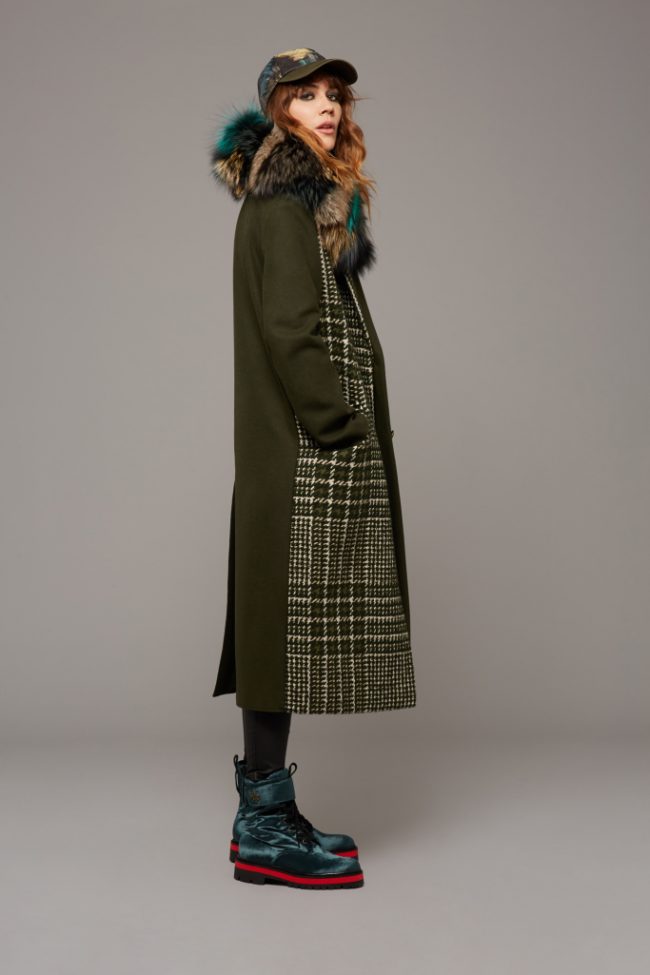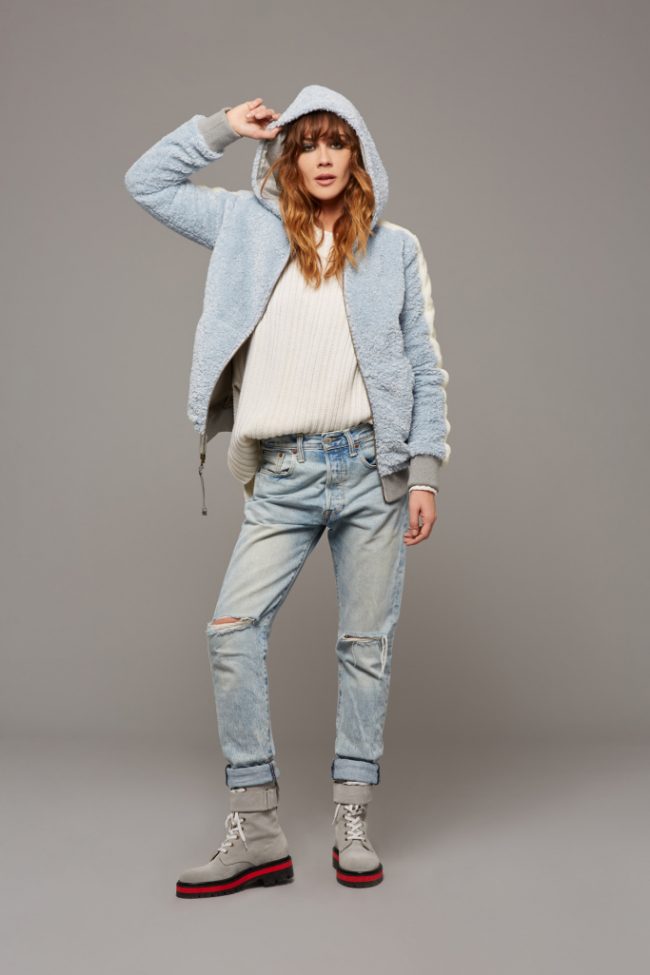 Paul Andrew has been tapped to take over as creative director for the behemoth brand Salvatore Ferragamo. The fall 2019 RTW collection was where he oversaw a "toe to head" way of approaching fashion. Andrew came to Ferragamo in 2016 to lead the footwear division, so it was only natural that he paid special attention to all top to bottom details. The looks were very Ferragmao-eque. Lots of men's wear suiting with tailored mix and match separates, this was a collection that begged to be touched. Supple, fluid leathers, wool gaberdine and cashmere that moved like tranquil liquid, and a pulled cashmere bathrobe coat that looked like curly lamb, this was the kind of textile decedent the Italians are known for. Tried and true fashion can be exciting and new and Ferragamo looks to Andrew to lead the charge.