MILAN Fashion Week Fall 2019 Trends Recap PART 2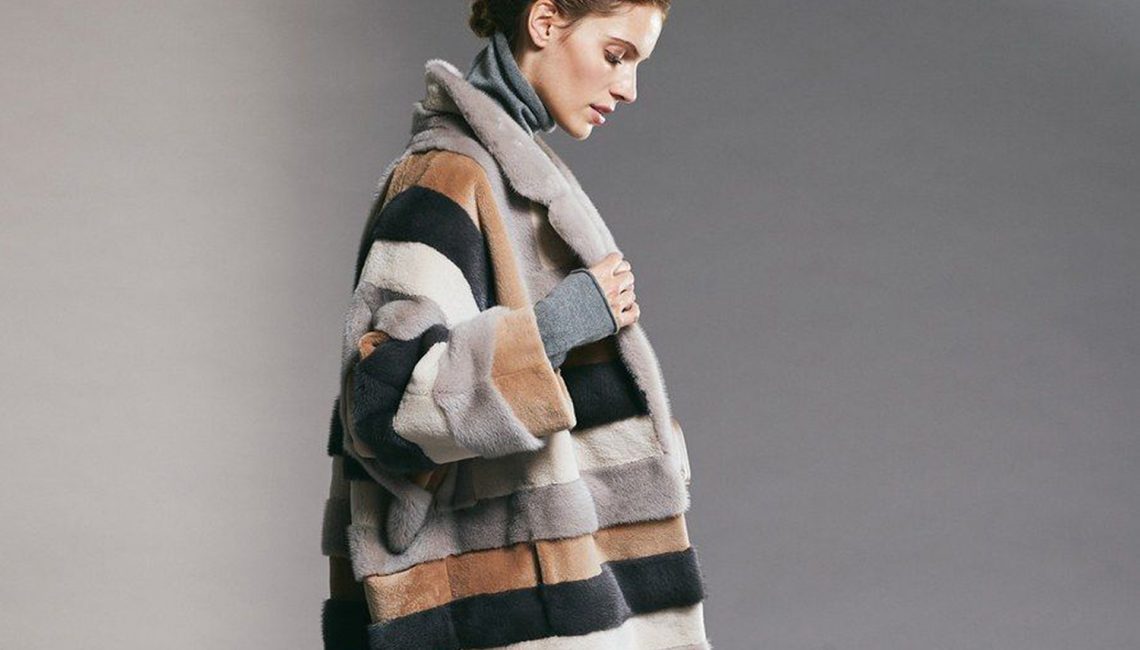 Simplicity Creates Forever Luxury at Milan Fashion Week Fall 2019
Sportmax's fall 2019 RTW put leather at the head of the line. Some of the most sleek, supple, sporty leather silhouettes we've seen ever! Burnt orange leather pants, stove pipe boots, and trench coats reeked of money. Elegant merino wool fabrics made for mix and match daywear separates. Clean line blazers and micro hemlines modernized the suit. Two coordinating baseball shearling jackets-one navy and one ivory- made it hard to choose a favorite. Leather harnesses over navy blue dresses highlighted the collection's use of blacks paired with rich navy blues…an old fashioned taboo…but we love breaking the rules!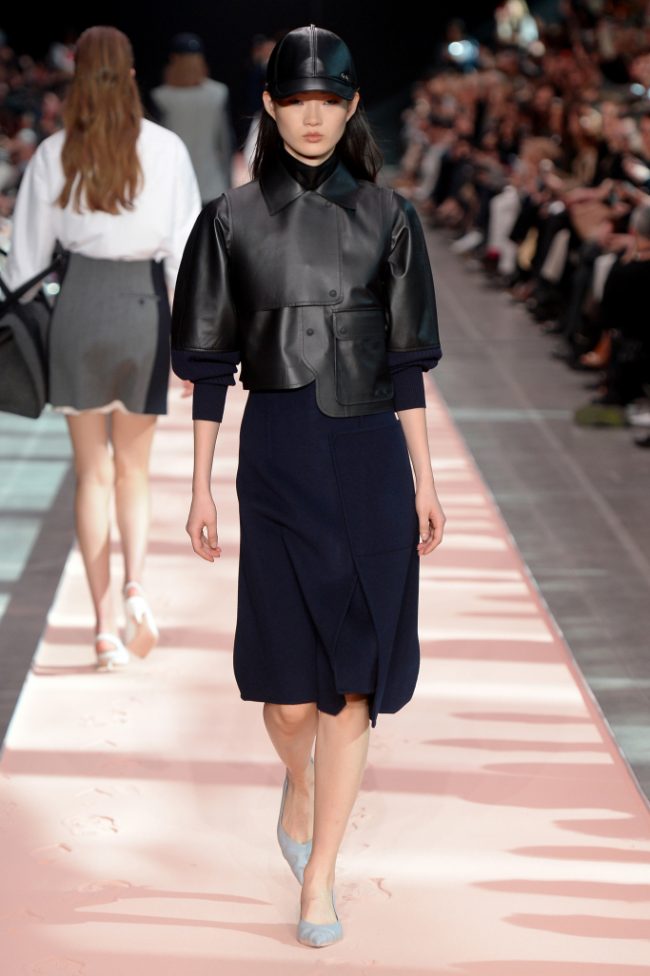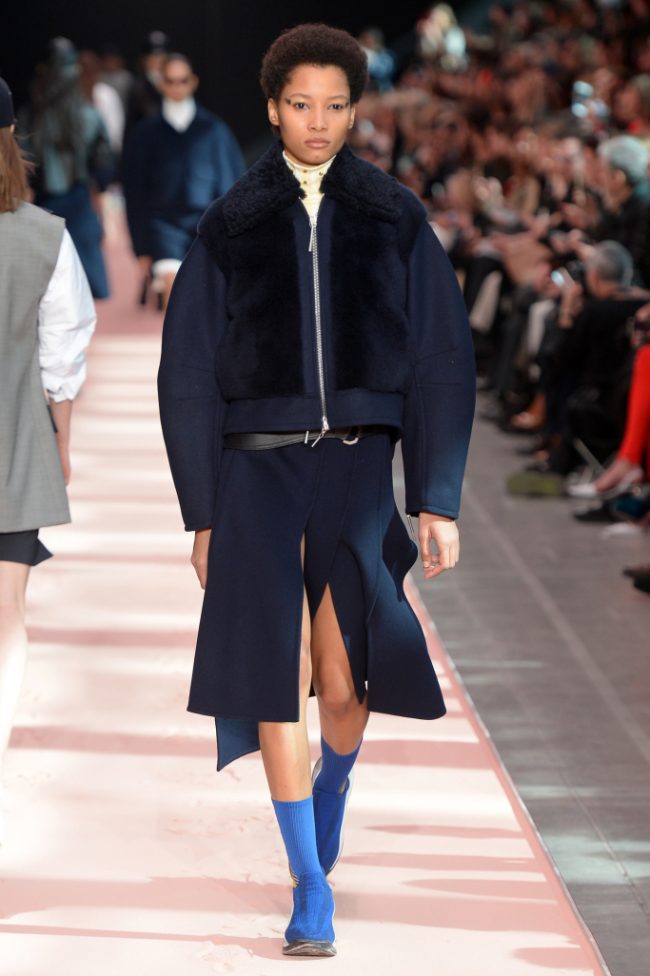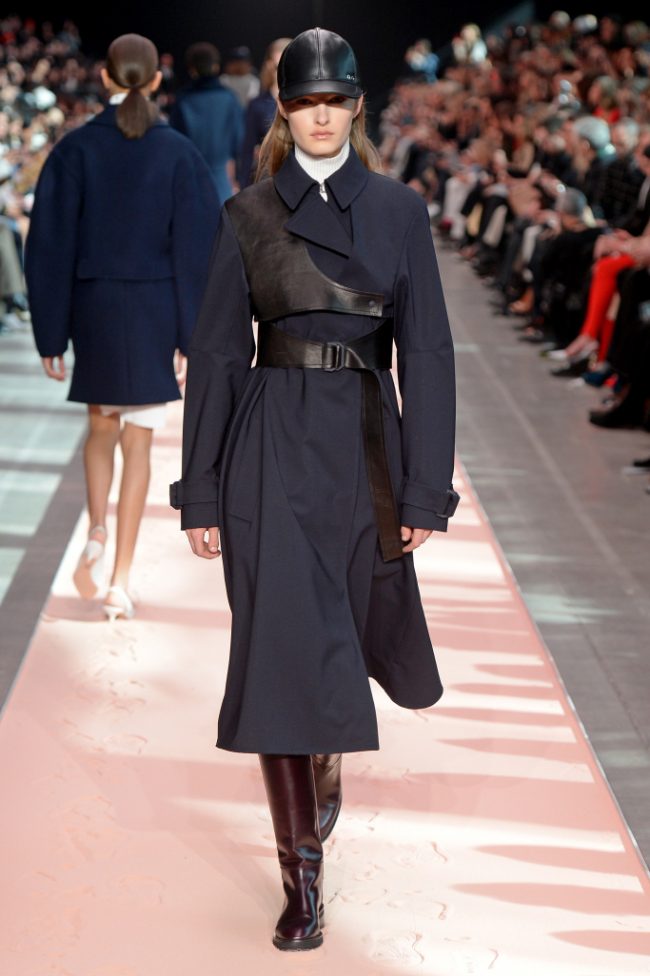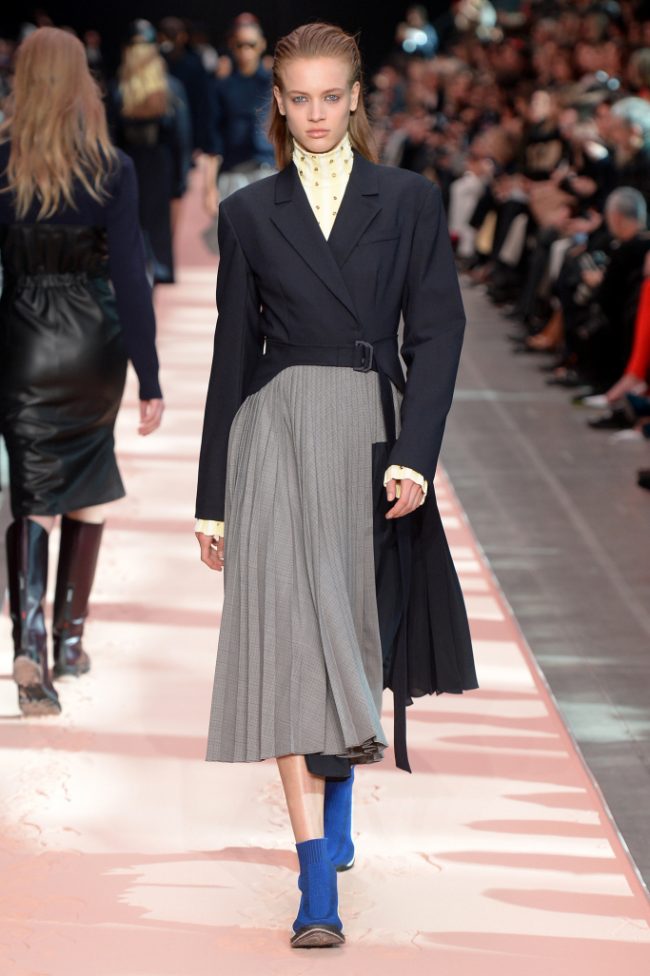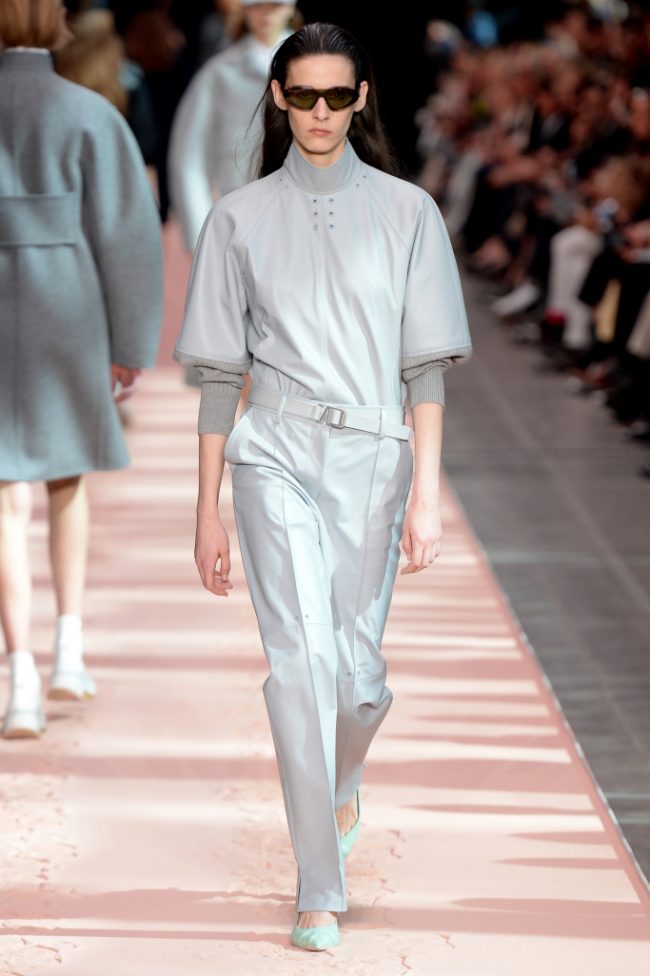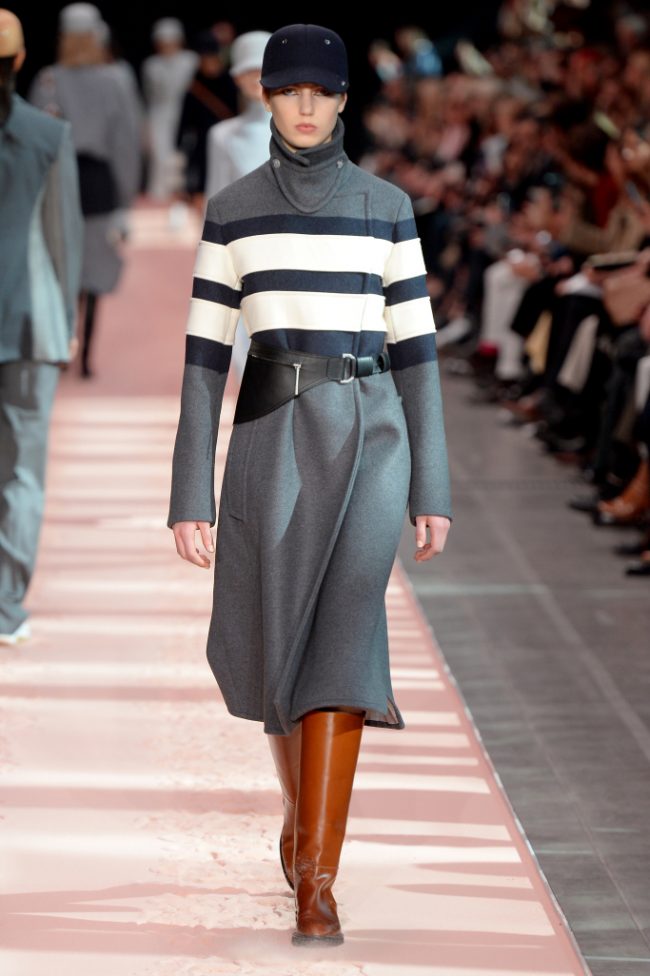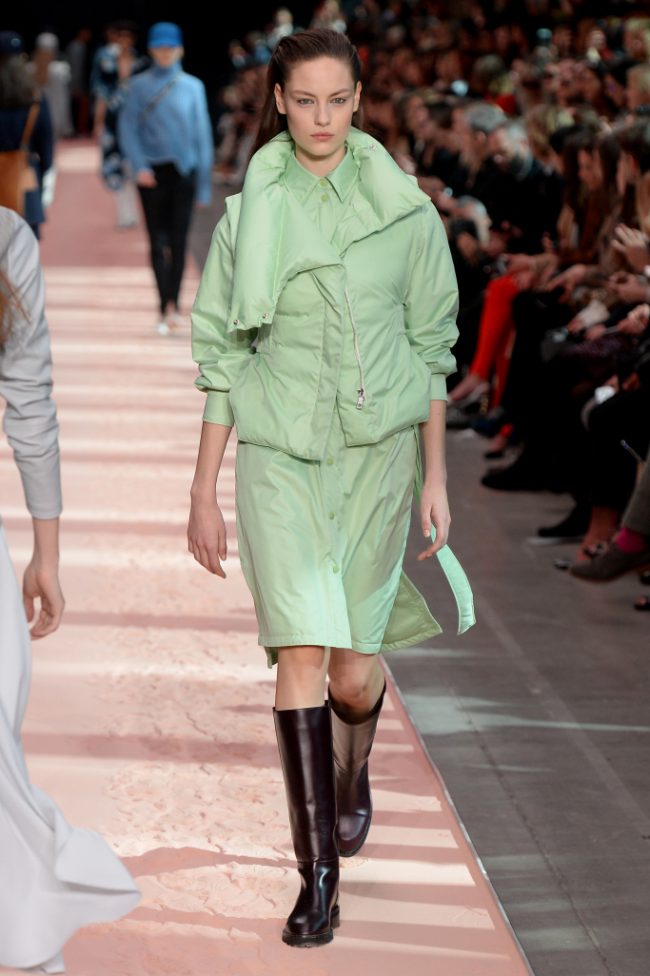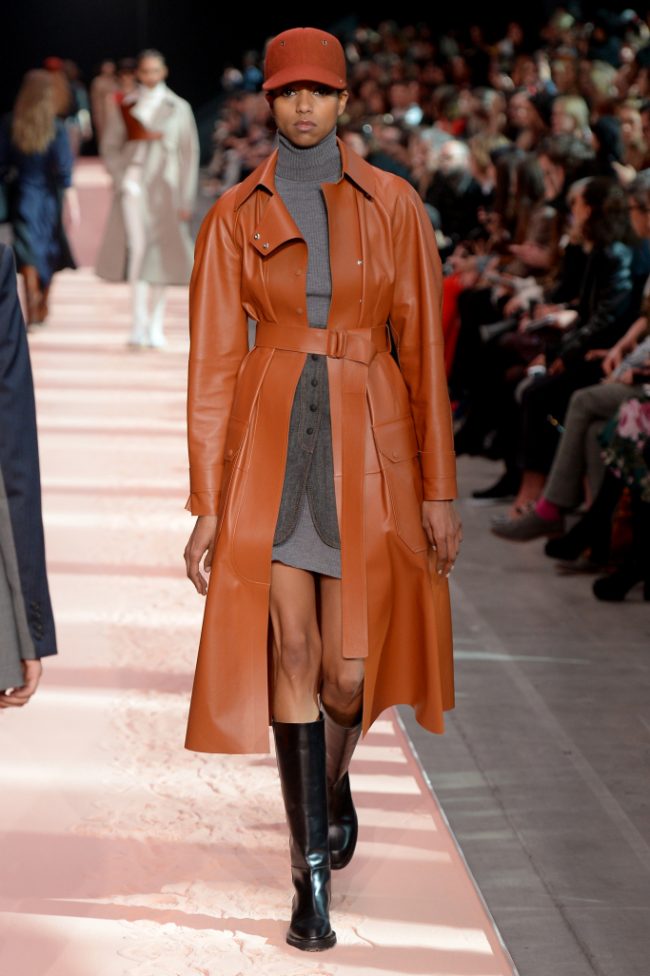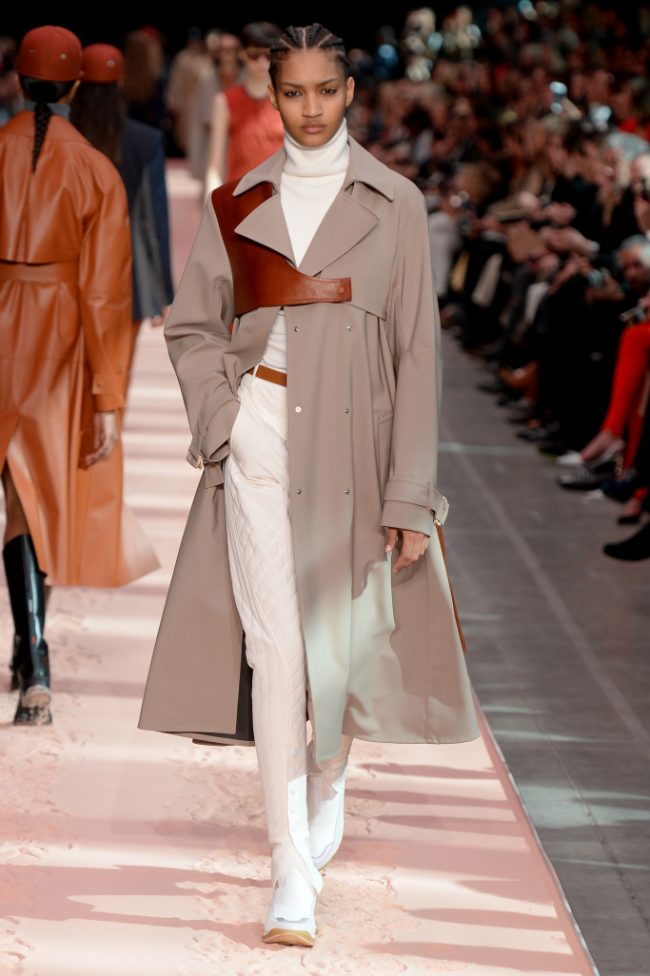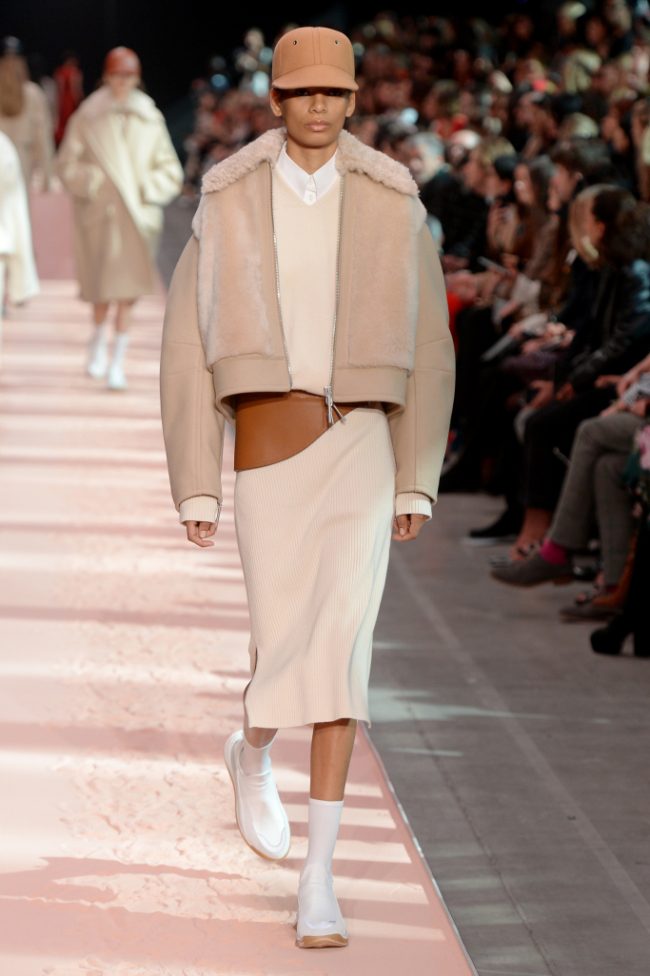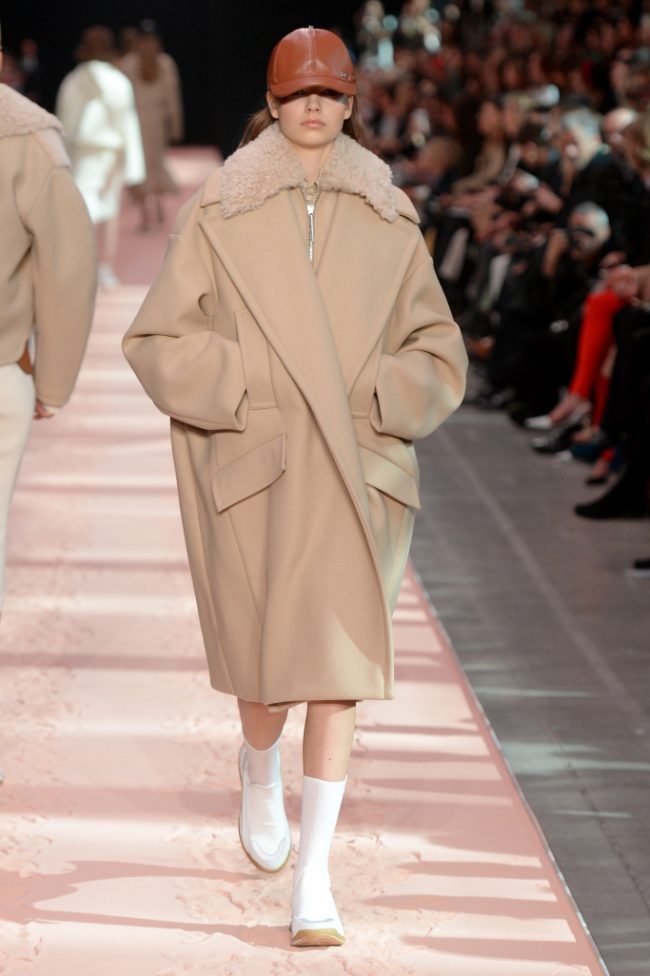 Wow! Wow! Wow! Kiton blew the barn doors off RTW fashion for fall 2019. There literally wasn't one entire ensemble that didn't have us throwing ourselves at it with verve! Sensible fashion that bucked boredom. How did they do it? With the finest fur to evaluate the looks and cashmere so luxe it was impossible to resist. Fabulous fox collars draped over tweed suiting made a big impact. Luxurious mink touches added to the exquisite visual appeal of the collection. Pristine white suites meant serious business and, for the more relaxed gal, grown up athleisure looks have you covered for the weekend errands. The pièce de résistance was a patchwork mink swing coat which made our hearts flutter.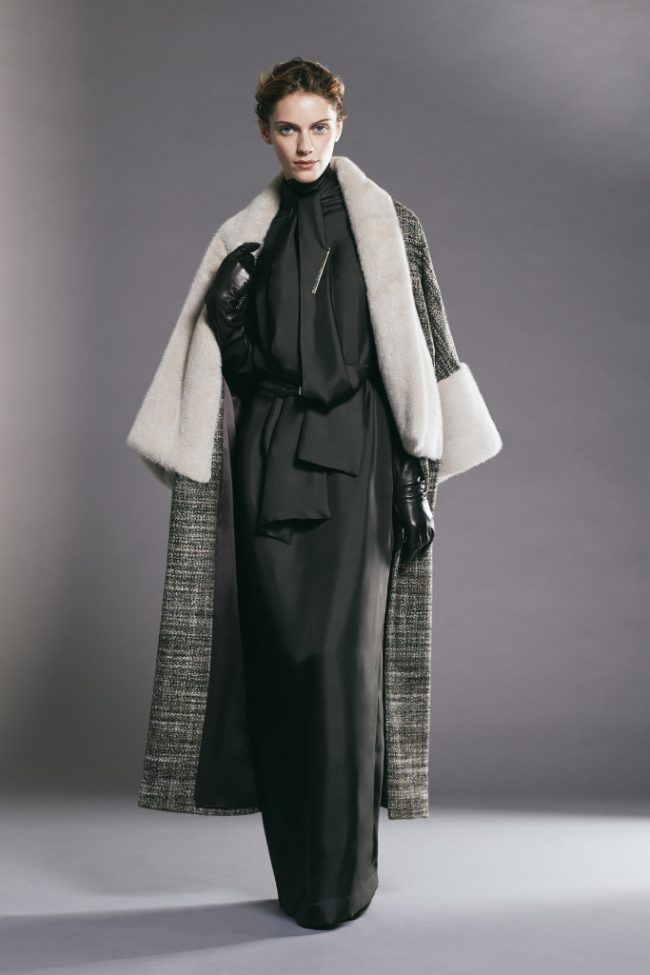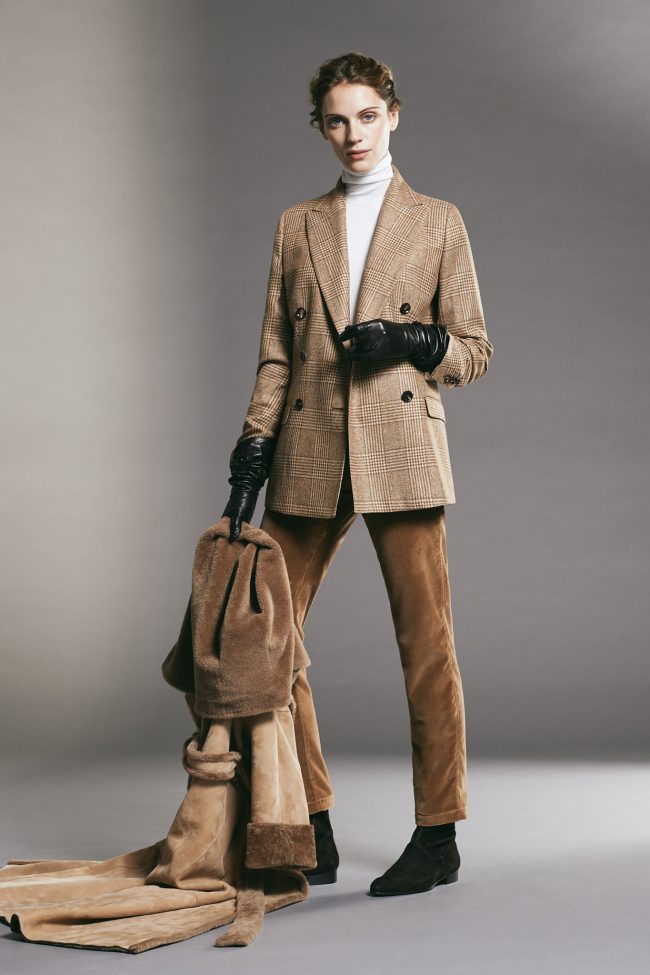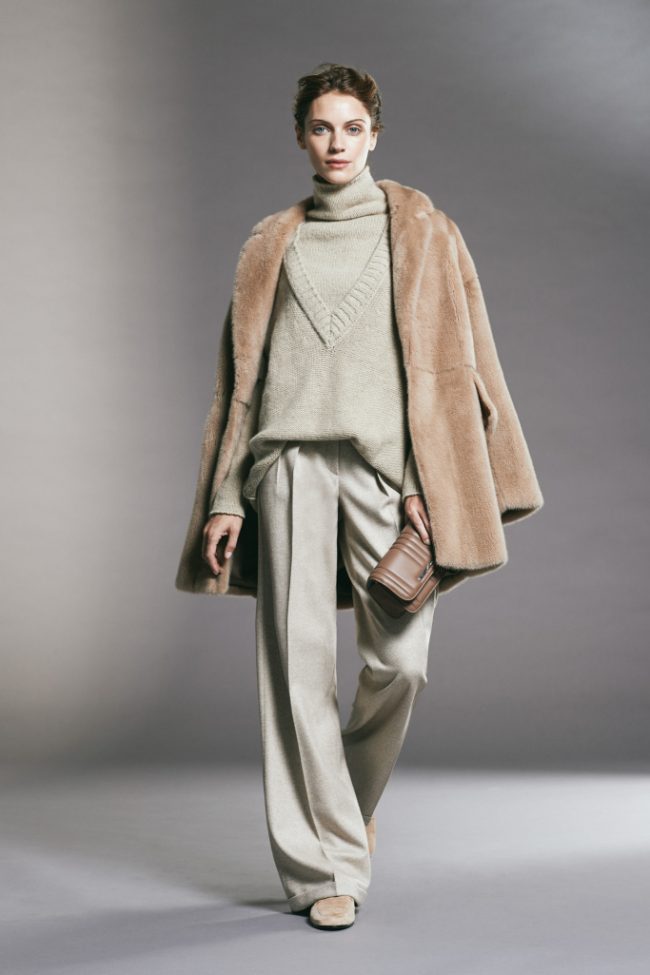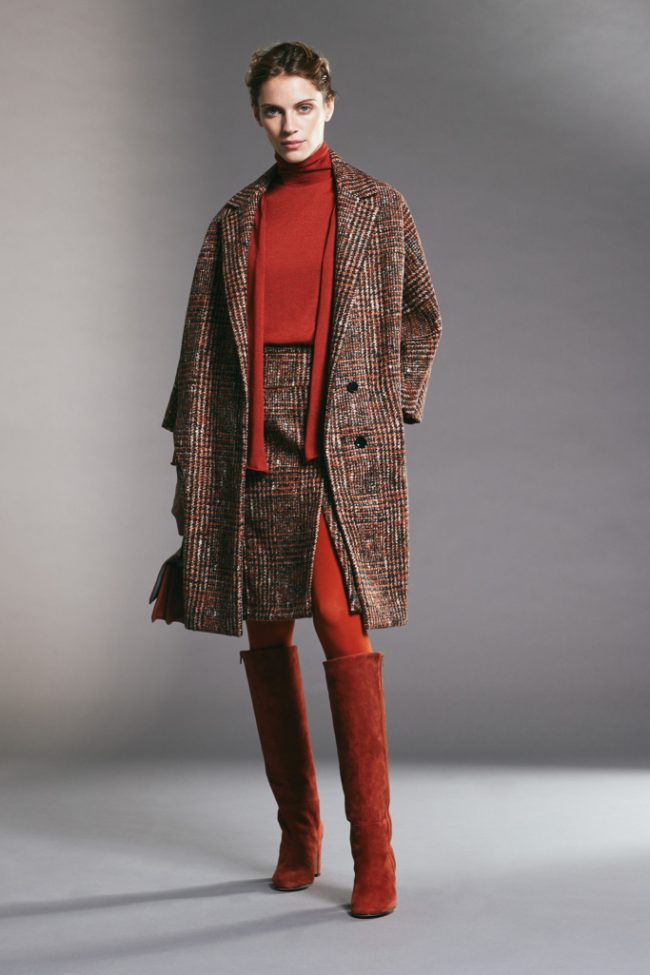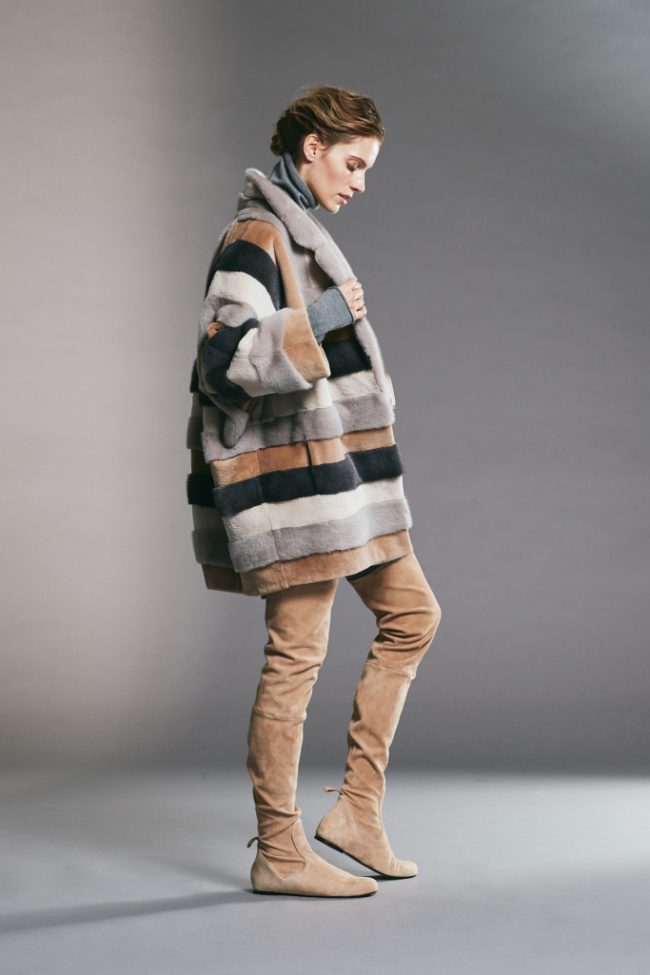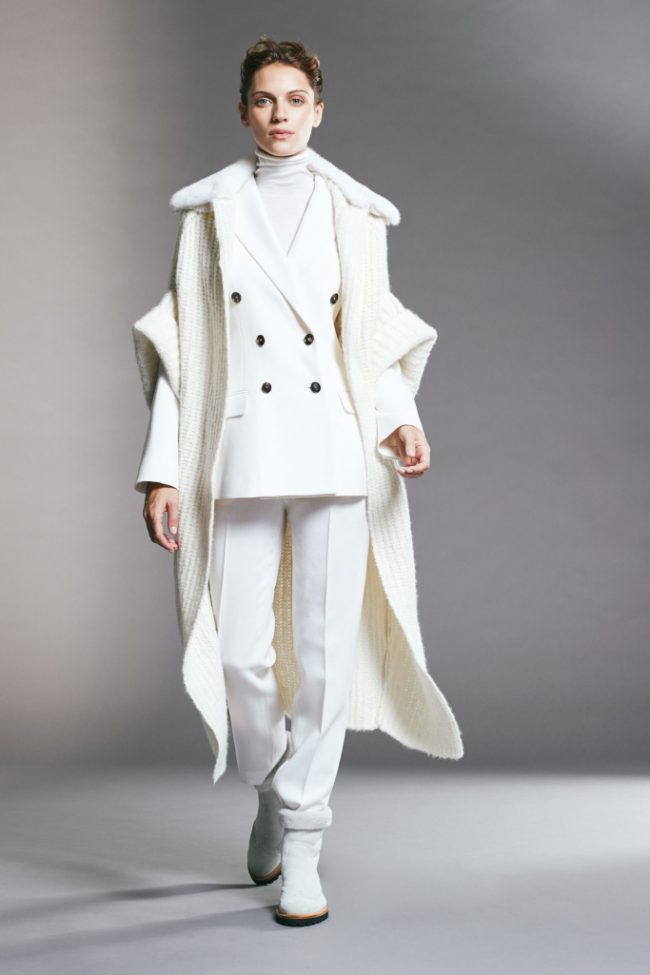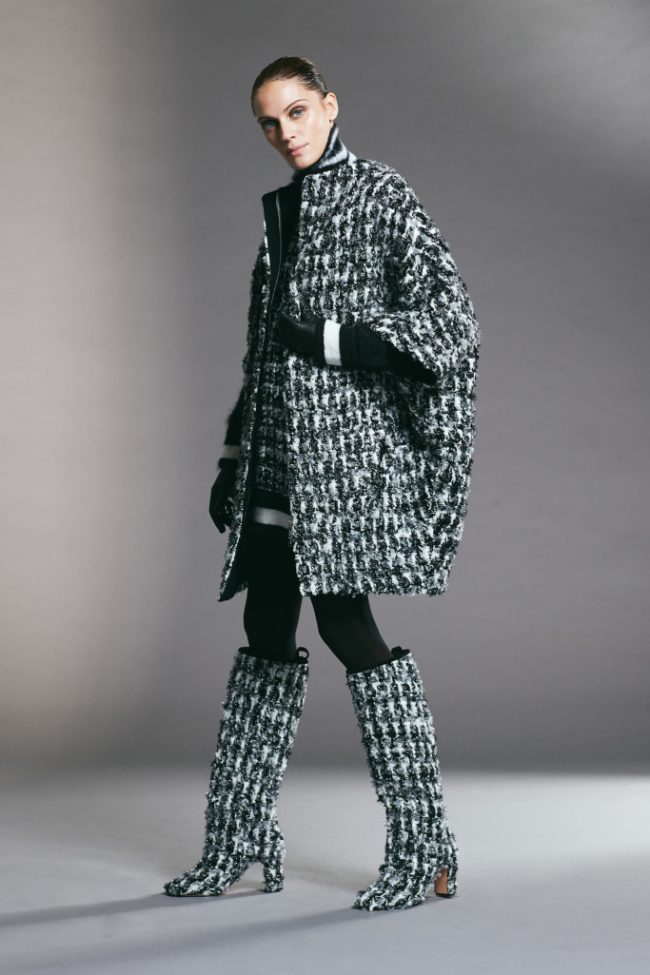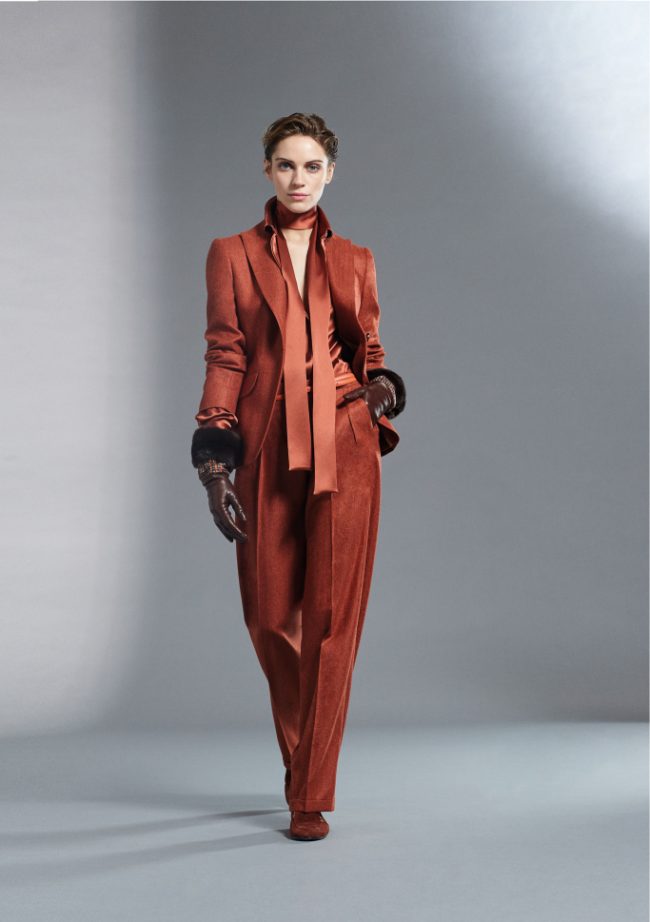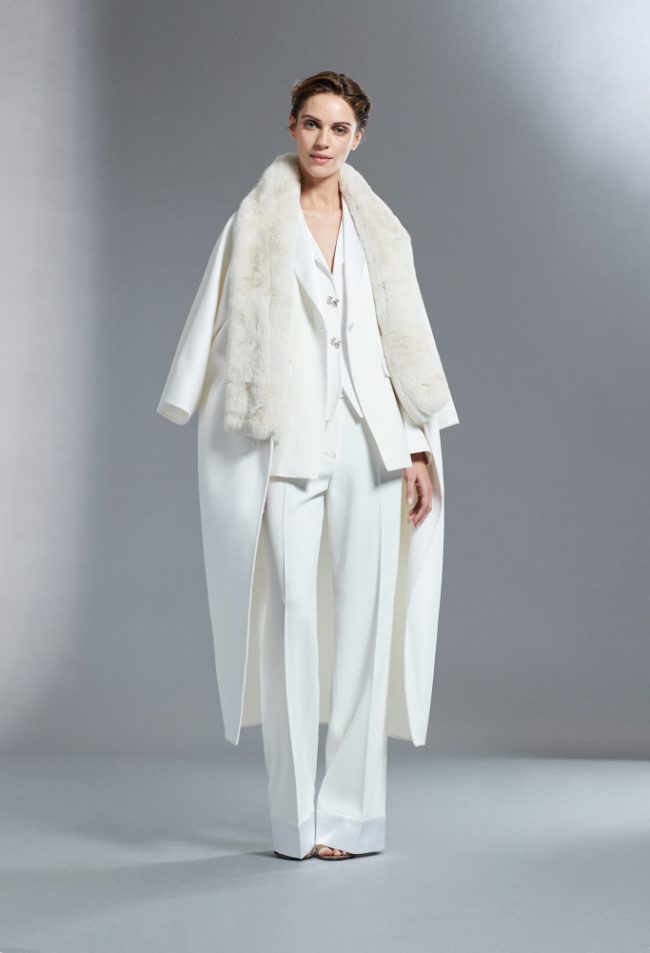 Loro Piana gave us Old World Italian fashion for fall 2019 RTW. Ladylike coordinates started with the leather loafers and then worked their way up. Wool gabardine fabrics to die for, plaid suits, 50's style circle skirts, and full capes all added to the polite, cultured, refined globe trotting gal style. You can always depend on this collection for impeccable fabrication and the fall 2019 collection was a master class in it. Sometimes tried and true tradition can be absolutely wonderful!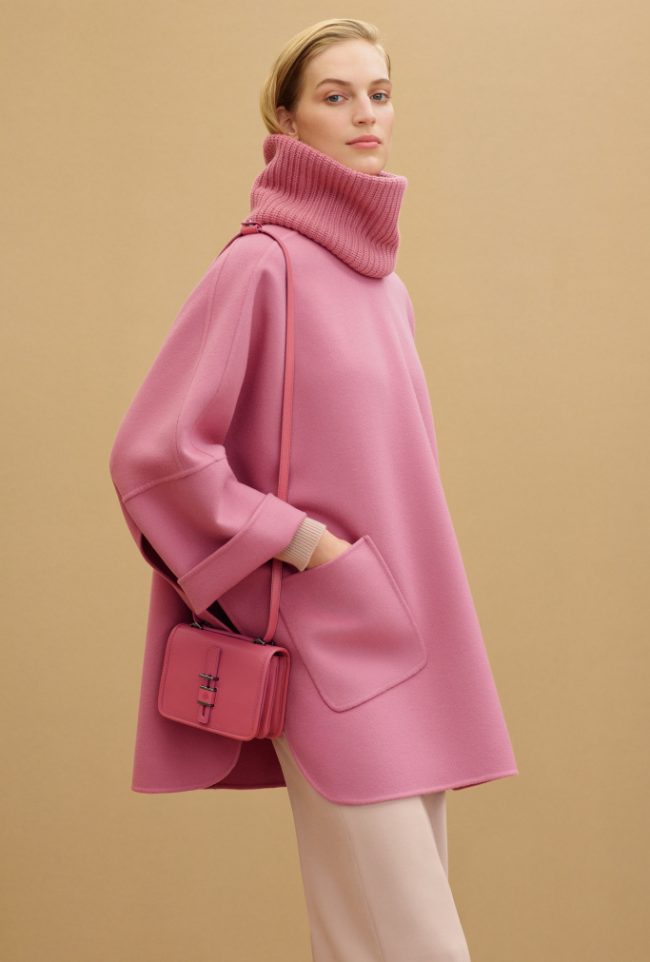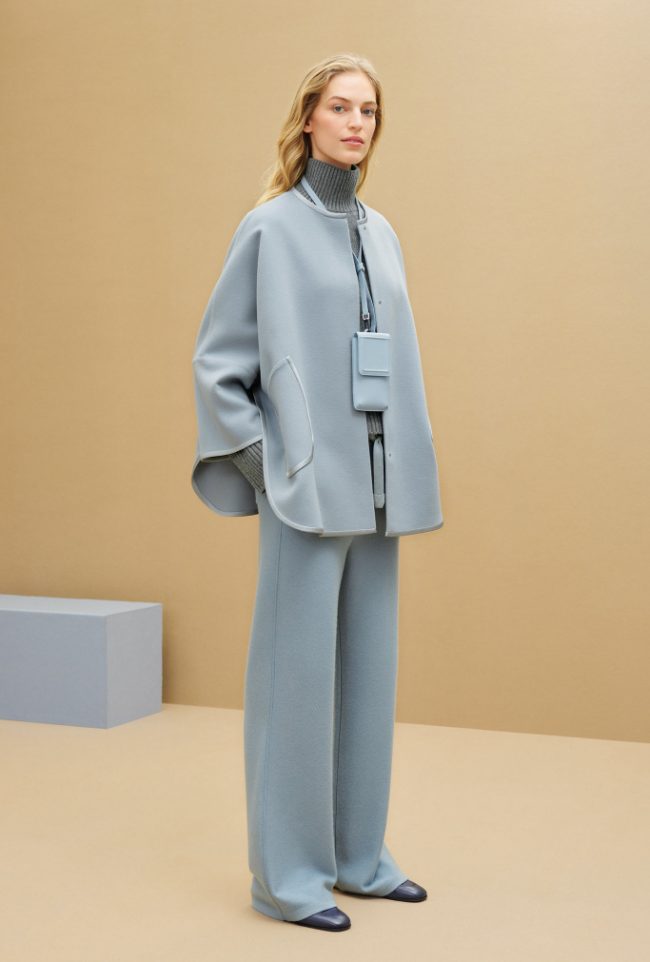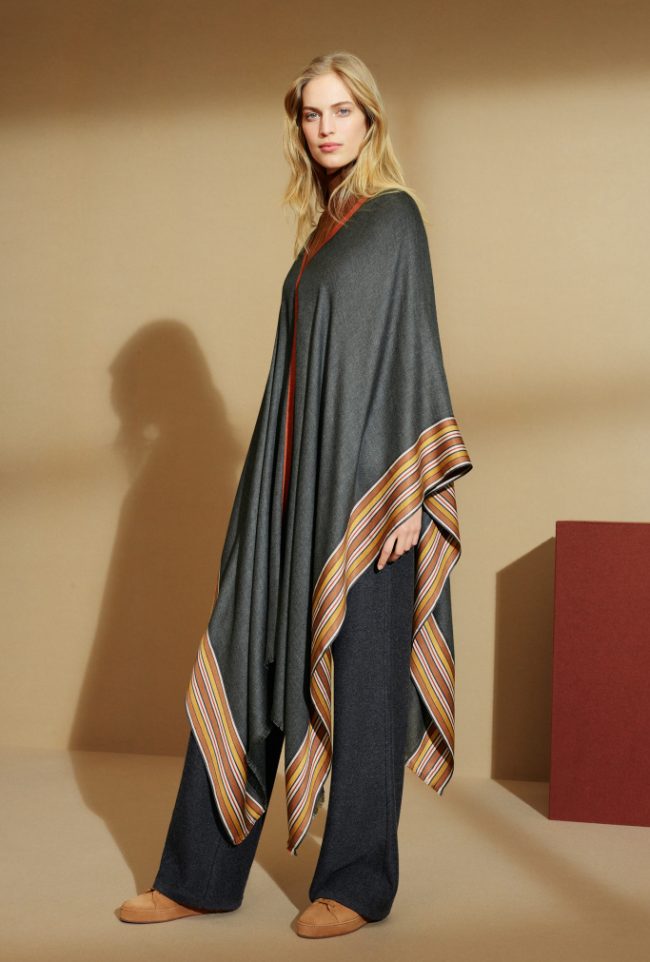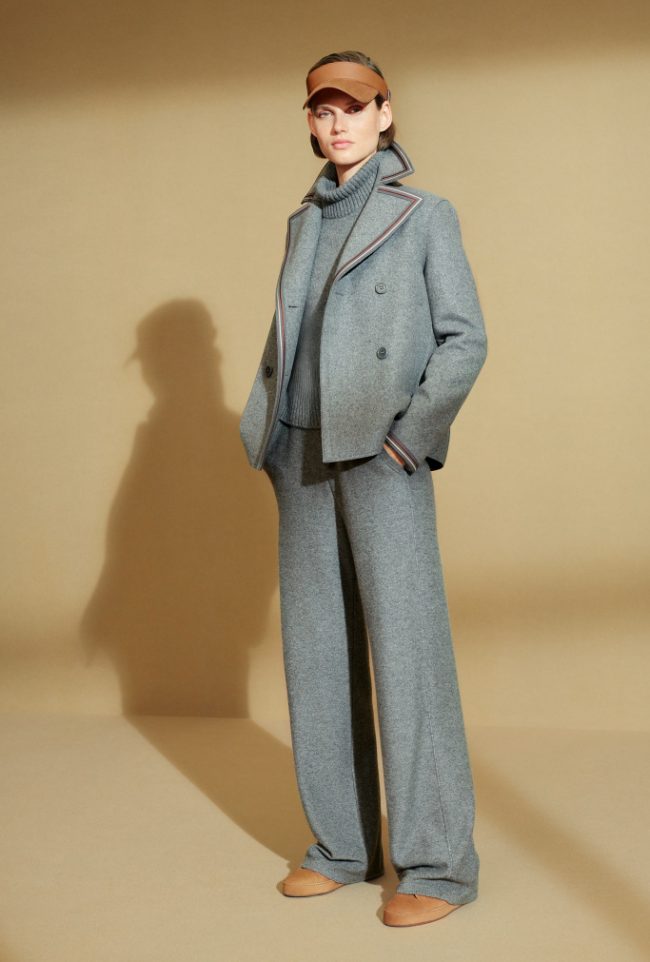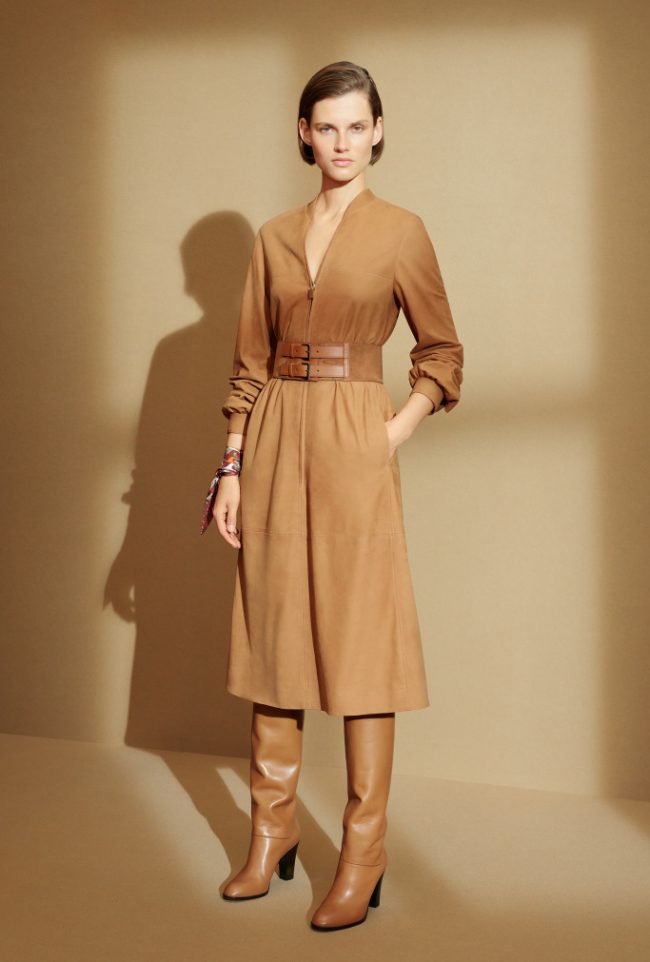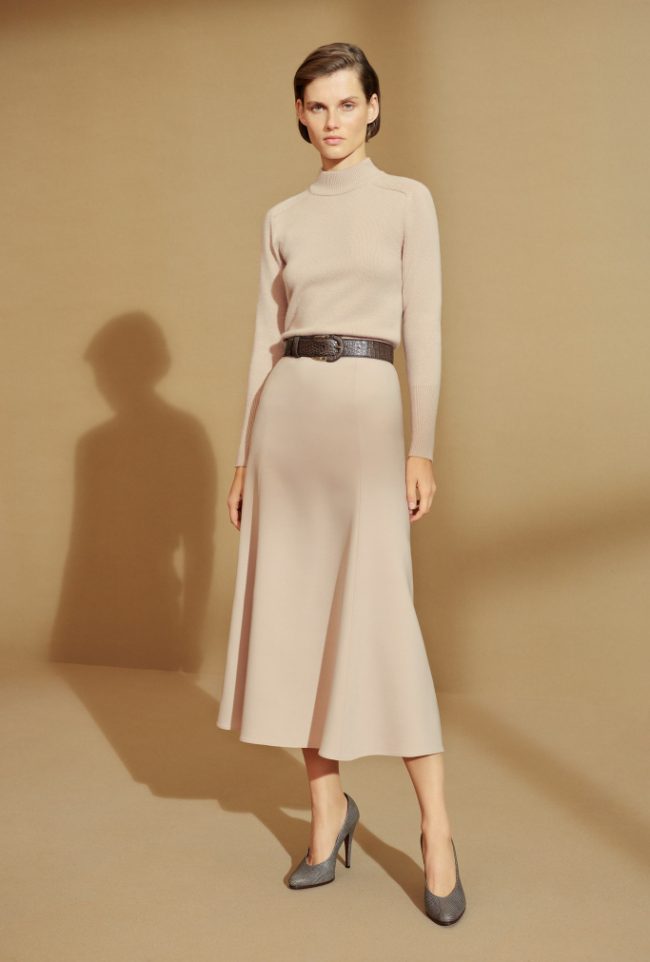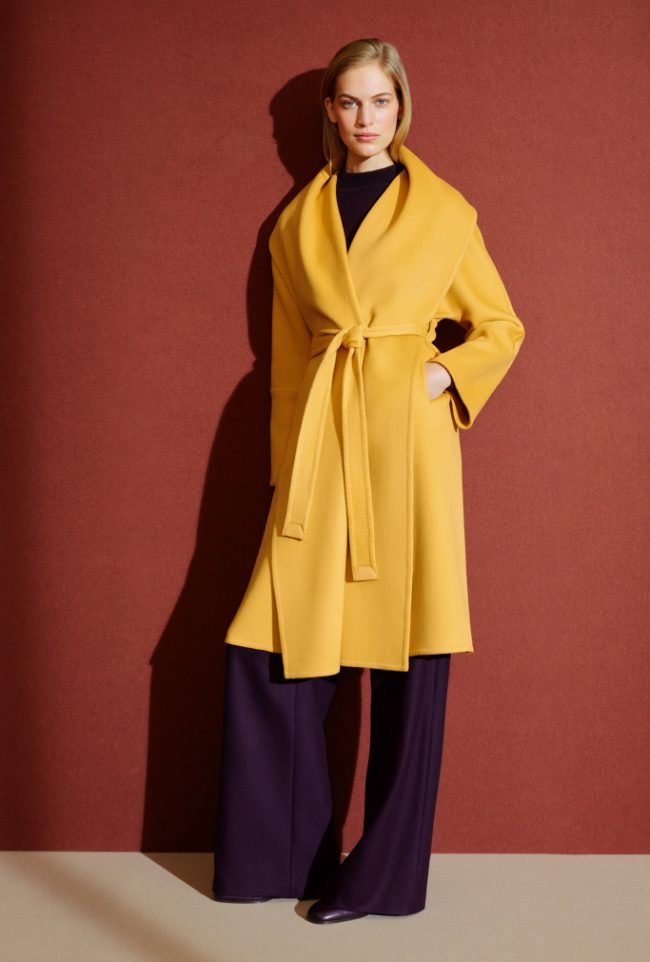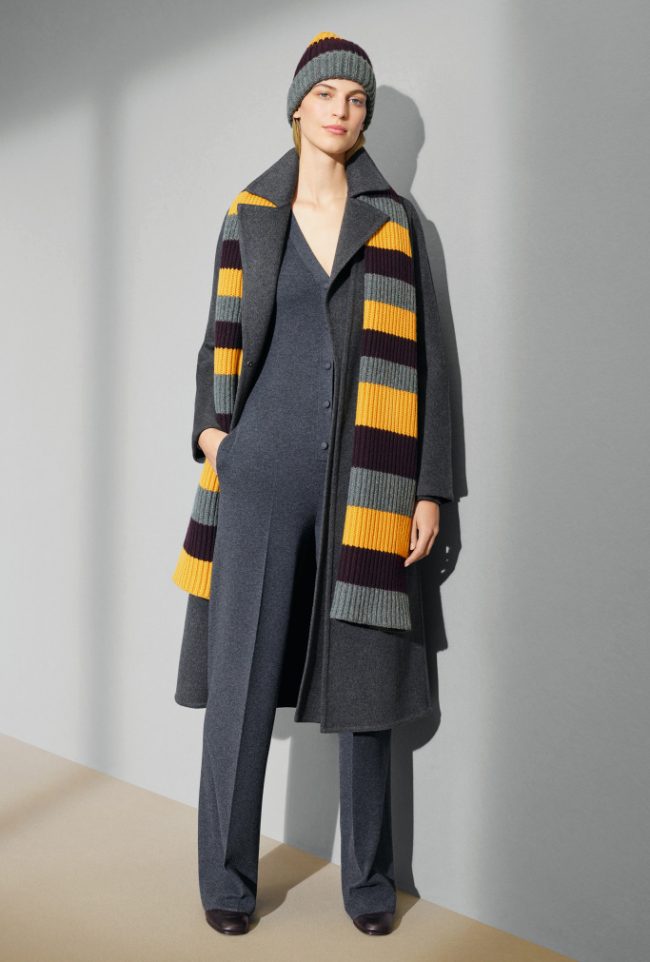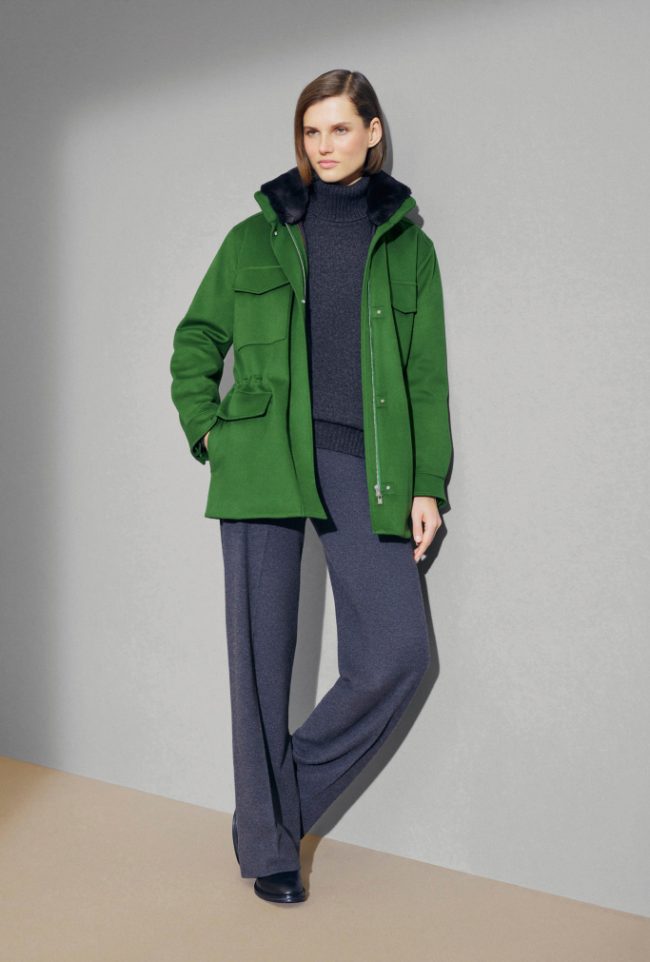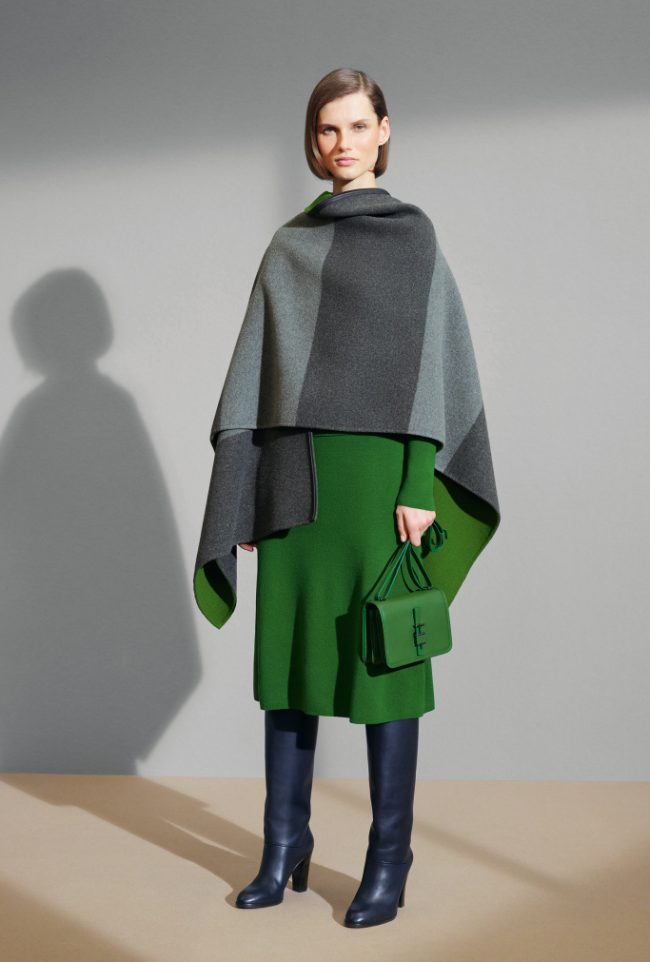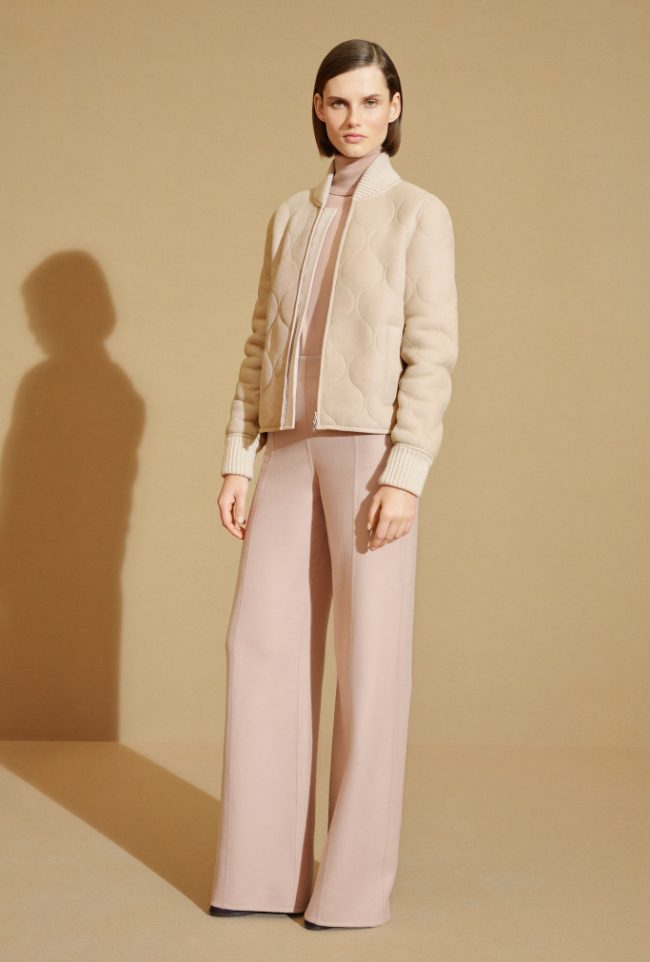 Vivetta's fall 2019 RTW was what we'll affectionately coin "dollhouse chic." Baby doll dresses, peter pan collars, and sweet floral prints all added to the little girl mood. Some pieces were close to couture level craftsmanship. Intricate leather laser printed dresses and coats were a visual study in fashion art. Vivette incorporated some fur. The most notable was a sheared mink walking coat with actual teddy bears sewn here and there. A design mimicking  a little girls' bedroom decor, it left us scratching our heads.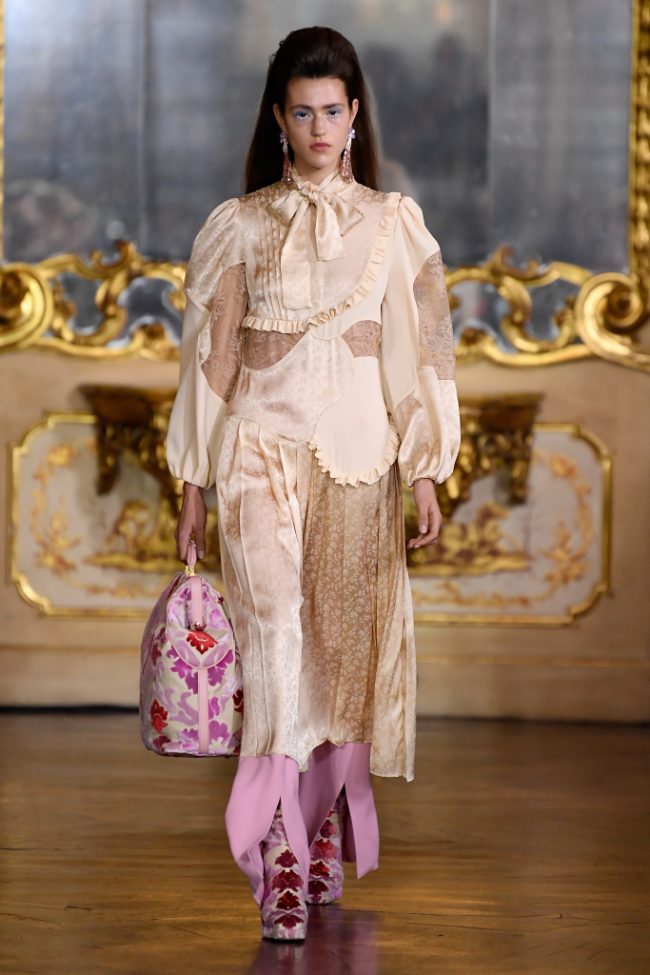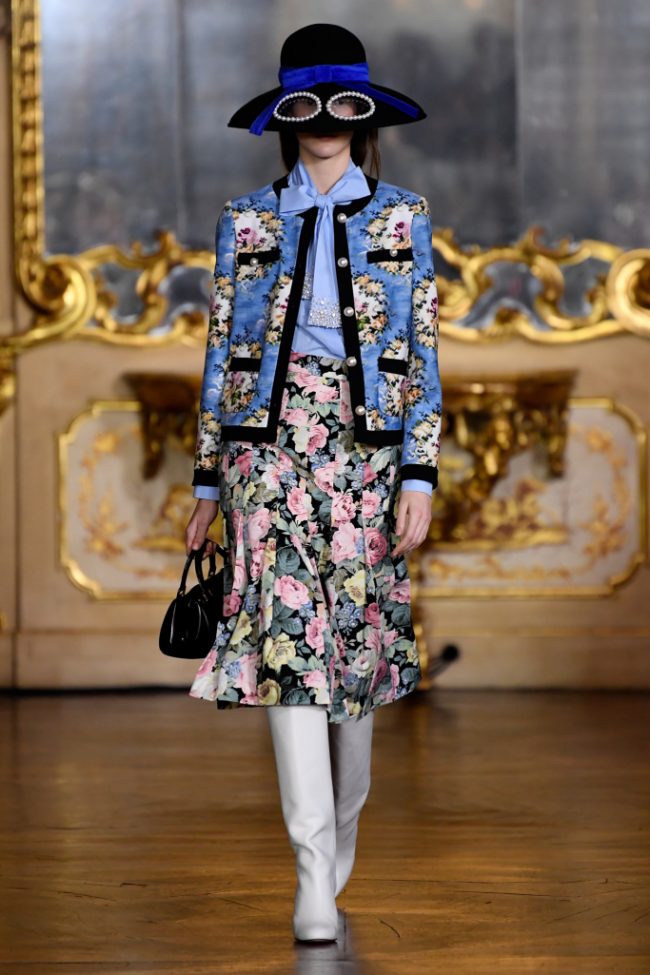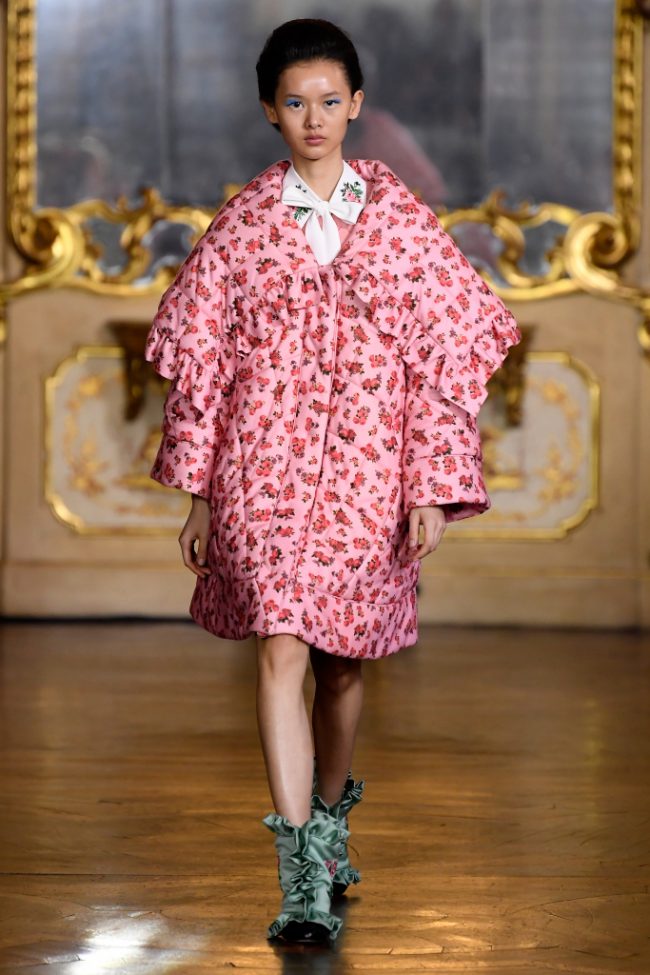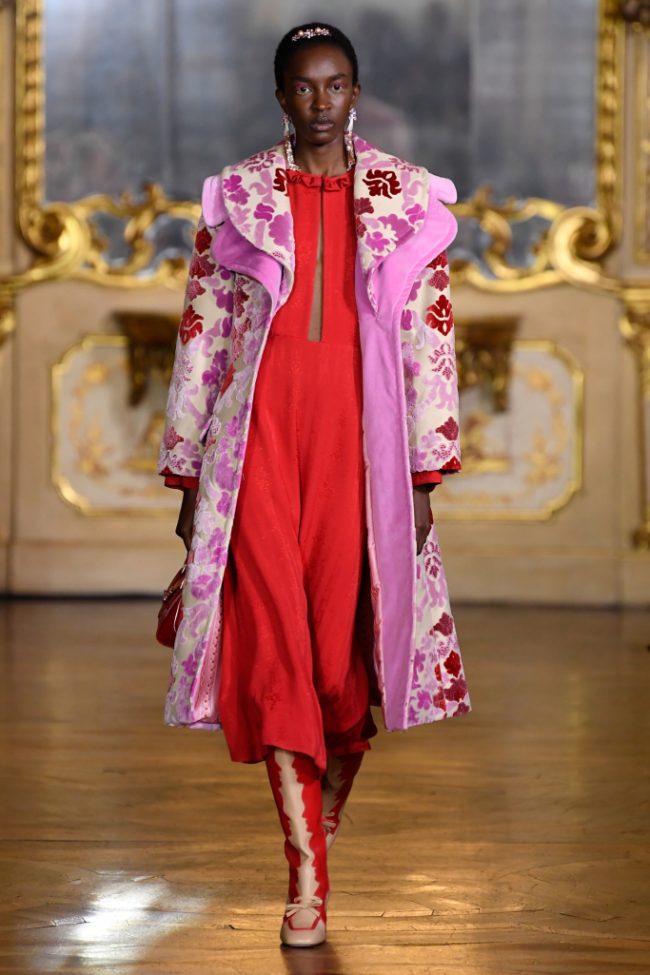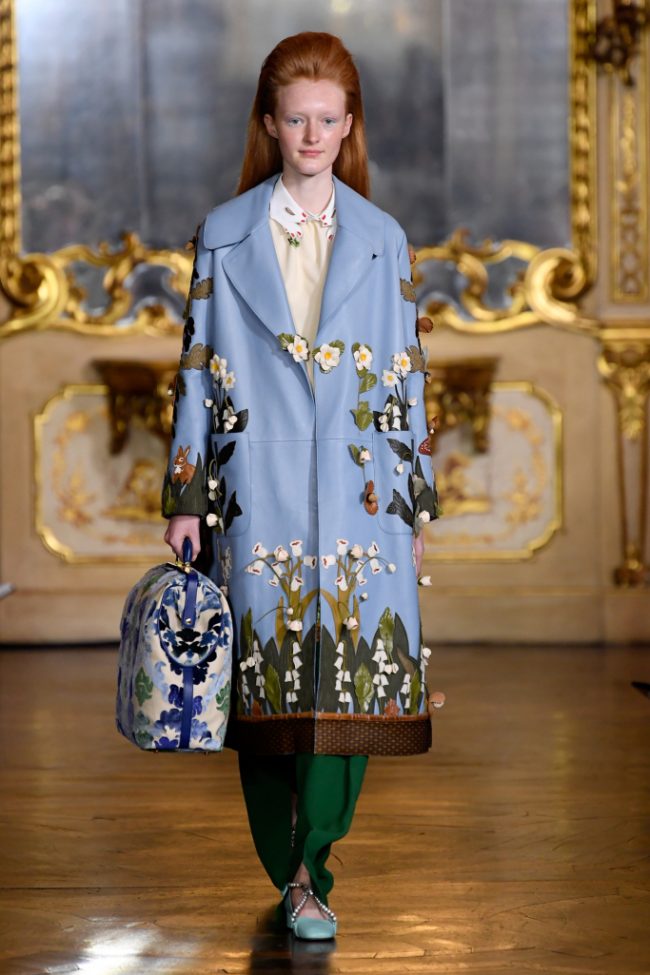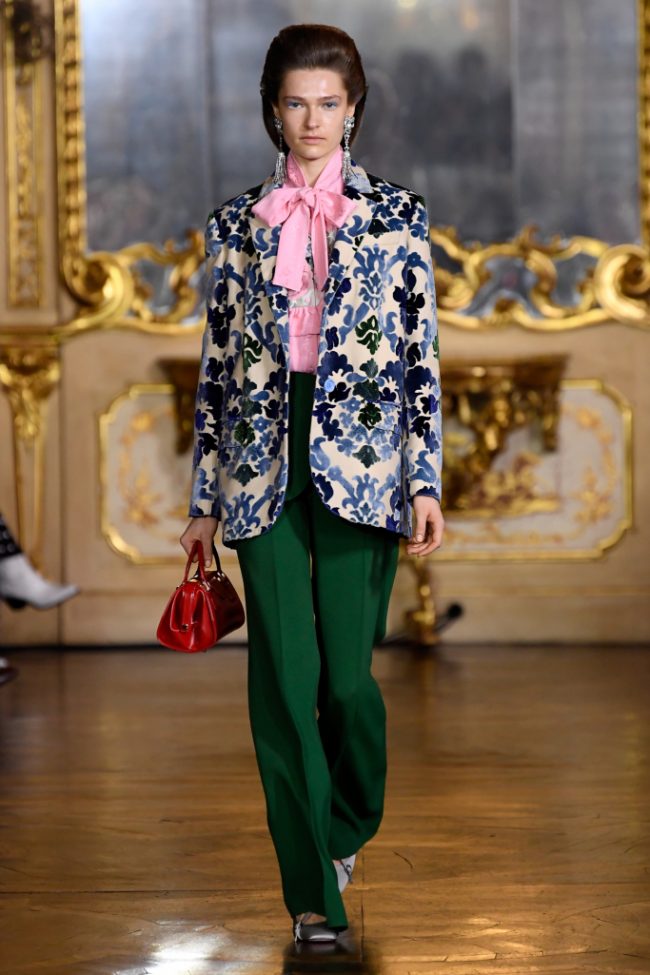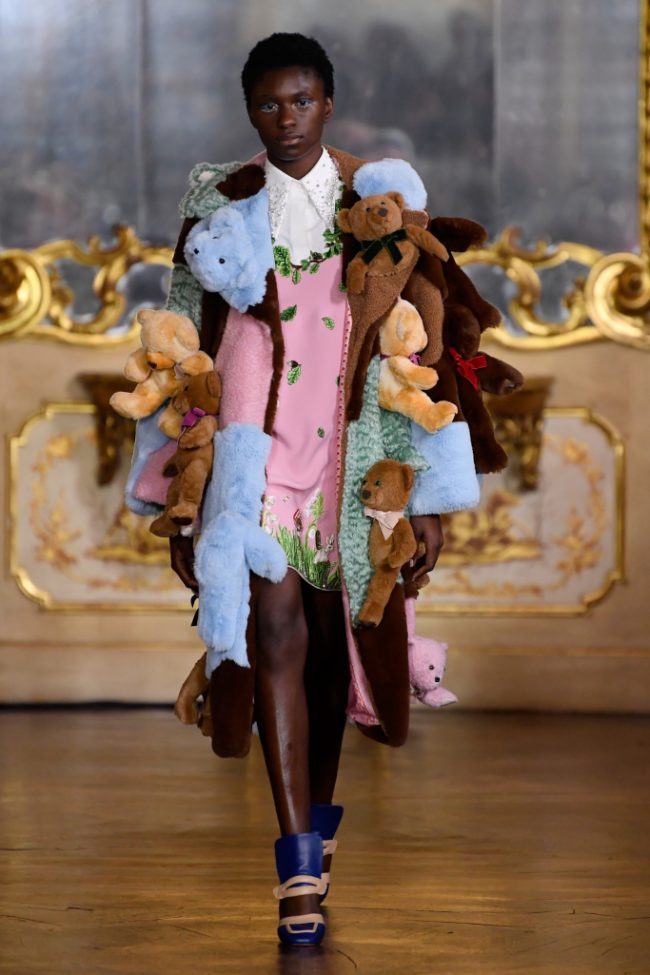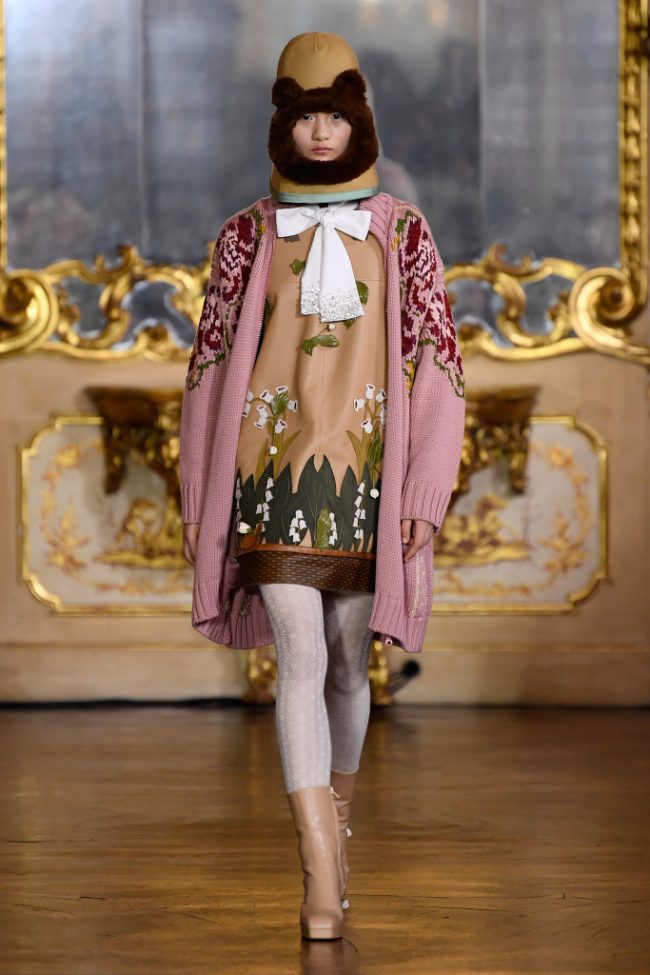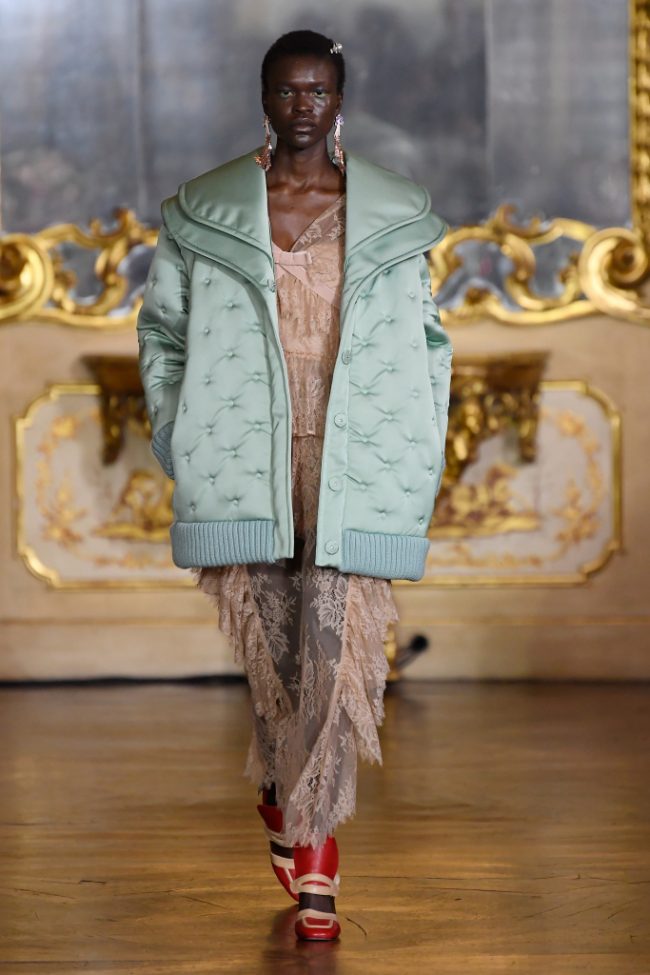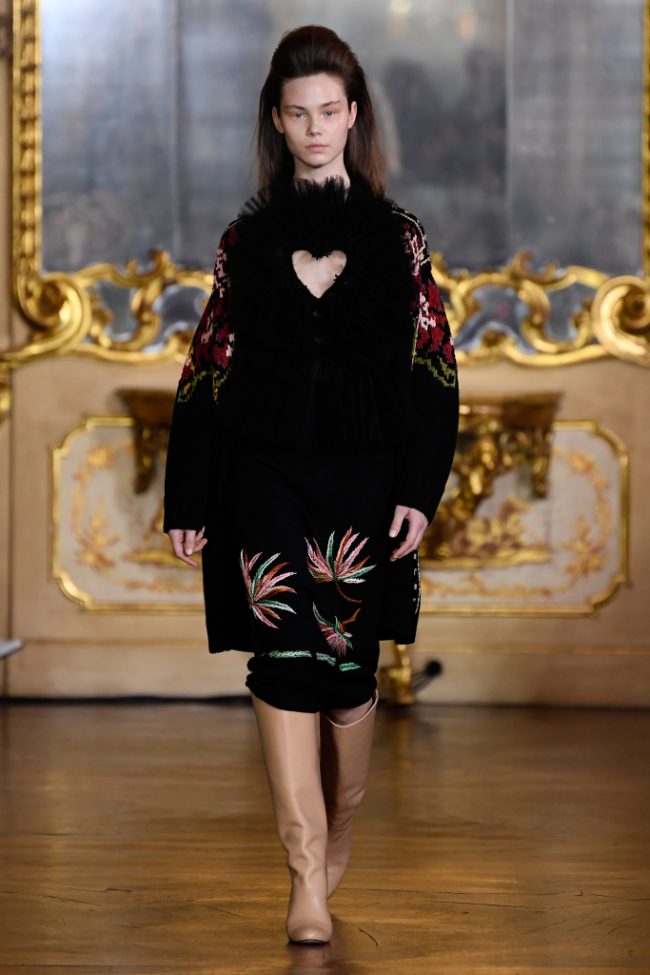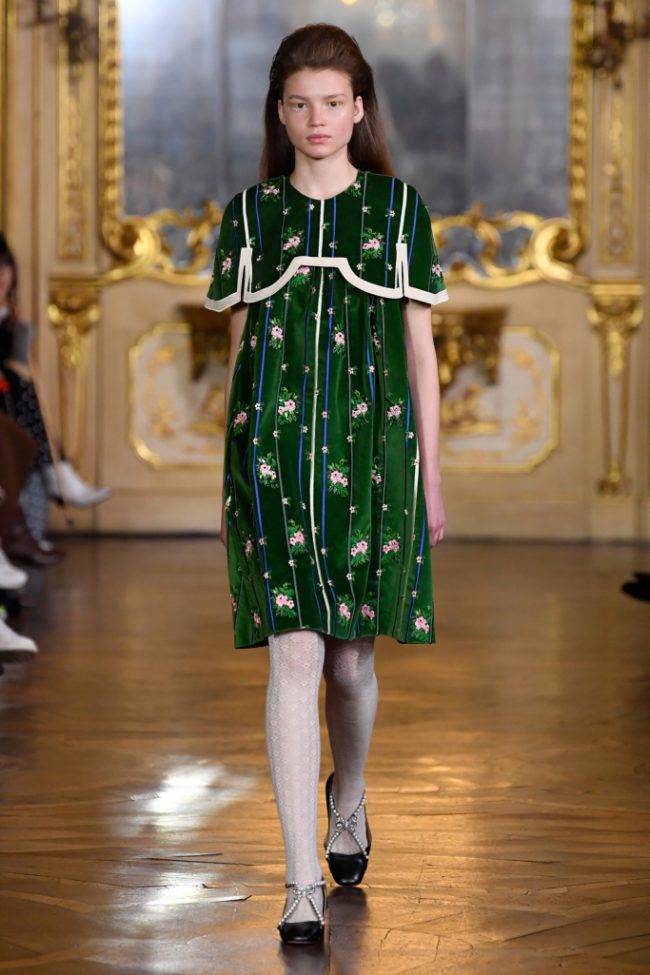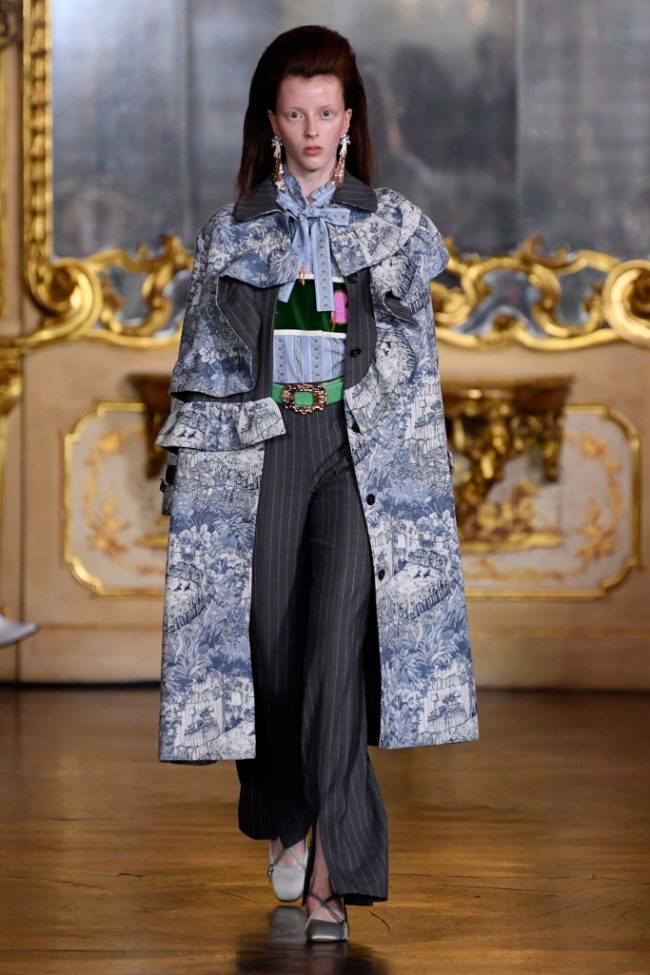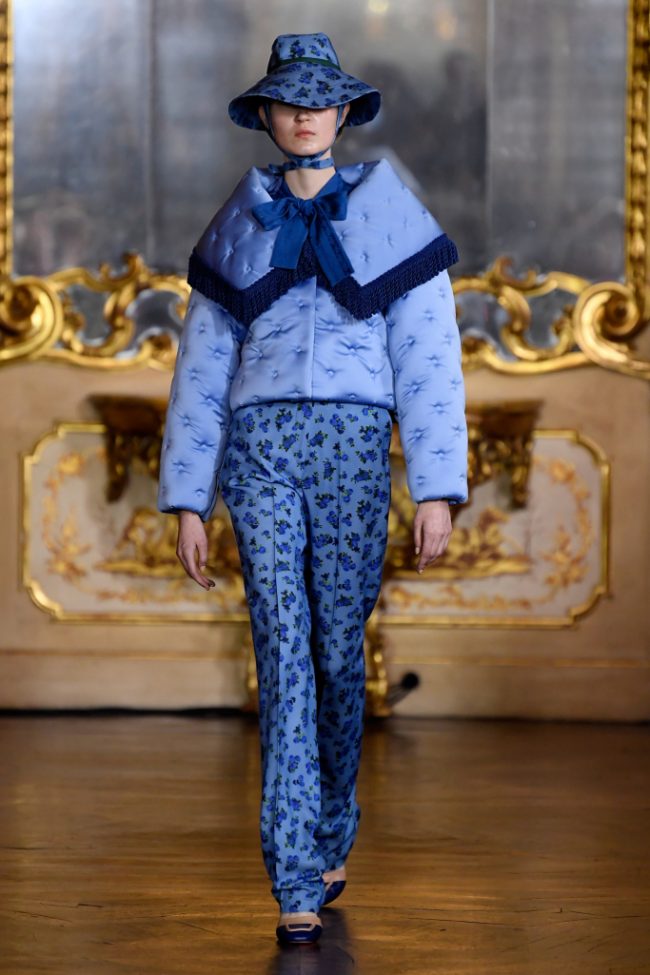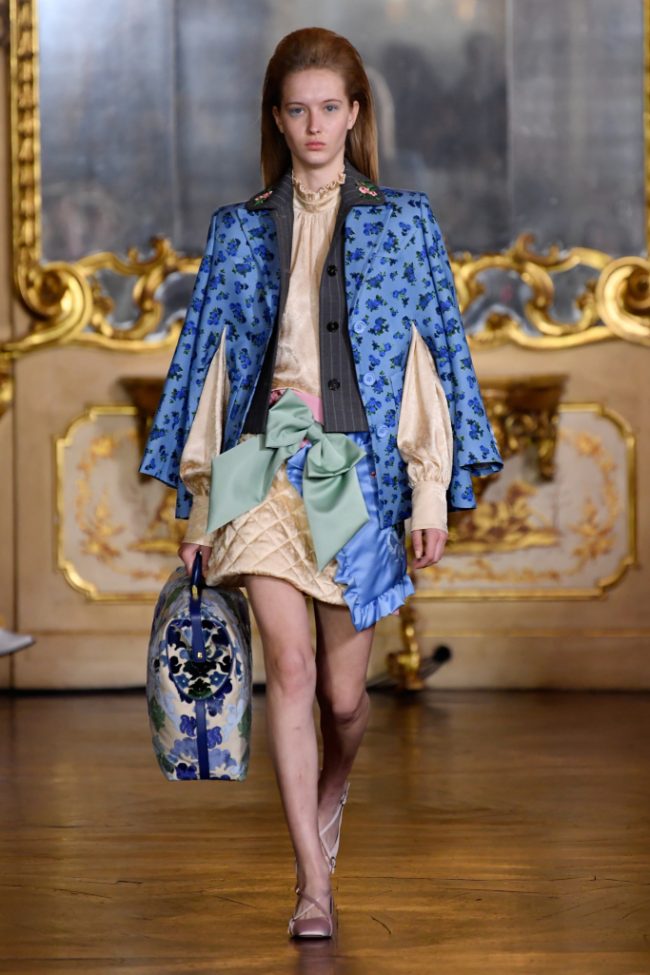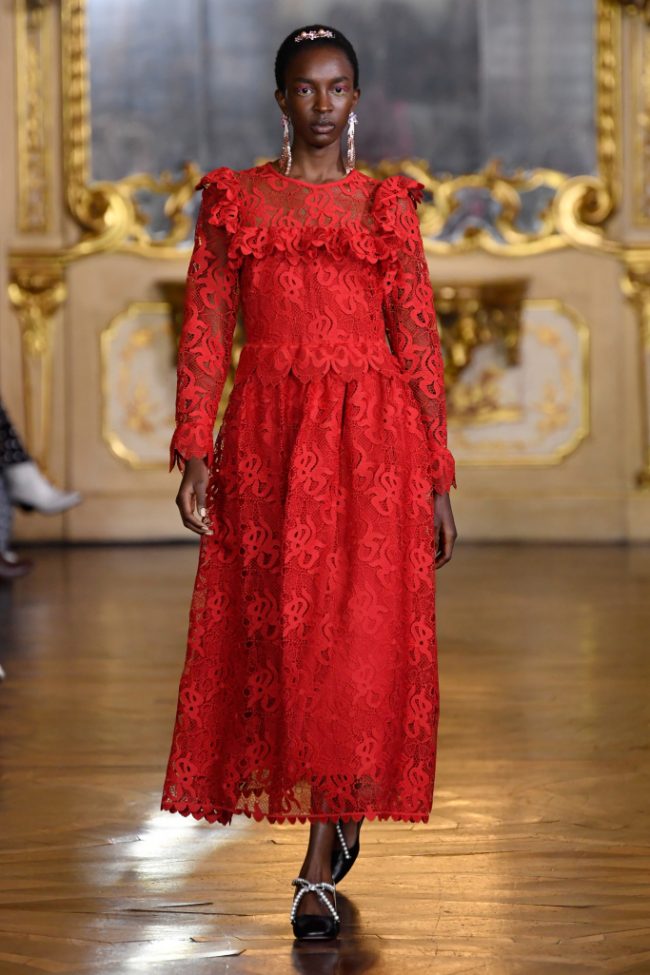 If goth and preppy got together and had a baby, it would look like Marni's fall 2019 RTW collection. Pleated tea length skirts made of red leather was one such juxtaposition. Fabulous use of buffalo checks and D-ring embellishment details fused together color blocked dresses. Imploring a very Chanel-esque approach to suits, draped chain elements gave these pieces a monied feel.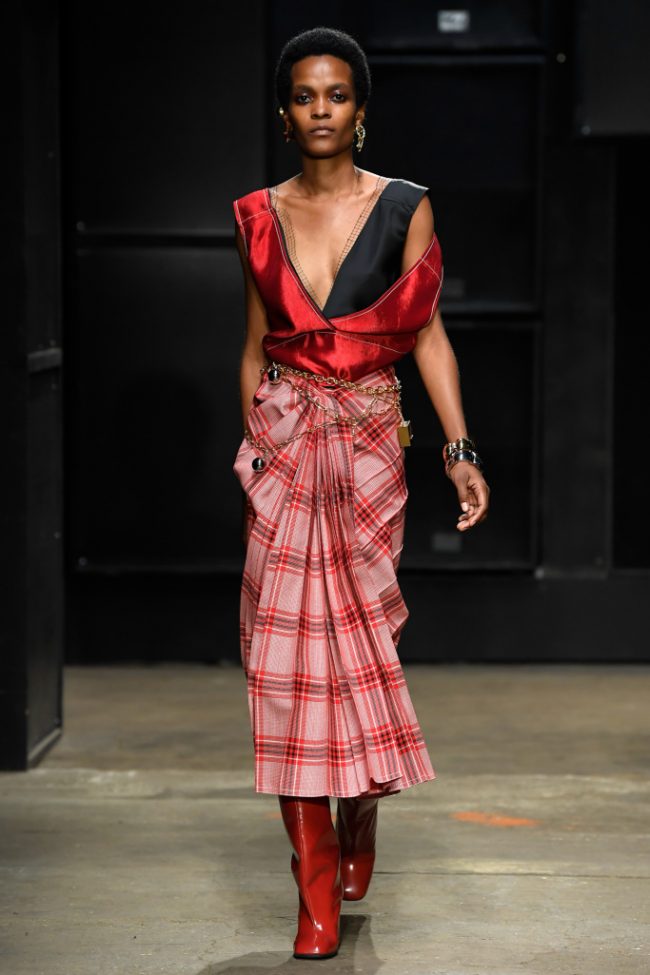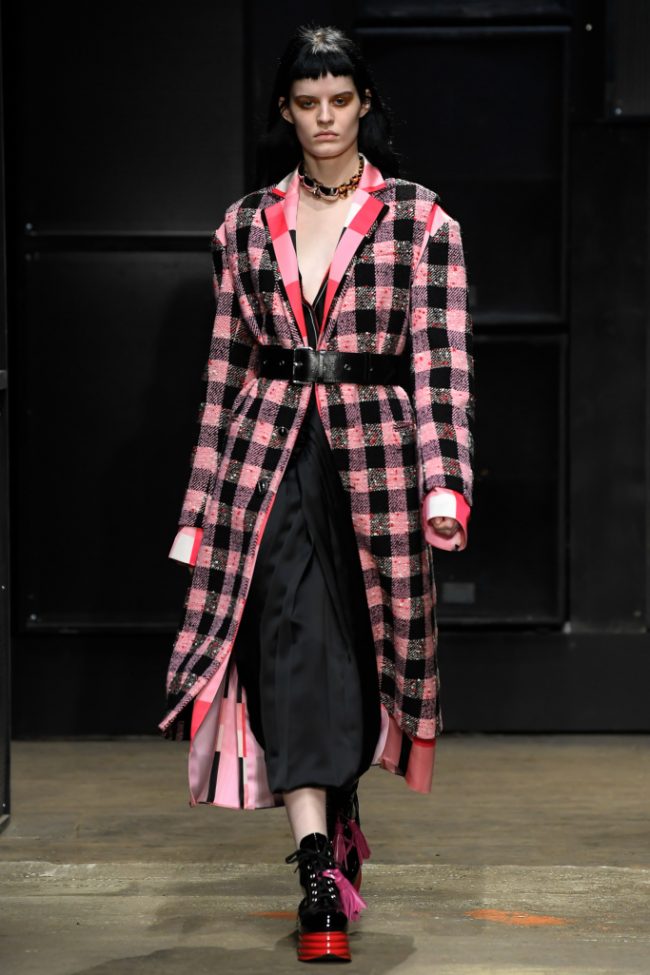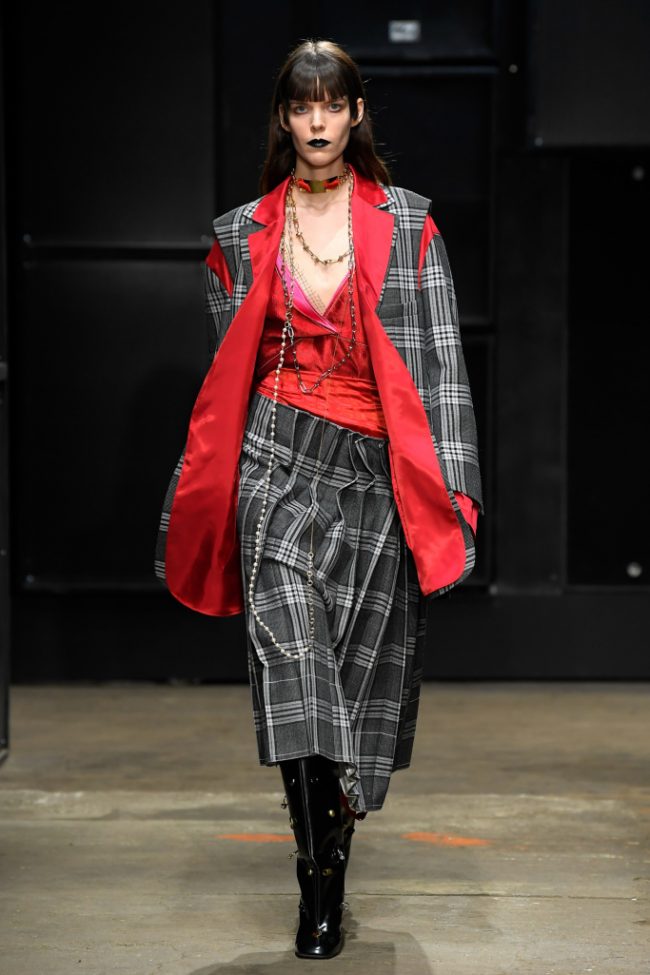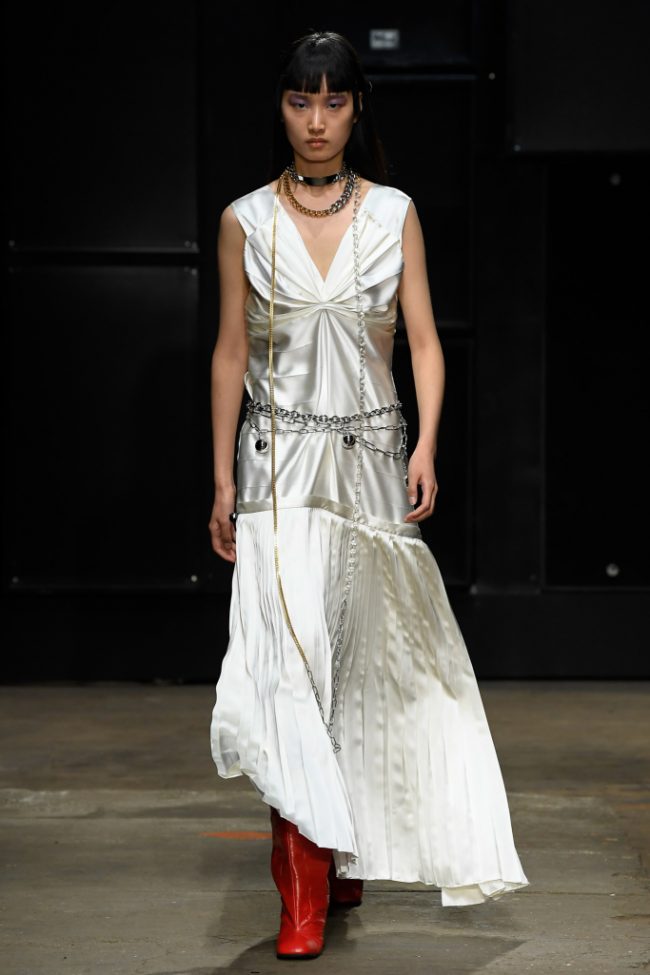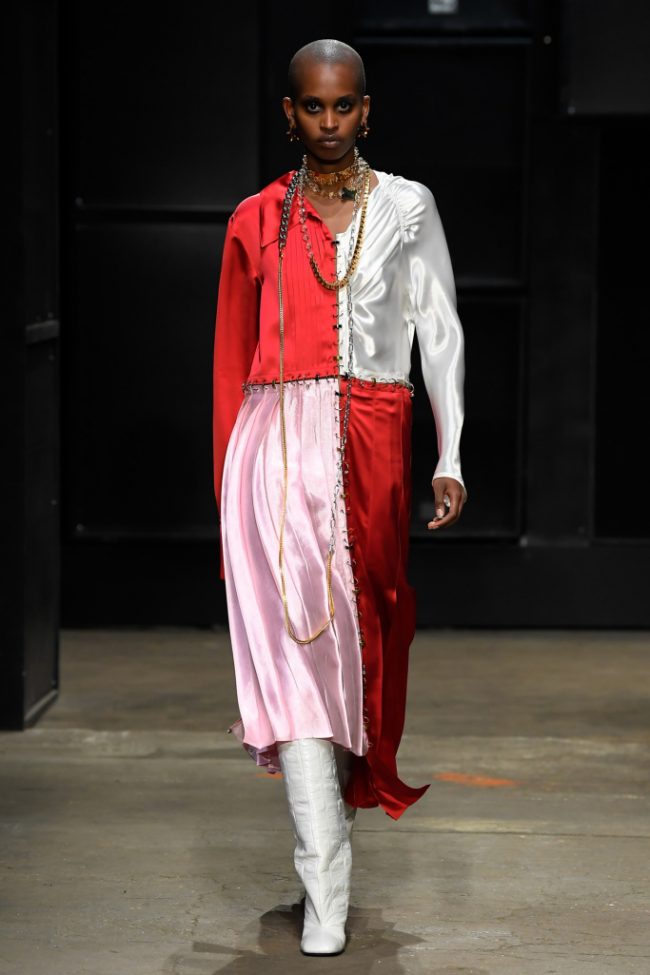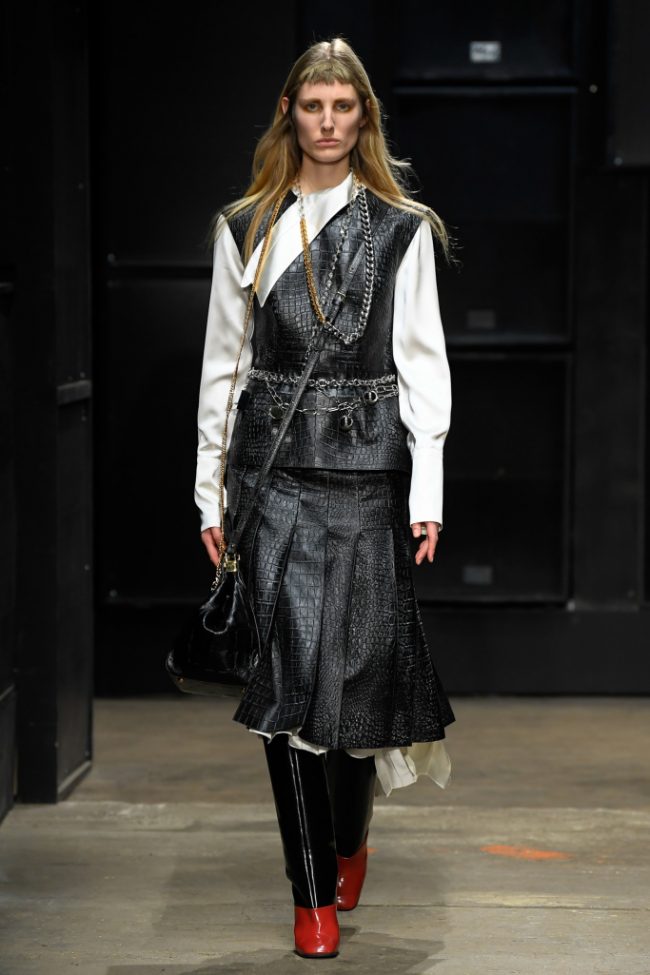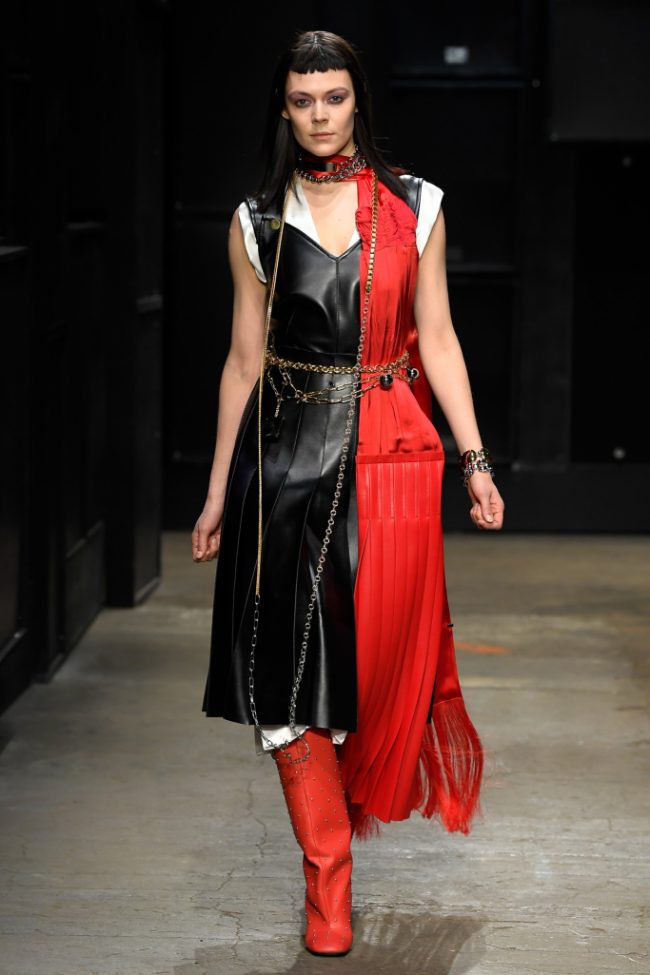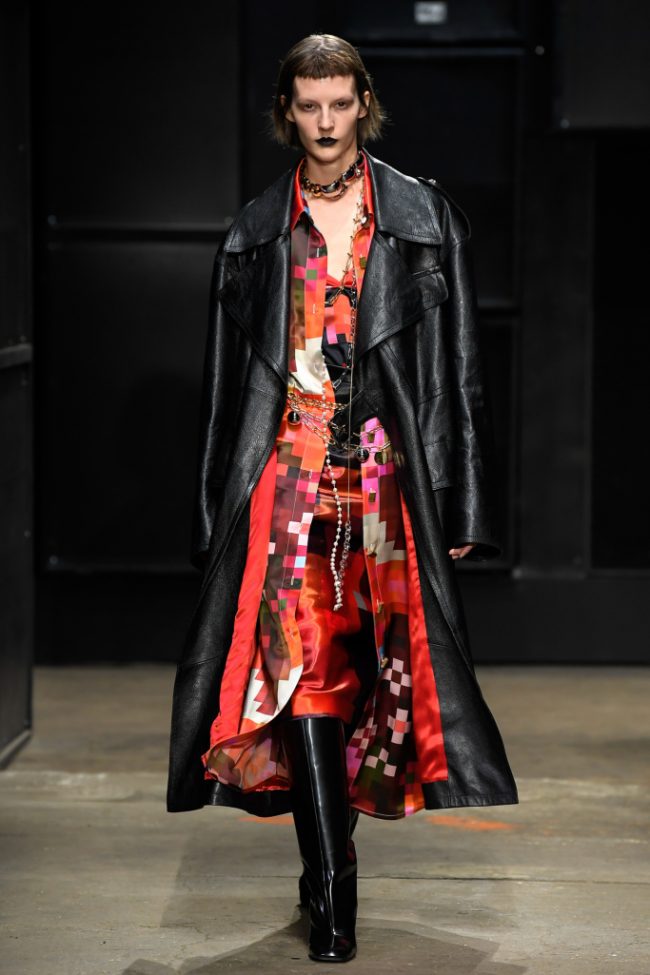 We think Donatella Versace might be aging backwards. Her fall 2019 RTW show was a mashup of day-glow trash and nightclub regular,s but only in the most awesome, dangerous way! Skewed to a much younger sensibility, lace and lingerie elements paired with leather jackets and strappy bondage inspired details gave a very underground risqué feeling to the collection. Gosh, why add faux fur when you can have the real thing and keep the brand in step with its high paying customer?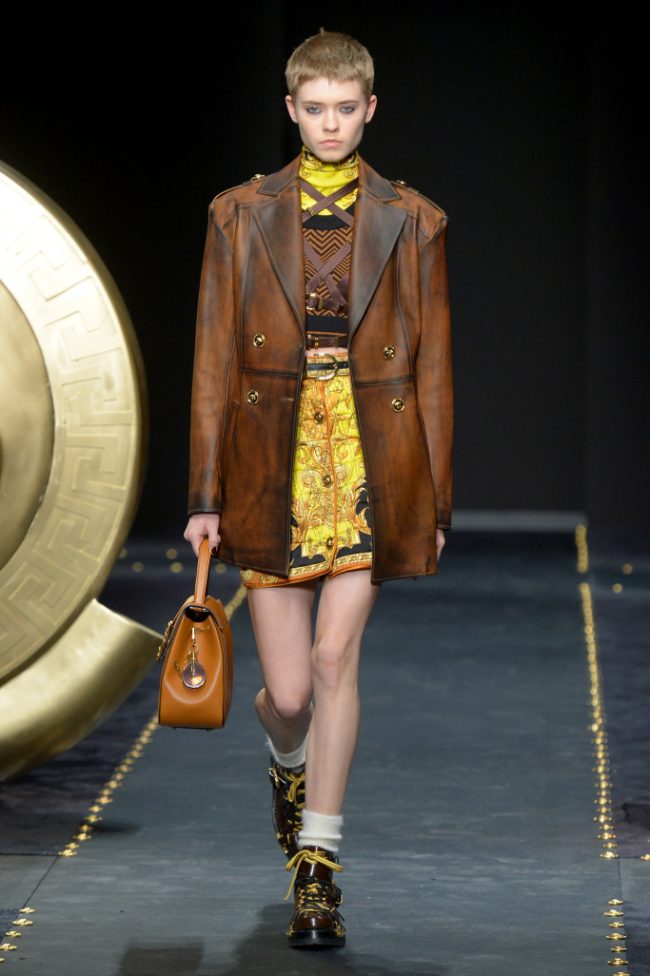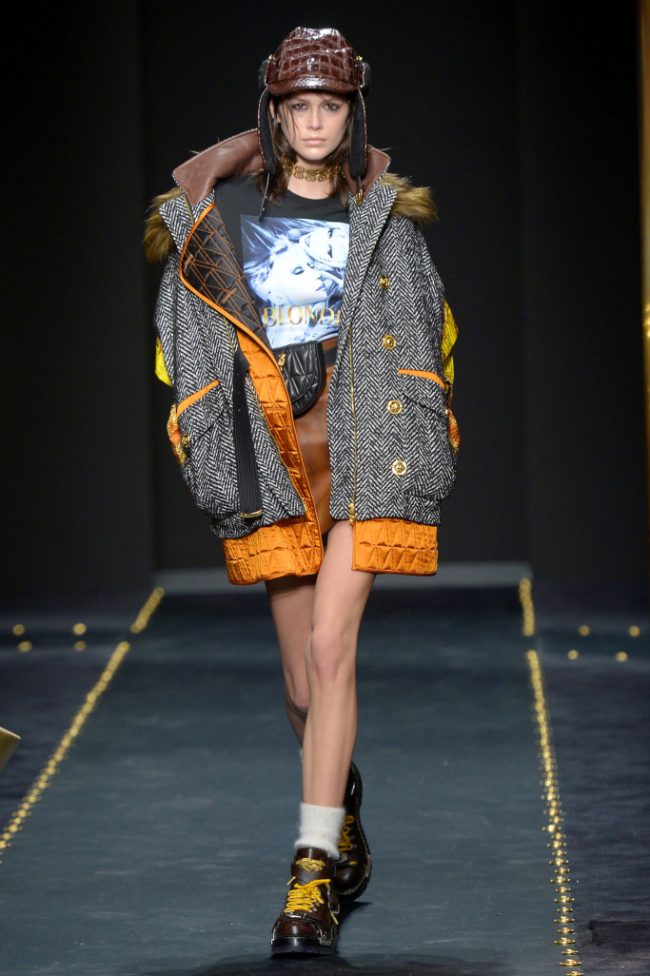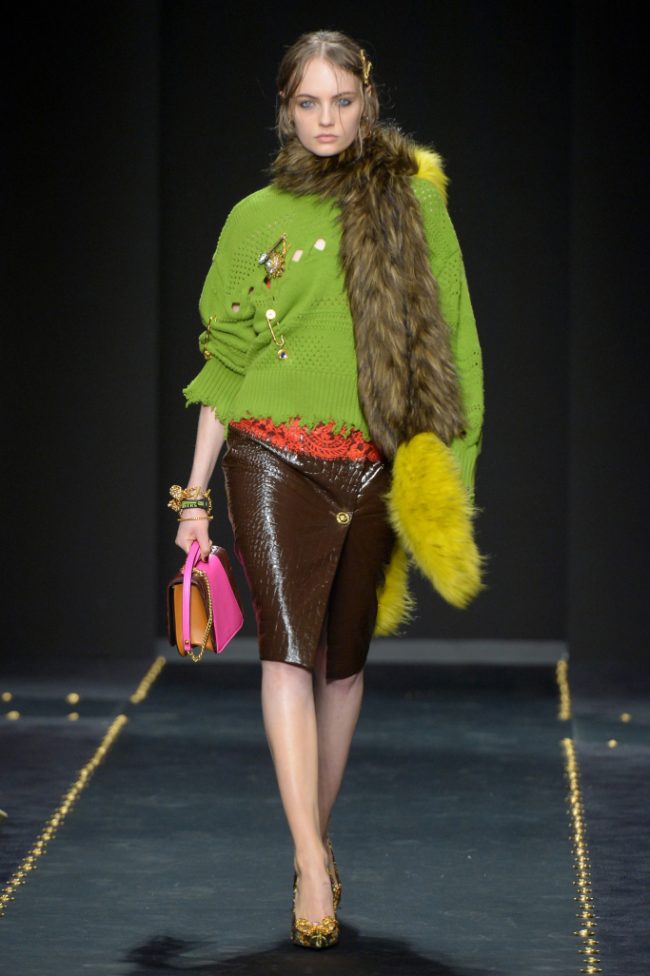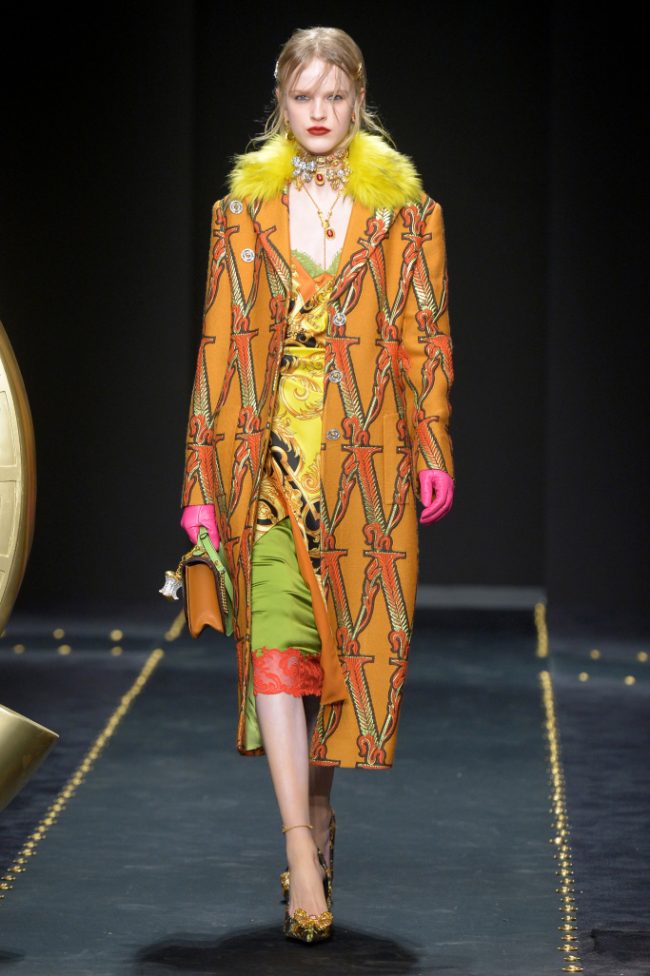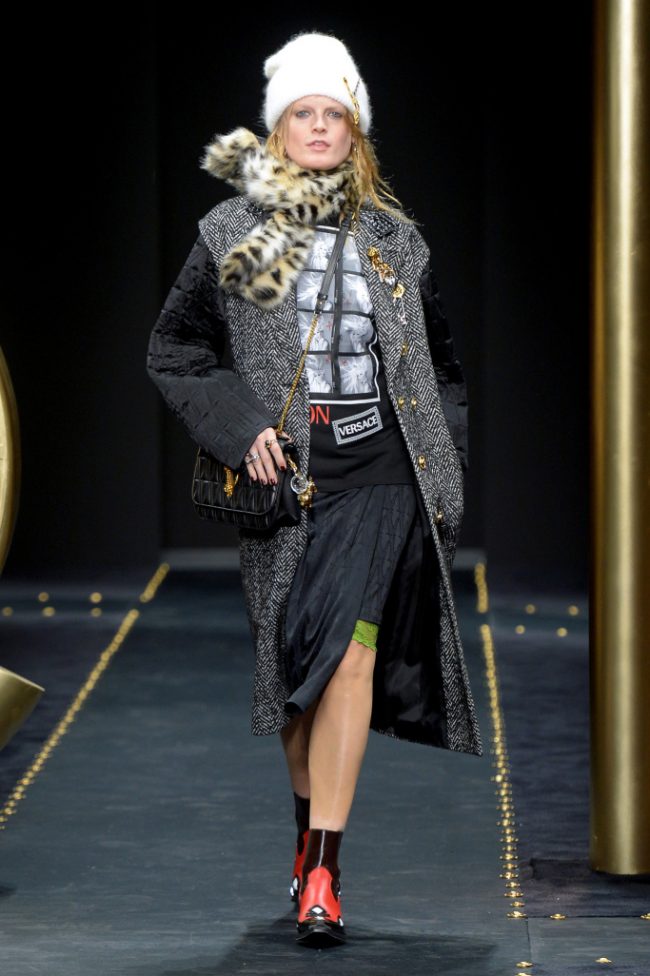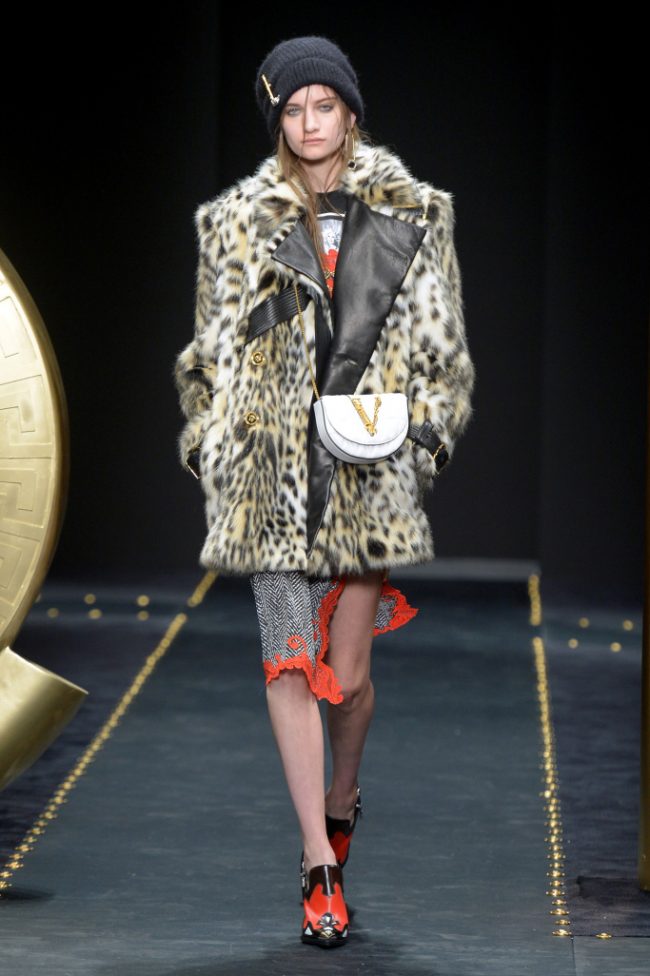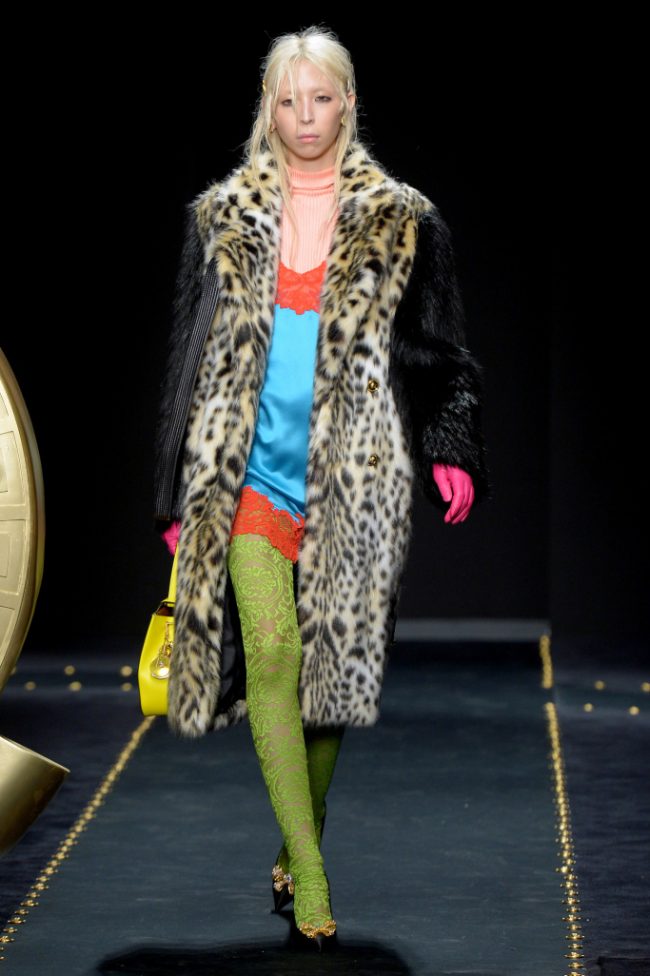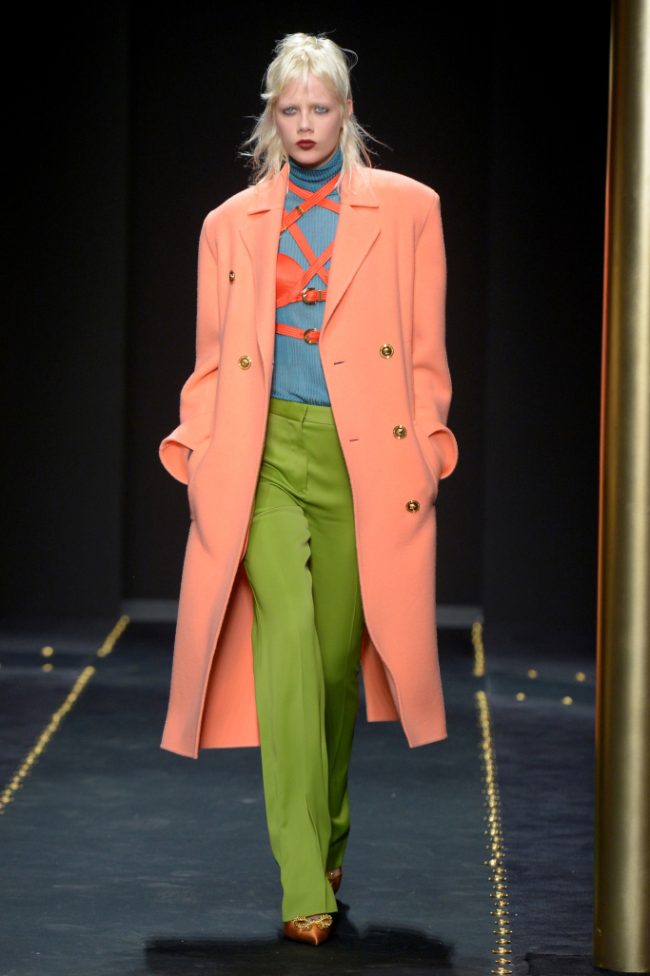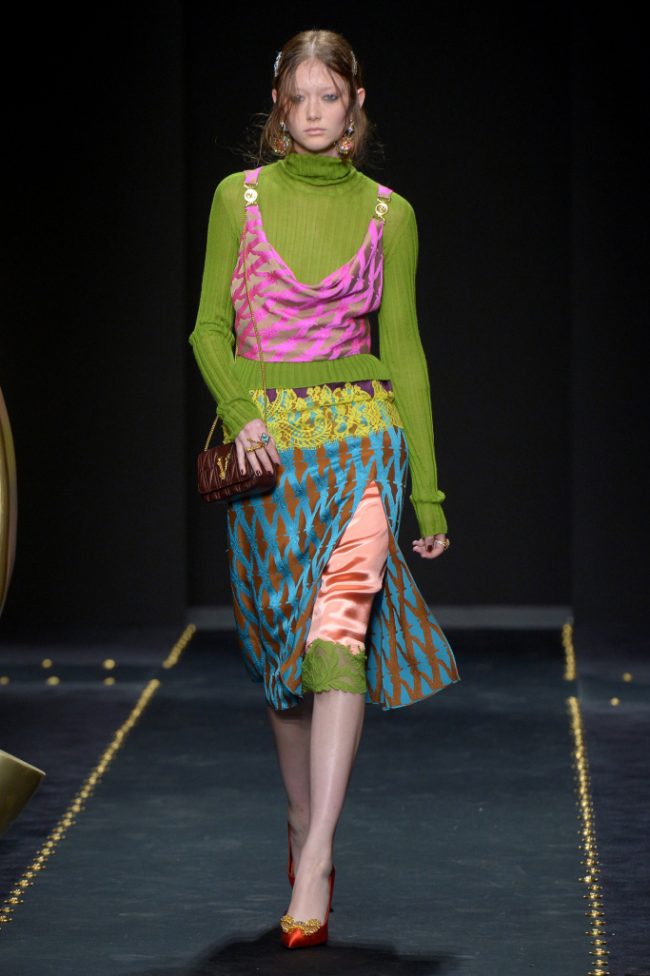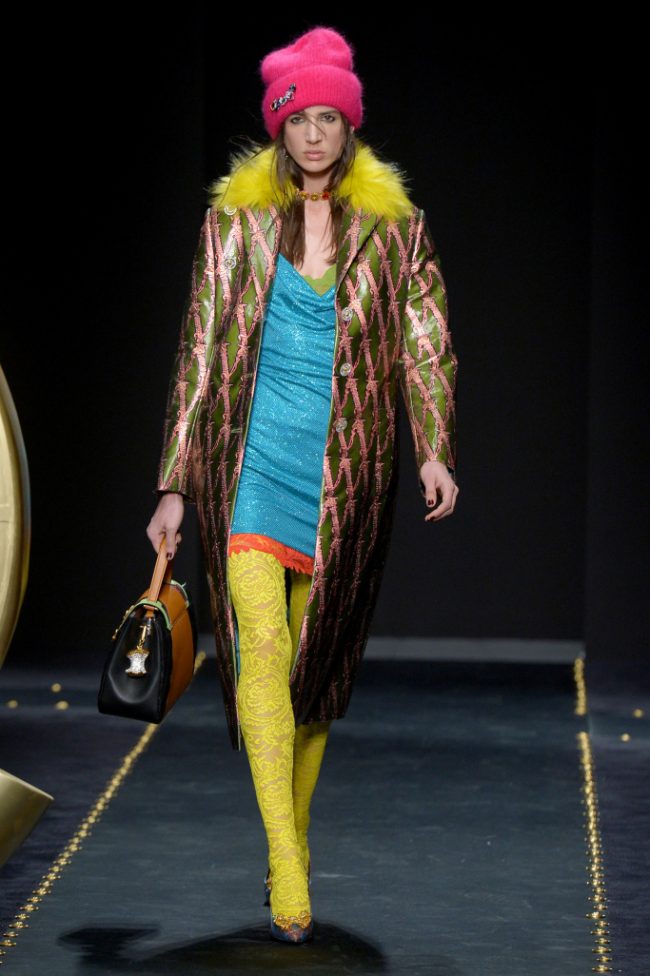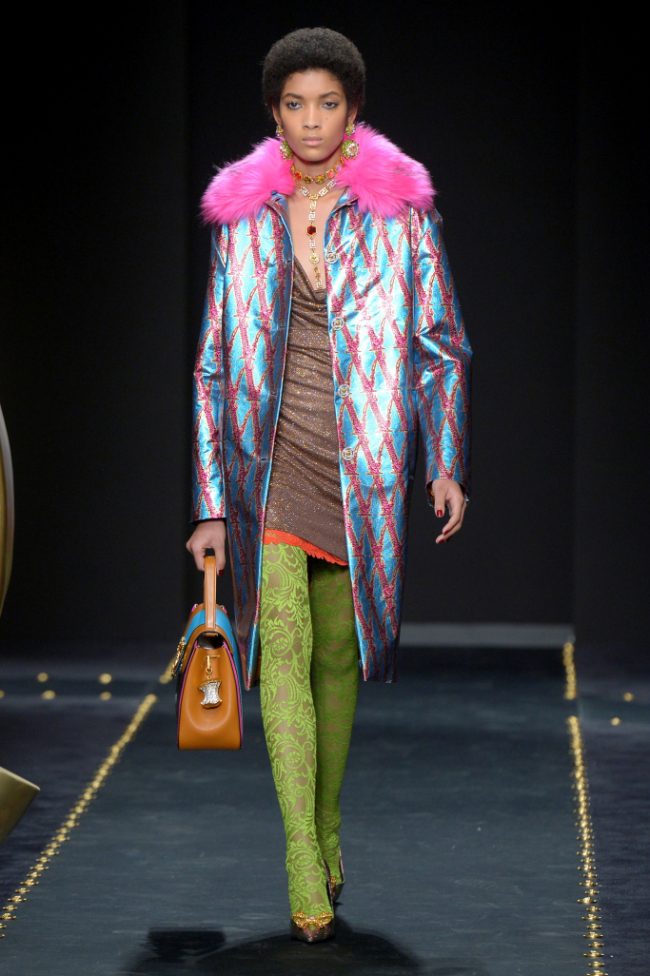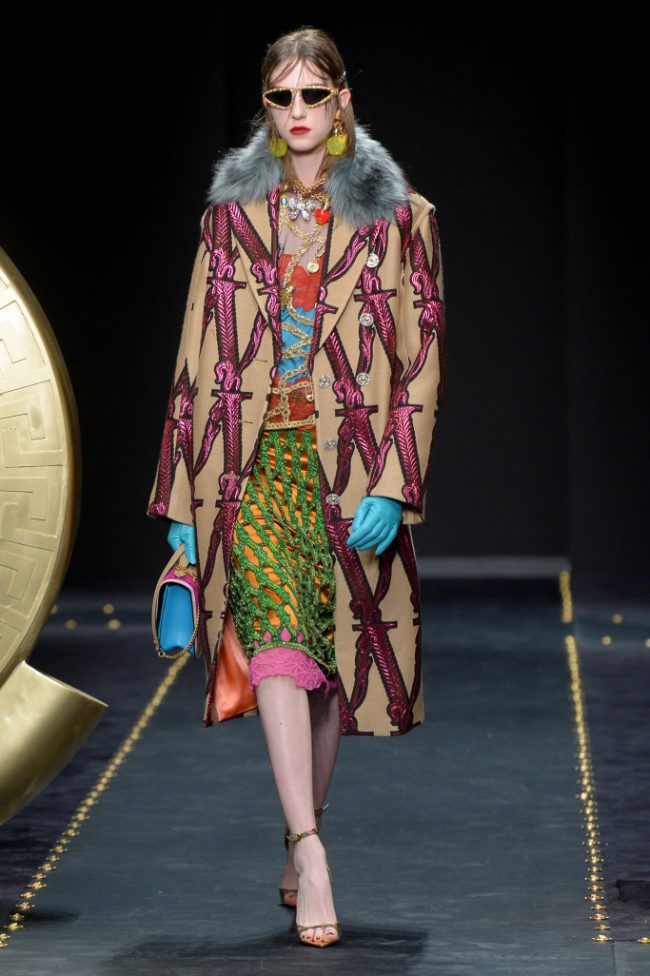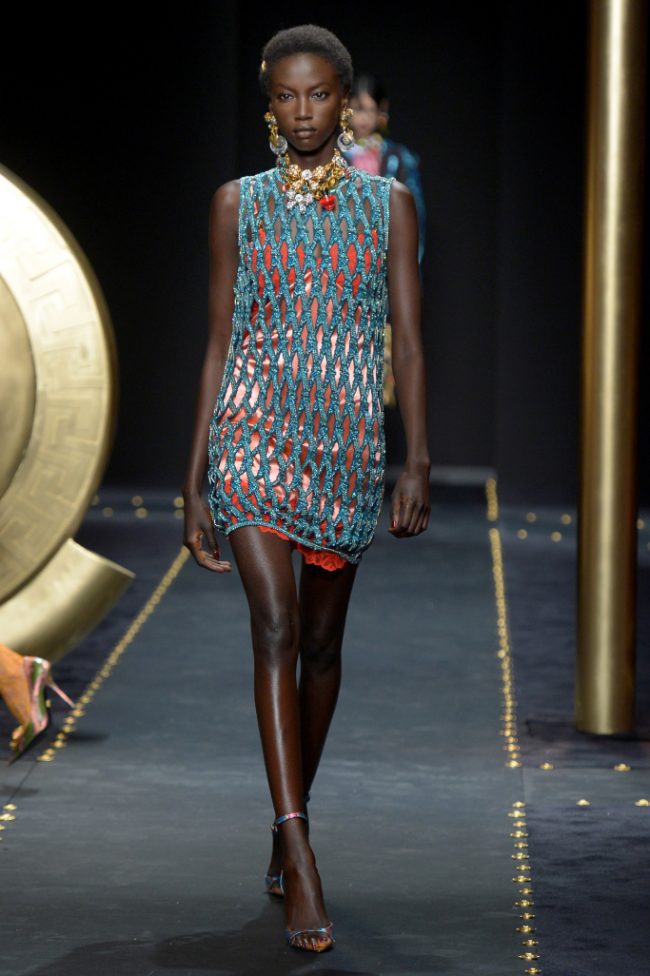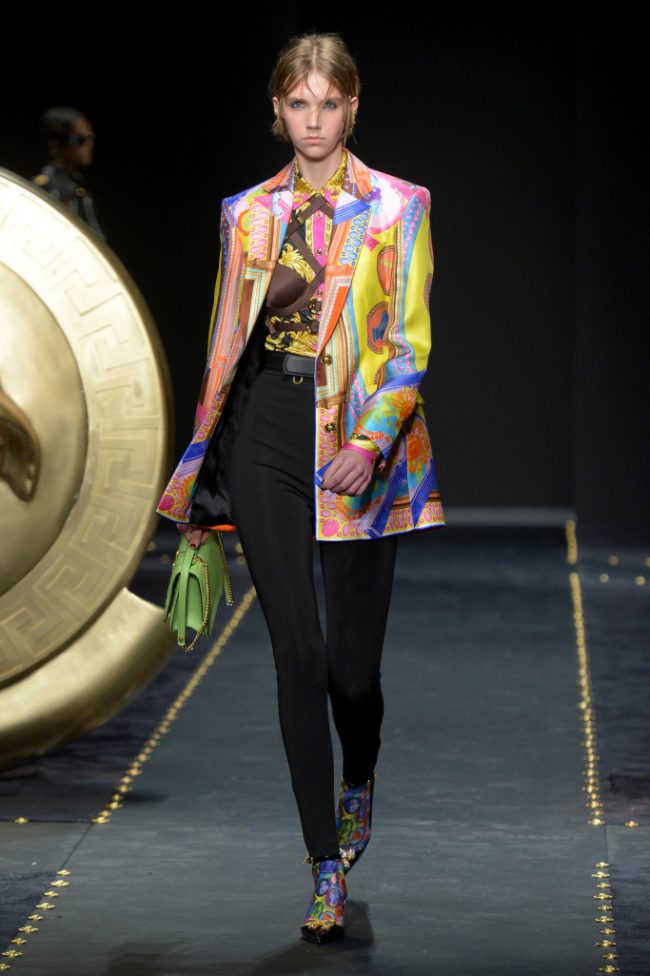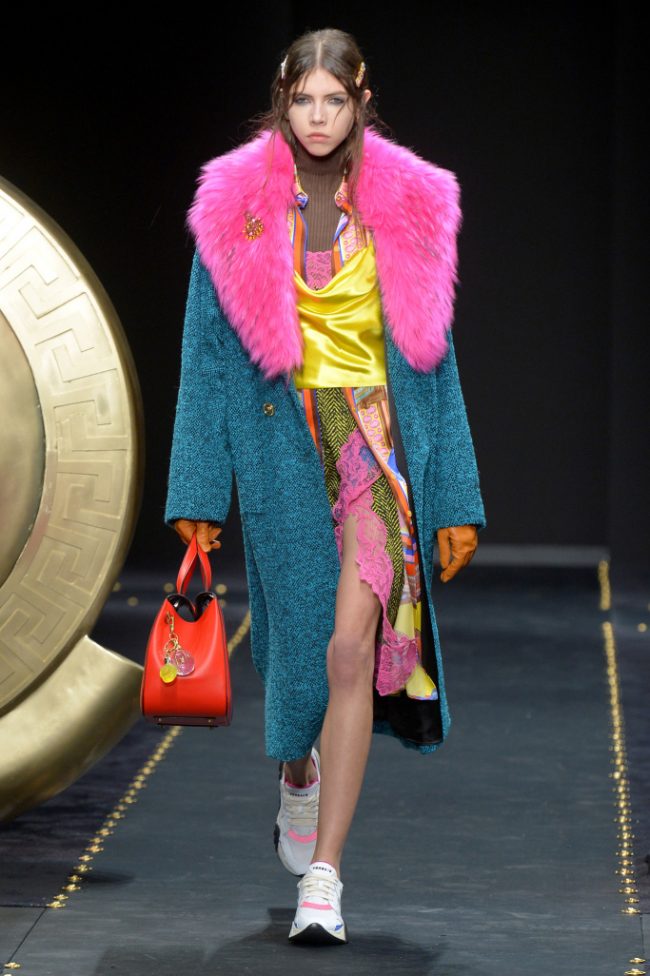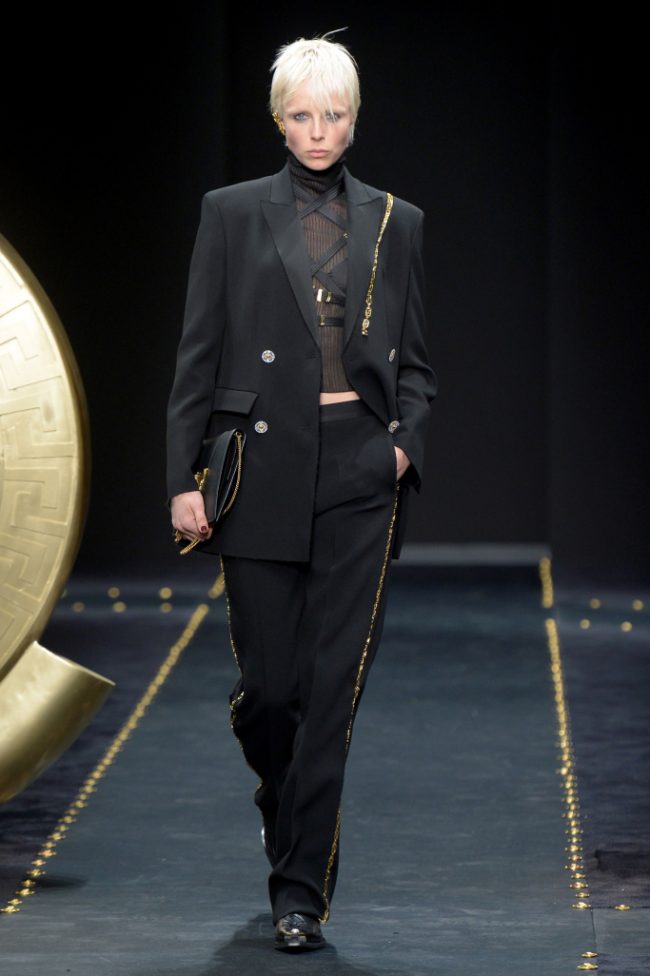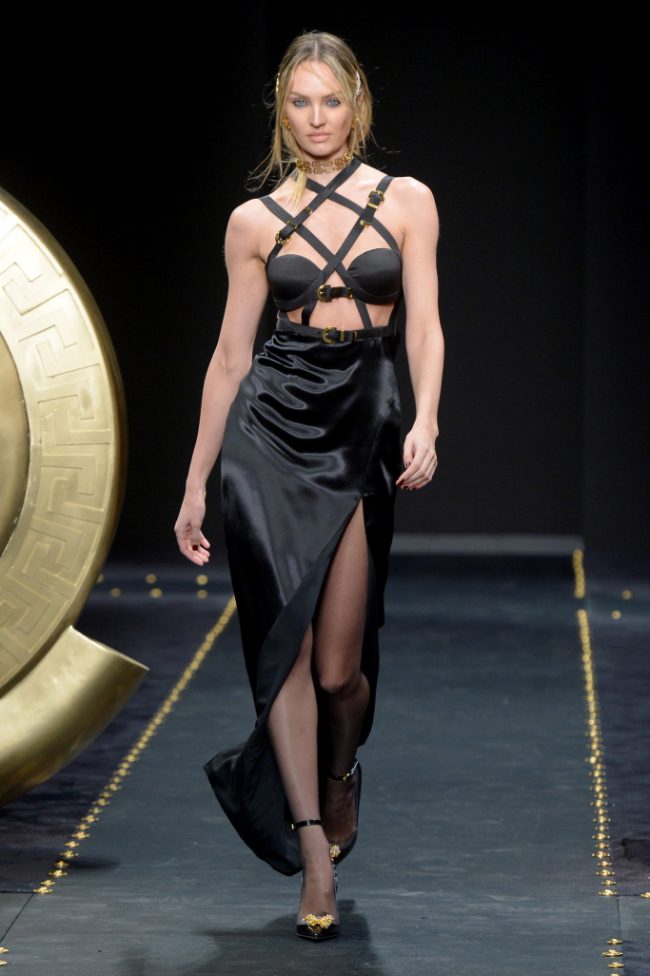 The Emilio Pucci brand is doing a nice job evolving from their pigeon hole prints that, of course, is at the heart of the brand. But that's not all Pucci is about here in fall 2019. A raspberry colored, high gloss patent leather and shearling trench was "of the moment" spectacular! Pick the high shine, electric blue moto shearling to show off your unmistakable great taste. The brand's DNA came by way of very pretty and feminine use of its gorgeous prints that could double as beautiful silk scarves.