MILAN Fashion Week Fall 2018 PART 9 – FINALE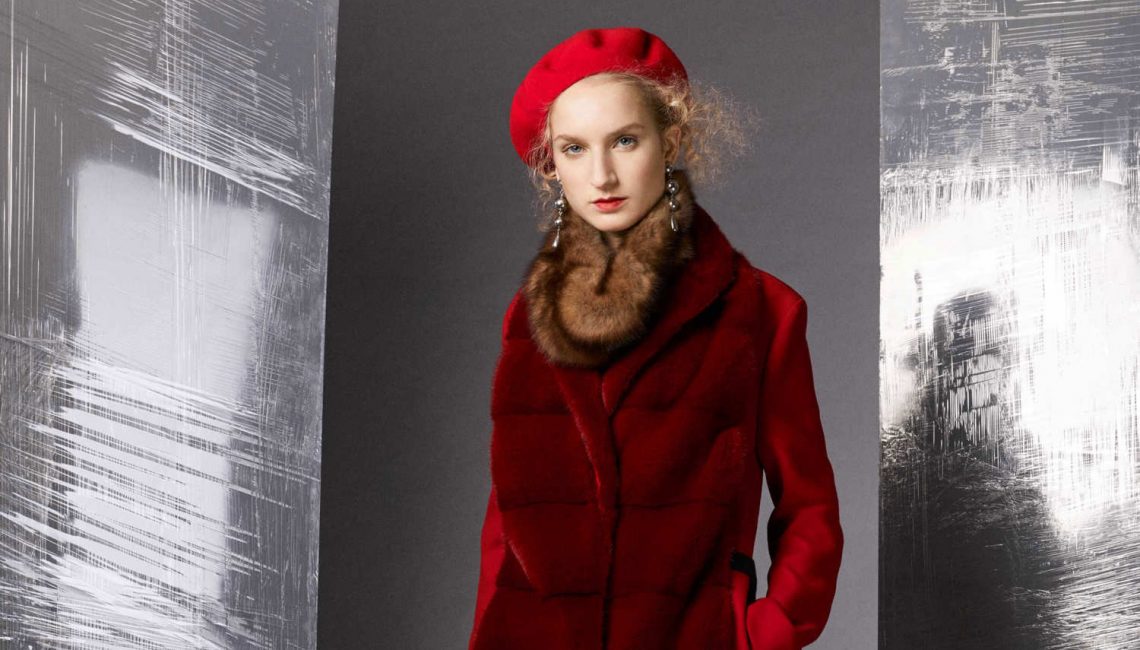 Milan took care of the fashion ennui that was setting in for fall 2018 with exciting, creative collections.  Judging from our notes, there will be plenty of great wardrobe building options to lure those credit cards out of those wallets.  Outerwear remains a key component of the collections with a broad range of luxury looks that help designers to refine their message.  No wonder fur plays a major role once again!  Thanks Milan!
Ciao Ciao to Milan Fashion Week Fall 2018
Piazza Sempione colored in-between the lines for fall 2018. A true leader in daytime chic, they held to the label's DNA offering traditional styles with modern touches.  Fur cowl necks were just the right amount of oomph paired with silk polka dot pjs's, window pane suits, or layered over a red cashmere coat with horizontal dyed-to-match mink bodice. Pillow soft peppercorn colored fox muffs and scarves were another accessory that went the distance and paired nicely with a variety of looks. Safe and sound but well worth the investment!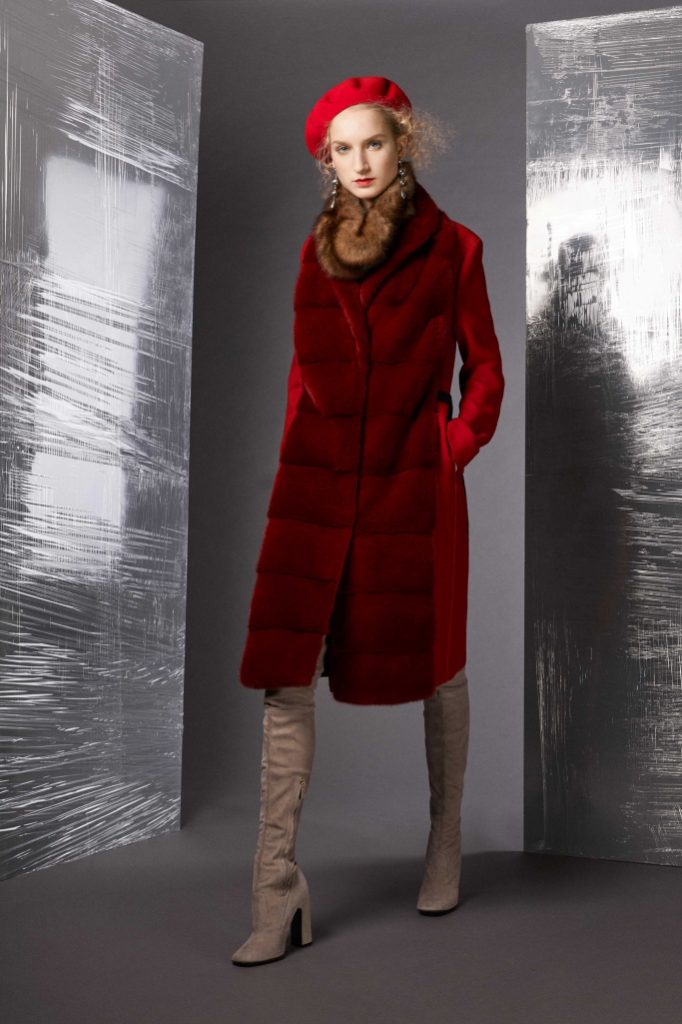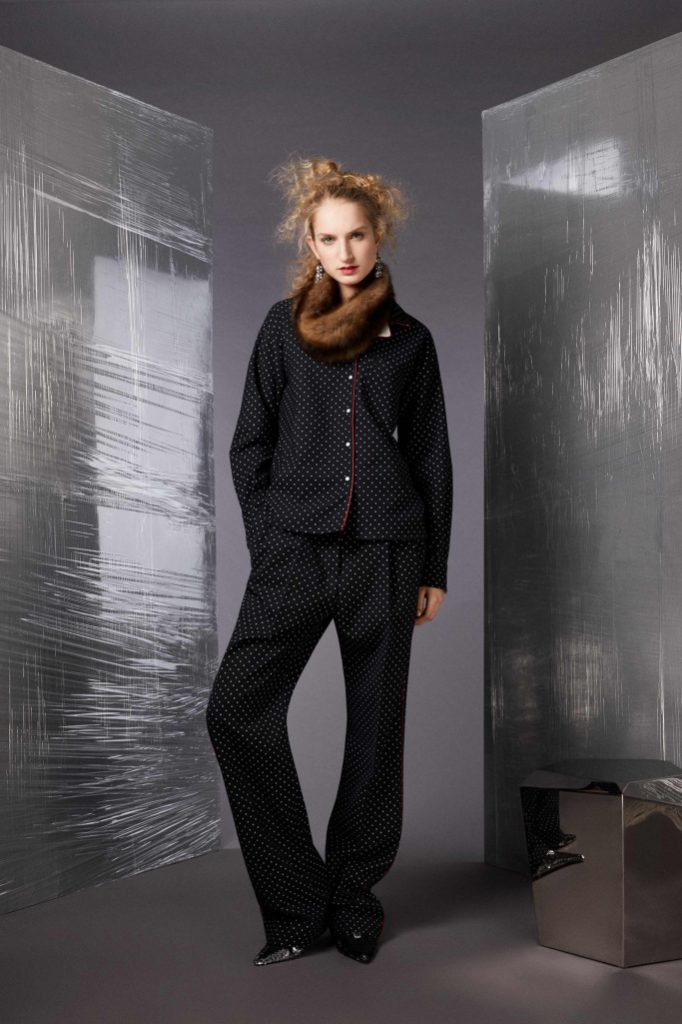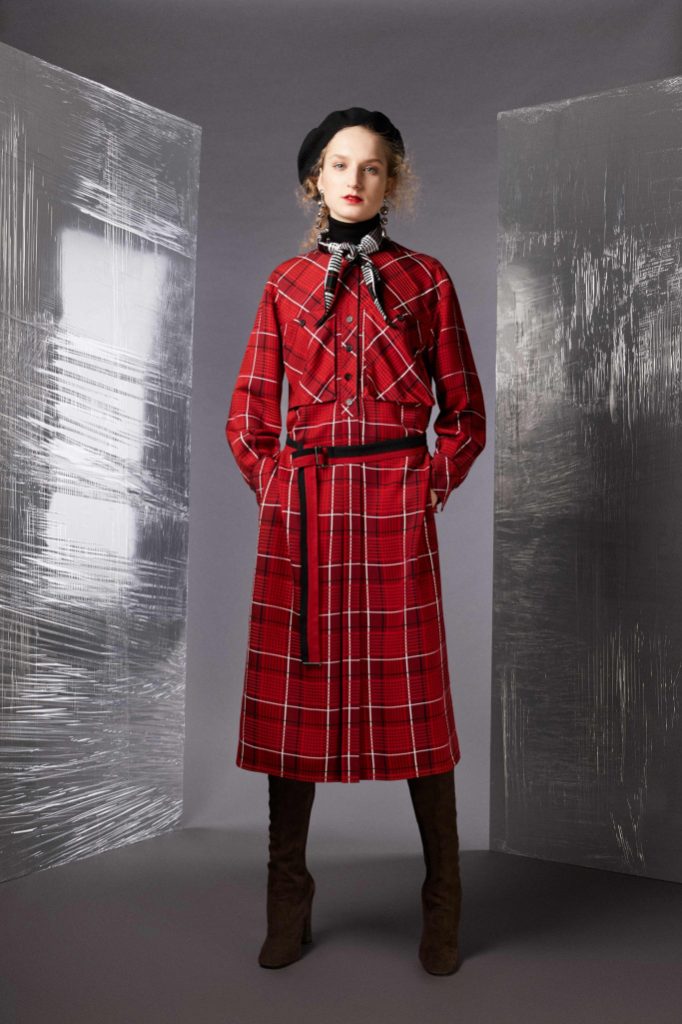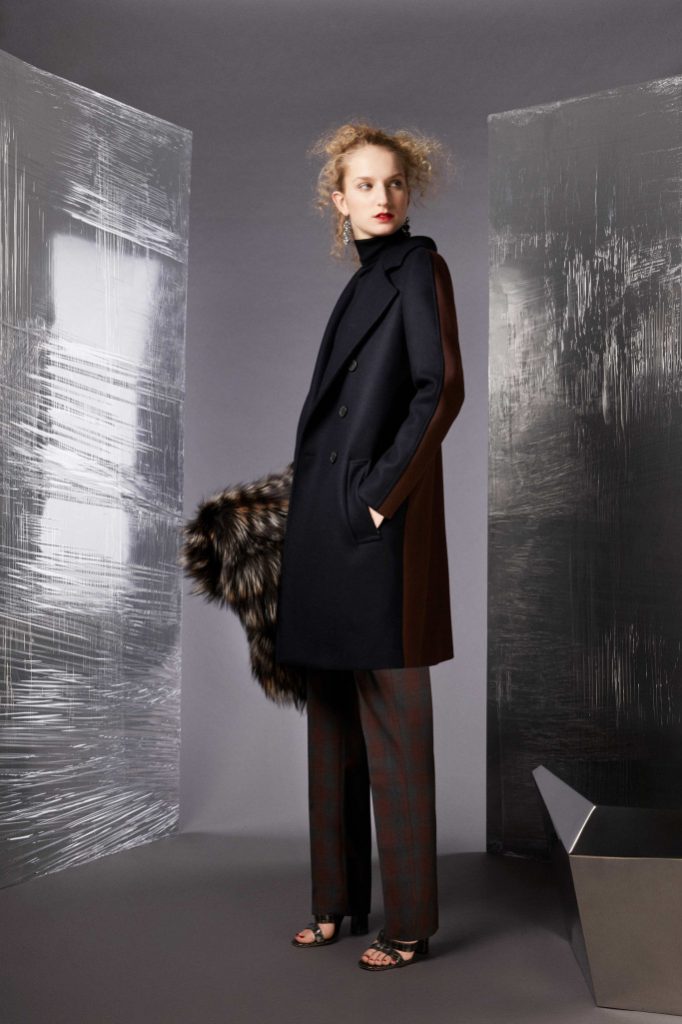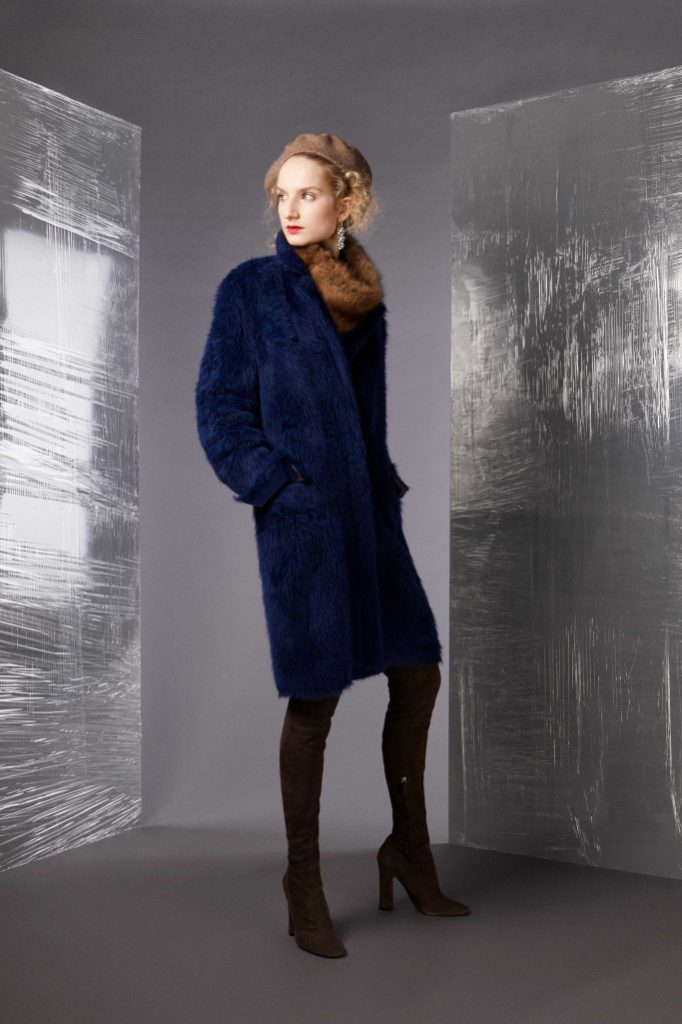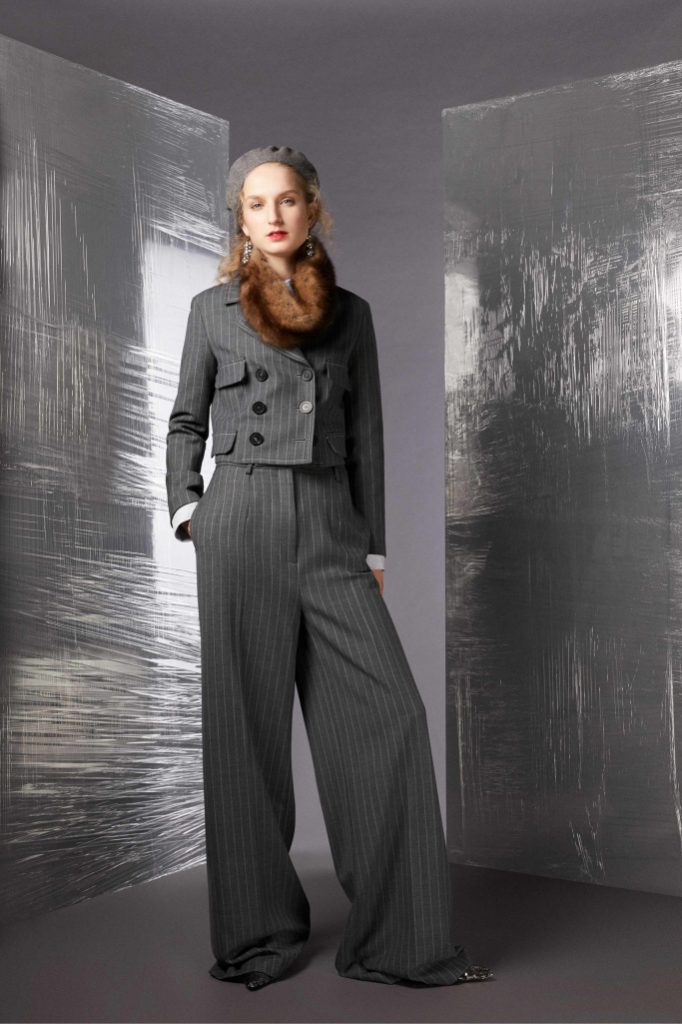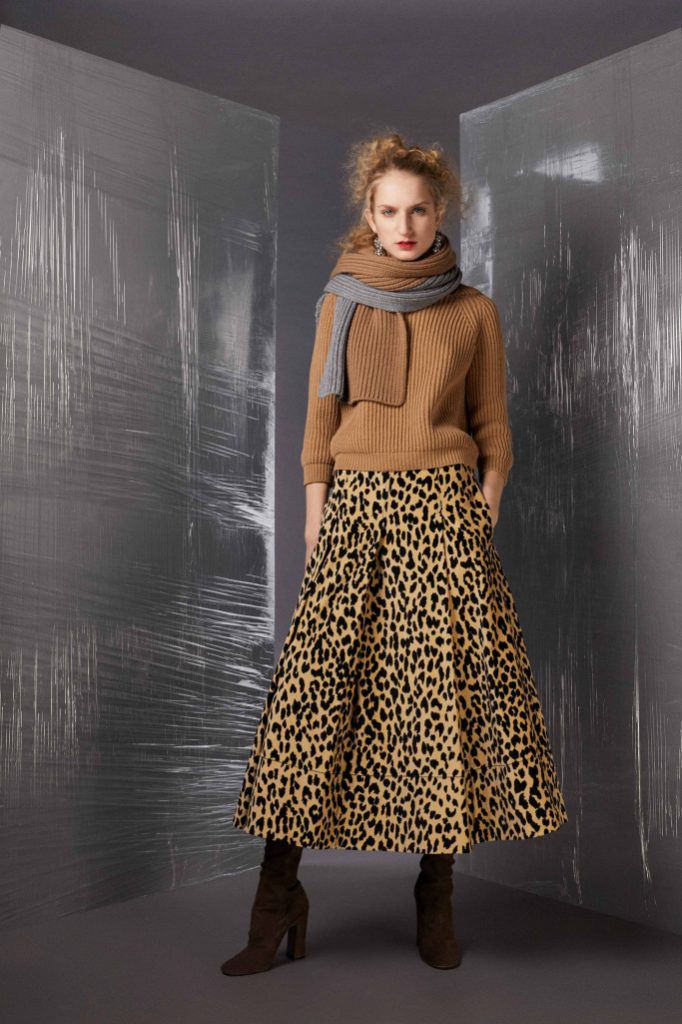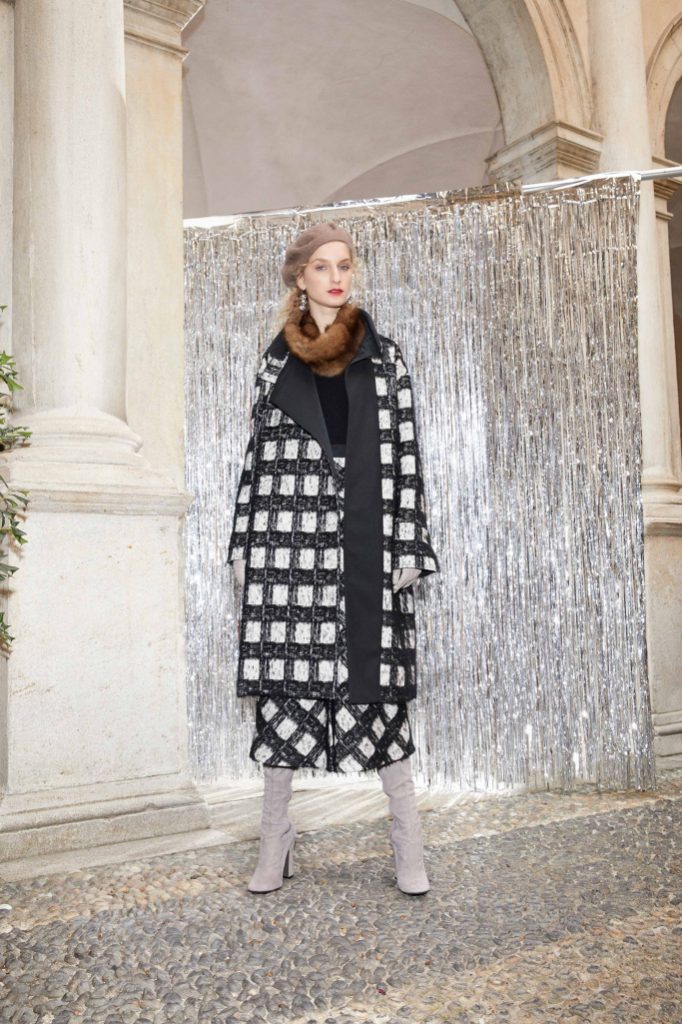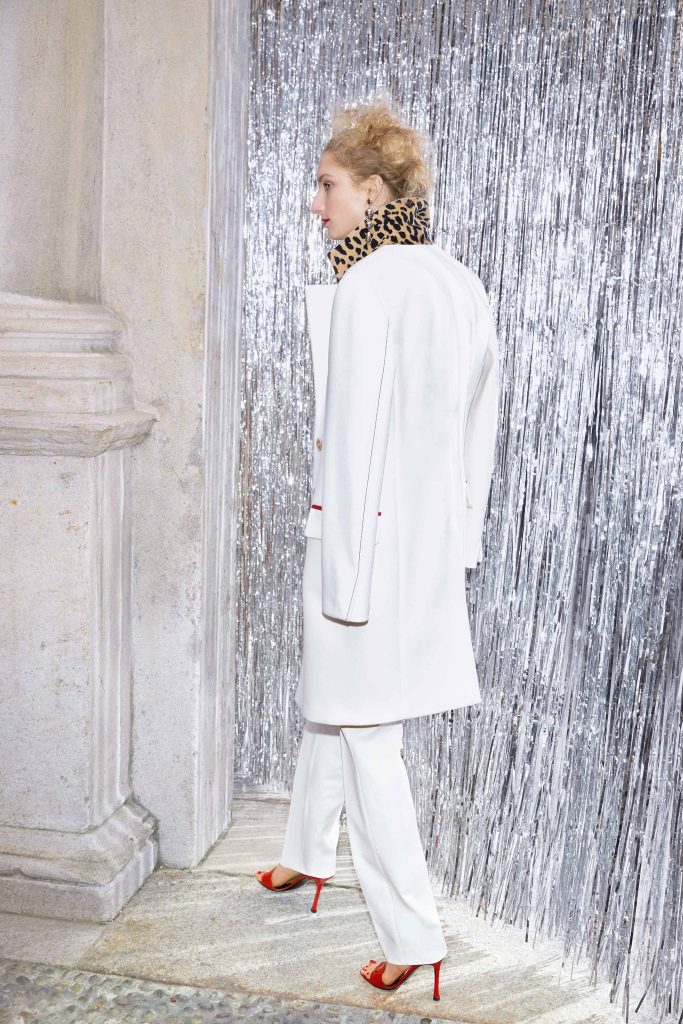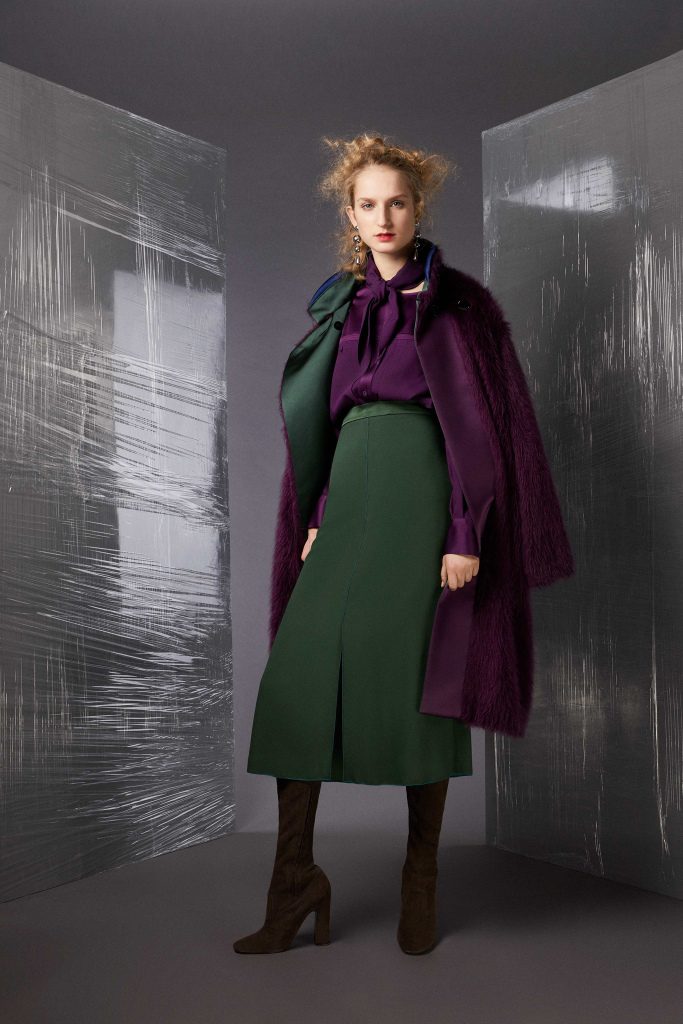 An avant-guard collection from Calcaterra flooded the runway for fall 2018 in Milan this month. Voluminous outerwear over wispy tulle was an unexpected but appealing contrast in proportions. Deep, dark color tones added to the stark modernity of the collection. A few key topper coats rose to the occasion. Calling a full length black and white cow print coat "bold and unforgettable" would be a gross understatement. This print appeared again in a skirt pulling the theme together. The pristine elegance of a grand white wool coat trimmed in white fox was an ethereal vision of beauty. If making an entrance is your thing, a deep burgundy floor length Mongolian lamb coat will get you there.  While we love touches of fur trim and accessories, a mink collared bib/dicky lacked polish and finesse.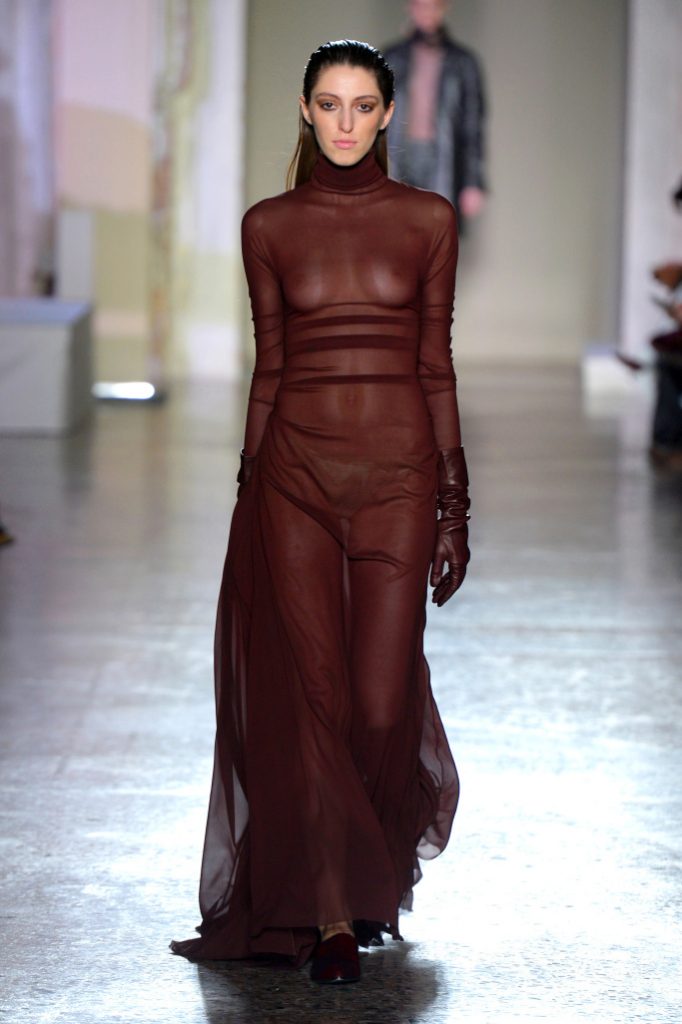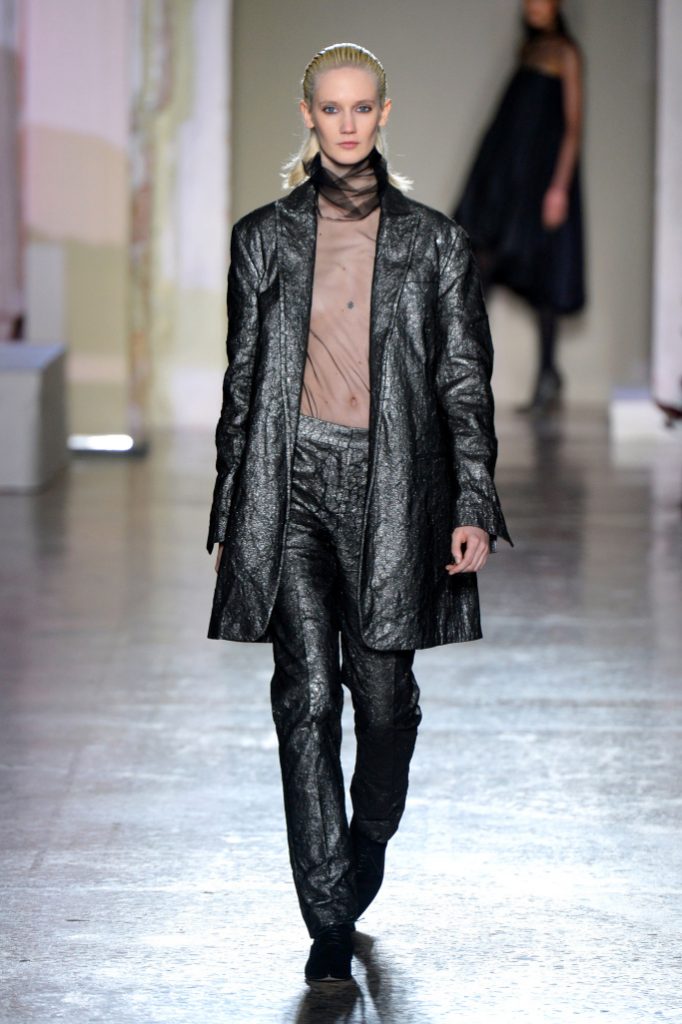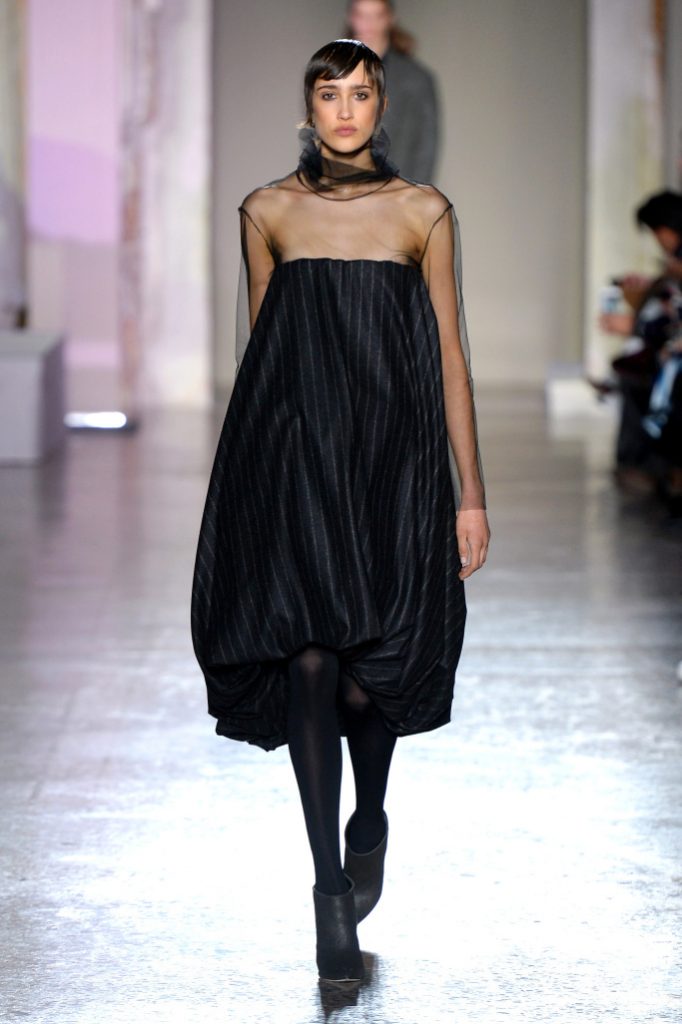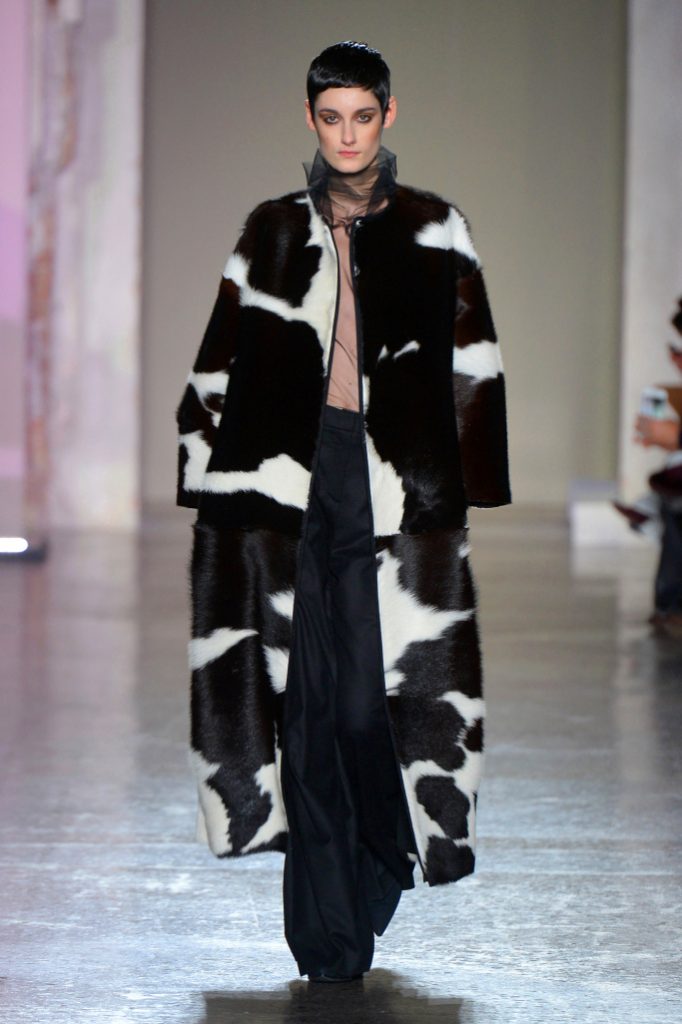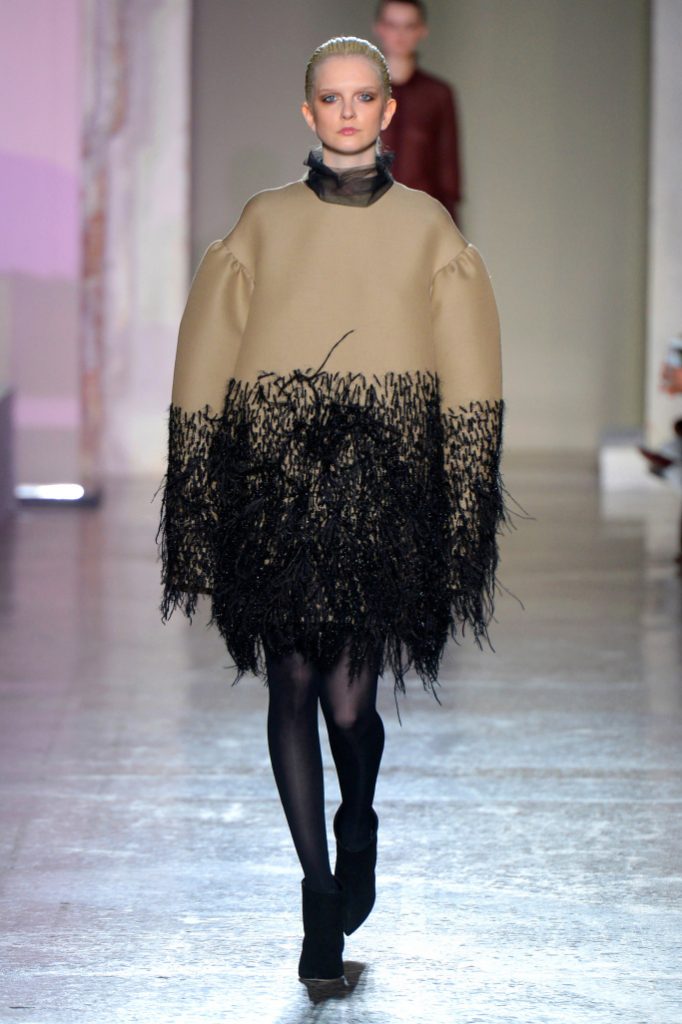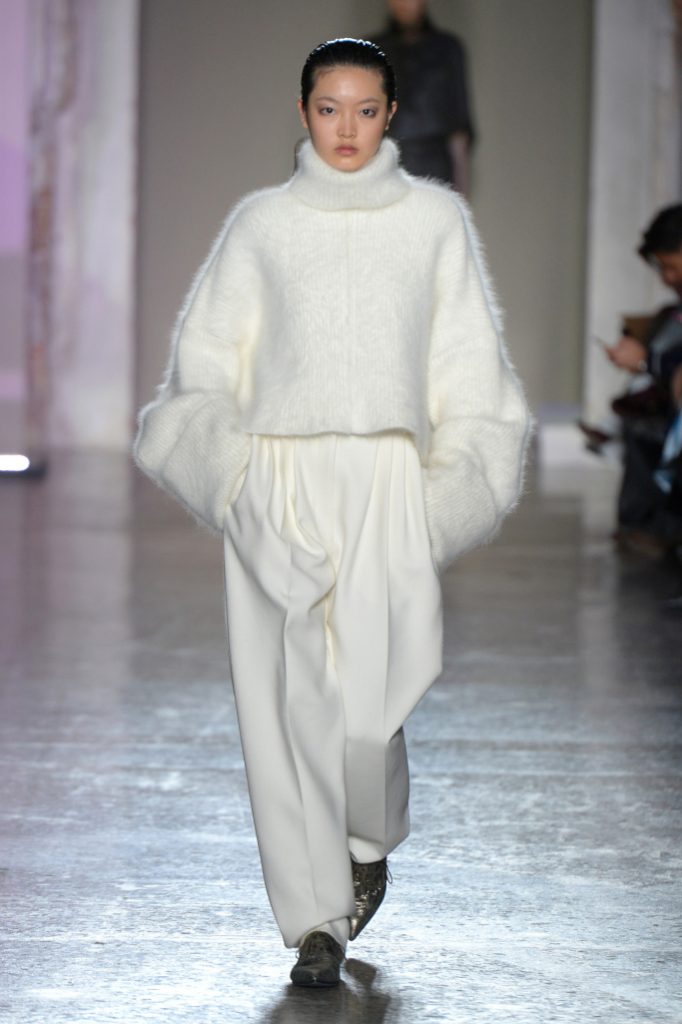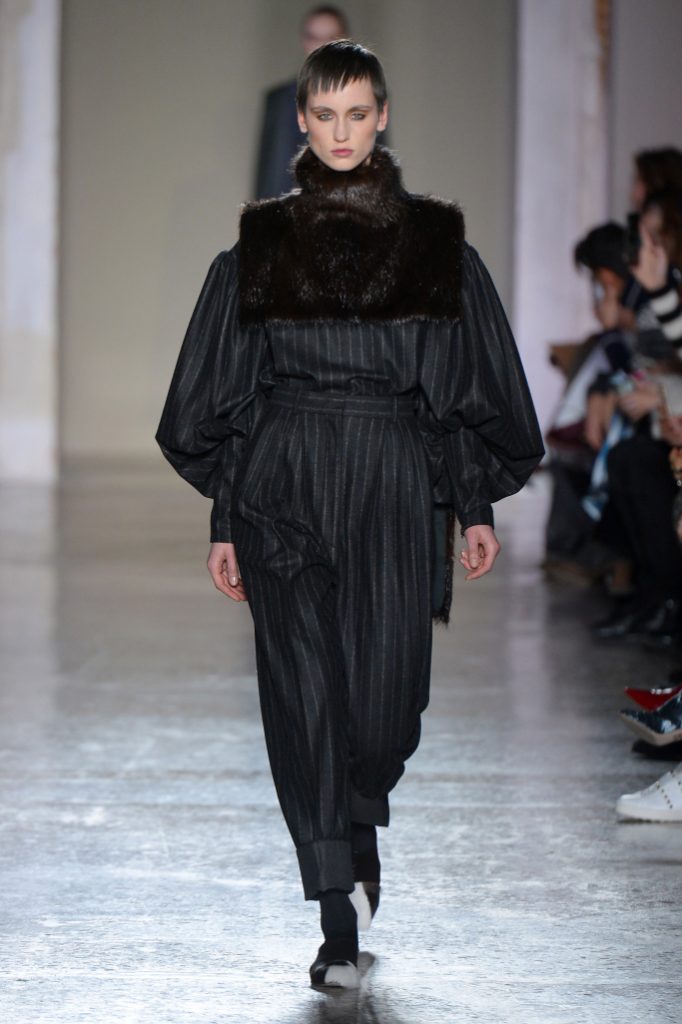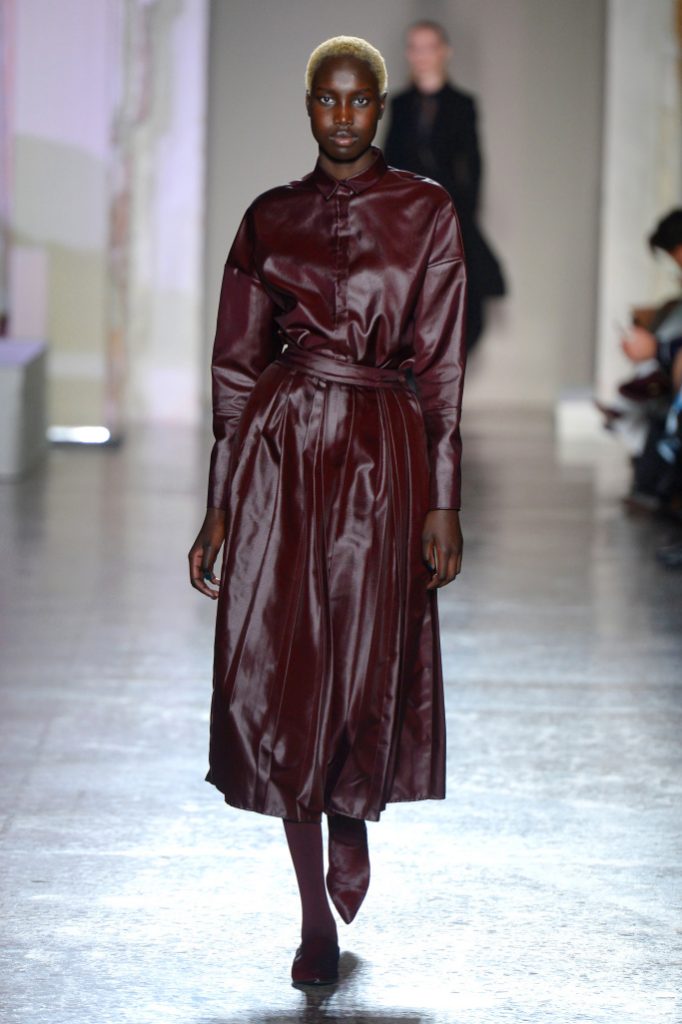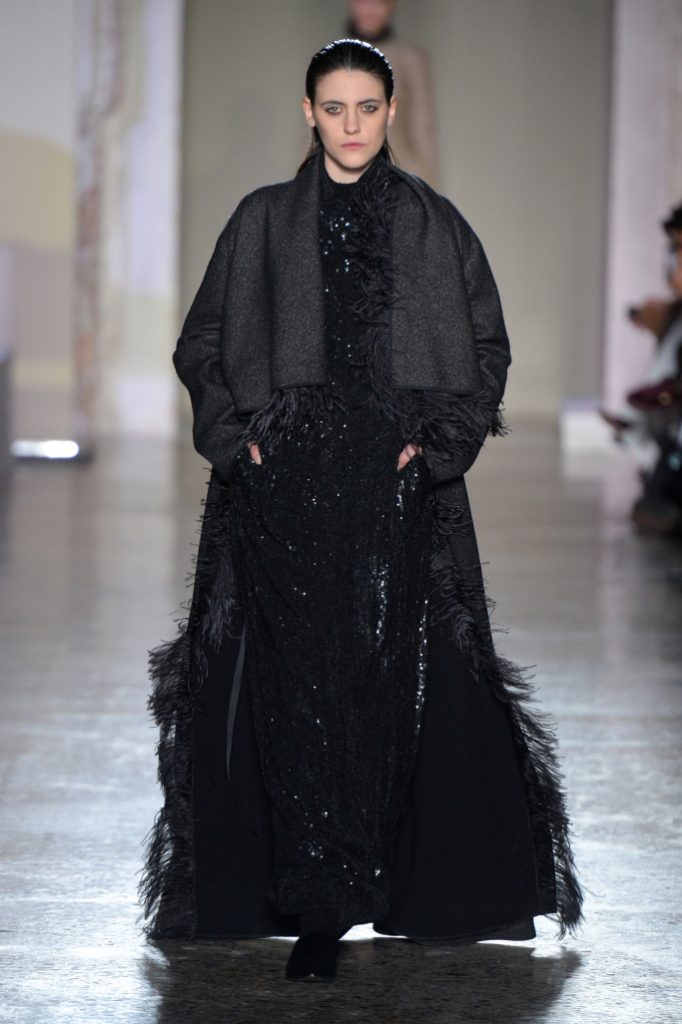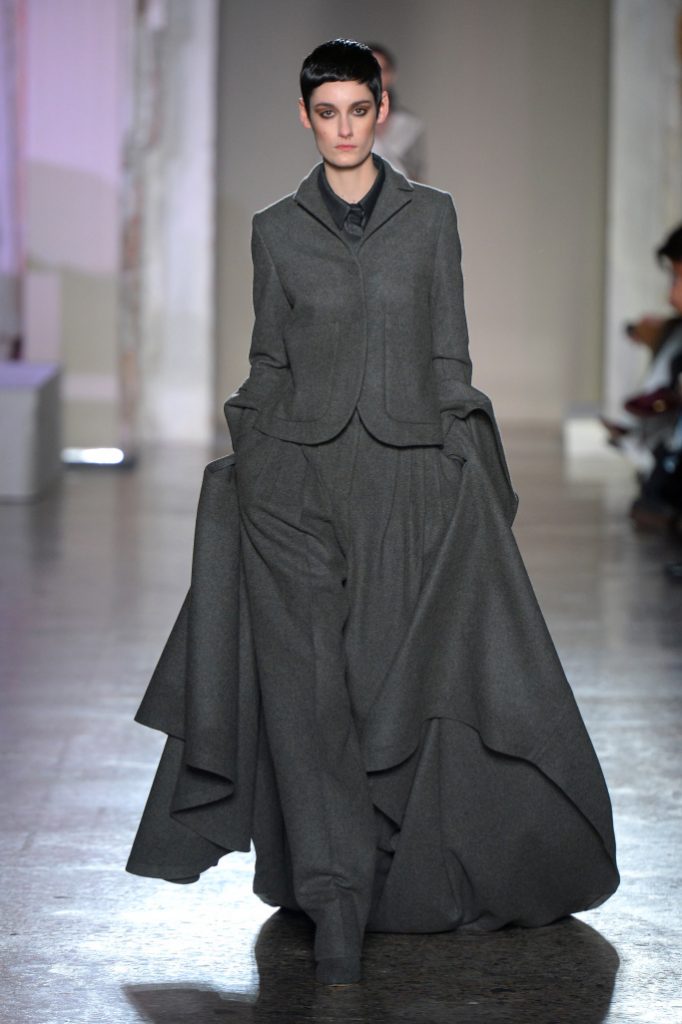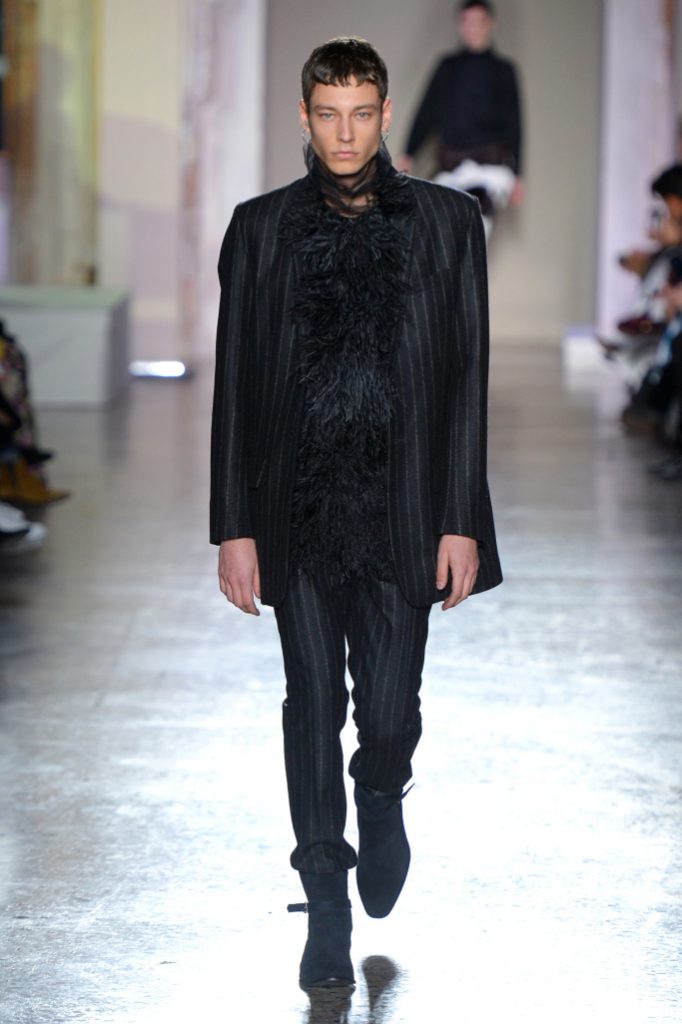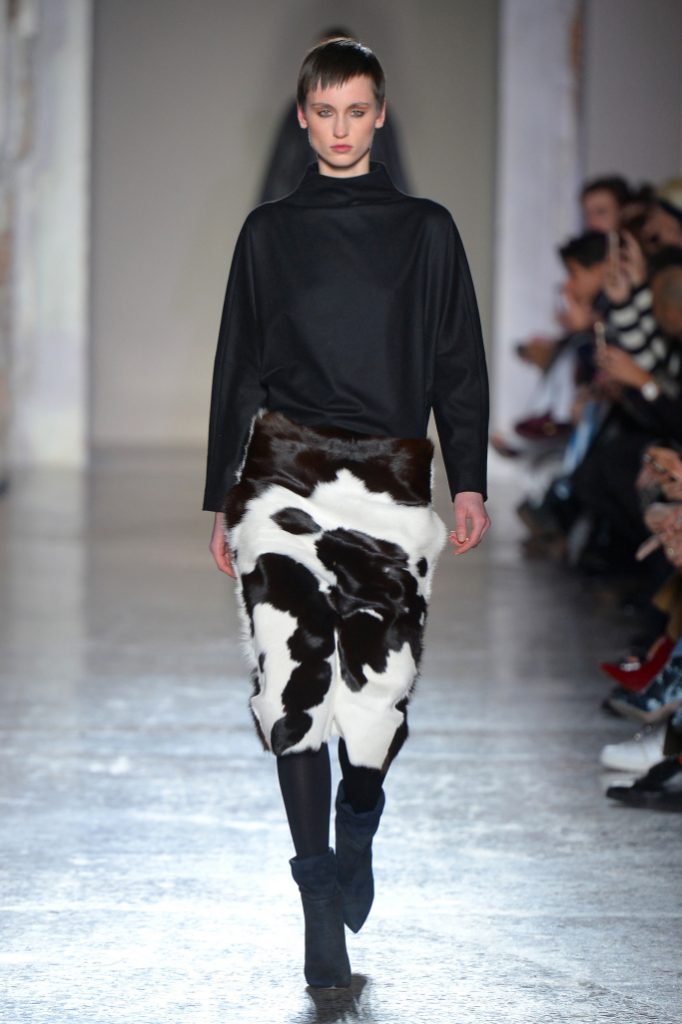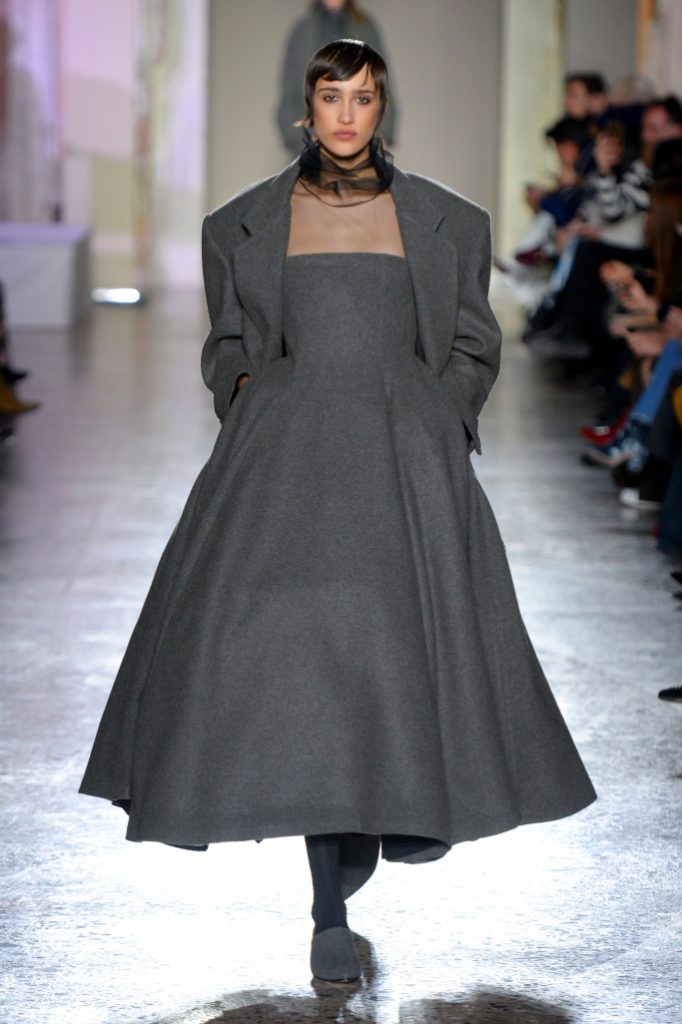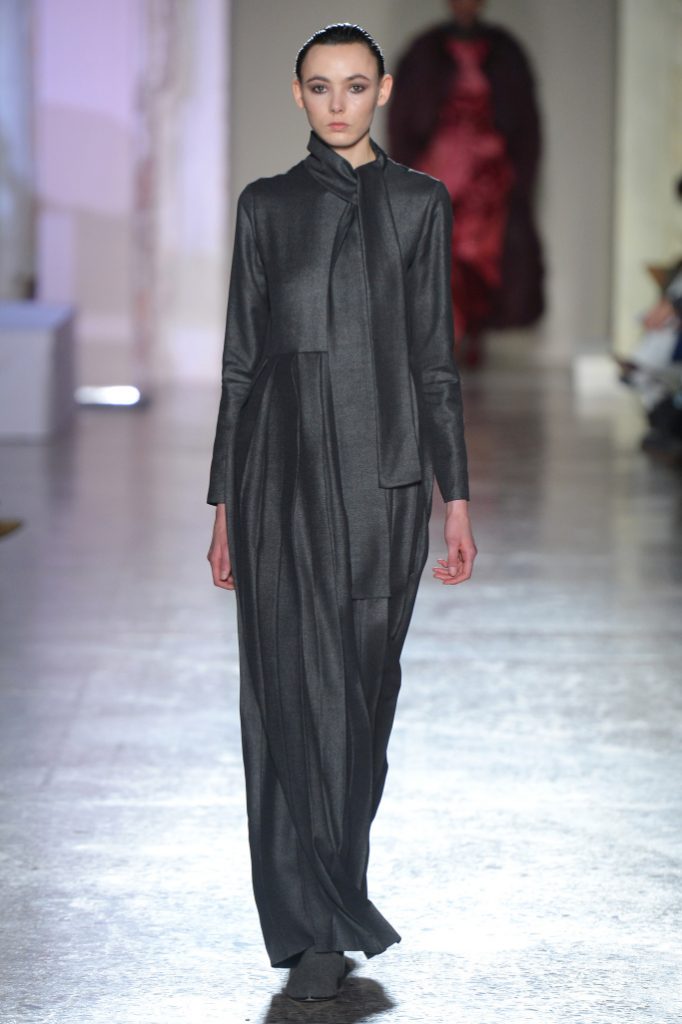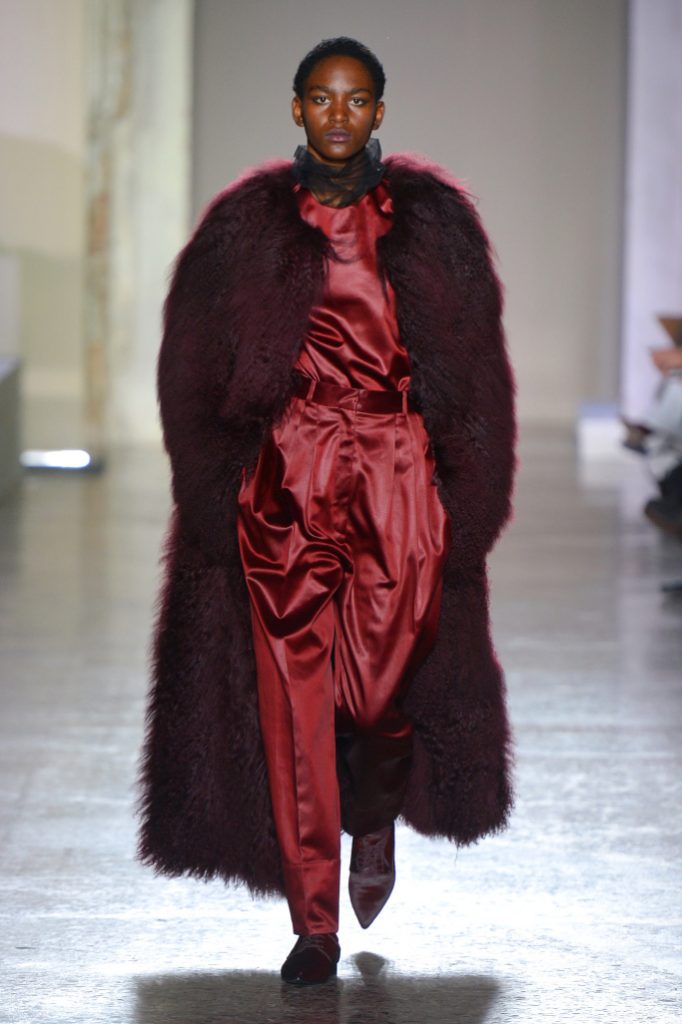 Toe tapping fashion danced down the runway at Iceberg's fall 2018 RTW show. The looks jumped with a vibe and energy that today's trend setters demand. Innovative shearlings were infused with texture and color. A quilted nylon zipper front jacket and a black printed version with logo knit sleeves were among the options. His and her's leather motos with metal studs and shearling collars may be the trend to match.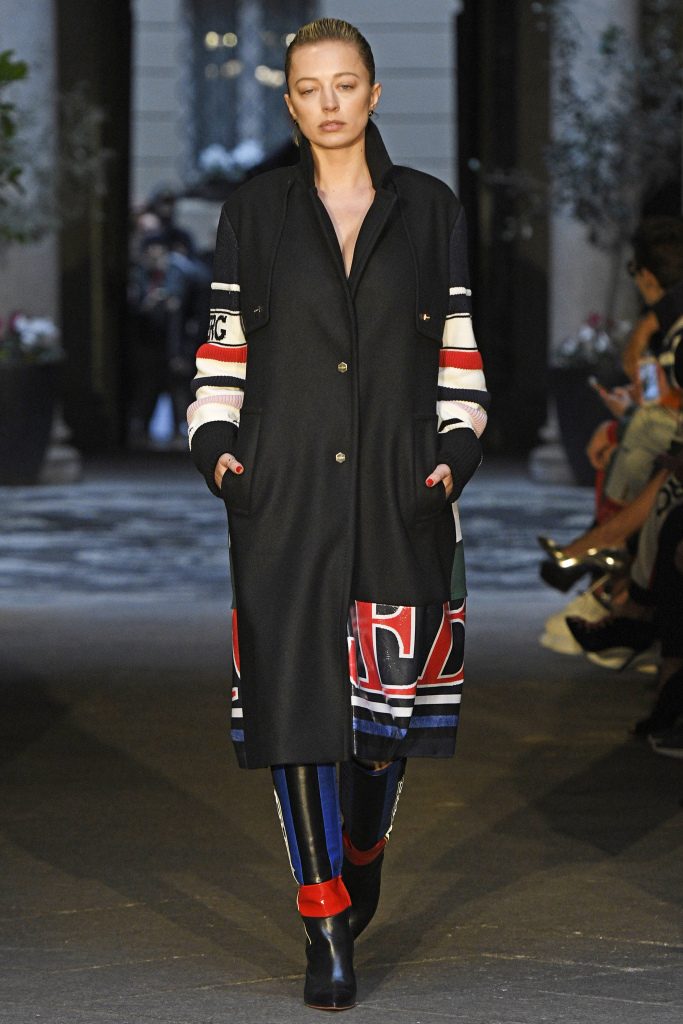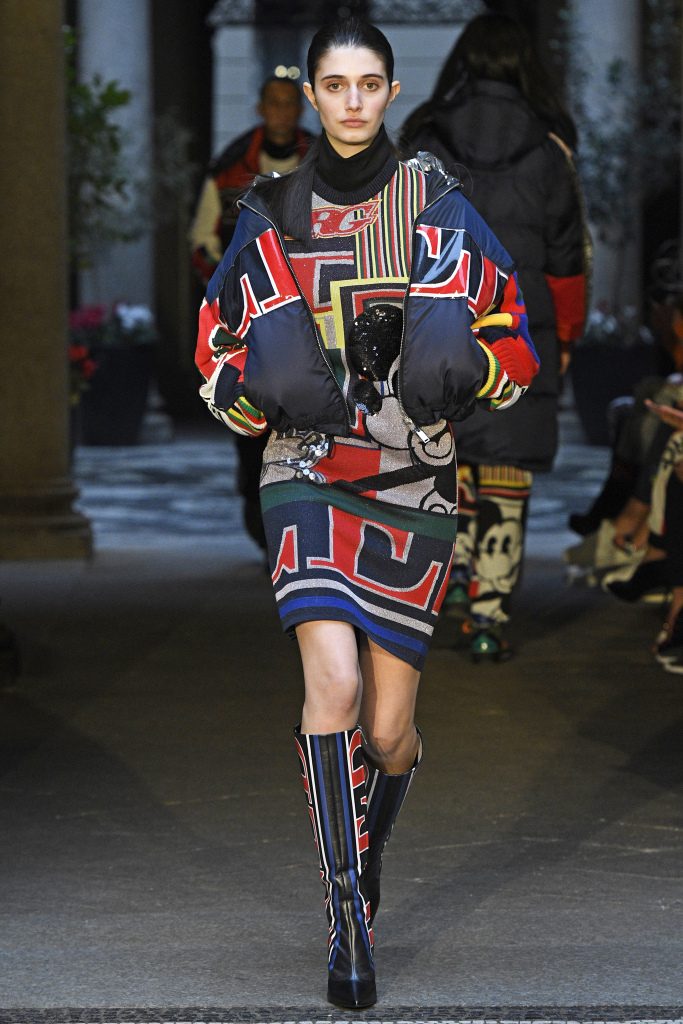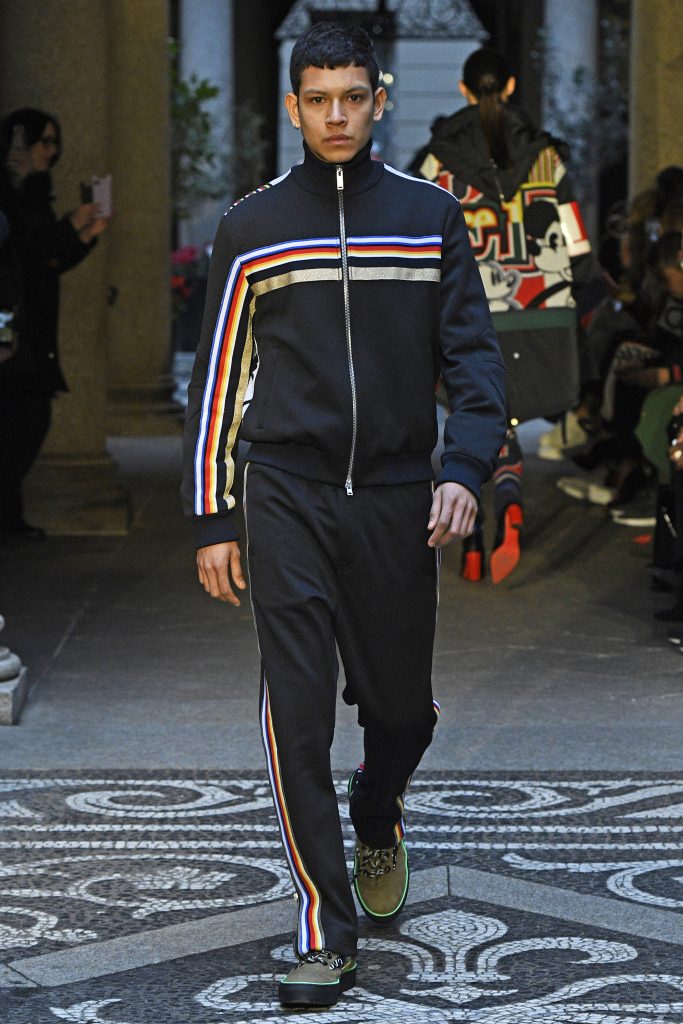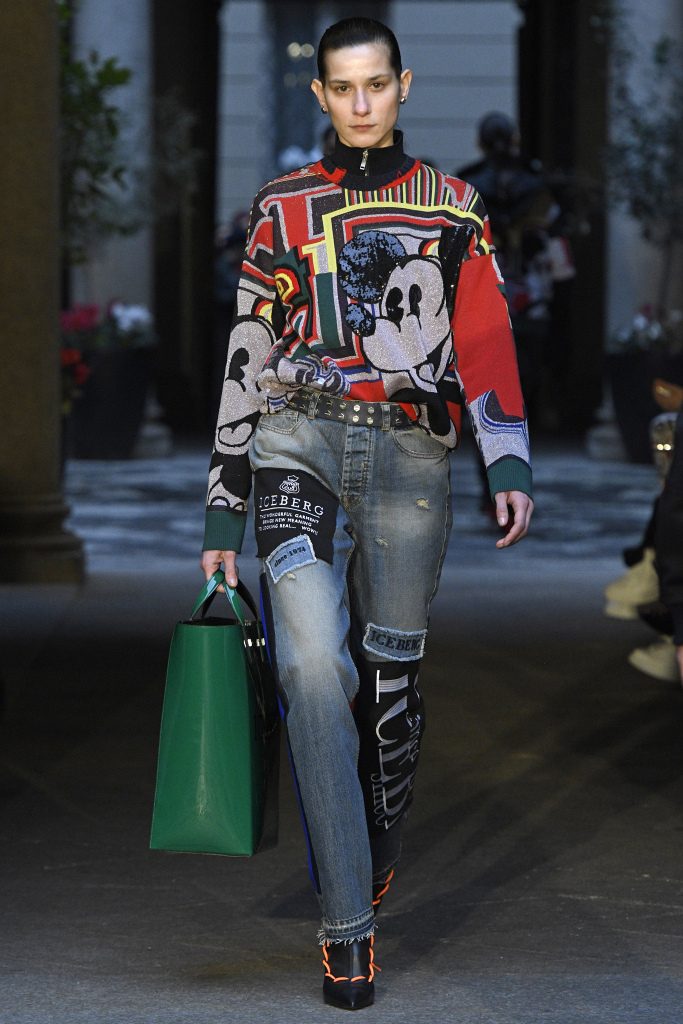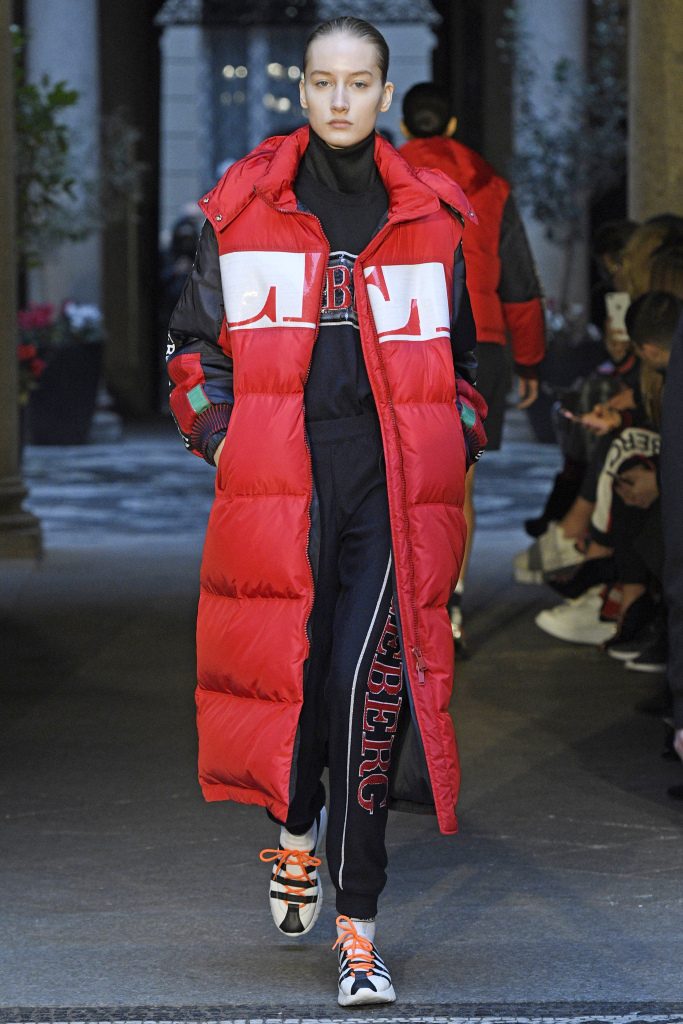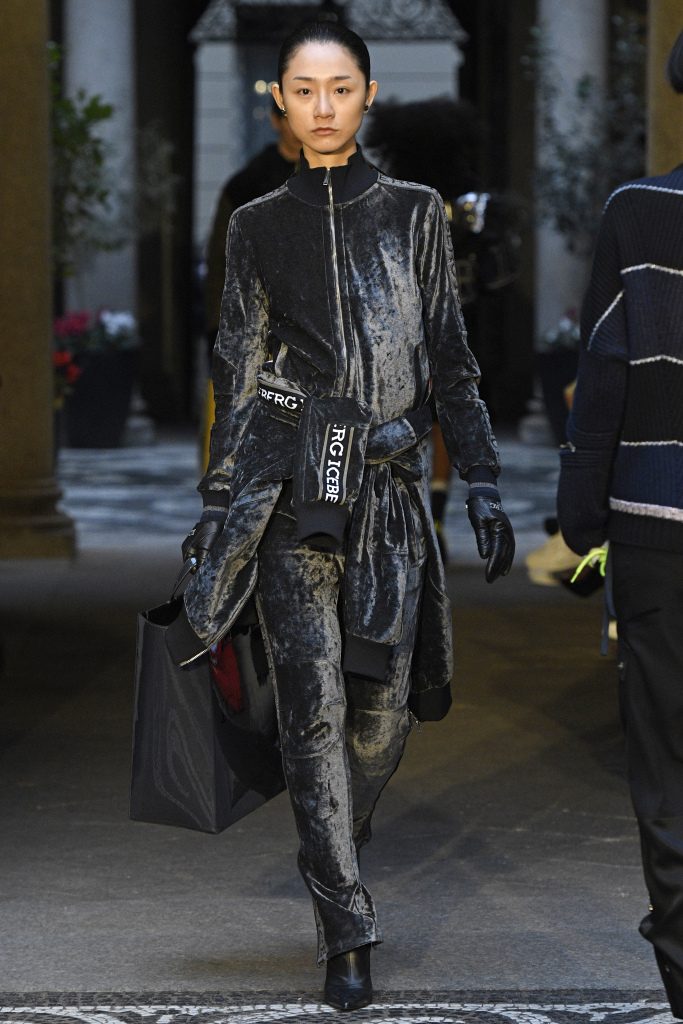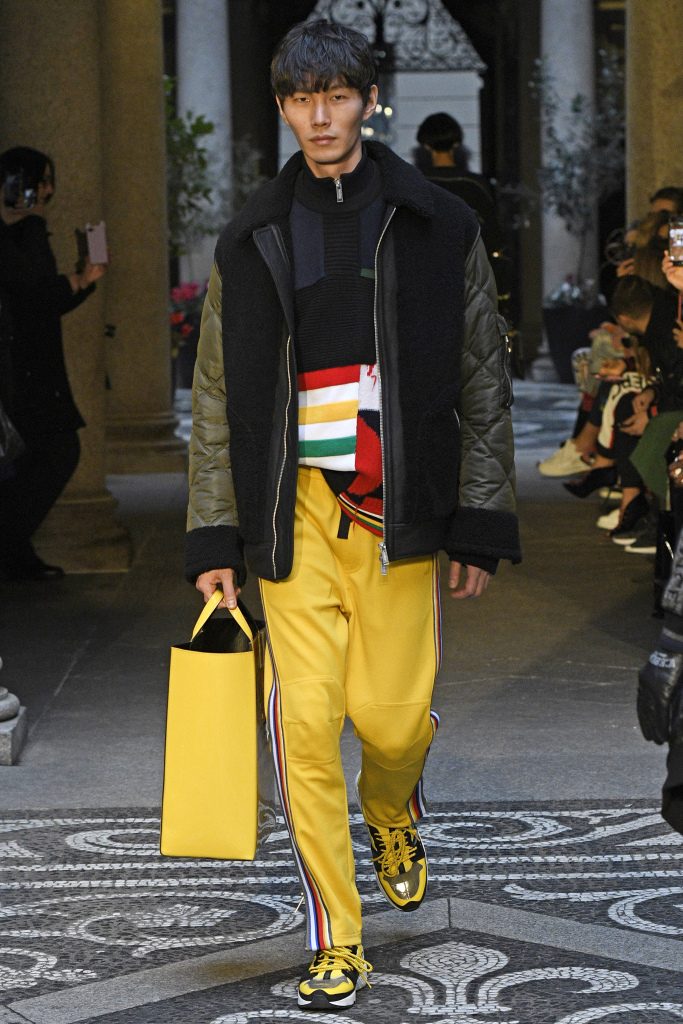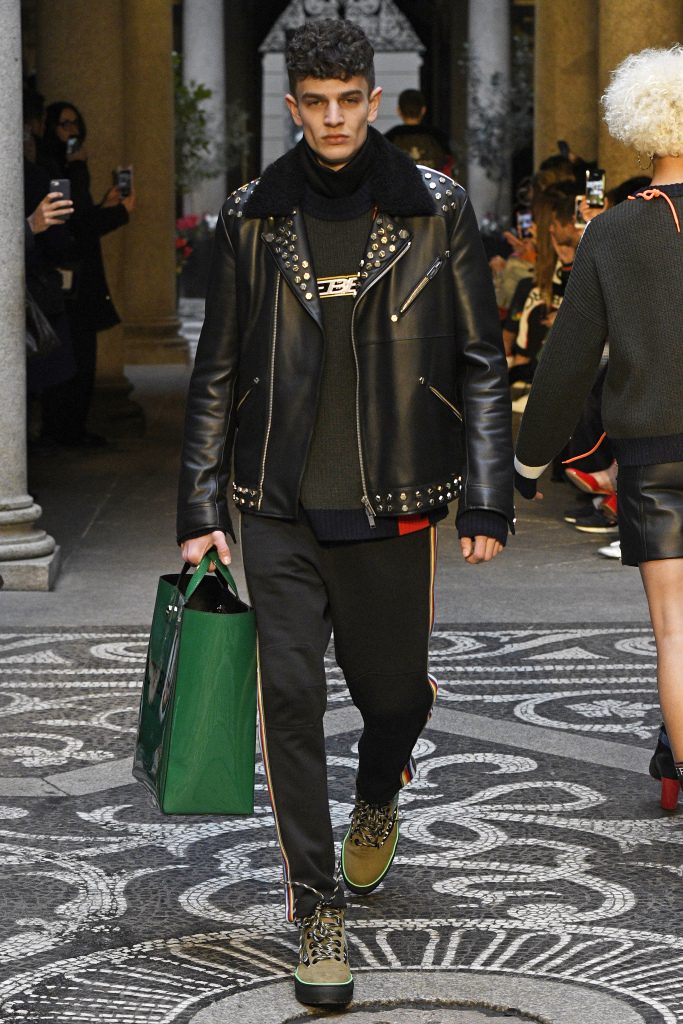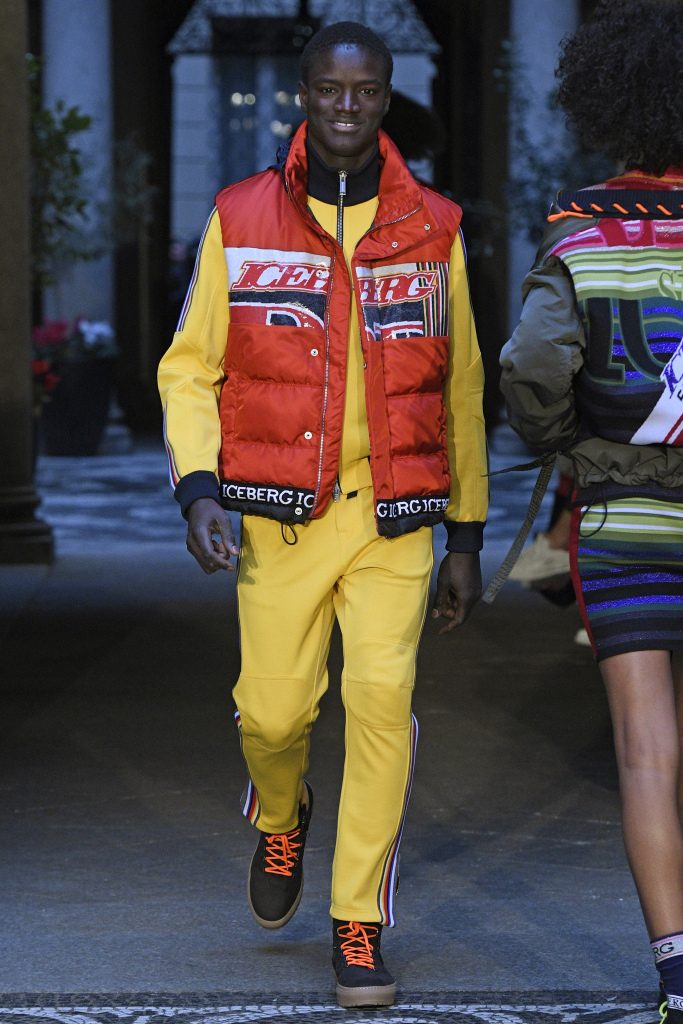 With a little bit of this and a dash of that, Laura Biagiotti's fall 2018 RTW collection was a recipe for success. A wide mix of separates ranged from boxy cropped jackets, hounds tooth wools and quilted velvets to plush, soft sweater dresses. Biagiotti's second solo collection satisfied even the pickiest of fashion connoisseurs. A black fox bolero jacket was among the irresistible options. But the special of the day was a coyote and fox mixed media walking coat. It added just the right amount of spice to this savory collection.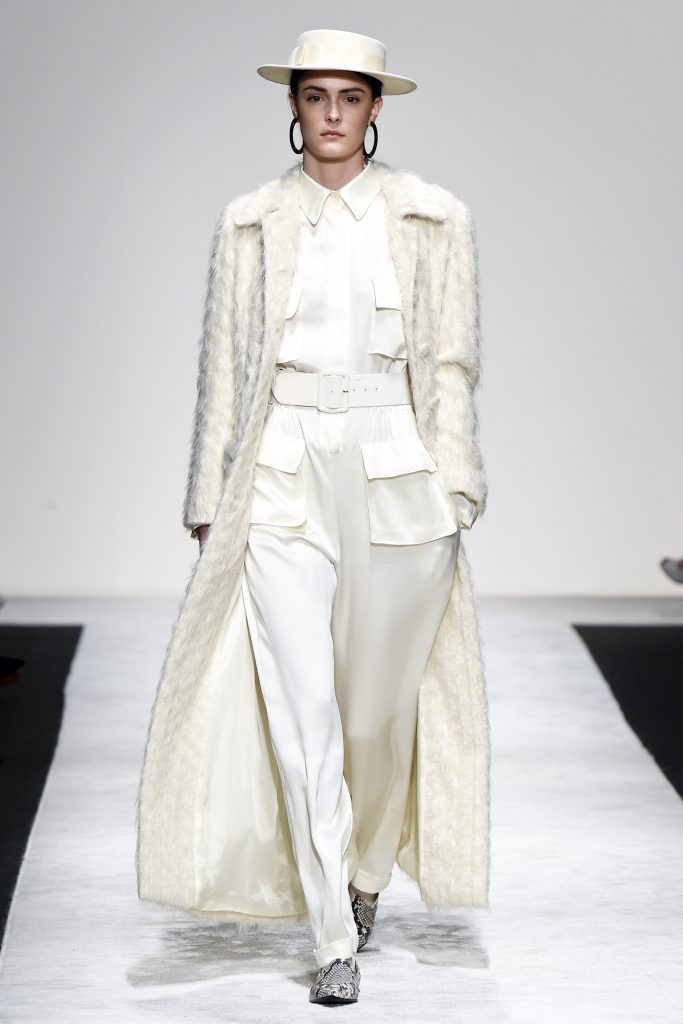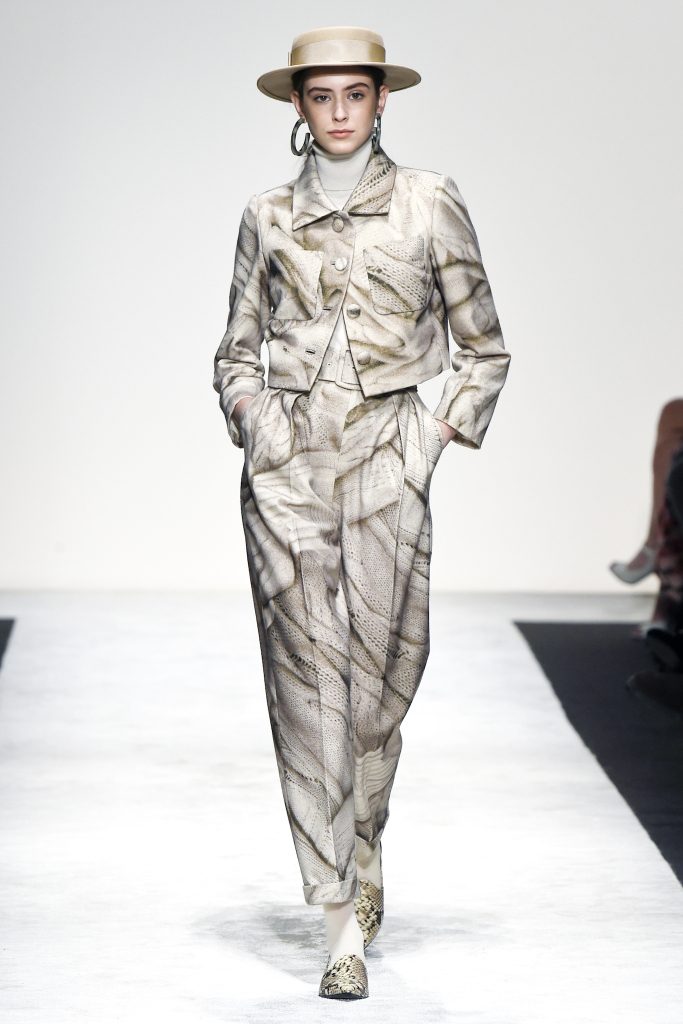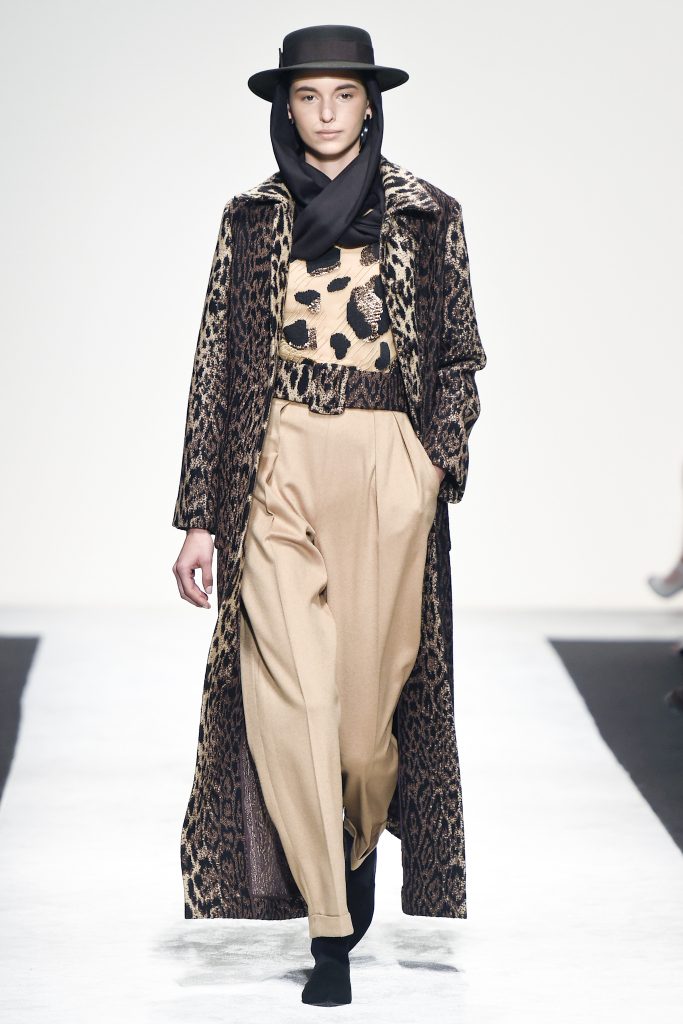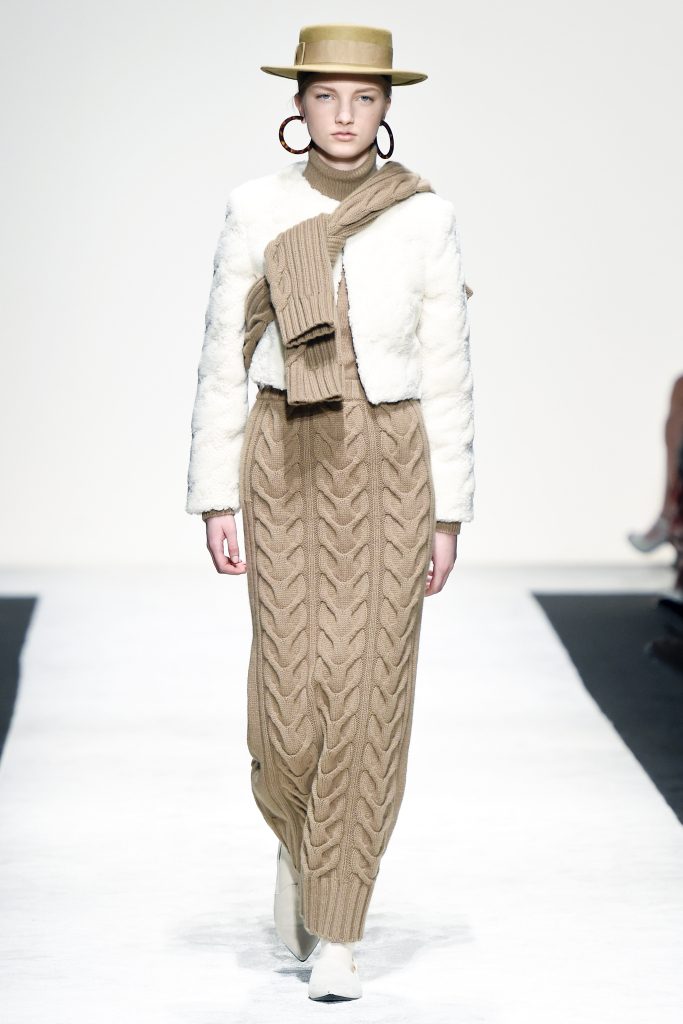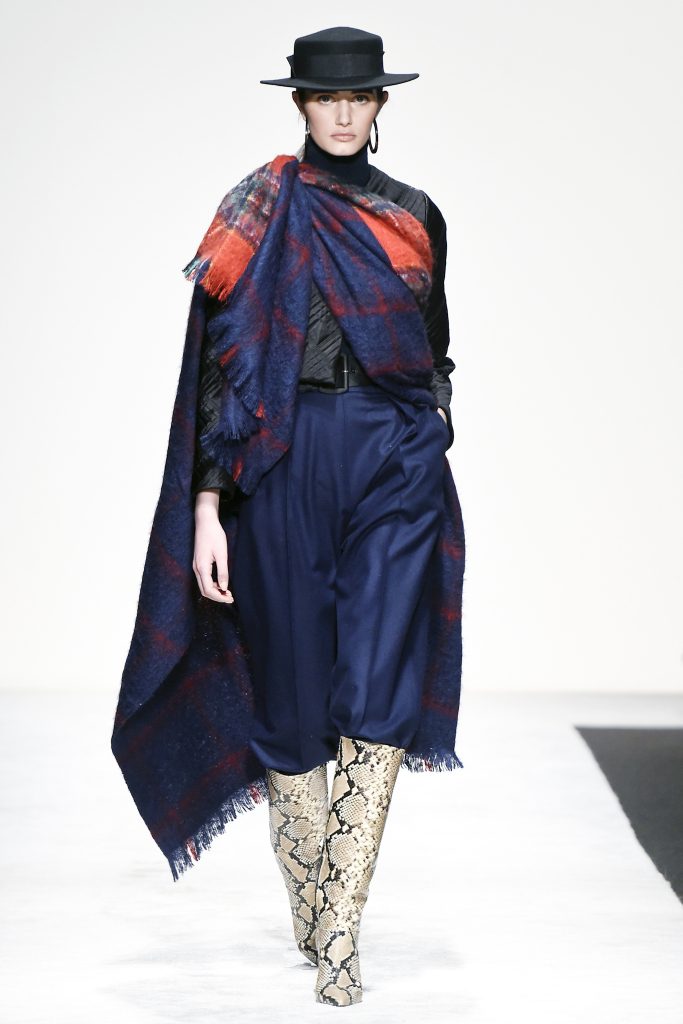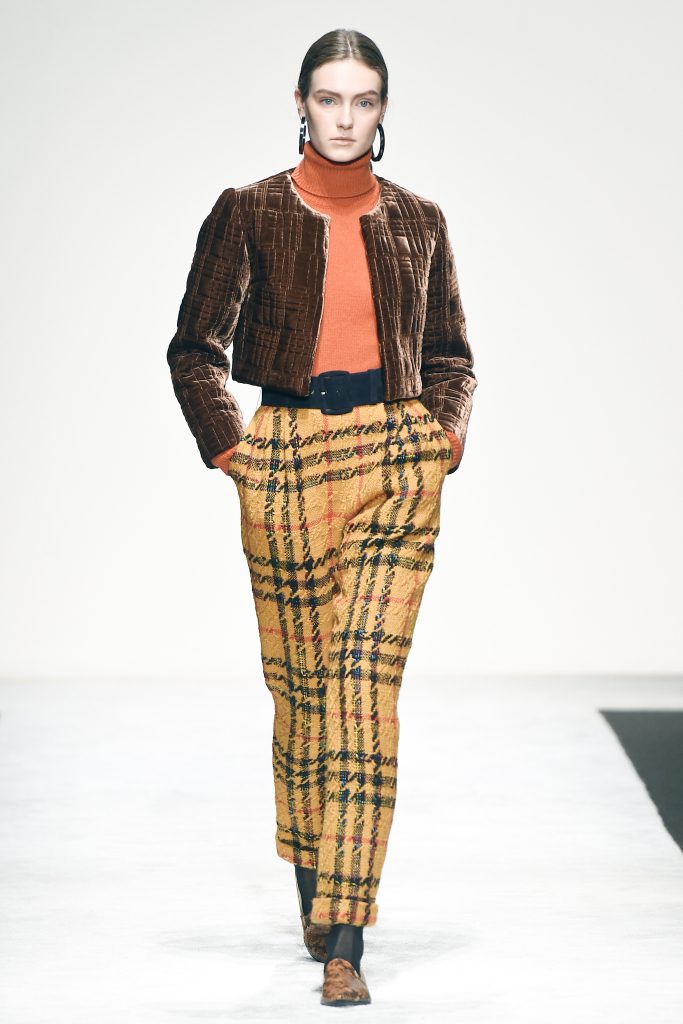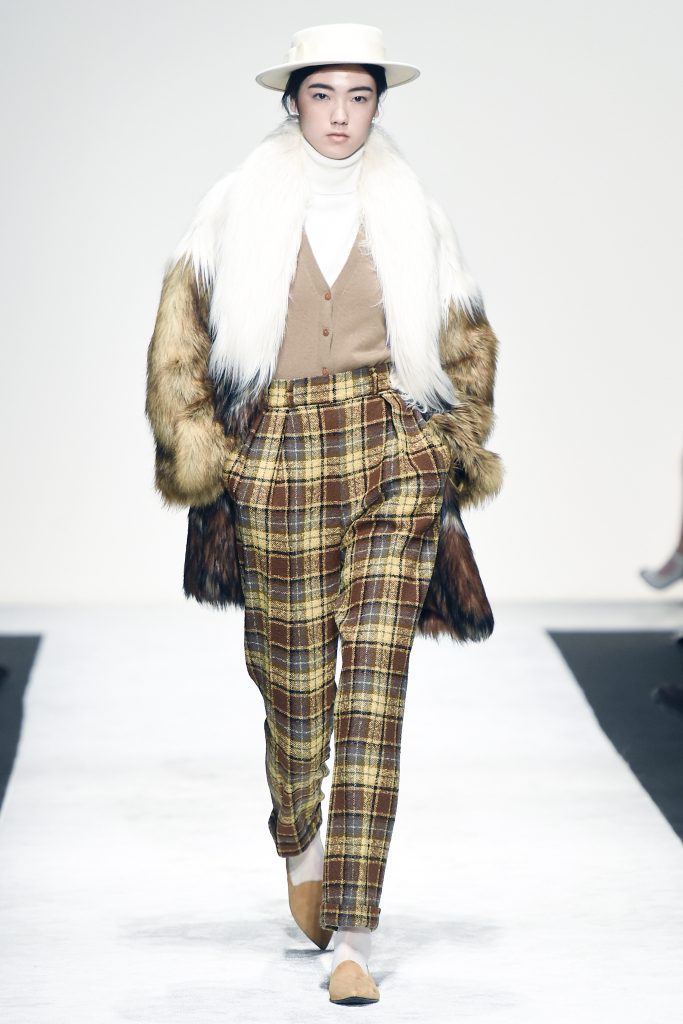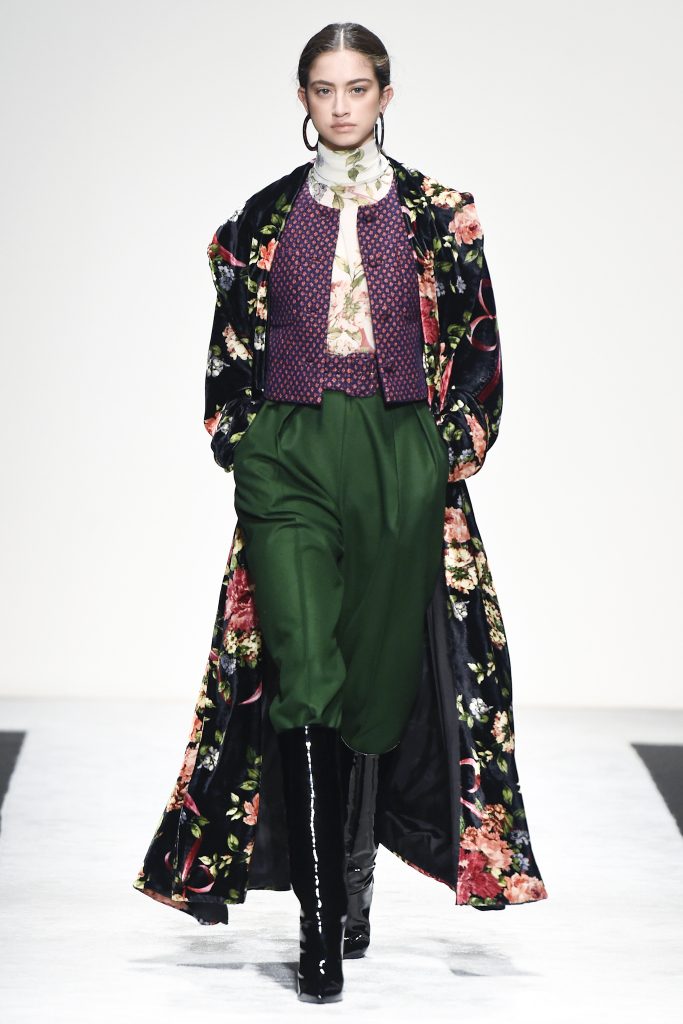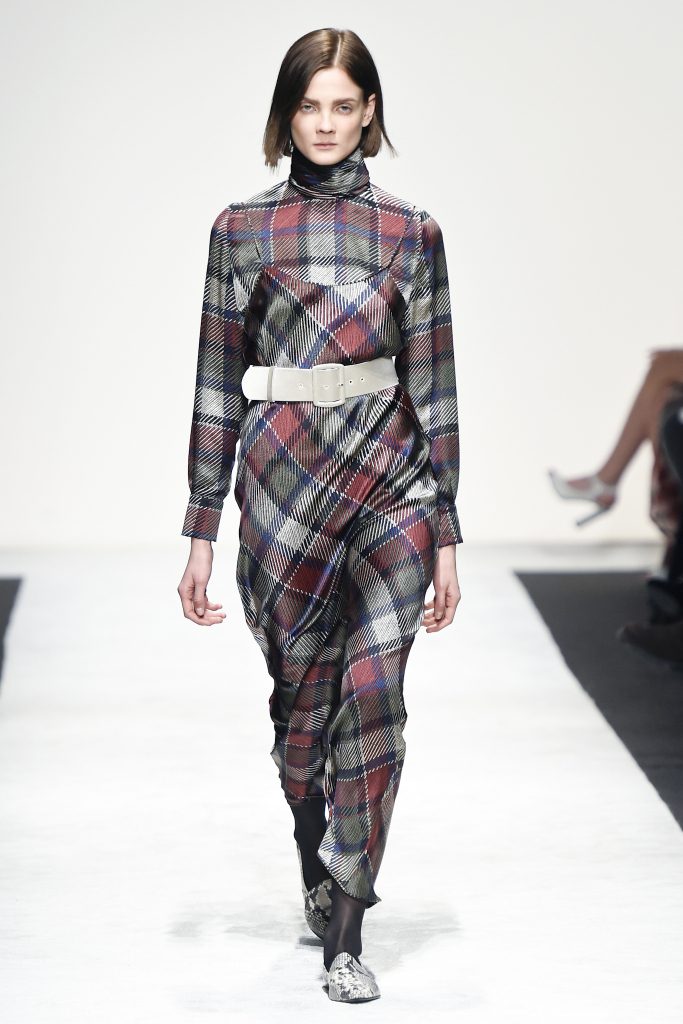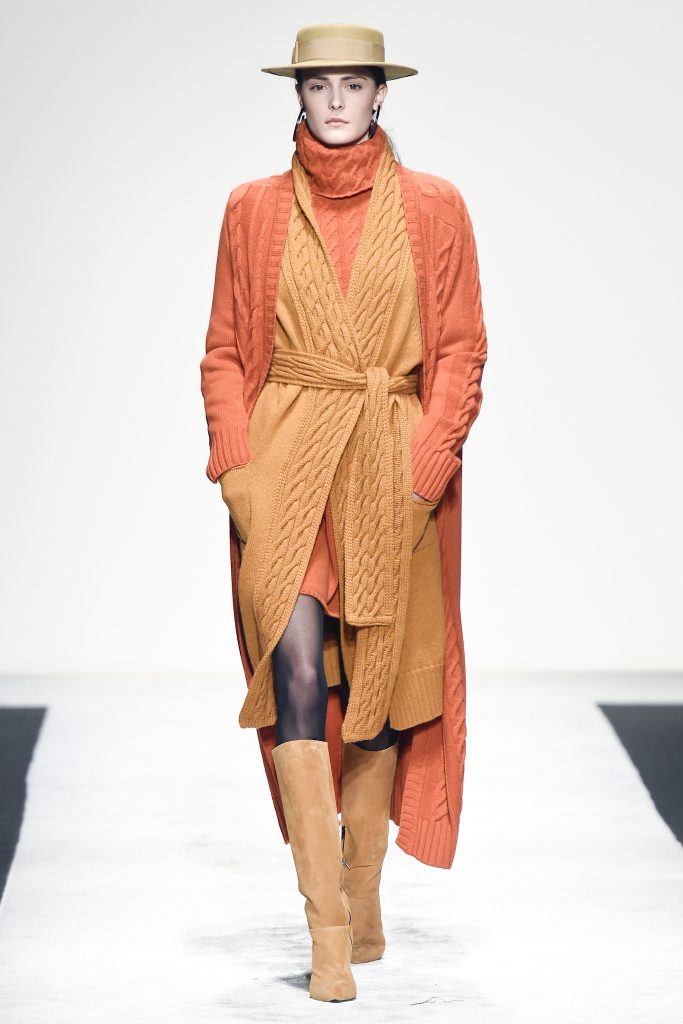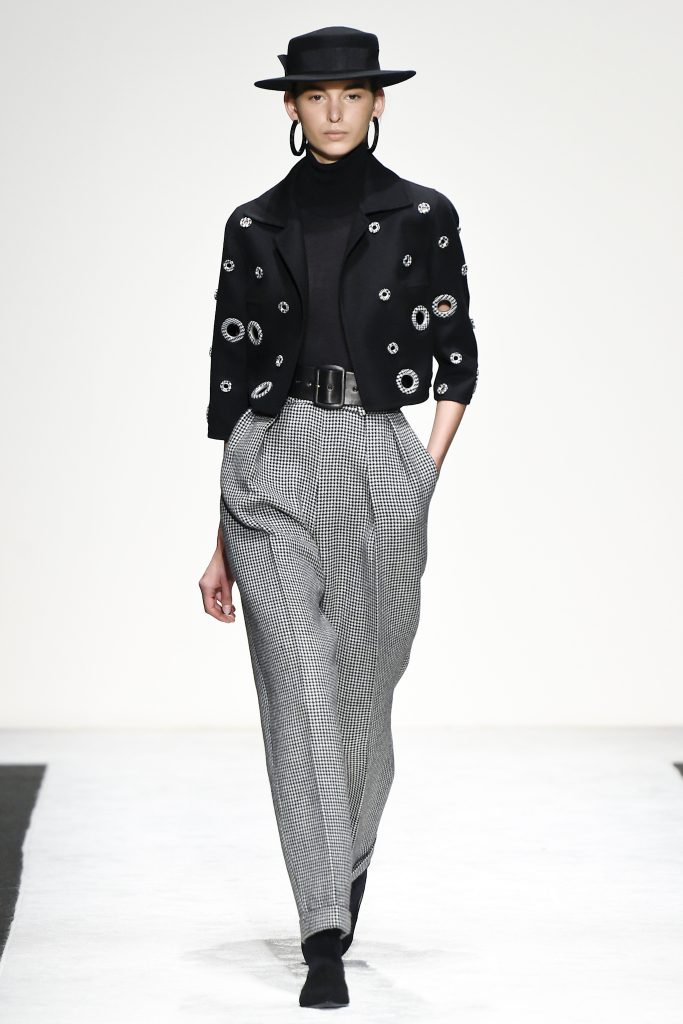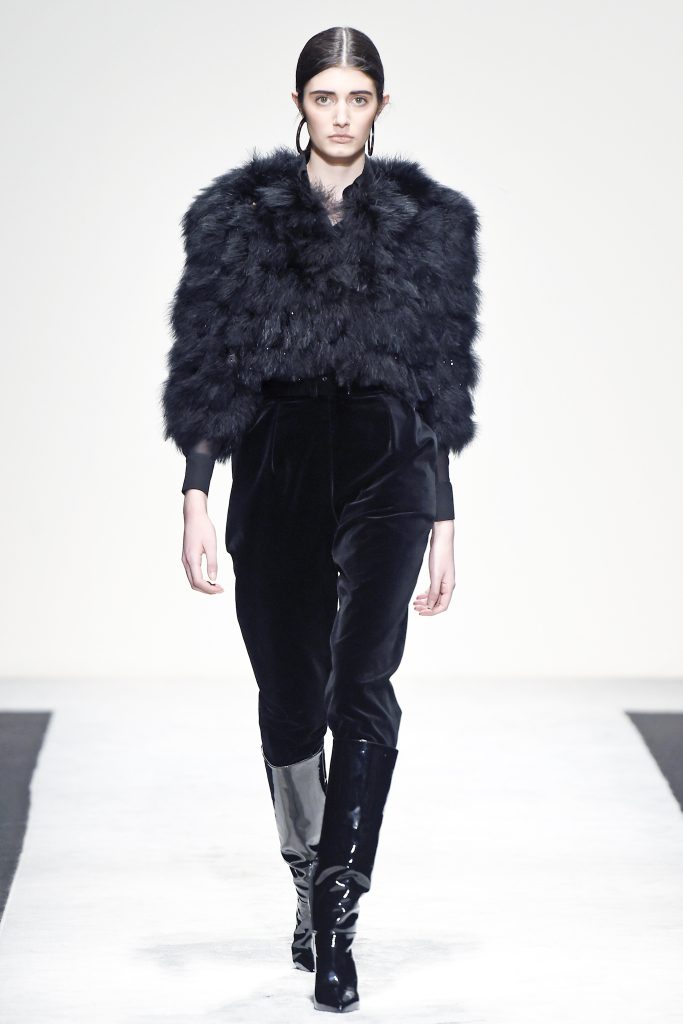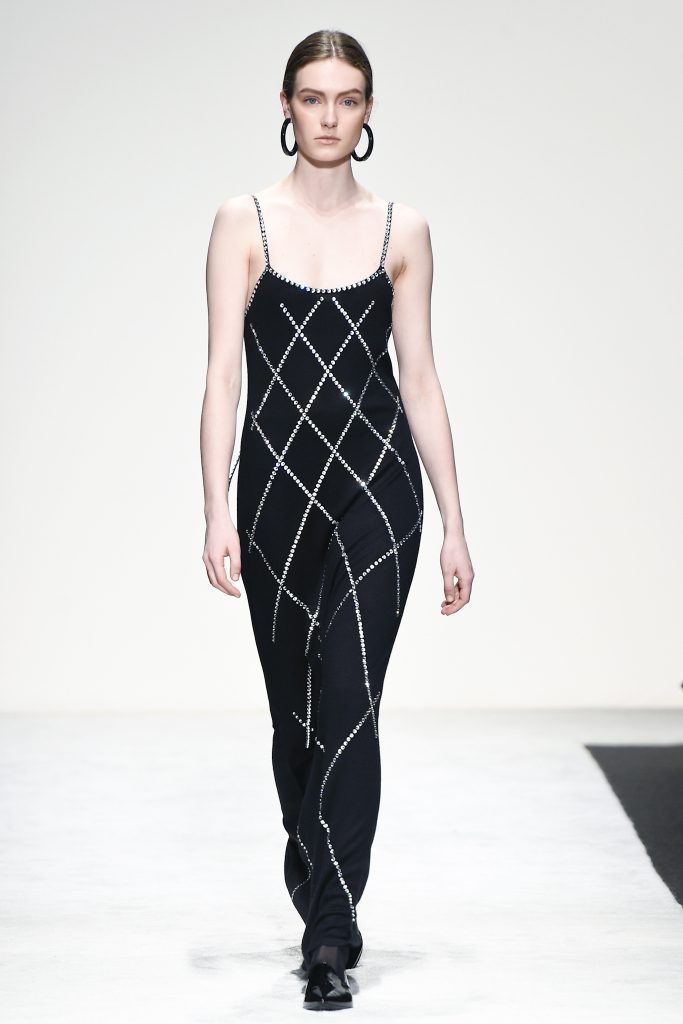 A shearing lined, coyote trimmed hooded parka was the 411 for fashion fun at Atsushi Nakashima. His fall 2018 RTW collection rocked a downtown urban vibe with a heavy focus on outerwear. A variety of parka options made from nylon and brocade fabrics were runway meets street at its best. Matched with rabbit lined leather caps and trapper hats, you'll be the trend setter your friends will envy.