MILAN Fashion Week Fall 2018 PART 8
American author Mark Twain once cleverly stated "The reports of my death have been greatly exaggerated."   If the Fall 2018 collections presented in Milan are any indication the famous quote is well applied to the prognostications of anti-fur extremists and some of their friends in the media.  Designers here continue to expand the creative possibilities and applications of fur with exciting, innovative looks.  And the luxe appeal of fur has made it an important element of the majority of collections presented here.
Expanding Fur's Creativity at MILAN Fashion Week Fall 2018
Cristiano Burani's fall 2018 RTW collection looked like Devo and Grace Jones got together and combined closets. With broad, exaggerated shoulders, plastic textiles for tops and coats, and lots of rich red colors, he delivered a techno 80's flash back. A blood red bathrobe coat in luscious shearling, woven fox and mink with whip stitching communicated just the right amount of edge. A see-through plastic jacket with oversized fox collar was anything but pedestrian in this fast paced collection.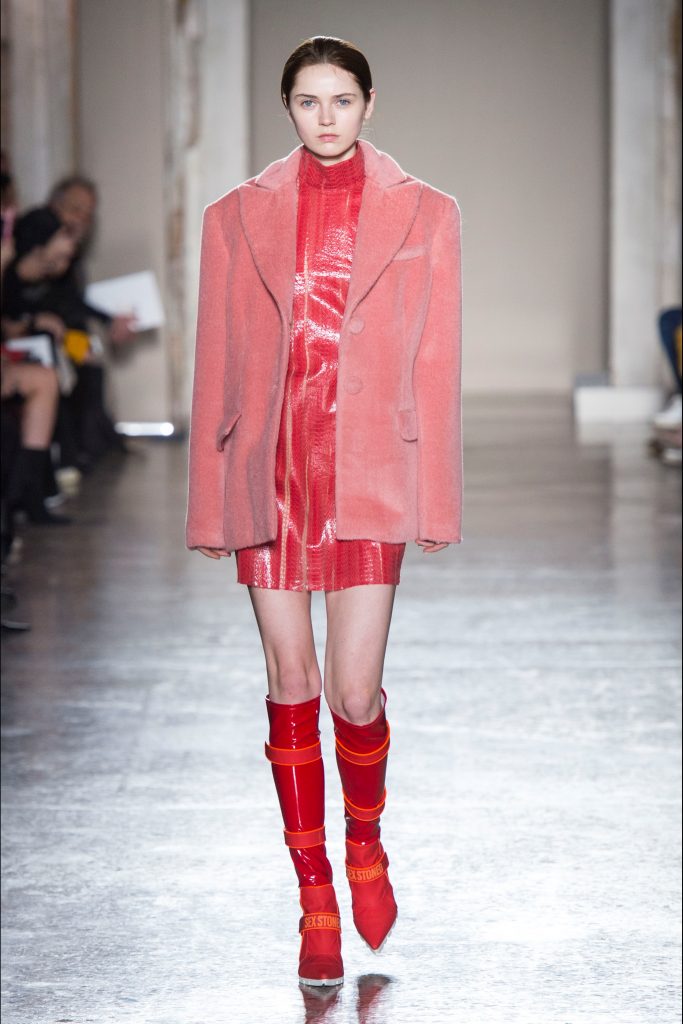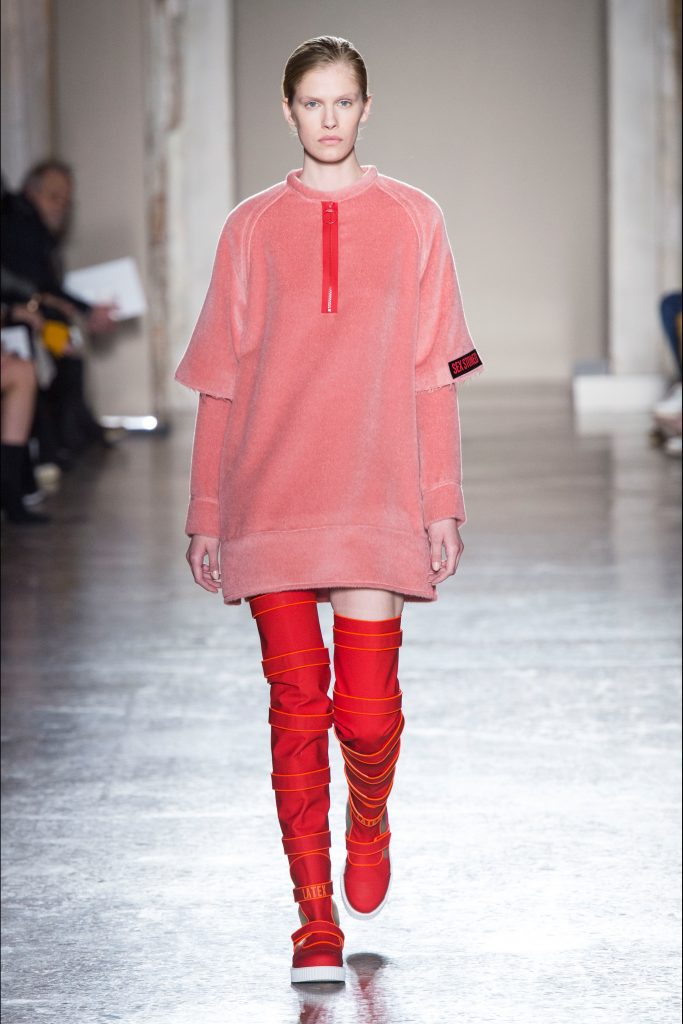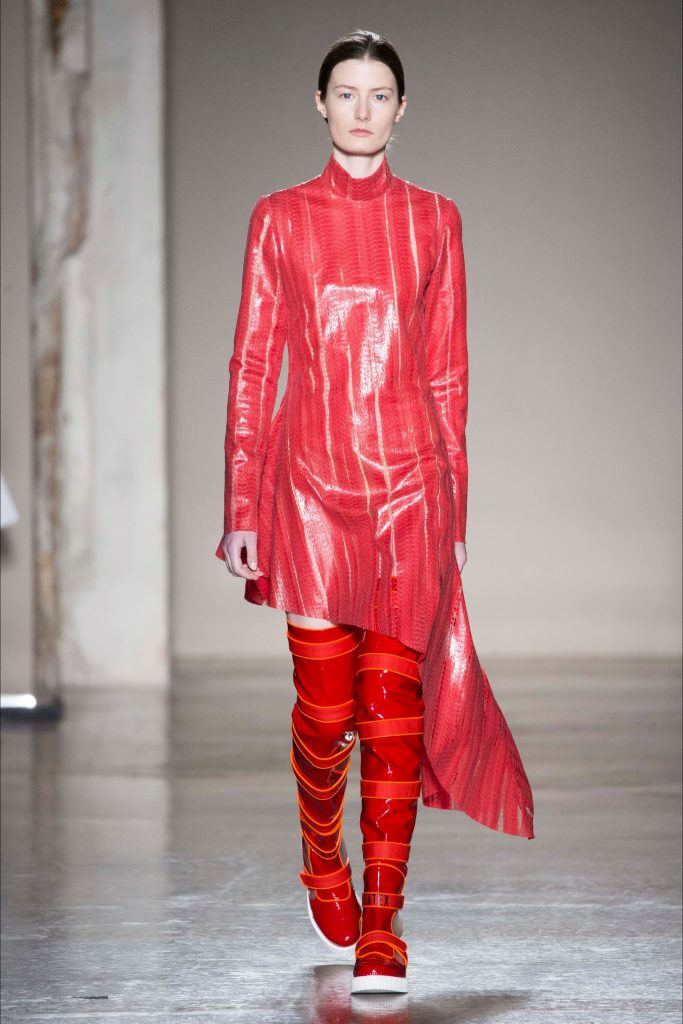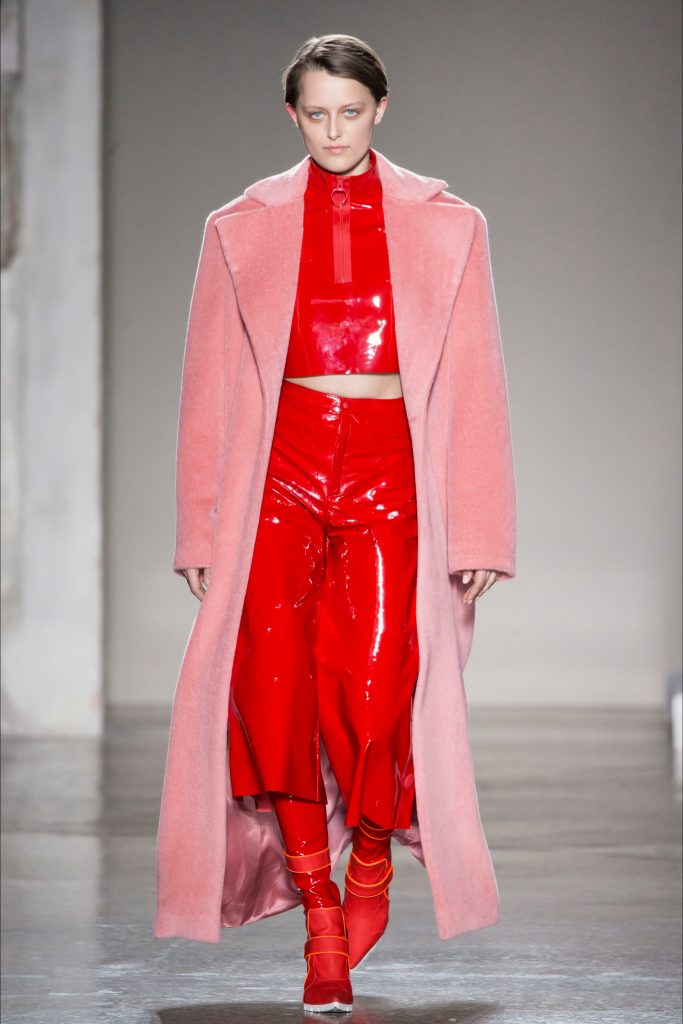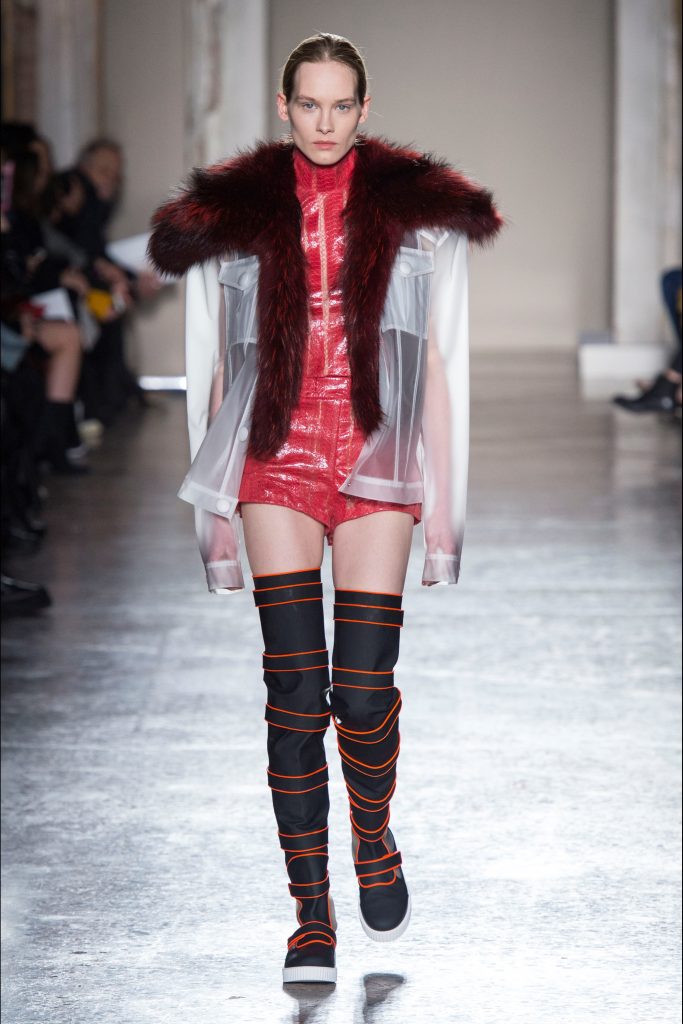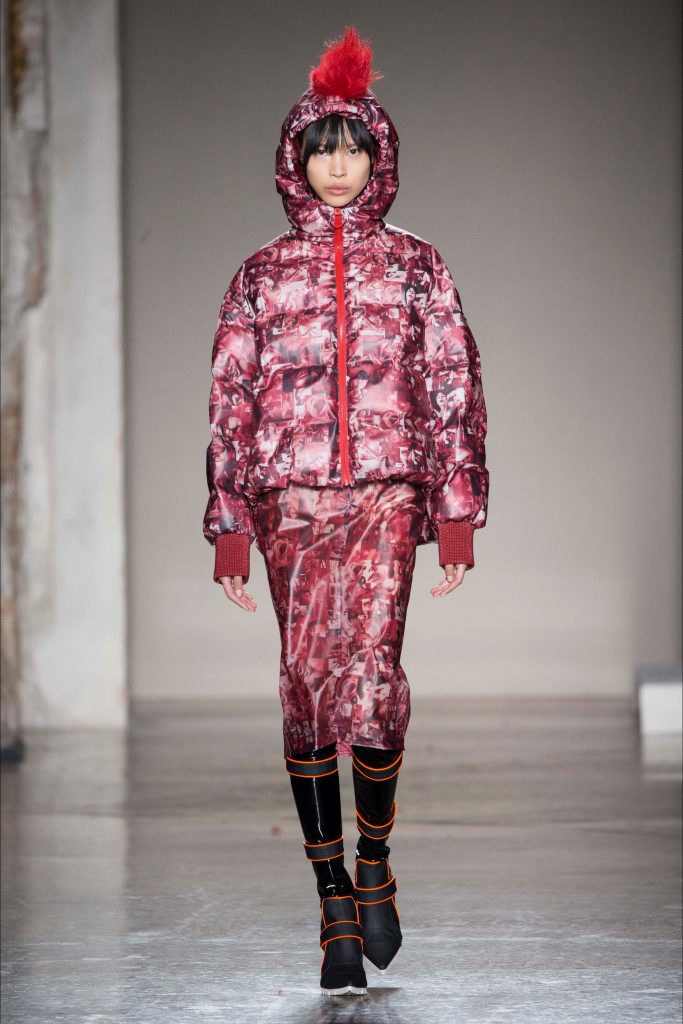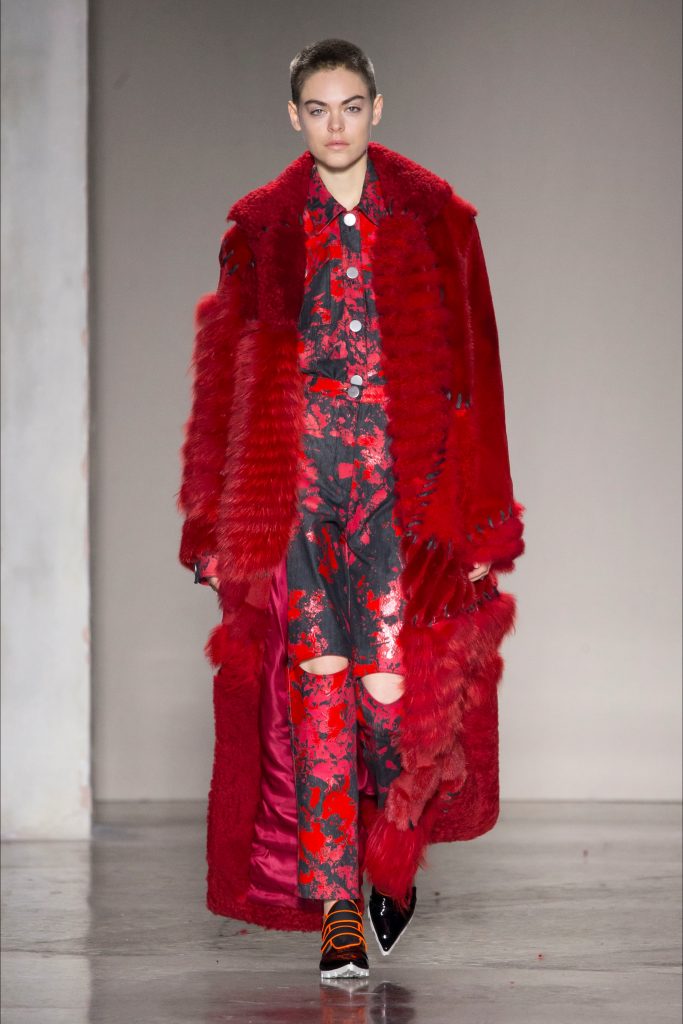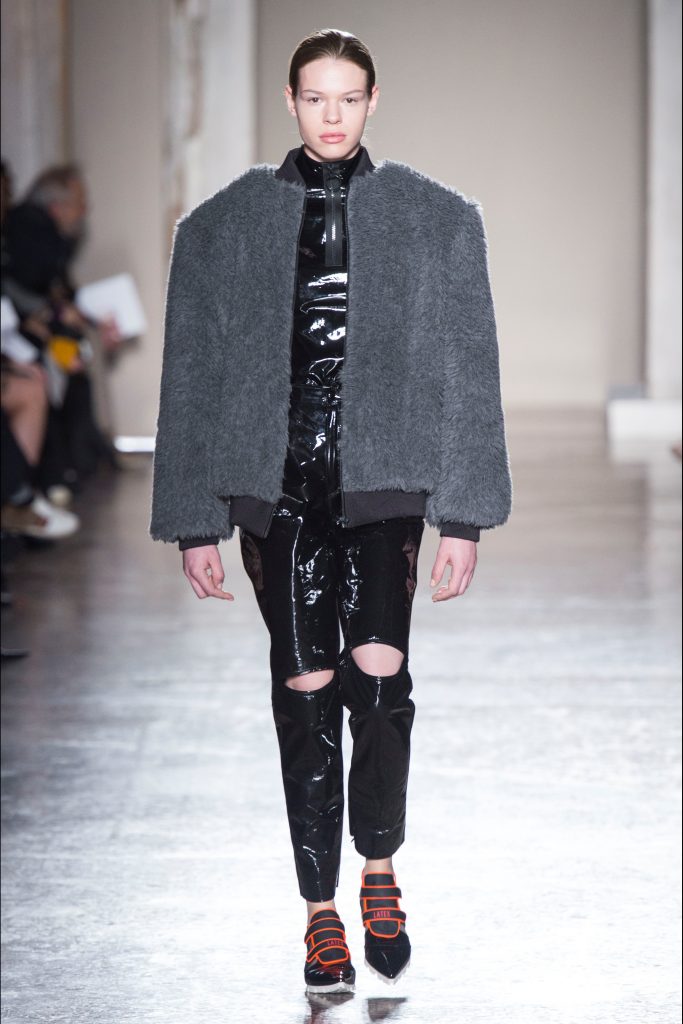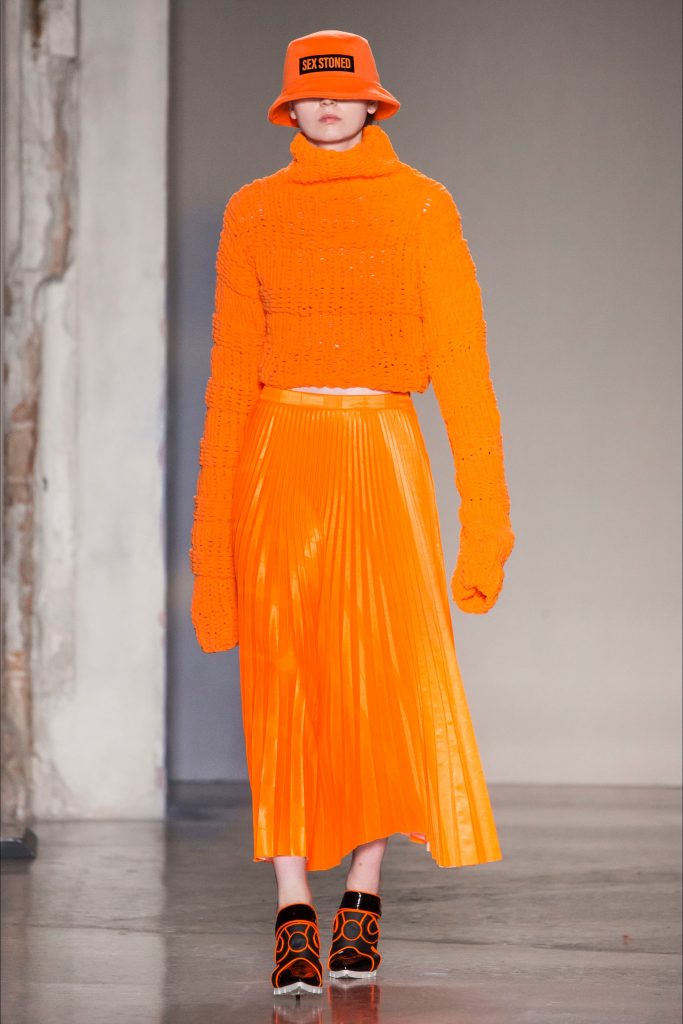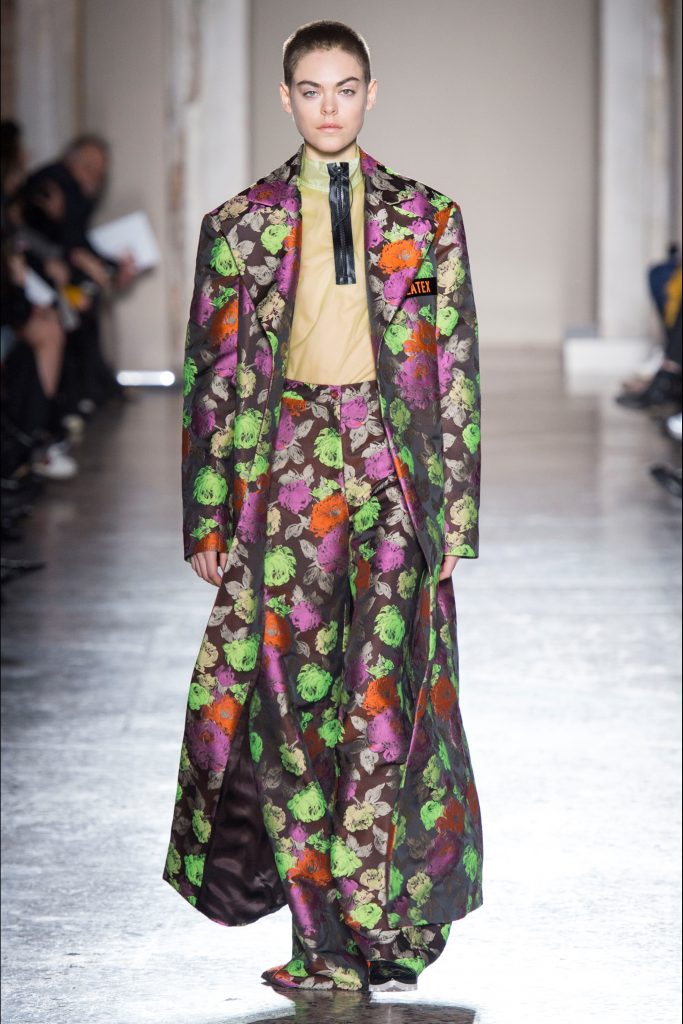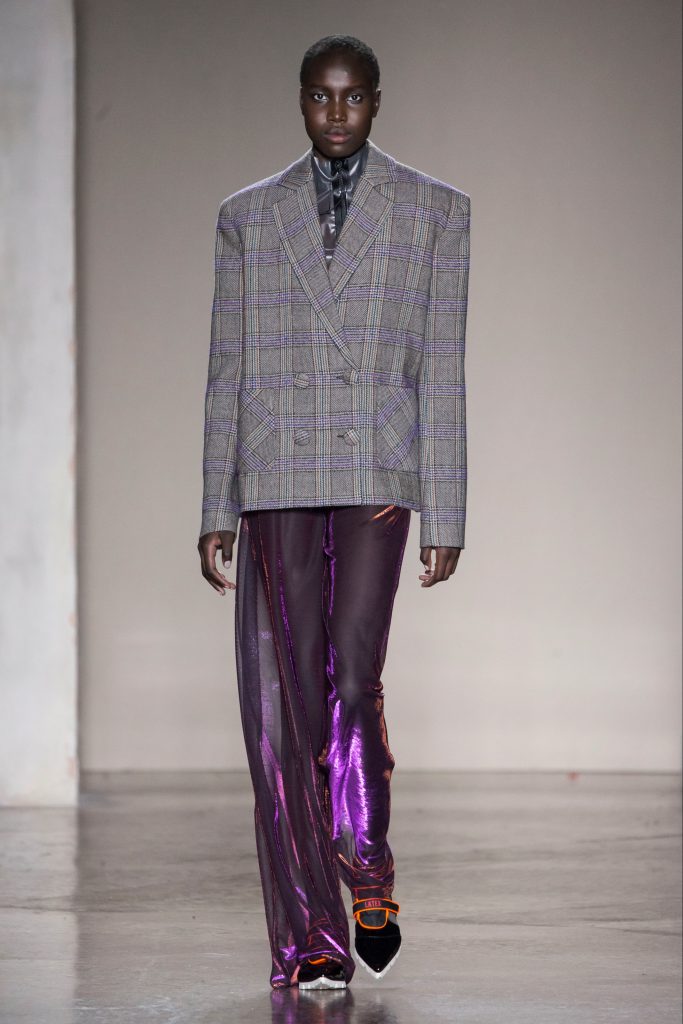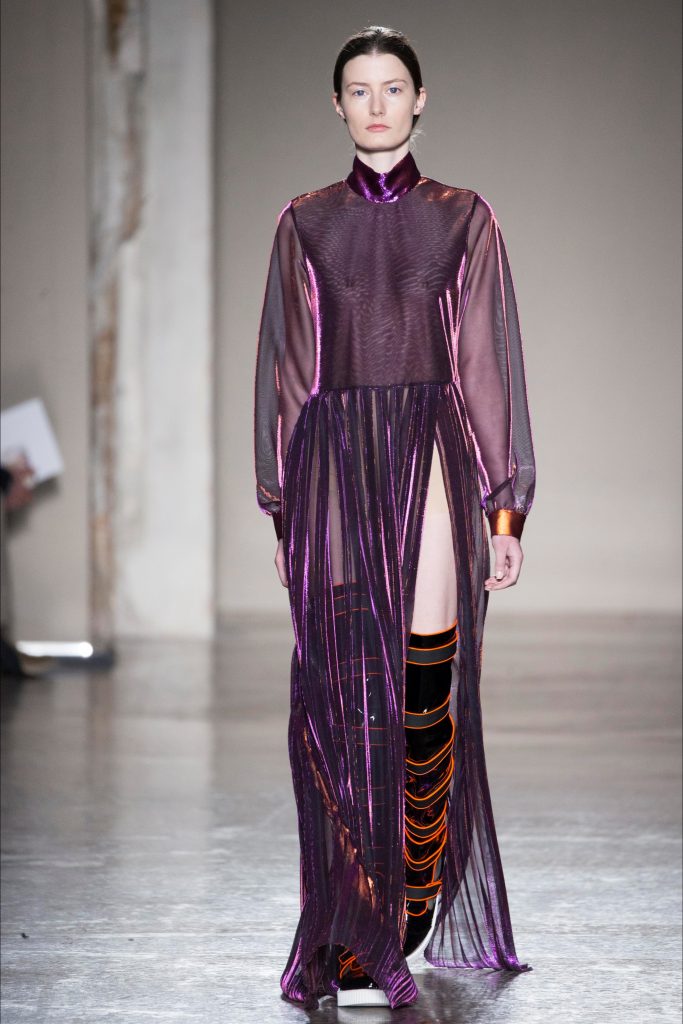 Holy moly! Gilded Papal brocades, black Italian lace veils, painted baby cherubs, and plenty of cross necklaces at the Dolce & Gabbana fall 2018 show made us feel as if we just pulled up a chair at the Vatican. In stark contrast, with walking billboard motif designs scripted "fashion disaster", "fashion devotion", "Queen", "Fashion Sinner", and "D & G" ,  the D&G show channeled both saints and sinners.  Broadtail trim added texture and upped the luxury quotient on coats. Plush lamb collars in multi-colored intarsia designs enhanced drama and visual pop. Zebra stenciled broadtail with matching mink collar and cuffs was anything but tame. We've seen that the denim jacket is getting a reboot for fall 2018 but their pale pink fox coat with denim bodice is the most innovative approach we've seen.  Amen!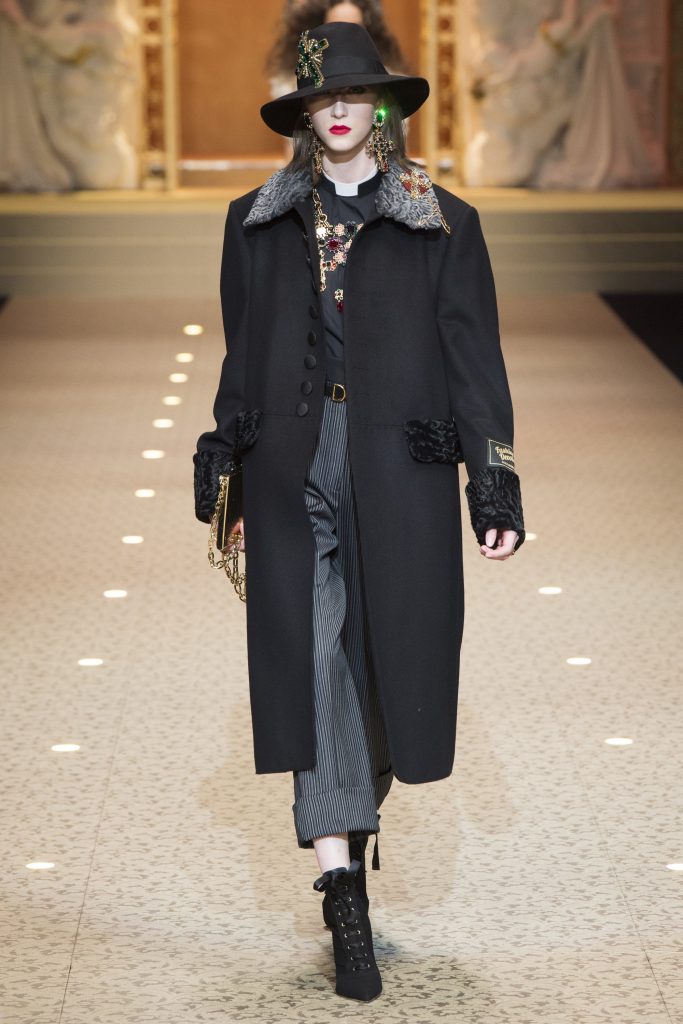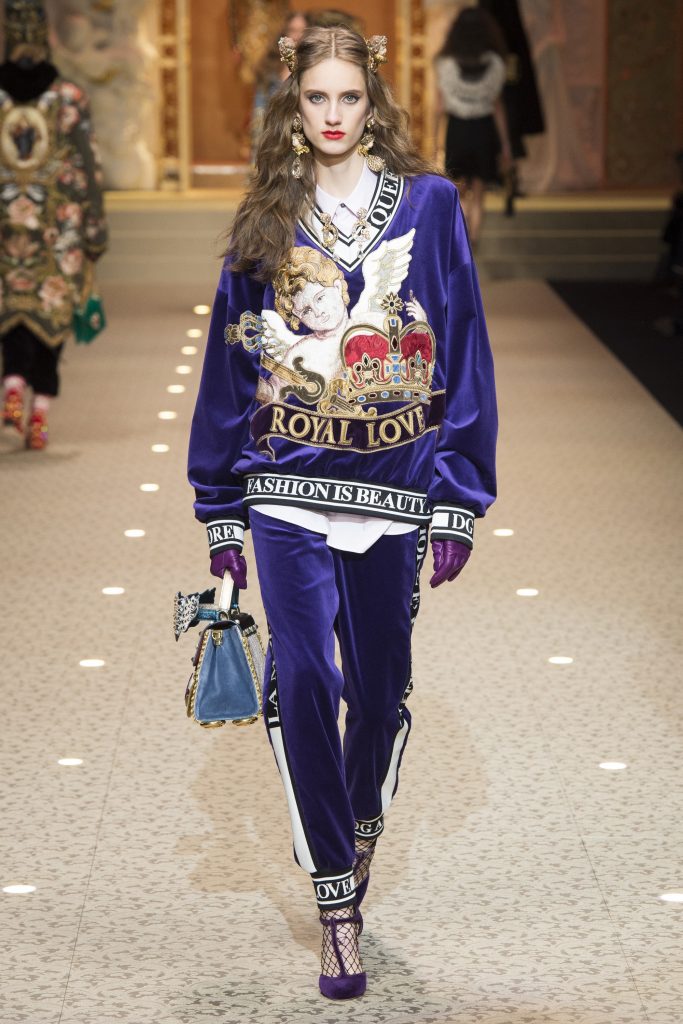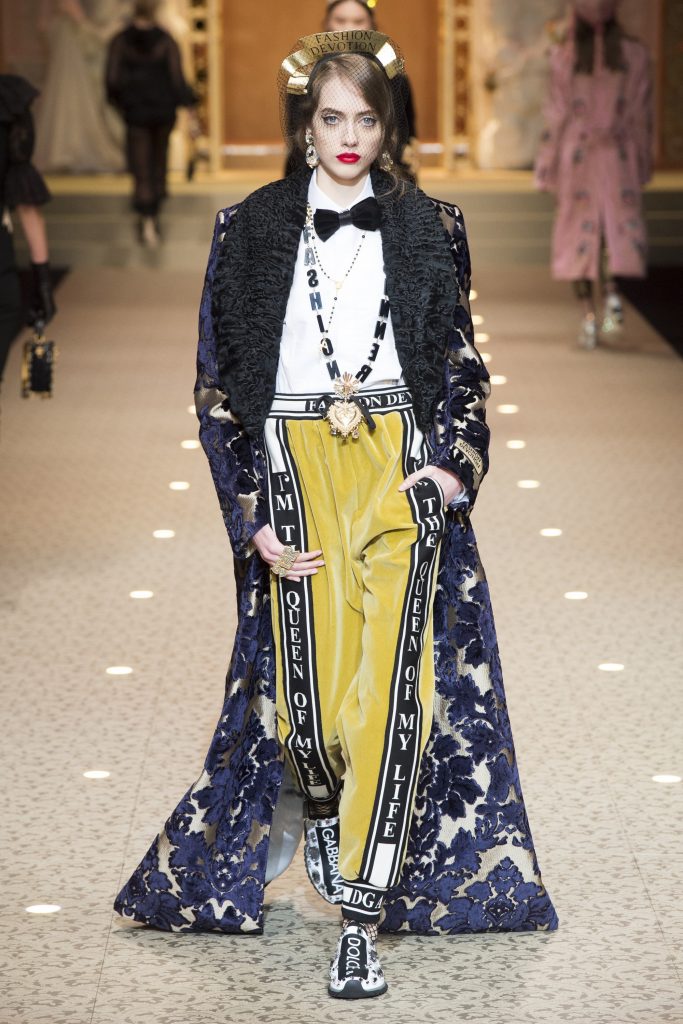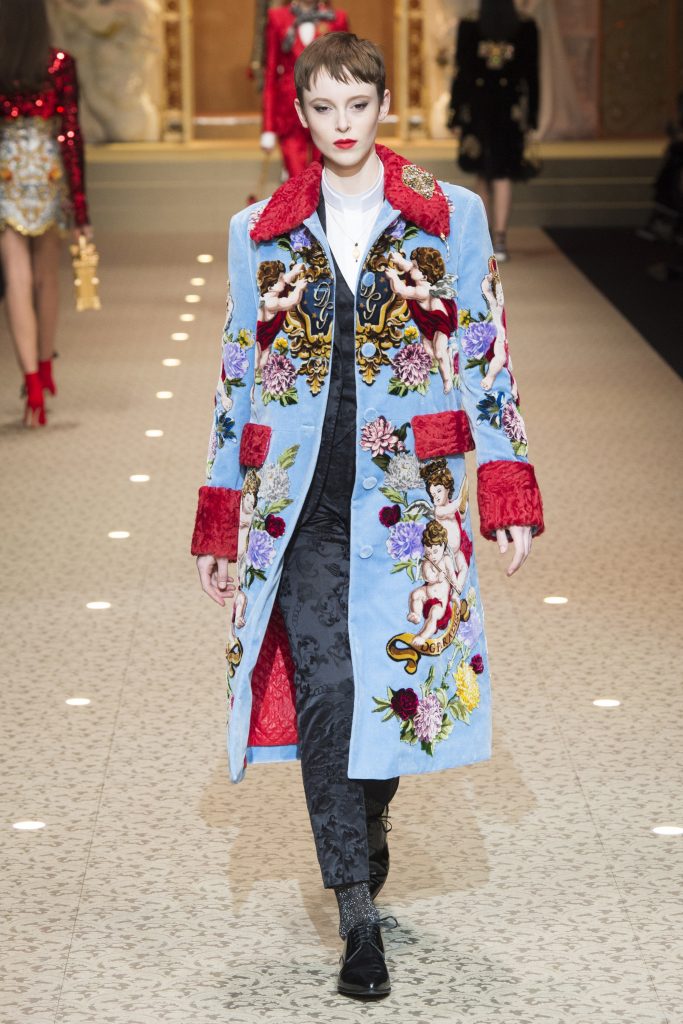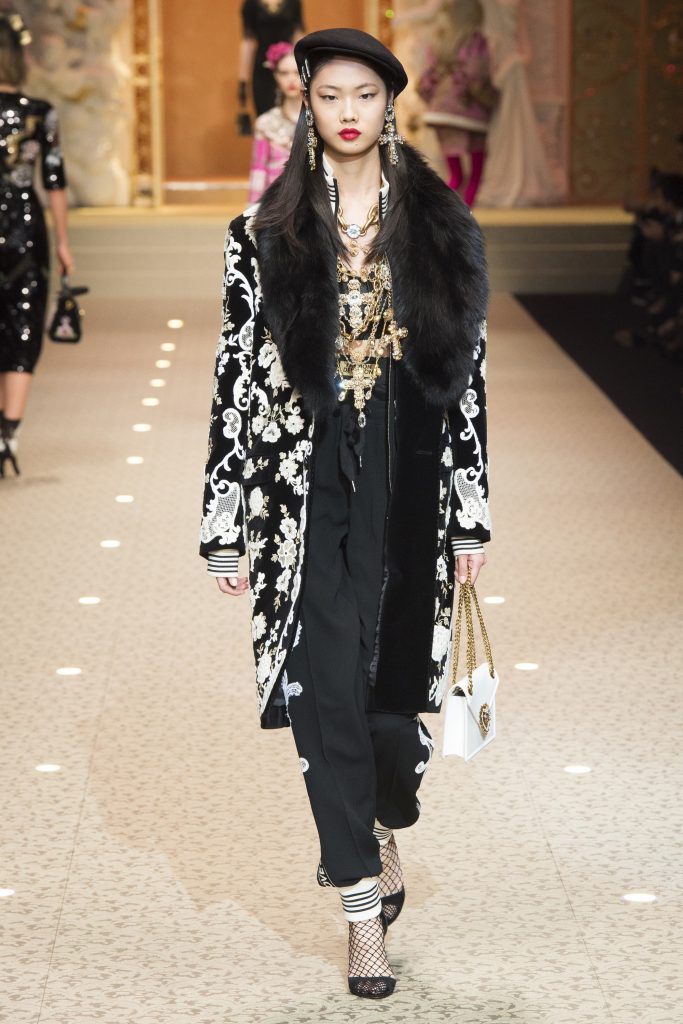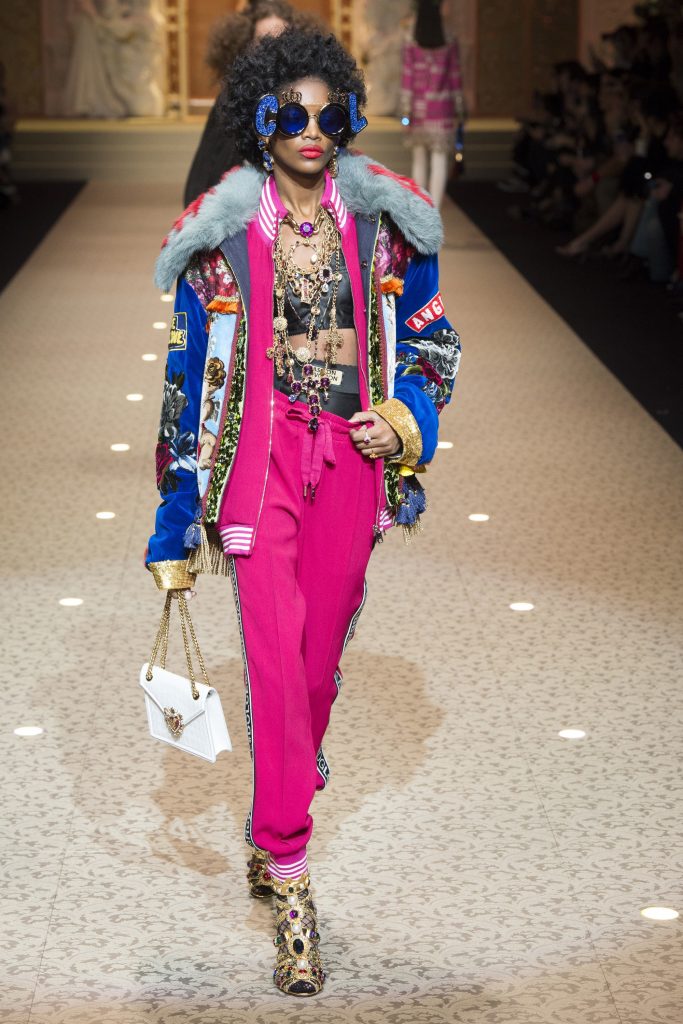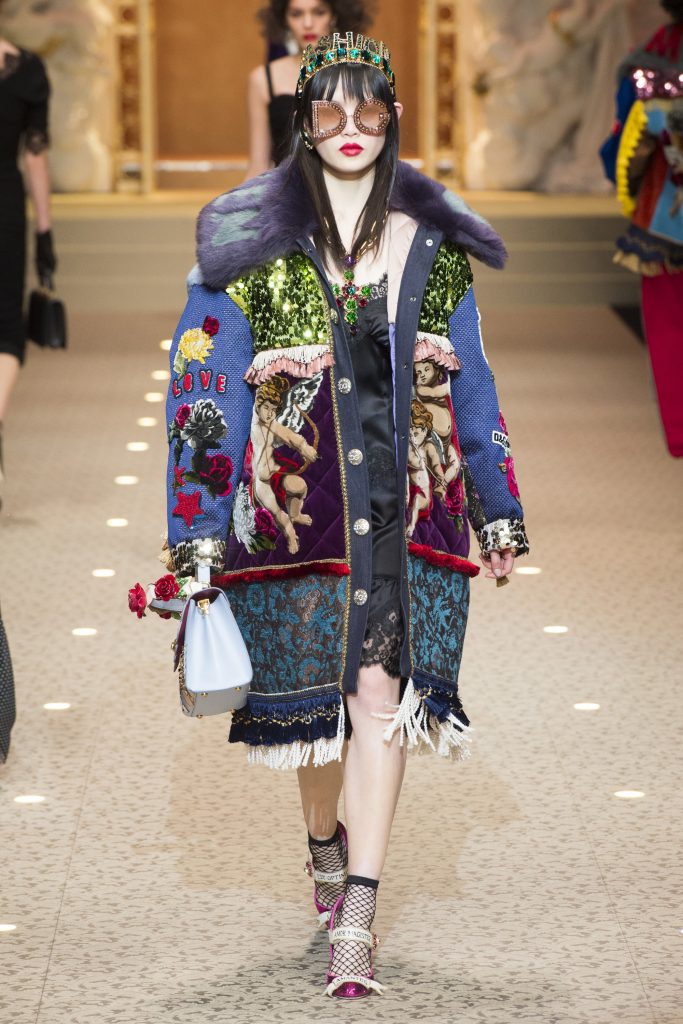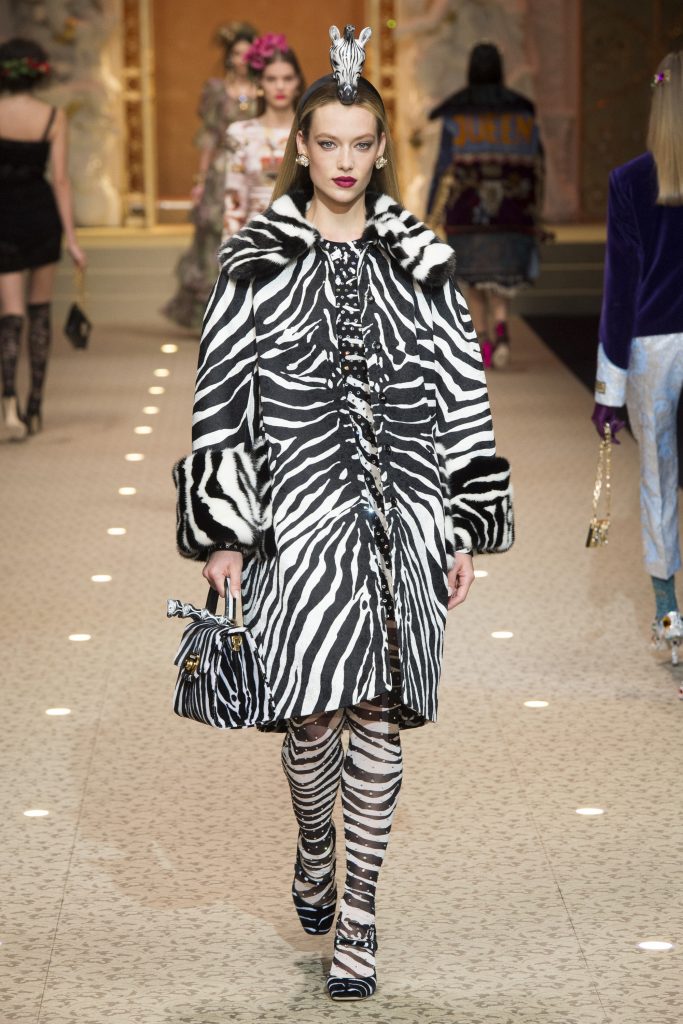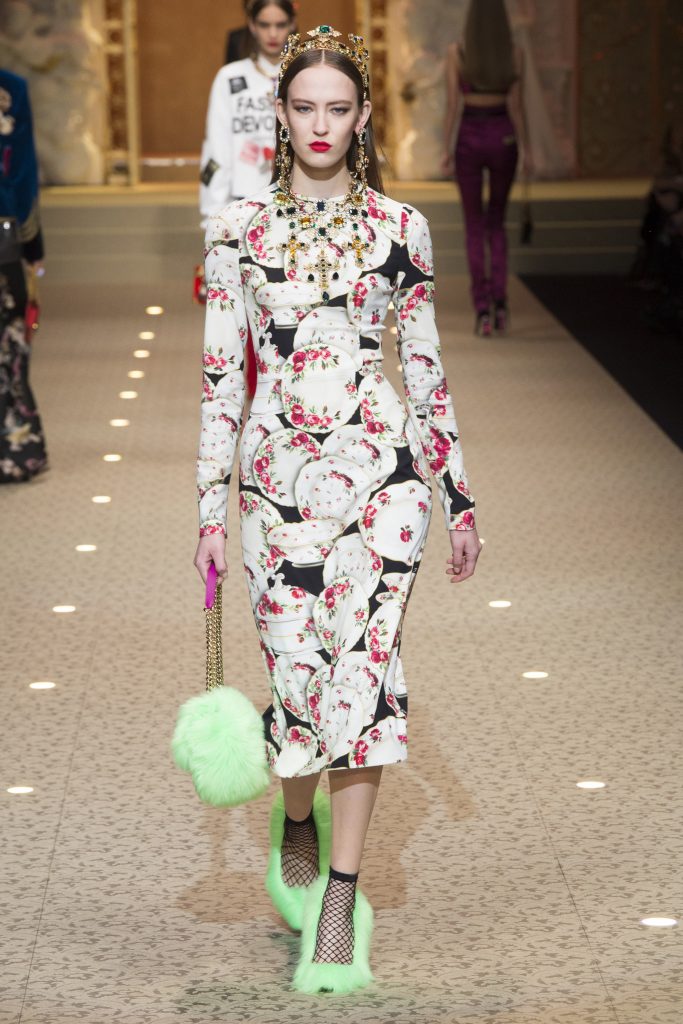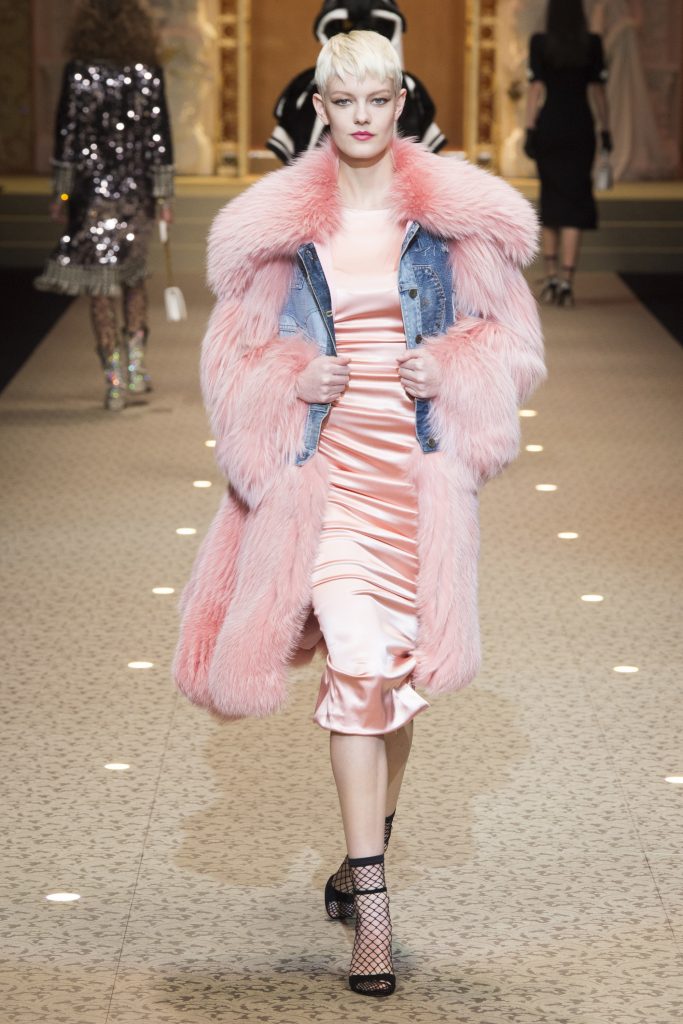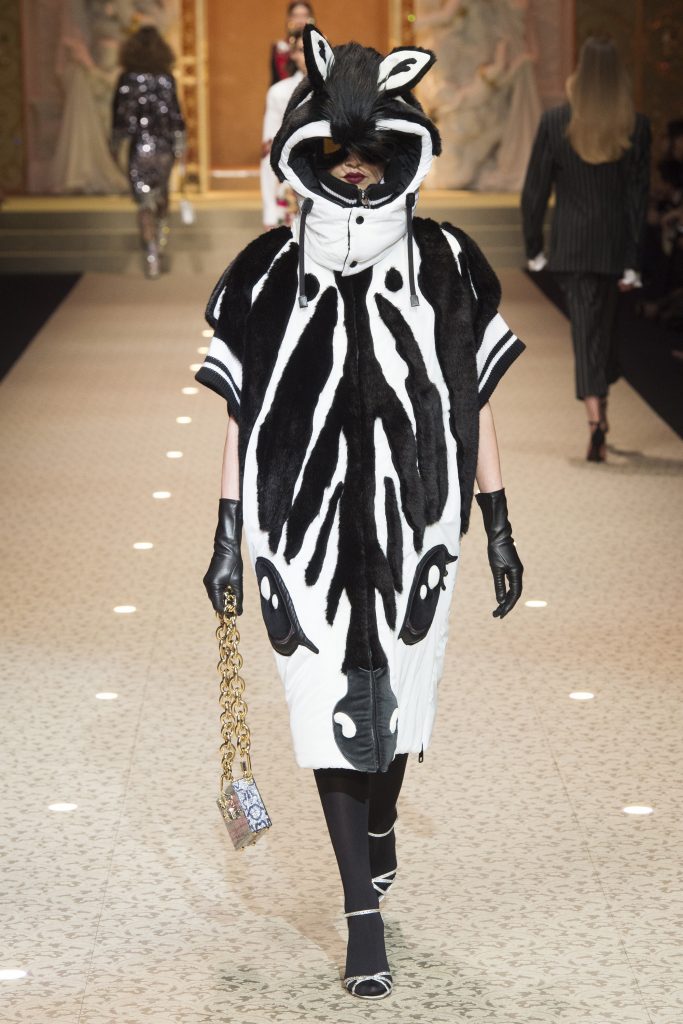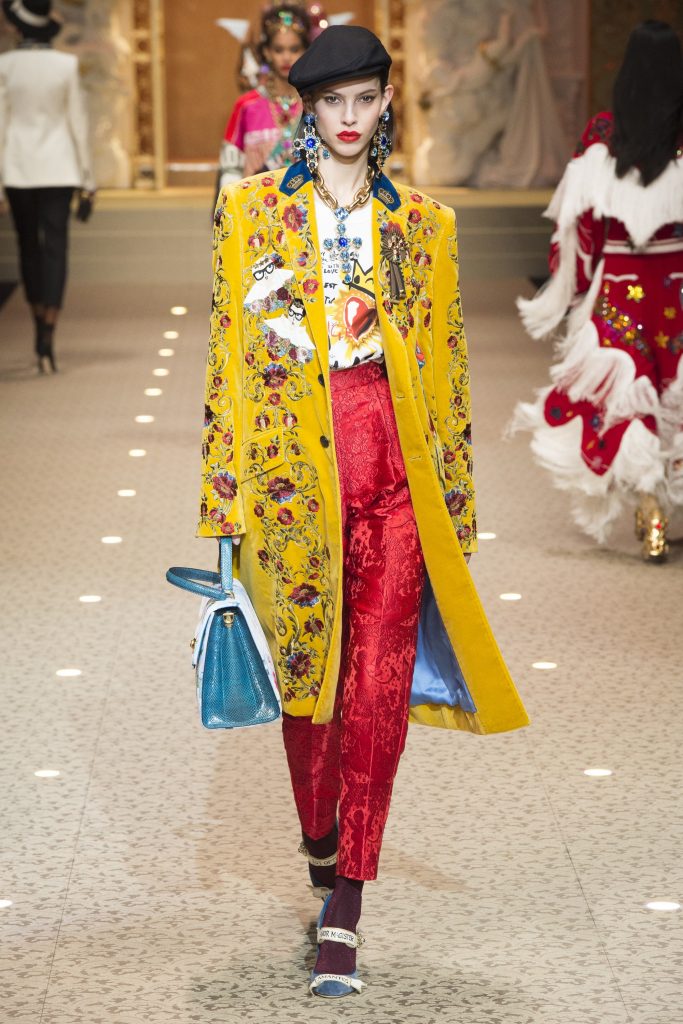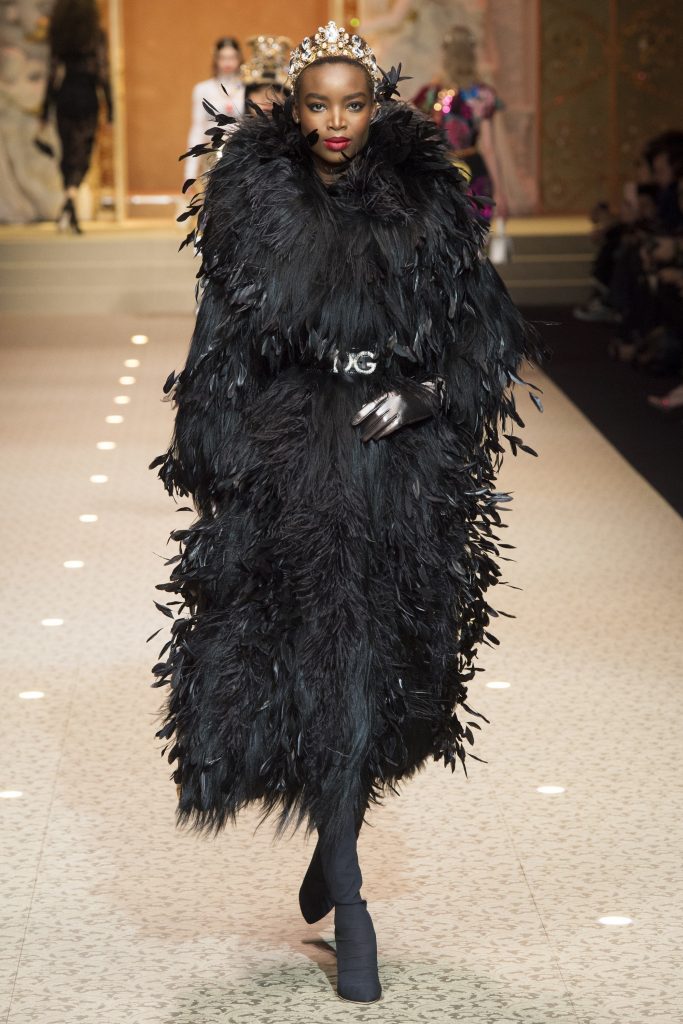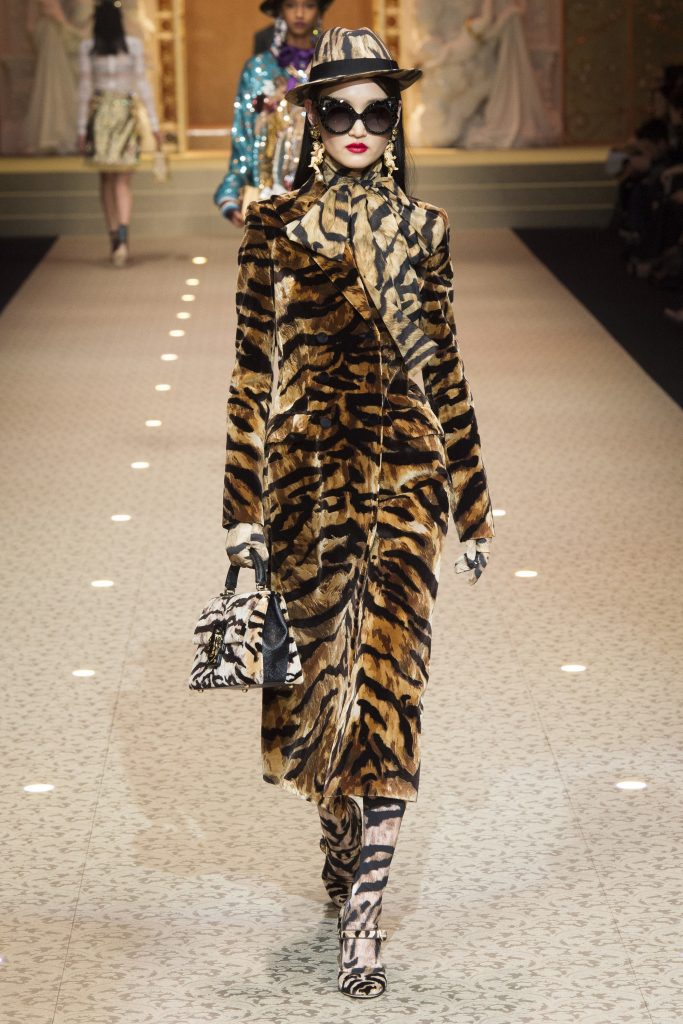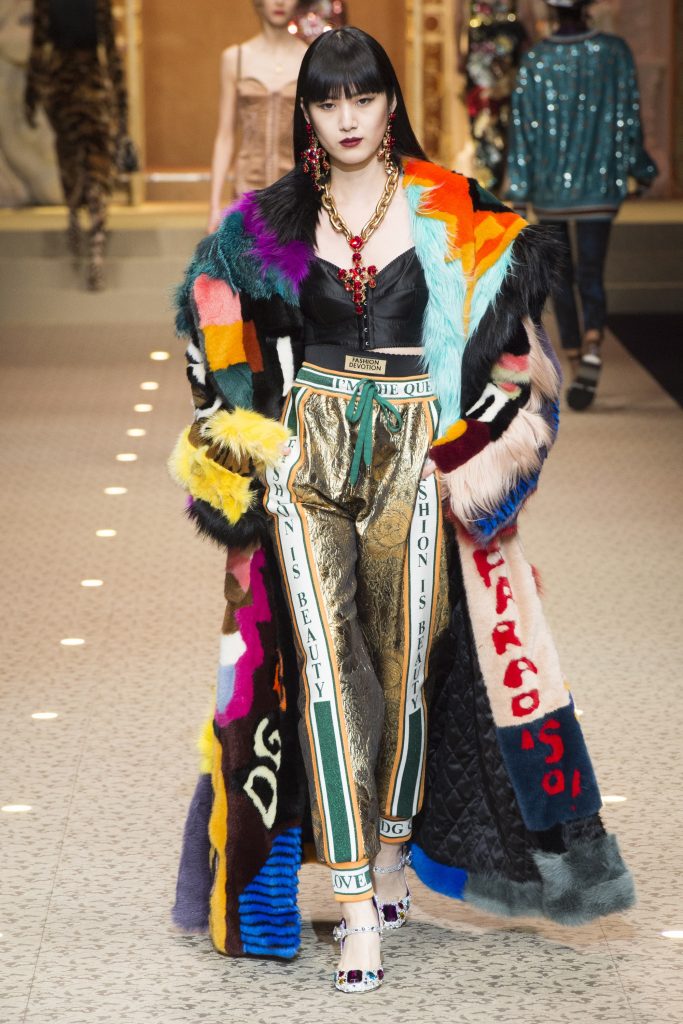 It was hard to believe that one designer could imagine and create the breadth of looks presented for MSGM's  fall 2018 RTW collection but it was Massimo Giorgetti himself behind the brand. From glossy mod fabrics to logo patterned knits to satin twin set pajama outfits, Giorgetti poured his heart and soul into a daytime collection that is sure to have broad appeal.  With all the variety, a red jean jacket design with Mongolian lamb sleeves would coordinate with almost any of the looks as would his black mink topper trimmed in red and white. Truly a remarkable feat of fashion.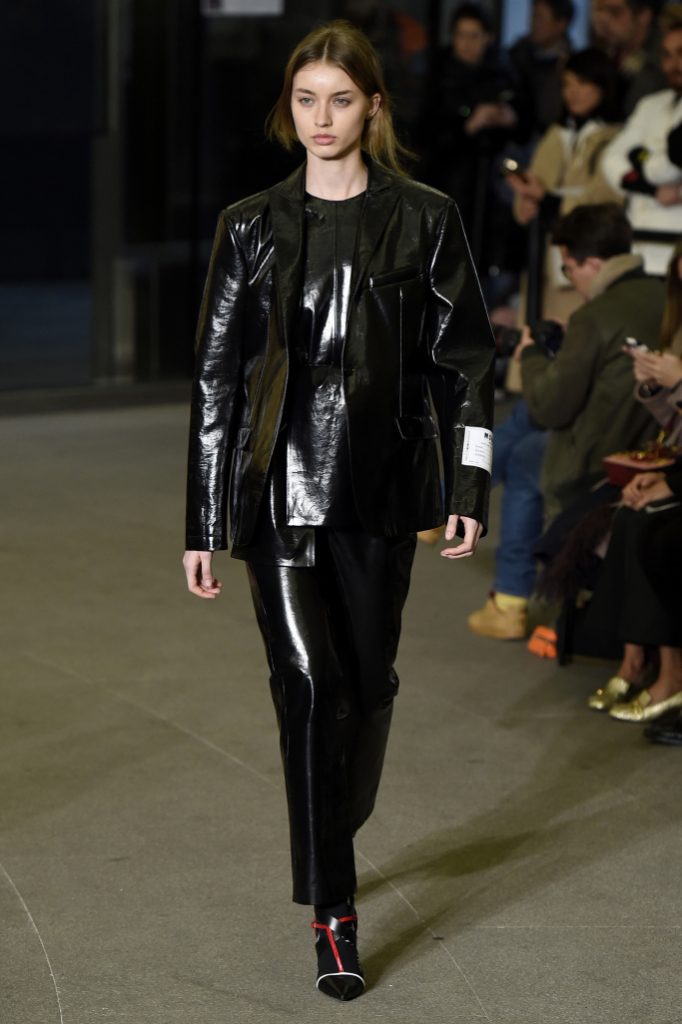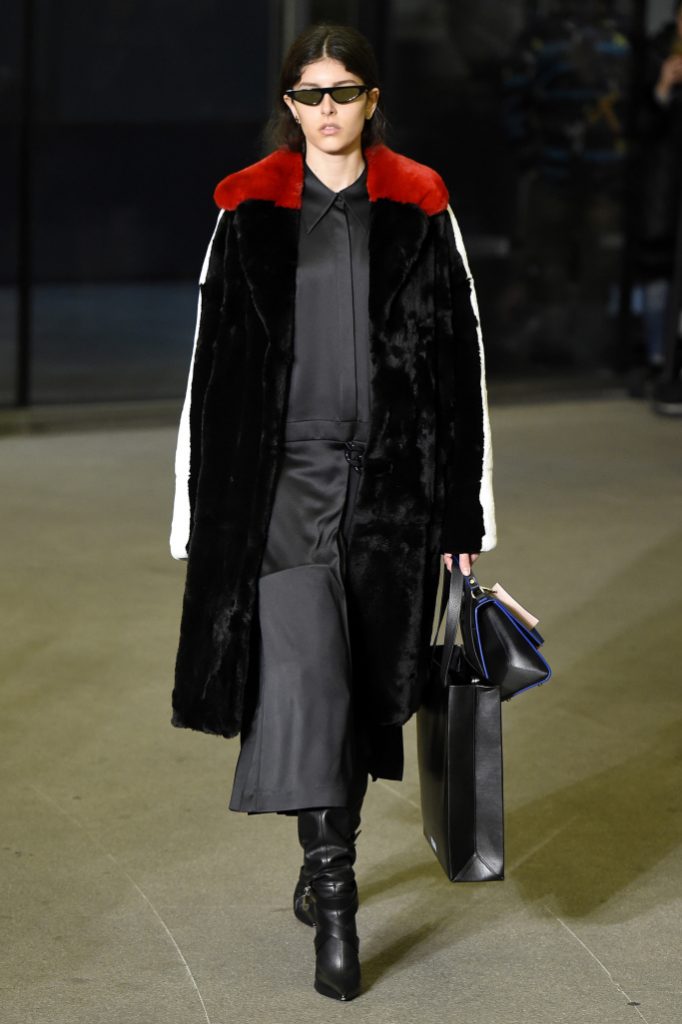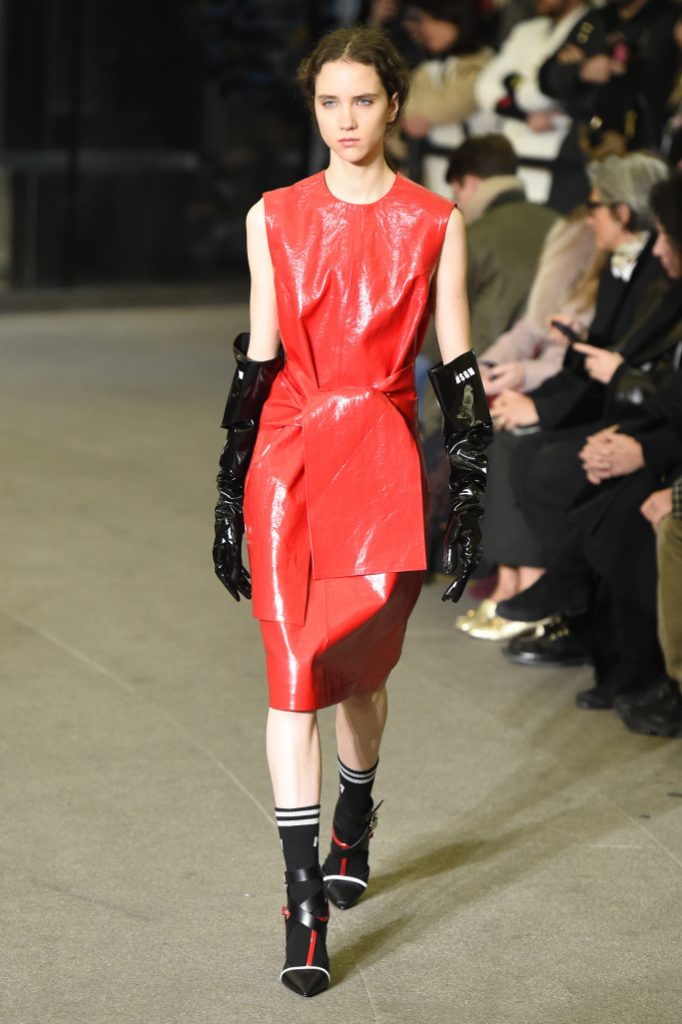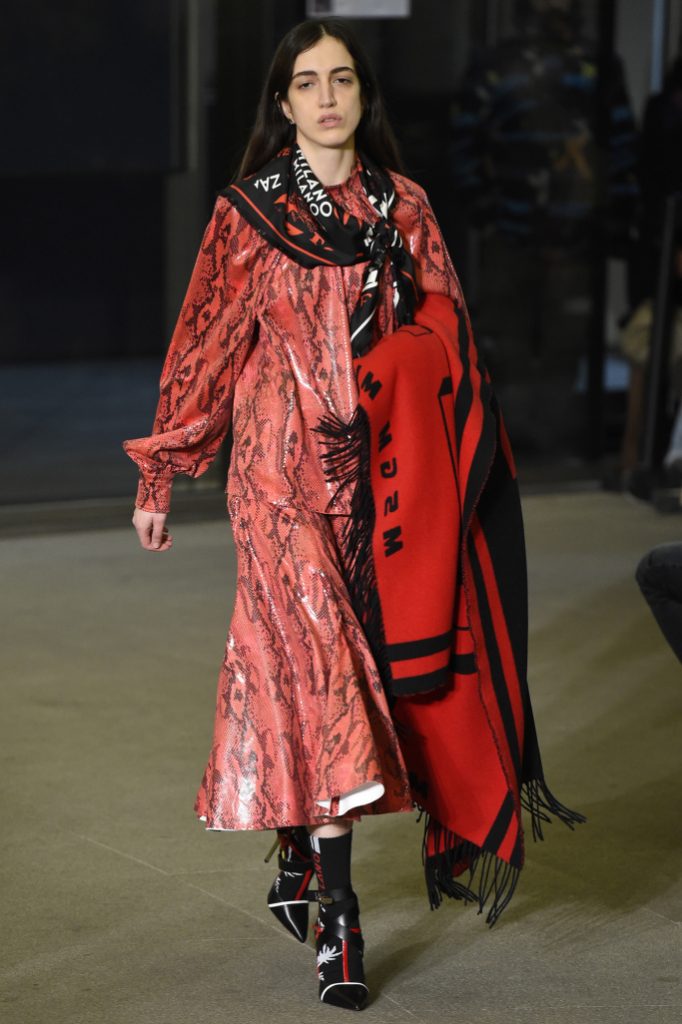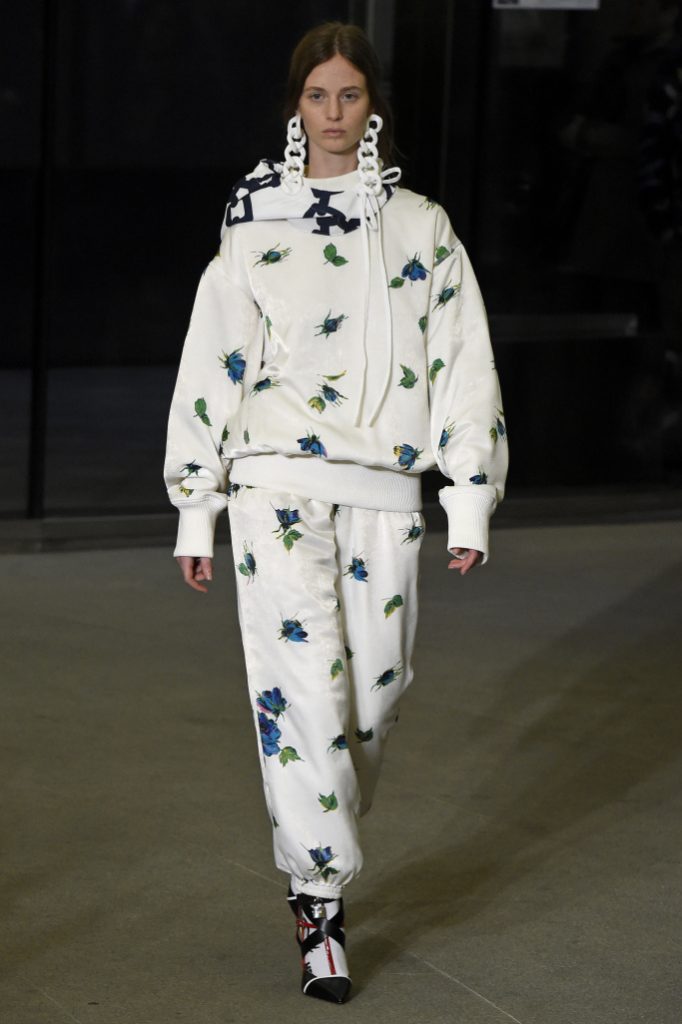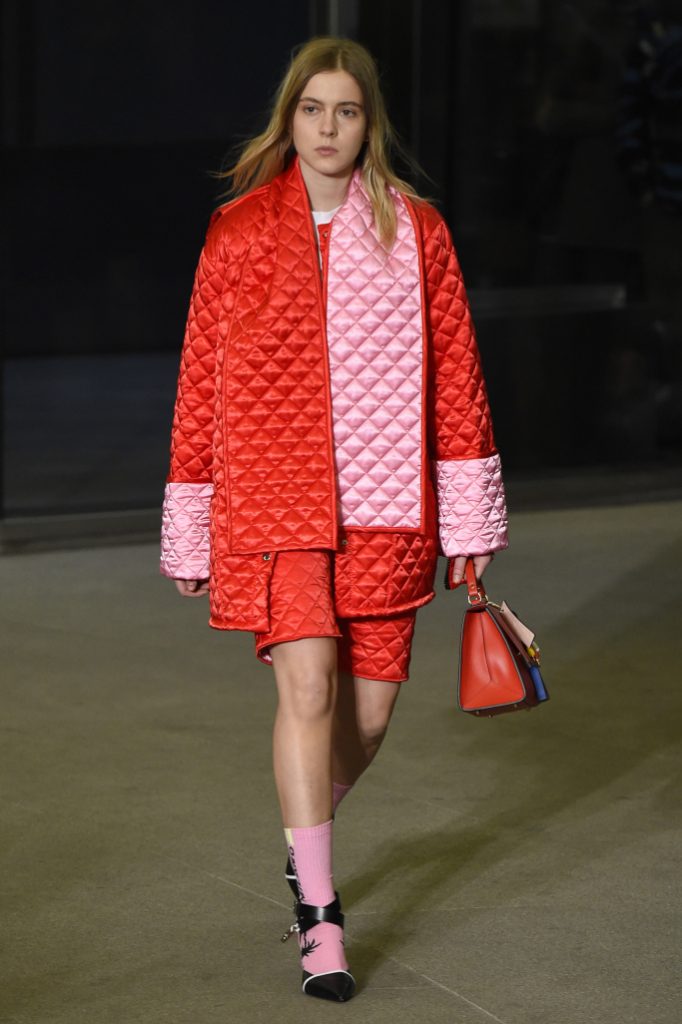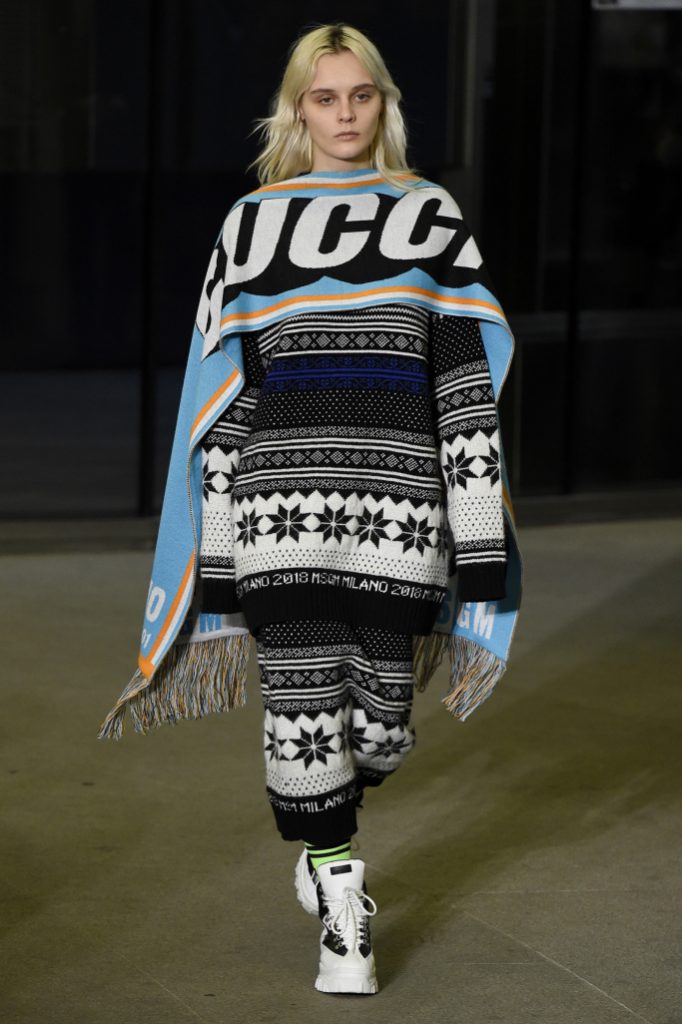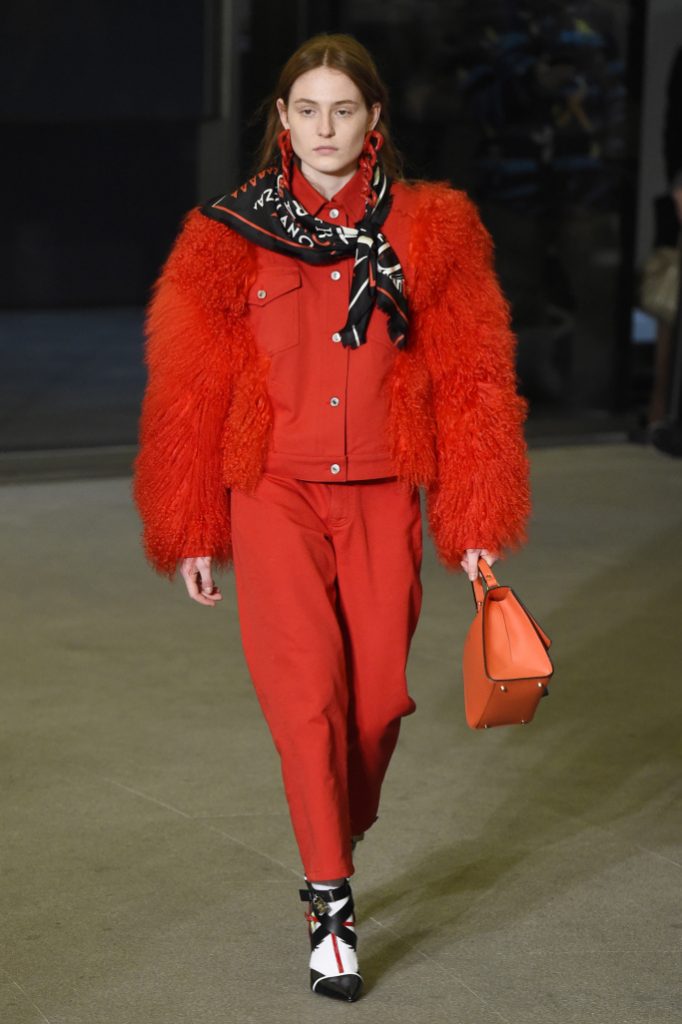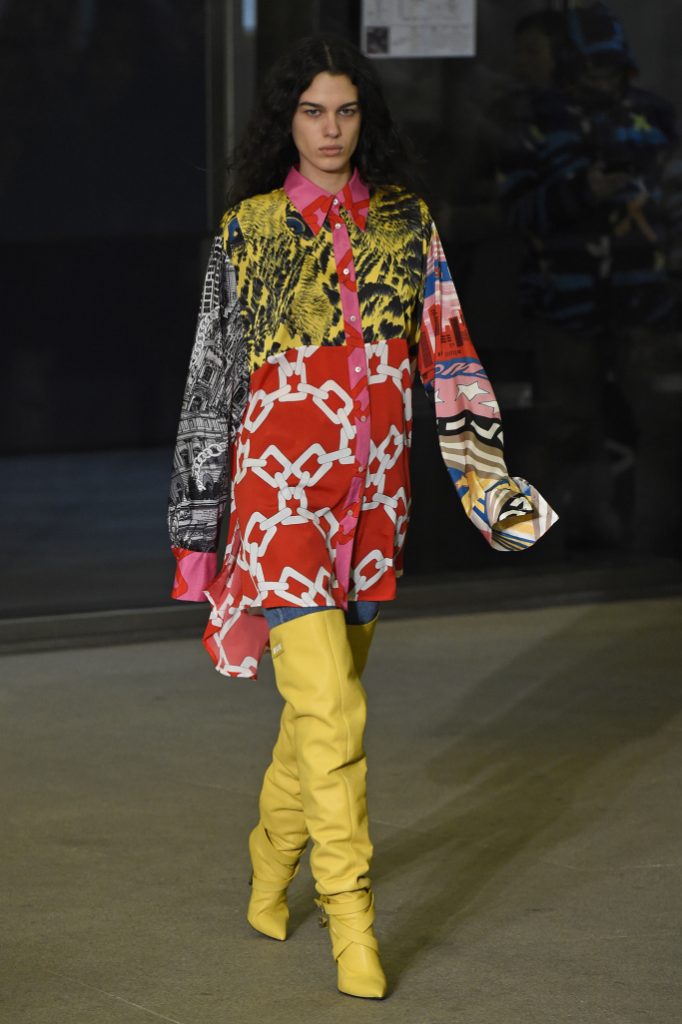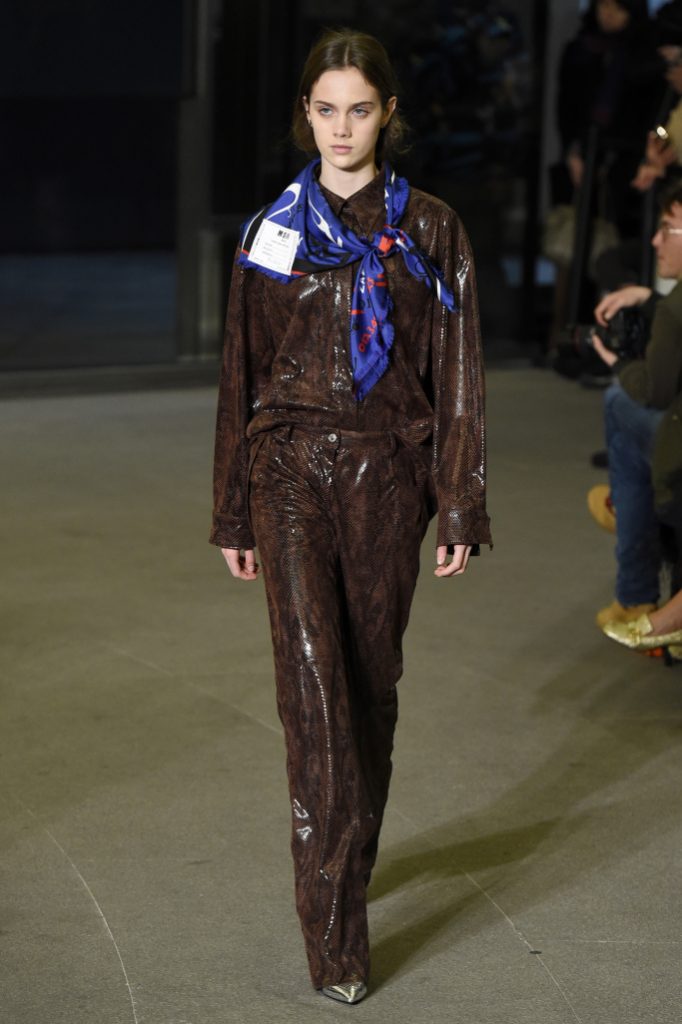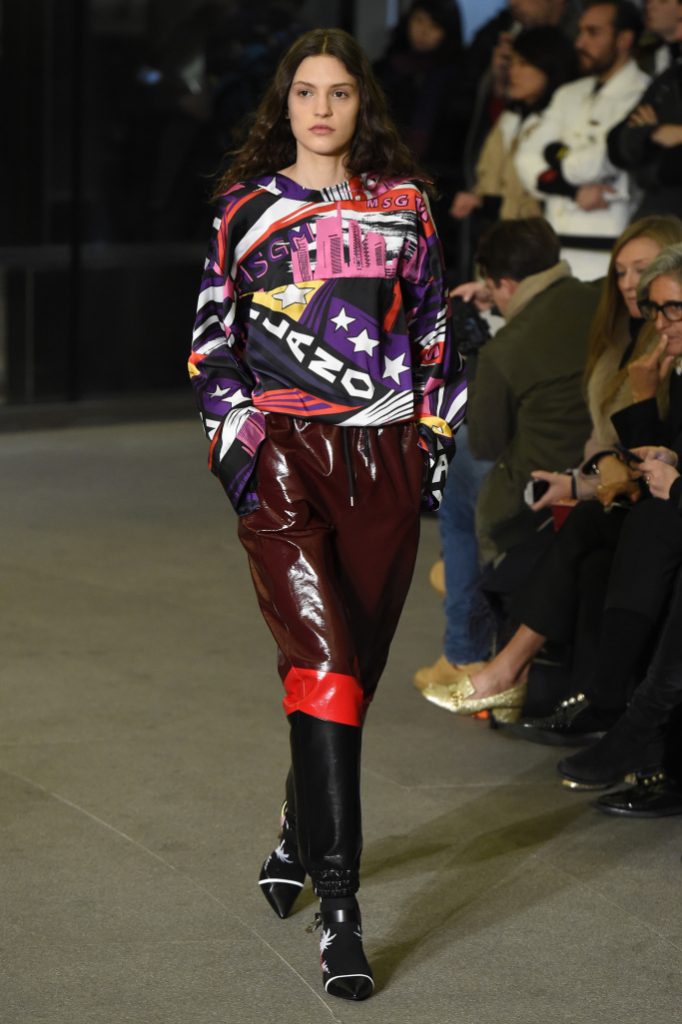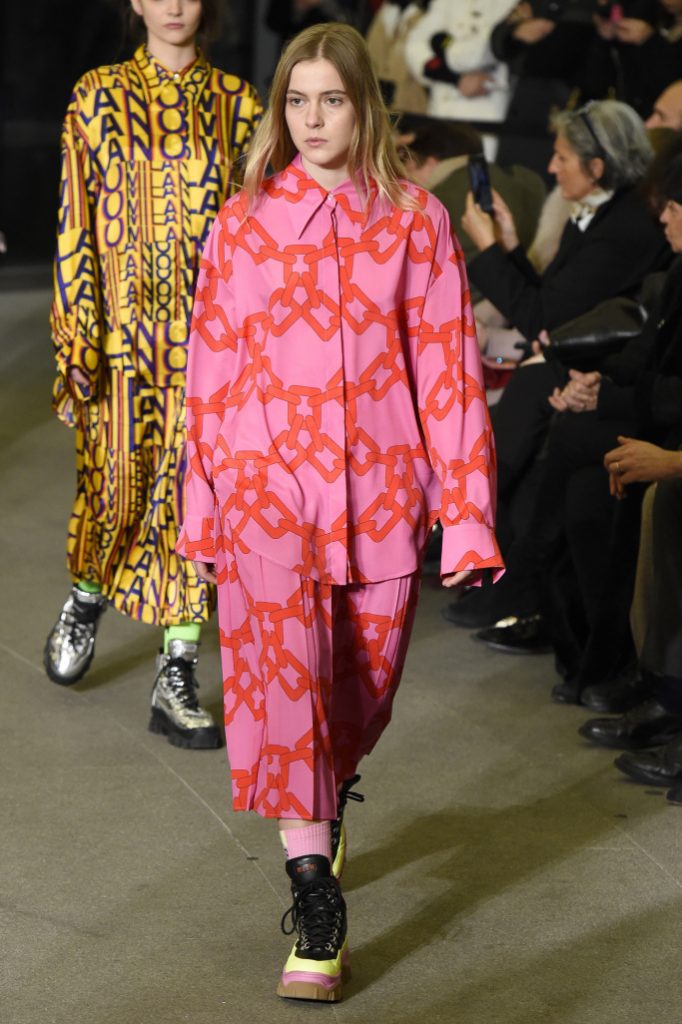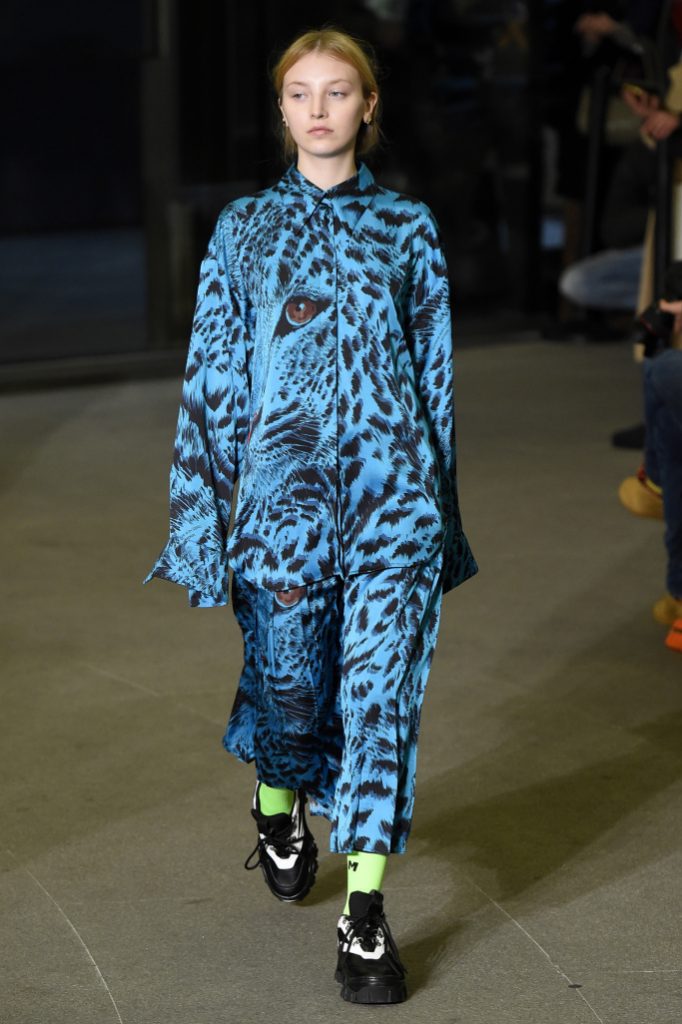 Amidst the stiff and unfriendly looks of Trussardi's fall 2018 collection fur provided the much-needed softness and textural appeal.   Muted colors, boxy shapes, rigid fabrics, and styles that didn't know whether to be causal or business made his looks seem forced and frigid. Alas though, shearling saved the day. We loved the contrast of the bright blue shearling lining under jet black. Plaid patterned shearling jackets for him and her were unexpected and original.  The juxtaposition of the black leather moto with blue shearling that was skirted past the knee proved just how effectively shearling could punctuate Trussardi's message.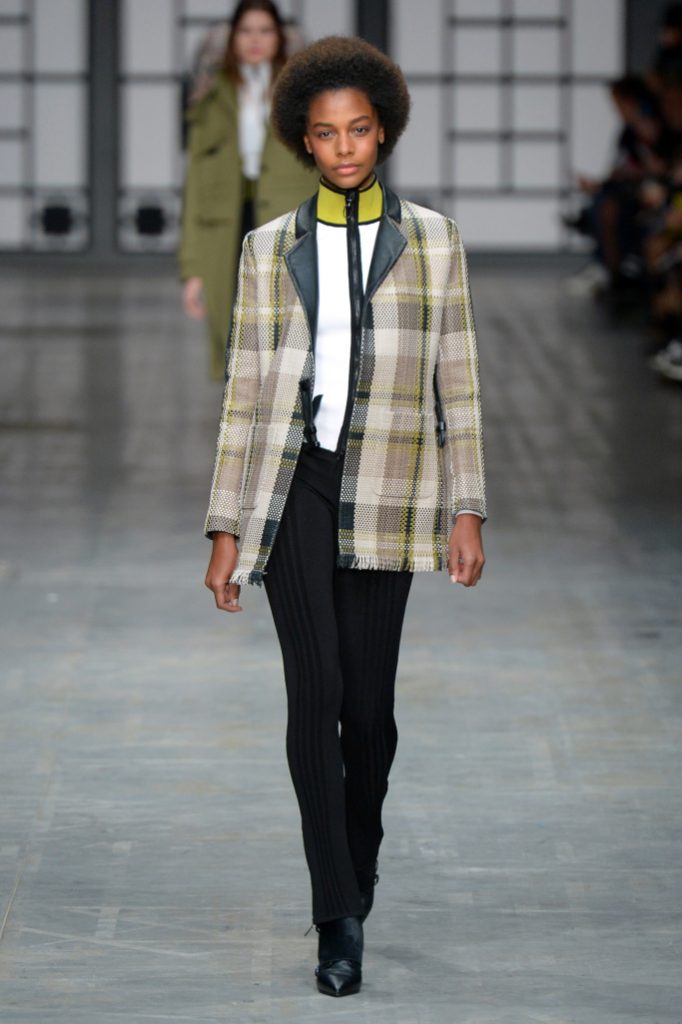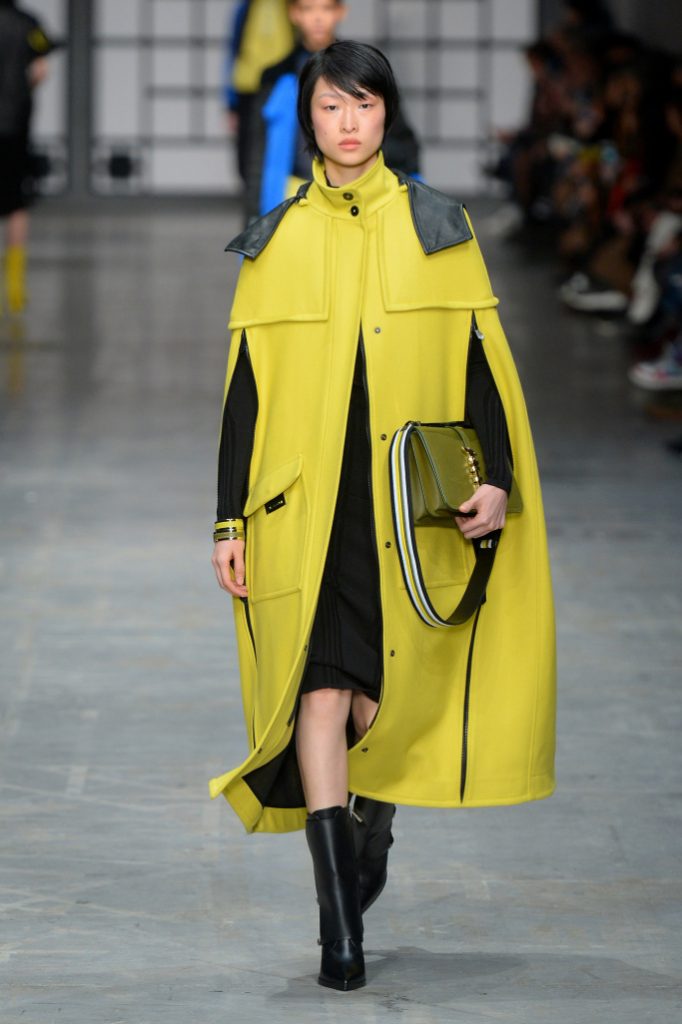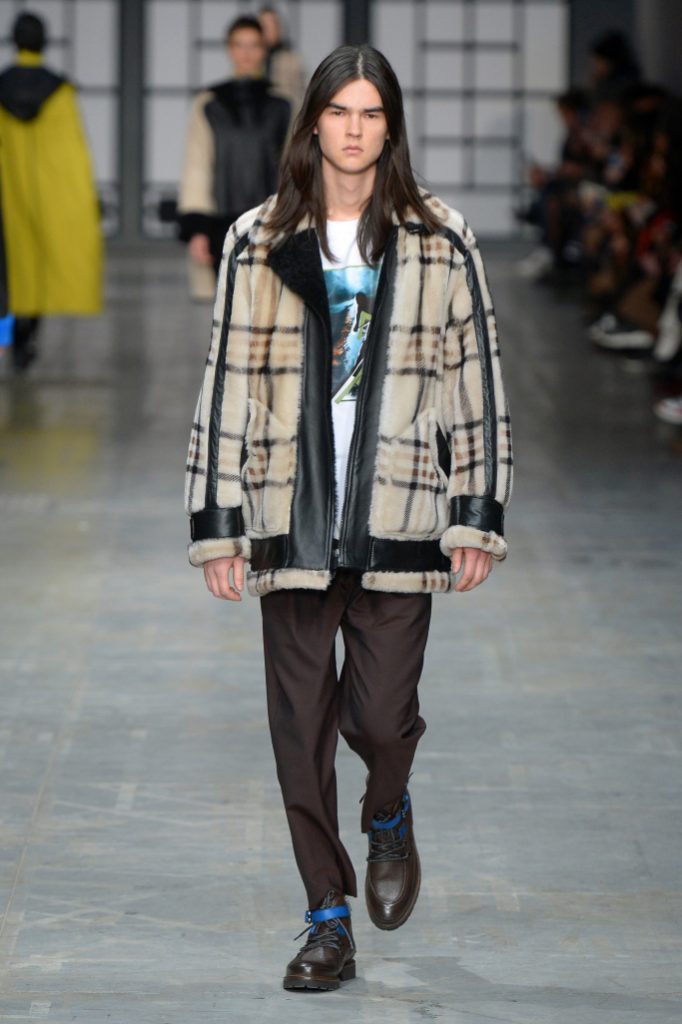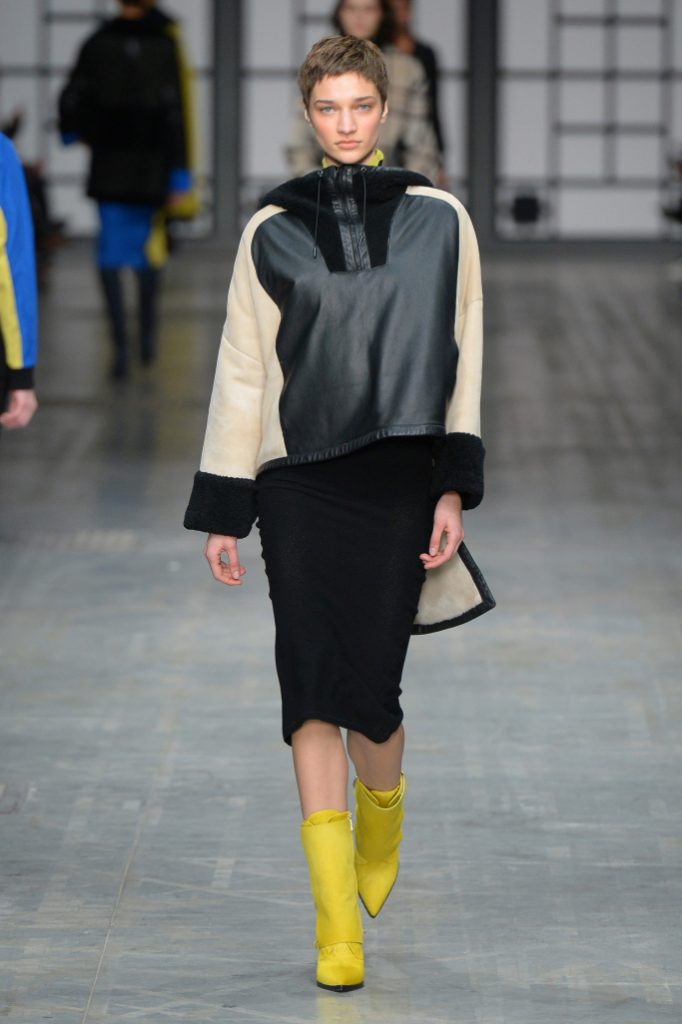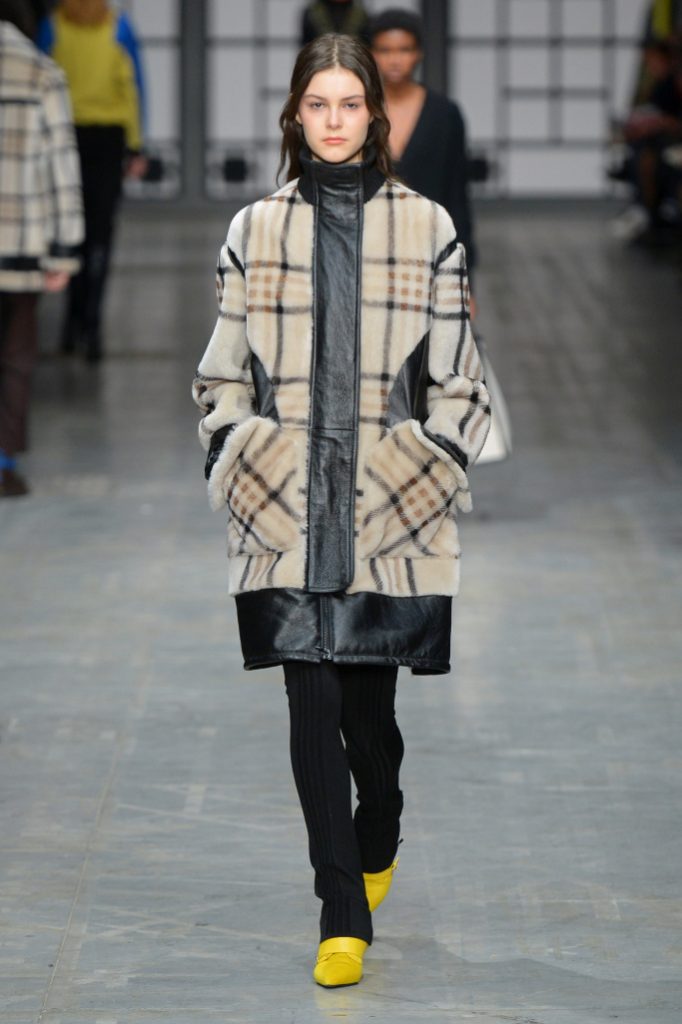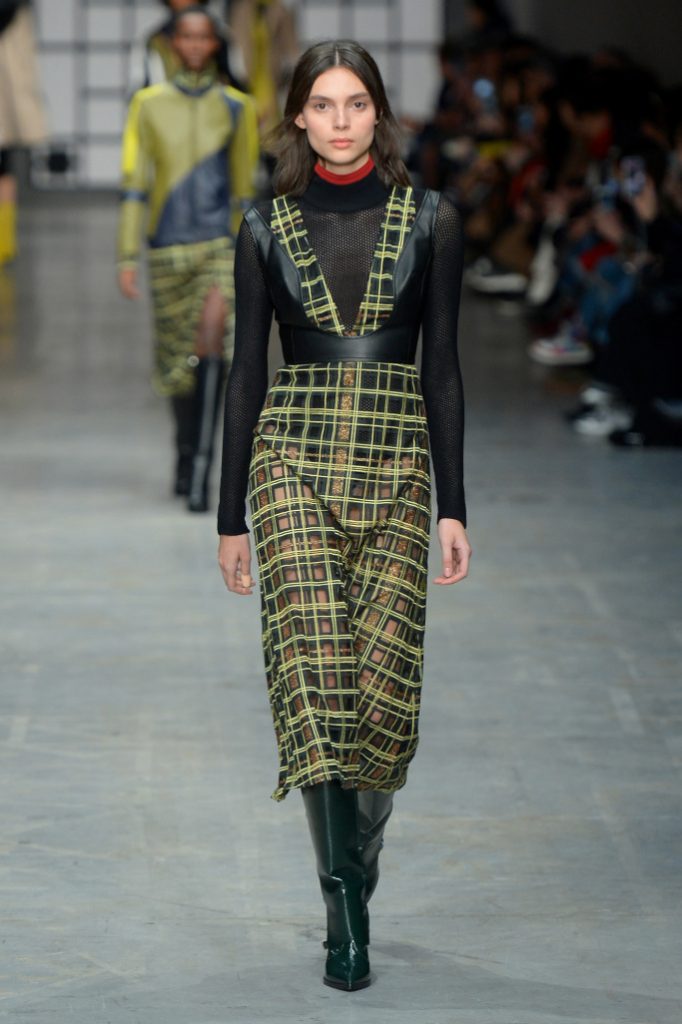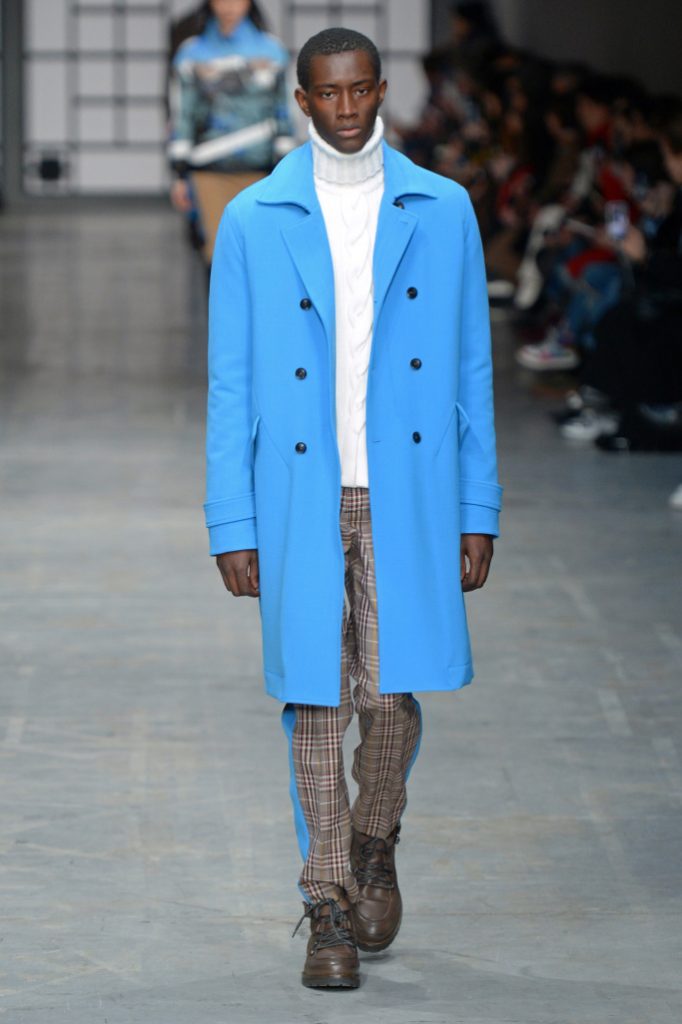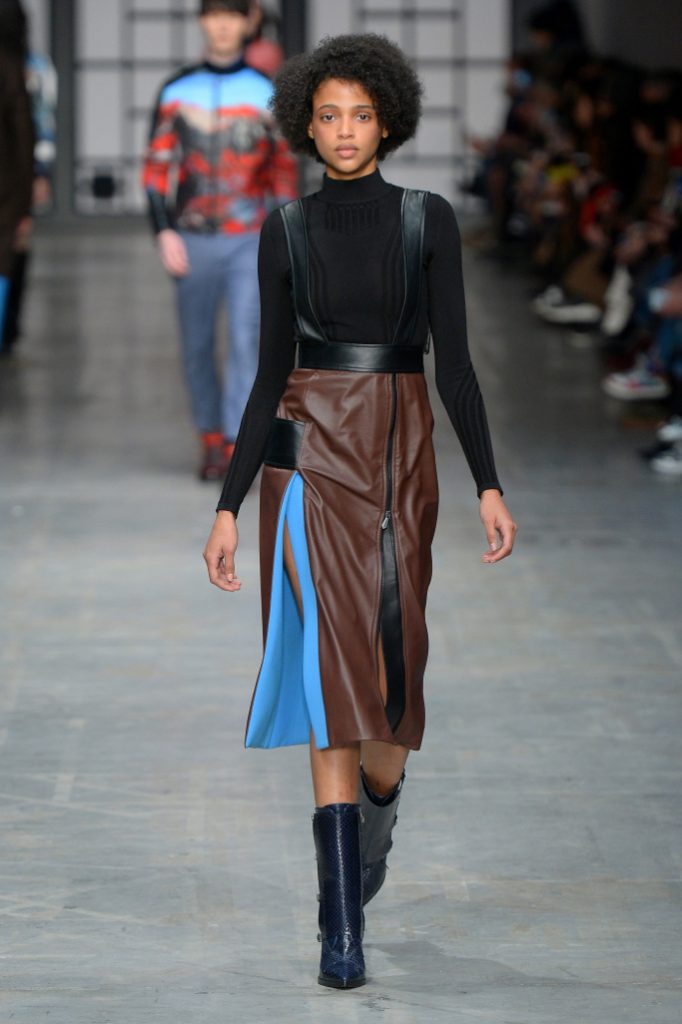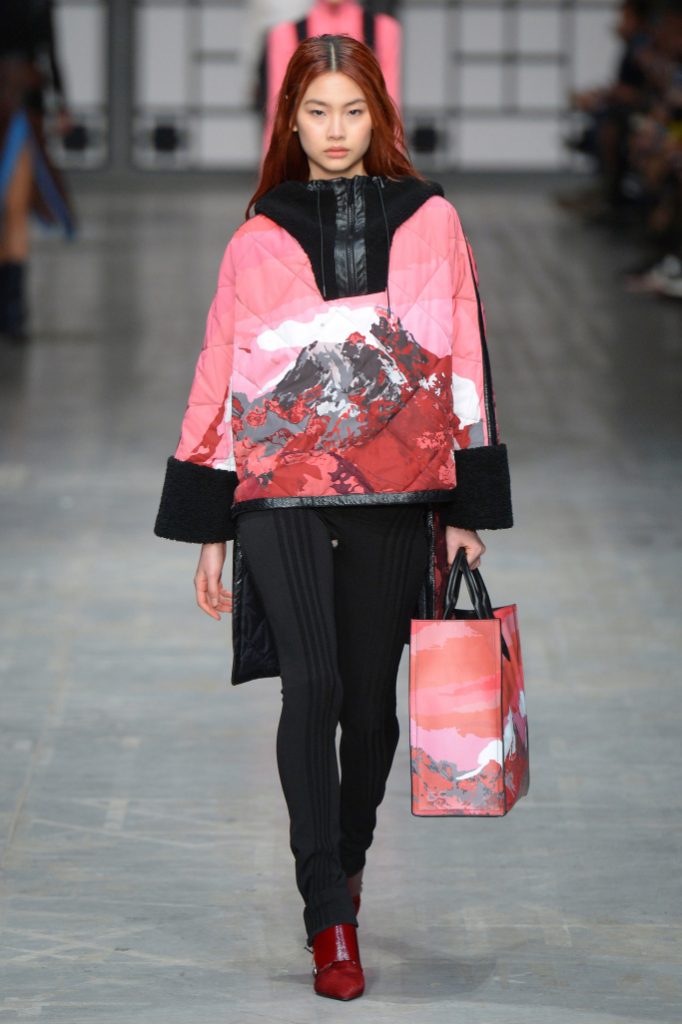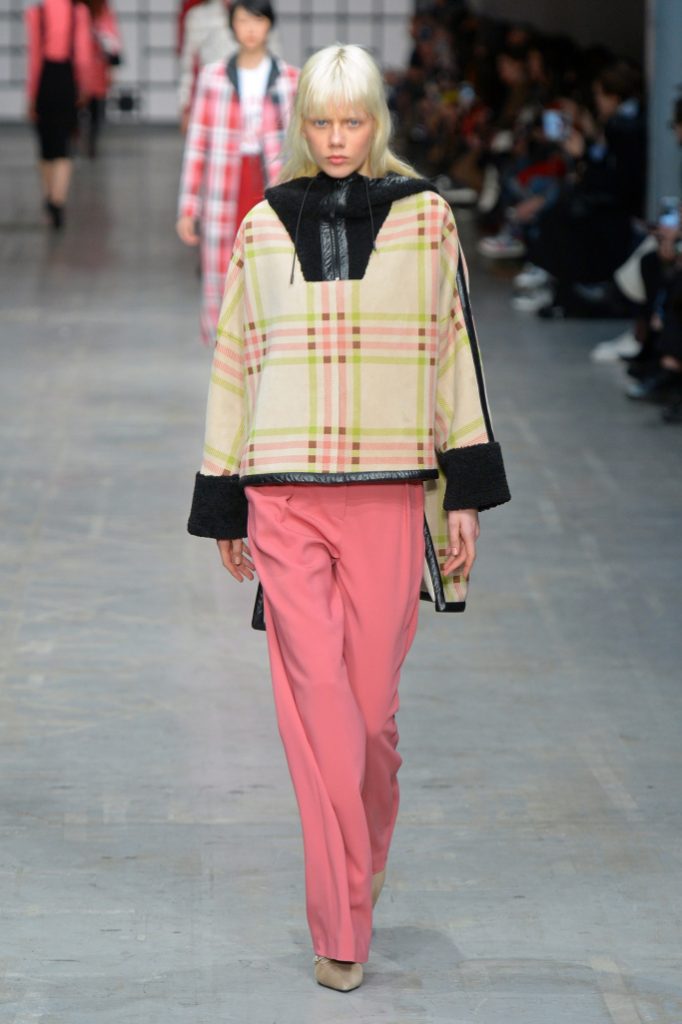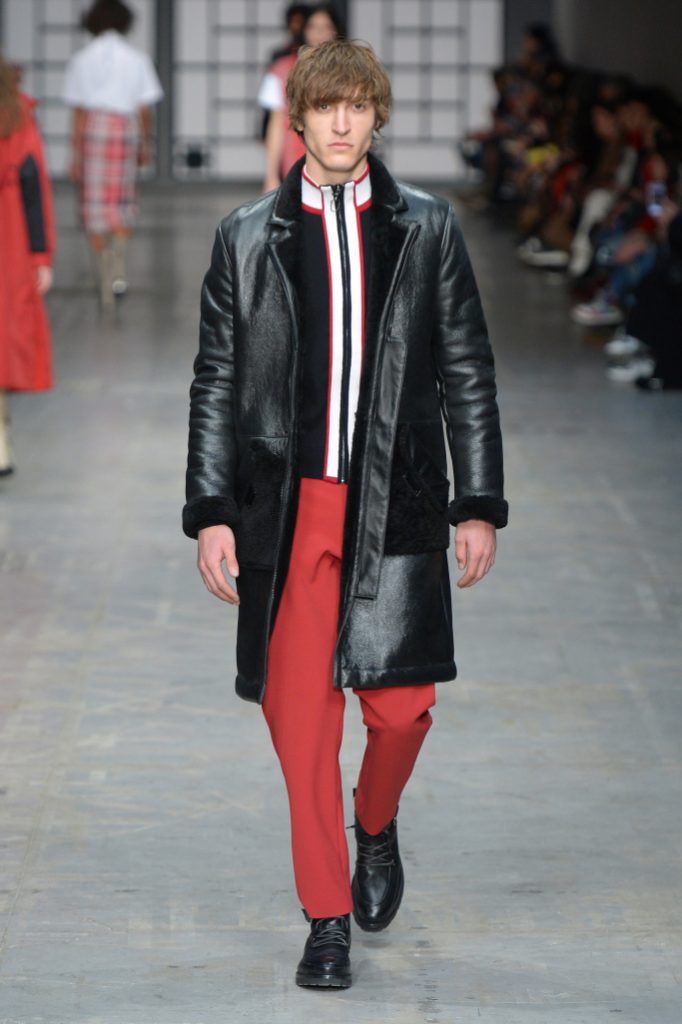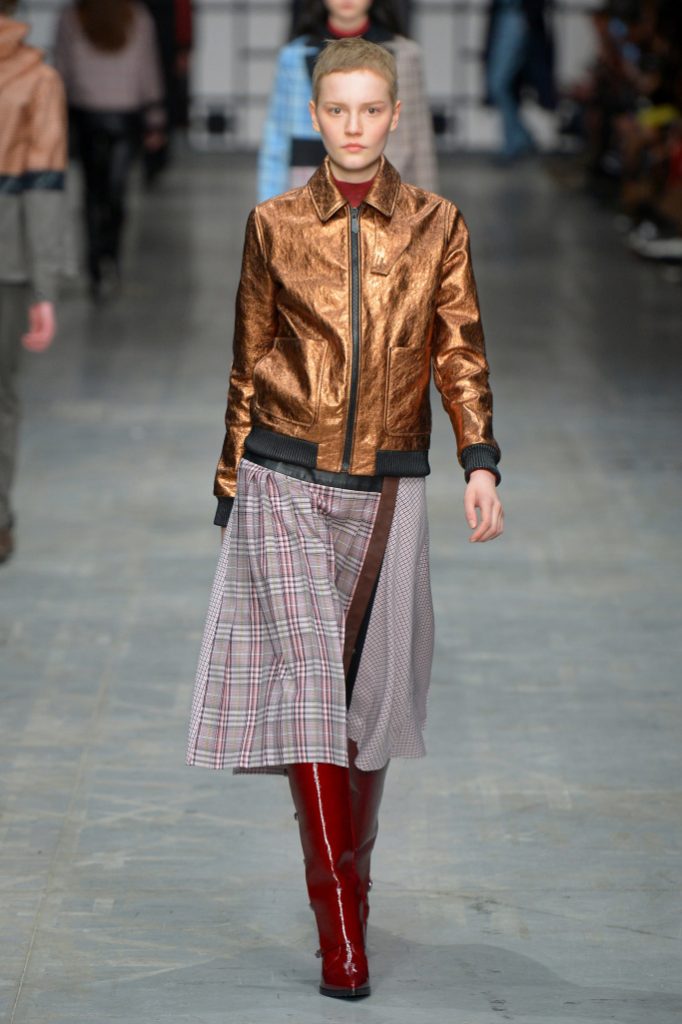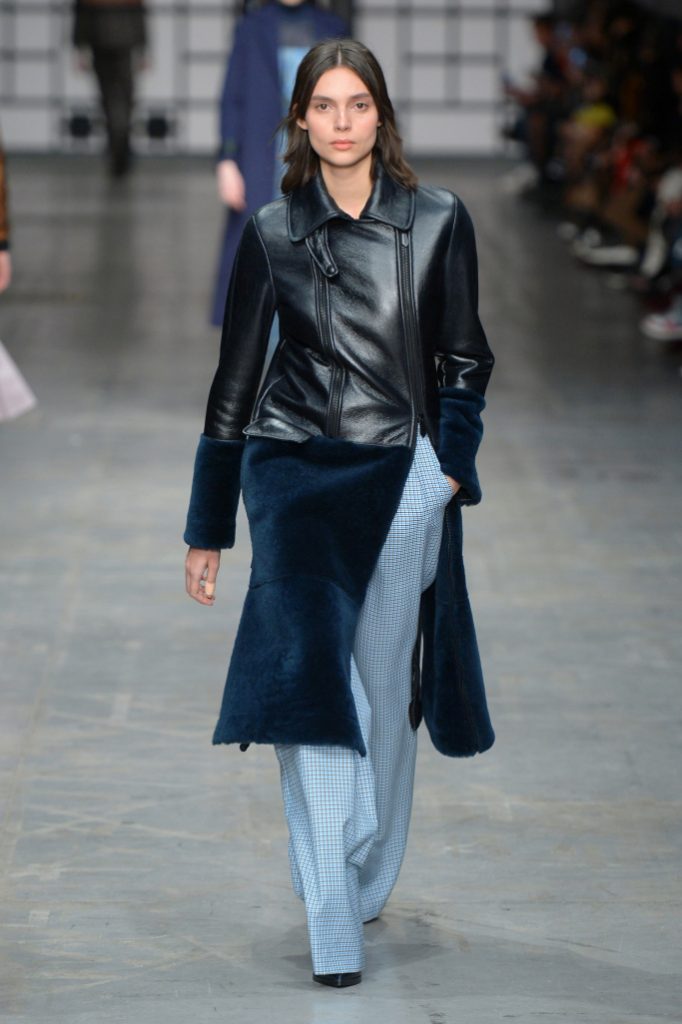 Bally's new "parents", Chinese materials conglomerate Shandong Ruyi are letting their new child thrive in a sea of sporty fashion that is a winner in every way.  Long renowned for their shoes, handbags and leather goods, they are increasing their focus on other areas of apparel for men and women.  This season it was the outerwear that made the most impressive statement.  Lots of sporty shearling trimmed looks will fit the bill for men who know a good thing.  A plush red belted beaver coat with buttons and a luscious walking coat in red, blue, and ivory shearling were the ultimate in cozy, casual chic for her.  And what about their shoes?   Black slide loafers trimmed in mink reminded us just why Bally still leads the pack.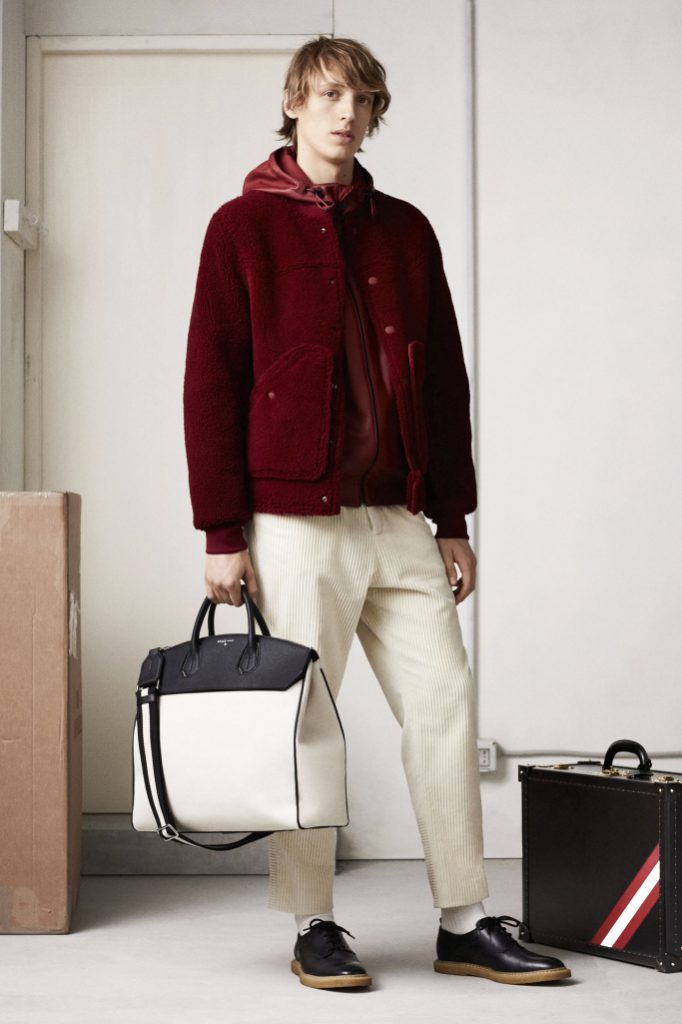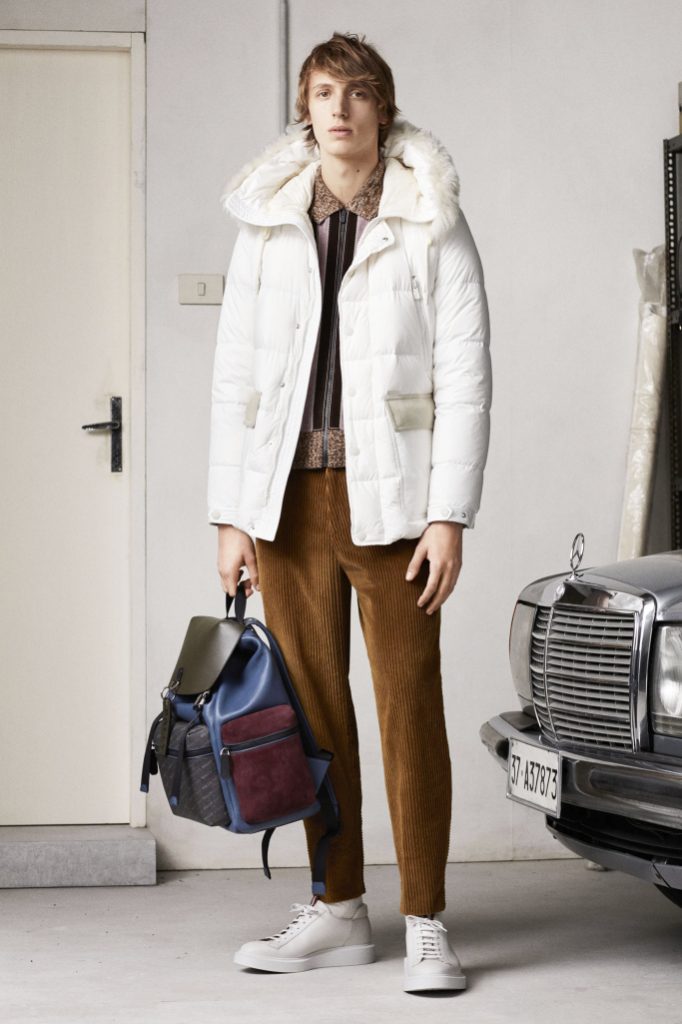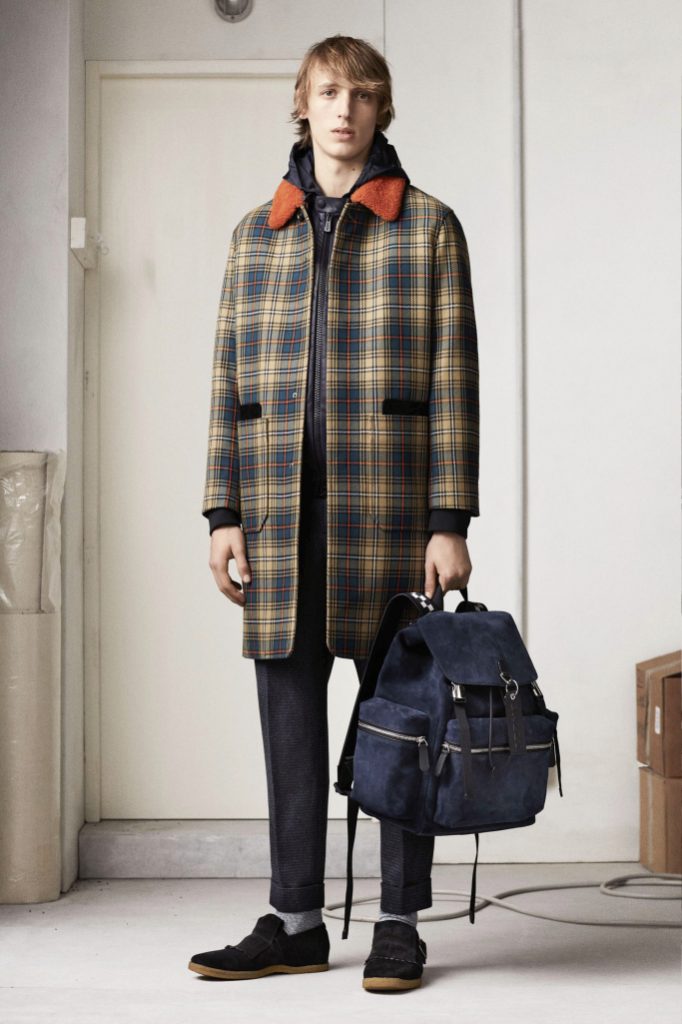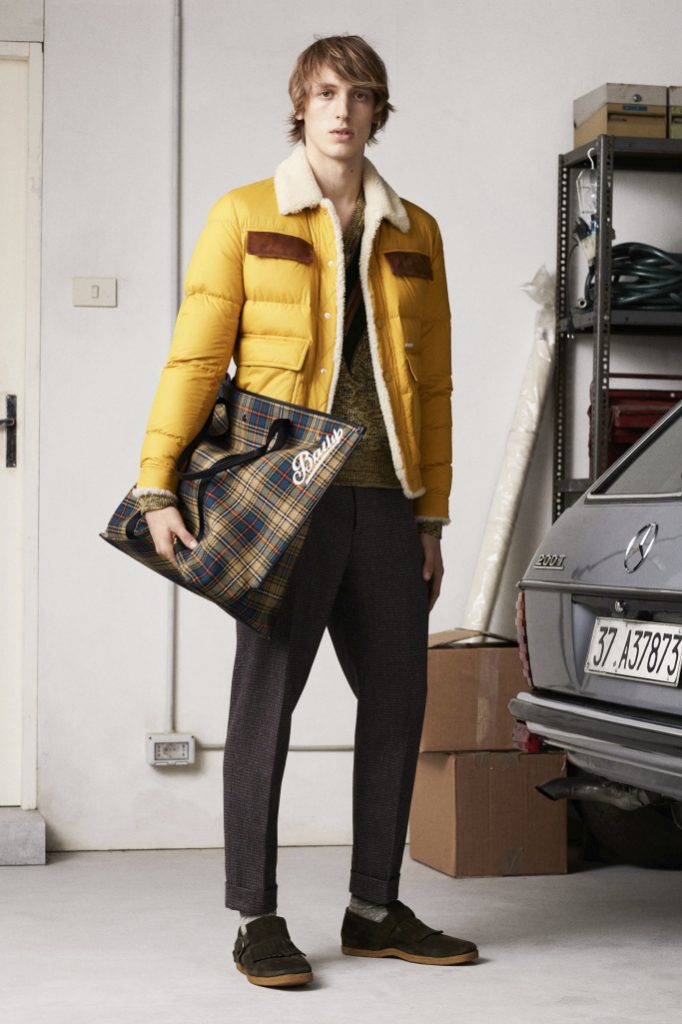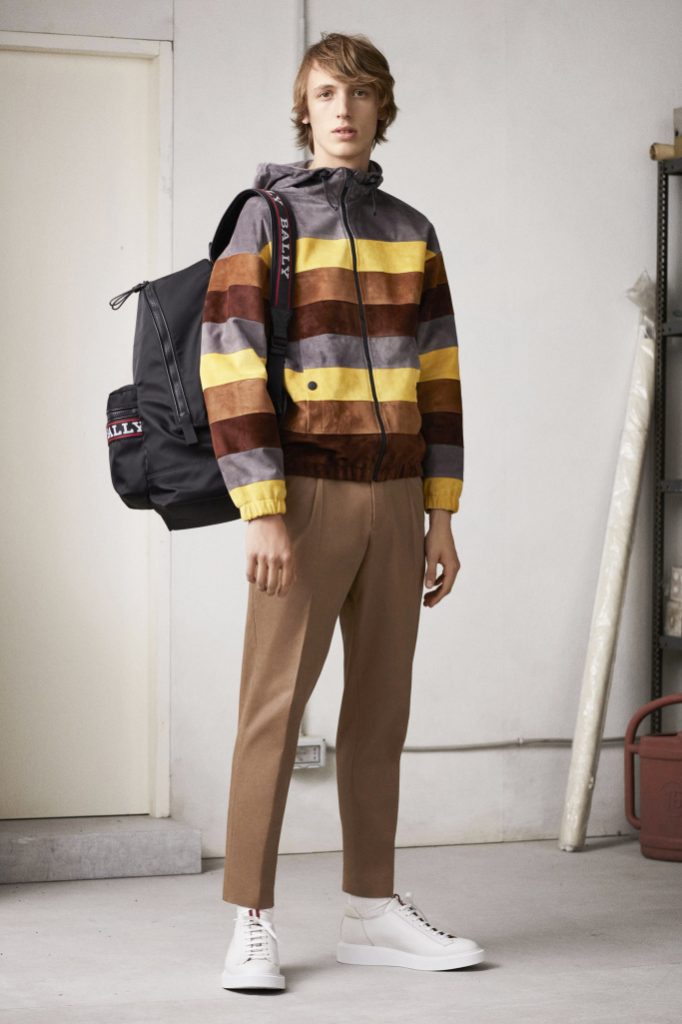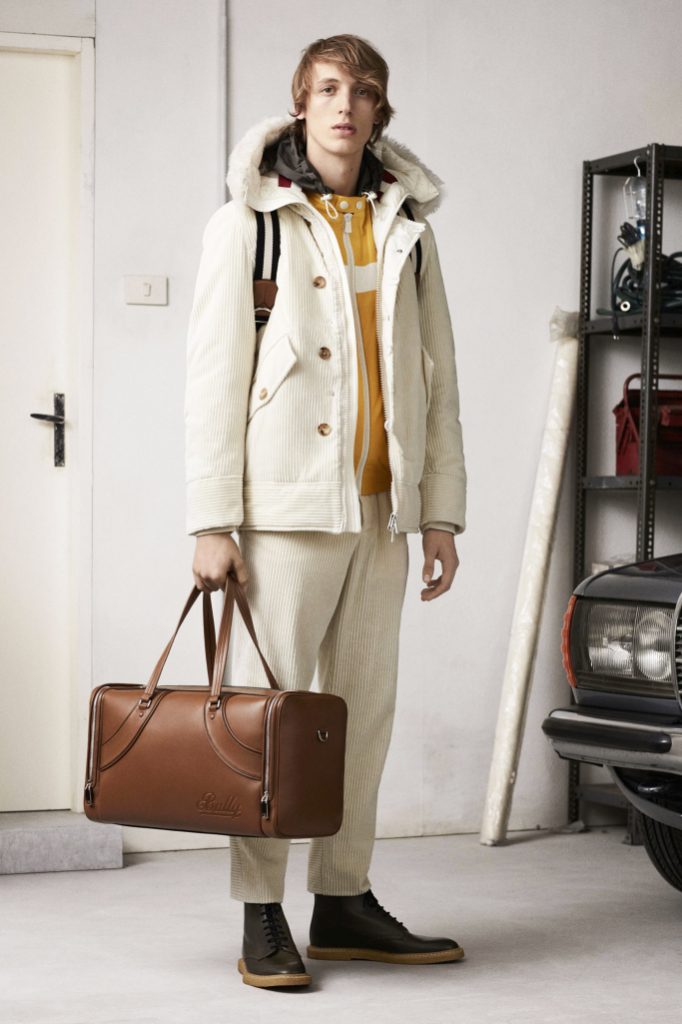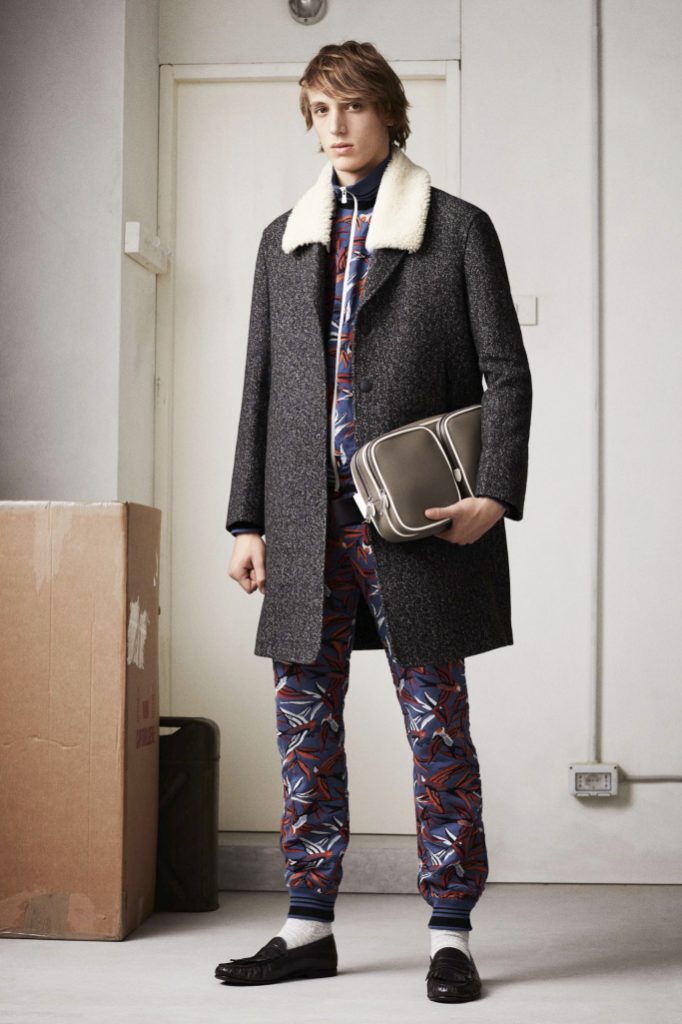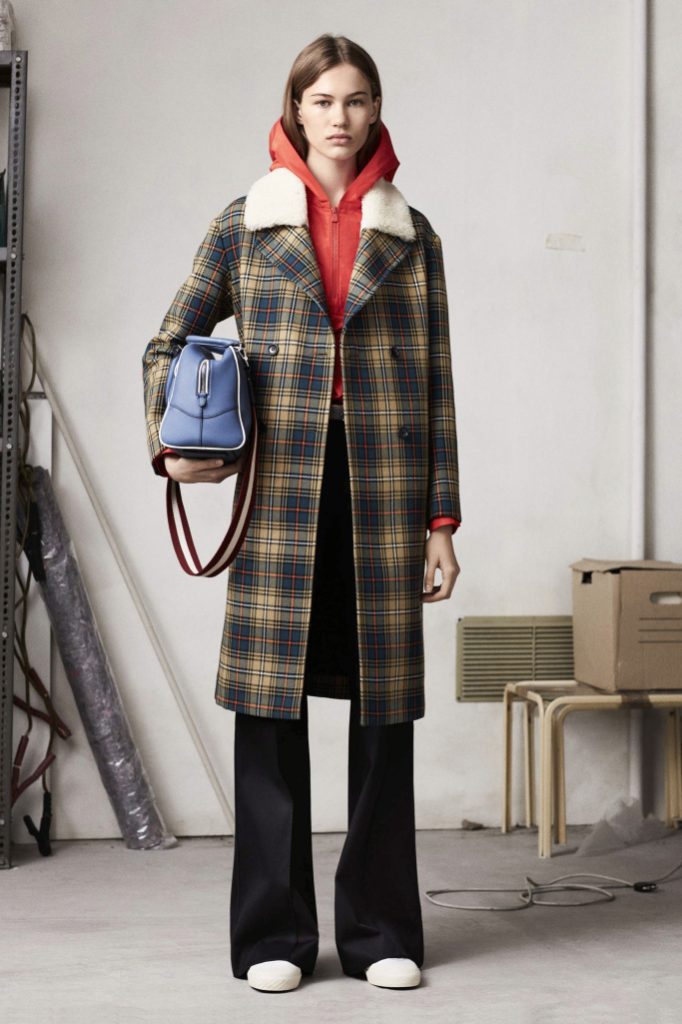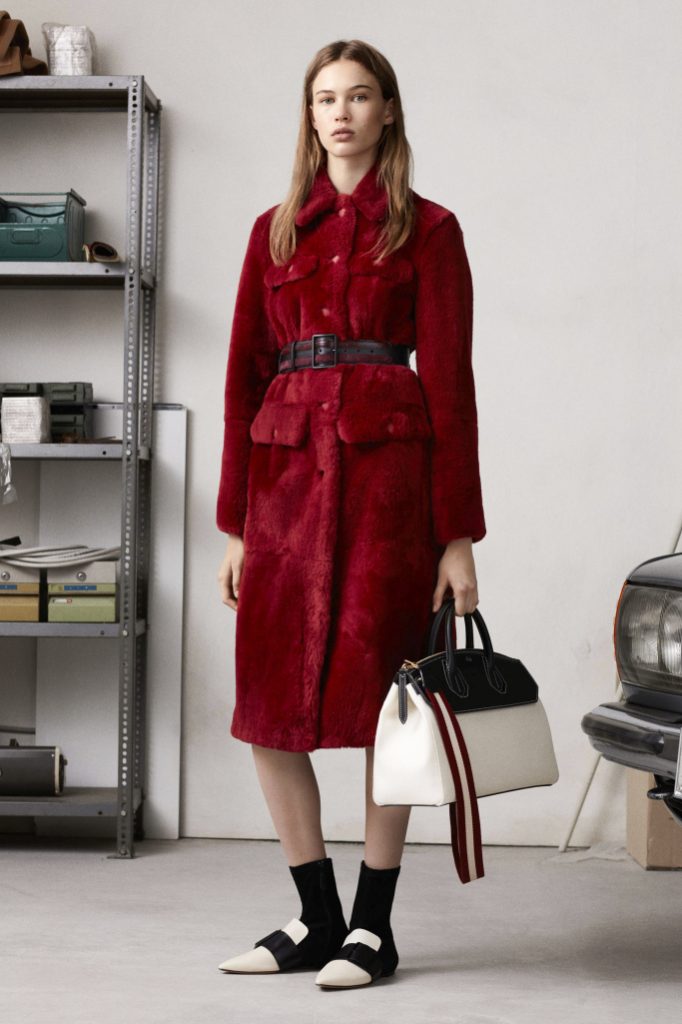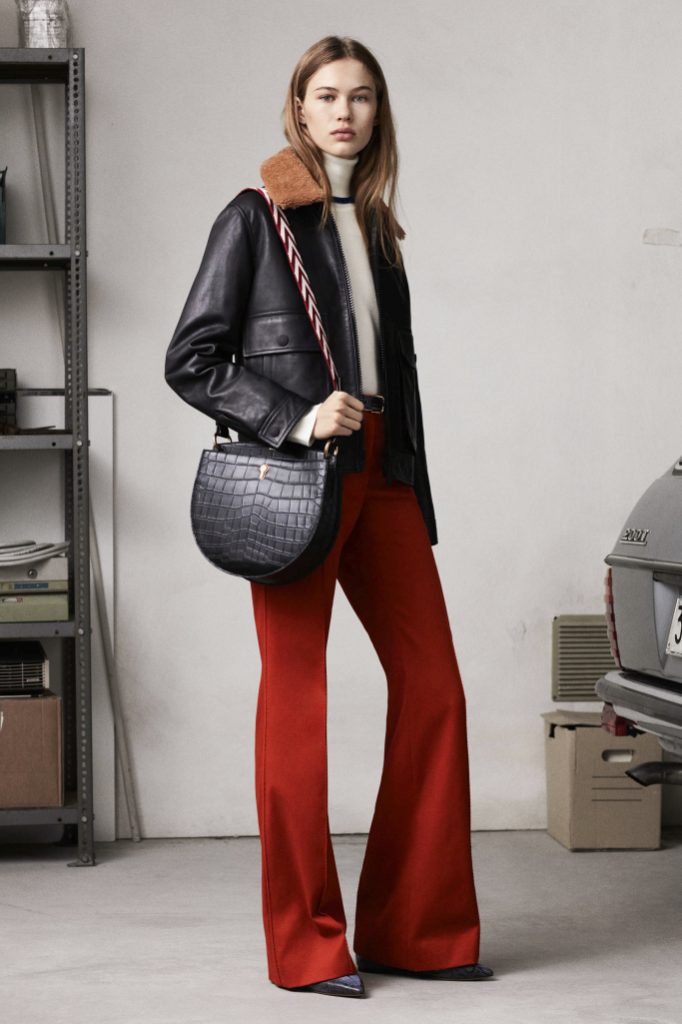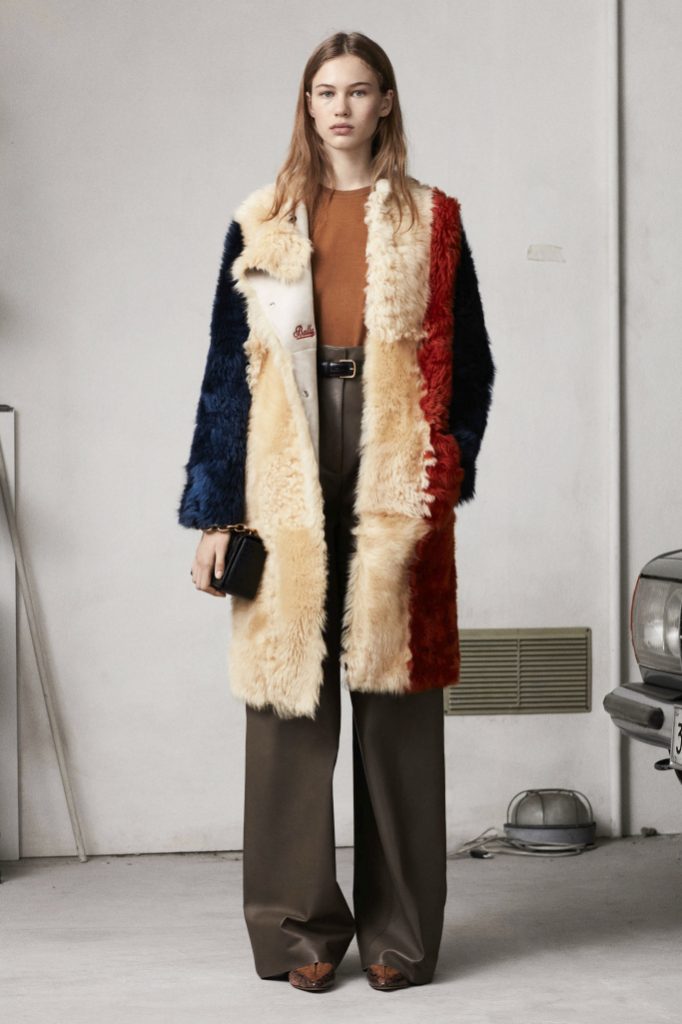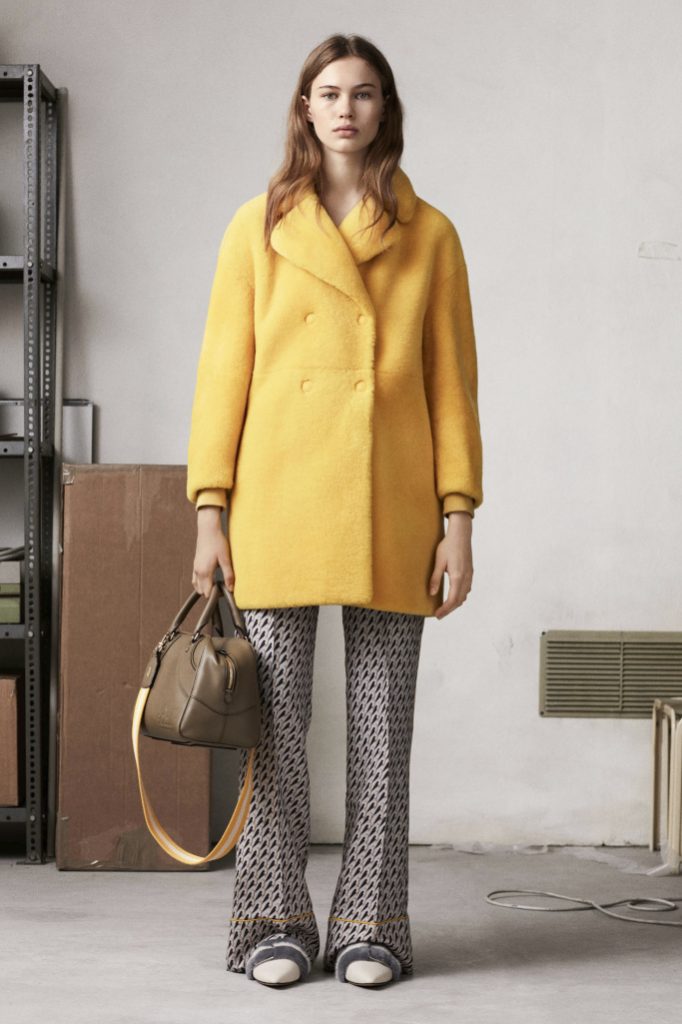 Fox was on fire at the Piccione Piccione fall 2018 RTW show. A voluminous pink fox stole demanded attention. A feathery fox gilet was another scene stealer. Their use of billowy fox continued with two super cool bags – each trimmed with tulle, ribbons, and fringe.  Salvatore Piccione clearly understands how to leverage the plush texture and visual pop of fox to great effect.