MILAN Fashion Week Fall 2018 PART 7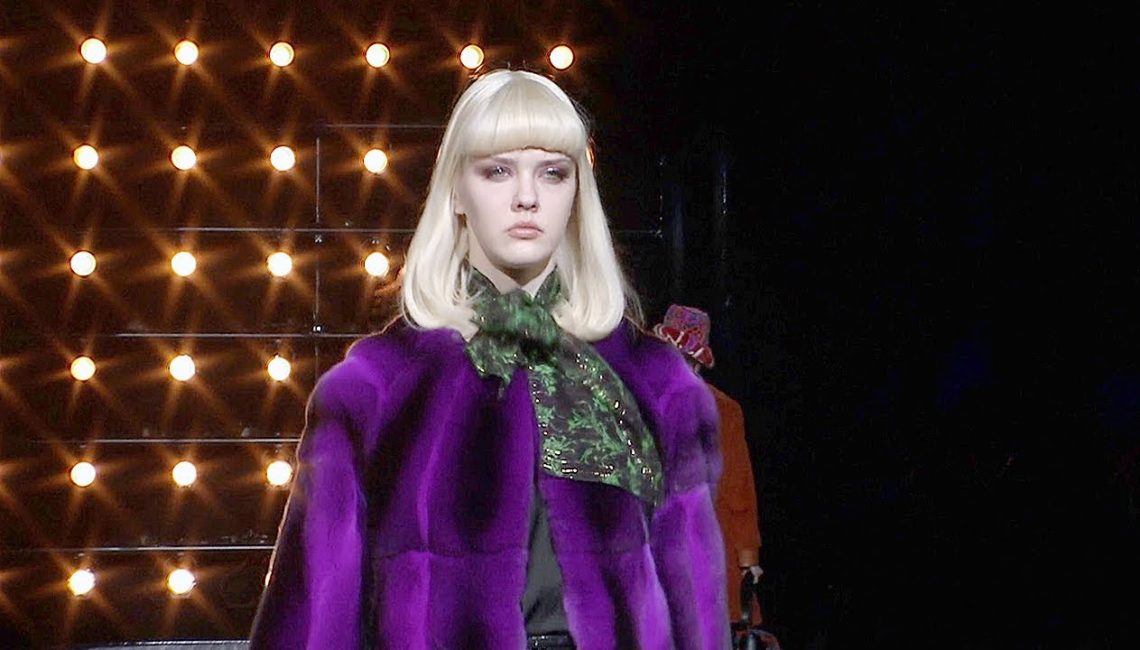 Things heated up in Milan as fur took center stage in designer collections.  Designers took bold creative leaps to deliver unexpected and exciting fur fashions sure to make a statement for fall 2018.
Ultra Luxe Furs at Milan Fashion Week Fall 2018
Braschi, you had us from the moment the lights went up! Your fall 2018 collection showcased the extraordinary creative possibilities and artistry of fur.  Jacket, after coat, after cape, after purse, after topper, it just didn't stop. From the uber-cool tie-dye effect on a fox gilet to the colorful pop-art mink intarsia designs, Braschi's craftsmanship was on full display.  Black and white zebra patterns were modern, fresh, and versatile. Mixed media furs, combining fox with mink or long-haired goat and broadtail, gave immeasurable depth.  Embroidered broadtail pieces were museum quality. It was impossible to pick a favorite!  Almost too much to take in at one glance, these coats belong behind velvet ropes.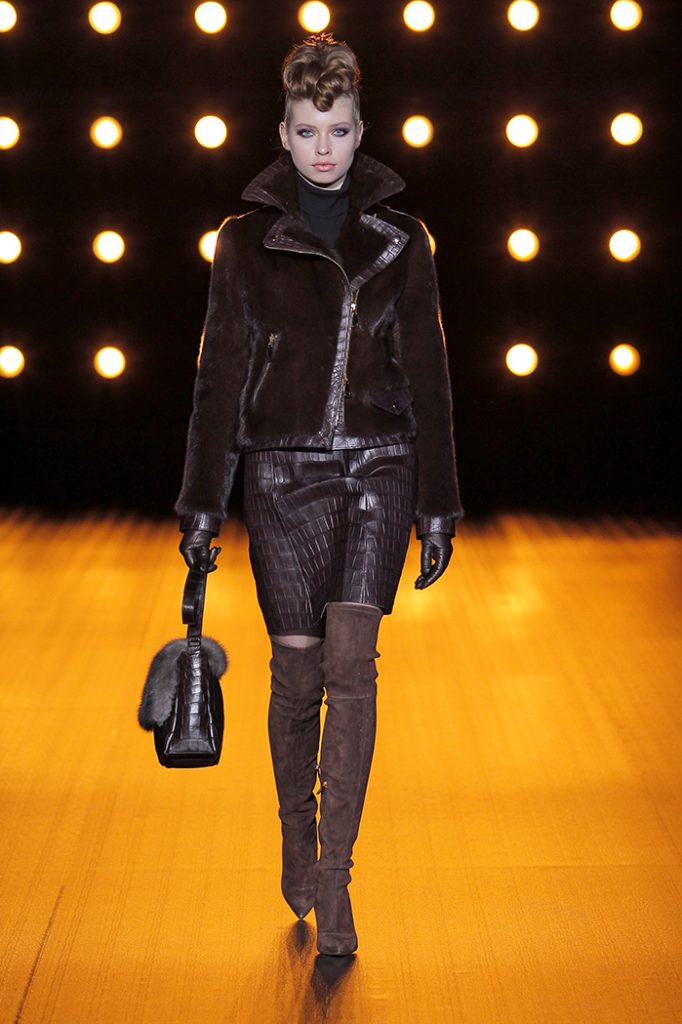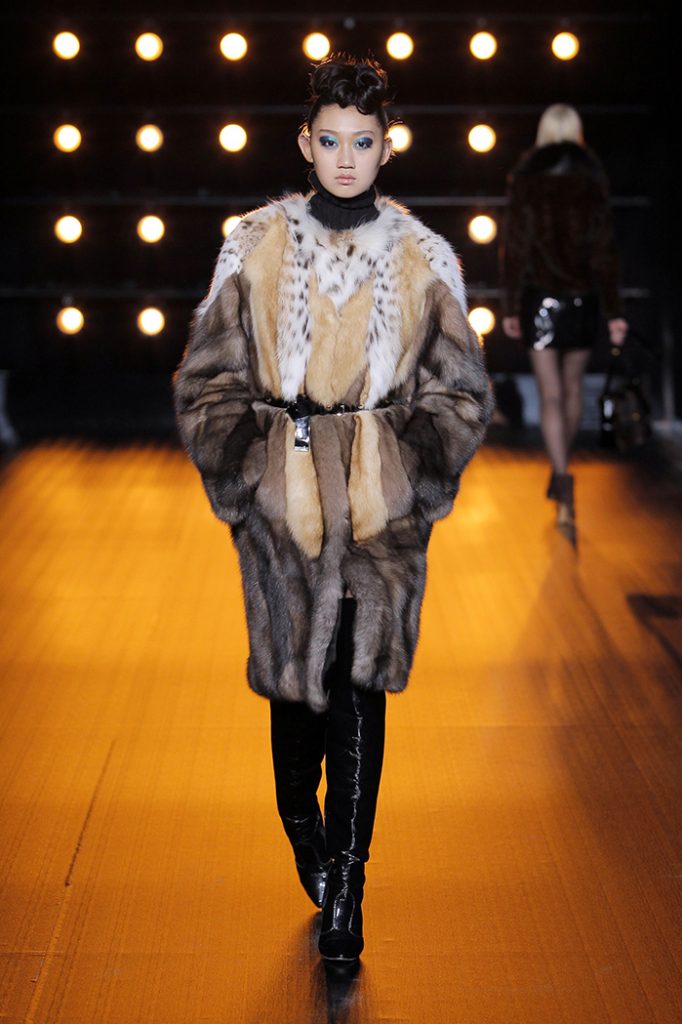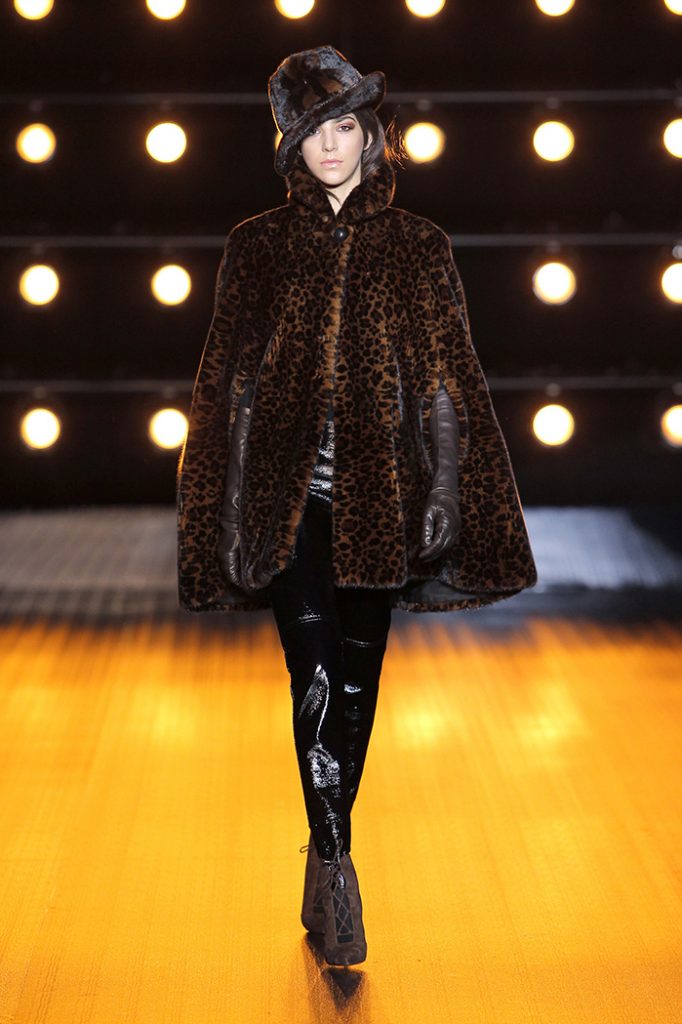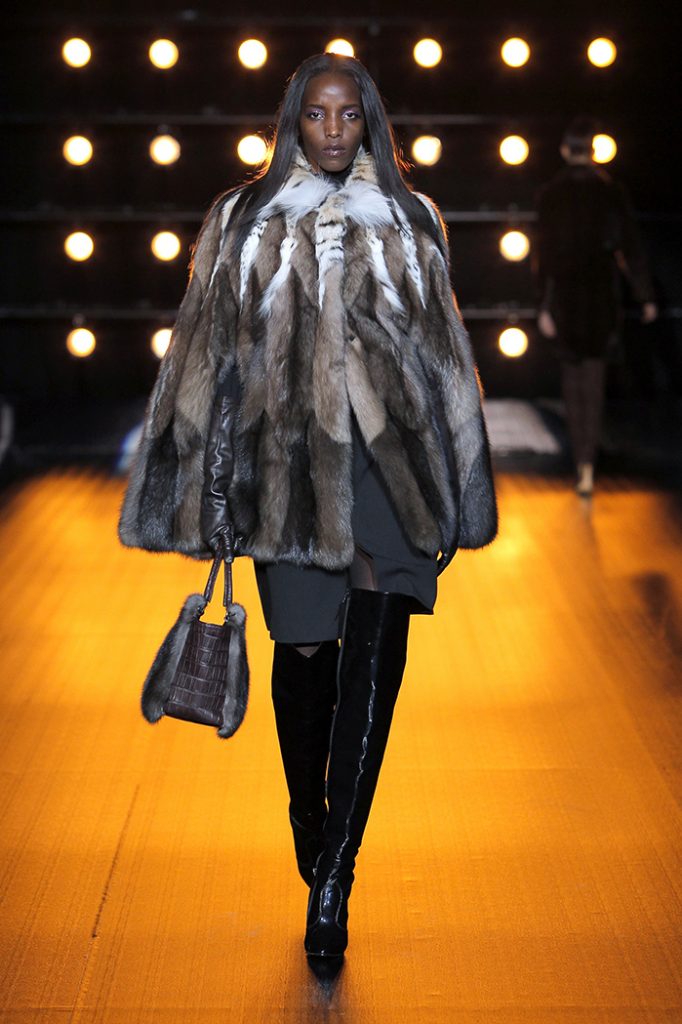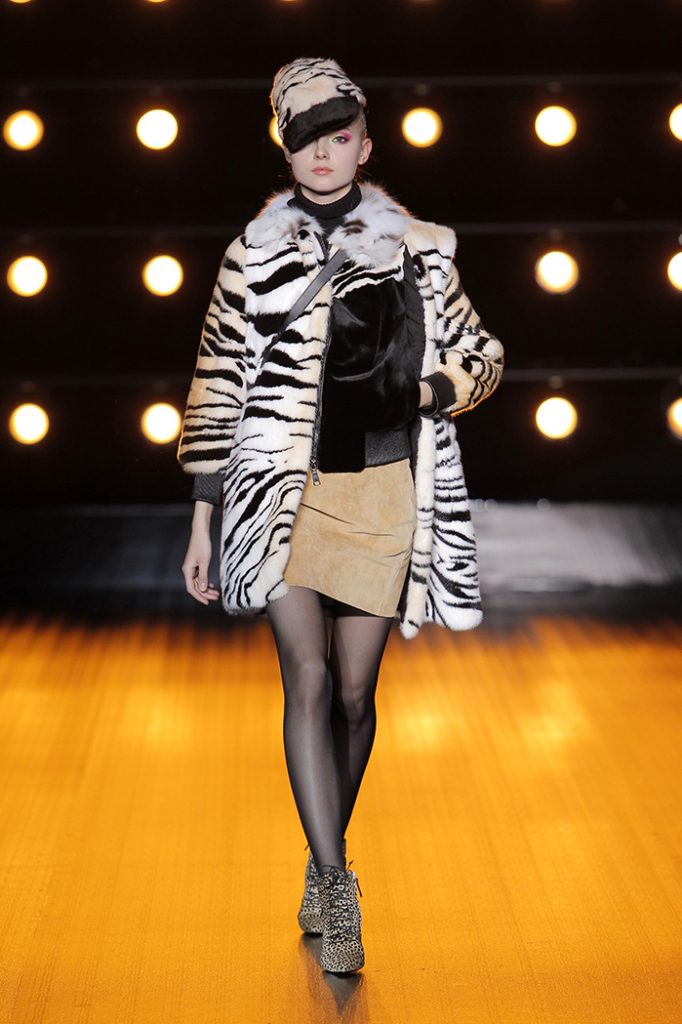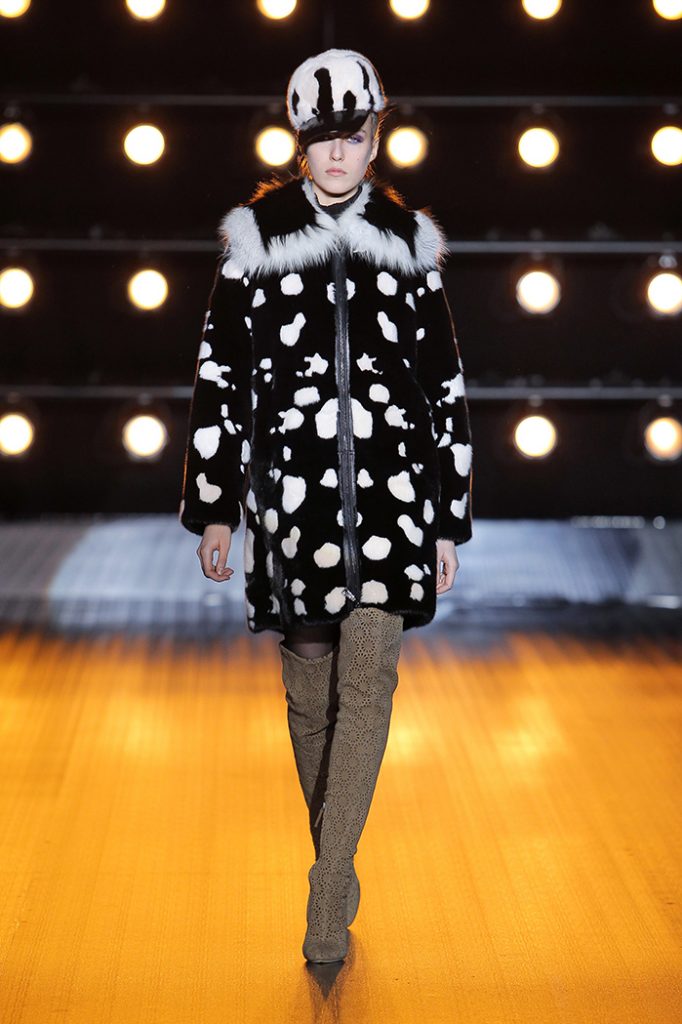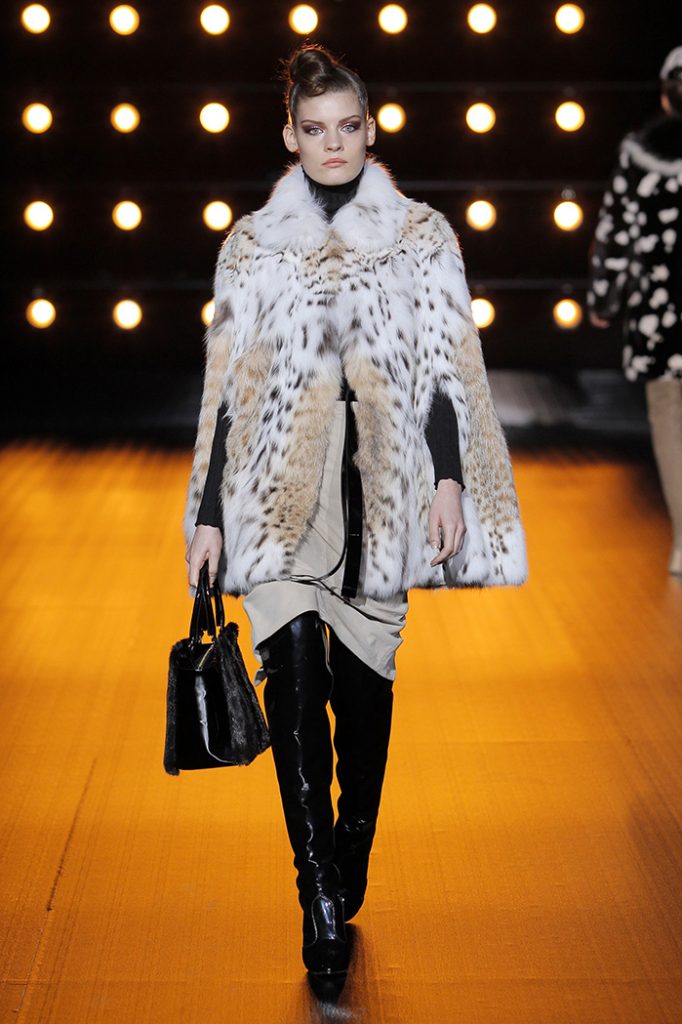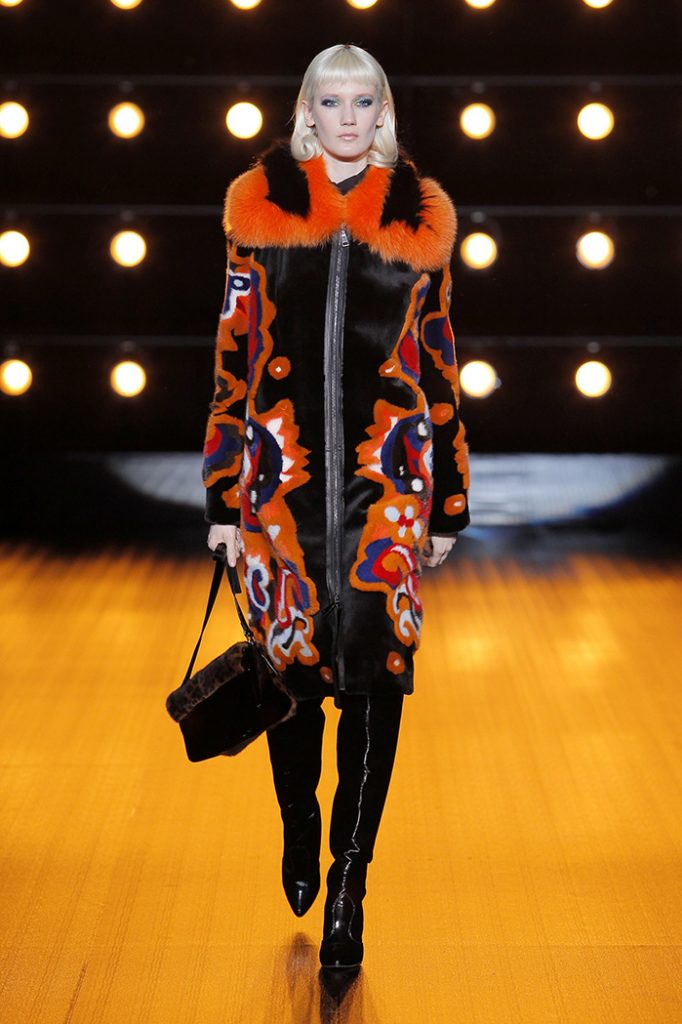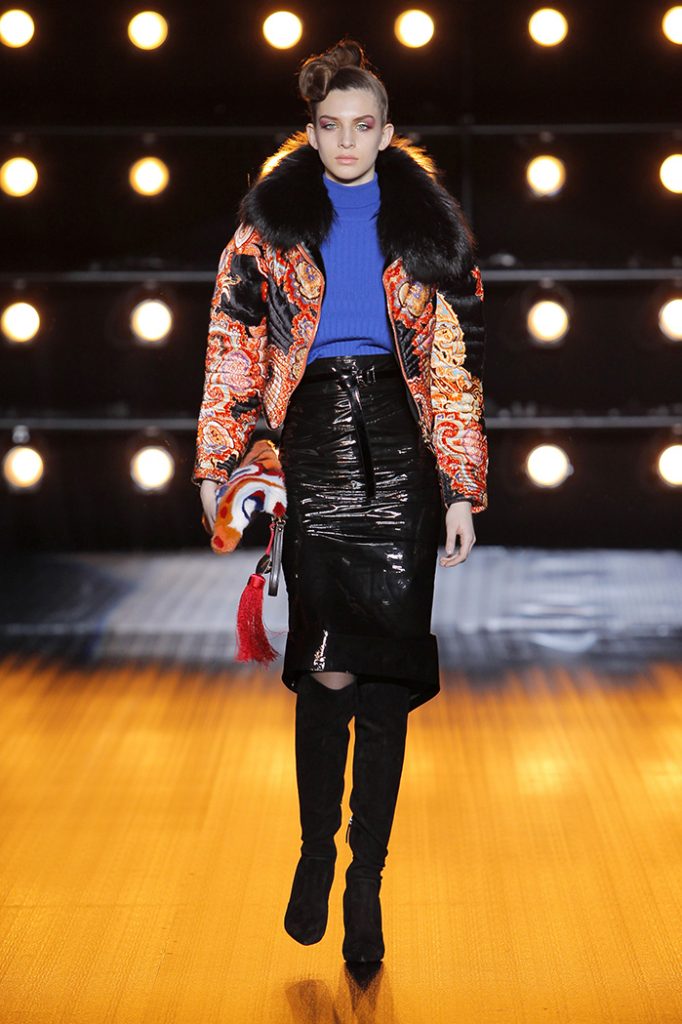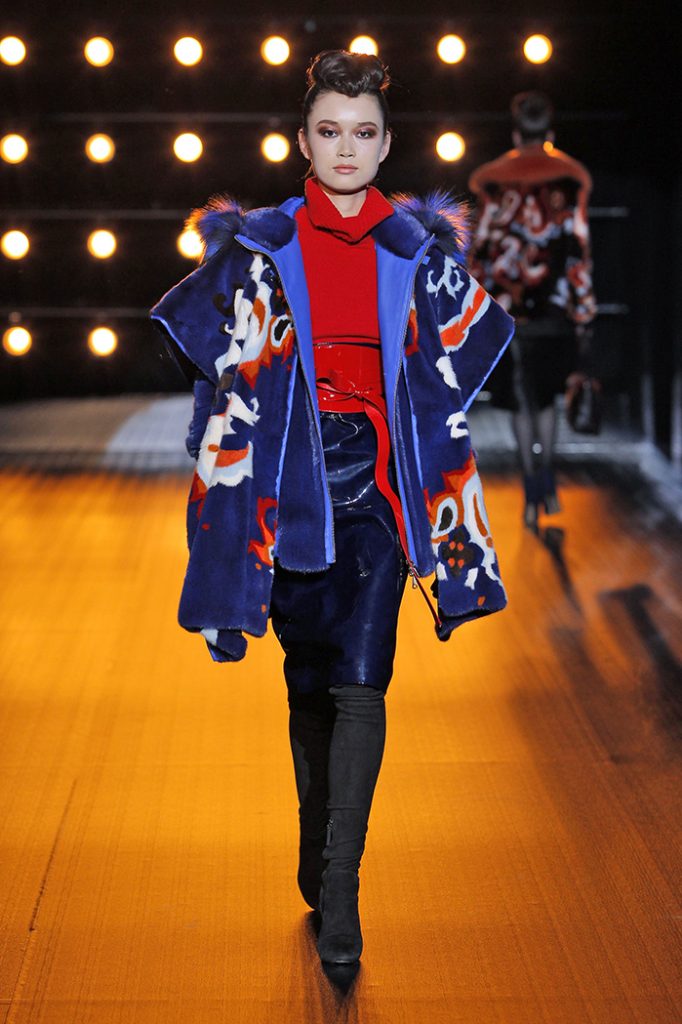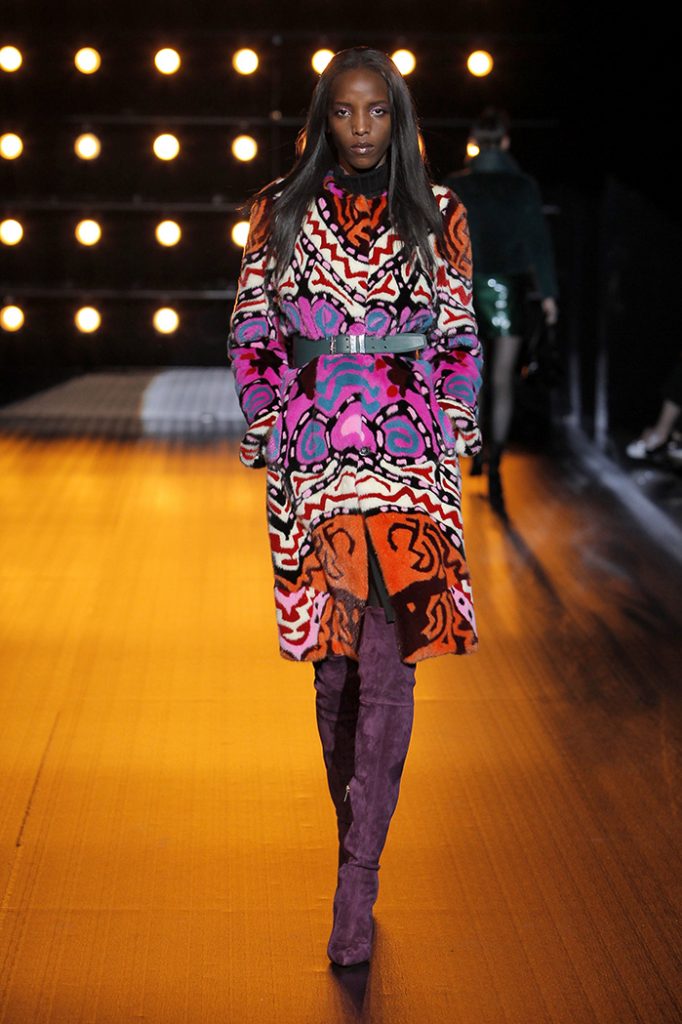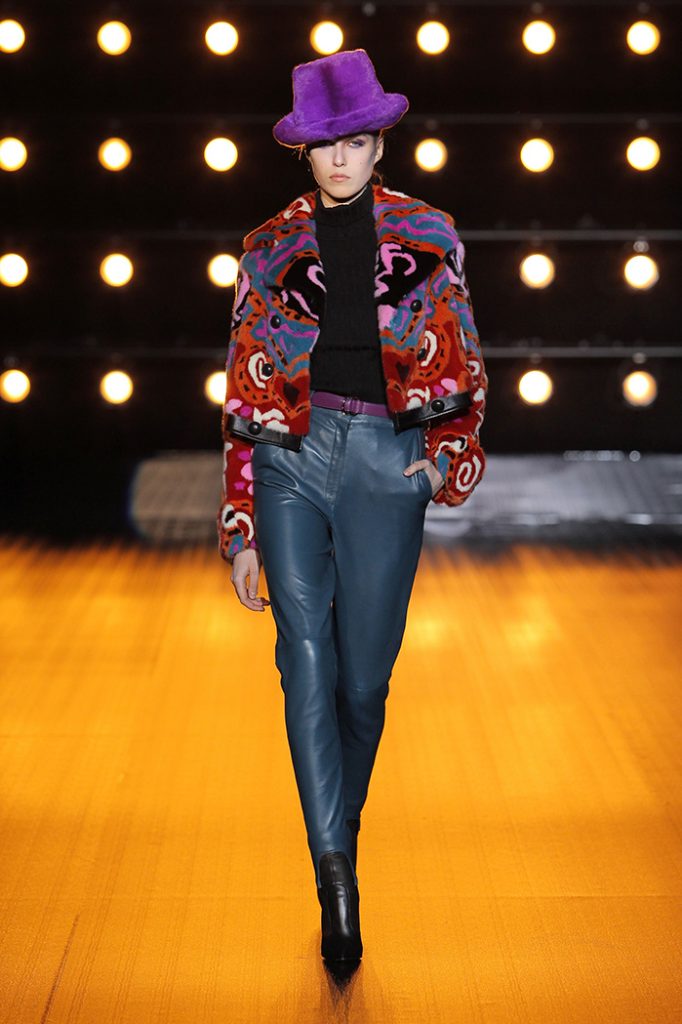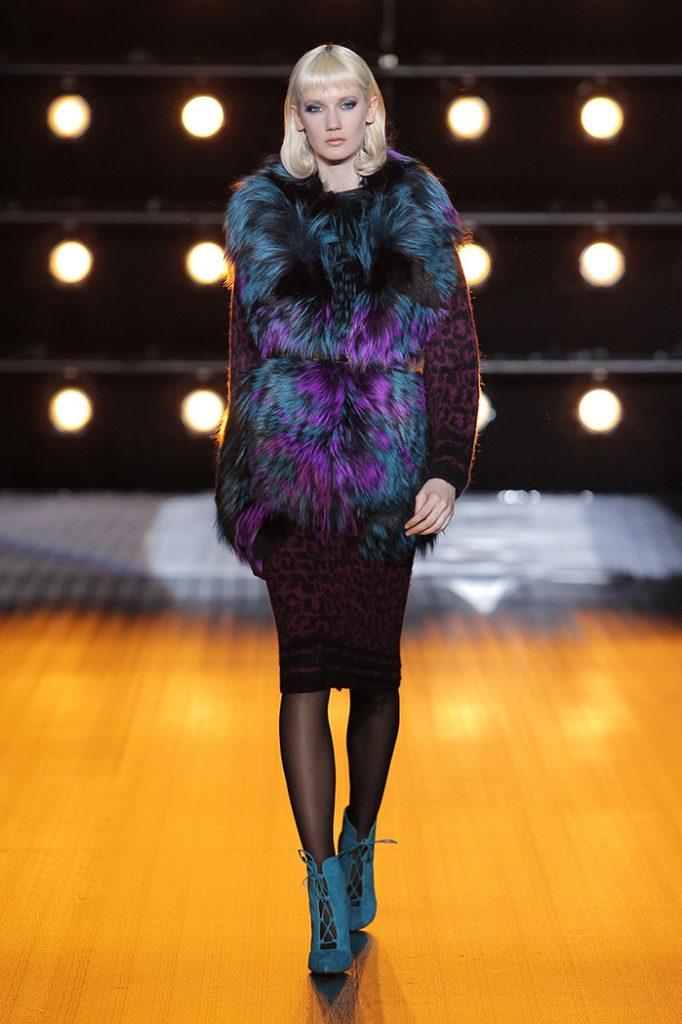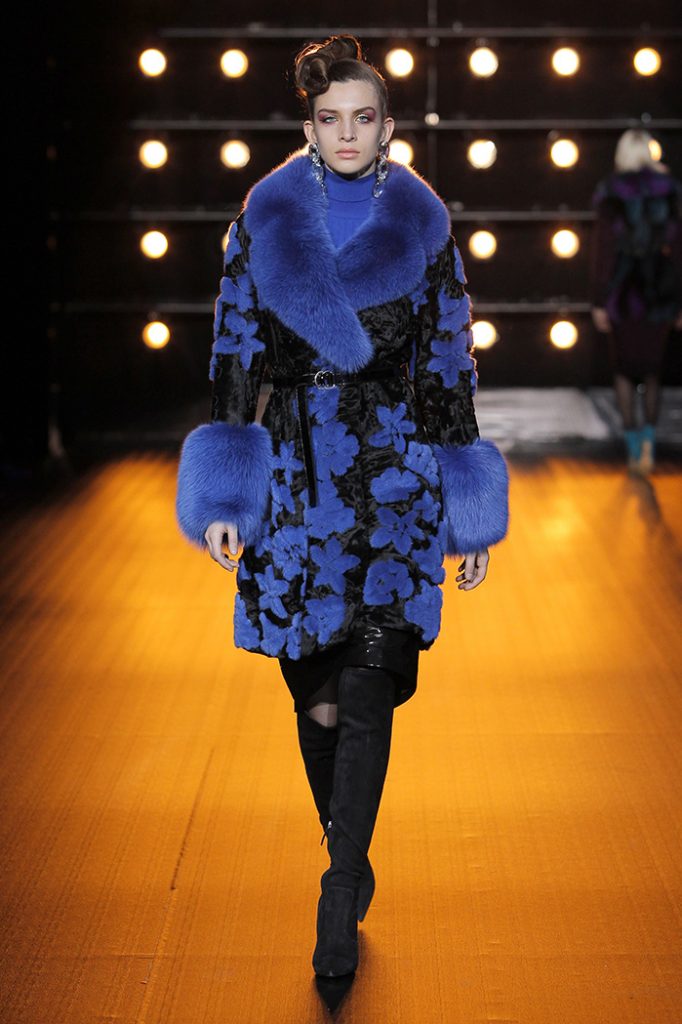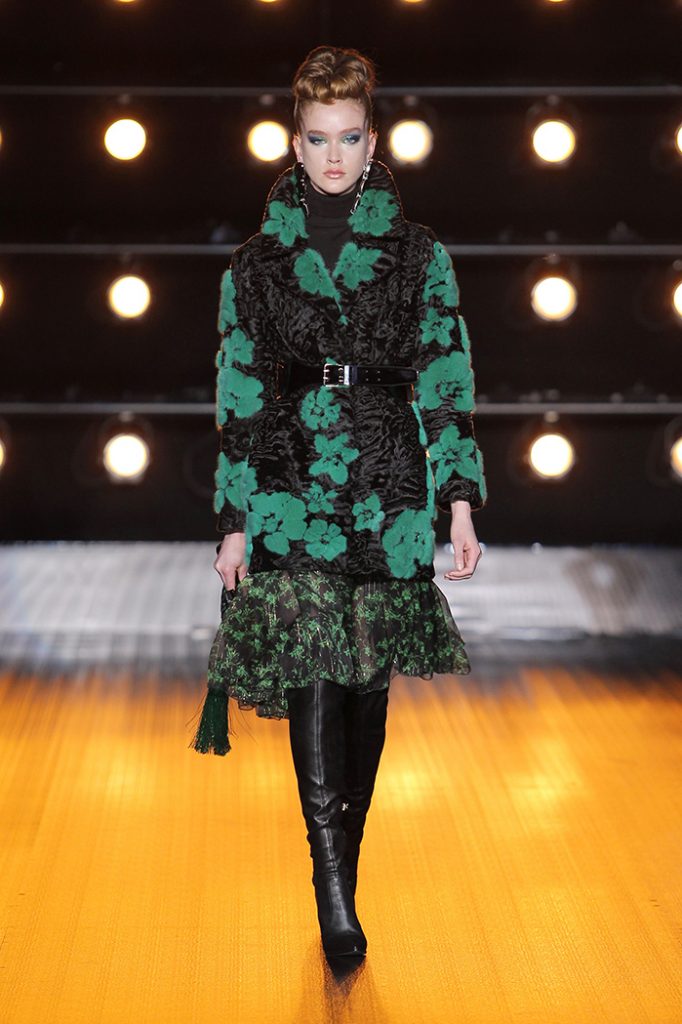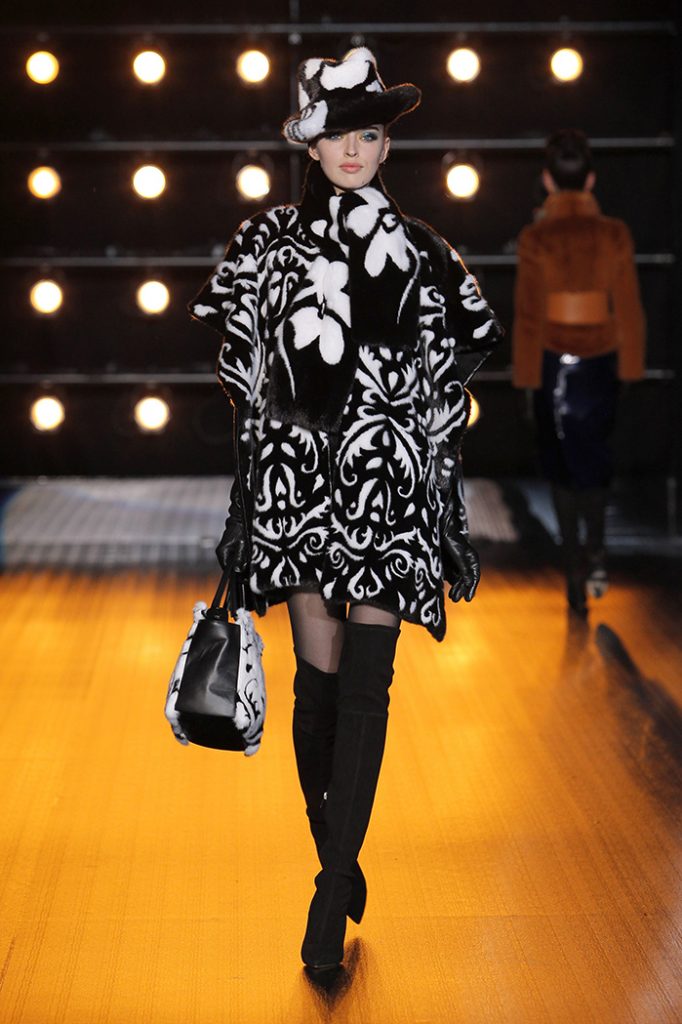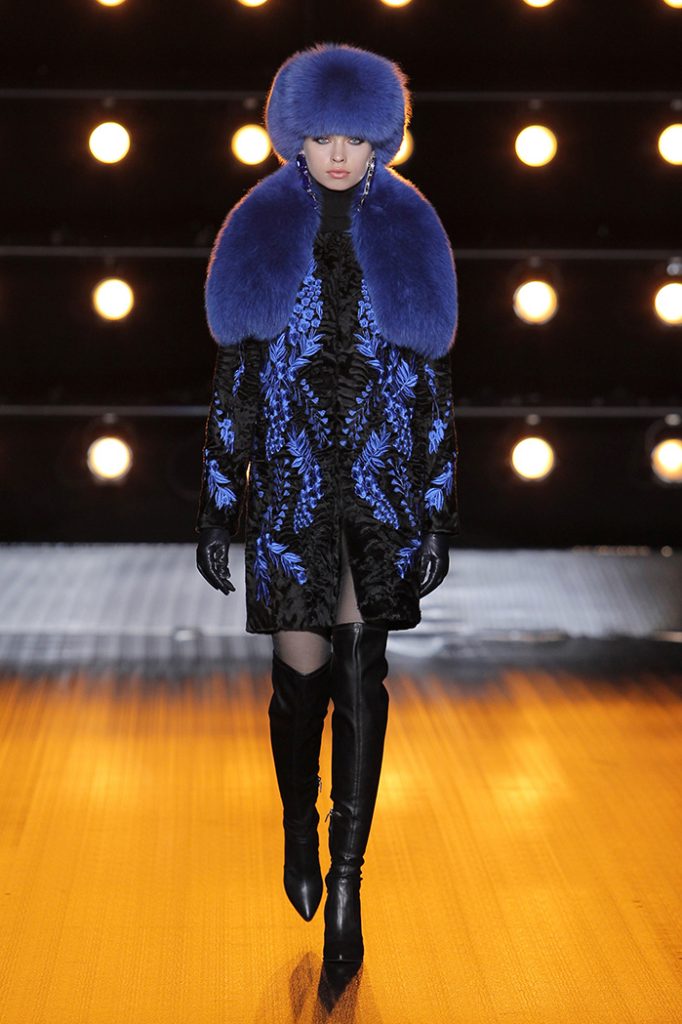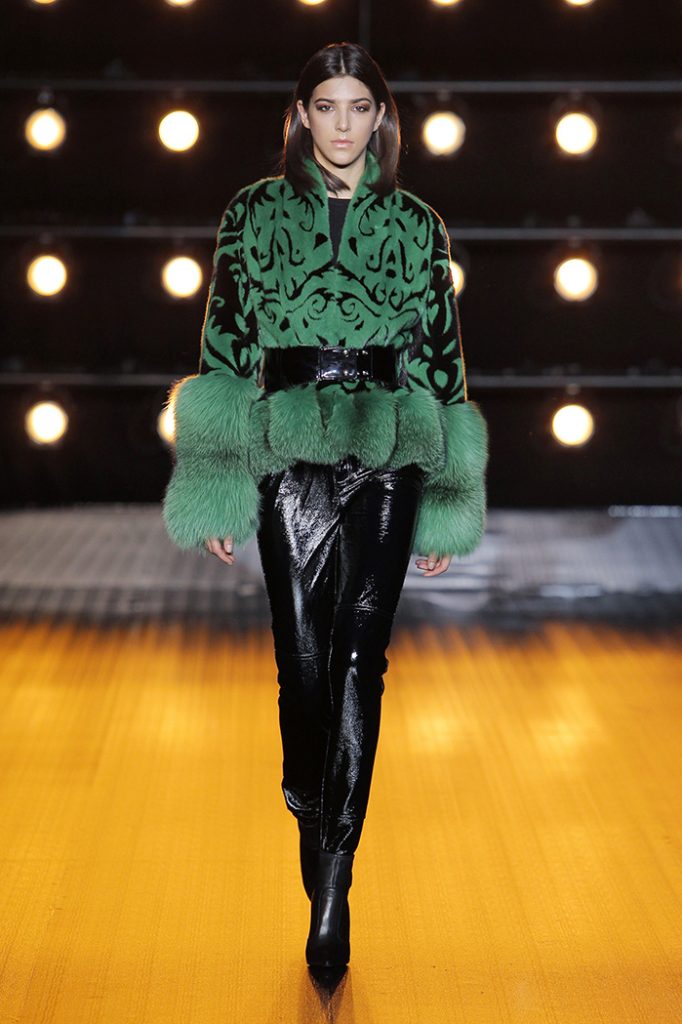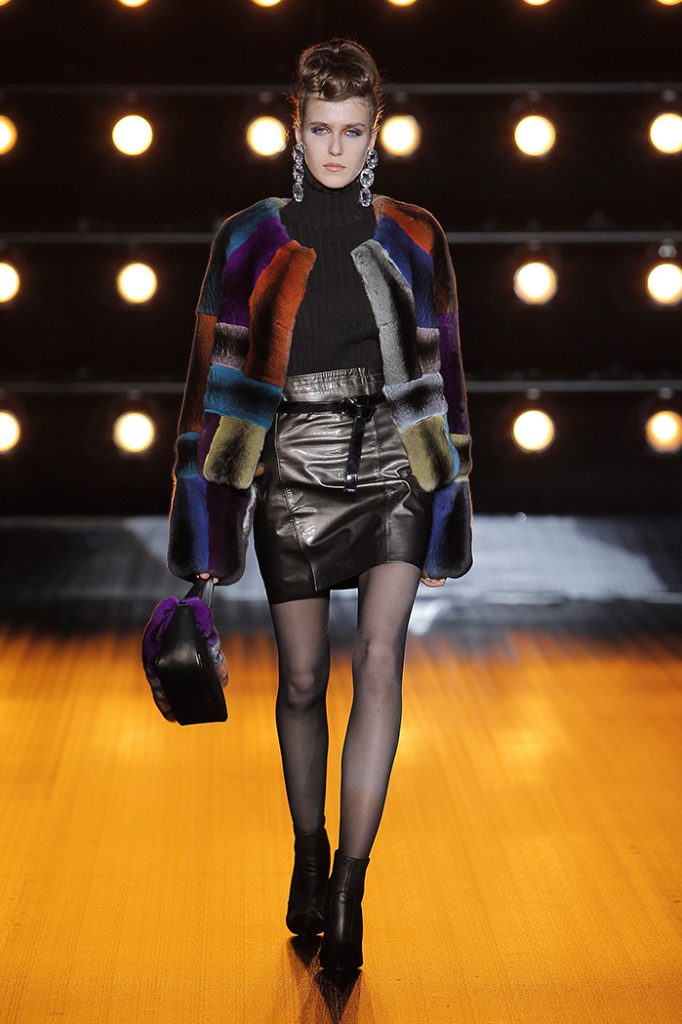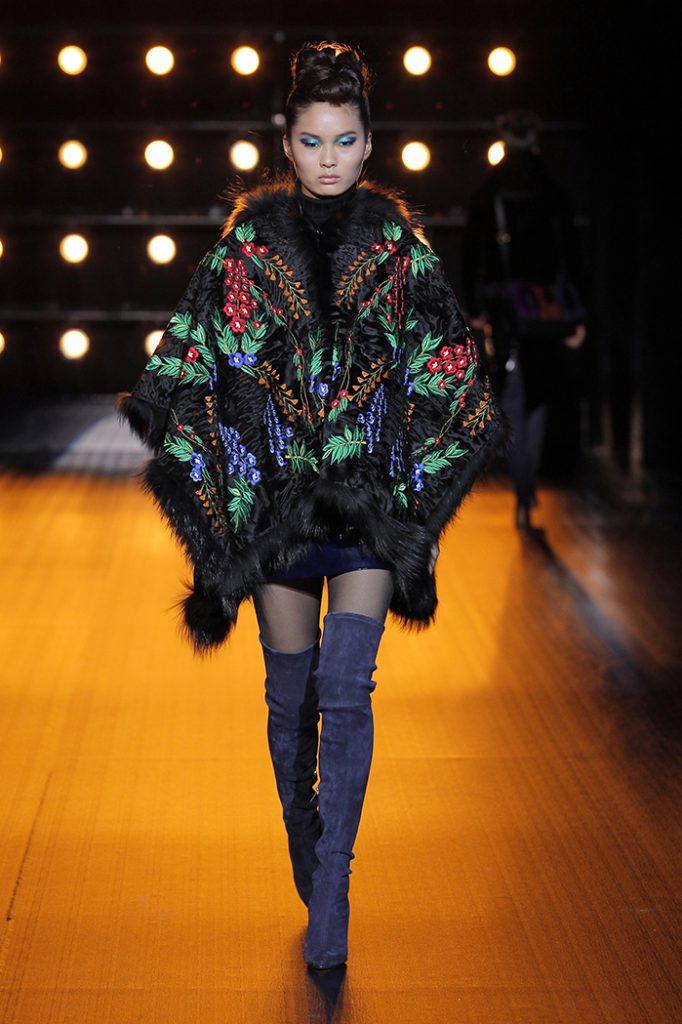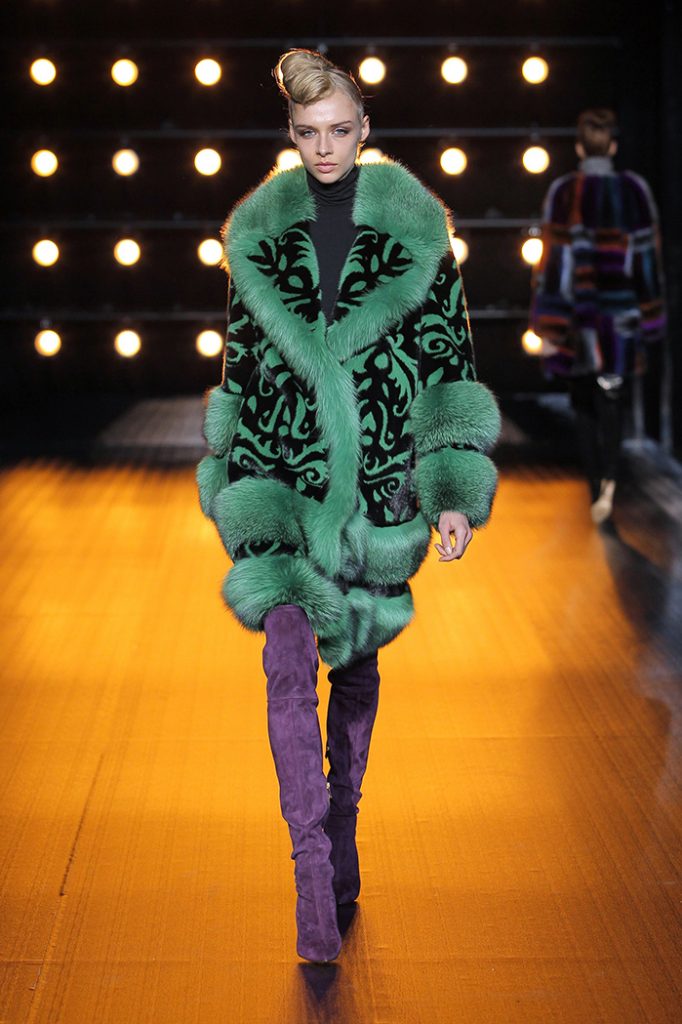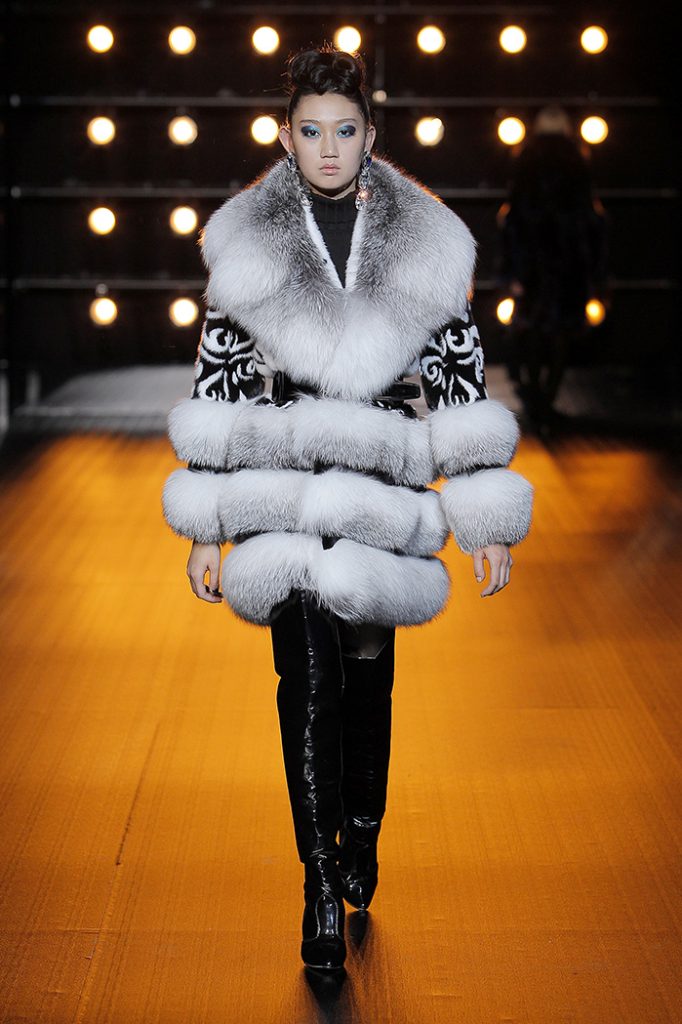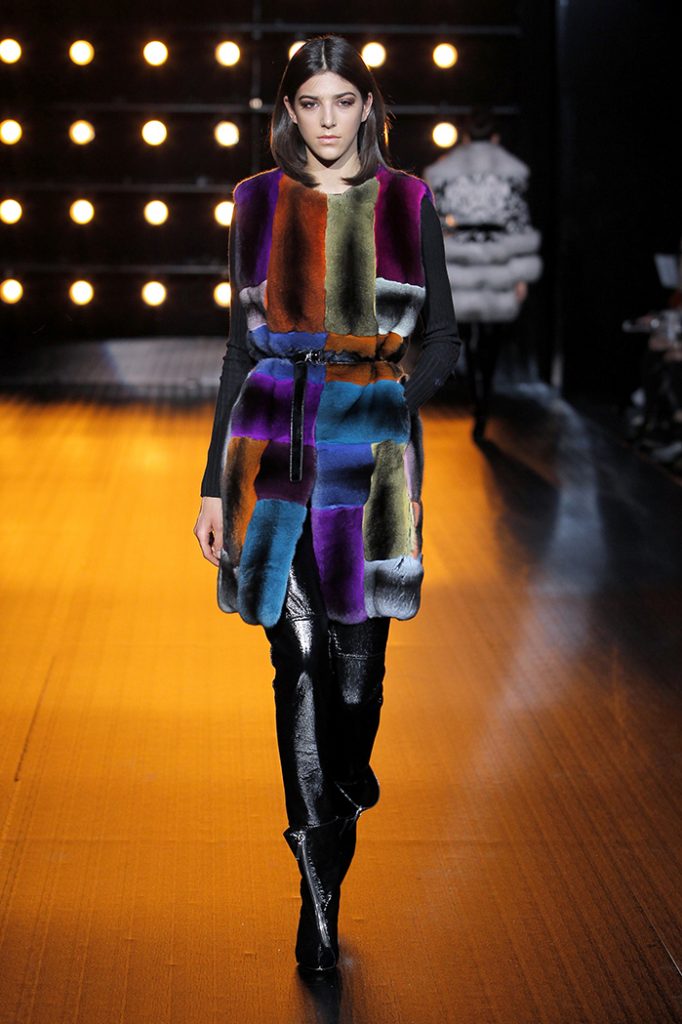 Francesca Liberatore's fall 2018 RTW collection was a delightful array of colorful separates that are sure to cheer up your wintertime blues. Texture mixing continues to be a trend for the season and for her collection Ms. Liberatore utilized snakeskin accents to deliver a compelling textural story.   With irresistible options including a grey mink coat with snakeskin trim and dyed burgundy fox hood, a collarless black mink coat with snakeskin inserts and lining, or a dusty rose mink with snakeskin, each showed a modern elegance exclusive to Liberatore.  A tiered fox gilet paired with a Claret mink belt was young and fresh.  And the mink belt, which was featured on other looks throughout the collection, may just prove to be a must-have accessory for the season, perfect for adding luxe to a range of looks.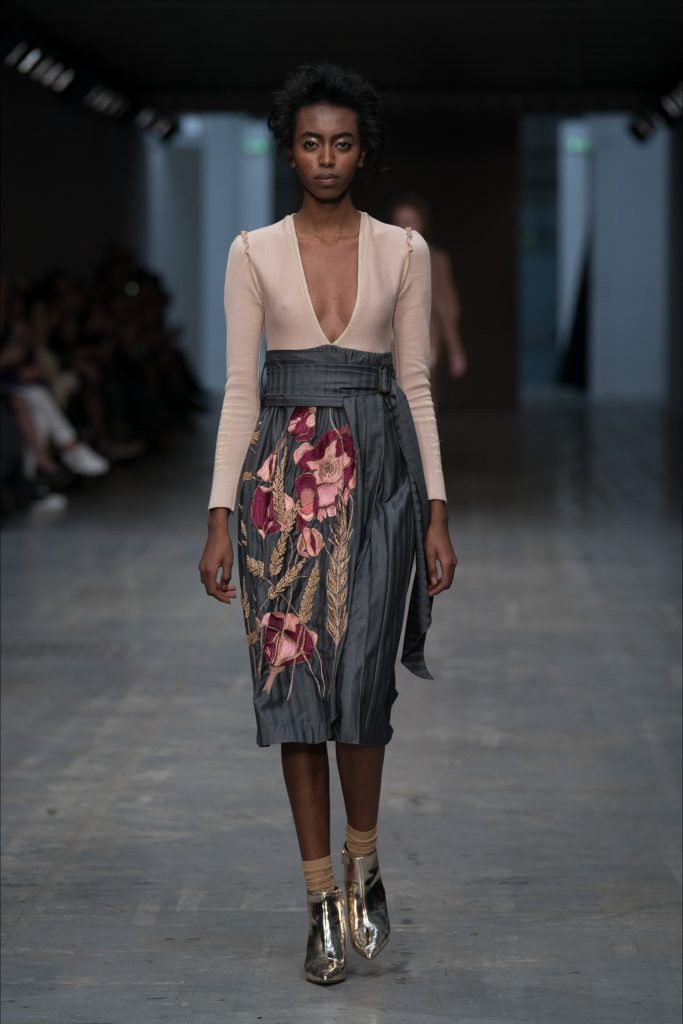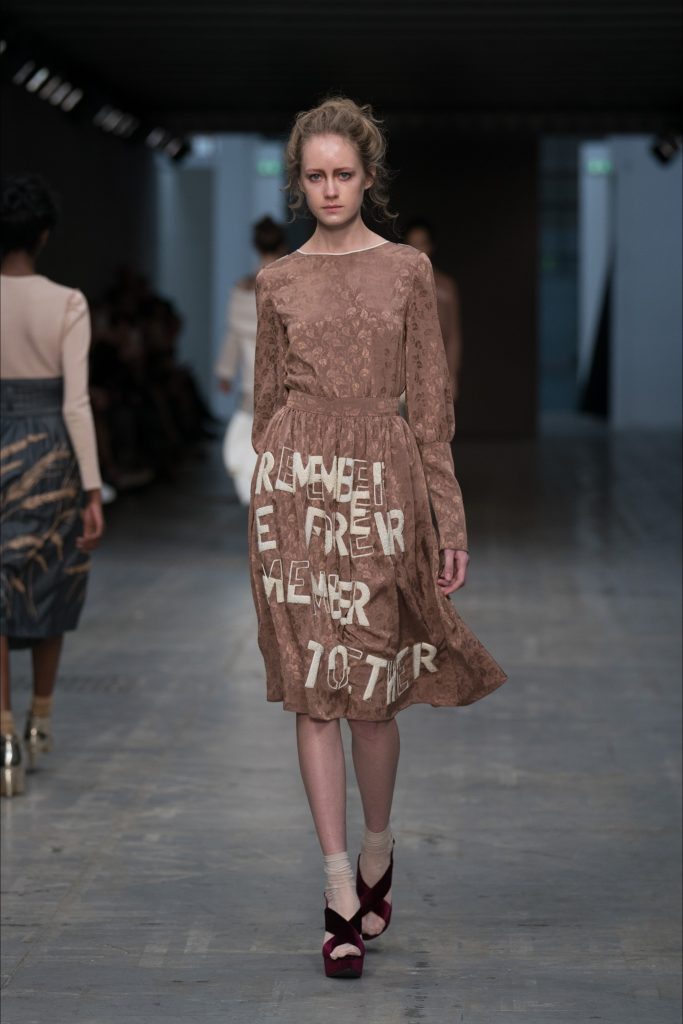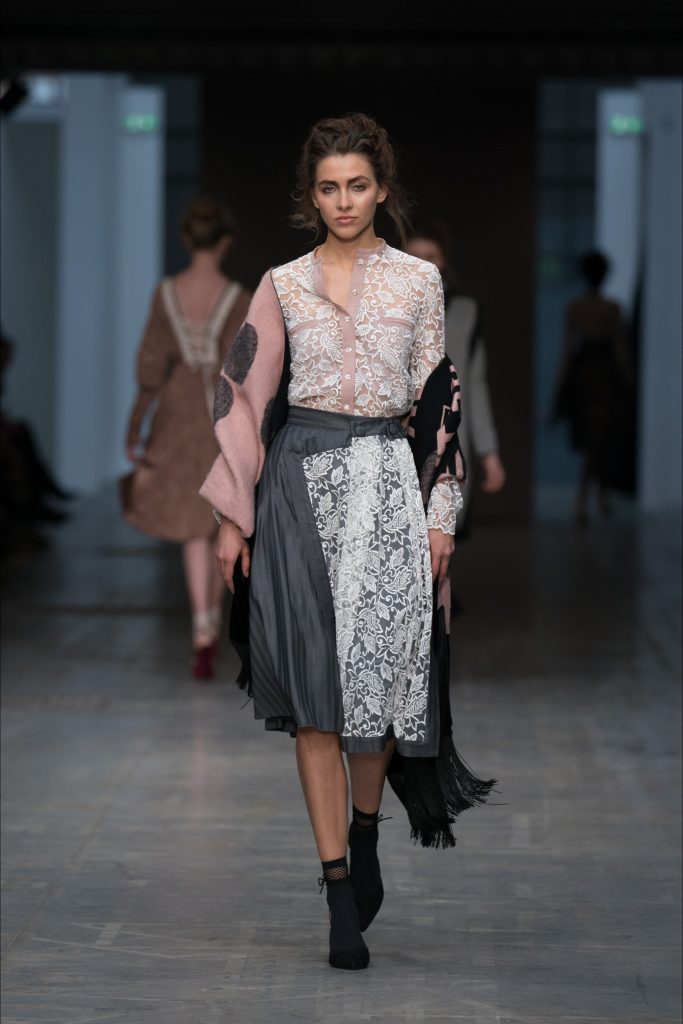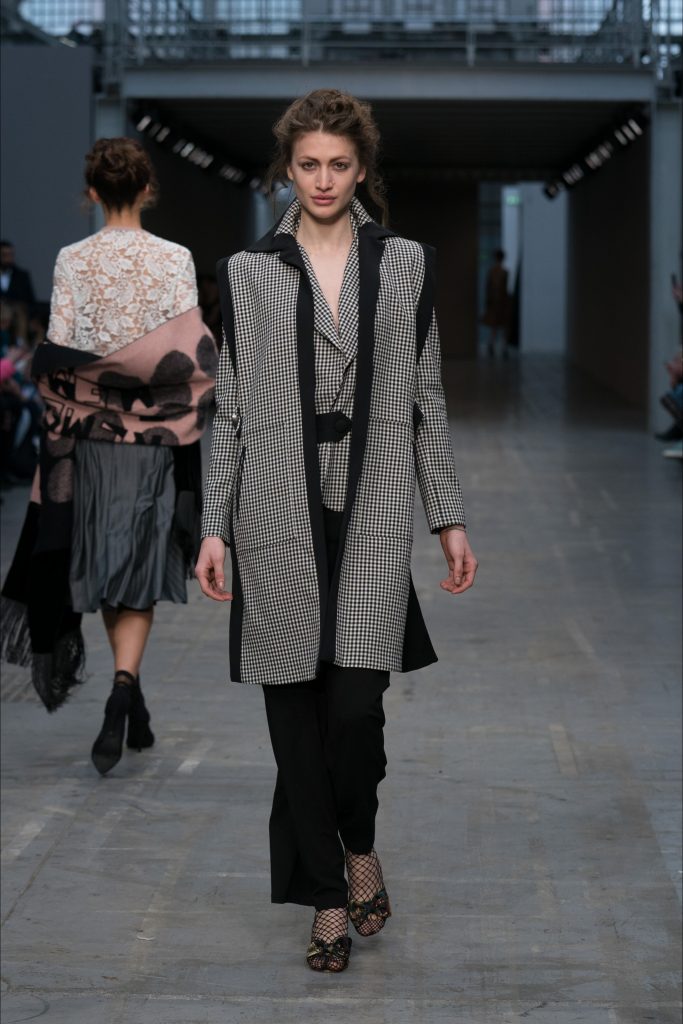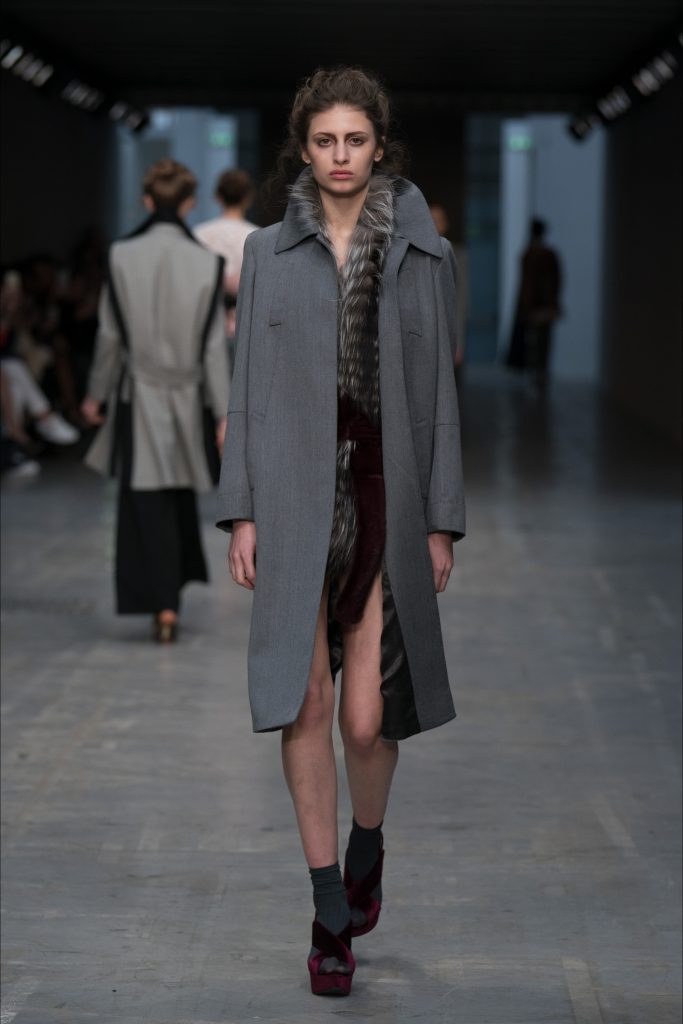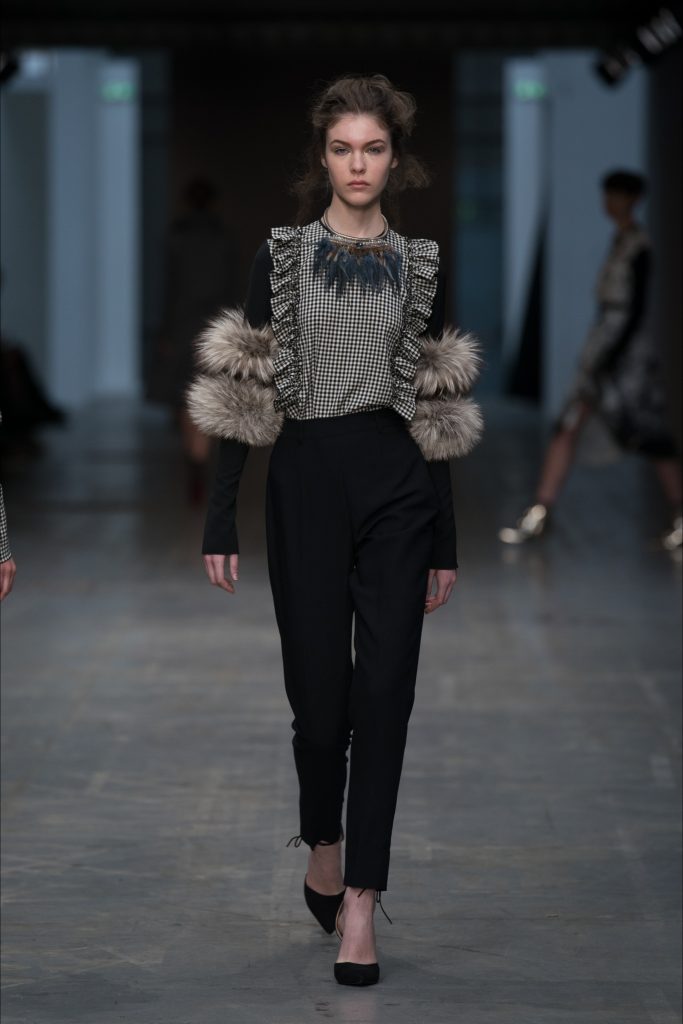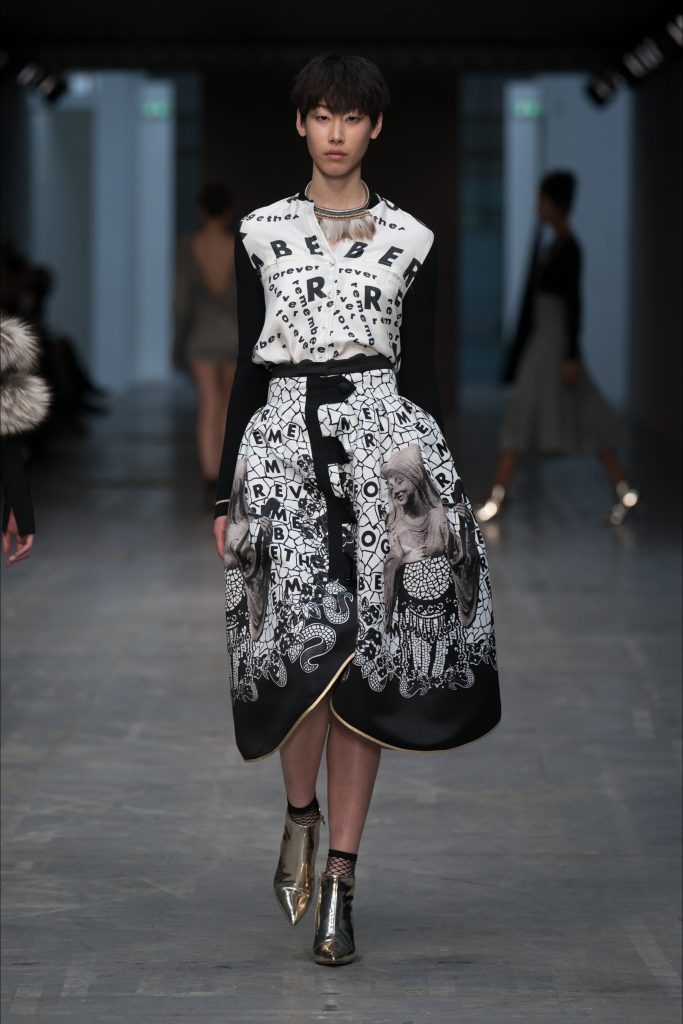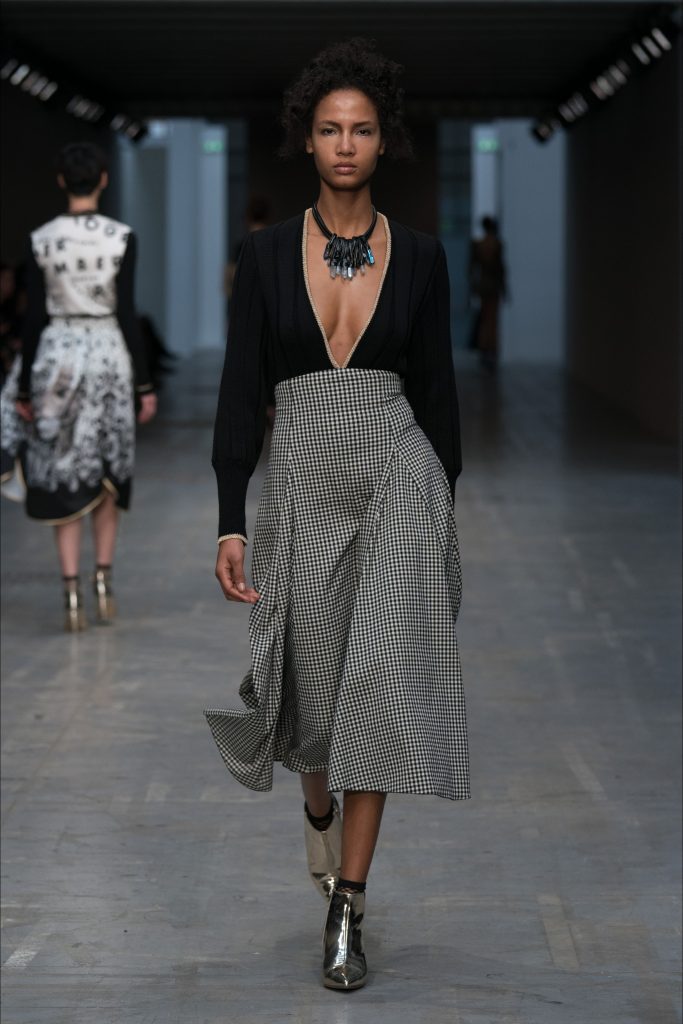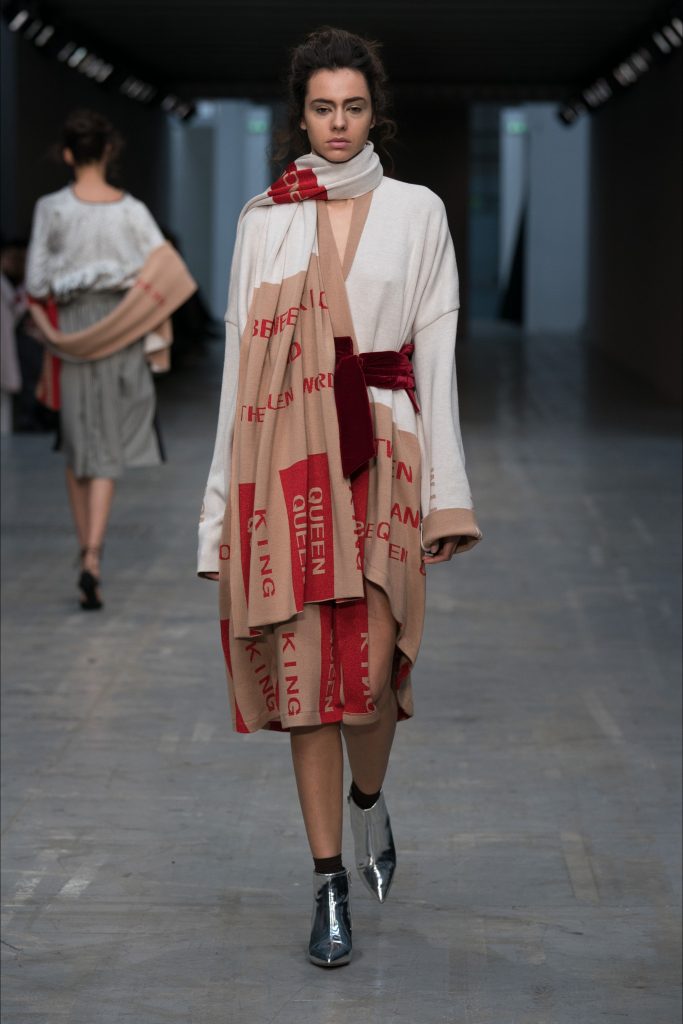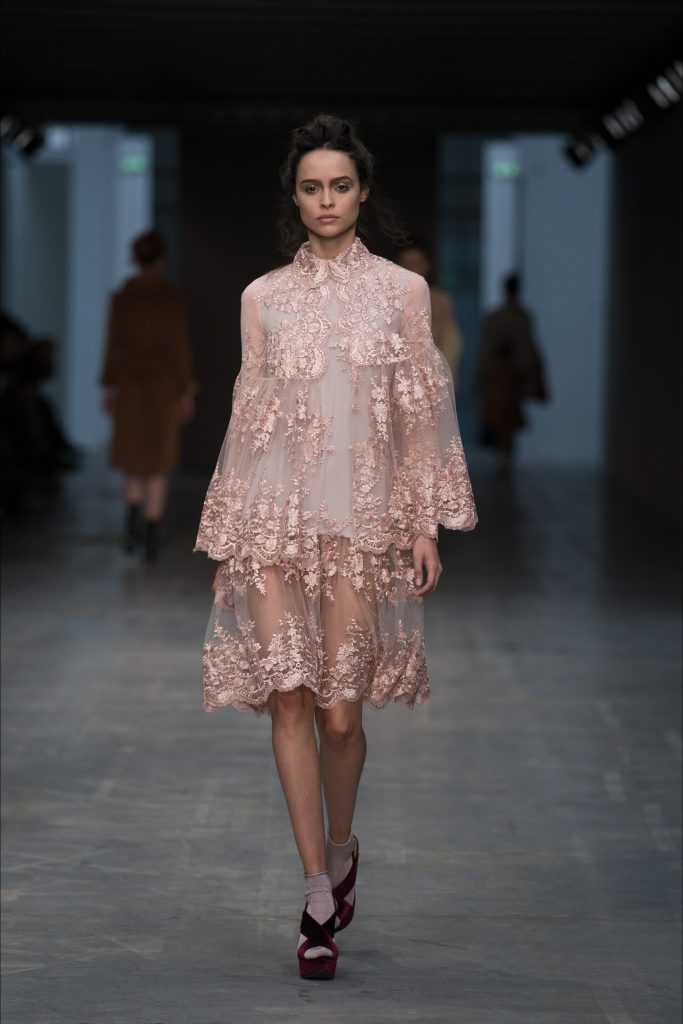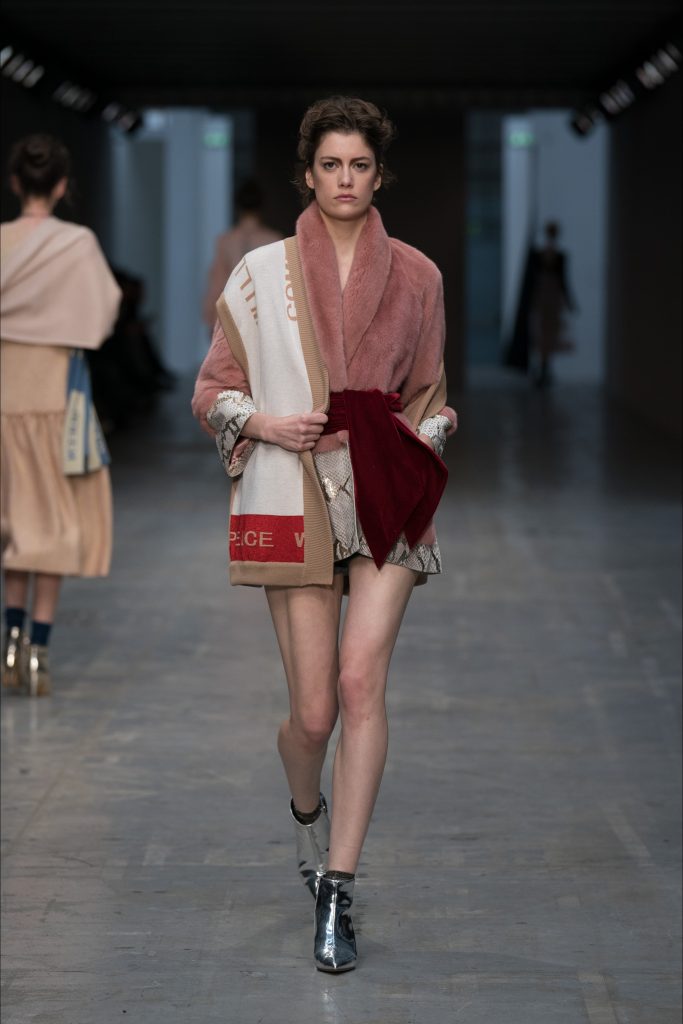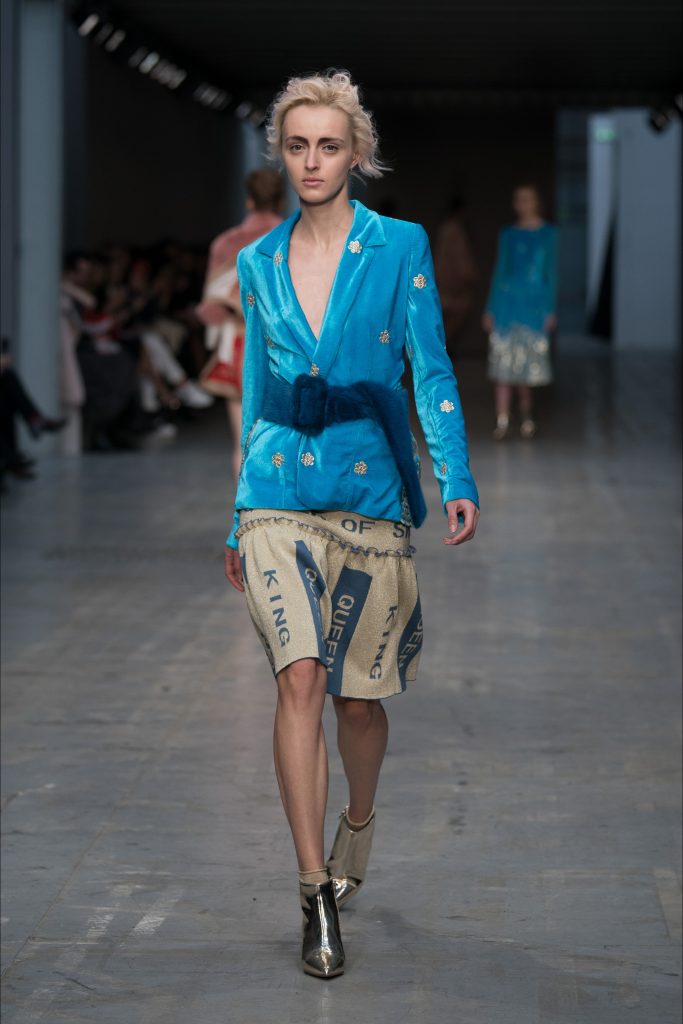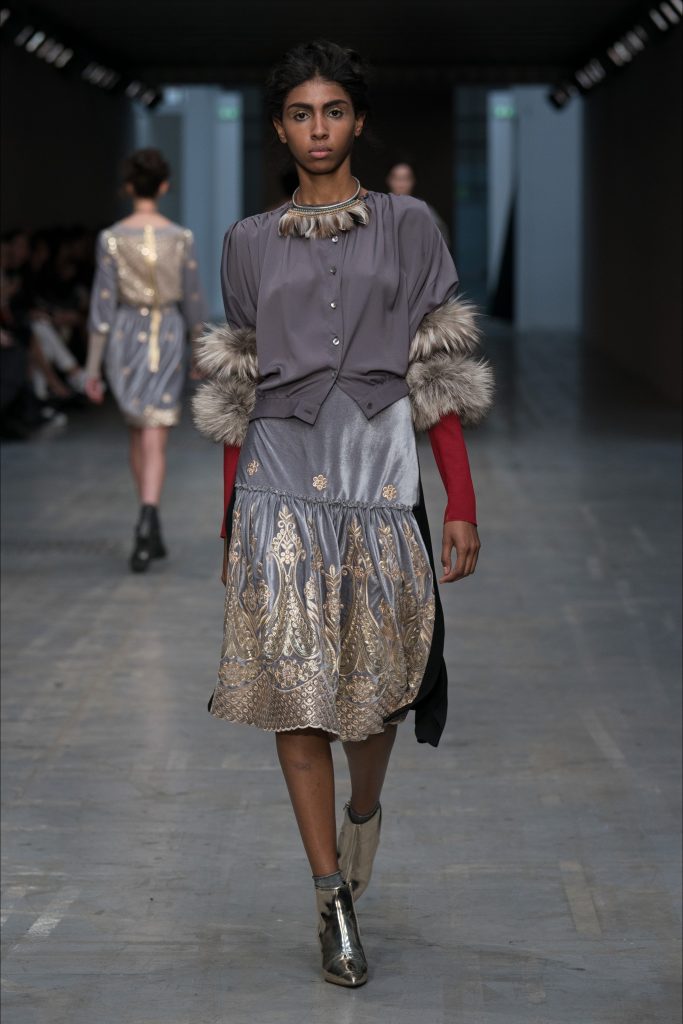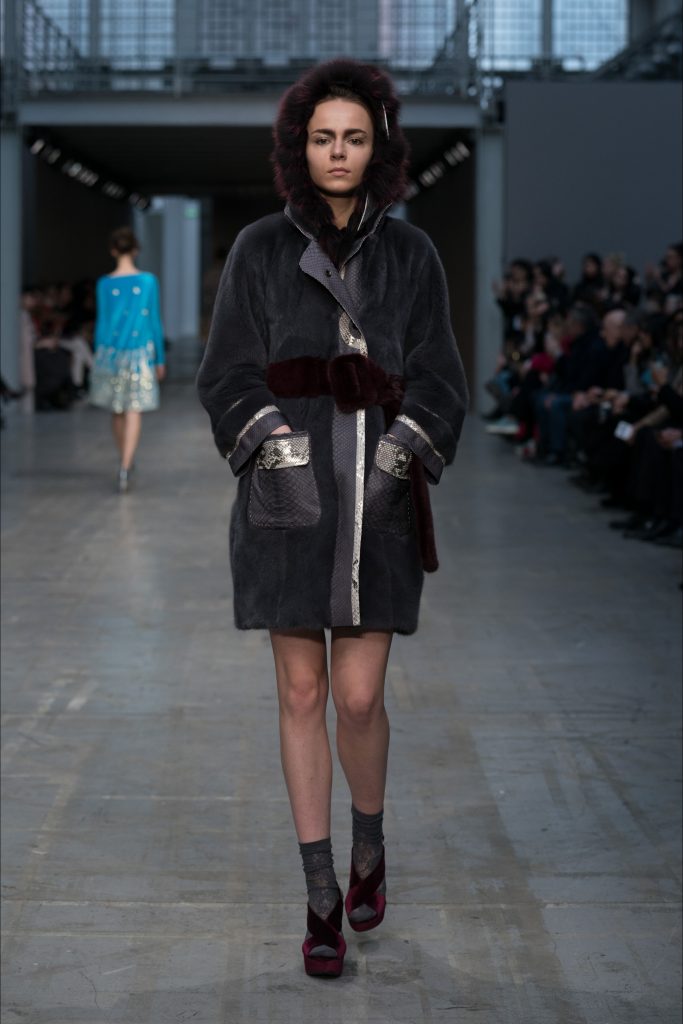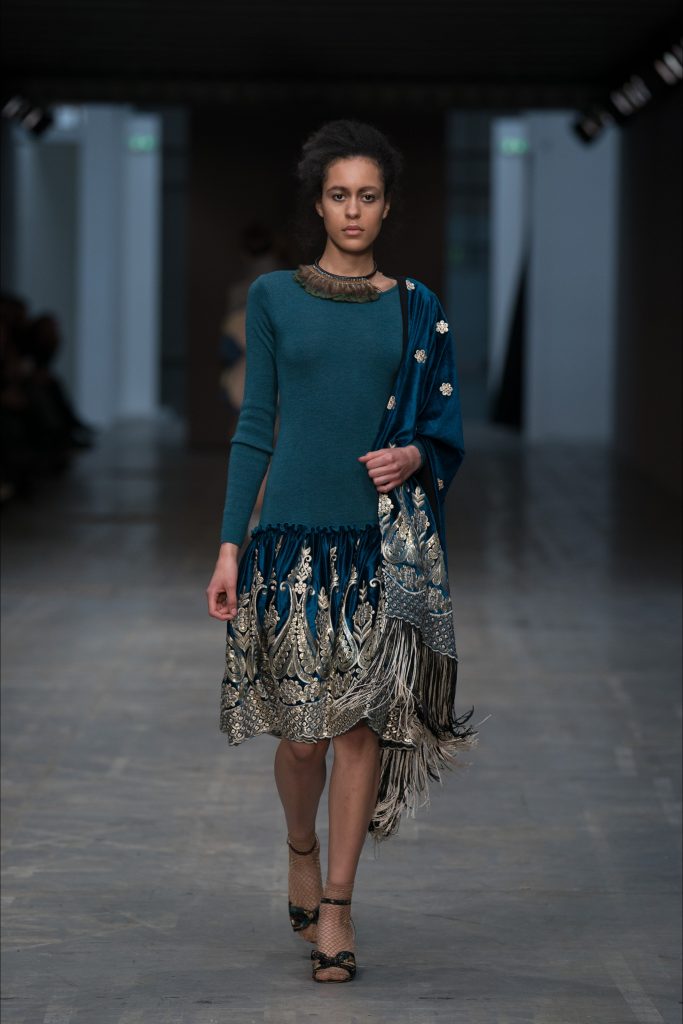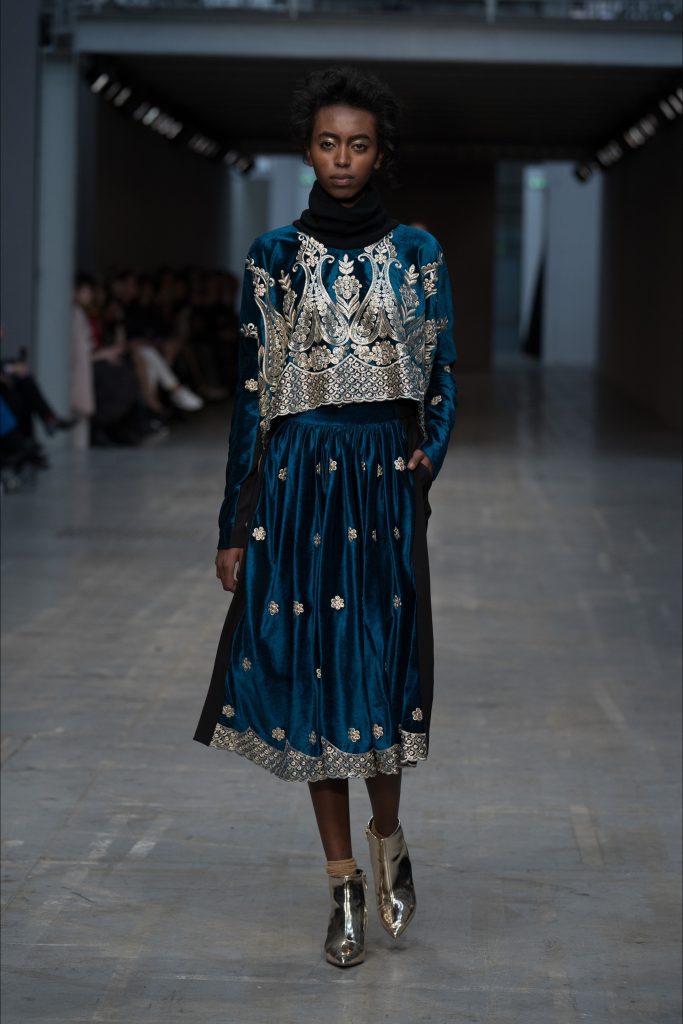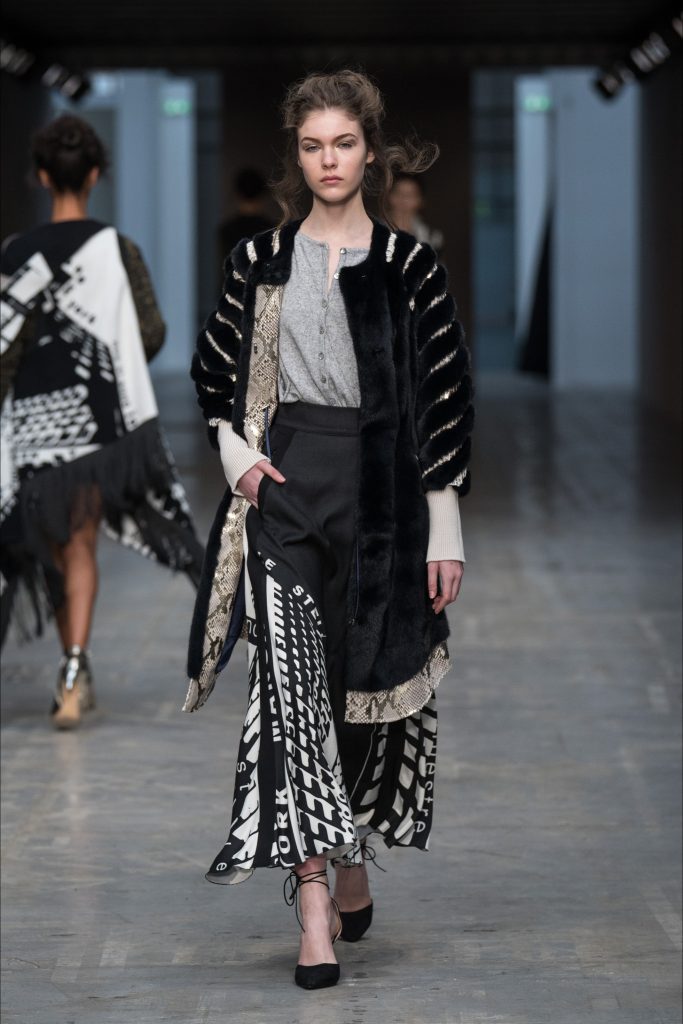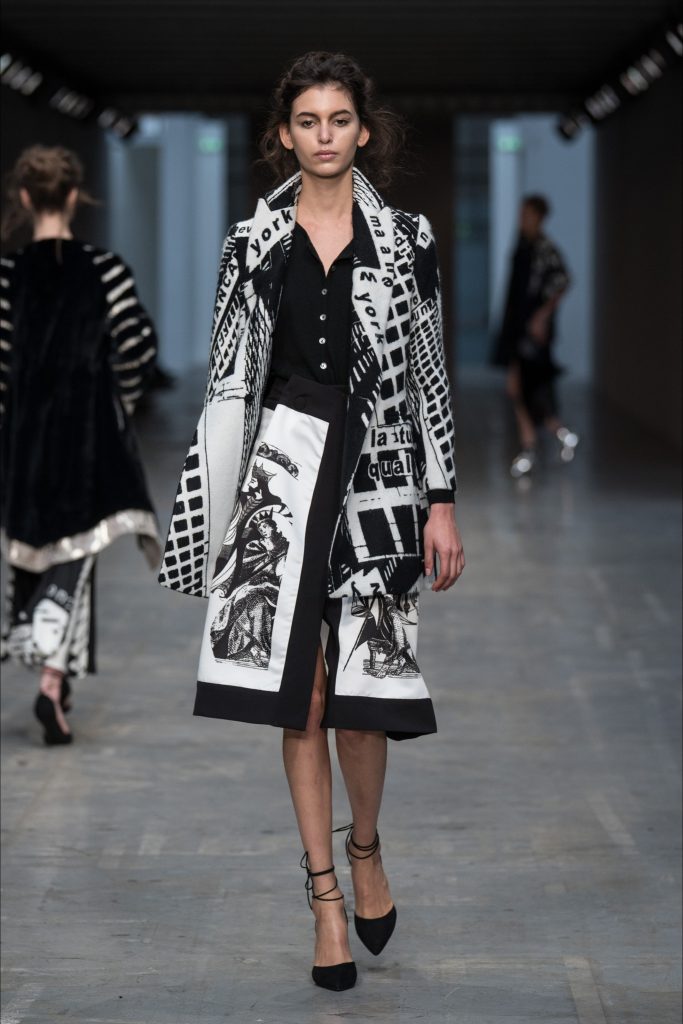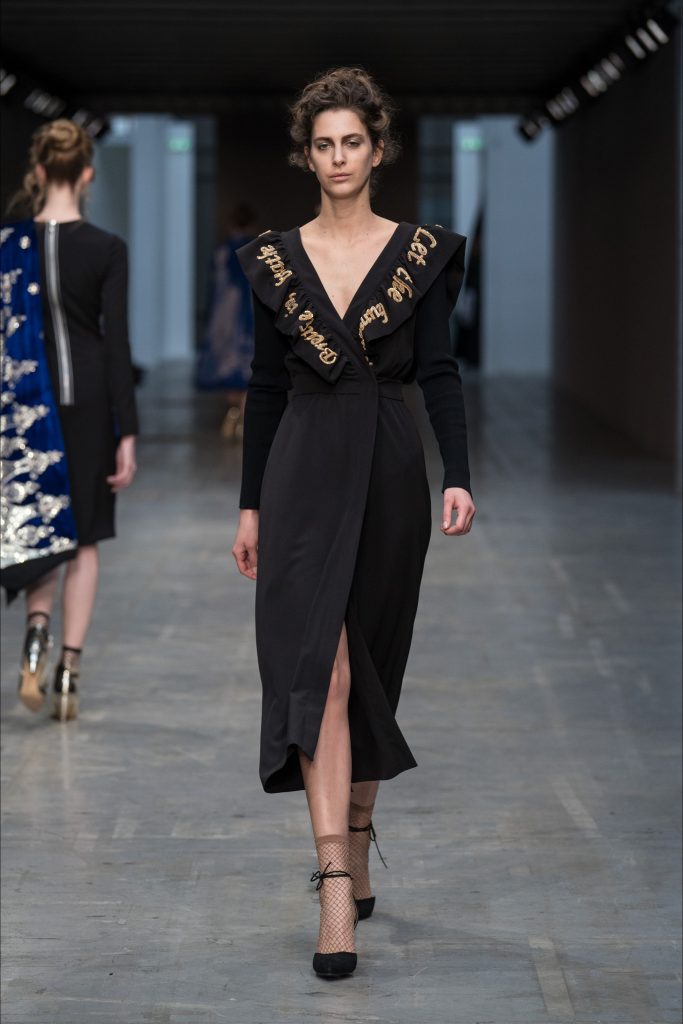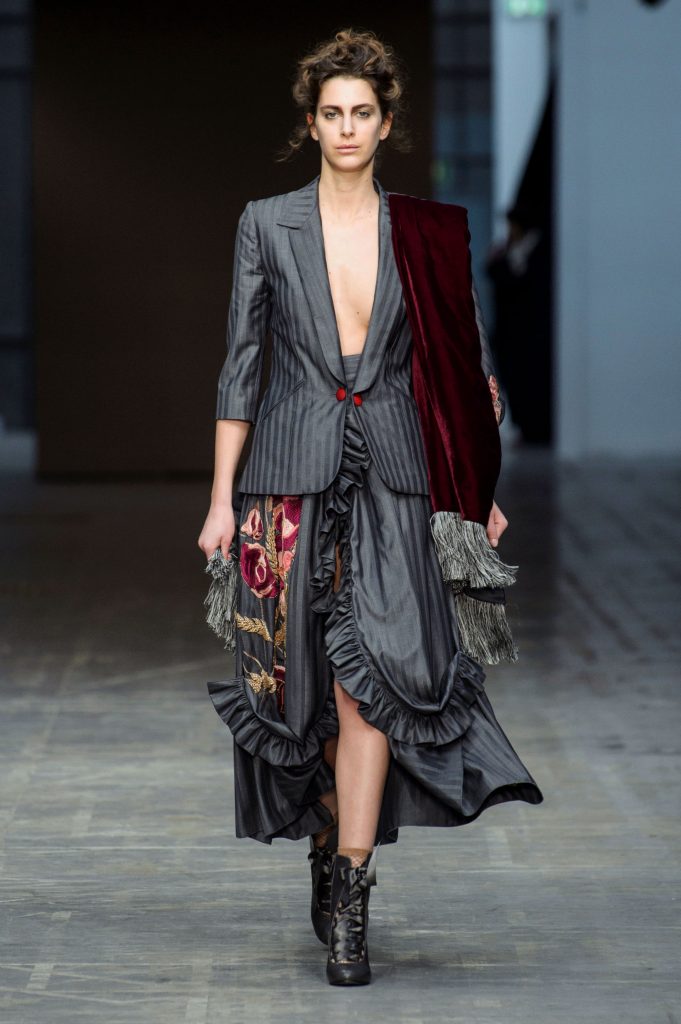 The glam rock vibe that is synonymous with John Richmond's label was still there for fall 2018 but just polished up a bit; for her, there is a ladylike sophistication; for him, a more sporty appeal.  Bright, voluminous fur options included a ripe banana yellow colored patchwork fox jacket and a bubble gum pink collarless fox jacket. A little less demure, a bright pink asymmetrical shearling got the room's attention. Our personal favorite was a black puffer coat tricked out with long-haired goat trim. We love it when designers surprise us with such creativity. They say that orange is the new black but his orange shearling coat with black and white shoulder design says that orange may be even hotter!  Lock it up!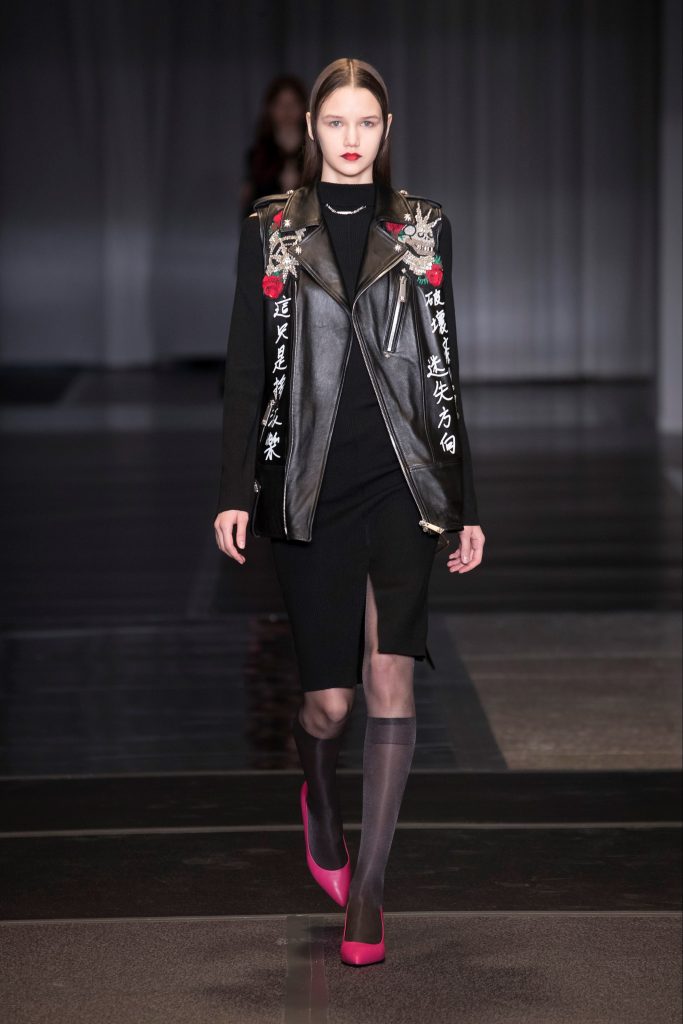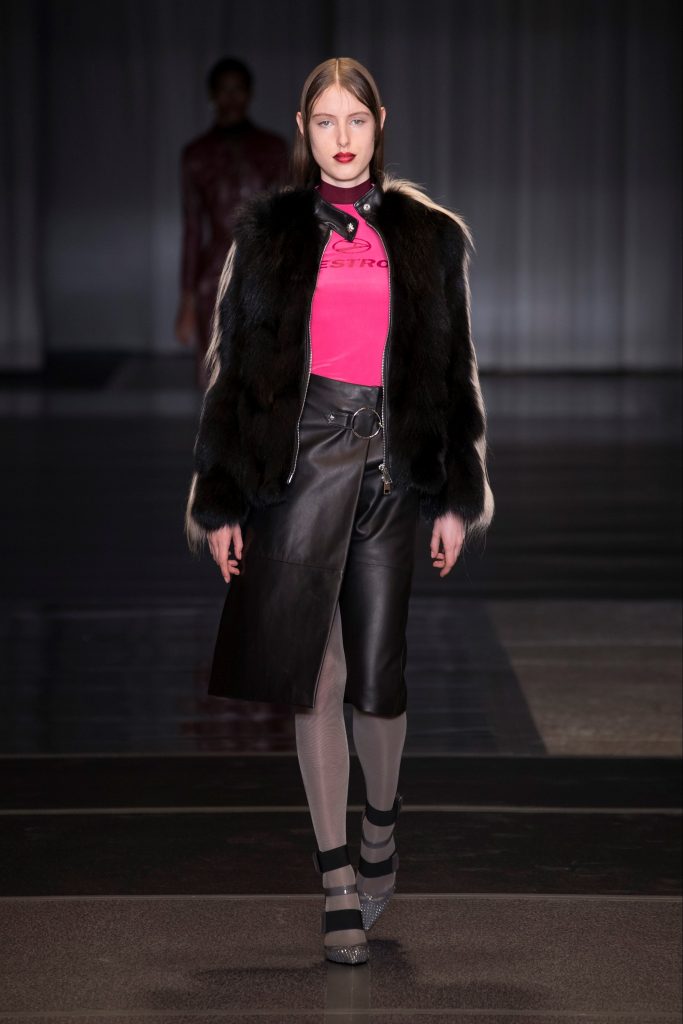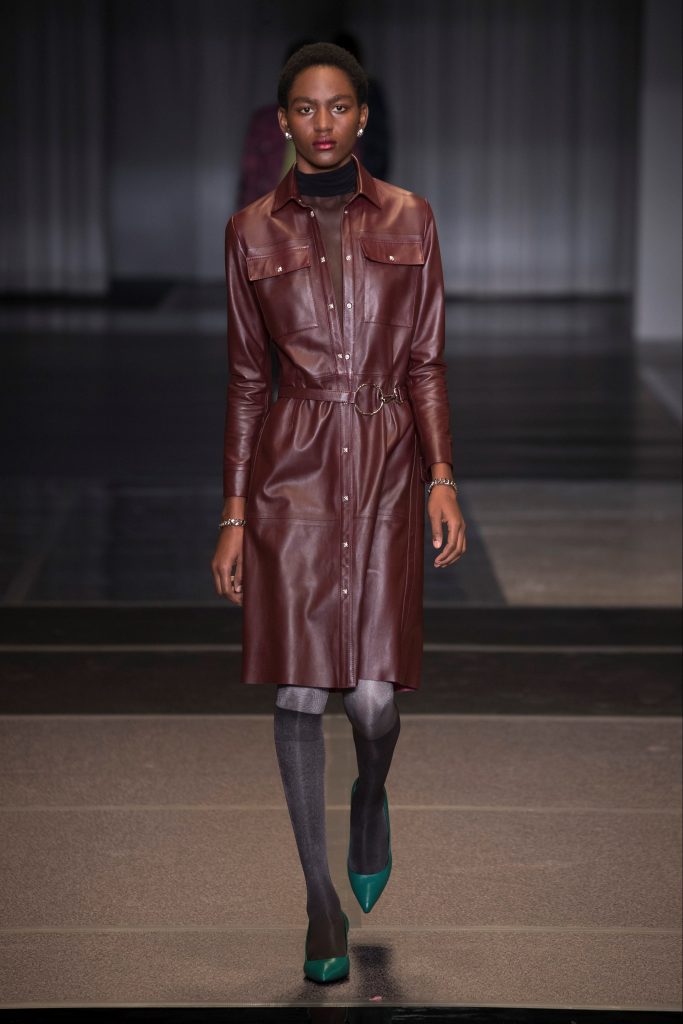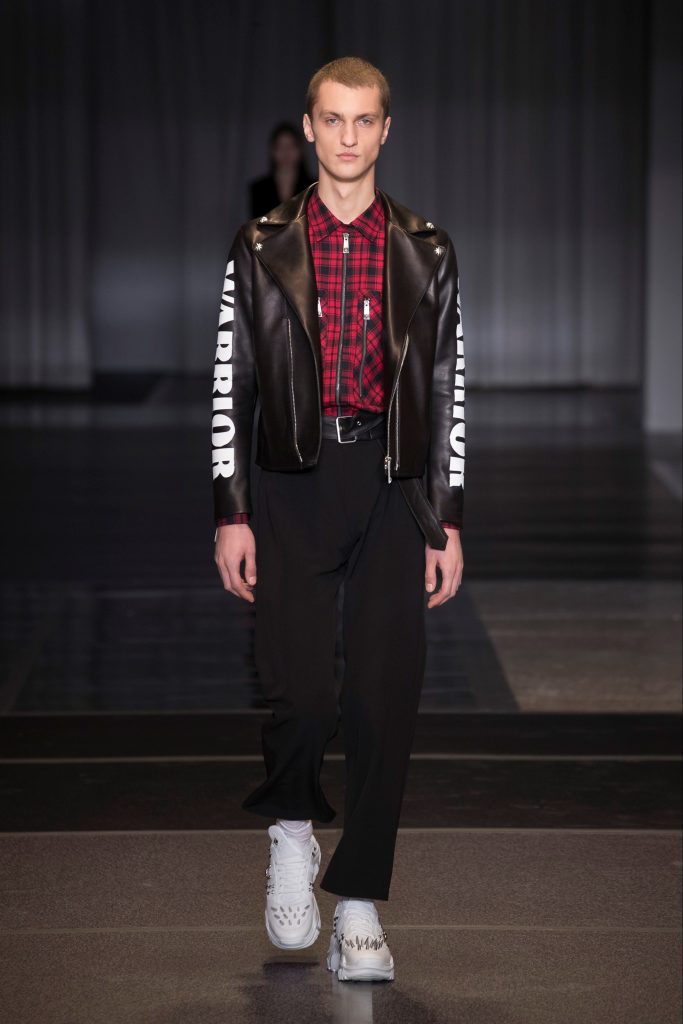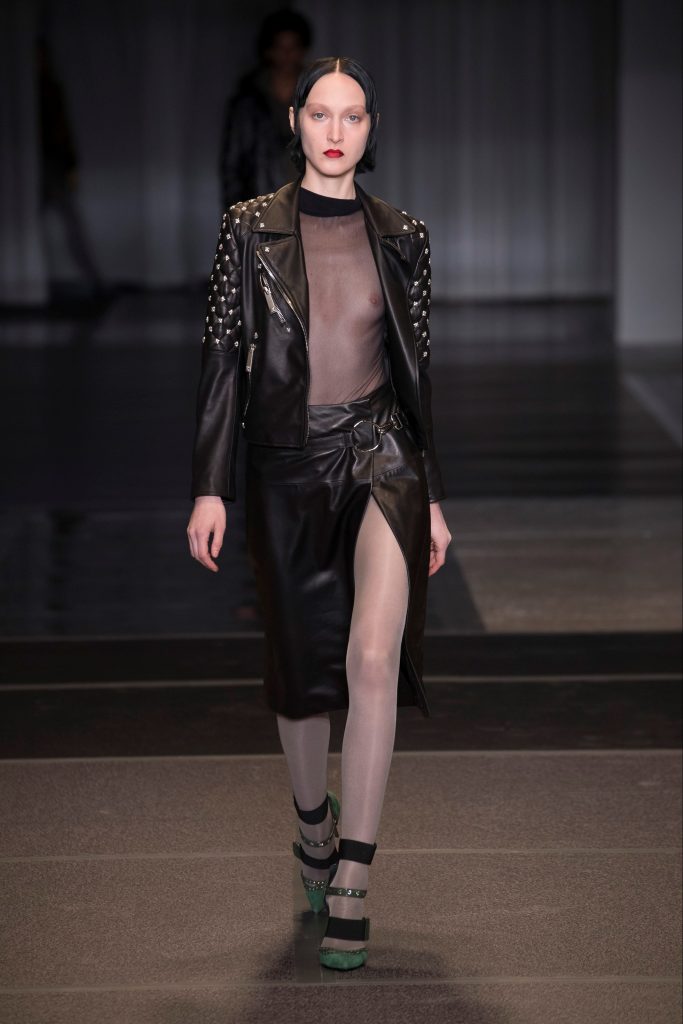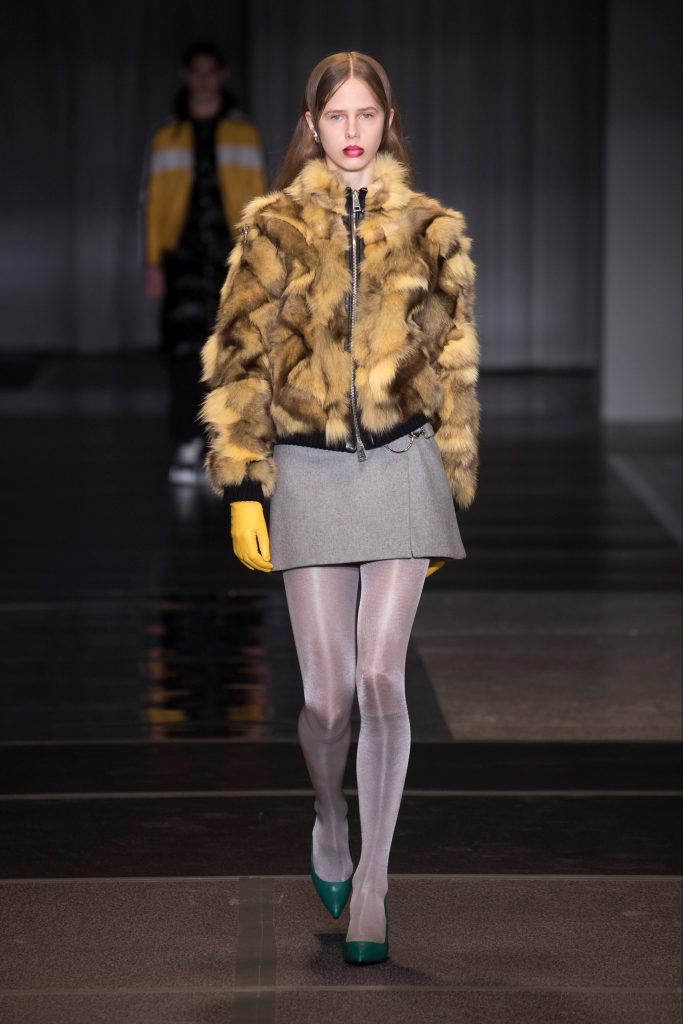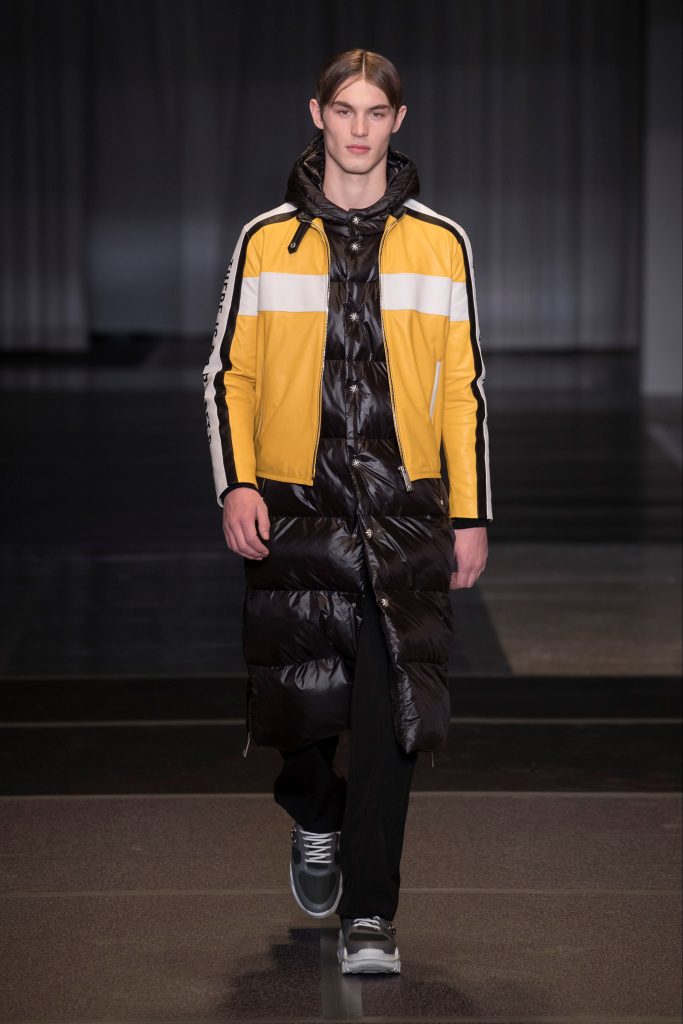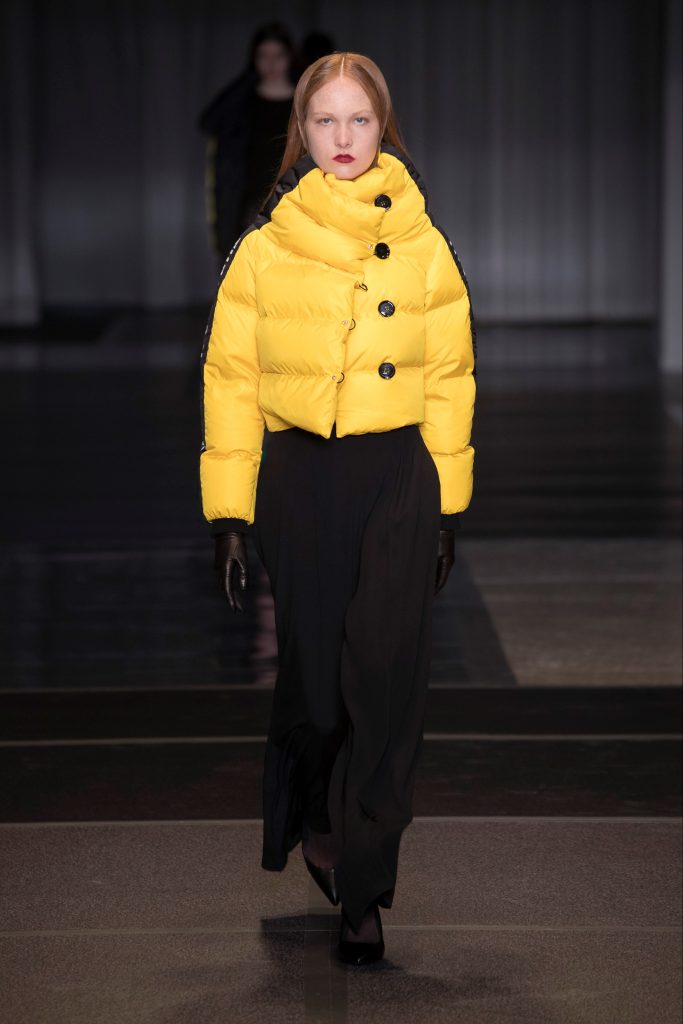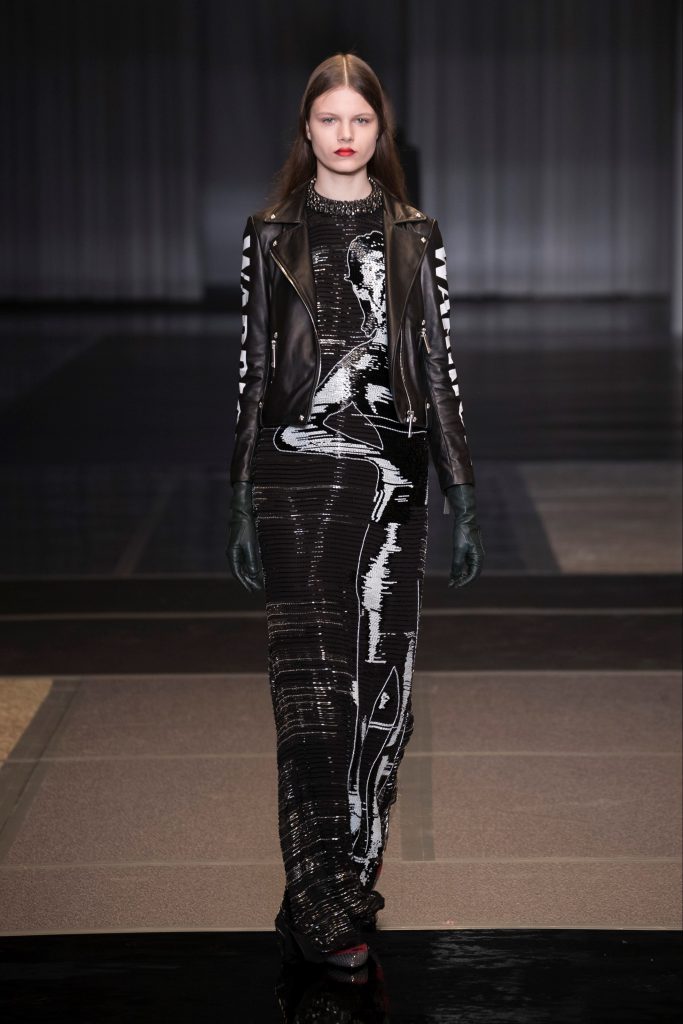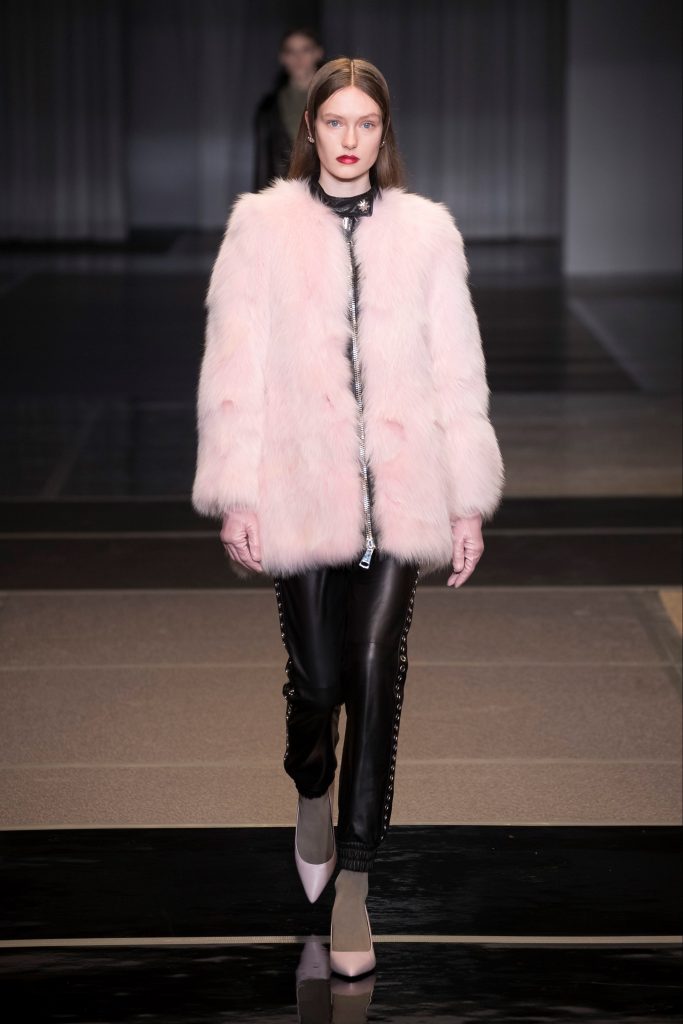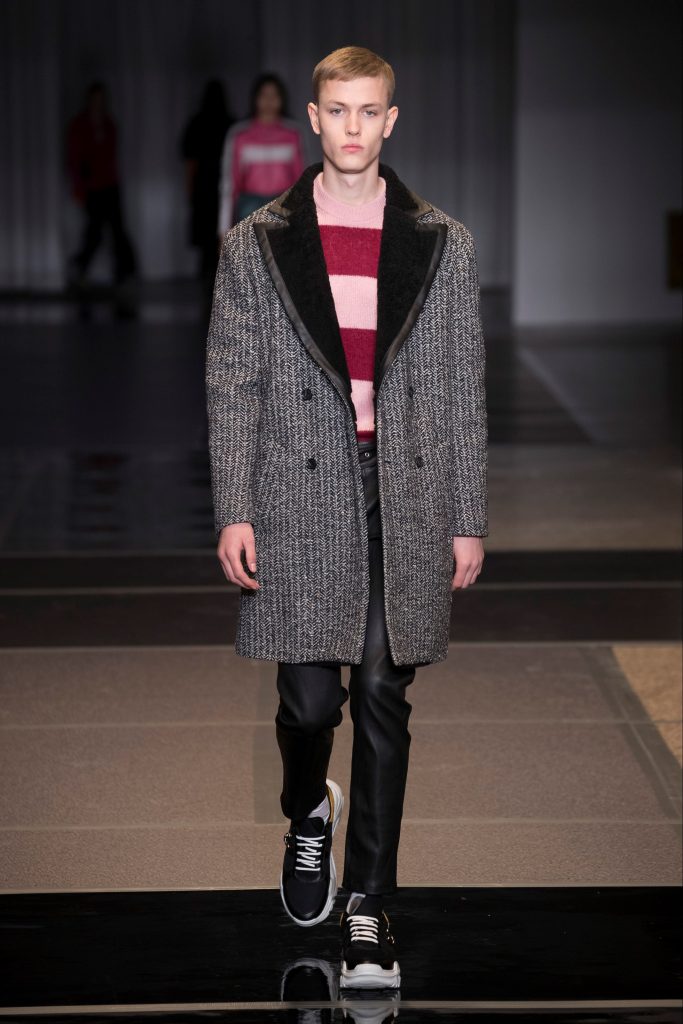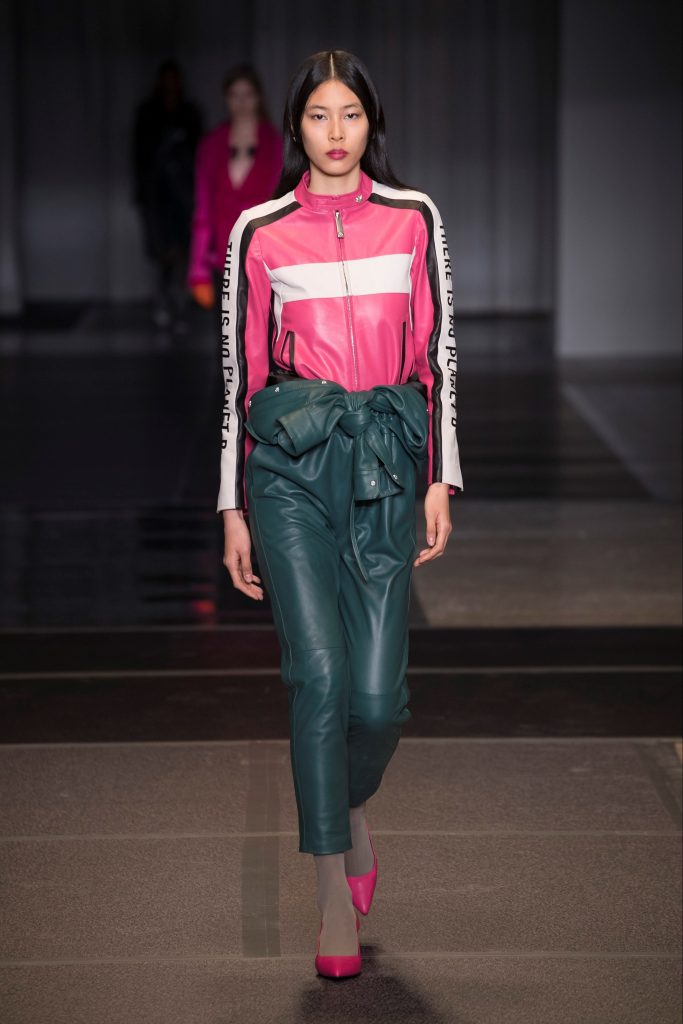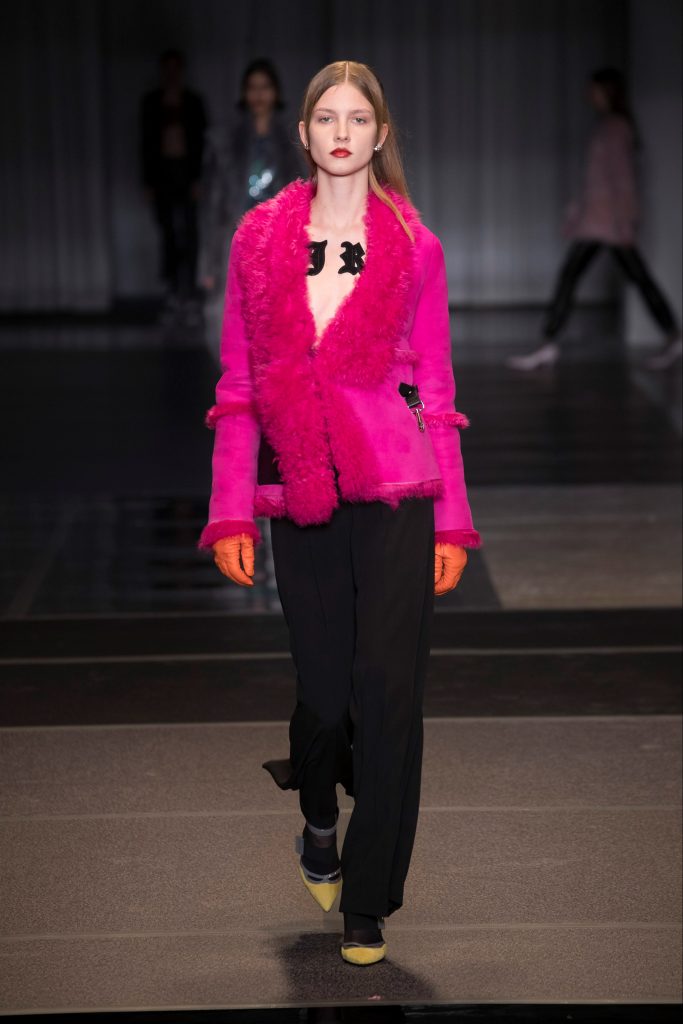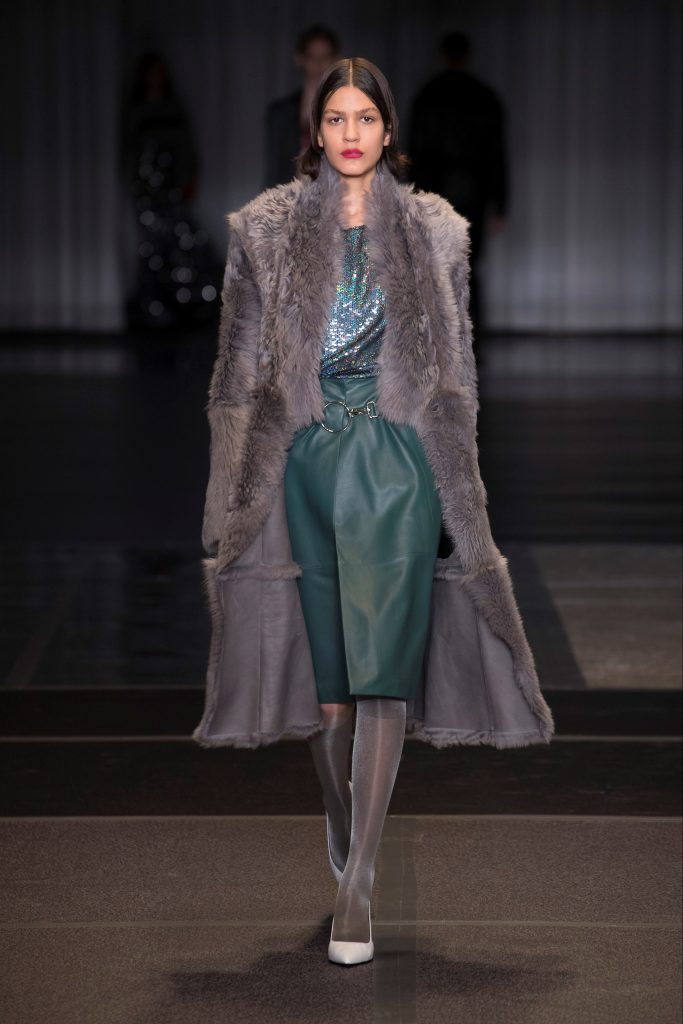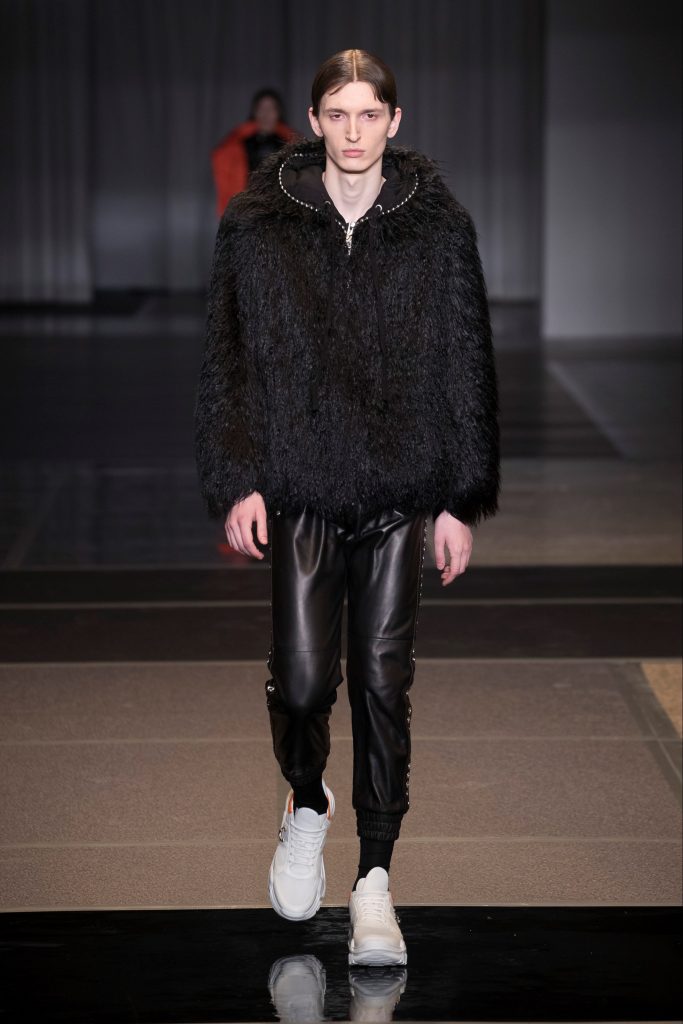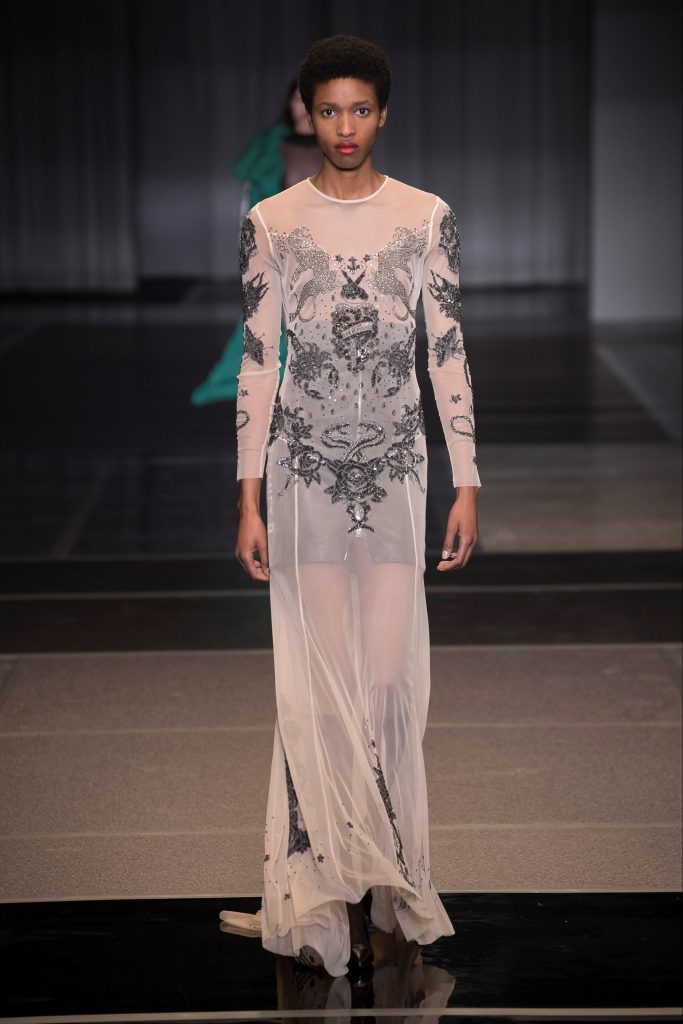 With Earthen tones and their trademark textured knits Missoni delivered another great collection for fall 2018.   Not the usual in your face loud colors and slinky fabrics, these clothes were warm and inviting. An oversized Aztec print shearling coat with toggle closures would blanket over even the coldest northern chill. Translating the intricate Missoni patterns on a curly lamb coat, bucket bag, and blazer was pure genius!  The blend of slate, gold and pink was as rich and warm as the Teton Mountains at sunset. The real fun came with a bright burgundy leather and shearling cap which may be one of the hottest accessories of the season.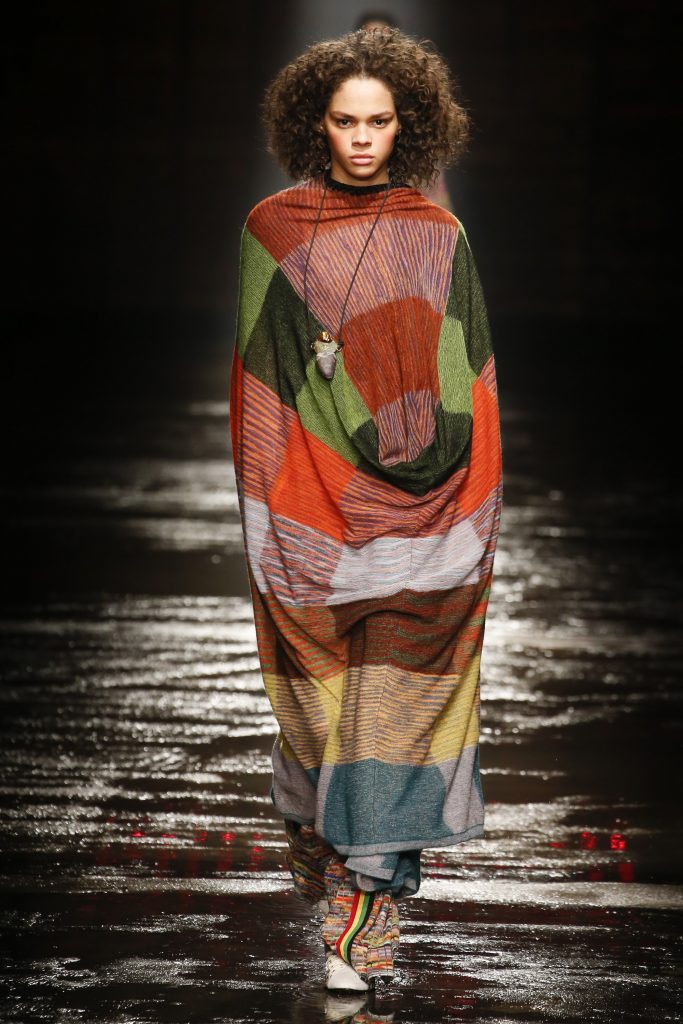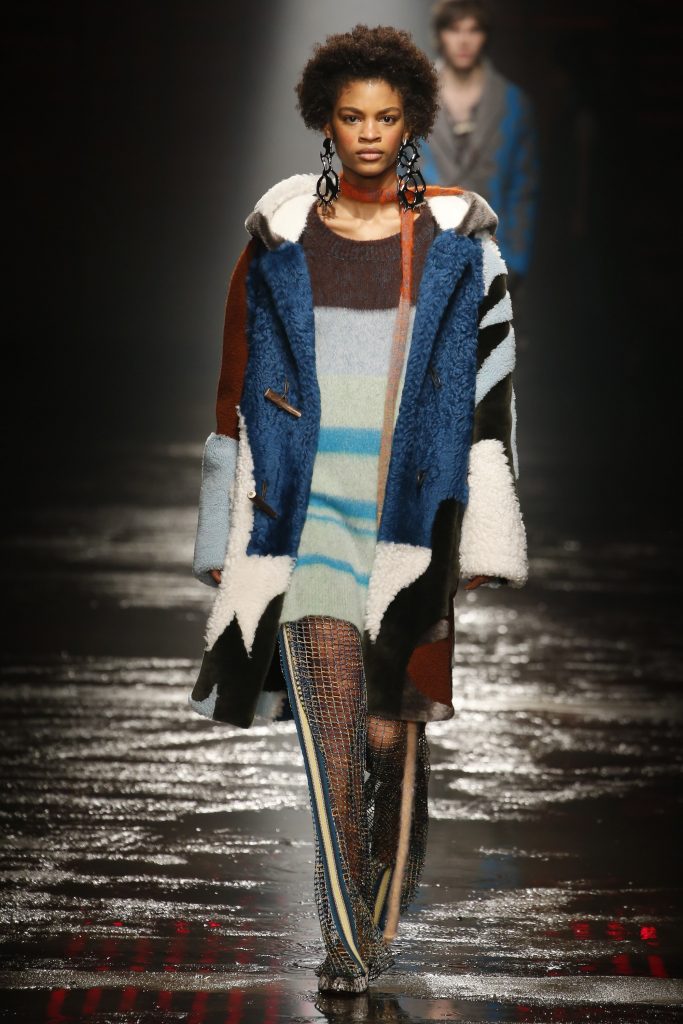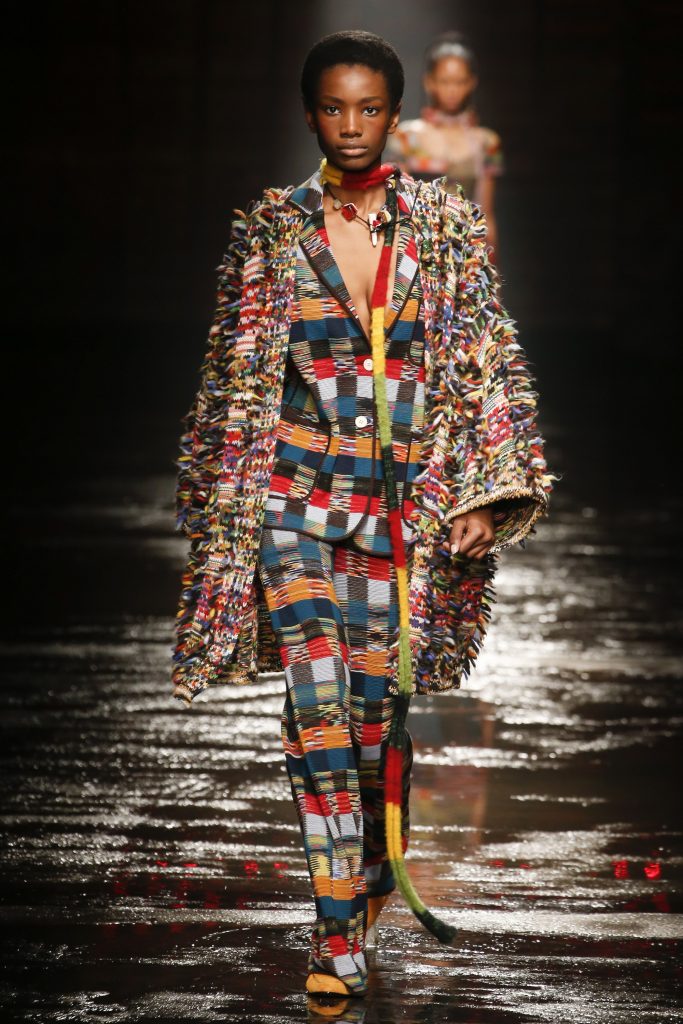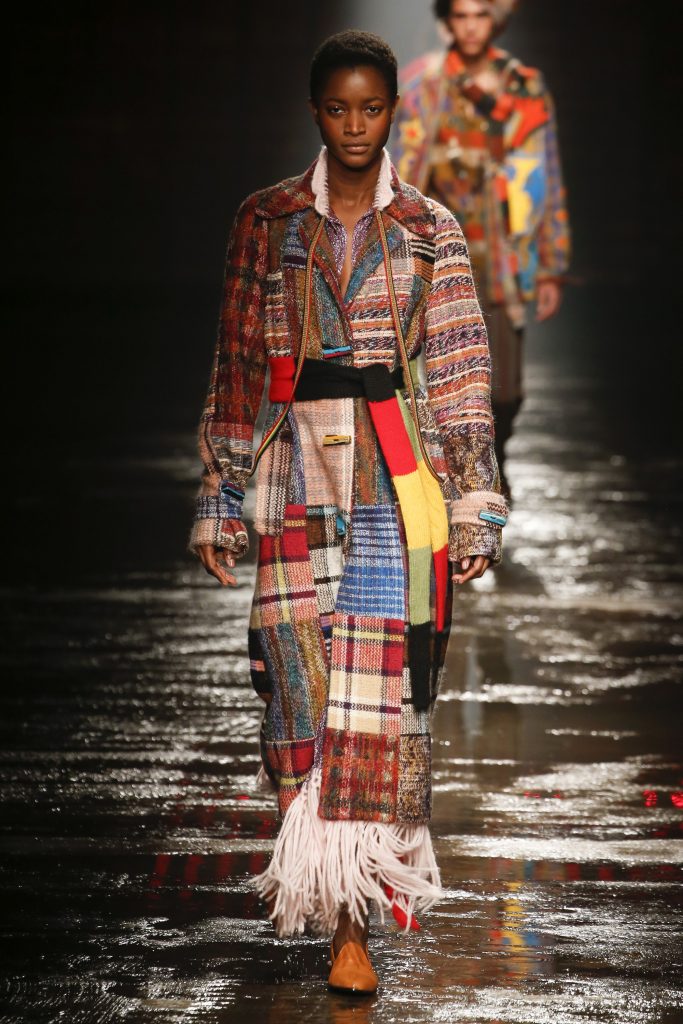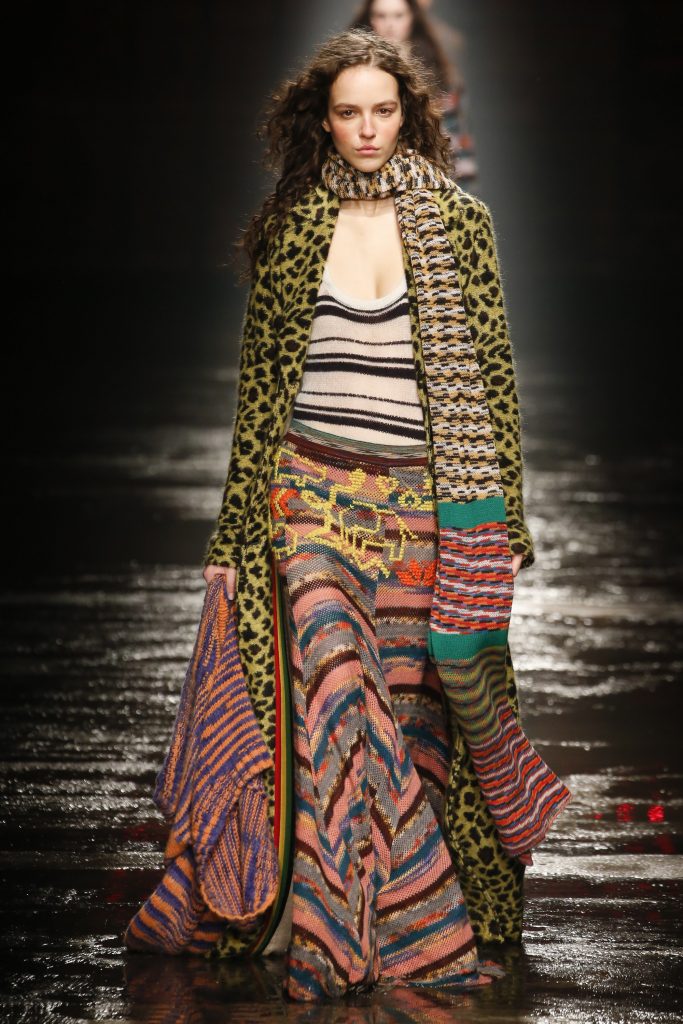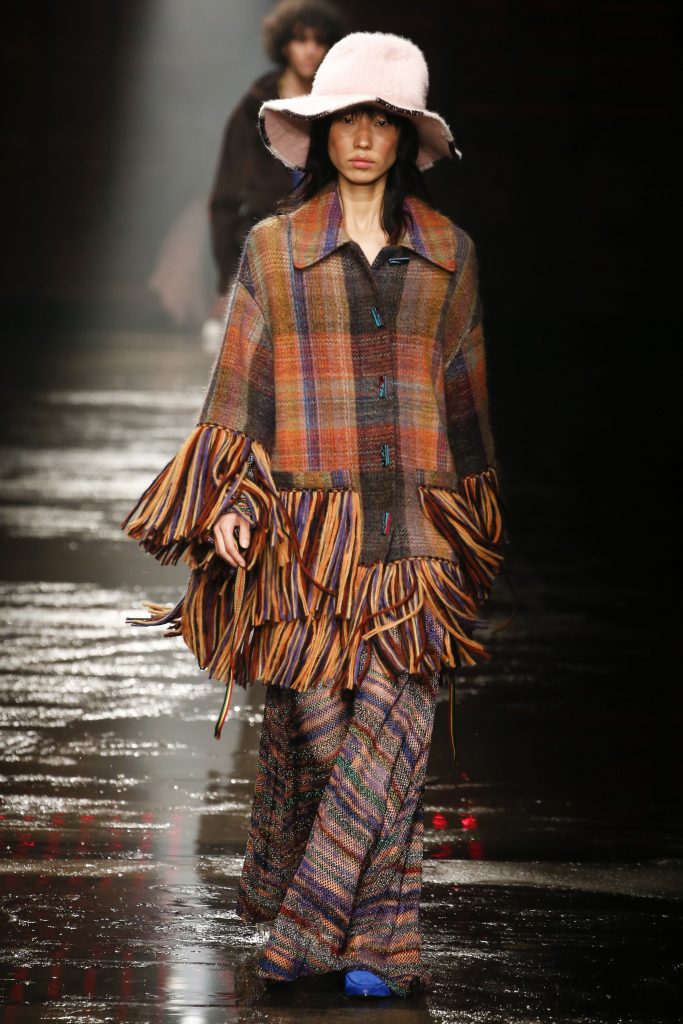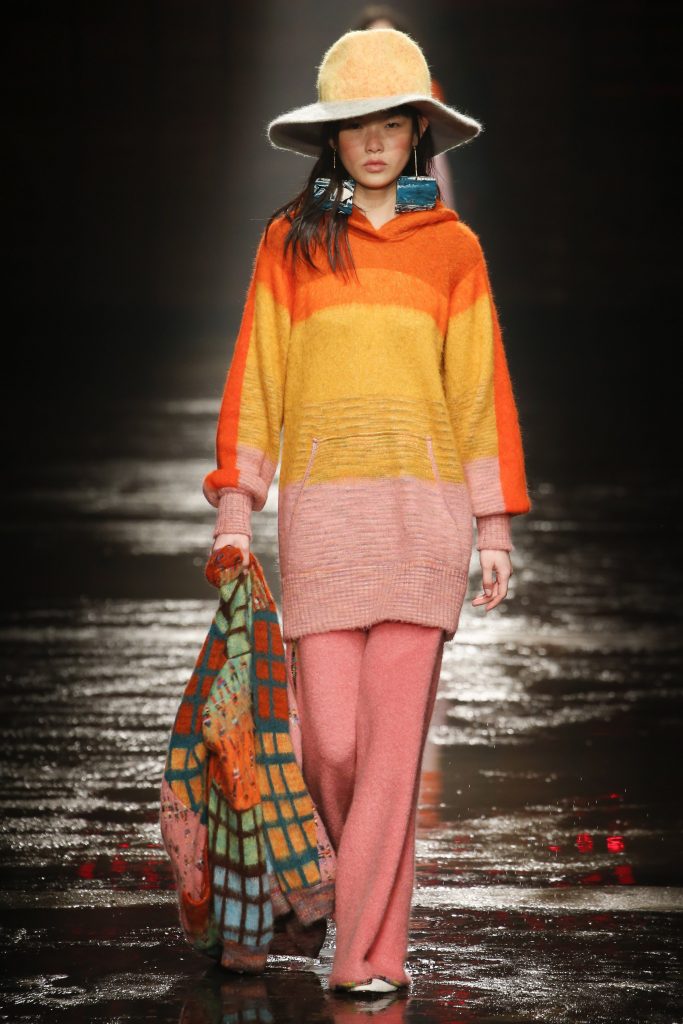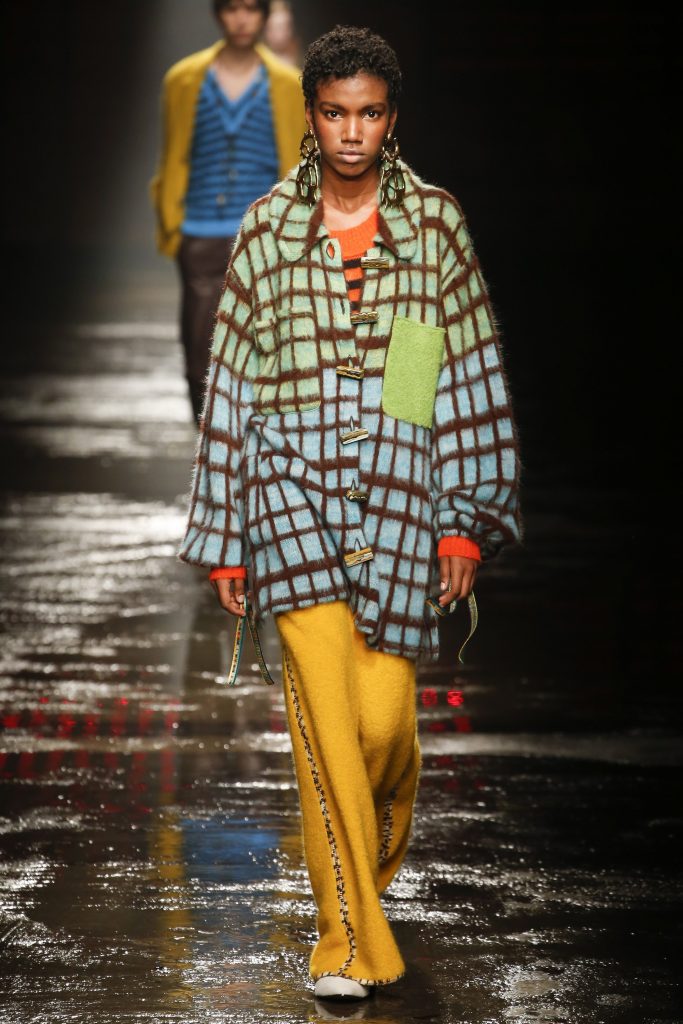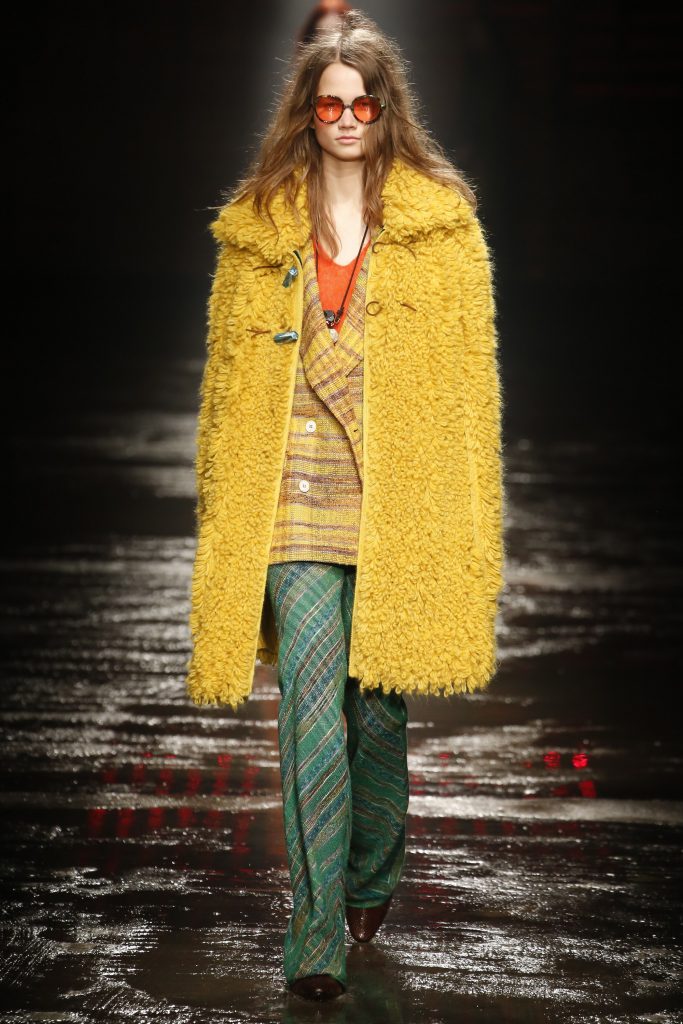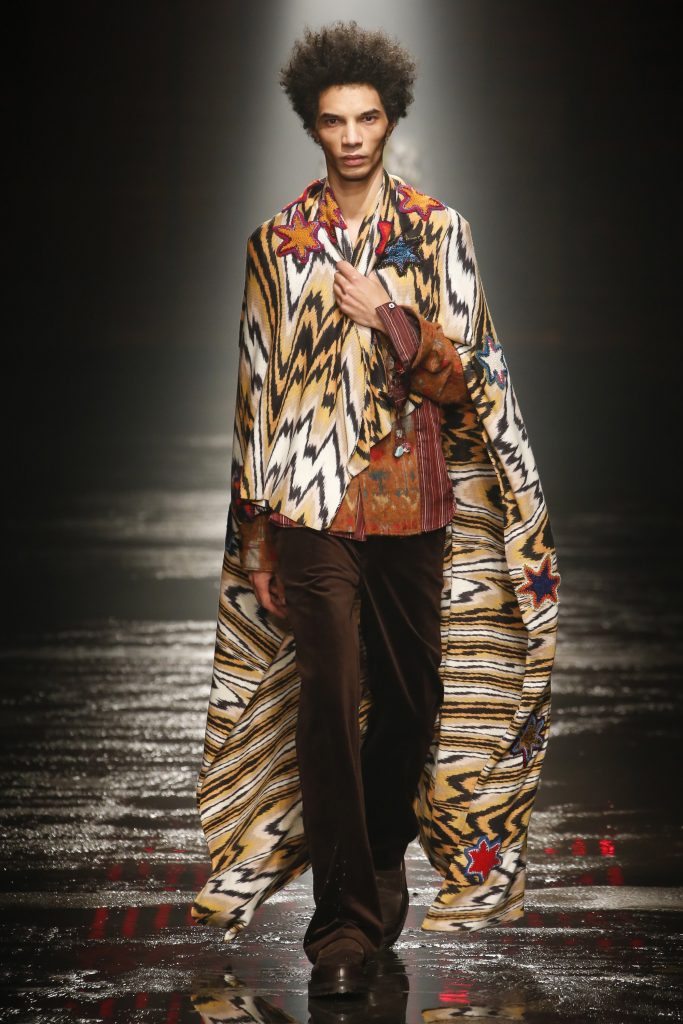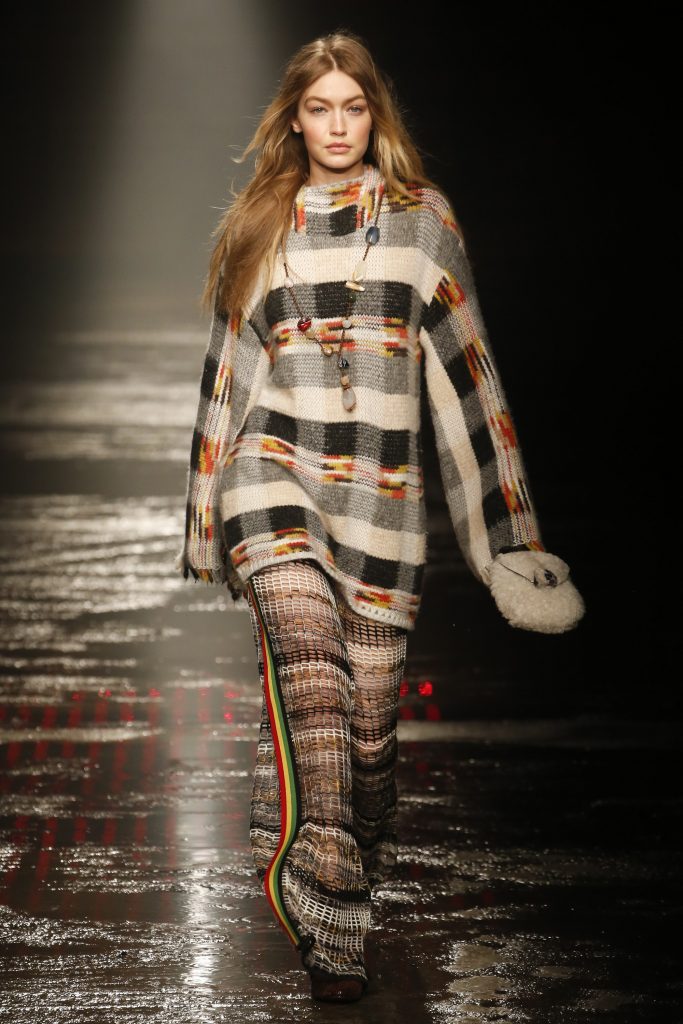 Stop it, already! Simonetta Ravizza's fall 2018 RTW was like being tickled to death. One look after another look after another, each left us smiling, breathless in anticipation.   Leggy micro miniskirts paired with fur toppers in every shape, size, and color, your only problem will be closet space when you're done deciding. Playful intarsia patterned minks with lips and hearts, a mink purse that said "Kiss Me Once", and a red heart mink purse were all love at first sight. Blending fur with denim and techno nylon fabric was an uber cool way to get your fix of understated and ultra luxe. The ultimate ecstasy came in a brown/blonde tonal mink jacket that your colorist can match to your hair color perfectly!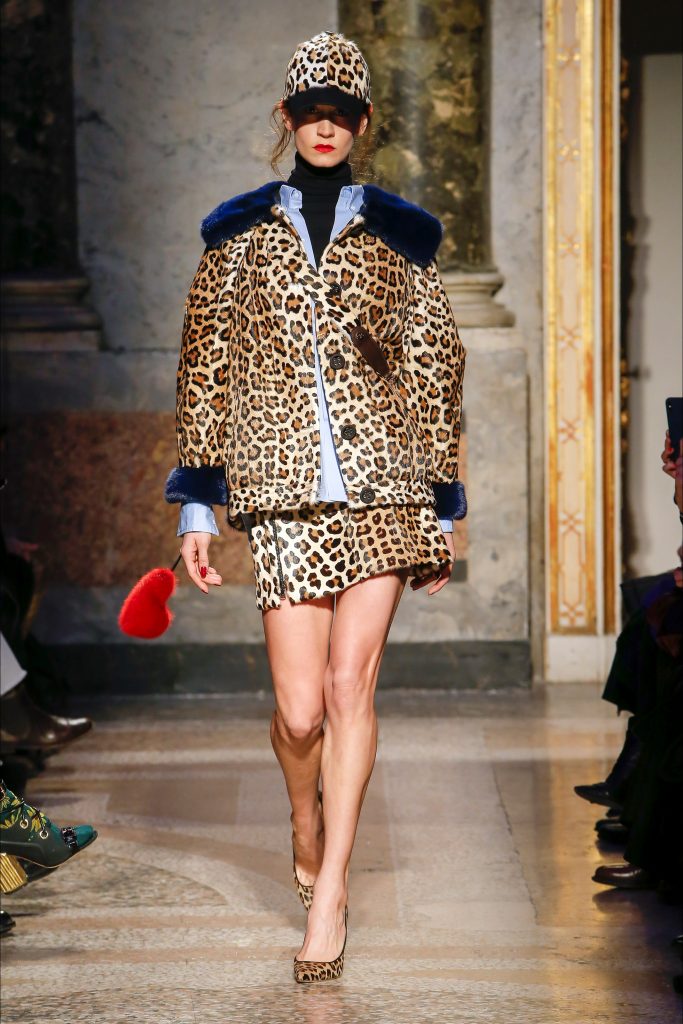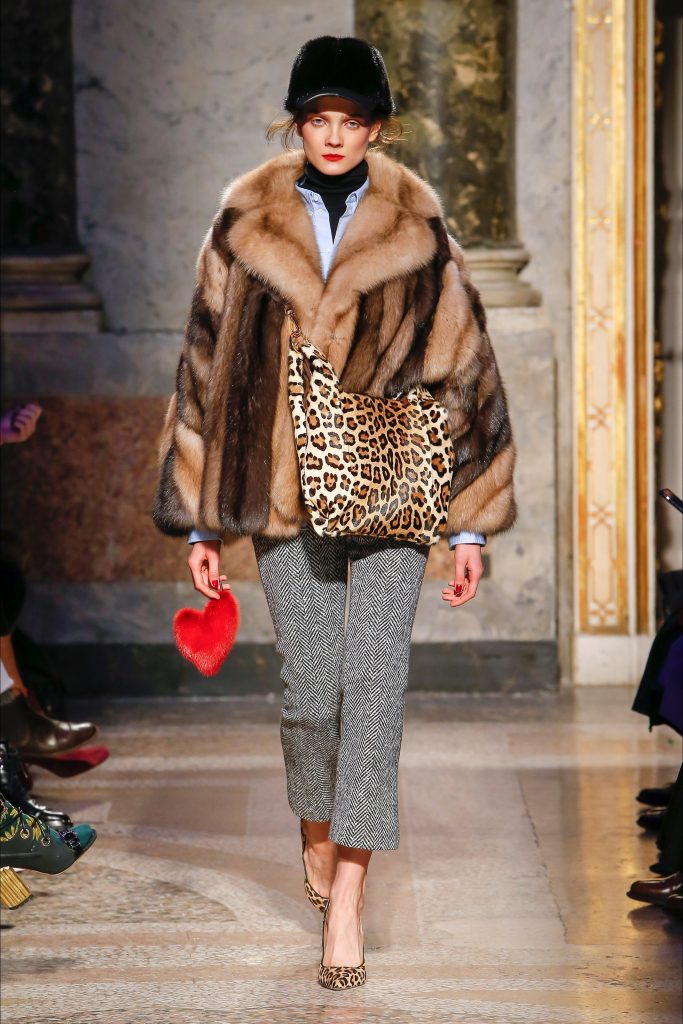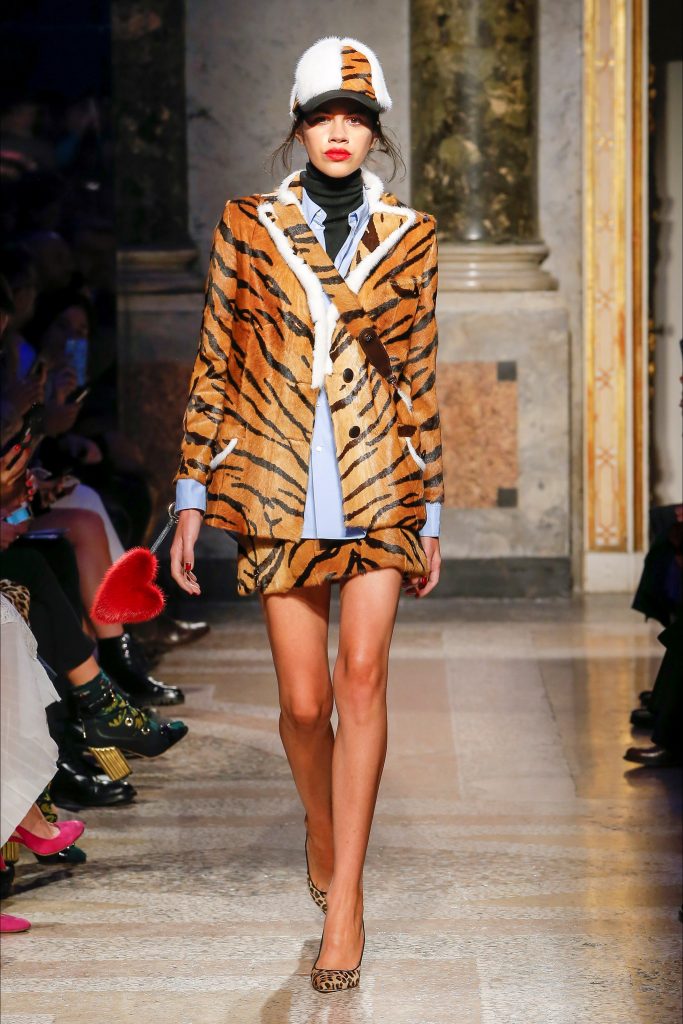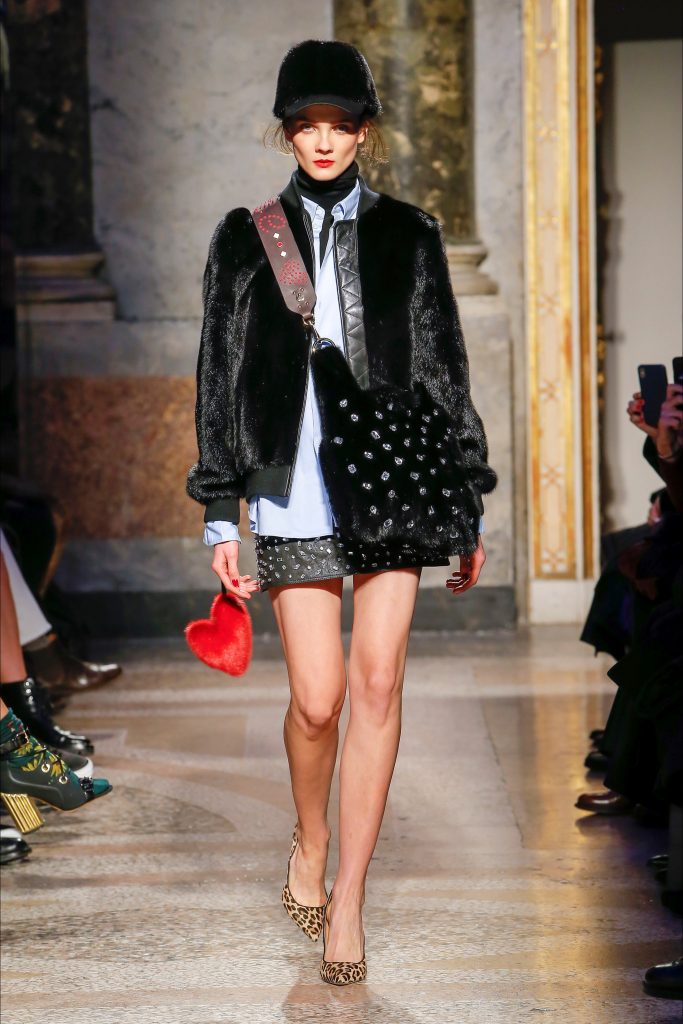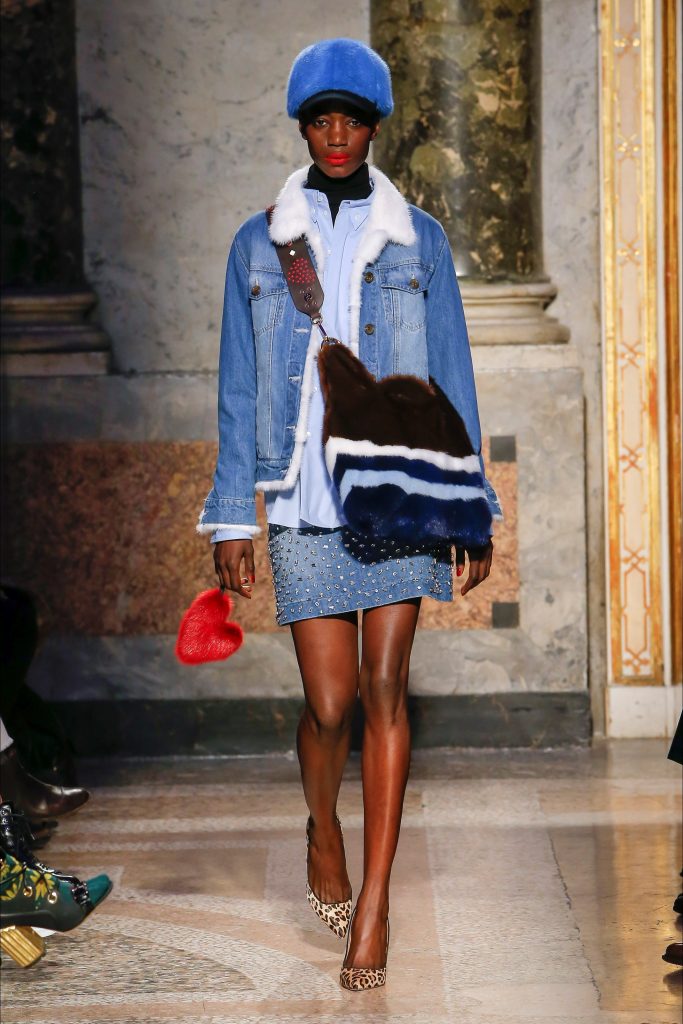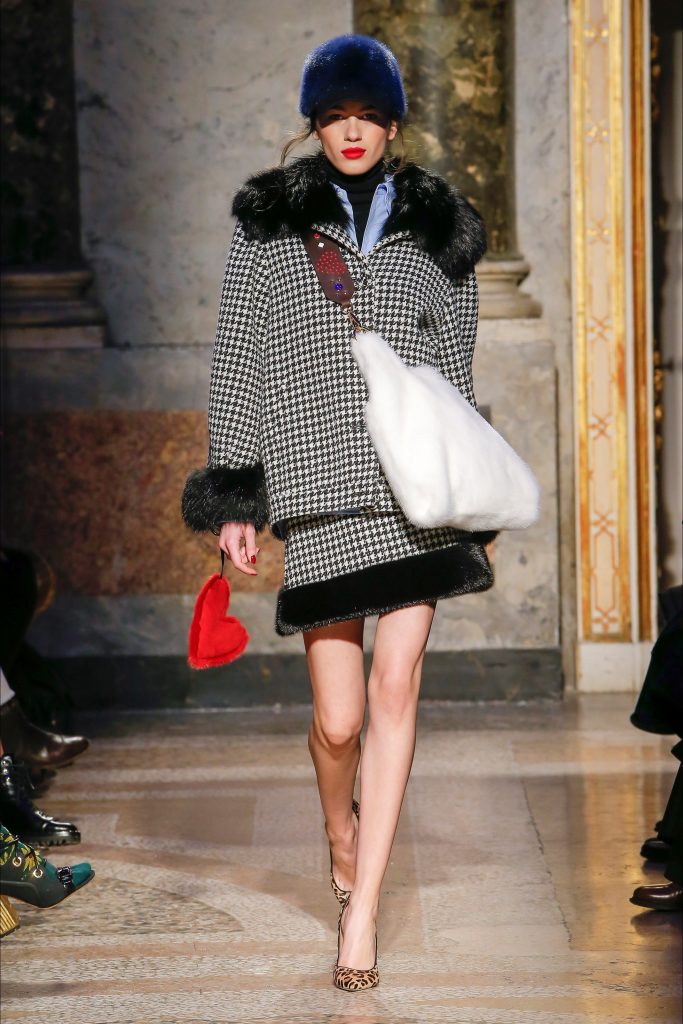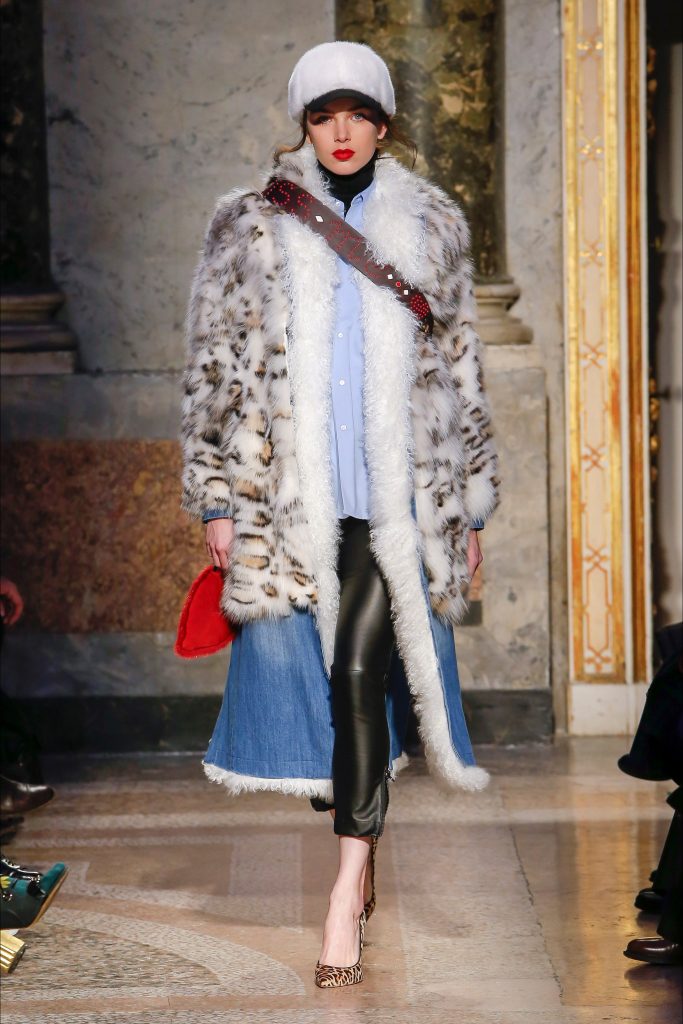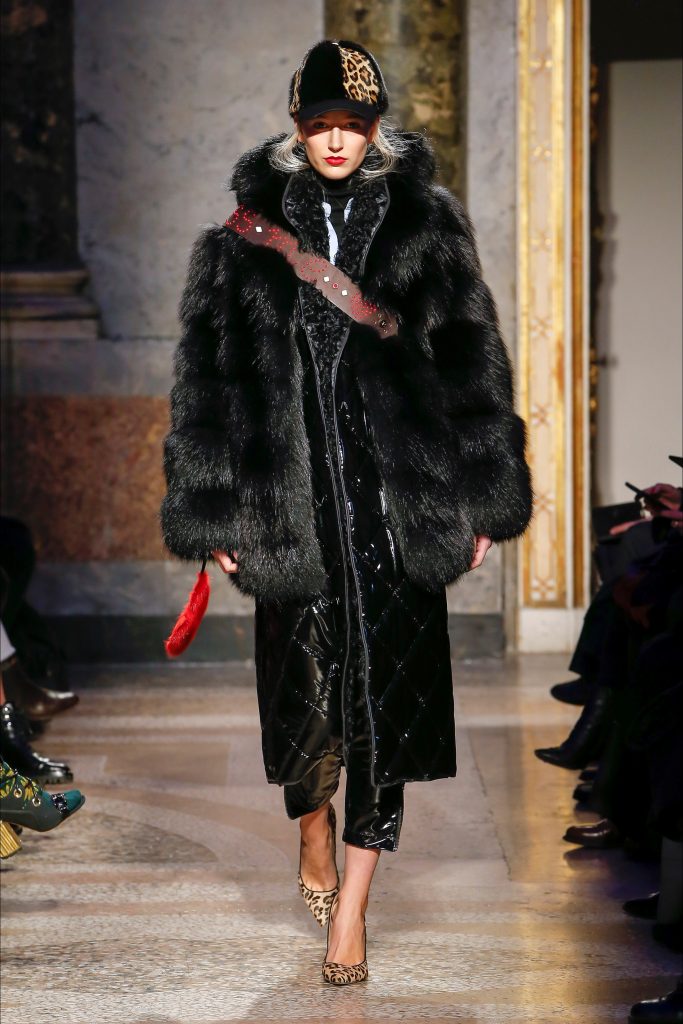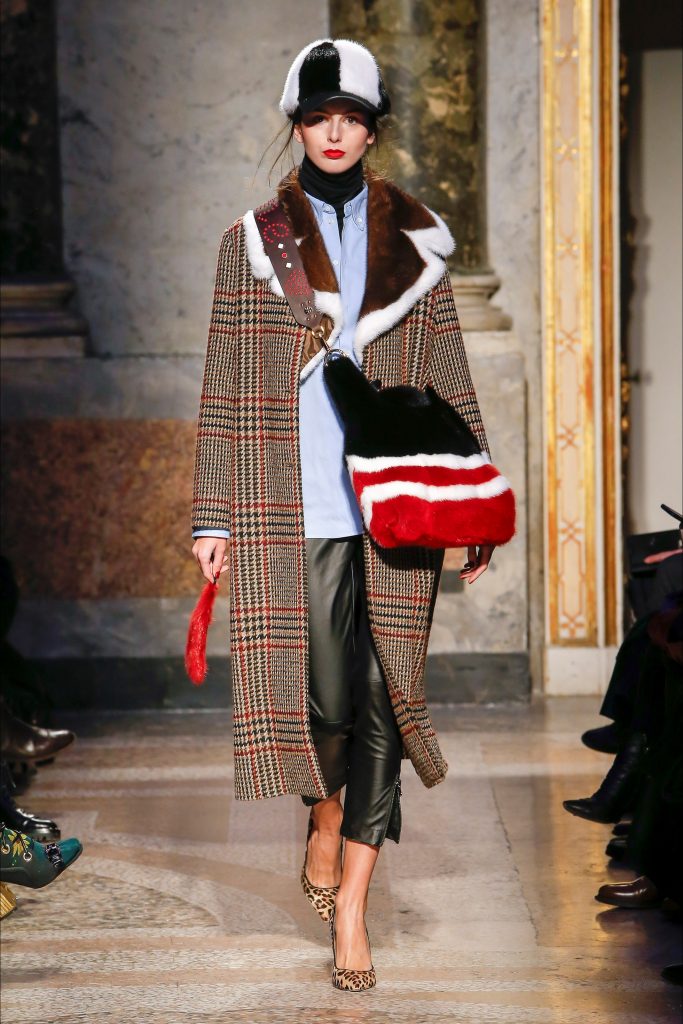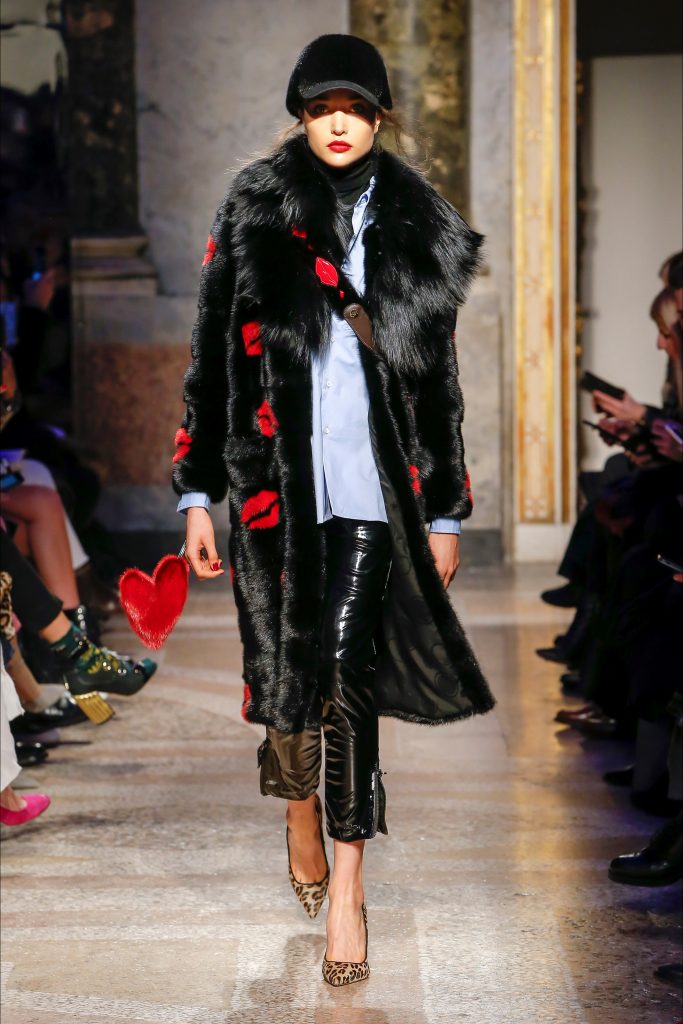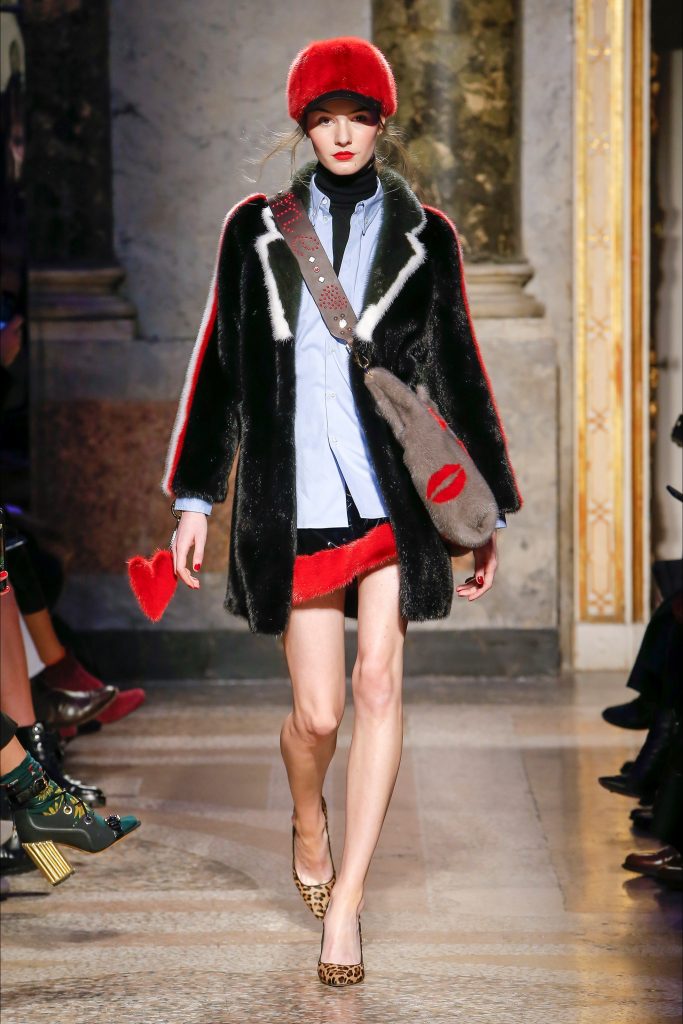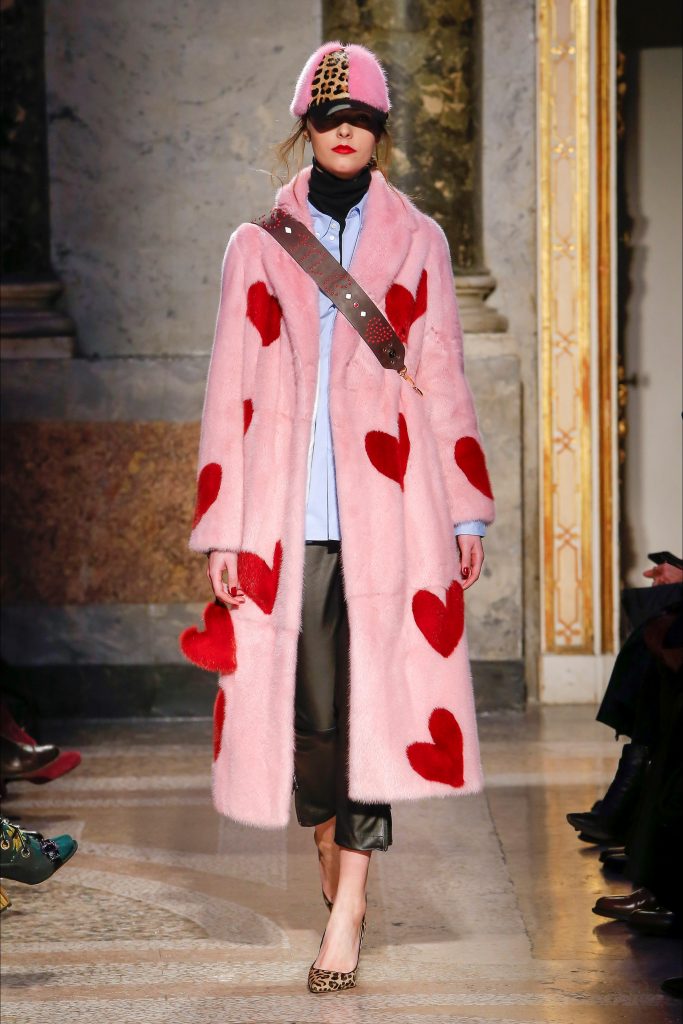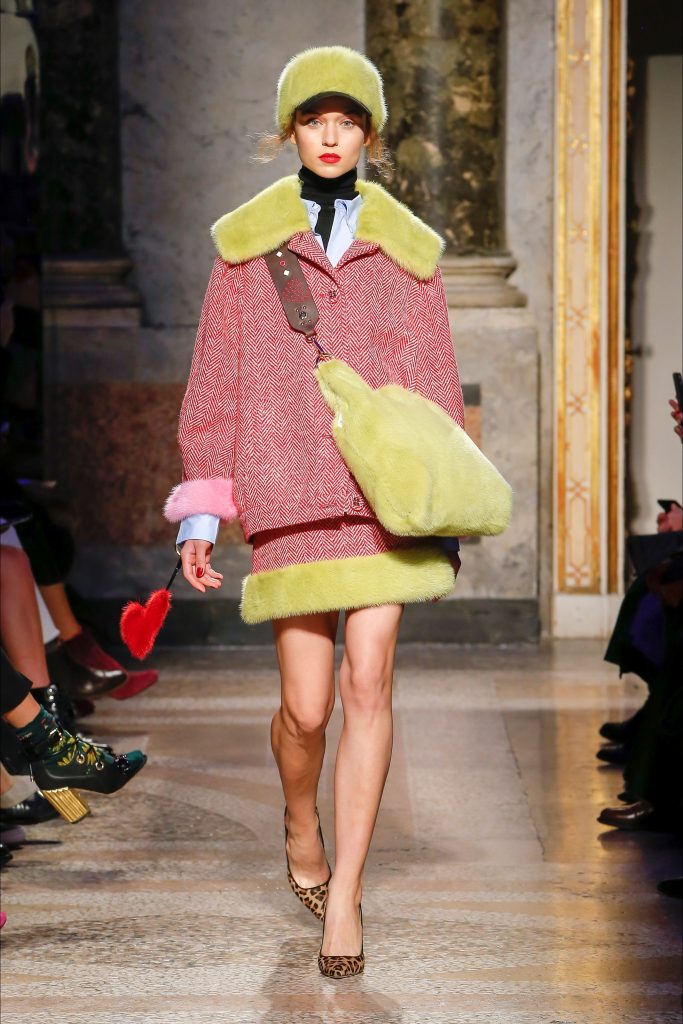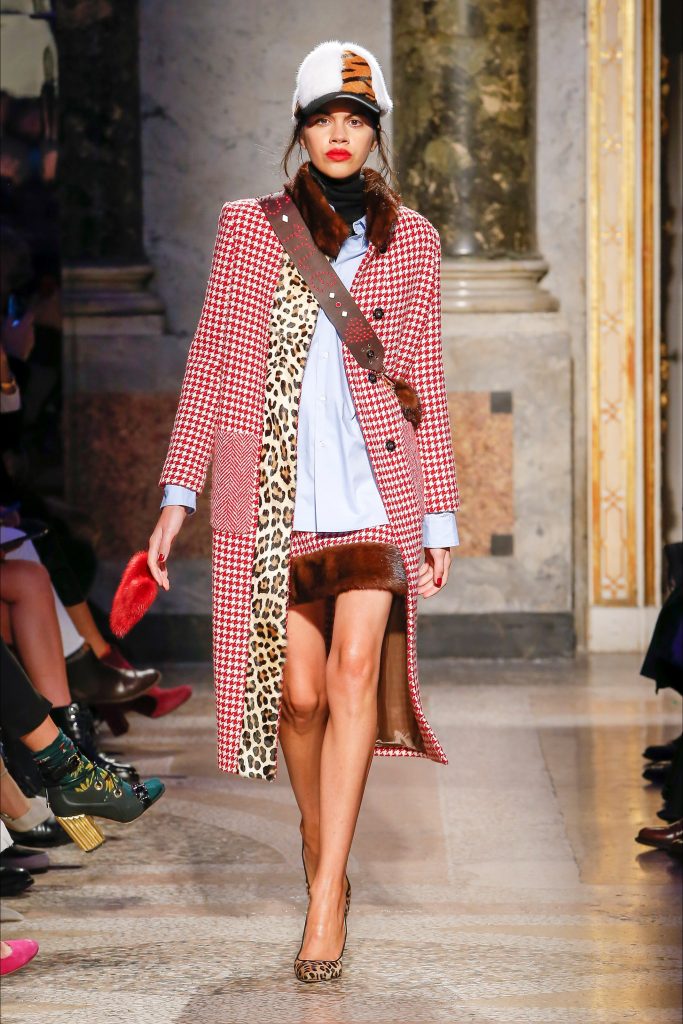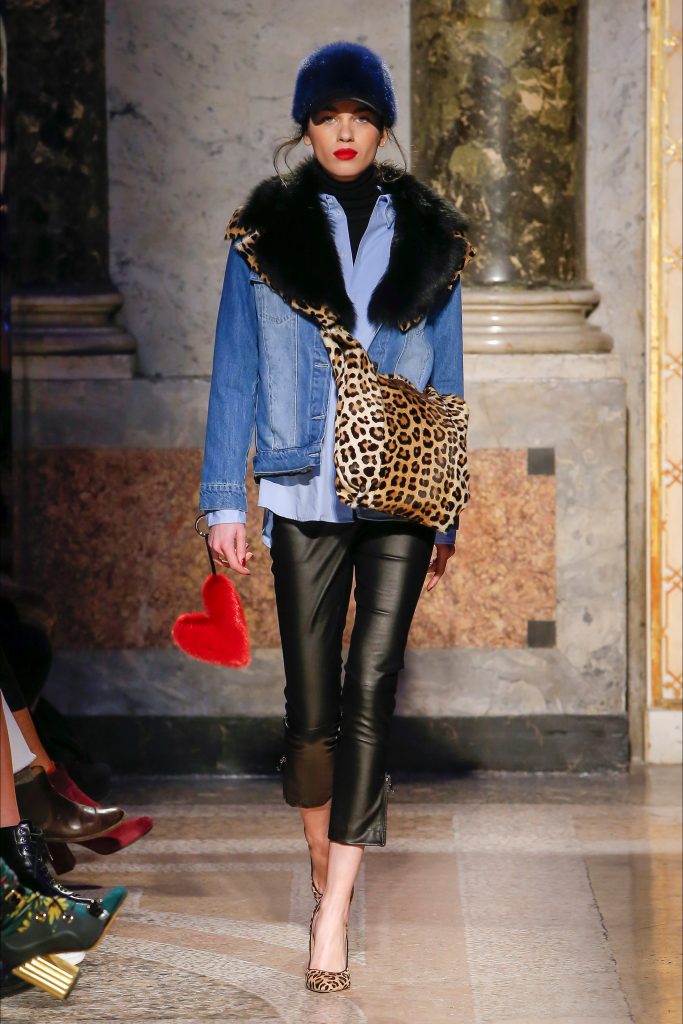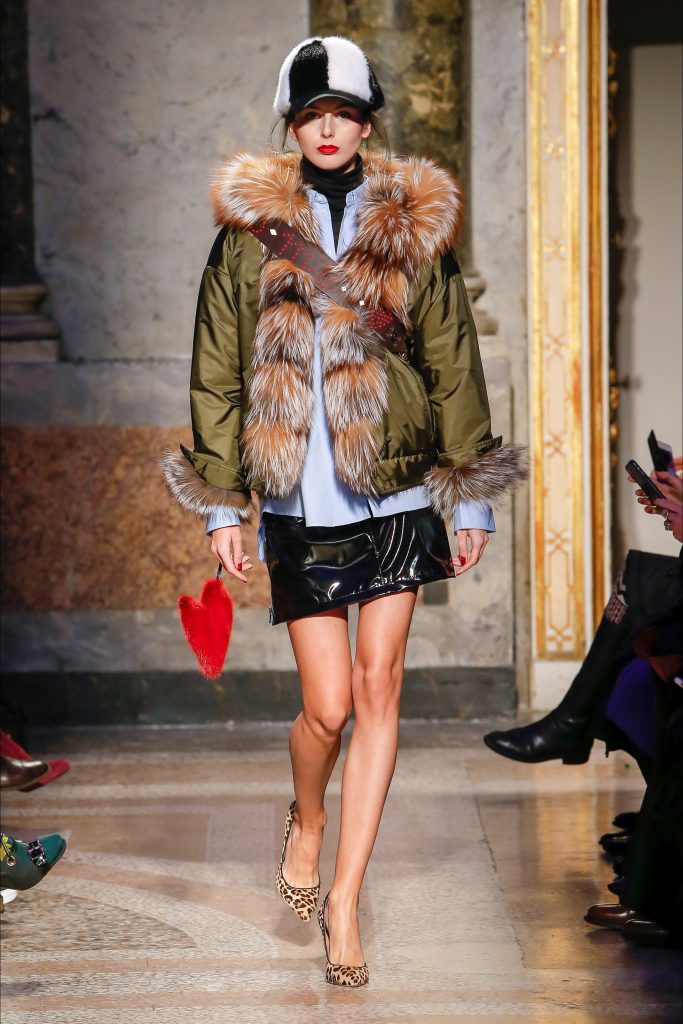 If black, grey, and navy may have been associated with the dull uniform of IBM corporate types, Cividini's fall 2018 RTW takes this color palette and gives it a software update. Black and white pin-striped mink mirrored the pattern of a charcoal grey jacket for business in the front and a party all around kind of vibe. A long tweed sweater with black and white pinstripe mink trim offered the perfect contrast. A vested bodice of curly lamb wasa  textural story we loved. Color made a supporting role in mink straps on shoes including bright orange shoes with hot pink mink to show the boss you don't take yourself too seriously.