MILAN Fashion Week Fall 2018 PART 5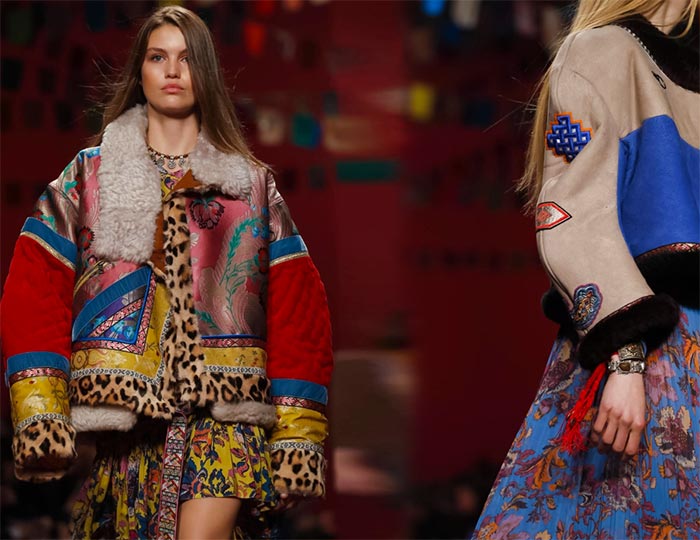 The runways of Milan are filled with the kind of sartorial splendor that makes fashion fun.  Designers are stepping out of their comfort zones to display unexpected twists and new techniques to provide their clients with fresh options for building their wardrobes.  For retailers and customers alike, this is good news.
The Sexy Side of Milan Fashion Week Fall 2018
Sex appeal and glamor are part of the DNA of Versace, and Donatella Versace has never been shy about creating clothes that show off a hard body. But her fall 2018 RTW collection took a bit of a different direction with a mash-up of tartan plaids that had a "too cool for school" girl effect. The show popped with bright colors, bold patterns, shiny leathers and loud logos. Still, she didn't forget her core customer, tempting them with slinky dresses in modern, abstract prints or black leather bustier dresses cinched at the waist that promised a Saturday night sure thing. A generously cut black wool coat with green shearling collar showed her masterful tailoring skills.  But for hardcore Versace fans, the "gotta'-have-it" piece was the black leather jacket with metal grommets and a black Mongolian lamb collar.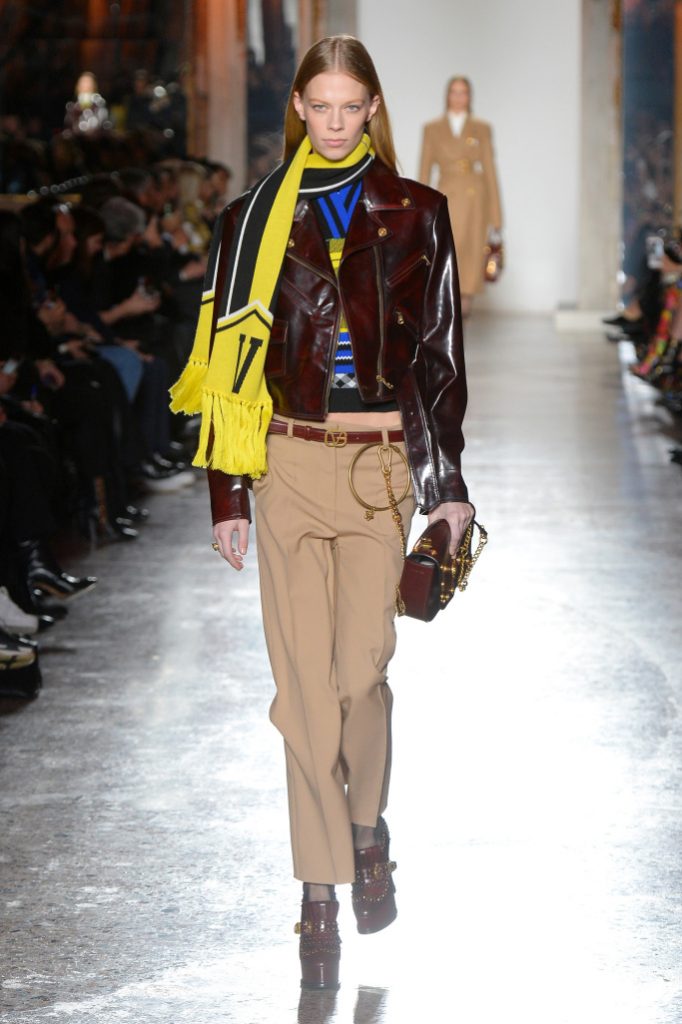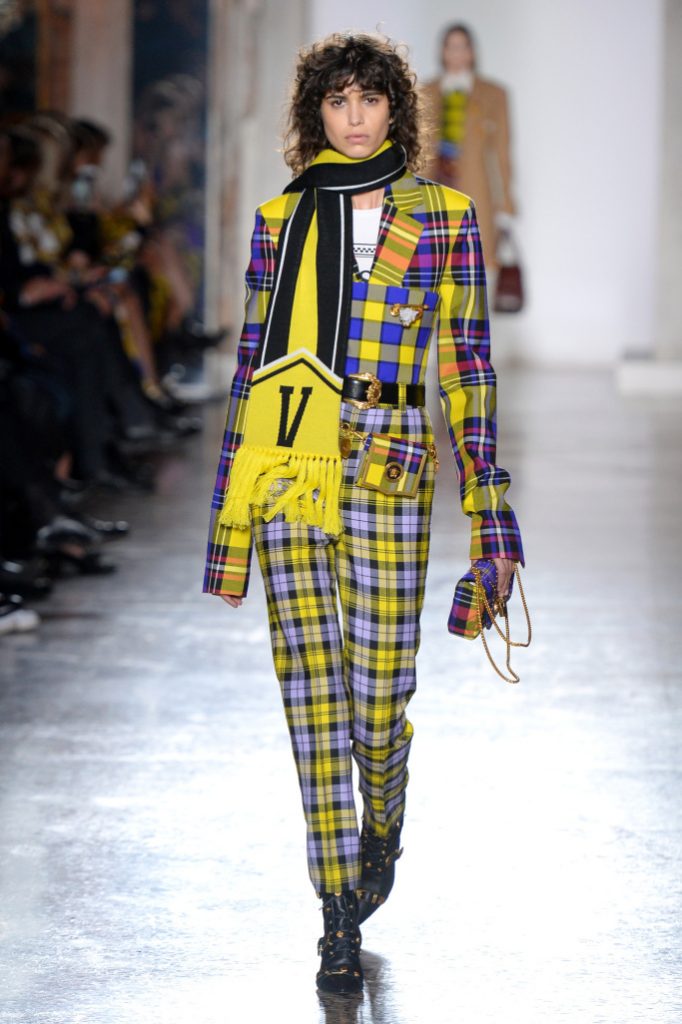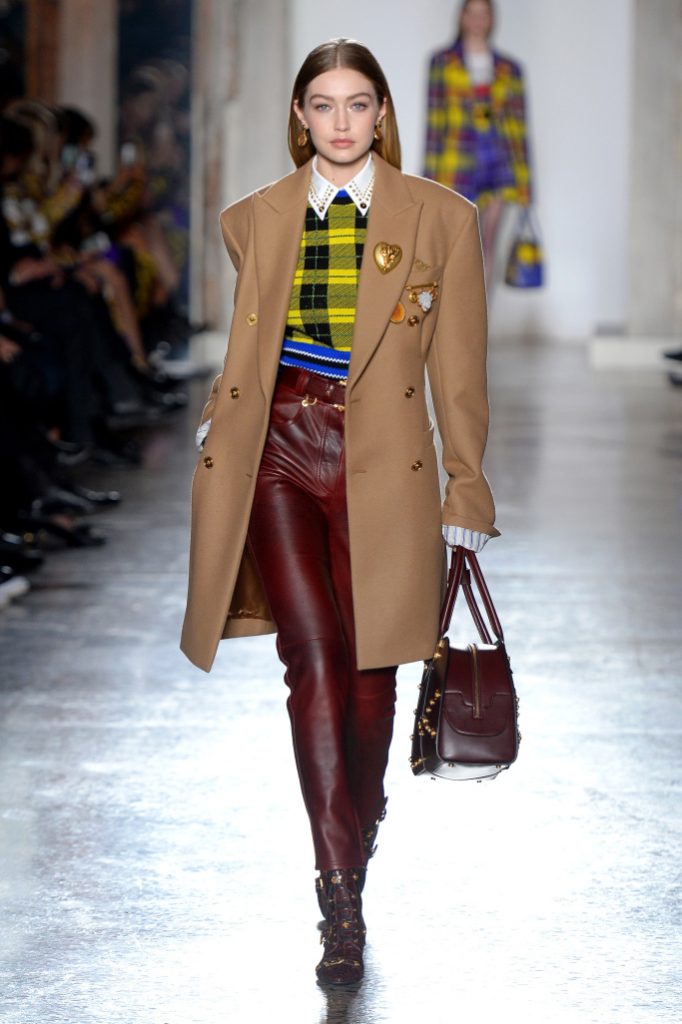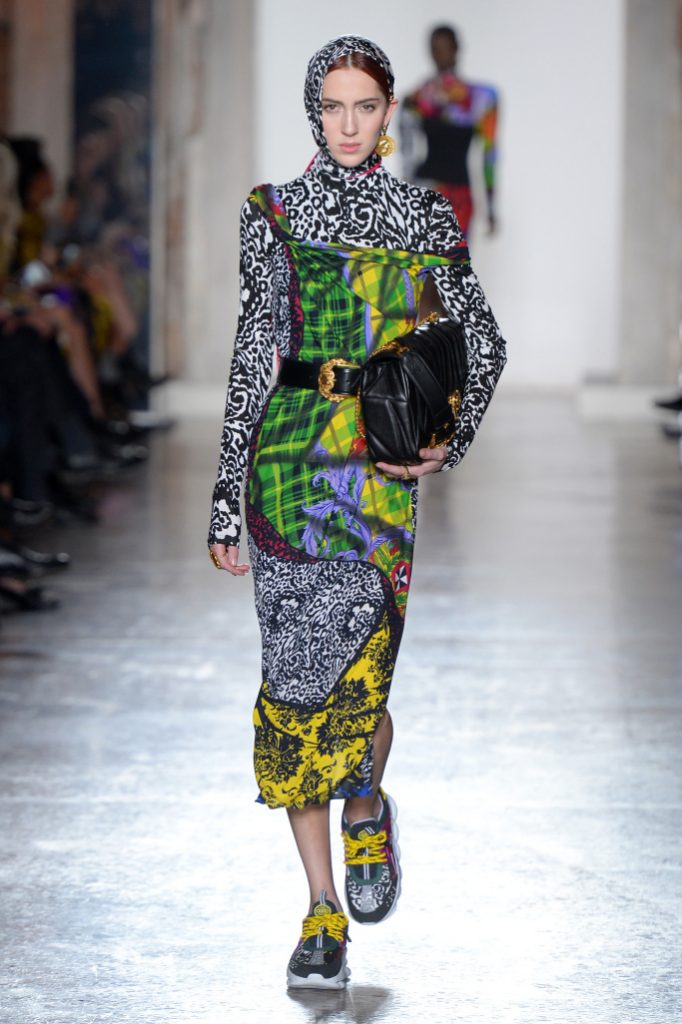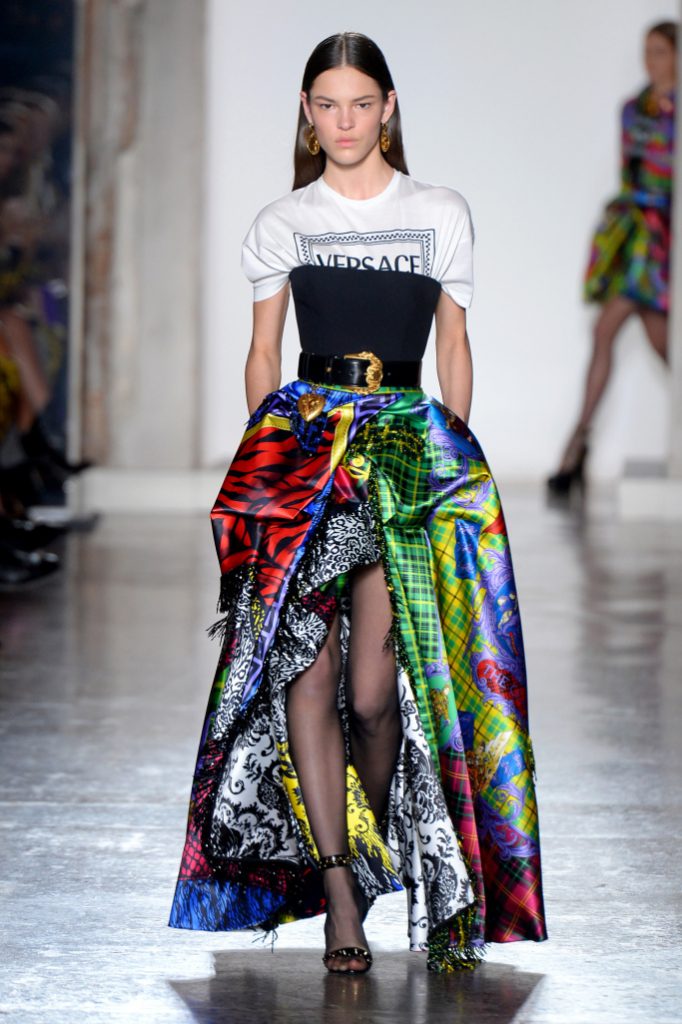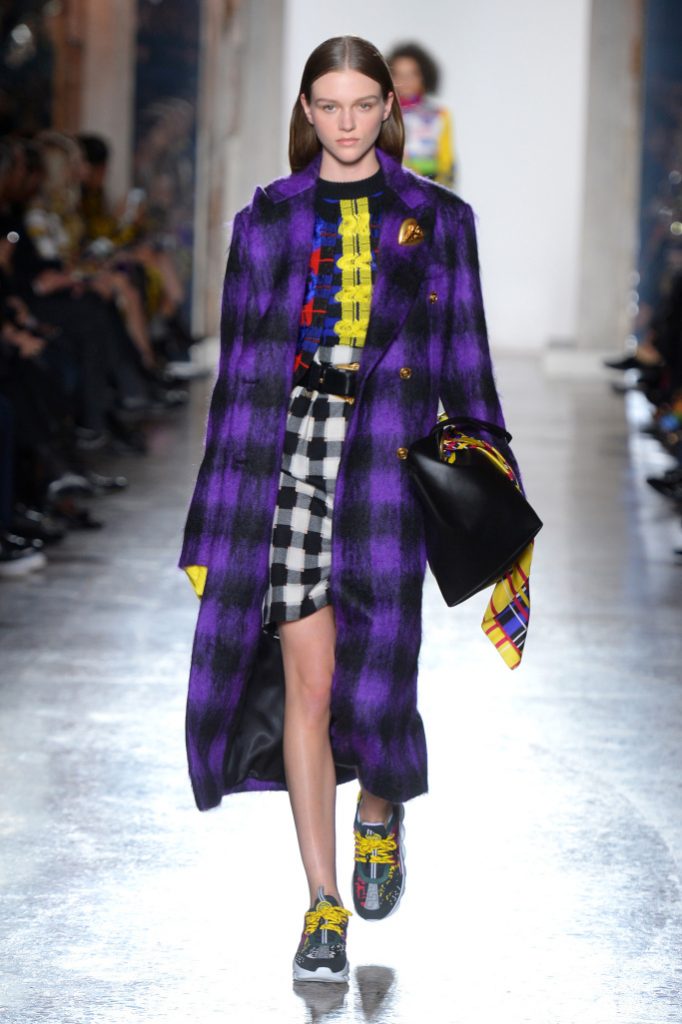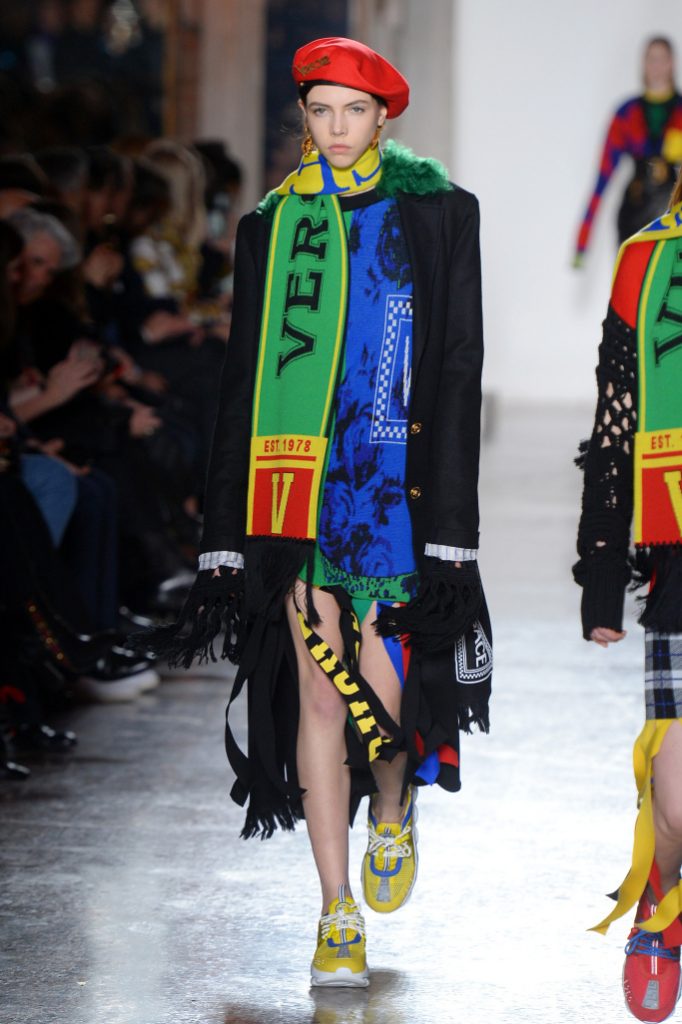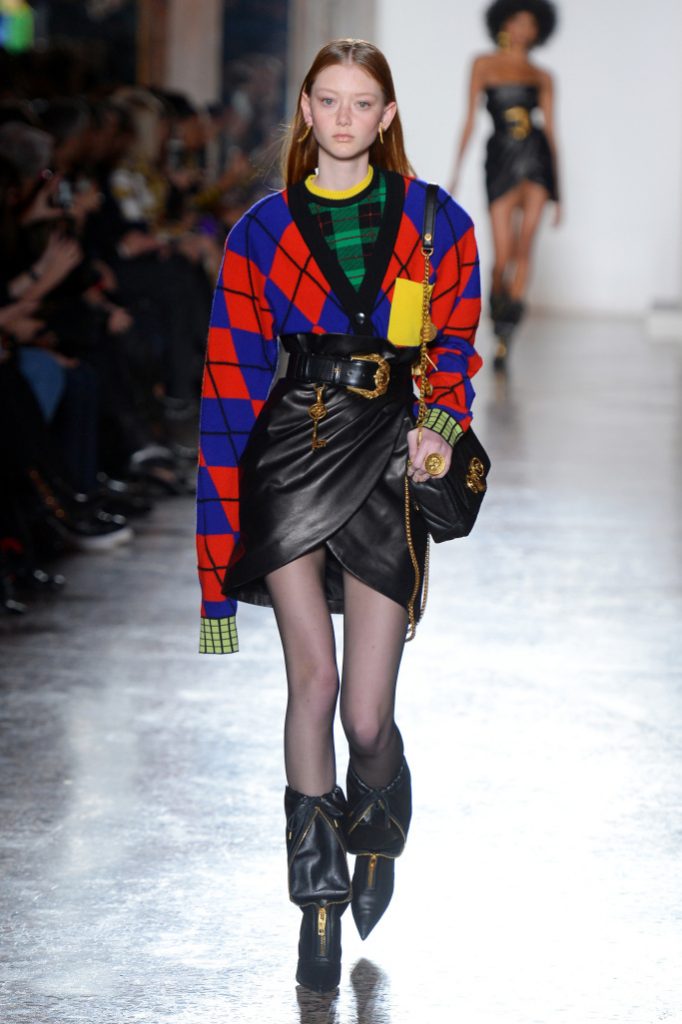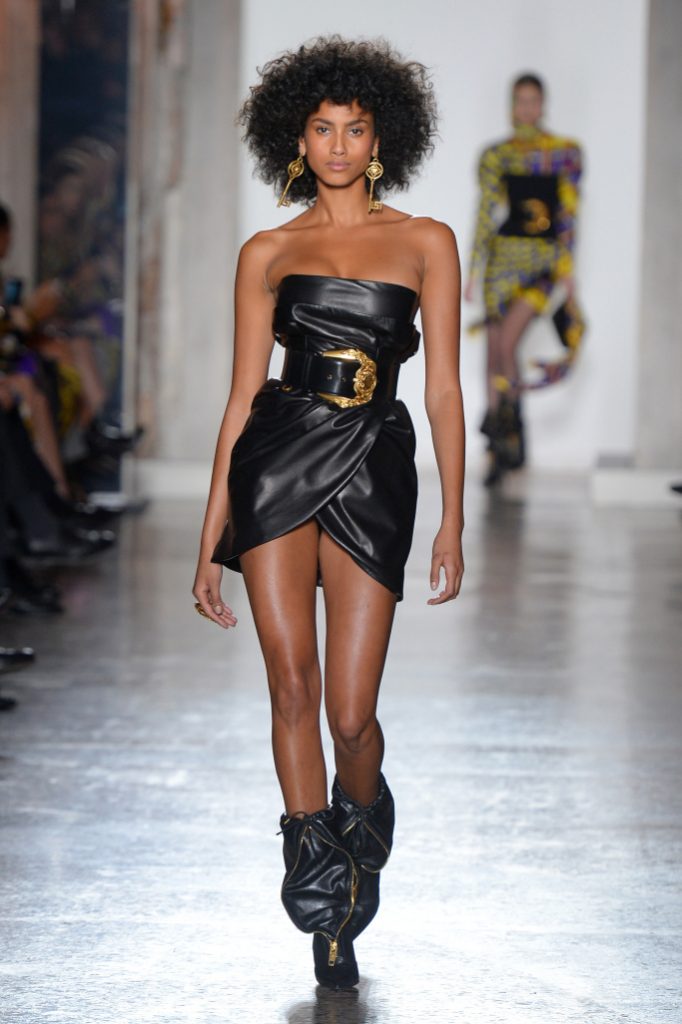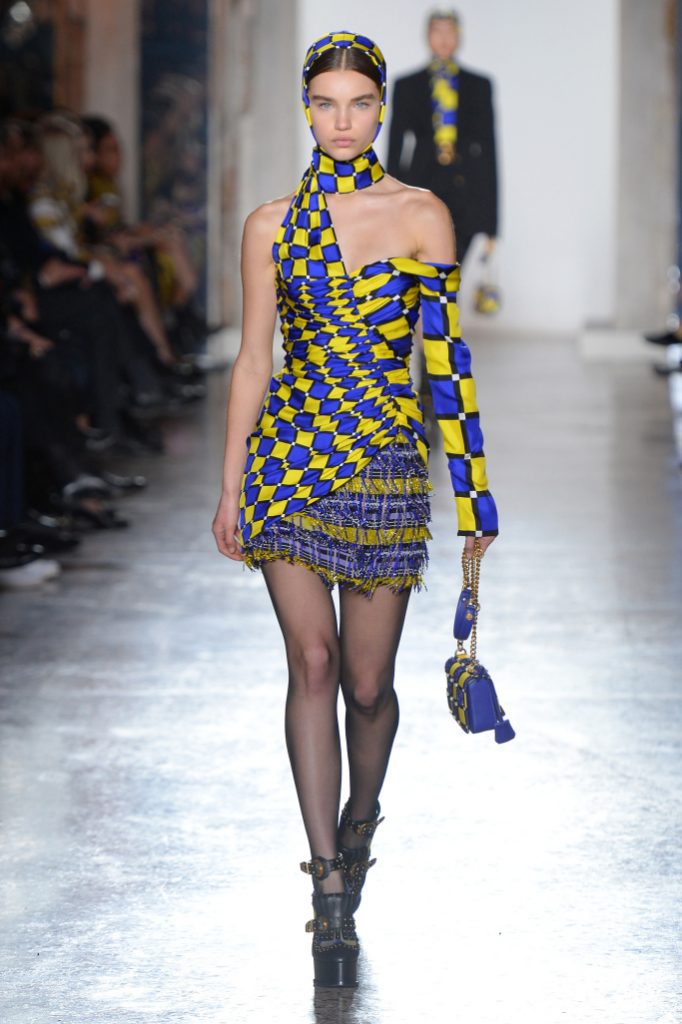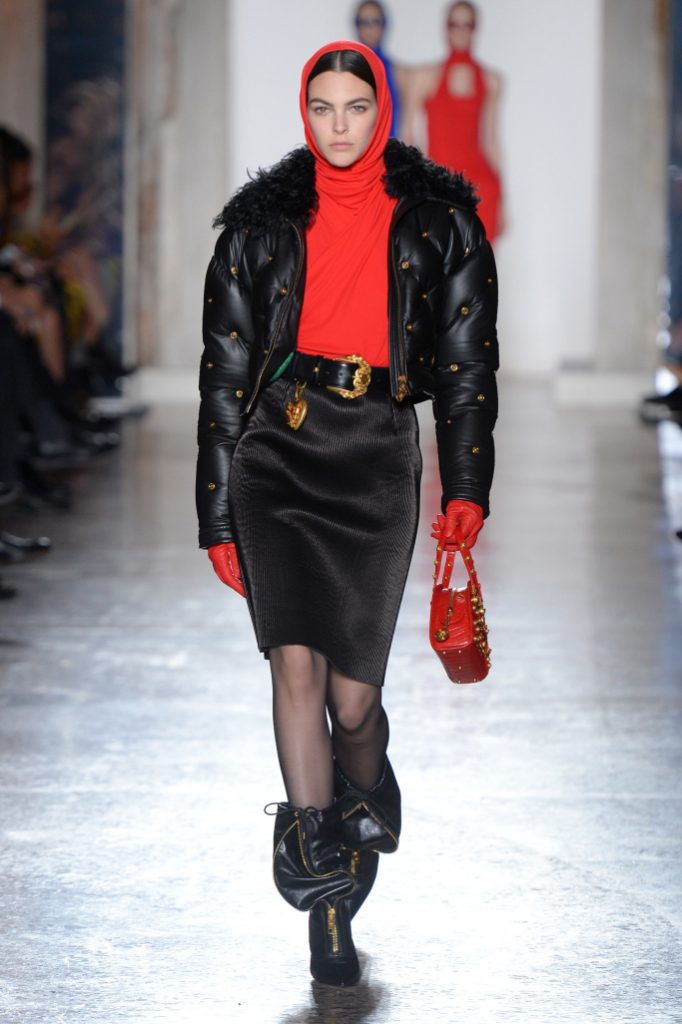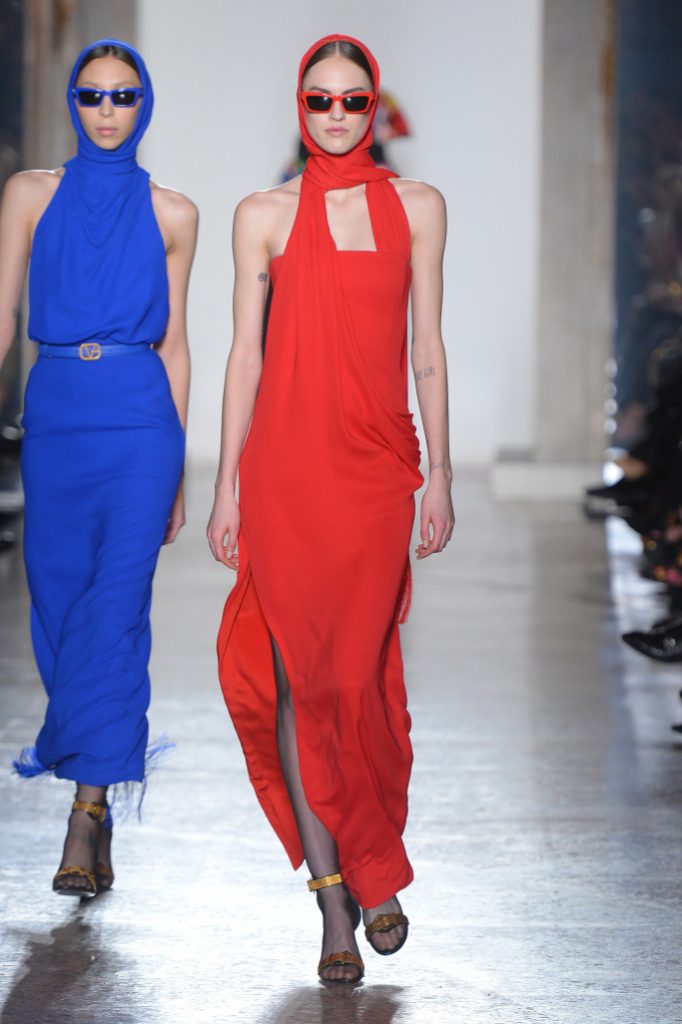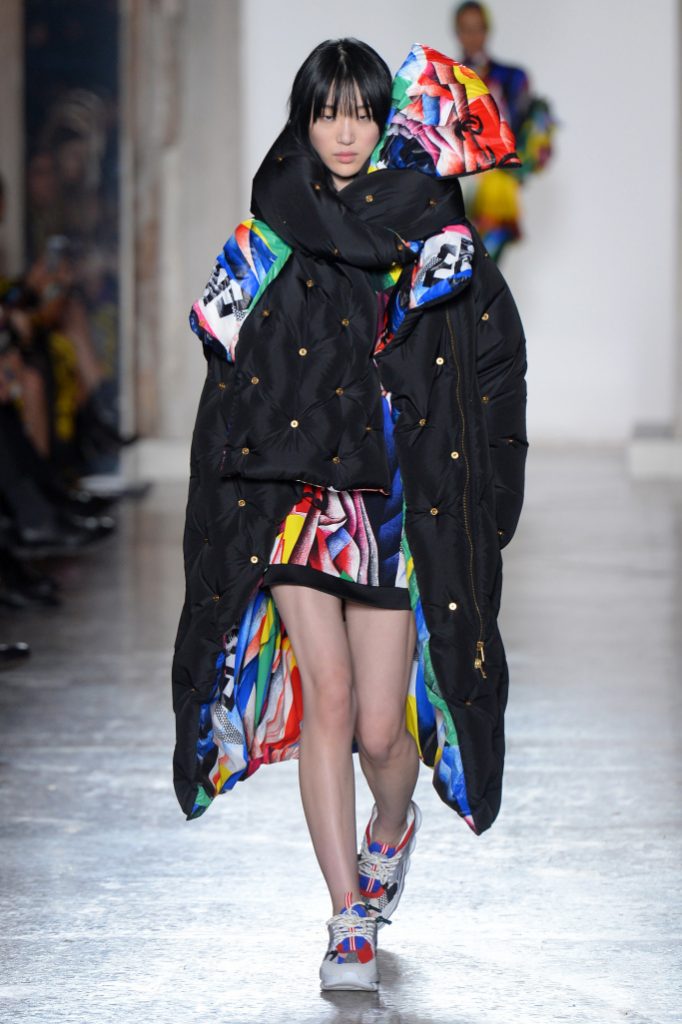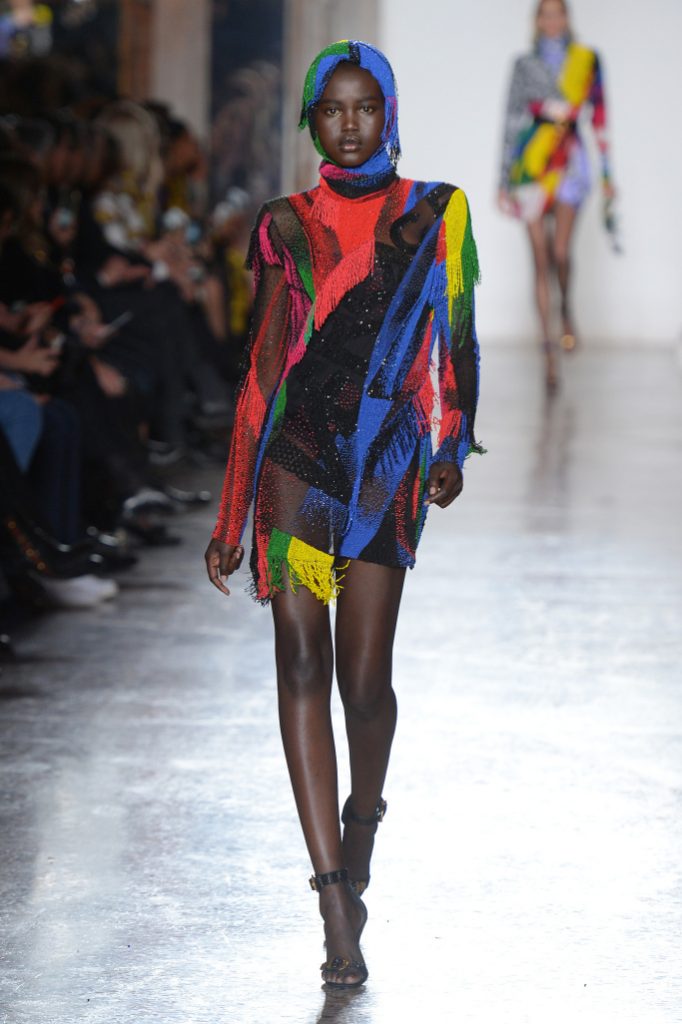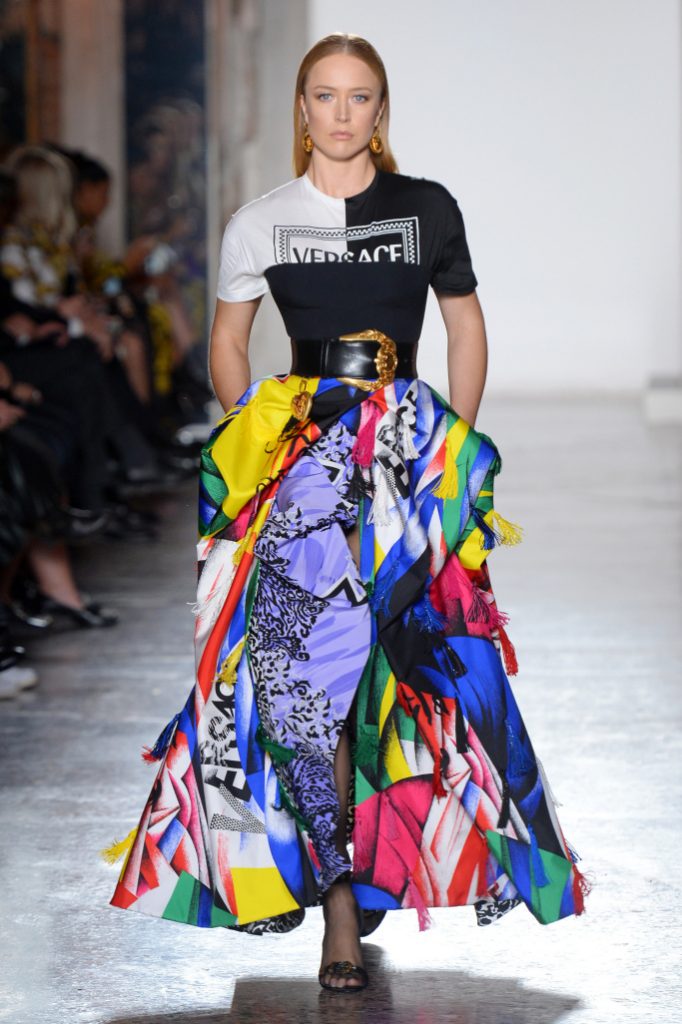 Fashion inspiration can come from many places and, for fall 2018 designer Goga Ashkenazi looked under the sea in creating her collection for Vionnet. "It's the metamorphosis of the mermaid, the story of a daring woman who's ready for change," mused Ashkenazi.  There was much to be admired among the looks in this collection.   The fine pleating on a sea foam green see-through dress had the earmark of haute couture.   A one shoulder white gown was pure elegance.  A sage satin pant ensemble reflected a sophistication that could carry from daytime to evening.  Fortunately her mermaid will also be dressed for the elements when she emerges, perhaps in the pear green shearling coat with buckle closures or an oversized dusty rose shearling aviator coat that was another perfect wrap for any land faring princess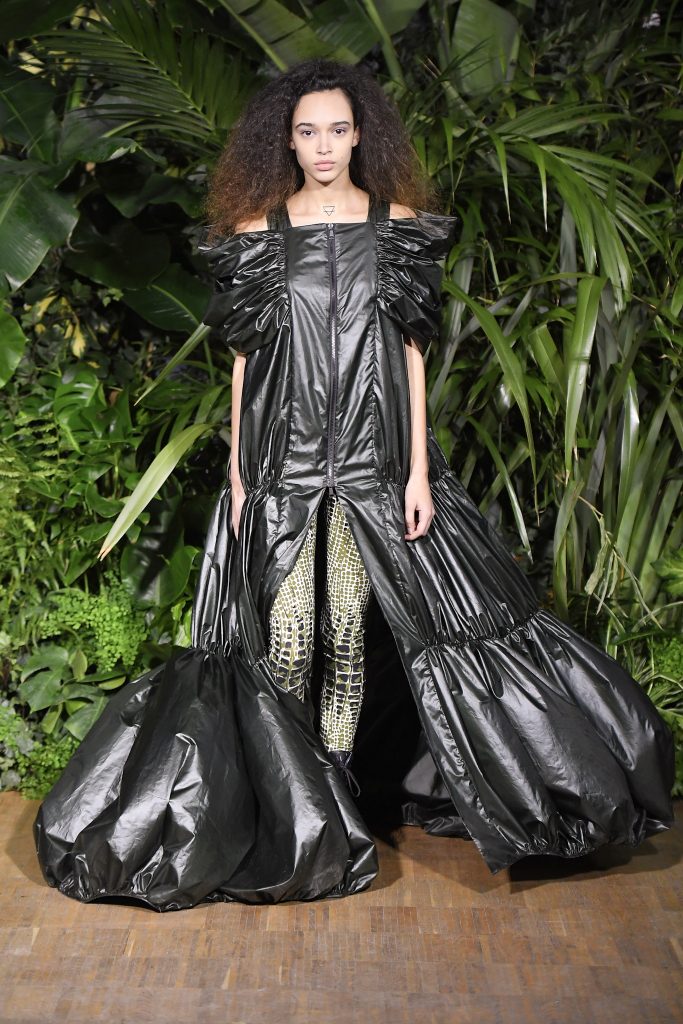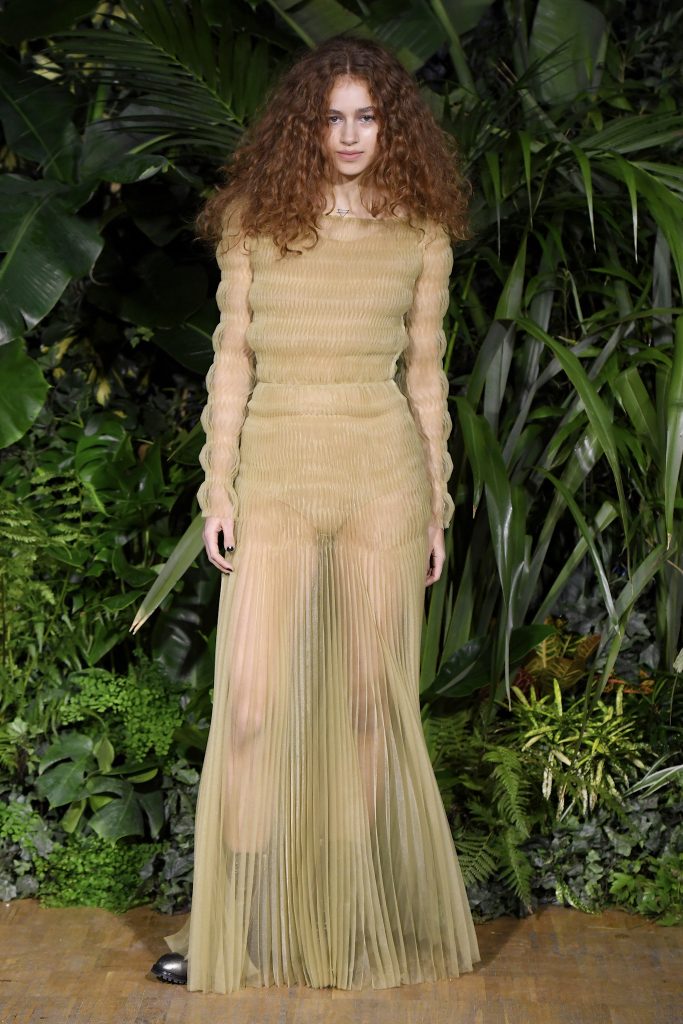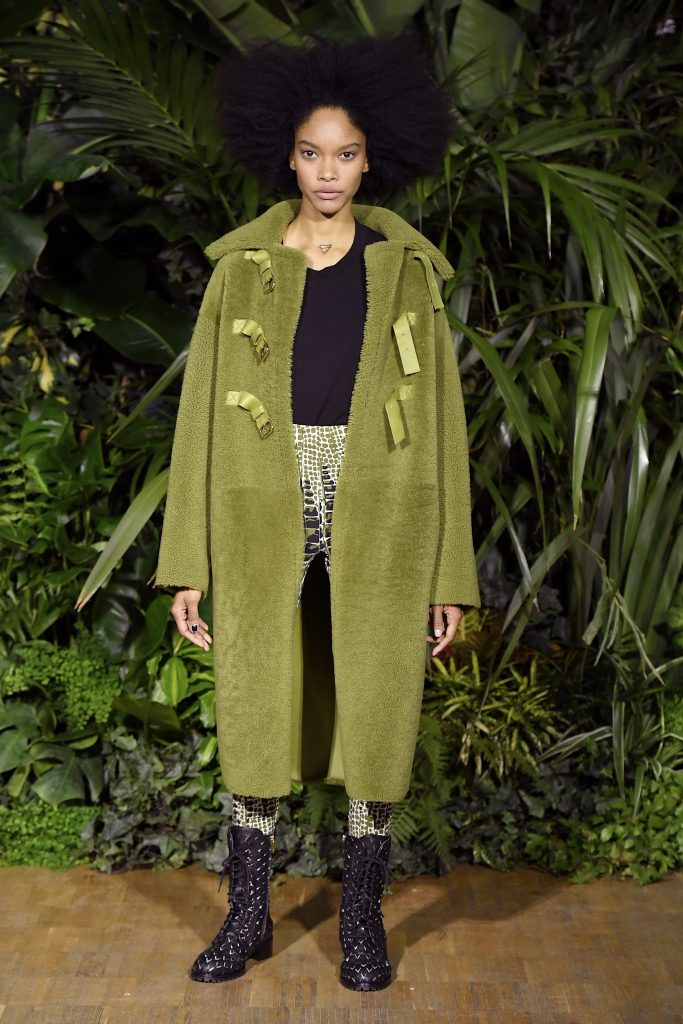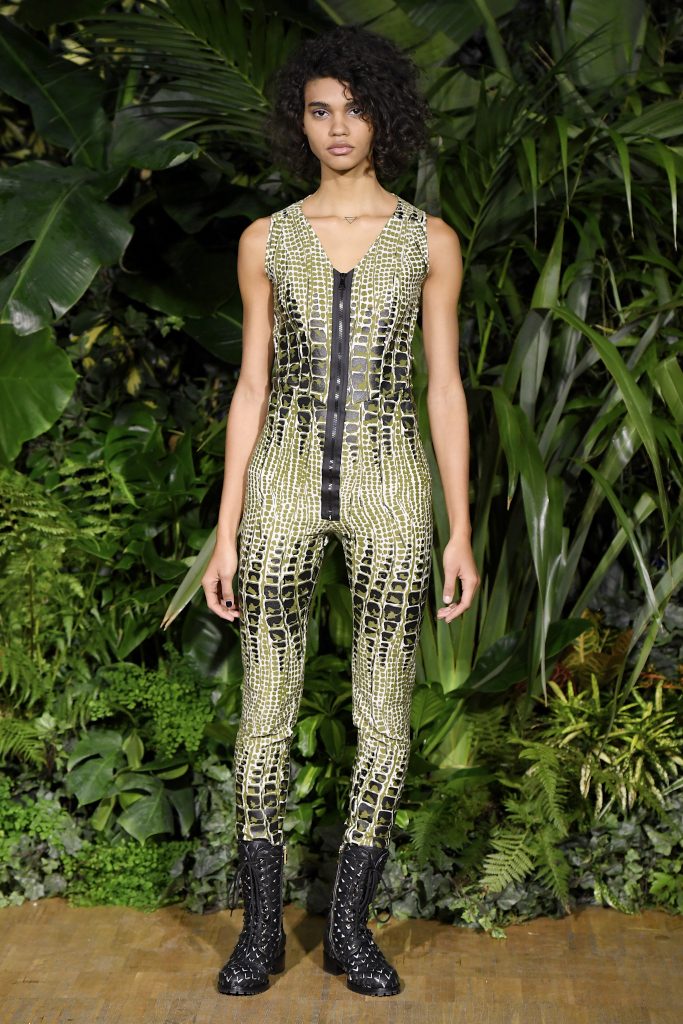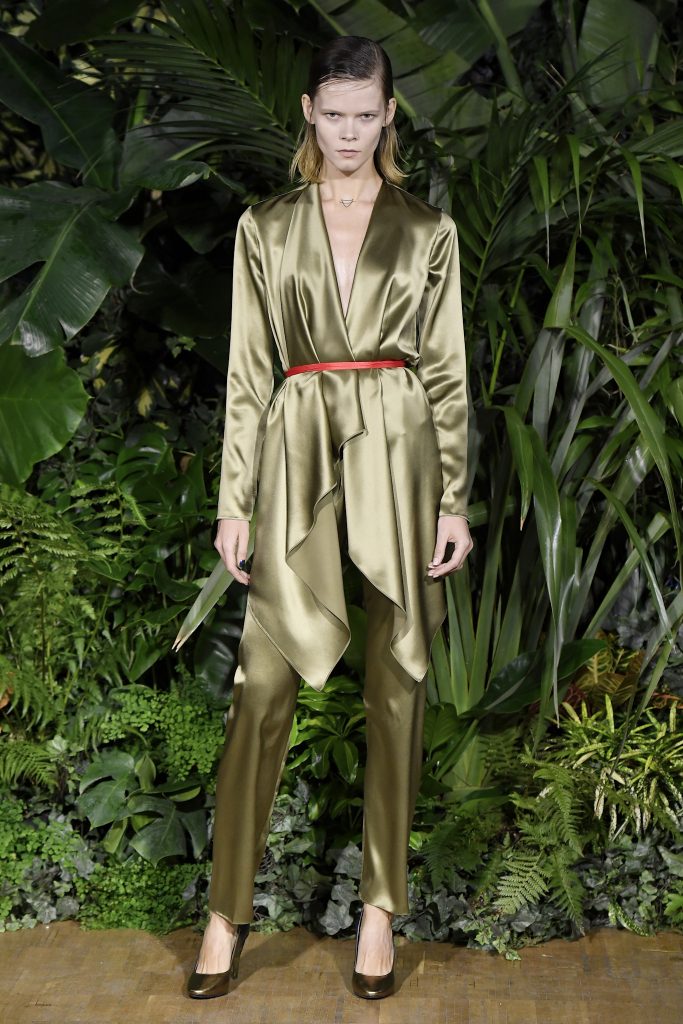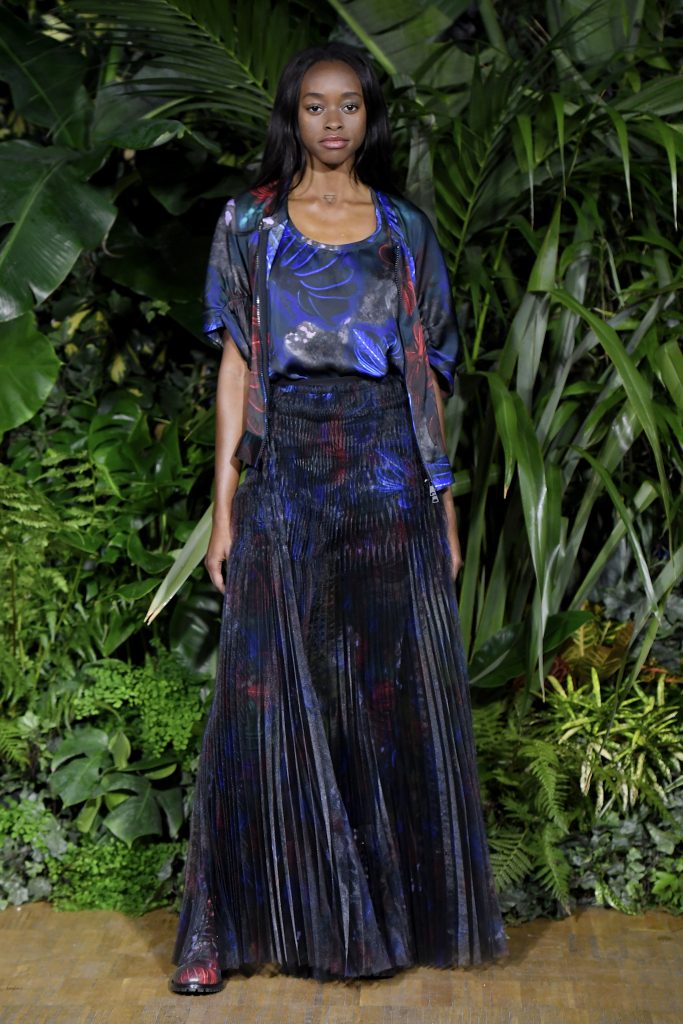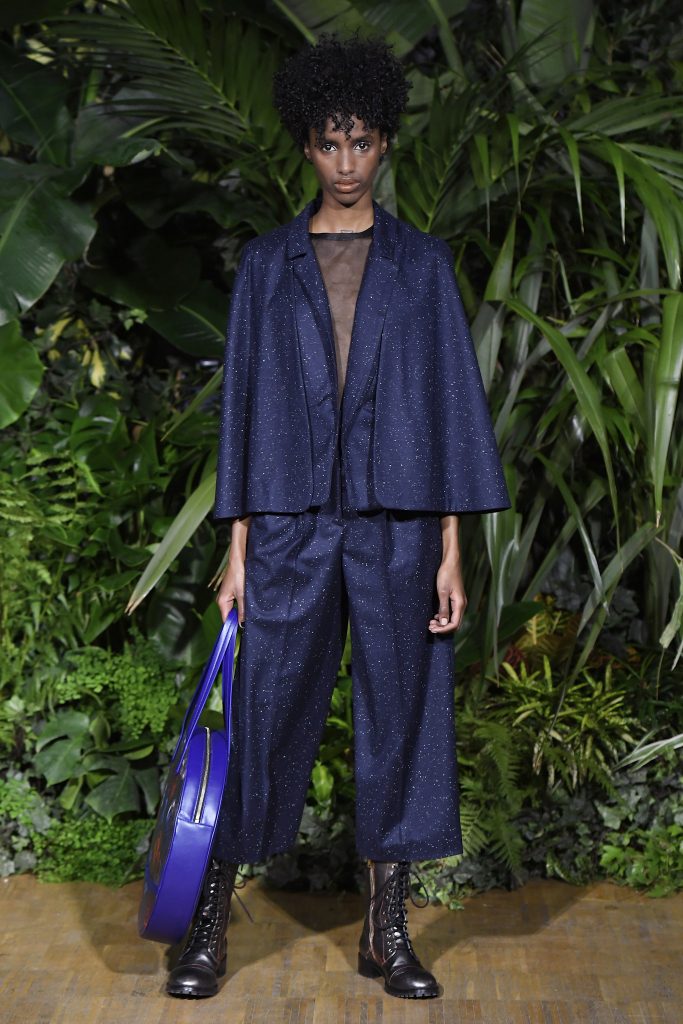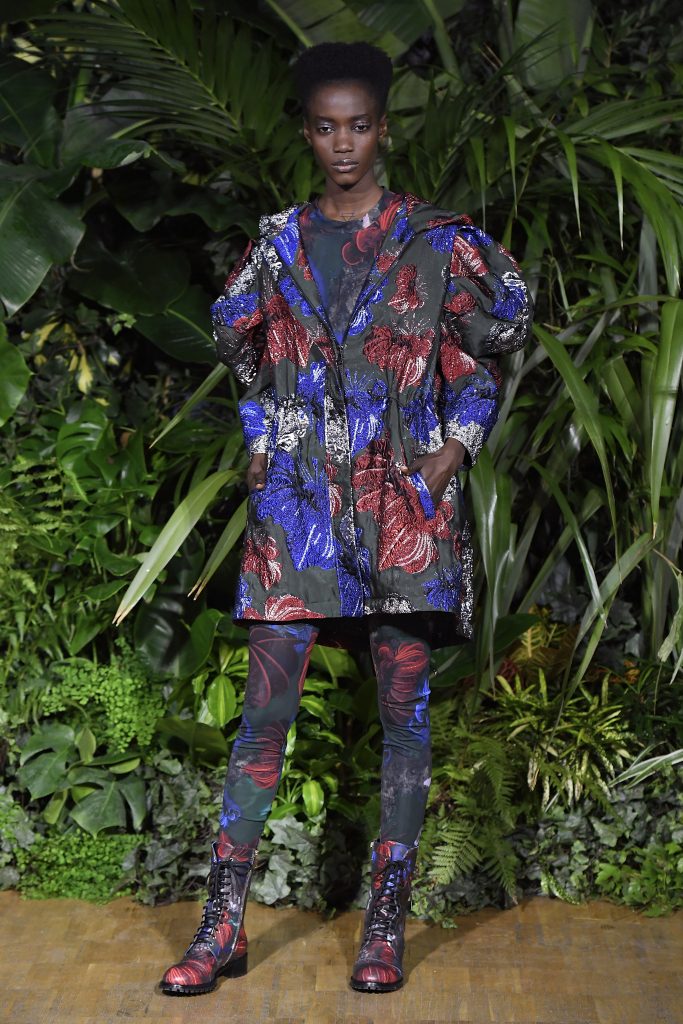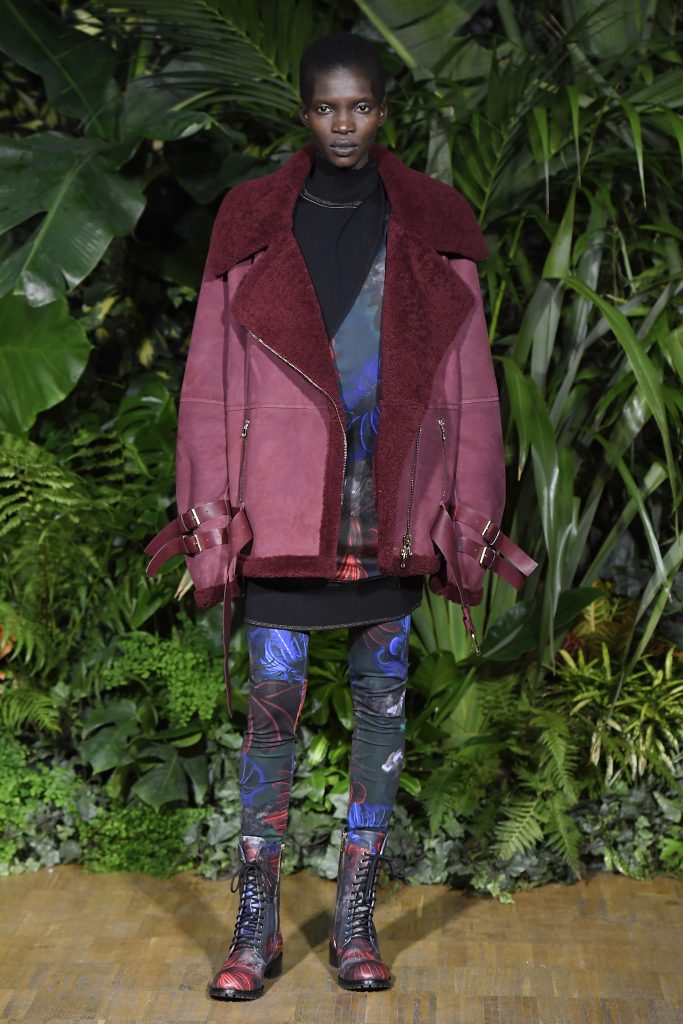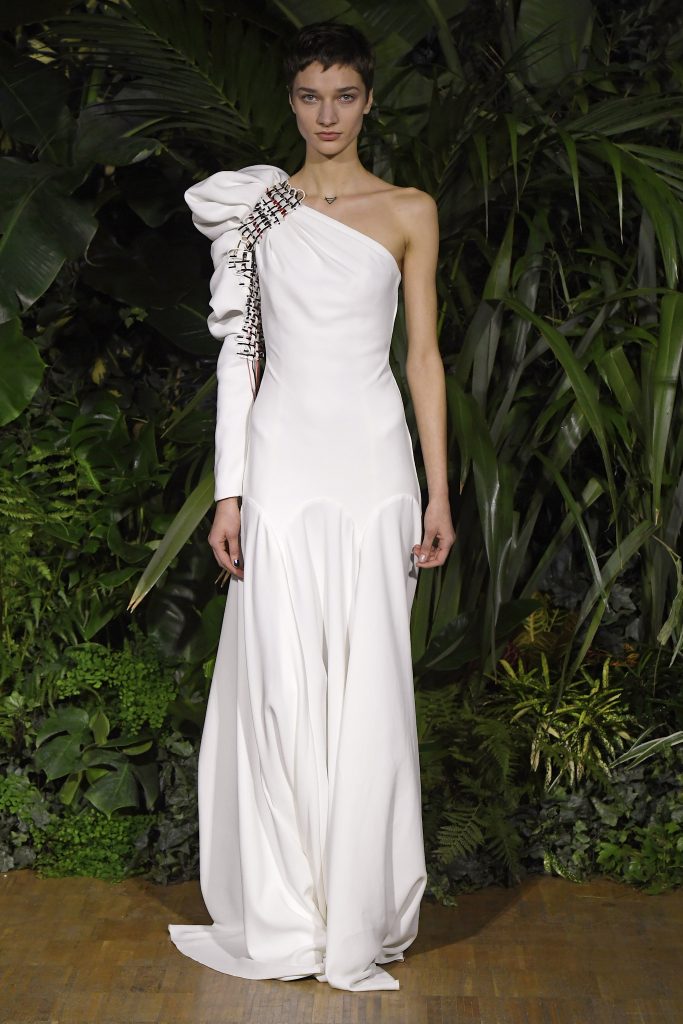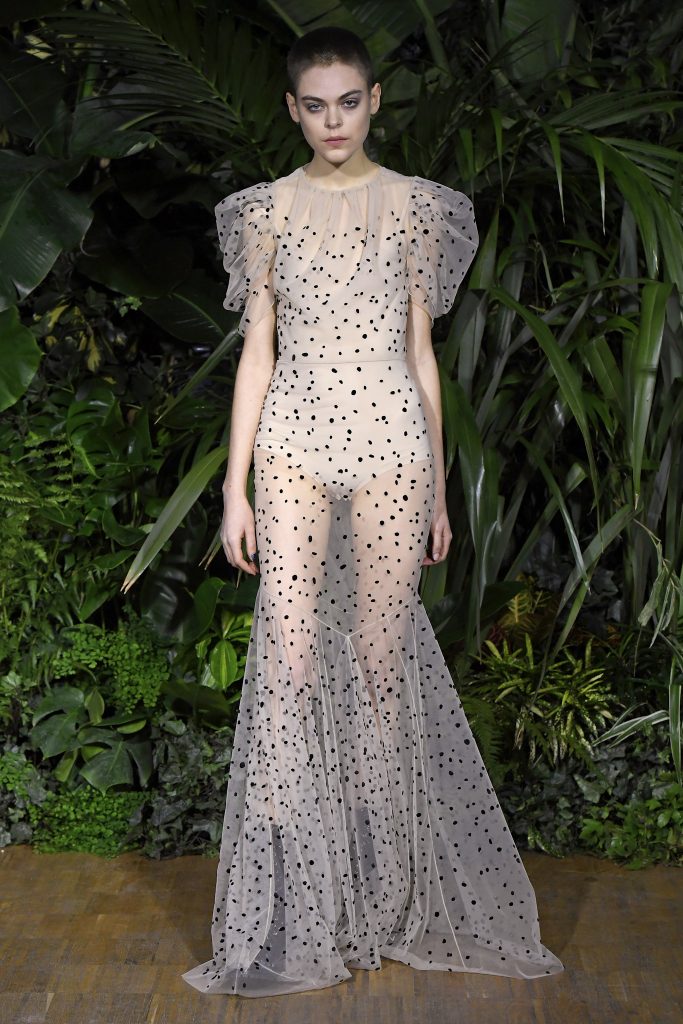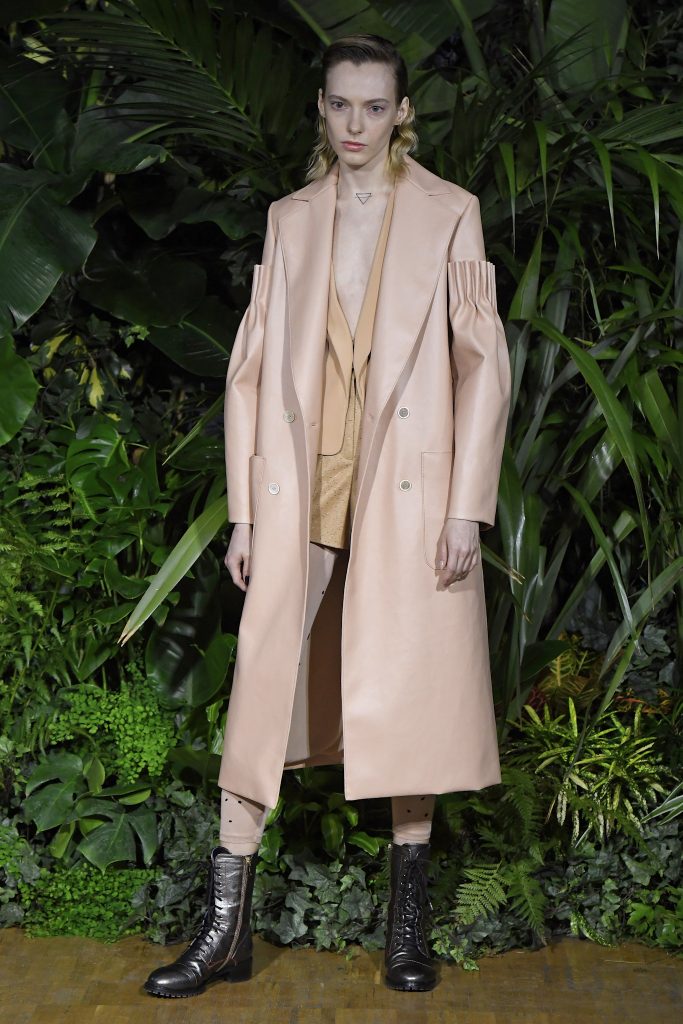 In 1968 Gerolamo "Gimmo" Etro's  introduced his eponymous label with a new twist on textiles that would become the trademark for Etro.   Daring colors and innovative patterns such as paisley became the label's trademark, drawing converts who sought a different take on fashion.  For fall 2018 RTW, Etro stood true to their DNA, delivering a rich mix patterns and textures that was a fresh departure from much of what we've witnessed on the runways of Milan.  Crocheted geo patterns, pom-poms, fringe, and fur were among the many layers of luxe. This season the label's ubiquitous handkerchief dresses and tightly tailored suits evoked images of the old west with ponchos and brass buckle belts and patterns that pulled from Navajo and Peruvian influences.  A golden shearling jacket stood out from the pack for its Western themed trim.  But their coat featuring bands of Asiatic raccoon interspersed with printed fabric panels with knitted lining and hanging pom-poms was  boho at its coolest.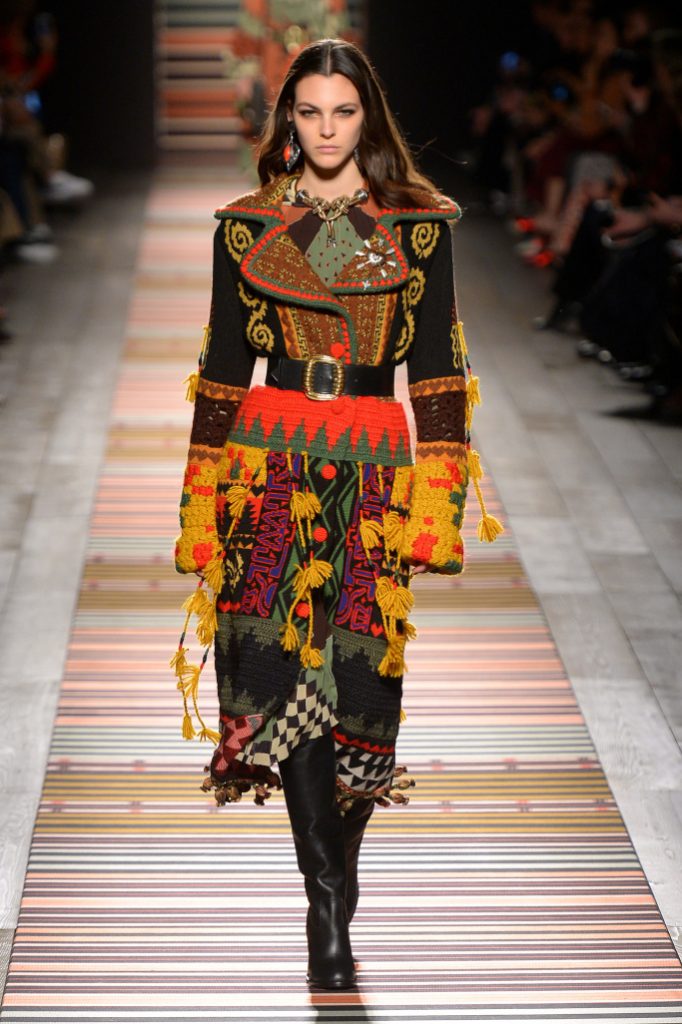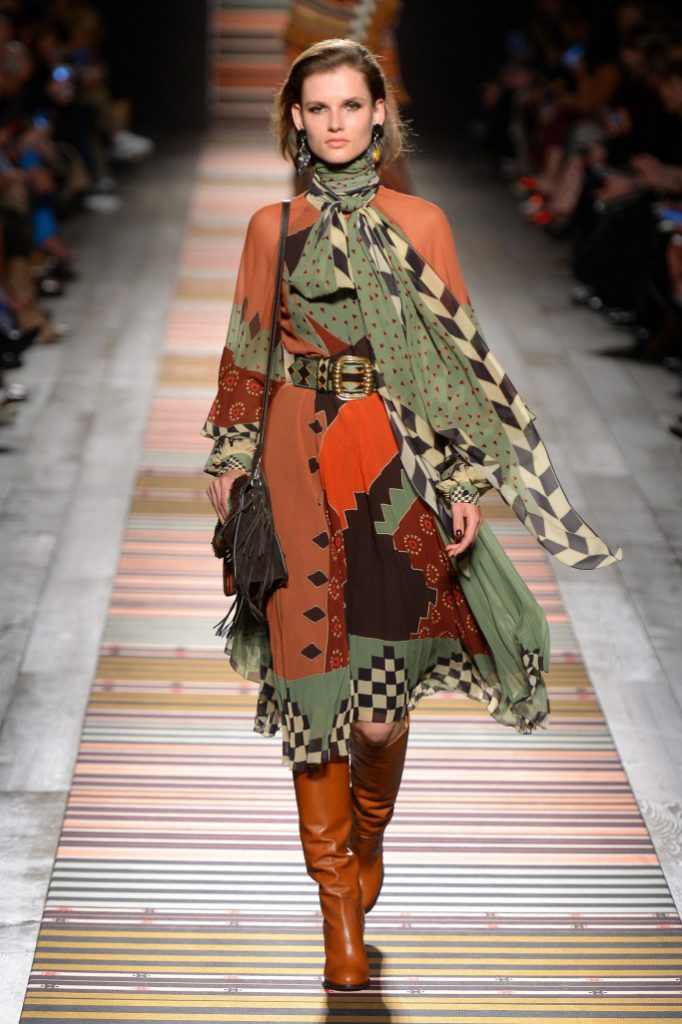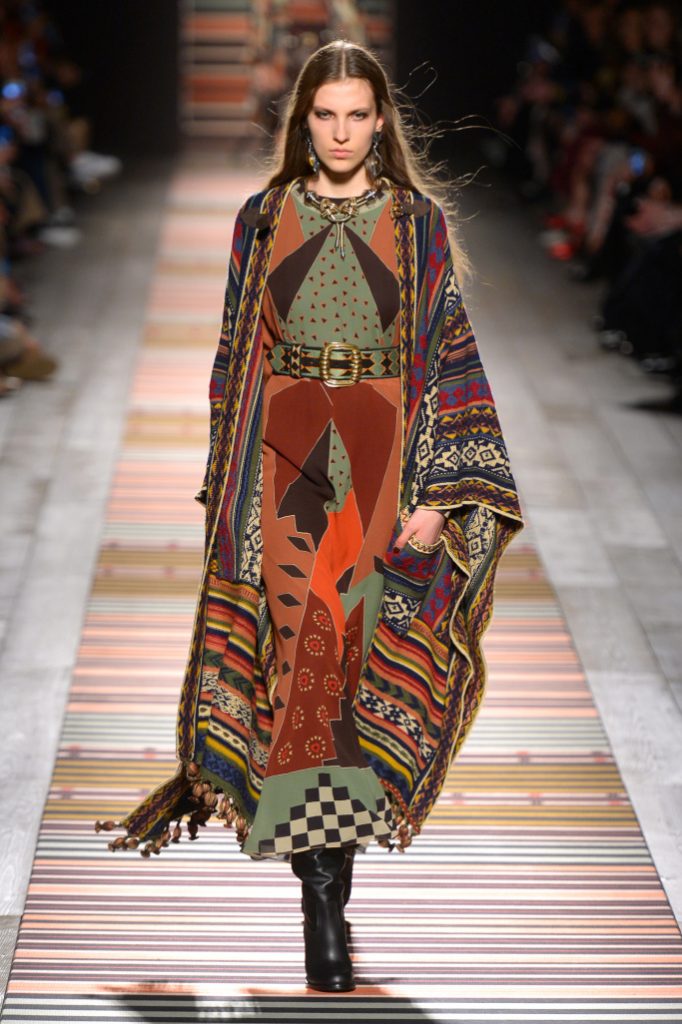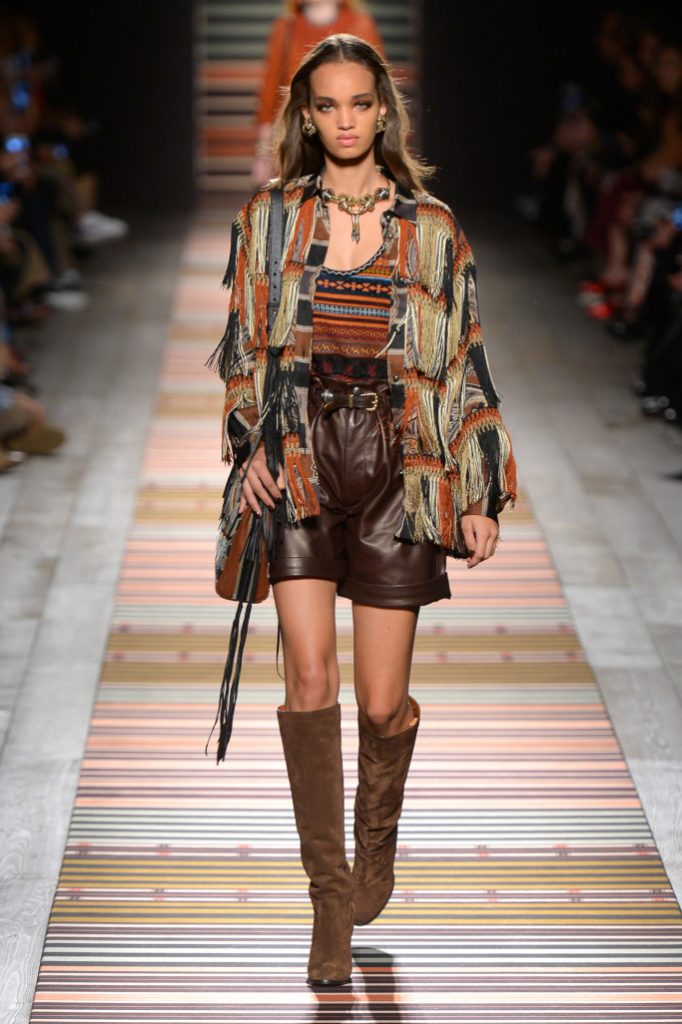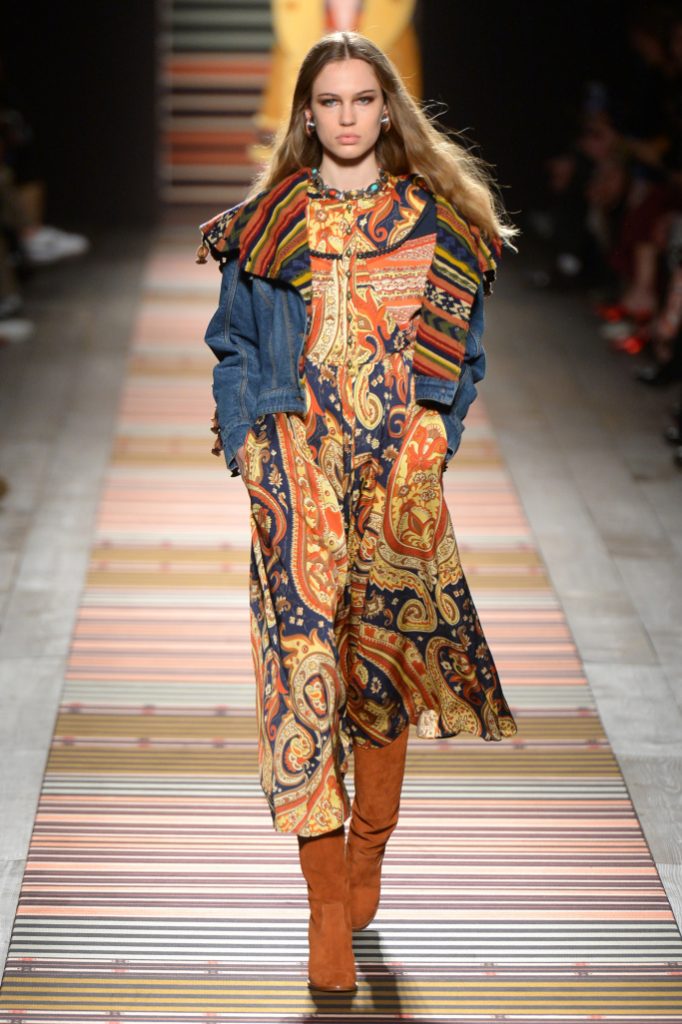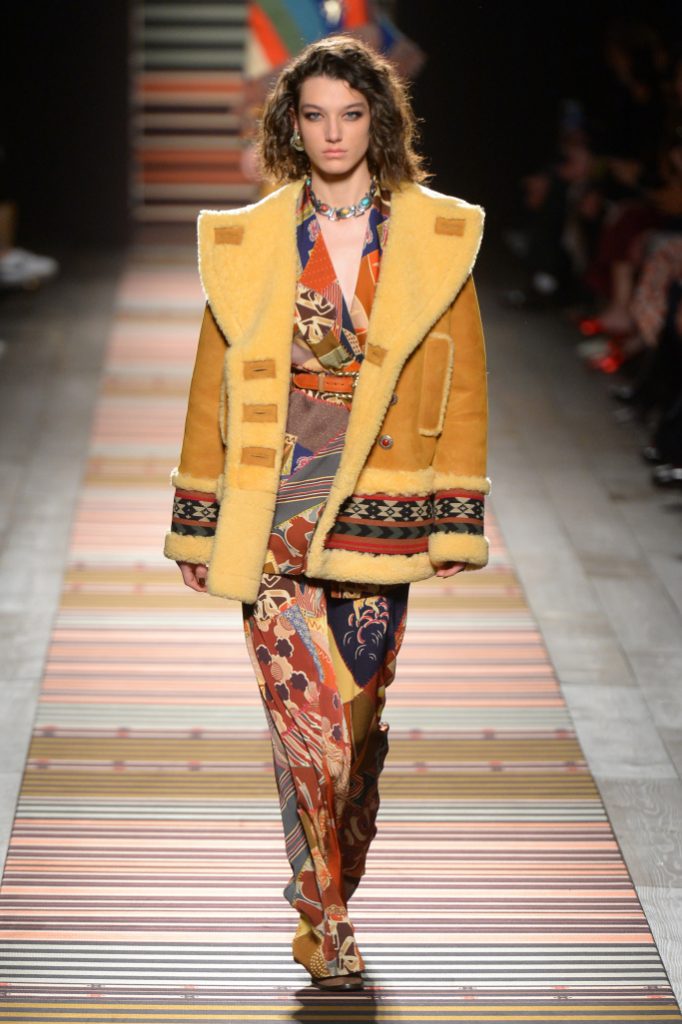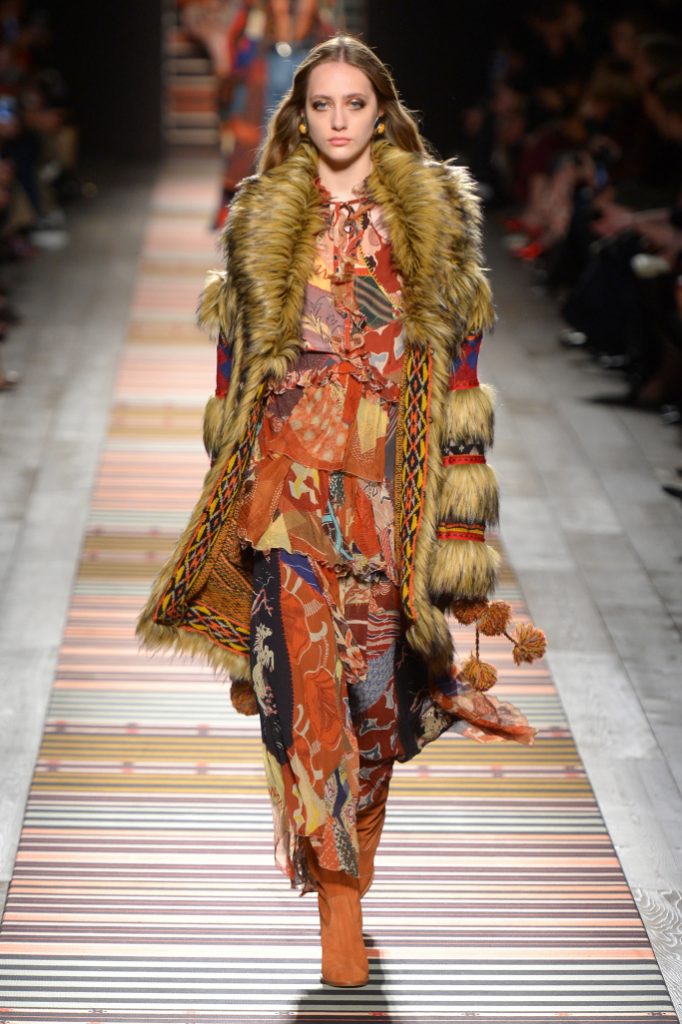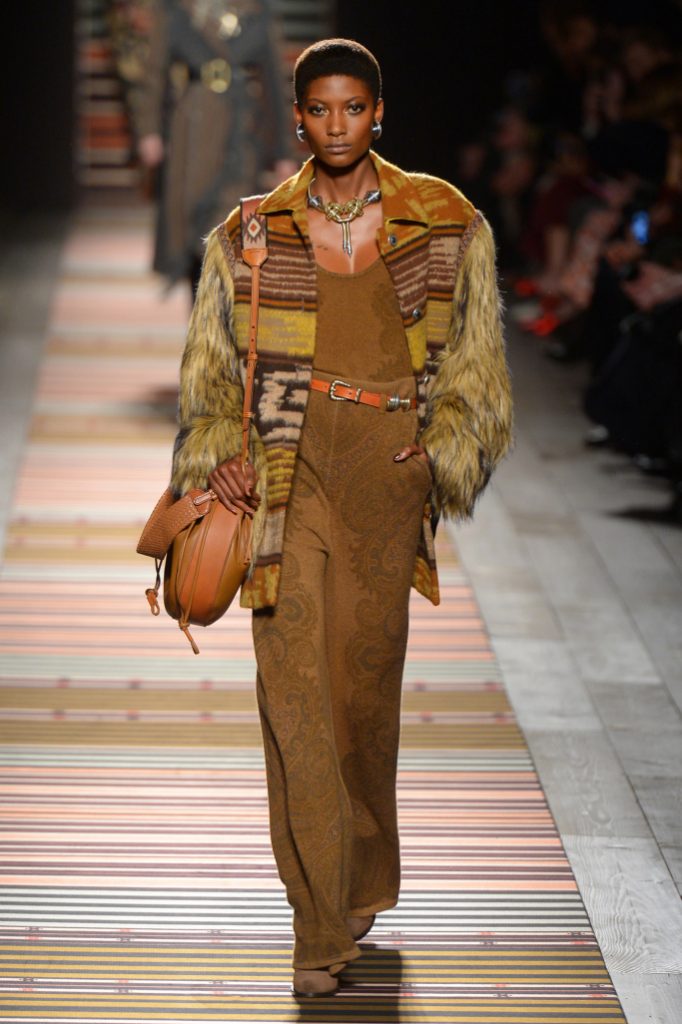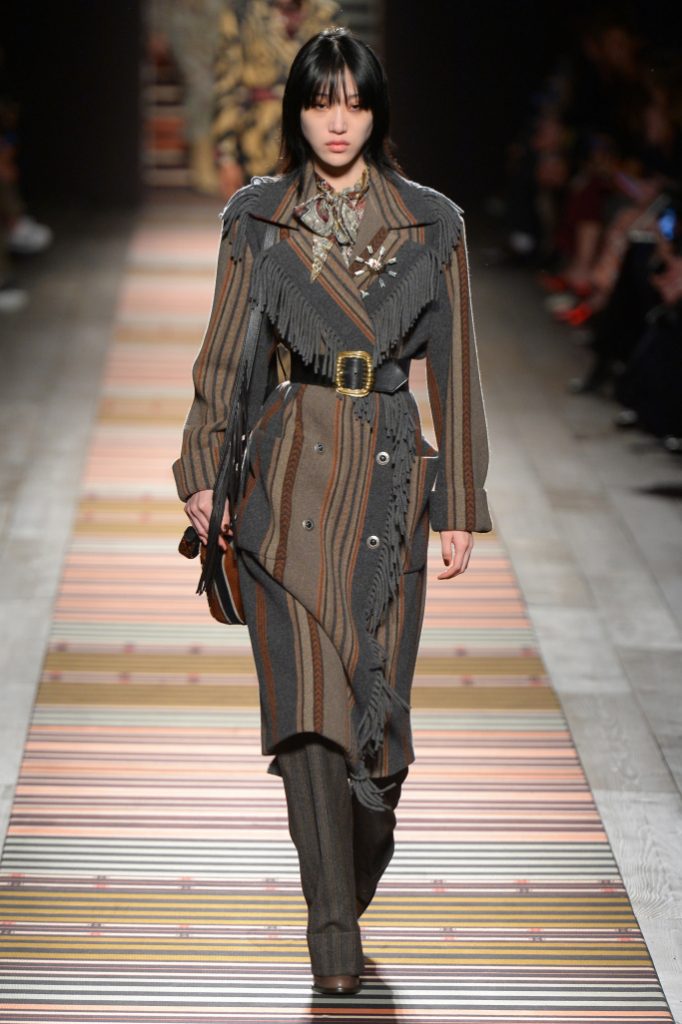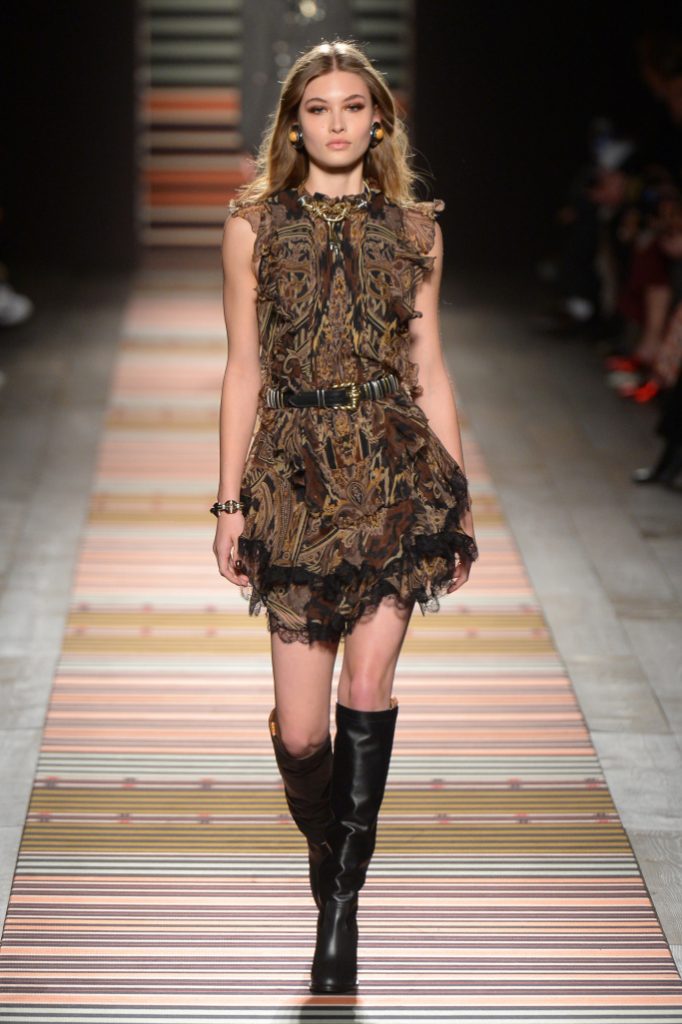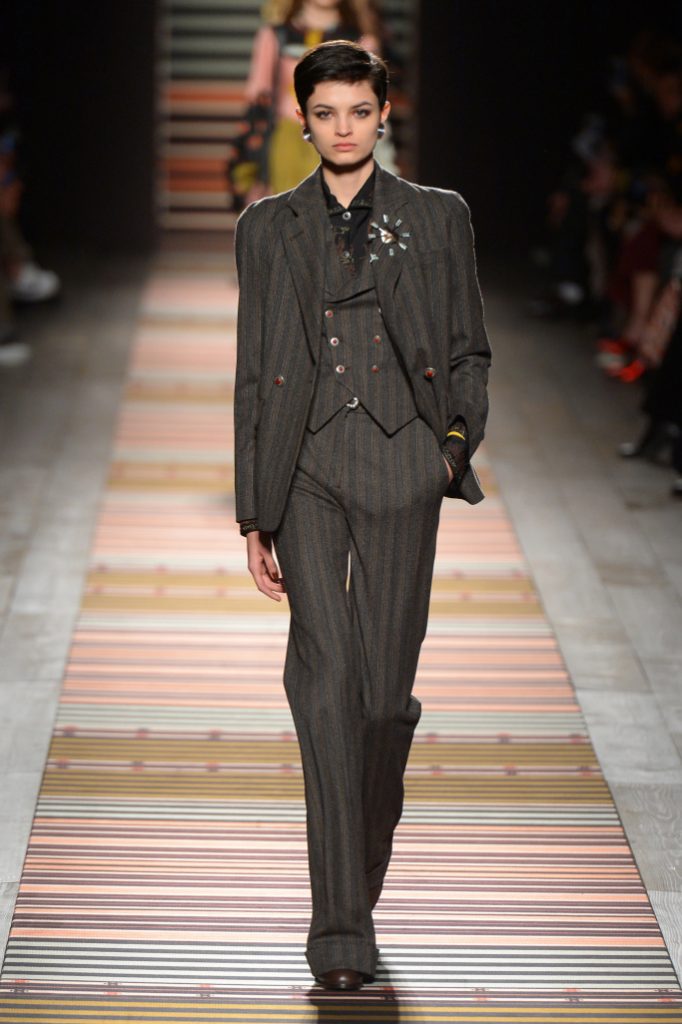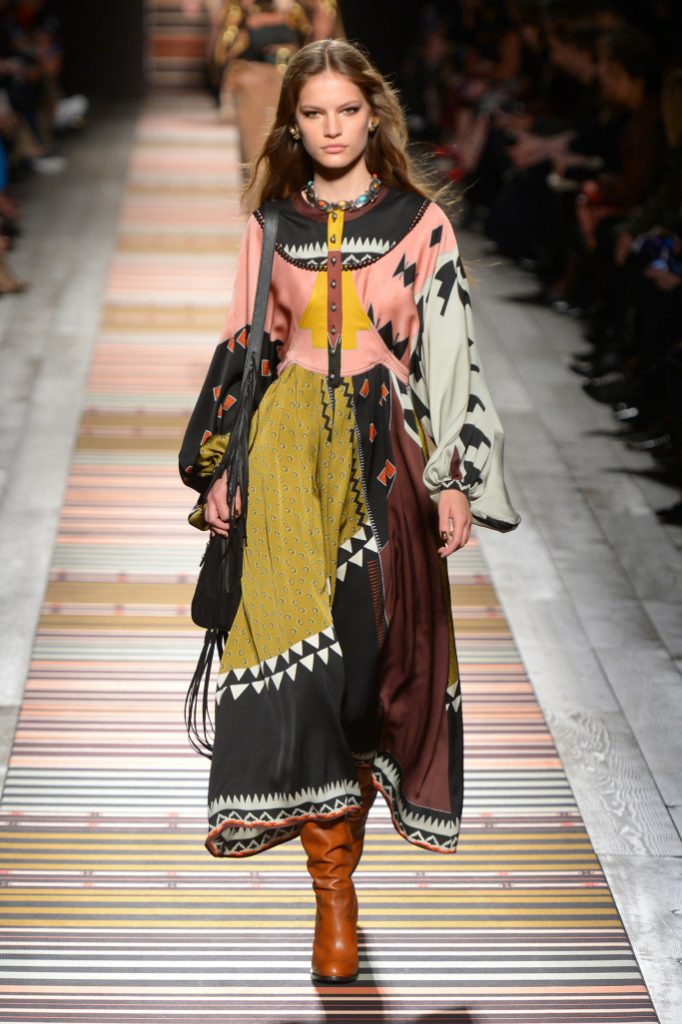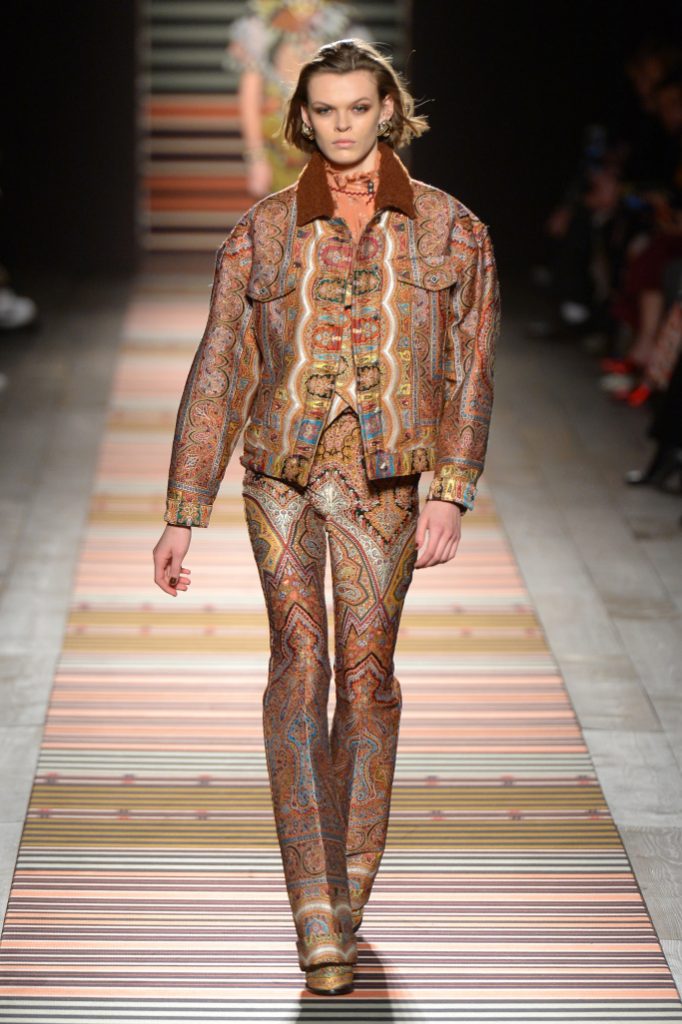 The kick-ass outwear from Mr. and Mrs. Italy for fall 2018 is sure to be burning up Instagram.   This collection, by Antonio Berardi, was all about fur with a very cool, very modern point of view. Picture a snow white puffer jacket made of fox pom-poms. Yeah, it's that kind of super cool we're talking about here. The 3D effects continued on a white puffer coat edged with Mongolian lamb. But it was the black shearling jacket with beaded serpentine embroidery and plush fox-trimmed hood and another black shearling with silver graffiti letters that will be the IG selfie material sure to go viral.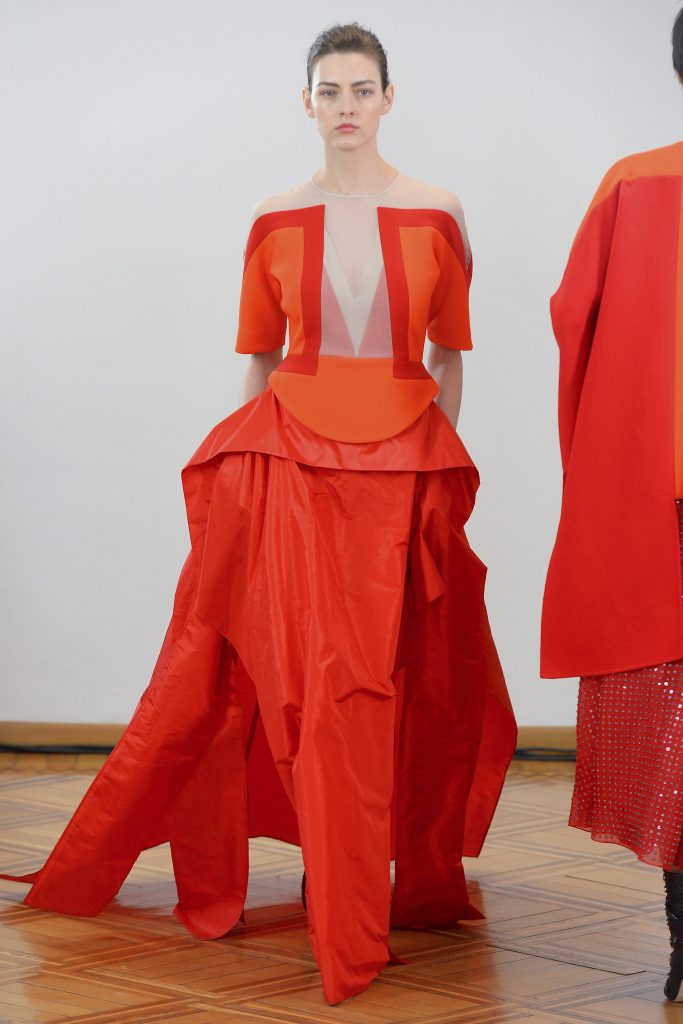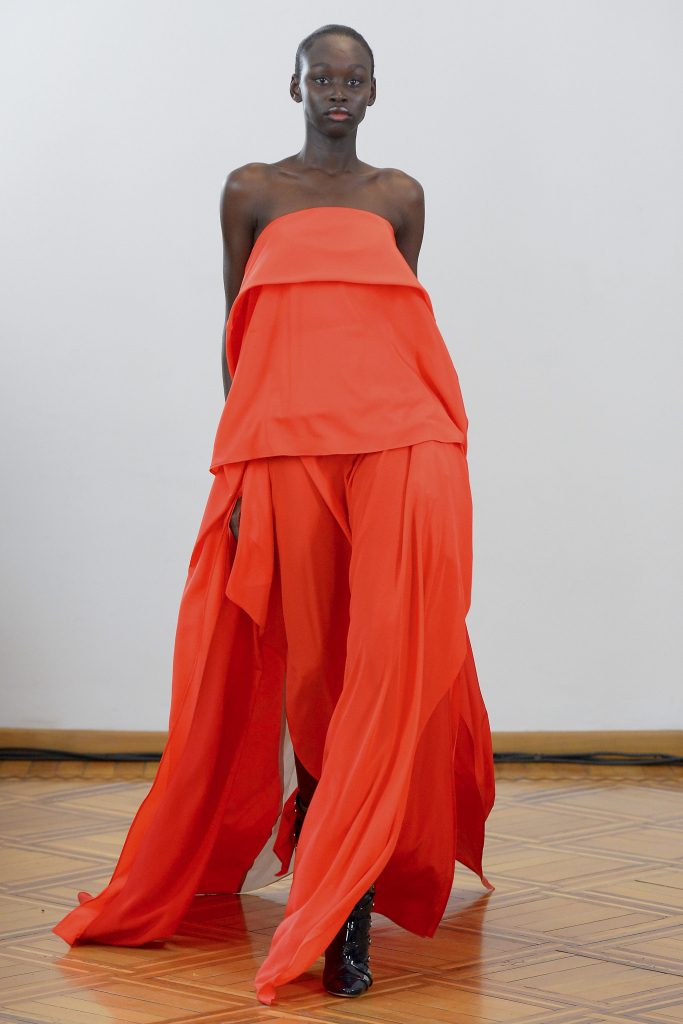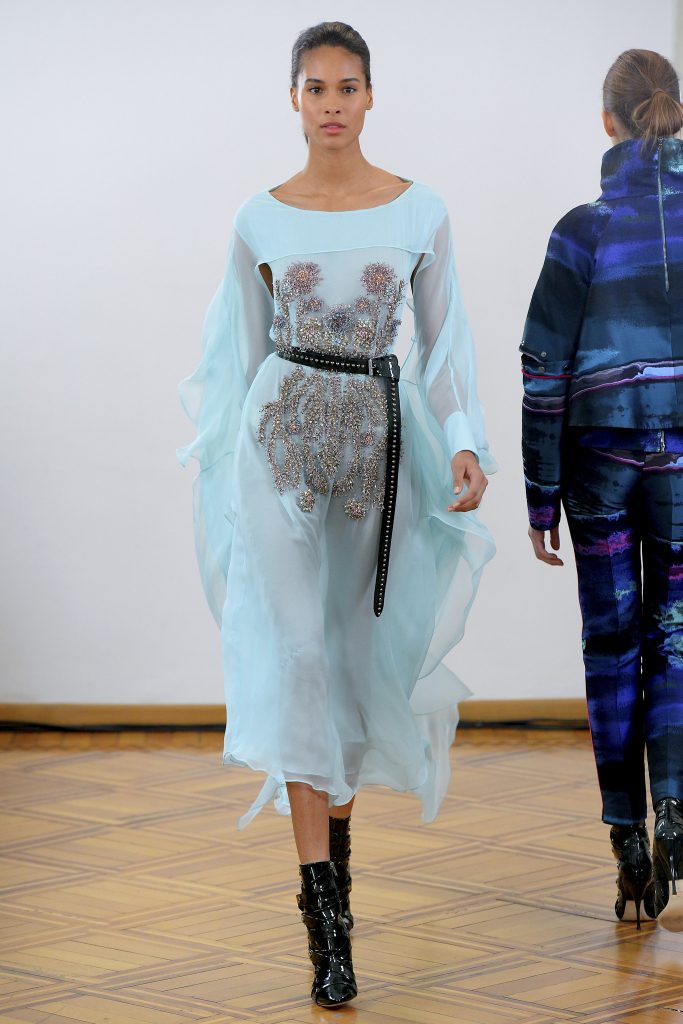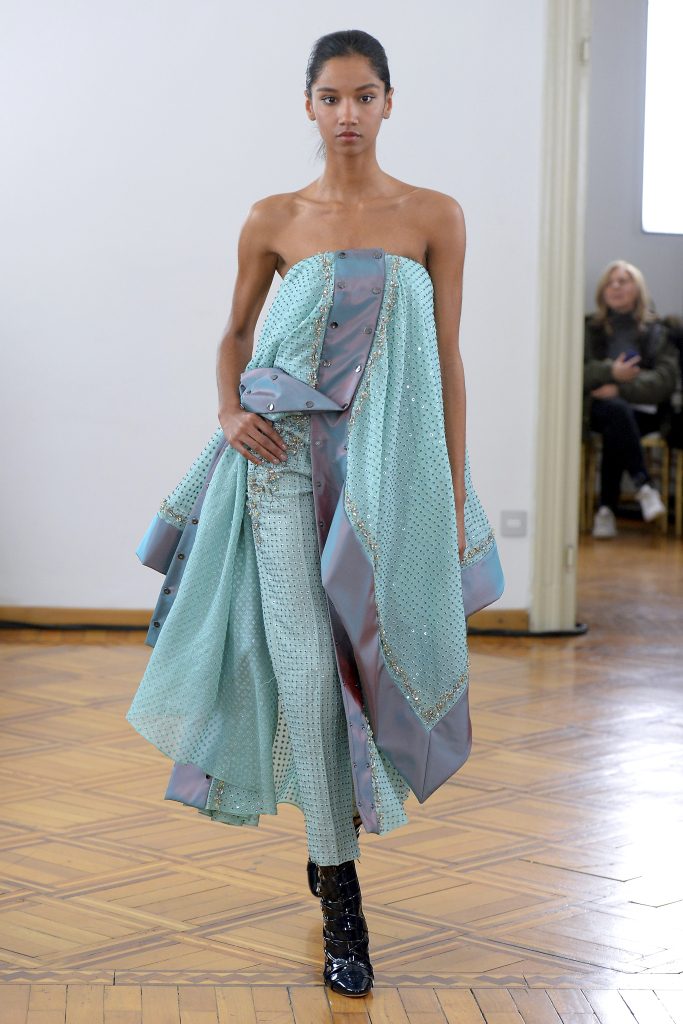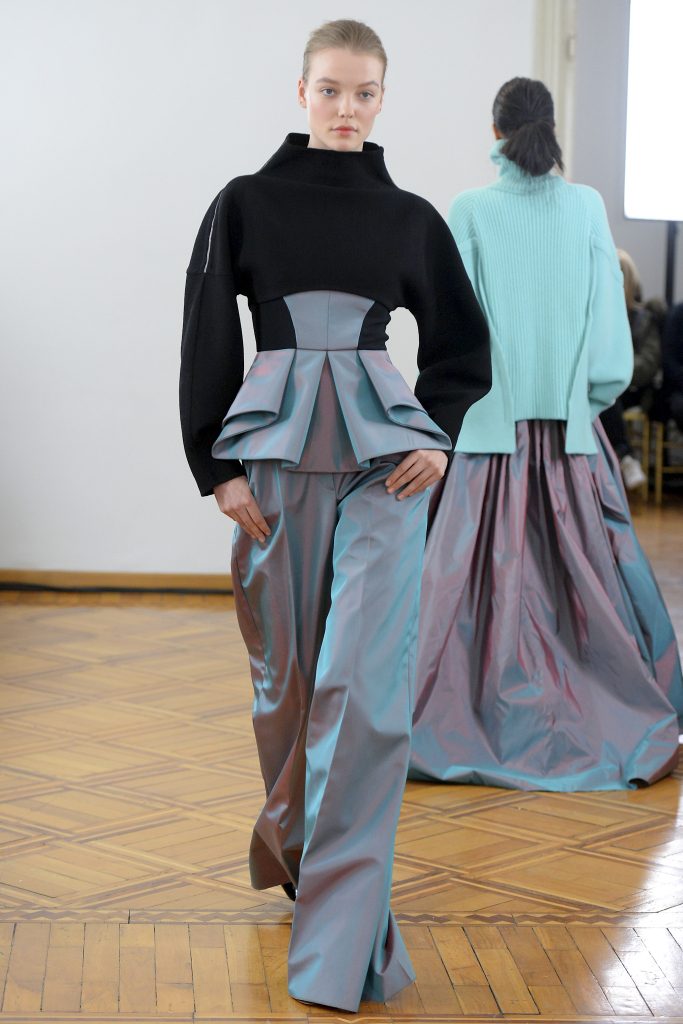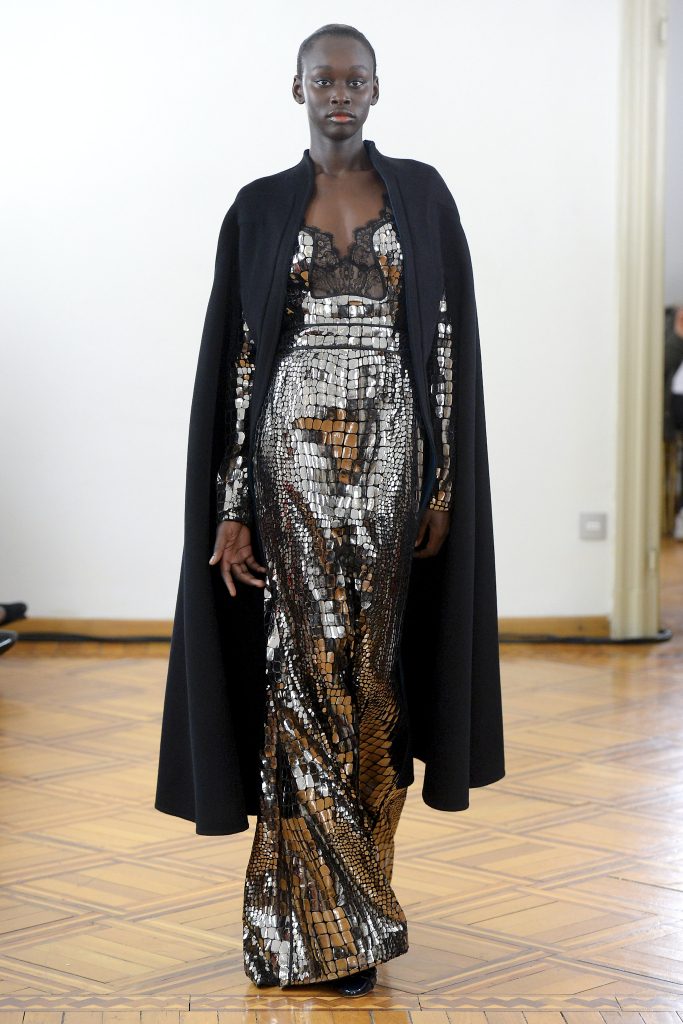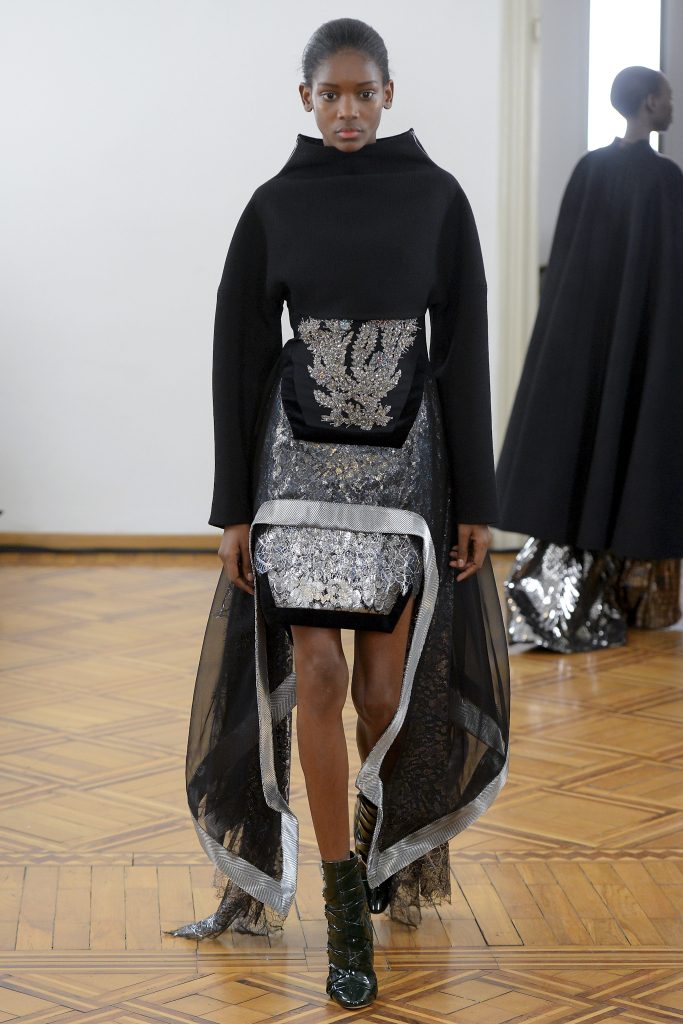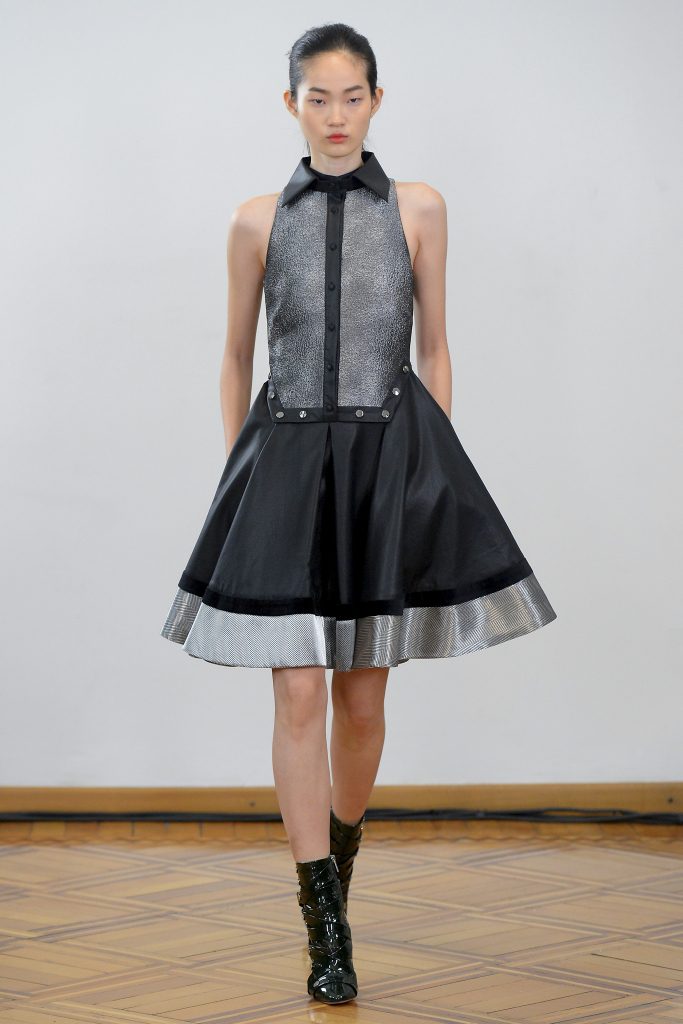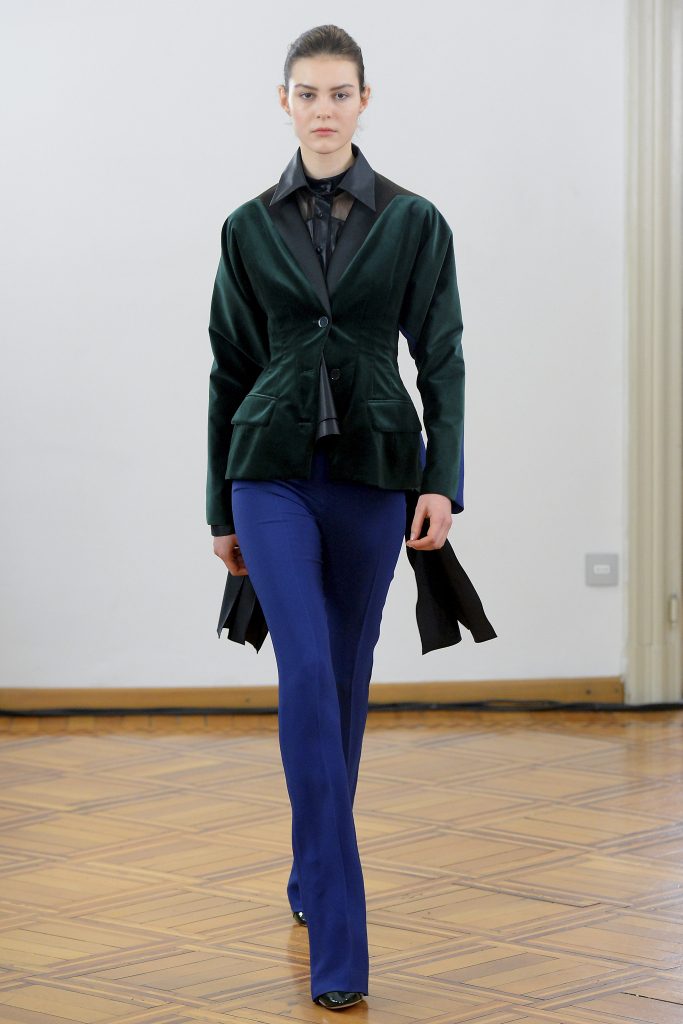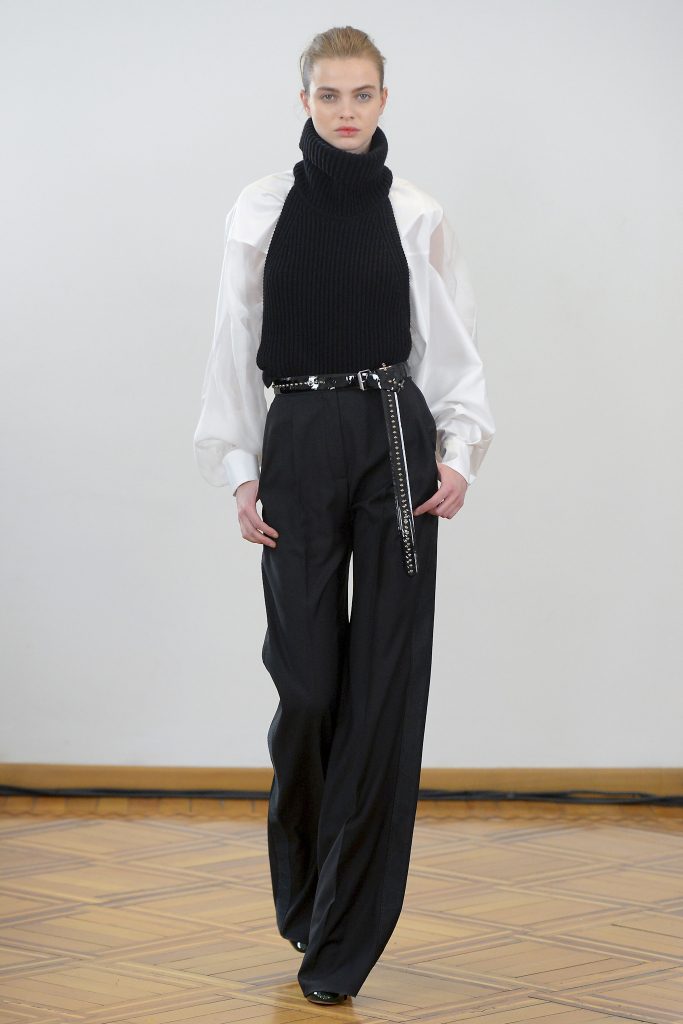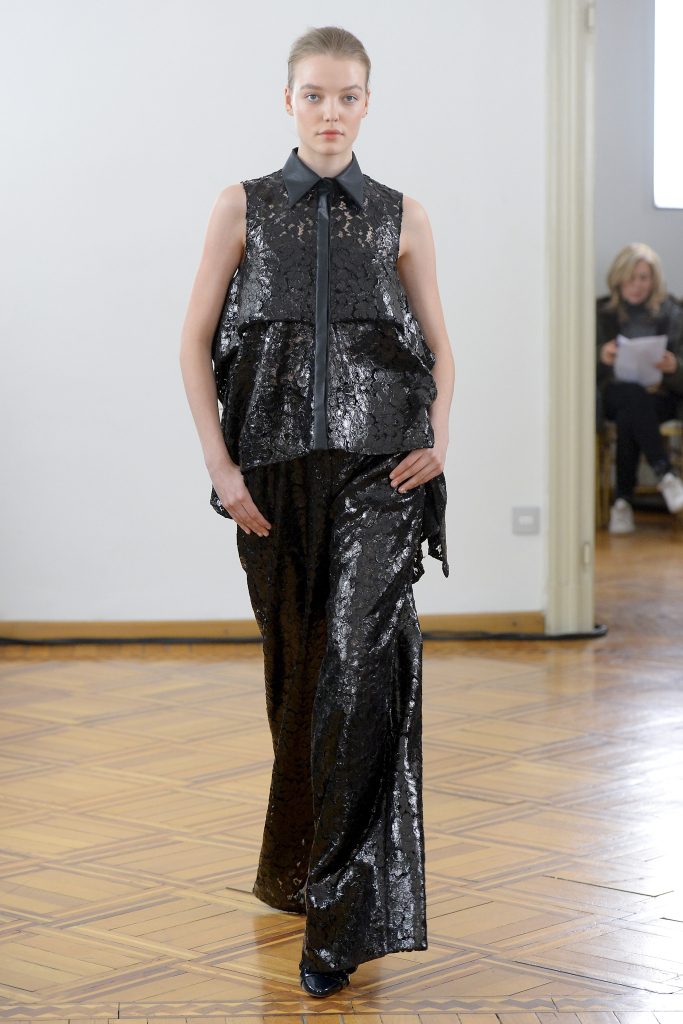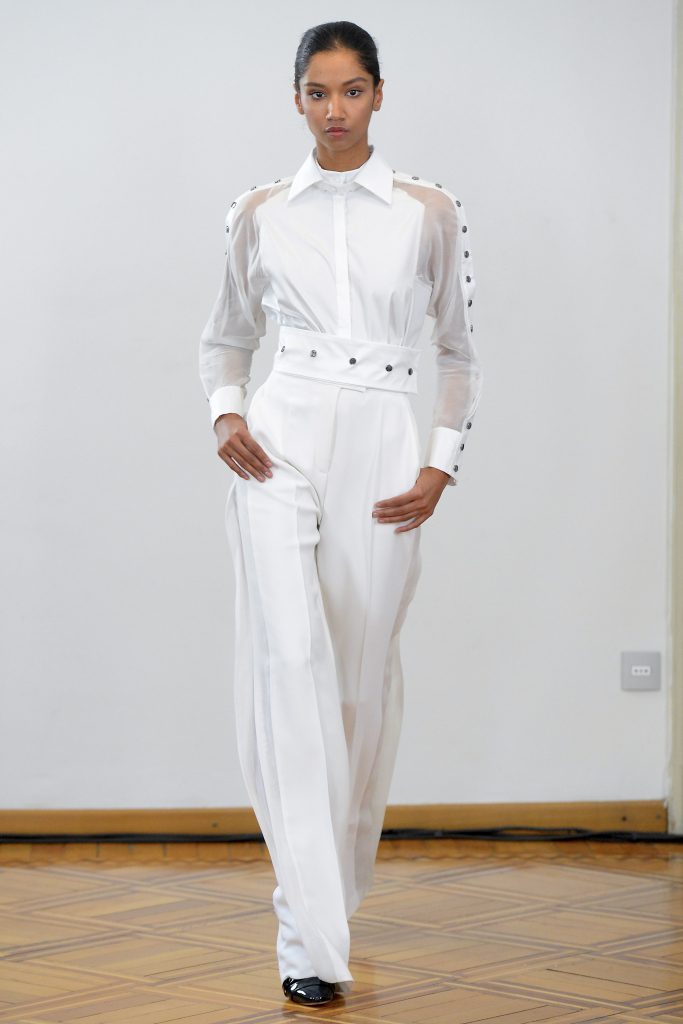 Long the leader in leather goods, the house of Ferragamo is looking to broaden their footprint in the world of modern fashion.  In the brand's first co-ed runway show Paul Andrew's womenswear and Guillaume Meilland's menswear were integrated to deliver a fall 2018 collection that was young and modern.  Sure, there were great classic jackets and boots that heralded the brand's legacy, but there were plenty of fresh looks too including tailored jackets with jodhpurs, scarf-lined coats and patterned knit dresses.  Shearling boots came in bold green and deep red for a fun, fresh approach to footwear.   A classic style tobacco shearling coat made a solid men's wardrobe staple with a city slicker feel.  A mens' coat of black leather faced with grey wool felt and paired with a zippered burgundy shearling collar proved that they are making some sure-footed steps to a more modern image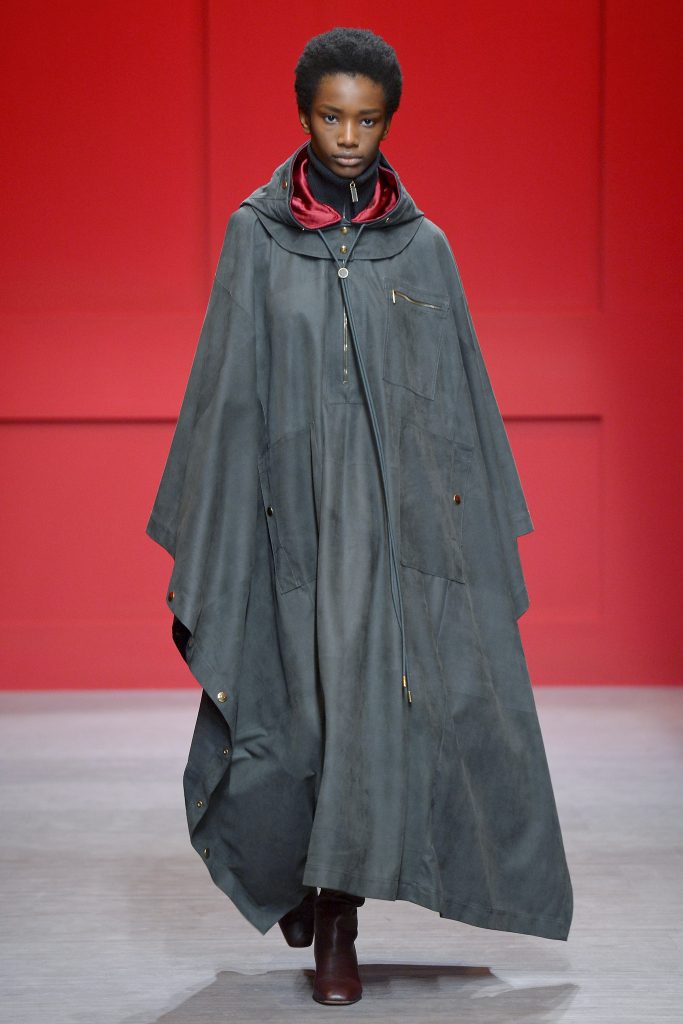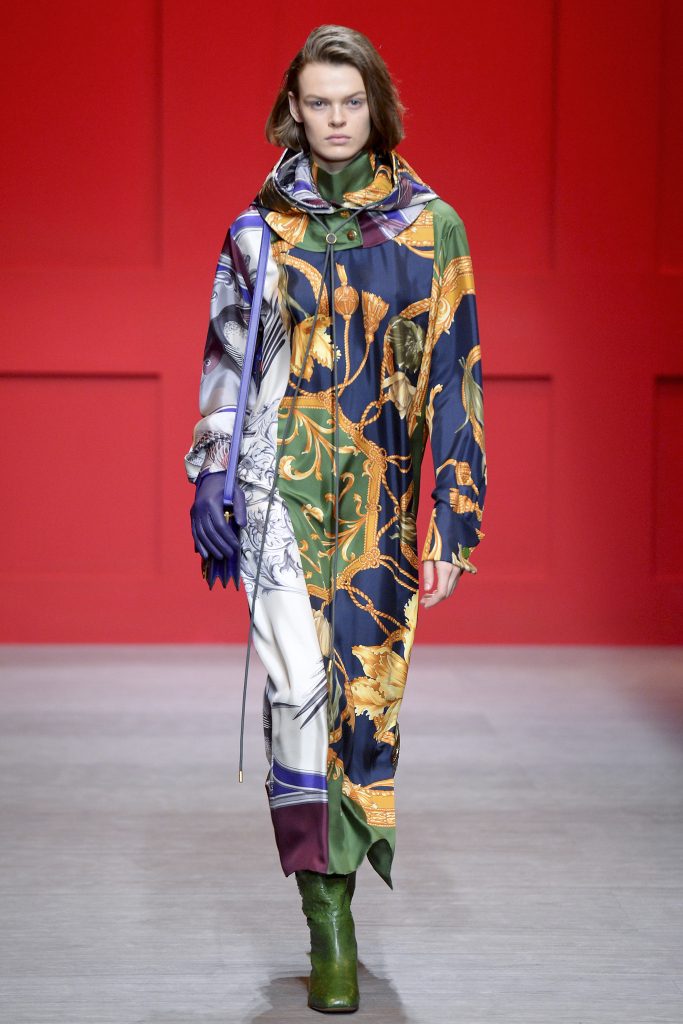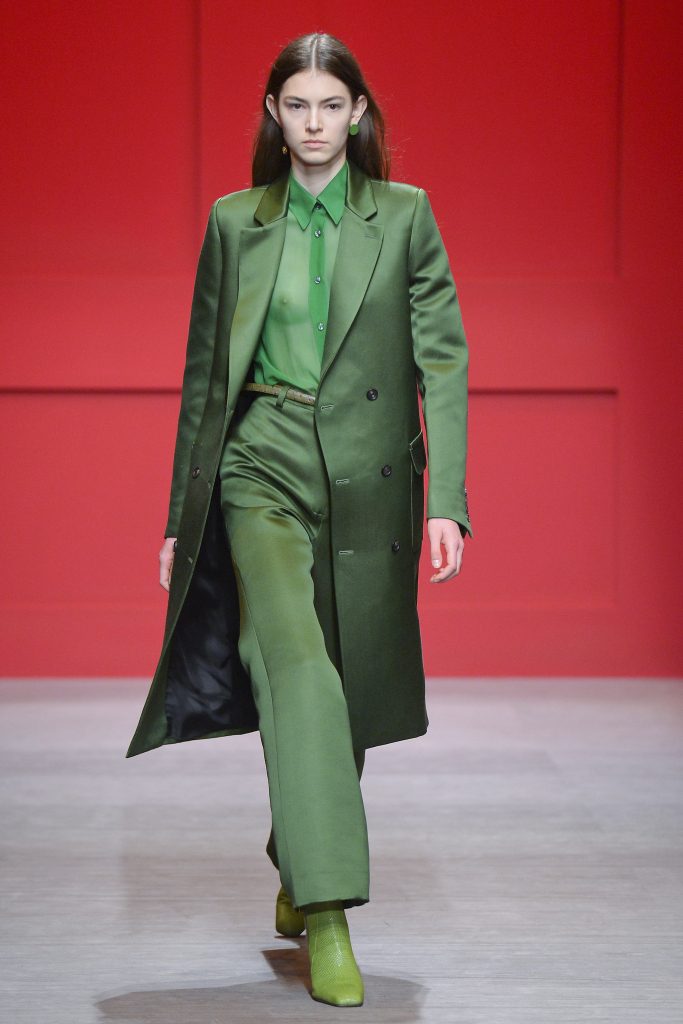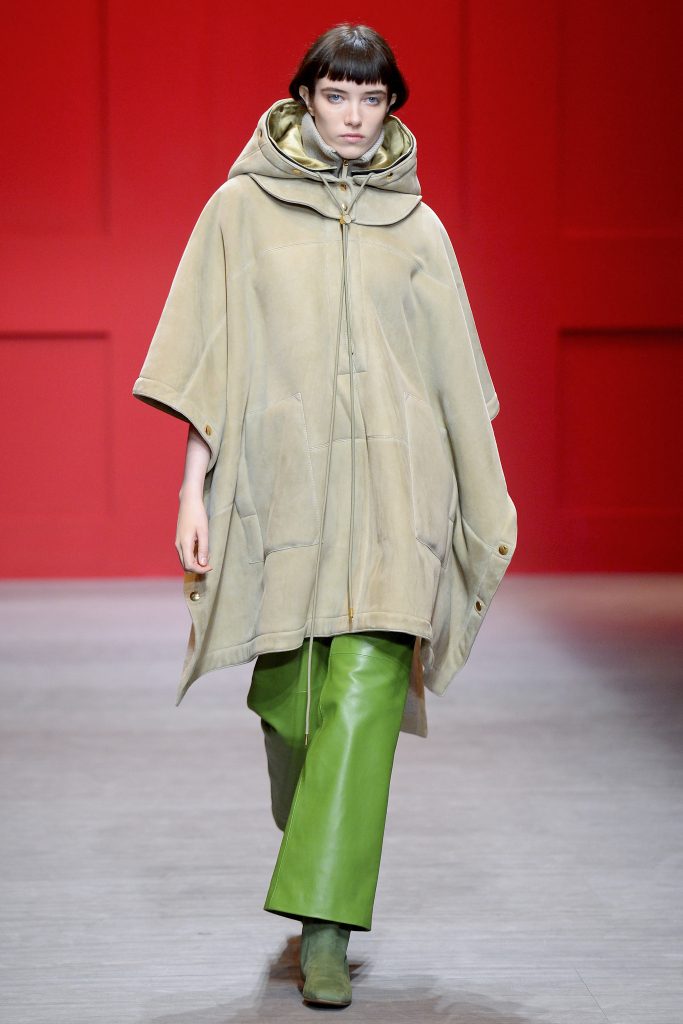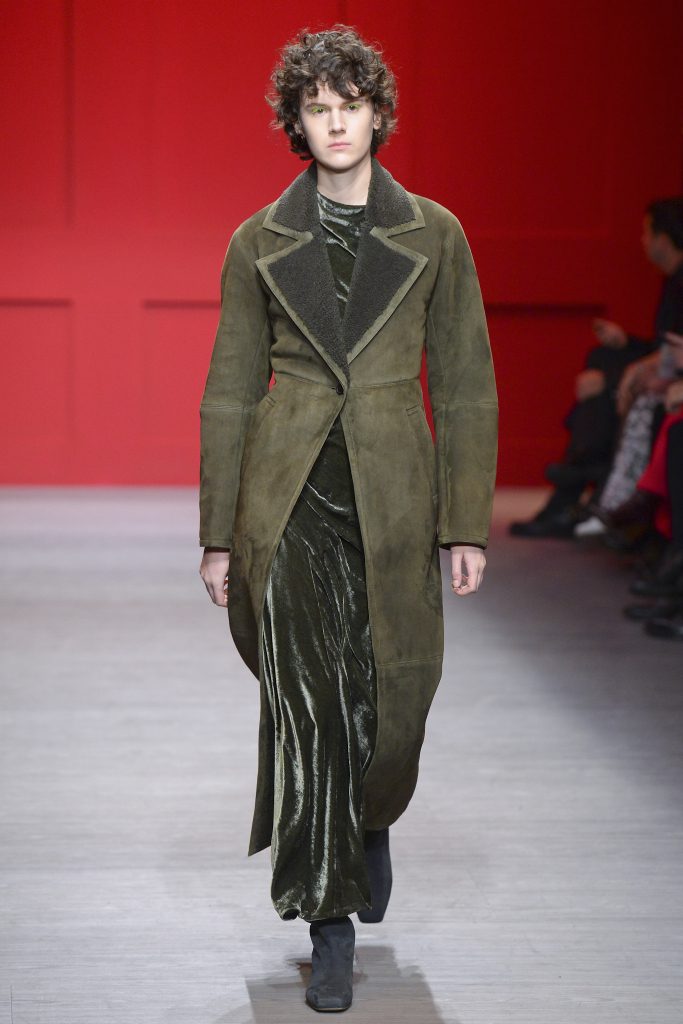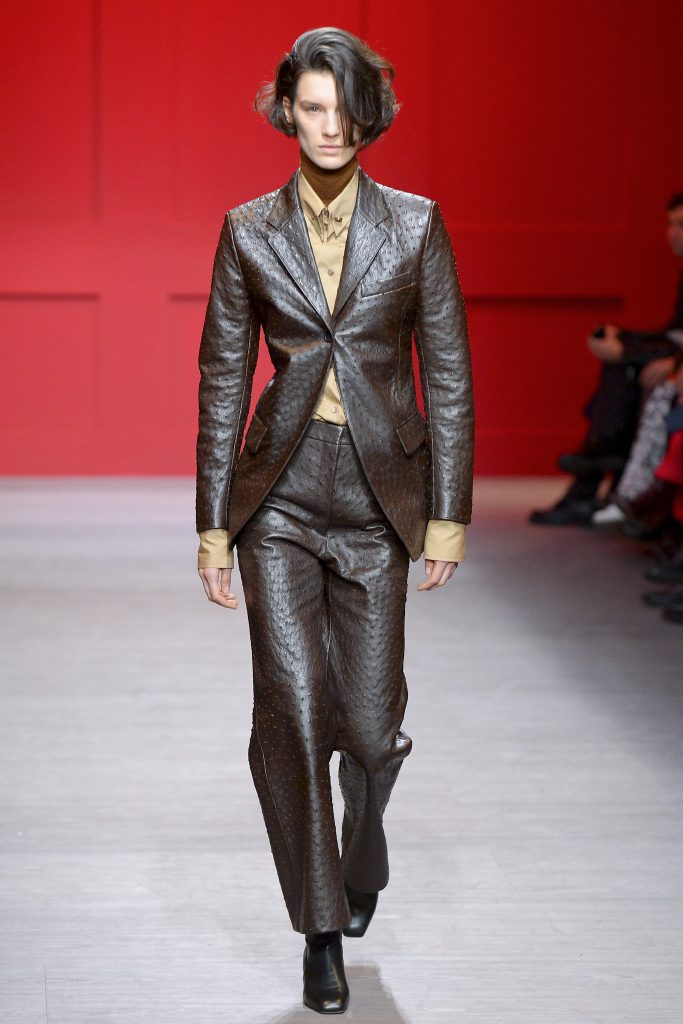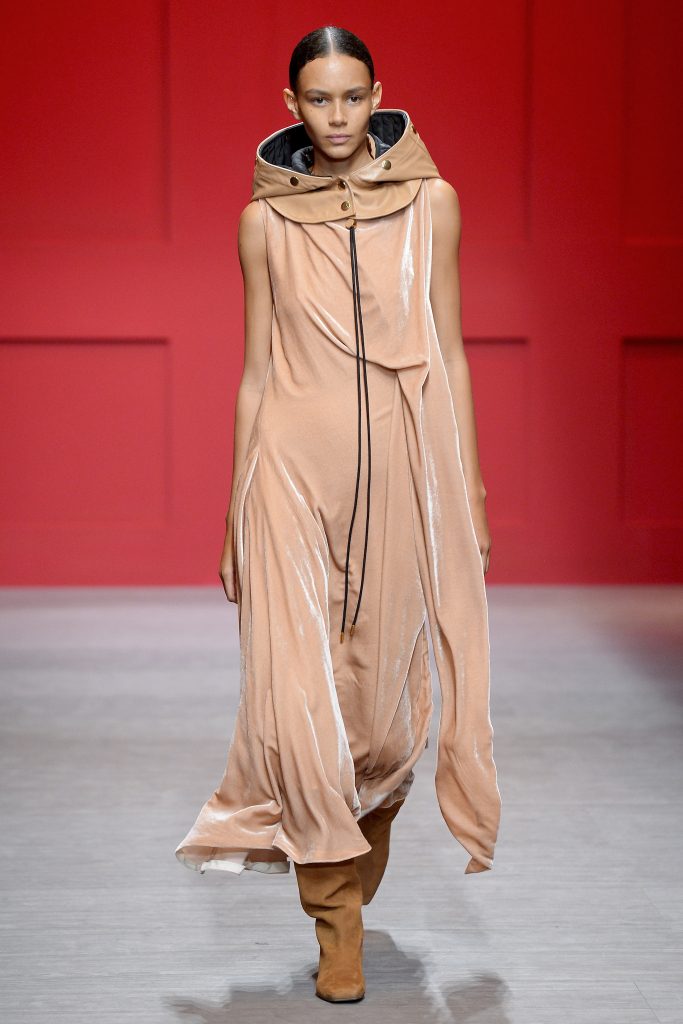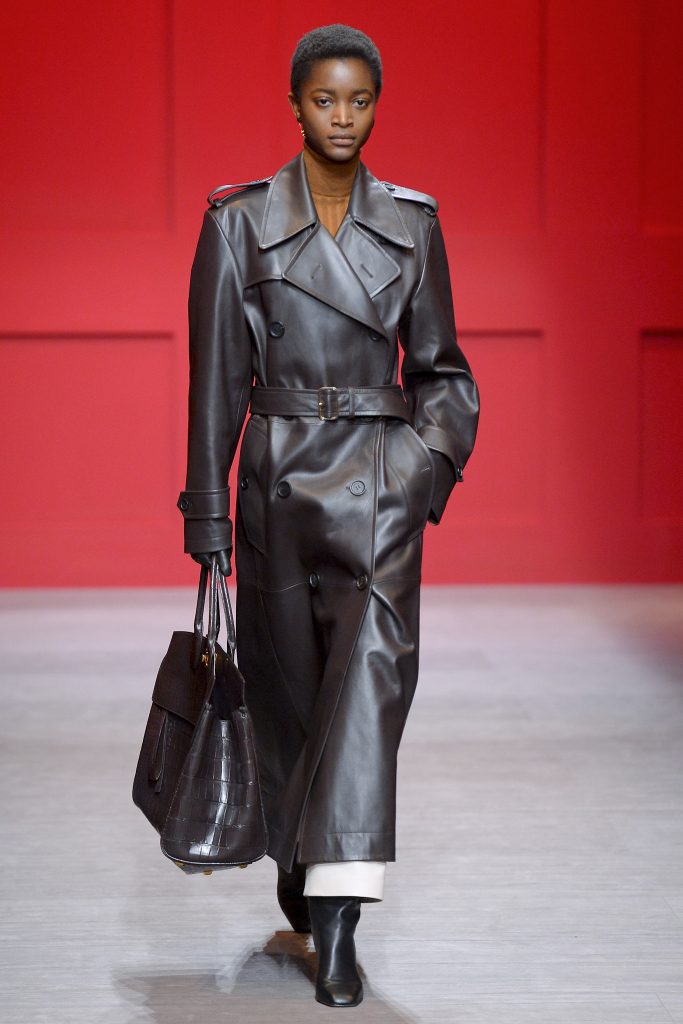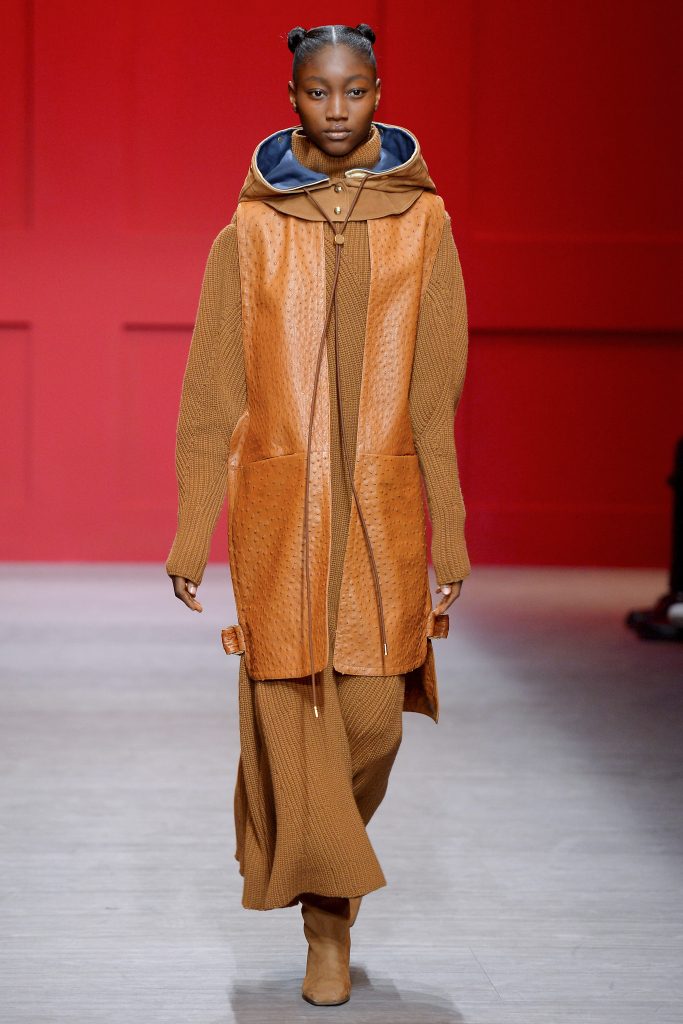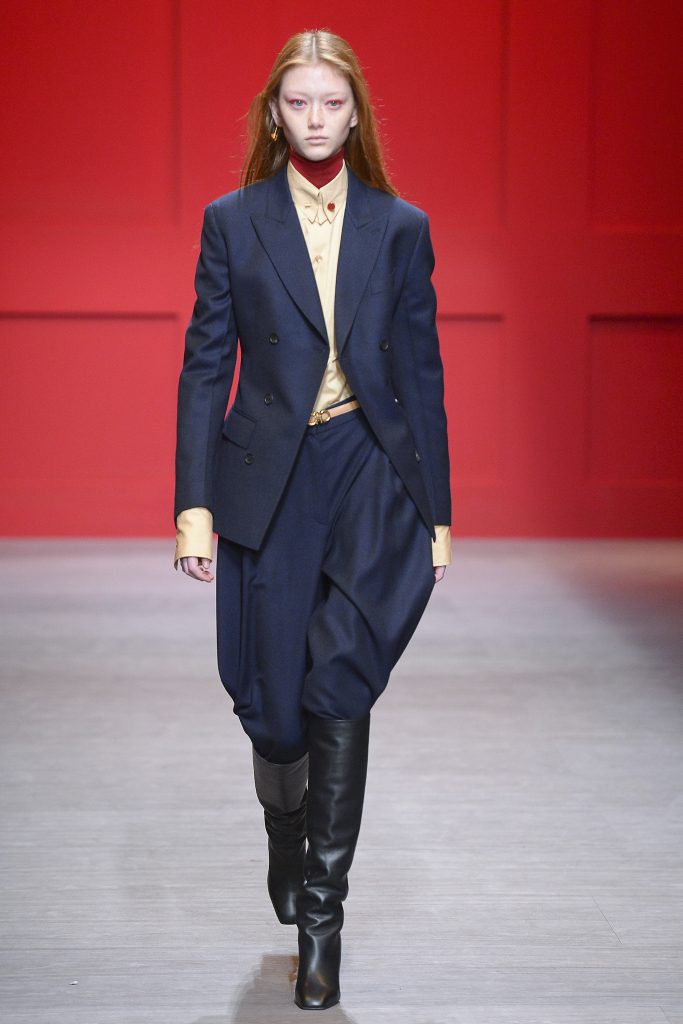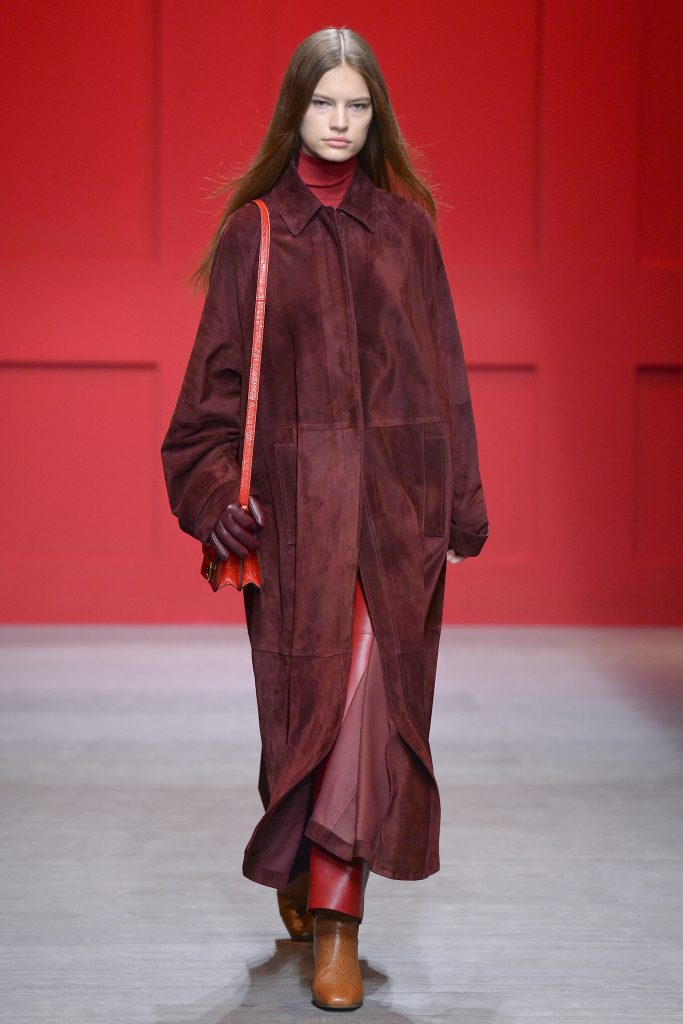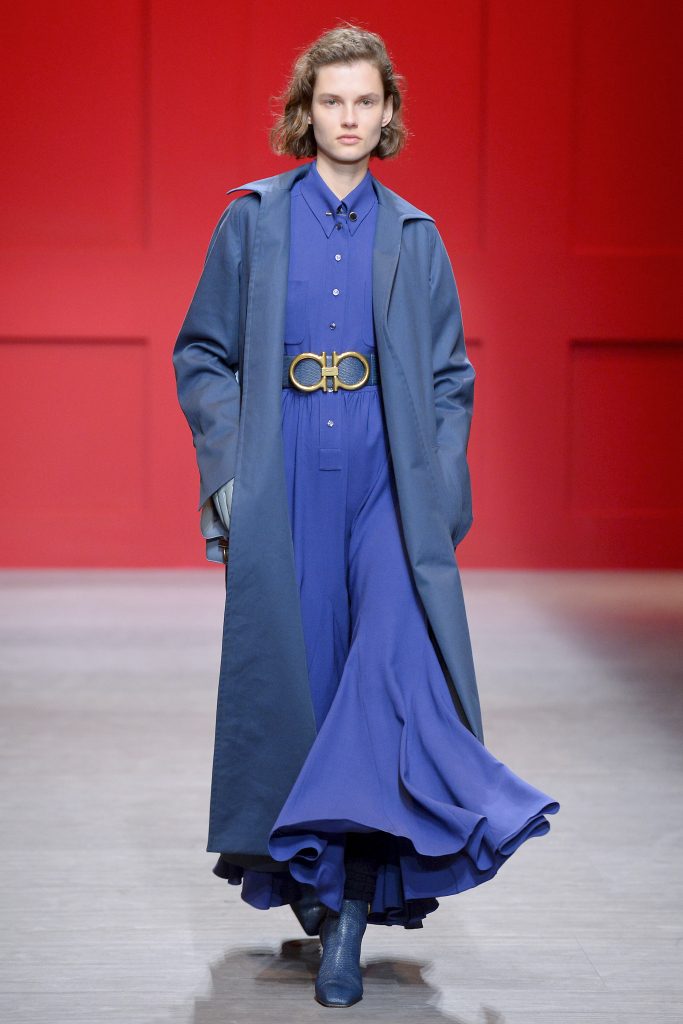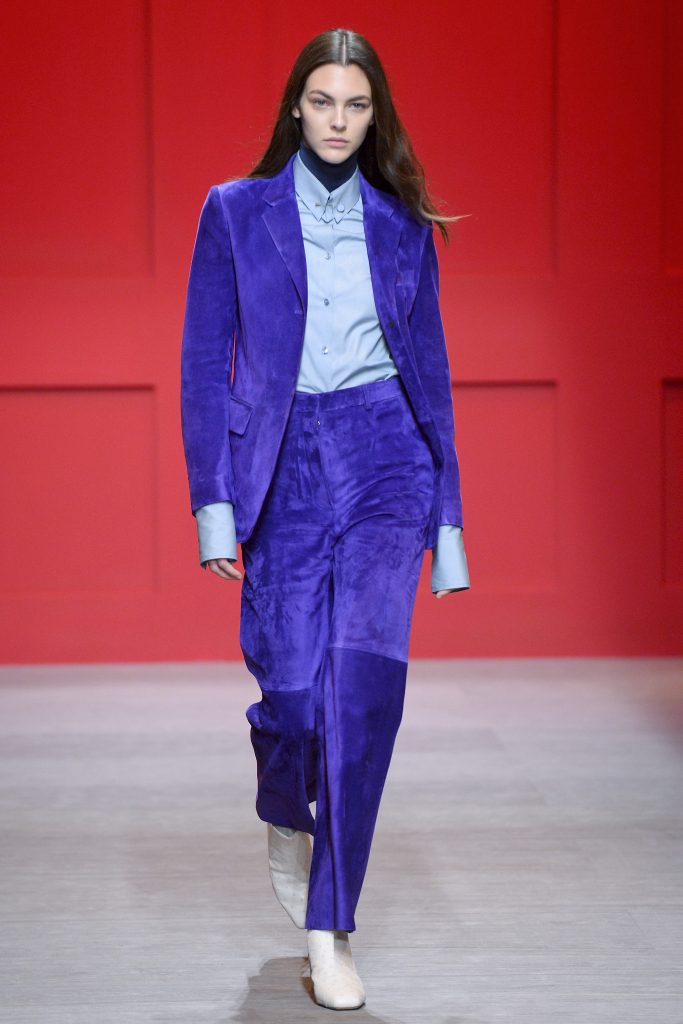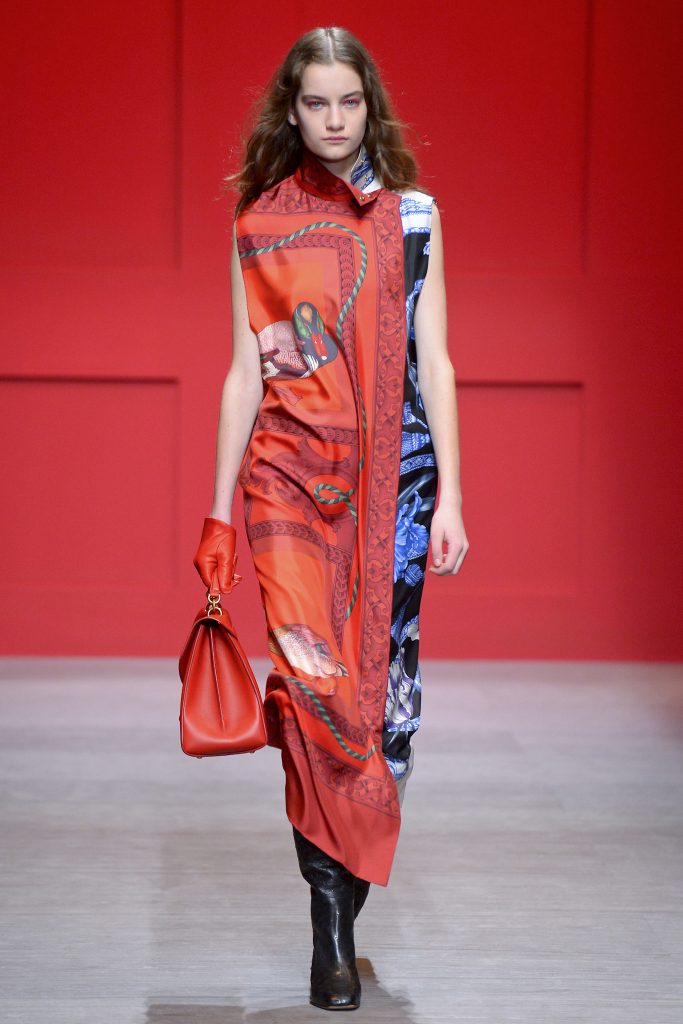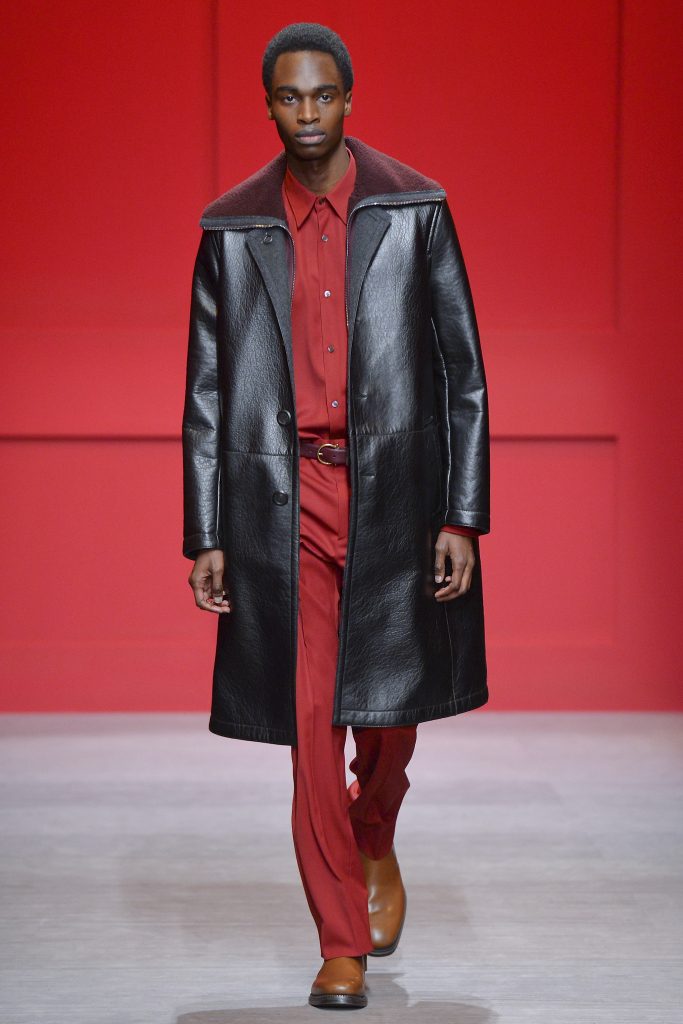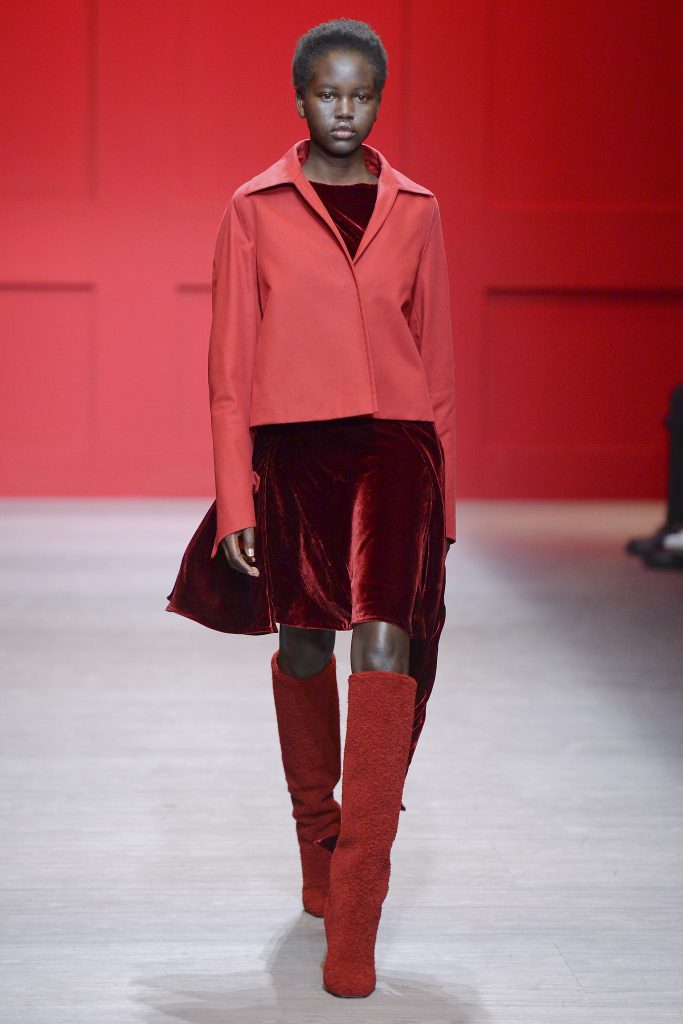 It didn't take an expert eye to see that Gabriele Colangelo's fall 2018 RTW collection was in a class of its own. Sharp angles, crisp folds, and panel constructions created architectural shapes with rich fabrics of silk-wool jacquard, leather, and mohair. A rust shearling jacket with patent leather patch pocket hit a high note. A matching double breasted elongated vest with belt made choosing a favorite hard. A navy and white floral jacquard coat with rich rust shearling collar and cuffs added gravitas and panache to an already high class affair.