MILAN Fashion Week Fall 2018 PART 4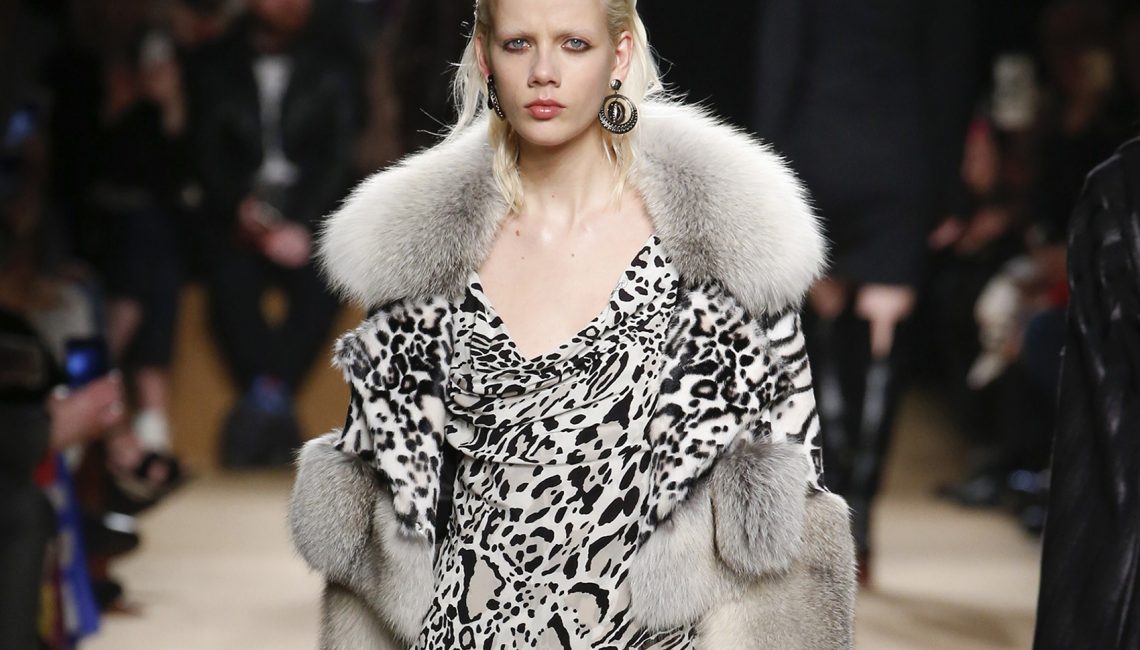 Sex and Sizzle.  Innovation and creativity.  Glamour and sophistication.  Milan Fashion Week is hitting the high notes of fashion for fall 2018 with exciting looks that will have consumers handing over their credit cards.
Bolo hats, spectator shoes, crimson floral brocades and appliqués made for a his-and-her's 1893 World's Fair kind of jubilee of fashion parade at Antonio Marras' fall 2018 RTW presentation.   Marras showcased his artistry with fantastical, complex looks in fur.  A silver broadtail coat, adorned with floral print silk, jeweled embroideries, and dyed red fox hem reflected the innovation and creativity that makes fashion so exciting. A green velvet coat with black mink and blush fox, complete with lace overlays, was unique and unexpected. His coat of leaf appliqués and jeweled brooches over white lamb was unmatched in style and sophistication. Marras styled roughhewn fur scarves for the men which evoked the stately glamour of eras past.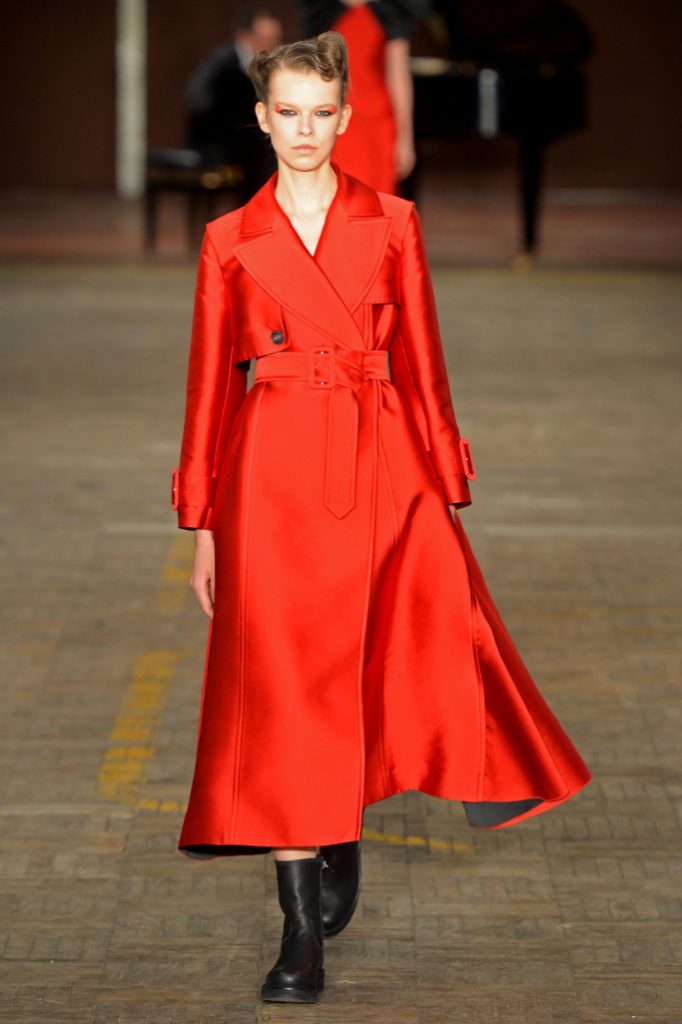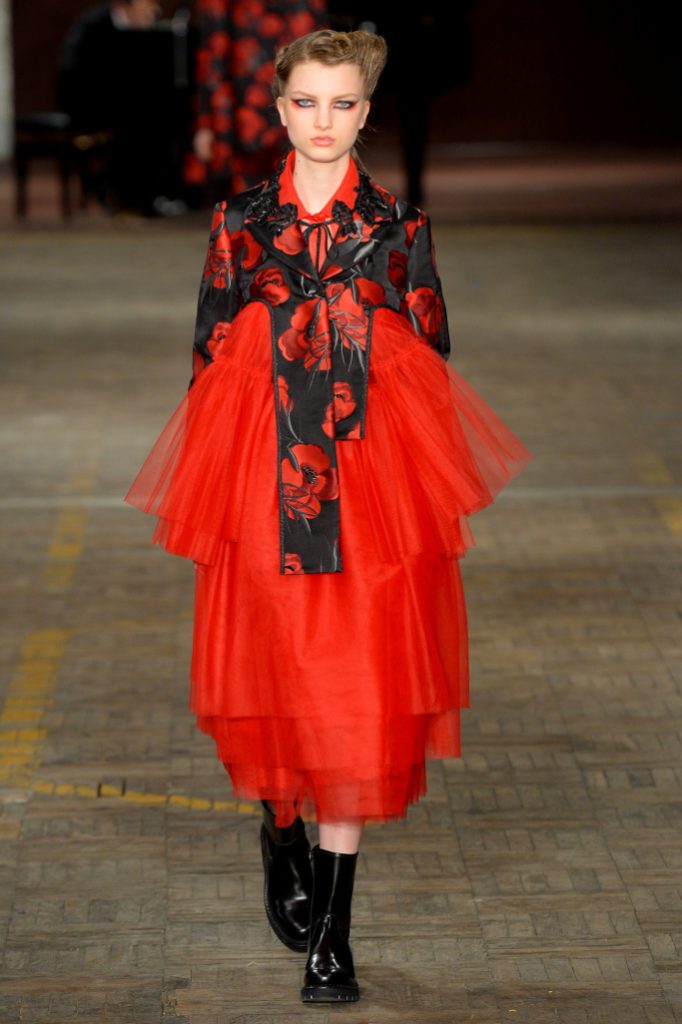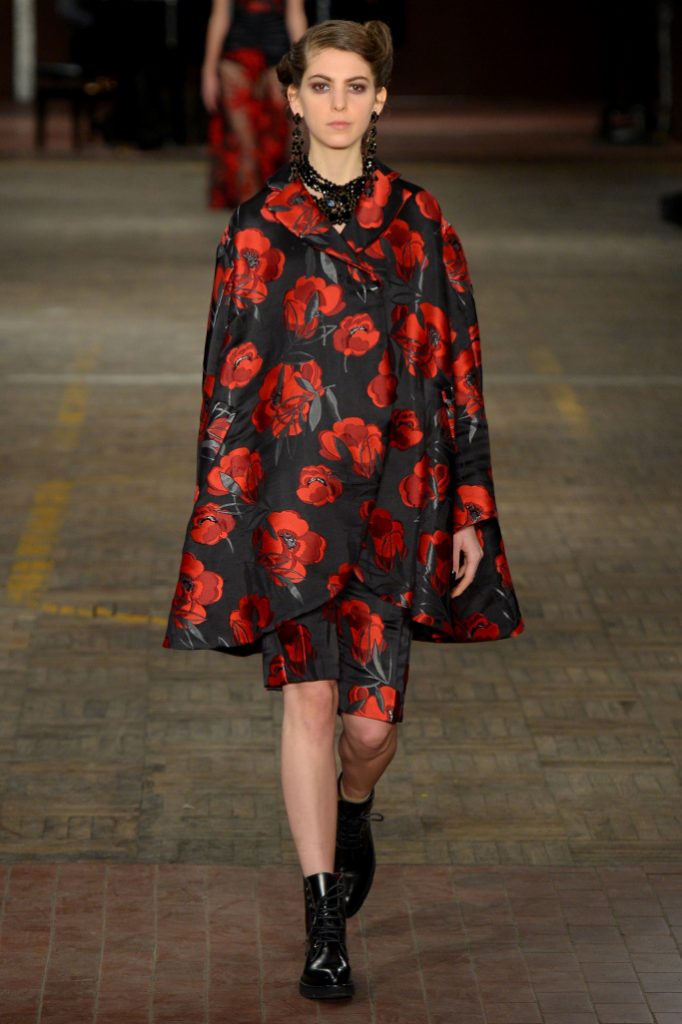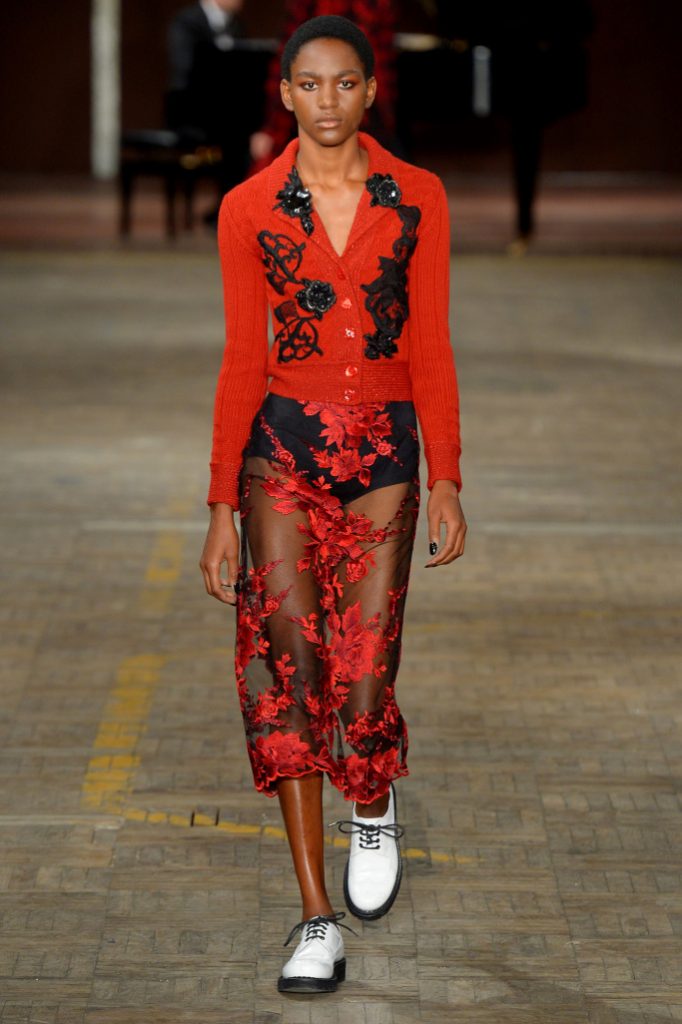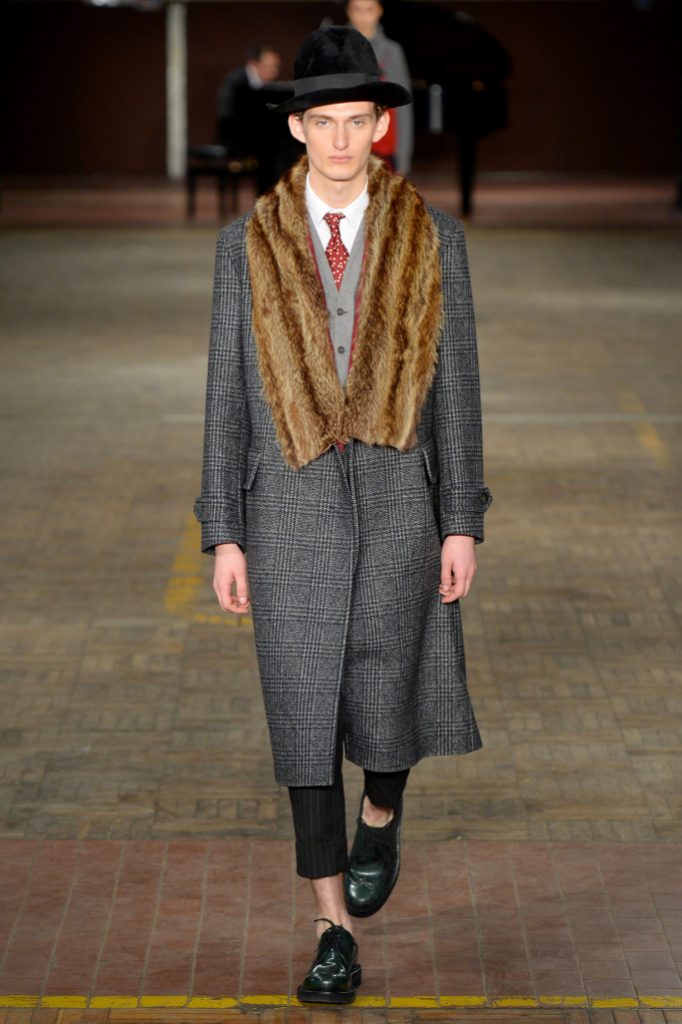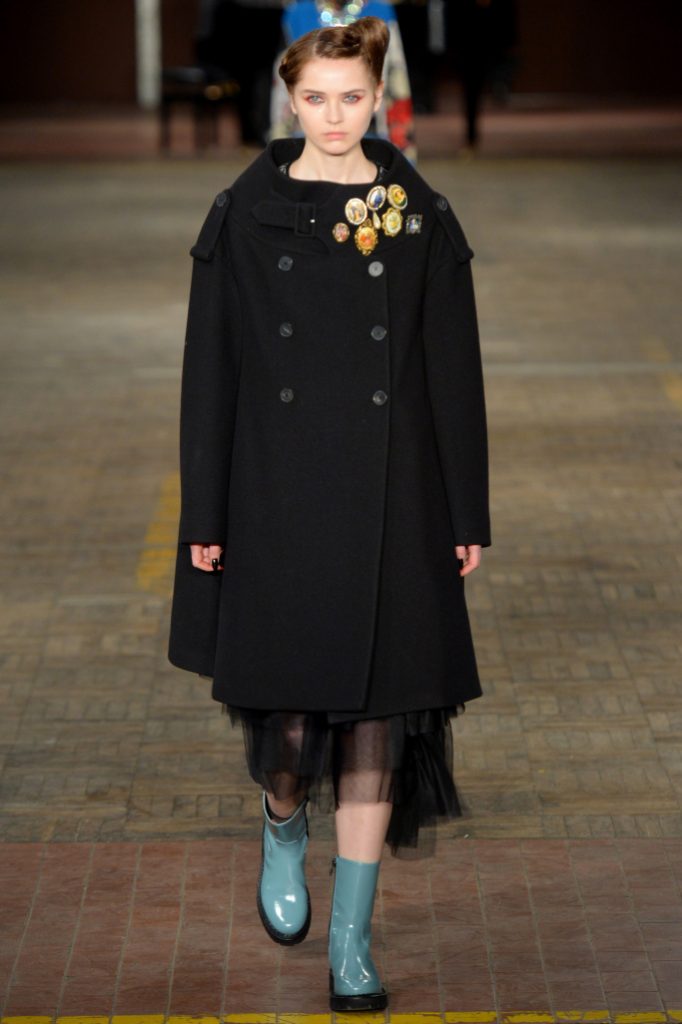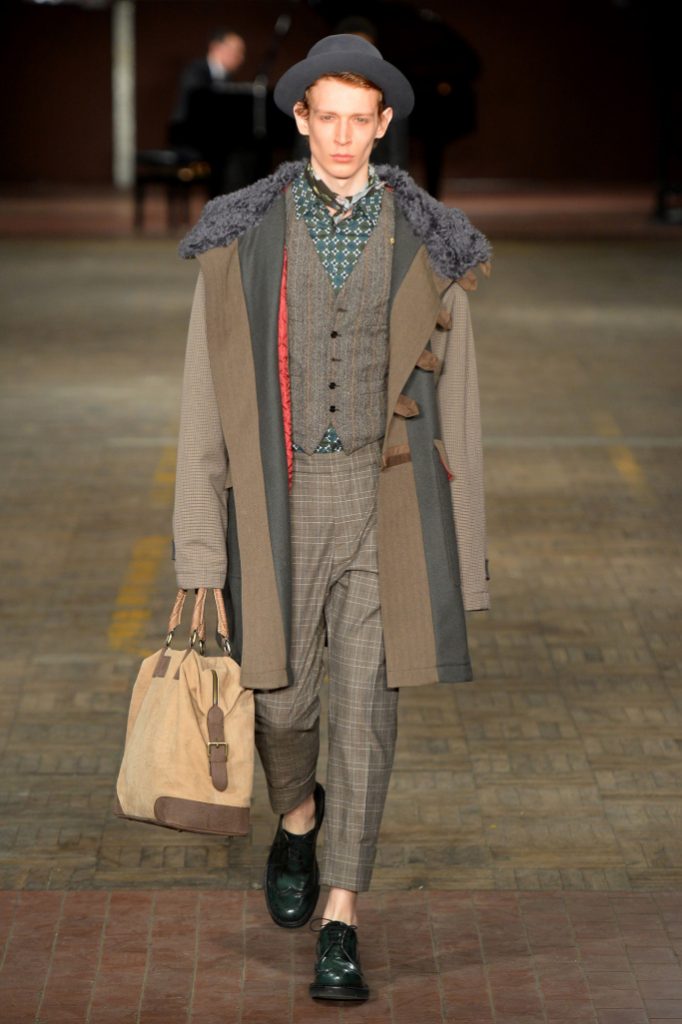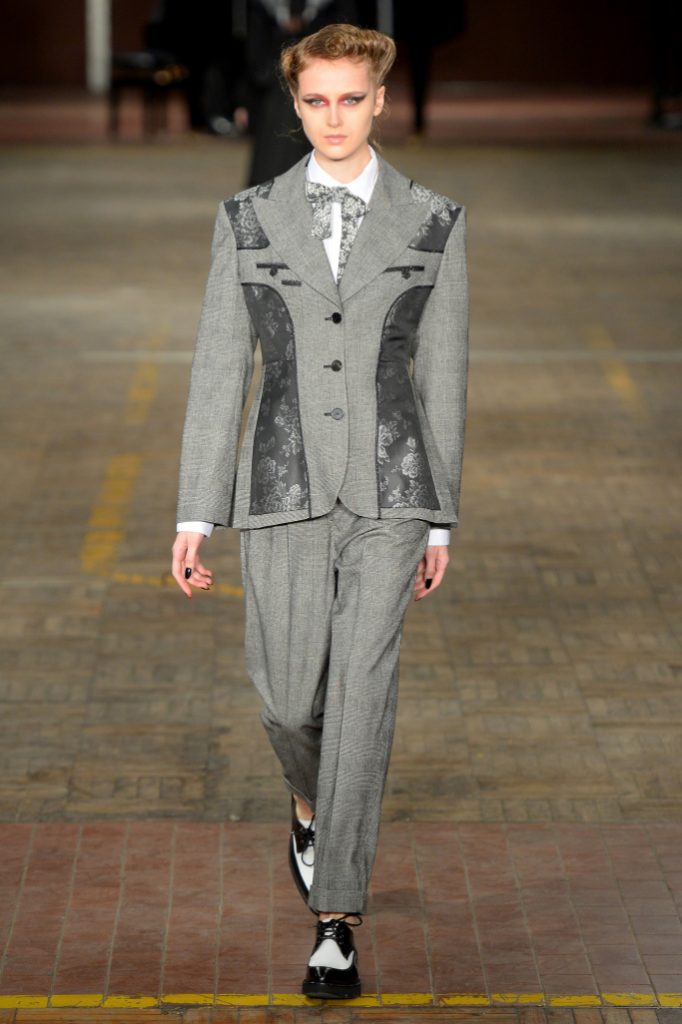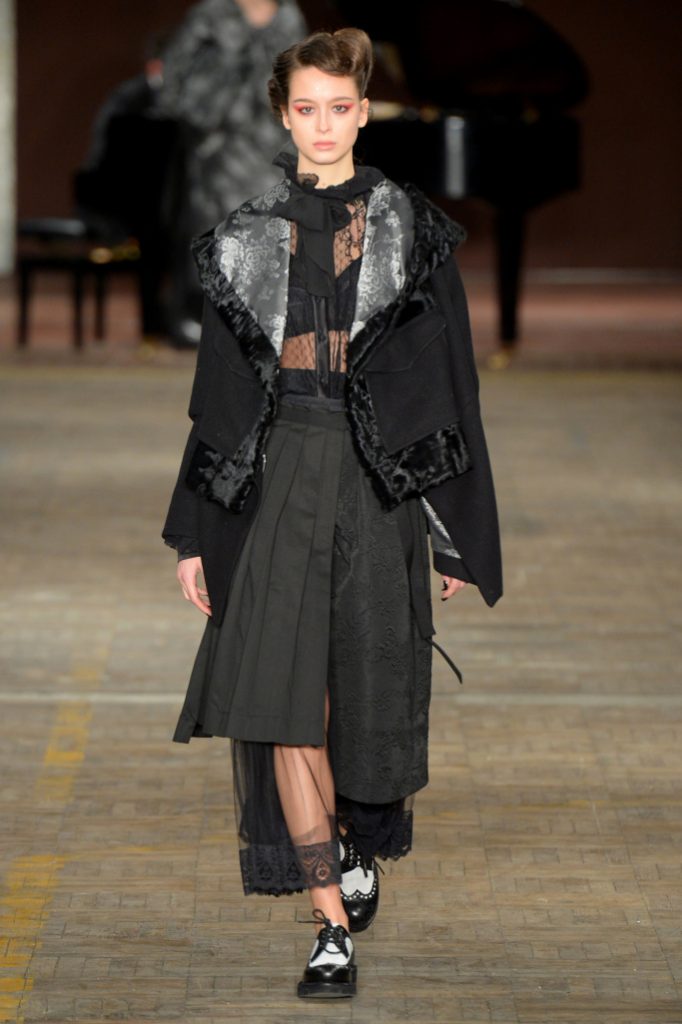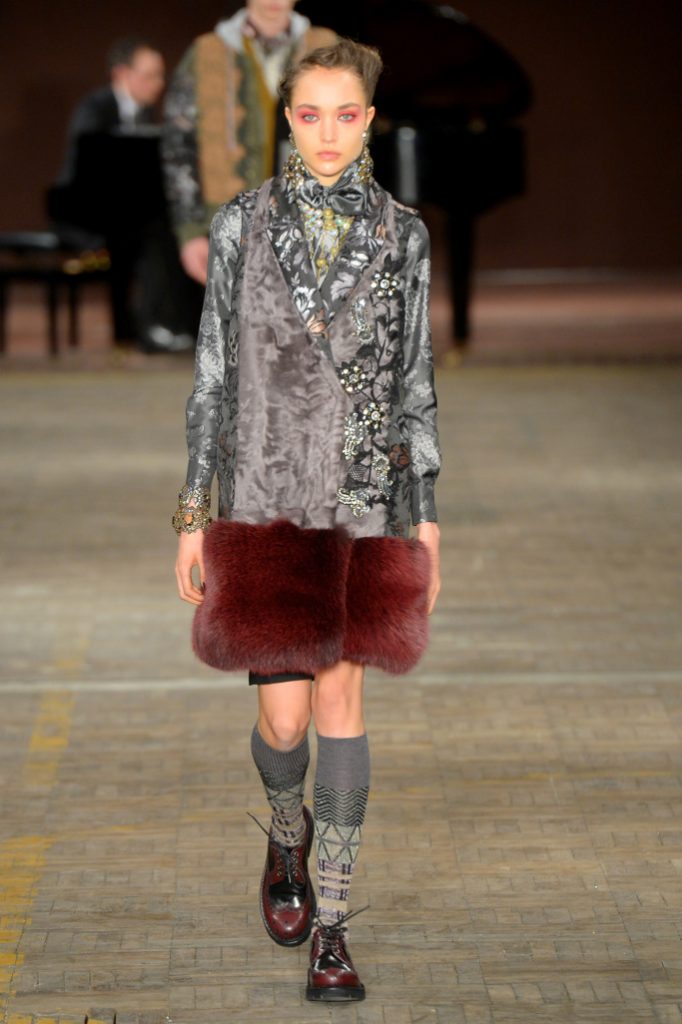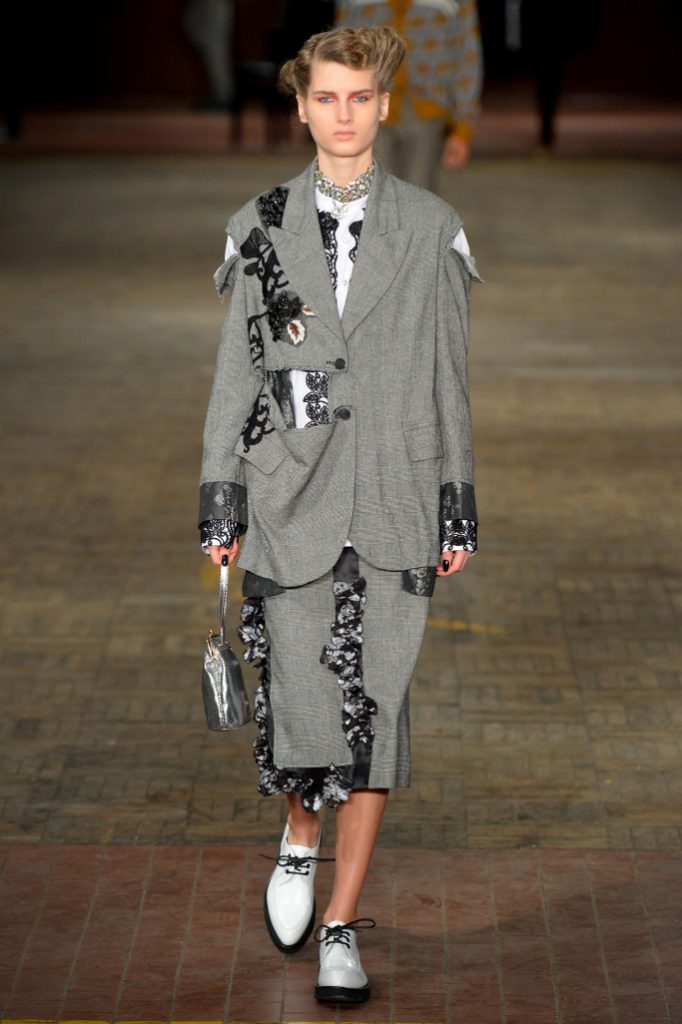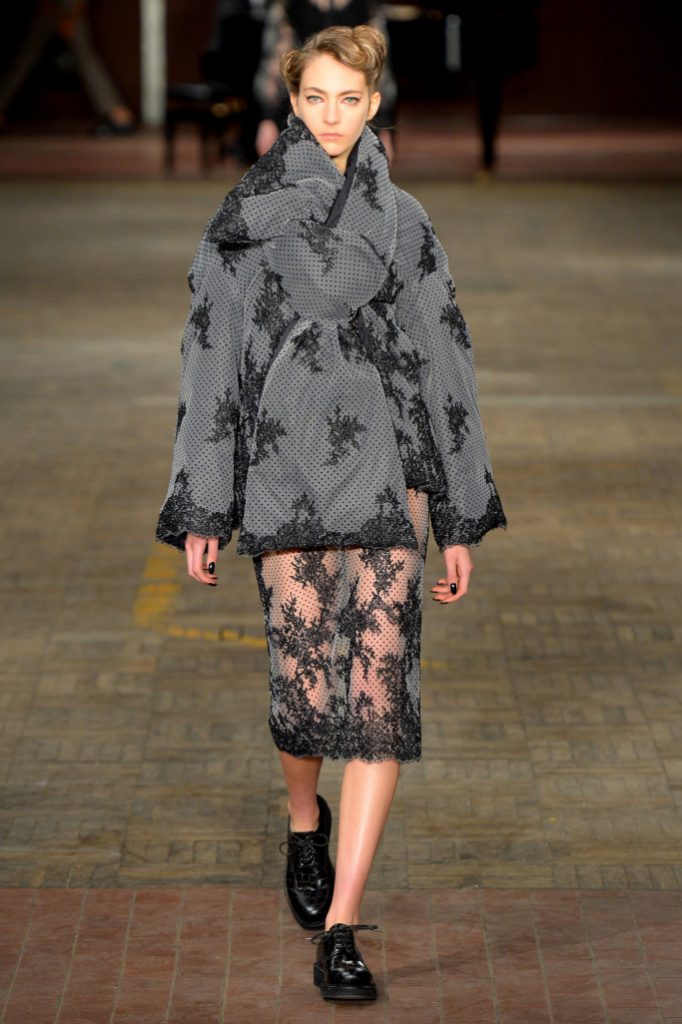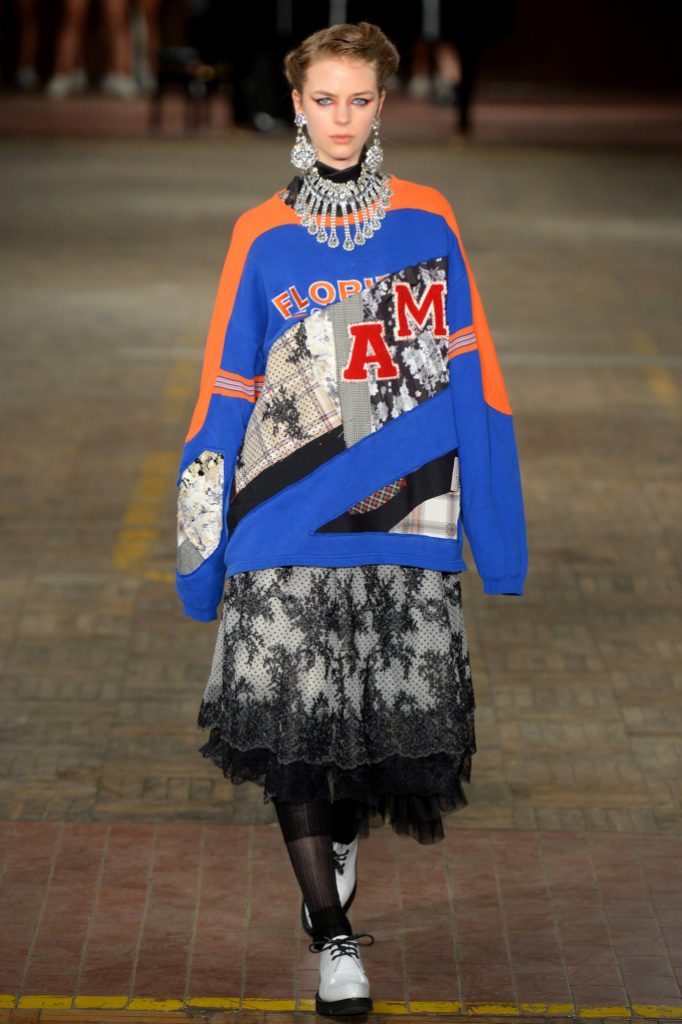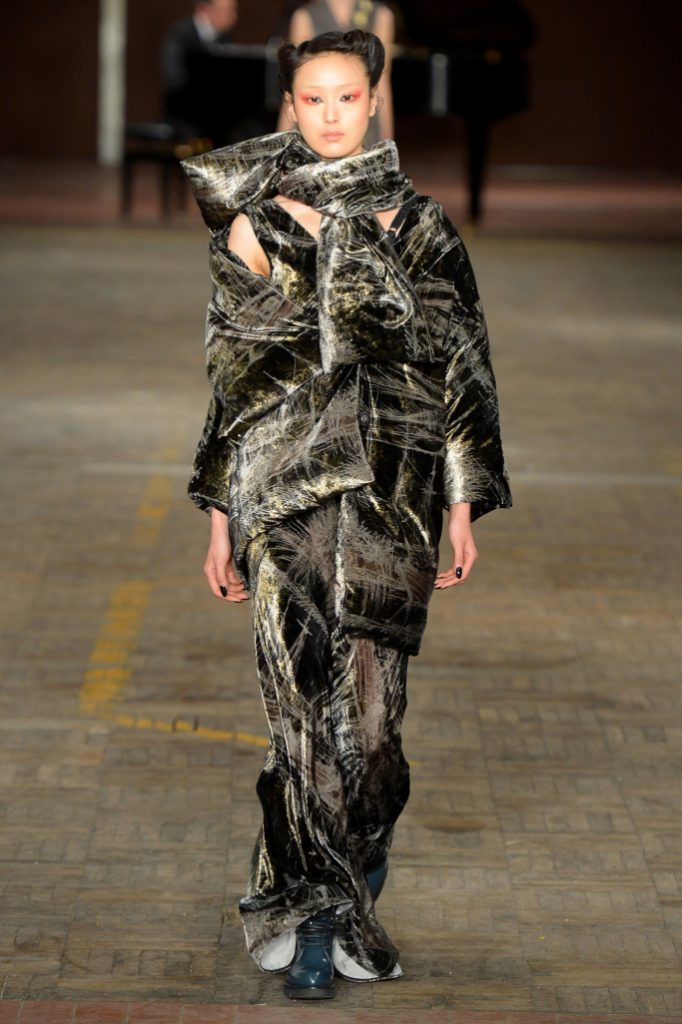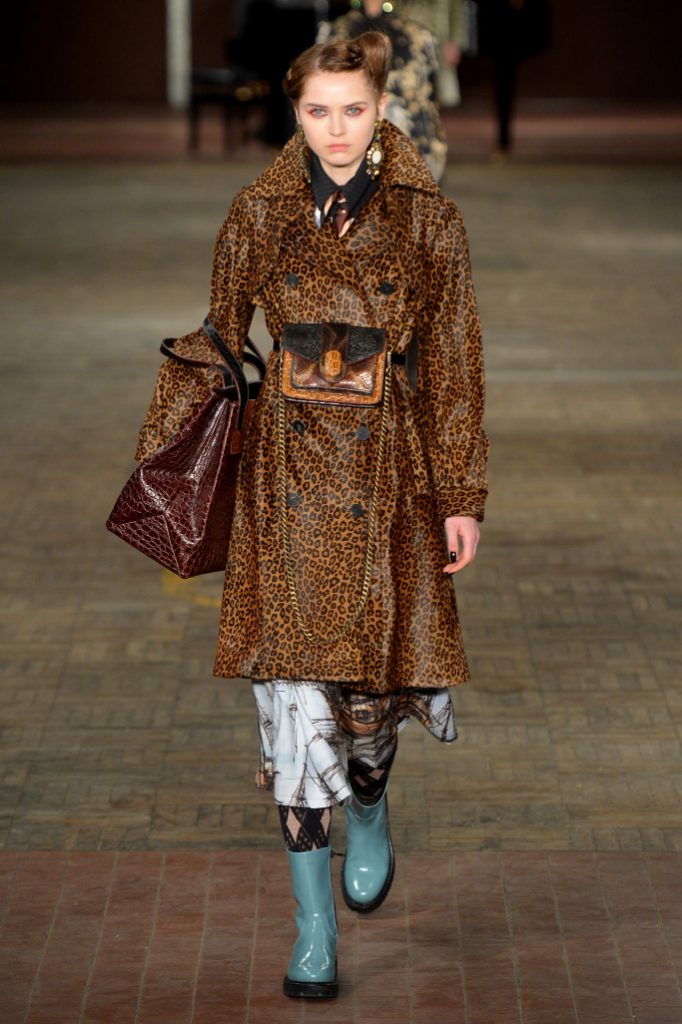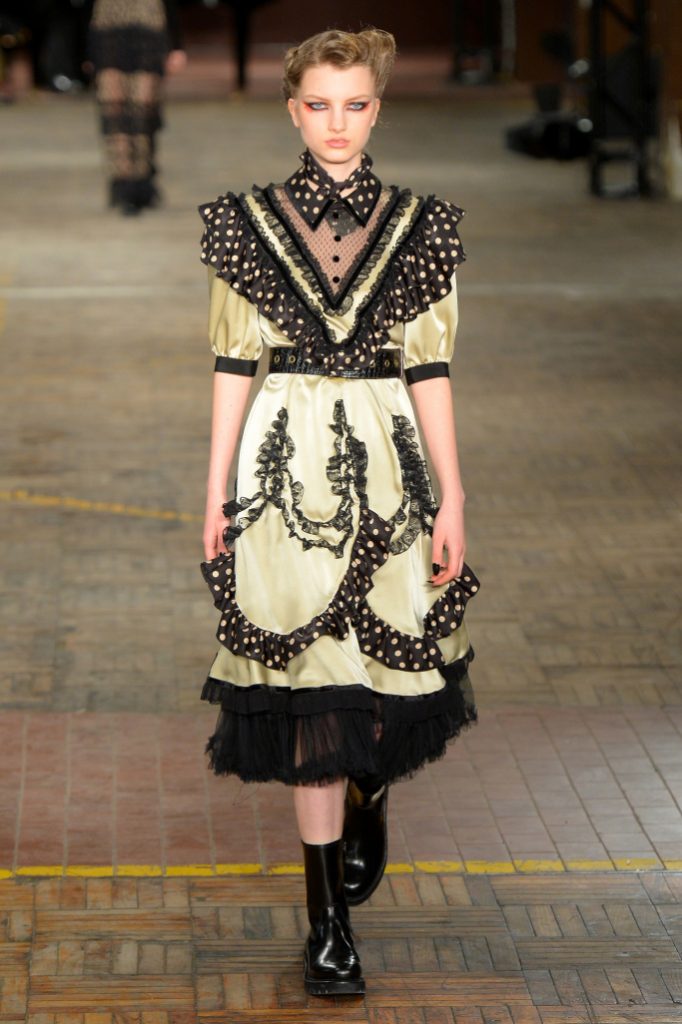 Channel your best valley girl impersonation and relive it all with Daizy Shely and her fall 2018 RTW collection. A hodge podge of neon blues and reds, the looks were finished with red fishnet stockings to hype up the 90's club vibe.  The brightly colored geometric  chubbies added to the message with a visual pop and luxe touch.  Three moto style jackets in white fur and black trim were 'totally awesome'.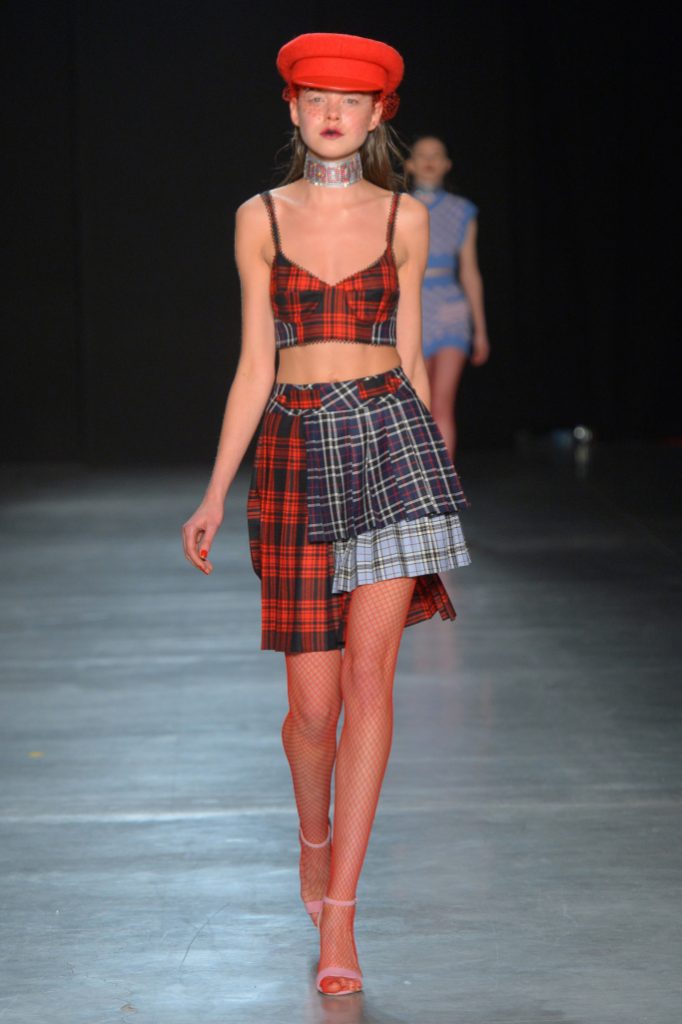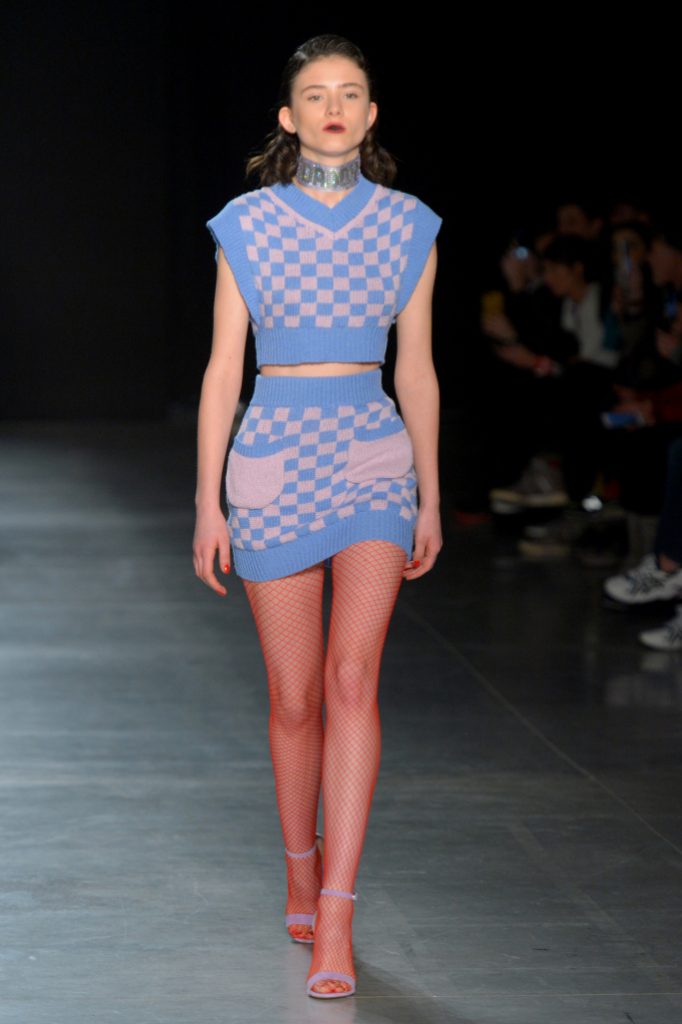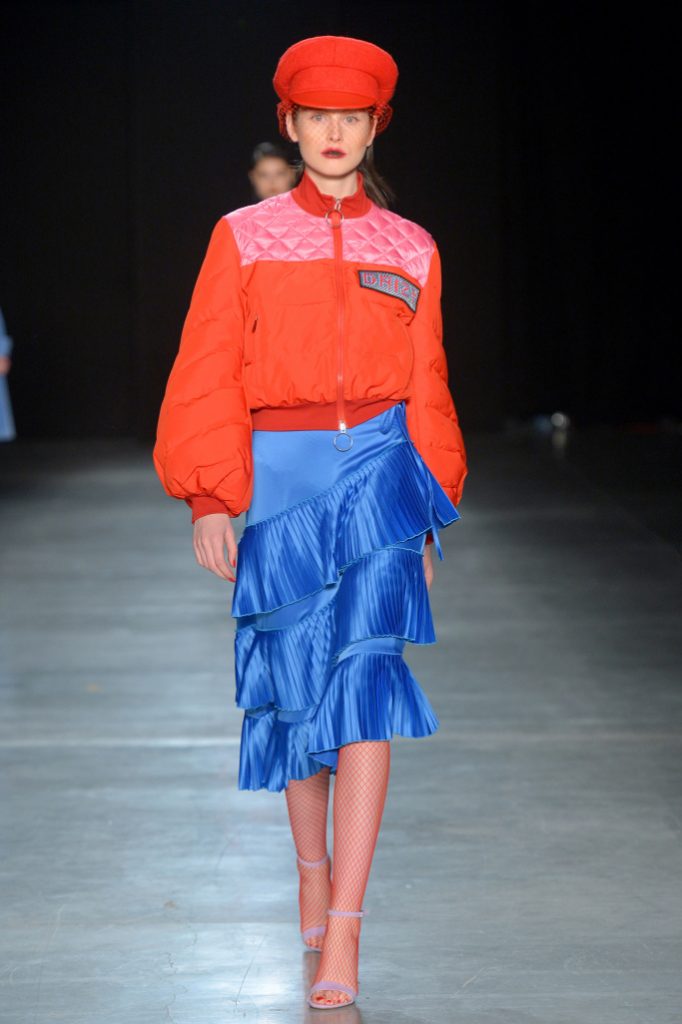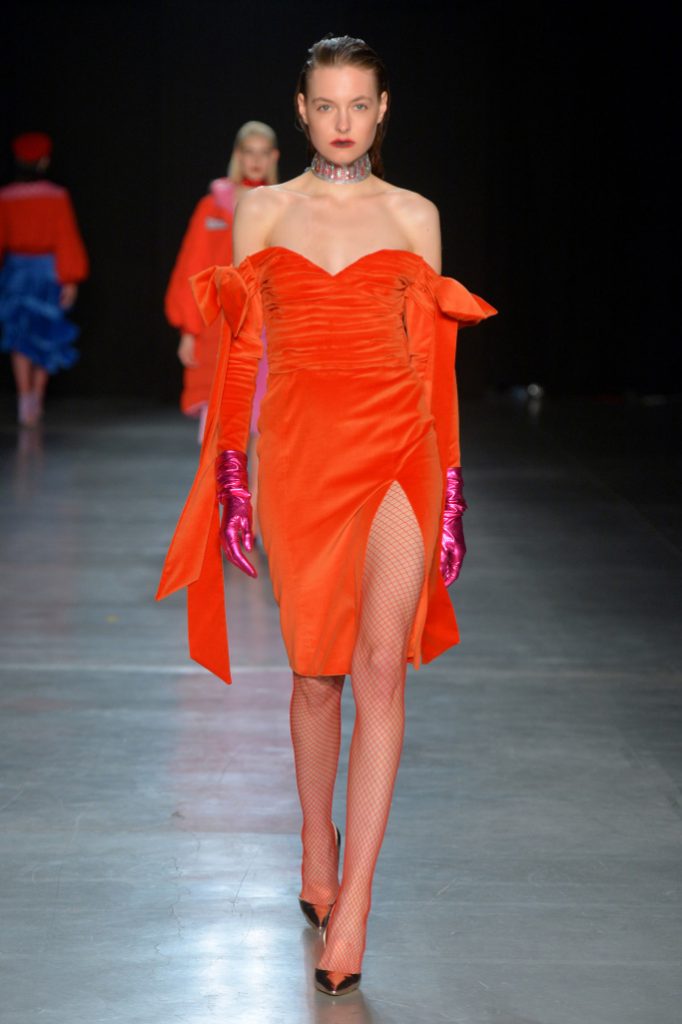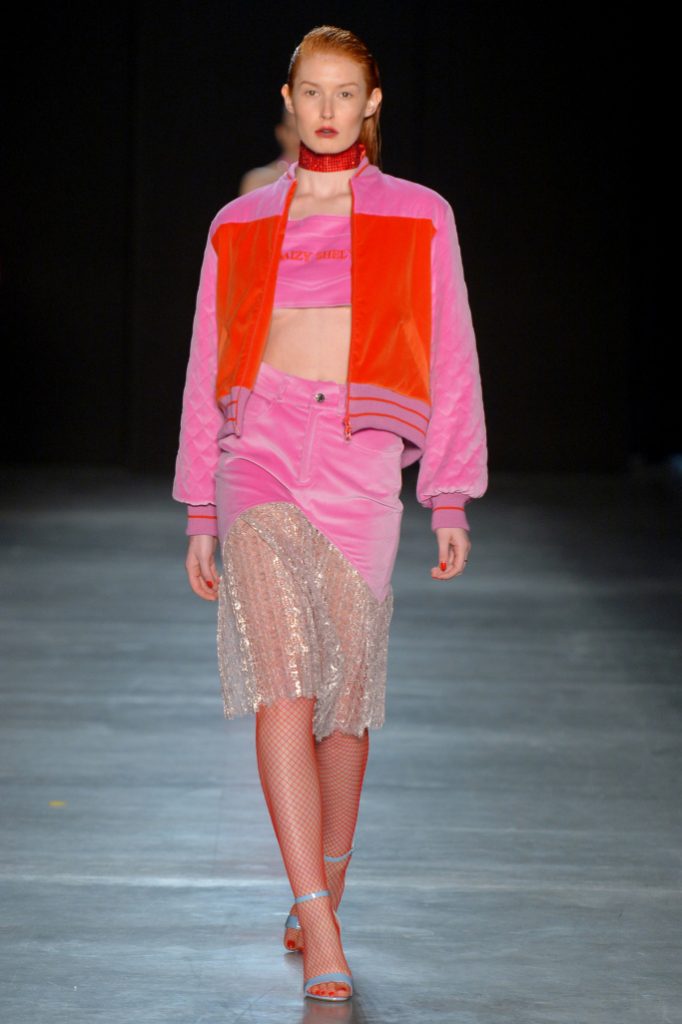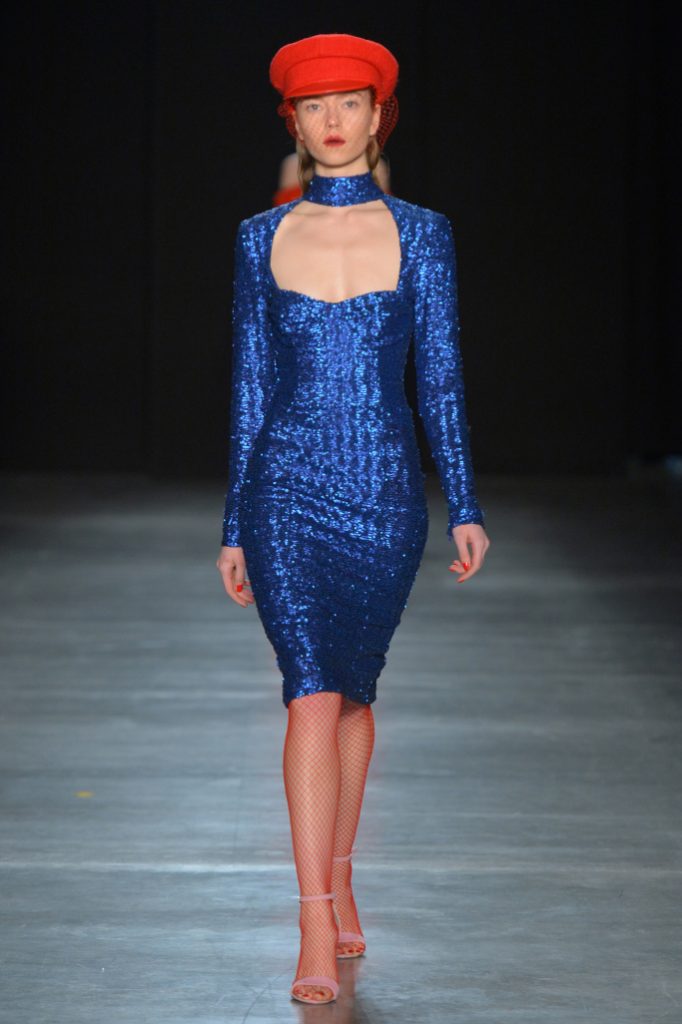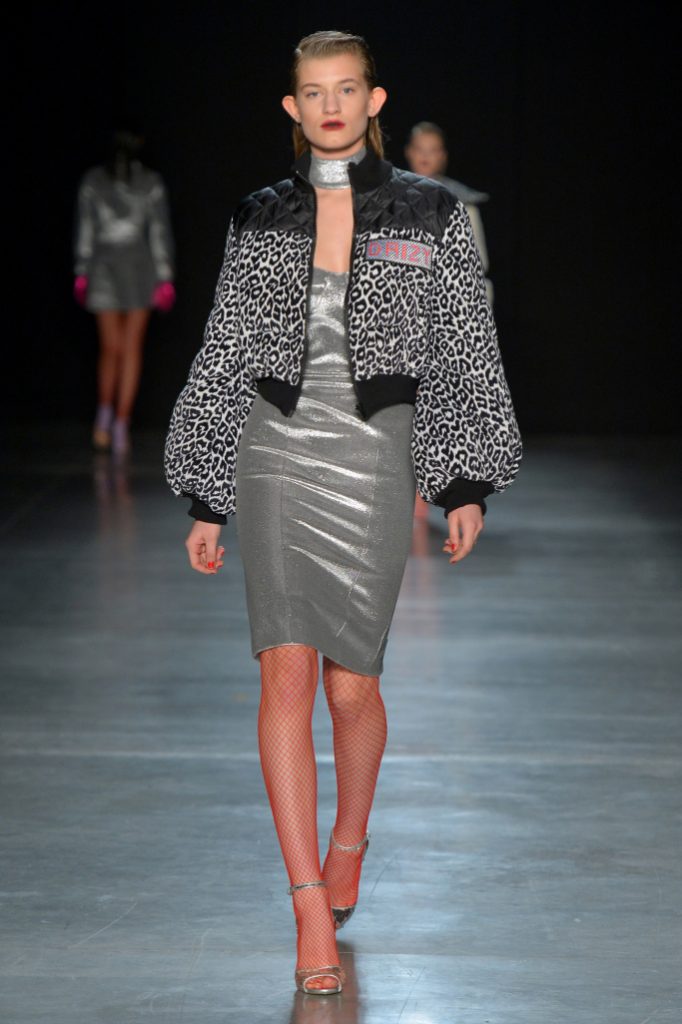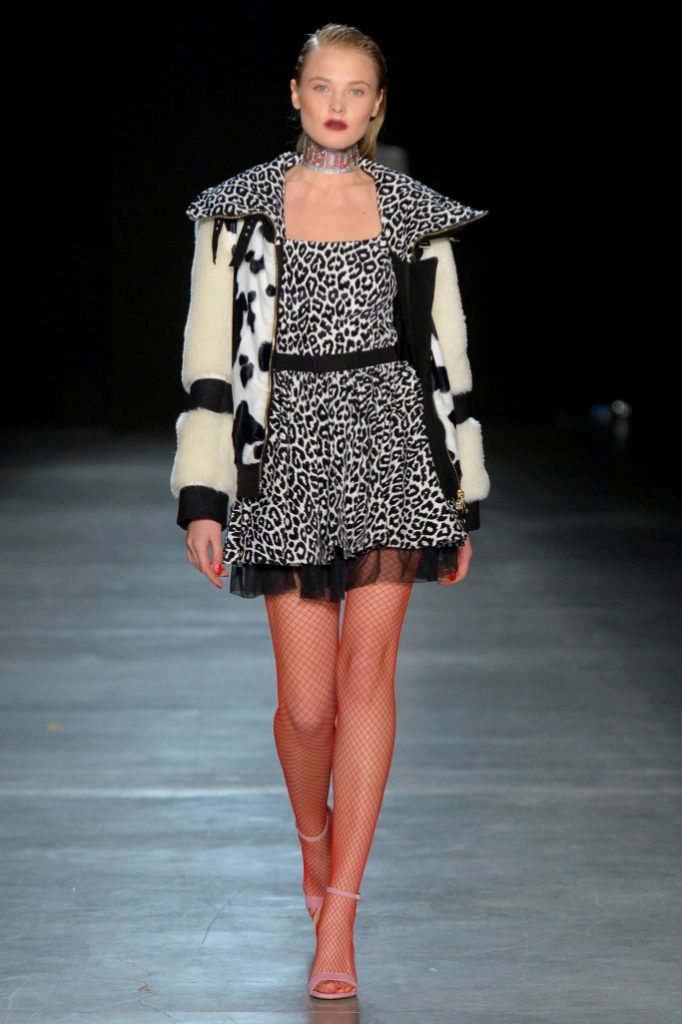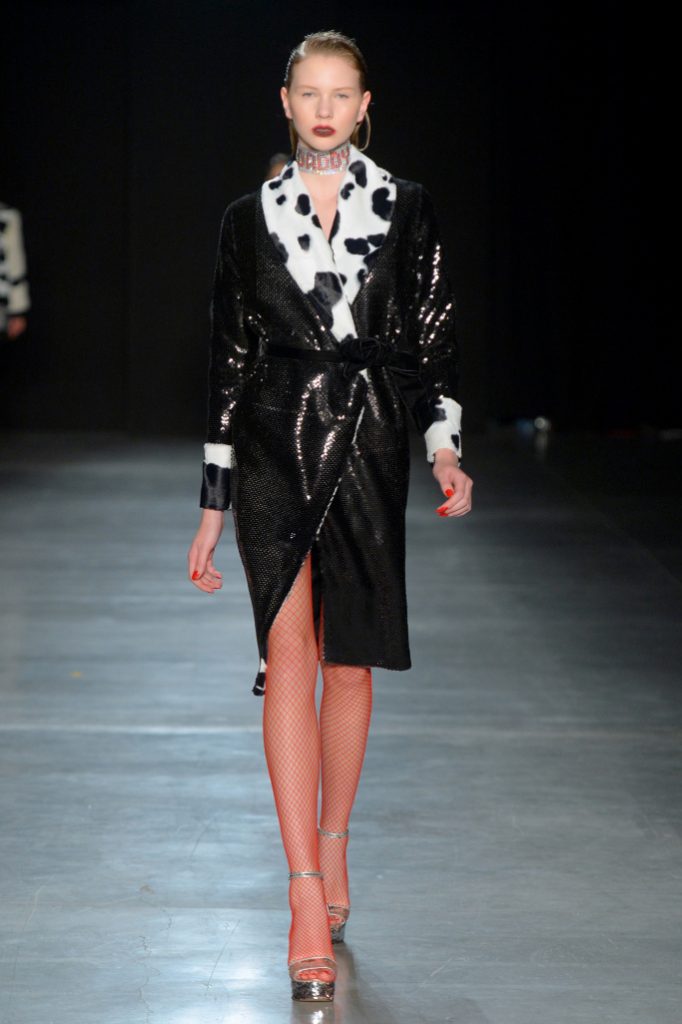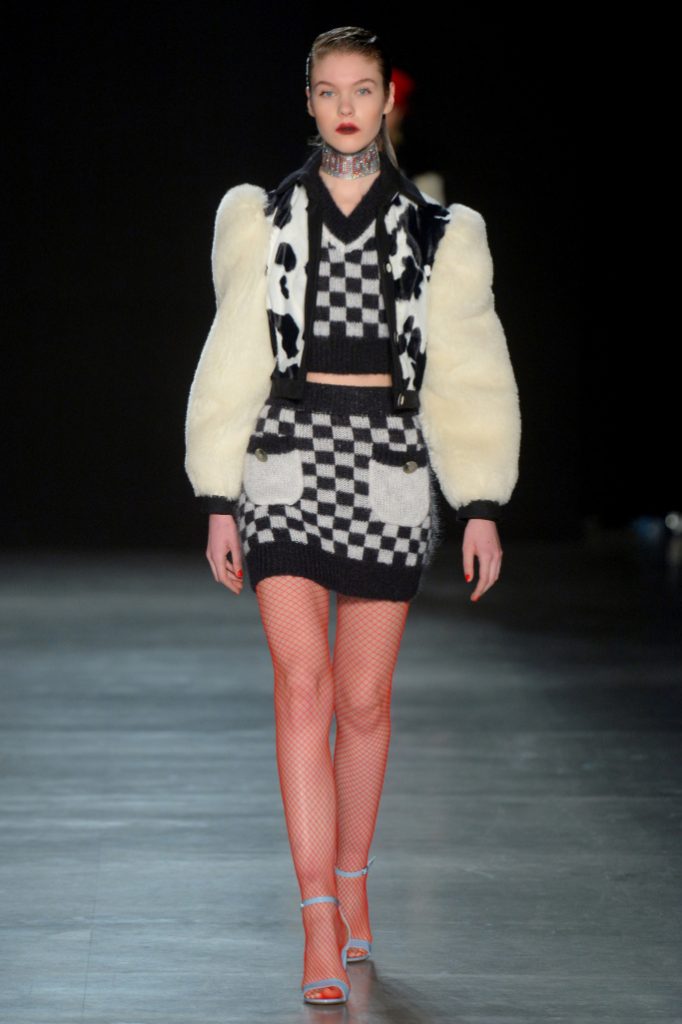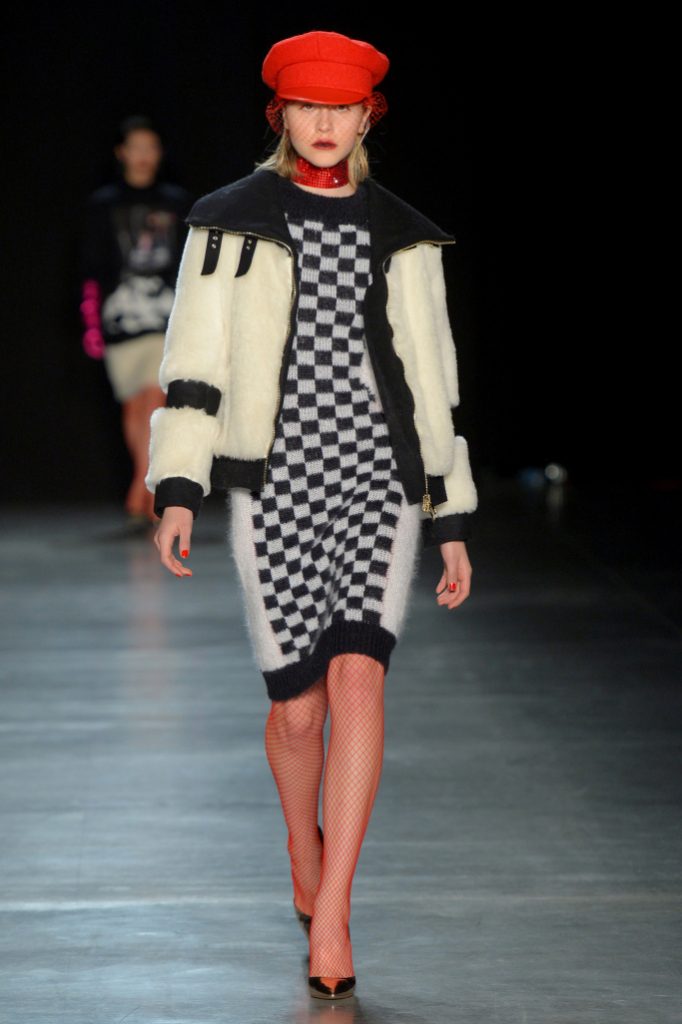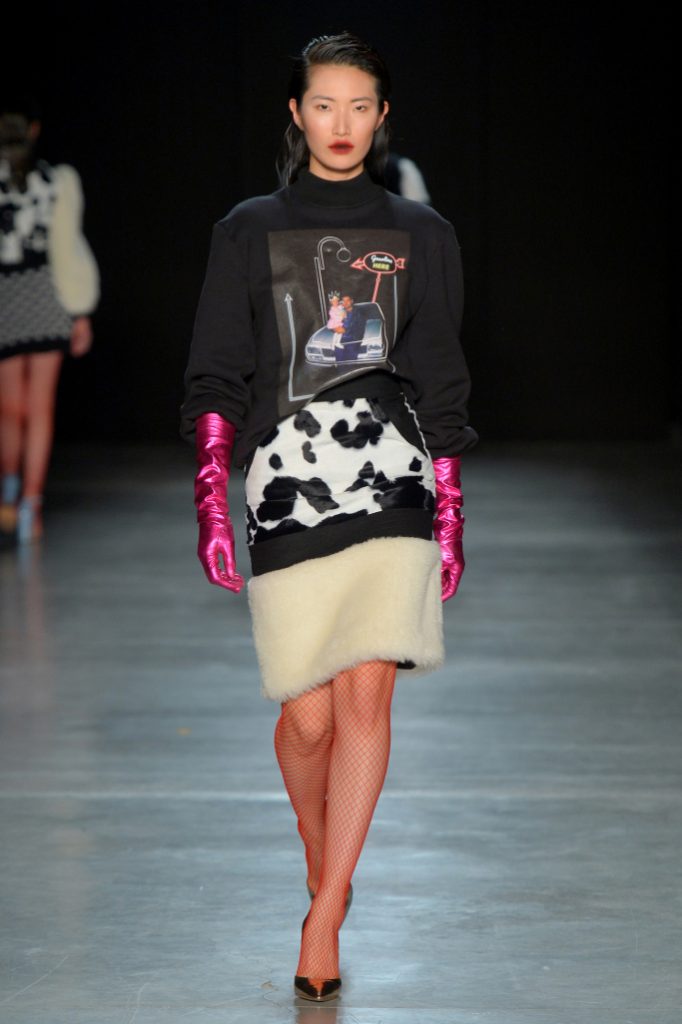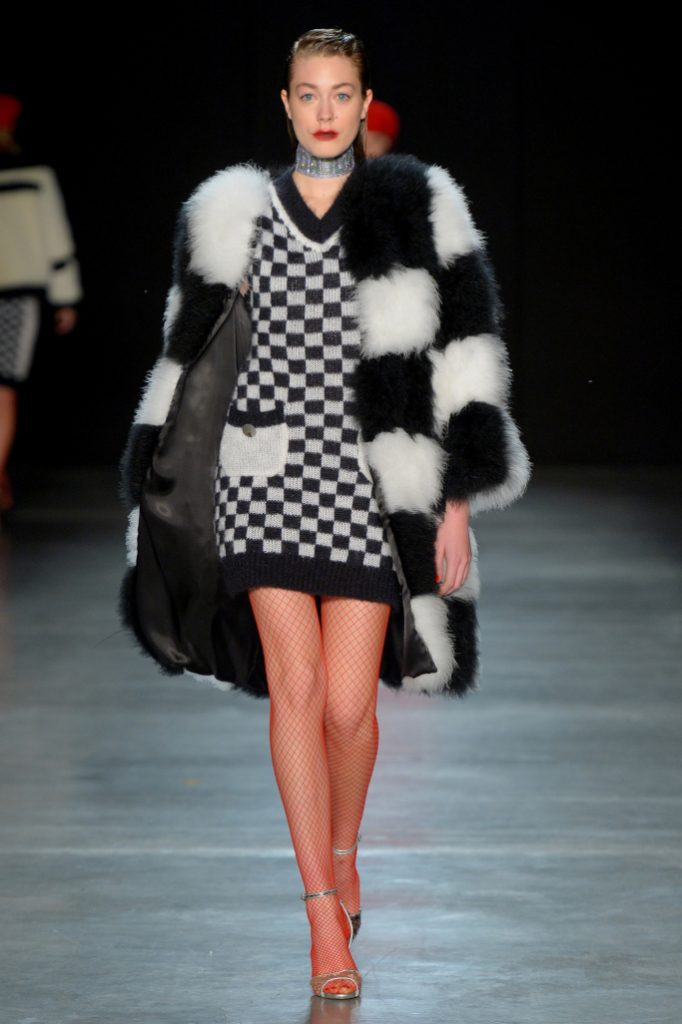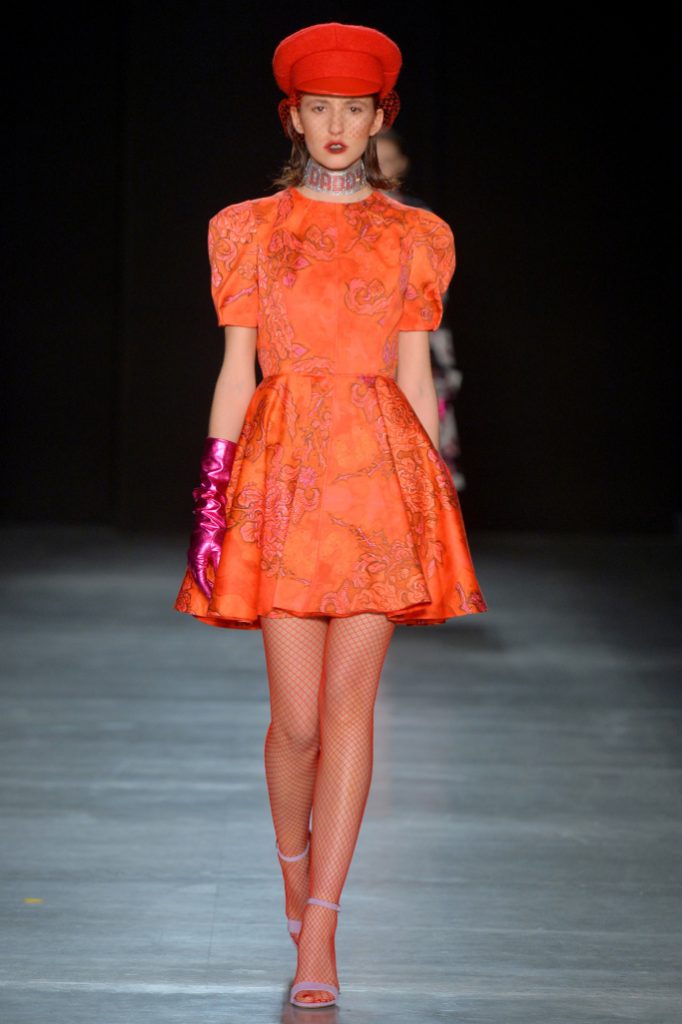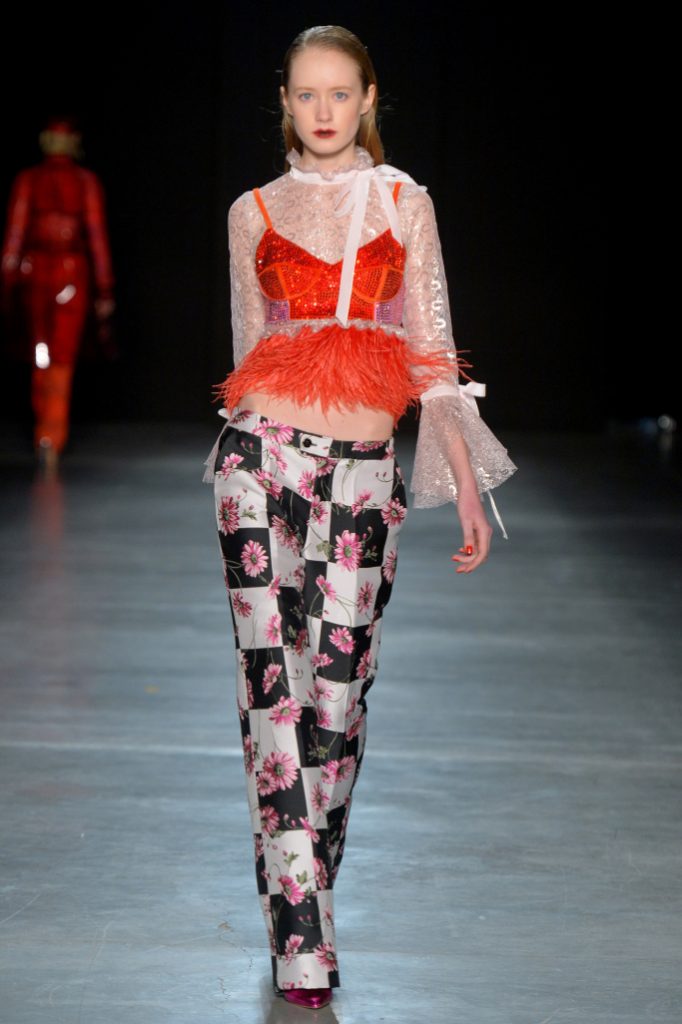 Sportmax's fall 2018 RTW collection featured fashion that was crisp and clean and perfectly modern. Primary color blocking, razor sharp tailoring, and wool fabrics that stood at attention, provided plenty of mix and match separates to cure the wintertime blues. A white shearling parka was pure sporty chic, and its twin, a long white shearling coat with patch pockets, blended high style with a utilitarian vibe.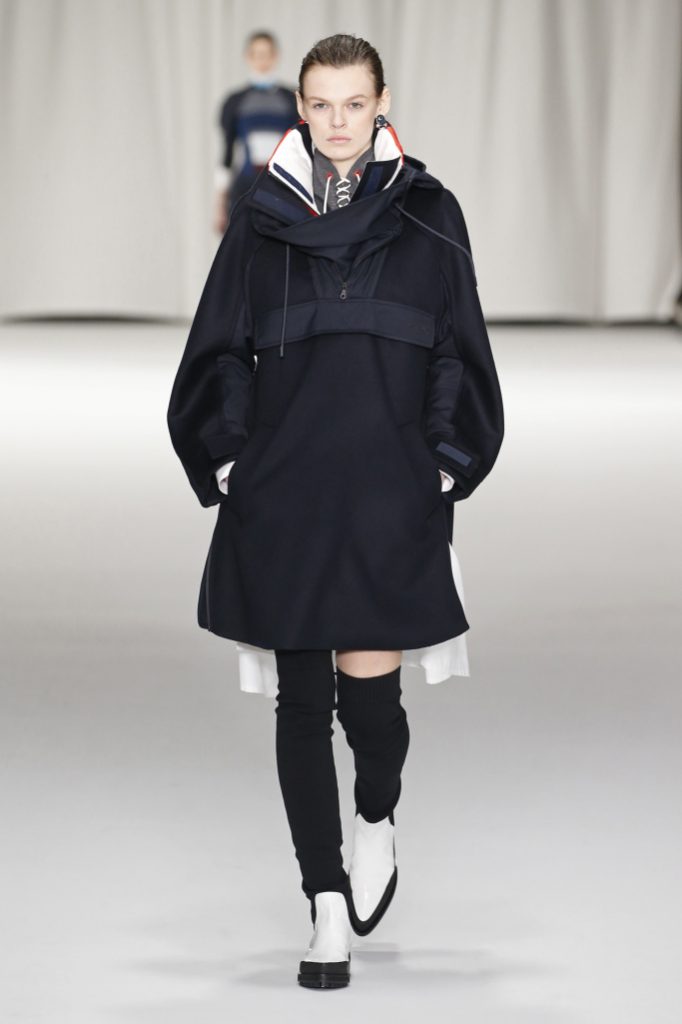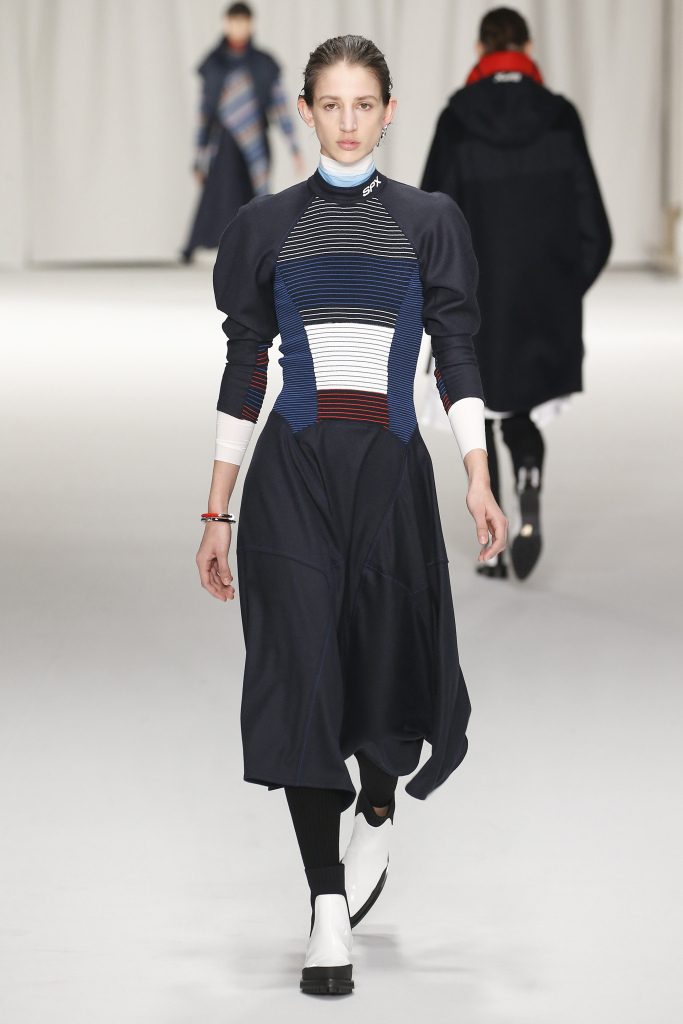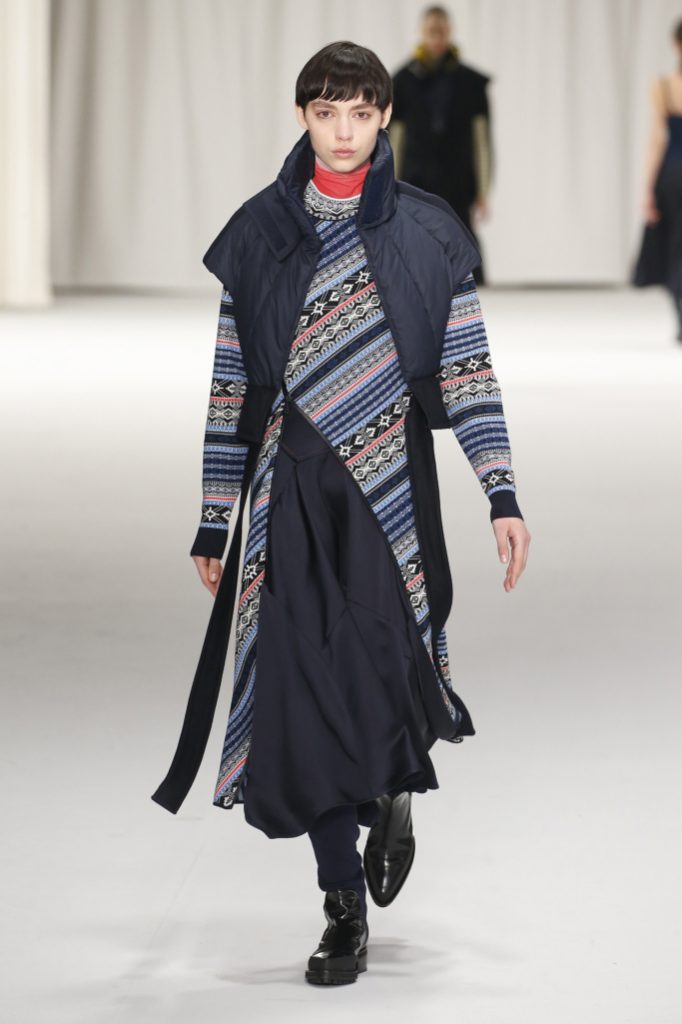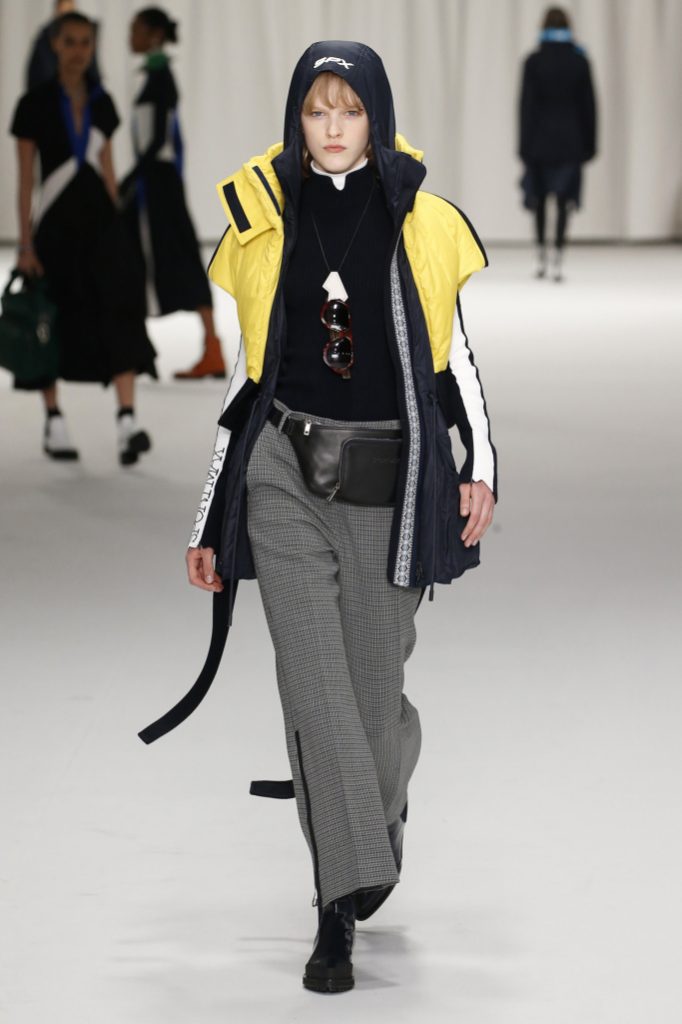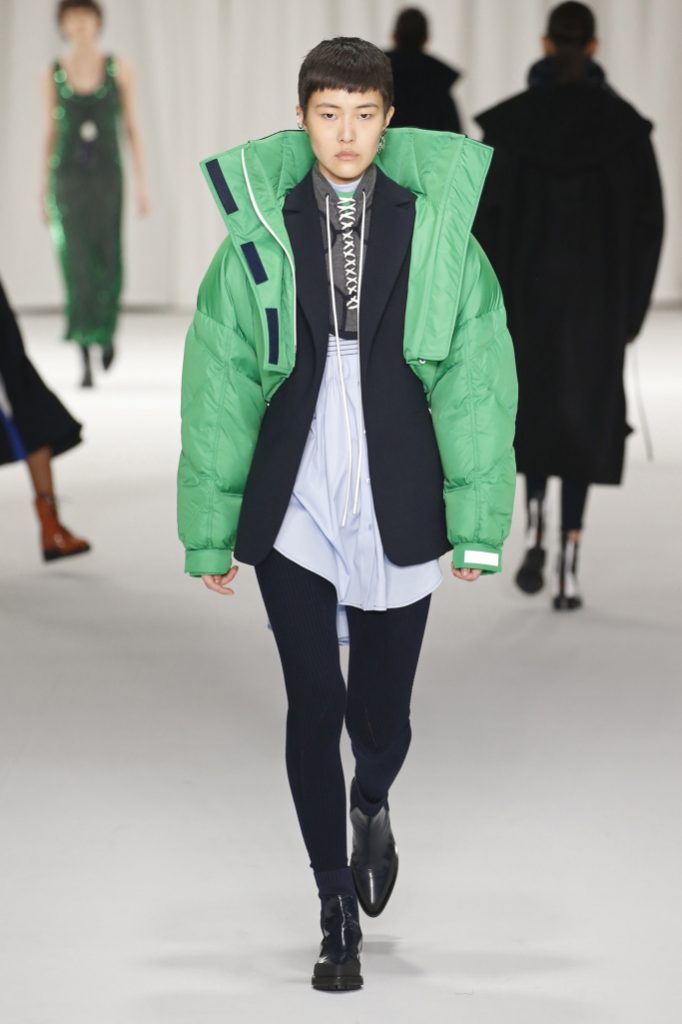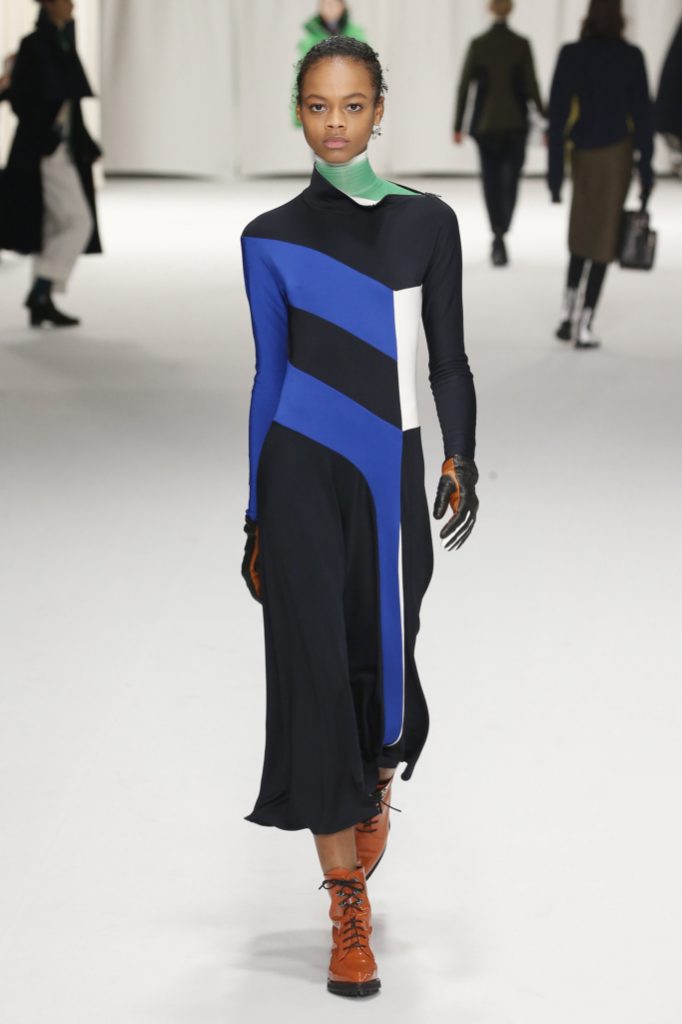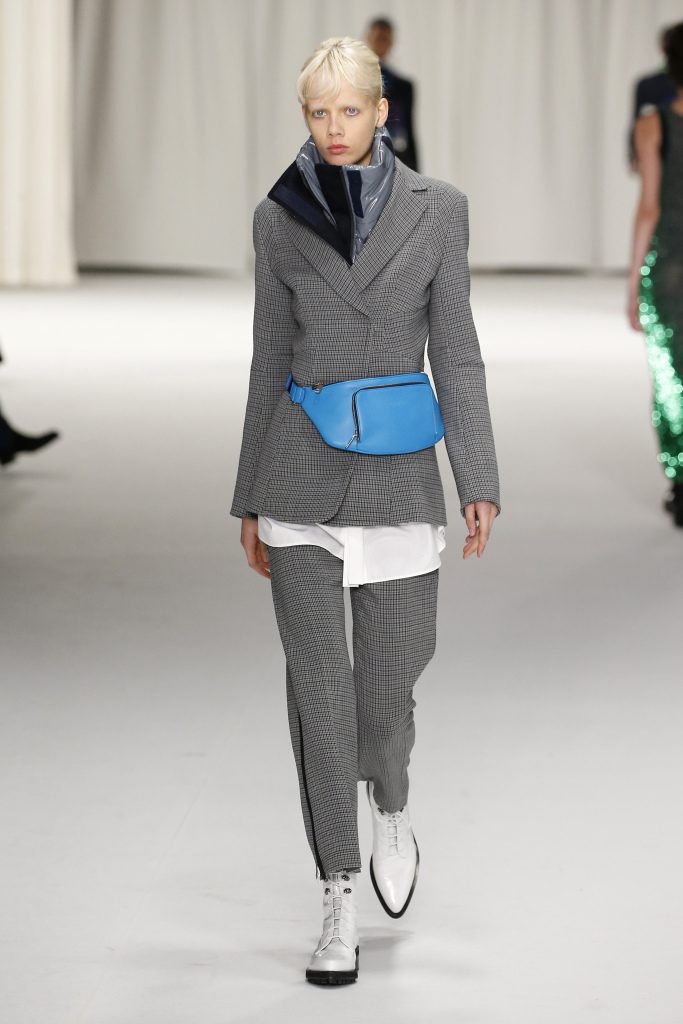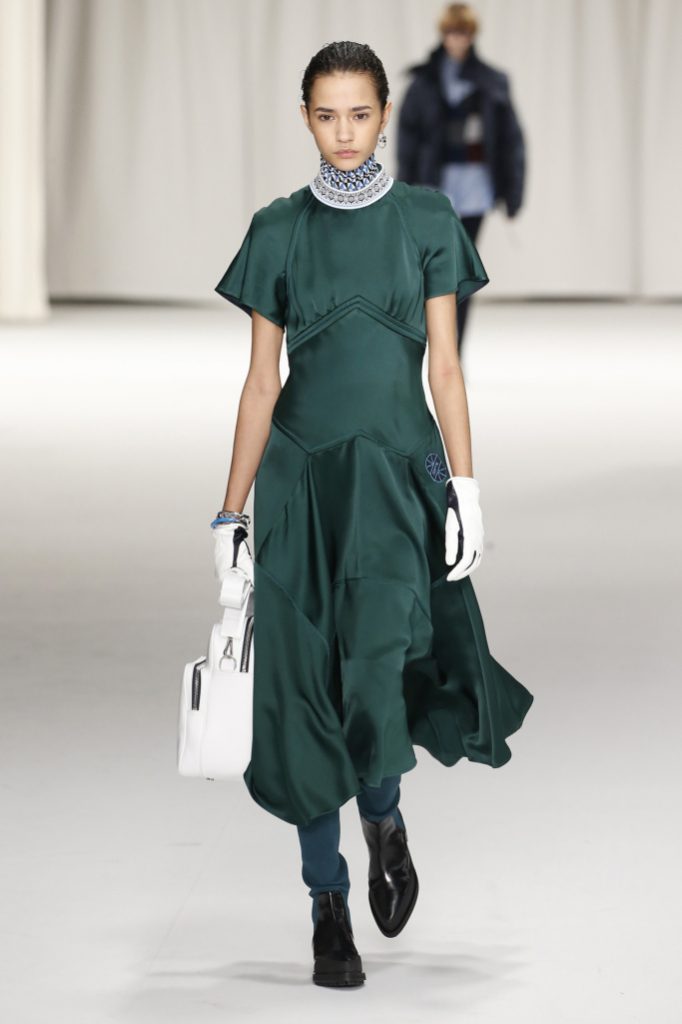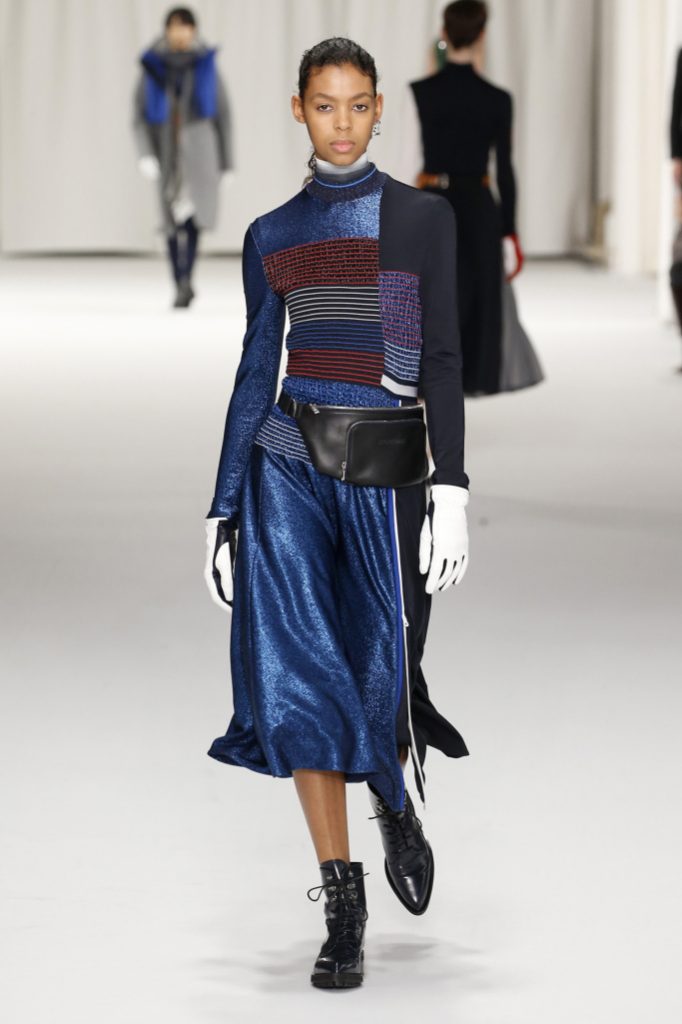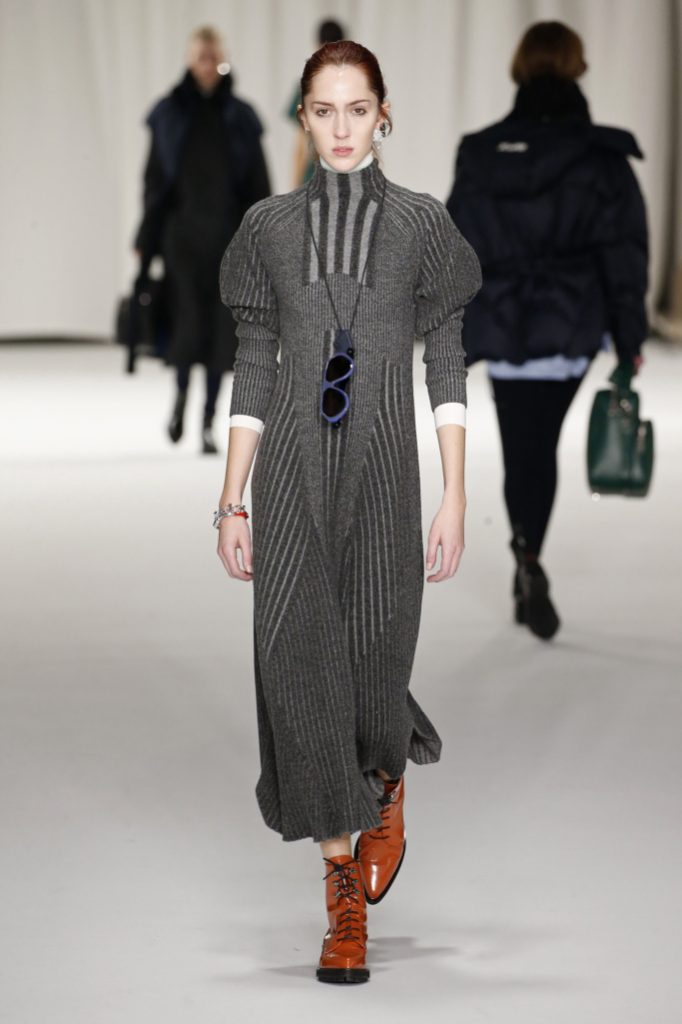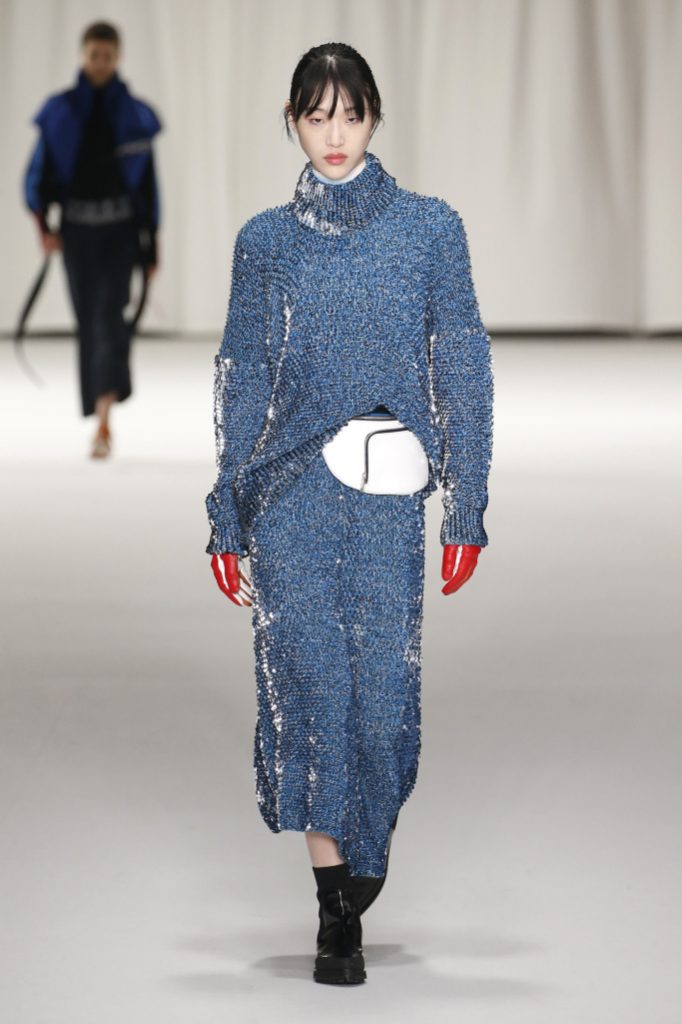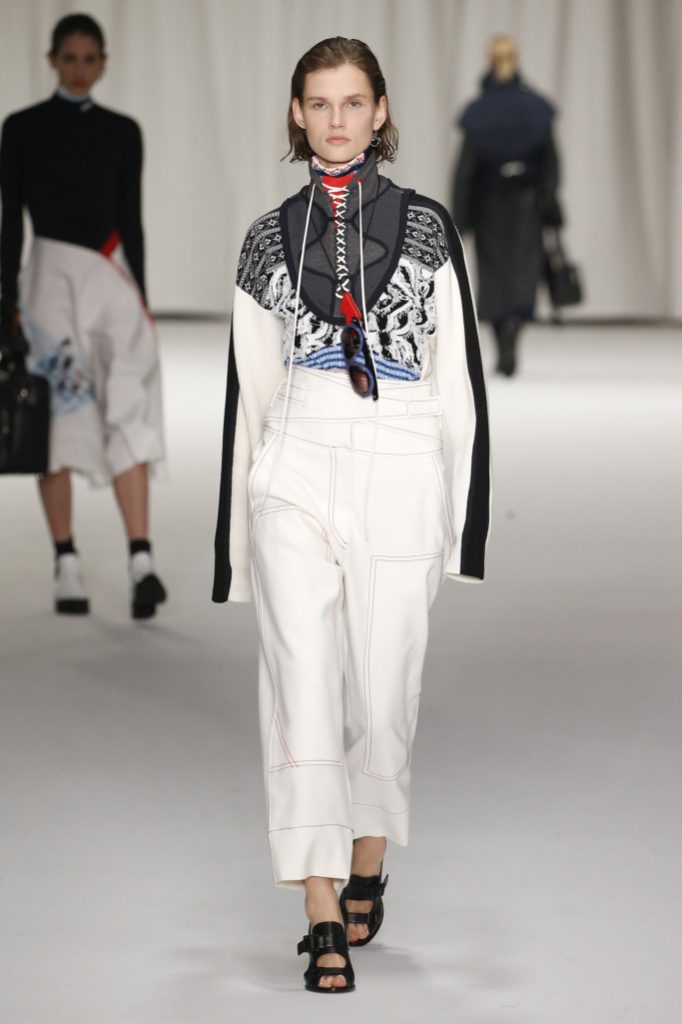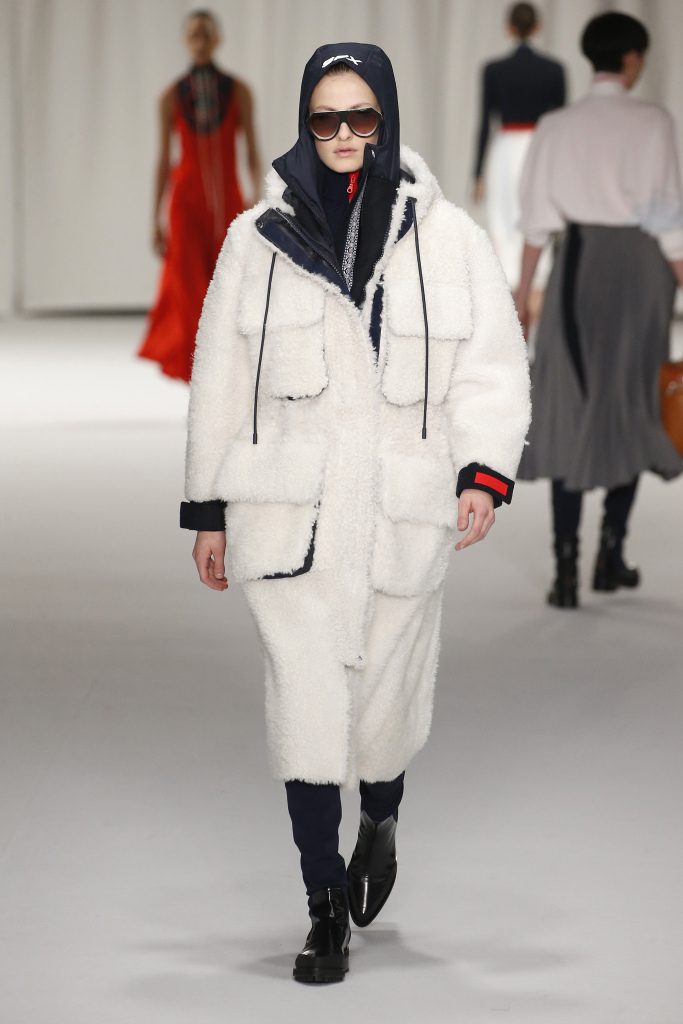 Tod's understands that it's leather weather whenever and, with a legacy of leather craftsmanship; it was no surprise that they would showcase some of the finest shearling looks of the season. Unique shearling jackets in rich earth tones of rust, marigold, or turquoise were among the endless options. Mixing up the message, a patchwork shearling anorak in rust, yellow, tan, and black was powerful and fun.  A short shearling jacket over a pencil leather skirt was a nice play of proportions.  For the sporty set, a shearling trimmed white nylon puffer coat with tan suede accents will go the distance. And leave the fanny pack at home because Tod's made the perfect tool belt- called the "capsule belt" -it carries the essentials of lip gloss, wallet, and cell phone!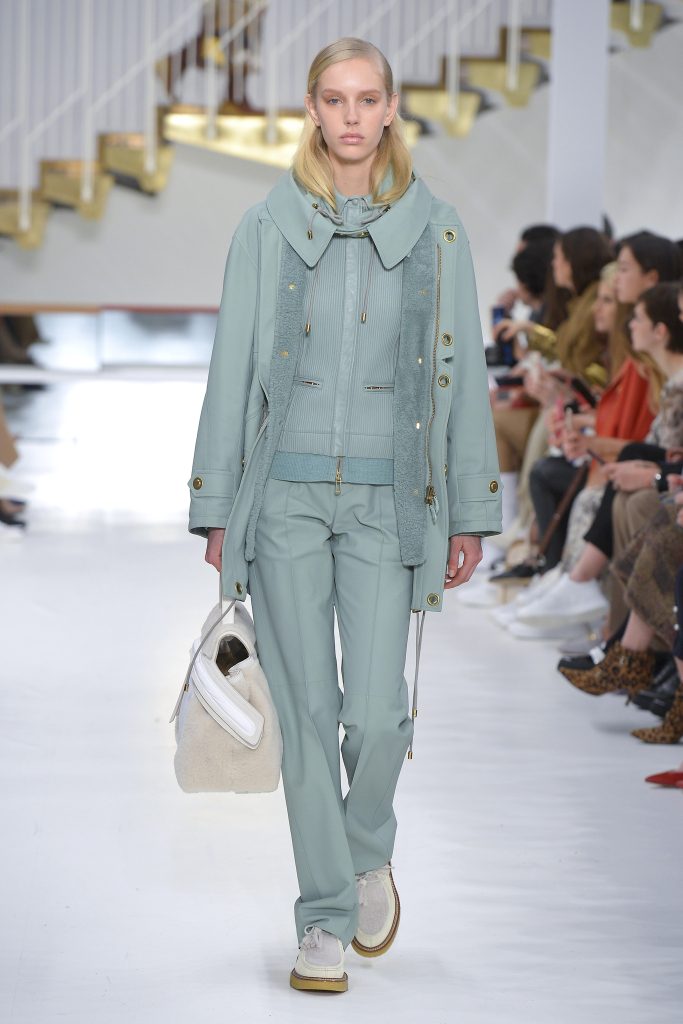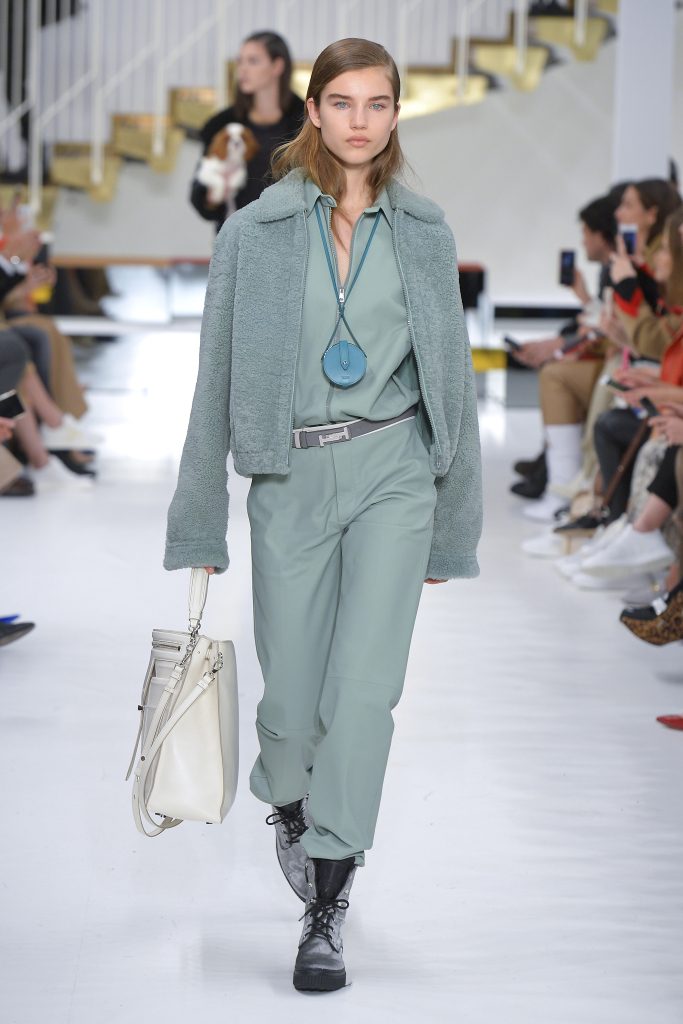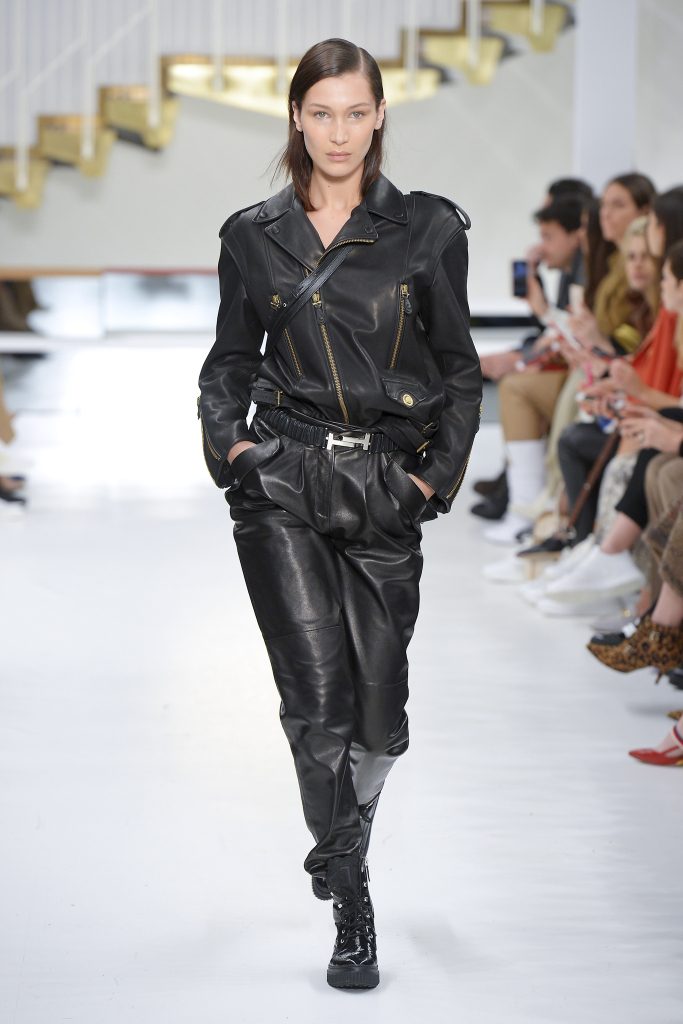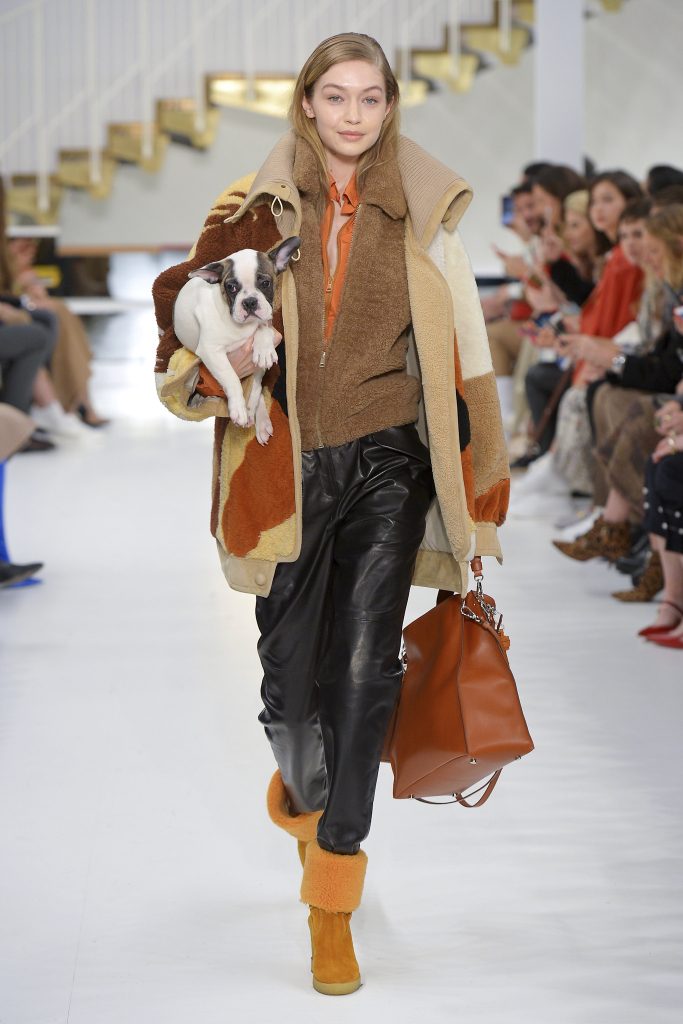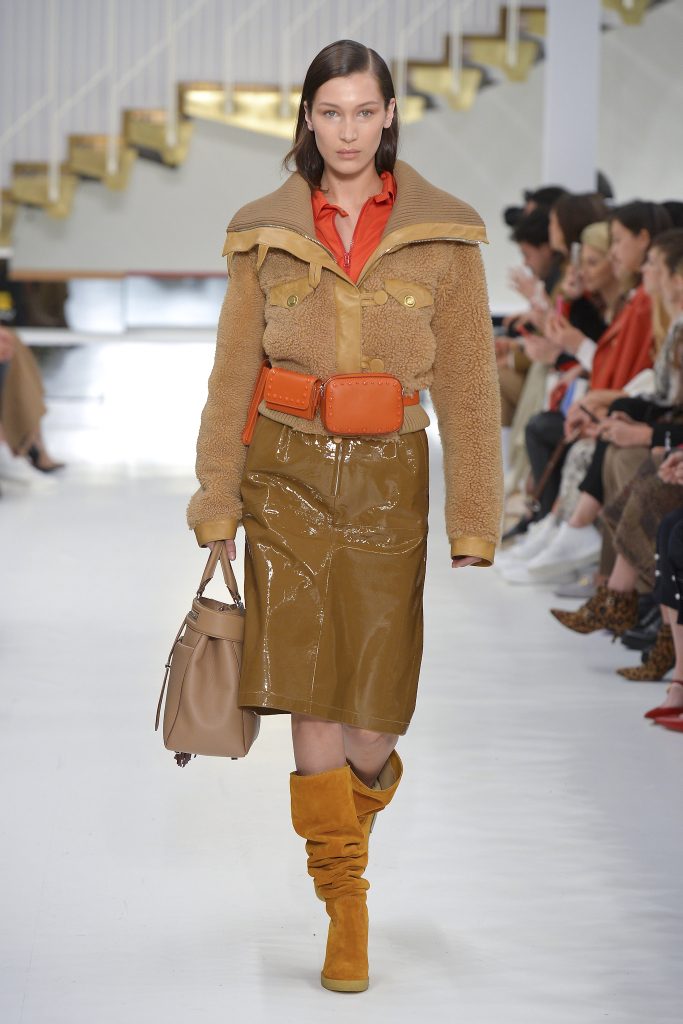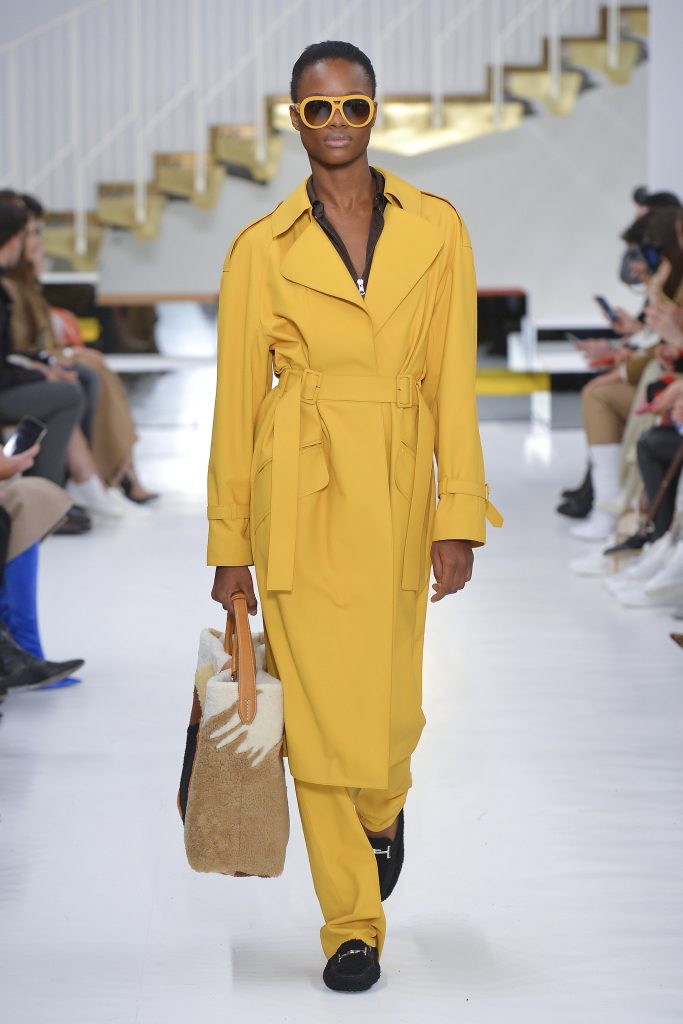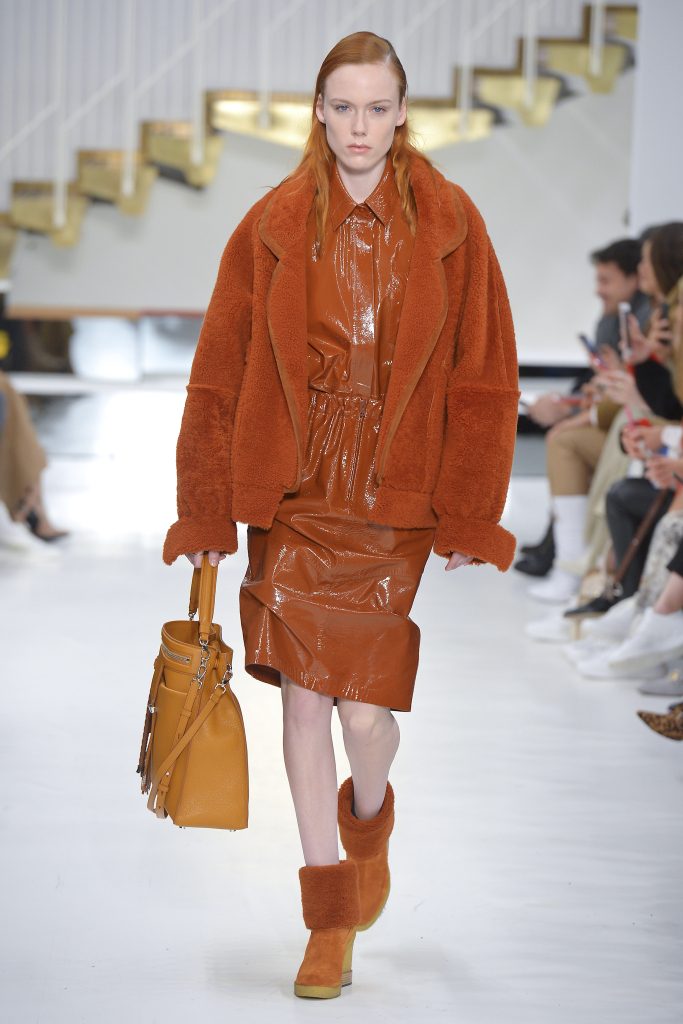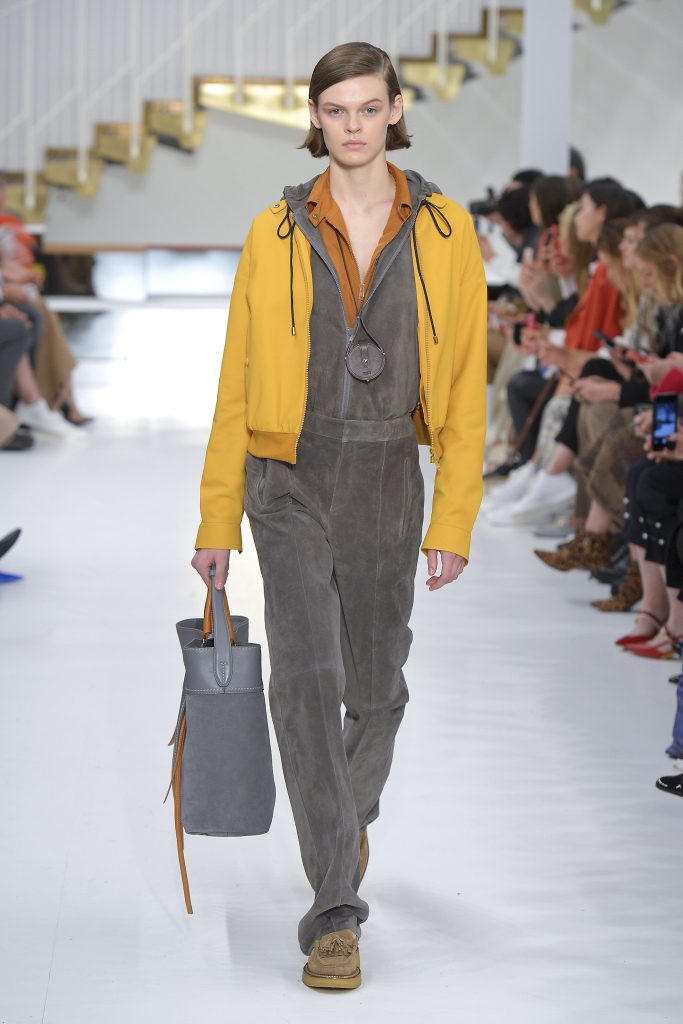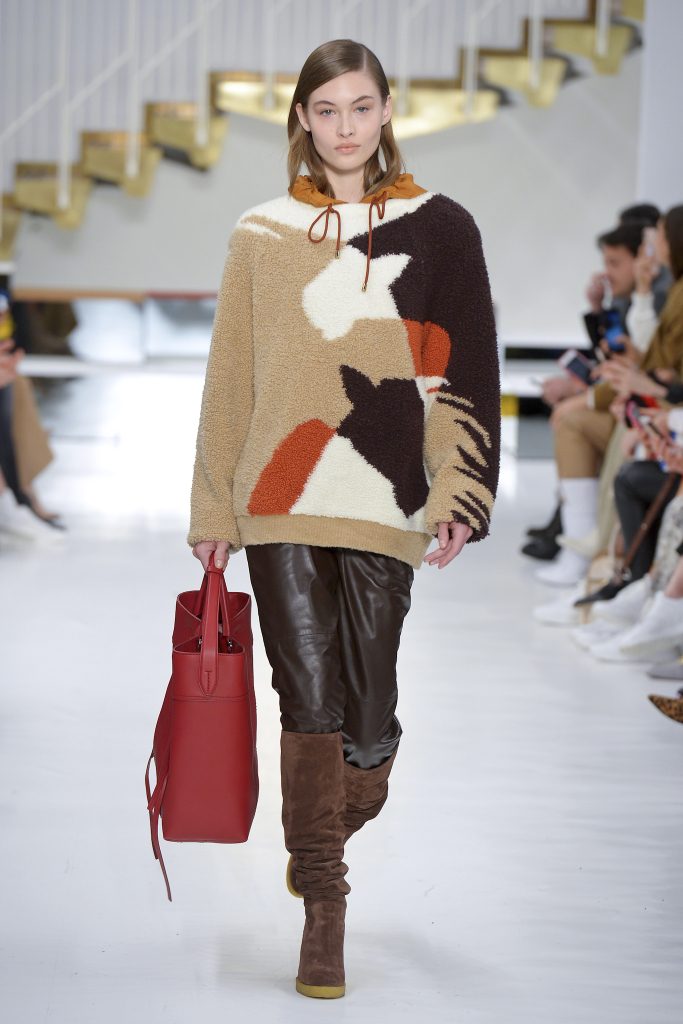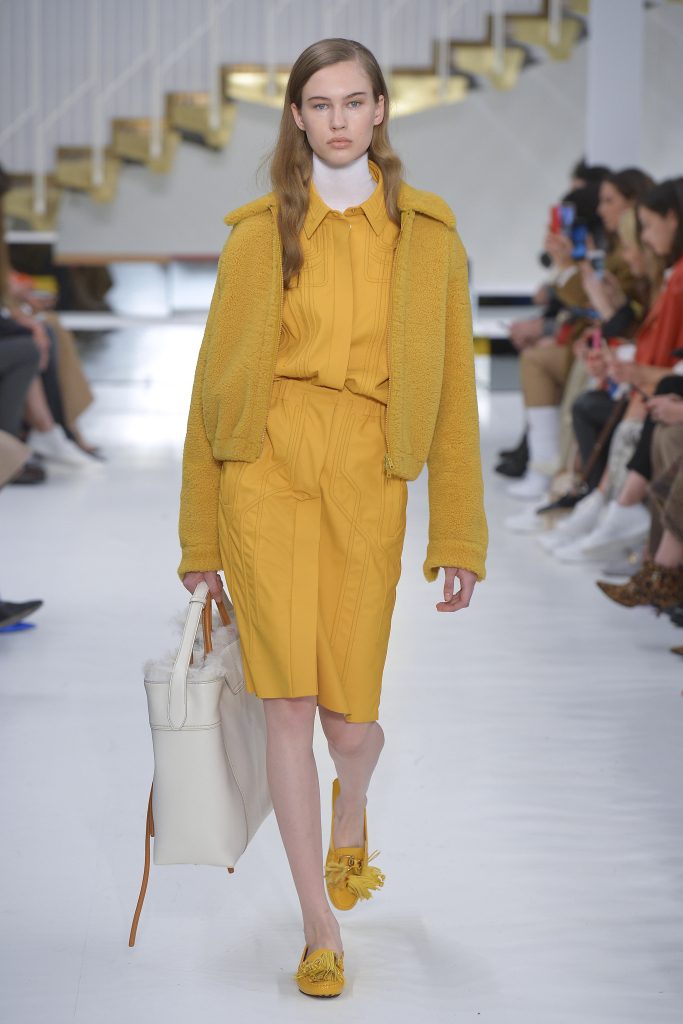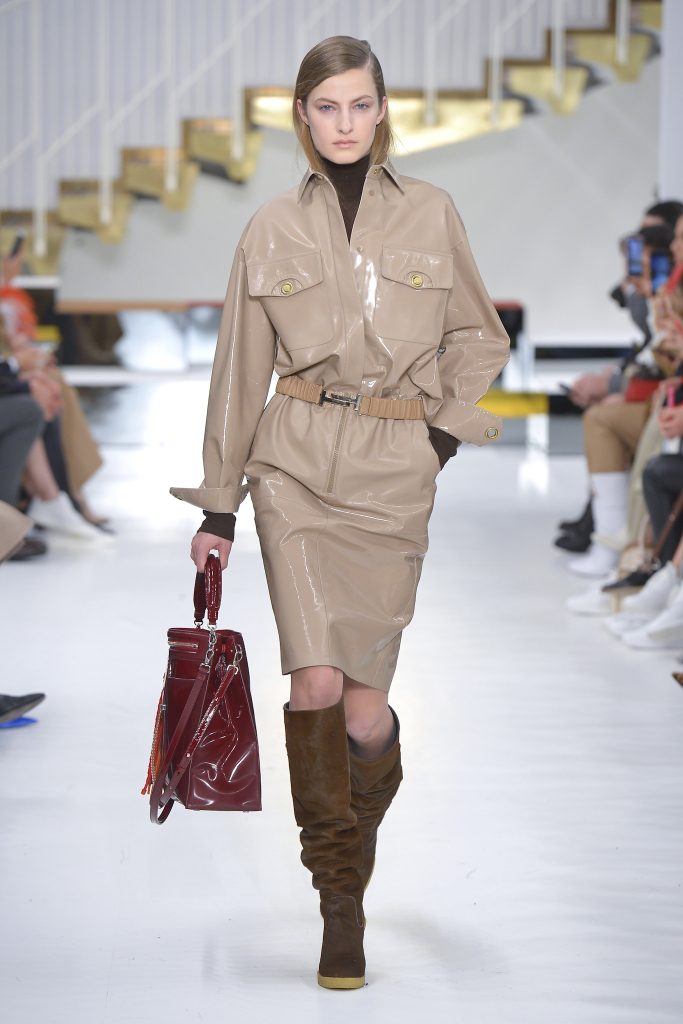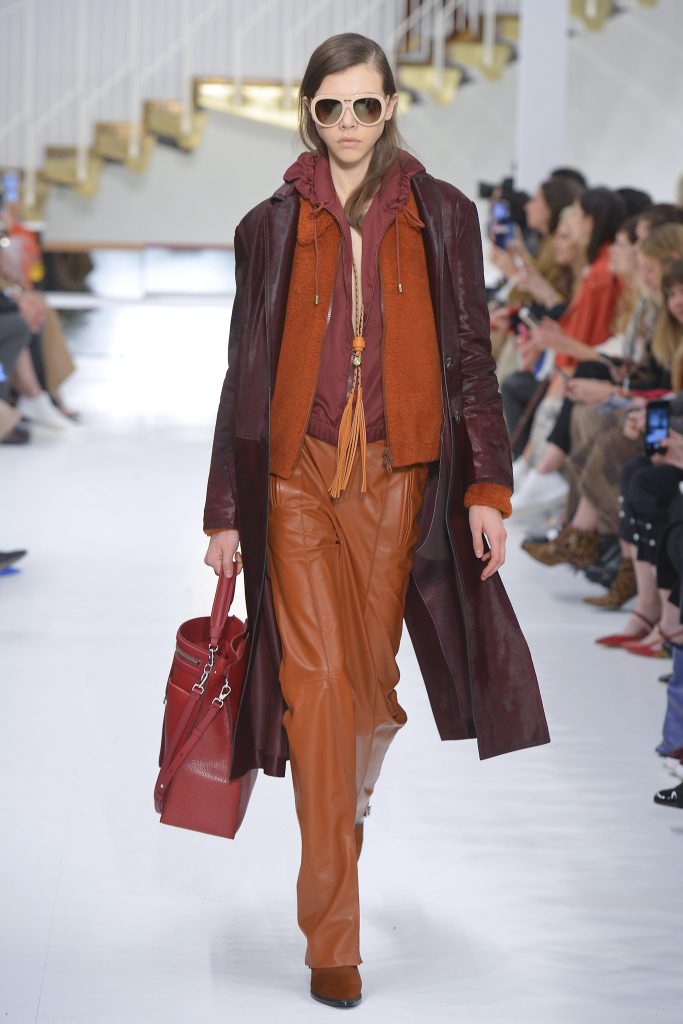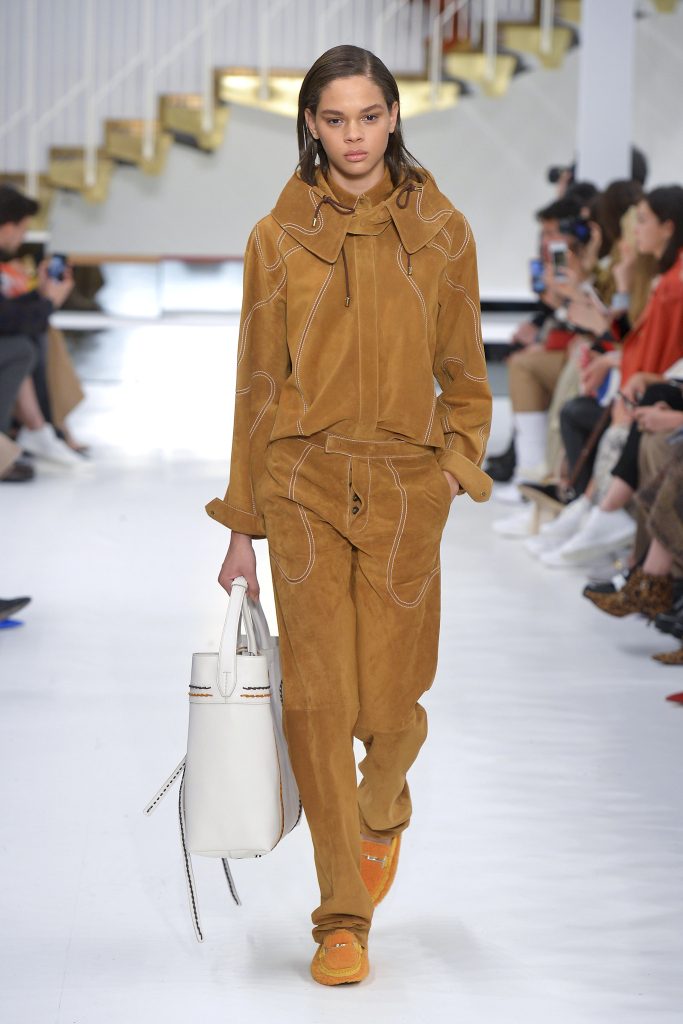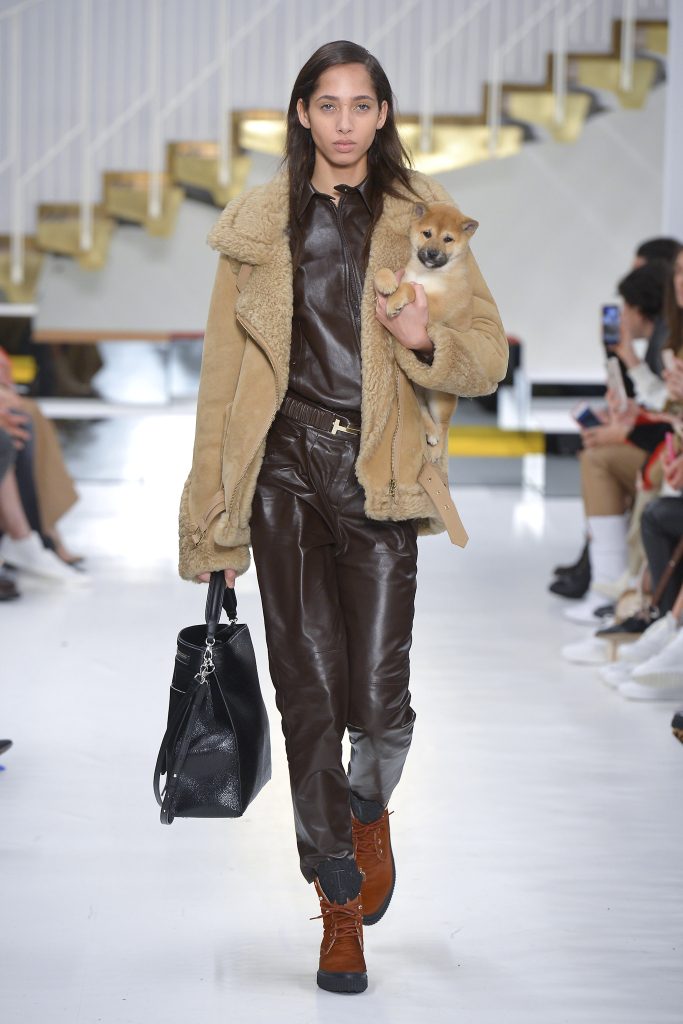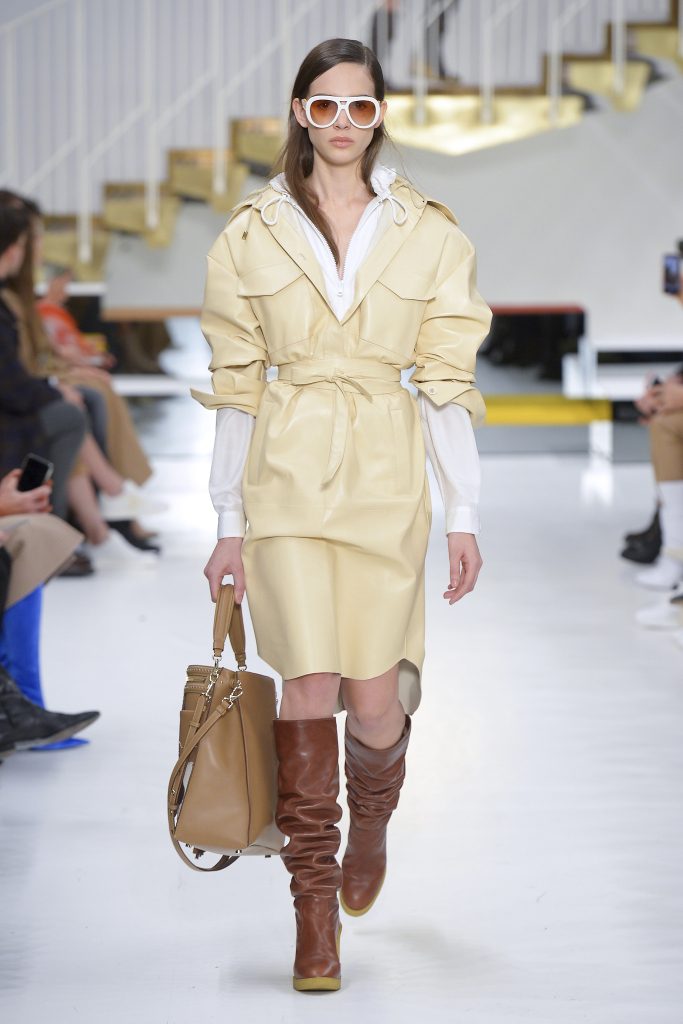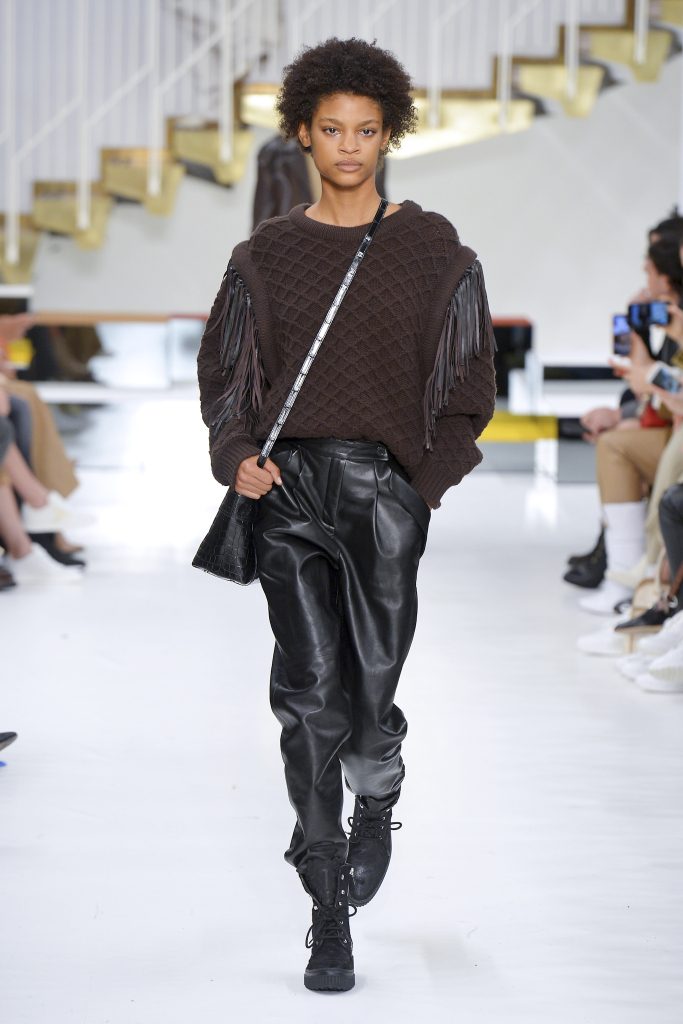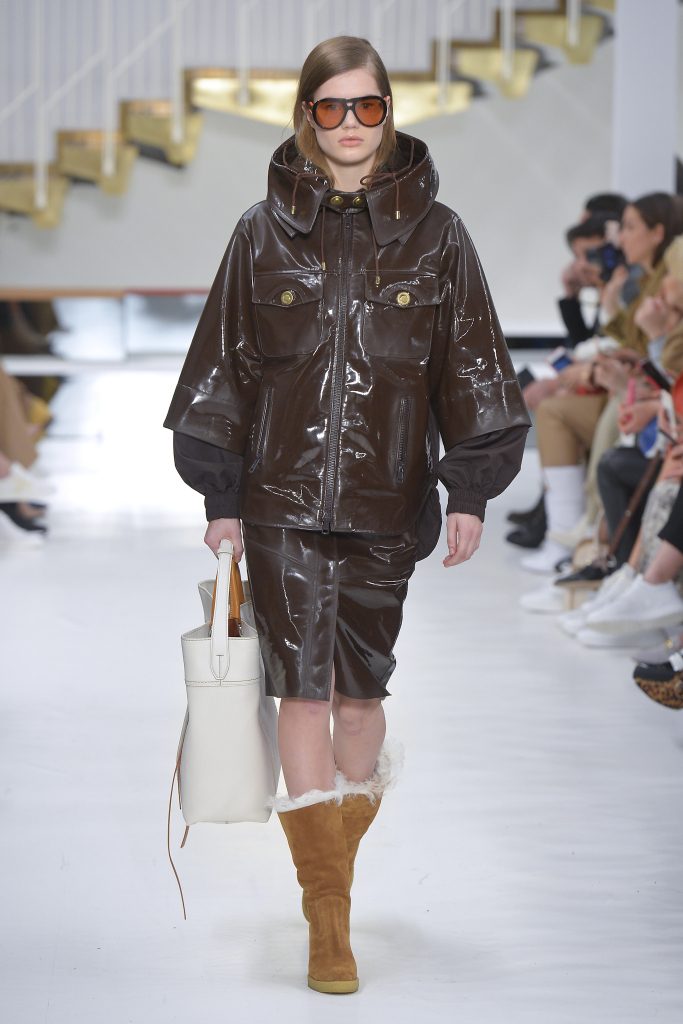 There's something about Miuccia Prada's style that makes us think she has a crystal ball for the future. Her fall 2018 RTW collection was as futuristic, cutting edge, and contemporary as it gets. Techno fabrics in neon colors combined with her signature clean line silhouettes suggested a very space age feeling. Shearling trims in bright contrasting colors gave heft to a strong collection. No complaints for what the future holds here.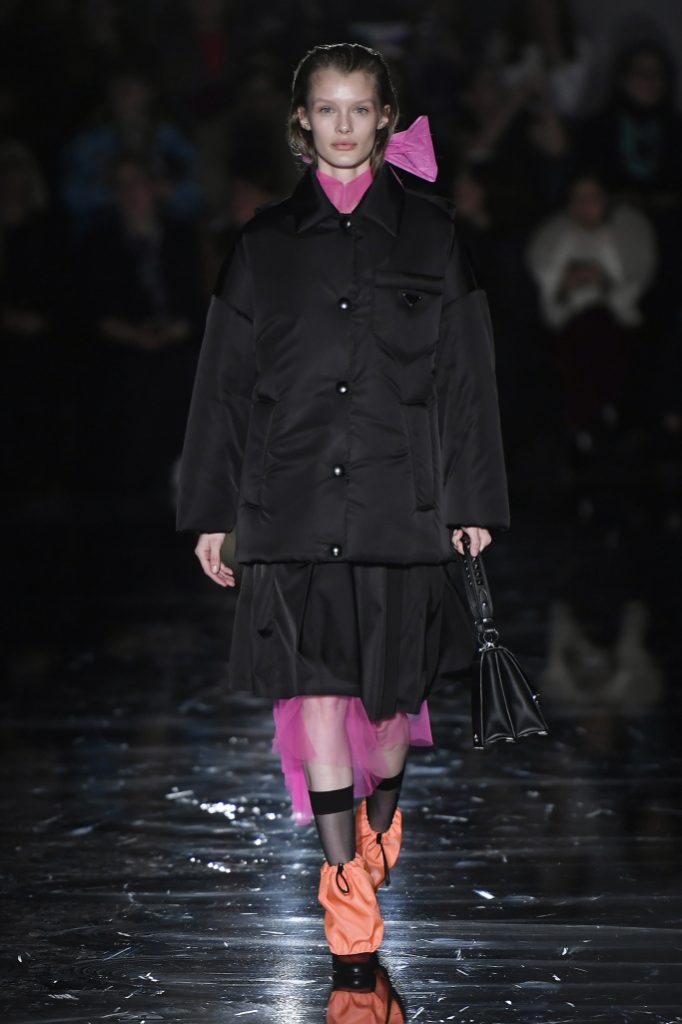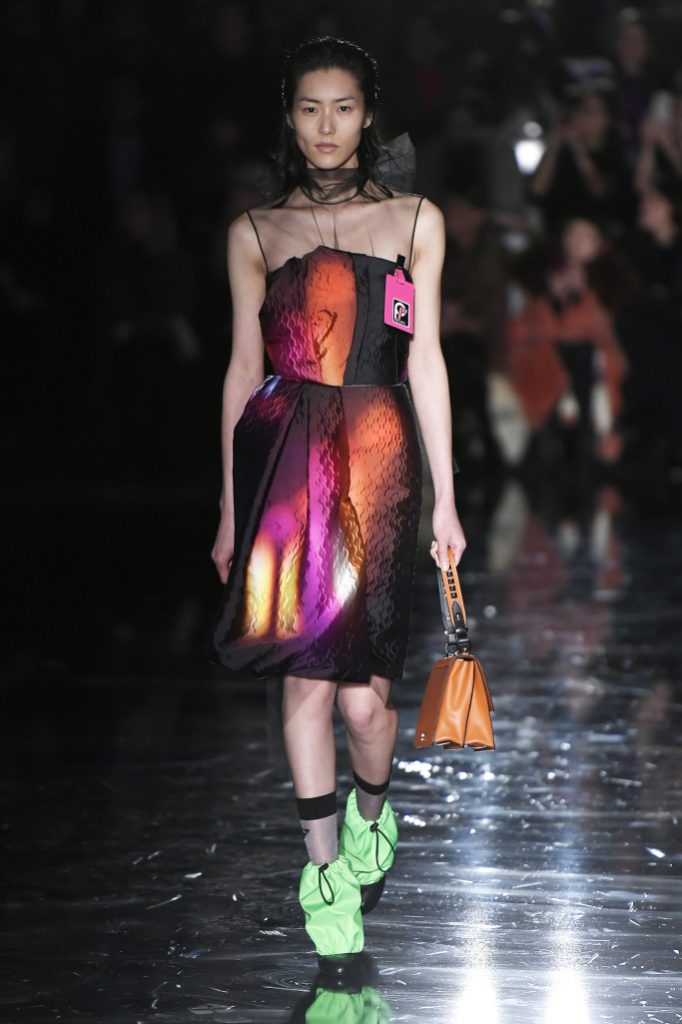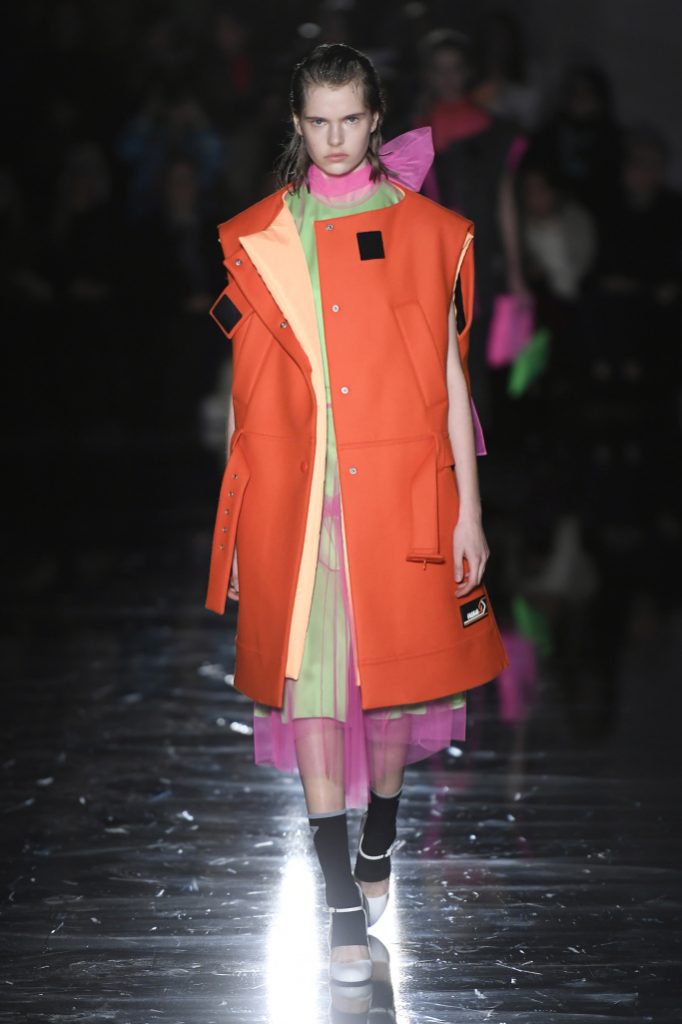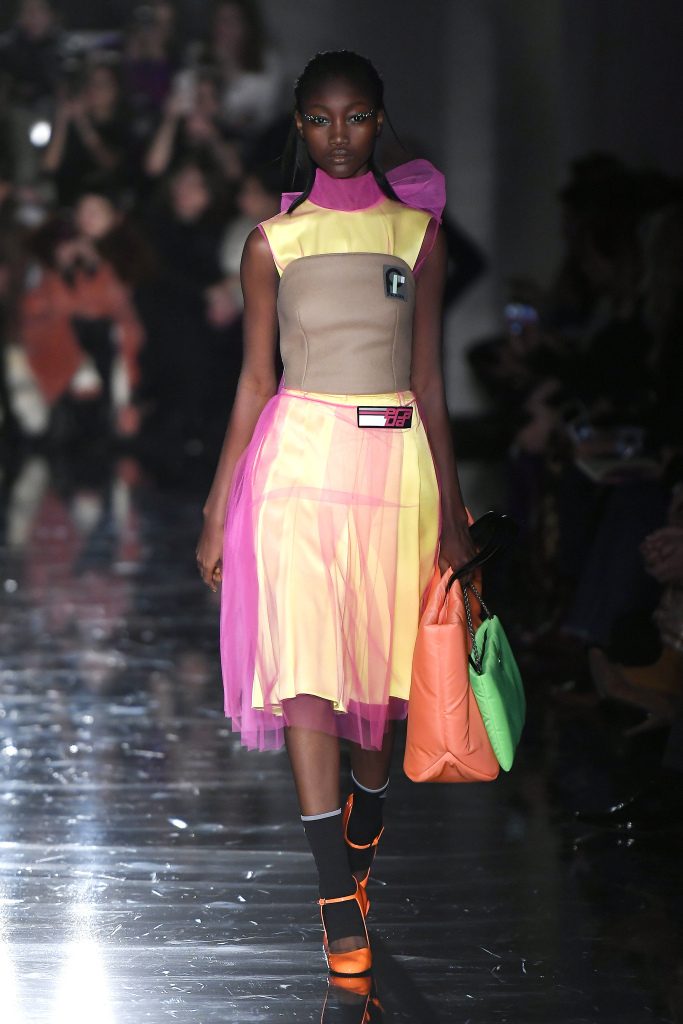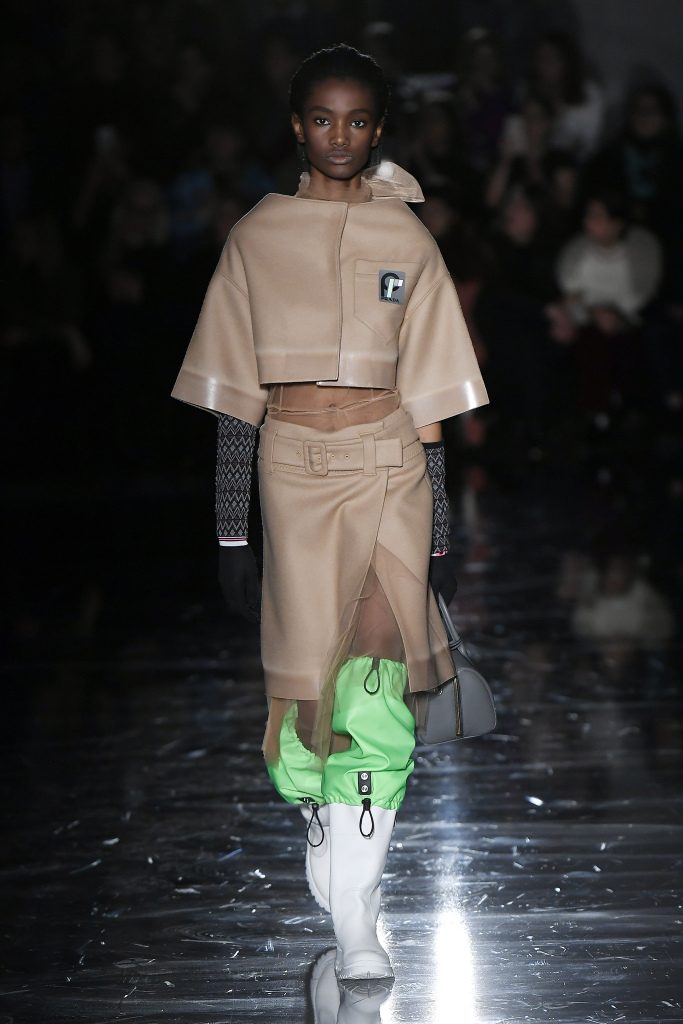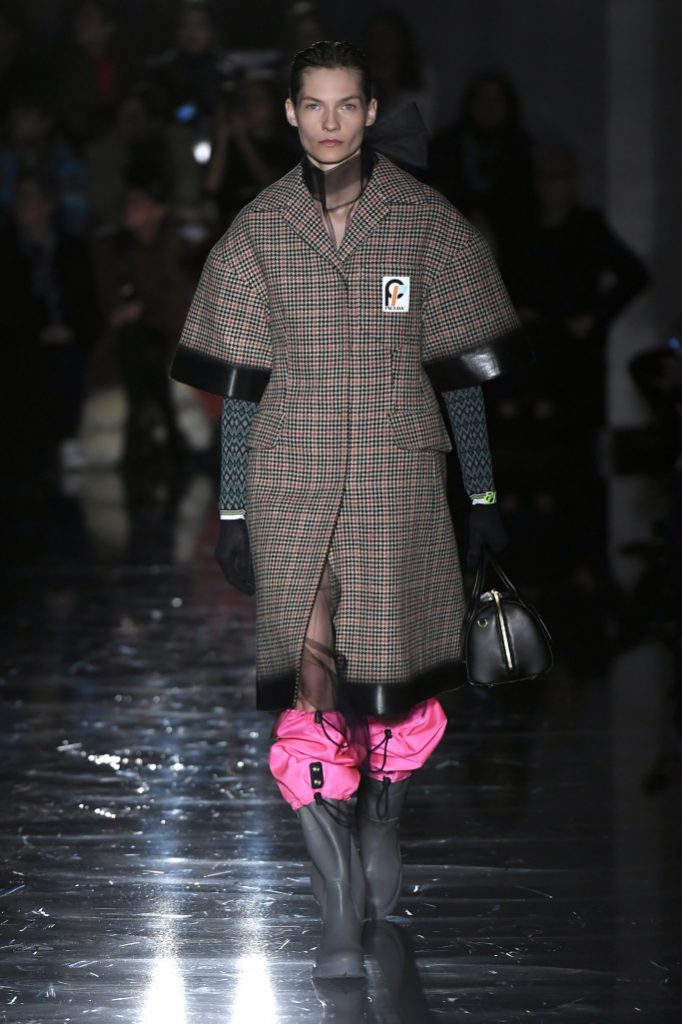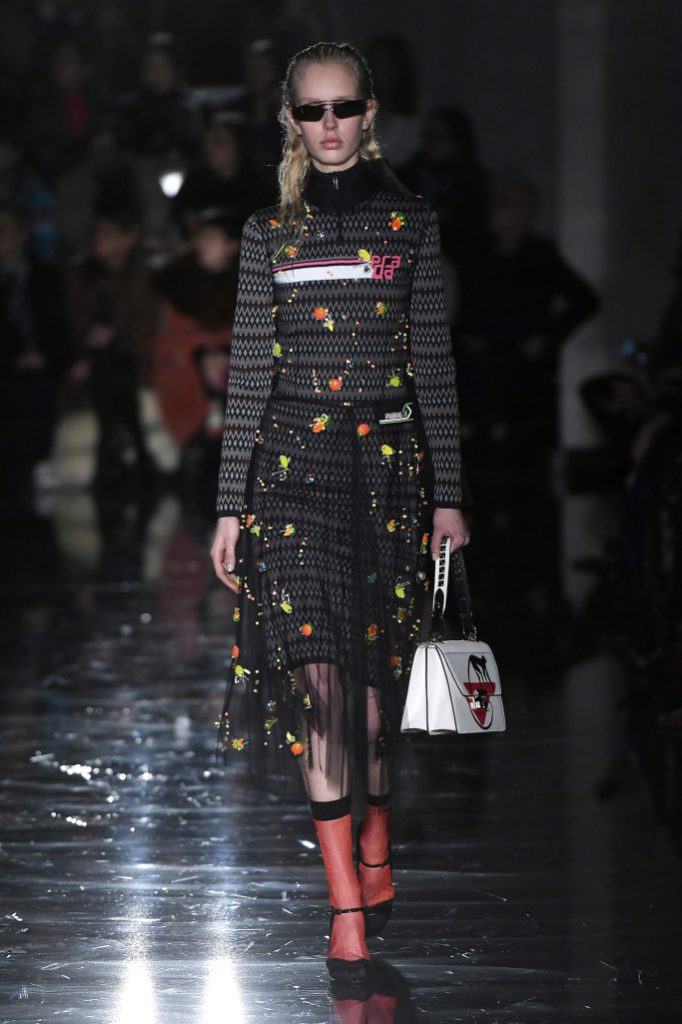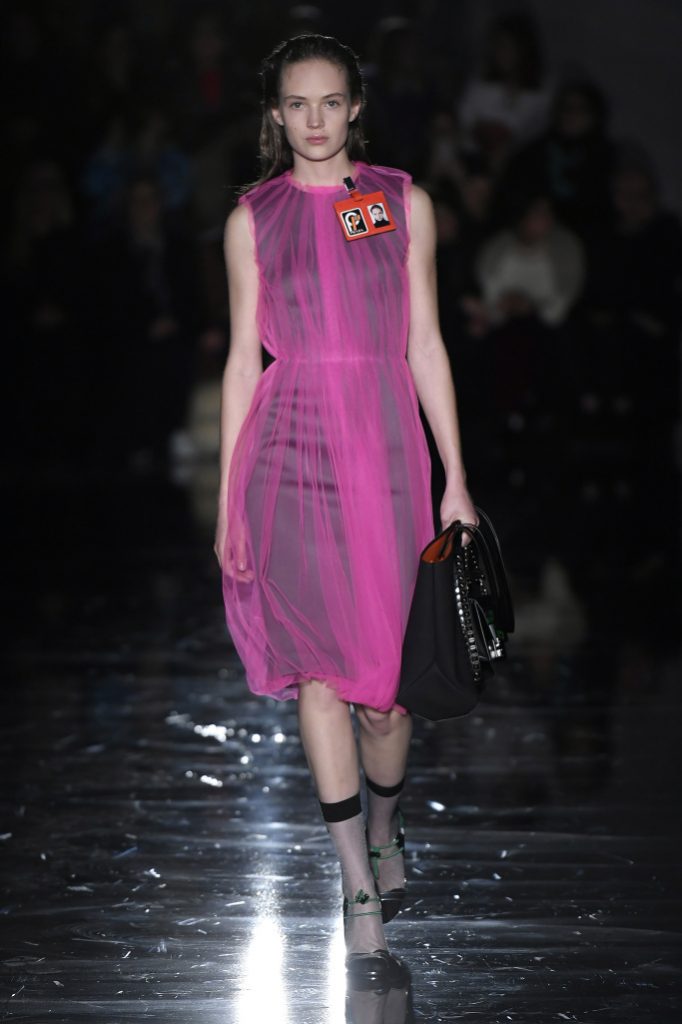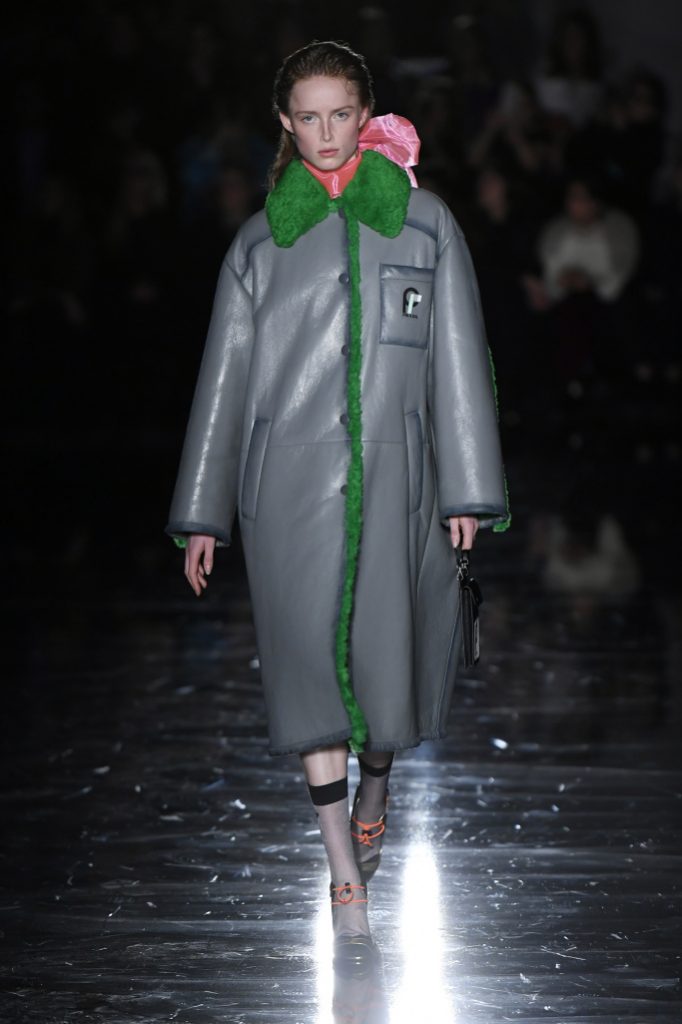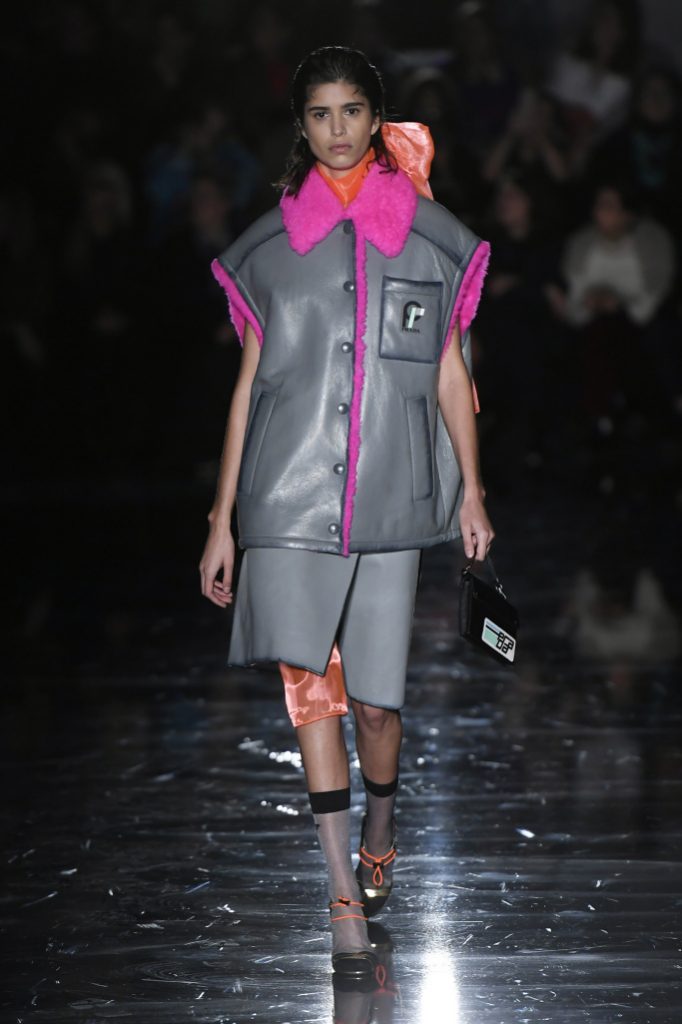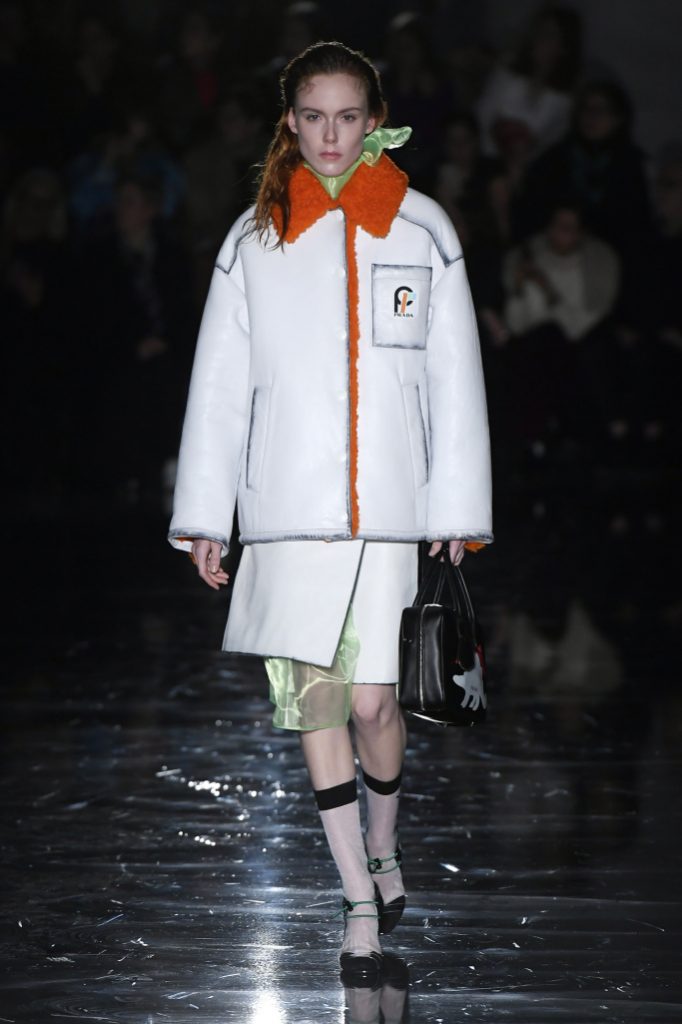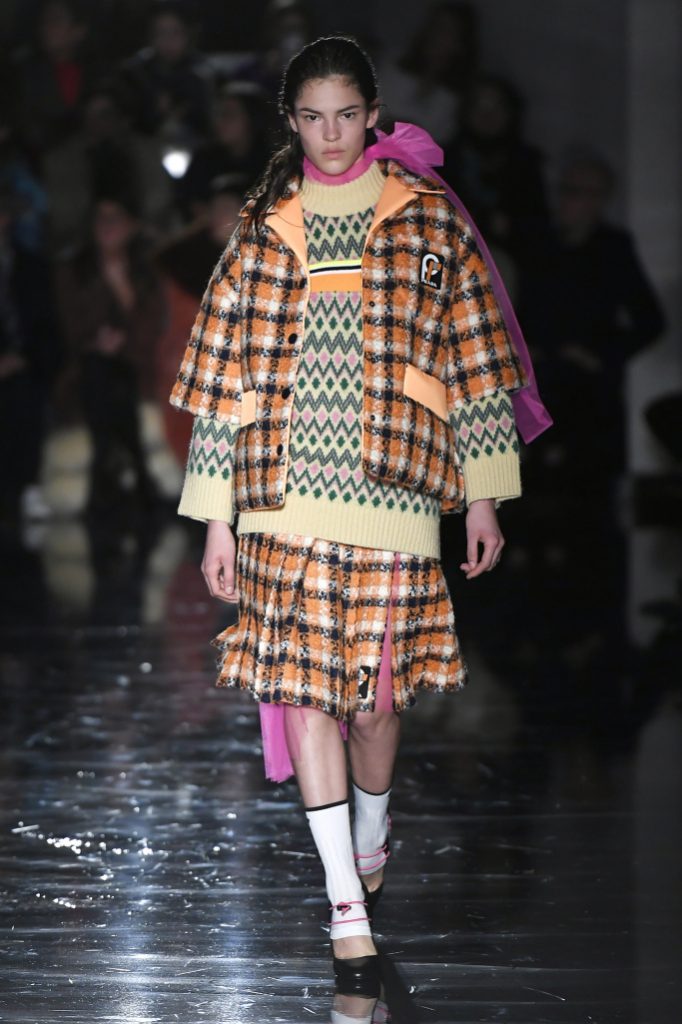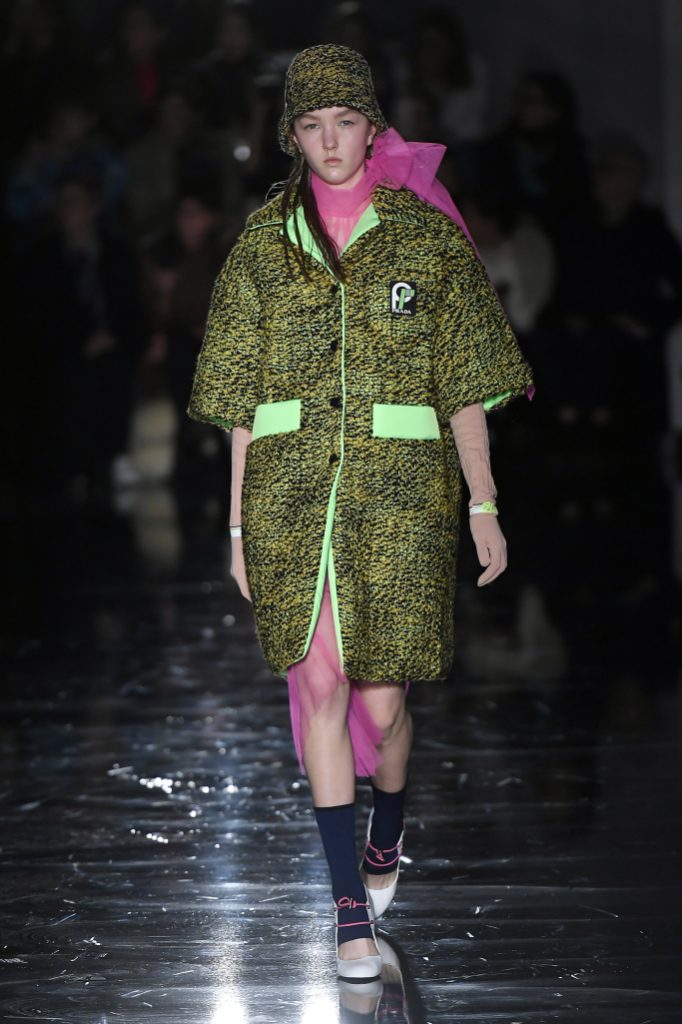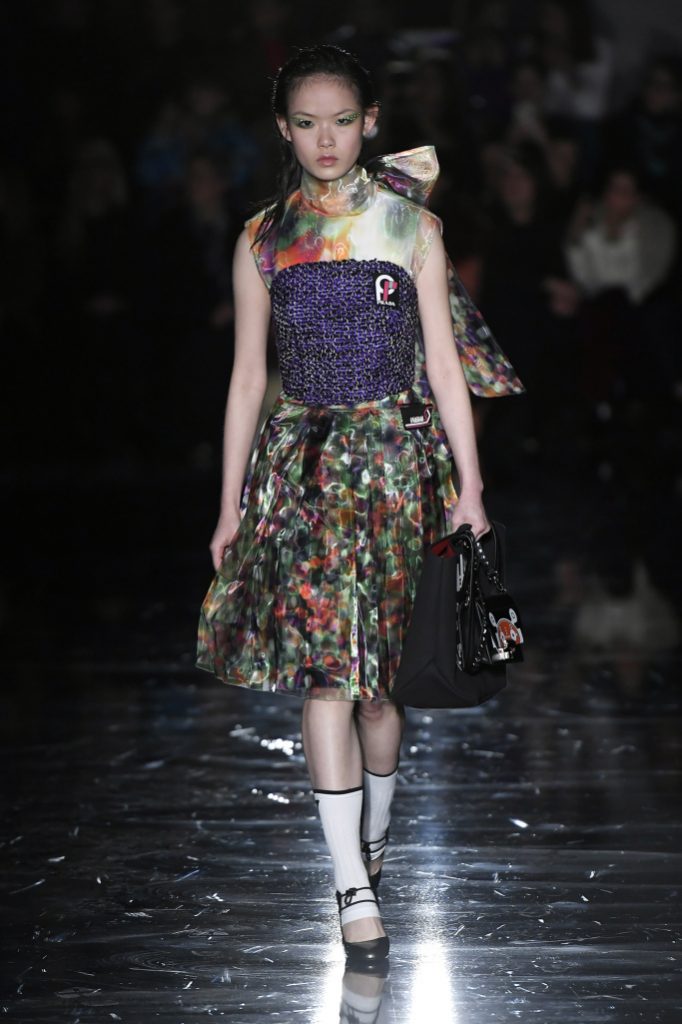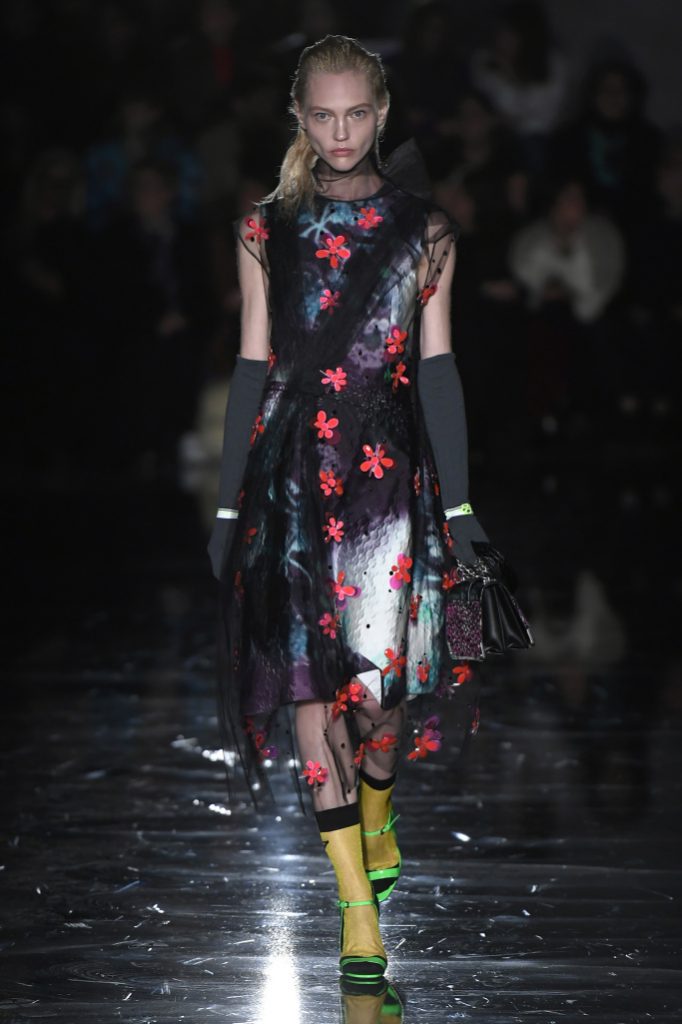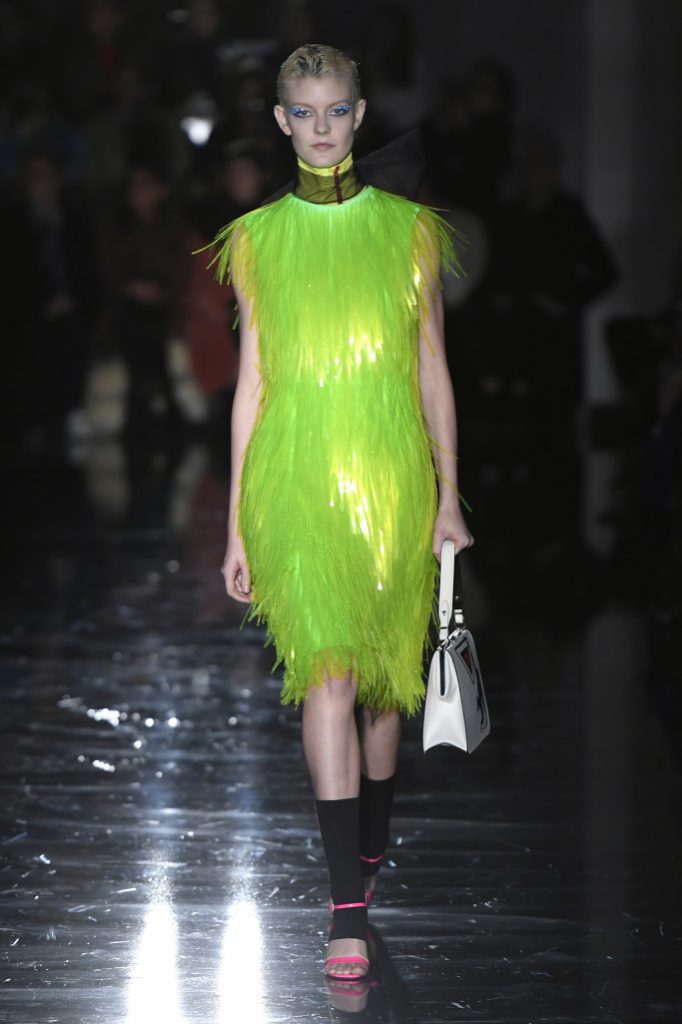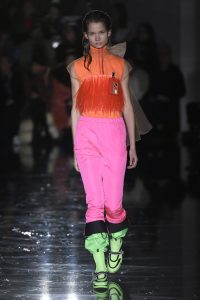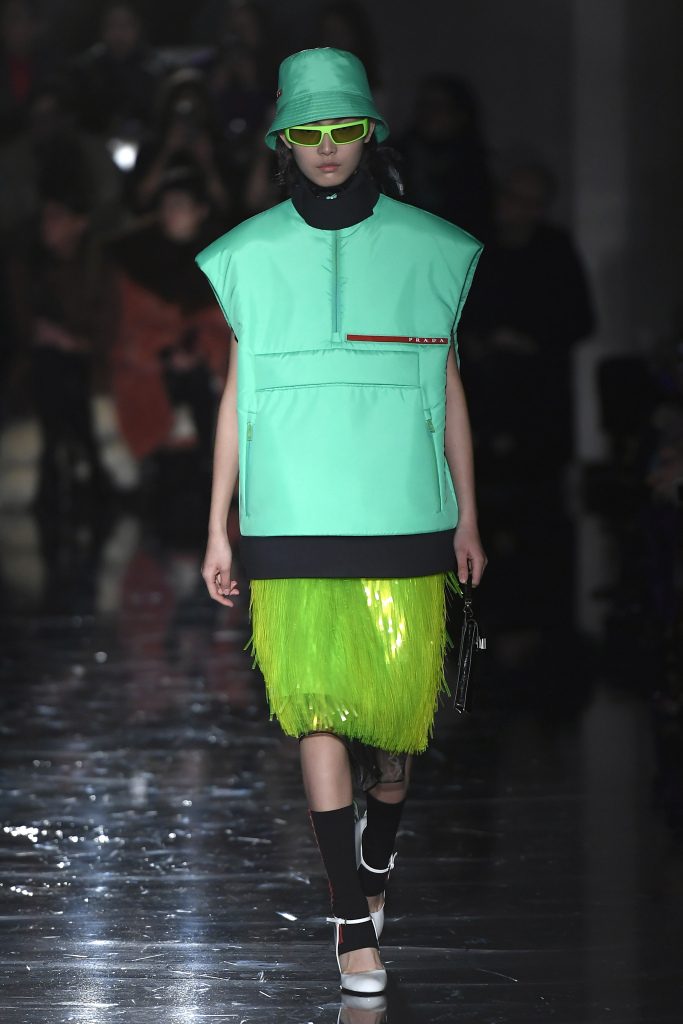 The catwalk was alive and well at the Roberto Cavalli fall RTW show. His ubiquitous animal prints showed up on dresses and jackets.  Cutouts and sheer fabrics topped off with rich fox fur prowled down the runway, all very sexy and sensual.   Crocodile and leathers added flash and sizzle to complete Cavalli's message of sexy glamour. A cropped croc jacket trimmed in black fox may just be the ultimate indulgence this season. Glossy goat coats and jackets with gold studs embedded in the seams caught the lights, with a wham, bam, thank you ma'am.  The Cavalli man got the spotlight too. A red leather jacket for him got a luxe boost with red and black shearling trim.