MILAN Fashion Week Fall 2018 PART 1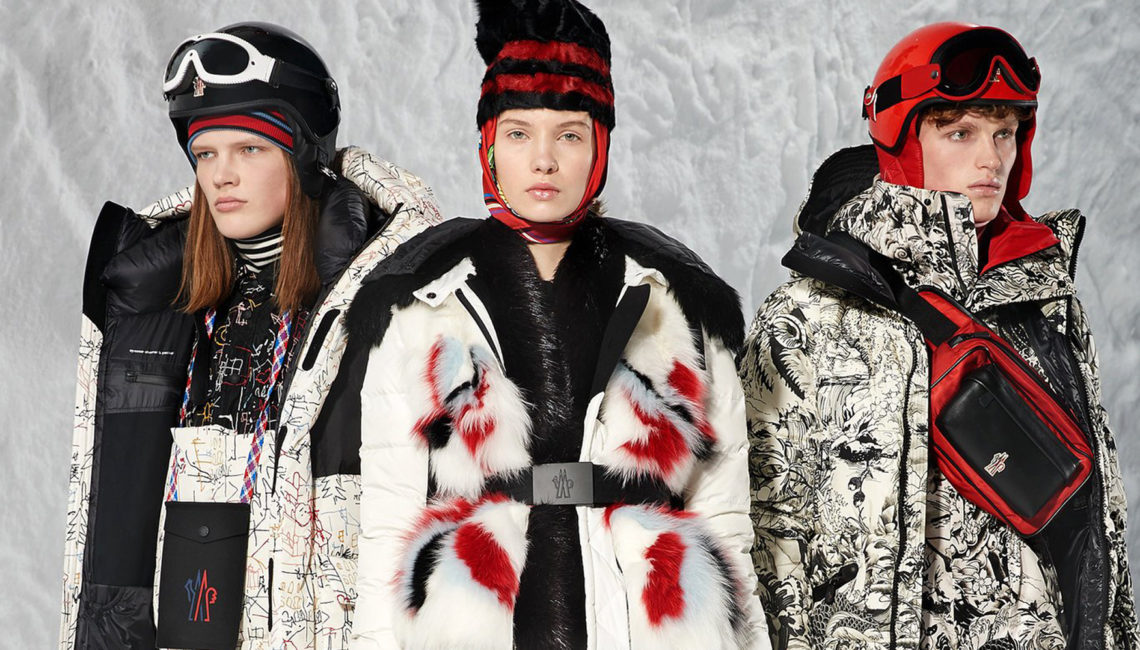 The Milan Fashion Week Fall 2018 collections showcased the appreciation for fine fabrics and the  impressive sartorial skills that have marked the Italian collections.  Designers here understand the art of dressing with the underlying theme that the clothes are meant to bring out the best of the wearer, not overpower or distract.  Is it any wonder, then, that we look forward to the Milan collections each season?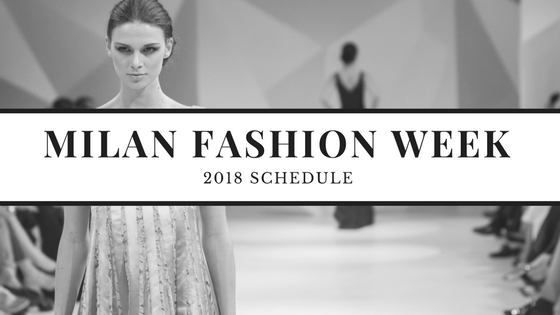 Welcome To The Italian Touch! Milan Fashion Week Fall 2018
Under the creative direction of Alessandro Michele, this was Gucci's first fall/winter collection since announcing they will go fur free. That seems to be one of many unfortunate changes happening to the iconic brand.  "Uncomfortable" would be the best way to describe how we felt viewing the Gucci fall 2018 RTW collection. The show's backdrop was staged in a mock operating room complete with gurney,surgical  light, and scrub green walls that were enough to make us clutch our breast in panic. Appearing angry and gaunt, the models looked like they just stepped out of The Walking Dead,  parading listlessly in fashion that was equally as disjointed. Prepster cardigans, sequin blouses, tulle overlays, and knappy woolen plaids were among the jumbled up separates. Paired with fake lizards, life like heads, or knitted half-balaclavas, it took all of bottle a Xanax to watch.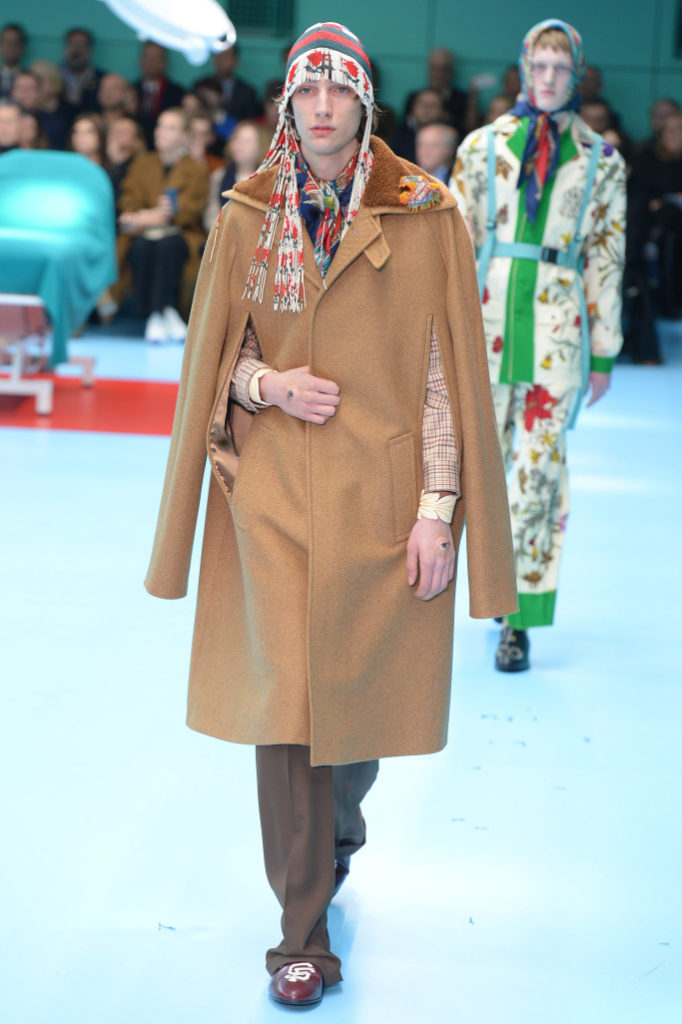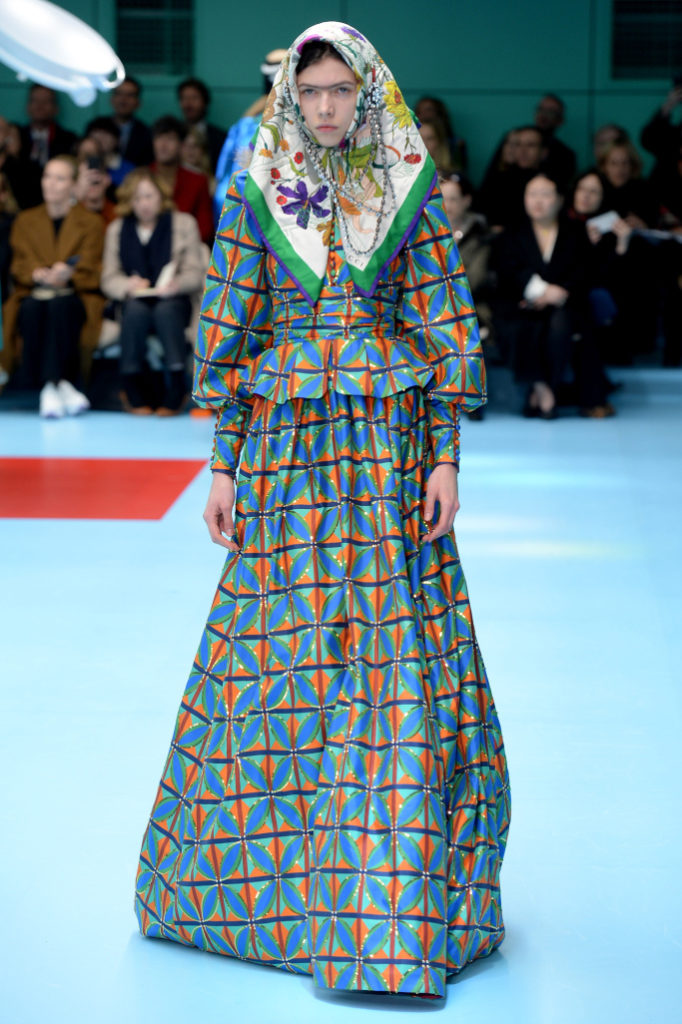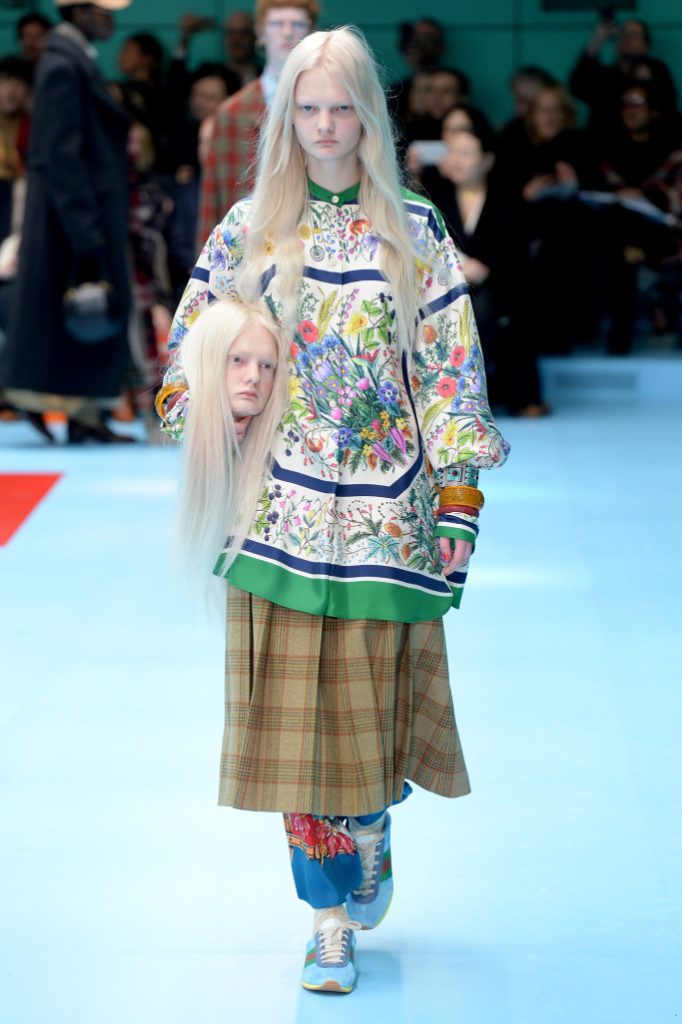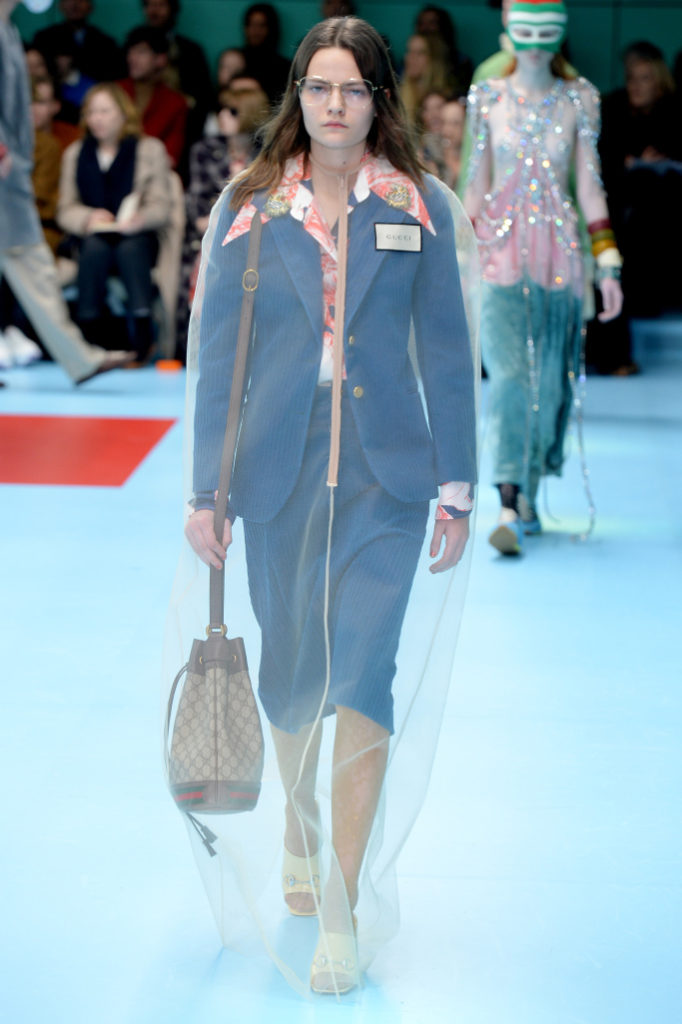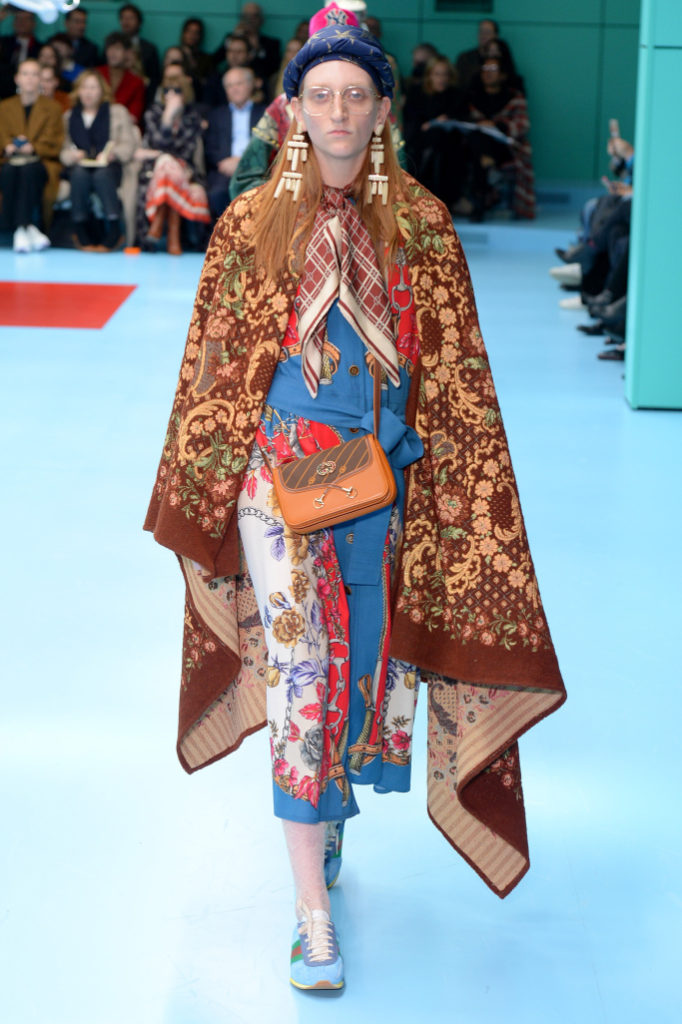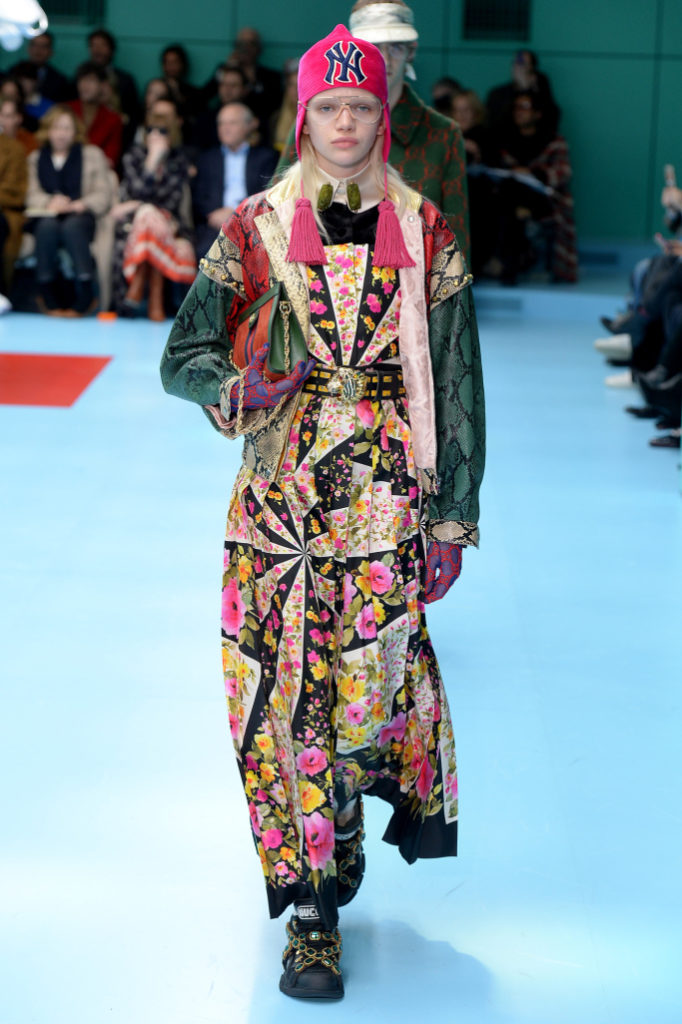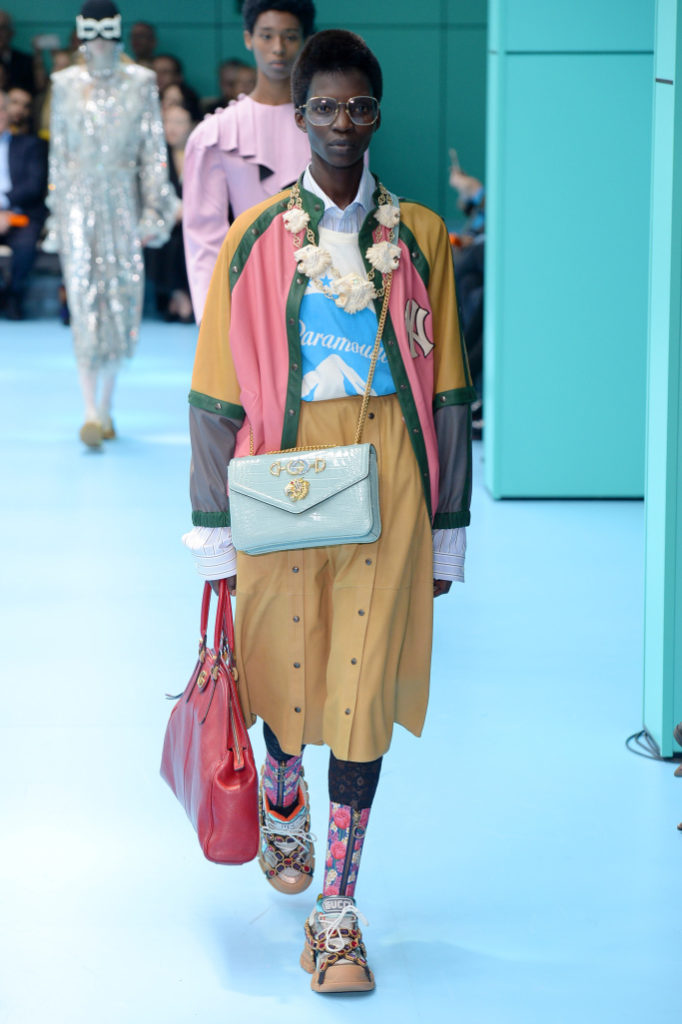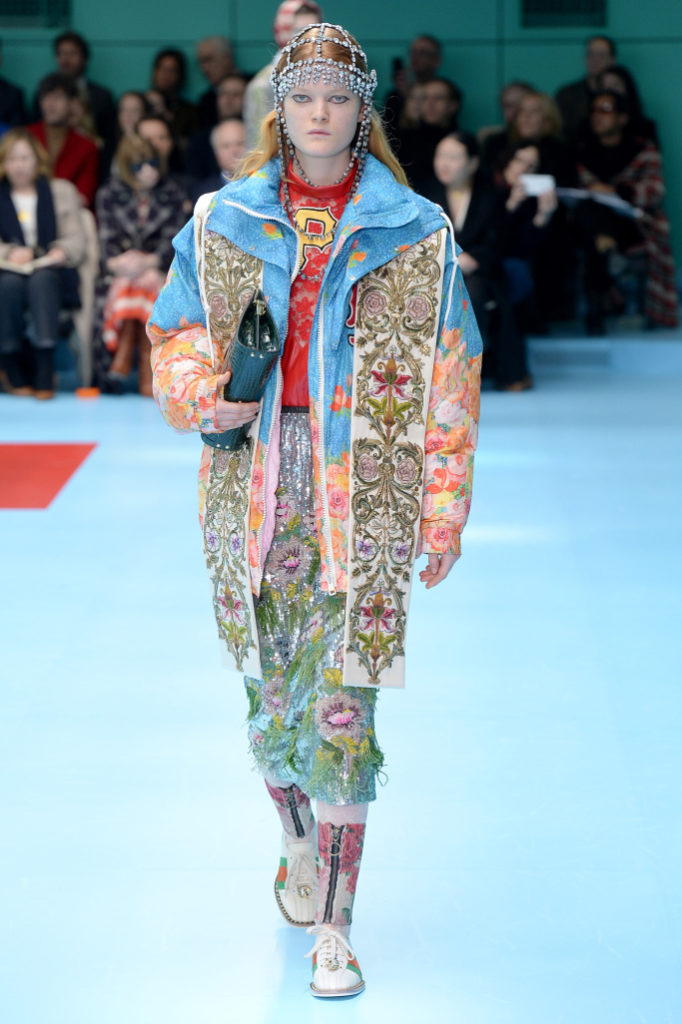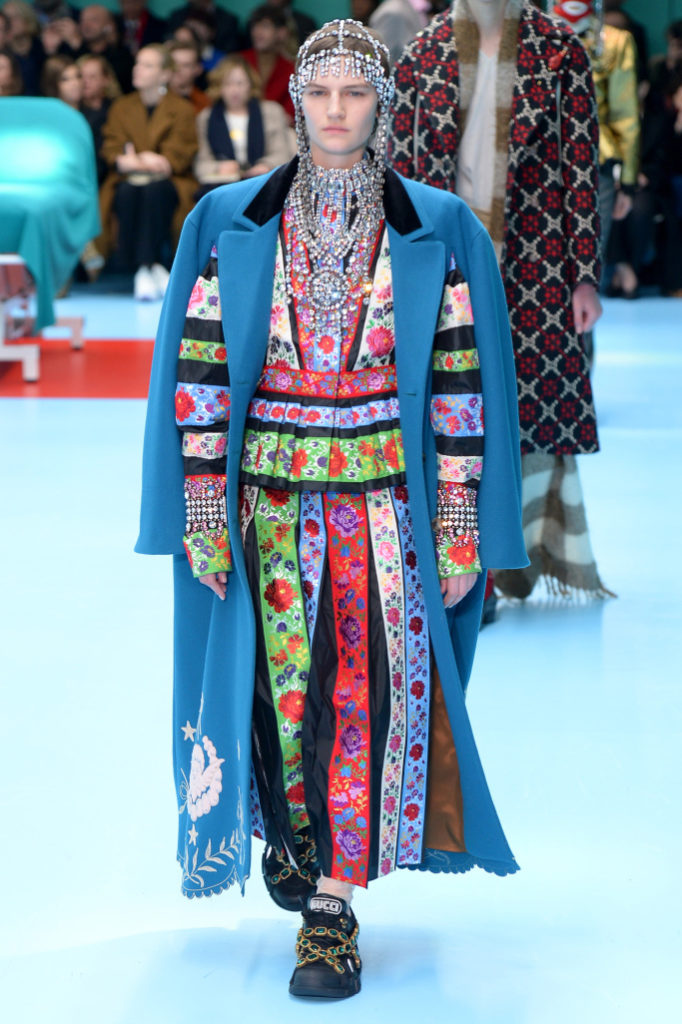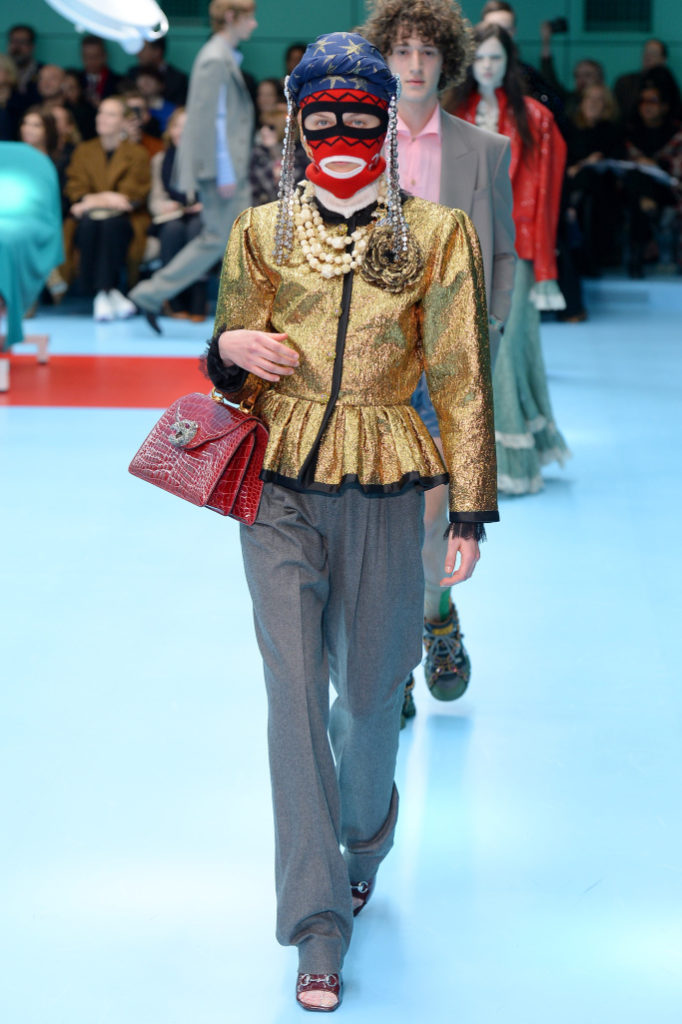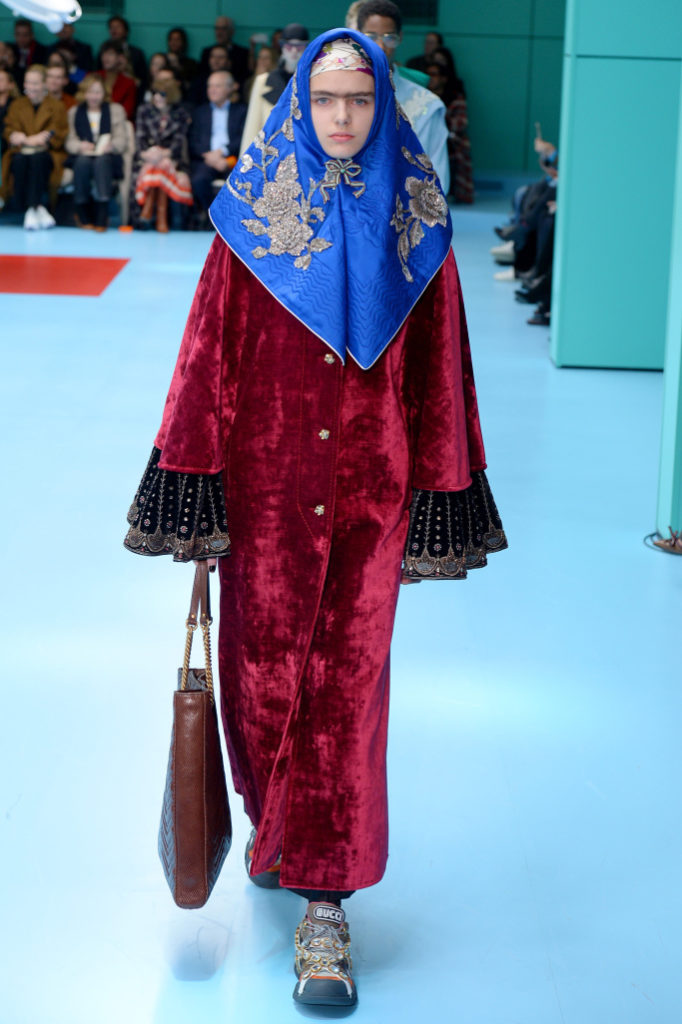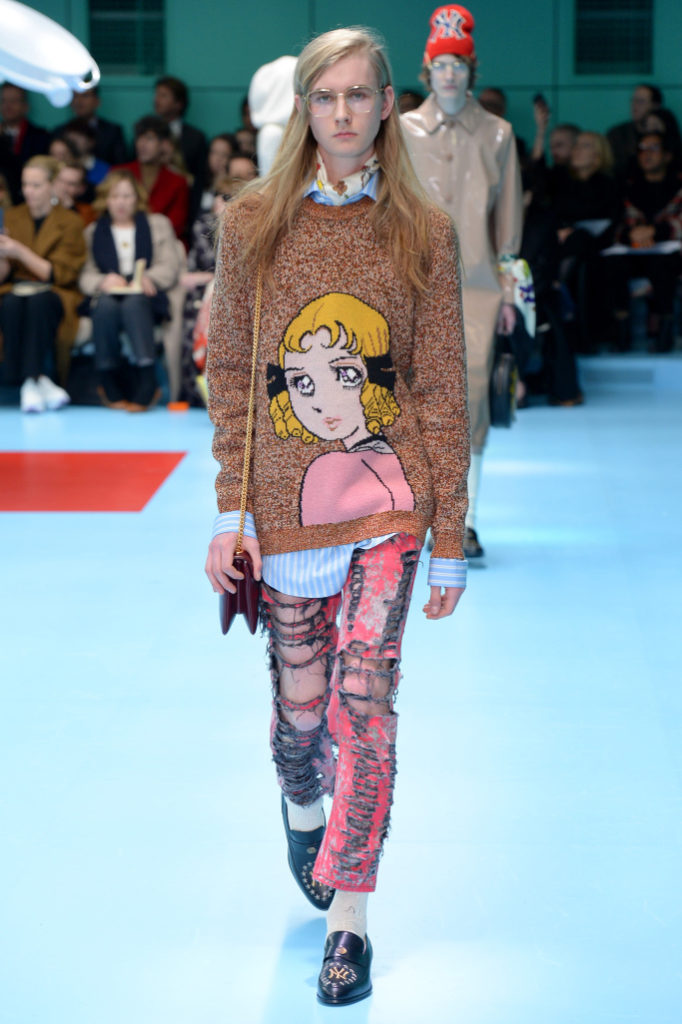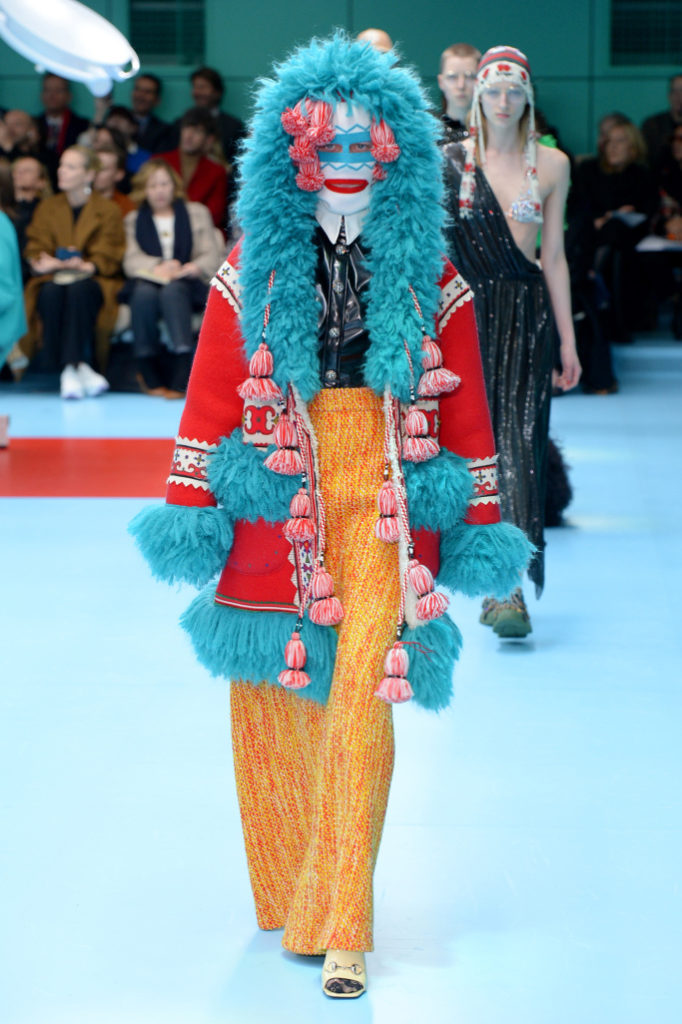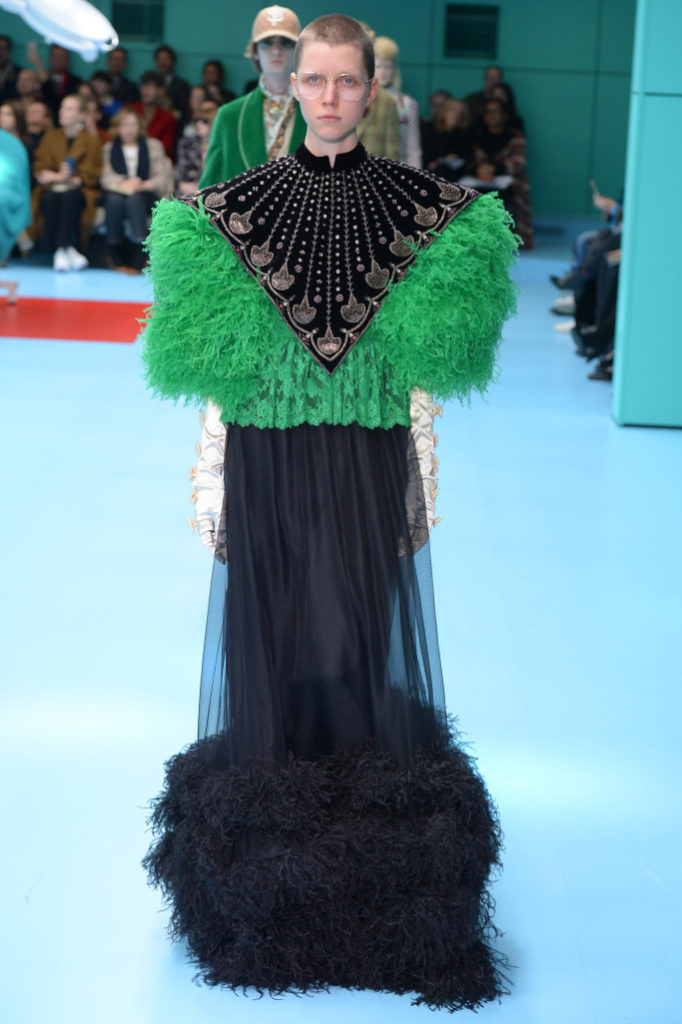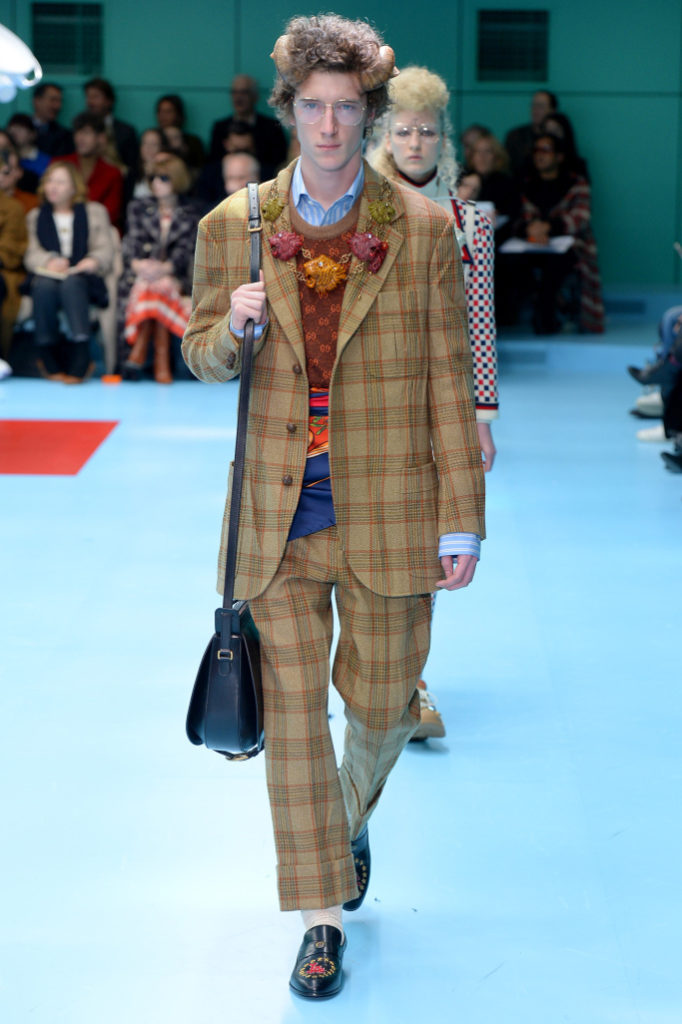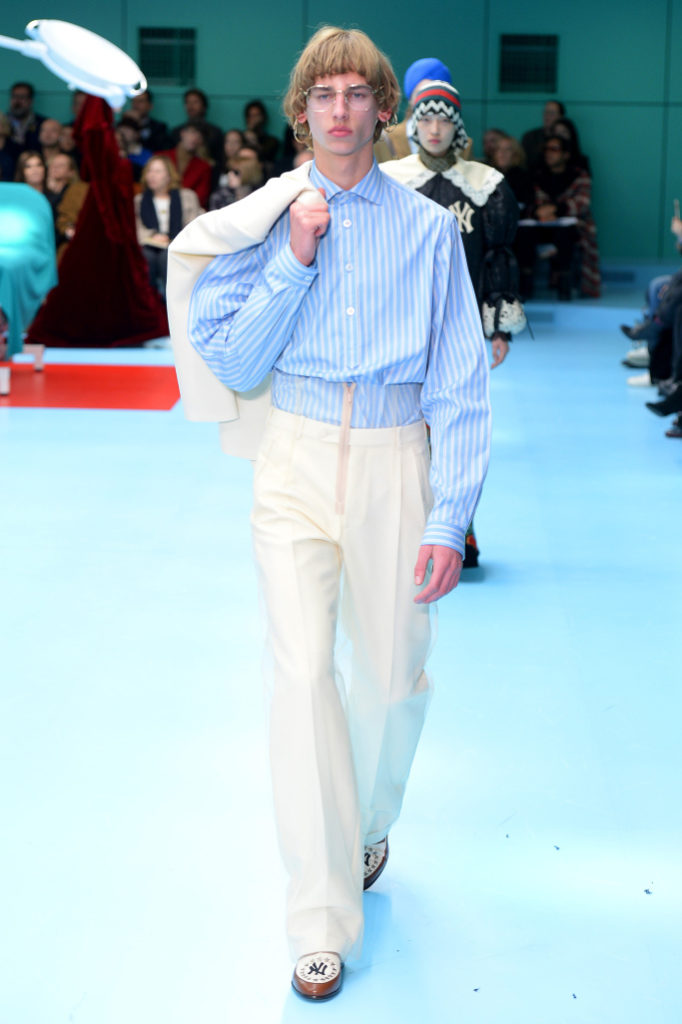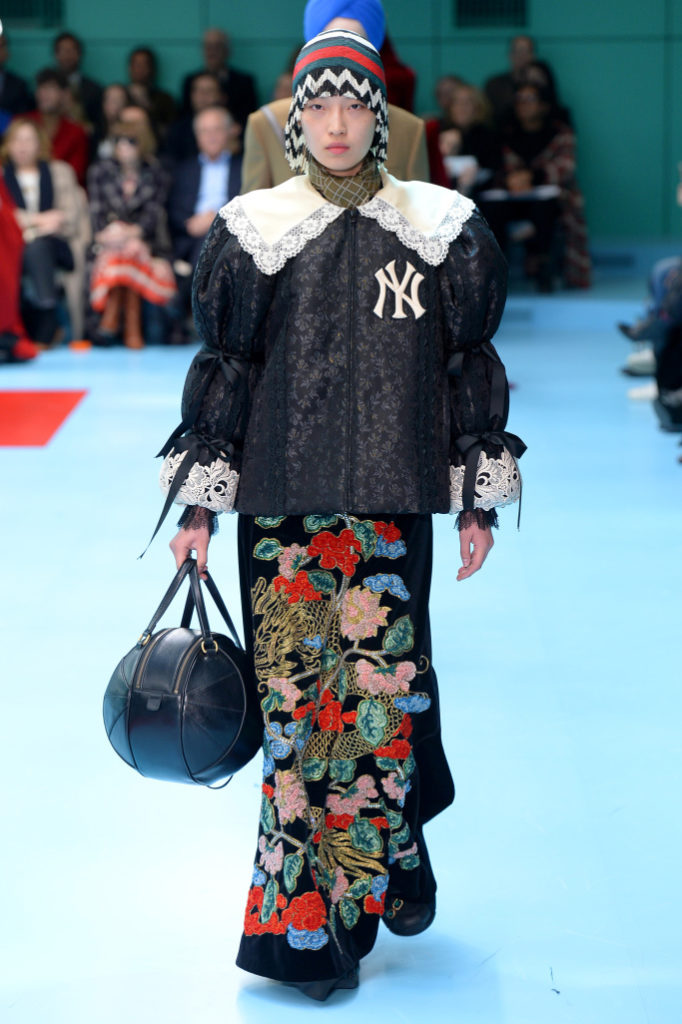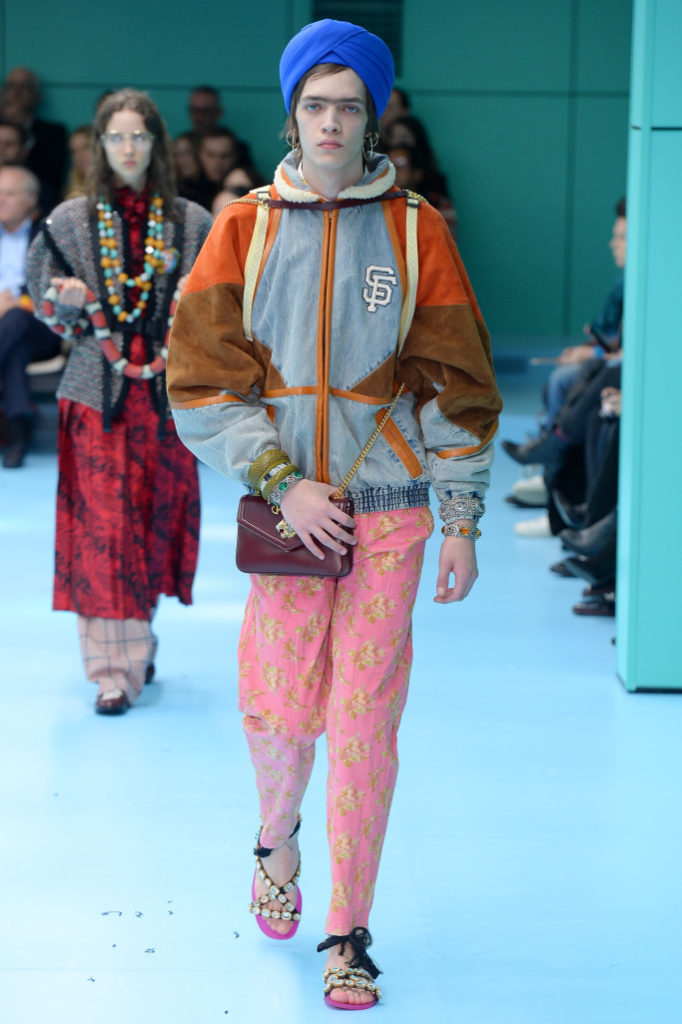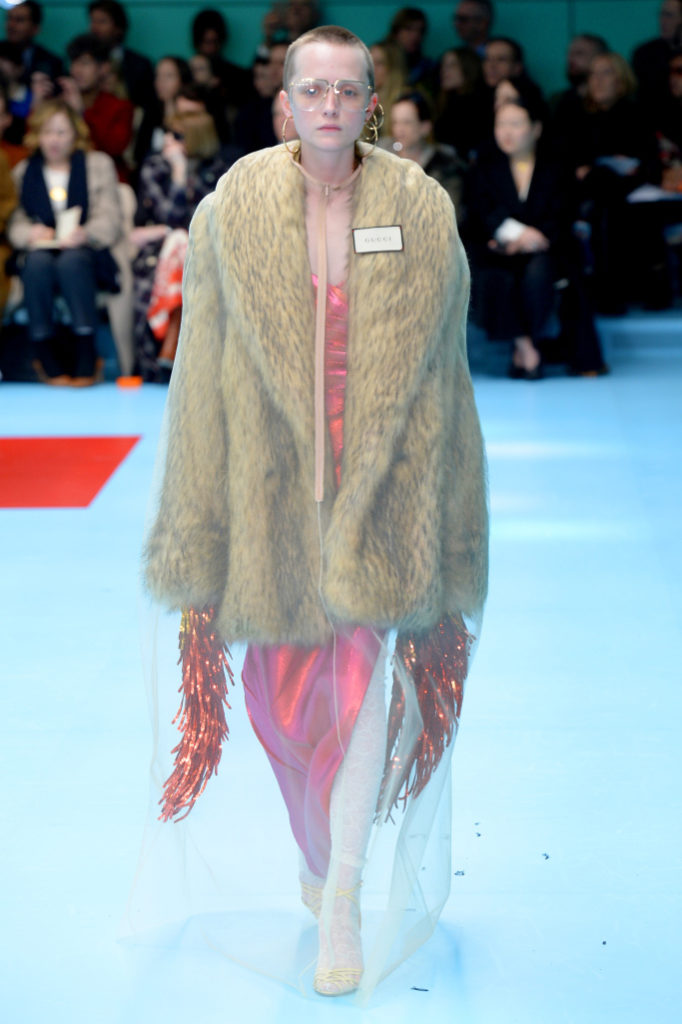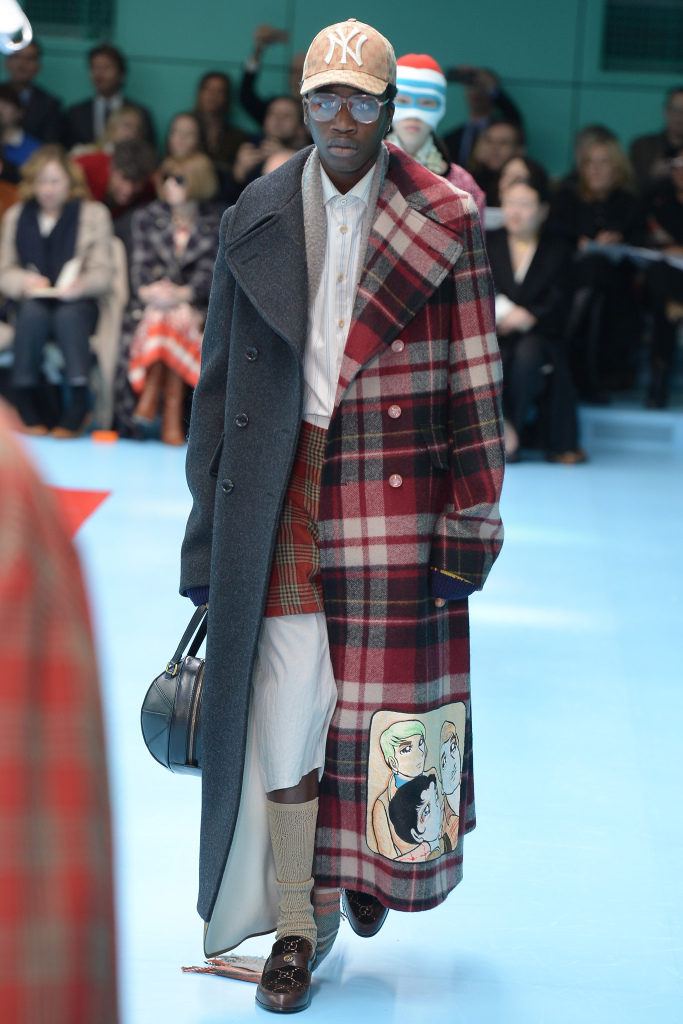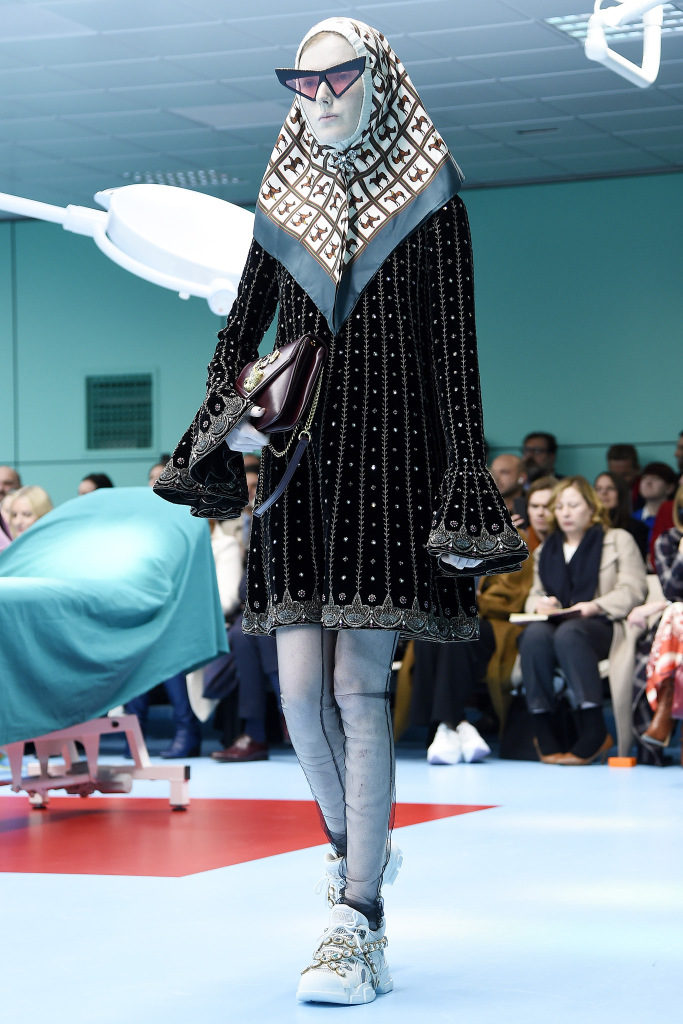 The Moncler brand had a breakthrough idea and formulated the Genius Group for fall 2018. A think tank of 8 of the best and brightest fashion talent lent their creative prowess to craft their own independent capsules. A creative idea that was divinely inspired. The Moncler 1952 collection was originally developed by Karl Templer (a sexual harassment claim incised his name from the title), these pieces included jewel toned RTW and coordinating ski jackets. An emerald green curly lamb jacket with metallic nylon lined was punched up with a wide striped fox scarf in green and ivory. This was pure money. If green isn't your thing, a matching one in red will do the trick. Butternut squash is a color rarely seen but a parka with black fox trim track suits was something we'd love to see more of. Red, green, or black fox mittens the size of feather dusters gave the collection size and scale.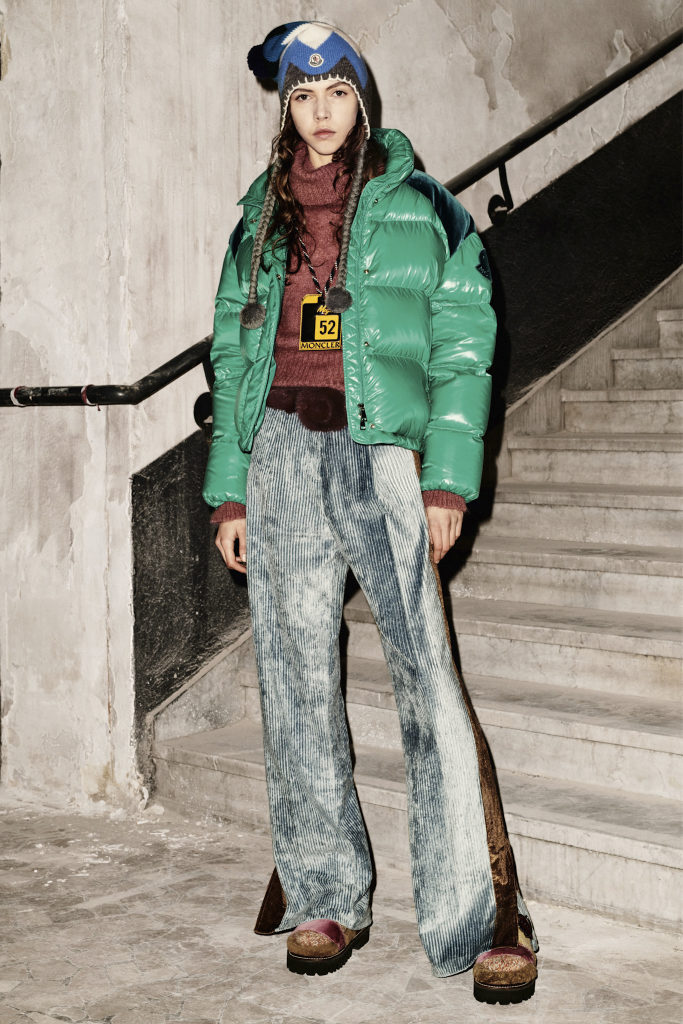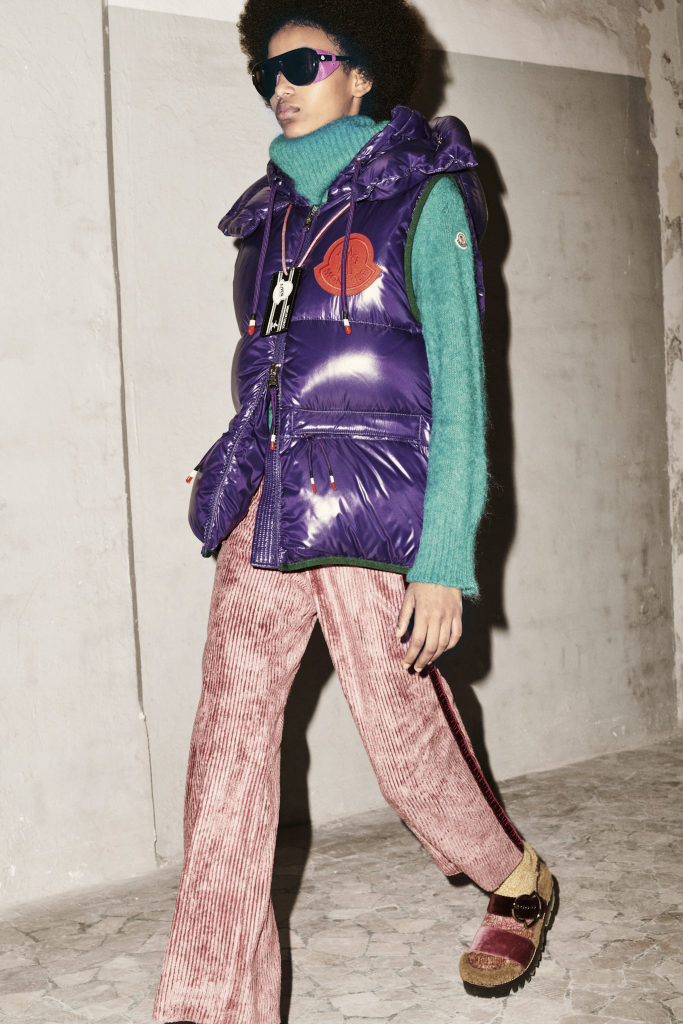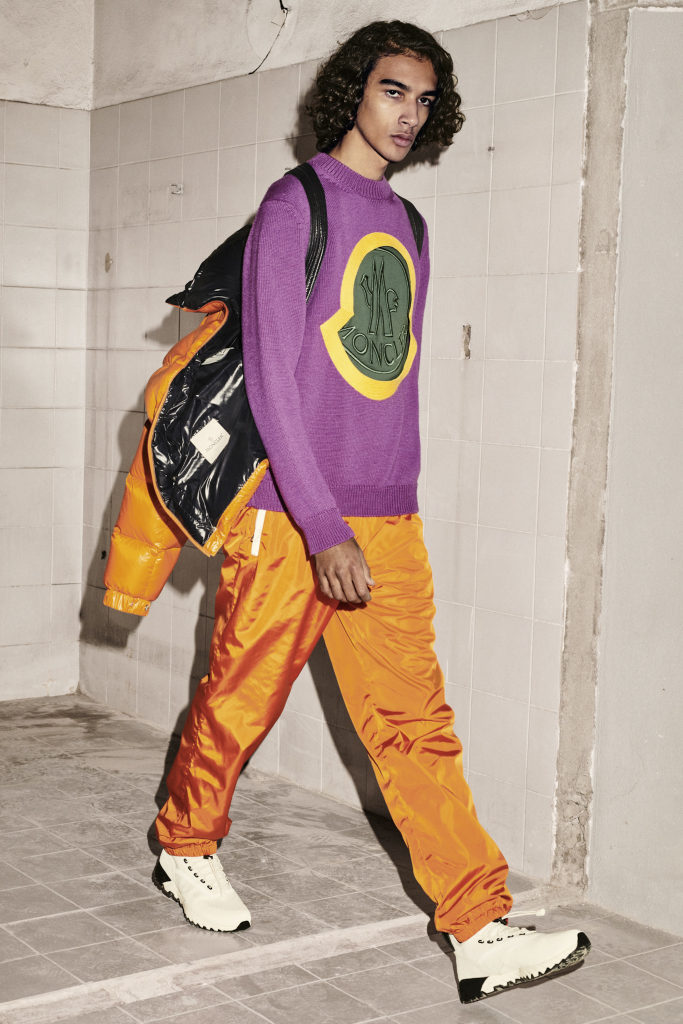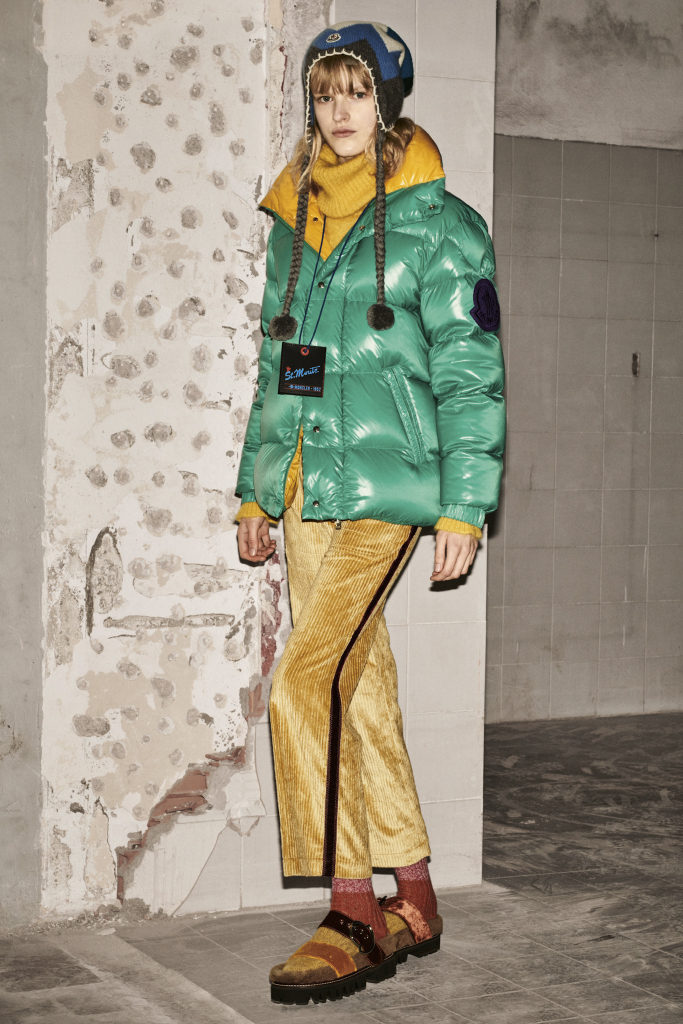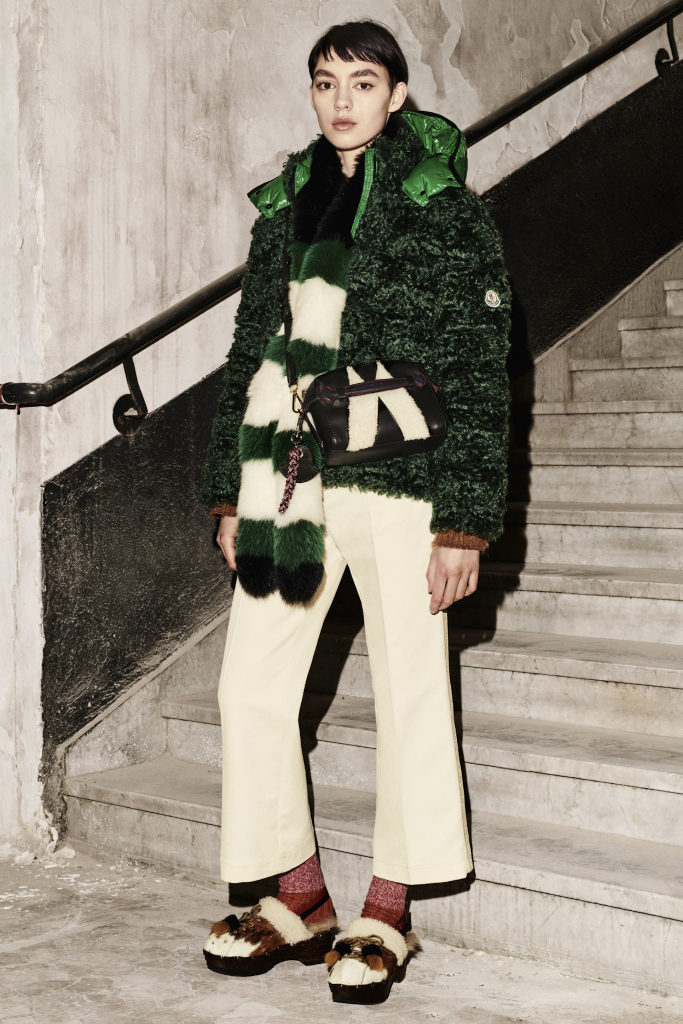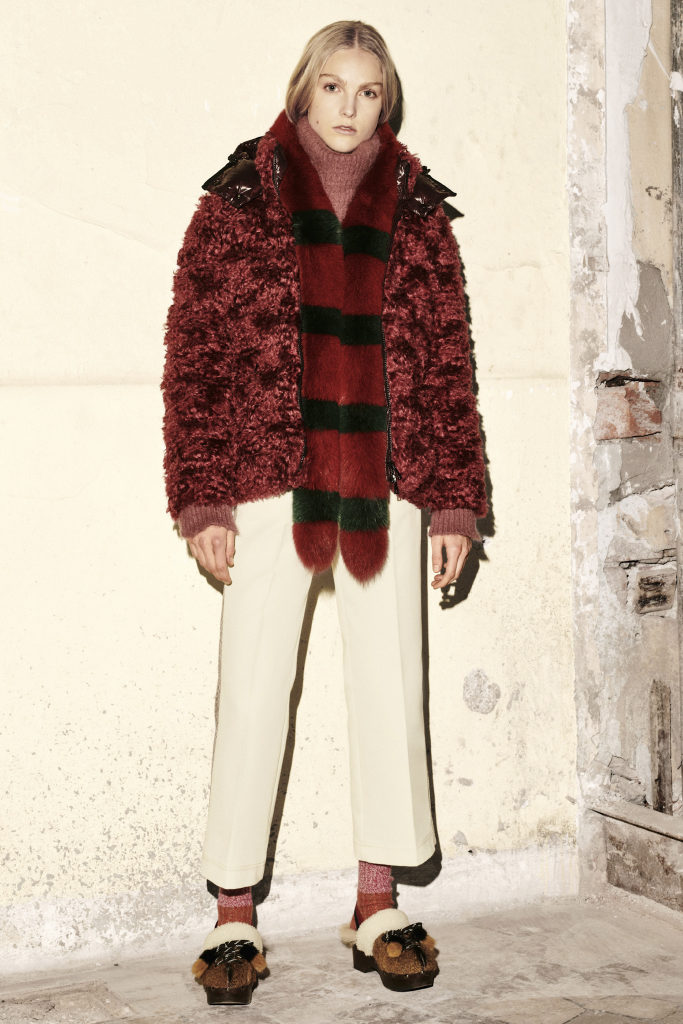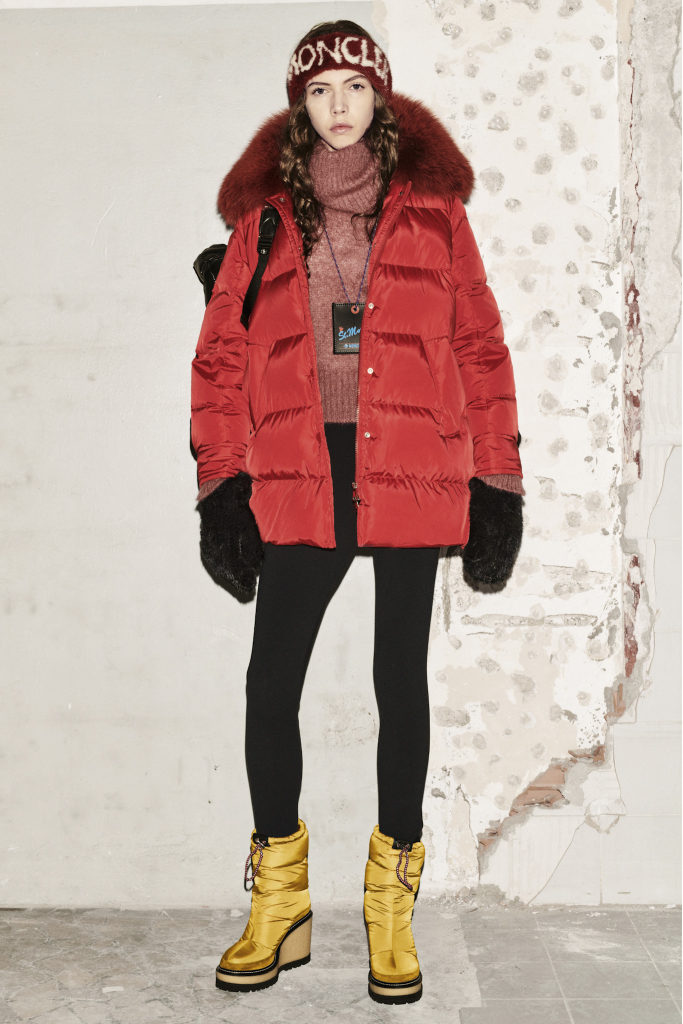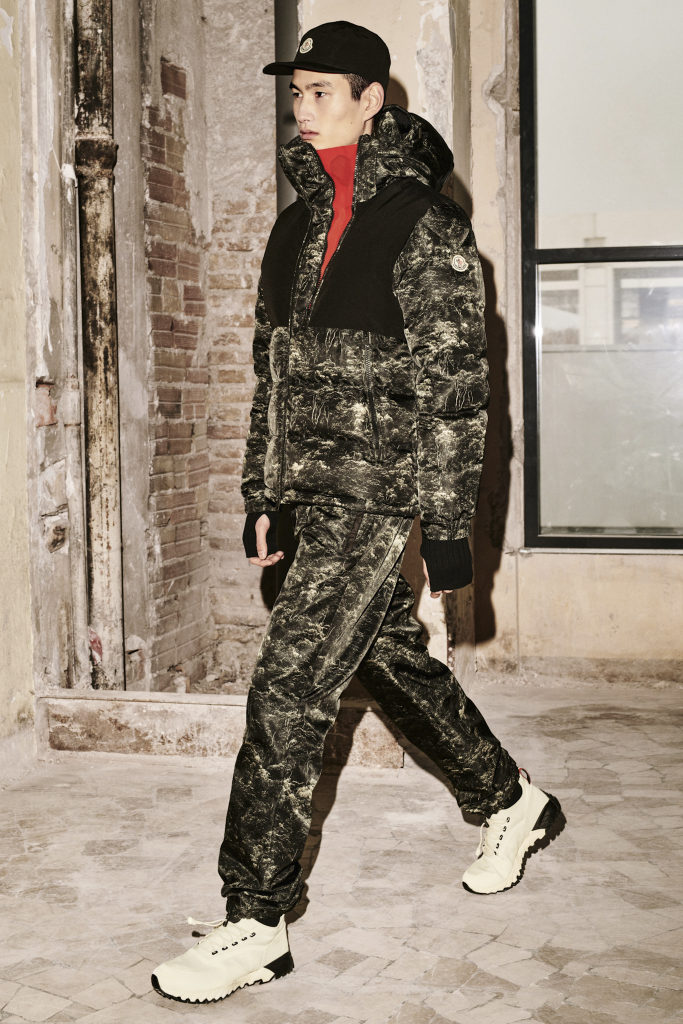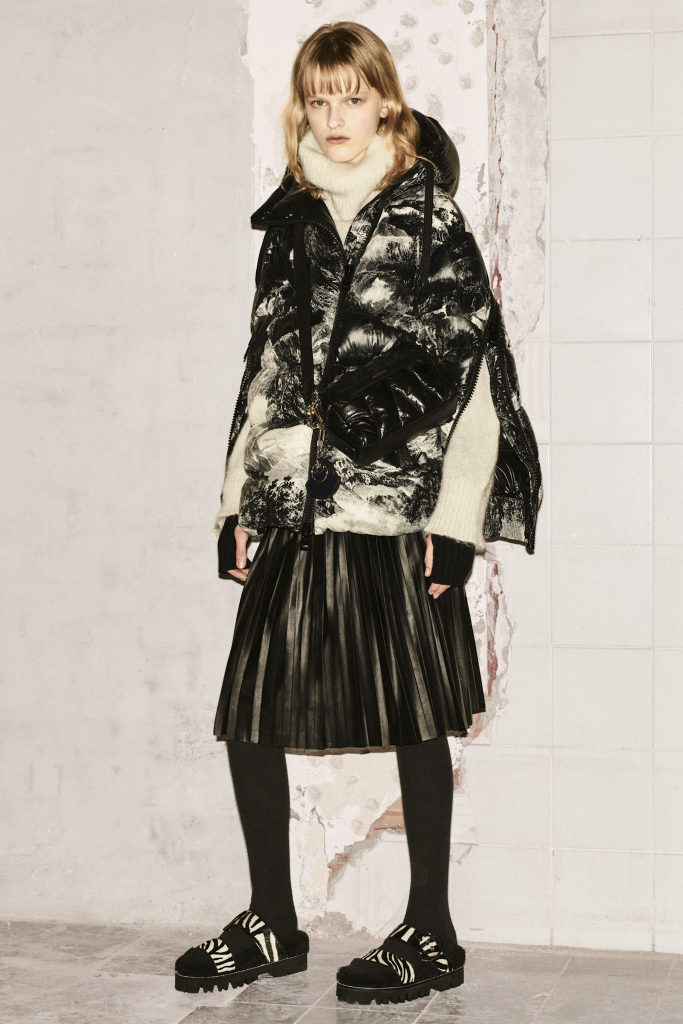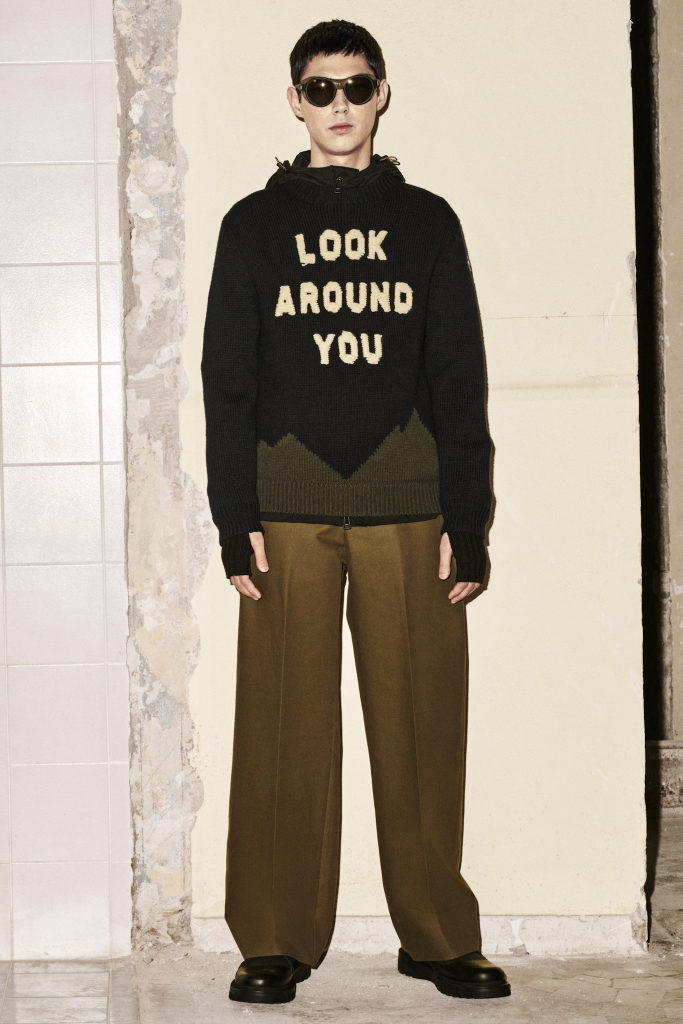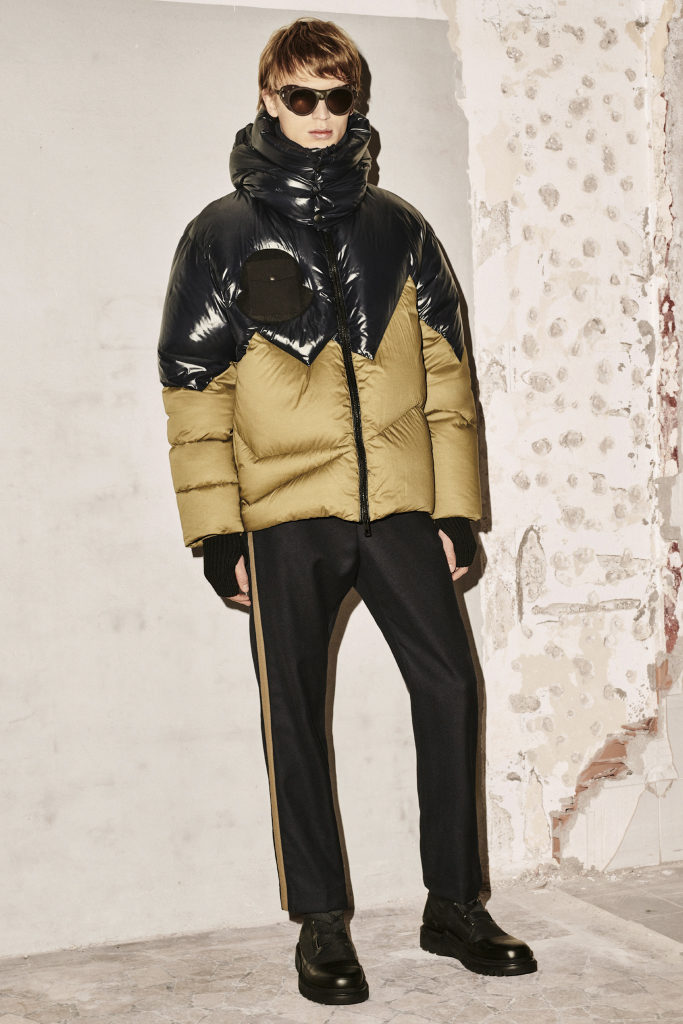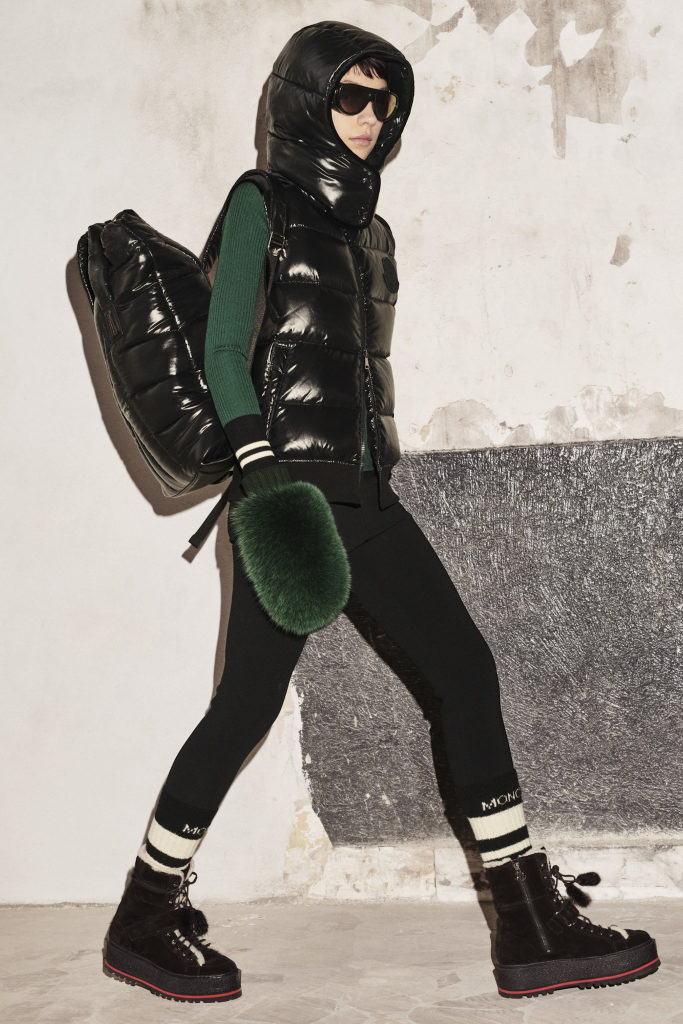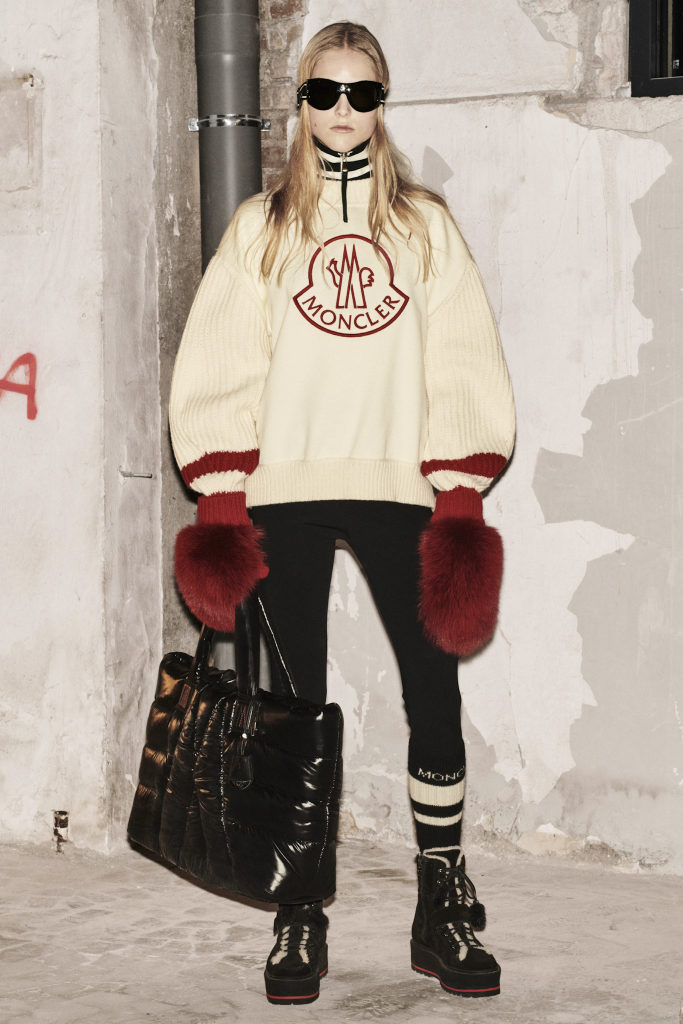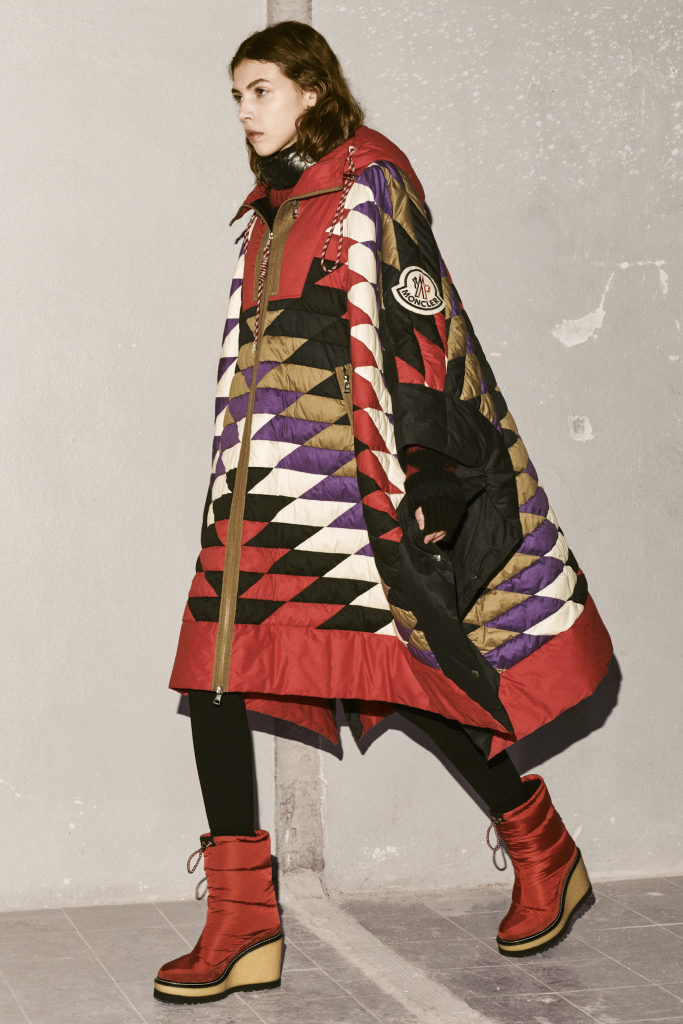 Streetwear fueled fashion was injected in the Moncler Fragment collection by Hiroshi Fujiwara. Mohair sweaters, primary colored ski jackets, and lumberjack plaids gave a northerly vibe. Upscale casual with attitude, just how we like it!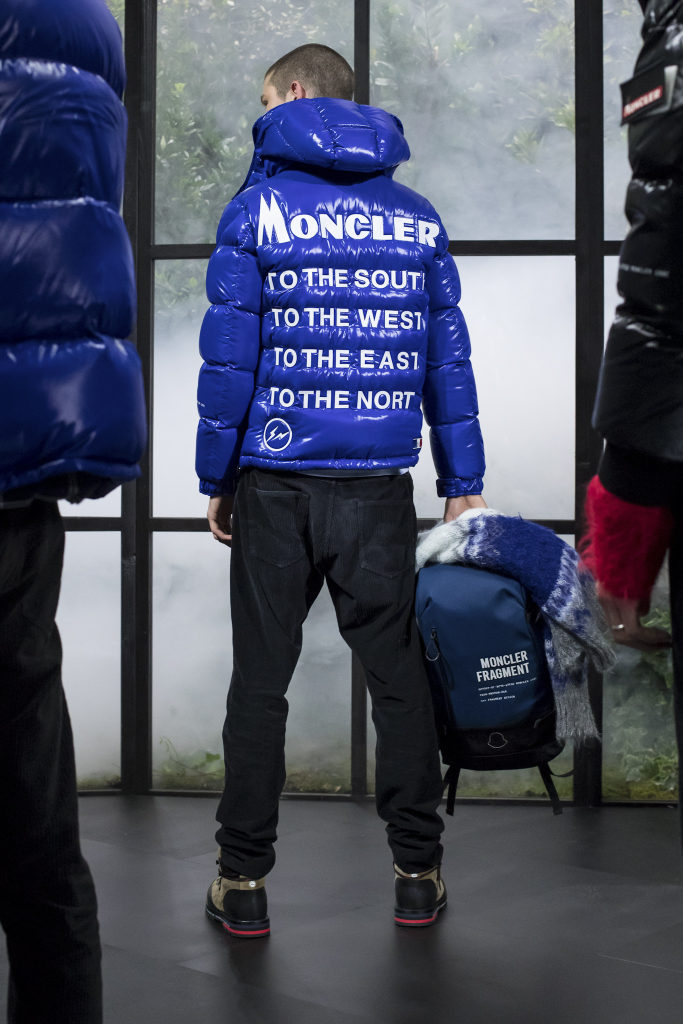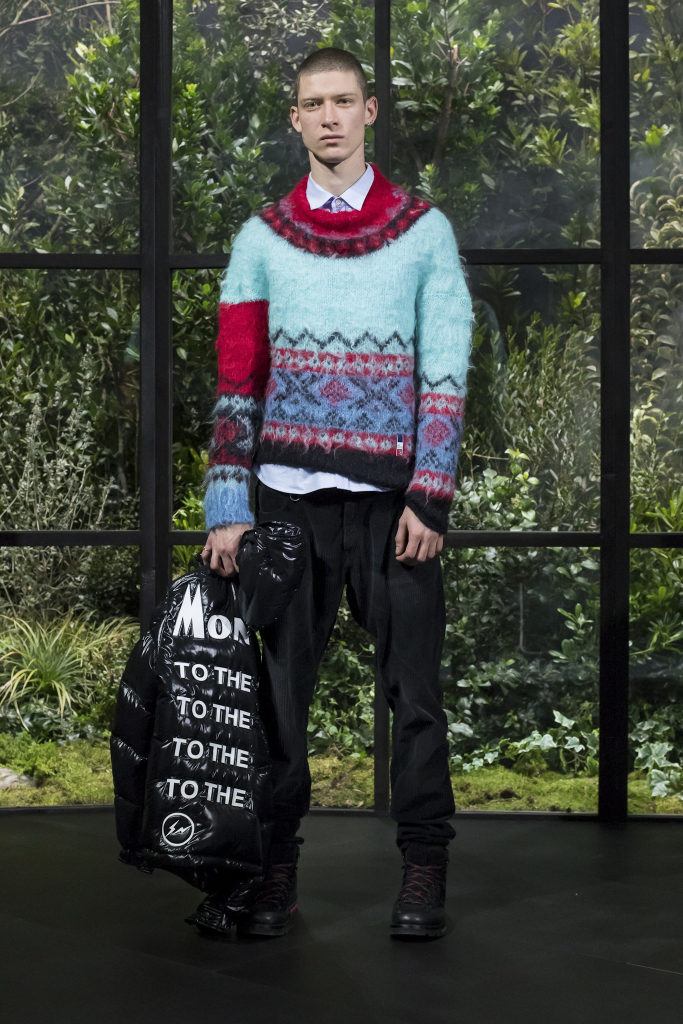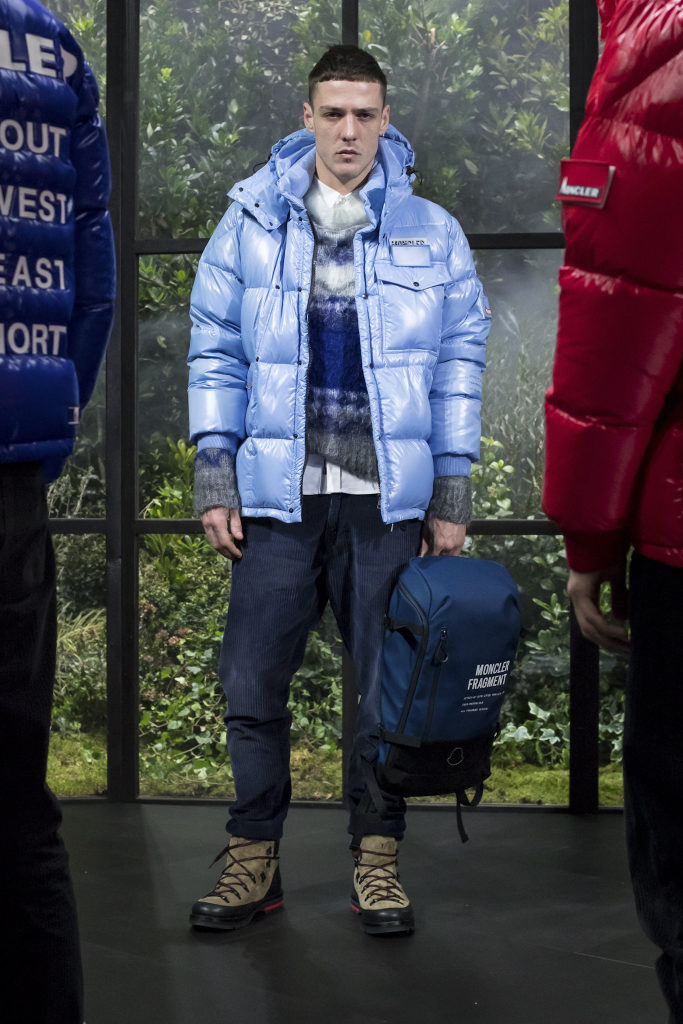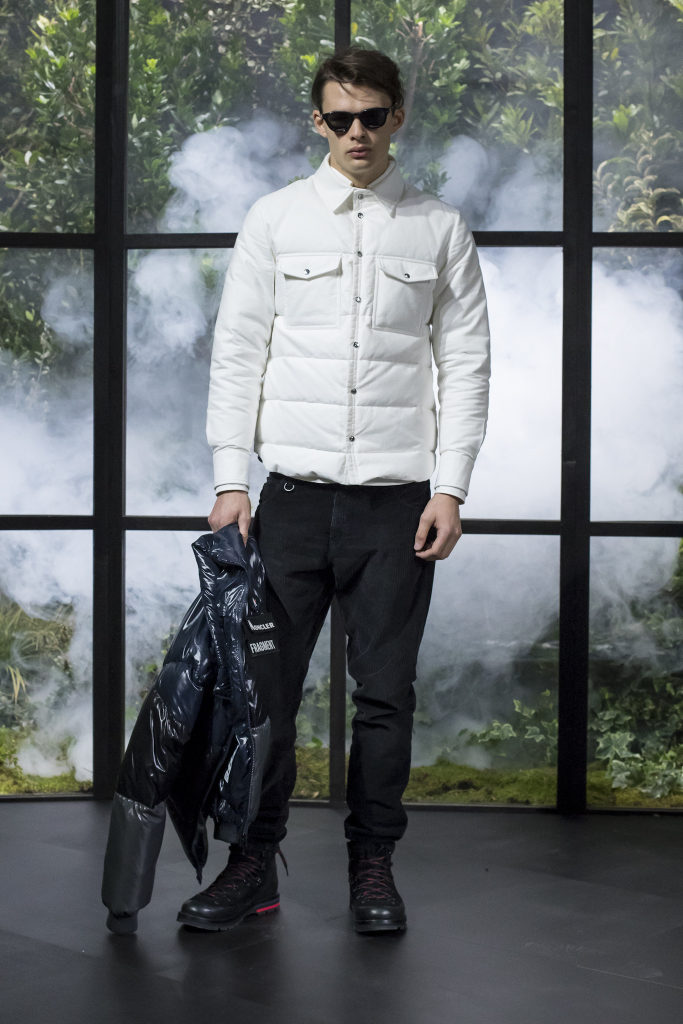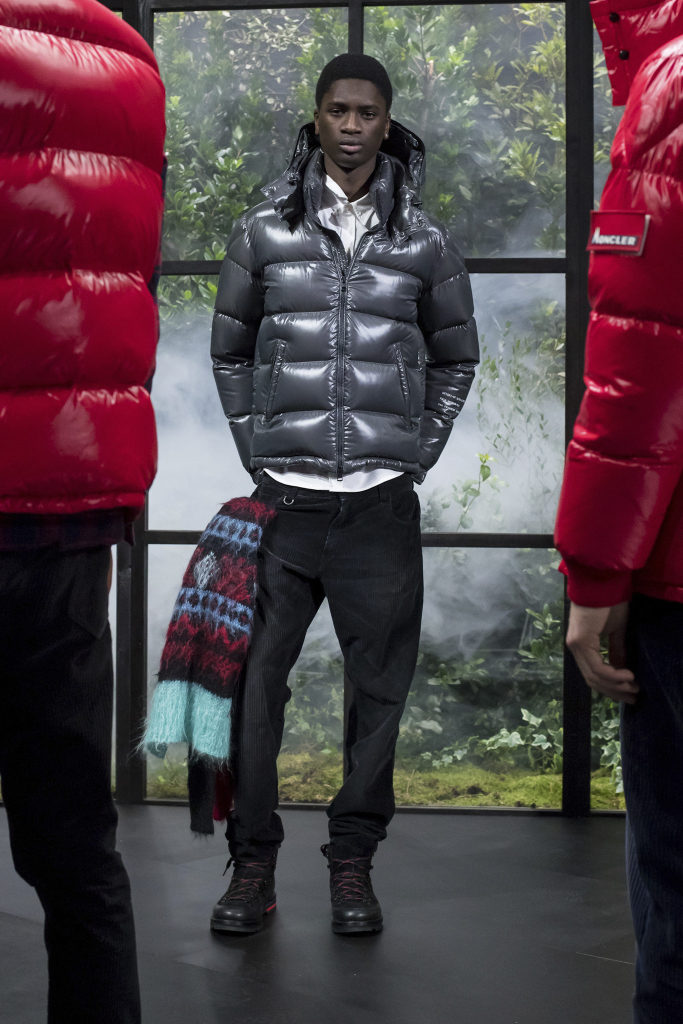 Valentino creative director Pierpaolo Piccioli and British men's wear designer Craig Green gave us museum quality kind of fashion. With a look but don't touch vibe, these two designers took a risk. Green used rolls of down which were molded, shaped, and contrived to create volume. Piccioli's interpretation came by way of cylindrical, floor length cone shaped puffer coats. Each designer's collection was a fine example of high style, creative thinking, and impeccable tailoring. Props goes out to these two for breaking boundaries.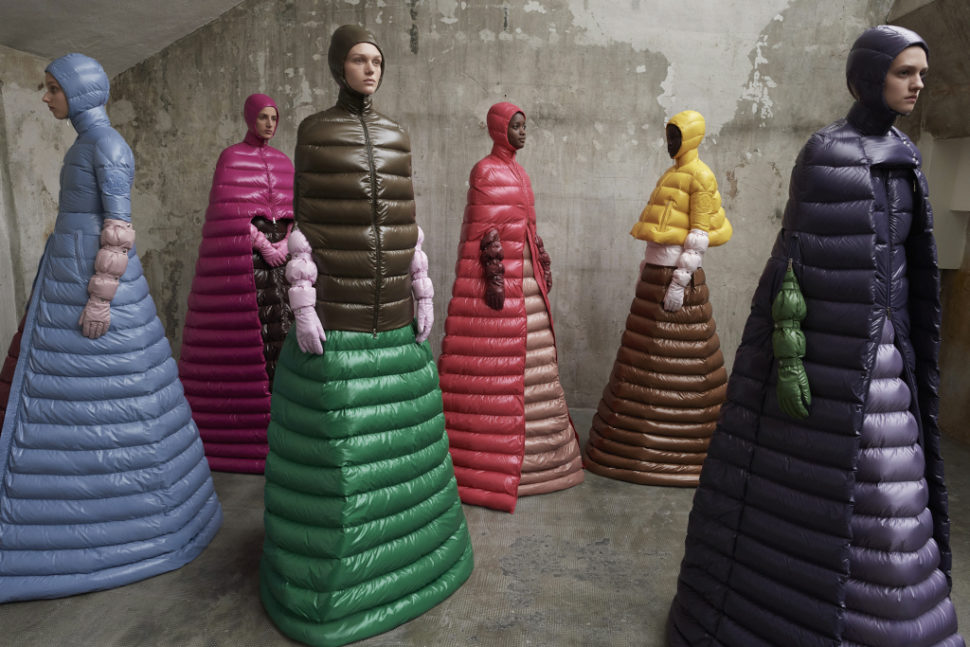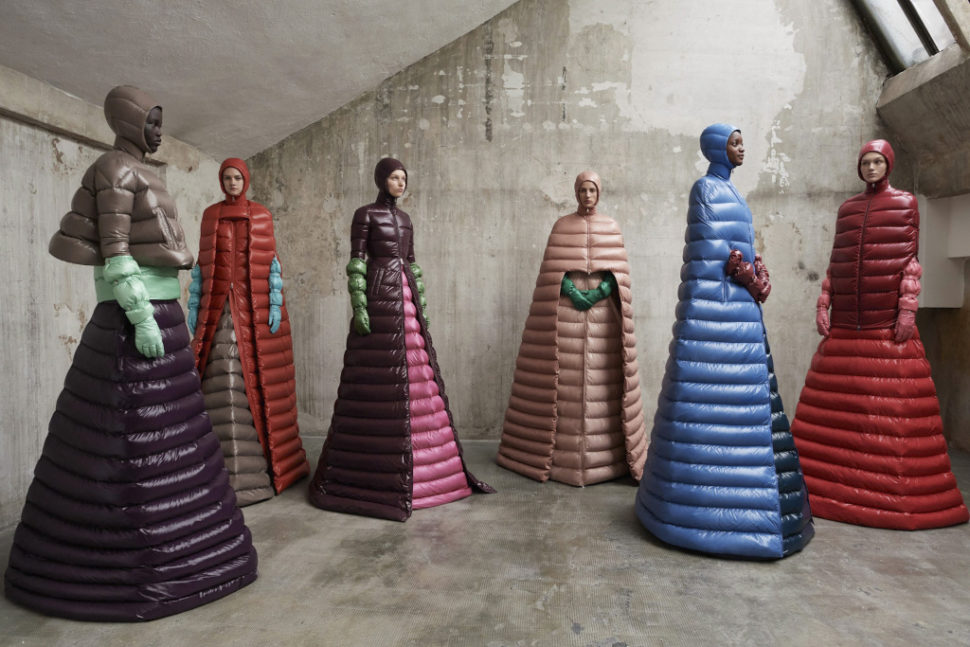 Moncler Grenoble ambled about in floral patterns with fur accessories. Pom pon hats, gloves, and Yeti boots, this was head to toe to finger tip dressing. A corduroy shearling was something to admire. Belted rabbit vests peaking out of ski jackets was another fan favorite. Moncler Grenoble featured lots of sexy ski pants and bib overalls which were perfect underpinnings.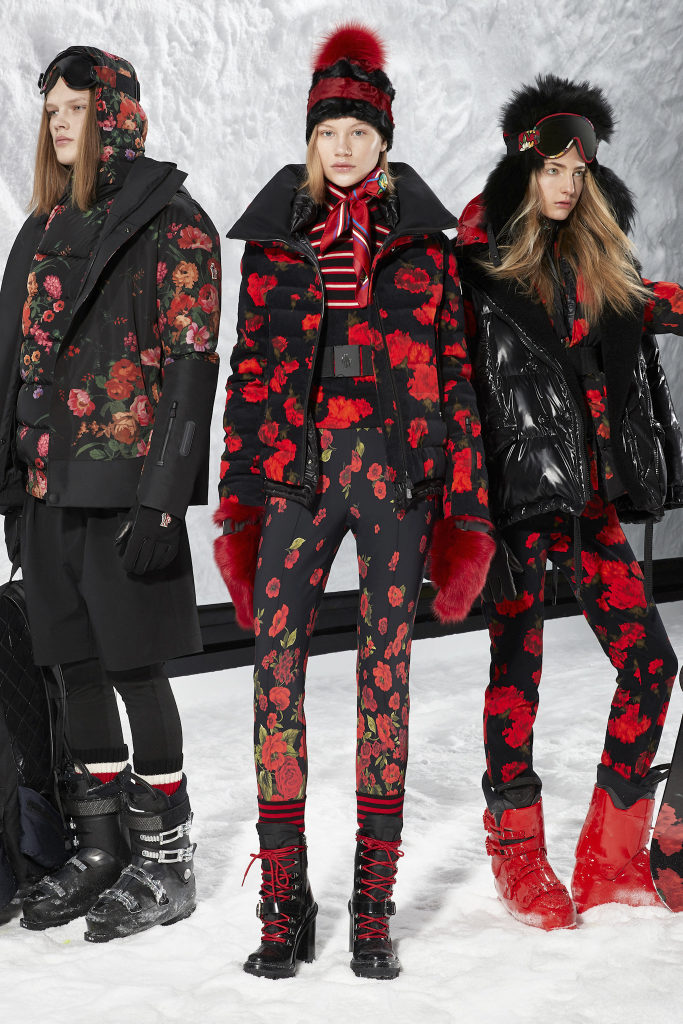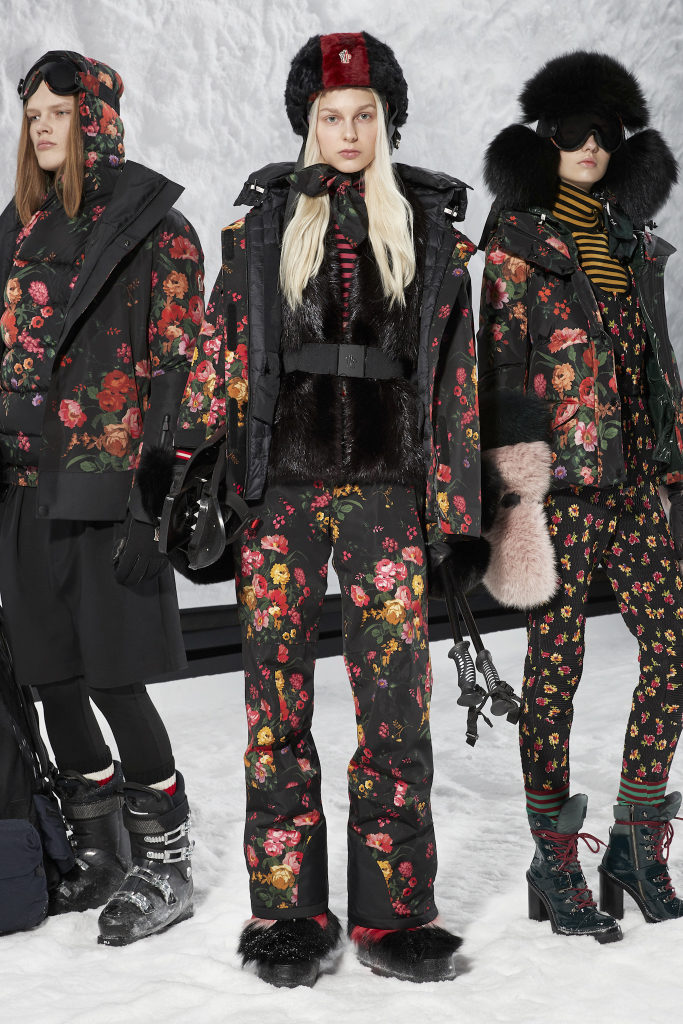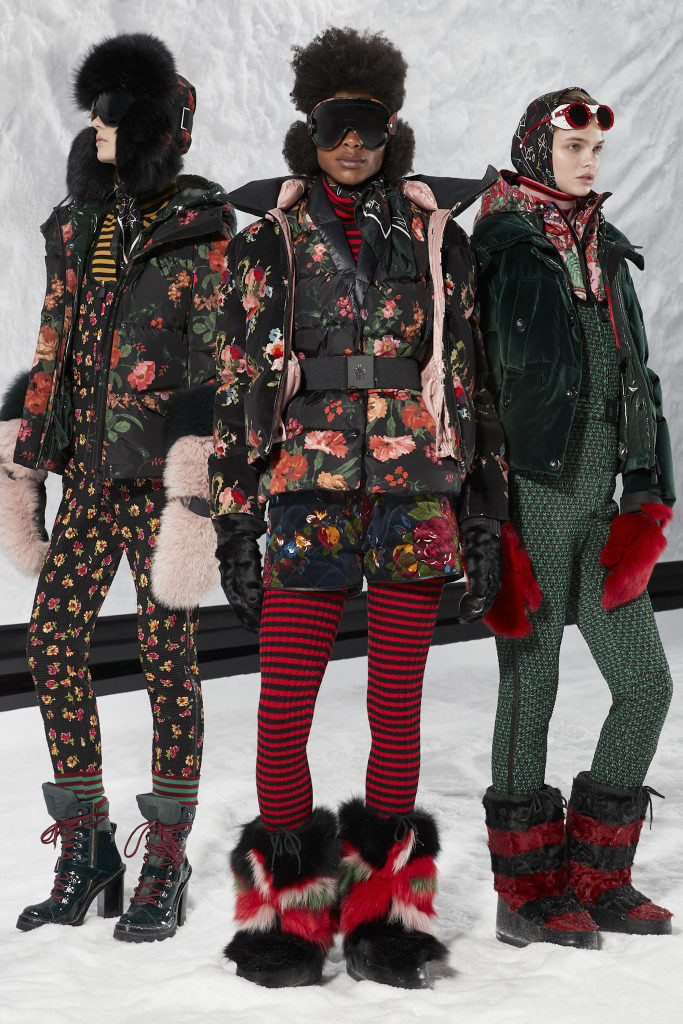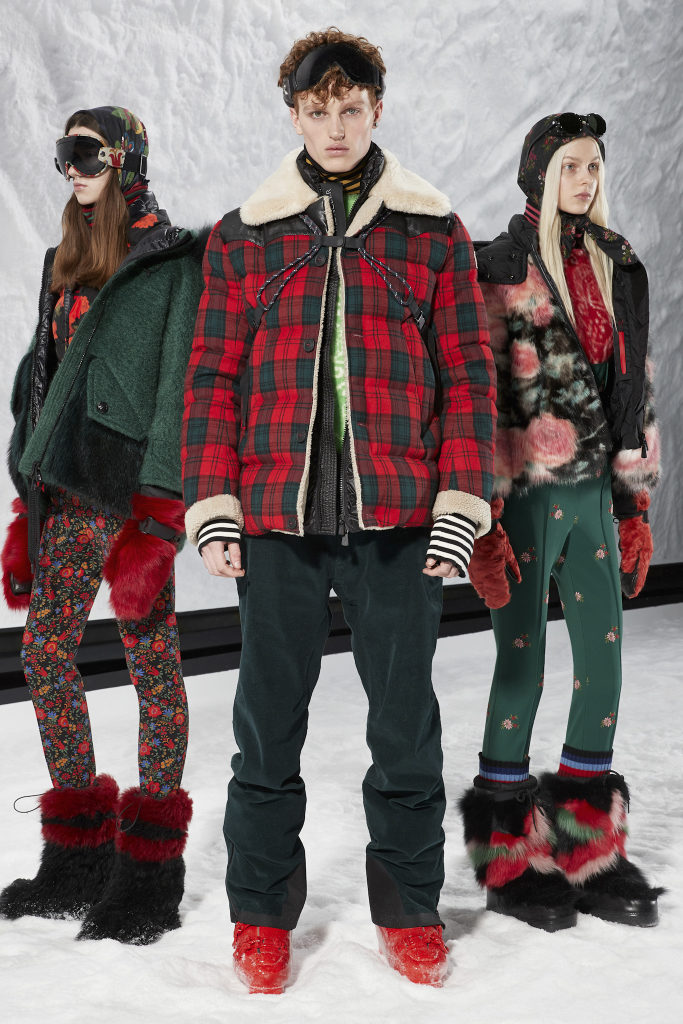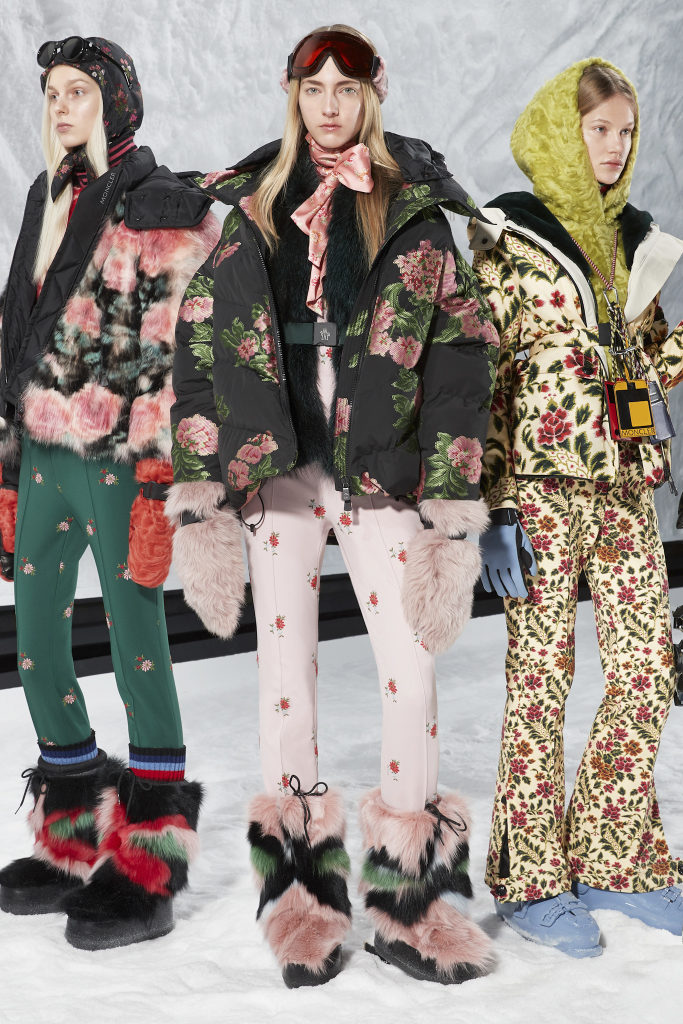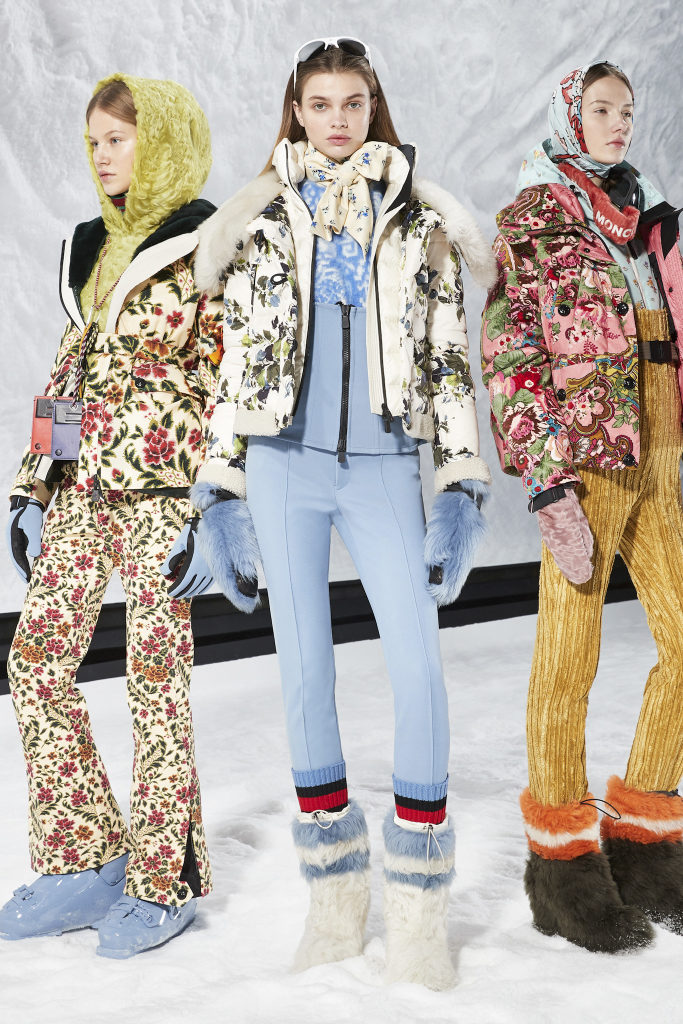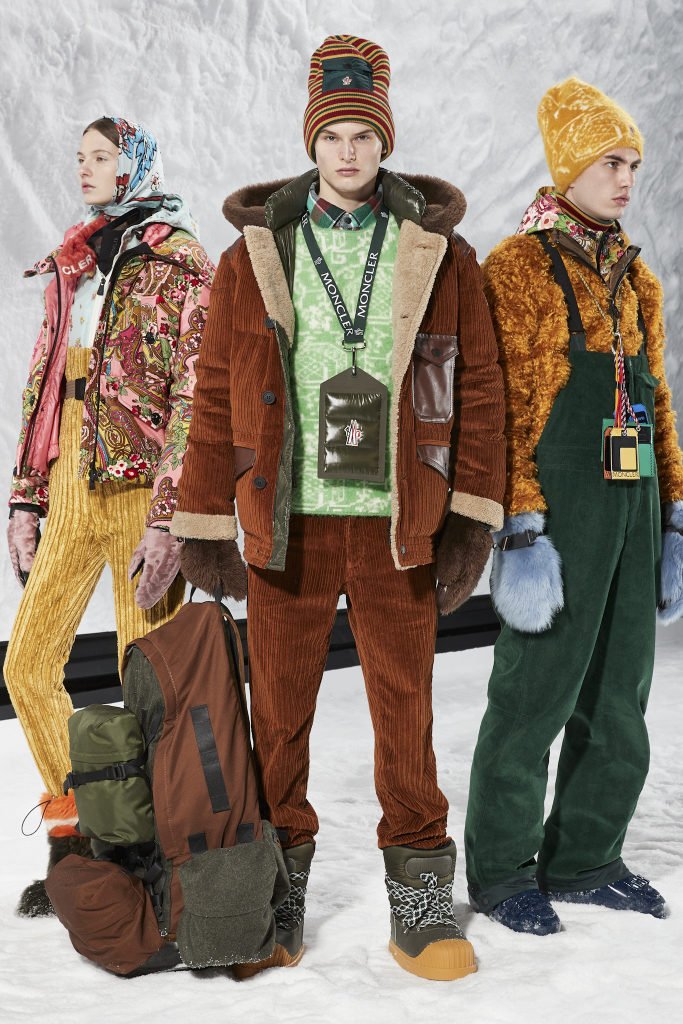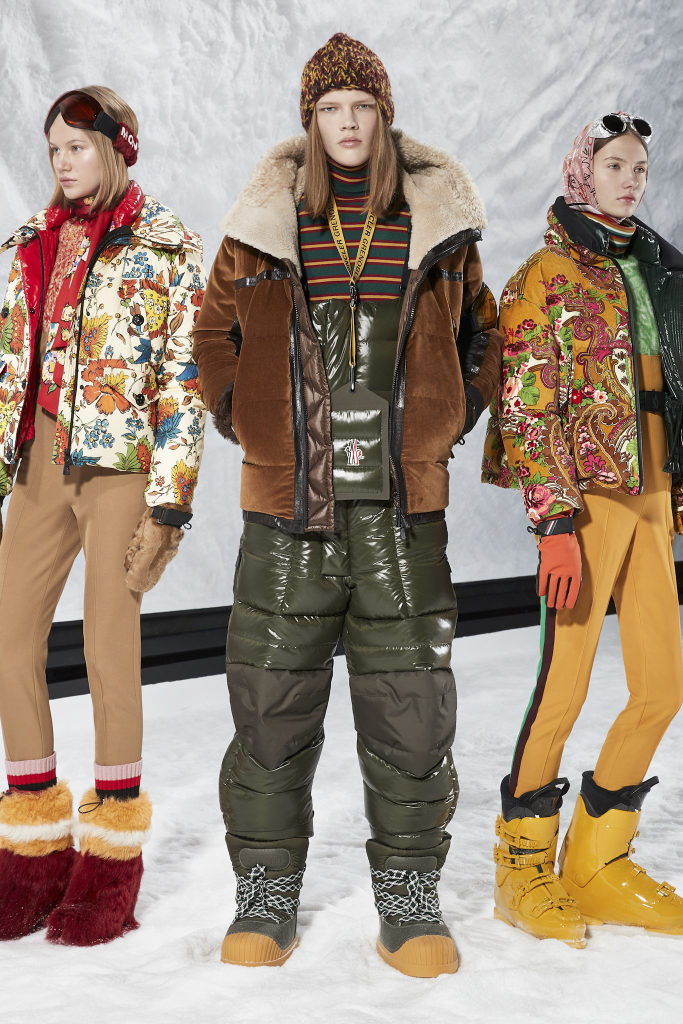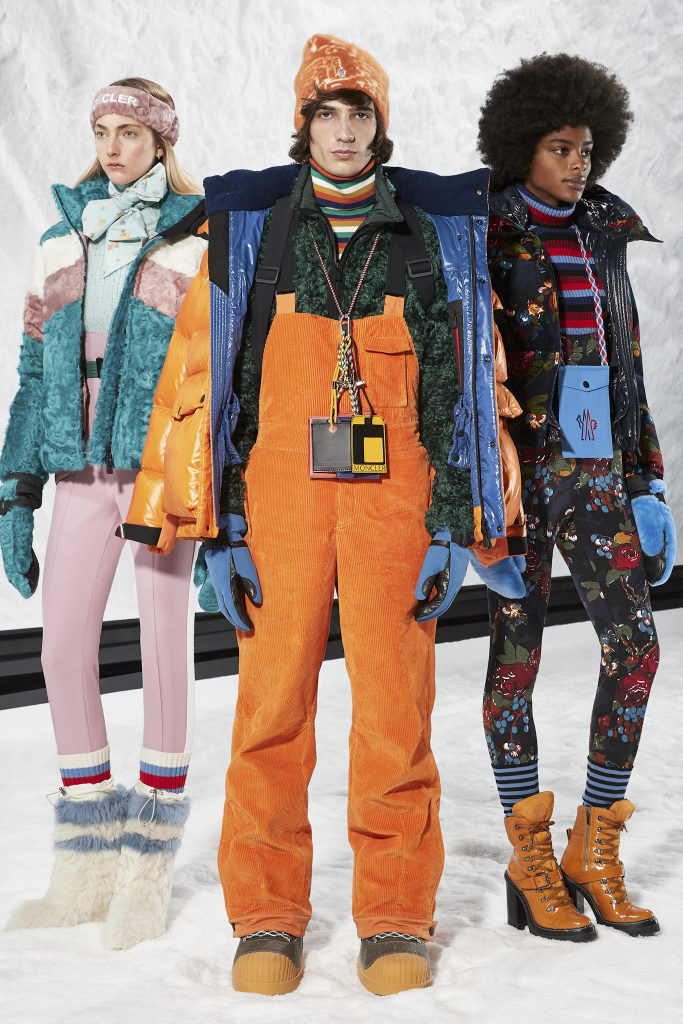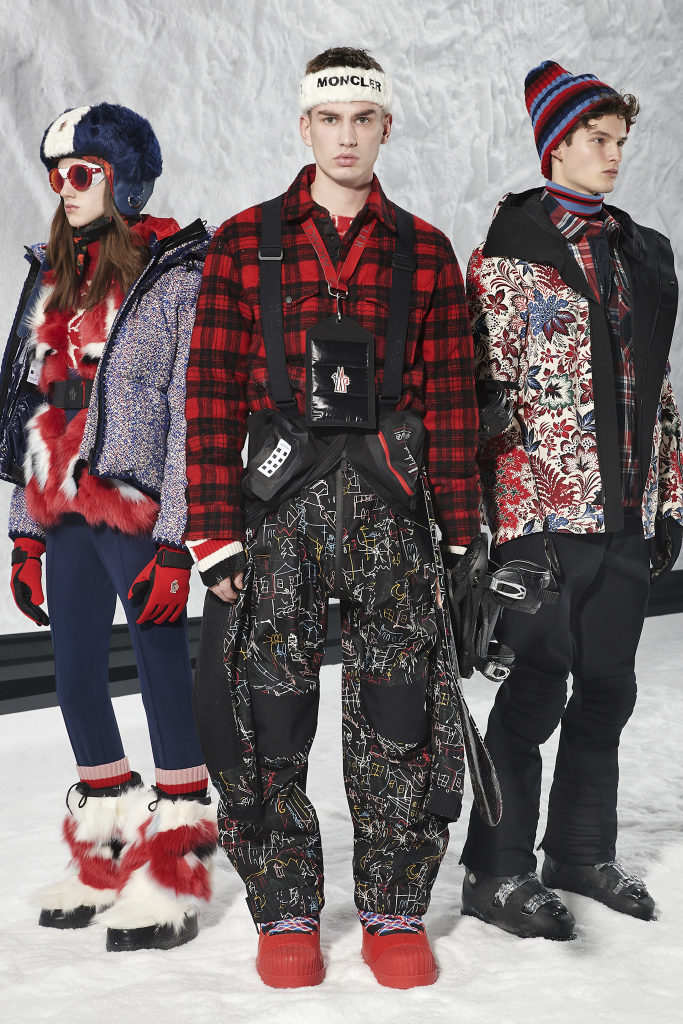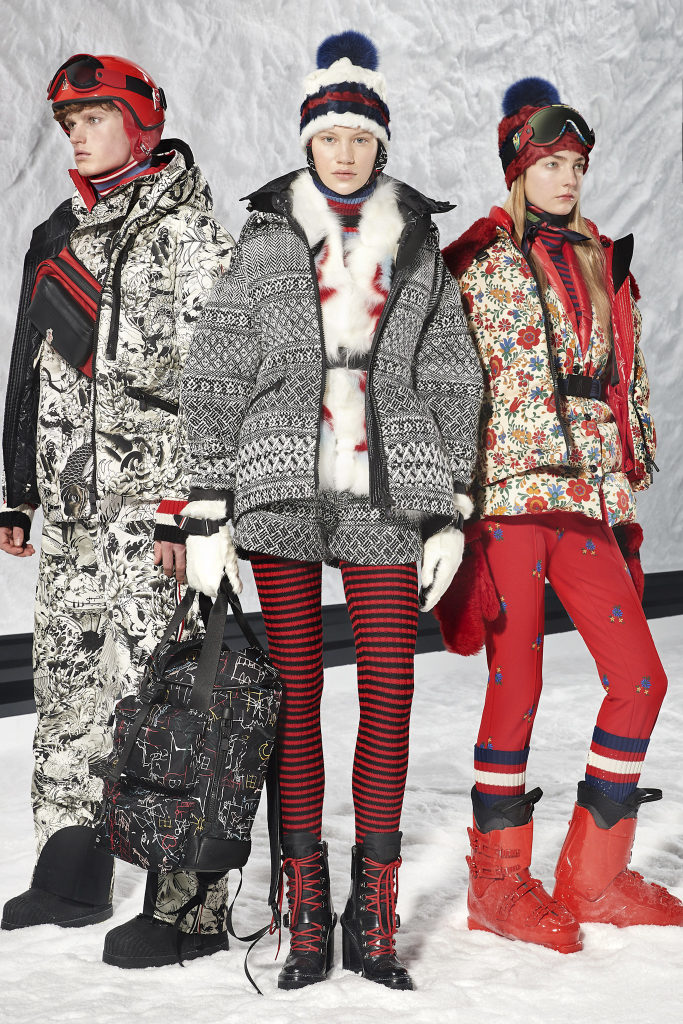 Kei Ninomiya's designs for Moncler Noir were less about the storied Moncler coat and more on par with RTW. Quilted, tufted, and lacquer finished nylon puffer skirts, pull overs, and walking coats had a mix and match sensibility.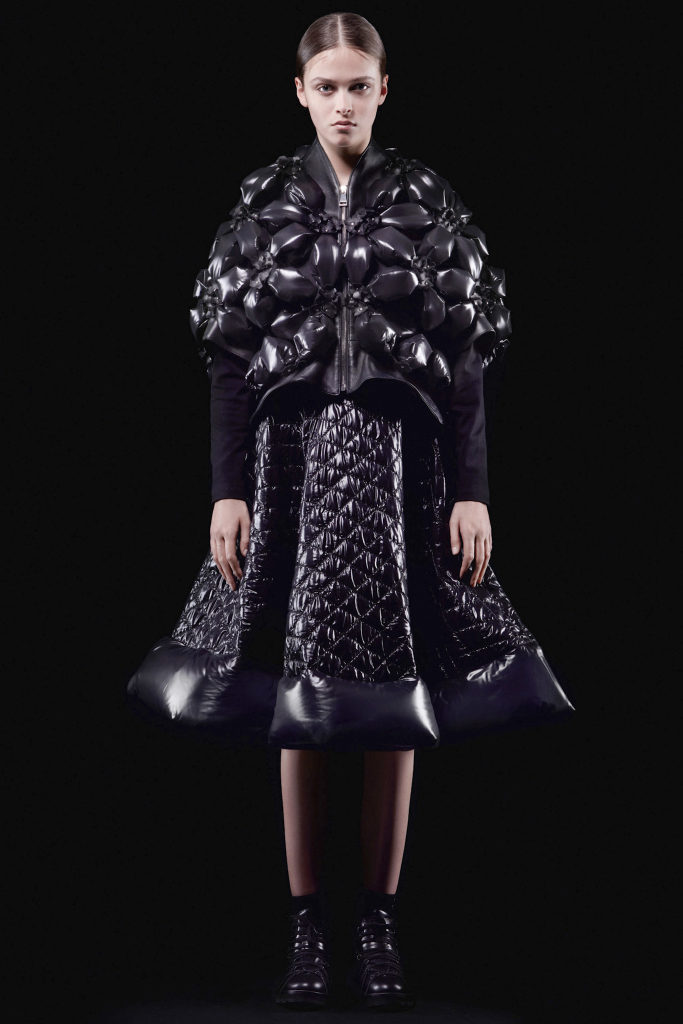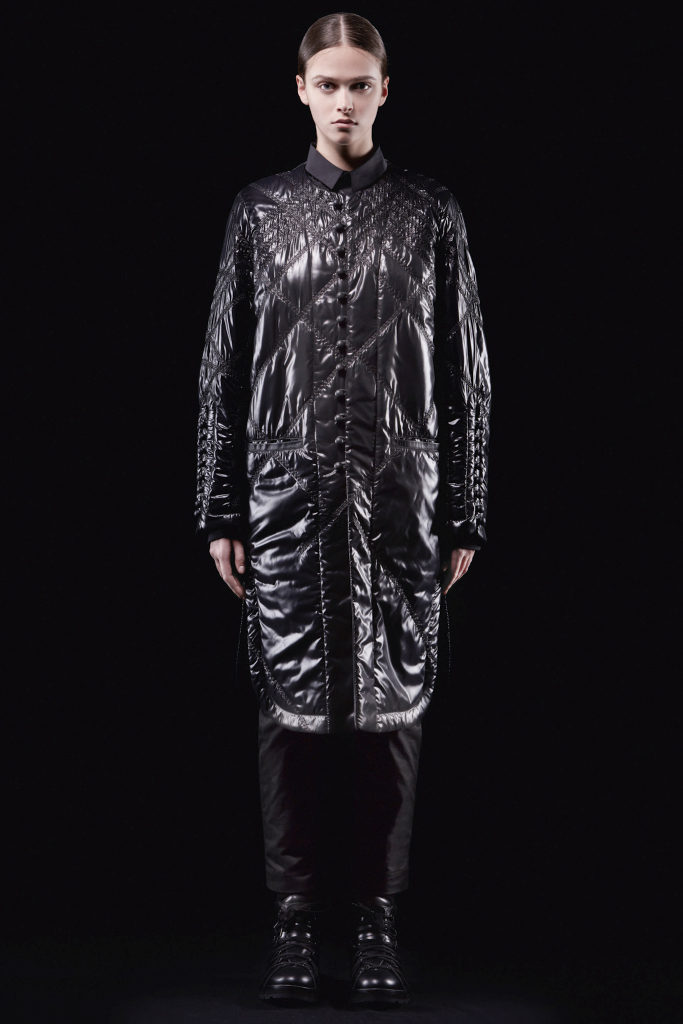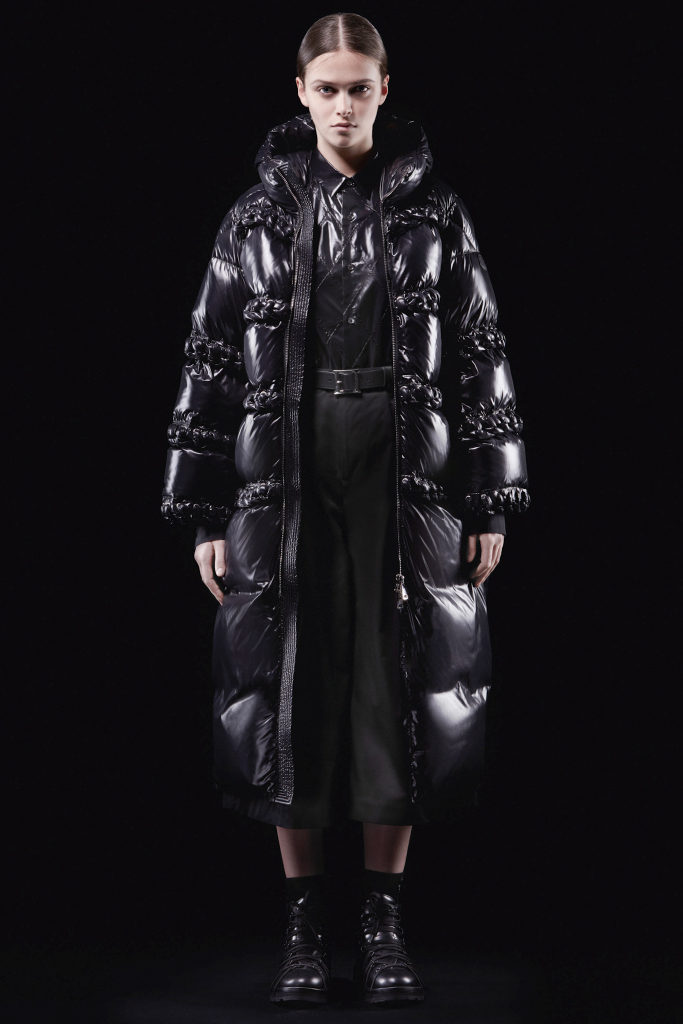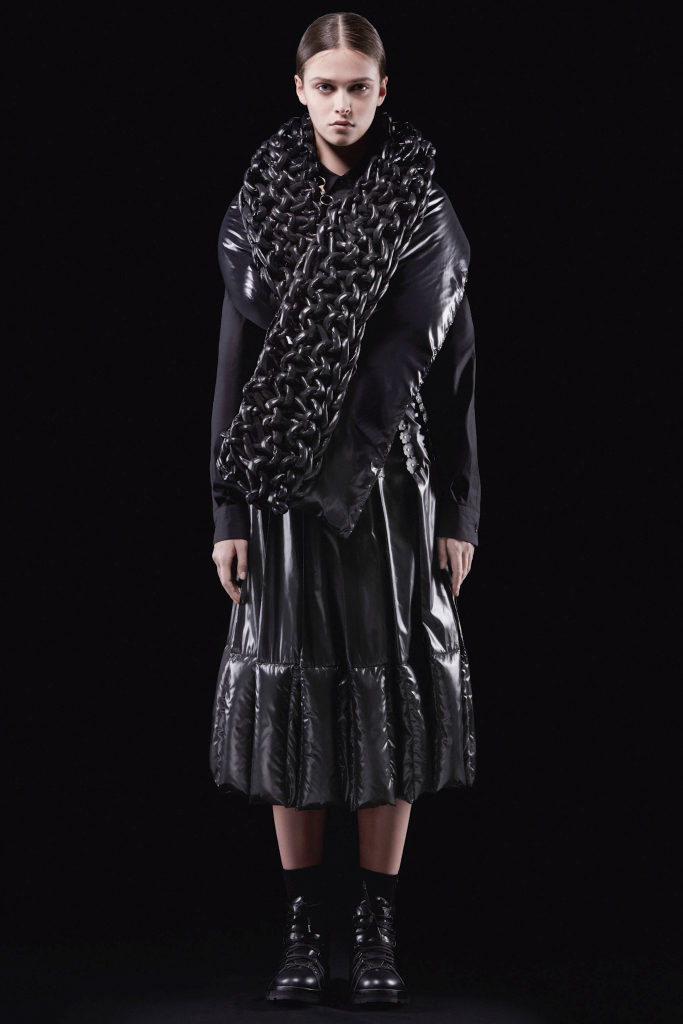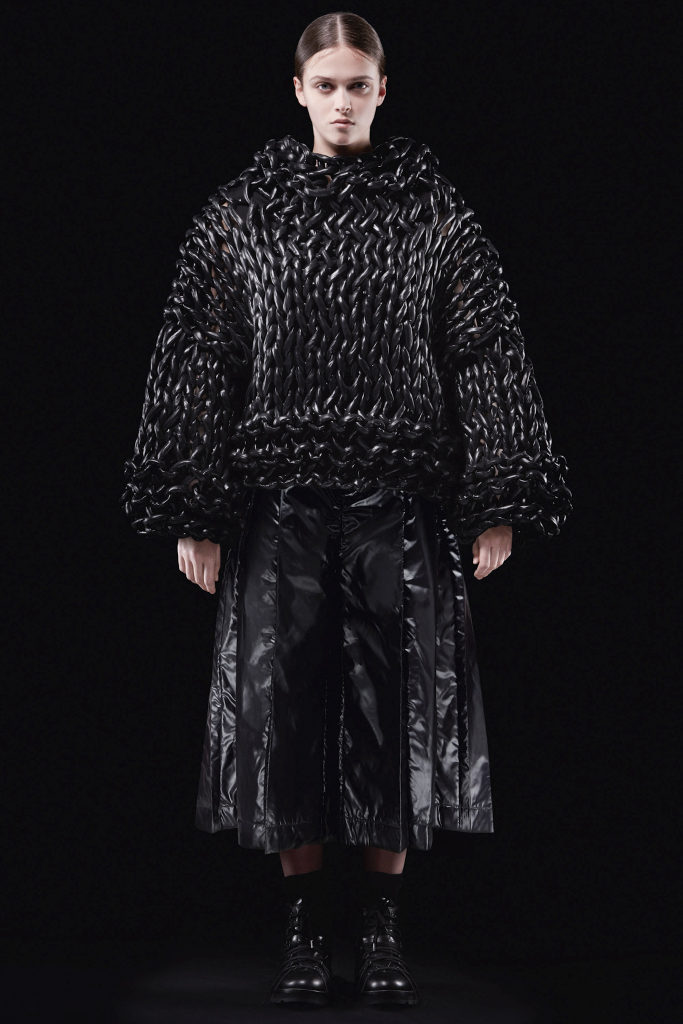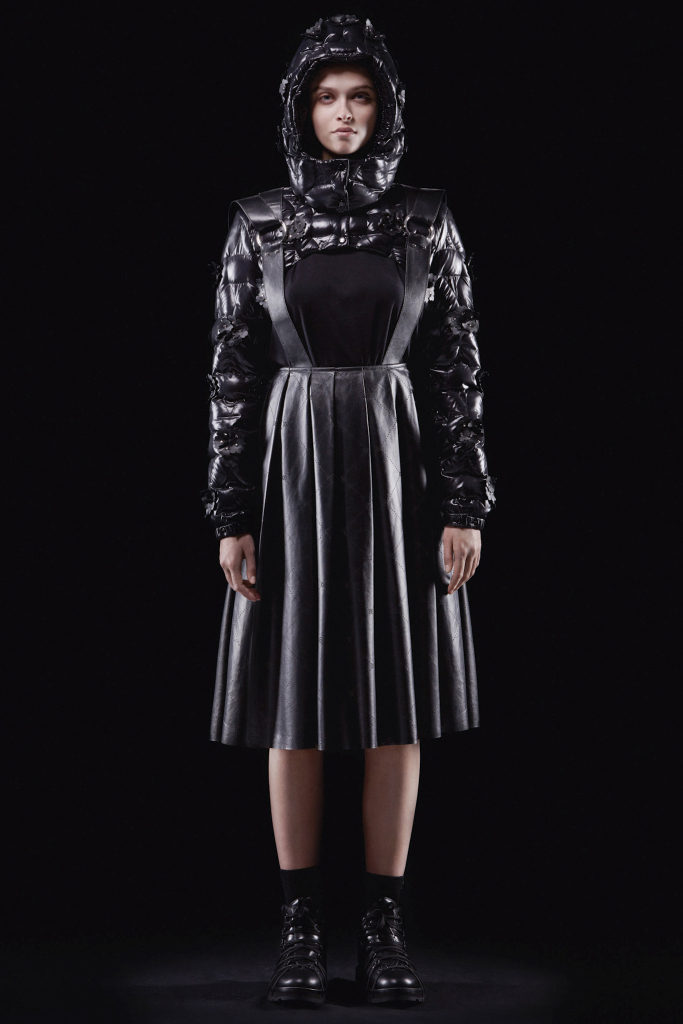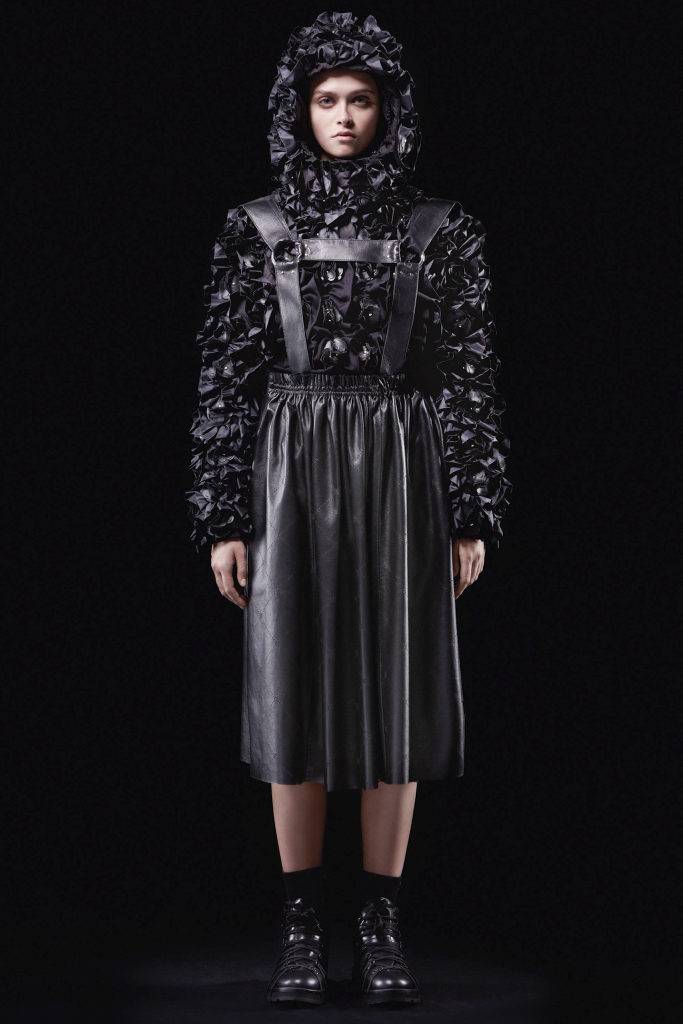 Leave it to Simone Rocha to give us frilly, fancy, ruffles on dresses and long coats trimmed in fur. Cold weather gear never looked so sophisticated with a couture kind of appeal.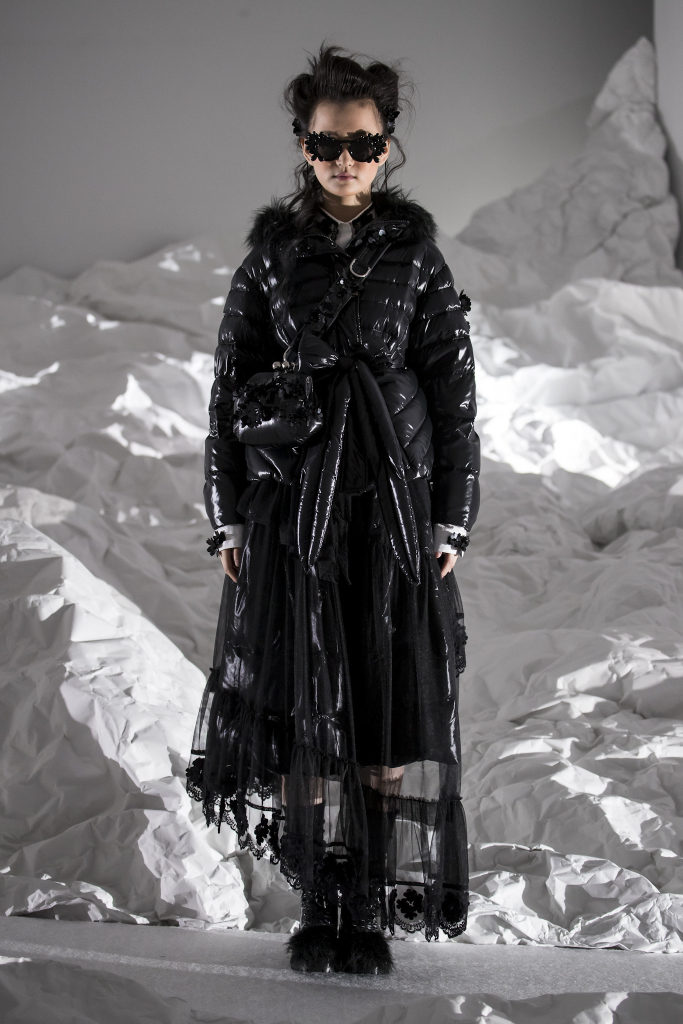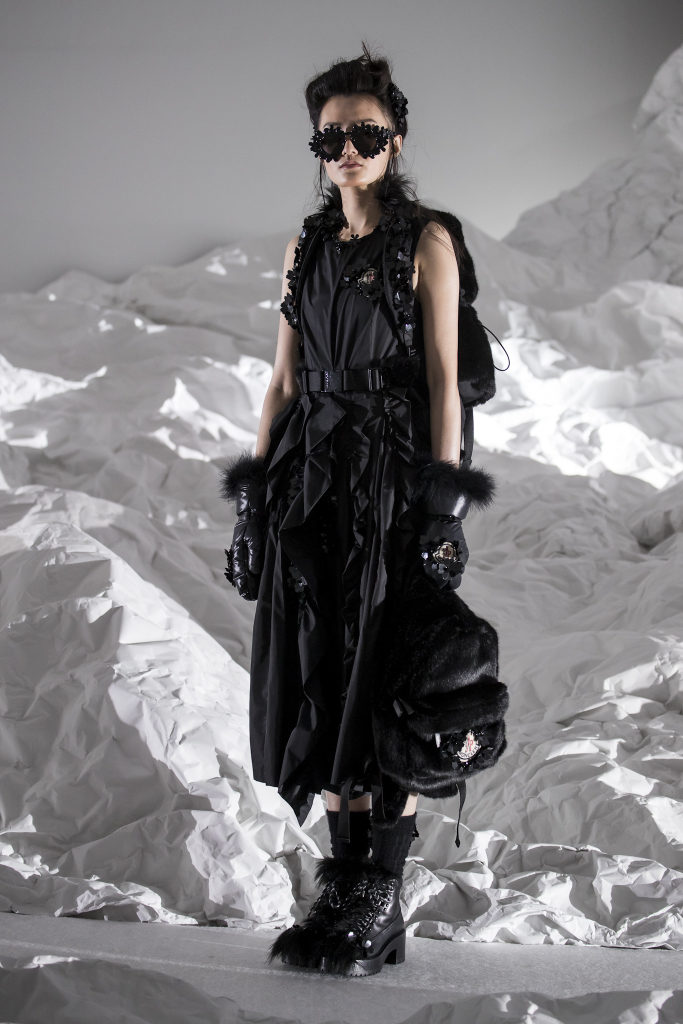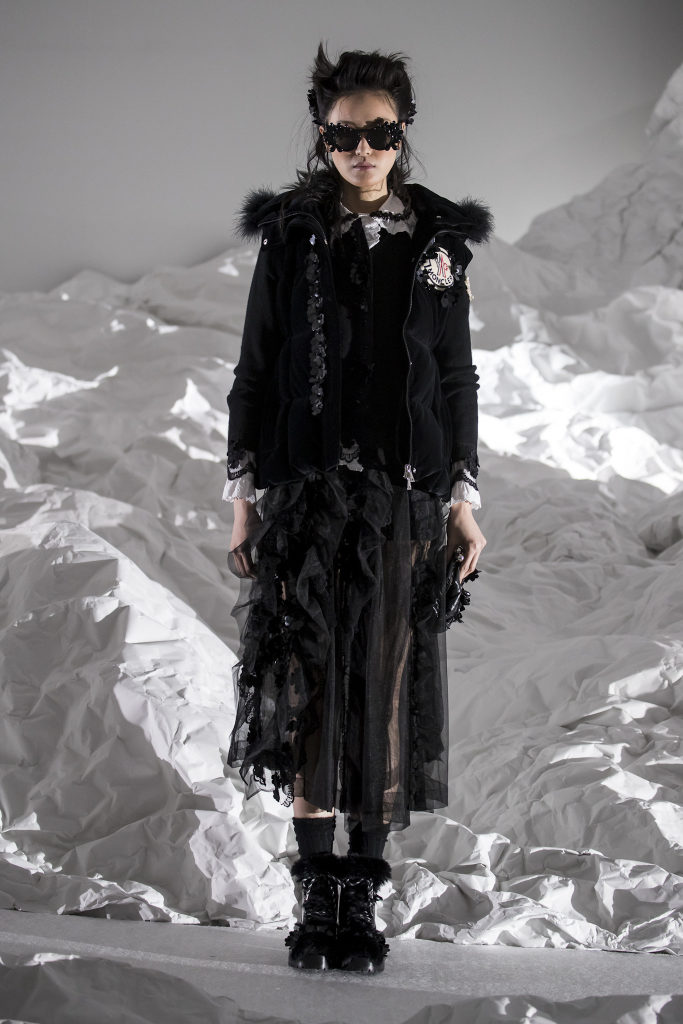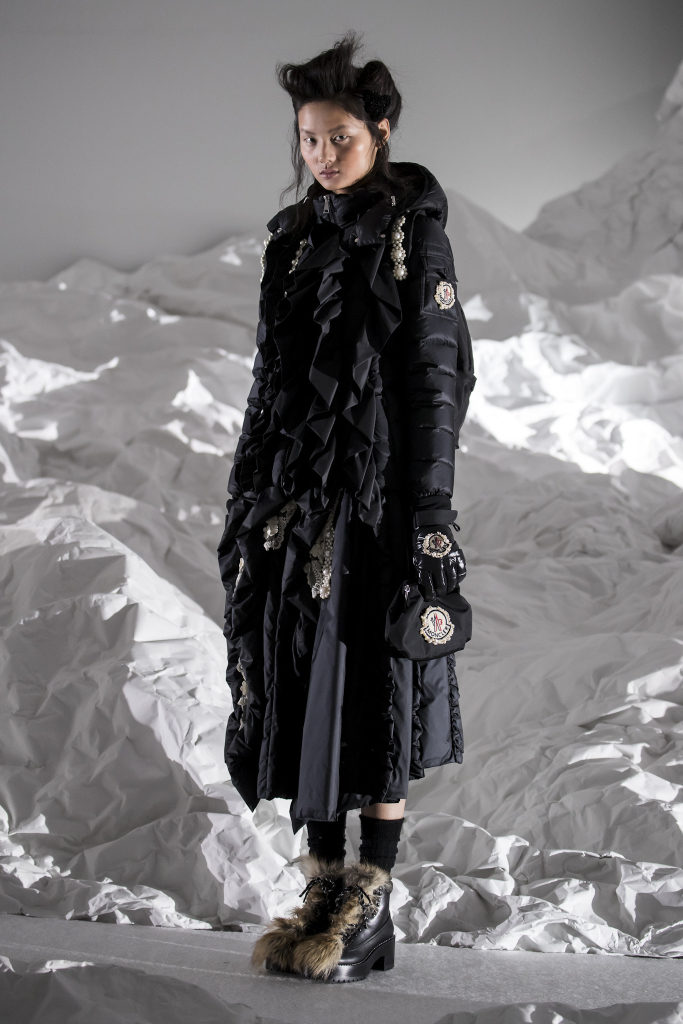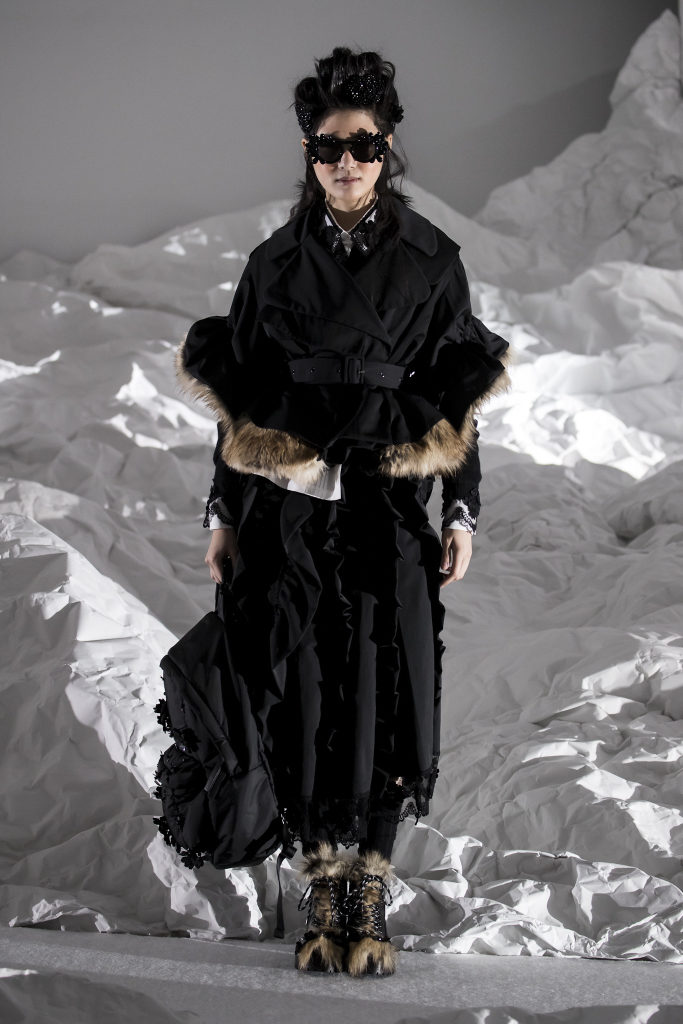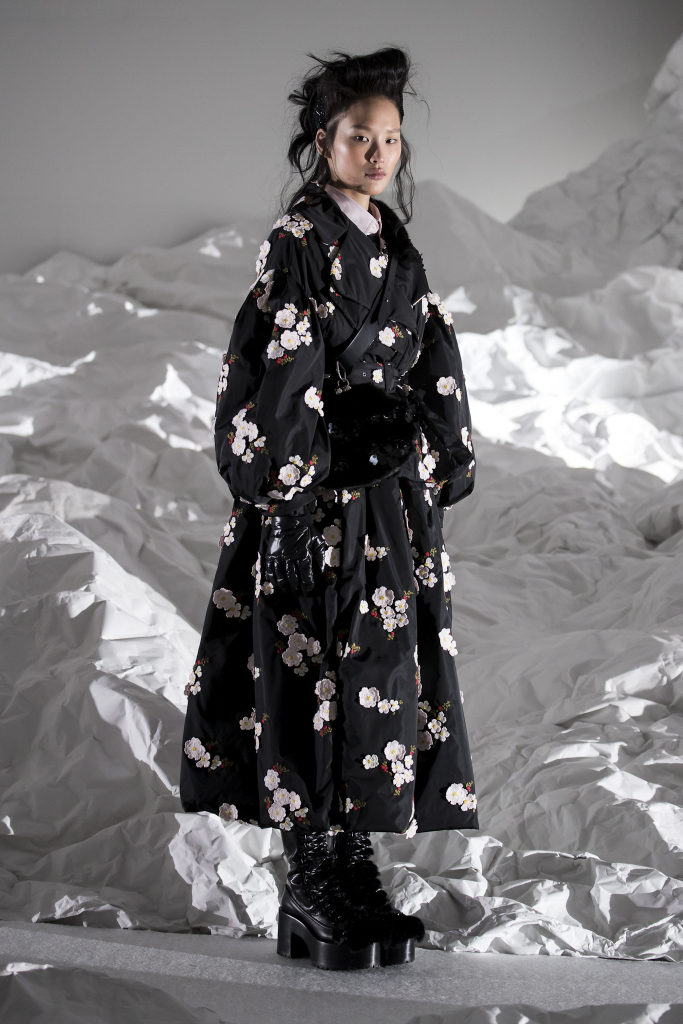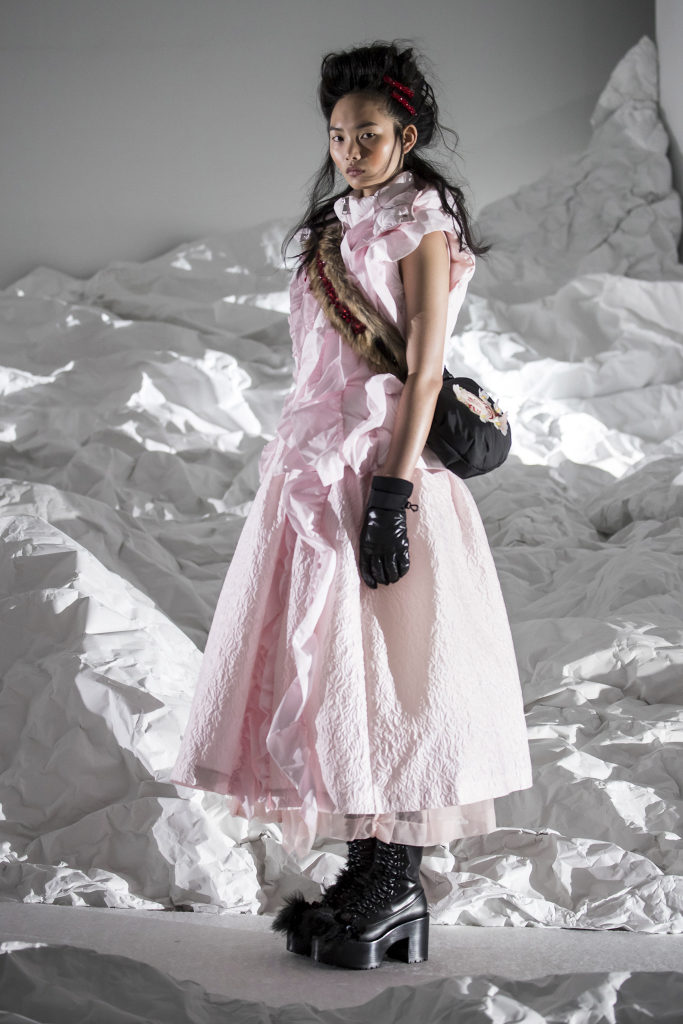 It was Francesco Ragazzi, creative director of Palm Angels, who really combined all the elements to make a great fashion formula. Track suits, crop tops, athletic pants, and coats that were so shiny, they looked wet. Fitting that is was presented under a neon sign that read, "Make it rain."