MILAN Fashion Week Fall 2017 Collections Reviews PART 4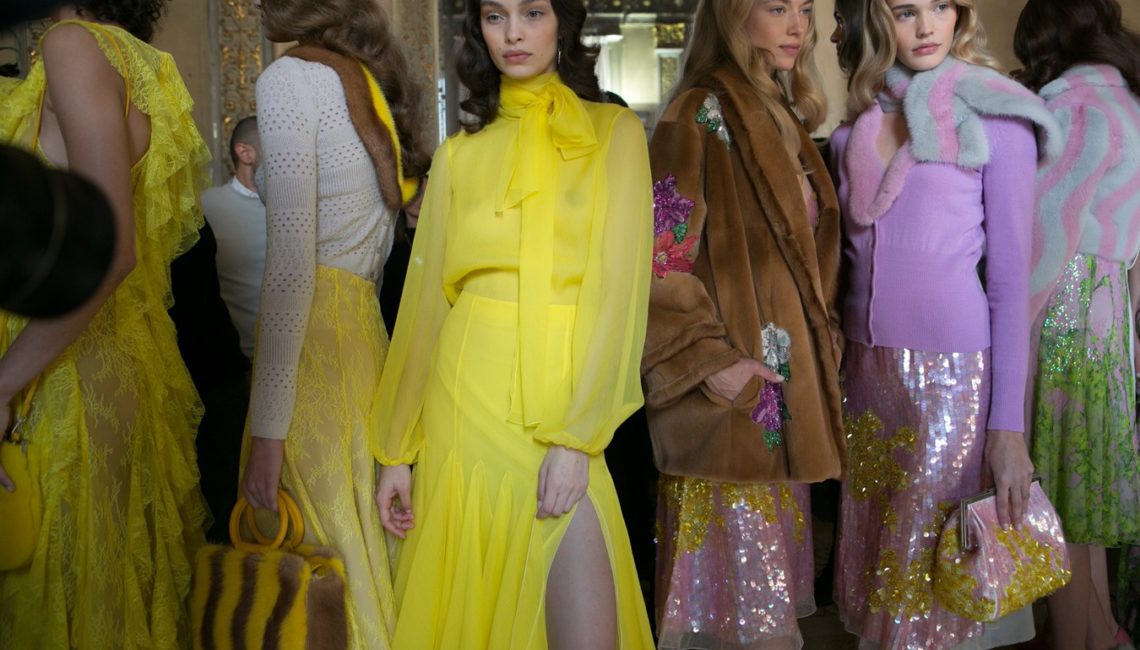 Italians are known for dressing up well.  It is part of their culture.  And if the Milan Fashion Week Fall 2017 collections are any indication, they'll have plenty of opportunity next fall.  From strong and sexy to polished and elegant, the runways here are teeming with strong separates and outerwear.  Craftsmanship and quality are the top order and the luxurious looks reflect this.  With just a handful of shows left, the Milan Fashion Week Fall 2017 collections are leaving us excited for the season's arrival.
Bring on the Sunshine At Milan Fashion Week Fall 2017
When Donatella Versace puts her sewing machine where her mouth is, what you get is one tough bi#$%h of a woman. Versace's fall 2017 RTW collection wasn't "in your face" political but, with embroidery that read "equality" and "love", the sideline messages were loud and clear.  She took the power to new level of glam too. Men's wear suiting was sexy as only Donatella can do. Her shearlings were bold and beautiful with plenty of street cred.  From mink scarves to fox coats, the contrast of orange and black told a story with an edge as tough as "Orange is the New Black."  A black mink robe coat with fur and brocade floral appliqués was a stunning conclusion to the floral theme seen throughout the collection
Leave it to Blumarine to put forth pieces so delicate and pretty that they mimicked hand painted china. Their fall 2017 RTW collection was made with the most fragile of fabrics including silk and angora with sequin and two-tone mink trims adding drama and glamour.  Subtle touches of mink on the straps of a cocktail dress or edging a cardigan added just the right luxe notes. It was hard not to hold your breath in awe. A black and white snow leopard spotted fox was unlike anything we've seen to date and will be a sure favorite among the young, jet set. Lots of pastel color combinations in yellow and pink paired with grey or taupe, lent a nod to fine, decorative arts. A few surprise pops of red came through, too, topped off with an oversized fox intarsia chubby.
A simple silver Russian broadtail top coat might be our new favorite outerwear piece! Of the season!  This and so many more strong looks were rolled out by Ermanno Scervino in his fall 2017 RTW collection. Two plaid top coats, one trimmed in whisky mink showcased the power role of fur in luxury.  Scervino gave women a lot of options here from ivory lace dresses to pant suits to meet her many moods. Plush white lamb collars and white fox linings adorned coats making them look so warm and soft – a true force against old man winter. The multi-color gathered mink half sleeves on several coats were a unique twist that added to the brand ID for the season.
References to 1940's fashion rolled out on the runway at Bottega Veneta's  fall 2017 RTW show.  Strong shoulders, belted waistlines, and over the knee hemlines stood as solid silhouettes for the brand. Accentuated with long goat hair on shoes and shoulder pads, it enhanced the strength of the collection. Long, goat hair walking coats in a watercolor pallet with wide belts were remarkable. Menswear looks mixed into the show were more on the dressed up side, a welcome alternative  to the tech-y causal of today's young professionals.
For Tod's Fall 2017 RTW collection leather is the suit of fashion armor. Elegant craftsmanship in laser cutouts and quilting adorned leather tops, pants, jackets, and skirts. A true leader in leather designs, the team at Tod's included a full selection of belts, purses, and shoes to compliment the looks. The most over the top, elegant, hide hair coat in liquid black exemplified a level of sophistication unparalleled by none.  The orange cap-sleeved shearling moto already has a place in my closet.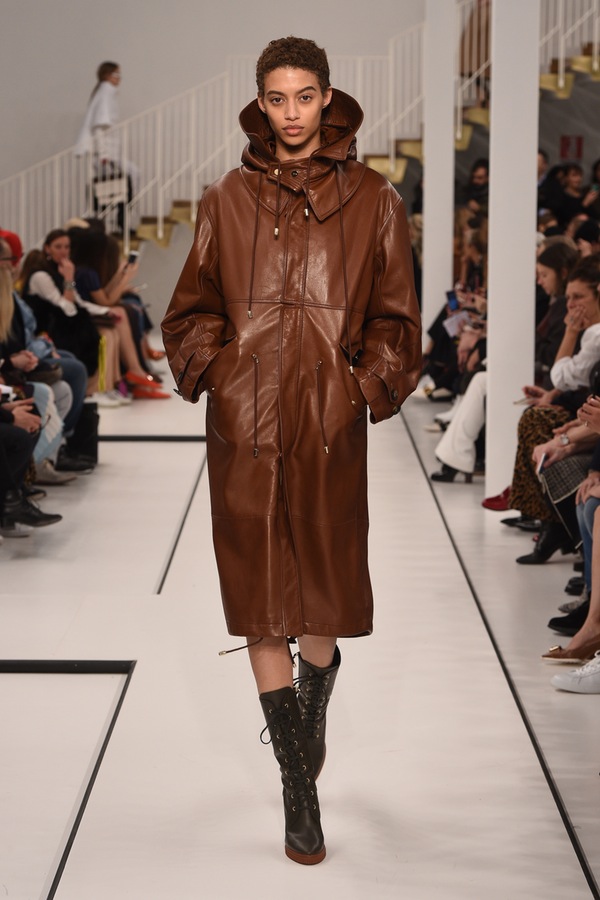 Tod's
From muted, somber tones with a mixed play on patterns all they way to vibrant, velvet column dresses, Antonio Maras left very little out of his fall 2017 RTW collection. With a vintage feel, he literally reworked old coats and Maras-itzed them with fur collars, belts, and black lace appliqués. Men's wear also made a strong showing with the same plaid mixed media theme. A patchwork rabbit coat, the pieces cut in tiny rectangles, looked like stained glass. This was an old fashioned style we can get into.
Related articles