Menswear RTW Spring 2017 Collection Reviews Part 2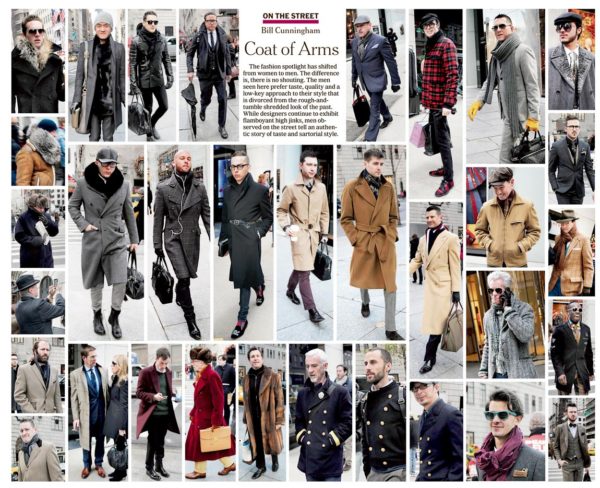 As the marquee names hit the schedule for New York Menswear RTW Spring 2017 things get a little more exciting. These collections show more versatility with a greater range of wearable looks to take the guys from work to play. A strong, discernible American aesthetic sets these collections apart from what we've seen in the other fashion capitols and firmly establishes New York's place in the menswear universe.
The headlines out of the Michael Kors spring men's 2017 collection were all about the tactile, licentious fabrics. Featuring silk cotton poplin or linen sateen, the pieces consisted of fluid, versatile looks allowing the Kors man to jump easily from work to play. Navy and white color combinations, along with nautical stripes, reflect his trademark American sportswear aesthetic – clean, crisp, and unfussy. Coordinated and well styled separates were just enough "jet-set" sophistication. Flush with outerwear choices, this collection offered pea coats, trenches and balmacaans among the options. Patterns of pin dots and polka dots provided a nice synergy with the women's pre-spring show.
You know the name and you love the look – Tommy Hilfiger. In these very intense times in the present day United States, Hilfiger's men's spring 2017 collection reminds us of all things patriotic, steady, and strong. His trademark stripe is a theme throughout the collection with a very American look and feel in reds, whites, and blues. A bit of play comes with florals to appeal to the younger set, the collegiate or fresh graduate. With a play on proportions, Hilfiger offers skinny leg pants, fitted sport coats, pajama bottoms and oversized hoodies and sweaters. Keep a keen eye guys – there are strong pick-up pieces to add a blast of fun to any wardrobe.
You know you are in for fun when a fashion show includes samba music and dancing girls.That's just what was on tap at Nick Graham's men's spring 2017 collection. Models in fedoras, open neck shirts, and tailored suits referenced Cuba, which seems to be on Graham's mind just like everyone else in America. Graham said this collection was an "evolution" for the brand. "We're more tailored sportswear now. What do guys wear to work anymore?" he asked somewhat rhetorically. Graham ups his game with his perfectly fitted sportswear and well-cut jackets. The assortment was infused with energy and color for a fun, sexy vibe including paisley prints, checks and Grahams' signature florals. Overall the pieces had a fun, edgy feel and a very likable, commercial appeal.
The Tim Coppens men's 2017 spring collection is best summed up with a tag line like this: made for a man who never let's you see him sweat. Cool, calculated, and clean, the Coppens' brand appeals to the guy who lives life in the fast lane. These were looks that were fresh and modern, made up of an assortment of pieces that are easily adaptable to the running man's wardrobe. With an athletic/ tech vibe, the fabrics were industrial nylons, fine wools and stiff cotton. The highlights were Coppens' toppers – jackets, coats, and vests – this was outwear meant to complete the look and last for decades. With just enough of a cool edge, the Coppens' brand will speak to a broad range of men about town.
Nautica's spring menswear collection for 2017 reflects the maritime magic that the name implies. Showcasing patriotic red, white and blue color combinations, the looks are clean-cut and sophisticated. Slim lines, tailored silhouettes and sharp edges reflect a more modern take on casual prep sportswear to appeal to an athletic body build. The individual pieces have a role to play in streetwear with walking shorts, knit polos, and chic outerwear. Among the favorites was a window pane Adirondack jacket. With a white background and black chalk stripes, it was a take-off from a man's sport coat that looked sophisticated and put together but instead was fit for the elements. Ship to shore, there's a lot calling you into the Nautica port for next spring.
Still more menswear to come….
Related articles