Menswear RTW Spring 2017 Collection Reviews 3 Finale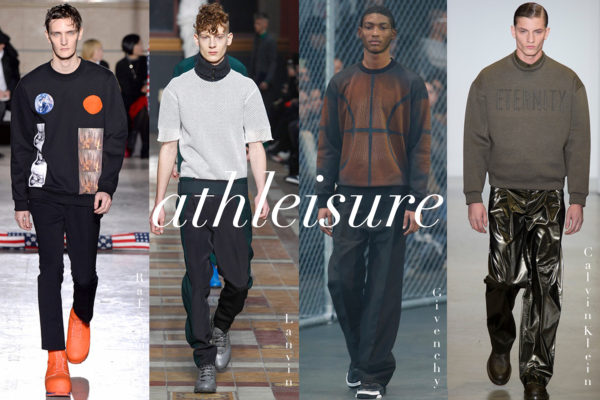 New York Menswear for Spring 2017 comes to a close with a strong focus on providing men with easy work-to-play options. Sportswear and ath-leisure looks are dressed up and tailored jackets are softened or deconstructed for a more casual look. Commercial appeal seemed to be at the forefront and throughout the collections men will find many solid wardrobe additions for the season.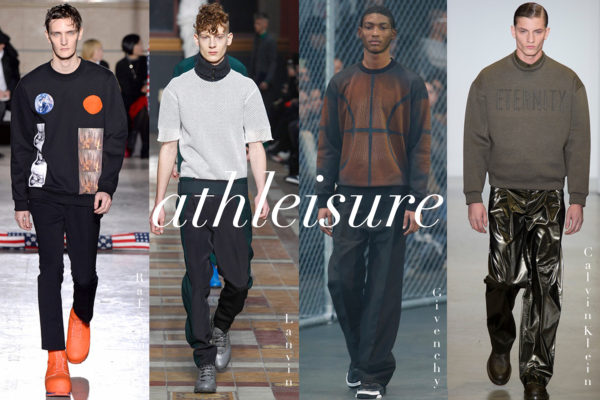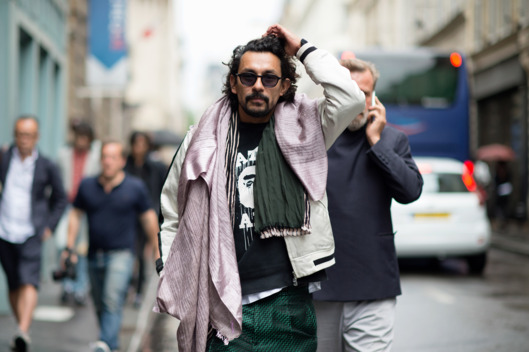 Commercial and safe best encapsulates the Perry Ellis men's spring 2017 offerings at New York fashion week last Monday. While the brand's iconic 80's bomber jackets were updated in soft, cream suede or adorned with an embroidered rose, creative director Michael Maccari played it safe overall. The bland blues and putrid greens (a color that looks good with very few skin tones) combined with the unimaginative designs sum totaled to….. dare we say….. boring. The brand has long been at the forefront of effortlessly blending tailored clothing with a more sportswear approach for a work-to-weekend lifestyle and Maccari continues to do this well. "There's an idea of layering — mixing fabrics and mixing lifestyles," Maccari said. He achieved this by blending suited styles with tech fabrics and unstructured jackets made from a wrinkled nylon which spoke to a laid-back, nonchalant attitude. Ultimately, "safe" sells so the collection should do fine.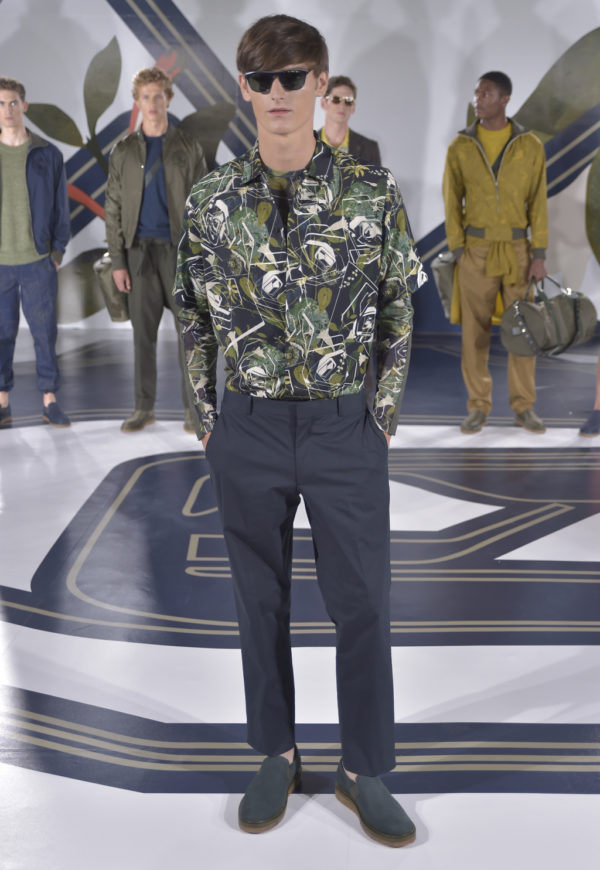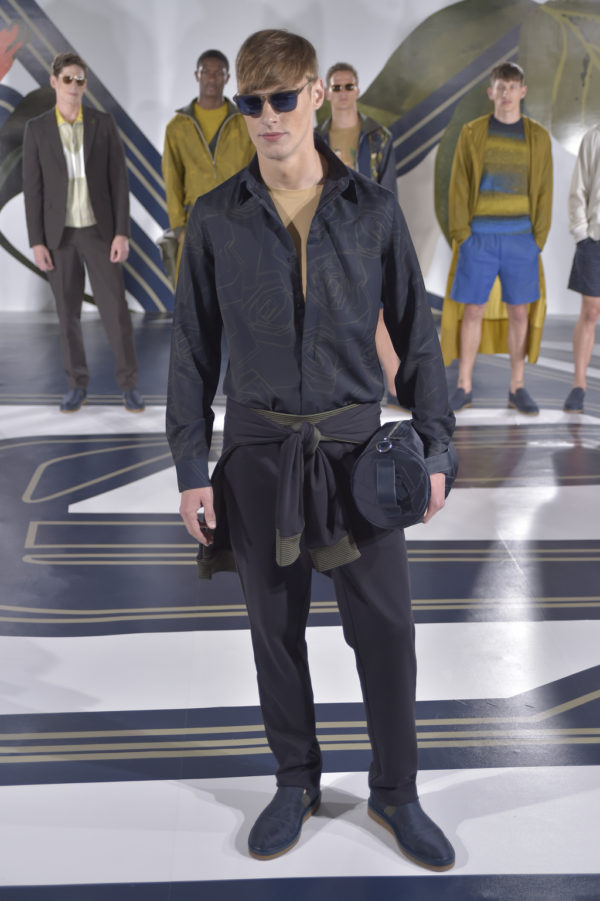 Perry Ellis
This was about the most exciting collection we've seen in the course of New York men's 2017 spring fashion week because it was FASHION! John Varvatos demonstrated in his self-titled collection that nothing finishes a look like a cool jacket or blazer. He didn't just give us the same 'ole, same 'ole standard fare either. The jackets showcased a variety of military, equestrian, or ceremonial influences and were adorned with zippers, oil rubbed bronze buttons, or corded trims. Side zip suede jackets that were a slimmed down, moto style were also a nicely tailored but modern offering. Linen fabrics in neutral and muted tones added a versatile flair. With a lead singer kind of cool, Varvatos included the vest, fashion scarves and skinny pants. The collection was still decidedly masculine despite the layering and styling that could have otherwise been a bit "dandy."
Delivering a collection of straight-forward and unfussy looks, designer Timo Weiland, along with partners Donna Kang and Alan Eckstein, showed pieces that will resonate with the man who wants fashion he can understand. The self titled Timo Weiland men's spring 2017 collection had a cool confidence with use of color blocking, chevron sweaters, and sleek jackets. The show was held at the Cadillac House in partnership with CFDA which gives designers a space to sell their merchandise and a $75,000 grant to help prop up sales. A commercially appealing collection with a preppy, fresh, modern twist, it was well suited for the twenty somethings all the way through to the well-dressed and young-in-spirit guys of the baby boomer generation.
Japanese designer Daisuke Obana showed his adept and agile creative skills in his N.Hoolywood Men's RTW collection for Spring 2017. Spare aesthetics and techno fabrics cut with clean lines gave a contemporary and minimalist appeal. Tops and jackets had a scuba skin structure with plastic, black backpack type industrial closures. He formalized some pants by adding a tuxedo stripe while others were casual combinations of pattern mixing, color blocking, graffiti print, or tone on tone. Diverging from the lean looks, Obana added heavy knit sweaters which contrasted the looks in a cumbersome and bulky way. Obana debuted pieces he created for Reebok and Lee jeans. Clearly his brand has some traction, a decent following, and his pieces reflect his solid command of today's sportswear separates.
The 50's tough boy motif flowed through the Second/Layer Men's RTW Spring 2017 collection. Gas station attendant jackets, bowling shirts and ankle pants were starched to perfection. Chain wallets dangling from side pockets called out to the tough, trucker persona. Added to the mix were sweatpants, cut off jeans, and loose fitting jackets which were done in quality fabrics giving them an elevated air of sophistication. What was especially noteworthy was that this collection gave us a sneak peek at the brand's deft tailoring skills which suggests promising things for more serious pursuits. Co-founder Joshua Willis said of the looks "It's a continuation of our proposition-tailor-made daily wear."
Related articles